180 Degrees Design + Build: This residence rests on a spectacular lot at the base of the iconic Camelback Mountain in Phoenix, Arizona, offering our firm a wide range of design latitude. This part of the Southwest offers residents a 'resort' climate for much of the year and our clients wanted the property to fully embody al fresco living. To maximize the indoor/outdoor lifestyle, we focused on integrating and capturing the existing natural elements of this magnificent desert setting into the daily living experience.
We incorporated a significant wall of glass that can be completely hidden from sight, creating a harmonious experience with the rain garden and natural beauty that exists outside. Exquisite transitions of light and color throughout the day are captured through this newly built skyspace. On all projects, our firm takes great pride in sustainable construction and design.
Here we built a retaining wall, rustic concrete pavers, and visually interesting concrete sculptures out of site salvage. Frank Lloyd Wright states that 'I believe a house is more of a home by being a work of art'. "In our case, nature was the work of art and we simply captured it with a functional glass vessel that became the home," says the firm principal James Trahan of 180 Degrees Design + Build.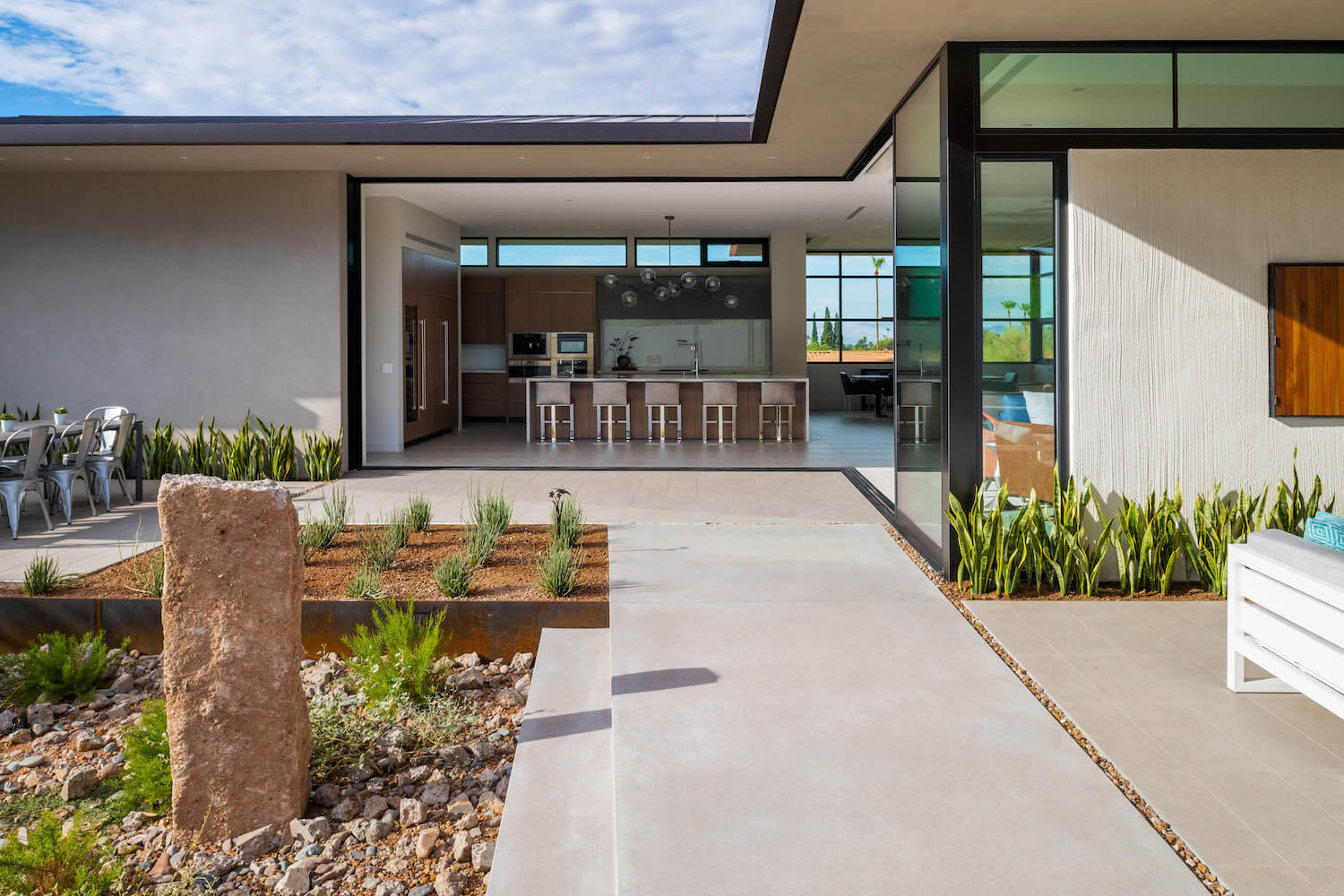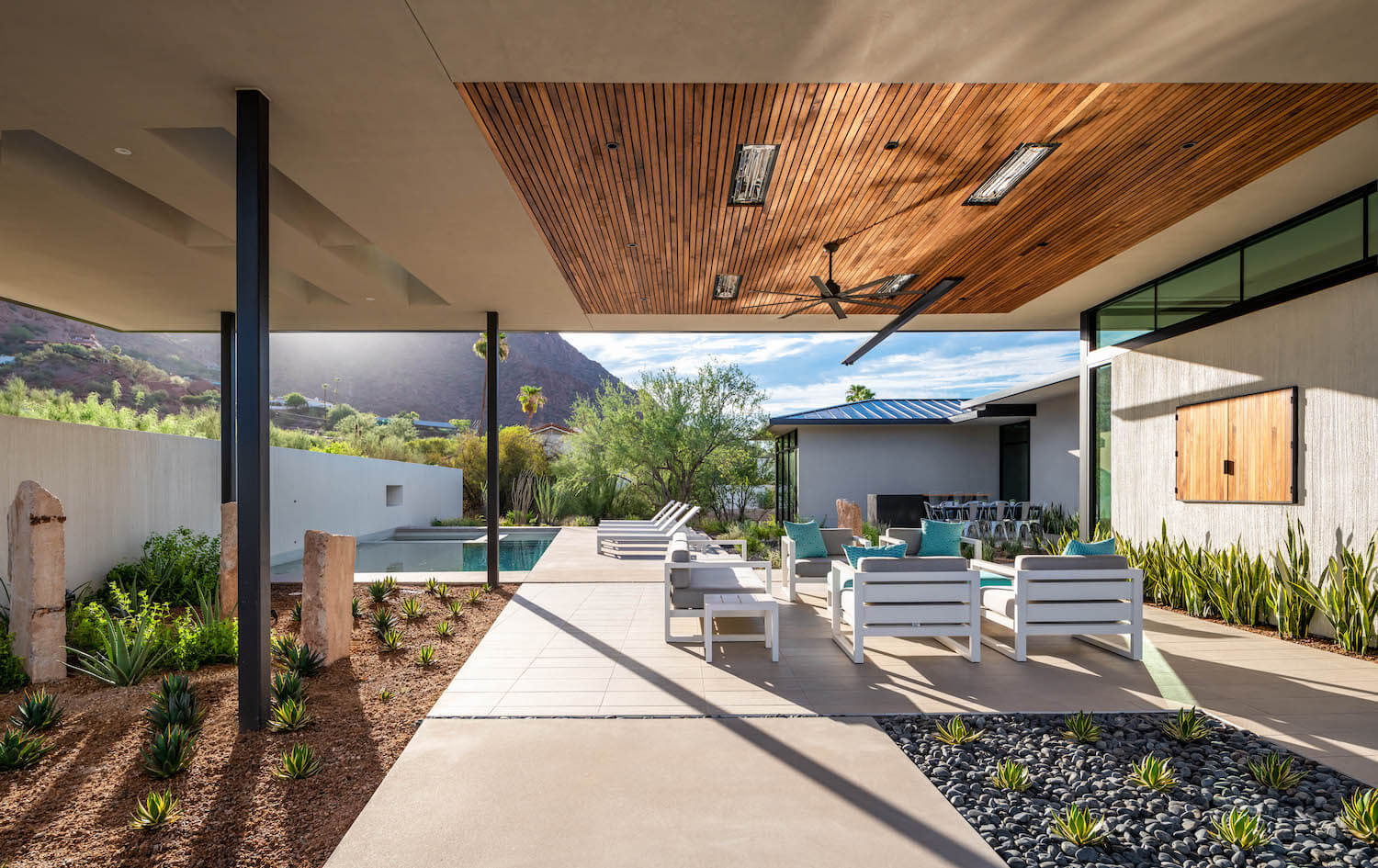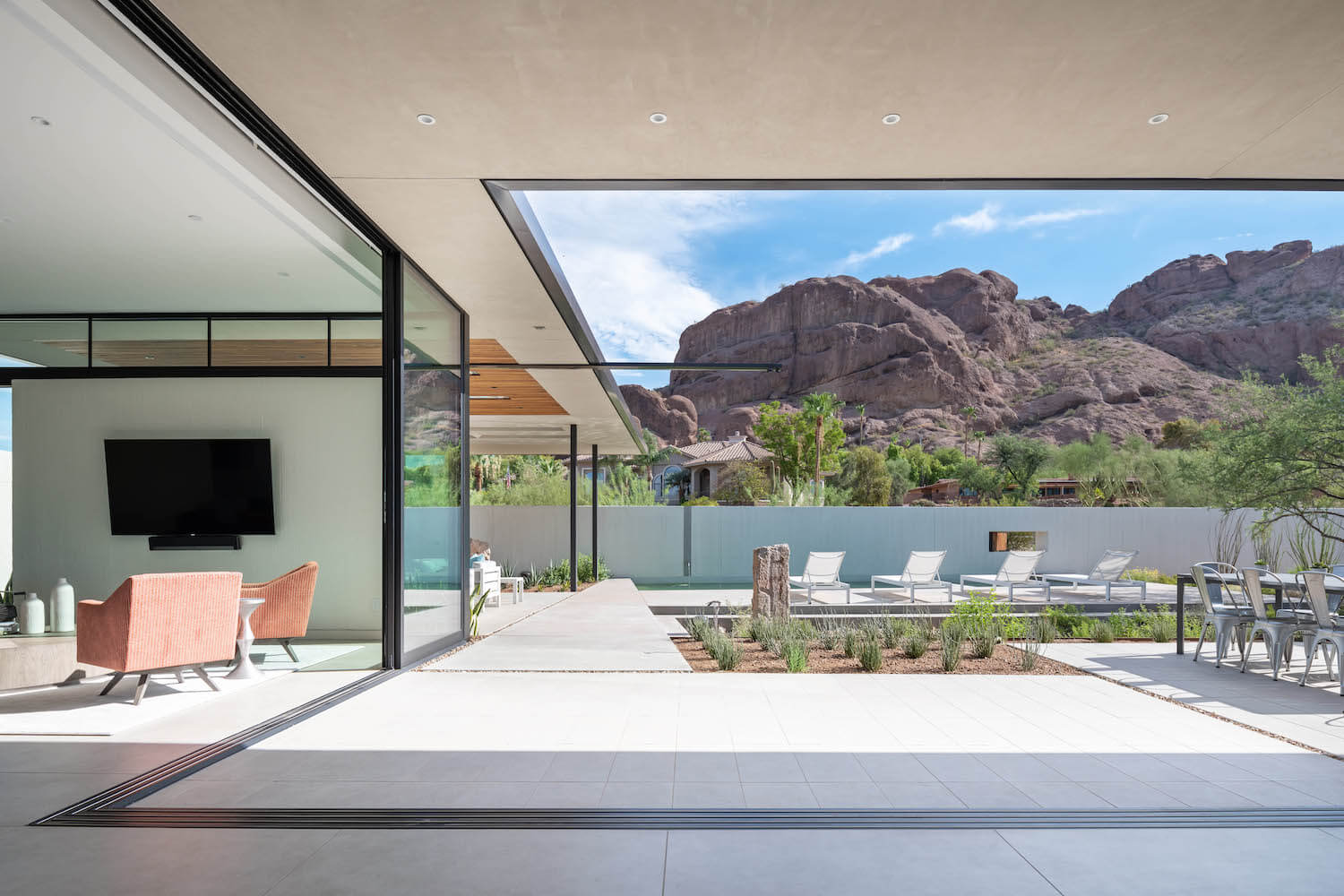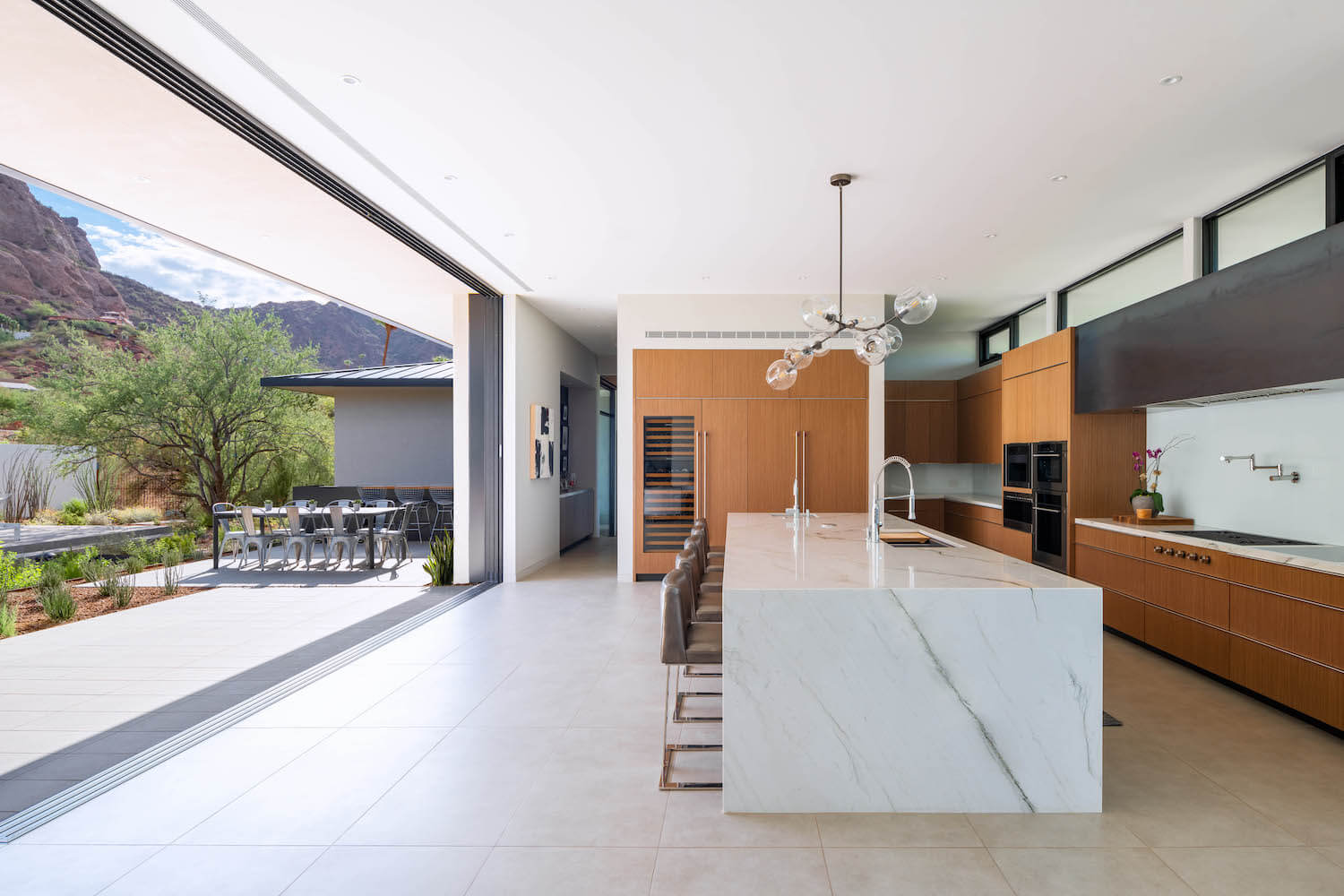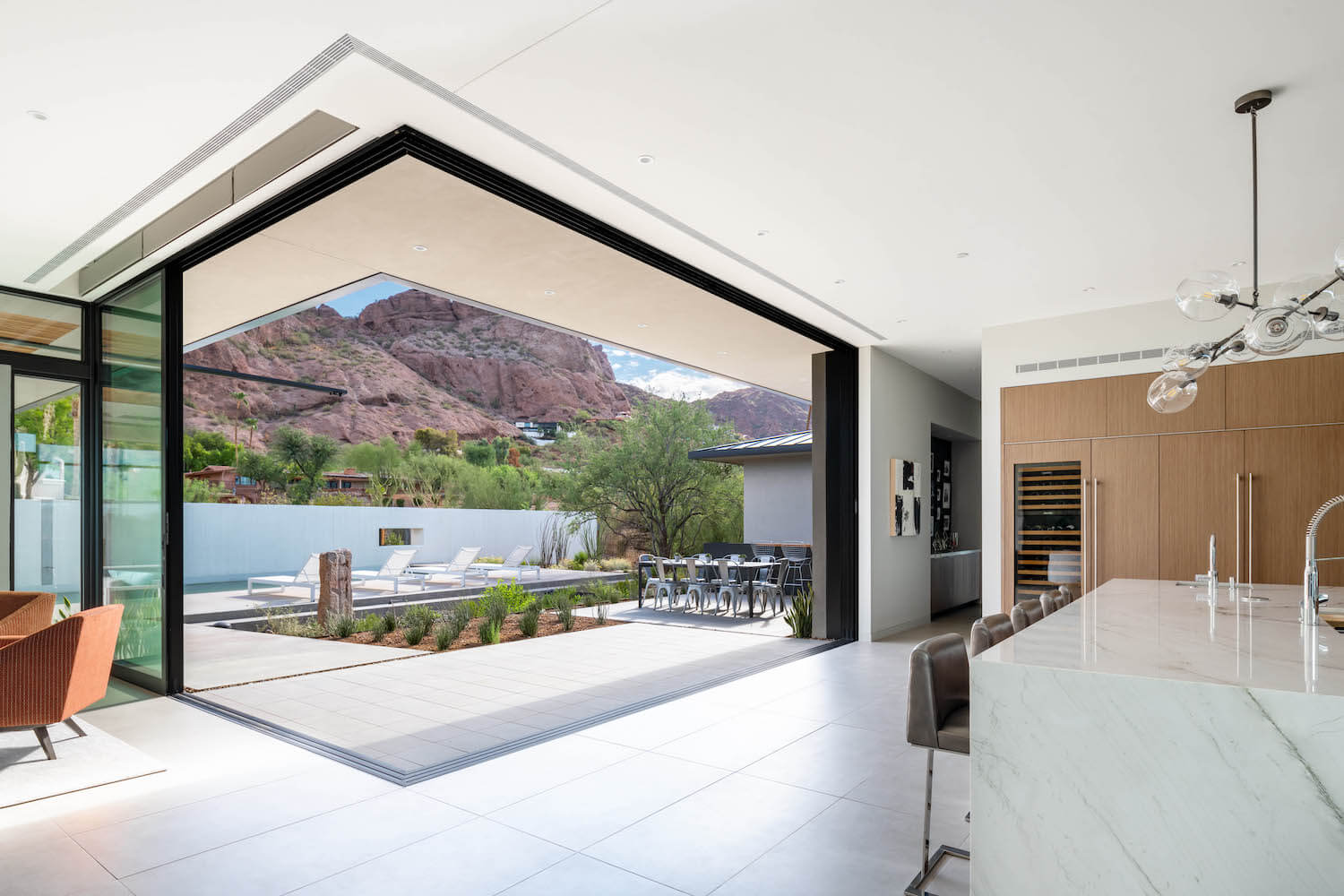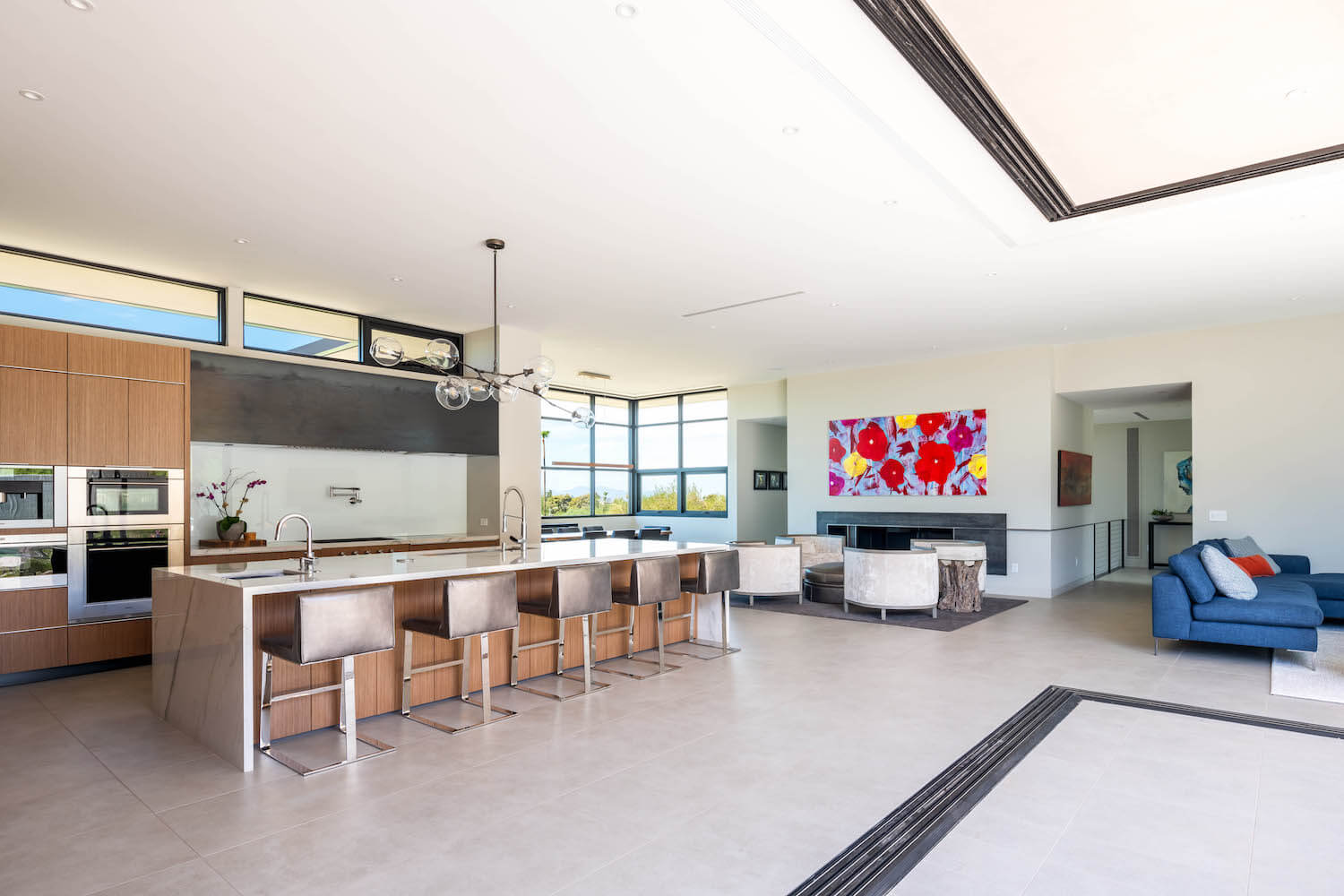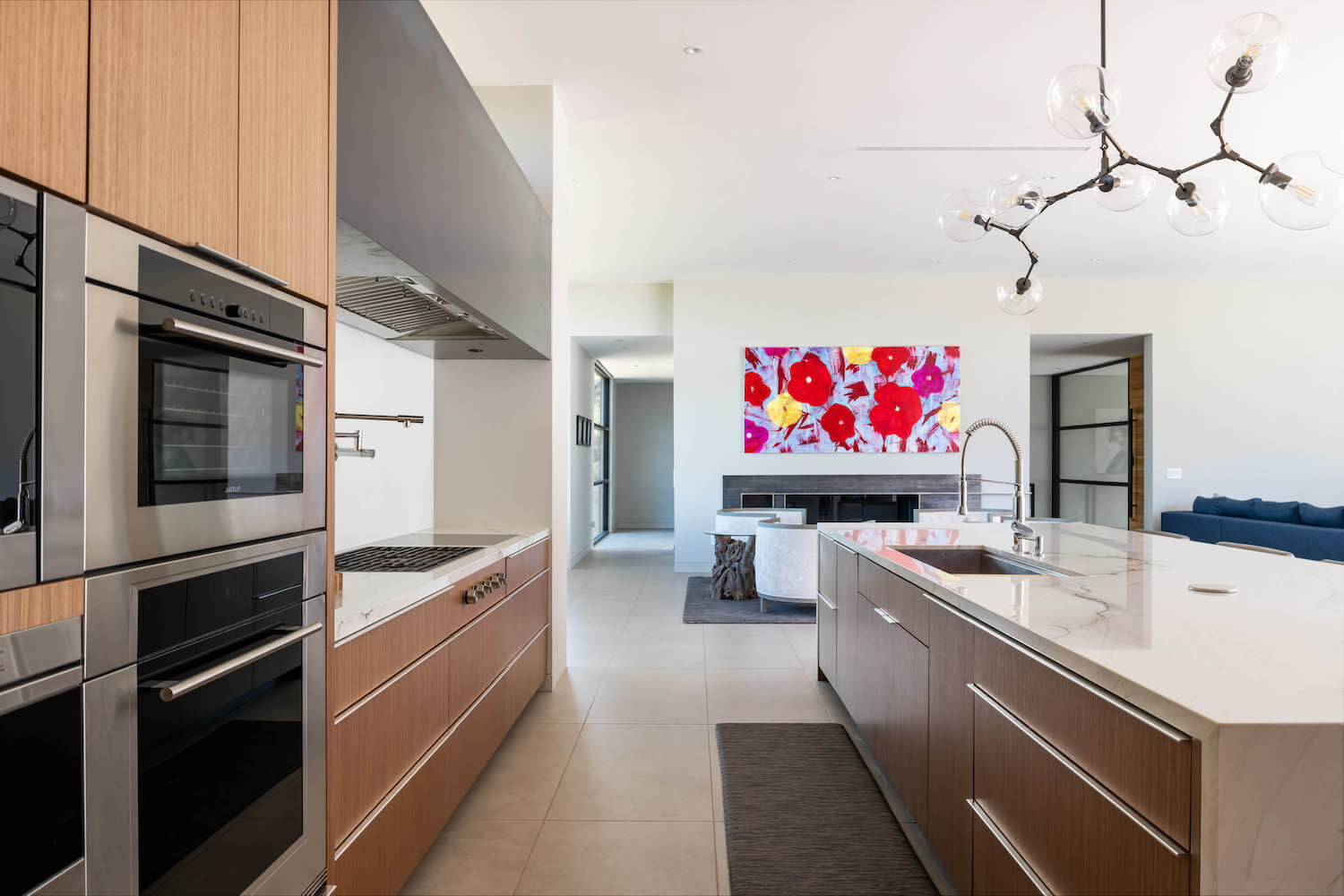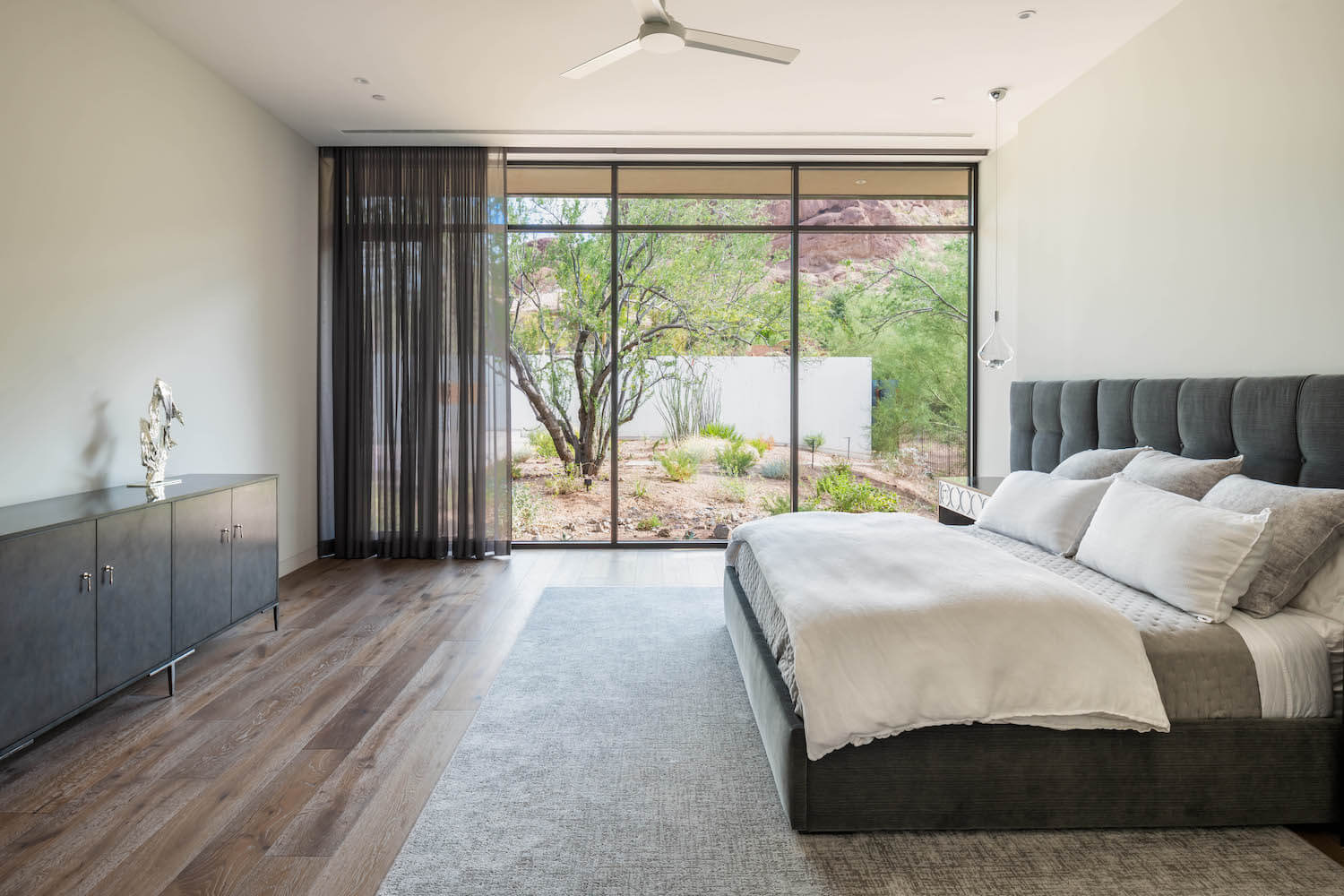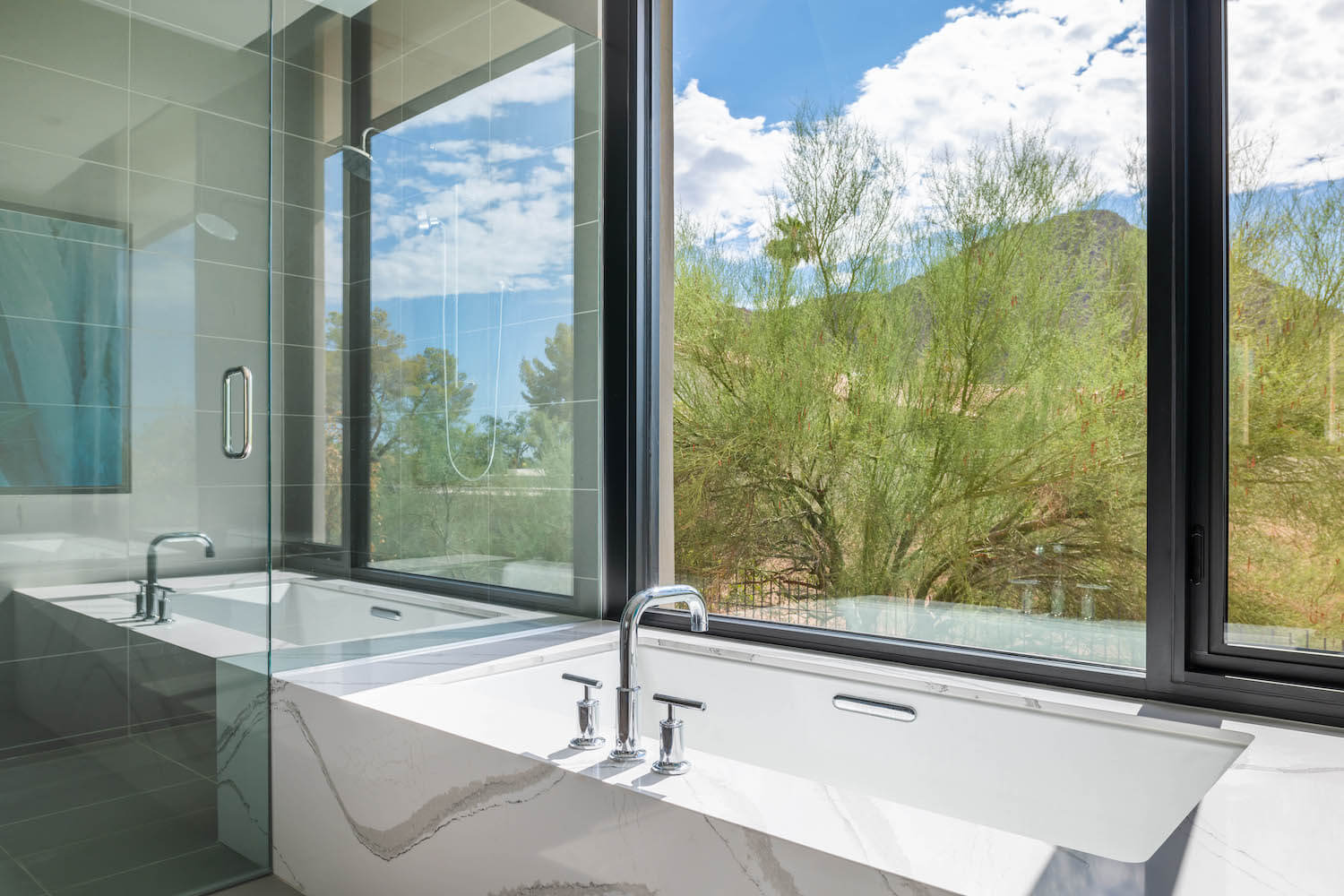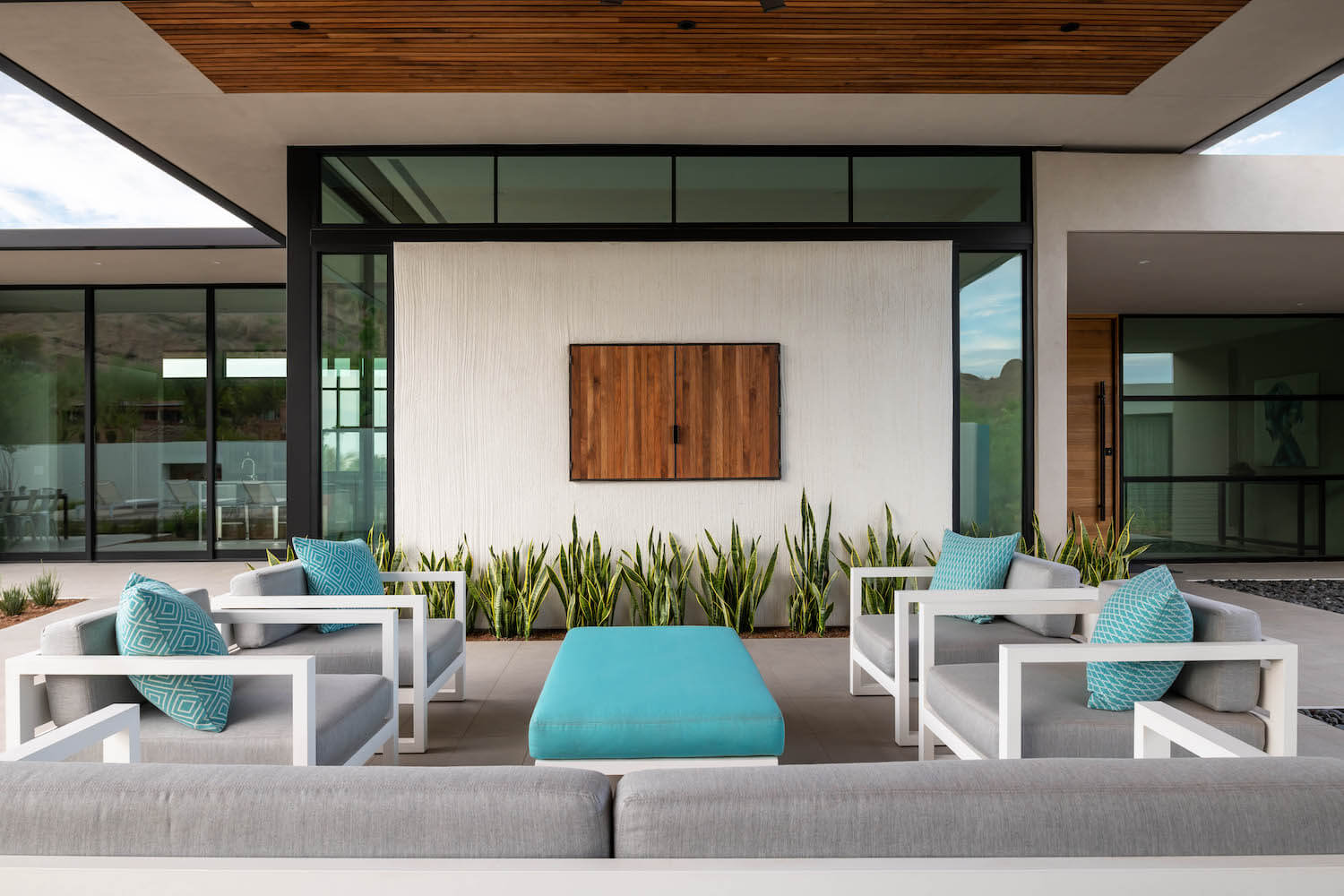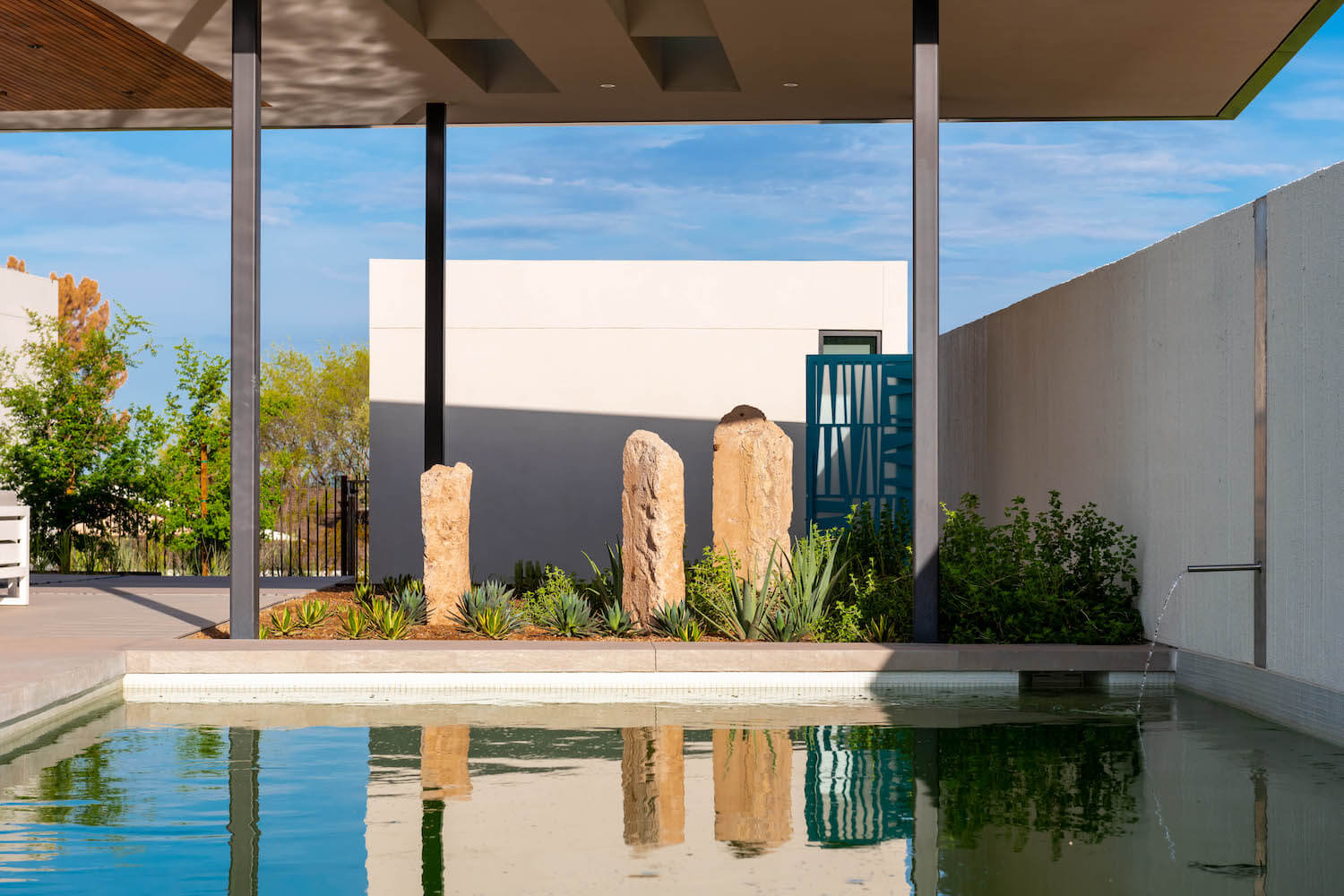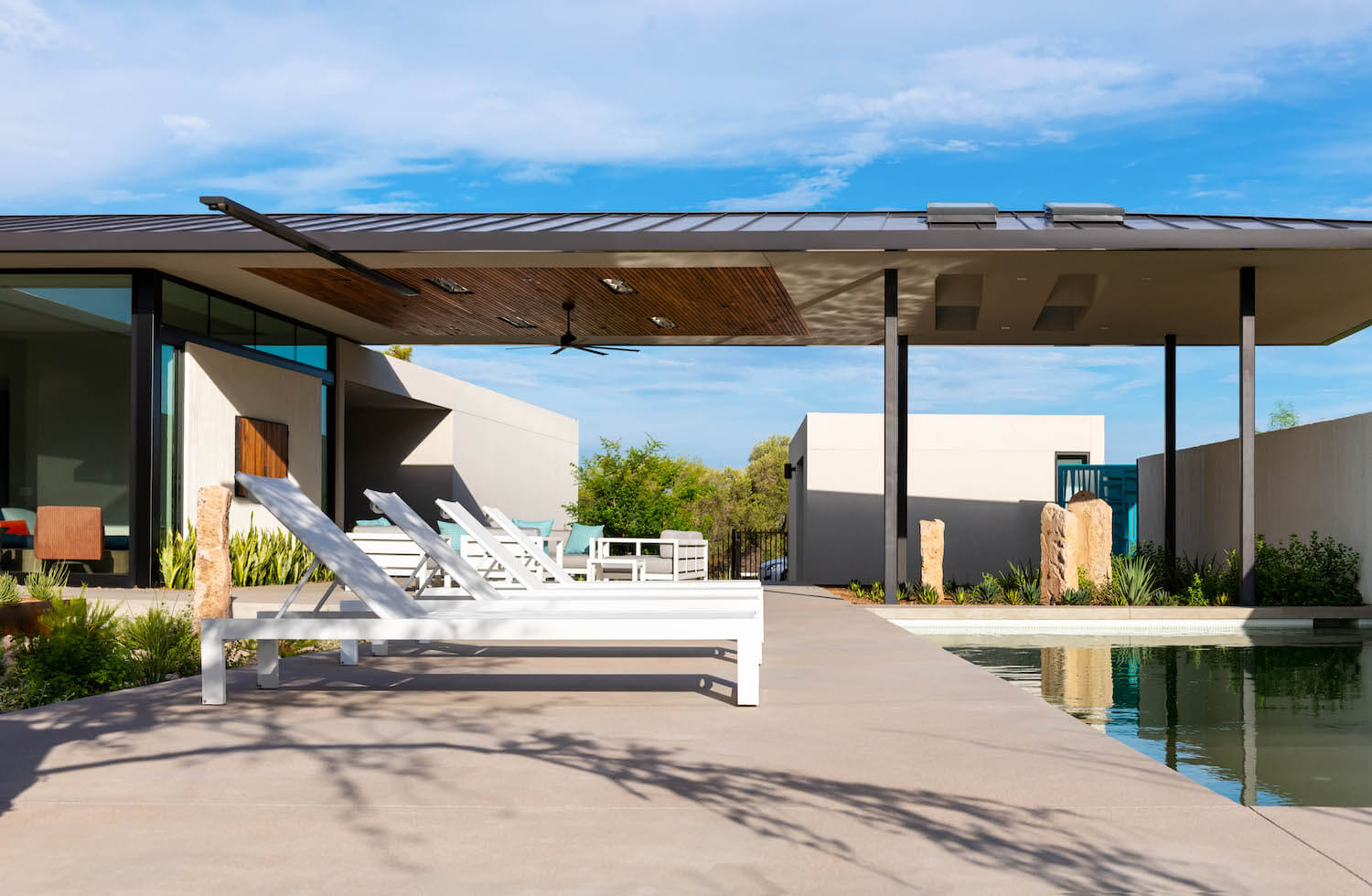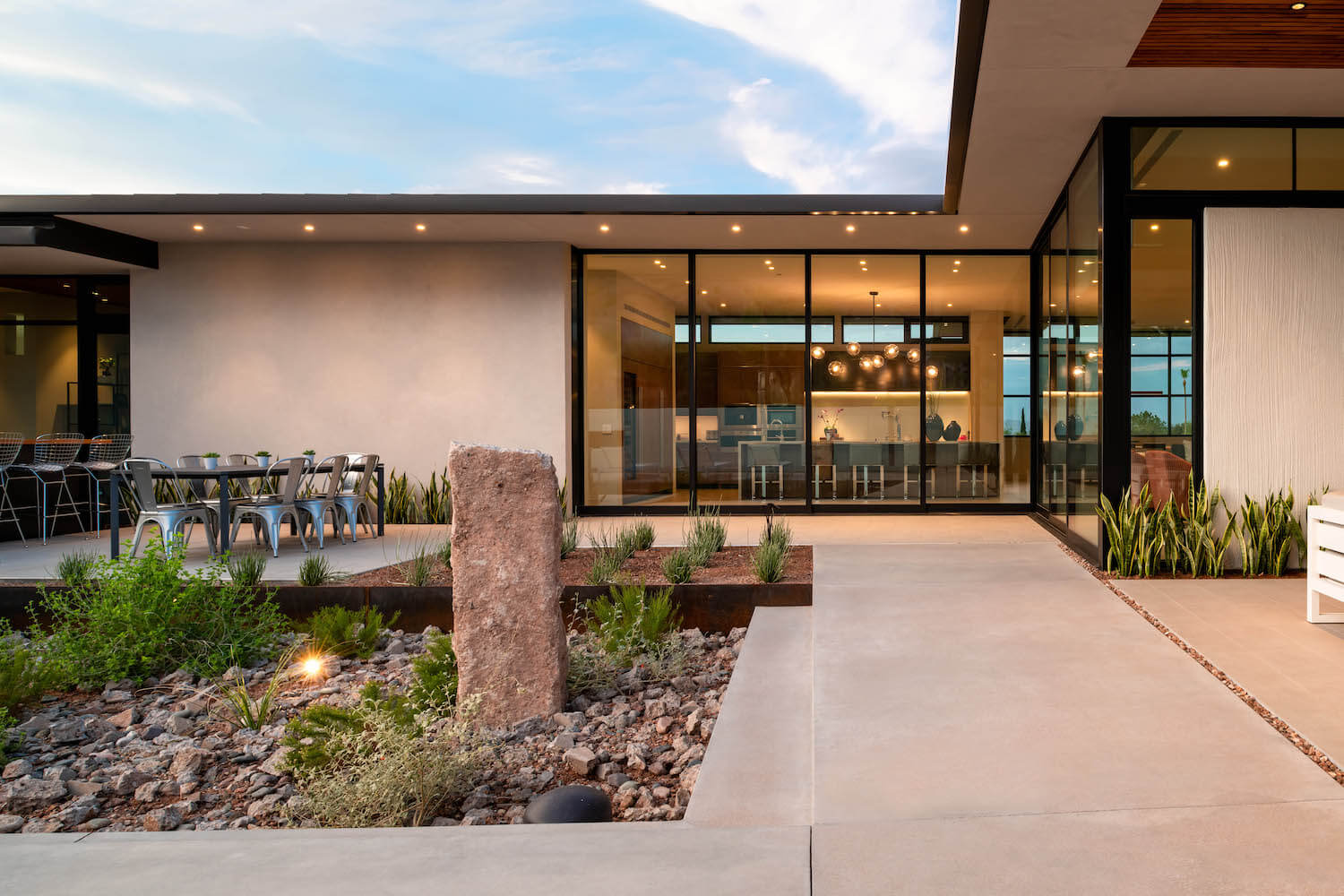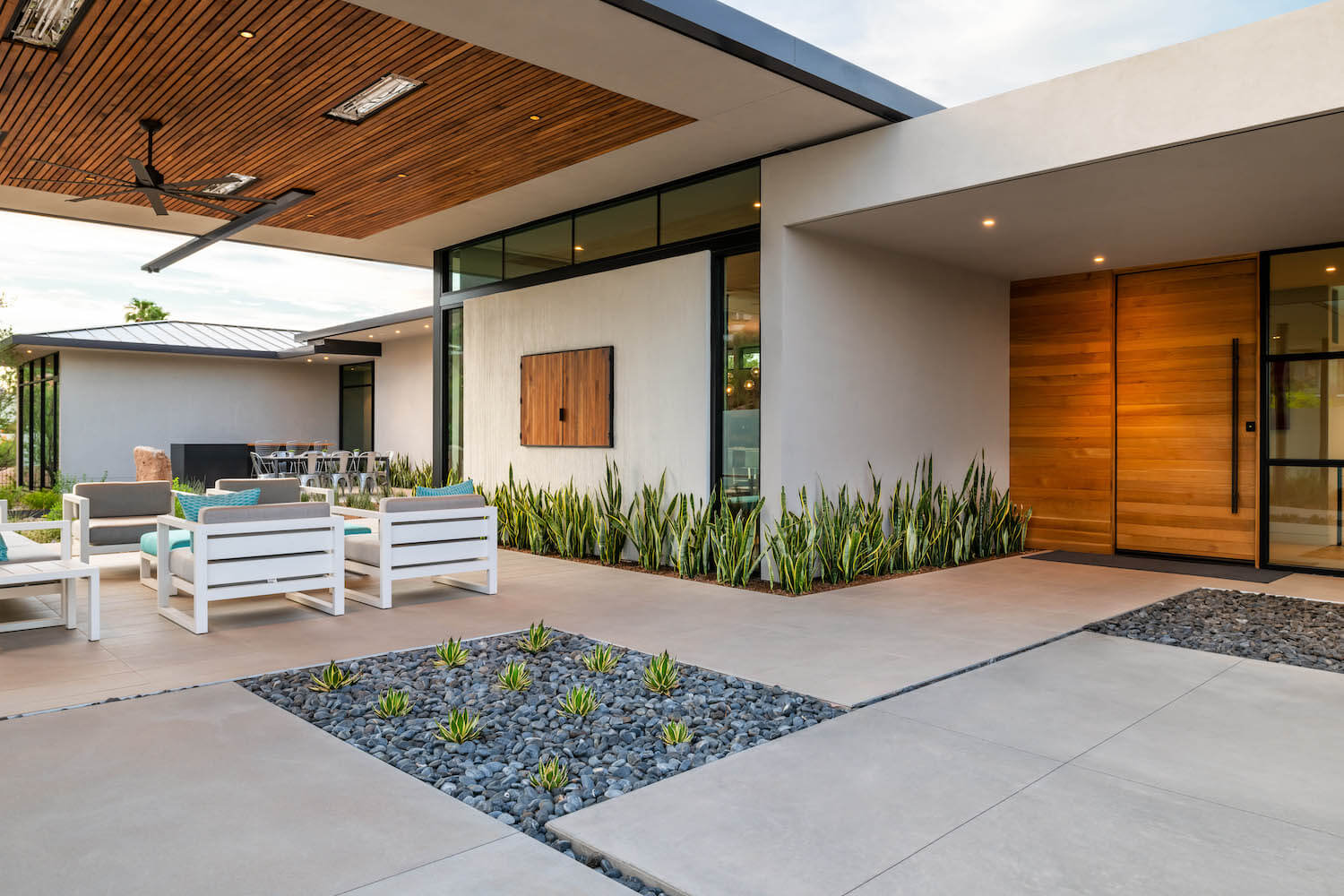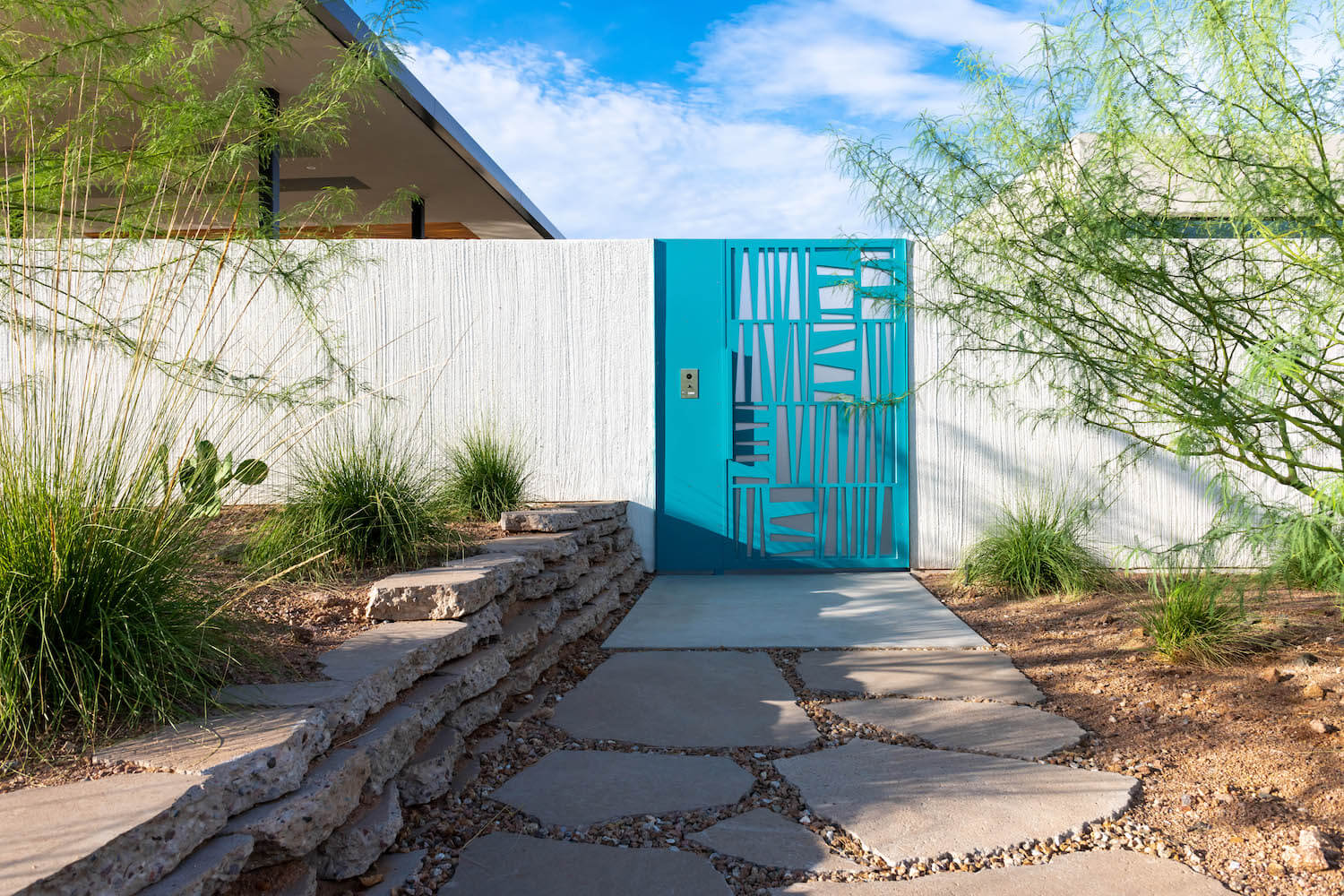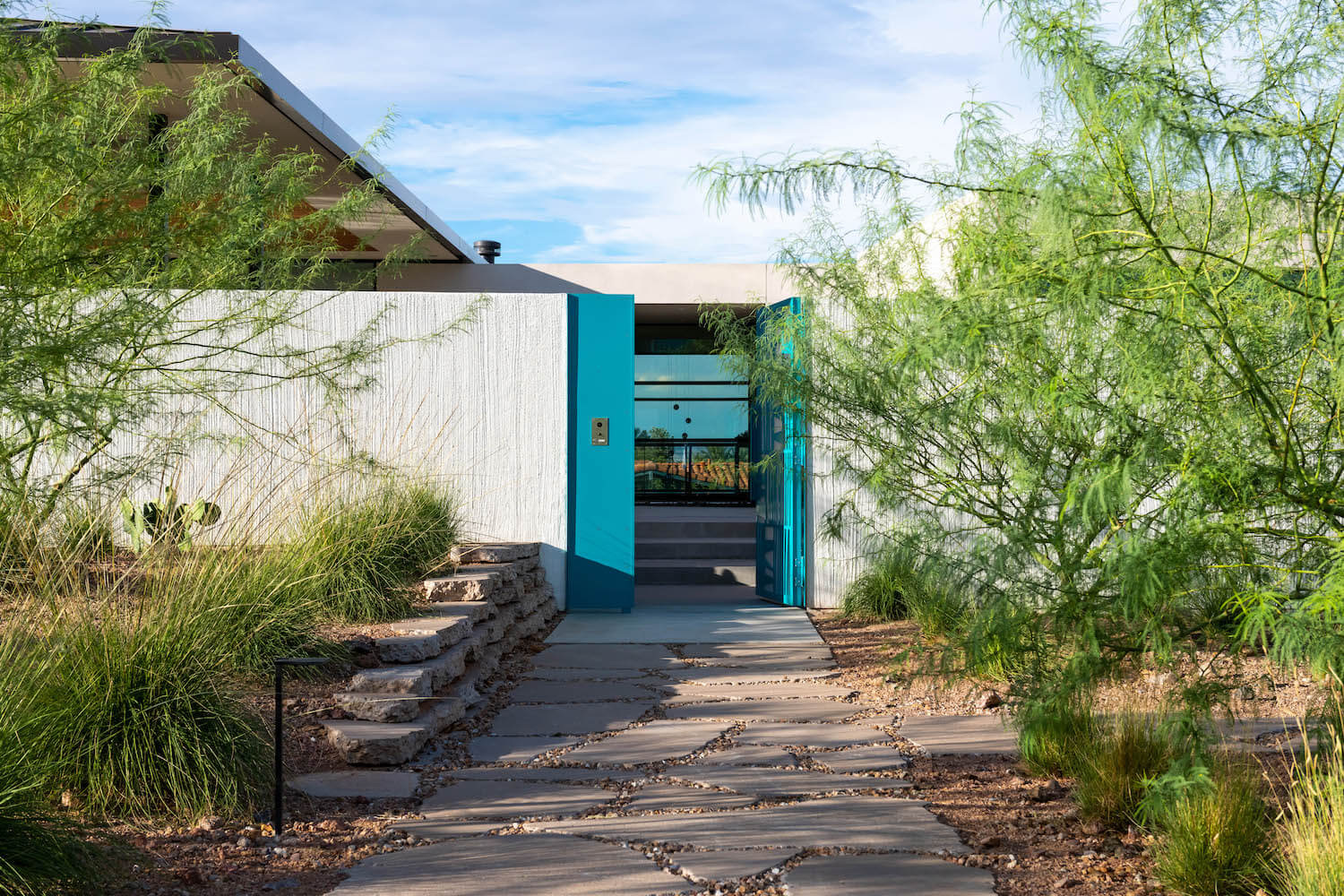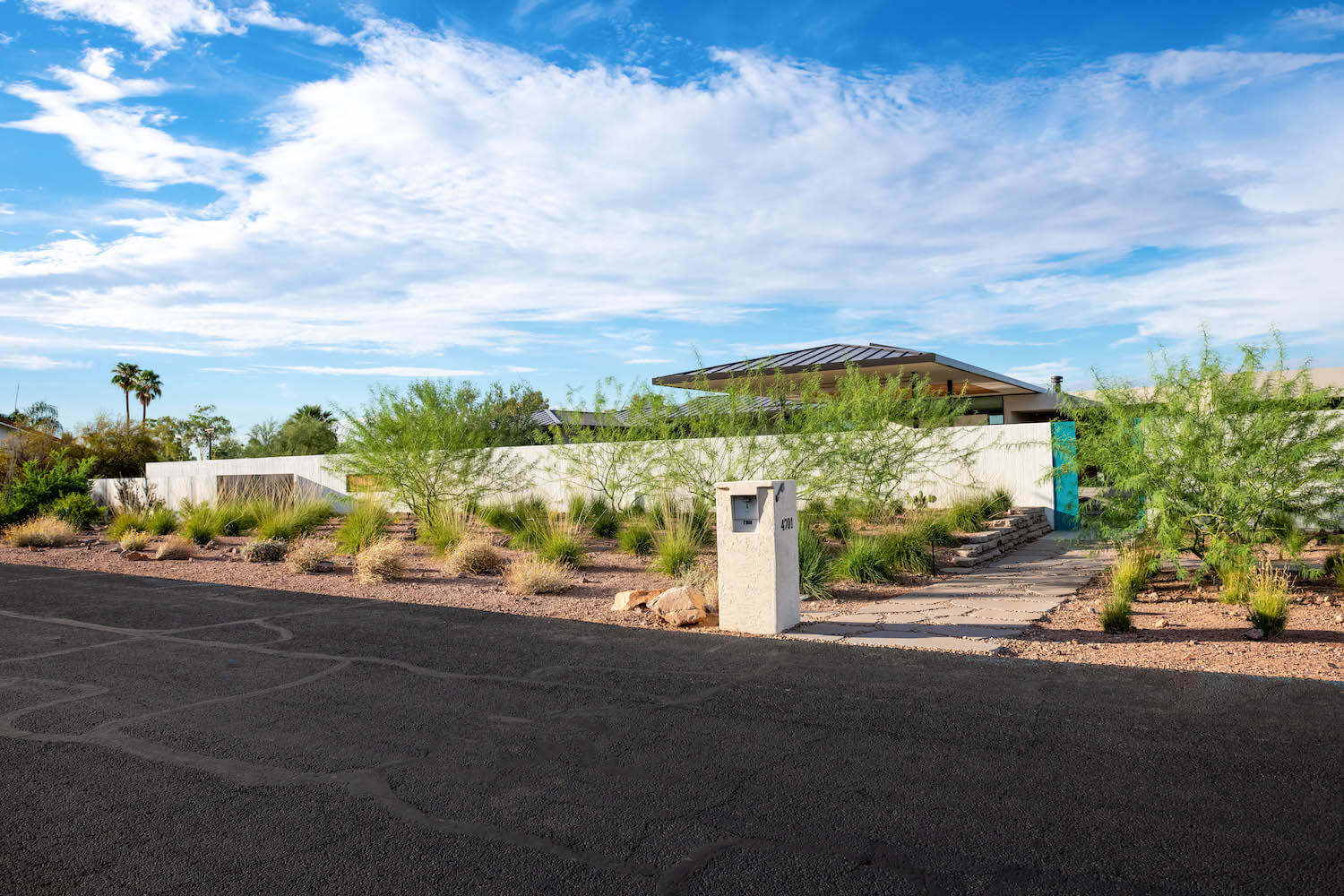 ---