YOD Group: Emily Event Hall is the largest and probably the most modernized event hall in Western Ukraine, designed for 1500 guests. Multipurpose space is suited for big shows, concerts, festivals, business conferences, corporate and personal events.
Crowd events are always about emotions. We aimed to create a design that works like a magnifying glass for them. We built an impressive installation to maximize the emotions of each event, taking place in Emily Event Hall and making memories that will last a lifetime. The wall with the waved shape that goes along the whole hall and works as a media screen is 1500 m2 in size.
An openwork construction was built from the custom-made long bricks. 28 tons of such bricks were strung in metal strings without additional support. The installation has 60 meters in length and 7 meters in height. 38 laser video projectors synchronously broadcast stitched content into a single image. It allows guests to dive into the event atmosphere and make them feel like being on the stage during the concert. When it comes to business events,it helps to contaminate a guest with the emotion the brand provides.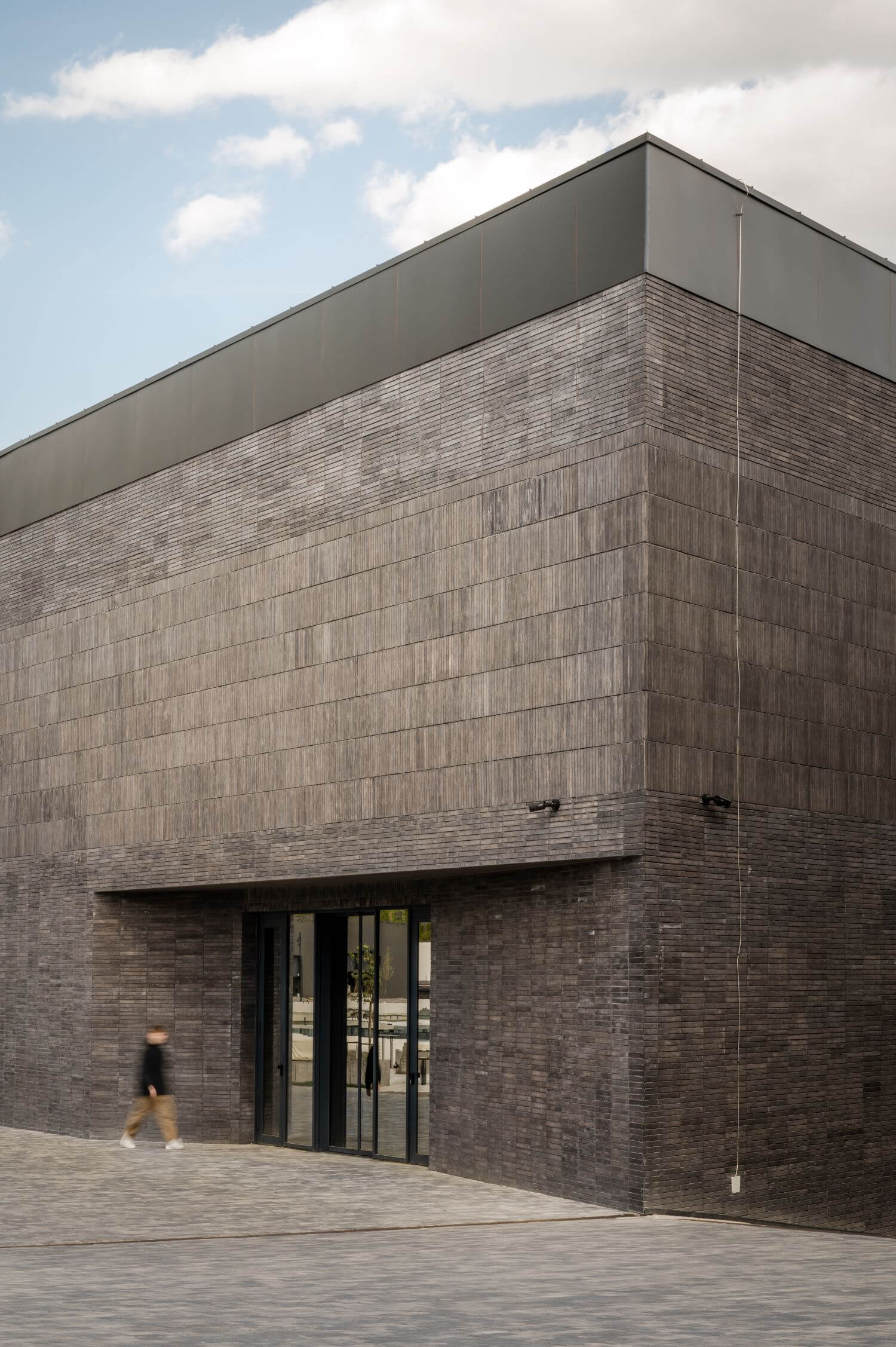 The event hall has a stage with the dressing rooms and technical premises behind it. Acoustic and light equipment meet the riders of the top artists worldwide and is designed to organize any high-quality event. The hall can be furnished with tables and chairs or plain, depending on the scenario. There are chairs designed by Kateryna Sokolova, especially for the project. There is an attached lounge zone, bar, wardrobe, and comfortable kids' room.
The main characteristic of this space is adaptiveness. The sliding façade allows downloading and installing all necessary for a conference, presentation, or gala. The construction with truss and winch below the ceiling allows hanging some additional elements. The logistics was smartly designed this way to make installation and dismantling as easy as possible.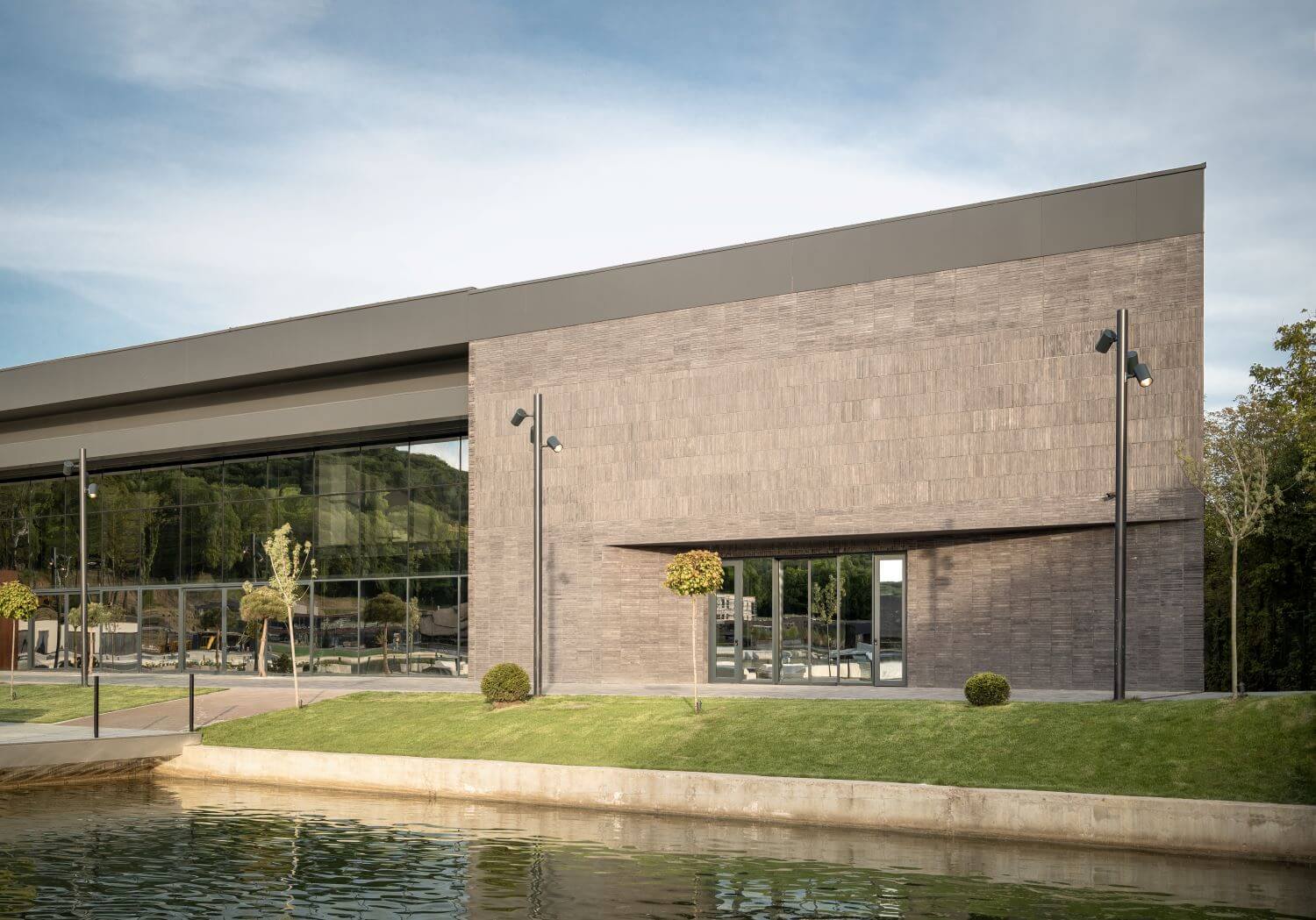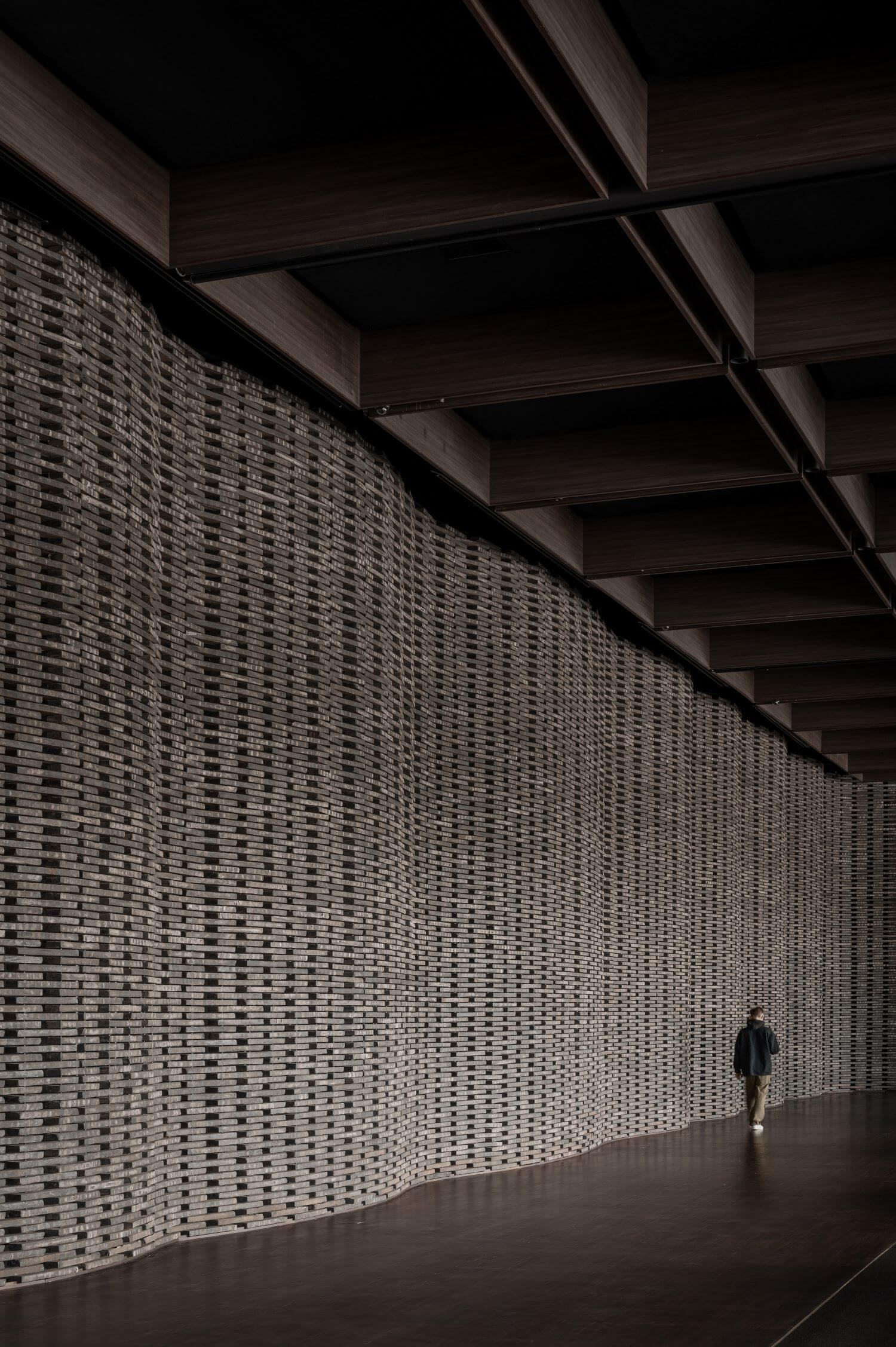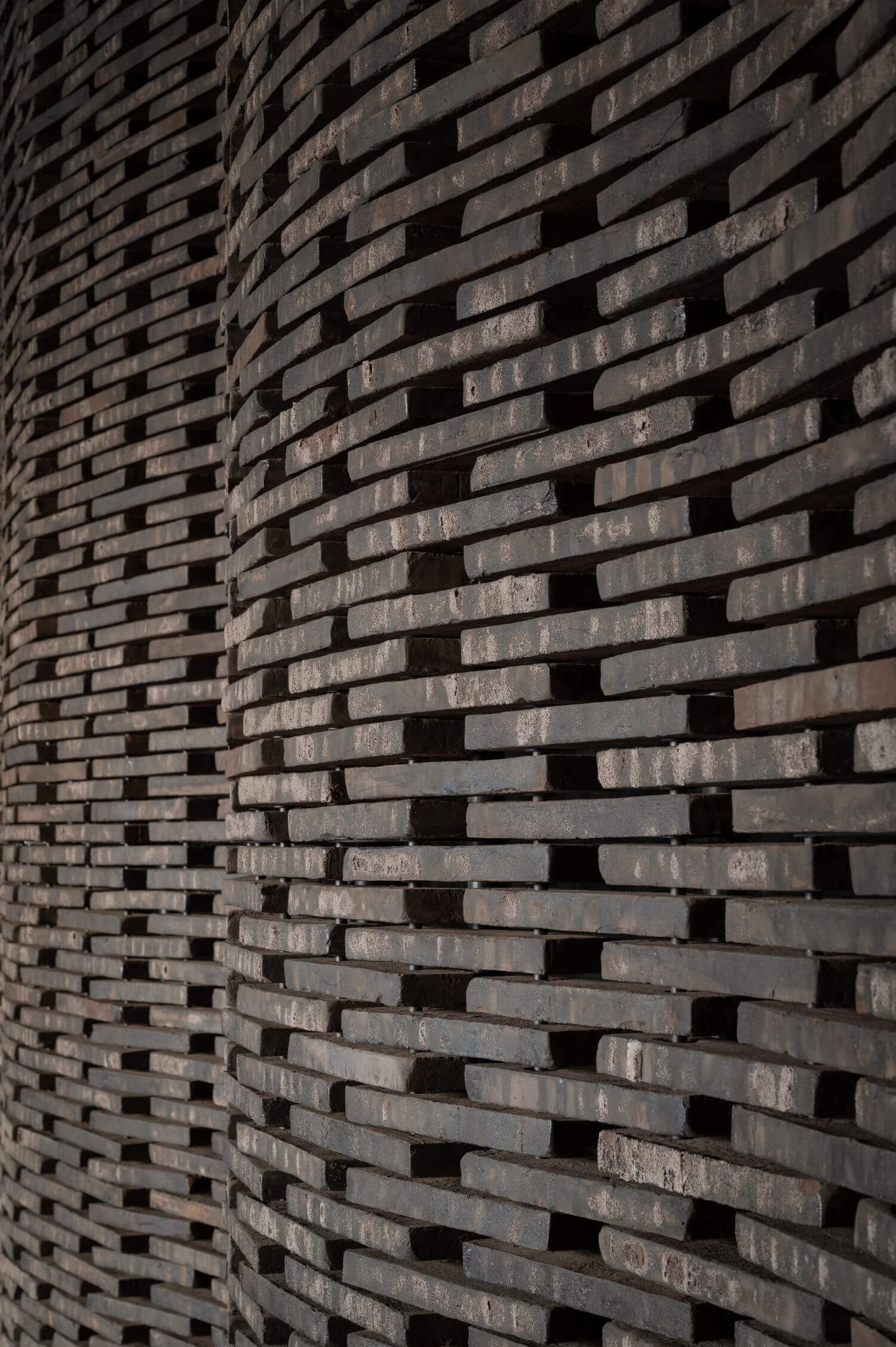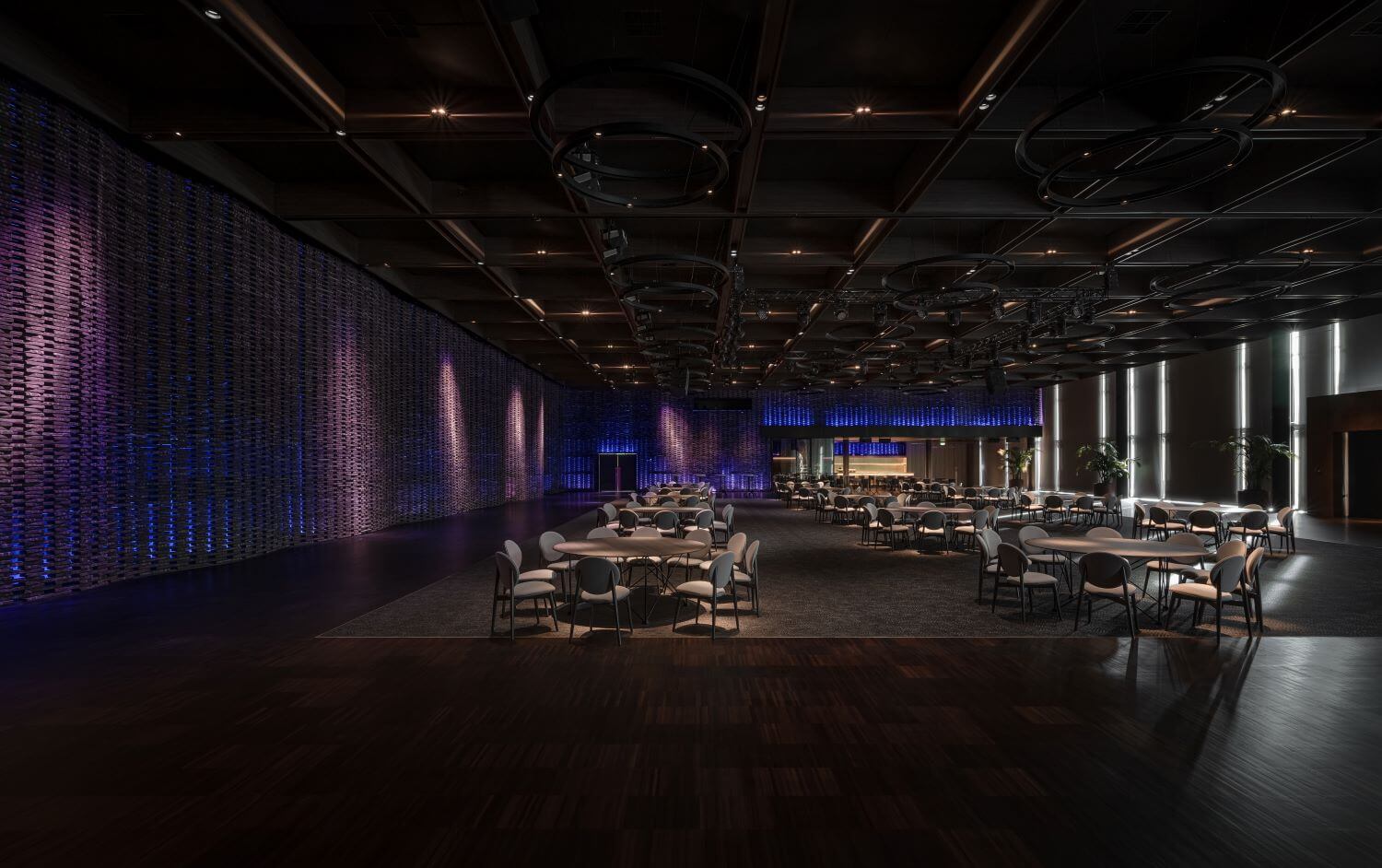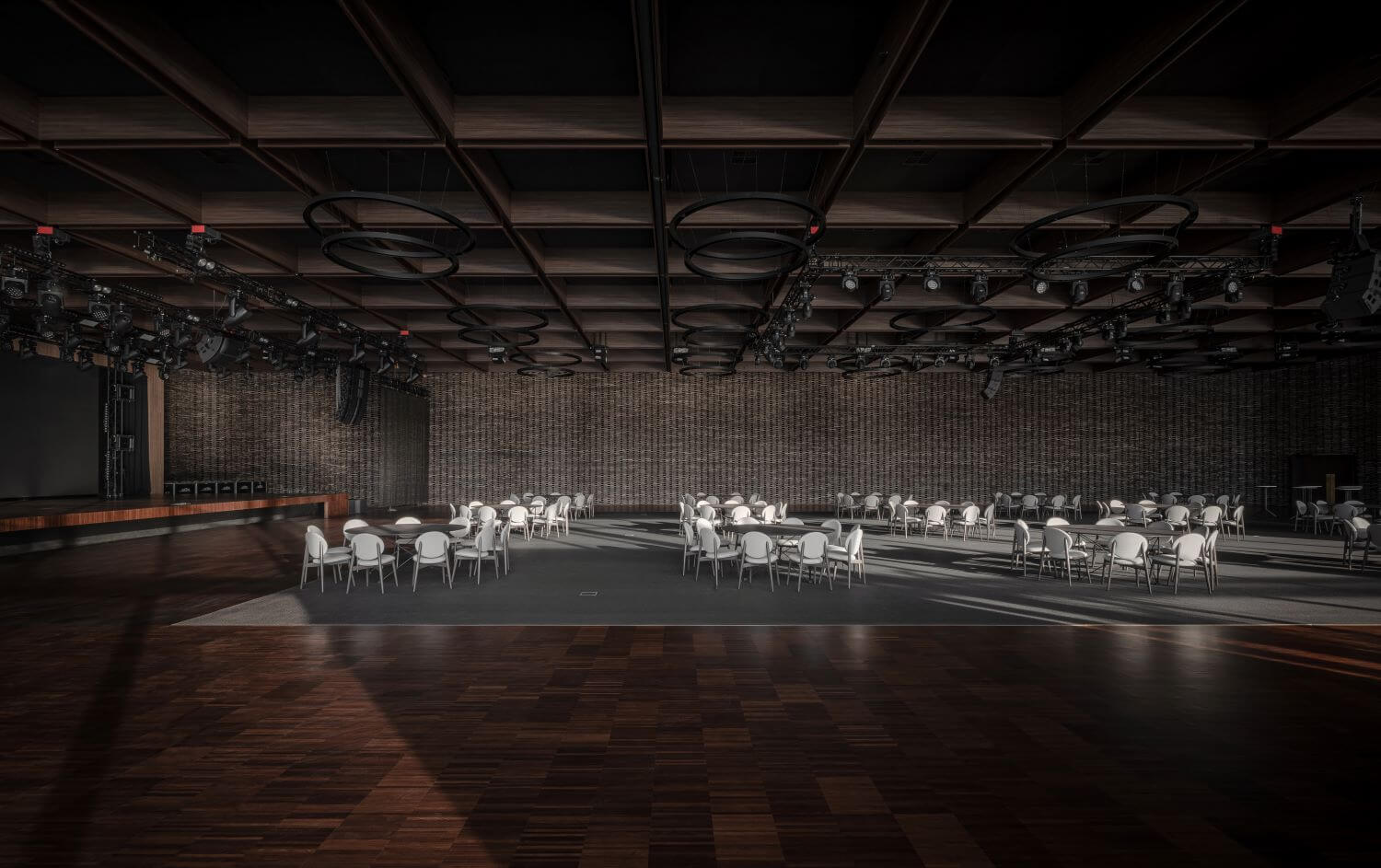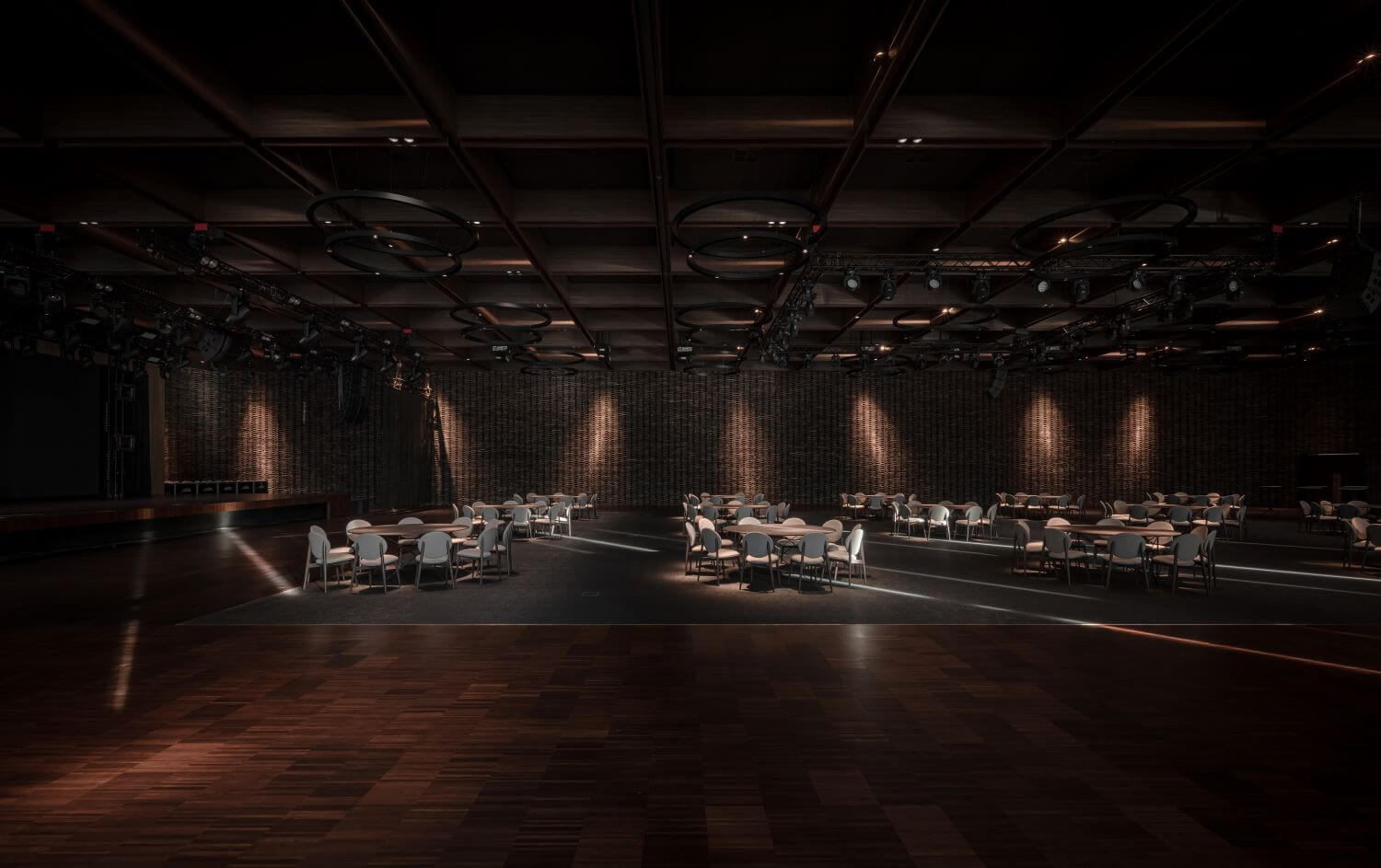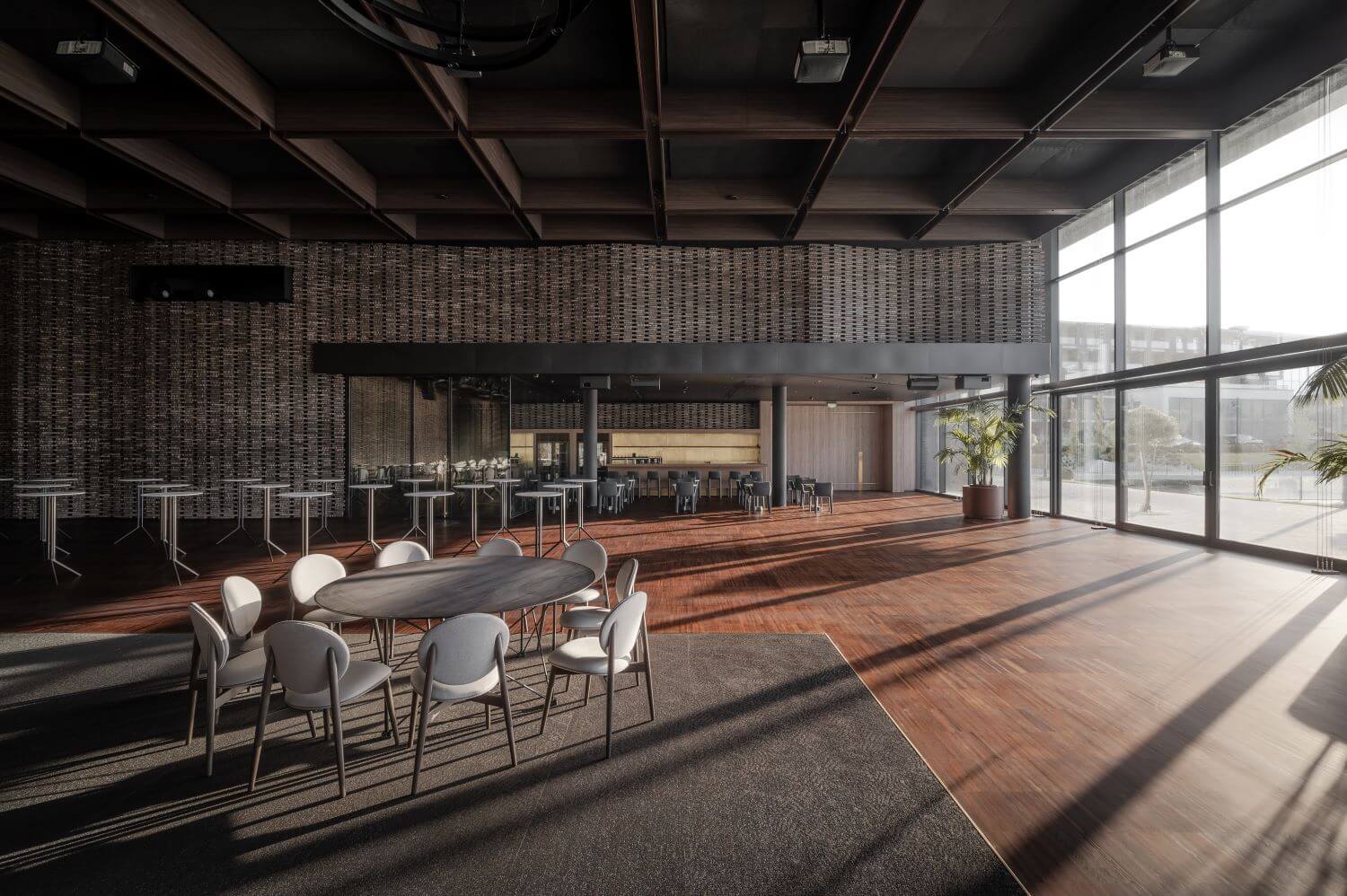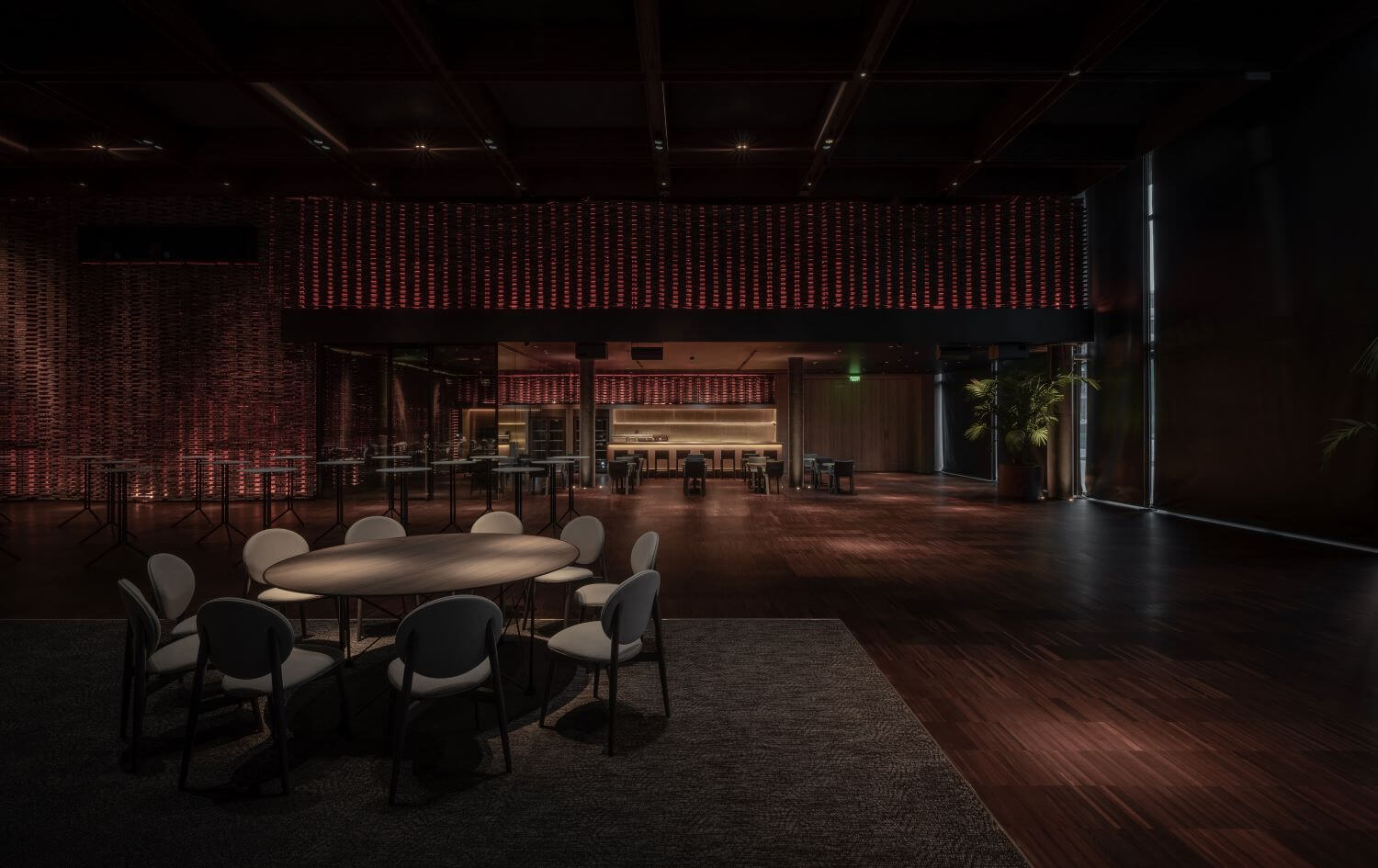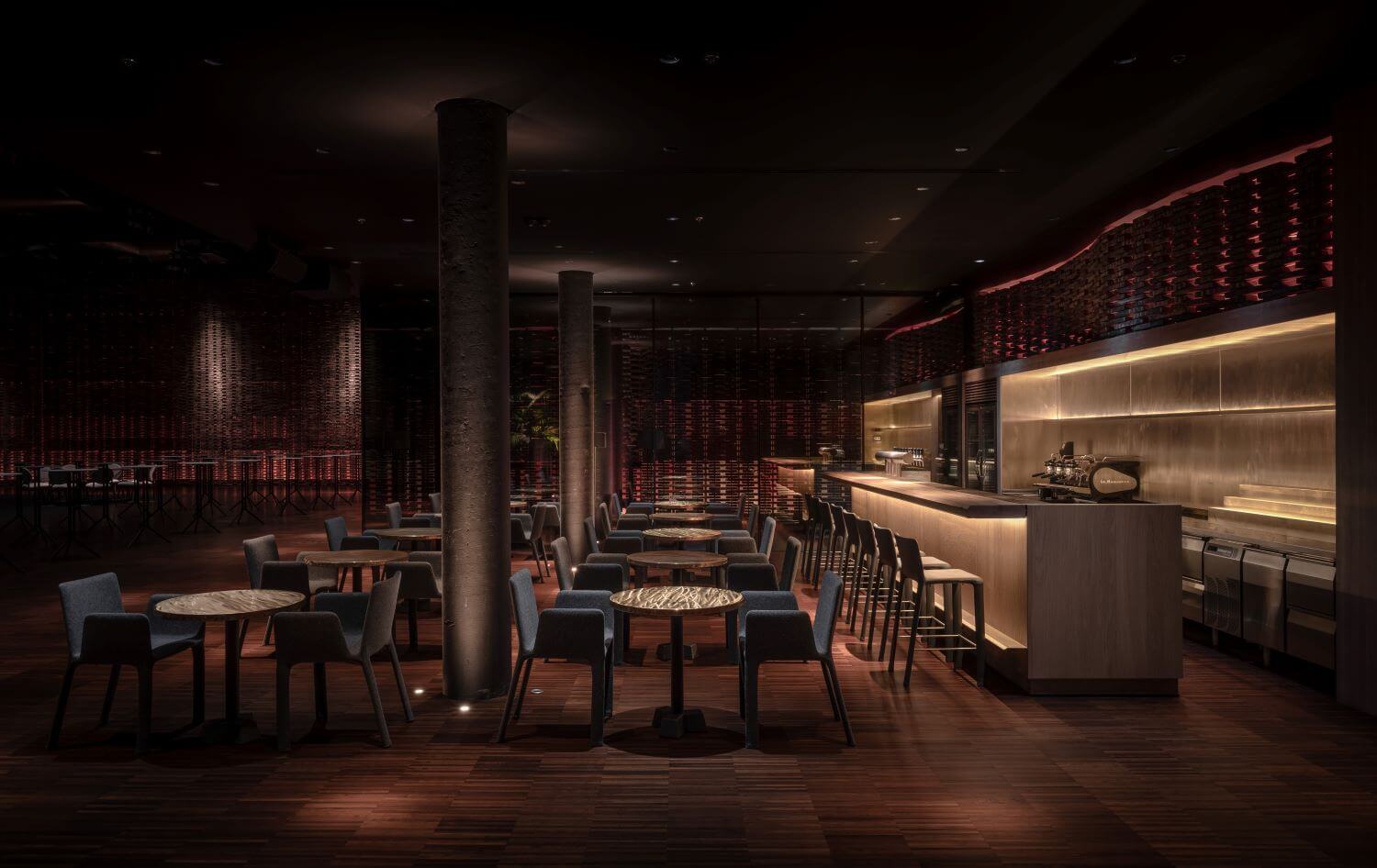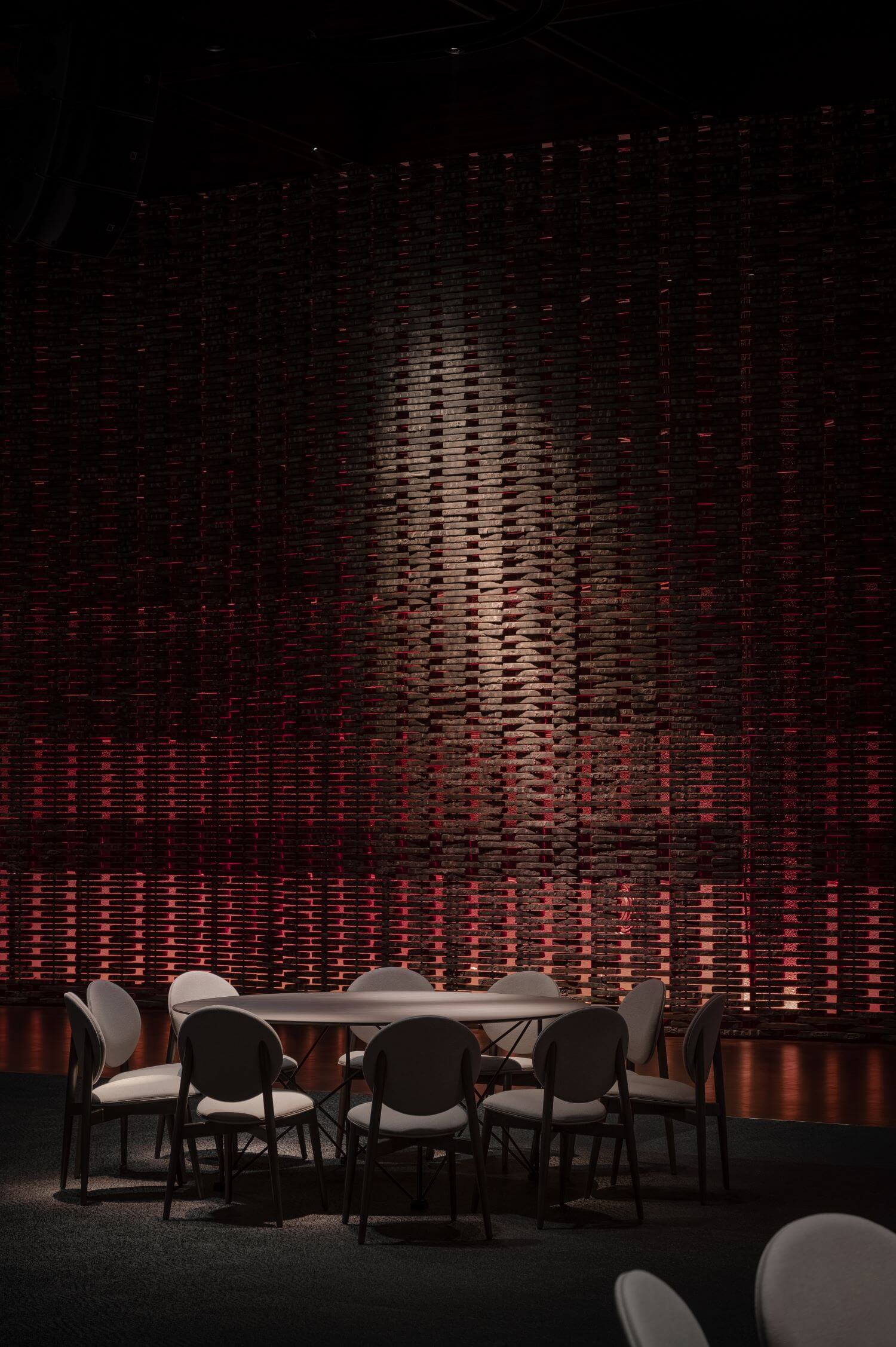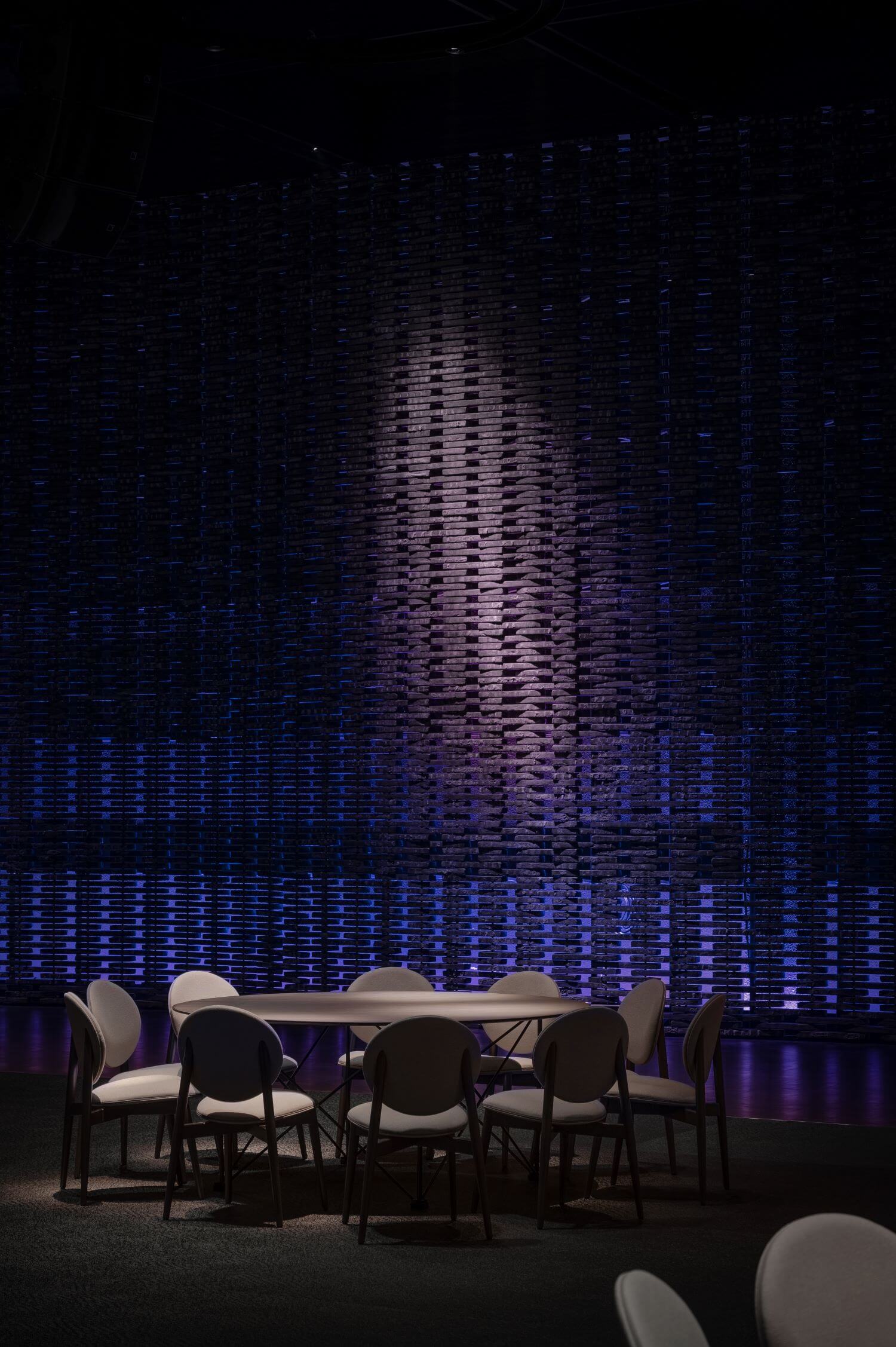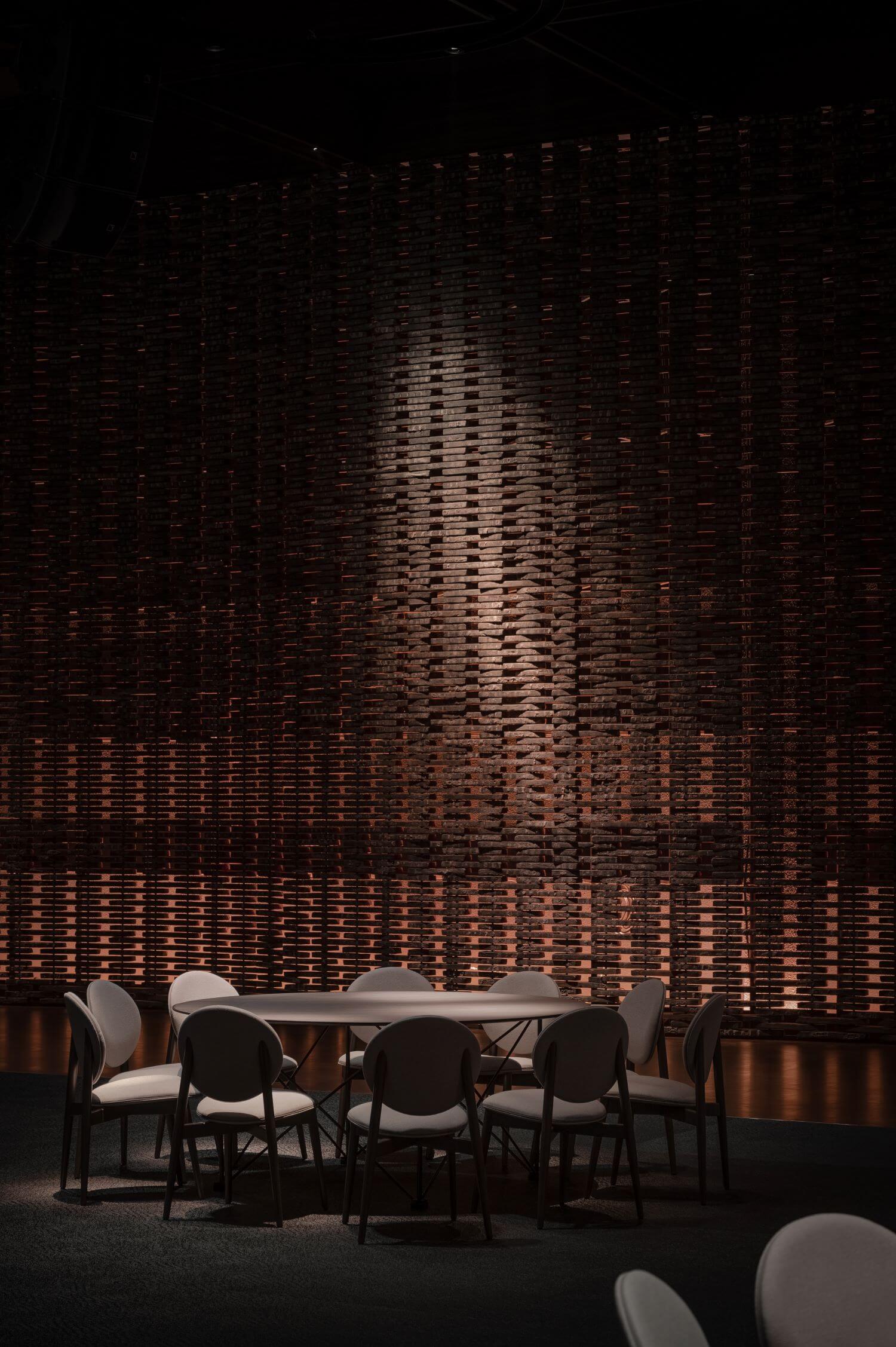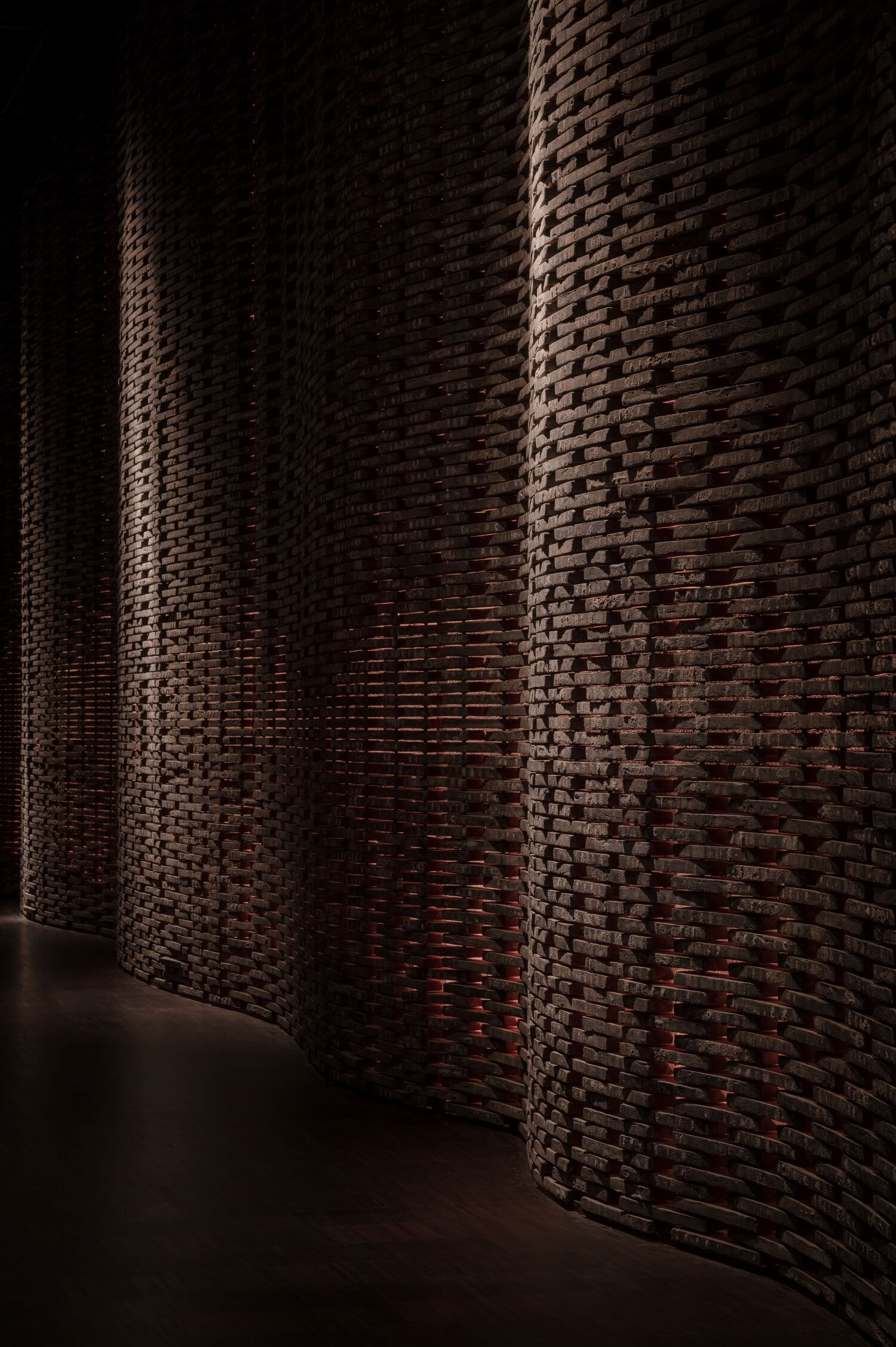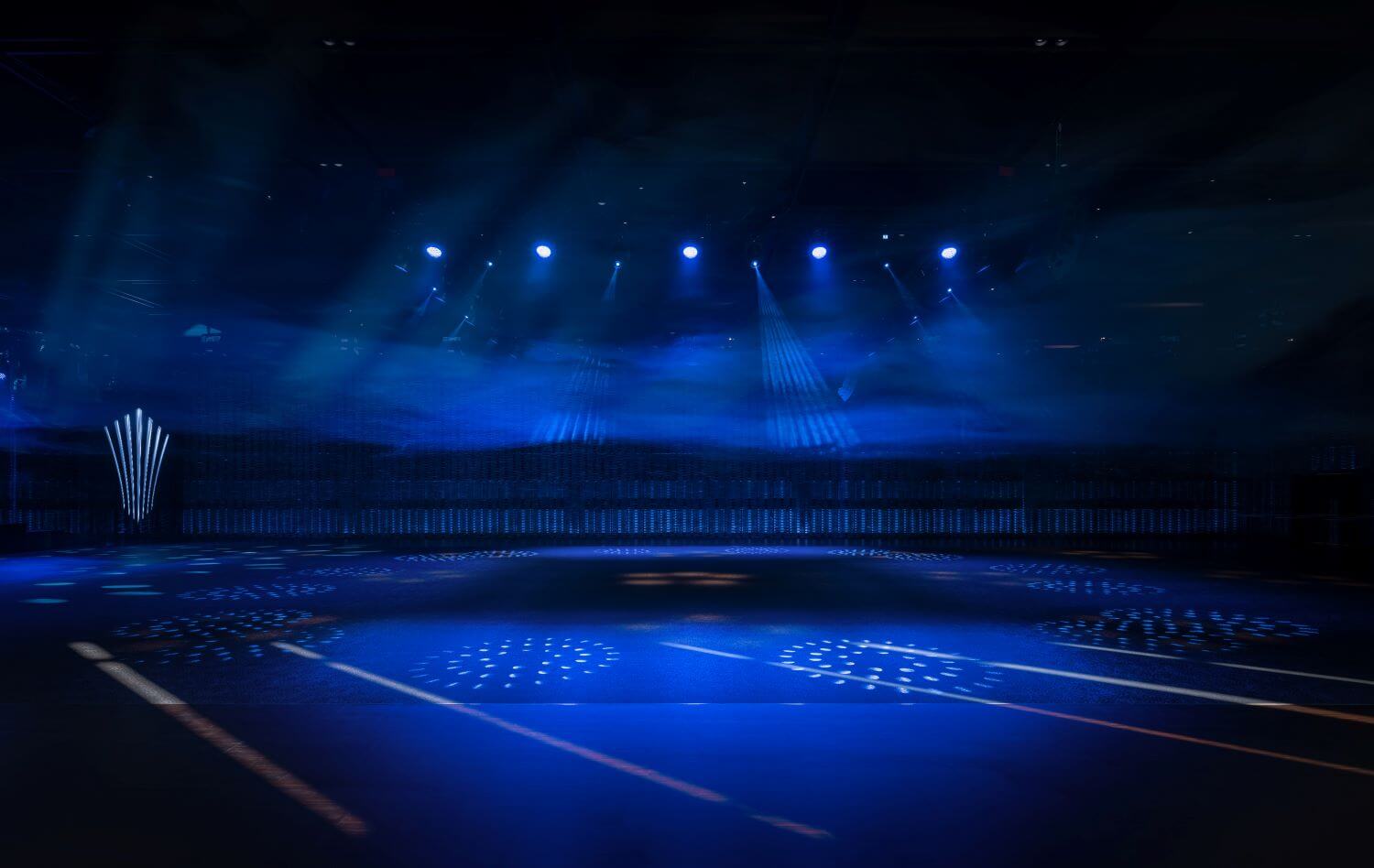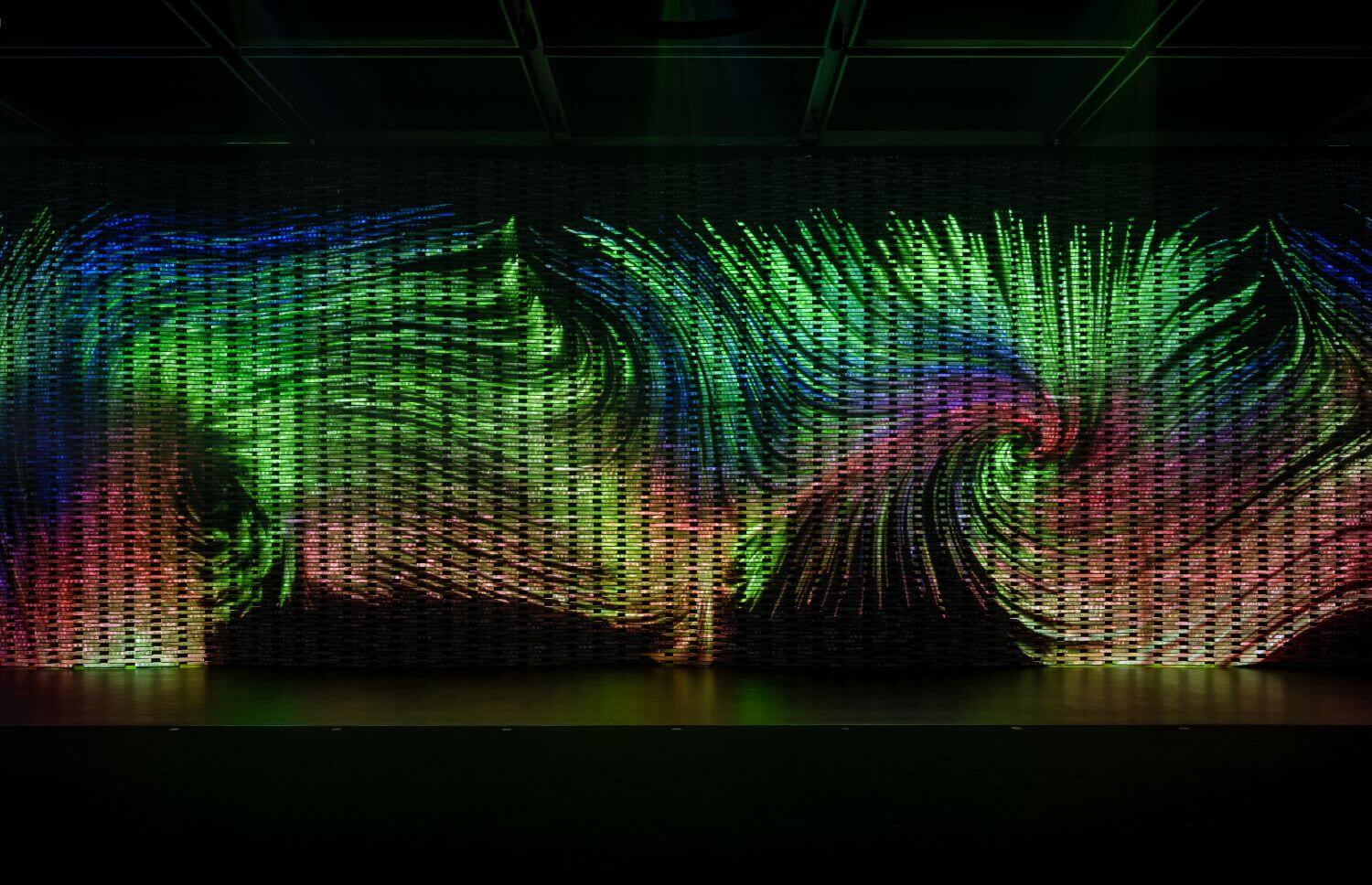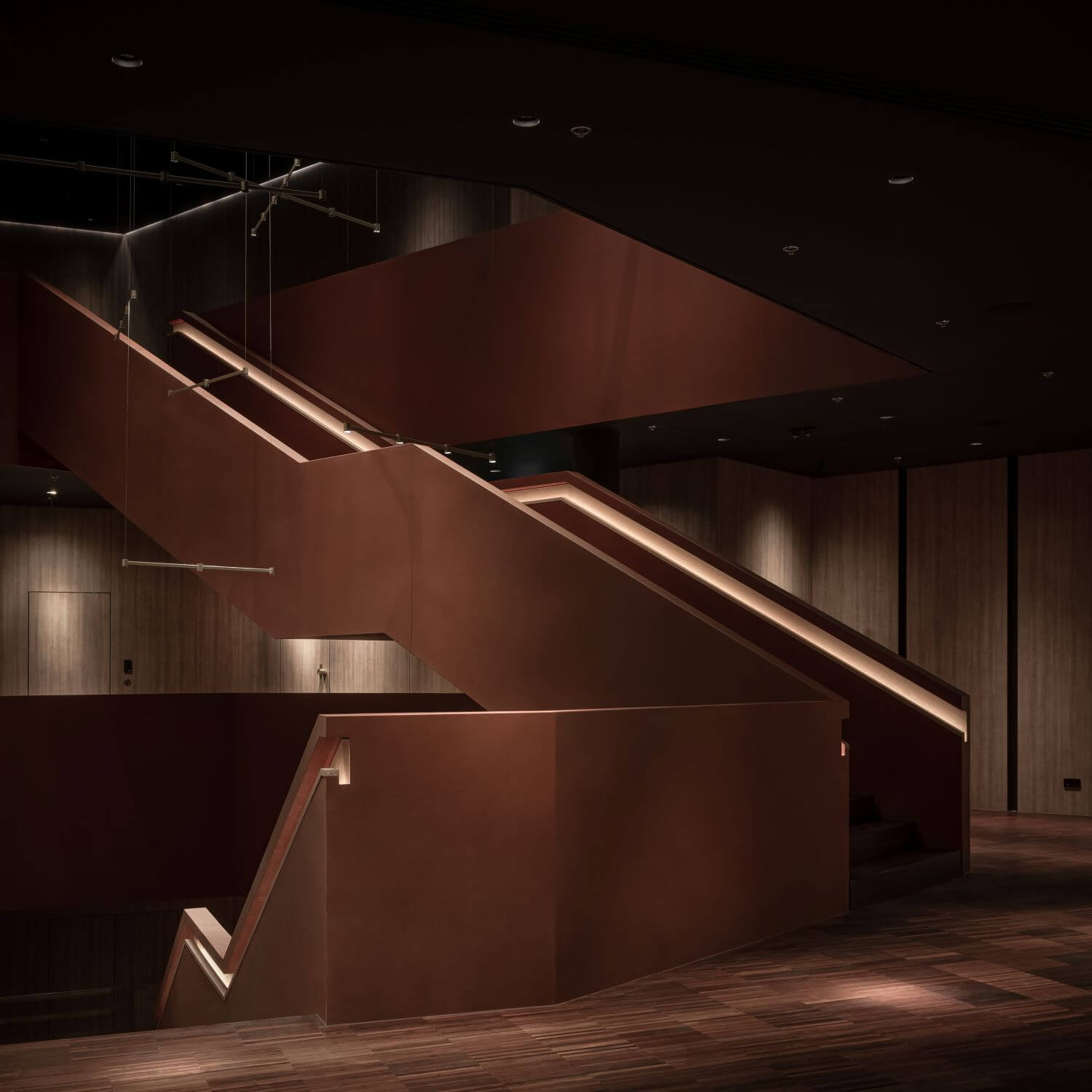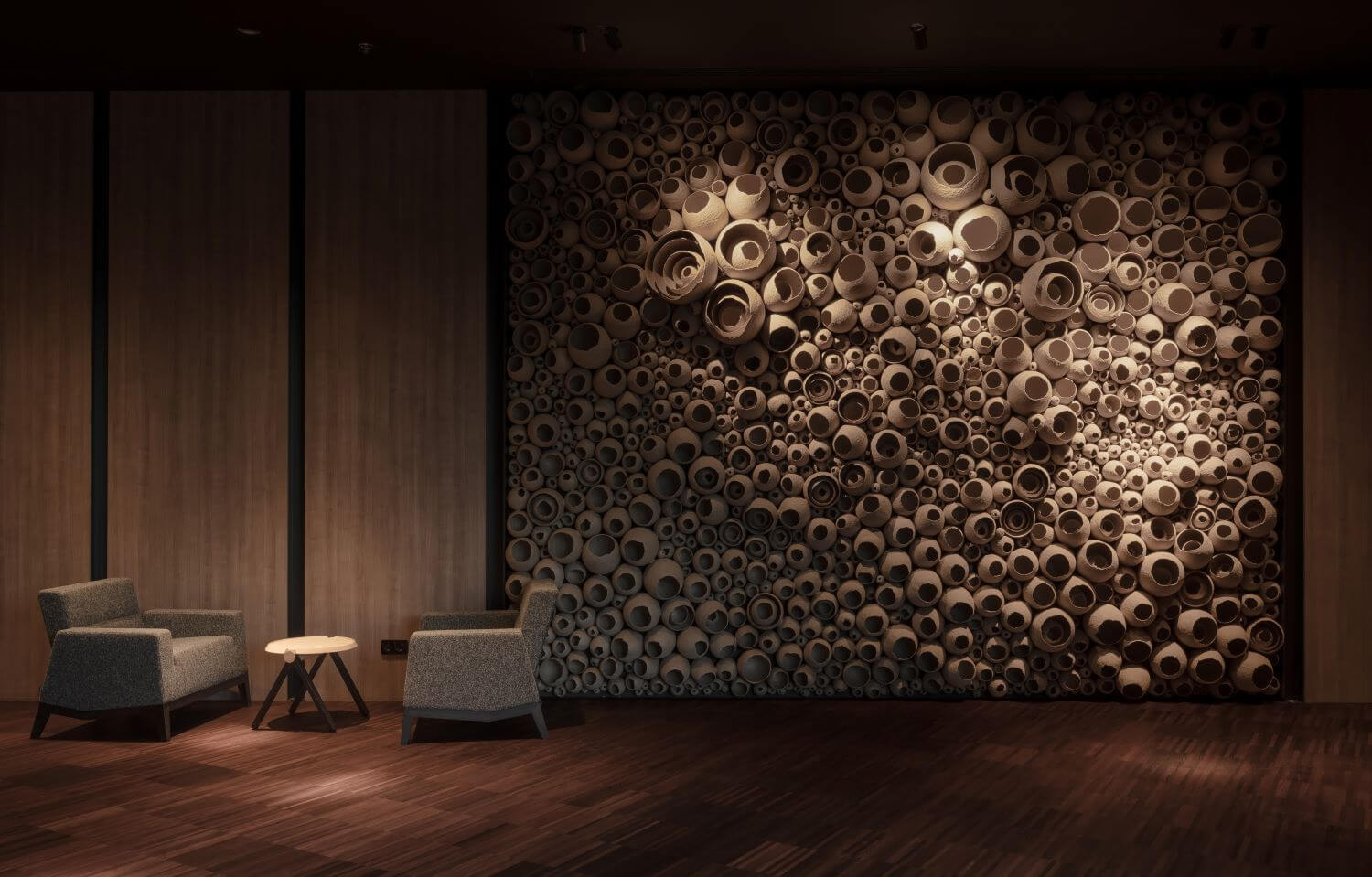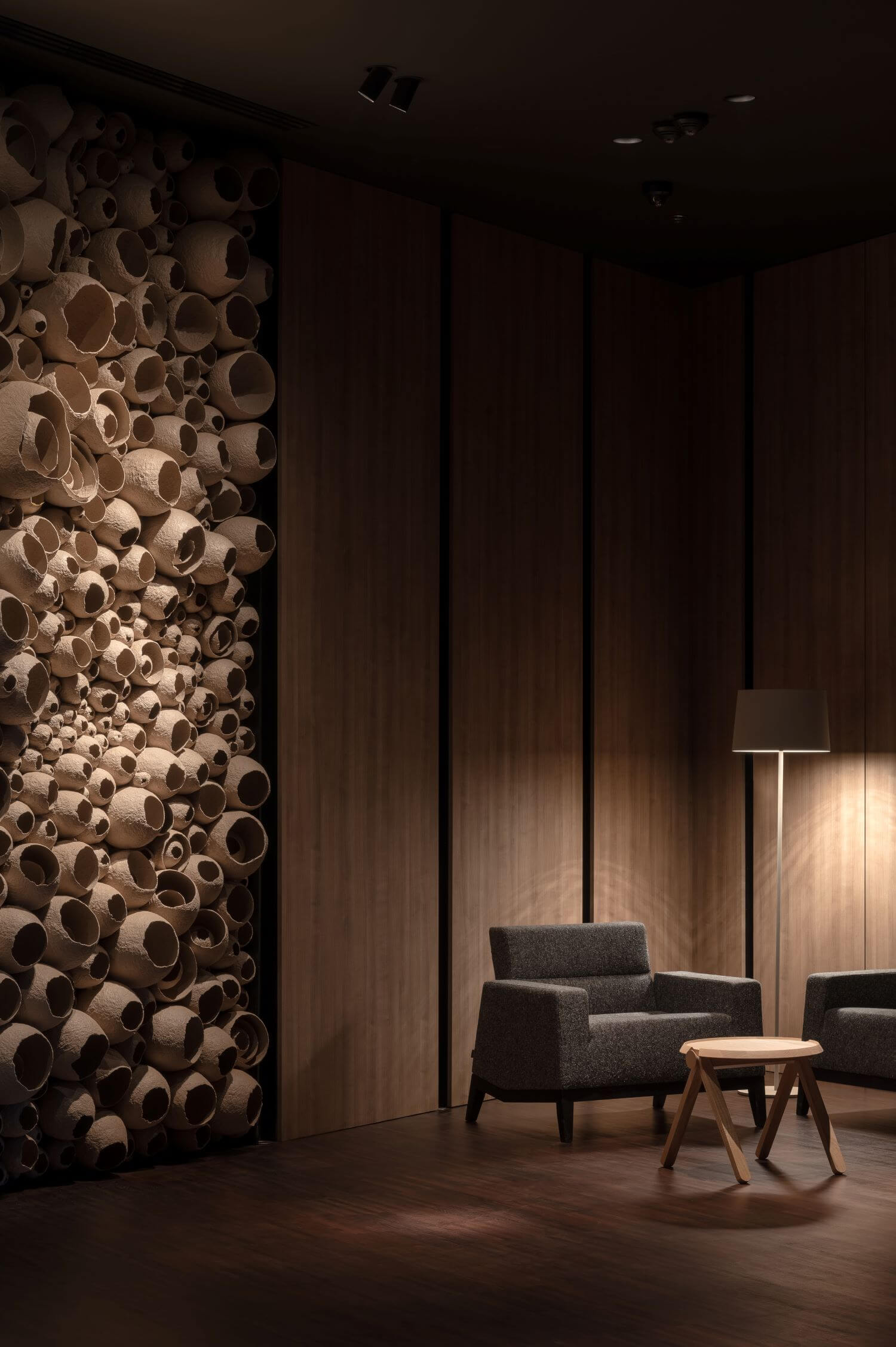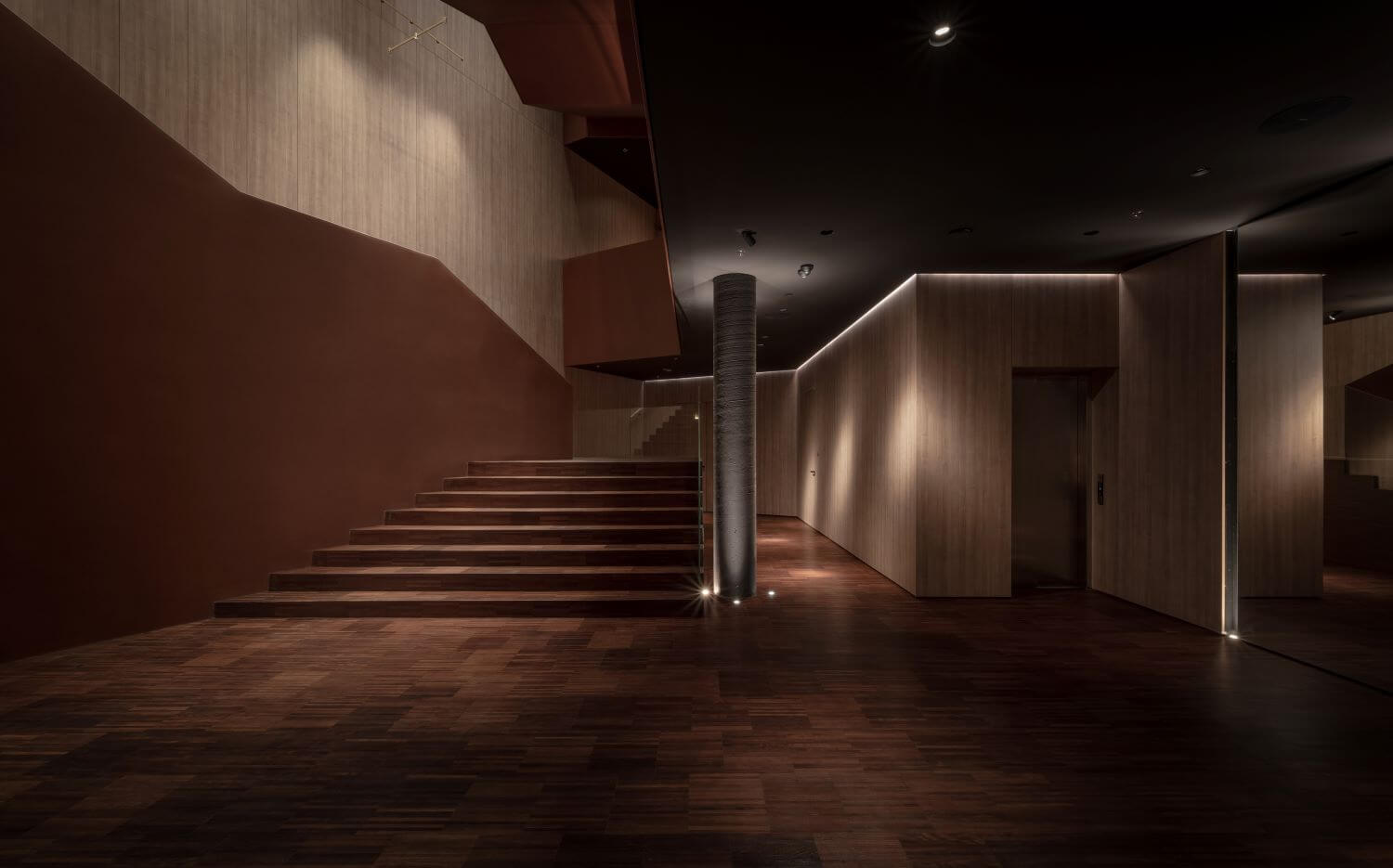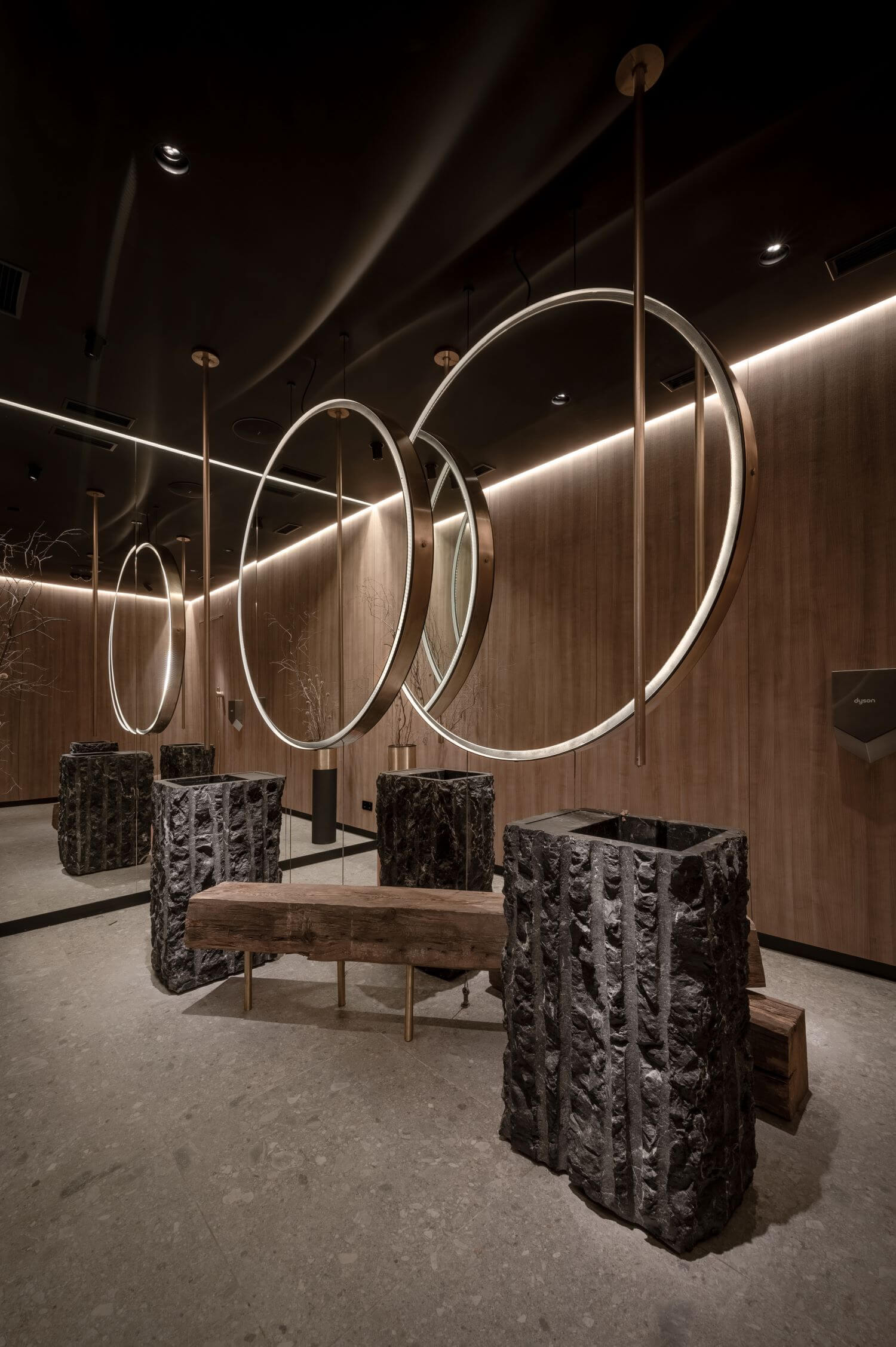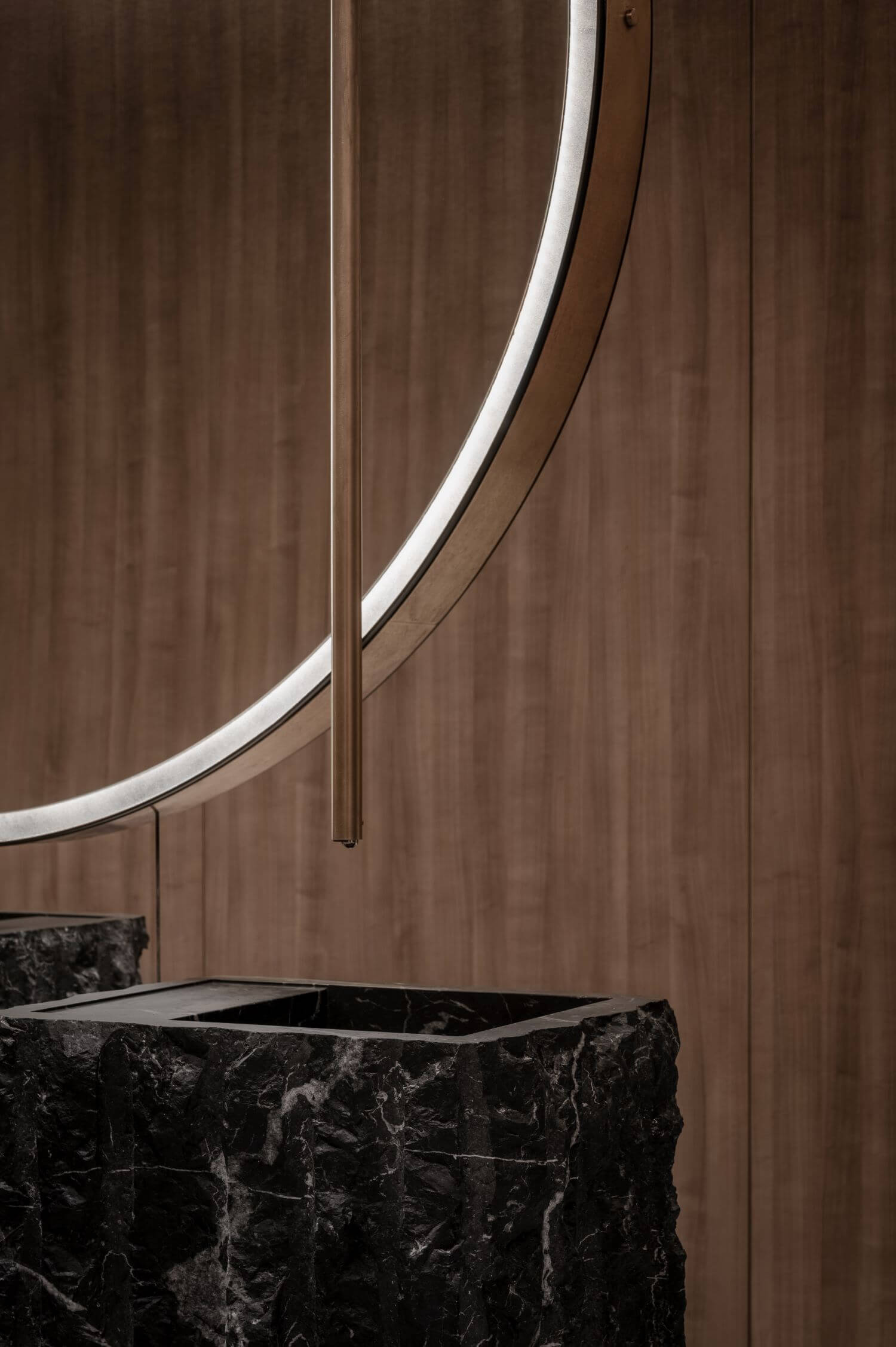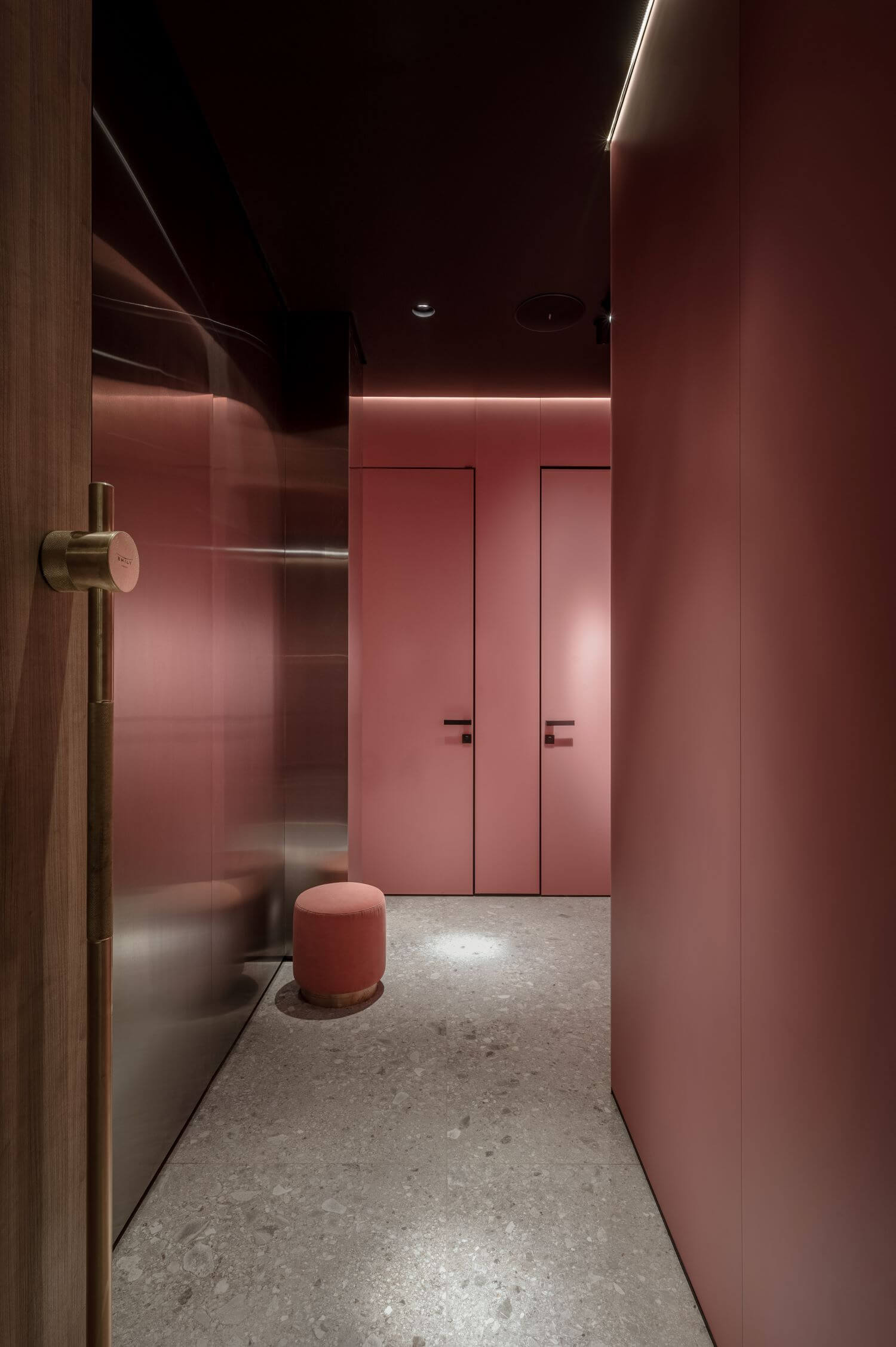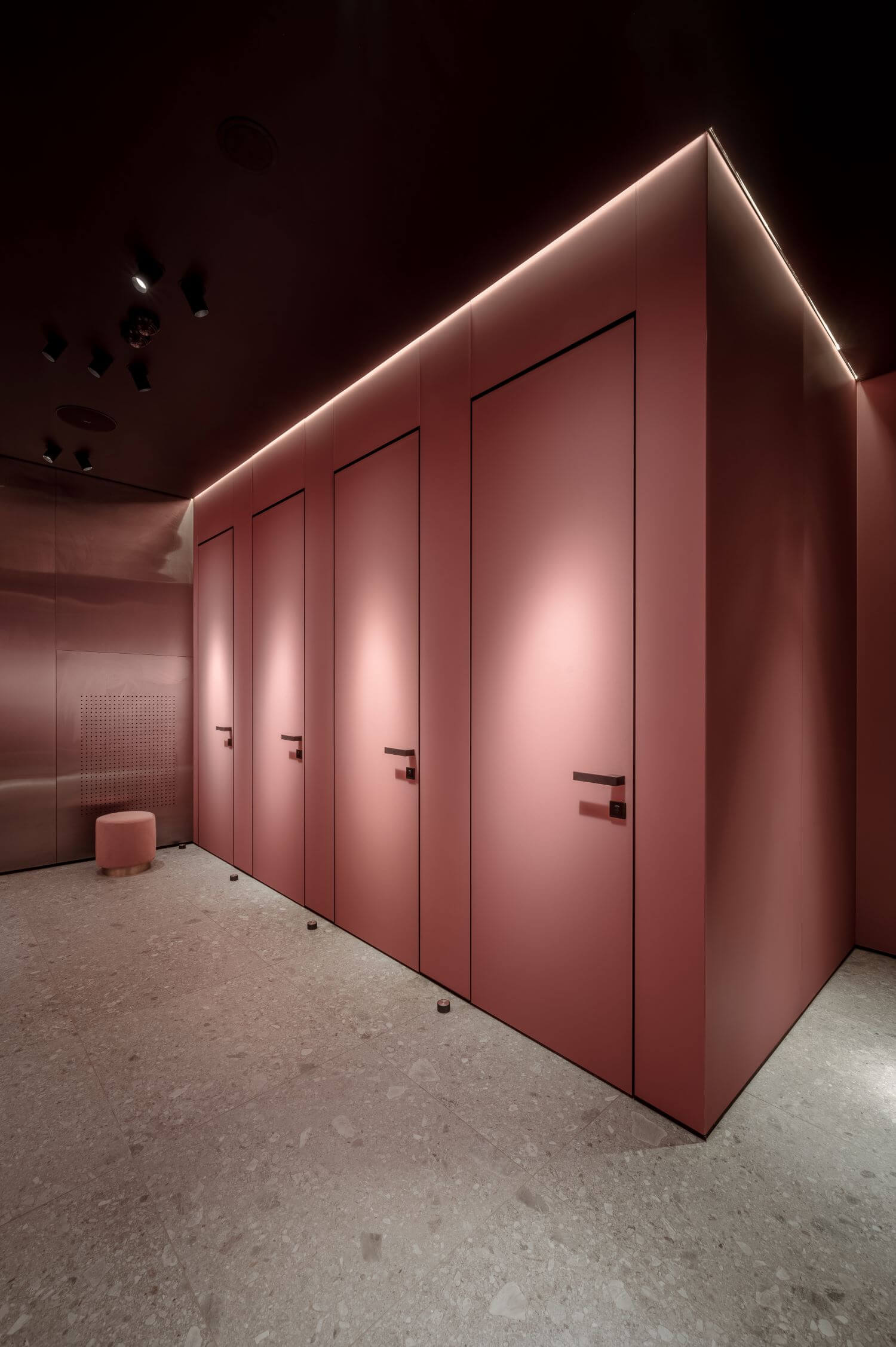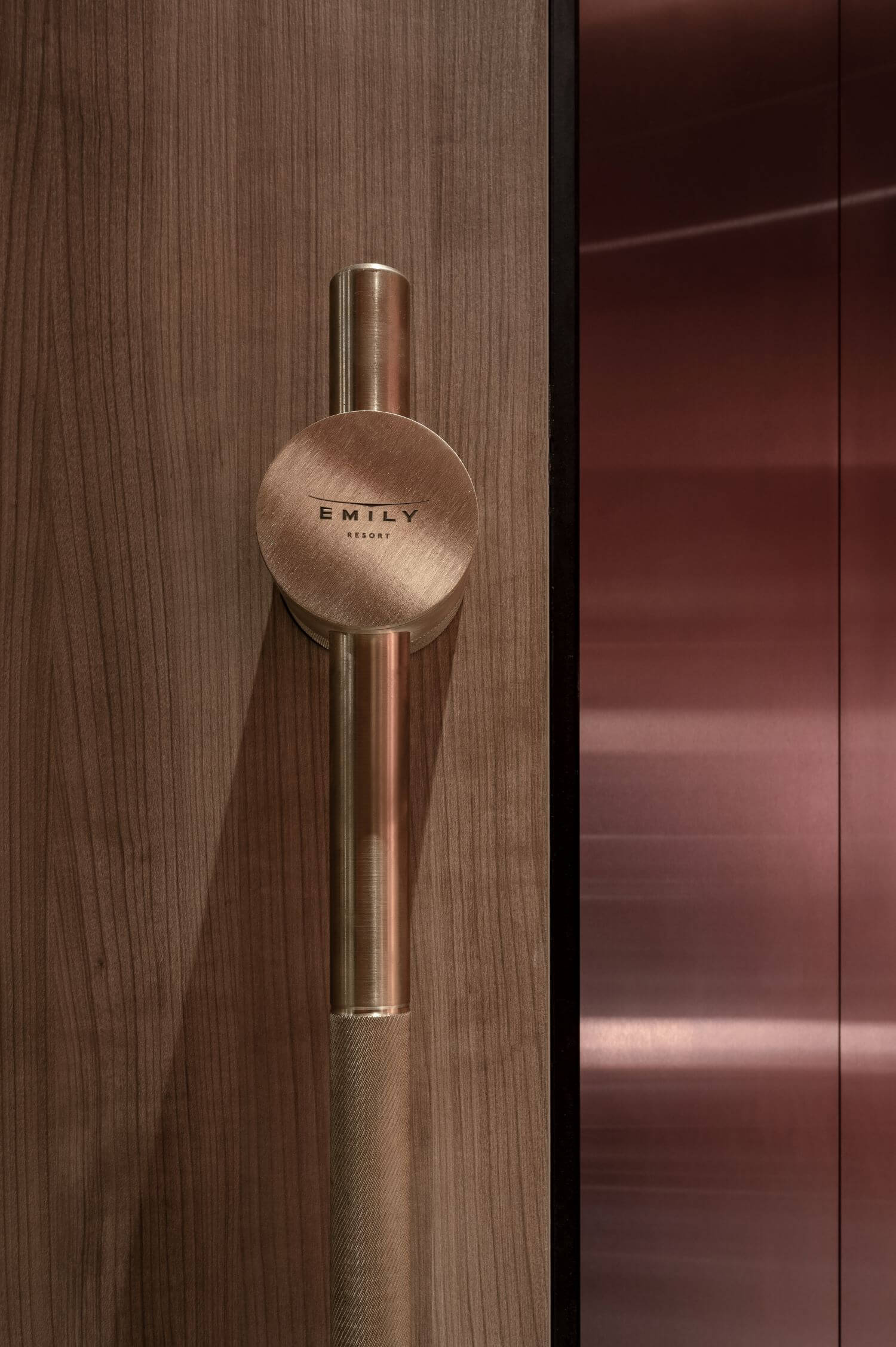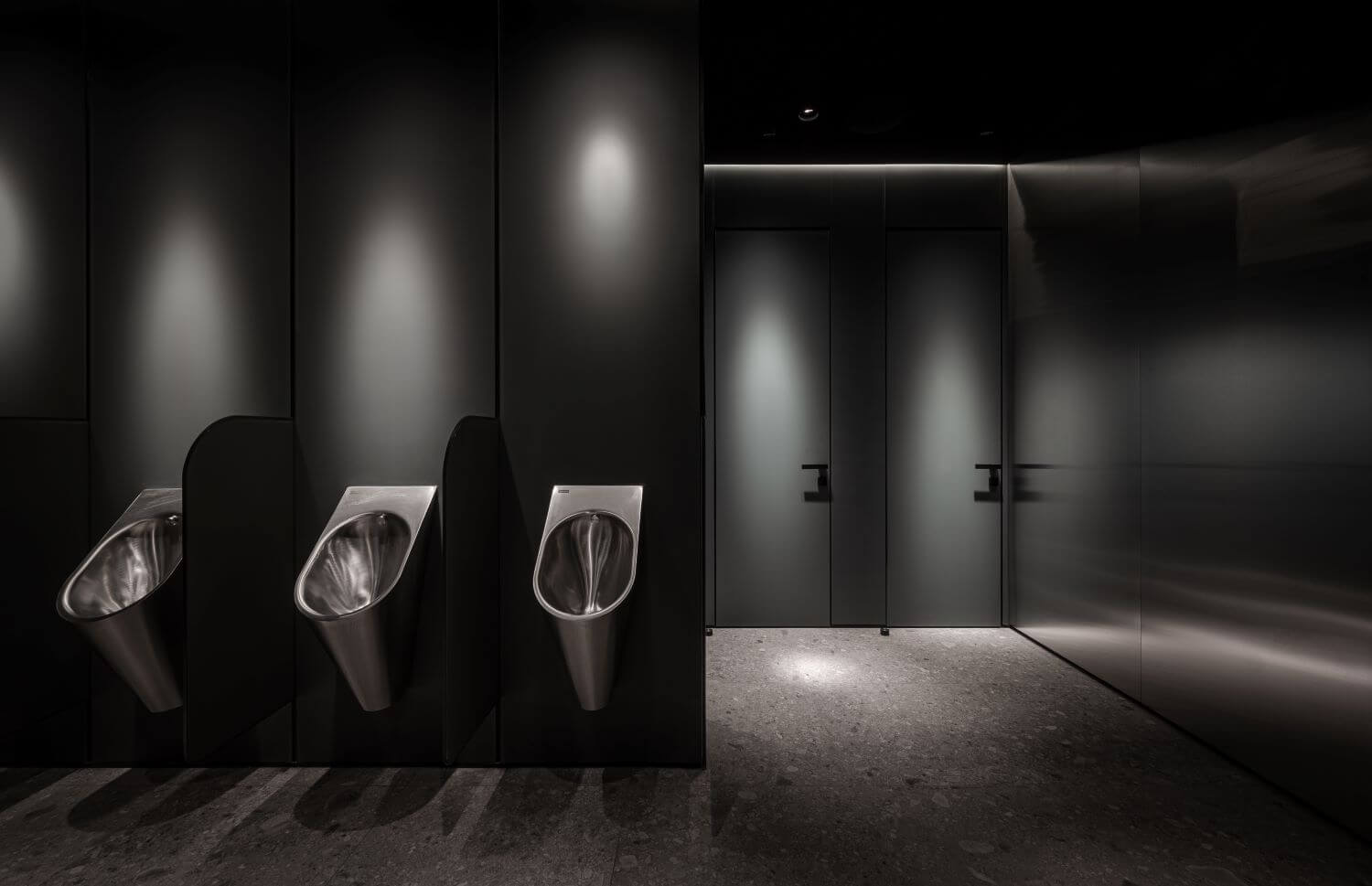 ---