MQ Architecture: Magazzino Italian Art is a private initiative conceived by Nancy Olnick and Giorgio Spanu to house their collection of postwar Italian Art. The commission consisted in a full renovation of an existing 11,000 square-foot building and an additional 14,000 square feet of new construction. The existing L-shaped structure was erected in 1964 as a distribution center for dairy products and surrounded by loading docks and canopies. The new space needed a taller clearance, since some of the collection's pieces were large, as well as highly controlled natural light.
The starting approach was simple: the existing L-shaped building could be completed into a rectangle with a central courtyard. This idea allowed us to propose an independent structure that would run parallel to the longer part of the existing building and link both structures by means of two glass connectors, thus stressing the lightness. Consequently, it would establish a dialogue between the new and existing building; the natural light helps stress precisely that: the existing building works with the specific, solid light coming from the skylights aligned with the main pathways through the building, whereas the expansion proposes a uniform and faint light that makes the most of the whole. In both spaces, we have tried maximize the flexibility of artificial light by means of track lighting that crosses the lower interior cordons of the joist.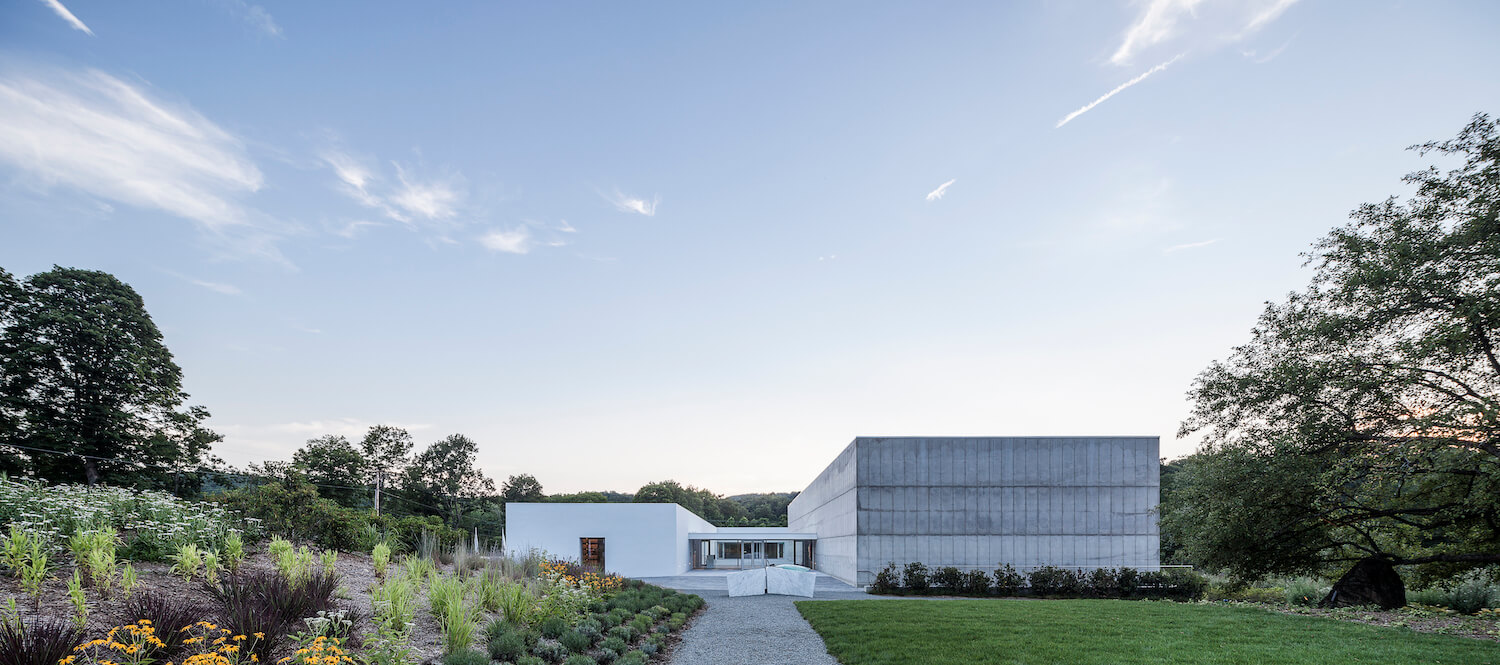 The existing structure opens up to the courtyard while the addition only opens a panoramic window to the Wetlands. Additionally, the juxtaposition of the two volumes makes the central courtyard became a virtual room, an extension of the lobby, while the reflecting pool that regularizes its geometry facilitates the transition between the existing building and the addition. The flow was reduced to a simple circle in order to make the visitors follow an intuitive sequence of rooms; to keep guests from being weighed down by the burst of art, the spaces open to the exterior to help people rest their eyes throughout the tour.
Magazzino, which means warehouse in Italian, attempts to pay homage to its name and the Arte Povera collection which it houses. While the artists worked with elements considered to be poor, low-quality, or readily available, we wanted to pursue this philosophy by using simple components and building techniques. The "in situ" formwork concrete wall, shaped with phenol-treated wood panels, makes up the skin of the new container; the roof cover is solved by using a simple structure involving metal gable trusses, and the white interior walls create a neutral backdrop for enjoying art.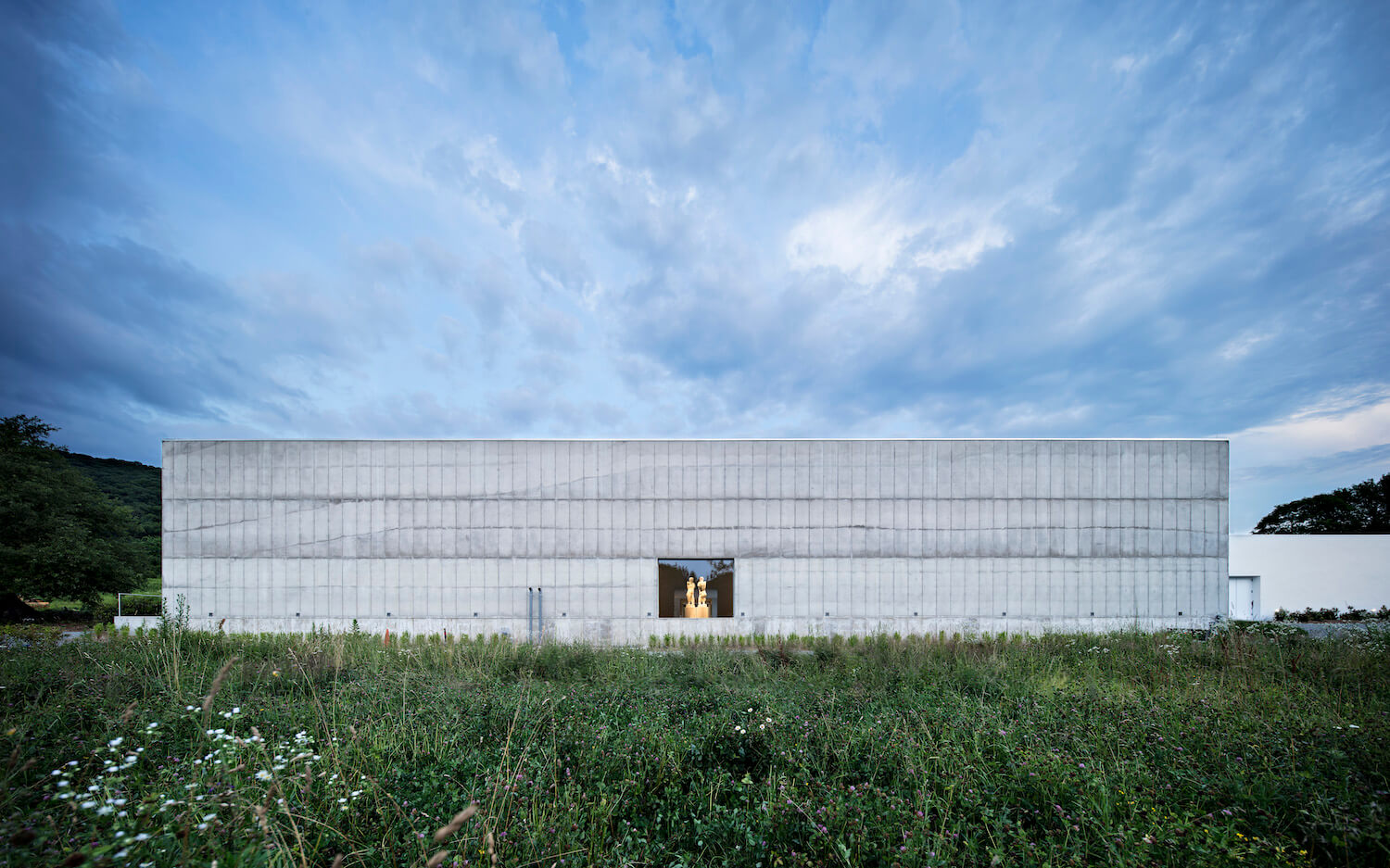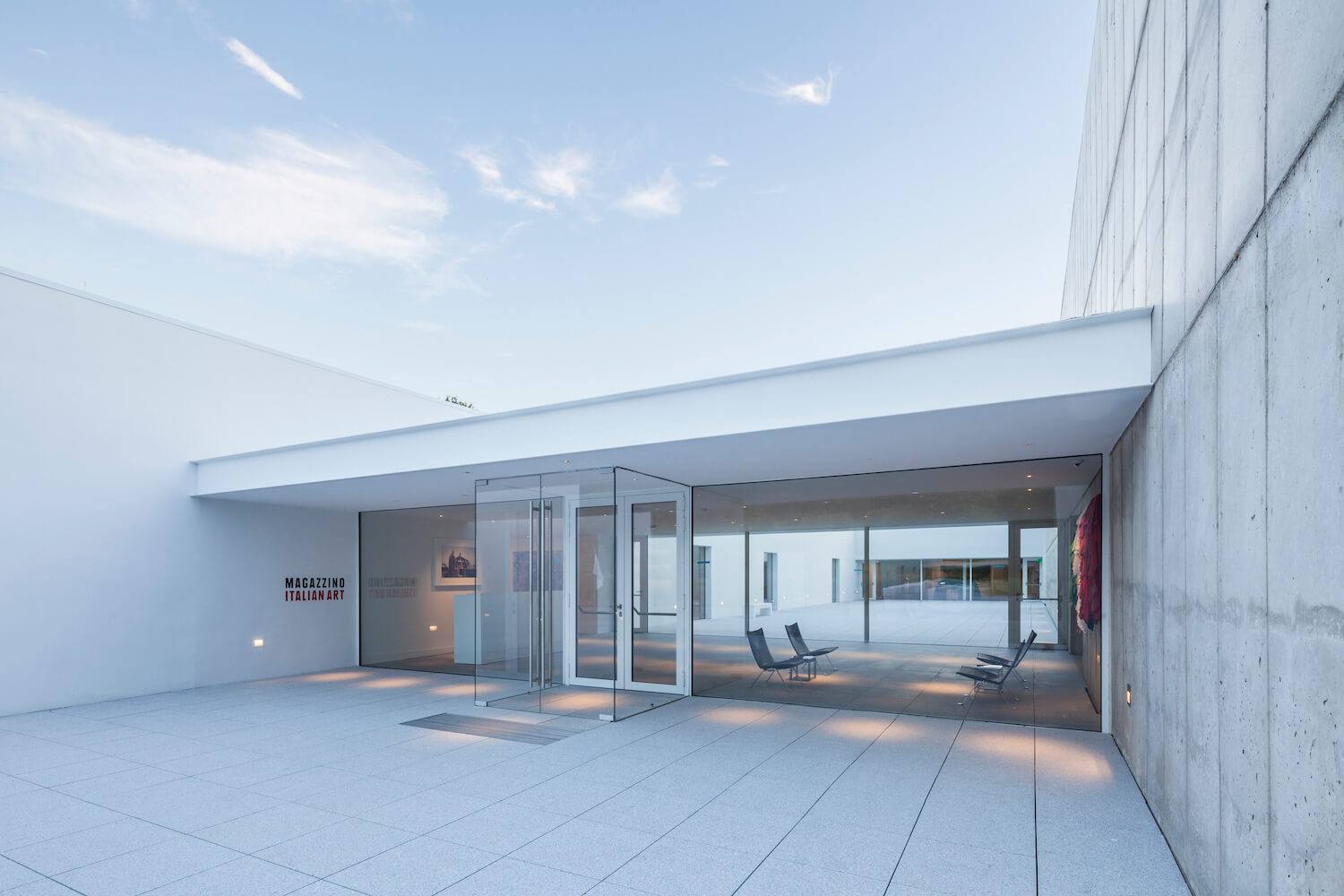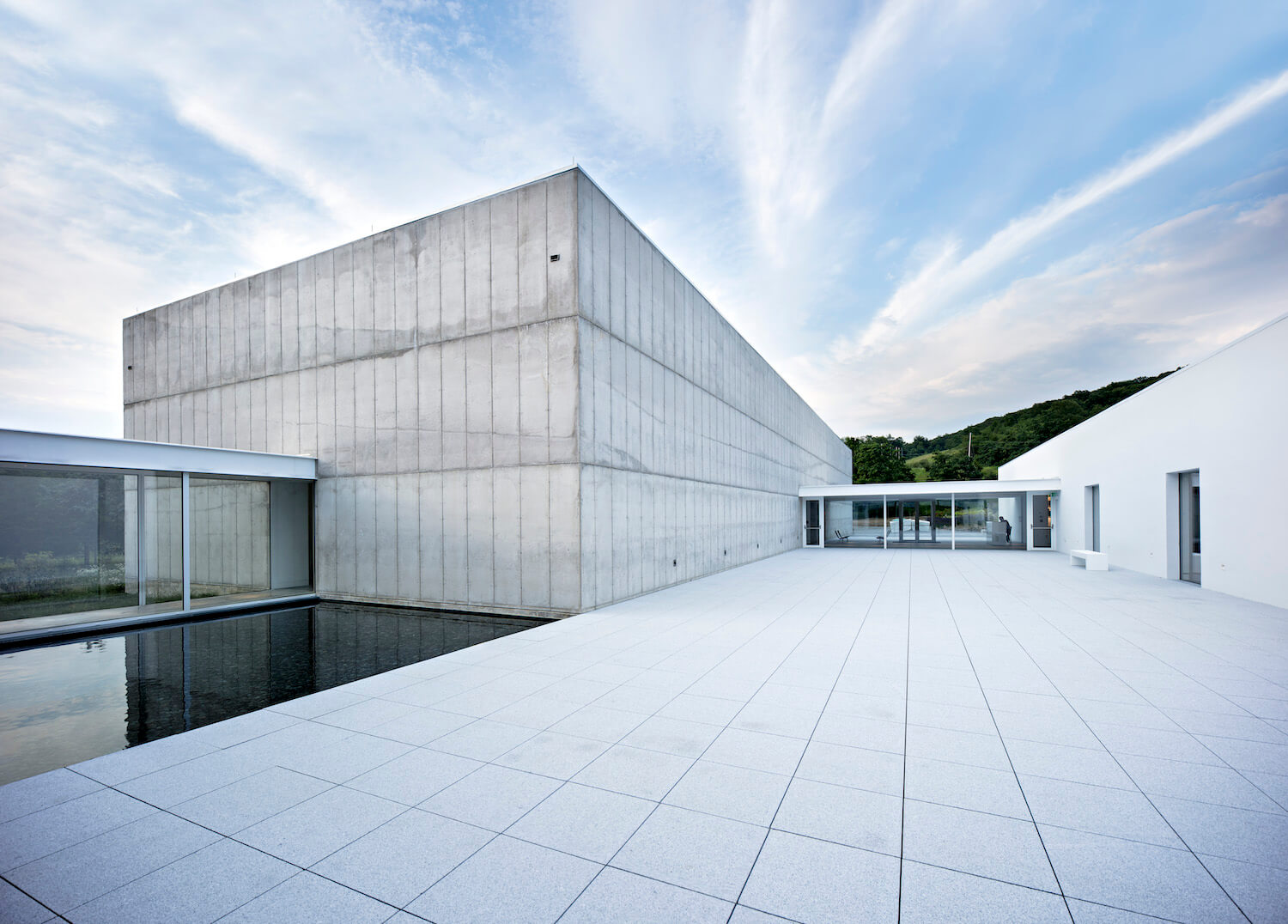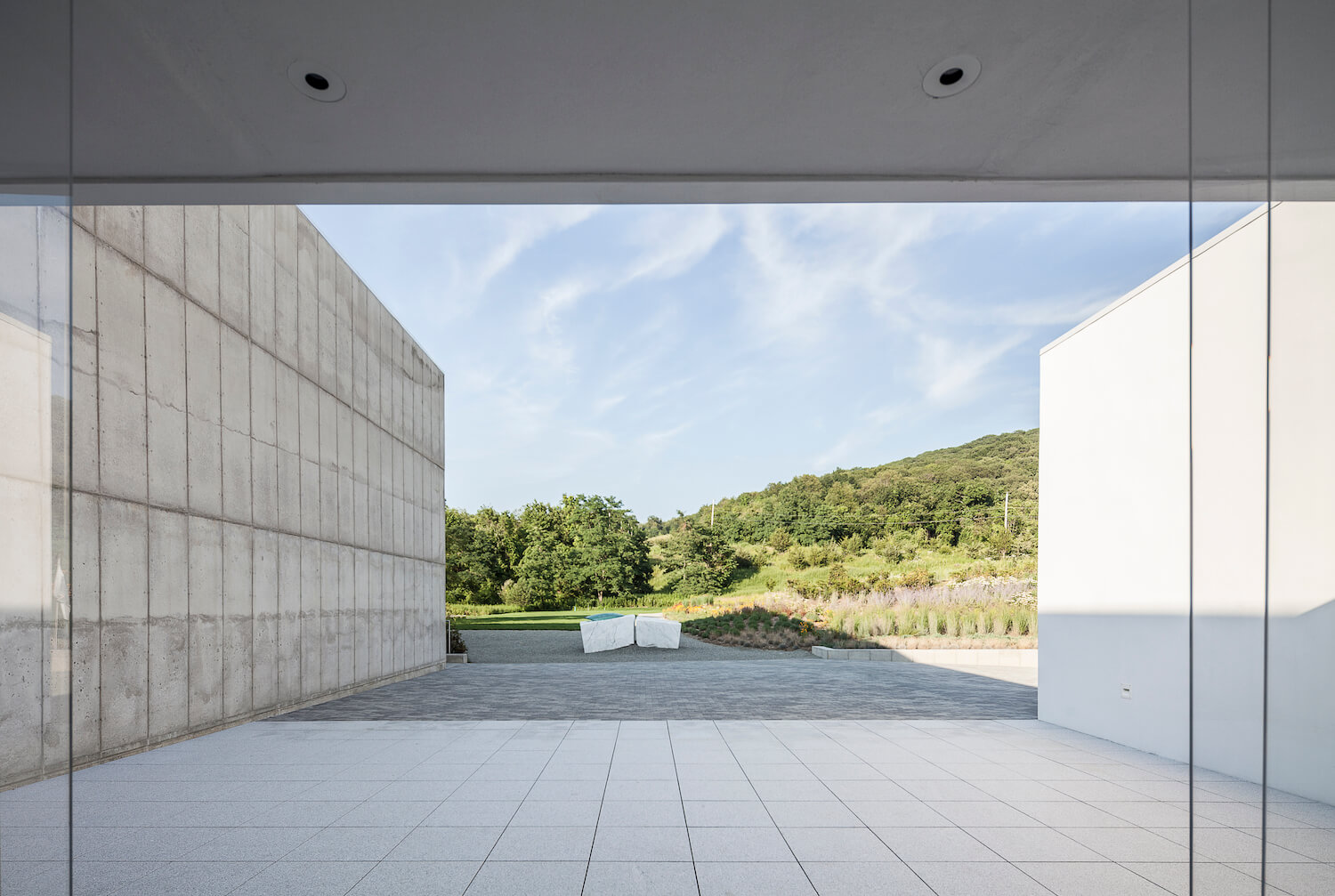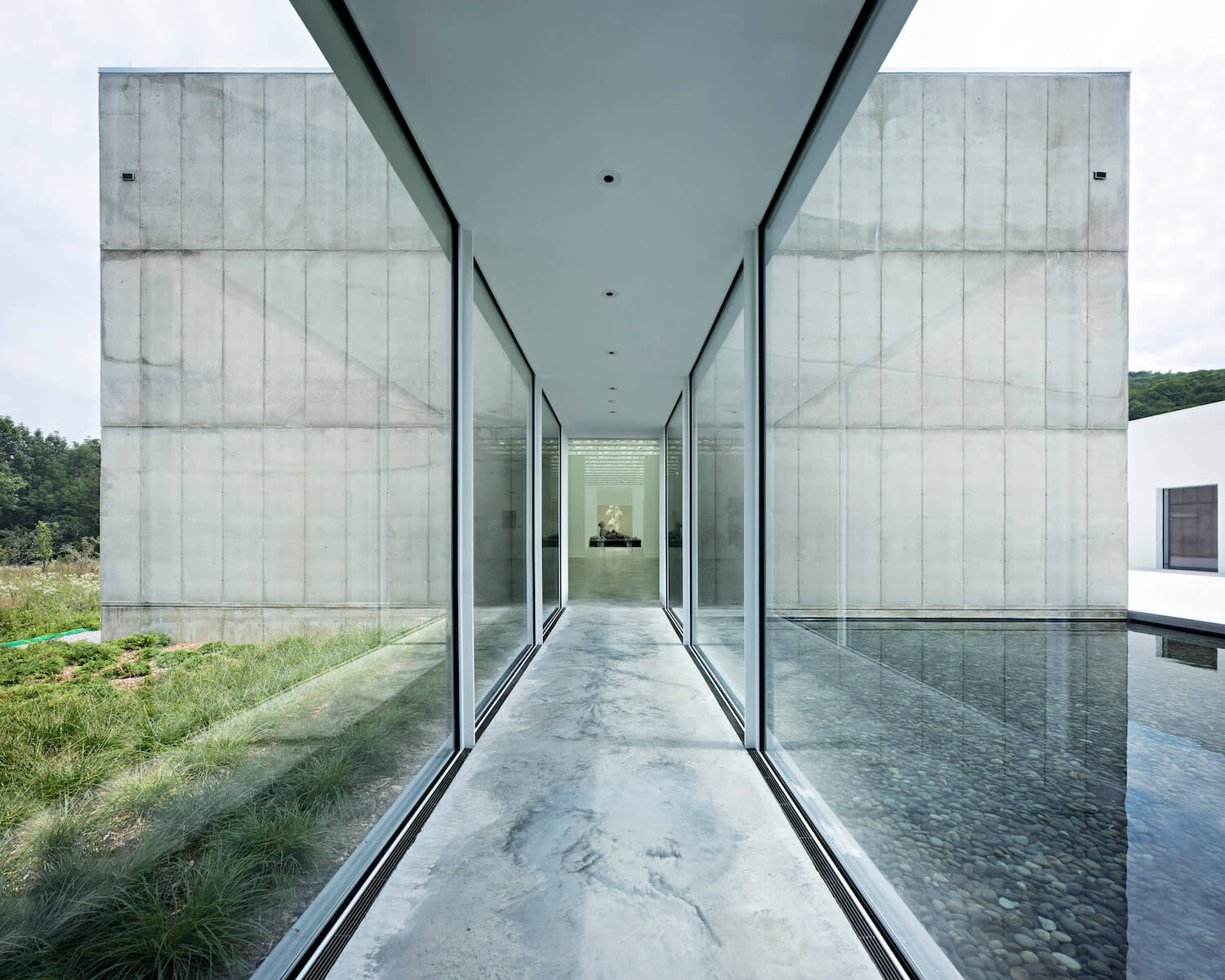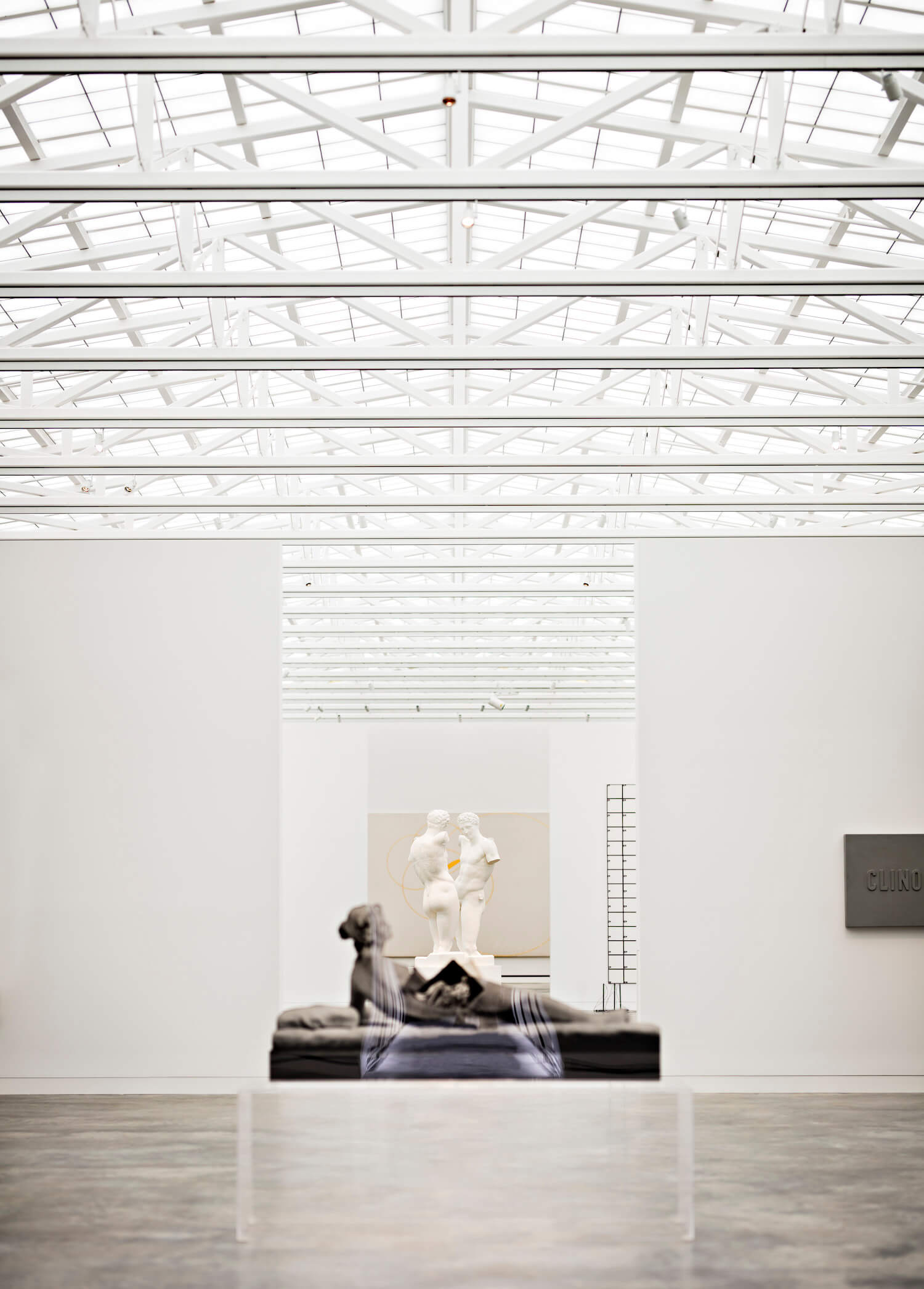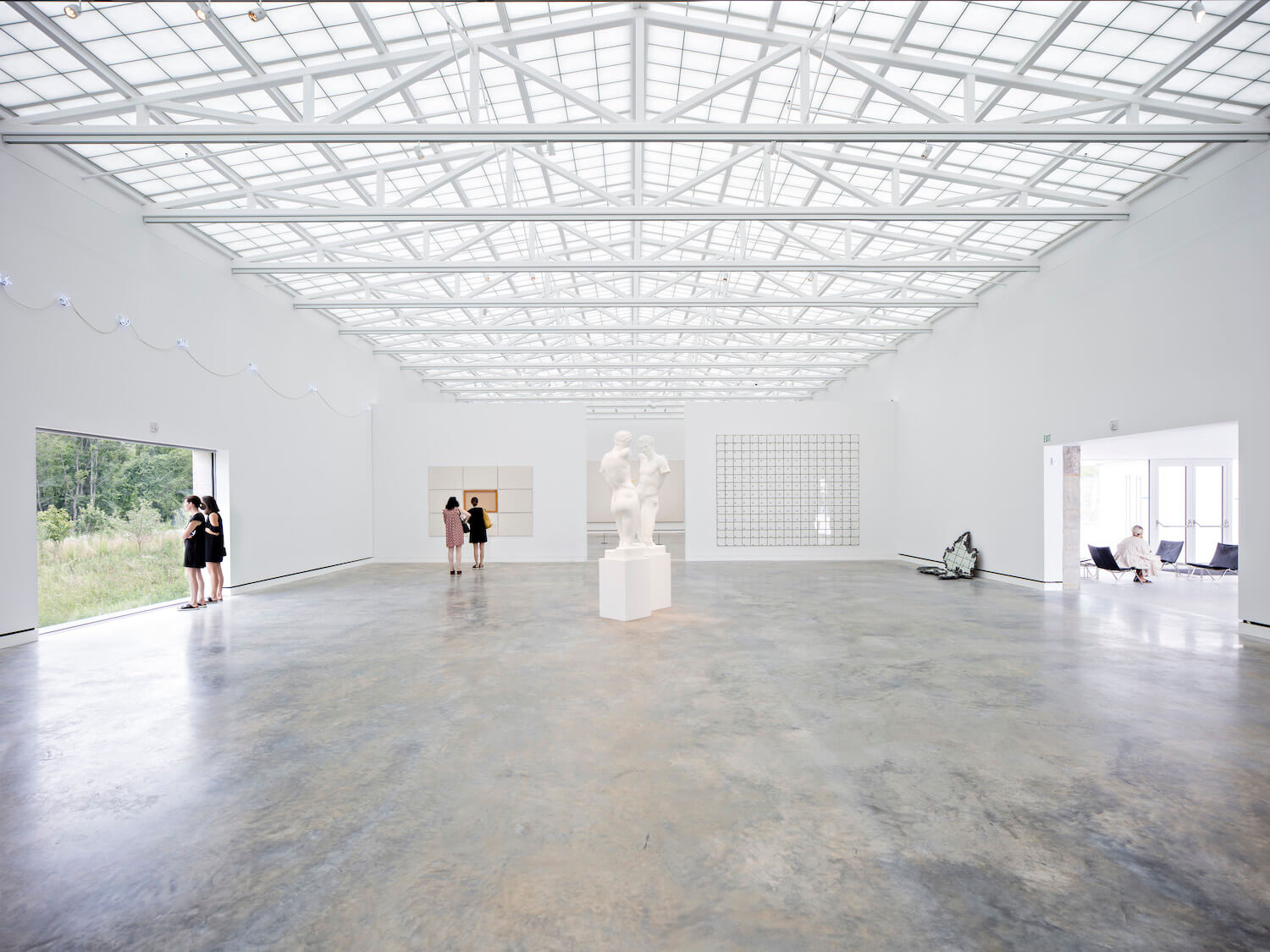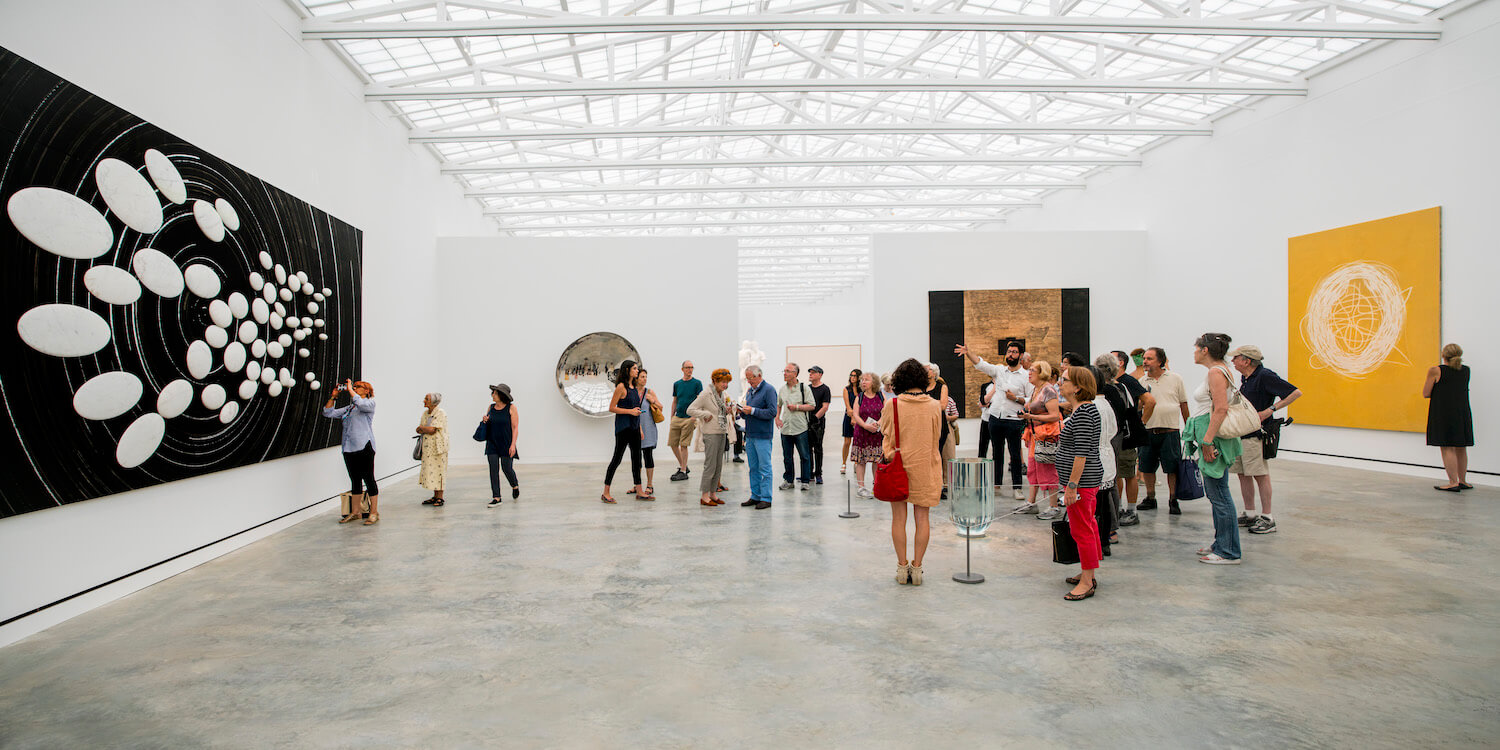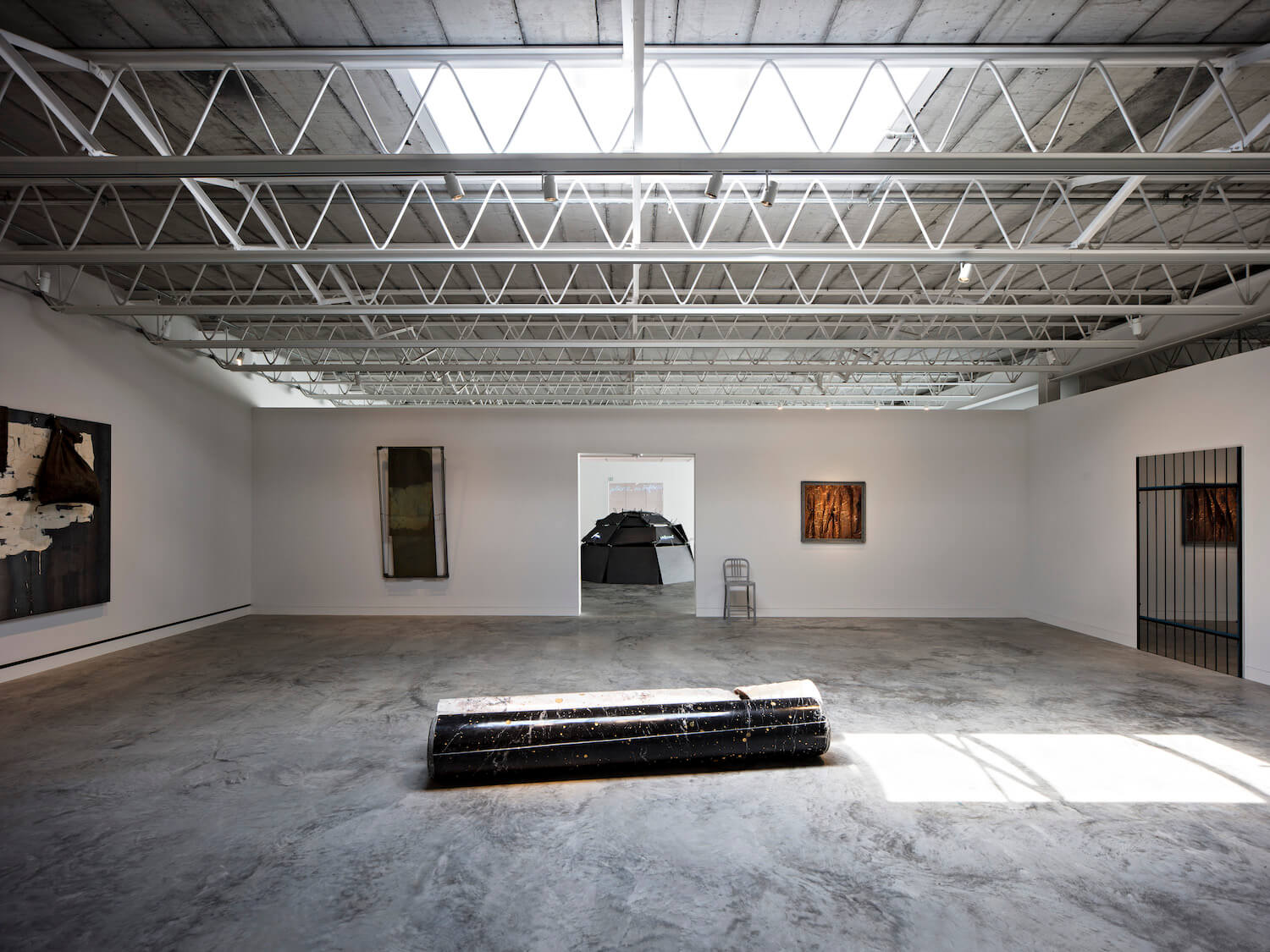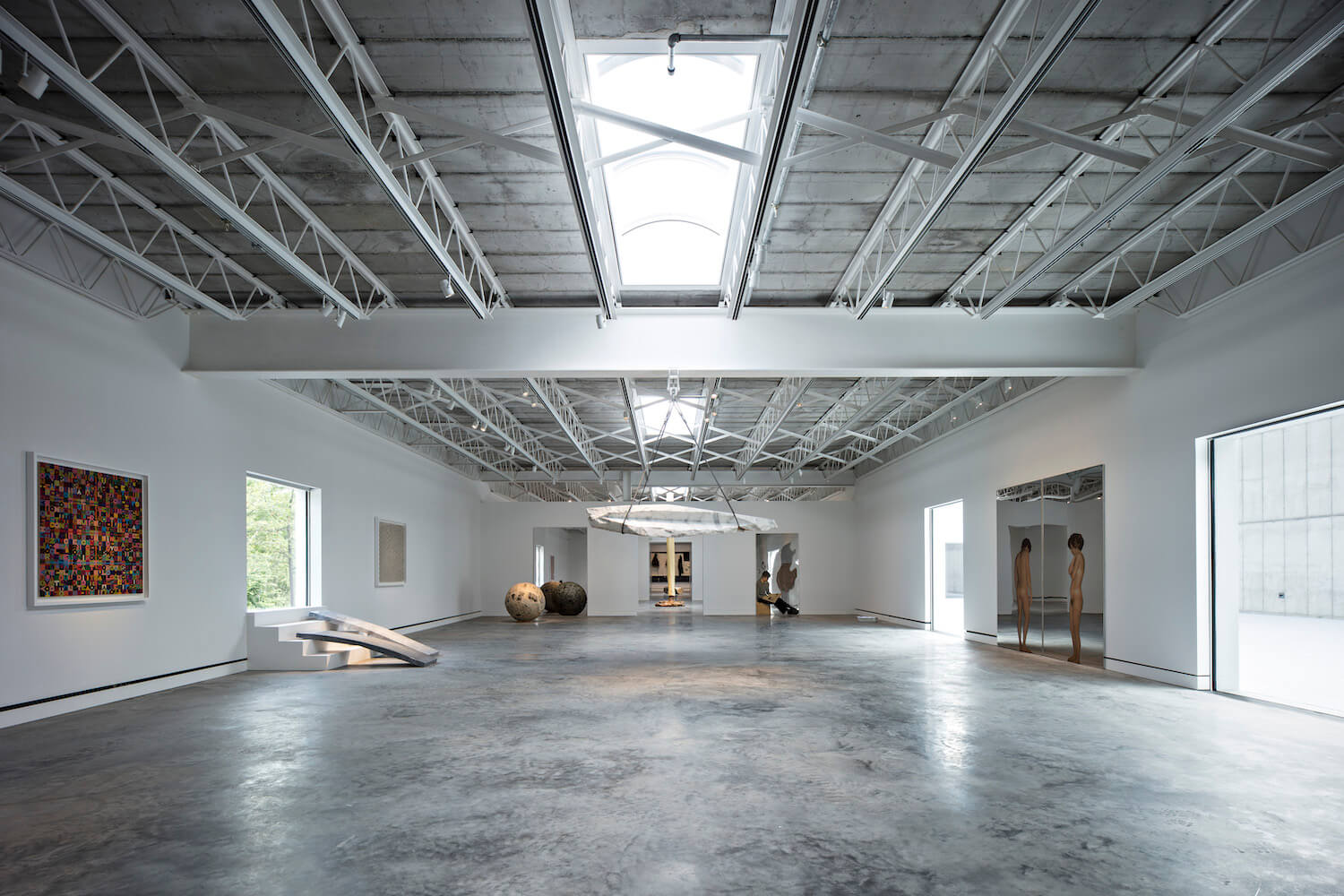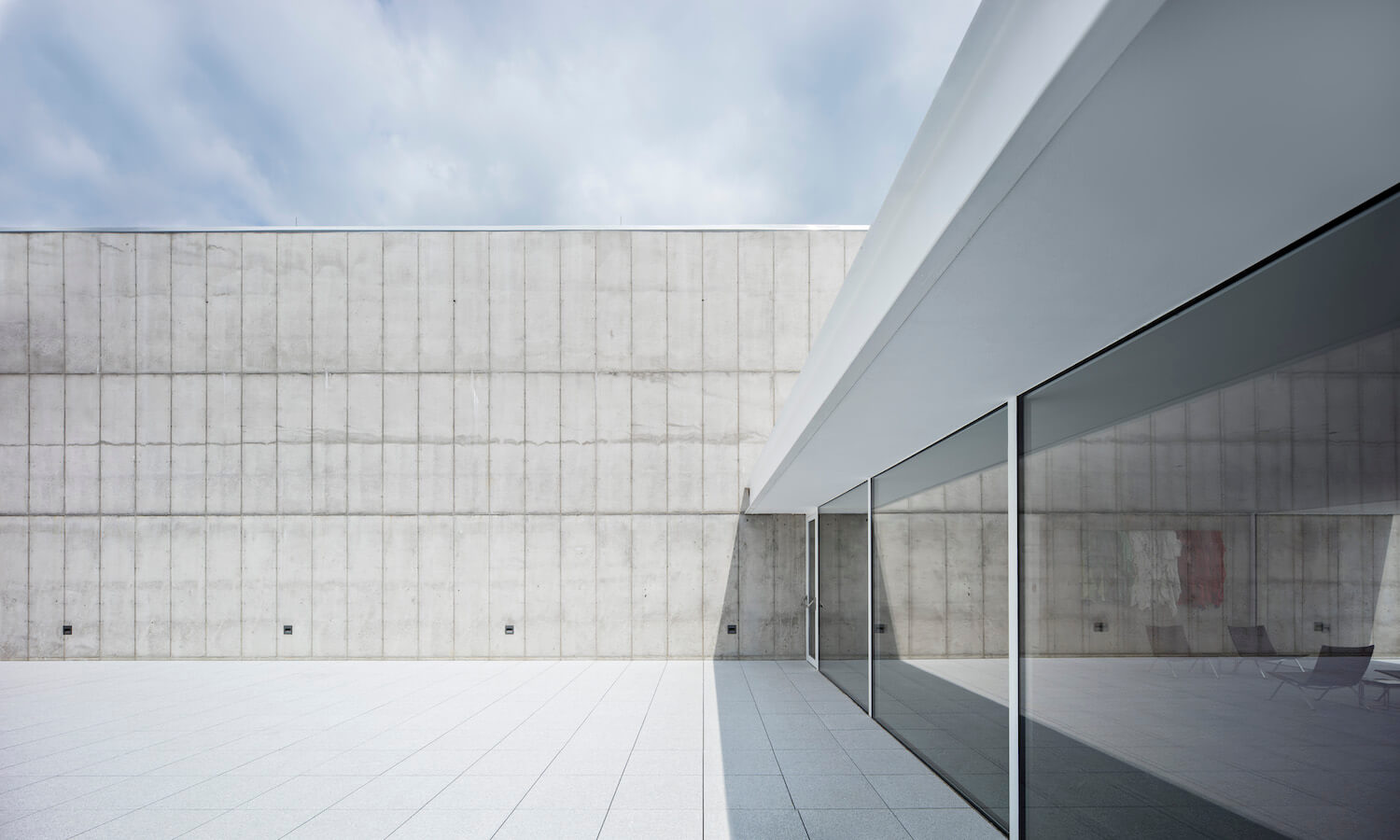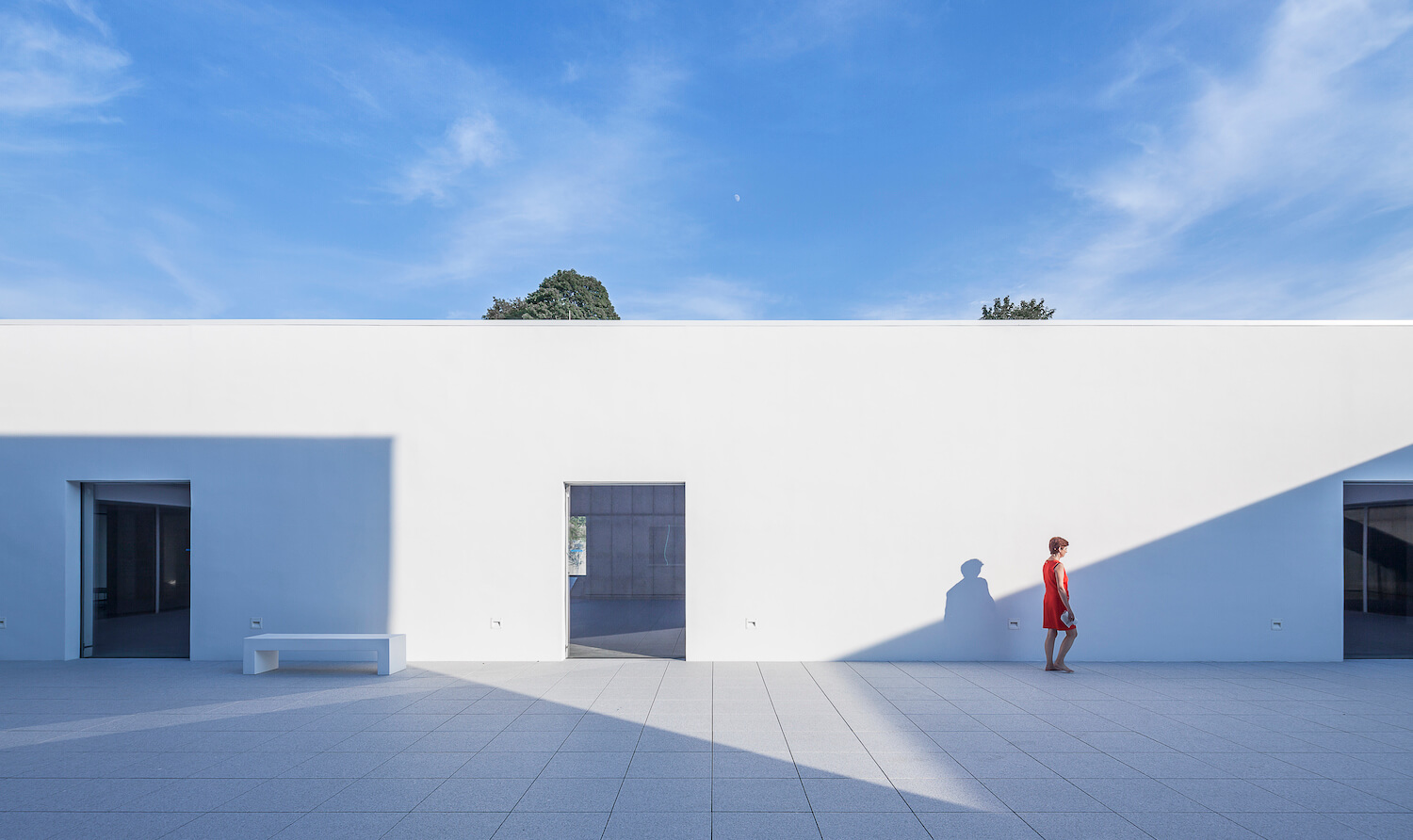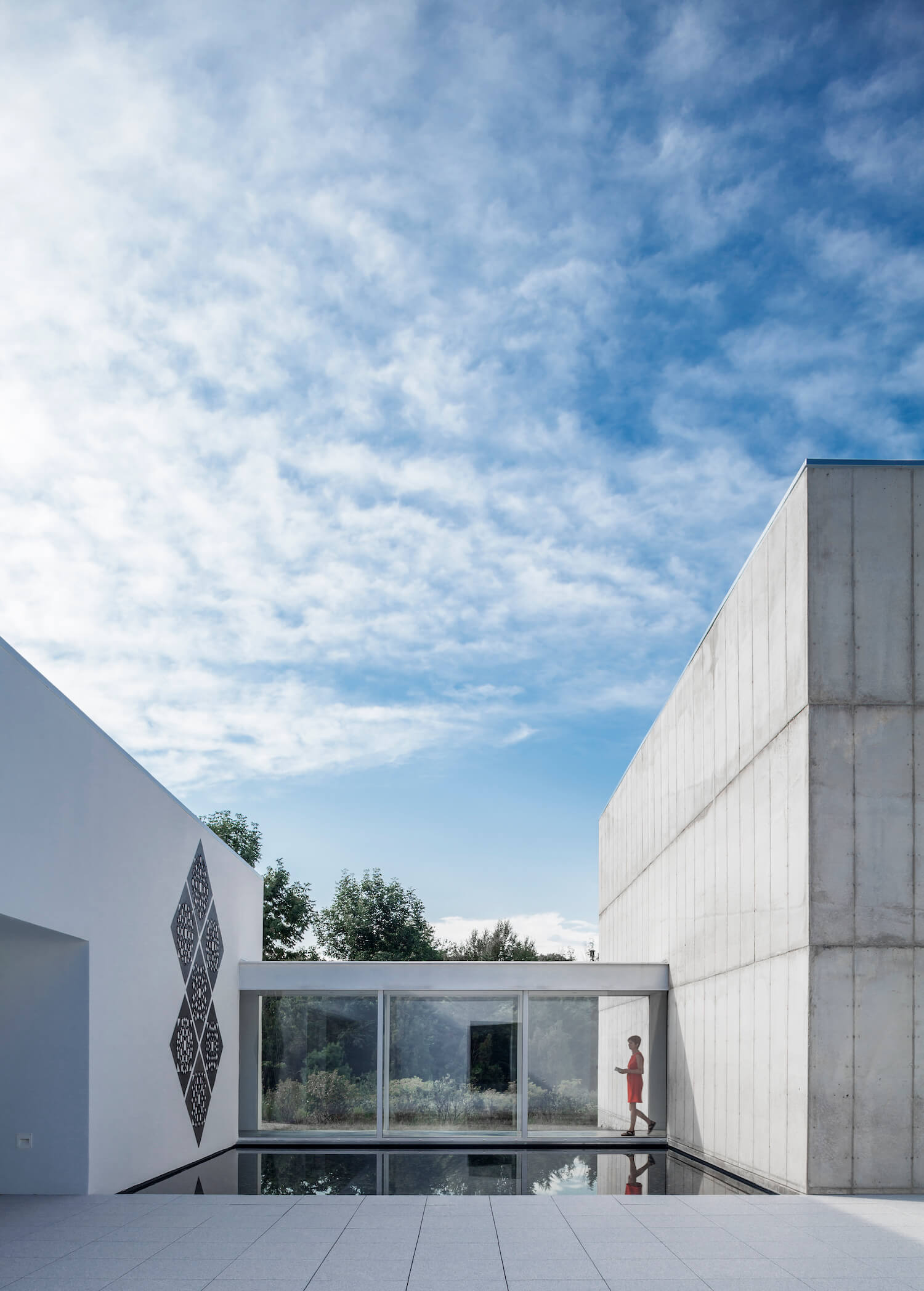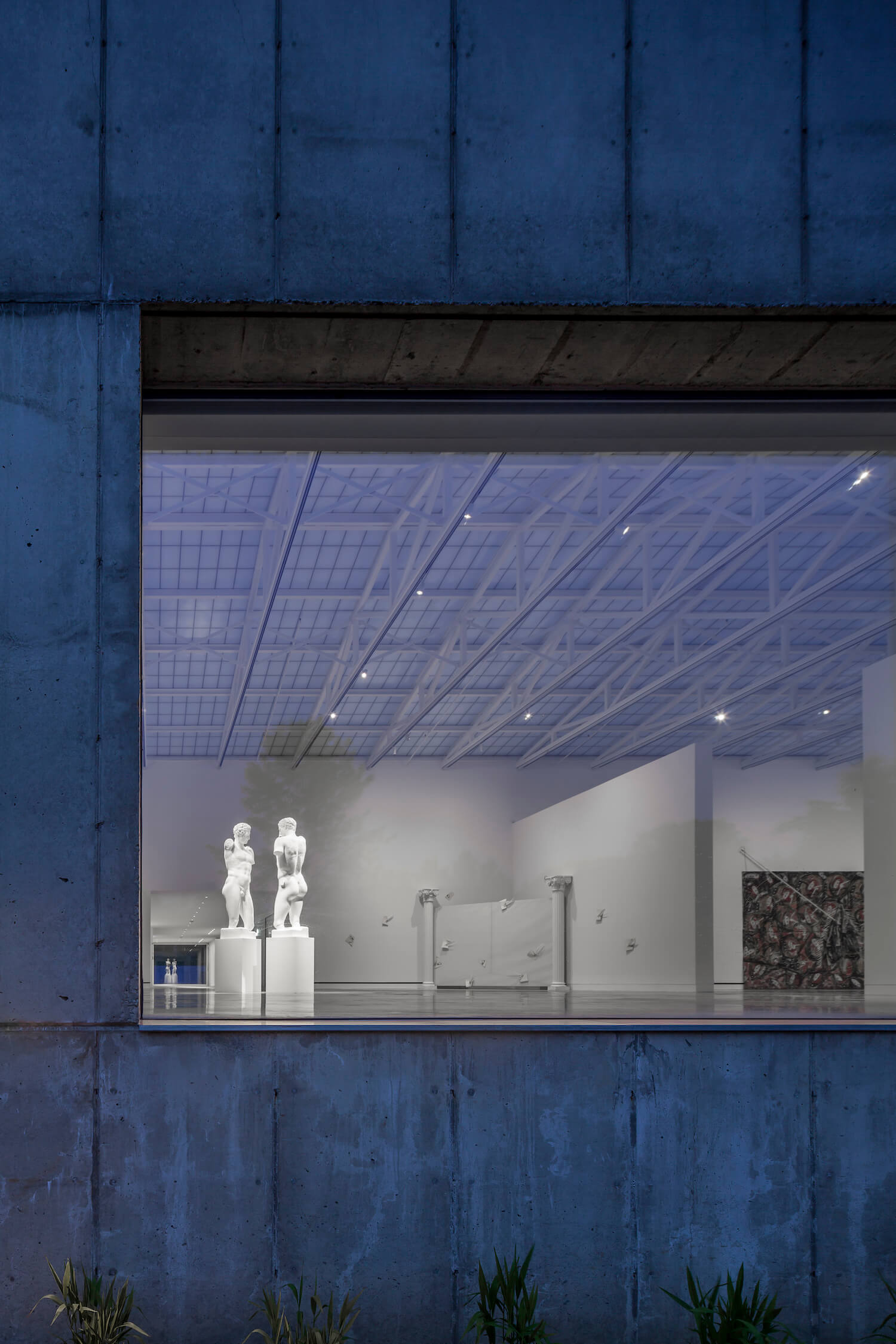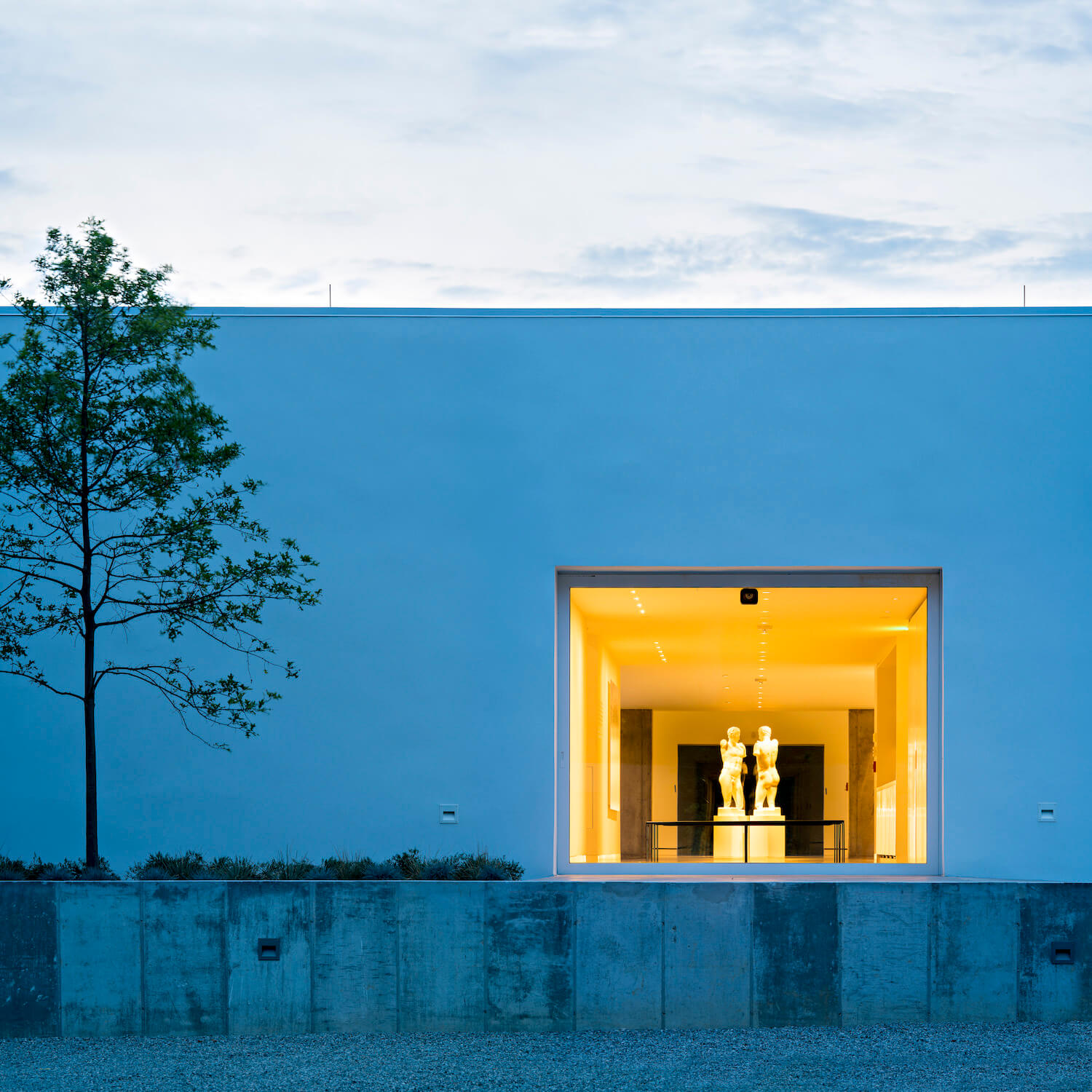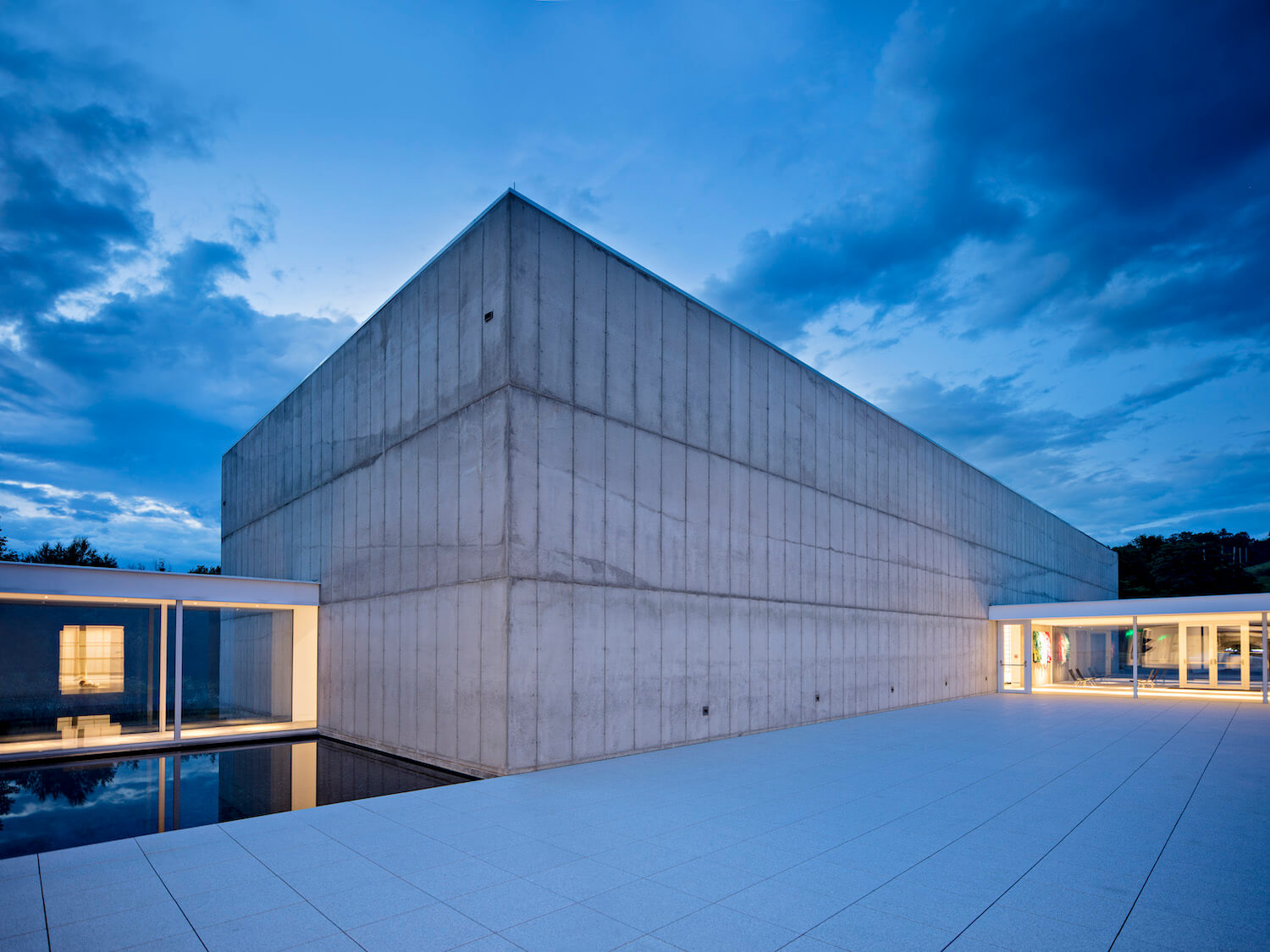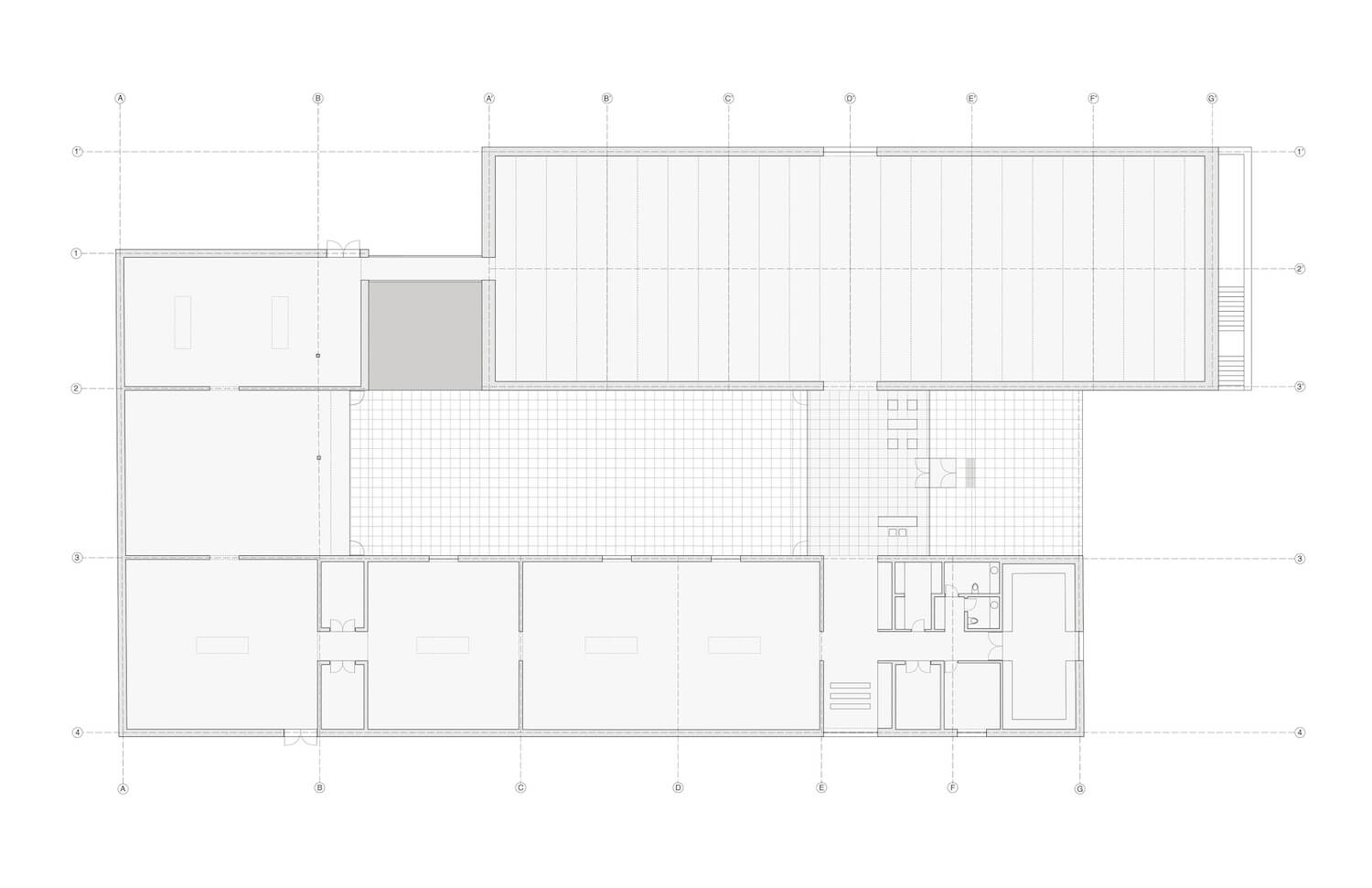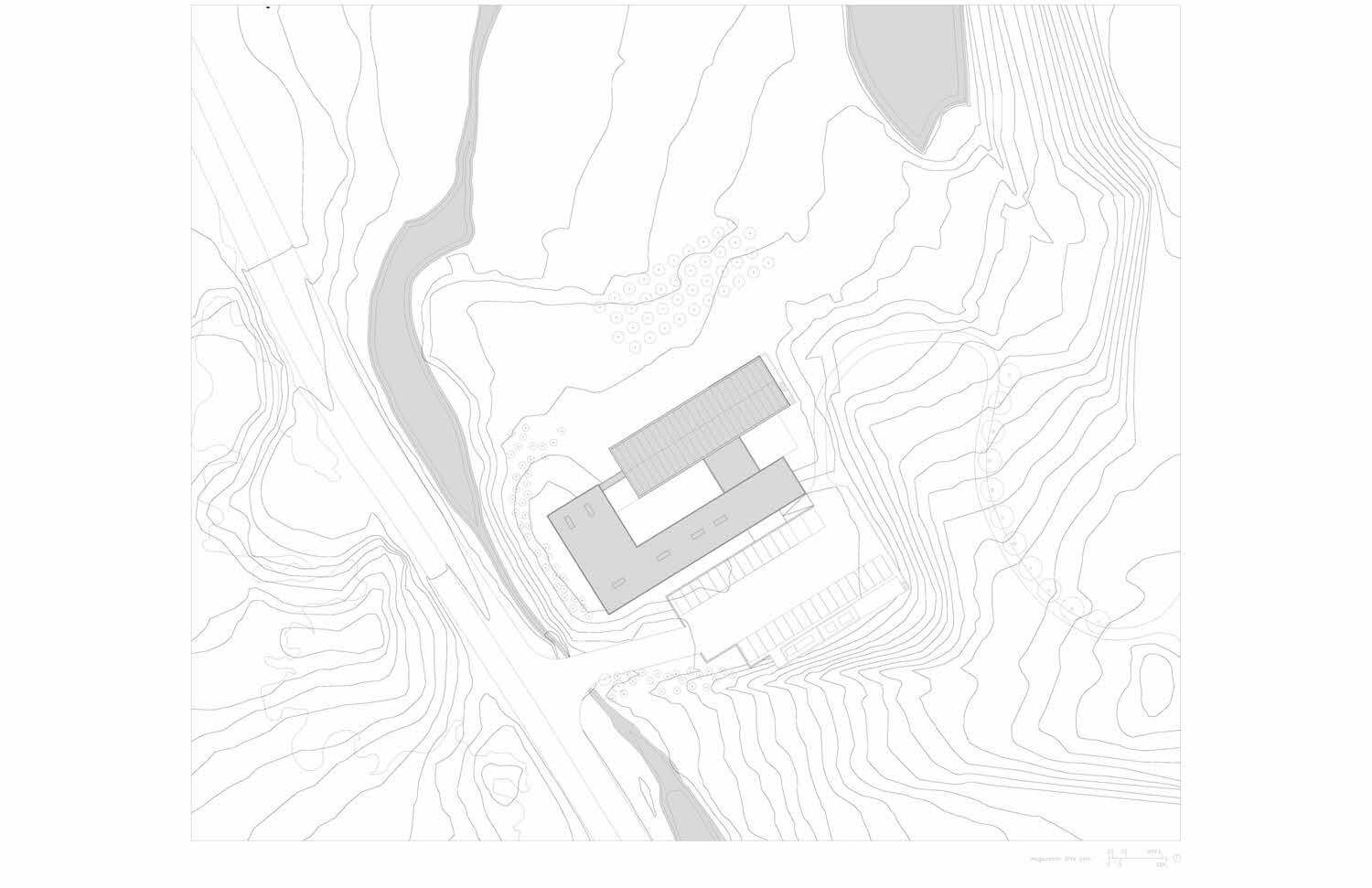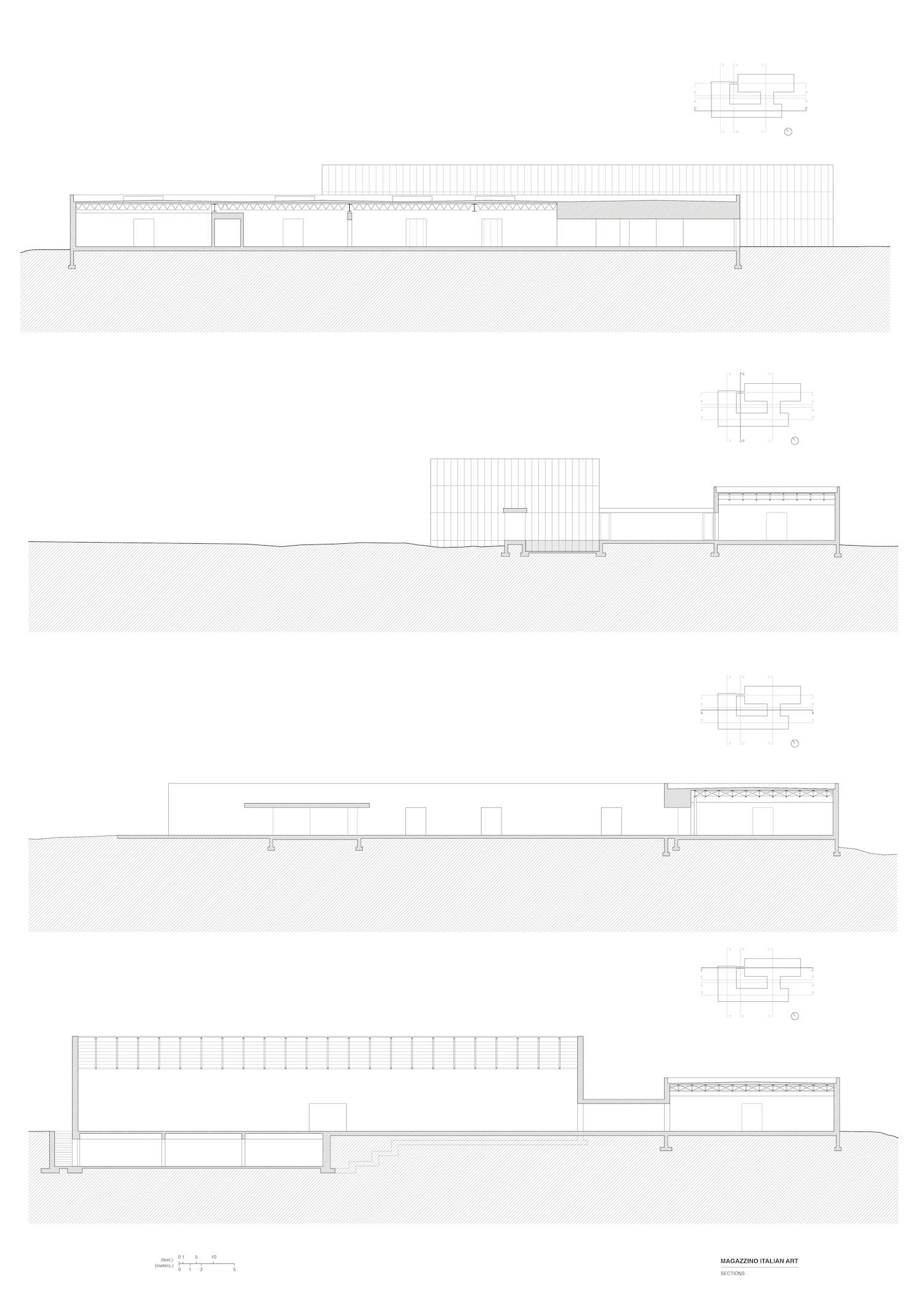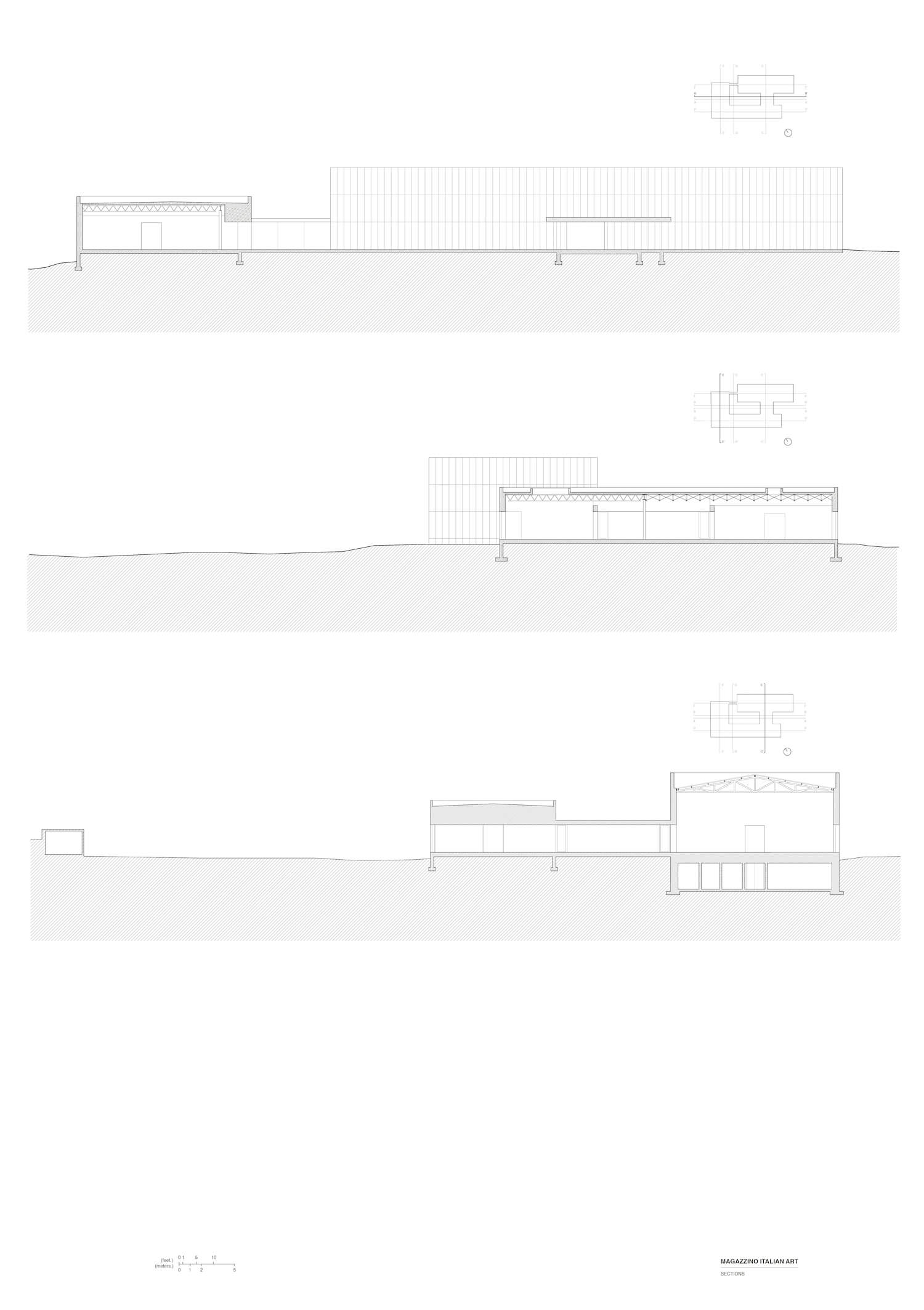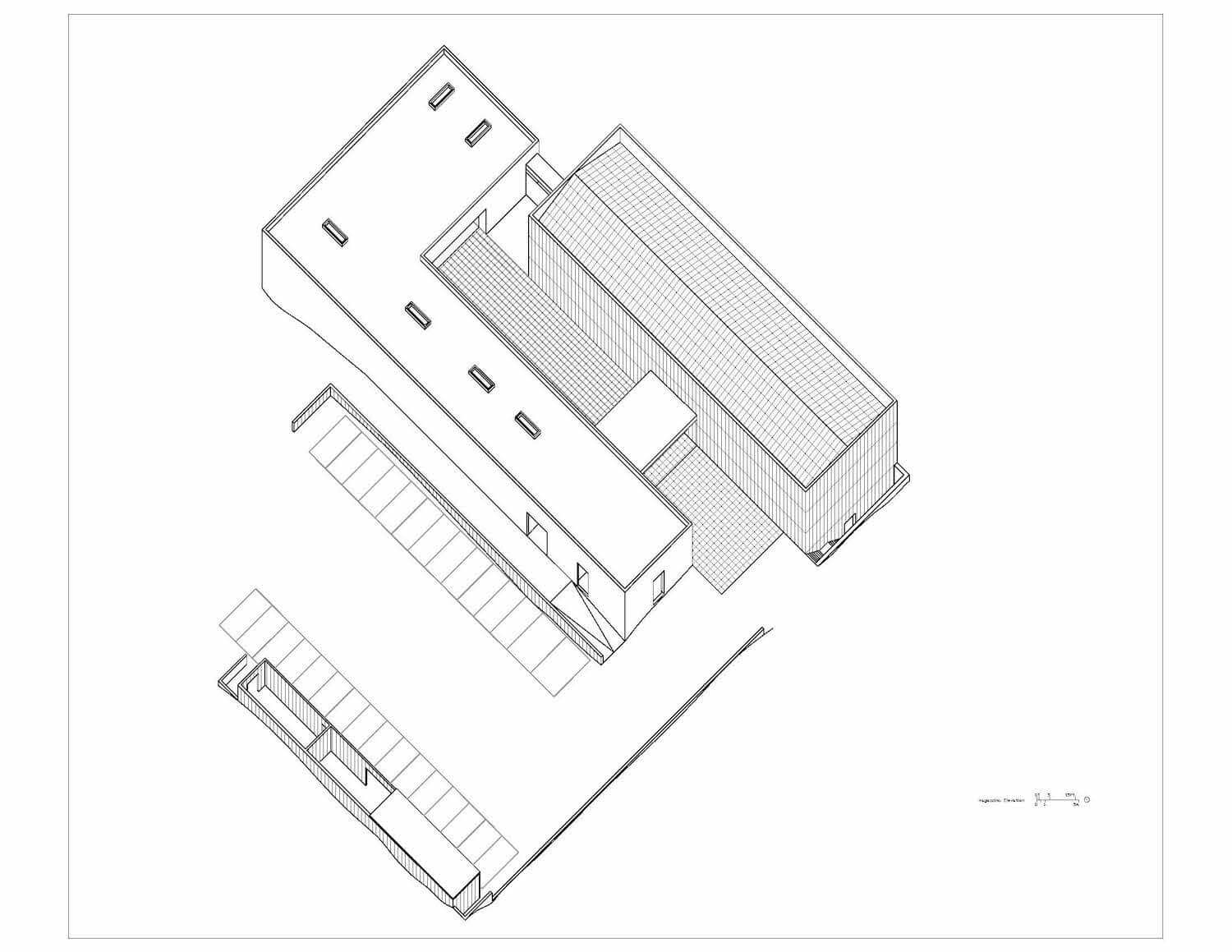 ---