Sence Architects is thrilled to unveil its latest masterpiece, NOM House, a visionary architectural project designed to cater to the evolving needs of a young family. Located in the lively city of Limassol, NOM House offers cozy living space on a small, flat plot that has the rare advantage of being able to be expanded in the future without the need for large-scale reconstruction. The basic concept of NOM House is based on flexibility and adaptability. Our team of architects has developed a solution that allows you to easily modify and supplement the house by adding on residential units.
This unique feature enables our clients to meet their future needs while maintaining the overall design integrity. NOM House comprises two spacious and bright floors. On the second floor, we have situated two comfortable bedrooms with separate bathrooms. The bedrooms provide access to a generous terrace enclosed by transparent sliding doors, offering both privacy and a connection to the surrounding nature. These doors not only allow ample natural light and fresh air to permeate the space but also shield against intense direct sunlight, ensuring maximum comfort and convenience.
On the ground floor of NOM House, you'll find an open kitchen and a spacious living room that seamlessly flows into an inner courtyard with an open-air swimming pool and a green area adorned with local plants. Additionally, a covered barbecue zone with a large dining table is provided for delightful outdoor family meals. Furthermore, a sunshade pergola, designed as an extension of the architecture, offers a shaded retreat where one can relax on comfortable loungers.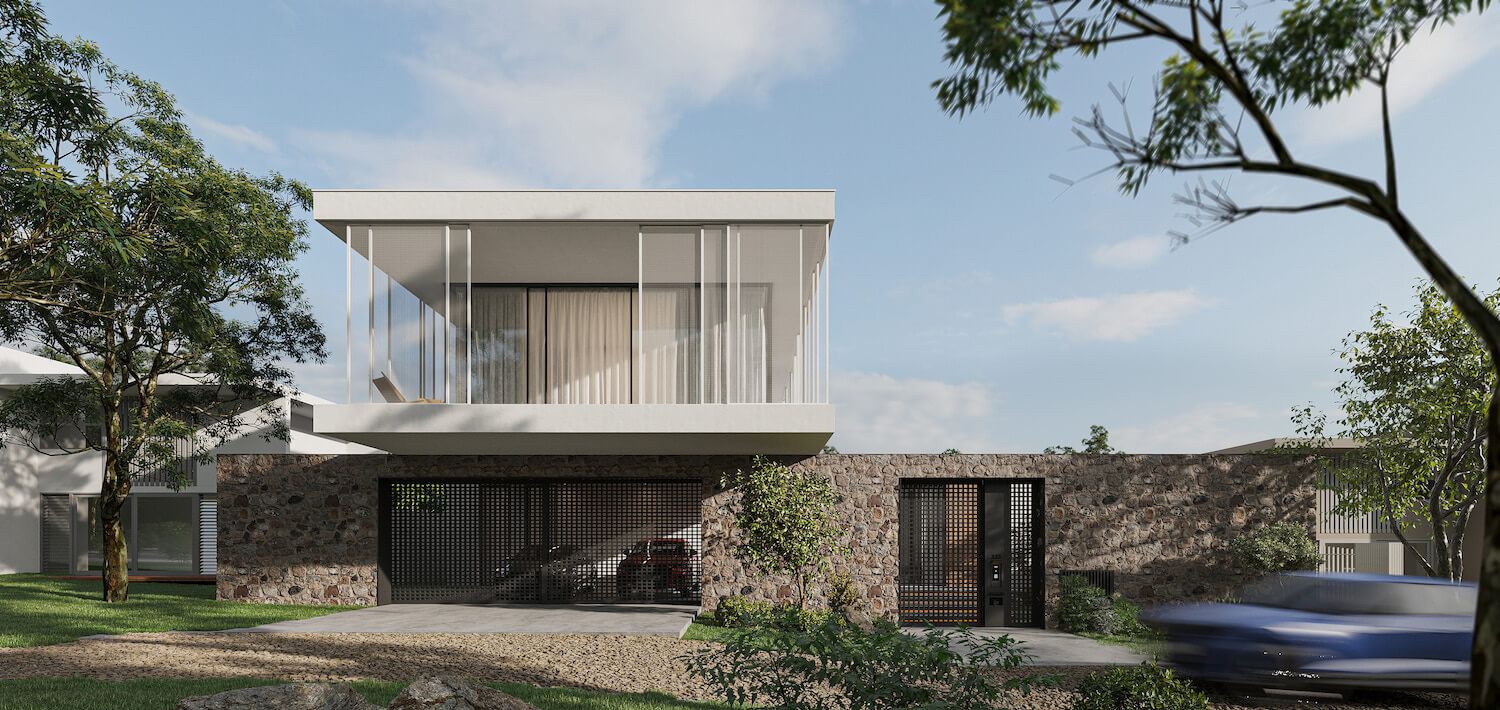 NOM House also takes into account the practical needs of a modern family, featuring dedicated parking for two cars protected by the second-floor overhang during rainy weather. Embodying the local character and spirit of Cyprus, we have carefully selected materials that reflect the unique strength of this region. Cladding stone adorns the perimeter fence, seamlessly blending traditional and contemporary elements. The same stone is used as an accent wall by the pool, harmoniously unifying architecture and the surrounding environment.
The pool area features composite decking and ceramic tiles, allowing for a harmonious combination of aesthetics, safety, and functionality. To accentuate the warm and welcoming atmosphere, we have used a milky-colored facade plaster complemented by the texture of natural wood for the wall finishes. In the evening, the facade lighting along the stone wall in the inner courtyard creates a special ambiance through the interplay of light and shadow on the textured surface of the natural stone.
NOM House by SENCE ARCHITECTS is not only a home designed for the present but also a visionary project that takes into account the needs of the future. With its thoughtful design, seamless expansion potential, and integration with the surroundings.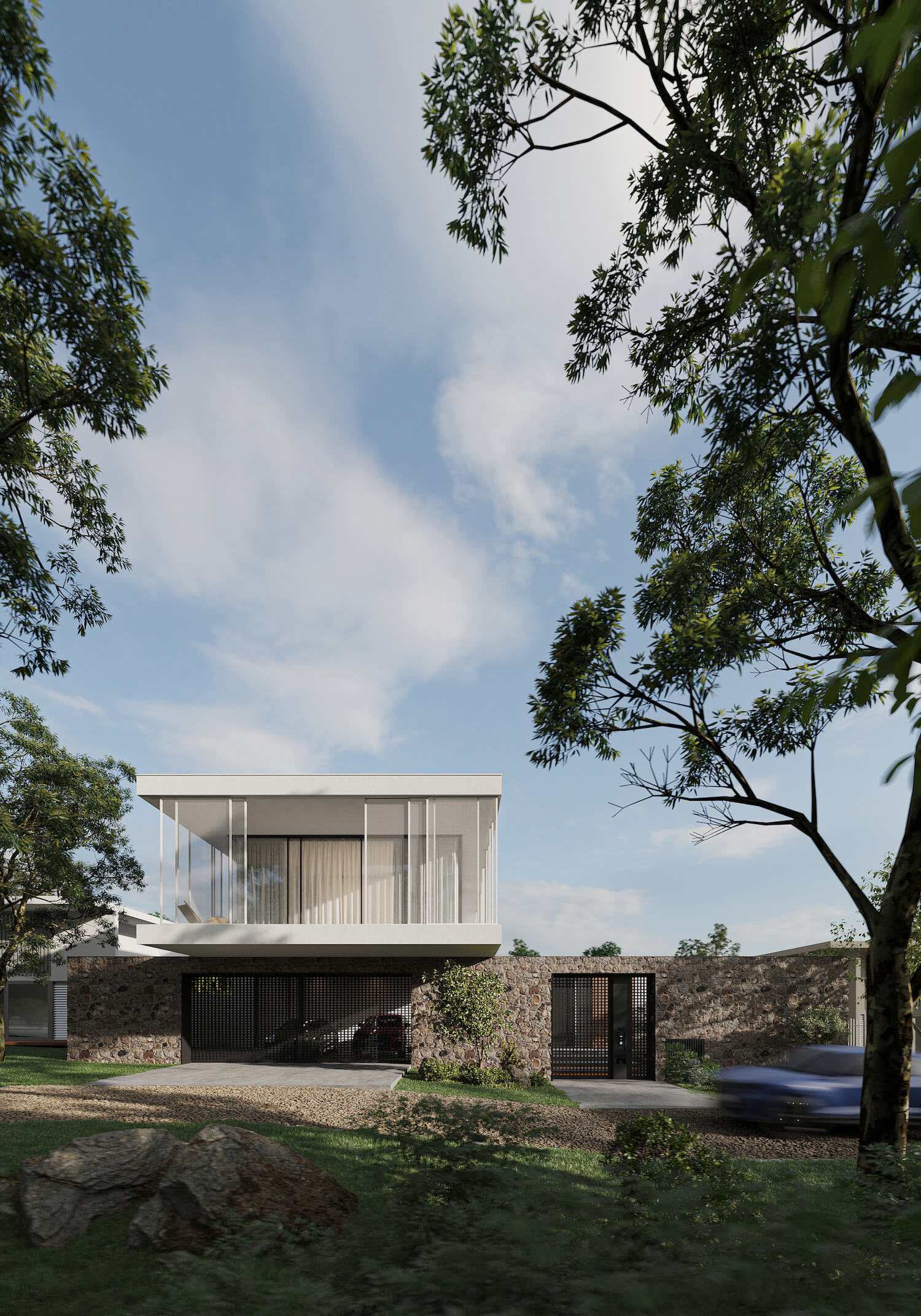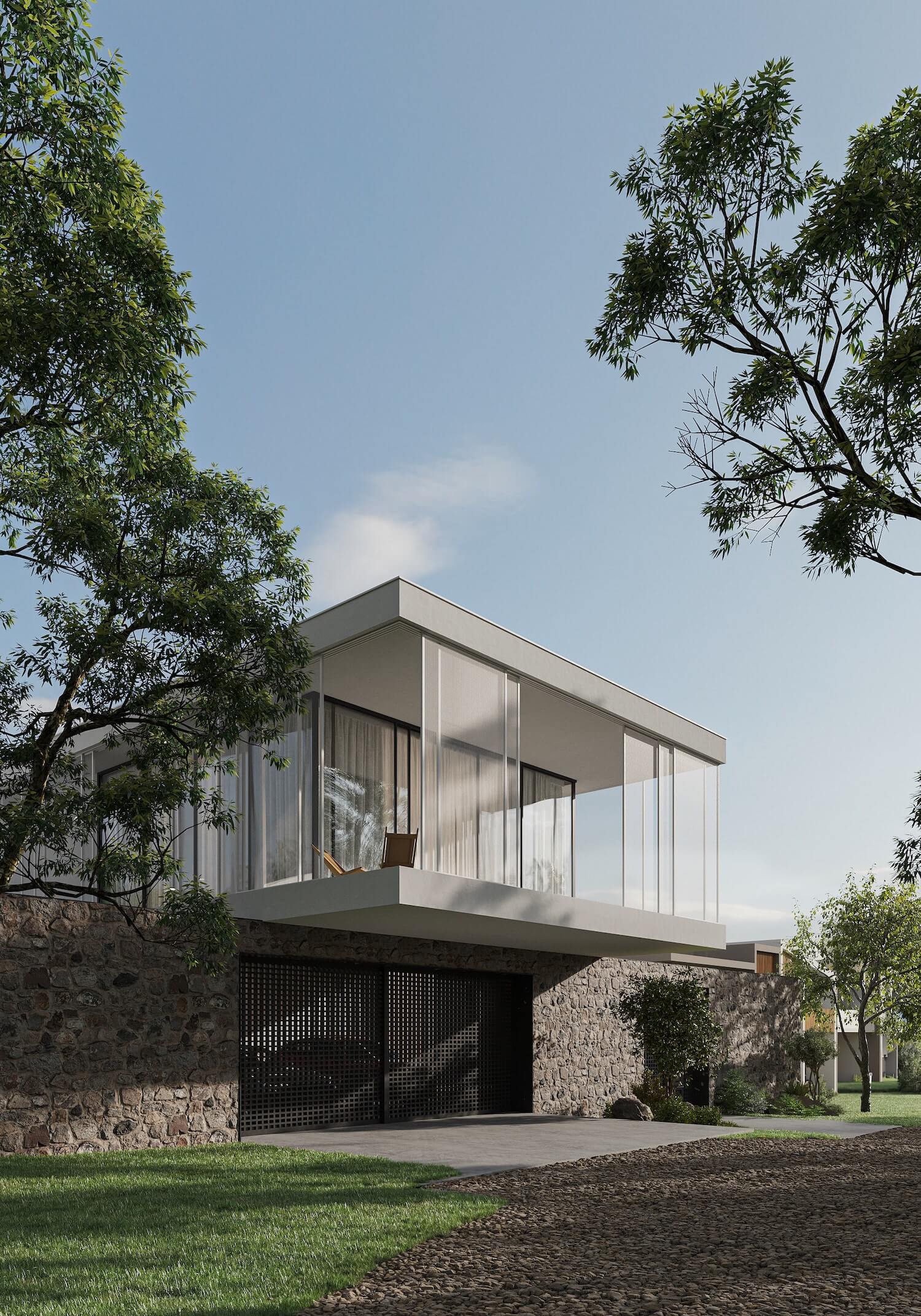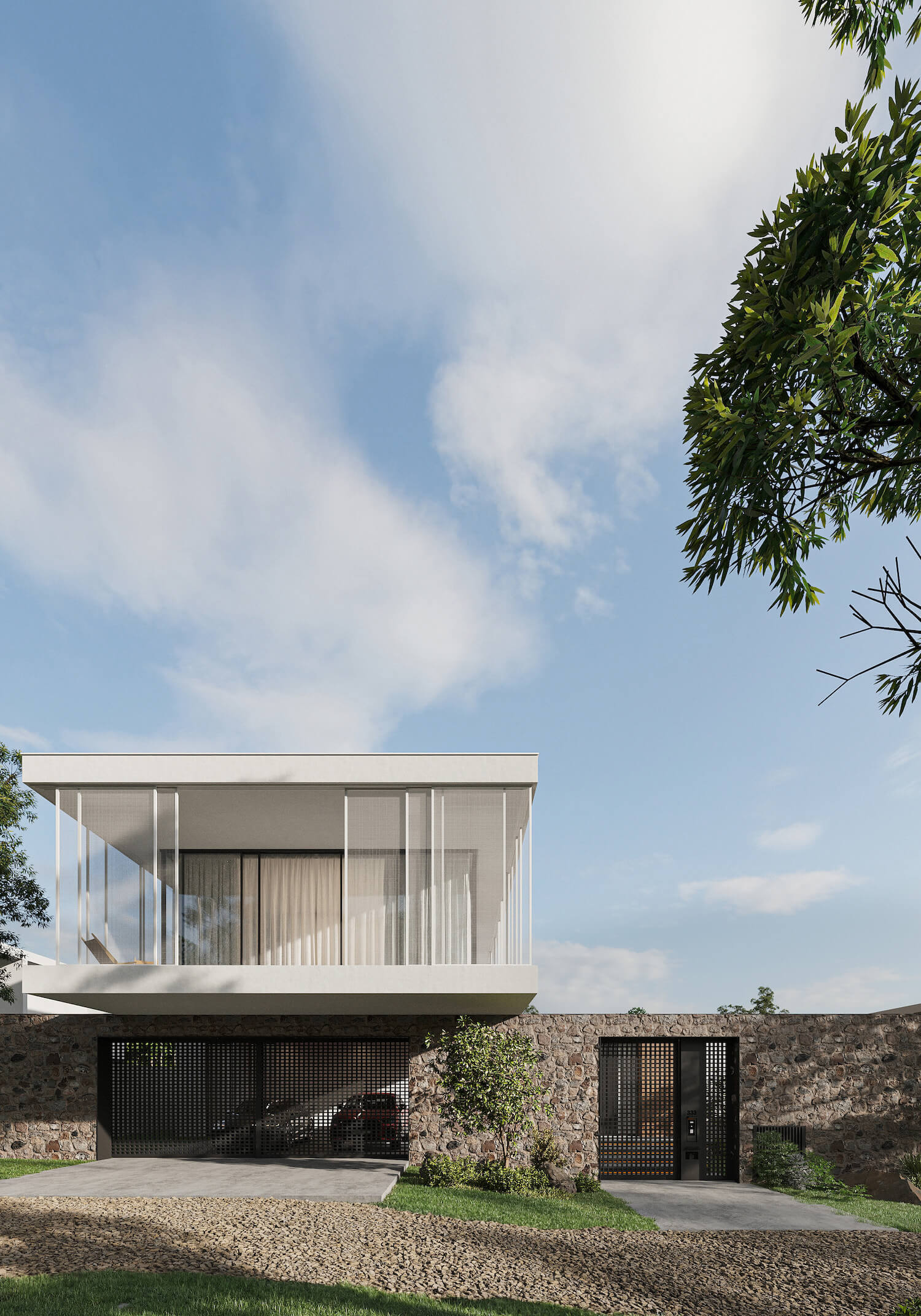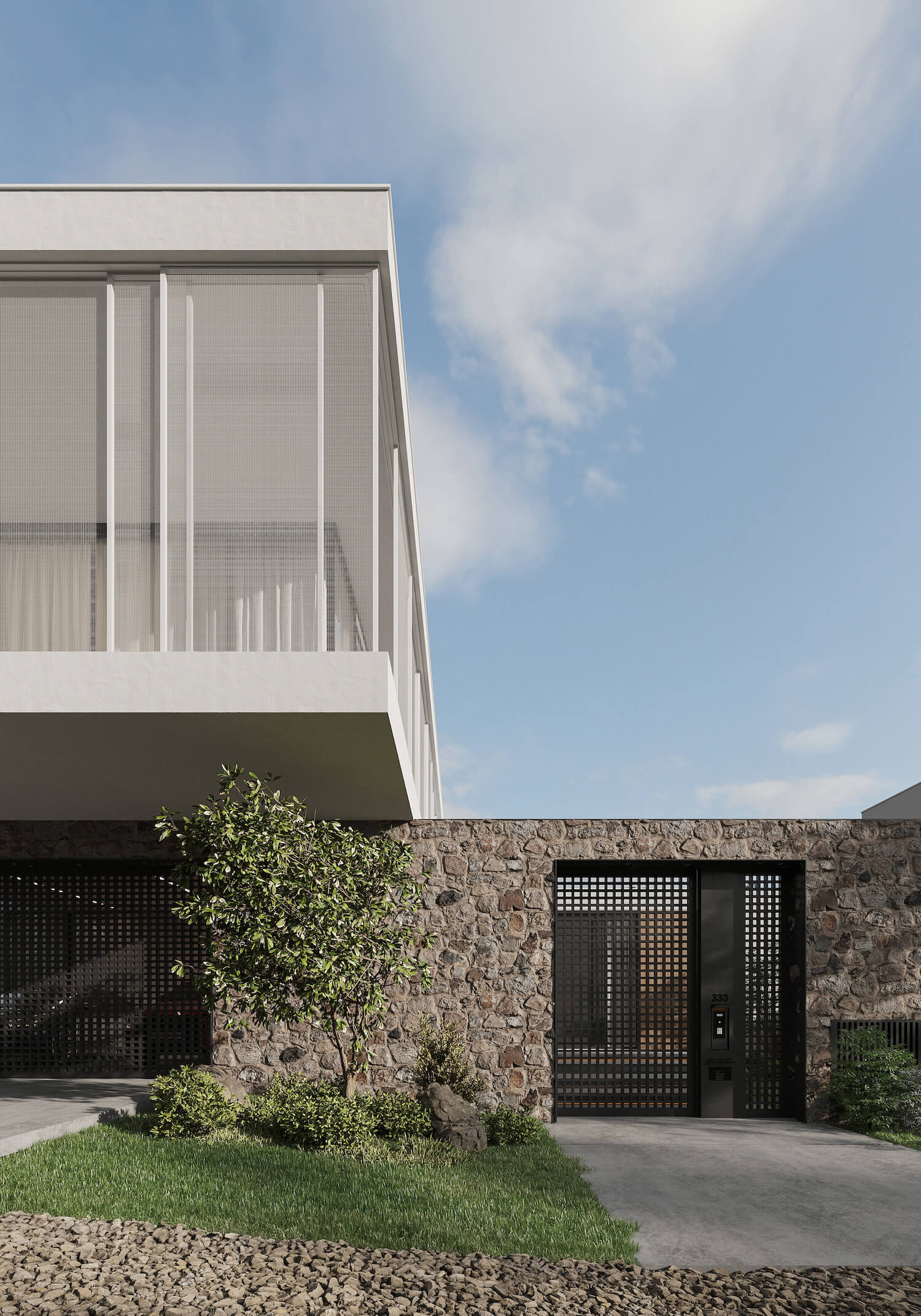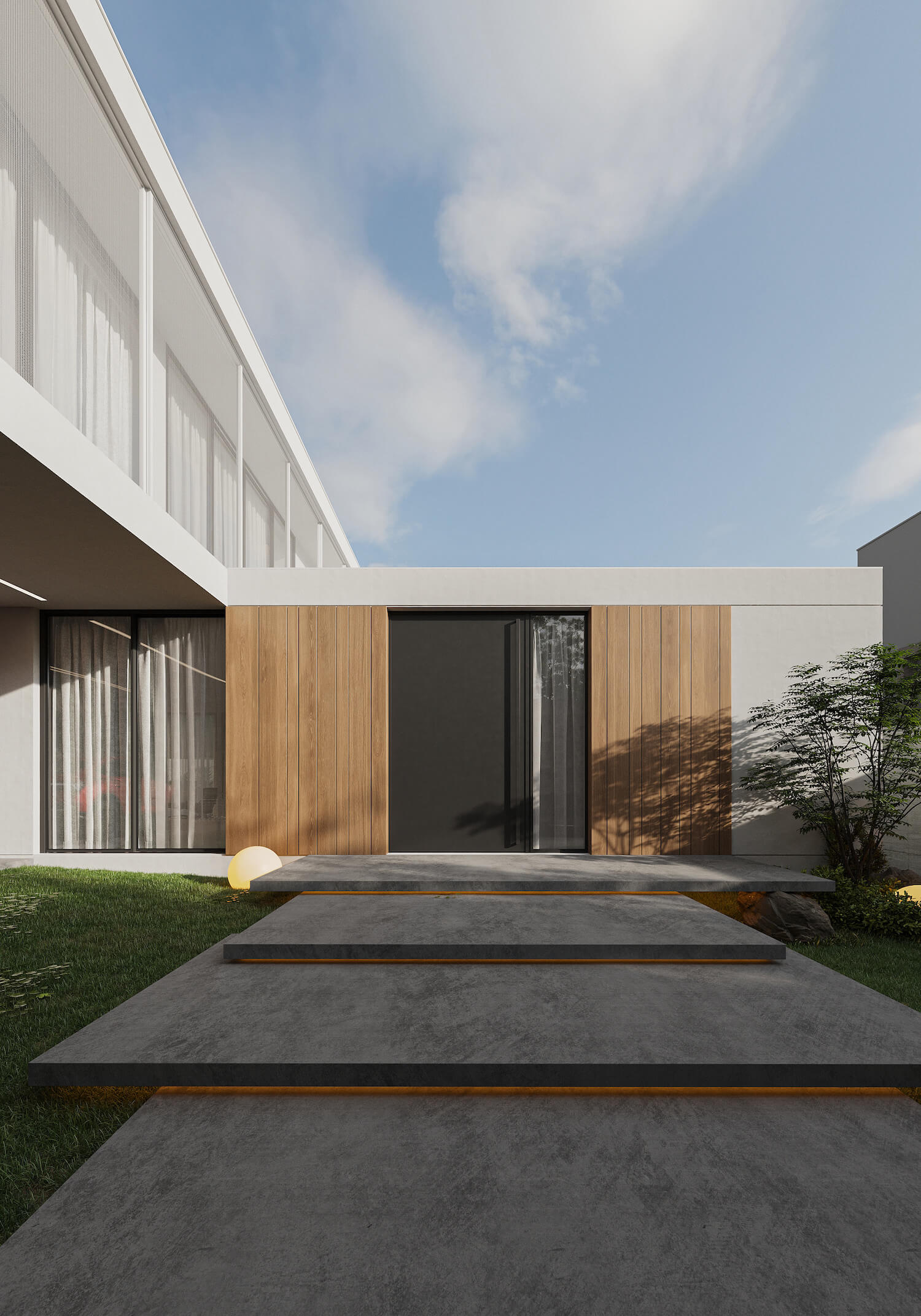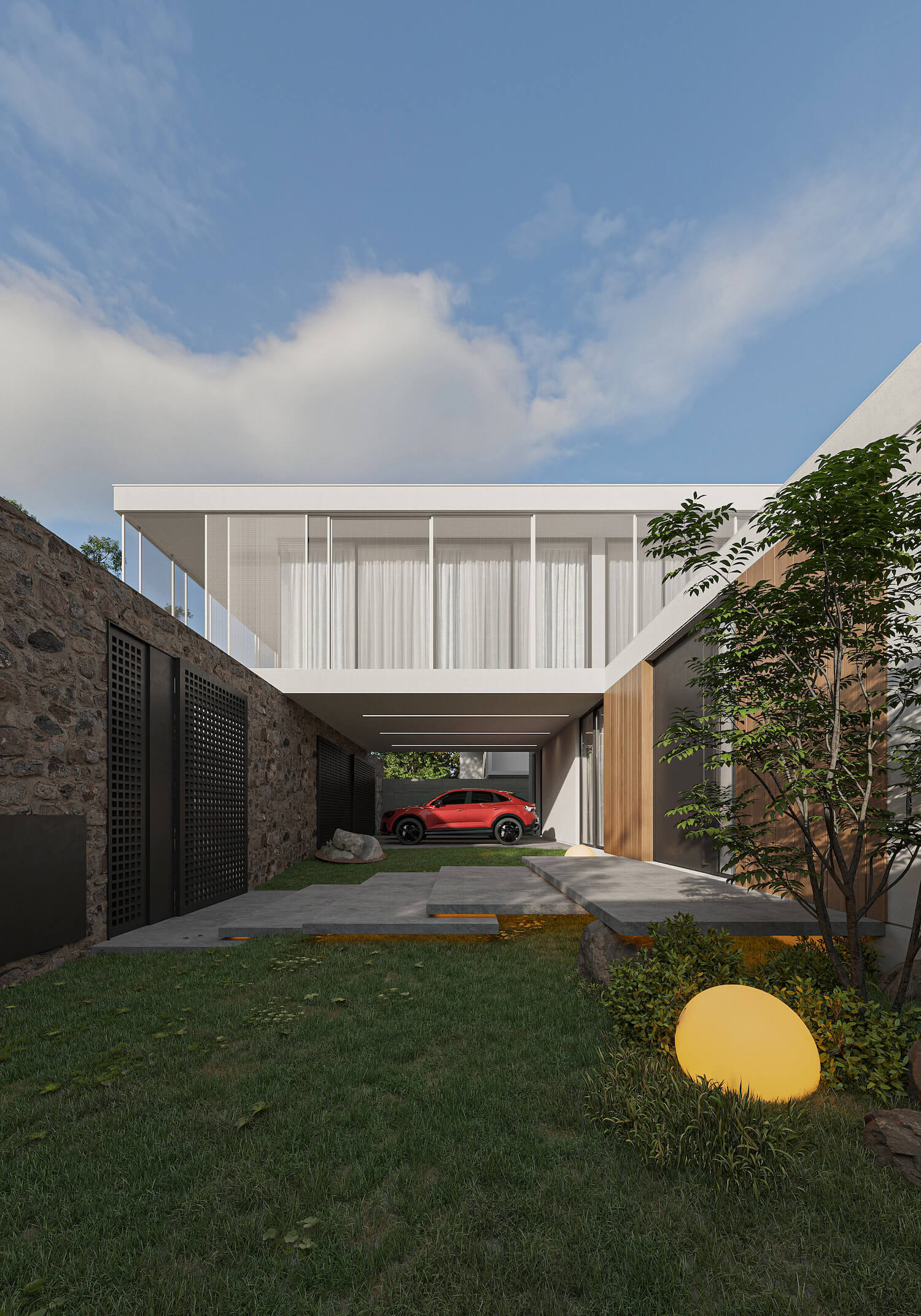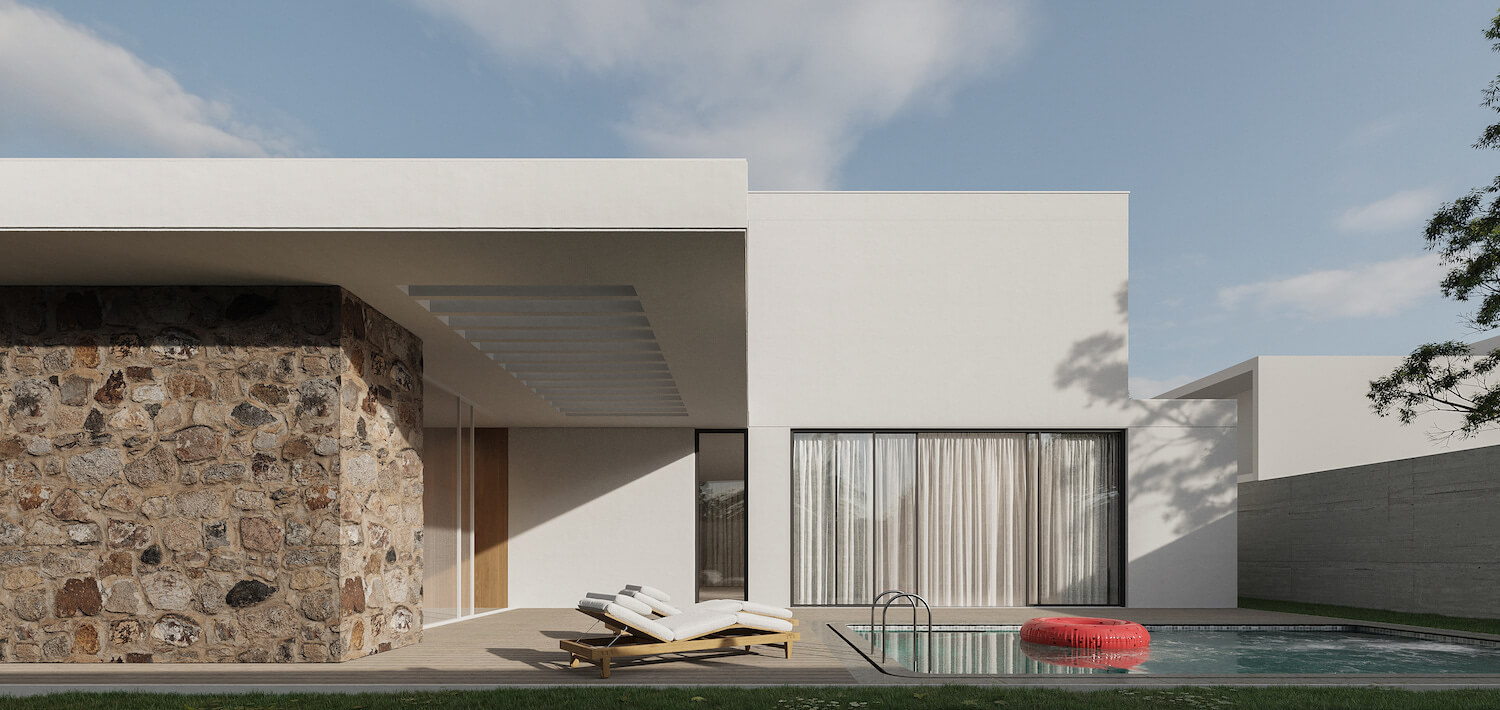 About
Sence Architects specializes in creating interior design and architectural solutions that seamlessly blend functionality and aesthetics. Our main focus is residential houses and apartments, and we offer customized services that combine the client's vision with our experience in architecture and design. Our company has offices in Ukraine and Cyprus and works on projects all over the world, bringing our experience and creative ideas to each room.
---