Amir Abbas Habibi: For exterior design, the client was personally interested in combining different volumes and materials. Due to the location of the project and being in an open environment, it has been tried that the constituent materials a combination of materials that are in harmony with the nature around them and instill a sense of freshness in the viewer. The created elements are like a guideline to attract the viewers' attention to the surrounding nature.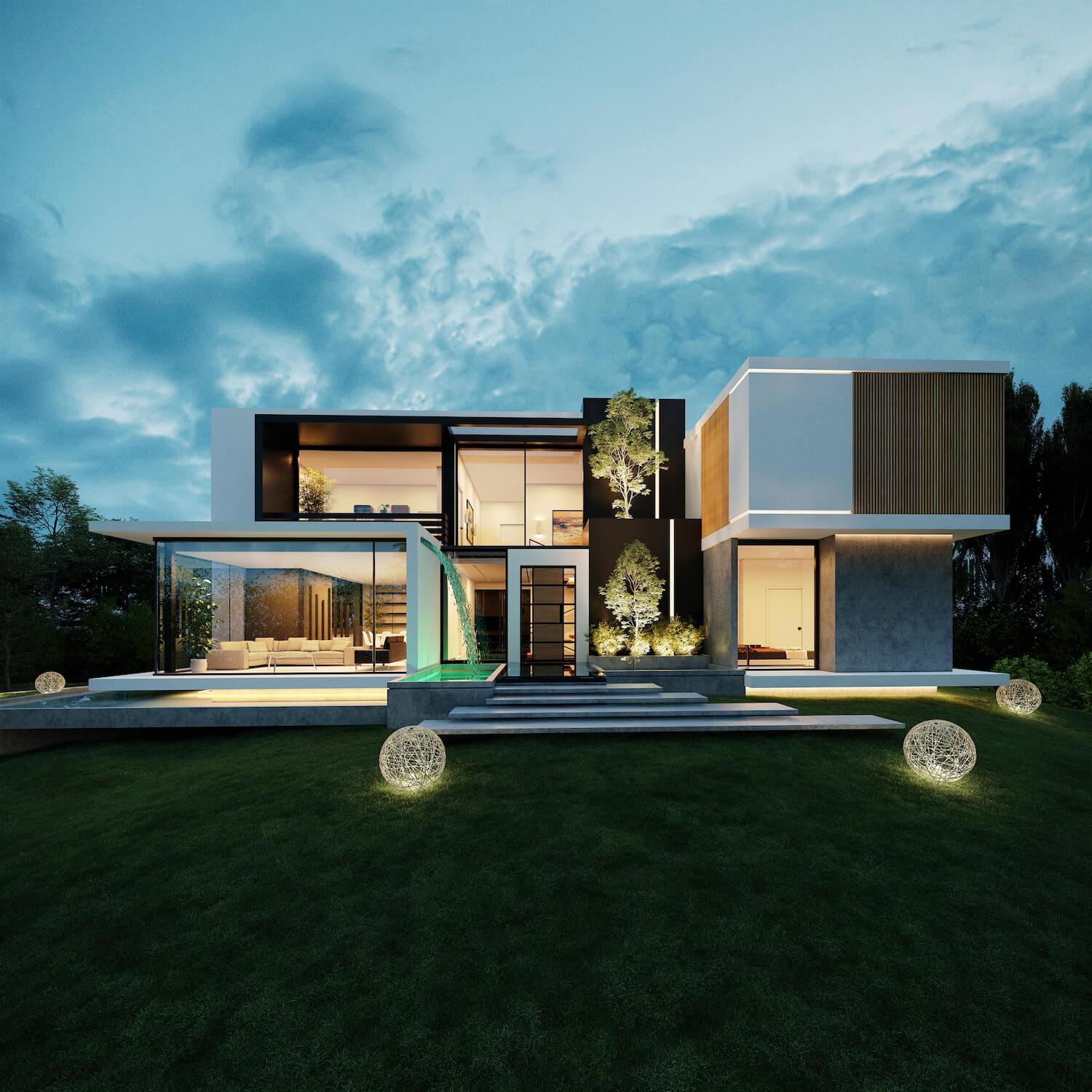 For interior design, using black and white contrast distinguishes the created lines and shows the movements created in the design well. Green plants complement this contrast and apply the sense of life in space. Therefore, according to the client's interest, green plants were added to the design.
Also, in order to make some coherence between indoor space, outdoor space and environment, some components of nature were placed in the design (pebbles, fountain, green space).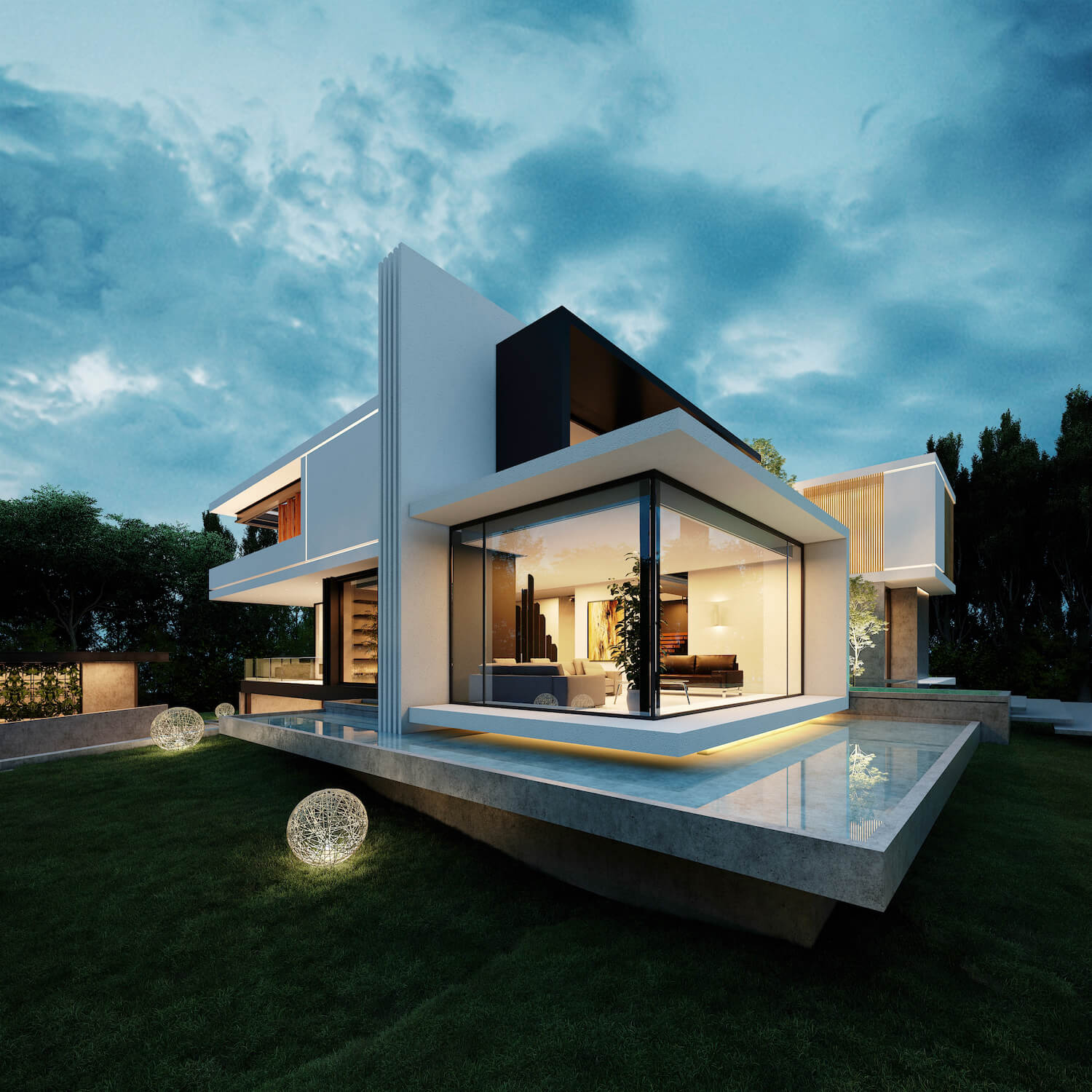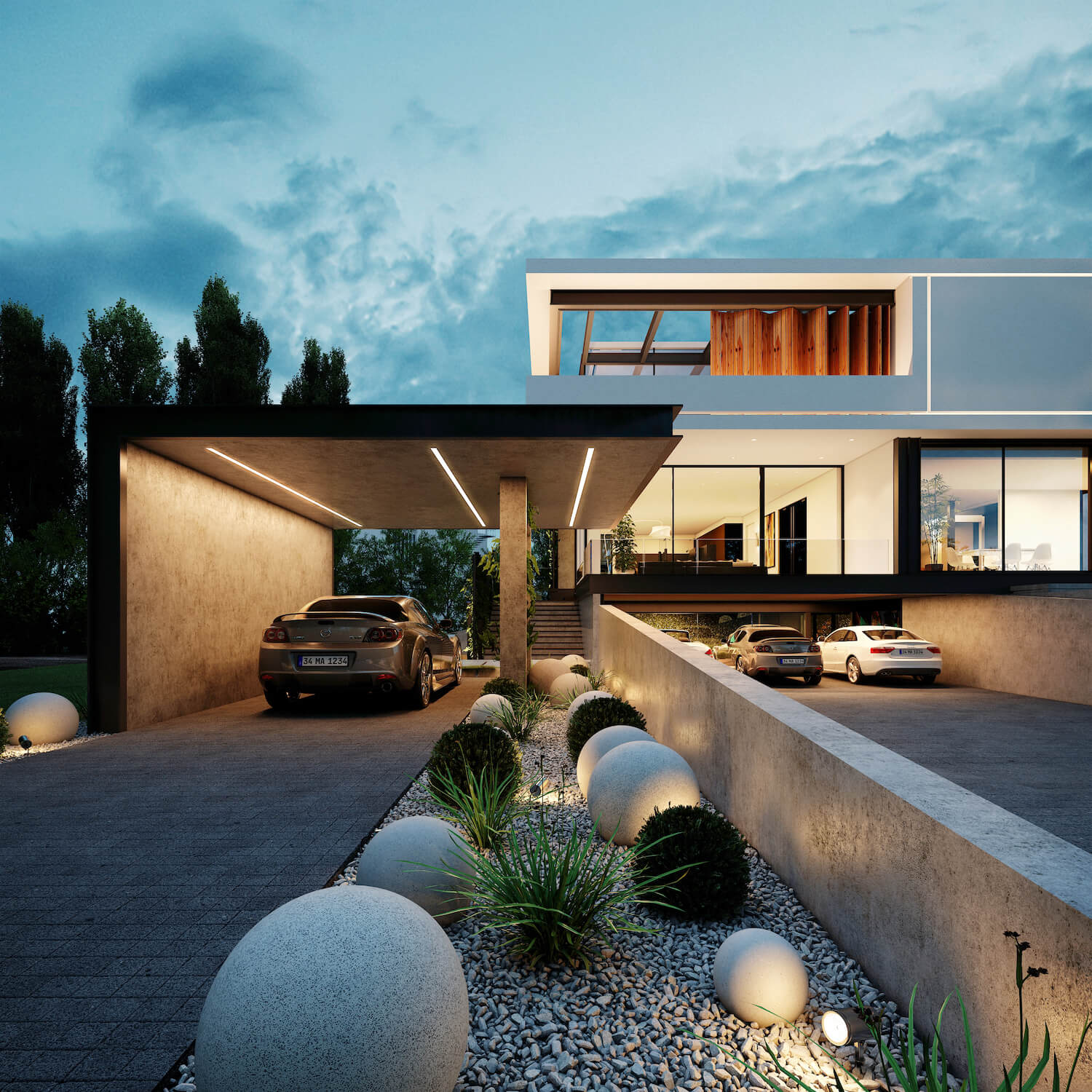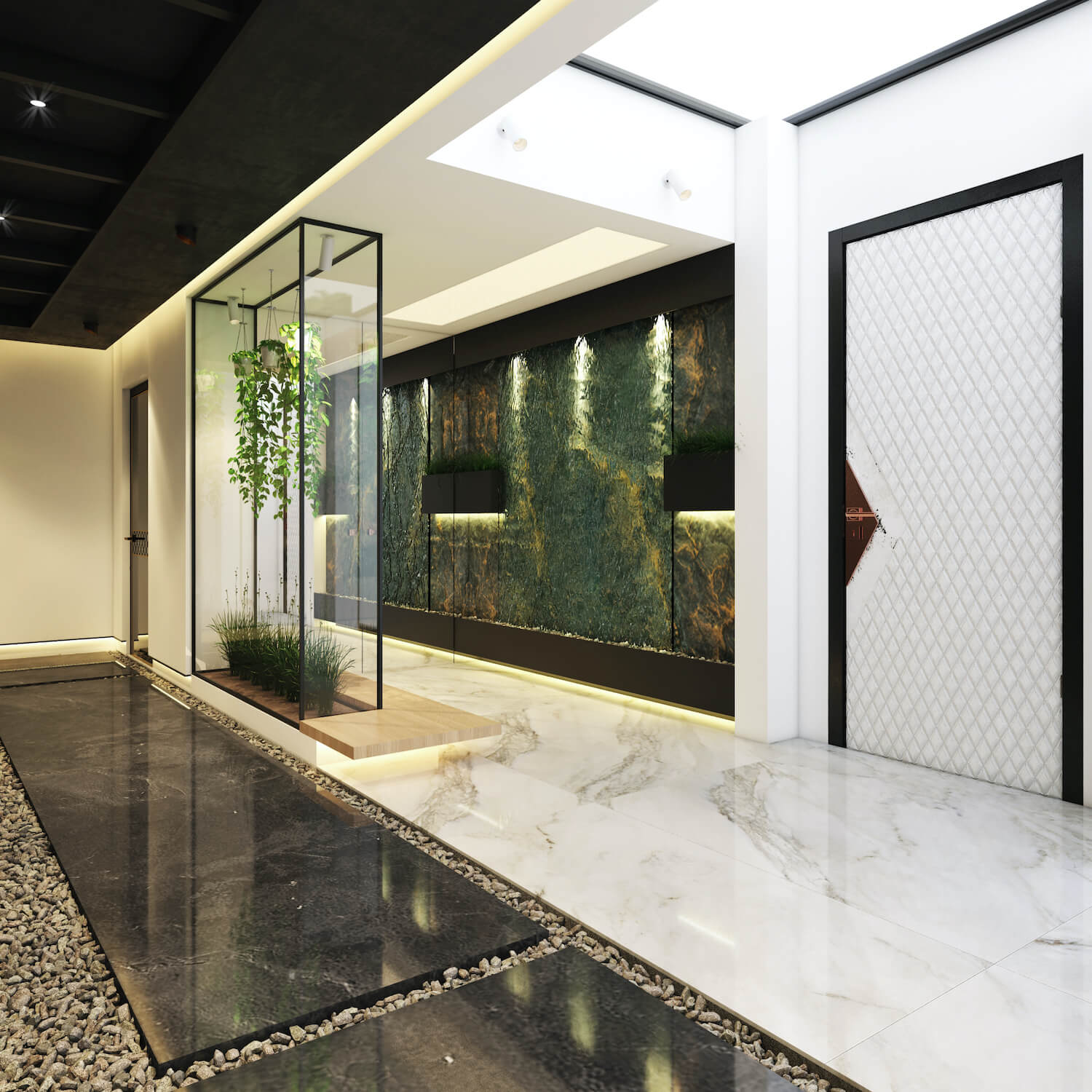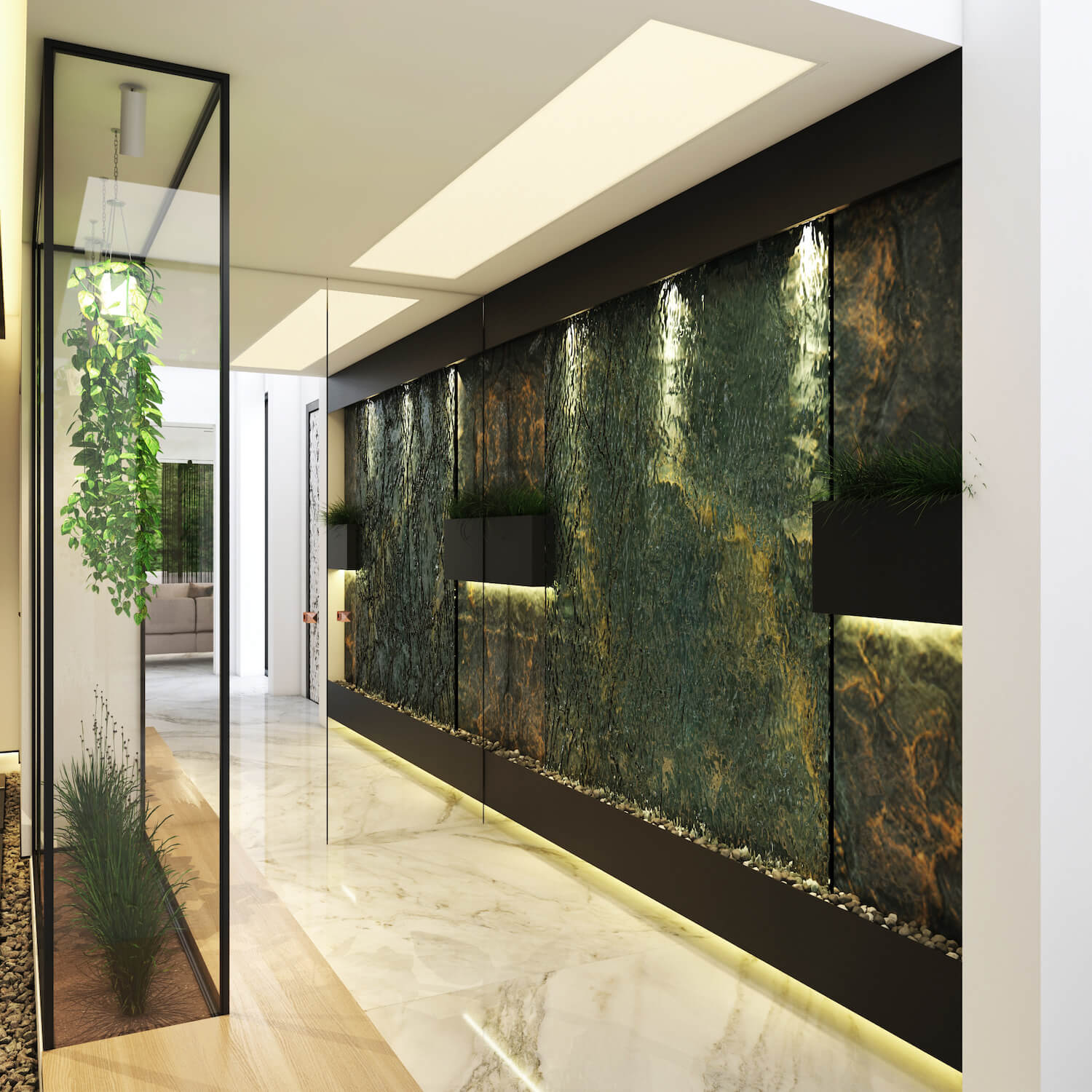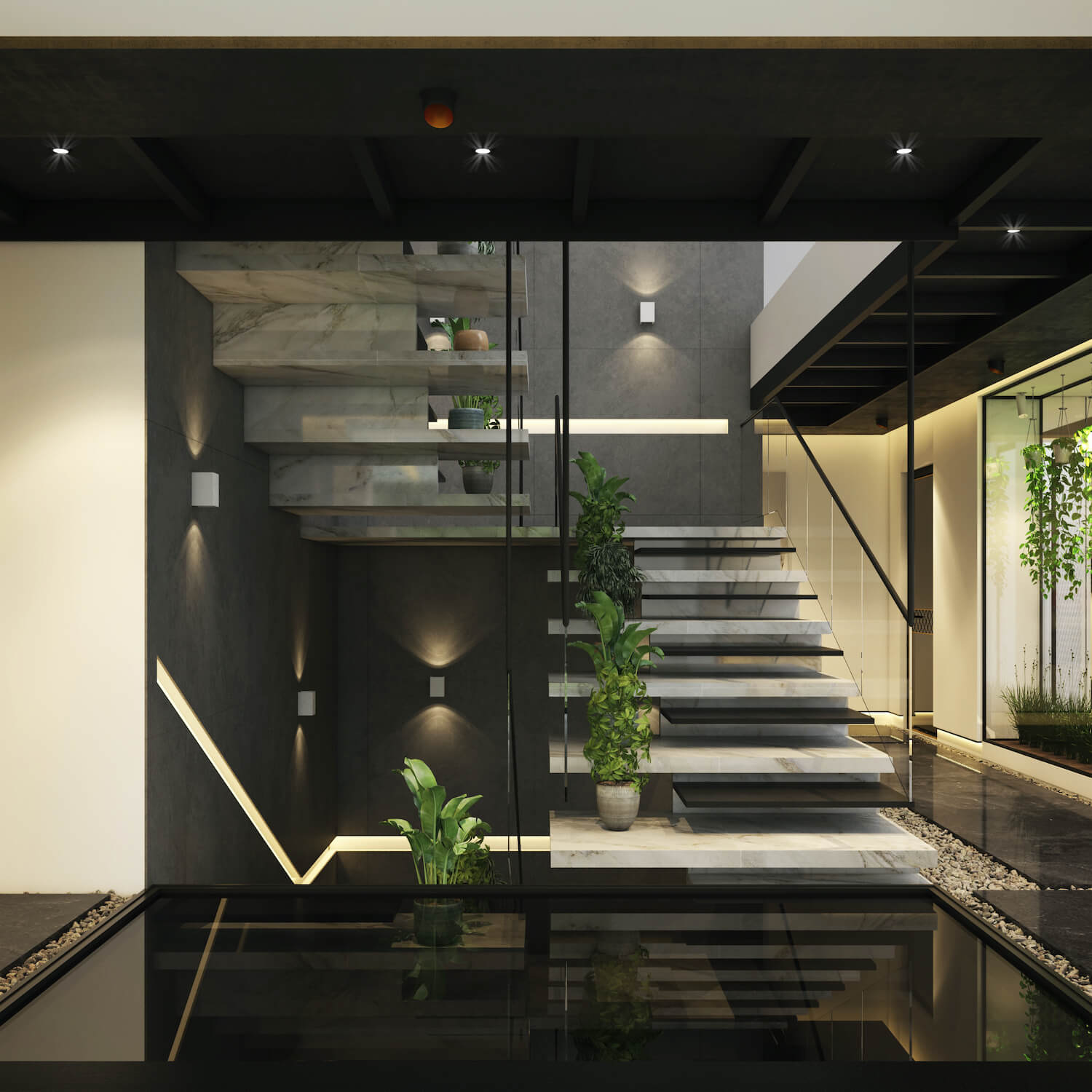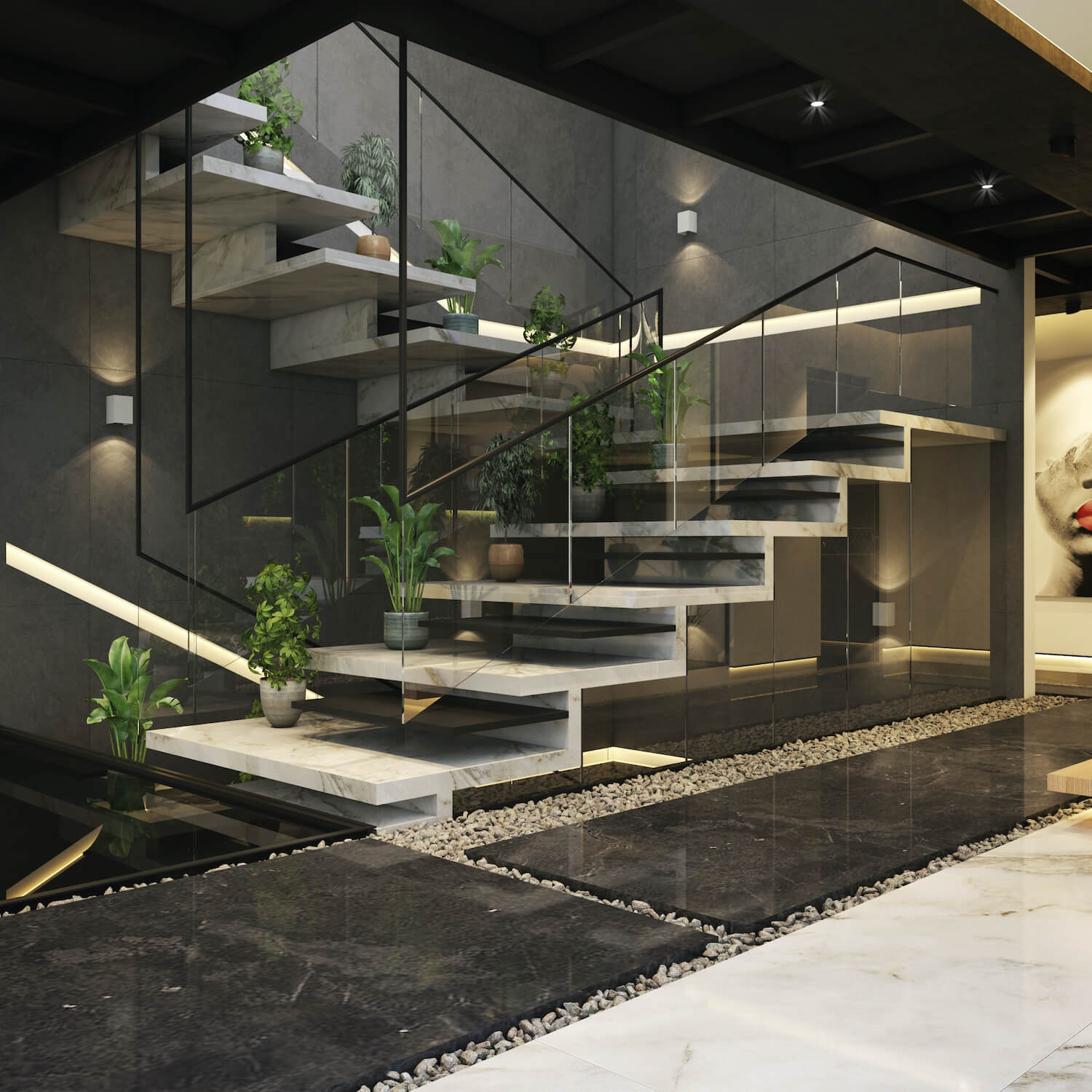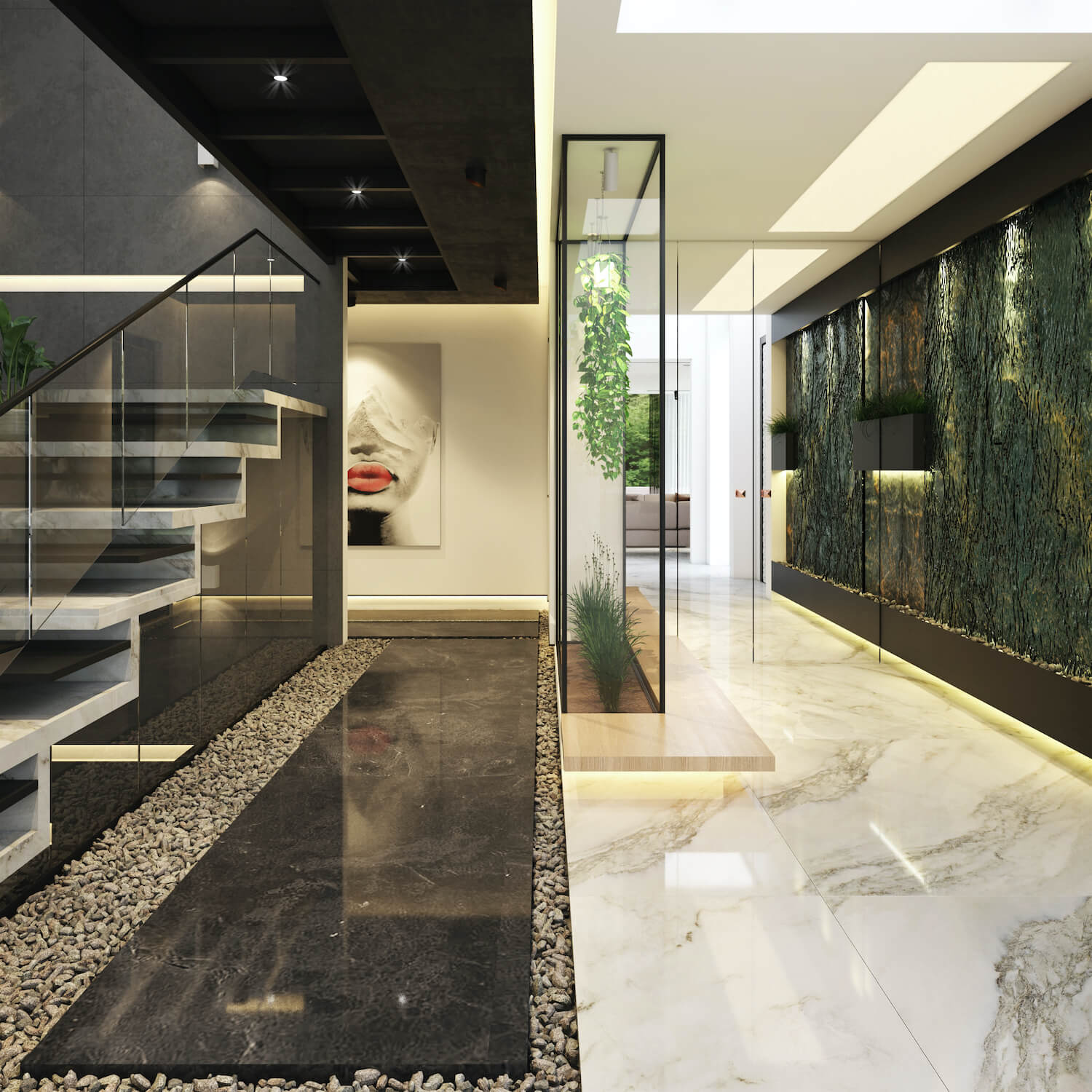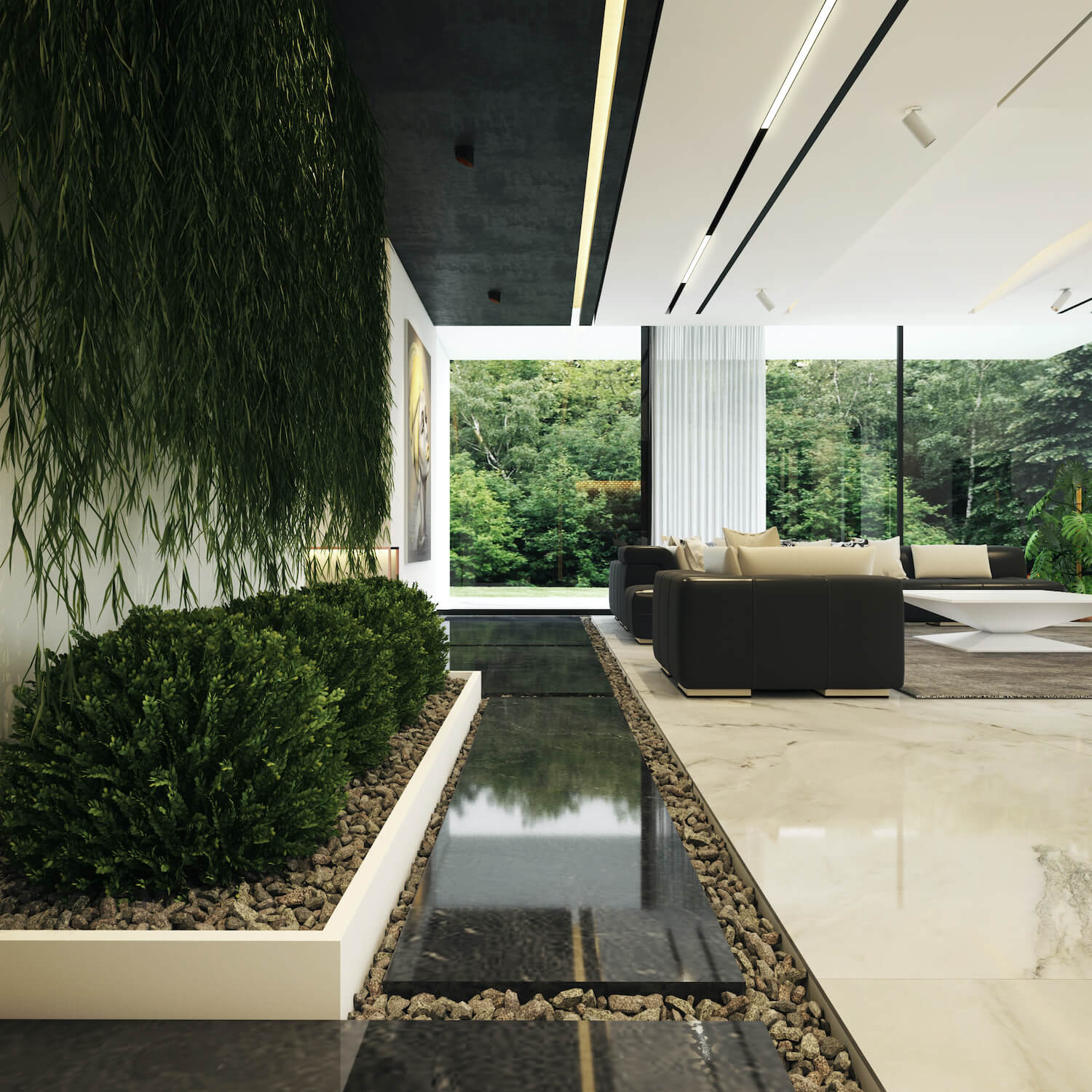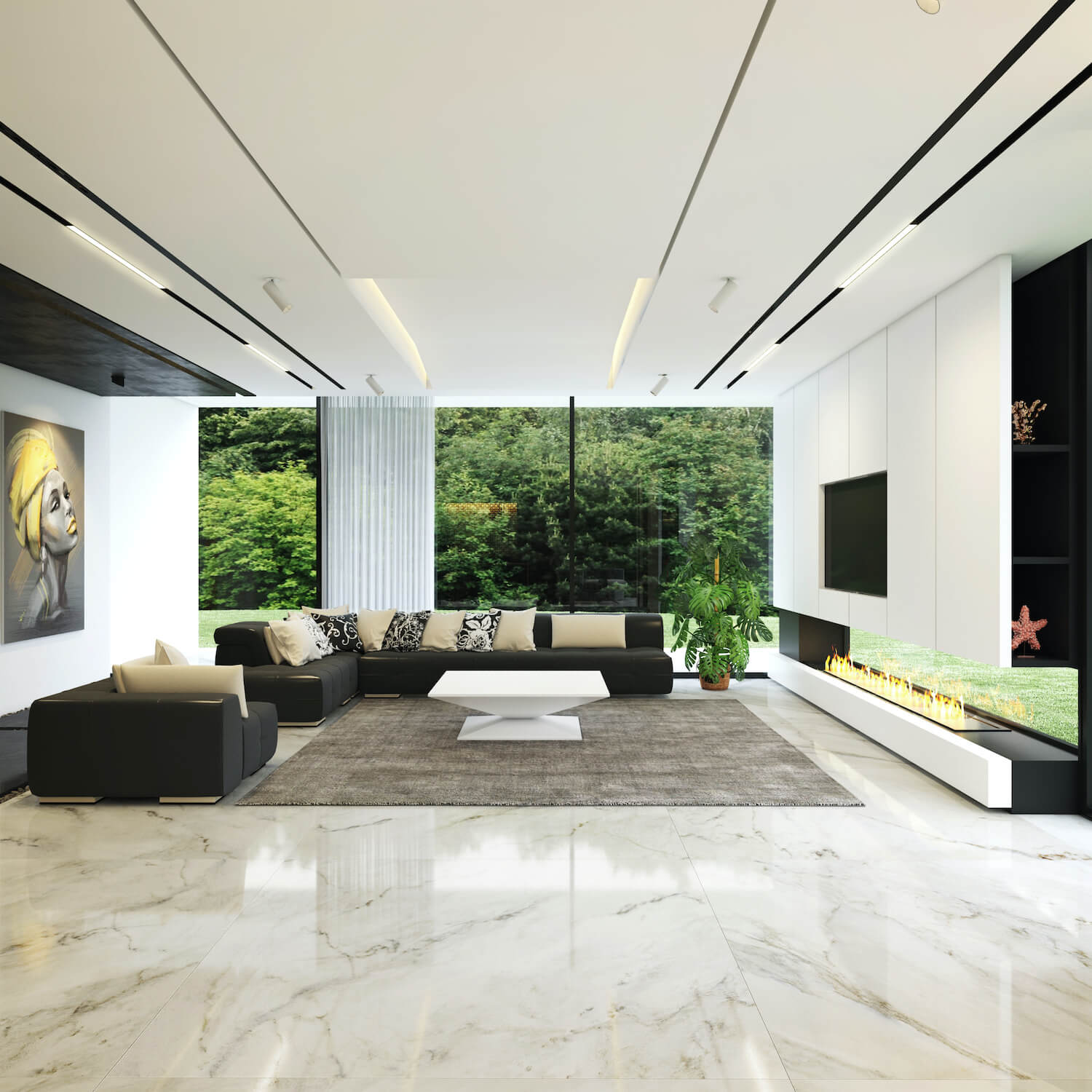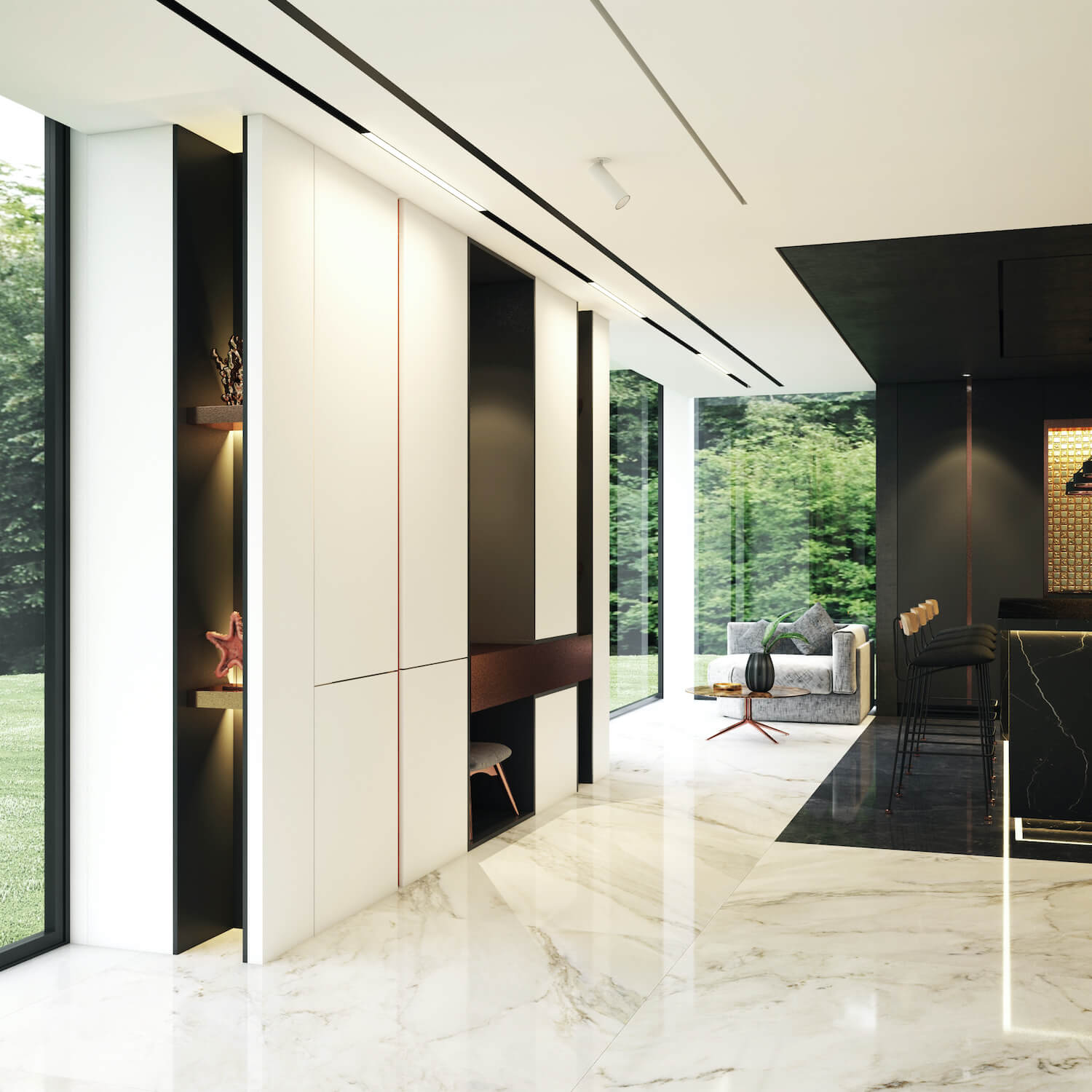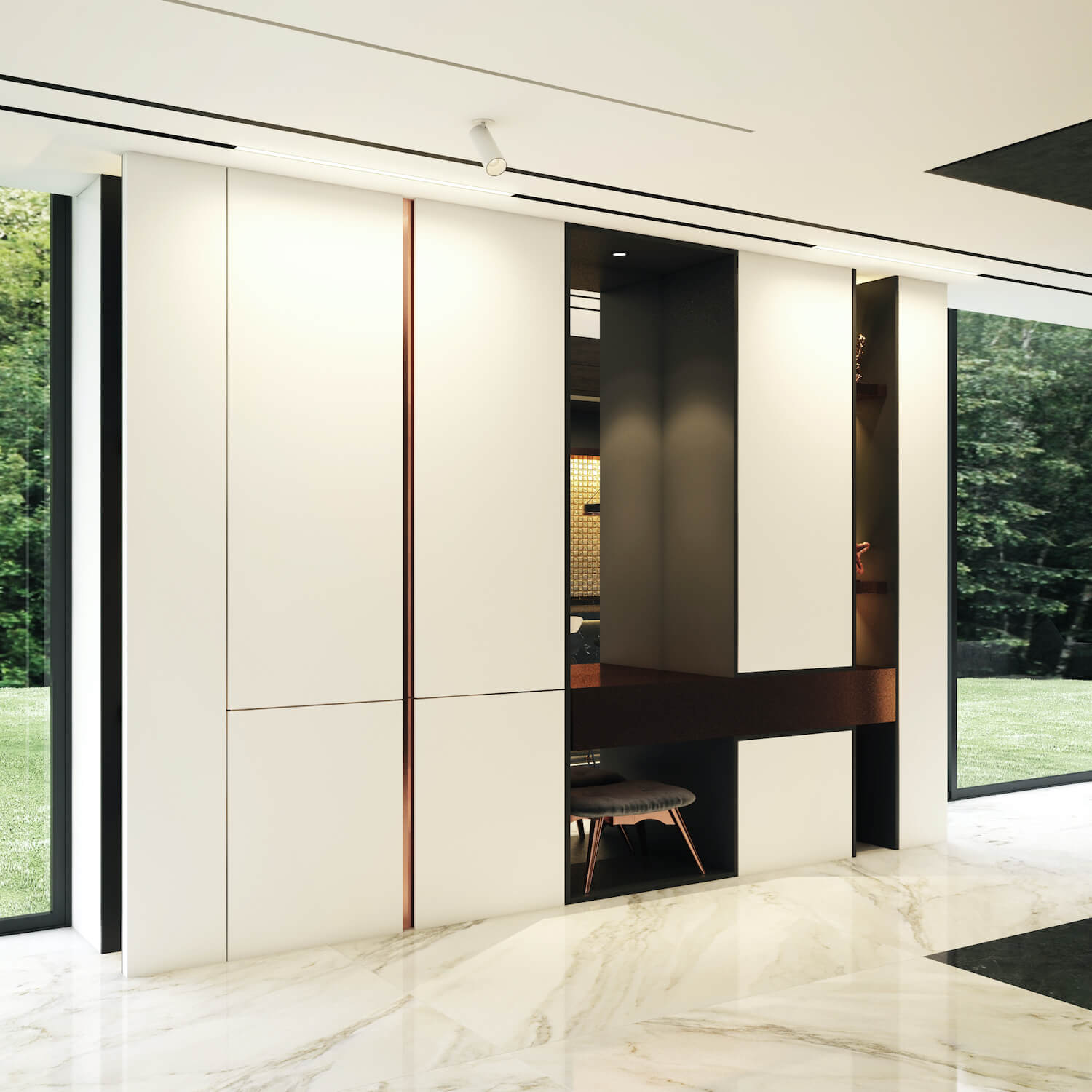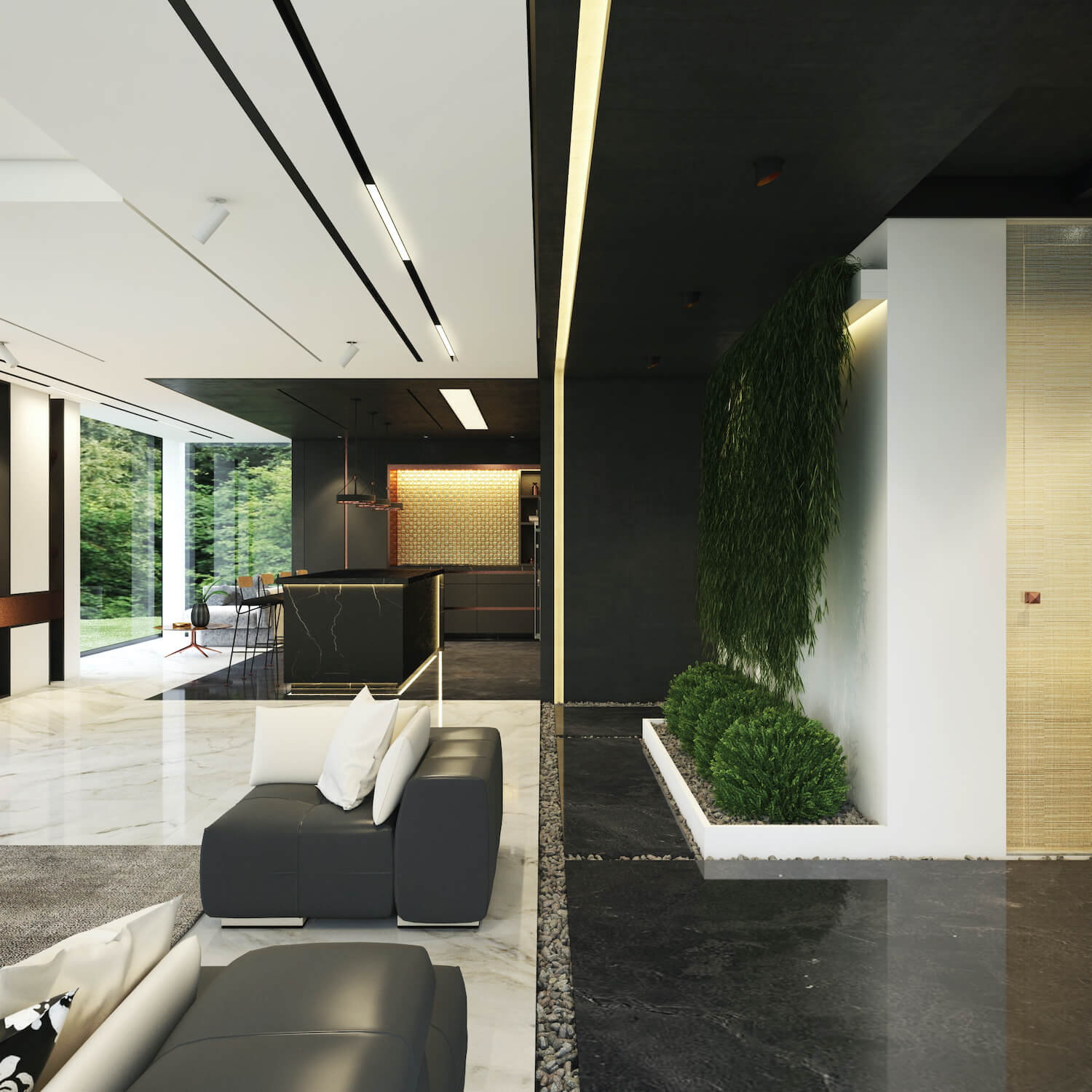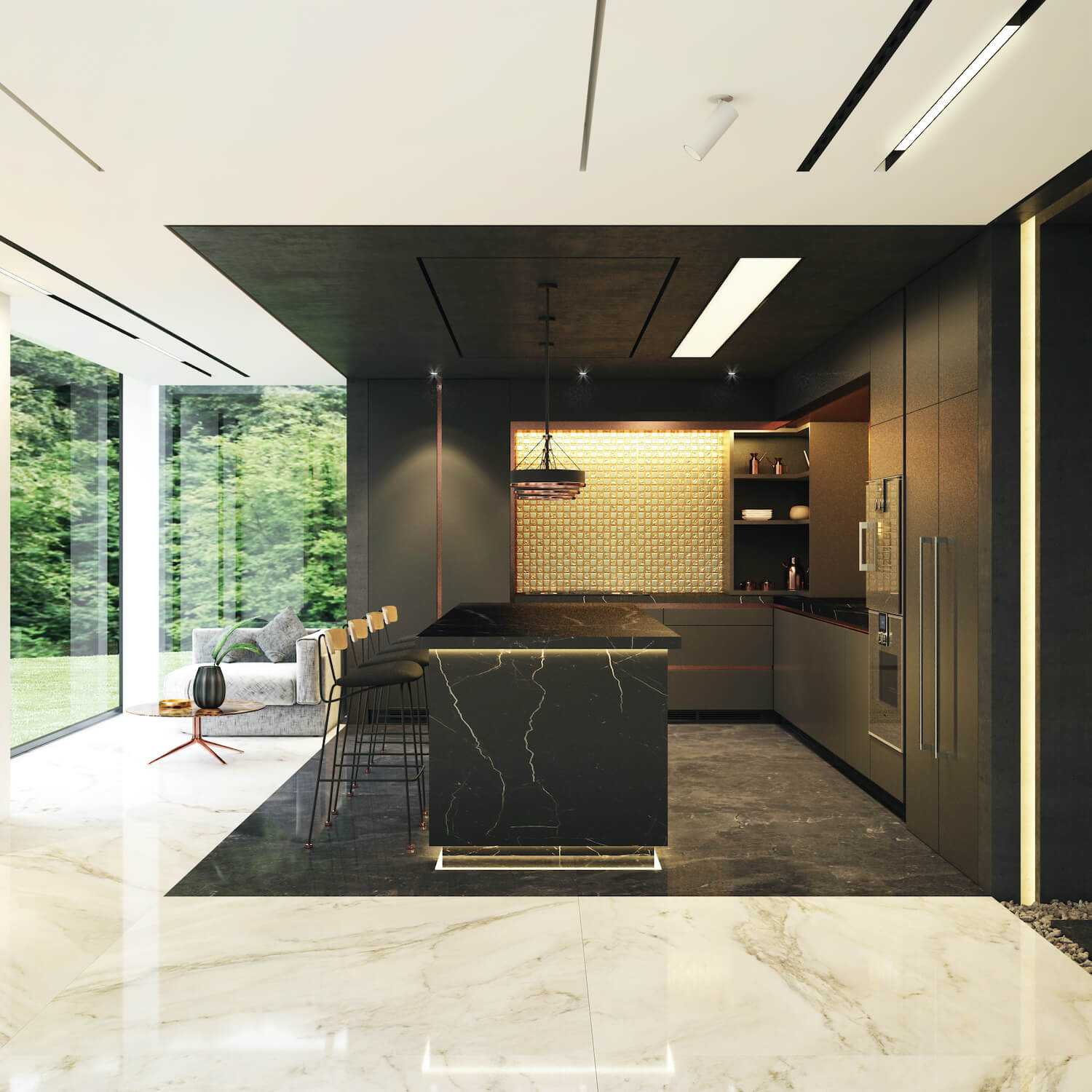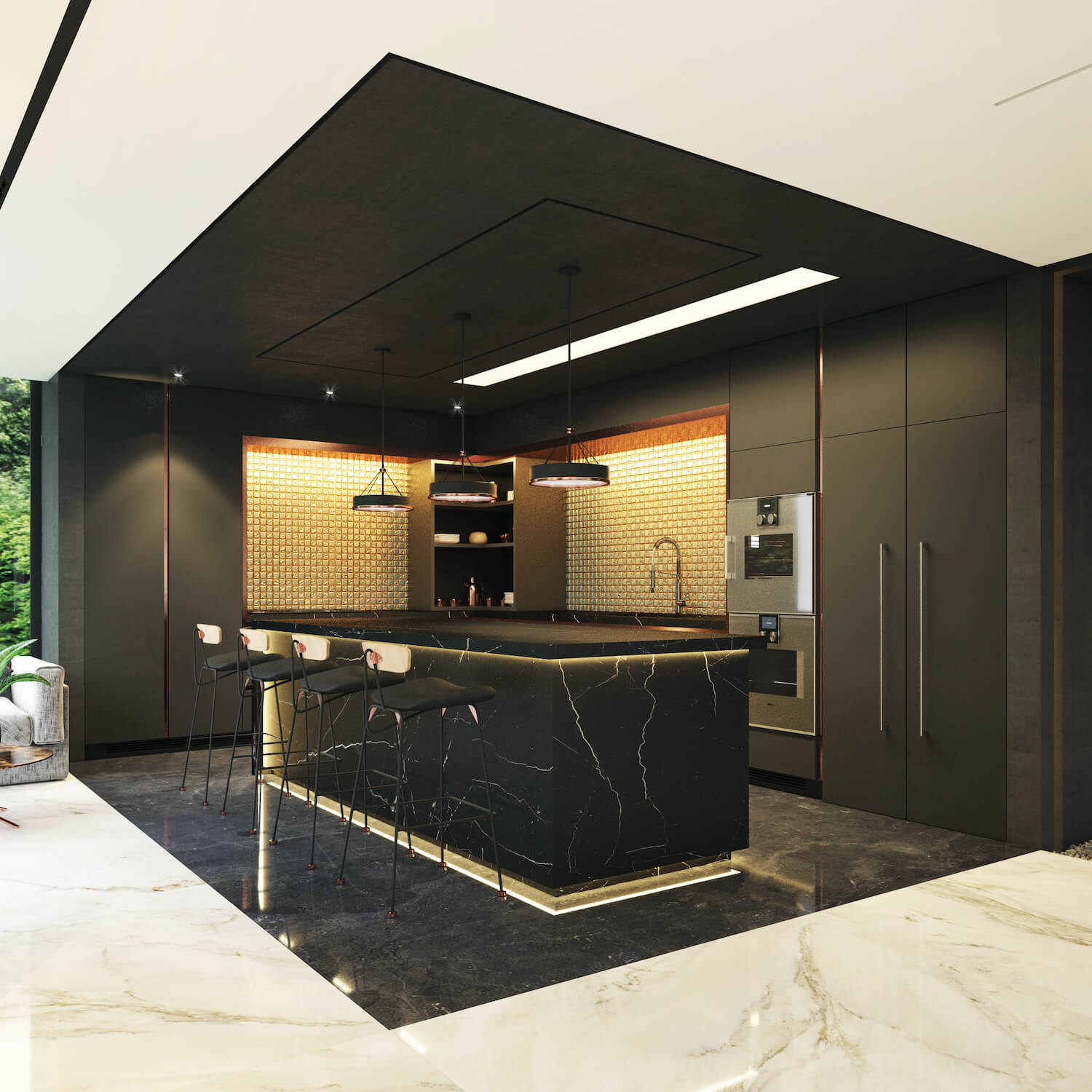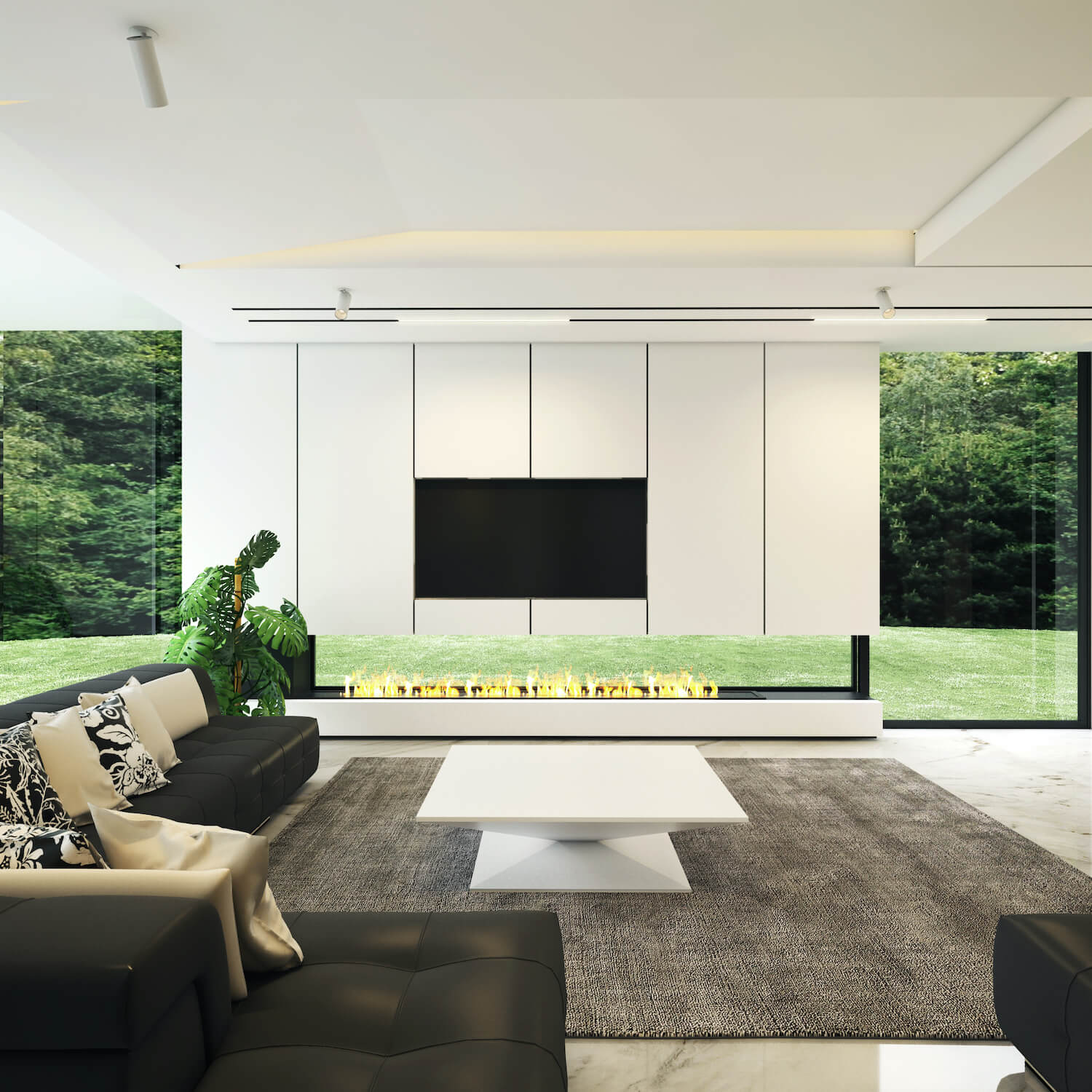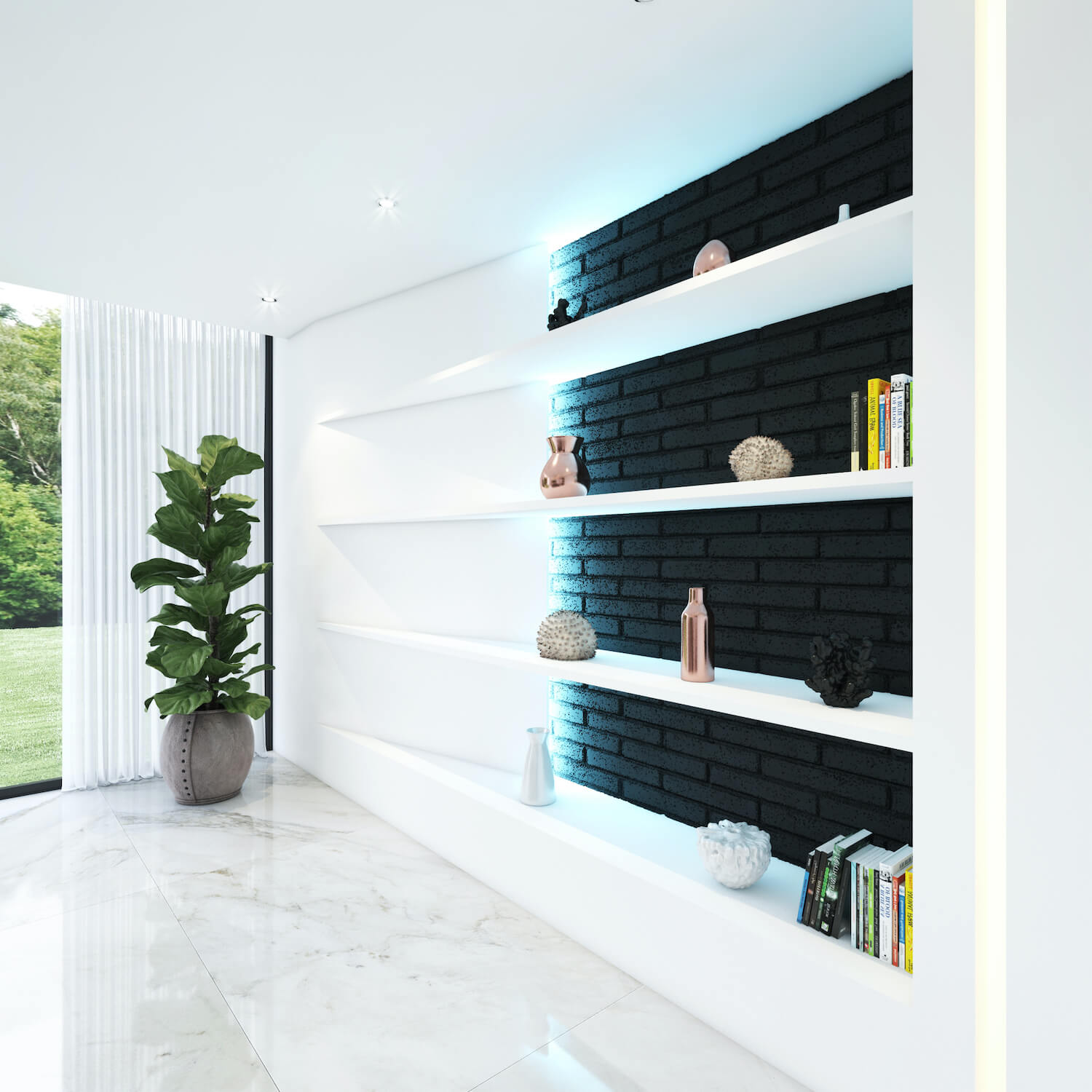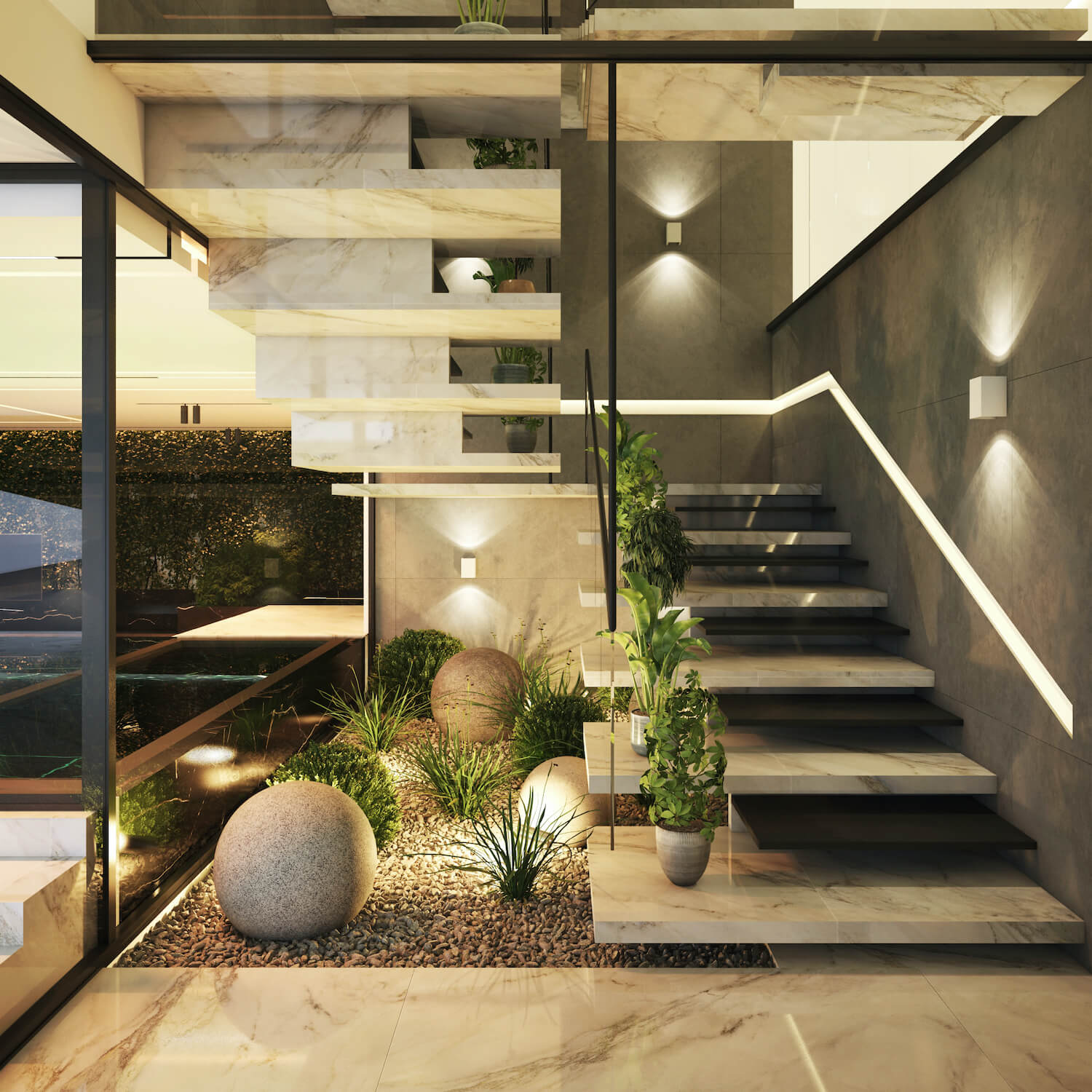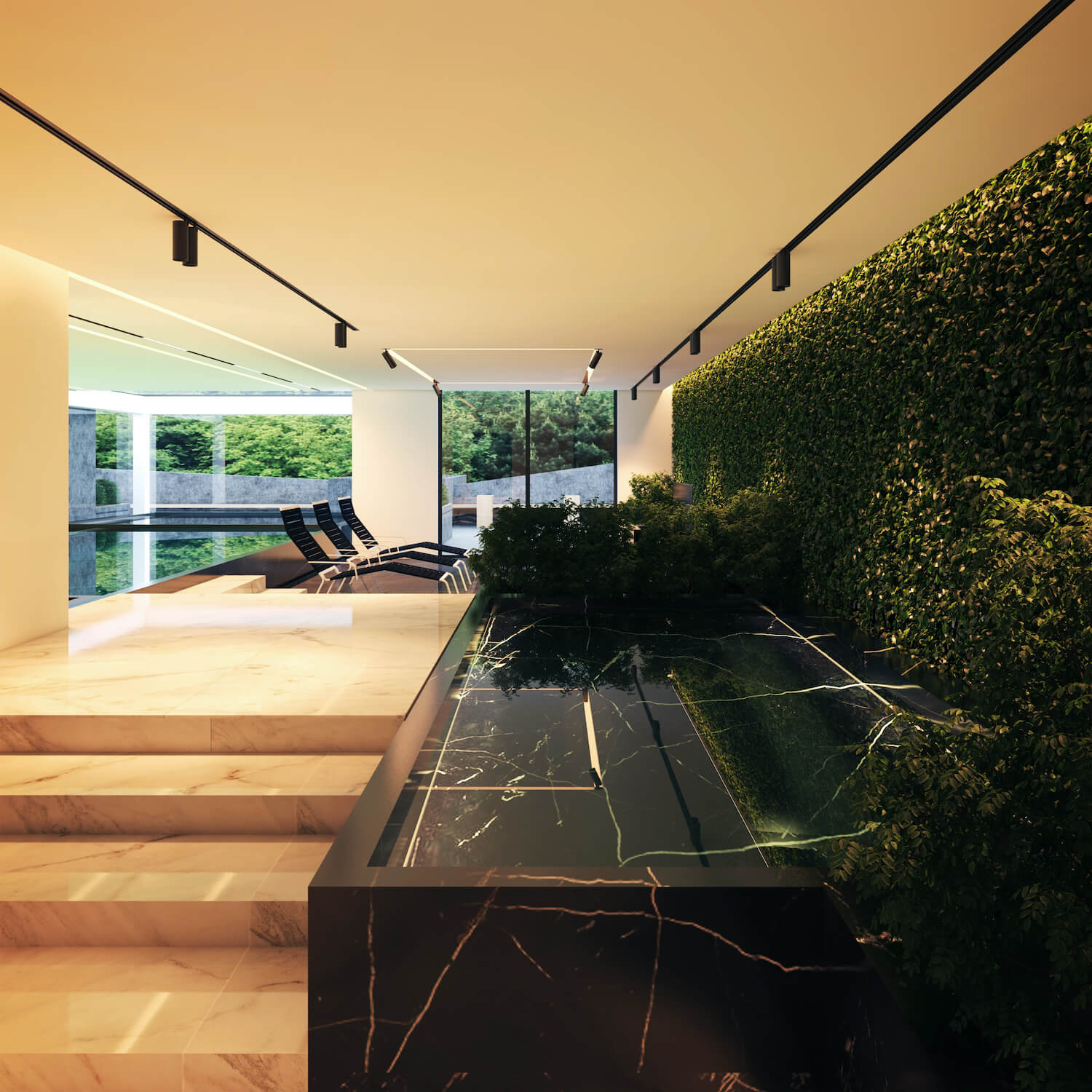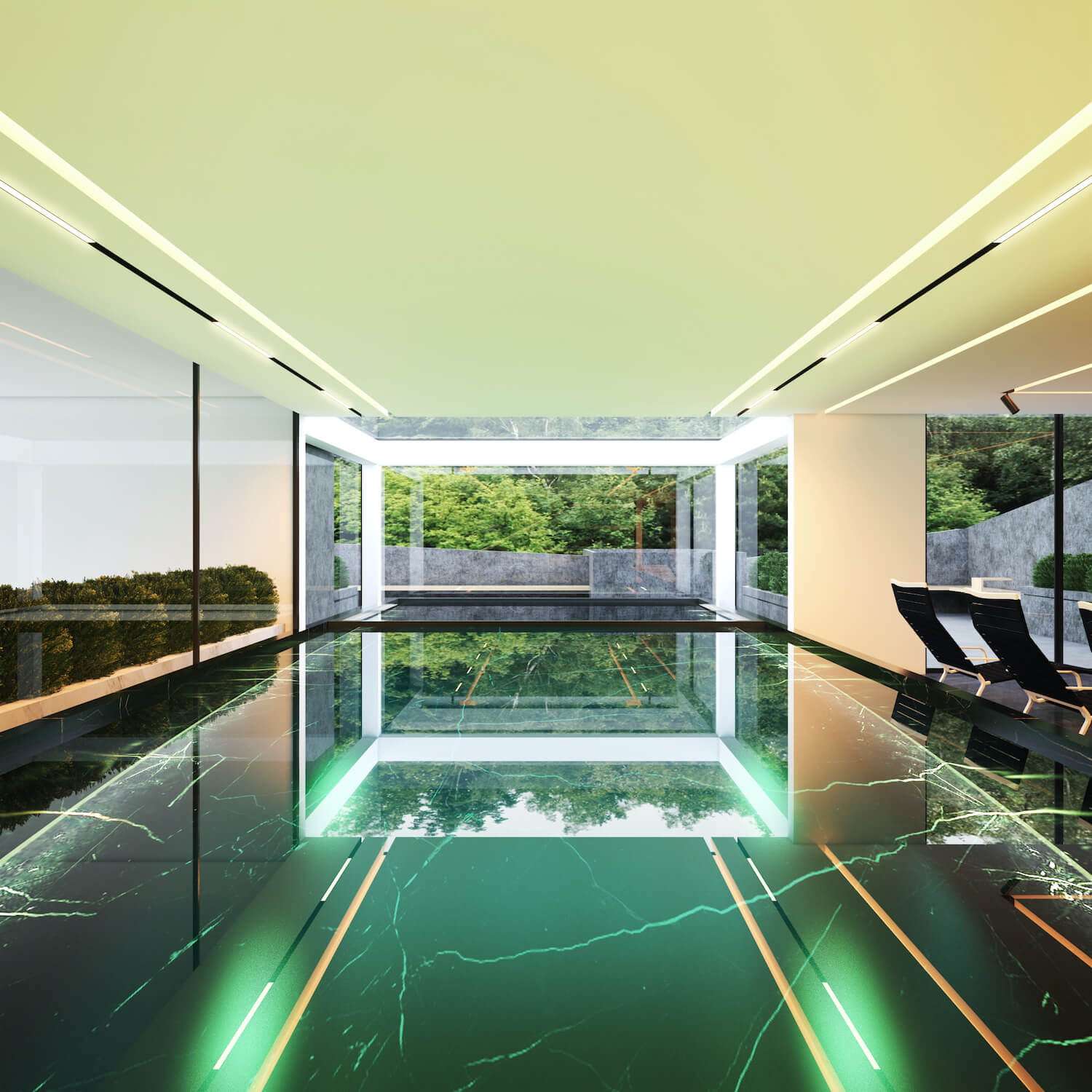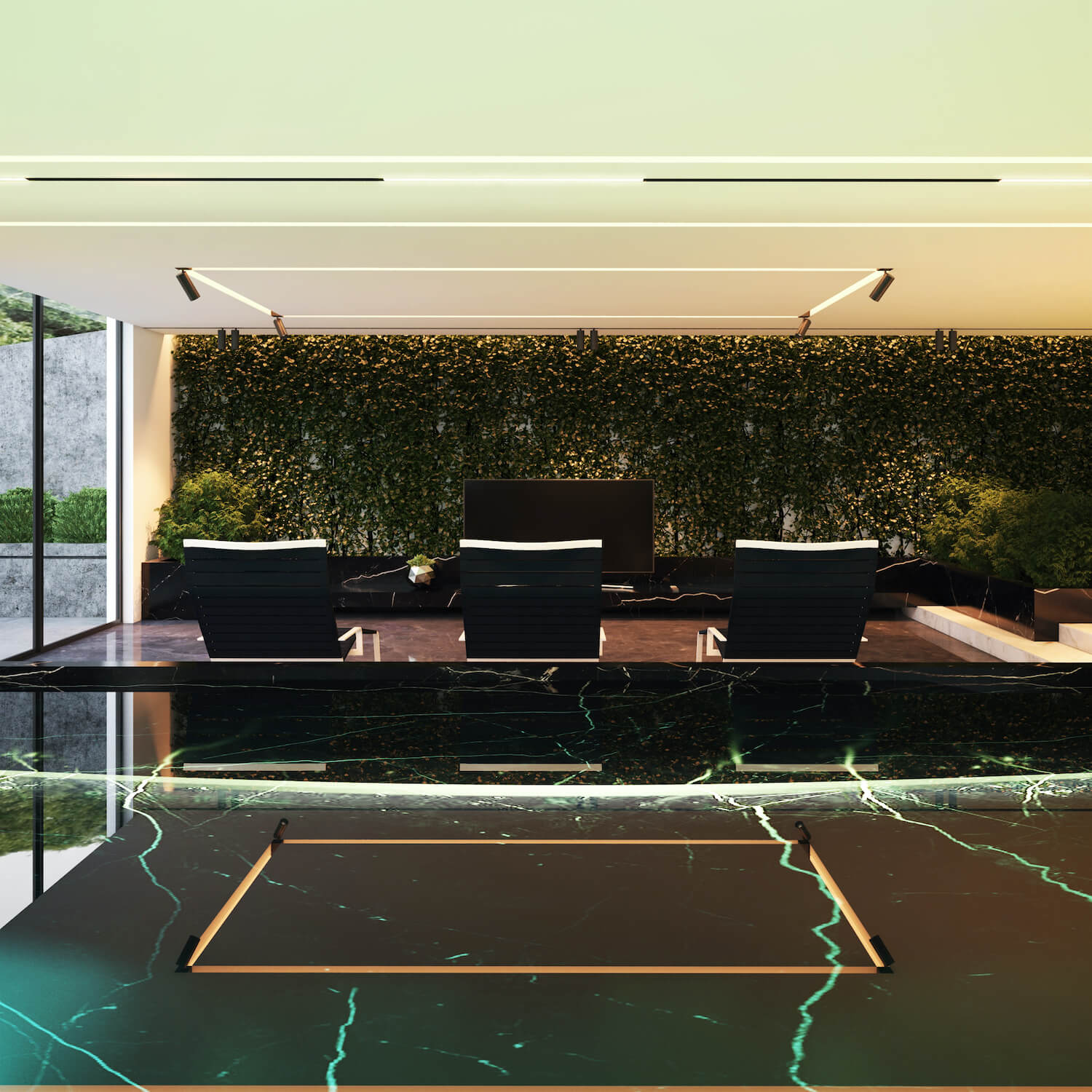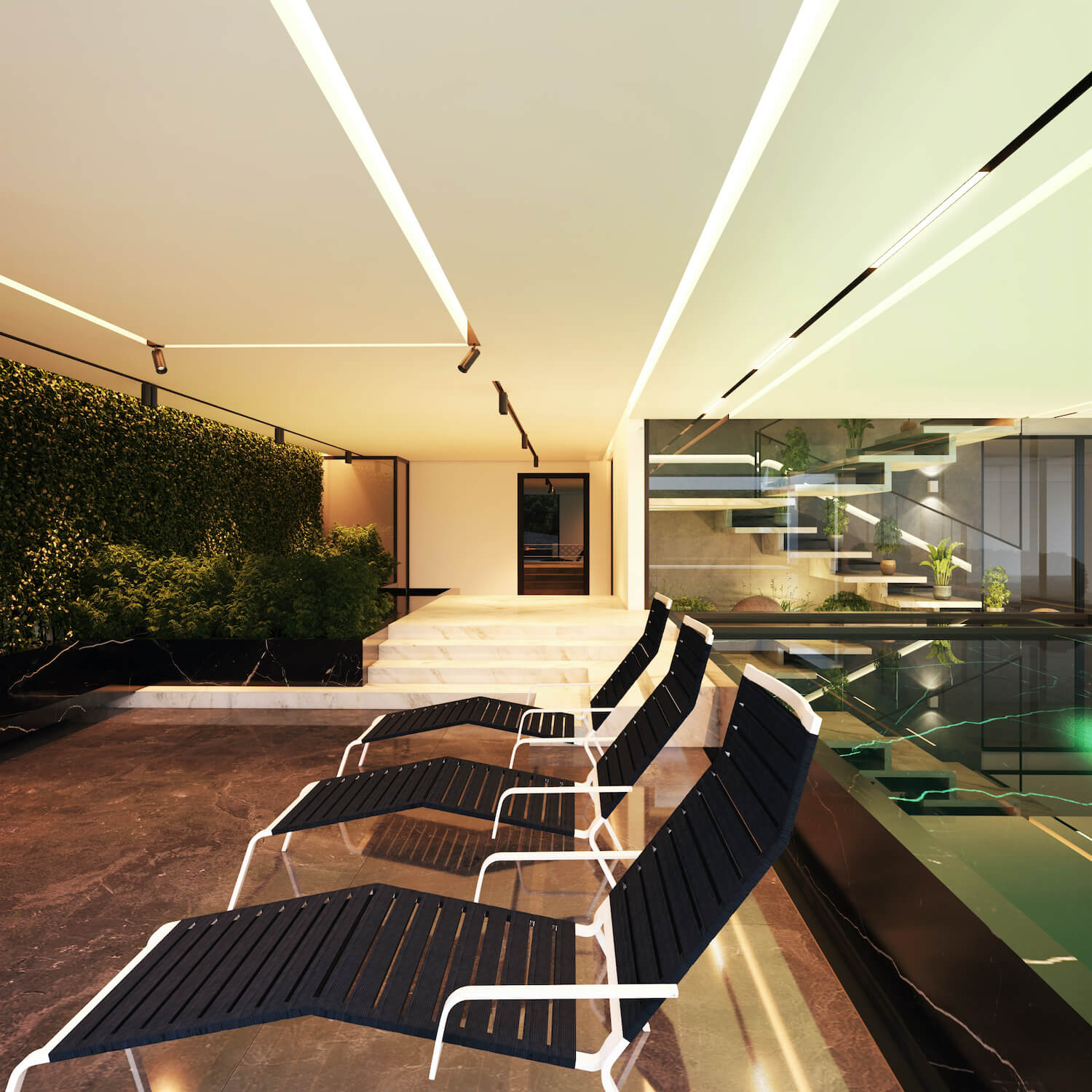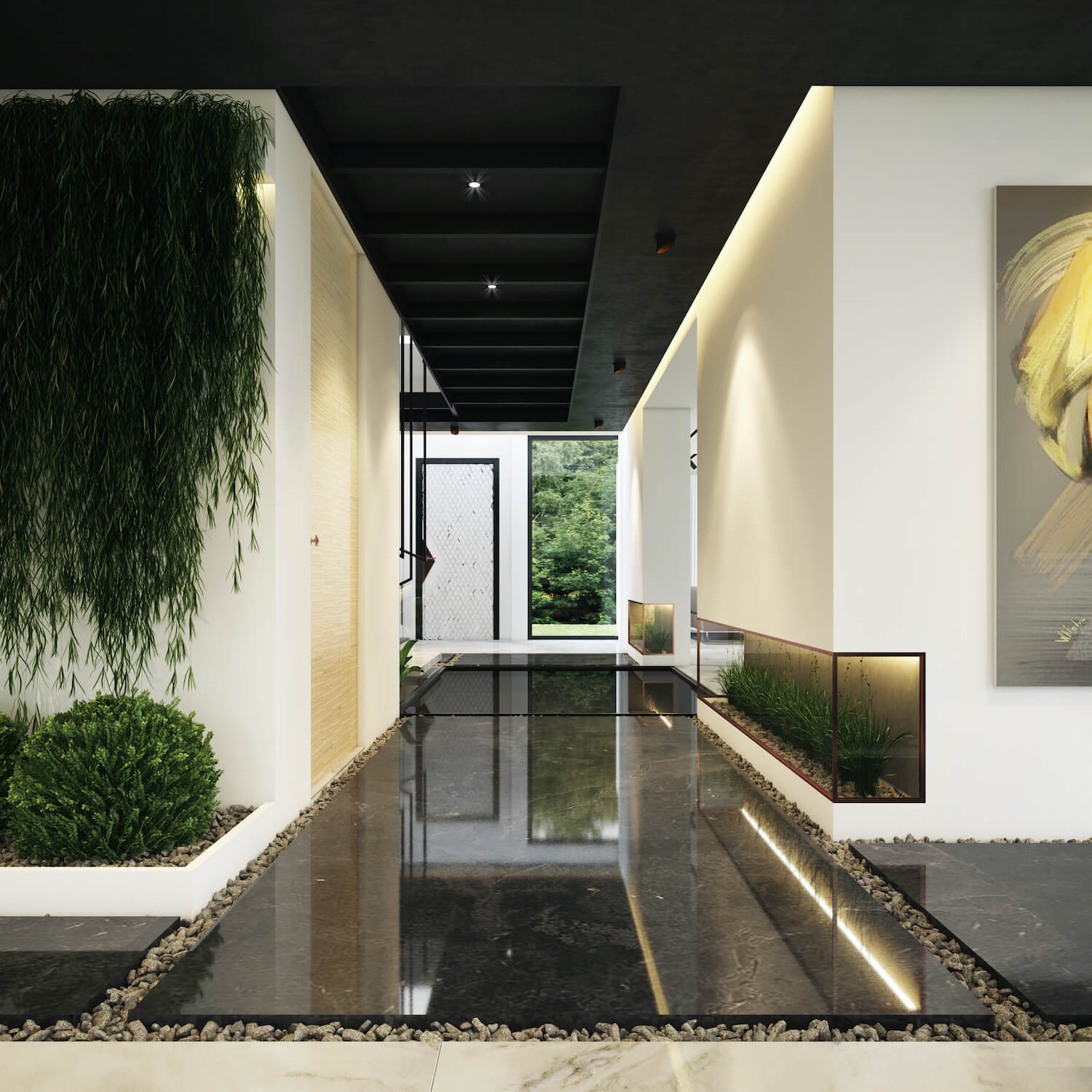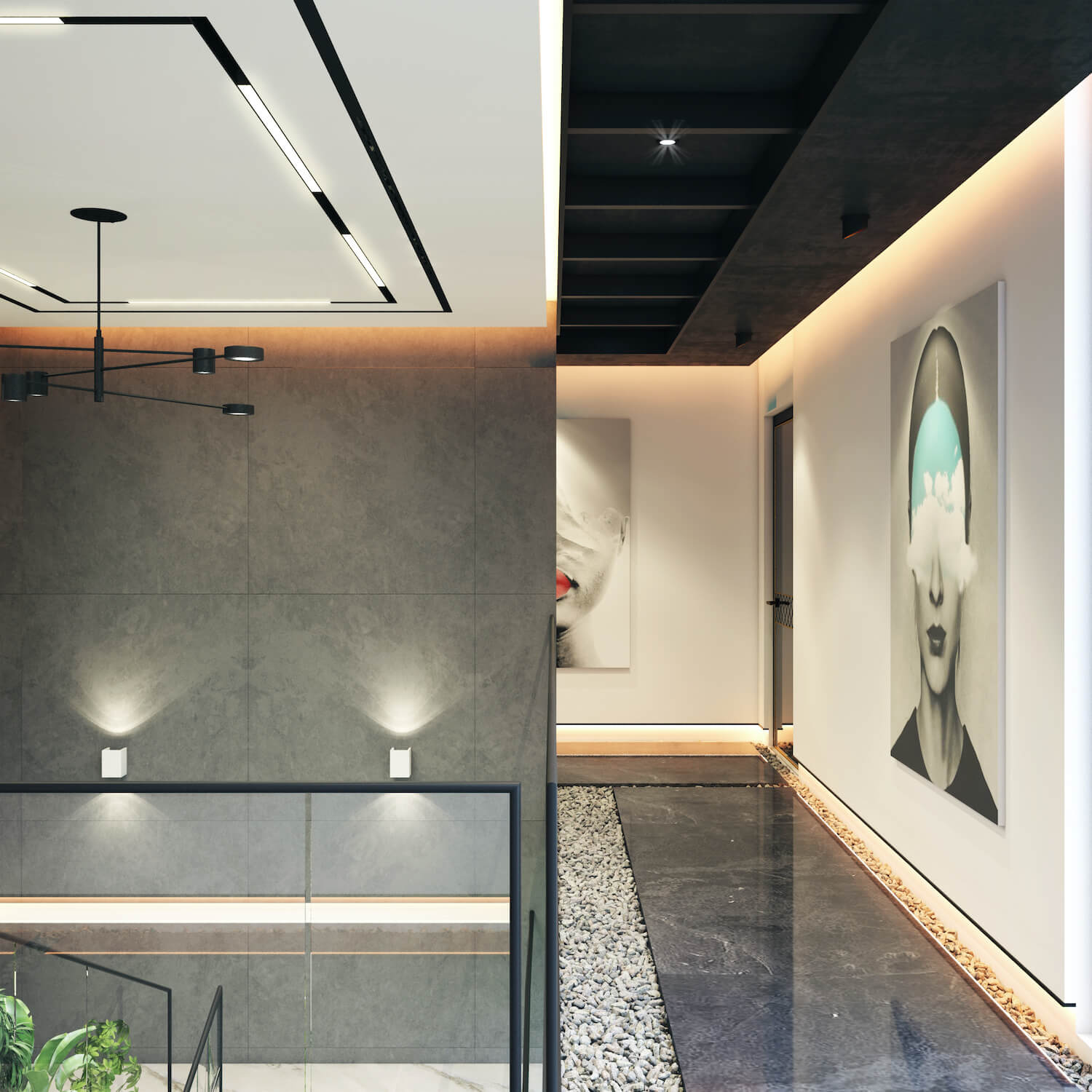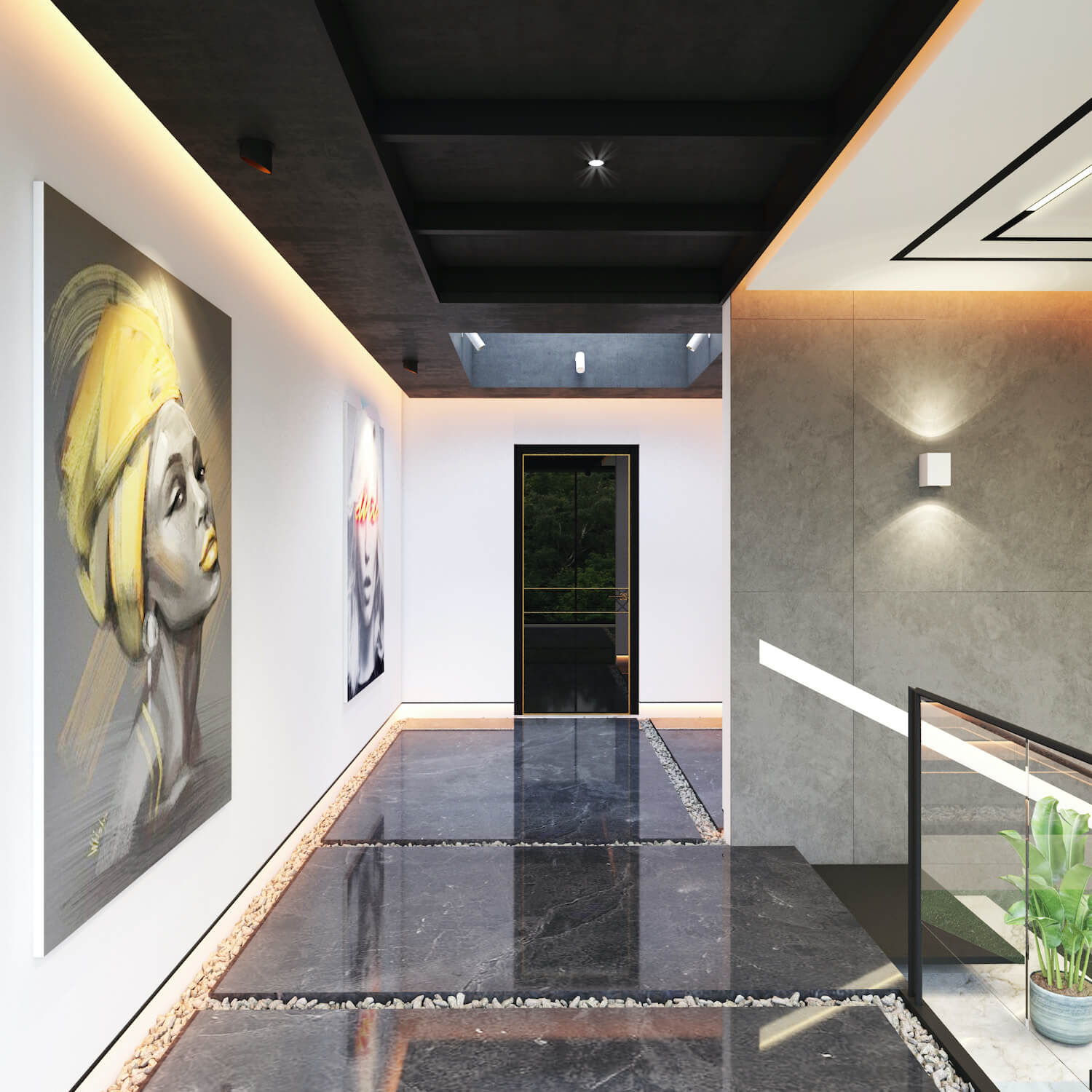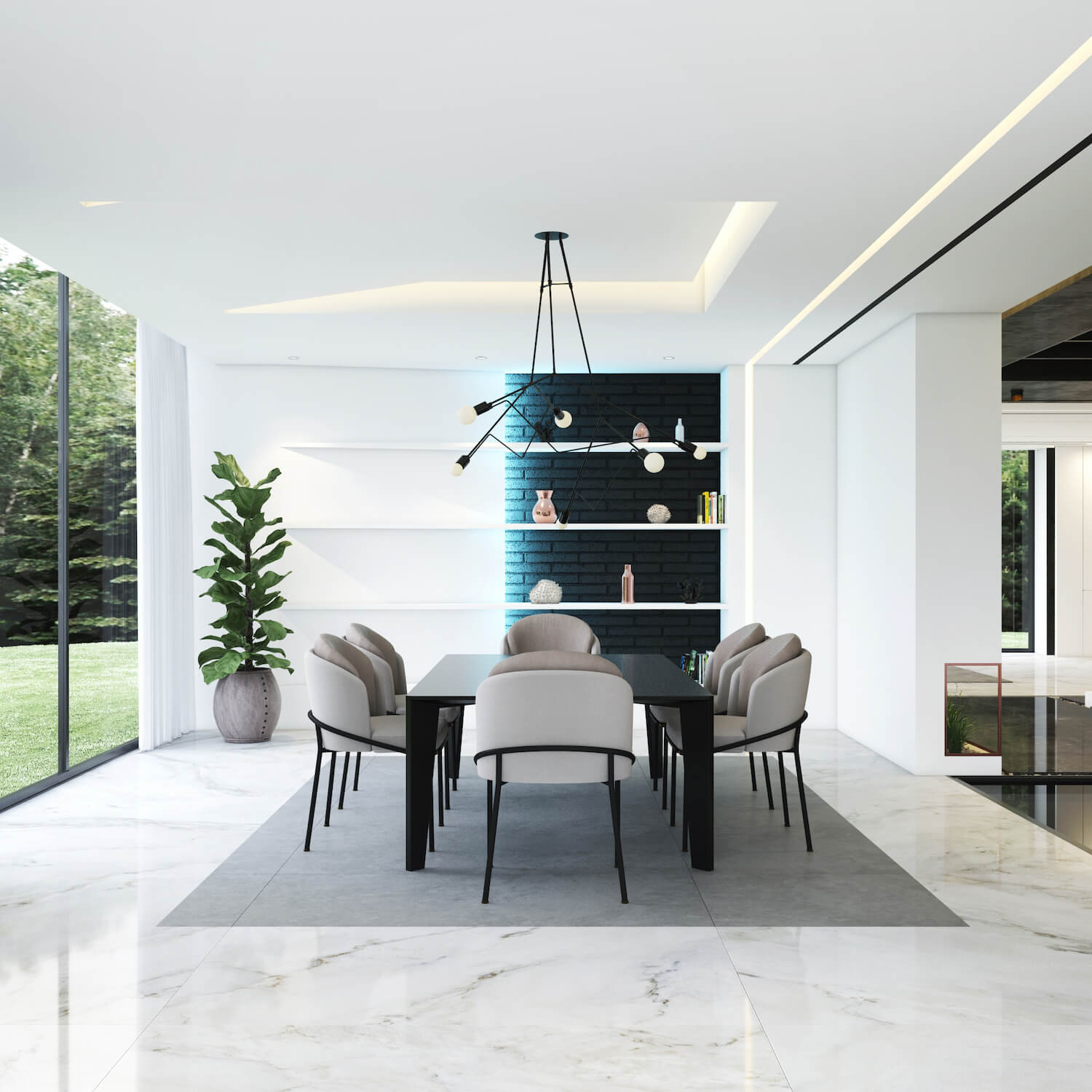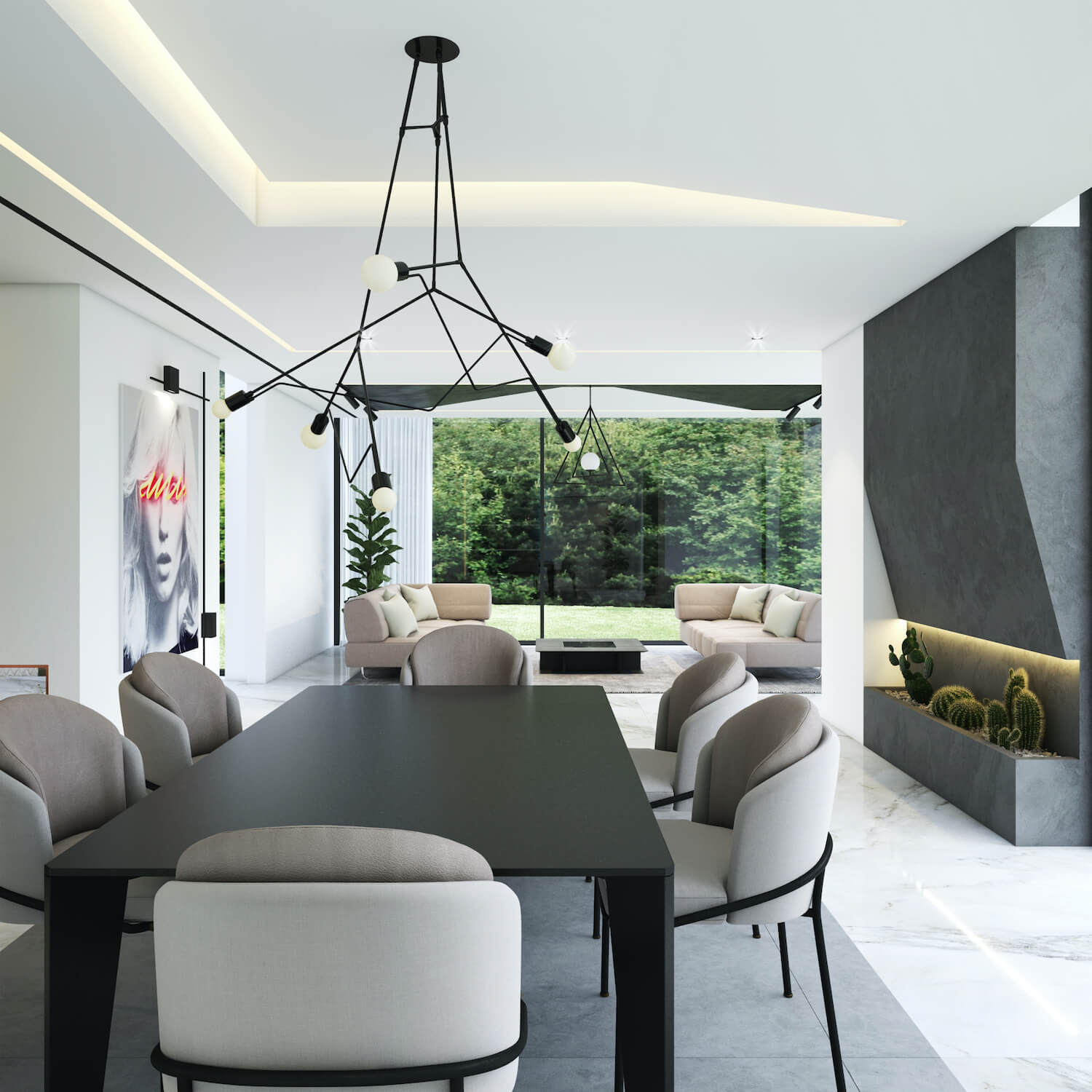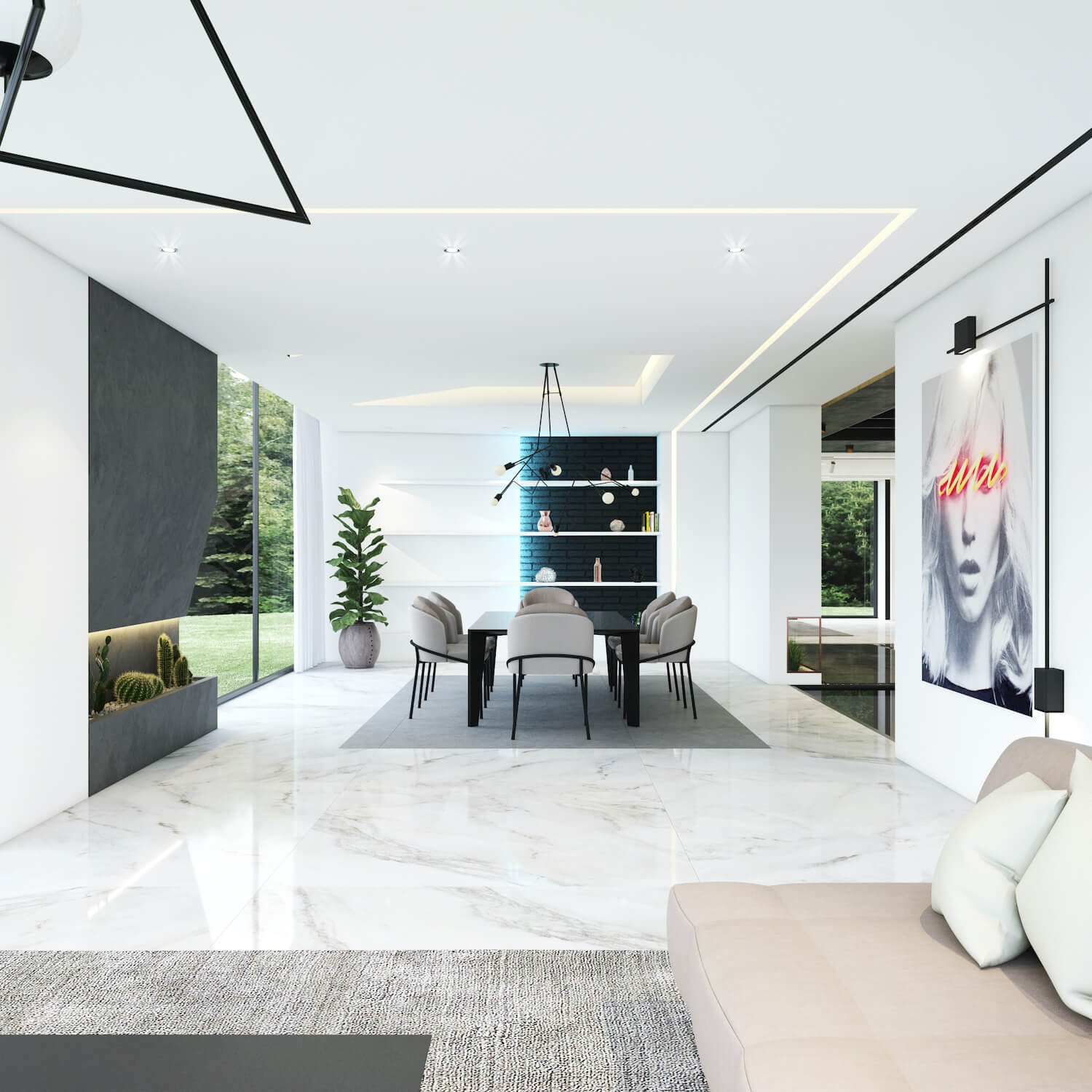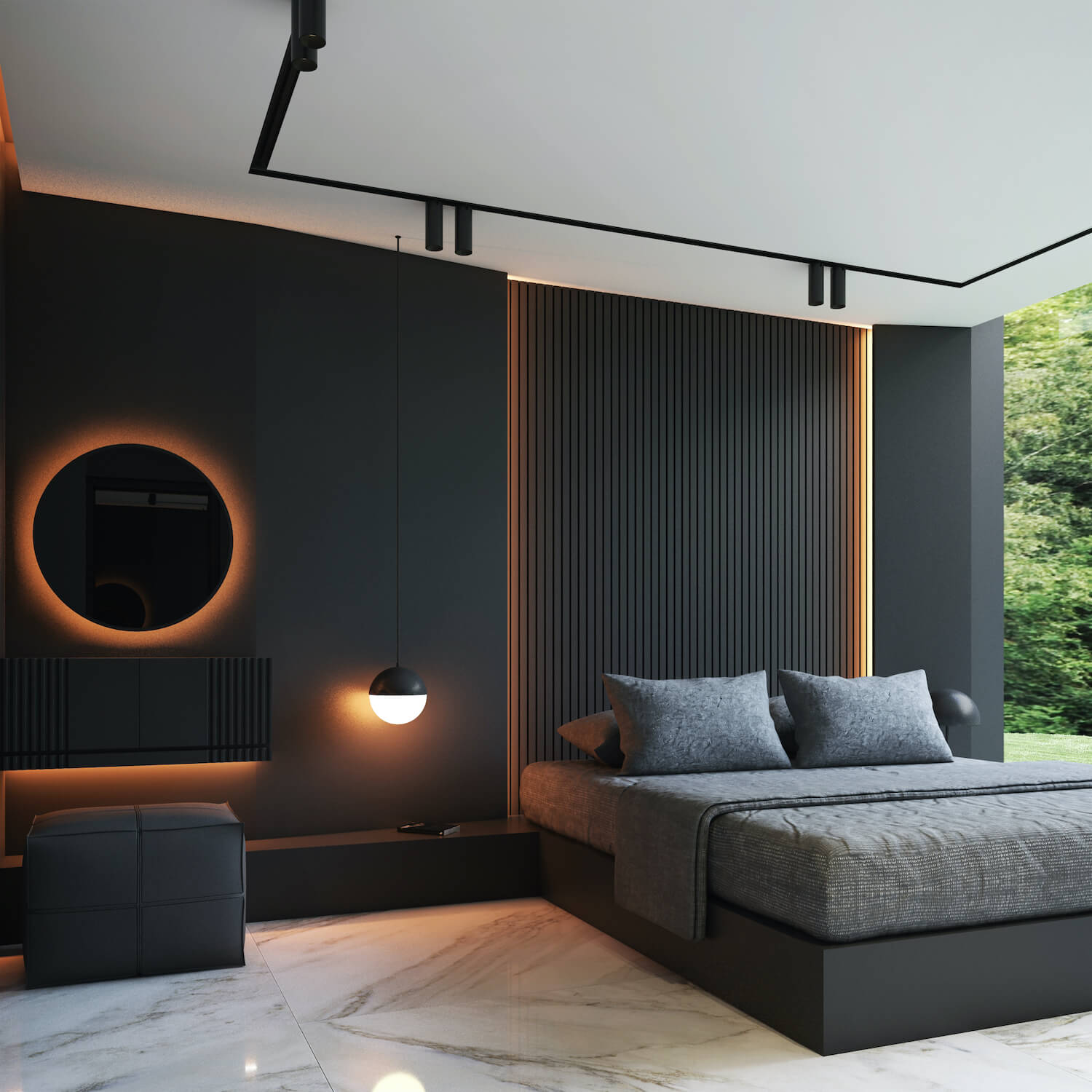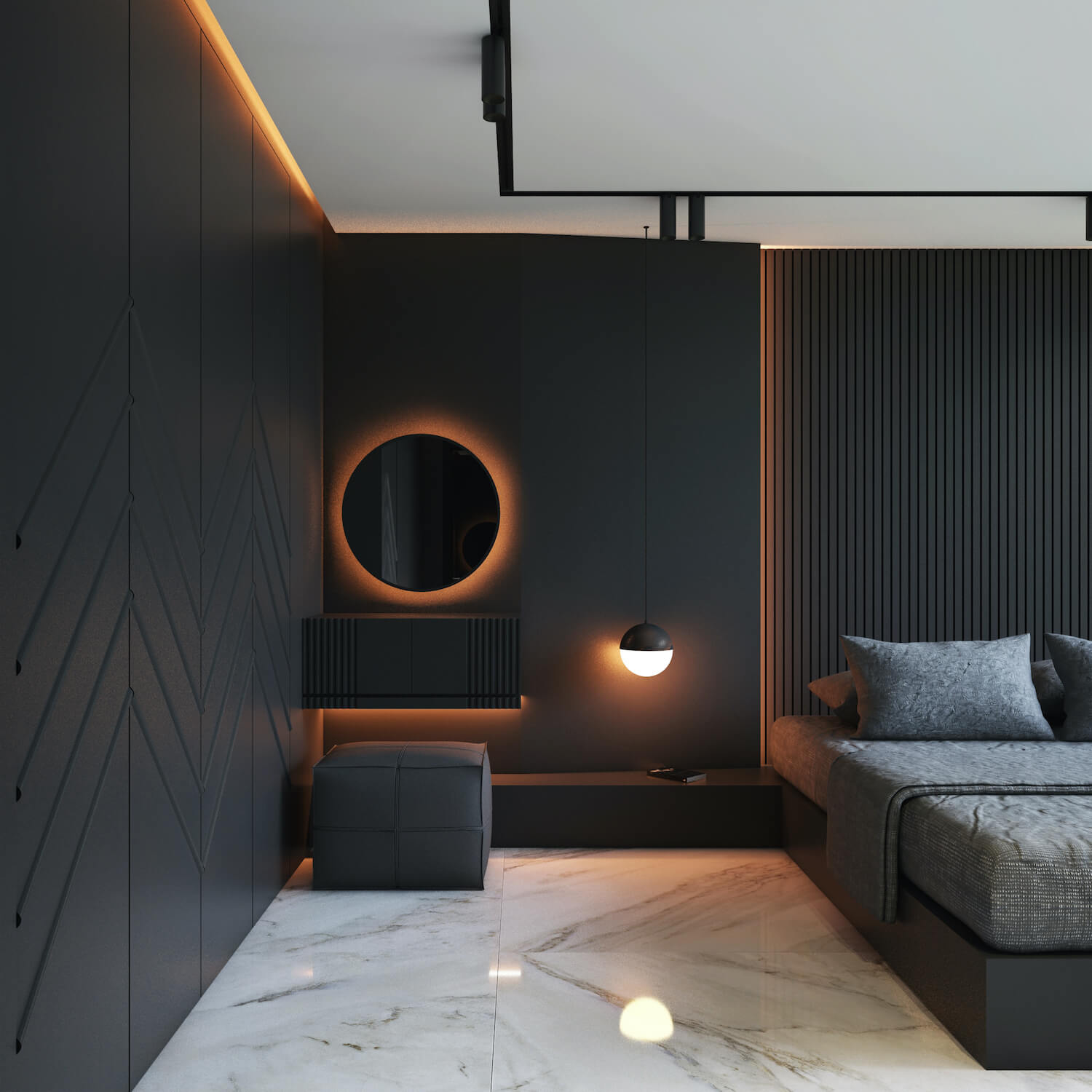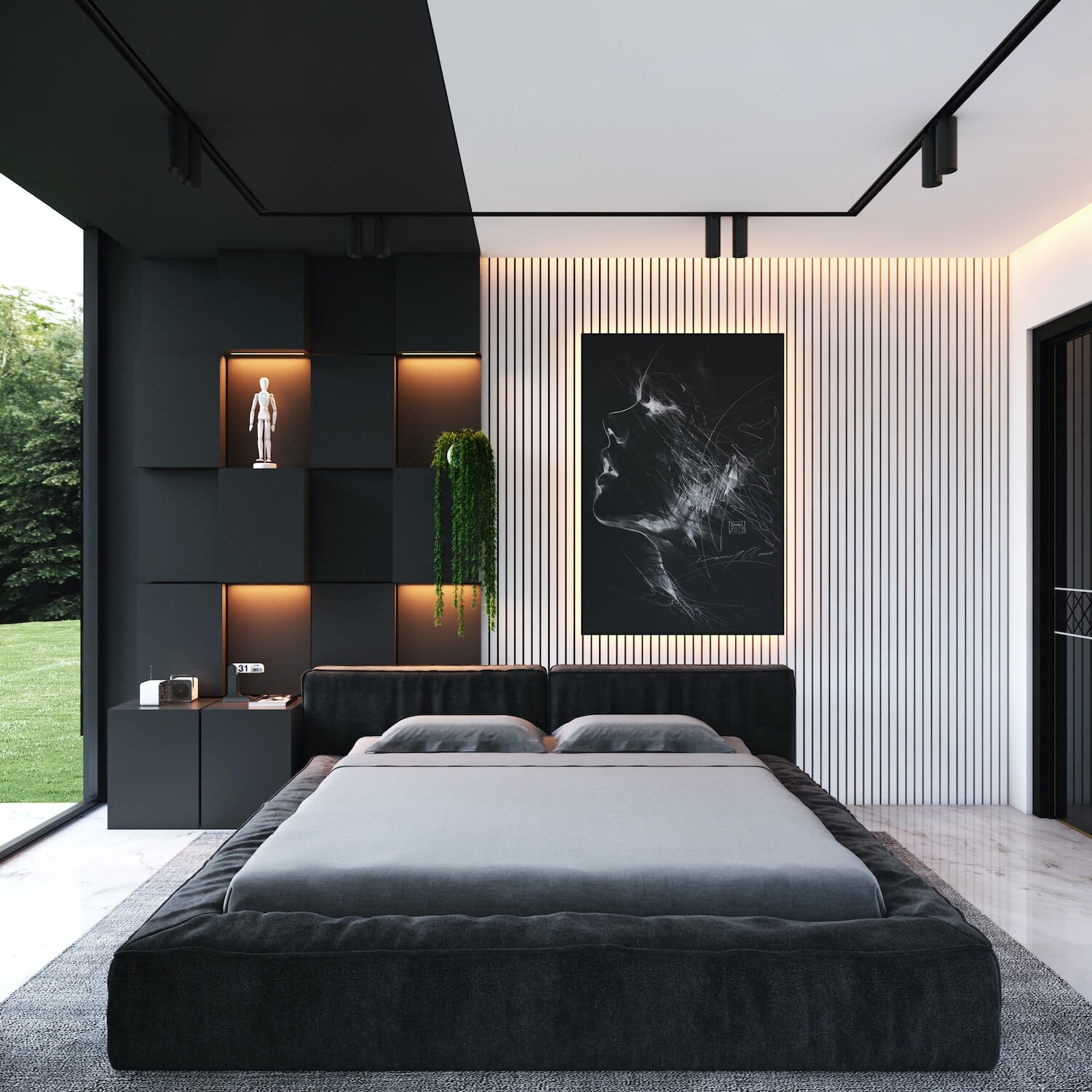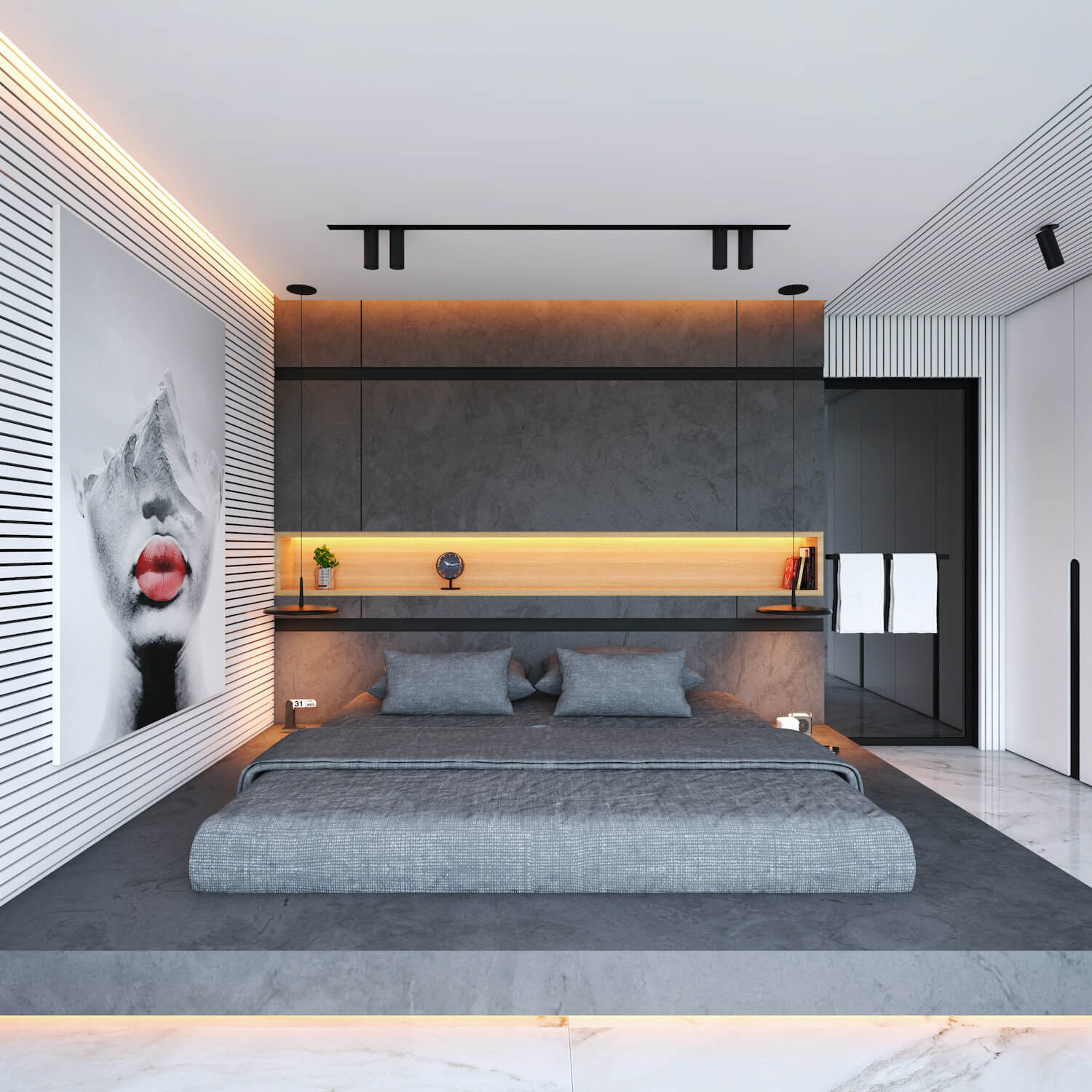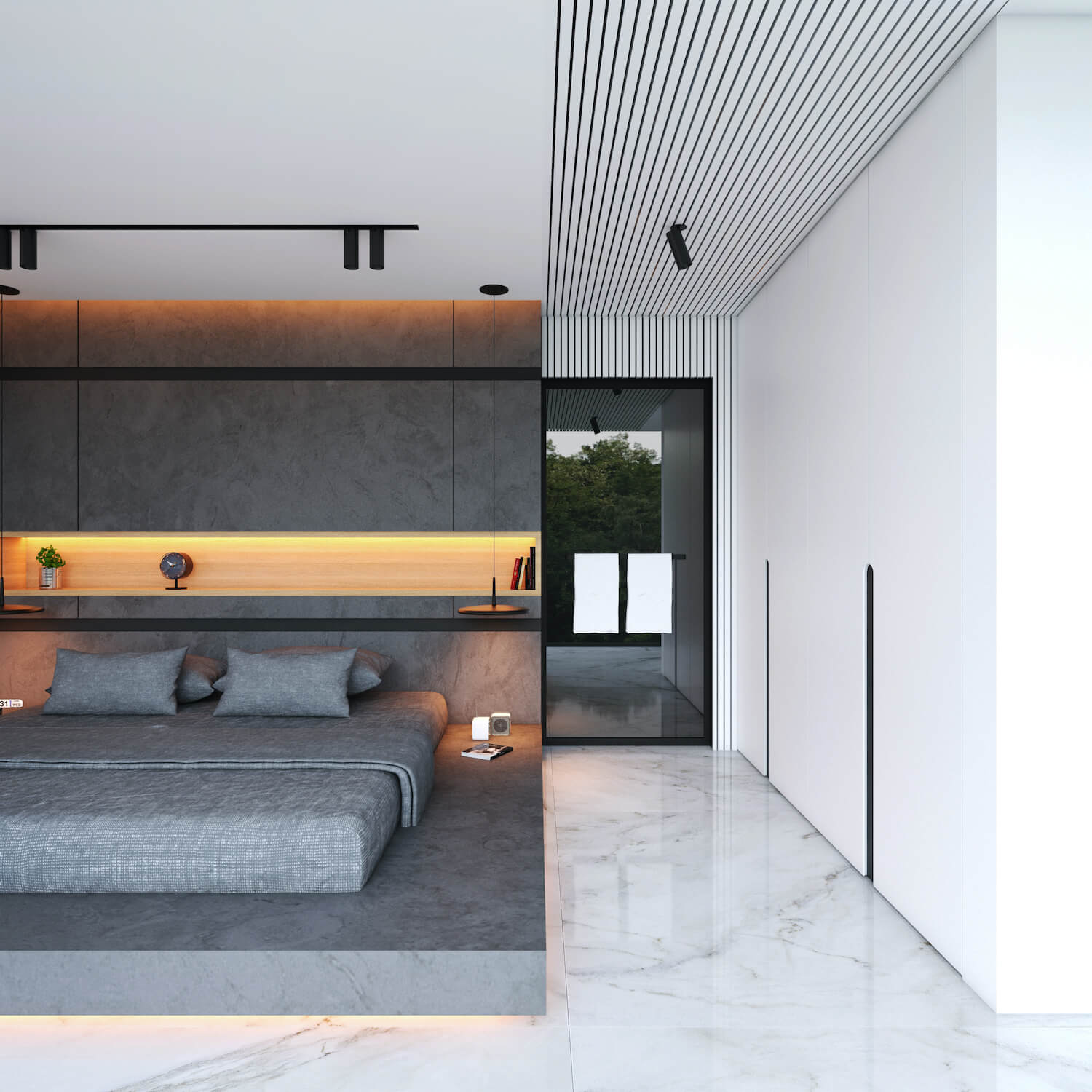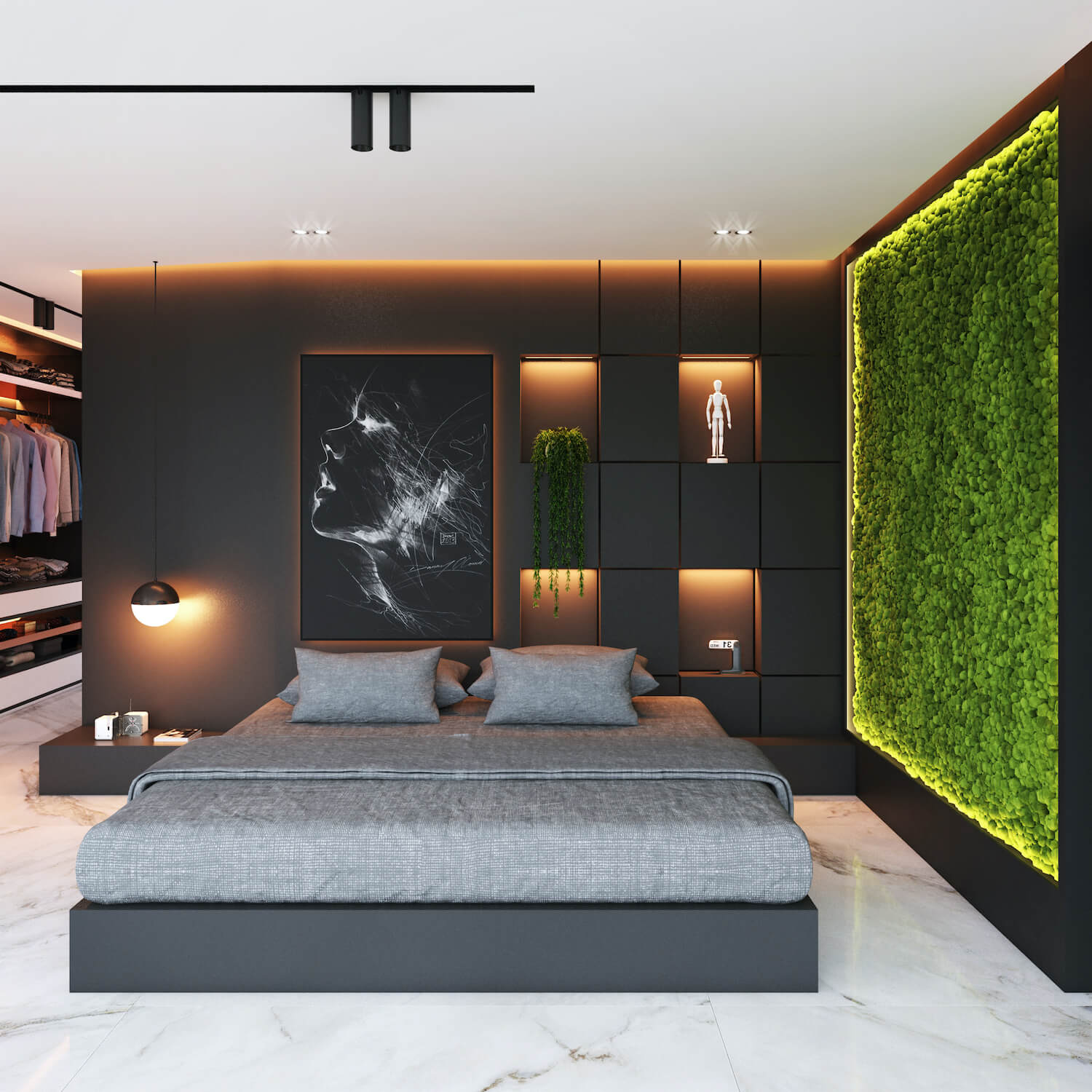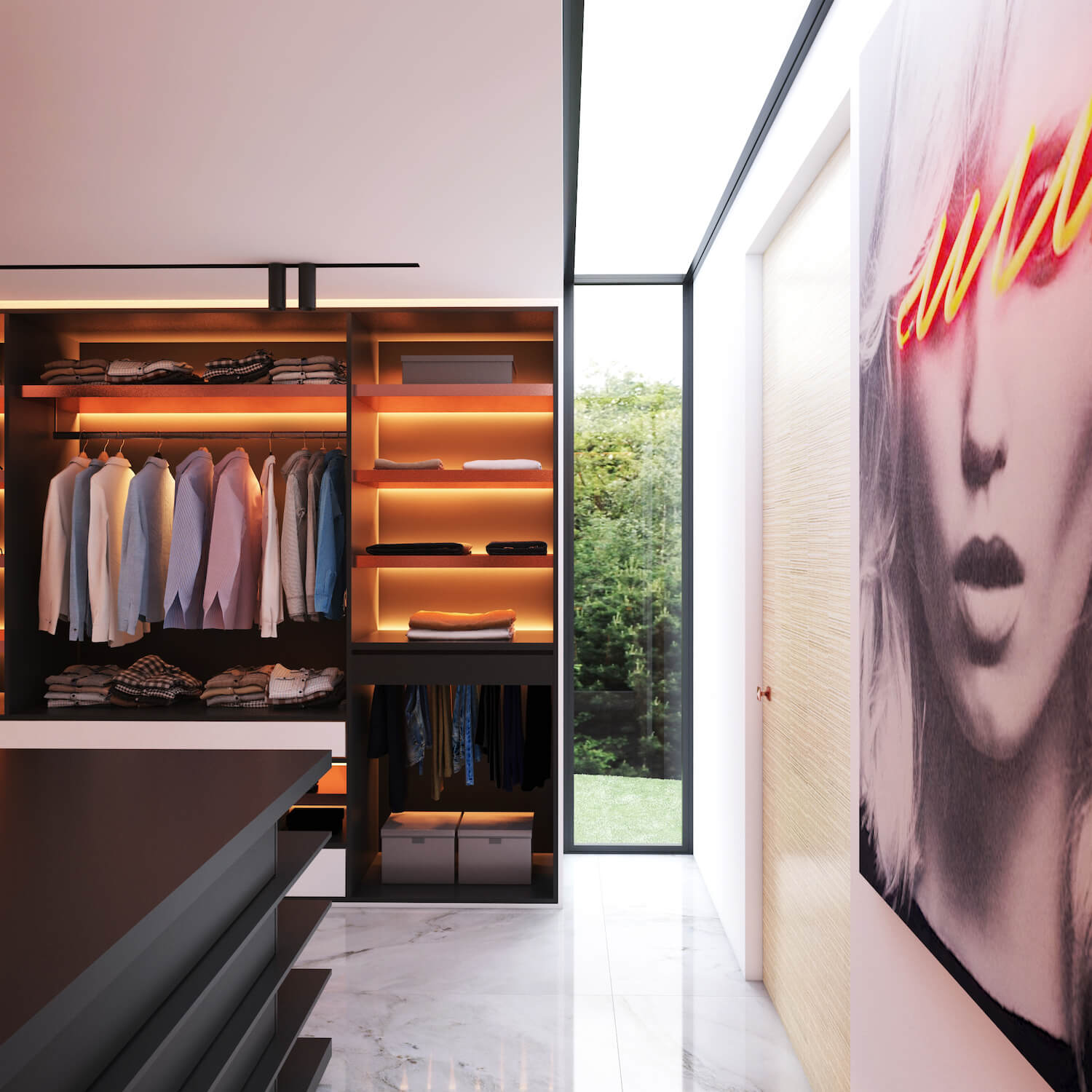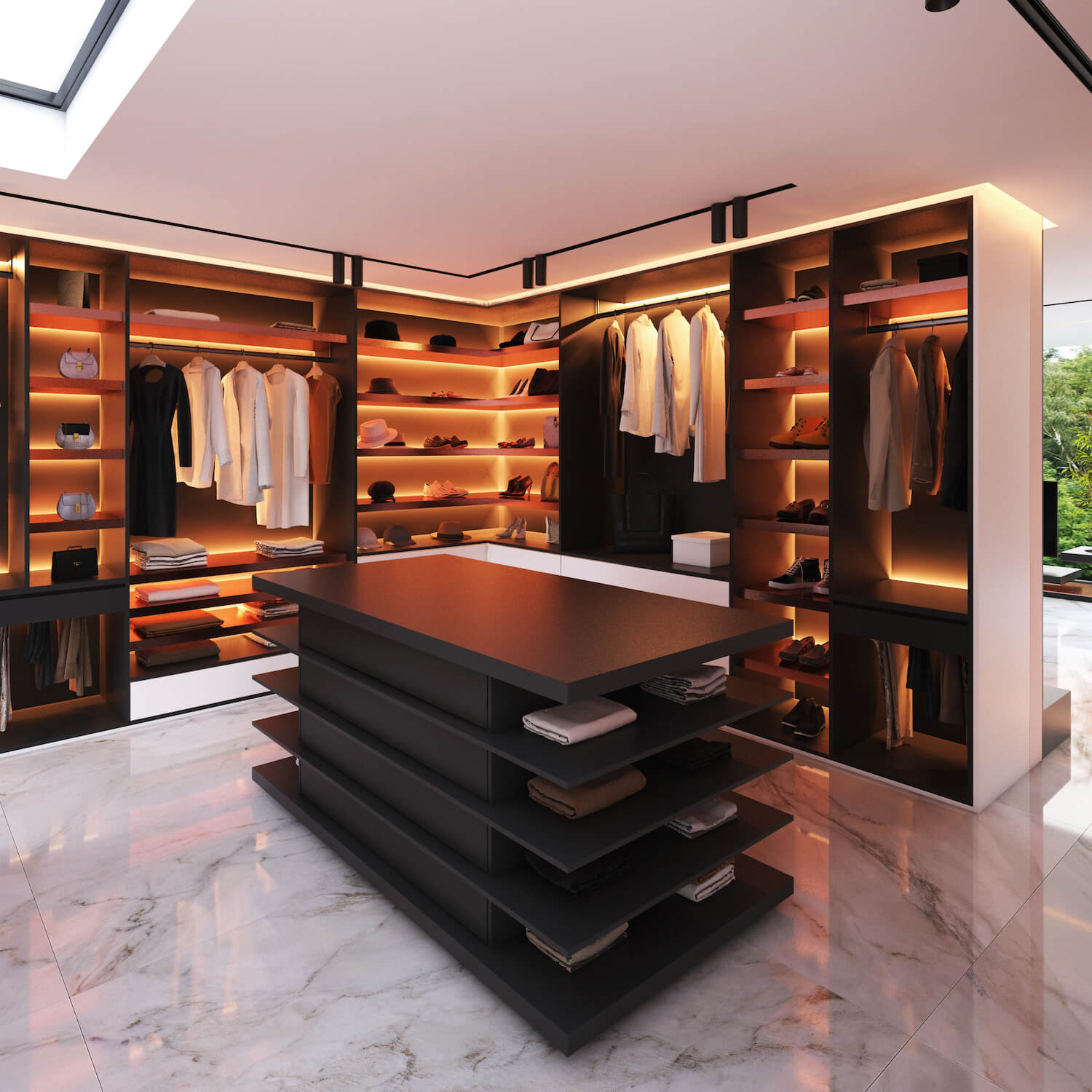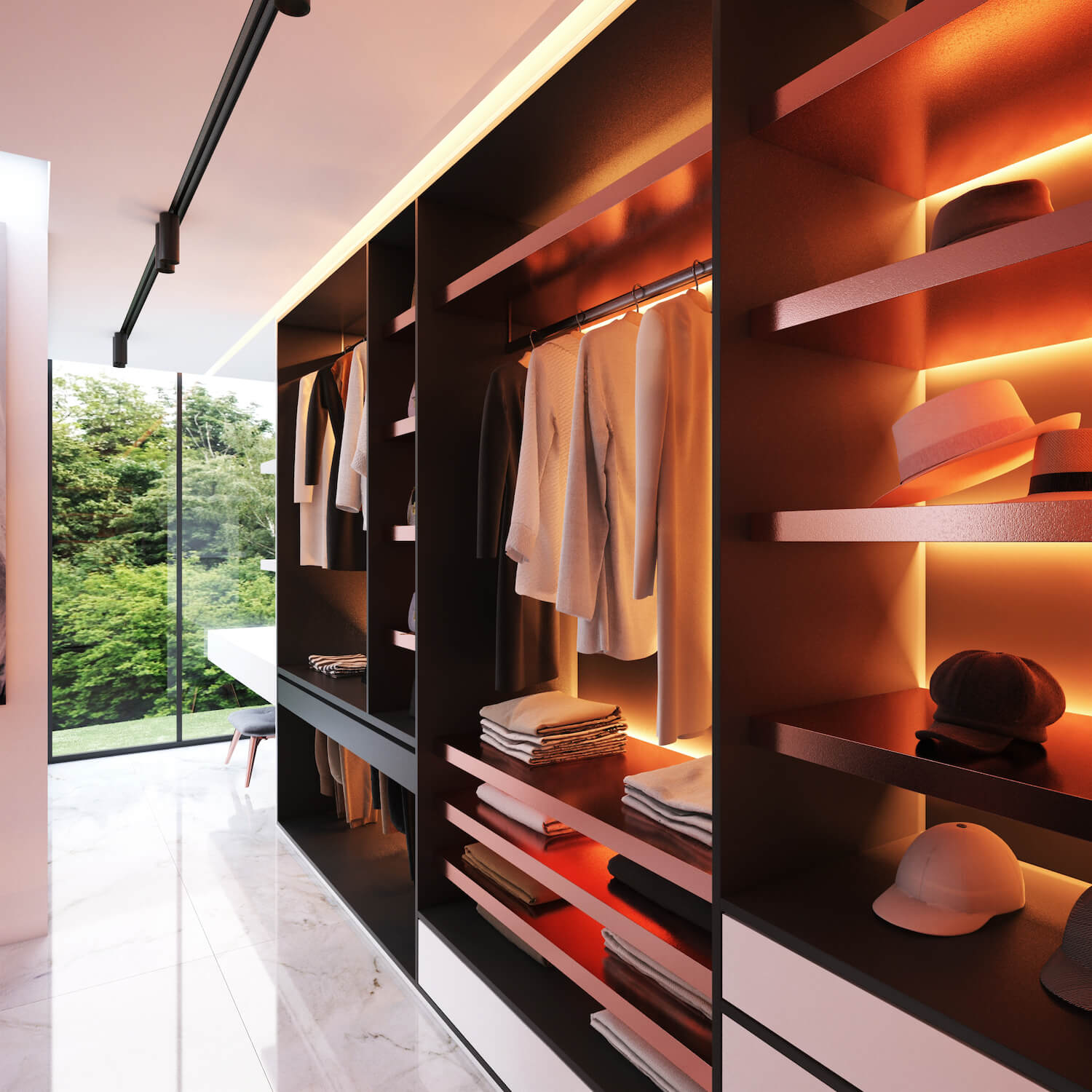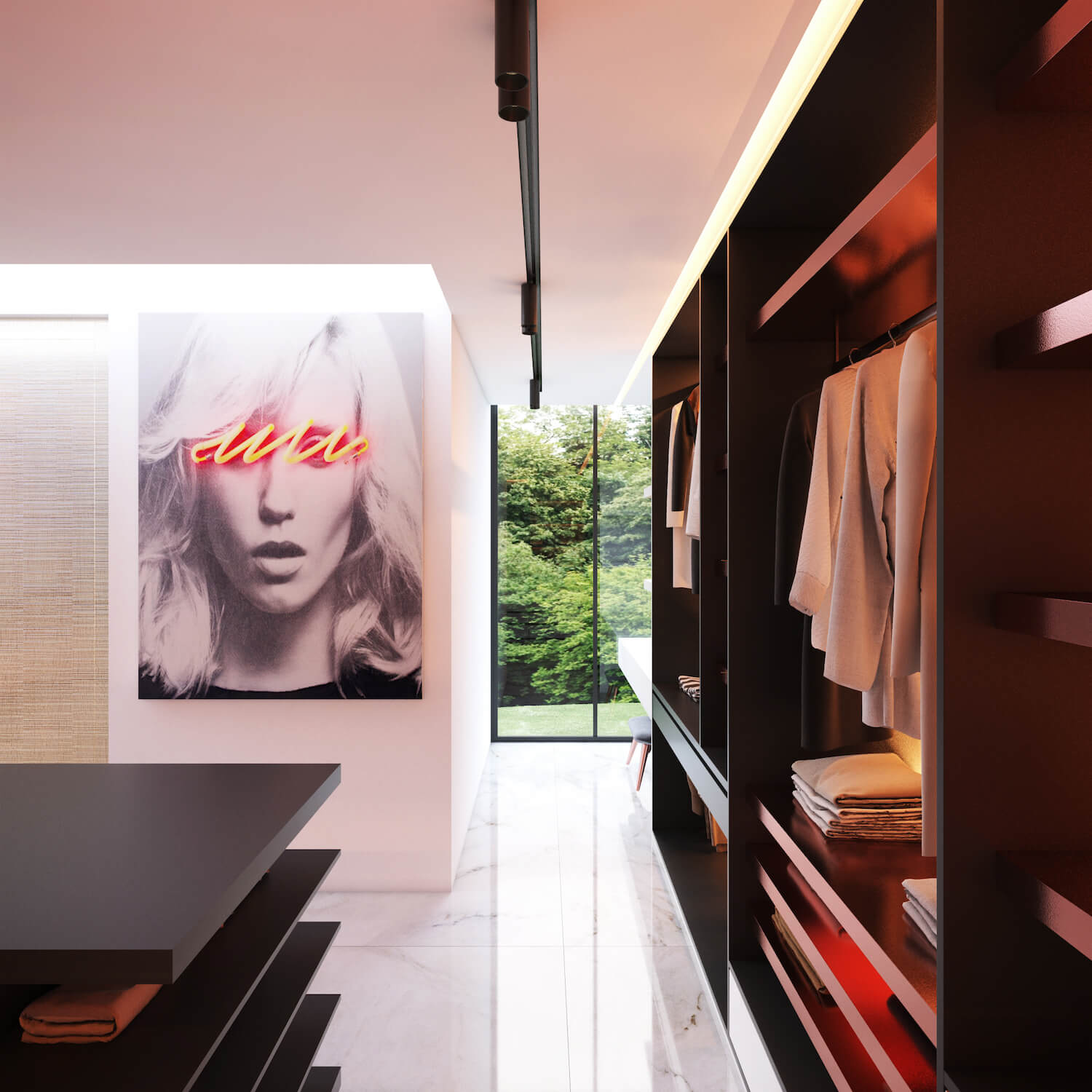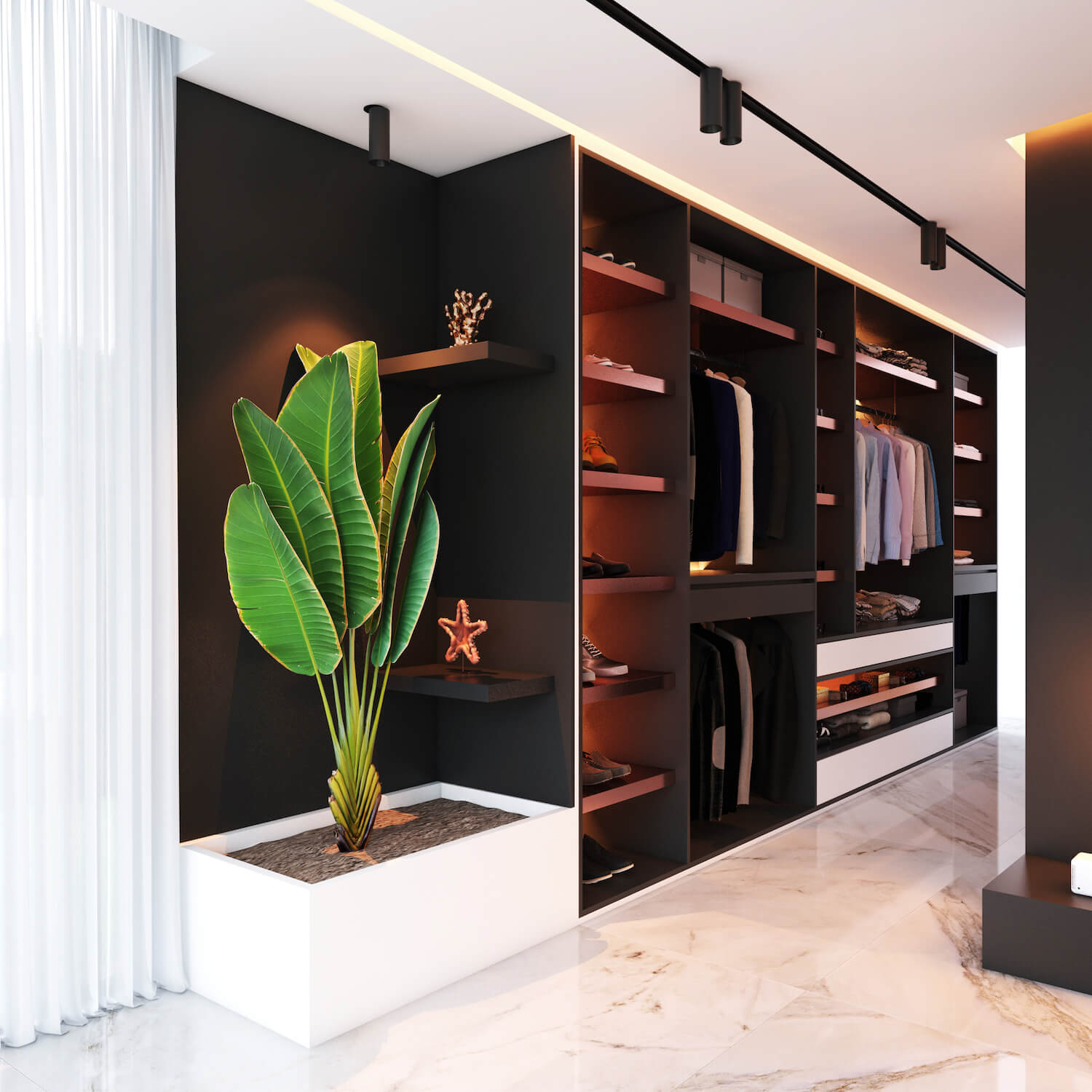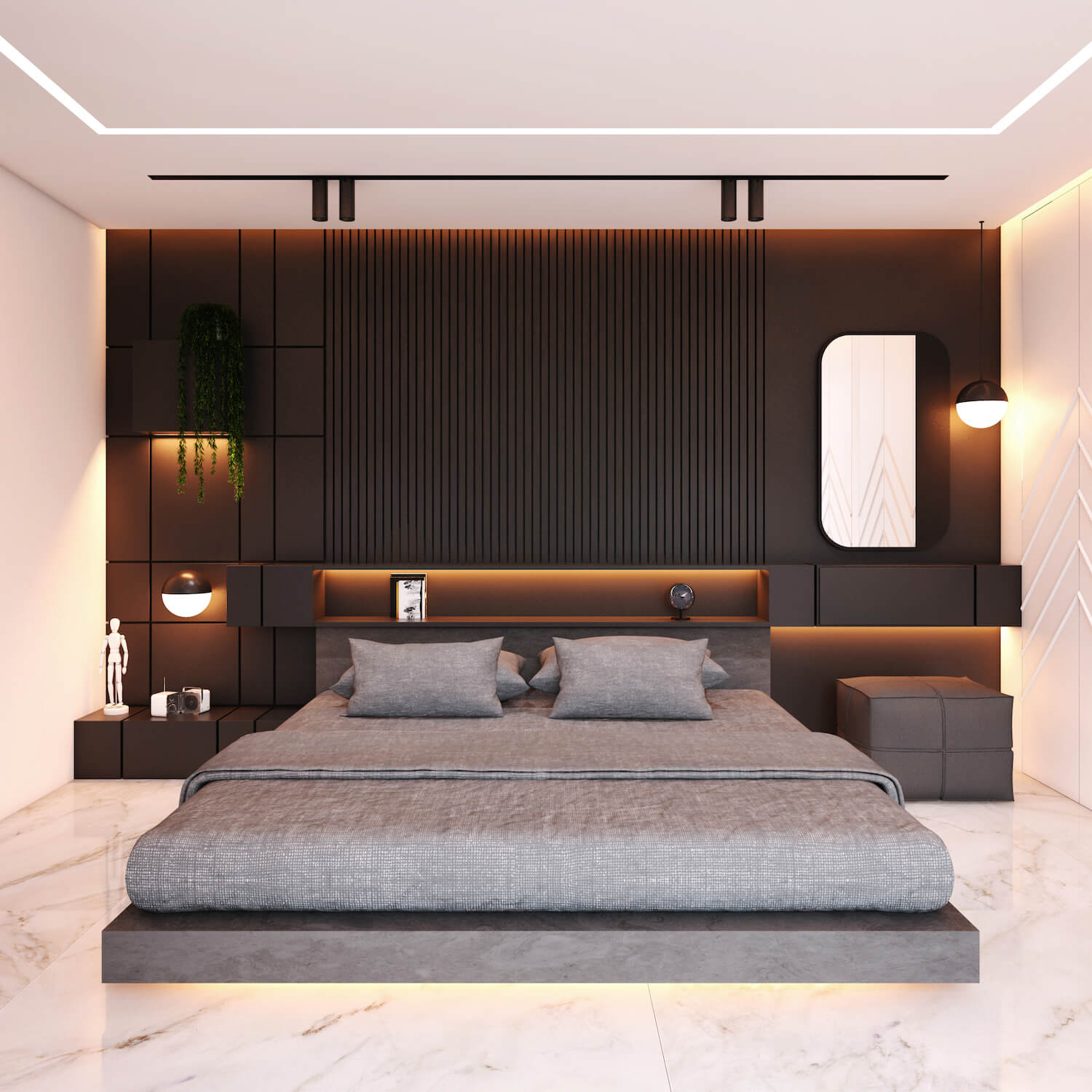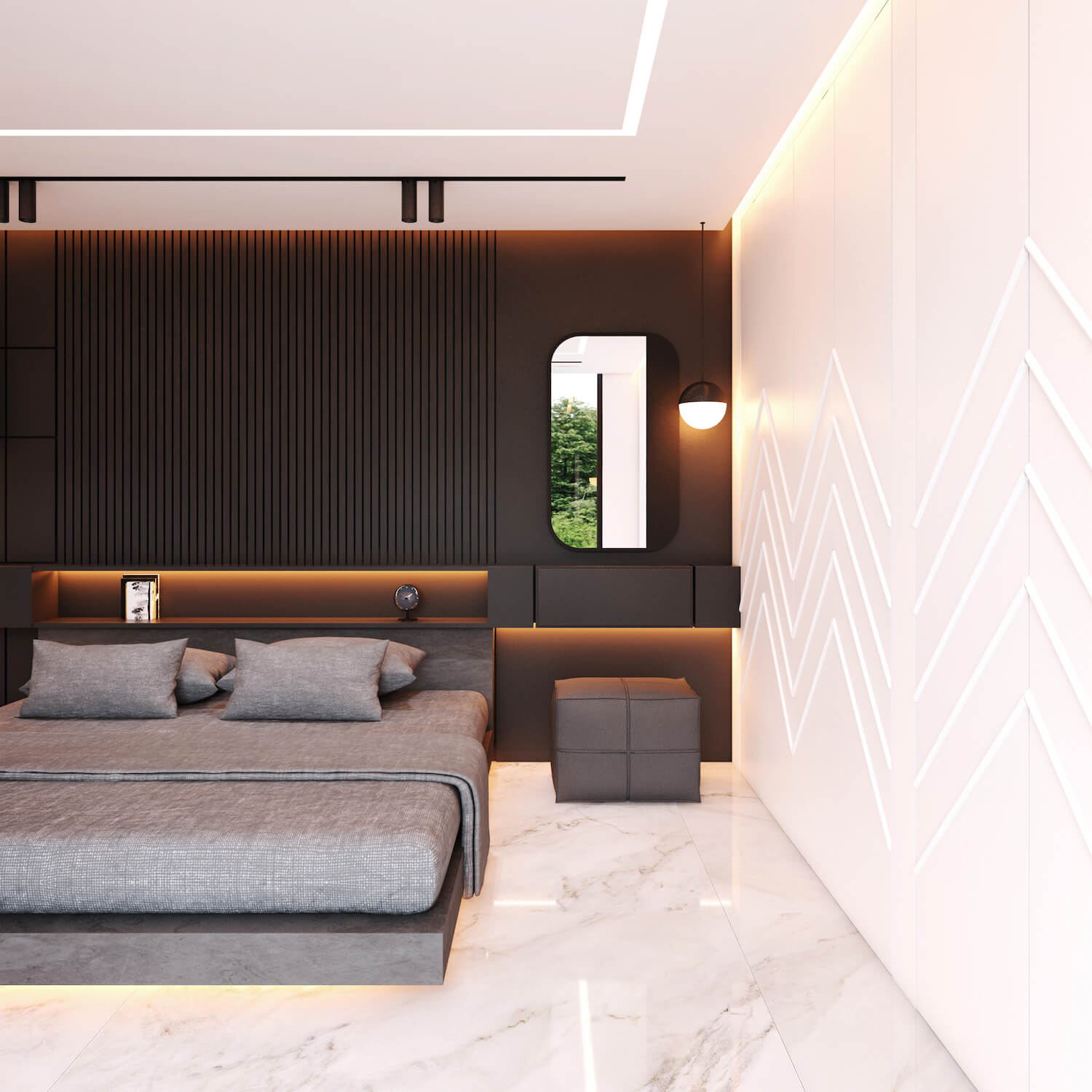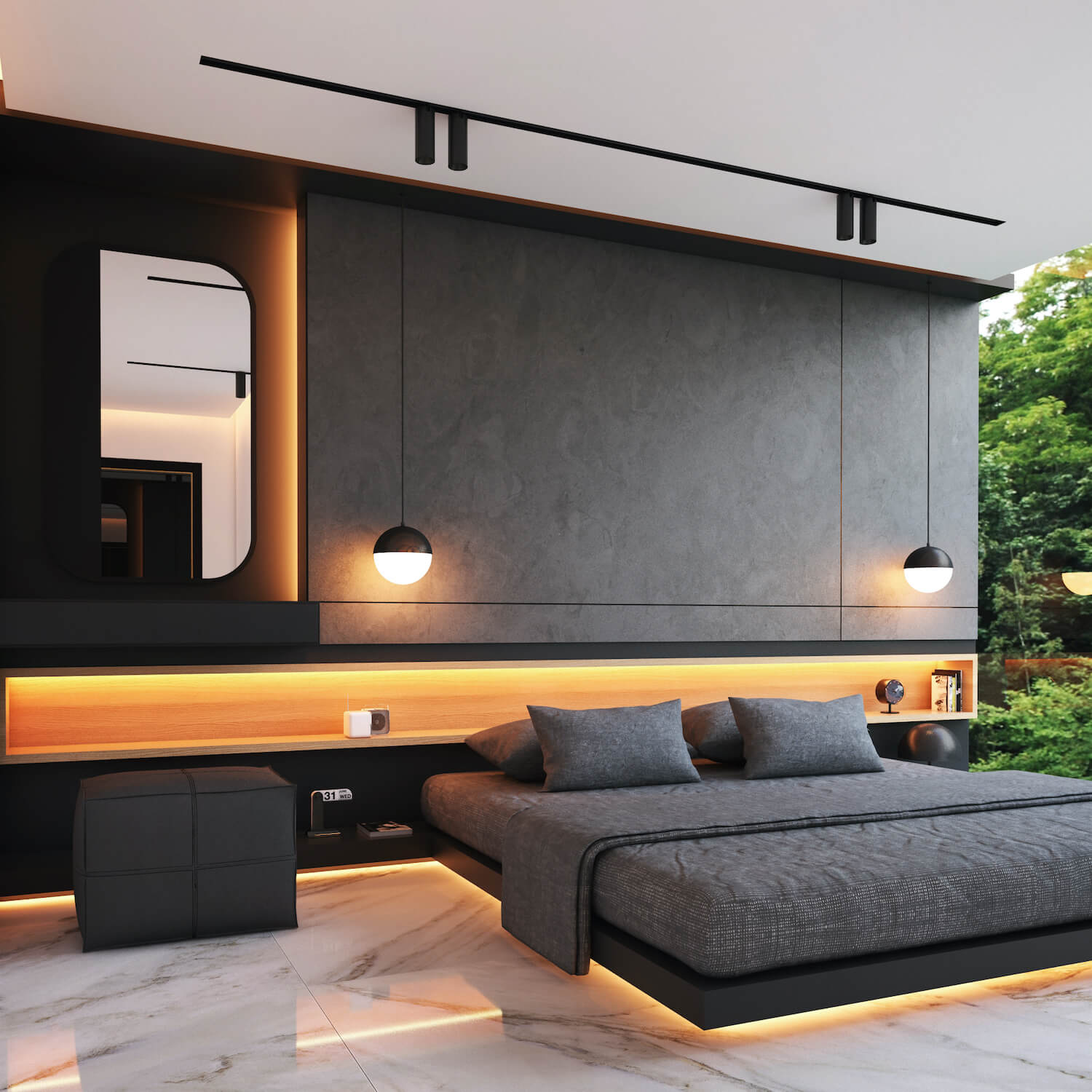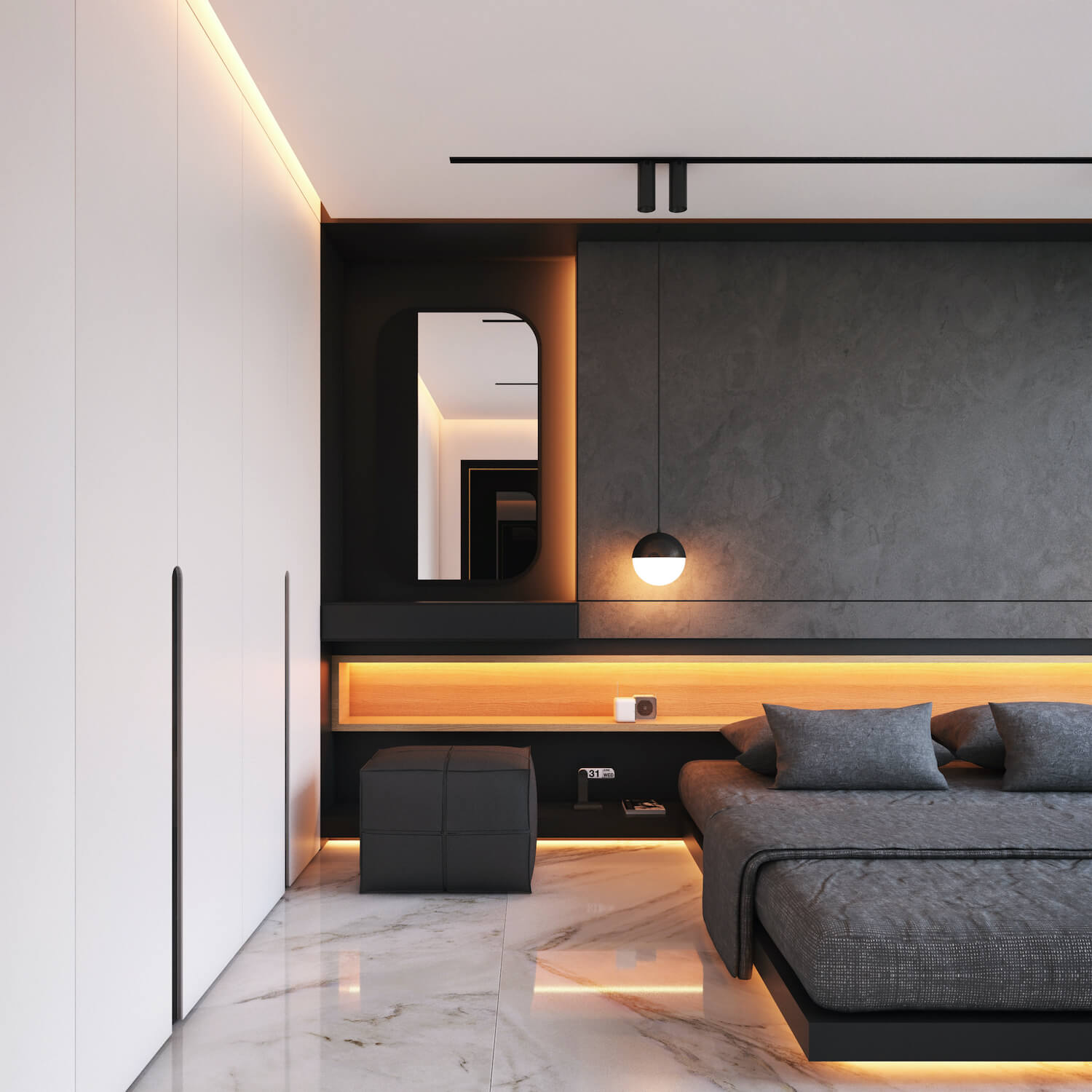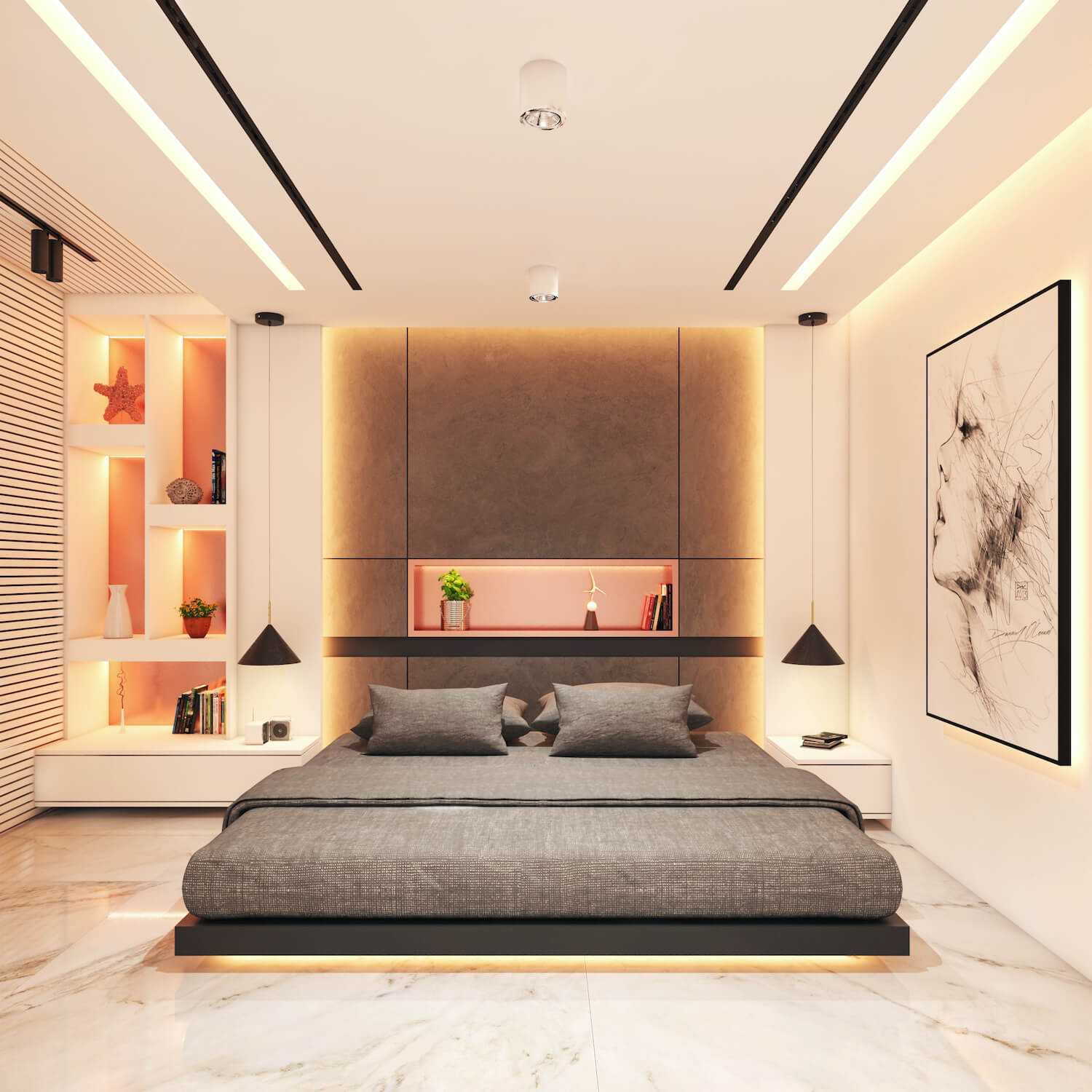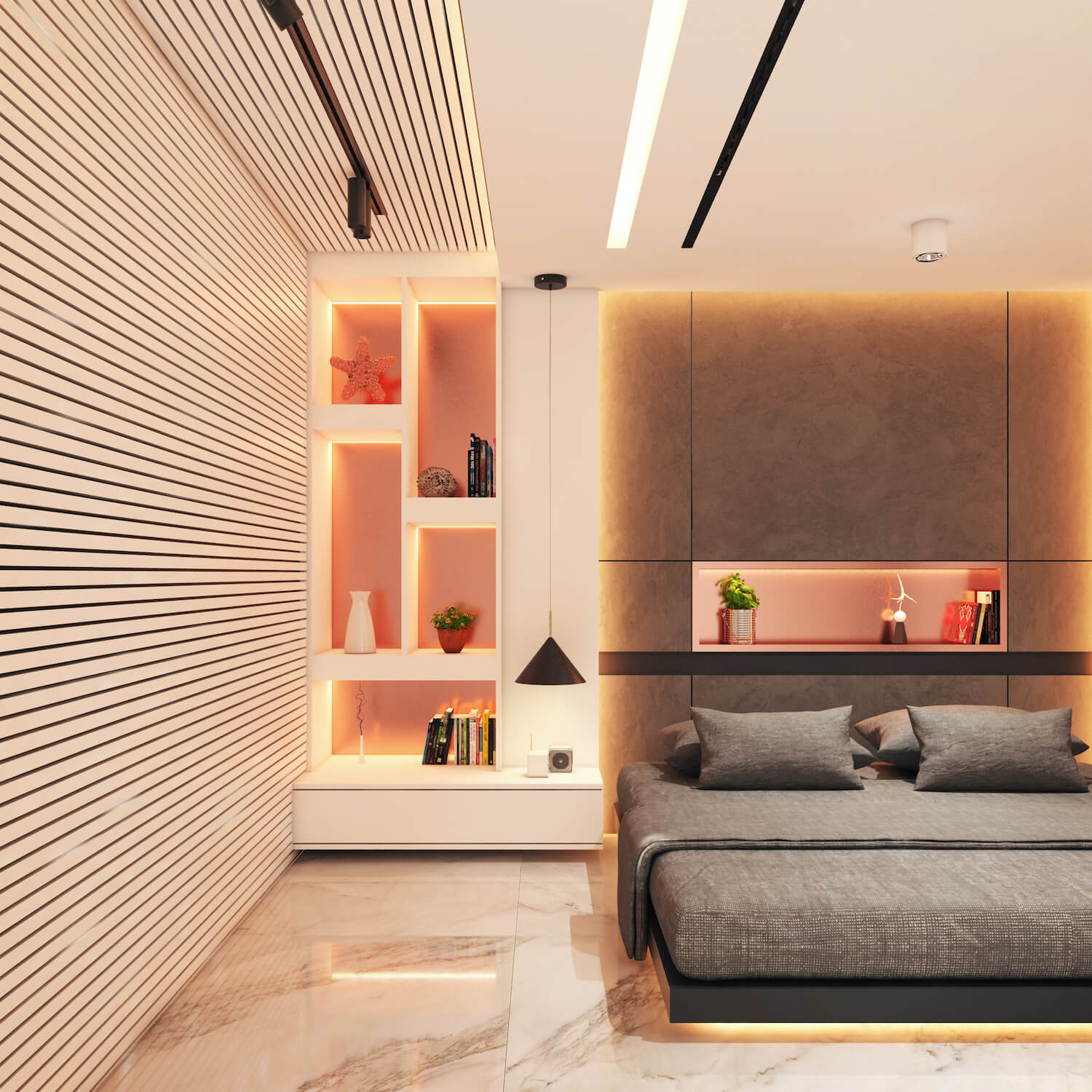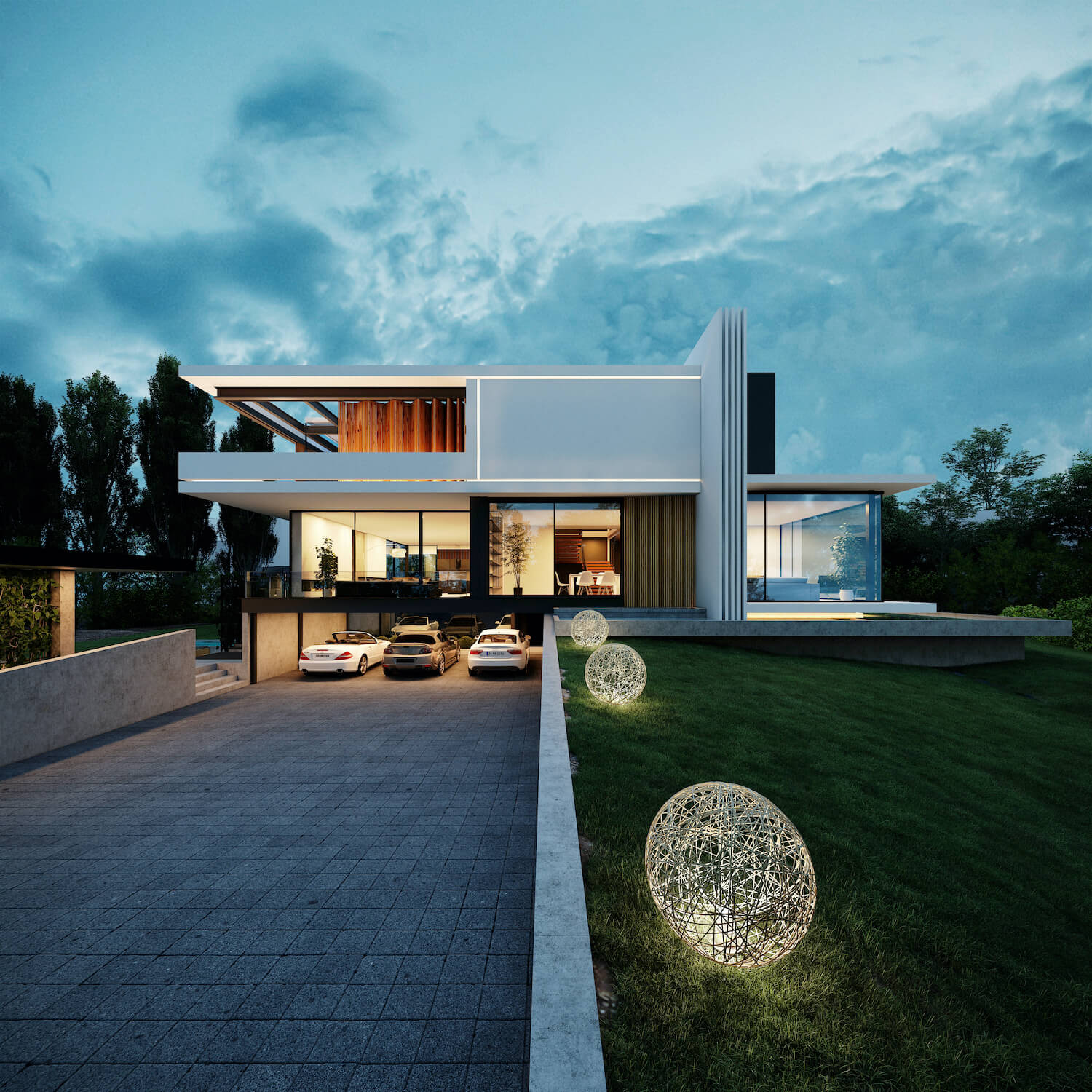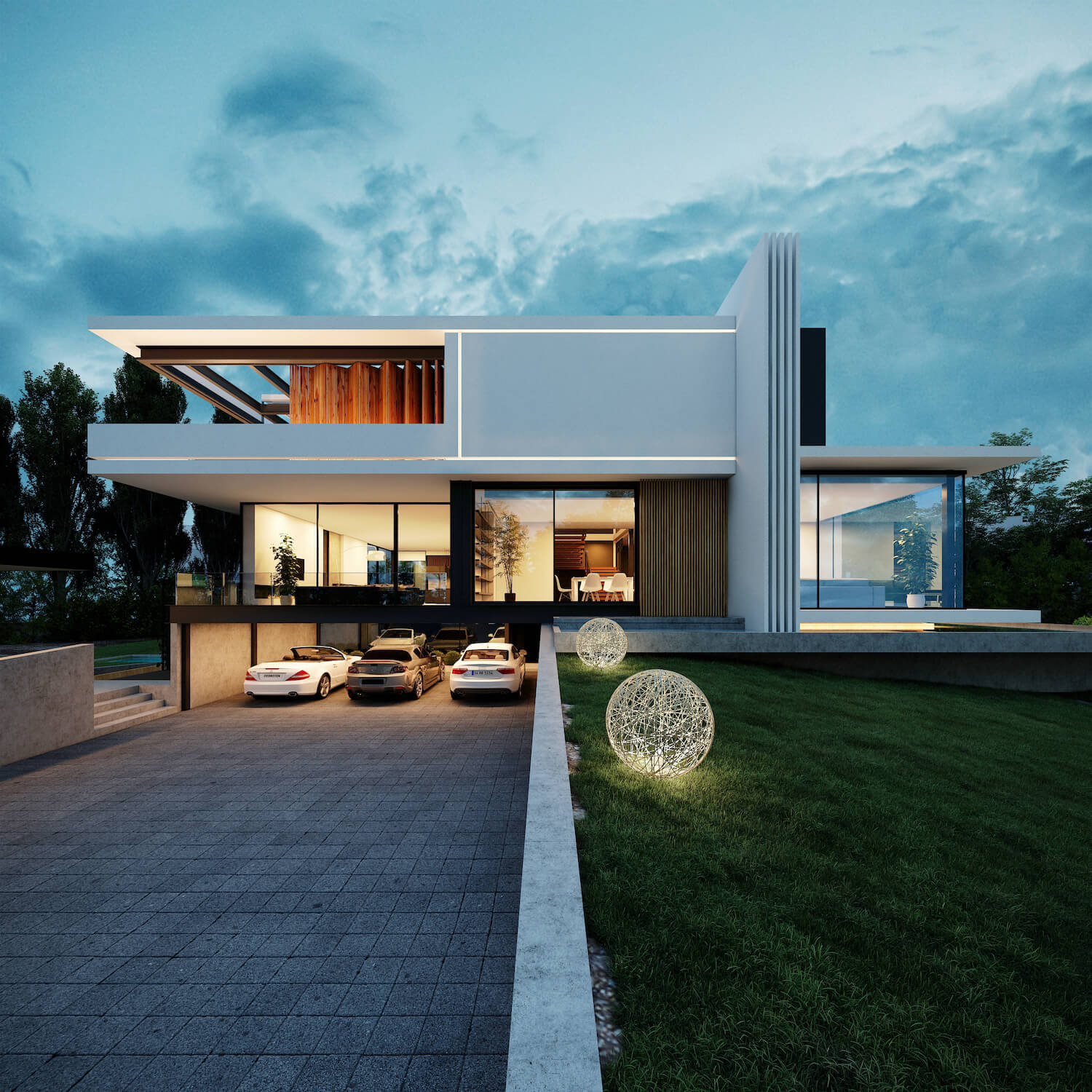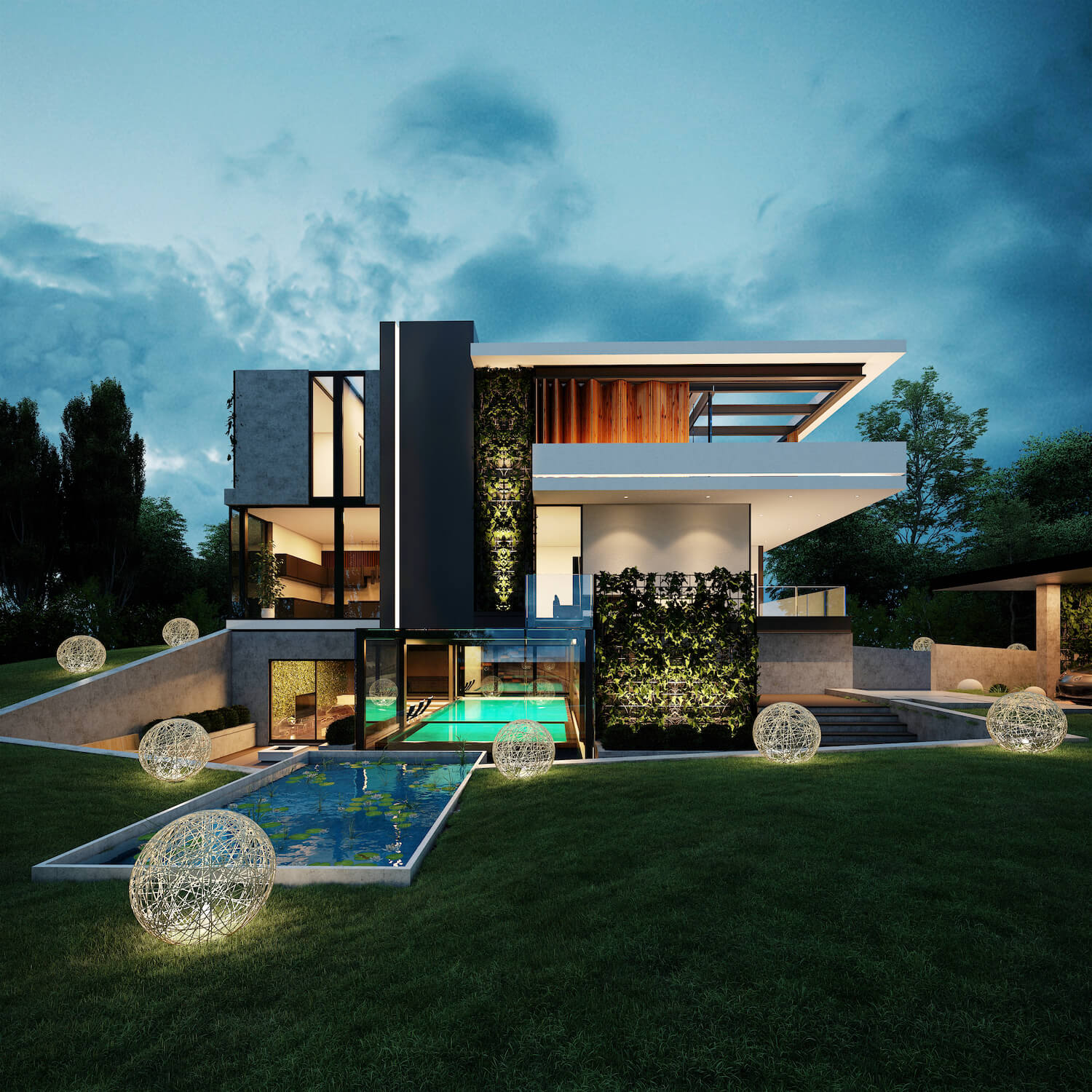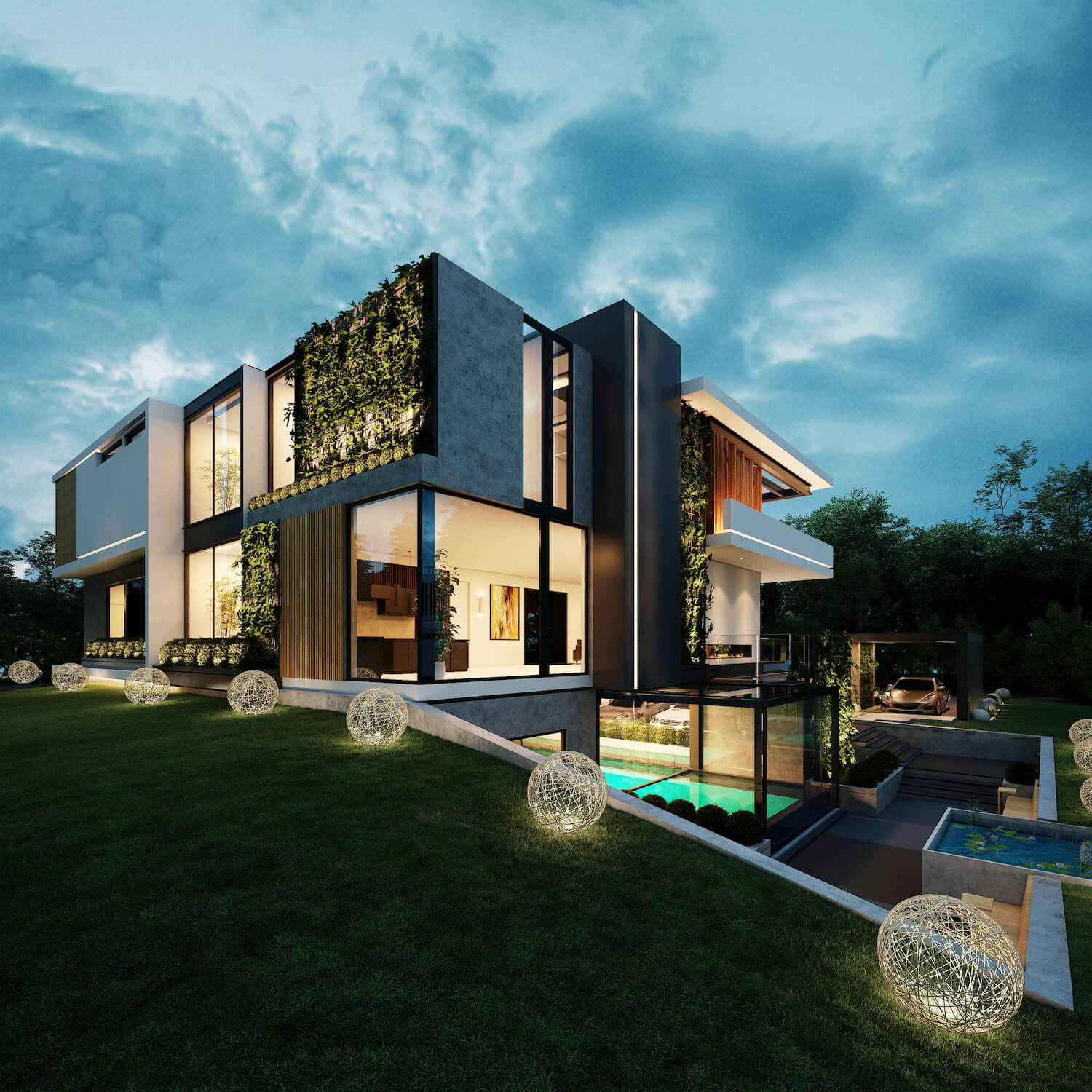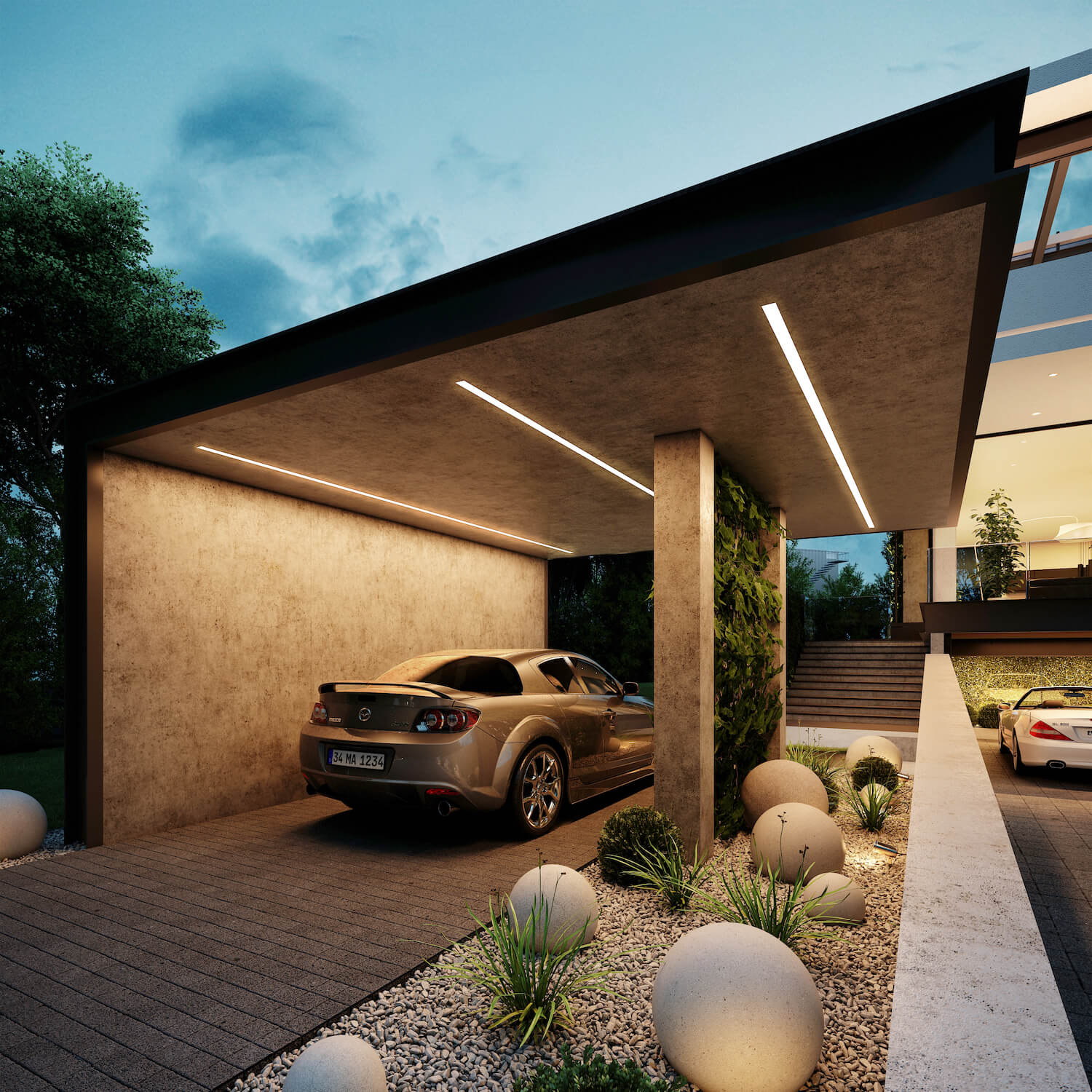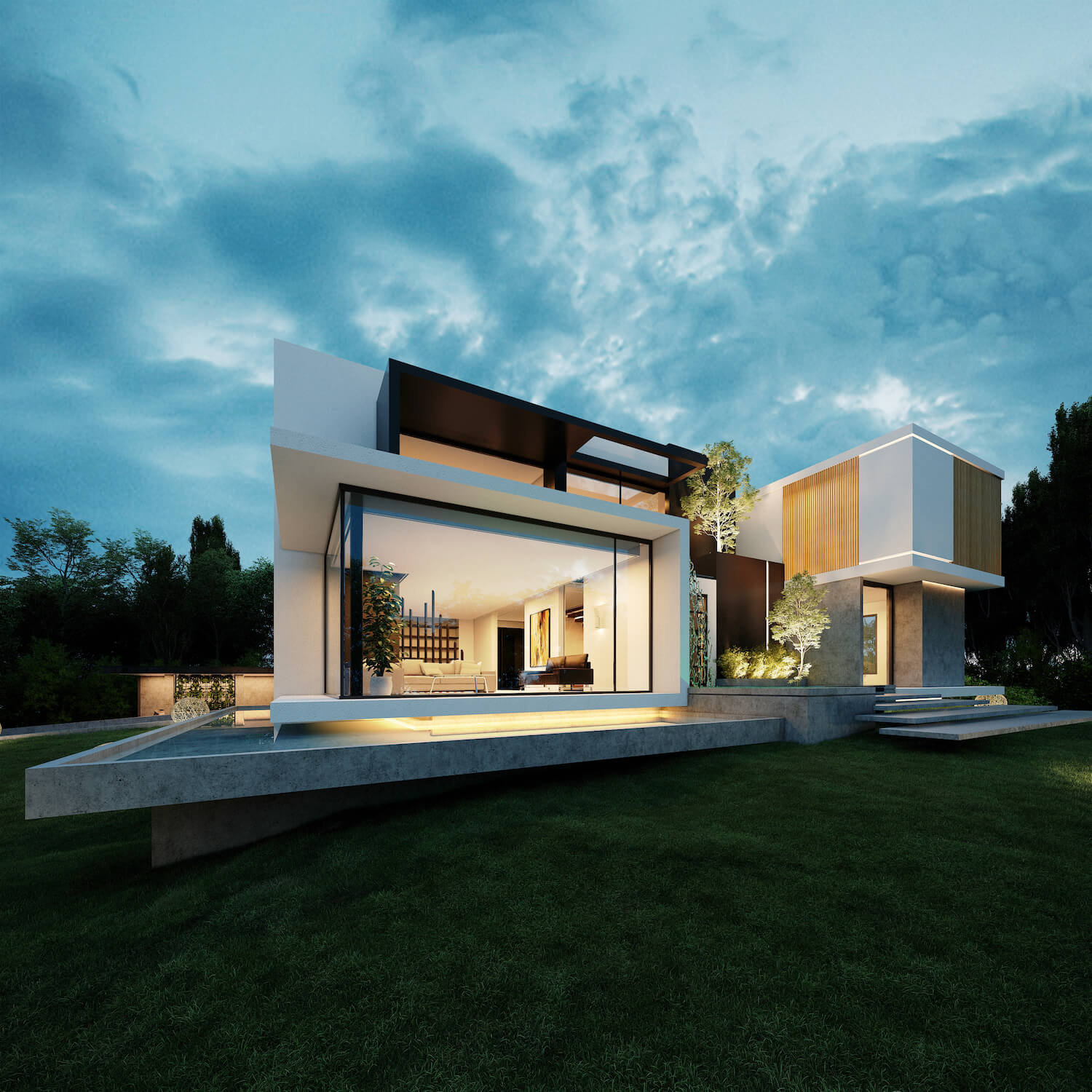 ---