Design brand RUDA Studio was founded in 2017 by Oleksandra Rudenko and Yuriy Vovnyanko. RUDA Studio - Ukrainian artisanal atelier with harvest of Fine Craft Design.
In the atelier we create unique household items. The studio seeks to make each project individual and special, focusing on feelings, custom items, and the combination of the historical and the modern.Our creations are inspired by natural materials and ancient craft techniques. Each product has its own function, but is more like an object of art that touches the soul. The vision of interior items encourages us to preserve and actualize our cultural heritage. In our works, we restore knowledge about Ukrainian folklore, pay attention to socially important topics and focus on the interaction between humans and nature. In the studio, objects are created from local materials - brass, copper, clay, straw, algae, trees, and stone.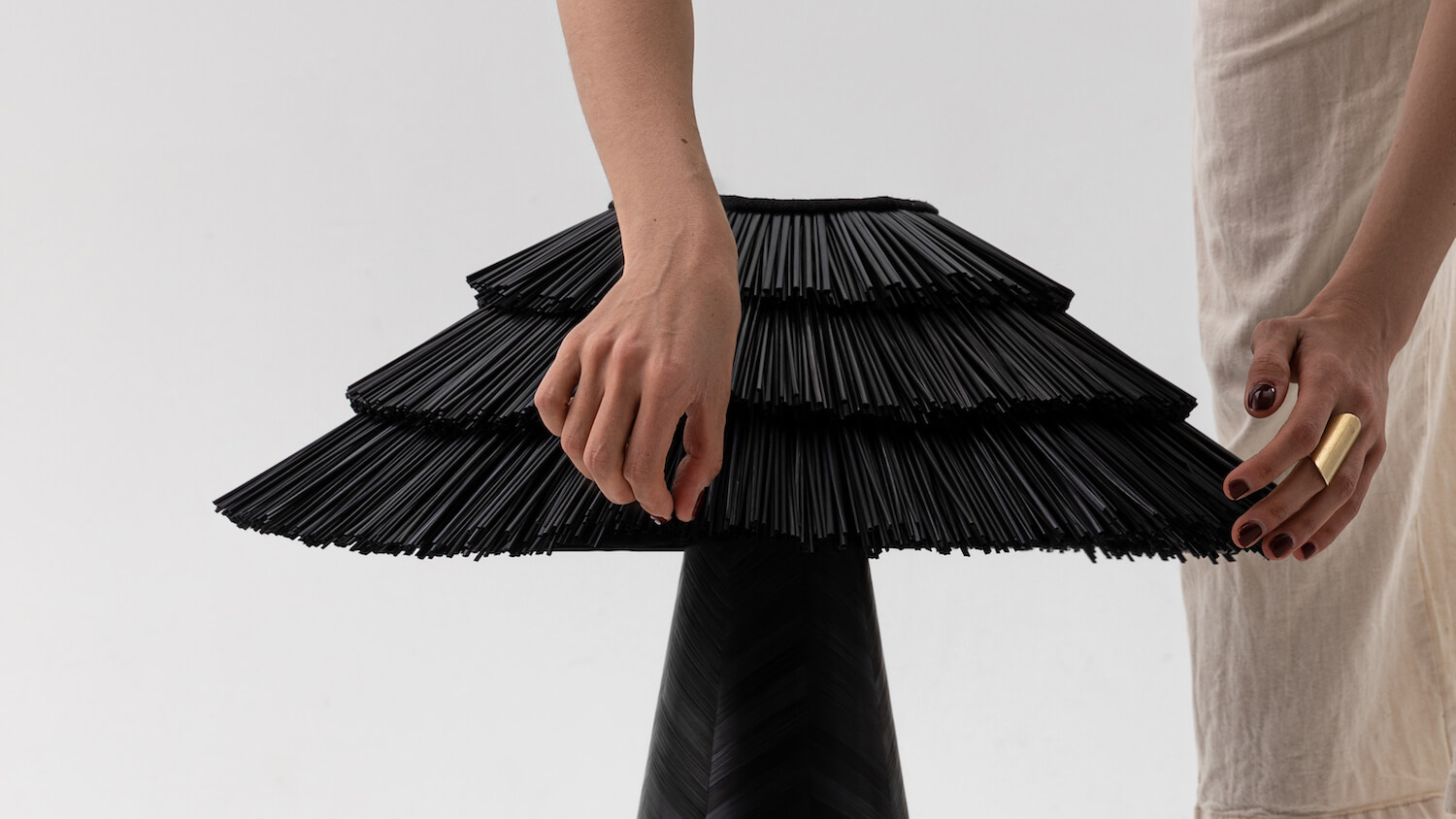 Due to the war, many Ukrainians lost their homes and had to arrange their lives in temporary places of residence. The Roots of Home collection has an associative resemblance to an ancient Ukrainian hut, where the lampshade resembles a roof with a terracing of straw or shingles covered in "tyruvannia" technique. "Tyr" is an oil product, which was extracted in the Carpathian Mountains, with a high capacity of paraffin. Because of this kind of finishing the wooden roof plates obtain a black colour.
Roots of Home collection consists of the small and middle table lamps and a floor lamp. The lamp top is made of a metal frame, homespun canvas and dyed rye straw. The base has the shape of a truncated cone and is inlaid with dyed rye straw in the marquetry technique. The shape of the lamps has a modern look so that the lamps fit into the interiors of the present, but ideologically they are immersed in the ancient origins of our nation.
NOW, WHEN UKRAINIANS ARE SCATTERED ALL OVER THE WORLD, THOUGHTS ABOUT HOME WARM THEIR HEARTS MORE THAN EVER.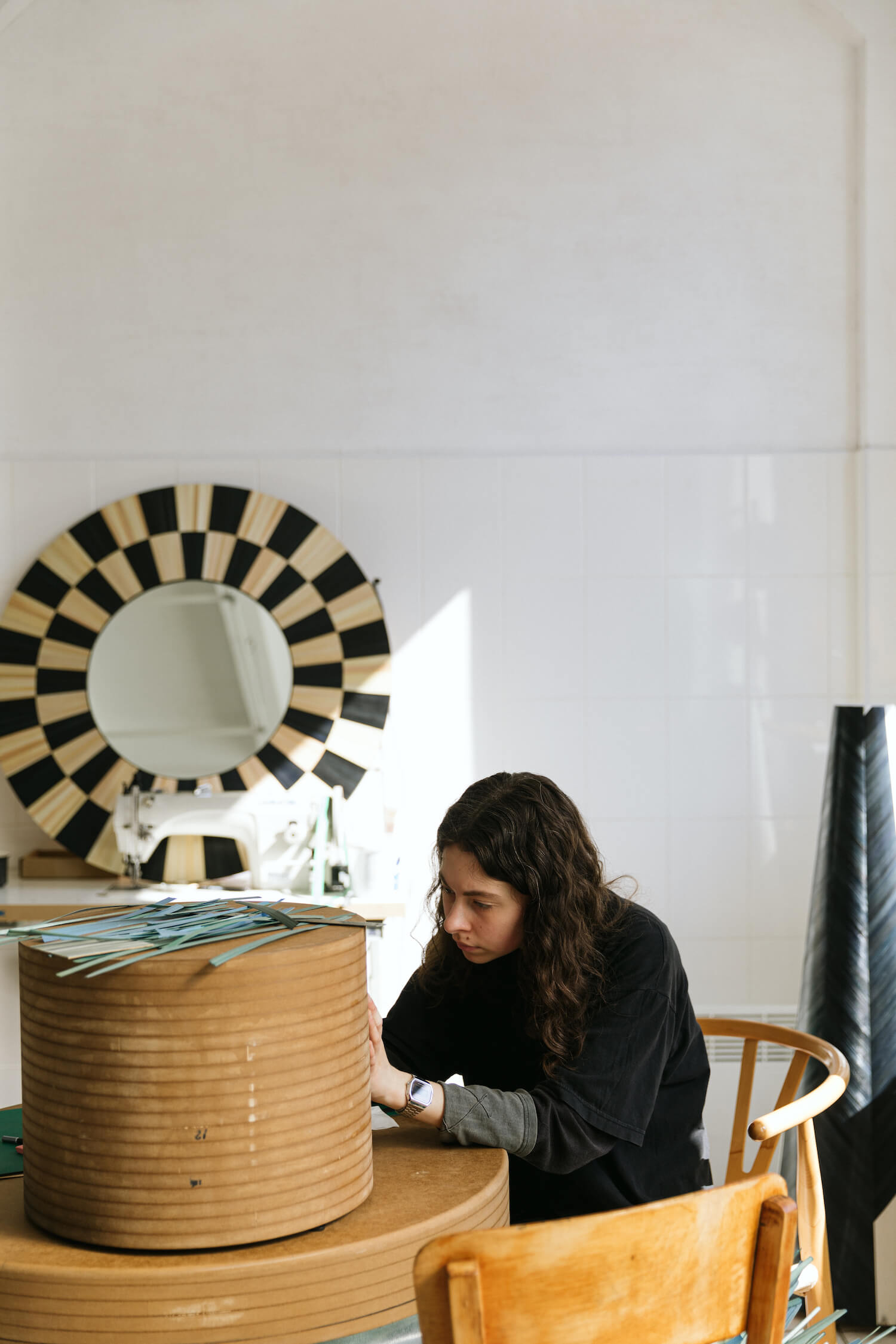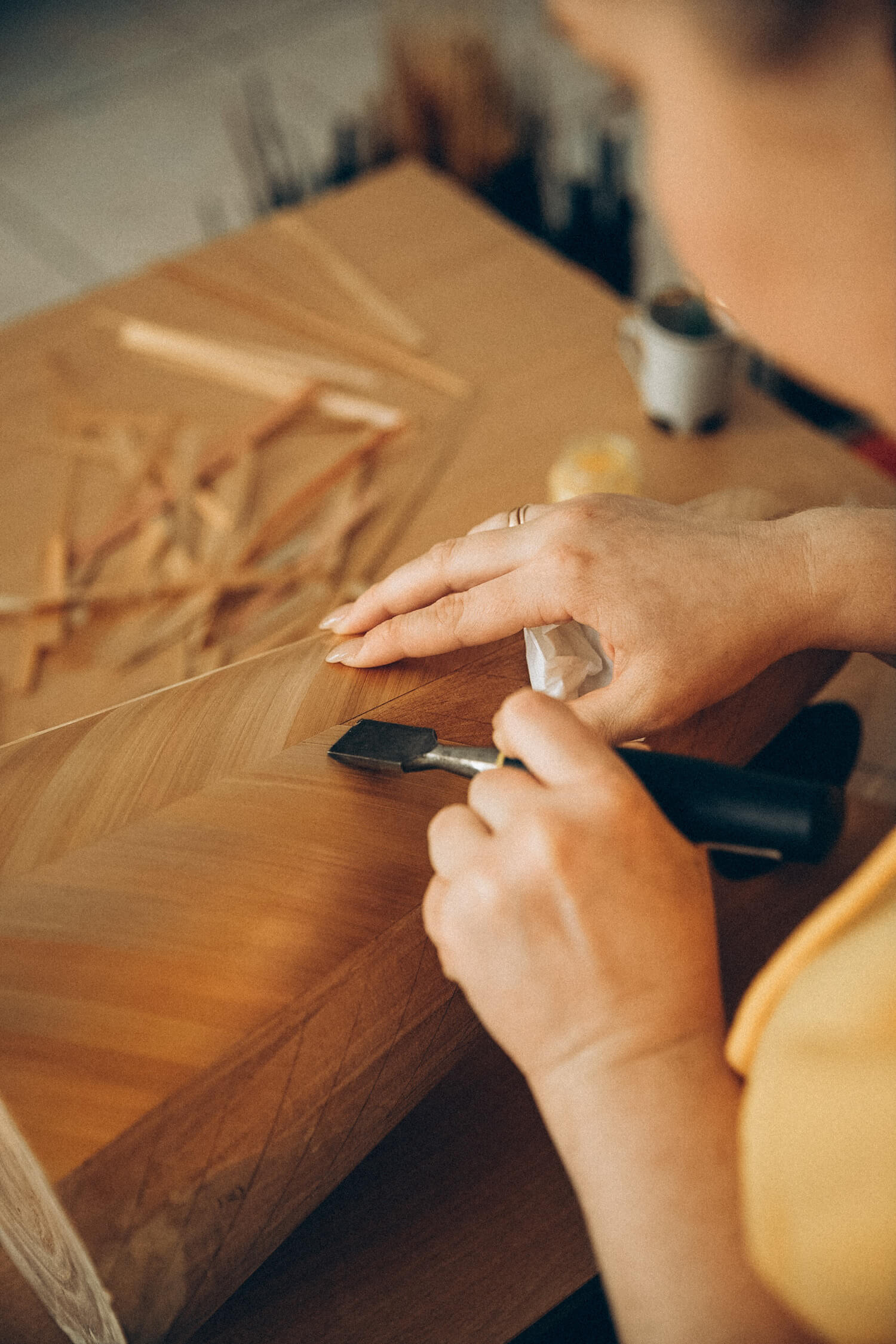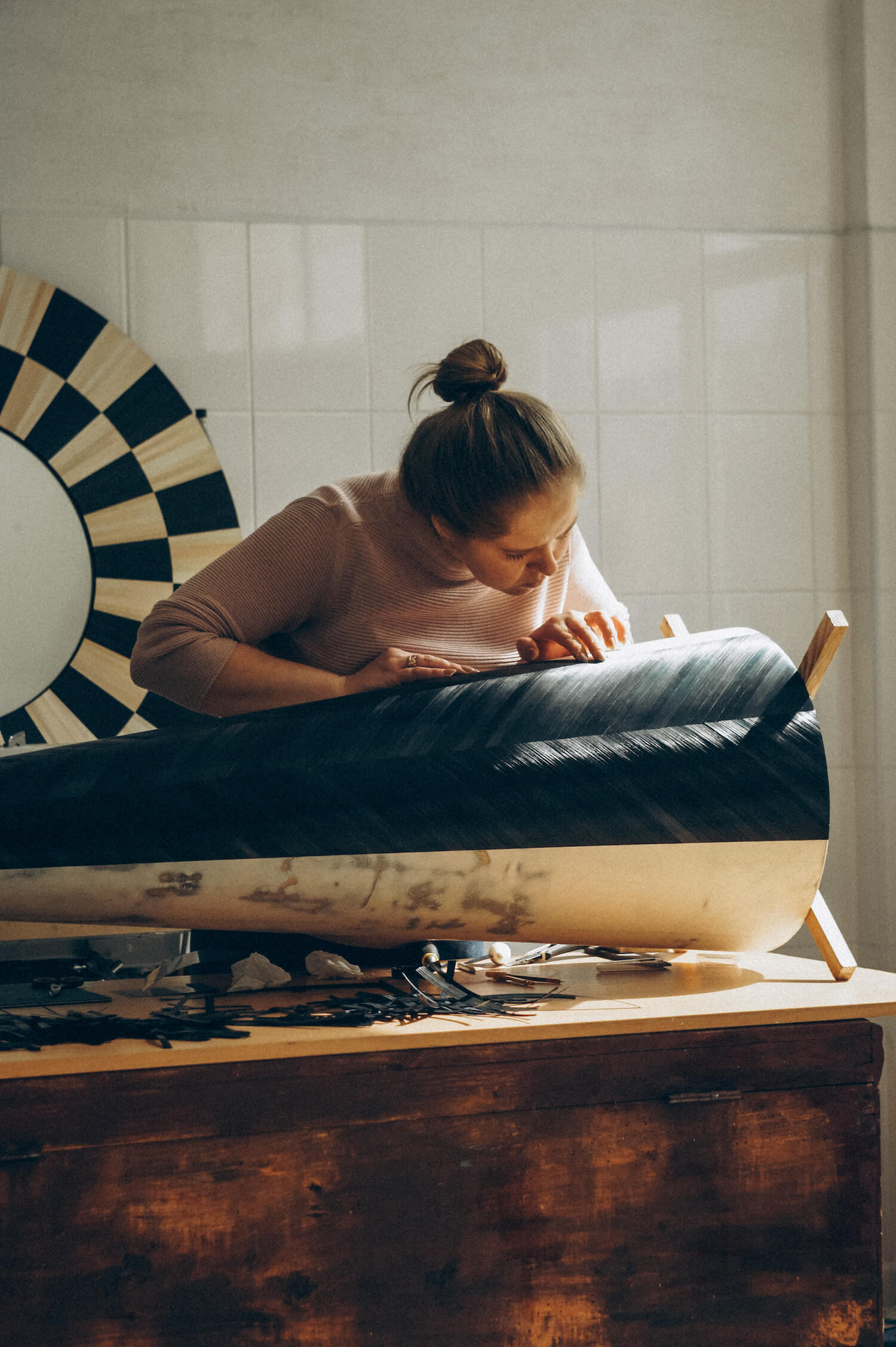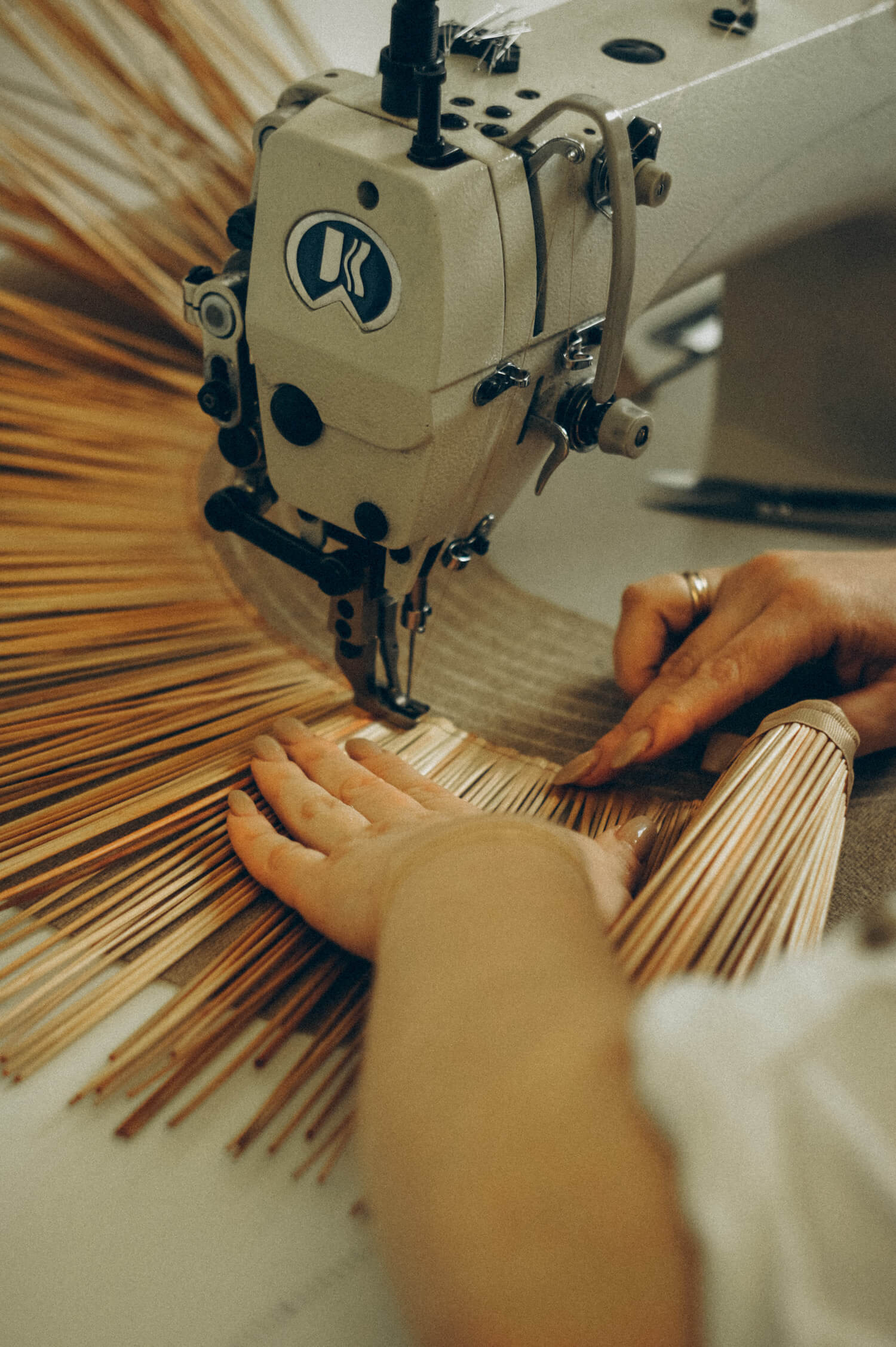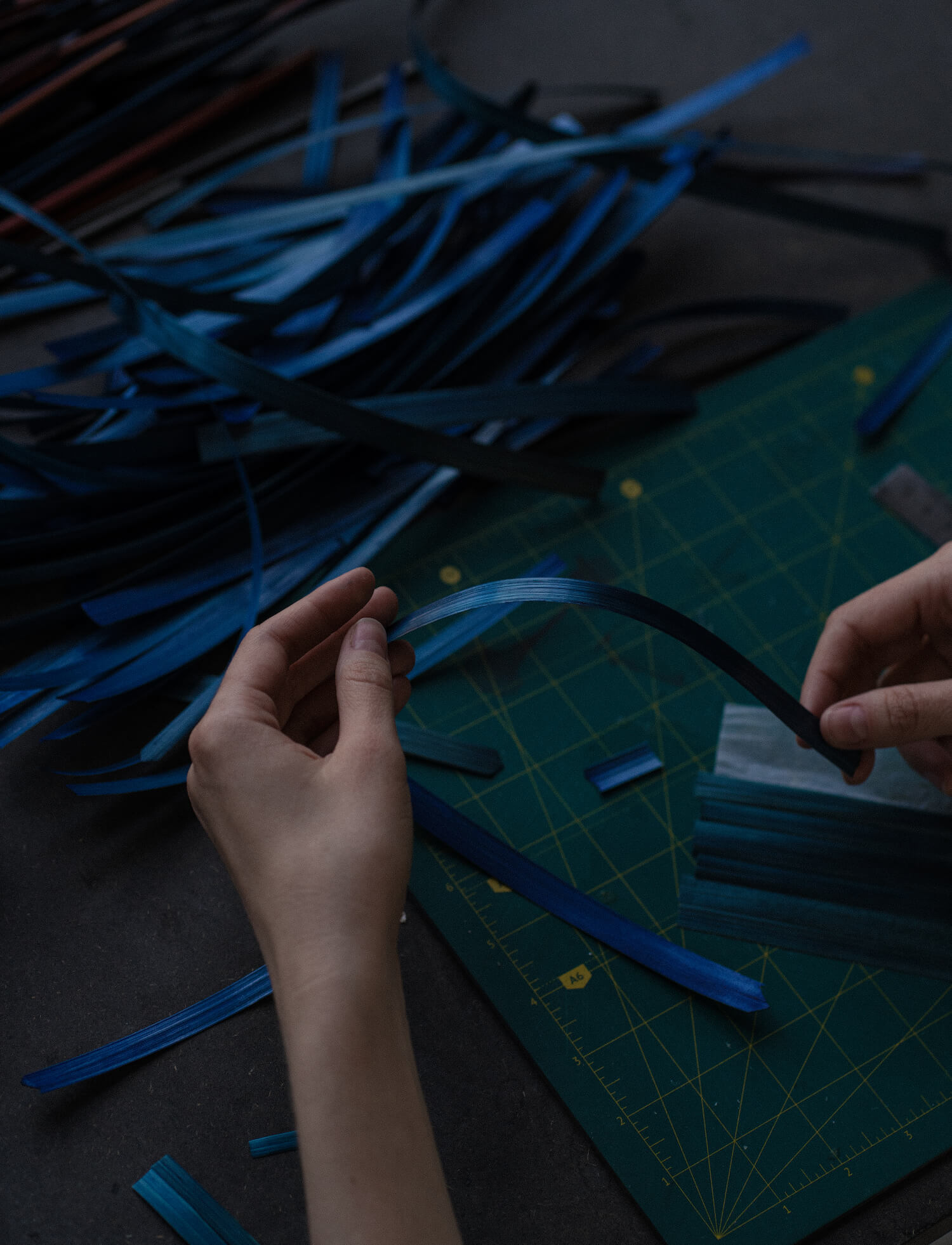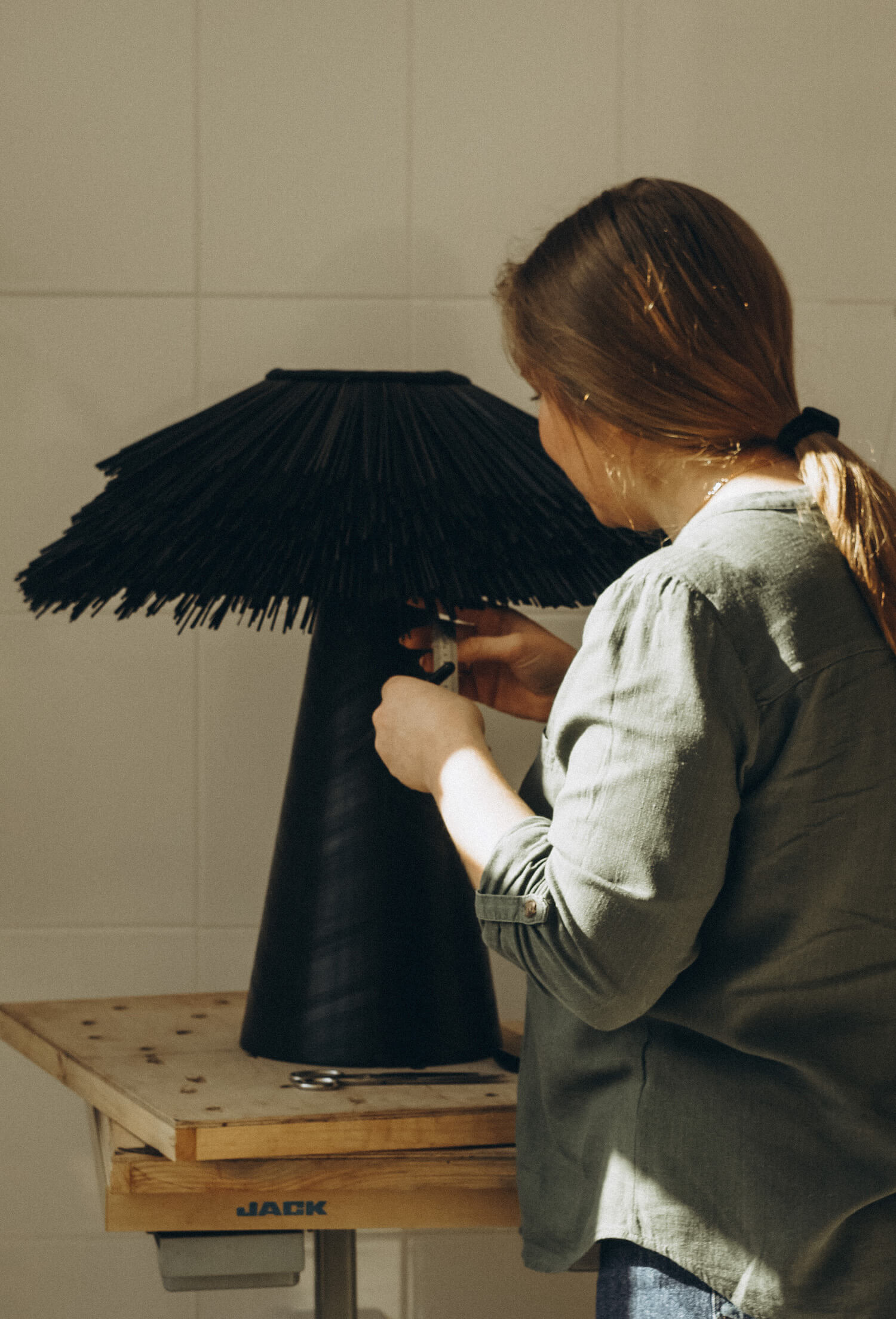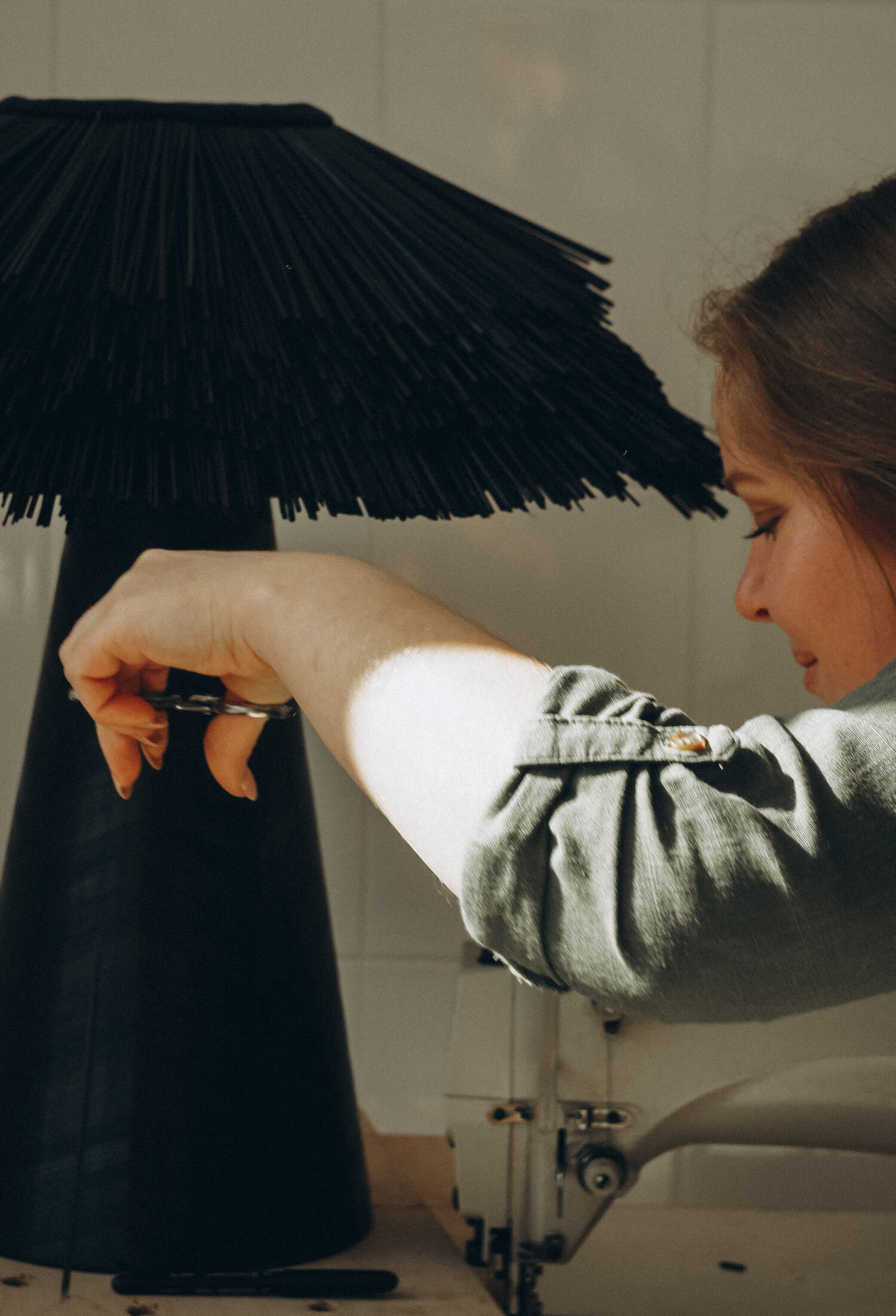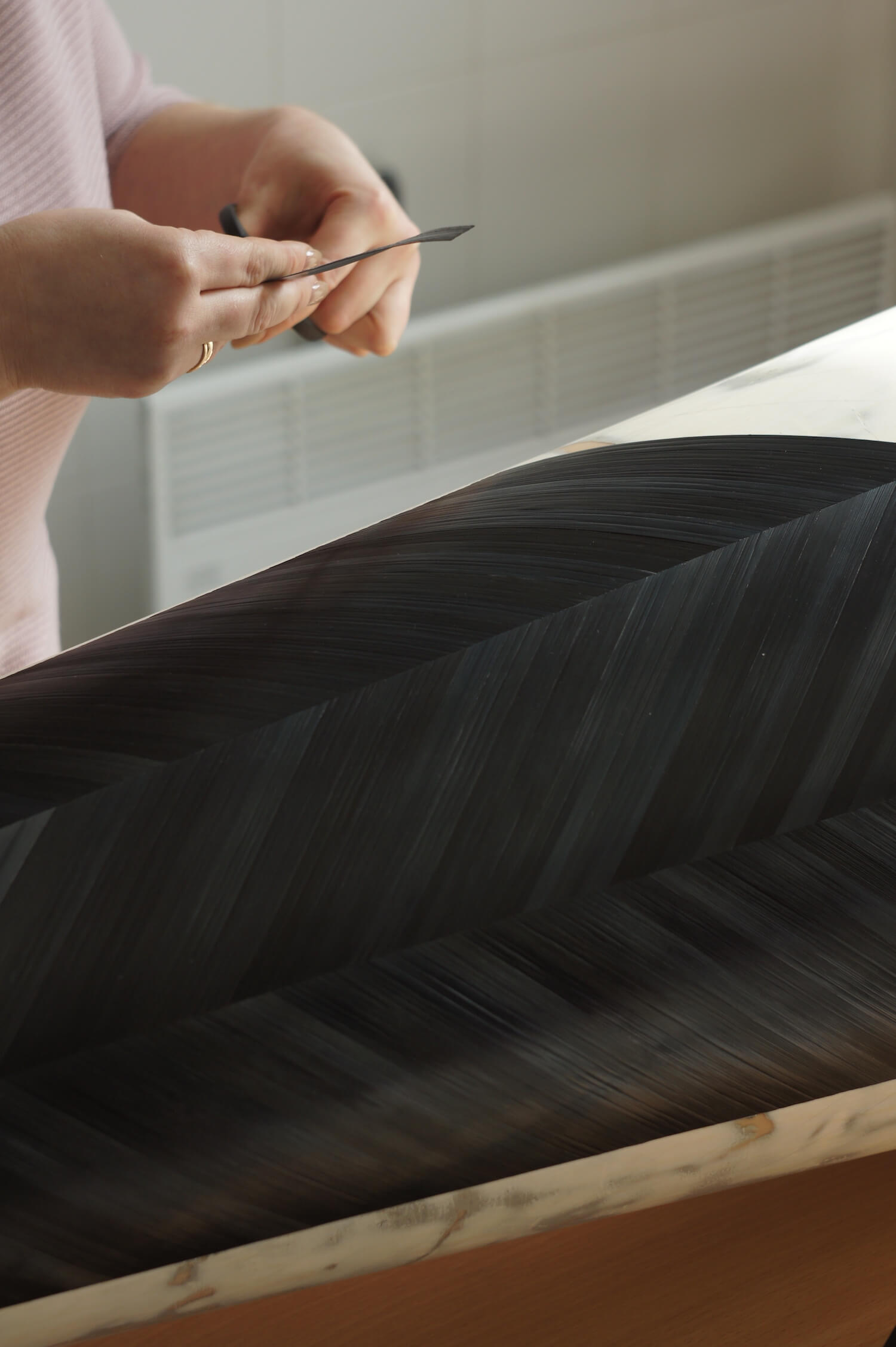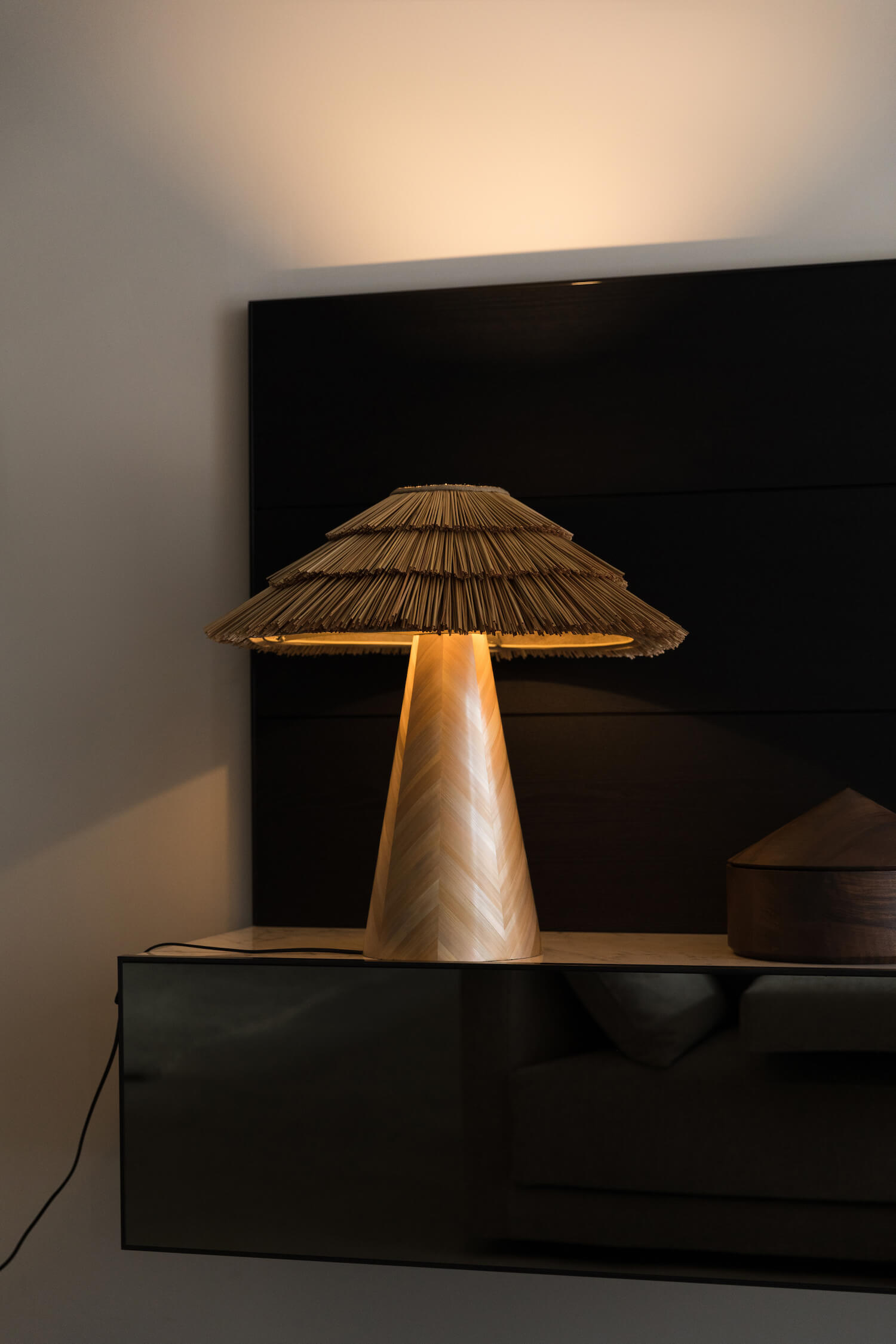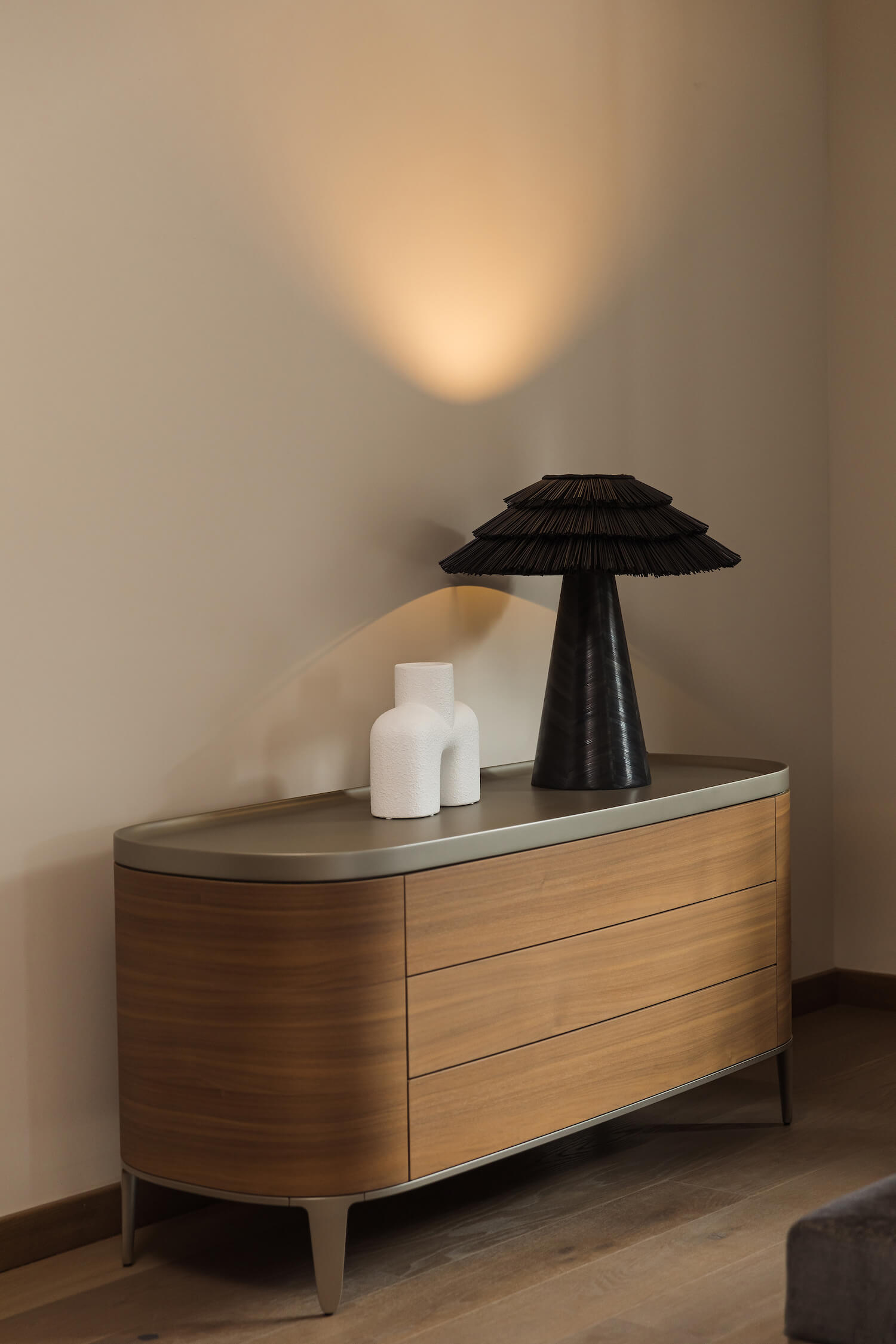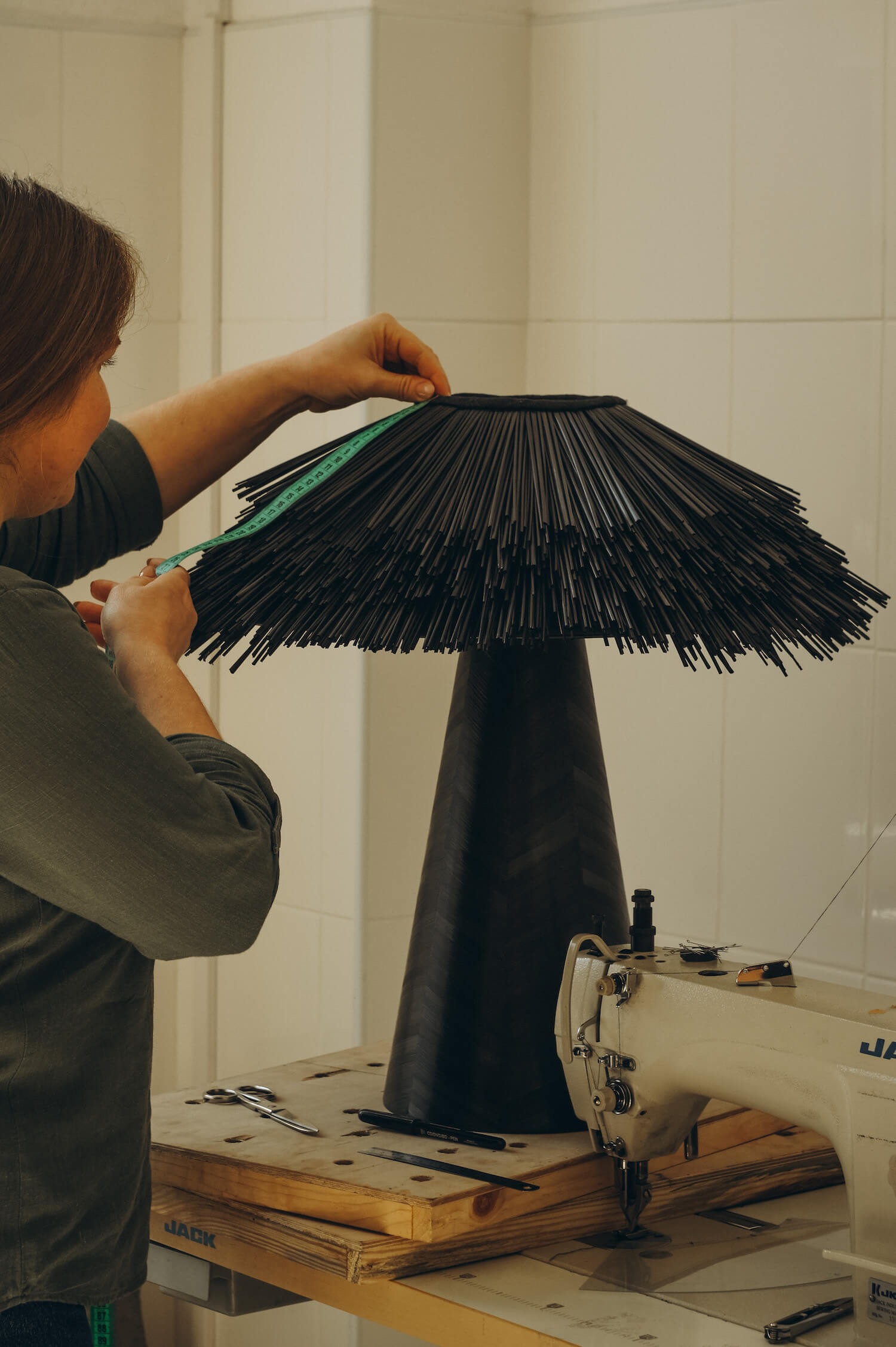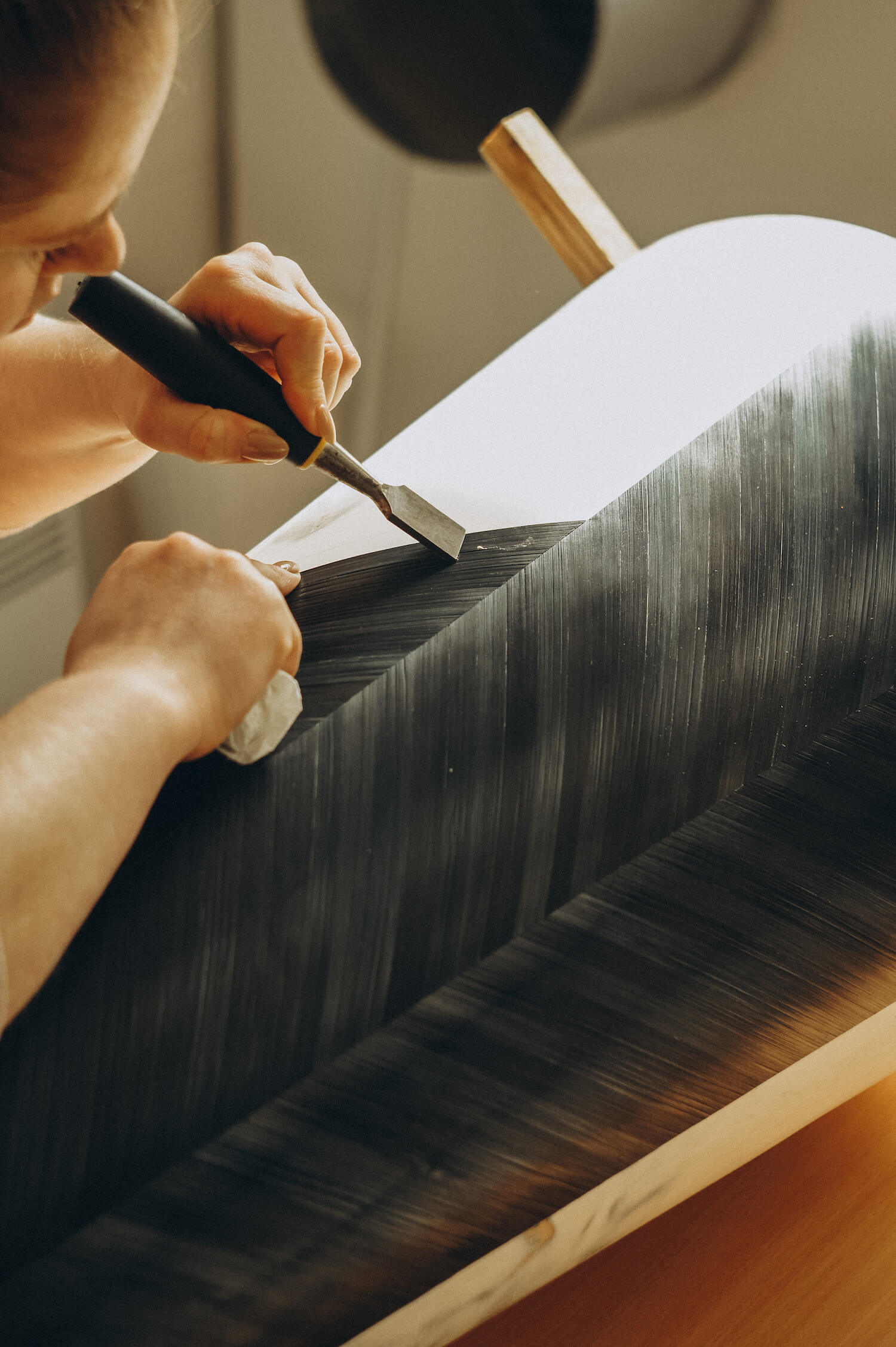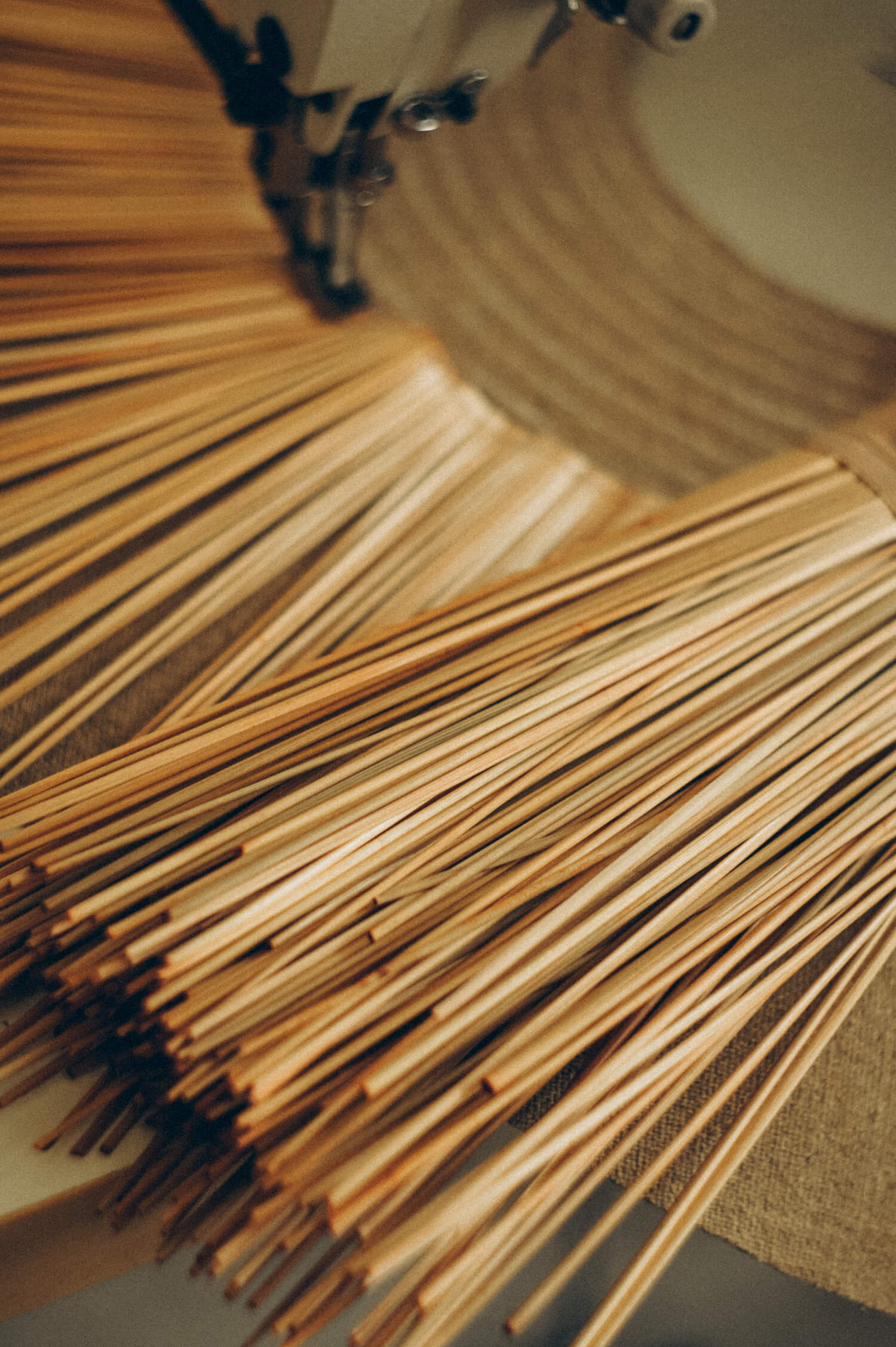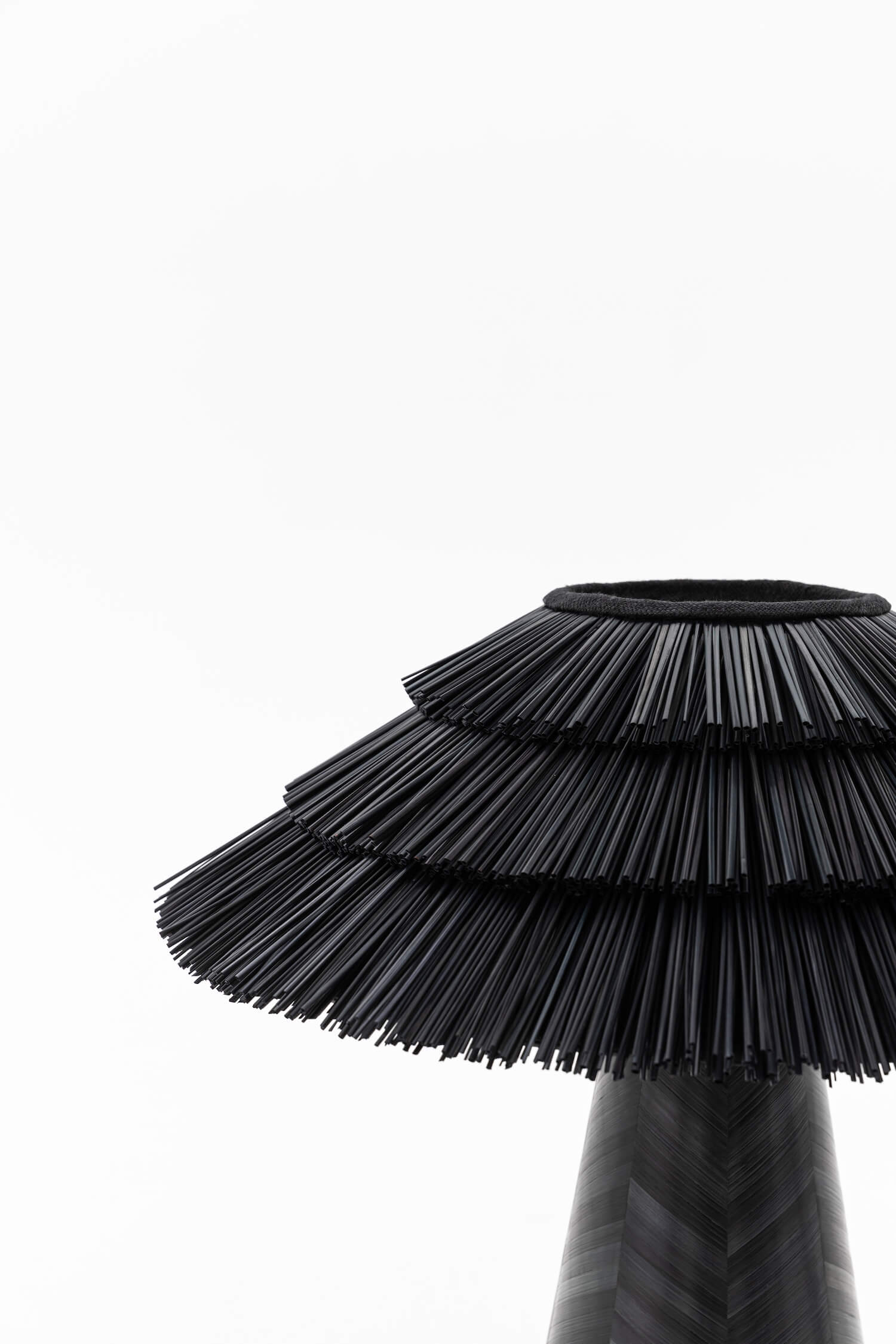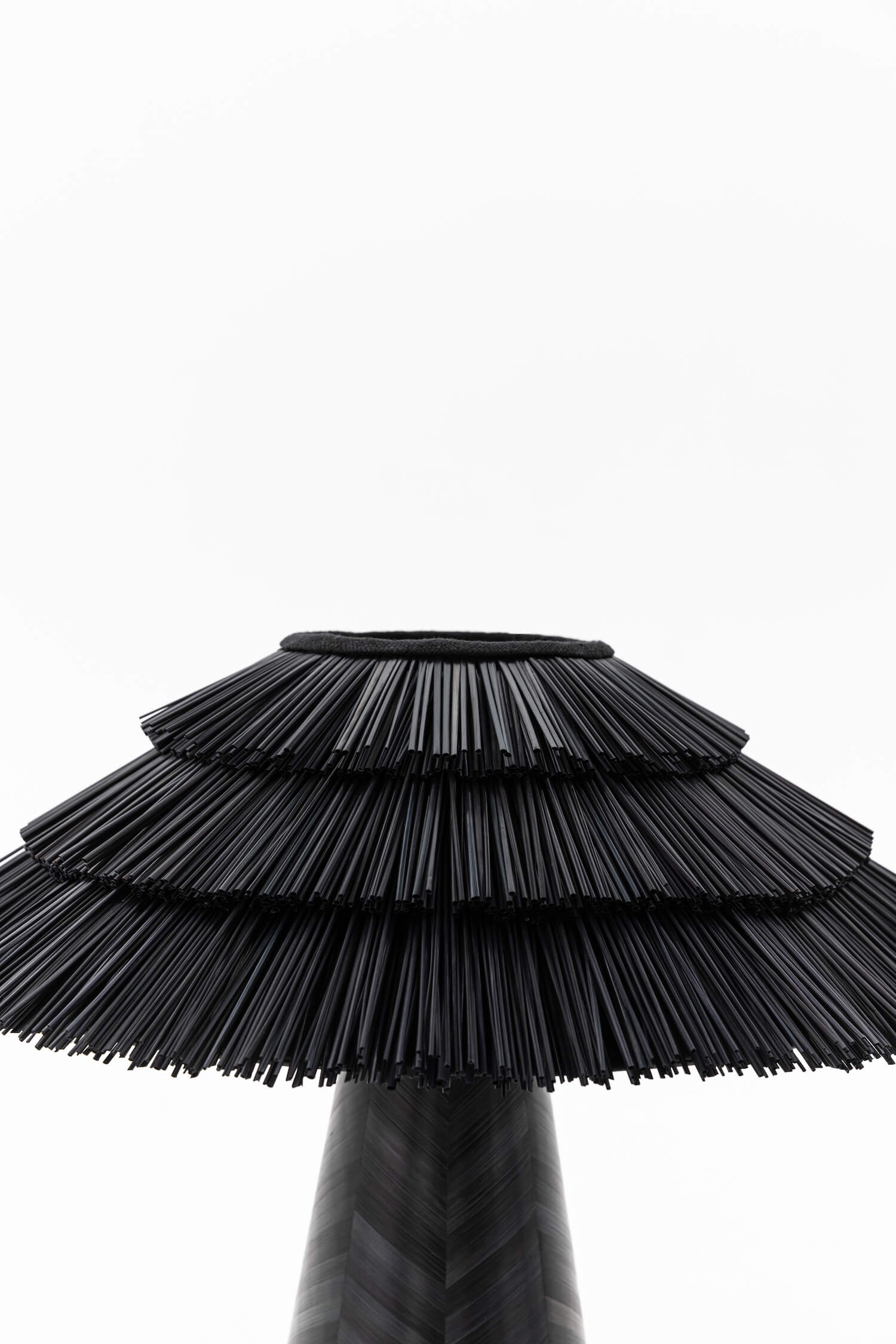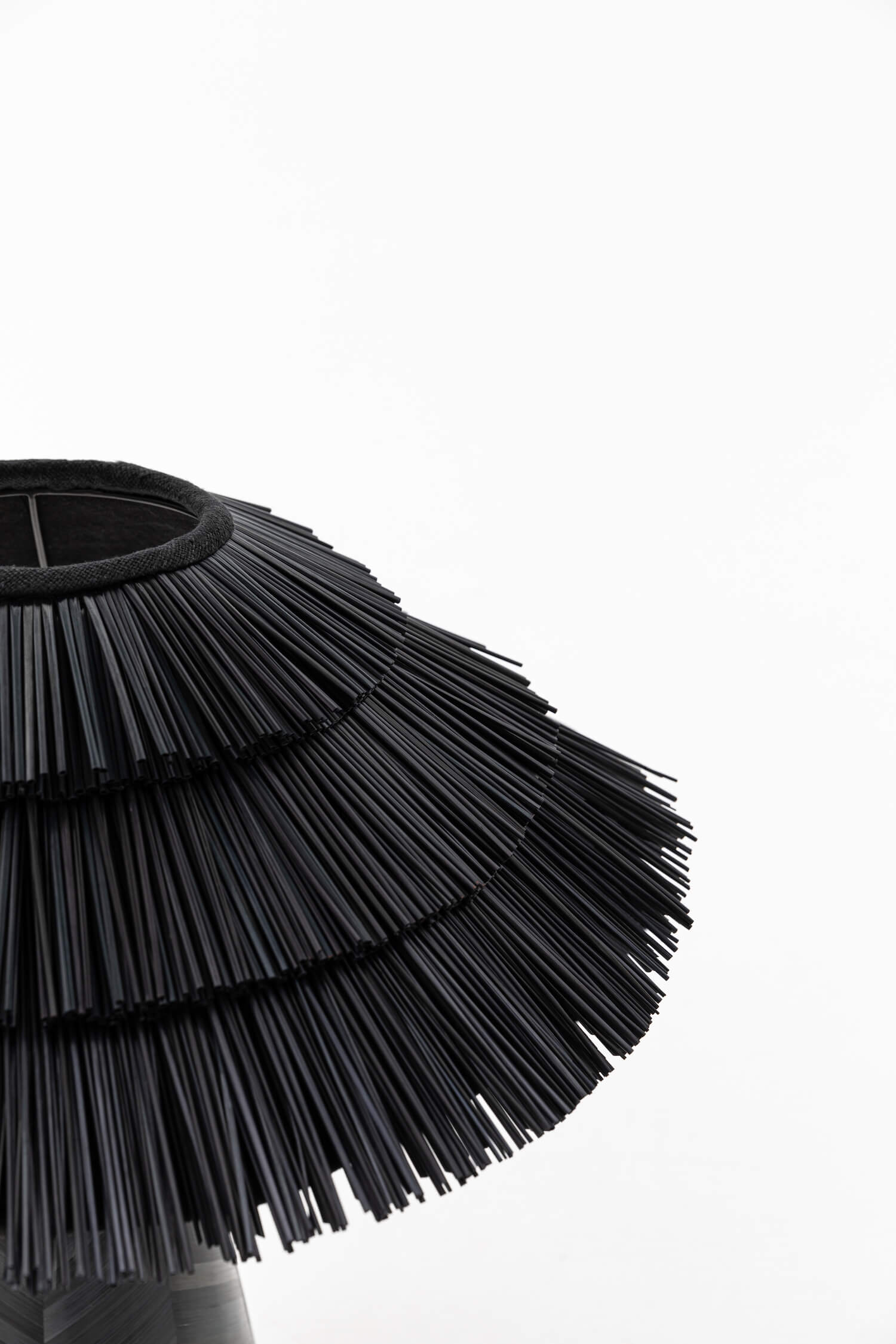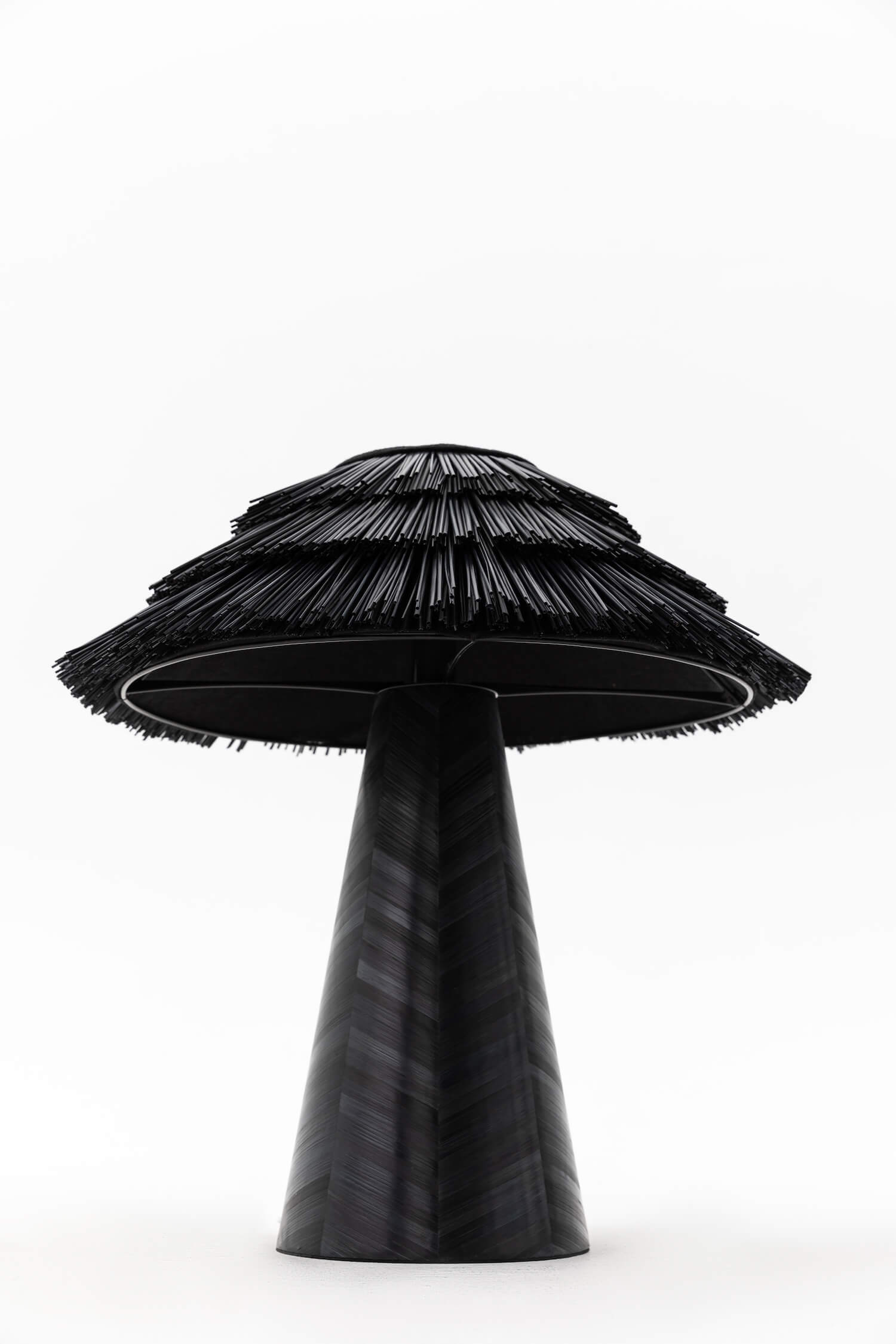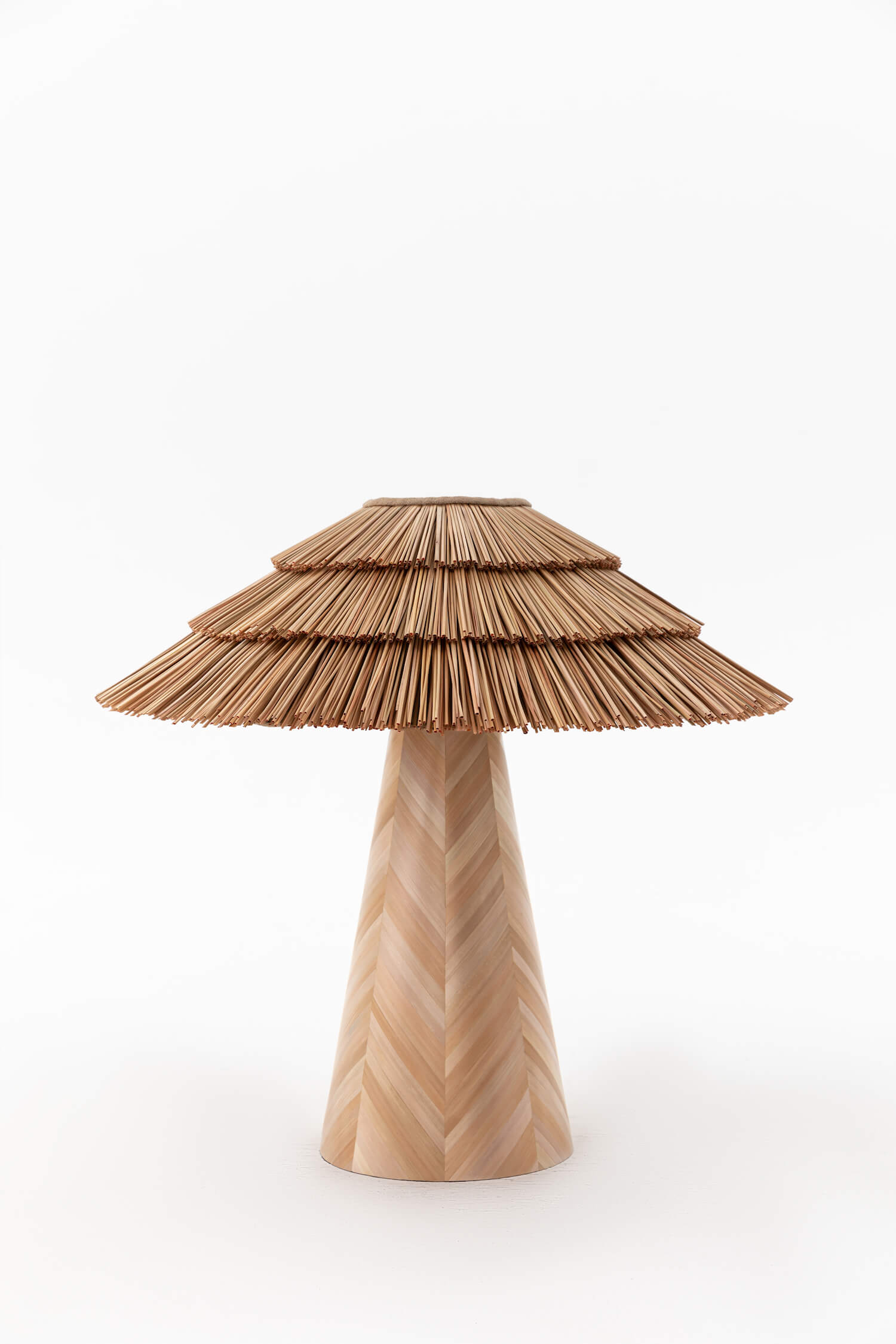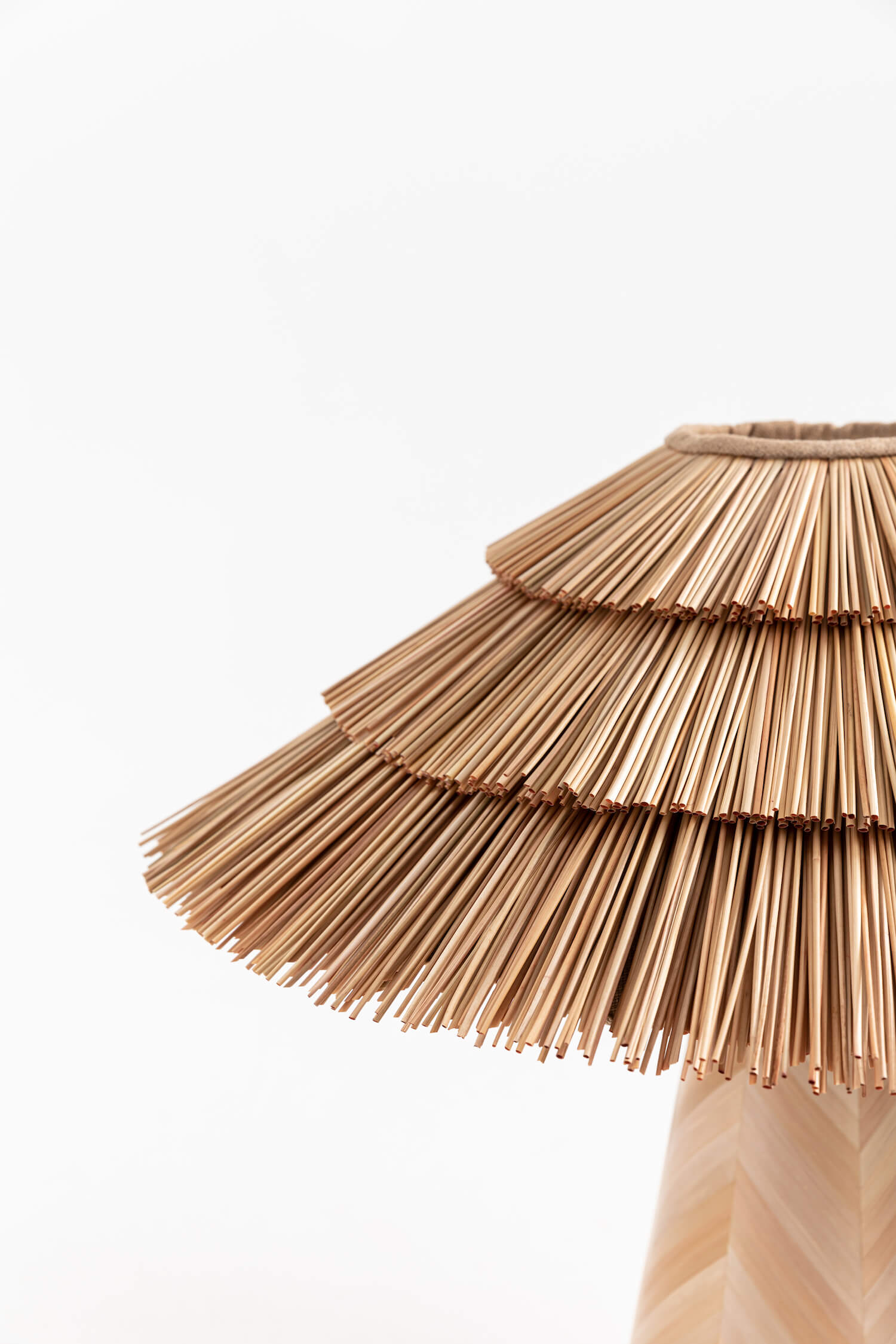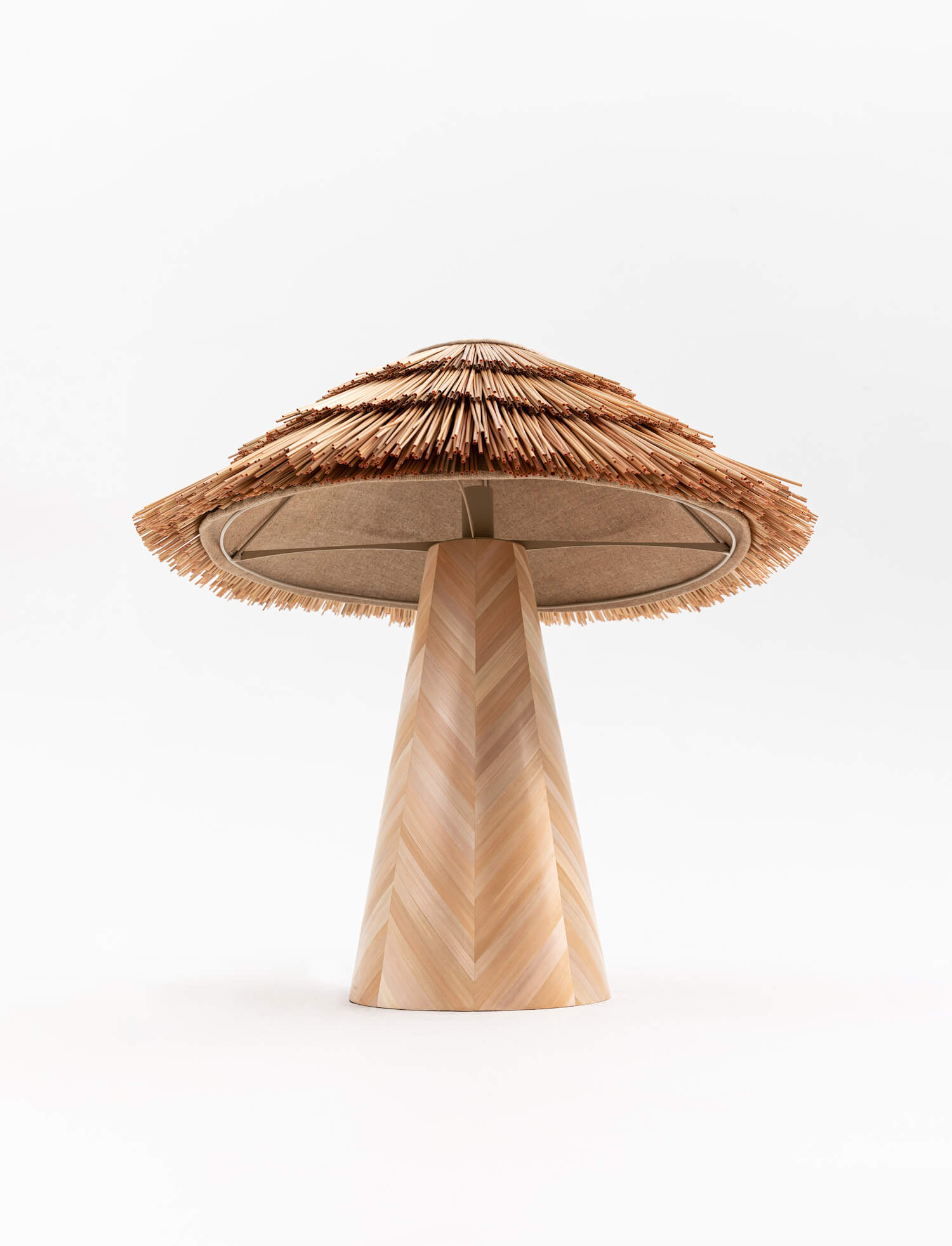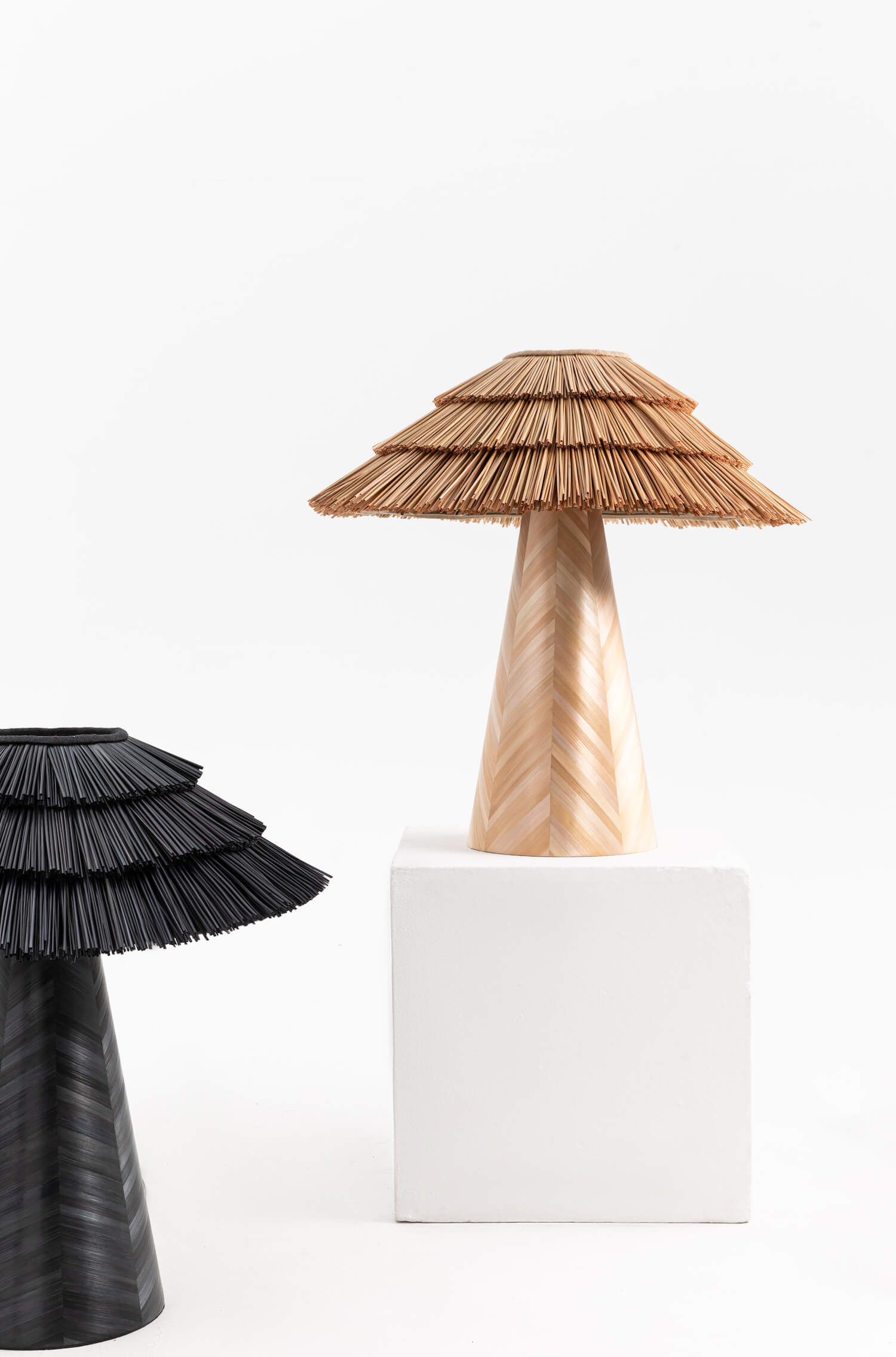 ---