The Creek sanctuary is a symbol of celebration of culture. Inspired from Arabic mashrabiya and the beams of light that illuminate traditional spaces, the sanctuary is designed to be an ideal worship location close to water and nature in a remarkable surrounding.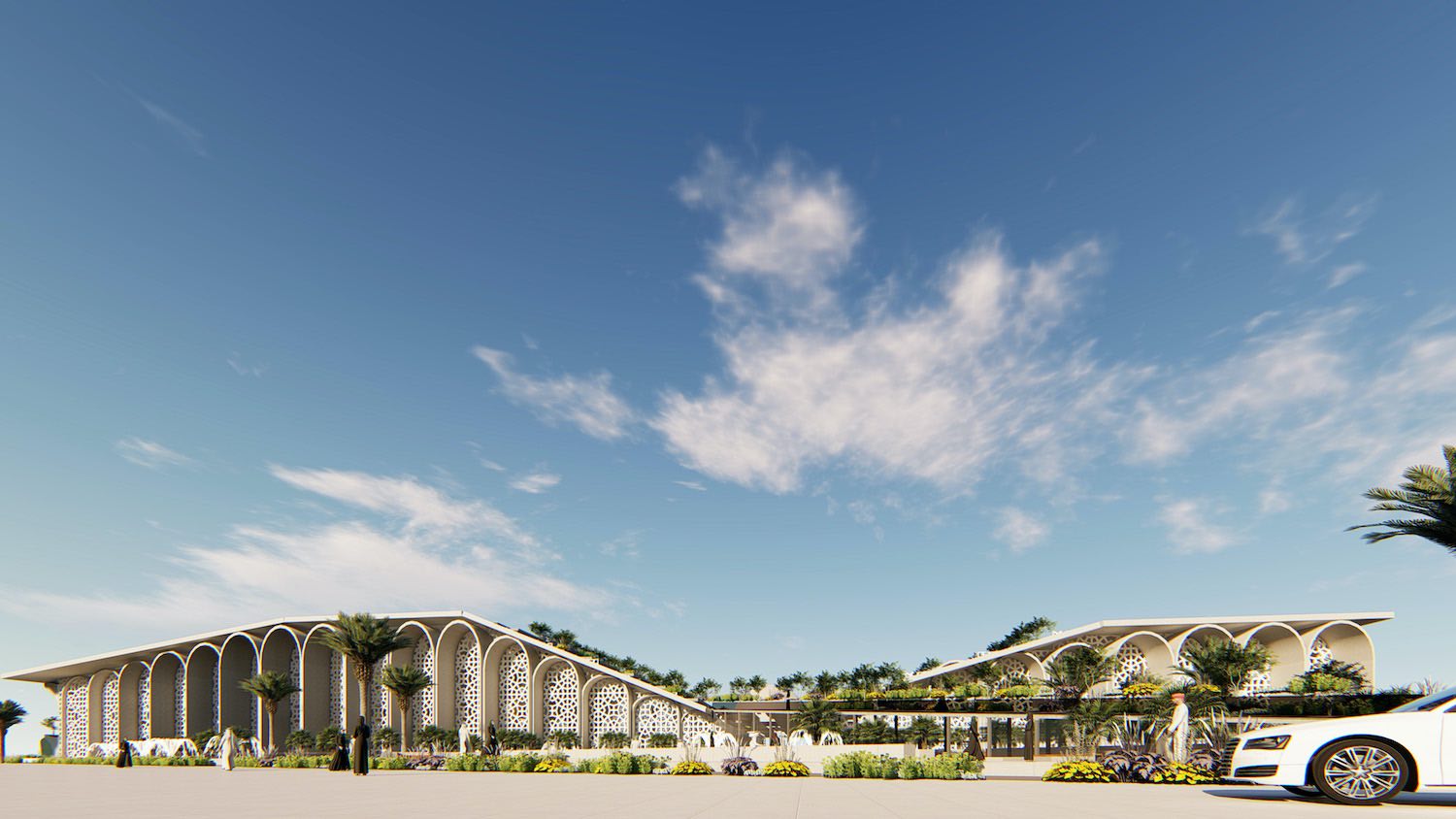 image © nil-d Studio
Functional requirements are layered off-centered creating a larger prayer hall with perforations throughout the facade enabling visual transparency. The mashrabiya (latticework) filters the sunlight, stimulating the rain of light effect. The ancient mashrabiya merges cultural, visual and technical aspects.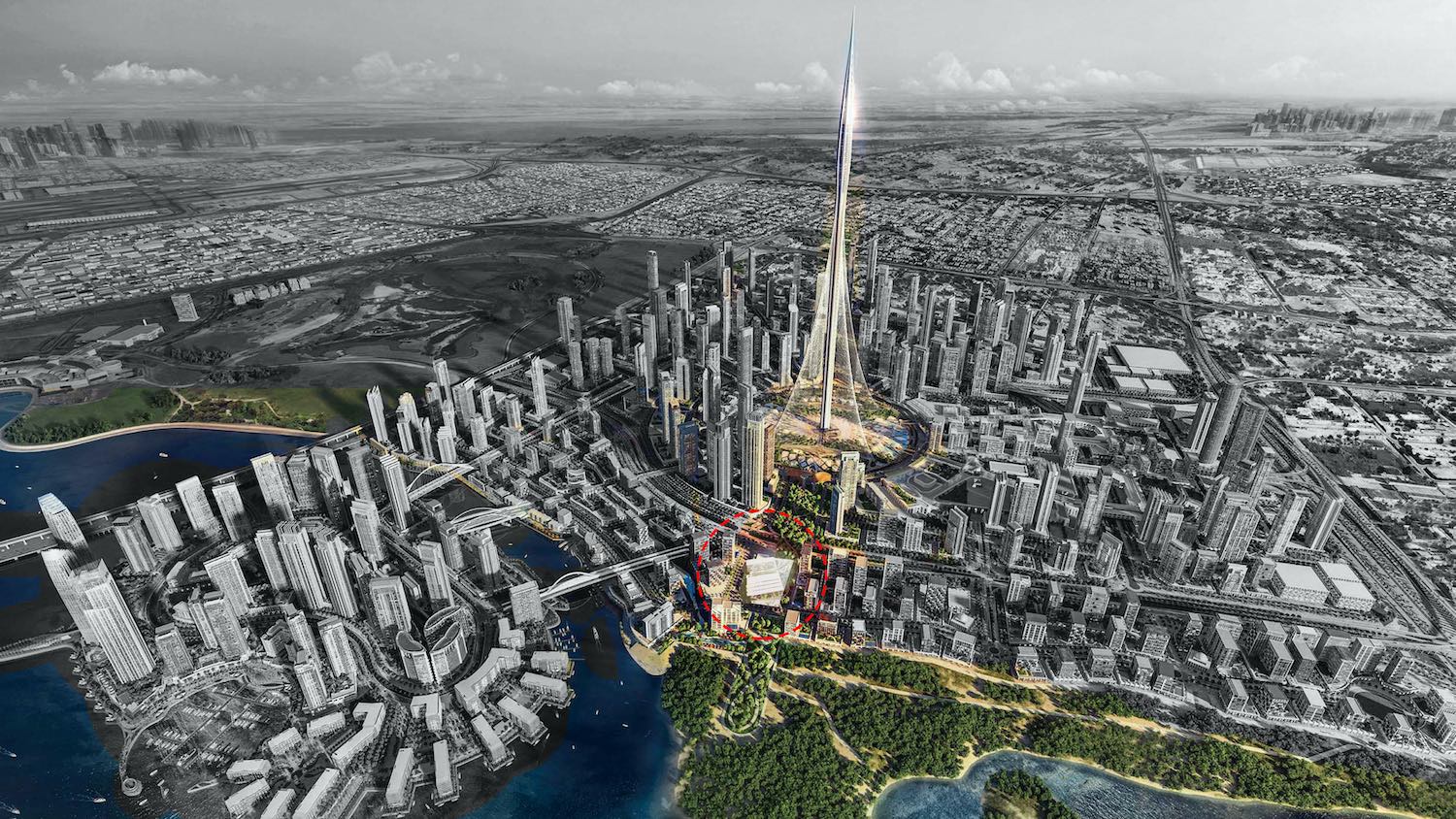 image © nil-d Studio
Entrance passage acts as a threshold that creates a calming and soothing effect on the spiritual mind. The Project has a 12.000 m² built area consisting of main mosque "which can accommodate 7500 worshipers", accommodation block, and the basement which include ablution, and parking.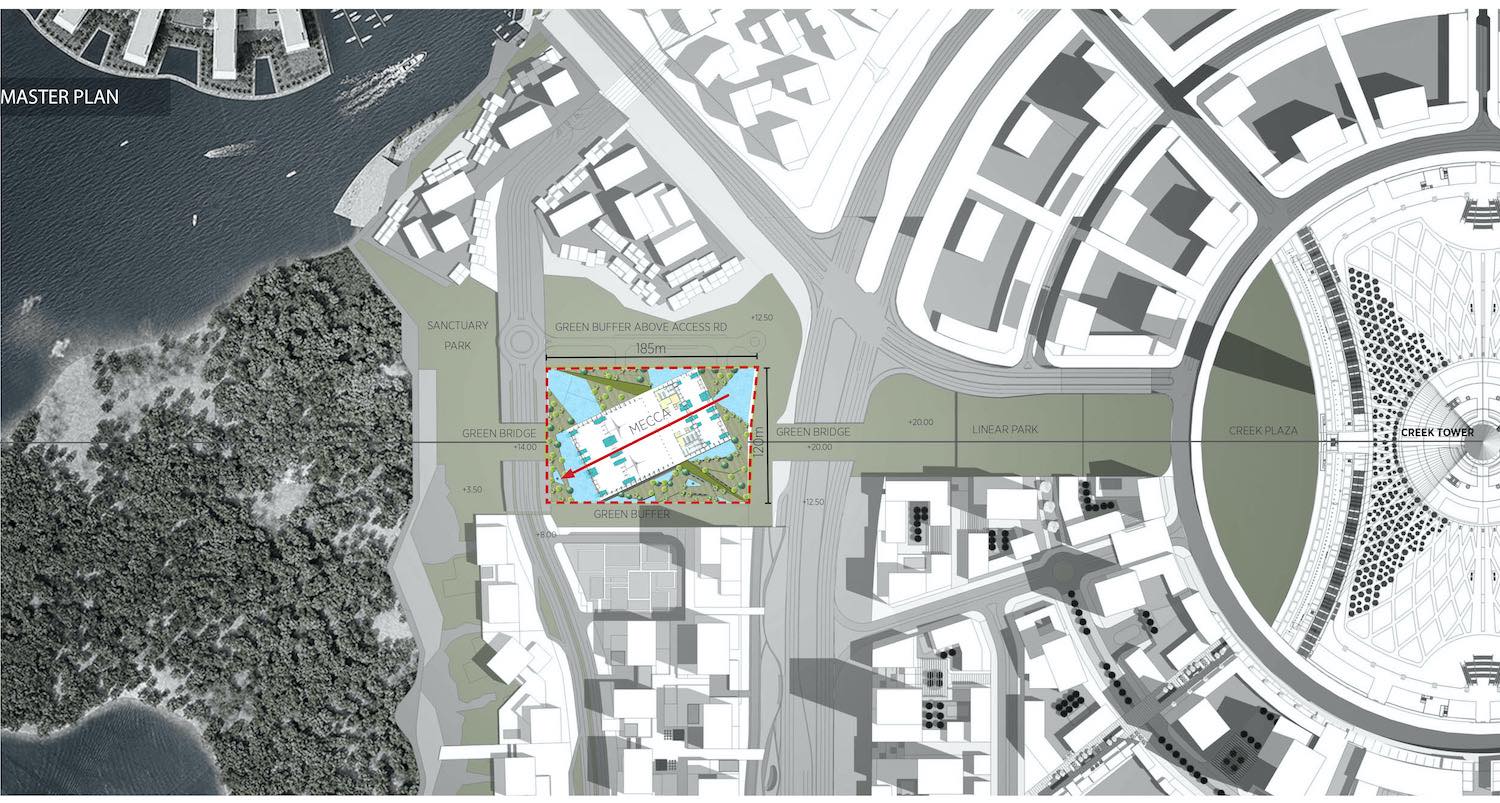 Site plan
The reverent life of the mosque and the interaction of individuals and community are displayed to the outside world through the central Amphitheatre on the elevated green platform amidst lush gardens. This platform also provides zones for open worship with magnificent and unobstructed views of the surrounding.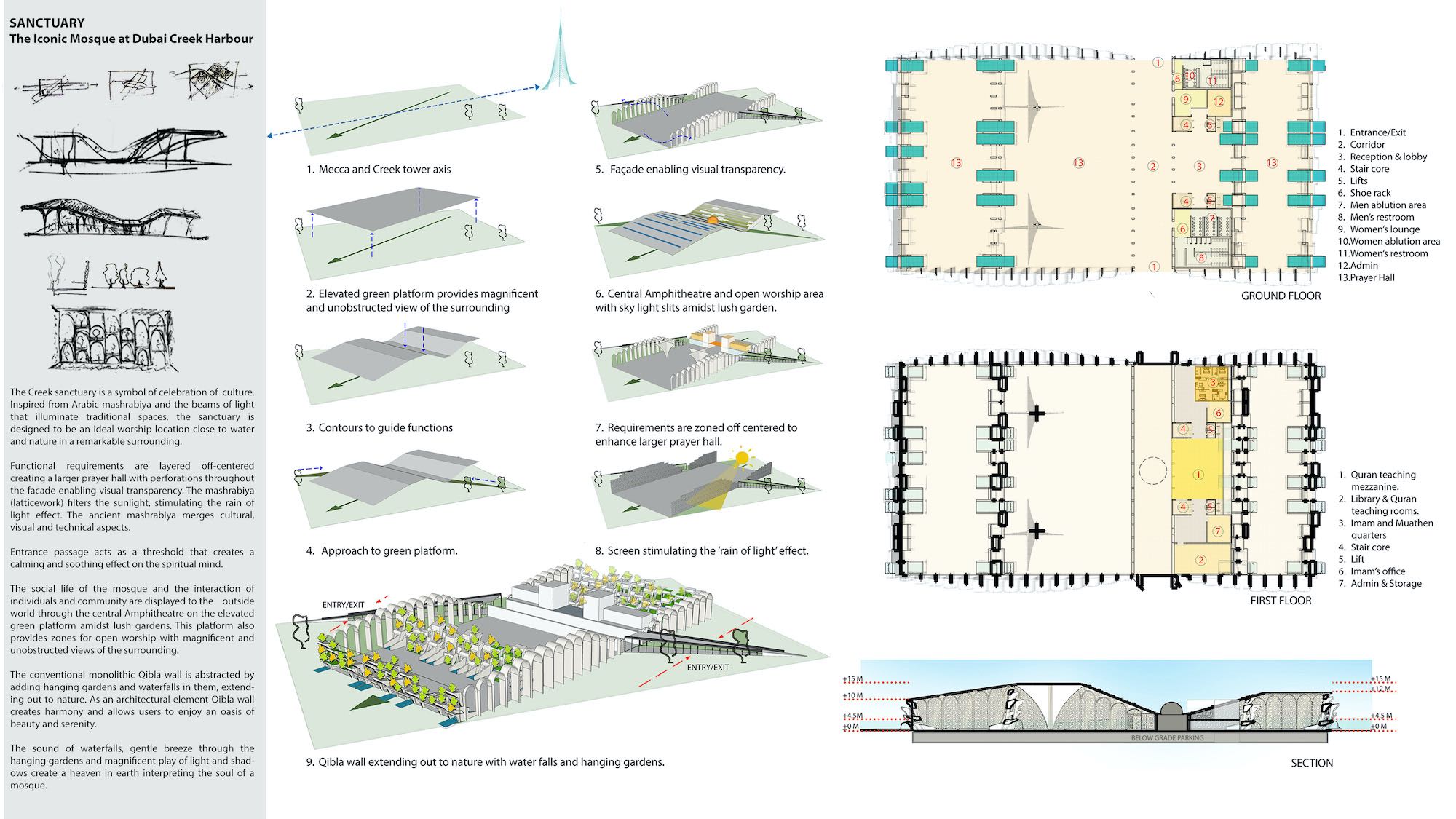 Plans
The conventional monolithic Qibla wall is abstracted by adding hanging gardens and waterfalls in them, extending out to nature. As an architectural element Qibla wall creates harmony and allows users to enjoy an oasis of beauty and serenity.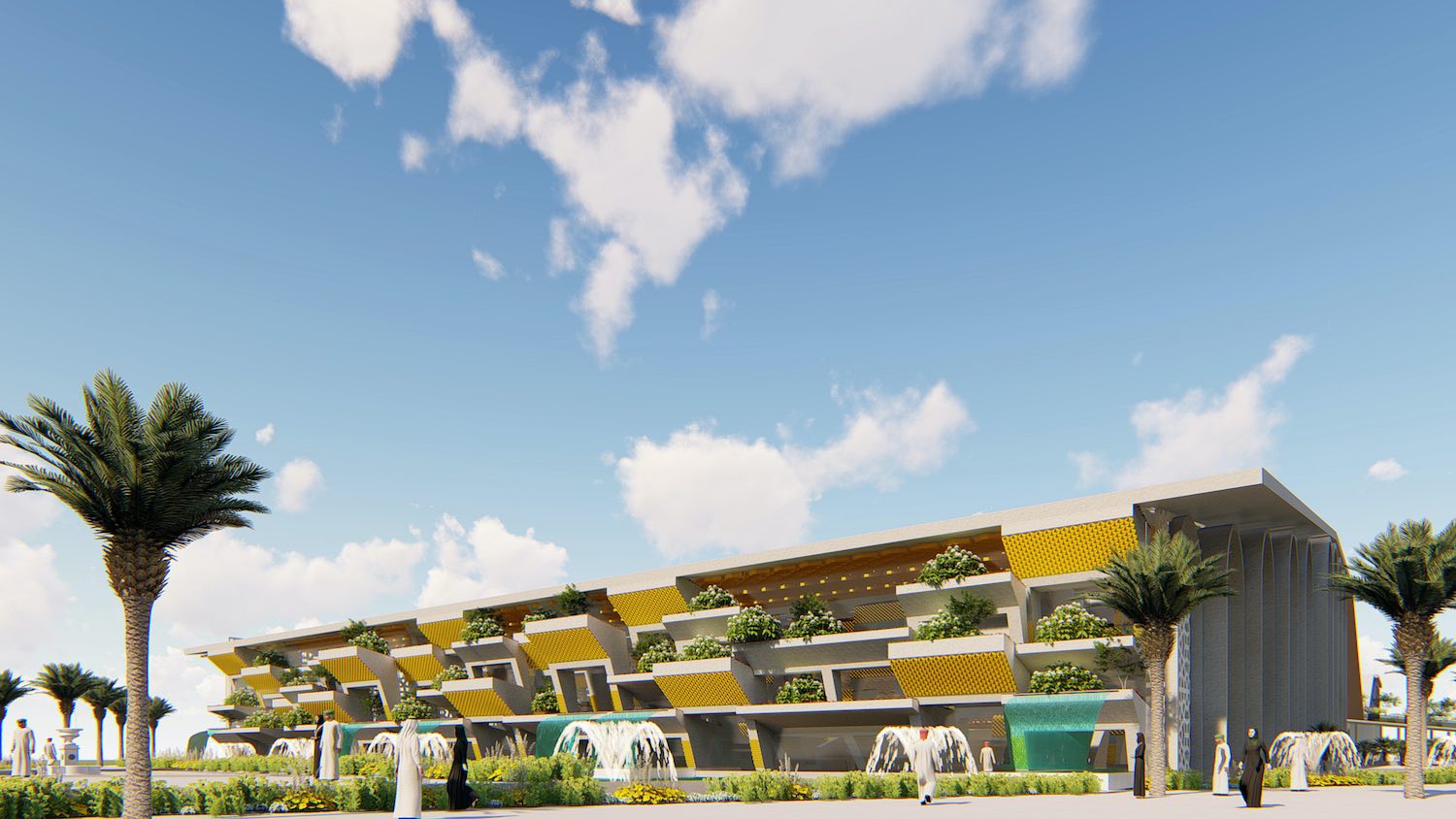 image © nil-d Studio
The sound of waterfalls, gentle breeze through the hanging gardens and magnificent play of light and shadows create a heaven in earth interpreting the soul of a mosque.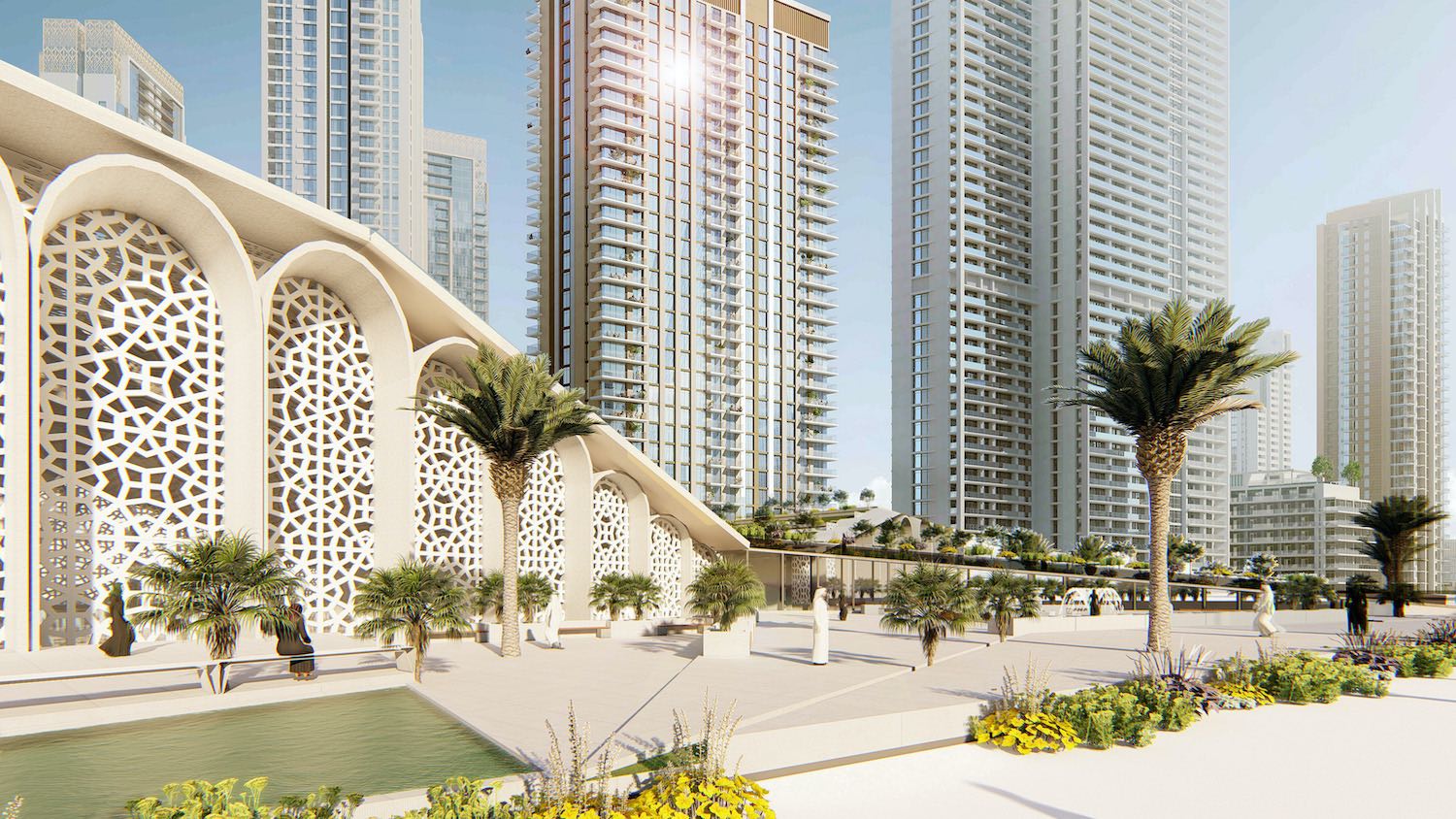 image © nil-d Studio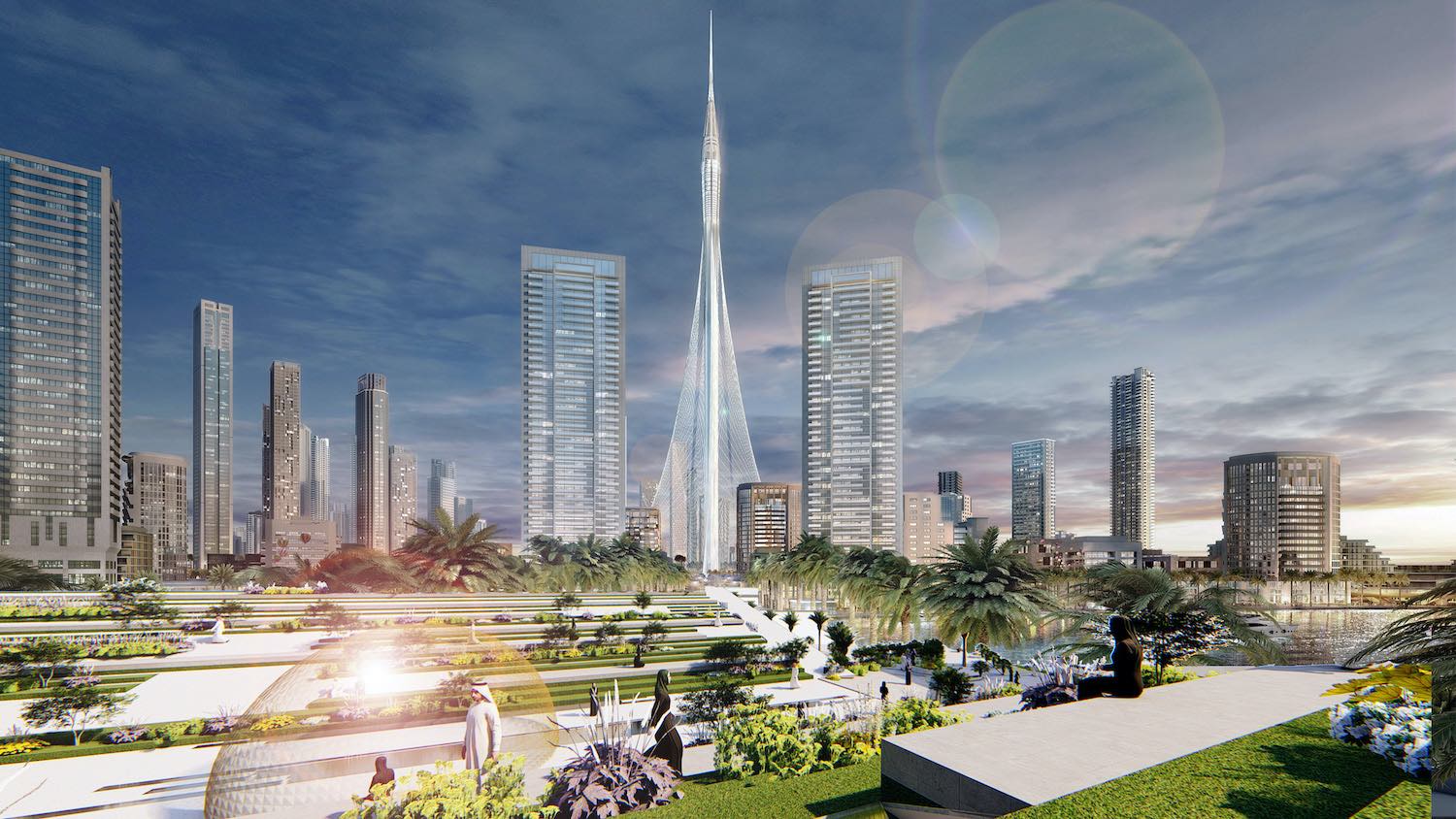 image © nil-d Studio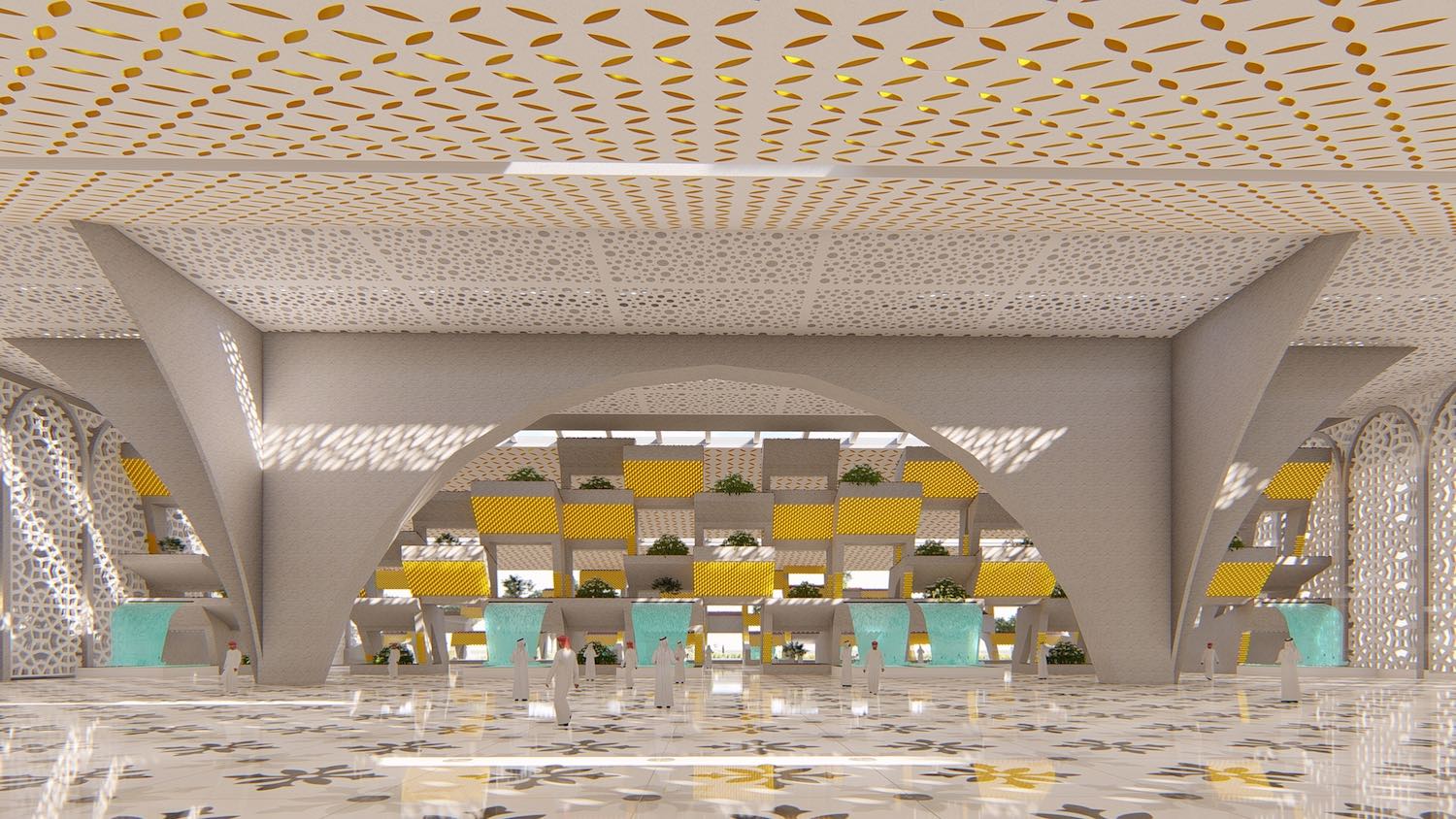 image © nil-d Studio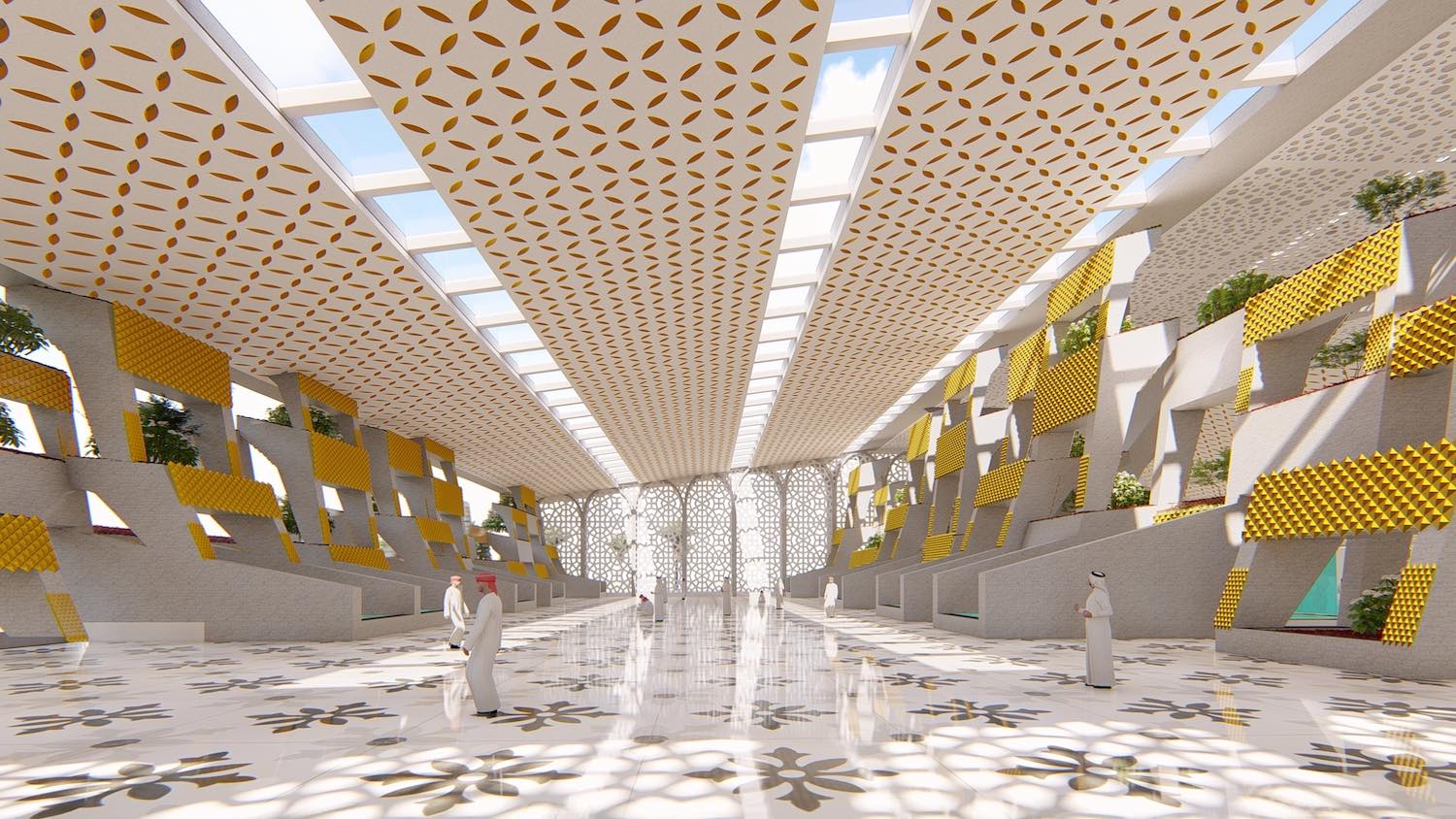 image © nil-d Studio
image © nil-d Studio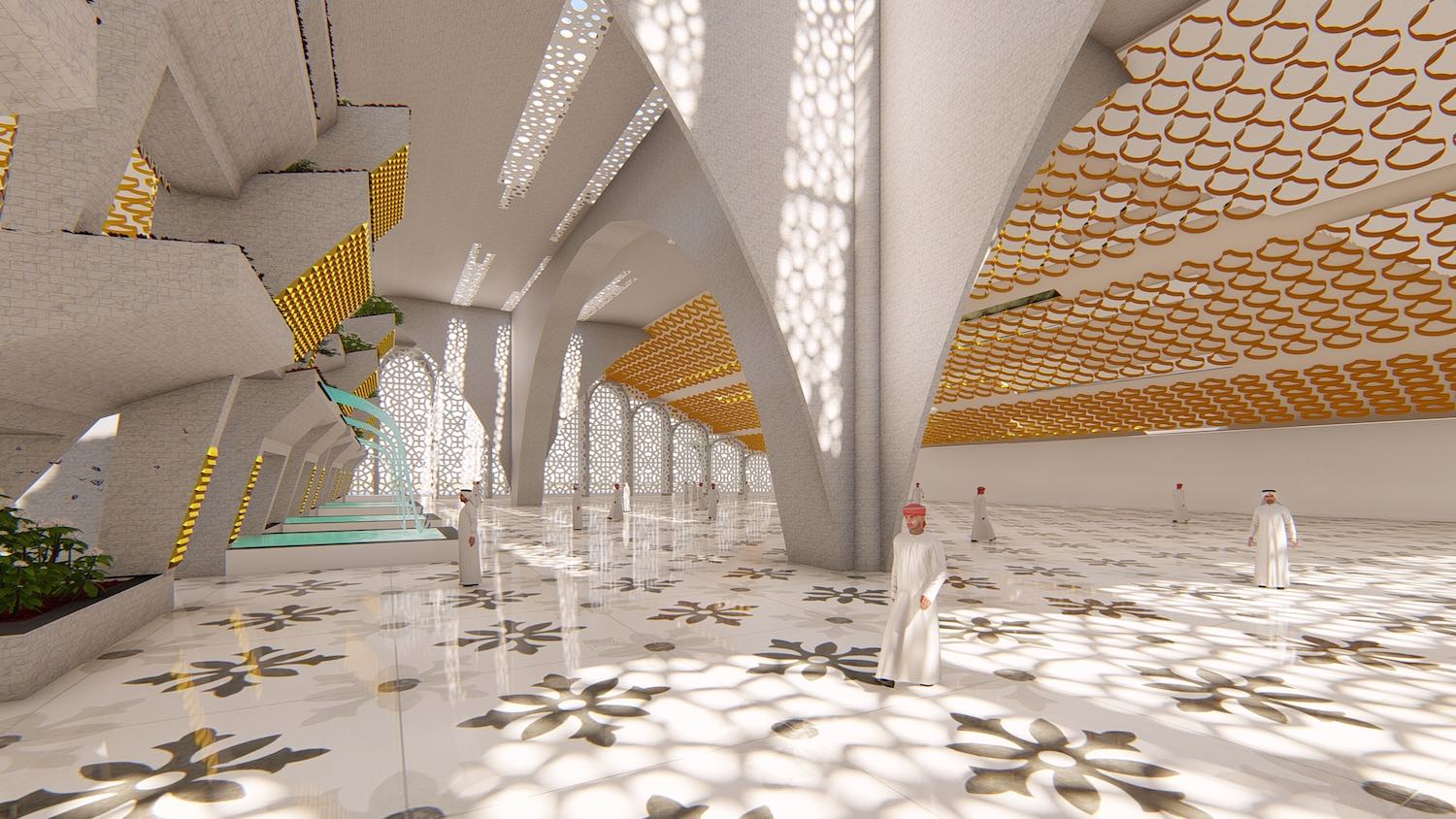 image © nil-d Studio
Connect with the nil-d Studio
---