Yandex opened an office in Serbia. Nefa Architects was commissioned with the renovation and redesign of the space for Yandex's employees. Project challenges The five-storey building inside a residential block was originally designed as a hotel and then ceded to the tech company with the prerequisite of blending the office into its surroundings as smoothly as possible. The new office accommodates team members with different working patterns. The agile and versatile space has to lend itself to a variety of uses, joining together people that work from home and those with a full-time office job.
The client developed an elaborate brief representative of the company values and providing for the specific ergonomic and sound isolation requirements. The brief laid the groundwork for the design of every single workspace that took into consideration the individual parameters and sizes of every room. The programme includes an extra-large co-working space to accommodate the increasing number of team members.
Interior Concept
For the convenience of team members with differing work patterns, the building was split into halves, with two floors hosting the co-working area and the other two allocated to those who like office work and have the fixed working places. The main workplace areas are open spaces with an understated and minimalistic design aimed at shutting out every possible distraction while prioritising the day-to-day well-being and psychological comfort of the employees. A teleport corridor runs through every floor, leading to common spaces with a very different vibe: the functional, basic workspace areas are juxtaposed with sci-fi meeting rooms, lounge areas, and coffee points, each featuring different combinations of bright colours, textures, materials, and laid-back design solutions.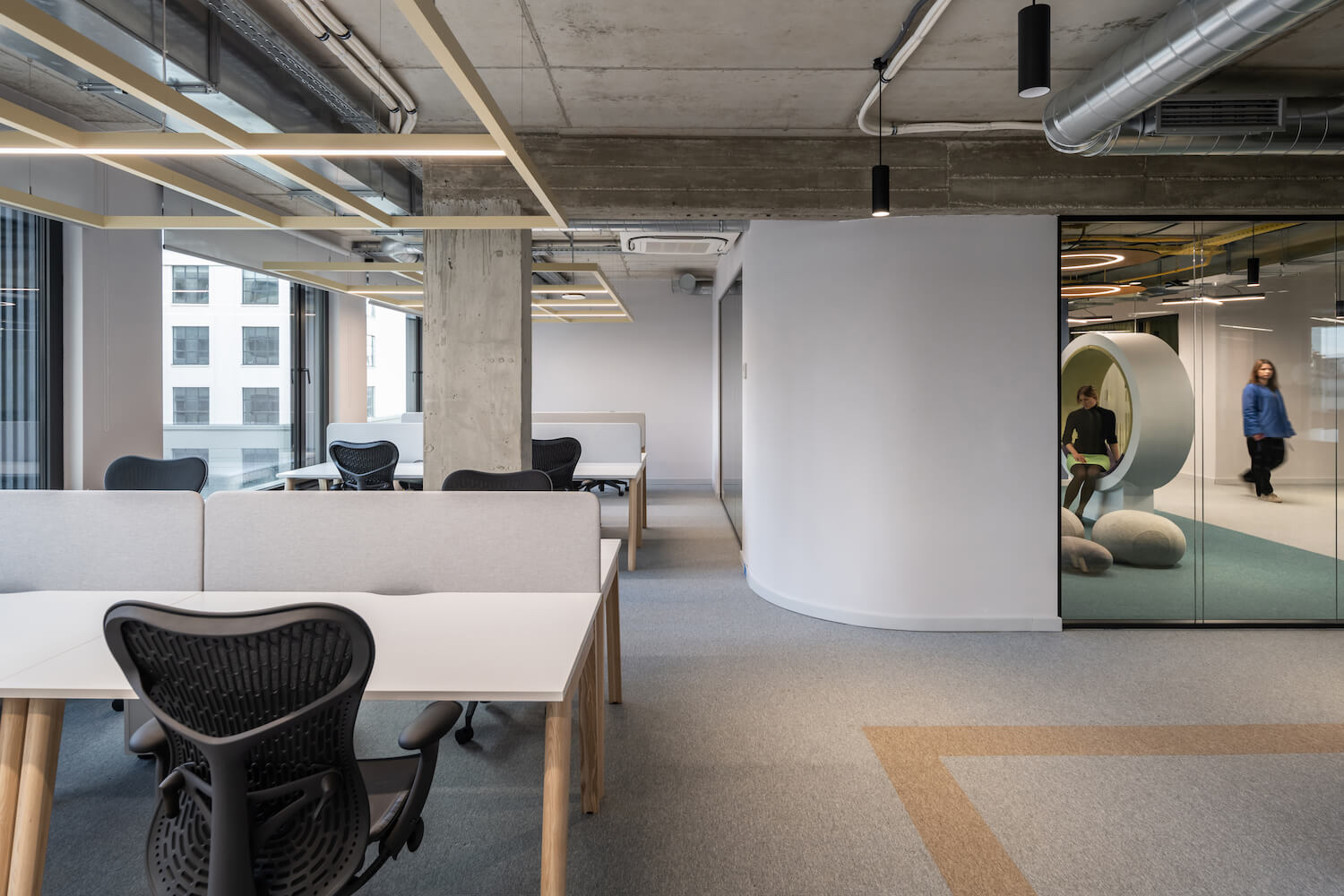 These dissimilar areas with their diverse references are connected by the overarching idea of creating fantasy worlds consisting of open, friendly, and vibrant spaces with diverse programmes. Some of the highlights include a meadow lounge room complete with pixel clouds, a spaceship with shiny fittings and ring seats as well as a crazy jungle with striped сozy sacks of every shape and mirrored pillars. Along with workplaces, coffee points, leisure areas, and meeting rooms, the office has a variety of quiet, secluded spaces for individual work, online meetings, and conferences.
The work patterns of software developers fit into a series of recurring scenarios: hours spent in front of a monitor, individual or group video conferences, and offline personal meetings. The complex, multifunctional space enables the creation of "third spaces" inside the office: people
can switch between tasks, relax, and change places several times a day and avoid repetitions.
The office is not only people-friendly: the overarching idea of openness and cordiality embraces not only employees or visitors, but their pets as well. The flooring is stain resistant while one of the balconies is transformed into a dog walking ground.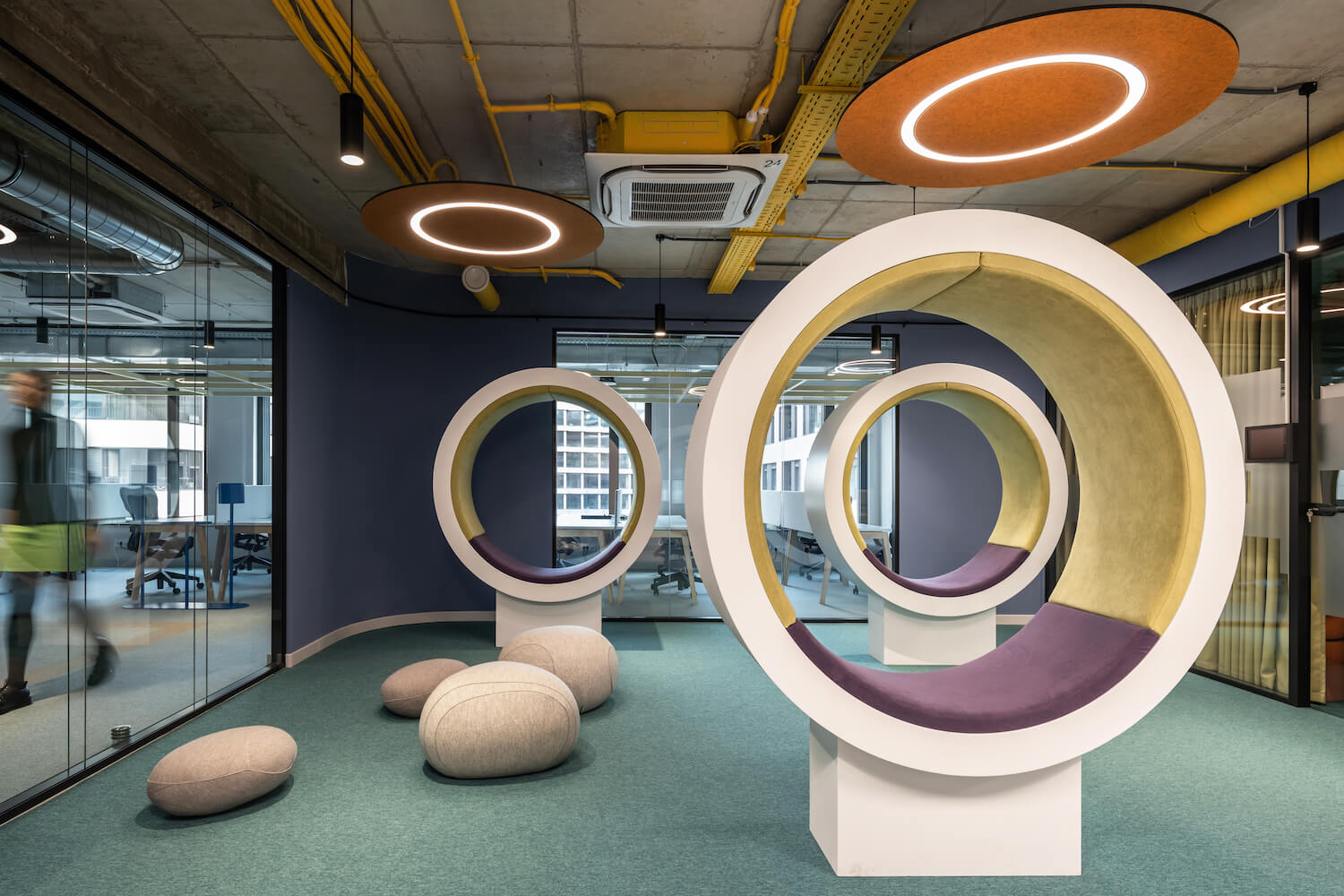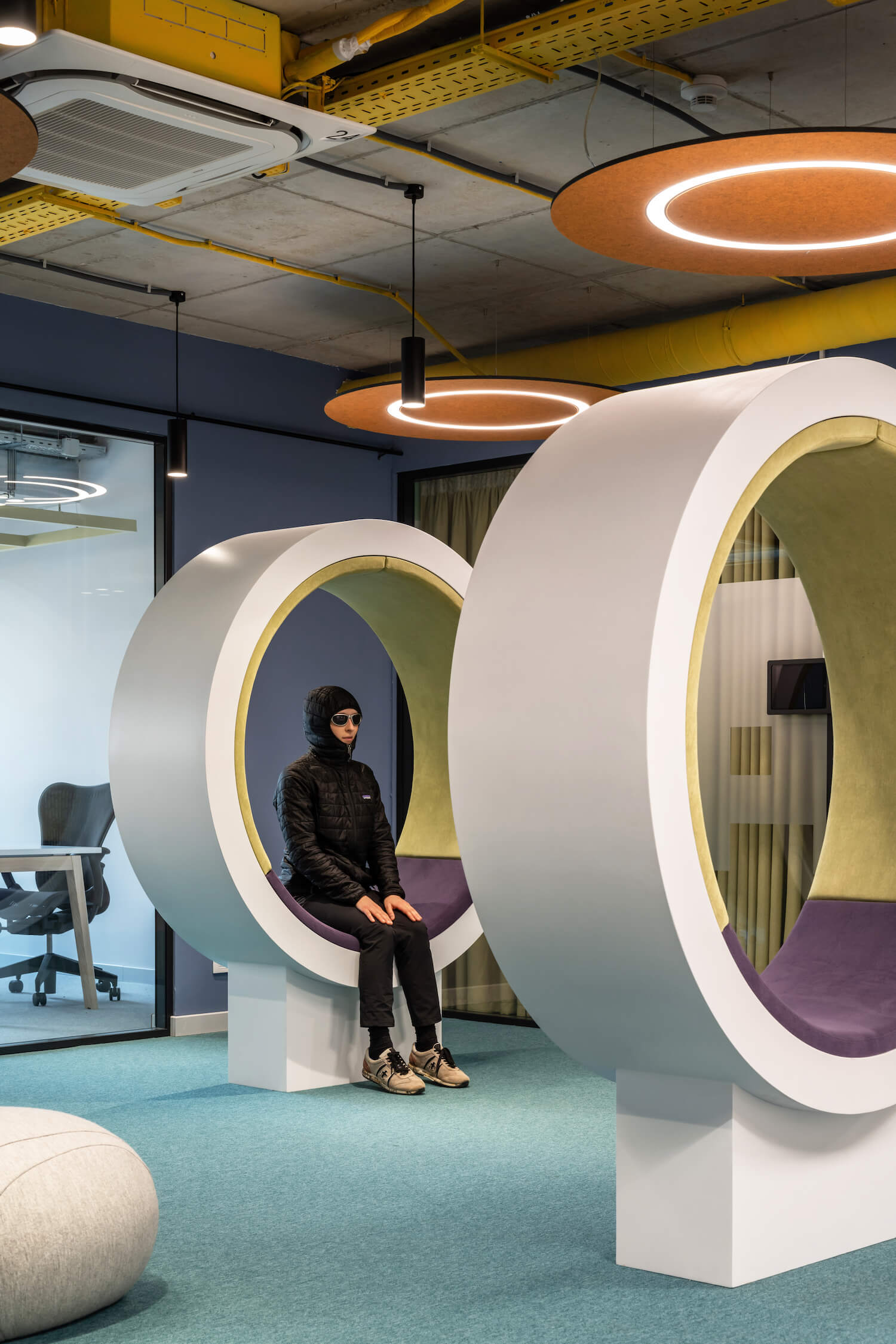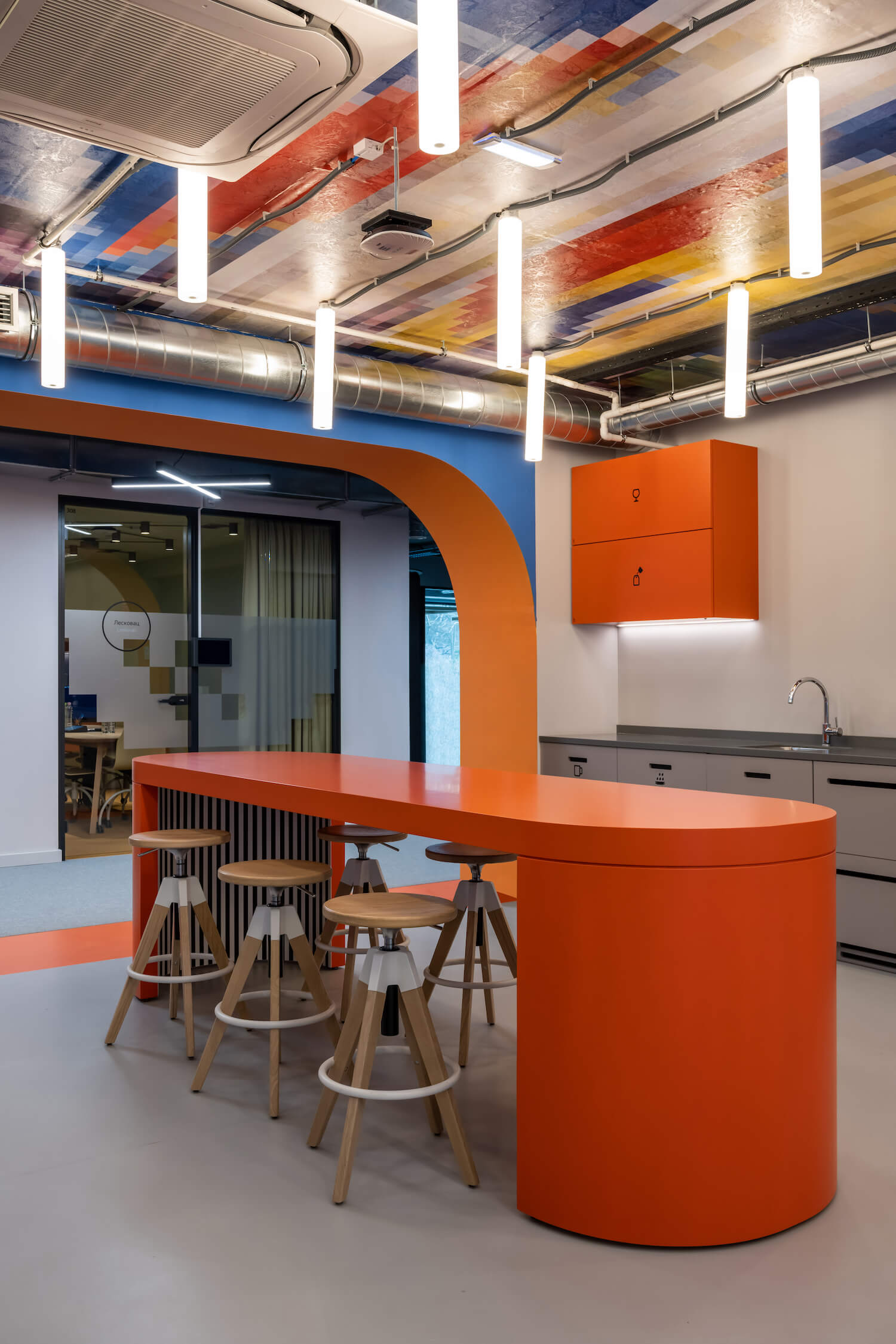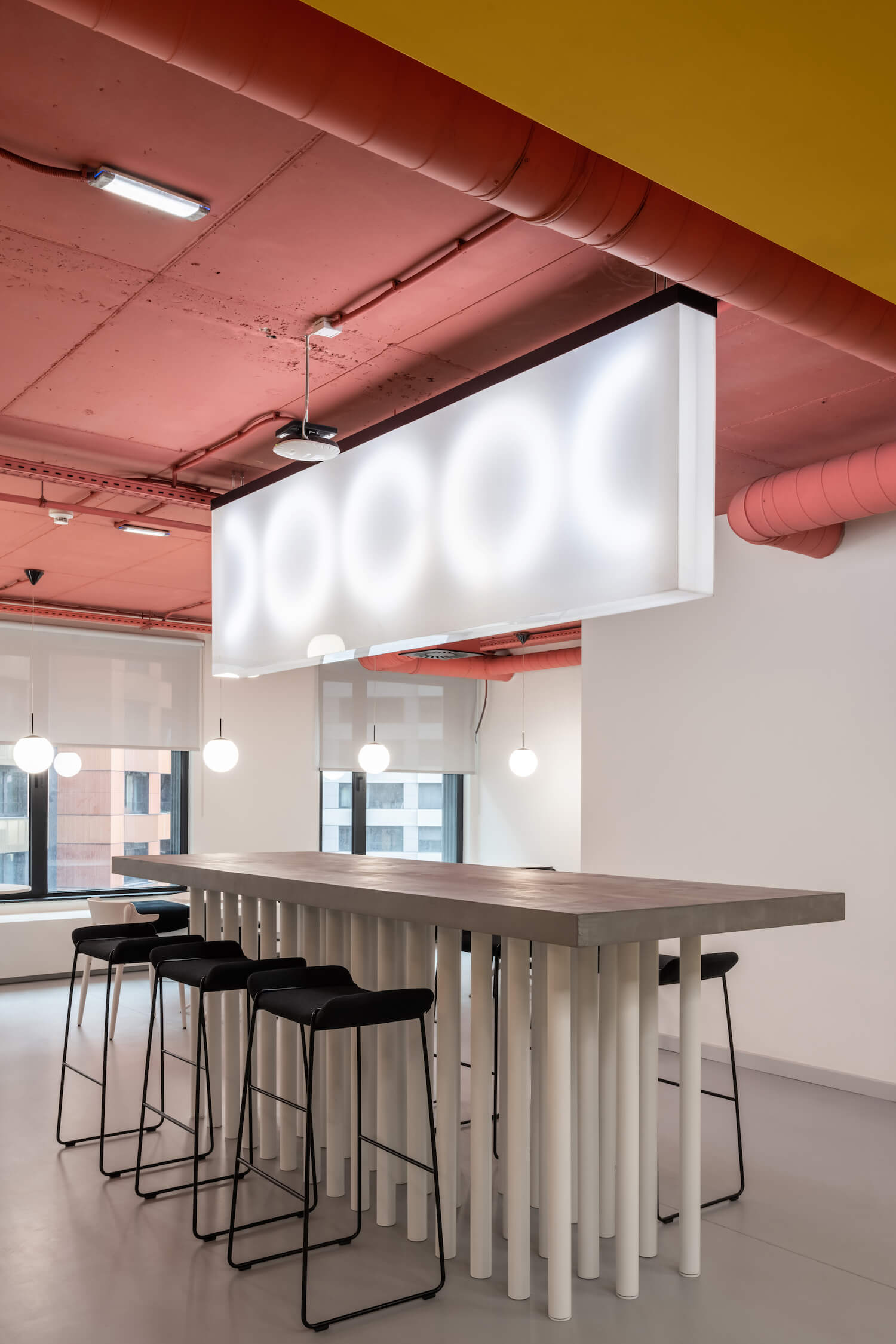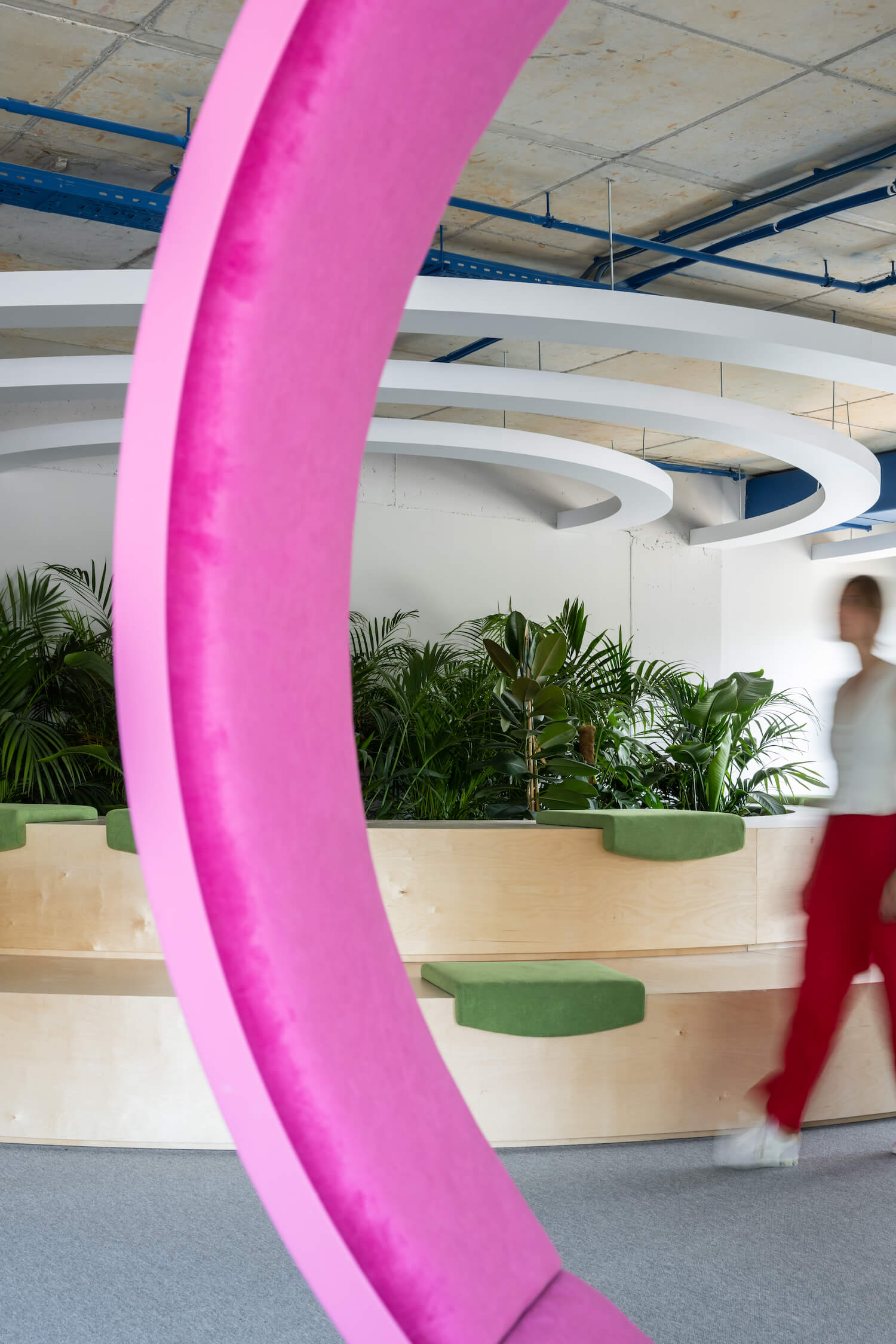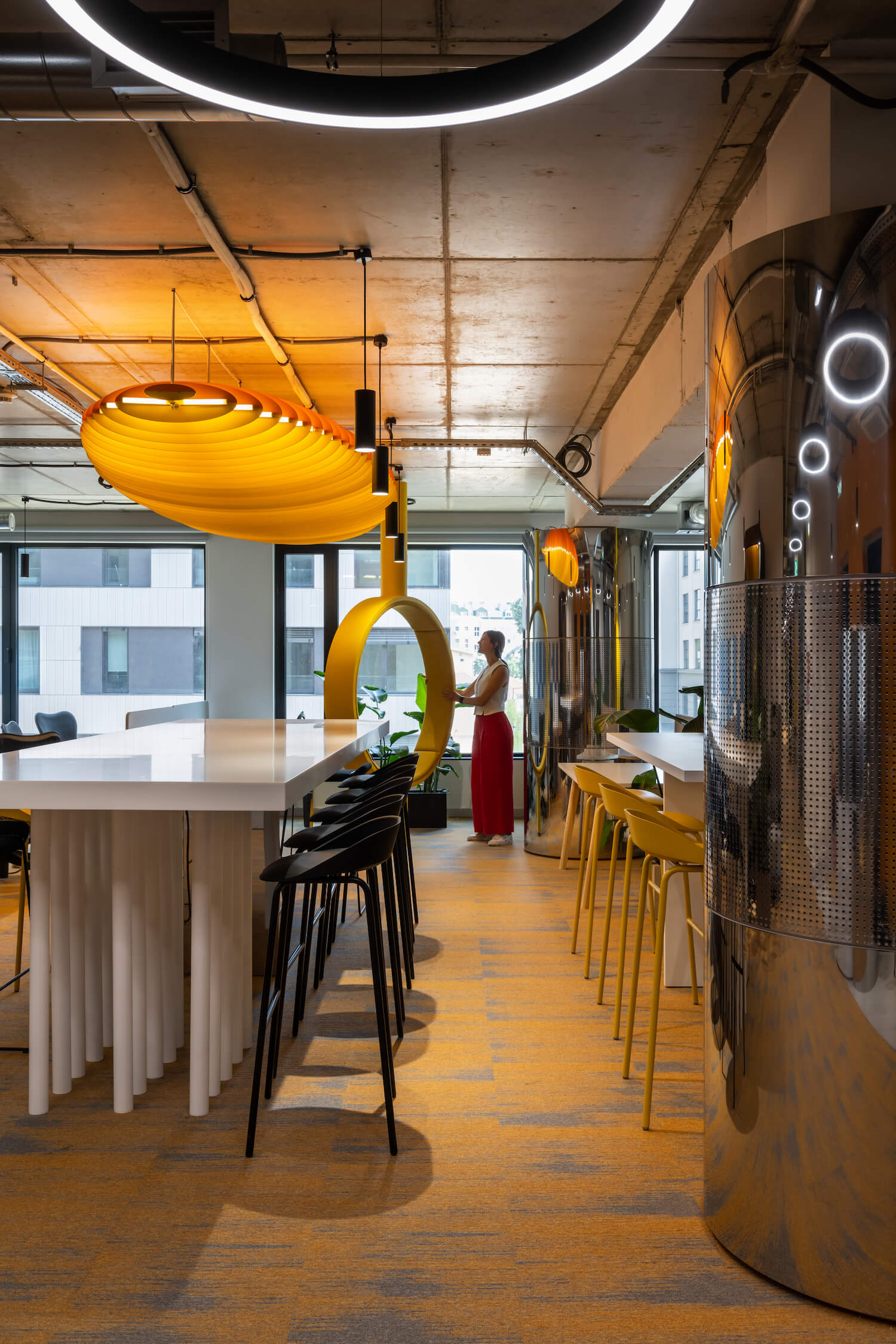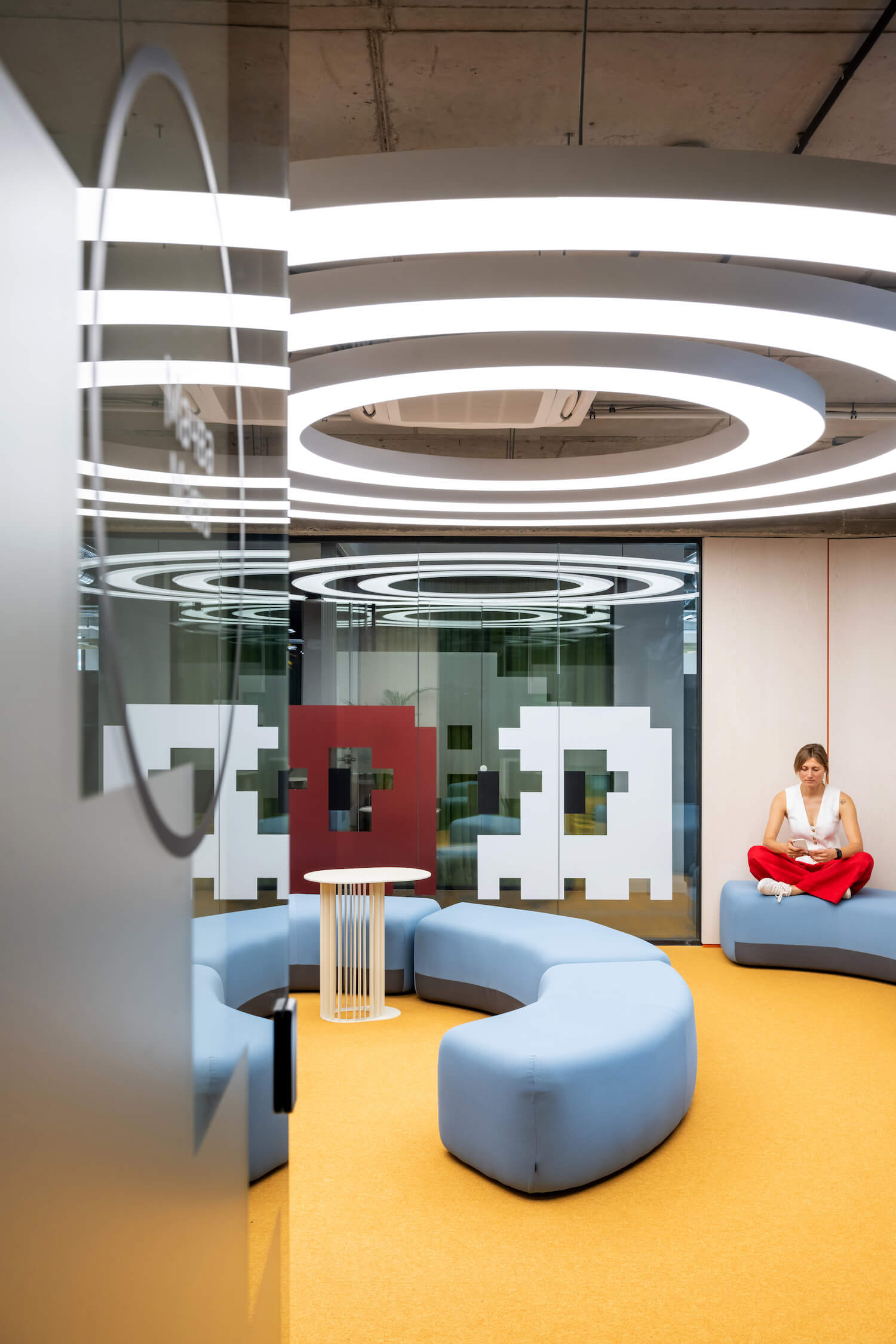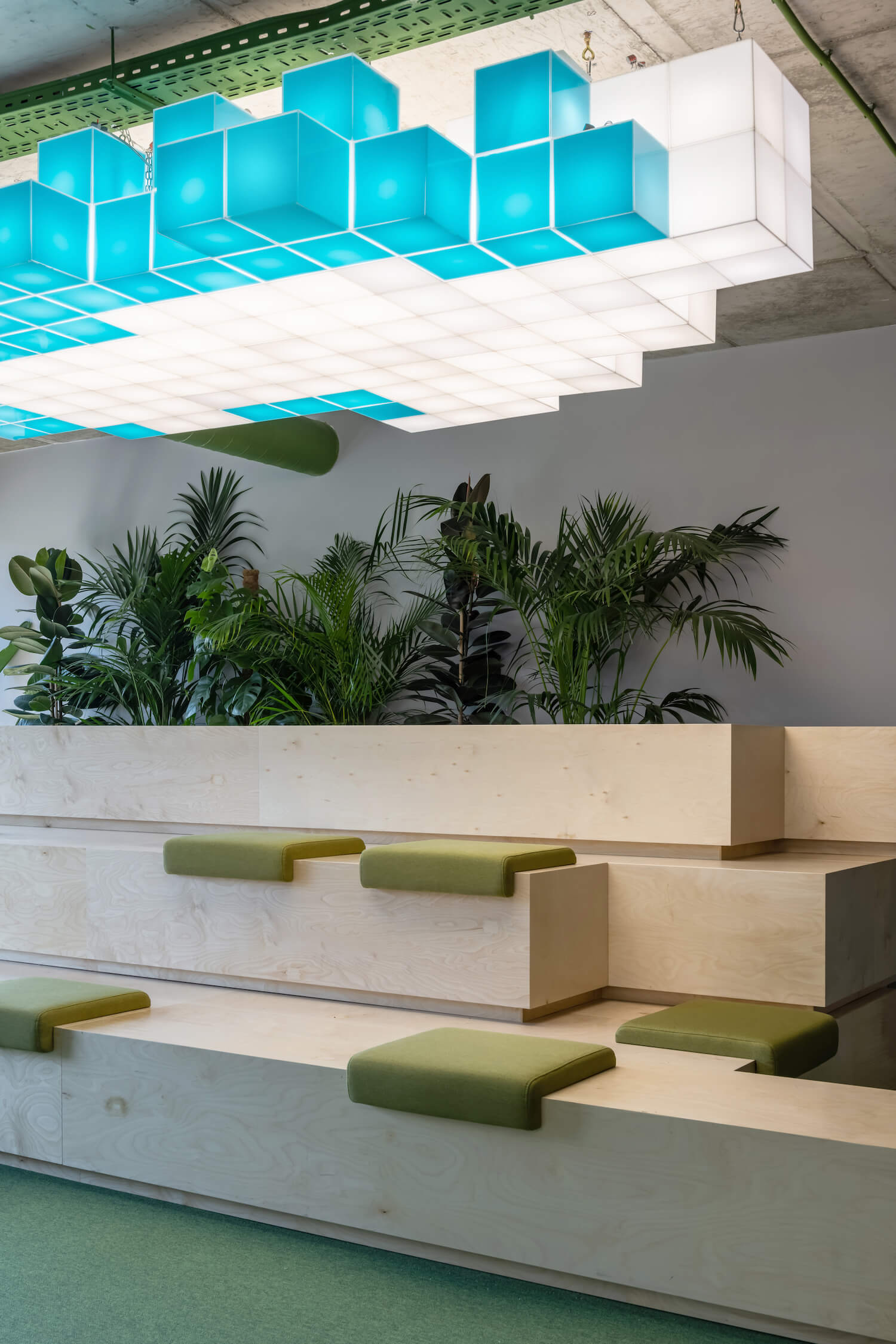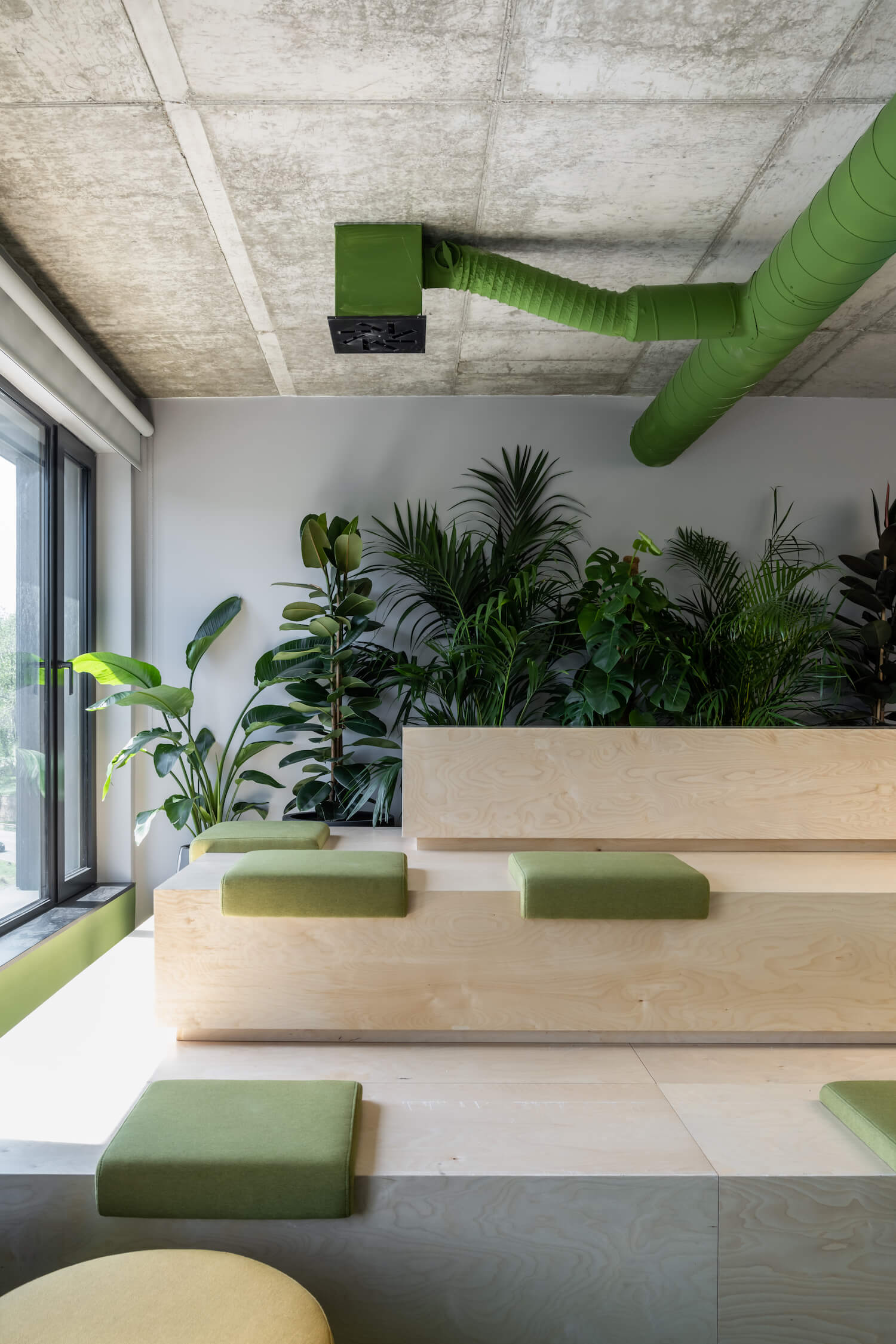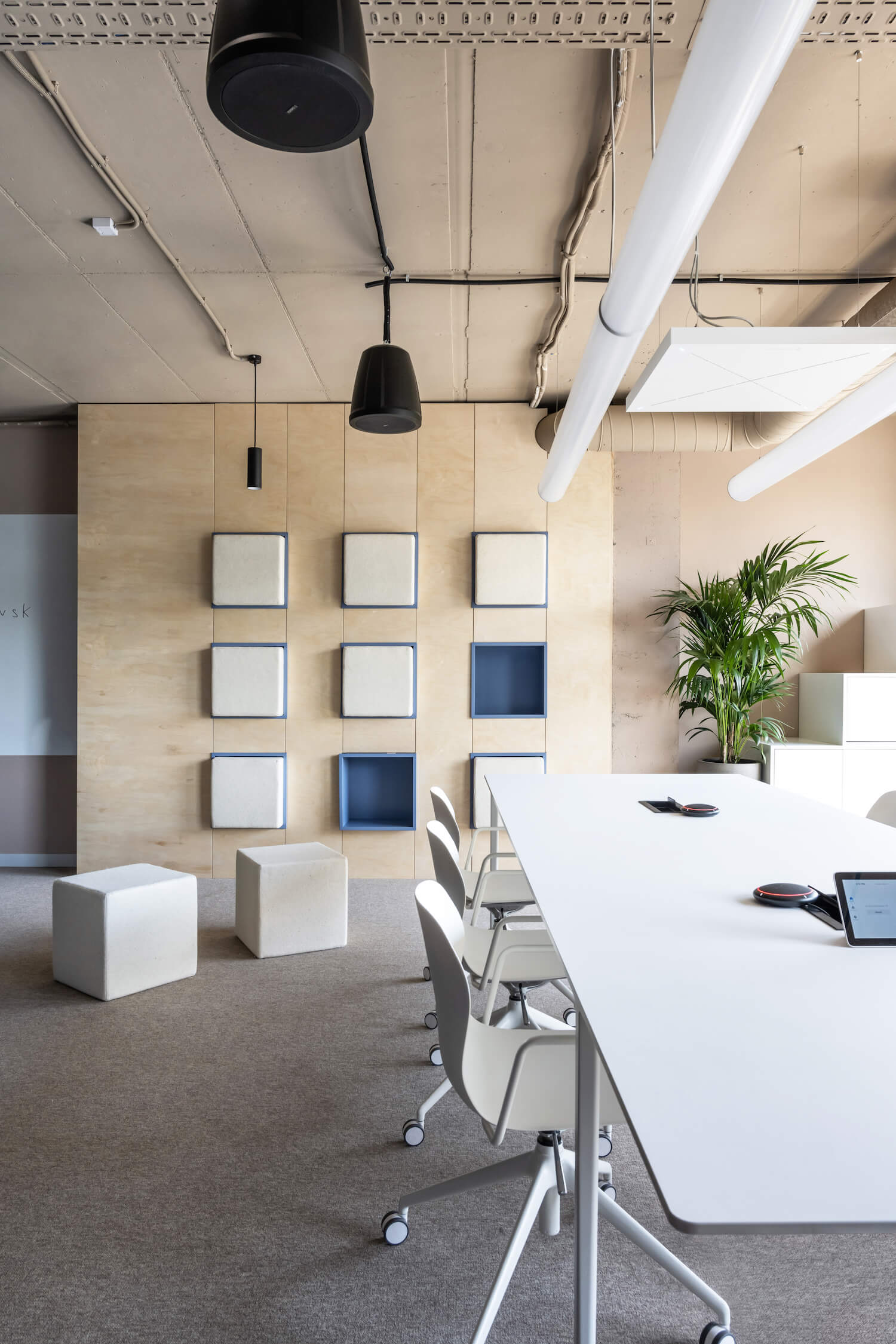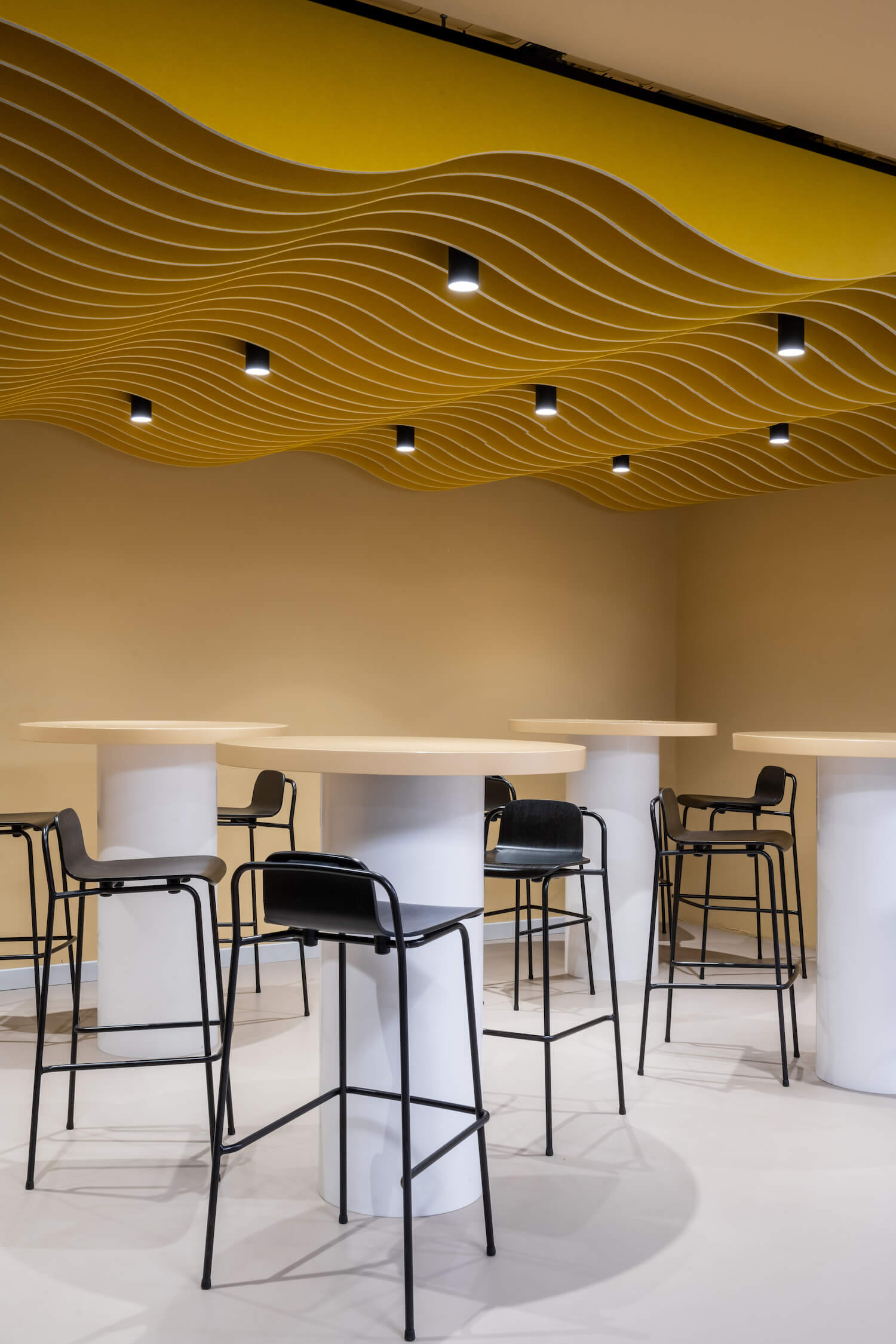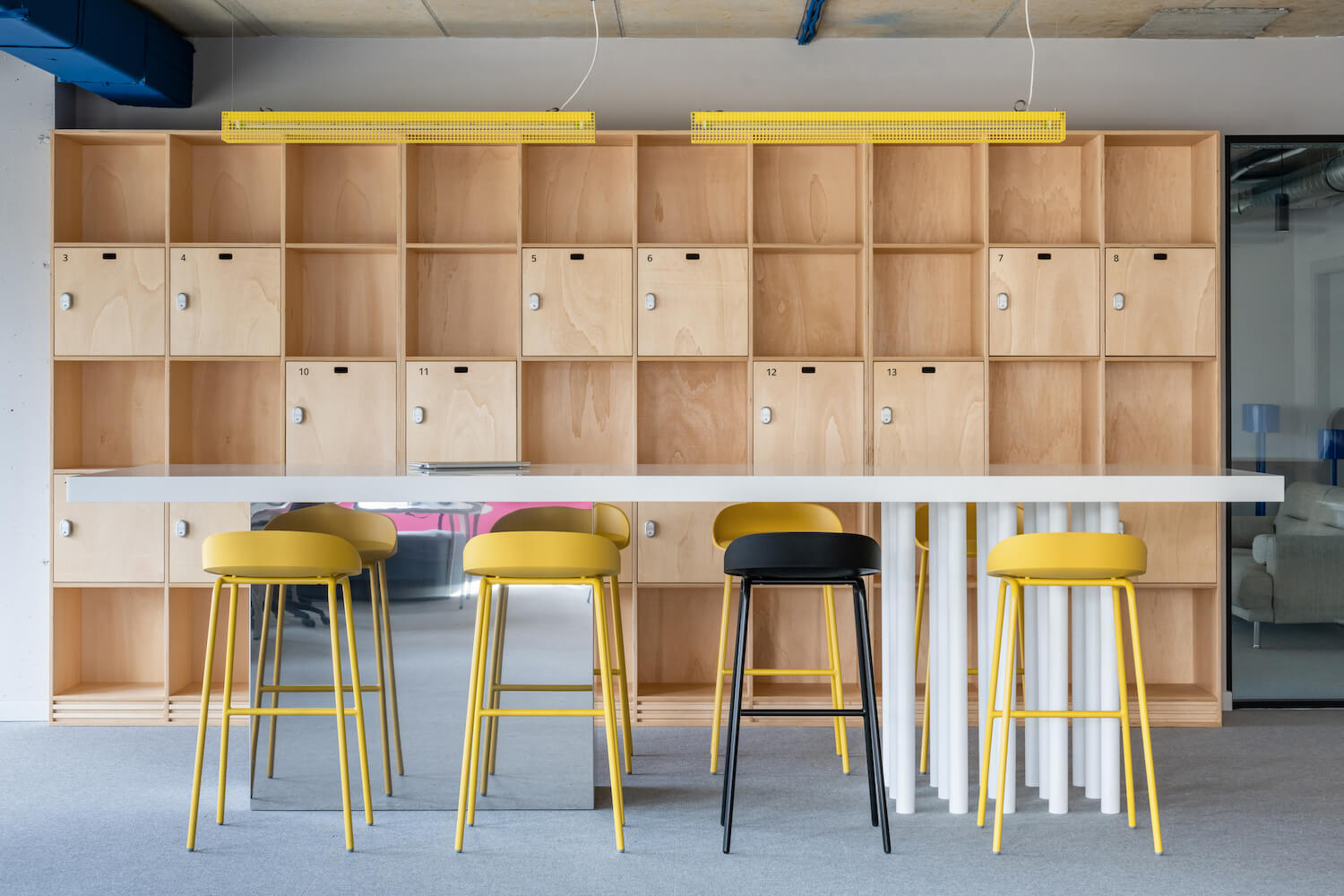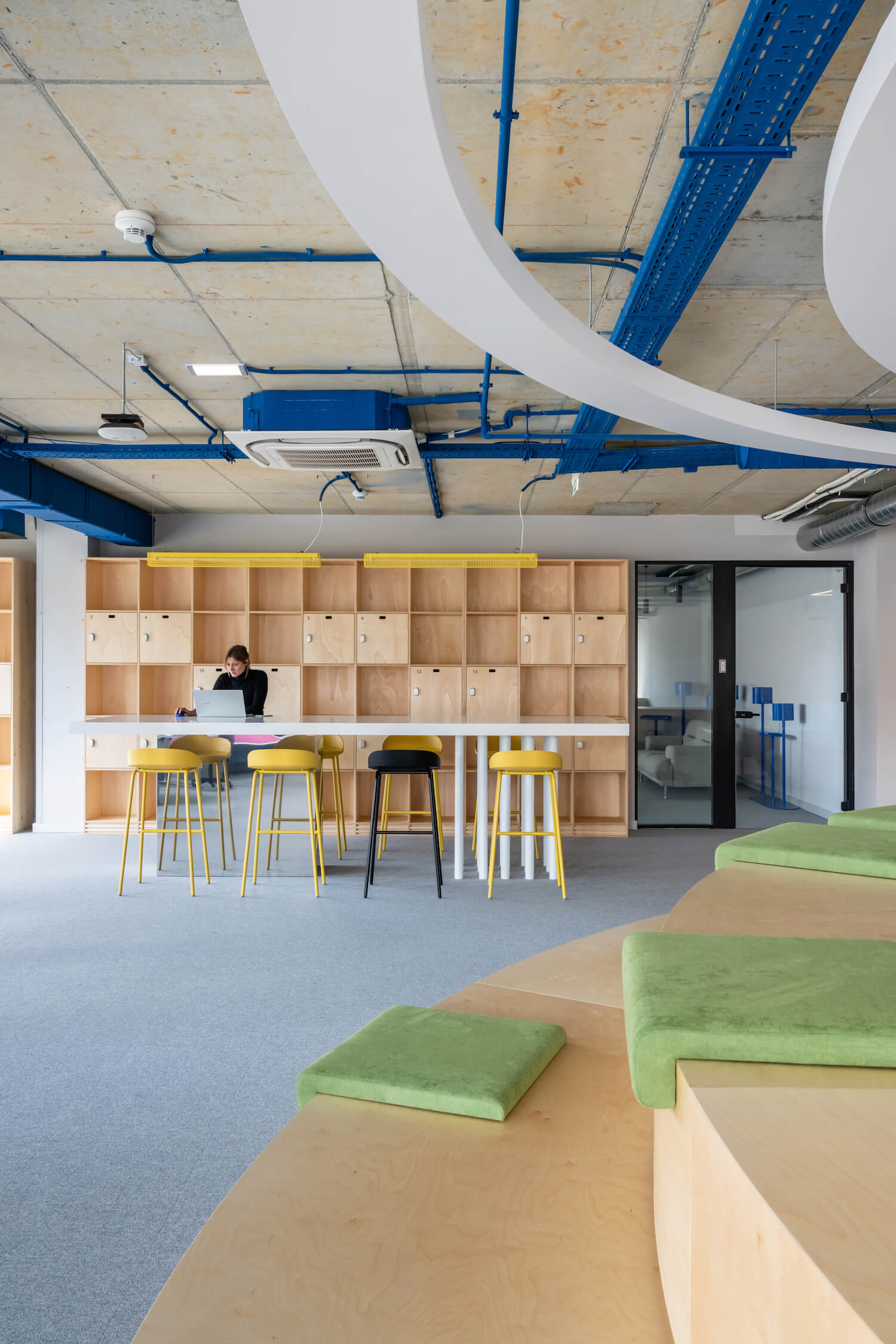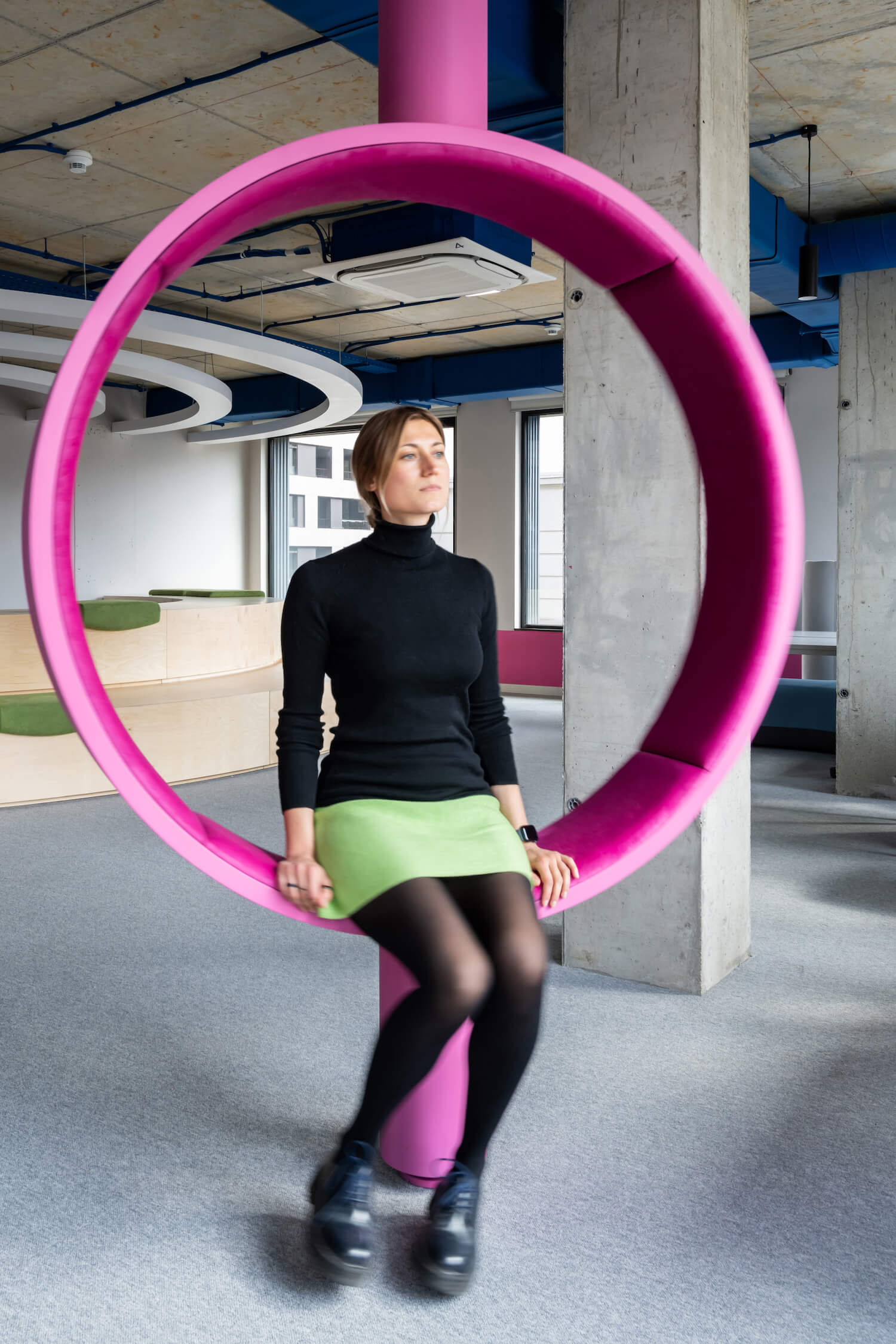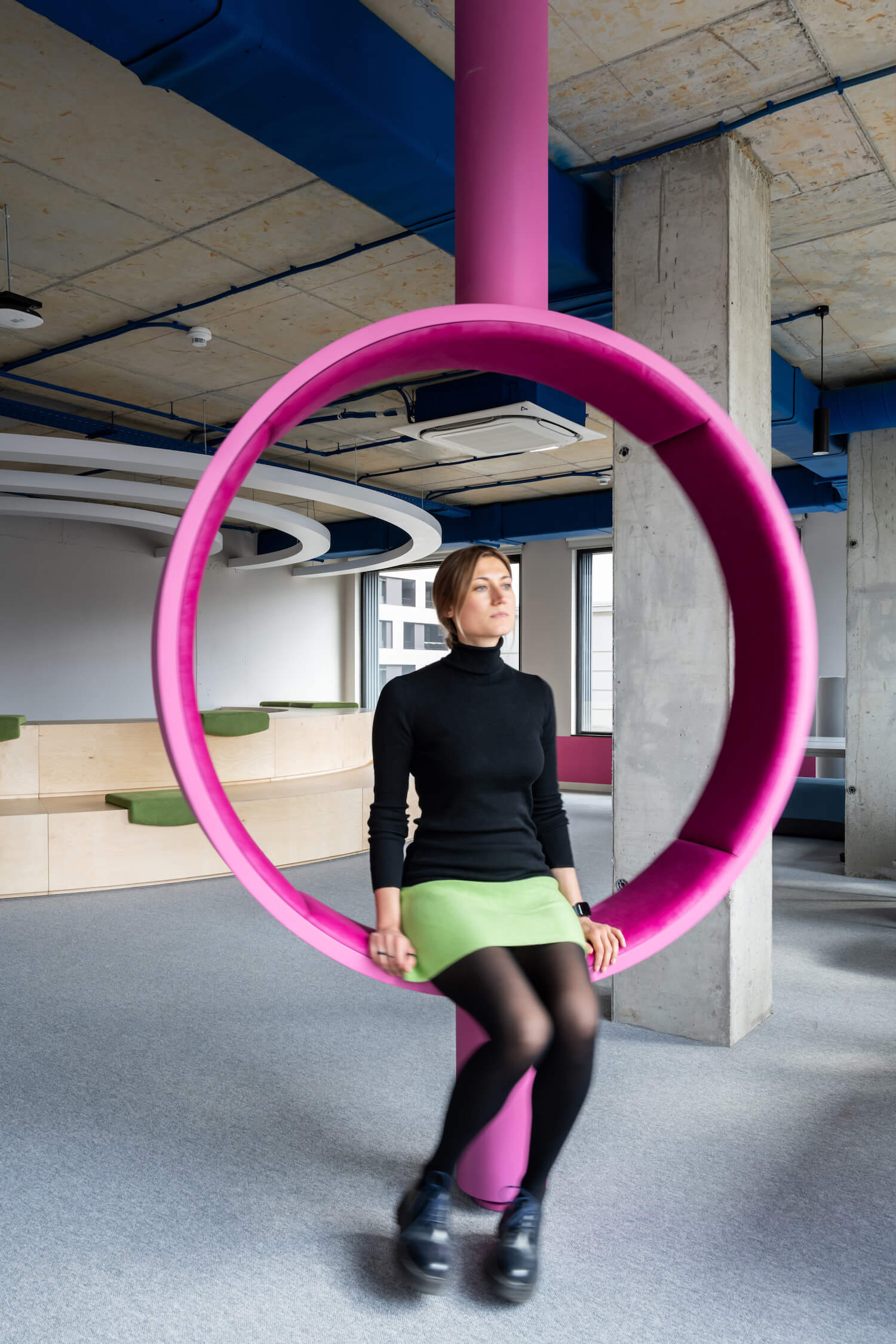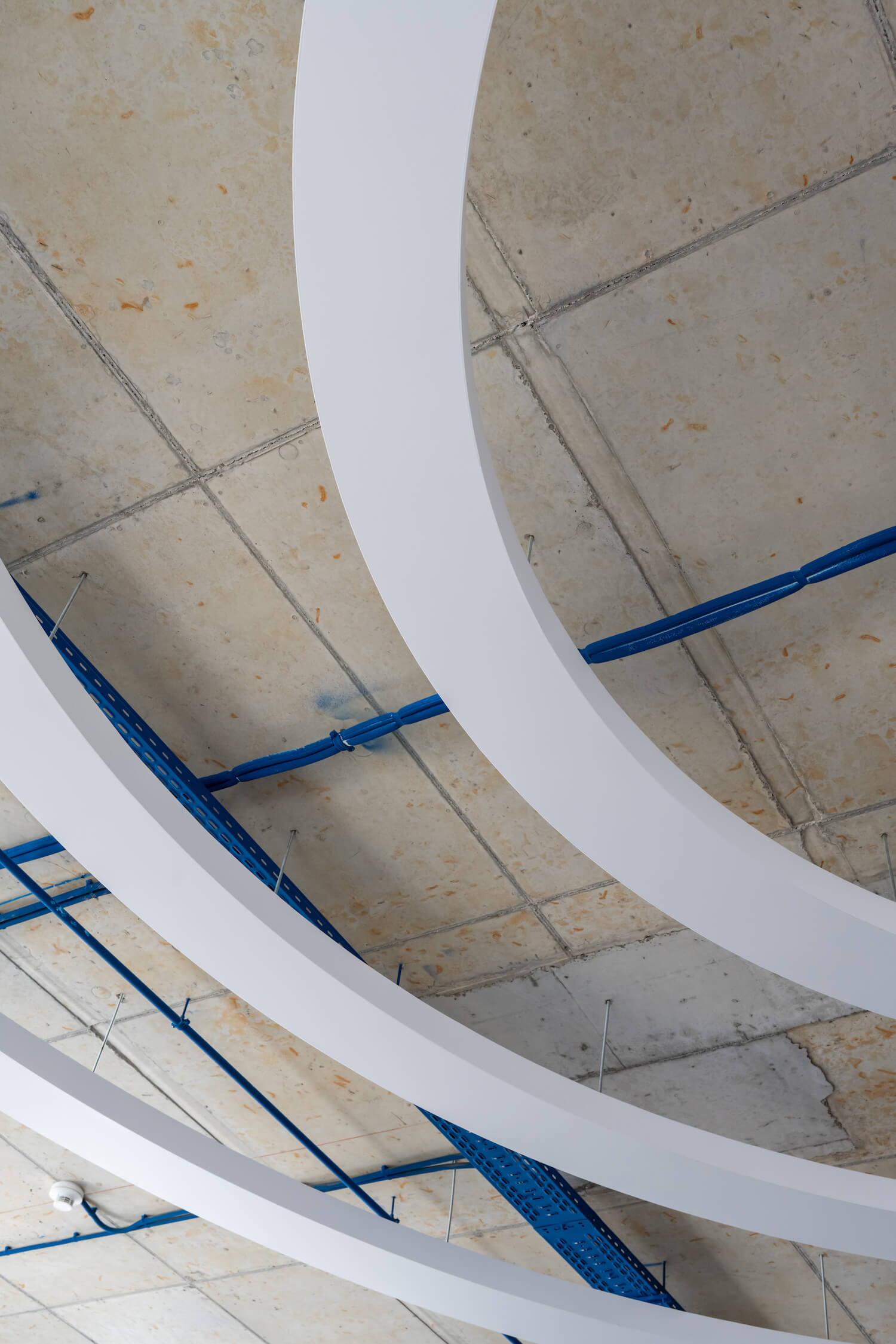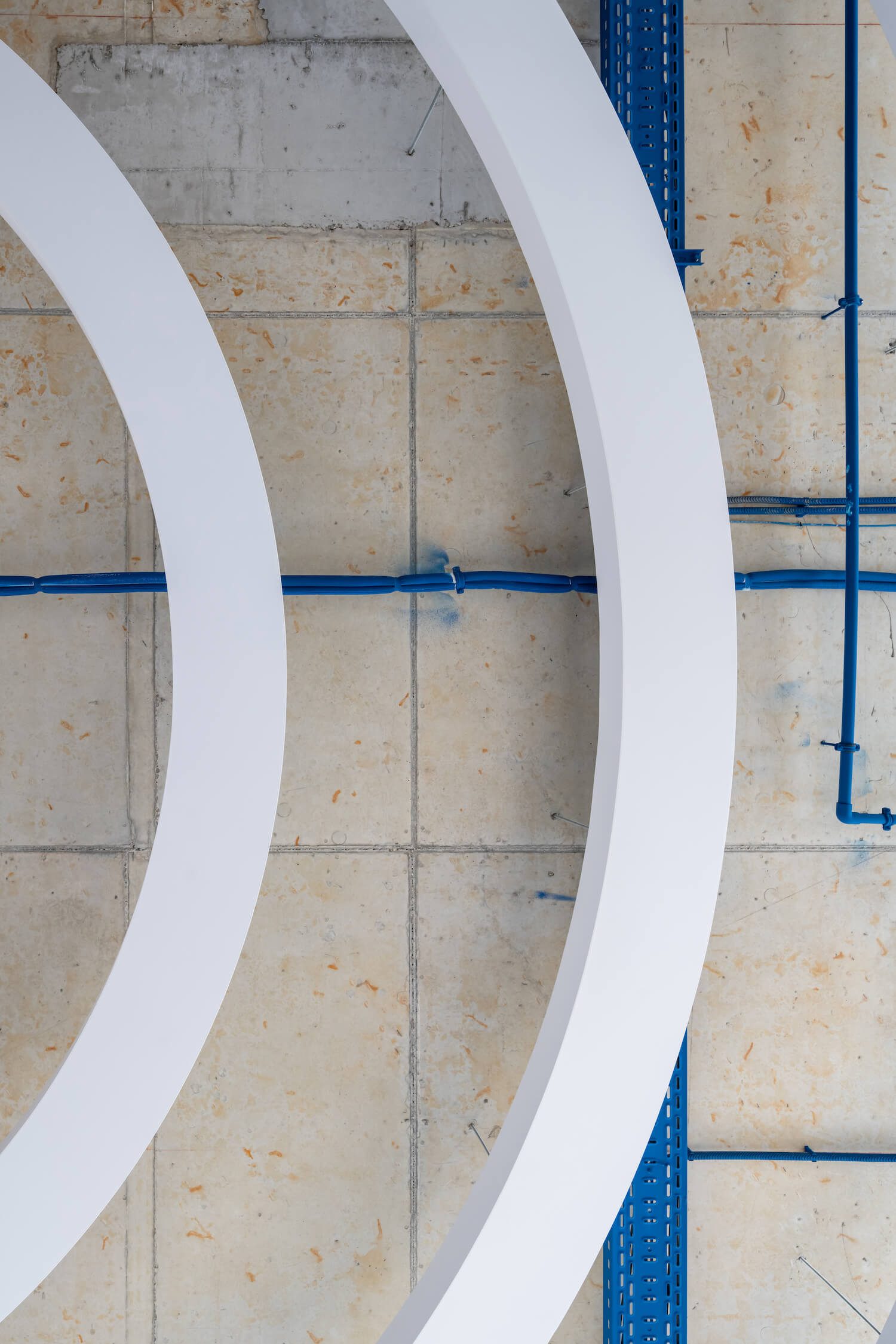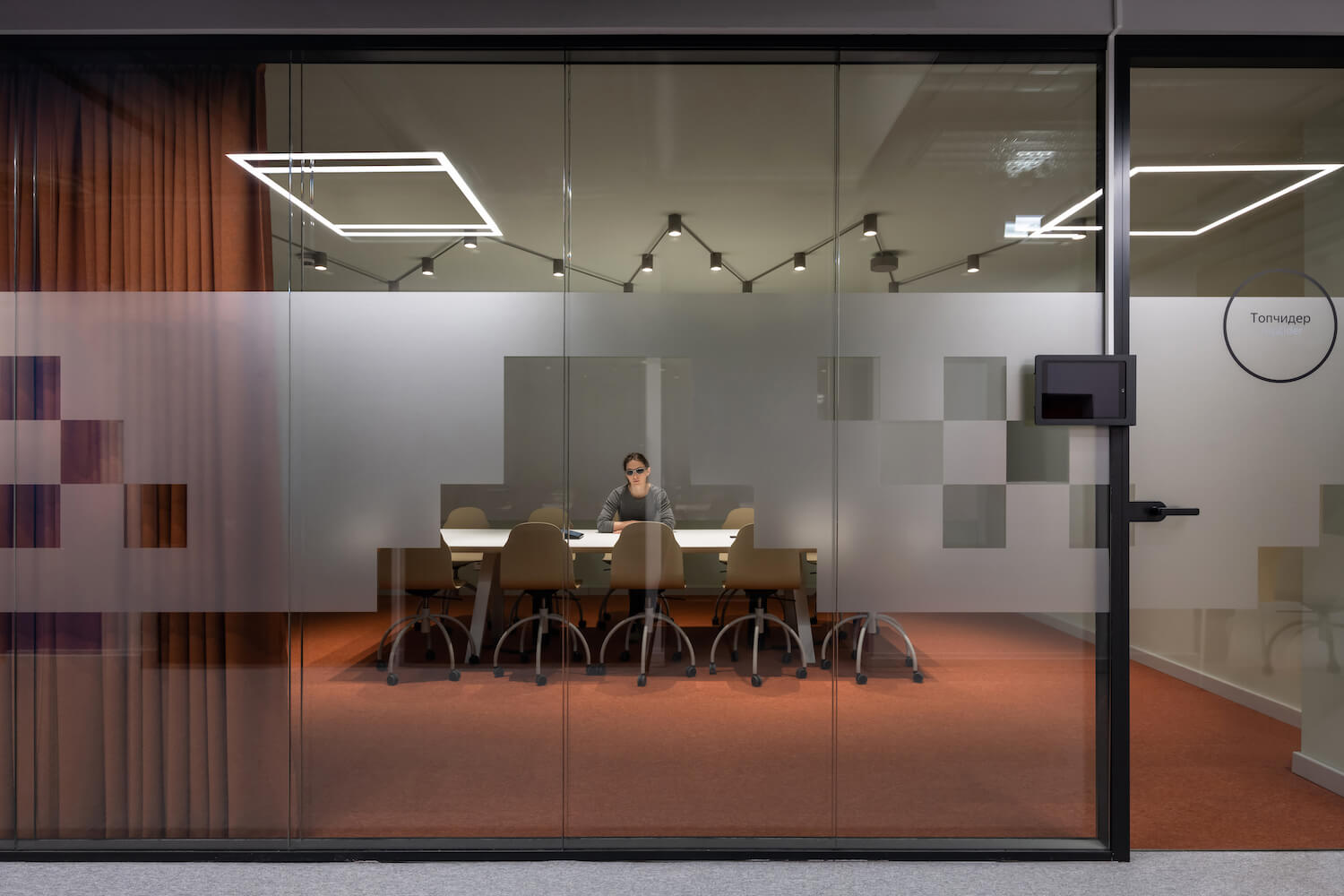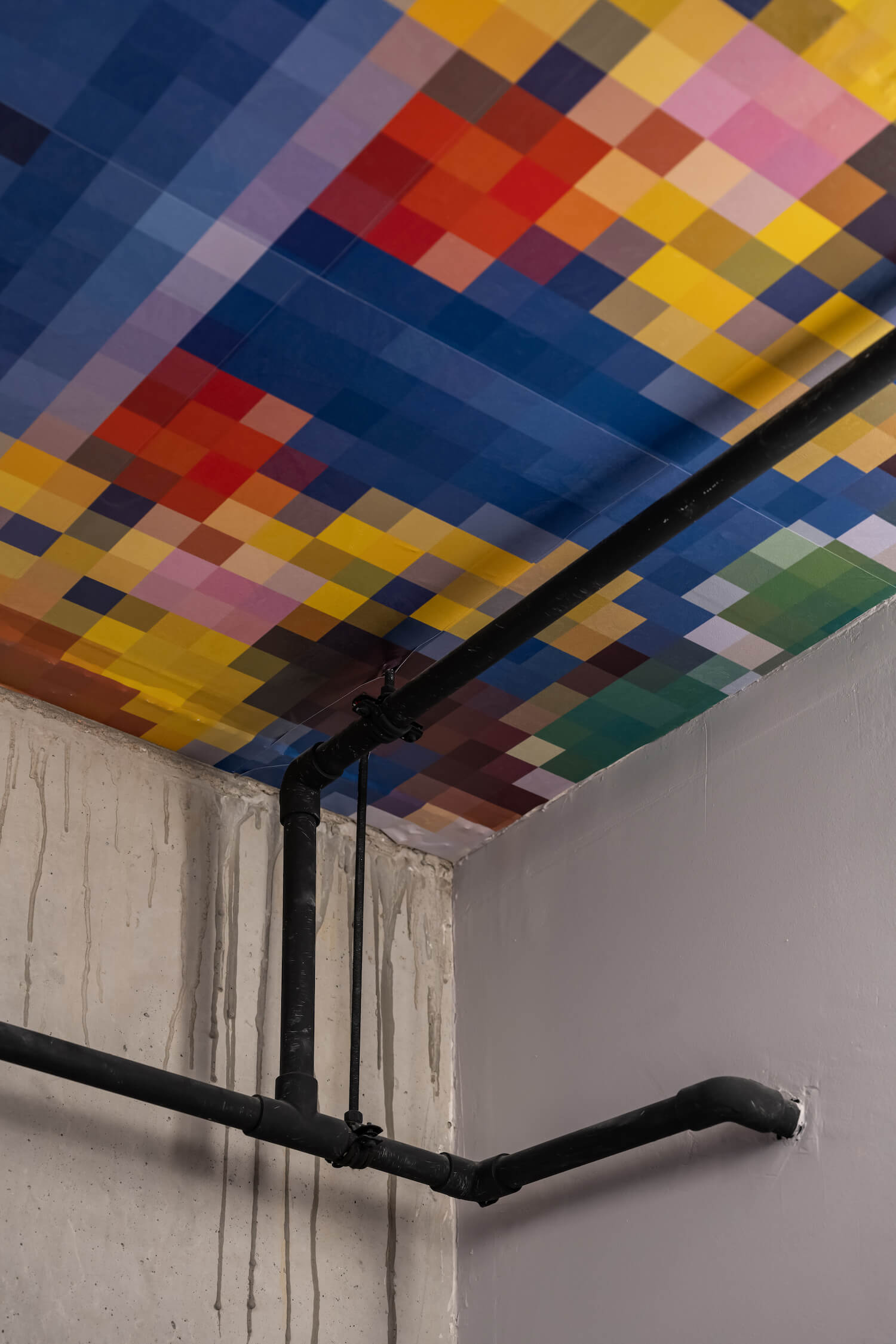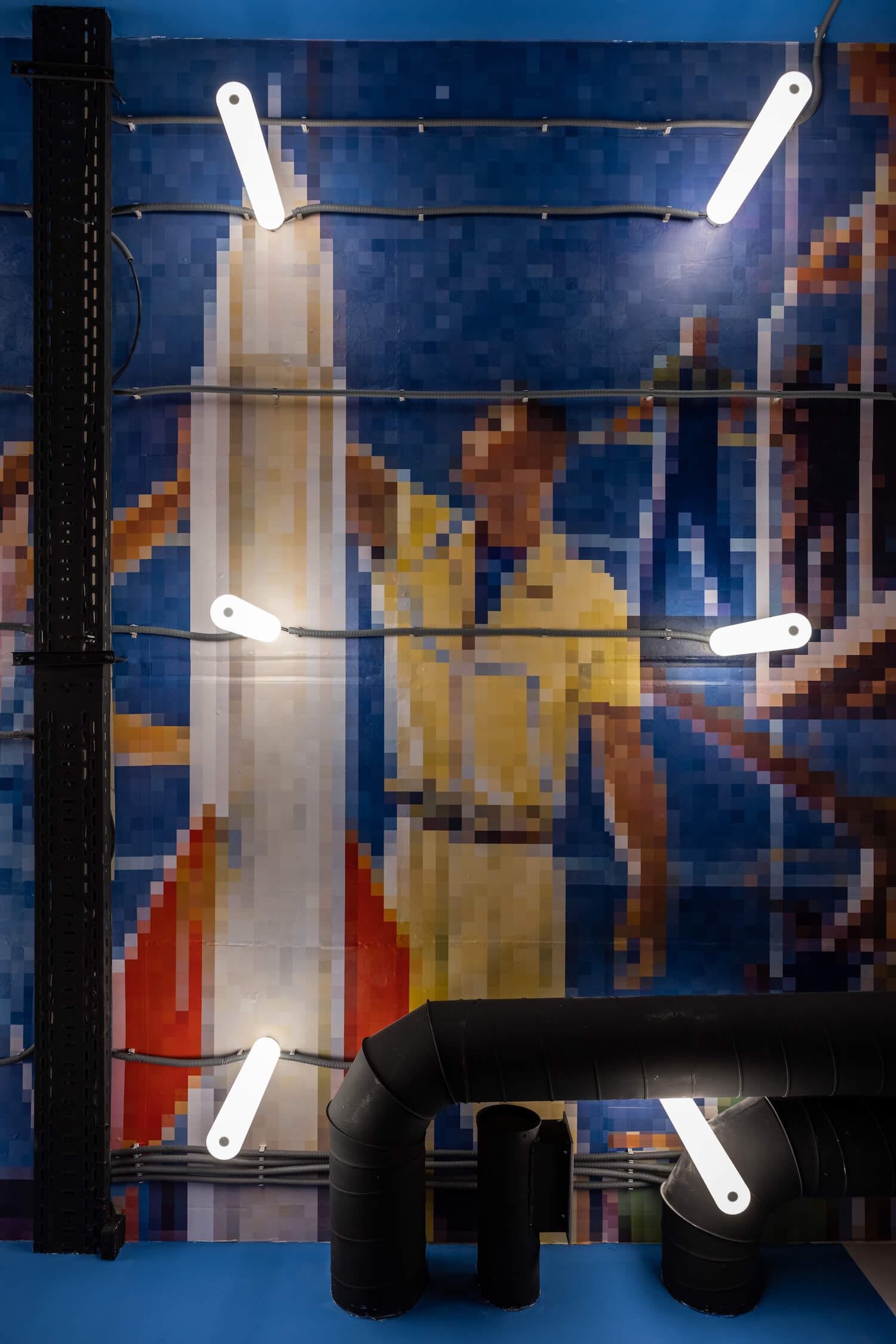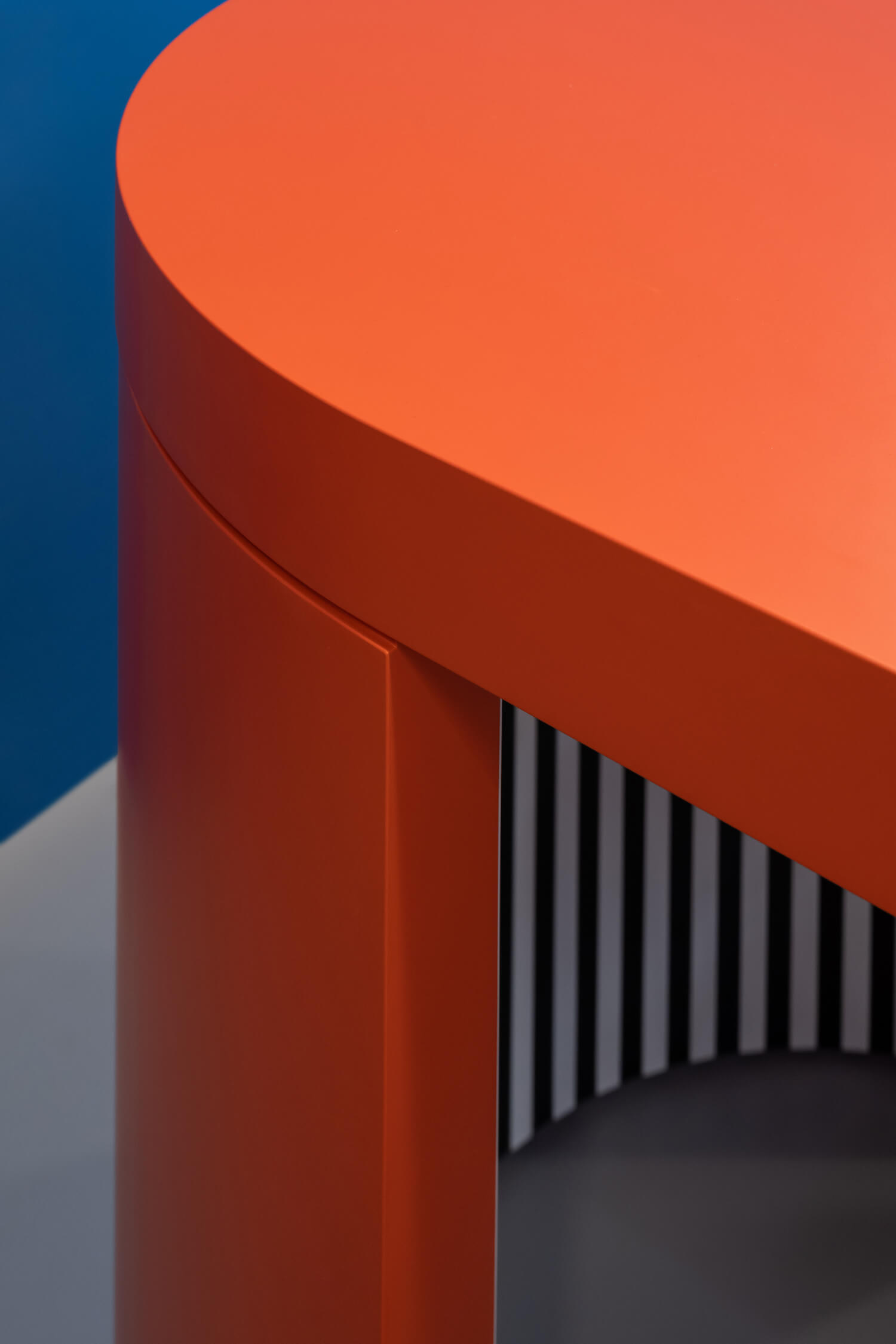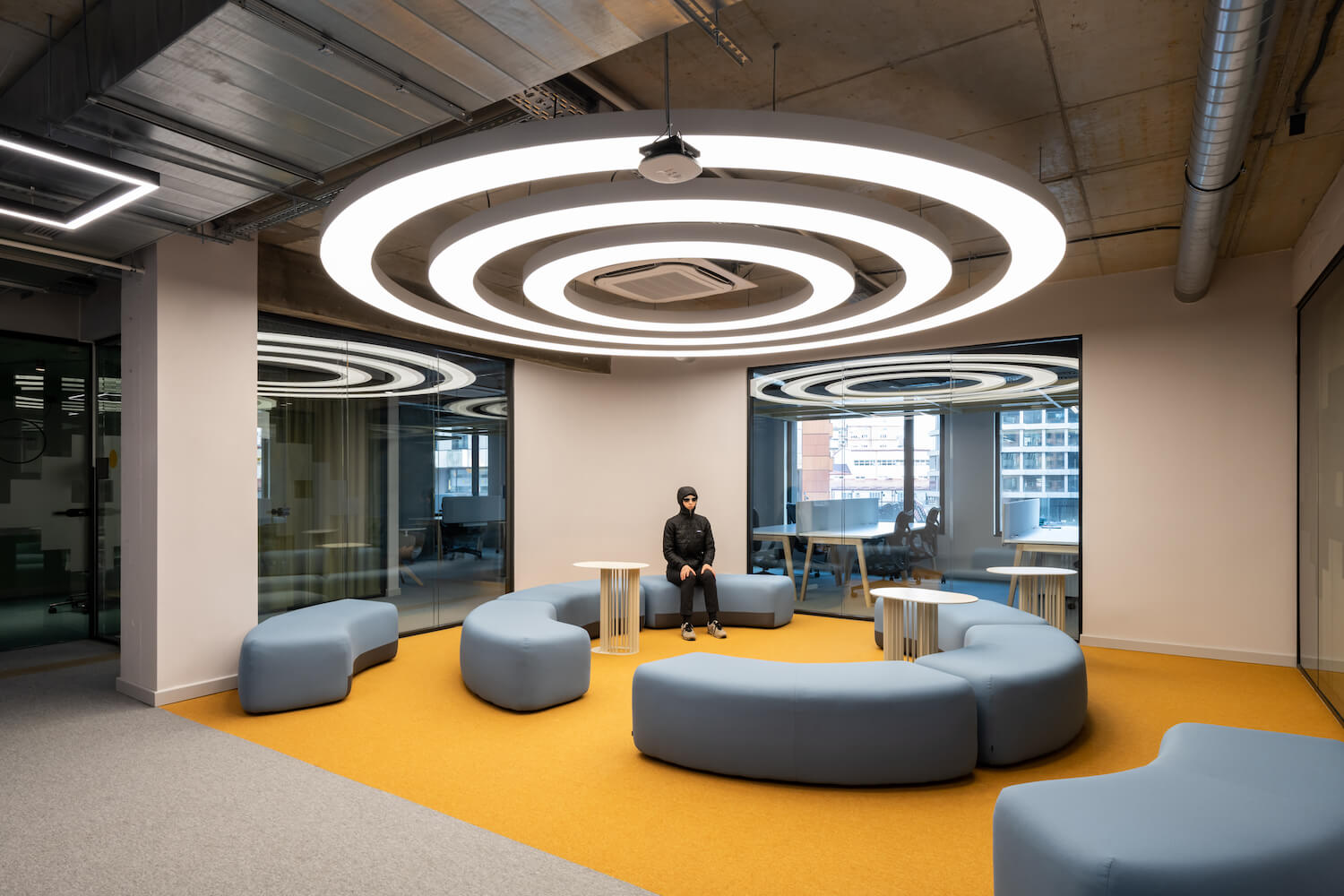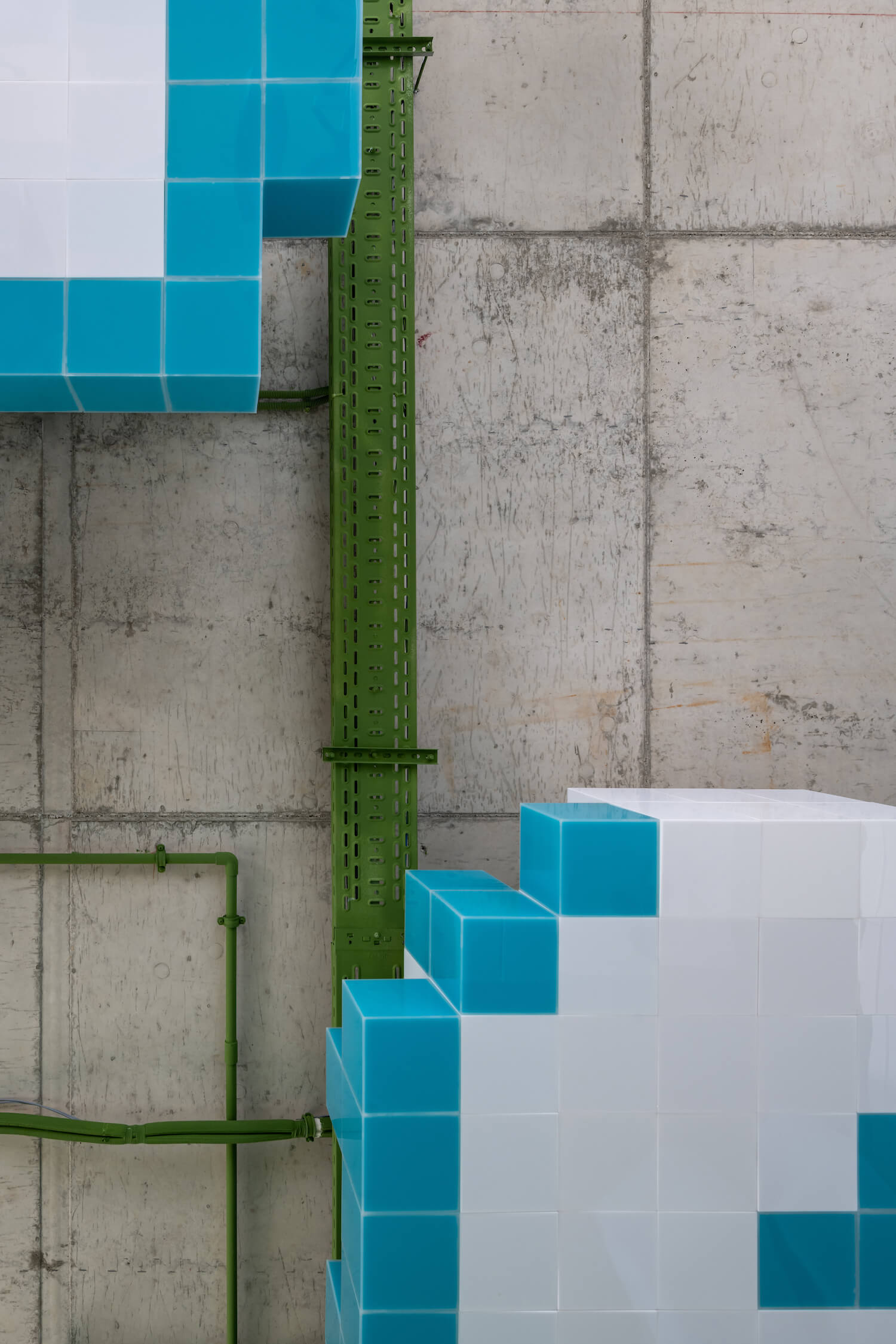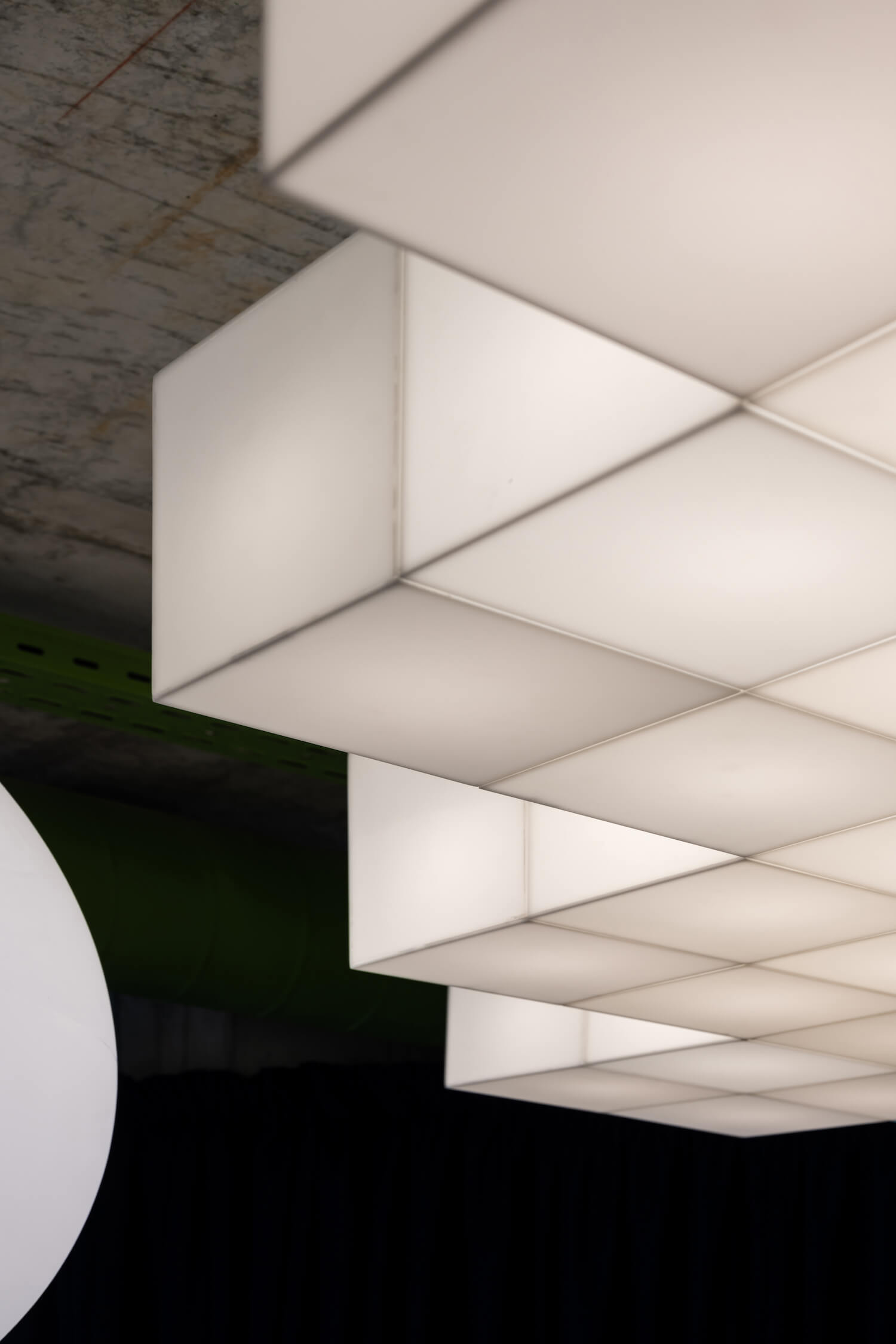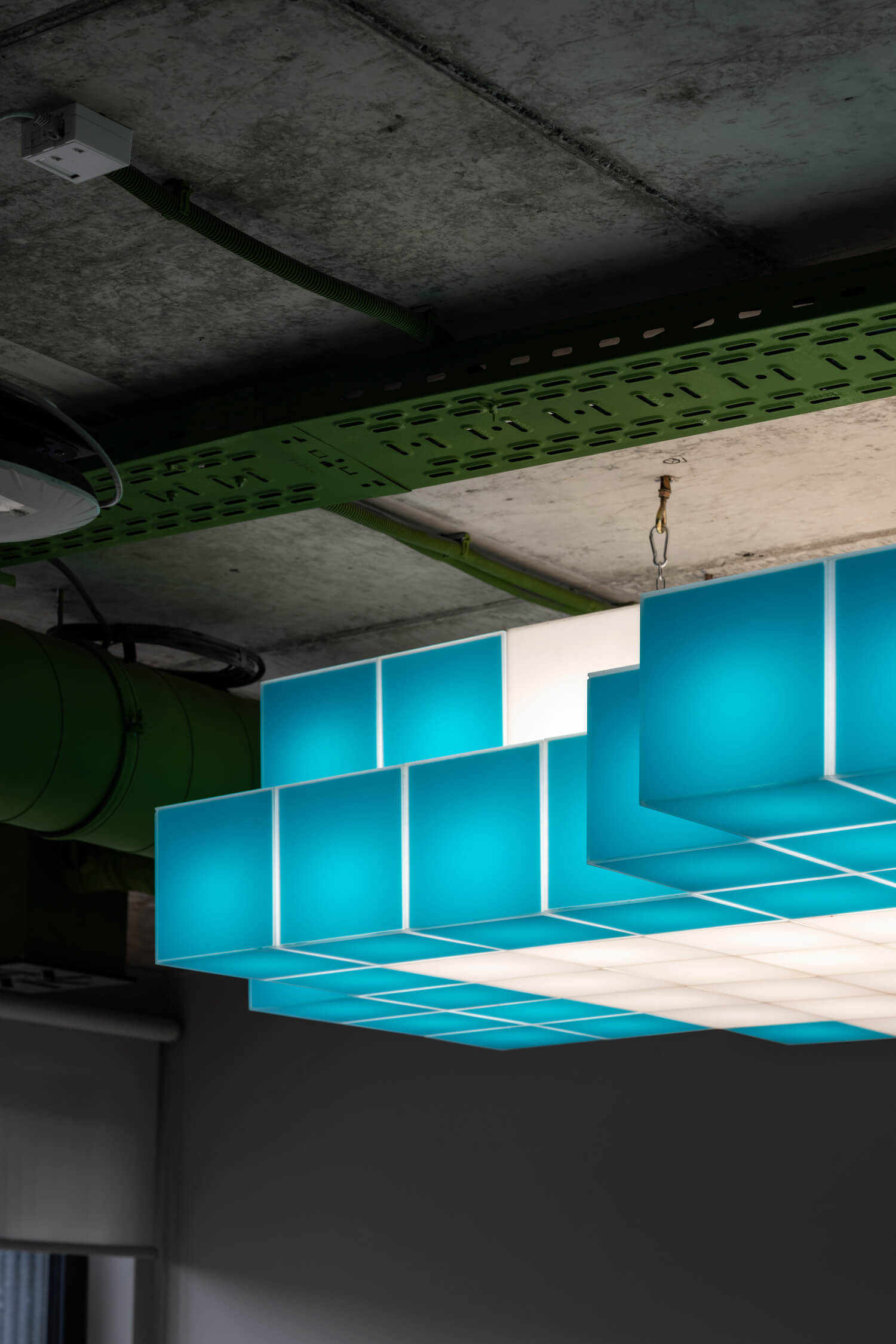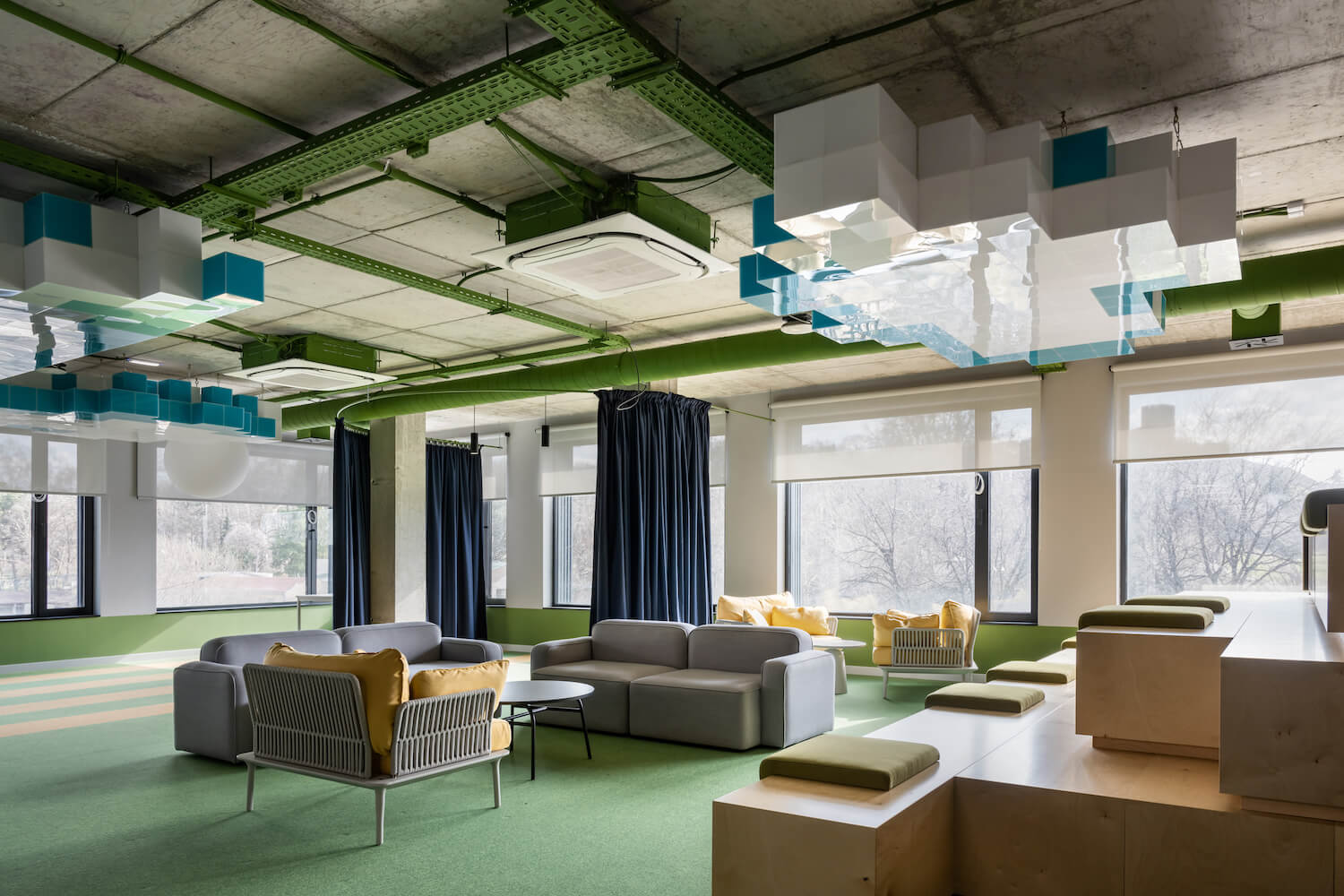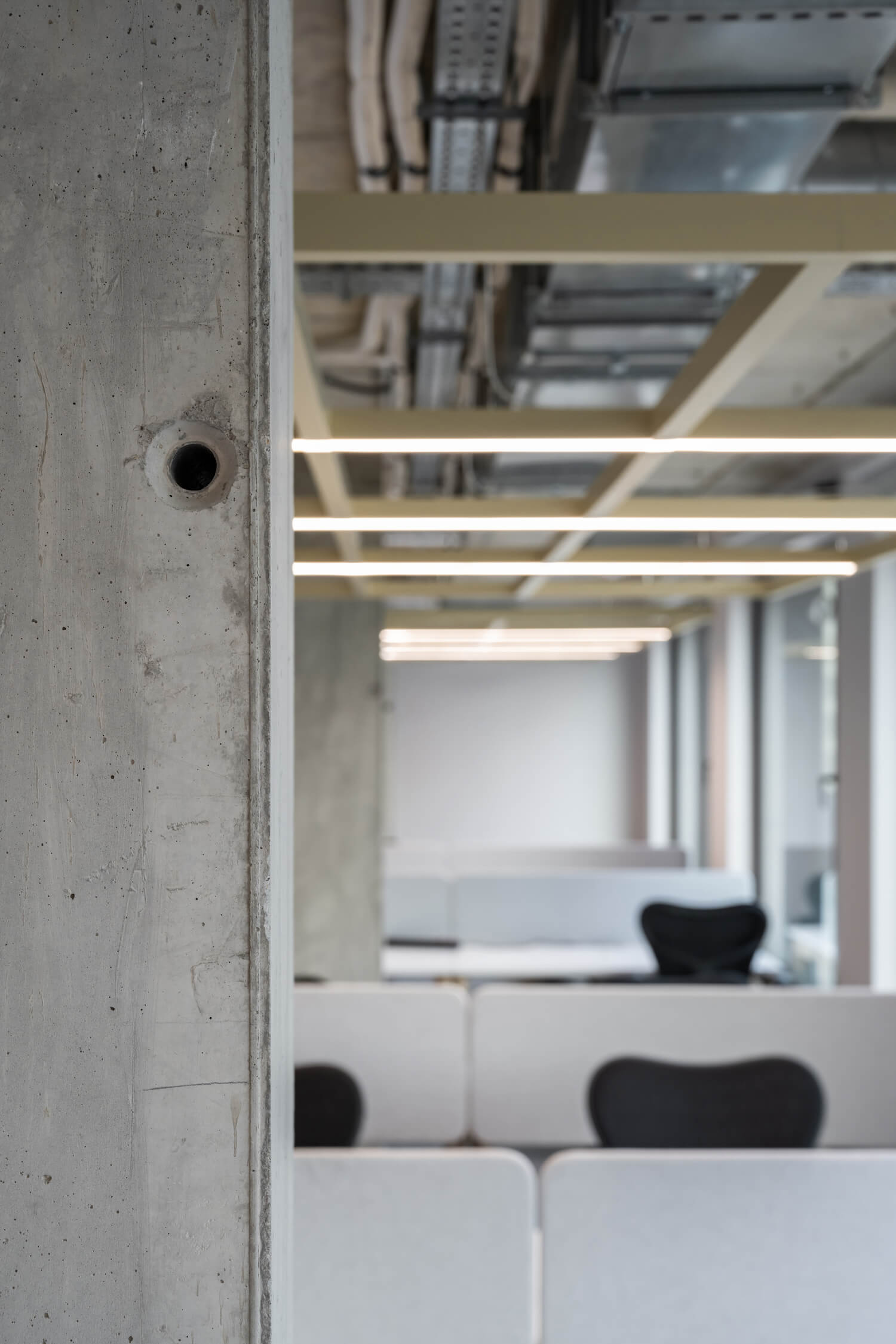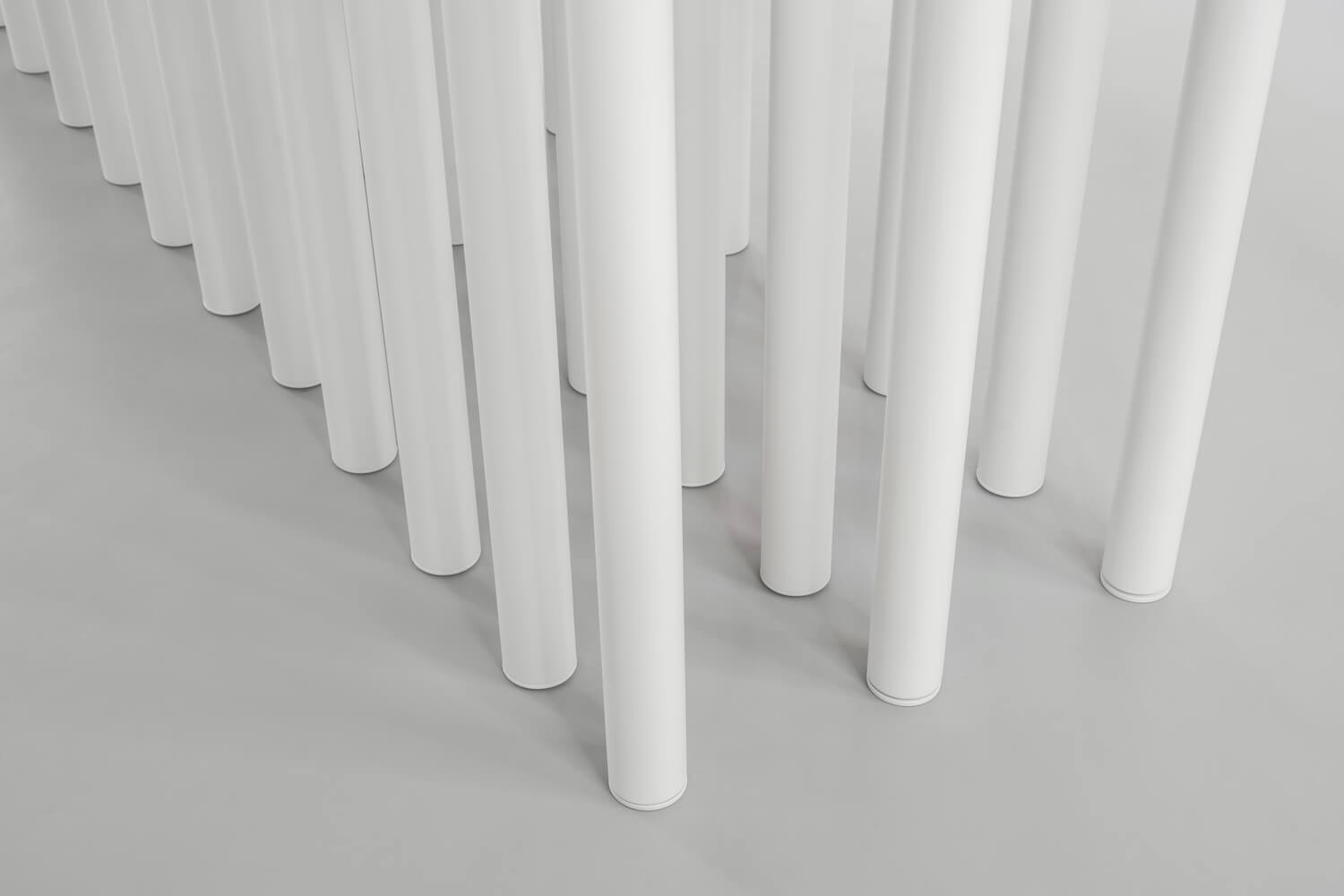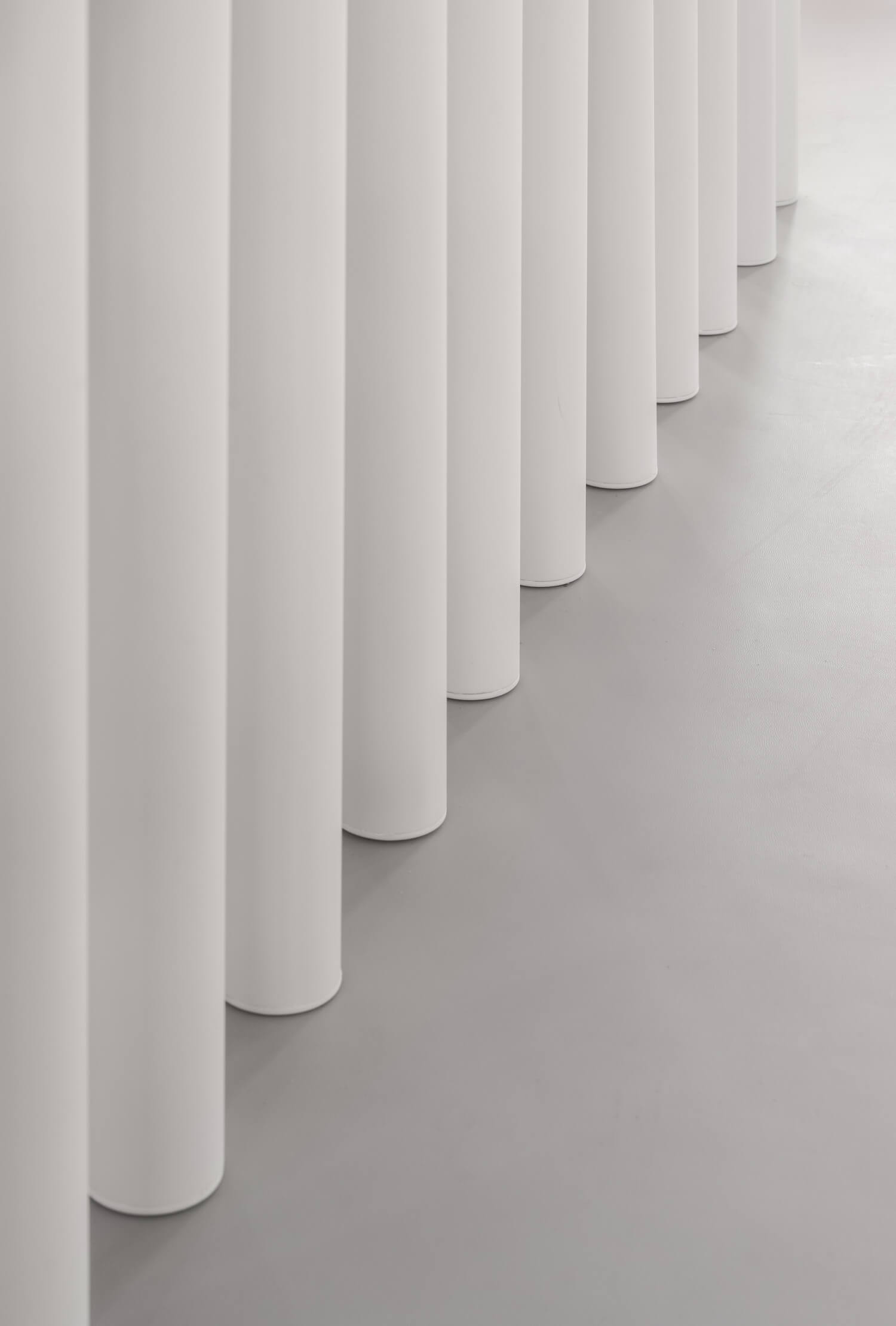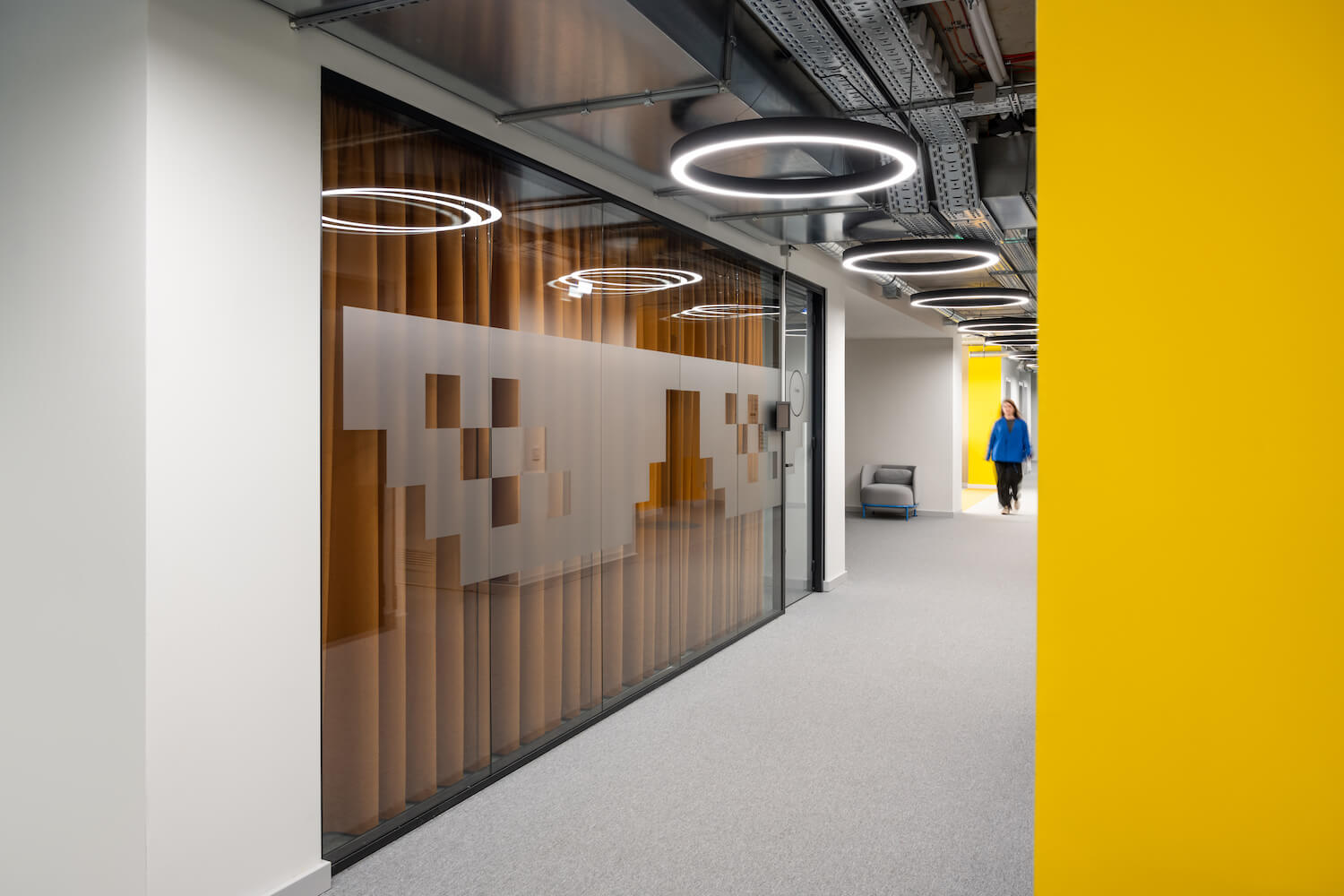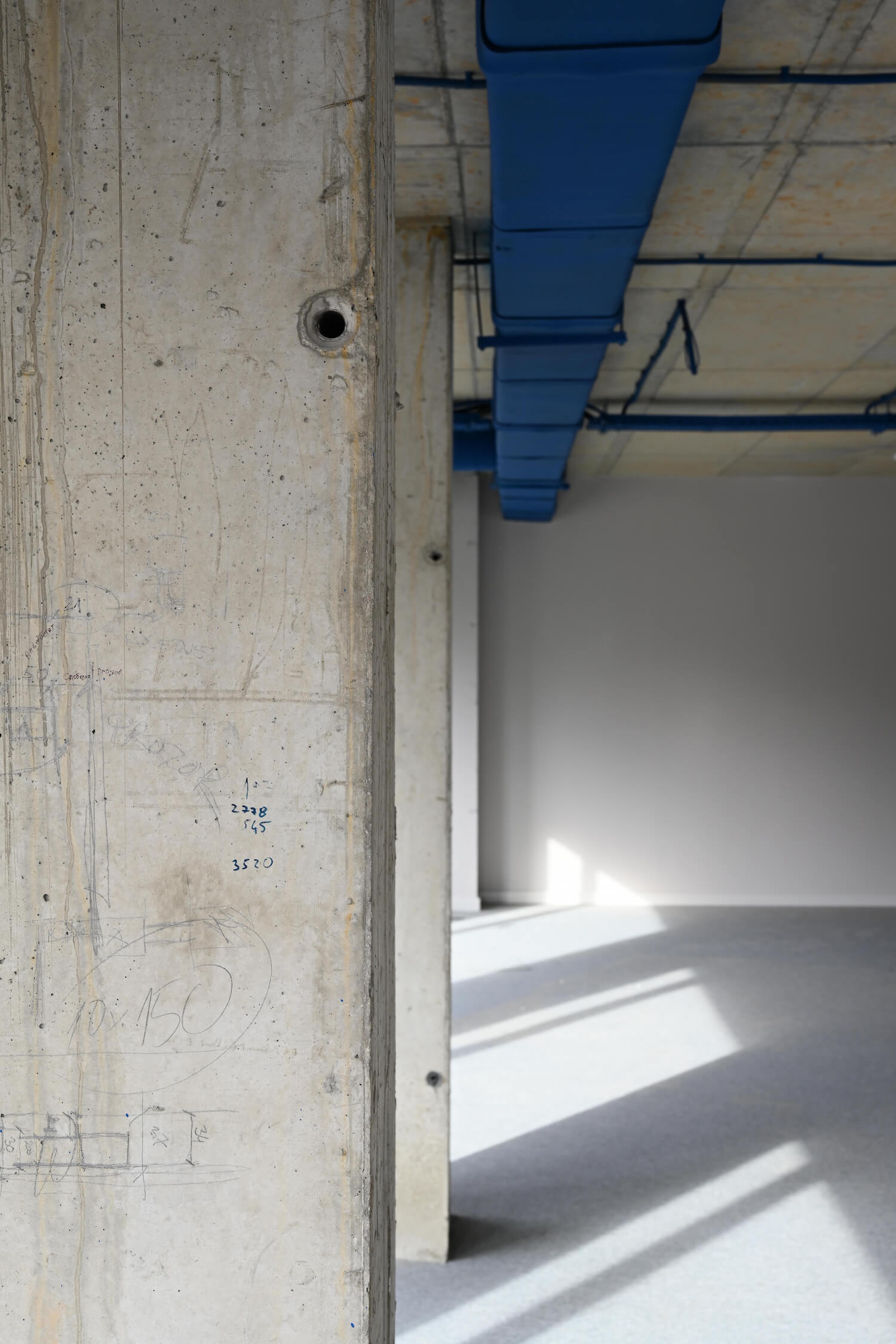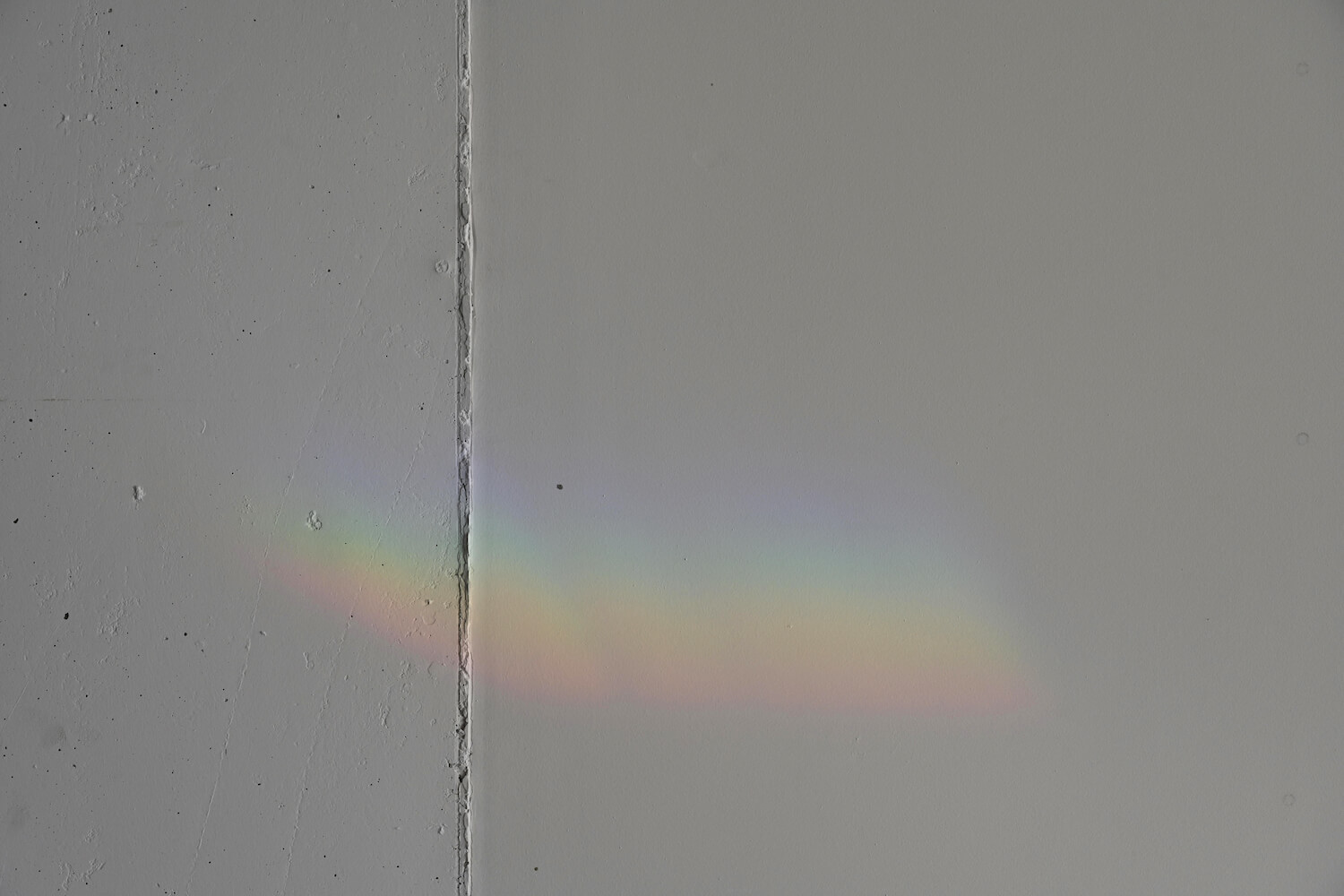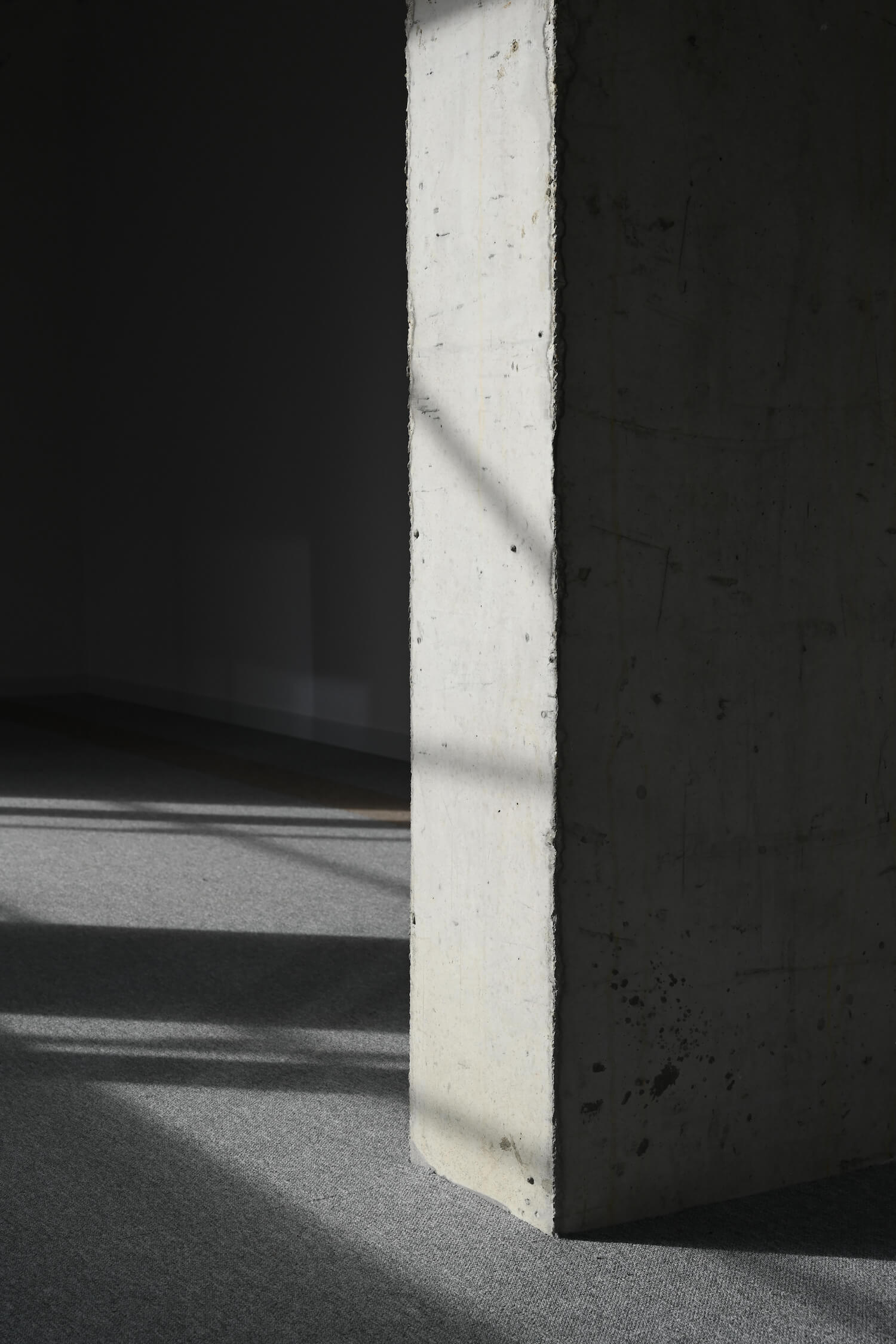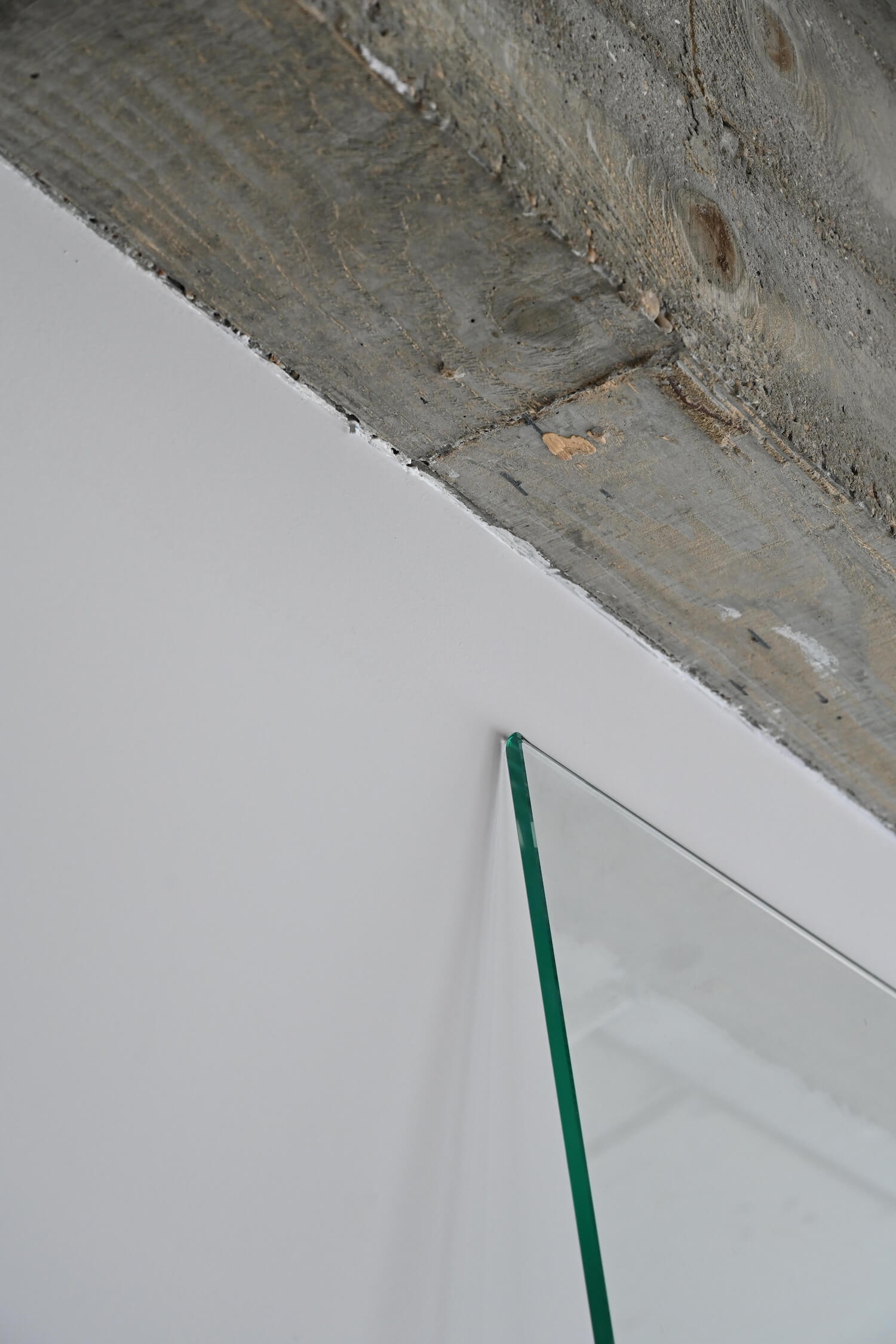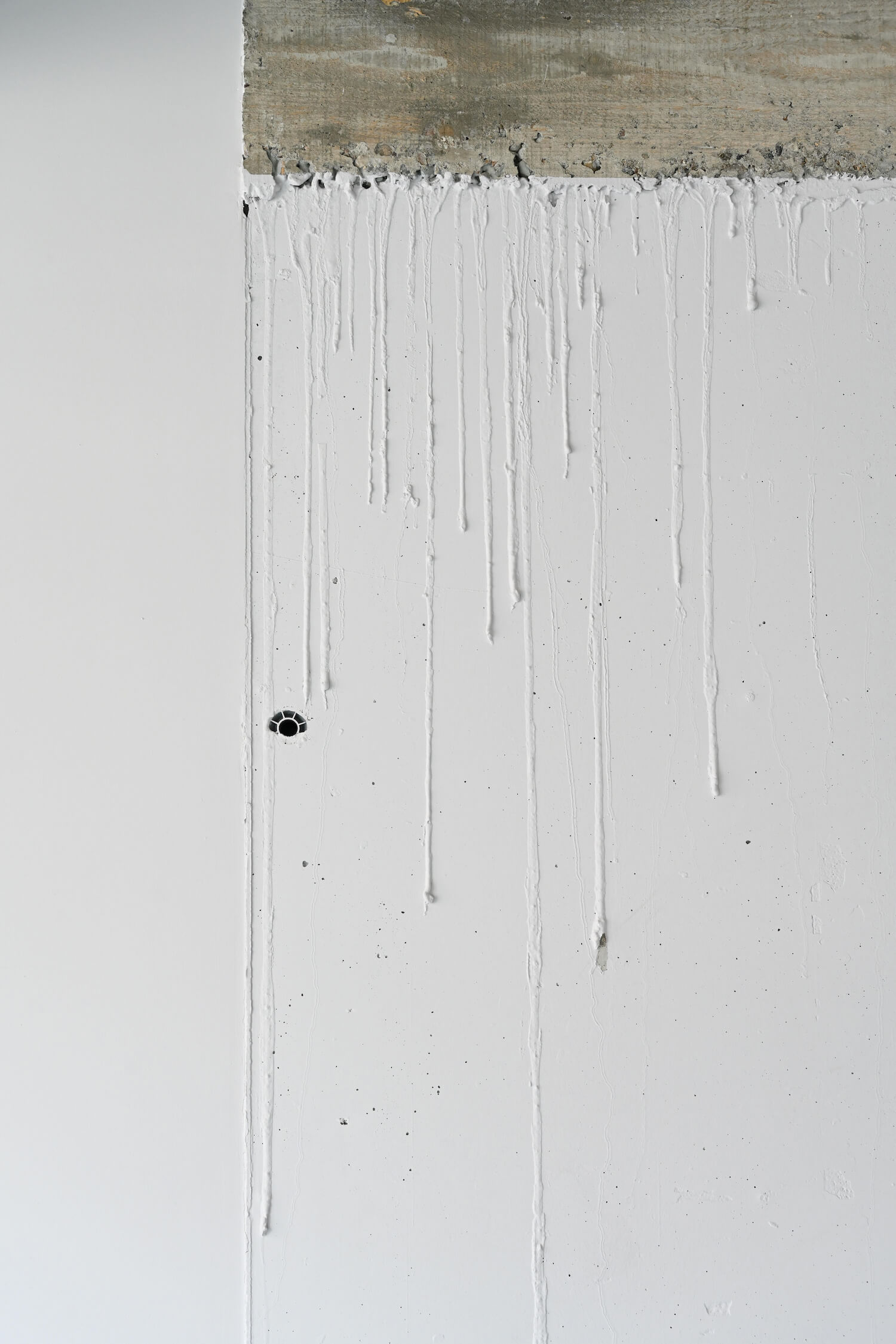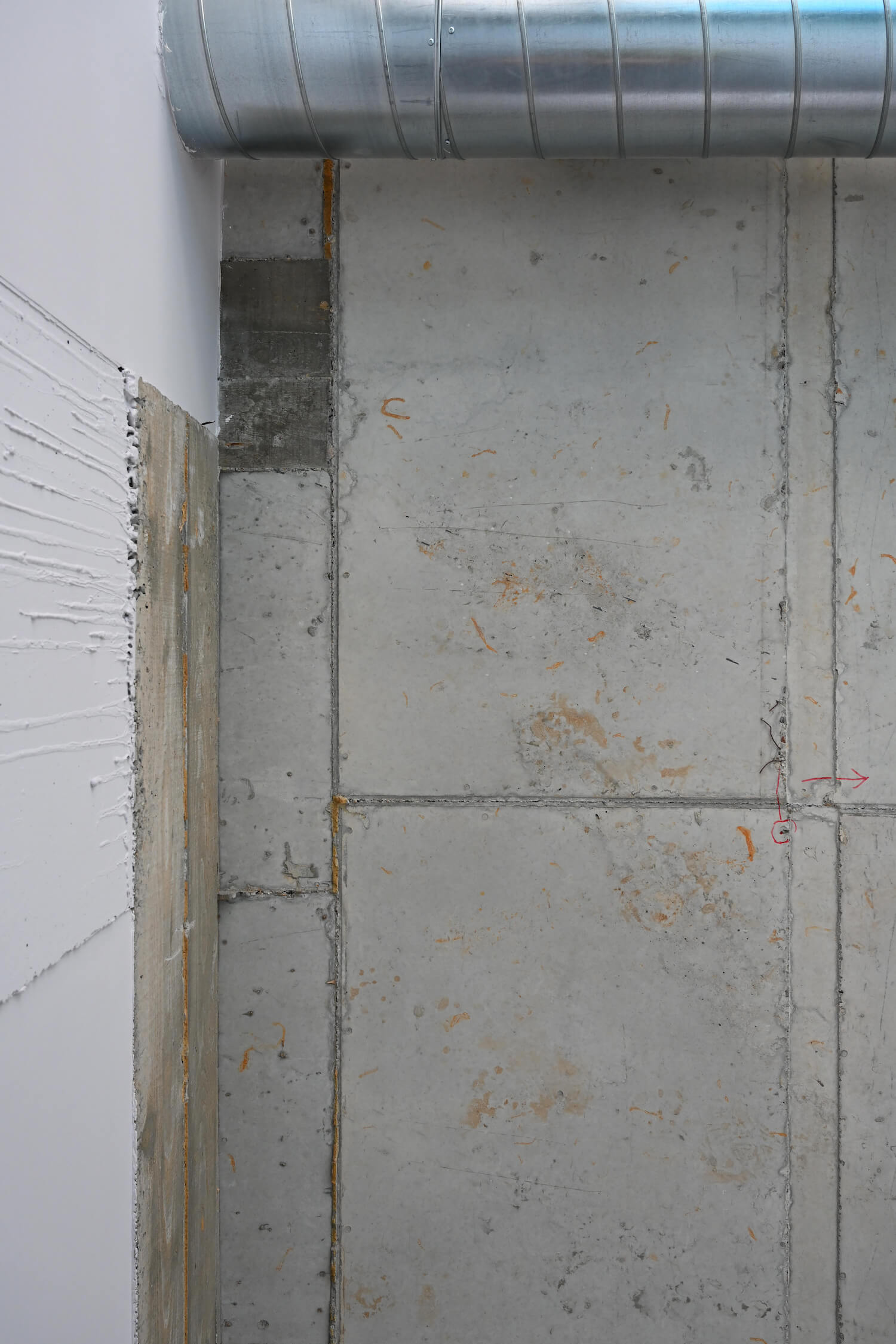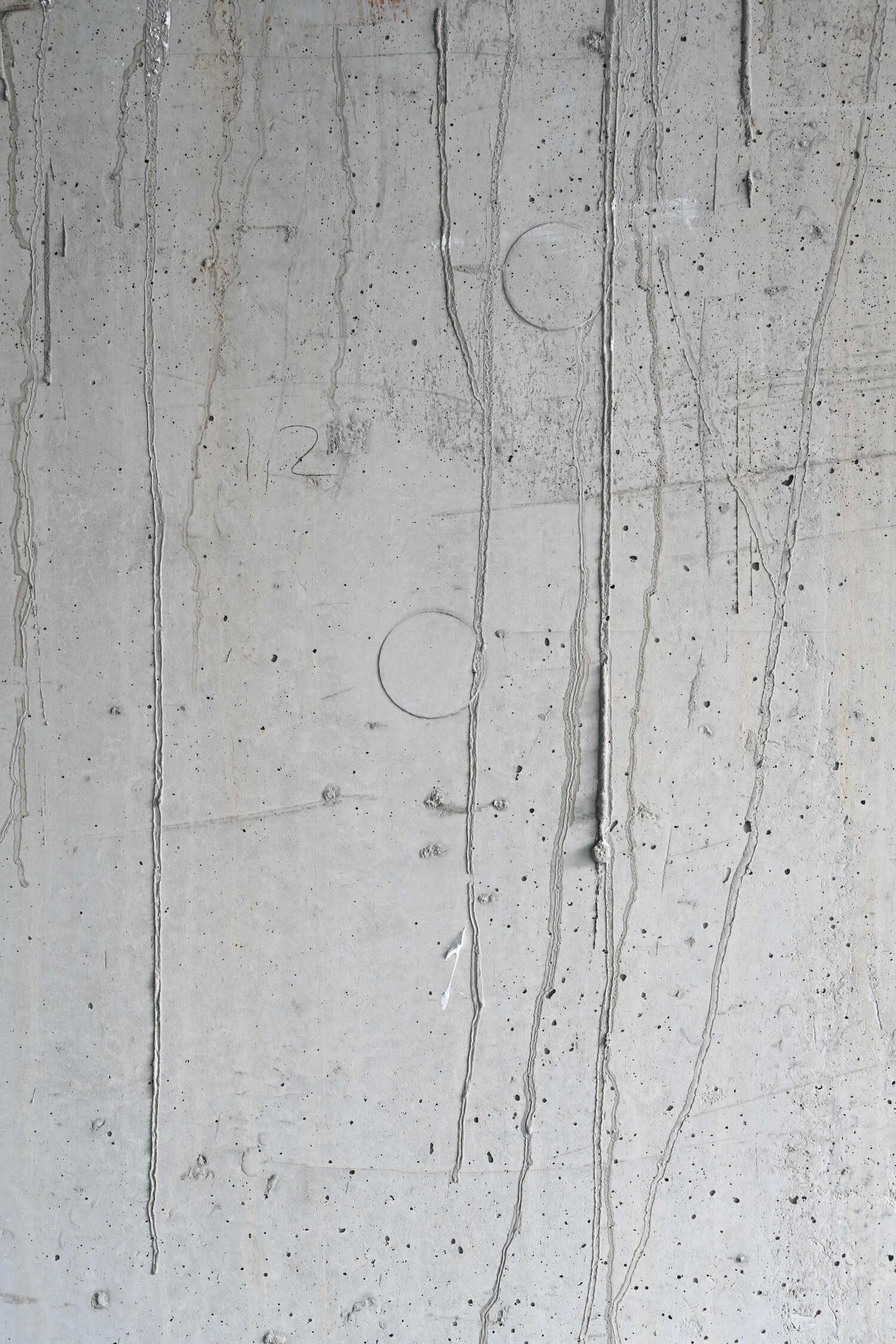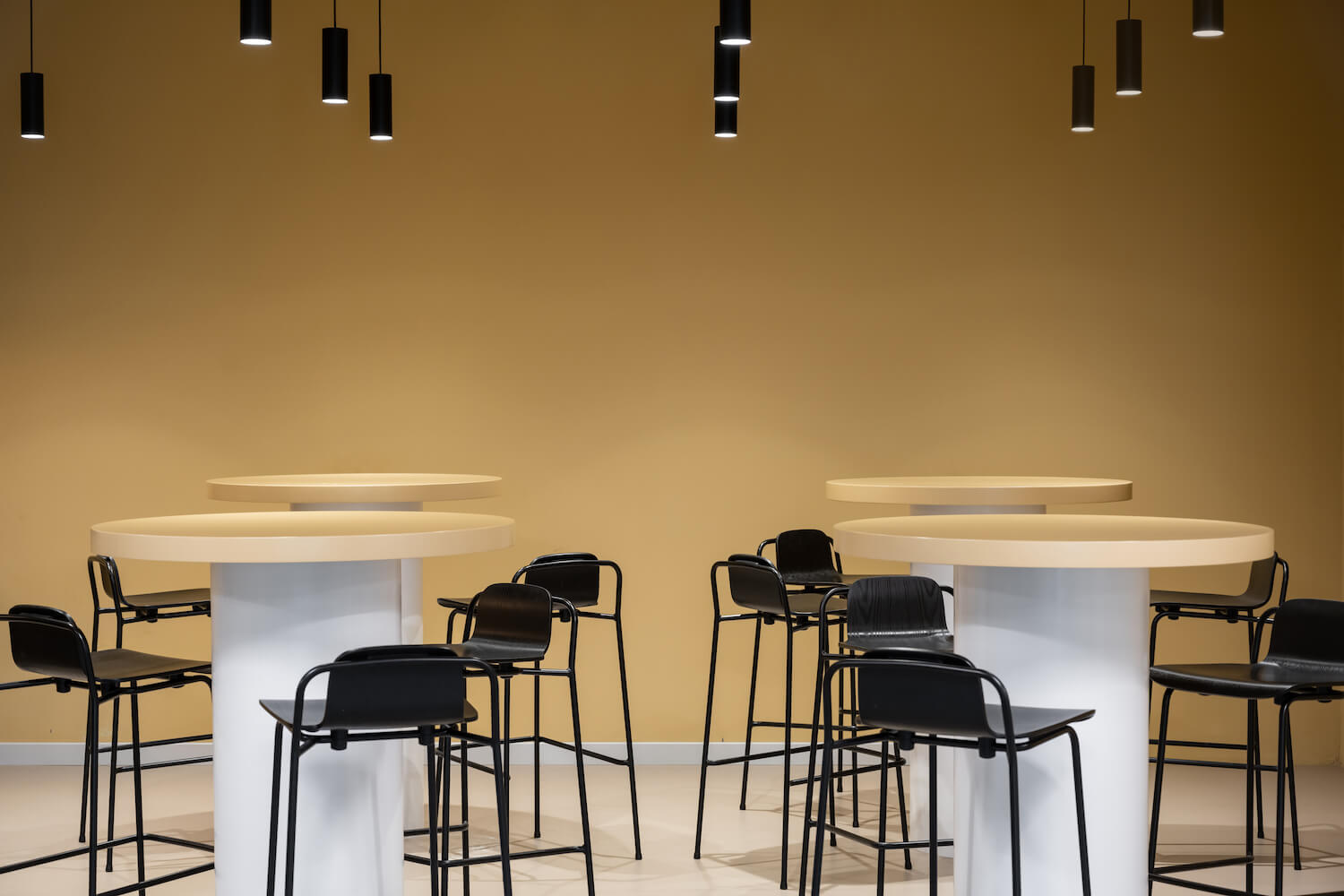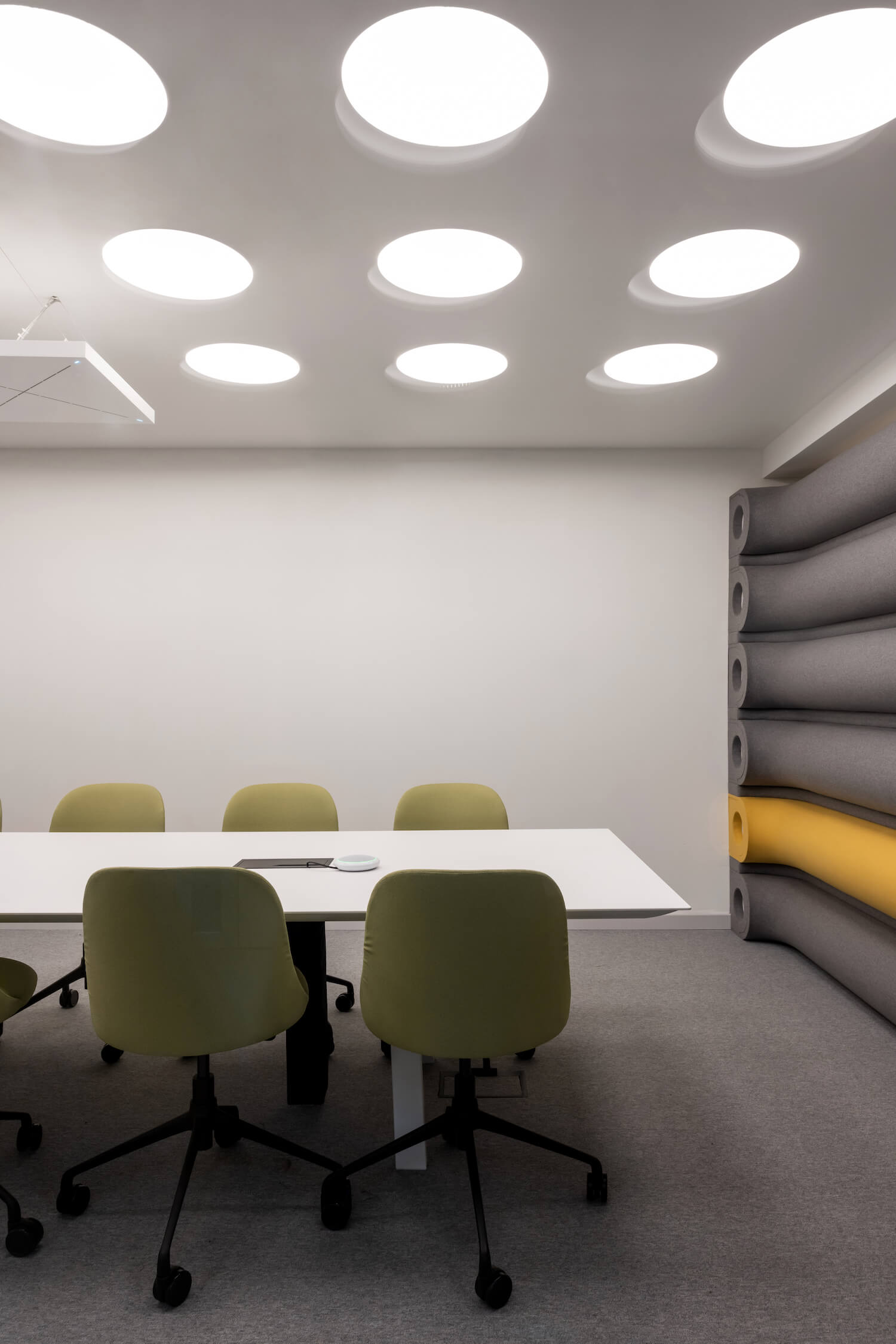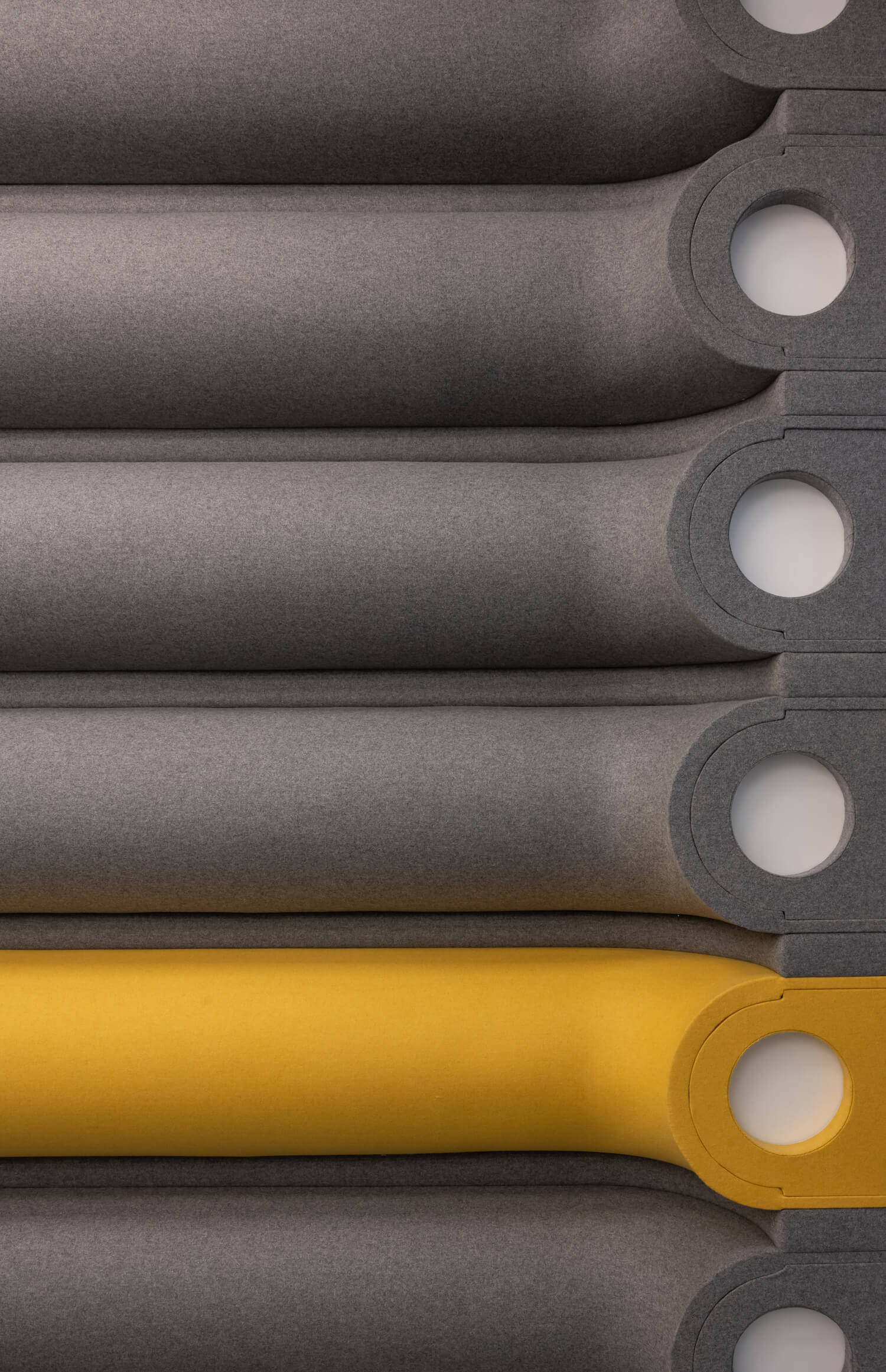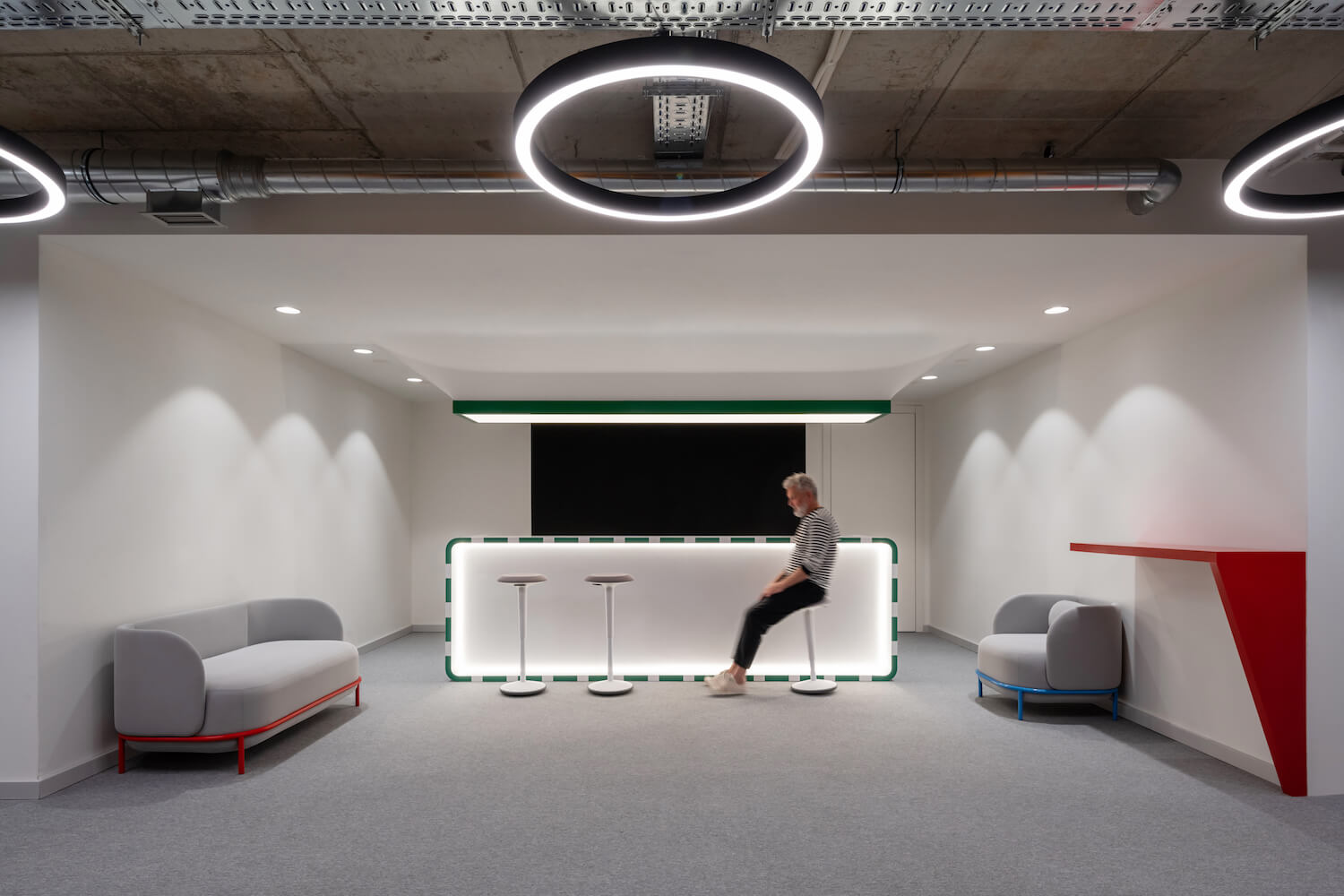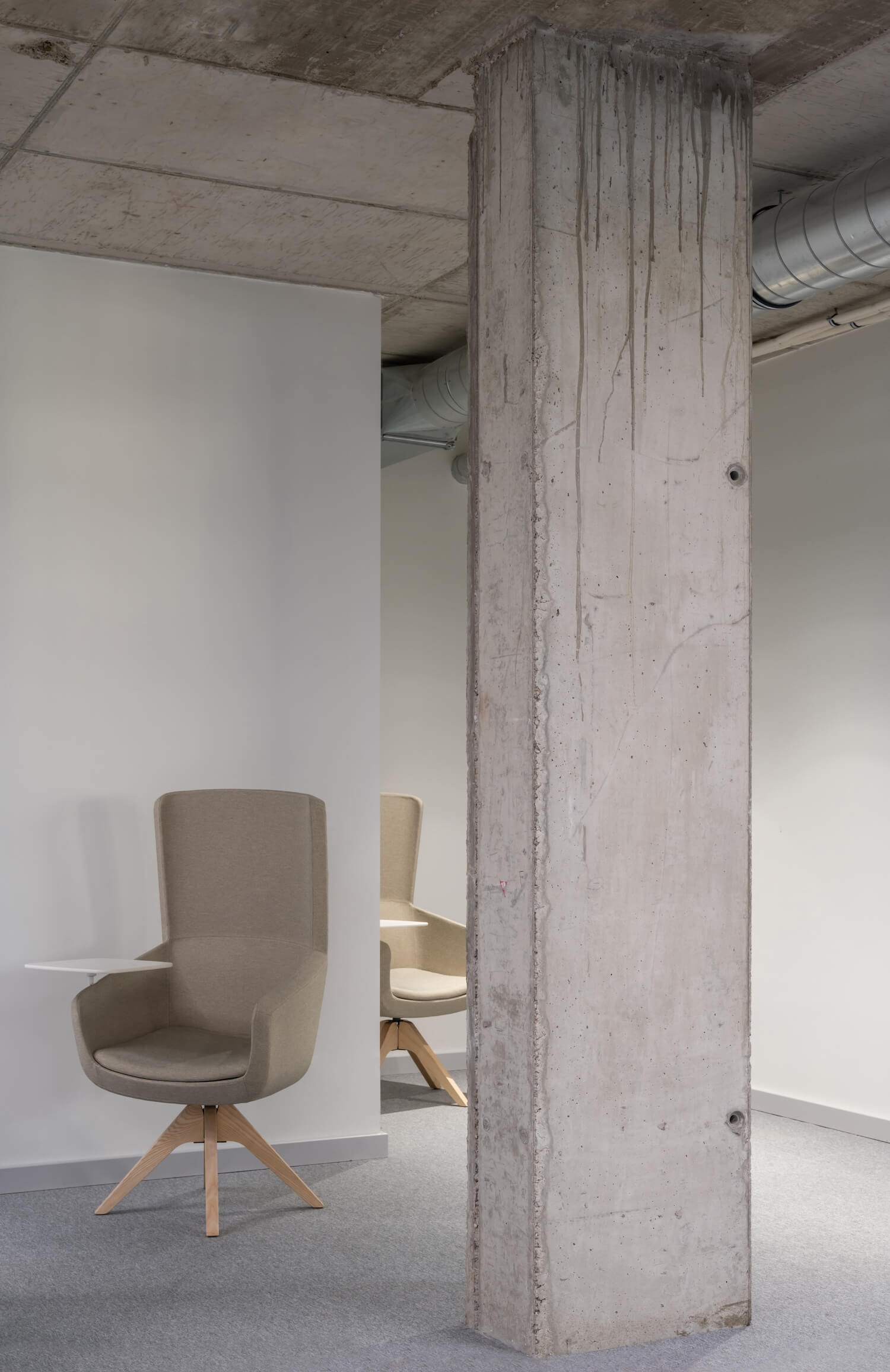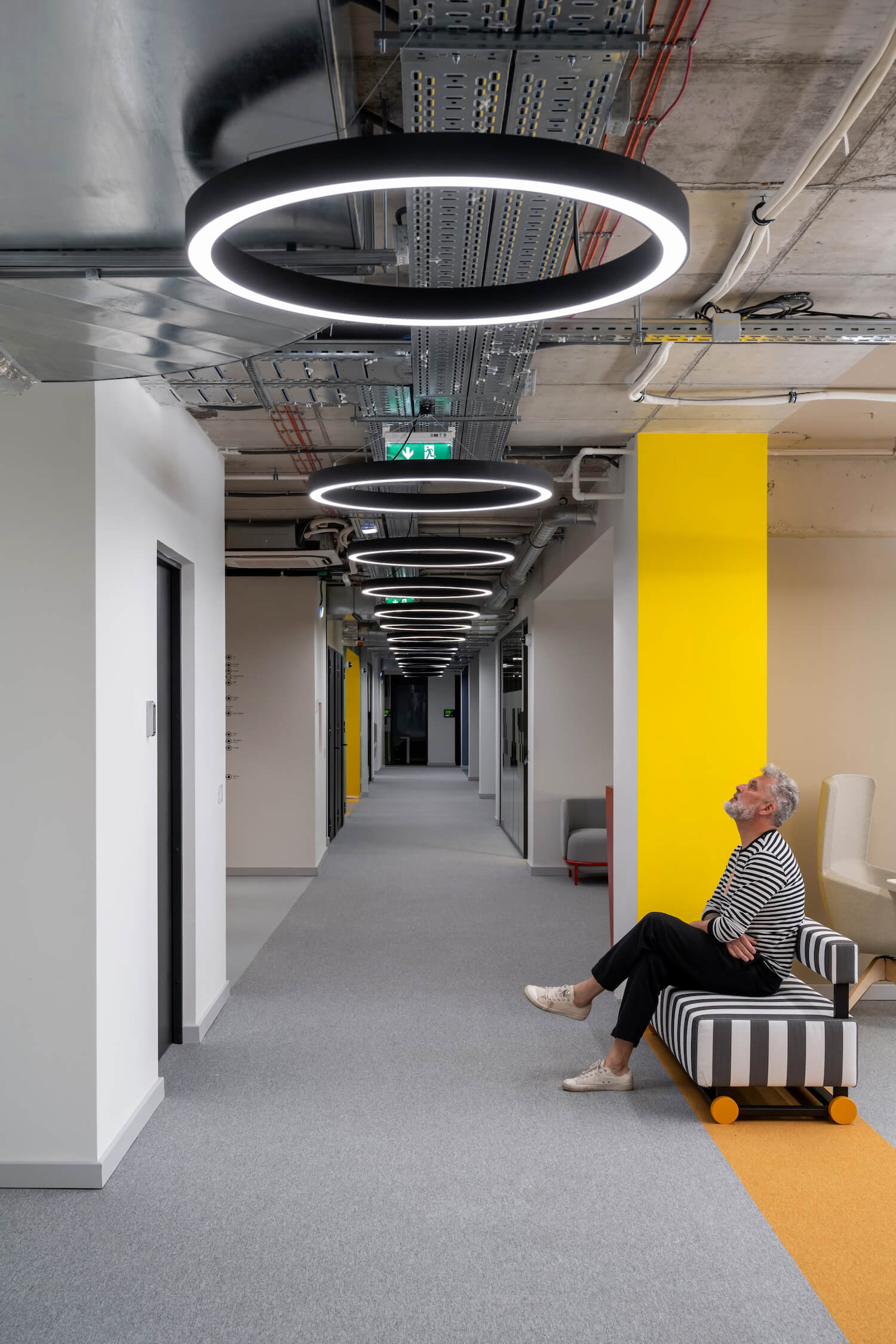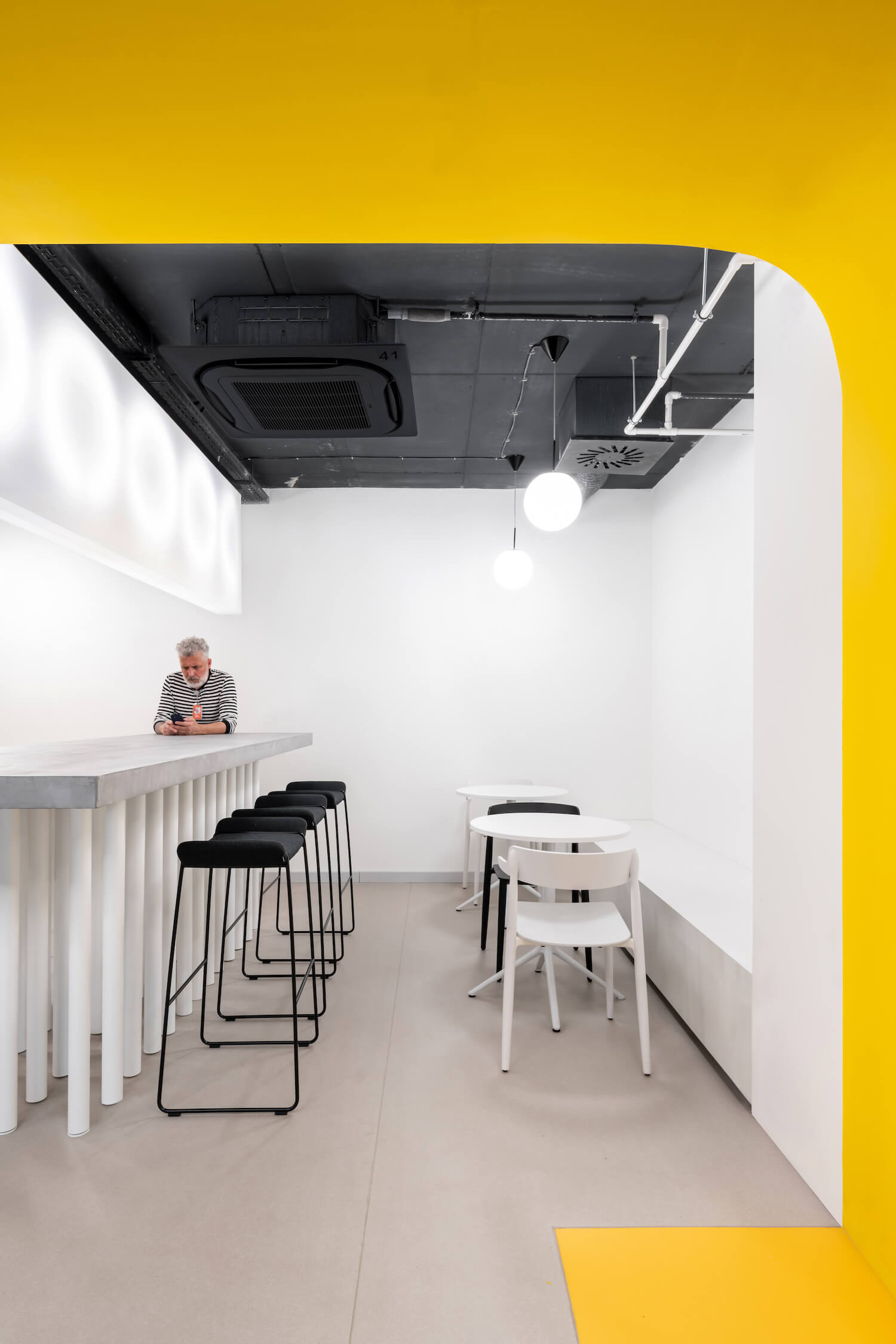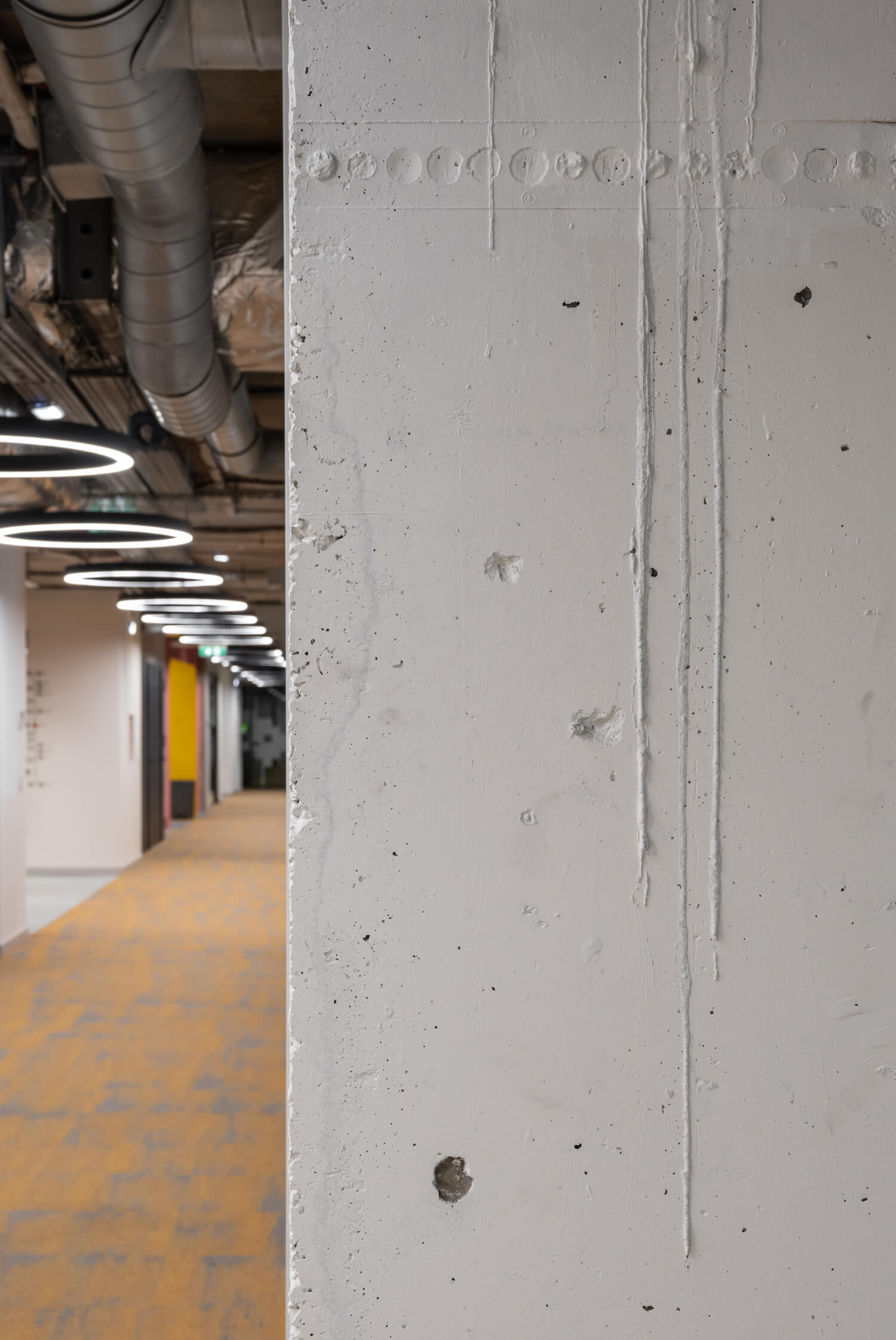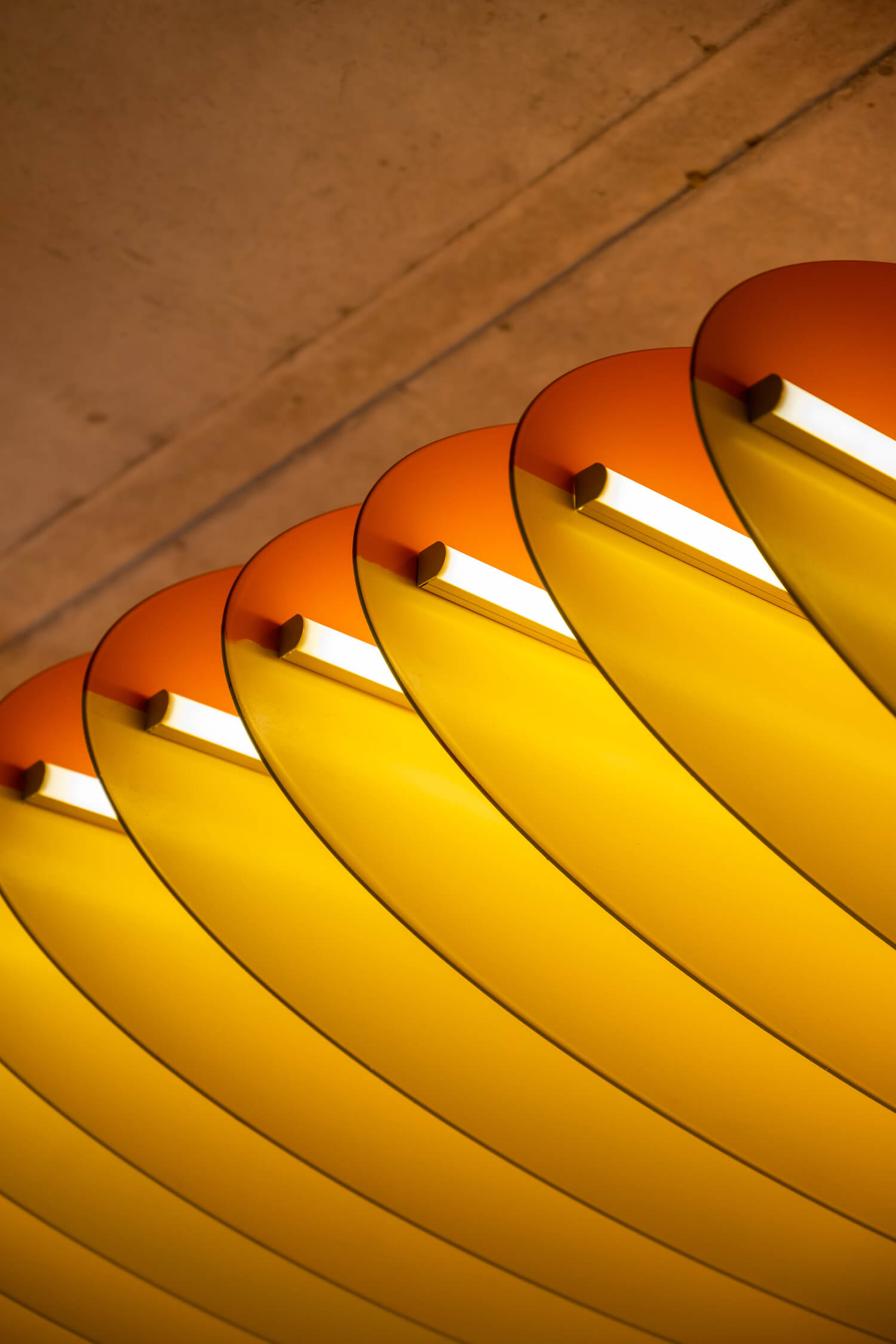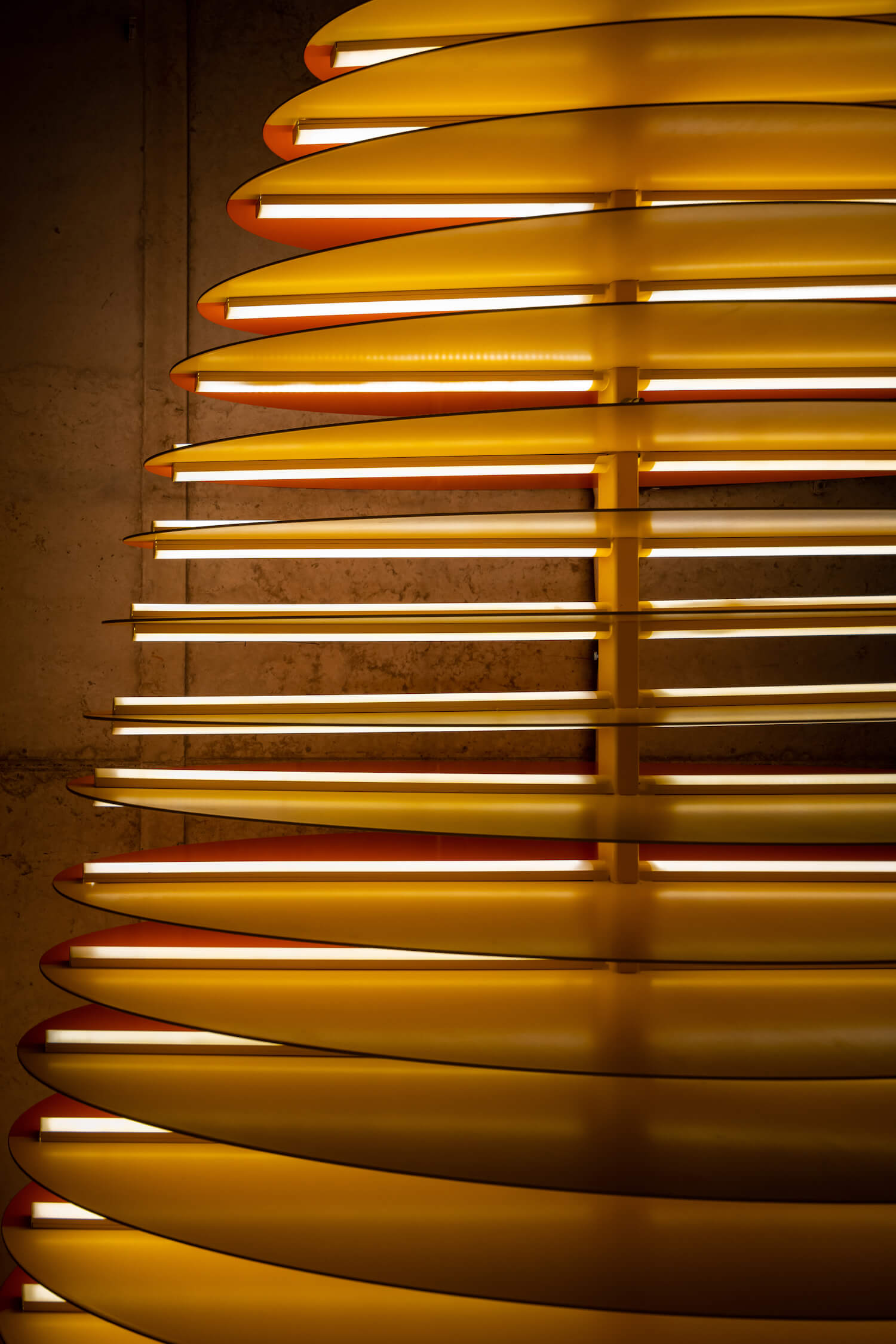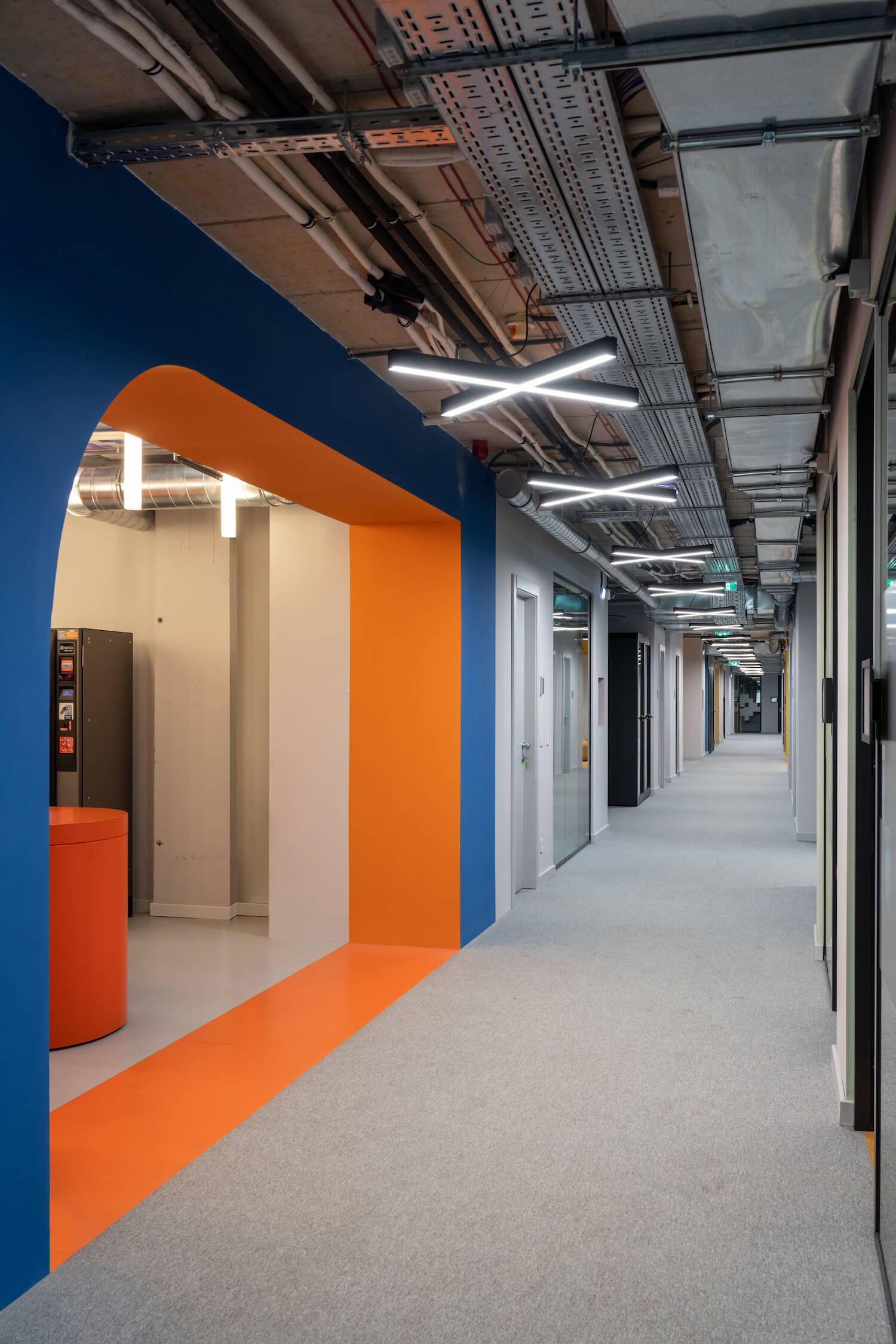 ---