Despite its small size, Istra-town has the potential to develop tourism, residential and transport infrastructure. Its historical and cultural heritage was formed due to the New Jerusalem Monastery. The heart of the complex is the Resurrection Cathedral of the late 17th century.
The Central Park, which was renovated by Basis architectural bureau, has always been a favorite place of leisure for the city residents. Local public has formed a request to preserve the existing park functions, update outdated paving, lighting and playgrounds.
The architects aimed to create a modern eco-park for communication between visitors of different ages. The new pedestrian route lays along the river, connecting the Istra railway station with the New Jerusalem Monastery and passing through the picturesque points of the park. The new path should replace the existing one and move pedestrian flows to the recreational area.
The park is equipped with attention to the ecology of the place and strict regulations regarding protected natural areas. The natural relief of the park with pronounced elevation changes, slopes, ravines and plains, strengthened with the help of viewpoint balconies; cleared floodplain meadow was successfully preserved. The natural reservoir Lake Podkova - the oxbow lake of the Istra River — will be restored in the future.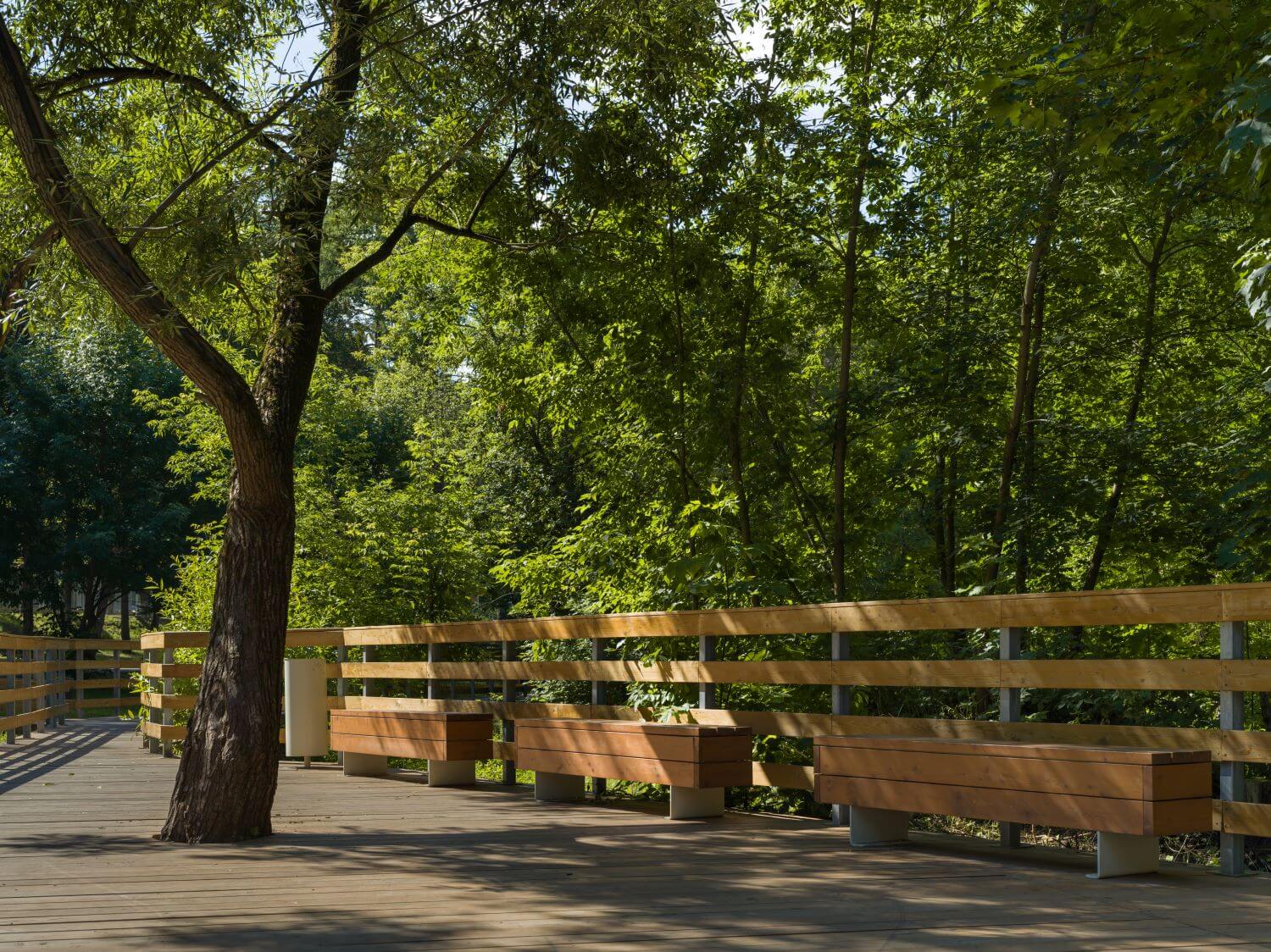 The visual dominant of the territory is the ensemble of the New Jerusalem Monastery, located 1.5 kilometers away. A view of the white-stone monastery in the distance opens from the pedestrian bridge "floating" over the ravine. The selected materials - natural stone, wood — is a semantic reference to the historical ensemble.
The white-painted art objects, benches and pergolas harmonize in the panorama with the silhouette of the monastery, while remaining minimalist in a modern way. As a result of the transformation, the residents of the town received a modern park with a new entrance group, swings, a tactile garden, viewing platforms, an updated road and path network, lighting and playgrounds.
In the future, it is planned to place Quiet recreation areas, approaches to the water, observation platforms from viewpoints, walking routes on the territory; organize infrastructure for outdoor activities - ring cycle routes, in winter - ski slopes.
Further development of the territory is planned through the placement of quiet recreation areas, access to the water, observation platforms, and walking routes. Infrastructure for outdoor activities will also be organized: ring cycling routes and ski slopes in the winter.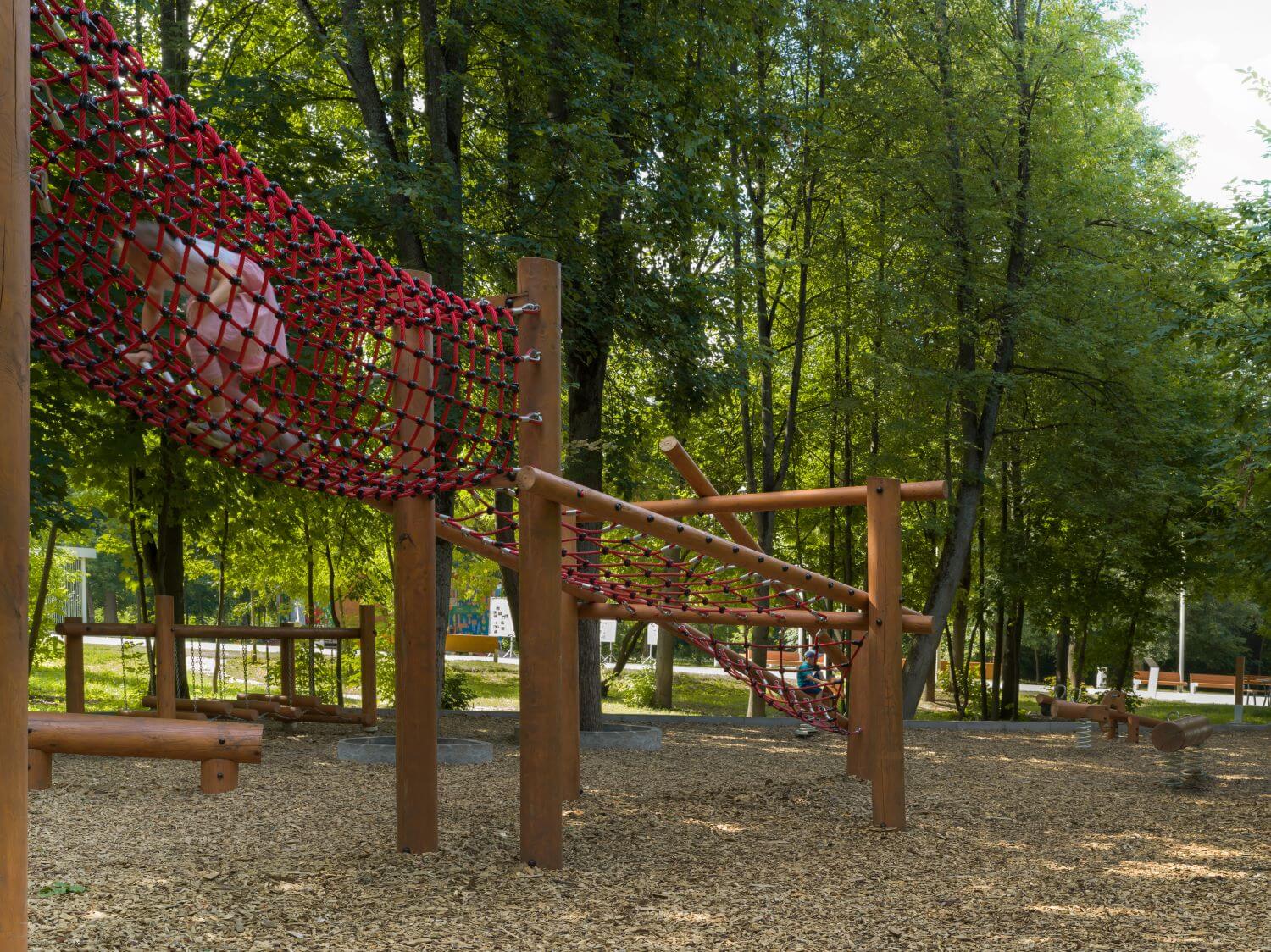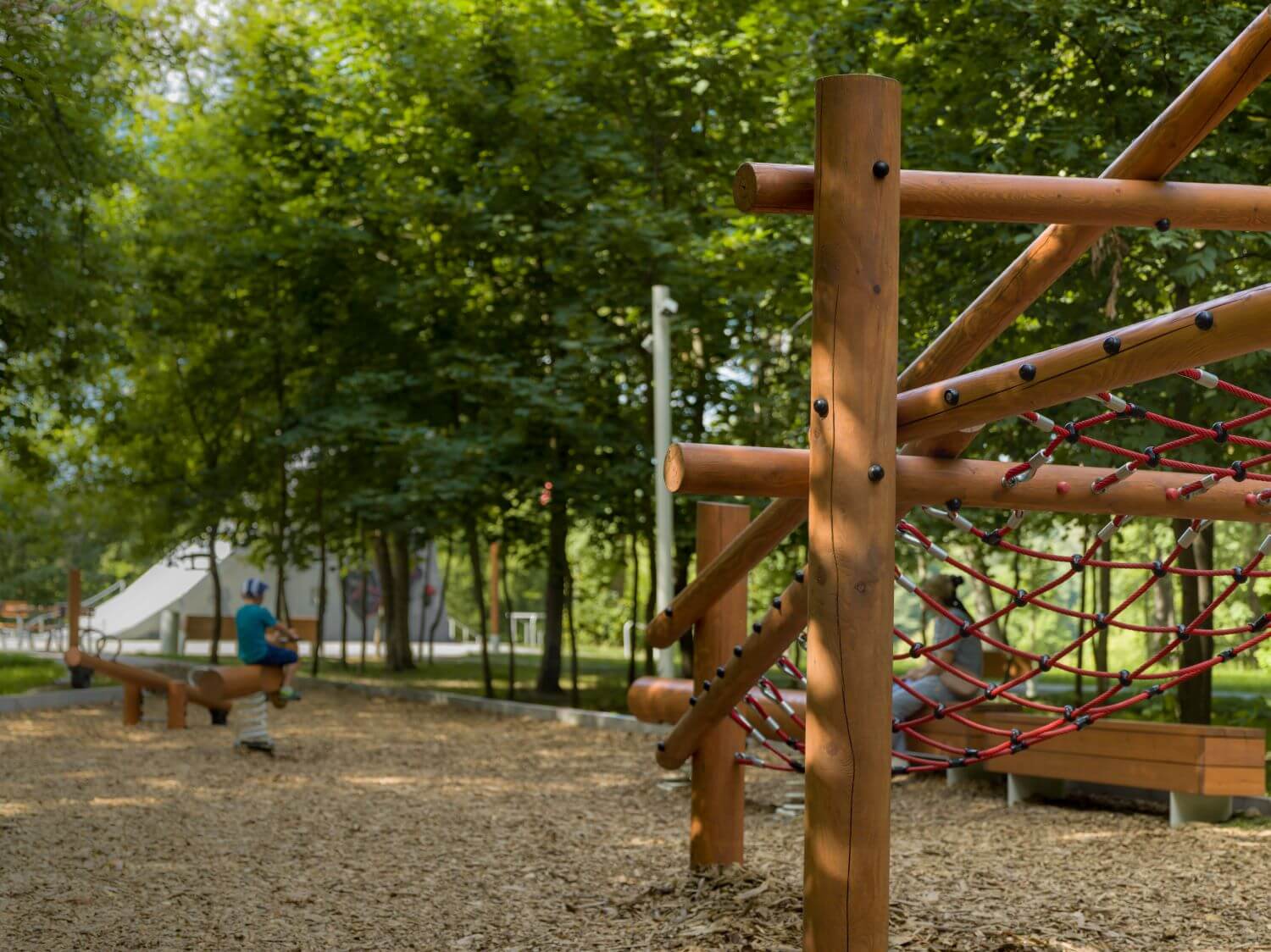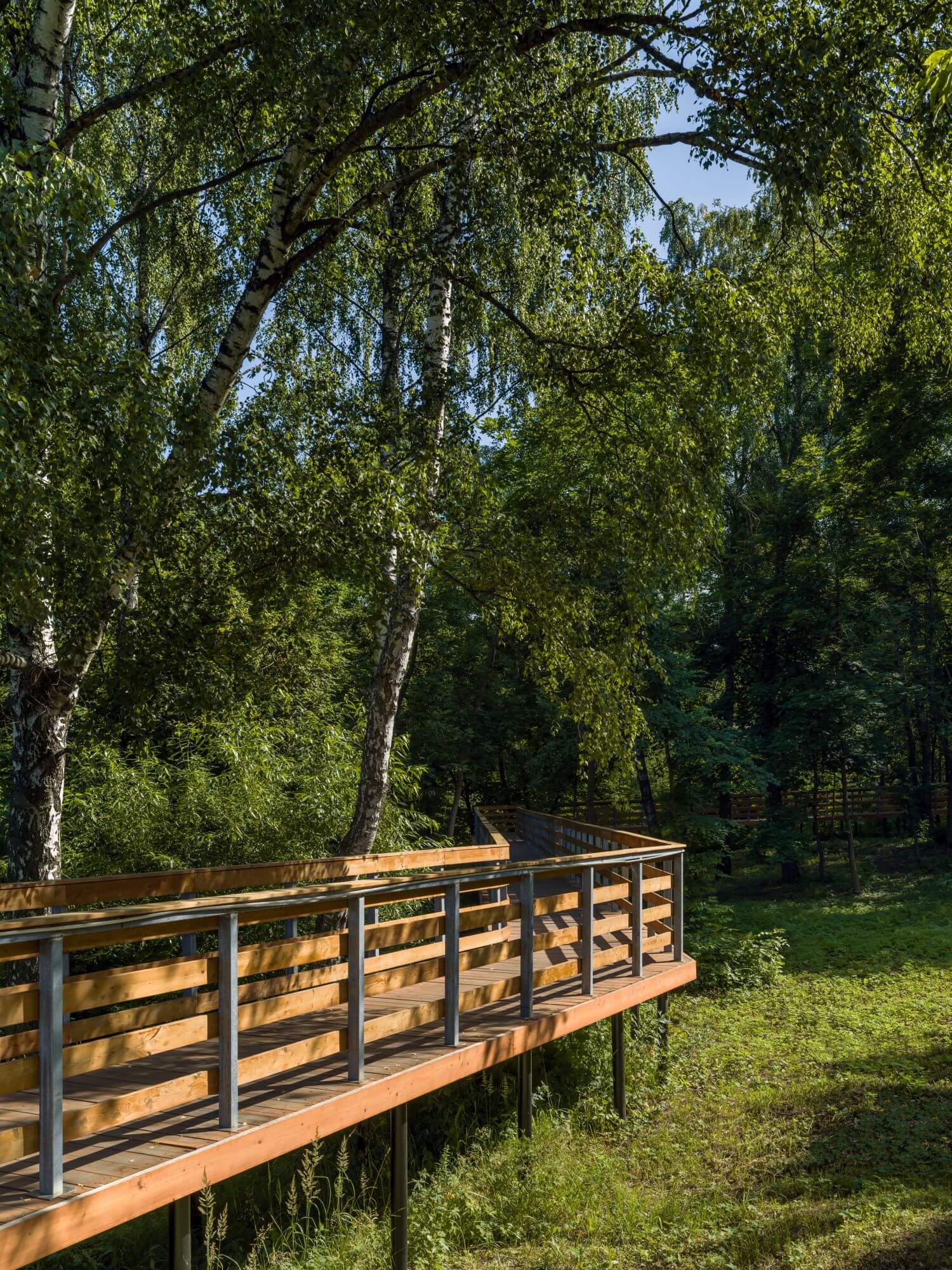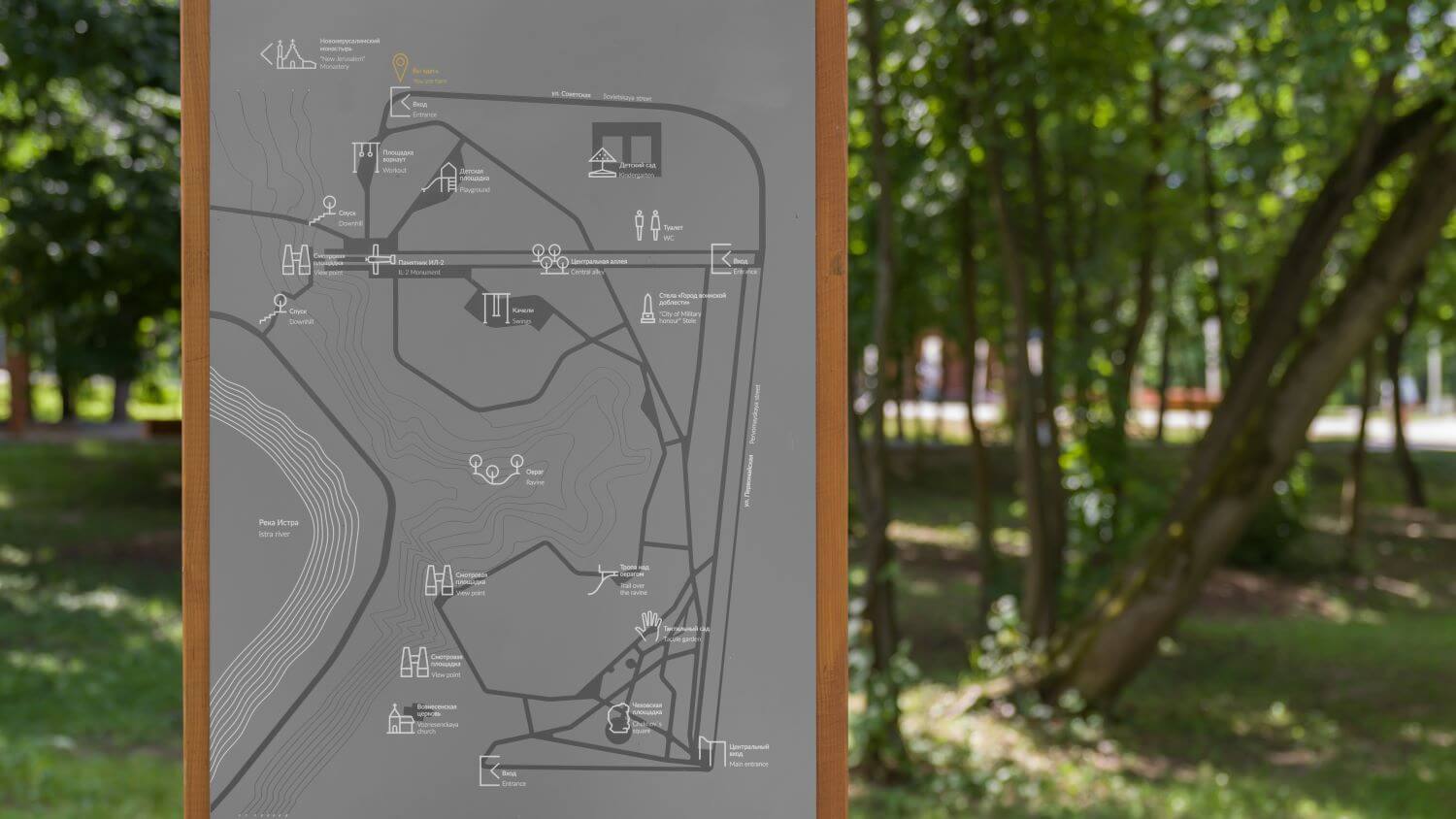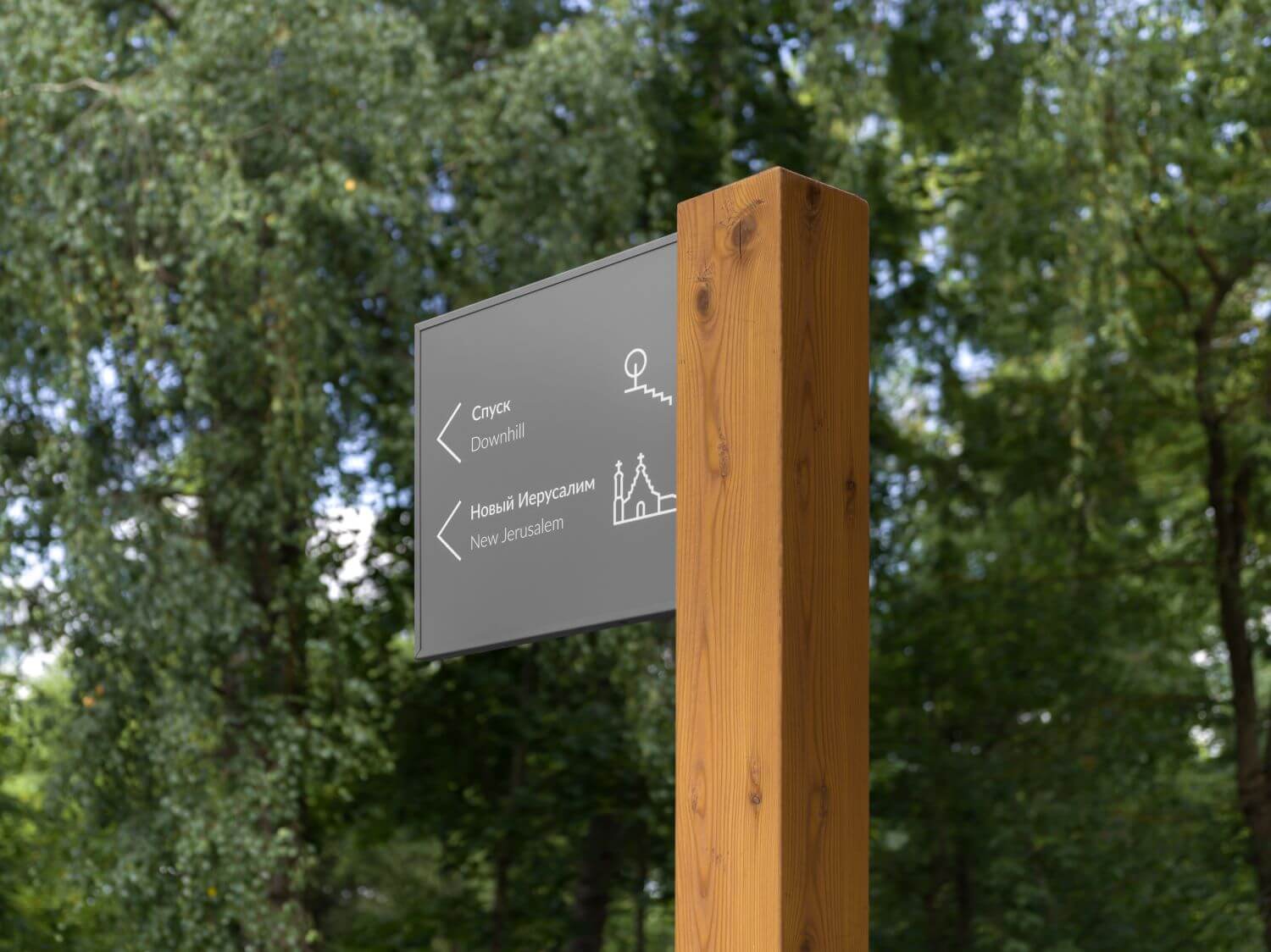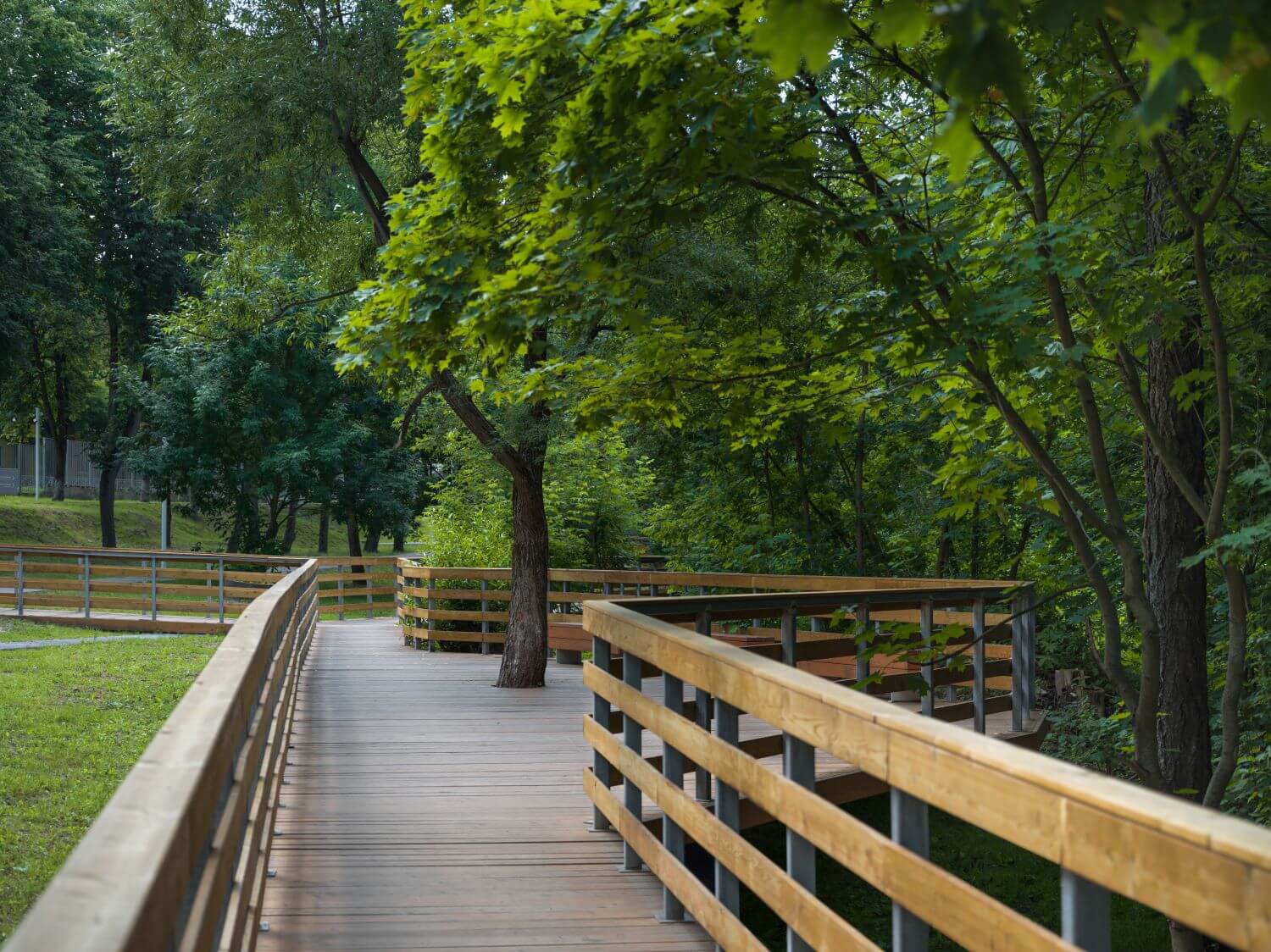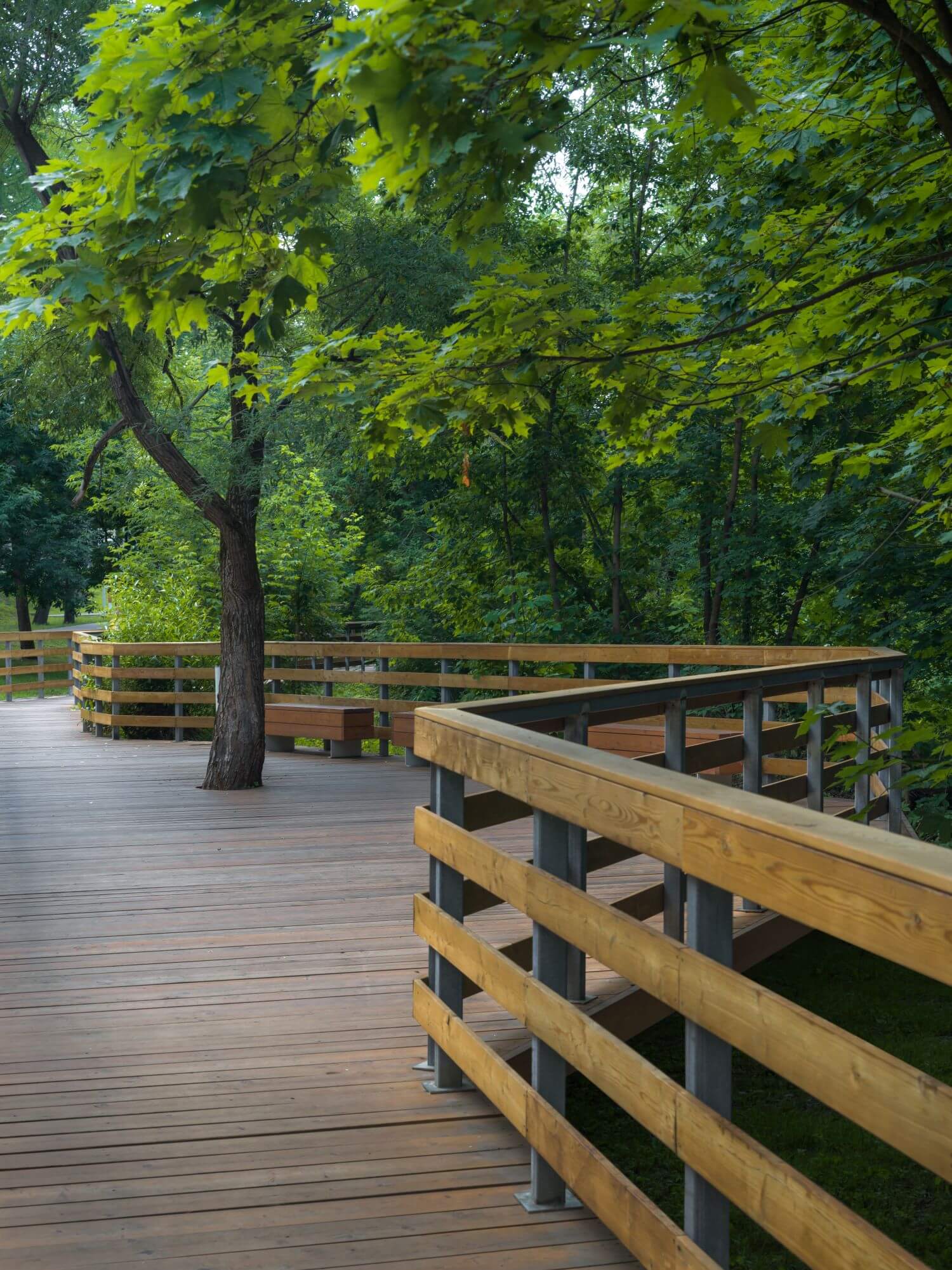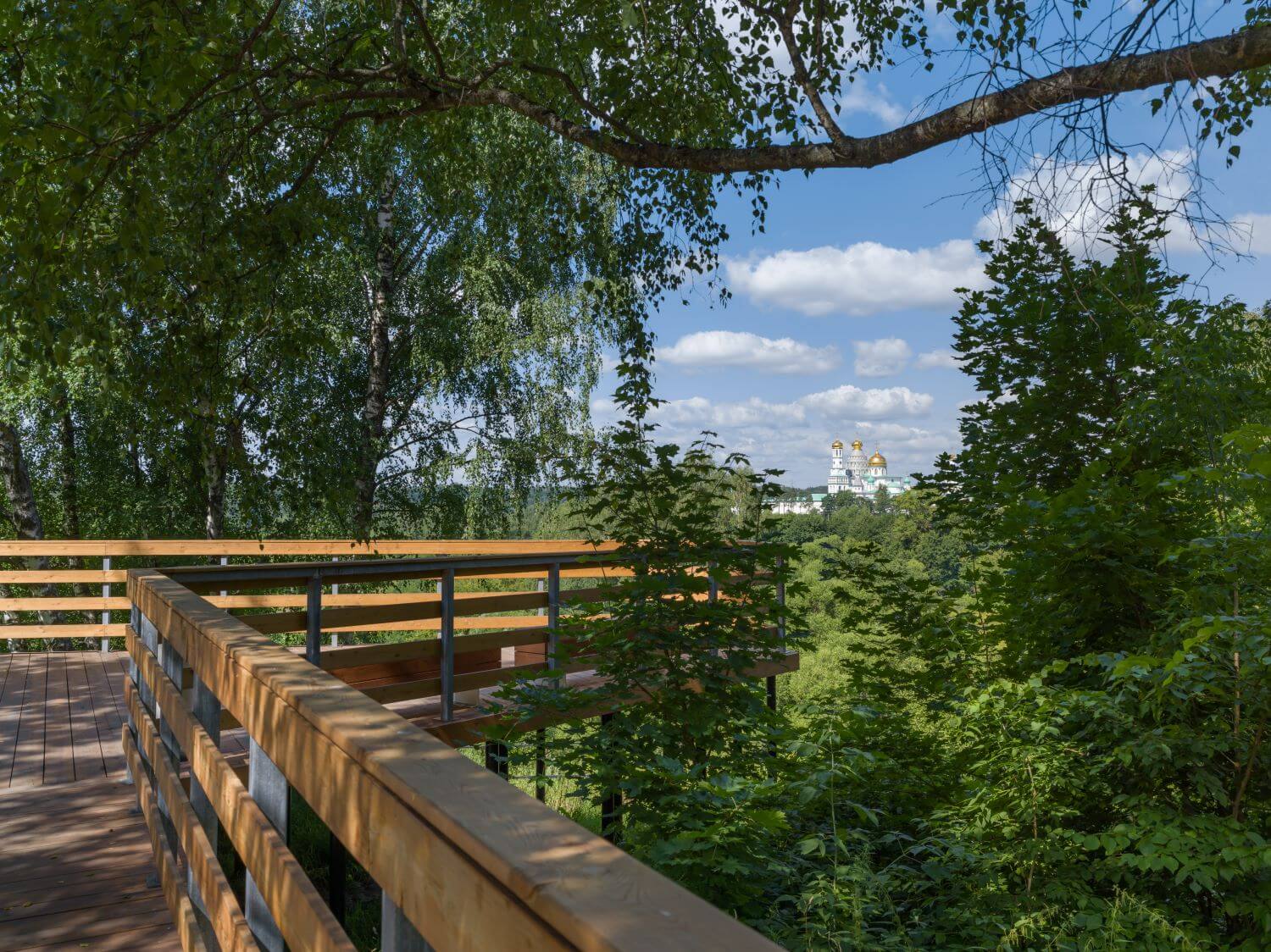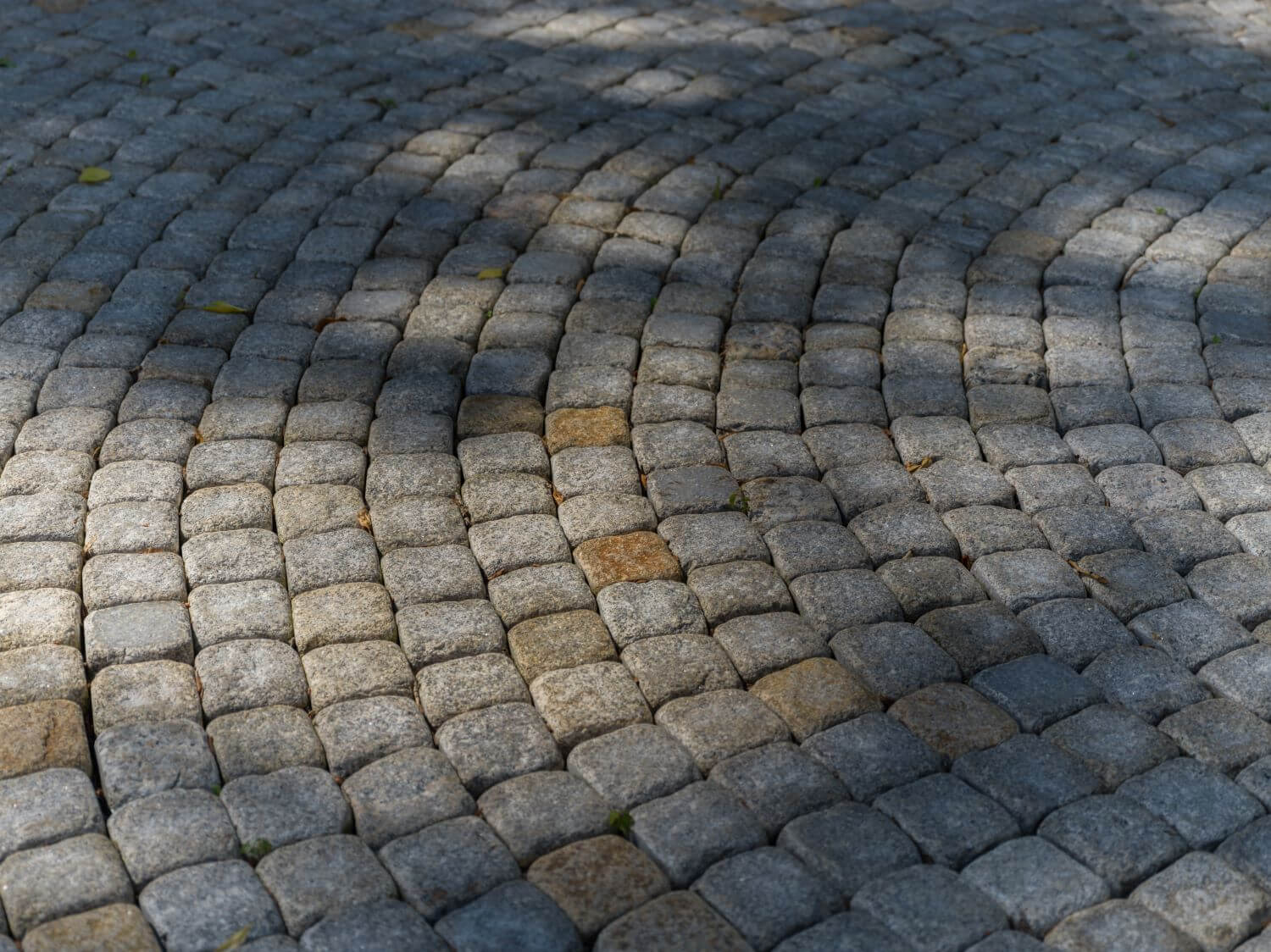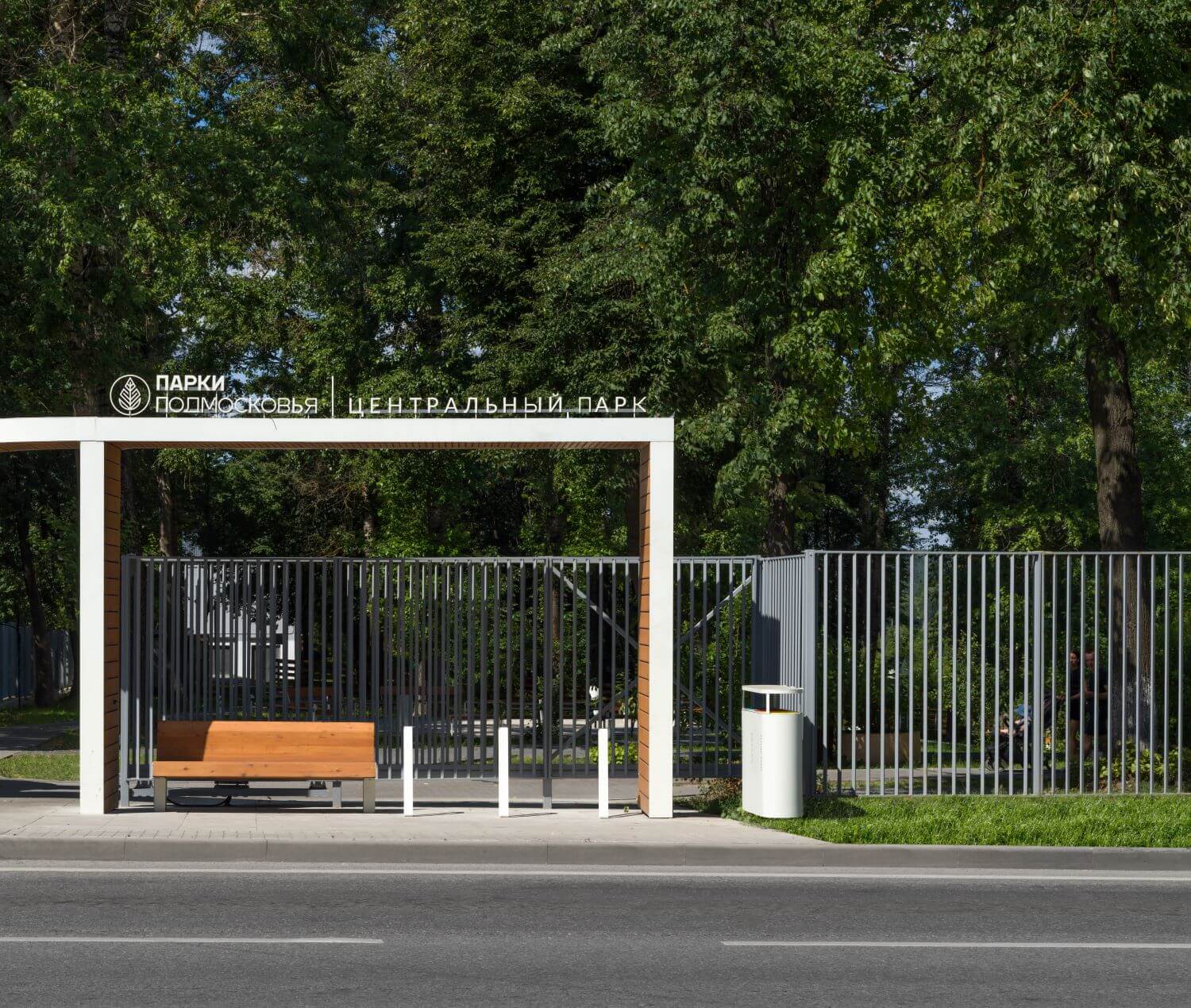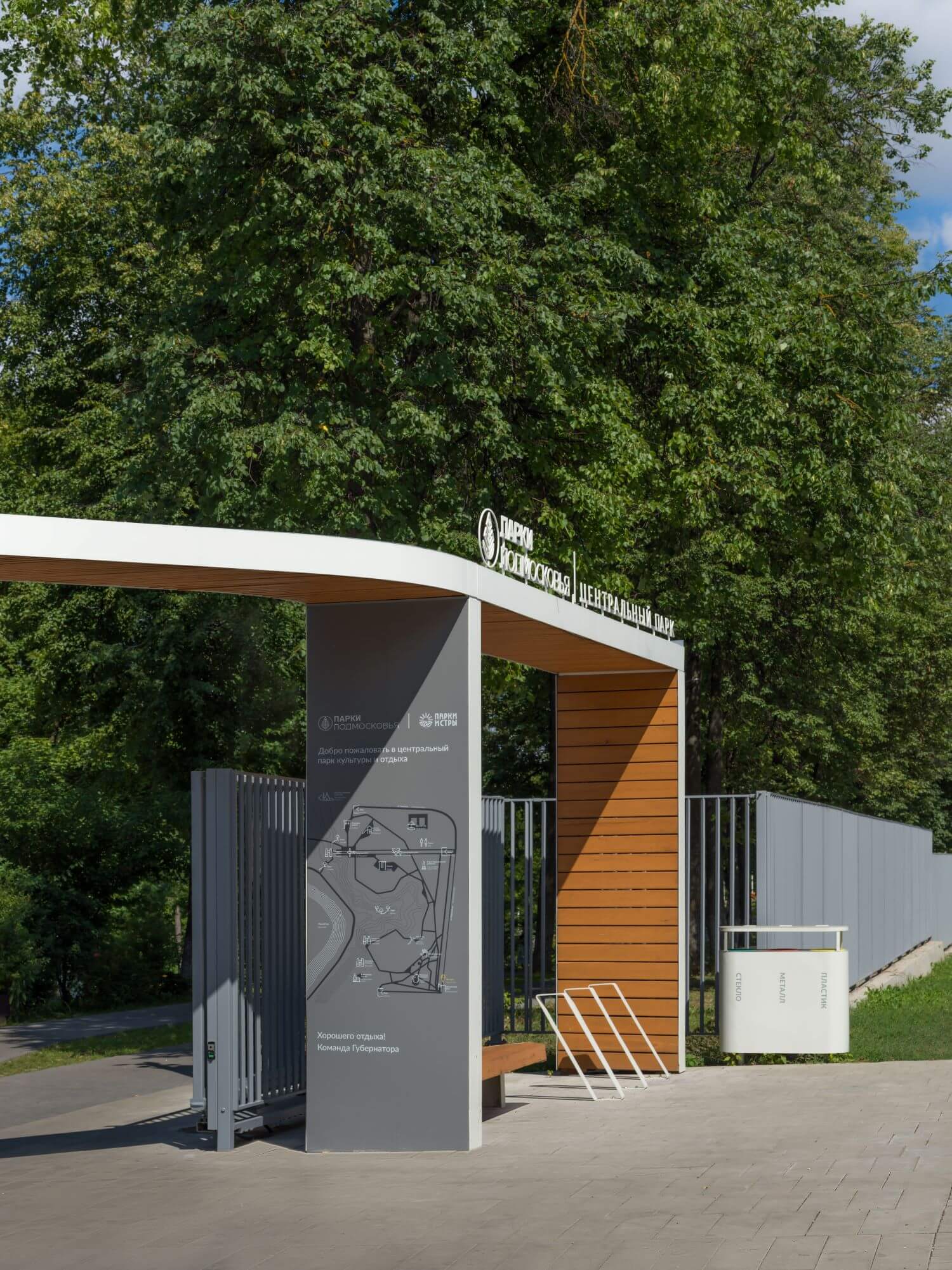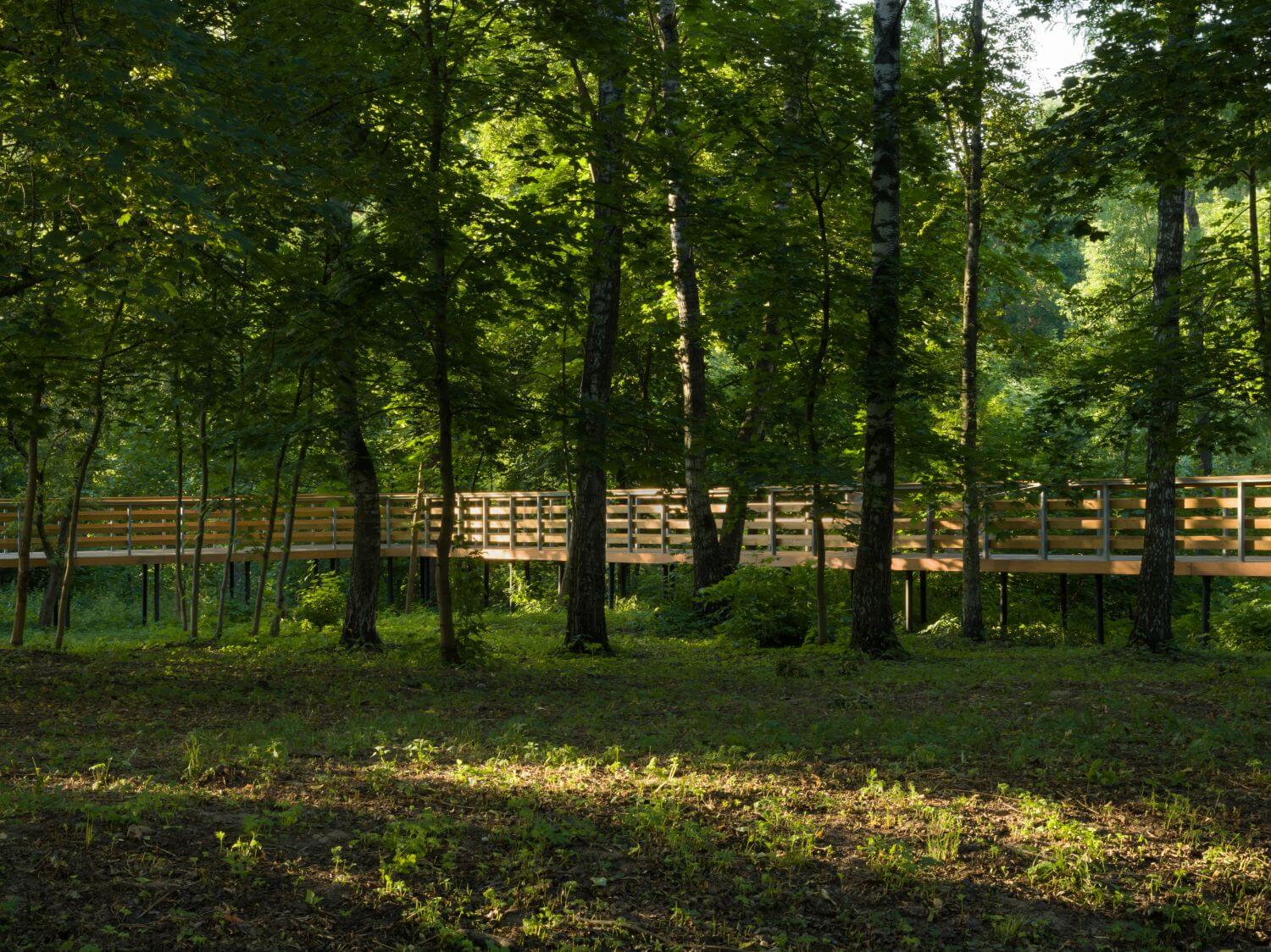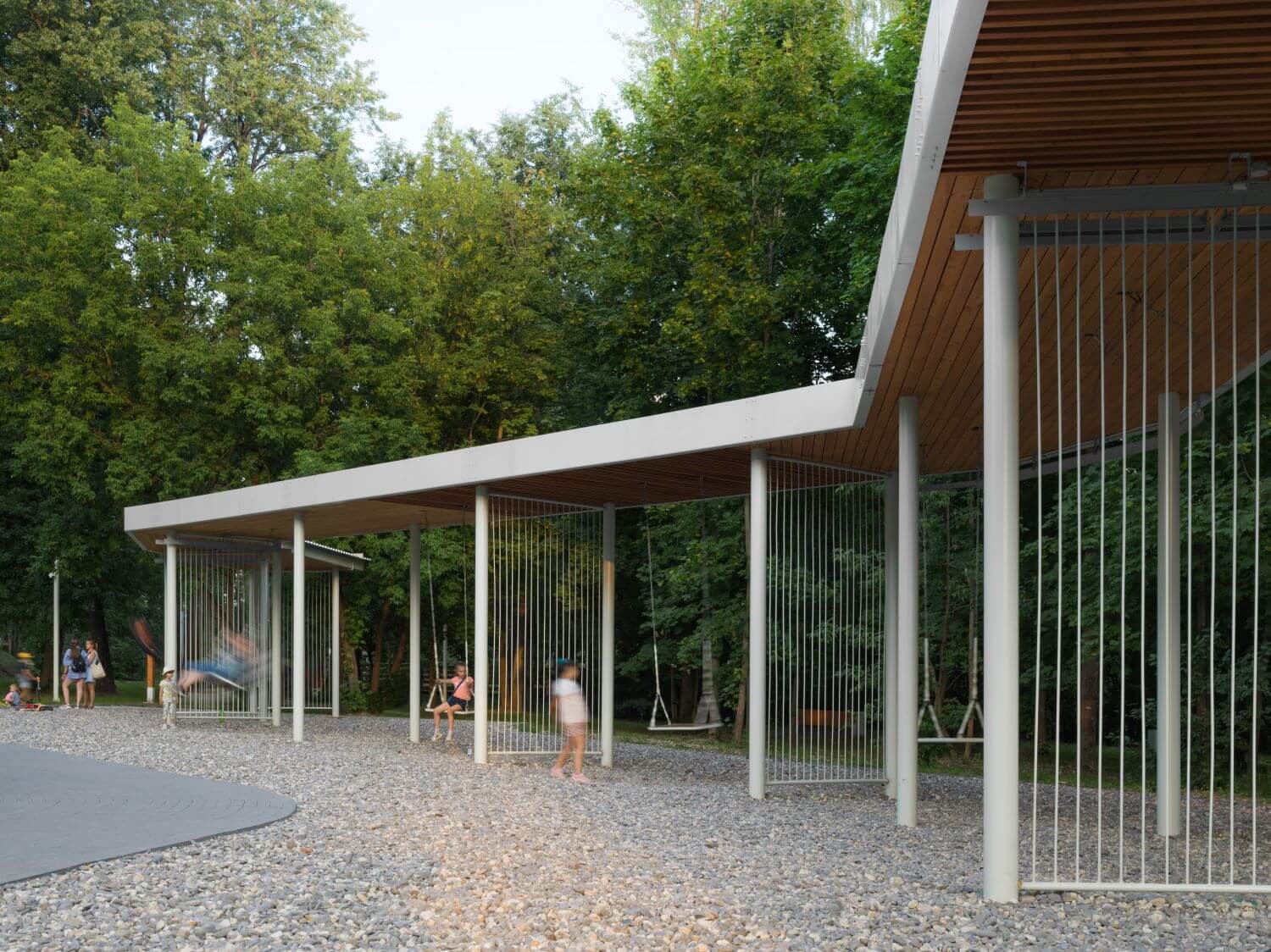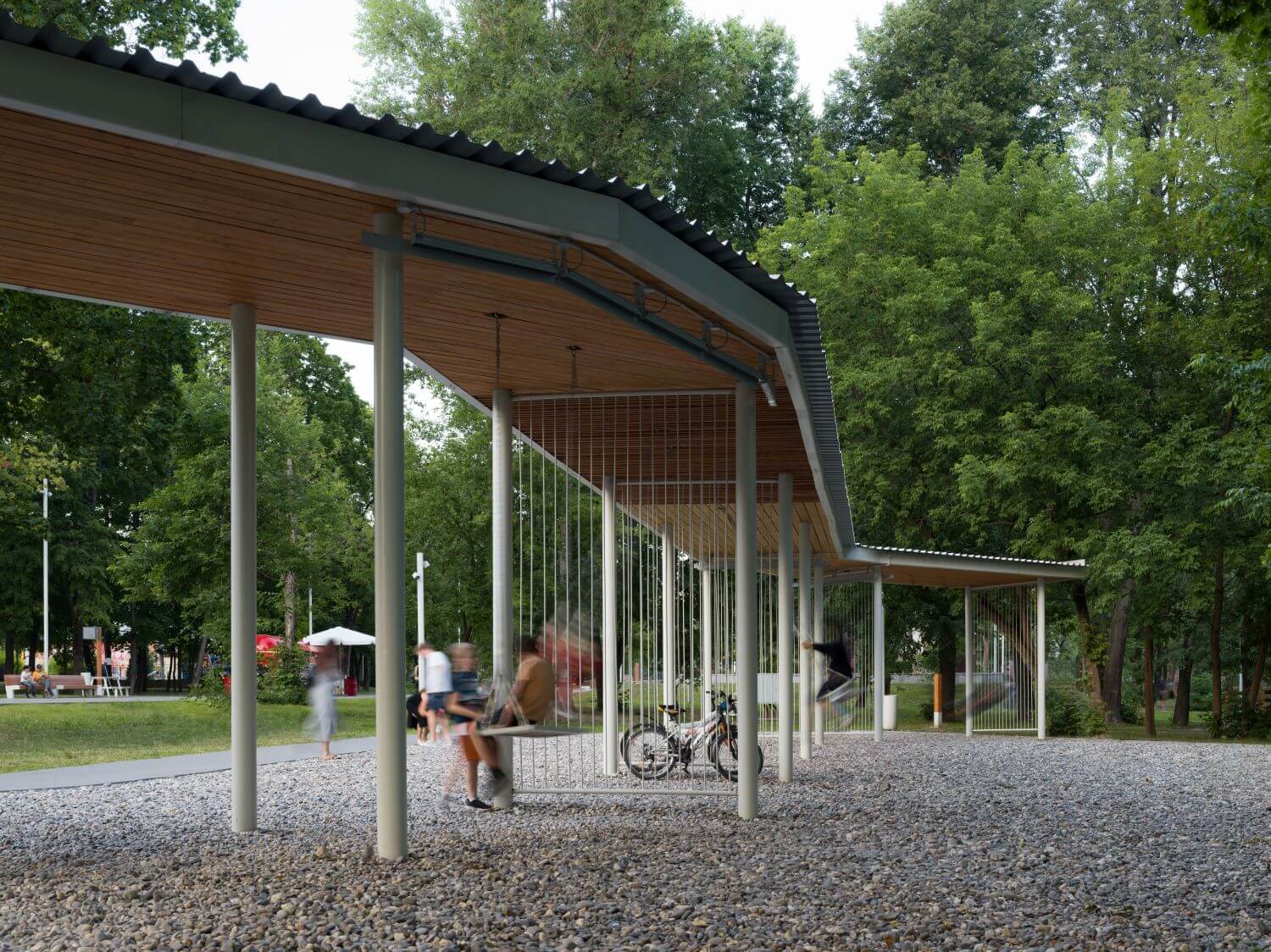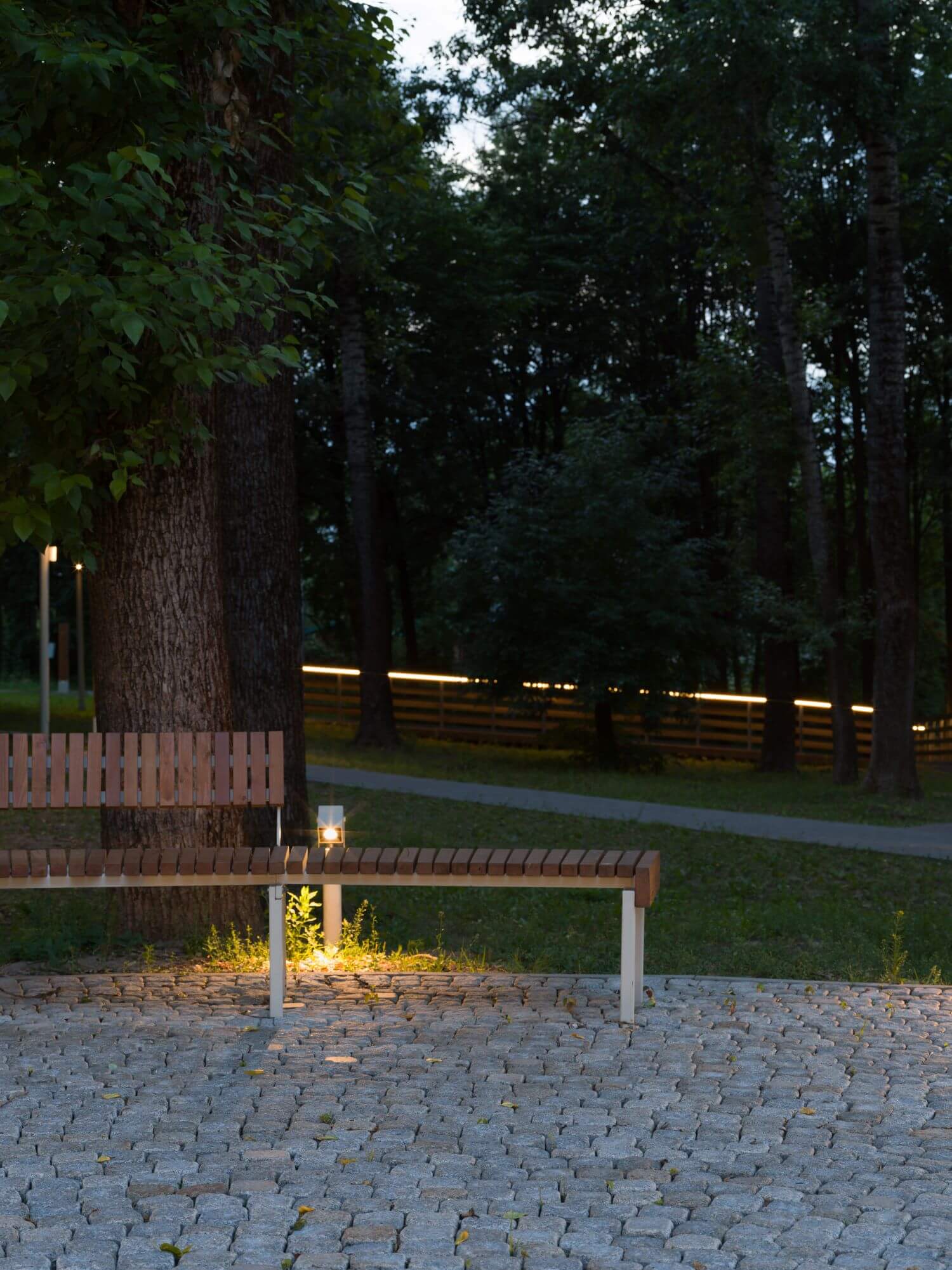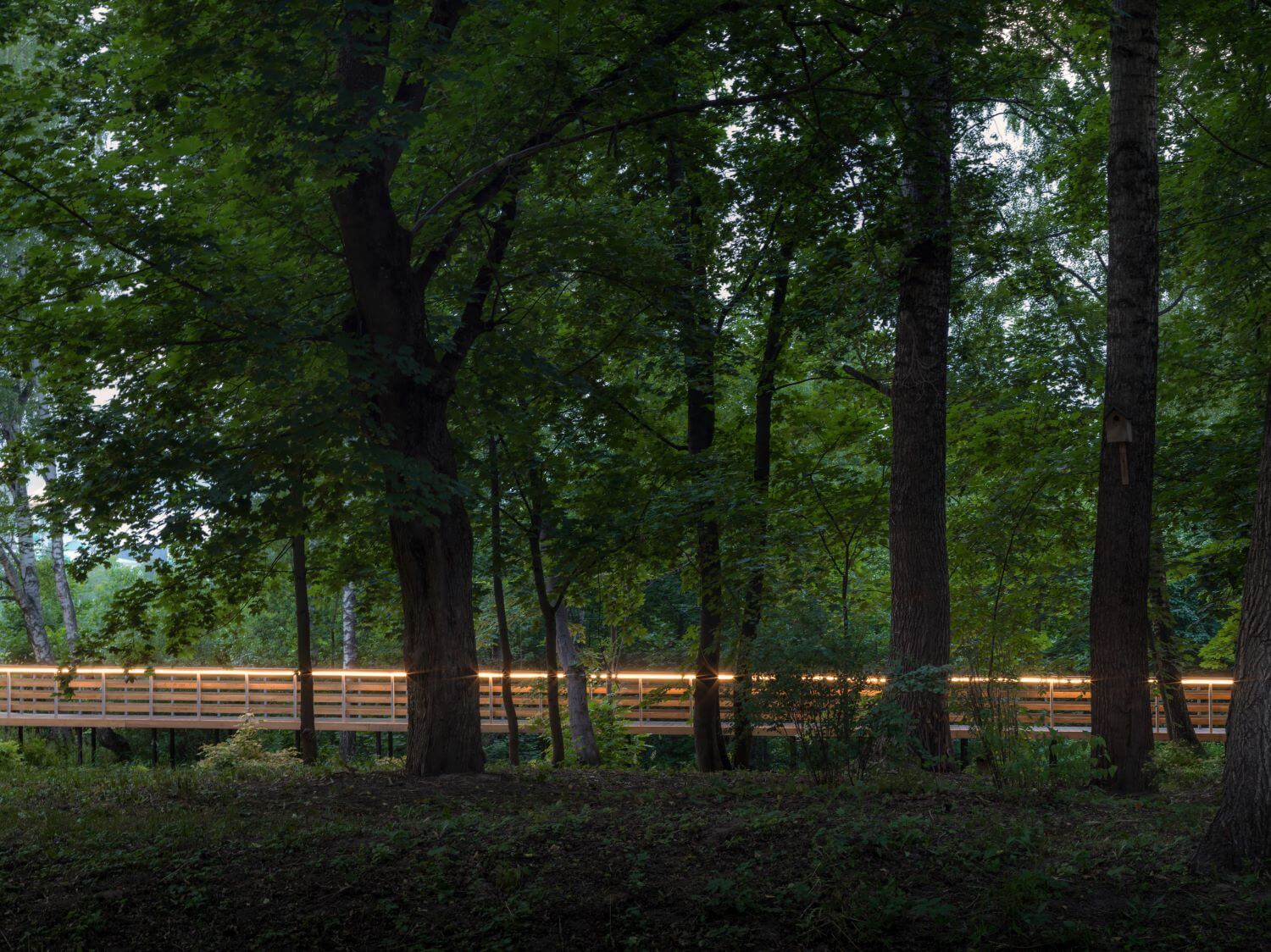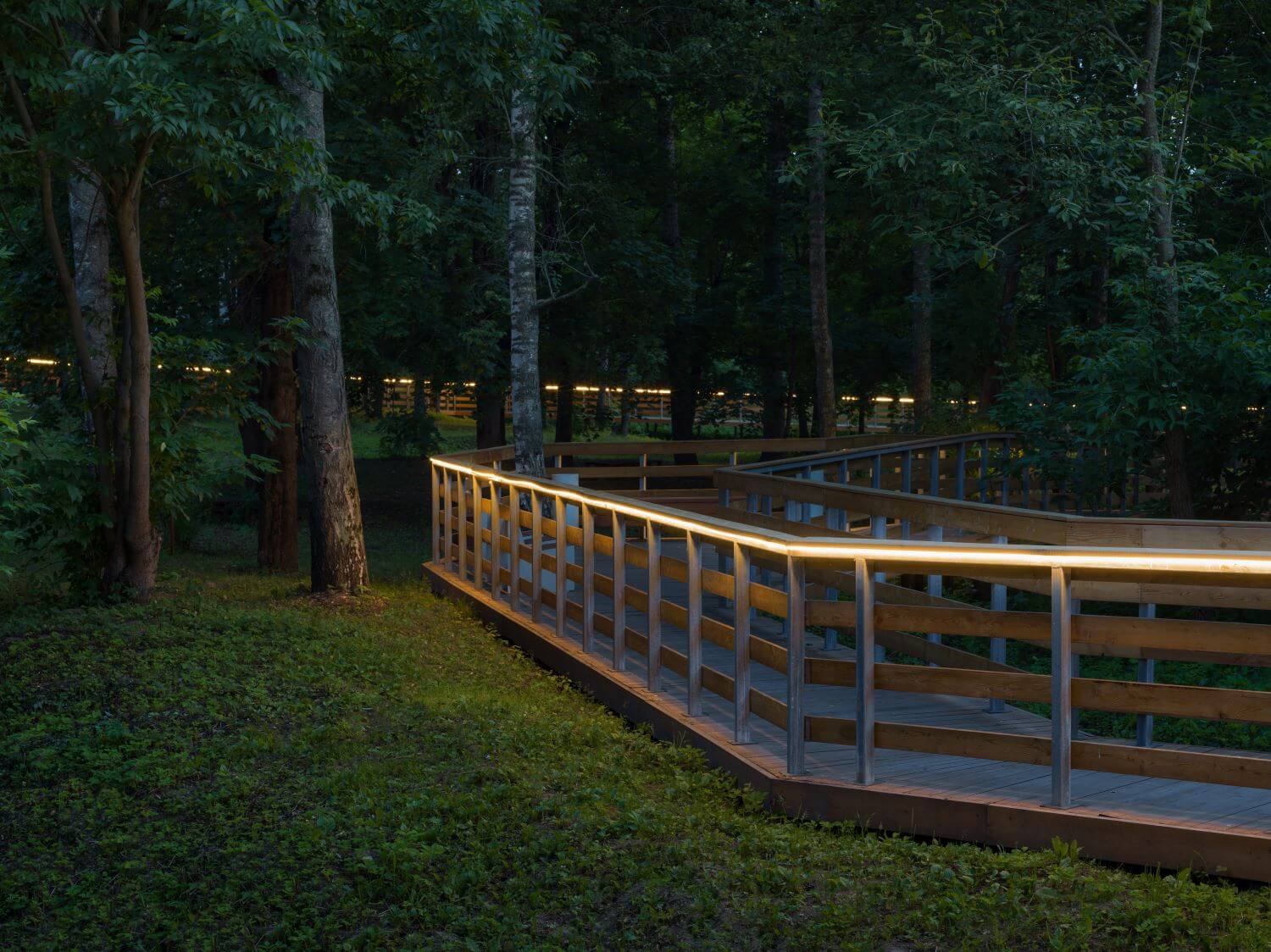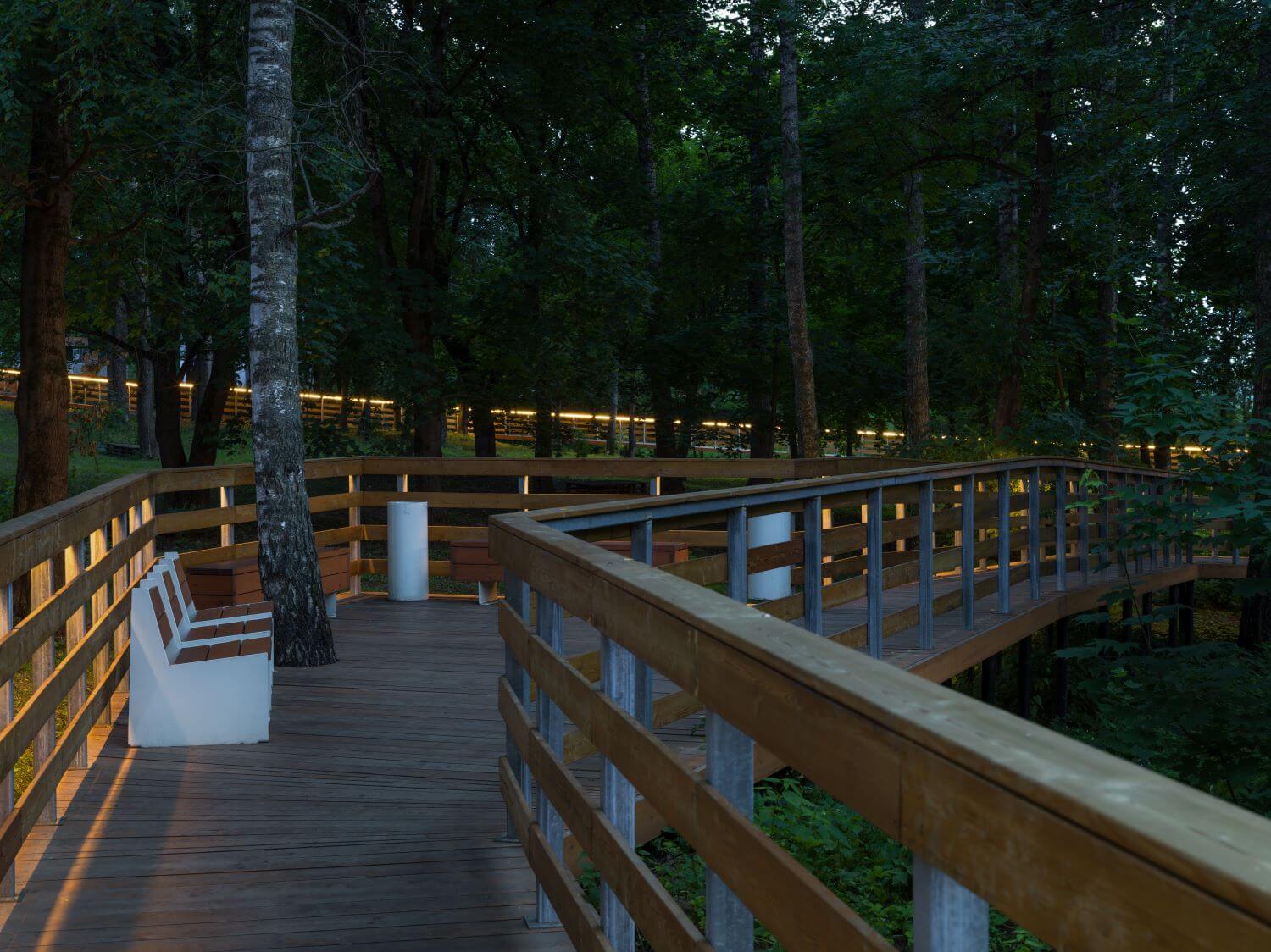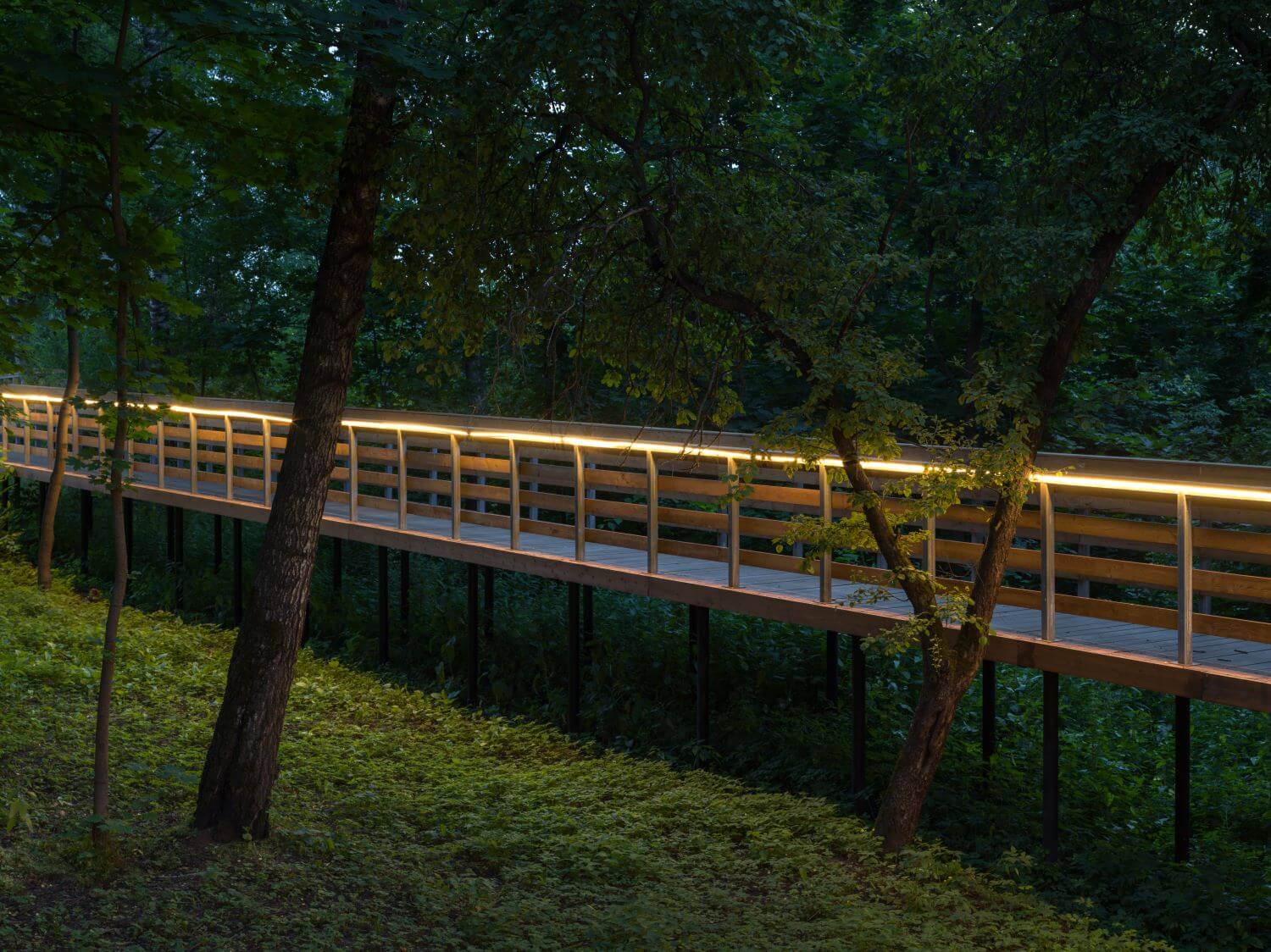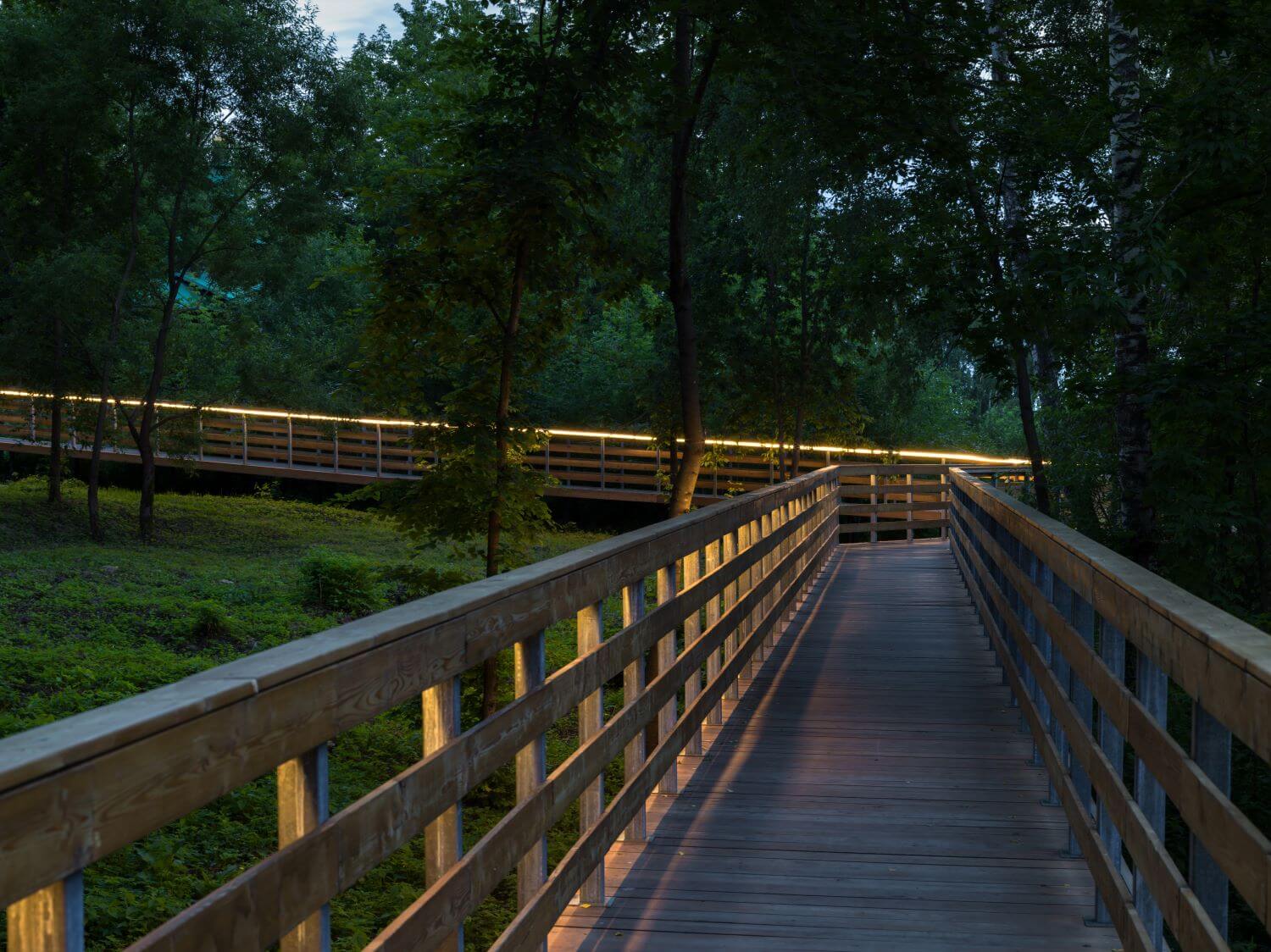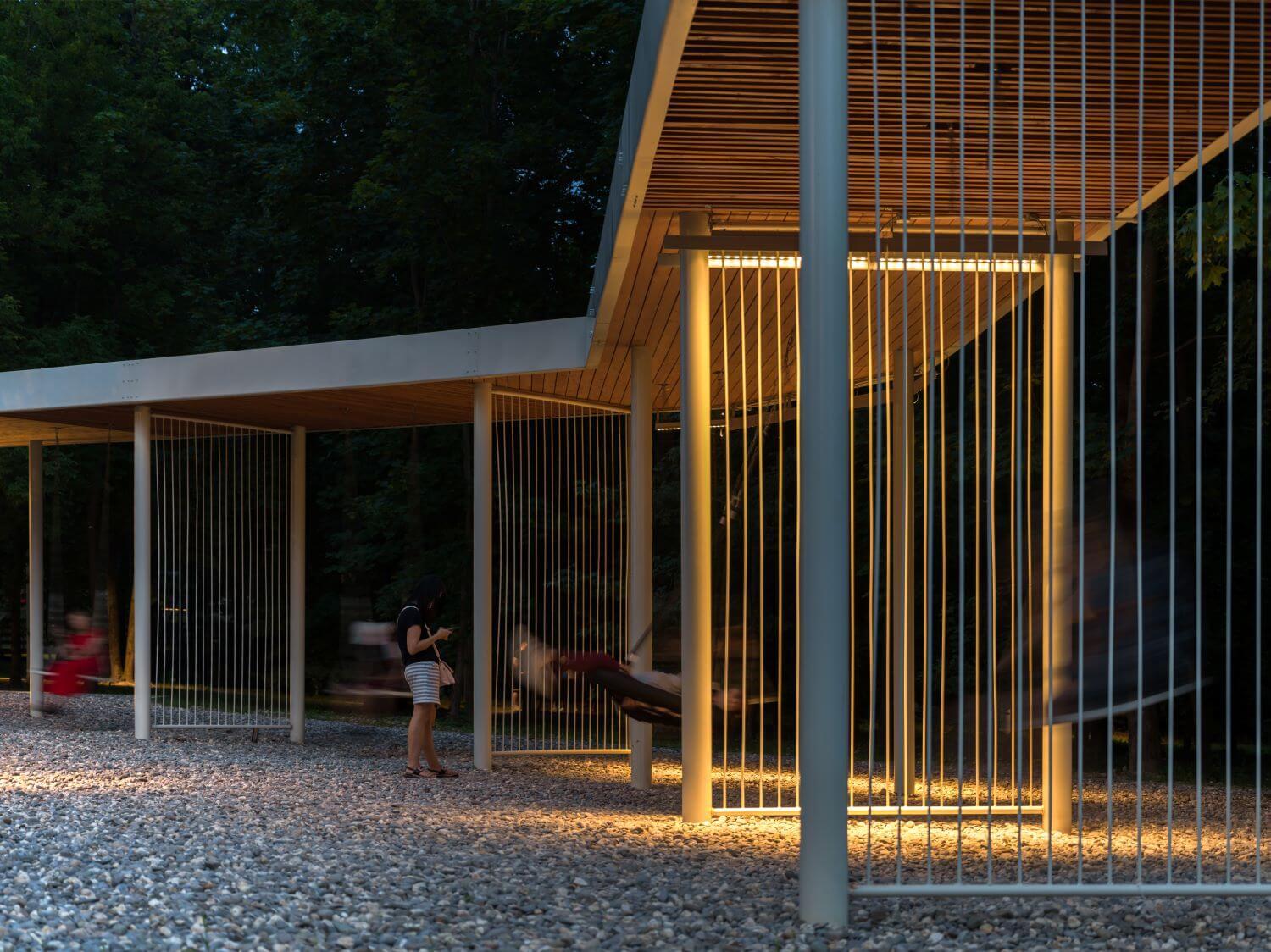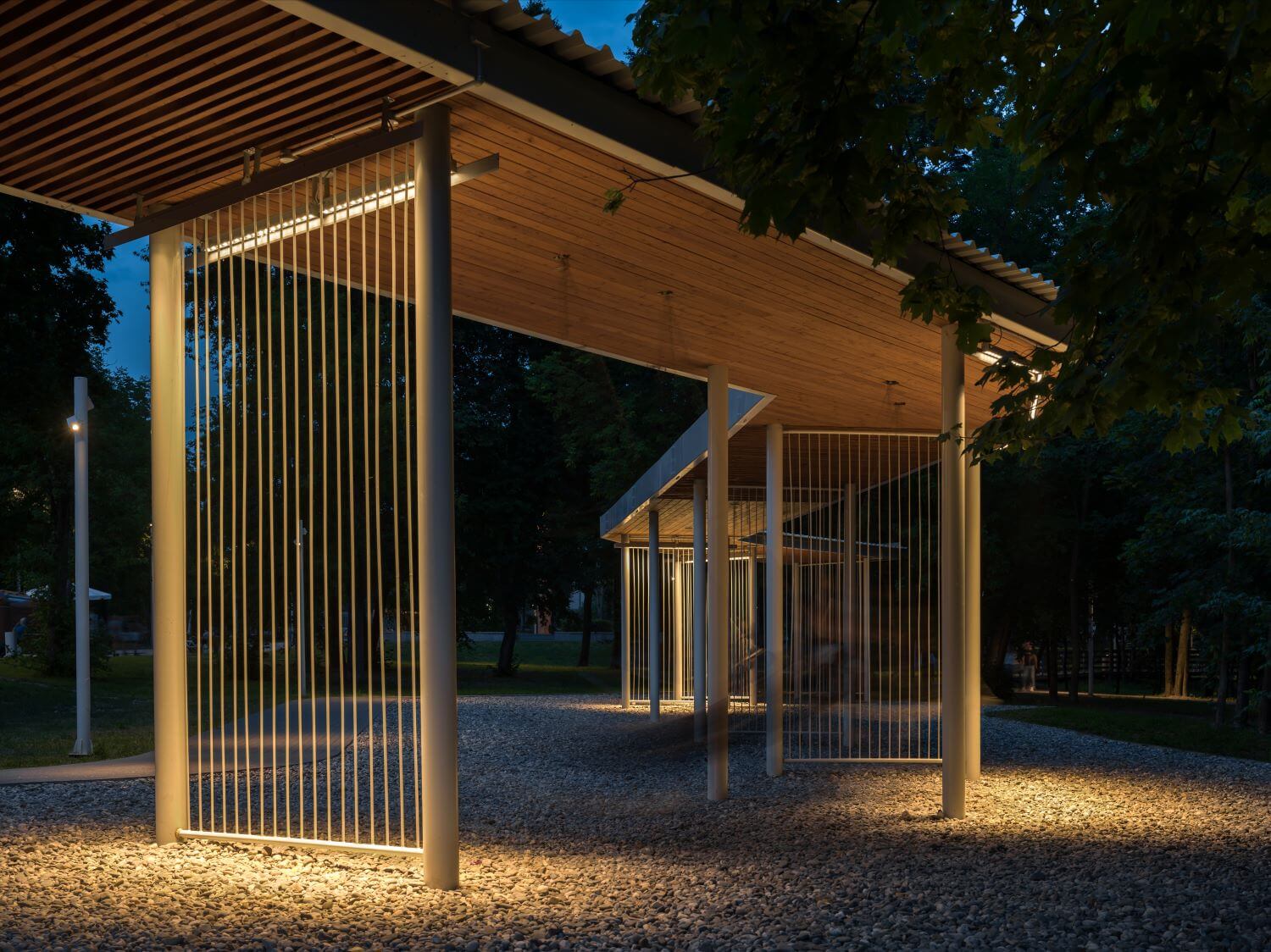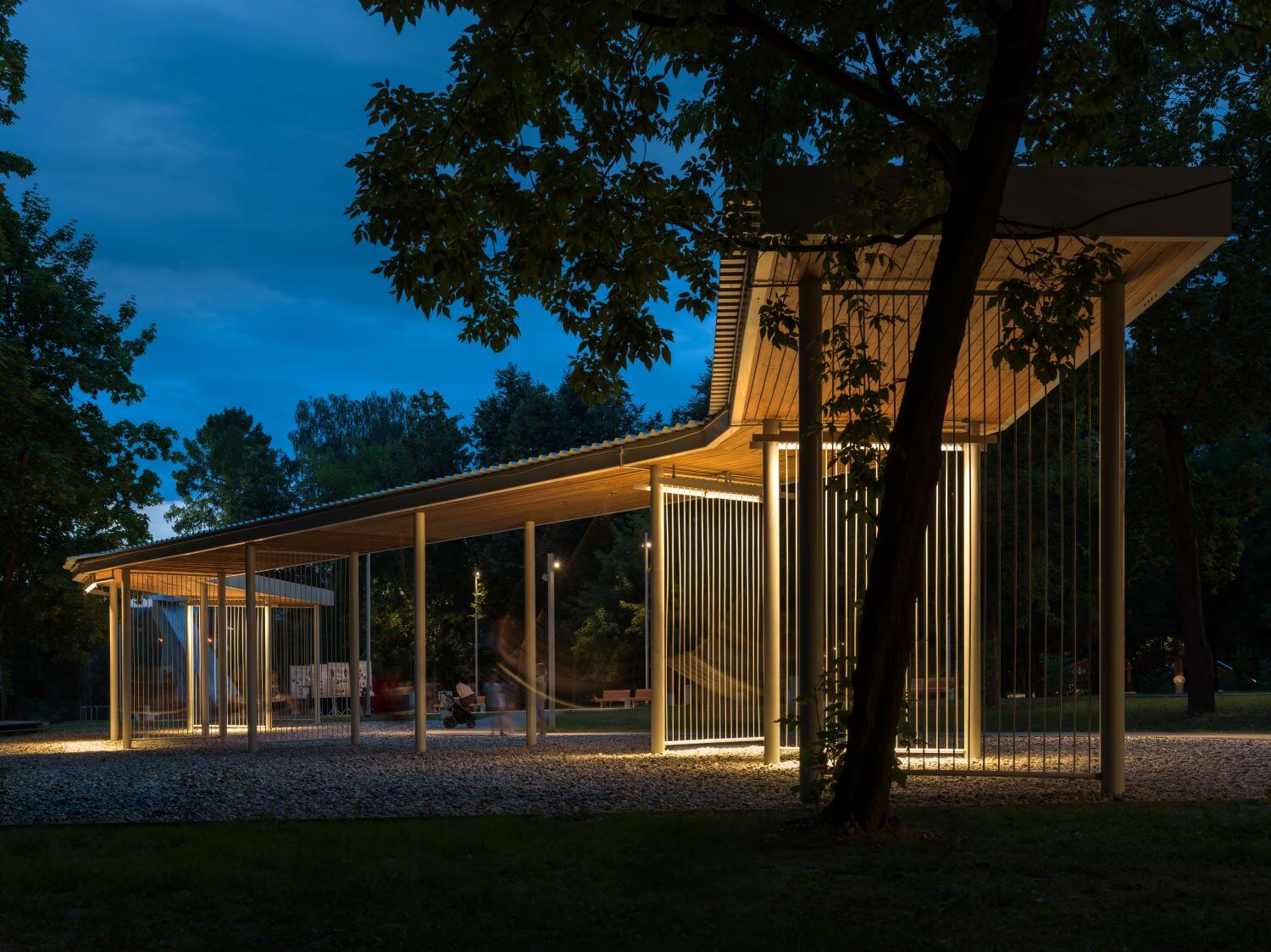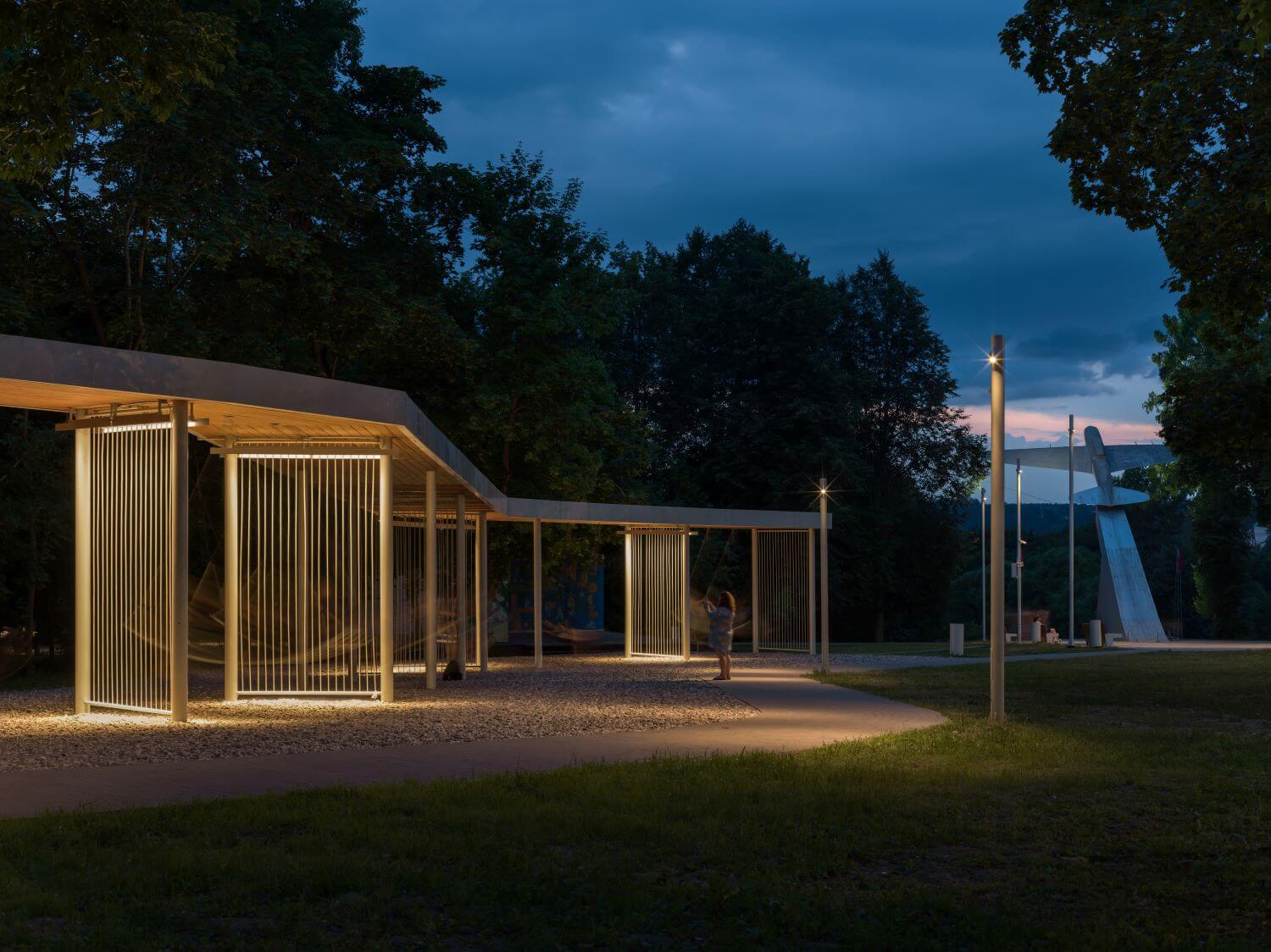 ---