Alireza Sehdehzadeh & Partners: Designing of Building Façade is basically a combination of origins and cultures. Nowadays Copying architectural elements without considering the main concept behind it, caused chaos in the city's image. Different façade types in buildings next to each other without any order, also damage city picture in viewer's eye.
Enhancing city's image to an acceptable level of beauty and function is possible if a large amount of research and study in any specific region is implemented focusing on social, cultural, vernacular and architectural context. This movement shall be implemented in a large scale which is beyond individual team abilities, but this team is so enthusiastic to take part in this movement. So we do our best to create more beautiful image of our city by making wise choices in façade designing.
In designing Armani residential project, first we asked about the client's priorities, and we study many successful national and international cases then we started designing the façade using all the information gained from those resources. First decision was avoiding any unnecessary detail or decoration in the facades to prevent chaos and undesirable vision. Our main goal in designing Armani building façade was to create a more pleasant view both in local-scale and urban-scale.
Armani residential building has 11 residential story, a lobby in the ground floor and 3 underground stories for parking area. This 50-meter height building is located in southern part of 14th street on Saadat Abad boulevard.
Due to municipality's law for high-rise building, only 30% of the block is allowed to be built and the remain space shall be dedicated to landscape and planting. In this project the landscape plays the main role in dividing public area from the private spaces.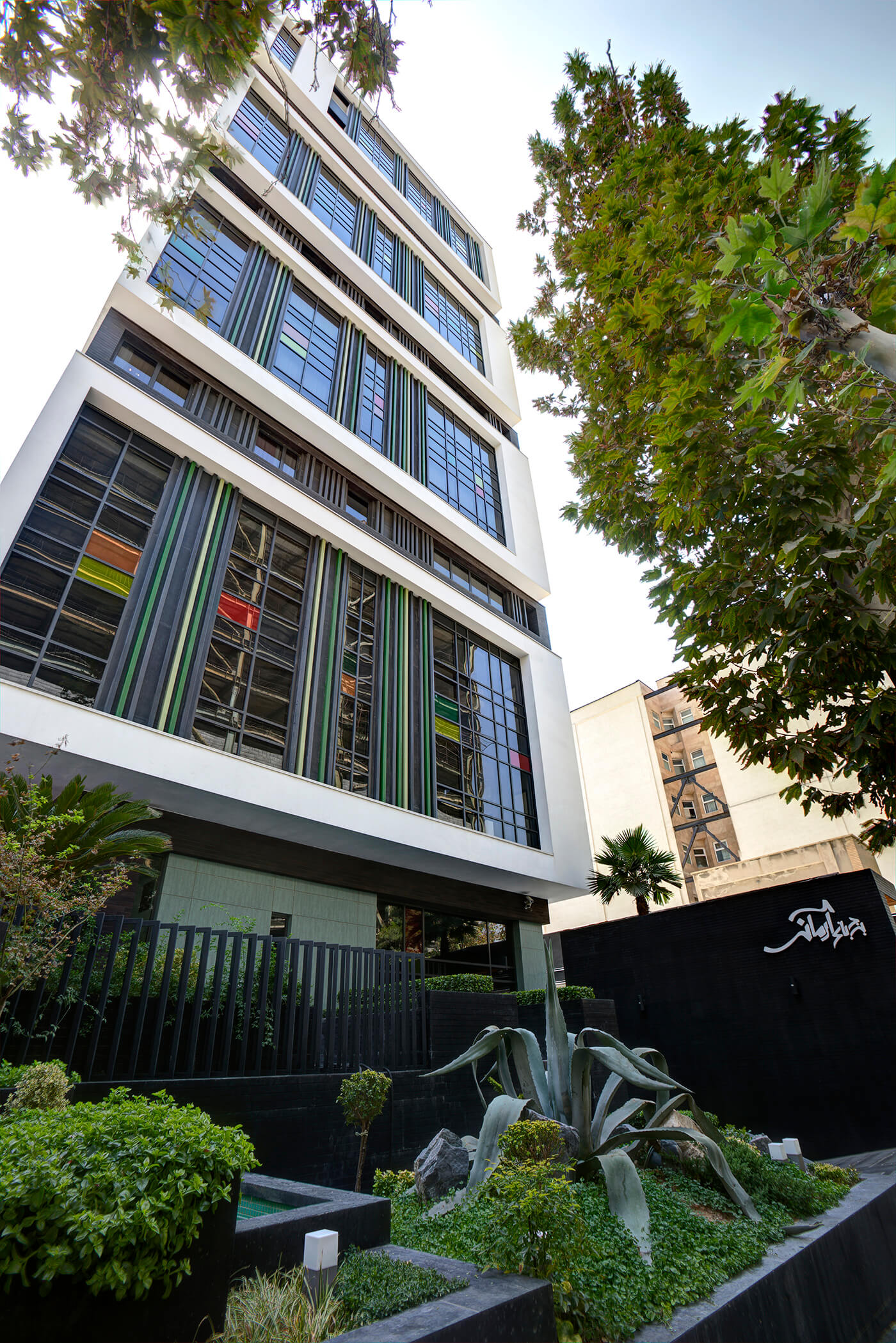 There are two main factors in designing Armani's façade considering the height and volume of the building:
- Human-scale view
- Urban scale view
Beautiful landscape in the entrance makes it more welcoming, also create better view from the side walk.
Several features are used in designing lobby to provide the most pleasant feeling in residents while they using it; being inviting, lively, easy to find the paths, ….
Lighting at night is mostly produced by hidden light bars which lighten white suspended cubes in southern view. Using vertical light bars in east and west views are another light source which simply gives the façade a unique and pleasant view at night.
Since this building is separated from the side buildings and also is the tallest one in the neighborhood, all 4 sides of it can be seen. Therefore, East view of the building, which is rigid and without window, follows other views' designing ideas in material, proportions and lighting.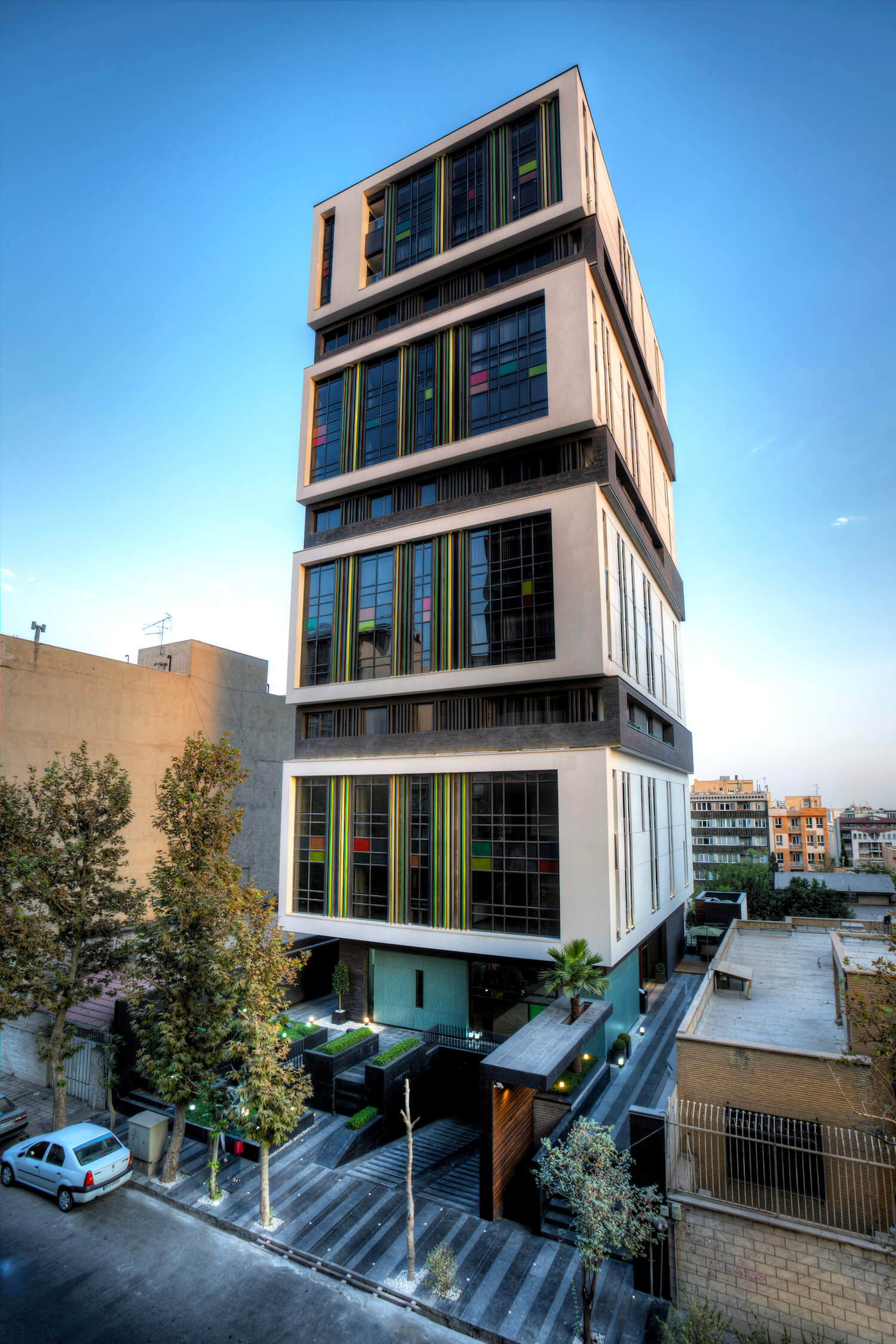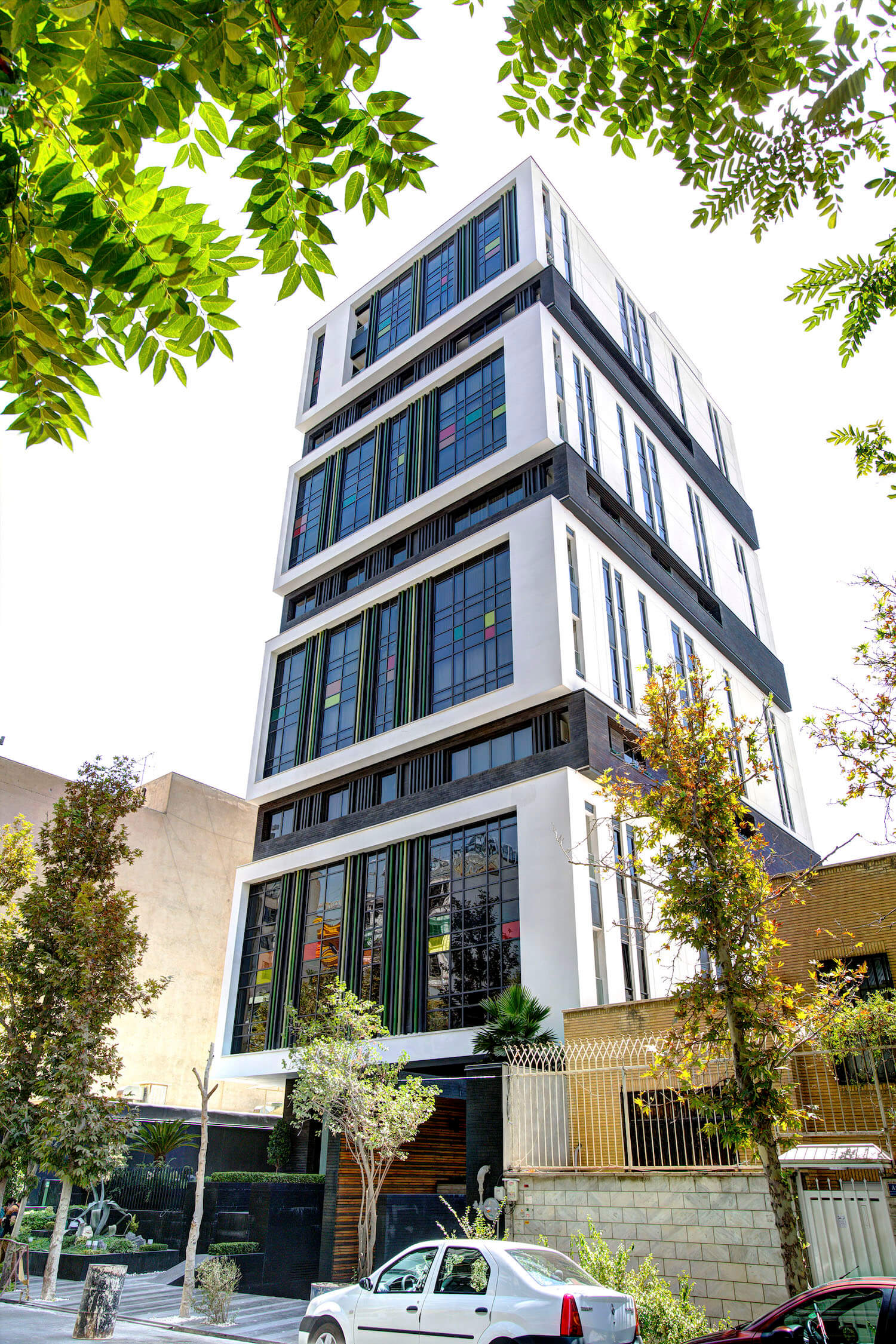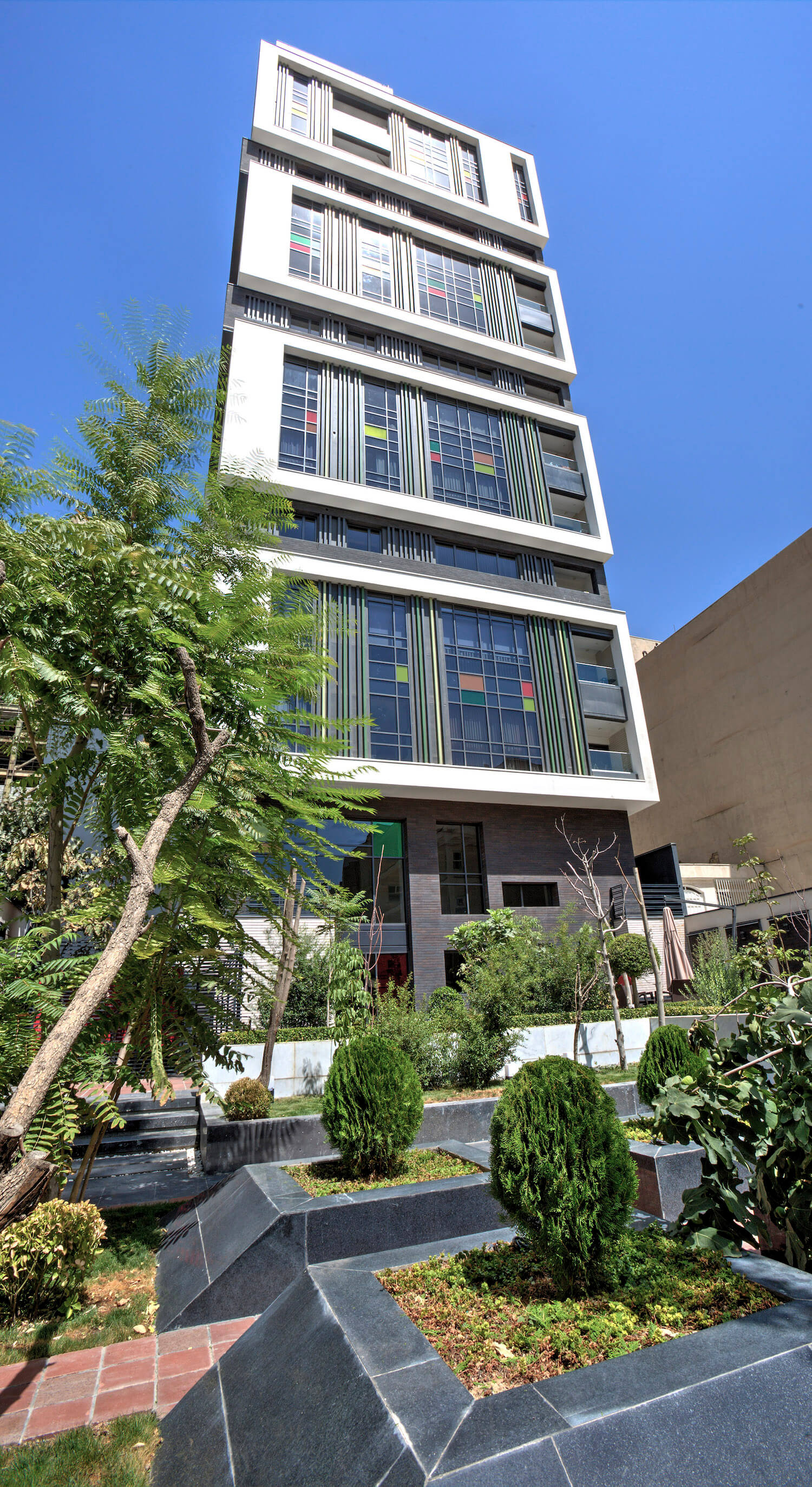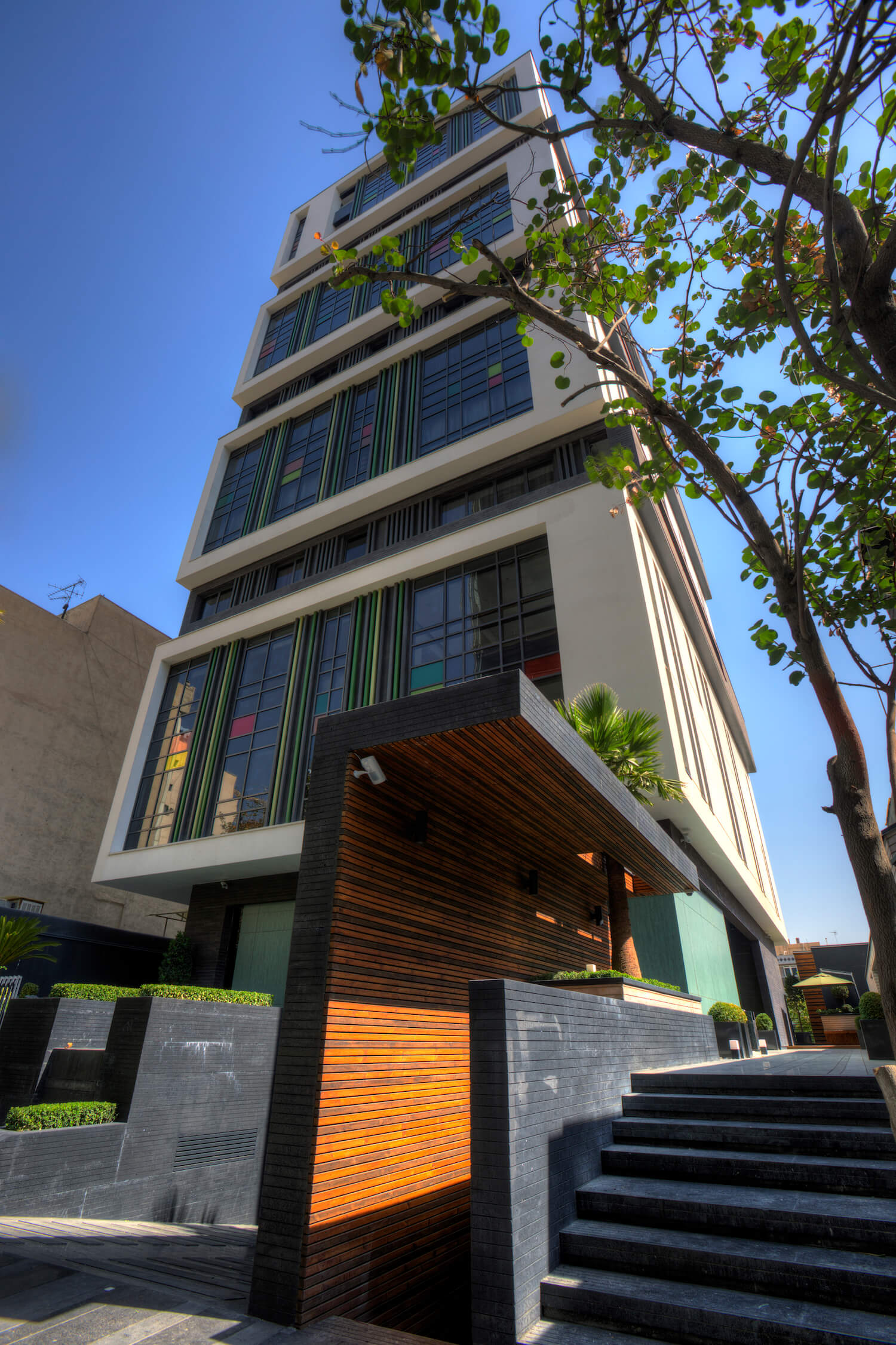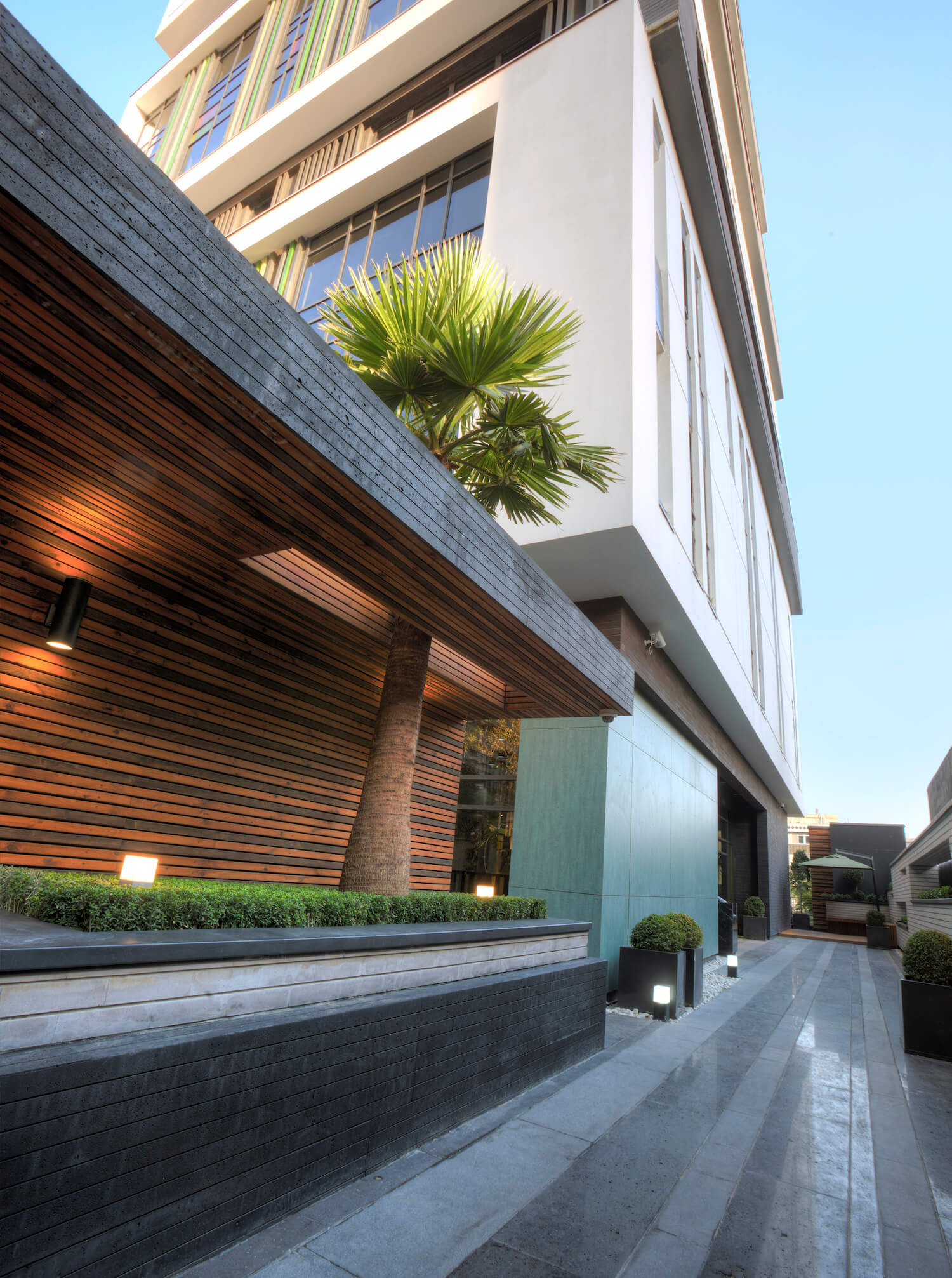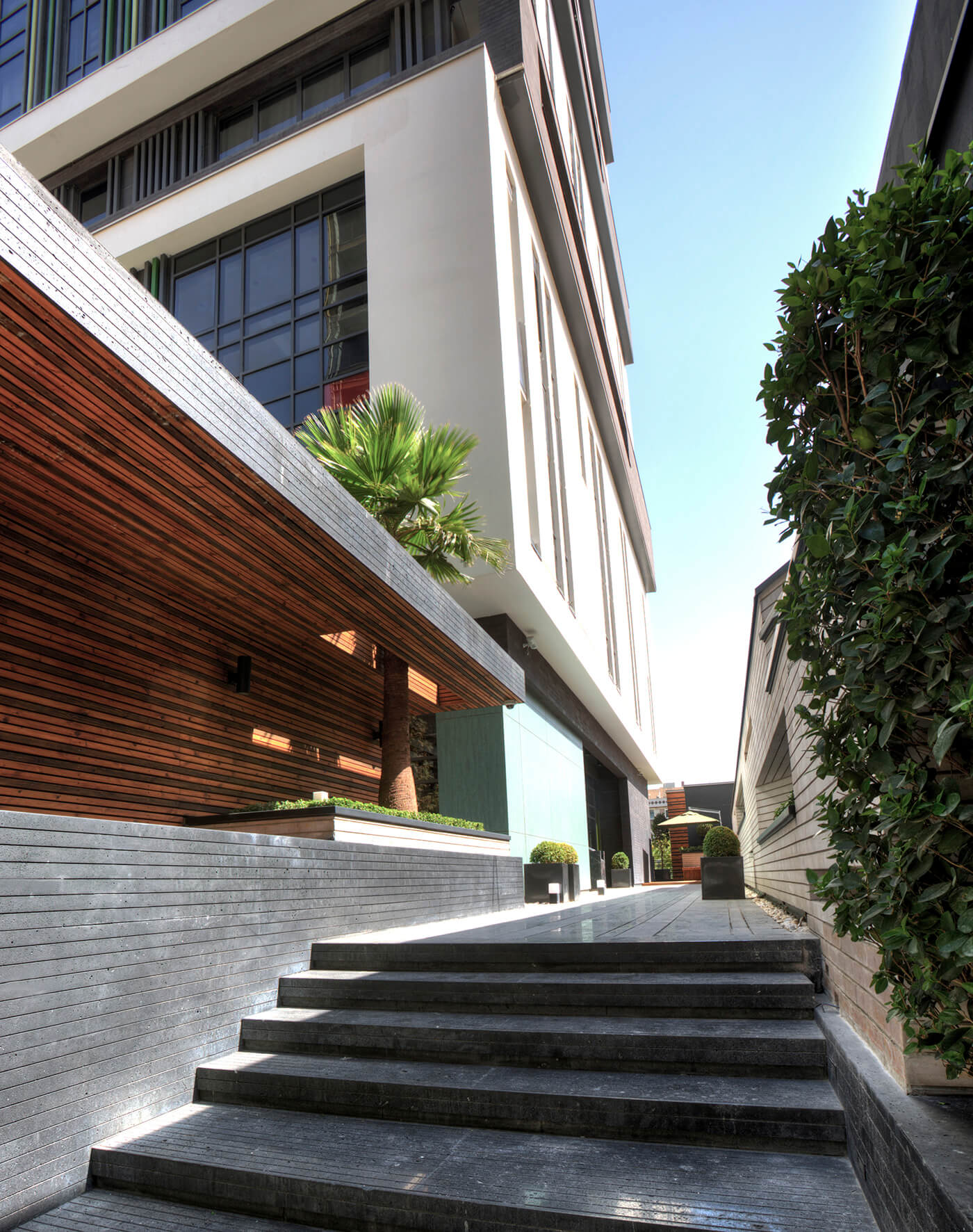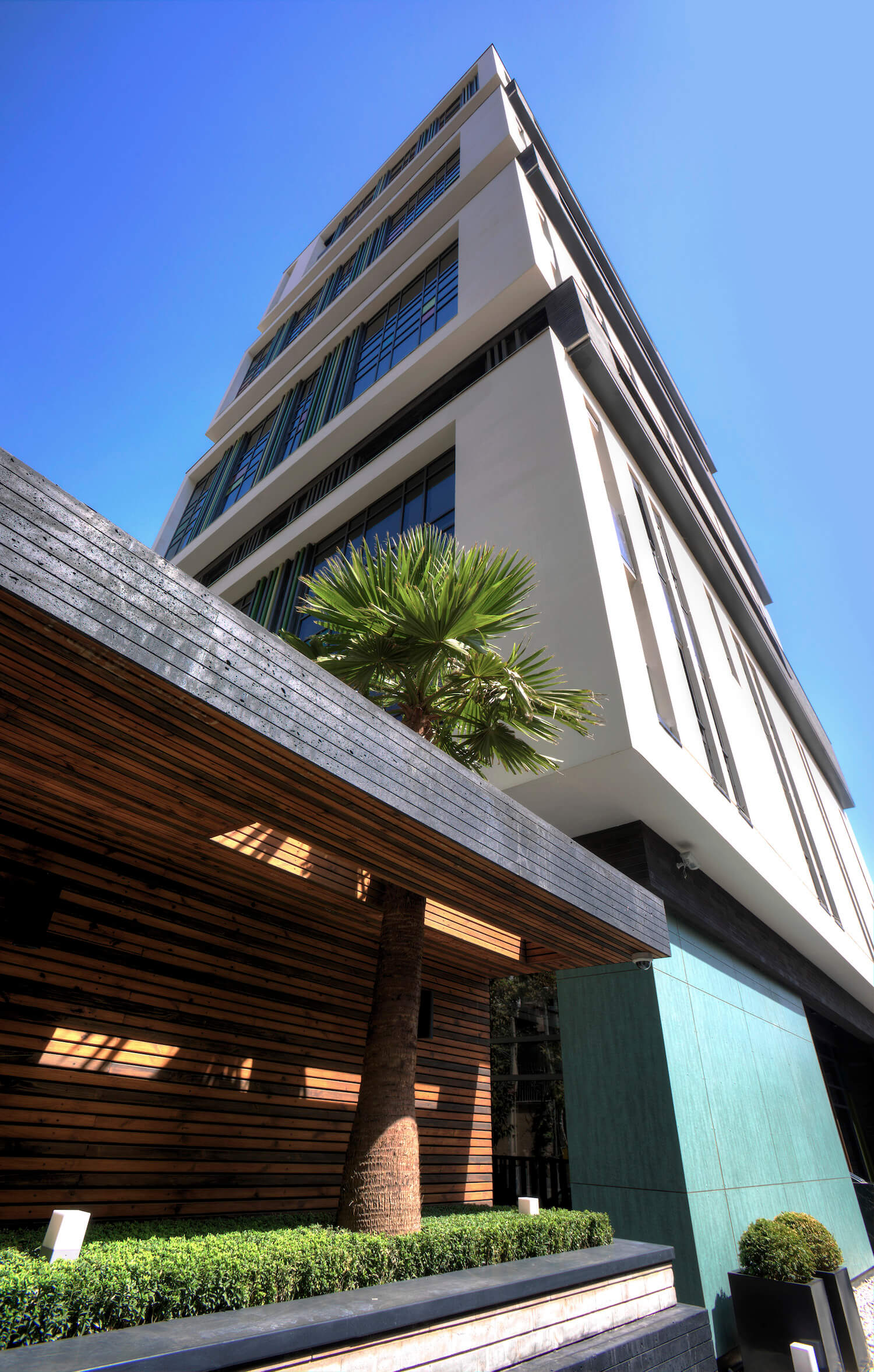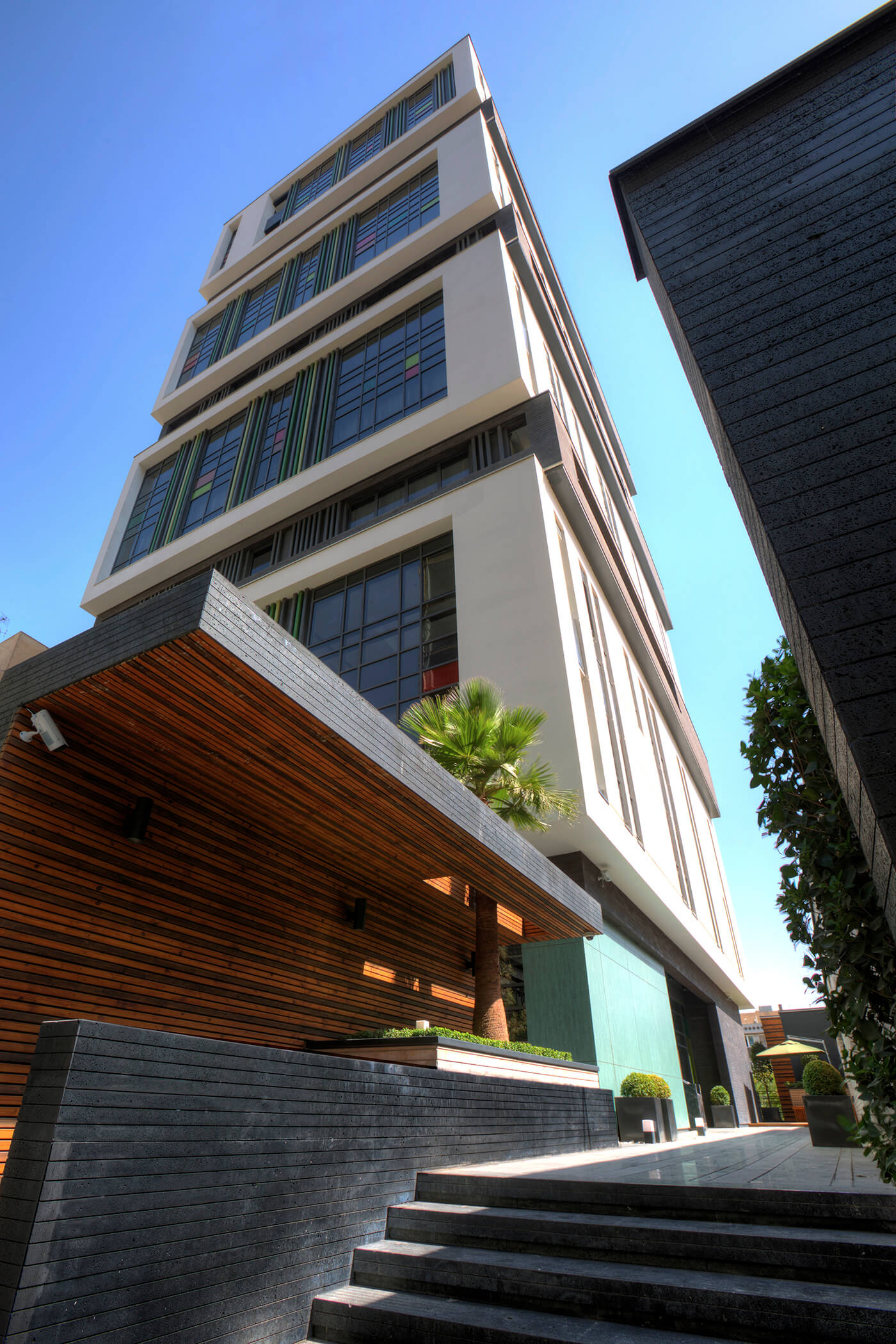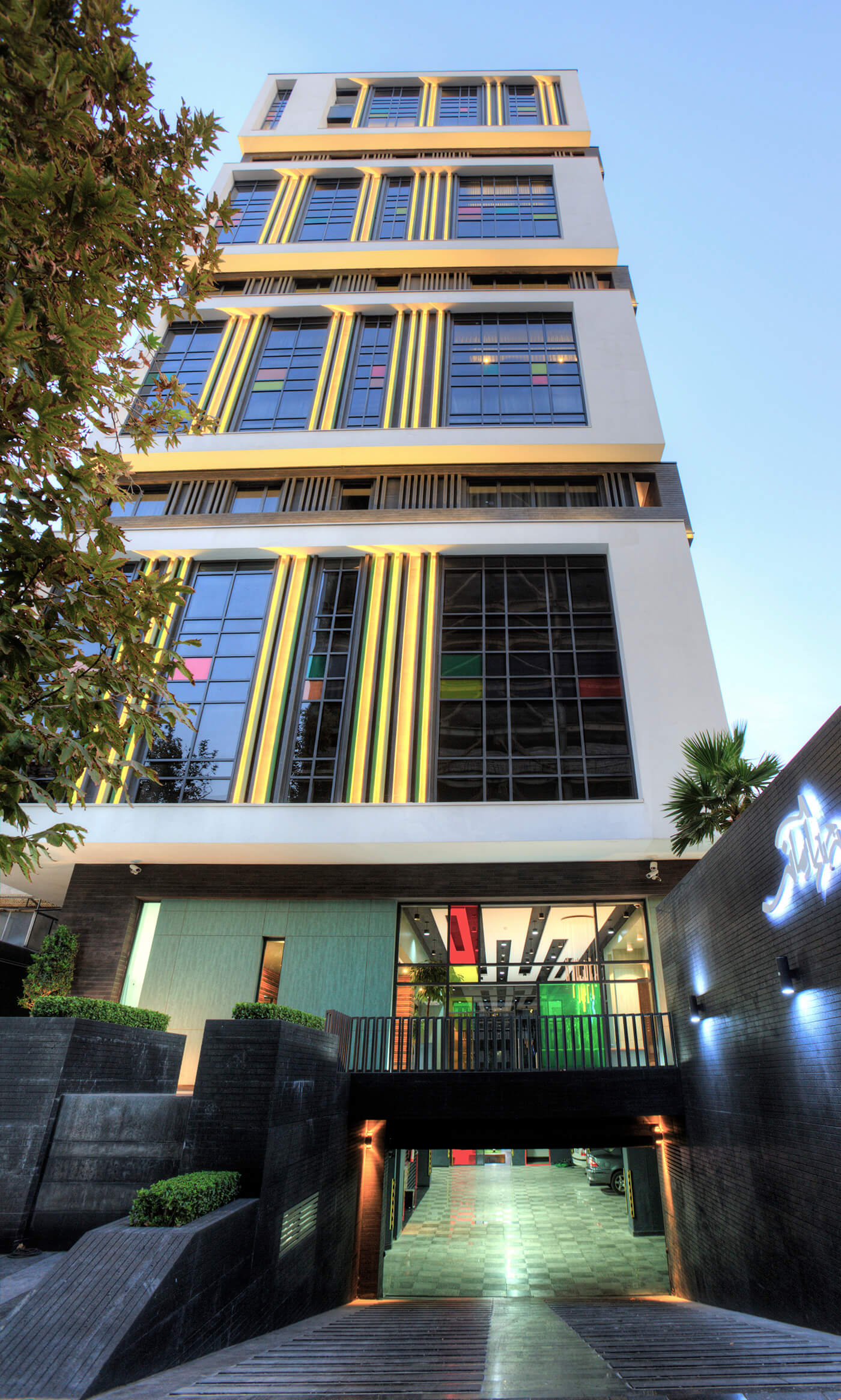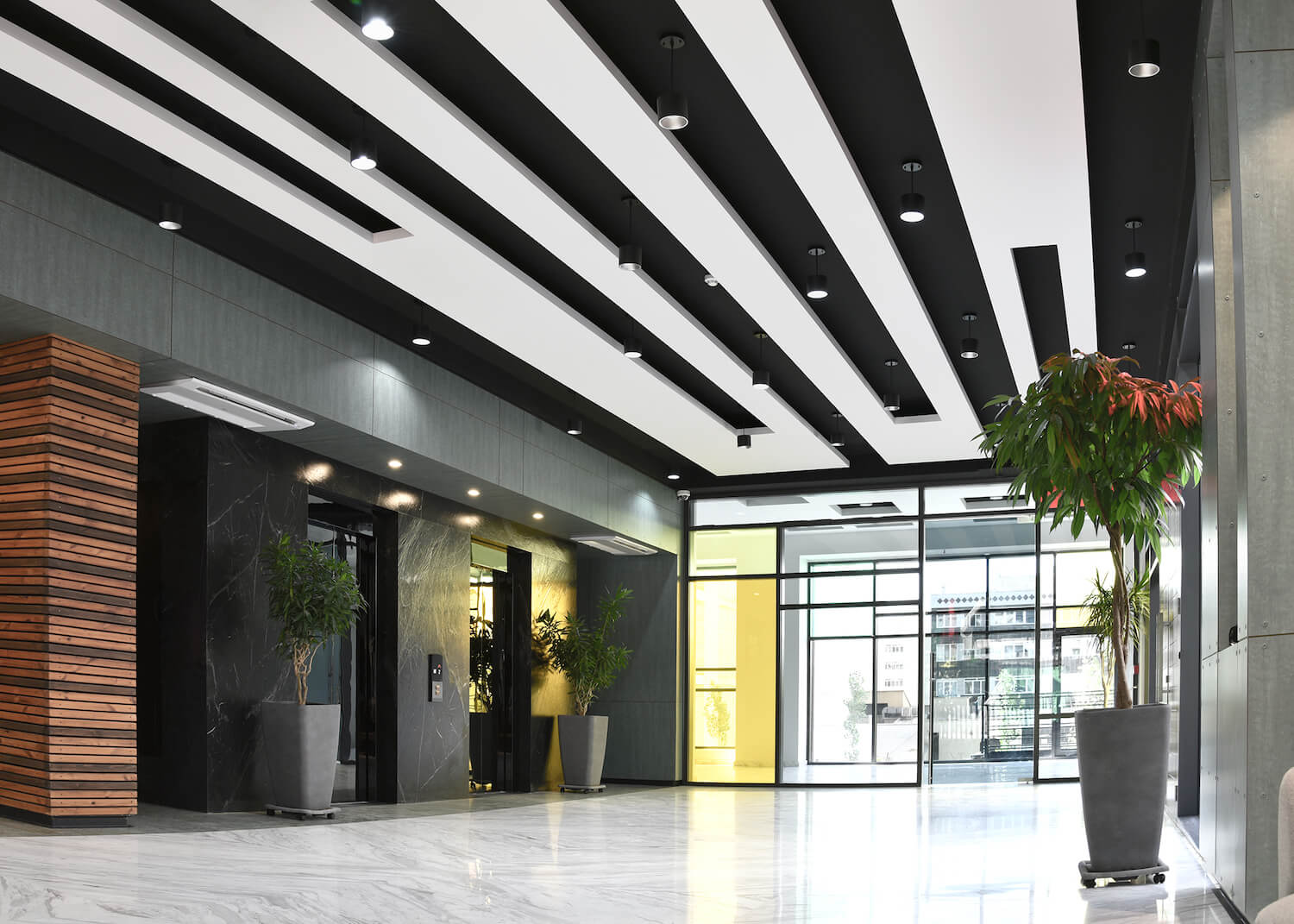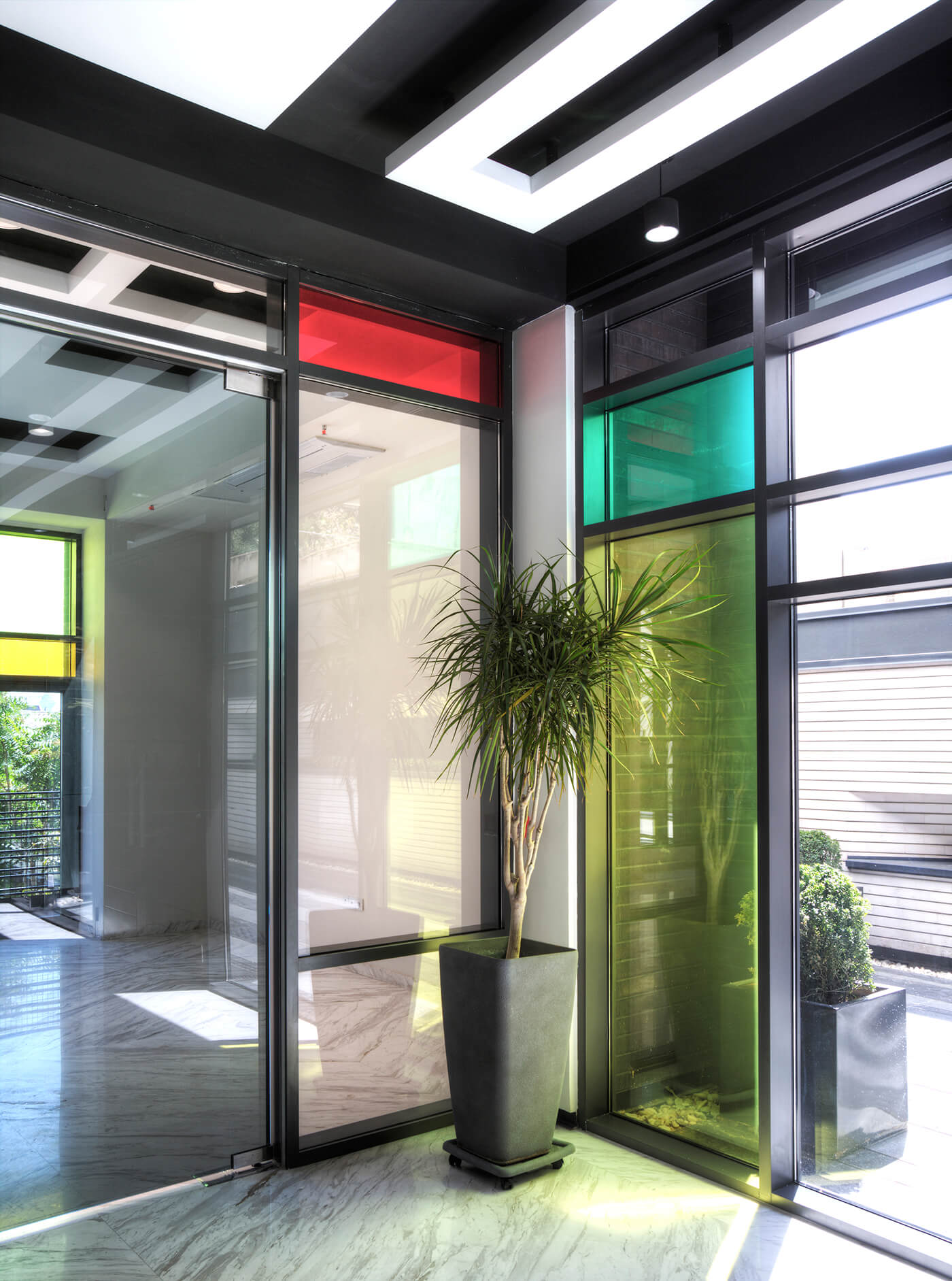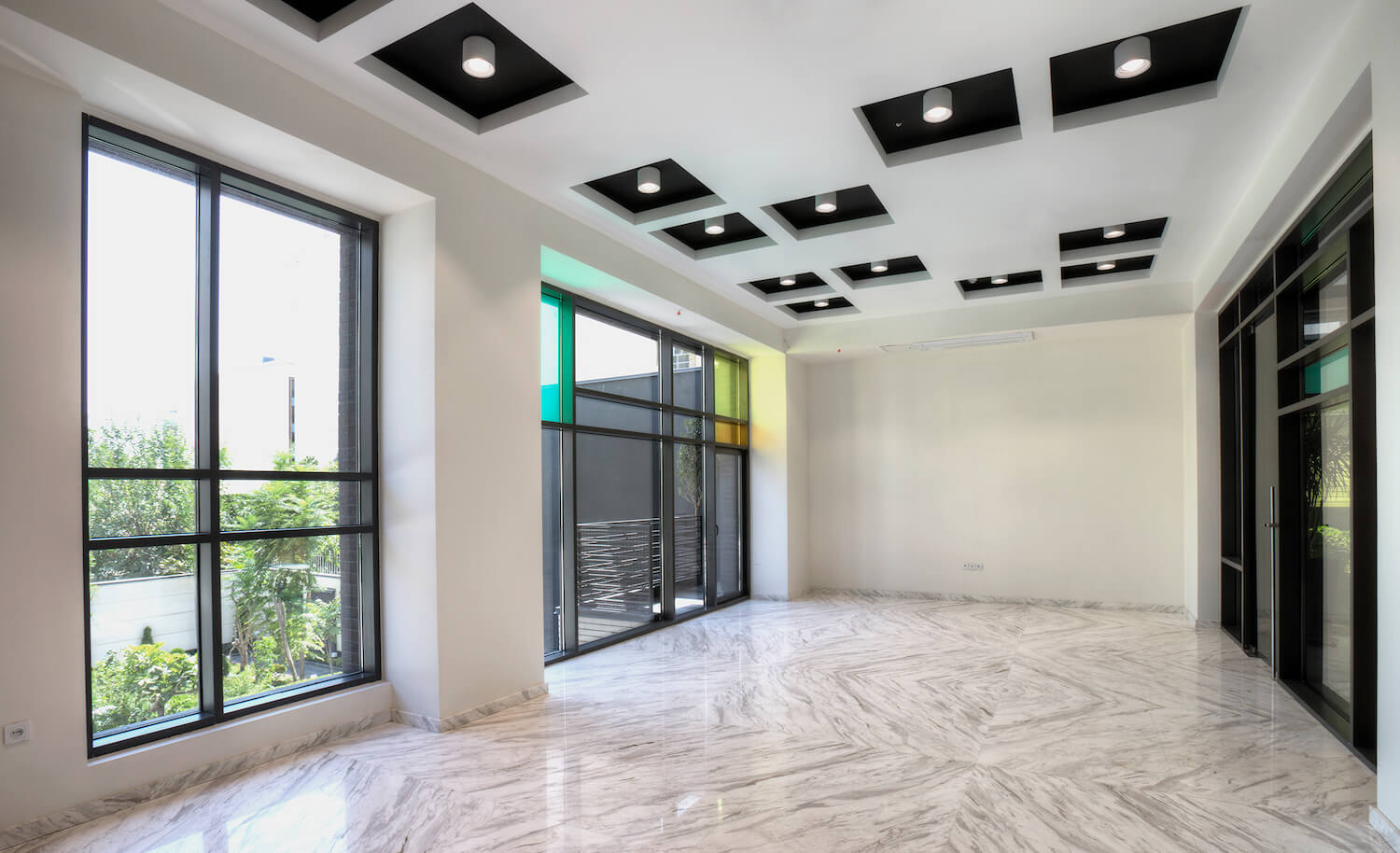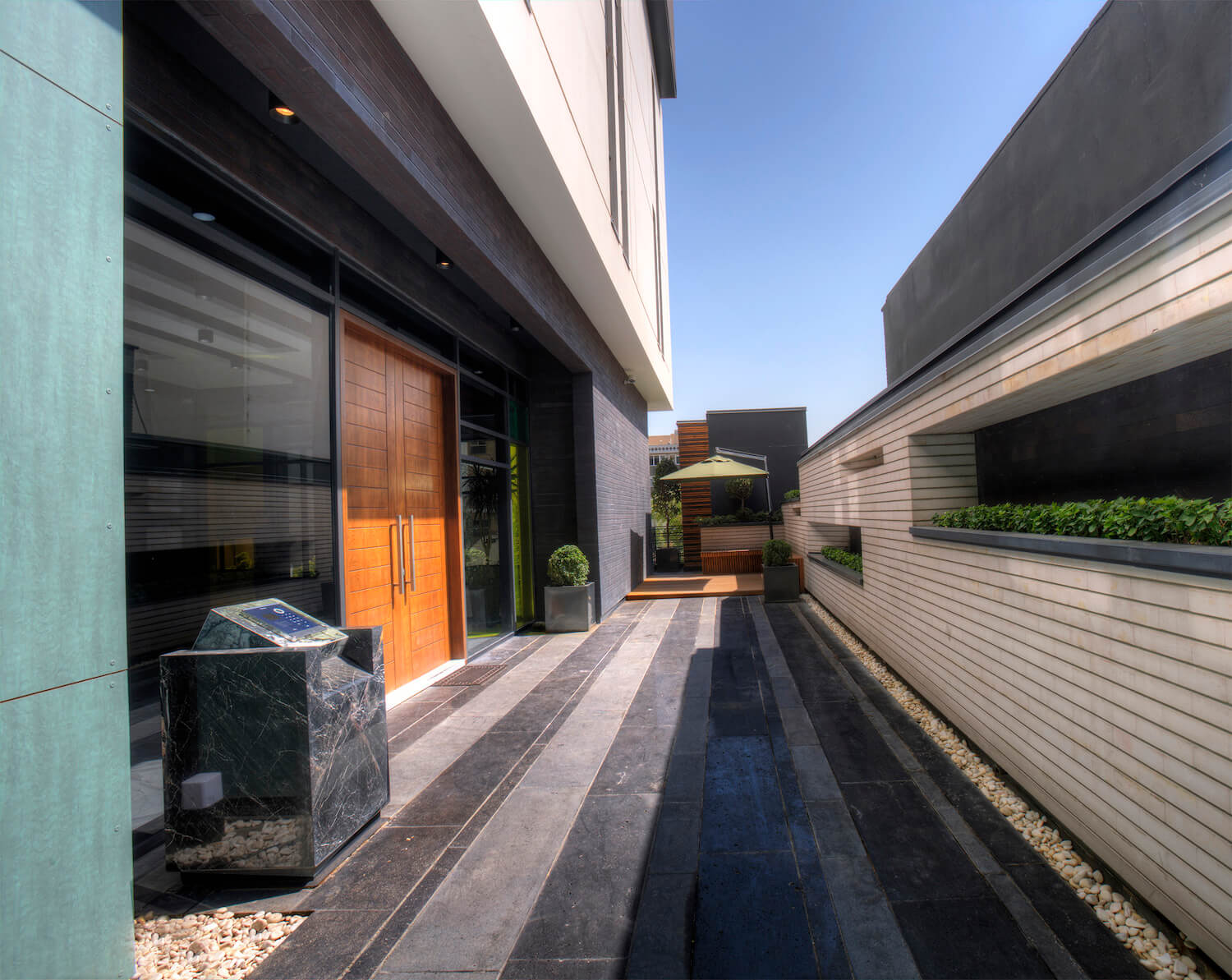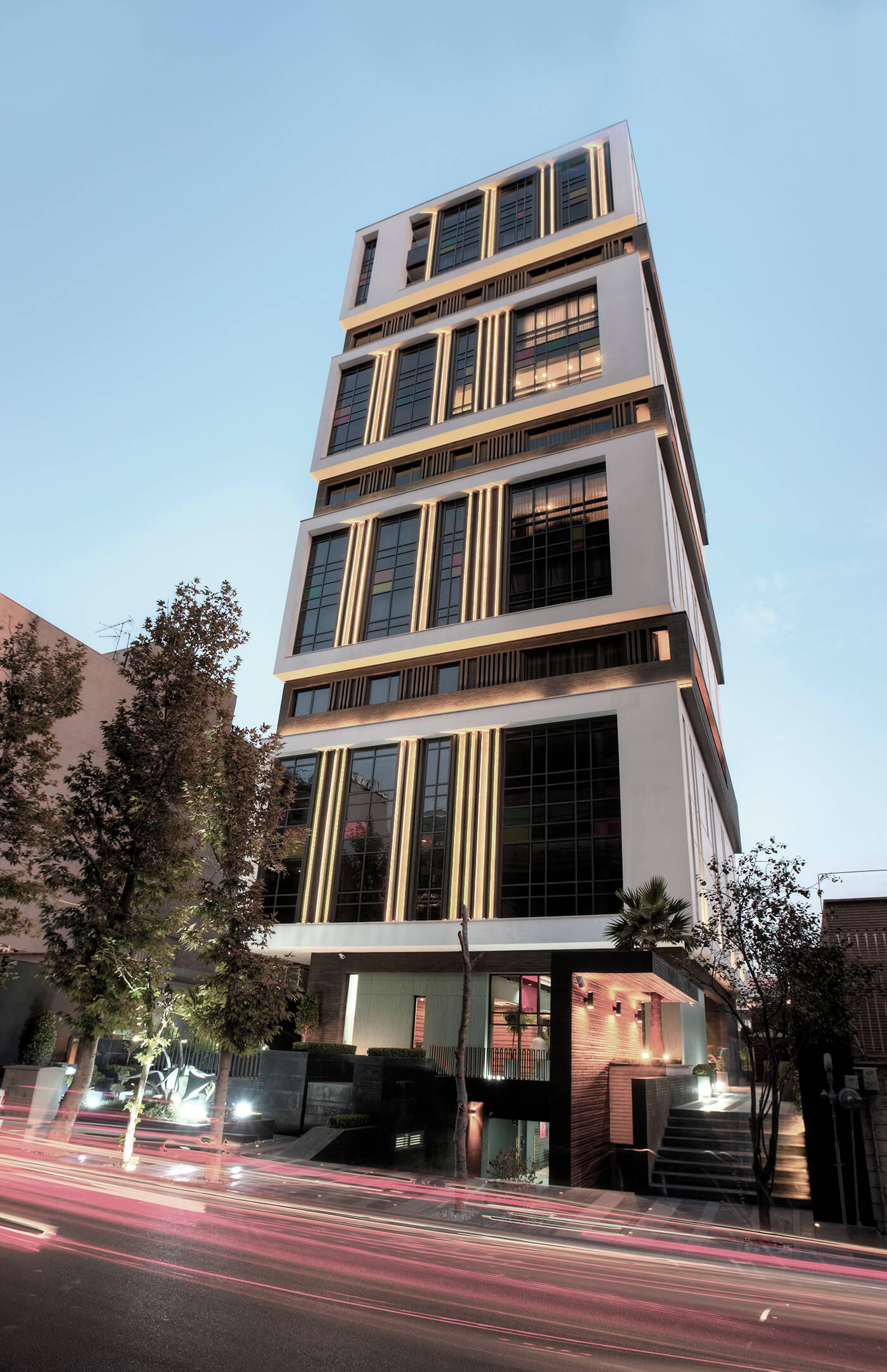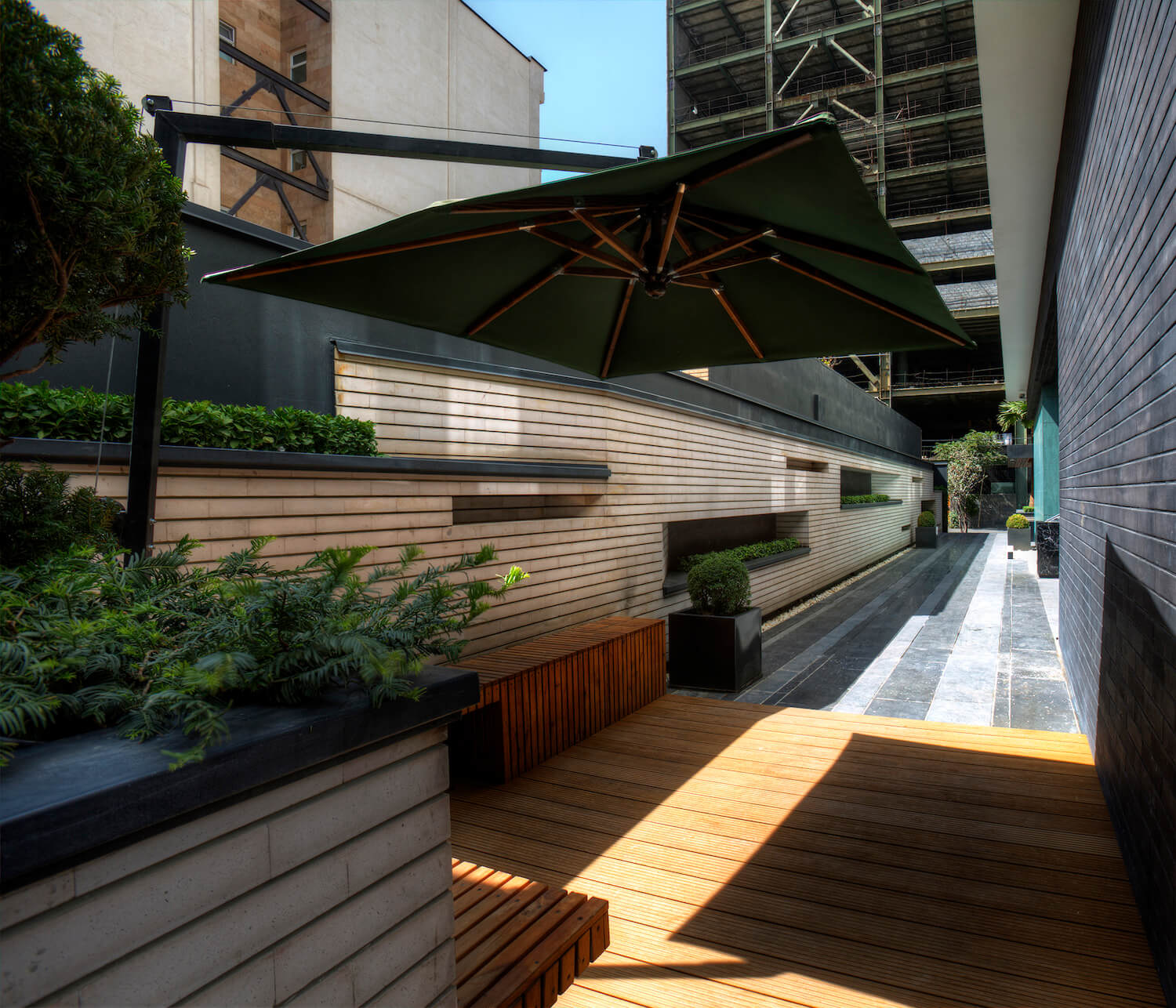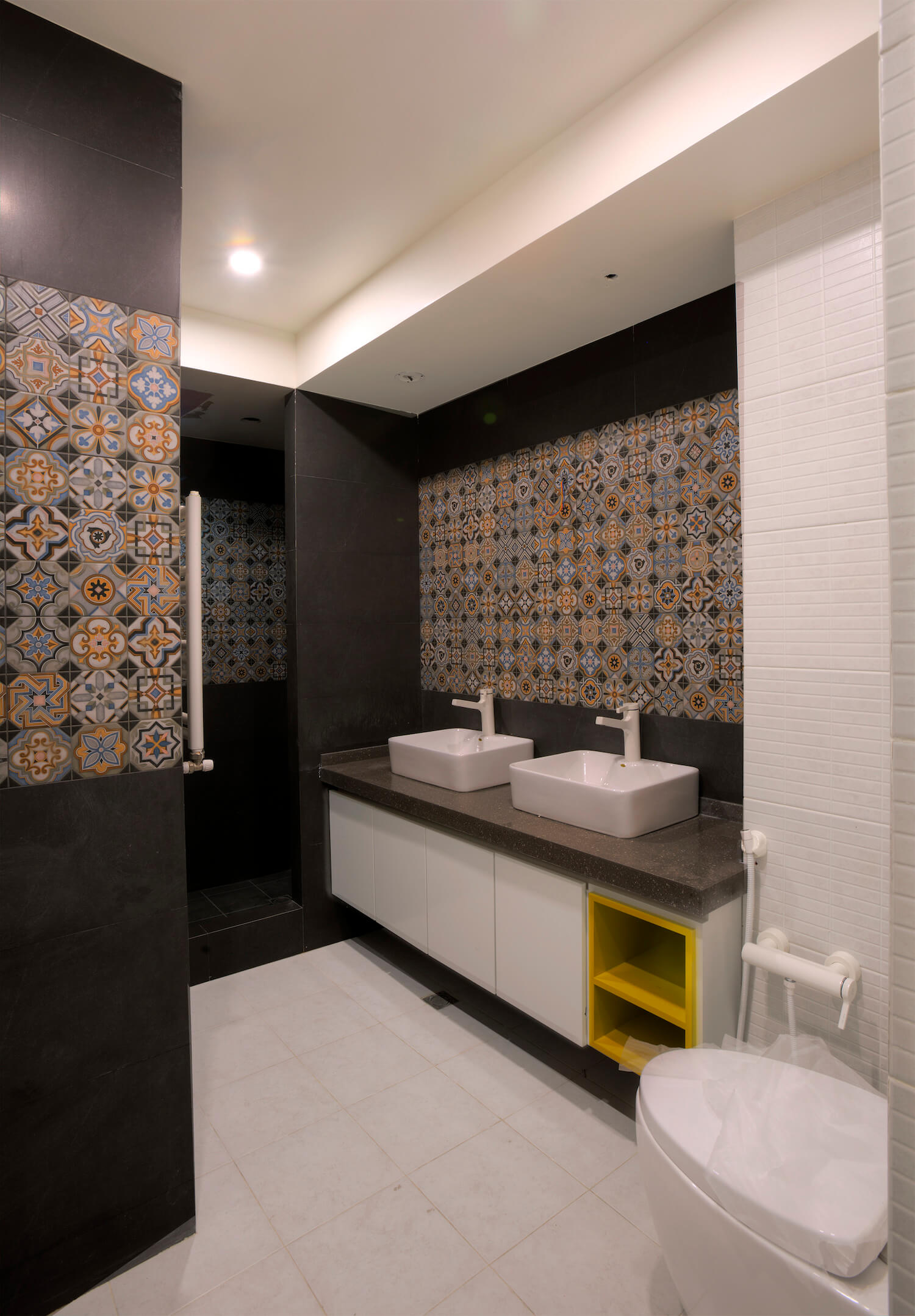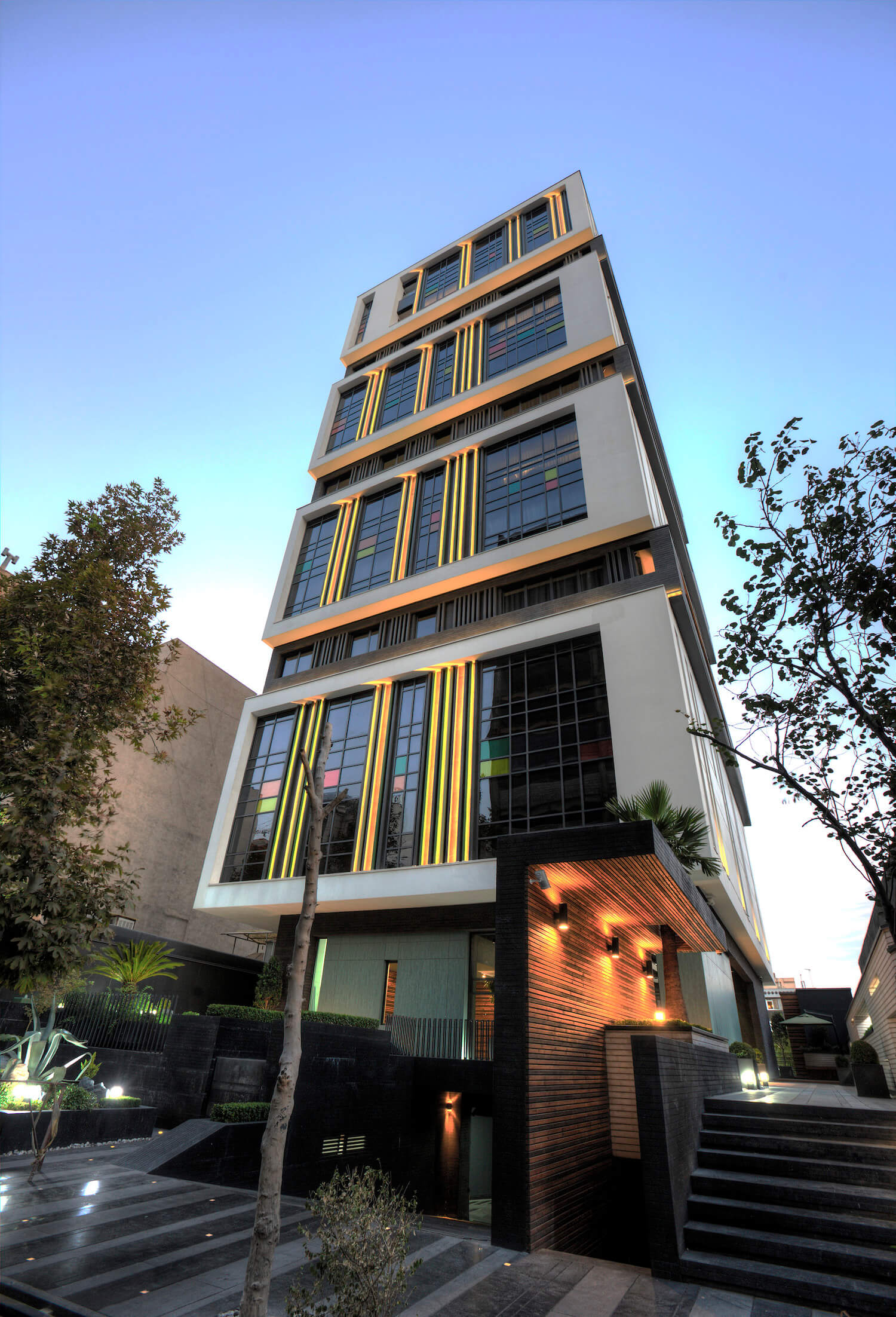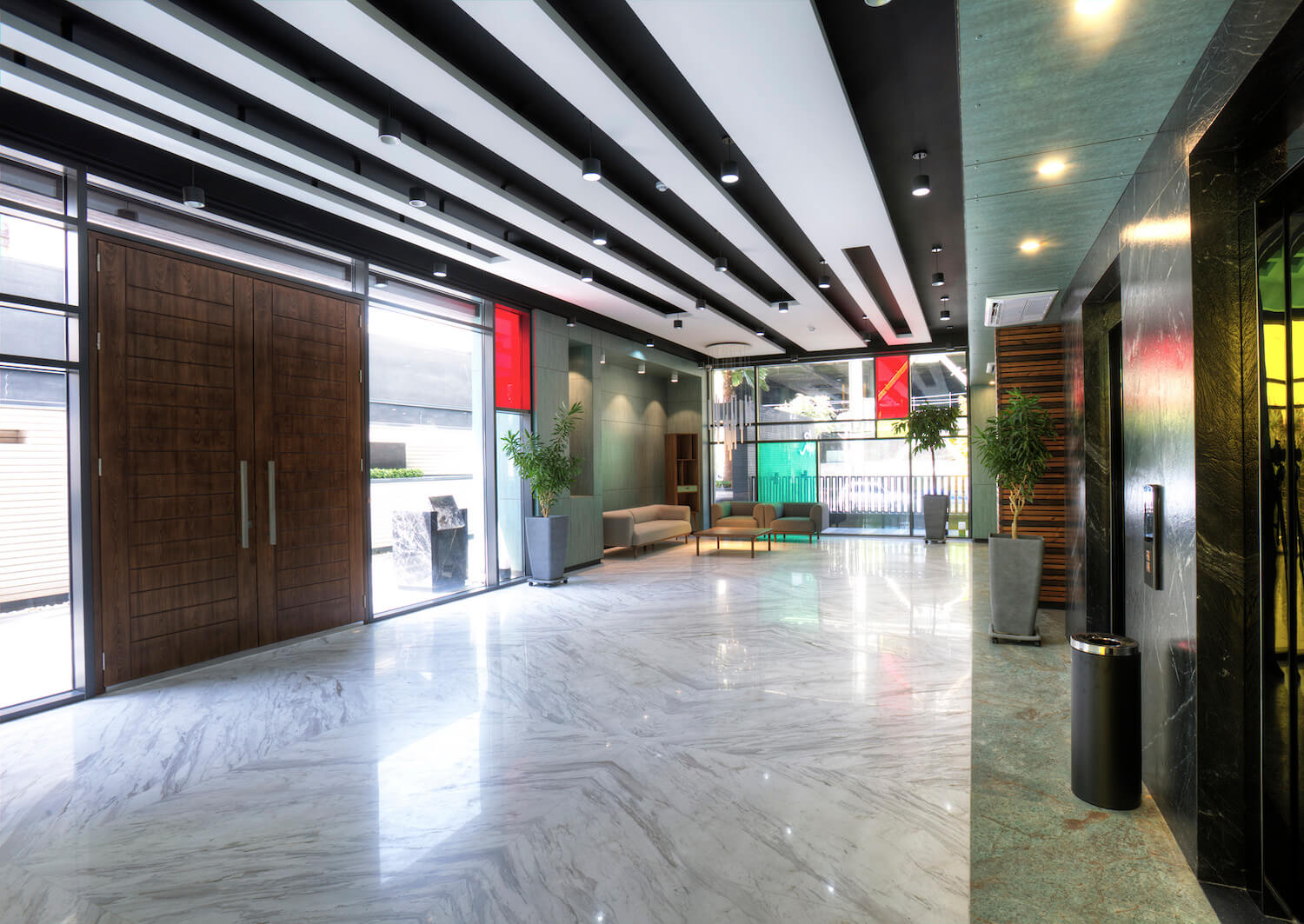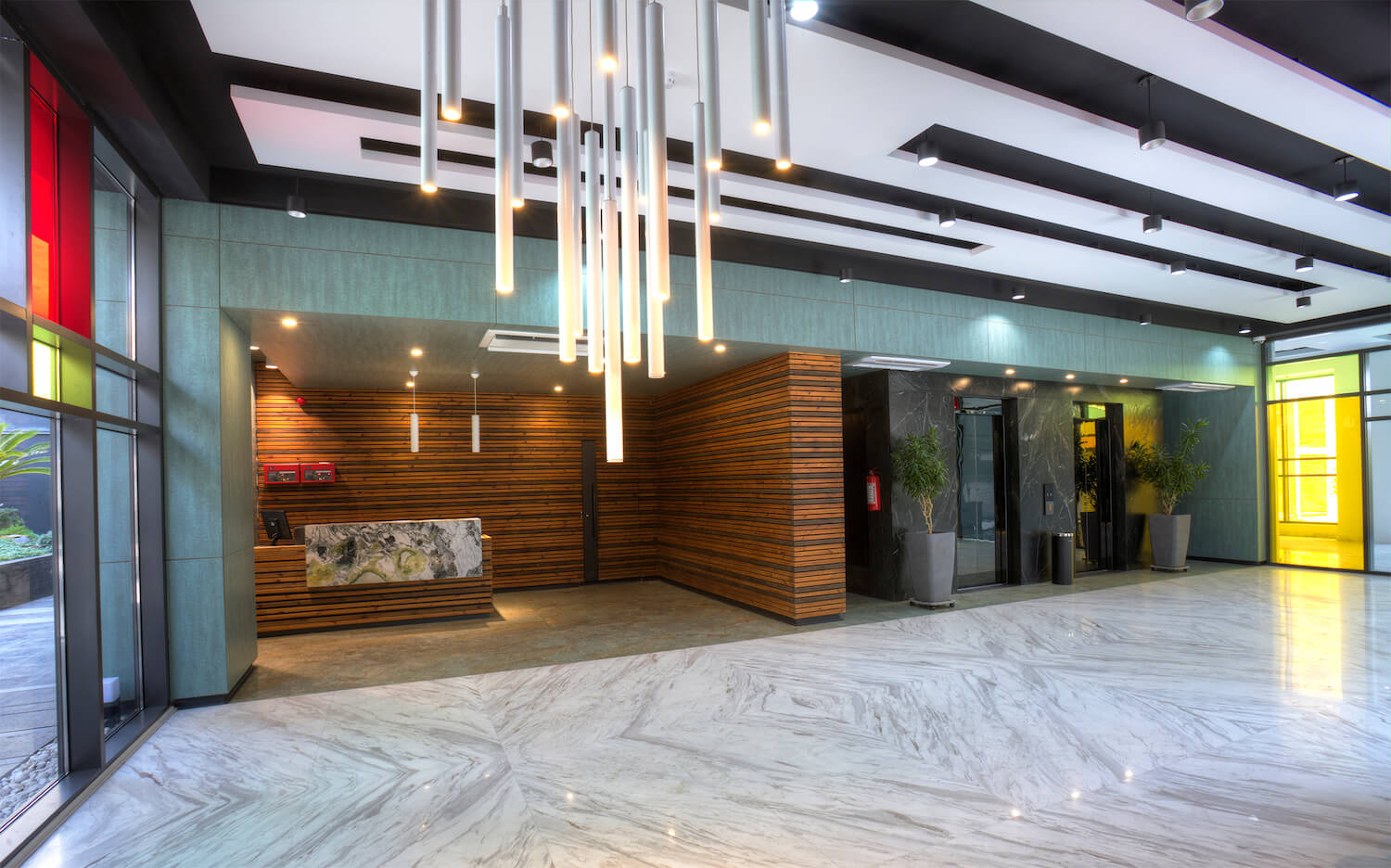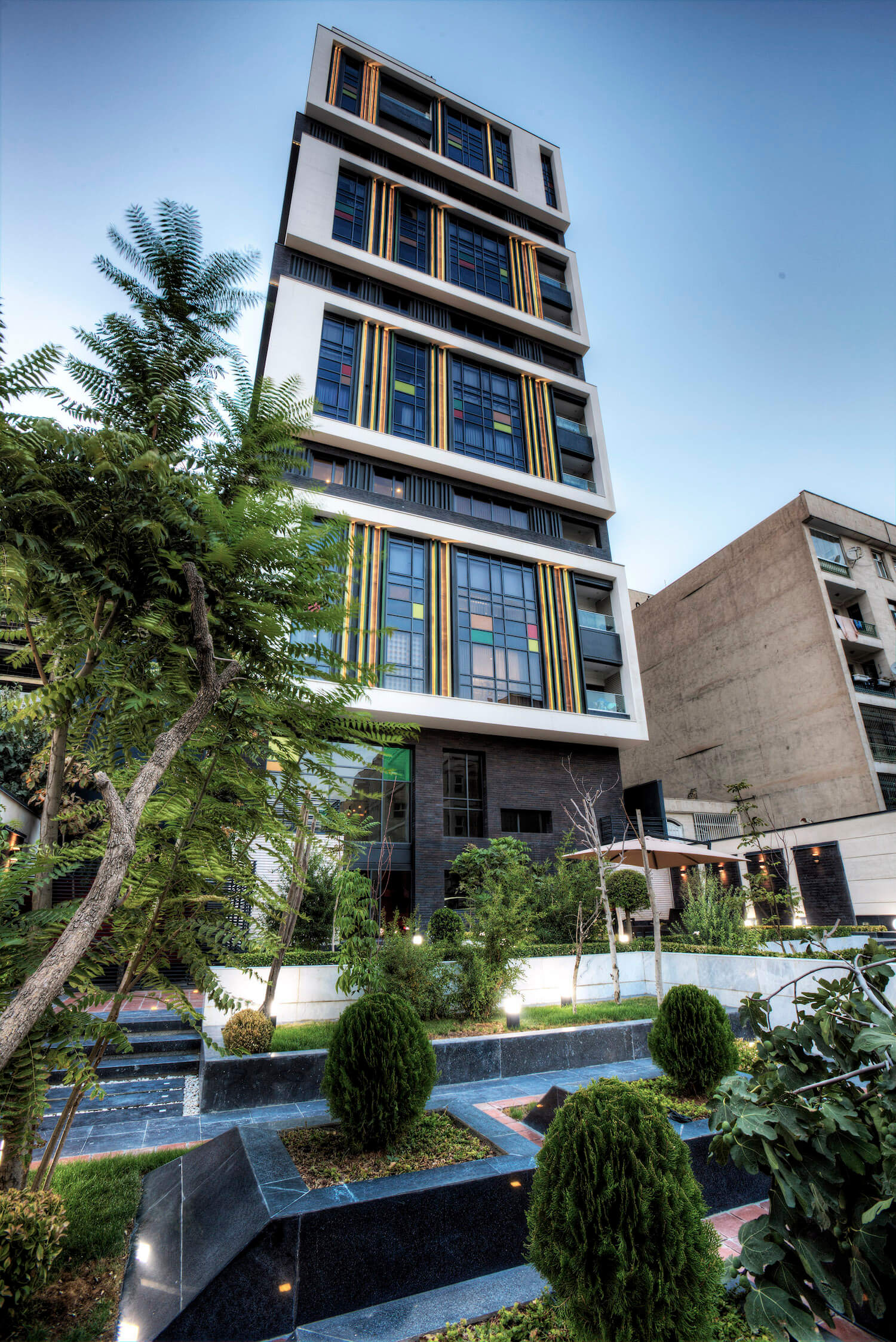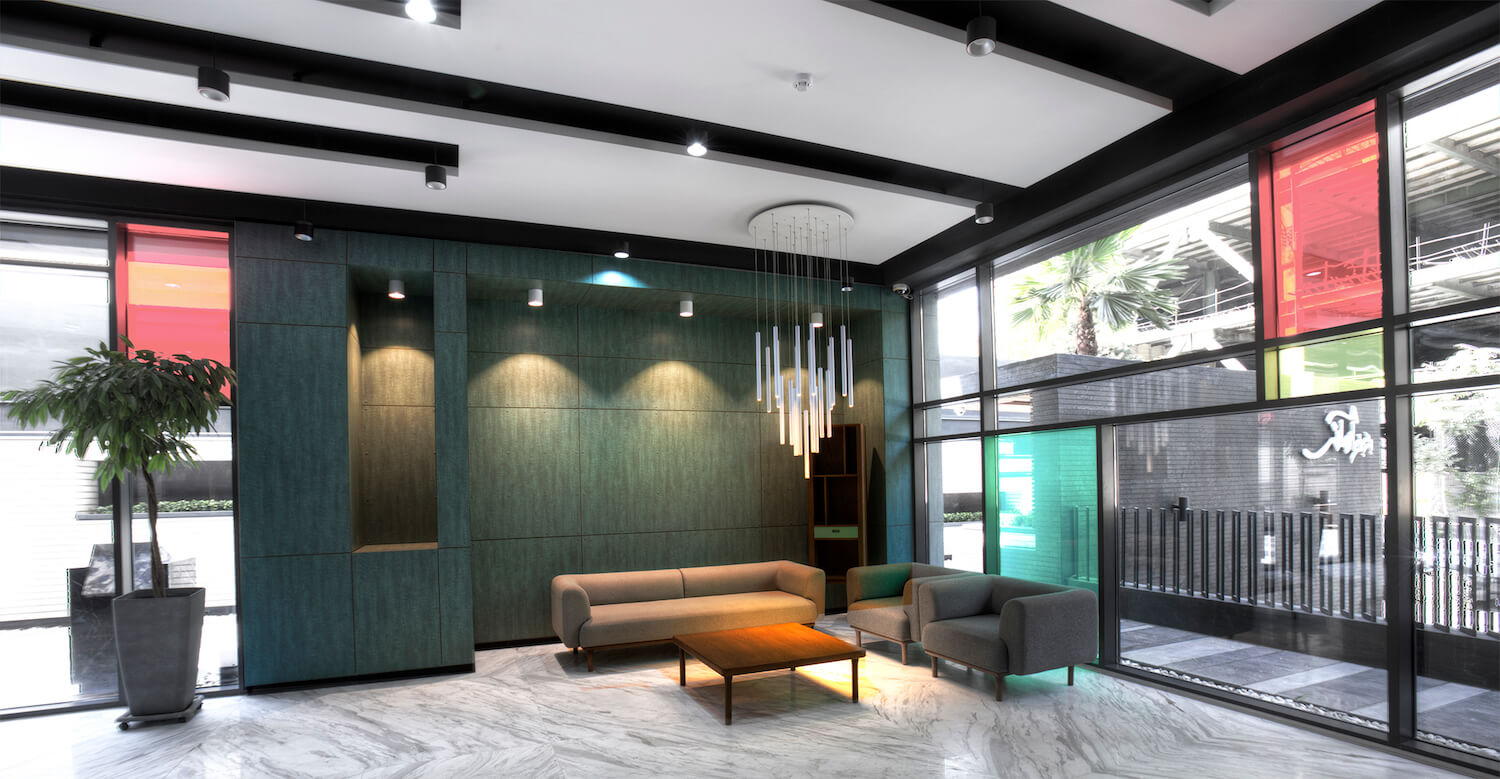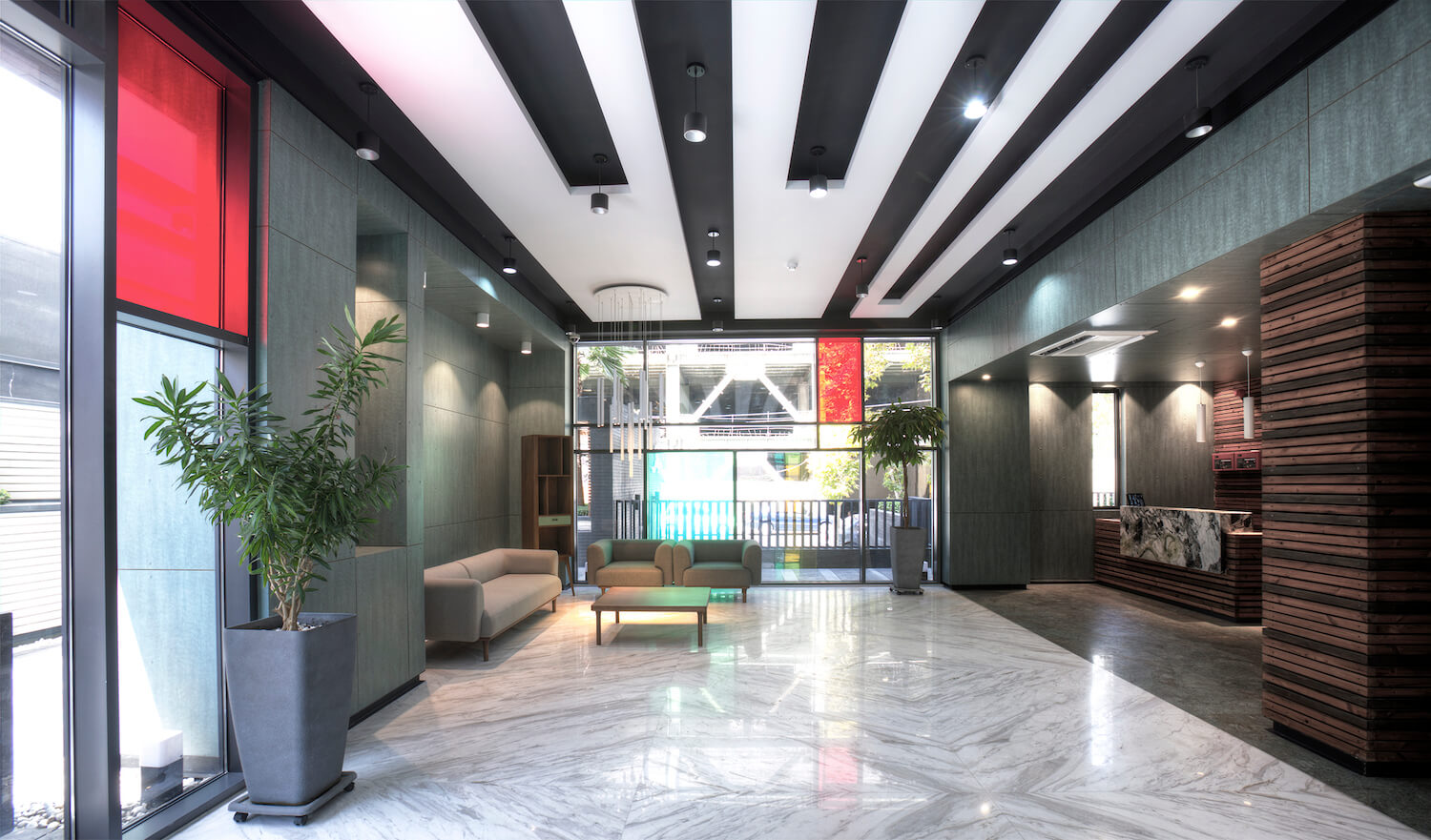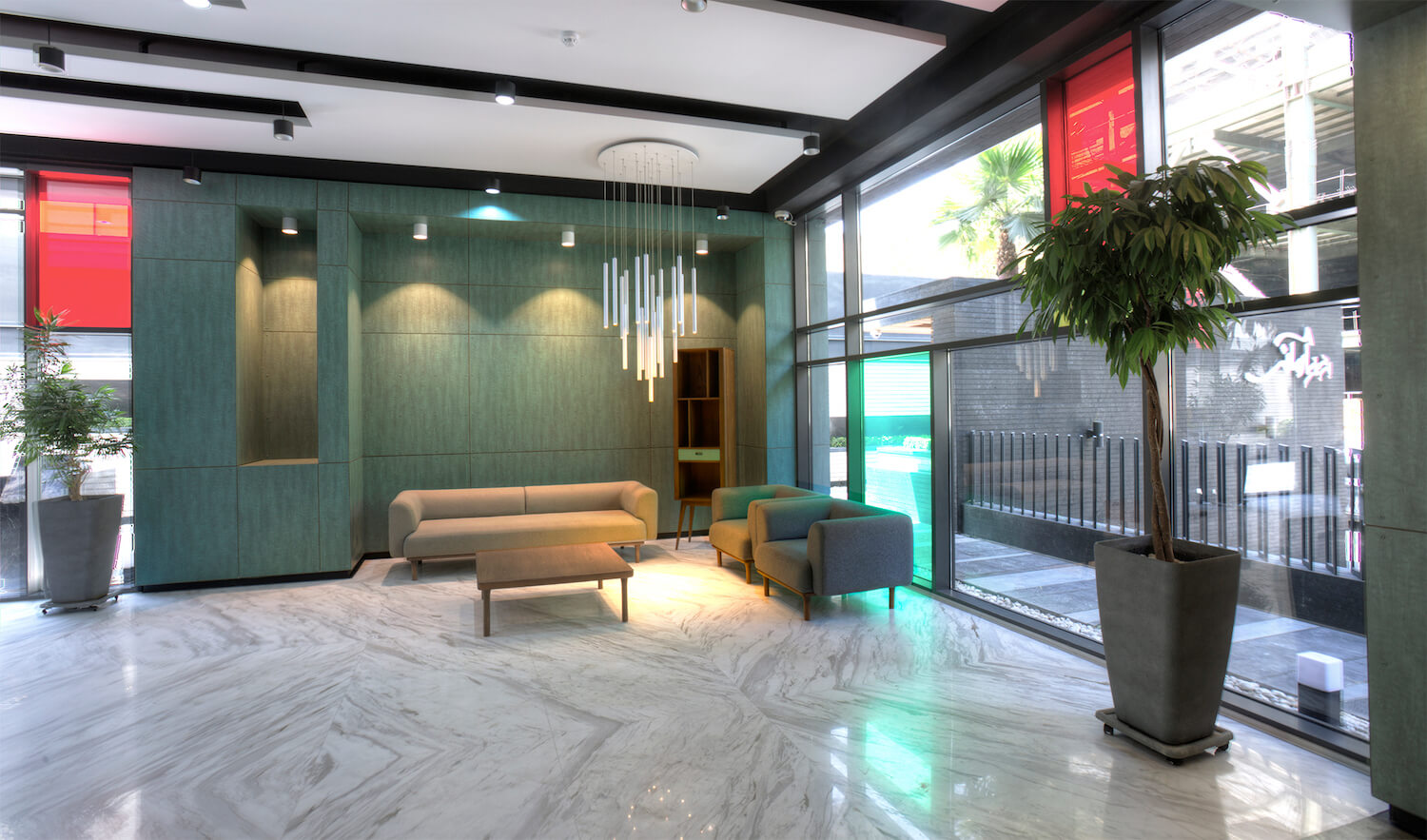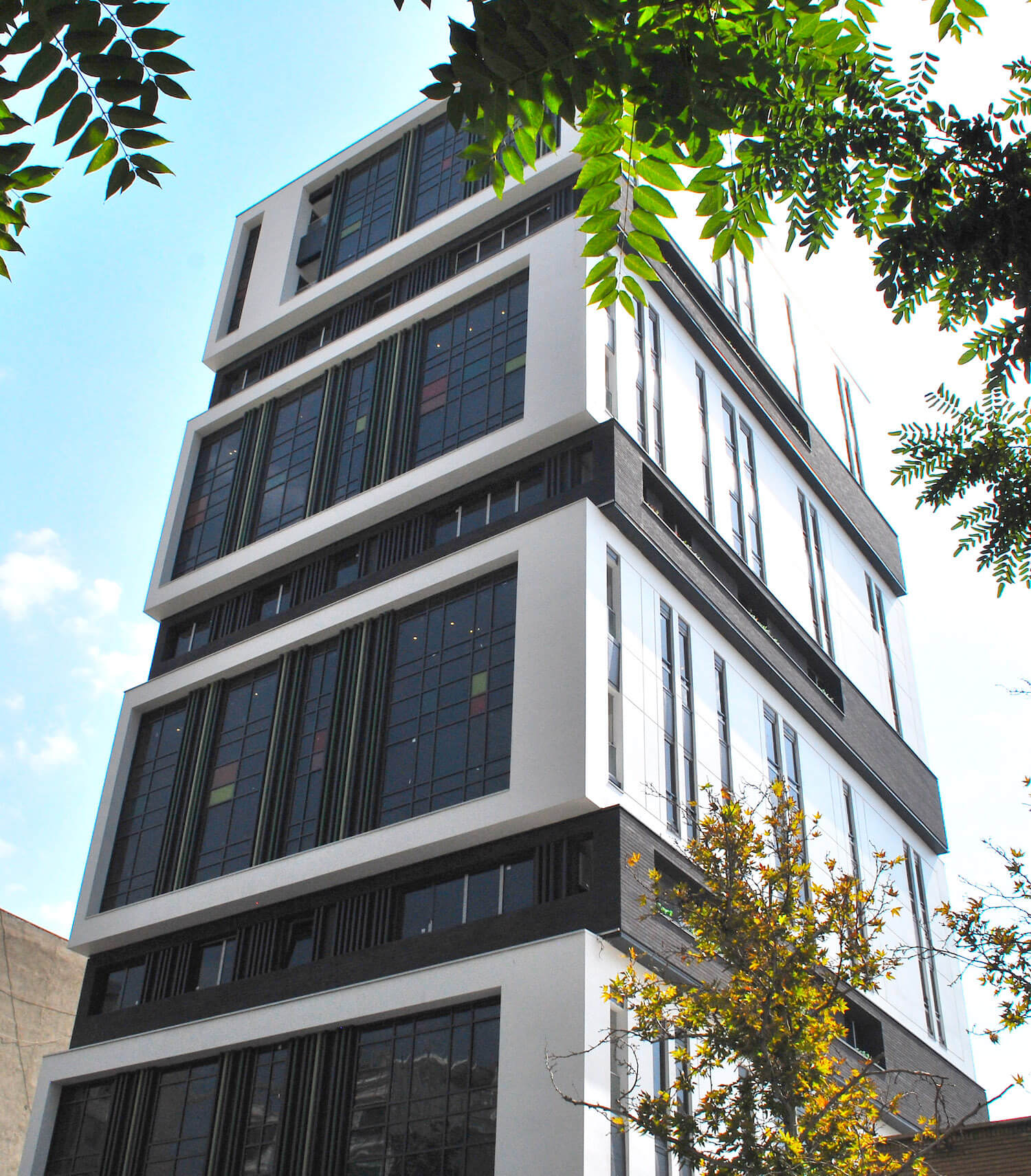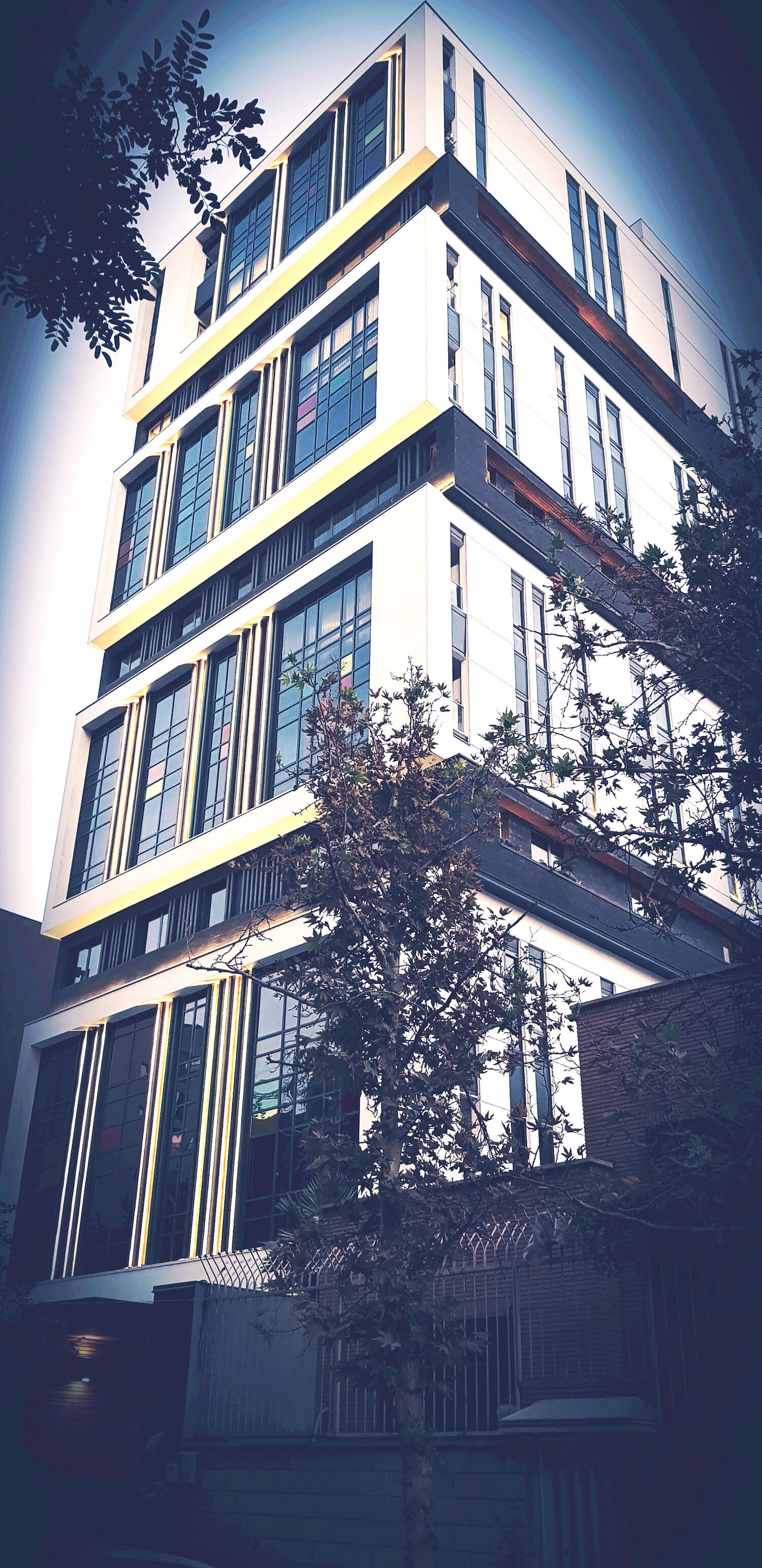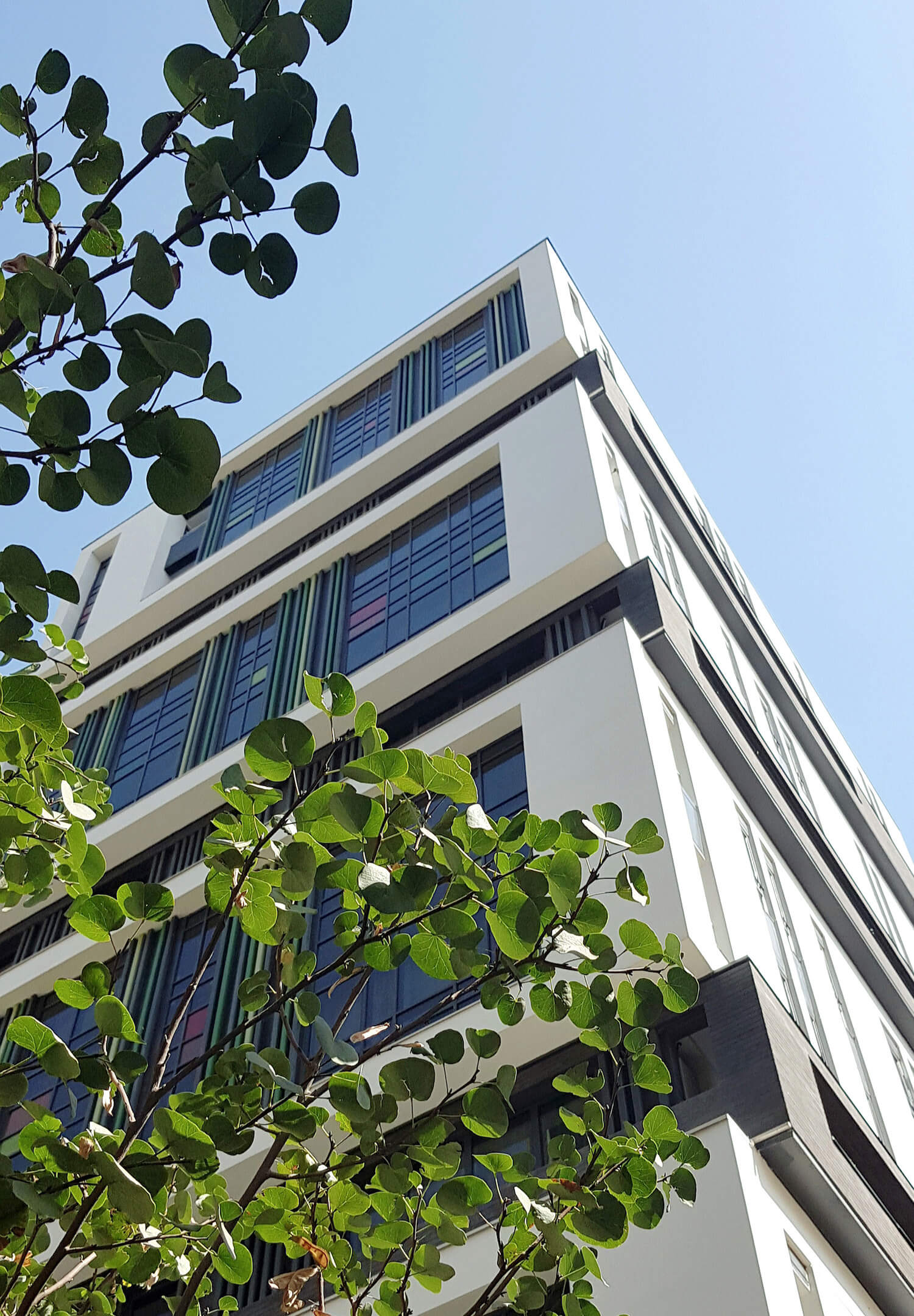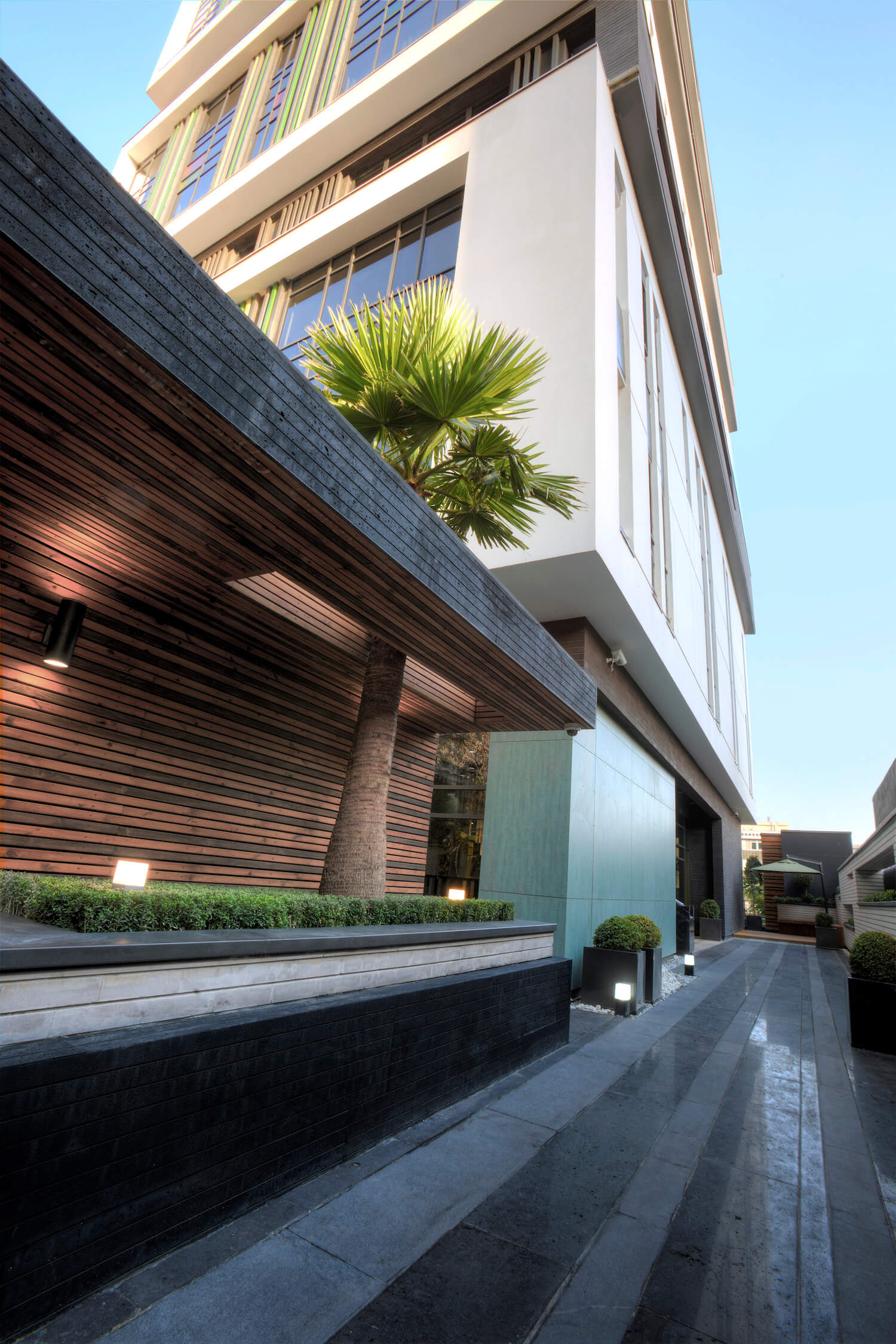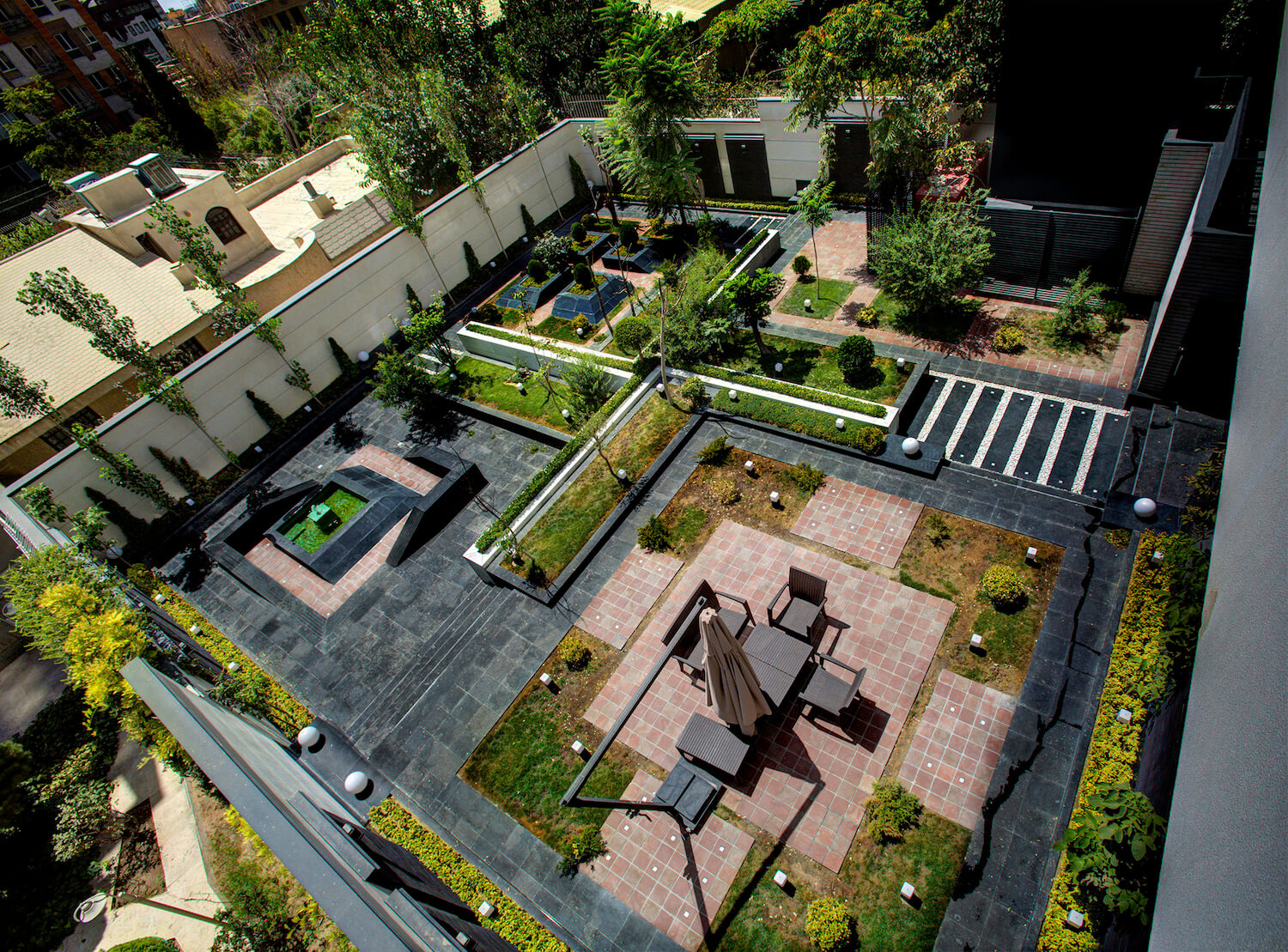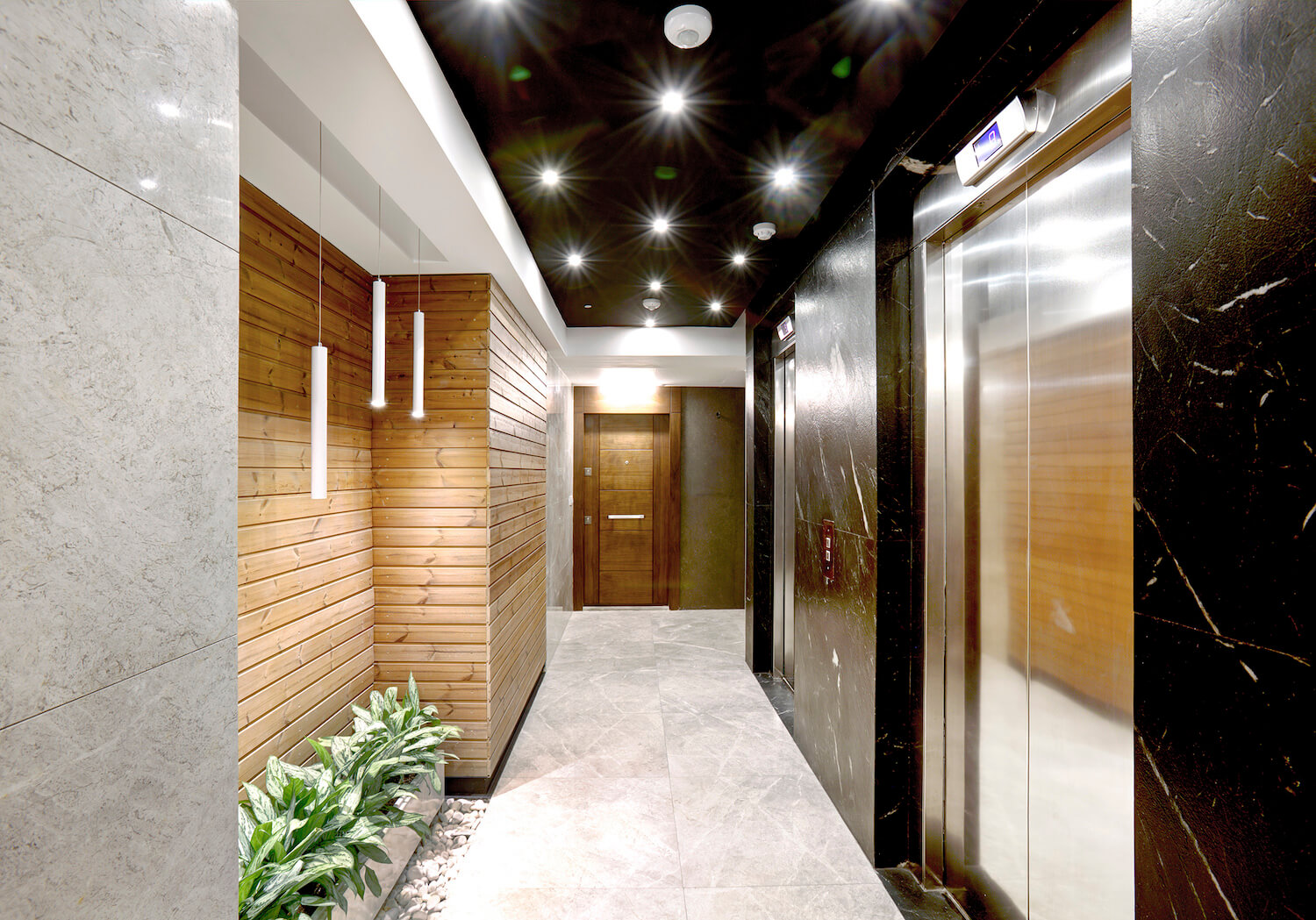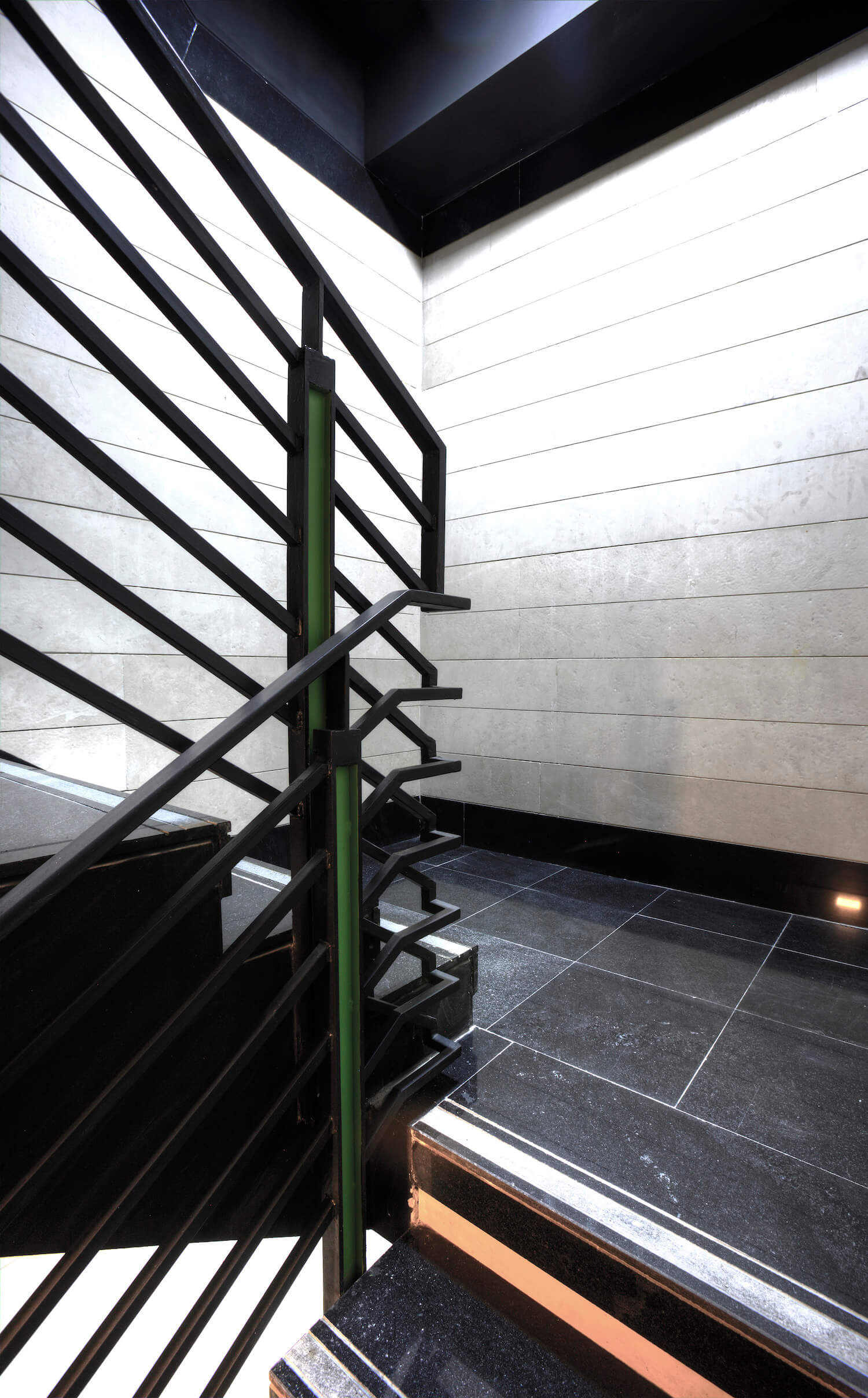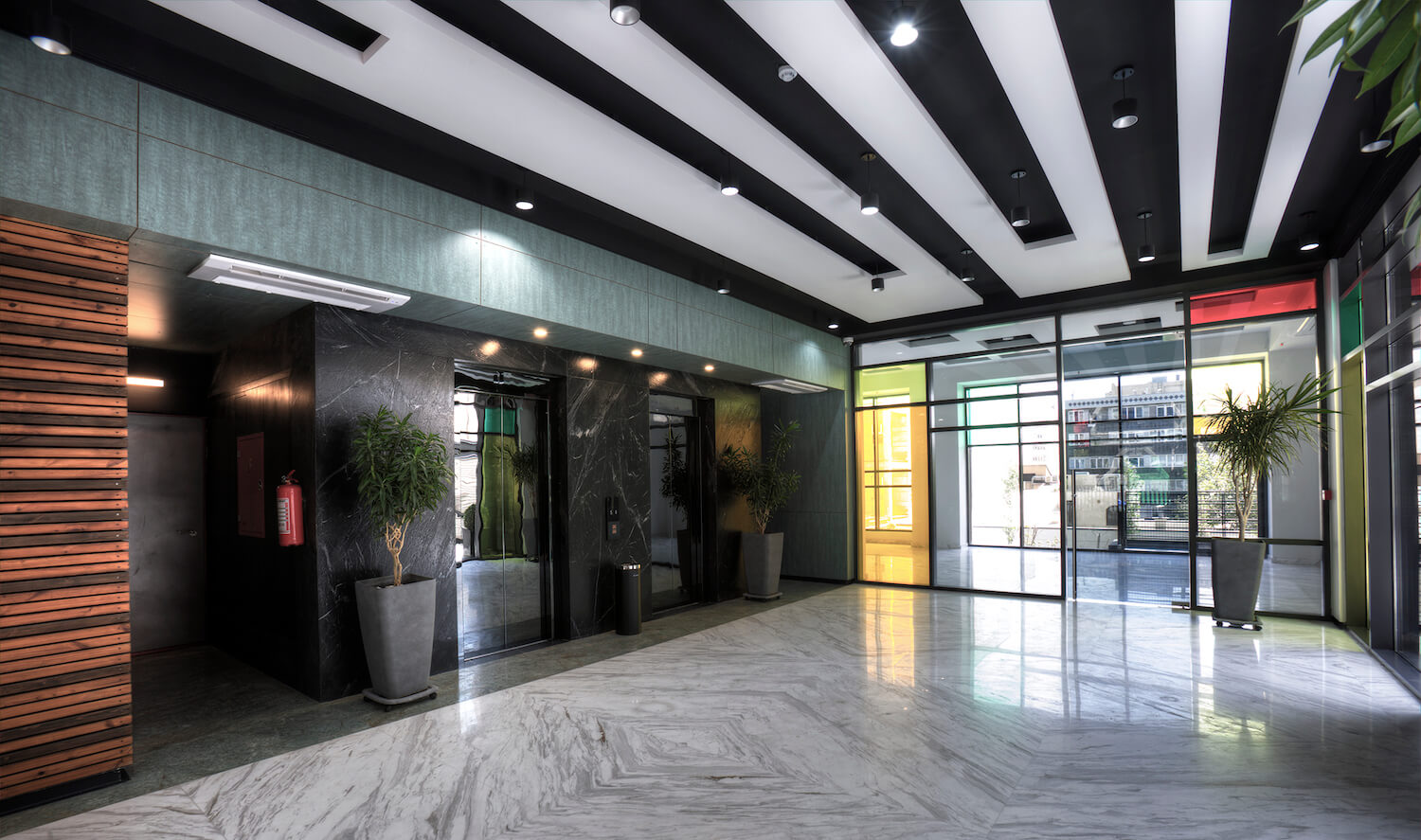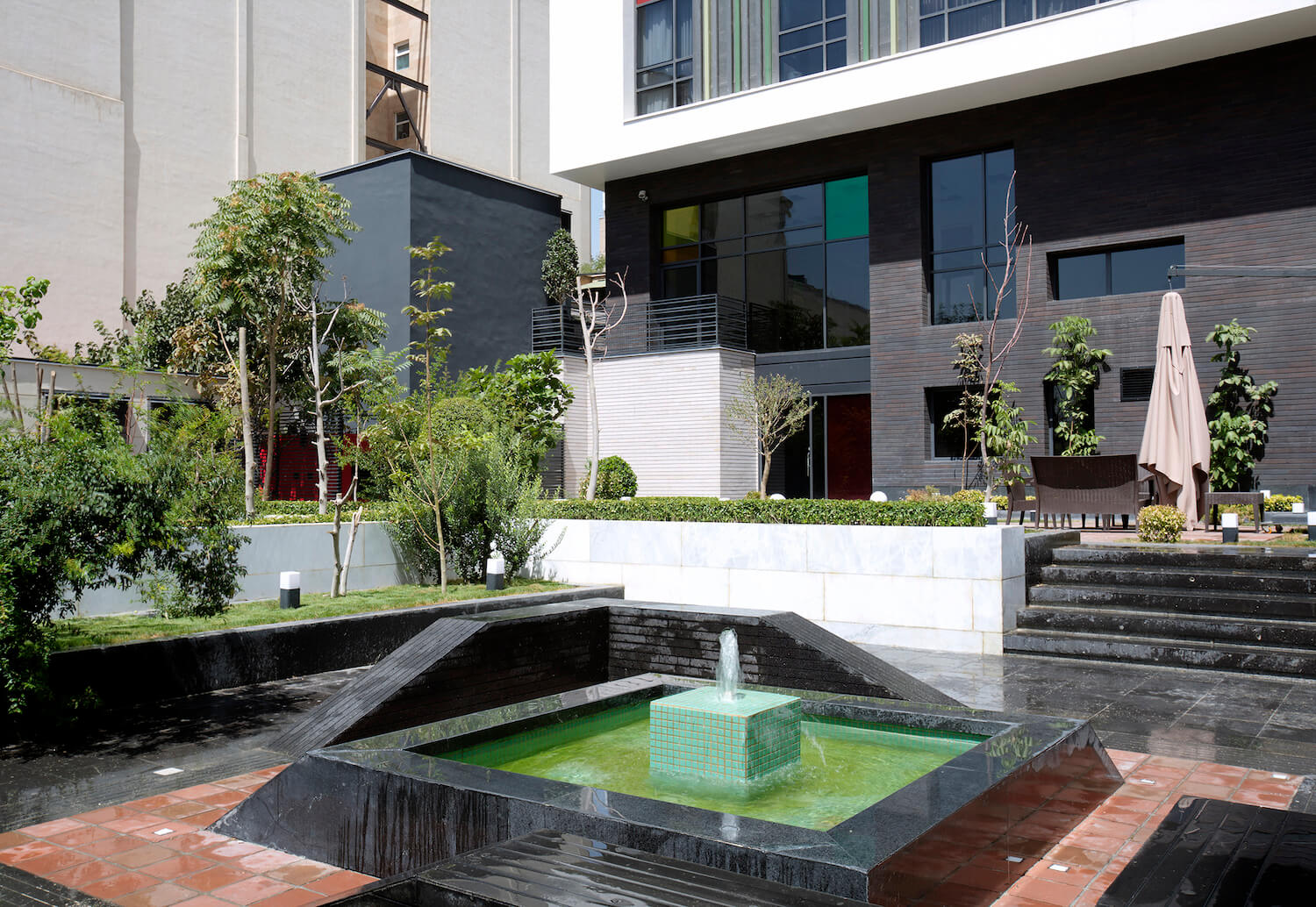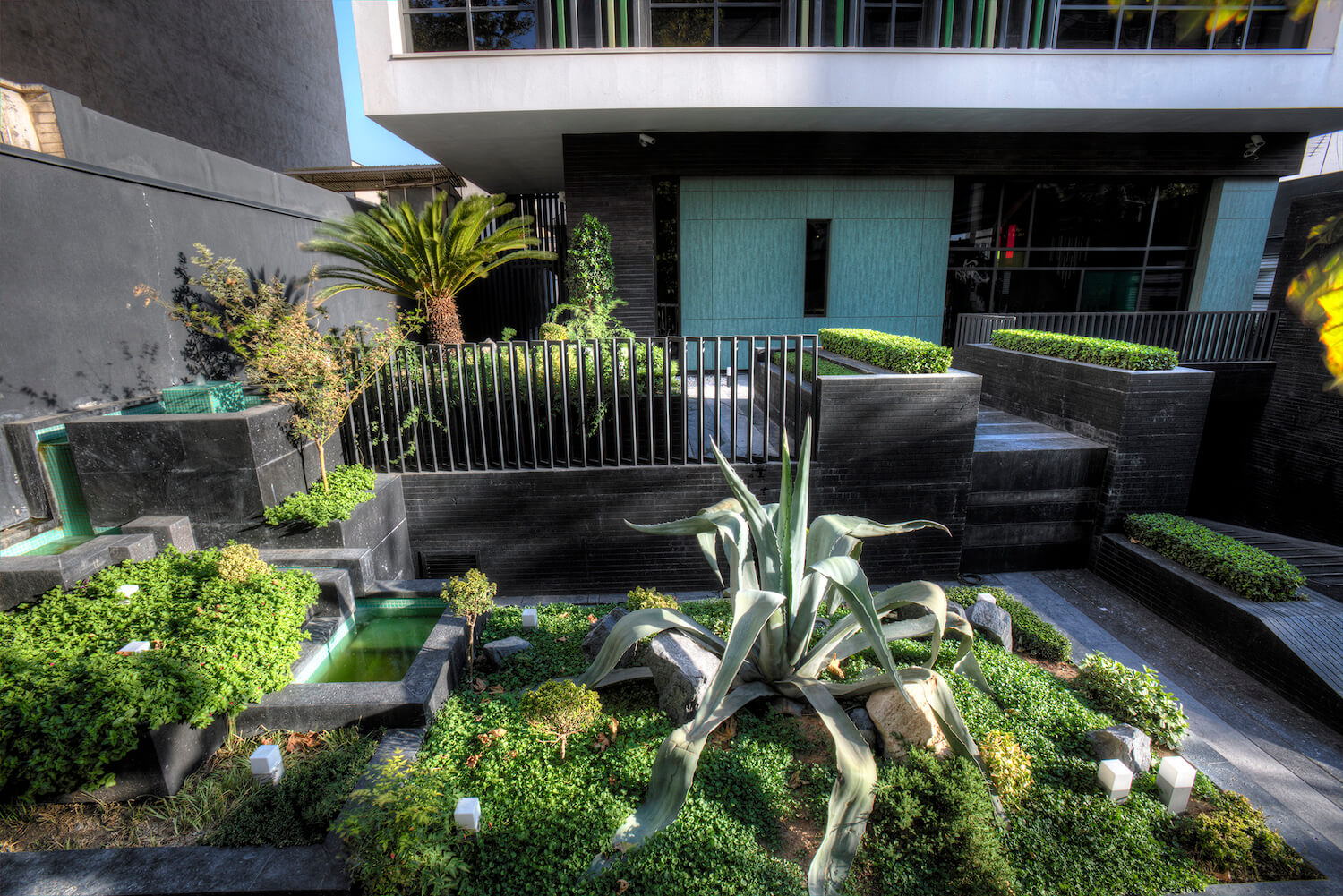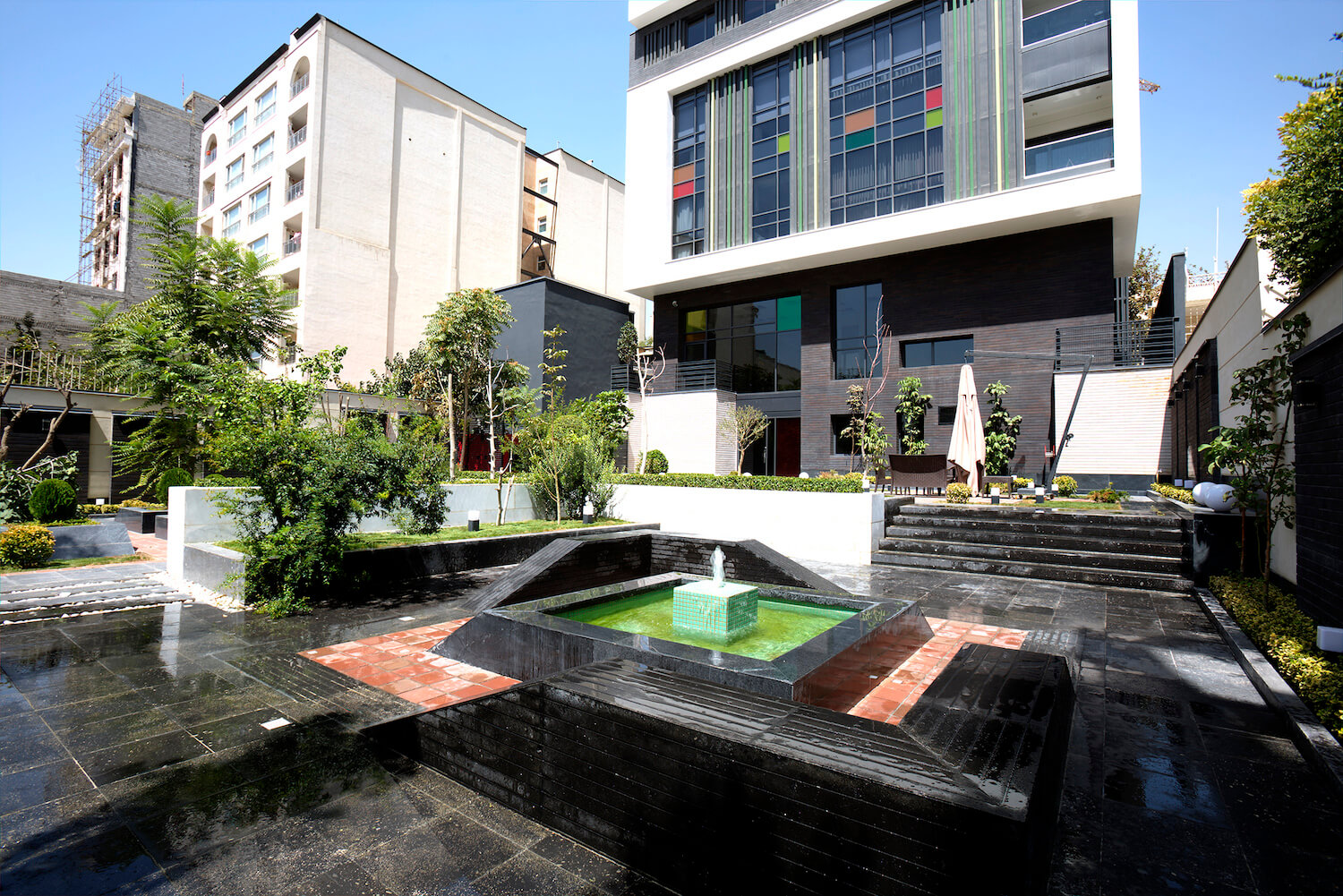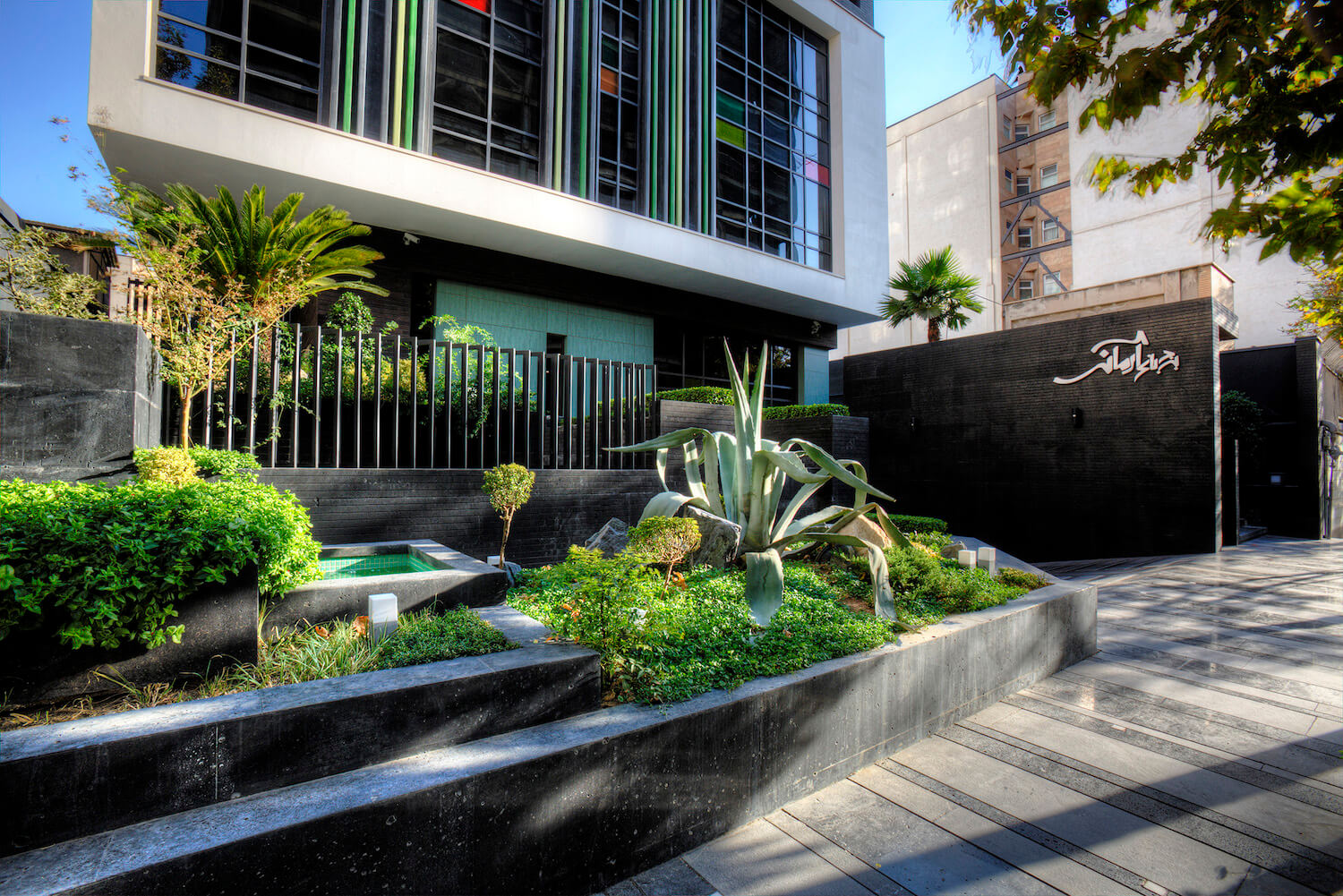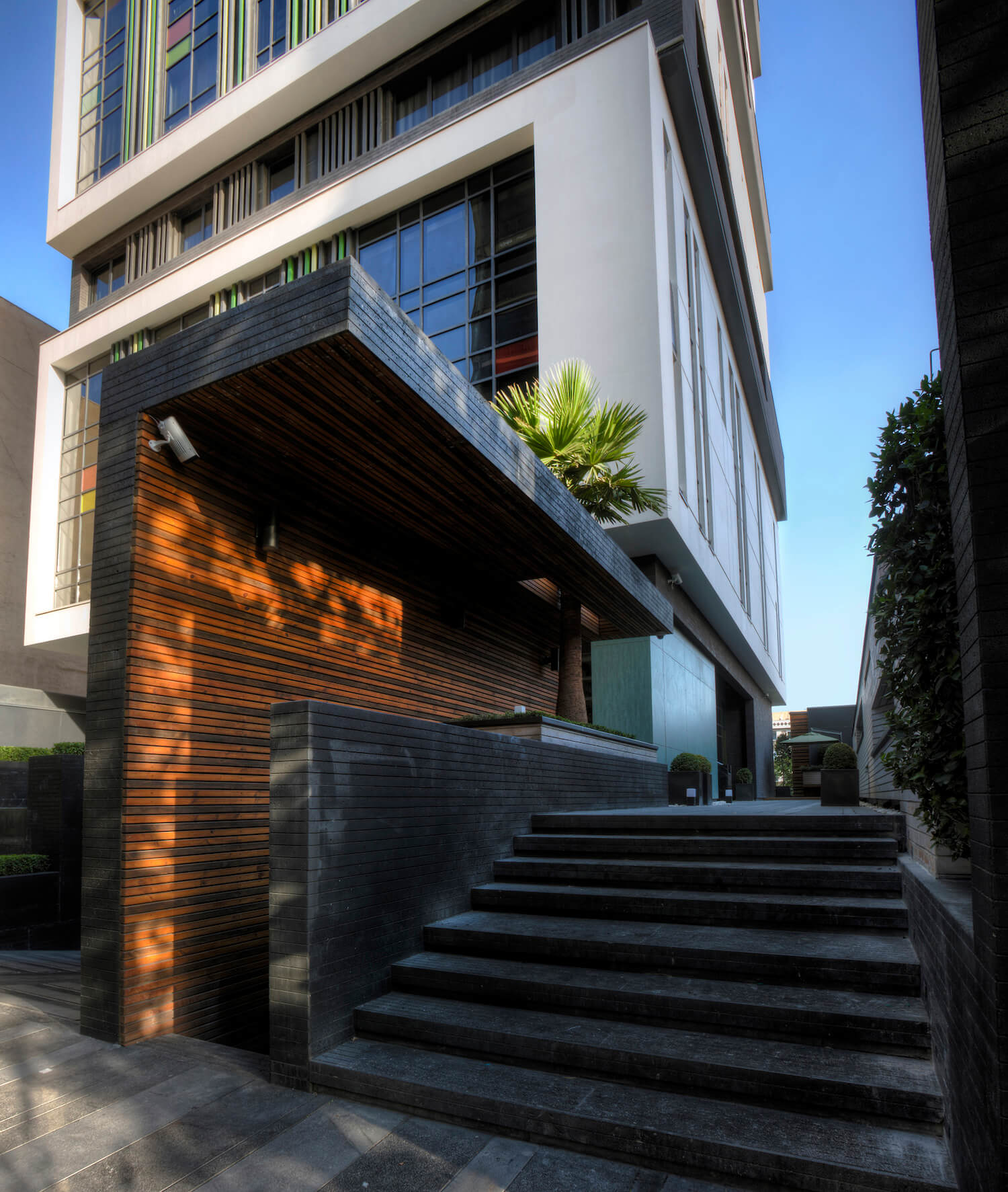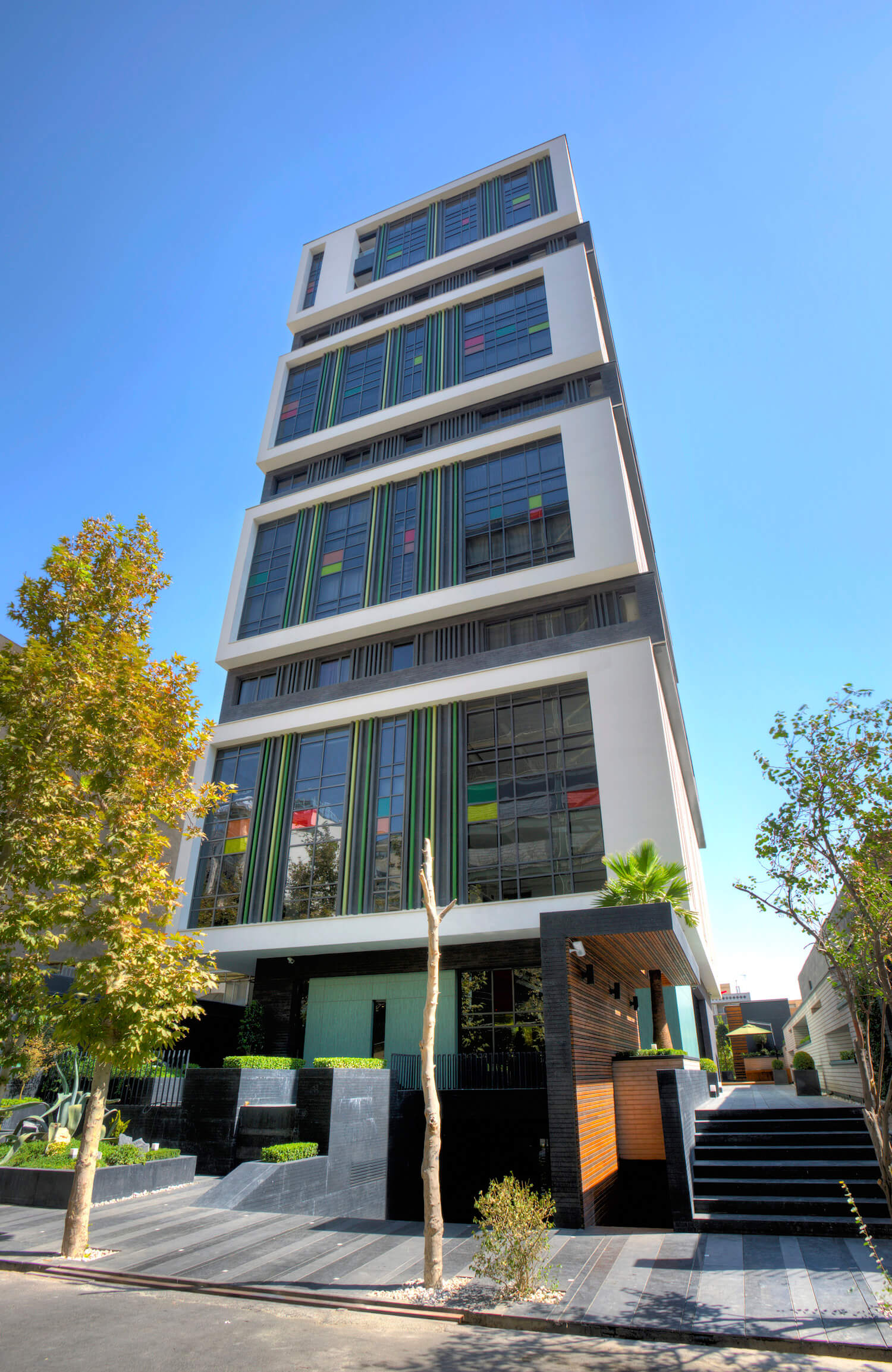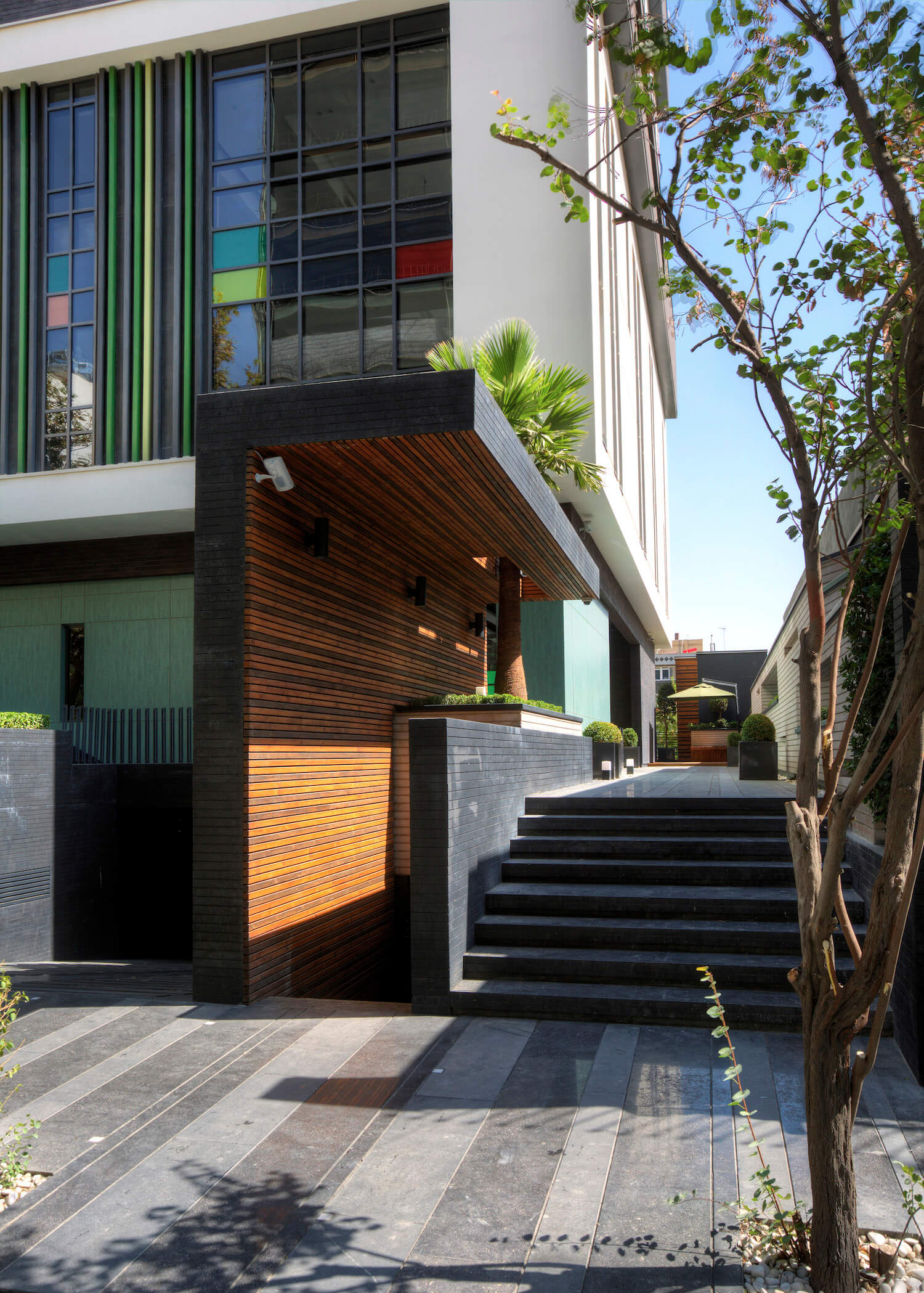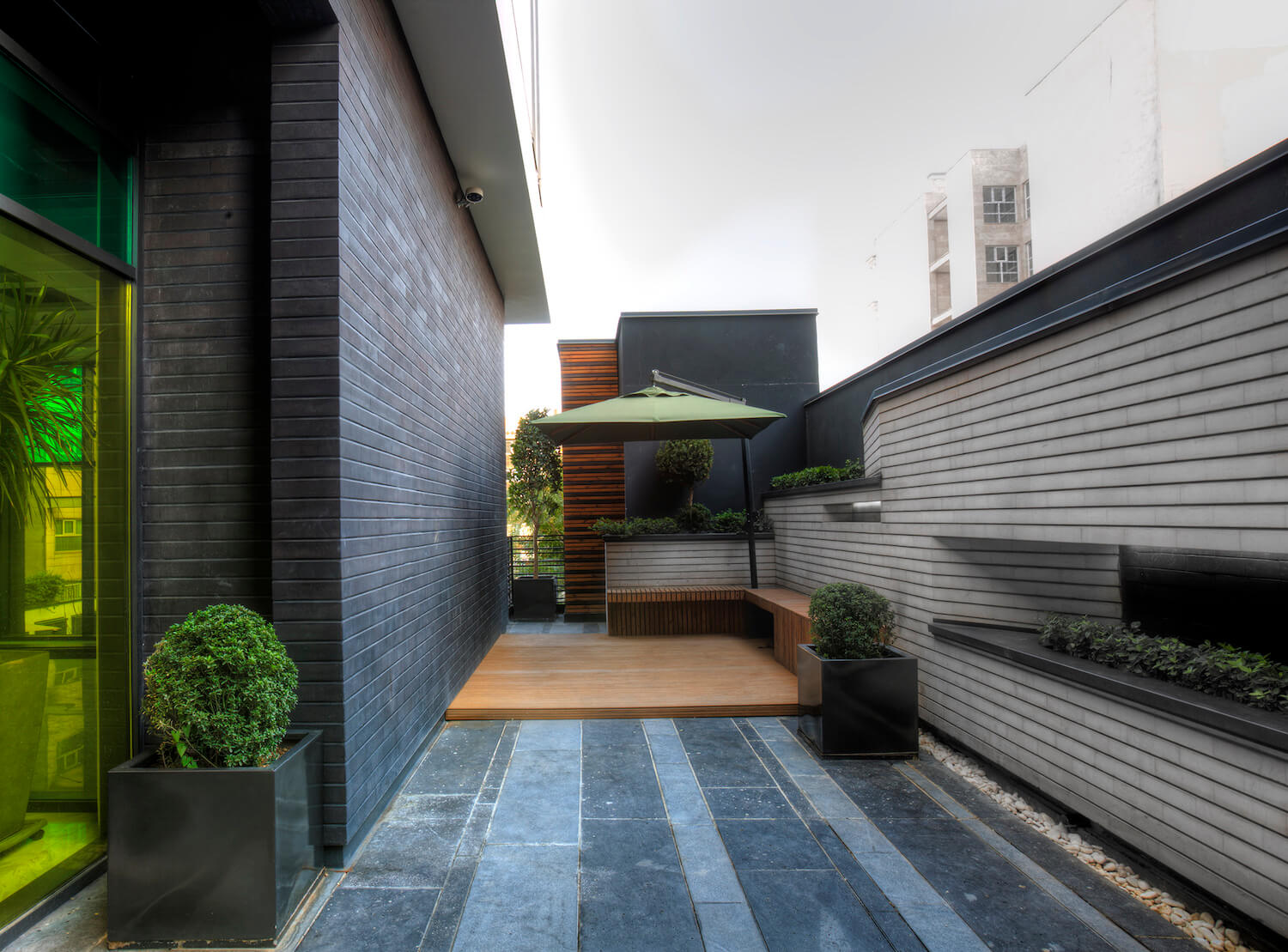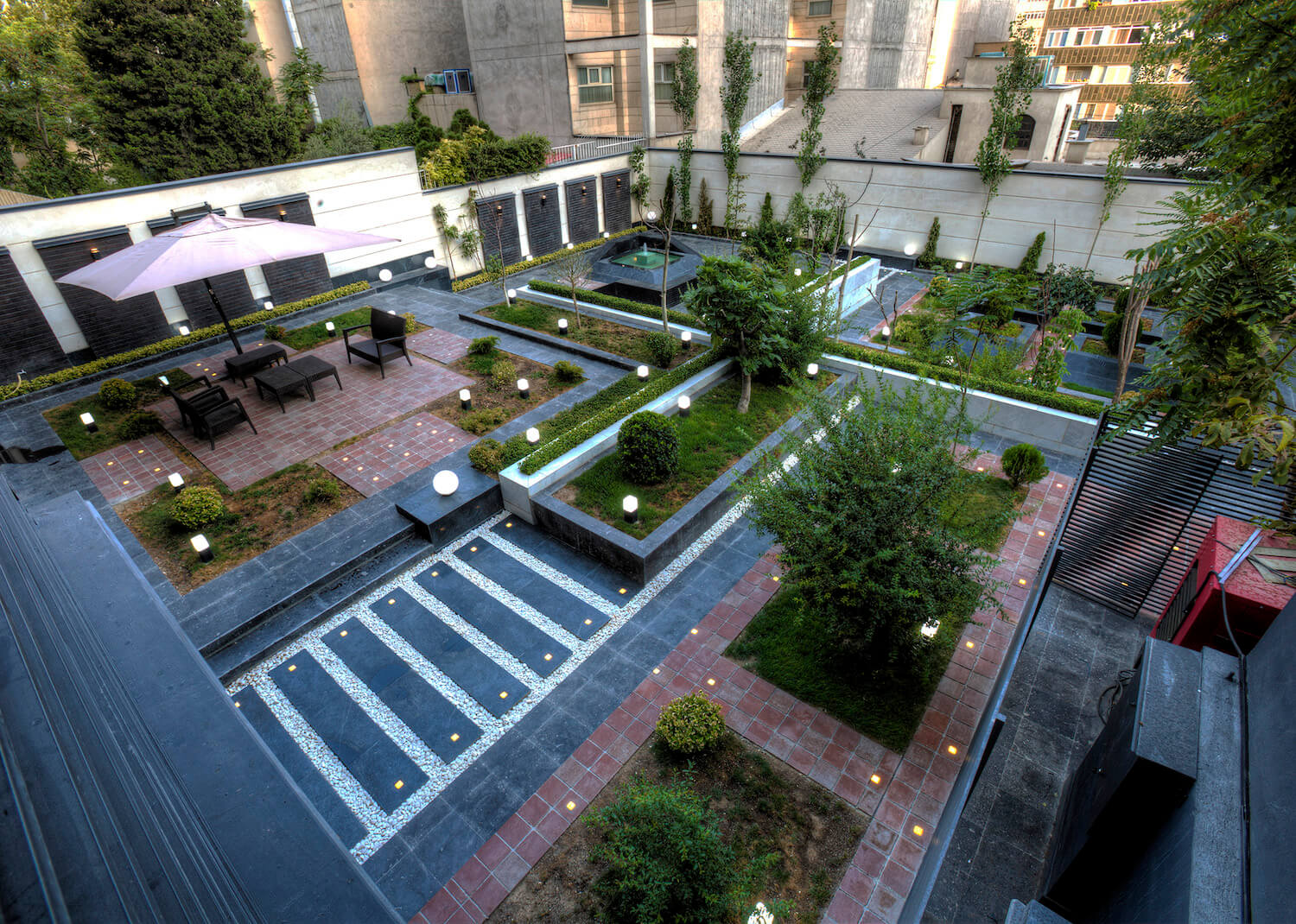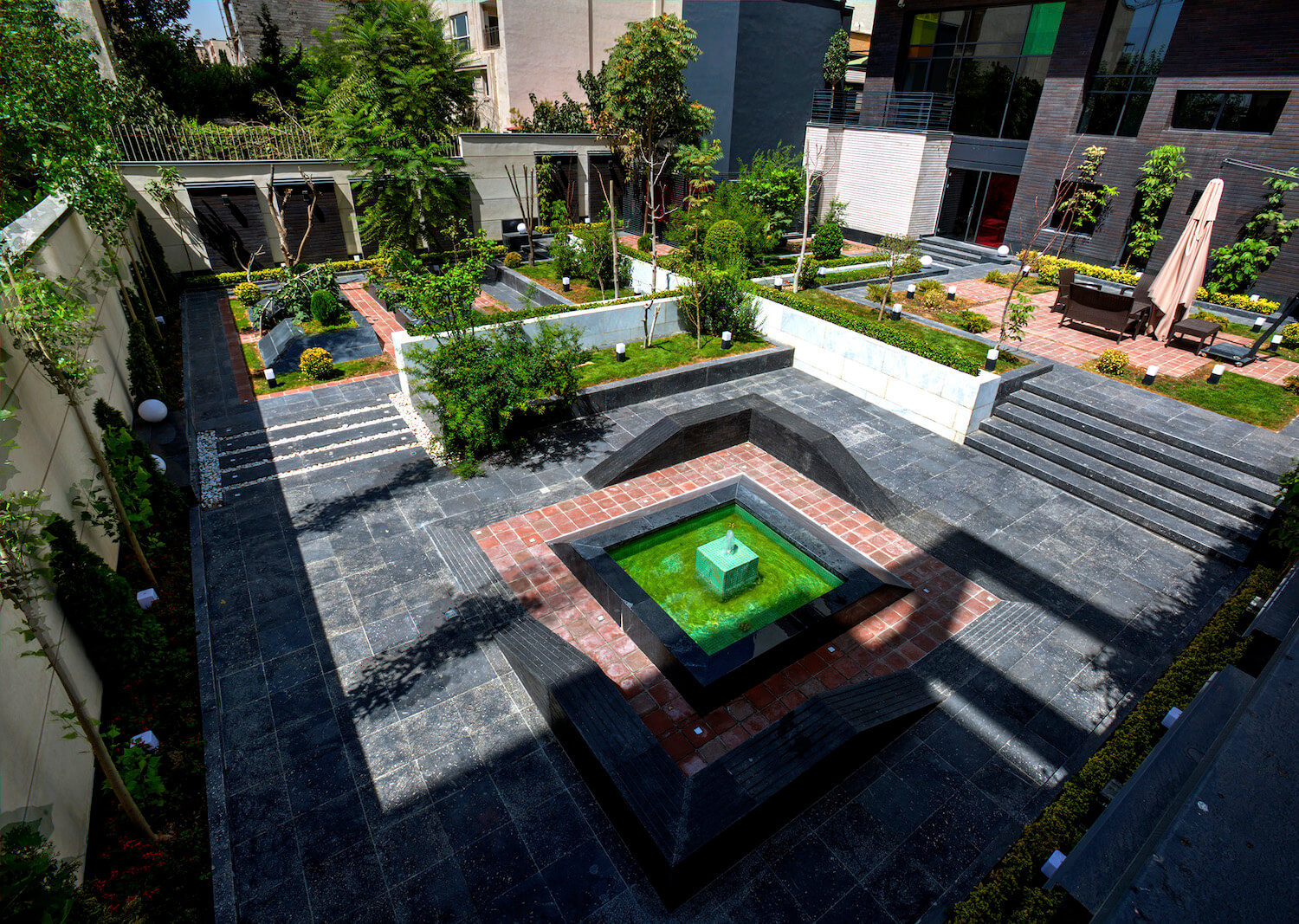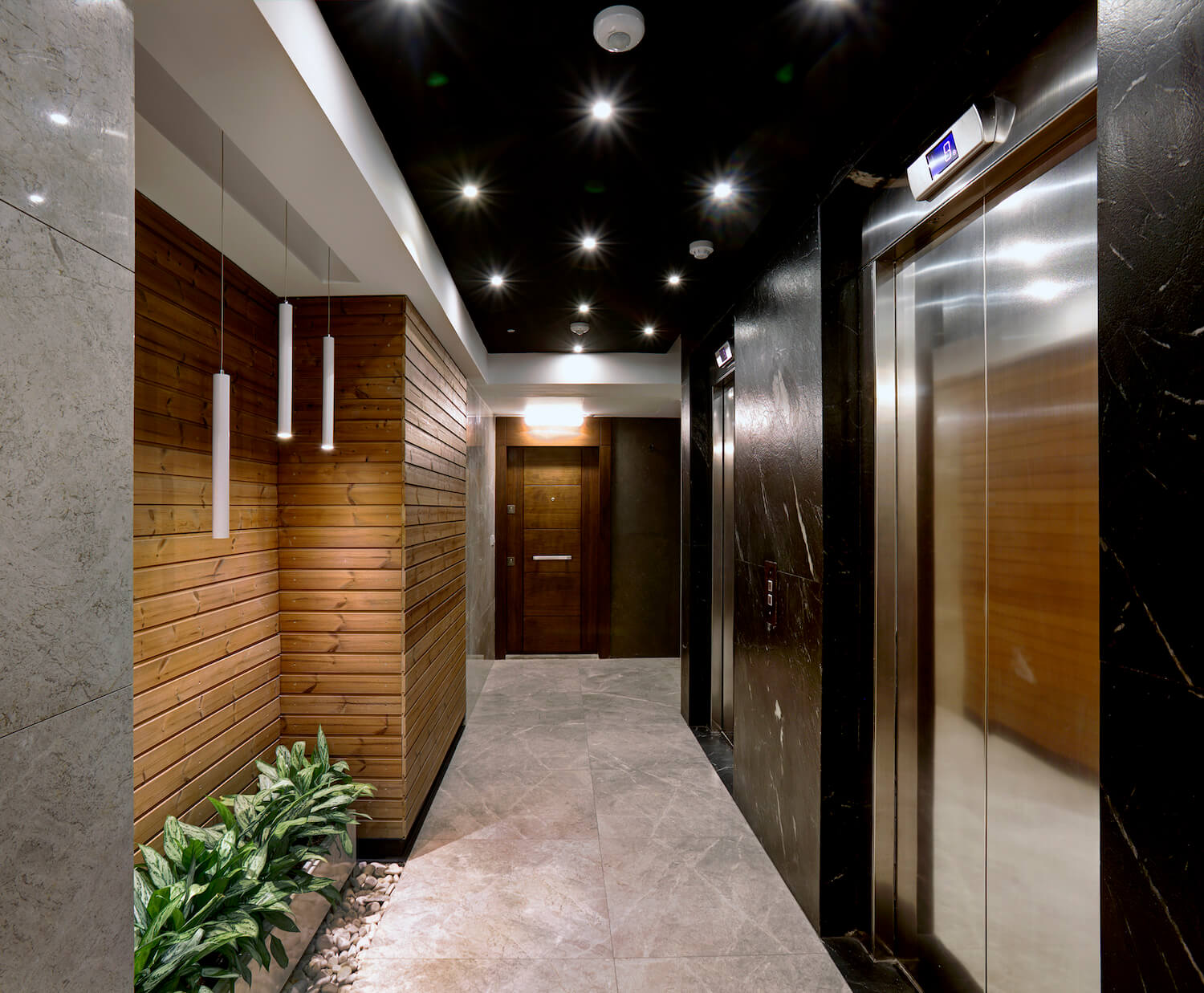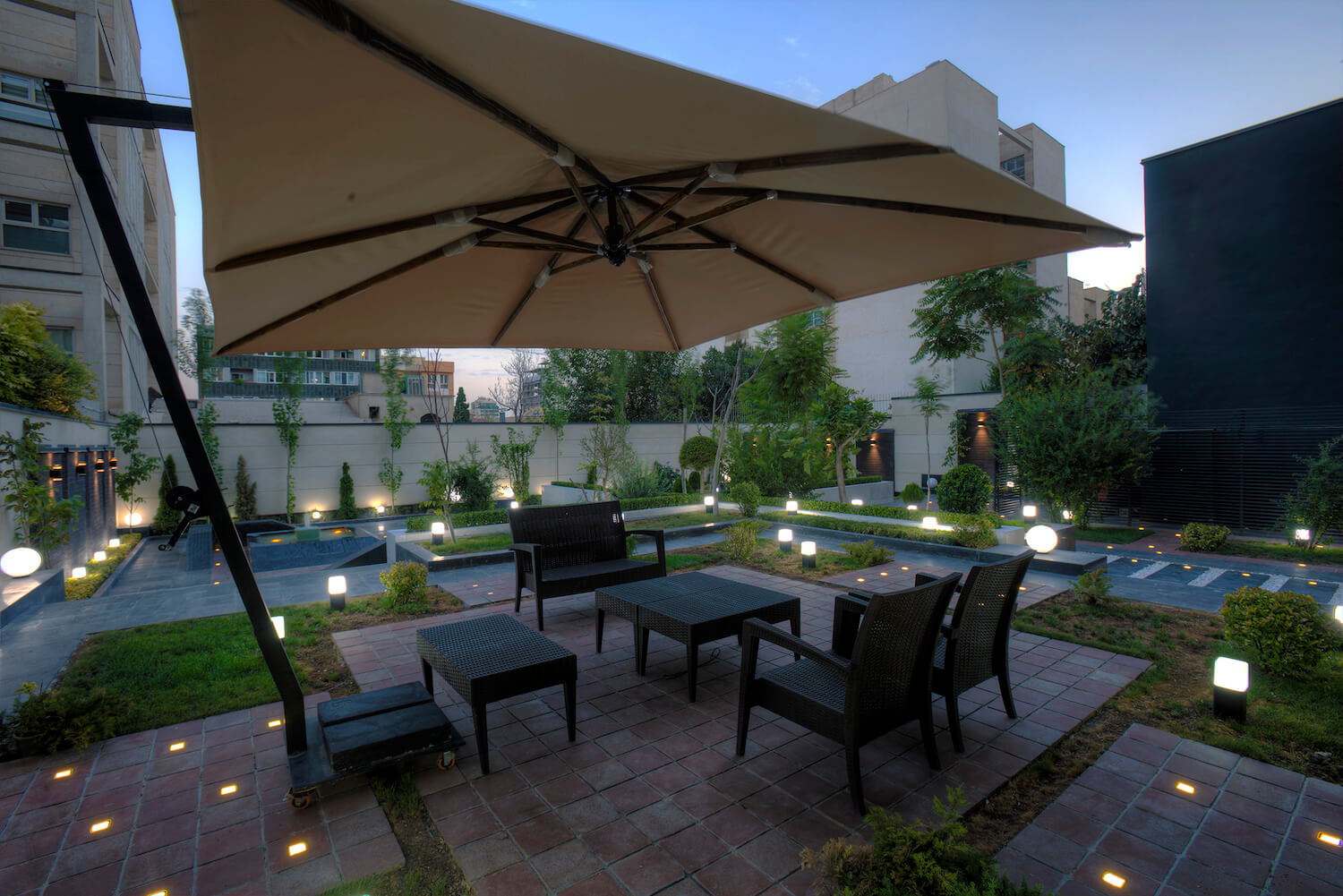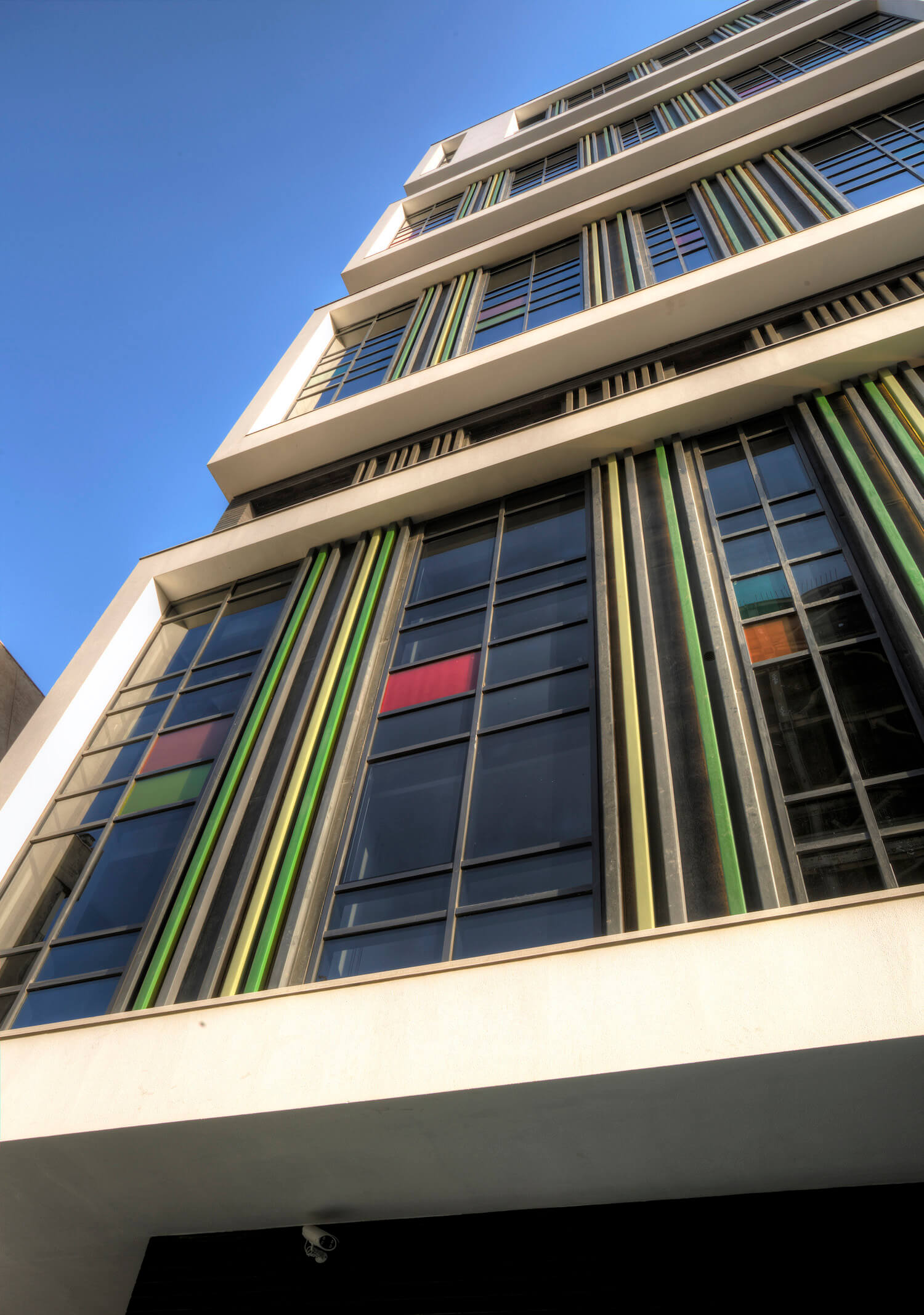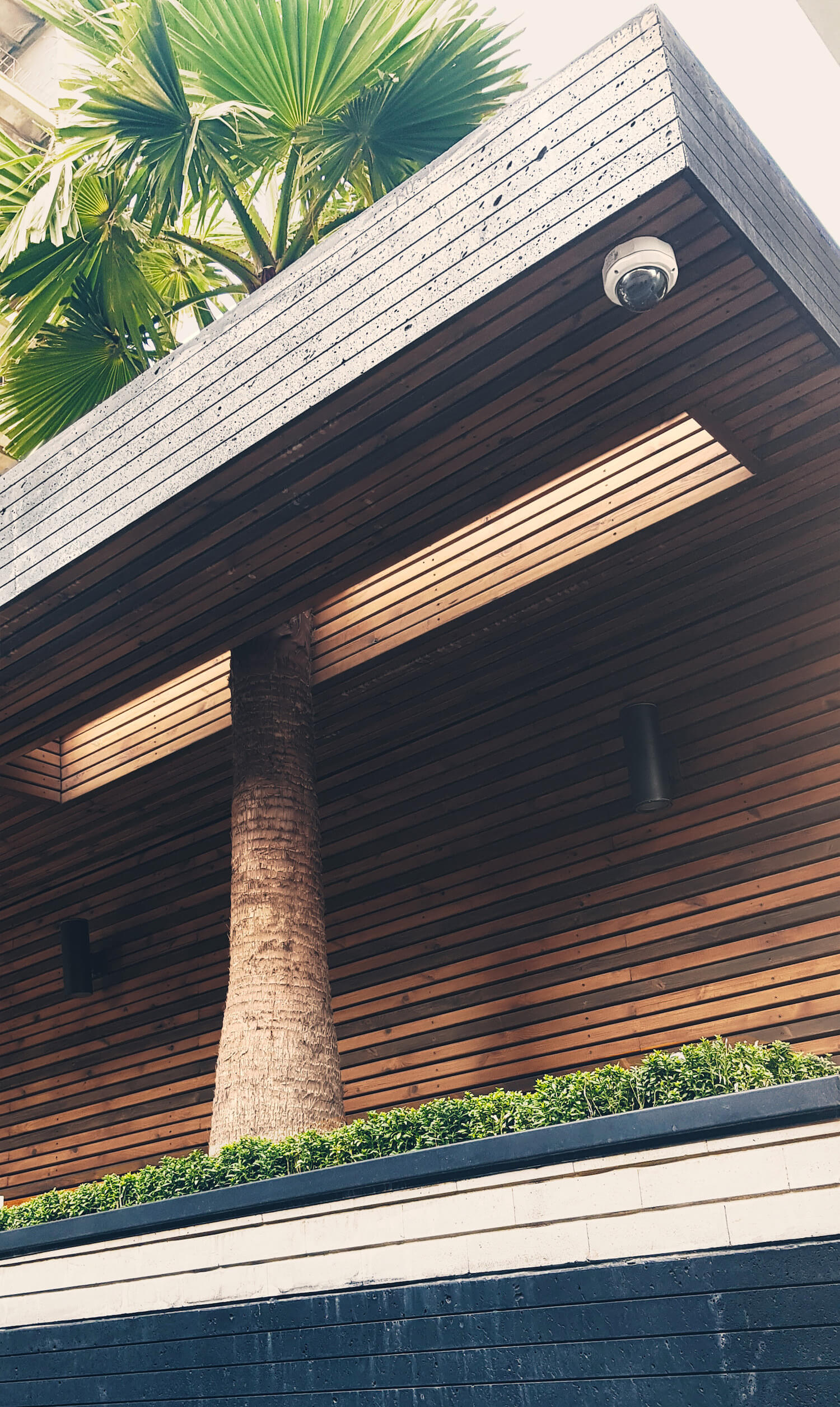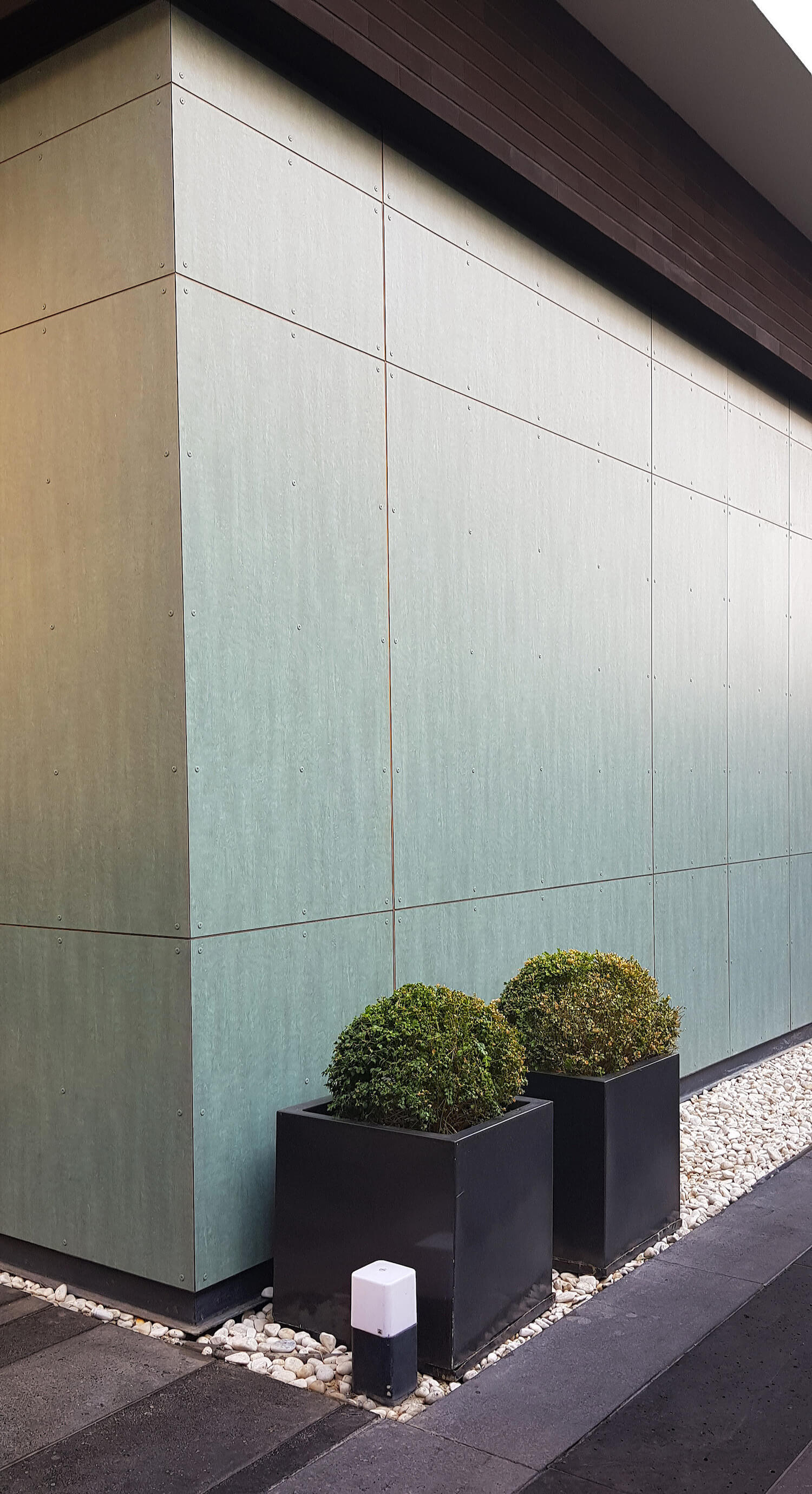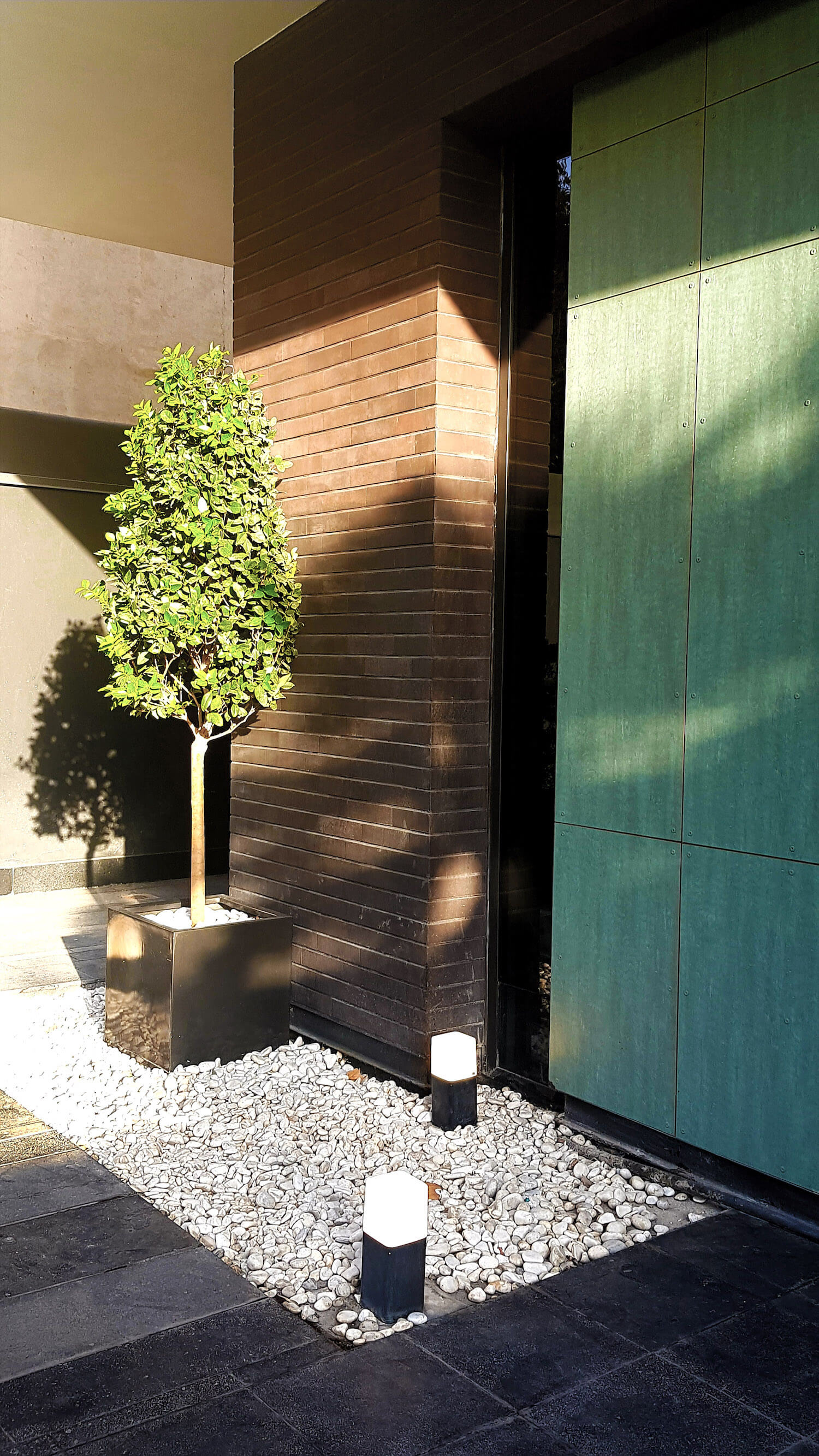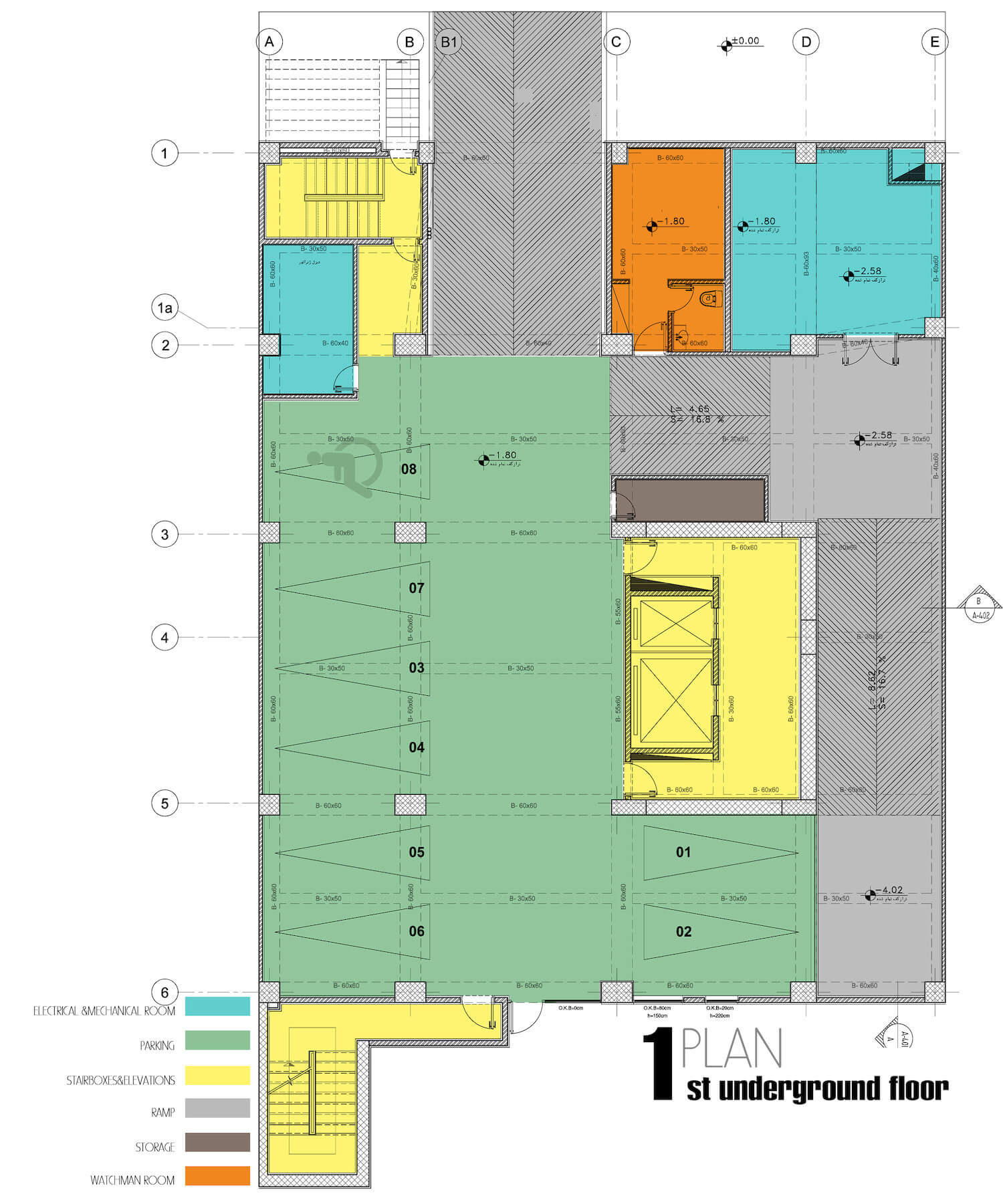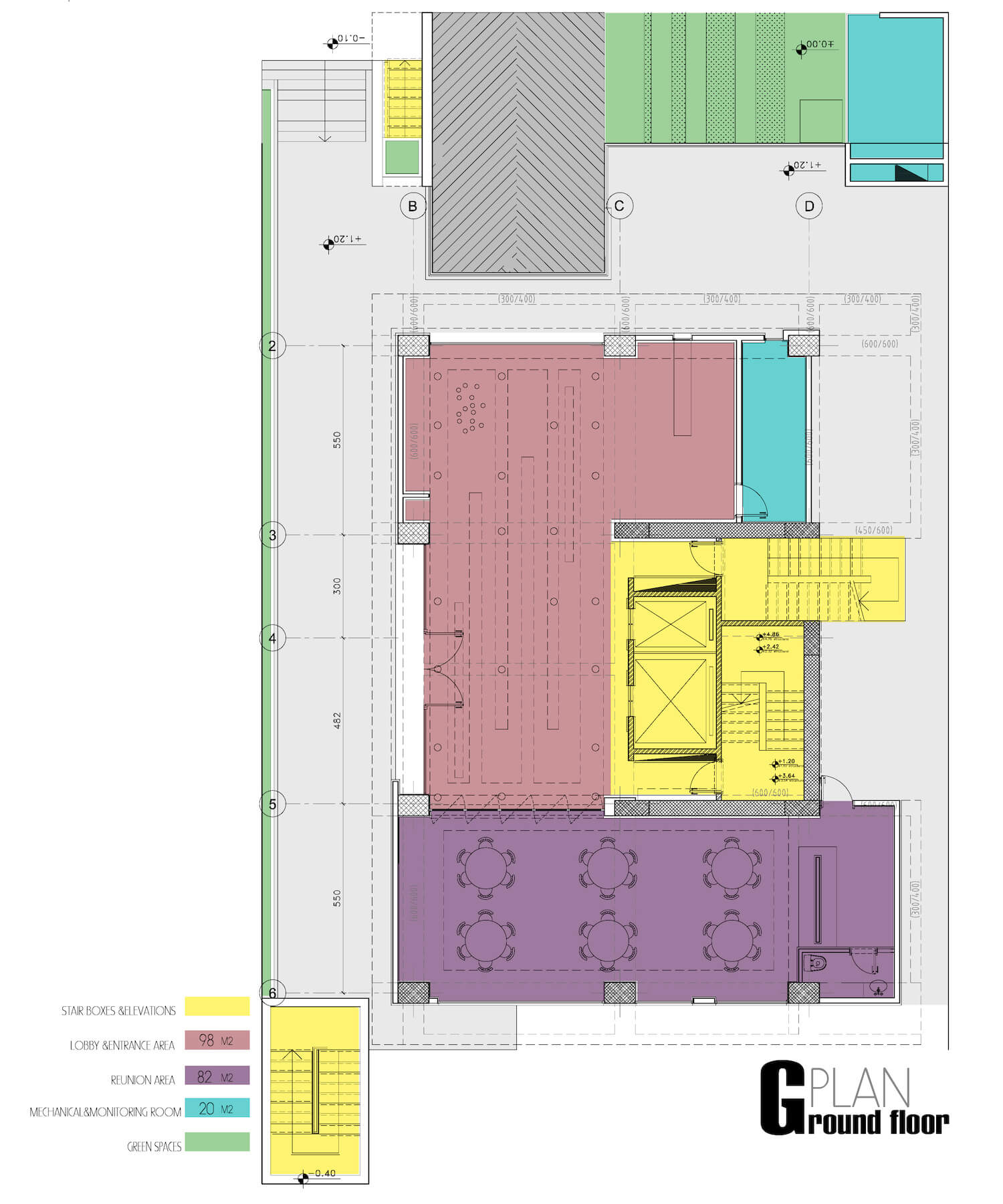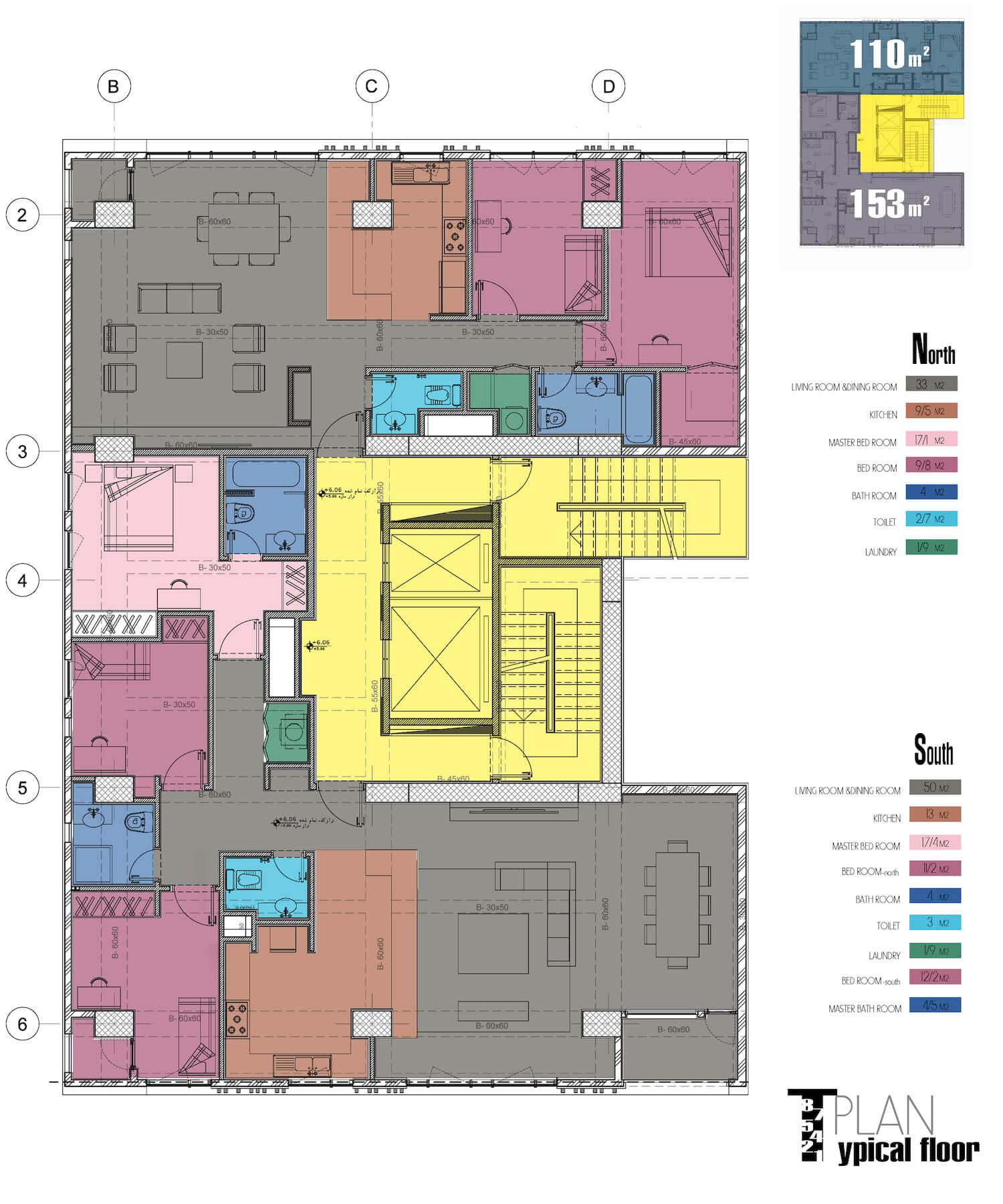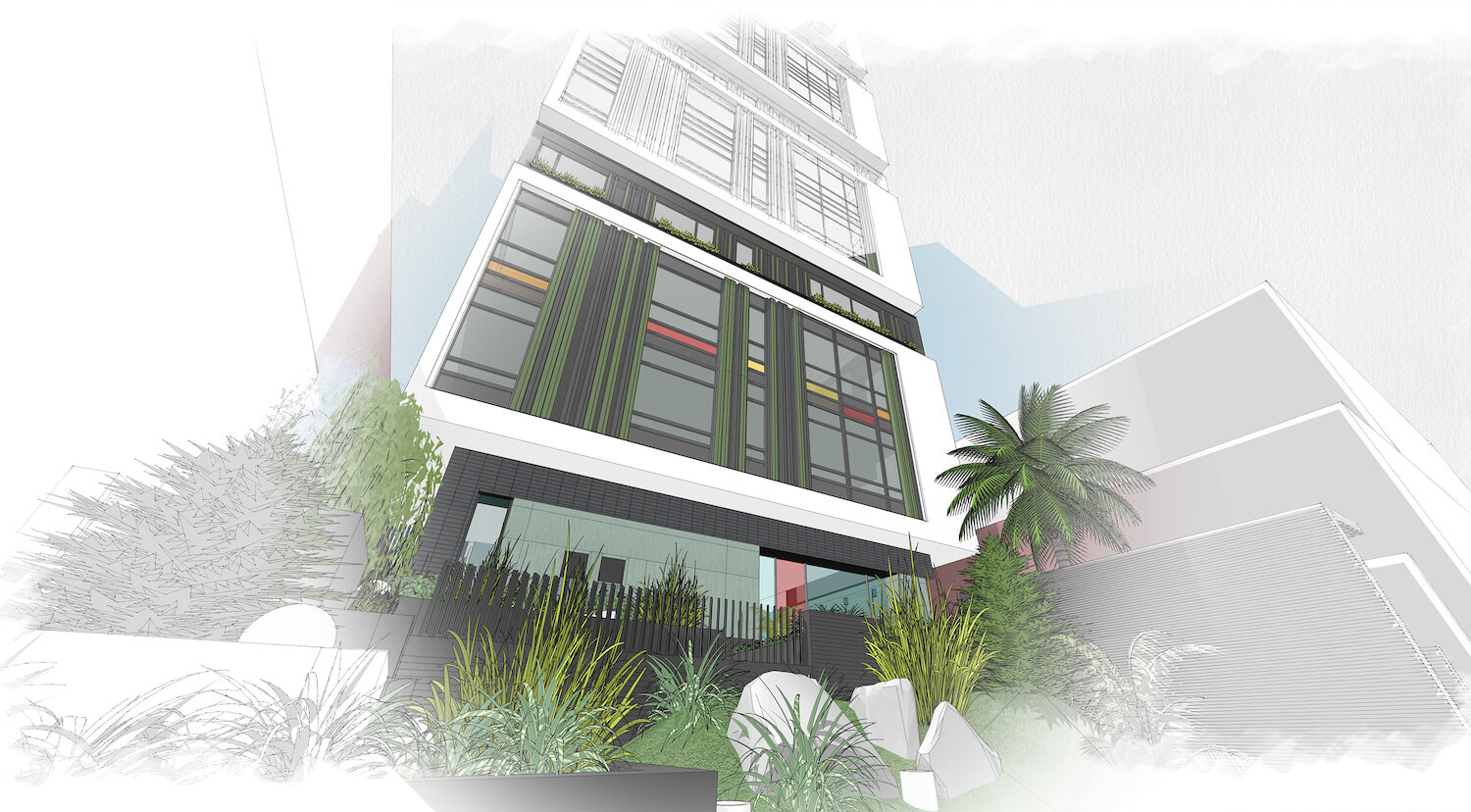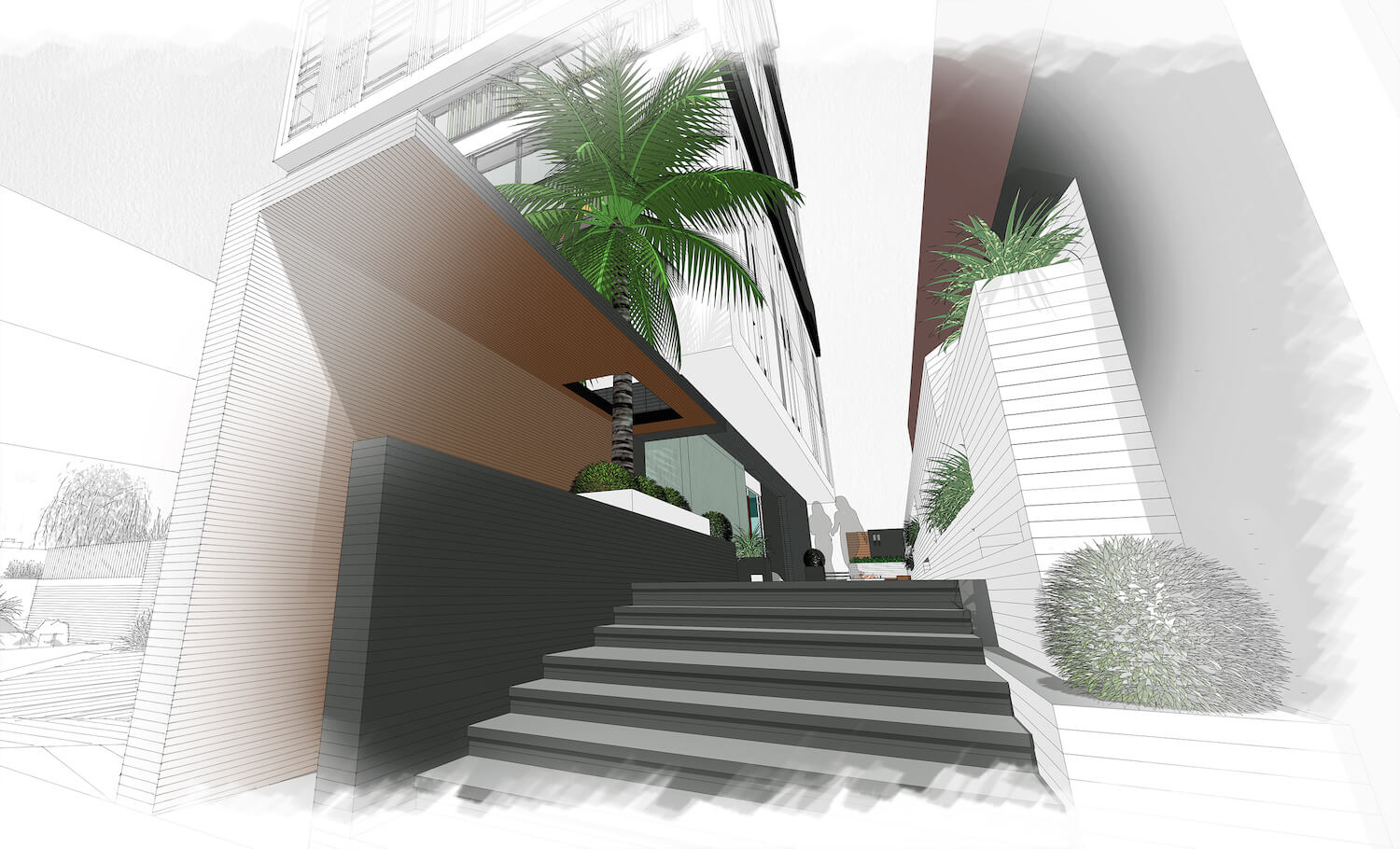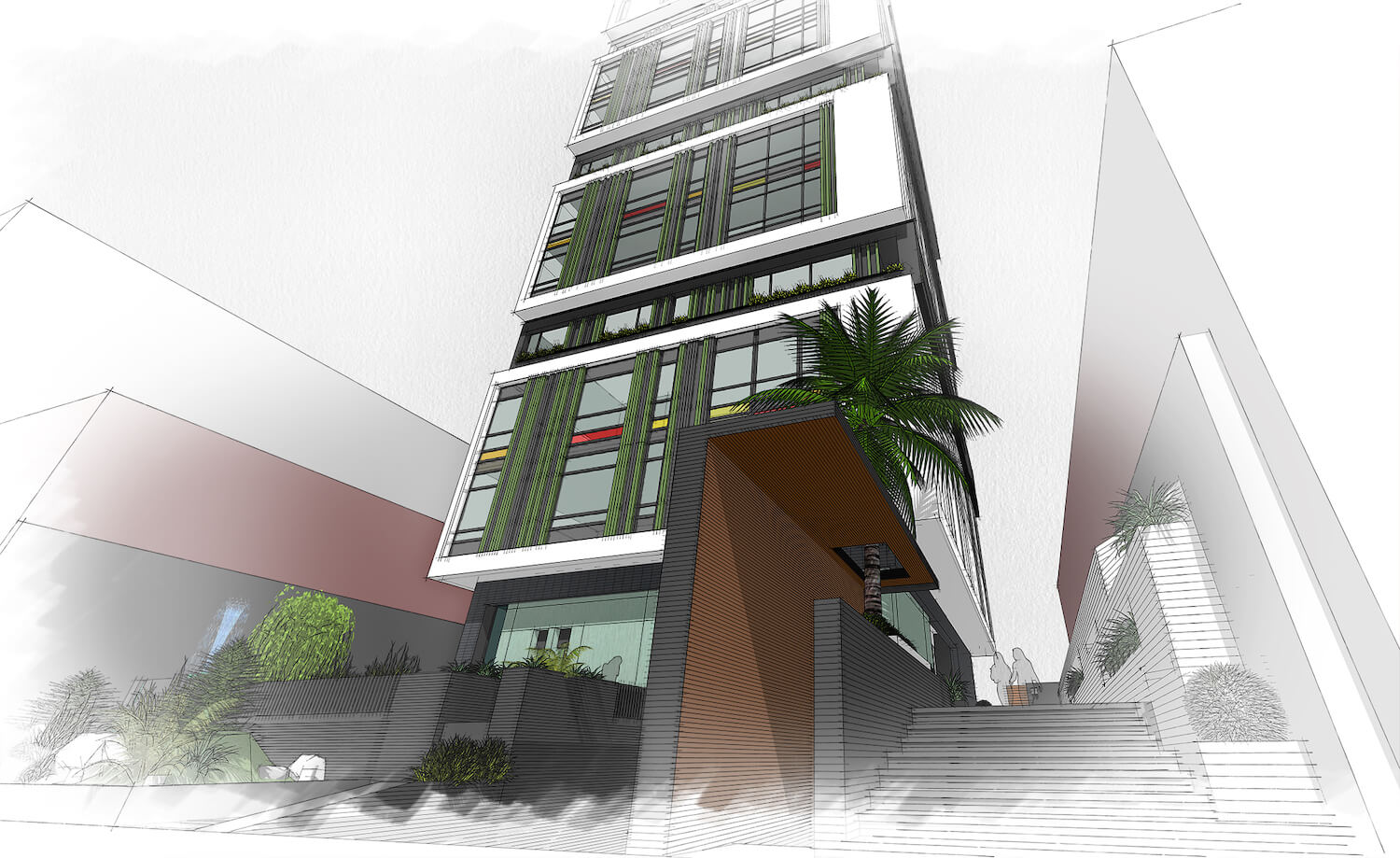 ---