OHIO Estudio: Pick Up is a unique architectural project that combines functionality and design in a captivating gastronomic space. Located in San Isidro, Buenos Aires, this establishment represents the fusion of classic and contemporary elements, offering an exceptional culinary experience. The centerpiece of the space is a monumental main bar adorned with Carrara marble, evoking the charm of traditional diners. This architectural element not only serves as an exhibition area for the gastronomic product but also as a place for interaction where diners can witness the entire preparation process. In addition, the design includes a stainless steel-clad area dedicated to the pick-up of P_milas' renowned Milanese and hamburger dishes. This area is specially designed to streamline the order retrieval process, providing convenience and efficiency to customers.
The venue has been conceived as a versatile space that accommodates two concepts in one place. On one hand, it offers a flexible environment where visitors can enjoy breakfast, lunch, and snacks in a comfortable and welcoming setting. On the other hand, it provides an area exclusively for order pick-up, catering to those who prefer to take P_milas' delicious gastronomic offerings home. From an architectural standpoint, the white facade of the venue harmoniously integrates with the surroundings and respects the preexistence of the building and the neighborhood. Outside, strategically placed tables allow diners to savor their meals surrounded by a natural environment and sheltered by lush native vegetation. The furniture, specially designed for the venue, combines wood and iron, providing a contemporary and warm aesthetic. Each element has been carefully conceived to ensure comfort and an enjoyable experience for customers.The existing floors have been restored.
We always prioritize studying the preexistence of the space when approaching a project, understanding how it can coexist with the new proposal. This approach ensures a more sustainable and respectful intervention in the current space. Pick Up is an architectural project that goes beyond mere functionality and seeks to create a space where the gastronomic experience merges with design. From the monumental Carrara marble bar to the stainless steel-clad pick-up area, every detail has been meticulously planned to provide a cozy and comfortable ambiance. This unique venue offers a place where diners can enjoy their meals in a pleasant environment and engage in the entire gastronomic process unfolding before their eyes.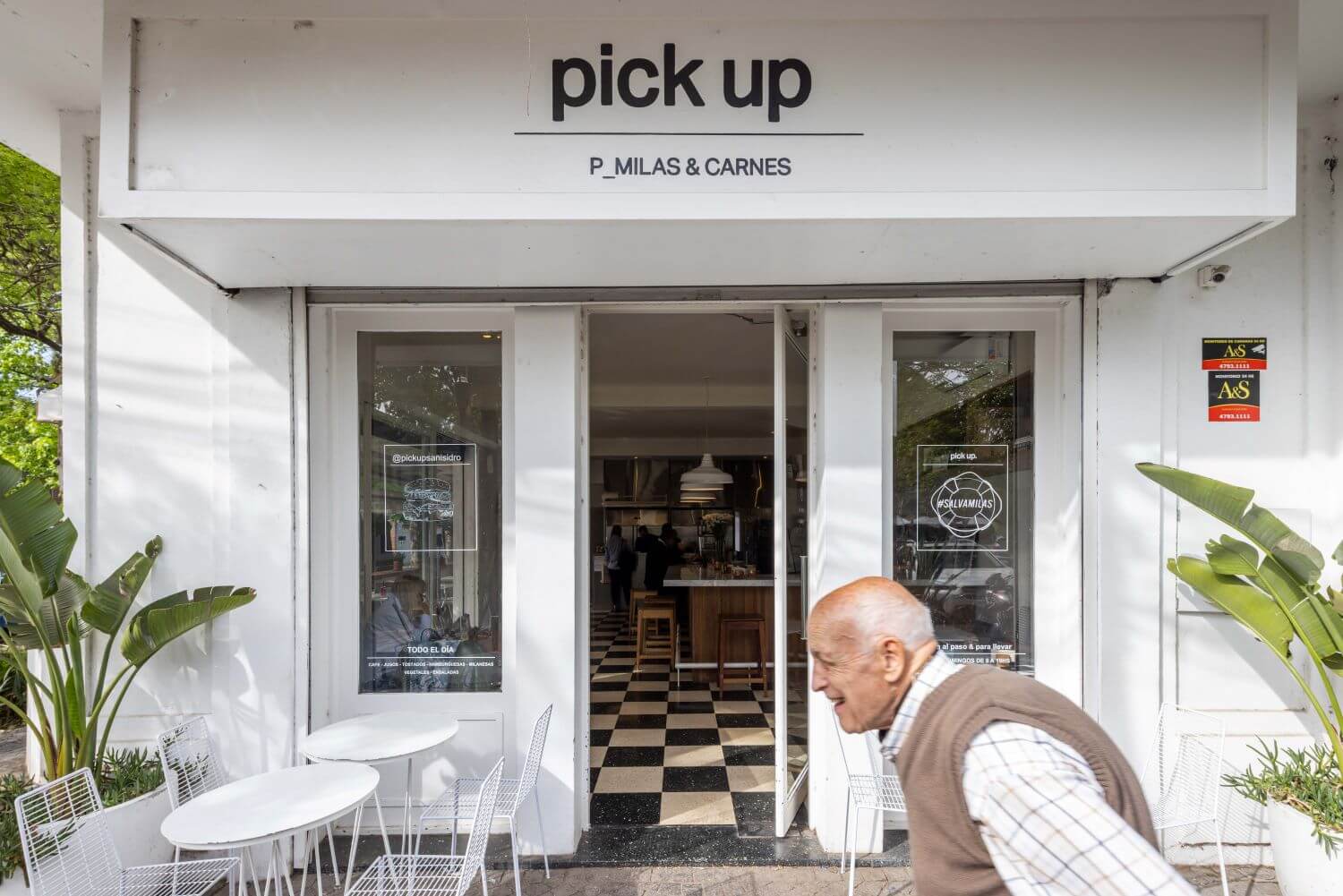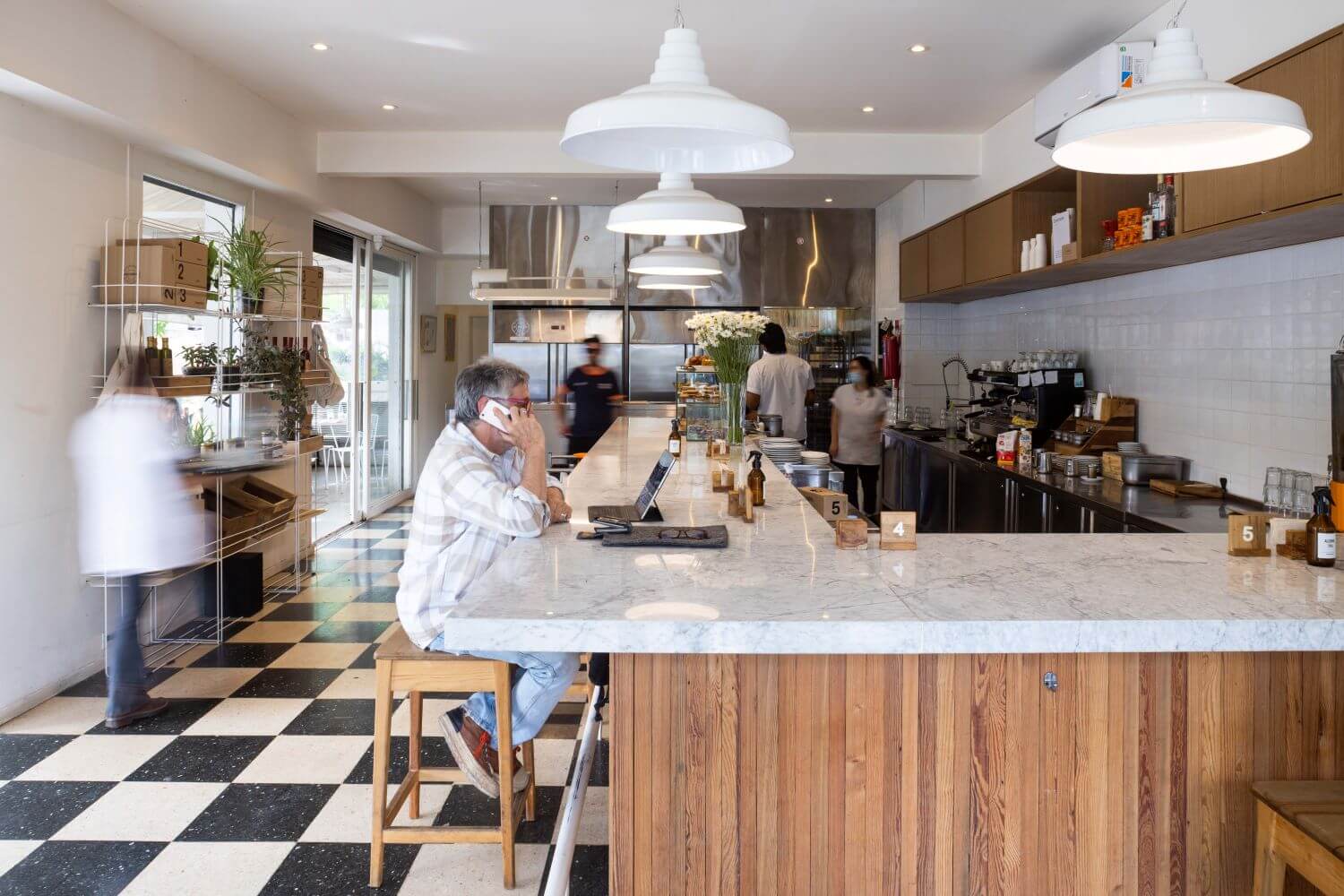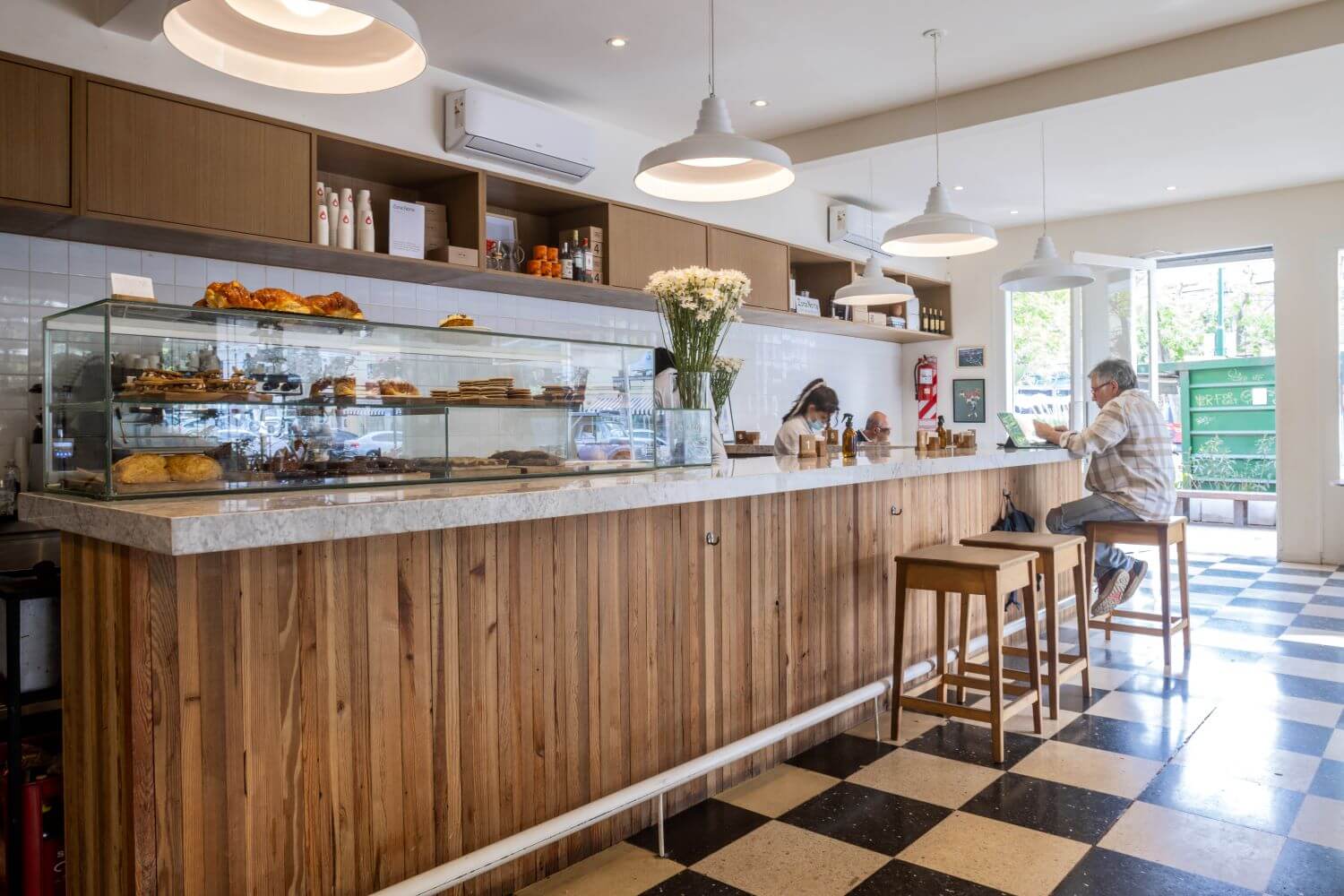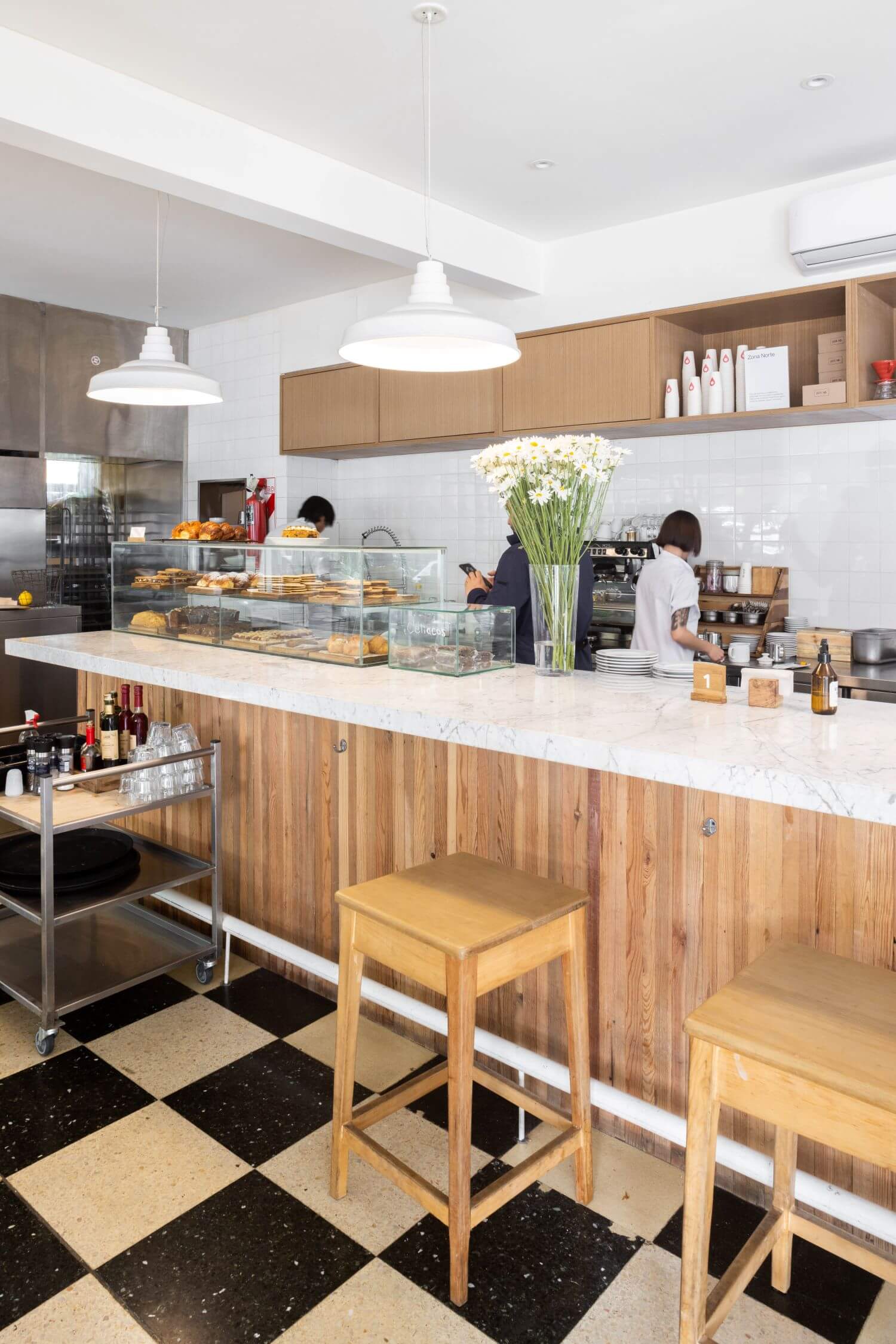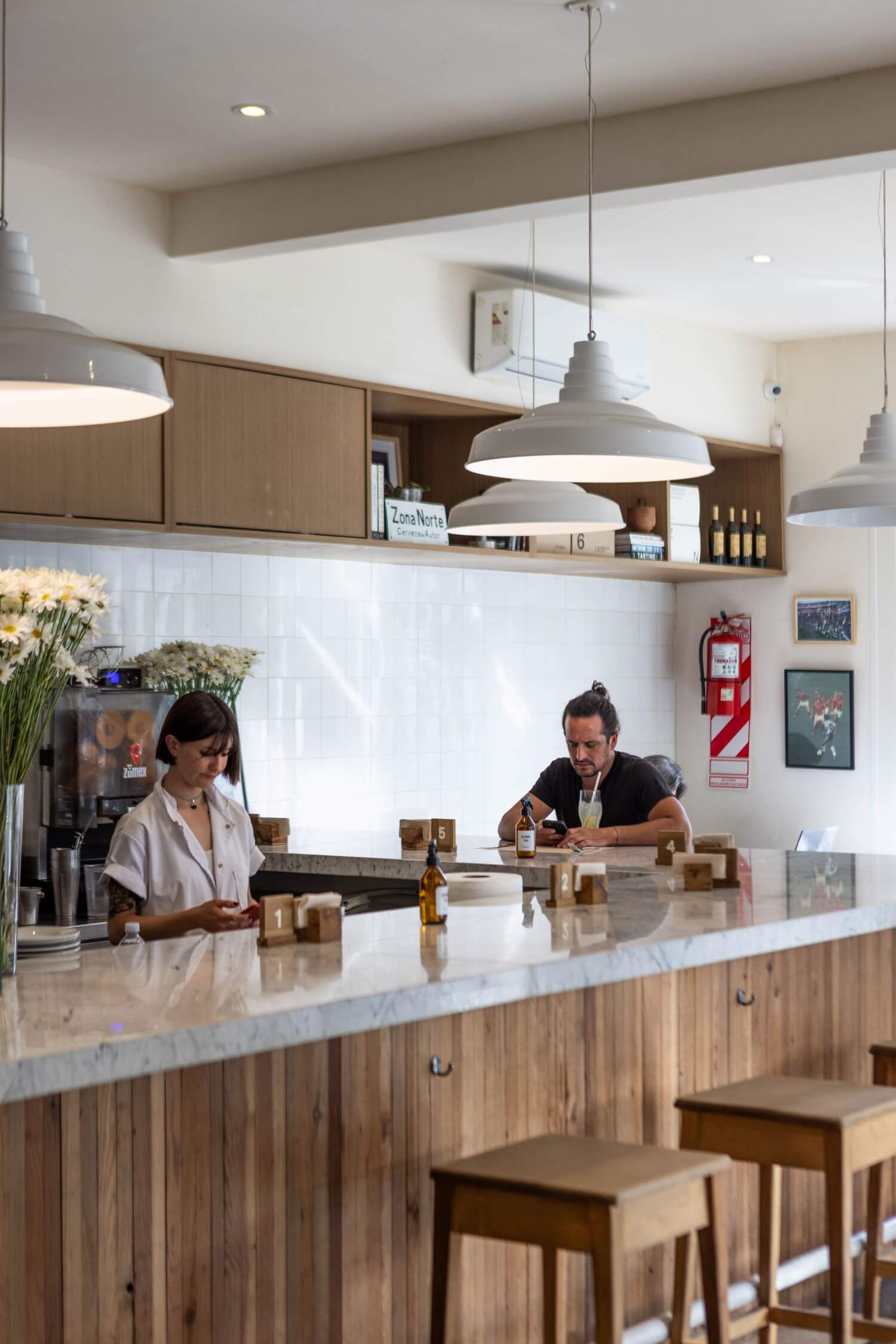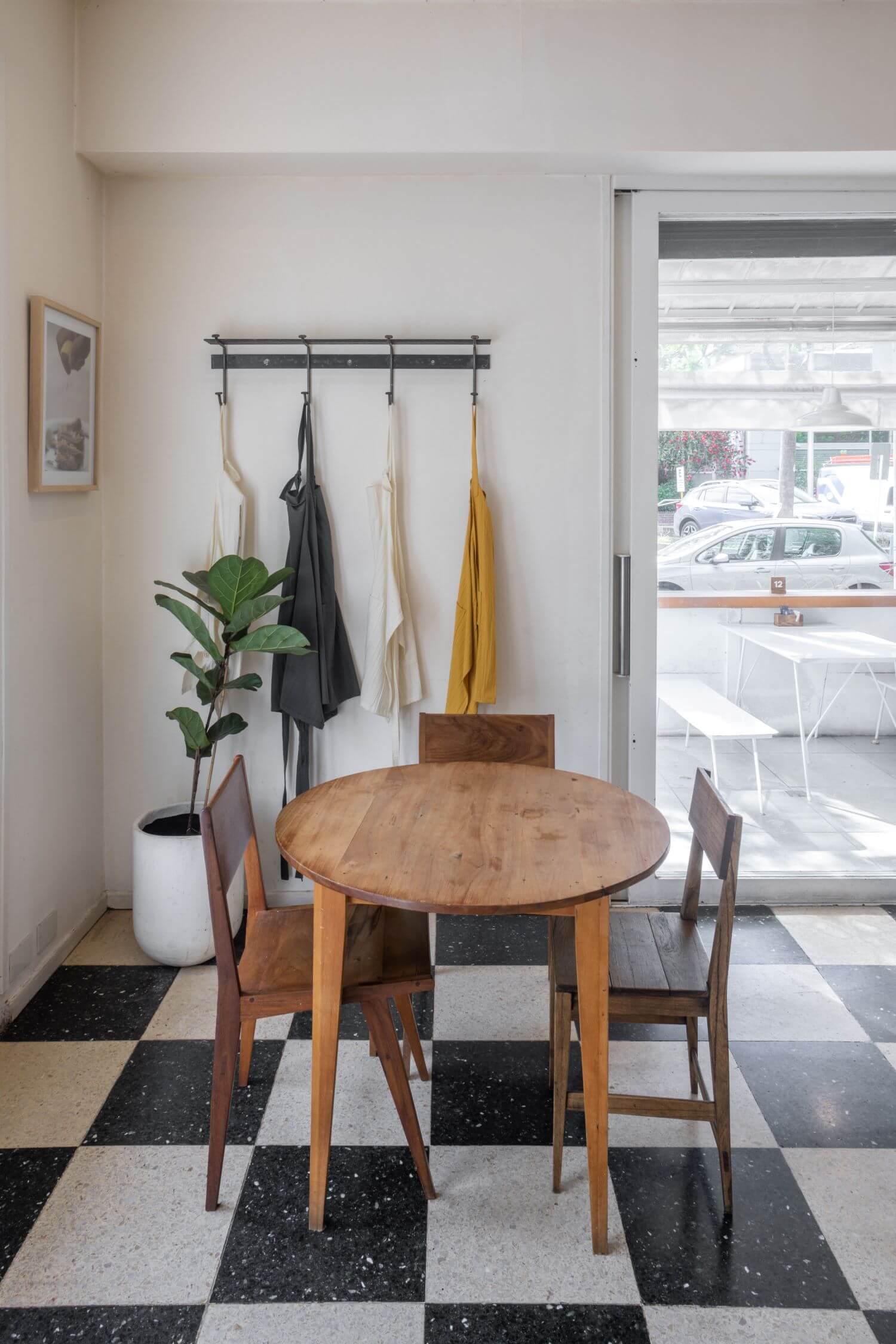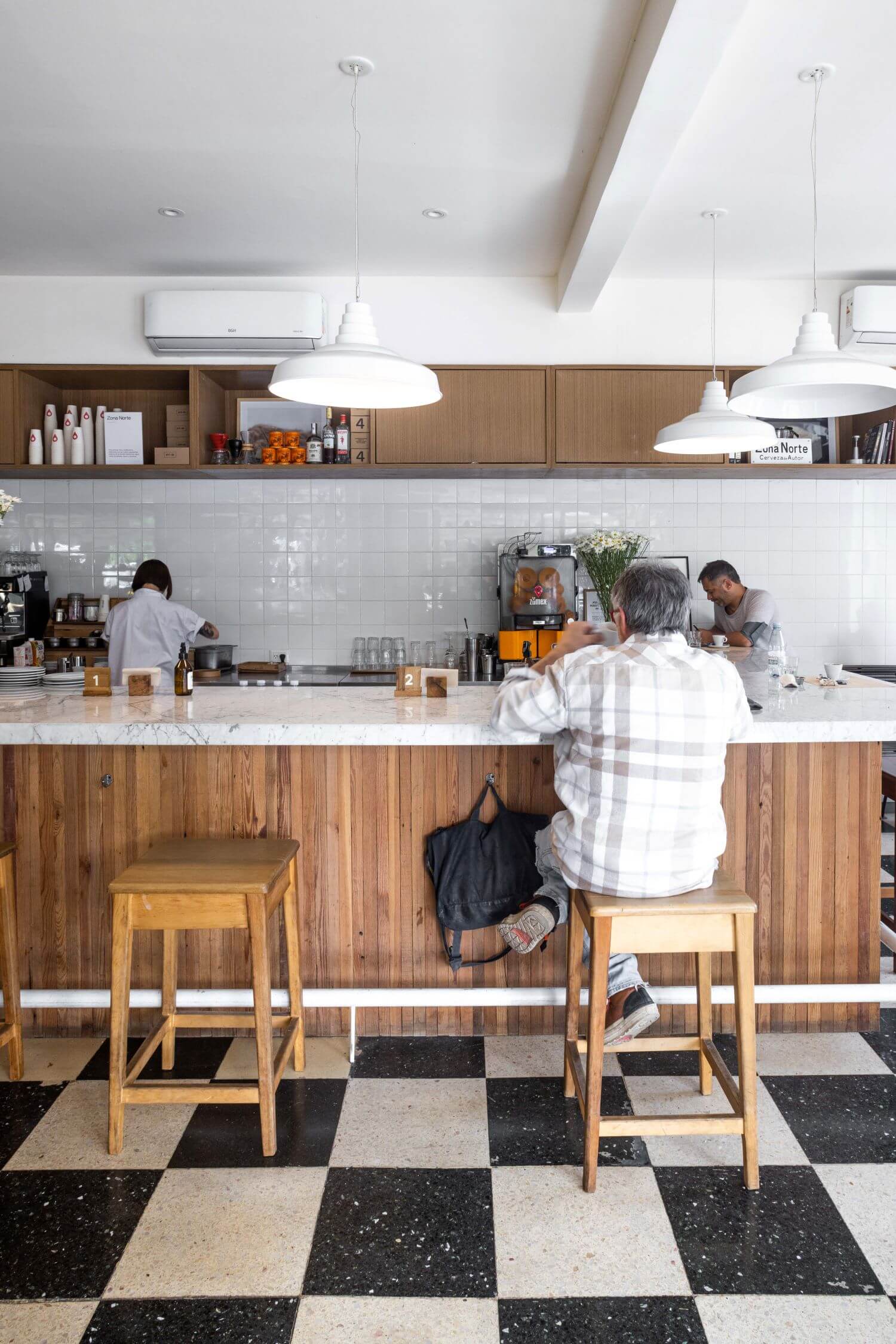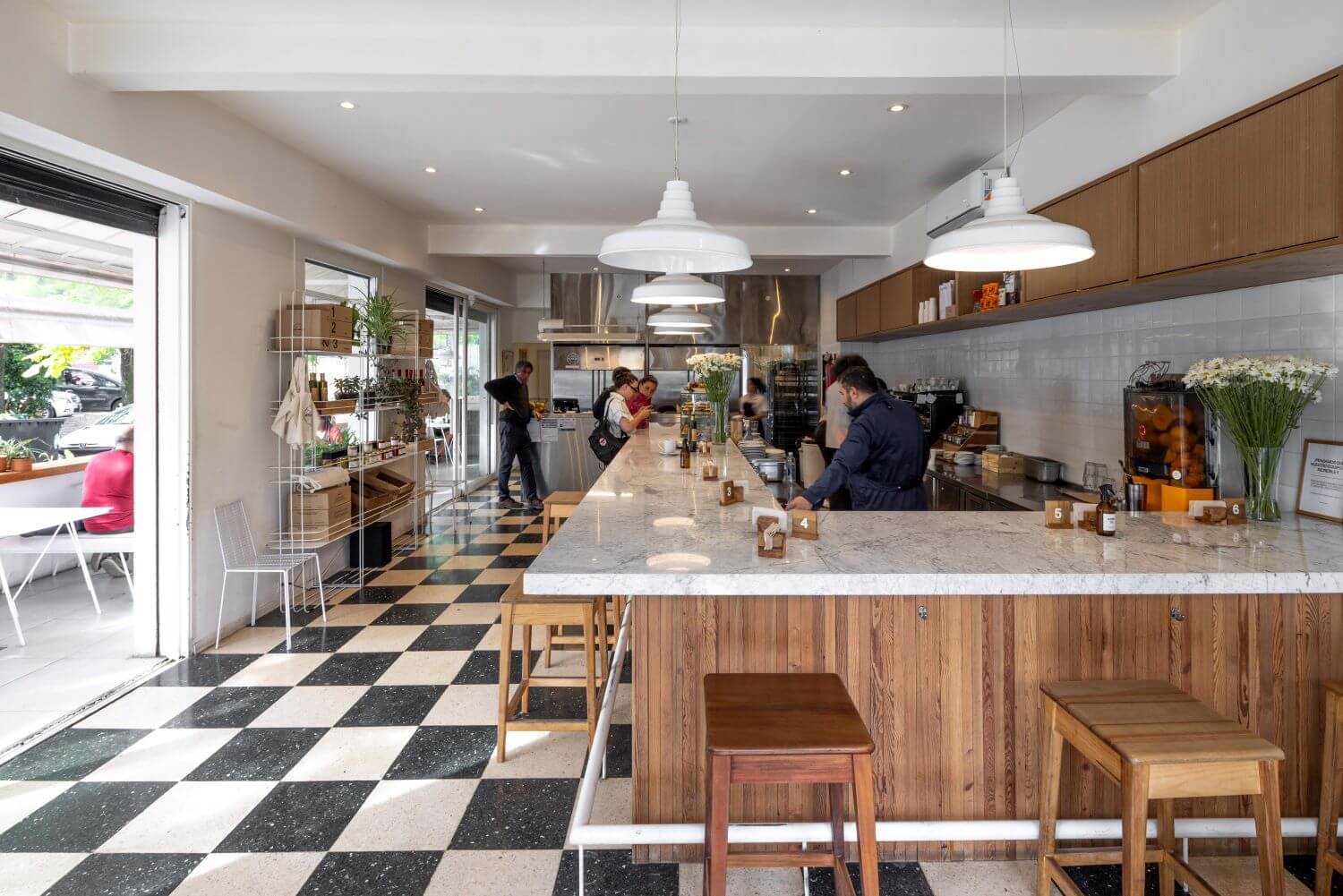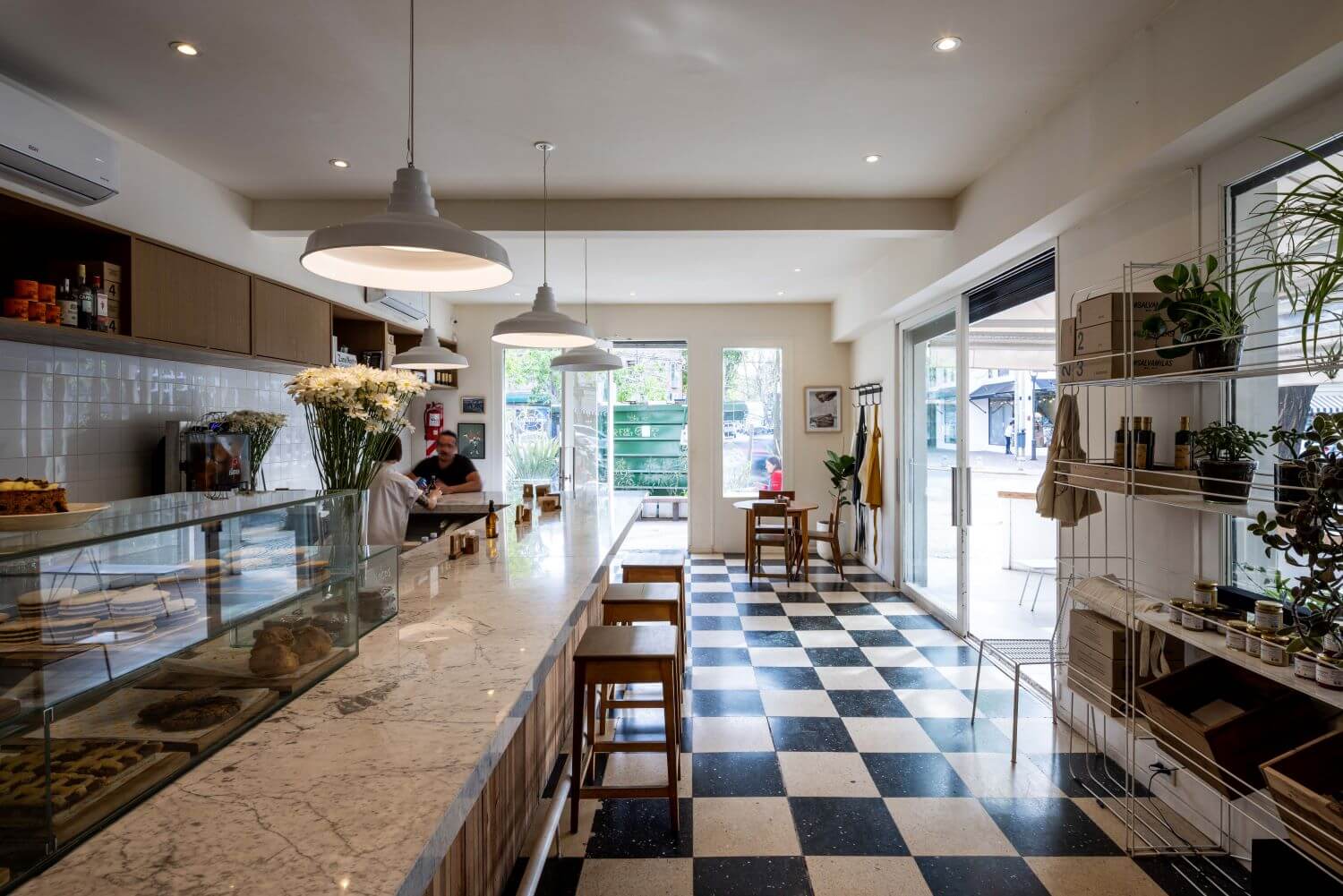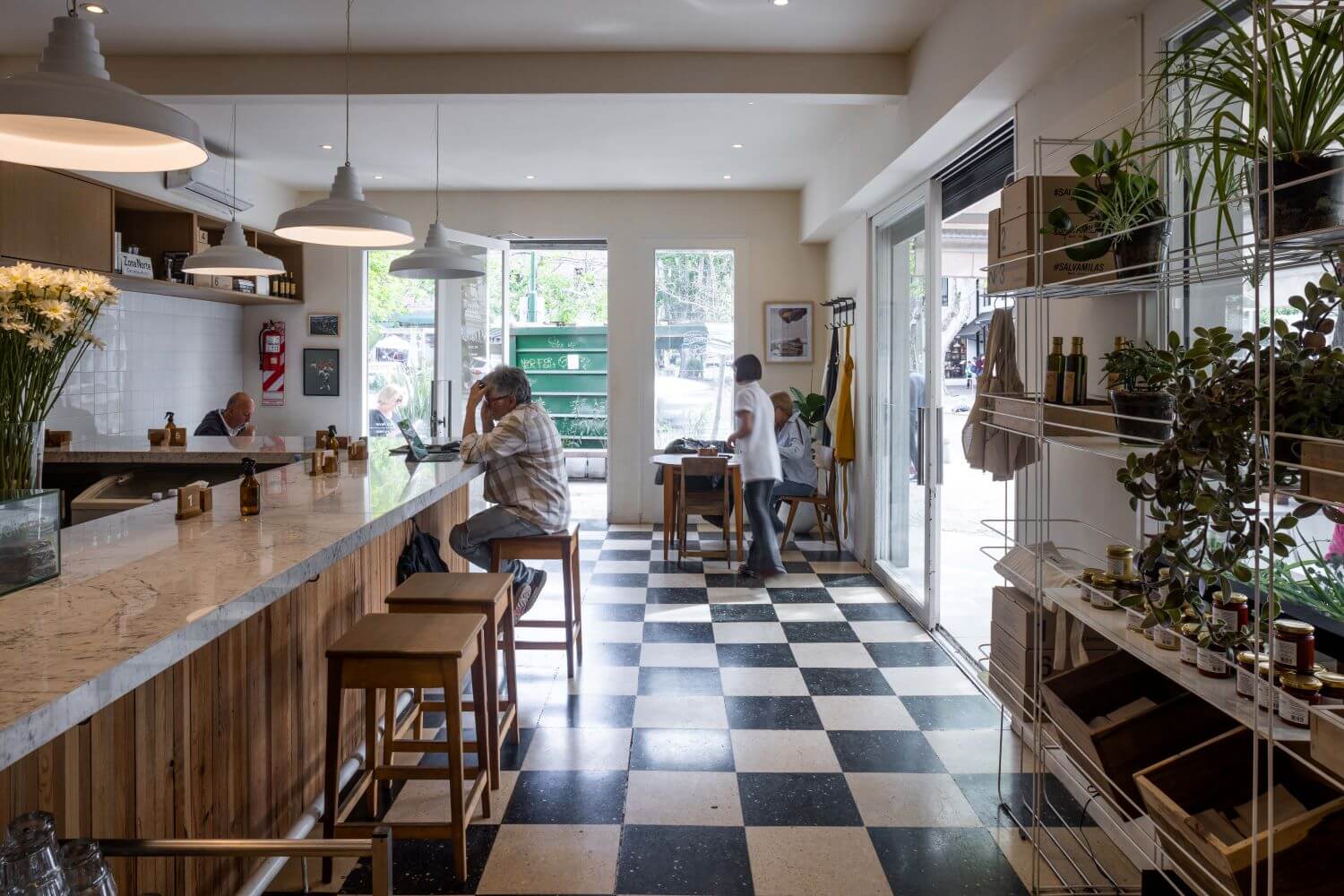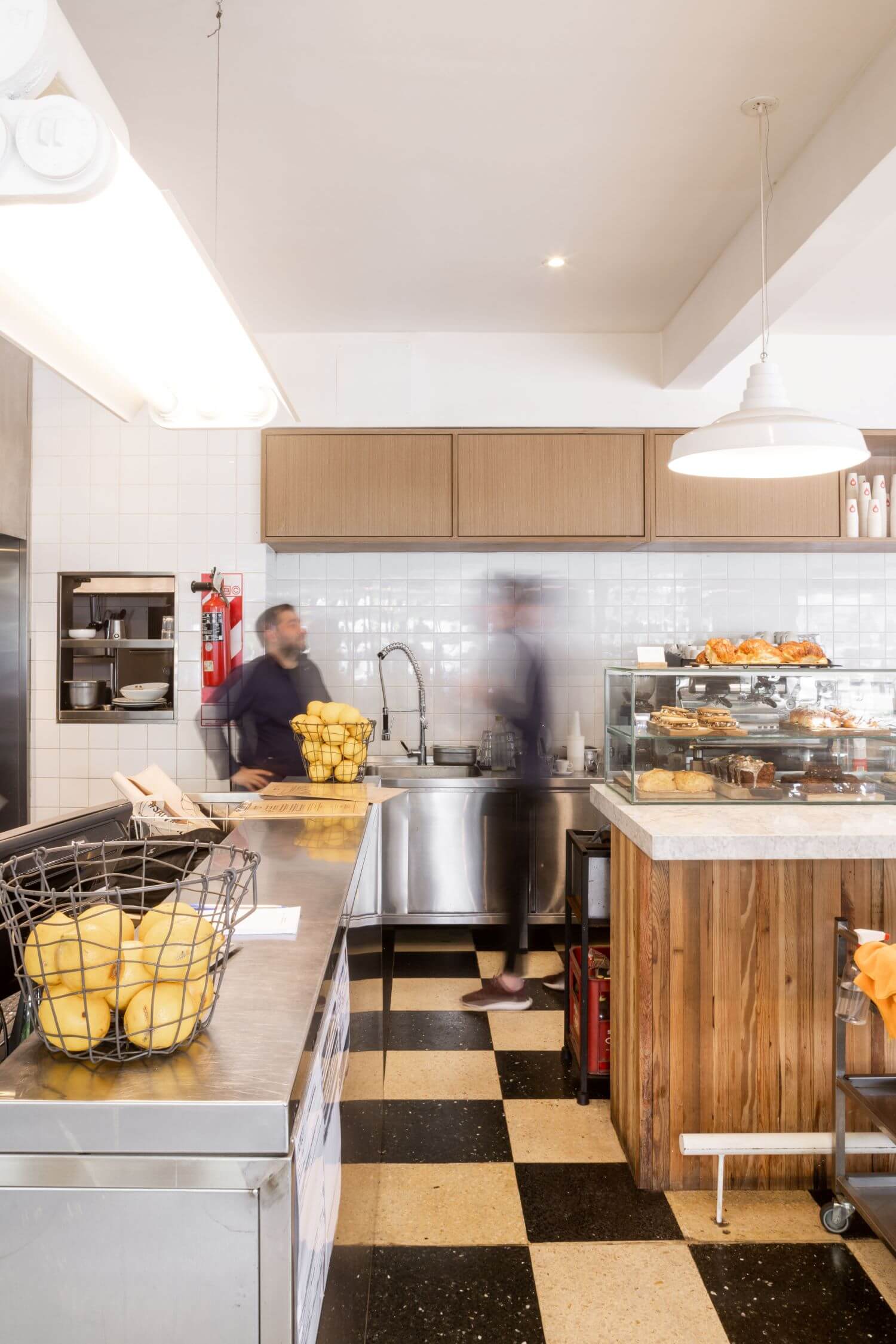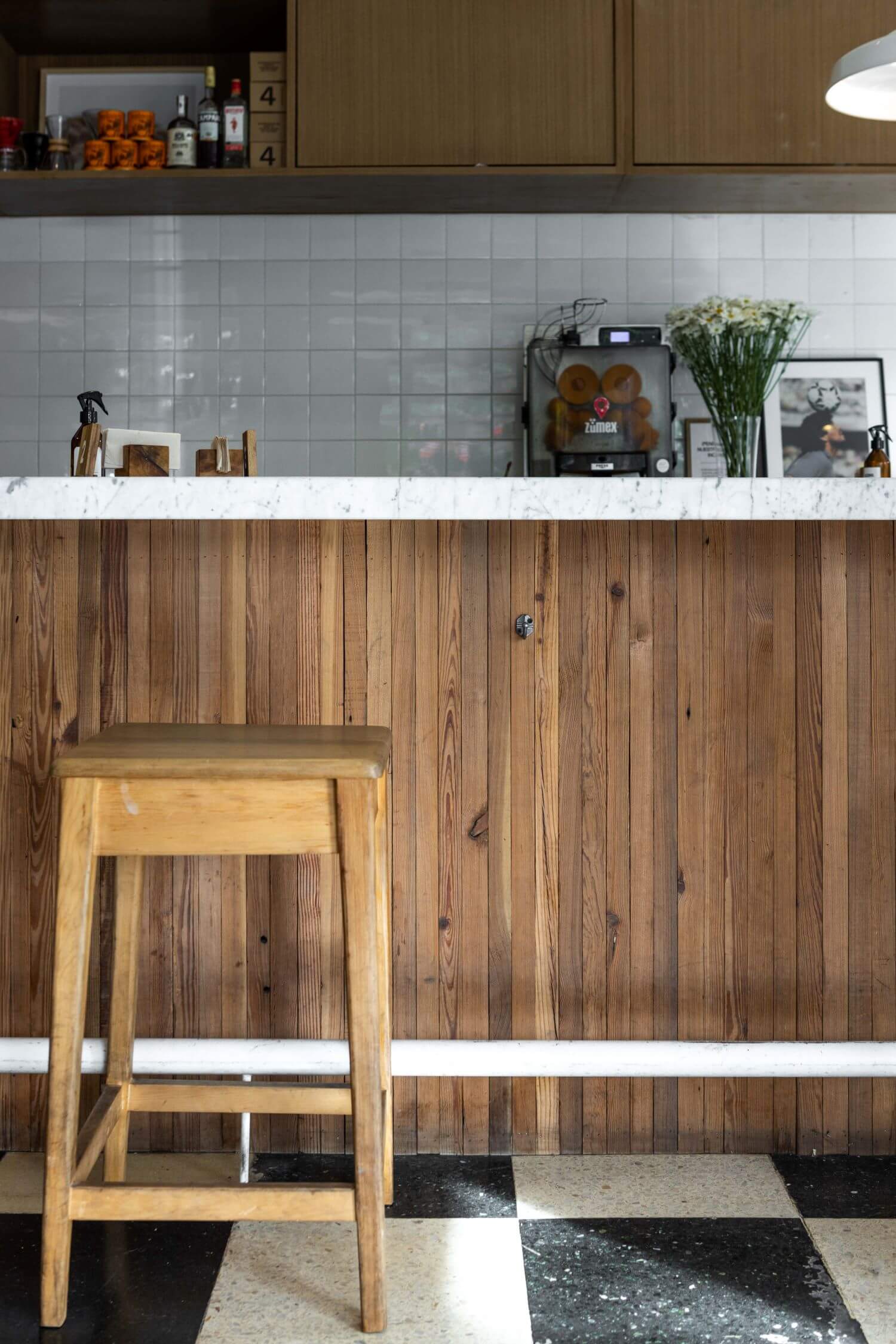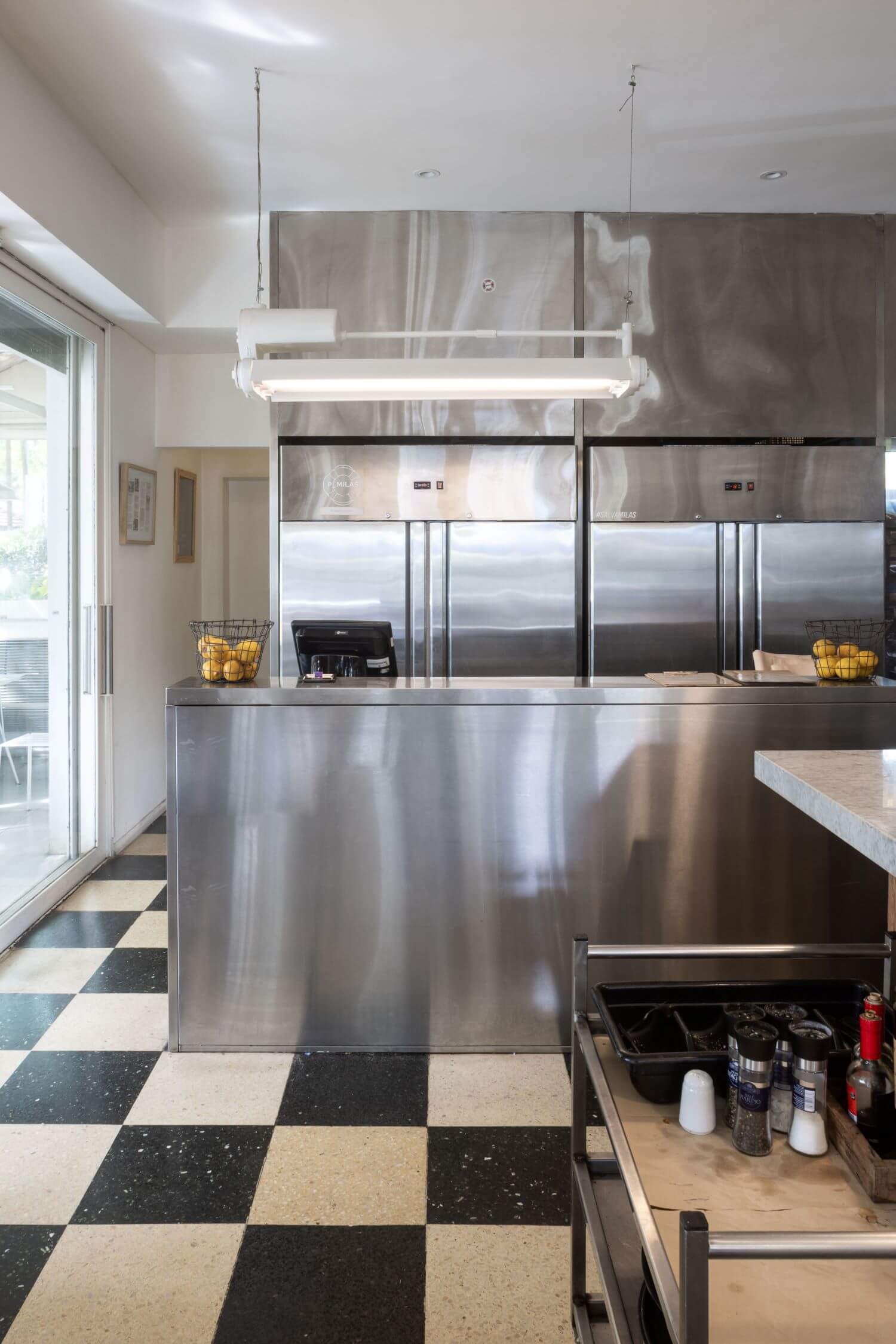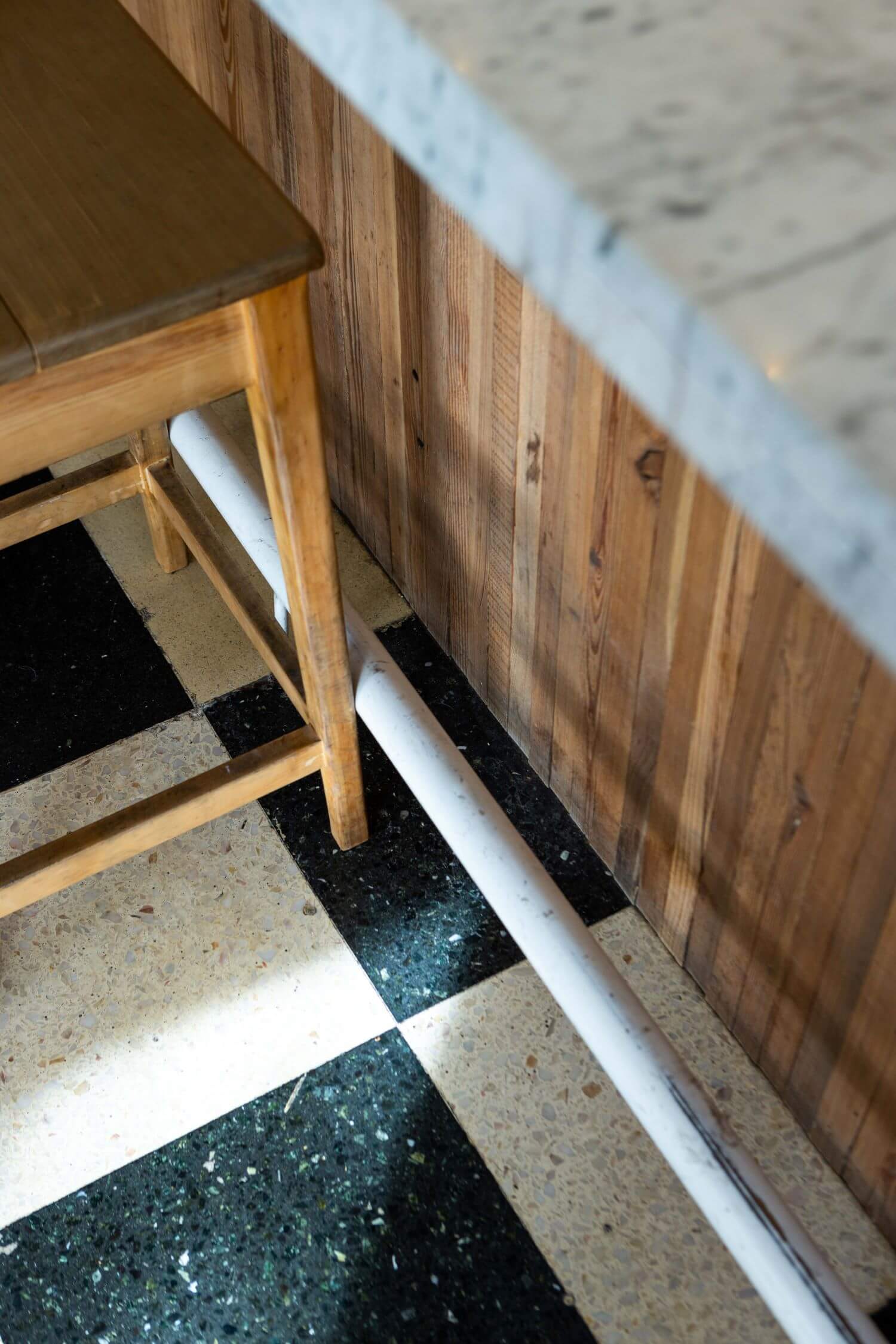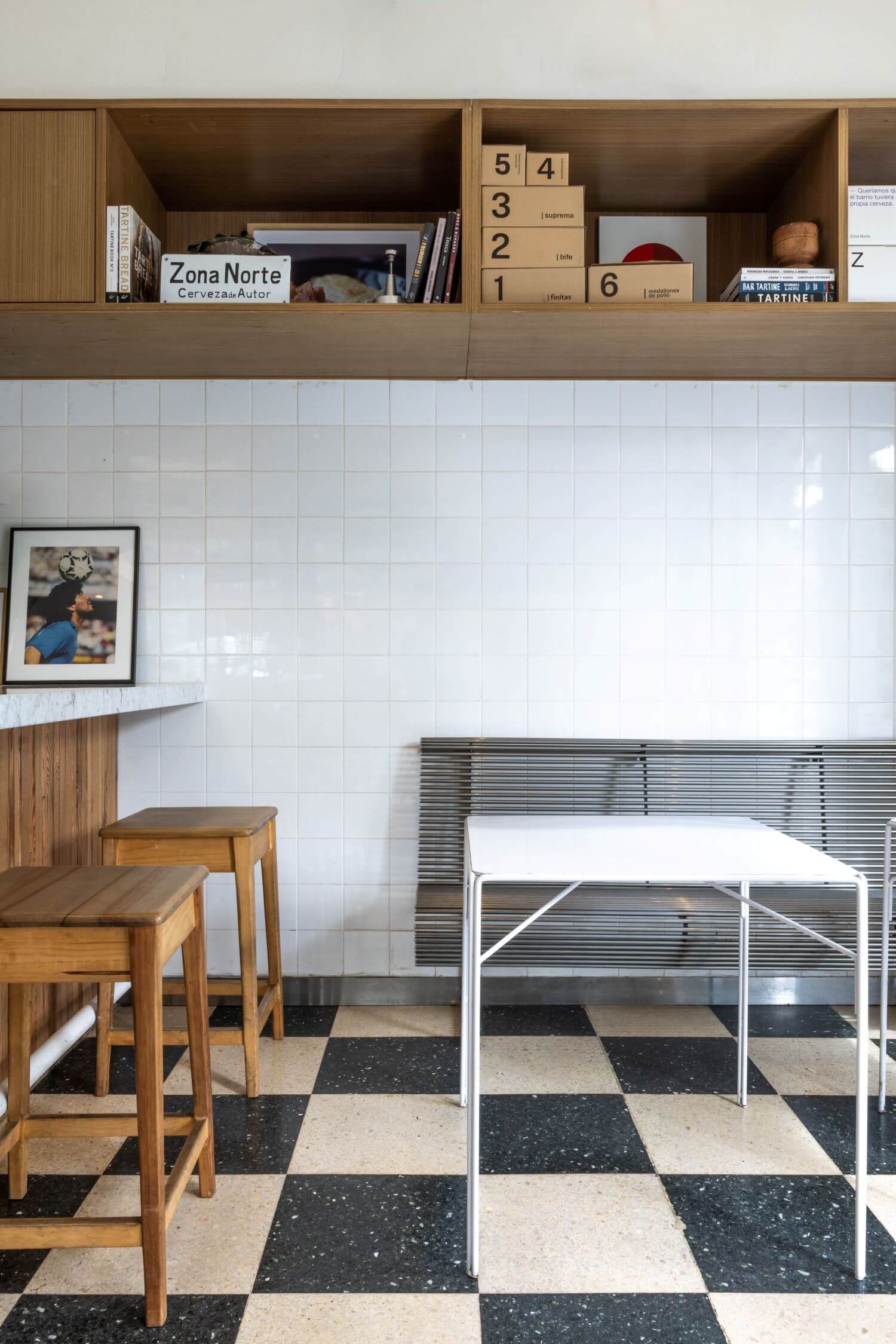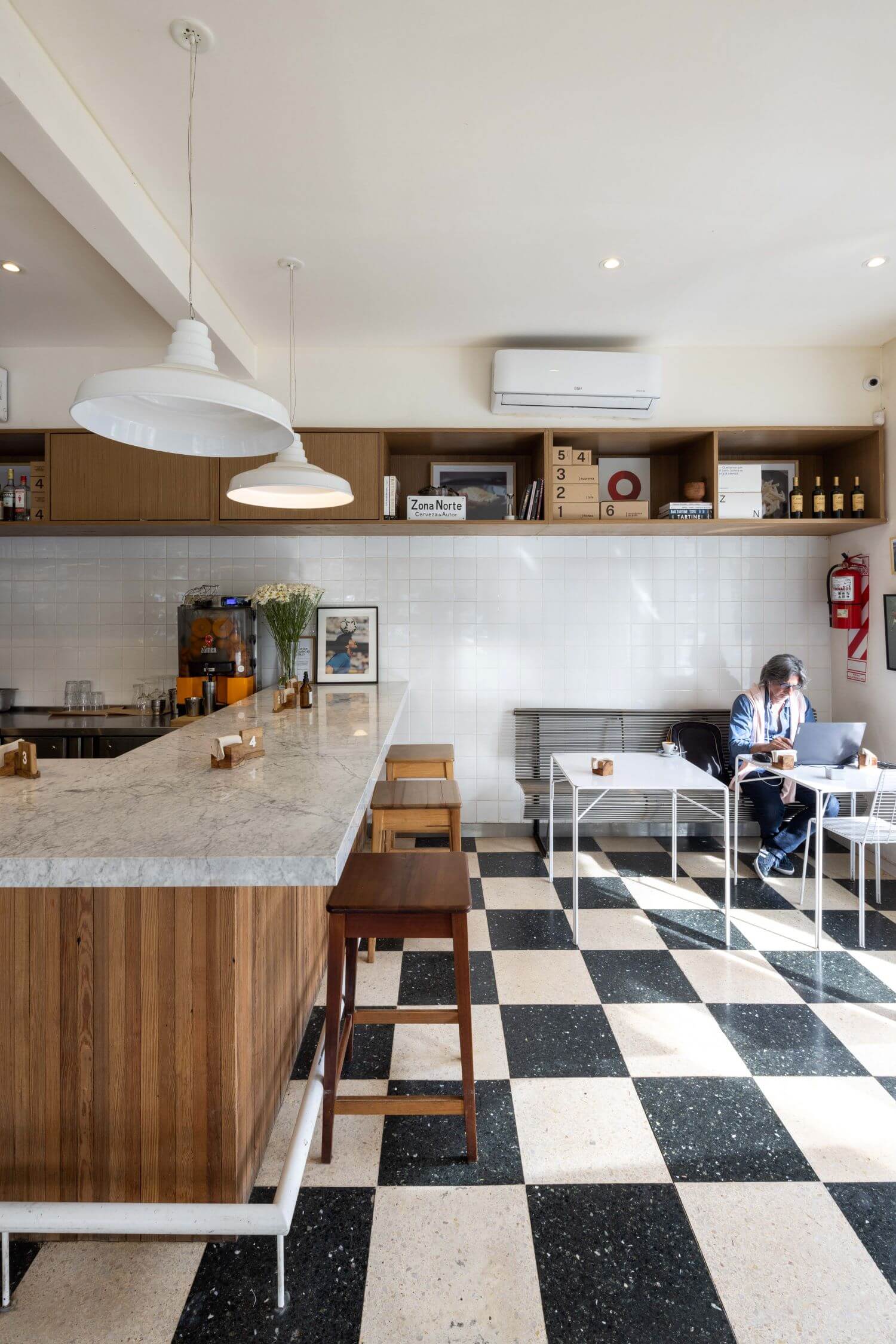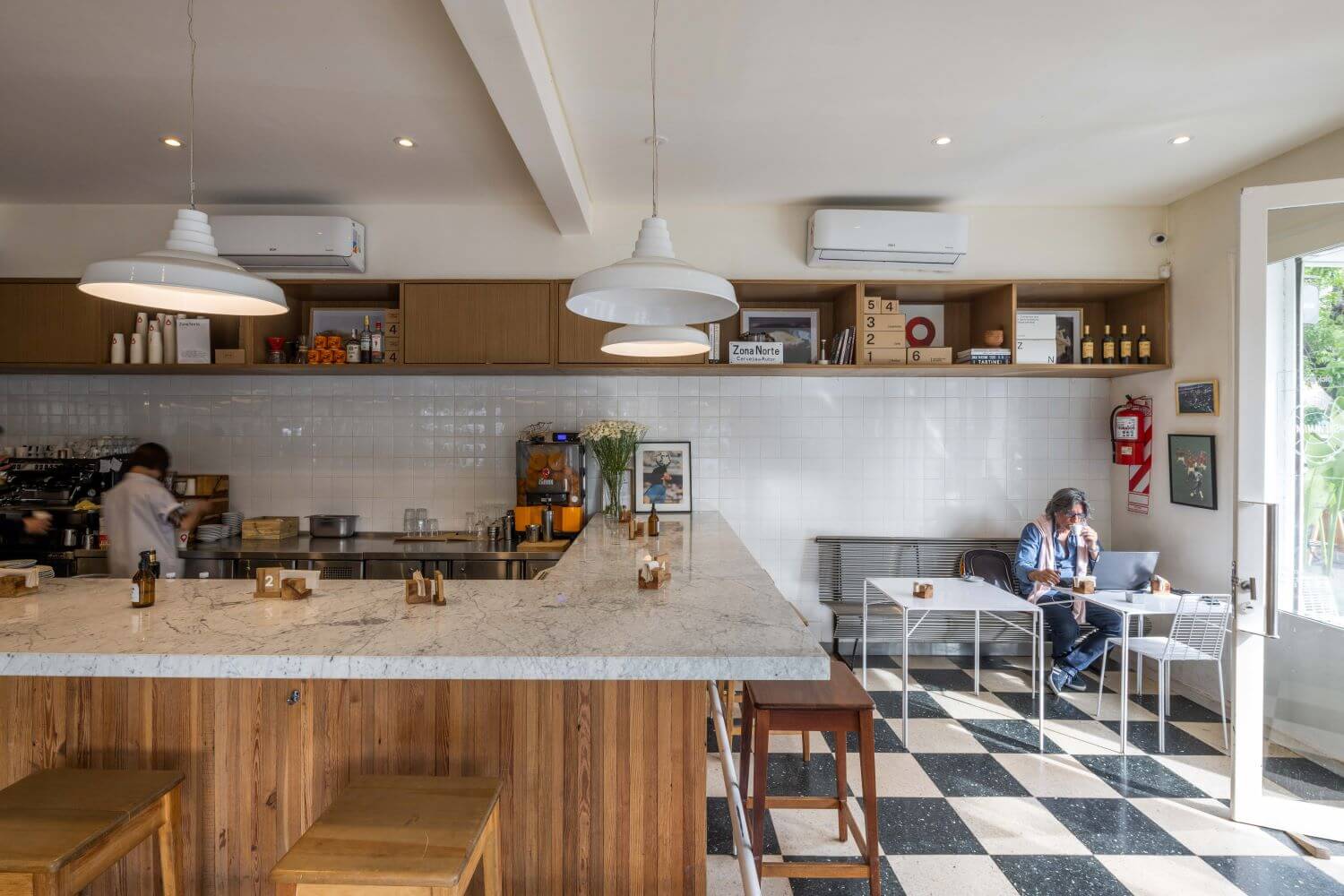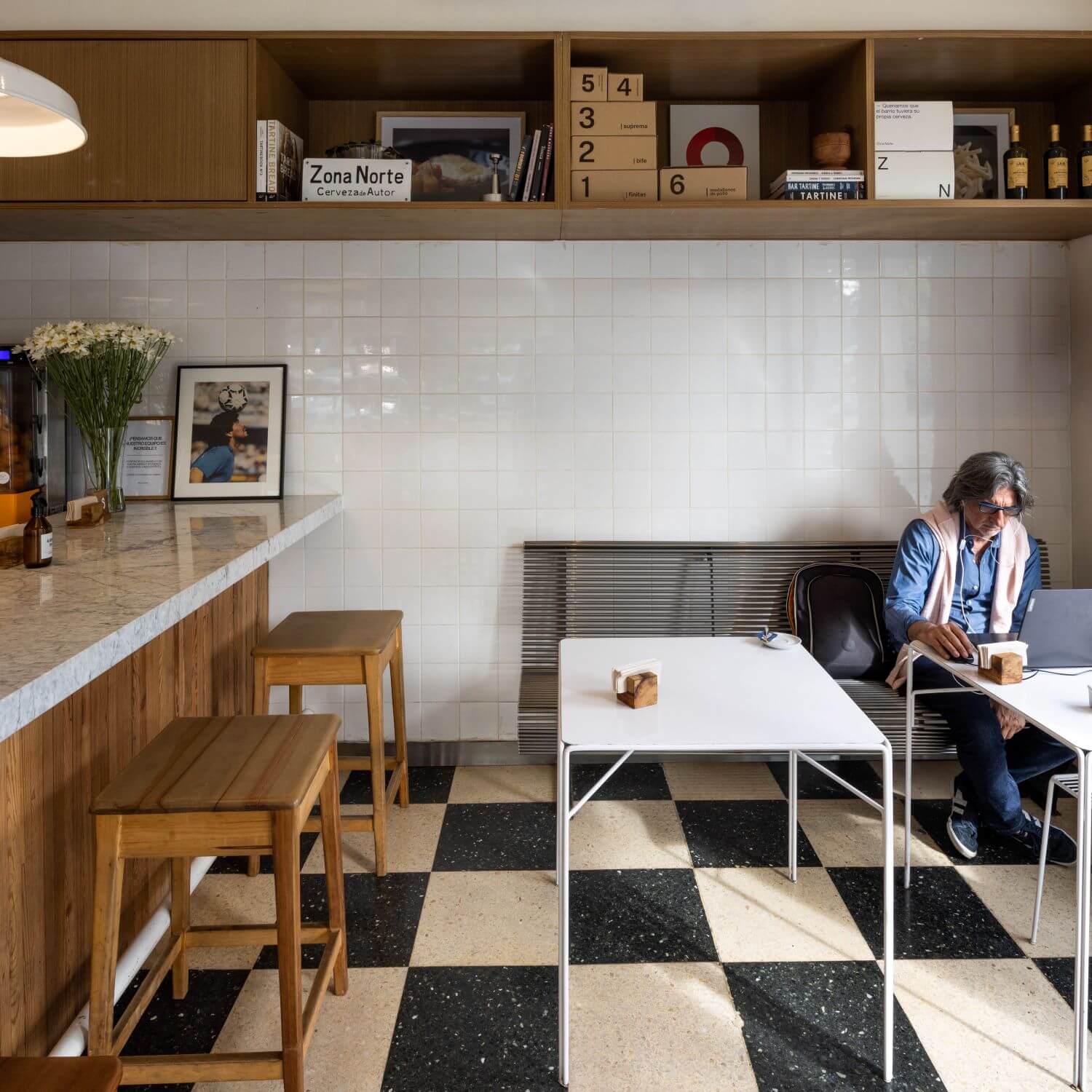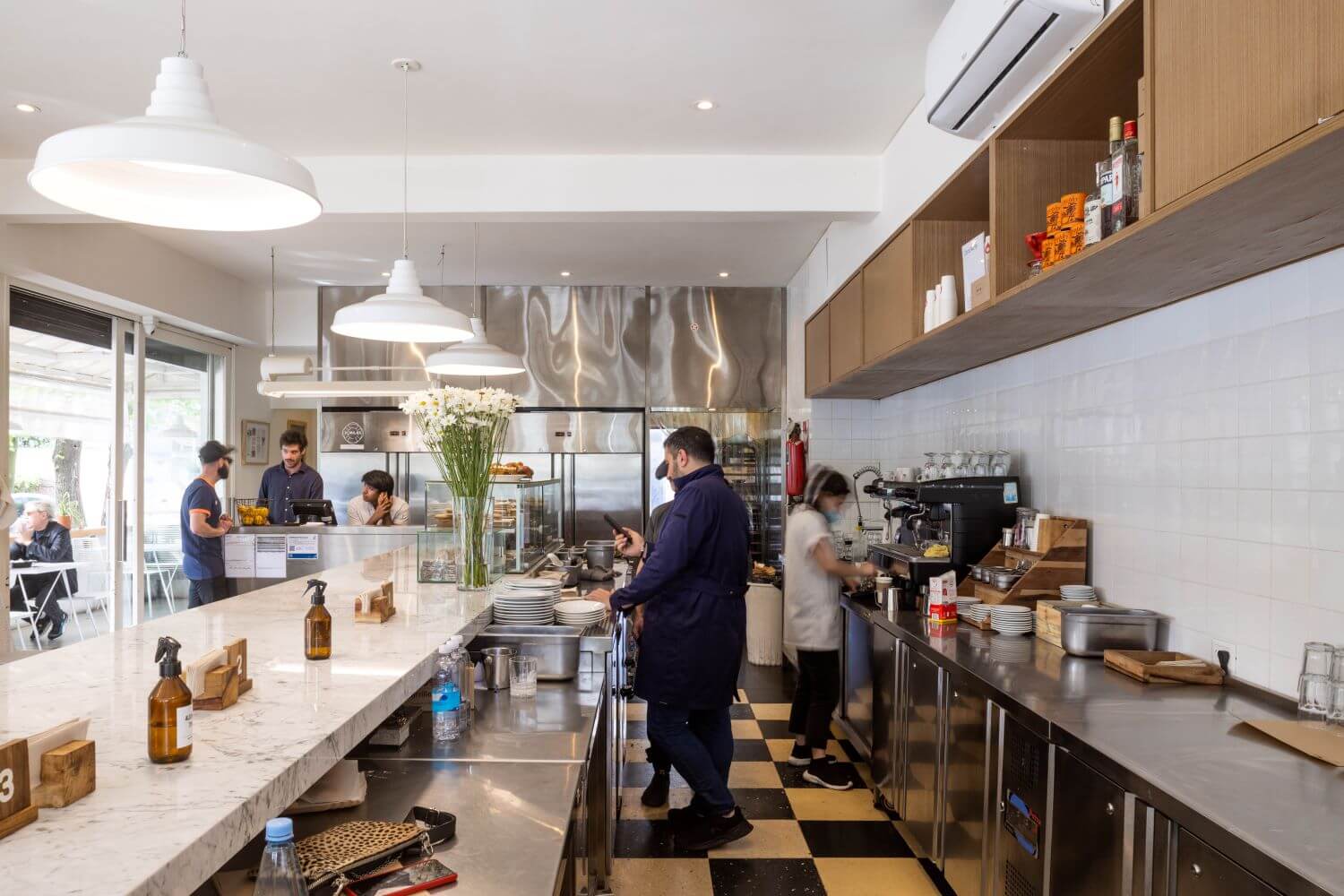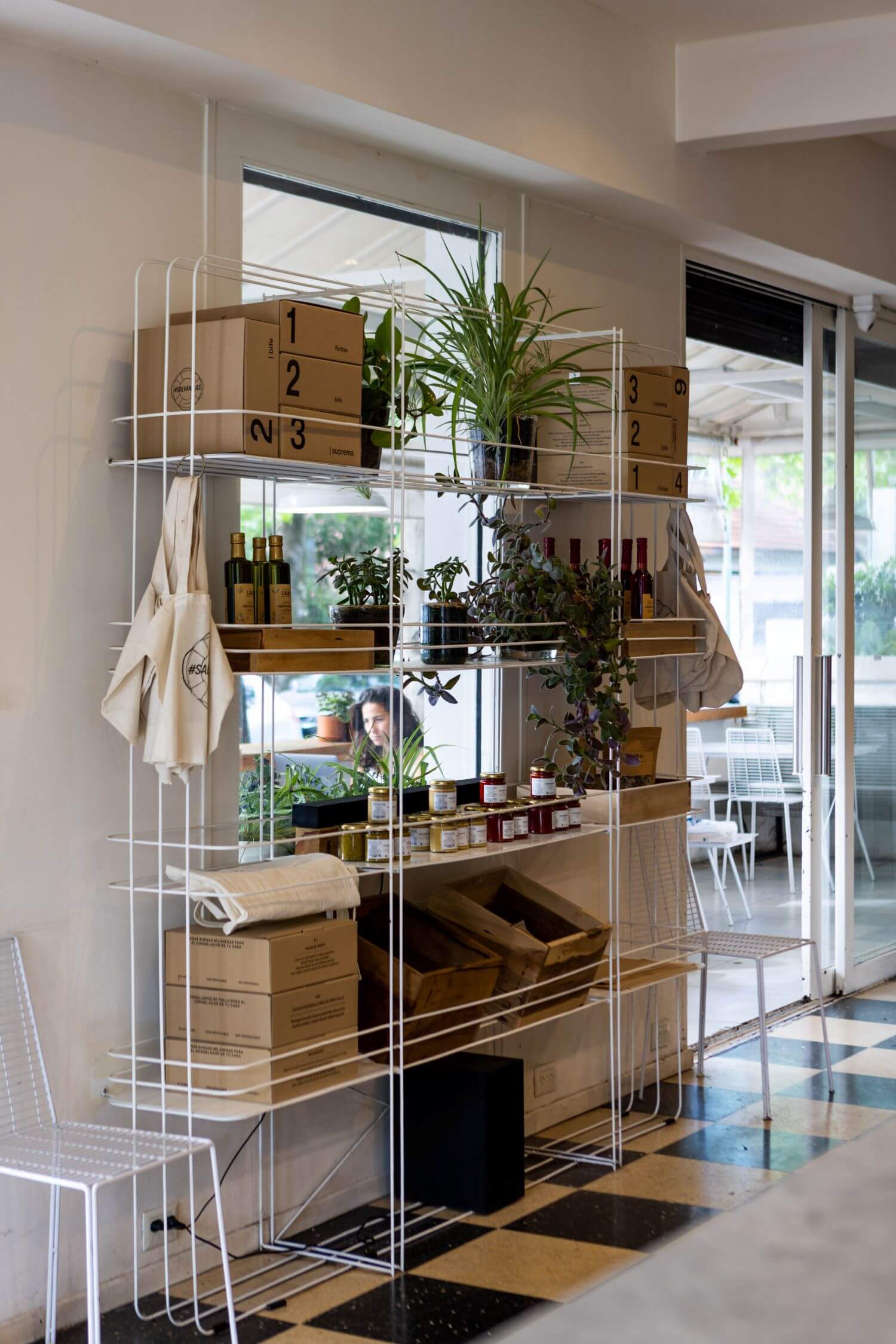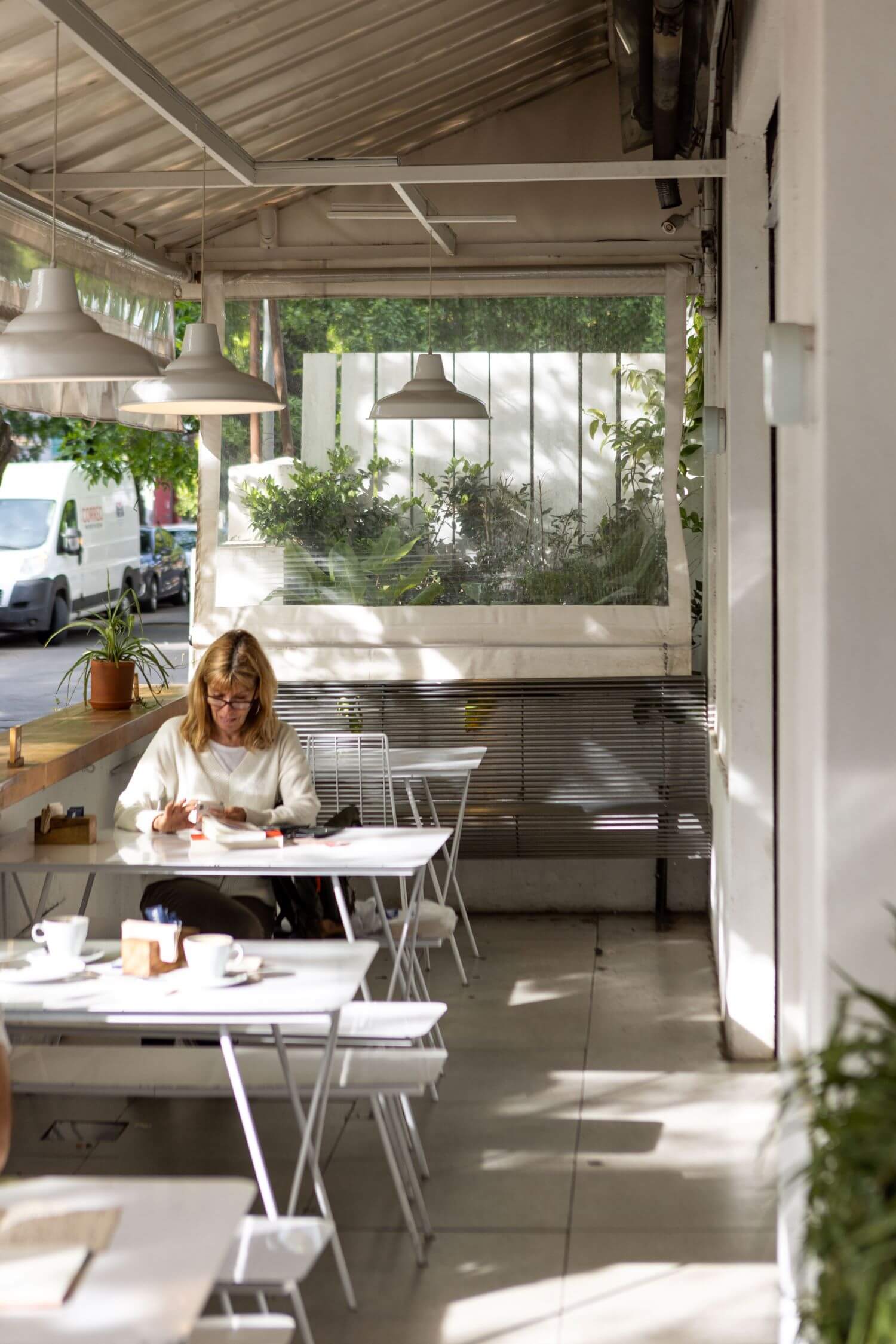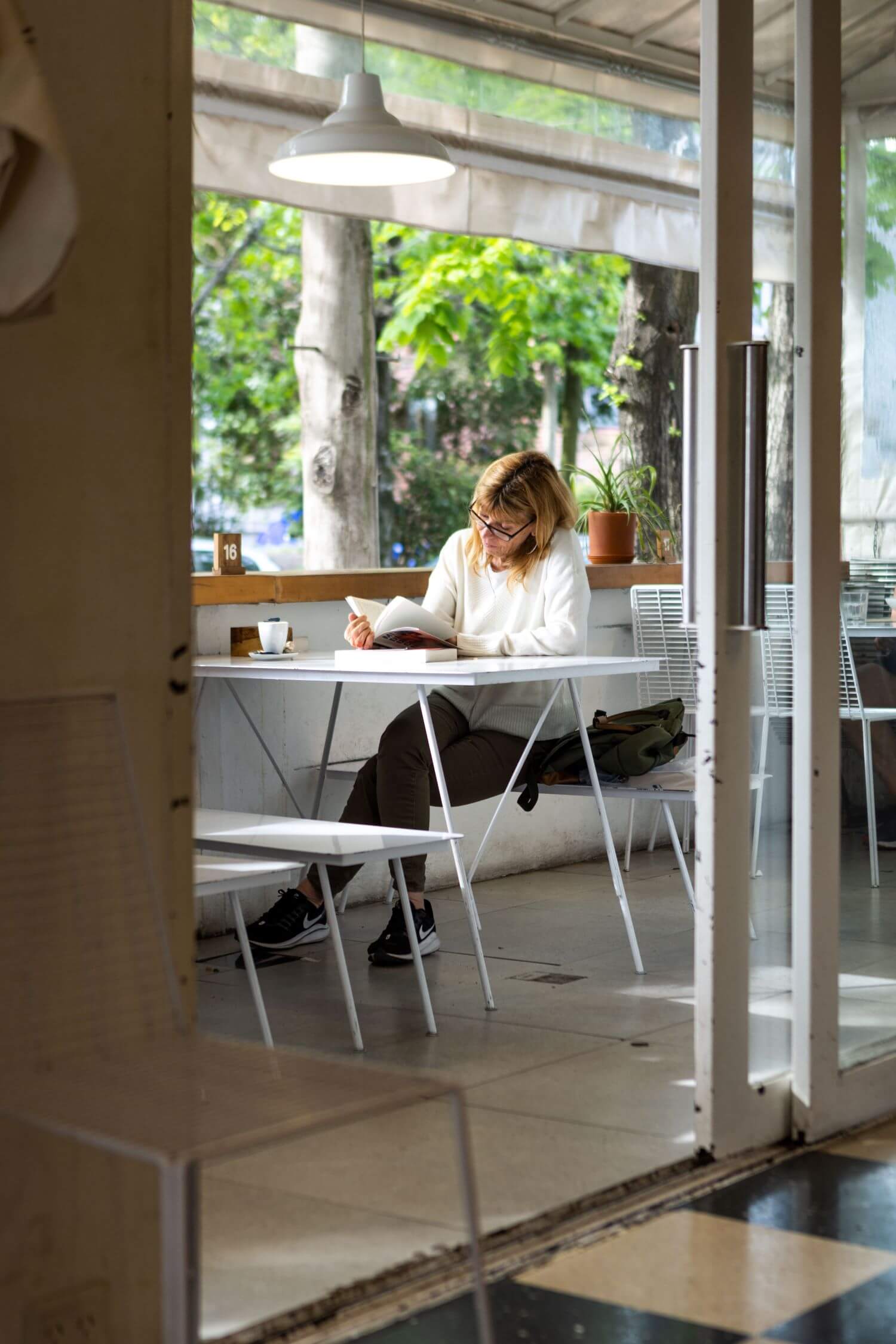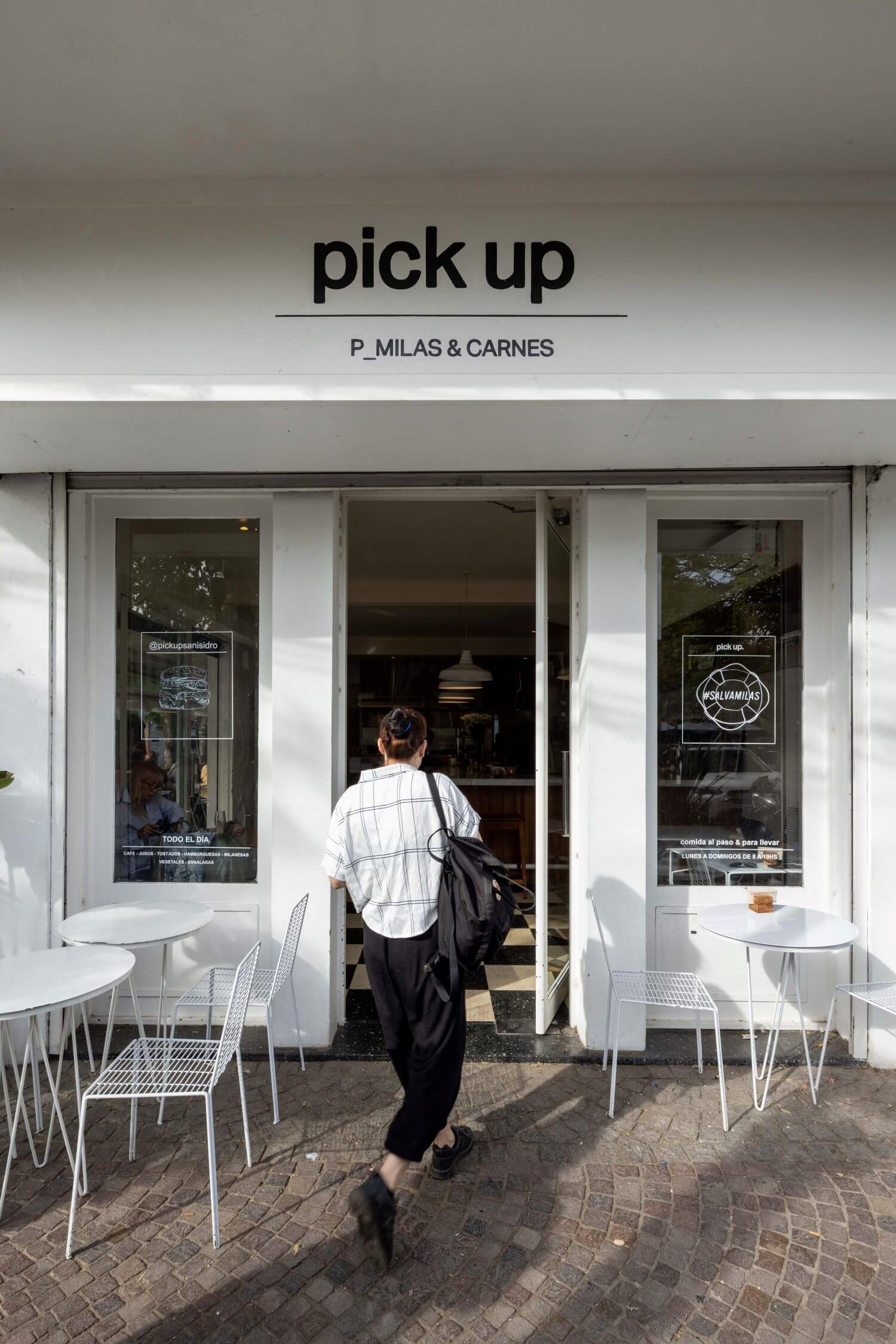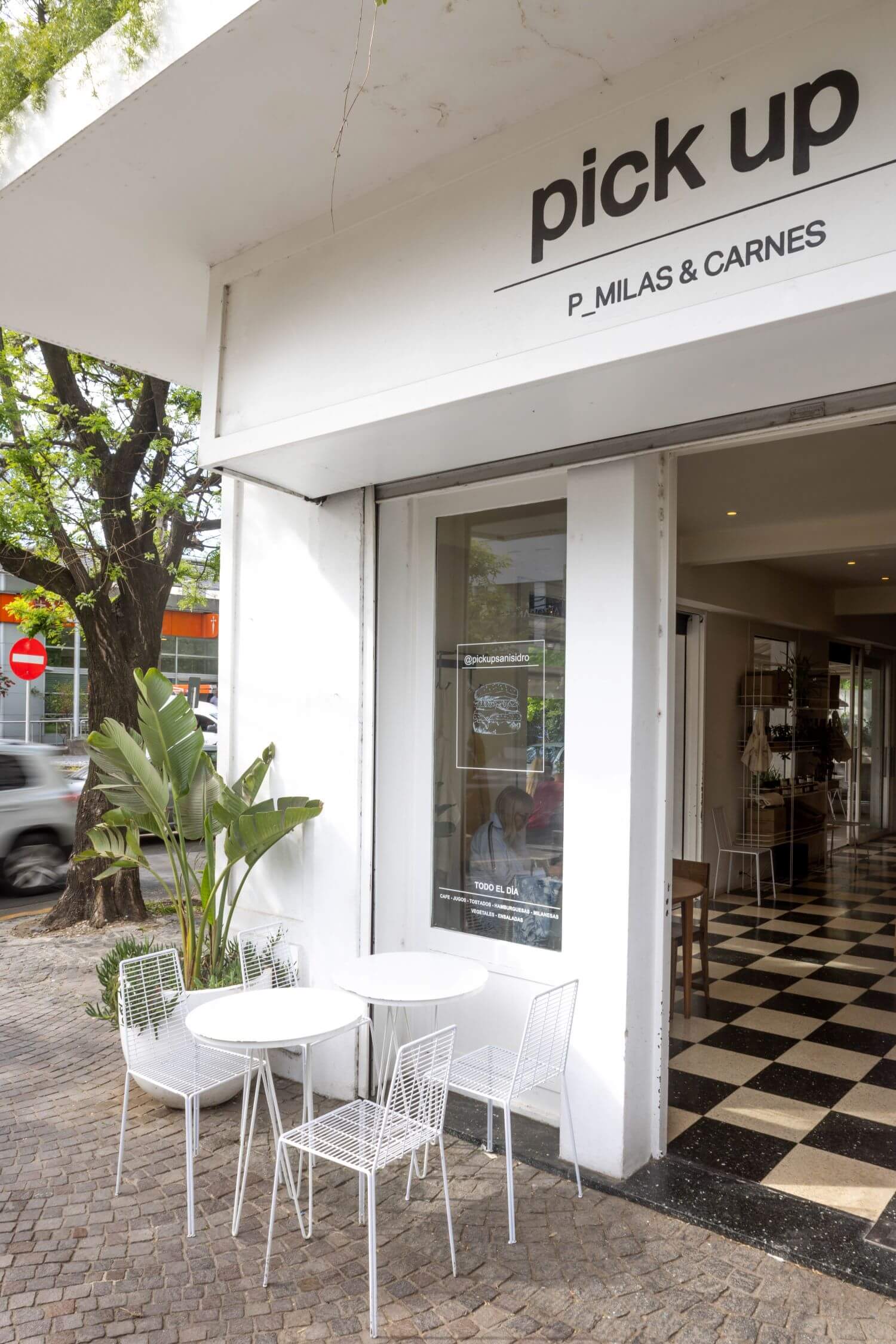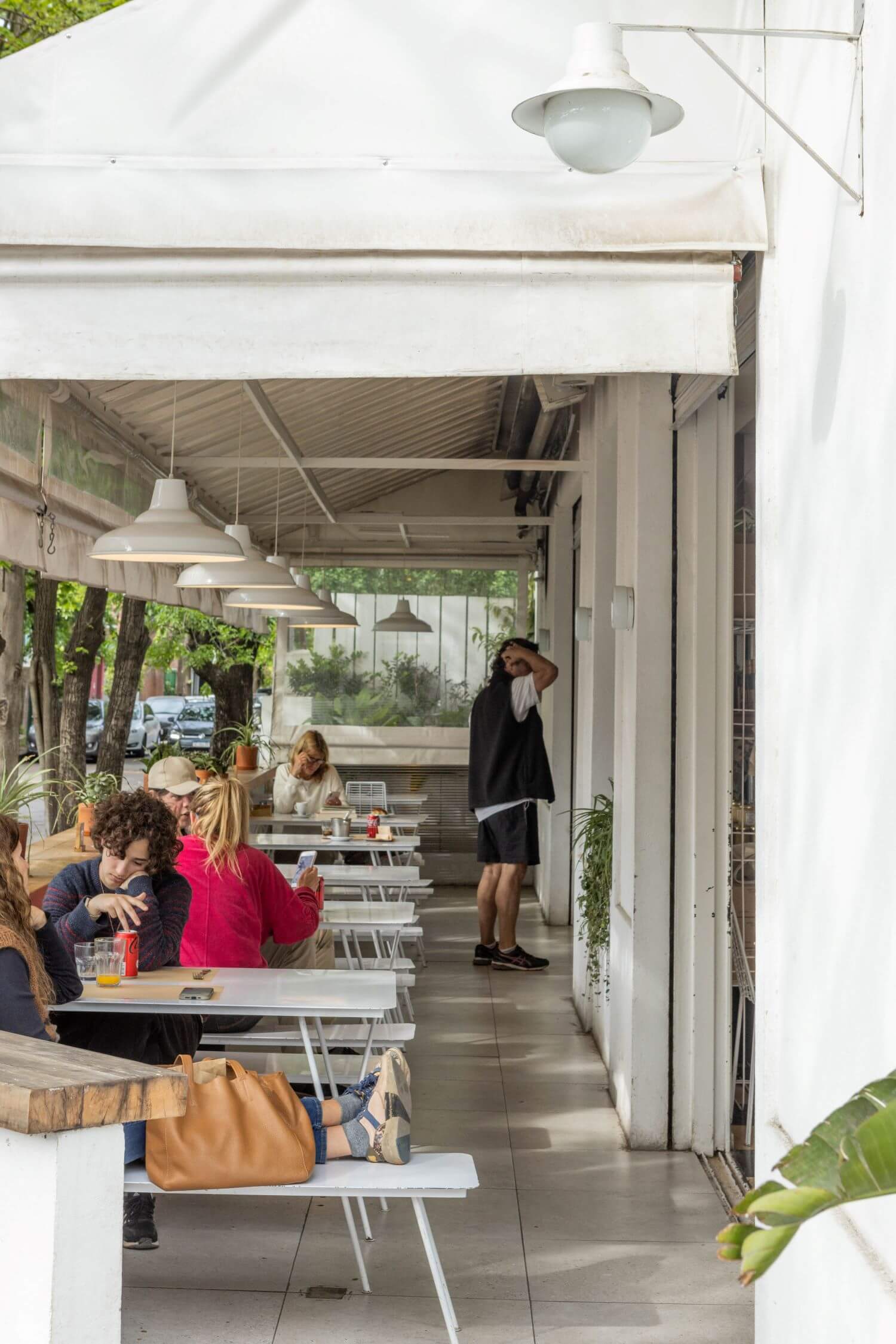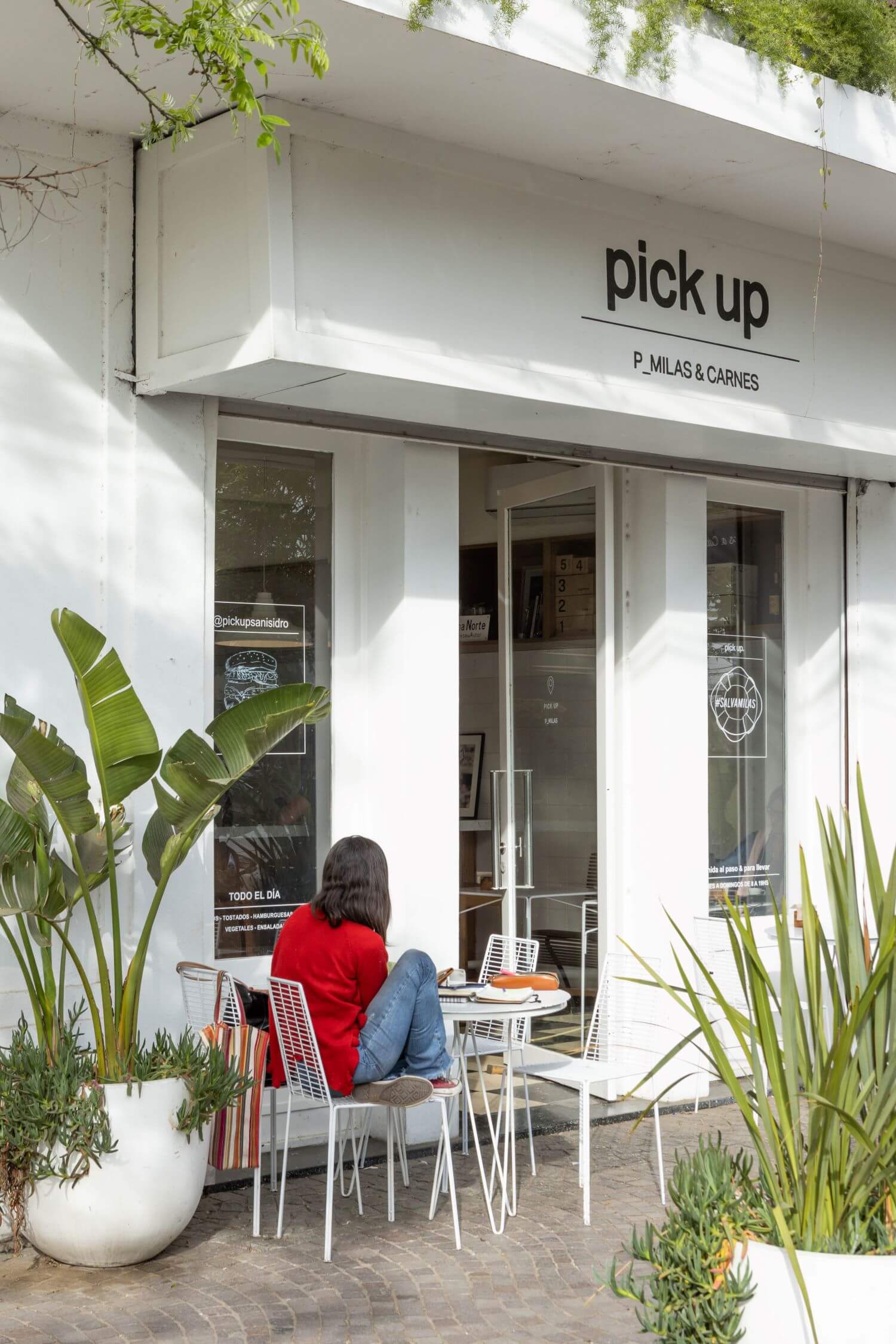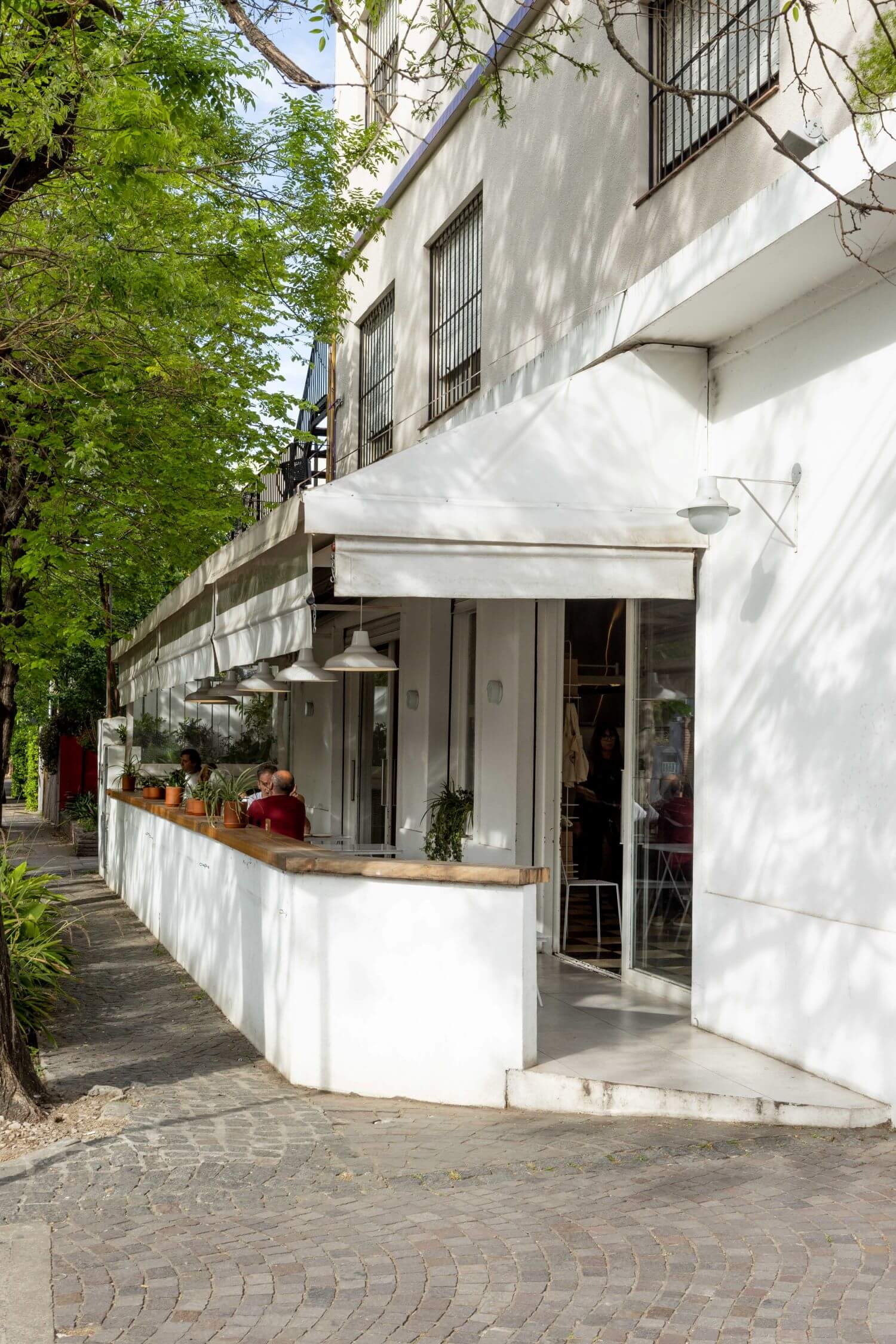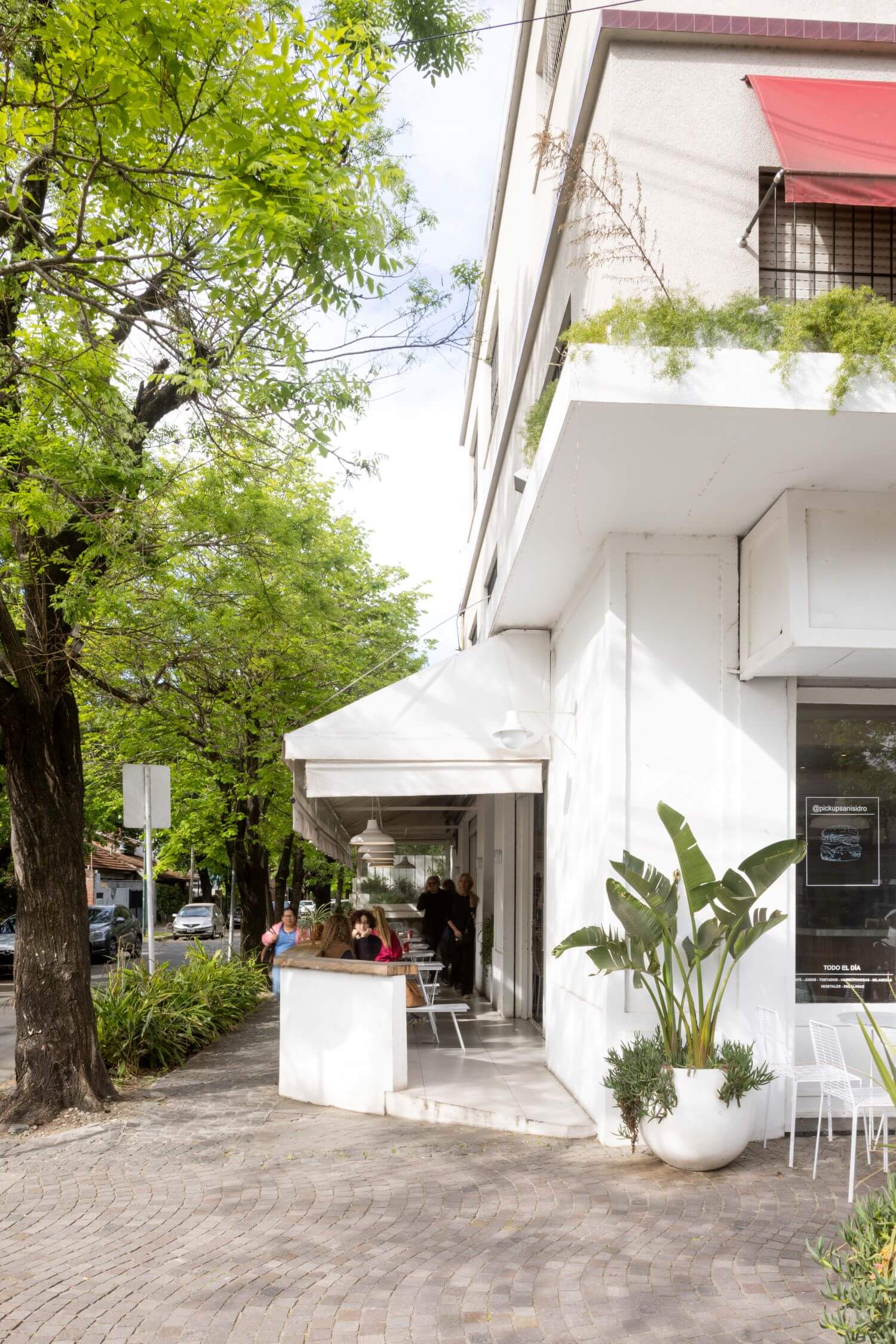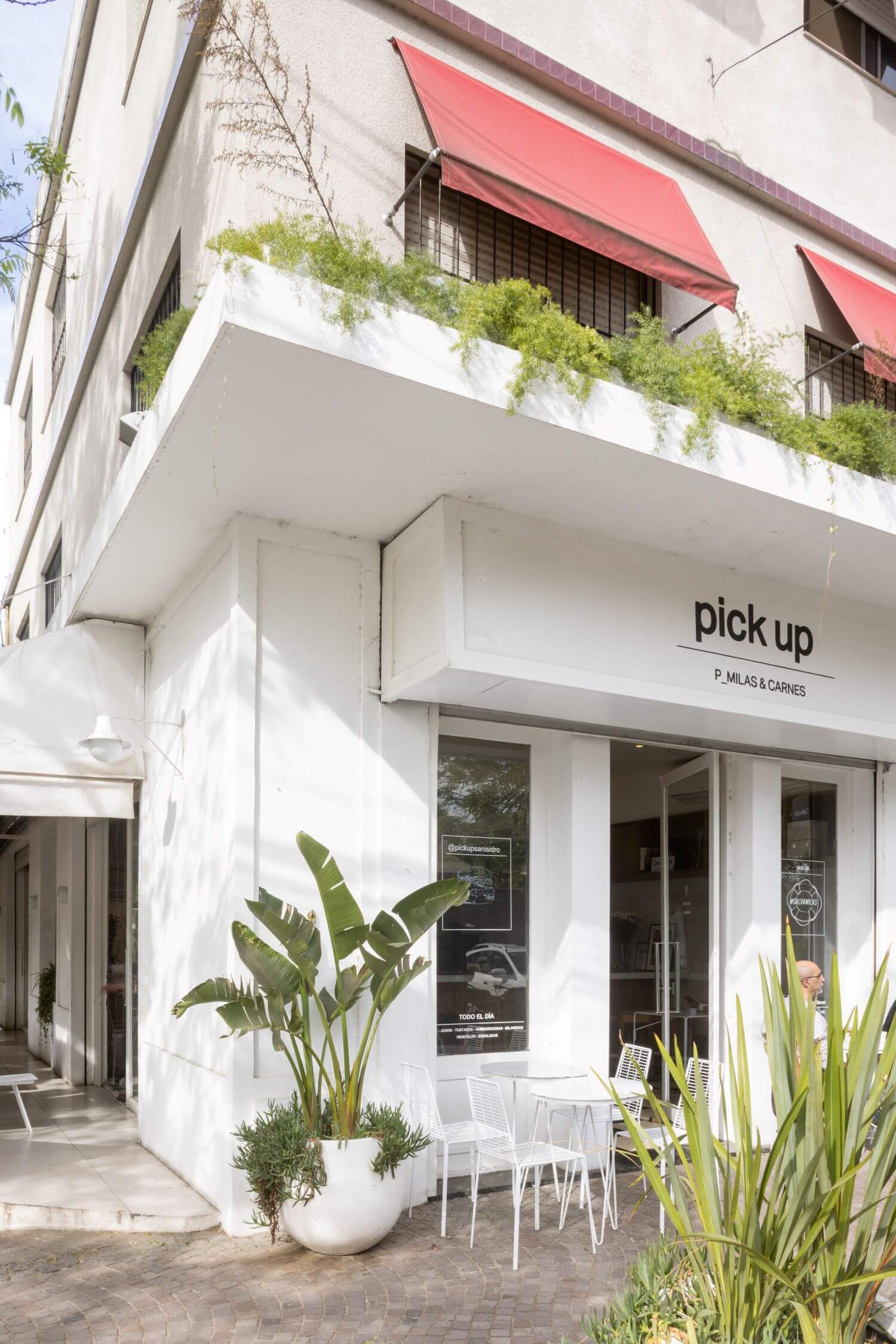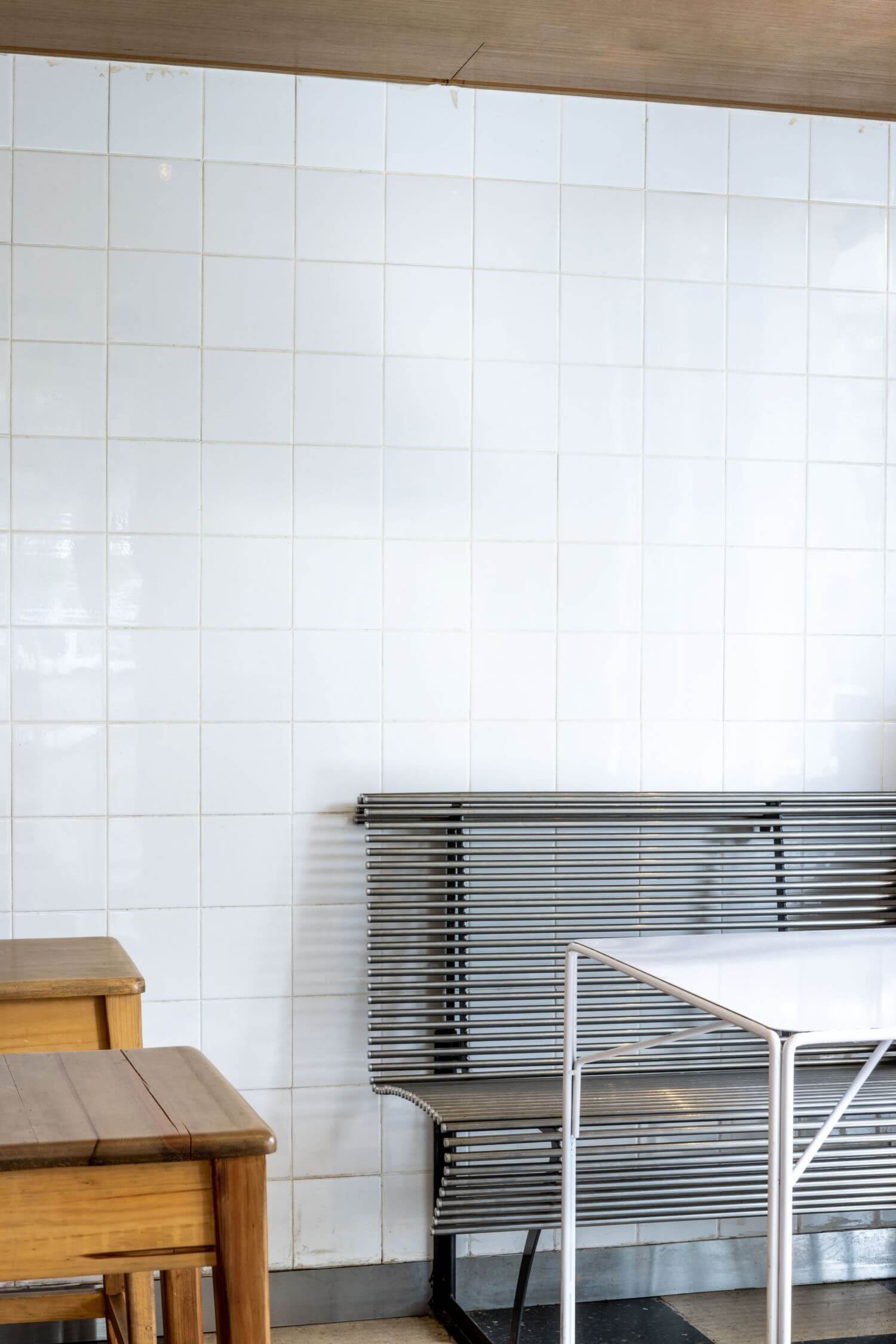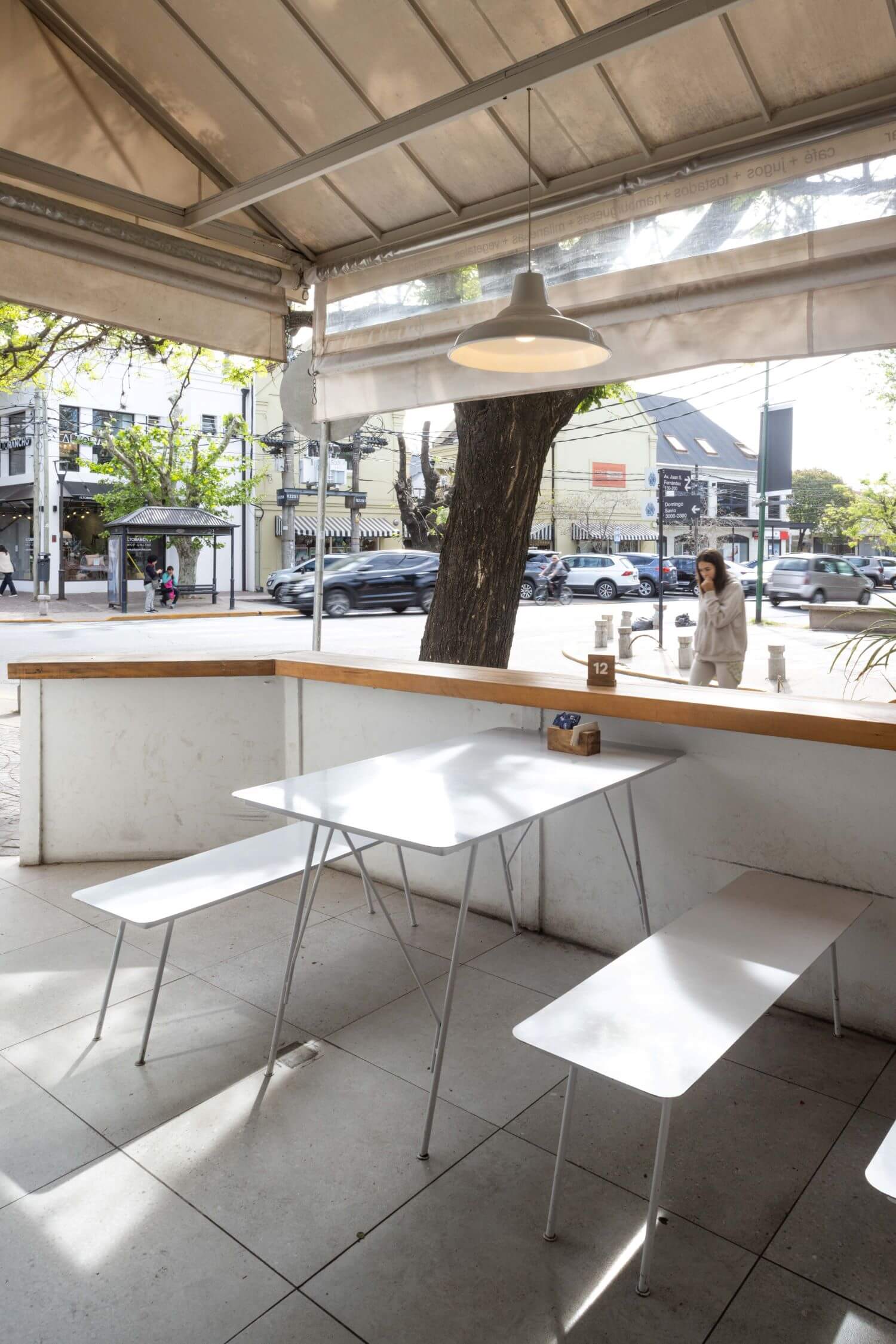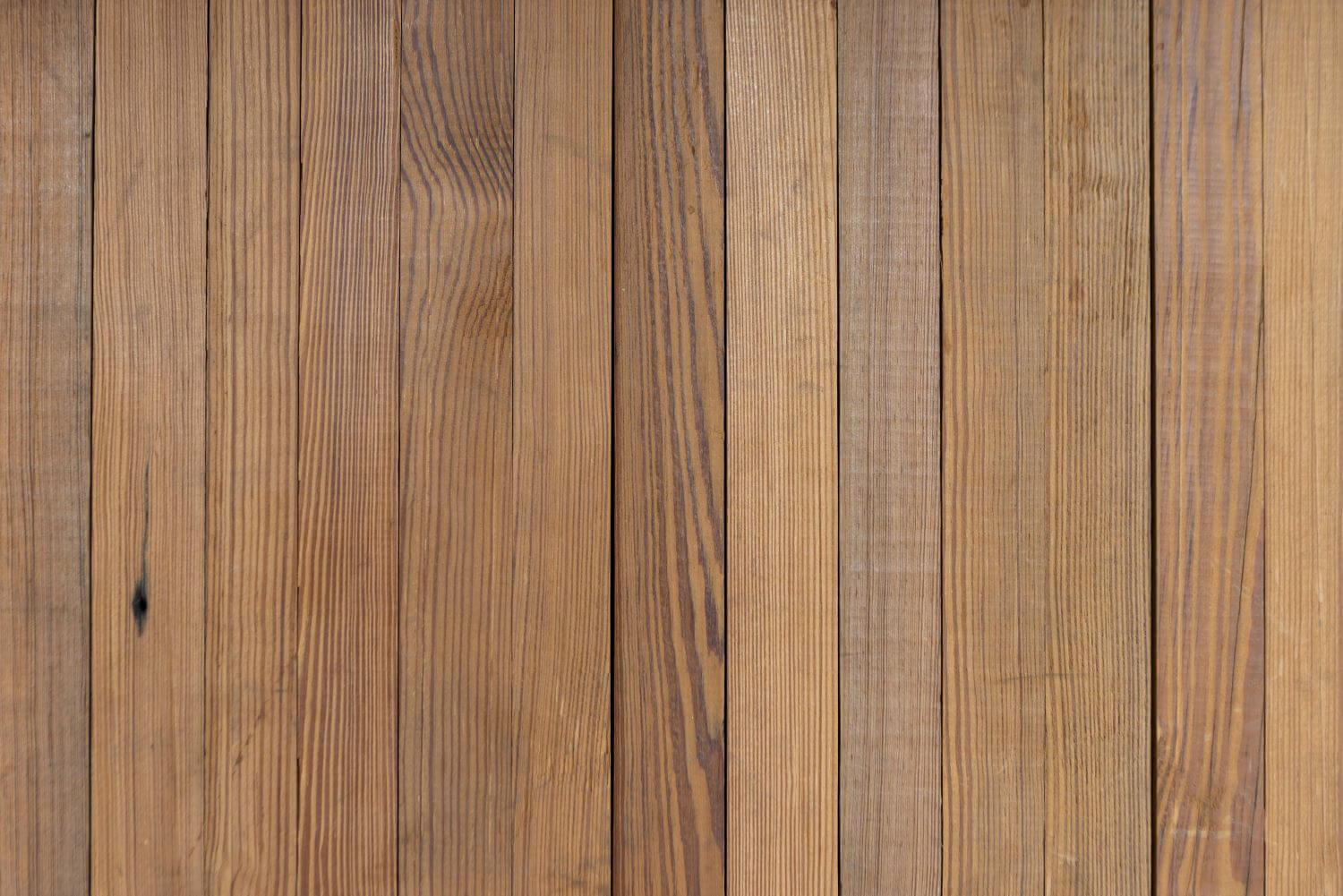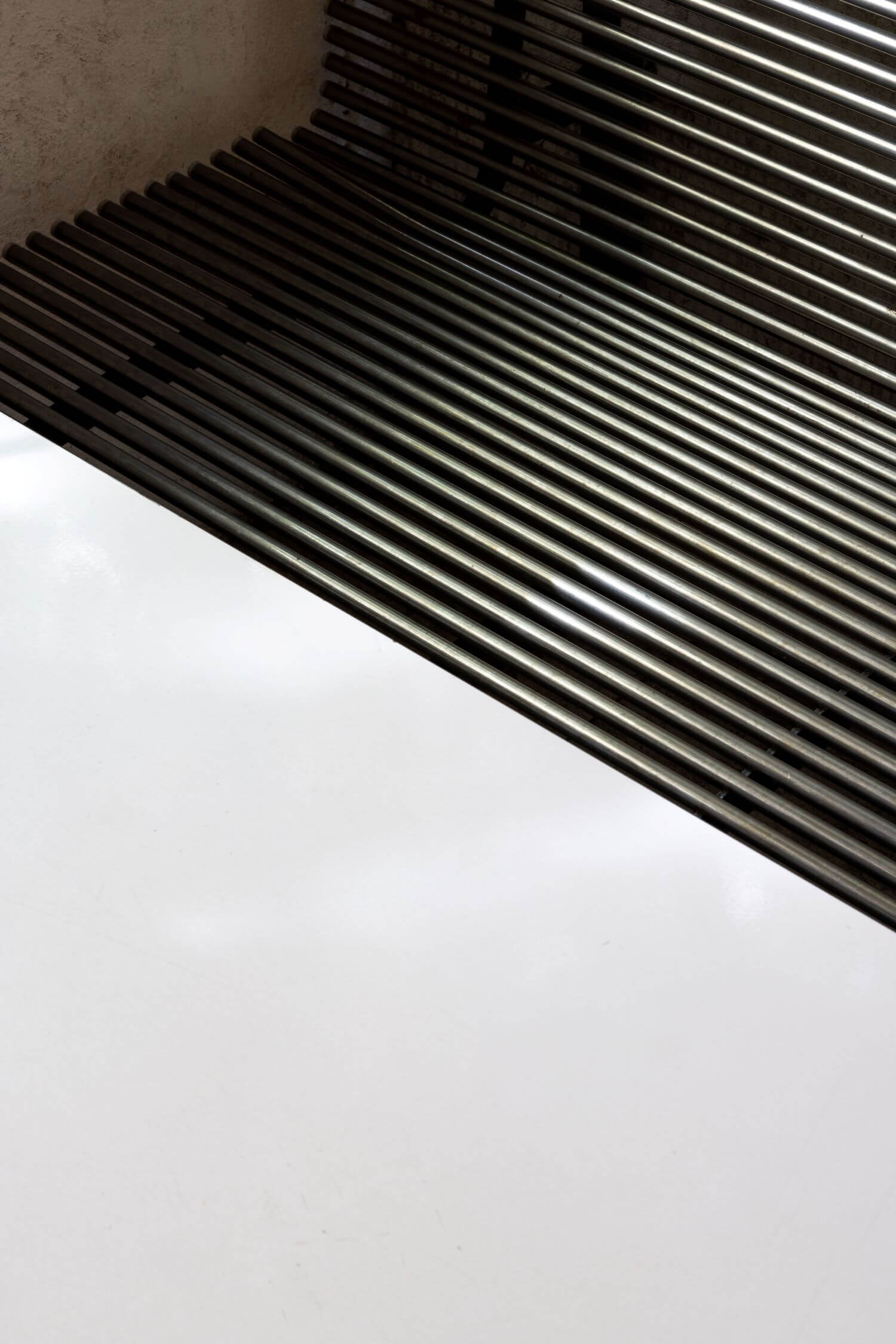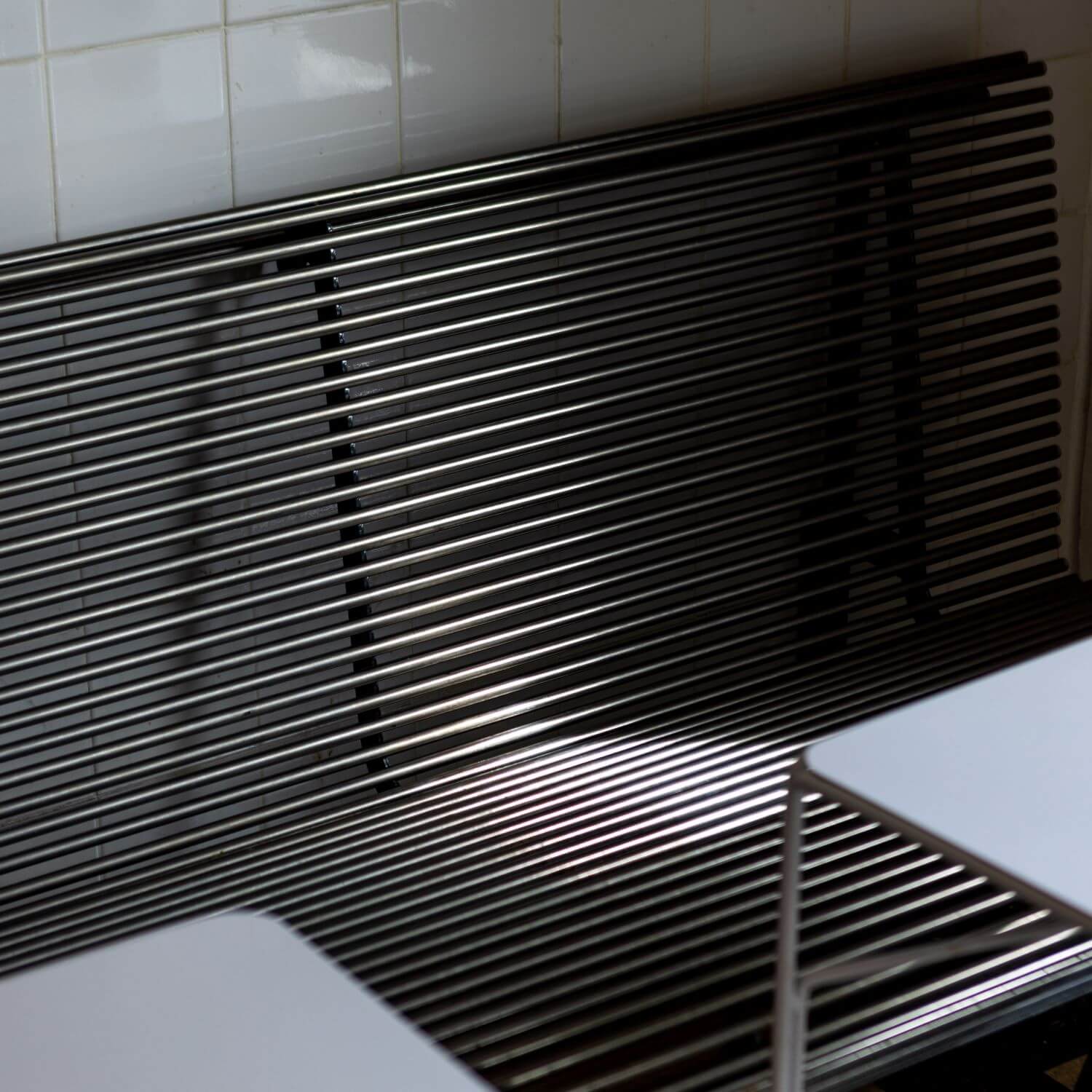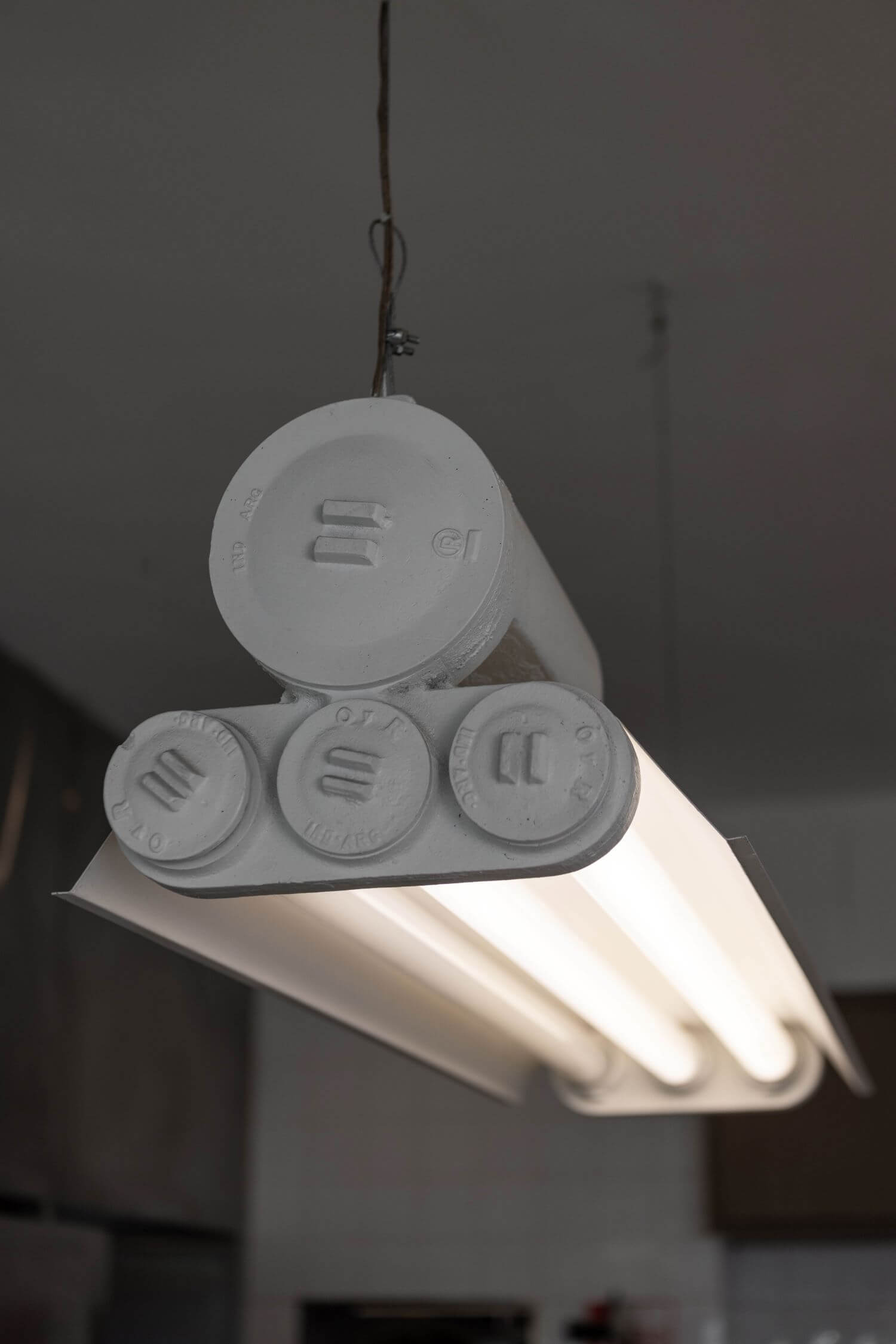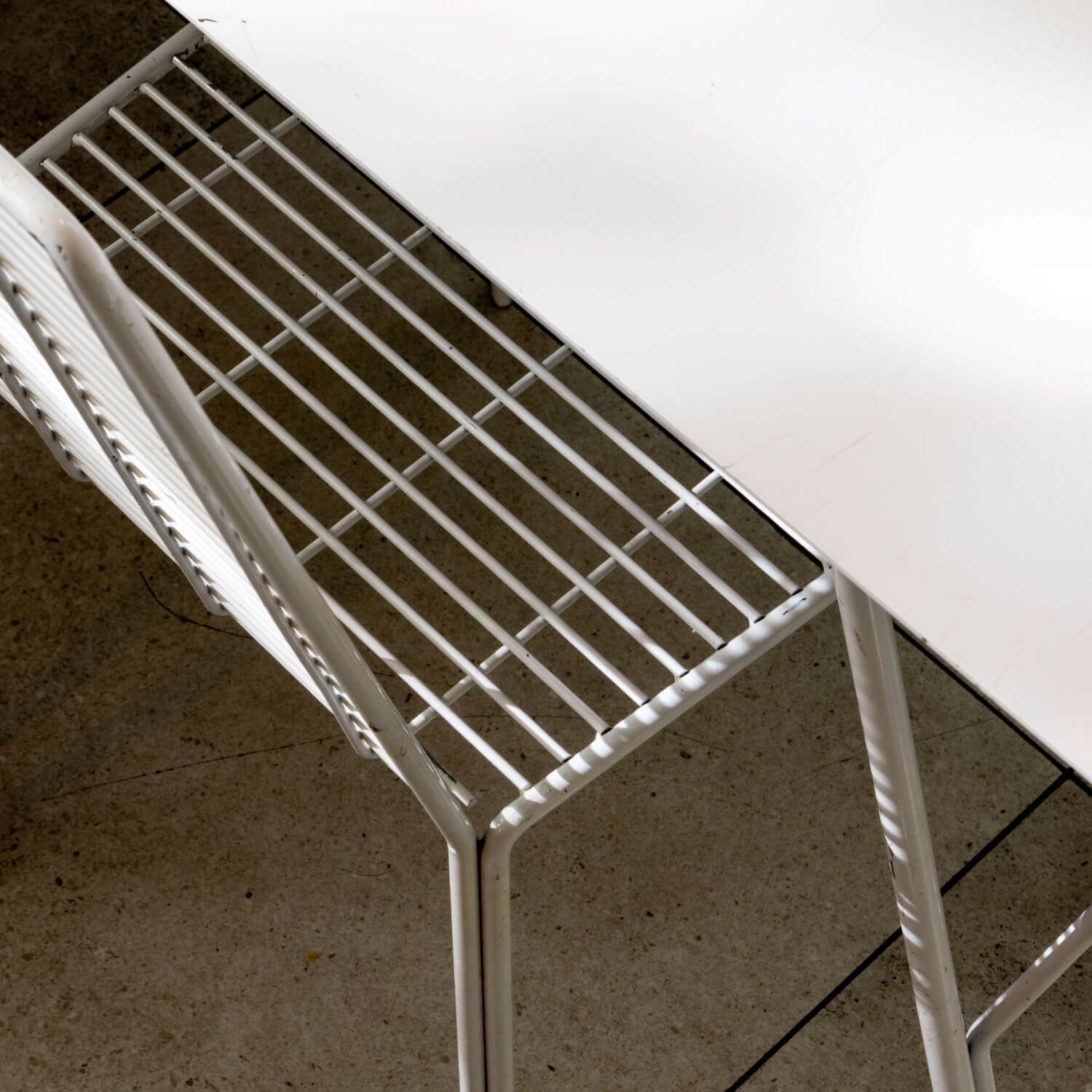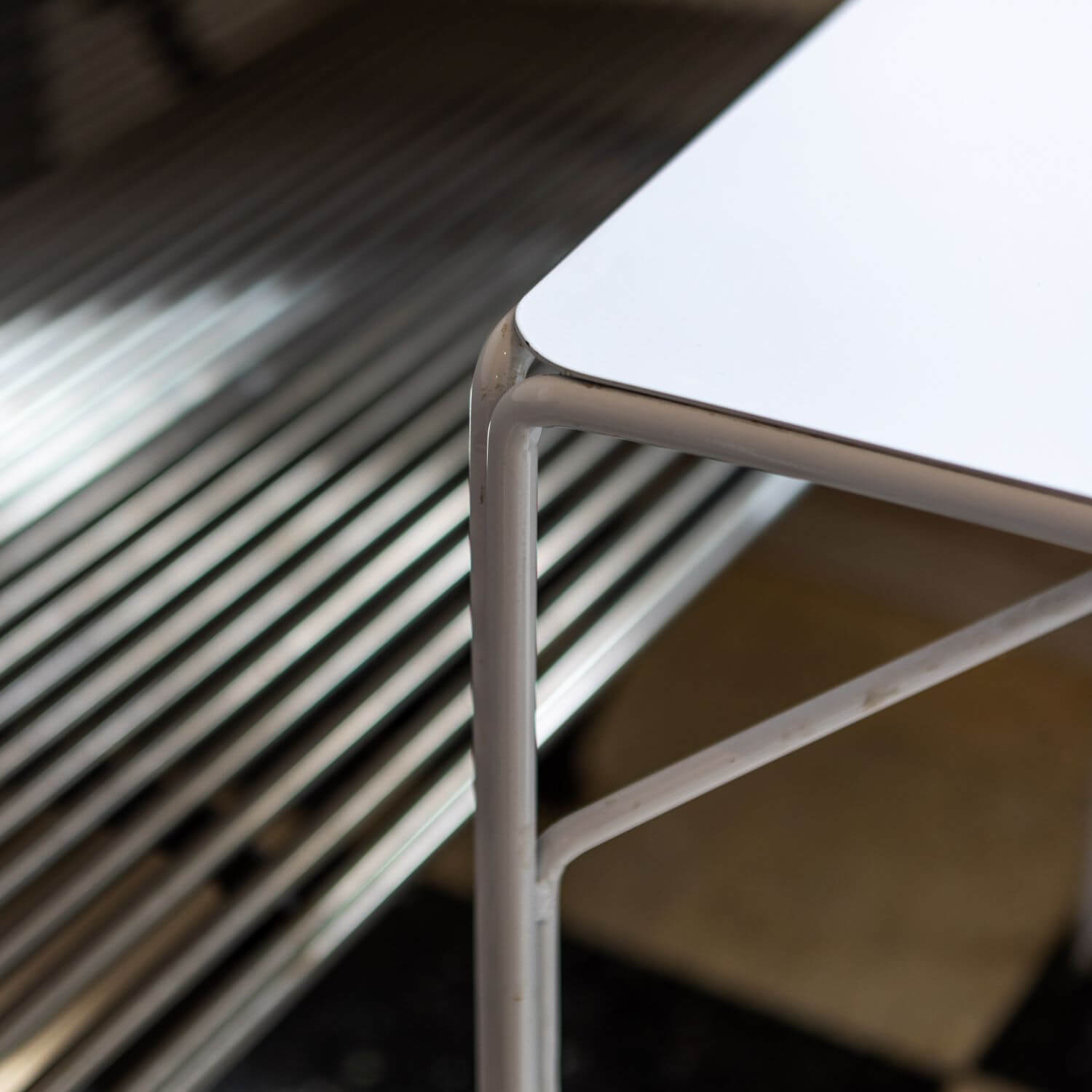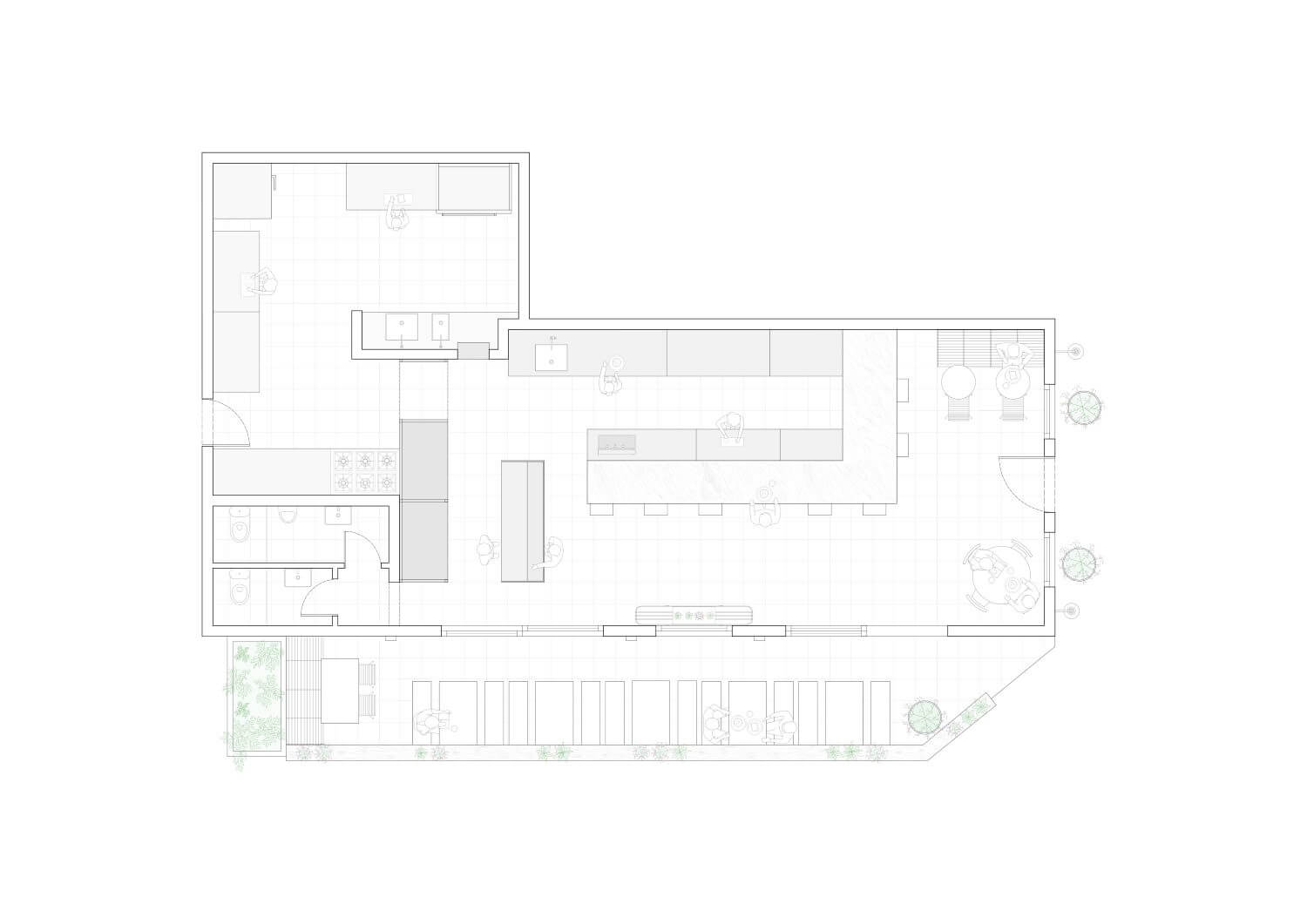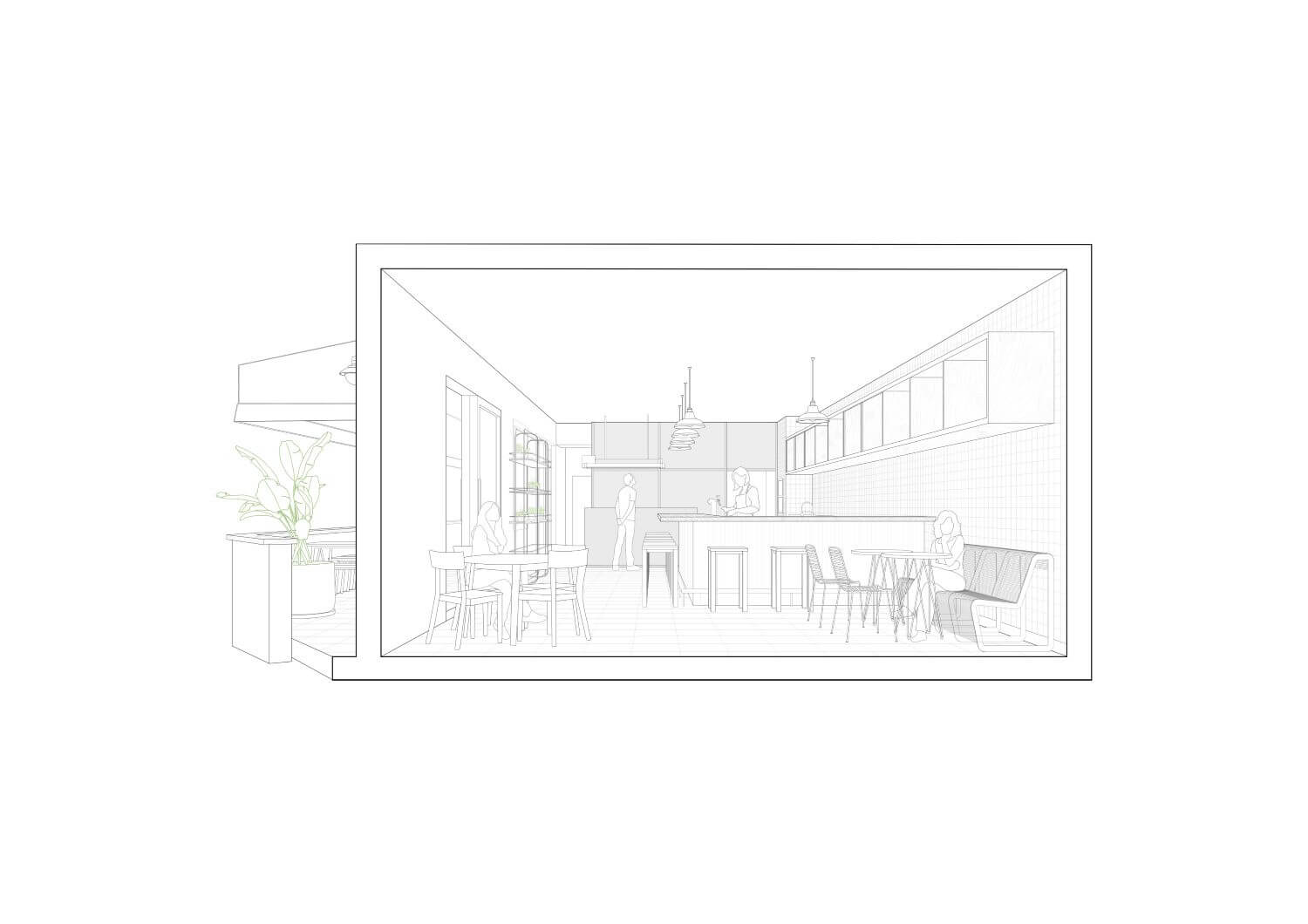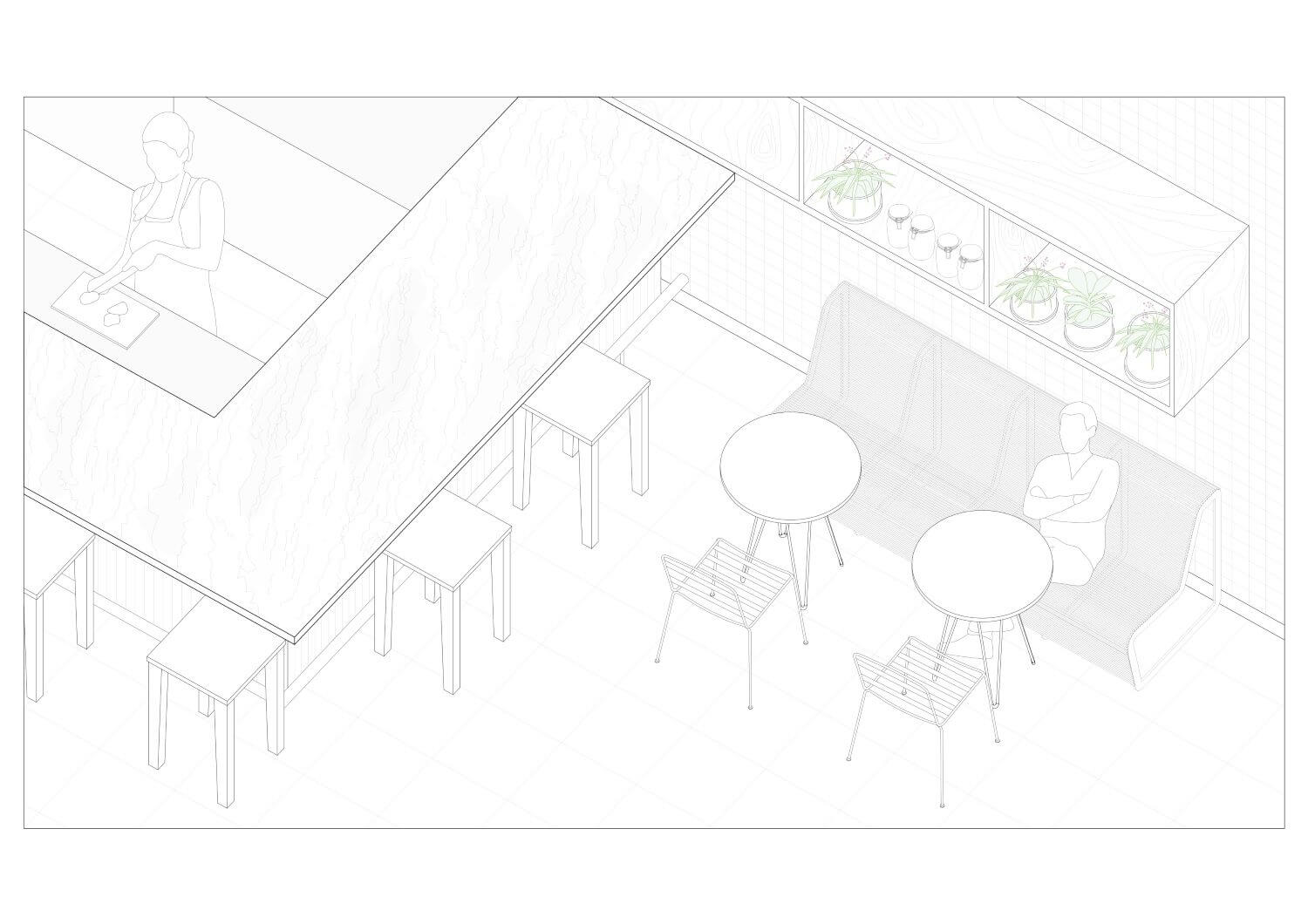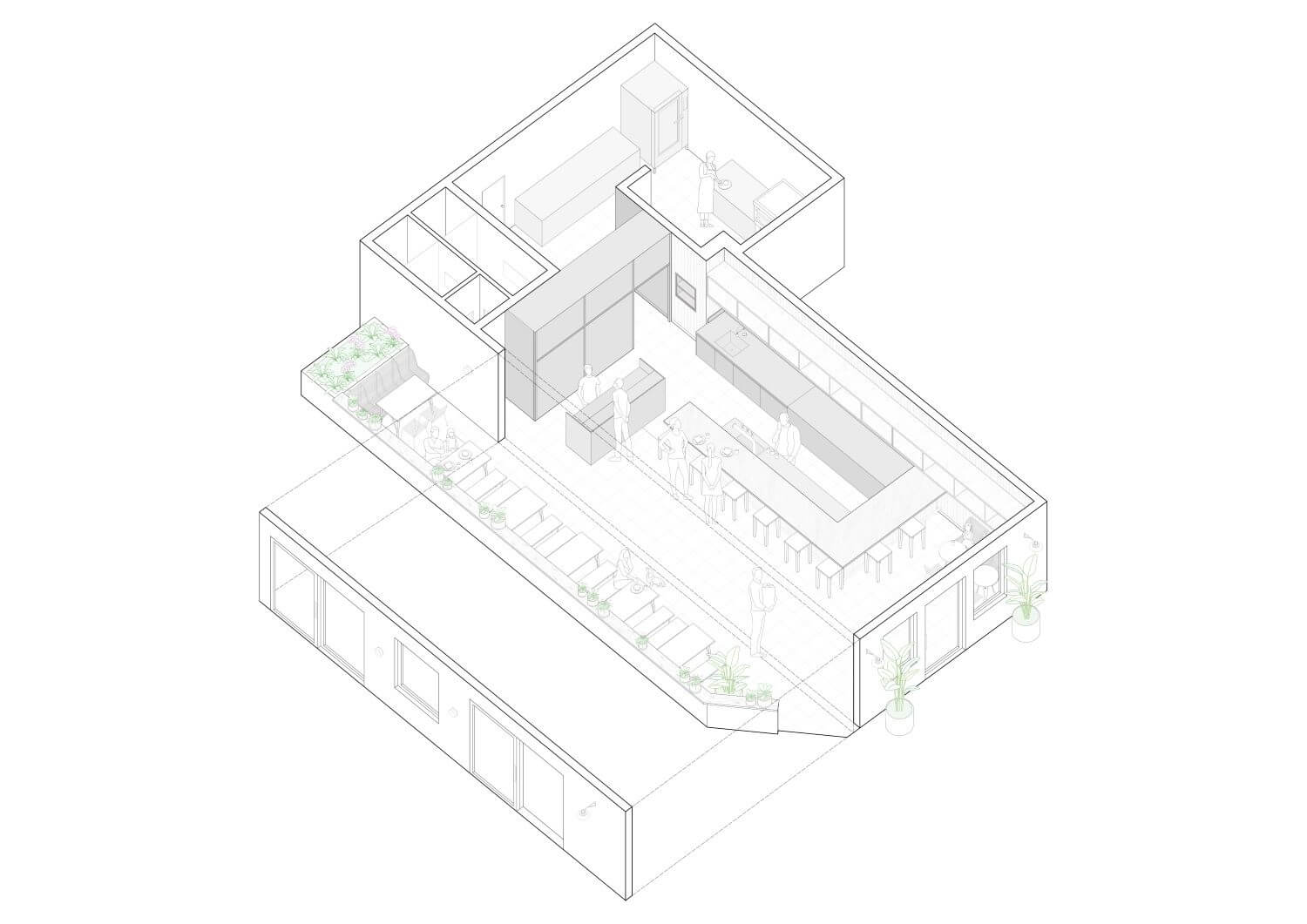 ---