MT.A: Concept
The deep dark green colour has become dominant in the space, even enveloping. That creates a sense of intimacy and depth, as if visitors are inside a wine bottle. The interiors of the restaurant and bar have the same style, but still differ in details. For example, for the dynamic mood the floor covering in the bar is made more colourful.
Adaptive re-use
The style of the restaurant strives for minimalism – the interior is built primarily on a combination of colours and textures. The architects goal was to preserve the industrial heritage as much as possible. The brickwork, including in the ceiling vaults of Monnier, with its imperfecti ons, became the main accent in the interior thanks to a new bold dark green colour.
The lighting throughout the space is deliberately muted to create a more intimate and inviting atmosphere, which emphasizes the spirit of the factory. So, along the perimeter of the entire restaurant, contour lighting is made. It provides uniform lighting, and the flow of light from the bottom up emphasizes the unevenness of the brickwork and visually increases the space.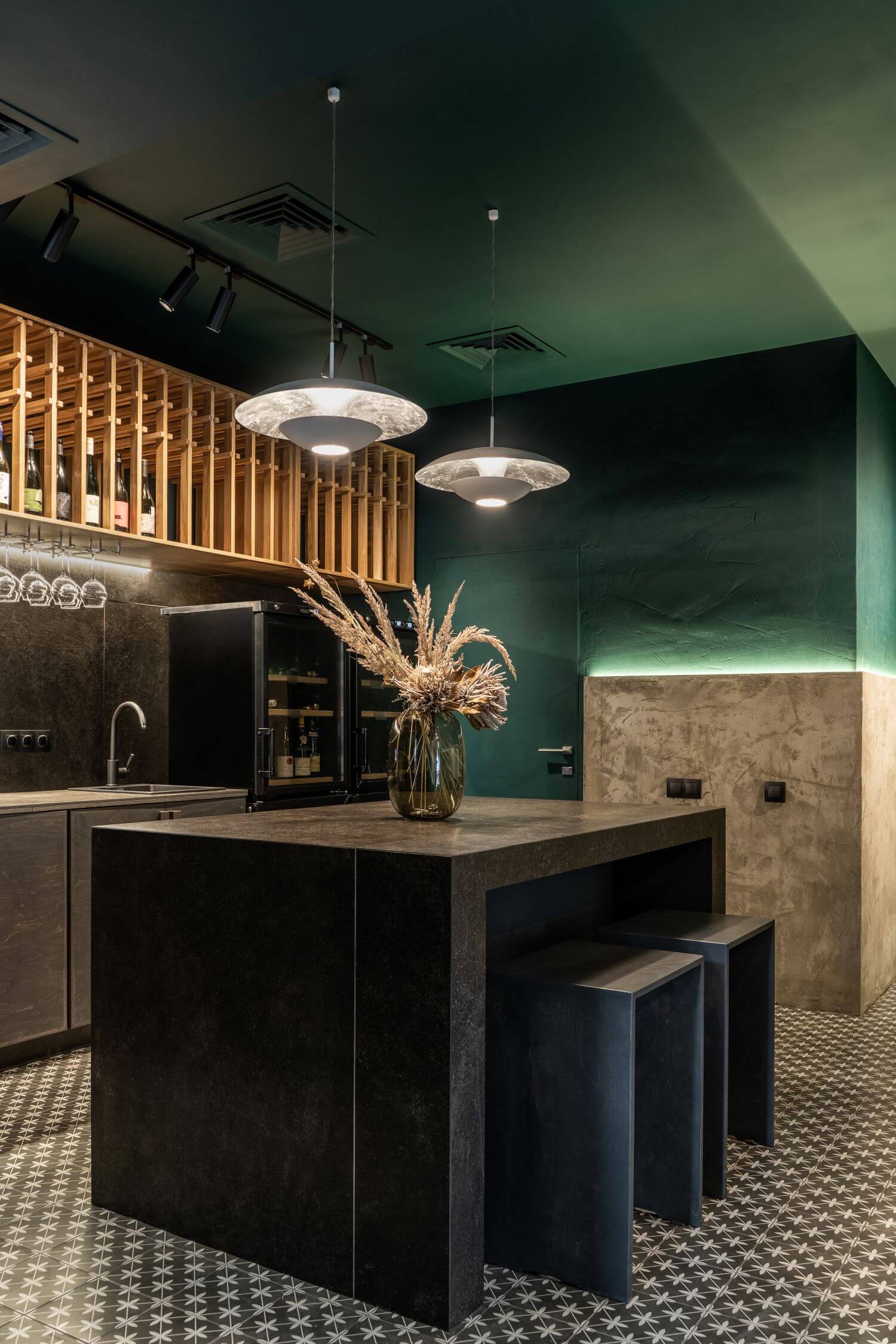 Innovation
The 20-bottle dispenser allows visitors to sample rare wines by the glass without buying a bottle of wine. So, one of the tasks of the bar was to develop a culture of wine tasting and change the accepted image of the drink from a restaurant to a more democratic – friendly-family one.
Marketing
The idea to create a bar in the pre-revolutionary building of the former Ryabovskaya manufactory came to the customers for a reason – their advertising agency is a resident of the business center. After moving to a new office, they felt the lack of good places in the metro area Tulskaya. So, the wine gastrobar with a democratic character was conceived as a place for every day.The branding was developed by the leading Moscow studio Suprematika (ADCR AWARDS 2020).
Clients benefits
With minimal funds in the interior decoration, it was possible to achieve a high-quality interior with a memorable image, primarily due to the non-trivial dark green bottle colour of the walls and ceilings.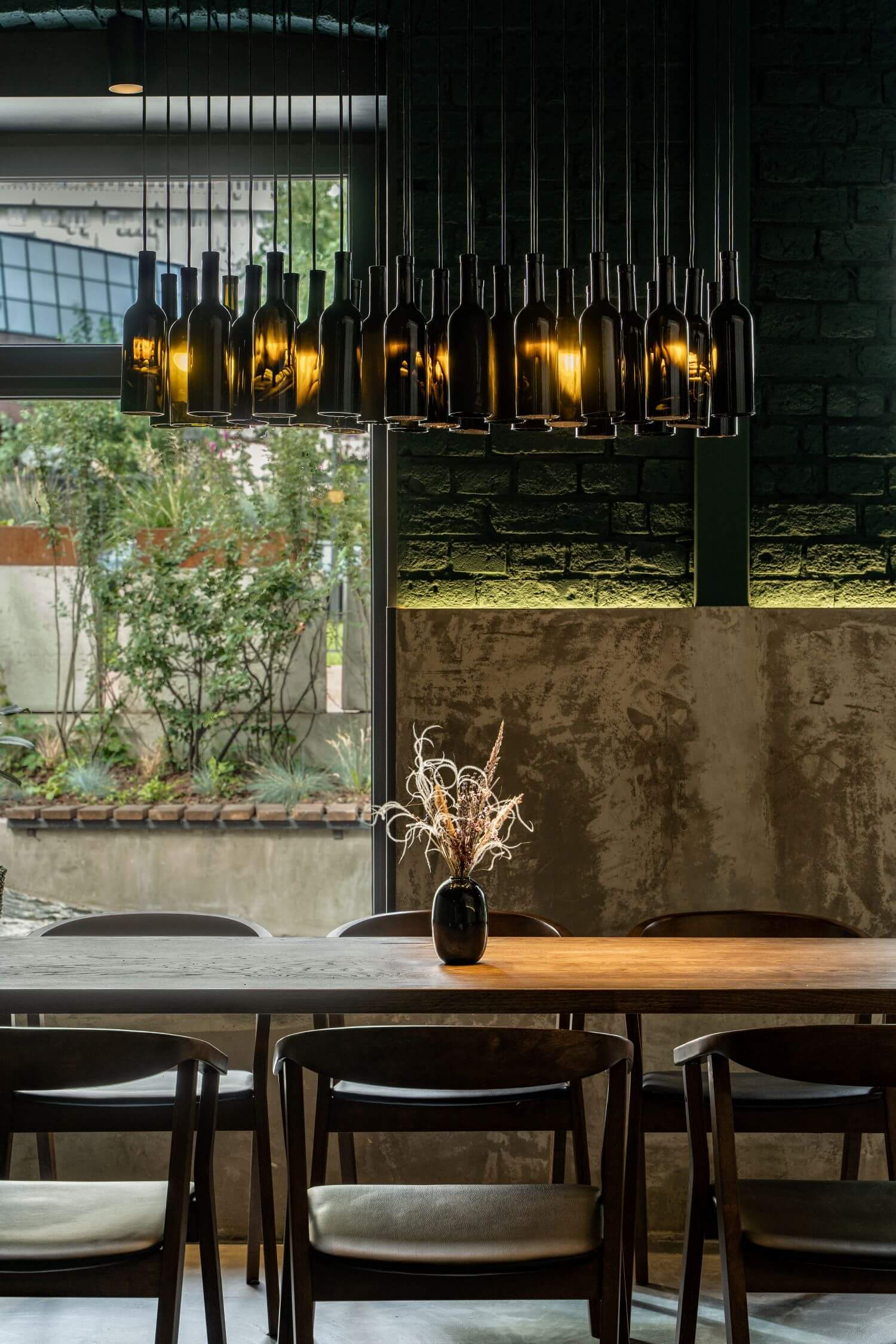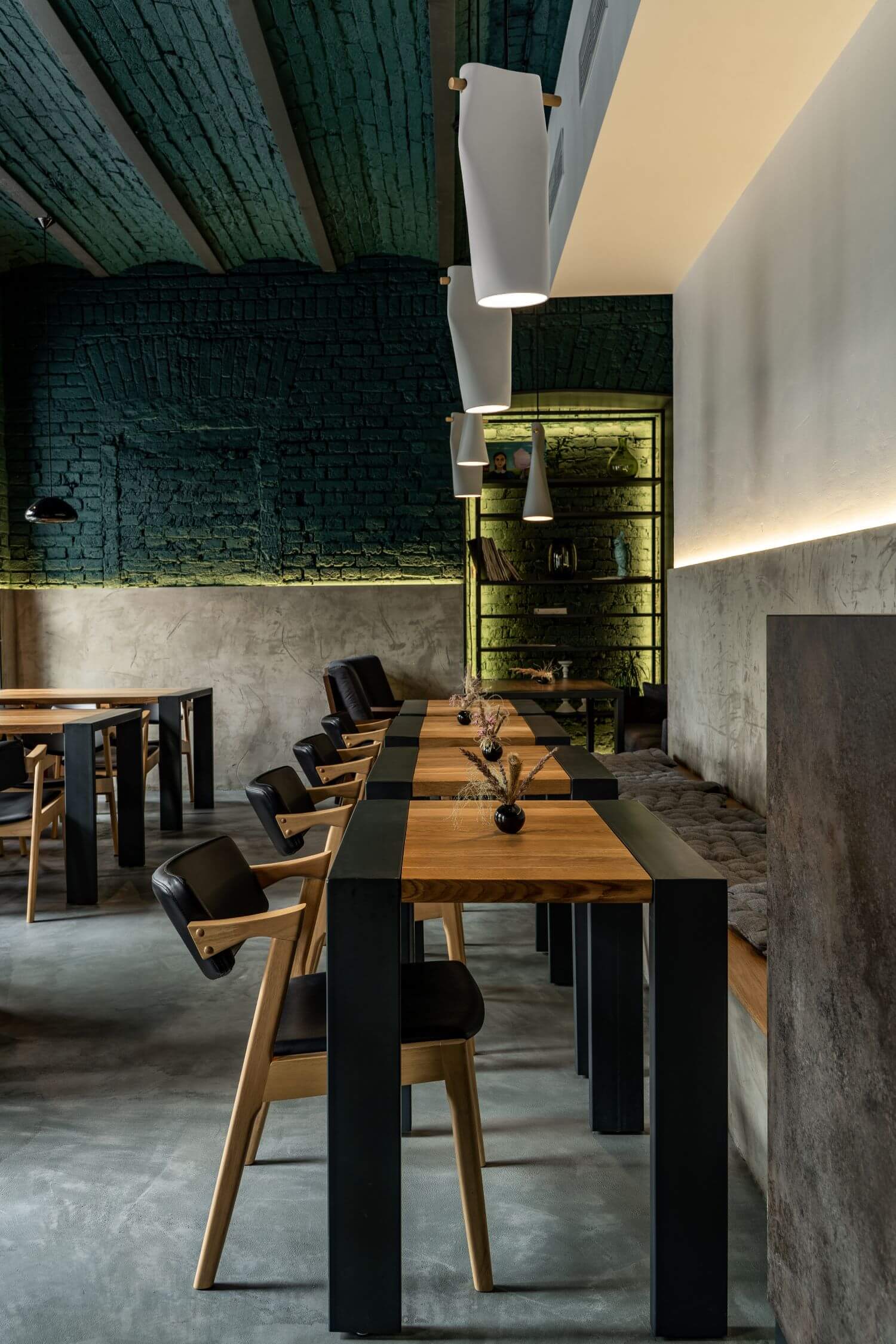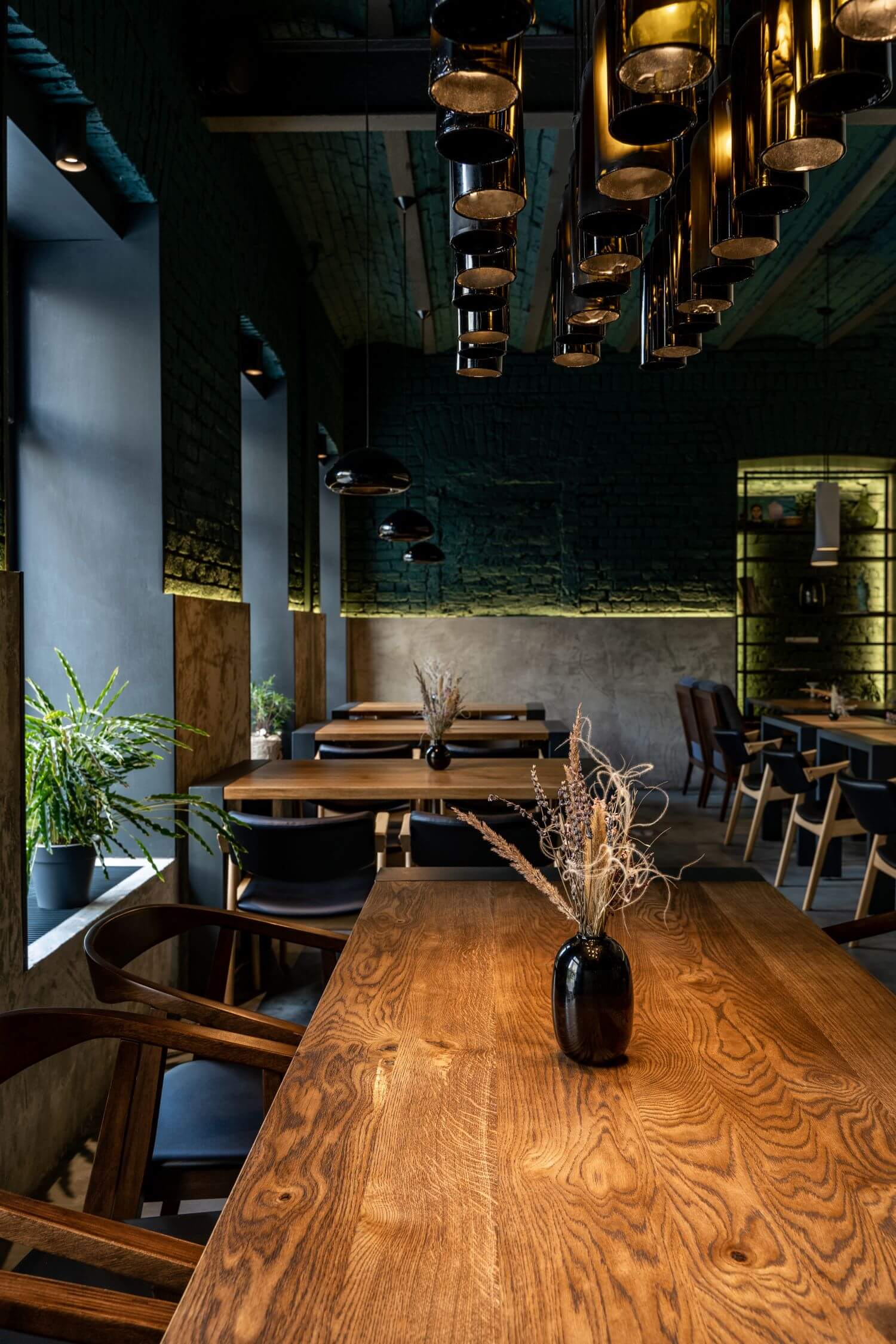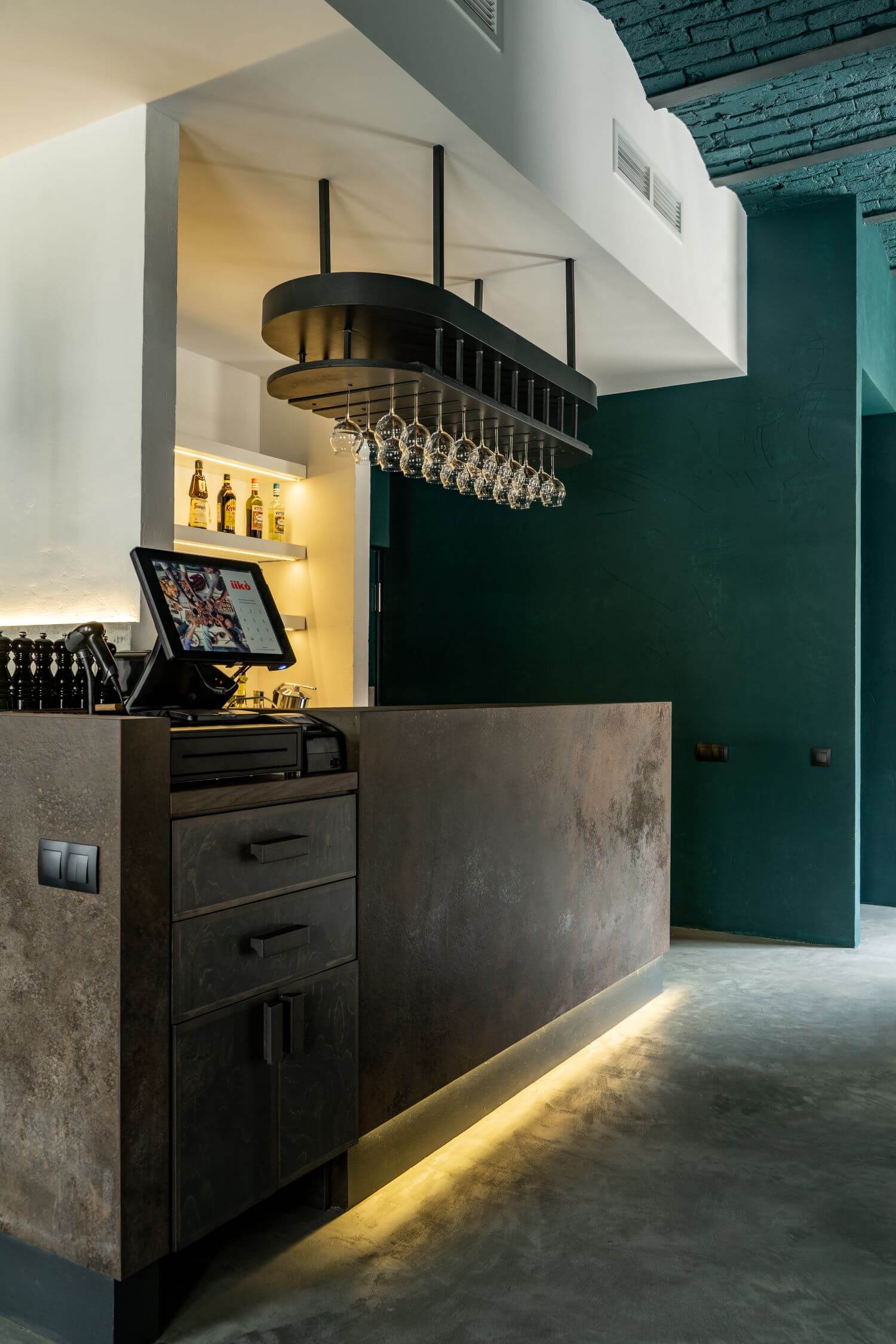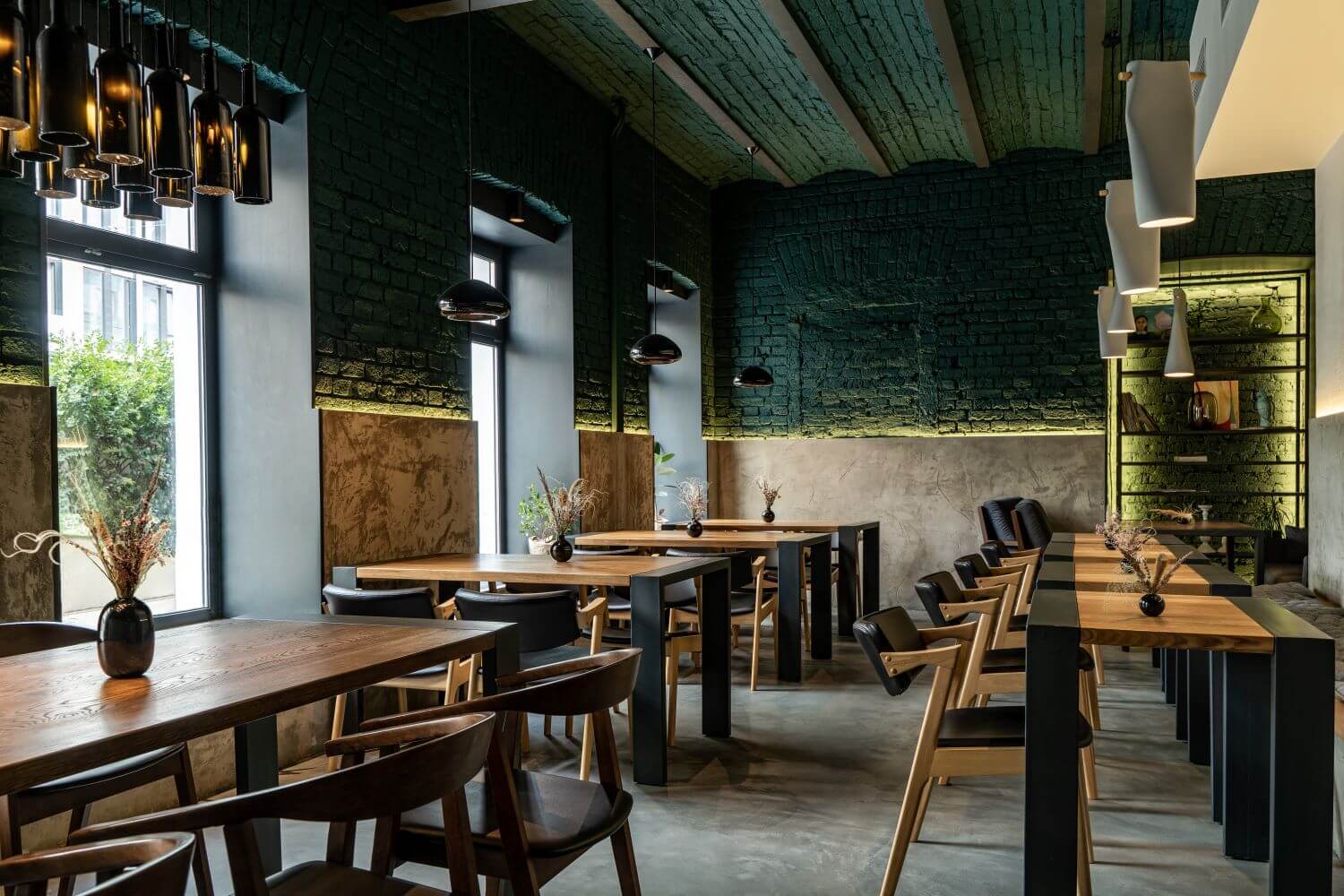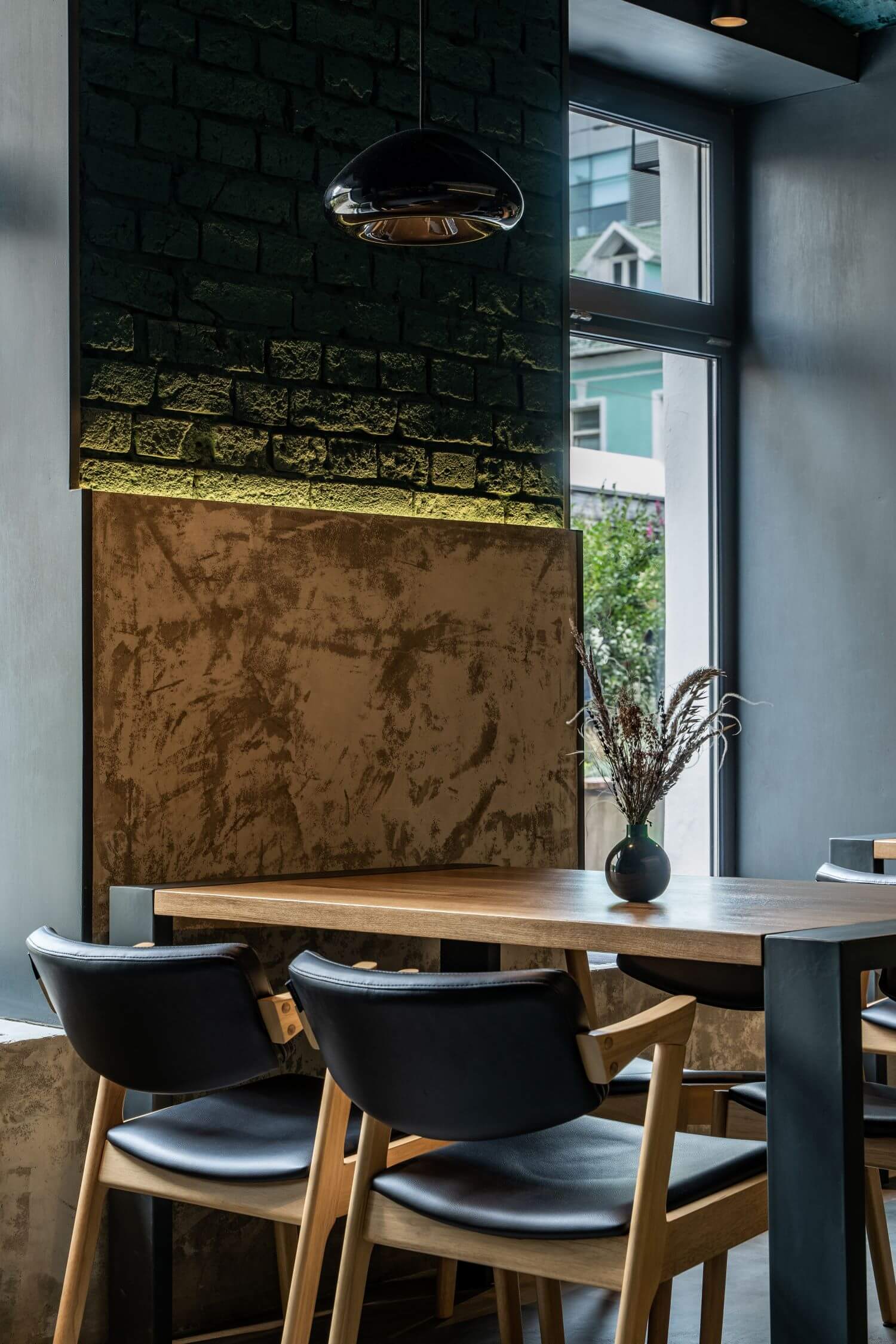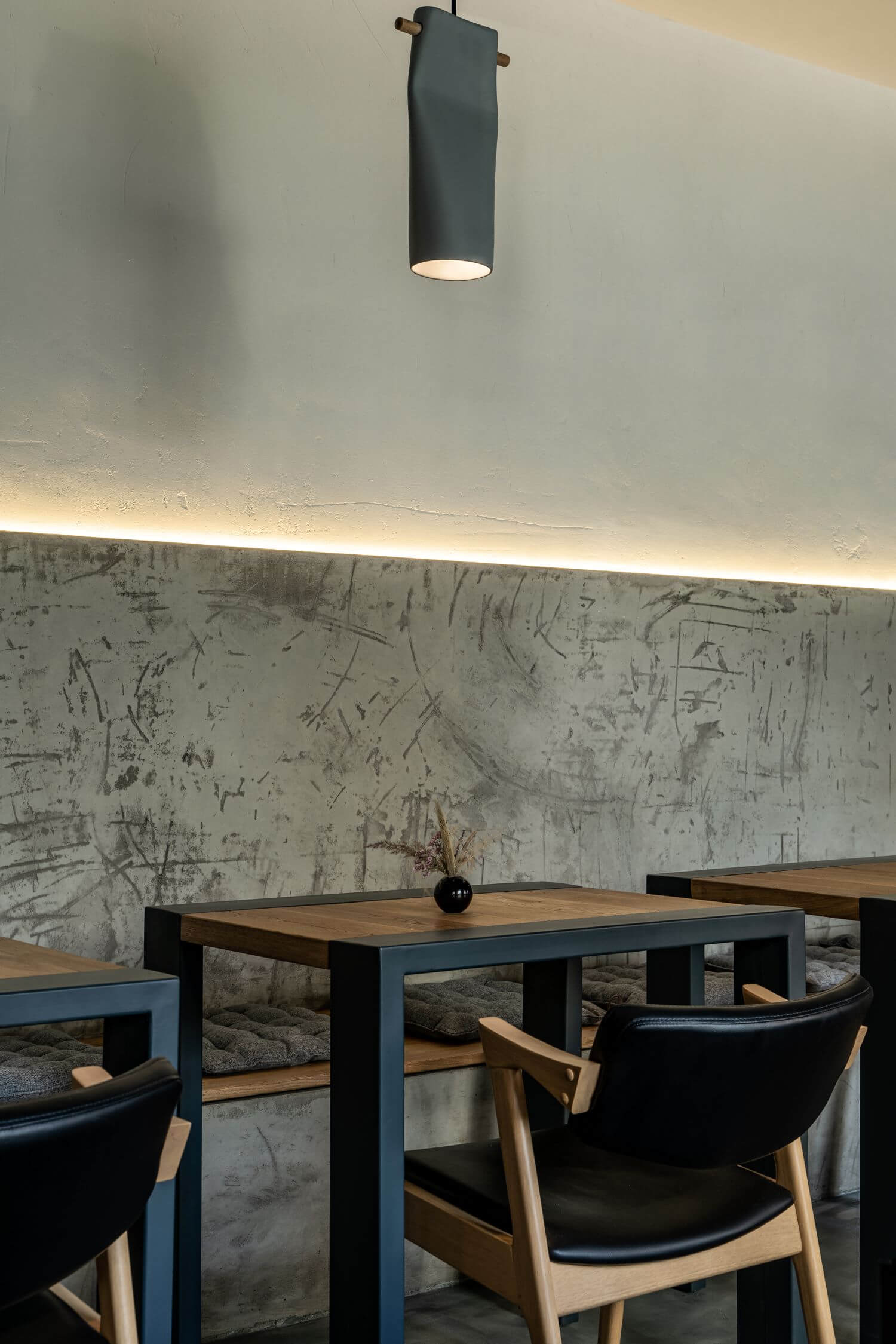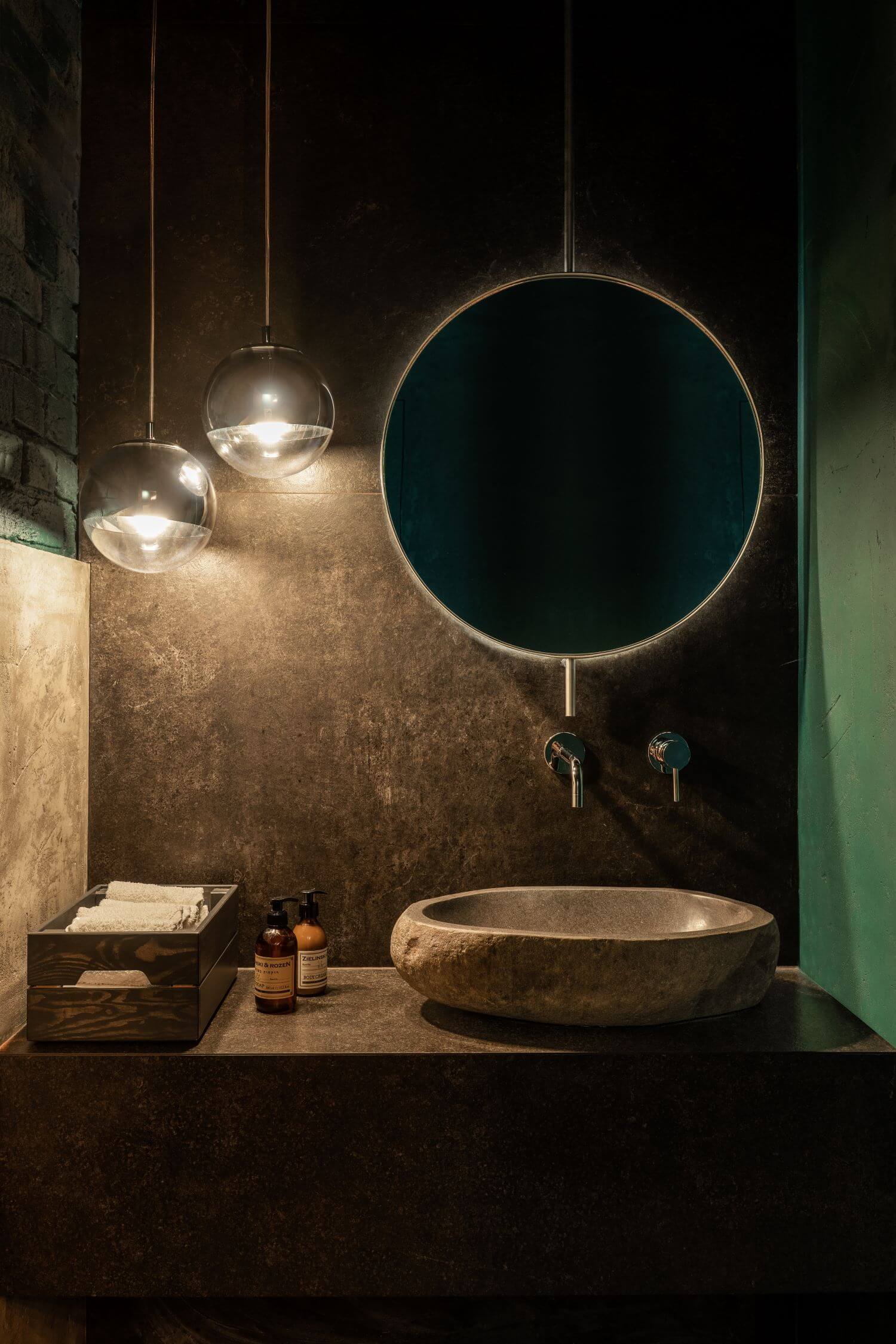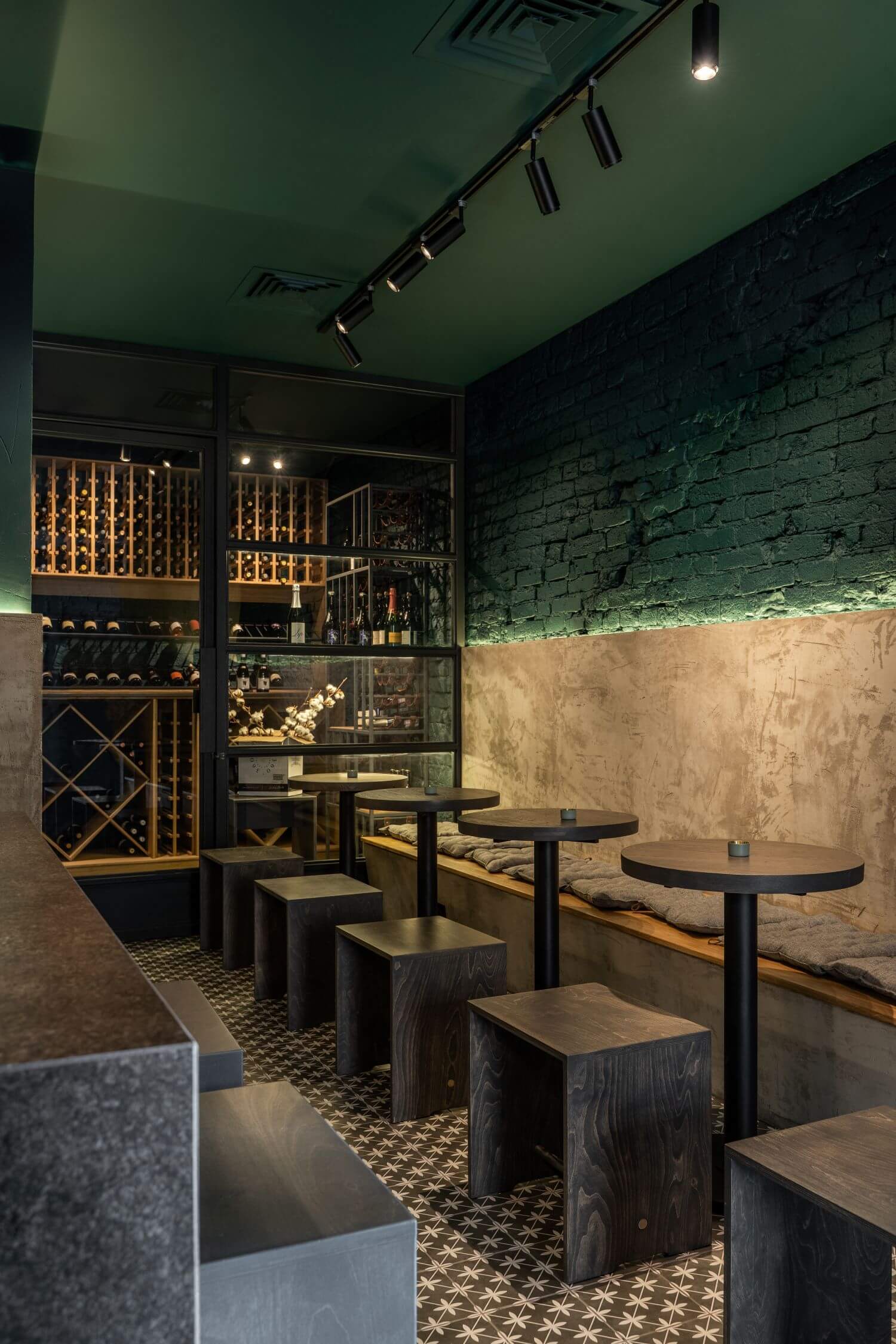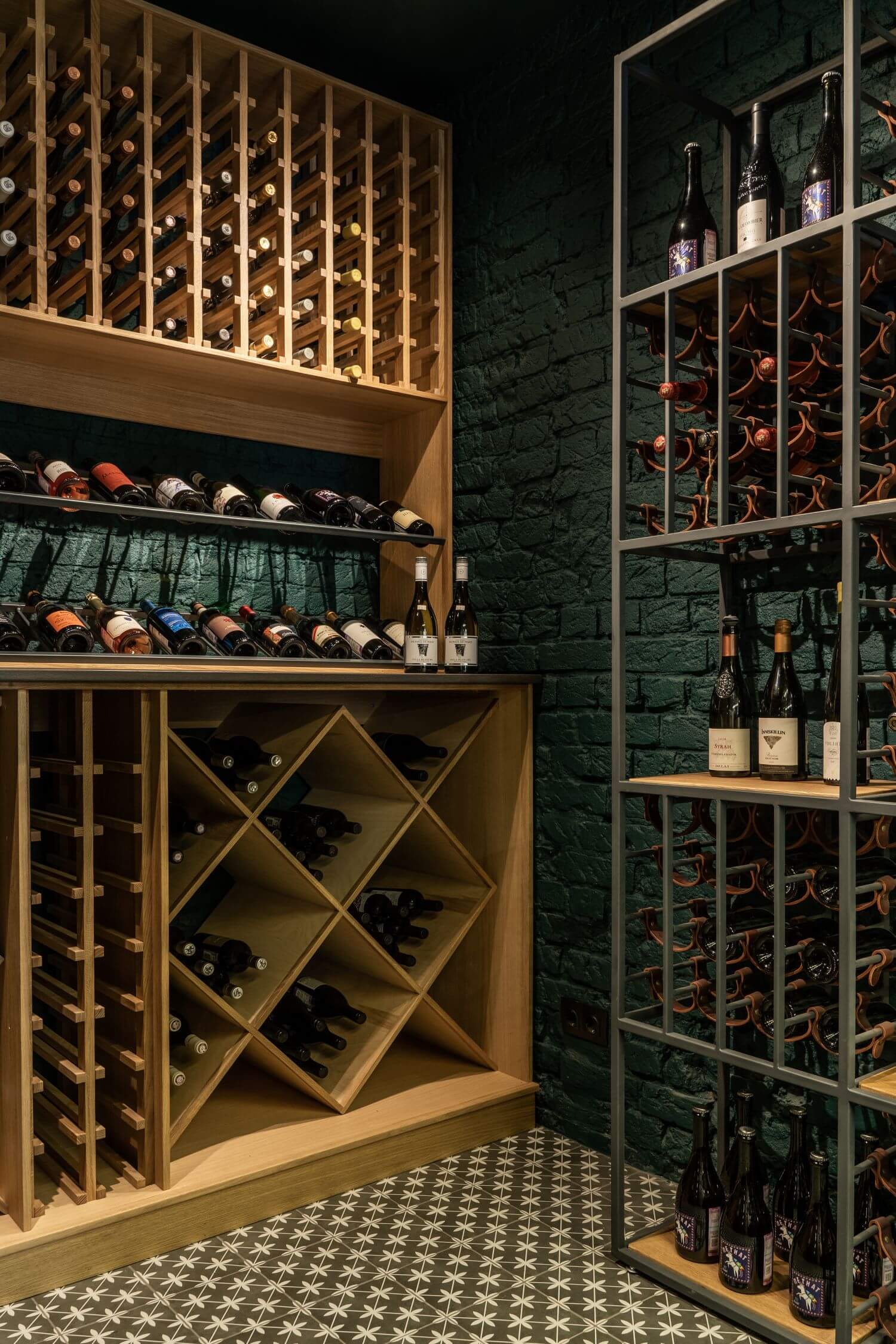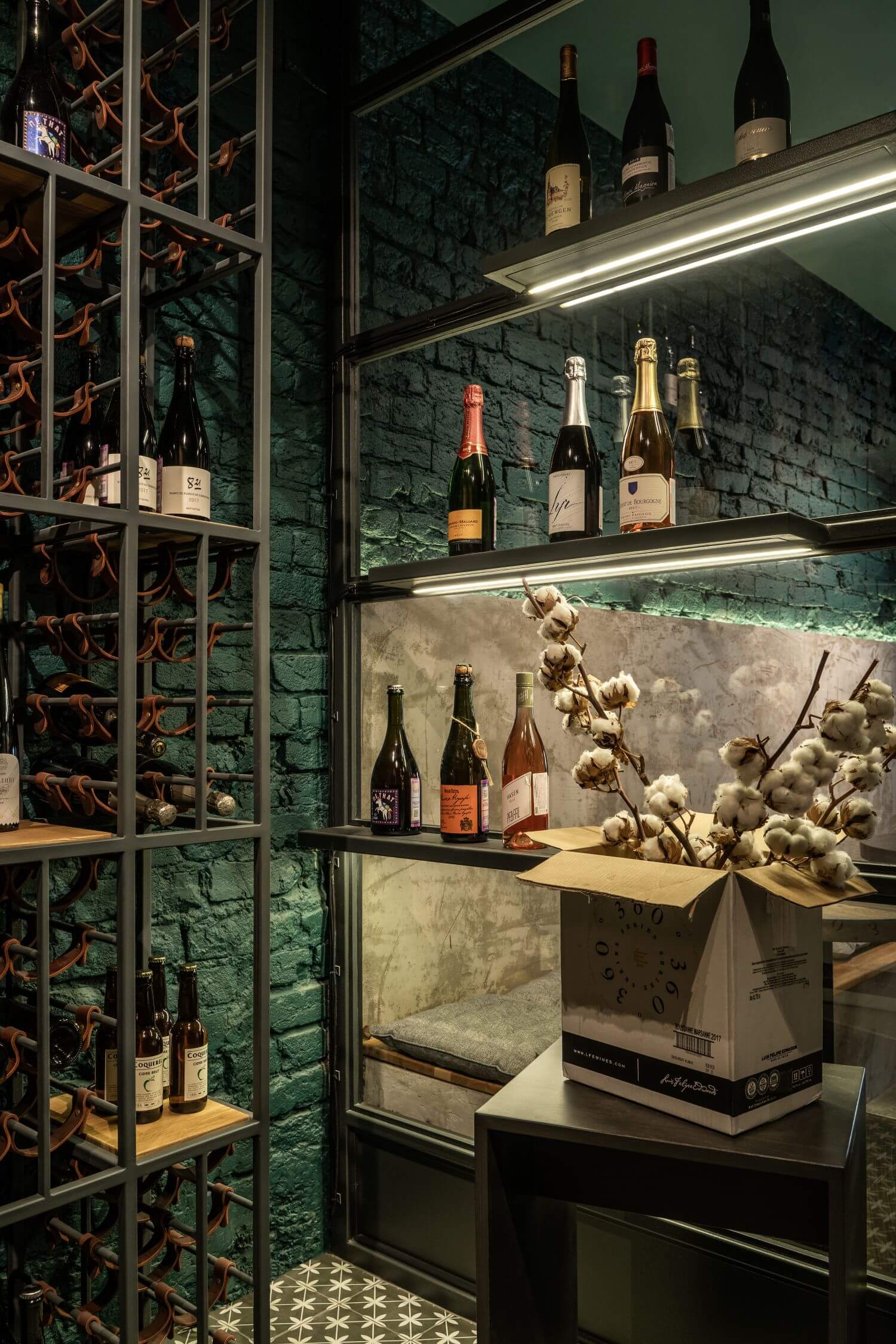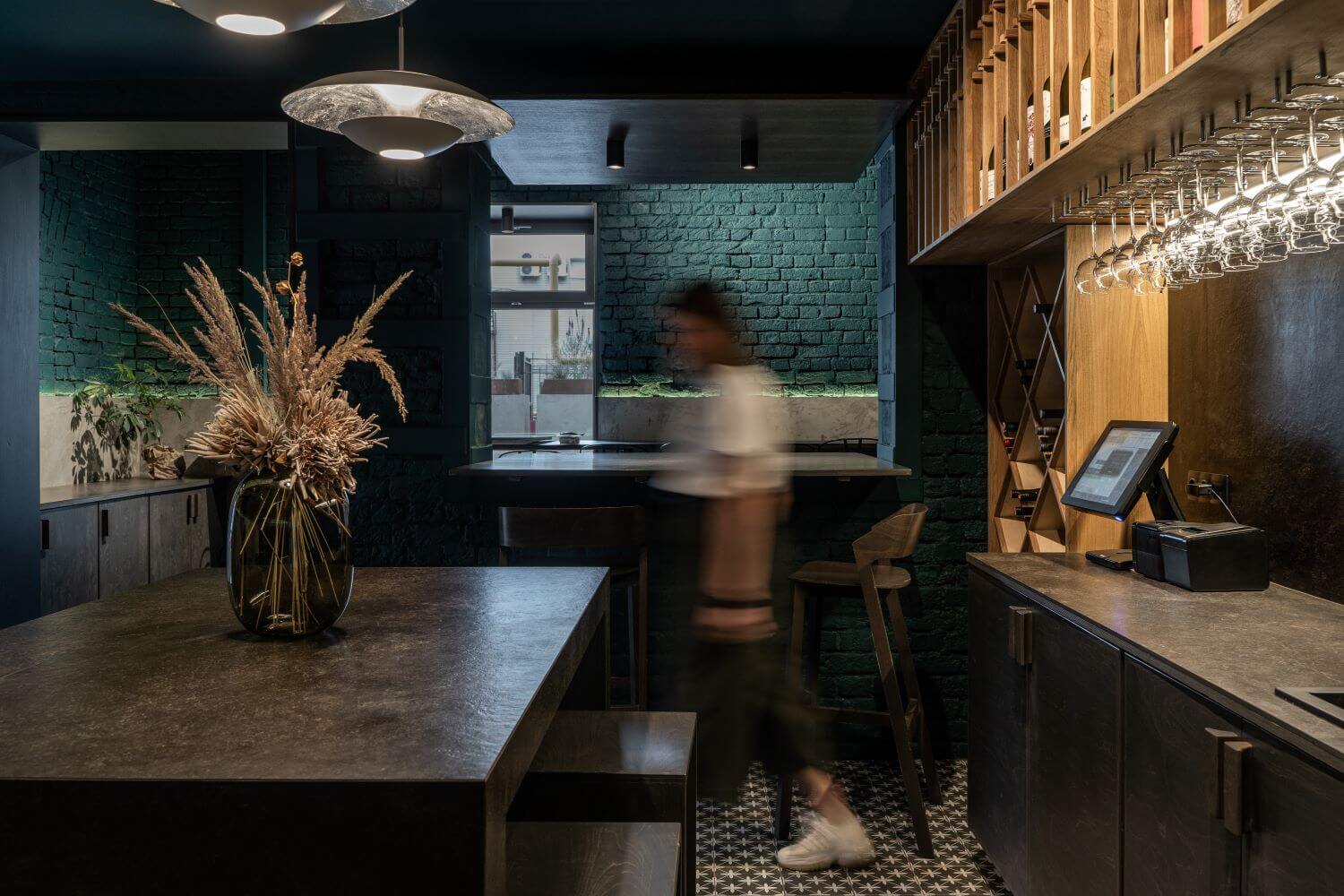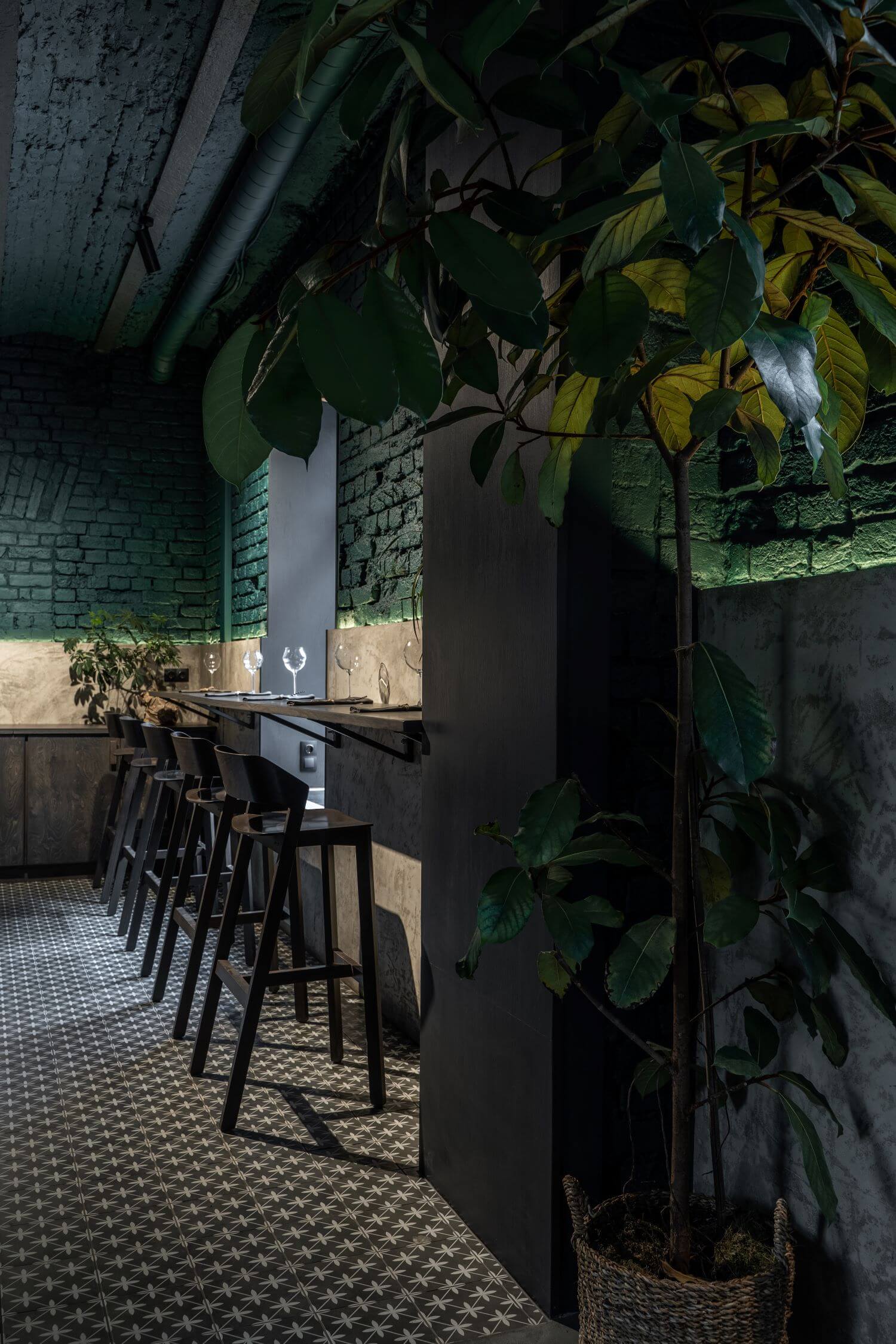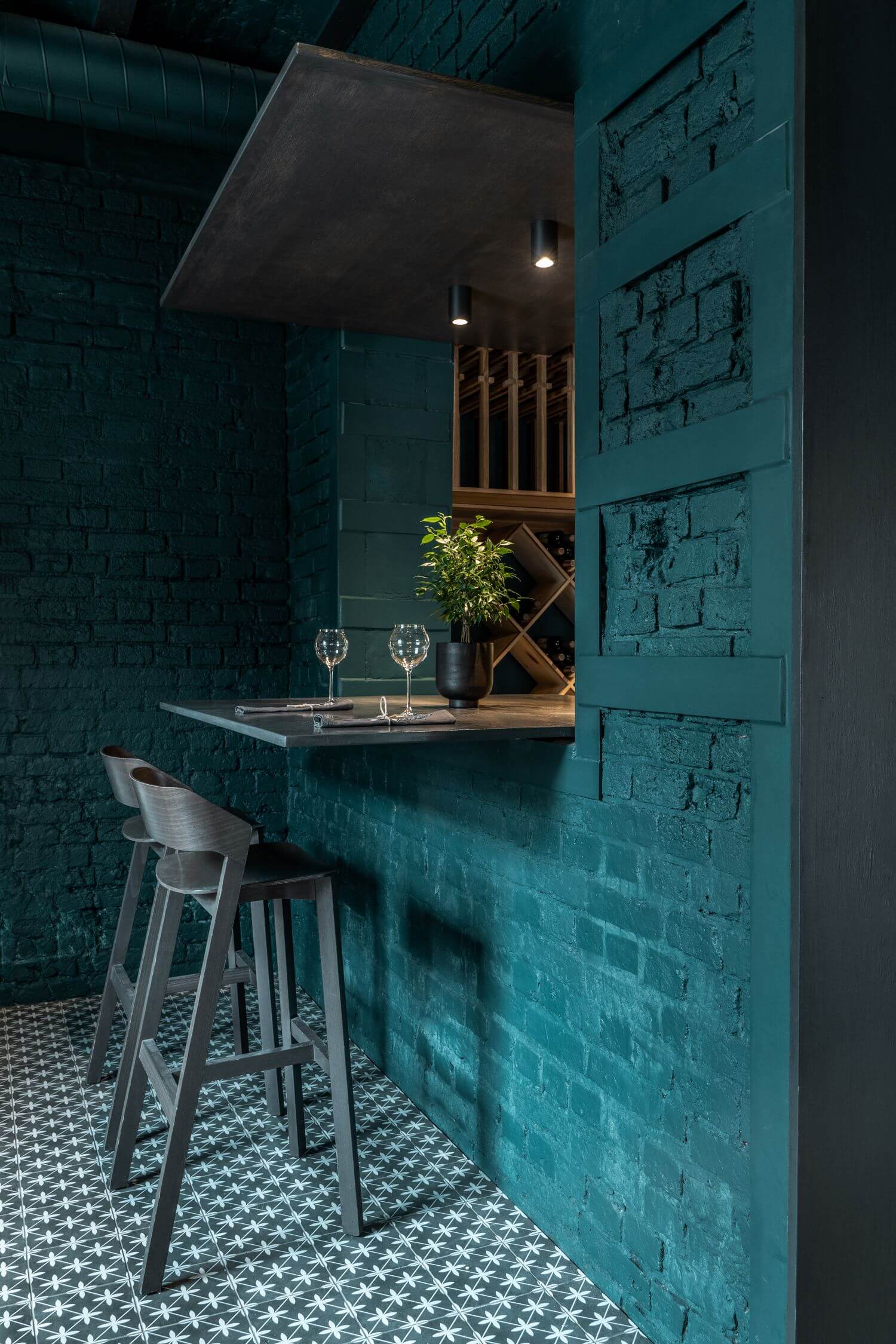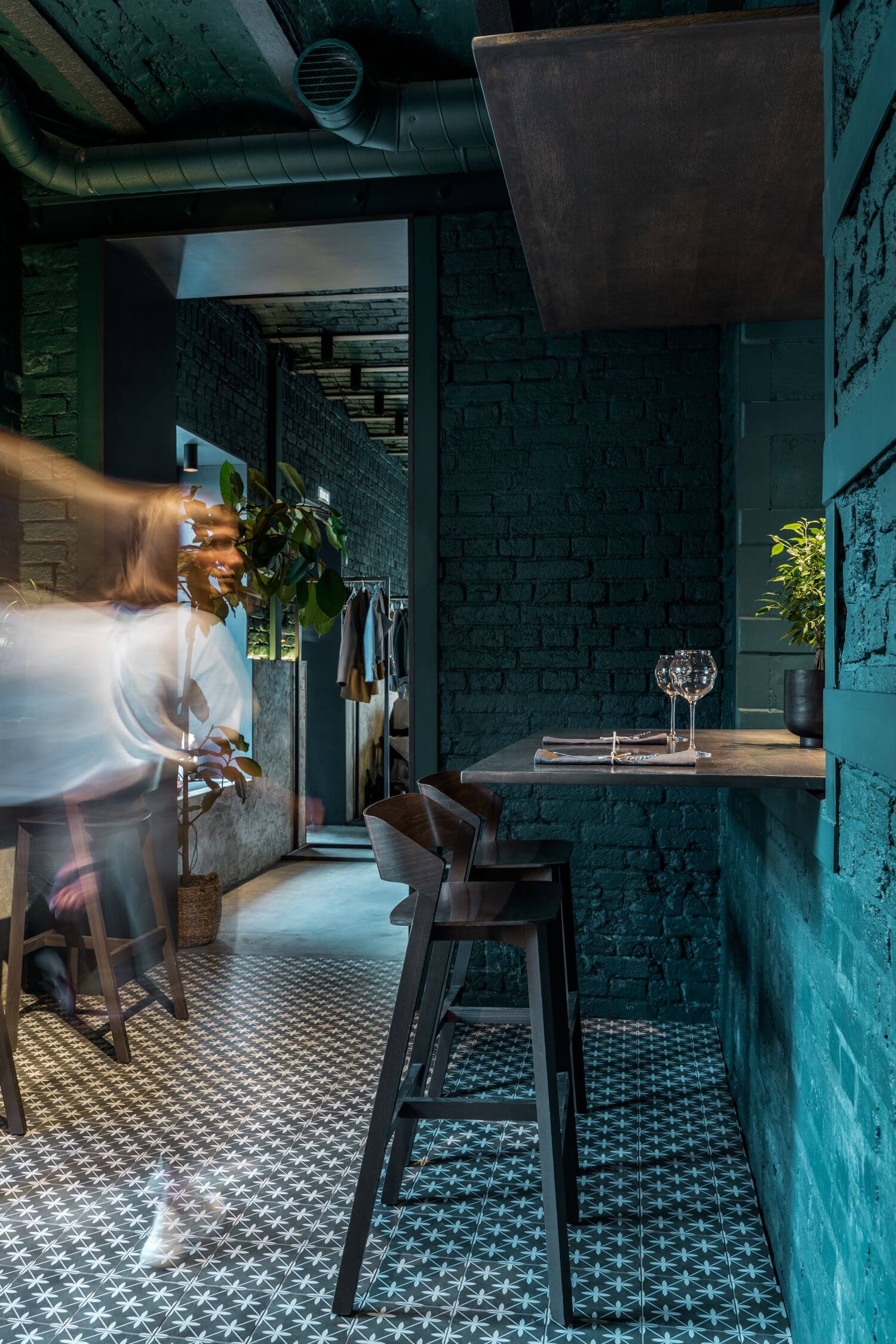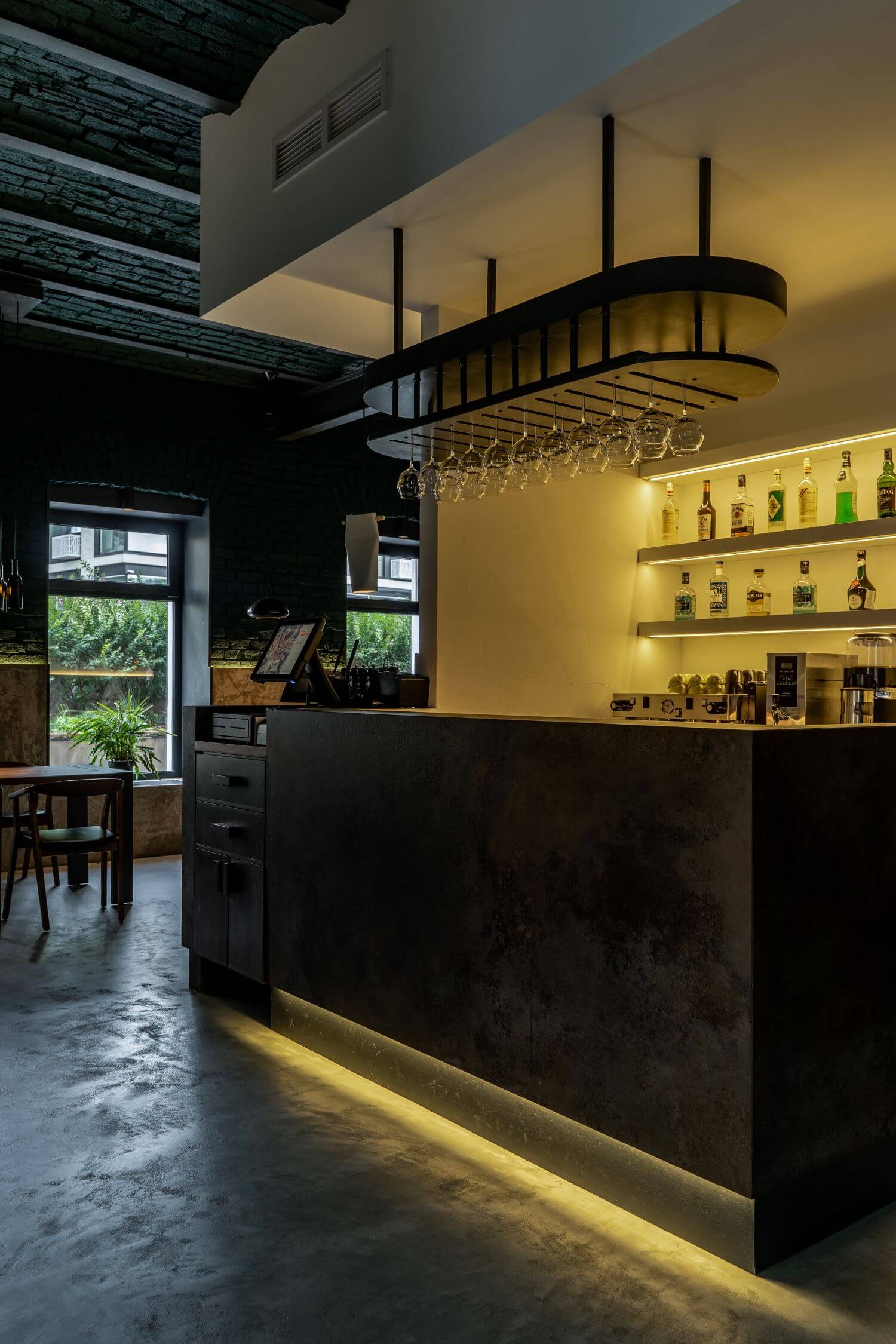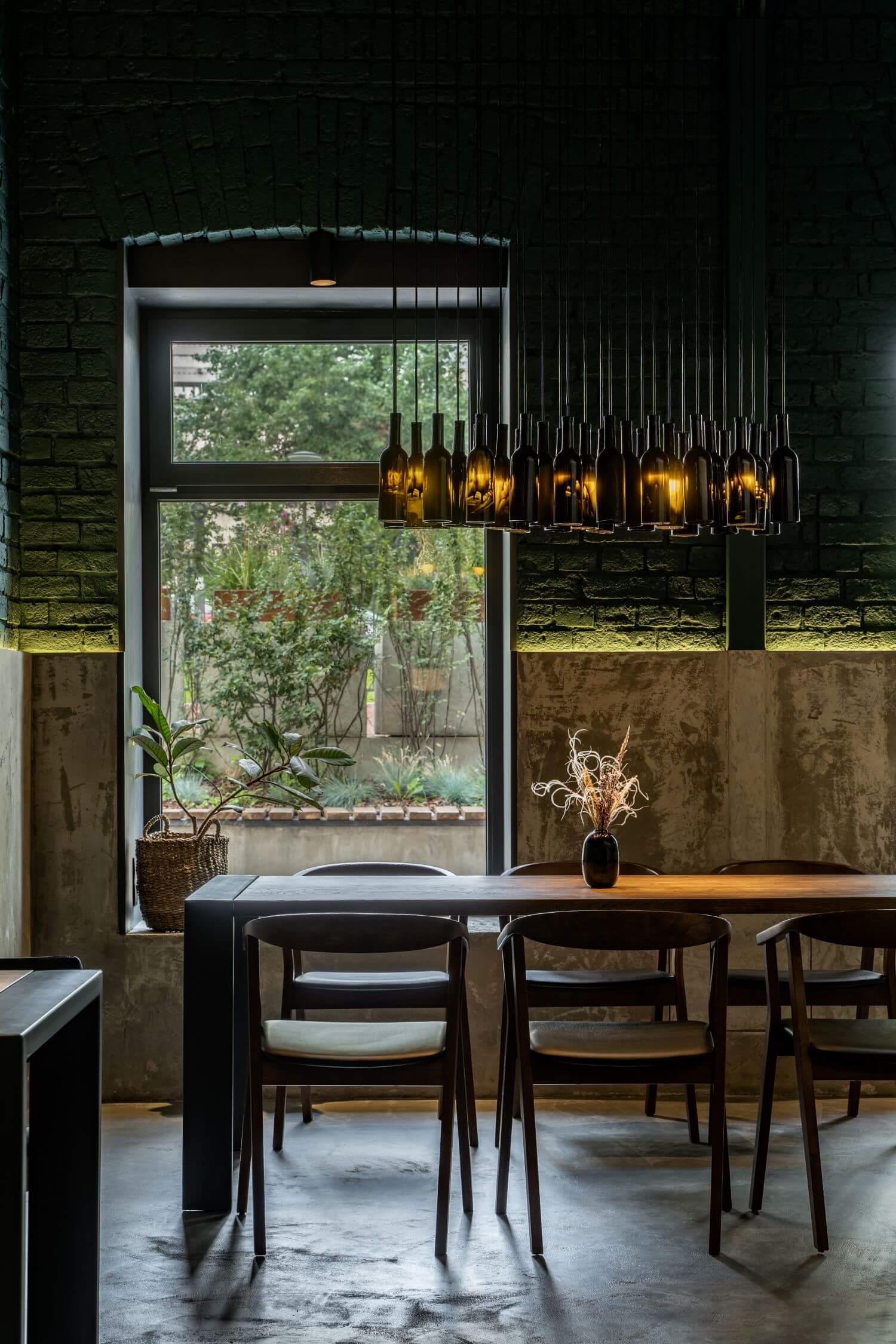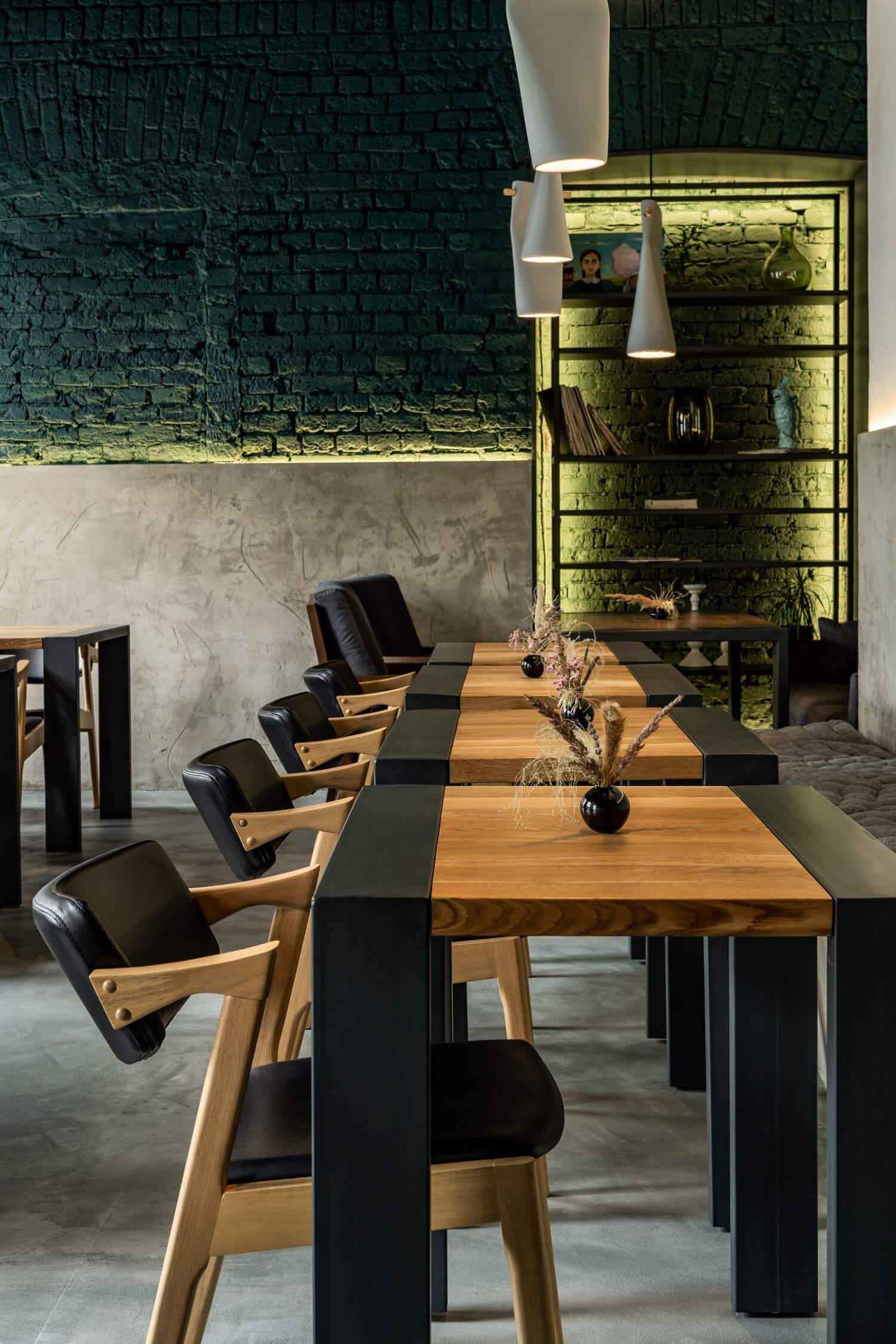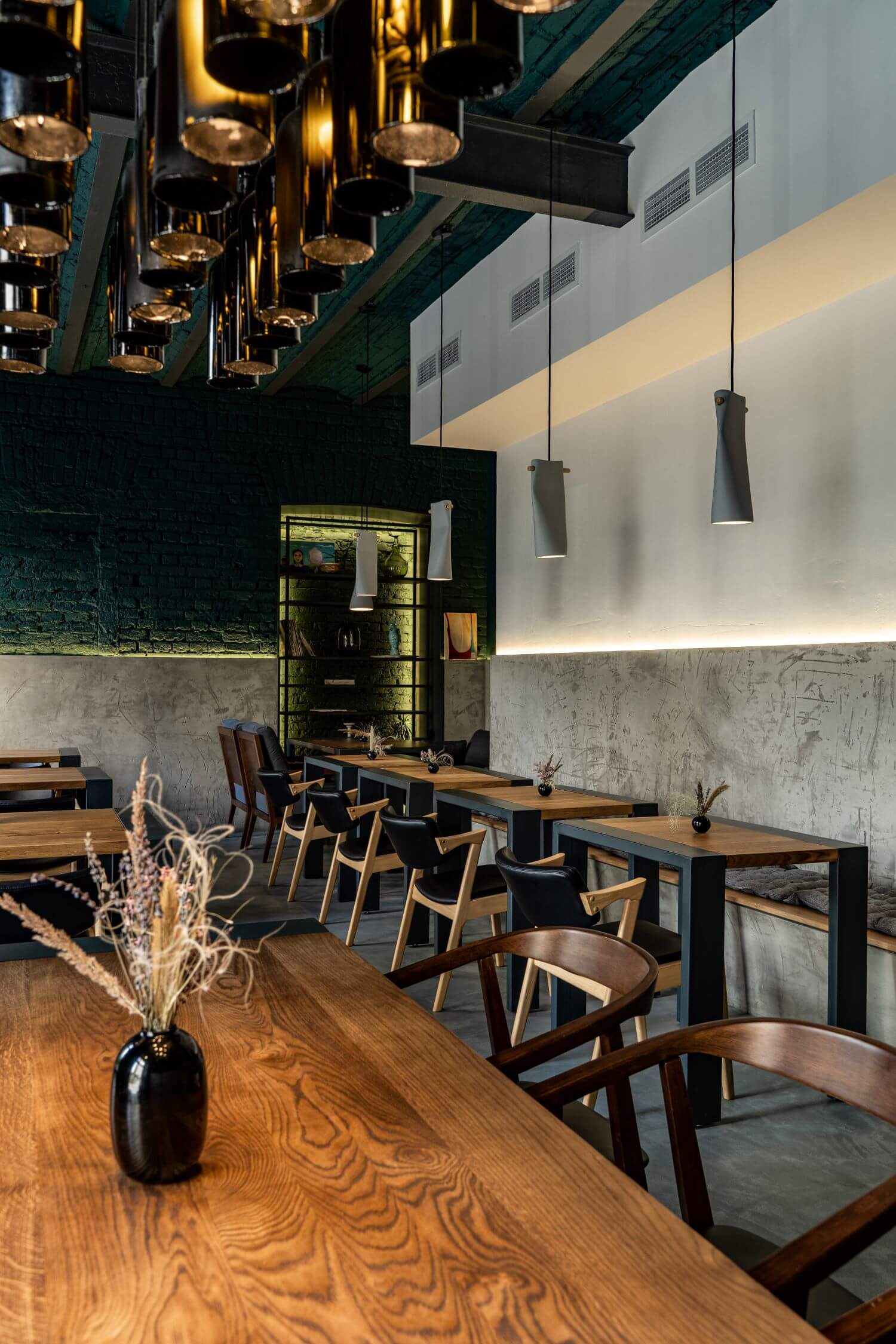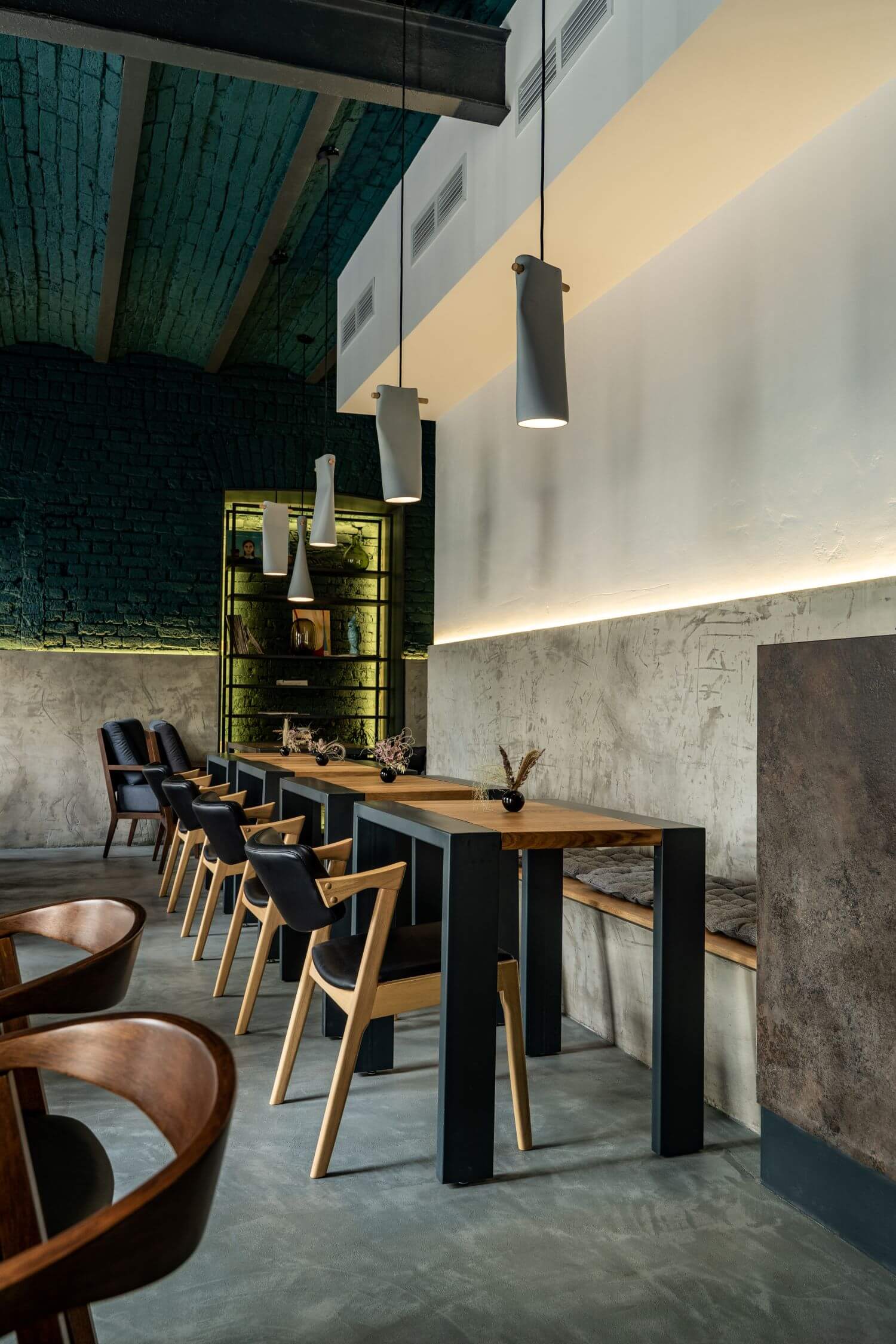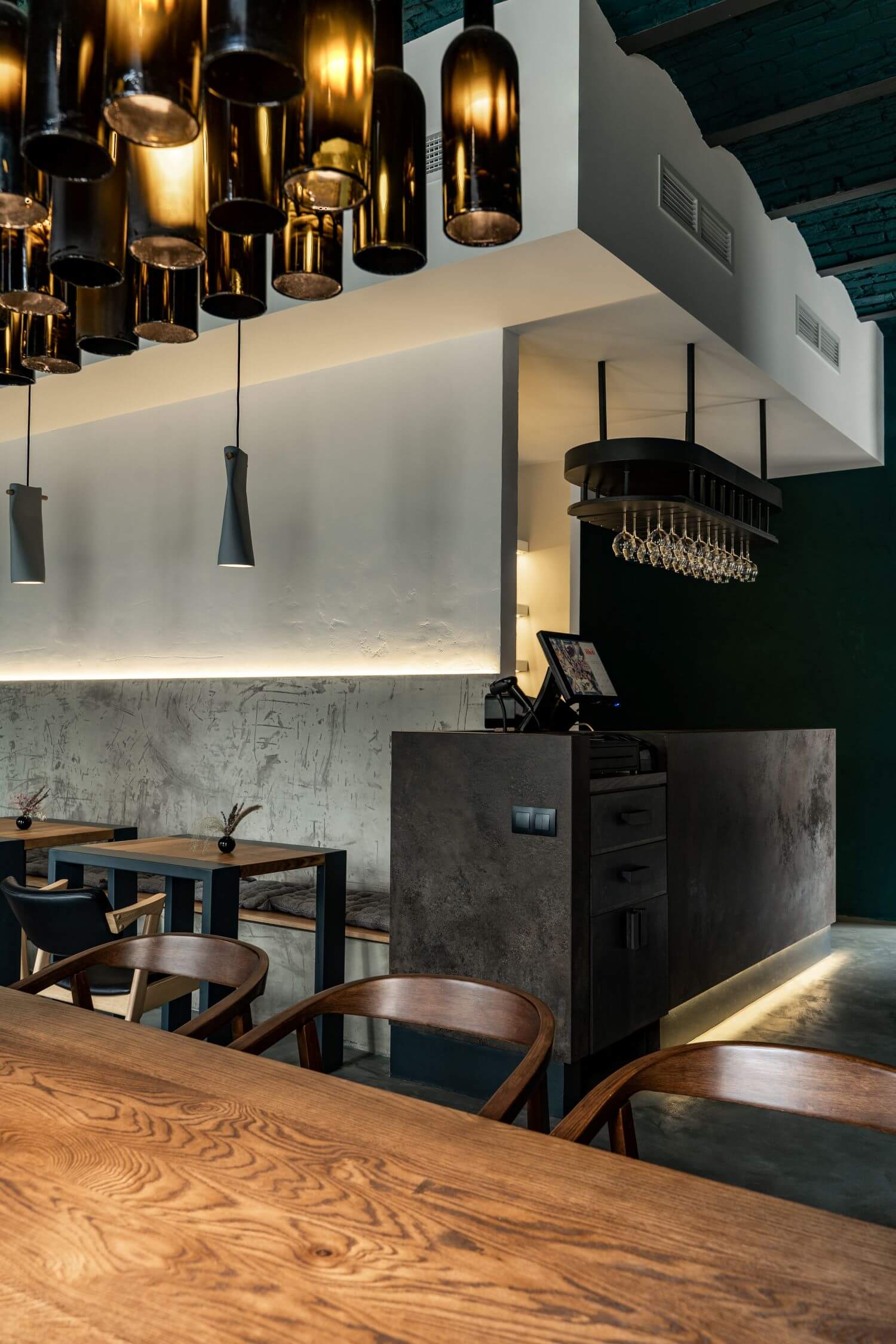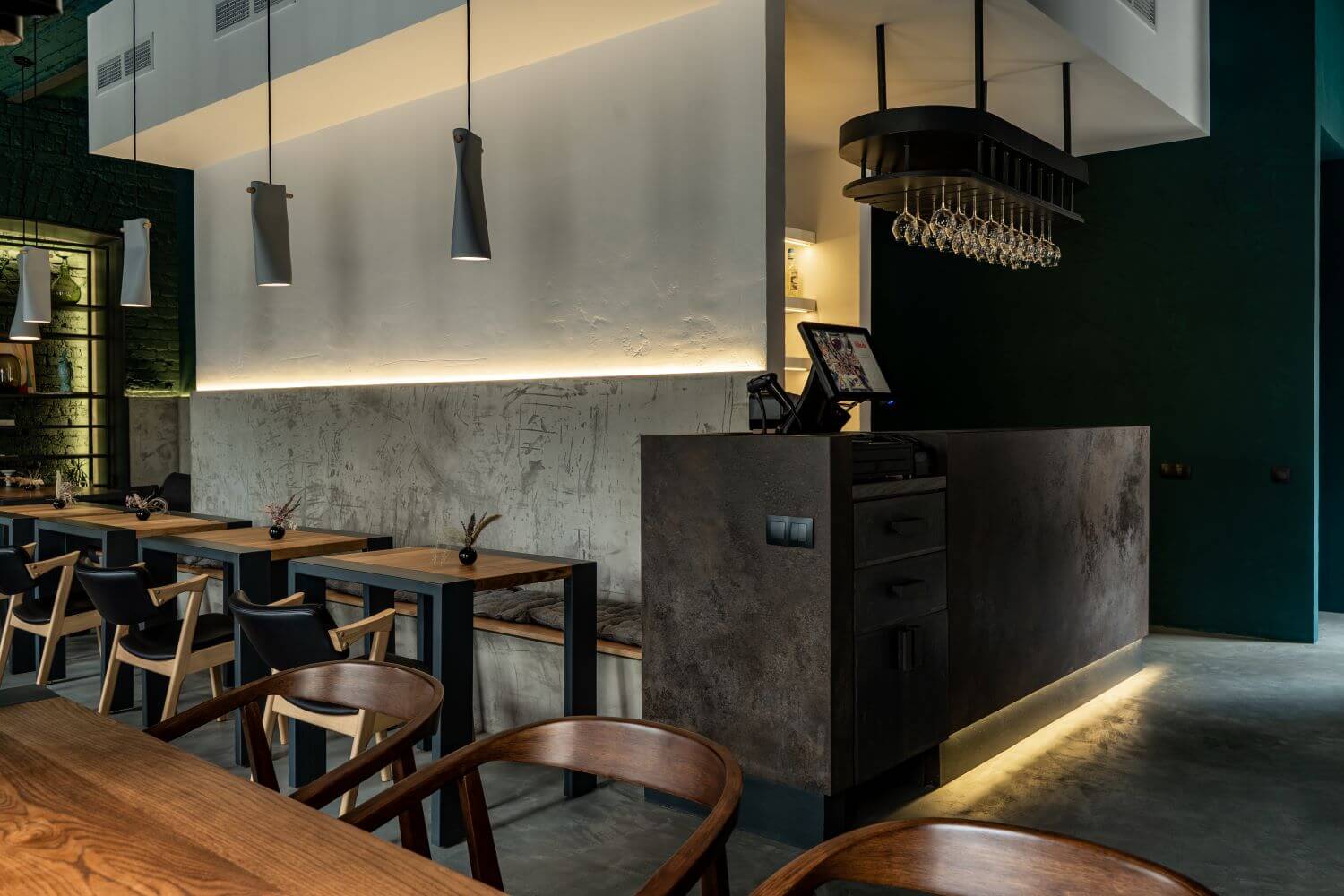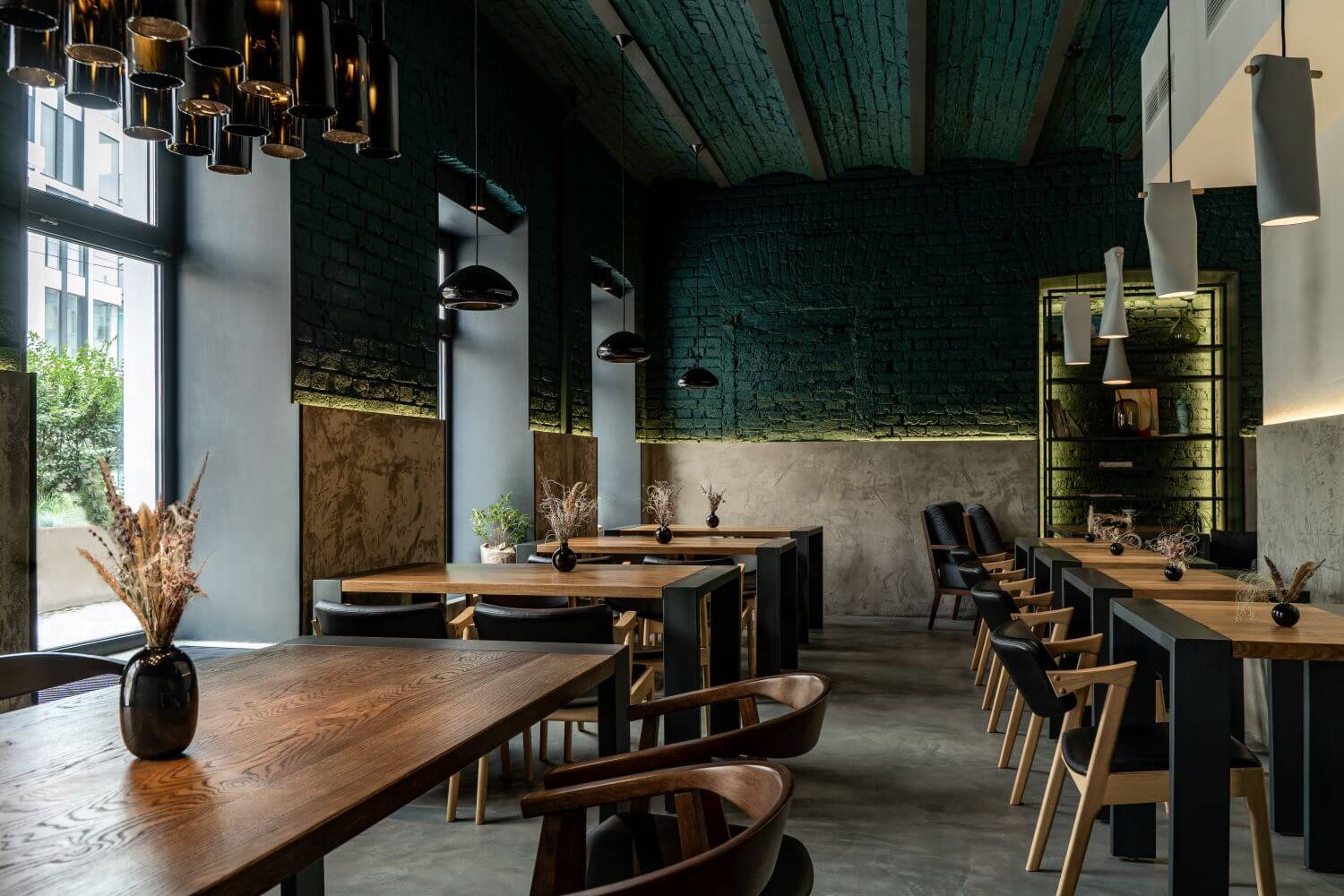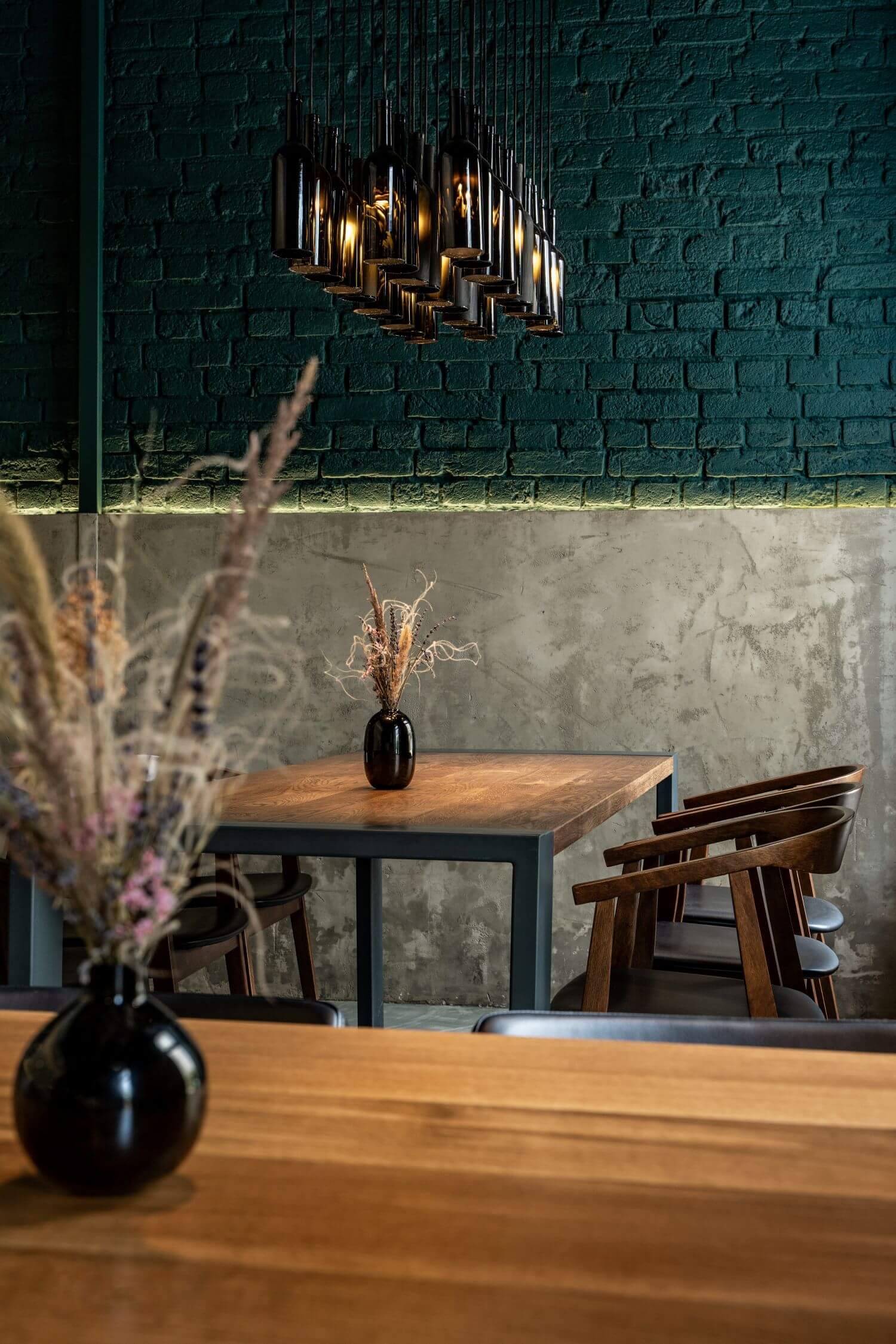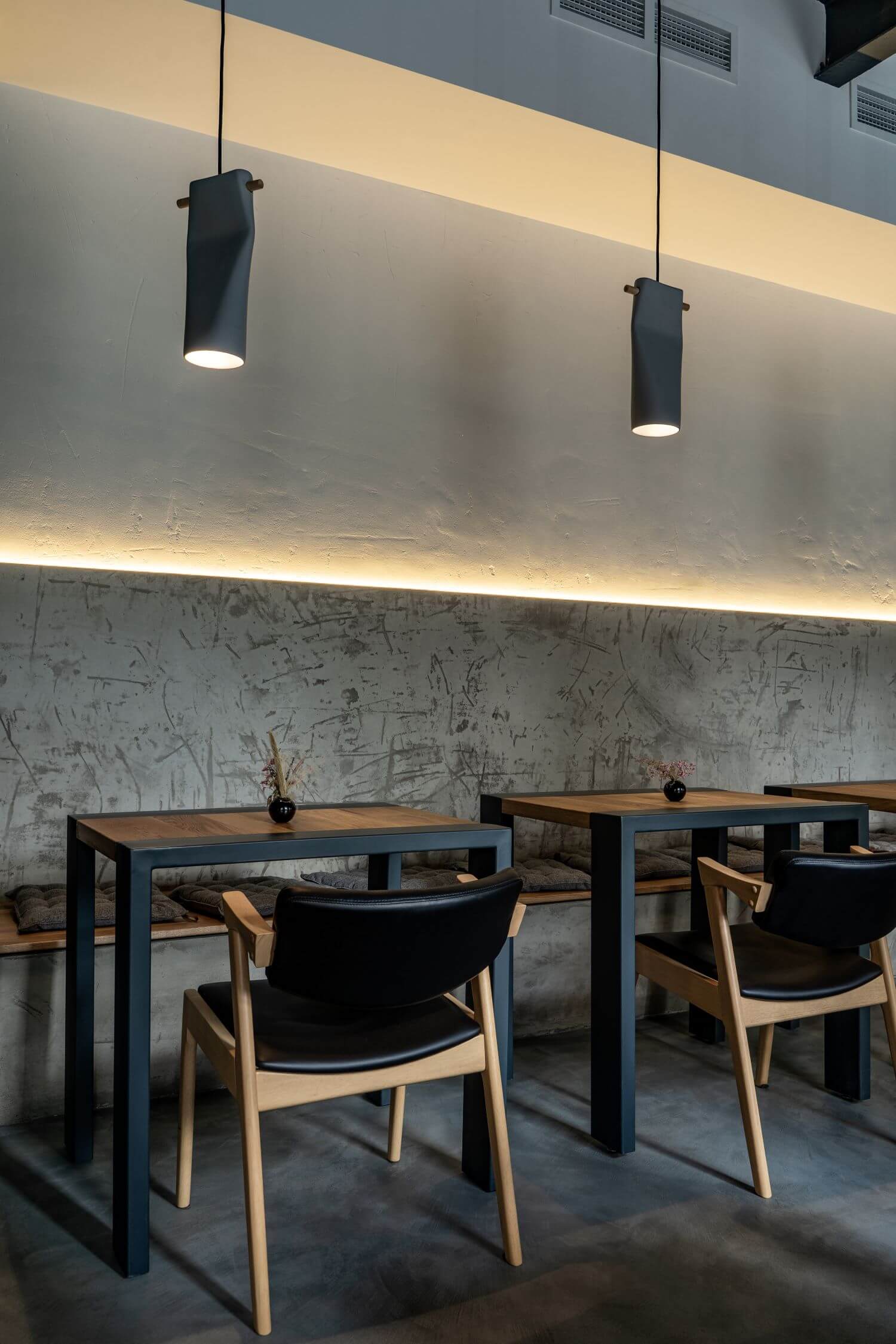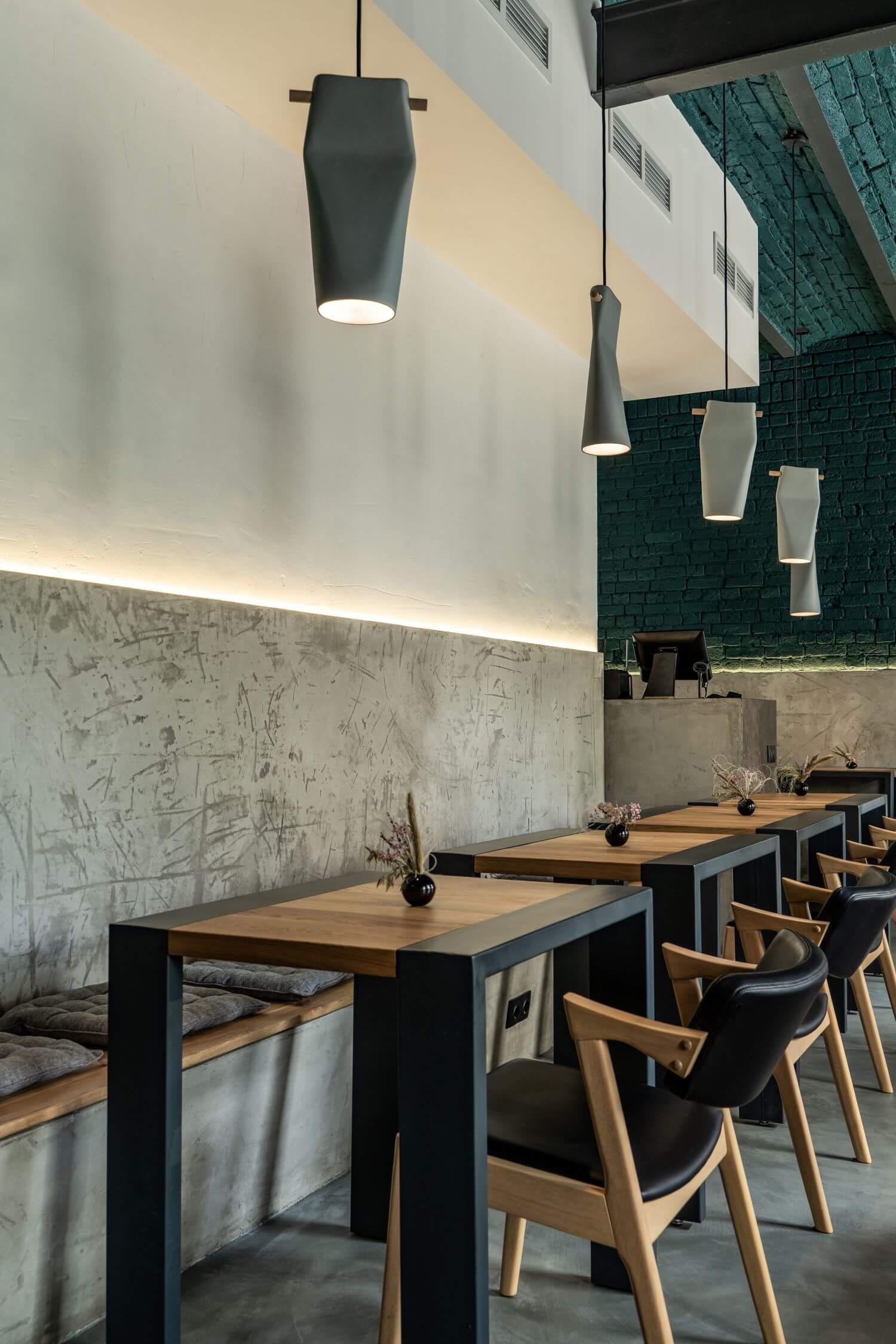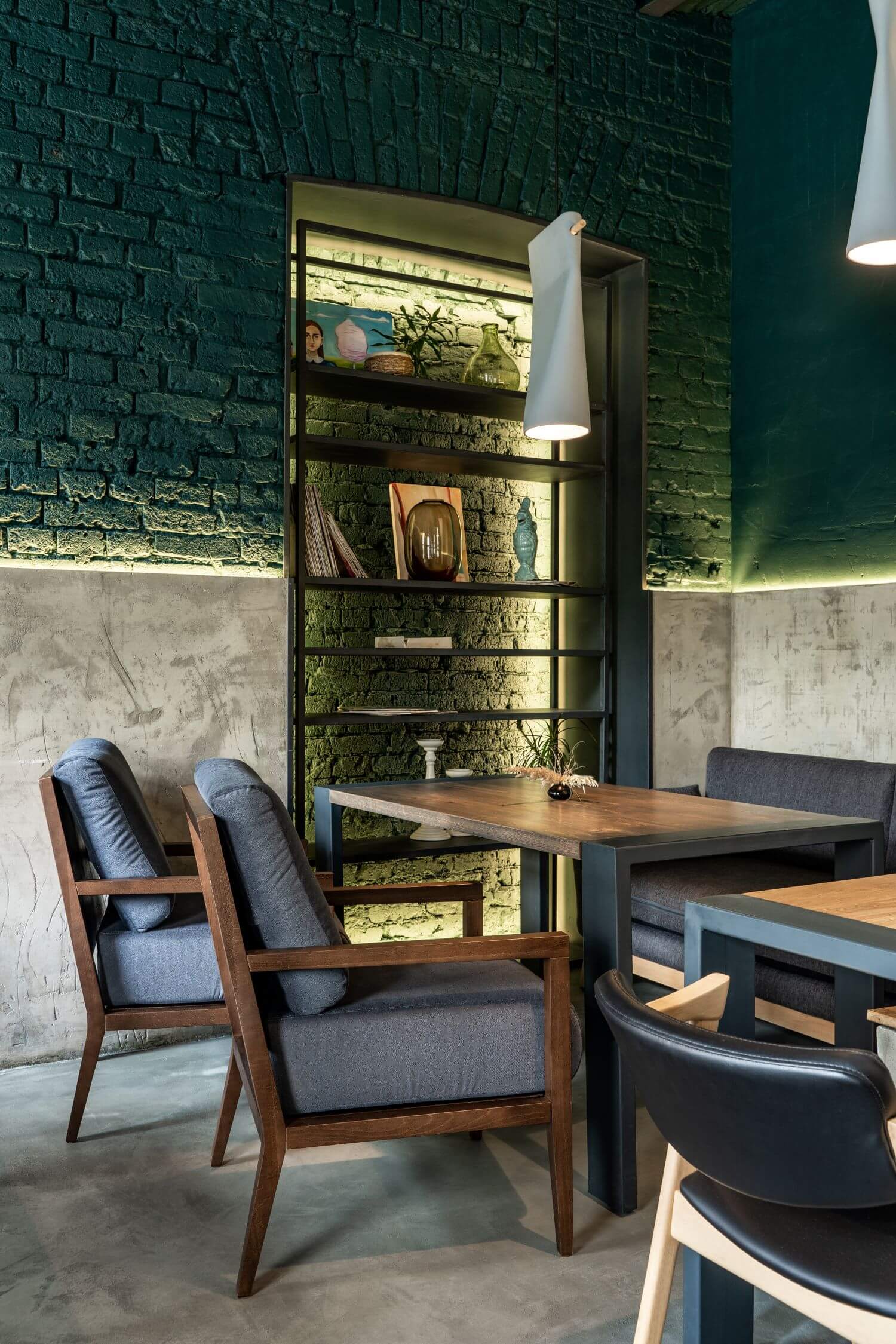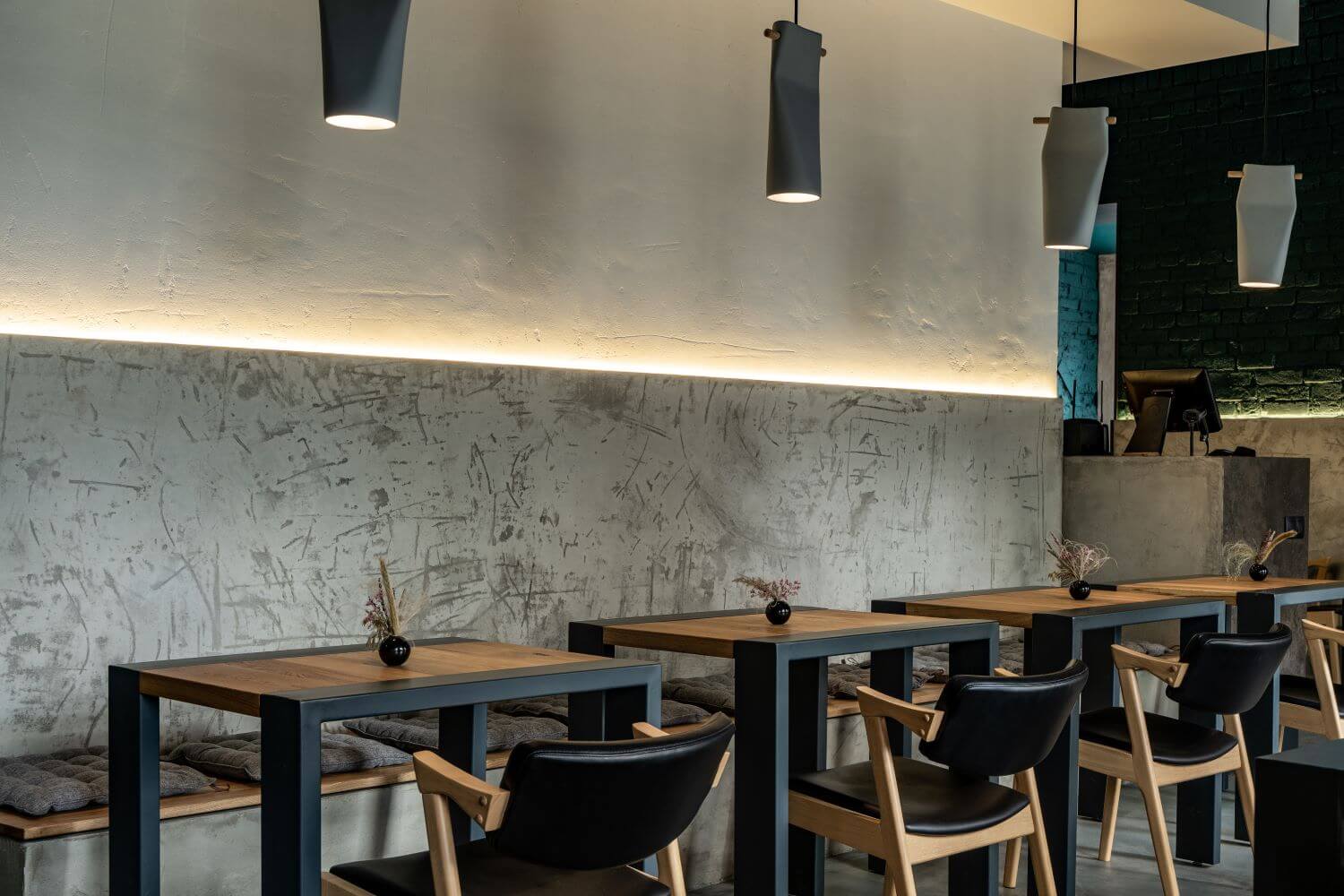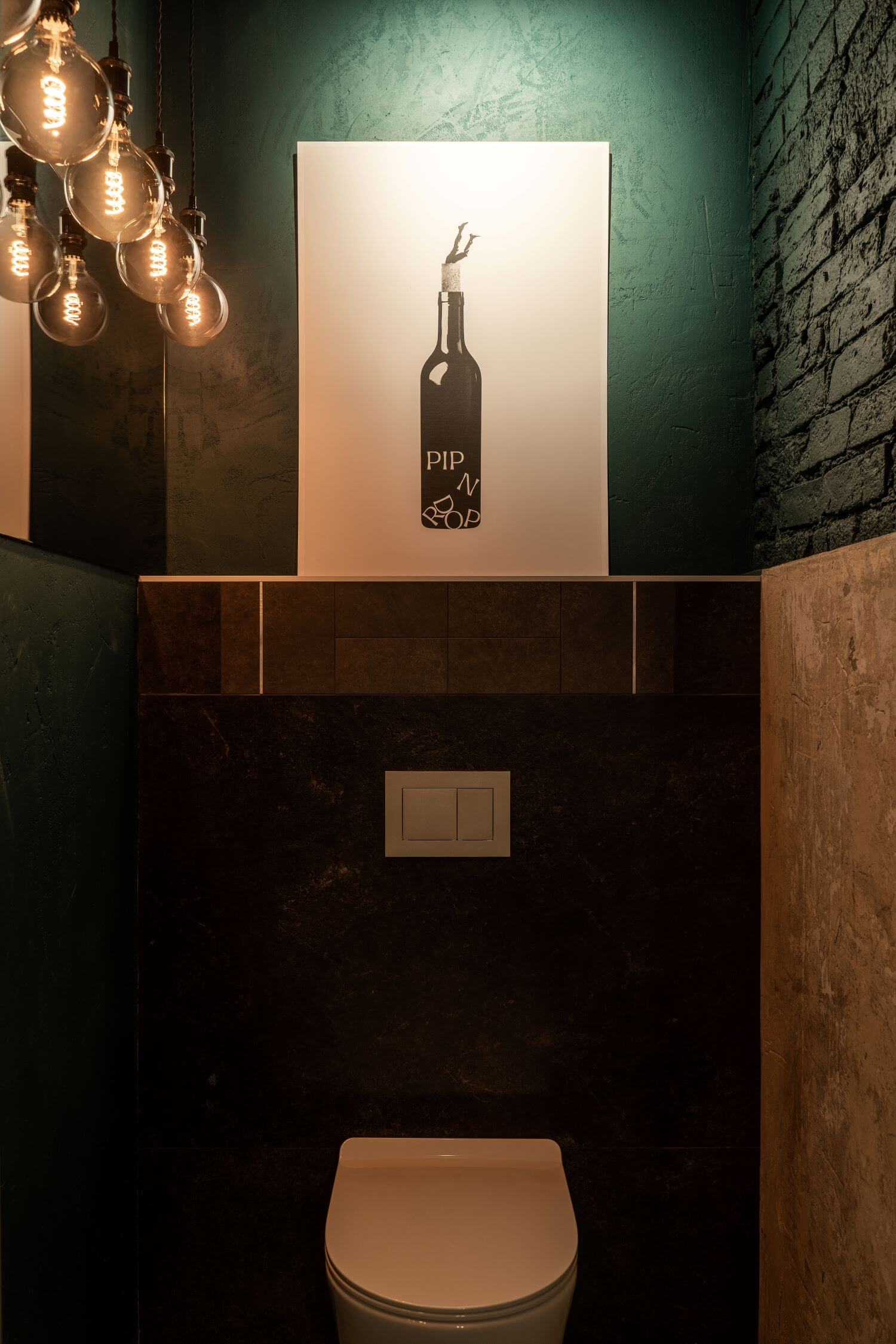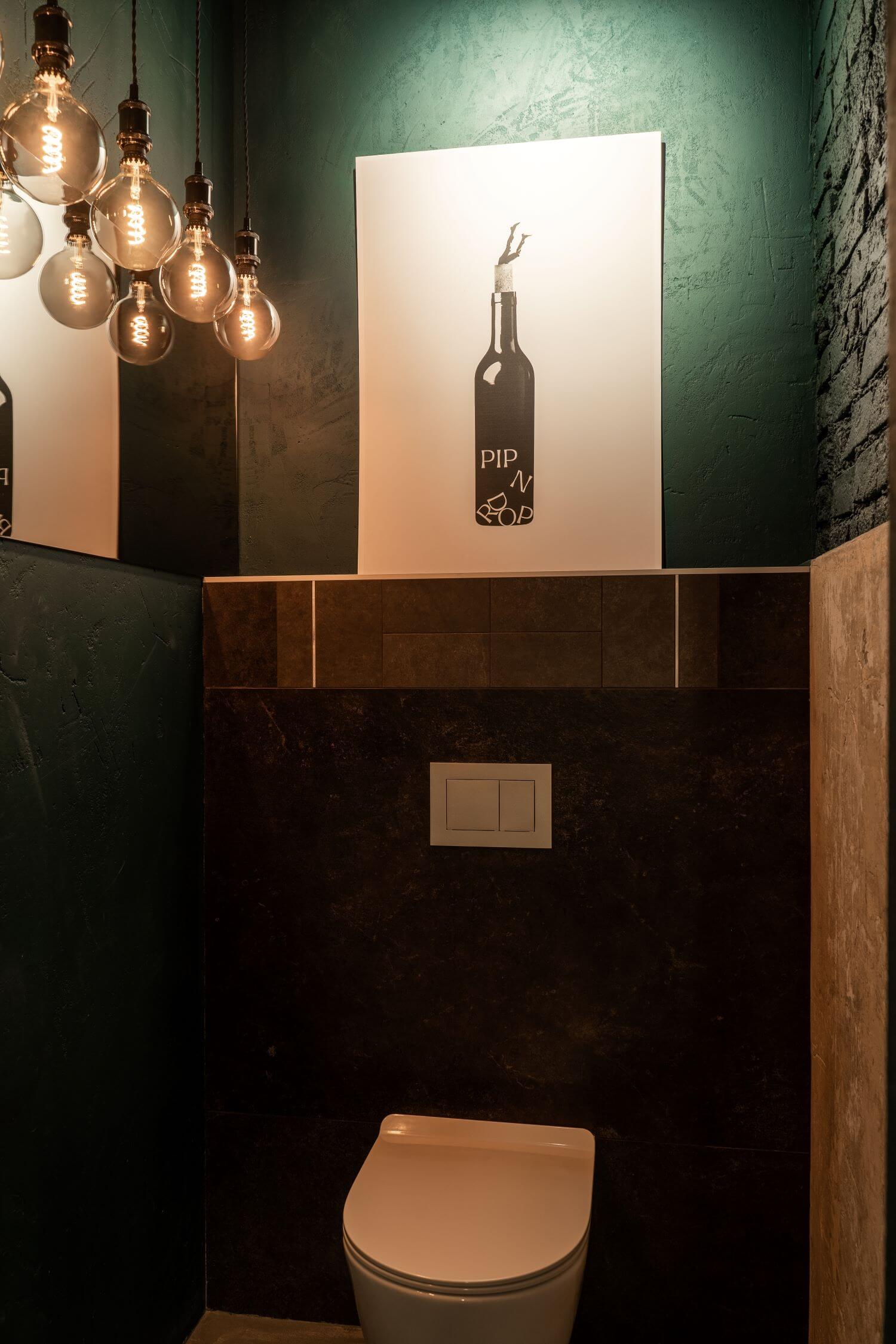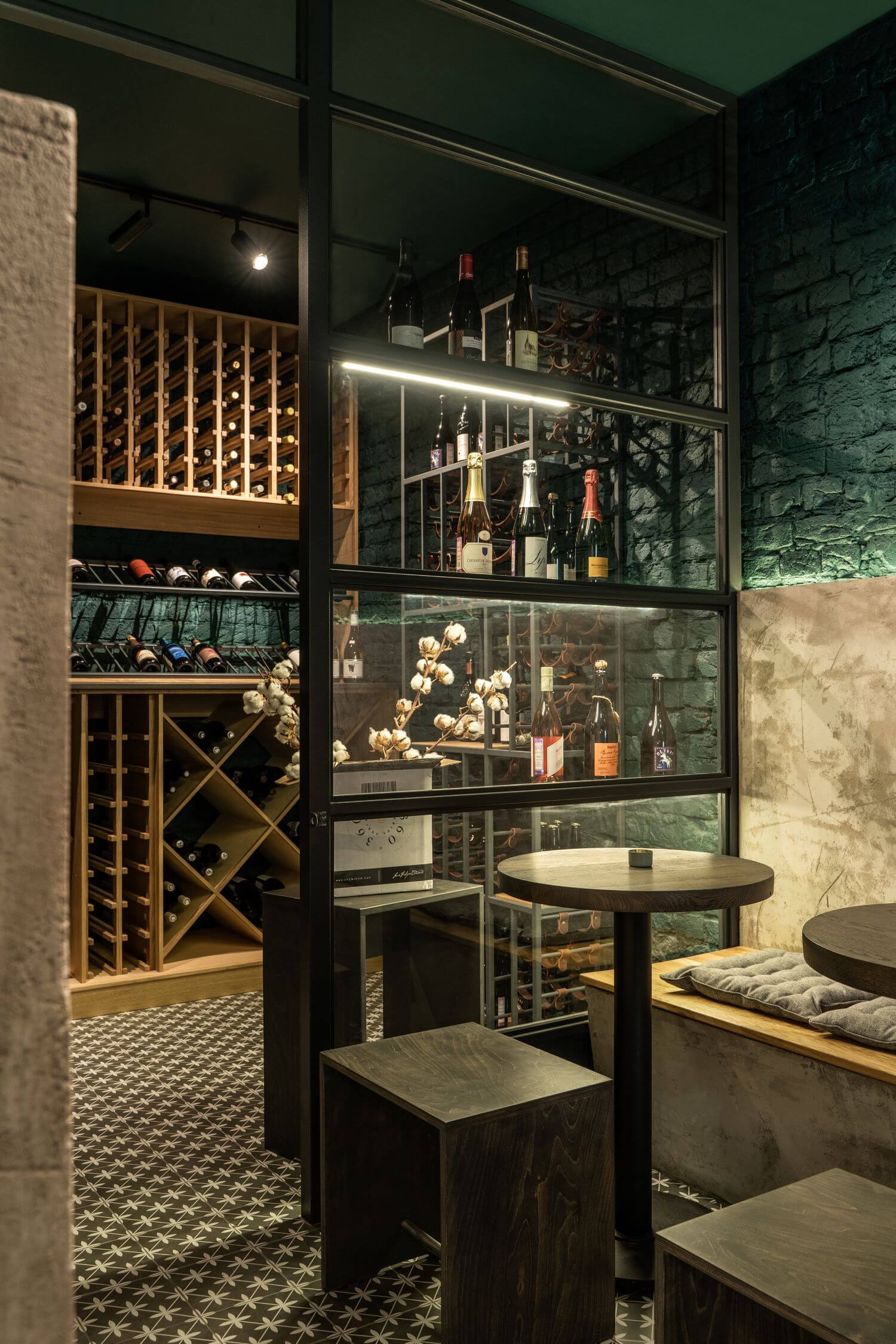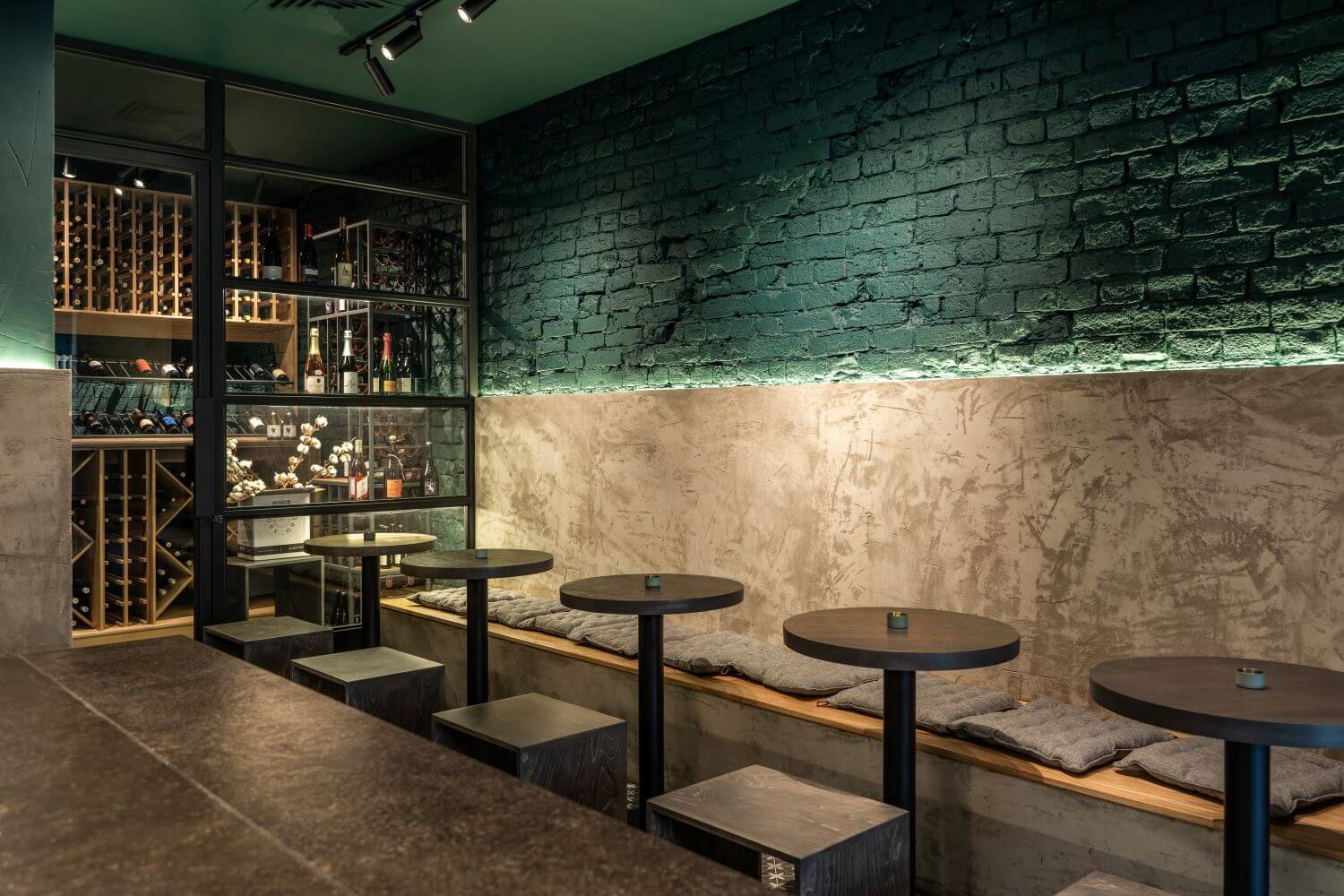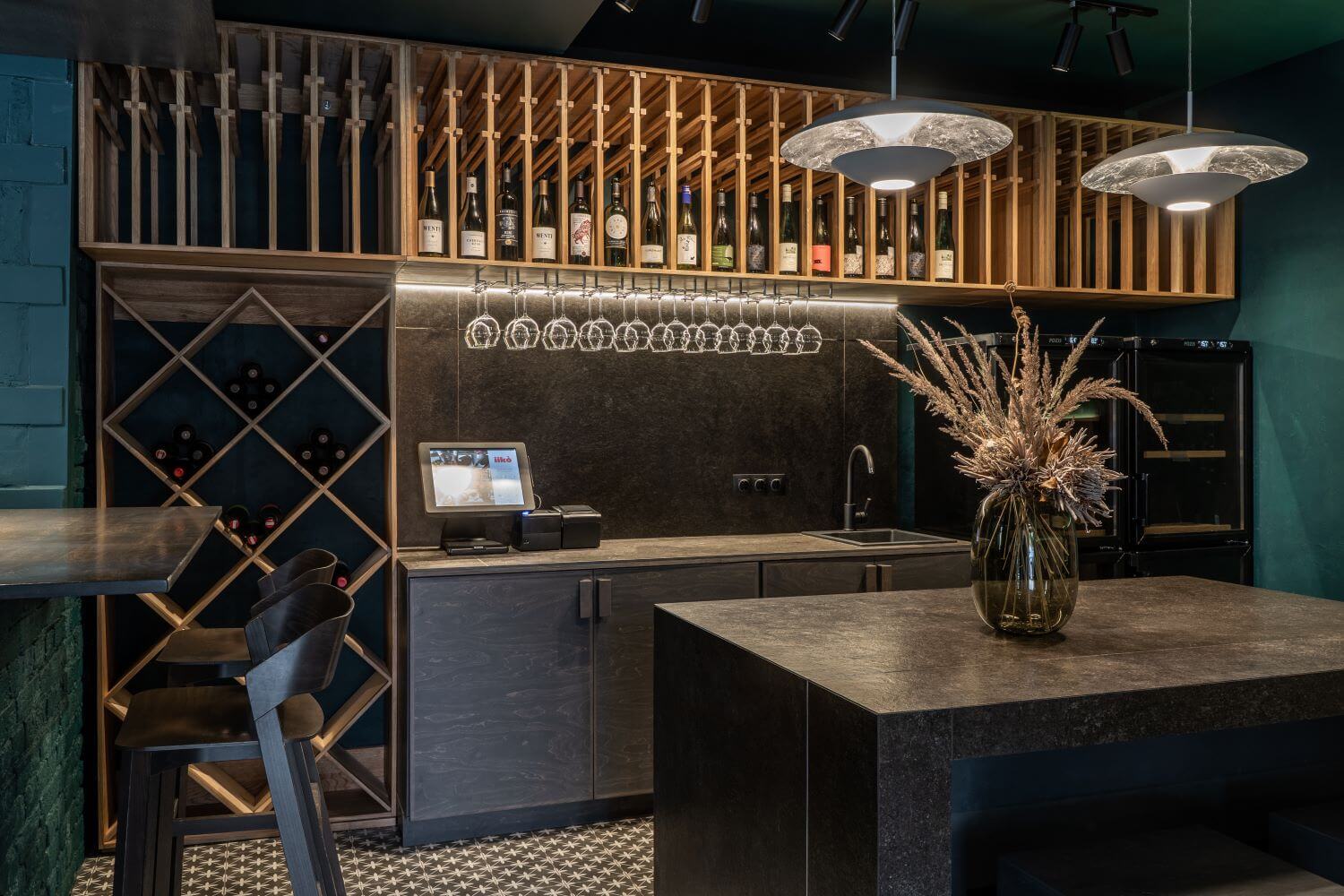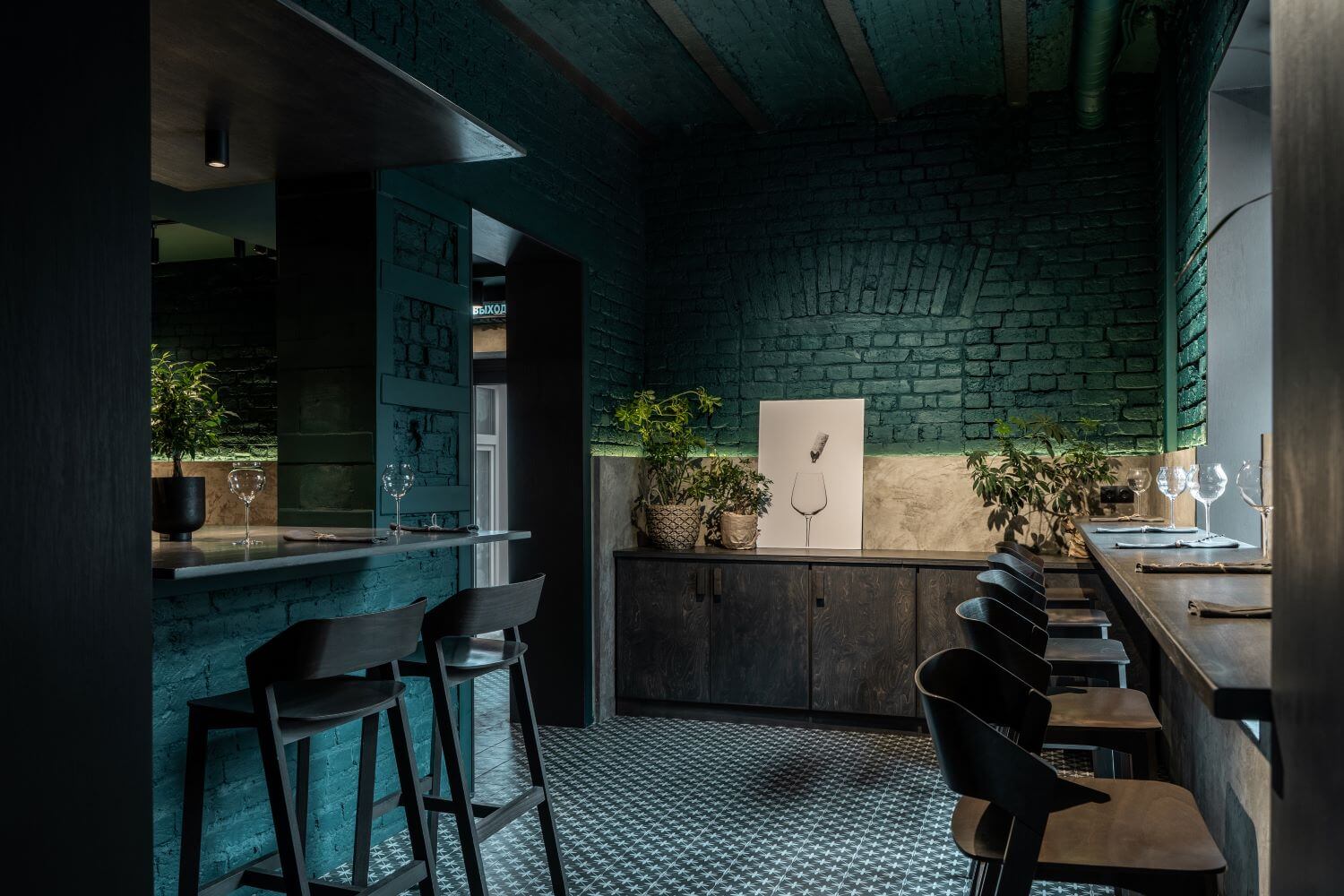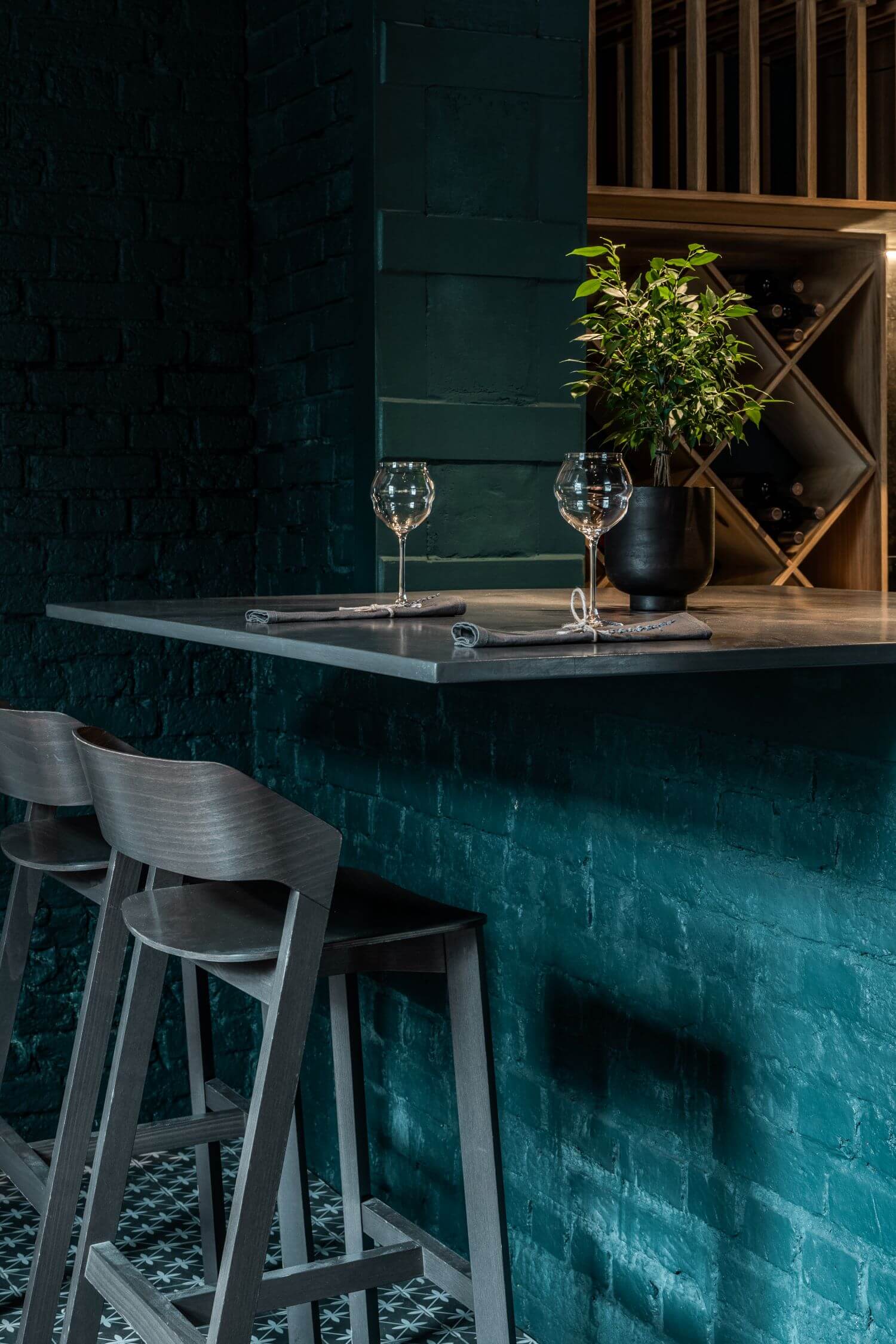 ---