CityVibes is an Indian ethnic menswear brand in India that sells menswear for all festivities and their flagship store's entrance facade is designed by newness, an architecture firm based out of the city of Jaipur, India. It is located on the busy Tonk Road. During our first meeting with the client at the site, they mentioned that they wanted to make a statement and create a captivating facade that awed its viewers. Therefore, it became clear to us that we had to break away from the stereotype of the predominant Rajput architecture of Rajasthan and make the store stand out.
Layering the west-facing building's entrance with white aluminum fins to emulate a white blank canvas and then composing two of the most elemental shapes - circles and arches made of aluminum sheets in an abstract arrangement enabled us to kill two birds with one stone: creating an aesthetically pleasing facade and partially shading the building from the glaring sunlight.
Since the building was already made, we had to keep the facade lightweight. Aluminum fins are powder-coated sections of aluminum placed and cut along the curvilinear ornaments. The ornaments of the facade are made of aluminum sheets welded together using an arc-welding technique that is subsequently finished in metallic color.
We understood that the busiest hours of sales were between 5:00 pm - 9:00 pm, a time when the sun starts to set and slowly goes below the horizon until it's dark. Highlighting this retail facade was imperative during those hours, hence we placed flexible profile LEDs along the circular and arched ornaments to make them glow in warm white lighting.
This trendsetting facade engages people who pass it by and the customers that visit the store to pick outfits for their celebrations. We hope to fill viewers with joy as they look at this facade.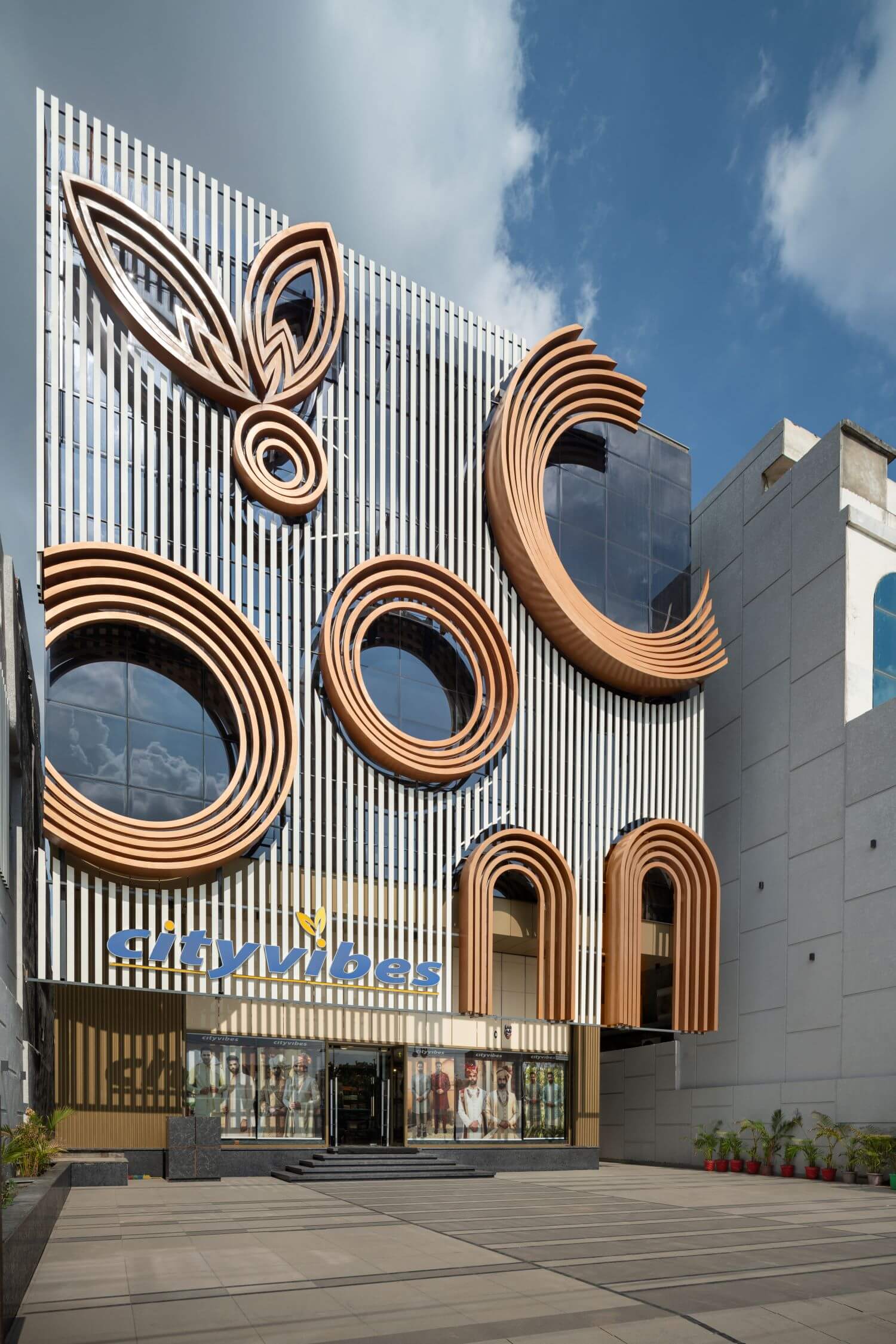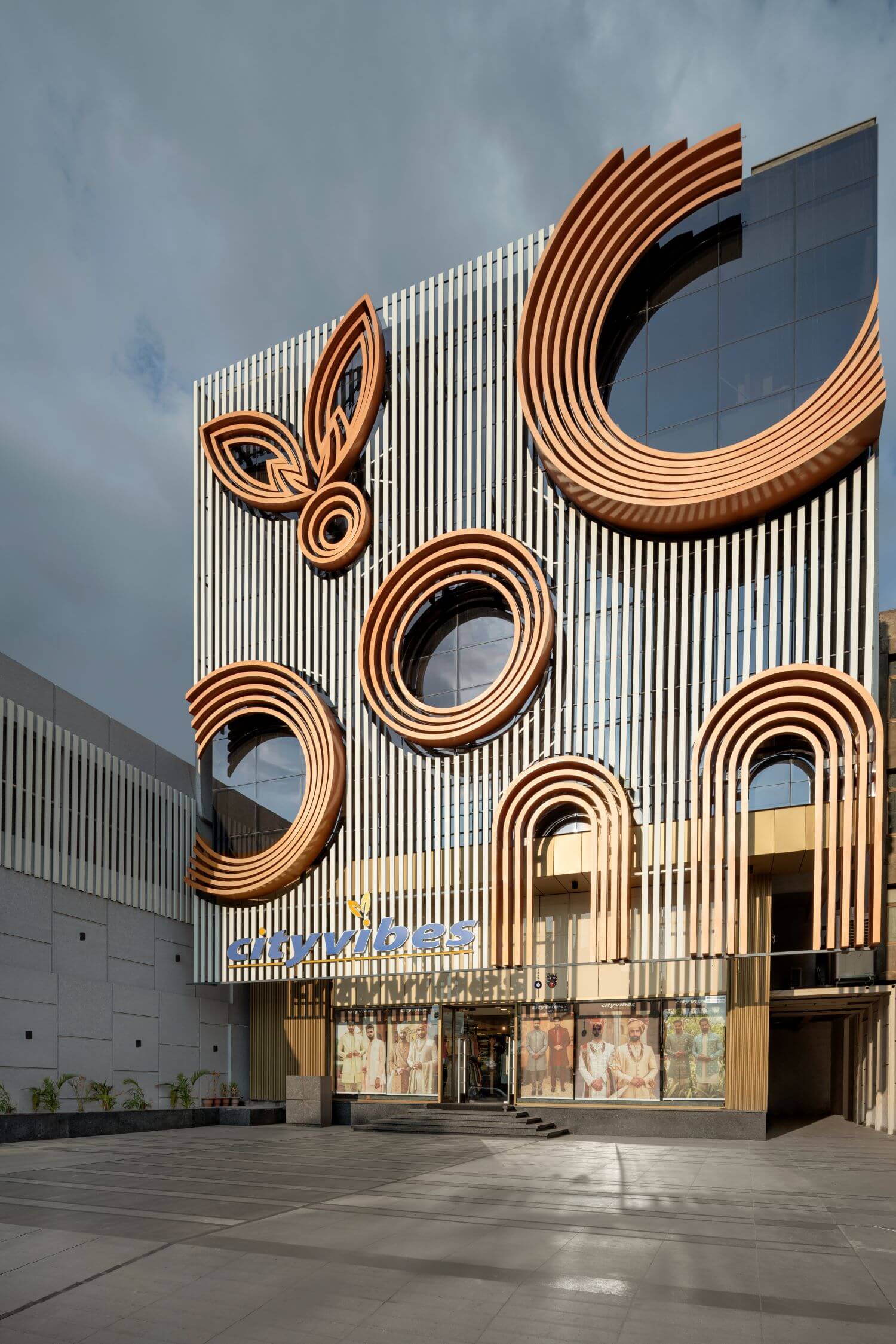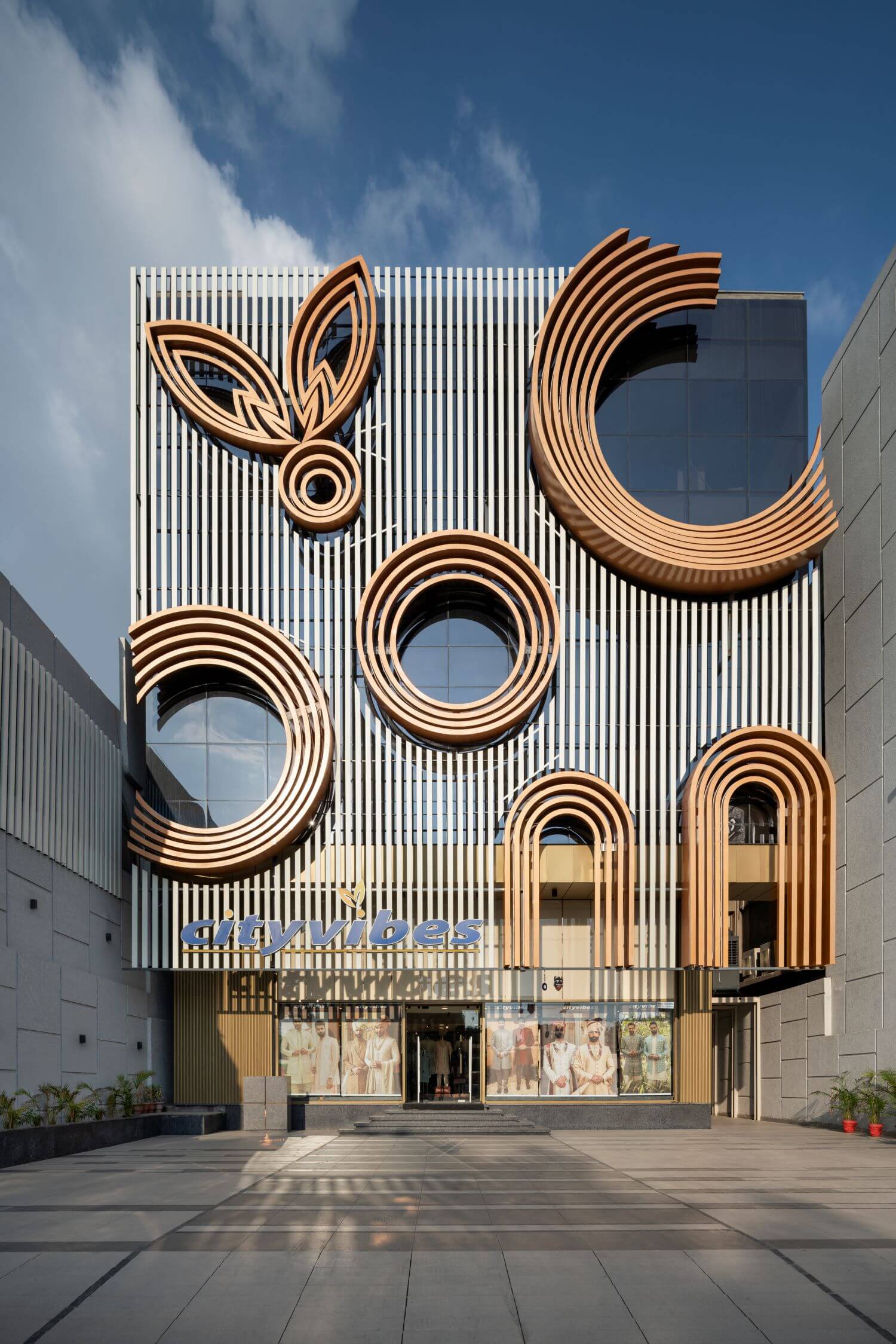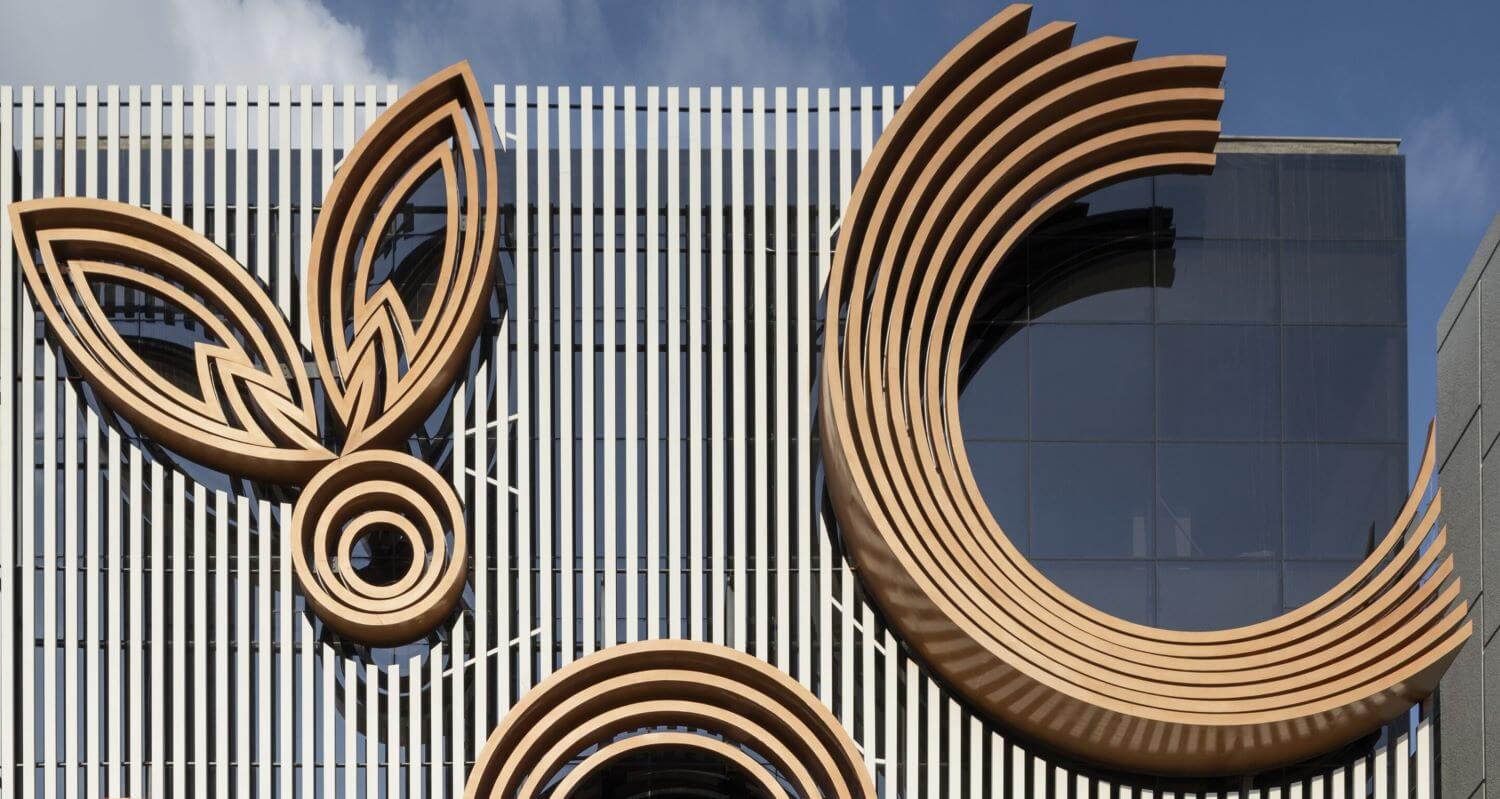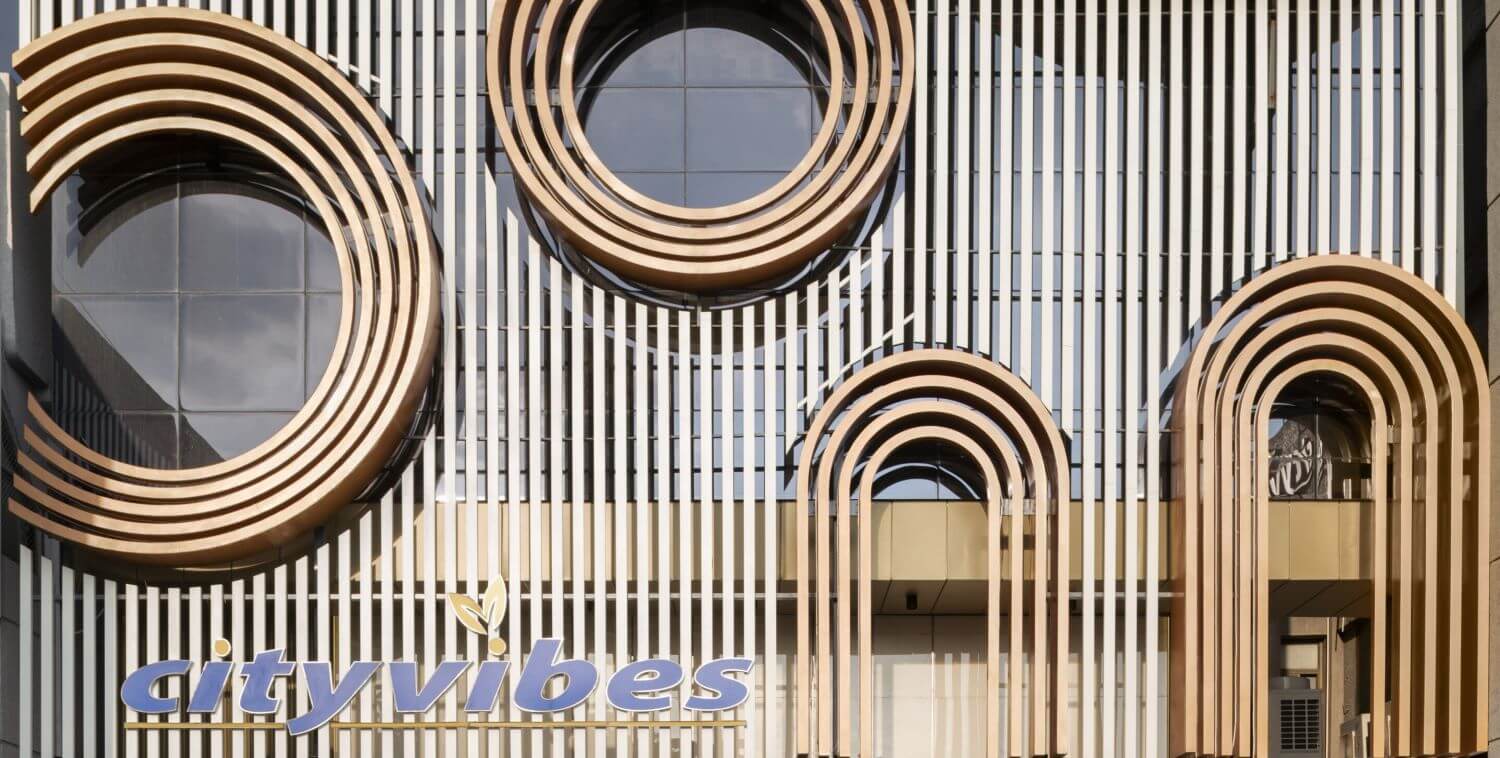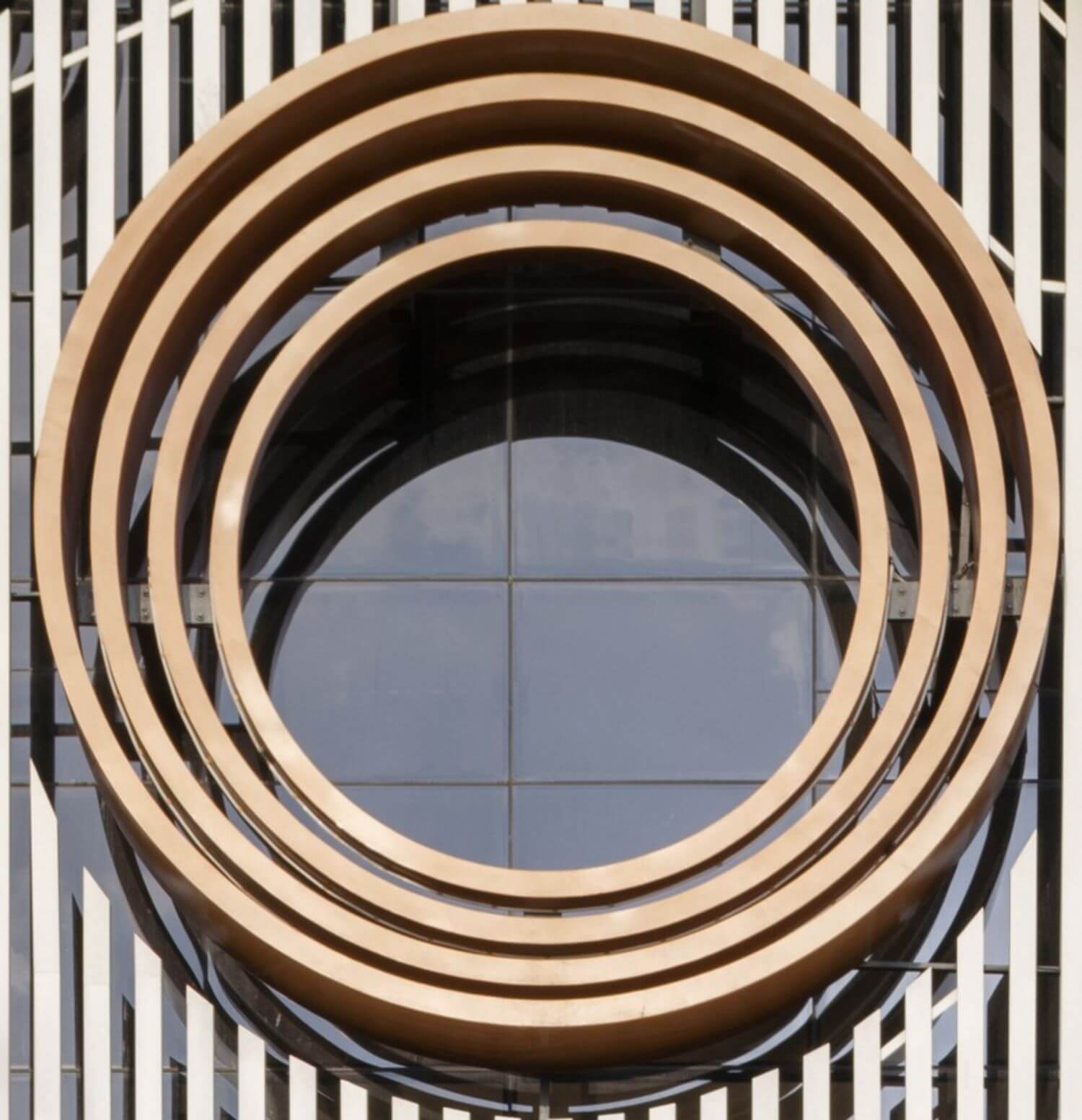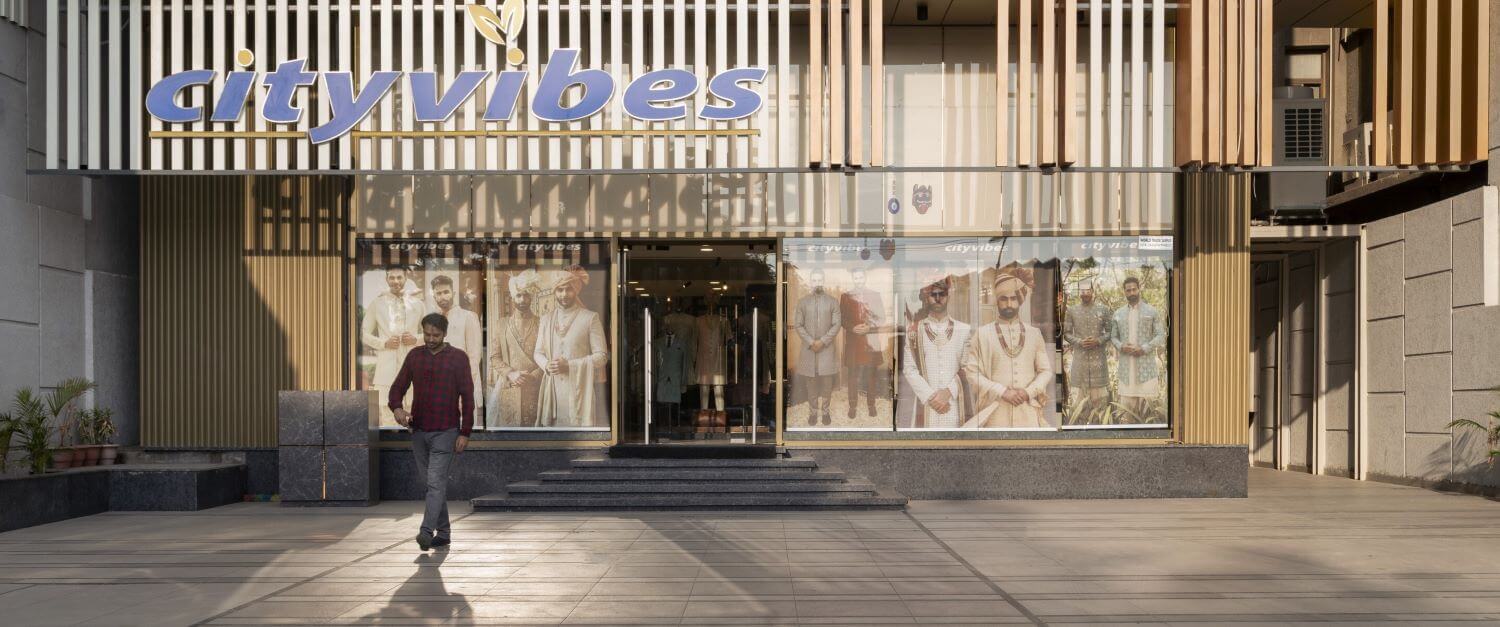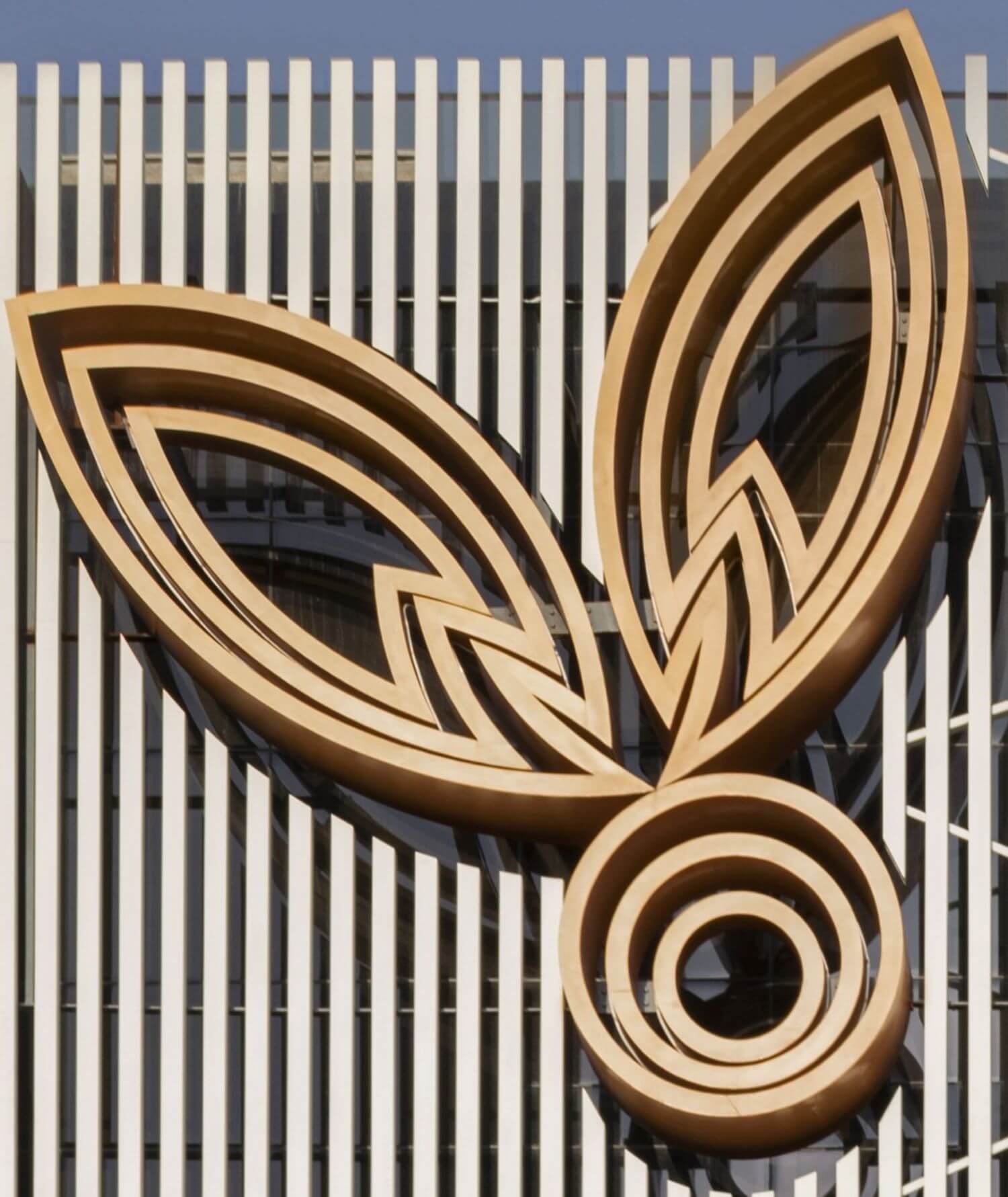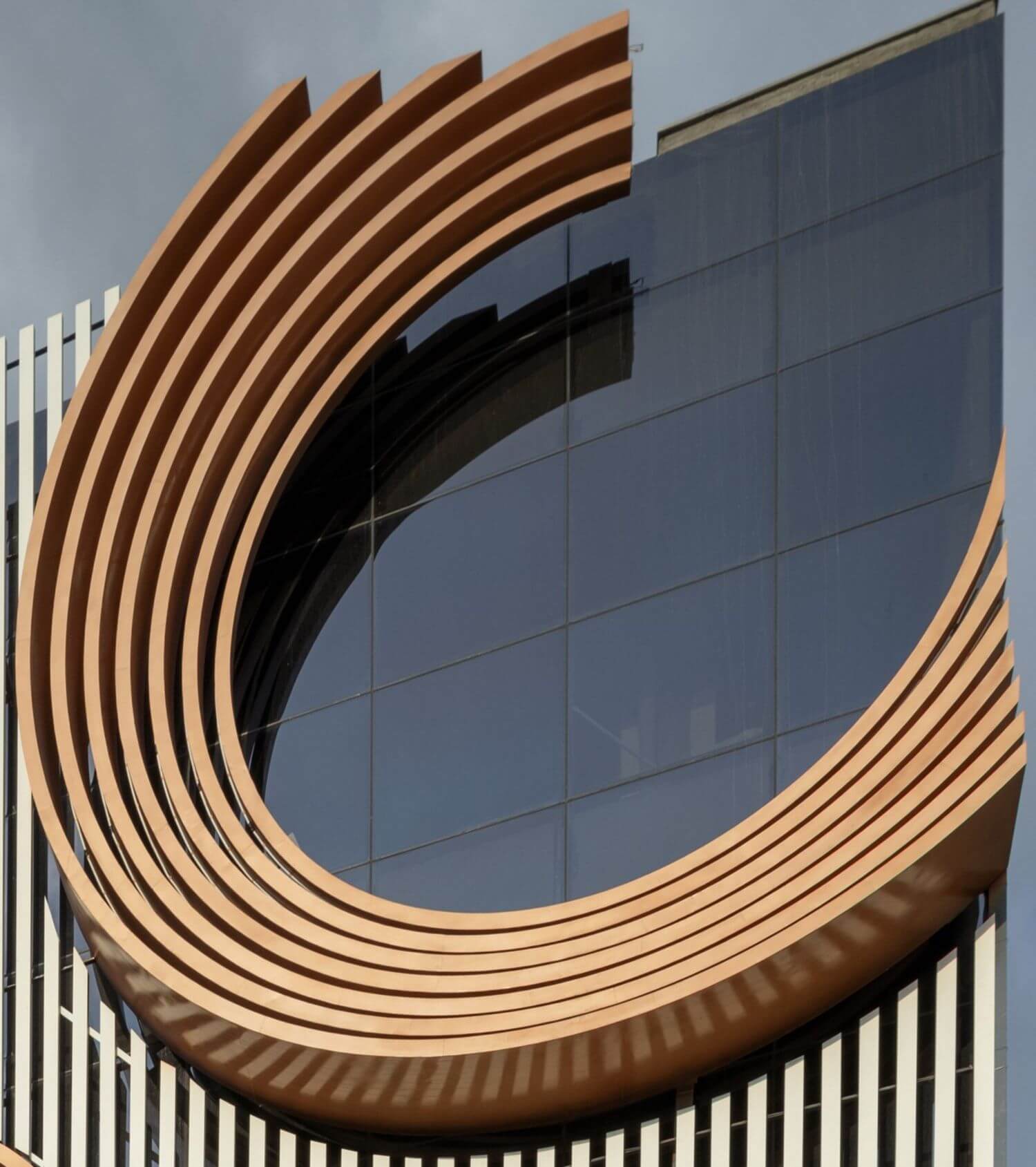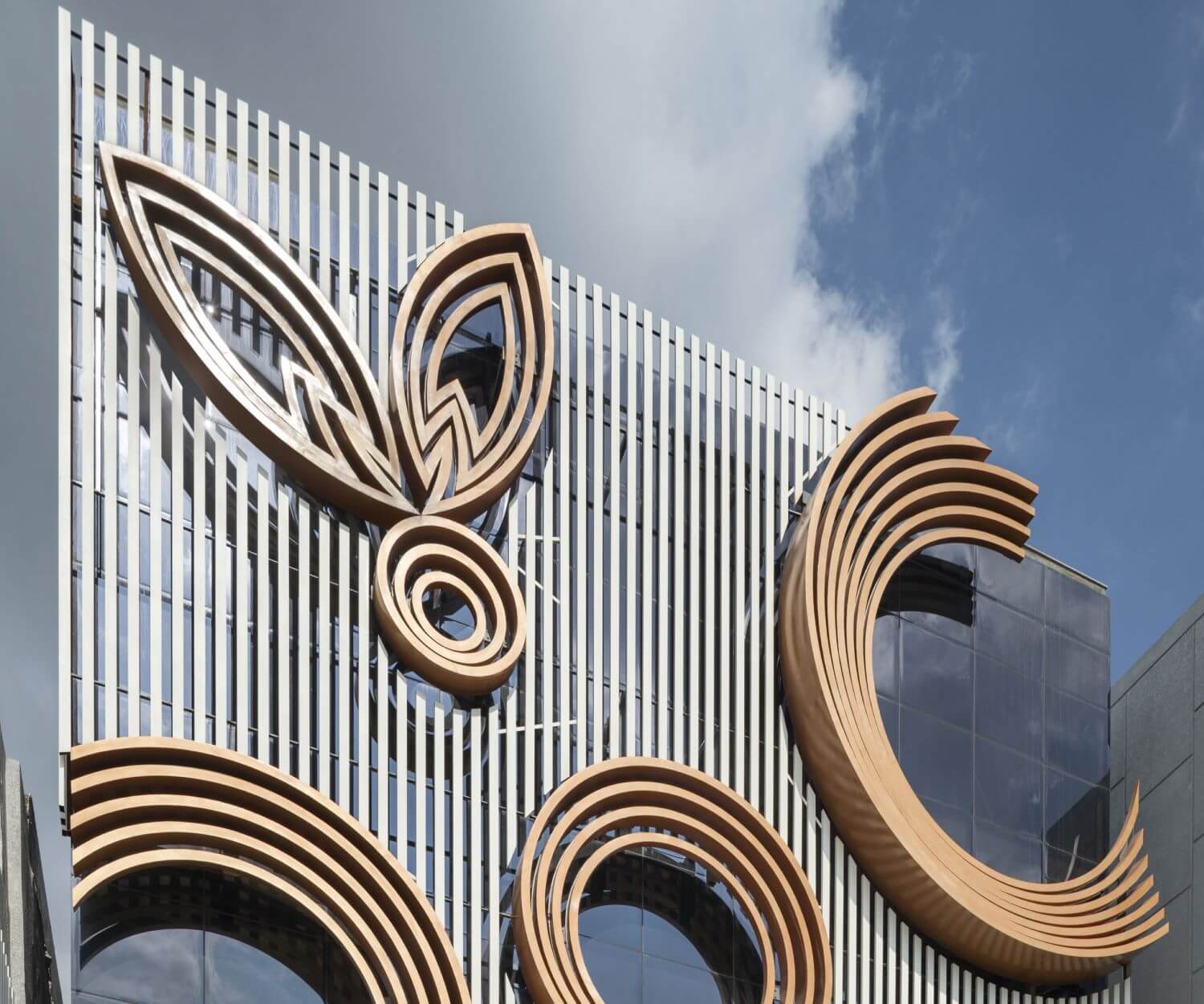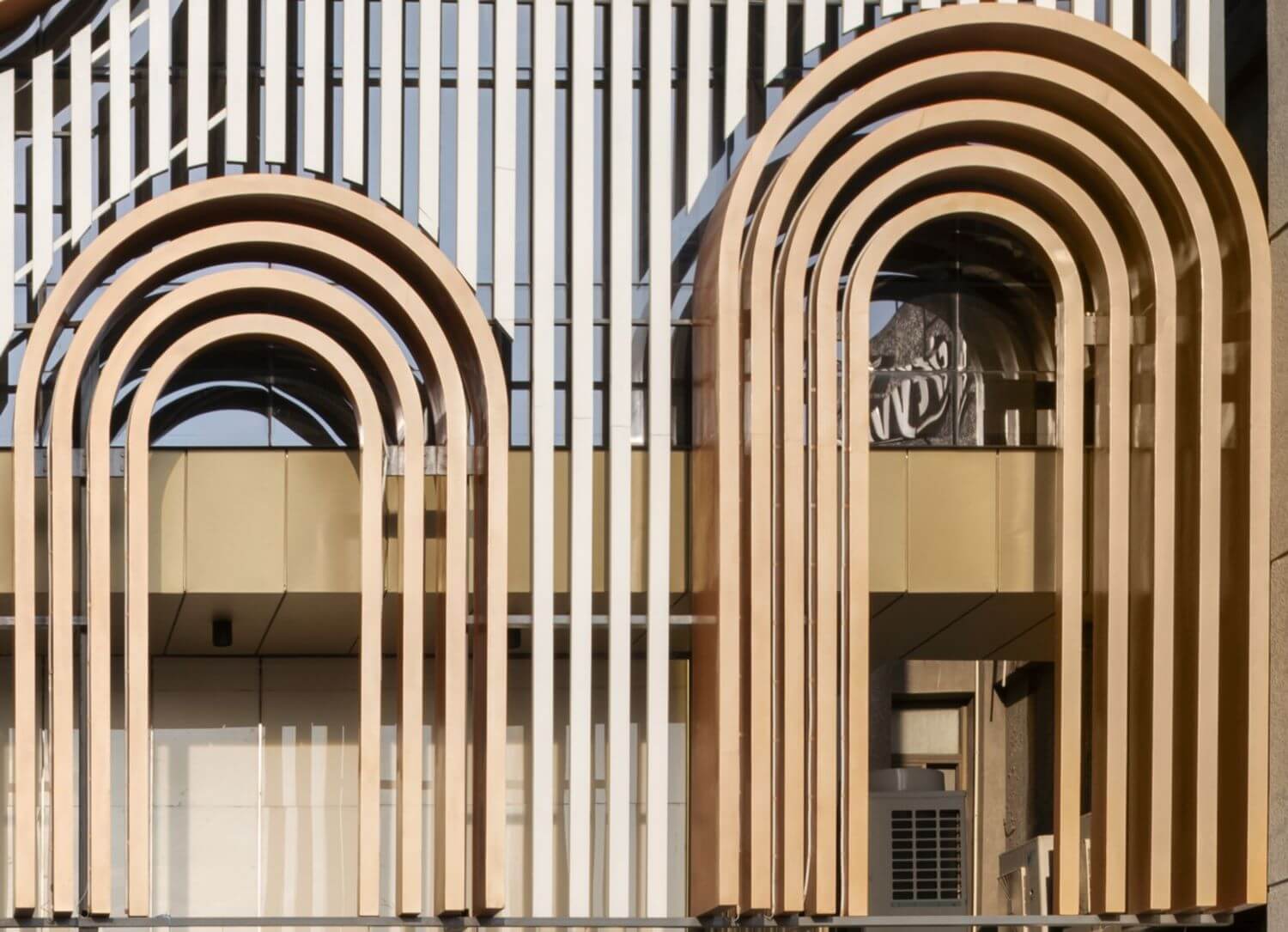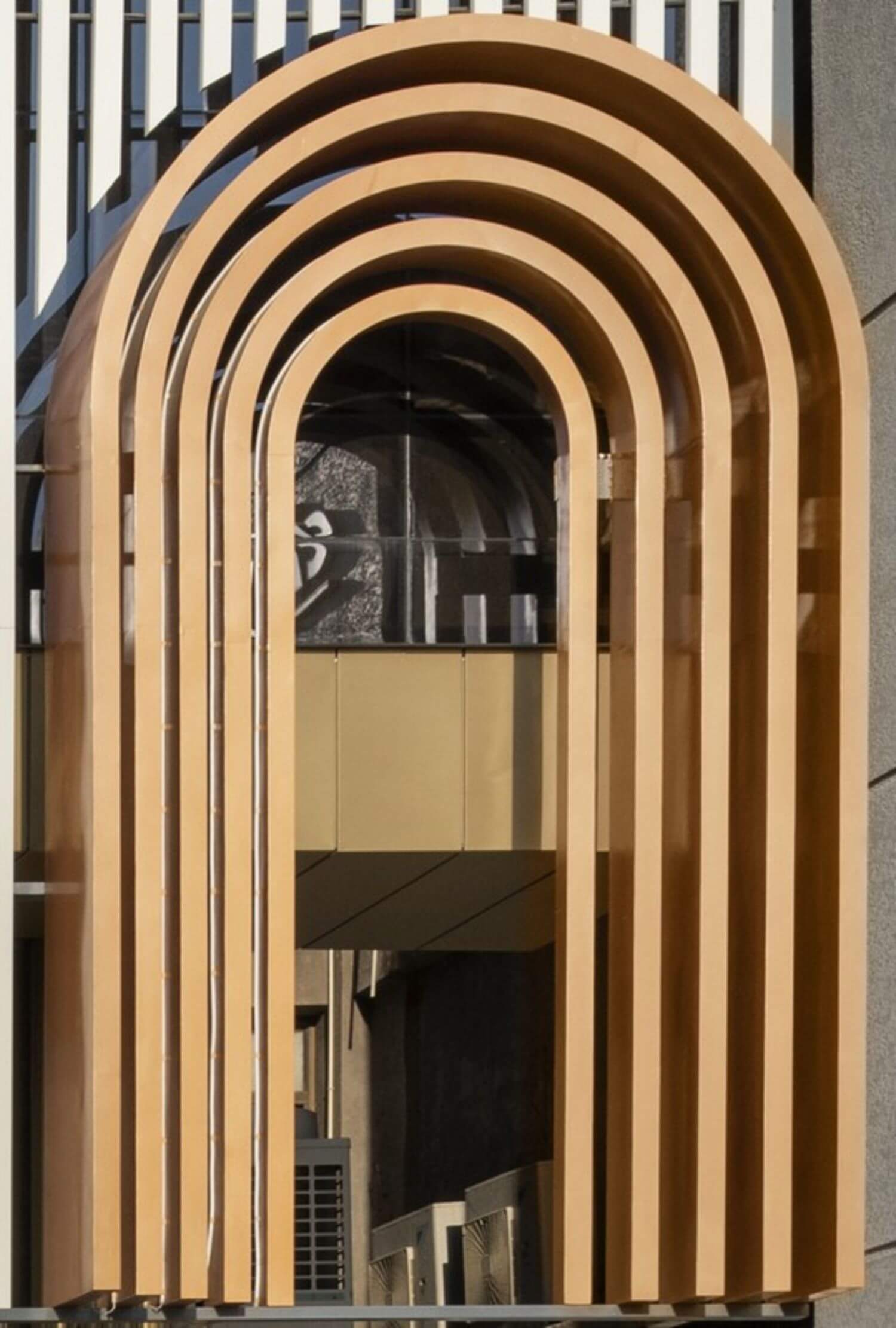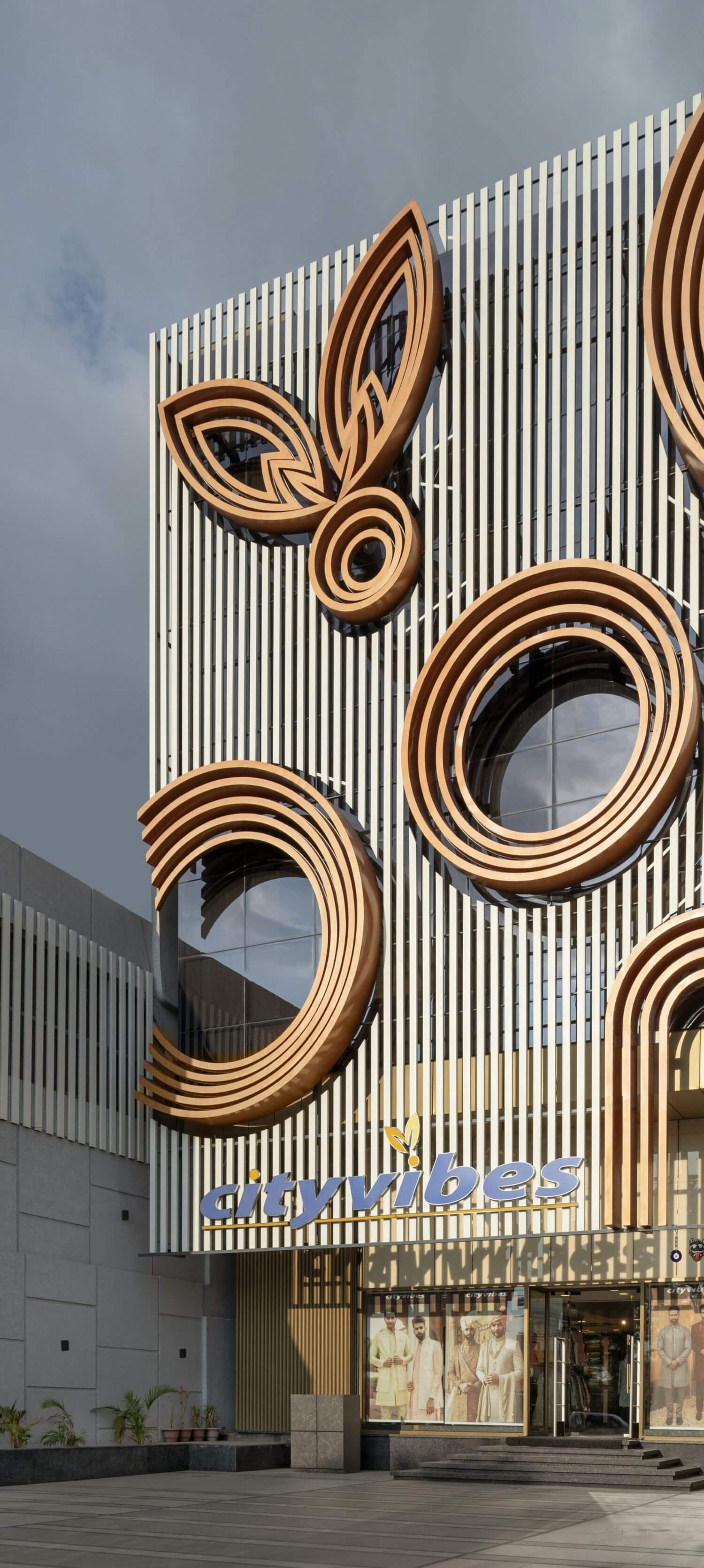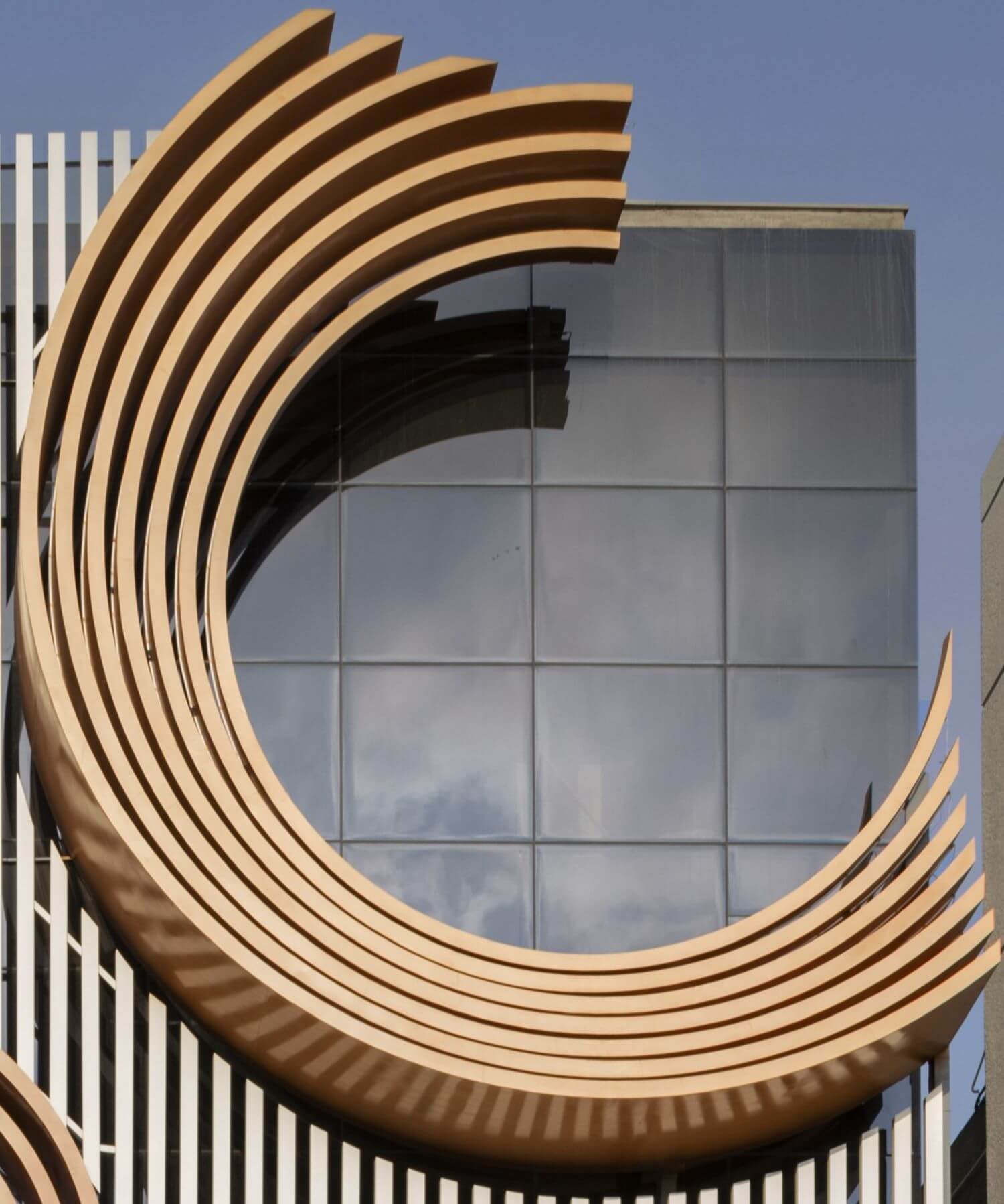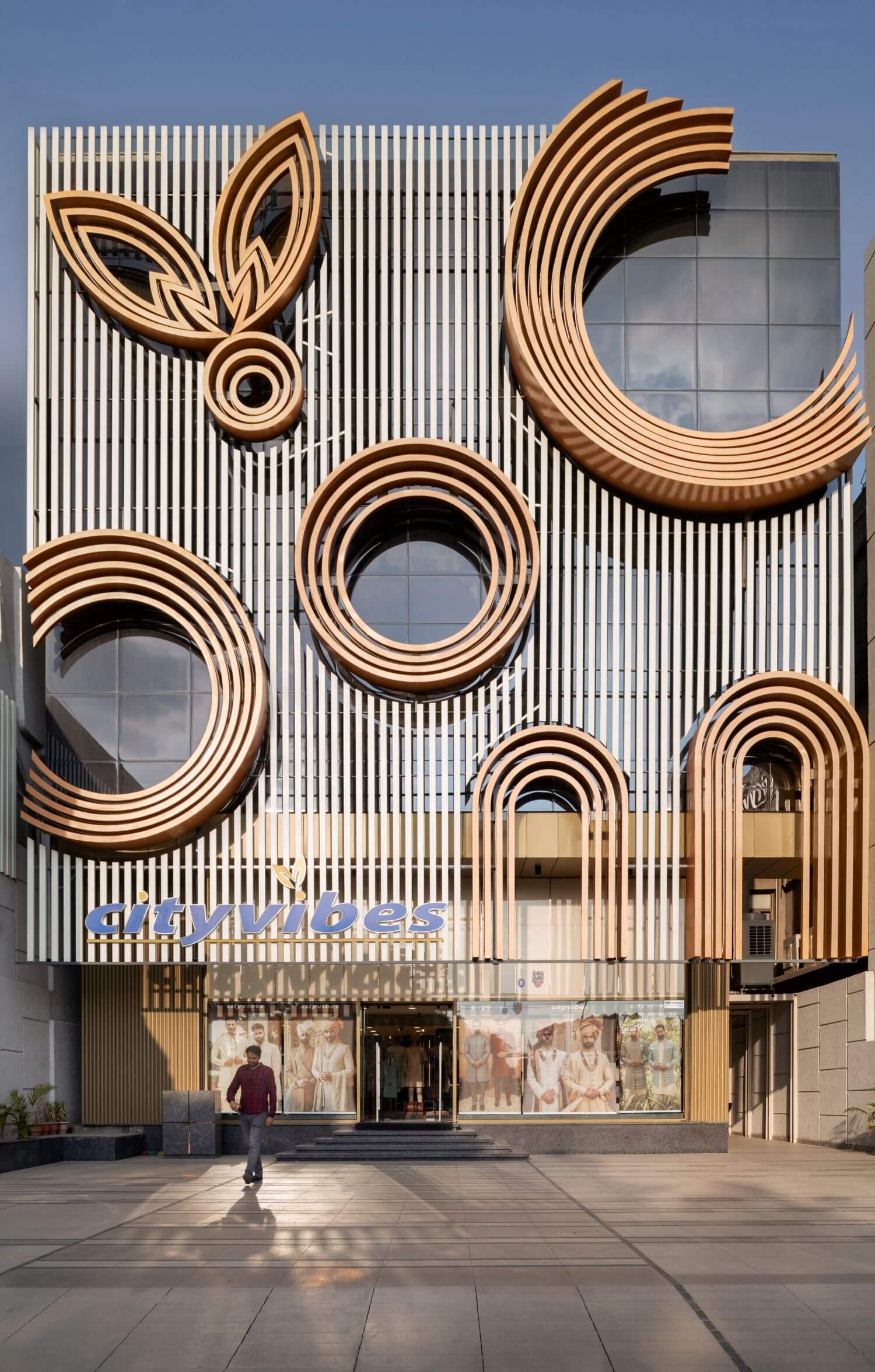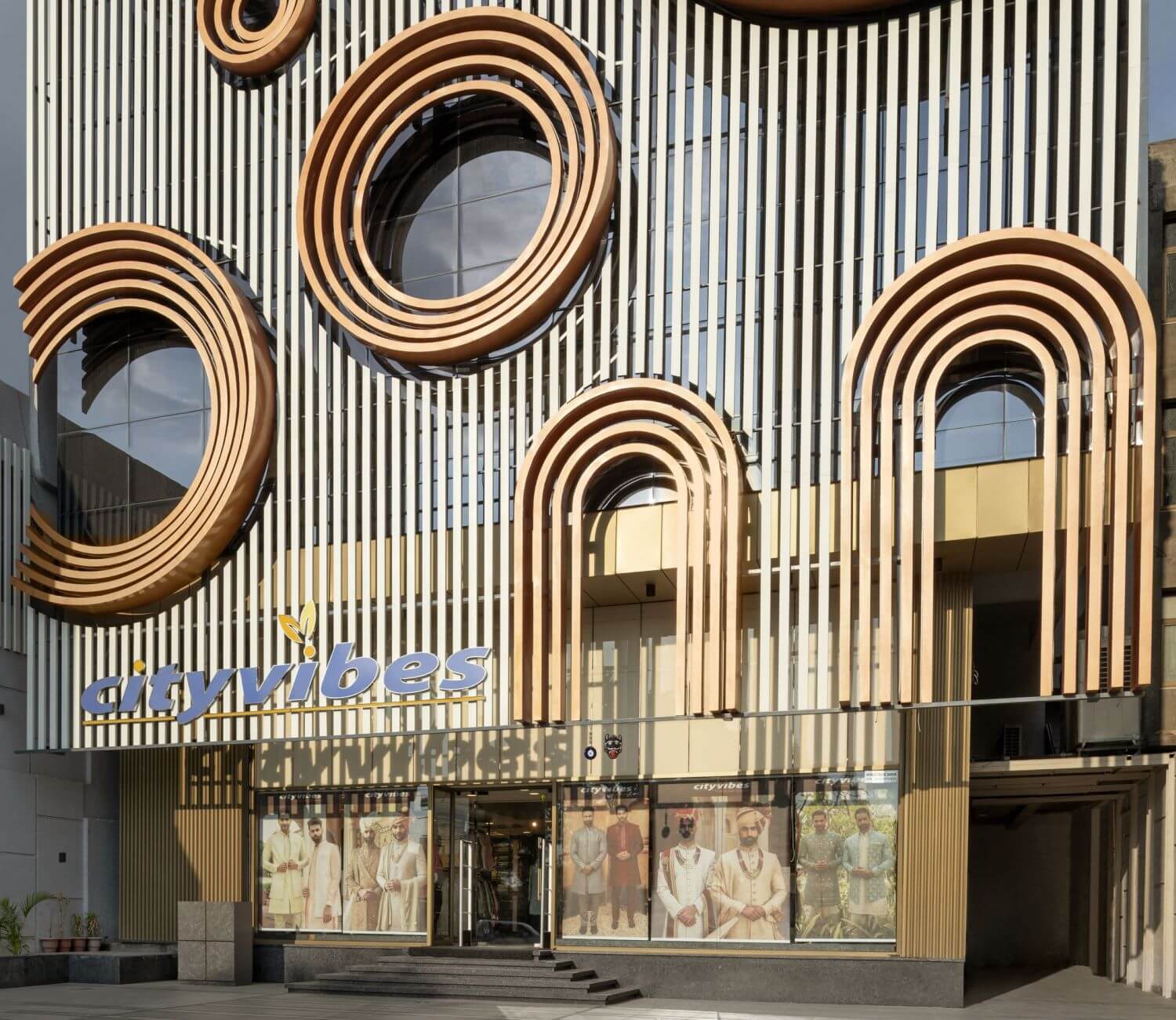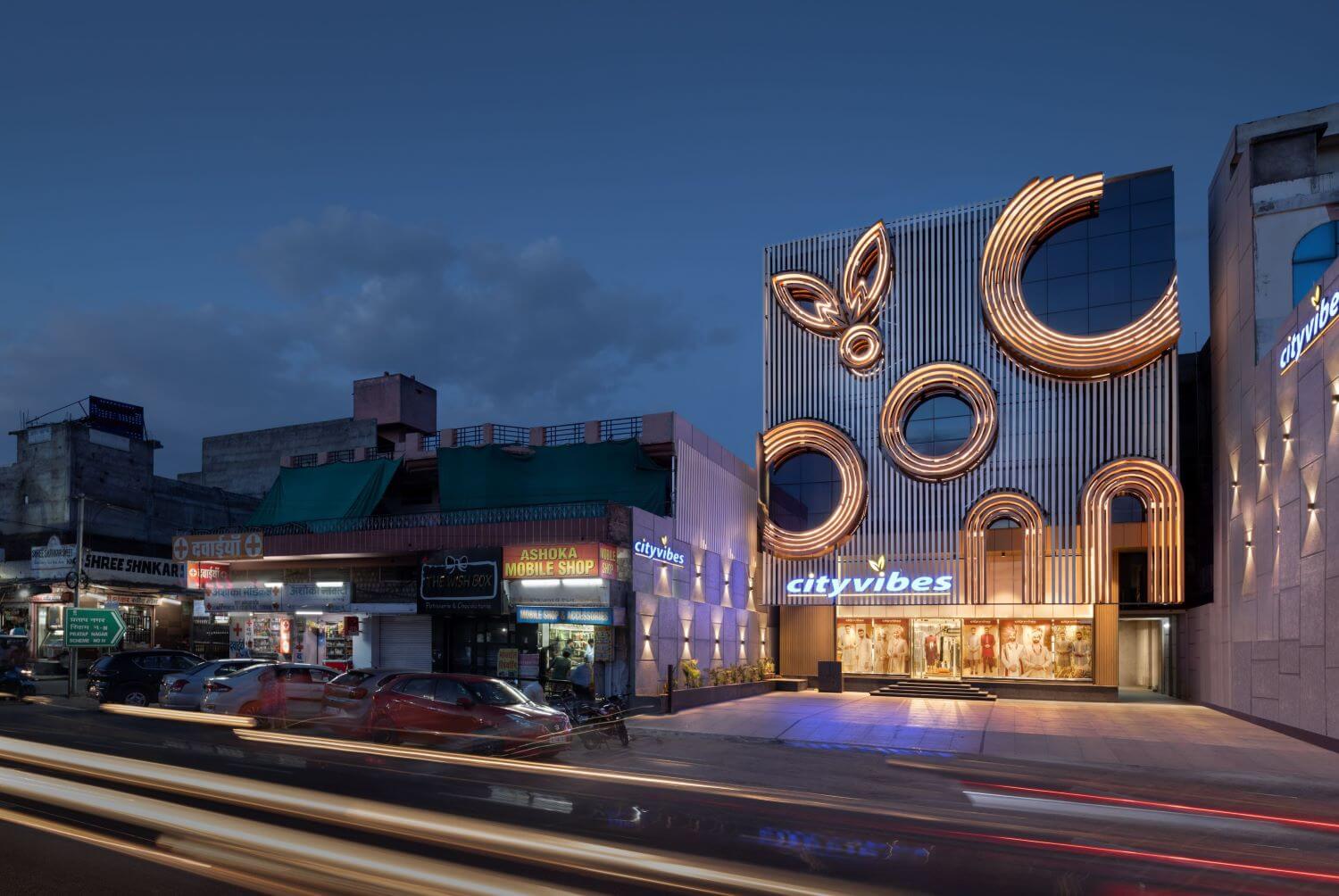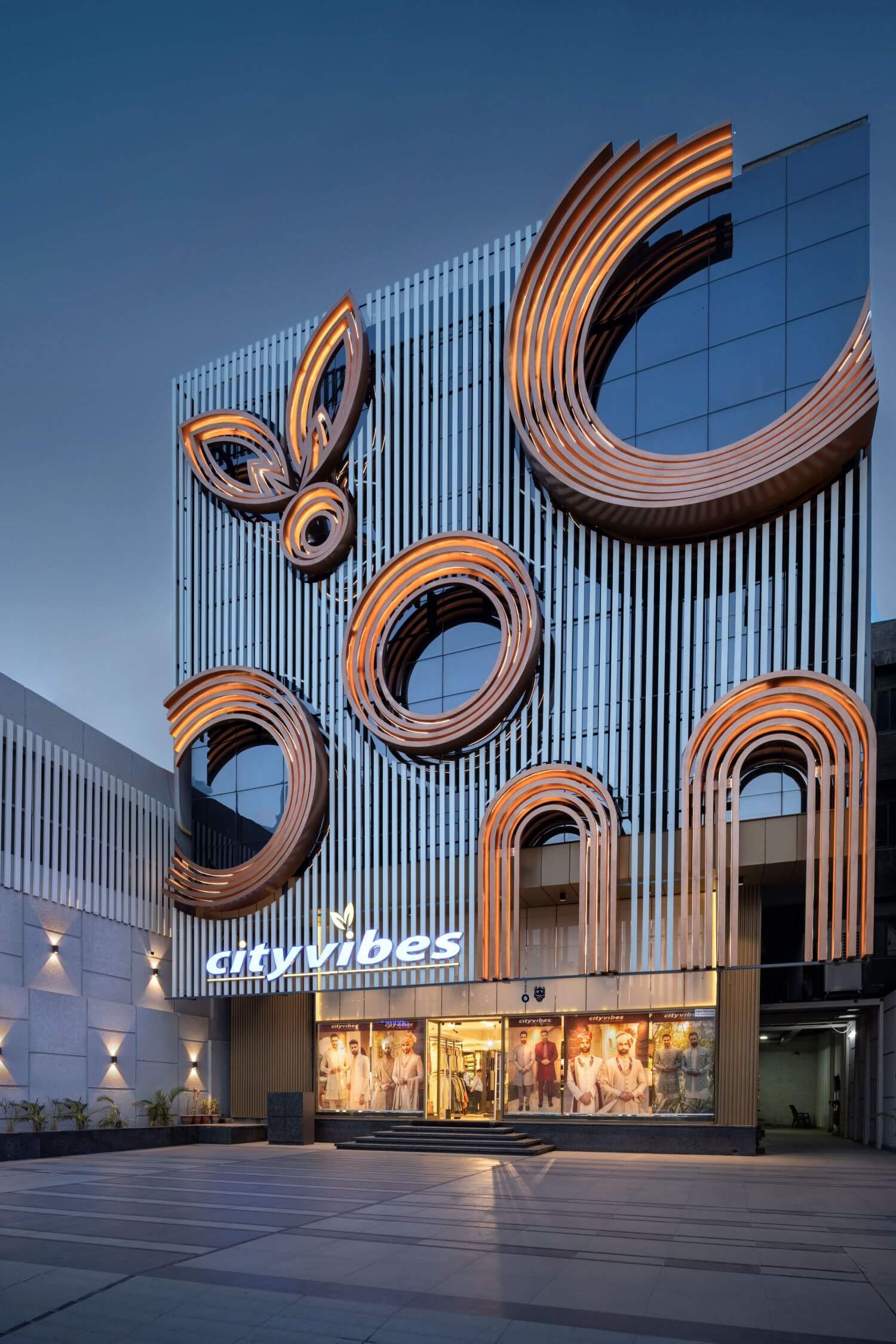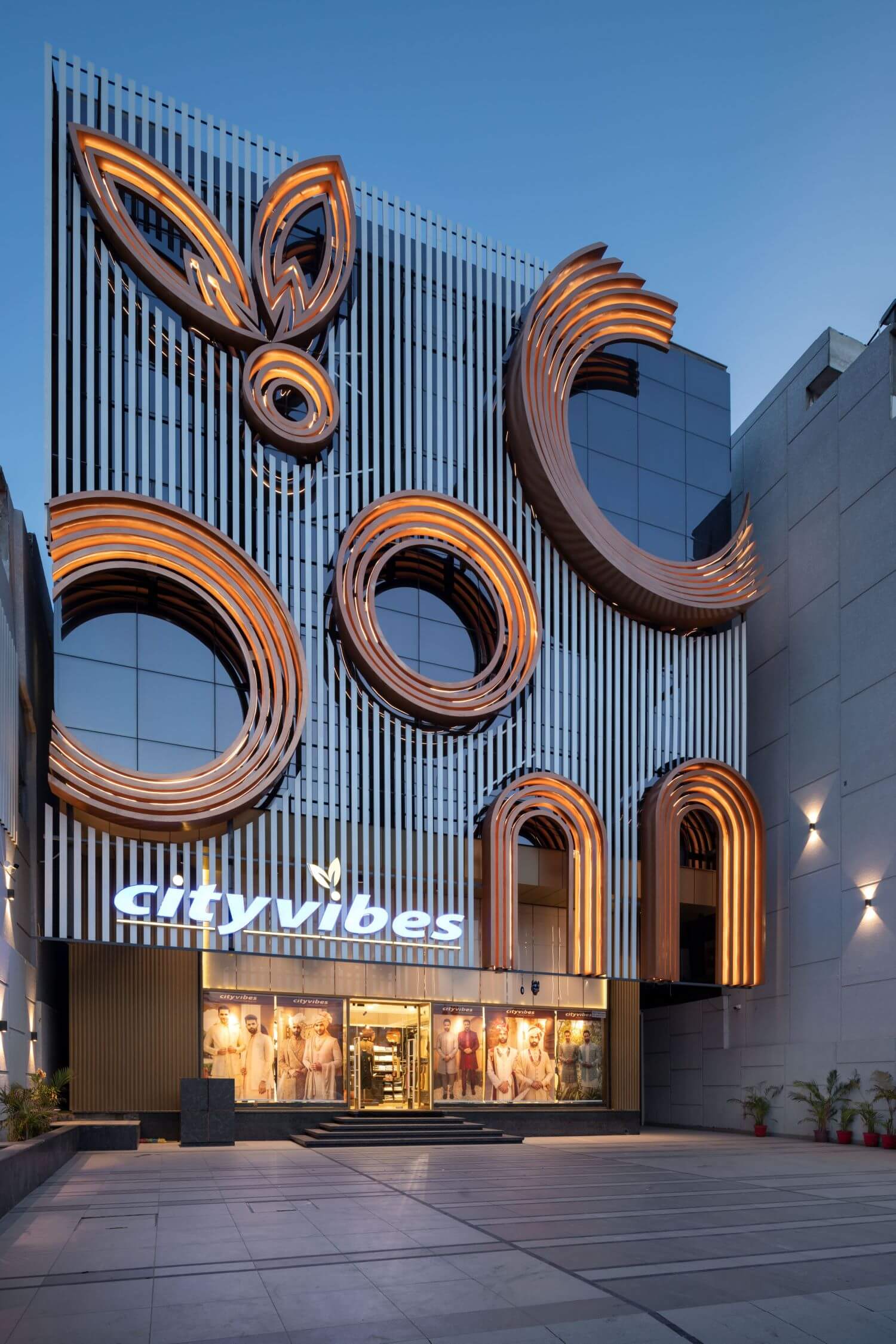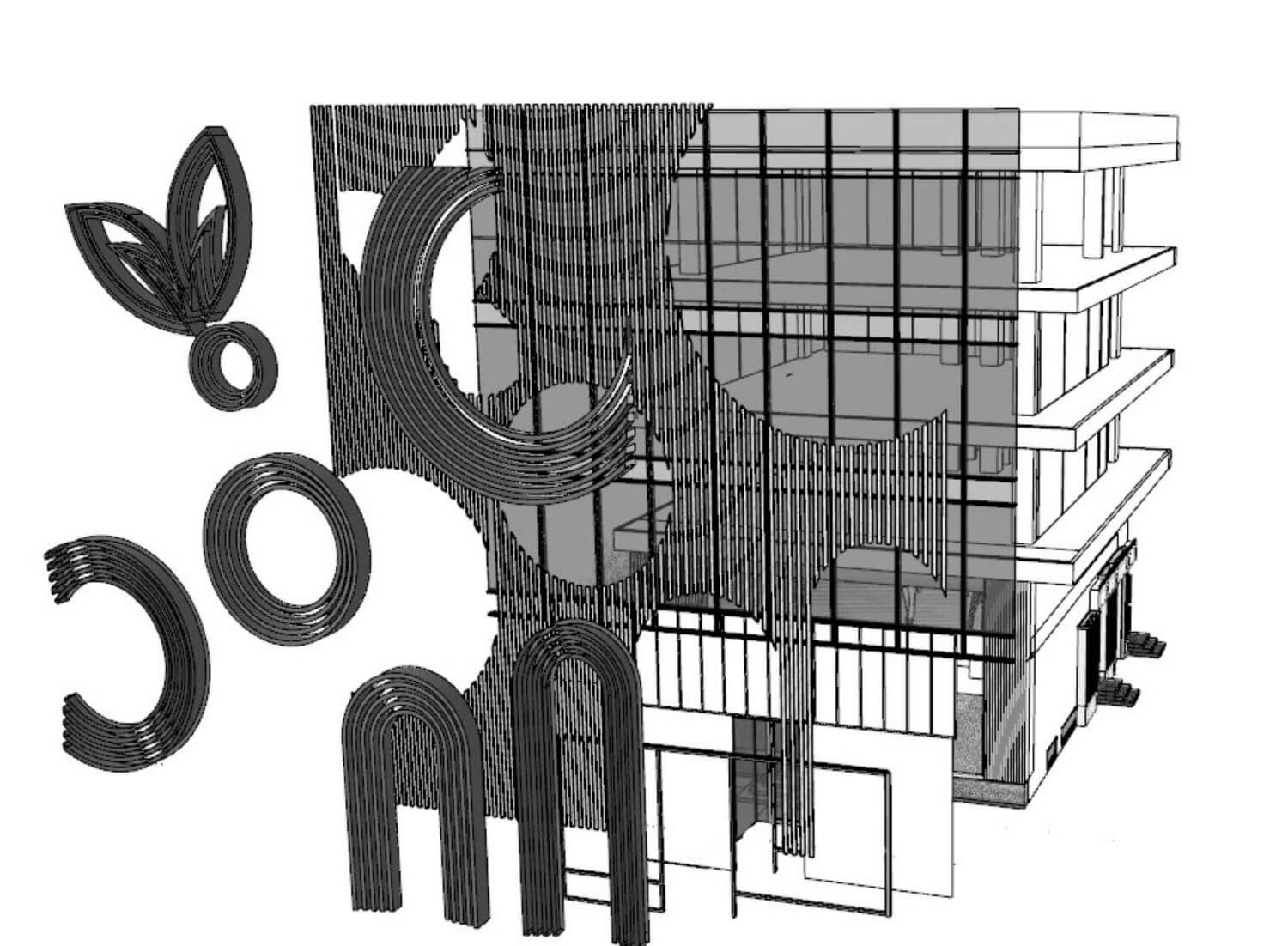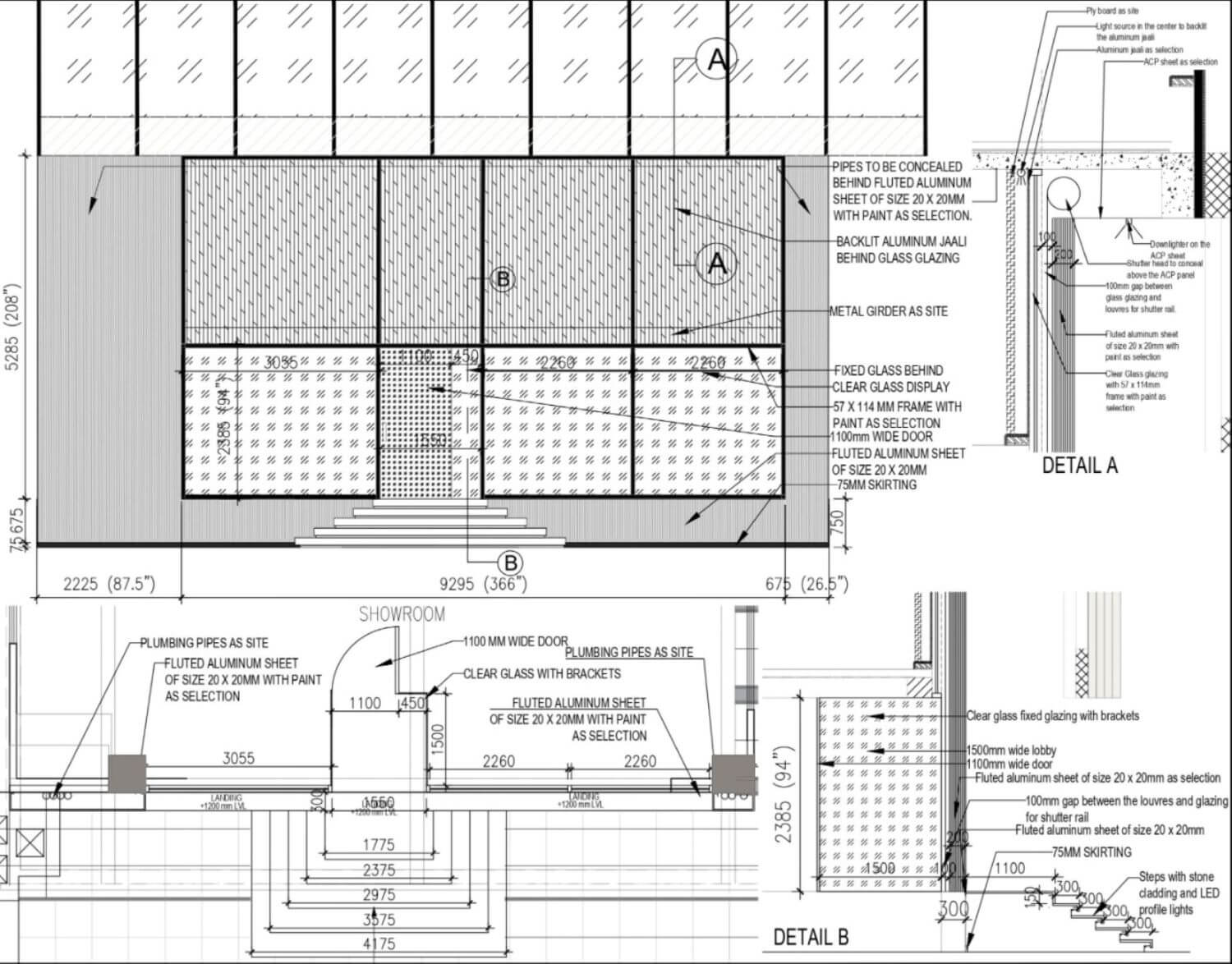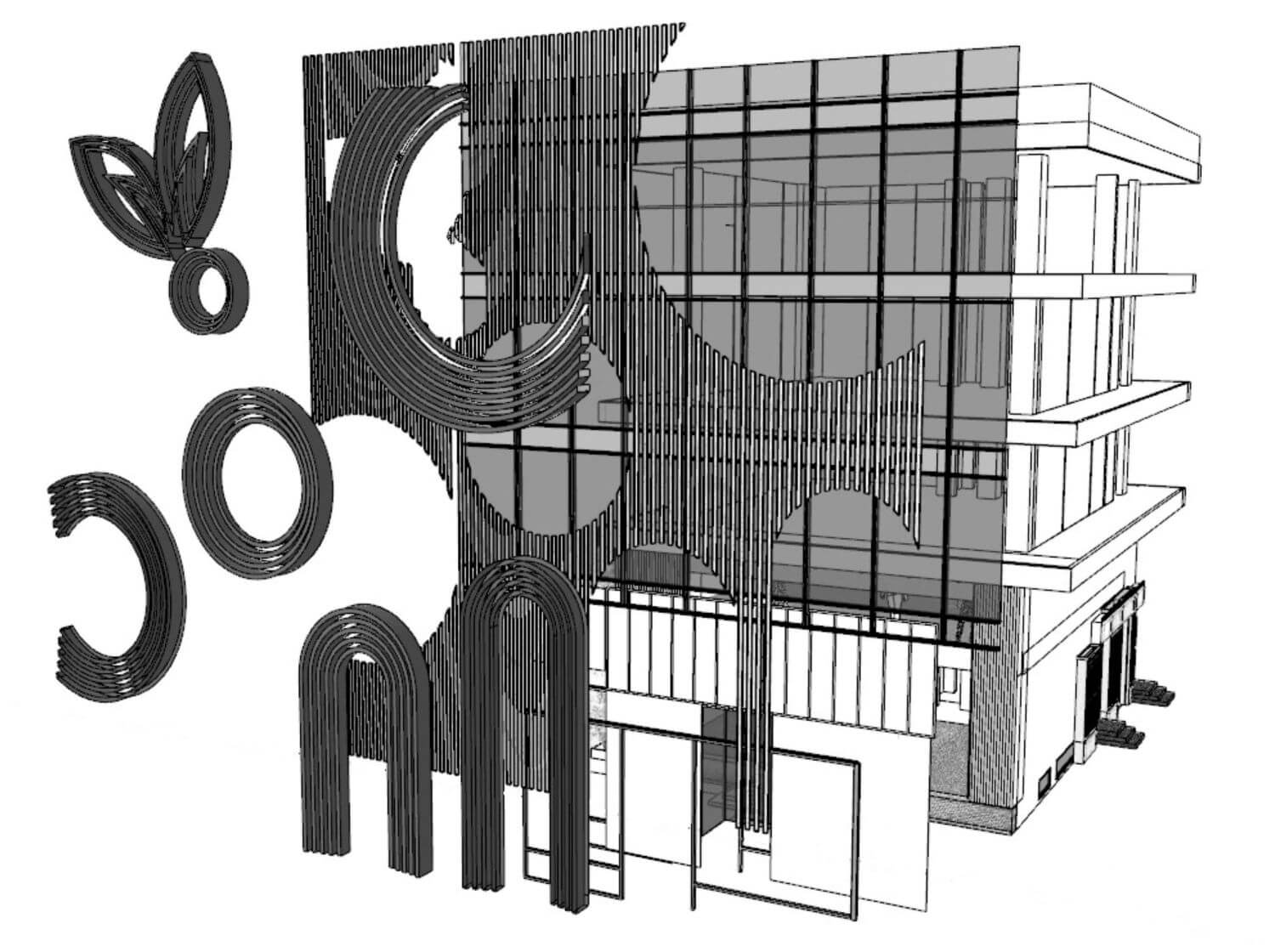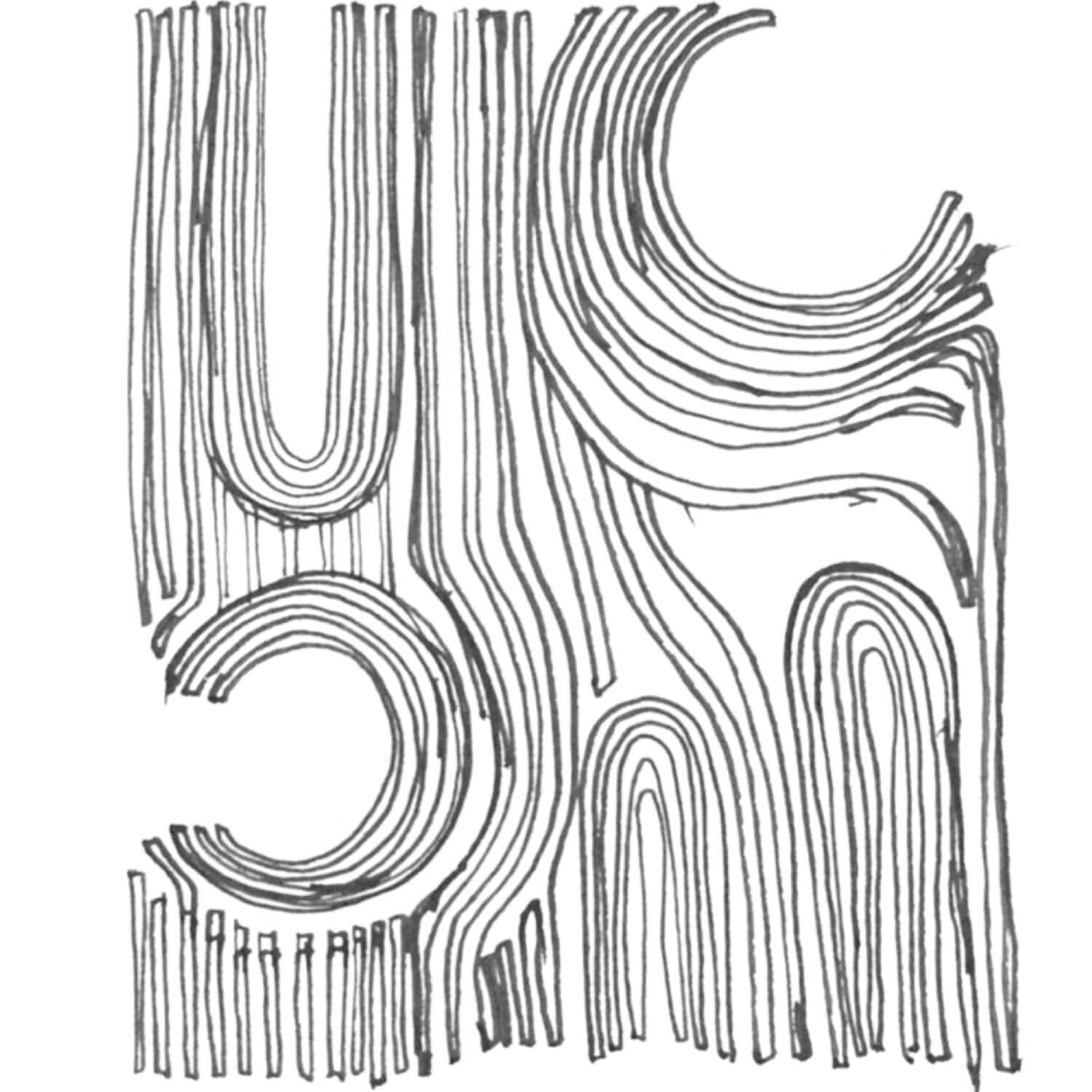 ---