Archie Bolden: Our material approach for the athleisure retailer was clean and understated. Timber tones and warm lighting softened the space, with crazy pave flooring and facade cladding giving a nod to Hyperluxe's coastal origins.
The architectural detailing however was layered and added dimension. Perforated metal mesh sheets were backlit creating a shadowing illusion of movement as users navigate throughout the store; Whilst faceted planes and angled forms introduce an energetic sense of agility.
This balance of materiality versus execution has informed a timeless interior that complements, but does not overpower the retailer's broad and ever evolving product range.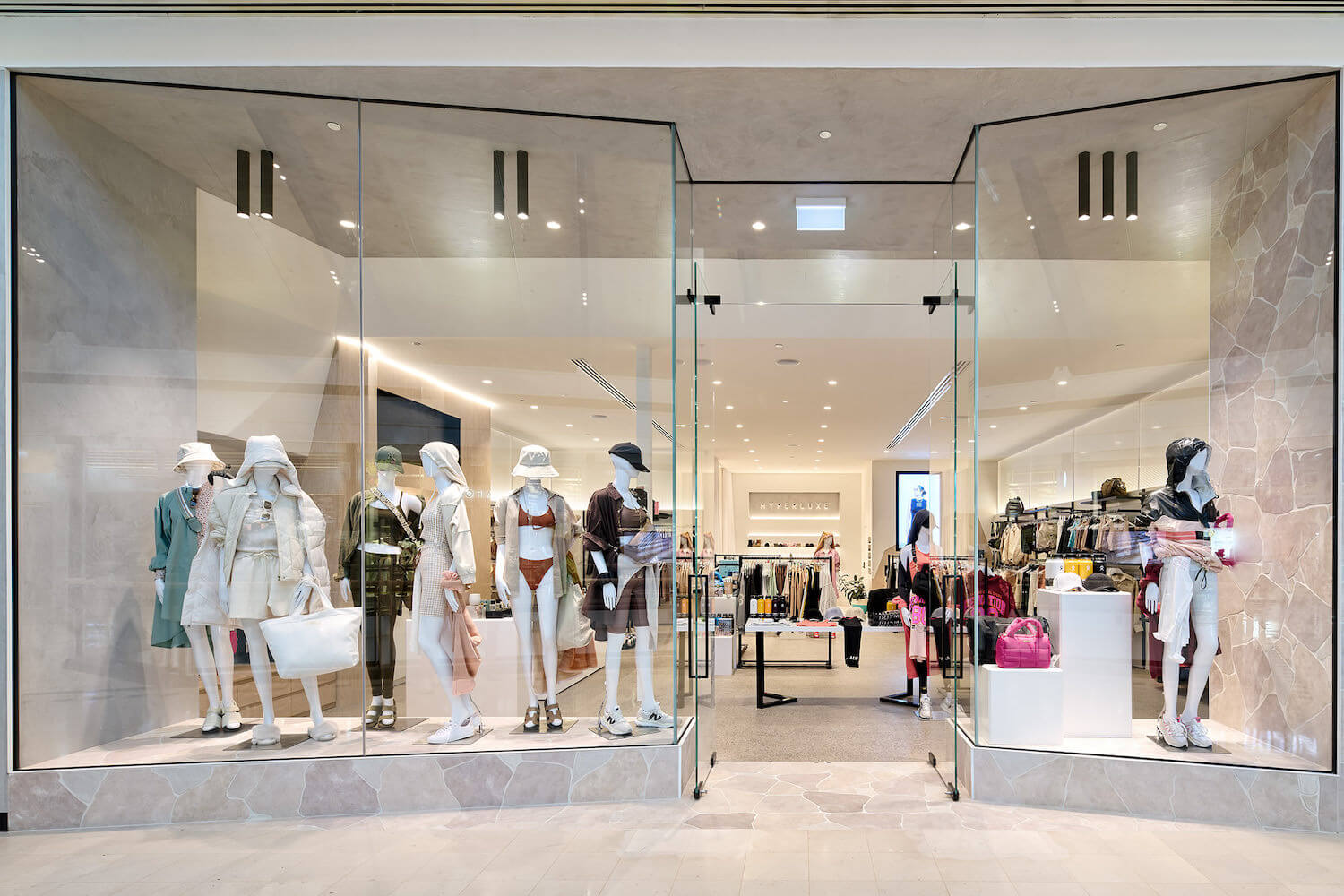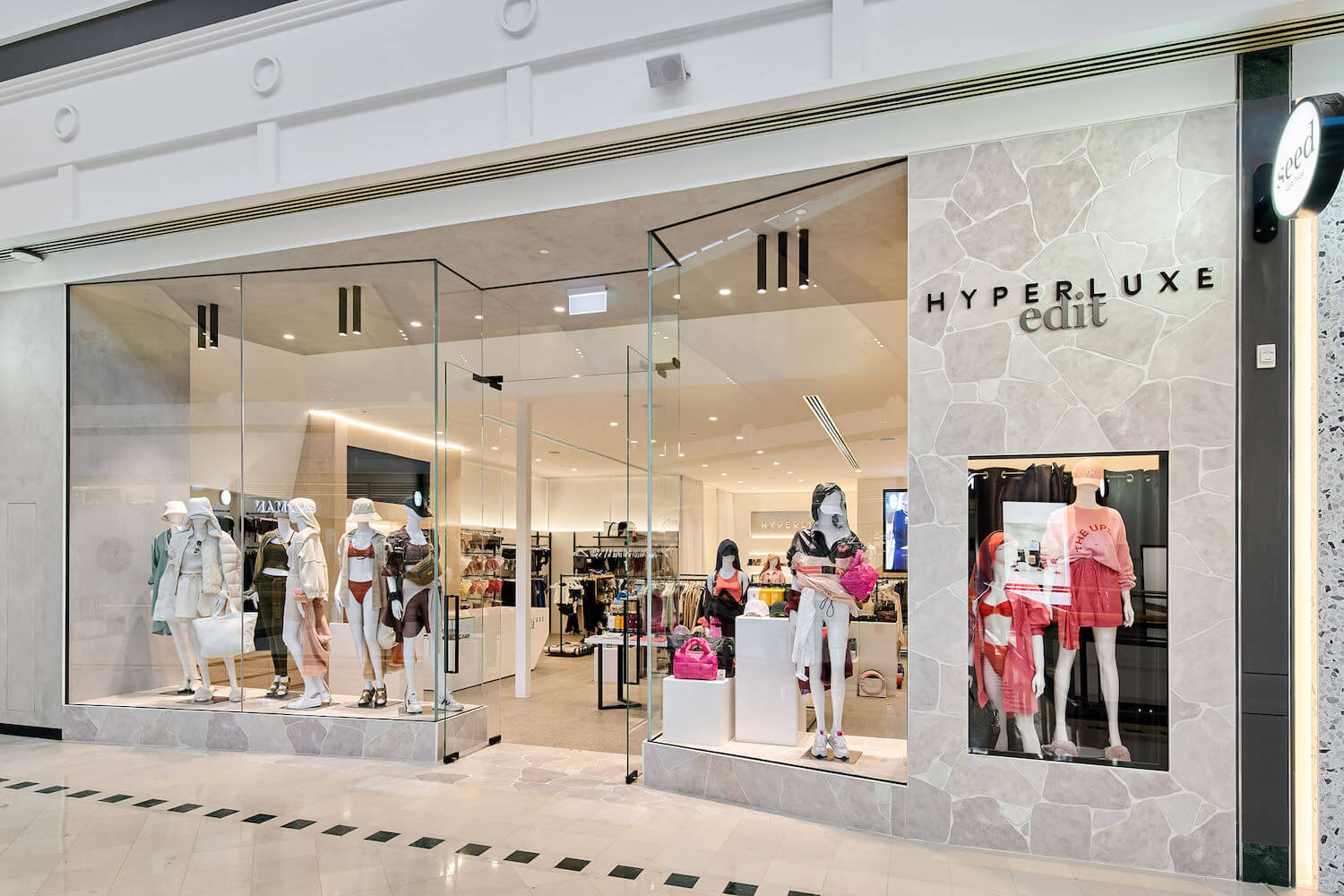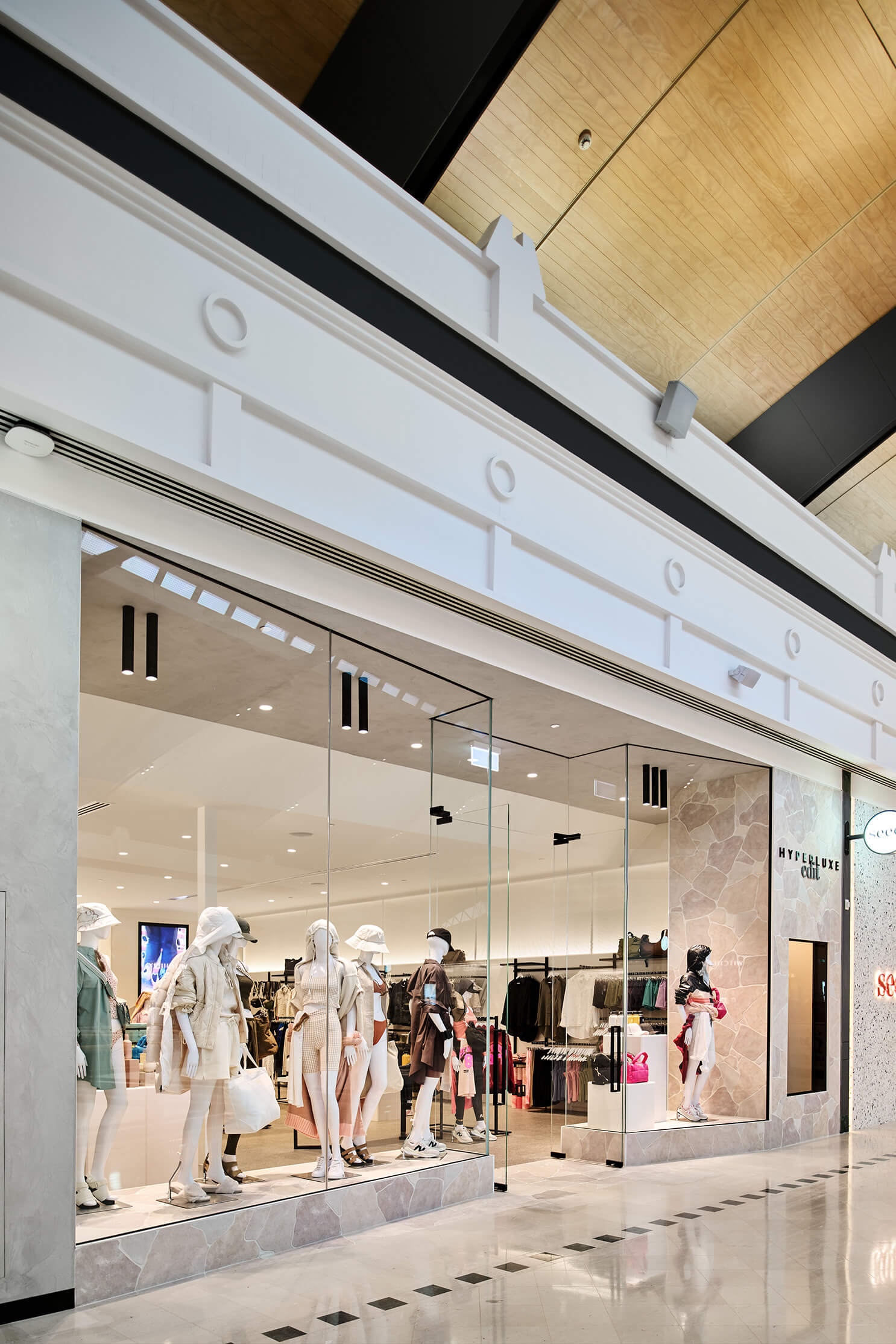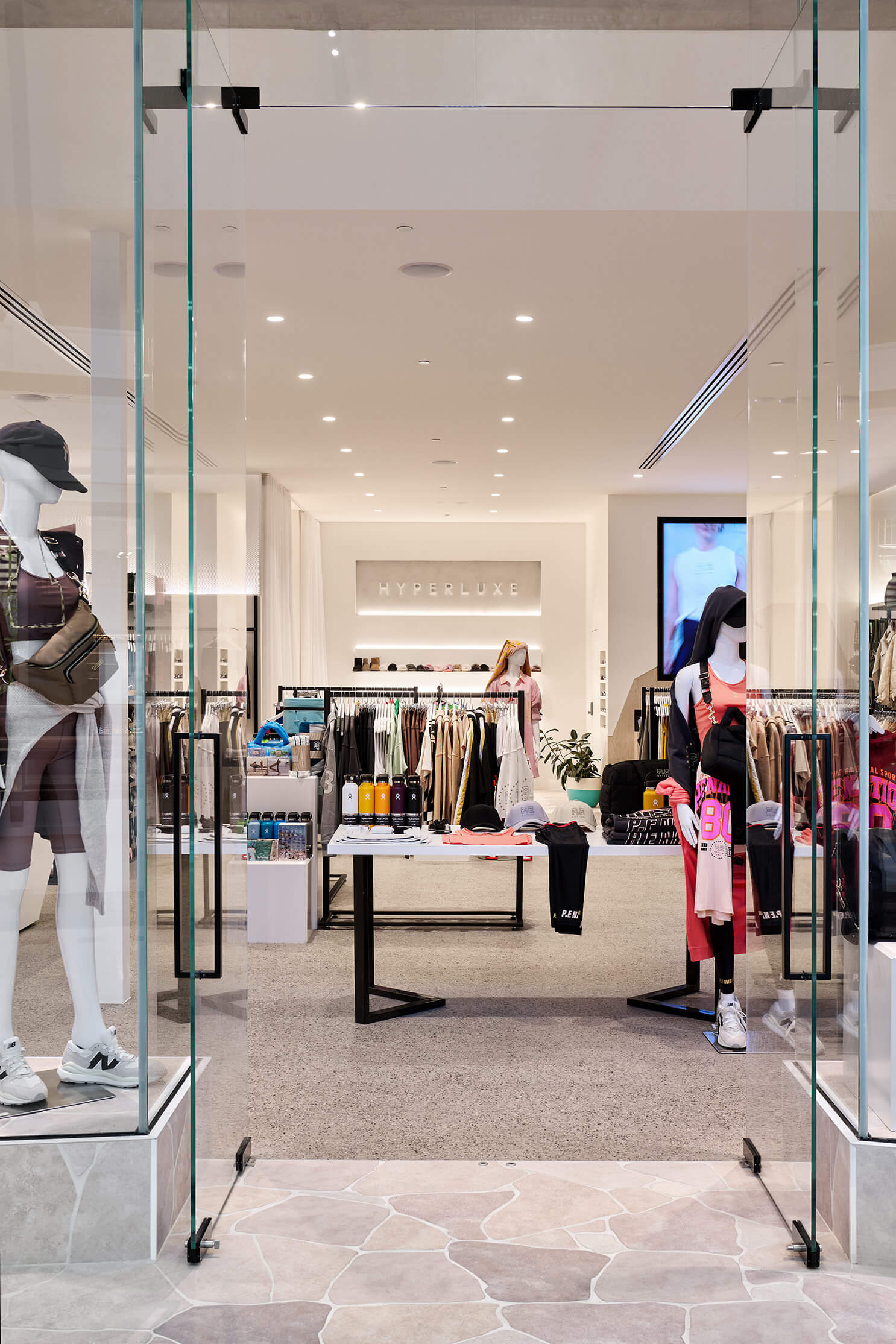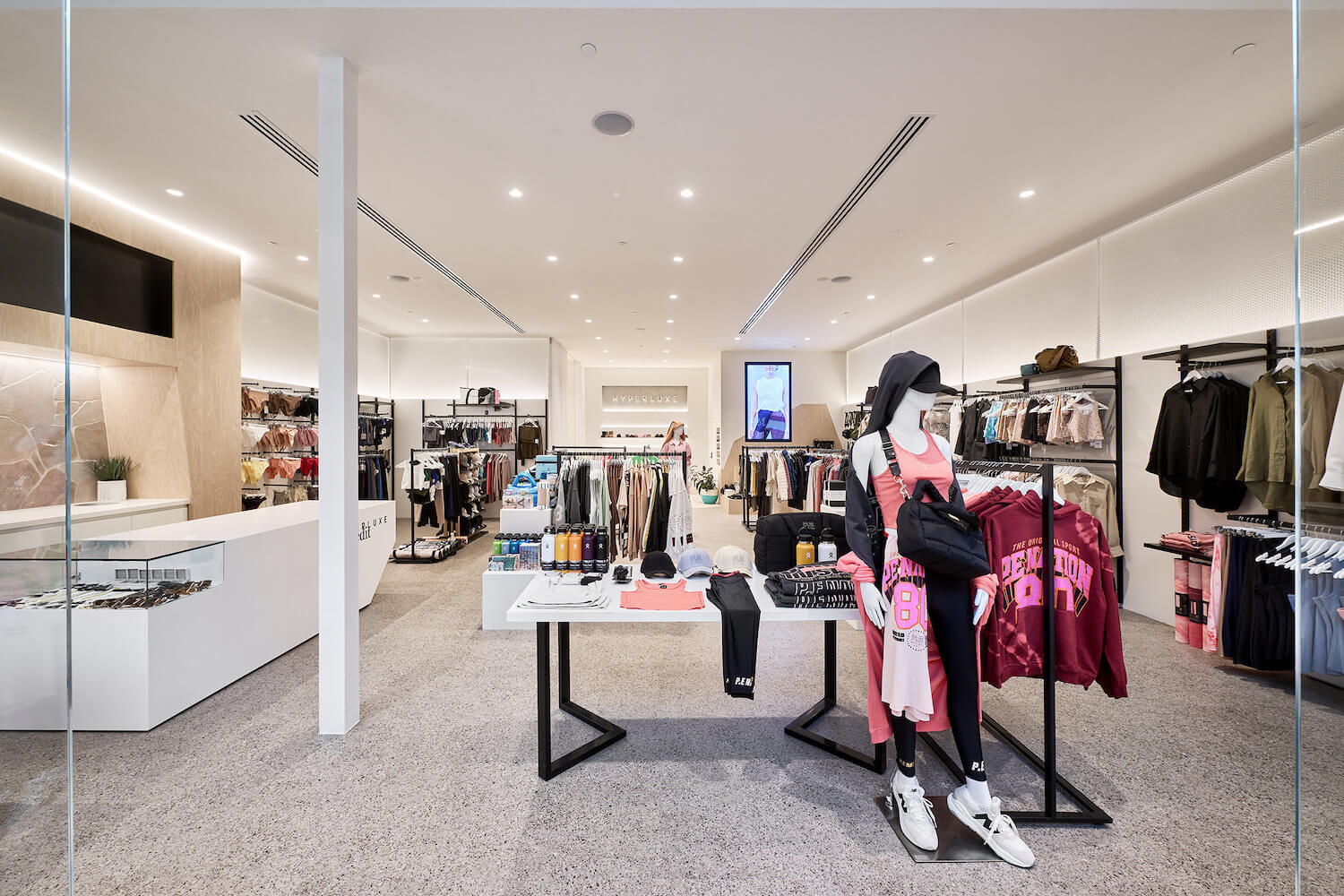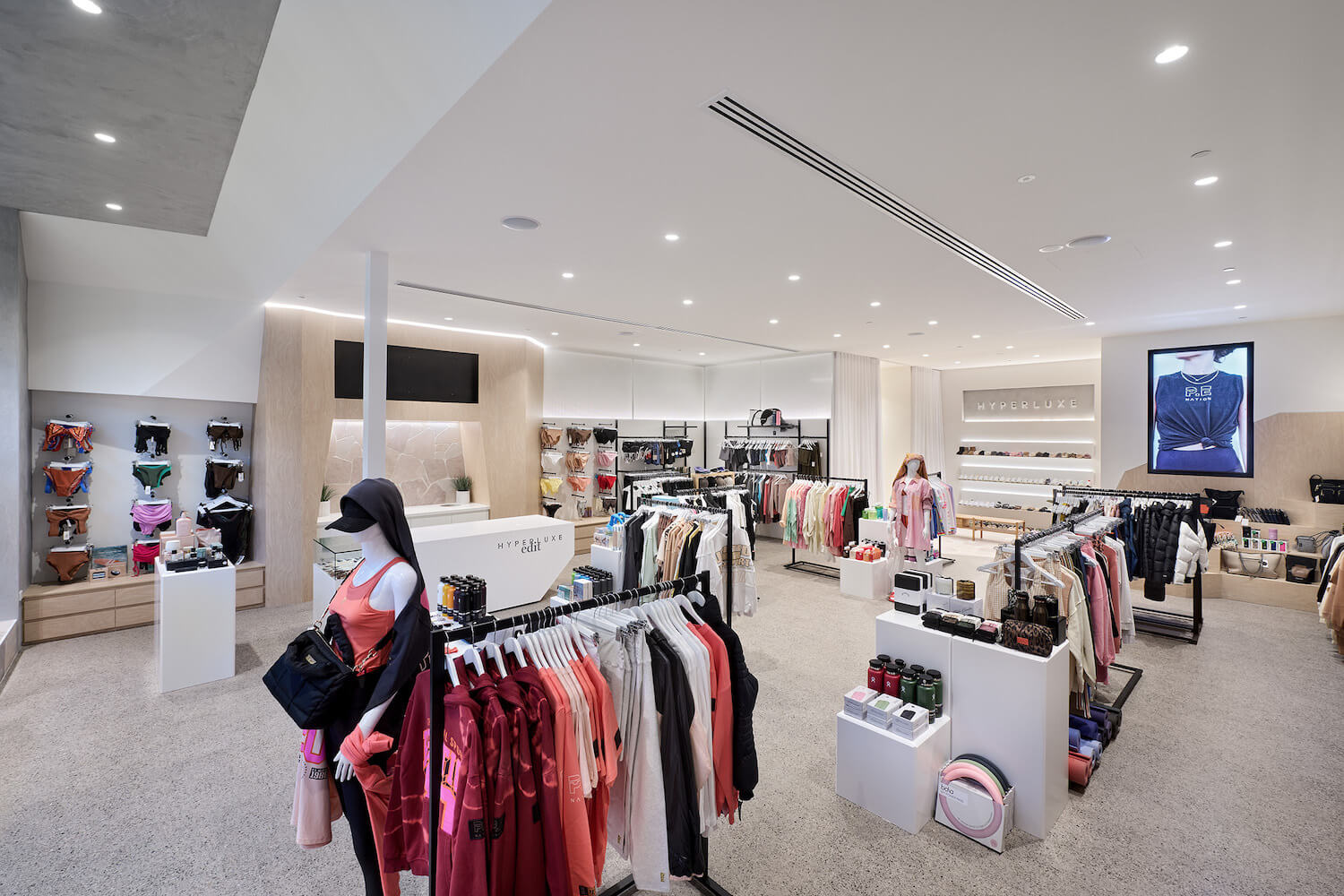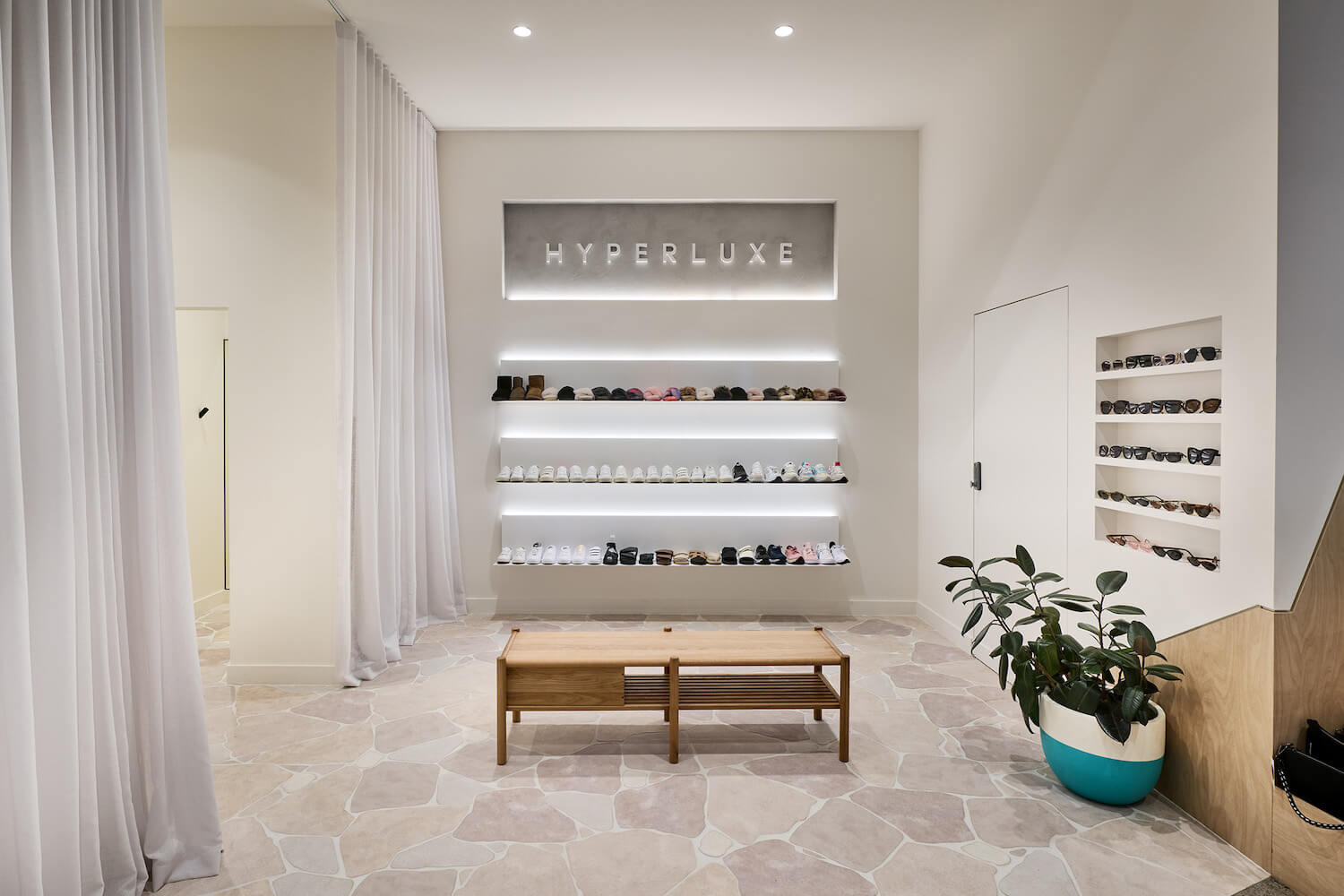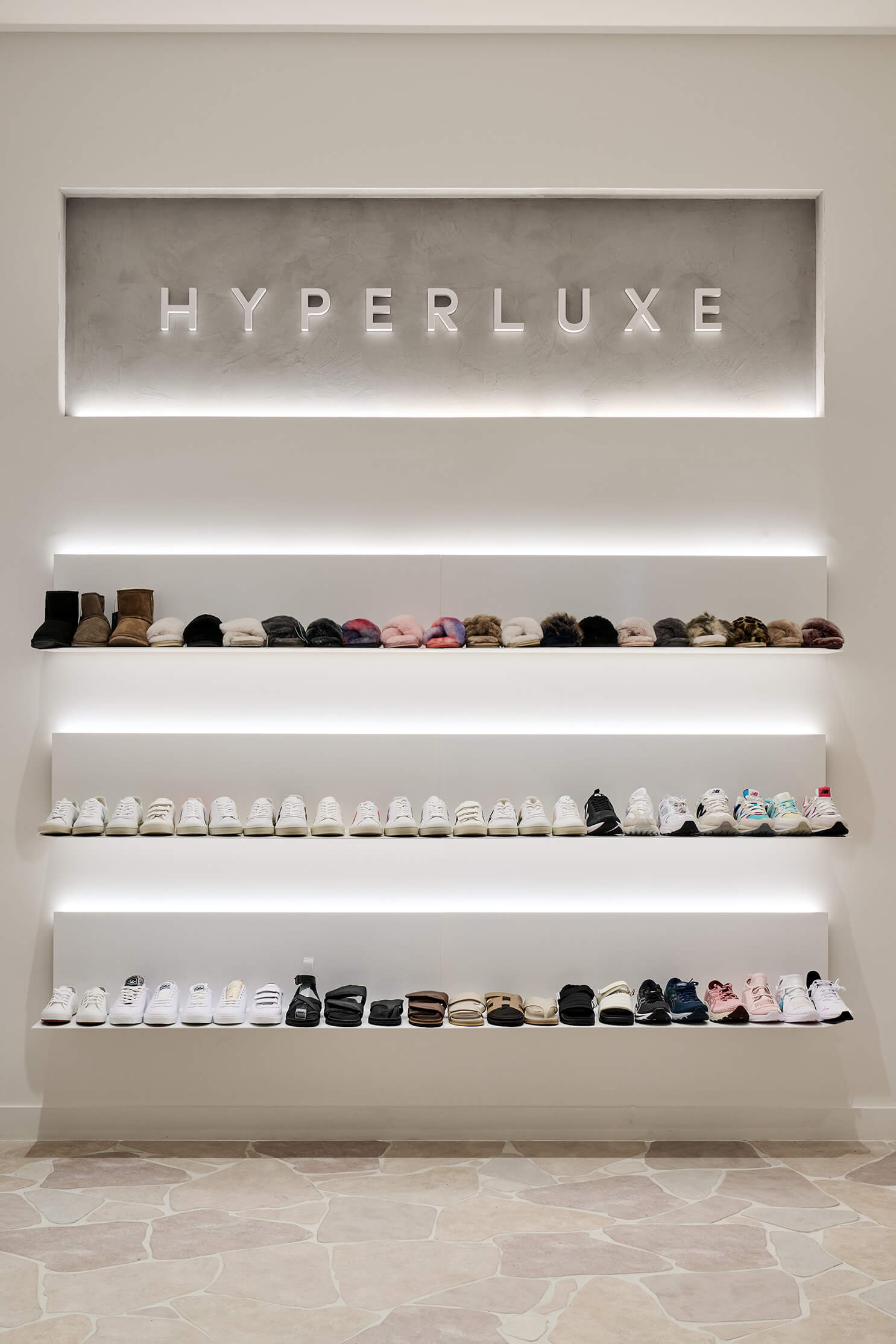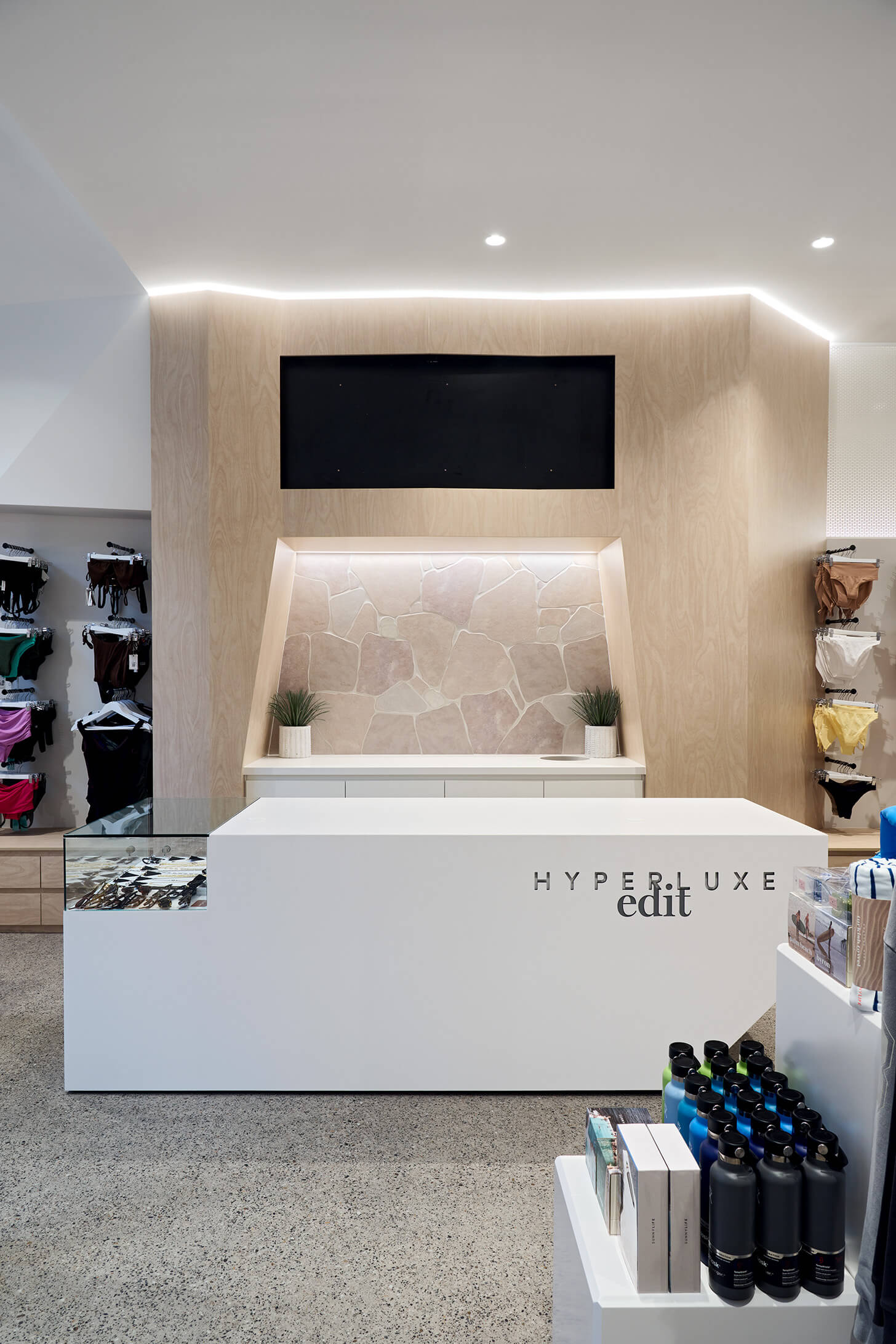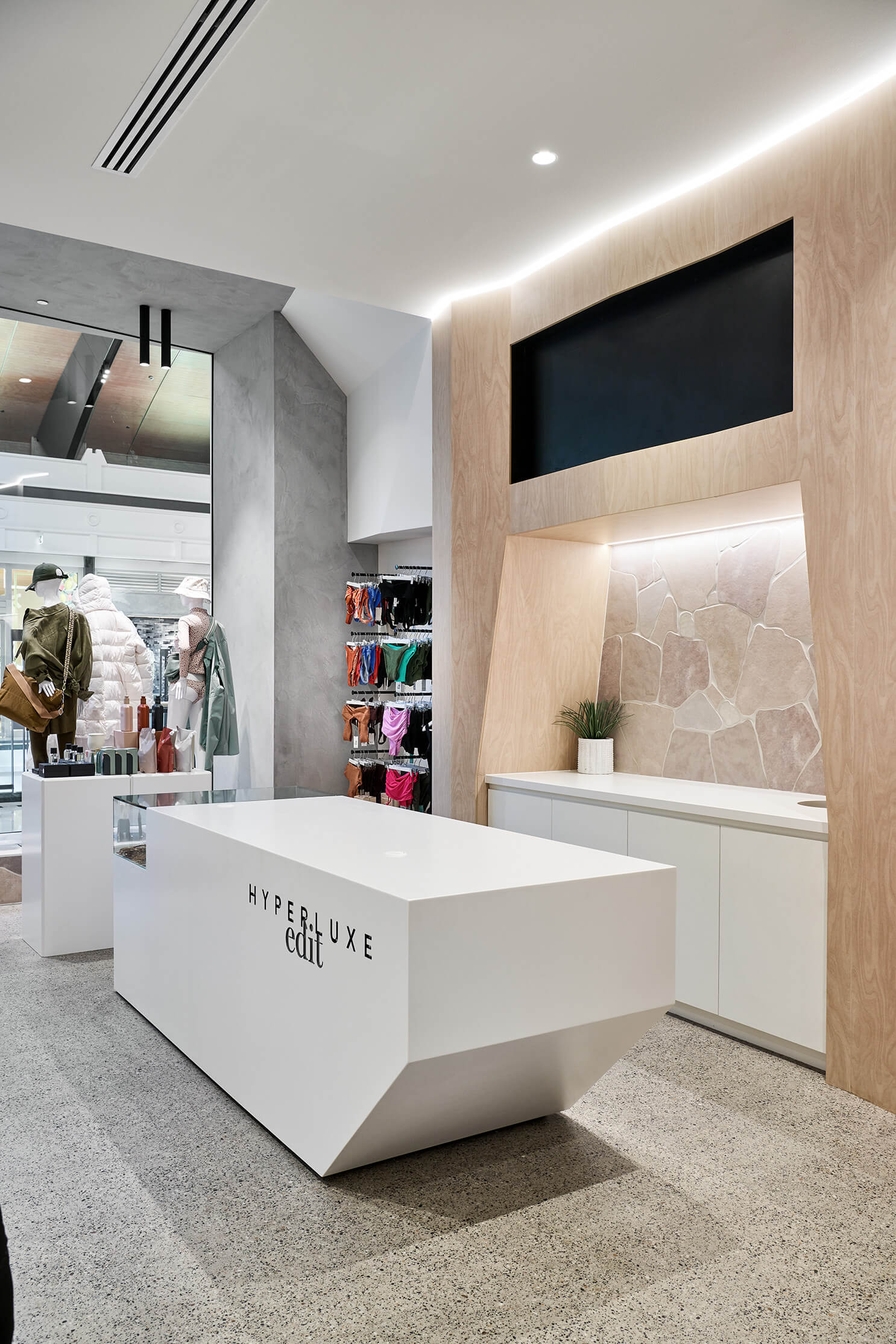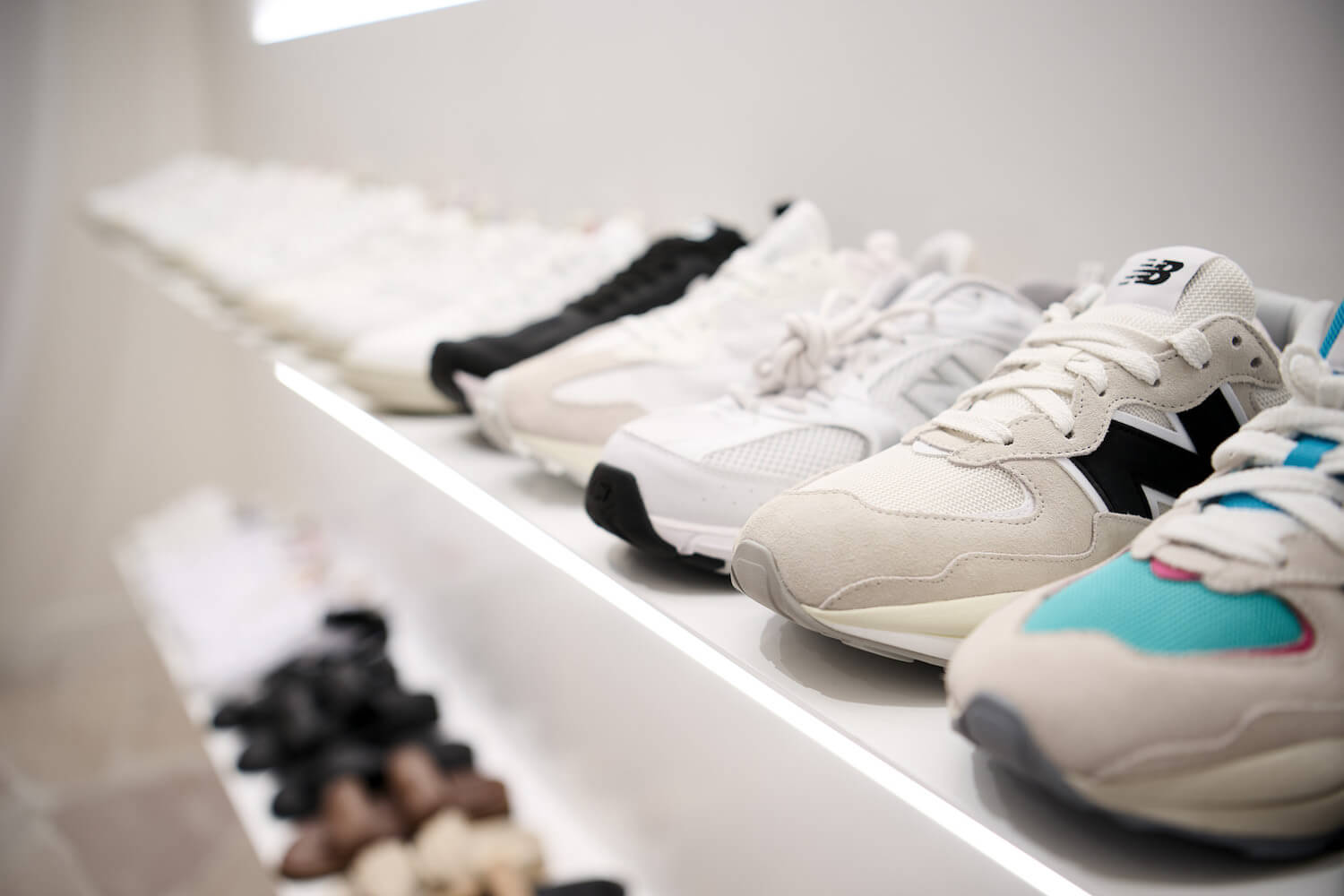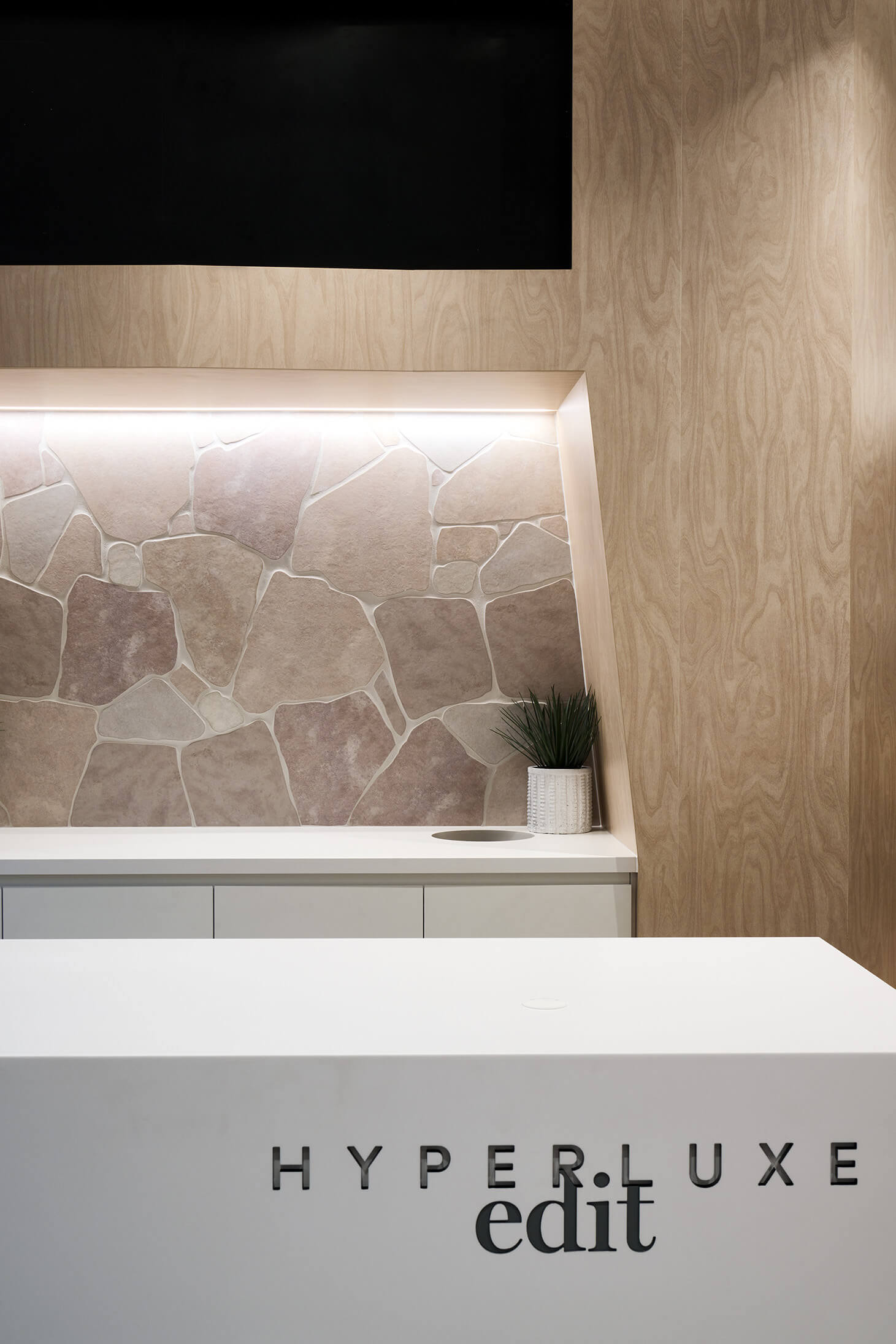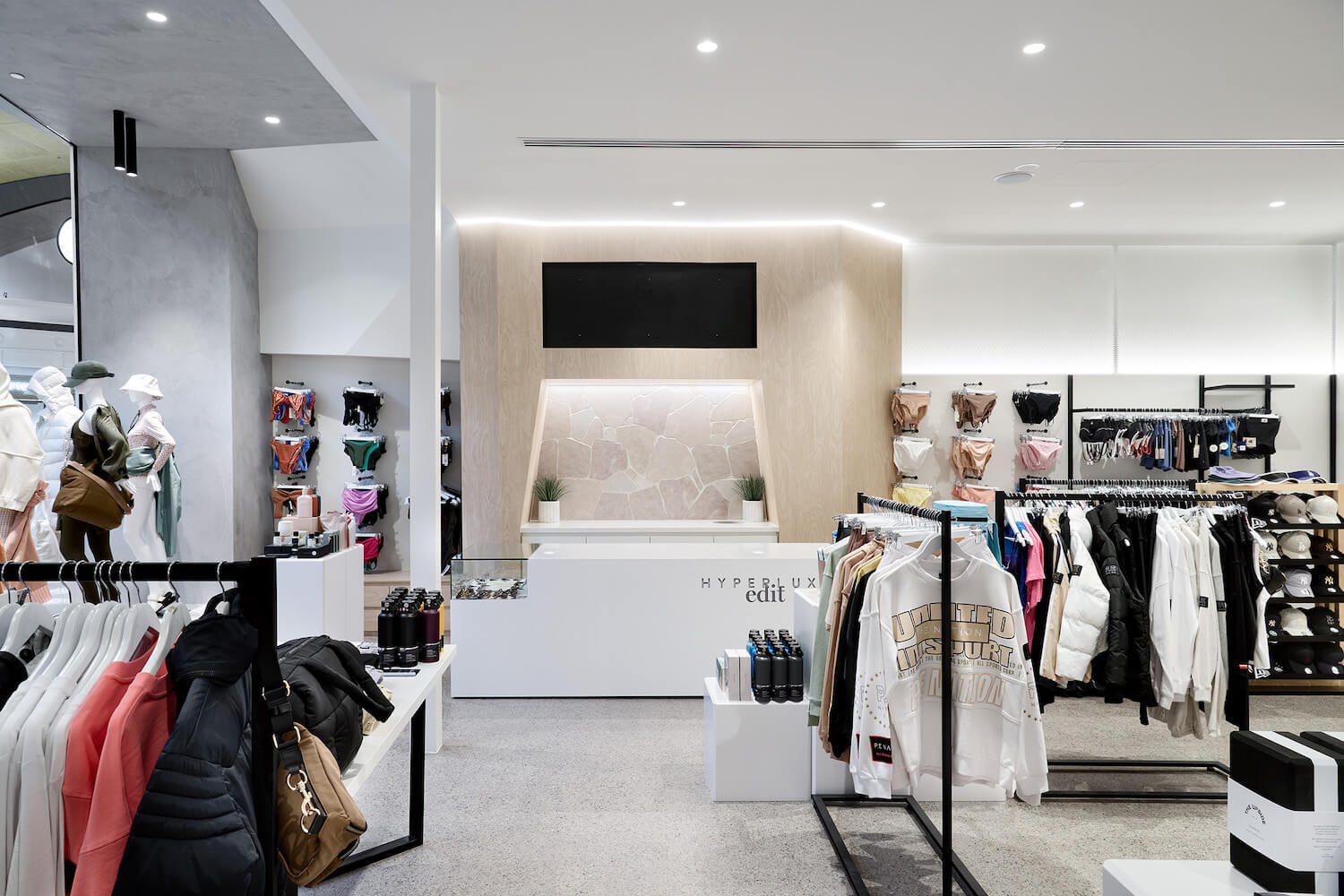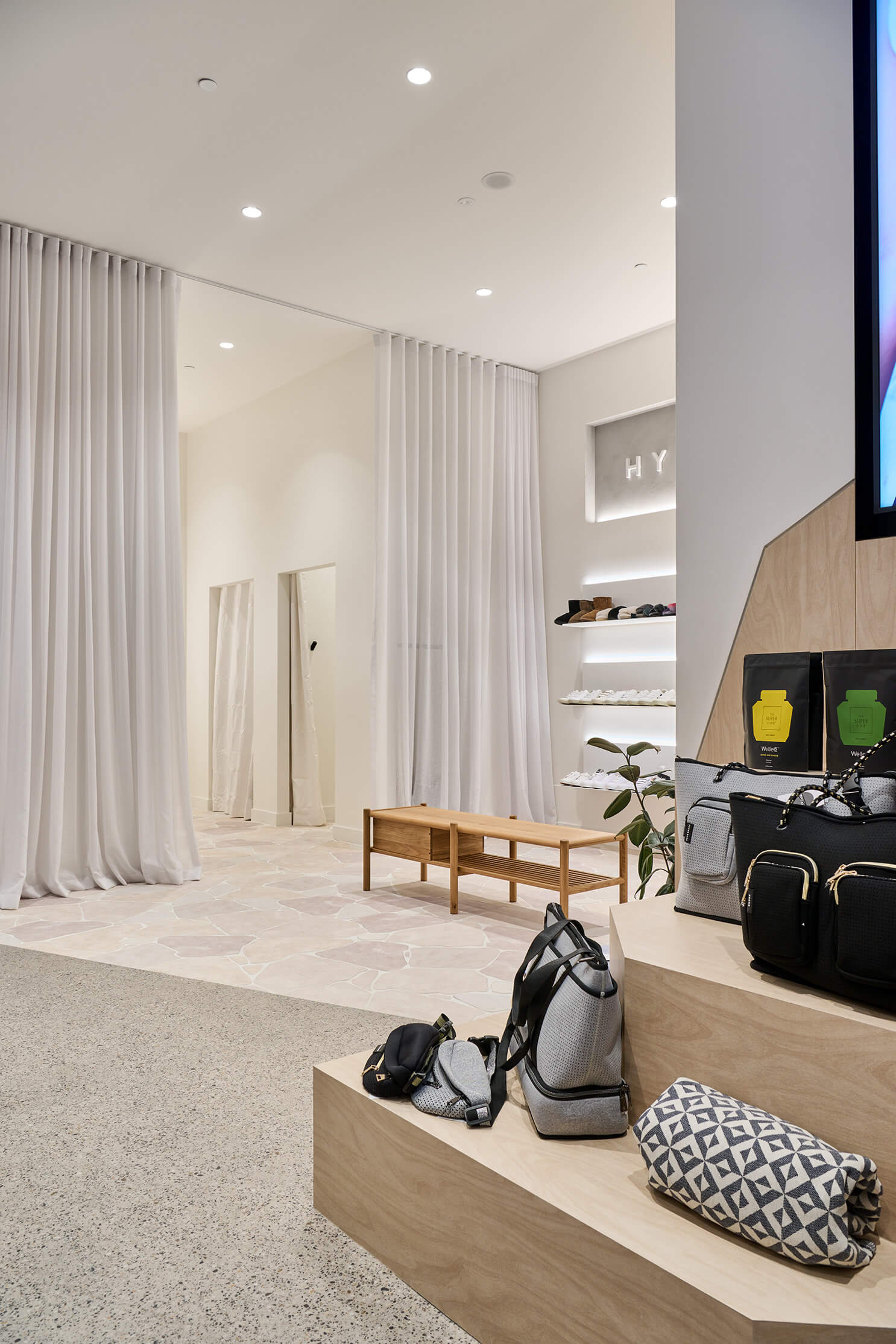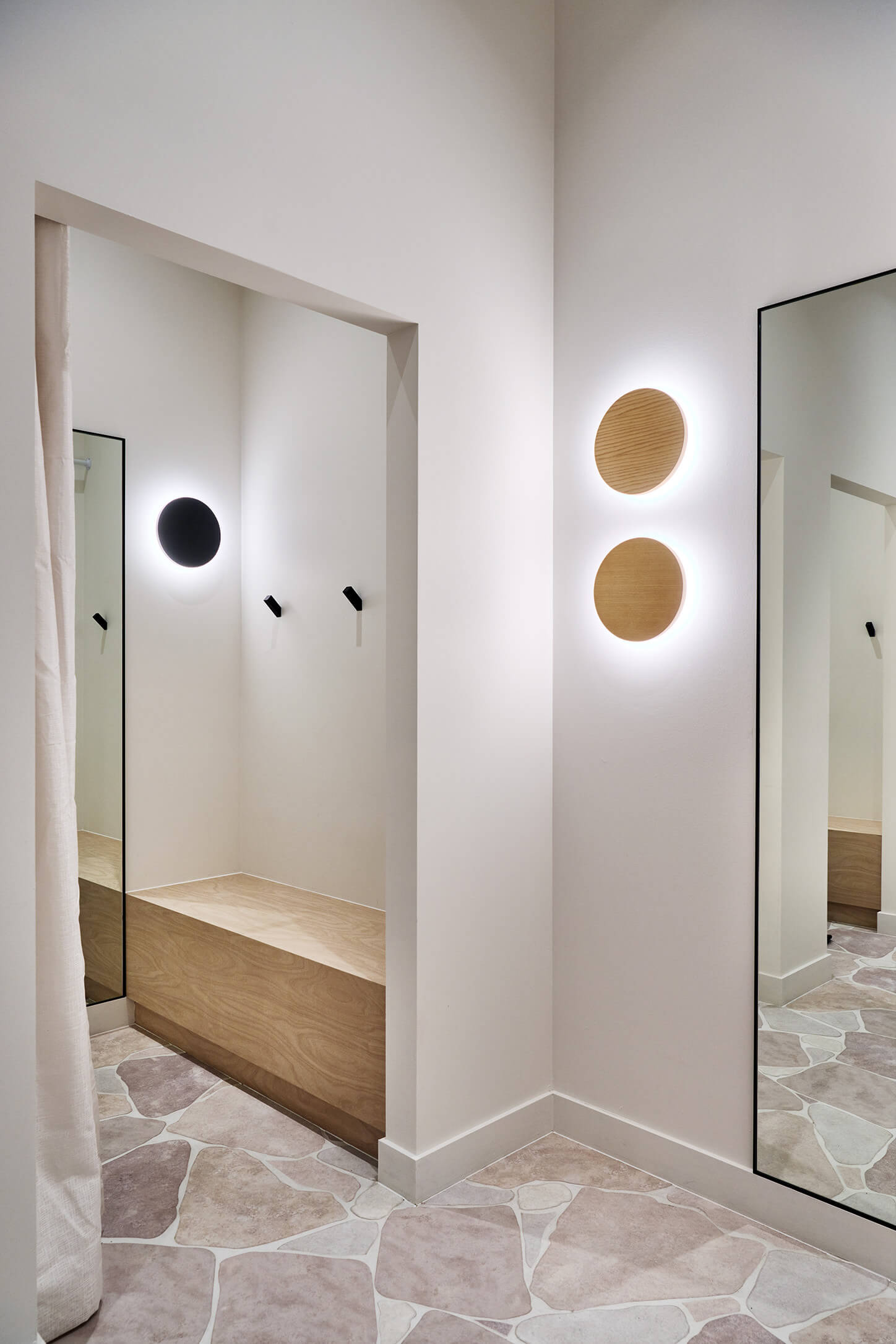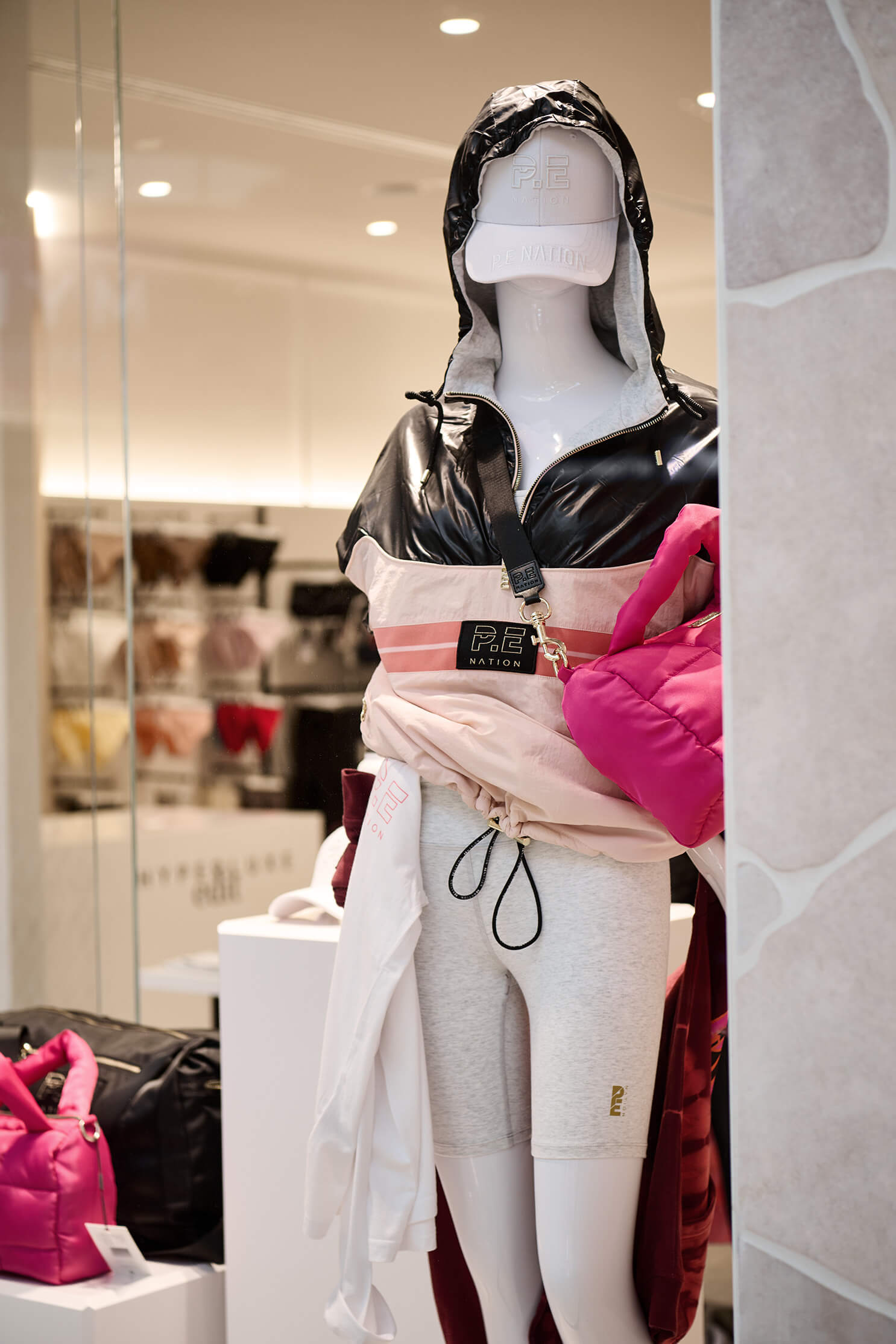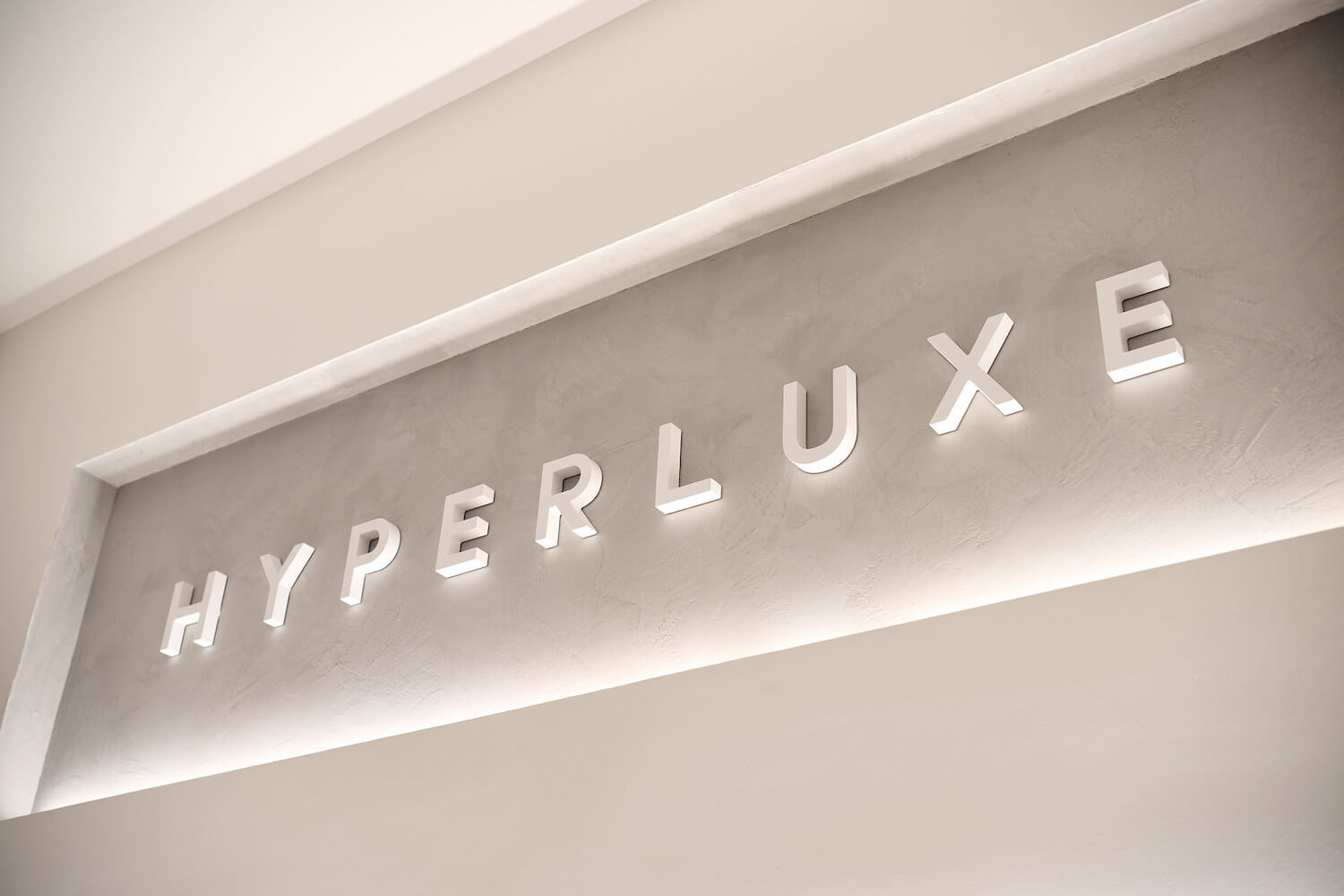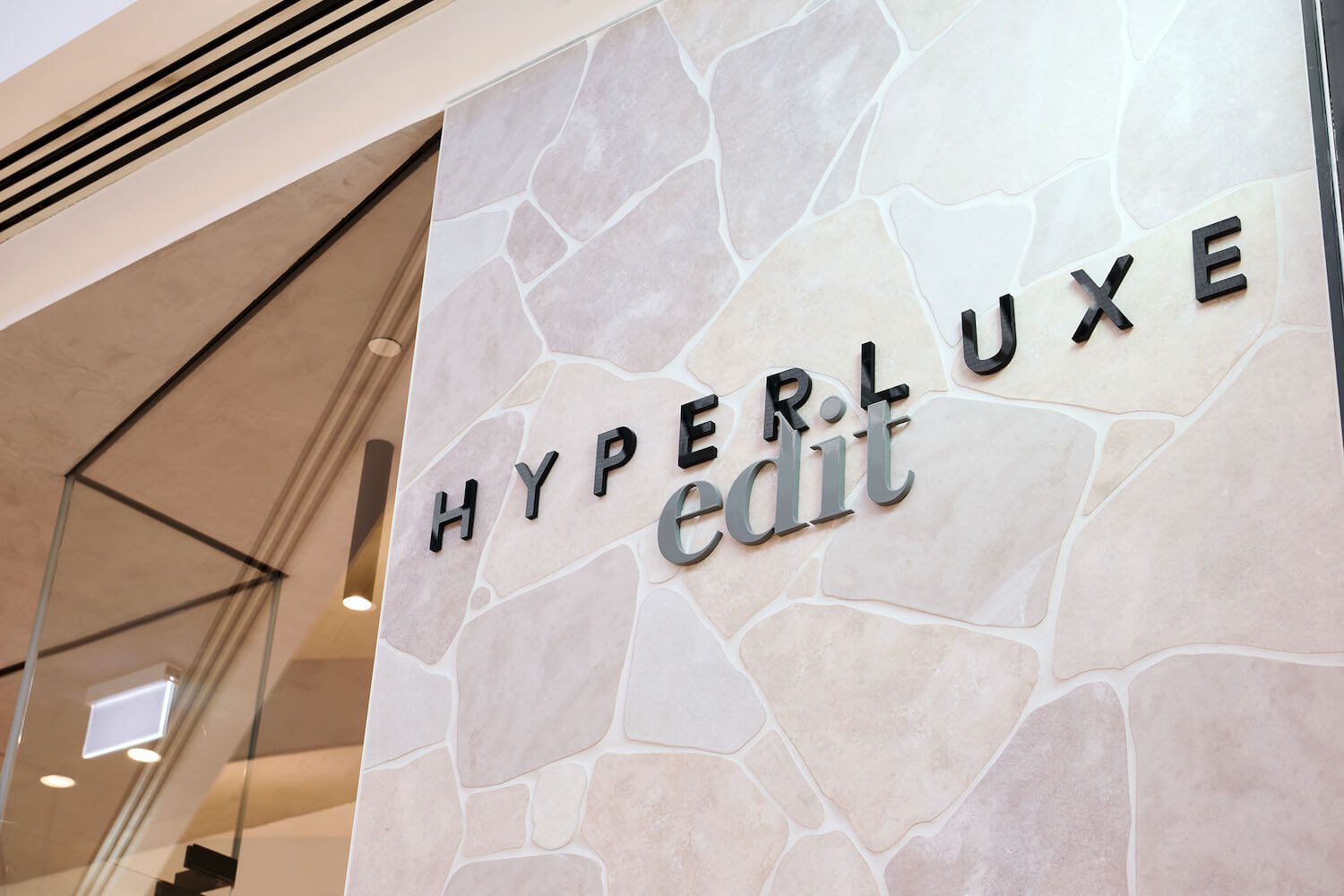 ---