Arno Matis Architecture: BIOFRAME, an architectural prosthetic, allows existing towers to be repurposed through a modular, hybrid mass-timber clip-on frame that improves the building's sustainable performance and structural capacity.
The BIOFRAME system adds outdoor space that can modify and adapt to meet the sustainable and wellness needs of a modern urban community, in turn, increasing the overall quality of city life.
THE NEED FOR URBAN GREEN SPACE
With 54% of the world's population living in urban areas, and an estimated 3 million people migrating to cities per week1, the need for urban recreational space continues to grow exponentially. BIOFRAME provides opportunity for existing buildings to contribute vertical outdoor space, to help meet growing demand.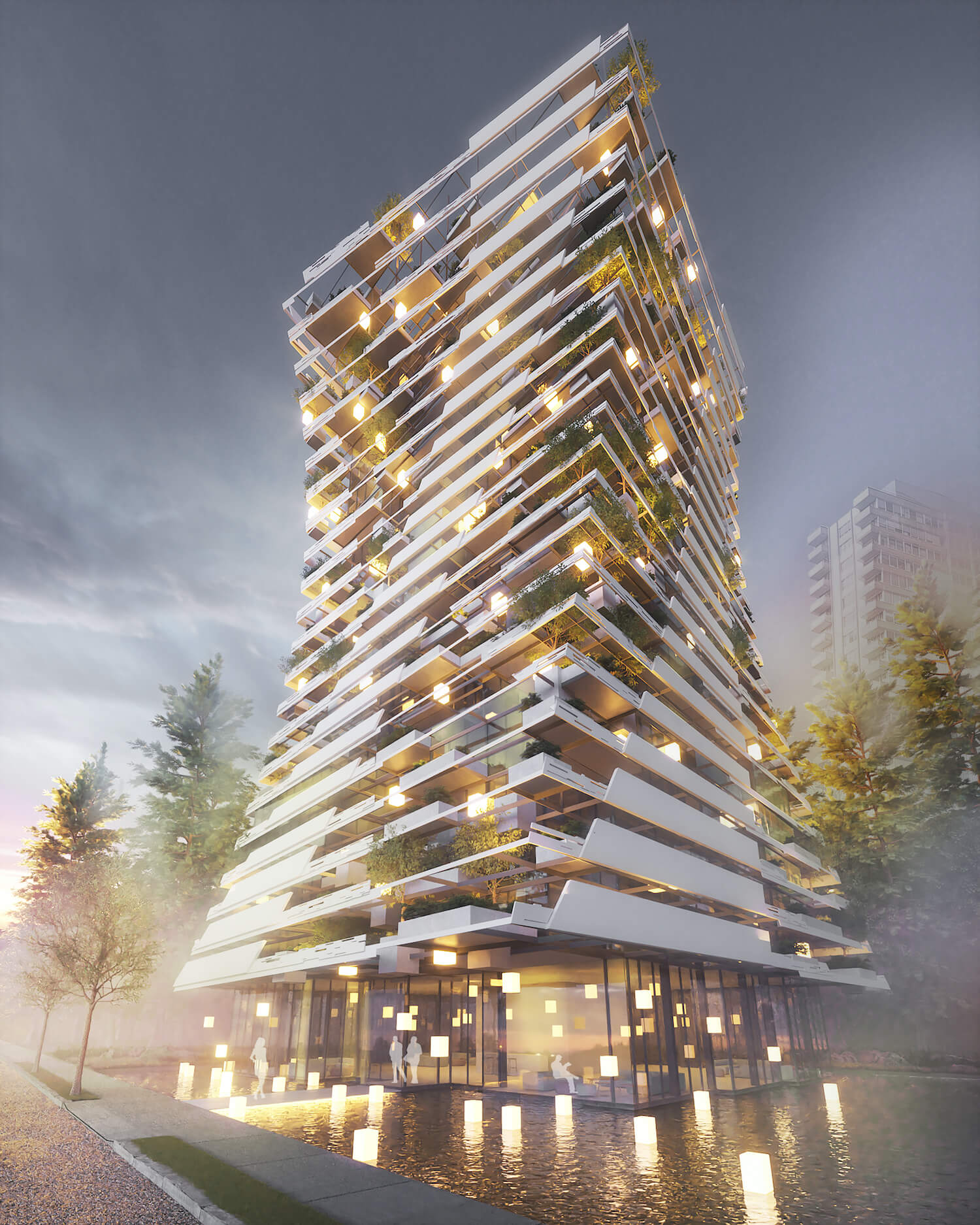 INCREASING URBAN HEALTH & WELLNESS
The World Health Organization estimates that 3.3% of global deaths are due to lack of green space in Urban areas2. The BIOFRAME system could make significant contributions to urban health, wellness and social sustainability:
PRE-FABRICATED CONSTRUCTION
BIOFRAME's mass-timber structure is light weight and prefabricated allowing for quick assembly. BIOFRAME permits vertical expansion of the existing tower with minimal interruption to on-going tower occupants and operations;
SUSTAINABLE CONSTRUCTION
BIOFRAME promotes Adaptive Reuse – the system eliminates the need to demolish existing skyscrapers.
(1) Boyd, Bret. "Urbanization and movement of people to cities" Grayline Group,
(2) Urban Green Spaces" World Health Organization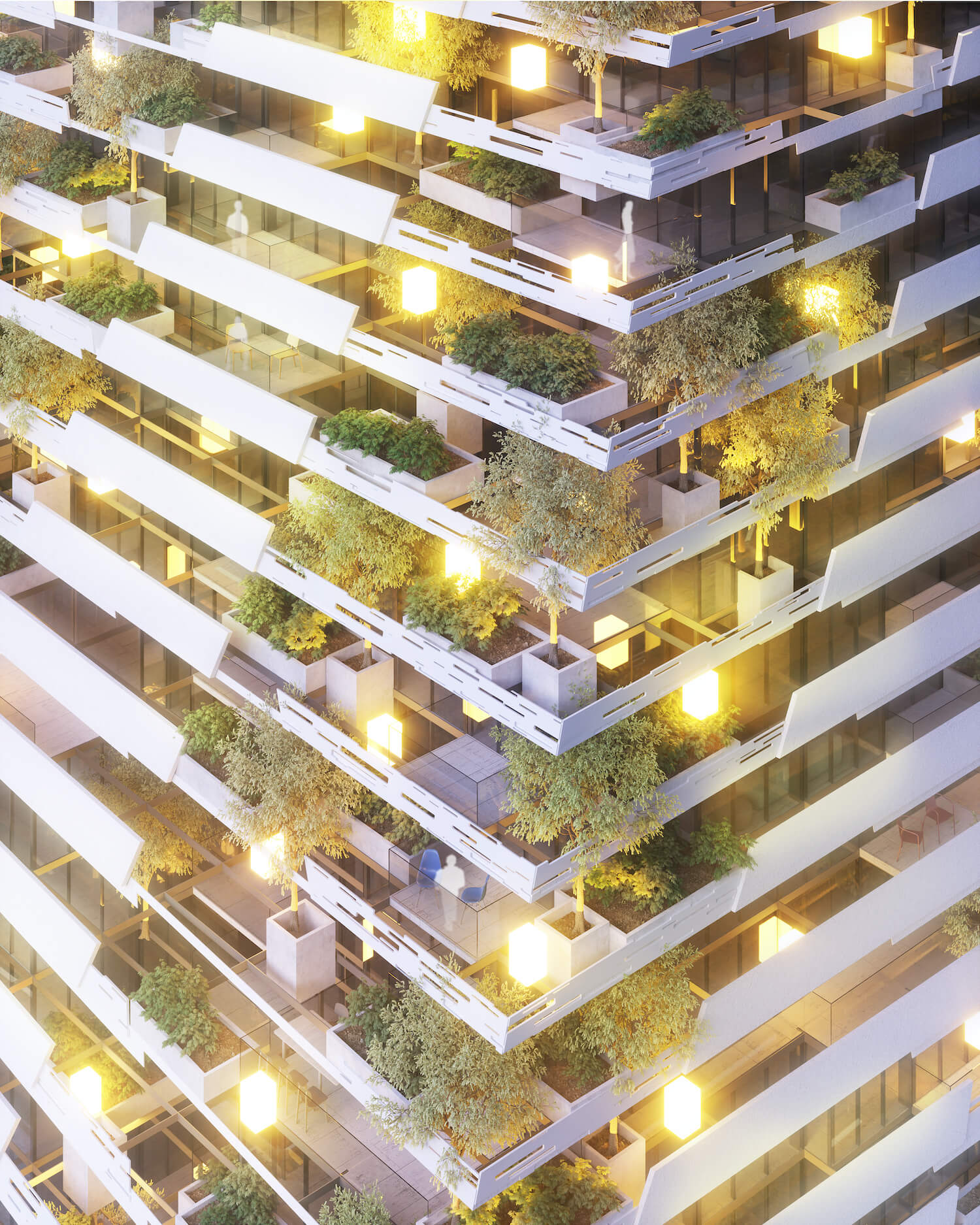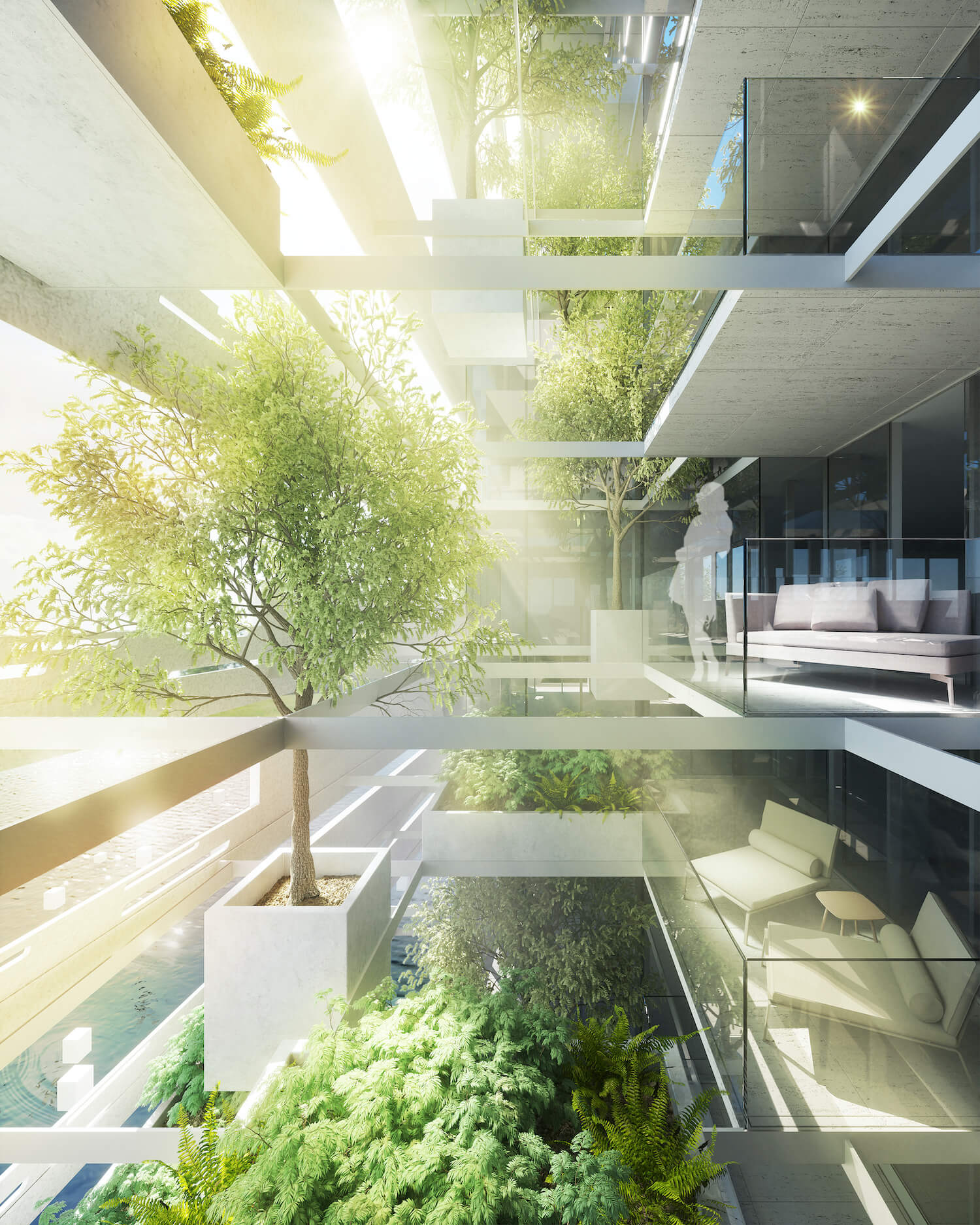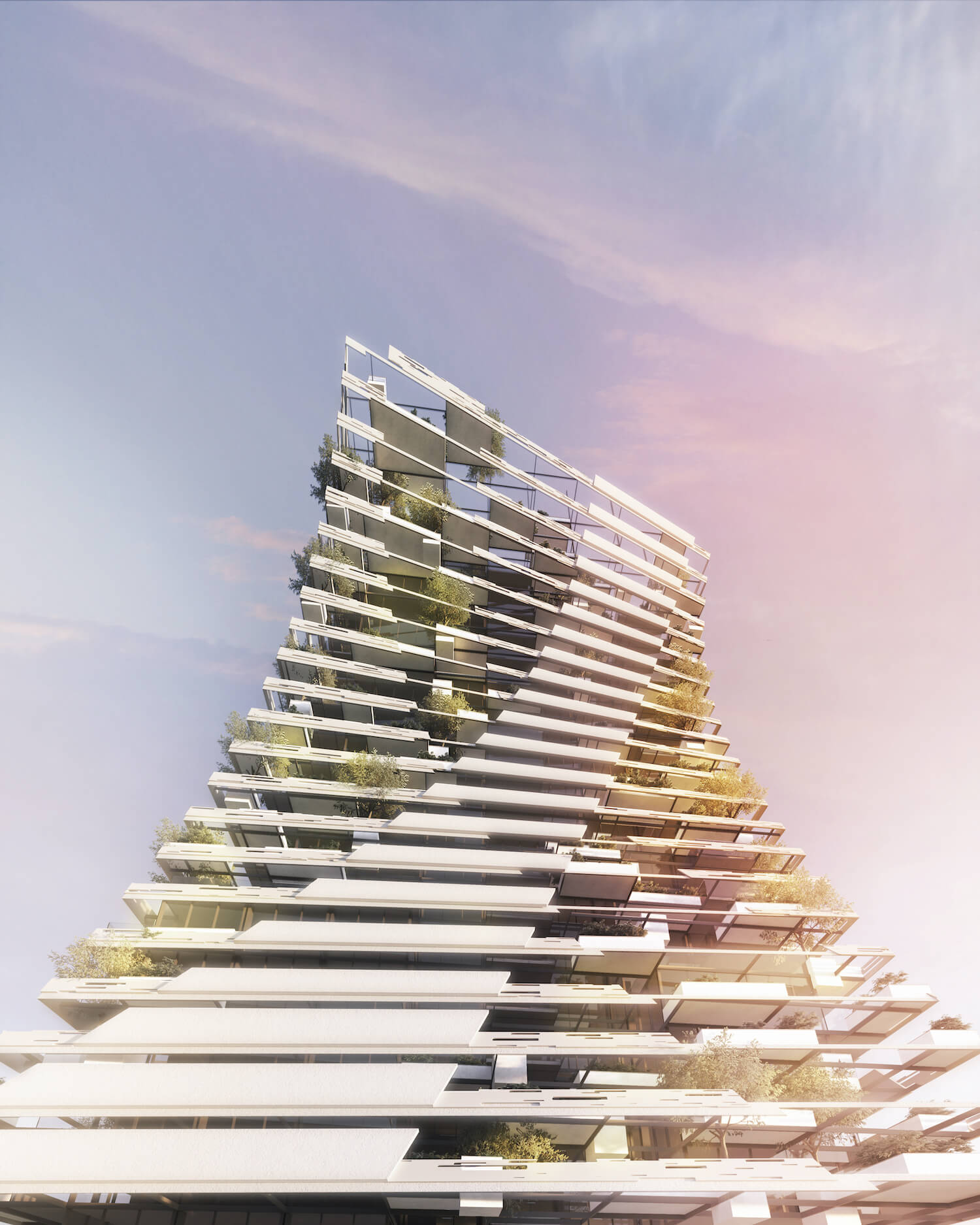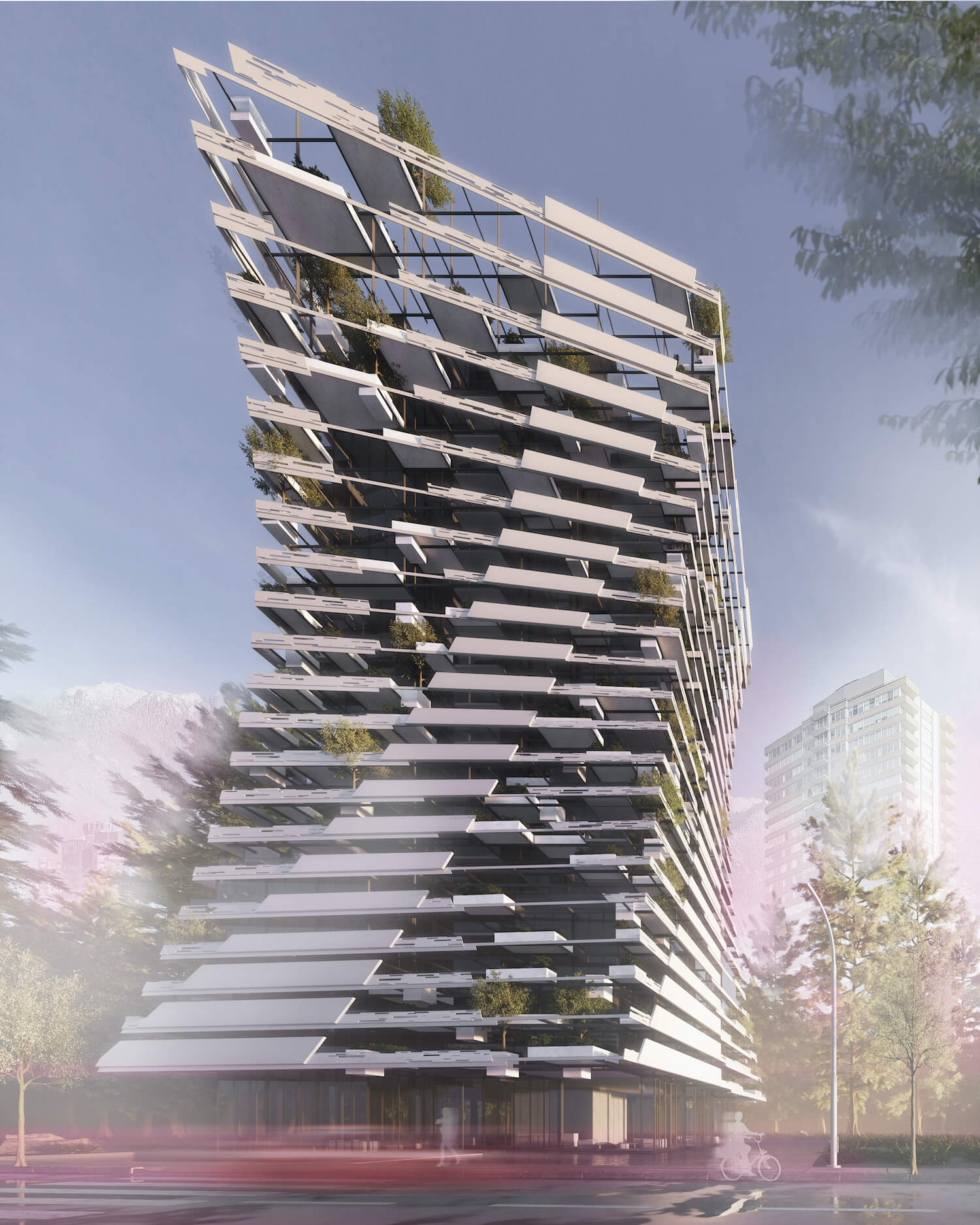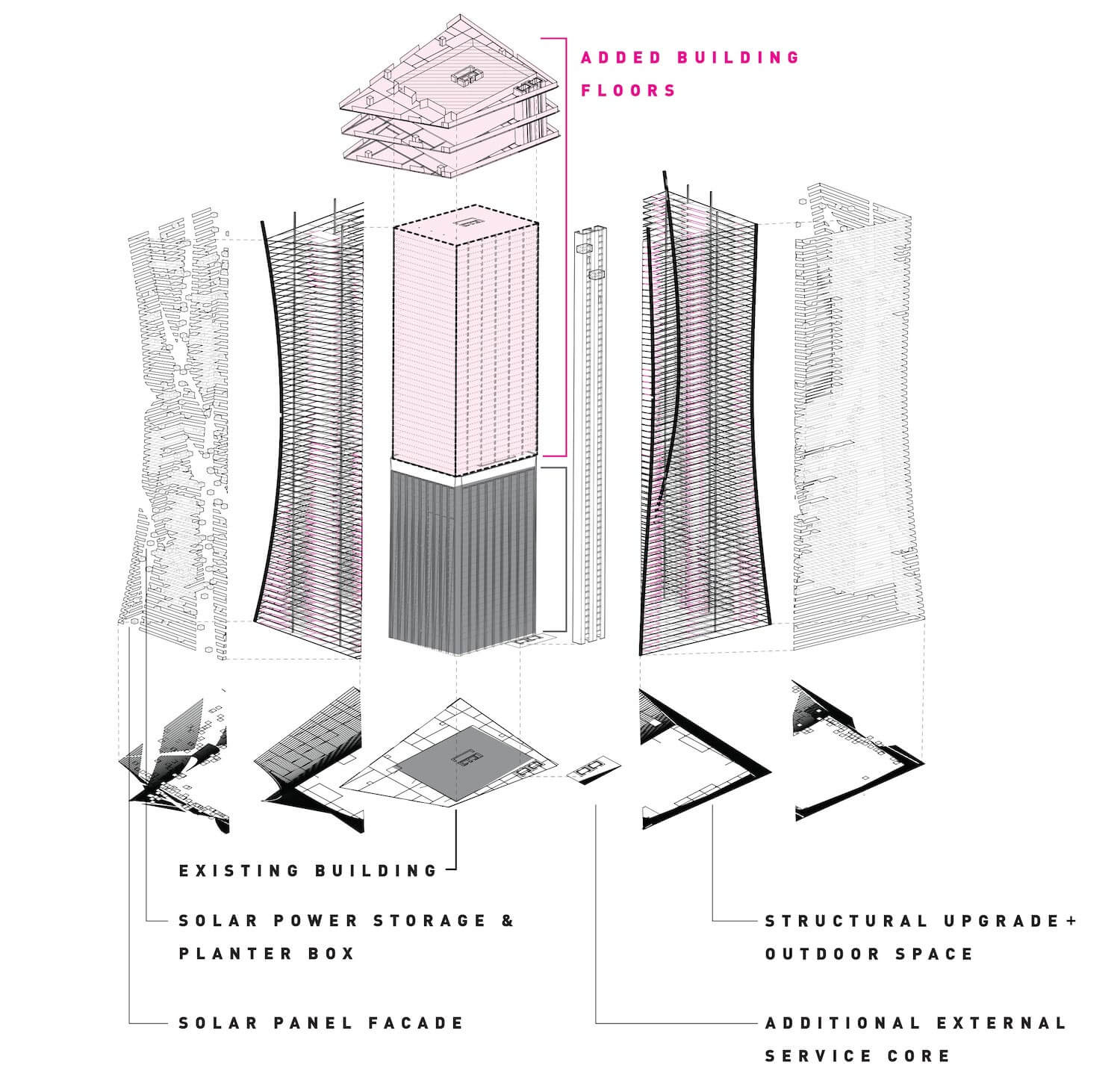 ---