"Work" is changing its character every day with the ever-present processes of development of technology and evolving lifestyle. This change has triggered a question of validity against the architectural language practiced as "office architecture." The rise of remote working and portable technology will inevitably change the workspace typology in the future—the project aimed to capture a glimpse of this future from an architectural point of view.
With the study of established theories and analyzing almost current technological advancements, a scenario of 2070 was projected to pose a design problem. A 2070 projection of building typology, municipal codes, and regulations were set, and the futuristic material study was also explored to design a co-working space. A modular and mobile home office plugin (pHIVE) and a suitable public transport system (Tubular pathway) complement the co-working system. This system is projected to eradicate the urban zoning based on "work" and create hybrid residential areas with a co-working eco campus as the center of living carrying all necessary amenities.

image © Asif Hasan Zeshan
The final challenge was integrating the whole system into the city's working network, transport system, and daily life tendencies and necessities. In this stage, projected technologies of 2070 like self-functioning Building AI management system, drone-based delivery system, or hyperloop transport modules are plugged in with the design as essential elements of the city system. The outcome is a fully integrated working system with every person's lifestyle inspired by the future but does not entirely give up on the present life habits. When the working system becomes a part of life, it inspires everyone to do what they love and encourages them to do more.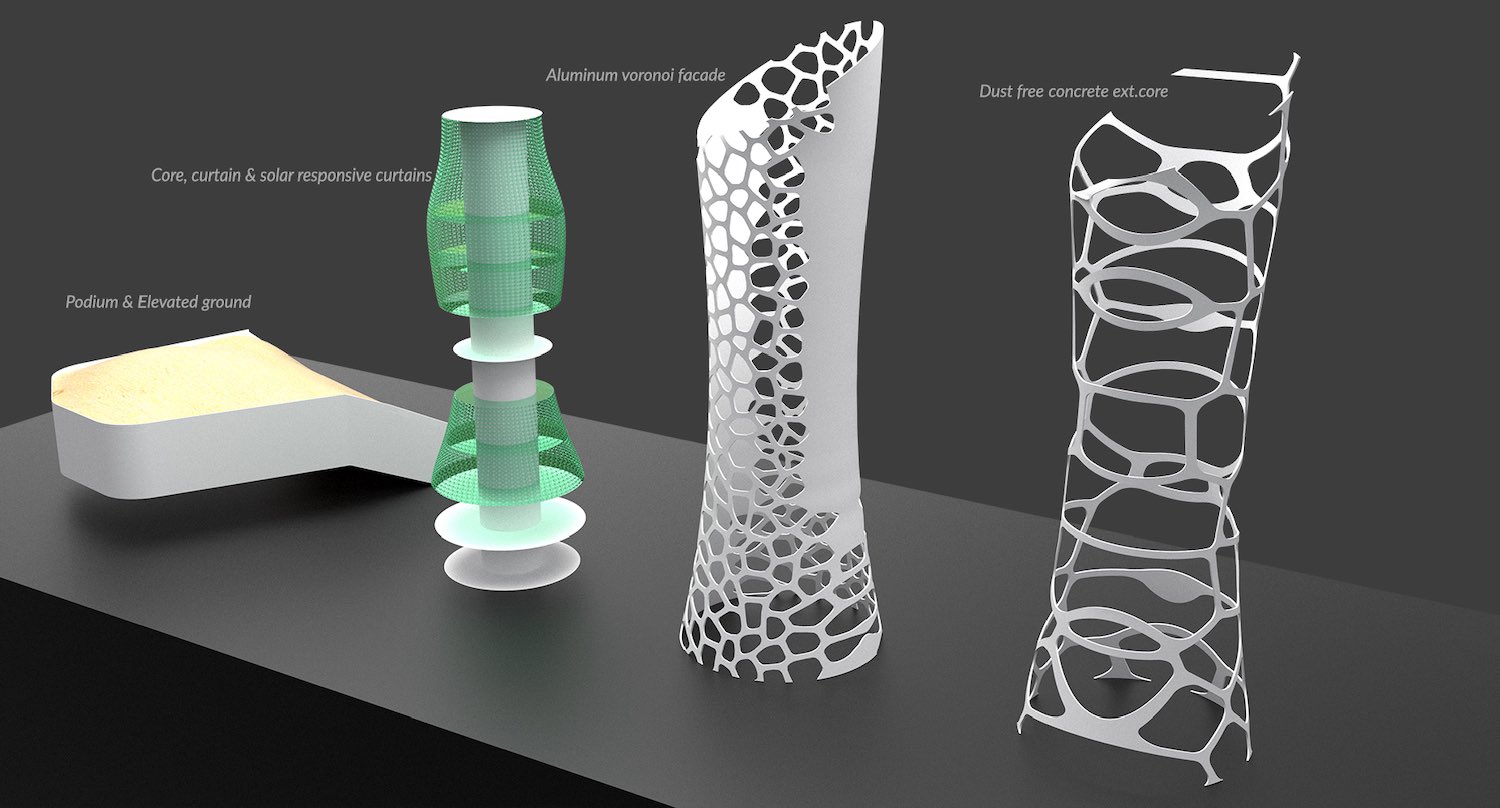 image © Asif Hasan Zeshan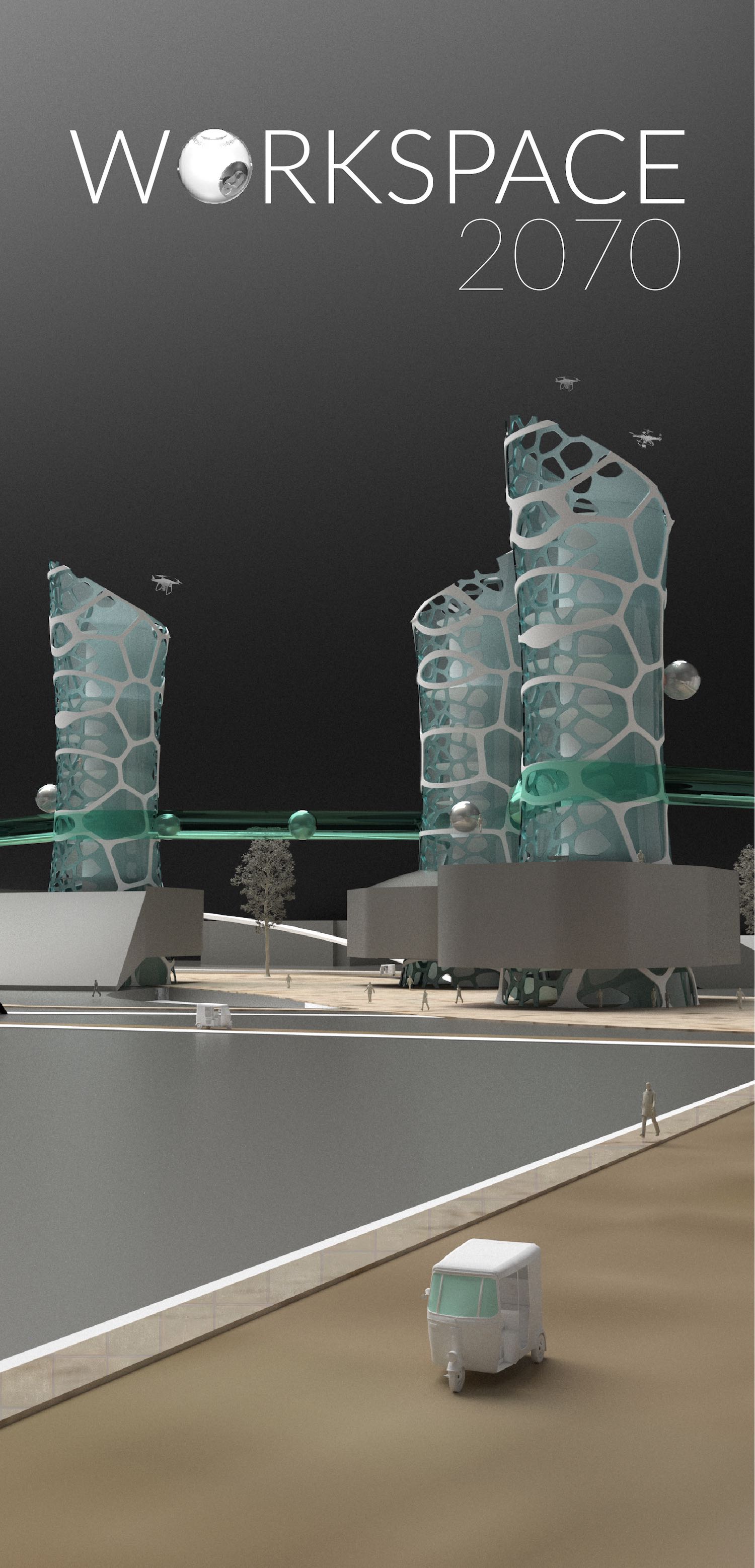 image © Asif Hasan Zeshan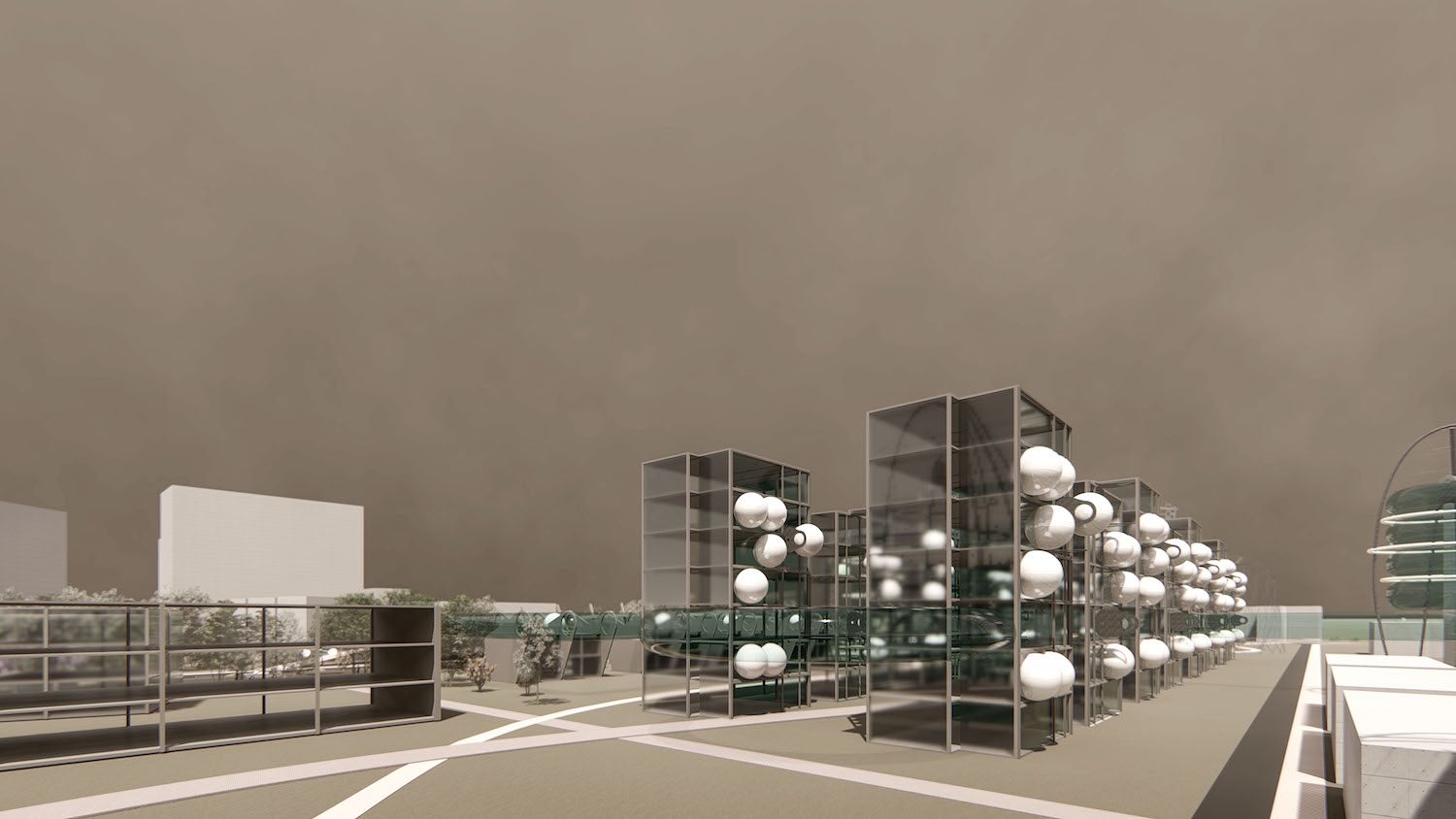 image © Asif Hasan Zeshan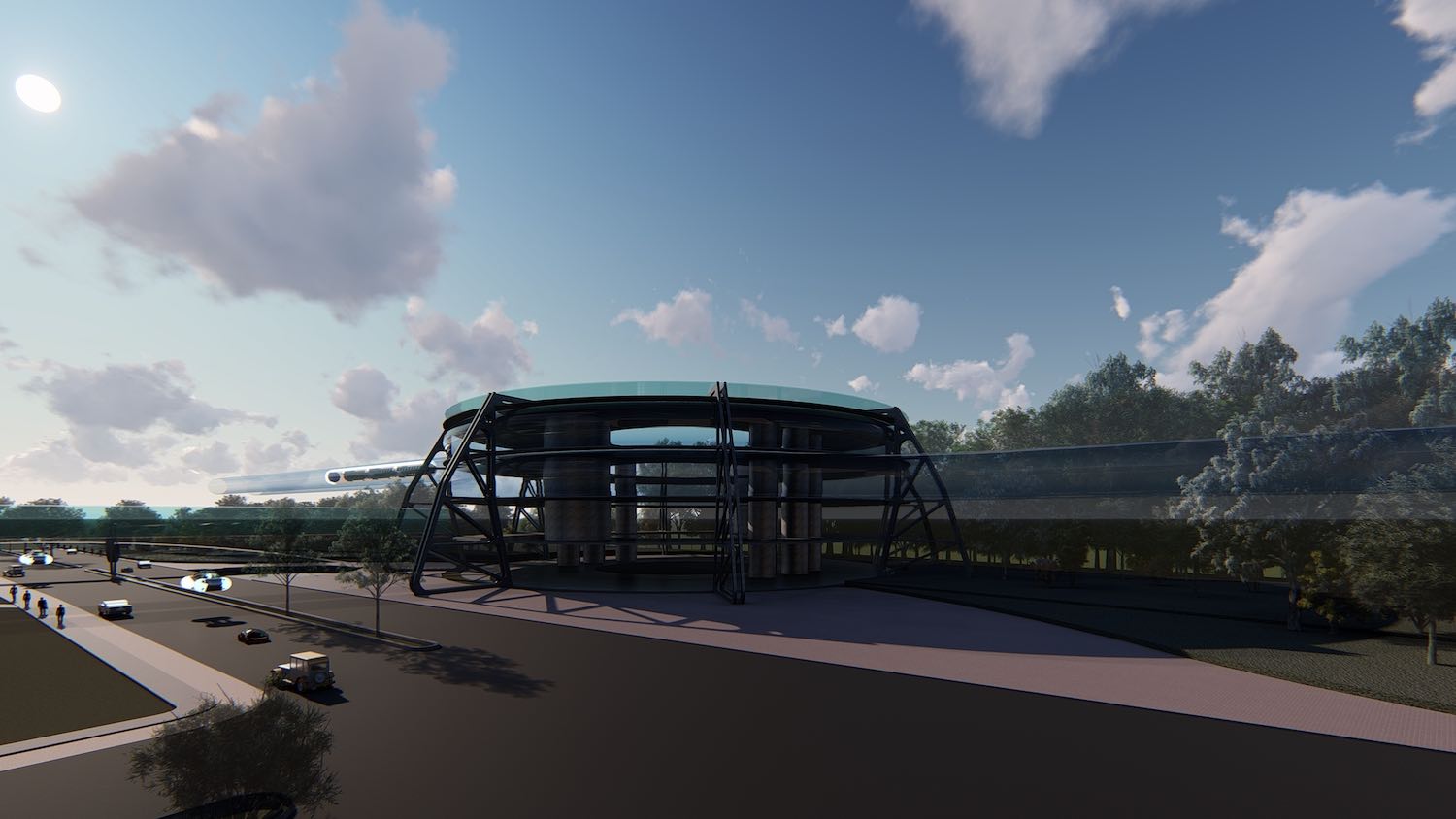 image © Asif Hasan Zeshan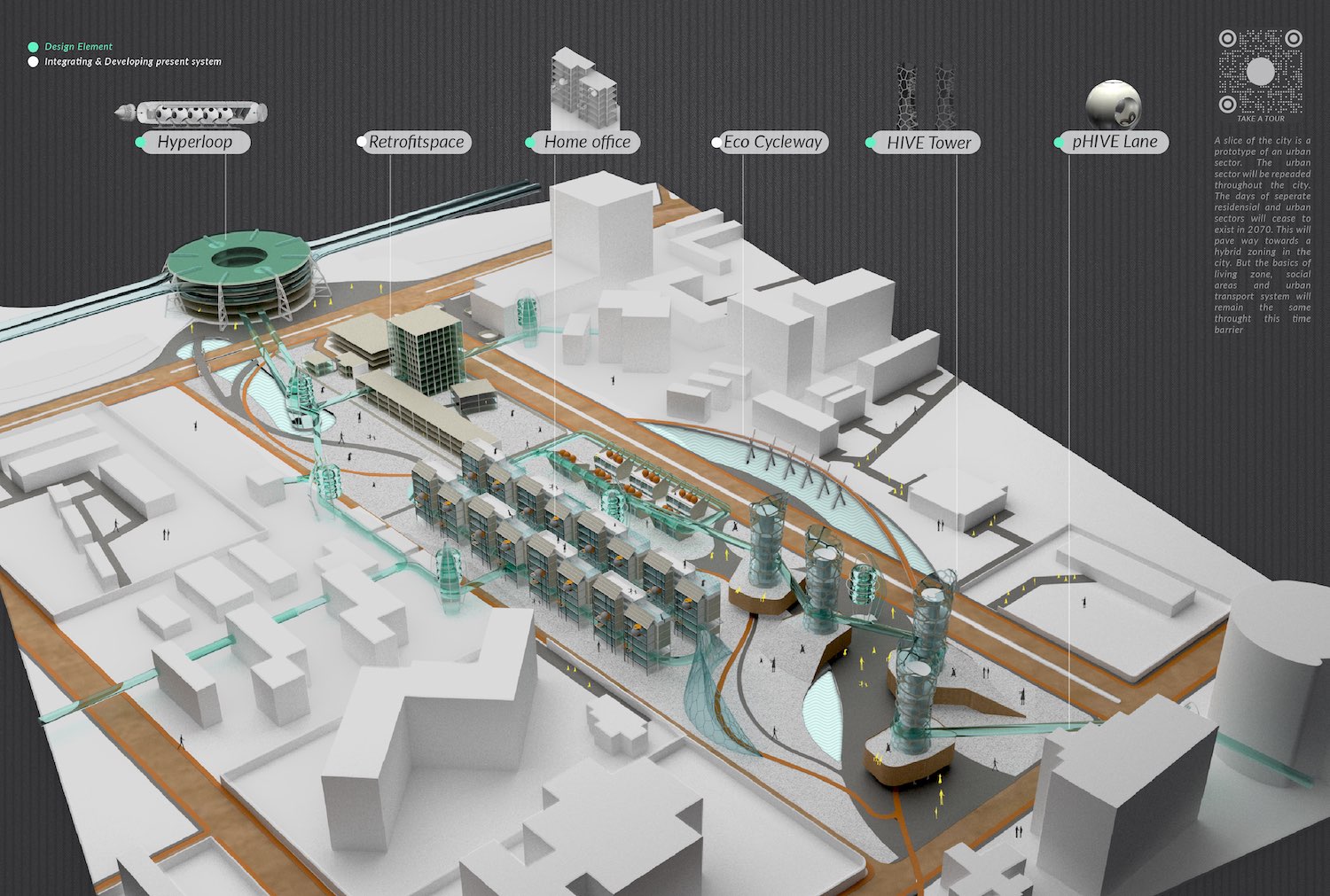 image © Asif Hasan Zeshan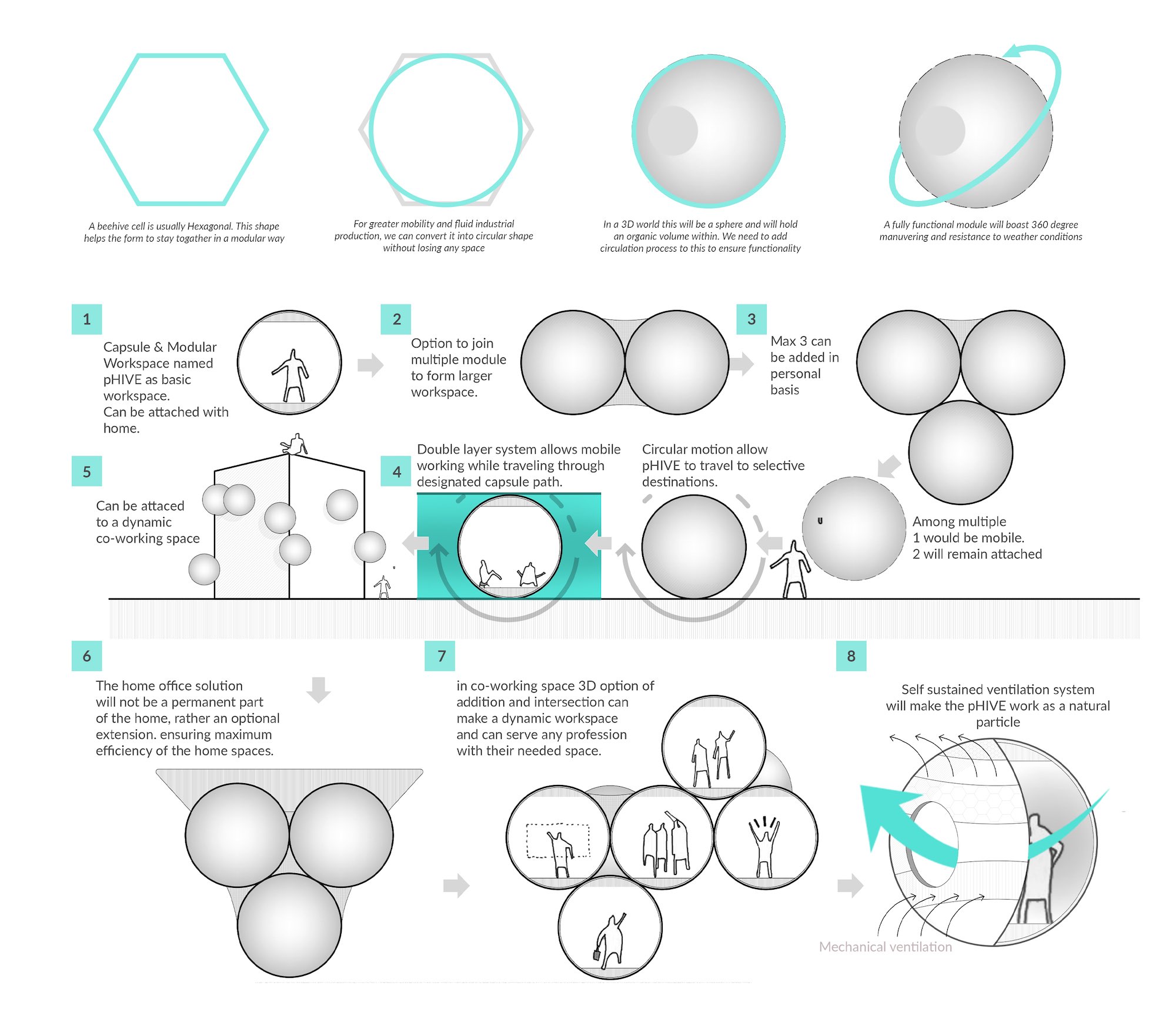 Formation of capsule pHIVE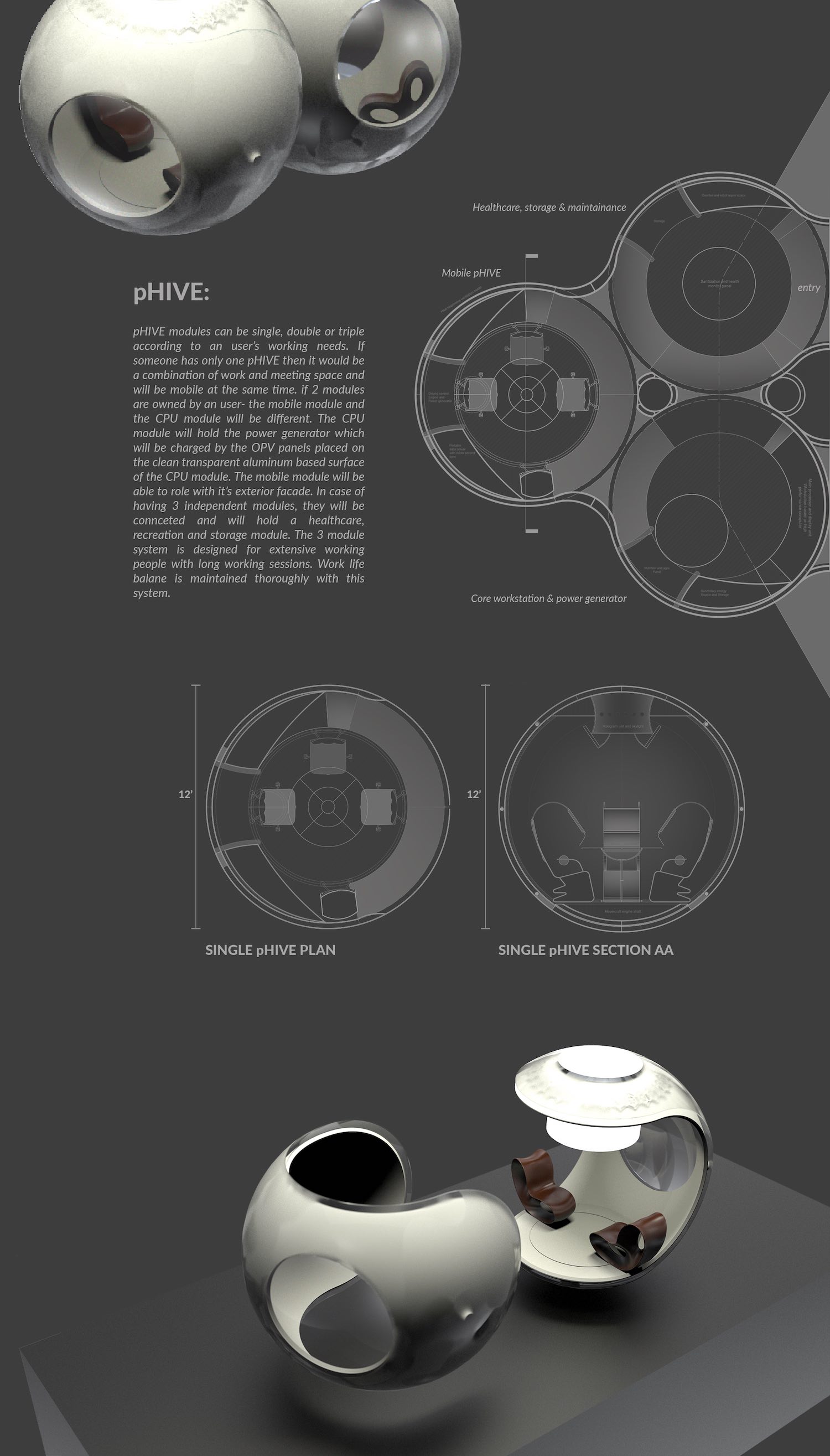 Details of pHIVE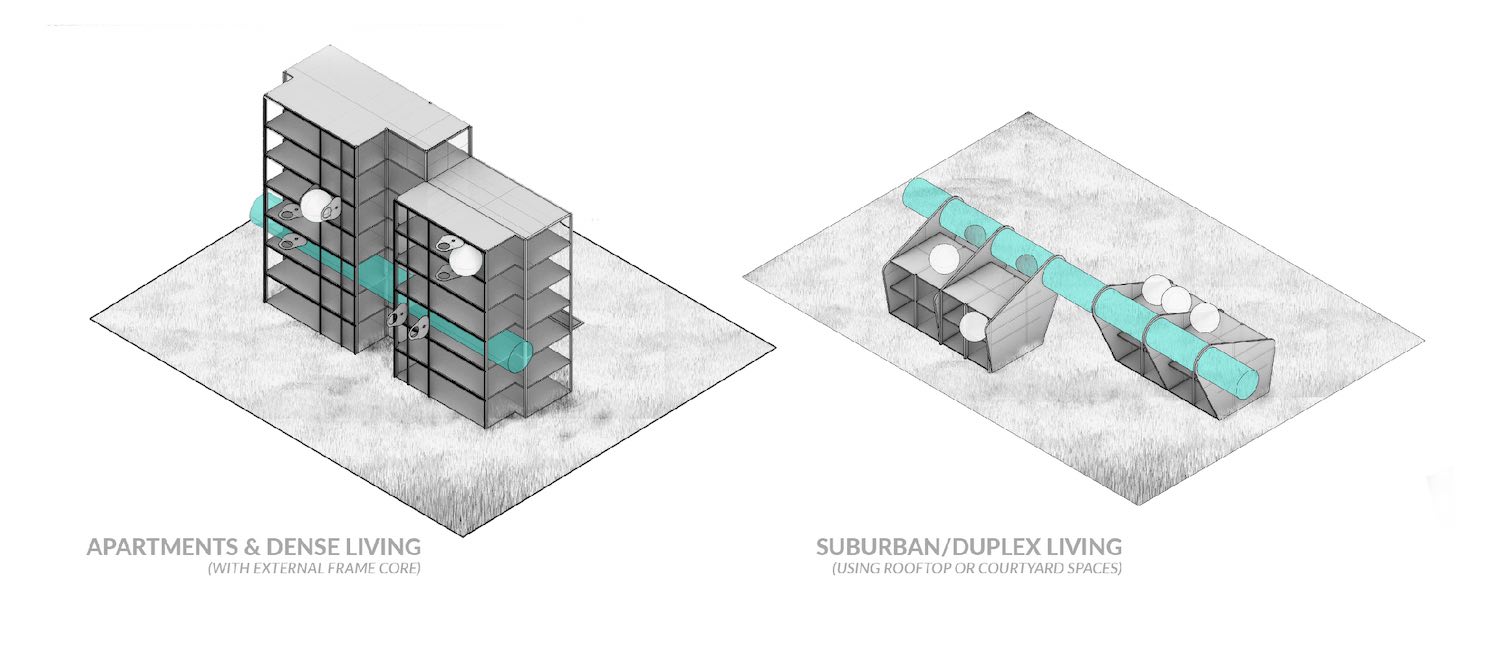 Integration of pHIVE with homes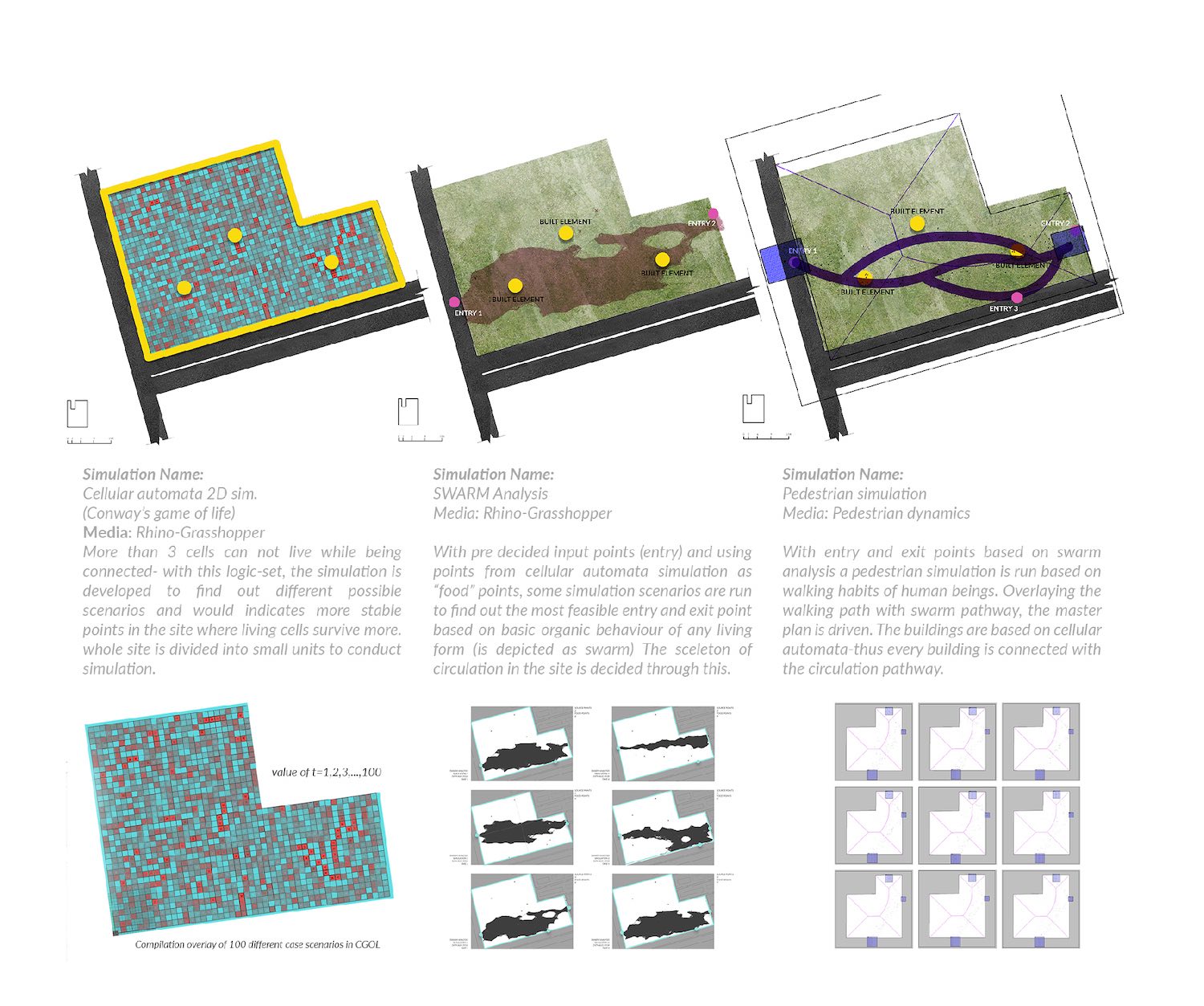 Simulations to generate ECO campus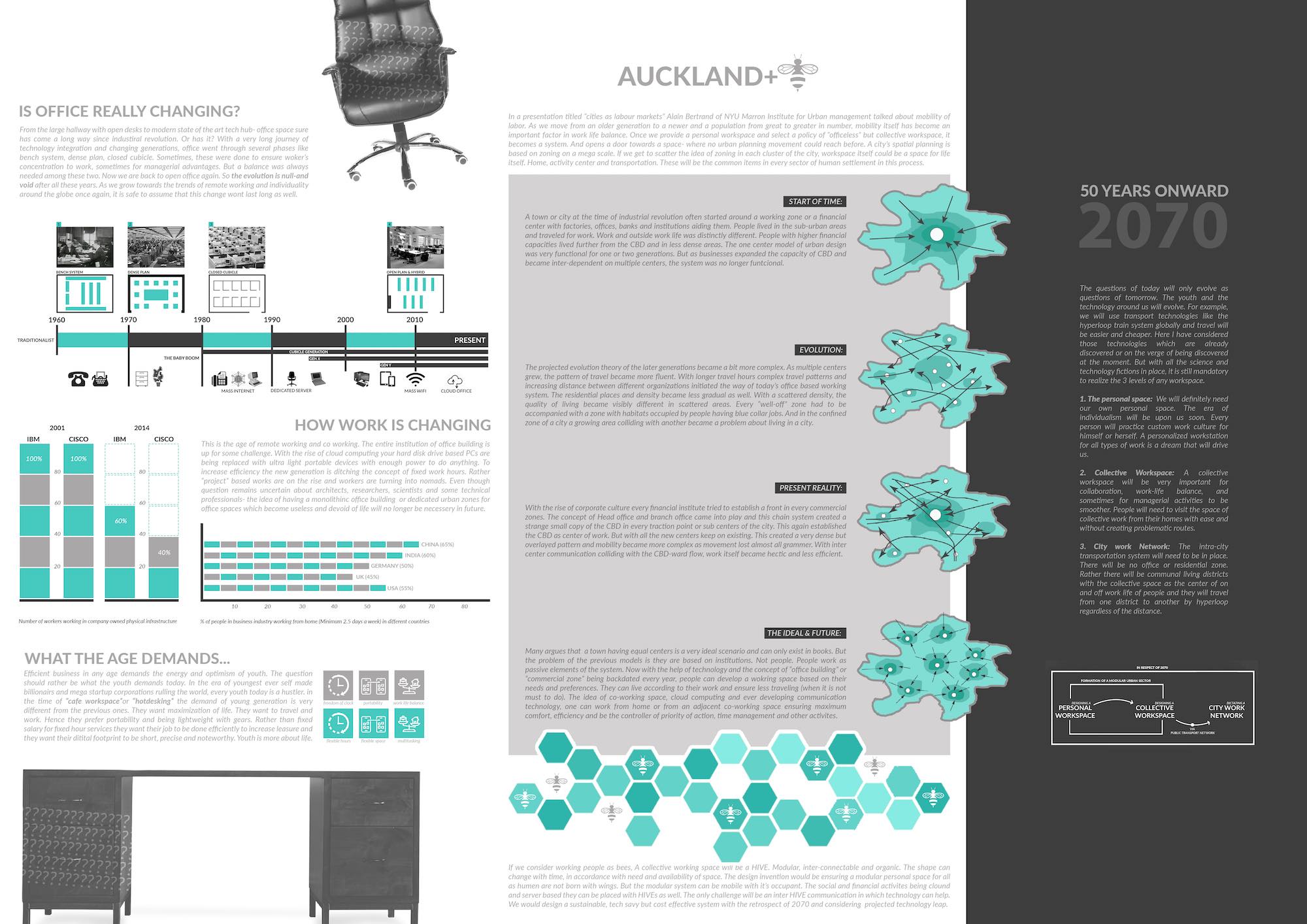 Concept generation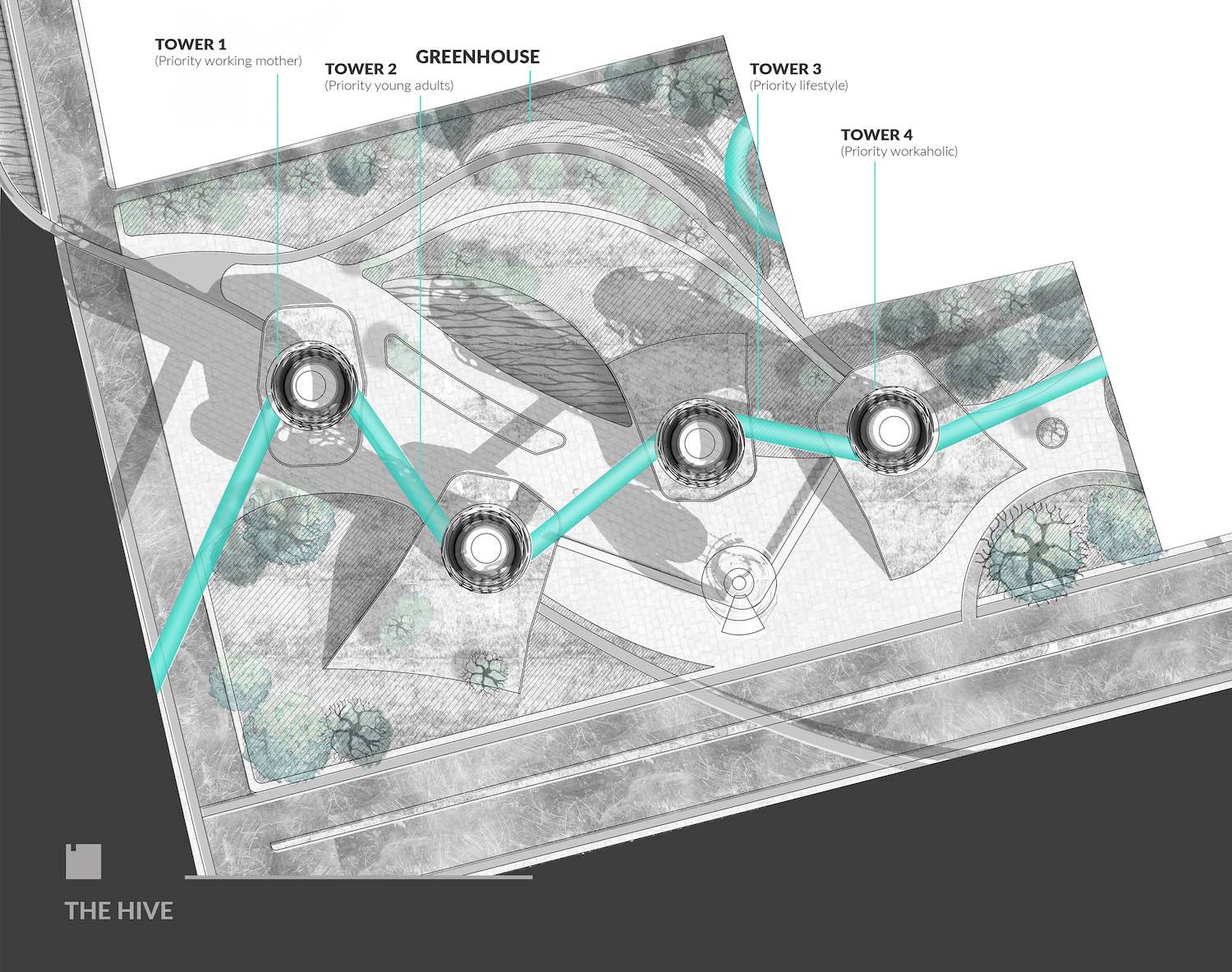 Masterplan of ECO campus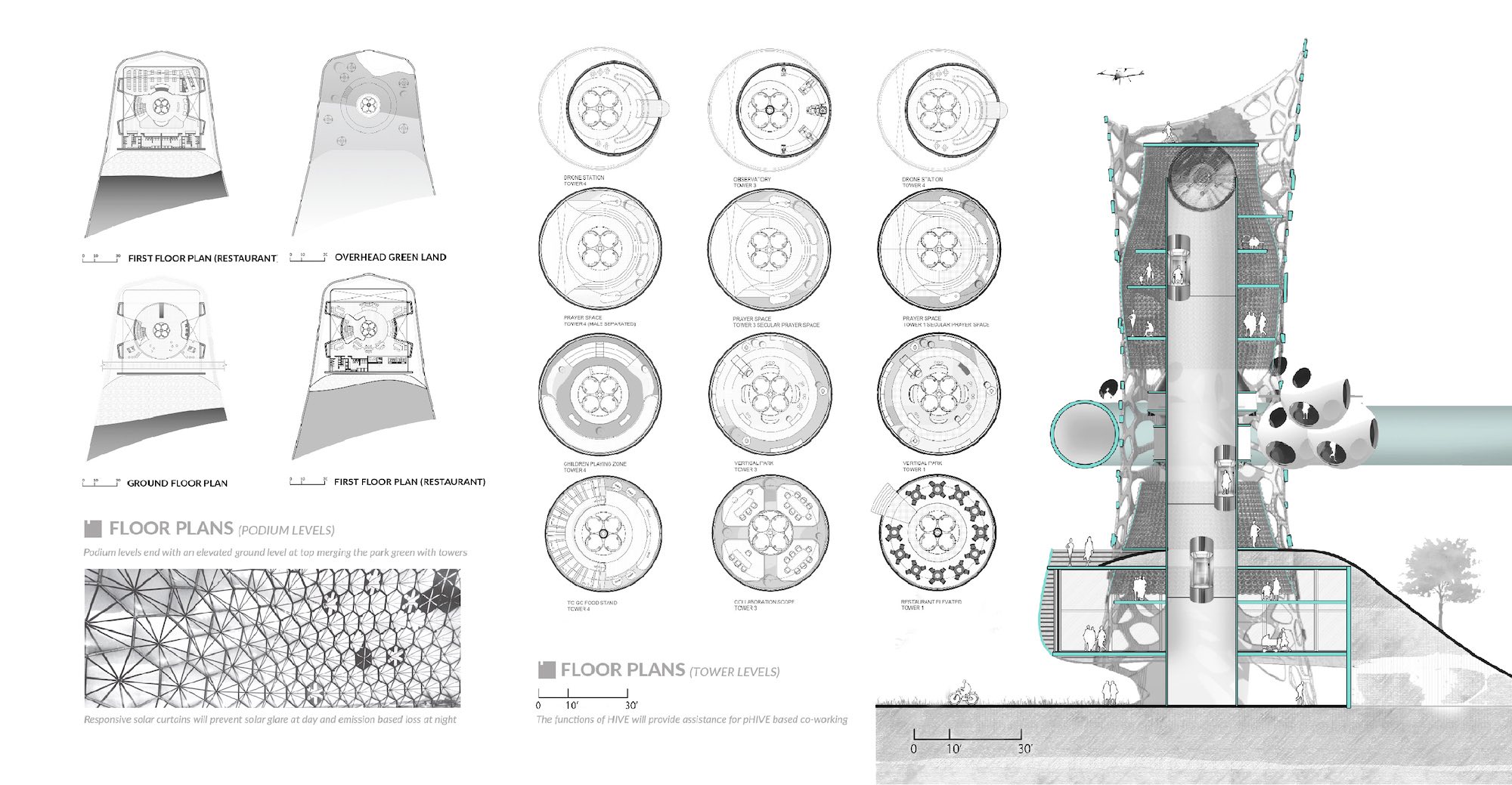 Utility tower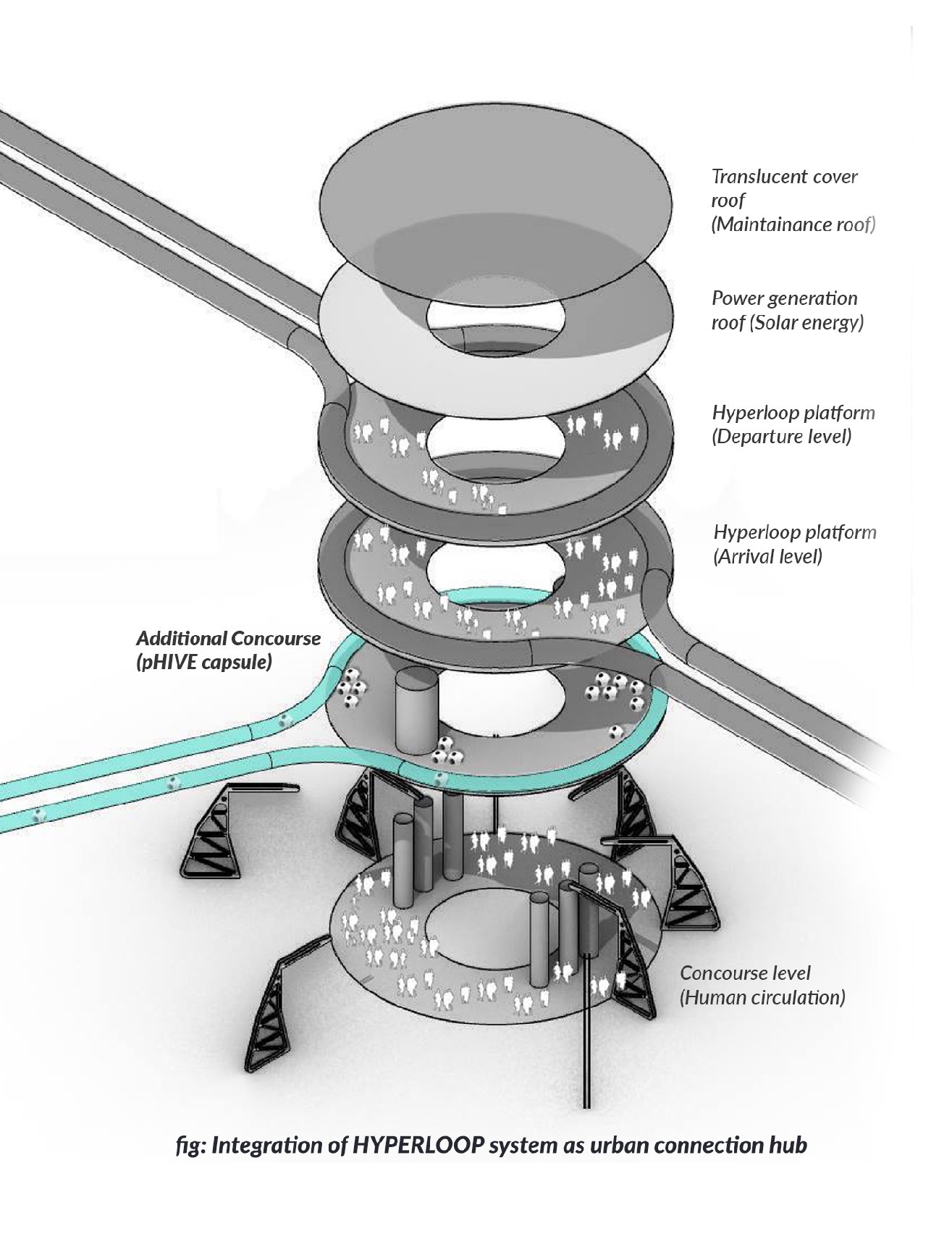 Spatial design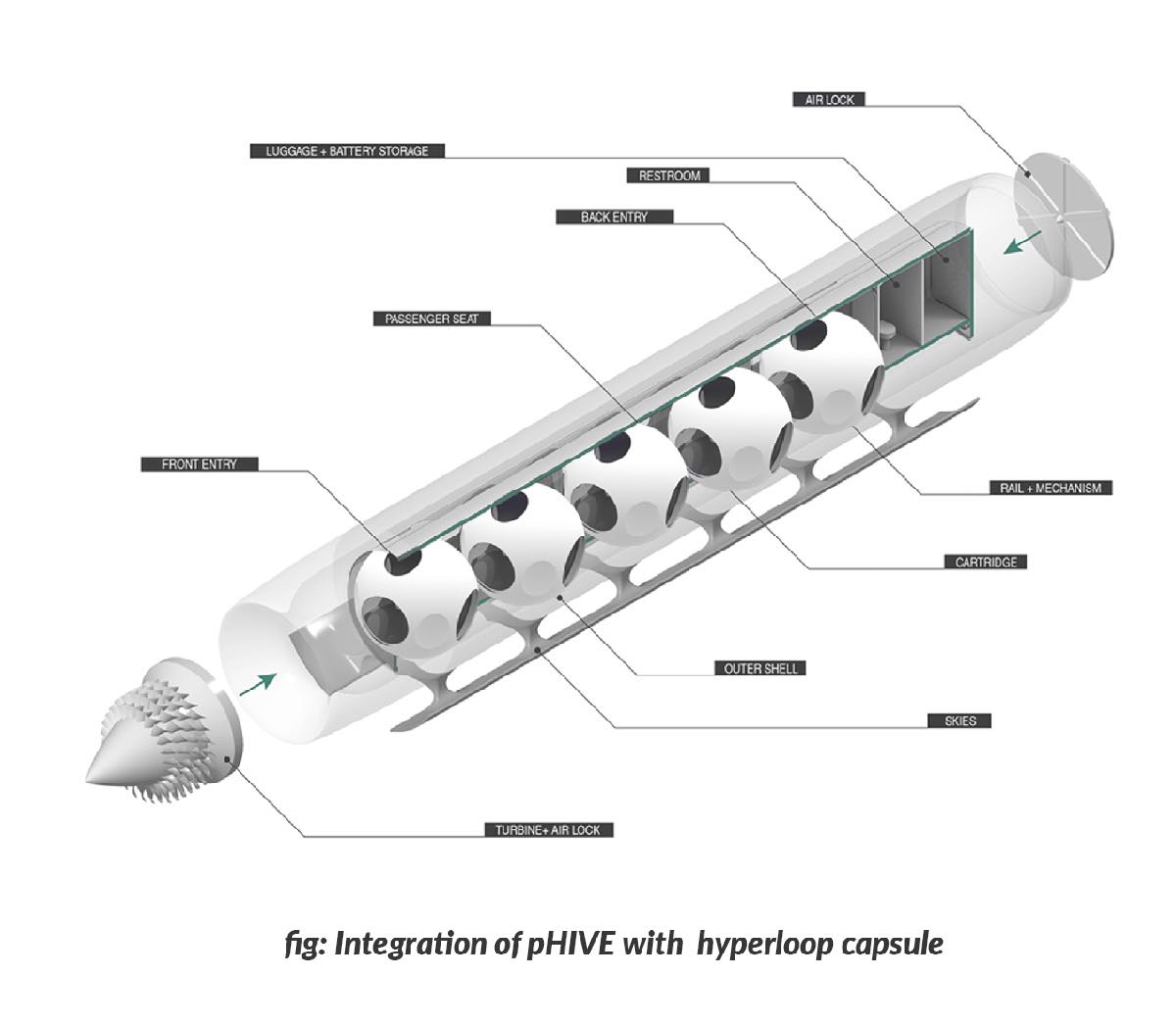 Hyperloop system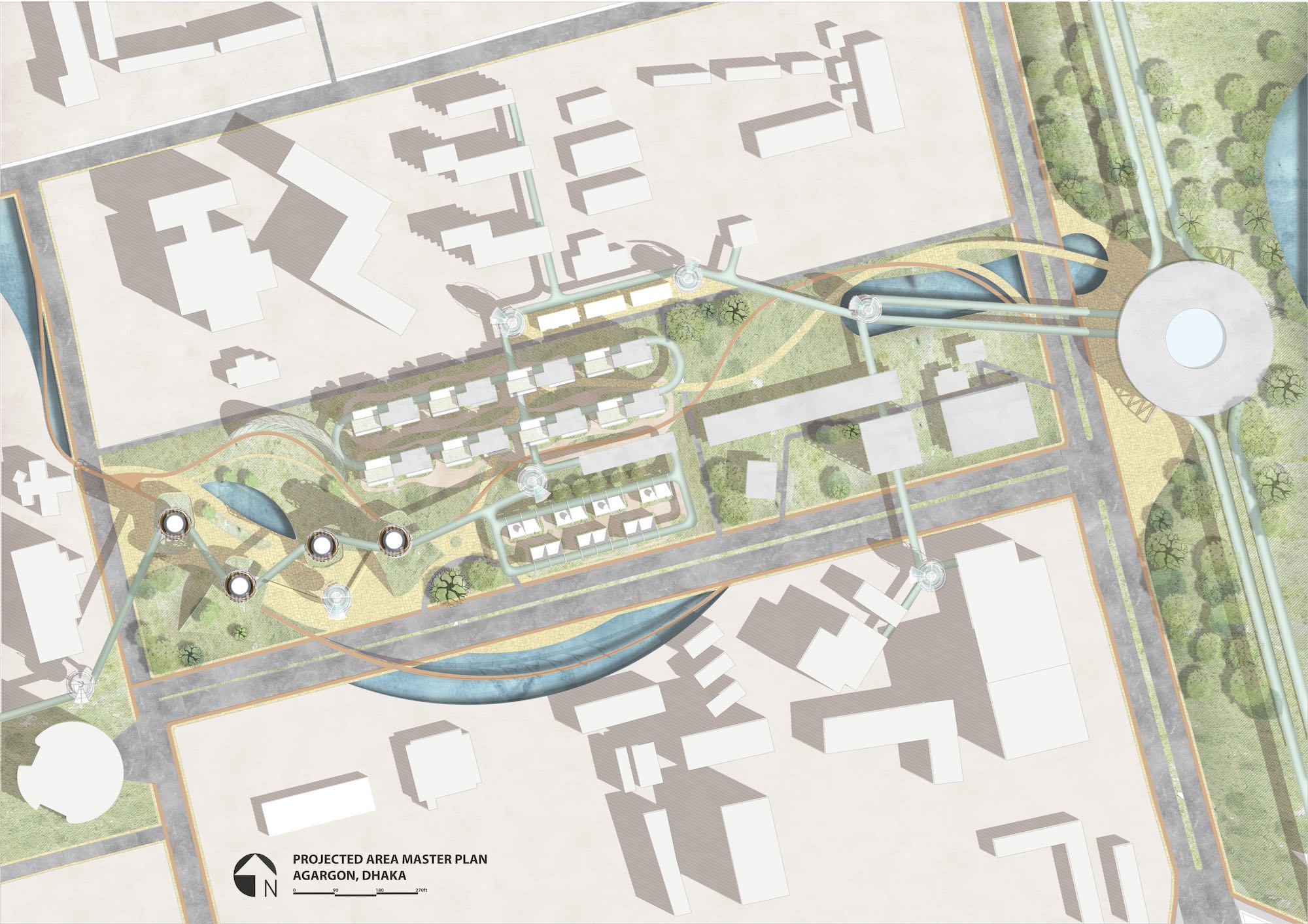 Overall masterplan
---