Studio Saxe weaves tropical pergola in the jungle of the Caribbean coast of Puerto Viejo, Limon.
Concept
Pavilions were joined through a woven network of pergolas that blend with the jungle creating a sense of unity through an internal courtyard.
Design
We designed a strategy of aggregation by creating a network of triangled pergolas that can grow or contract depending on the necessity of the client throughout the project. This in turn allows for people to circulate and go to different rooms and private or social areas around the house while weaving through existing vegetation and jungle. Each room is a contained space that can be placed anywhere around the property.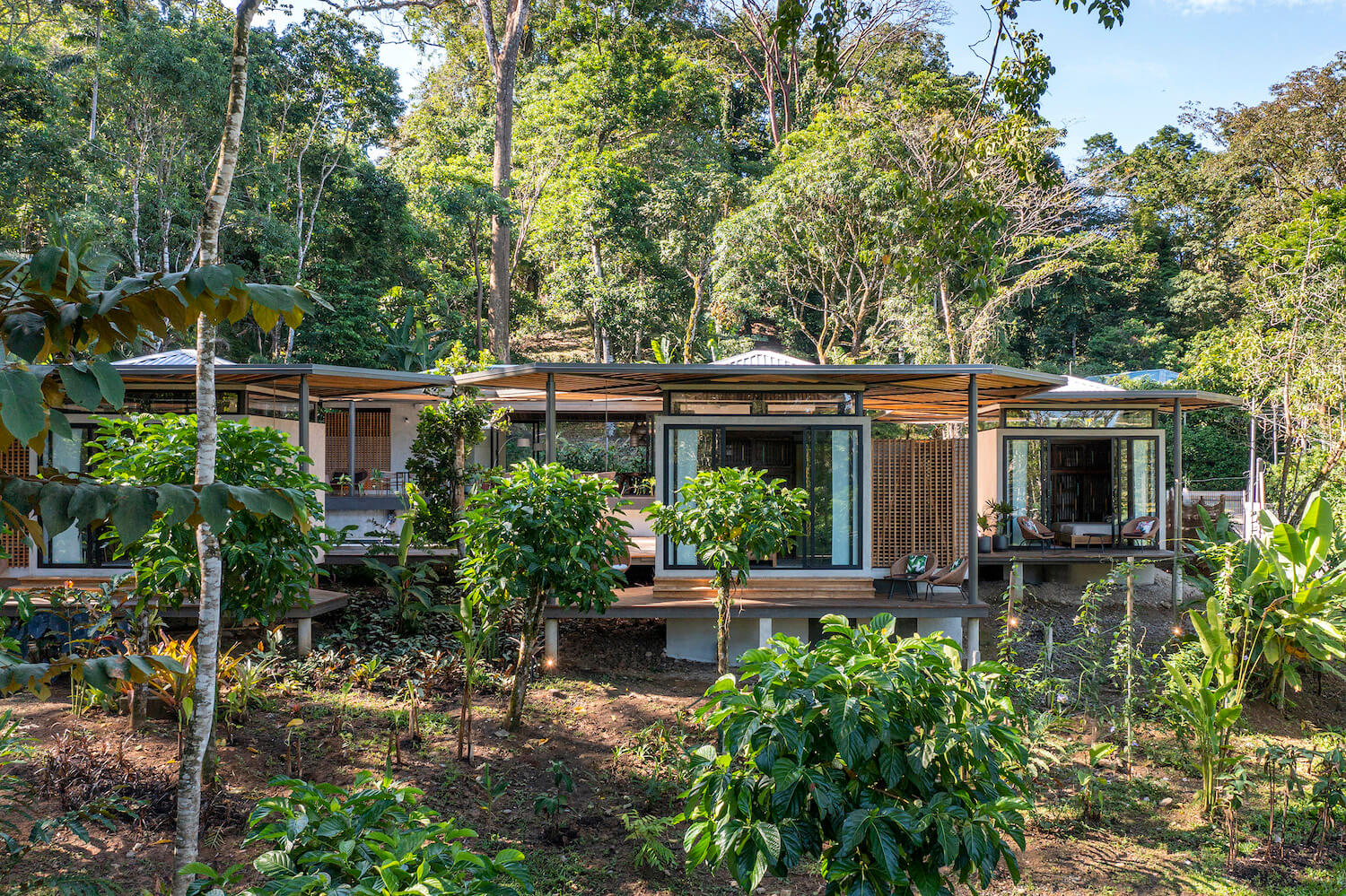 image © Andres Garcia Lachner
Sustainability
The project was conceived as a series of objects placed around the property and within existing trees, it is also placed stepping down the mountain to allow for the topographic condition to be gentle with the built architecture. Together with solar energy generation, water-efficient systems, and passive bioclimatic design, this project sets a new example design for the tropical region of the coast of Costa Rica.
Construction
Through a series of repeating triangles, the house was erected modularly and each individual private or public space was enclosed through walls and glass thus creating a sensation of a network that can continue growing in time.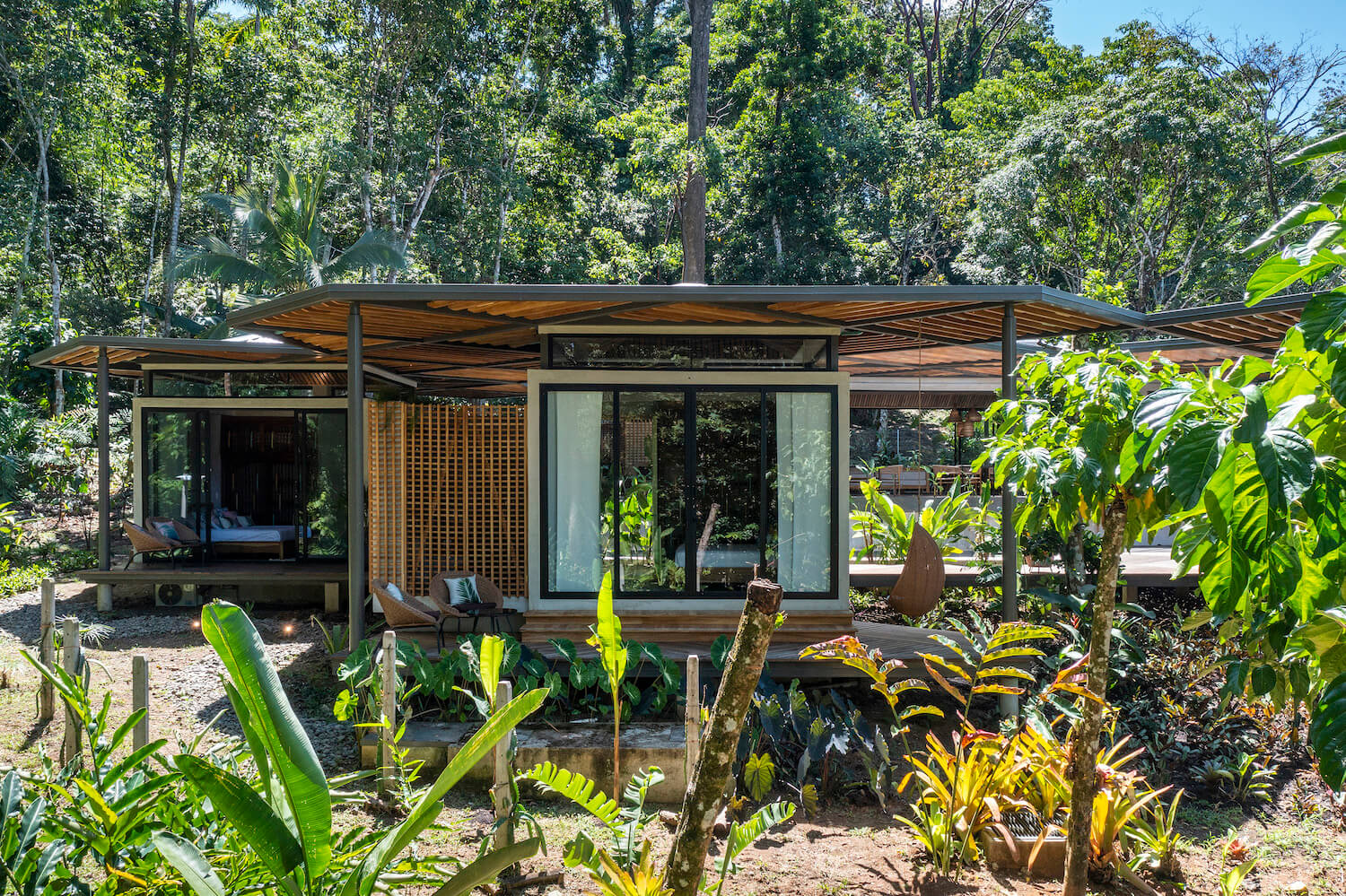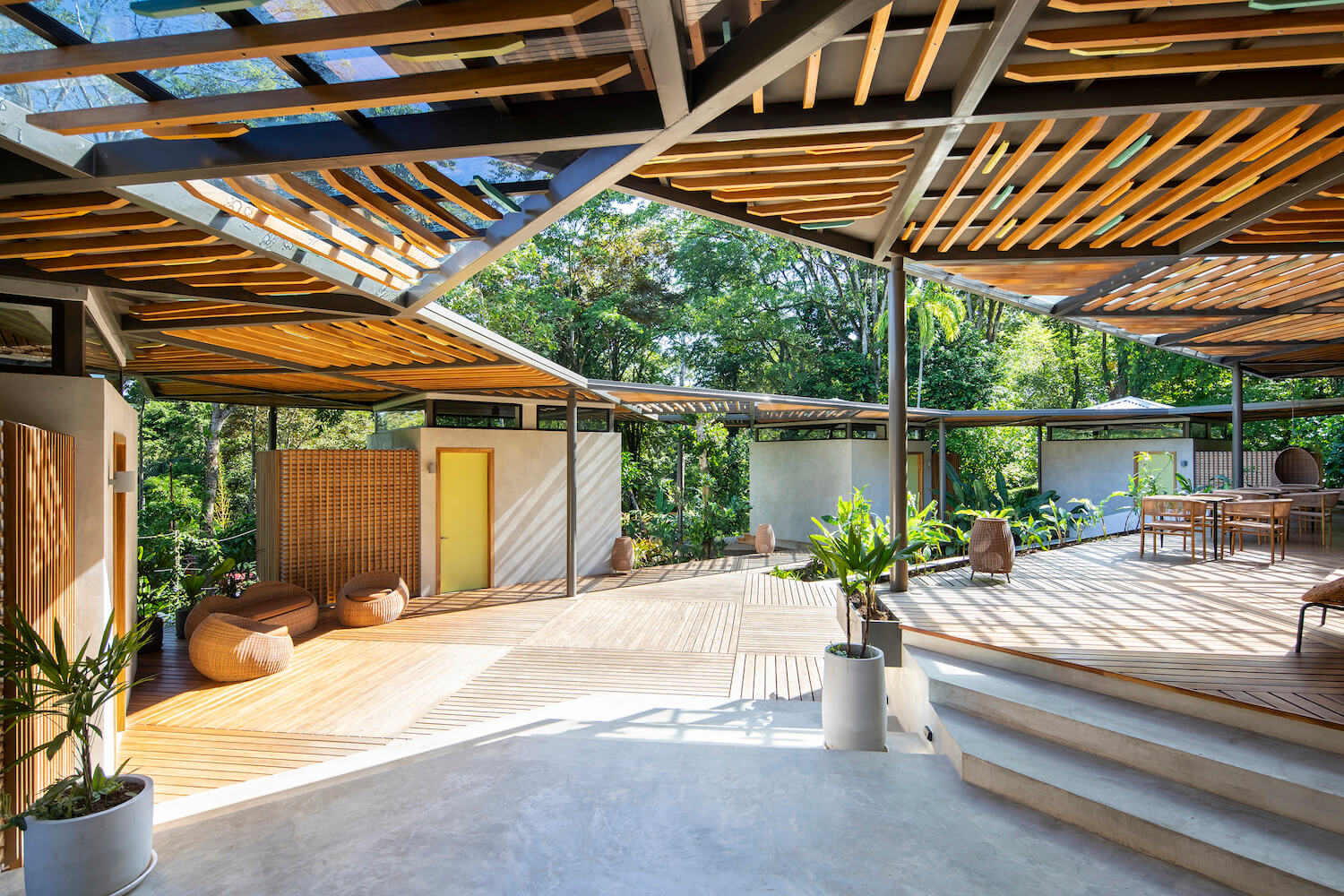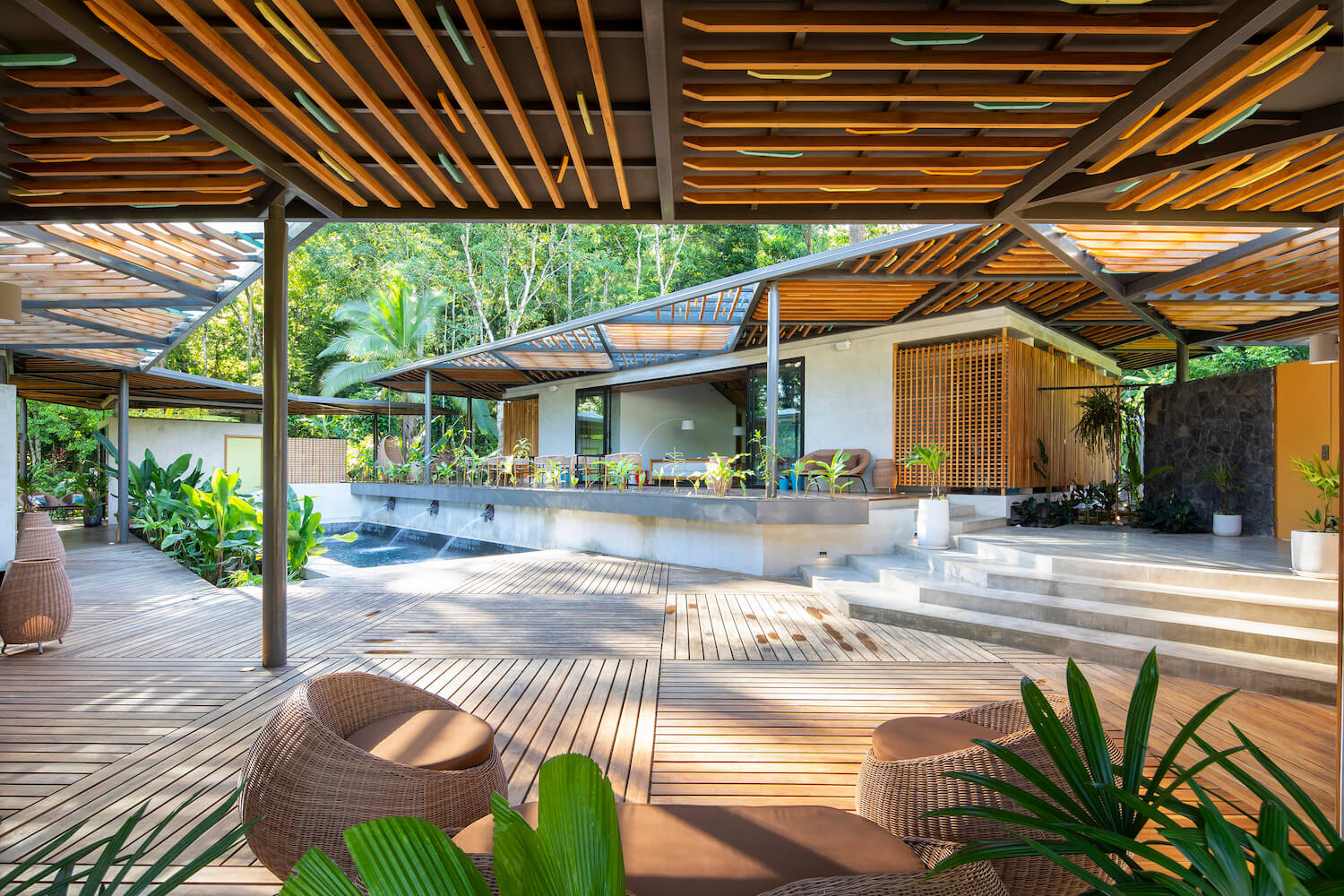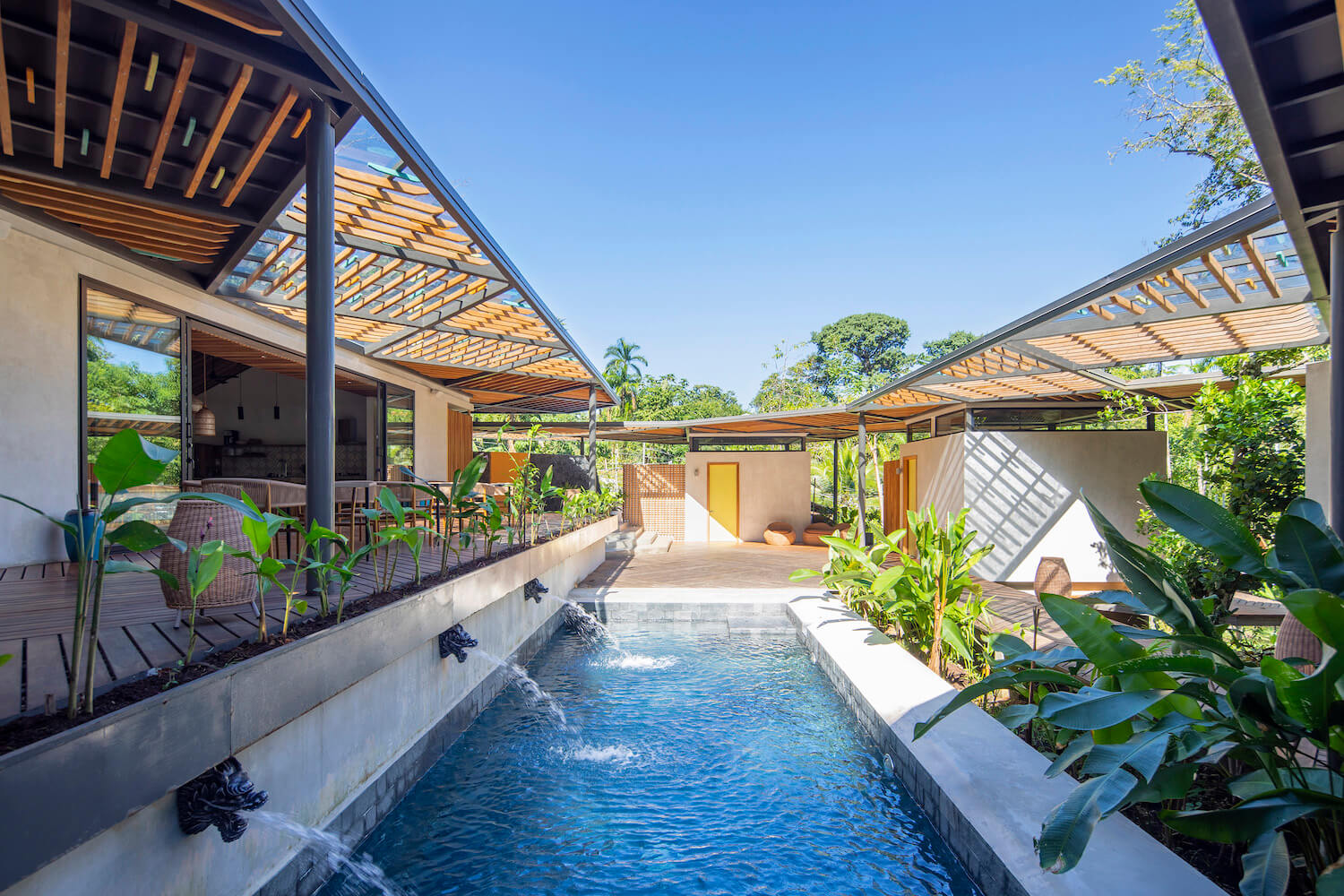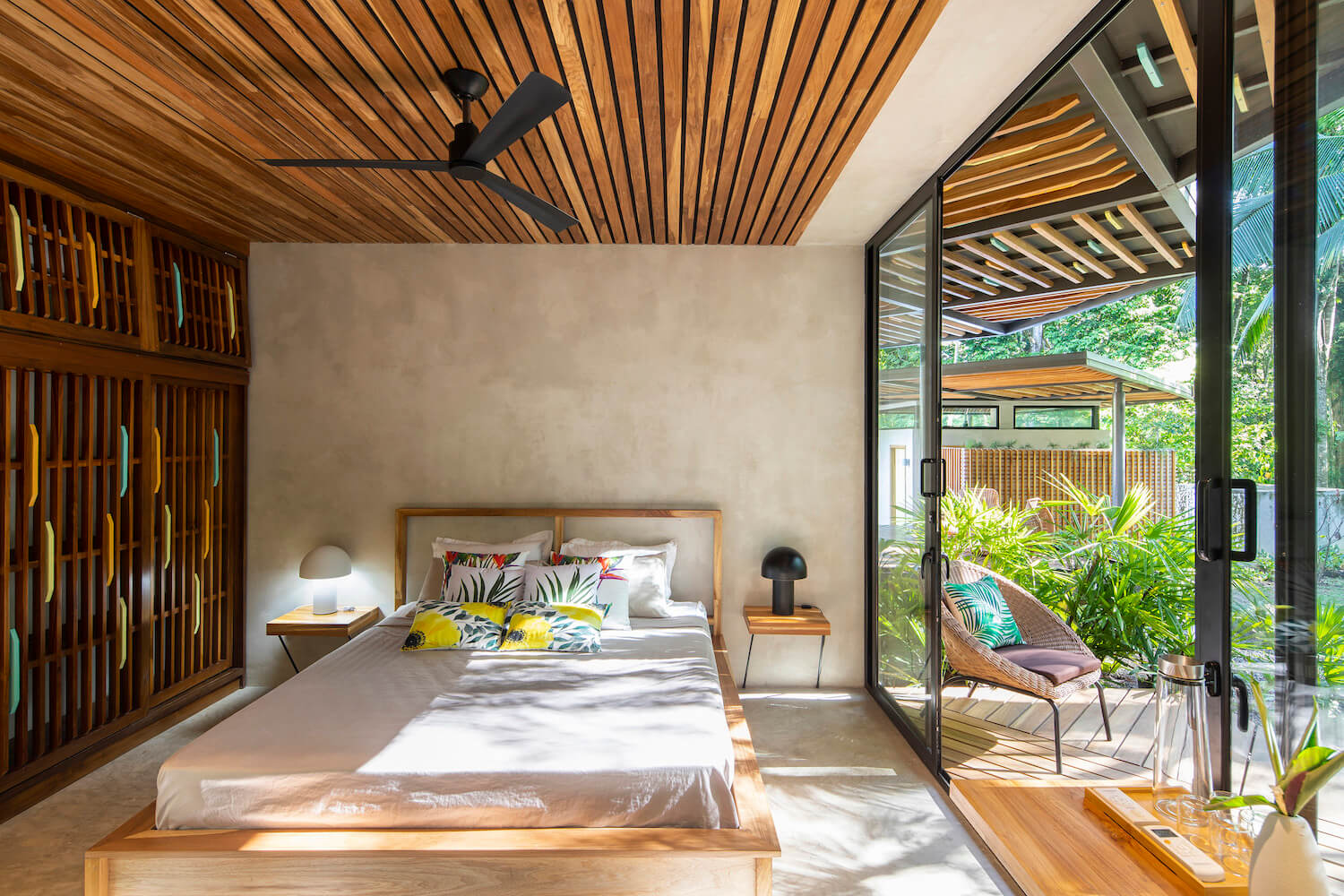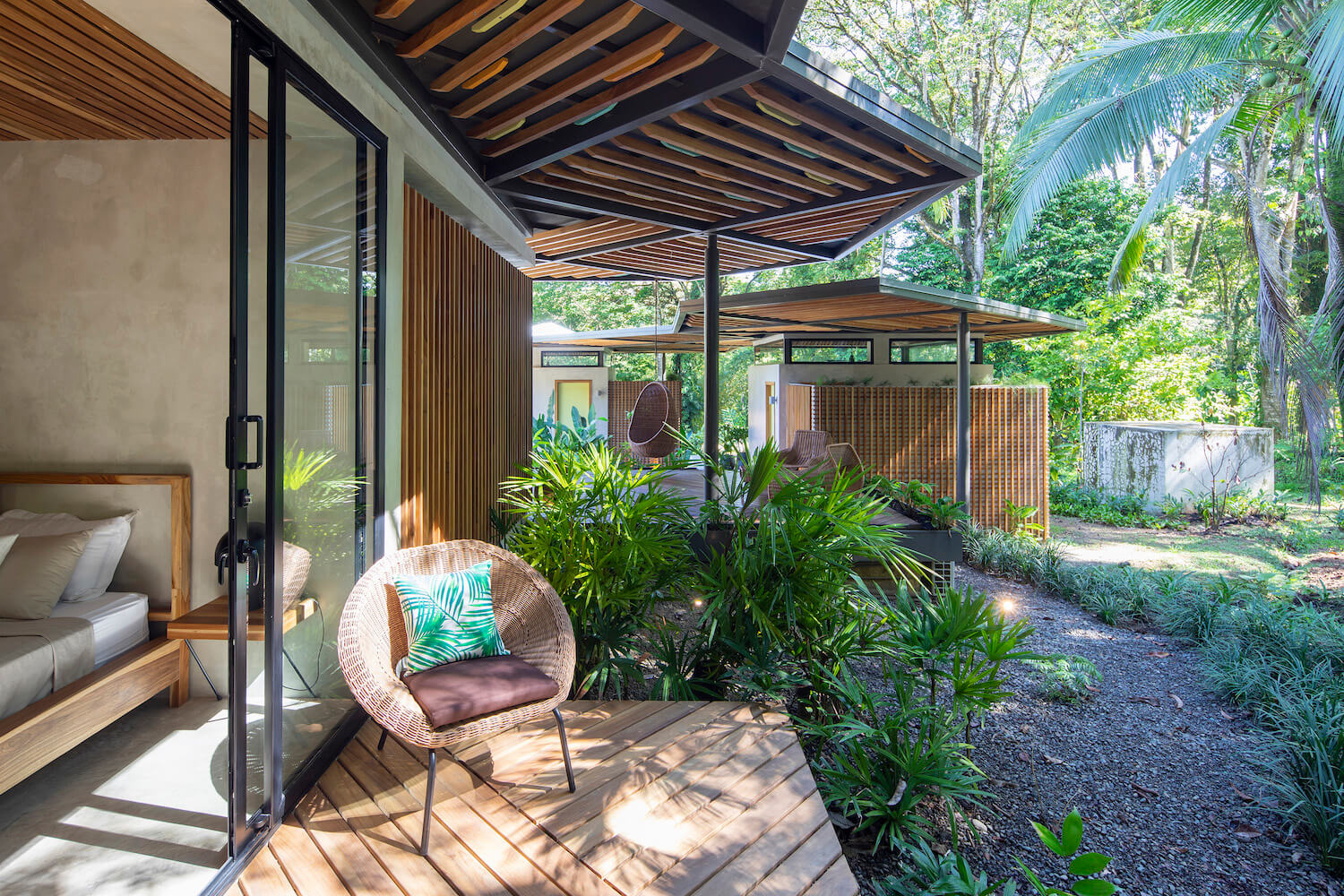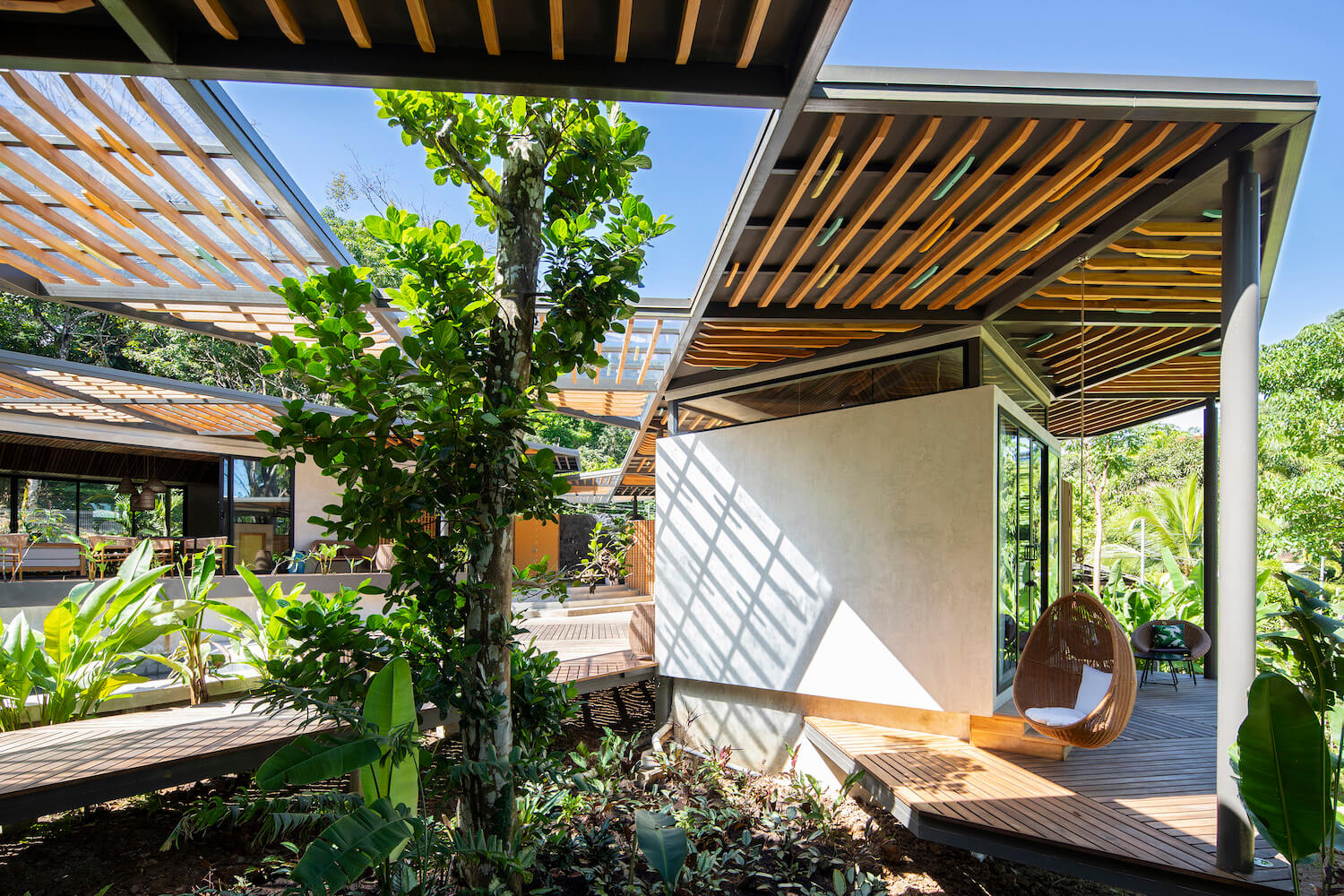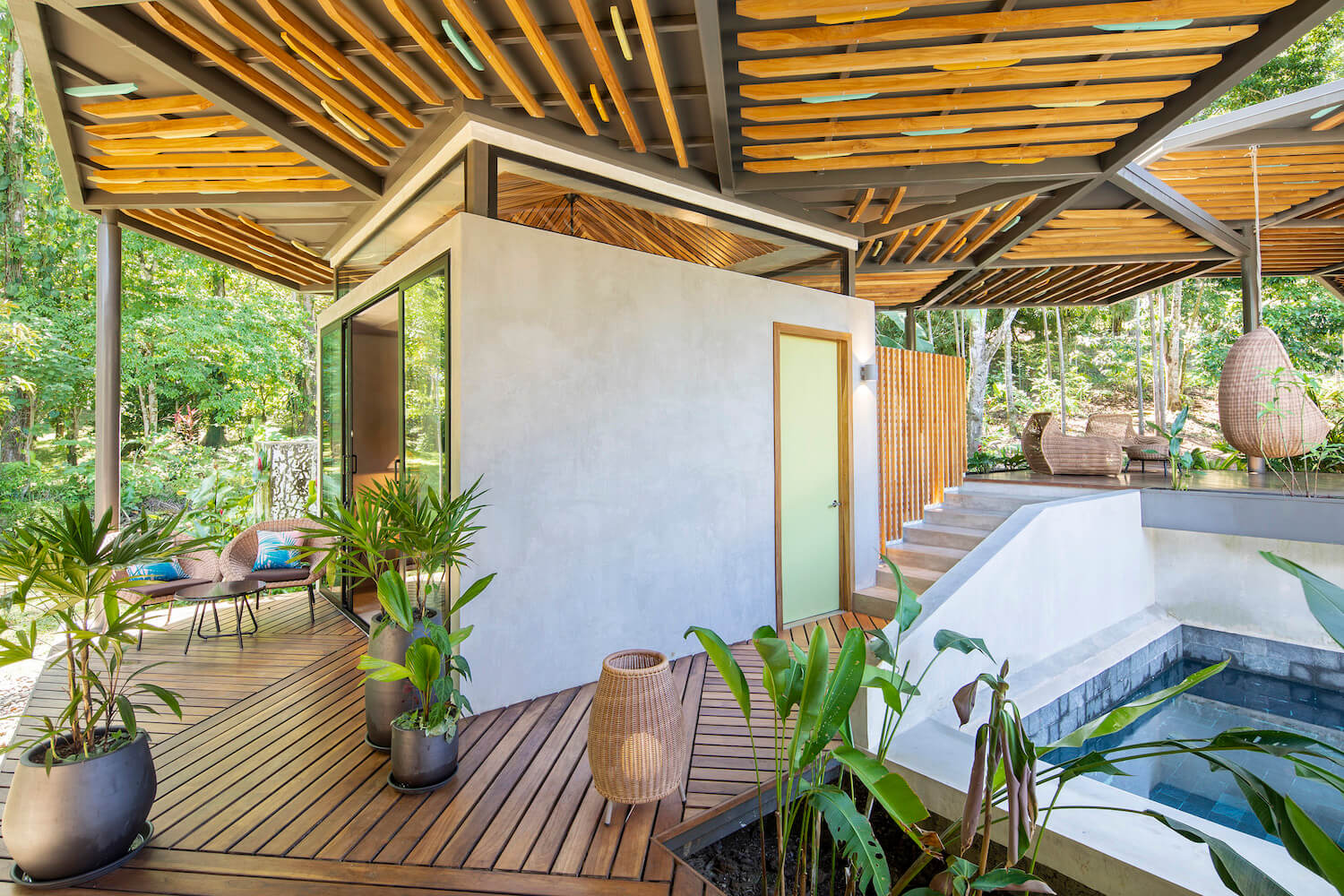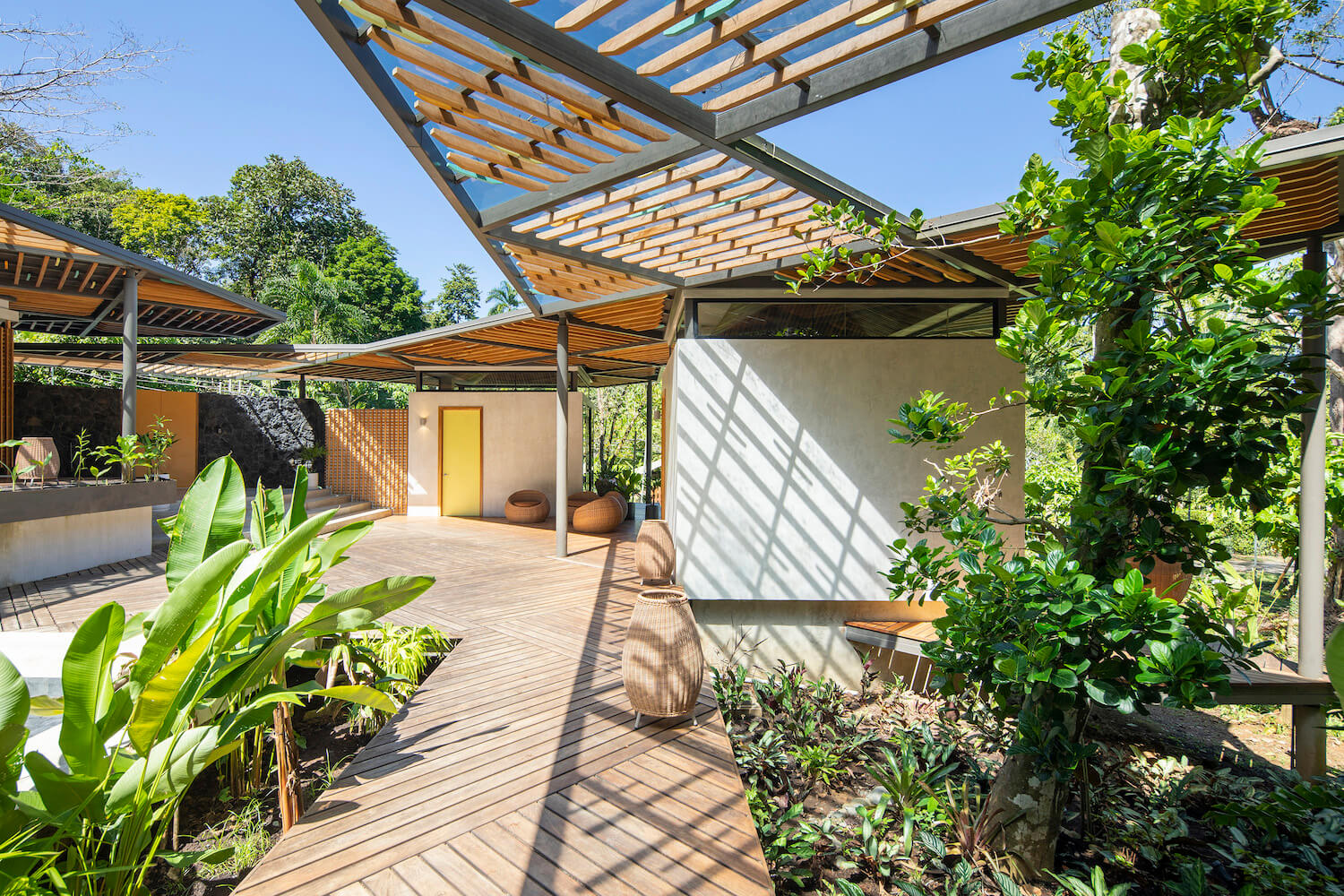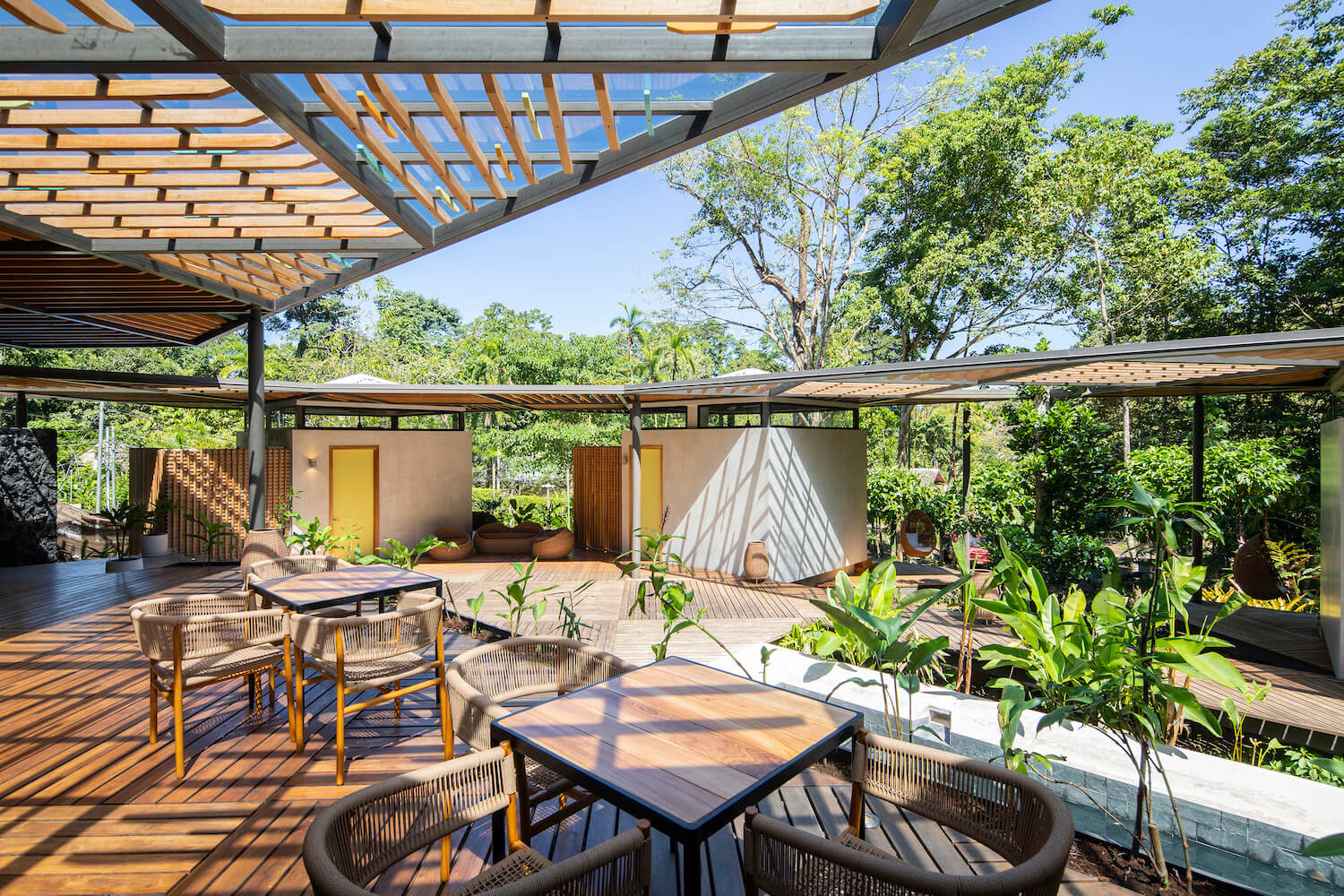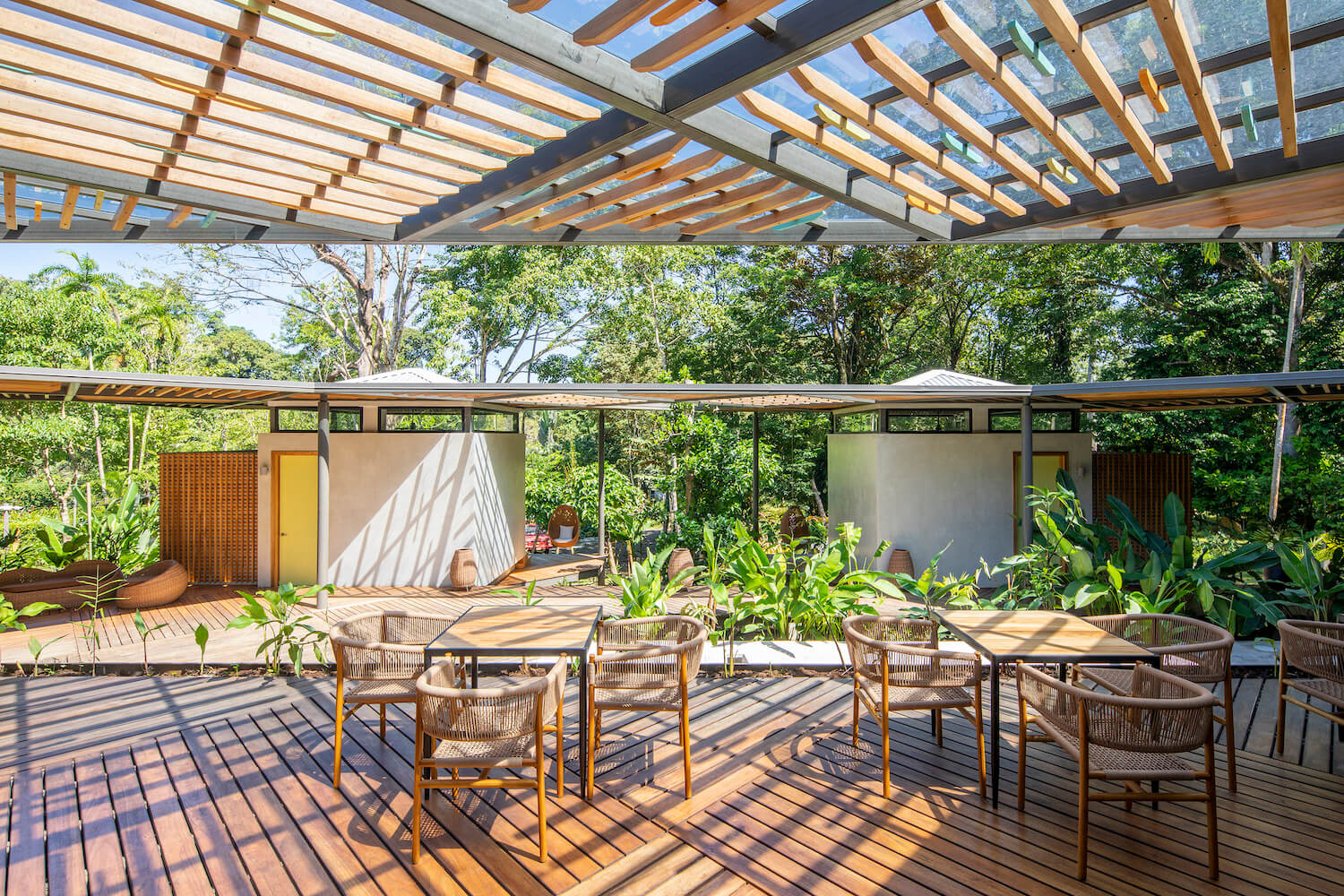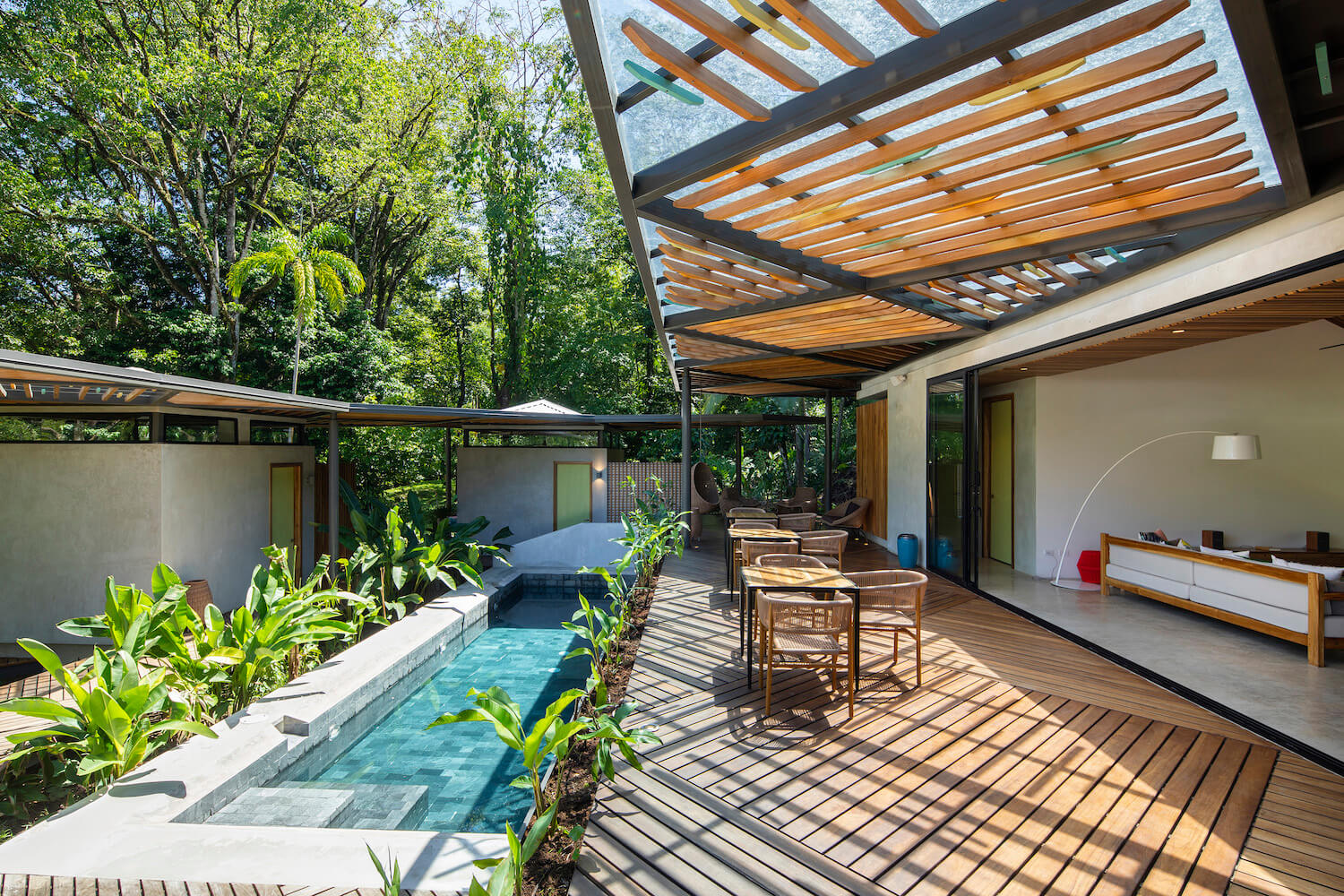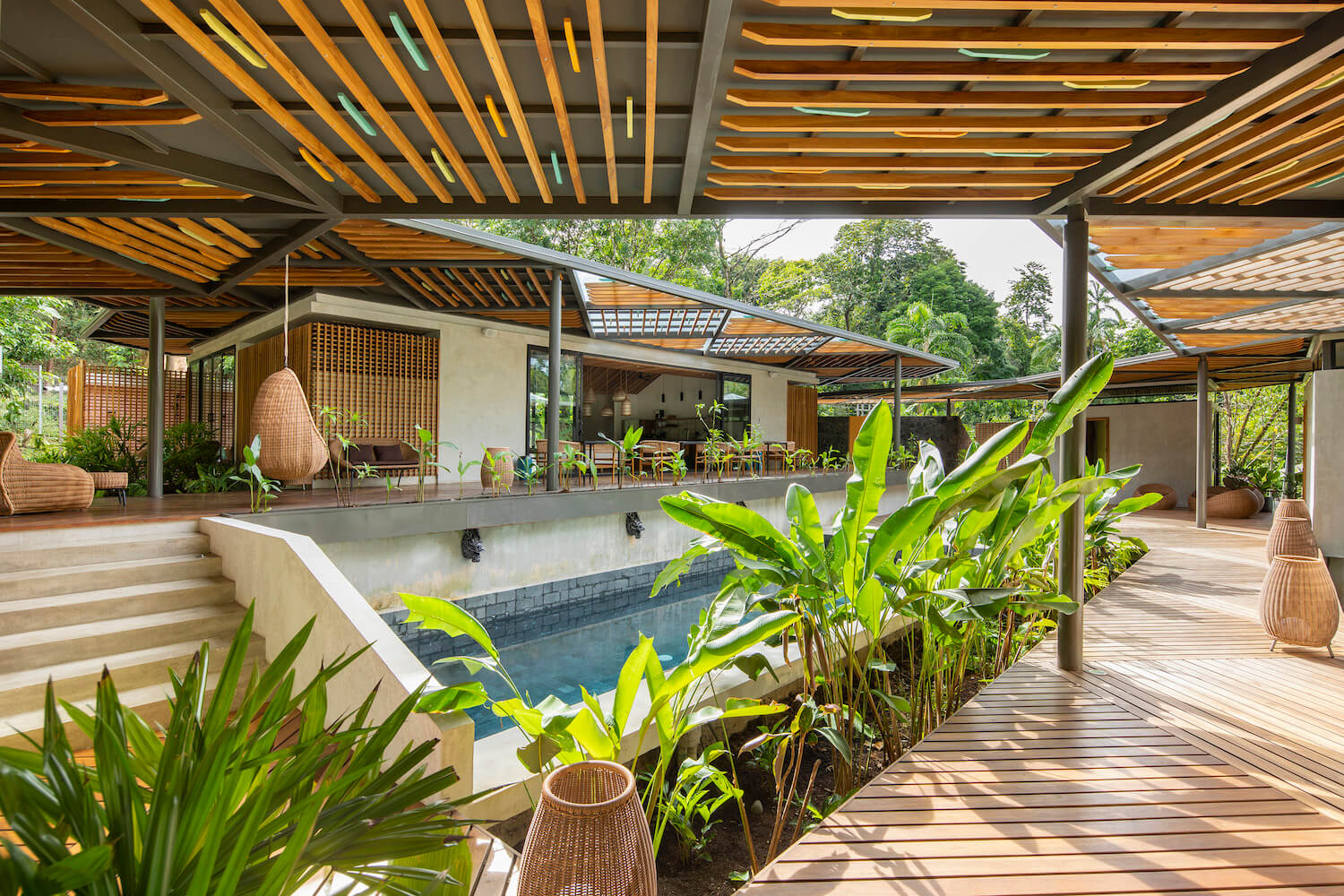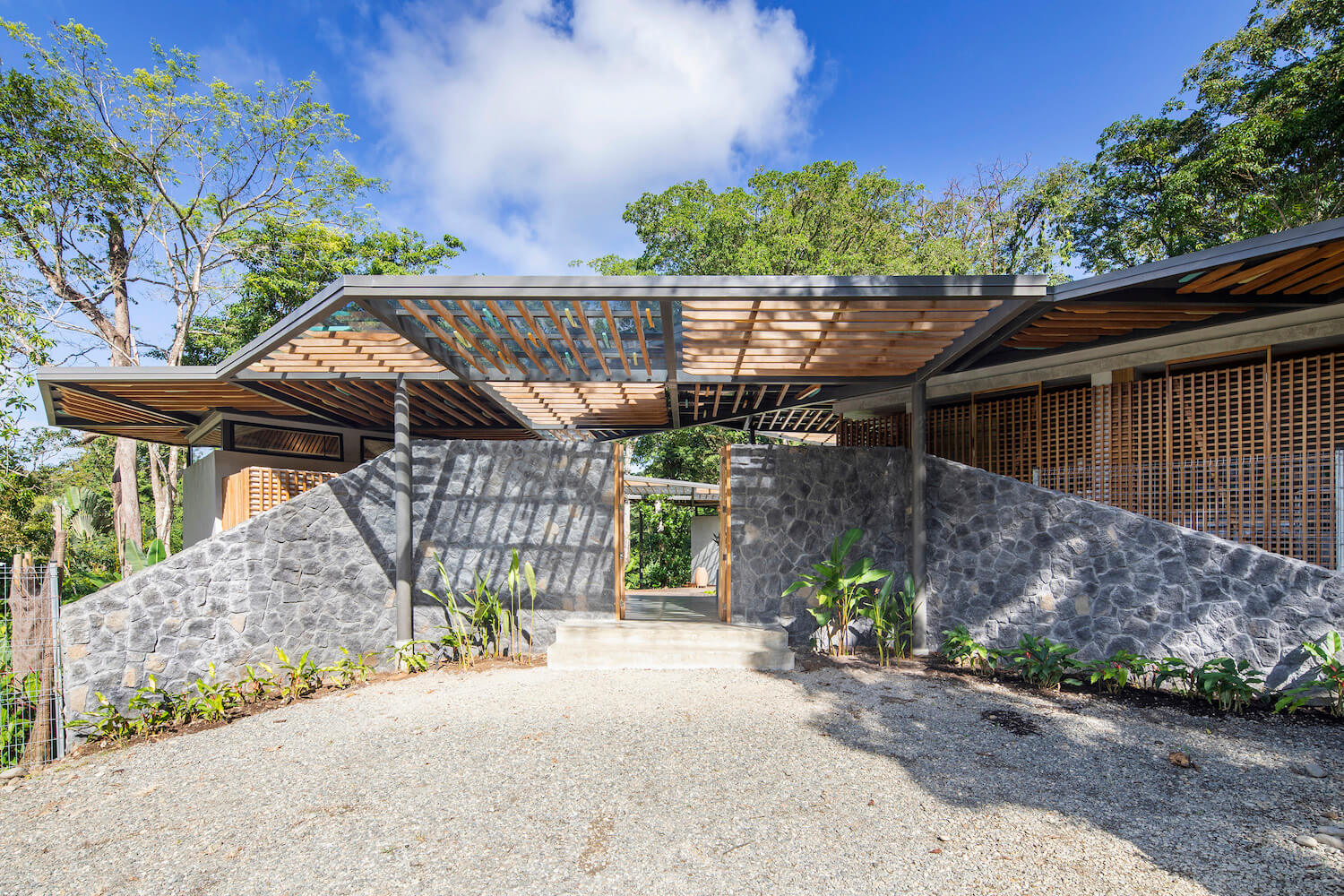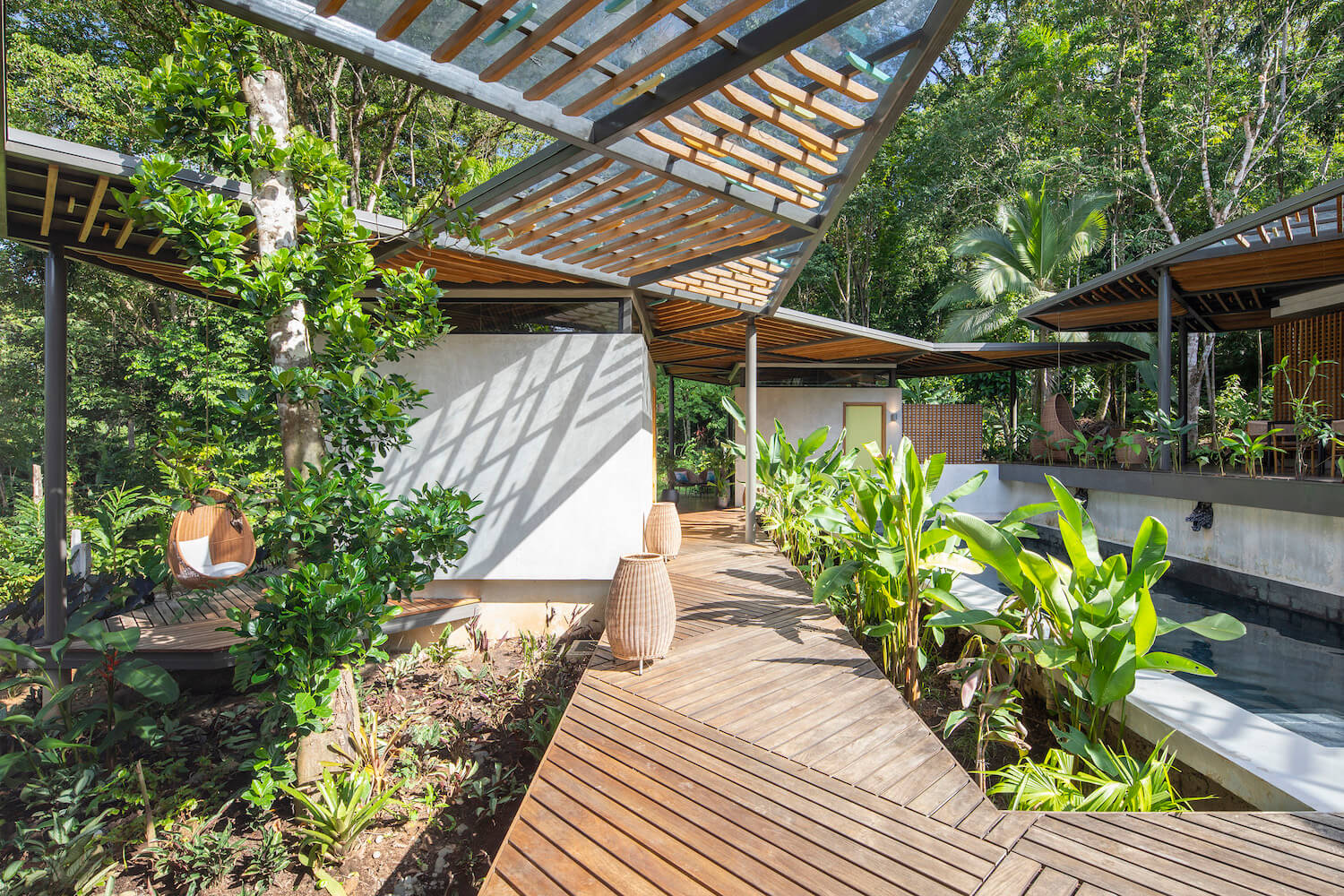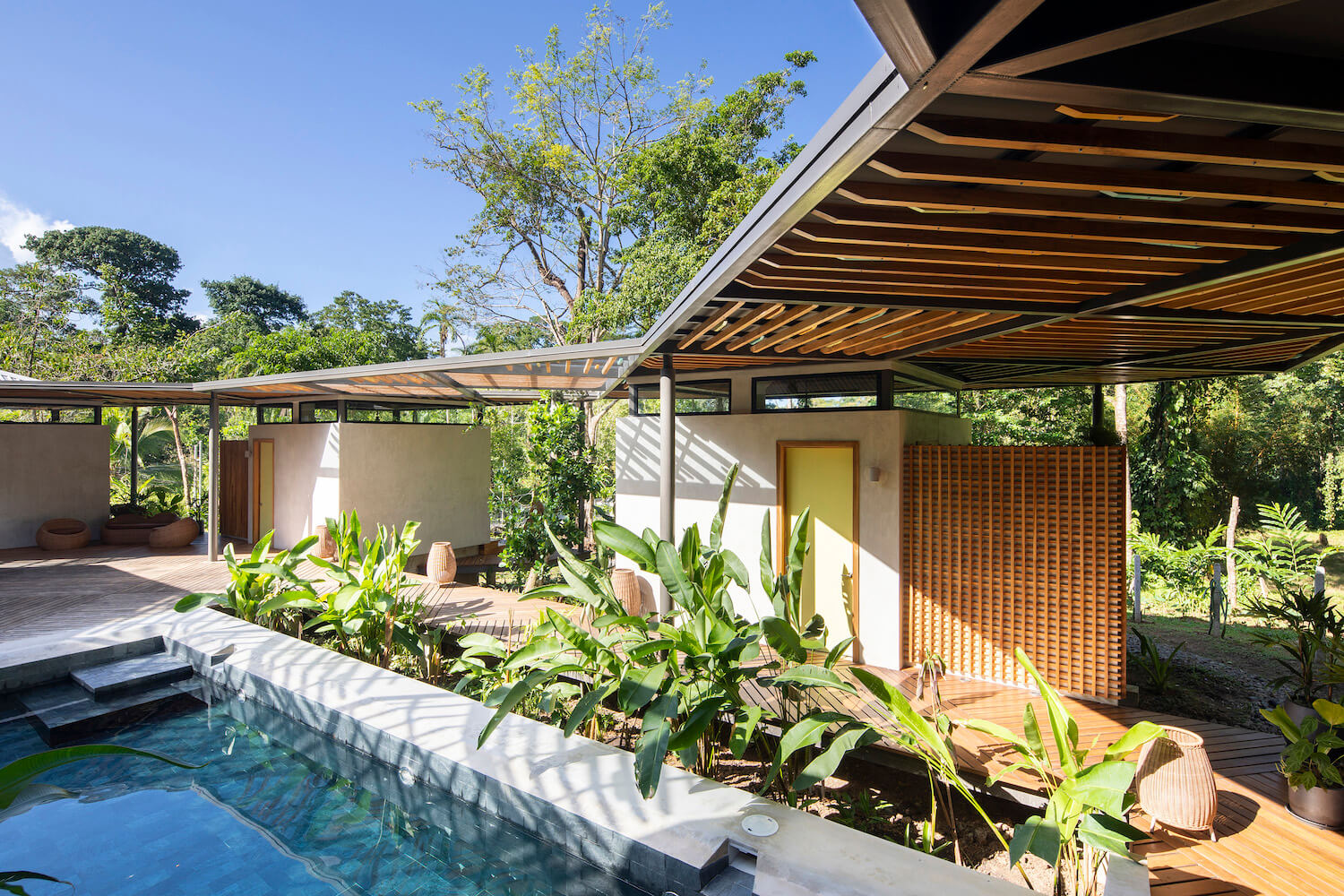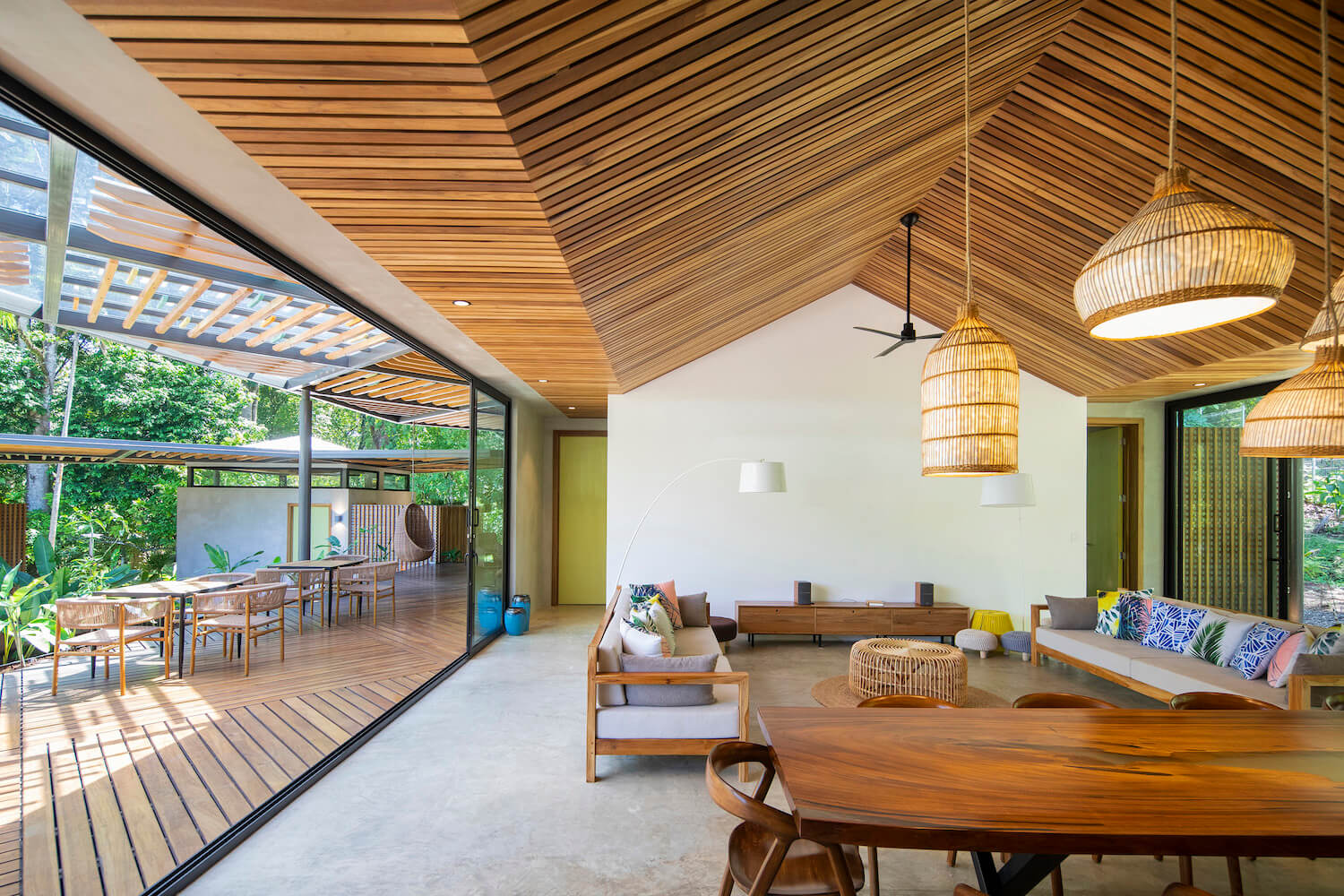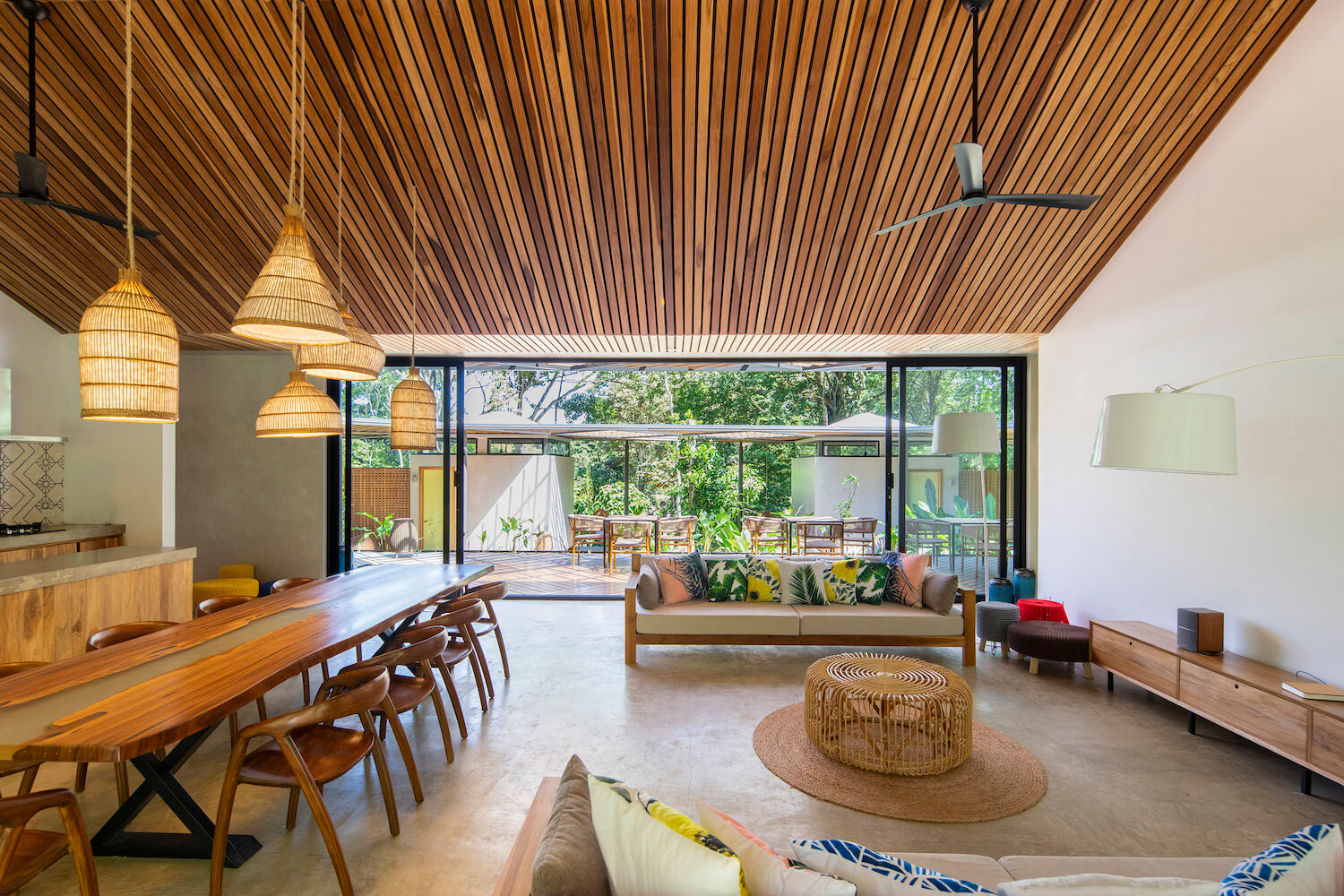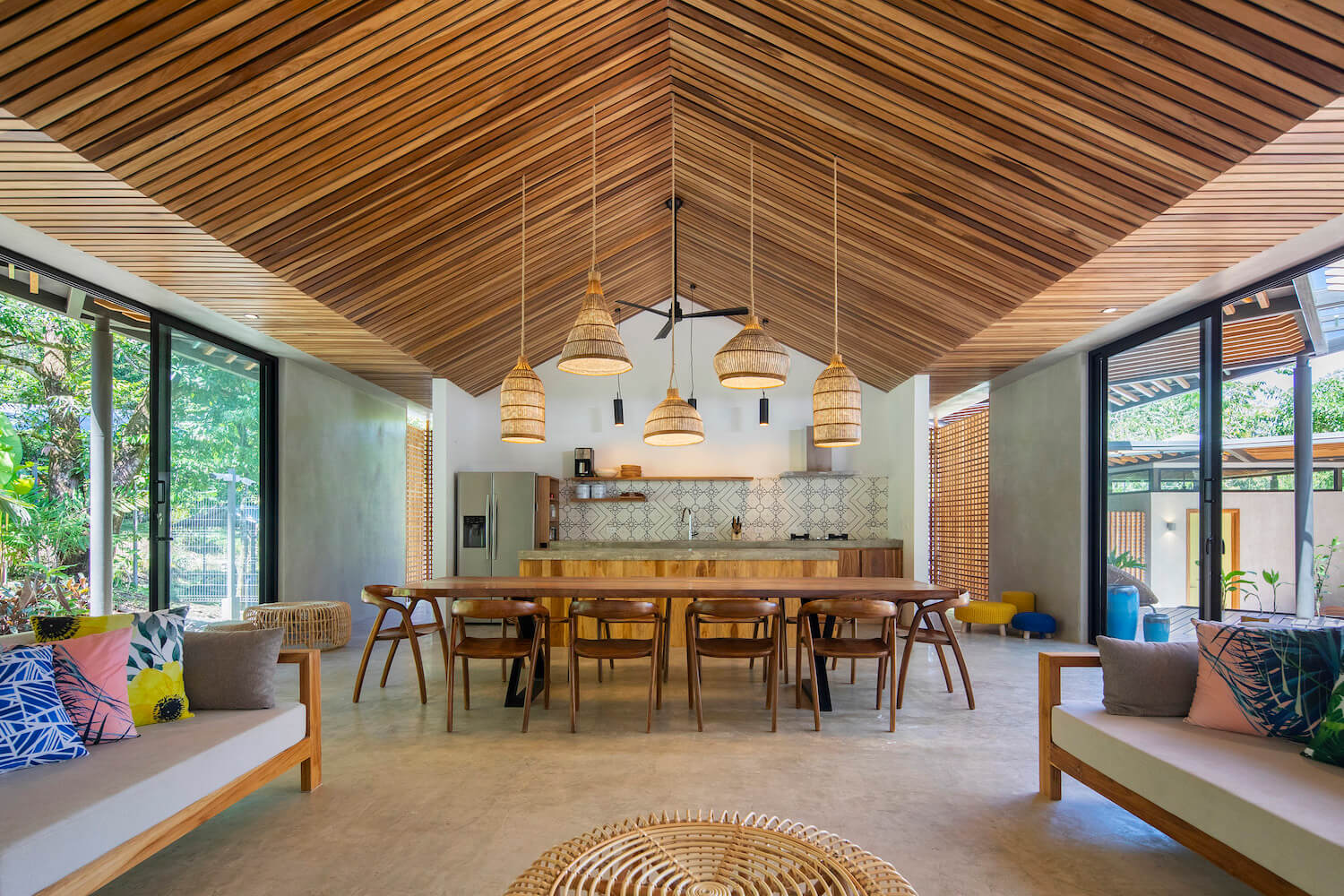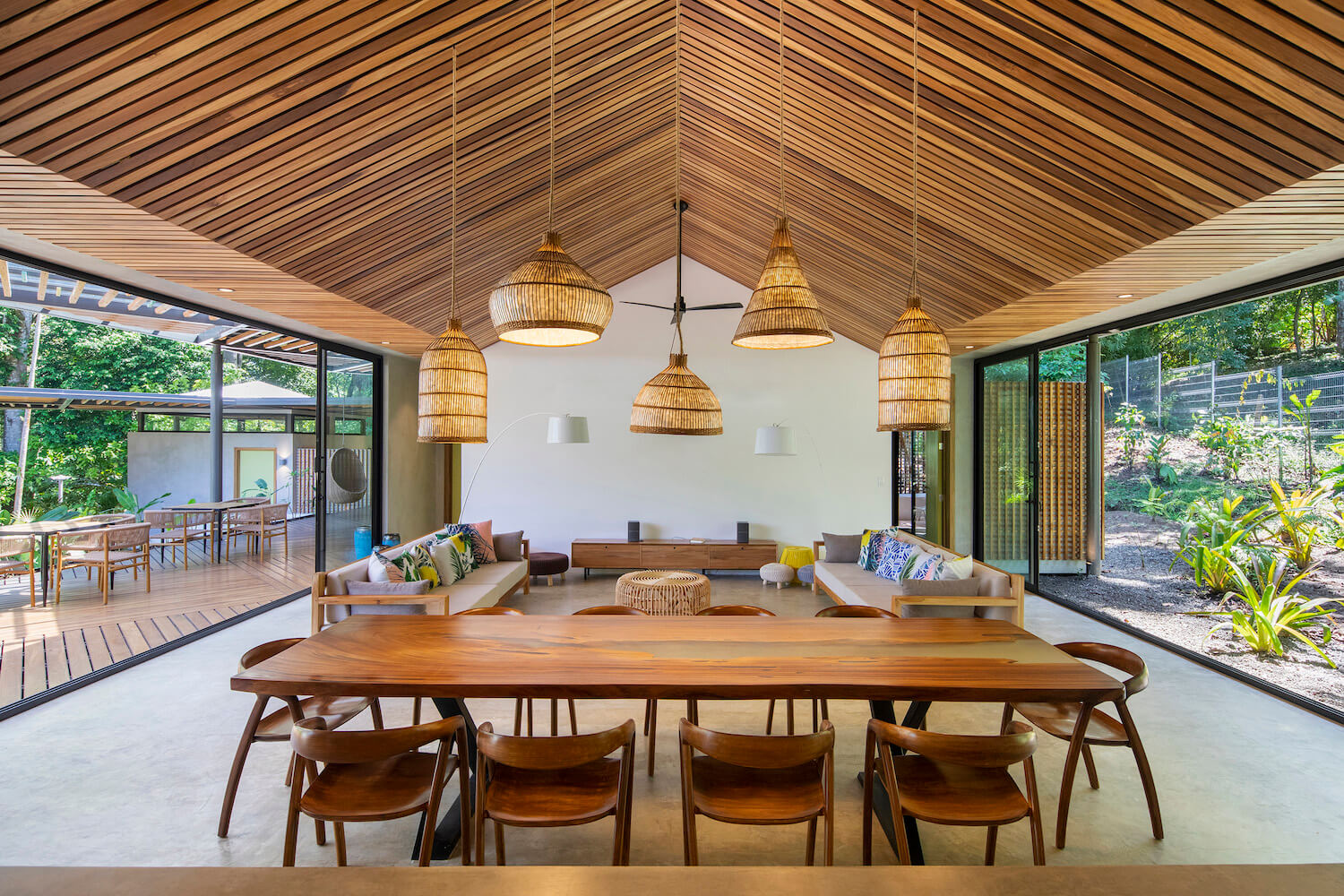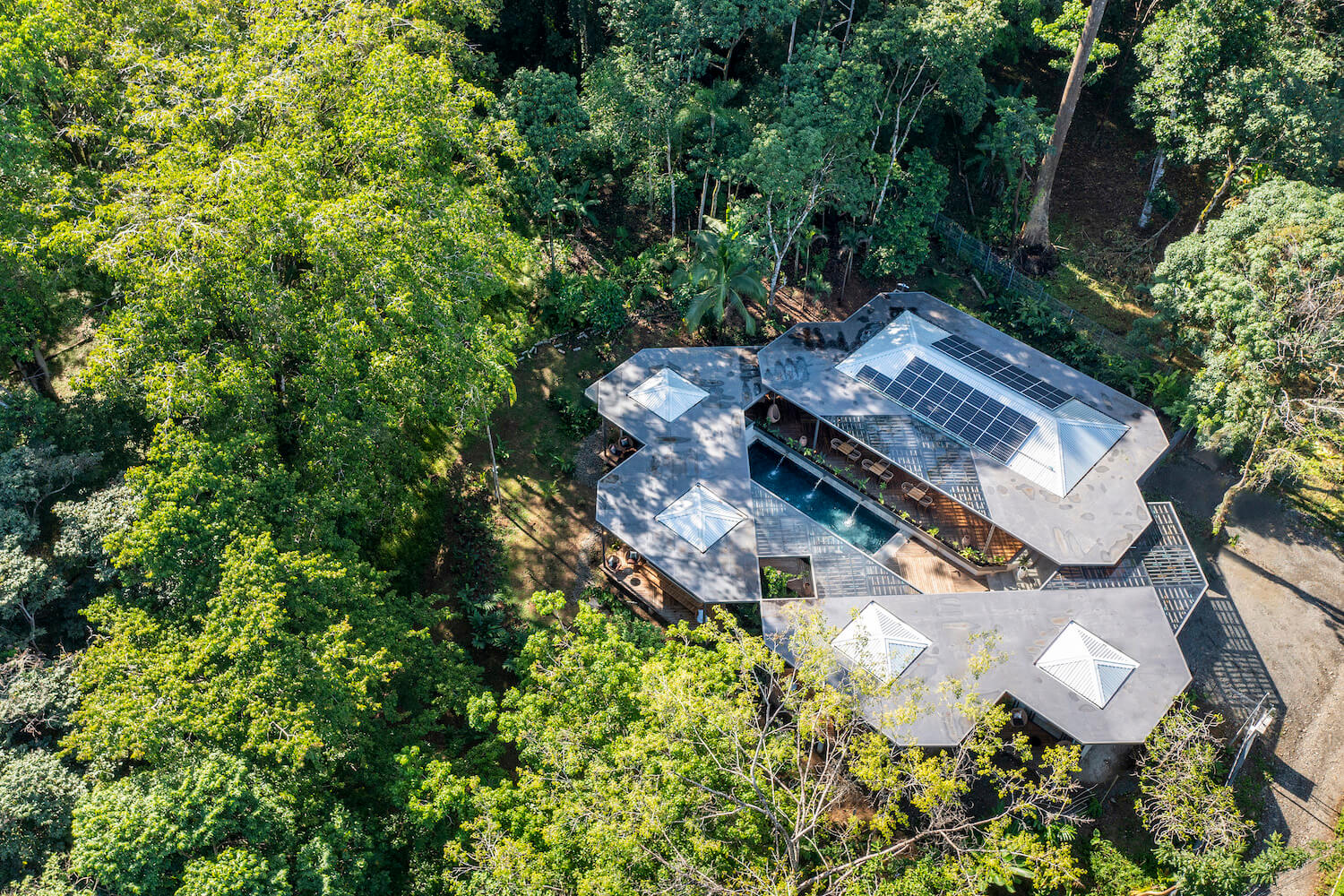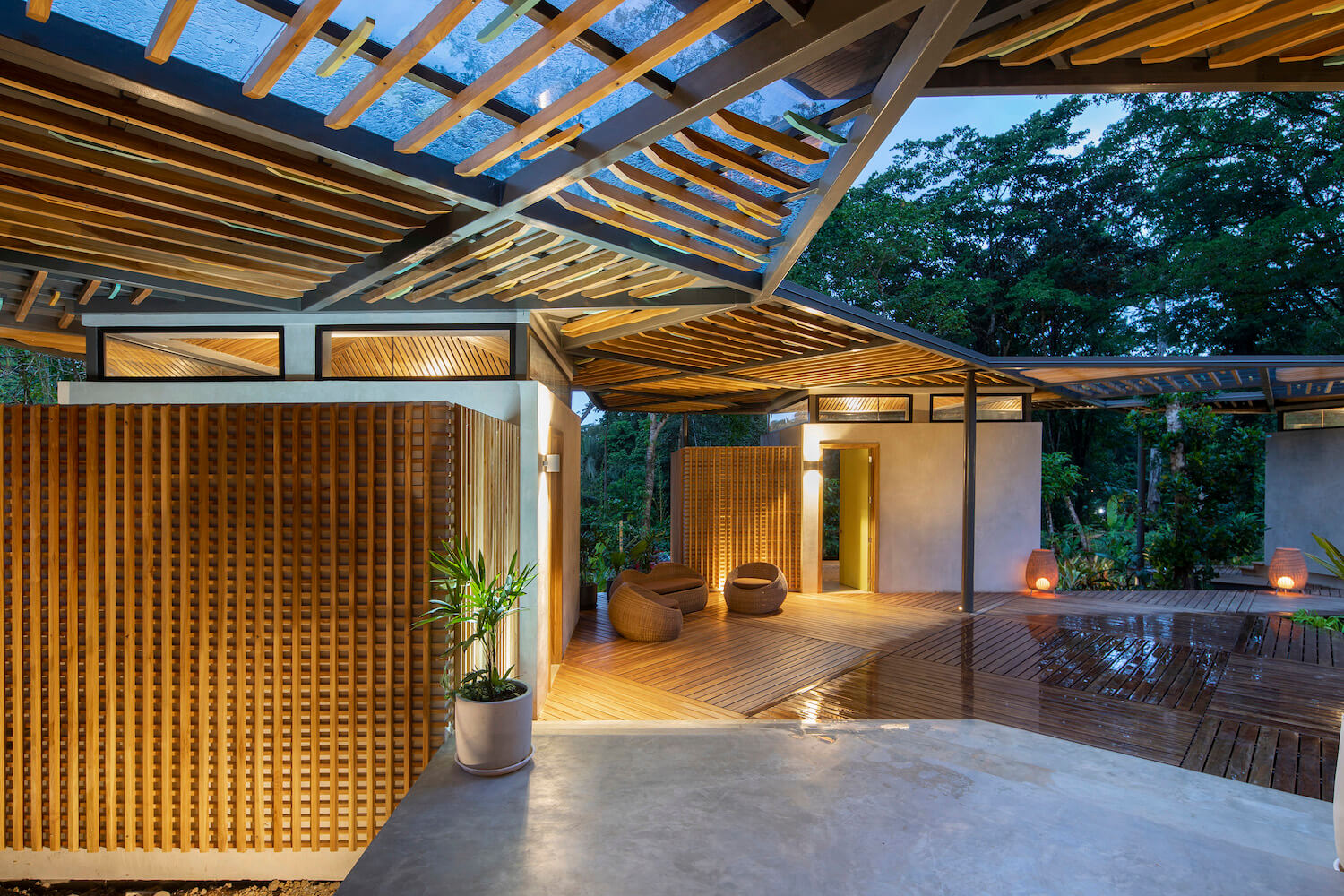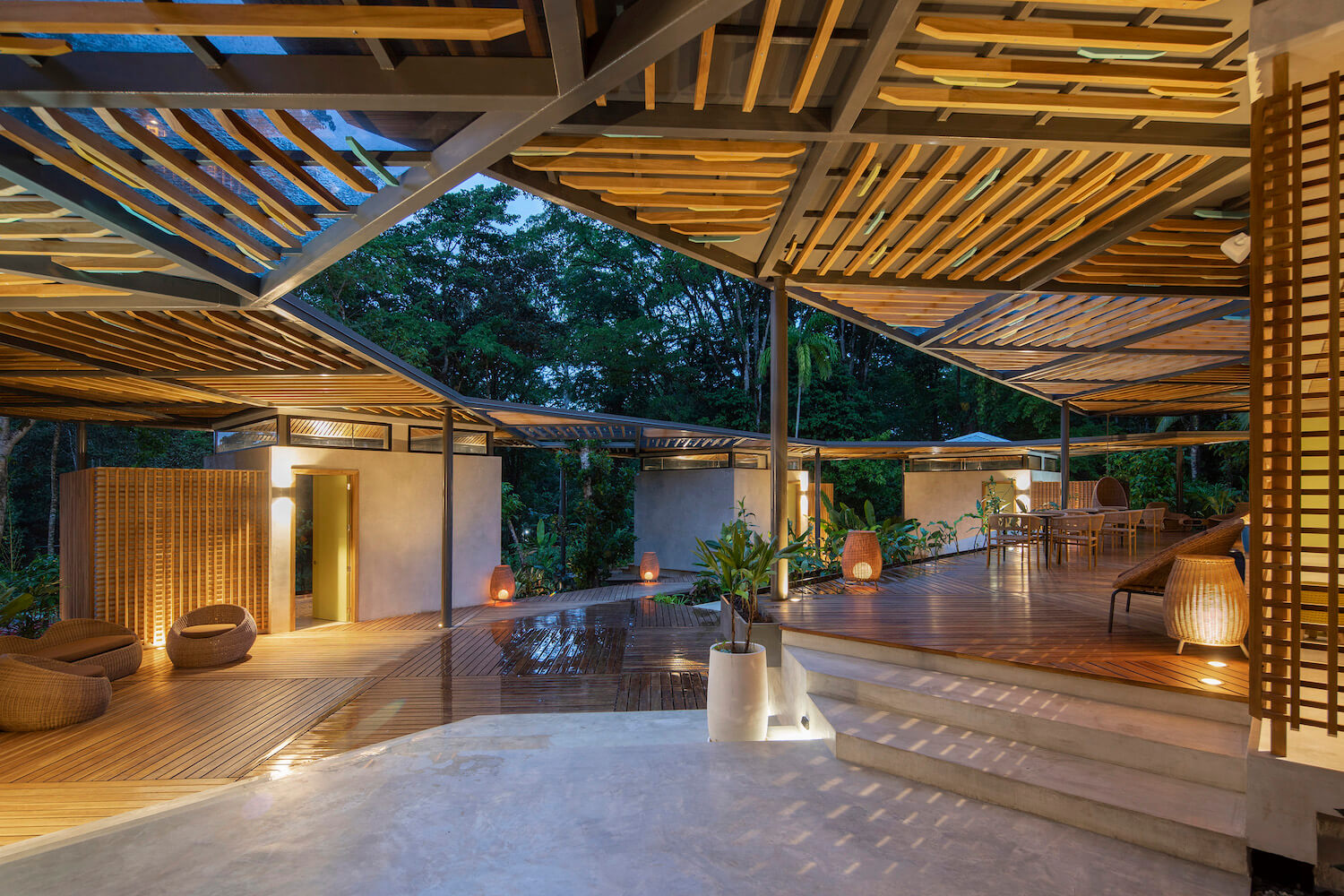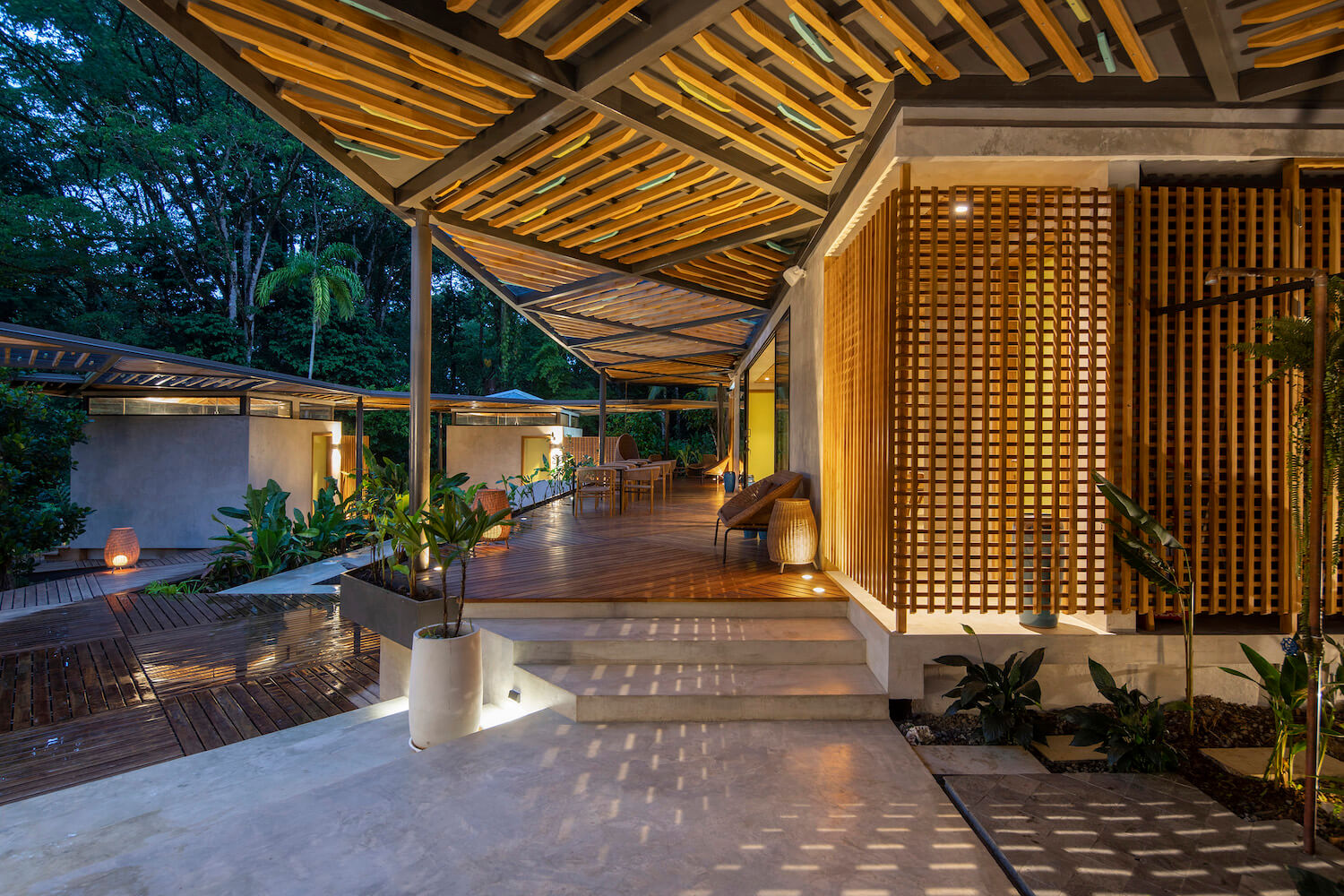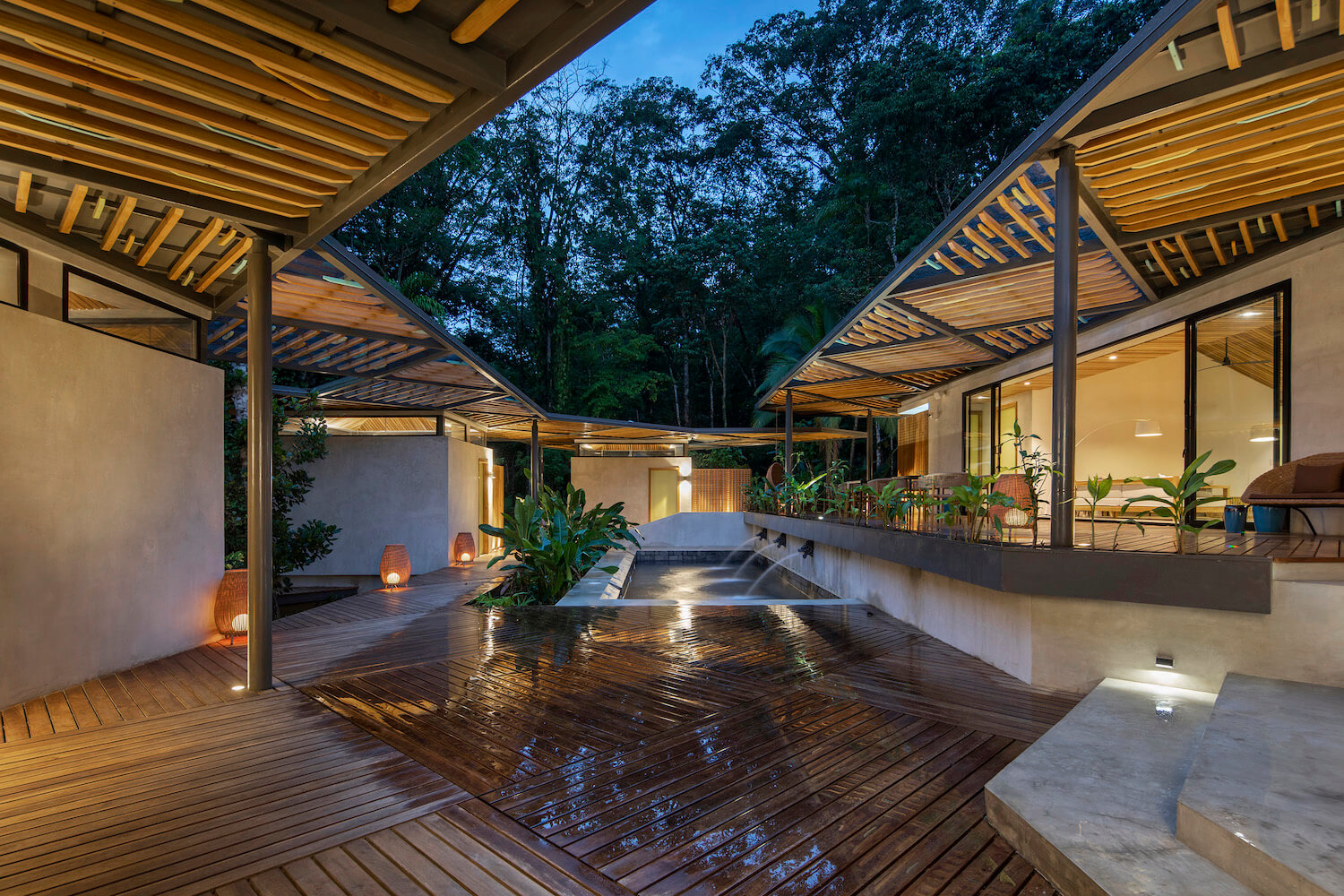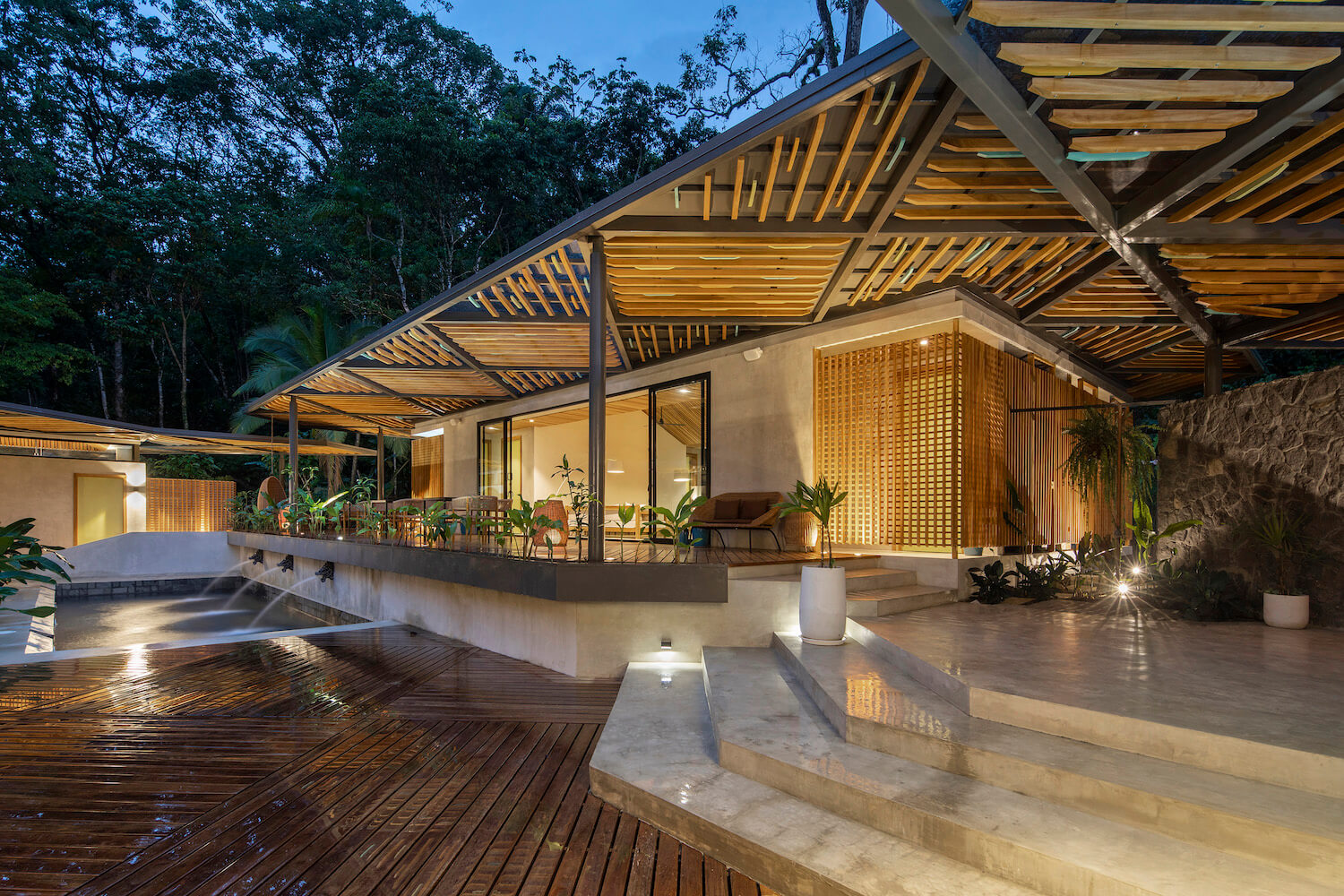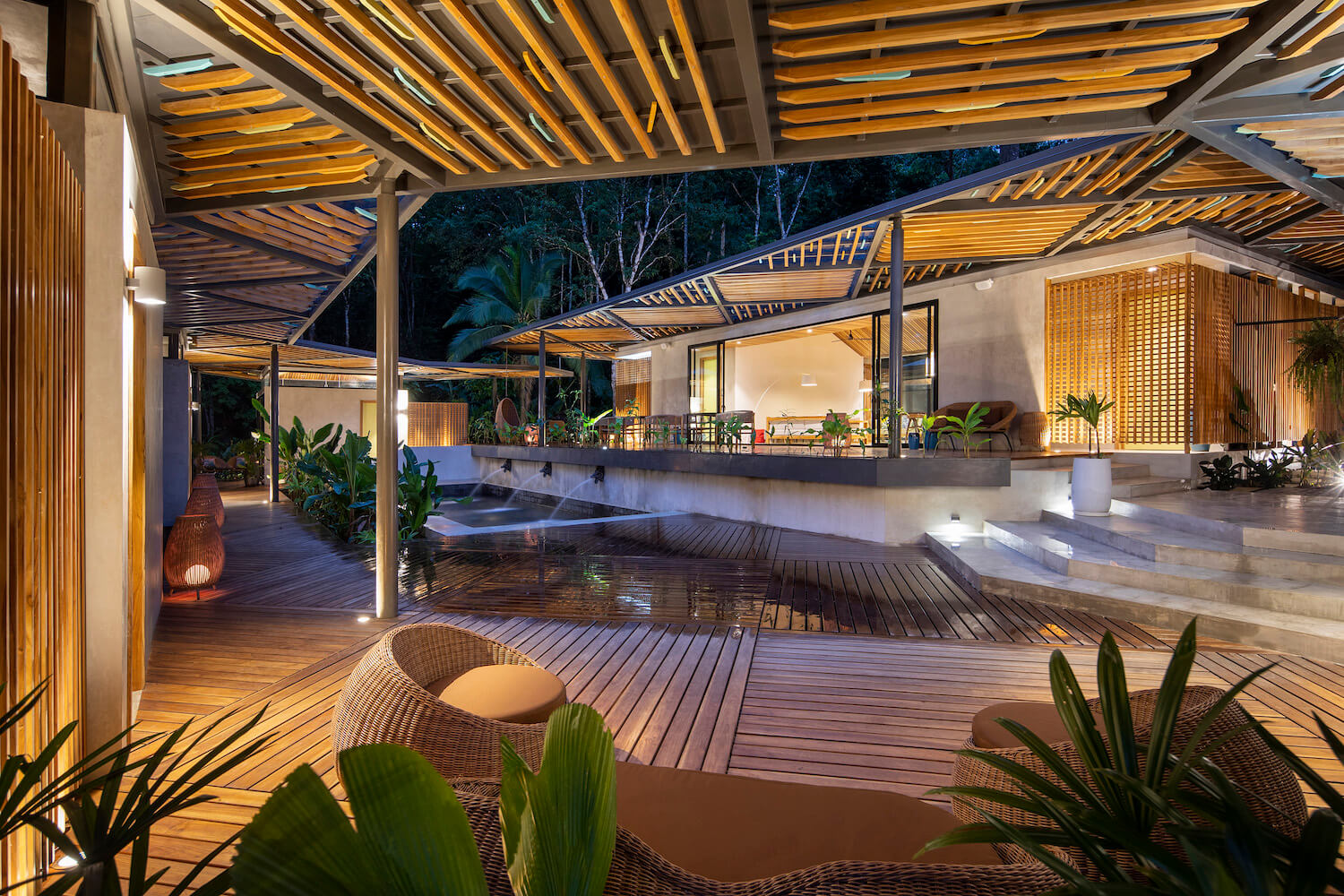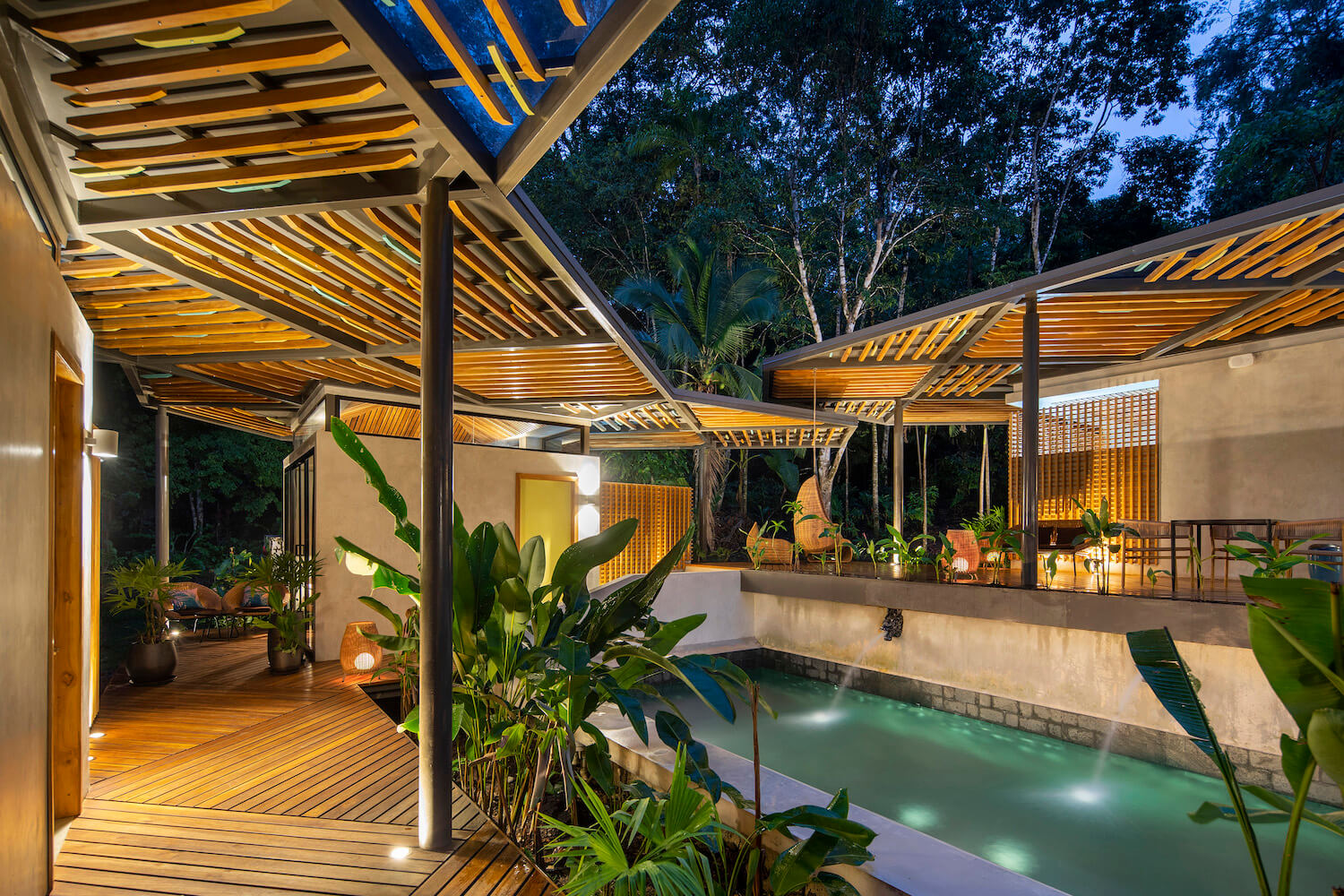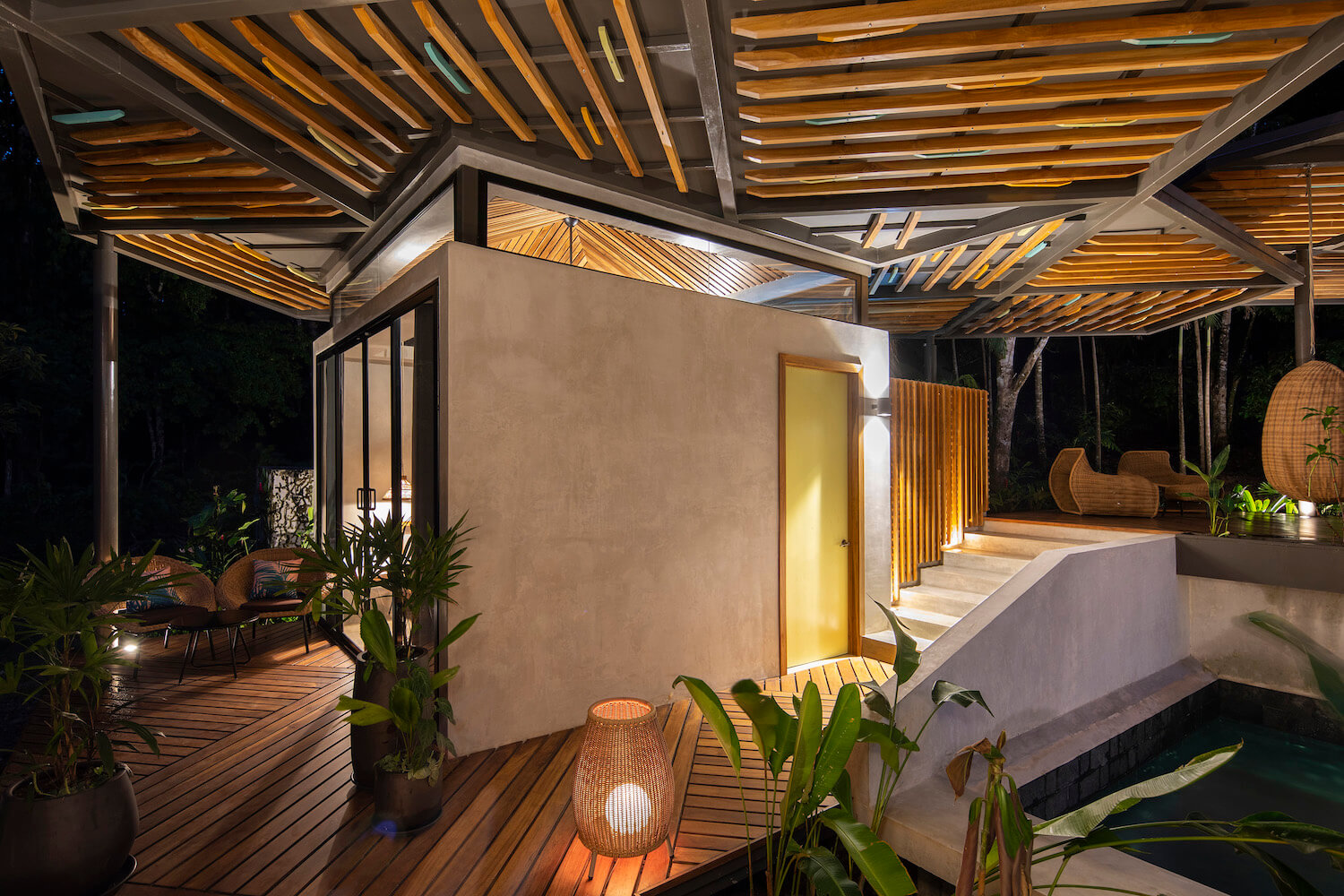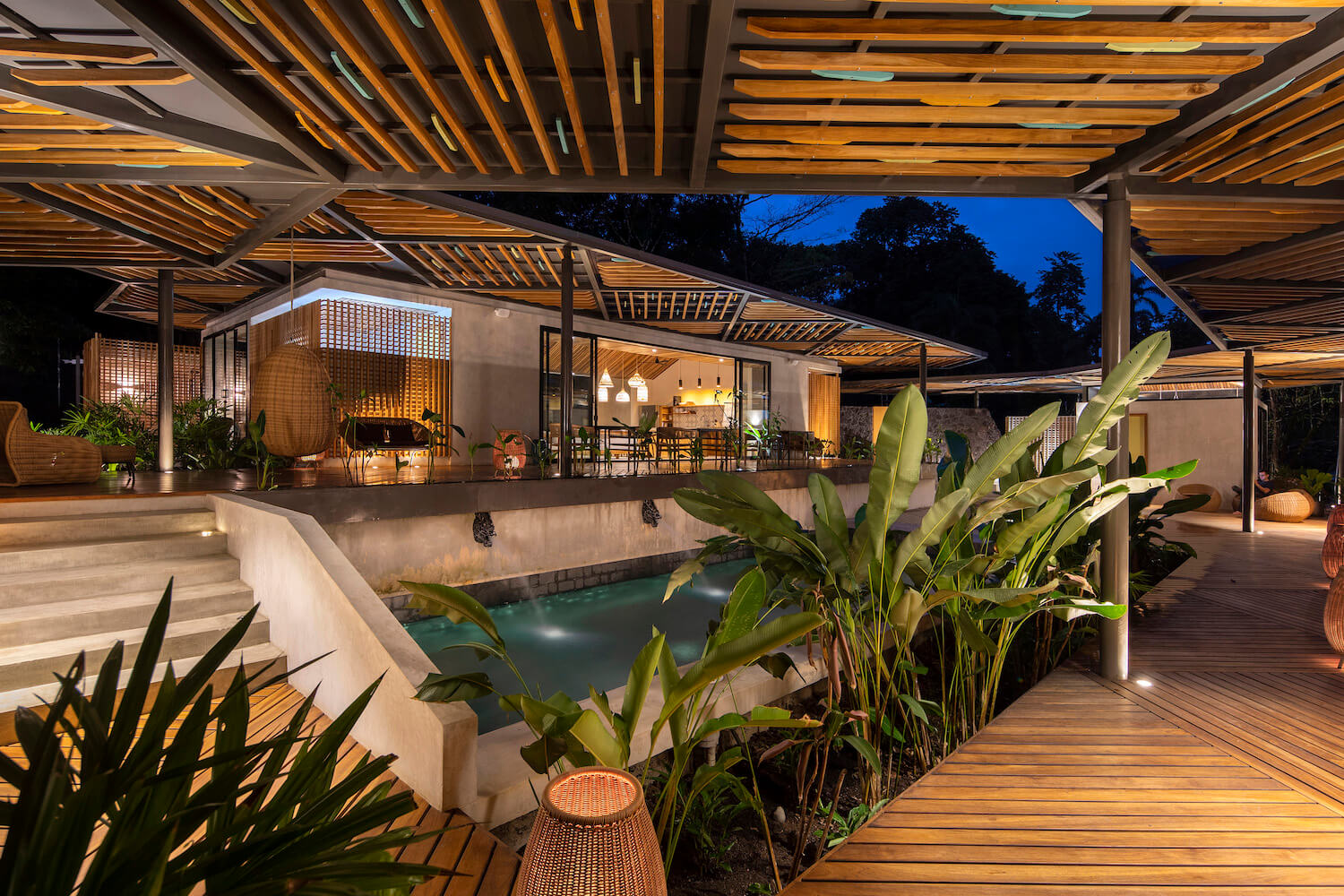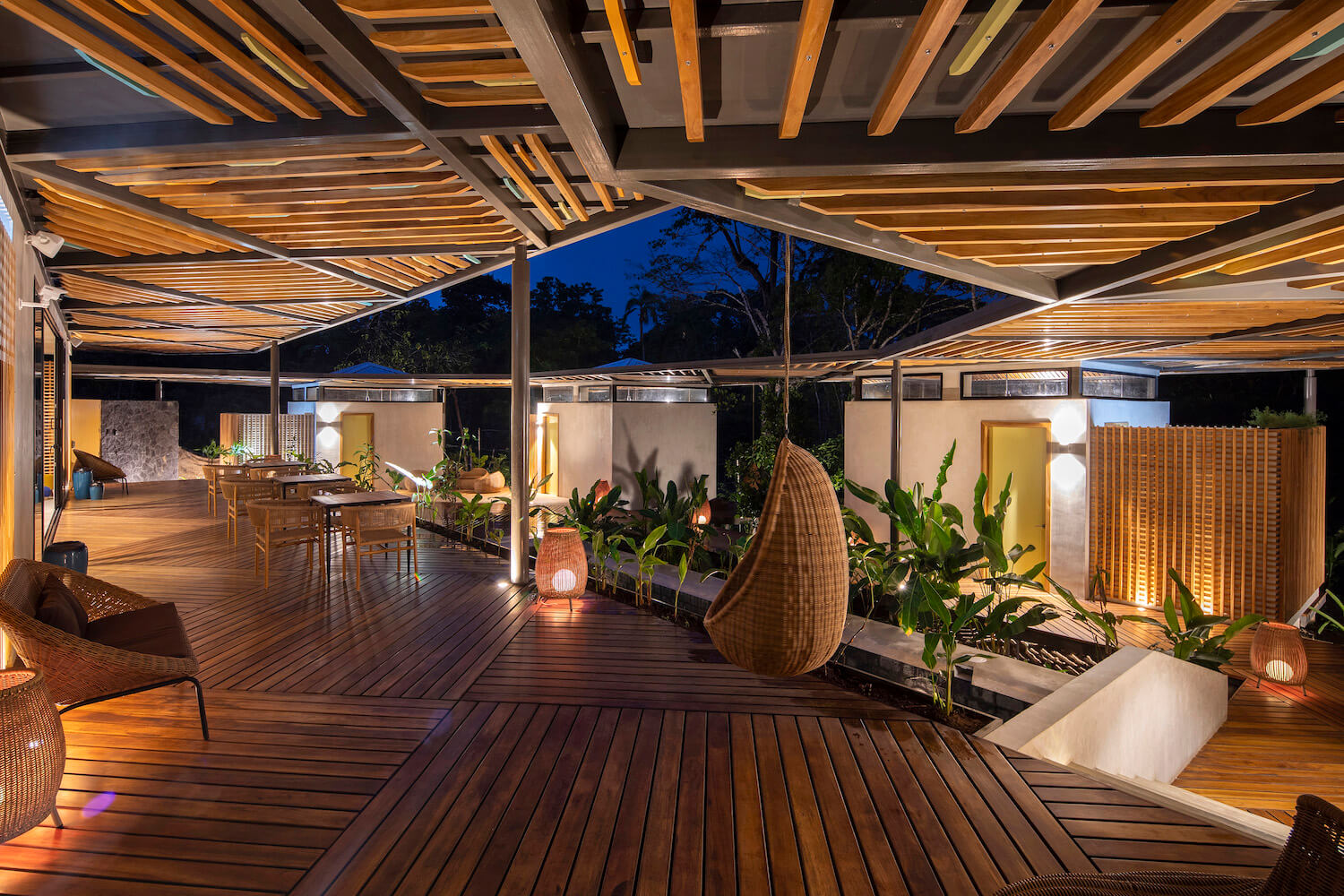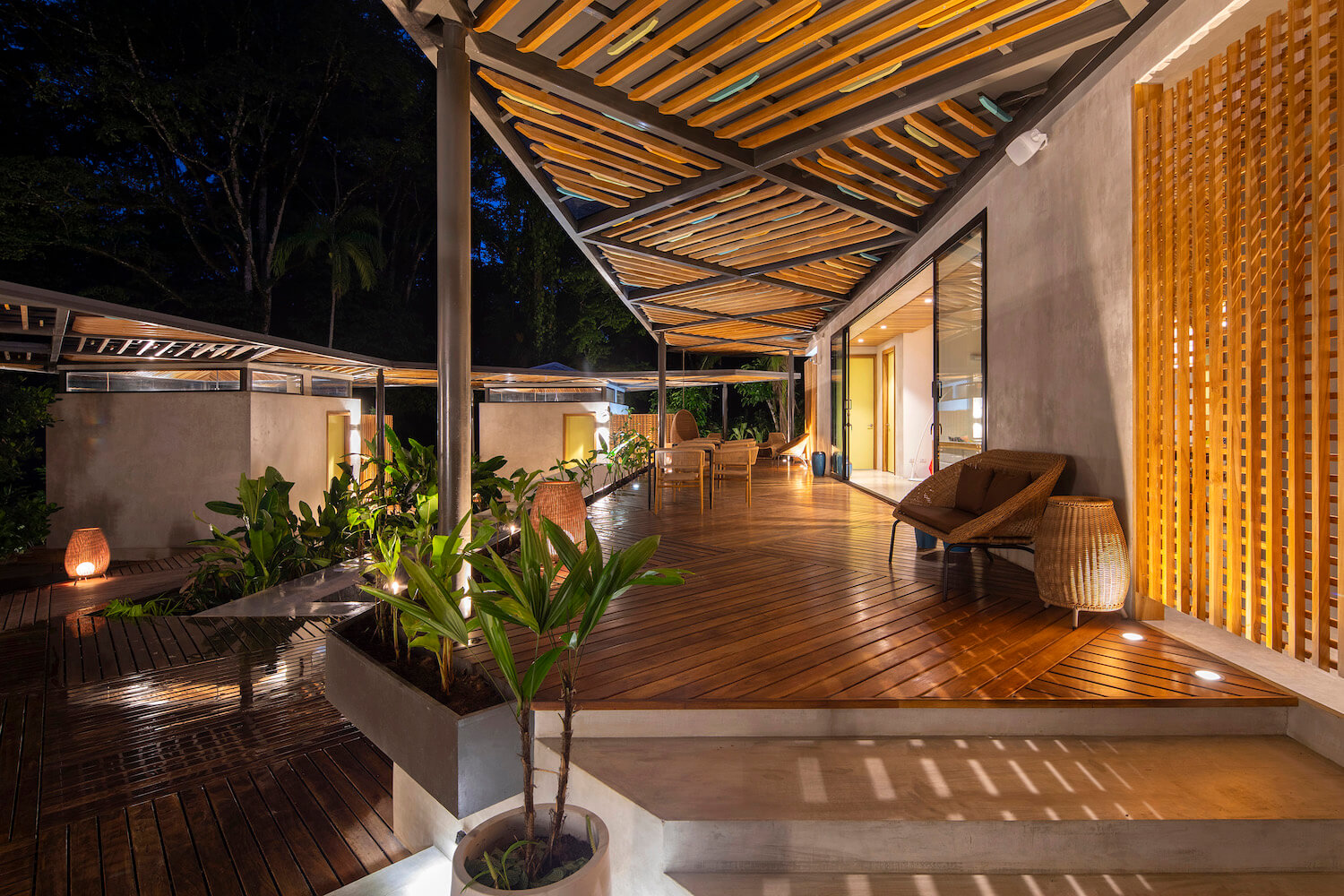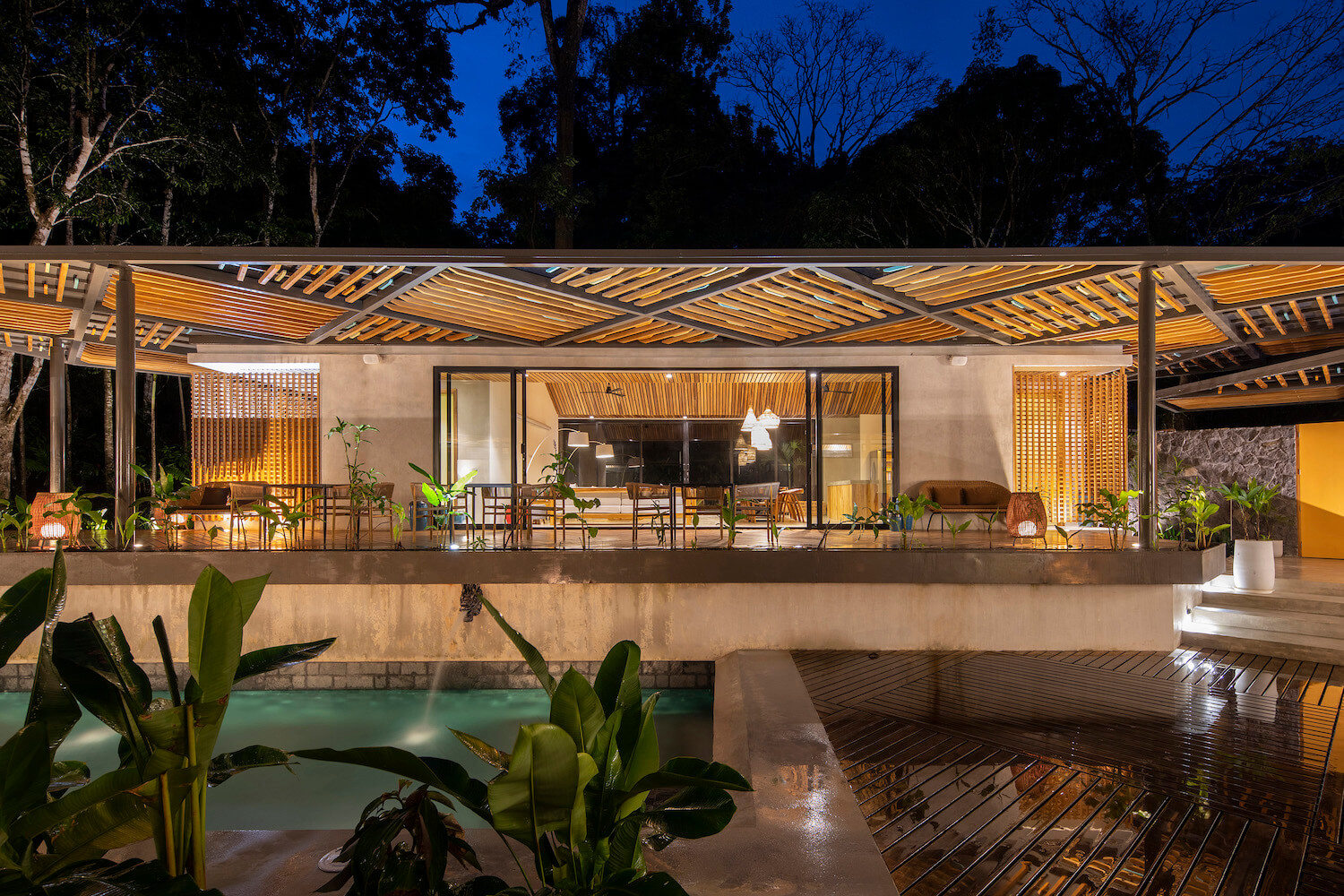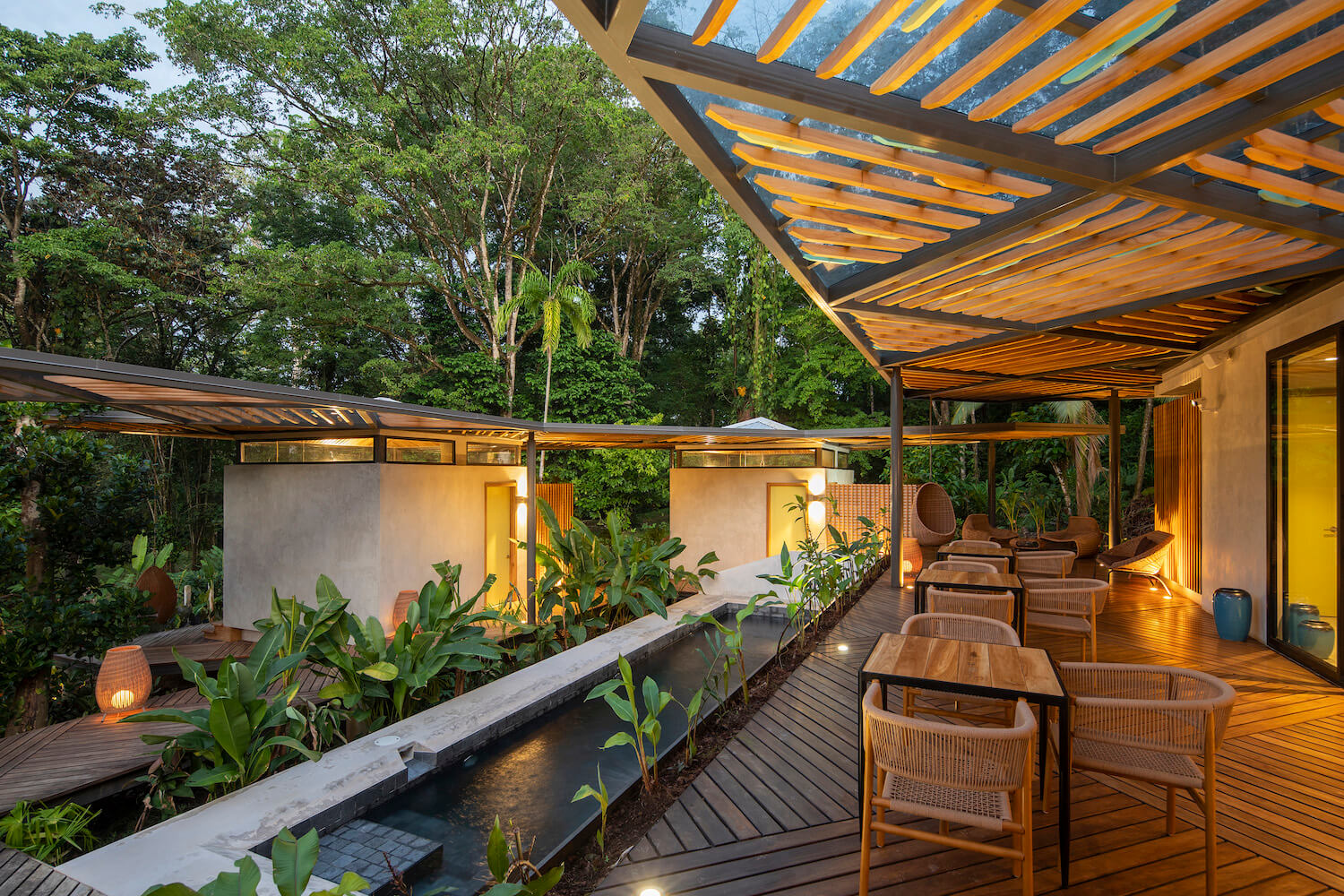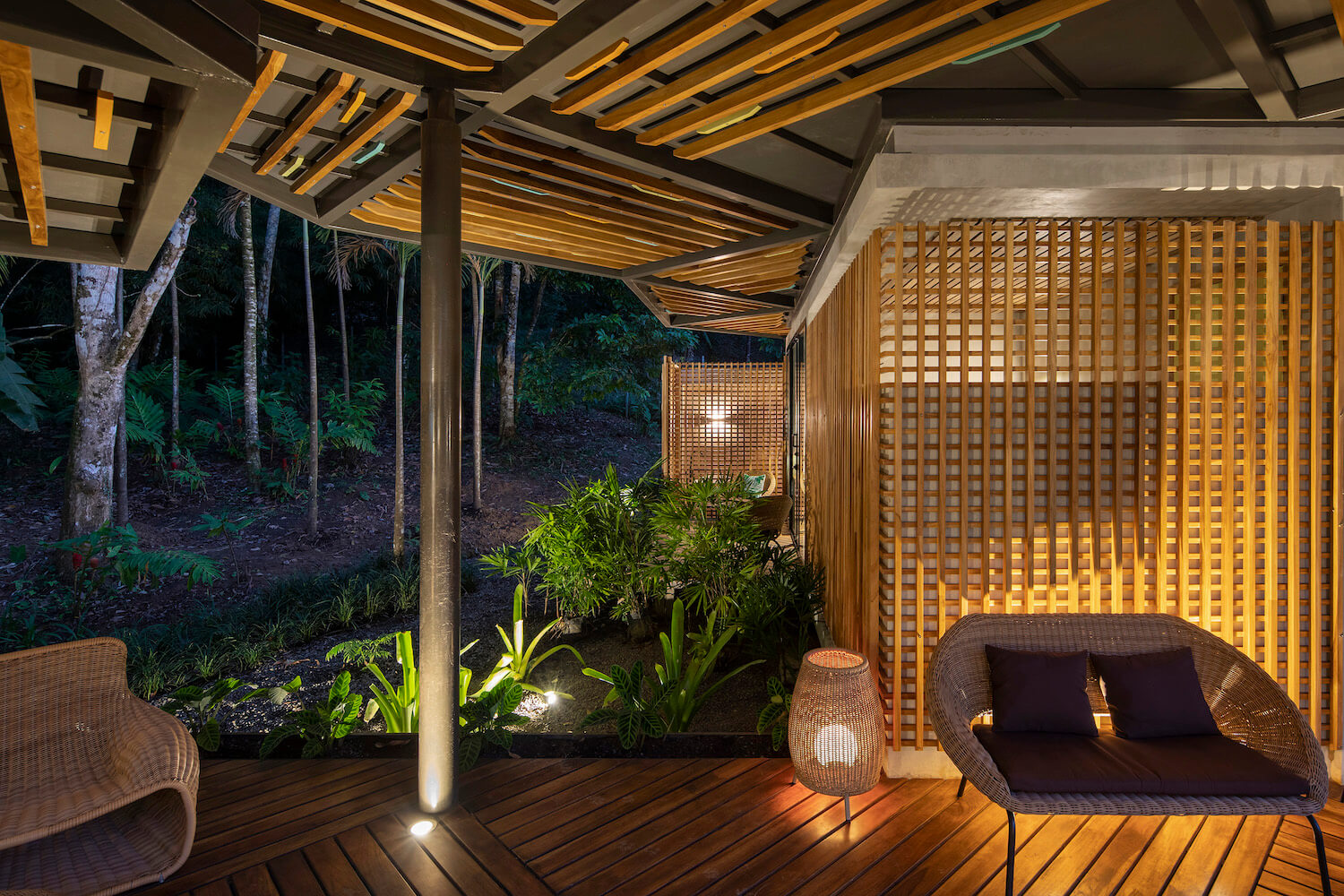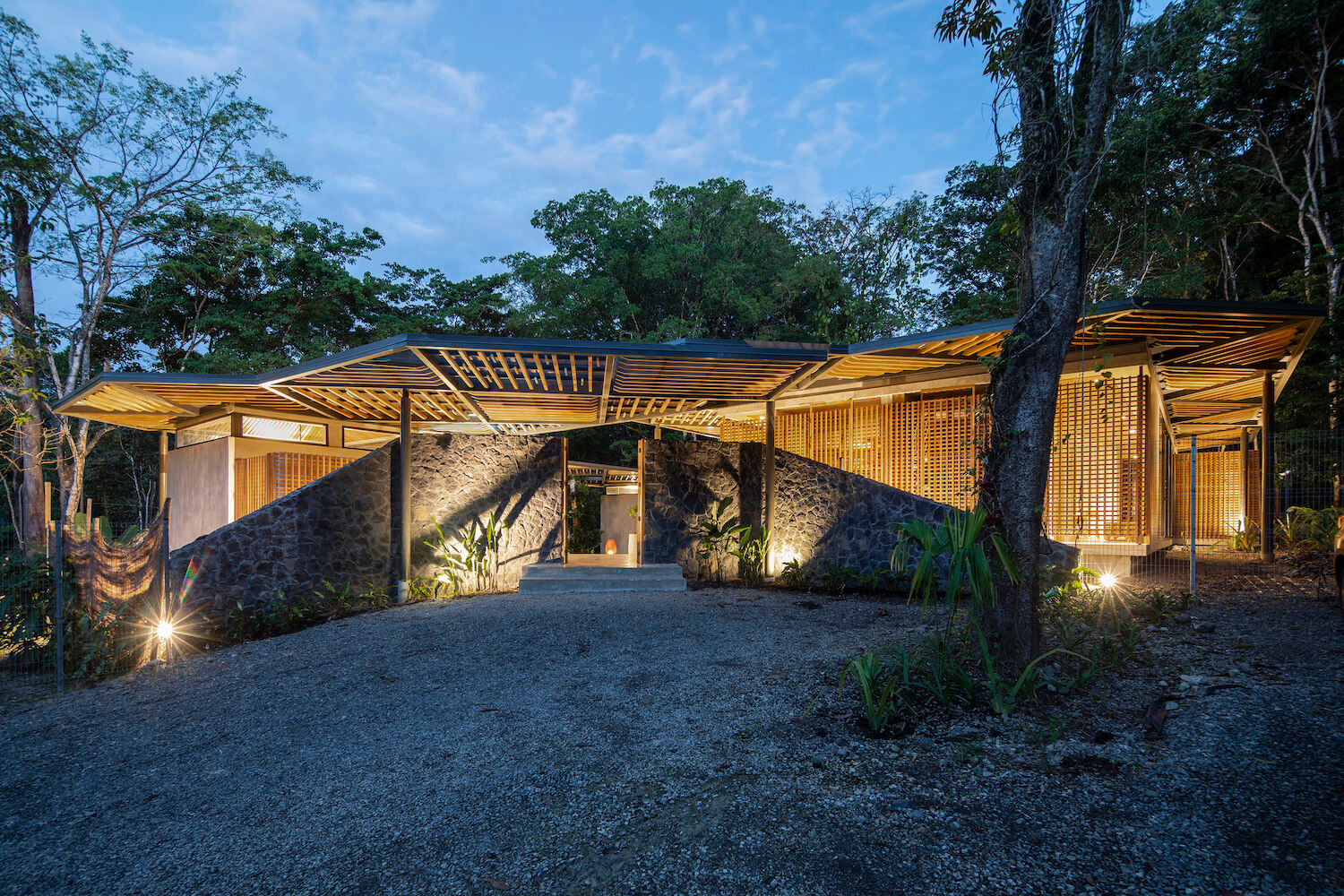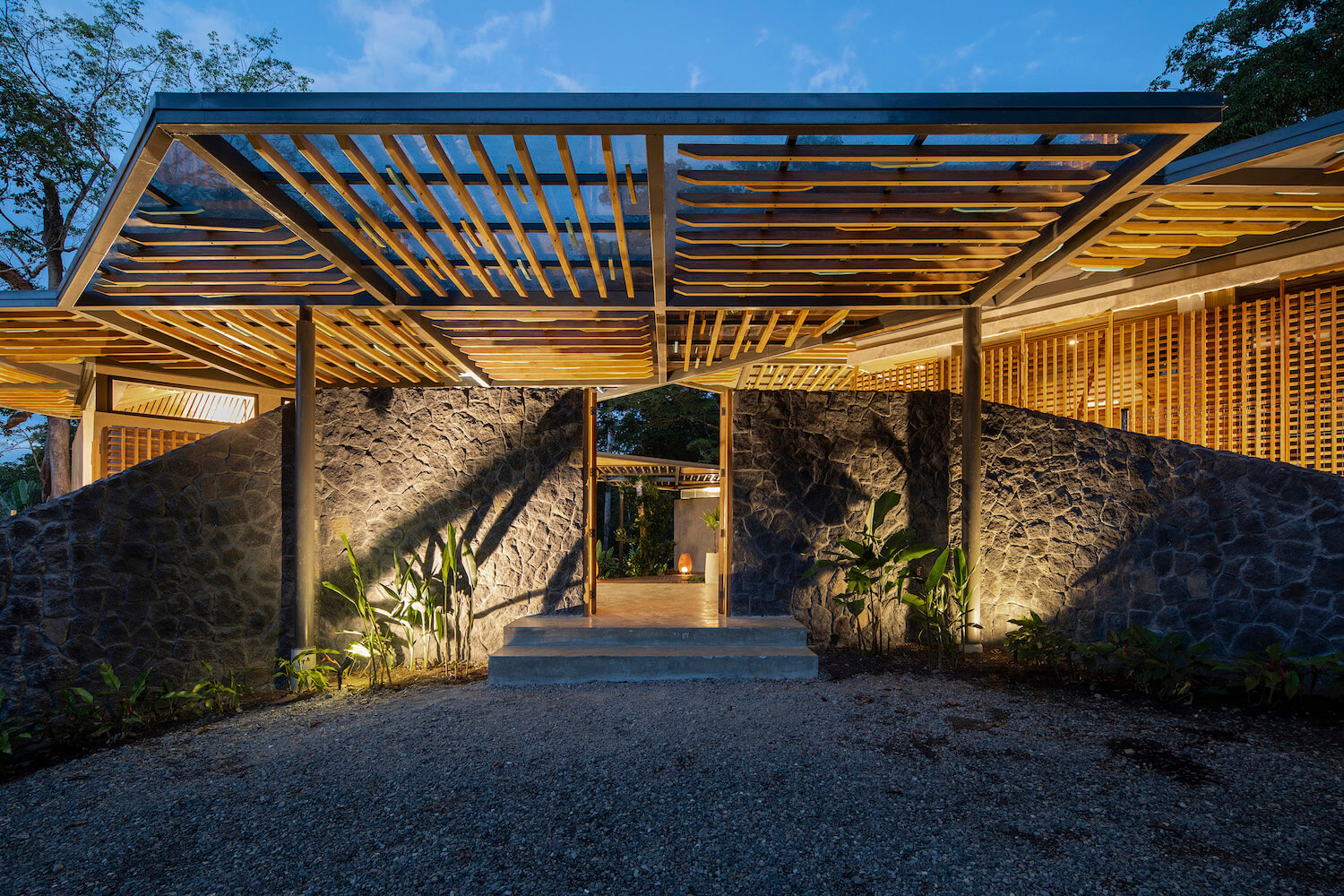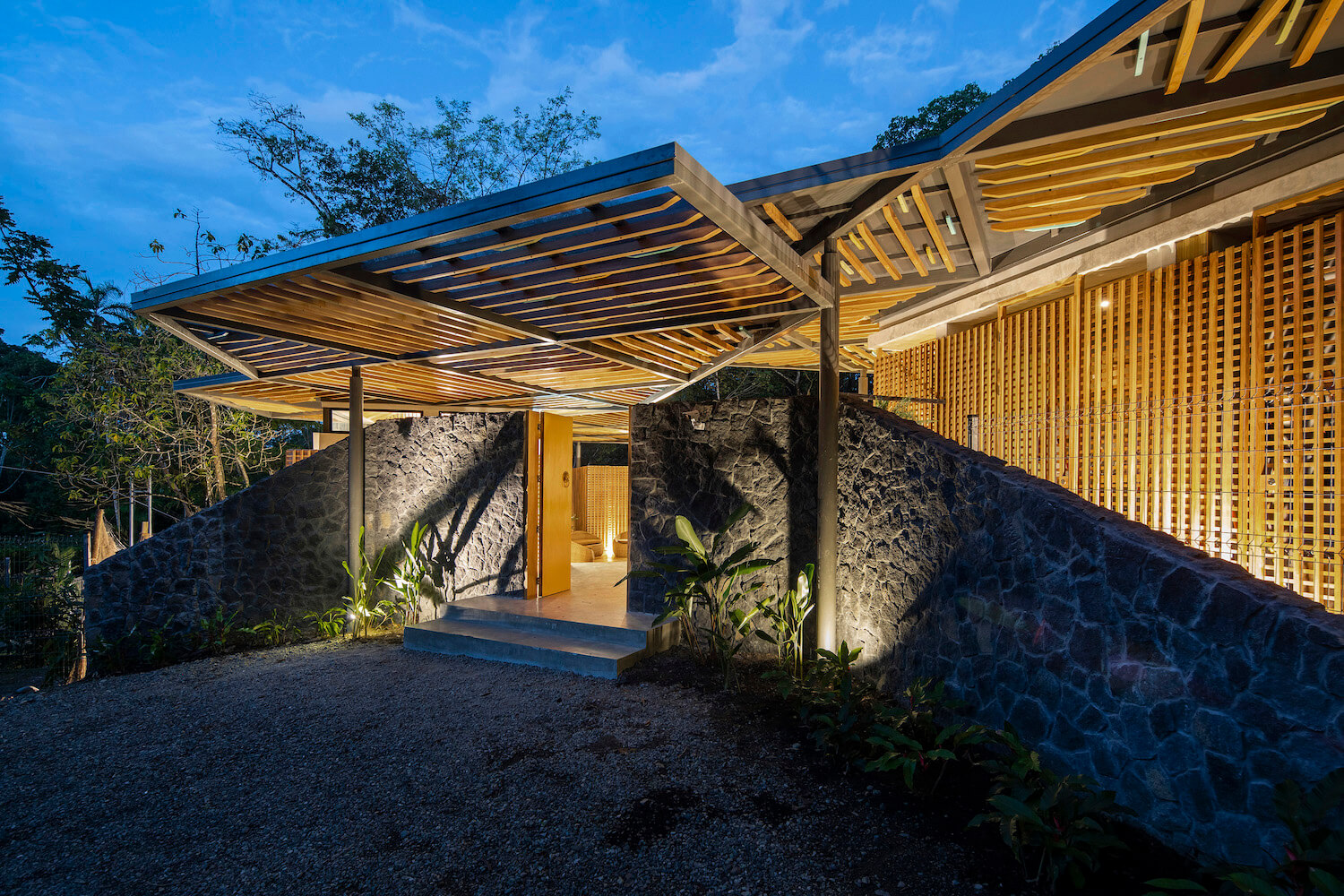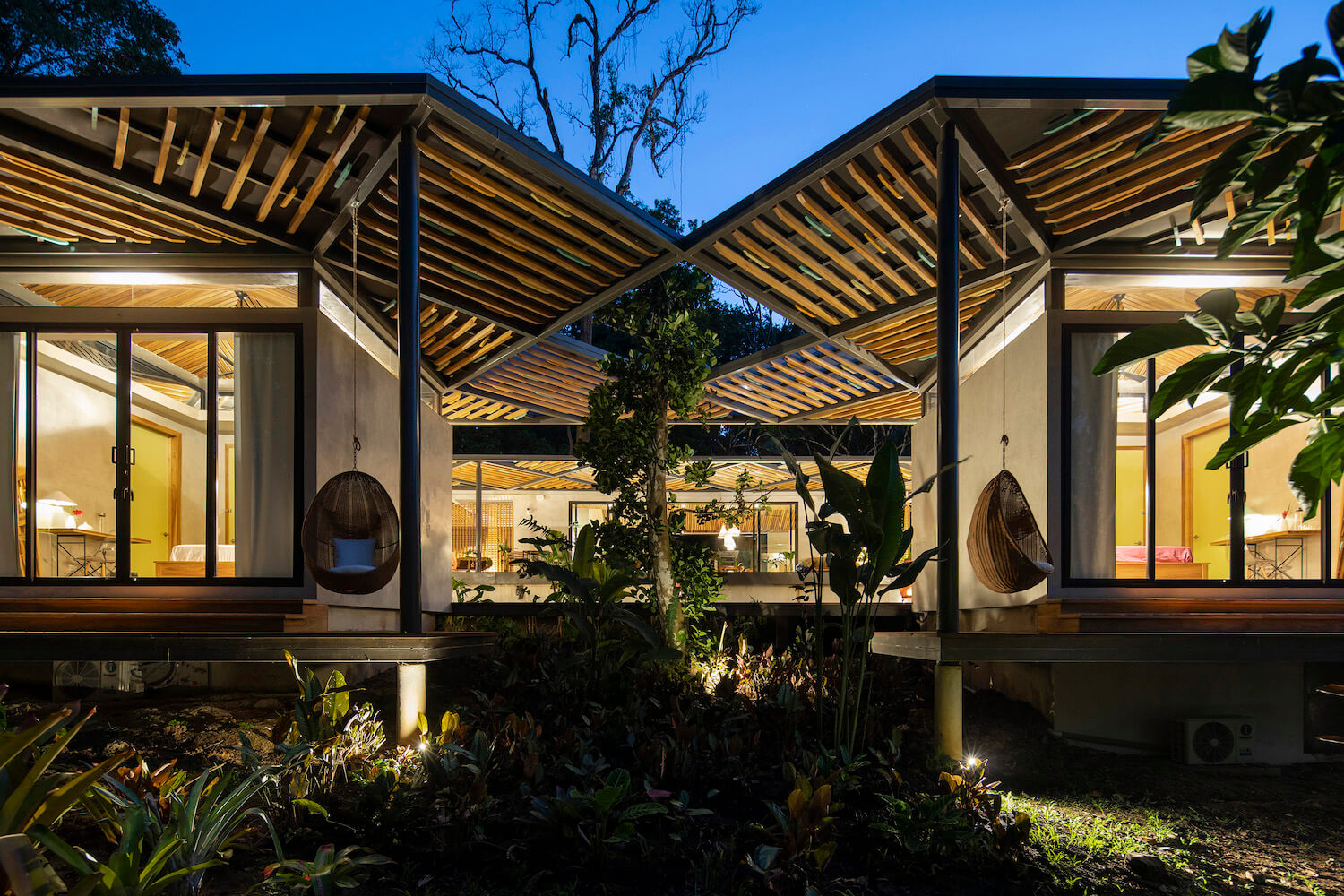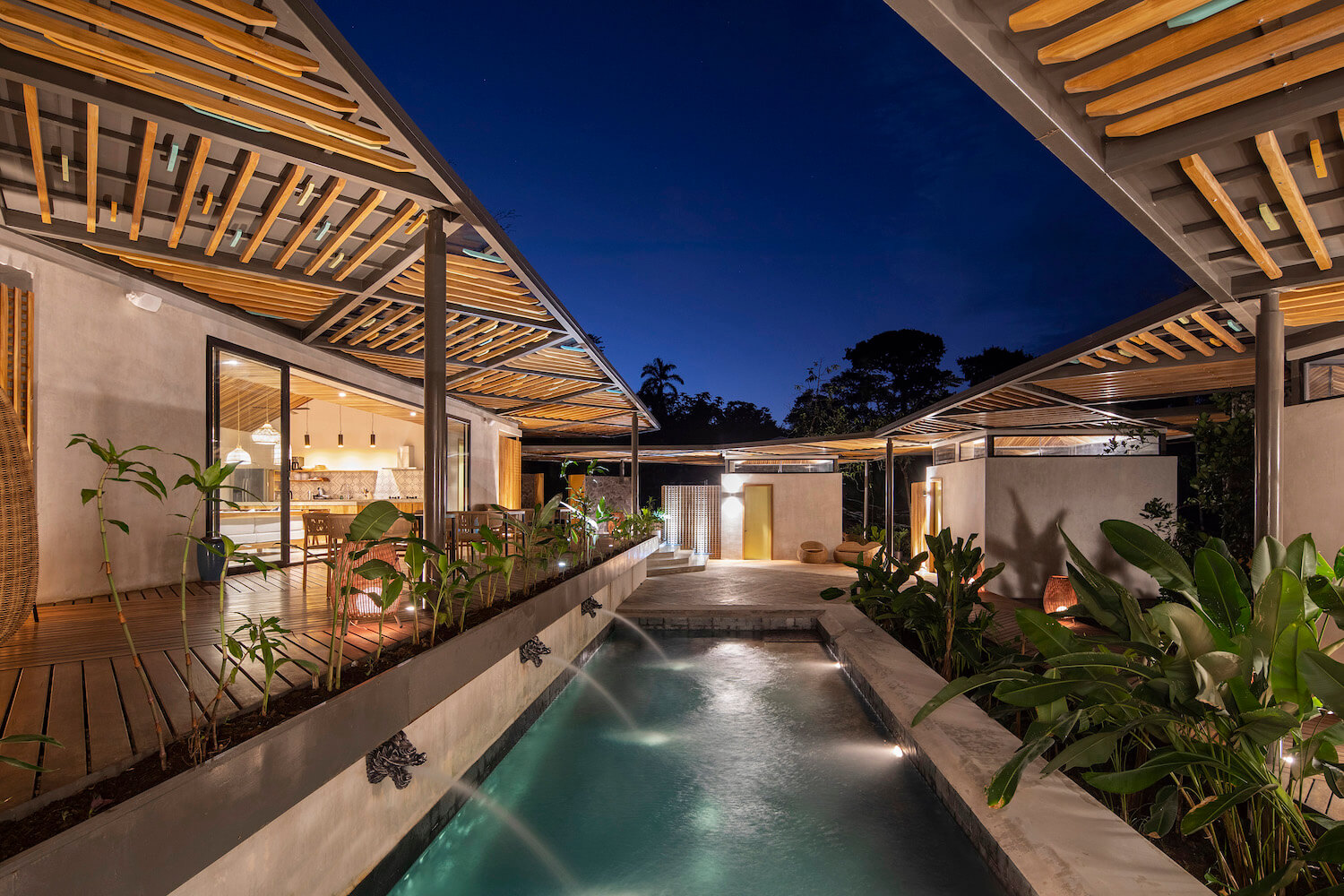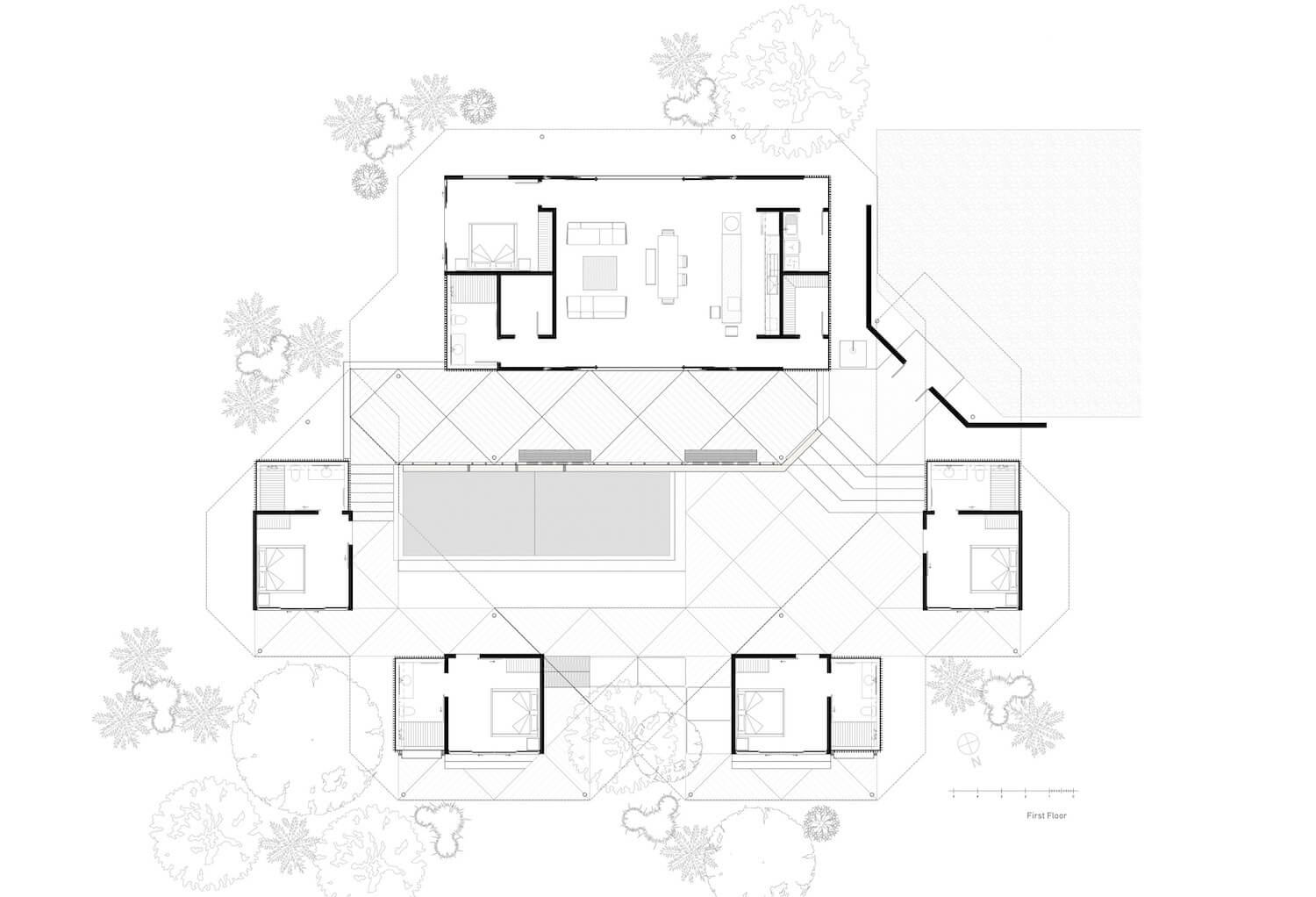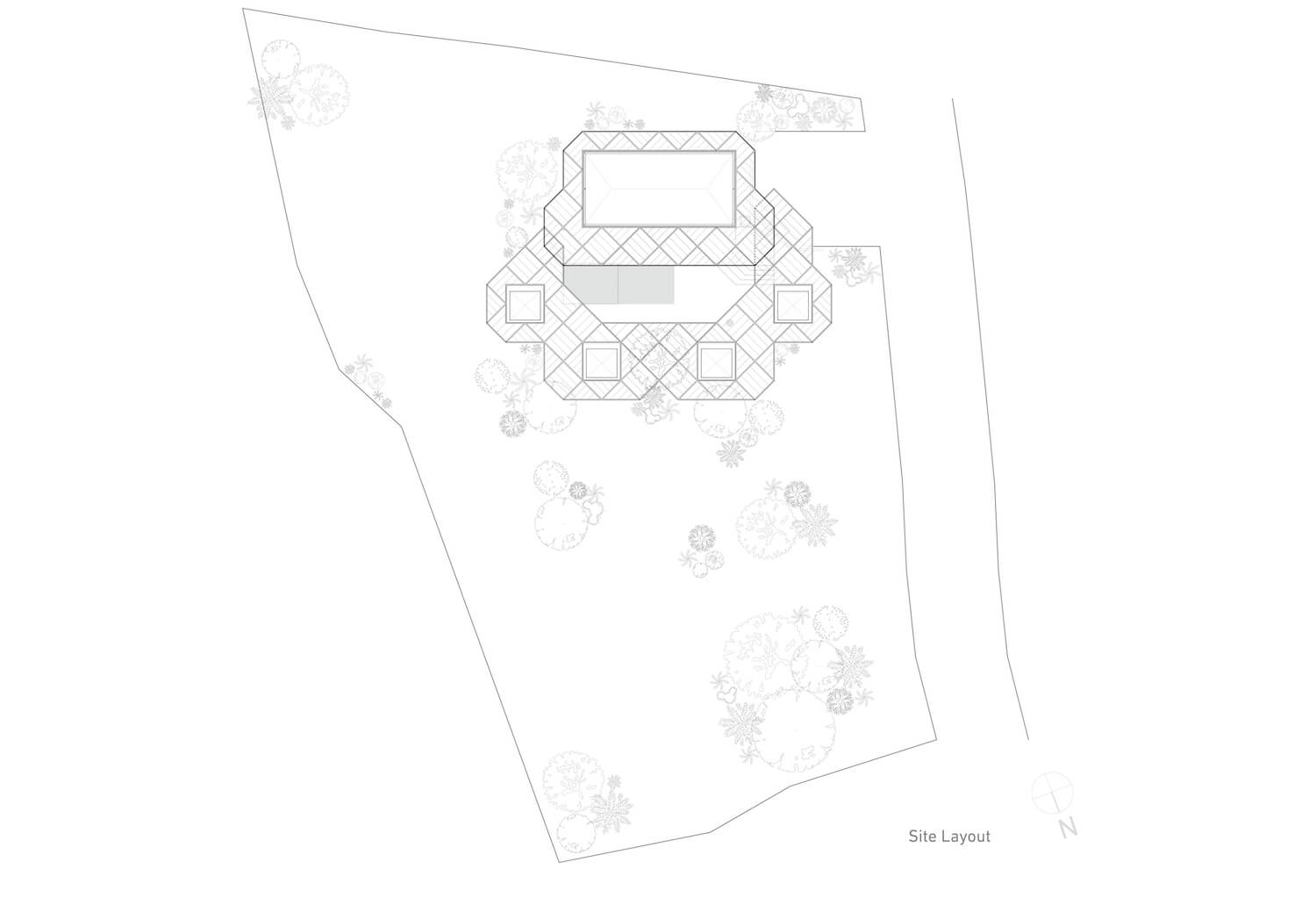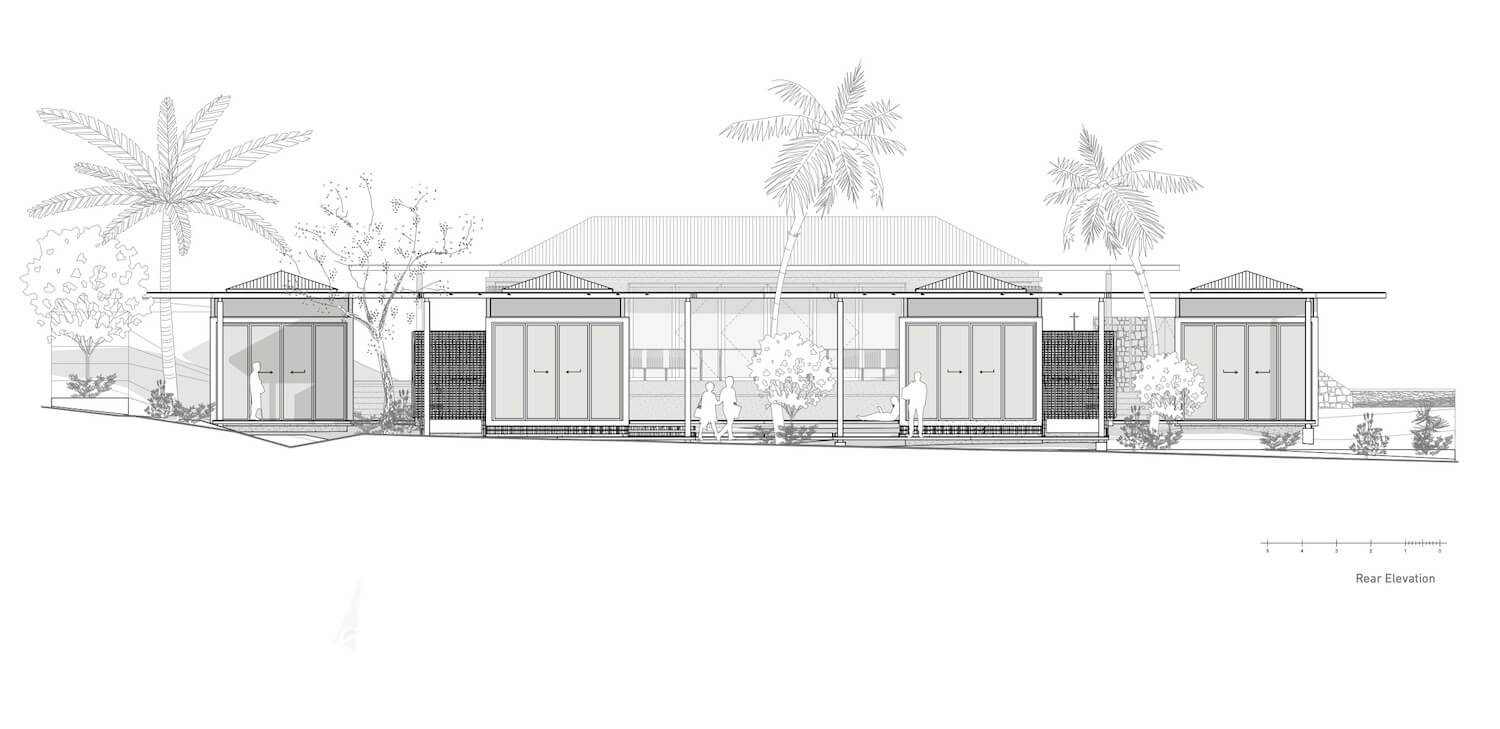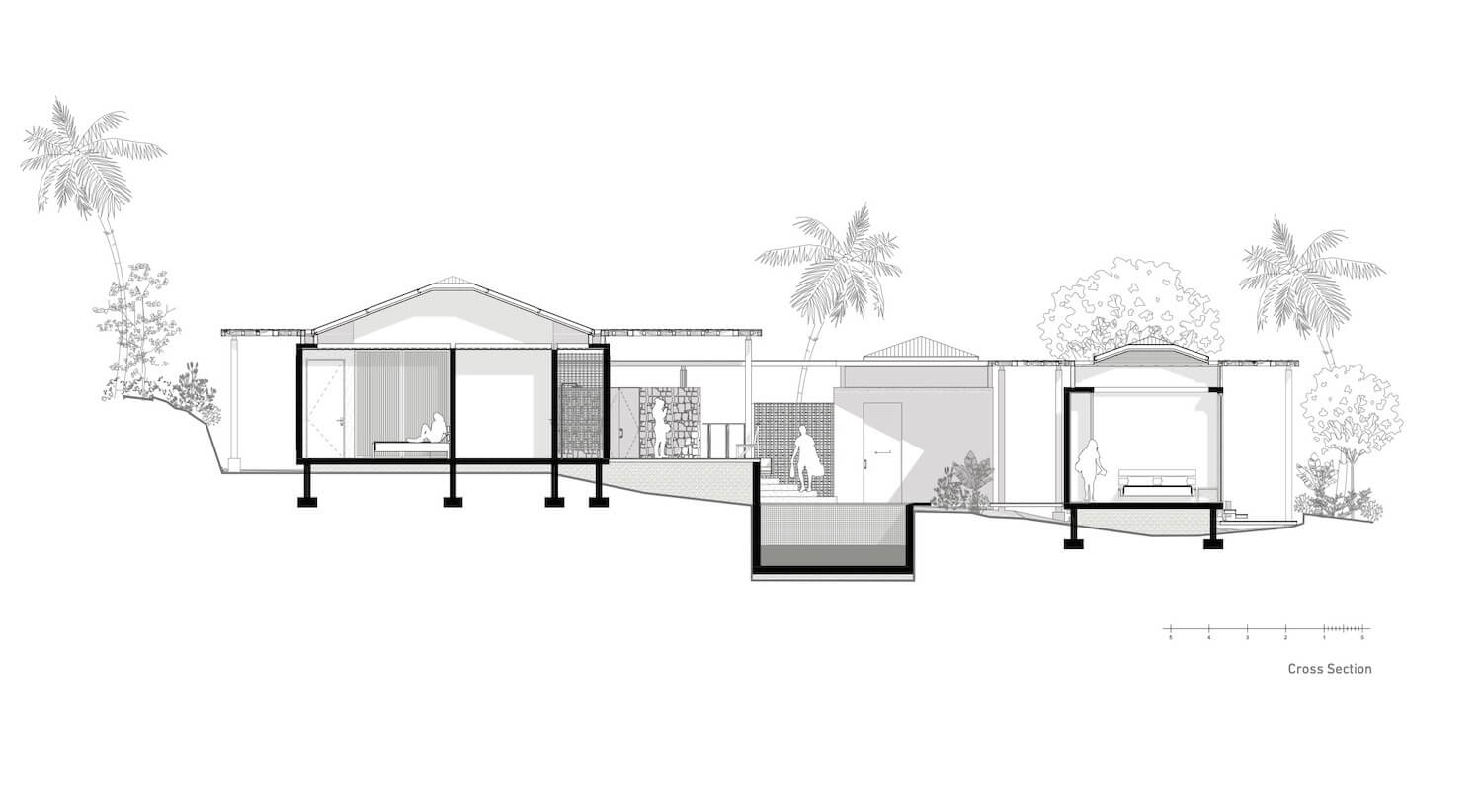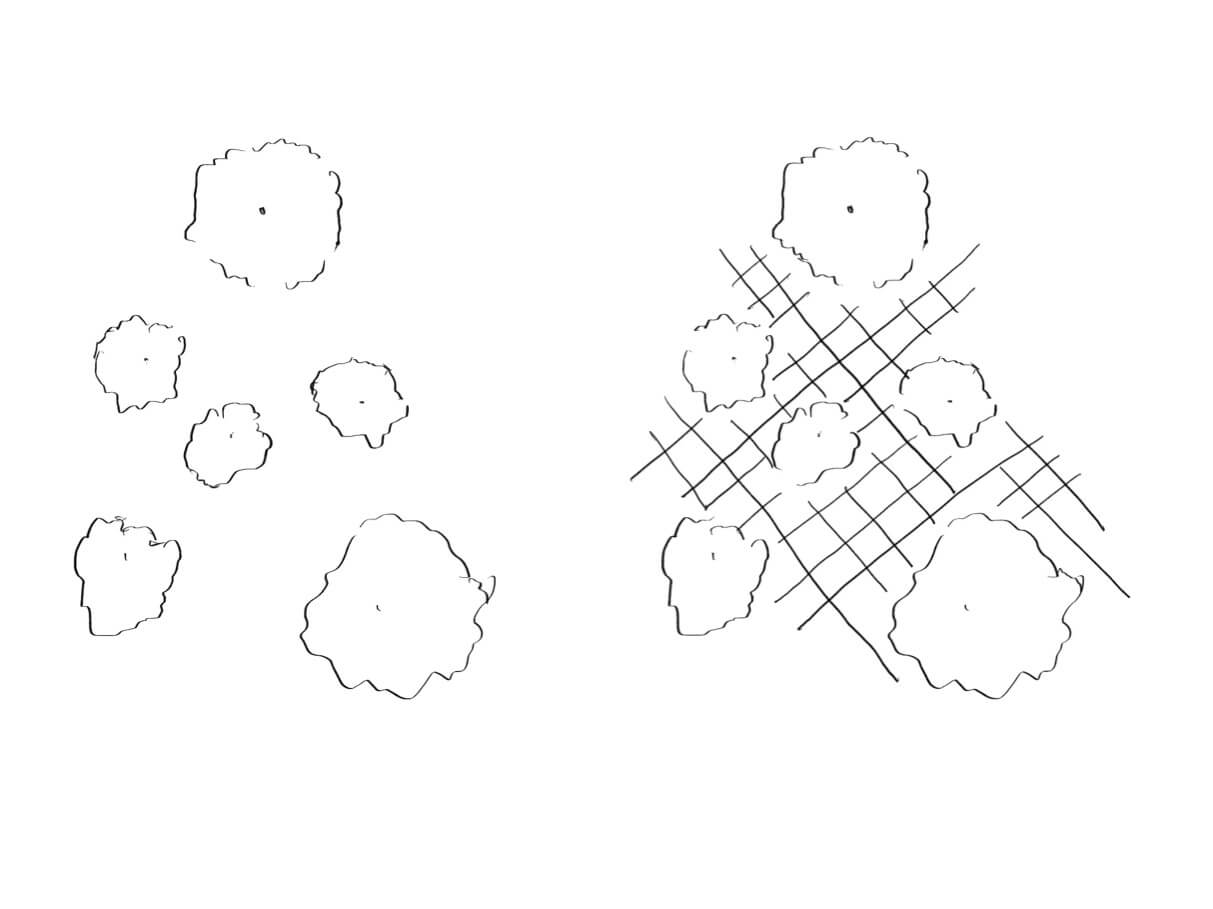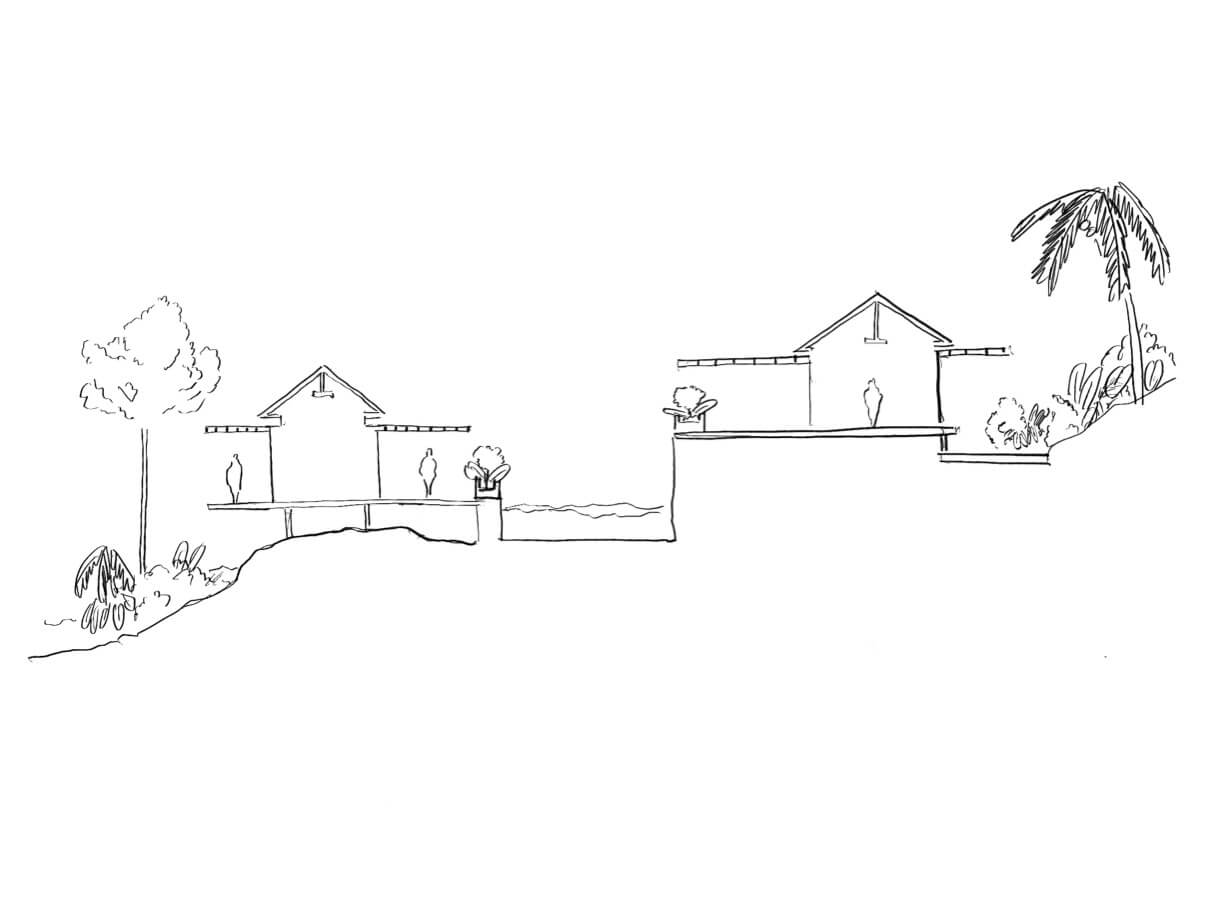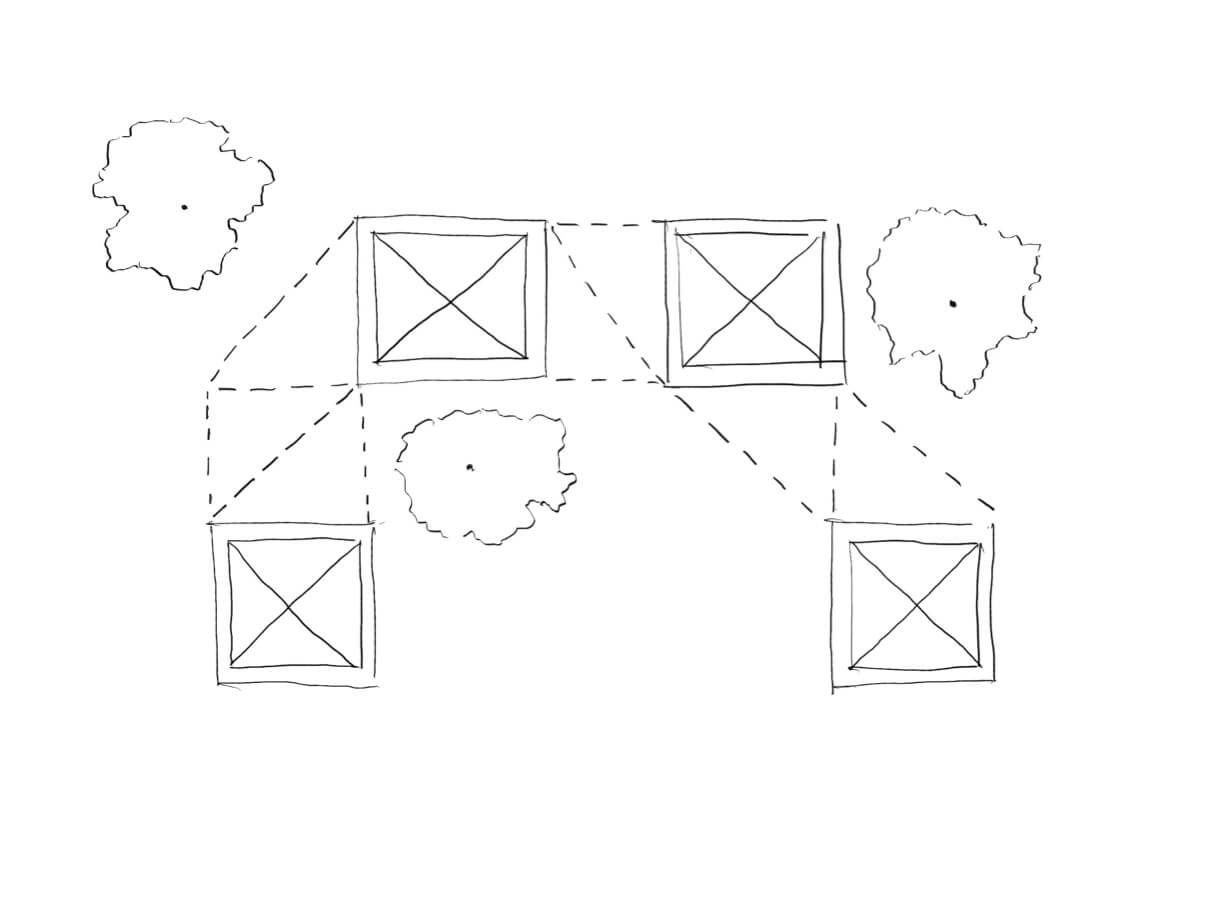 About
Benjamin G. Saxe set up his own practice in San Jose, Costa Rica in 2004, with the aim of exploring our relationship with the natural environment through architecture. Since then, Studio Saxe has grown into an award-winning international practice made up of a multidisciplinary team, creating buildings and spaces by blending technological innovation with handcrafted techniques to form truly sustainable designs. Founded on the belief that buildings must connect to their landscape – whether a tropical paradise or a concrete jungle – Studio Saxe brings a global attitude to solve local problems. Ideas and techniques from around the world can be harnessed to benefit communities, both at home and abroad. Local traditions and identities are explored and developed, ensuring a process whereby we learn from the past and build for the future.
The dedicated architects and designers at Studio Saxe uncover new design solutions for every project, treating each building as an opportunity to improve methods and approaches, responding to specific places. Working alongside clients and collaborators, the studio continually seeks new forms and functions that blur the boundaries between natural habitats and inhabited space.
---