Gregoire Maisondieu Architecture & Design: This is the main residence of a couple and their two children. The house is developed on three levels:
Ground floor: reception, living areas.
First floor: four beedrooms (family and guests).
Basement: level of leisure (gym, spa and cinema room) and services.
They wanted a house that would allow them to make the most of the climate of Rabat, an oceanic climate that allows you to be outdoors most of the year. A house with spaces where the family can meet, but where everyone can also have their privacy. An easy to live house, located in a new district of the Moroccan capital.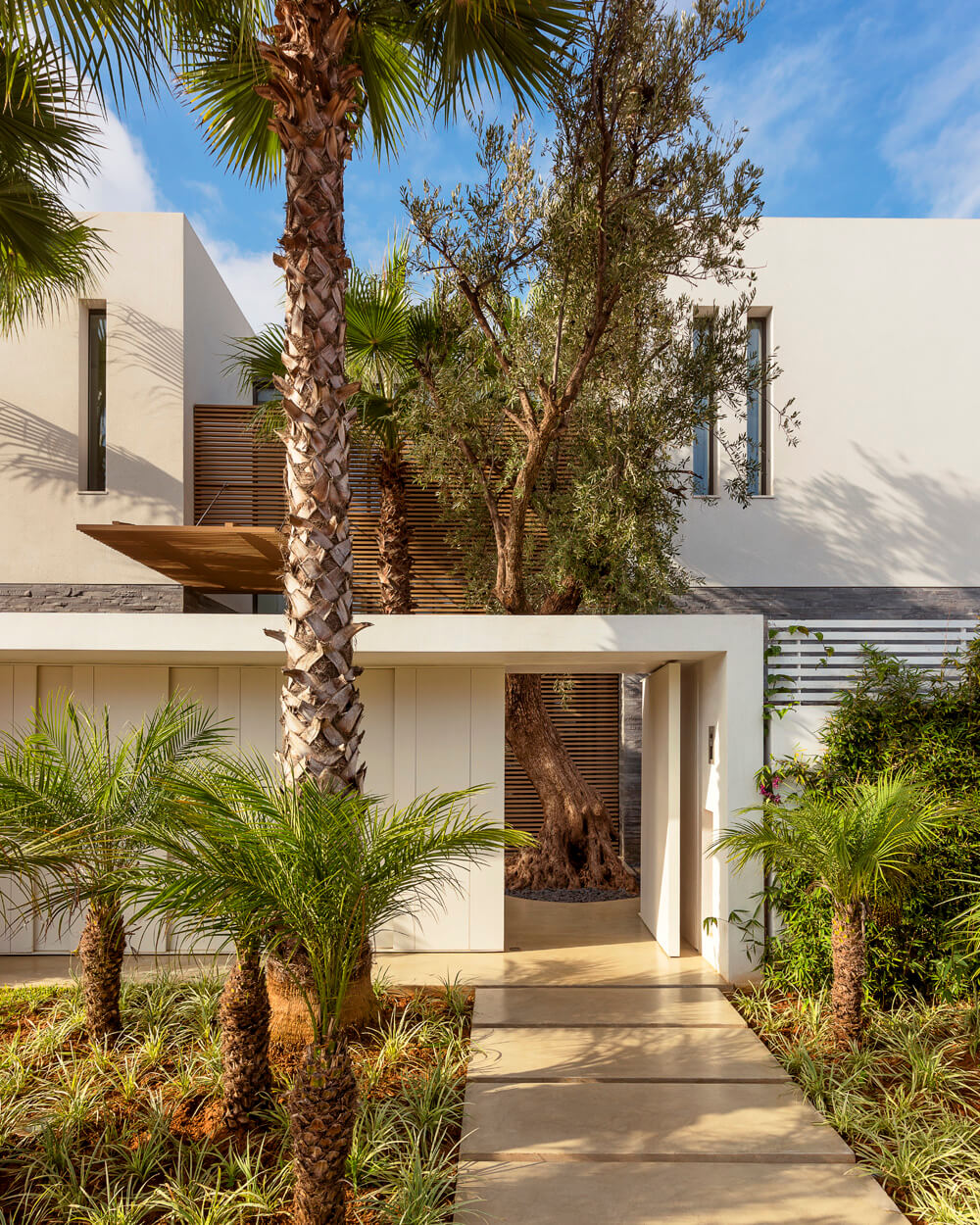 image © Alexandre Chaplier
Everything in the project has been done to erase the borders between interior and exterior, and on the contrary bring continuity and fluidity to the spaces, while avoiding a monumental aspect.
Some examples:
Interior / exterior continuity of the stone cladding of the walls on the ground floor and the basement. These walls are dressed in Tetouan Stone, a moroccan stone of grey color, quite textured and lively. (Tetouan is a city from the north mediterranean part of Morocco). For instance, you can notice the large supporting wall extending over more than 35m from the swimming pool to the revisited Moroccan living room, punctuated by the fountain, the fireplace and some contemporary artworks.
Visual continuity of the ceiling between interior and exterior. In the dining room the ribbed pattern in wooden slats extends outside without interruption.
The swimming pool slips under the covered terrace, as close as possible to the living-room.
The terrace decks runs alongside the pool and extends inside where it delimits the dining area.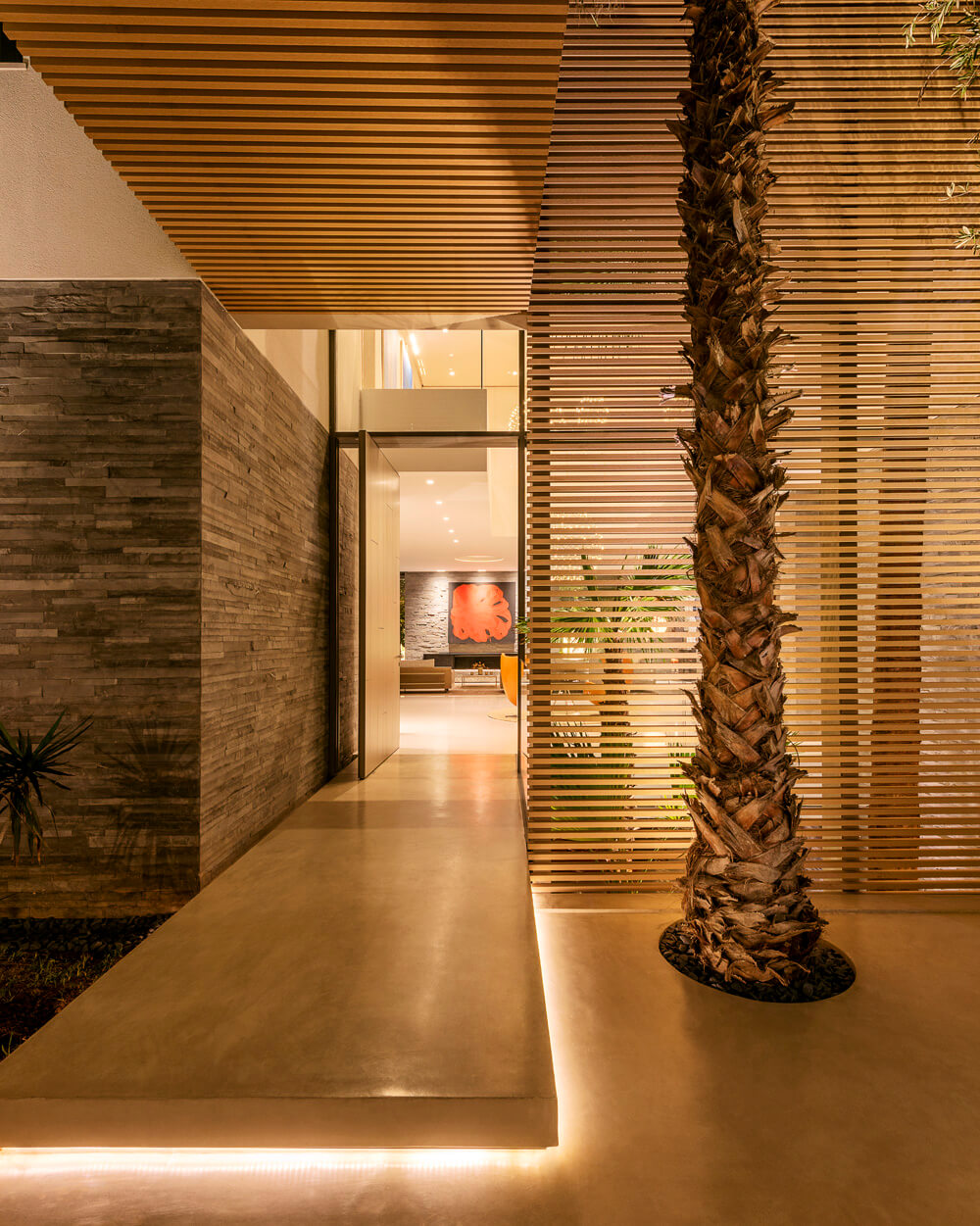 image © Alexandre Chaplier
These different details mean that as soon as the large bay window (12 linear meters) is opened, we no longer know where the border is between the inside and the outside.
From the outside, in distant view, the mineral base (Tetouan stone) is perceived as a plinth on which is placed the level of the bedrooms, imagined as an extruded box coated with white.
From the garden, you can see that large roof overhangs have been provided for protection from the sun. Upstairs, from the south, the three family bedrooms communicate by a deep covered balcony.
A system of retractable louvers allows you to adjust the degree of privacy and protection from the sun.
In the basement, the service areas and those linked to leisure activities (sports hall, spa and cinema room) take their natural light by vegetated courtyards.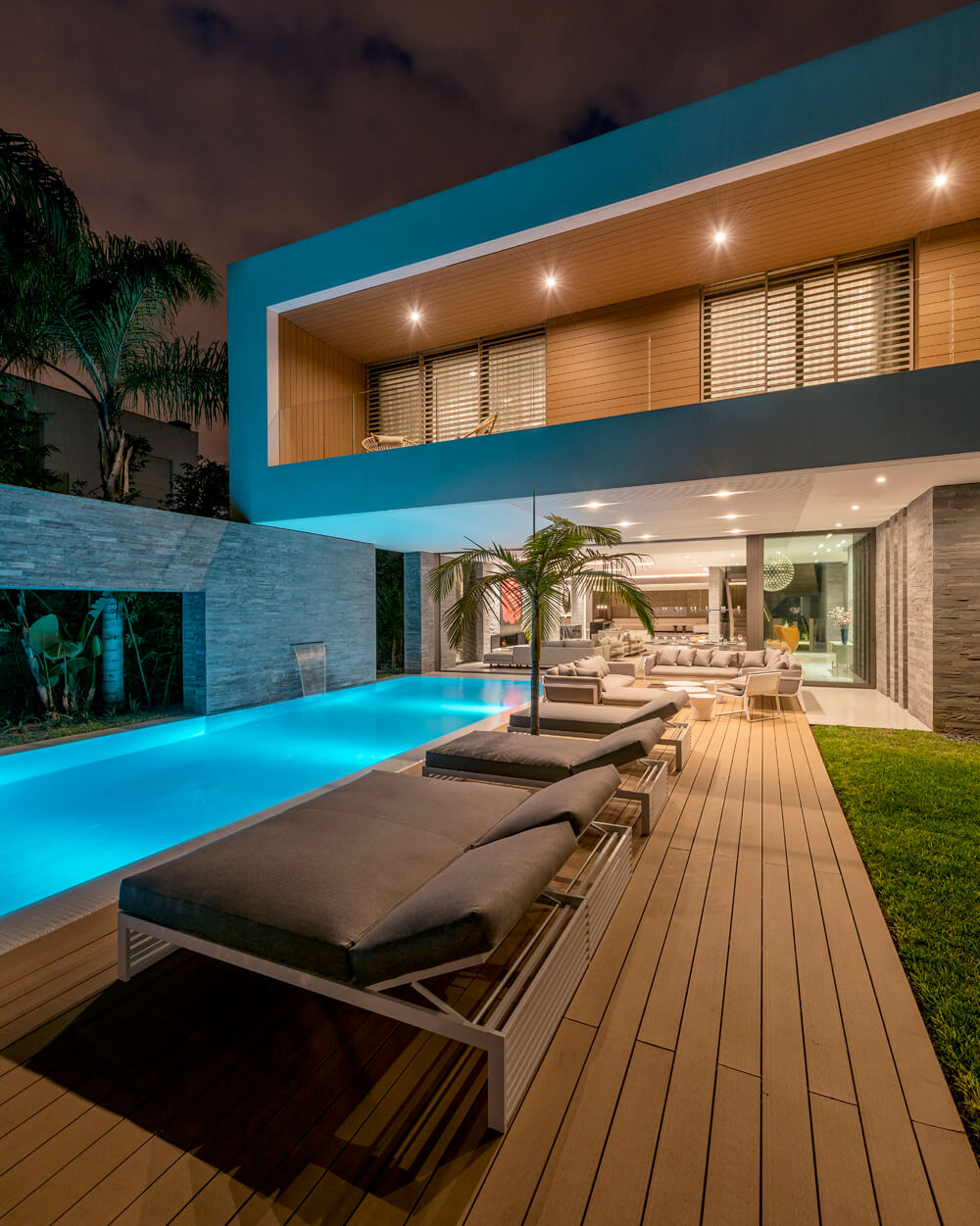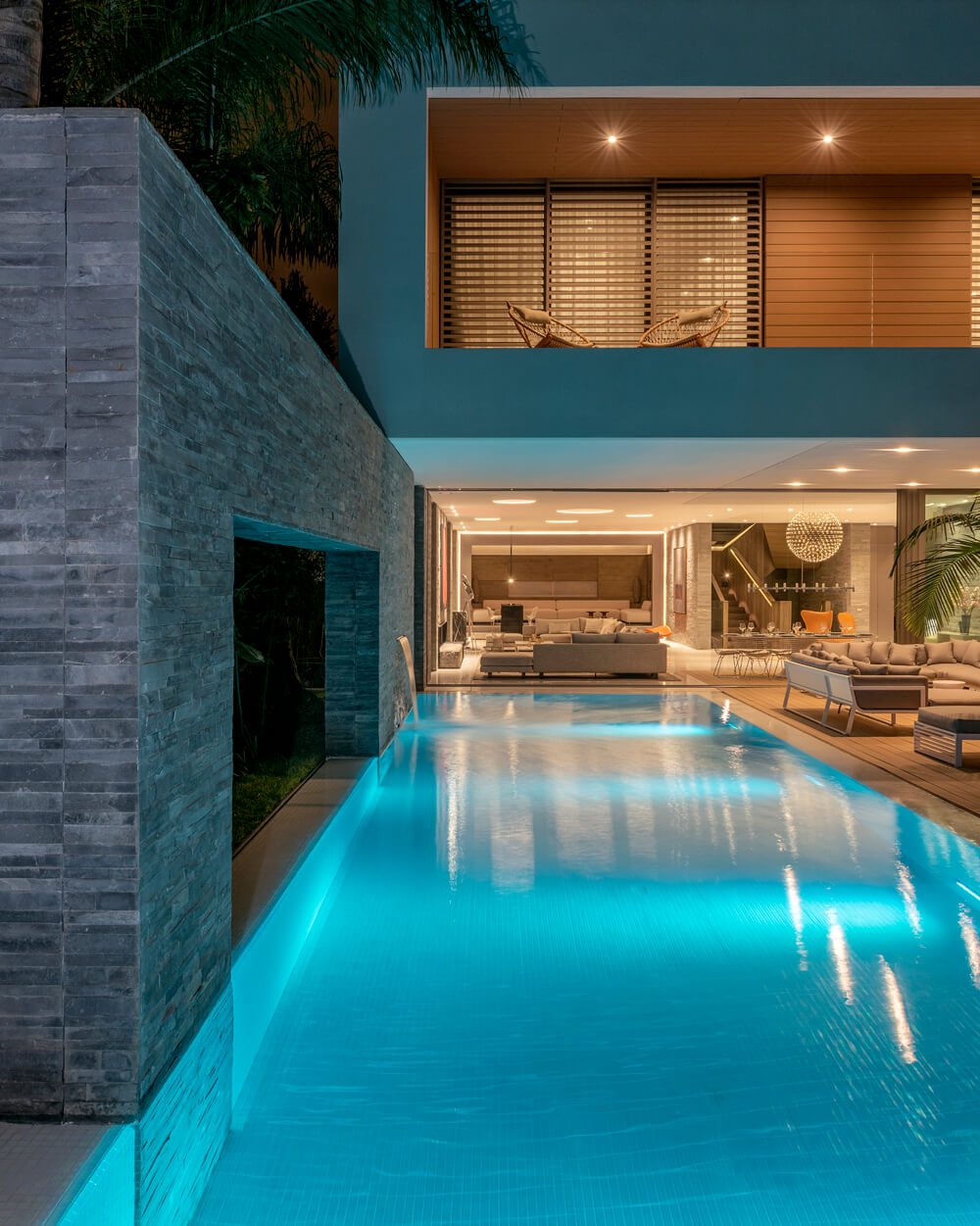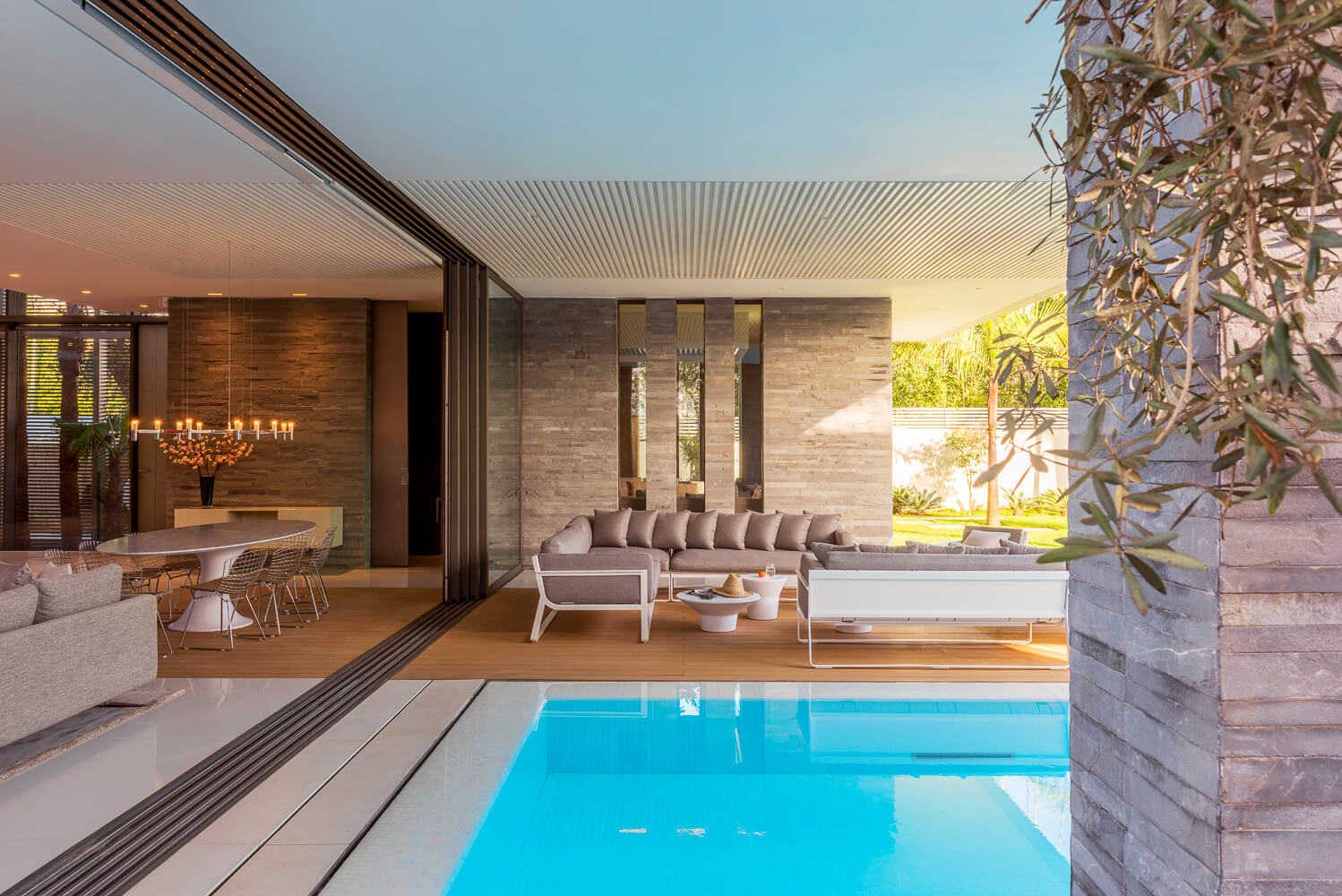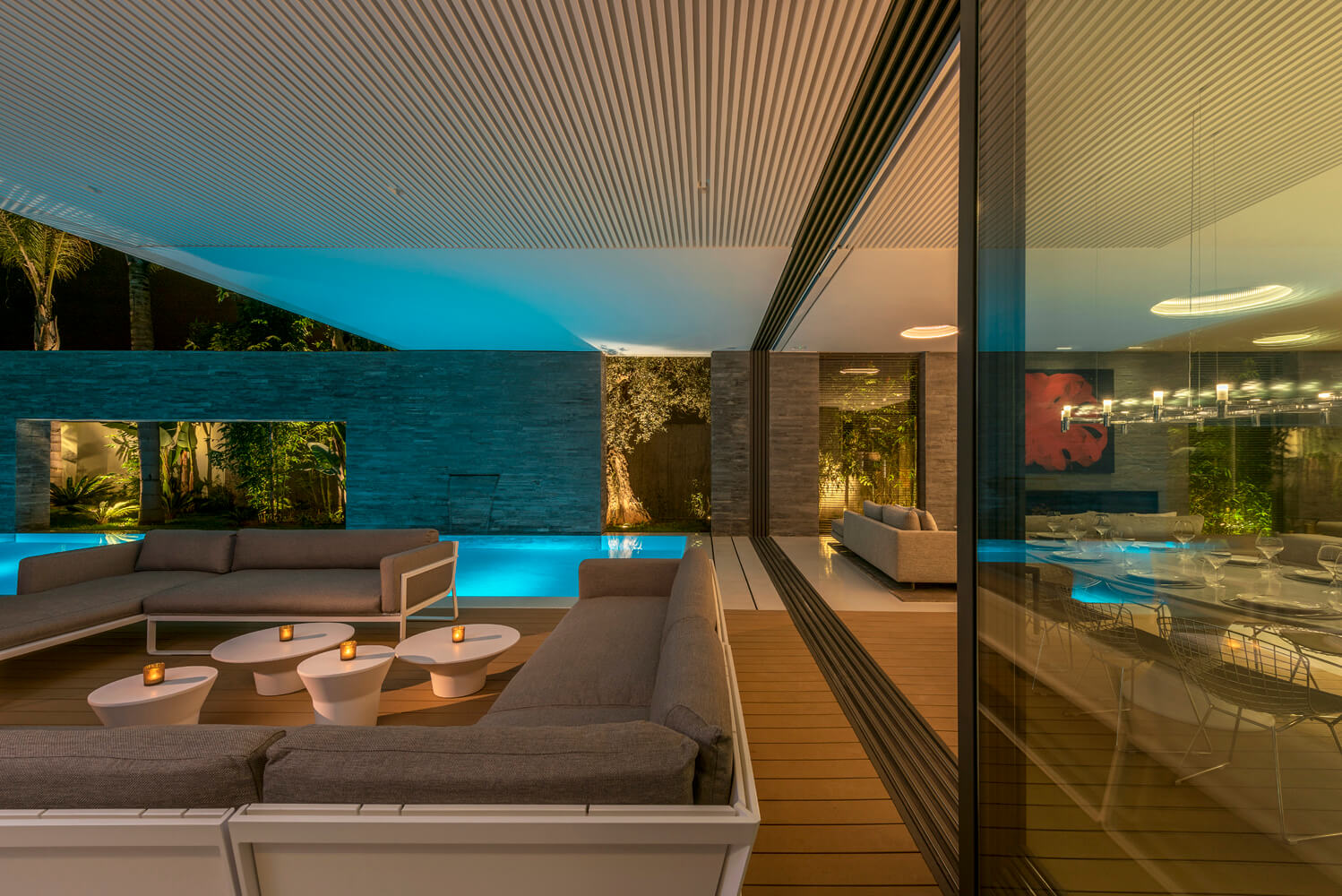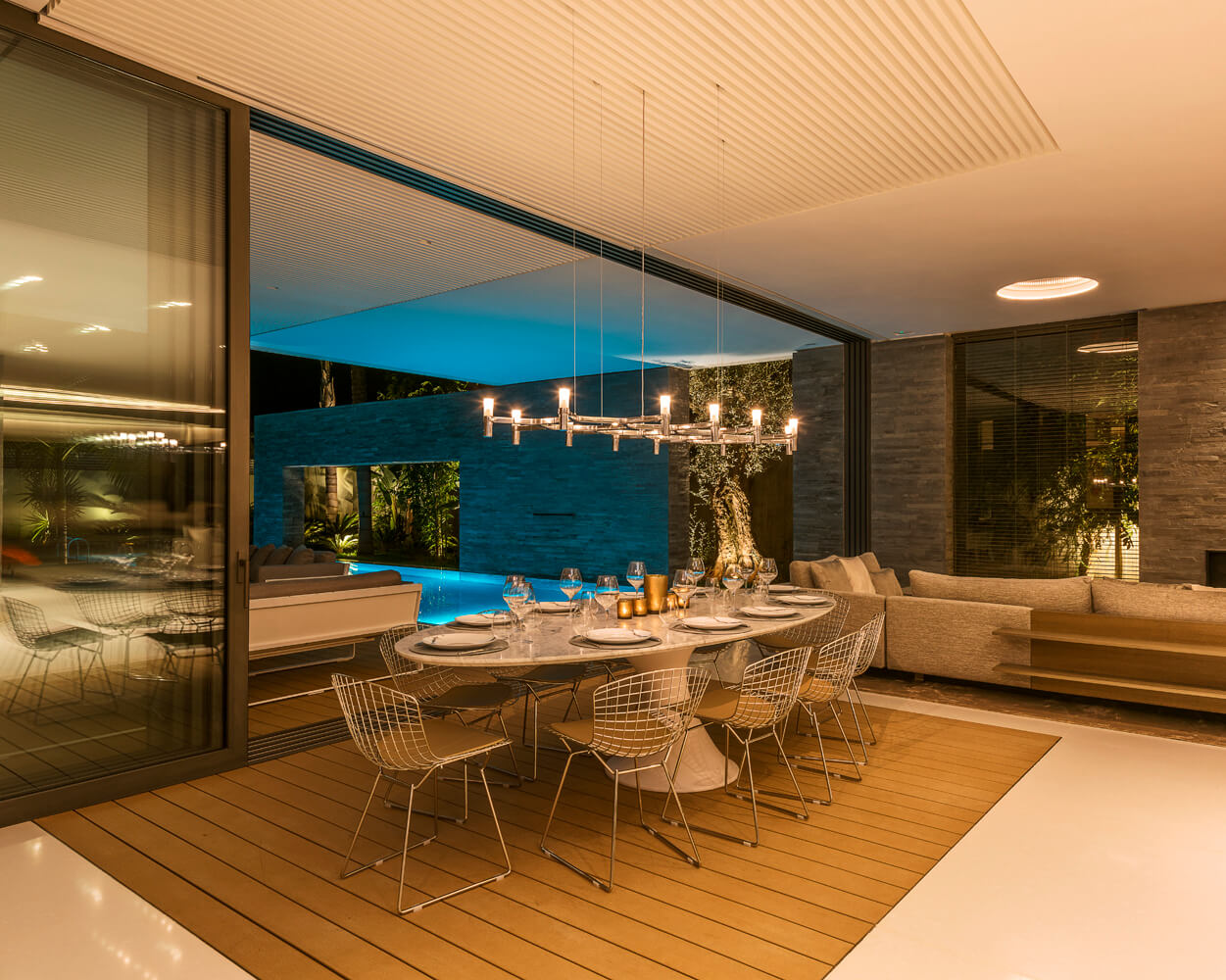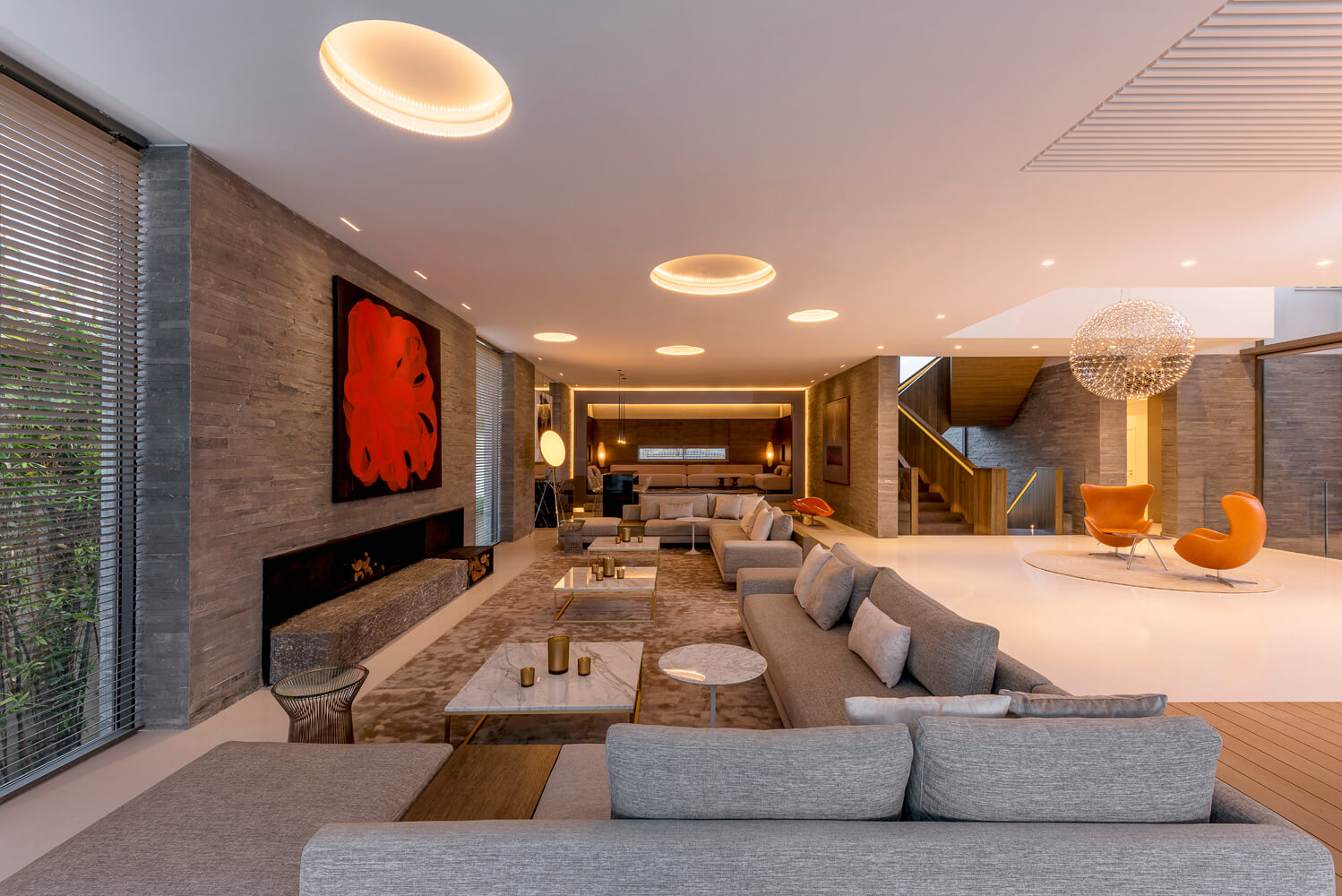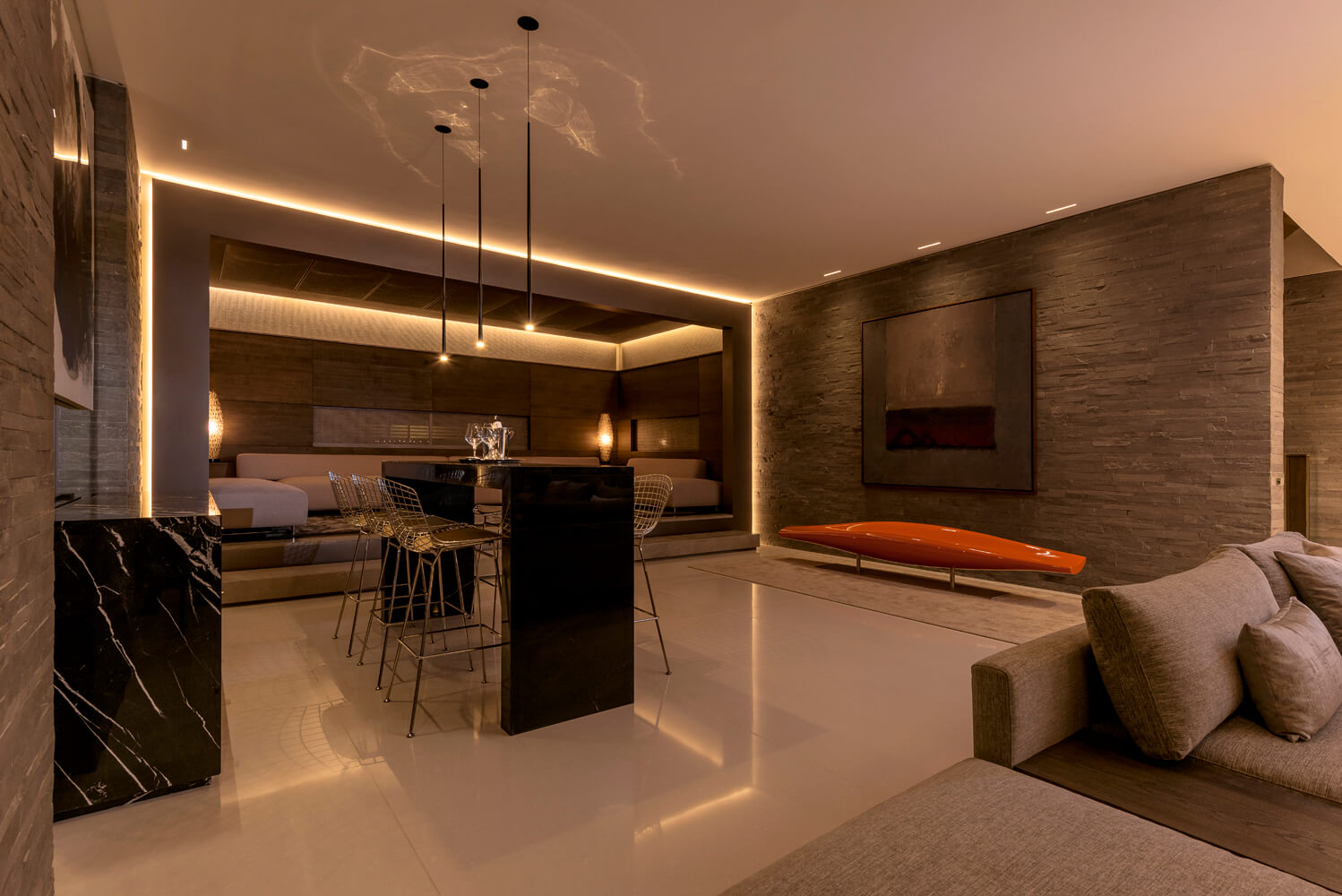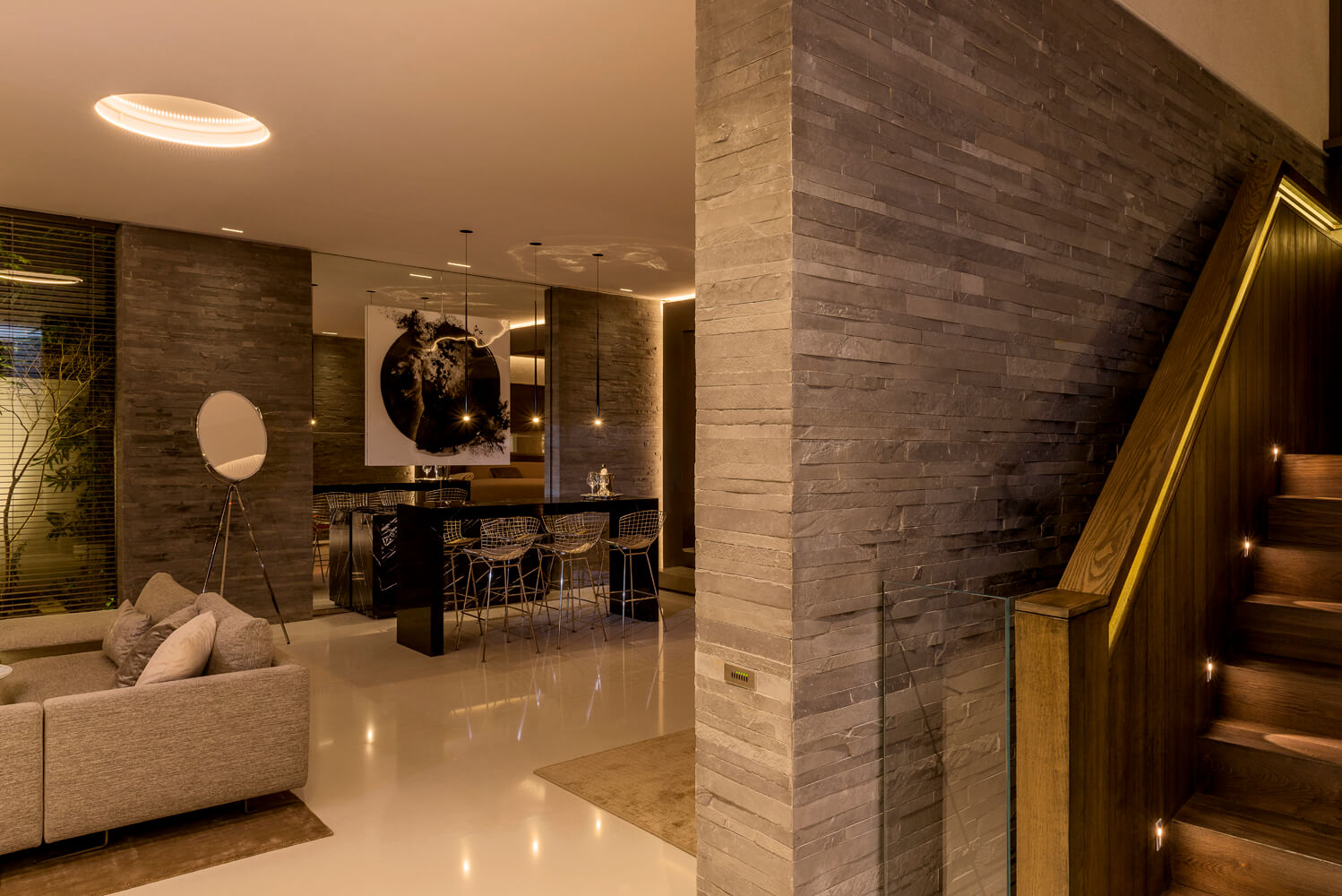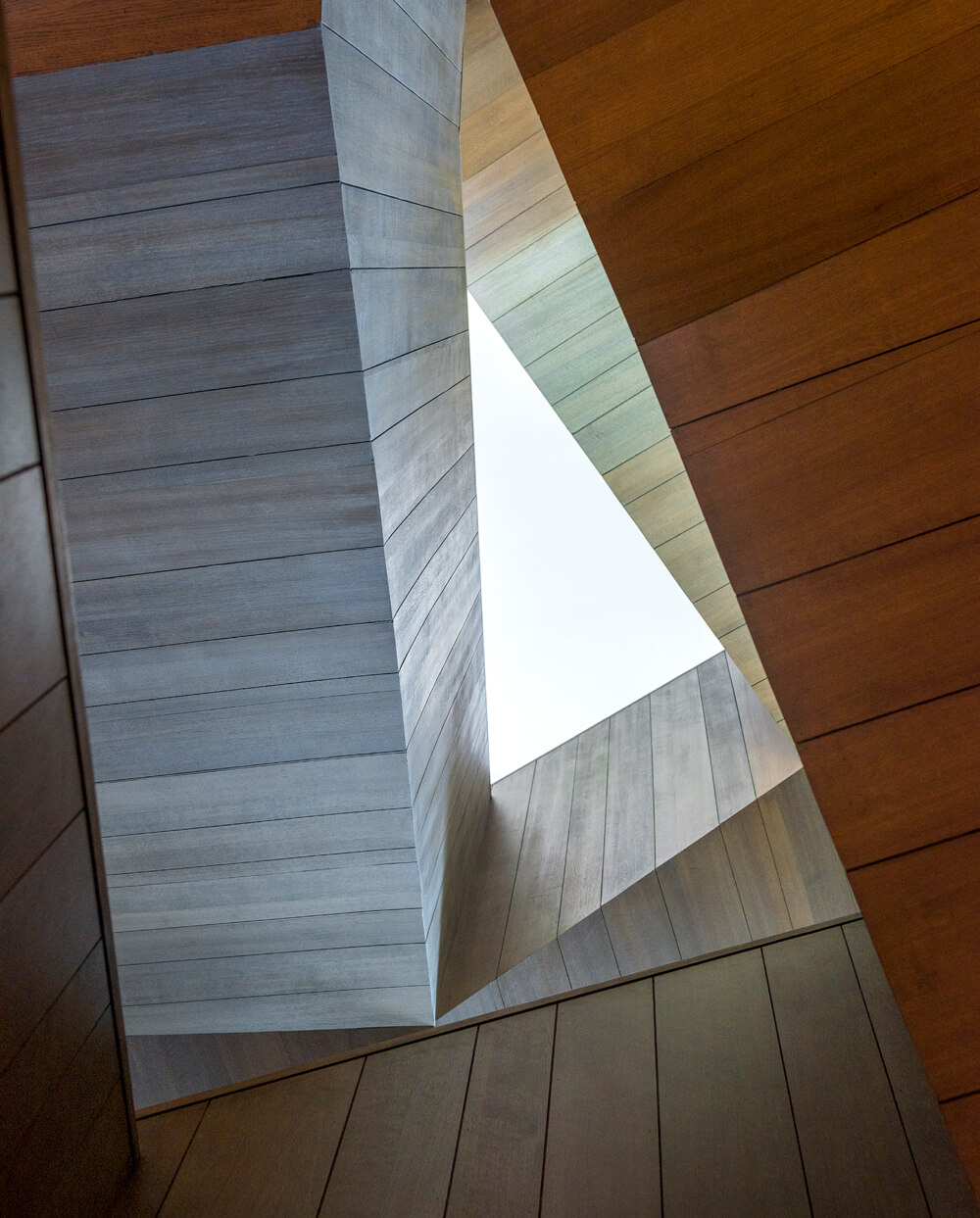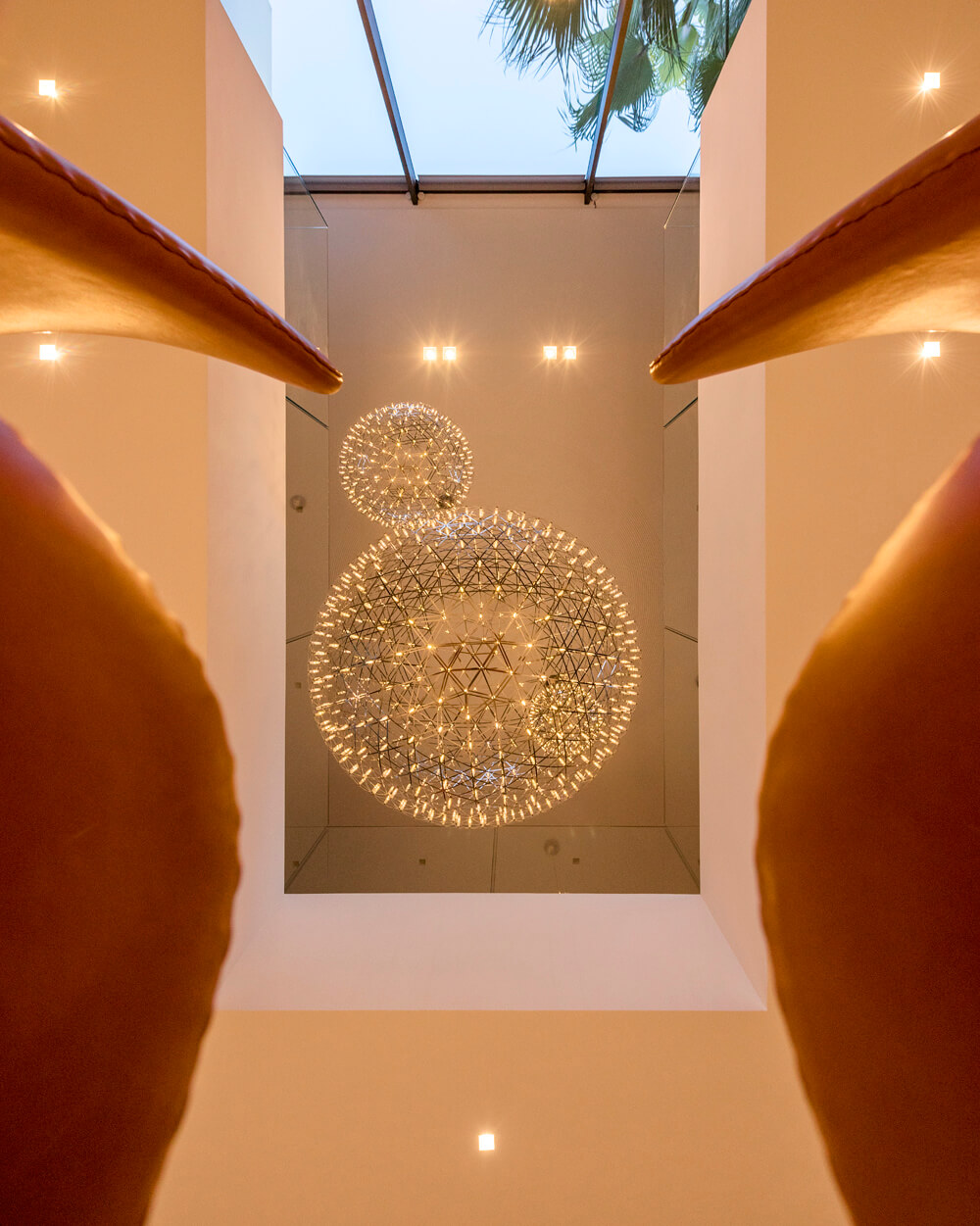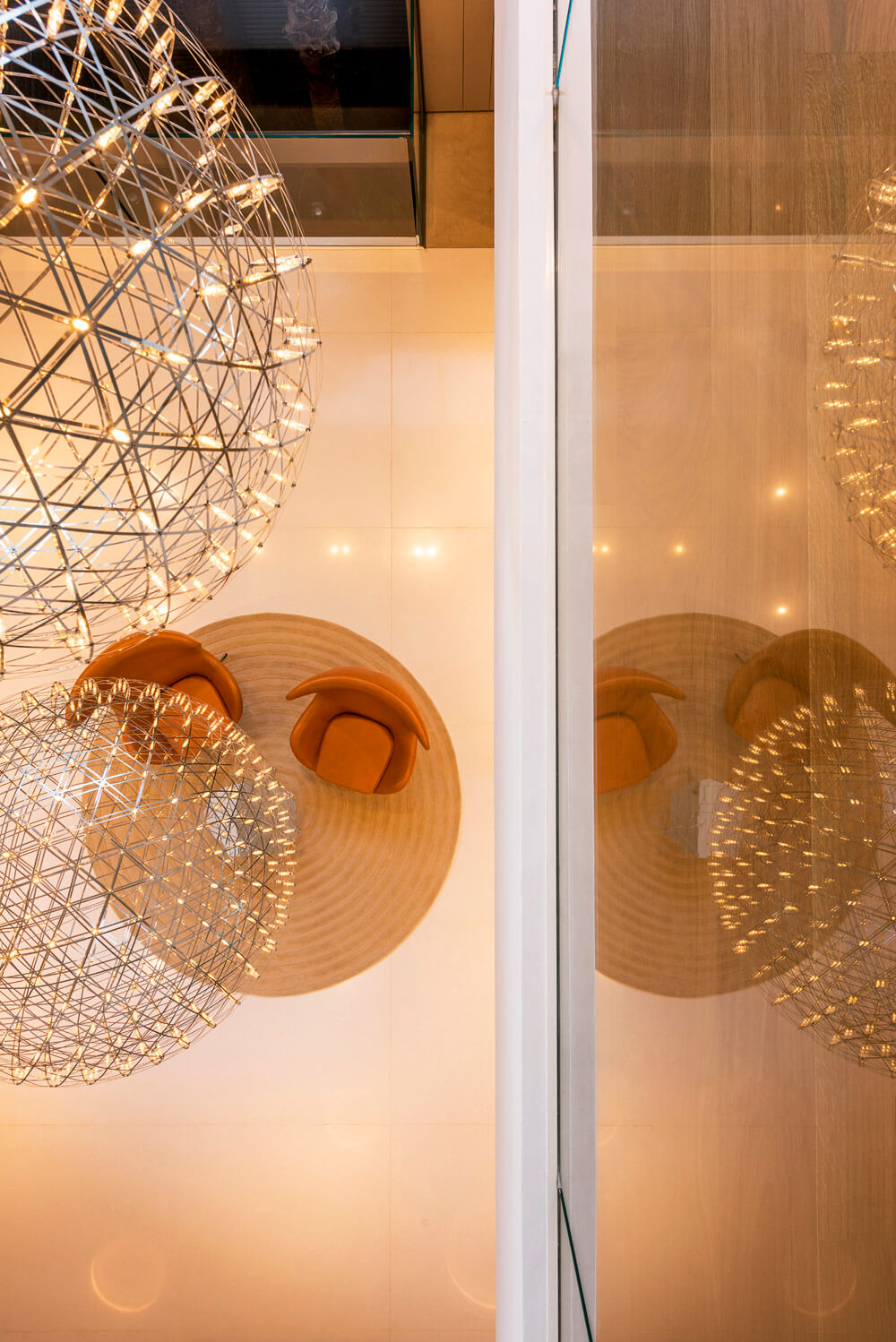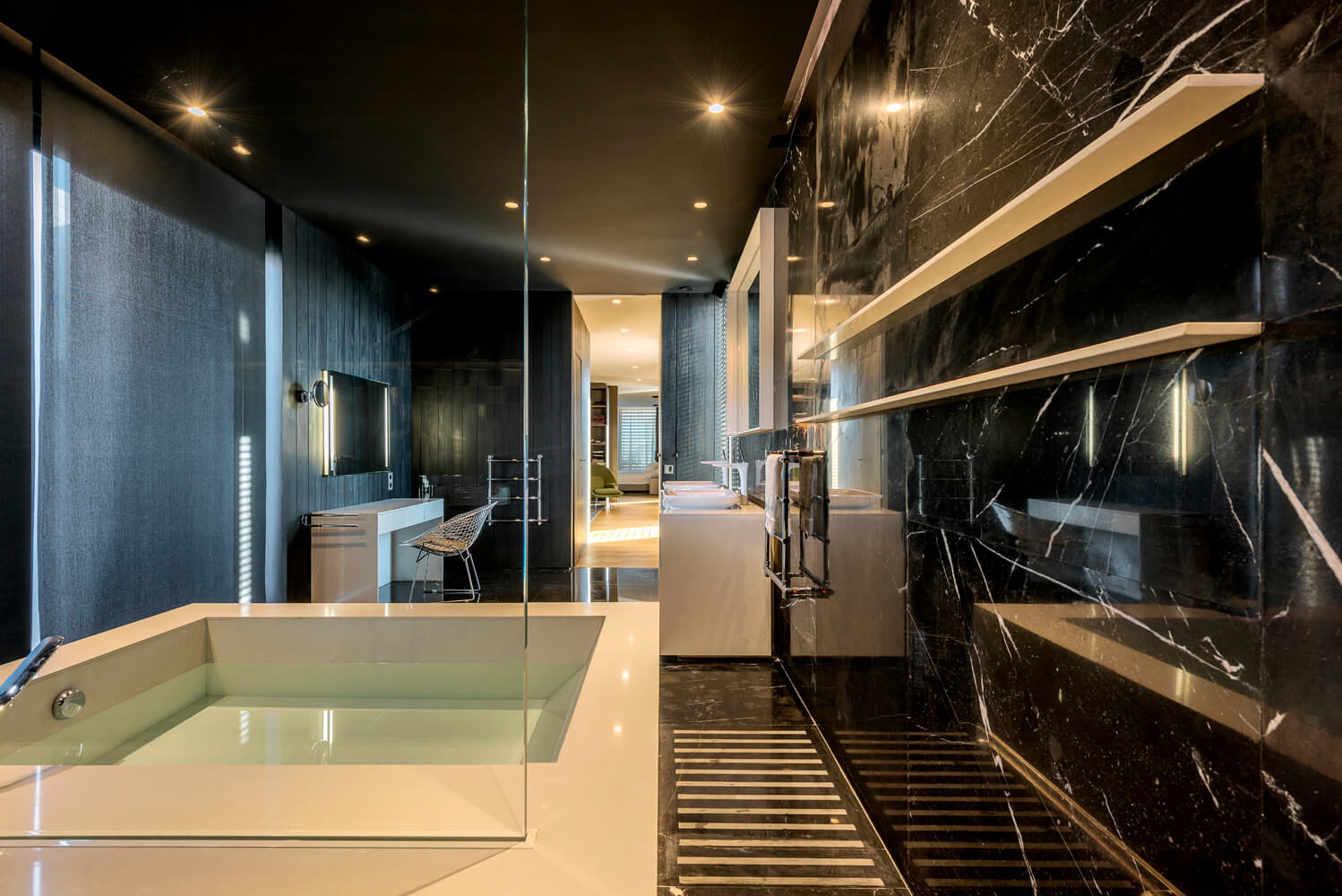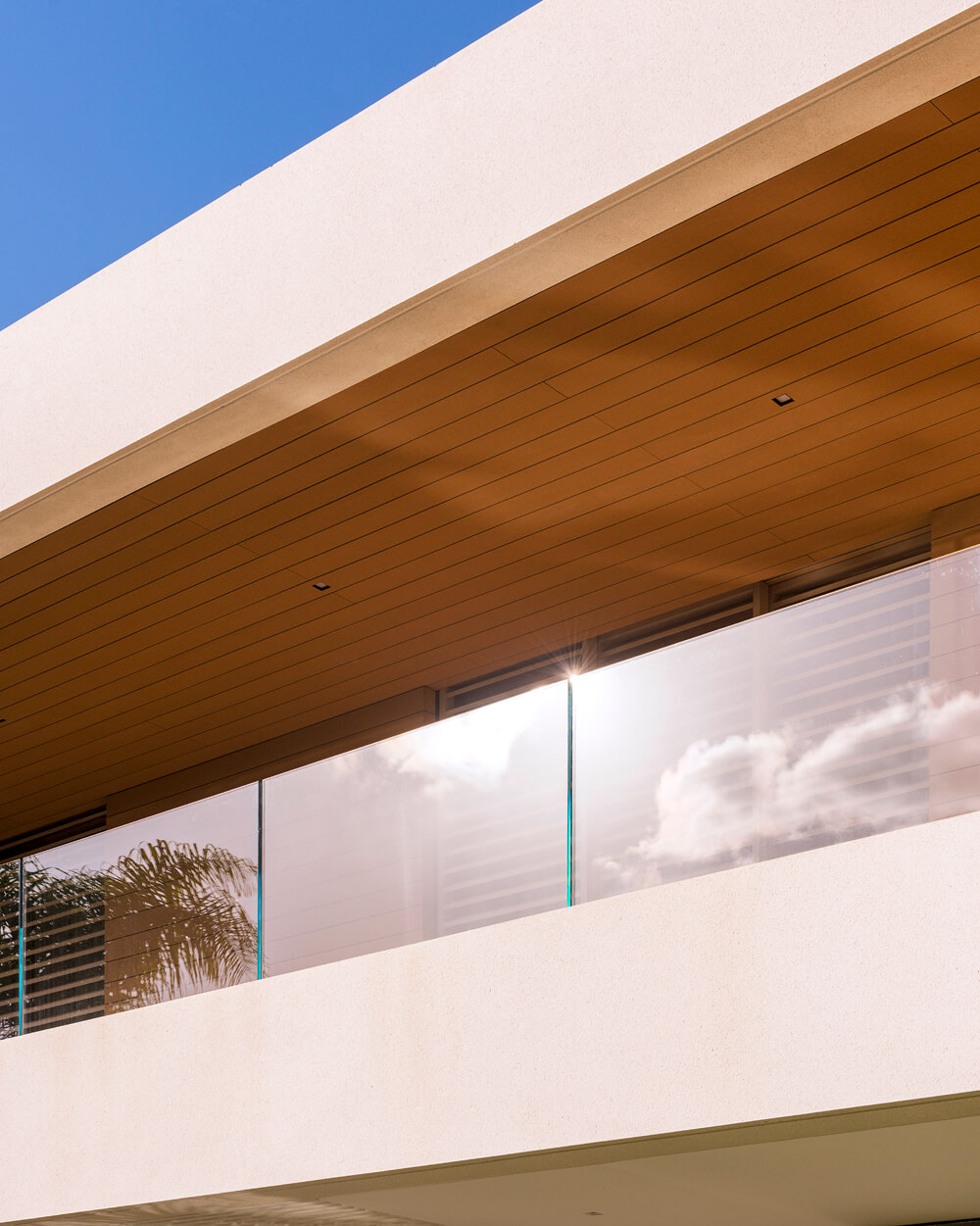 Connect with the Gregoire Maisondieu Architecture & Design
---