This project has been designed with the innovative, contemporary and functional approach of Therapinterior Architecture & Interior Design that combines the philosophies of different cultures. The sense of privacy is perfectly organized in the whole space, which has an open layout. Created with the collaboration of our architects, space therapists and contemporary artists, this space makes you feel the powerful and serene energy of nature in an elegant and fascinating way.
A circular waiting area was designed in the entrance section. The eclectic structure was strengthened with a retro-influenced carpet. A sophisticated look was created with brass lighting and natural stone coffee table.
Artistic forms of furniture are combined with 1970s-inspired hues for a dramatic effect in the living area section. Peach tones and deep green tones created a bold and intimate union with the wood-clad wall and natural stone-covered fireplace.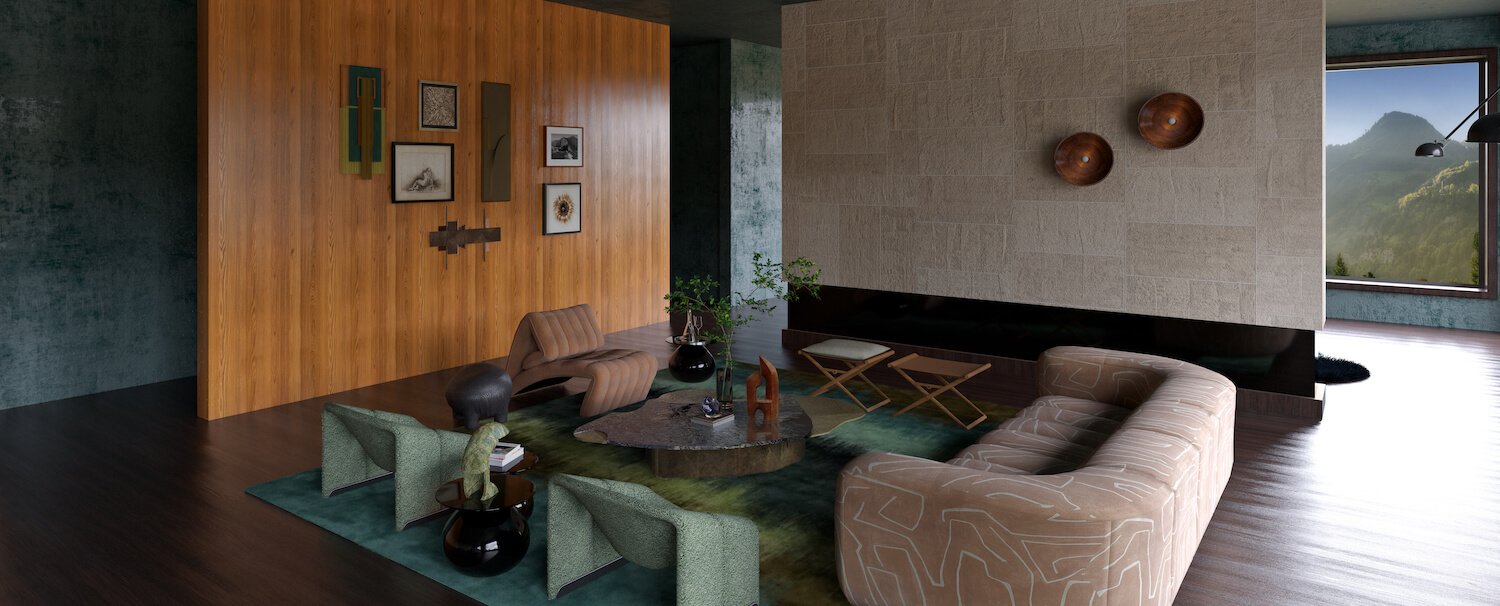 An unusual space arrangement was made with an amorphous surface carpet in the dining room. Turquoise and blue tones created an elegant and deep meaning with the brass detailed-glass top table. Shiny surfaces made a touch of comfort and luxury with chairs with patterned velvet fabric.
The turquoise color used throughout the house is dominant in the master bathroom. It creates a dramatic, striking and at the same time luxurious feeling with brass details, amorphous surfaces and artistic objects. Marbles in violet tones on the walls give an abstract and dreamy effect.
There are two different wood wall covering styles in the bedroom. While cherry wood was used in square forms at the head of the bed, diagonal specially cut mapple was used on the remaining walls. For a completely comfortable feel on the floor, there is wall-to-wall carpet in light tones. While a romantic effect lounge chair was used in the fireplace section, the modern effect of the space was increased with midcentury modern lighting and a wall sculpture in abstract forms.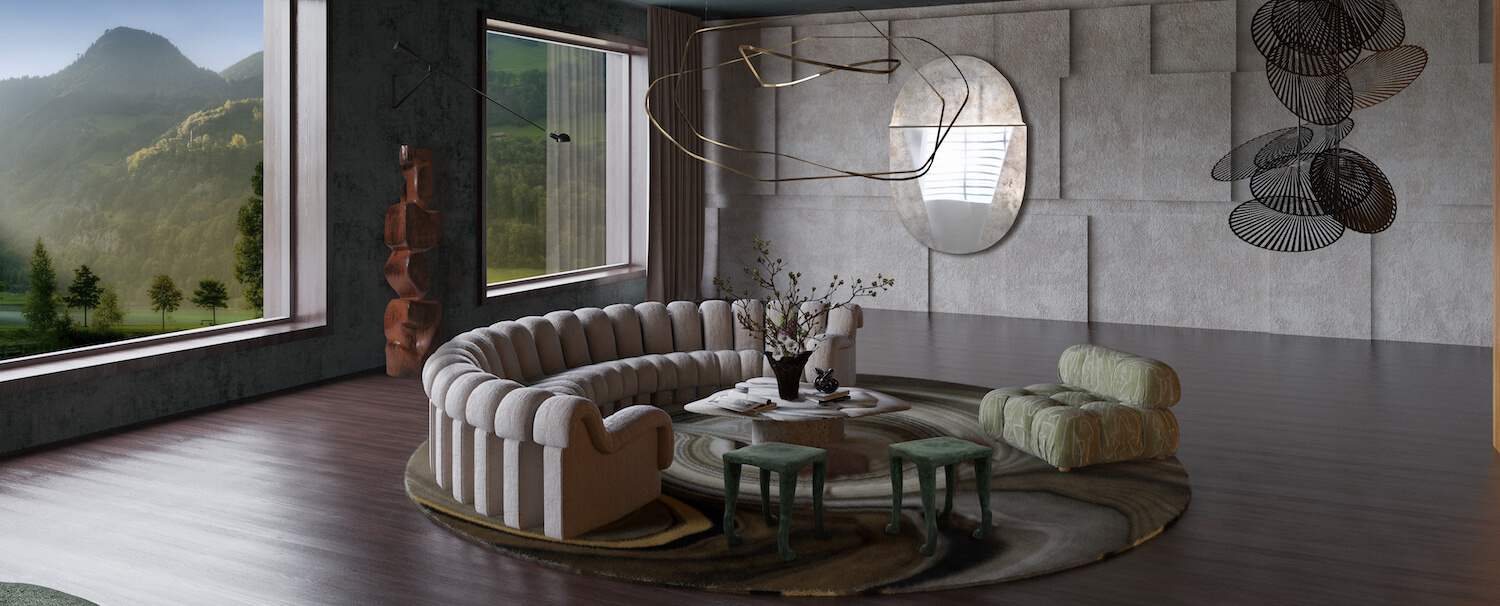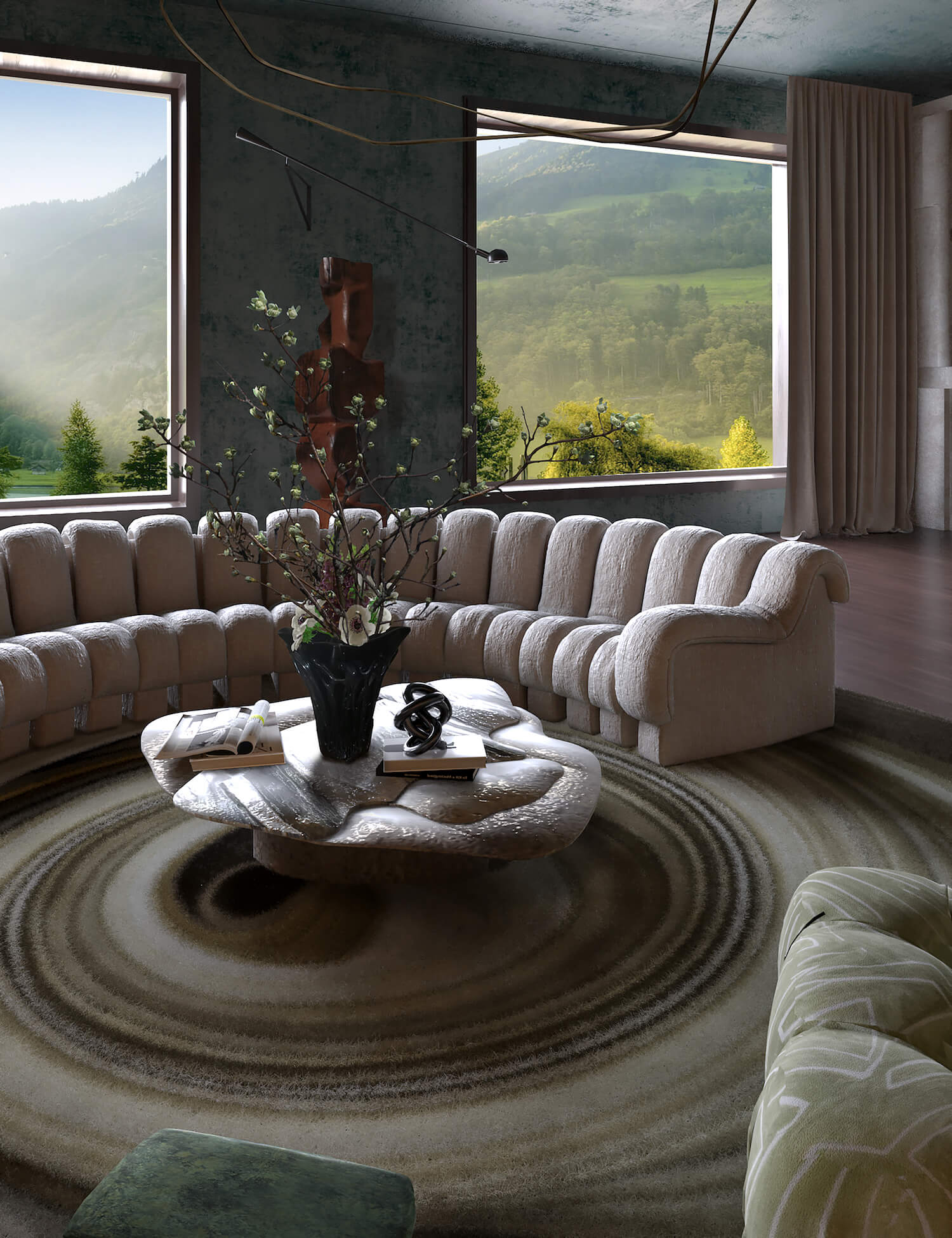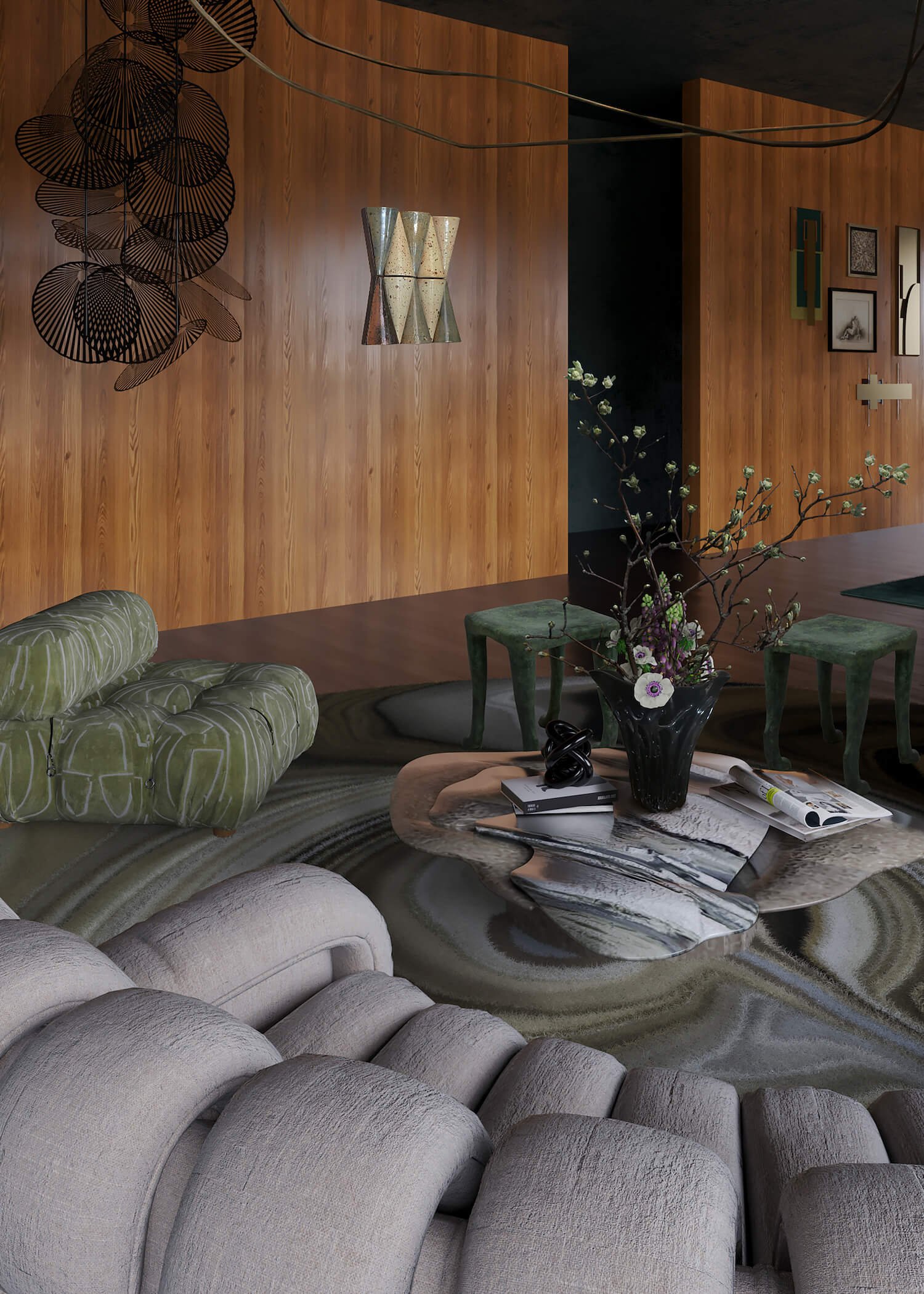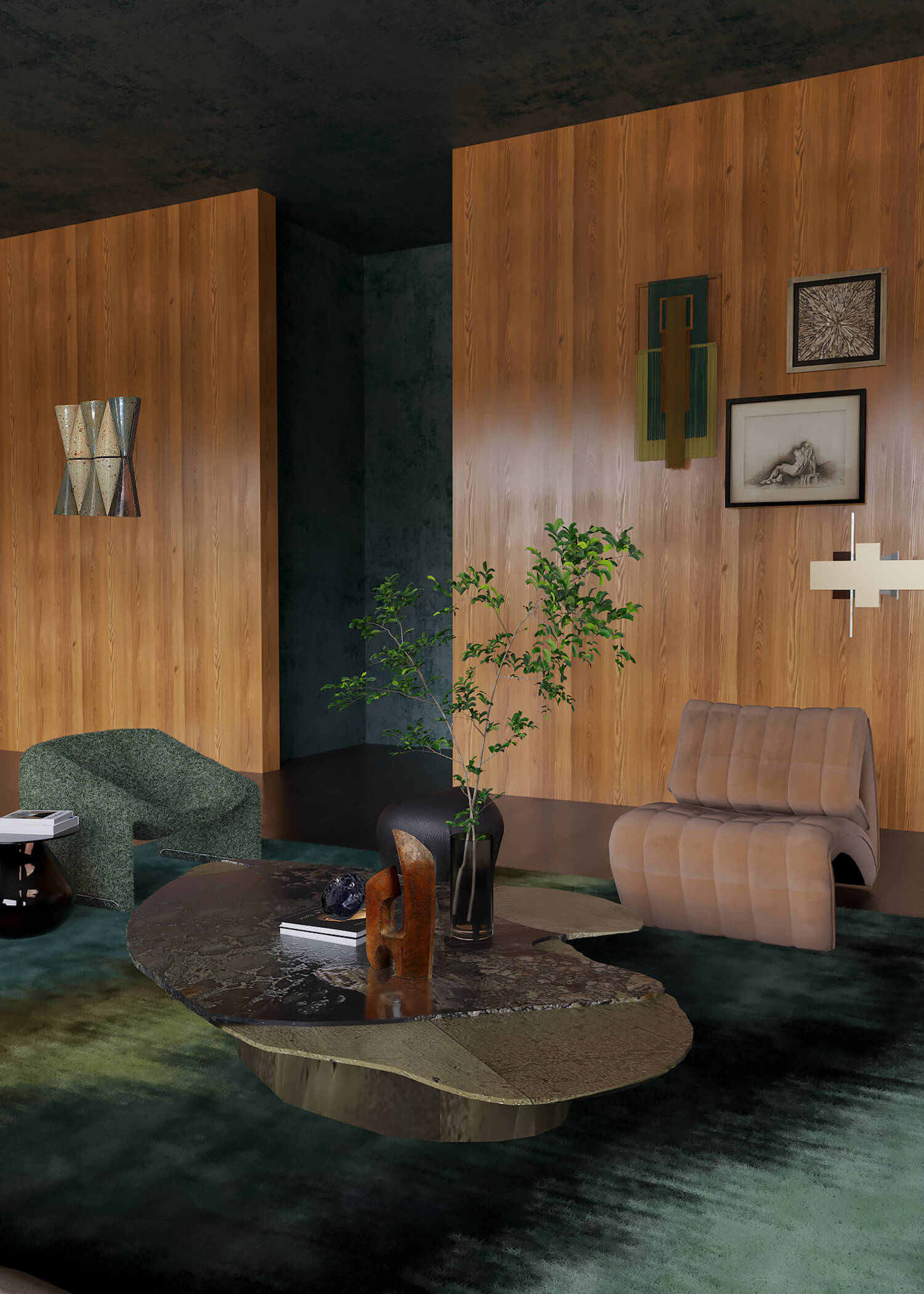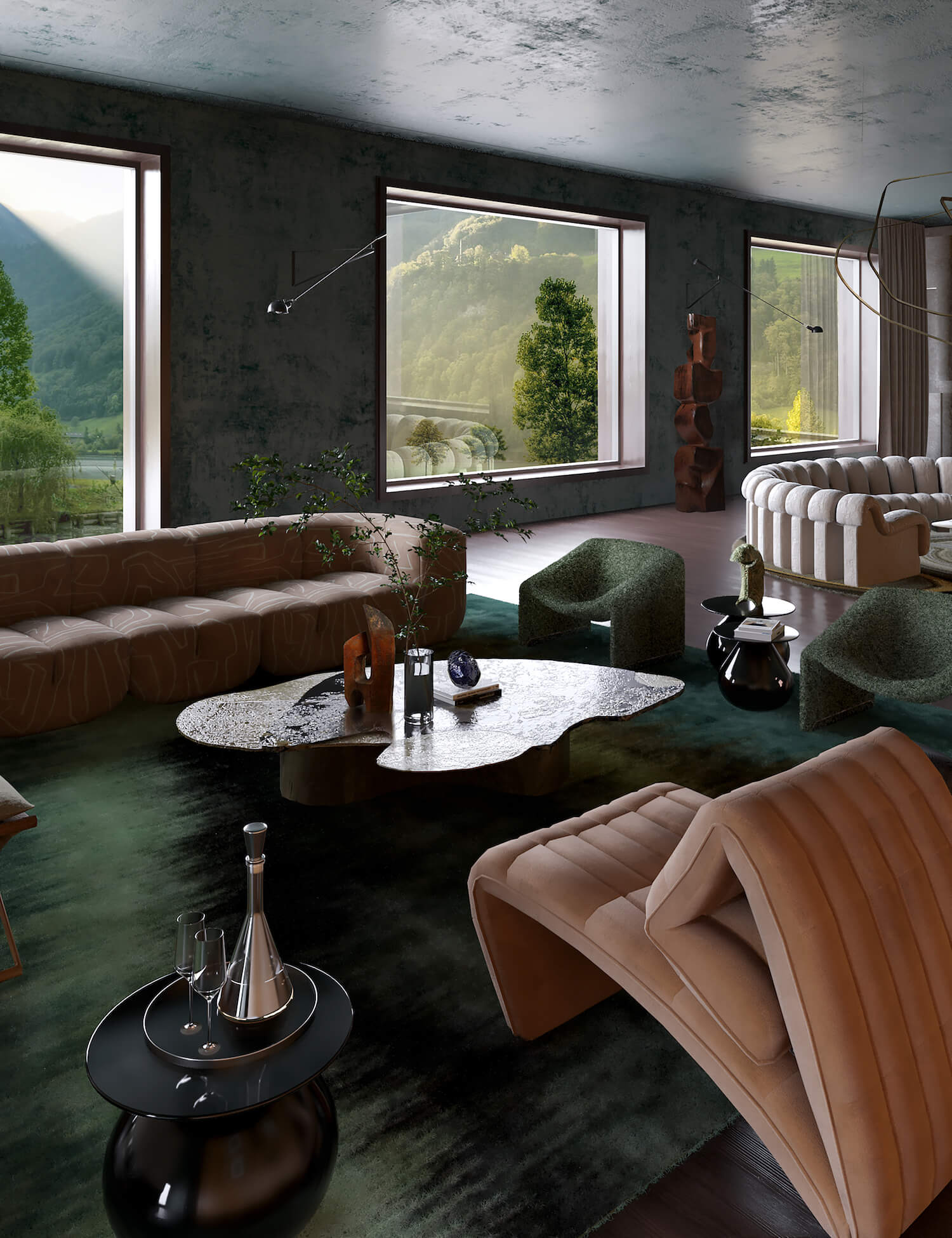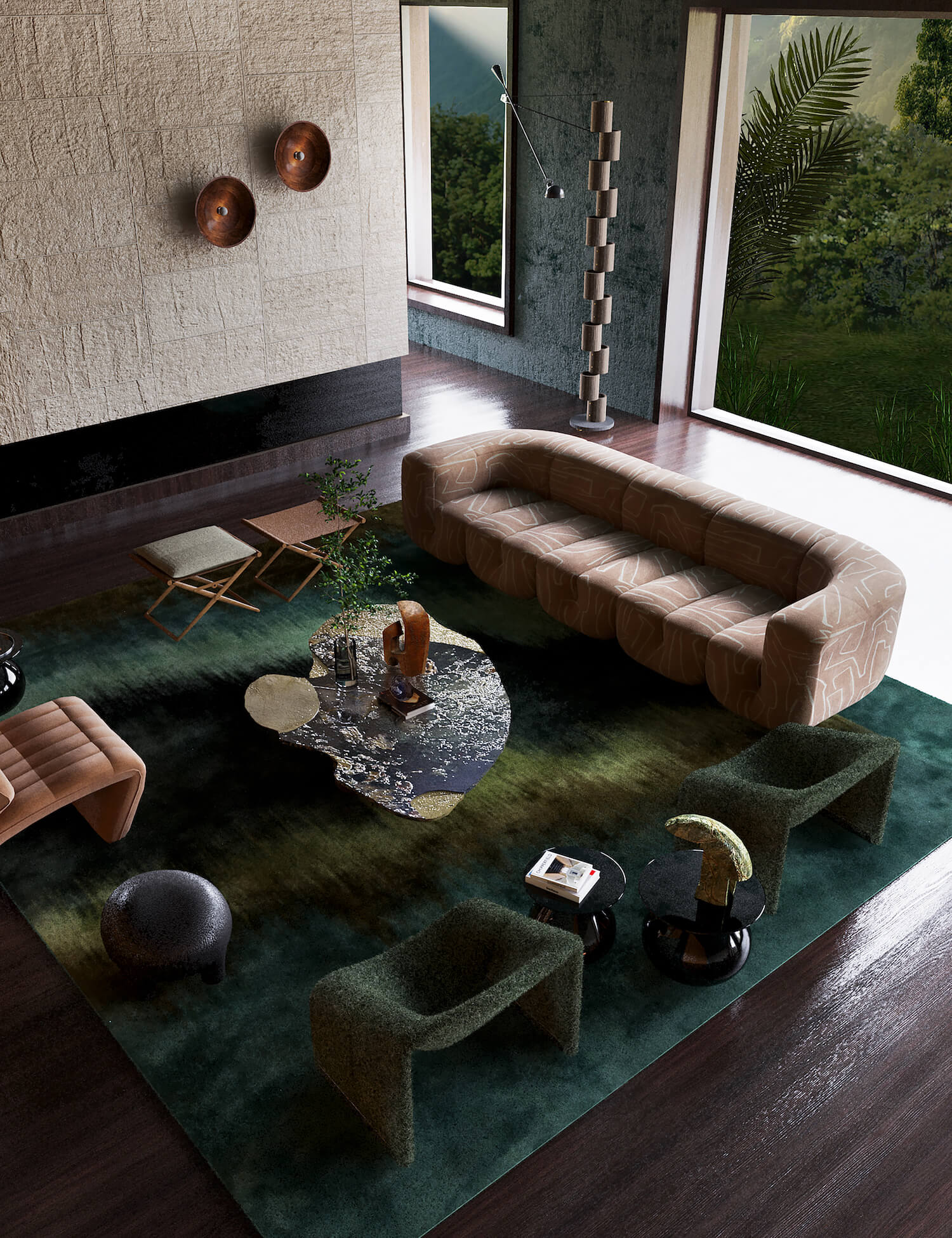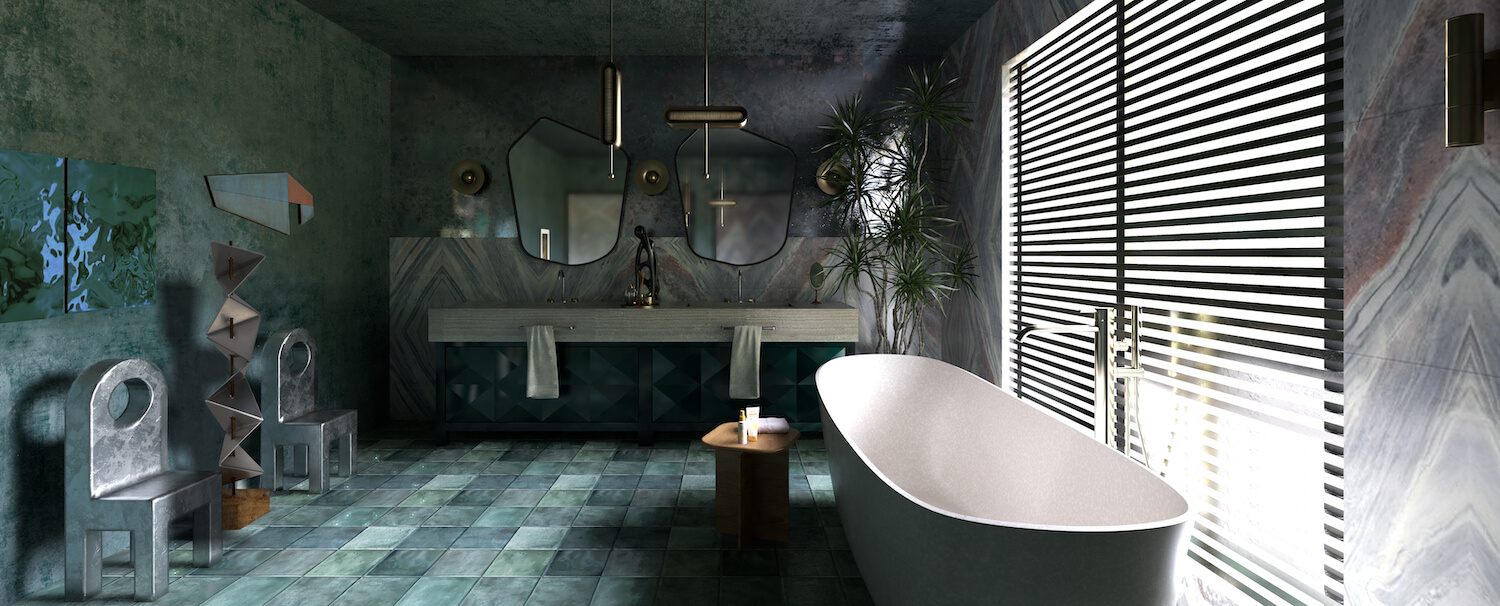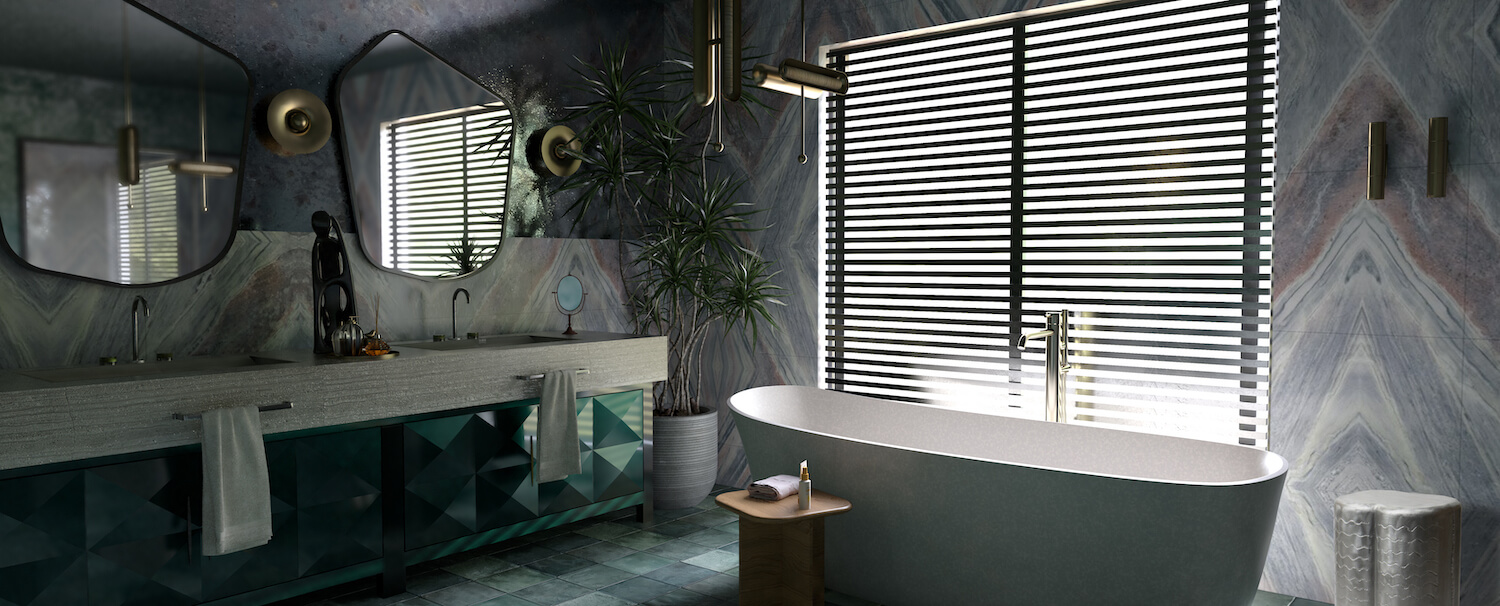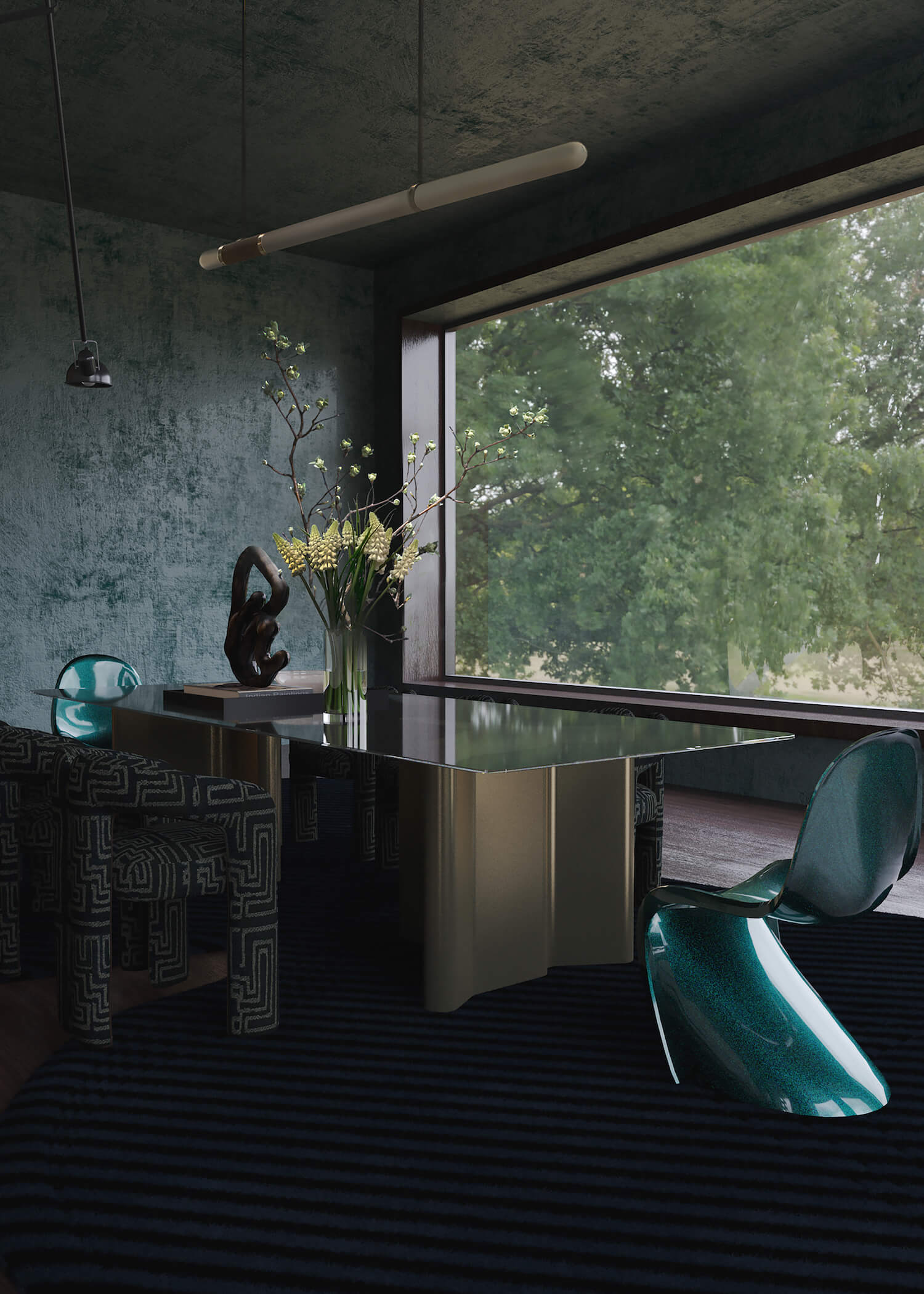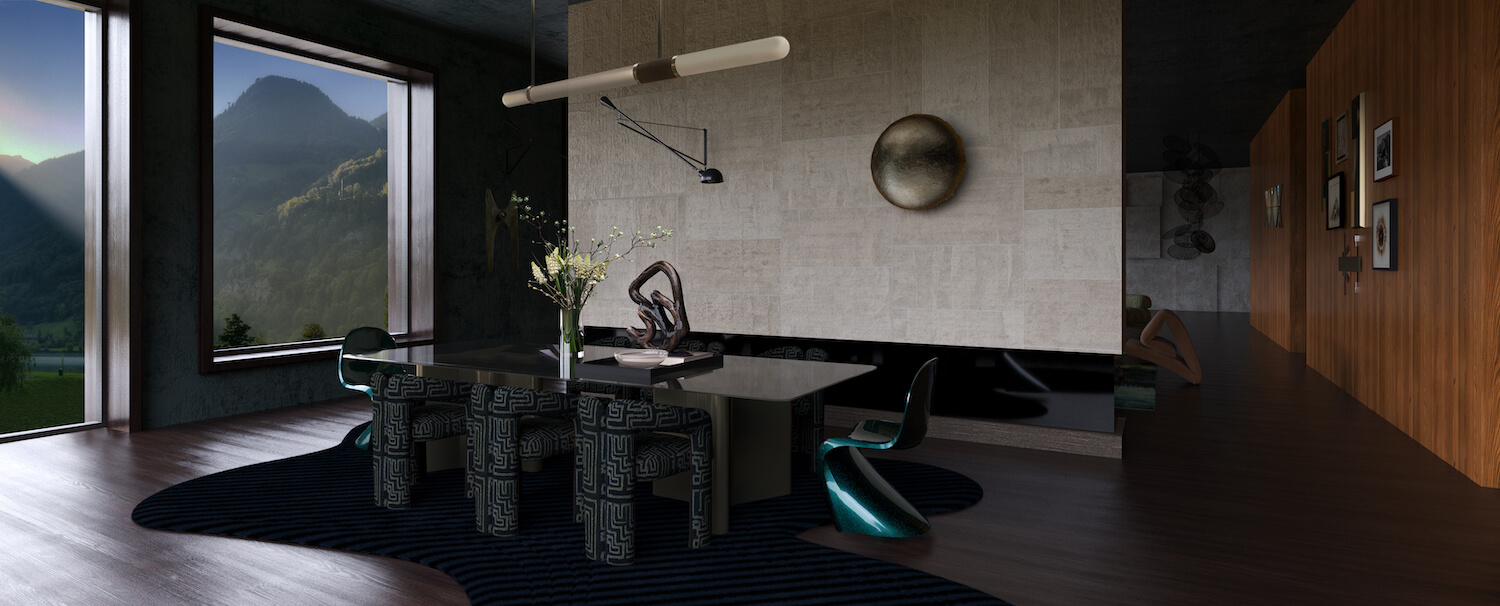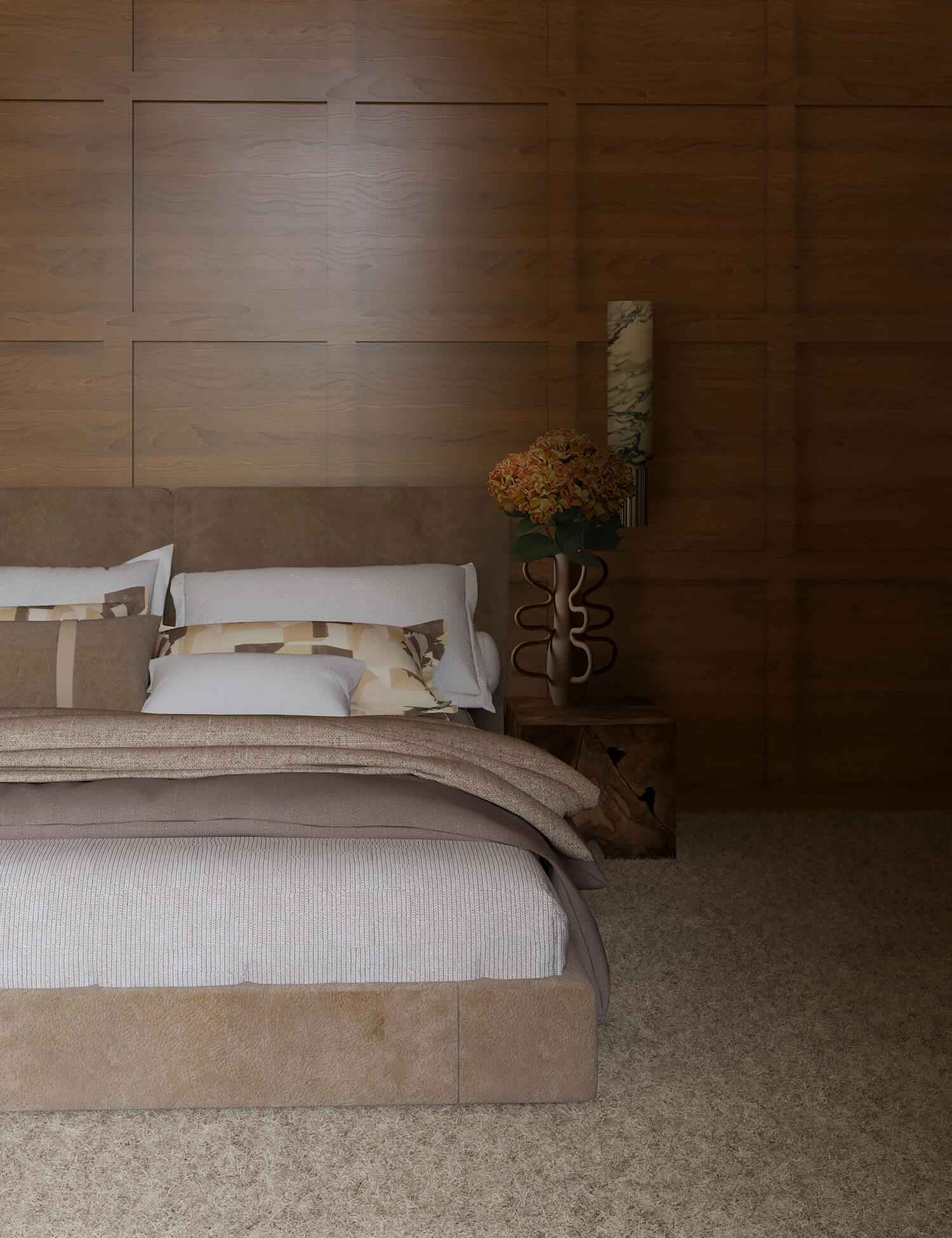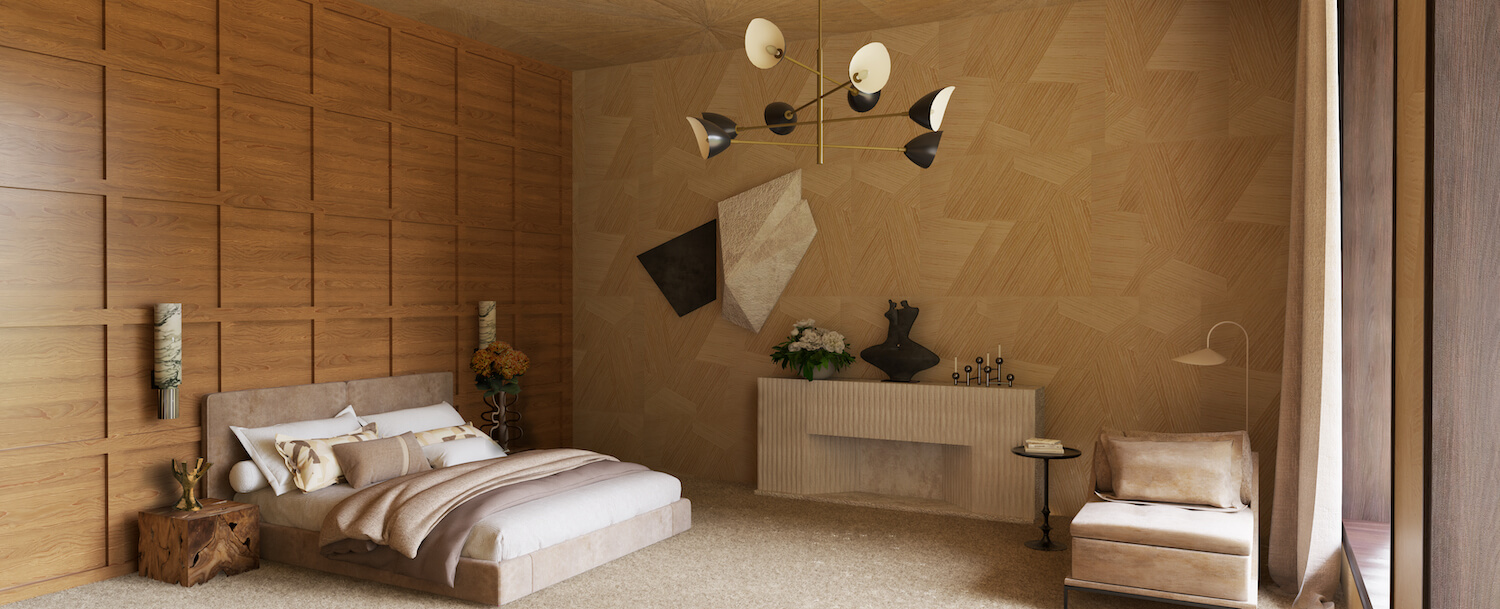 ---