Motta Construtora: The residence is located in the historic municipality of São Miguel das Missões, Rio Grande do Sul, on a plot of over 1,000.00m2. The needs program includes 5 suites, an office, a large garage and large living spaces to receive family and friends. Following these premises, Casa Basso is born, a contemporary residence that introduces itself to the region with grandeur and sophistication.
The house was divided into two levels, the ground floor consisting of the social areas of the house with total integration with its garden through its large glass enclosures, in addition to having a living room with double height that presents itself as the main axis in the implantation from the project. On the second floor we have the intimate area, which has 5 suites, an intimate room for the family, an office and a walkway that divides the intimate sector, creating reserved spaces despite the integration of the environment.
The architecture of the house is introduced in a linear fashion, as the plot of implantation has little depth in relation to its longitudinal extension, in this sense the organization of the plan was defined through a large central atrium that directs the user to the rooms of the house. The façade features straight lines, creating a formal identity for the building, which, combined with the large glass planes and wooden brises, creates a striking architecture with contemporary features.
A house marked by the total integration between the internal and external environments, creating an atmosphere of amplitude in parallel with its large terrace with a swimming pool. A solid and striking architecture in the interior of Rio Grande do Sul.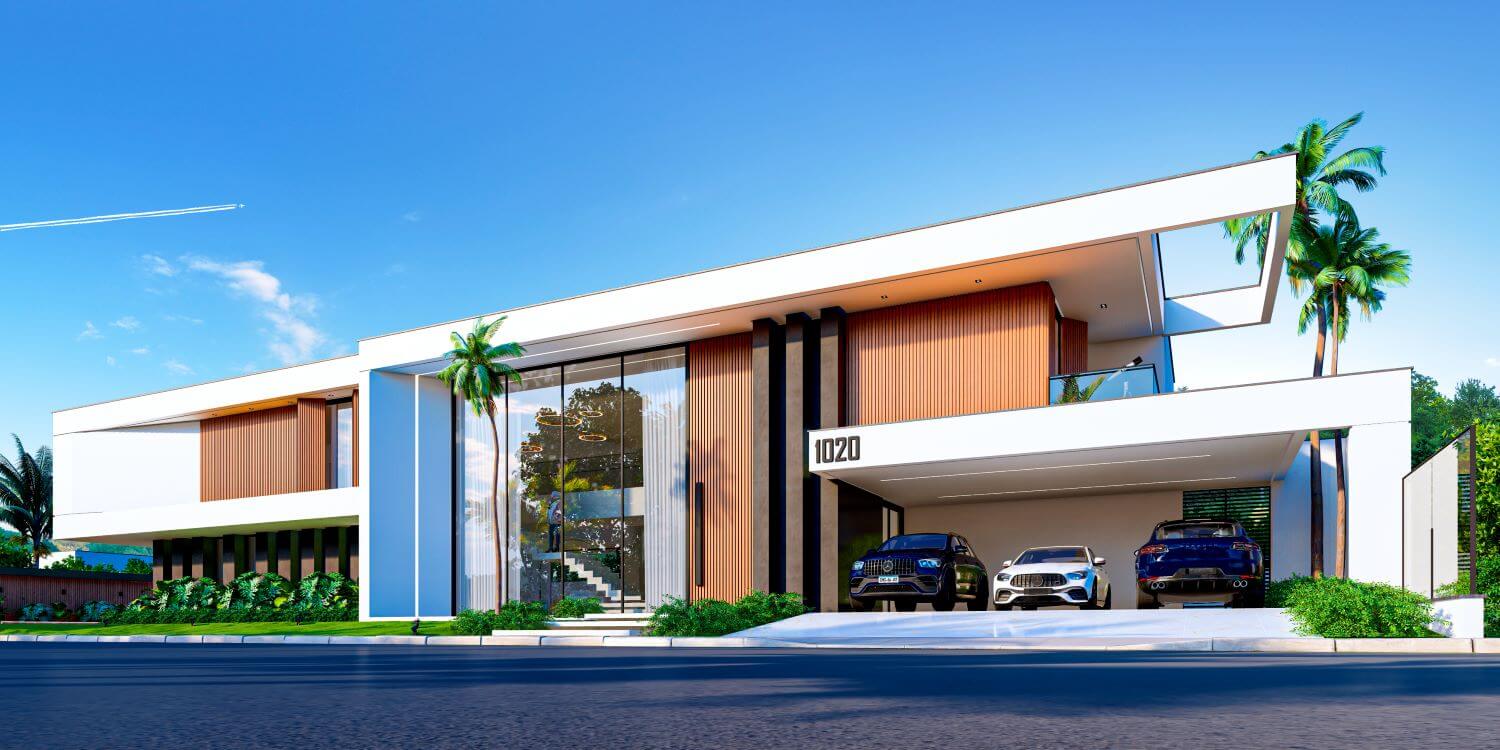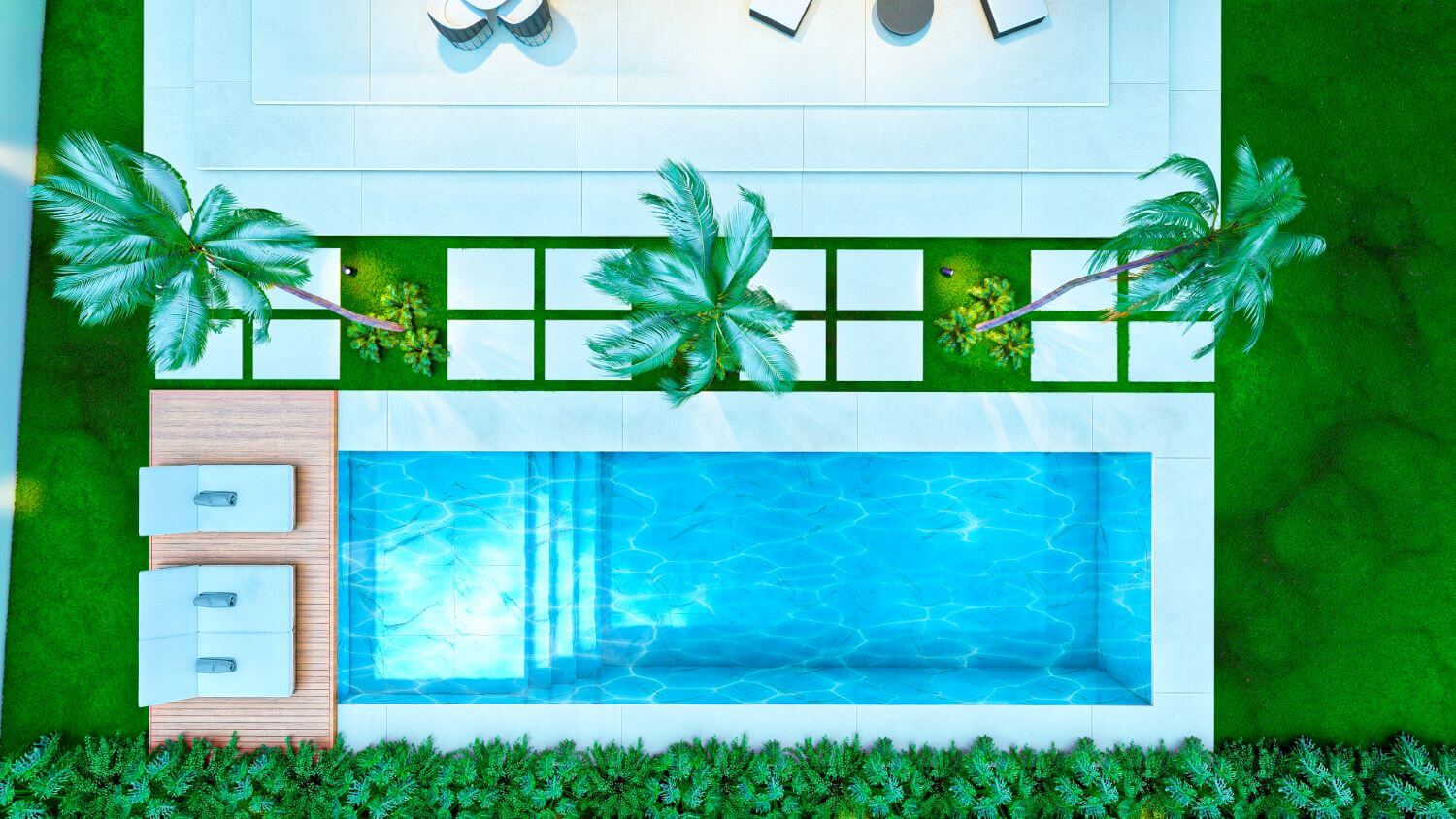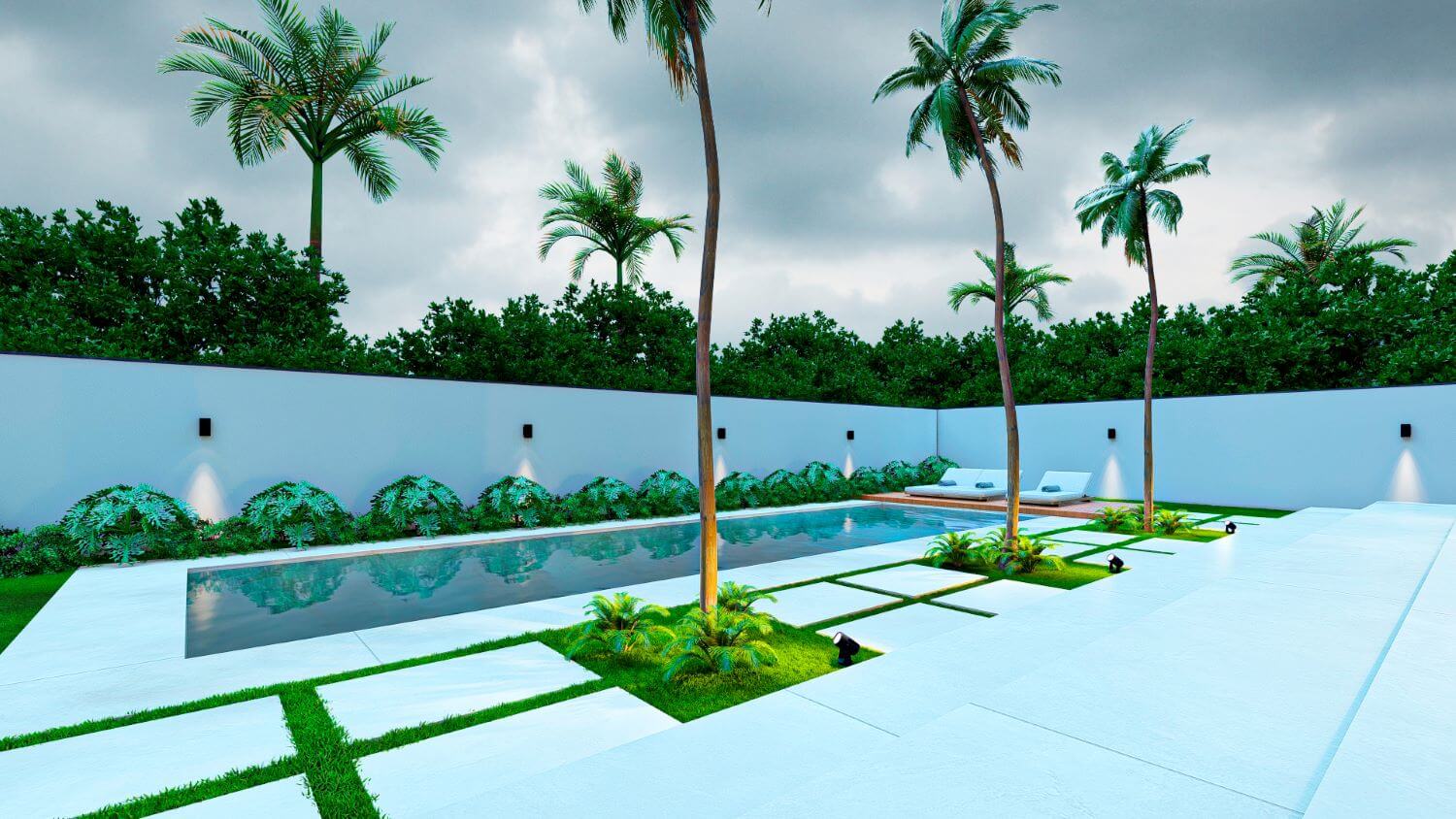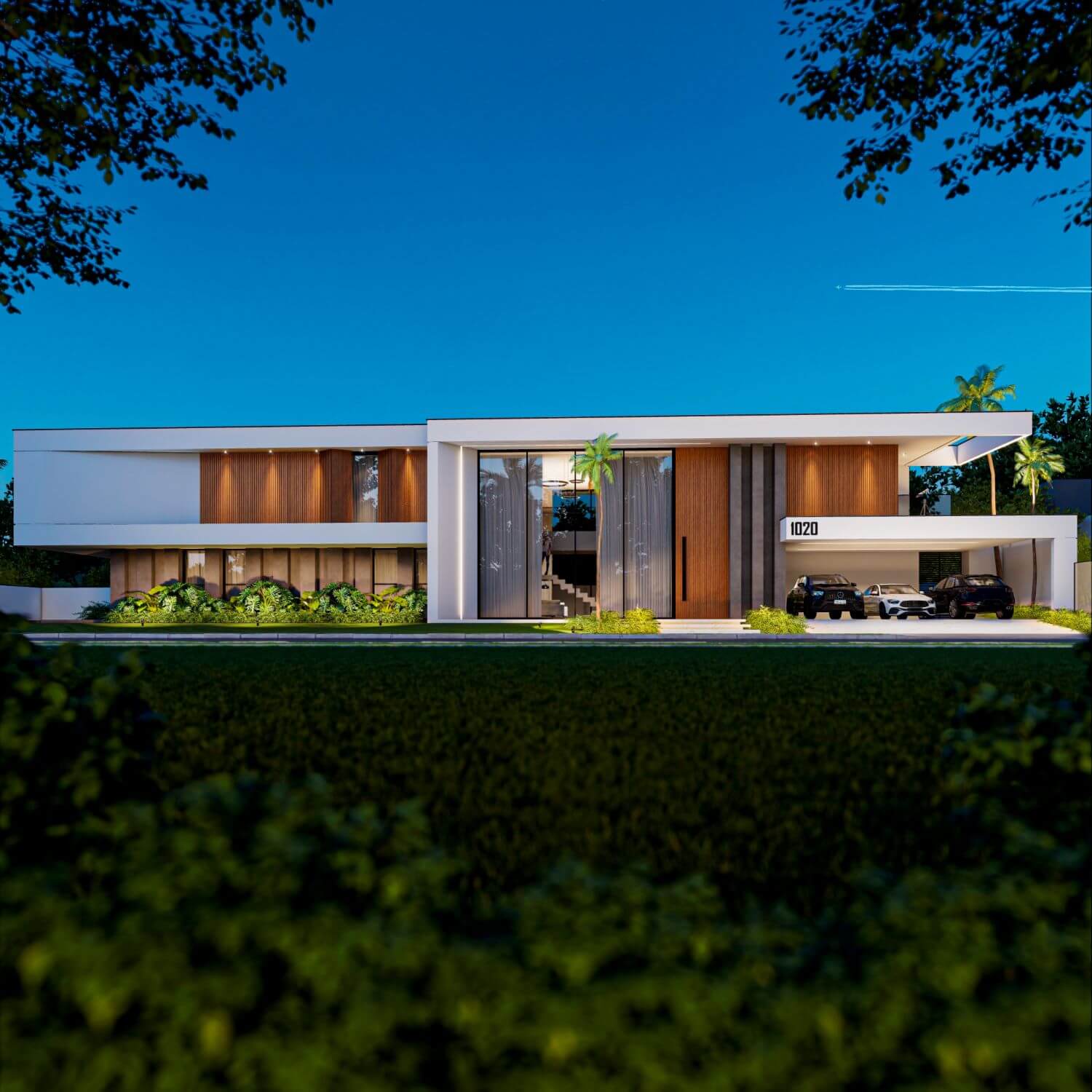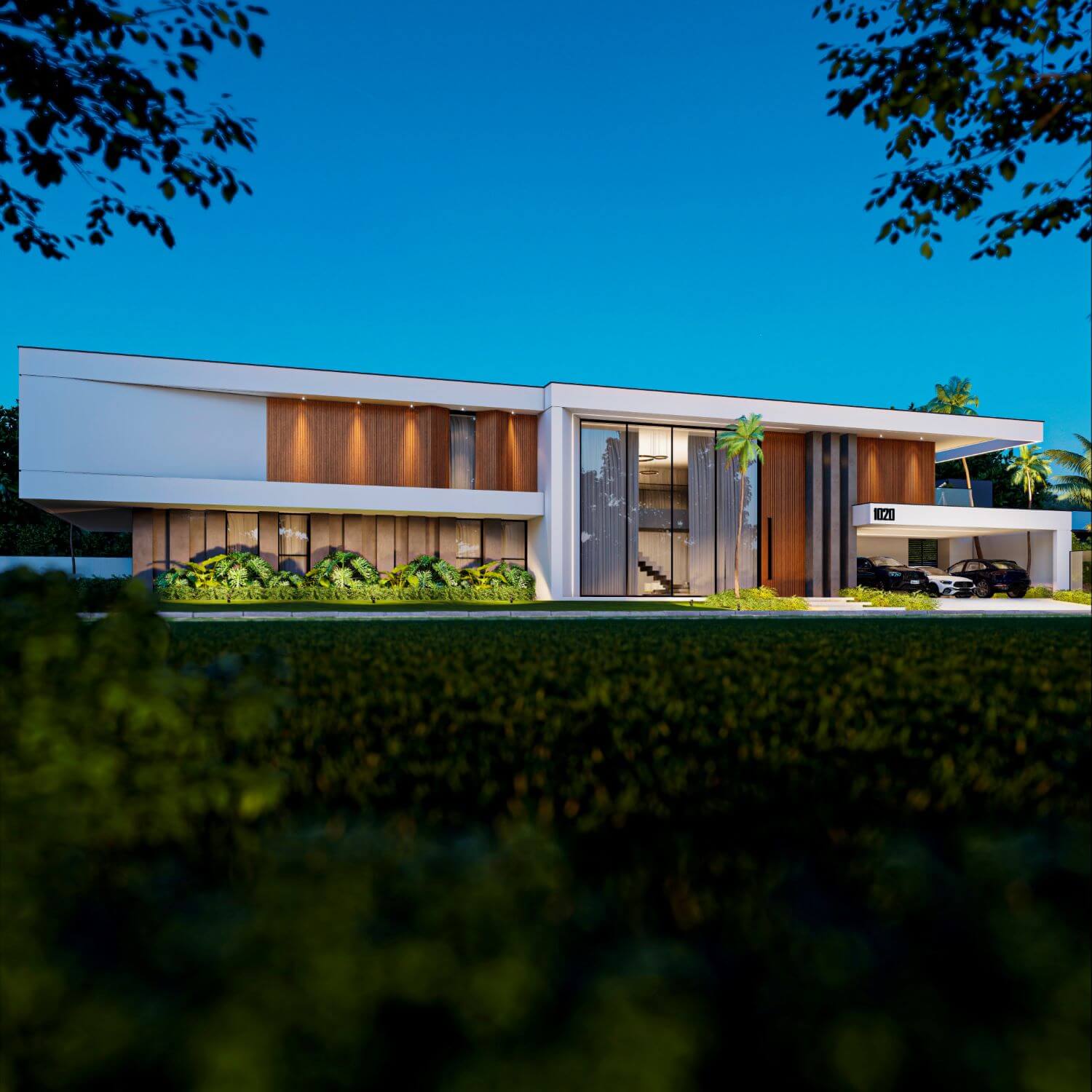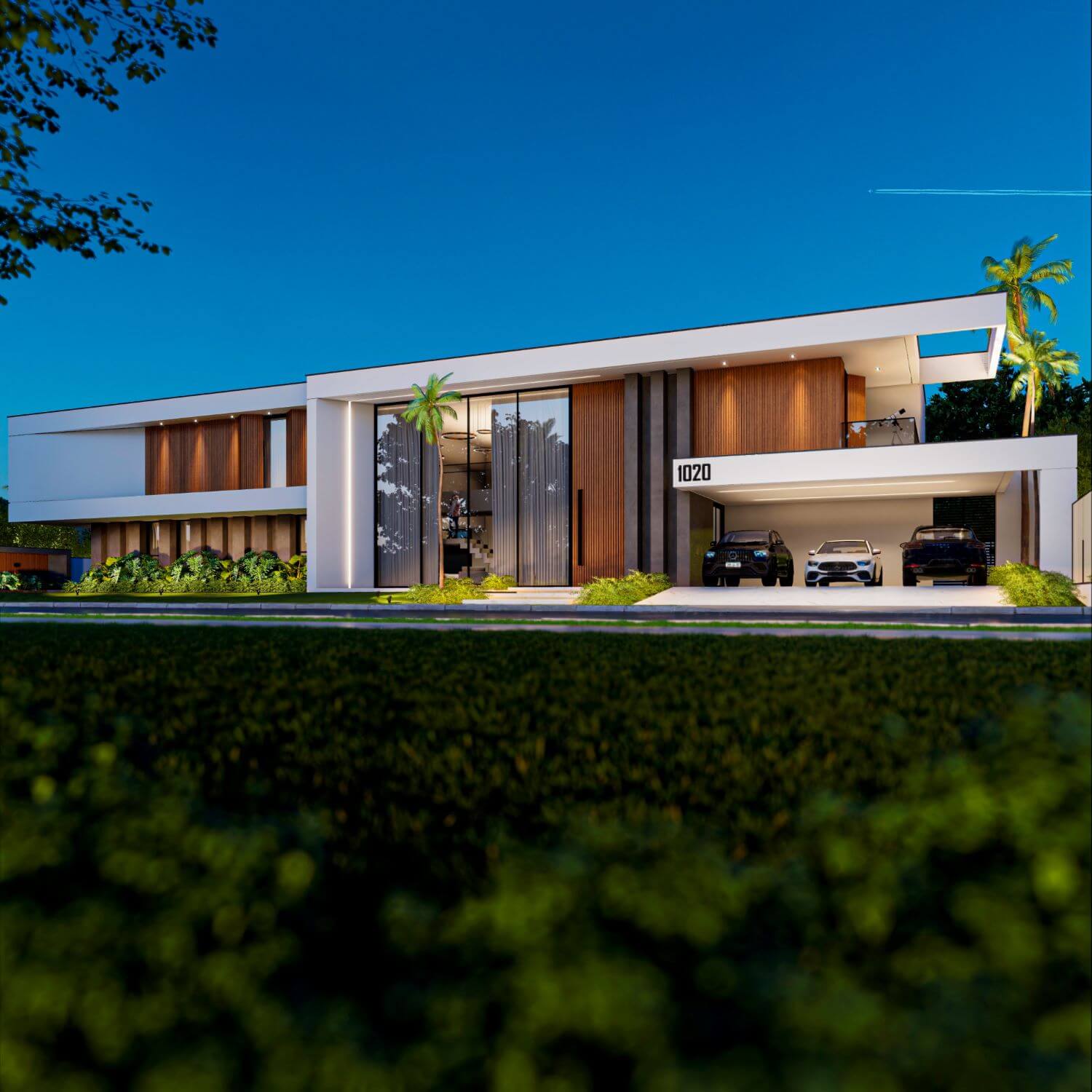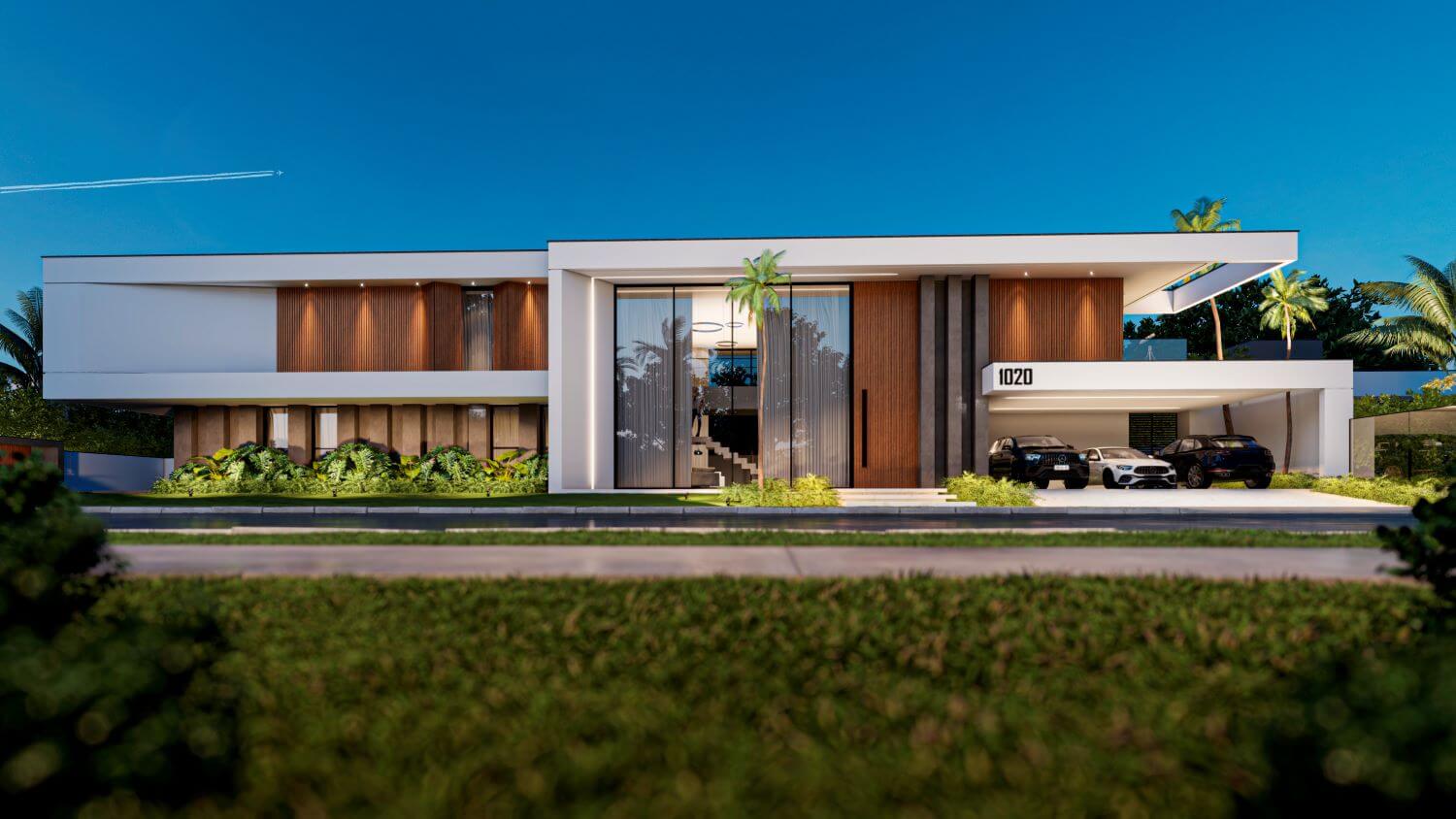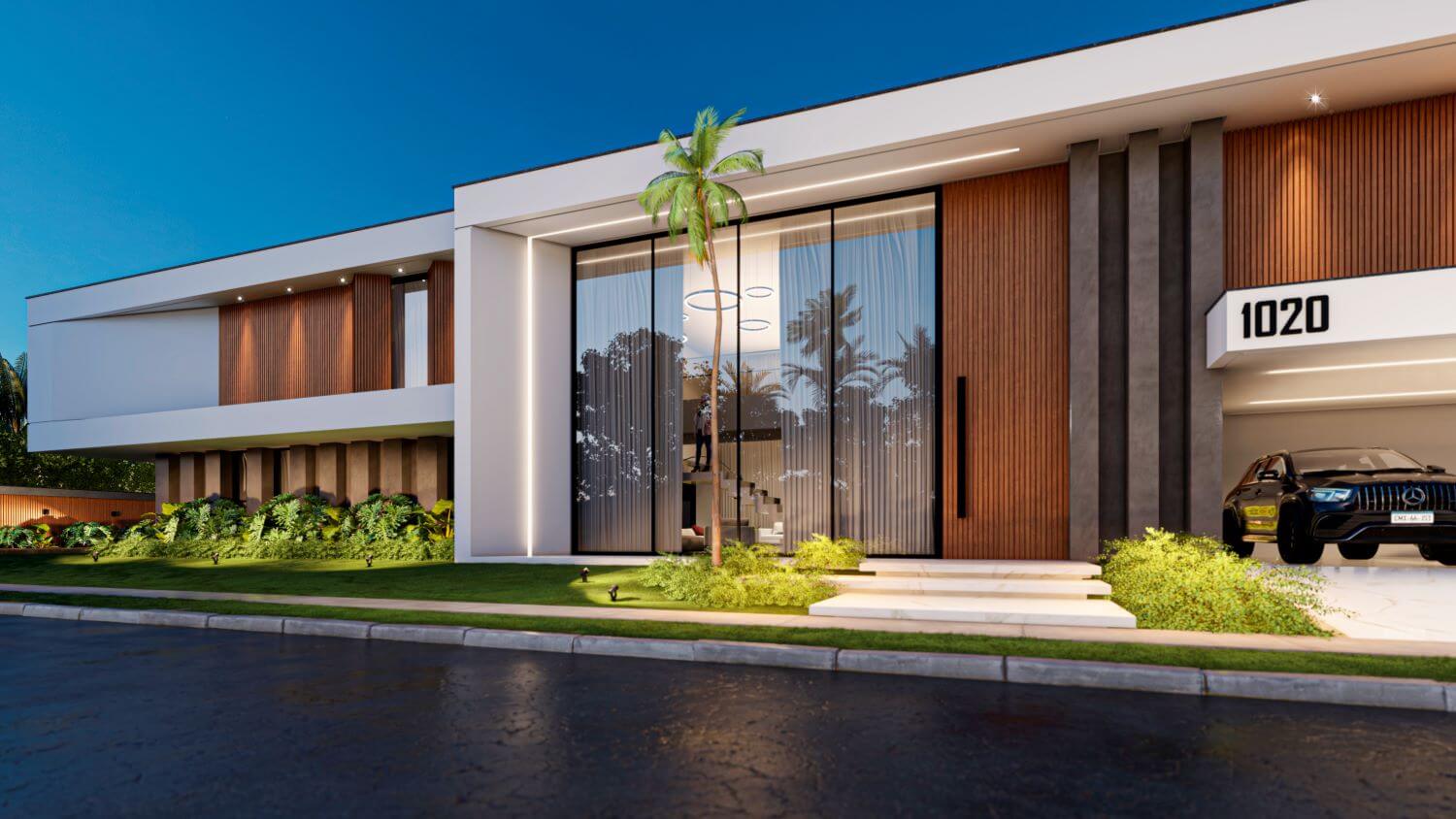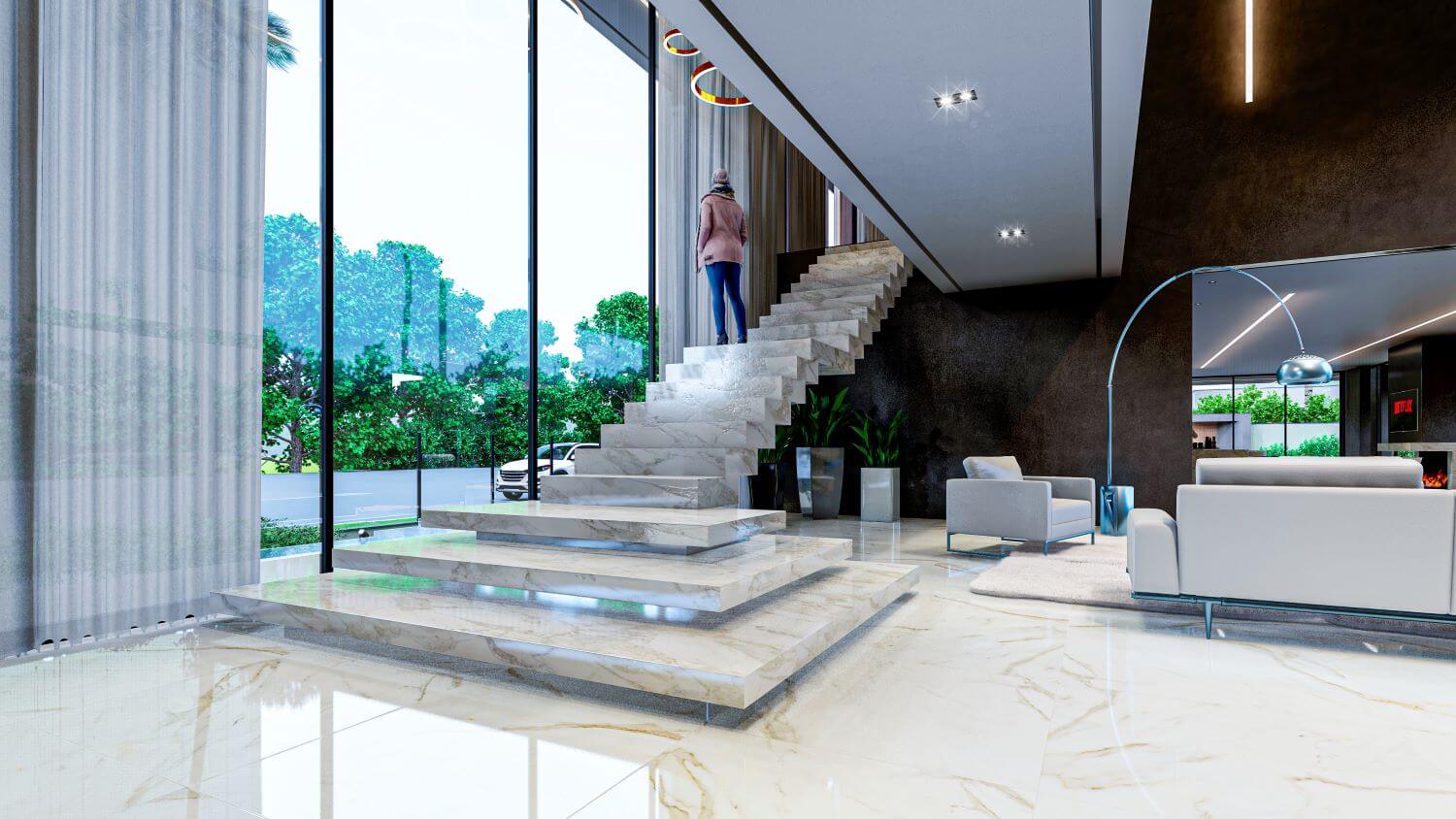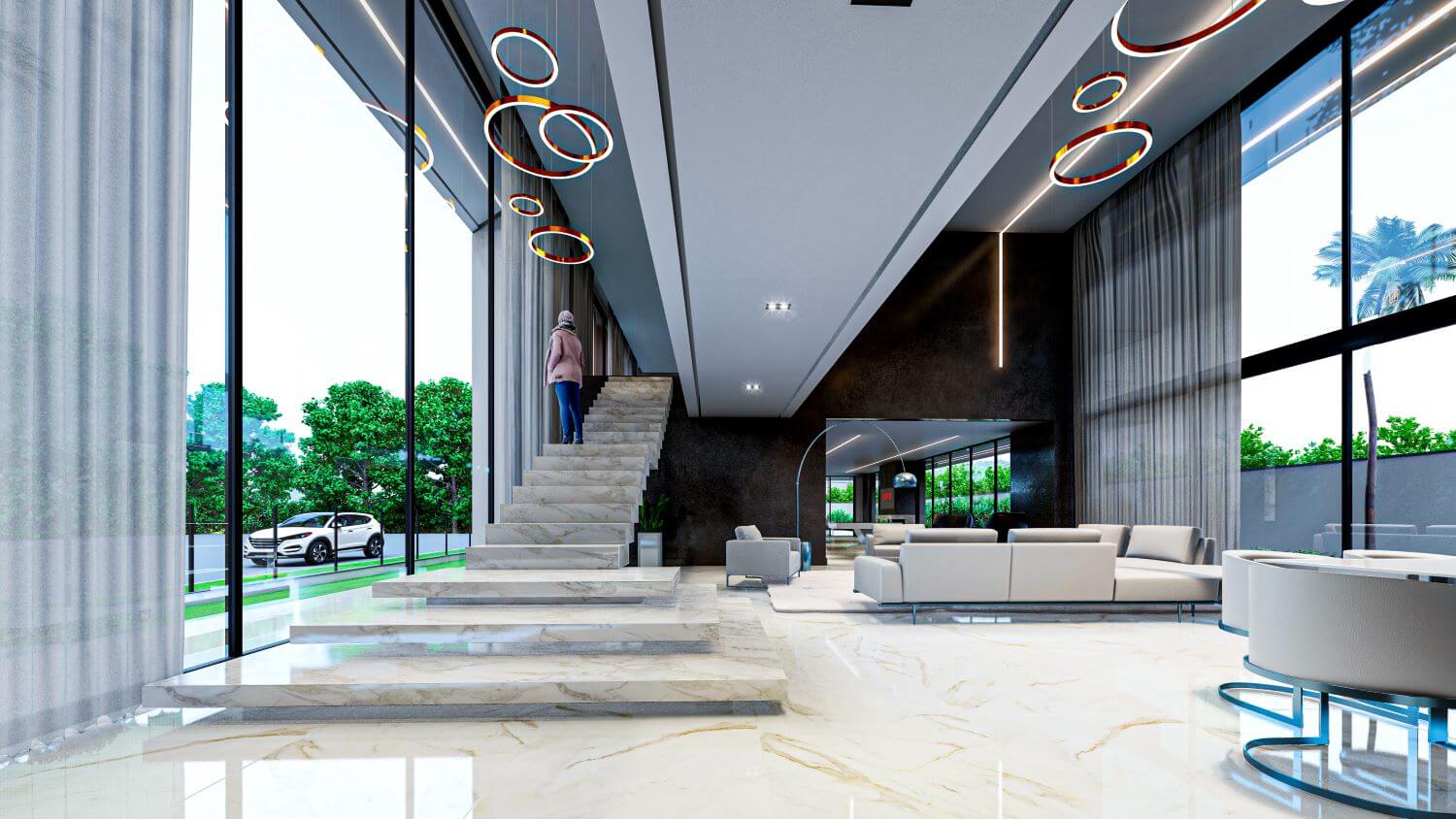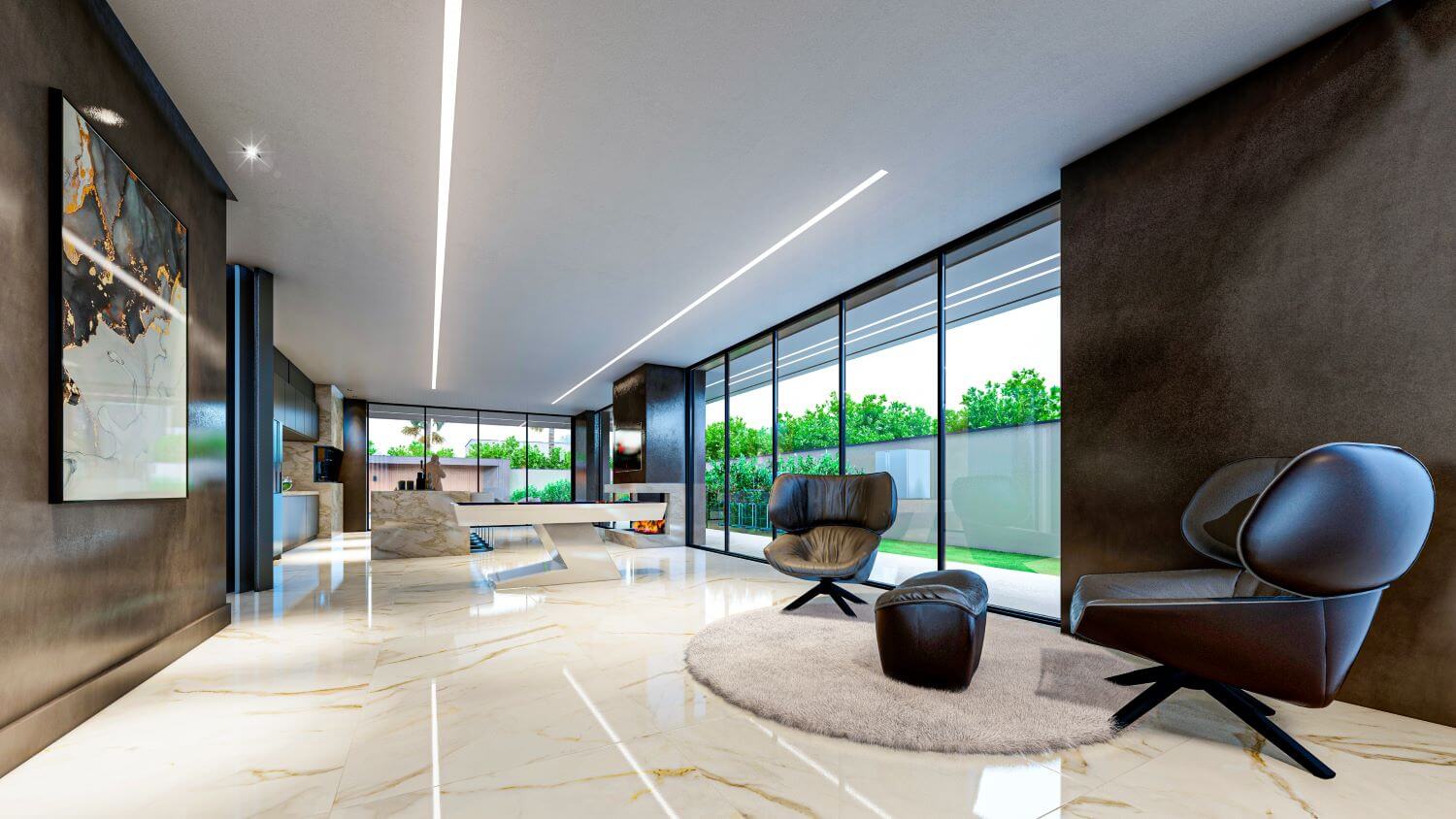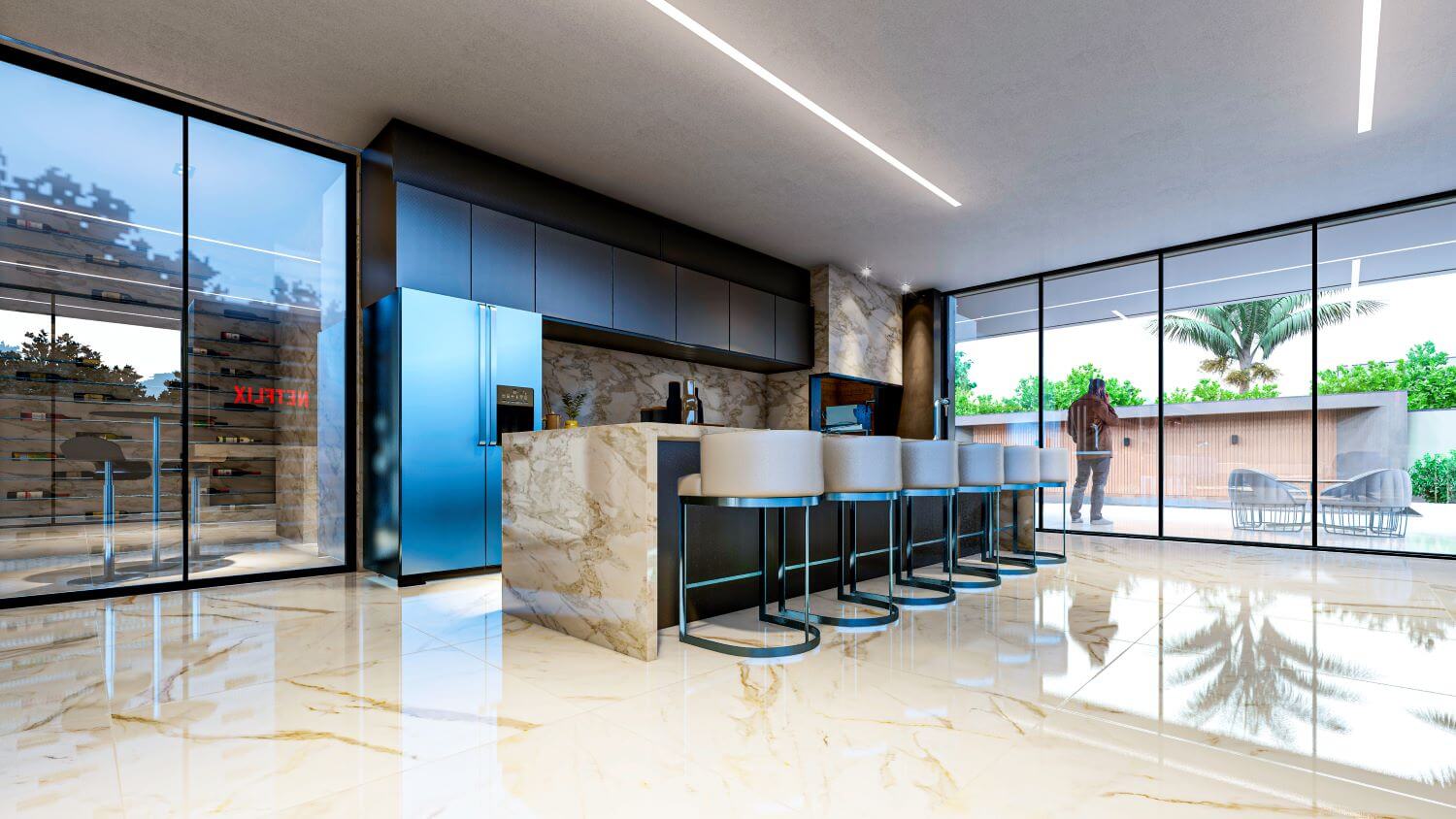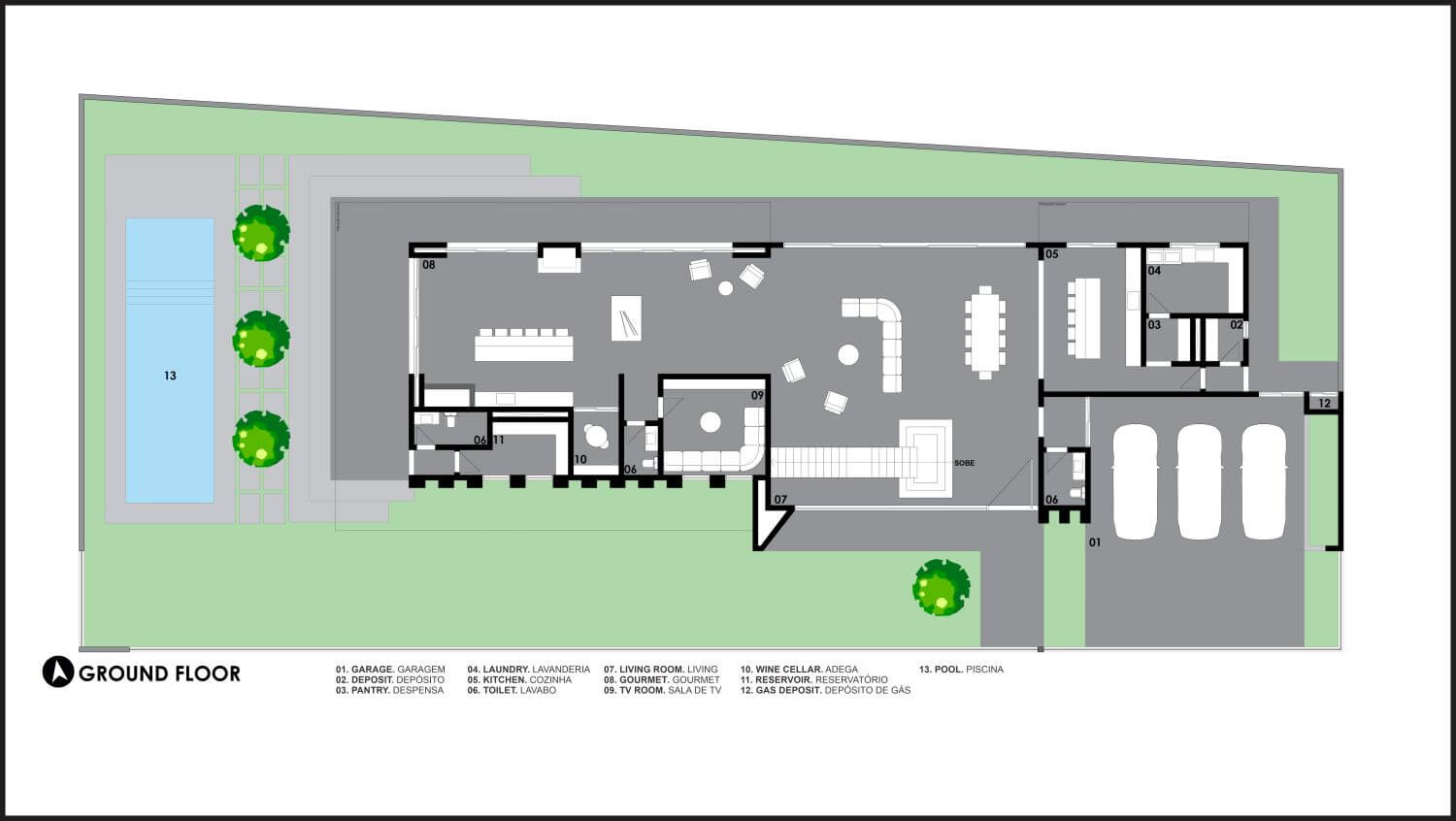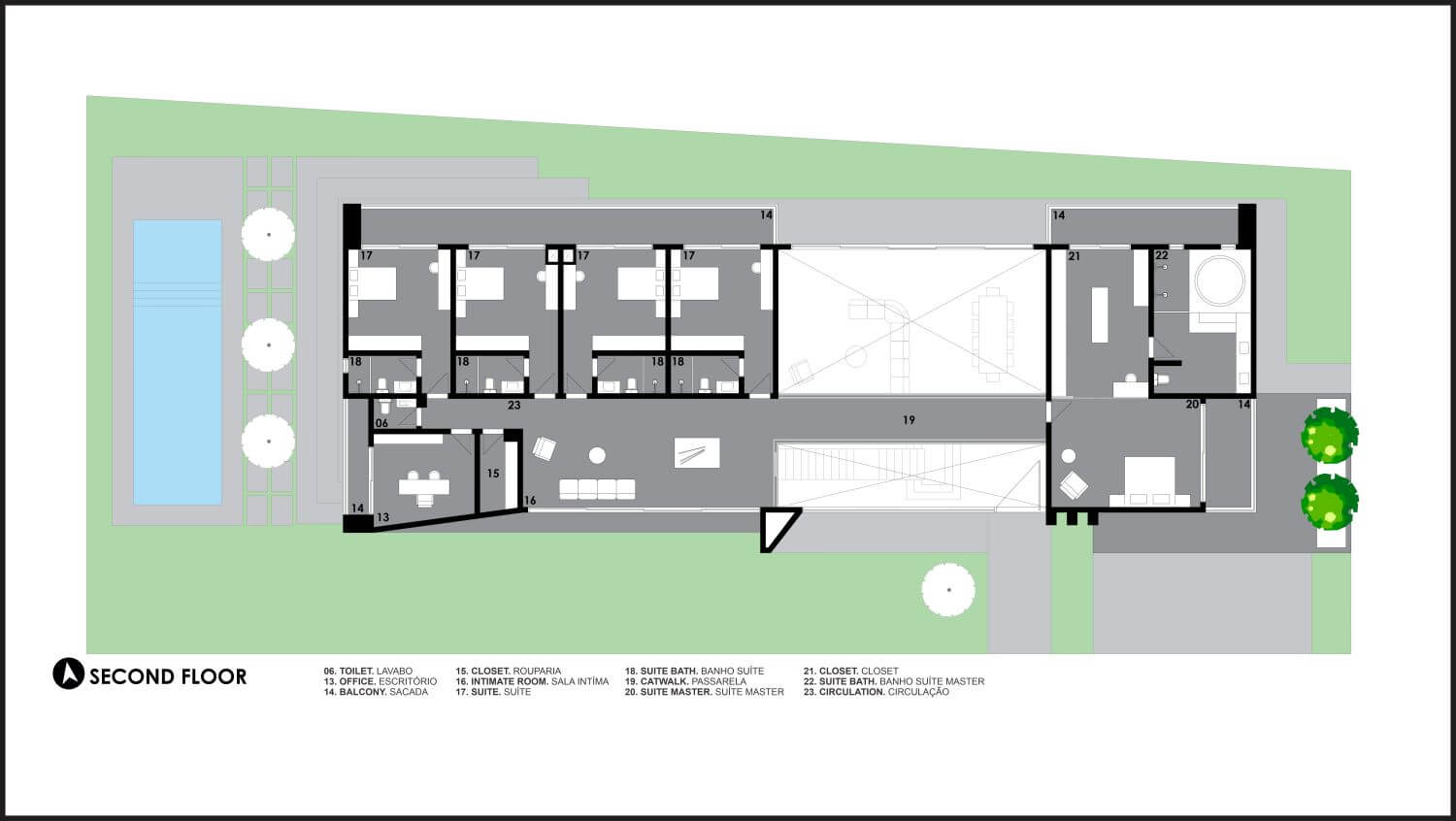 ---