ORCA Design: Casa Quatro is an outstanding 580 square meter contemporary house located in Tungurahua, Ecuador. With a plot that drops 4 meters from the main level of the street, and different arrangements that established the conceptual design, the house is established with a "C" structure that embraces the exterior, generating a central courtyard as the core of the project.
This house, which combines materials such as natural stone, wood and black coatings, are integrated into the landscape by contrast using strategies that incorporate visuals and generate plans that connect the exterior with the interior.
The house is completely developed on a single level, dividing the social area from the intimate area by a central patio, designed for the development of recreational activities and also to improve the quality of life of users.
The main entrance from the street was conceived to generate a walk towards the house, complemented by green spaces and stairs that produce the required path to compensate for the level while taking advantage visually and sensorially of the landscape.
Within the outdoor areas we can find a covered BBQ area as a complement to the kitchen, an outdoor living room, a Jacuzzi area and water features complemented by a depressed terrace that visually connects with the ample land and sports courts.
In the intimate block, a double-height master bedroom stands out, personalized furniture that transmits warmth in its shapes and textures, contrasting with the cold exterior materials. Natural and artificial lighting play a complementary role in shapes and spaces, being used to highlight architectural features, while adding a warm feeling to the environments.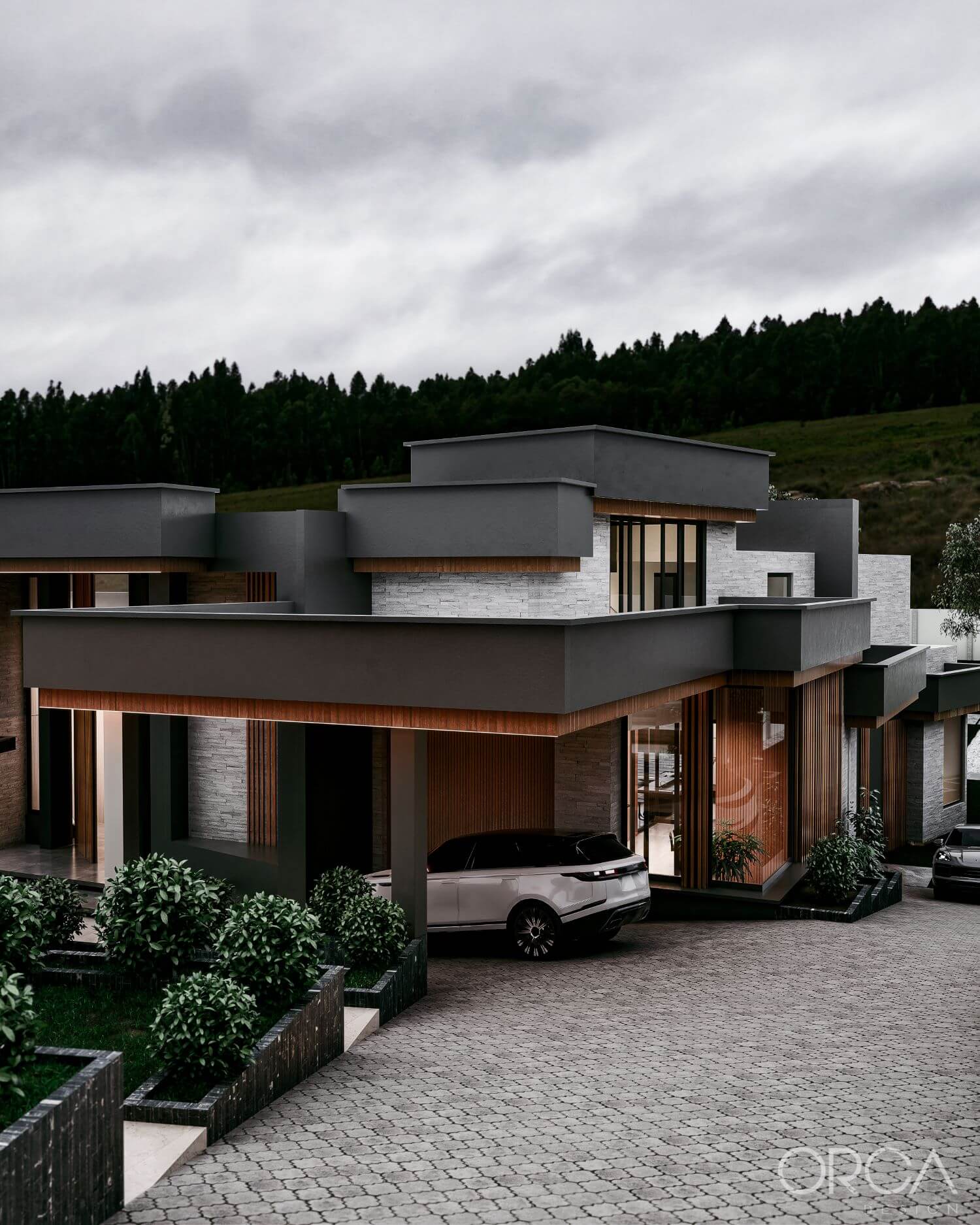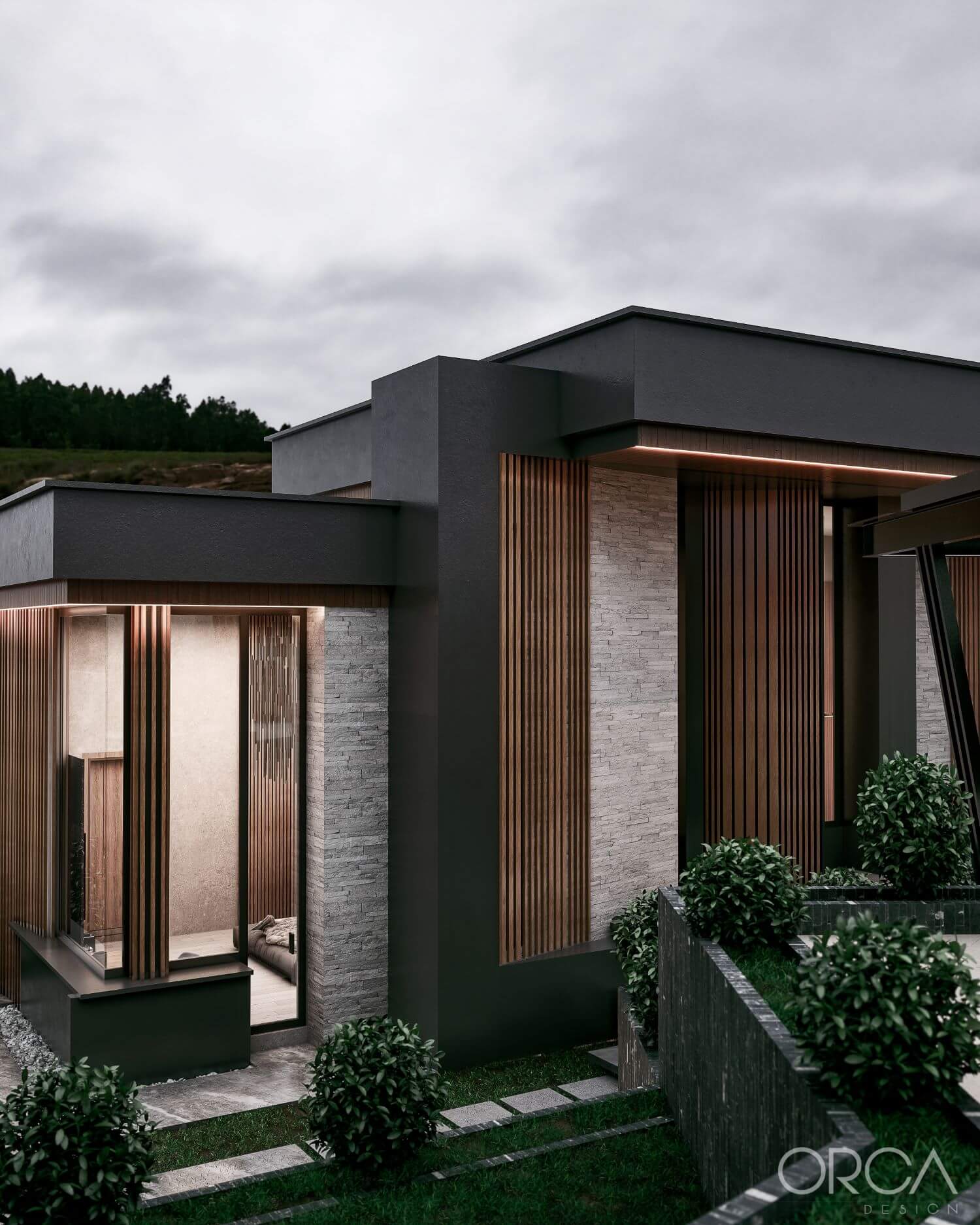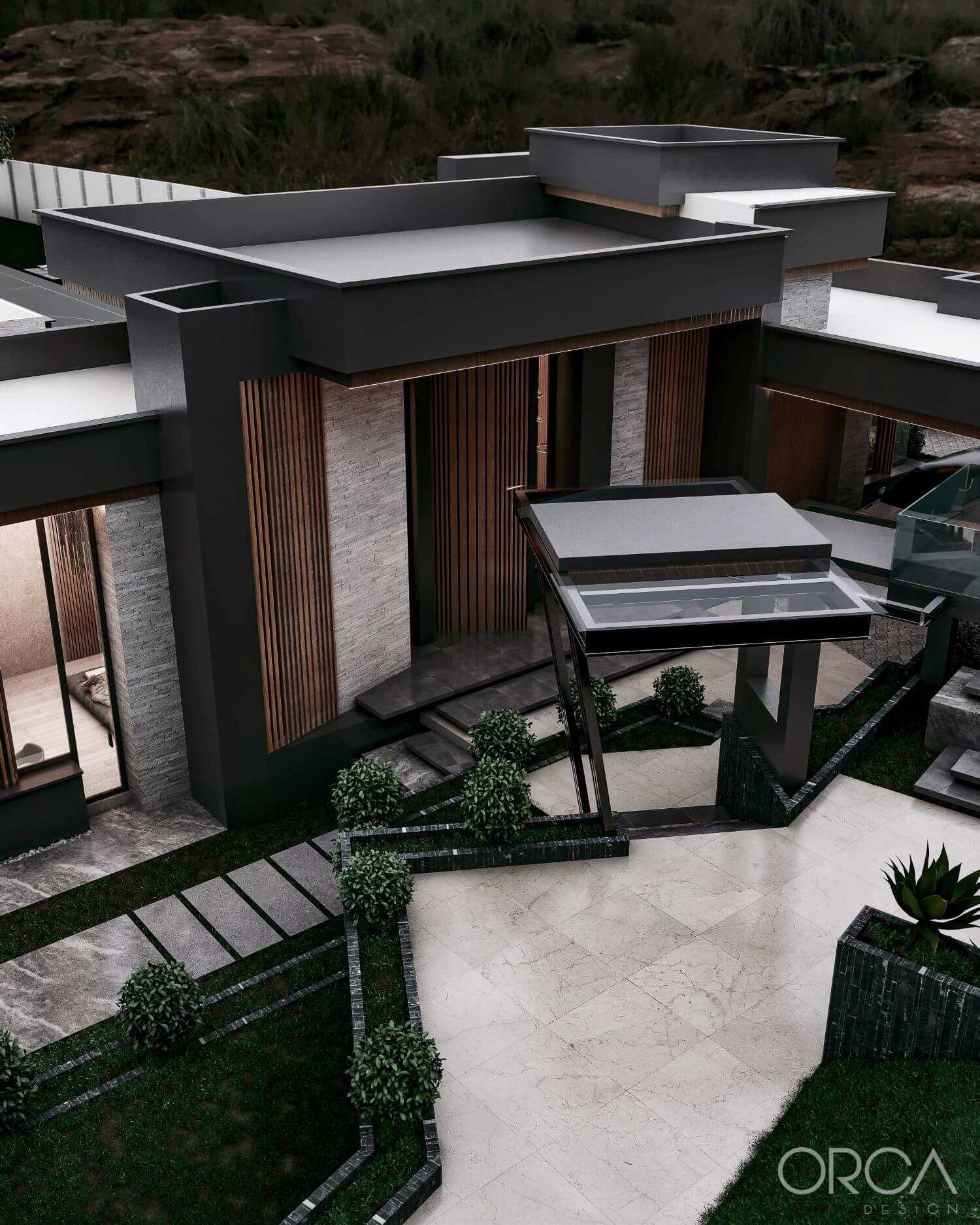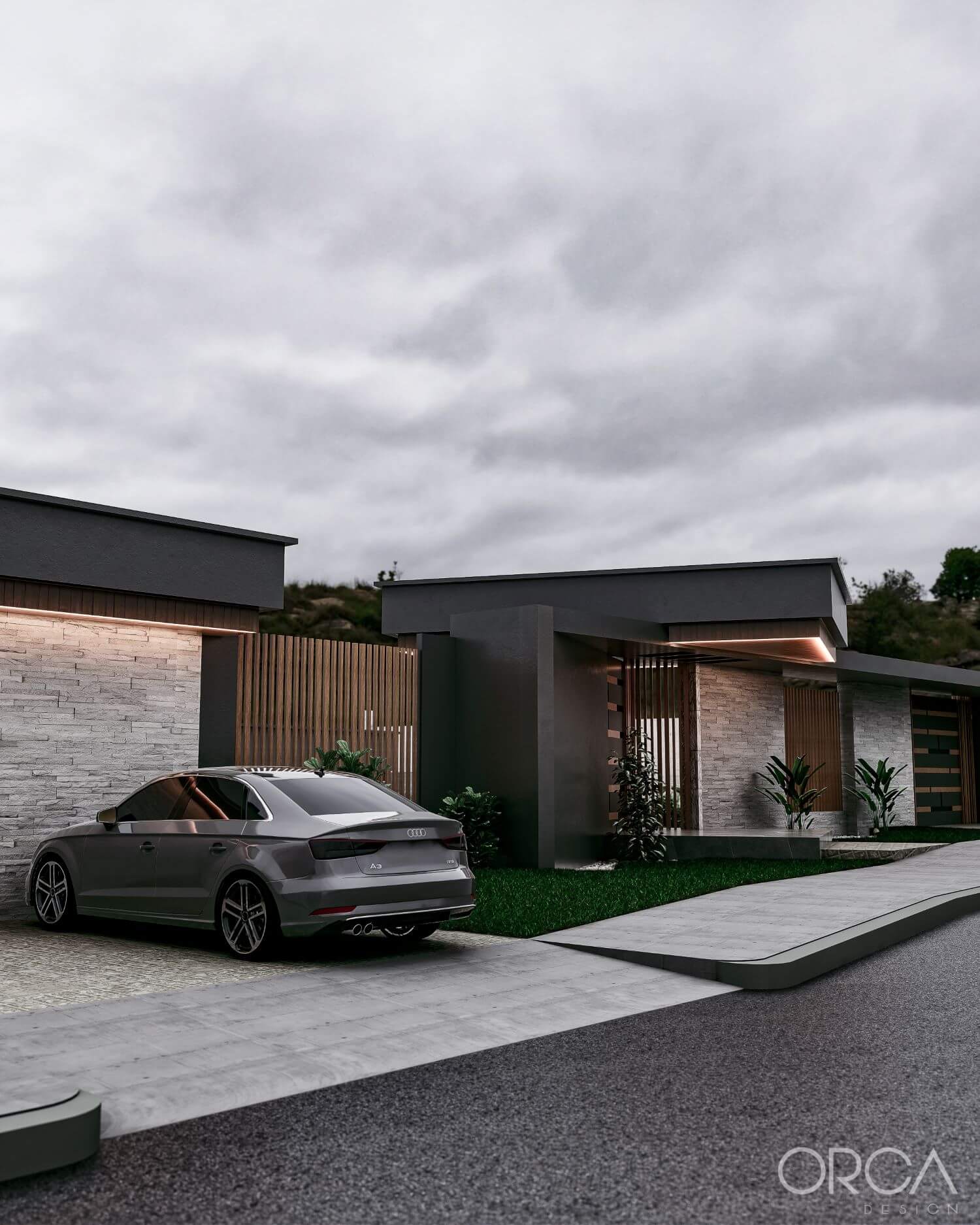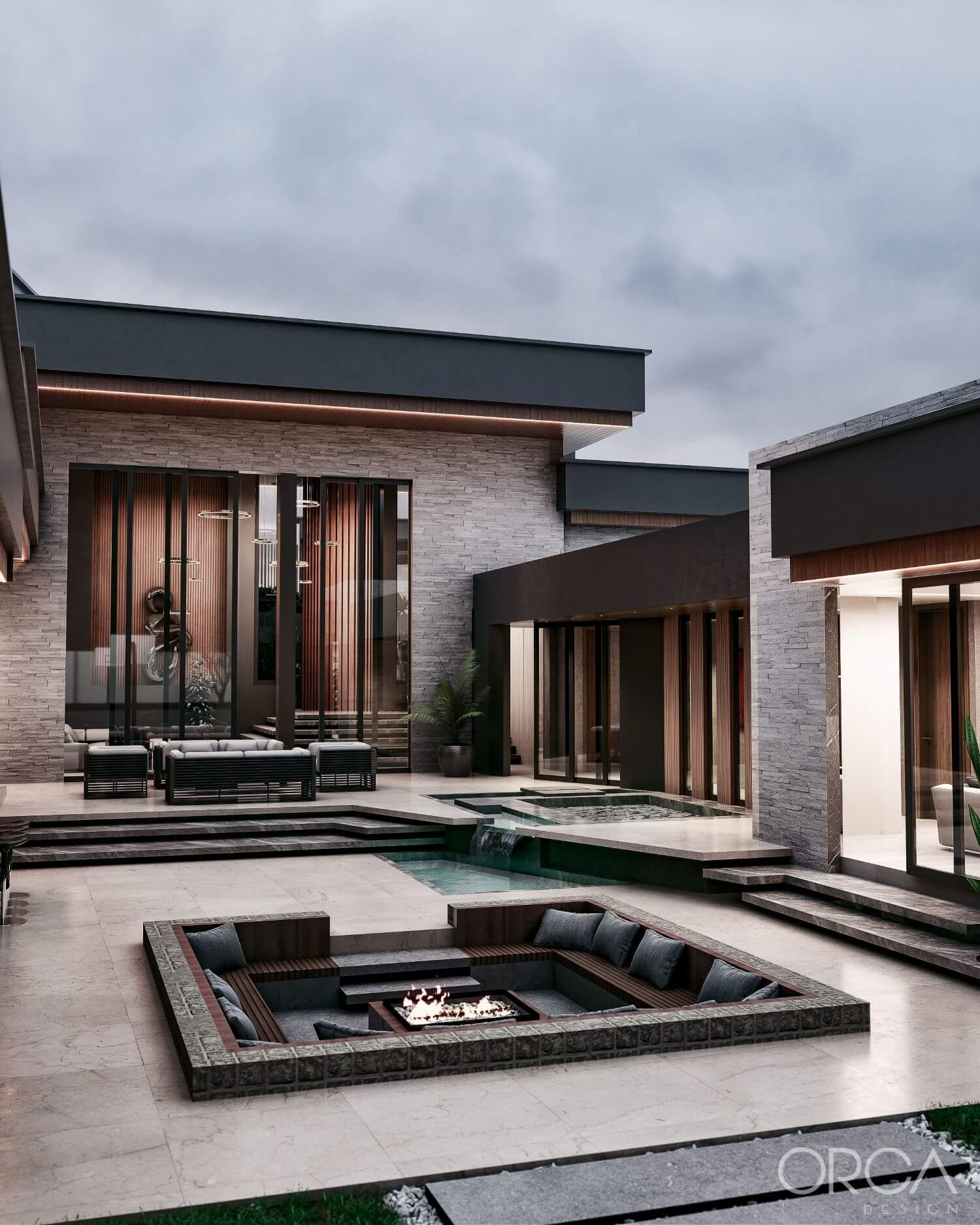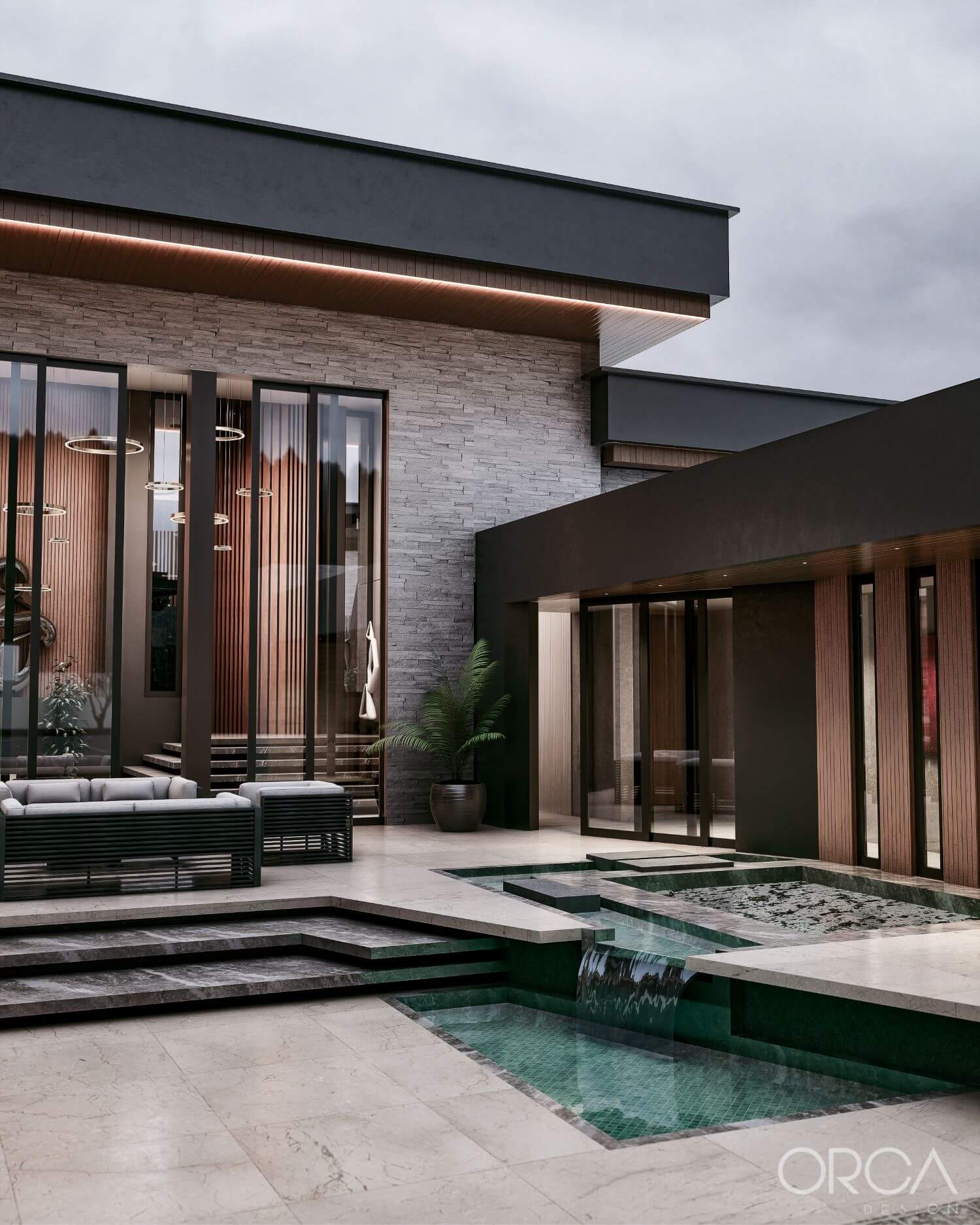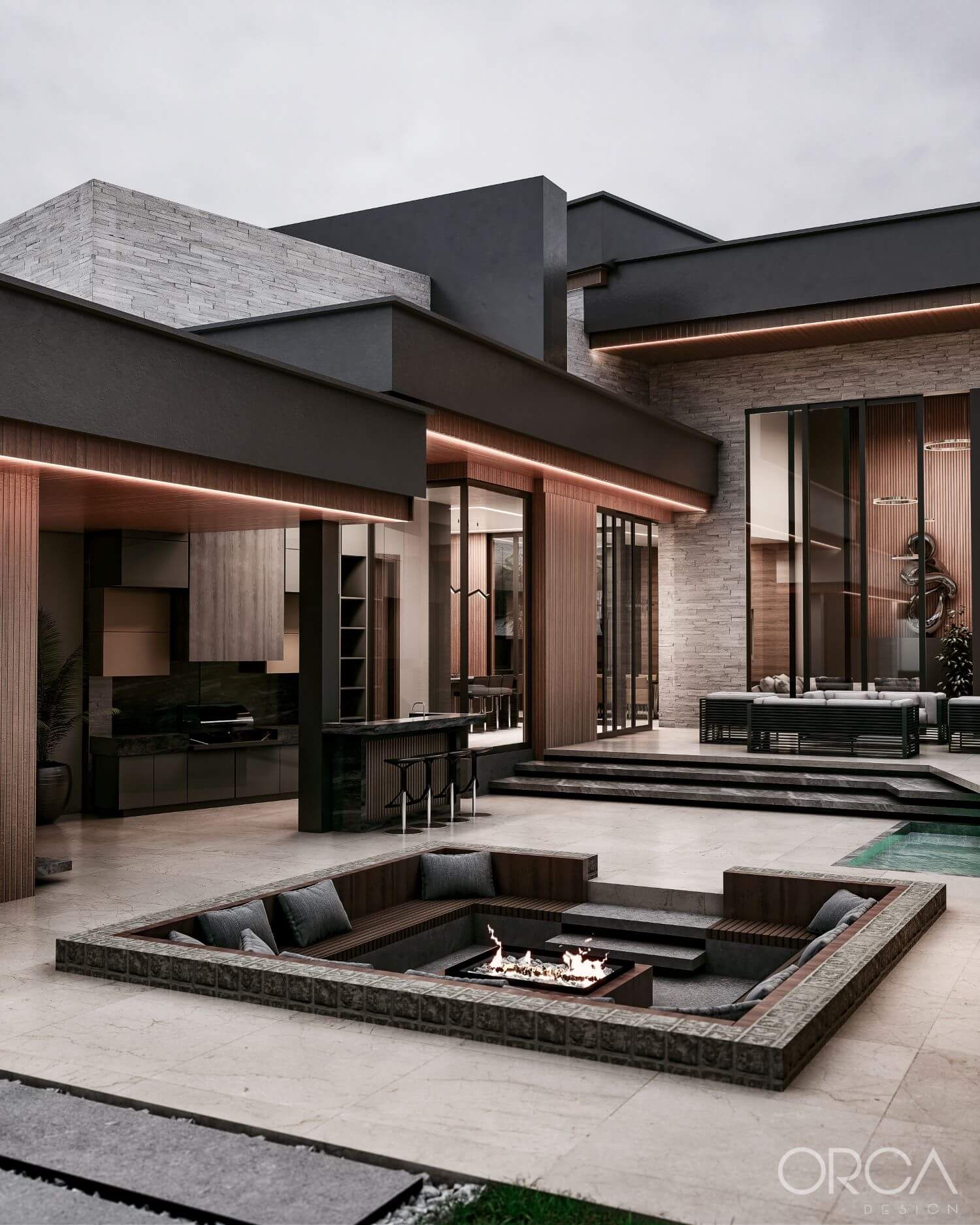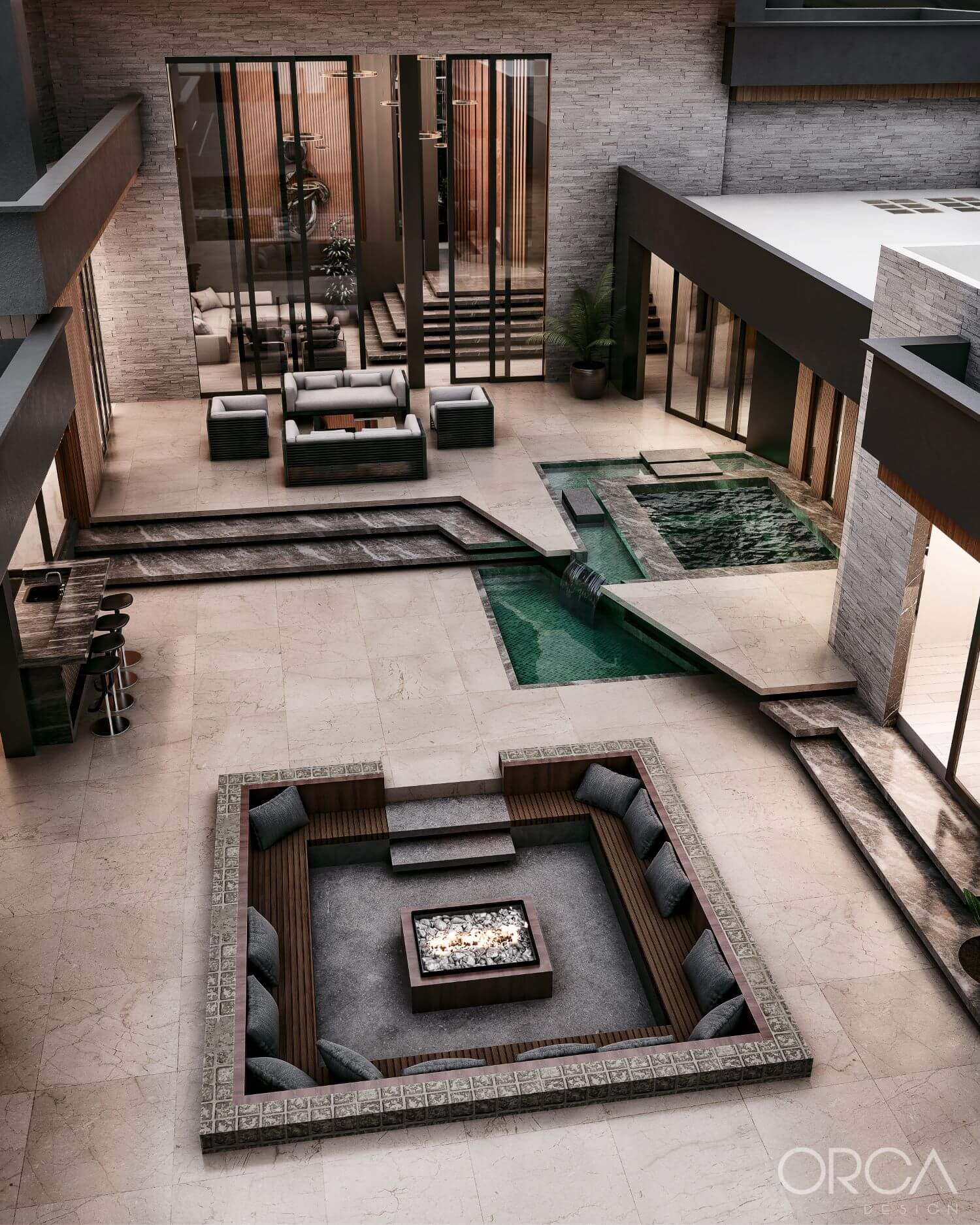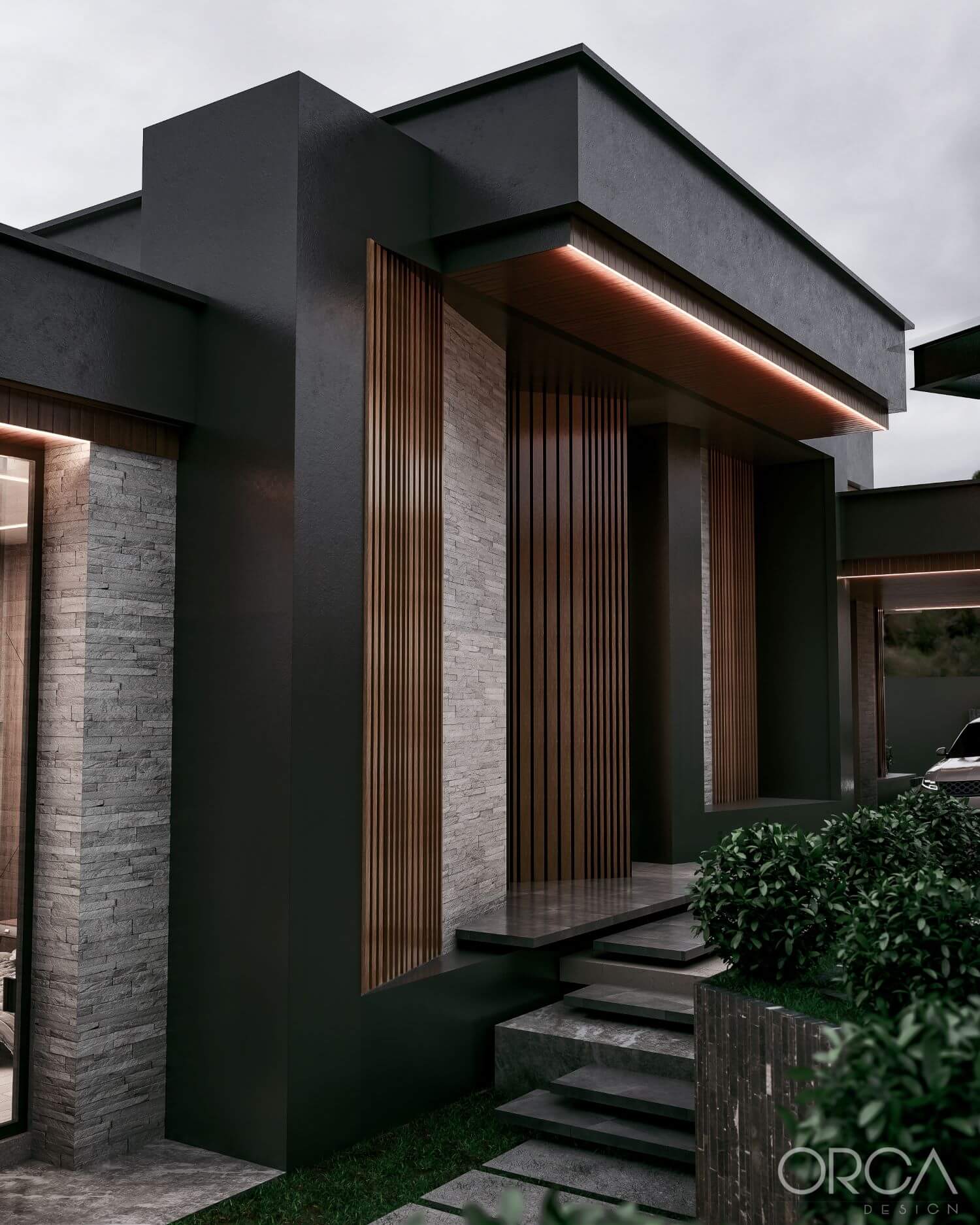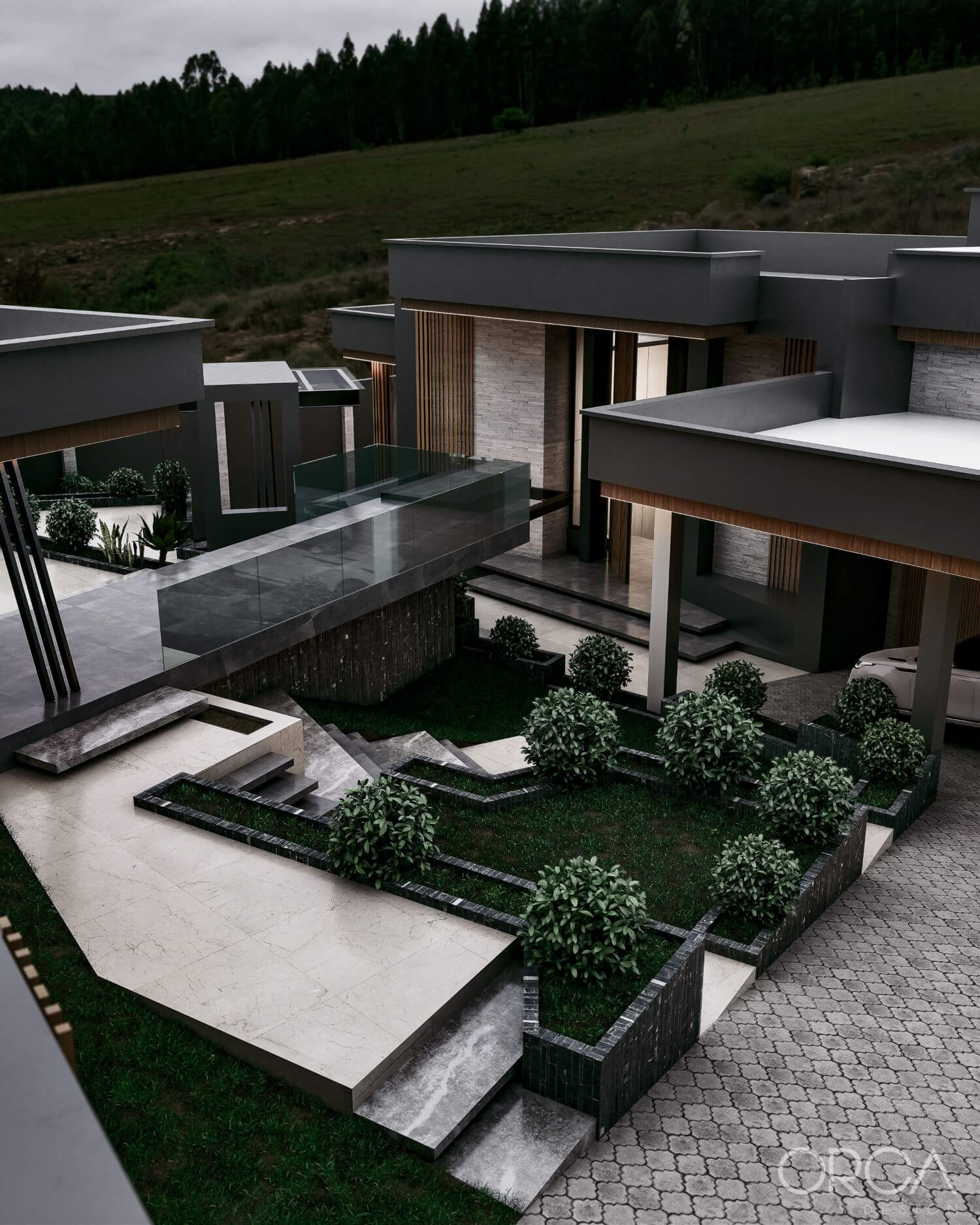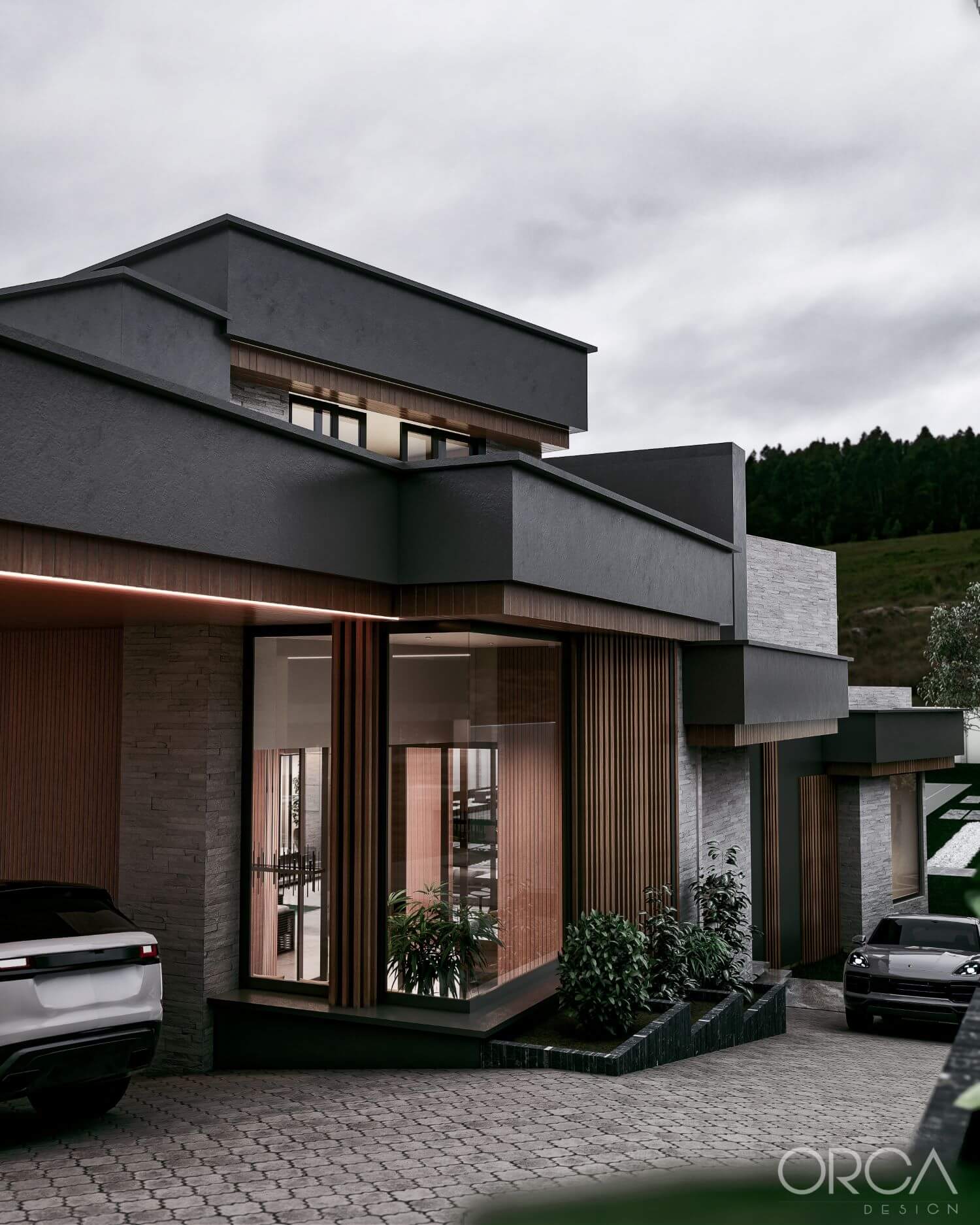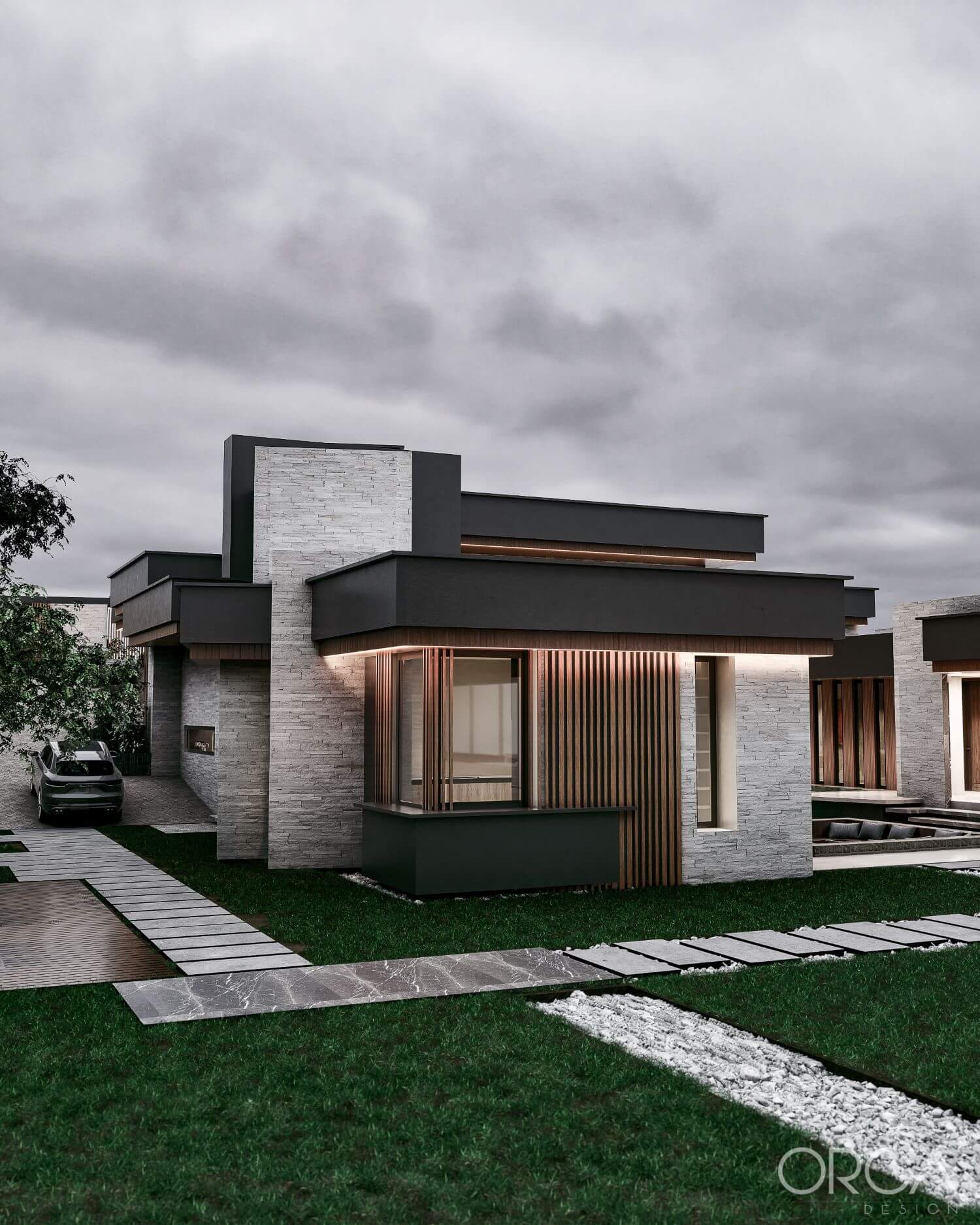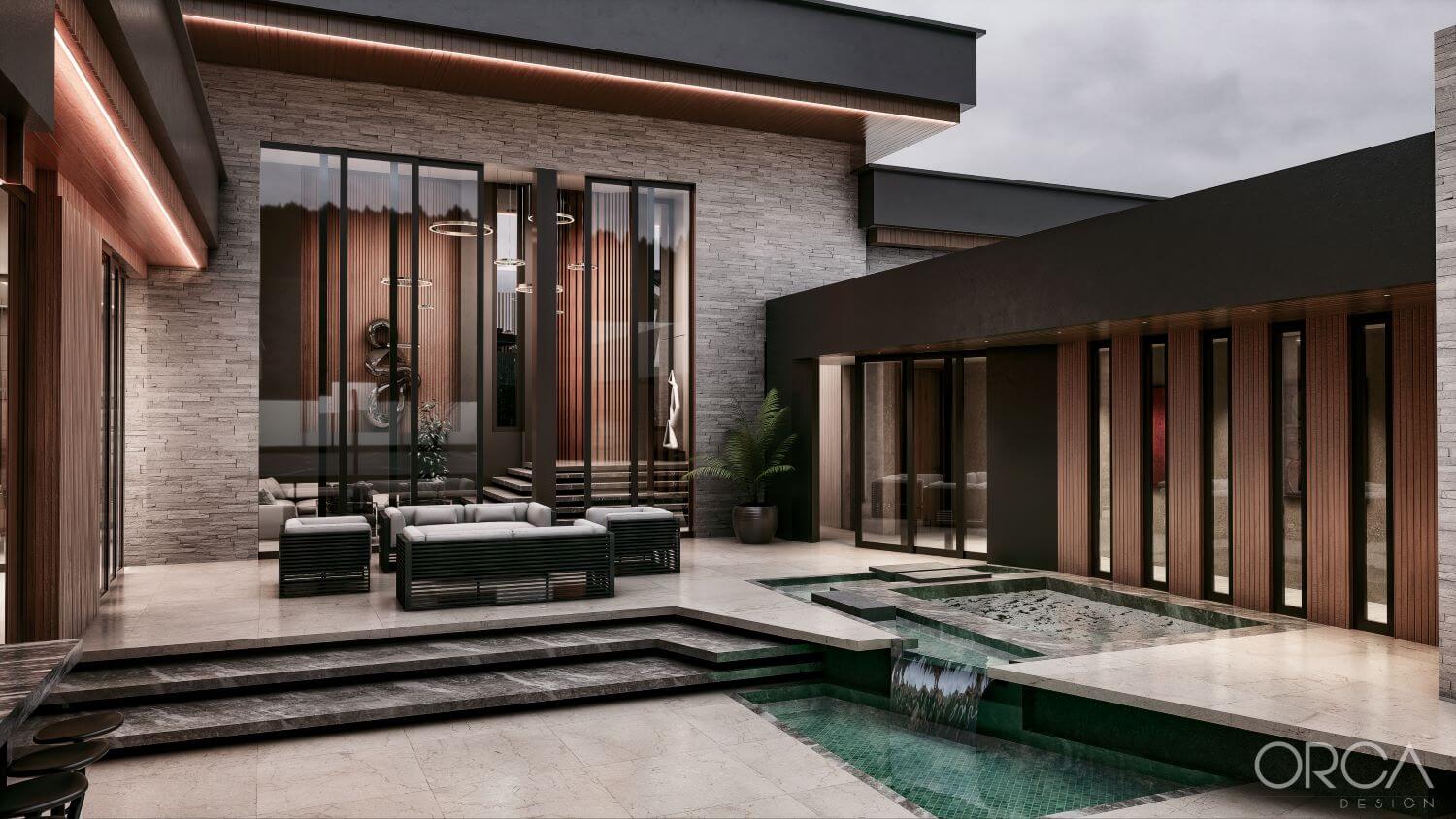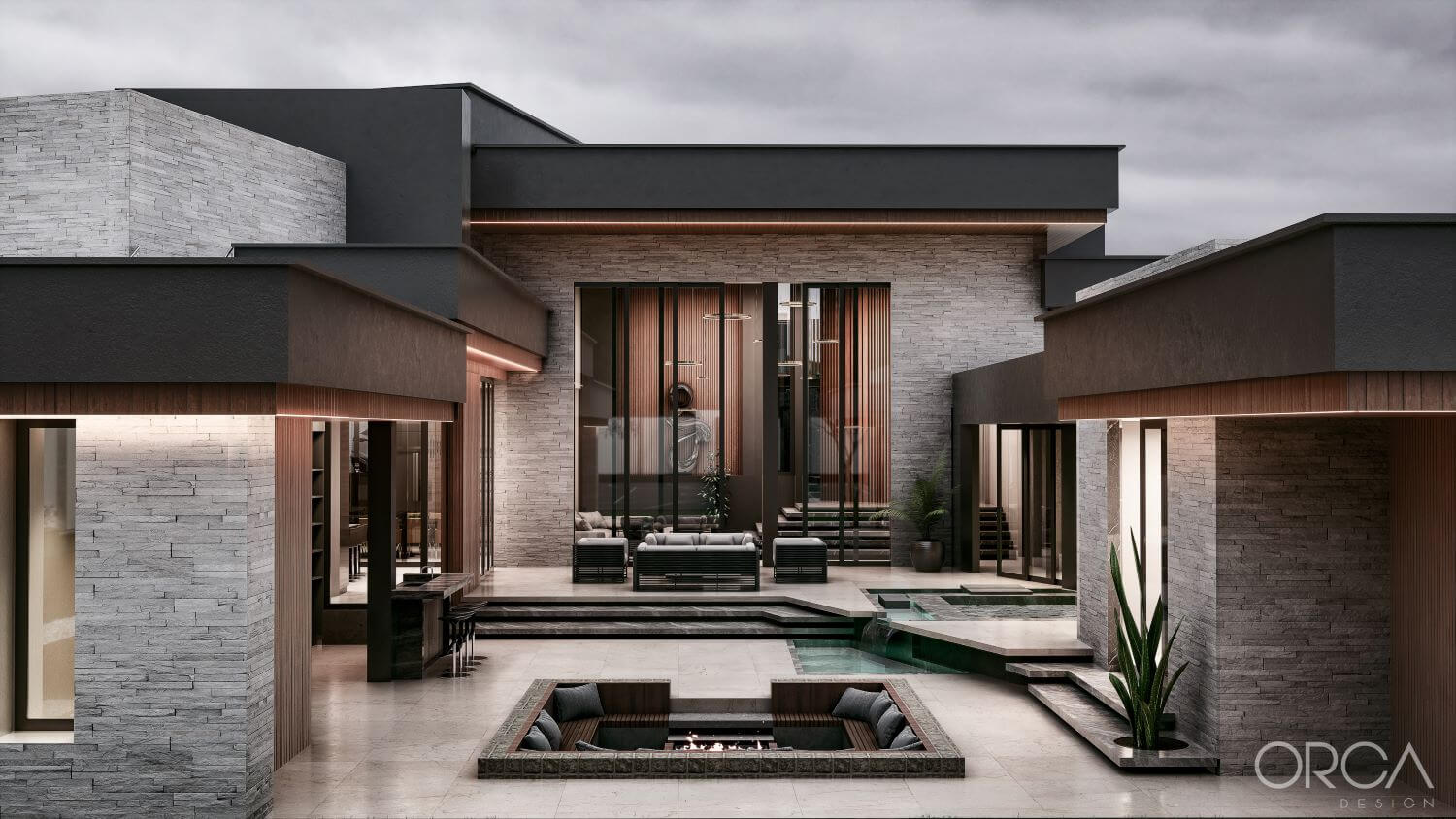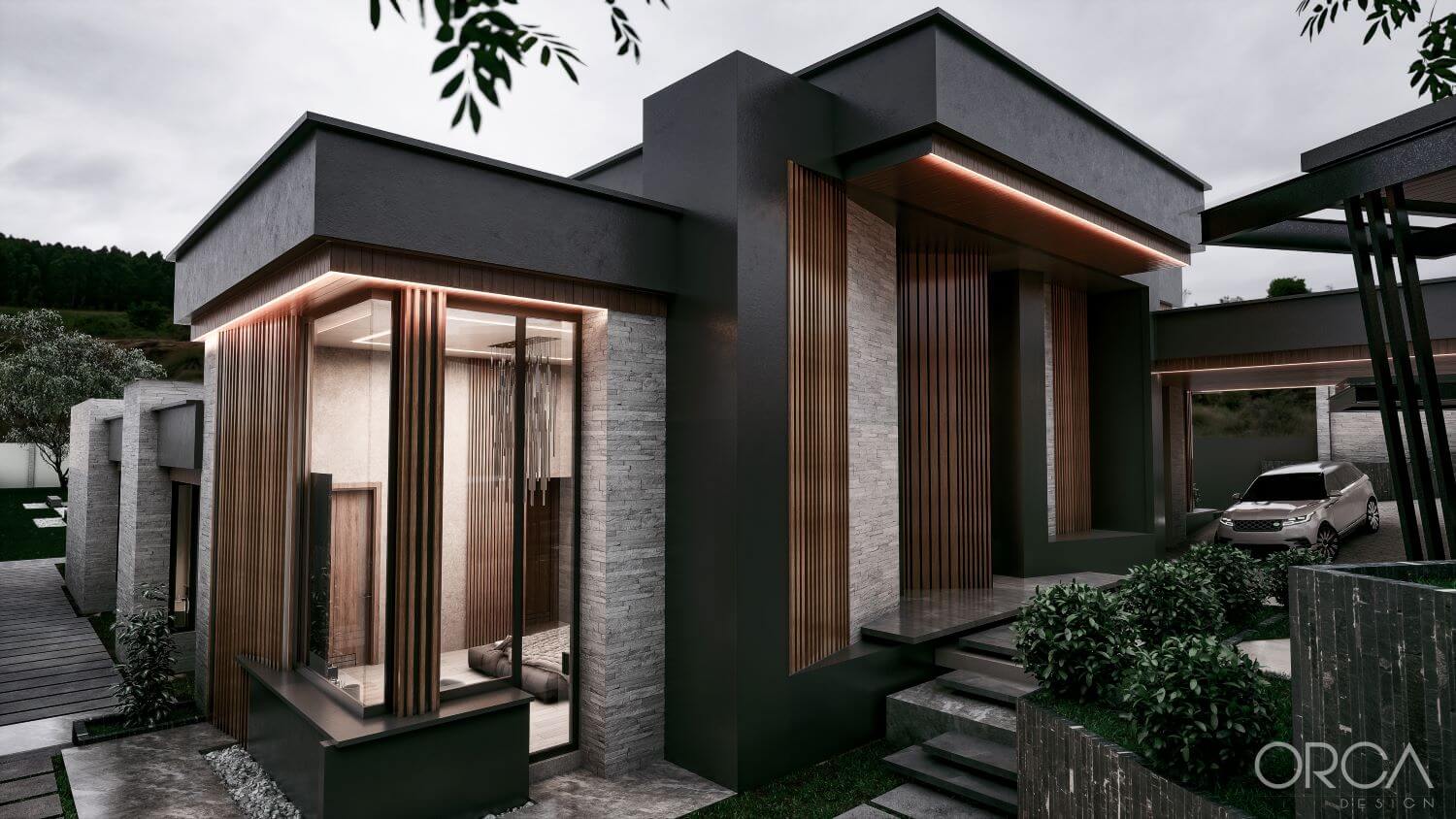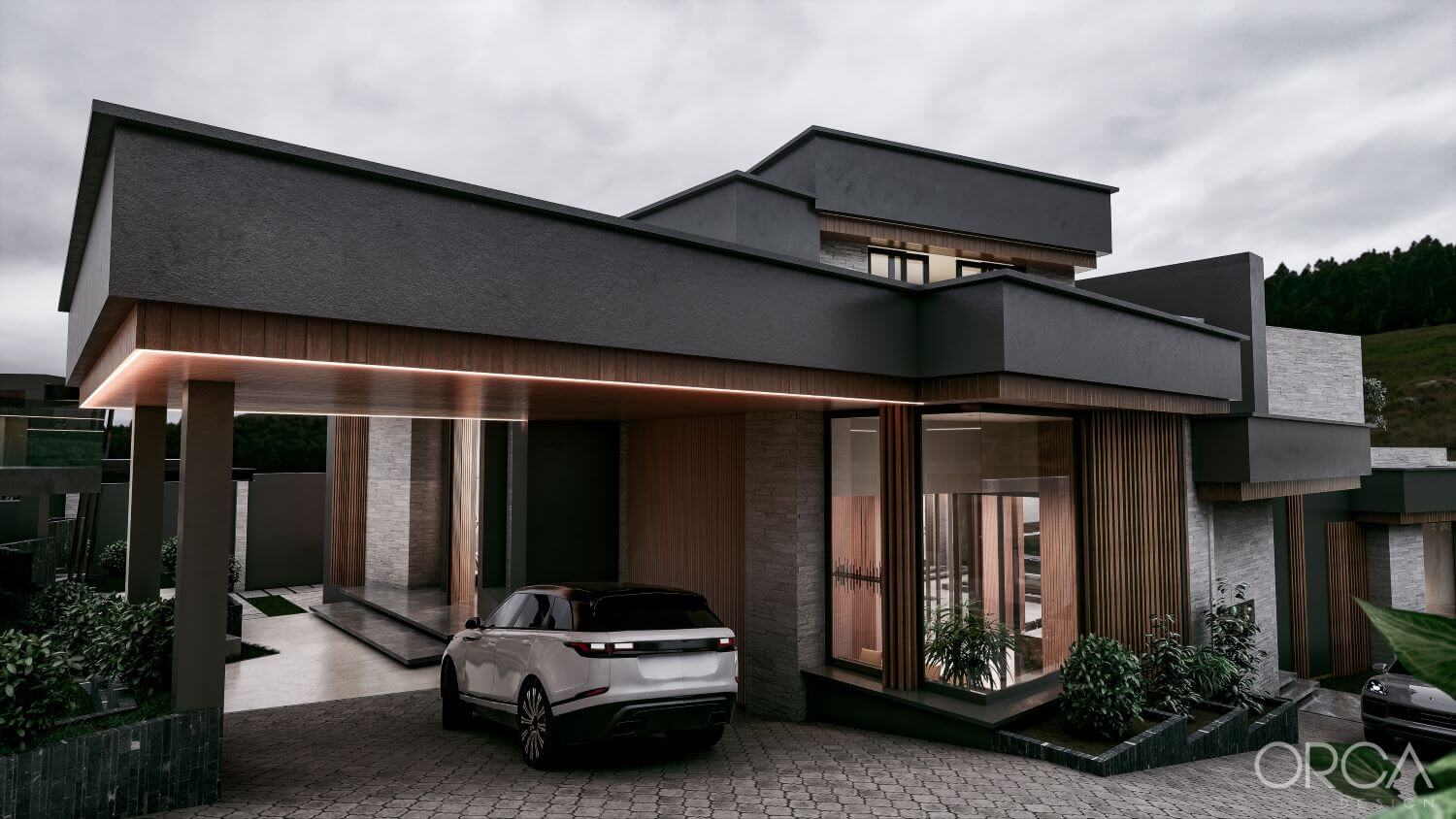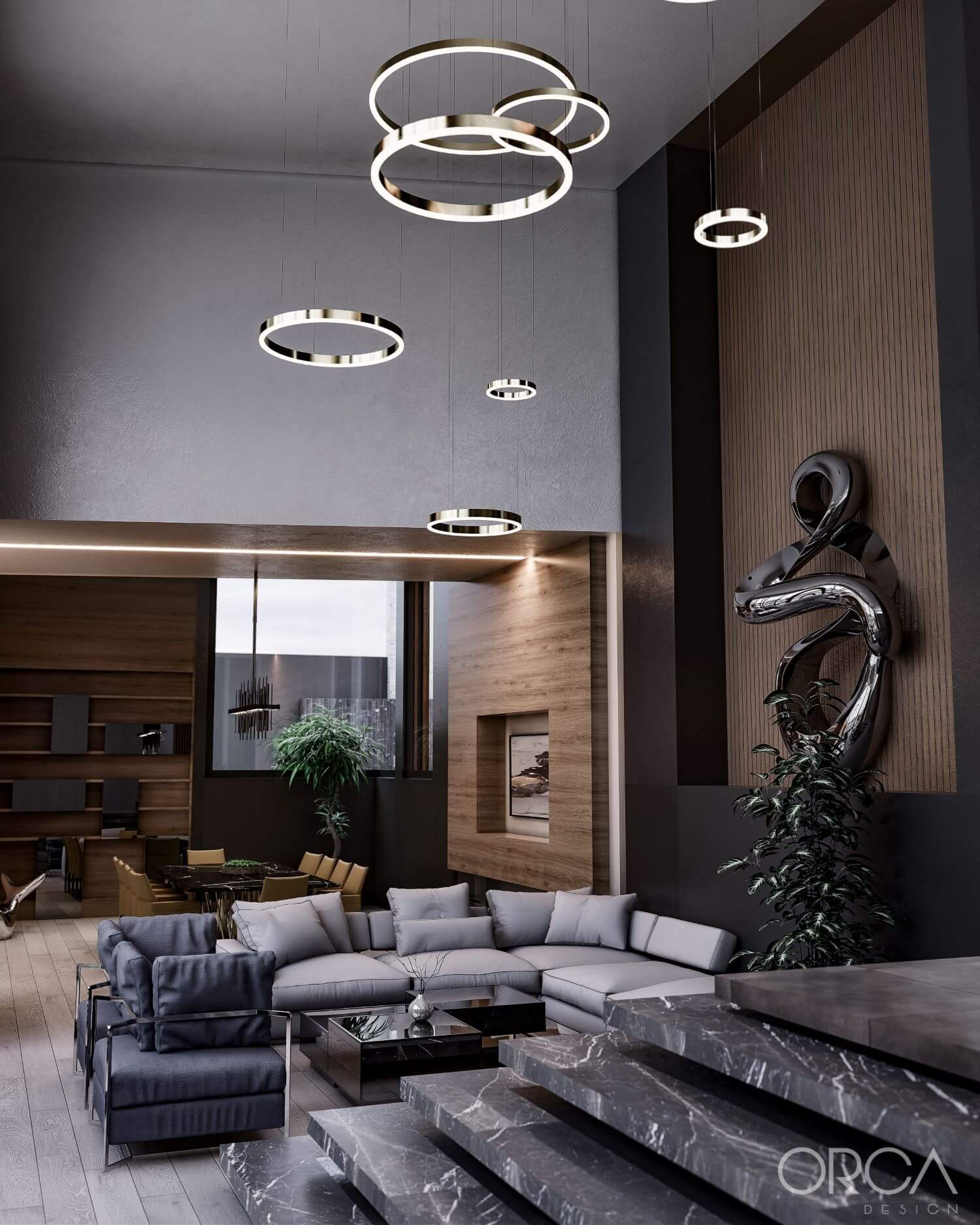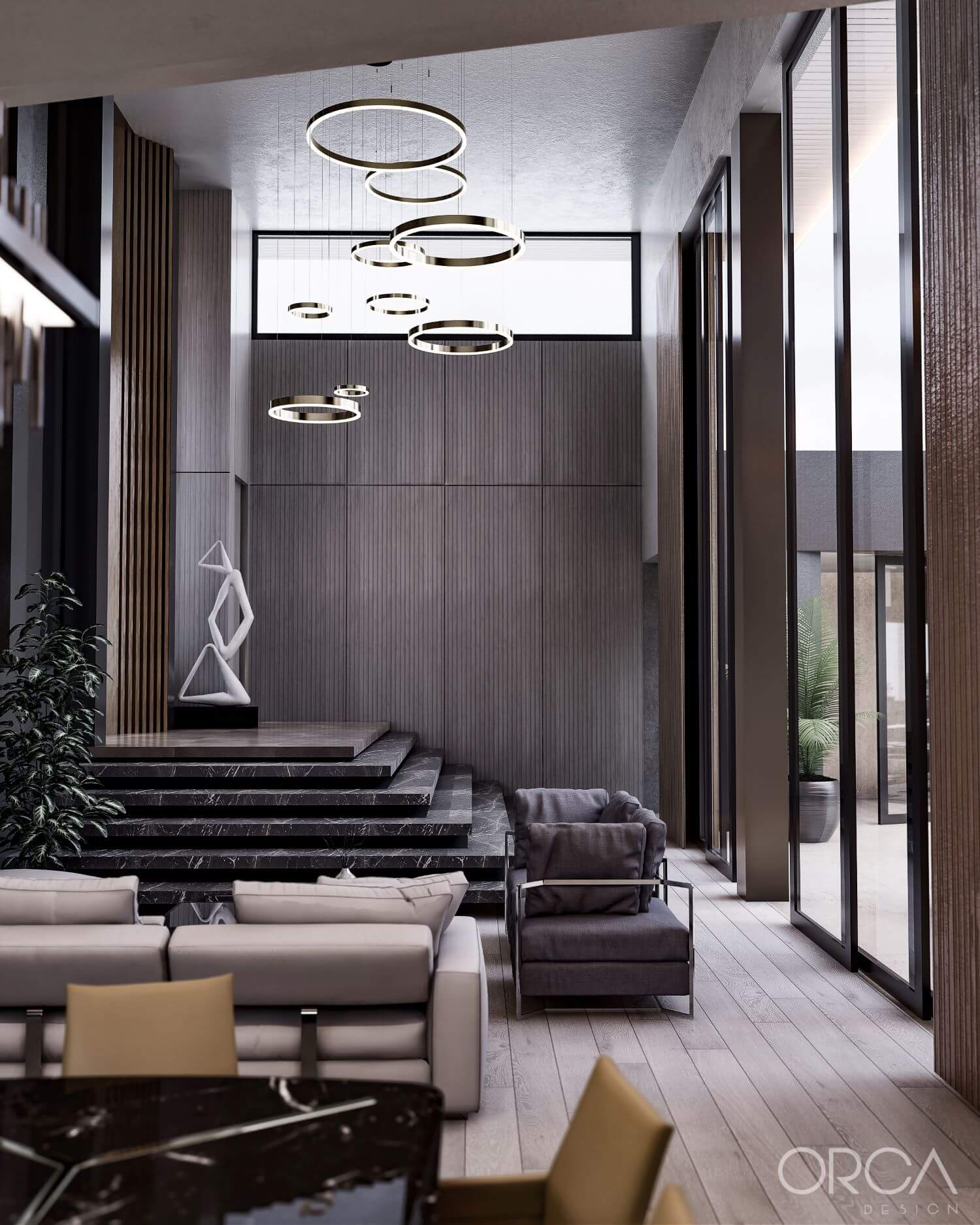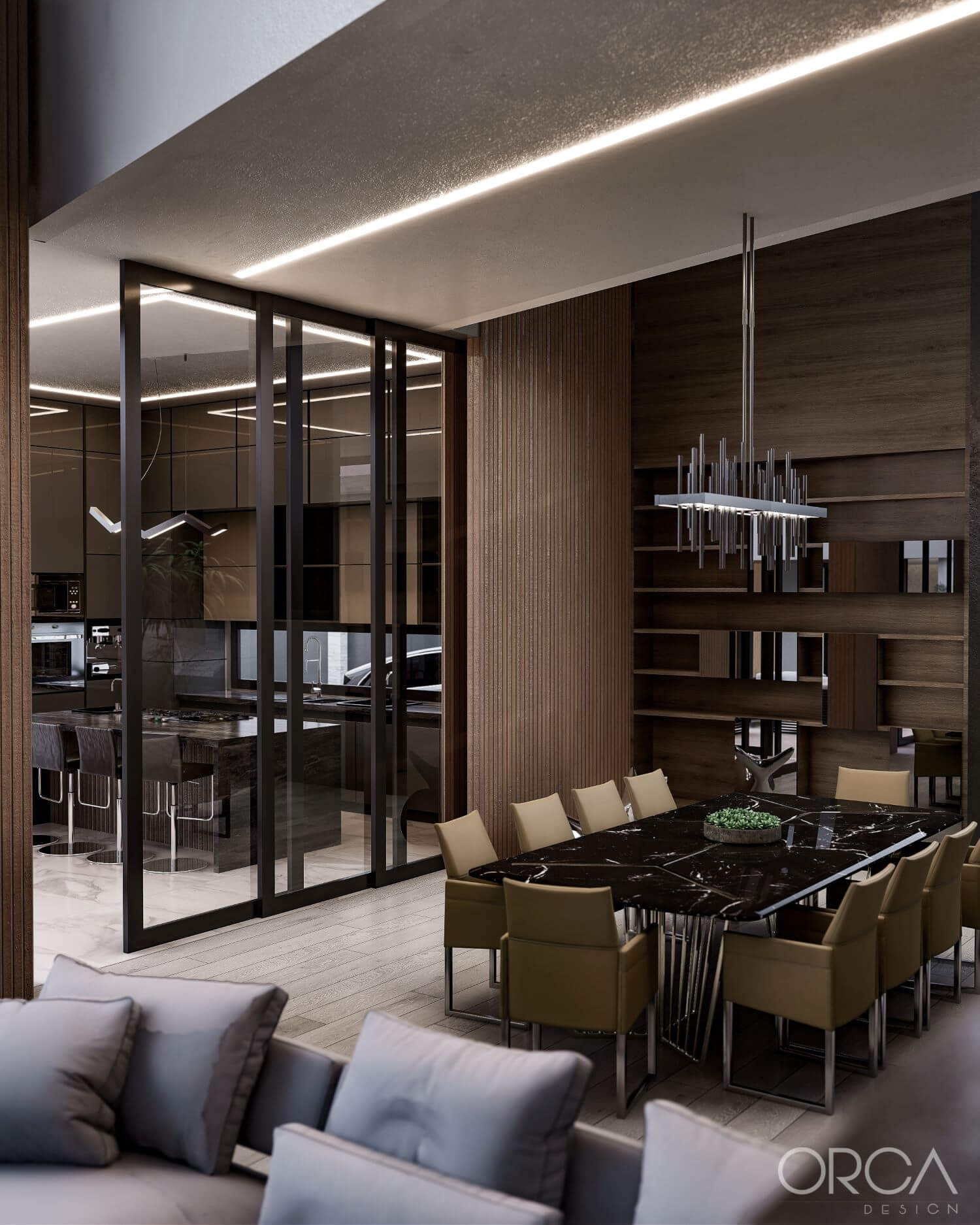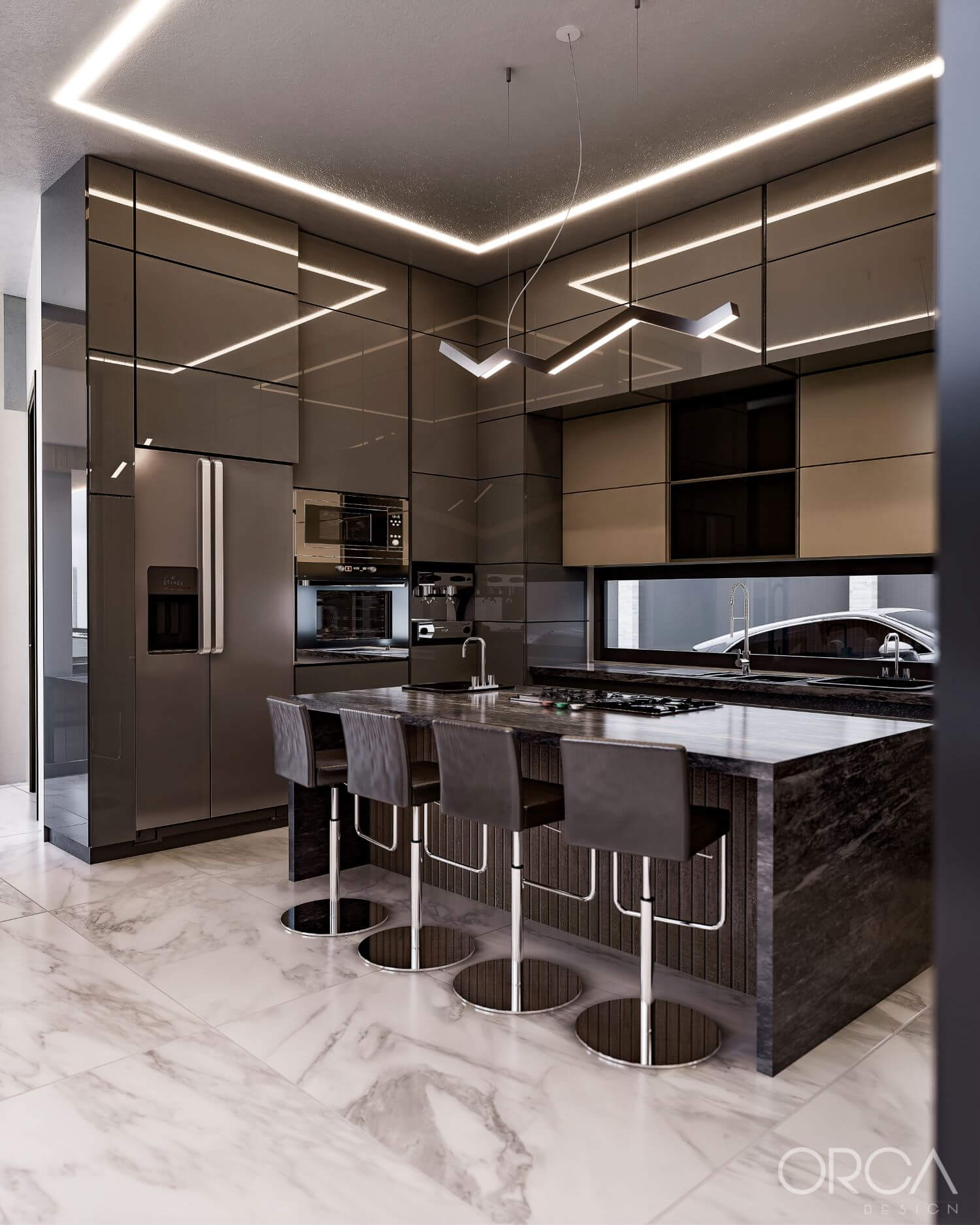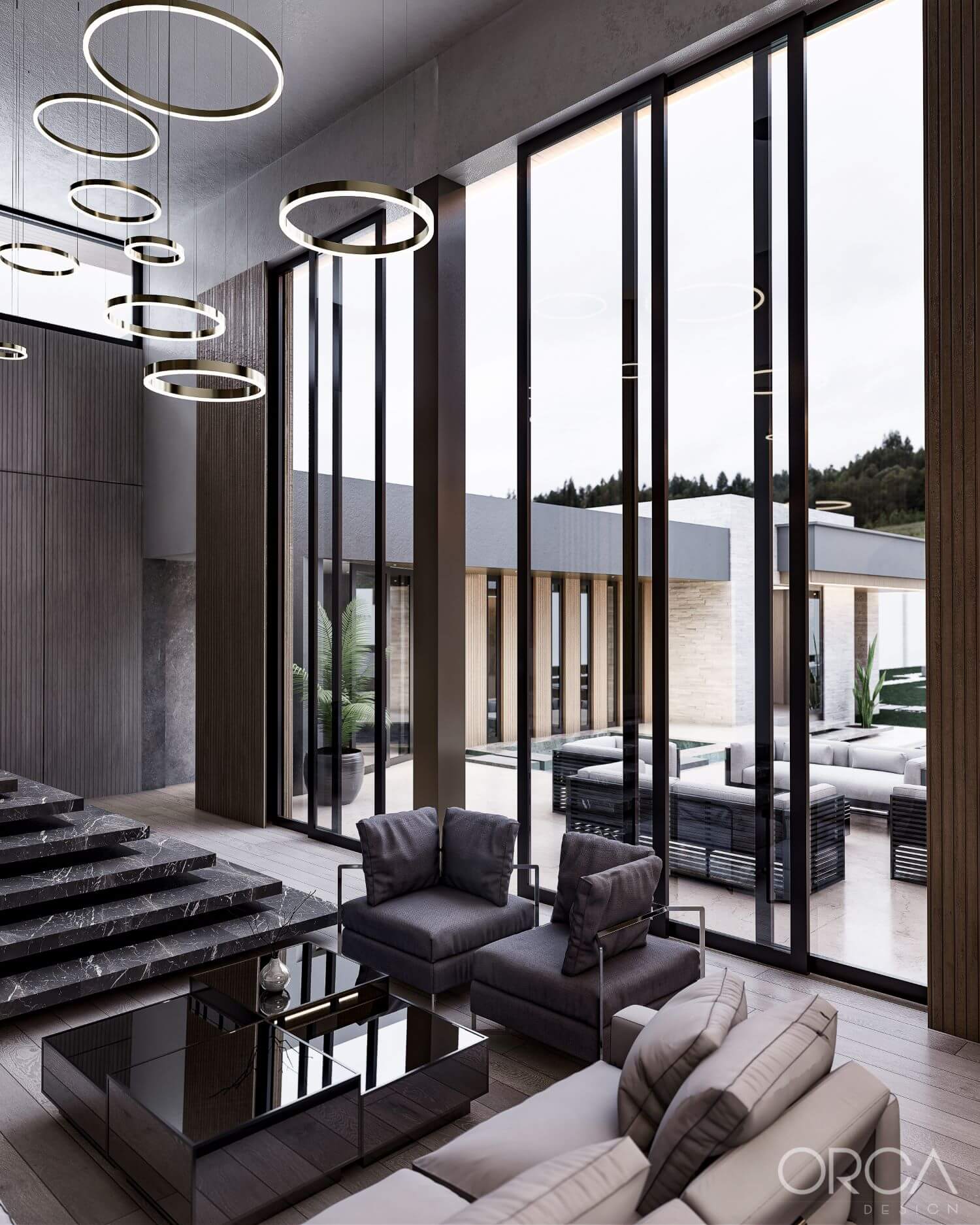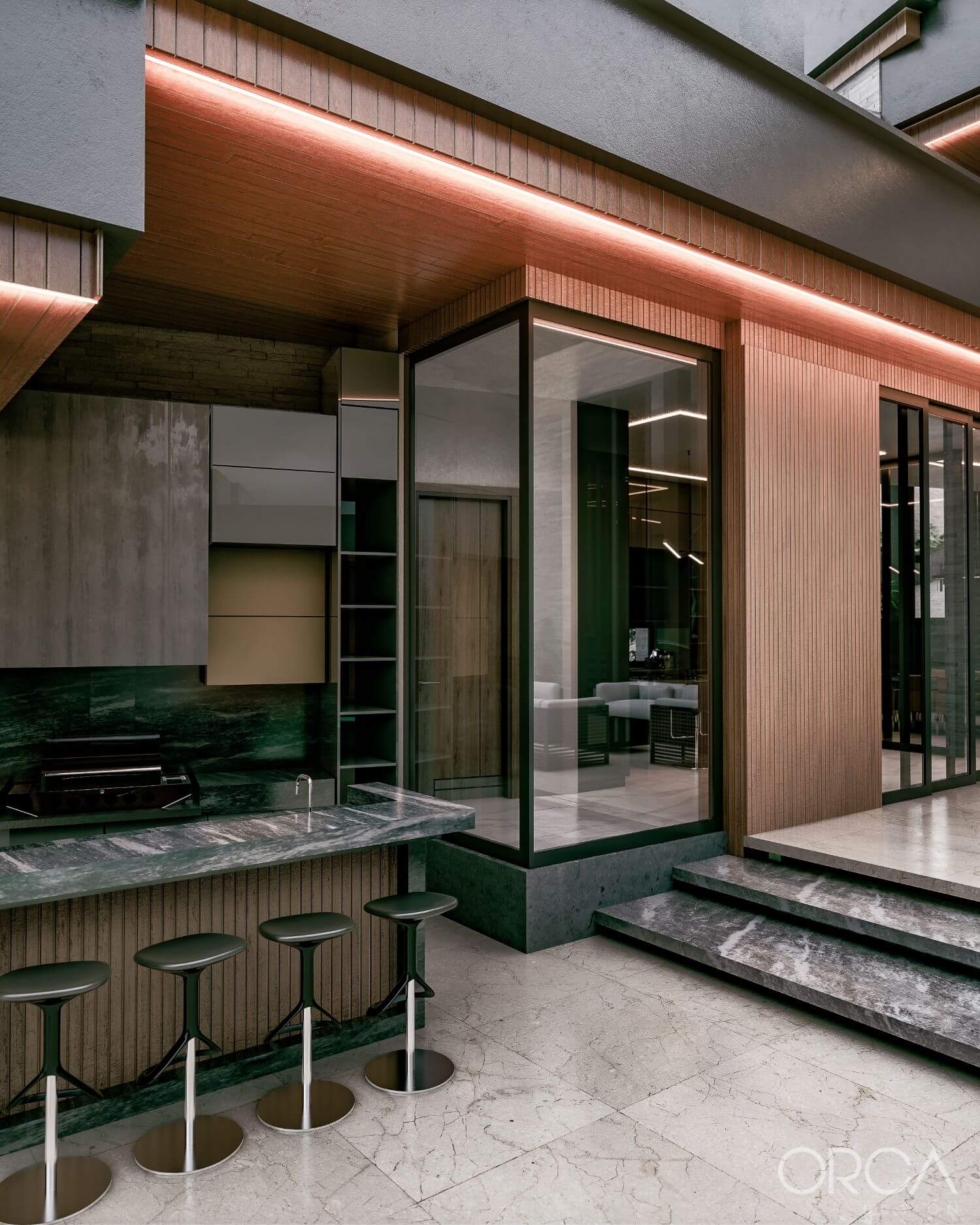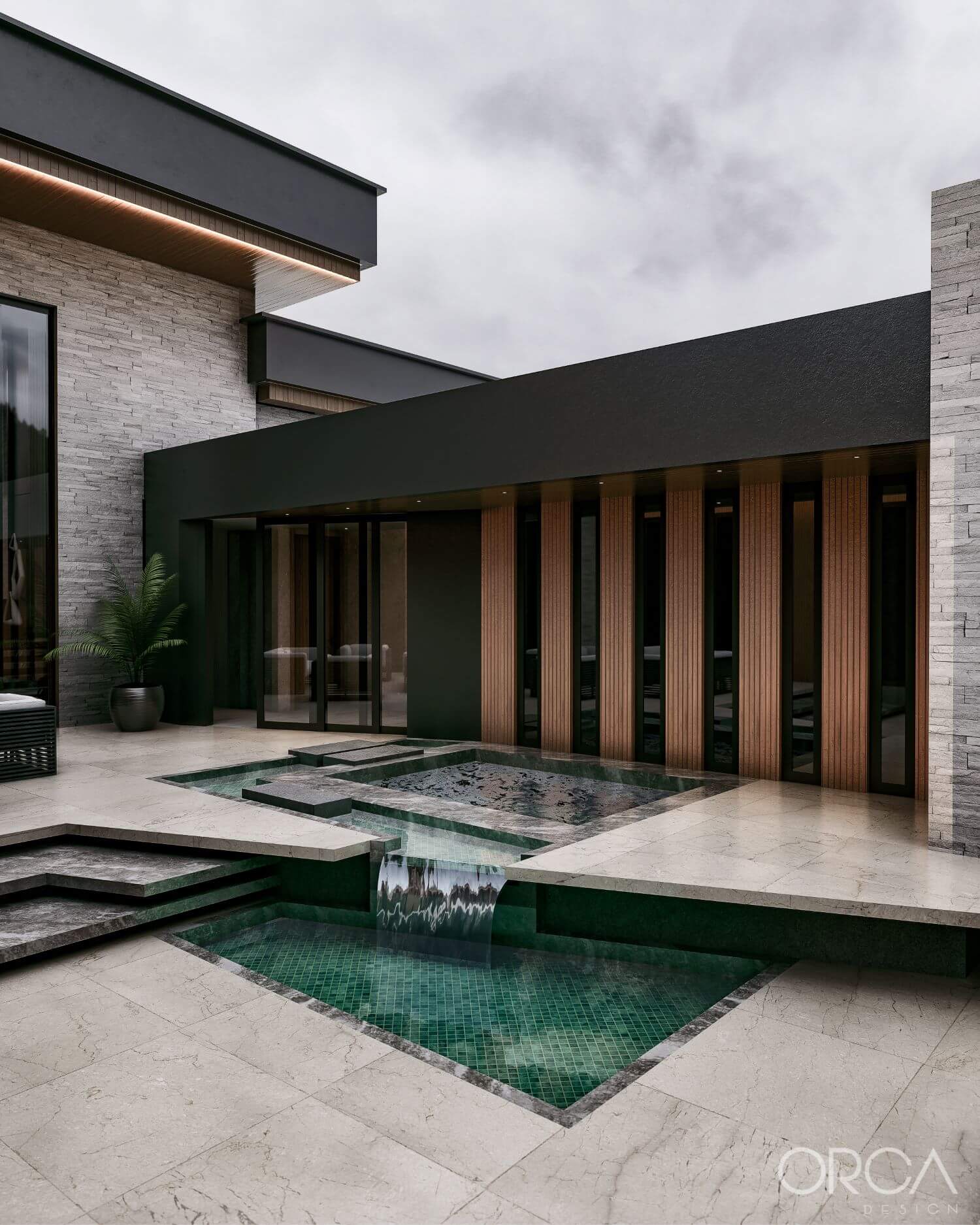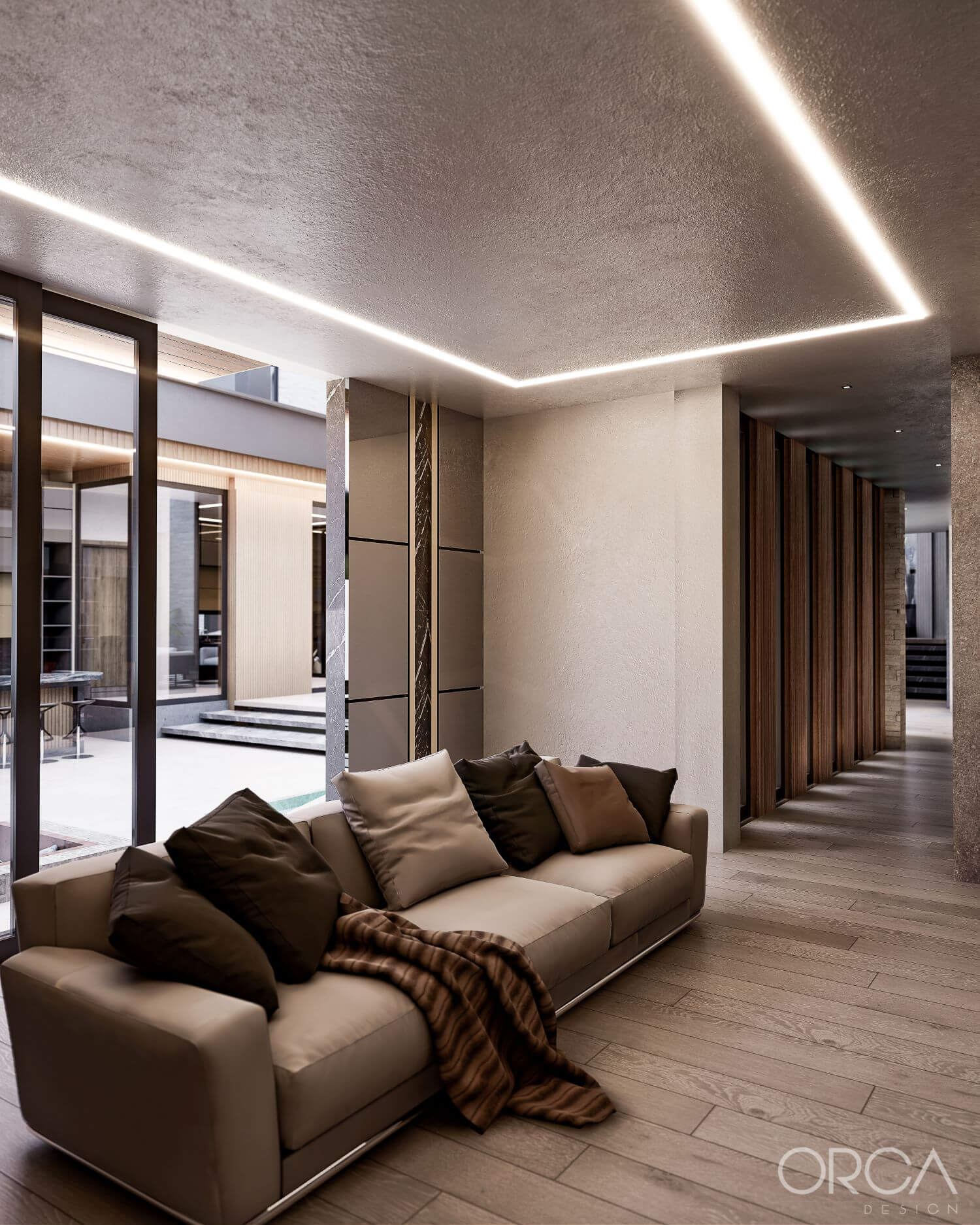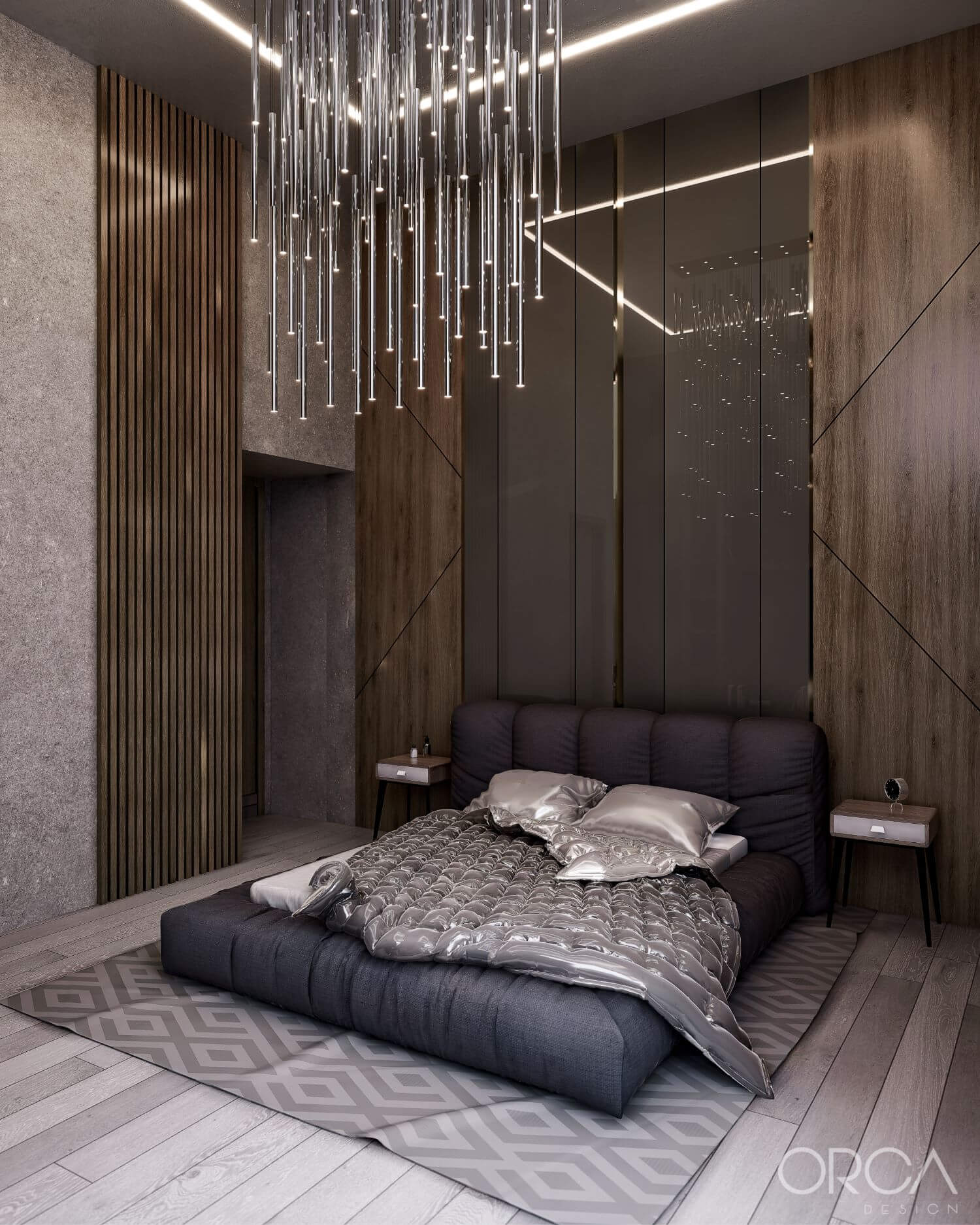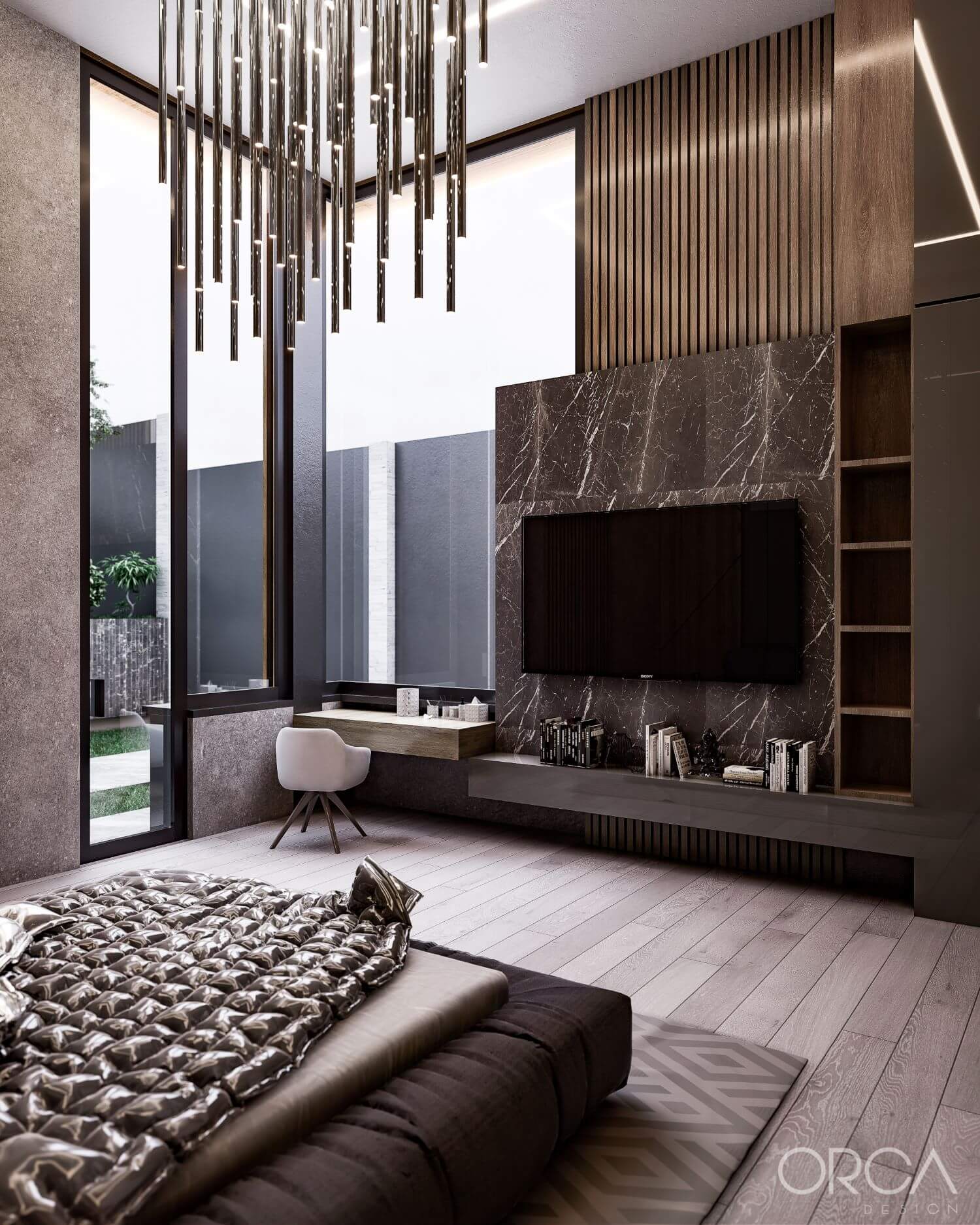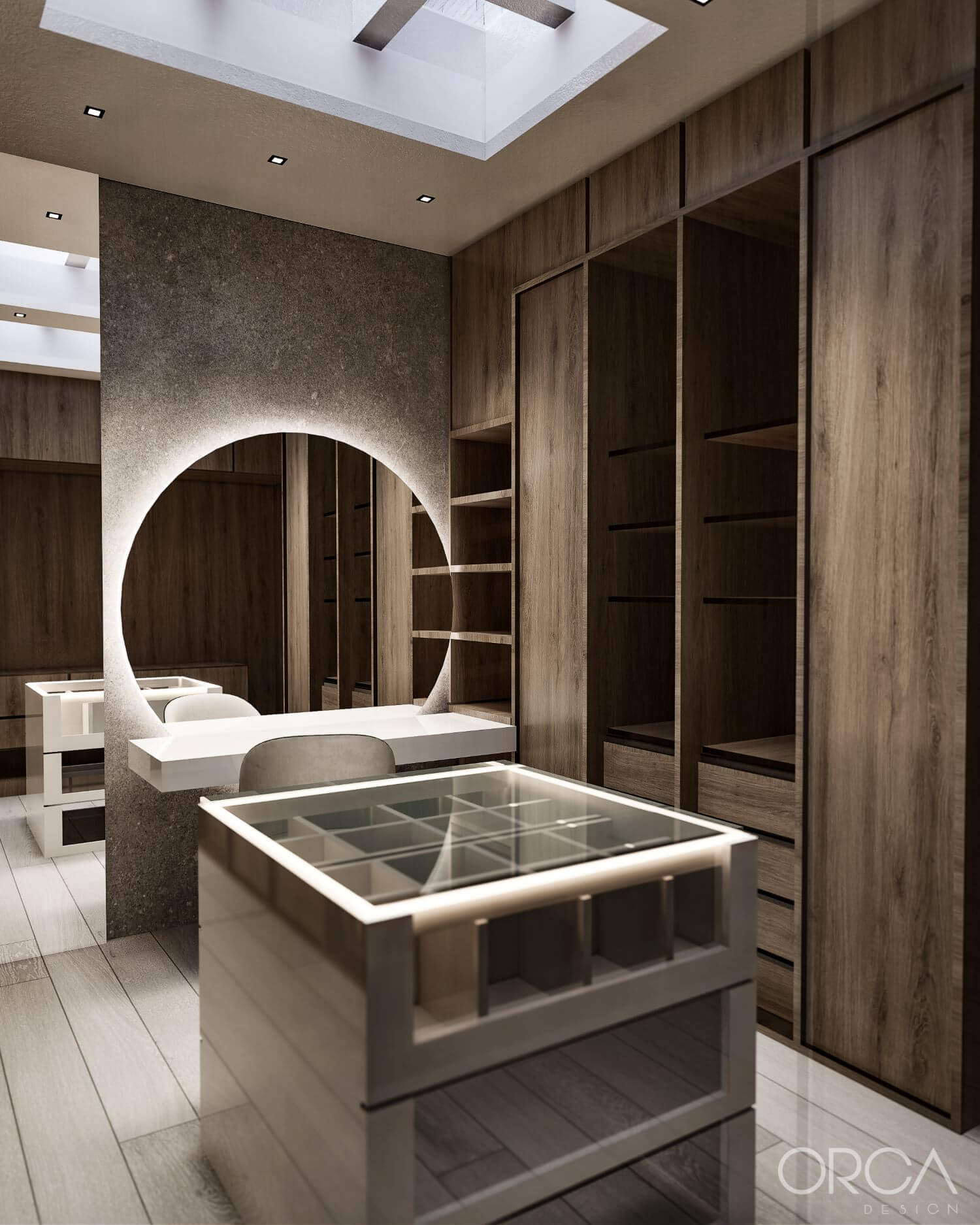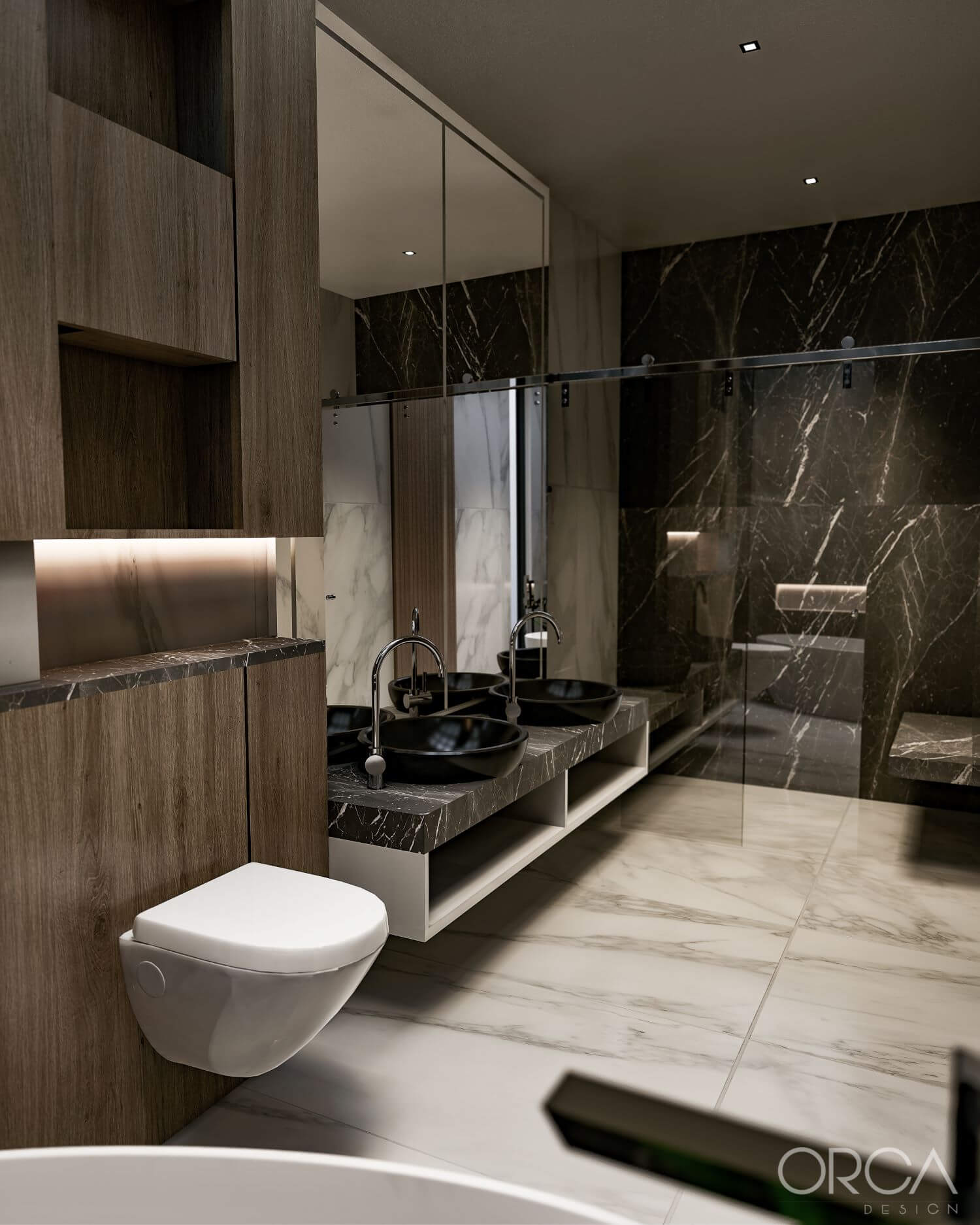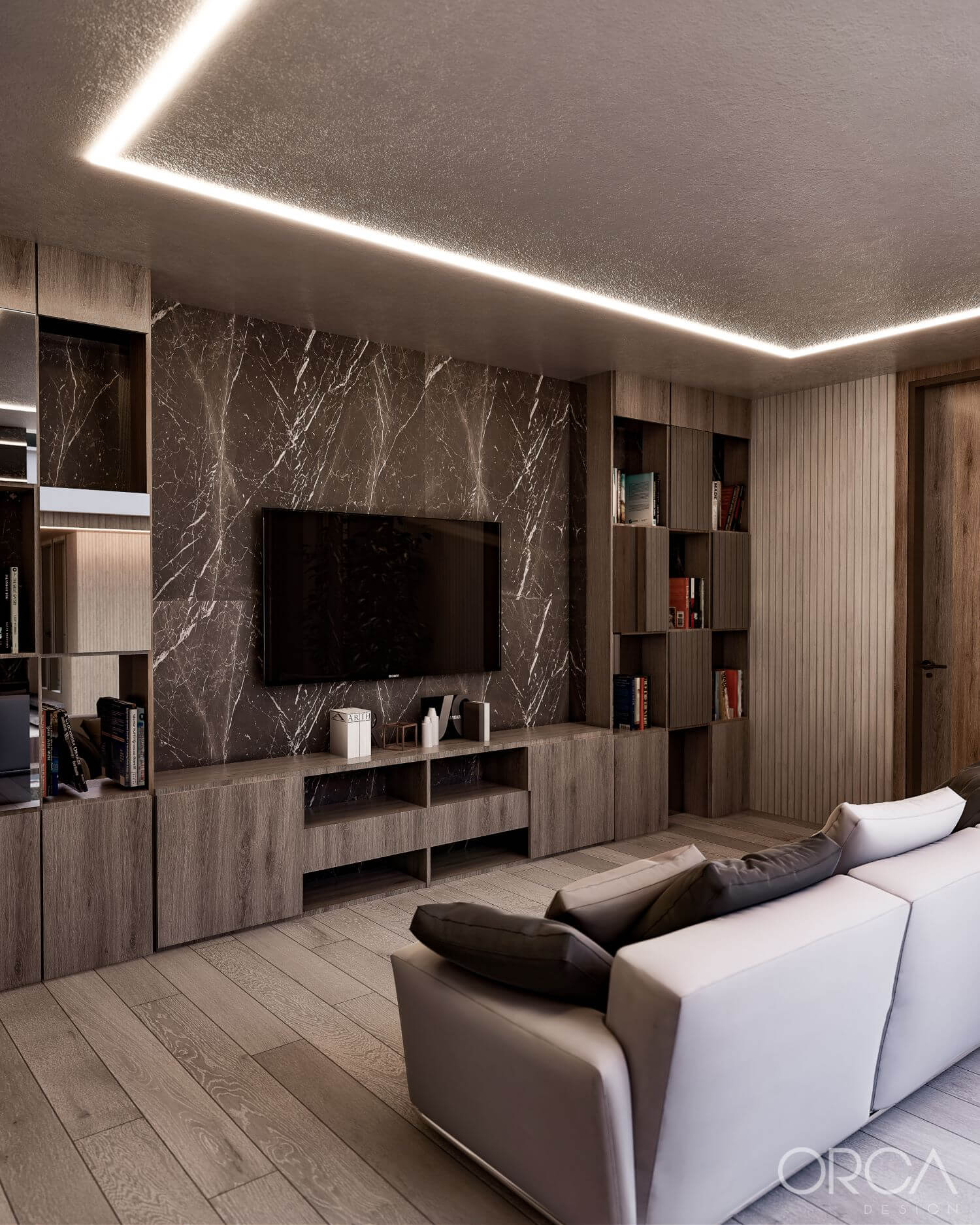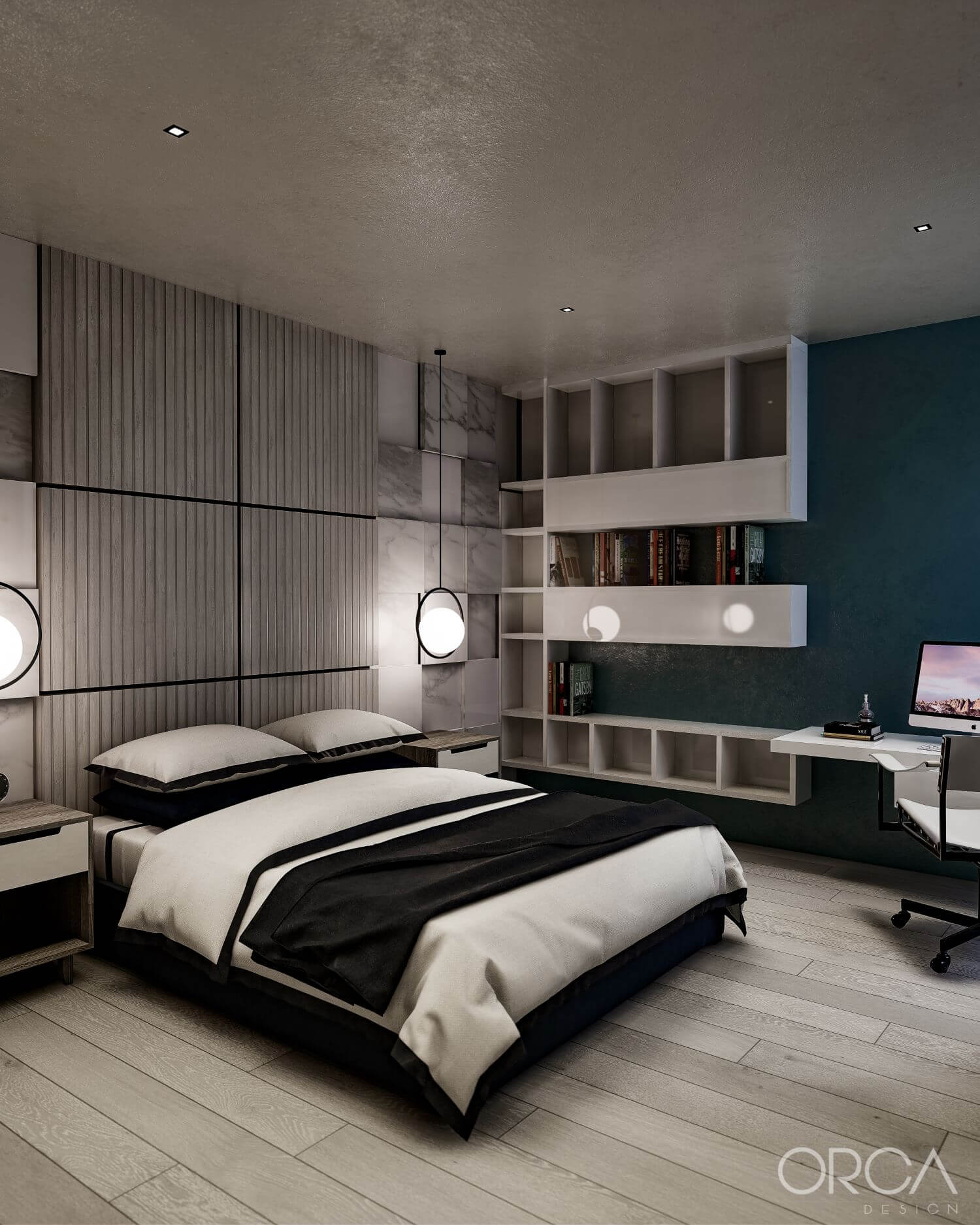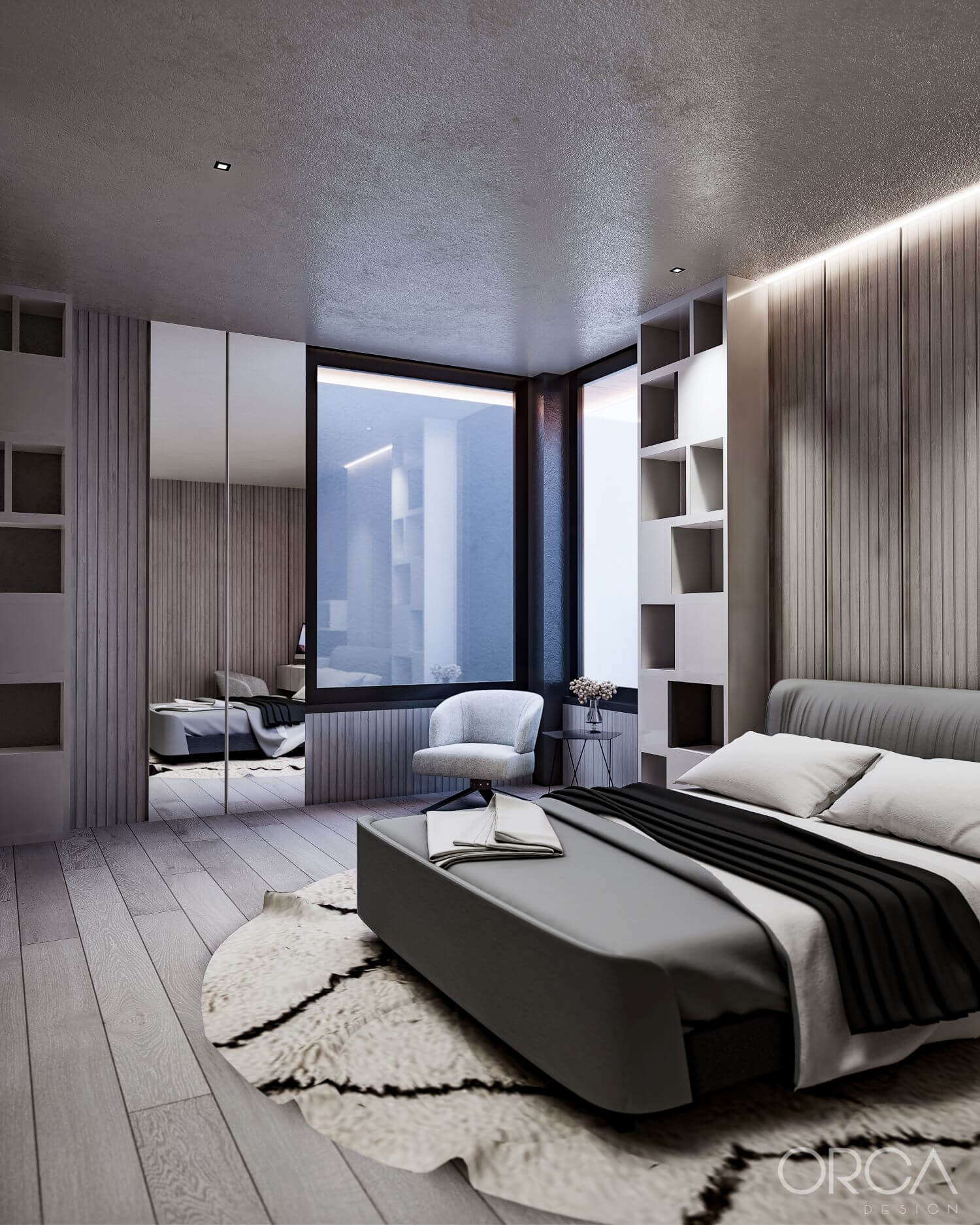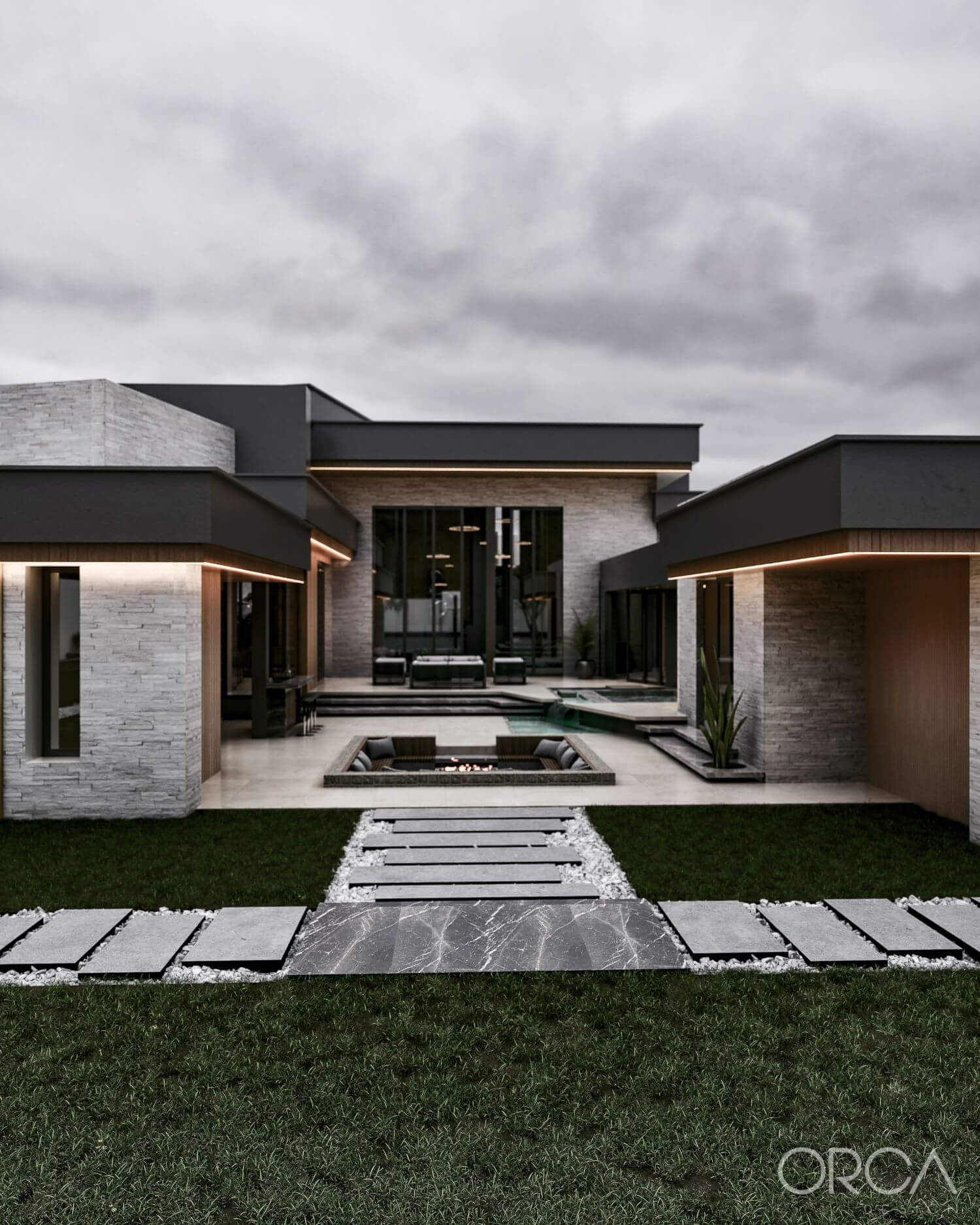 ---