AIYA bureau: Located in the mountains, this modern house is a cozy hideaway where you can relax and enjoy the beauty of nature. We designed a two-story house with panoramic windows with peaceful views. The design team used soft colors and beautiful natural materials – wood, stone, leather and textiles. The wooden beams on the ceiling give a chalet-like feel. The center of the composition of the living room is a spiral staircase. Our main idea is to create a harmonious home with clean aesthetics where you can reboot yourself and feel relaxed and calm. This house is located in beautiful mountains and the architecture is inspired by the beauty and greatness of nature.
The earthy color palette and sustainable materials blur the boundaries between the interior and the outdoor environment. The house has a huge open space with living room, kitchen and fireplace where family and their friends could spend time together, and private zones where they can relax. Our team created a two-story house with a double-height open space, very airy, full of natural light. The living room and the kitchen are located on the ground floor, the library is on the second level of the open space. Master-suites and other private zones are located on the second floor.
This house dissolved in mountains and feels like a whole thing. In the living room the eye-catching saffrony staircase reflects the cozy fireplace, so you feel embraced by warmness and comfort. The fireplace can be seen both from living room and from library. Bringing together aesthetics, beauty and comfort, this interior combines ecological materials and high-end technologies for upscale functionality. We prefer to use the Basalte Sentido system for controlling climate, lighting, security and music. We always think about how to combine our clients' requests, contemporary lifestyle and the environment. This house is the perfect example of a hideaway for the most demanding clients.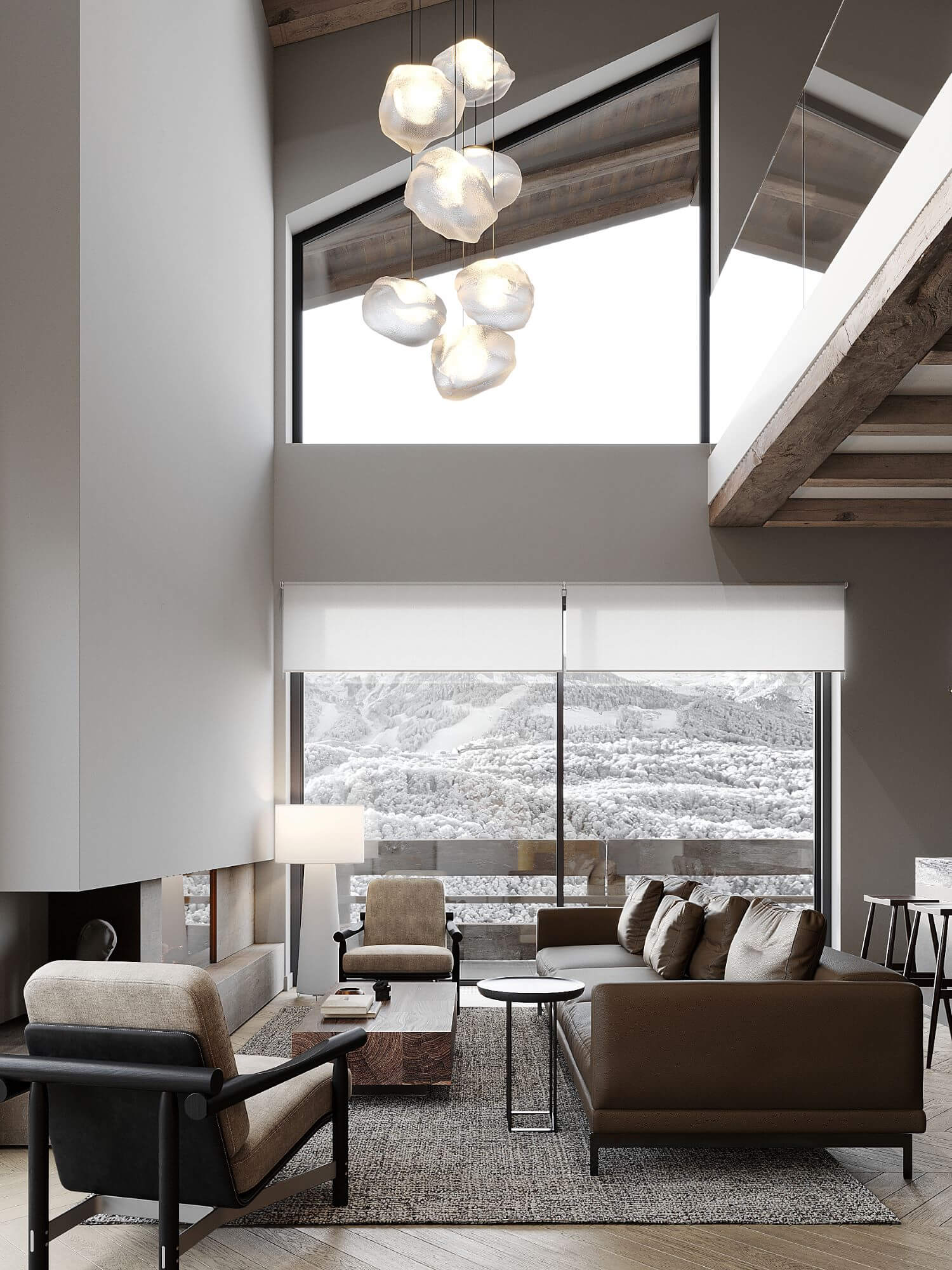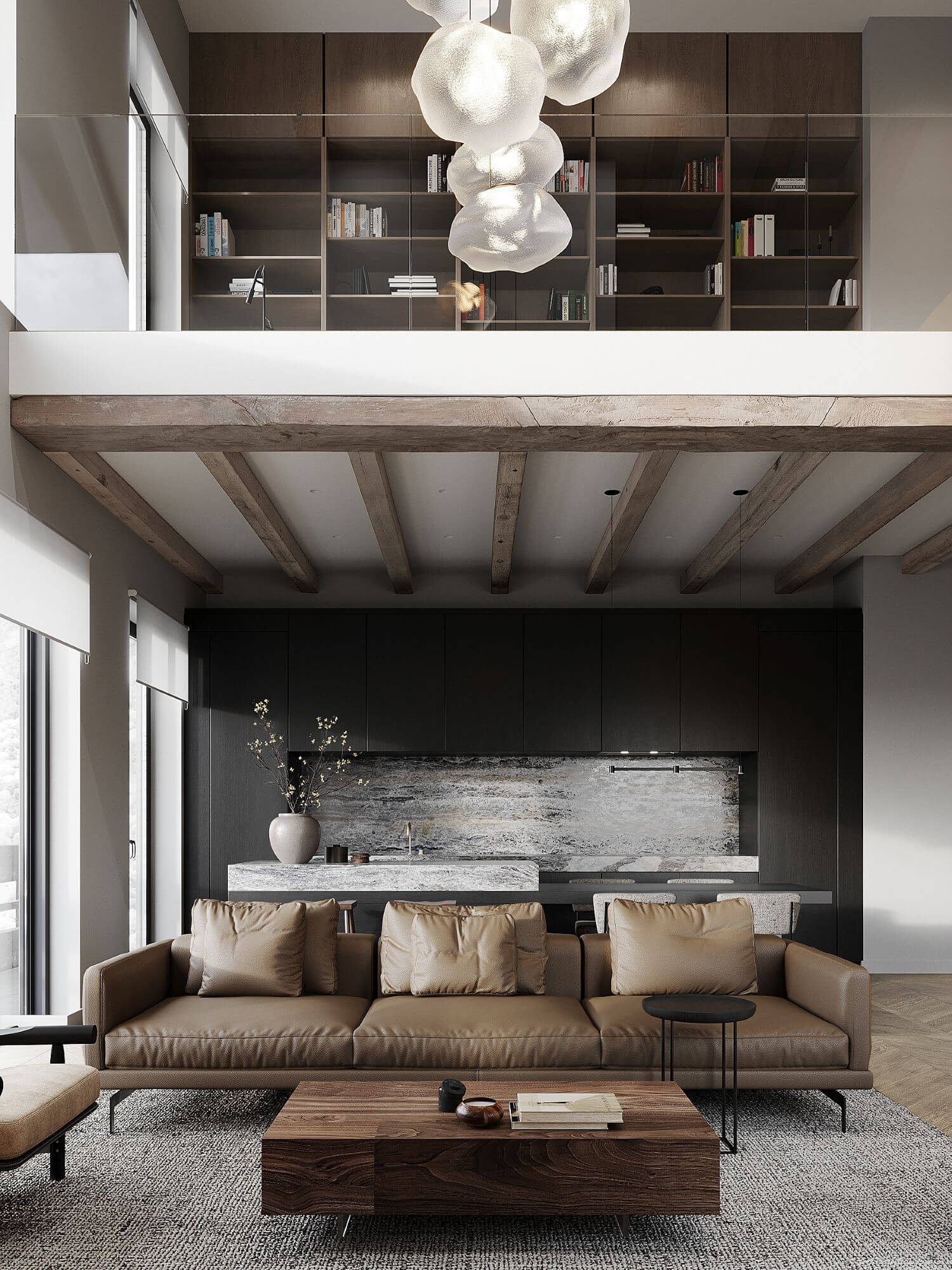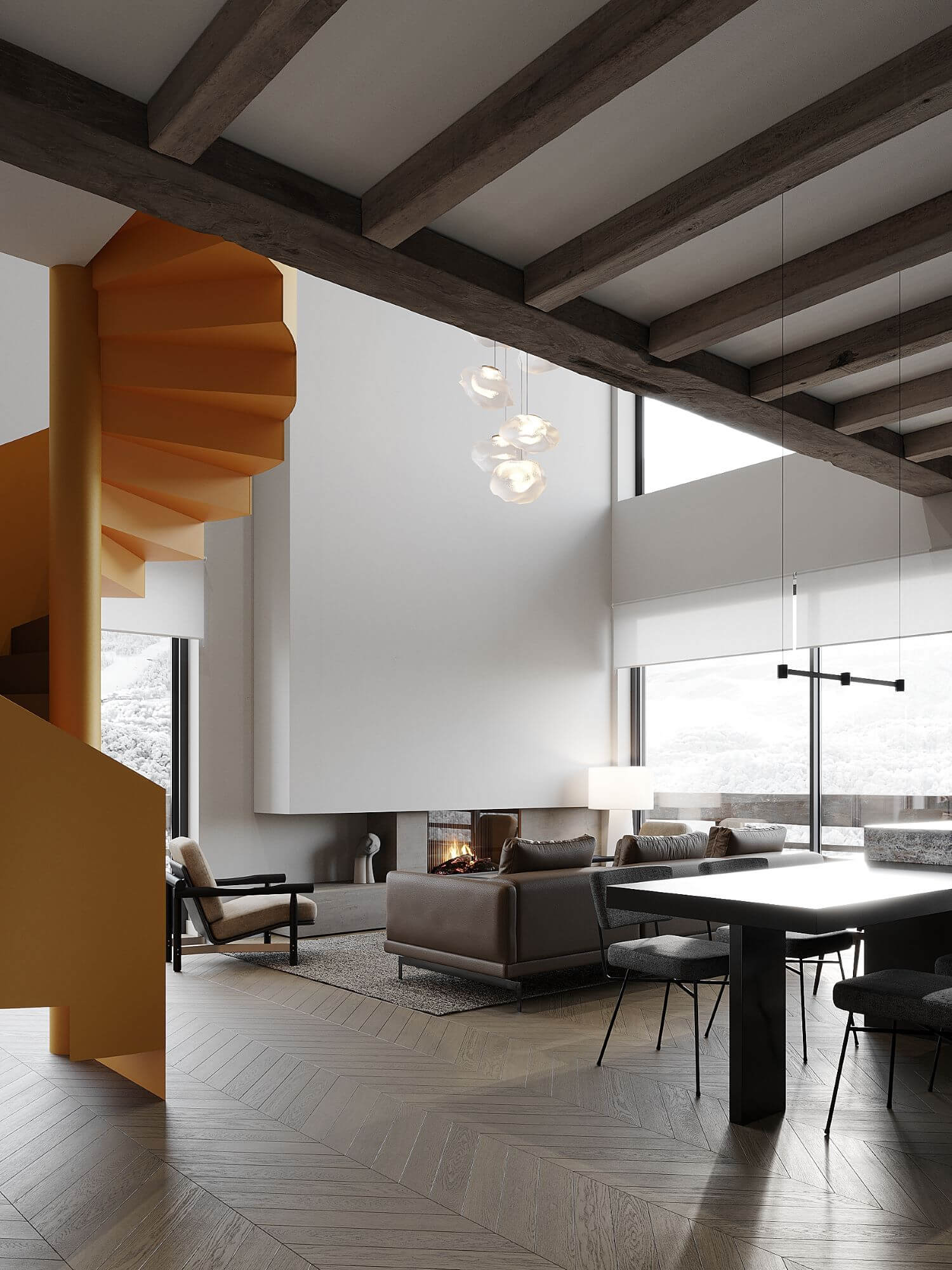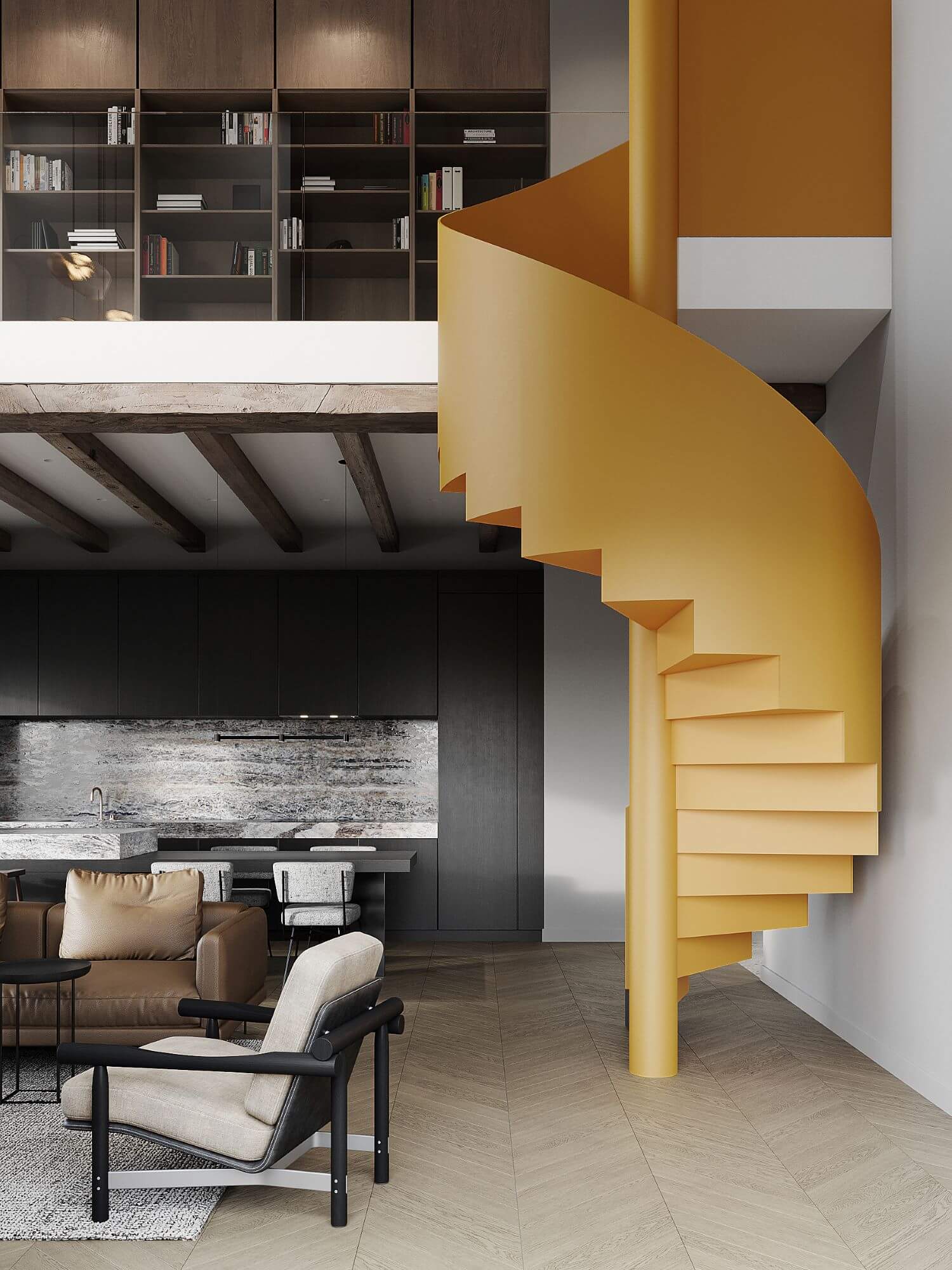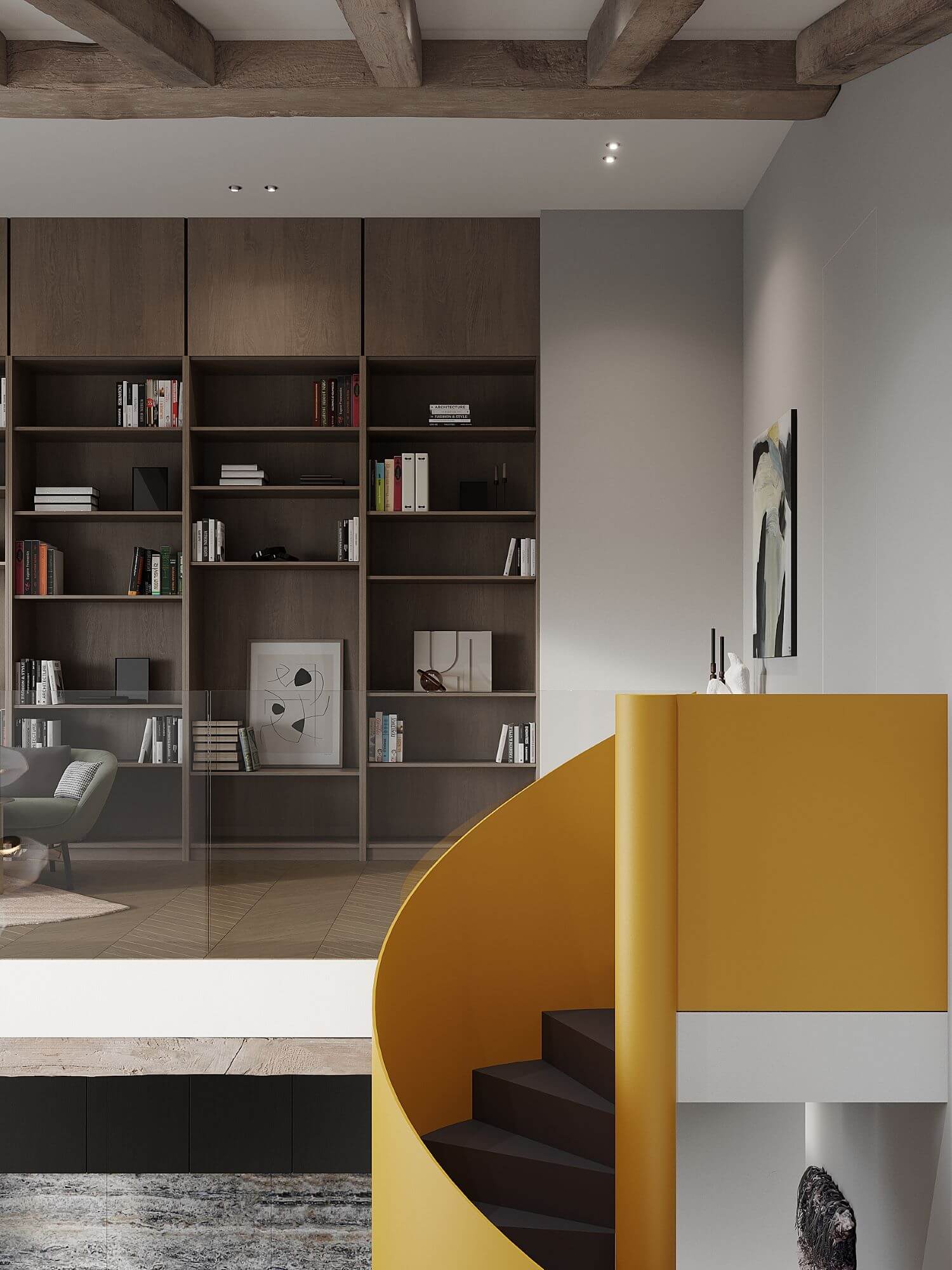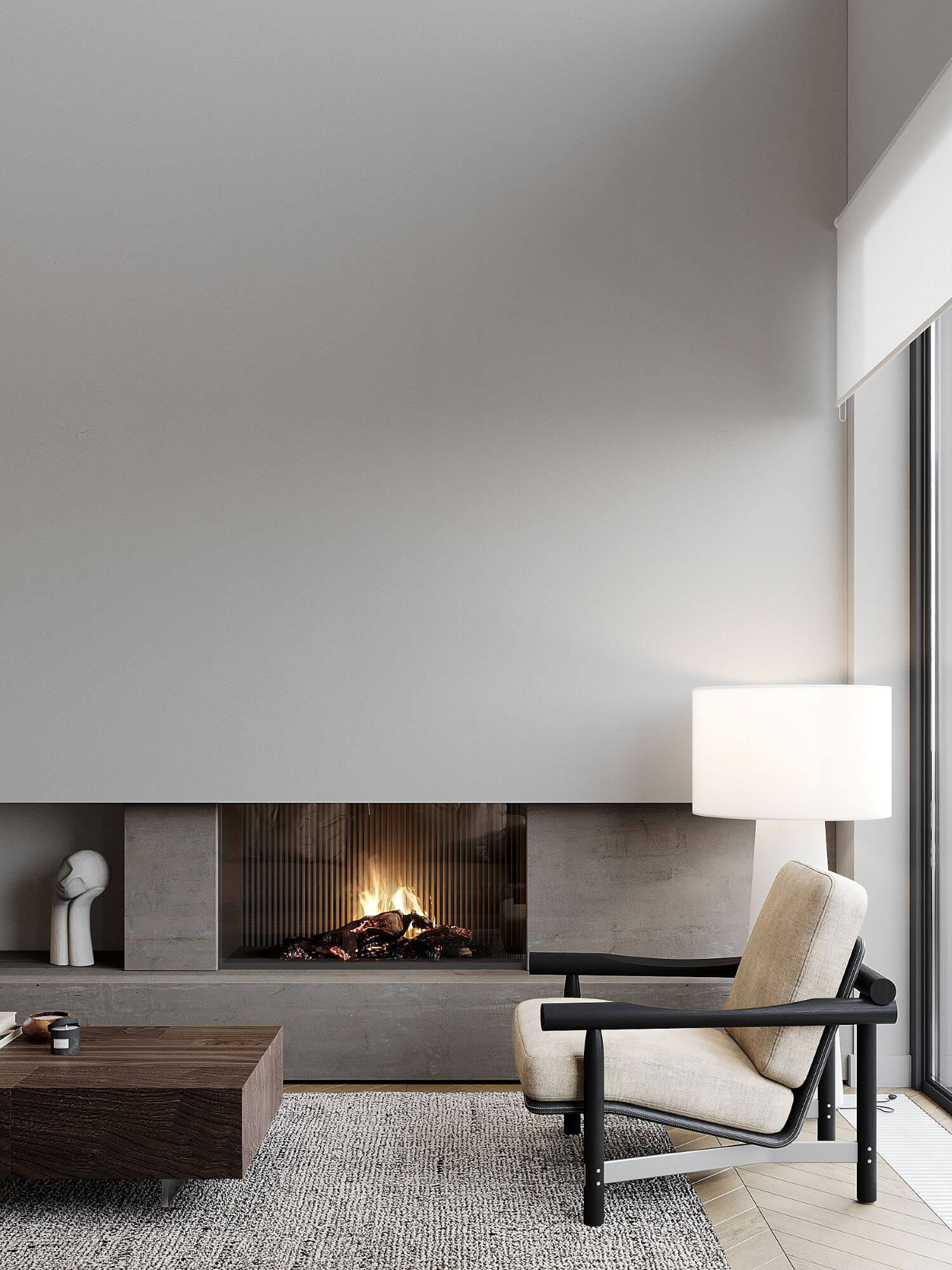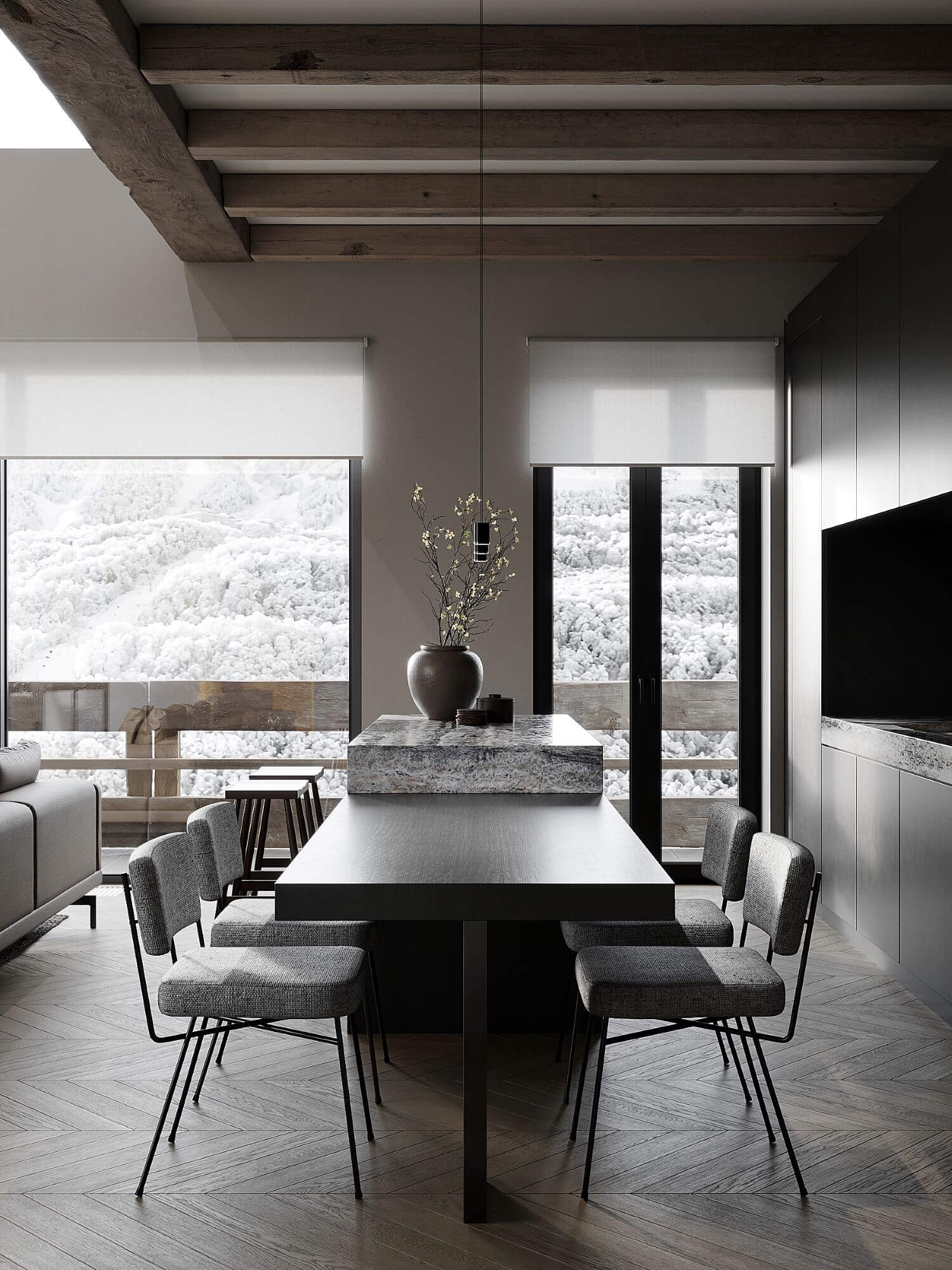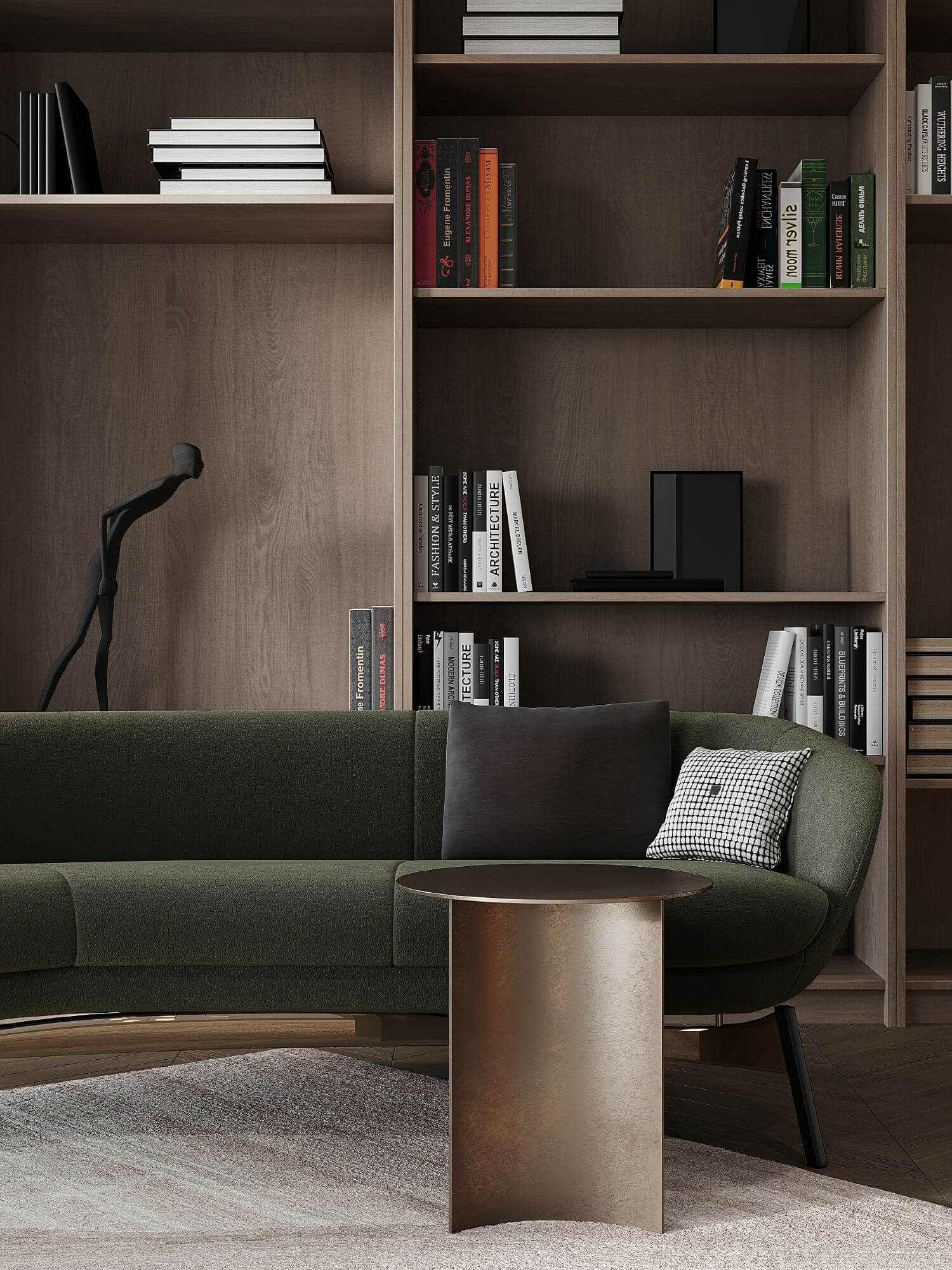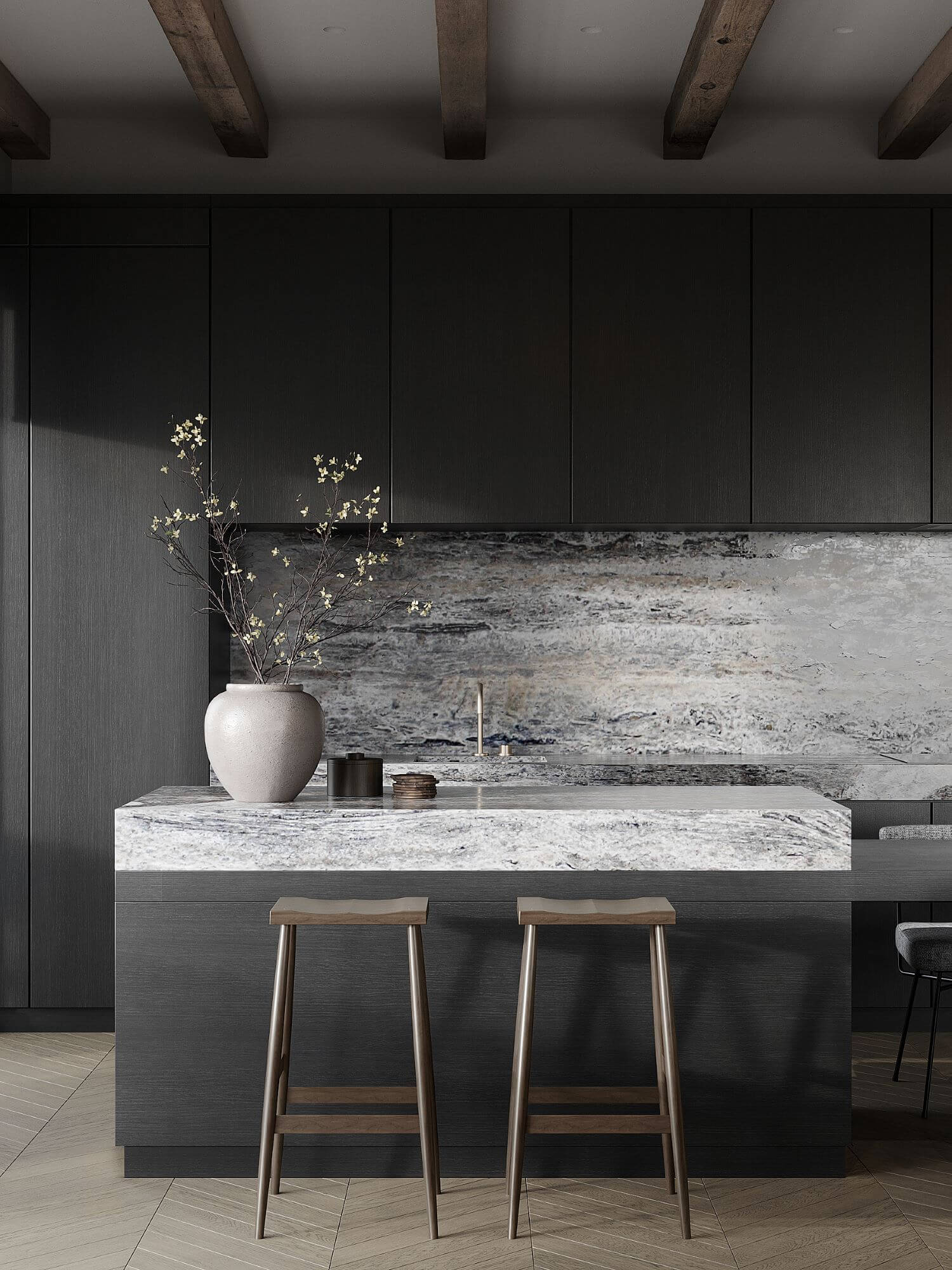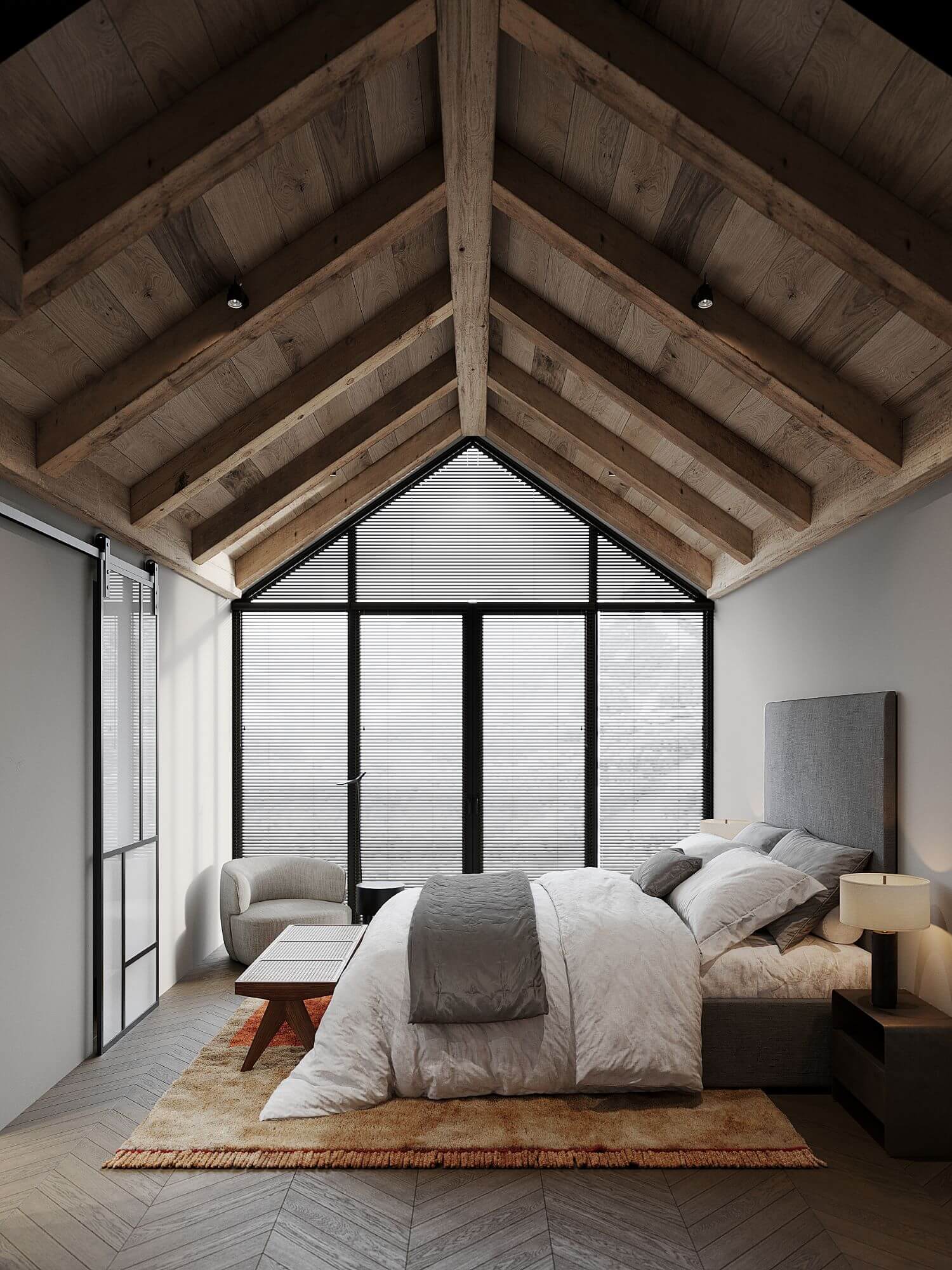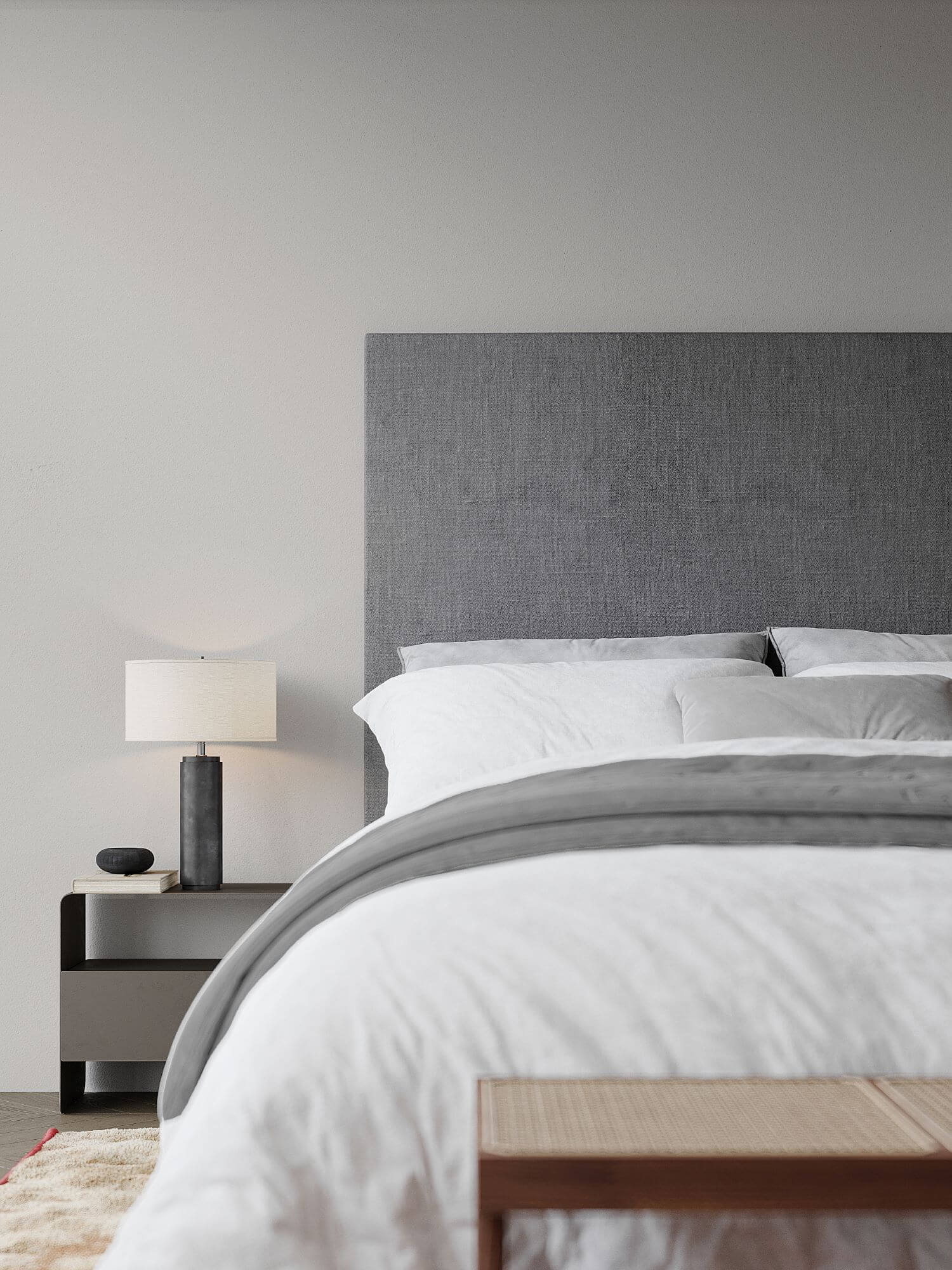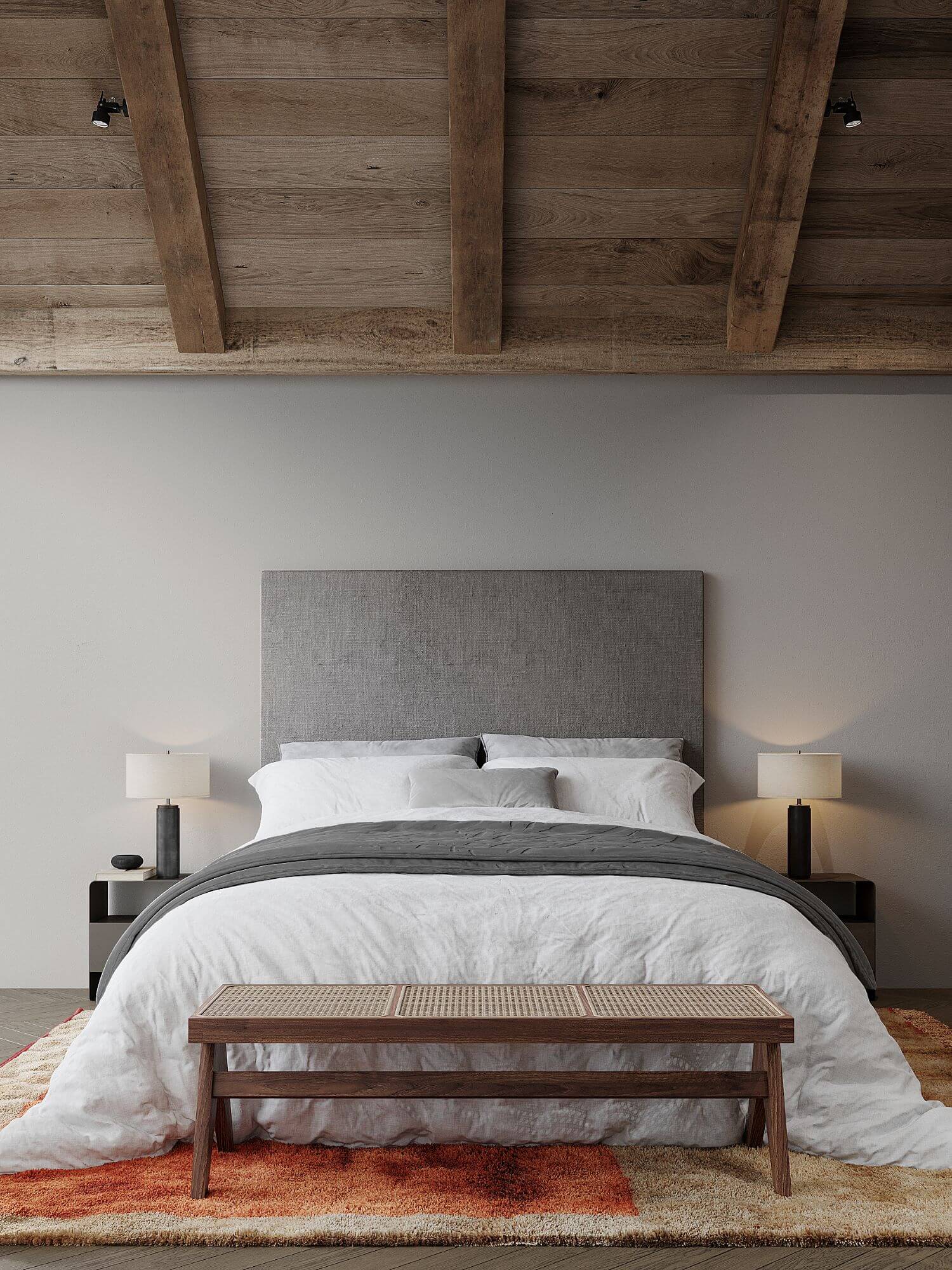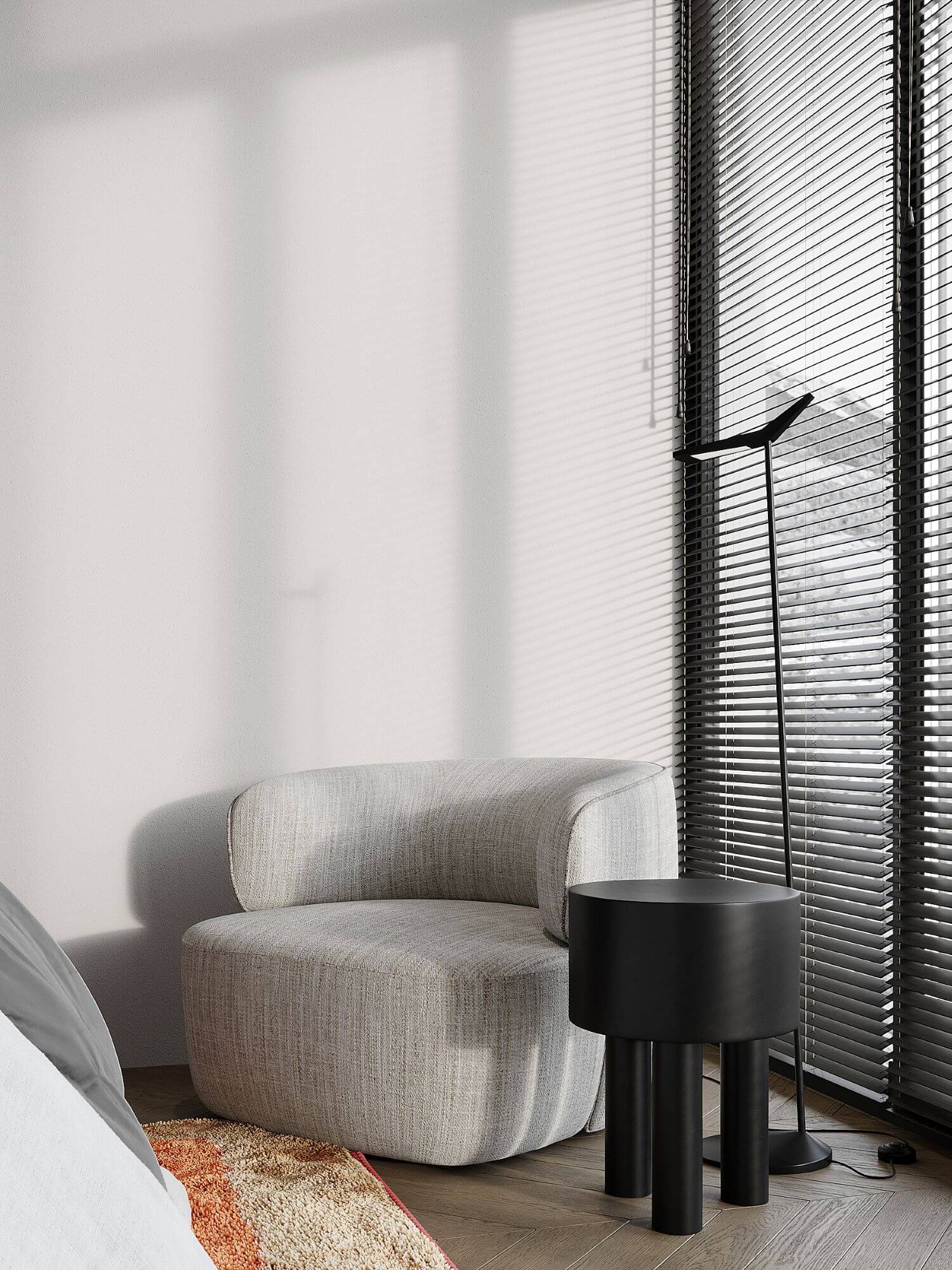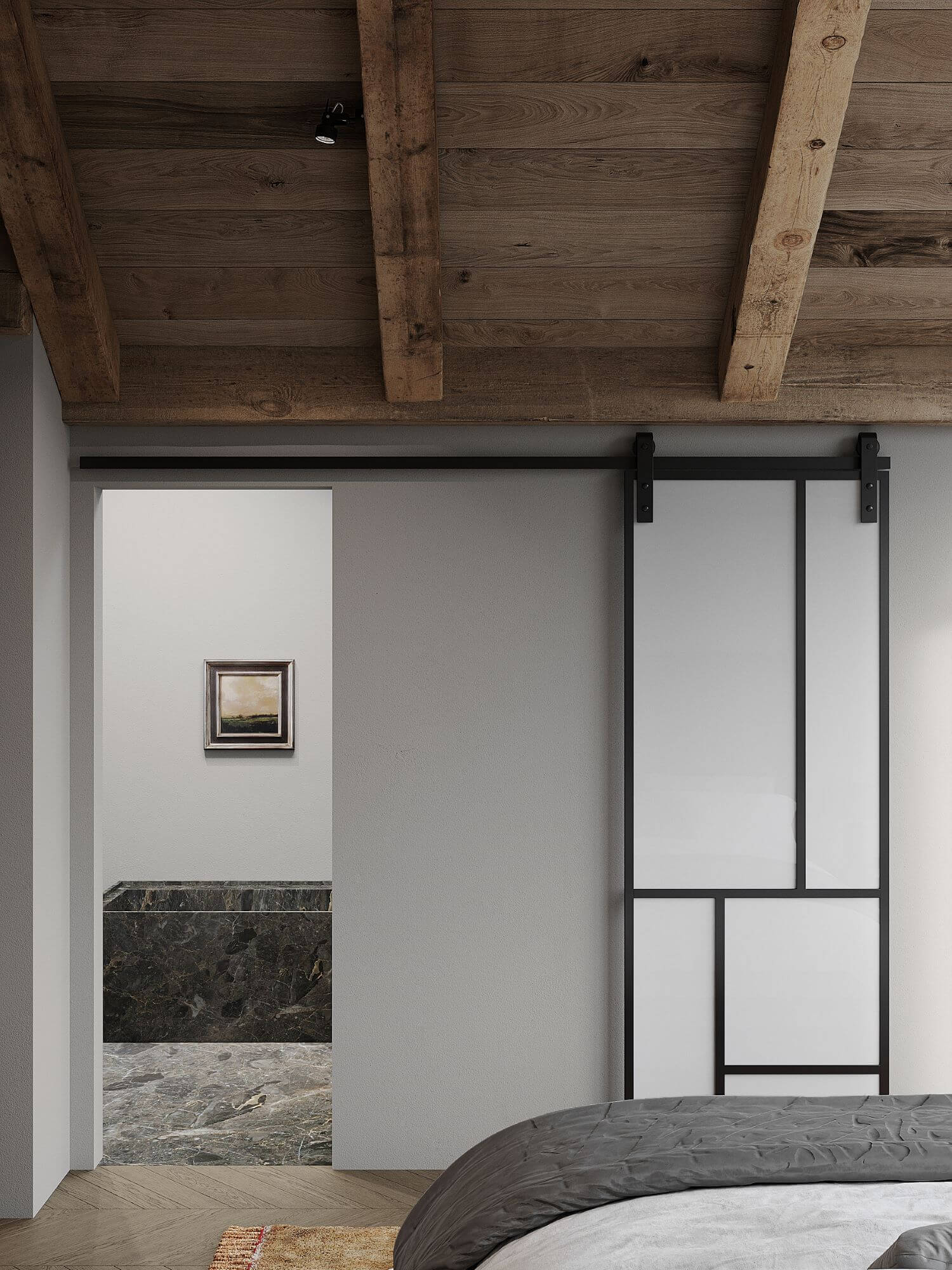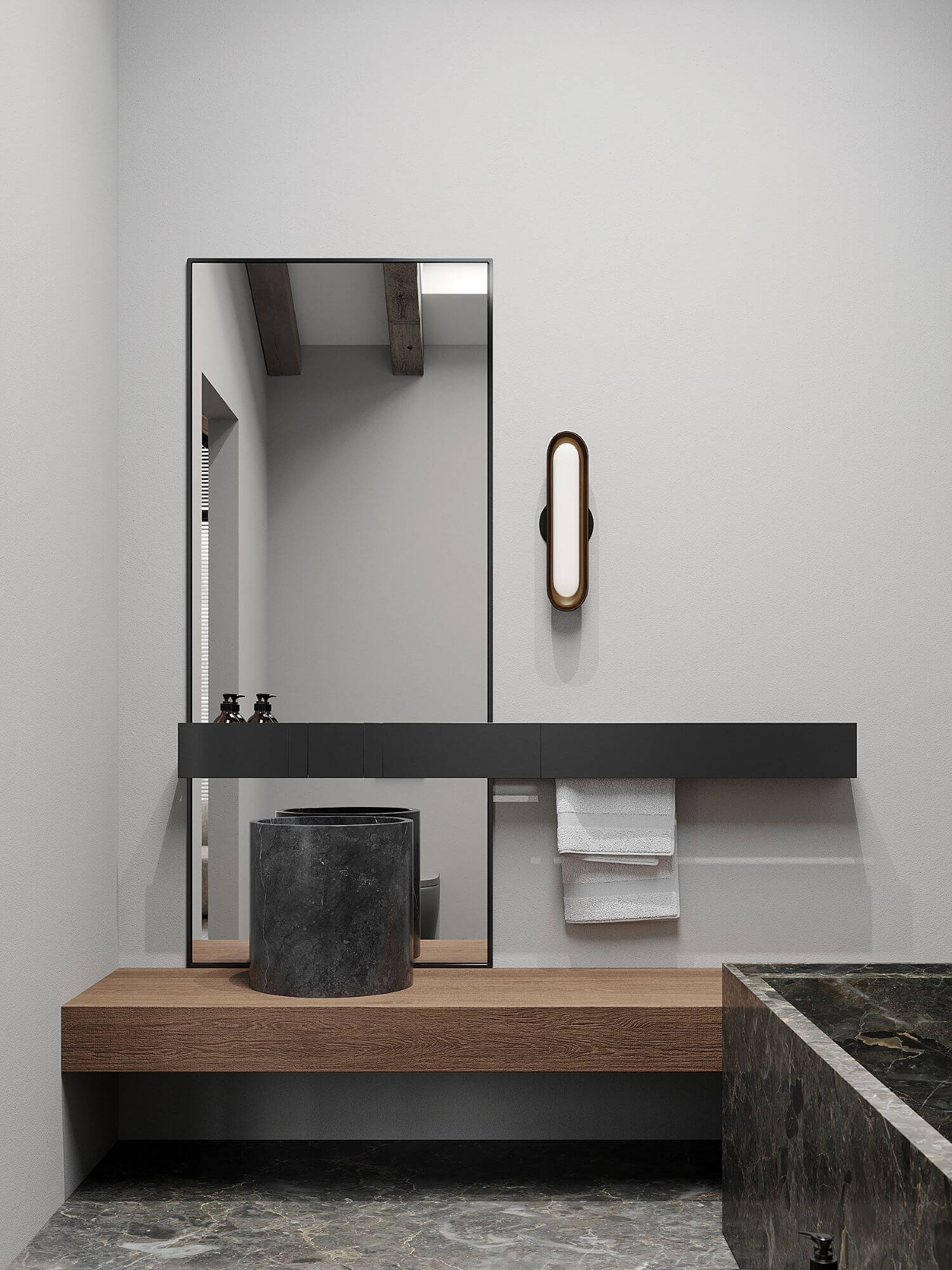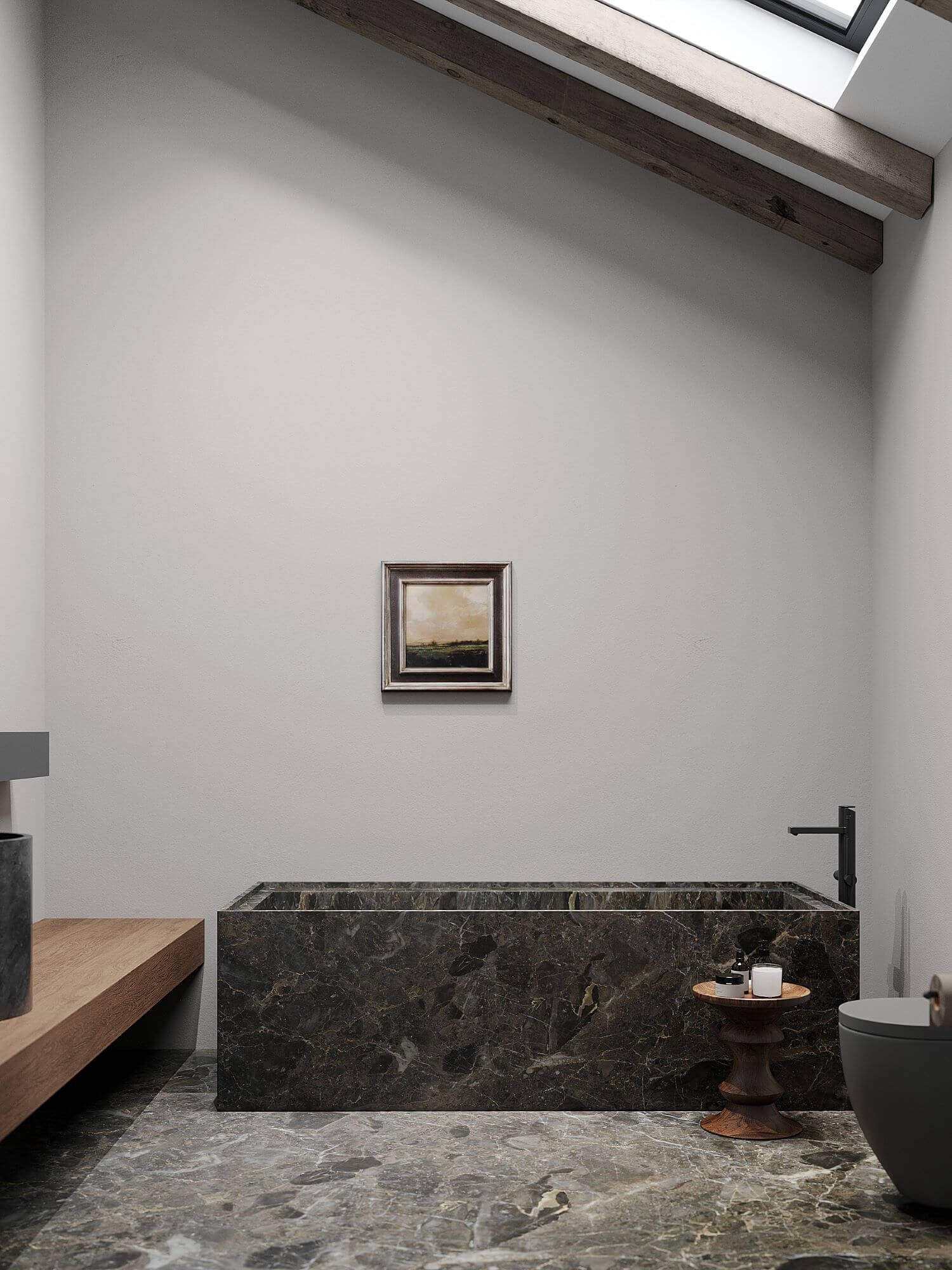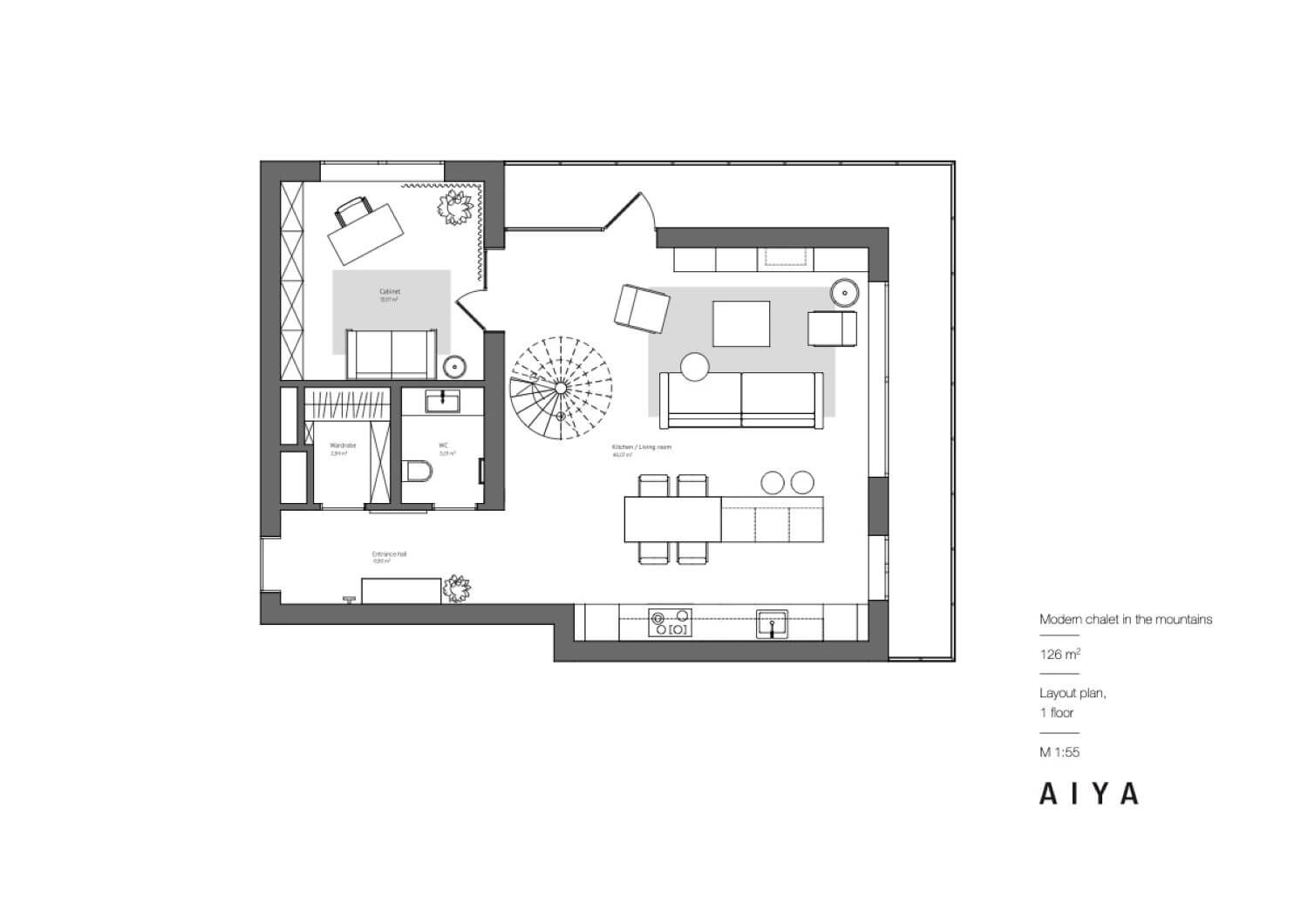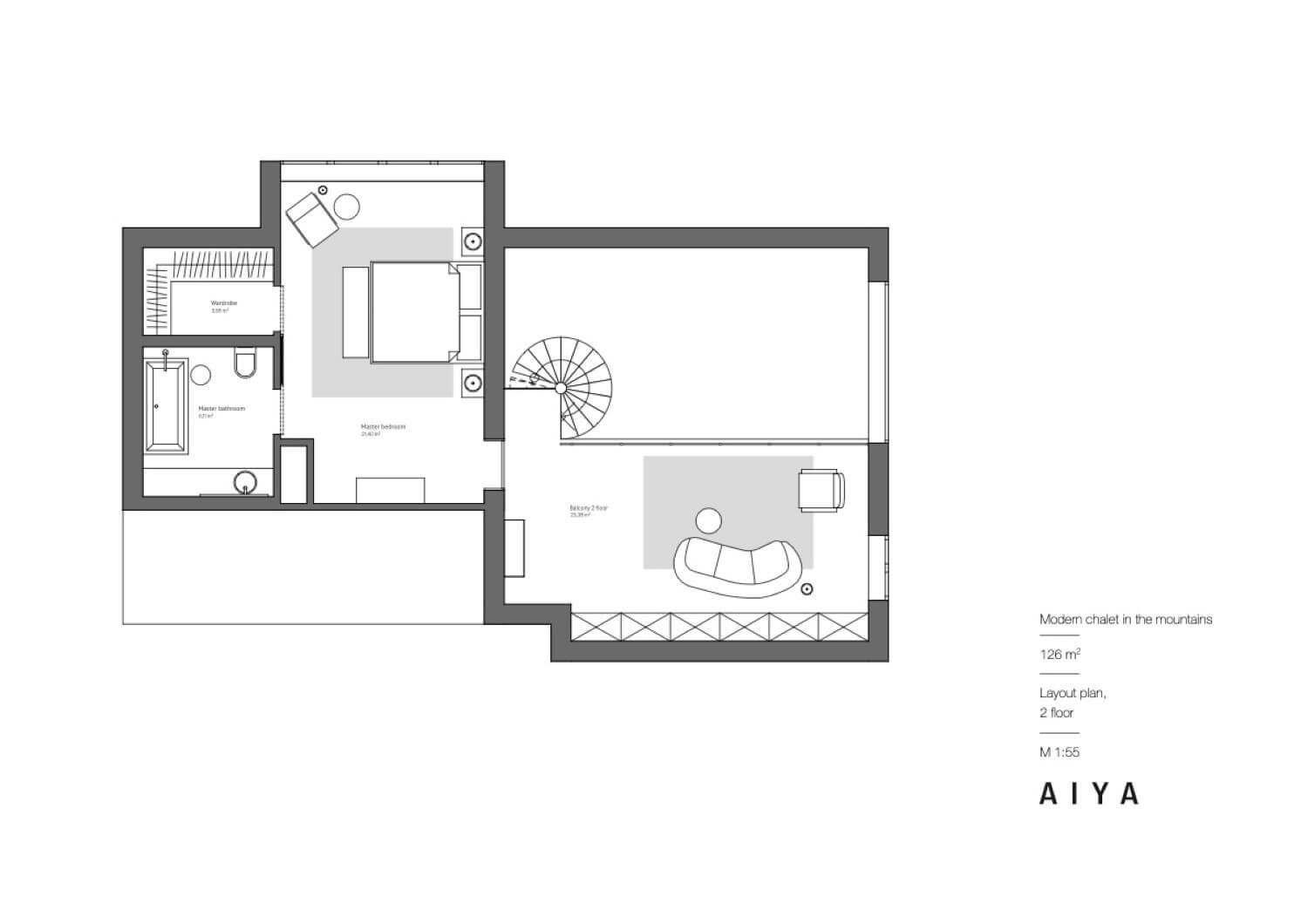 ---