Clayton Korte: Conceived to be the bedrock project for a new community development on the north edge of Texas Hill Country, the Bullseye Club & Retreat serves as a semi-private destination with a restaurant, bar, lounge, main lodge, and cabins providing one-of-a-kind experiences for both club members and locals.
The project creates a communal amenity subtly blurring the line between public and private areas with a well-crafted relationship between conditioned spaces, porches, courtyards, and landscape areas. As one approaches the buildings, both the lodge and restaurant meet in a common entry breezeway, framing the views of the prairie and hills beyond.
The breezeway leads into a courtyard where all parts of the program, including a barbecue smoke house and a casual music venue, come together in an expansive outdoor gathering space, offering a relaxed experience to all visitors.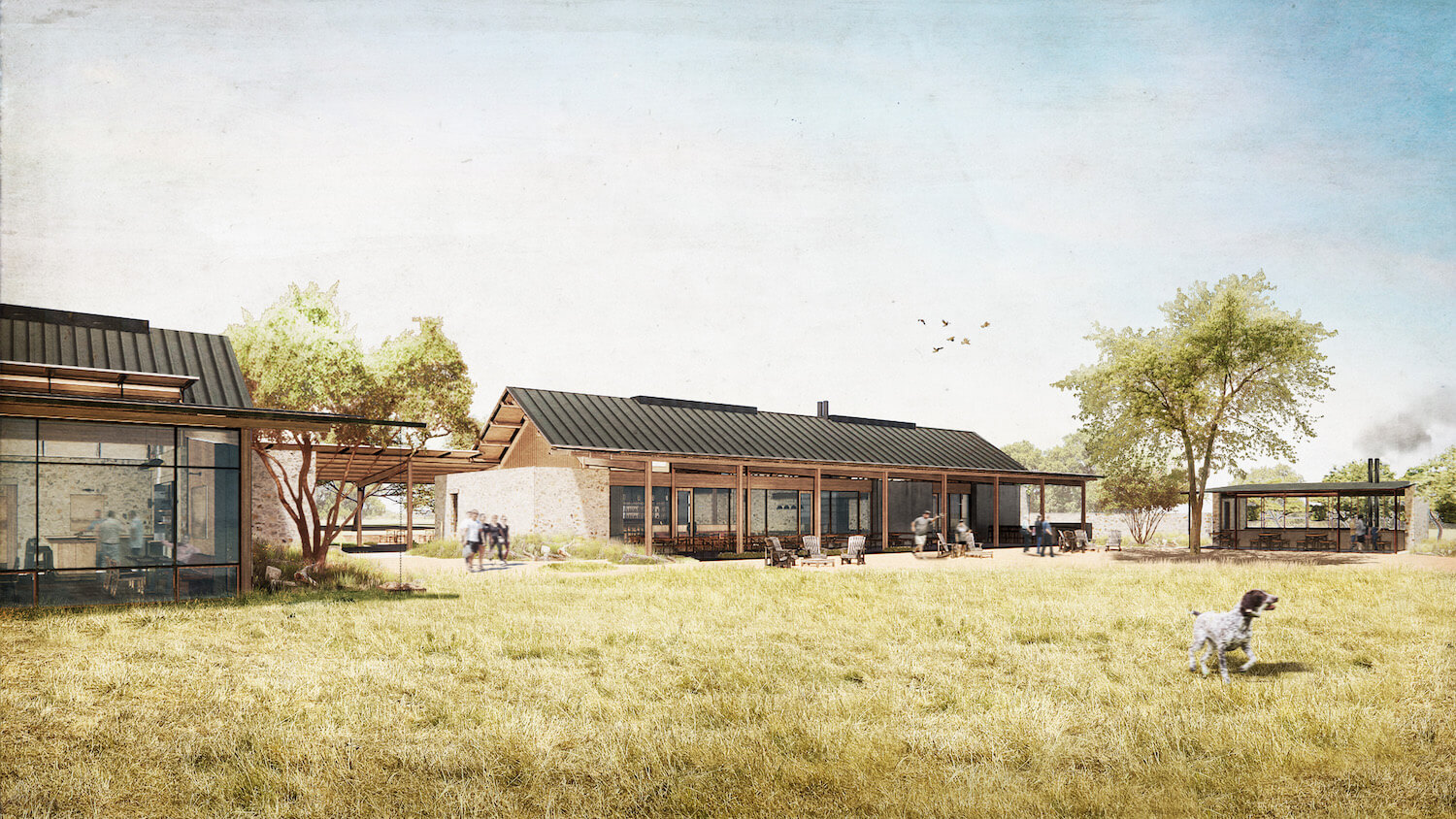 Building materials are meant to evoke a sense of comfort, familiarity, and honesty. Texas limestone, reclaimed pine wood, textural fabrics, and weathered metal are the common threads weaving the buildings' design together. The material palette intends not only to relate the buildings to its surroundings, the landscape, and the region, but also to endure and gracefully support the wear of time and activities.
The buildings' orientation to the south serves a dual purpose, to maximize the view towards the field facing the building, and to harvest solar energy with photovoltaic panels. Rooted in agrarian functionality, the simplicity of the roofs will contribute to the efficiency of the solar collection and while also allowing the sustainable collection of stormwater. Water collection will be used for irrigating and stabilizing the immediate landscape areas along with a new generation of trees that will be planted to repopulate the site.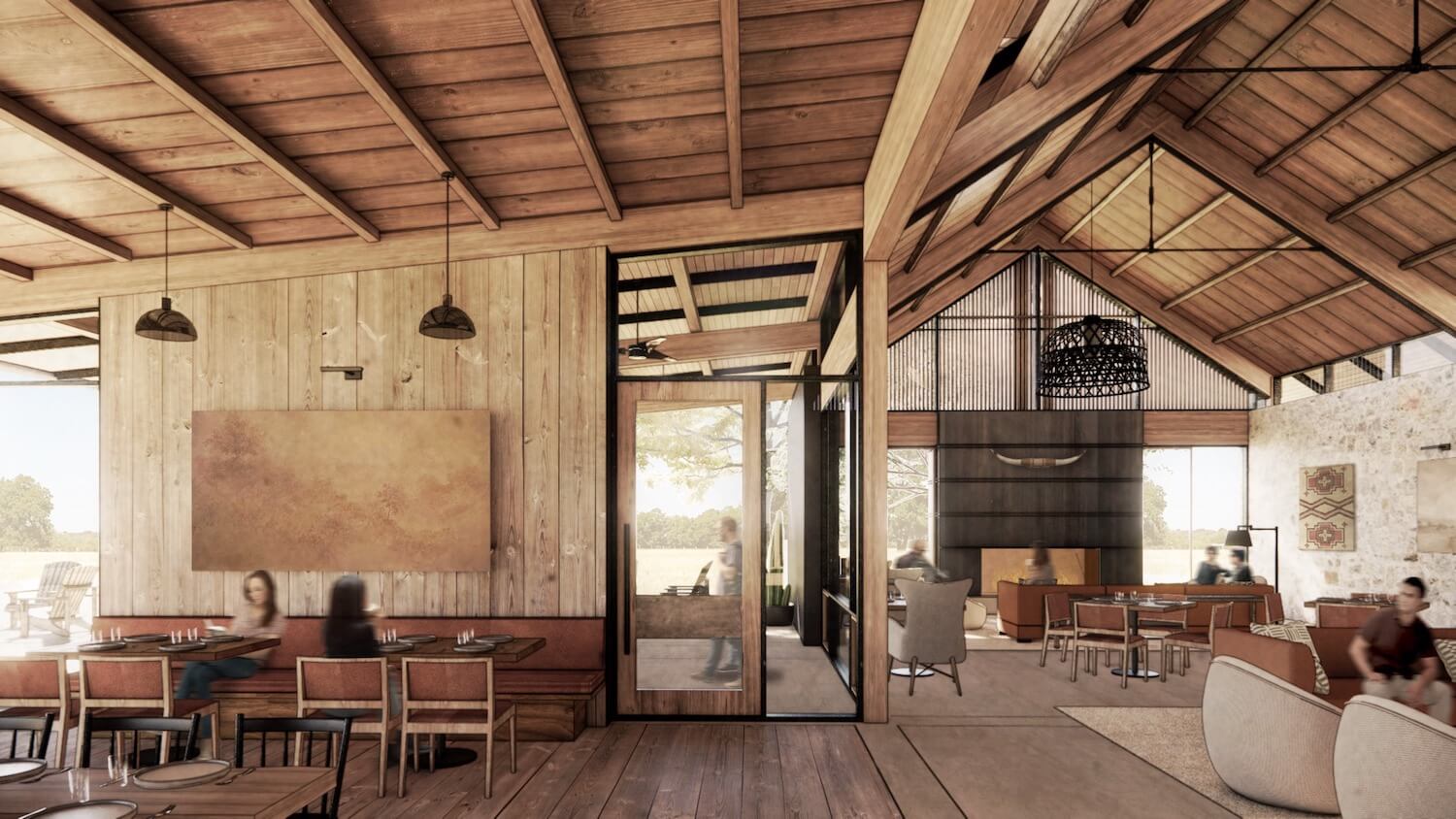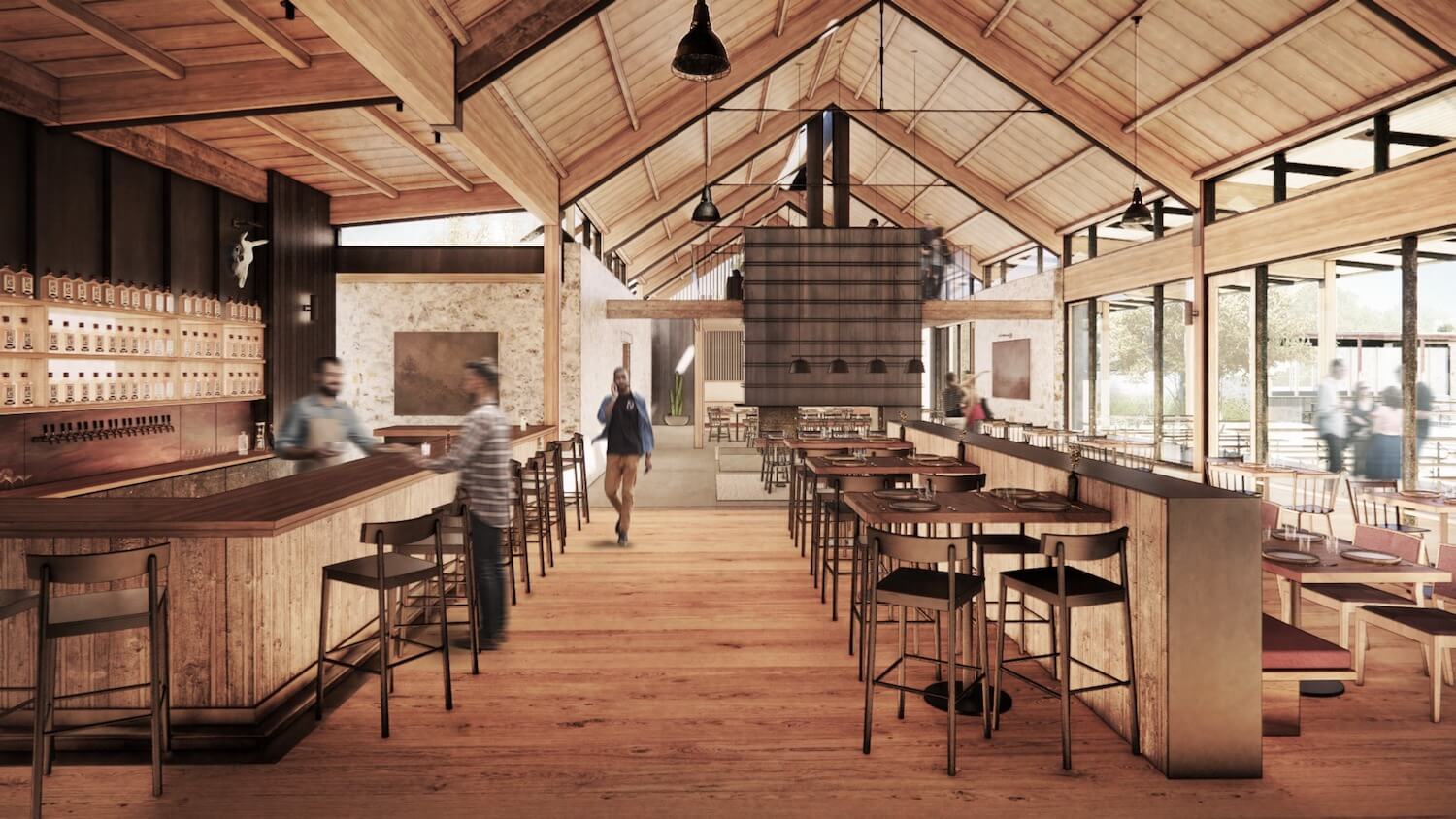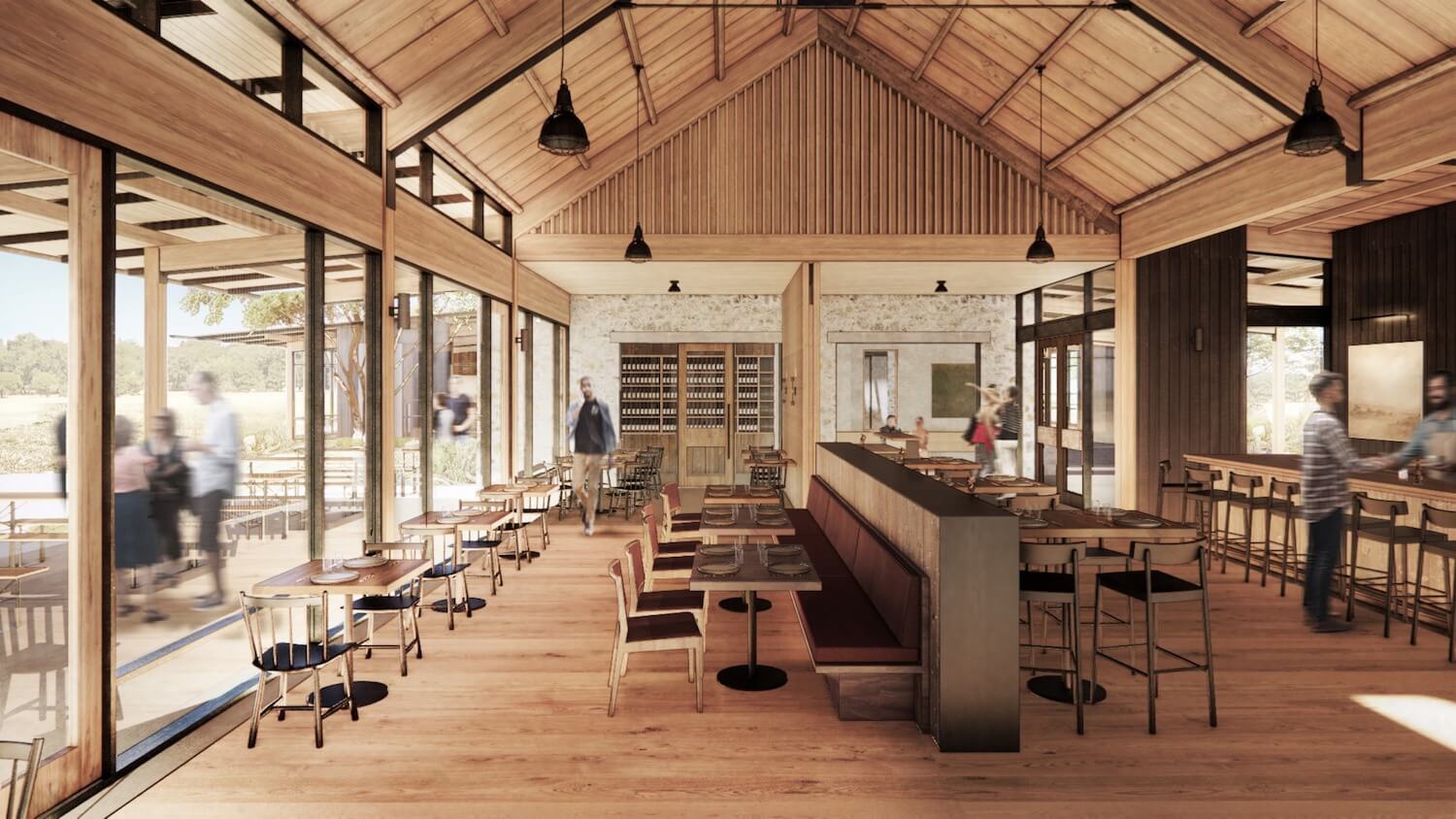 ---