Charlotte Taylor, founder of Maison de Sable and Katia Tolstykh + Fedor Katcuba, founders of Odd In Shape present their first collaboration, 'Futurism of the past' is a series of Villas inspired by dated futurism visions of the 60s and 70s.
Sparked by 'The Houses of The Future' 1960s series of illustrations by Charles Schridde and various vintage interiors, we explored the notion of futurism in architecture through a dated lens. Applying design details from sci fi films of the era, 60s Californian home advertising and artistic visions on the topic we developed a number of fictional villas in far flung landscapes and locations.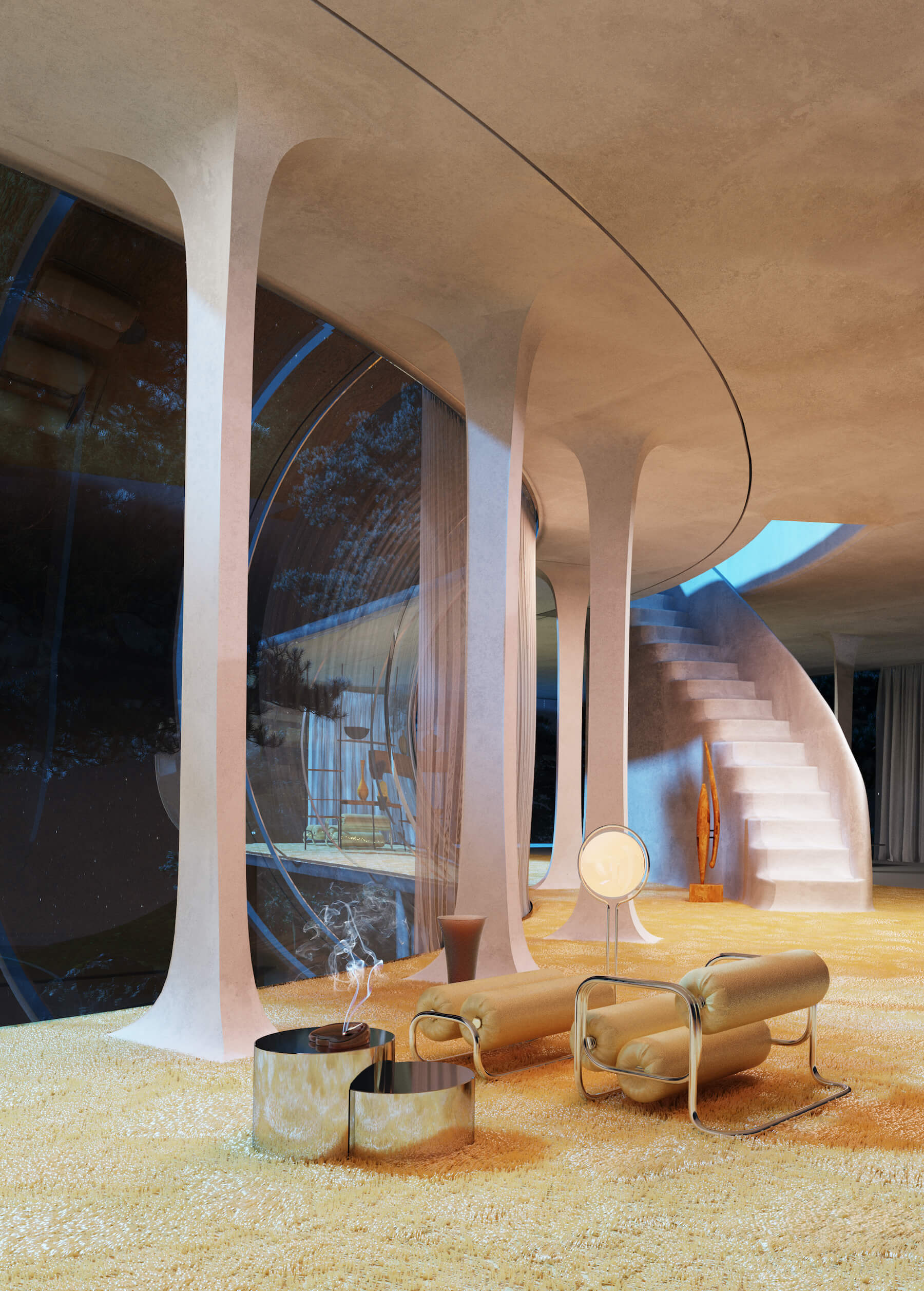 Aland Islands Vila
Canyon Villa has the 60s signature thick brown carpet stepping up onto a suspended metallic platform submerged into a rock, a perfect Bond Villains lounge setting whilst Waterfall Villa plays a better part as the Villains liar concealed behind the dramatic surrounding landscape. The furnishings throughout the homes are from a mix notable designer of the period, more contemporary pieces and some bespoke furniture designed by us to create an interior atmosphere that is somewhere between dated, current and futurist.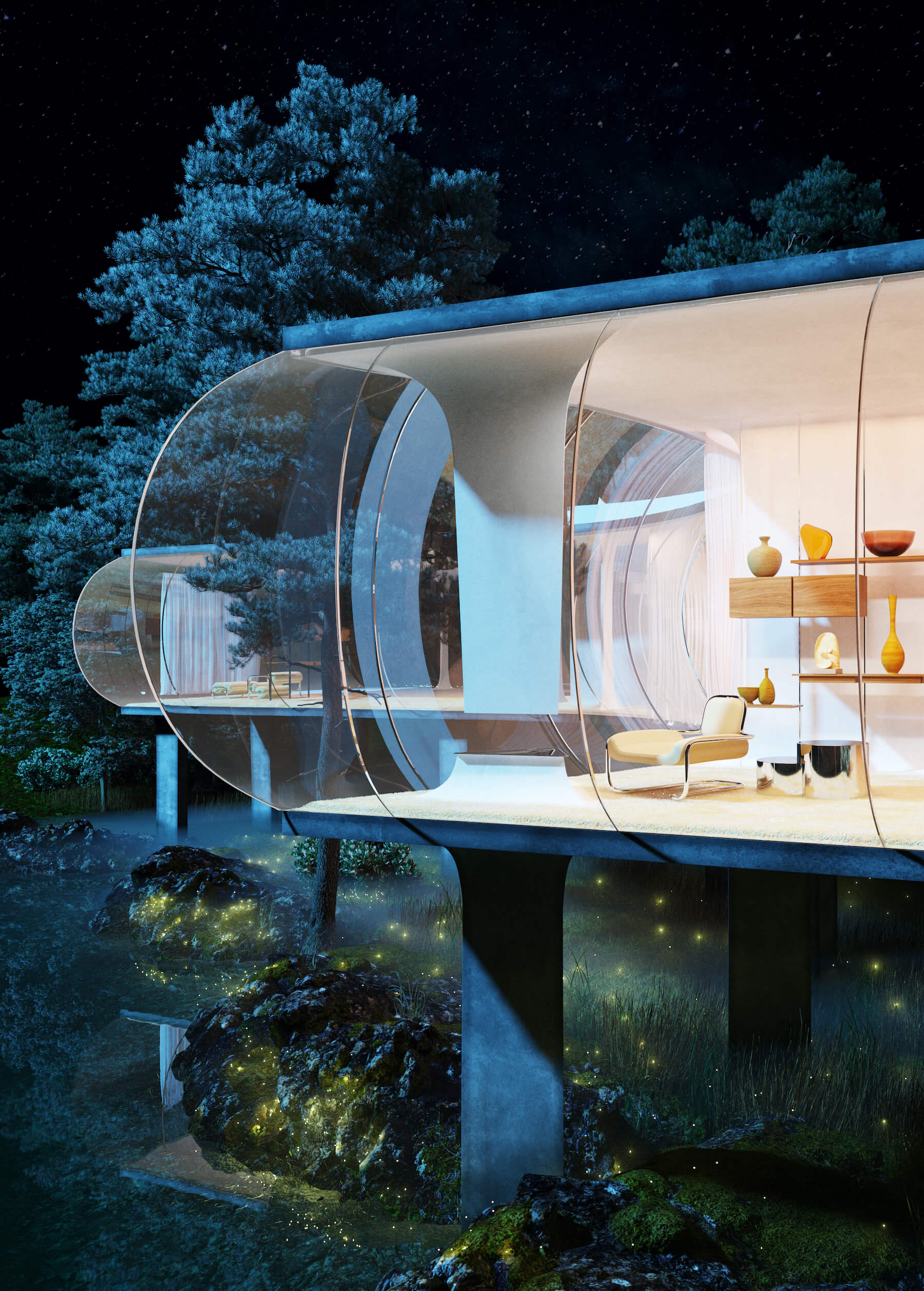 Aland Islands Vila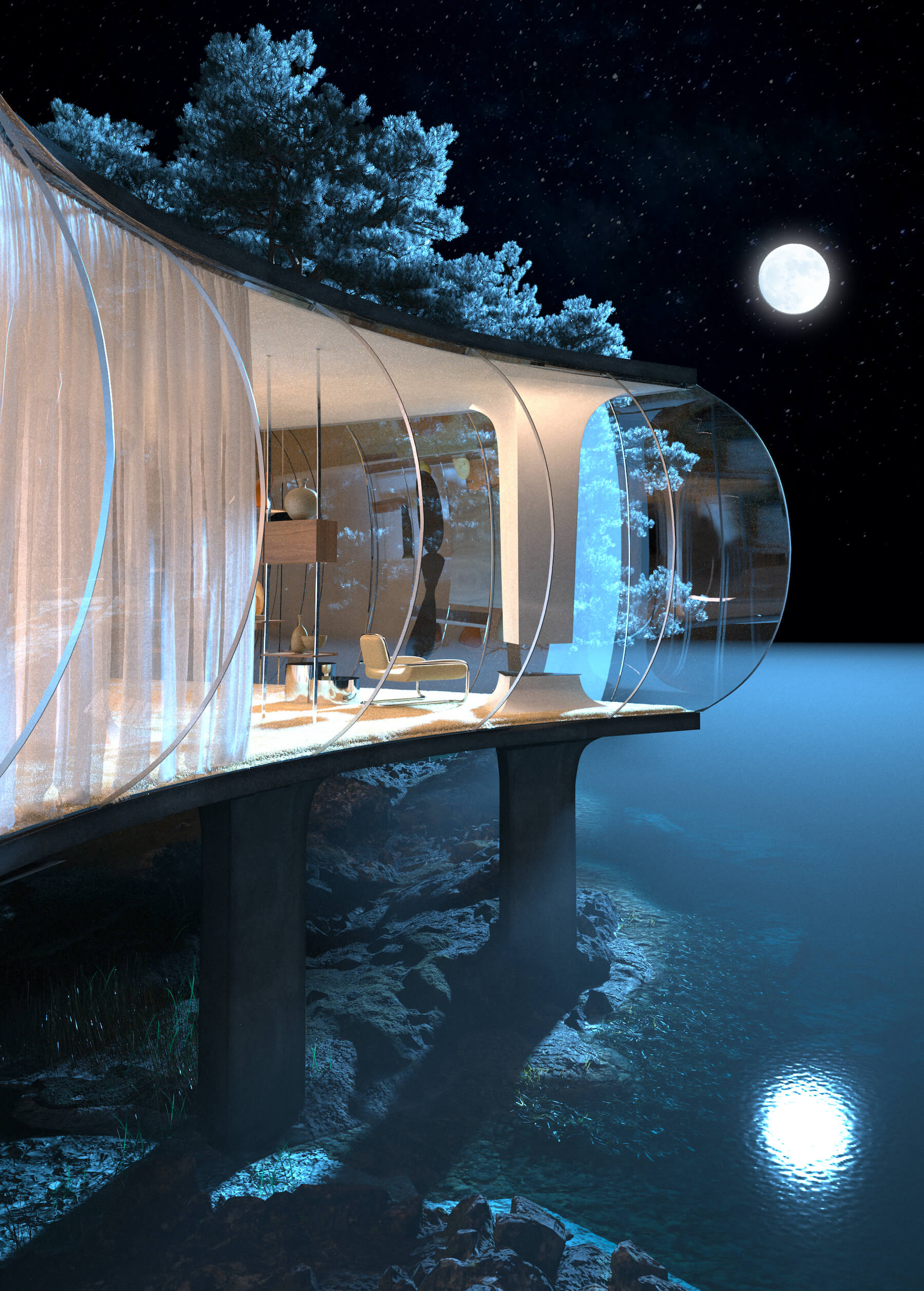 Aland Islands Vila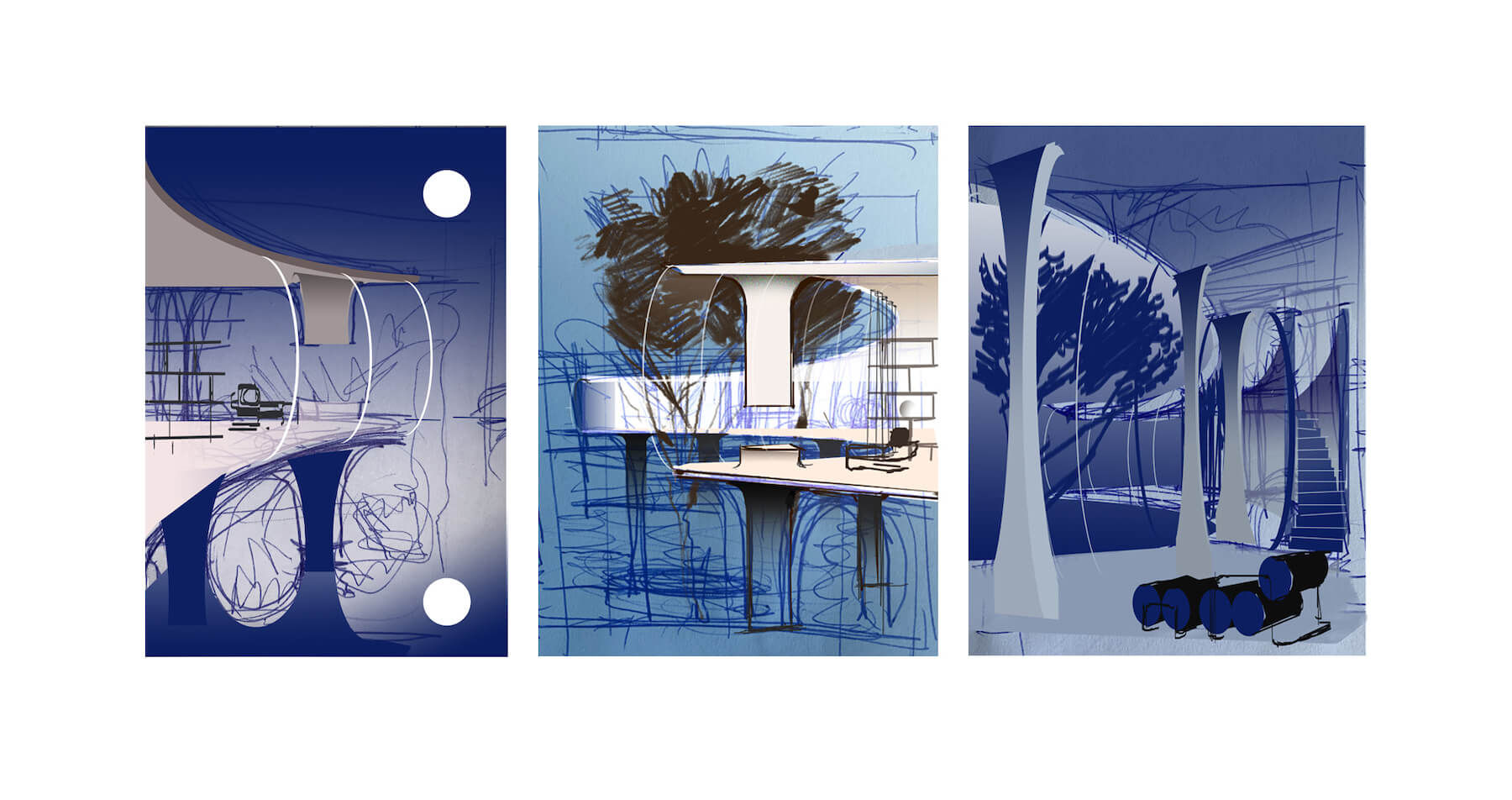 Aland Islands Vila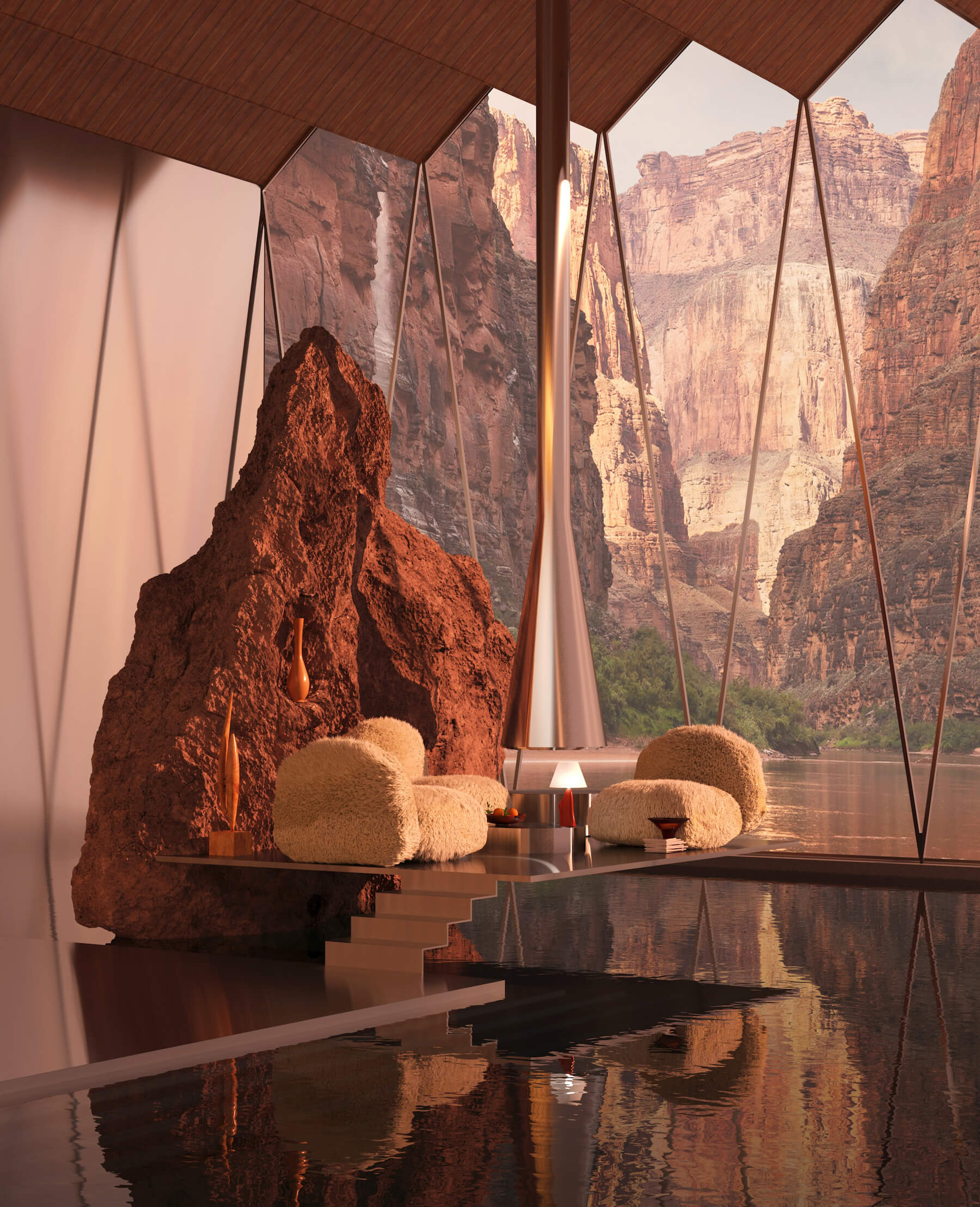 Canyon Villa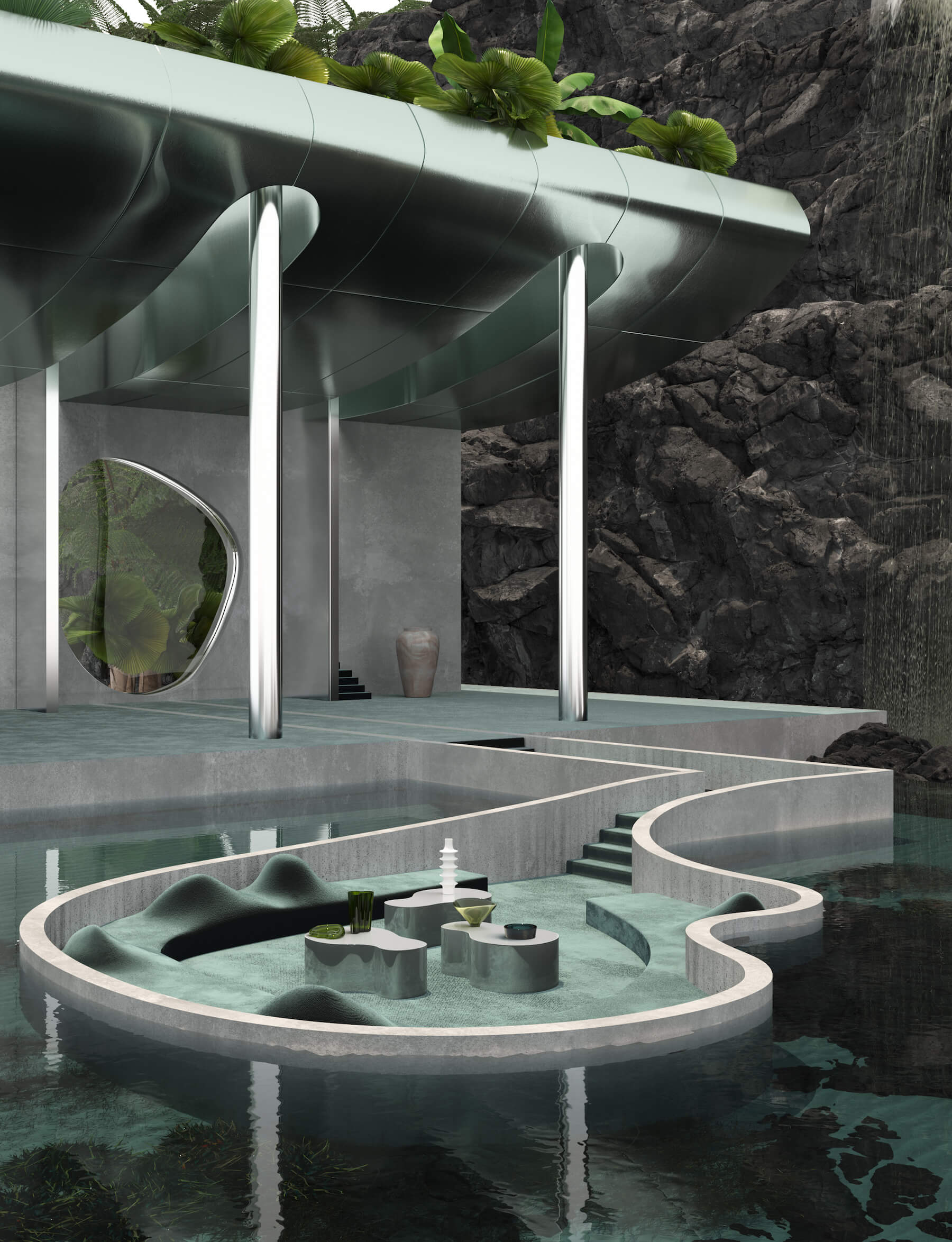 Waterfall Villa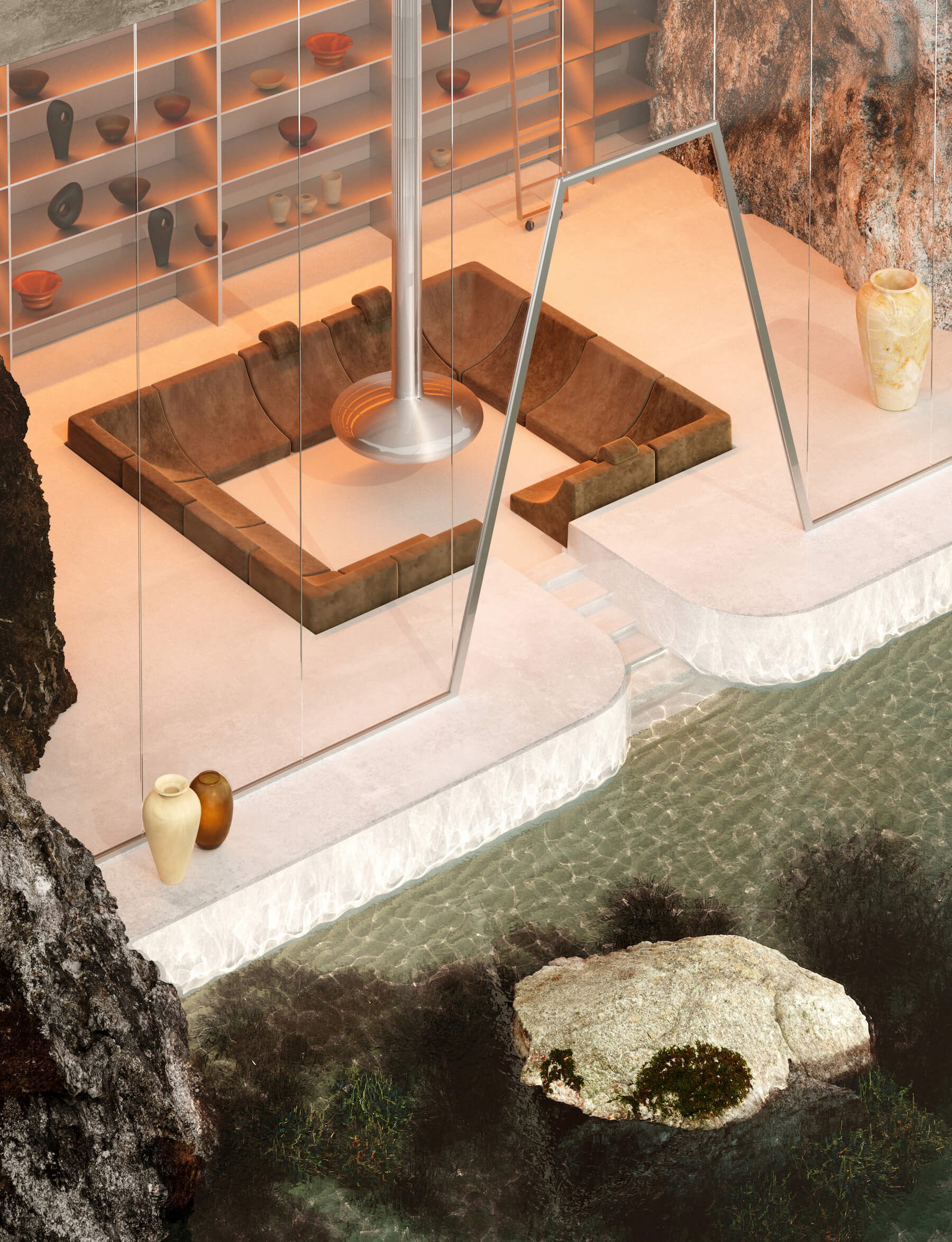 Villa on a cliff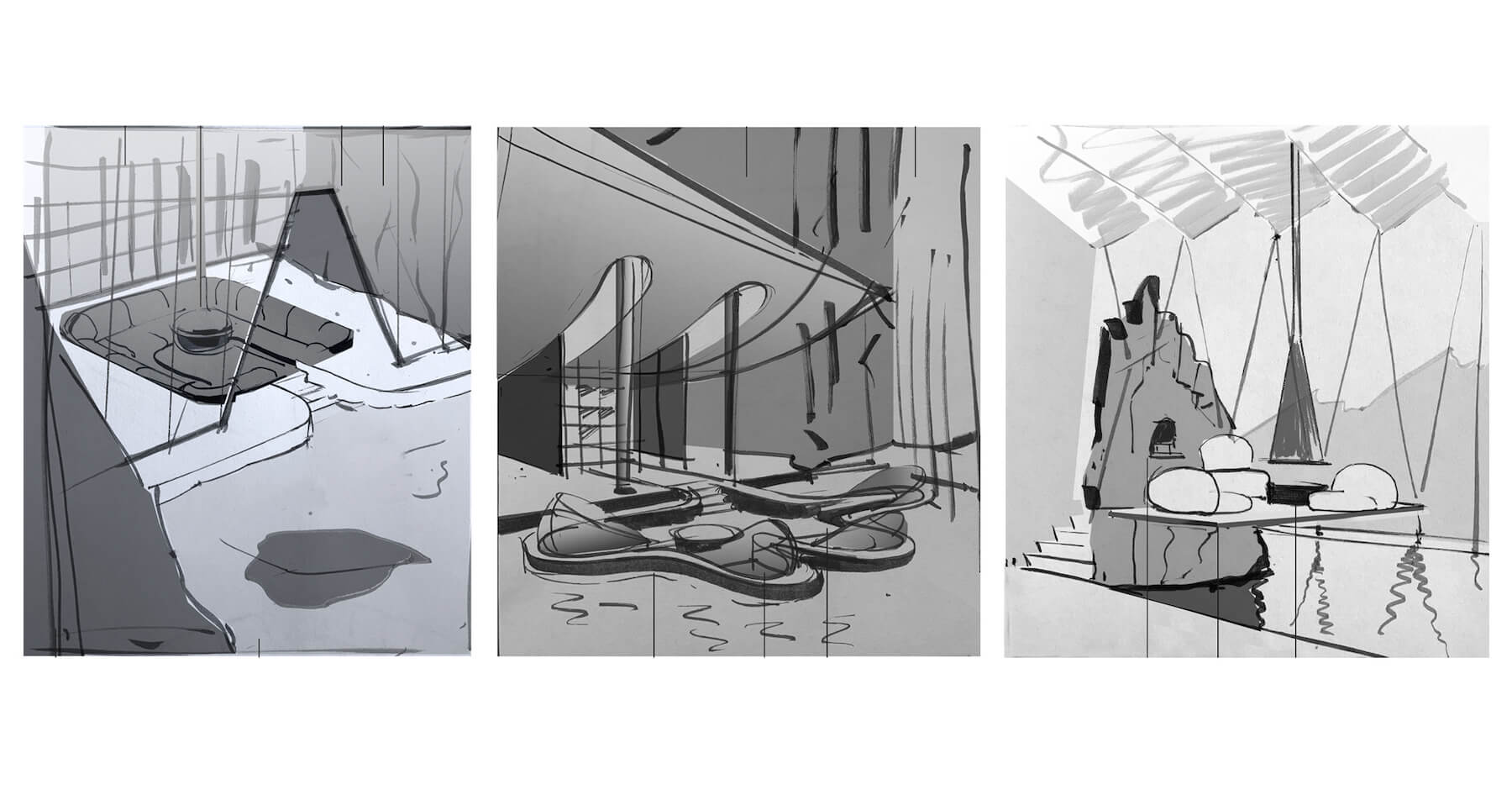 Sketches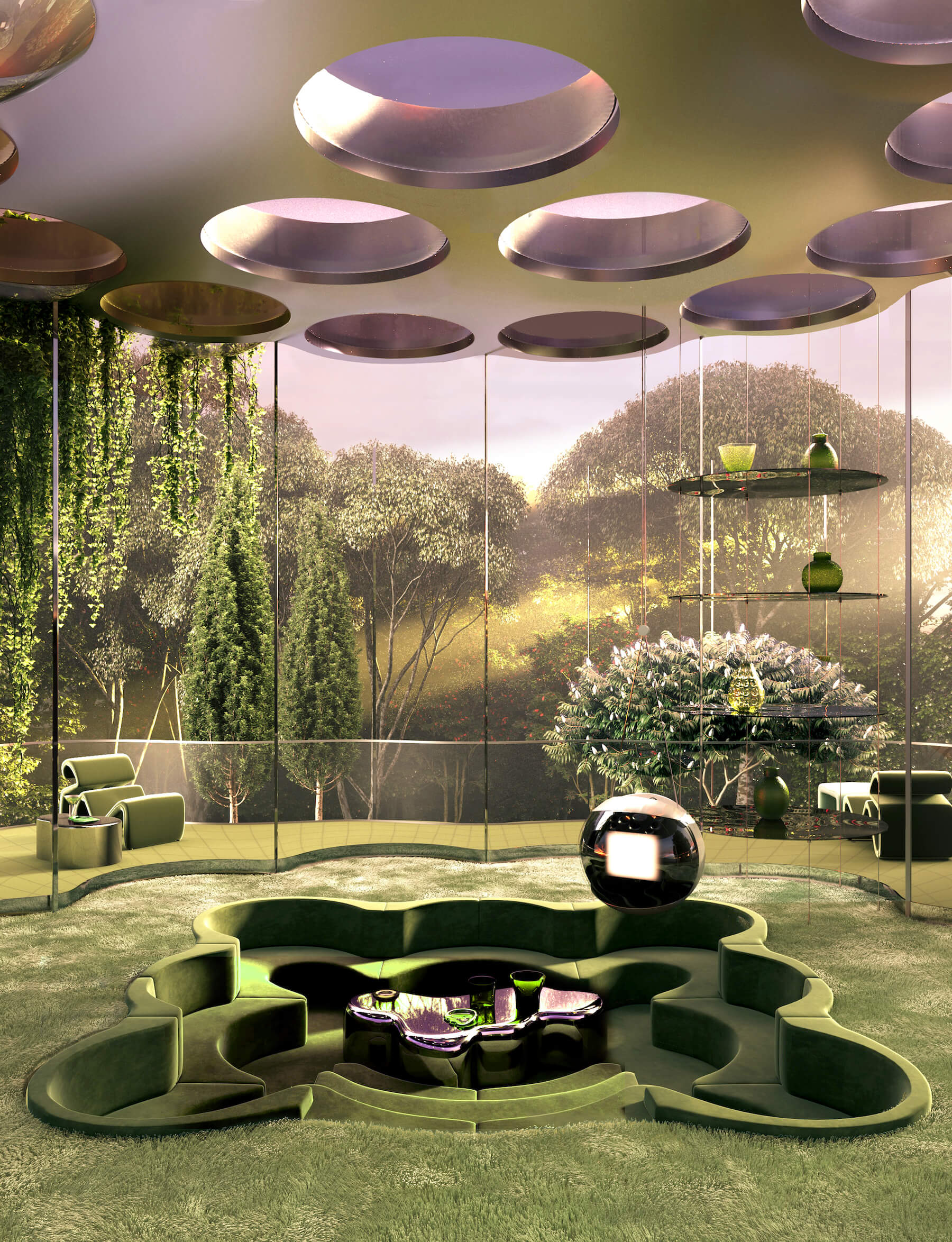 Wild gardens of Termini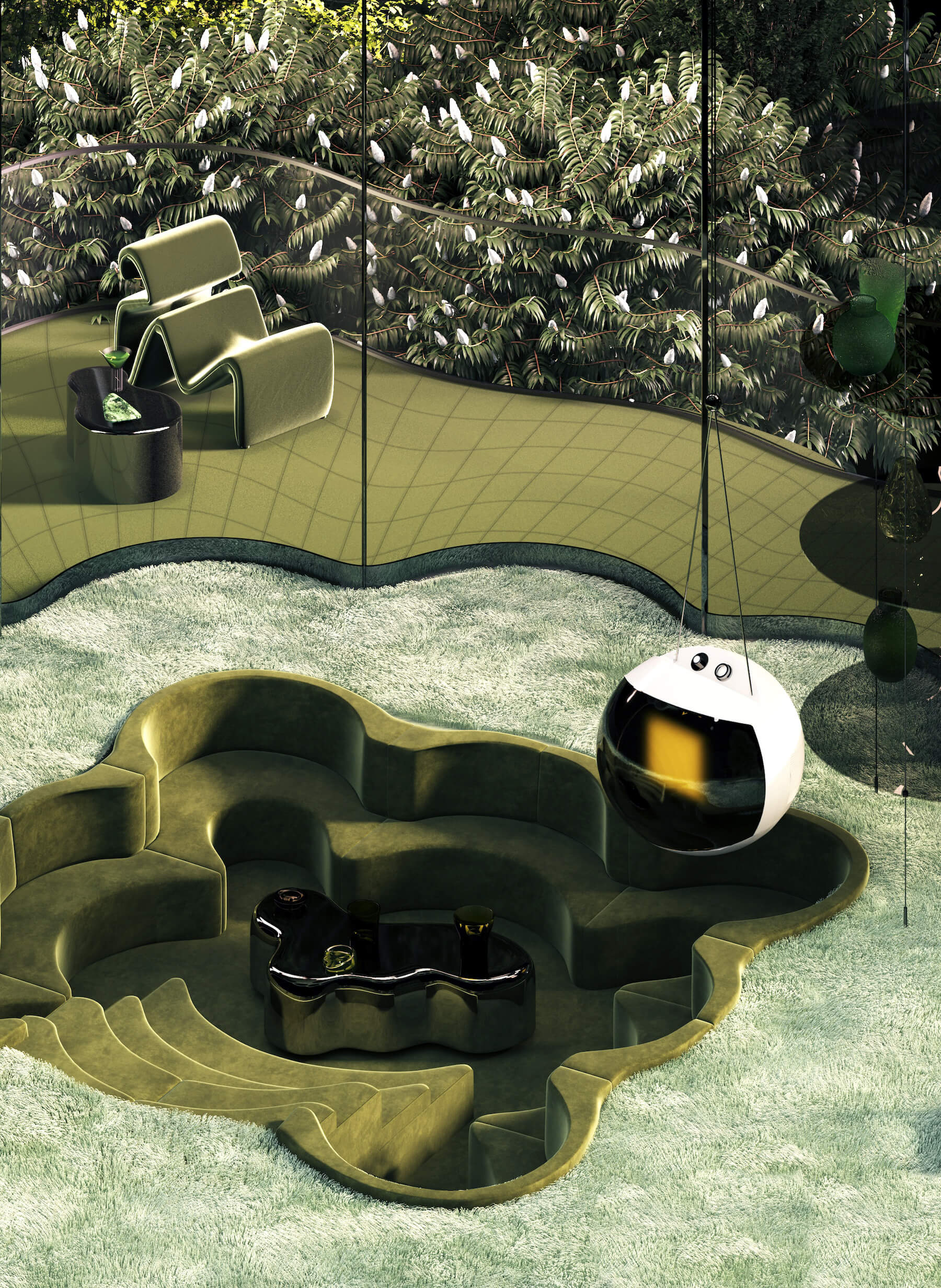 Wild gardens of Termini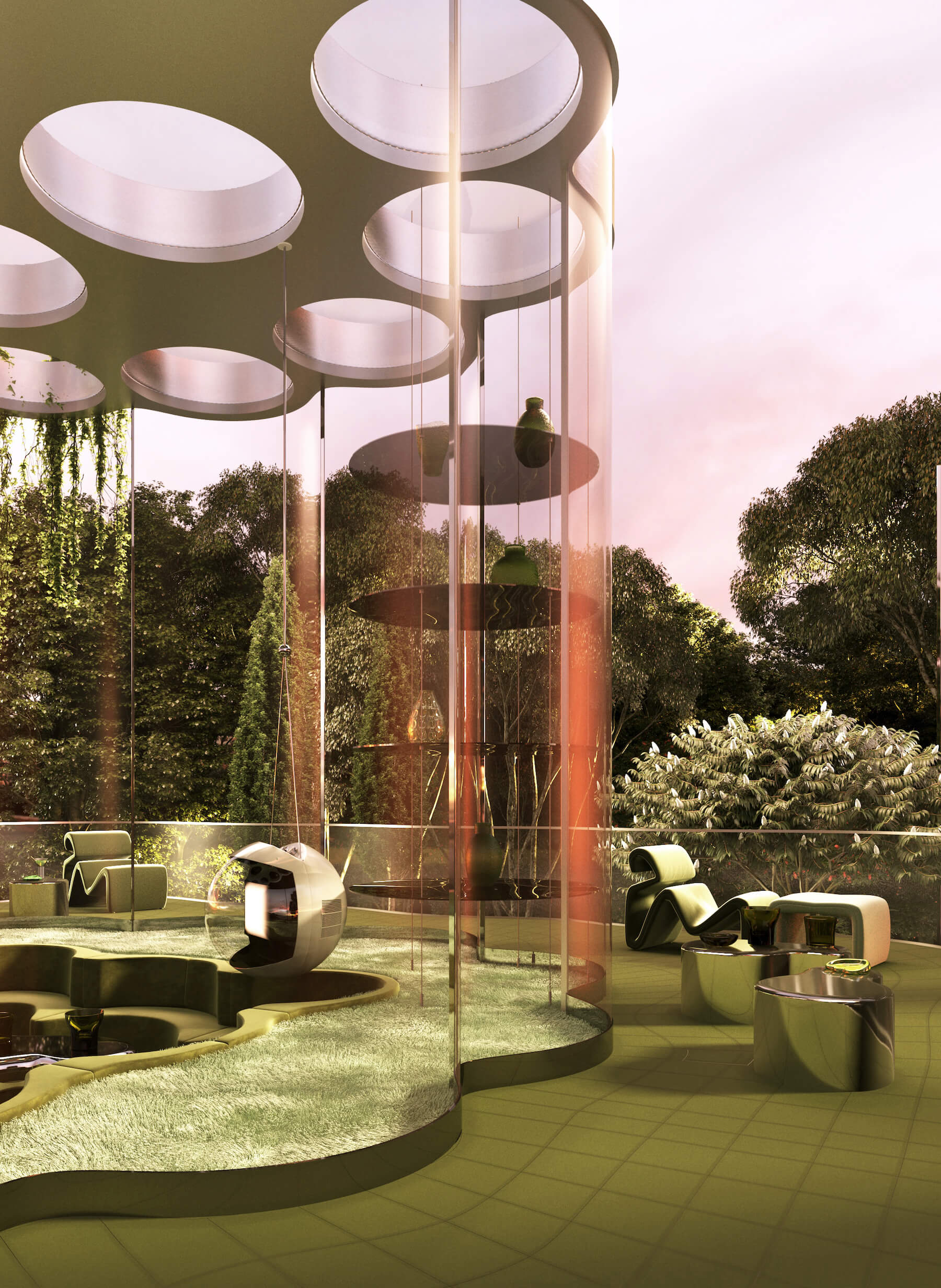 Wild gardens of Termini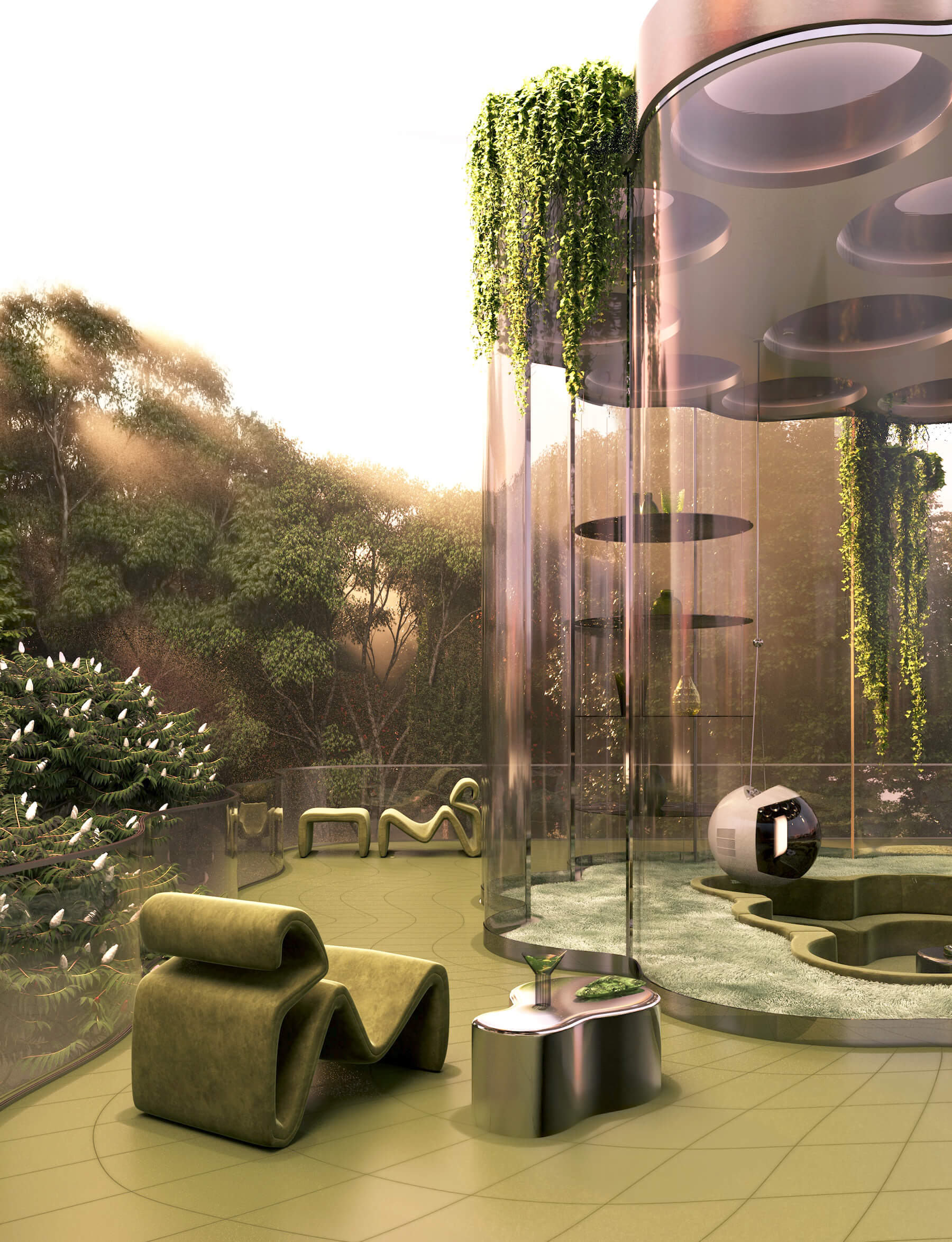 Wild gardens of Termini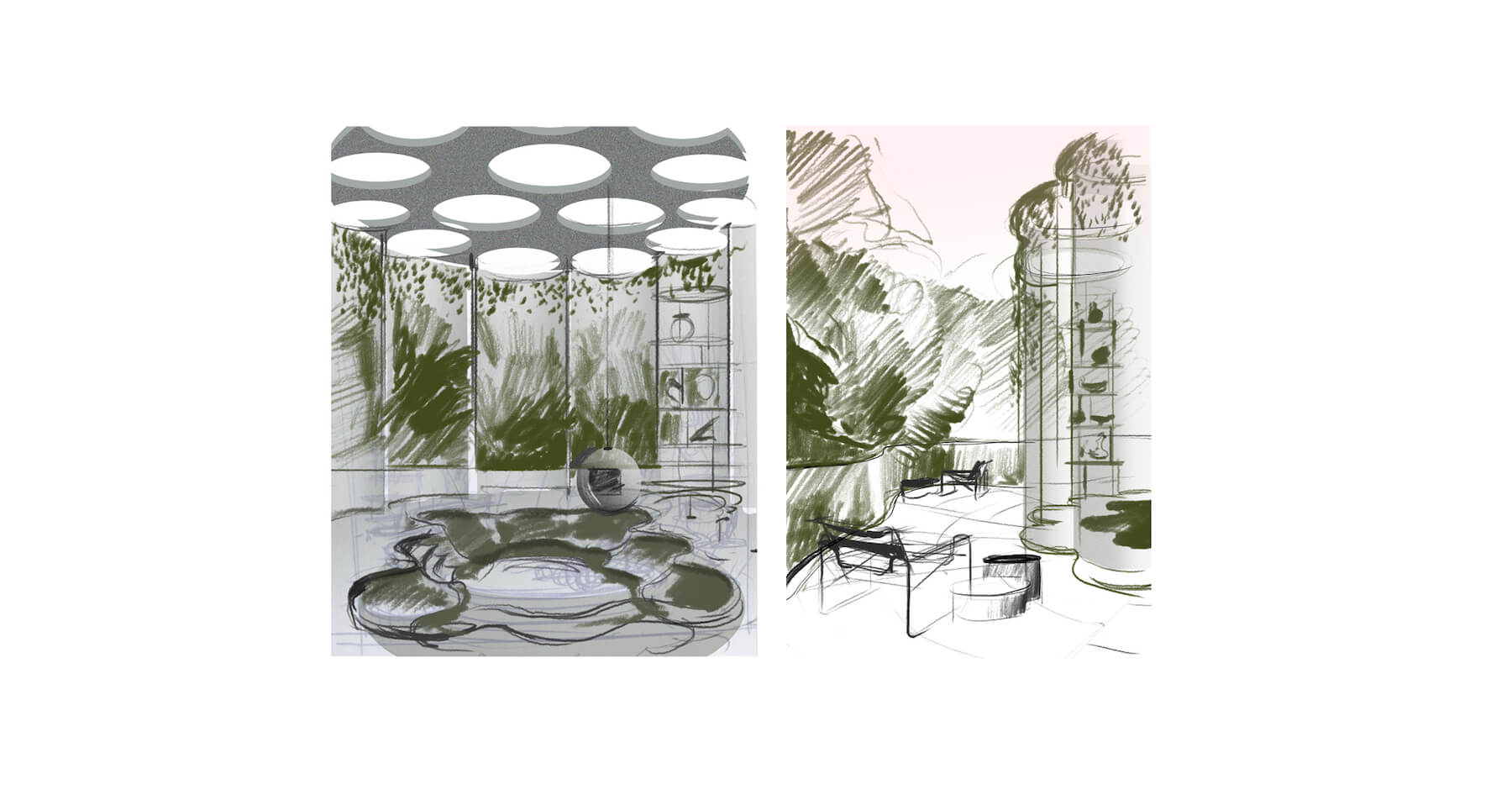 Sketches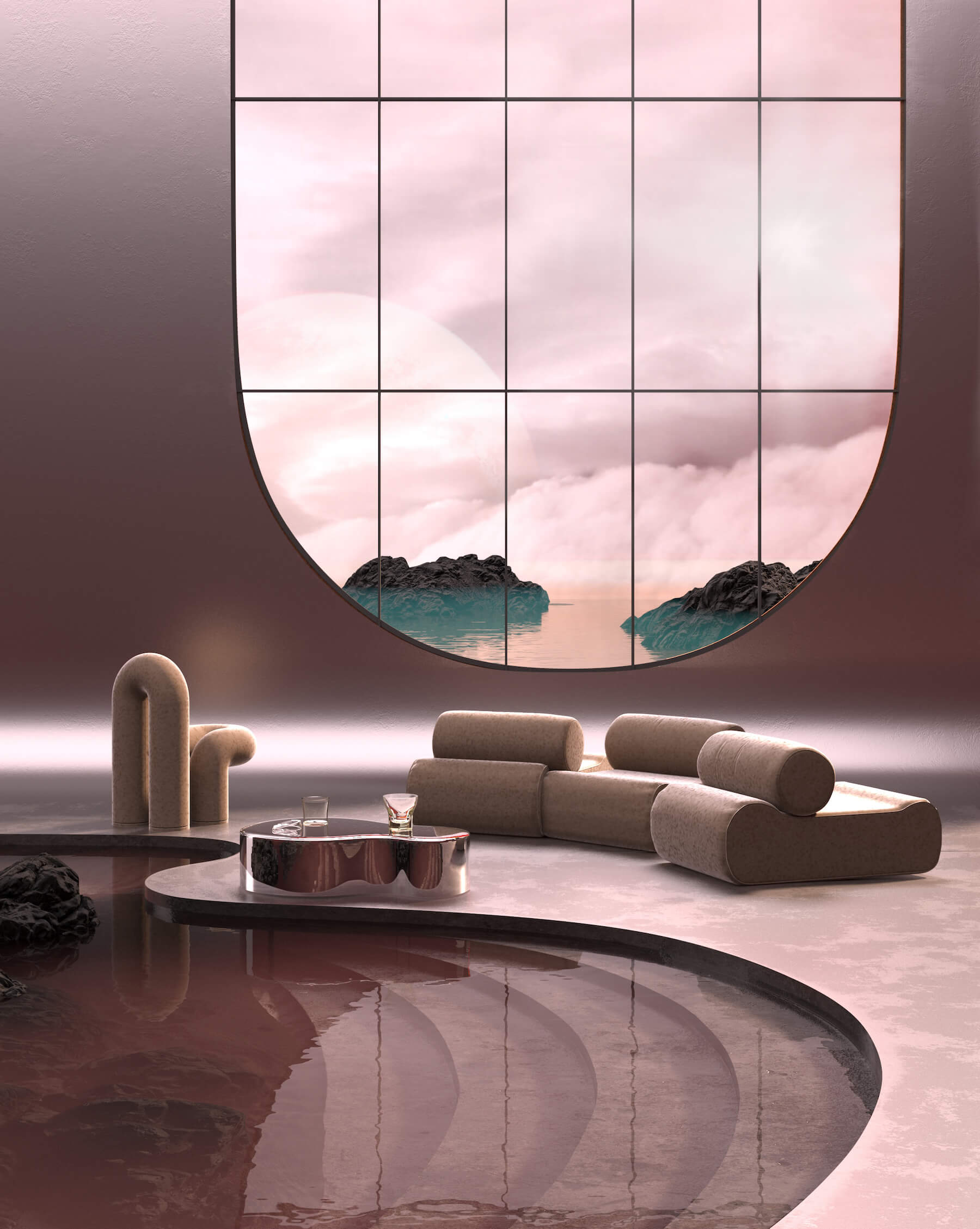 Villa somewhere on Titan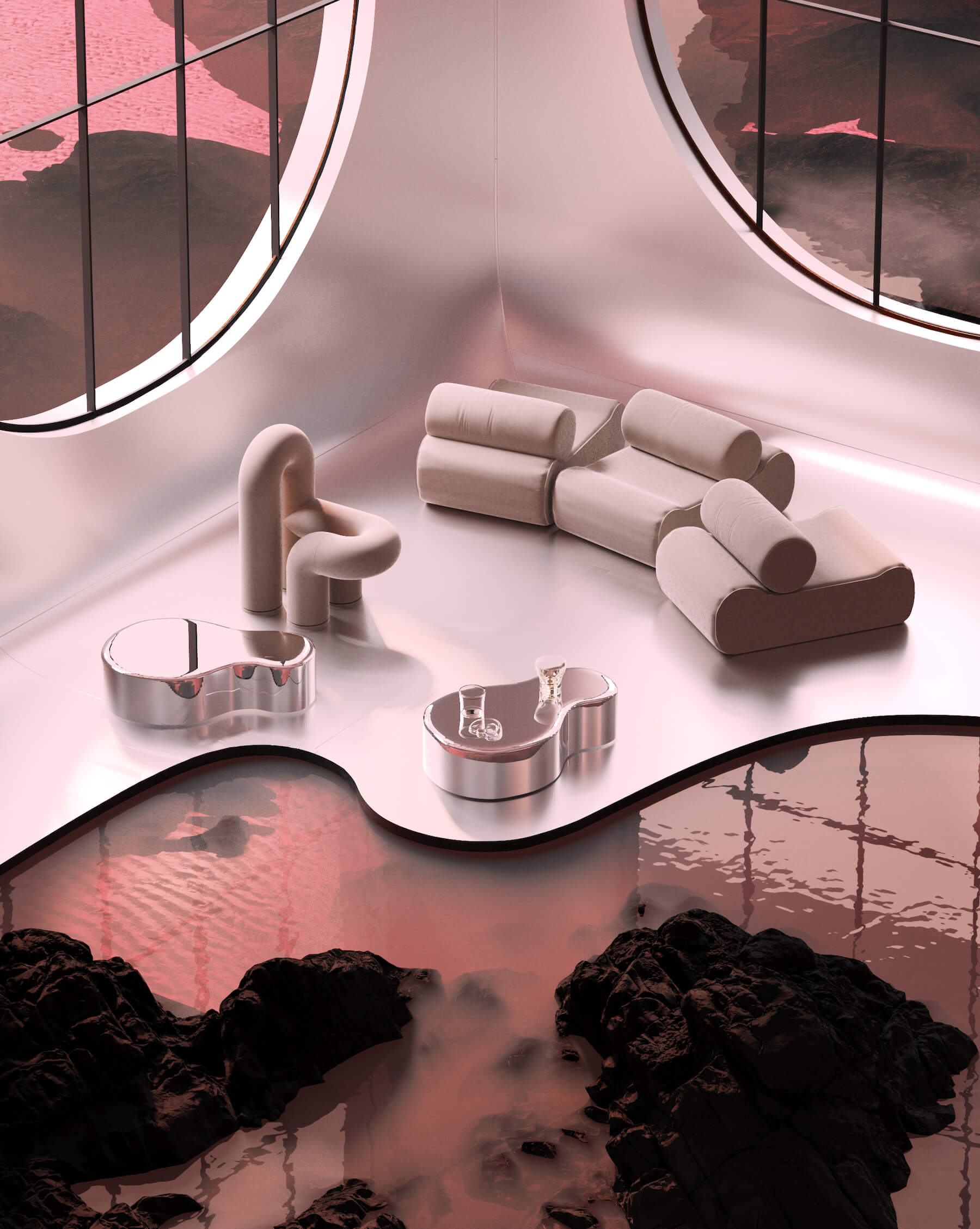 Villa somewhere on Titan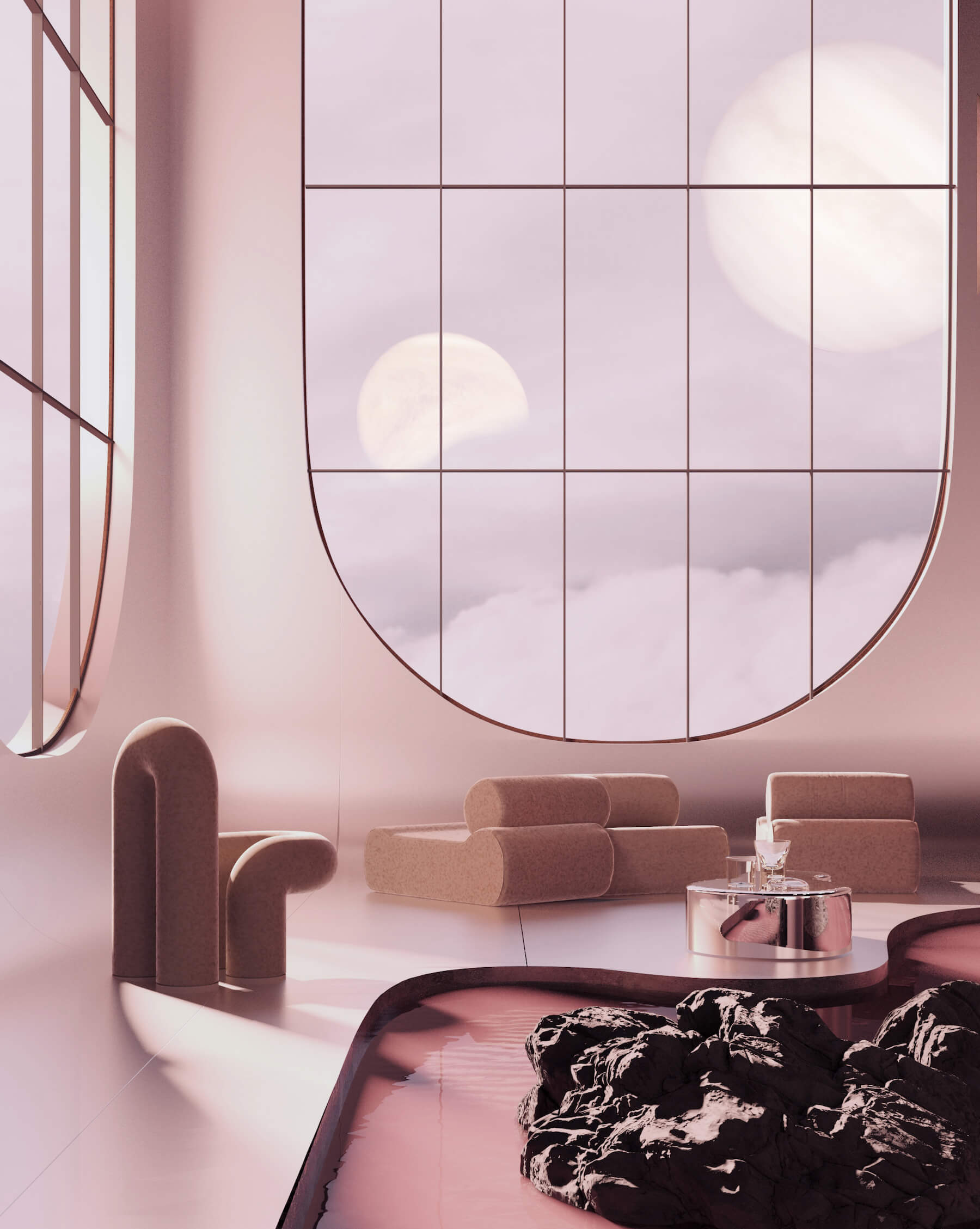 Villa somewhere on Titan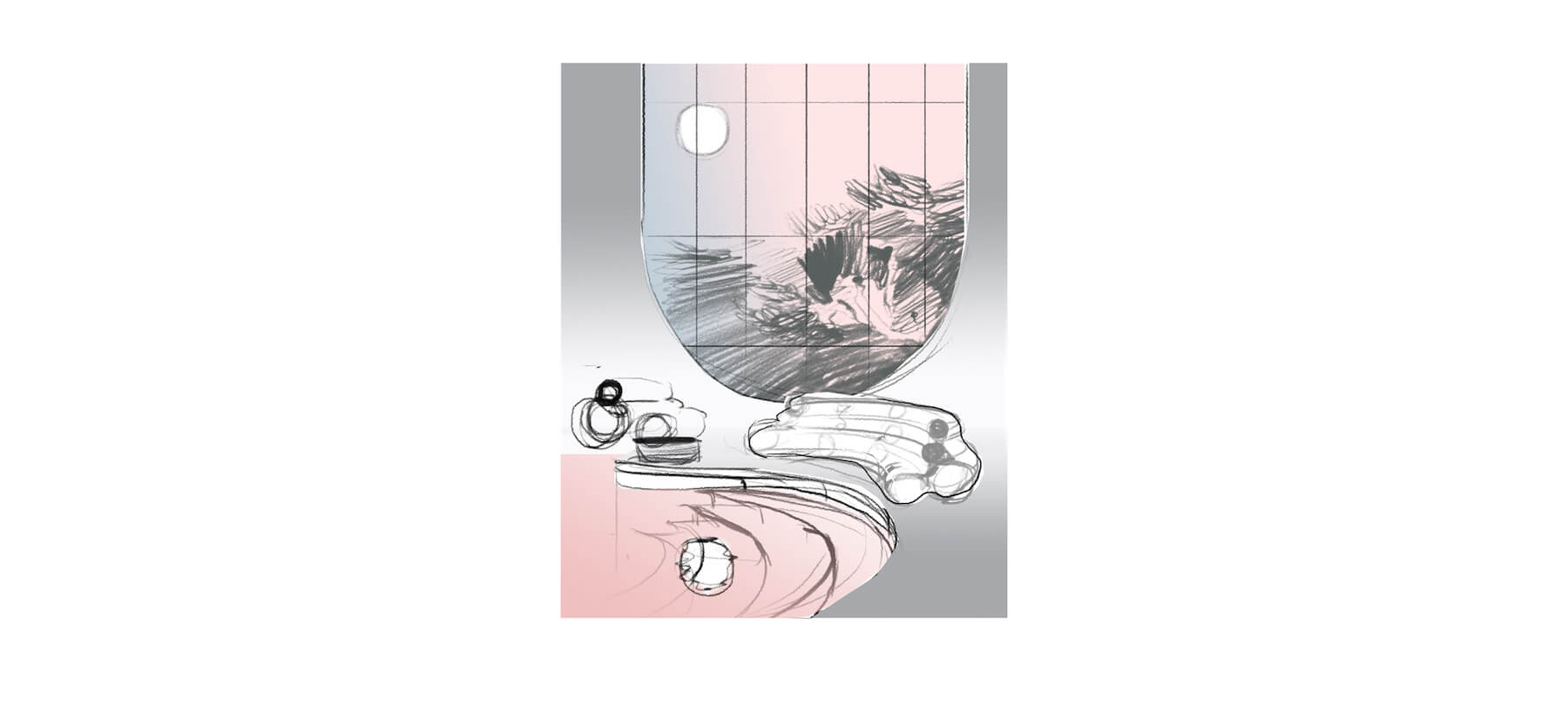 Sketch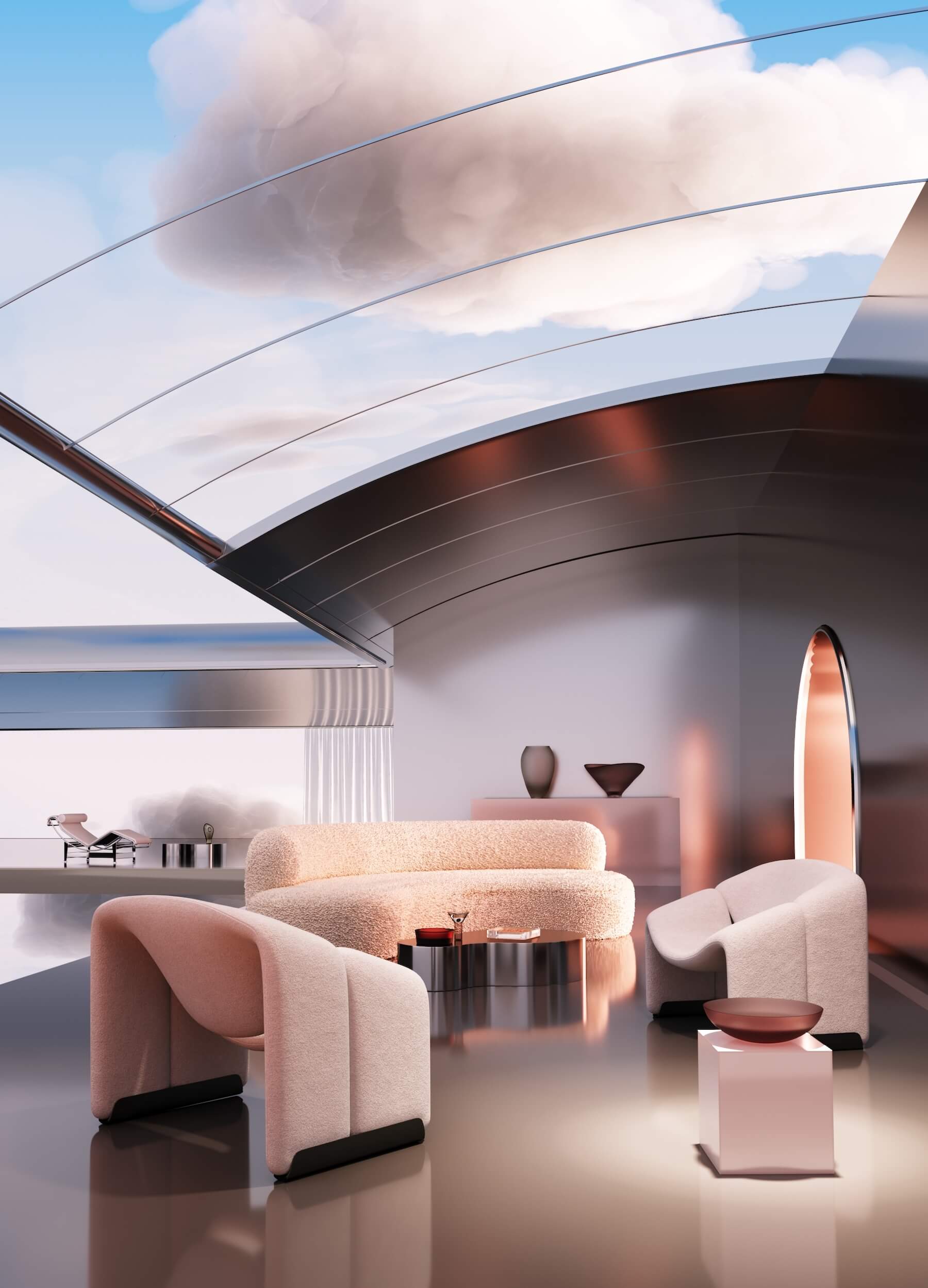 House in the clouds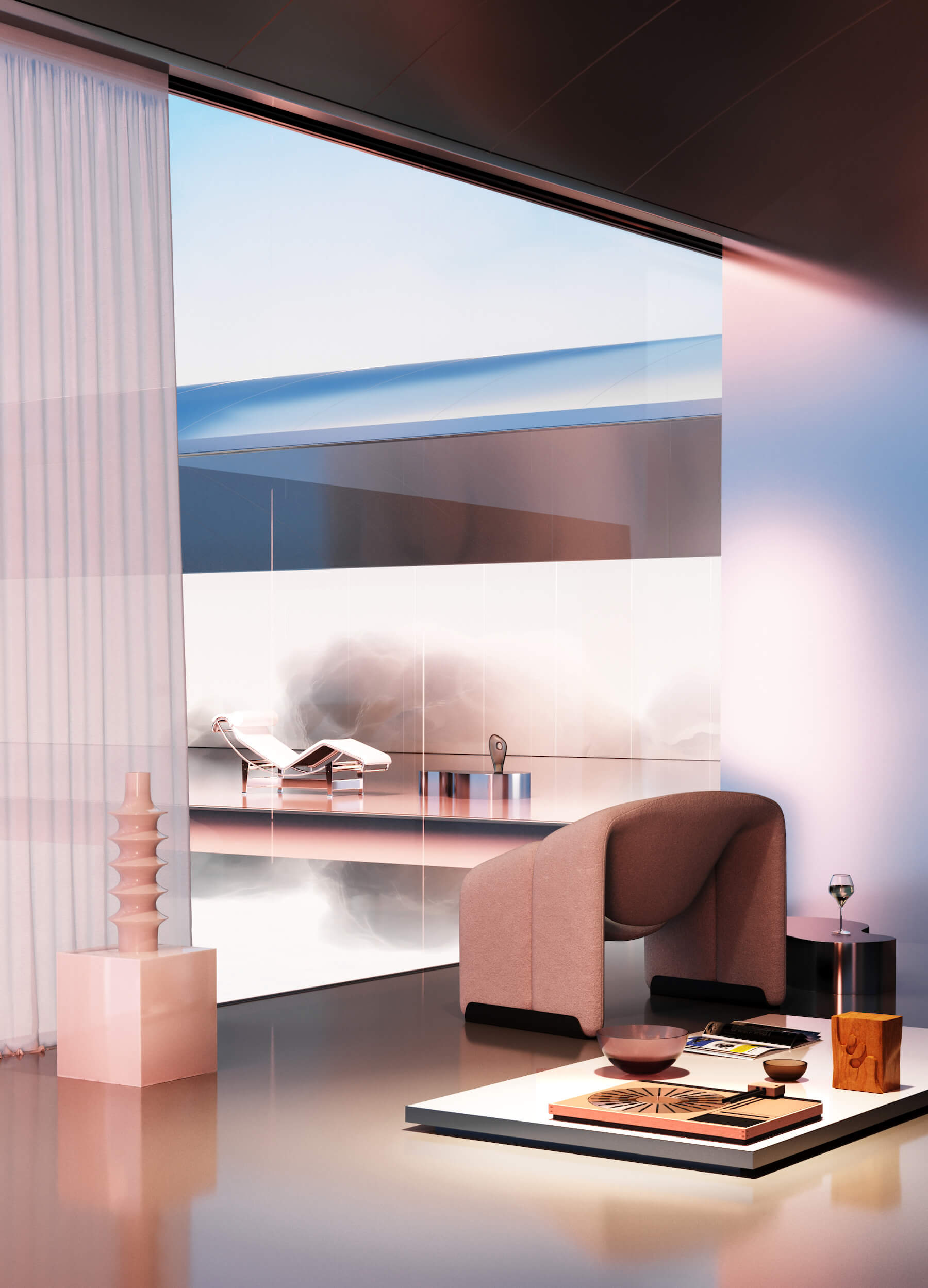 House in the clouds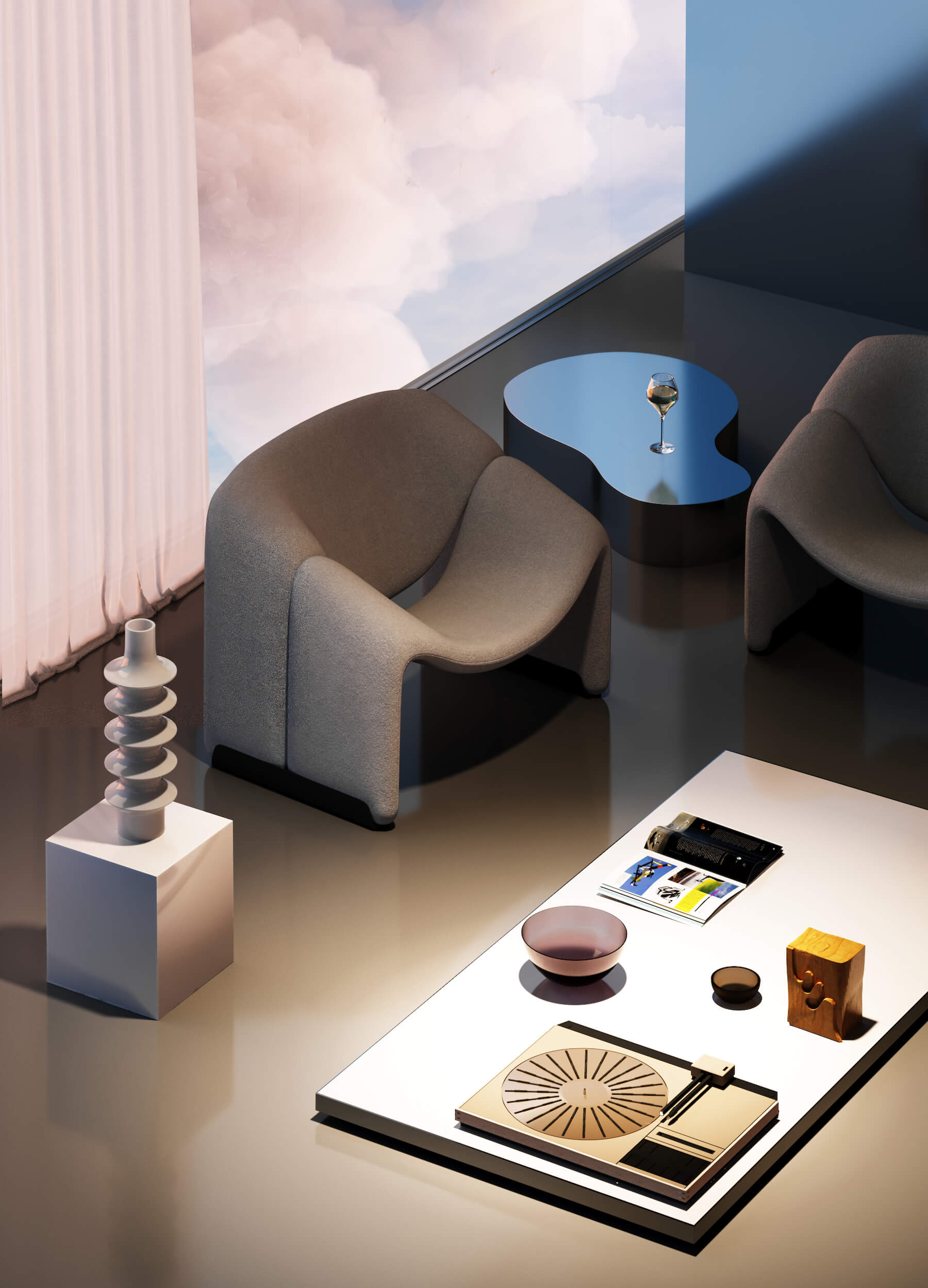 House in the clouds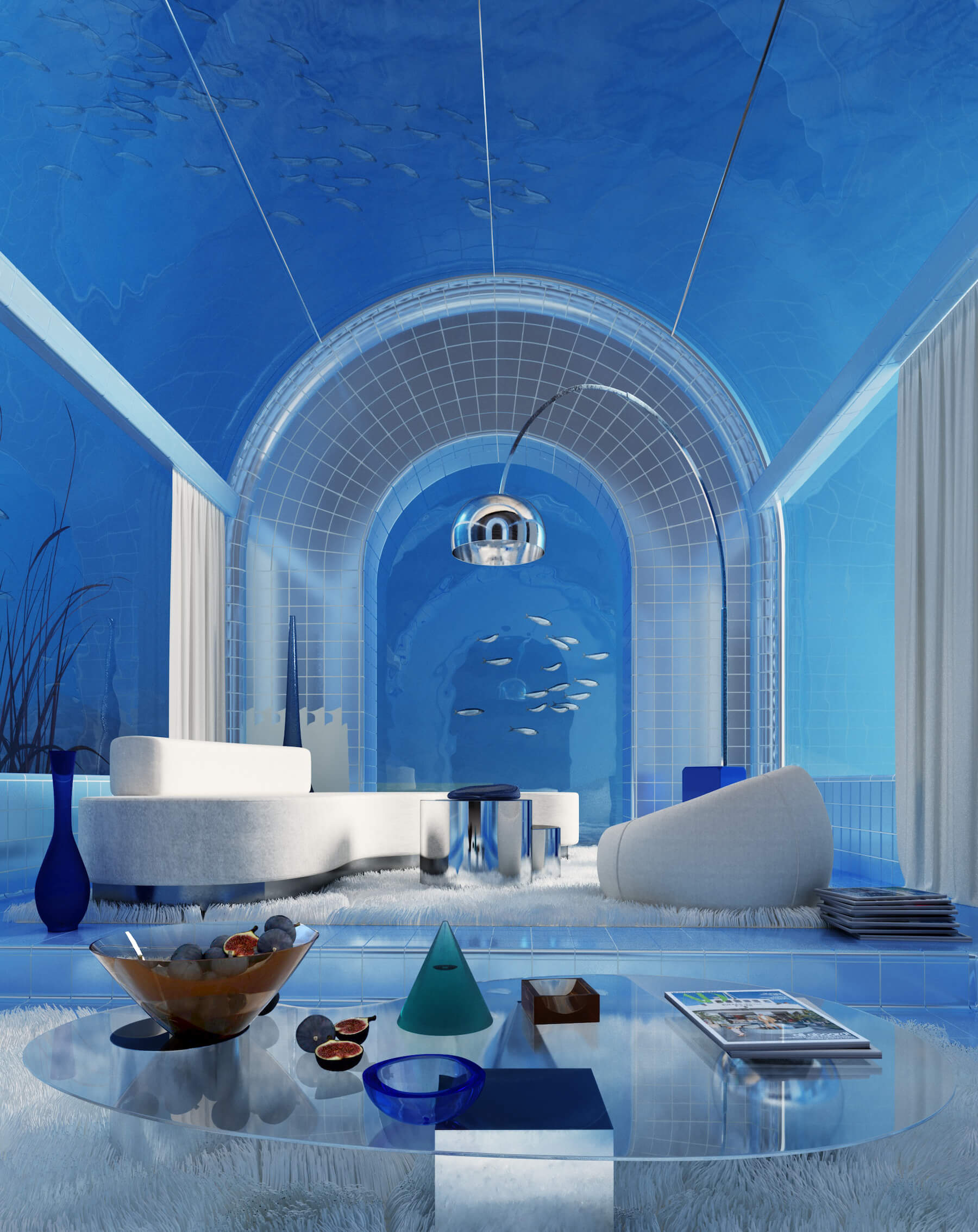 Underwater villa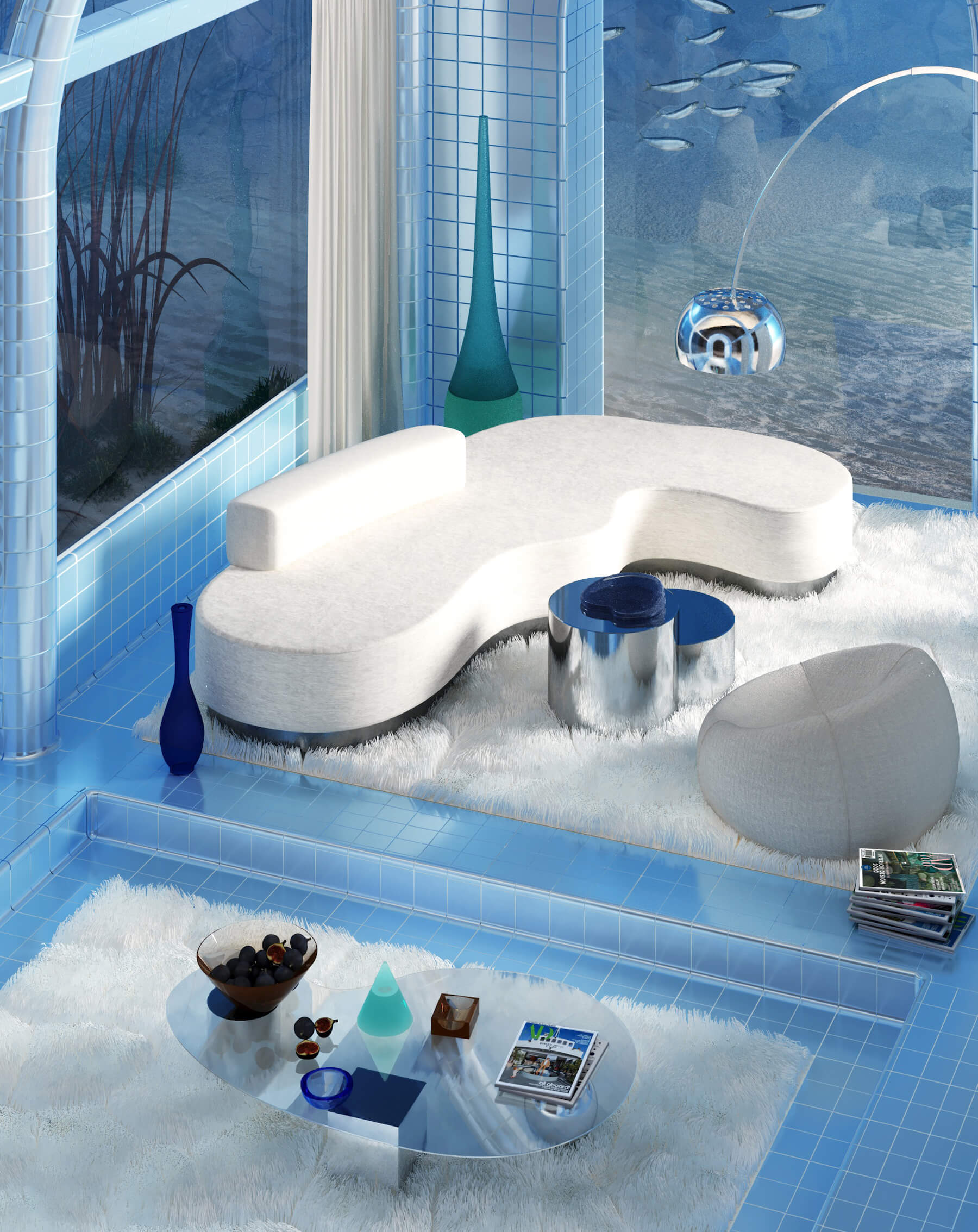 Underwater villa
Connect with OddinShape Studio and Charlotte Taylor
---