ORCA Design: The Casa Galería is an amazing house of 730 square meters located in the Puembo, Ecuador. Result of research and shared needs such as art, culture and existing furniture of its users. A contemporary house that pays homage to art as part of daily life, creating a contrast between a refuge and an exhibition.
The core of the home is its interior patio, the natural environment, its introspective facades towards the outside and large windows towards the inside. In the same way, its materiality stands out contrasted with the white color in order to create a canvas for the pieces of art on display.
The house is distributed over three floors which are traversed through exhibition spaces, its service area in the basement, its social area on the ground floor and the private areas on the first level. On the ground floor we can find service spaces such as parking, cinema, wine cellar and laundry.
The ground floor is developed through exhibition spaces, social bathroom, study, kitchen, pantry, dining room, living room, guest bedroom with a direct connection to the outdoor areas through sliding doors that allow full integration.
The upper floor is distributed through a lookout bridge, it has 3 full bedrooms, where a large master stands out with a terrace, living room and gym with a direct view of the interior and exterior spaces of the house. The recreation area is a very particular area since it has a central patio, bar, outdoor dining room, a barbecue area, depressed terrace, a koi fish aquarium, Jacuzzi, solarium and petanque, everything related to natural elements to the building.
The house has a mixed-use "C" structure made of concrete and blue-colored steel, generating warmth and a natural finish on the facades. Lighting and natural ventilation are achieved through large windows, in order to create thermal comfort inside the house, in the same way, the use of artificial light is implemented, all this designed to highlight the pieces of art and their architecture in general.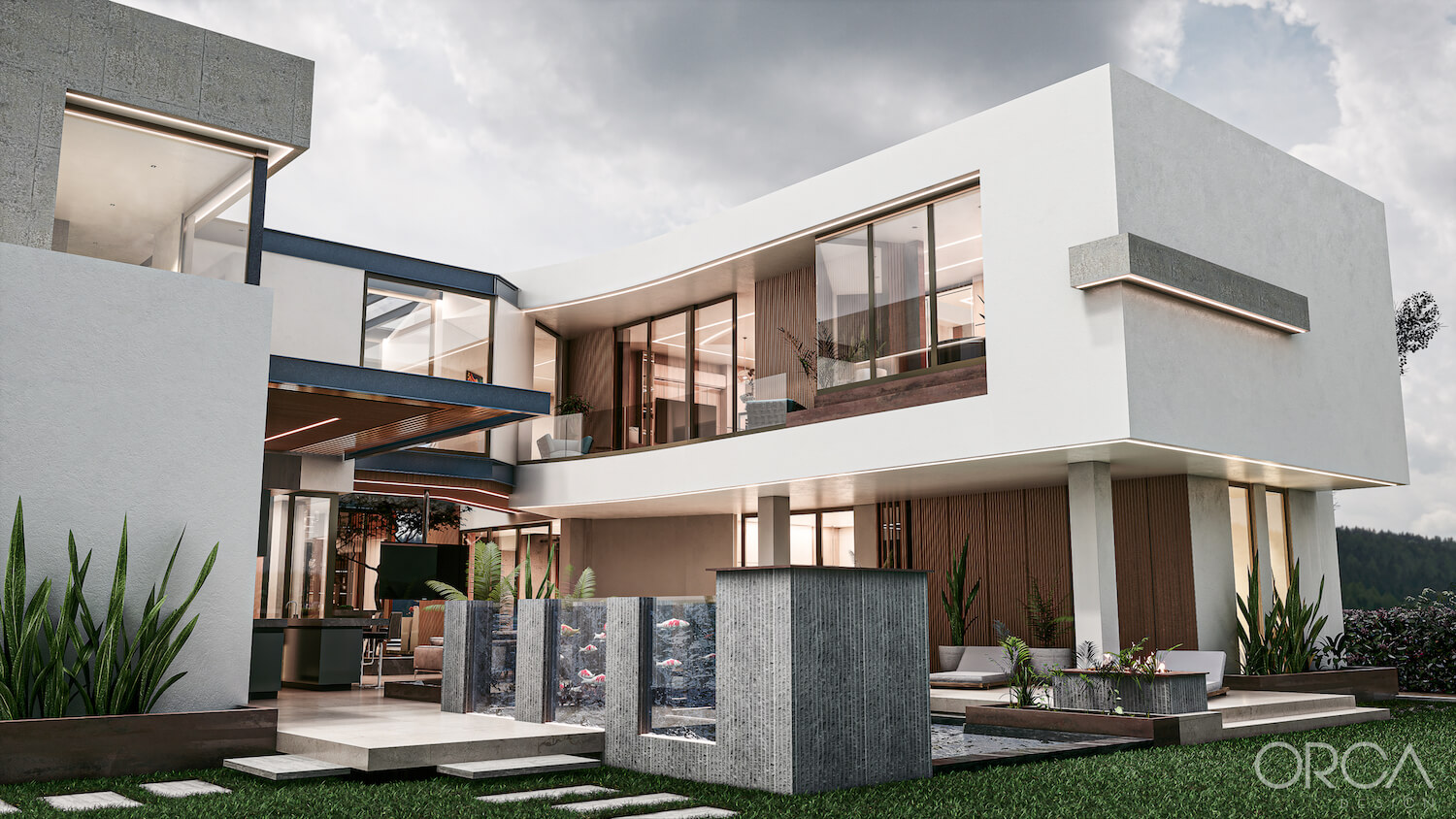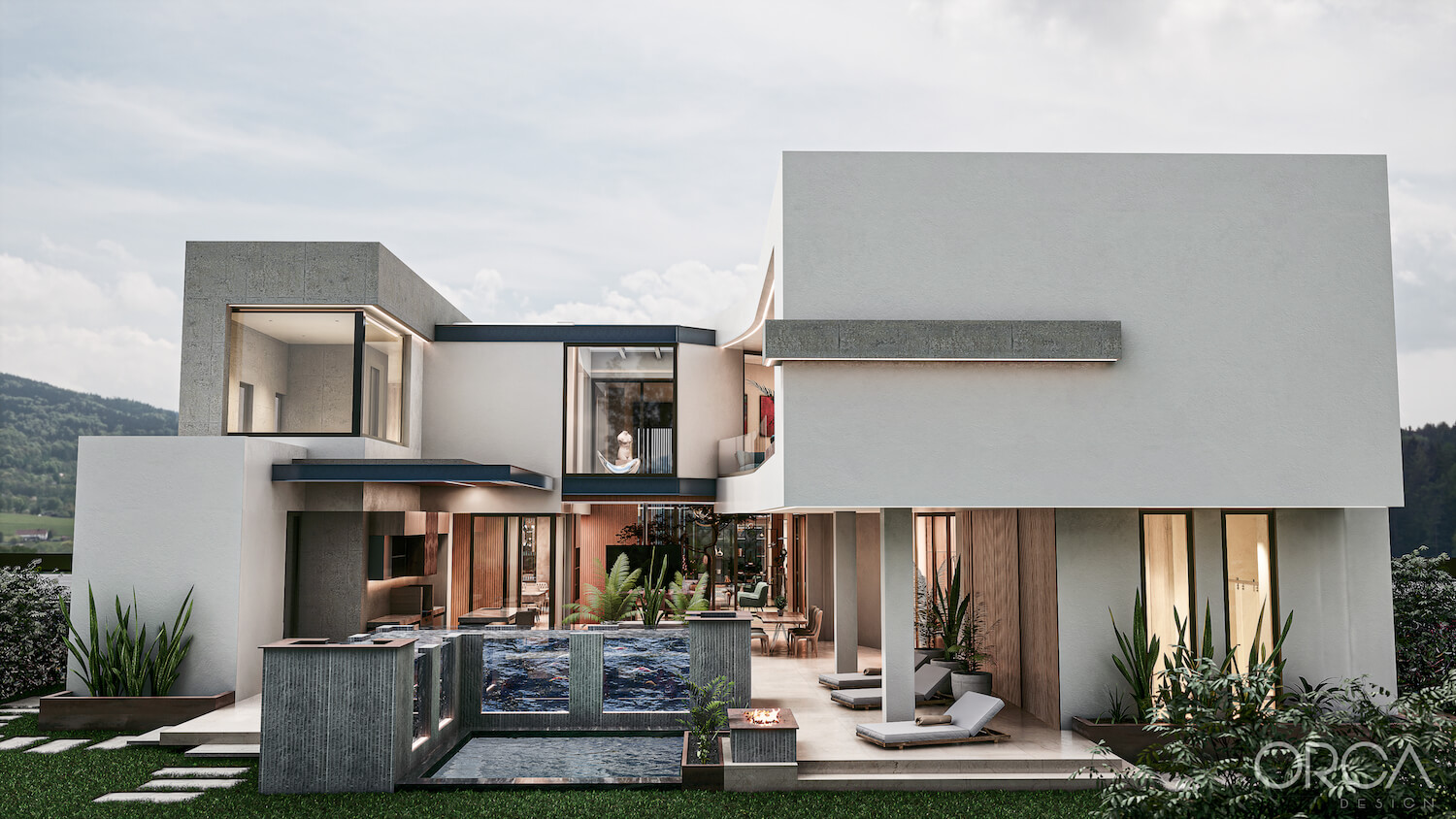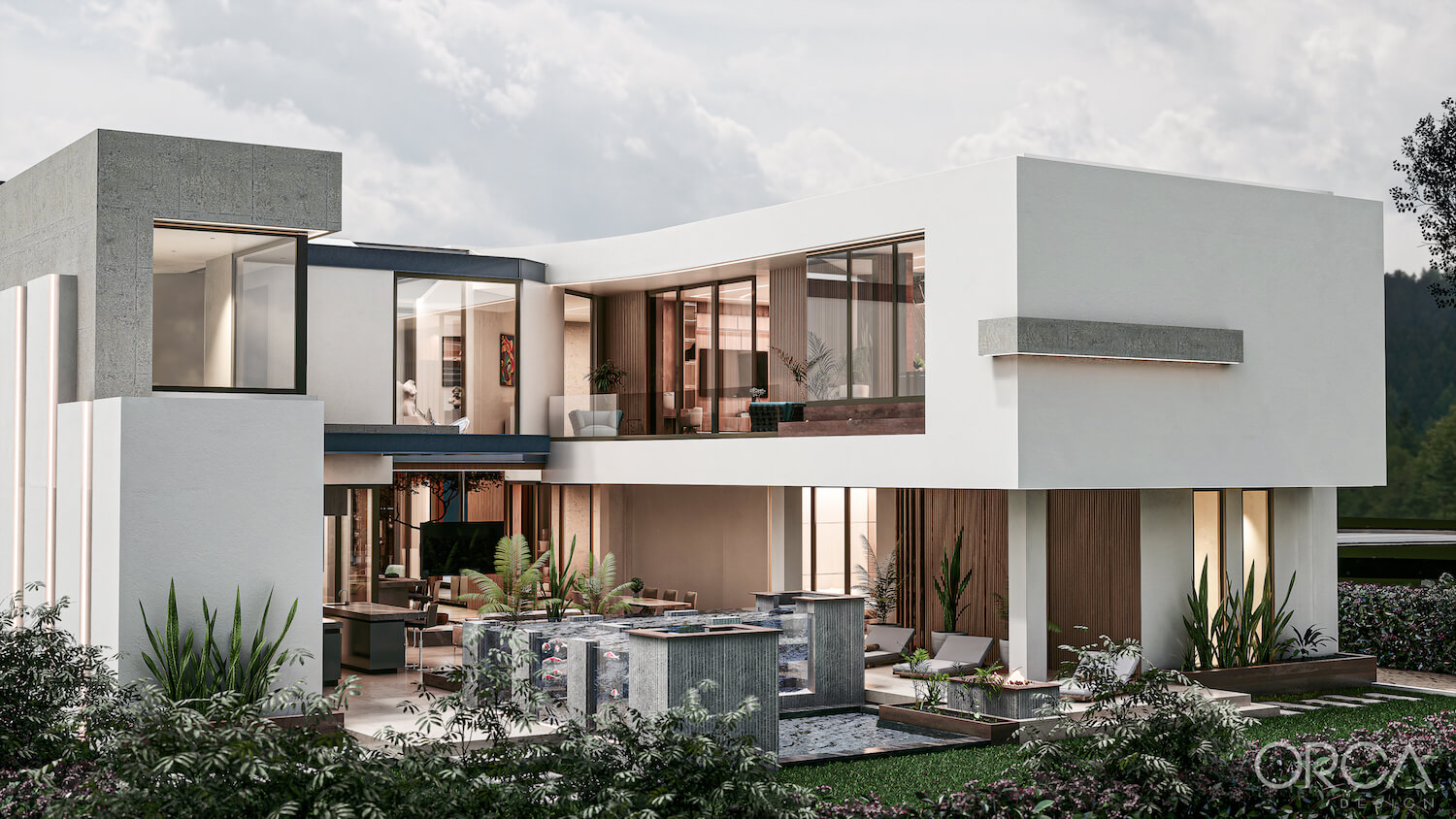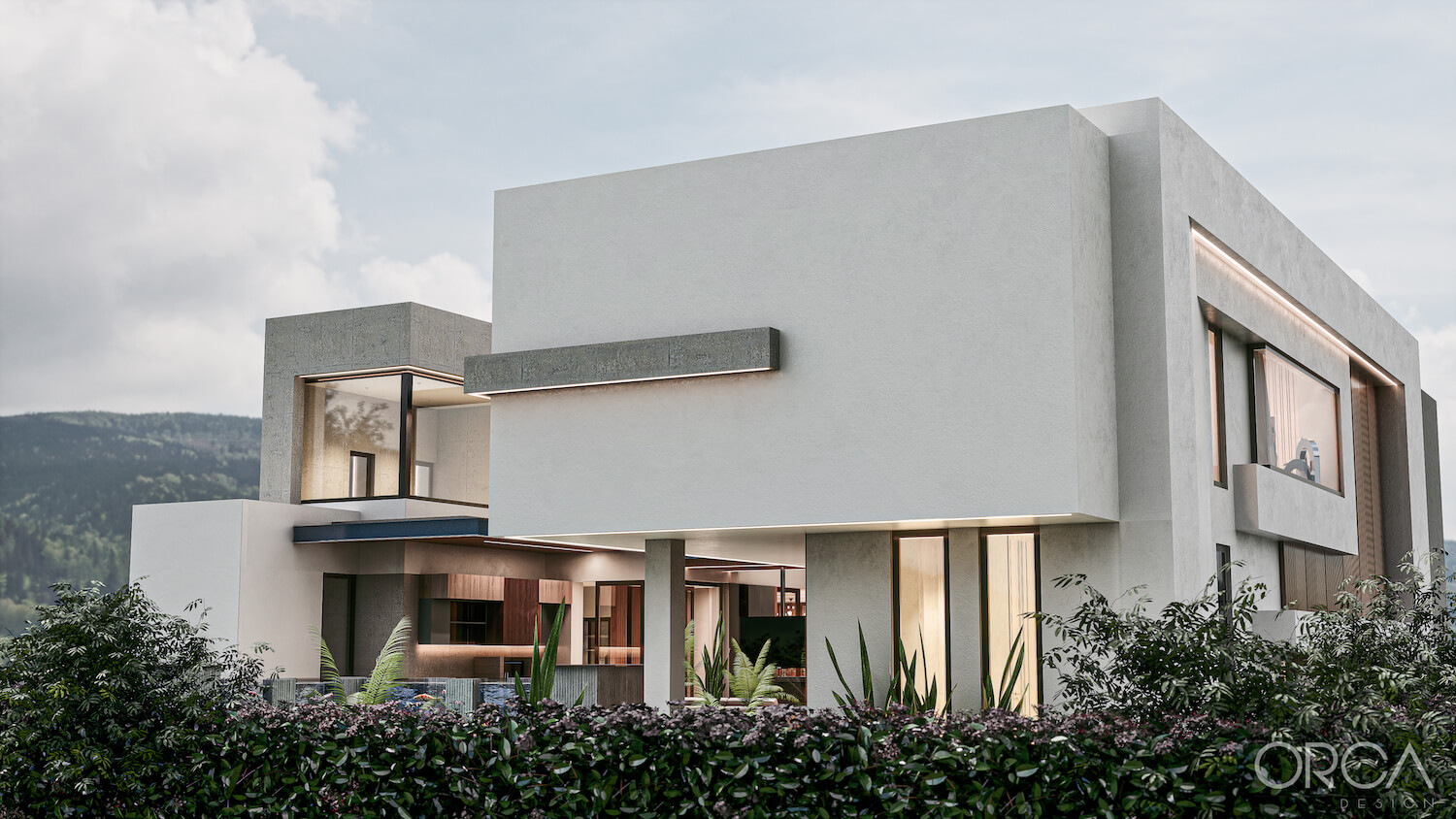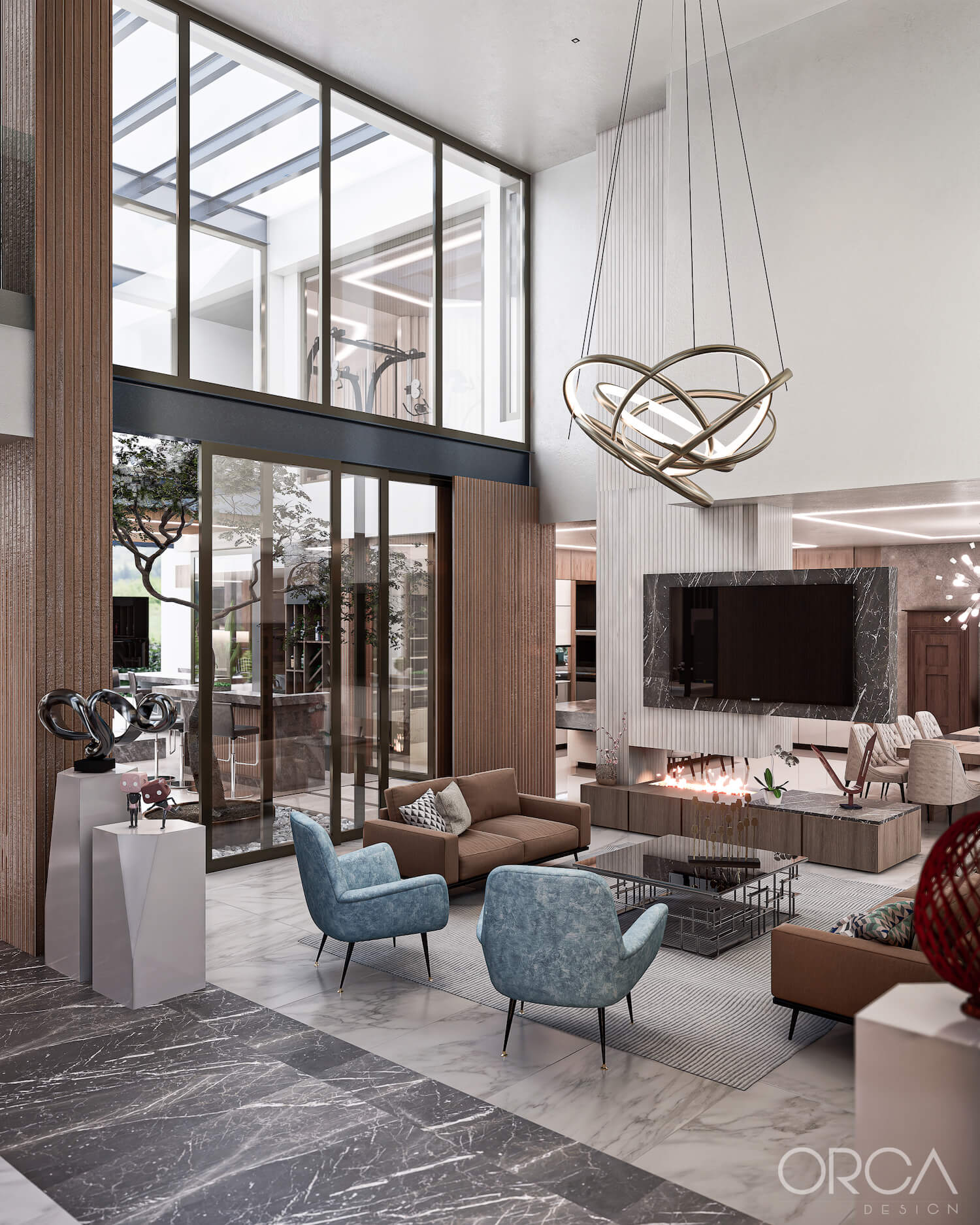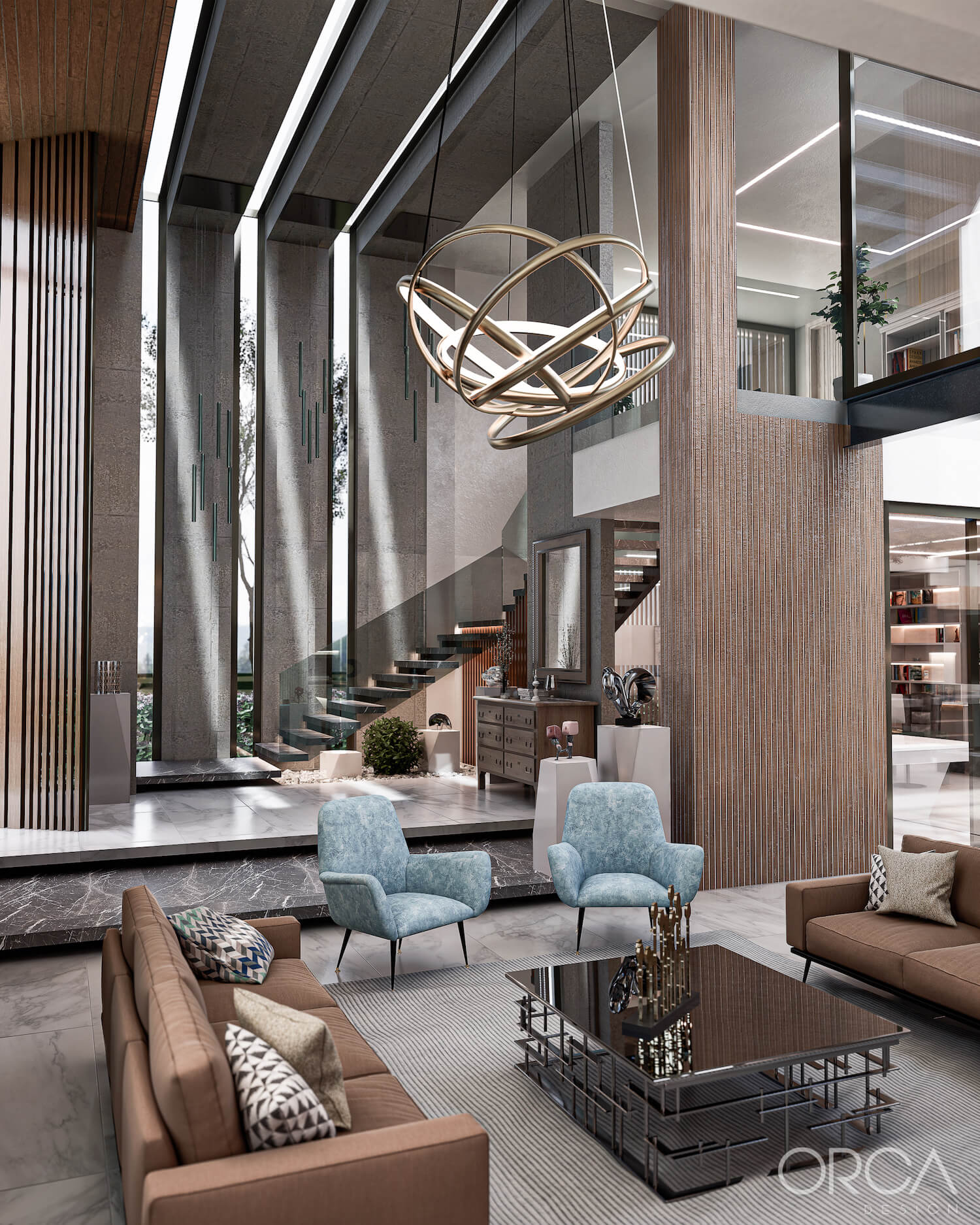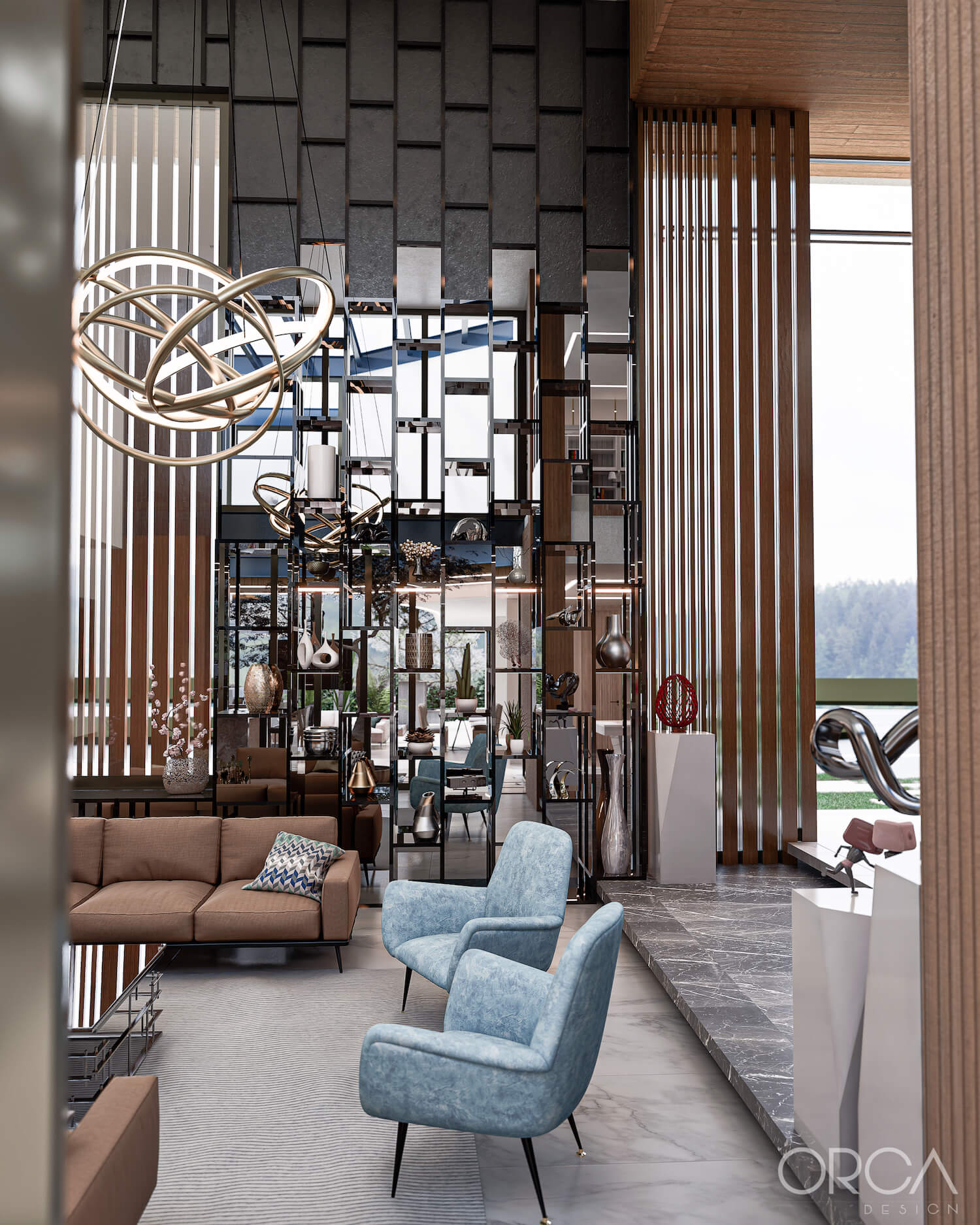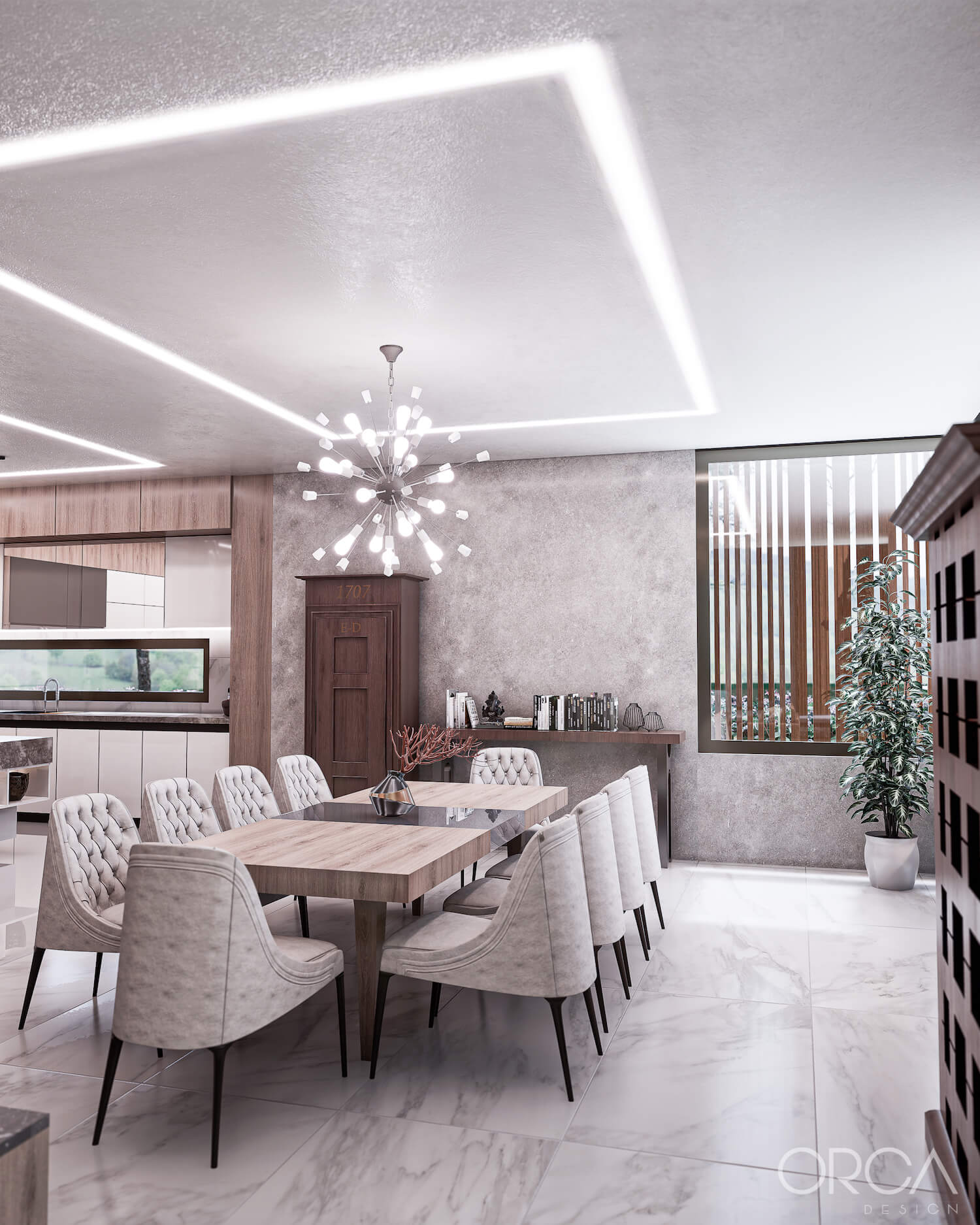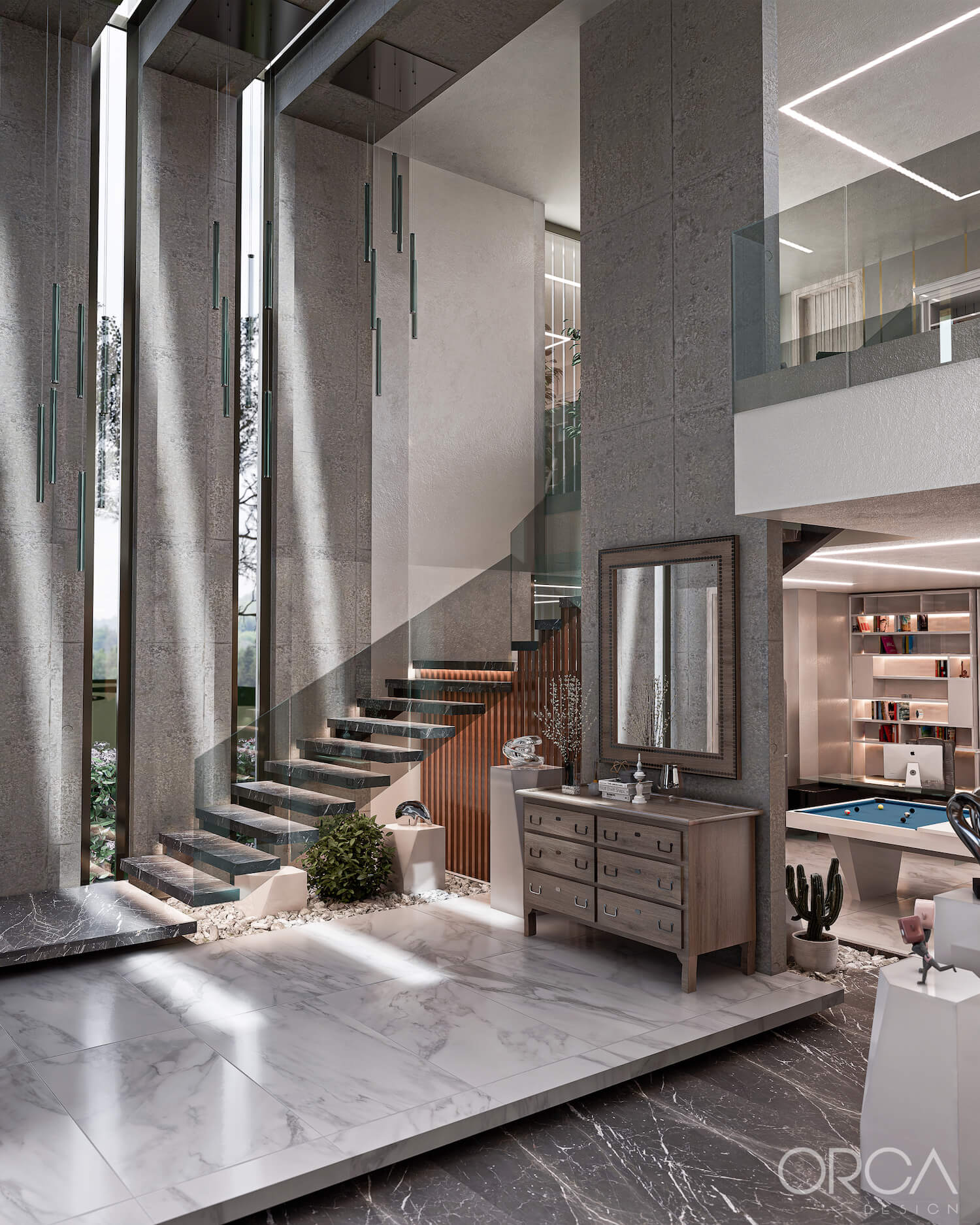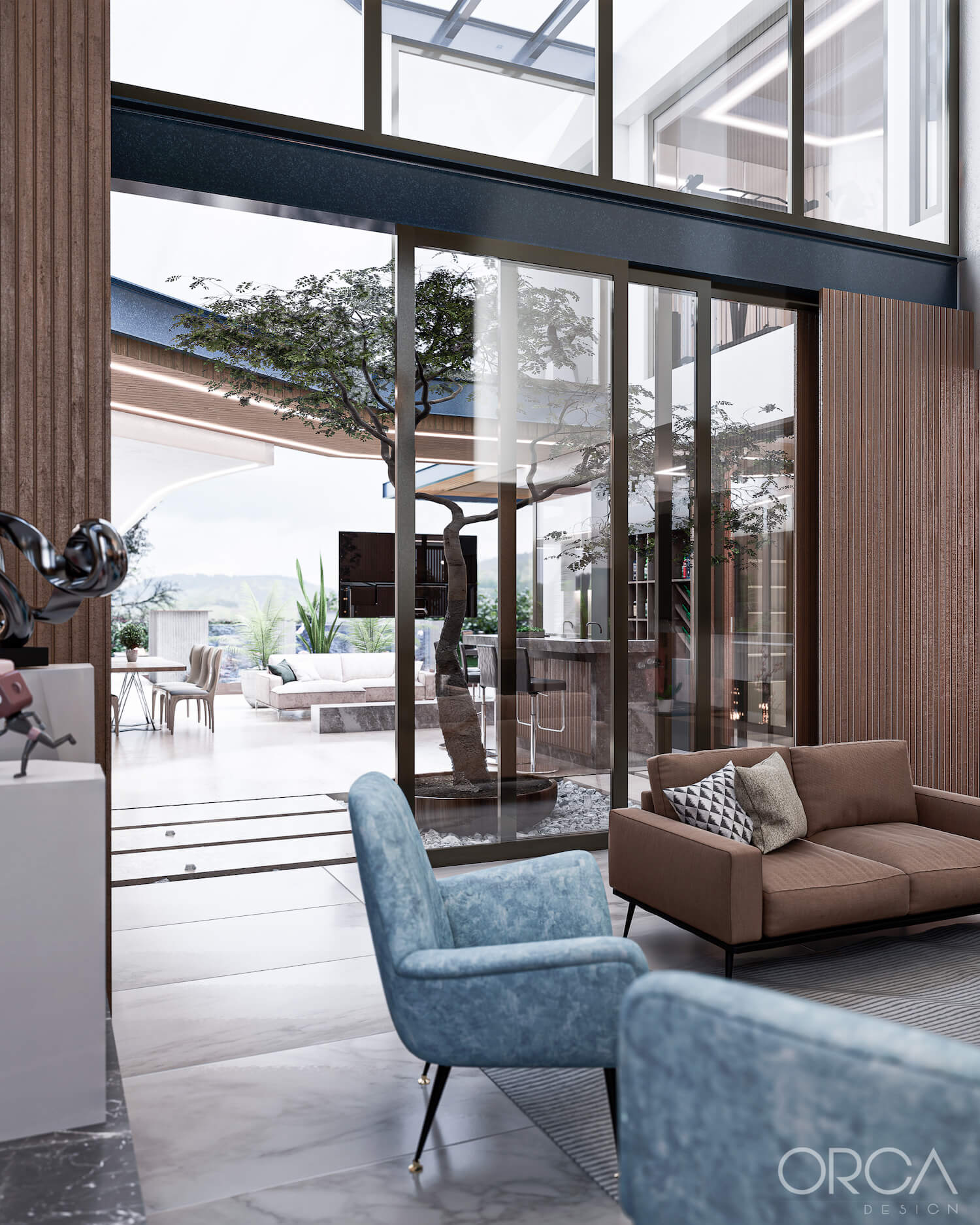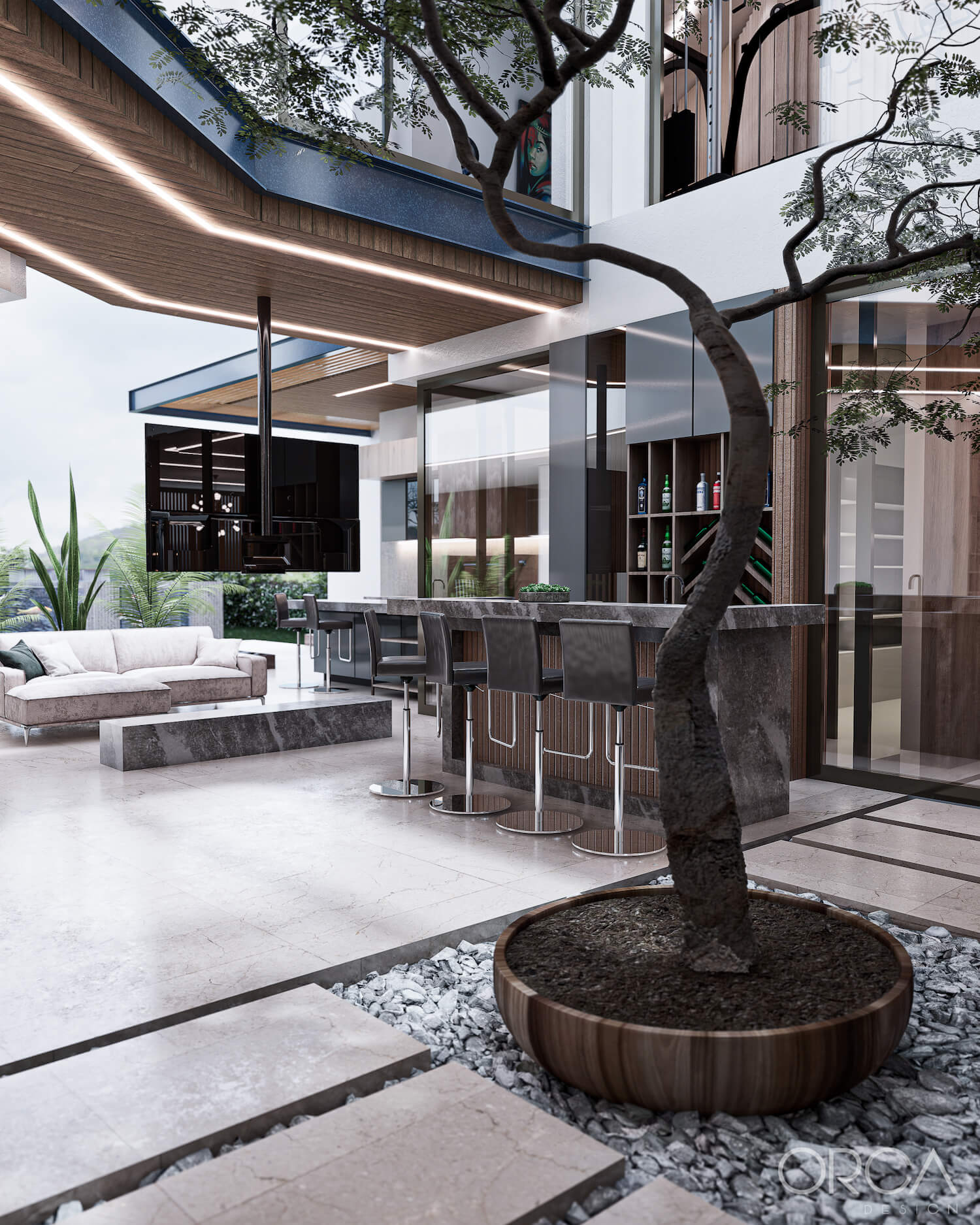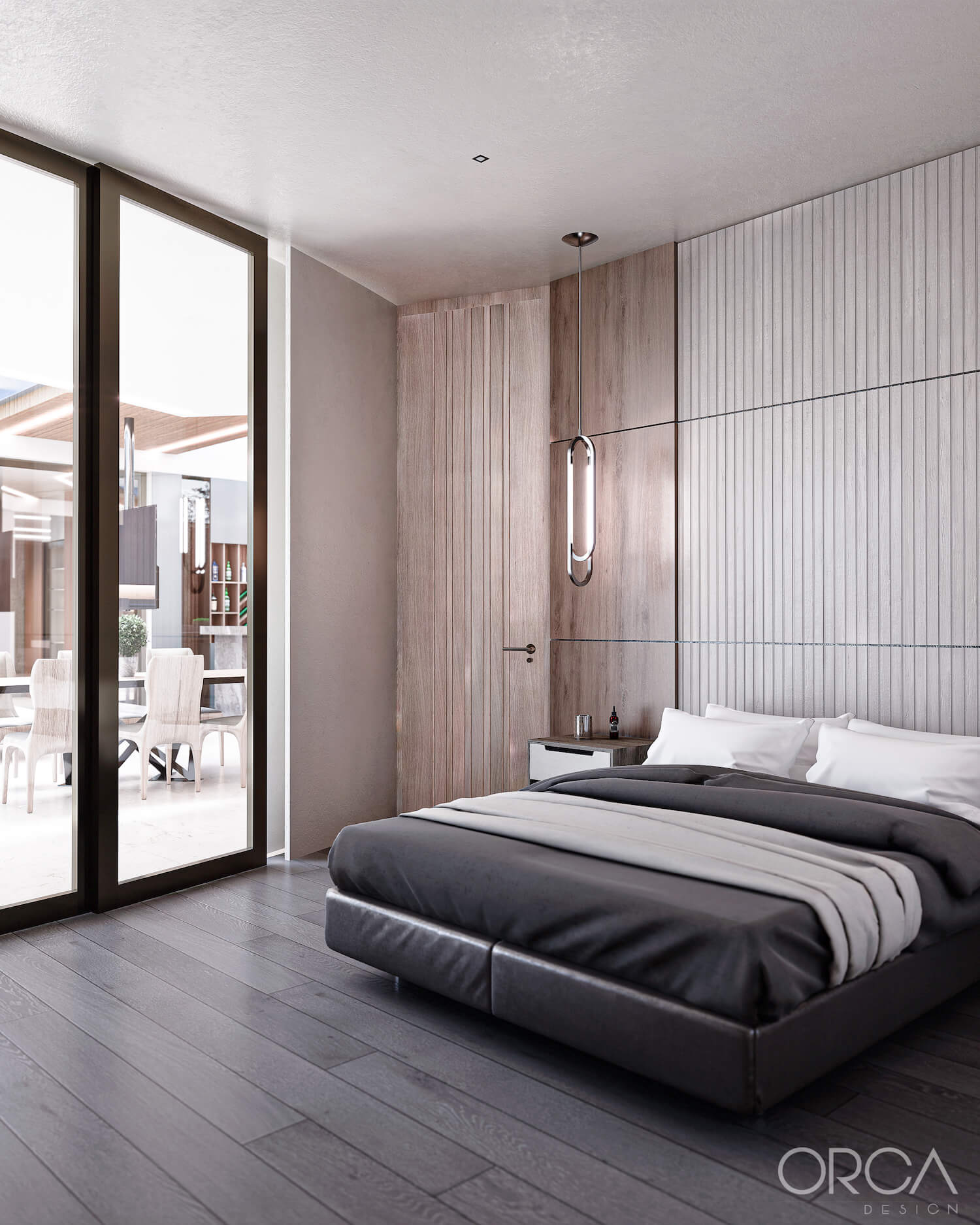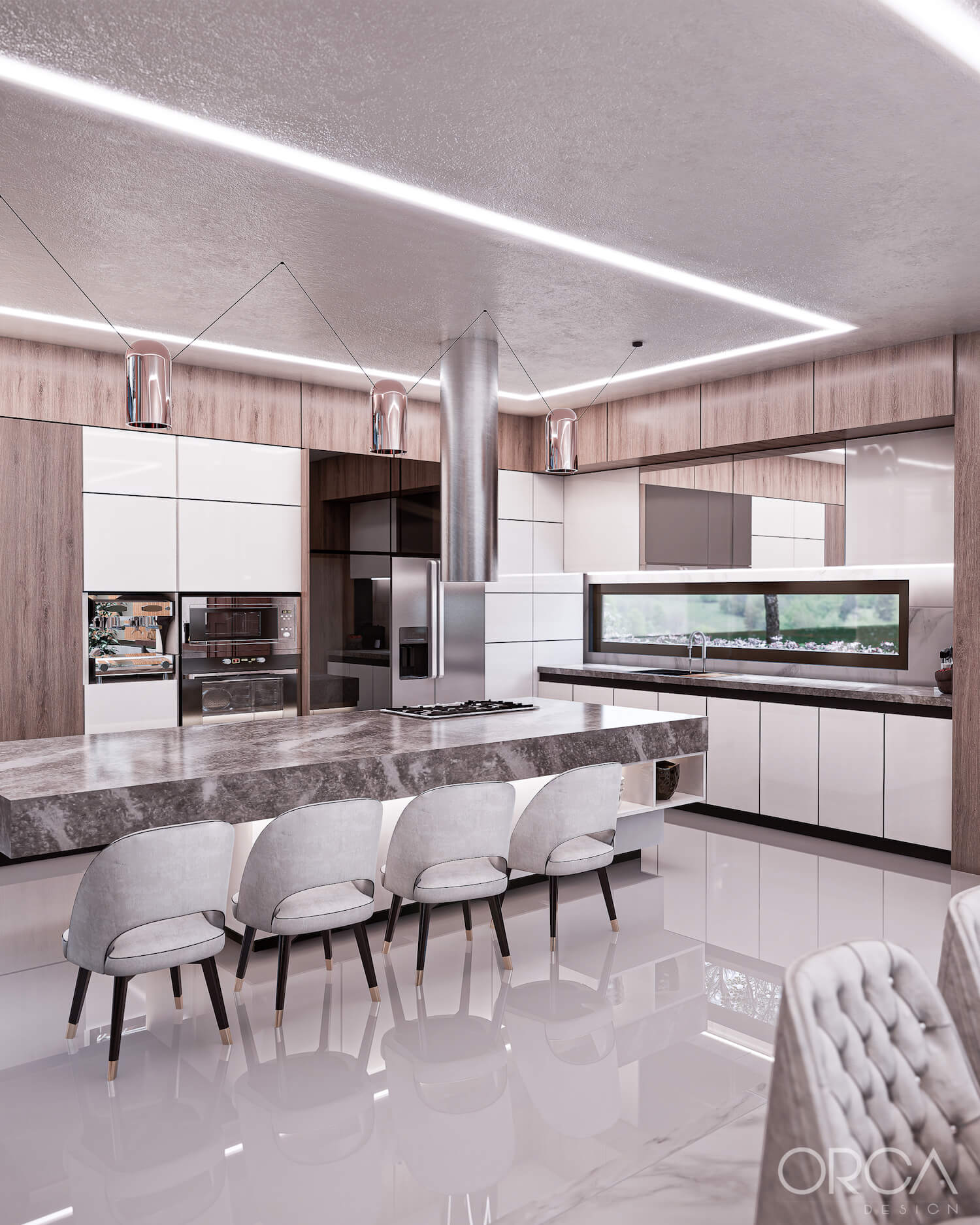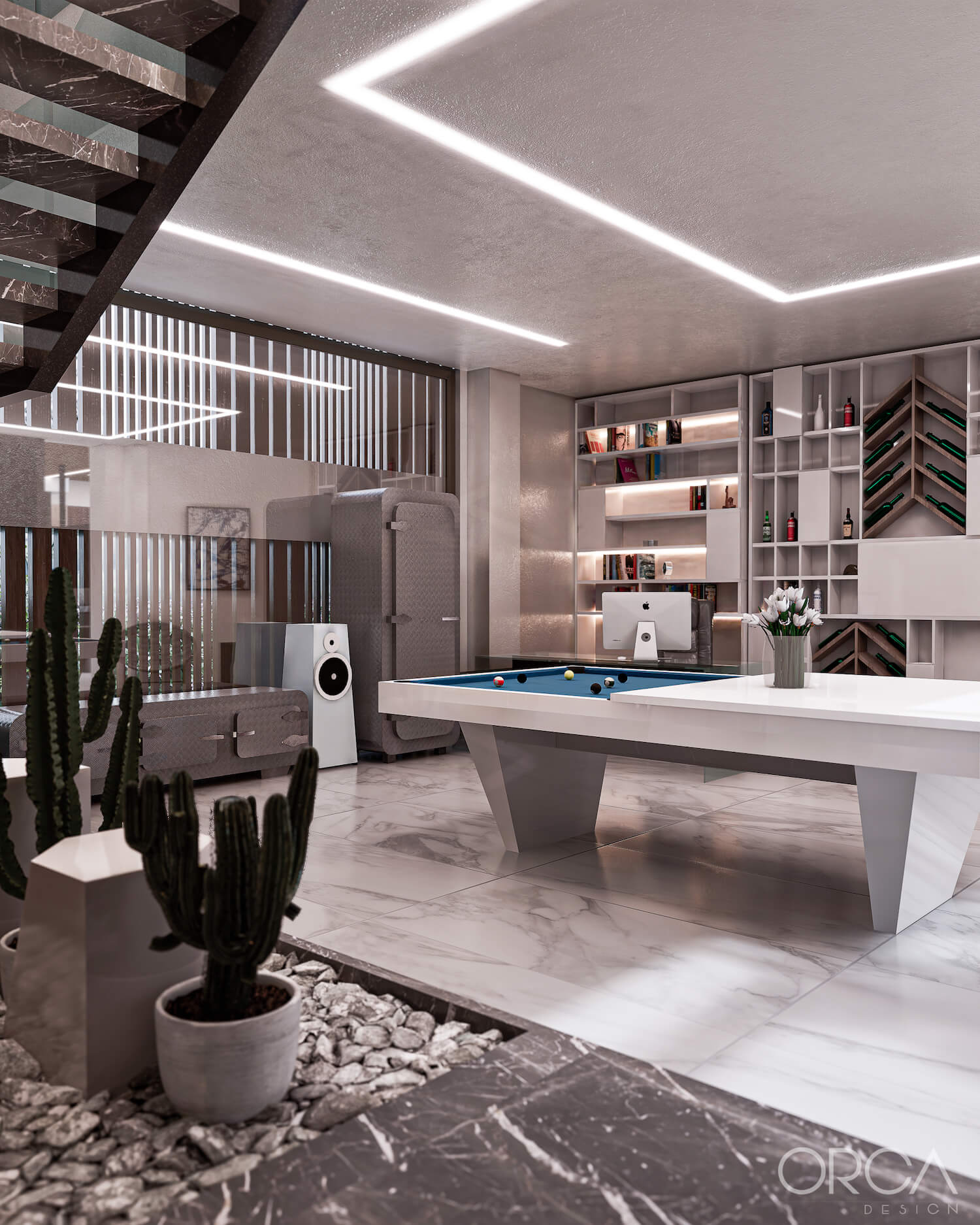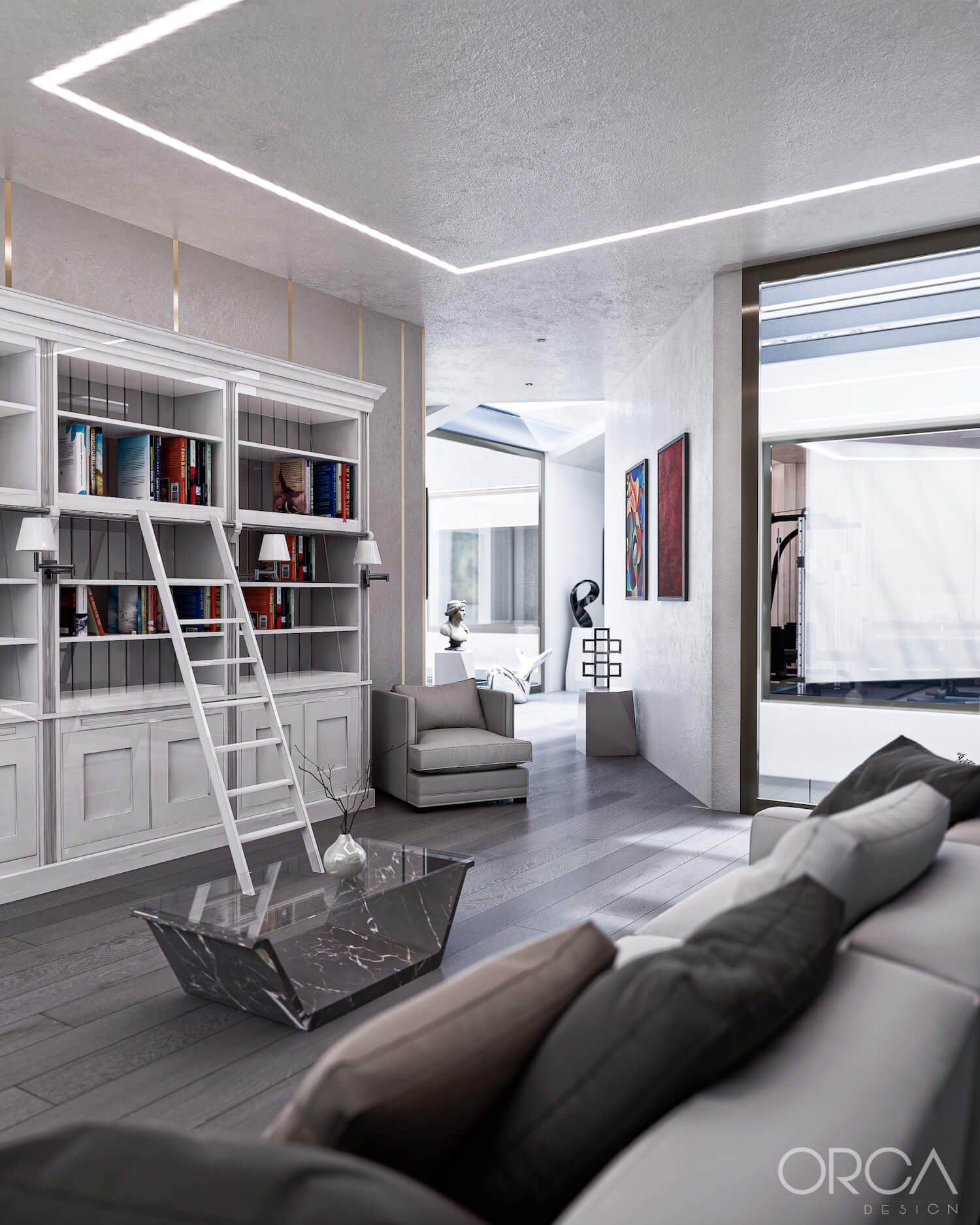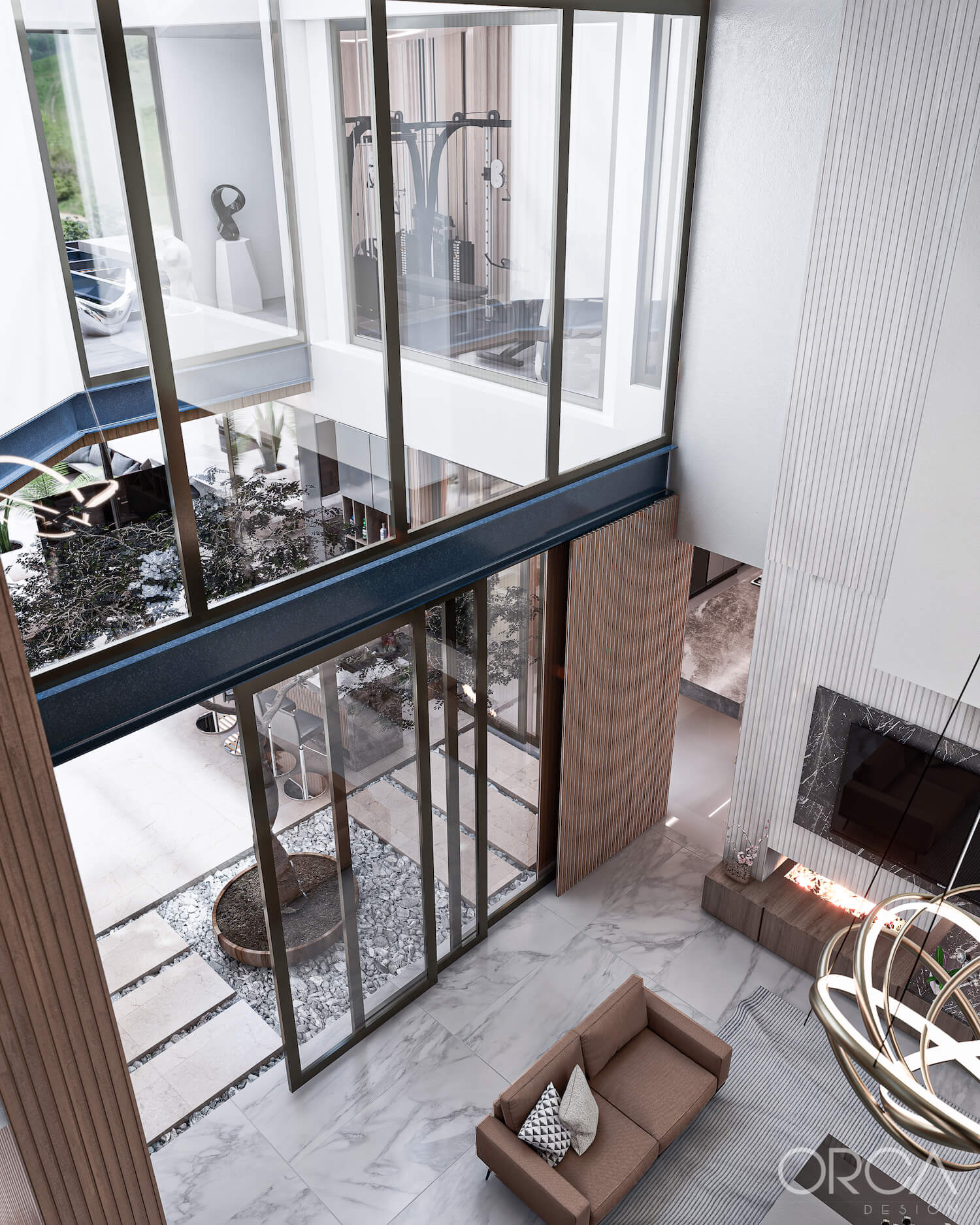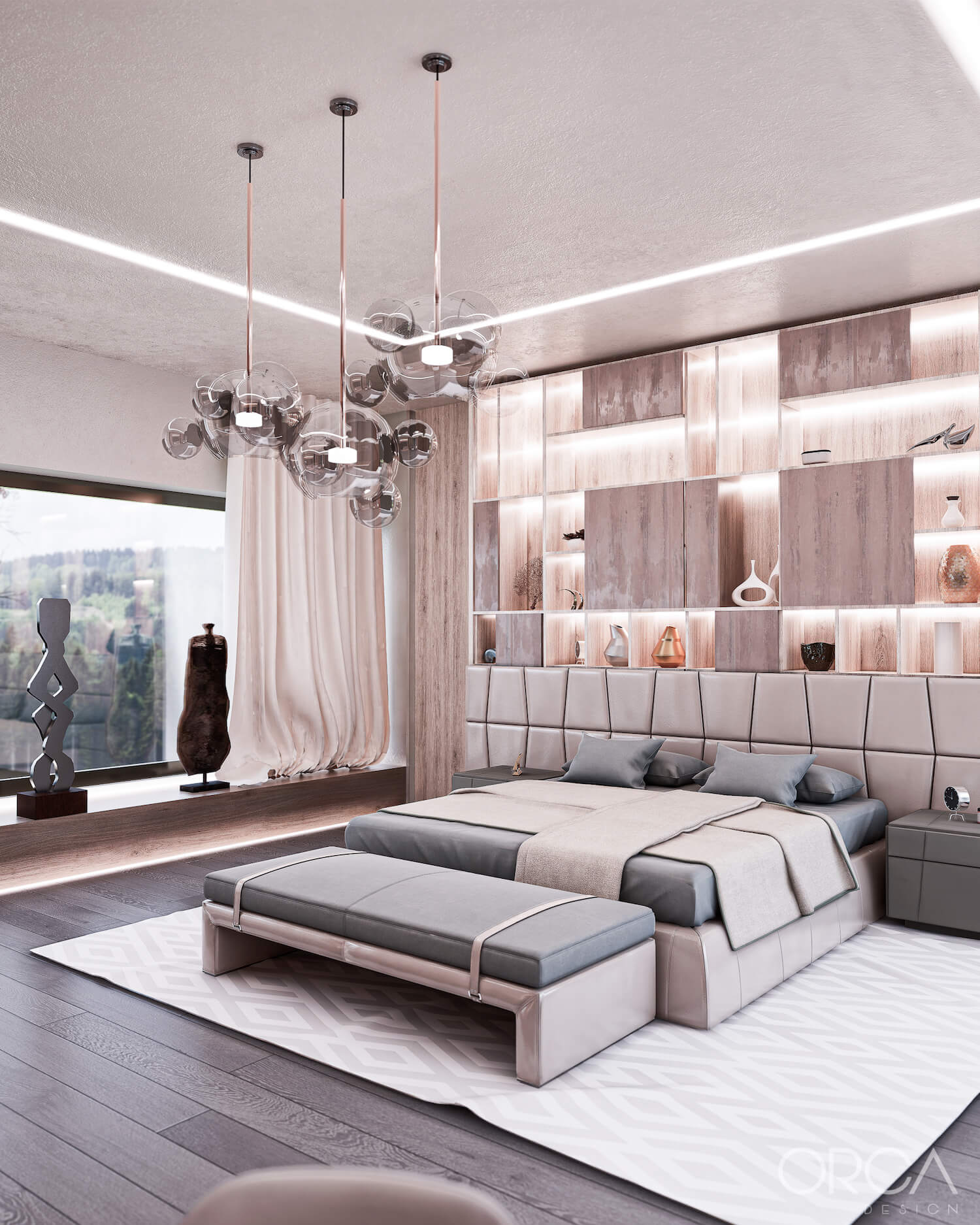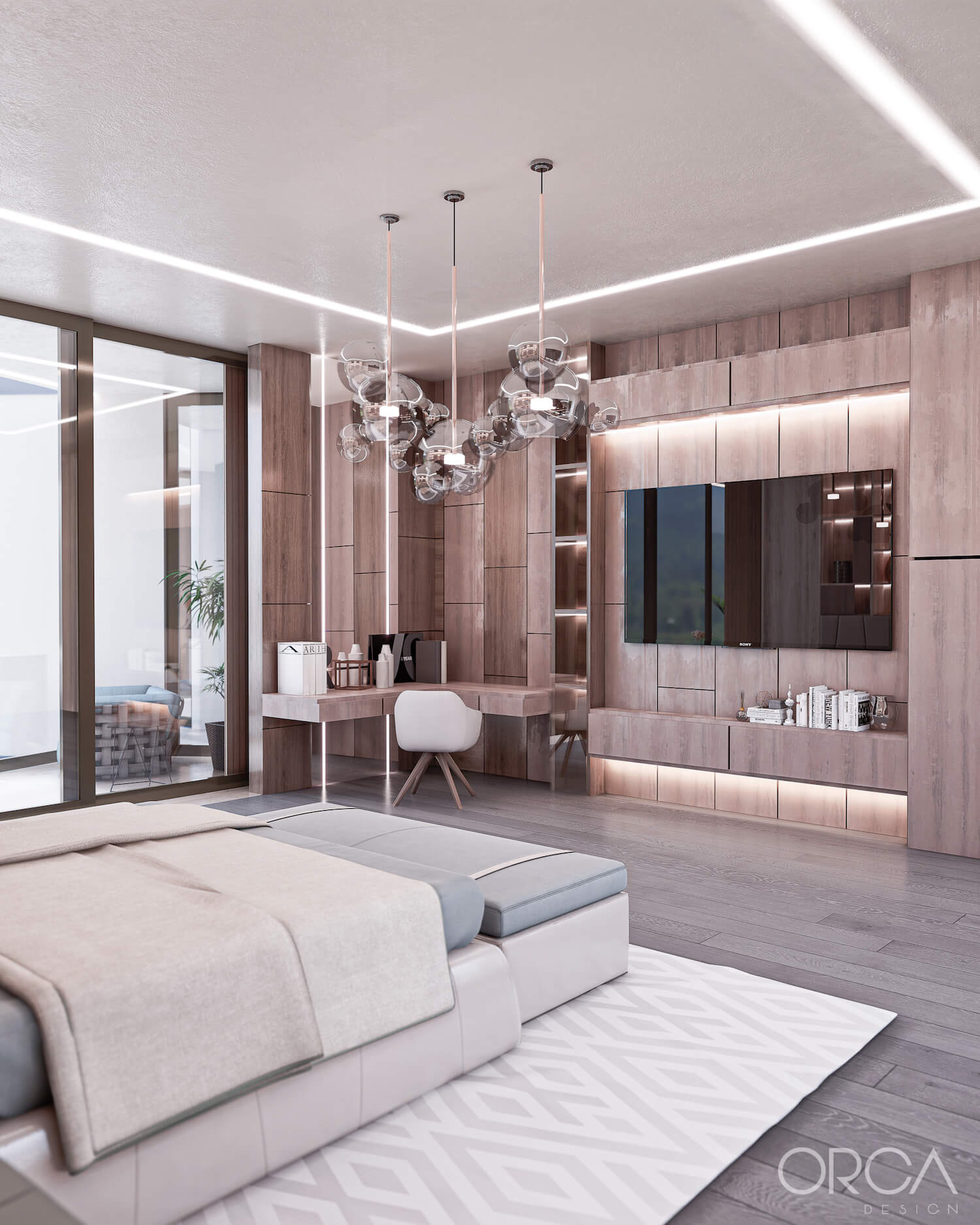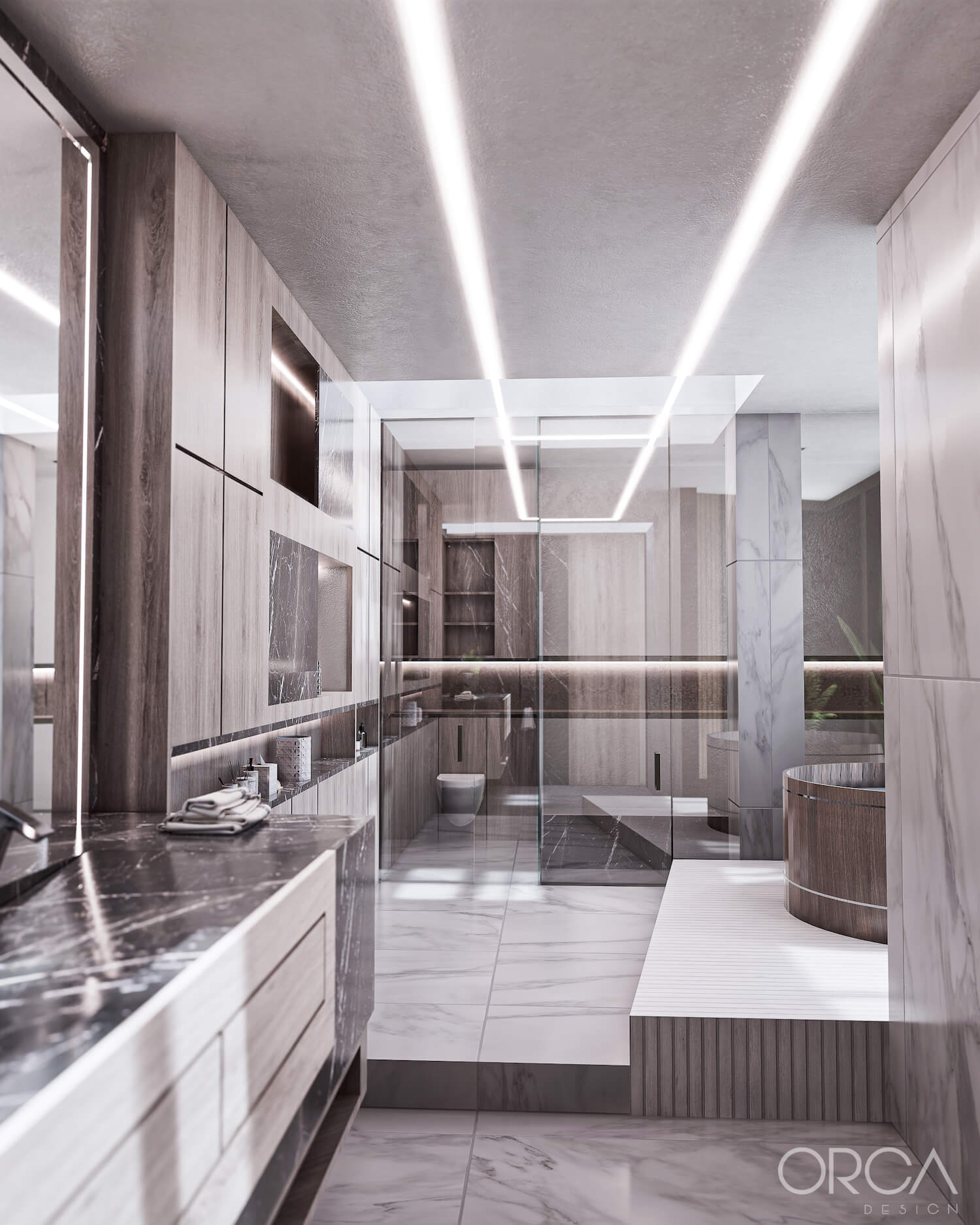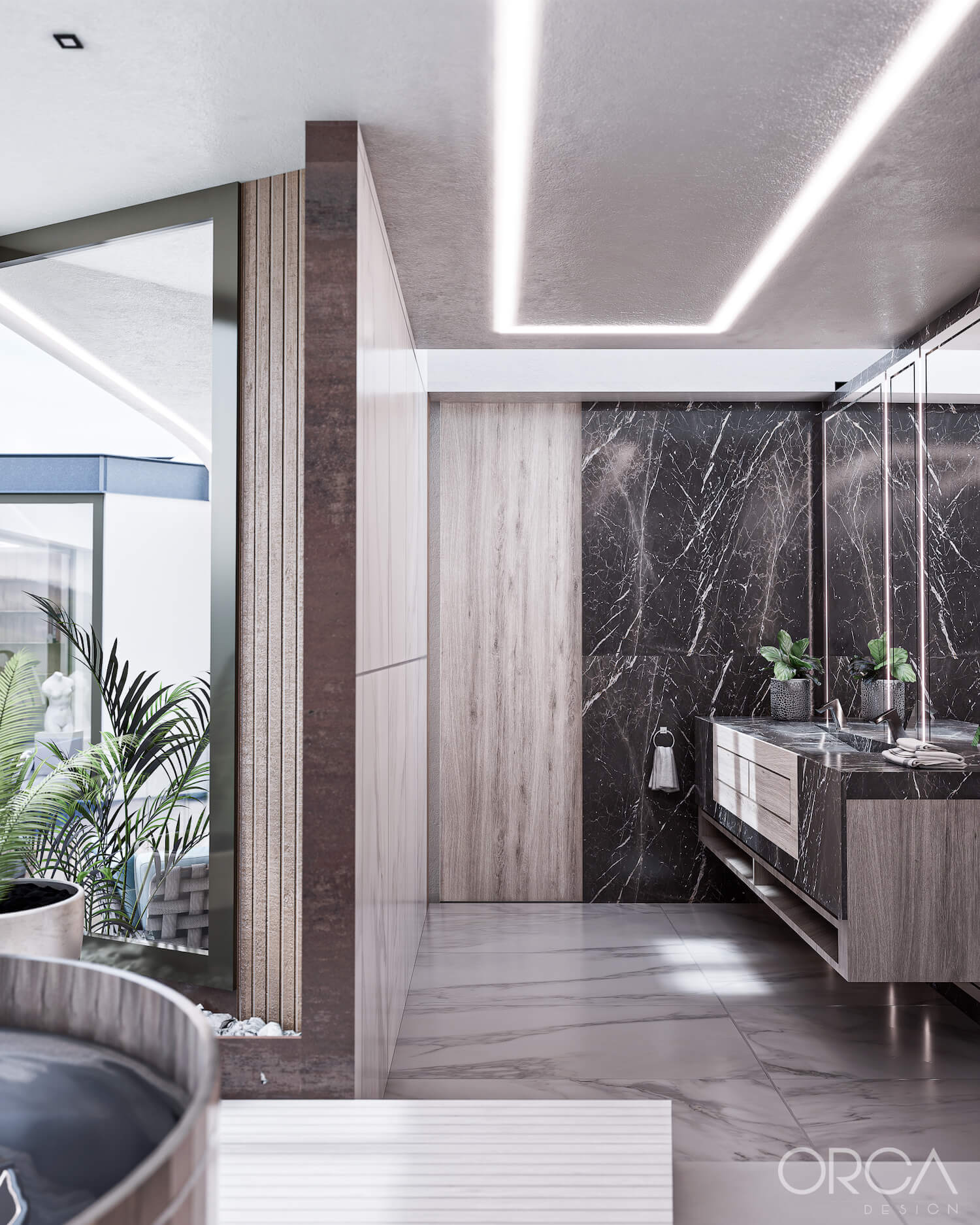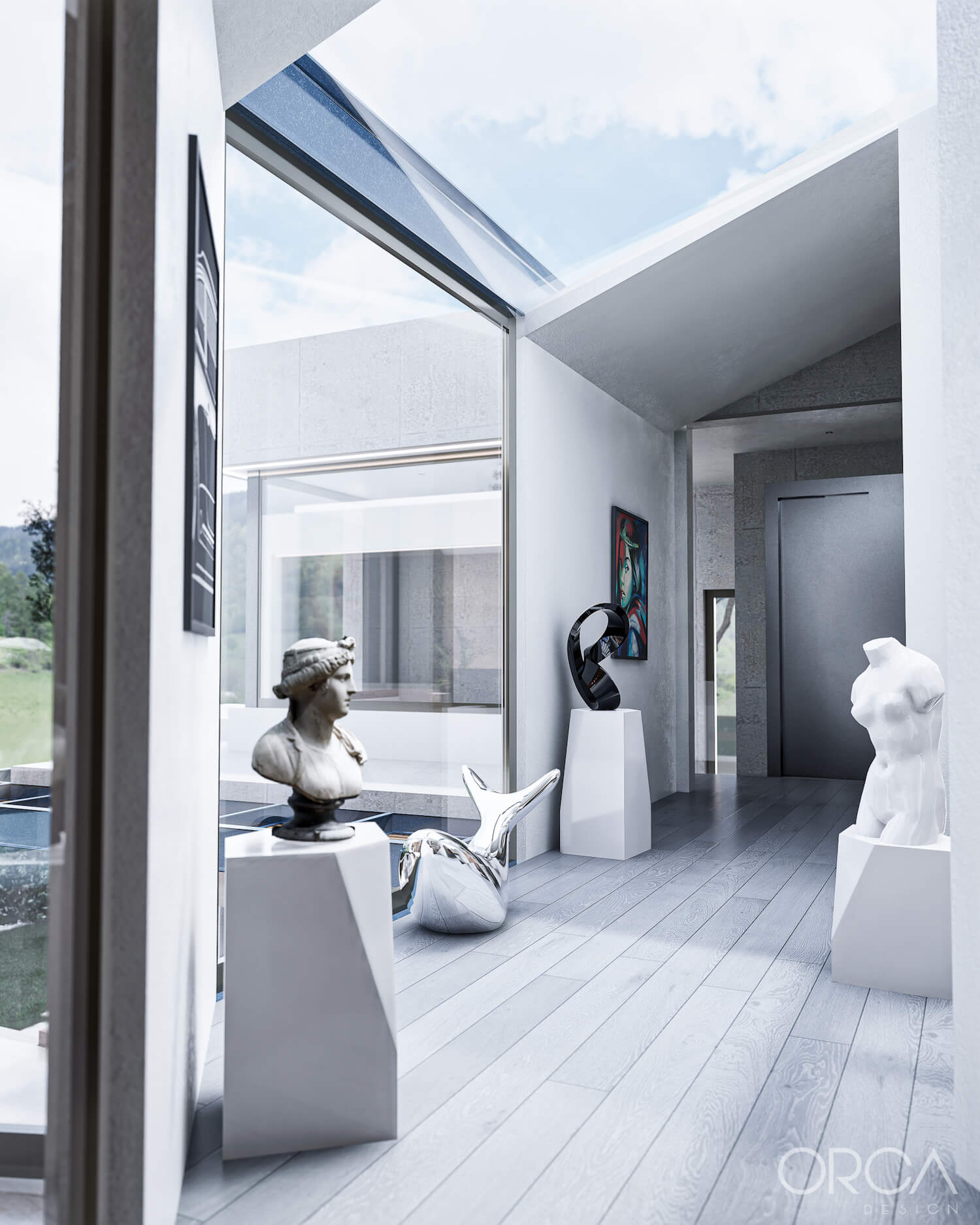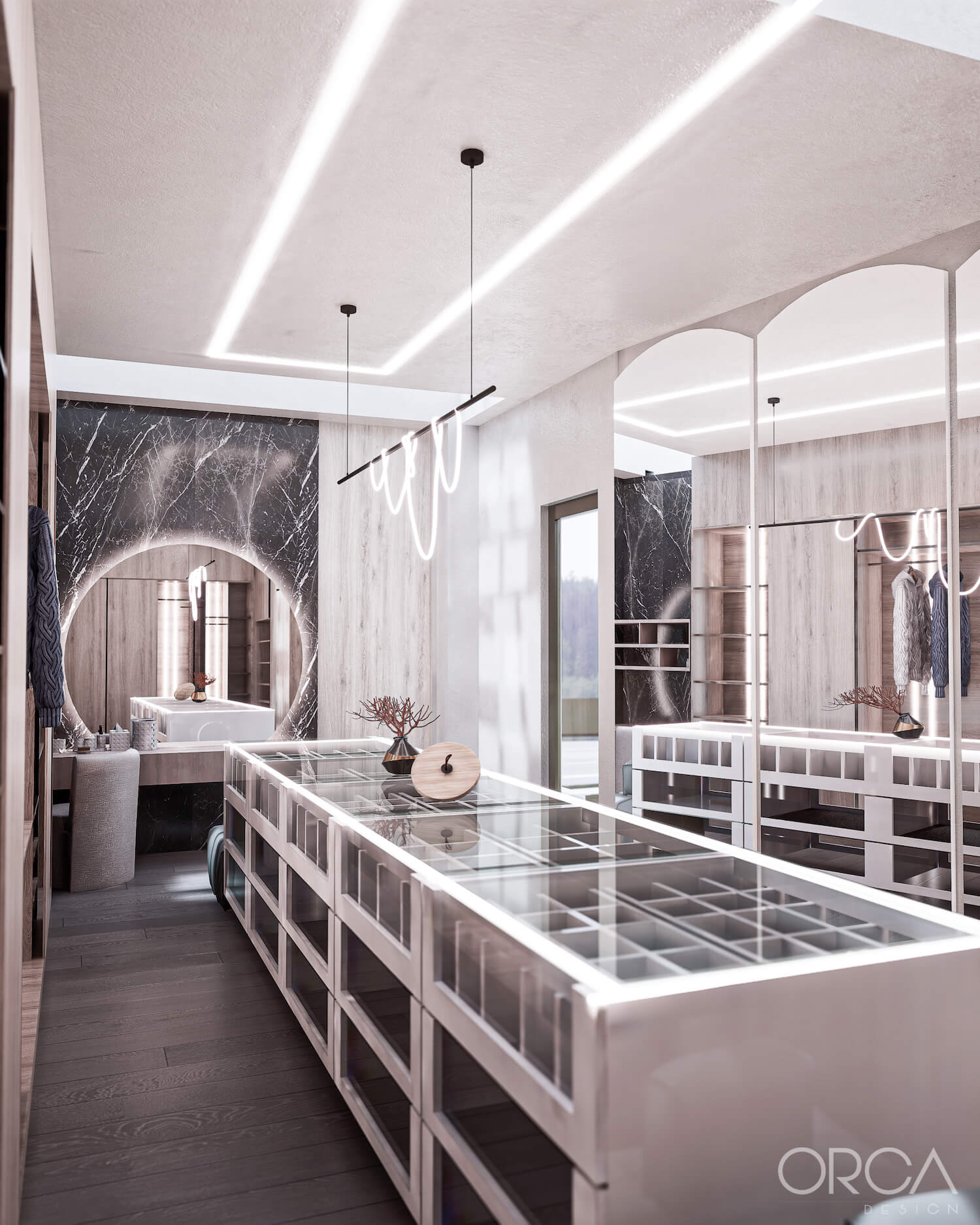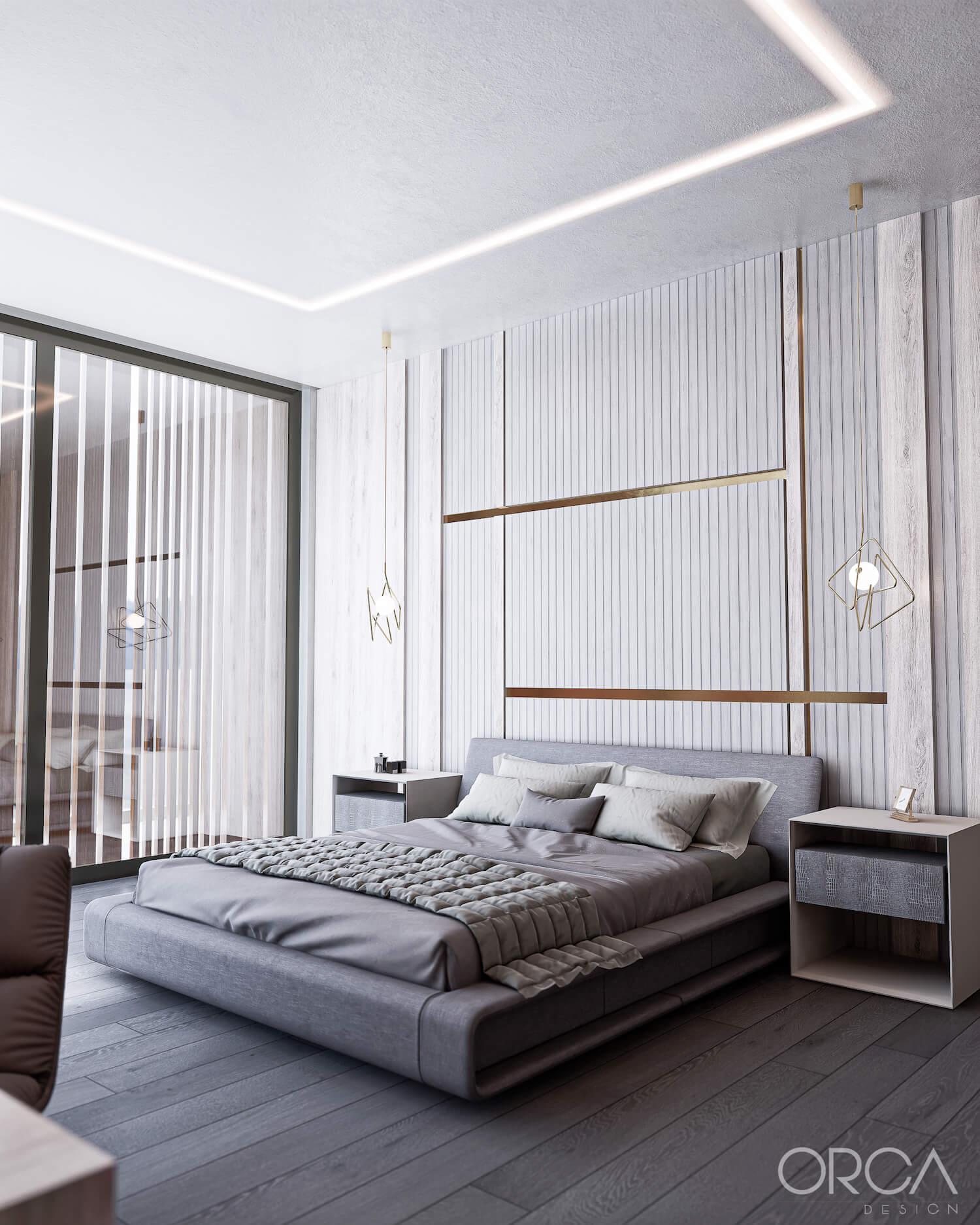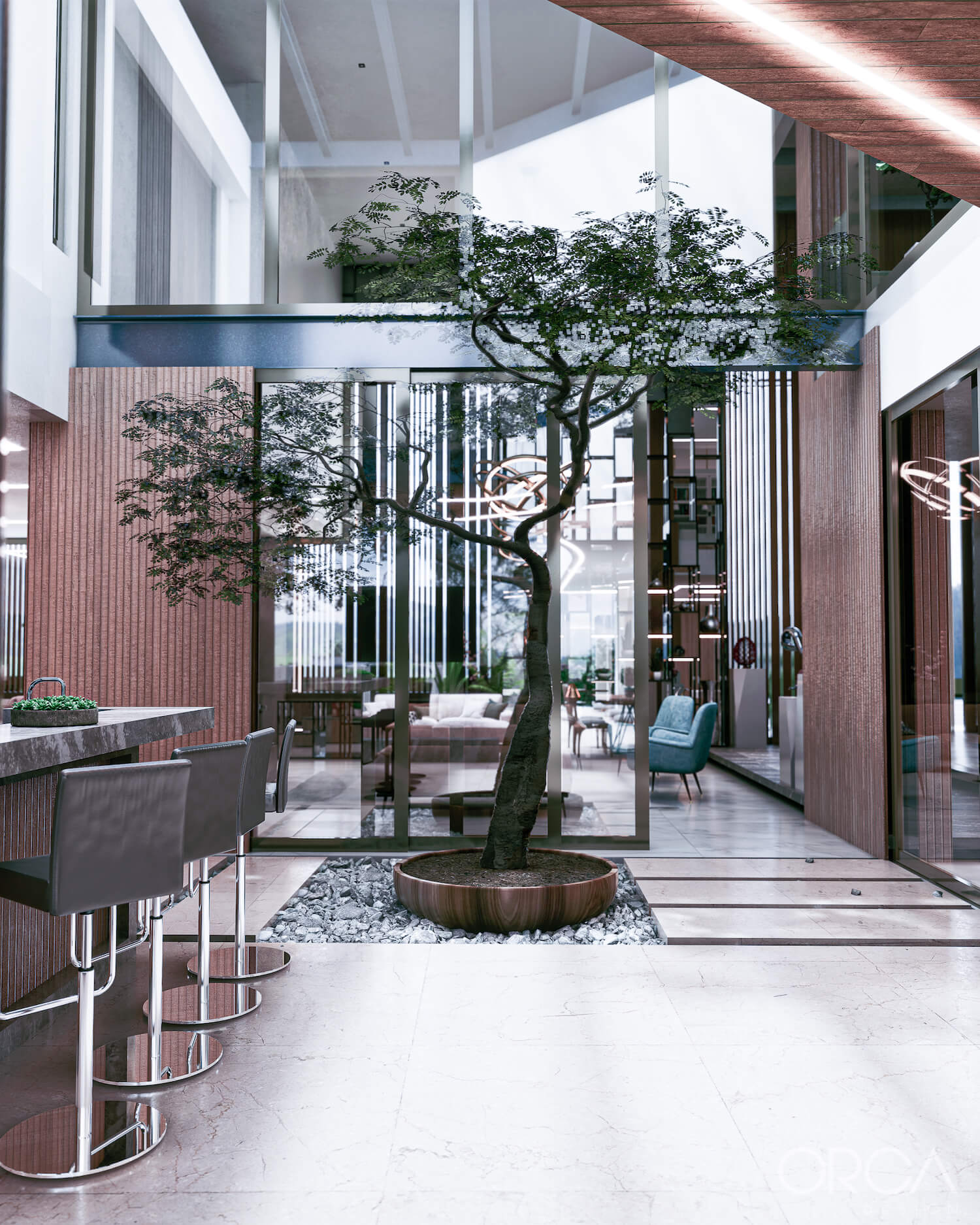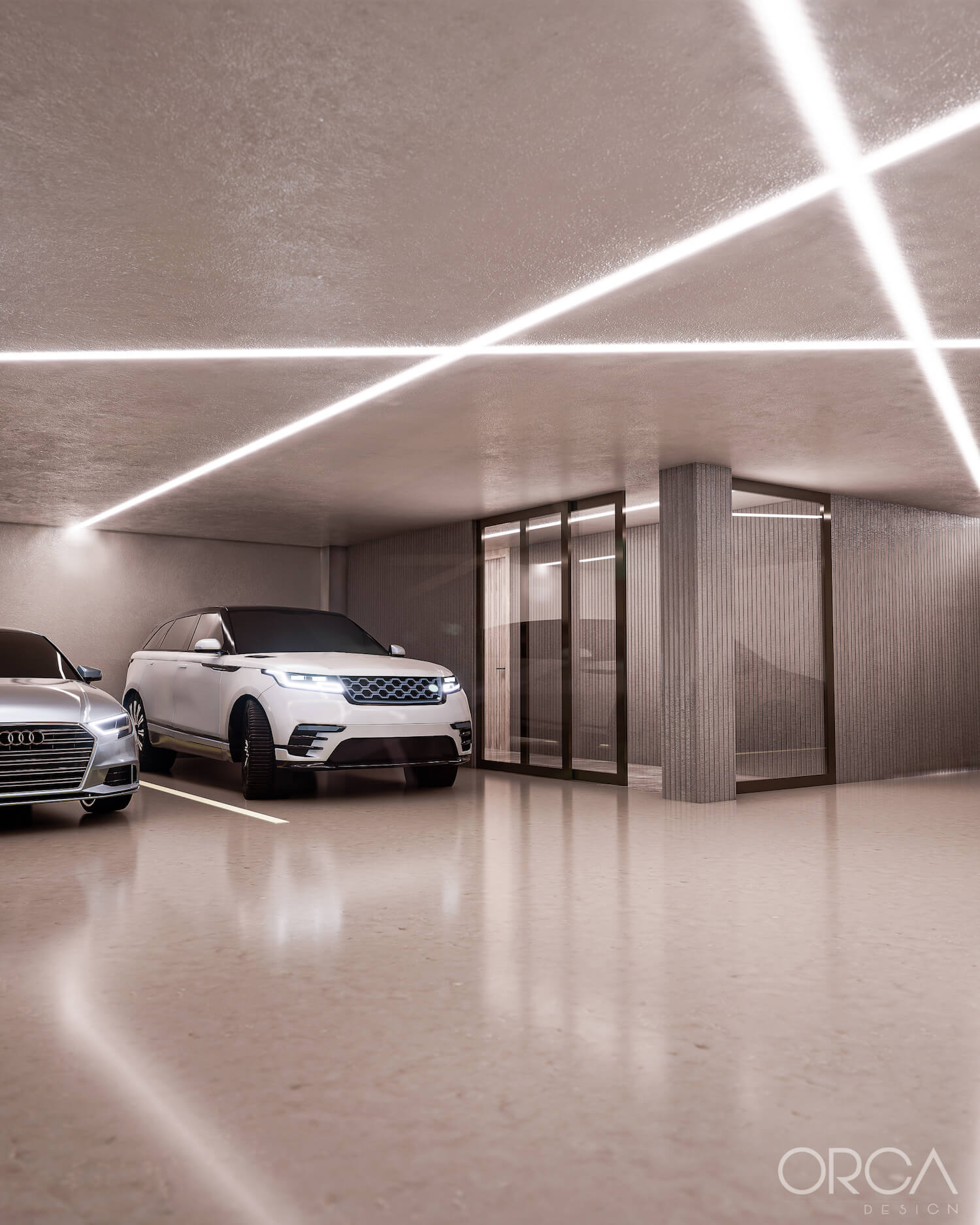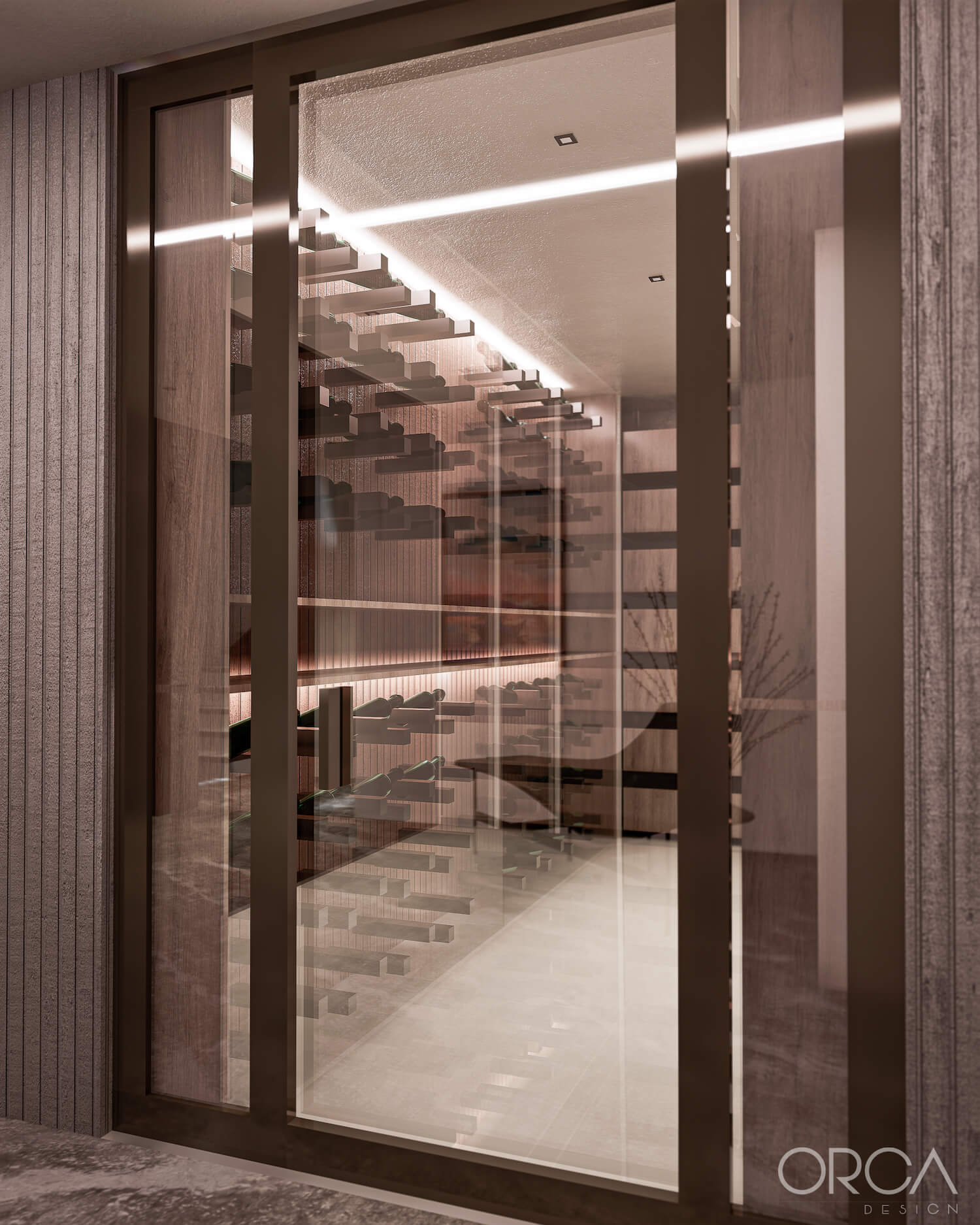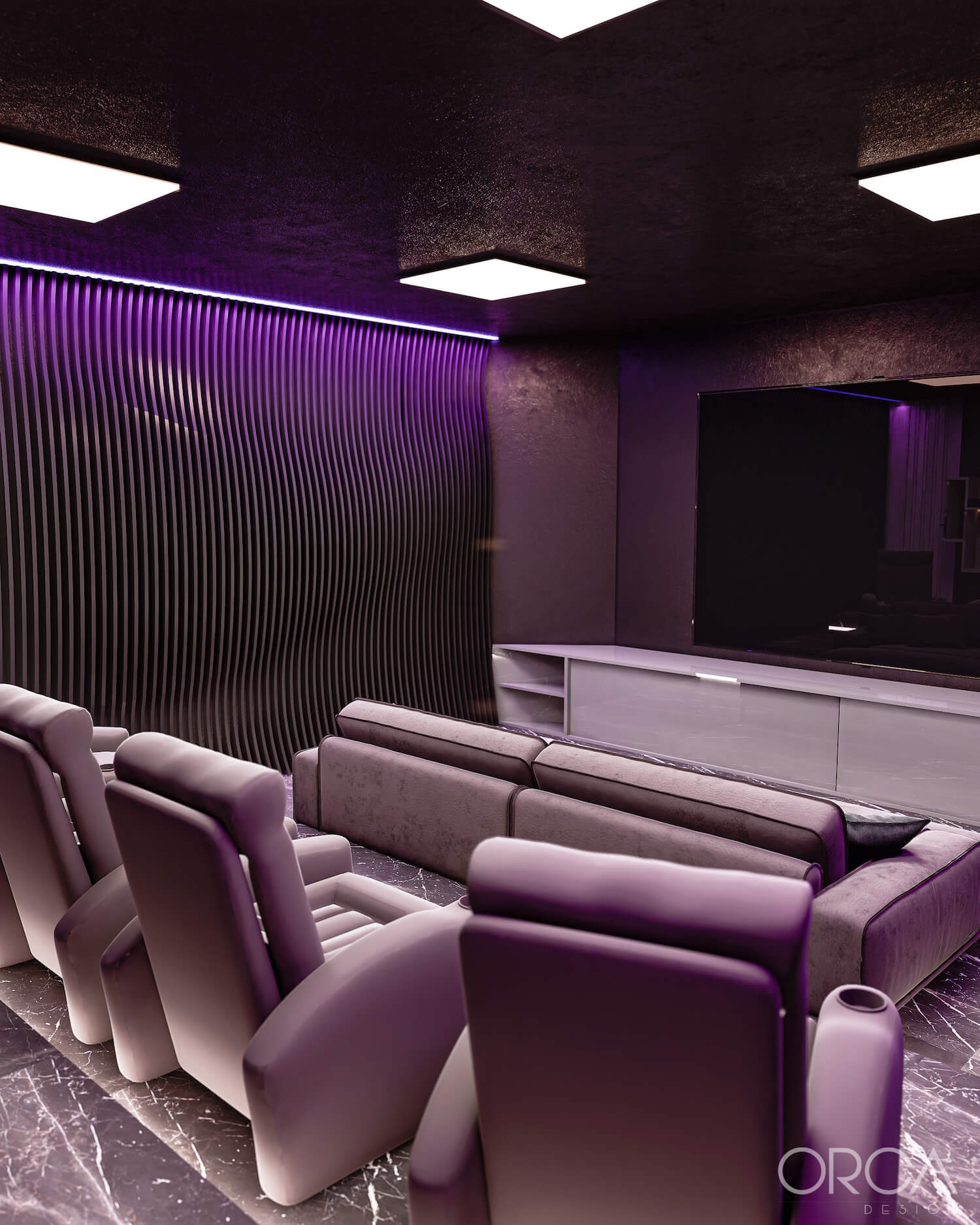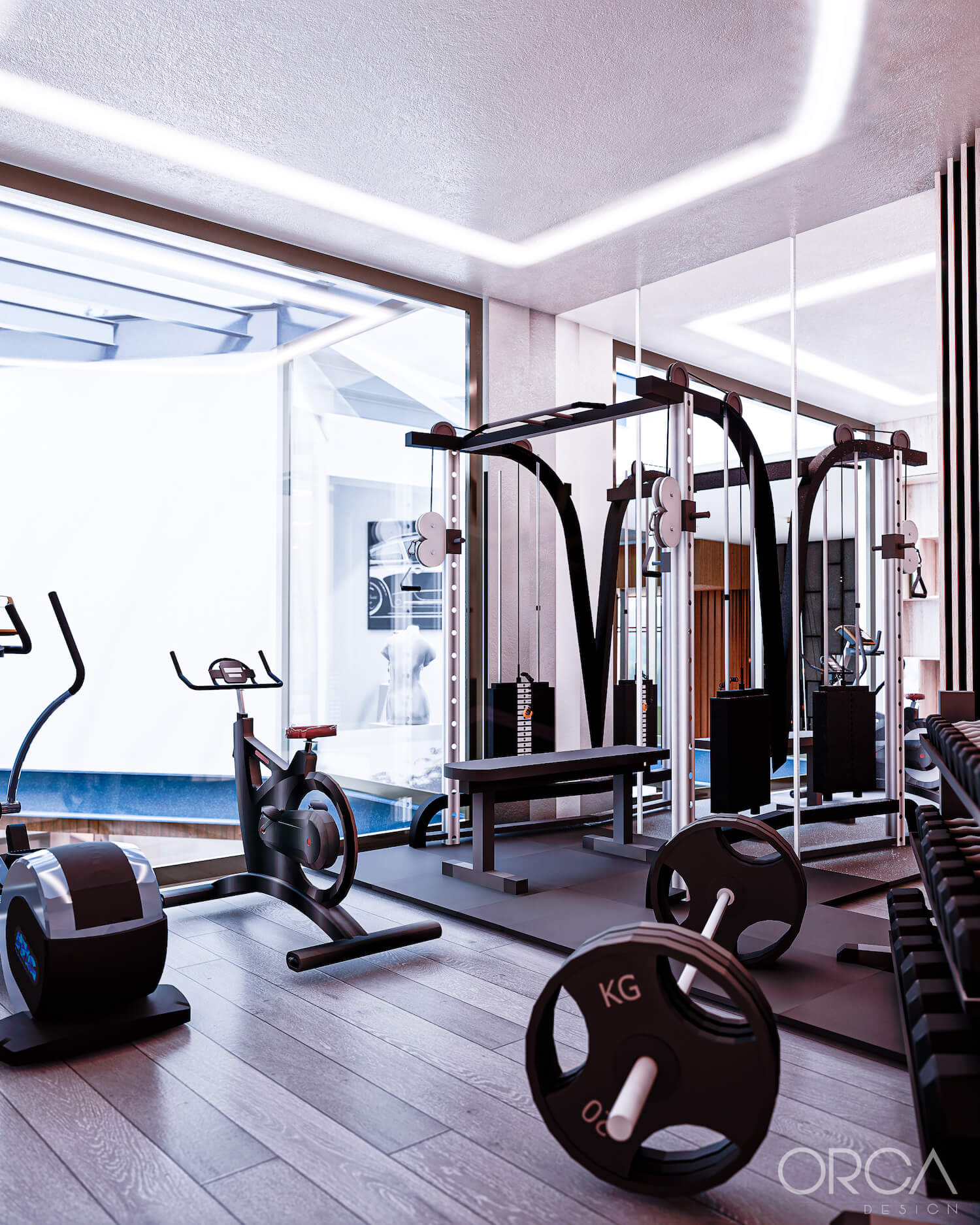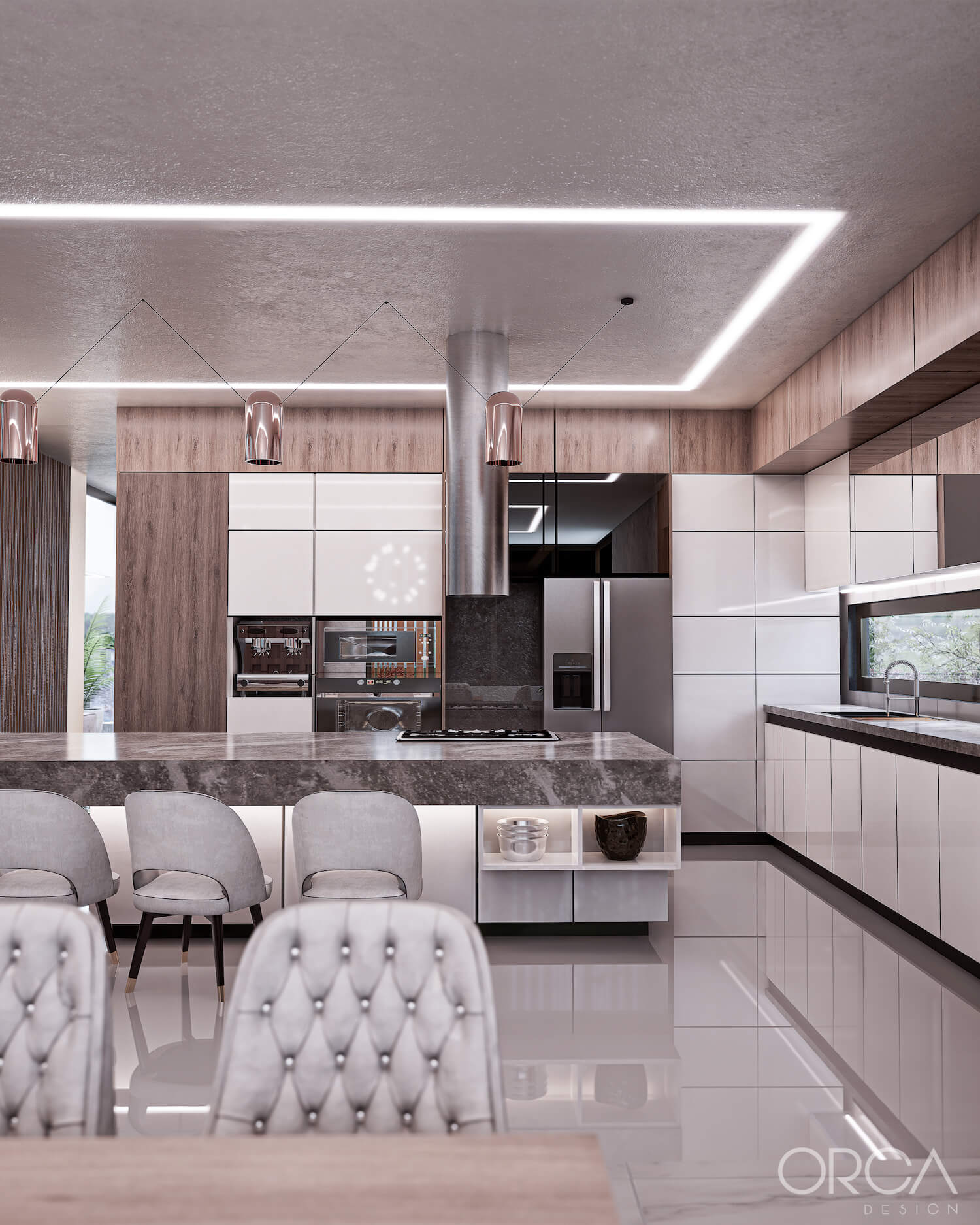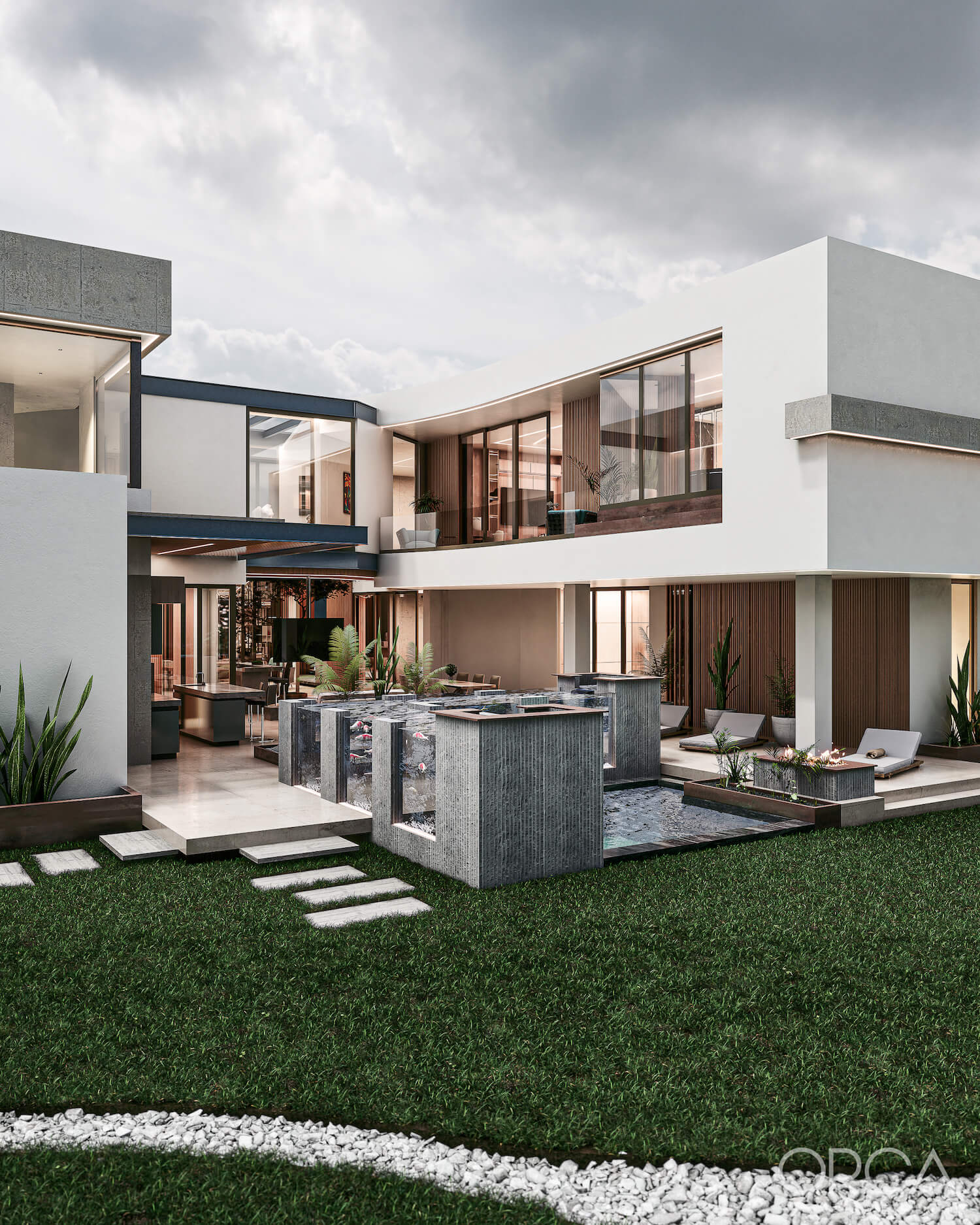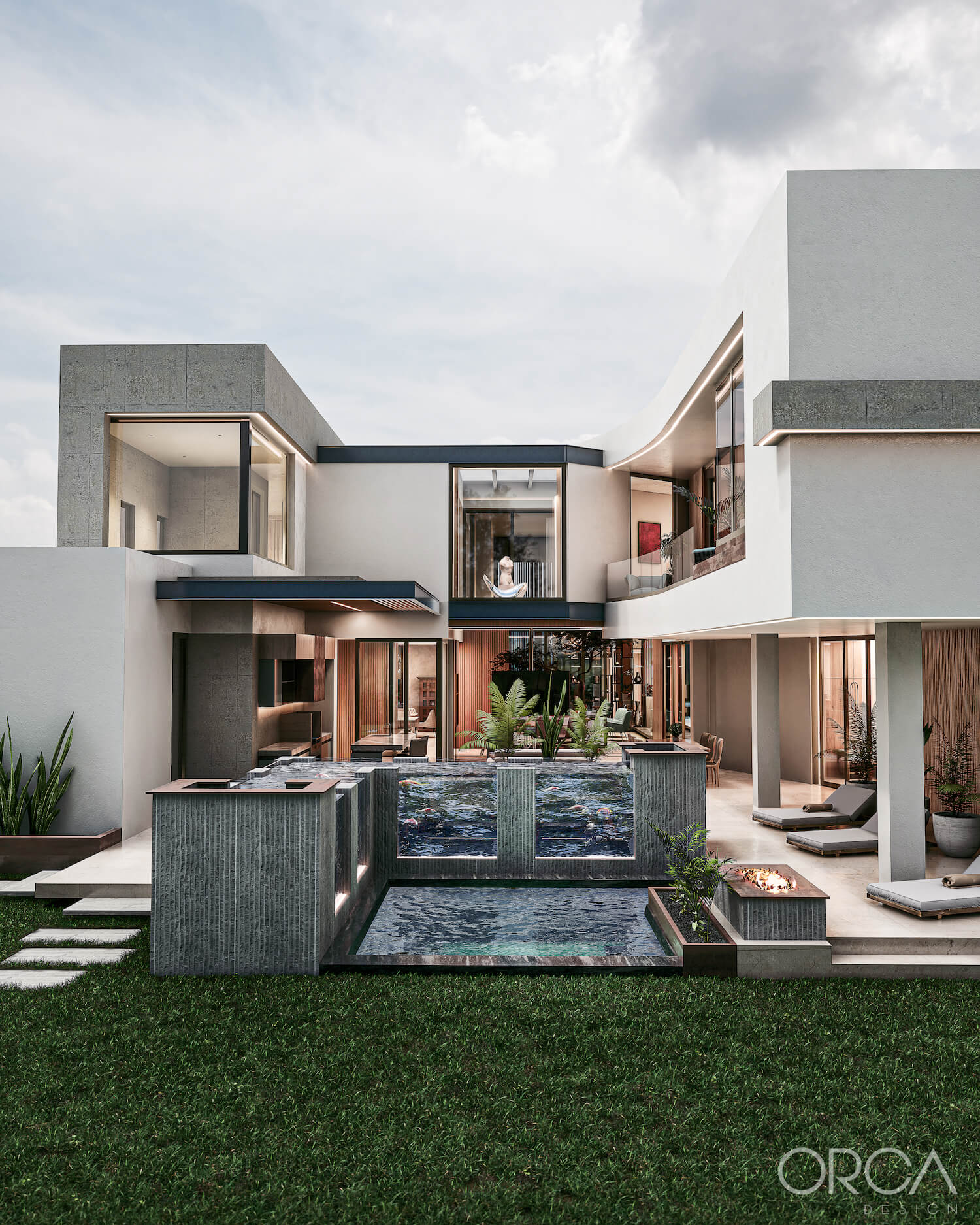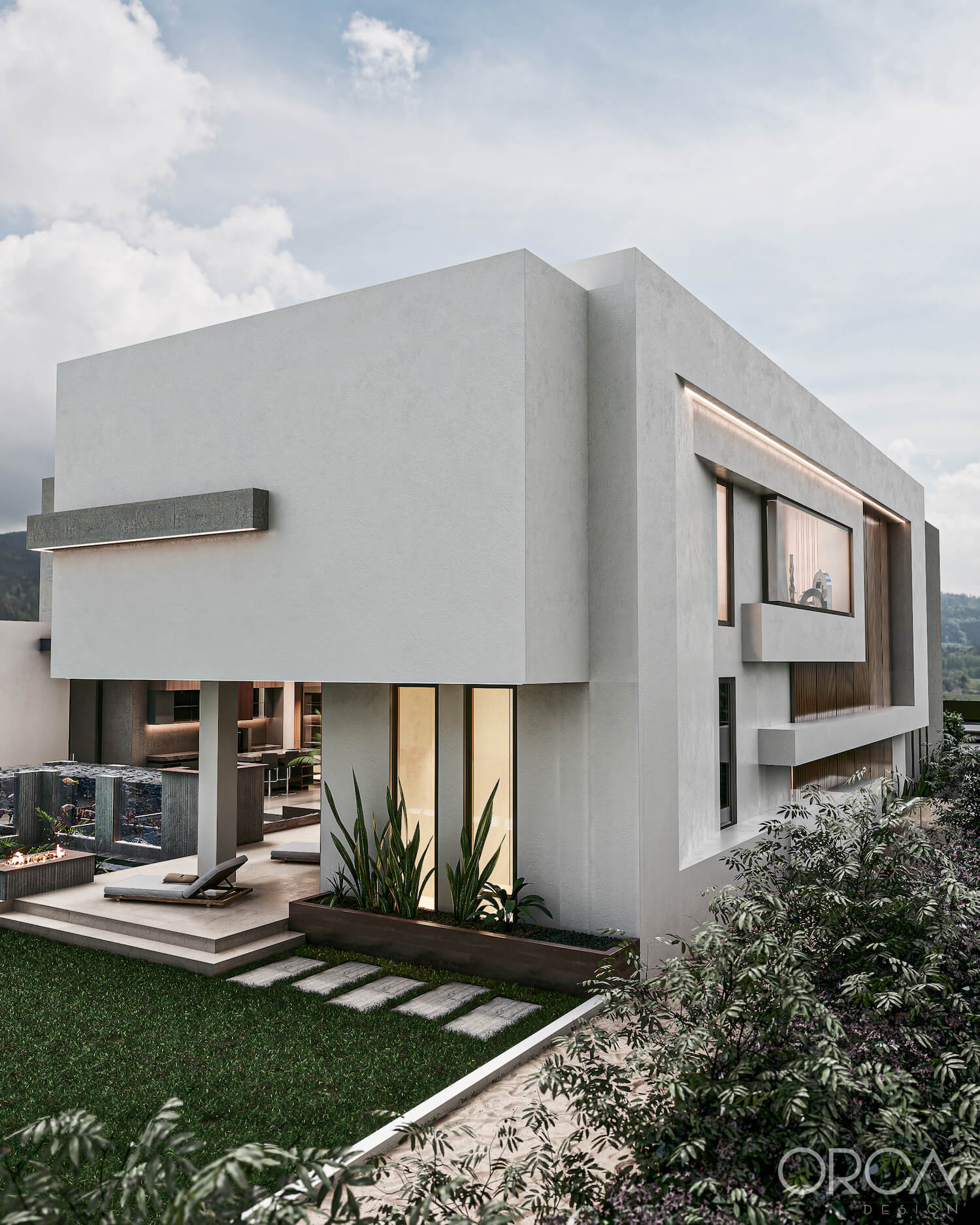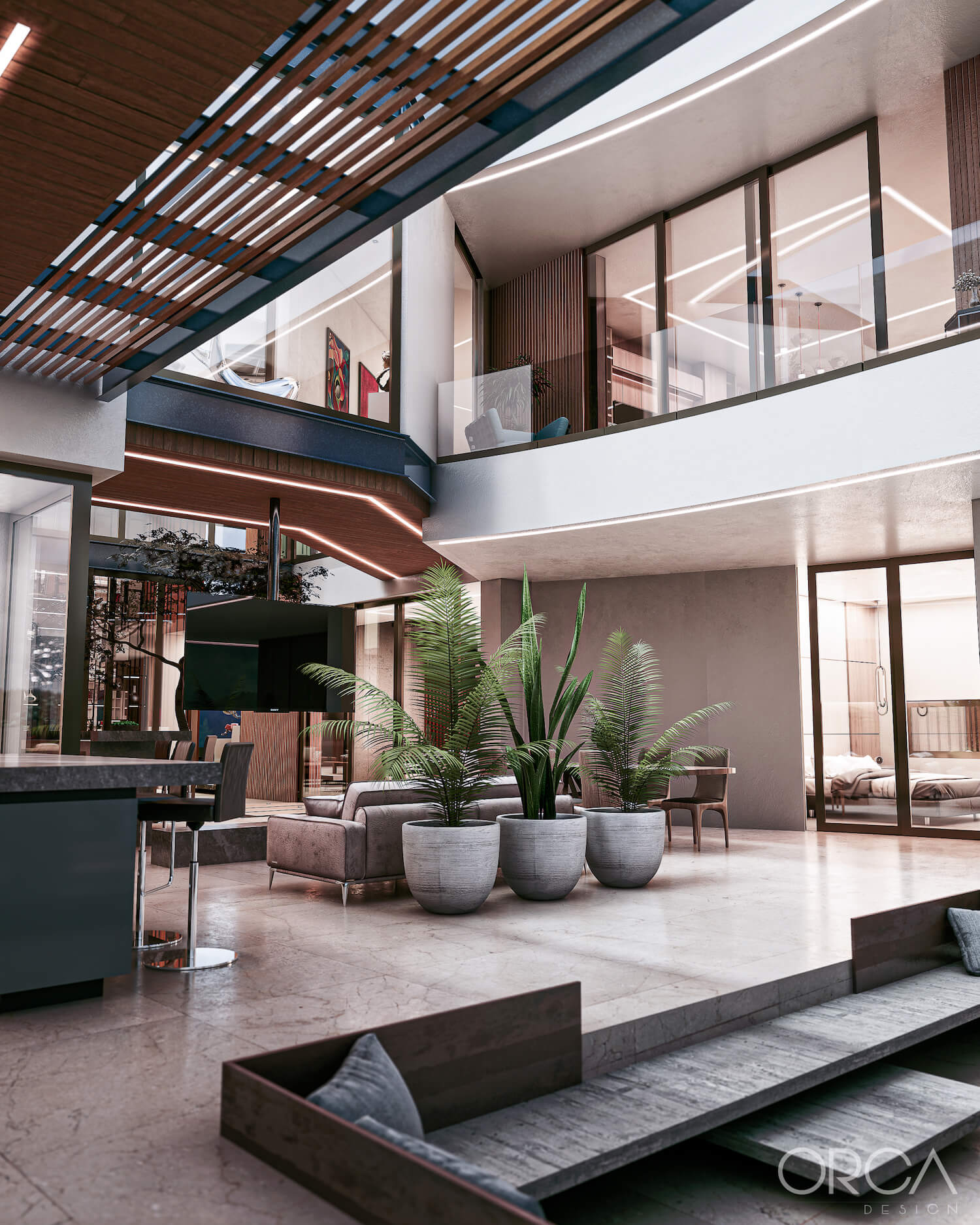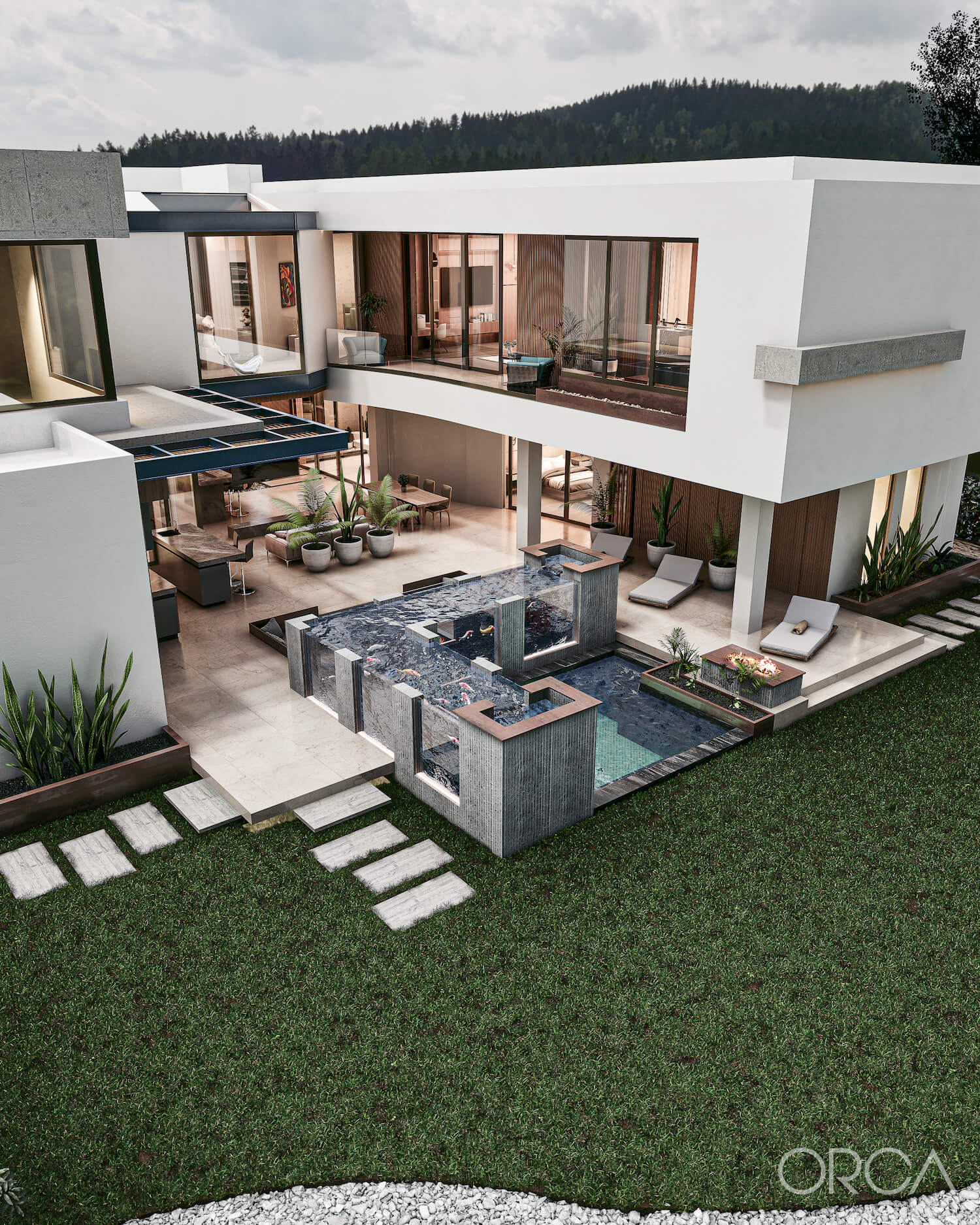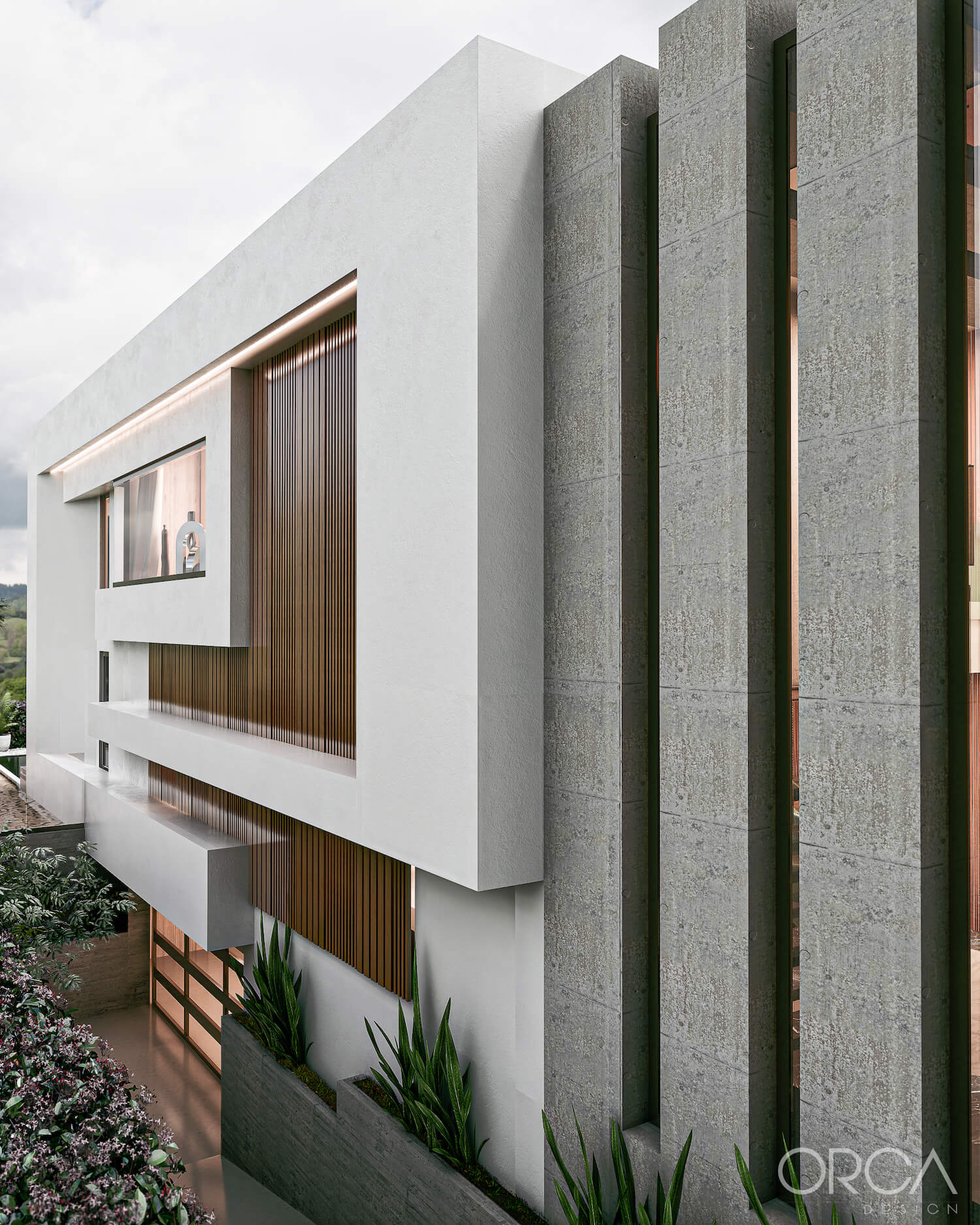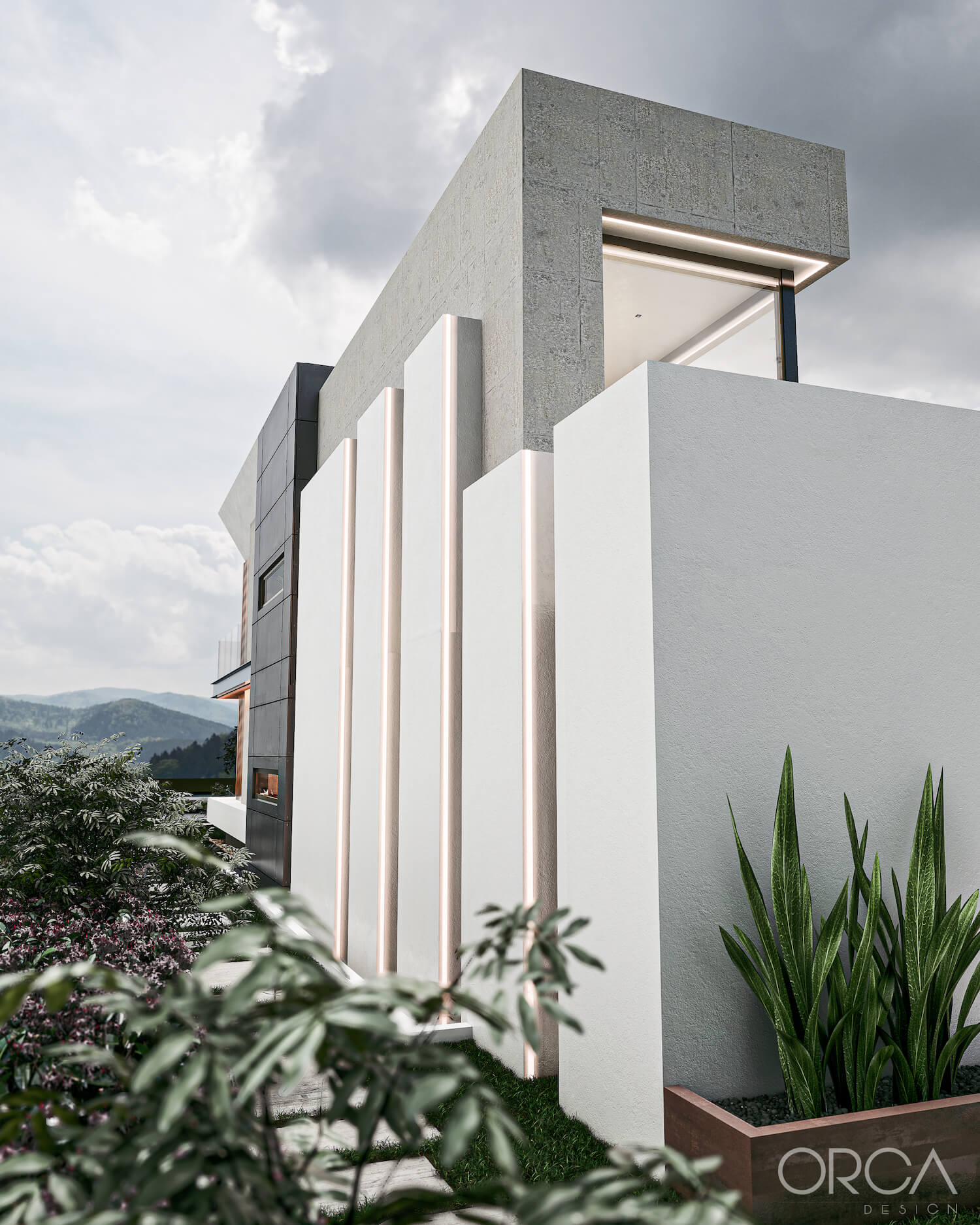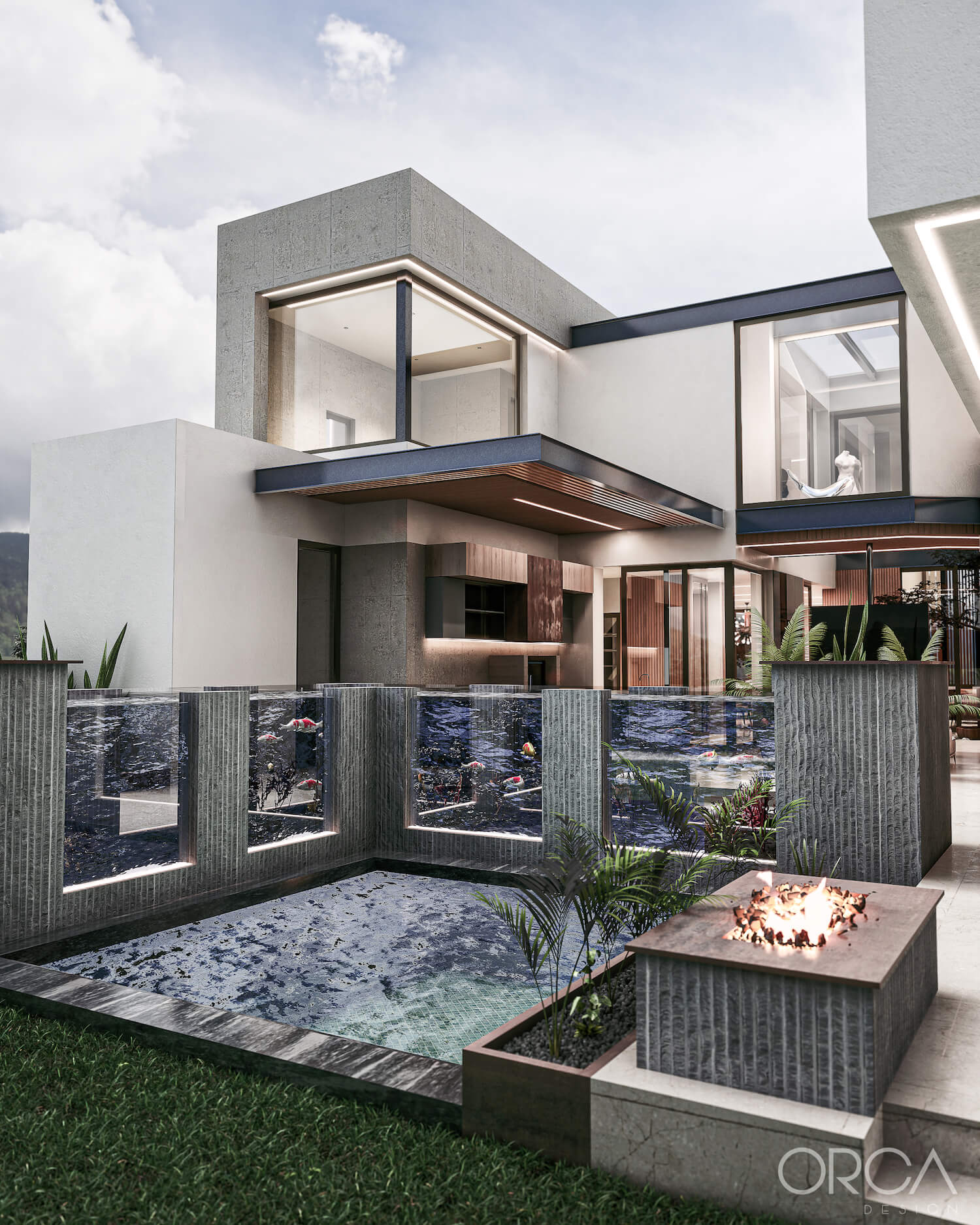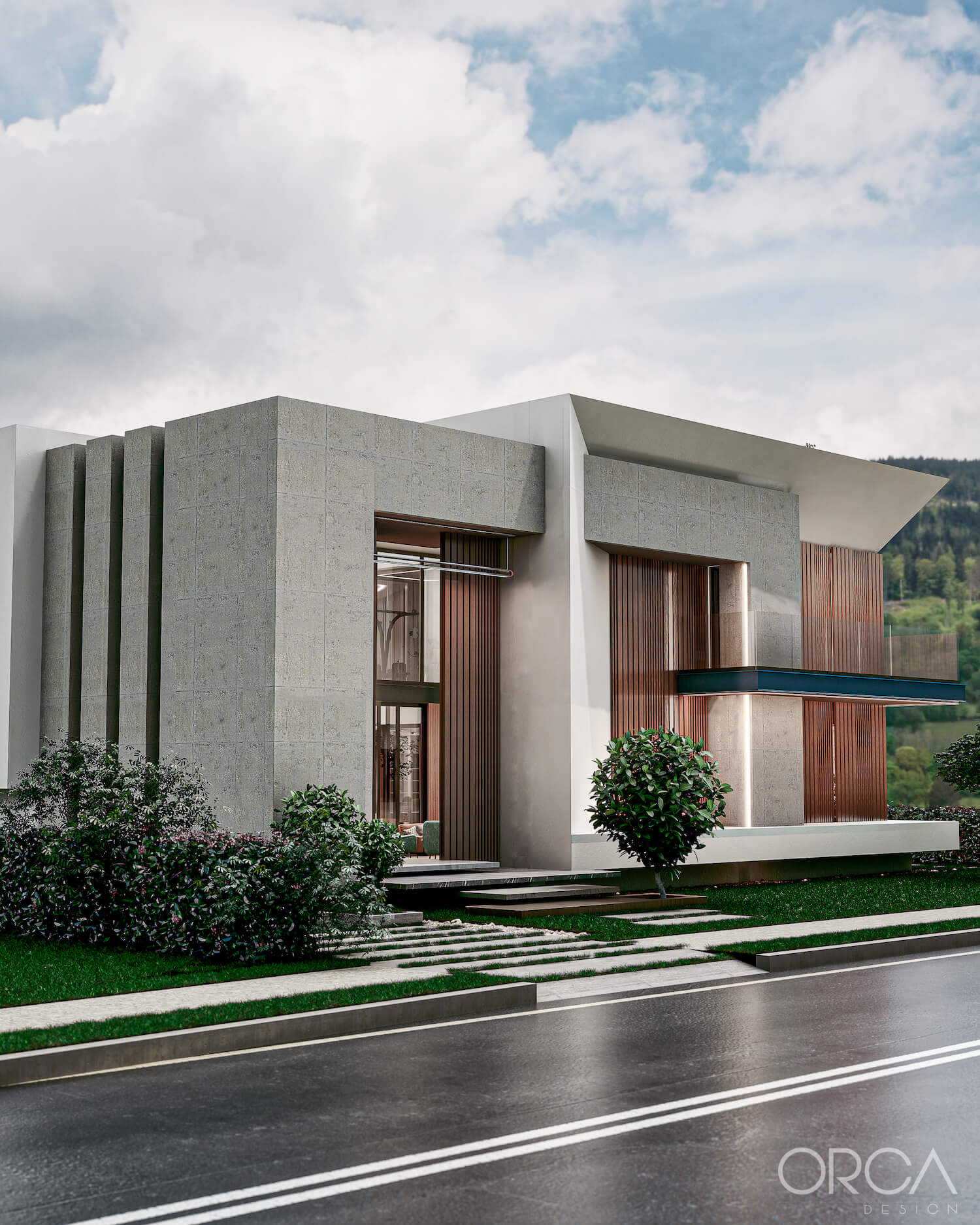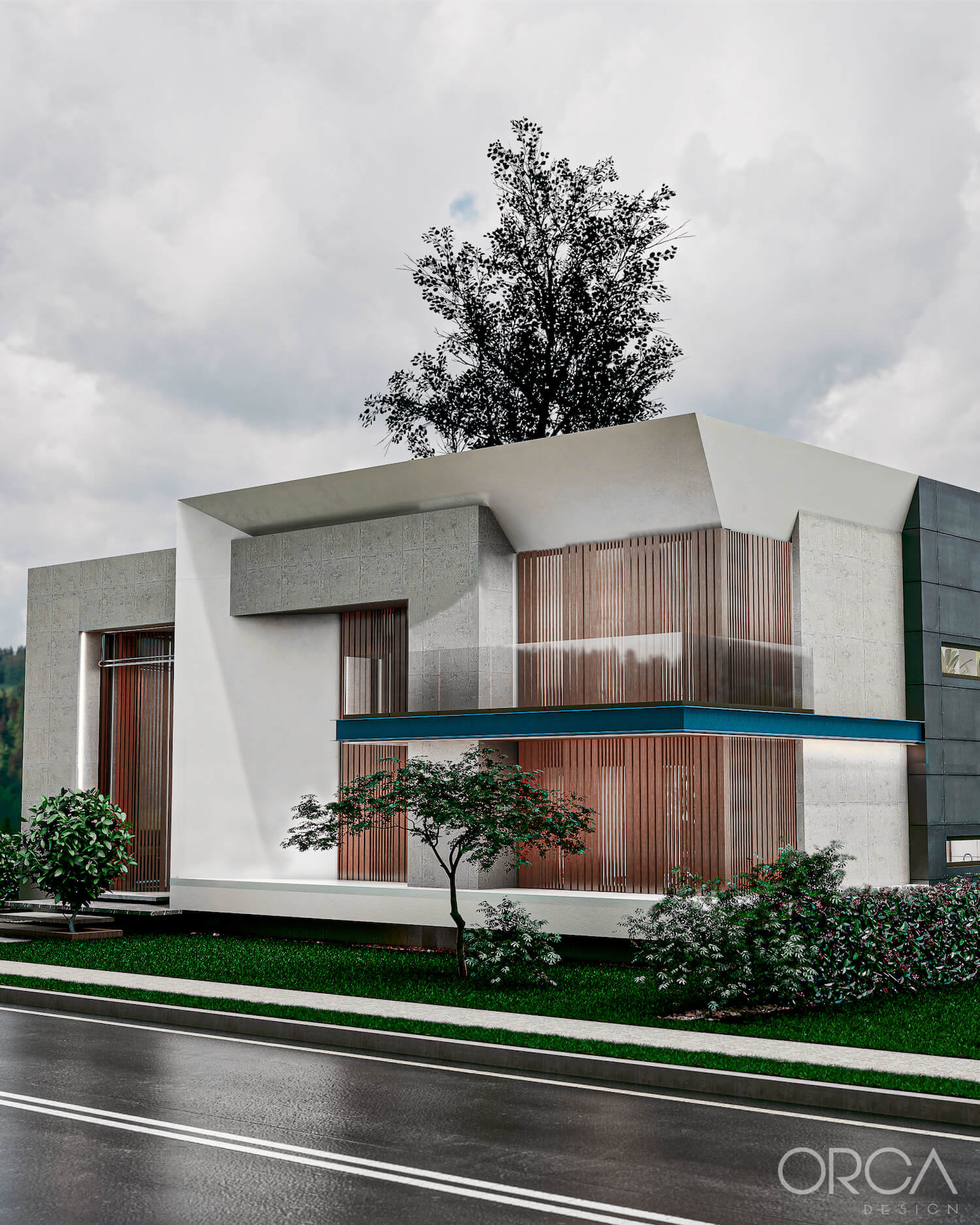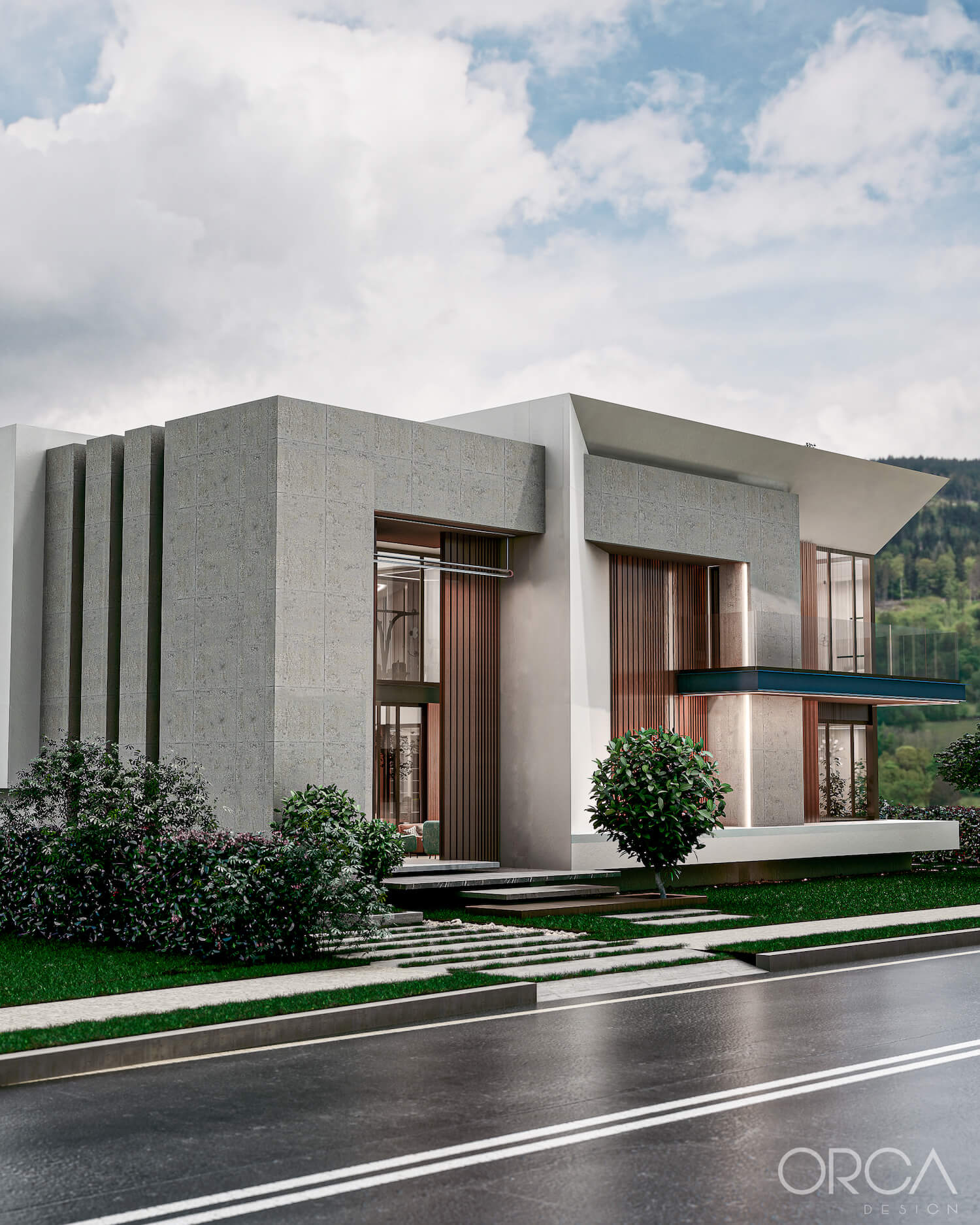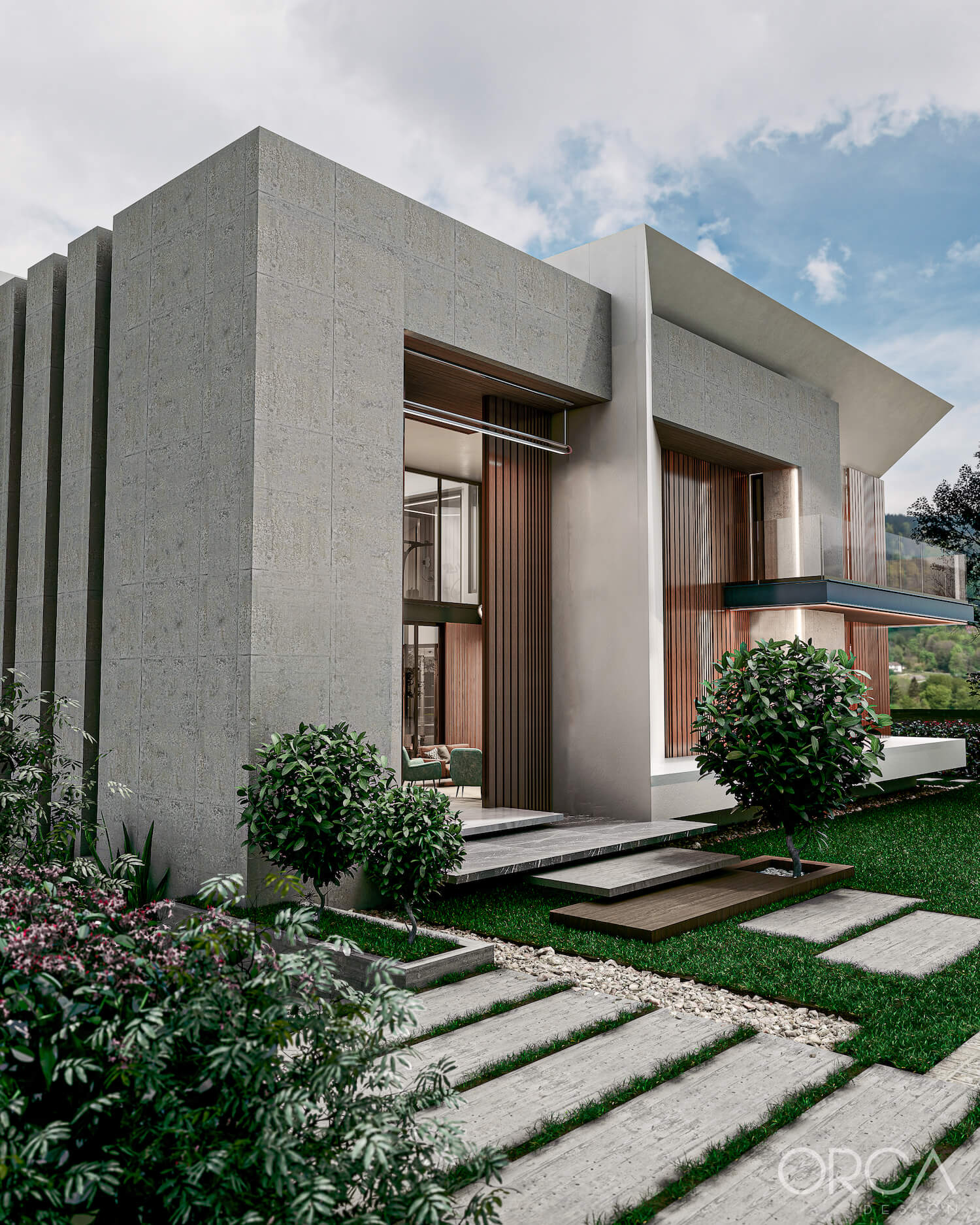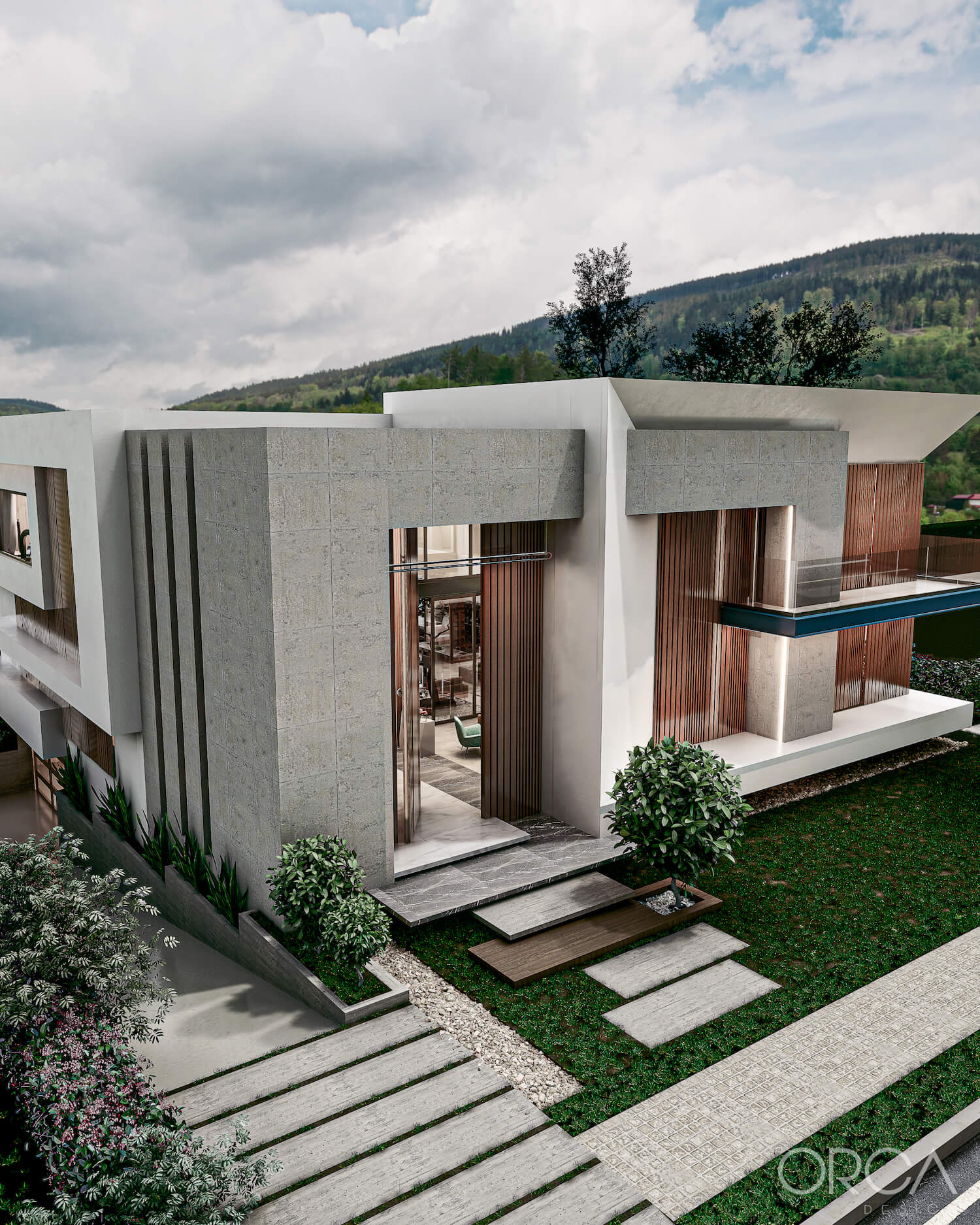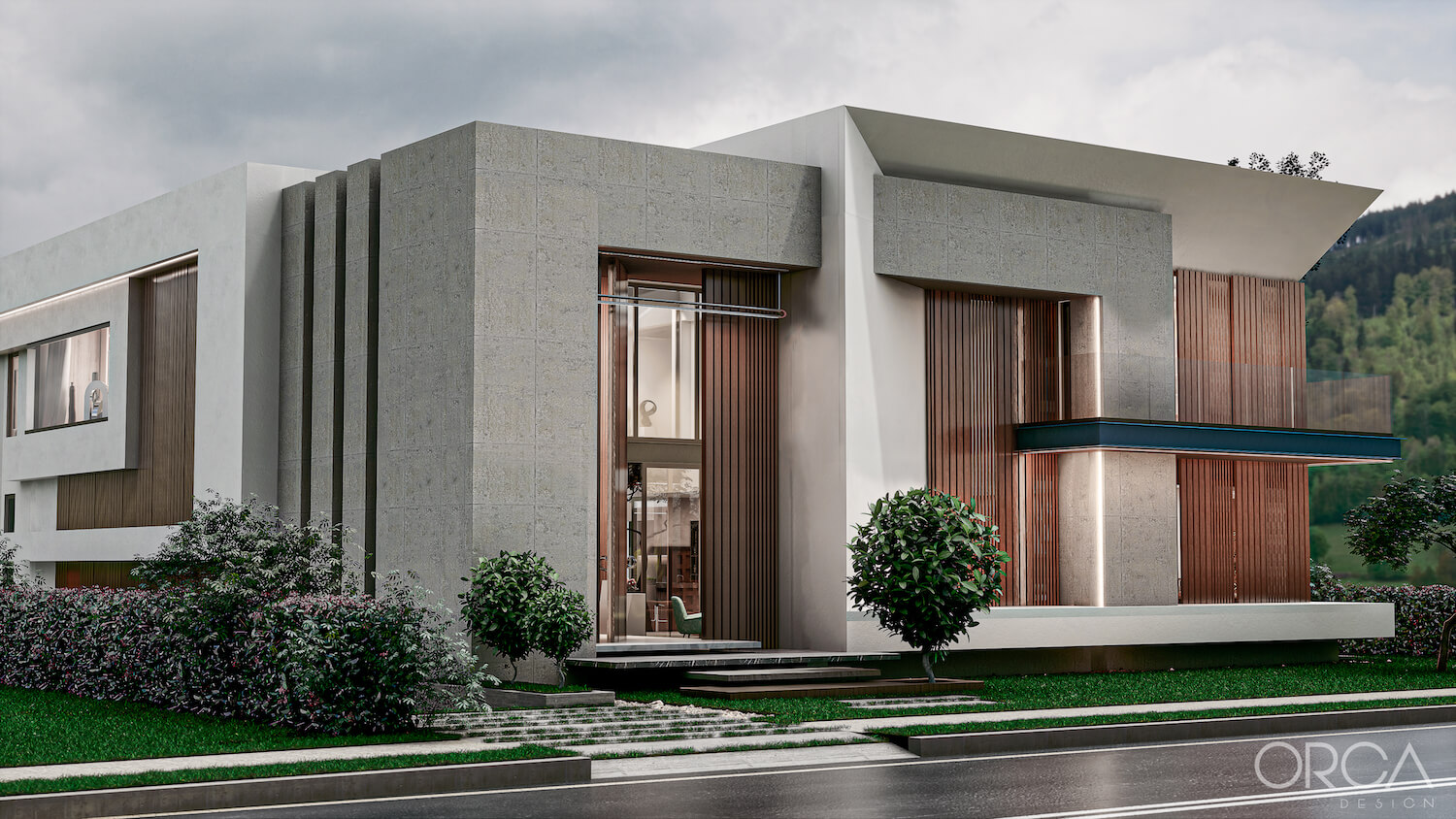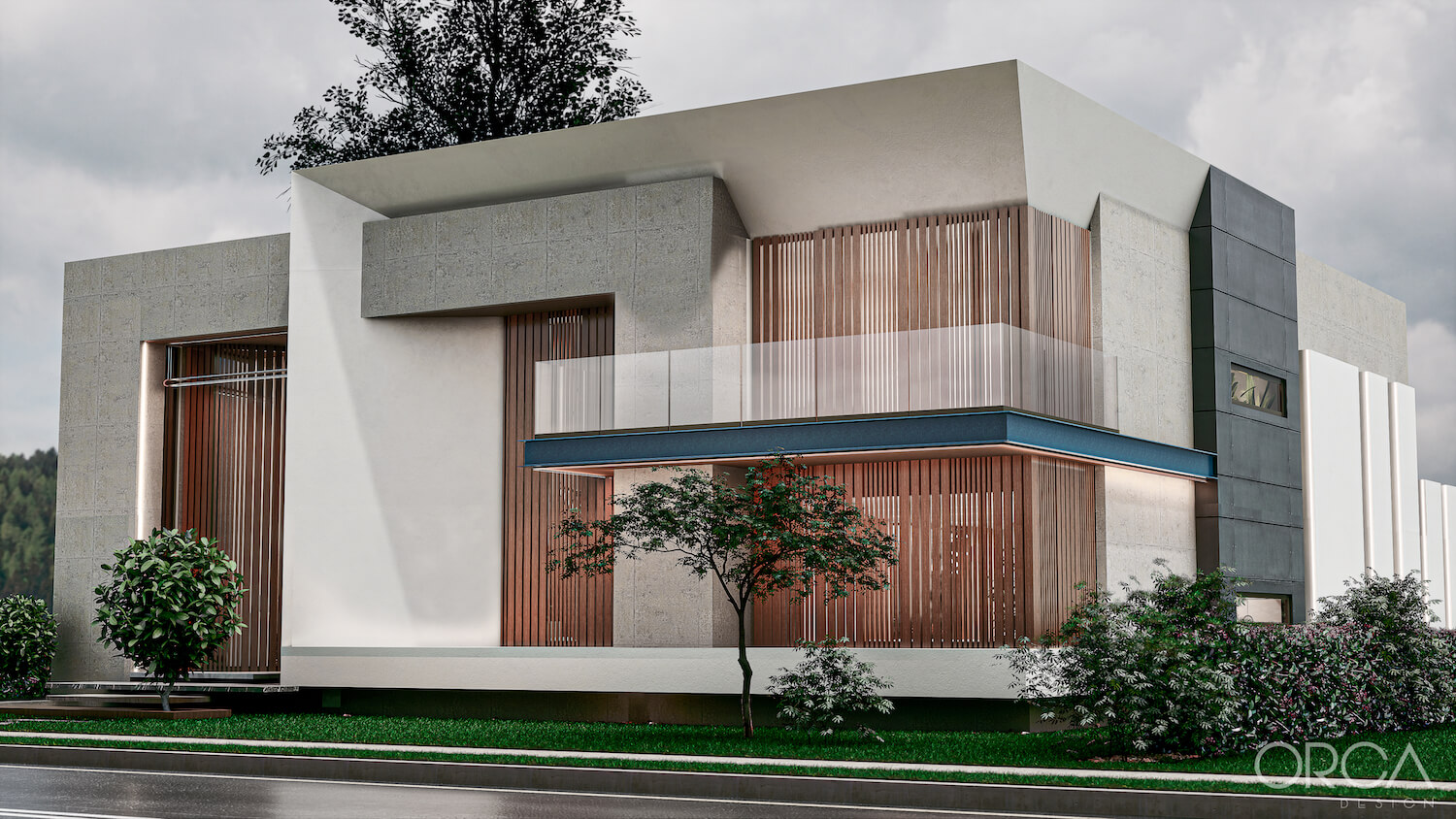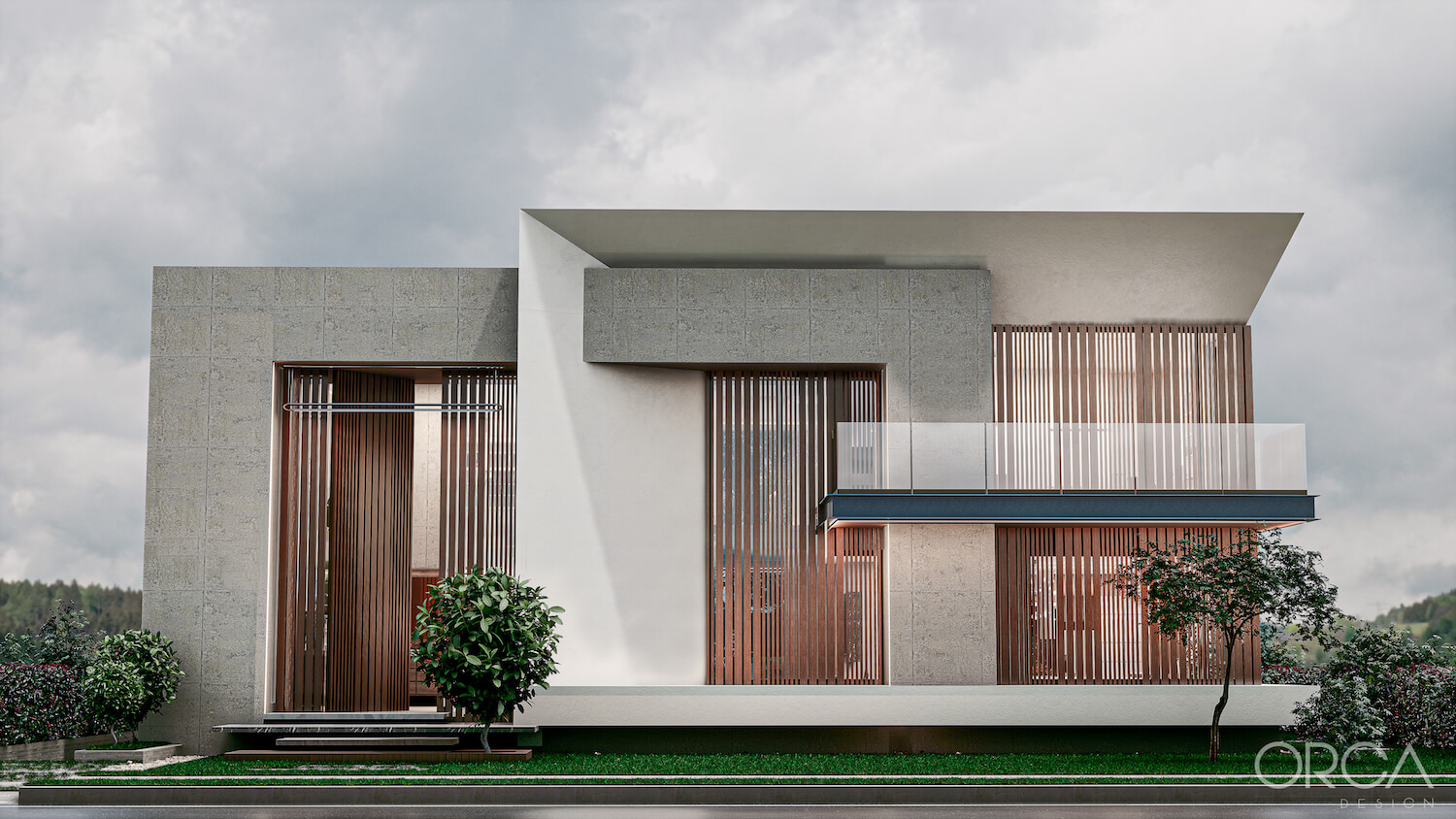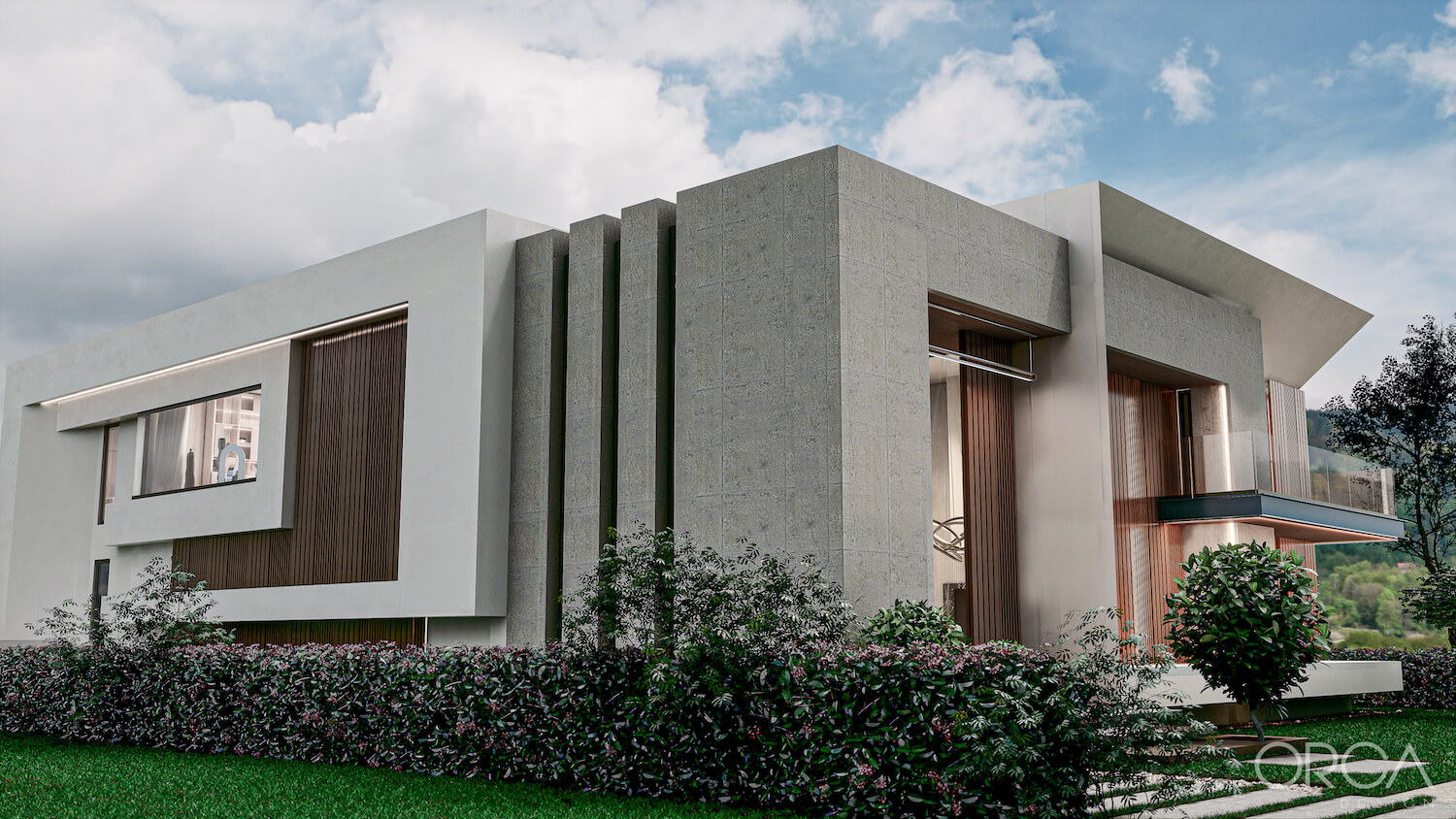 ---