Kerimov Architects: The interior is a continuation and logical development of the ideas embodied in the architecture of the house in Repino. The interior maintains a balance between architecture and nature. All spaces are light but diverse. The combination of different materials and textures allows creating both a complex but balanced structure.
Particular attention is paid to the central space – the living room, where a unique unity with nature is formed due to 7-meter-high ceilings and panoramic windows. The gallery on the second floor (an element that is quite rare in private architecture) complements the spatial narrative.
The rest of the spaces are a logical development of the theme set in the living room. Separately, it is worth noting the SPA zone – a clean and concise space. The pool bowl literally continues in panoramic windows, creating a feeling of leveled borders with the natural forest environment.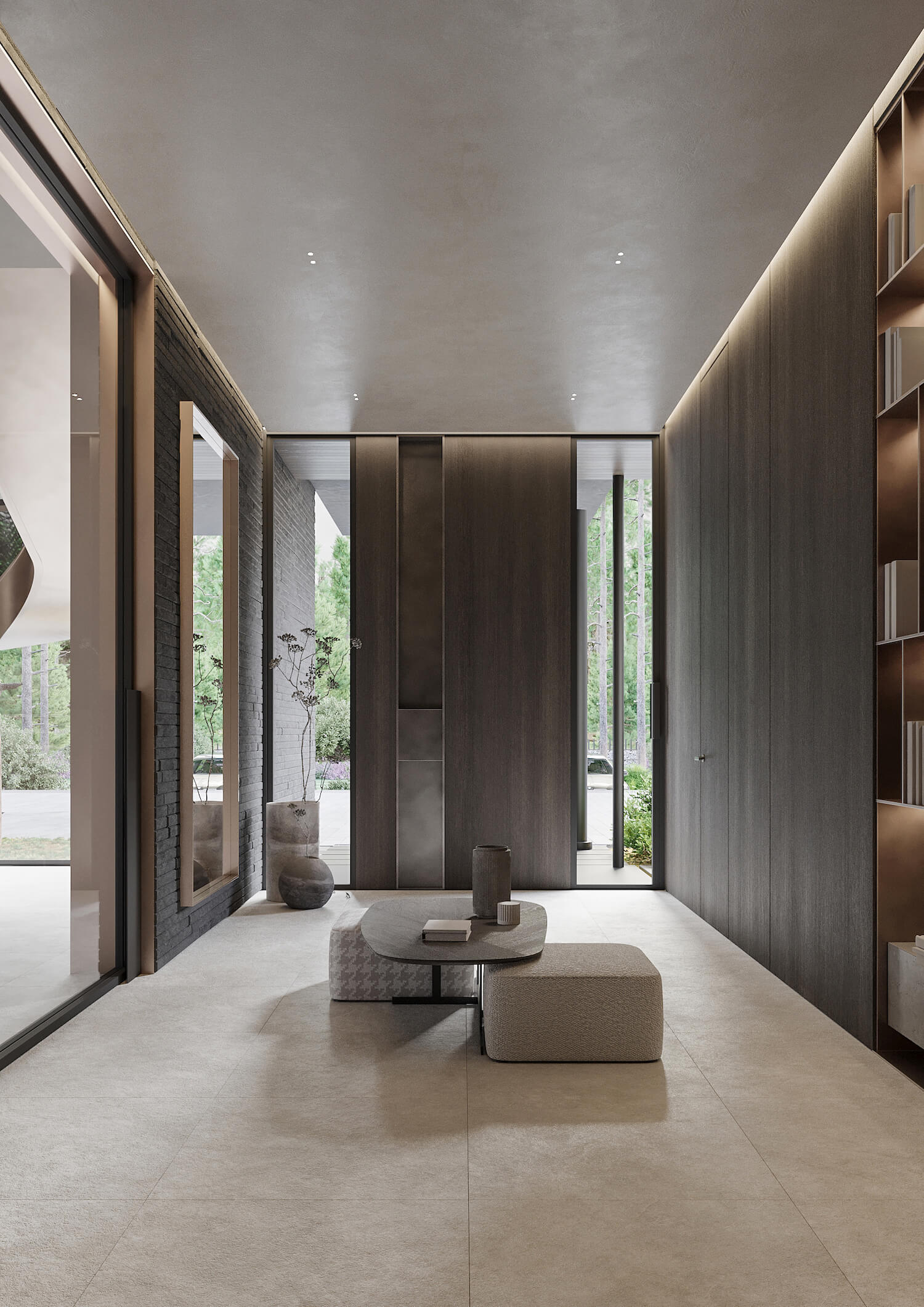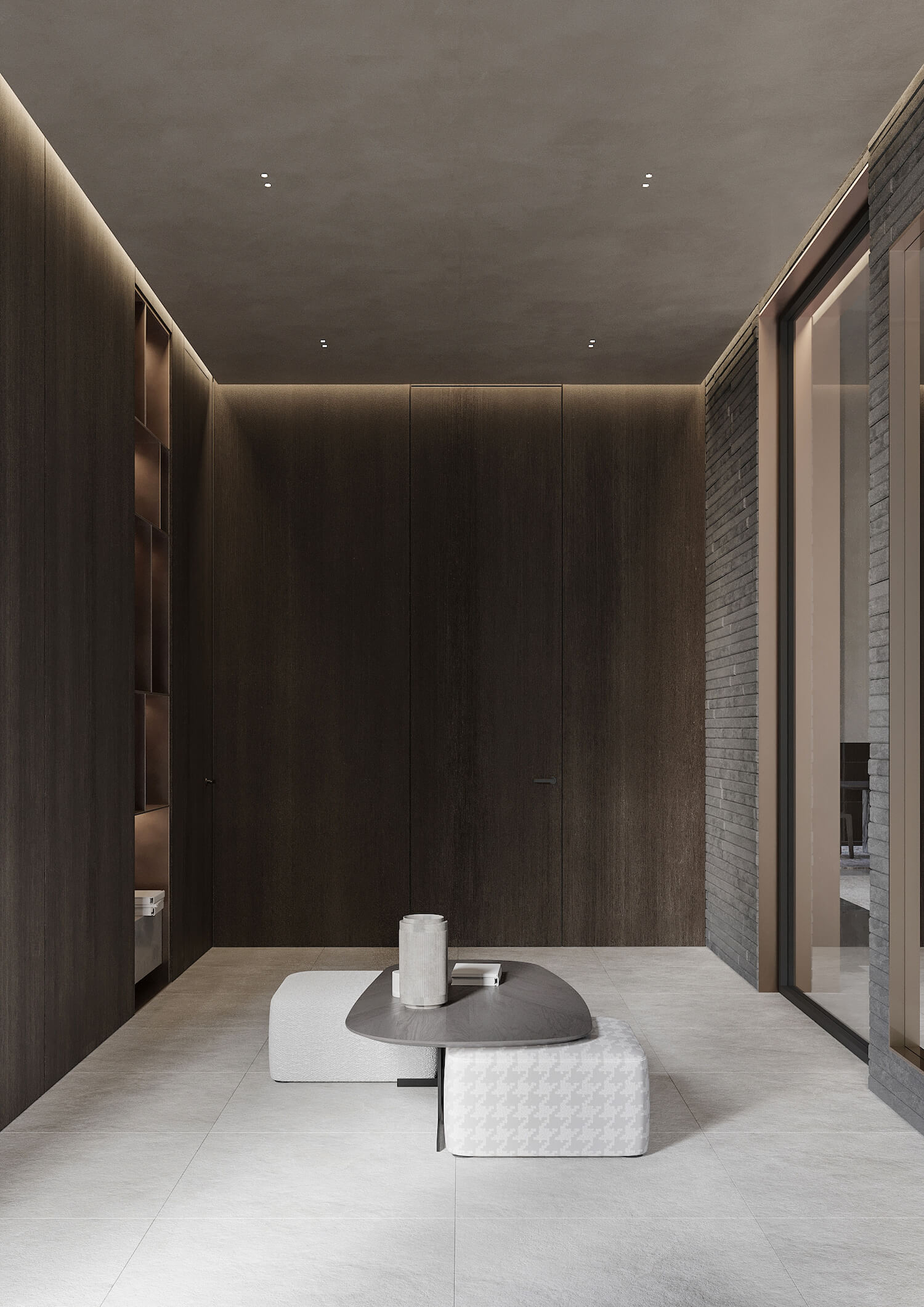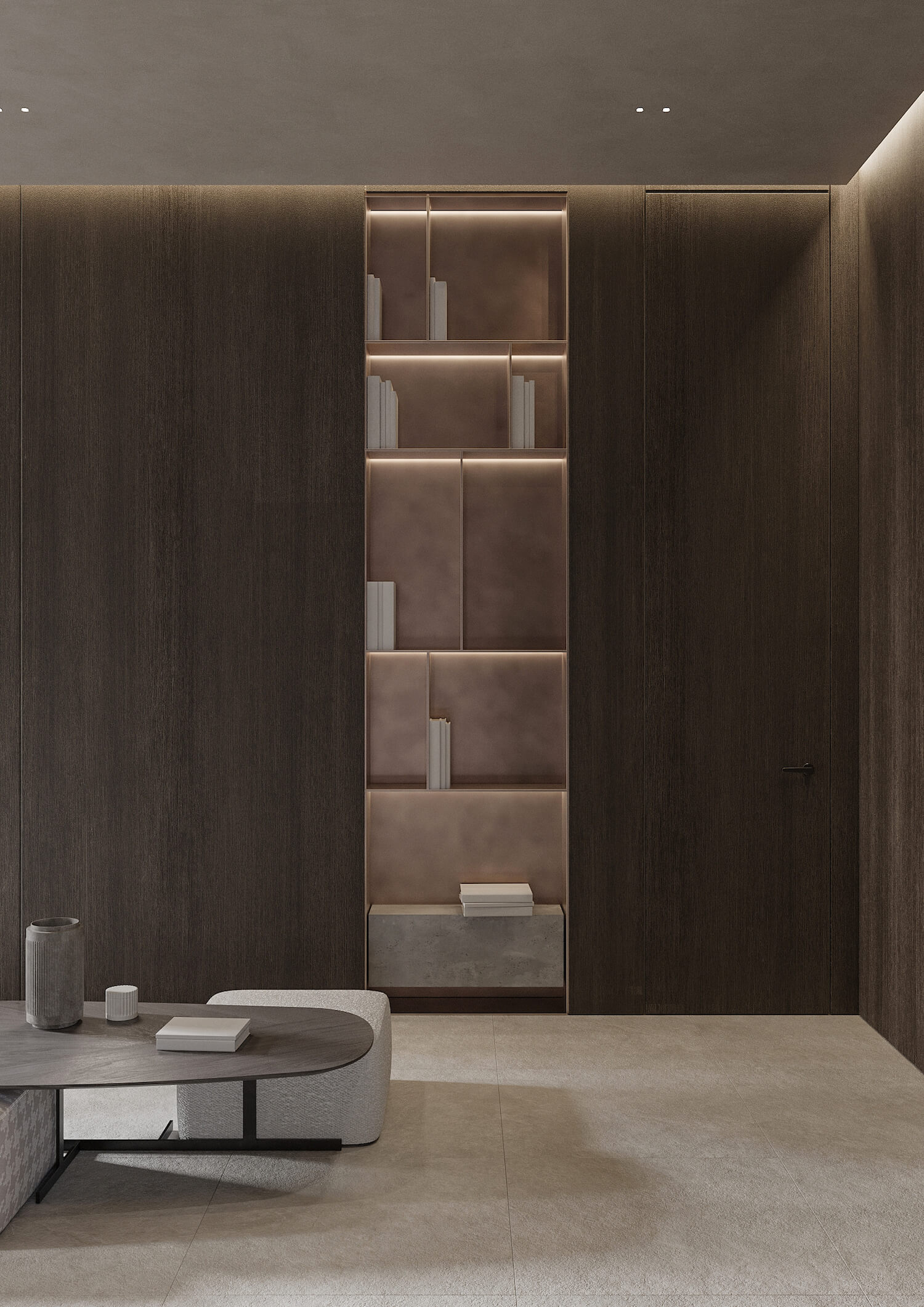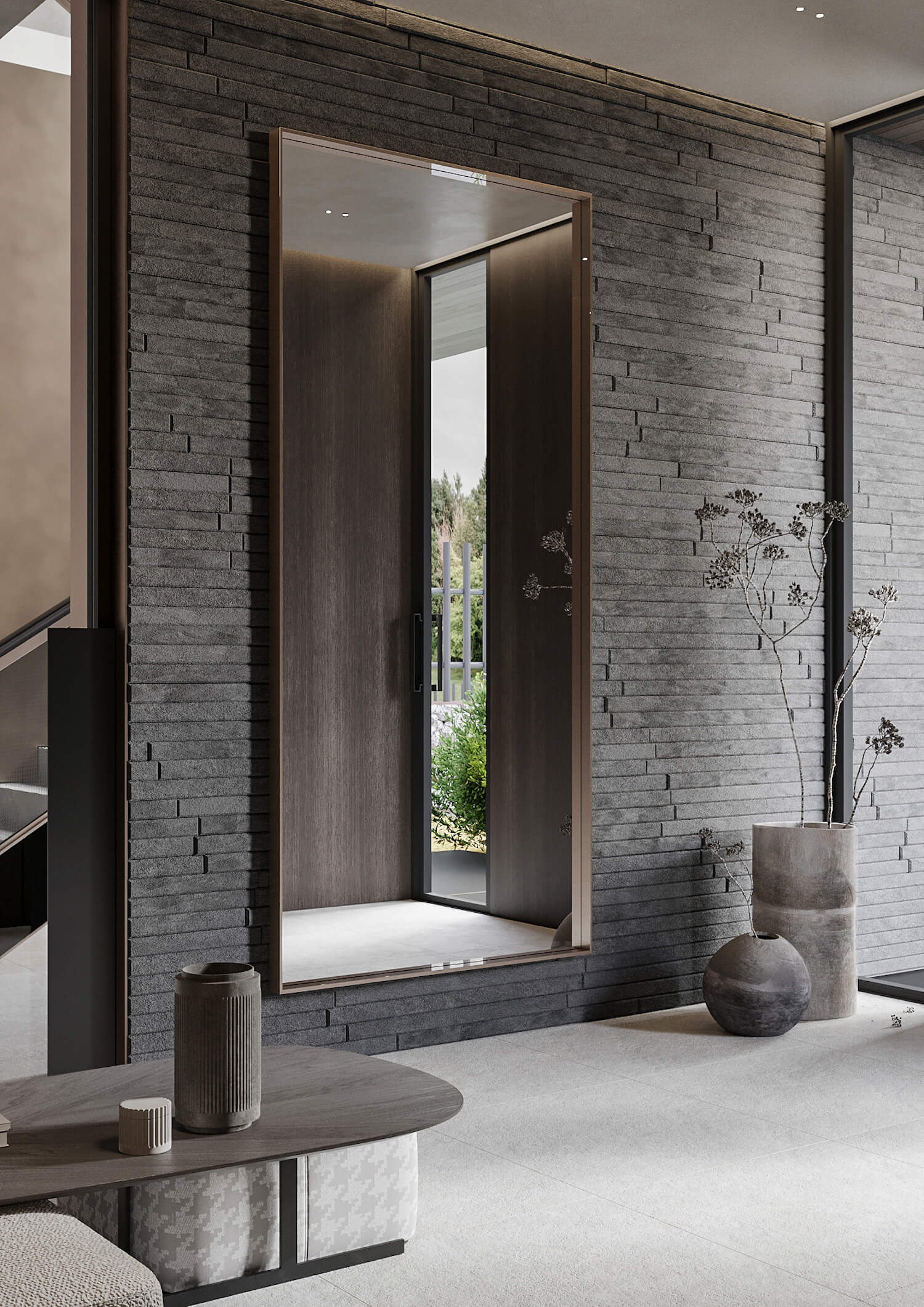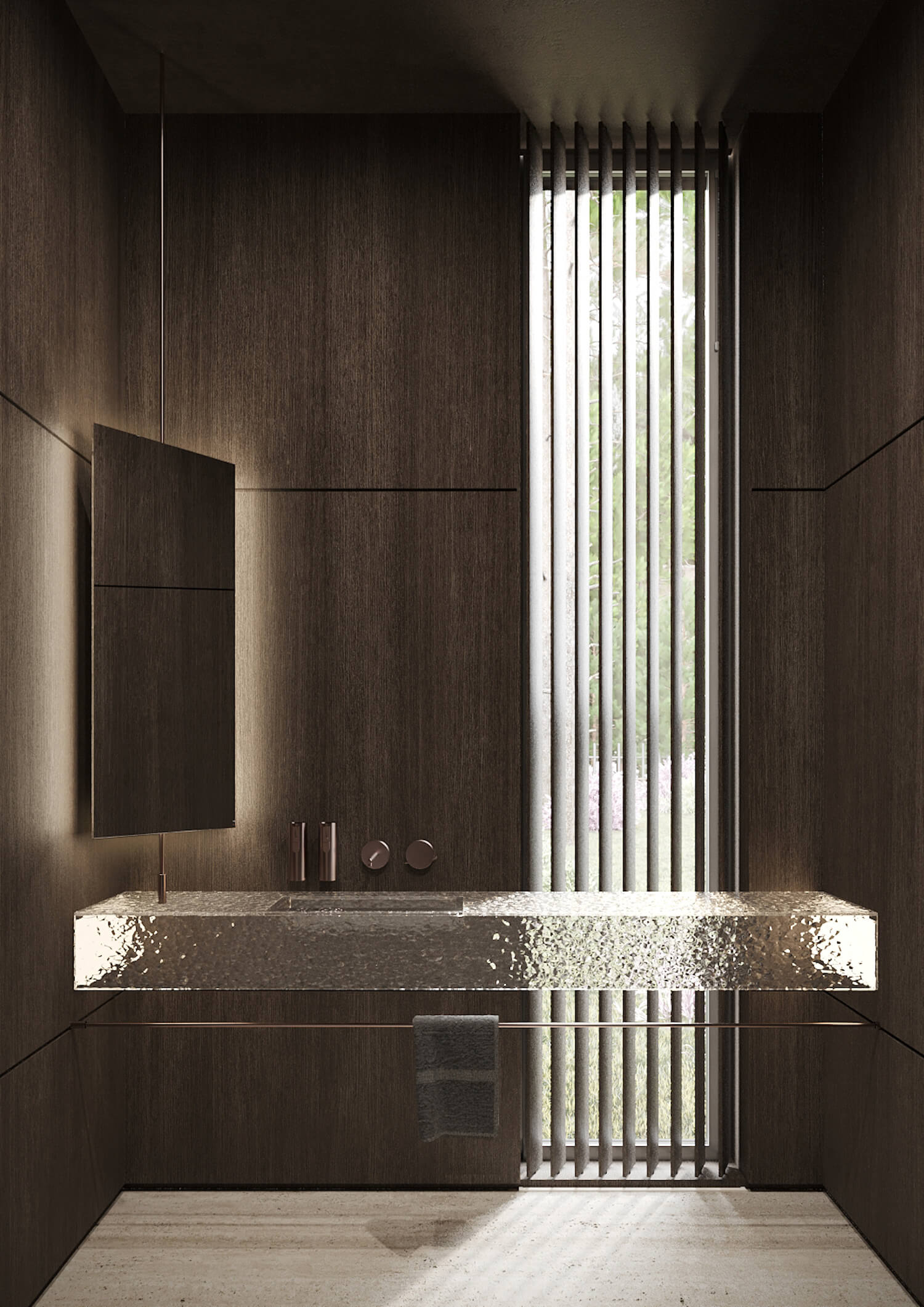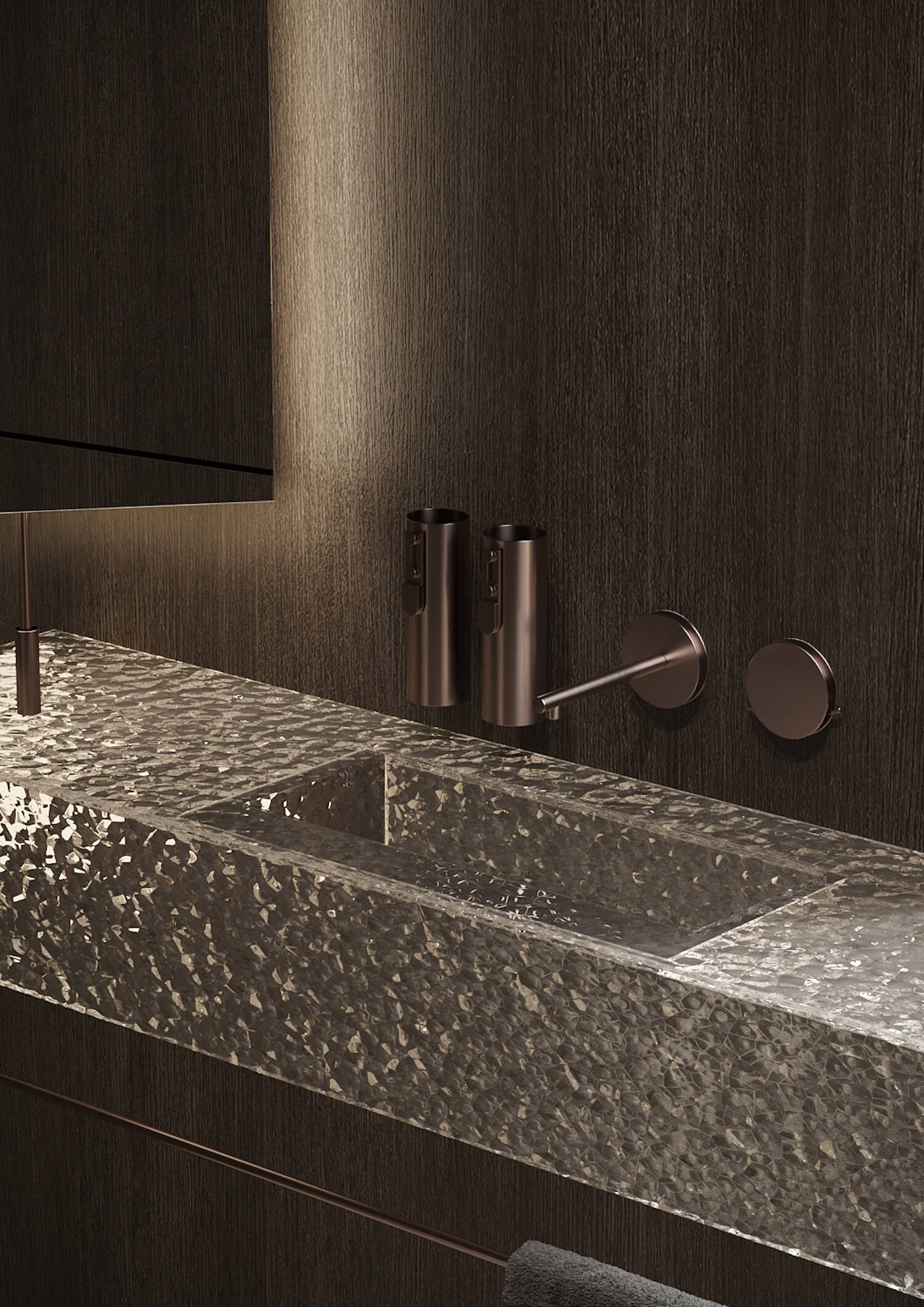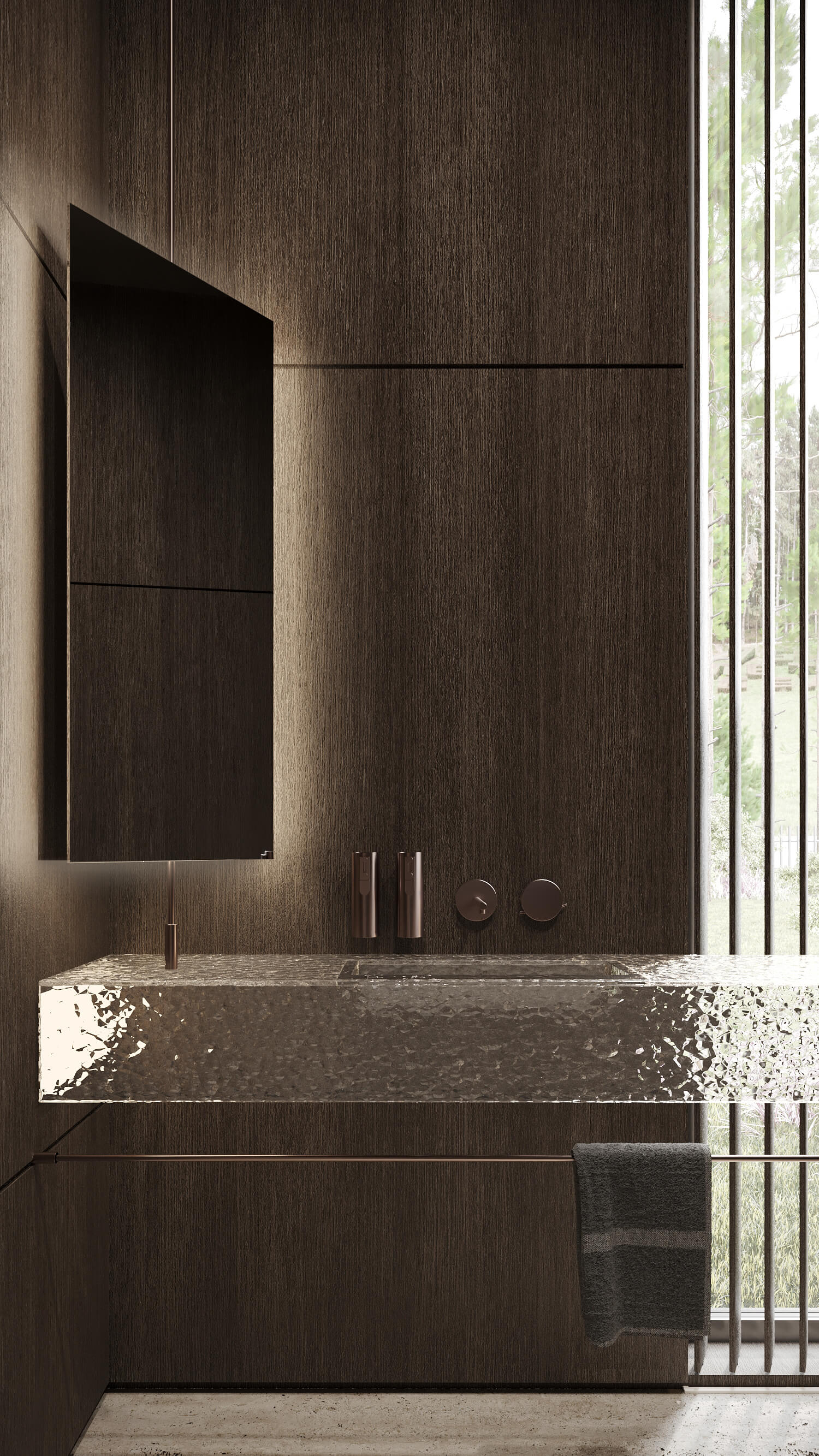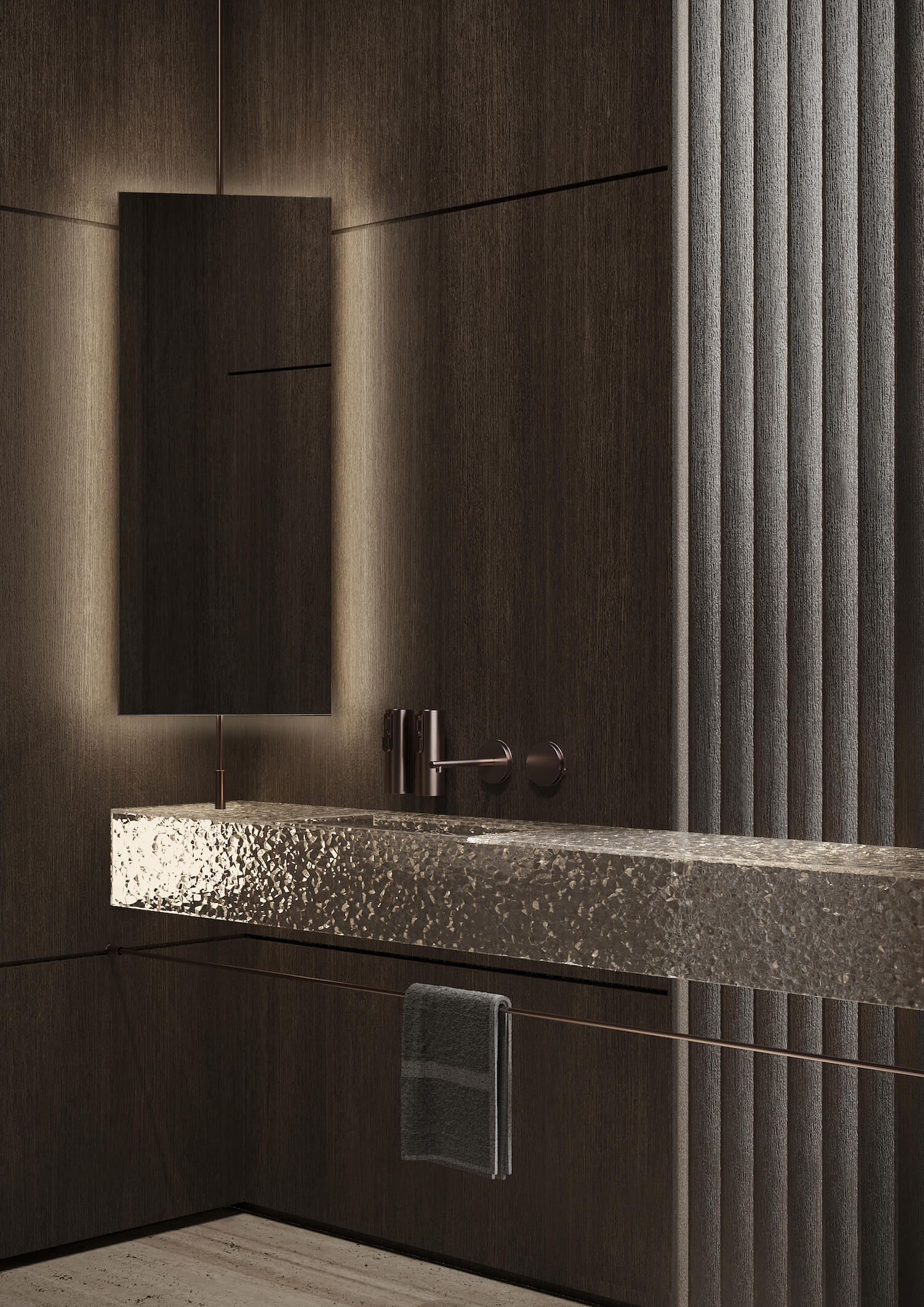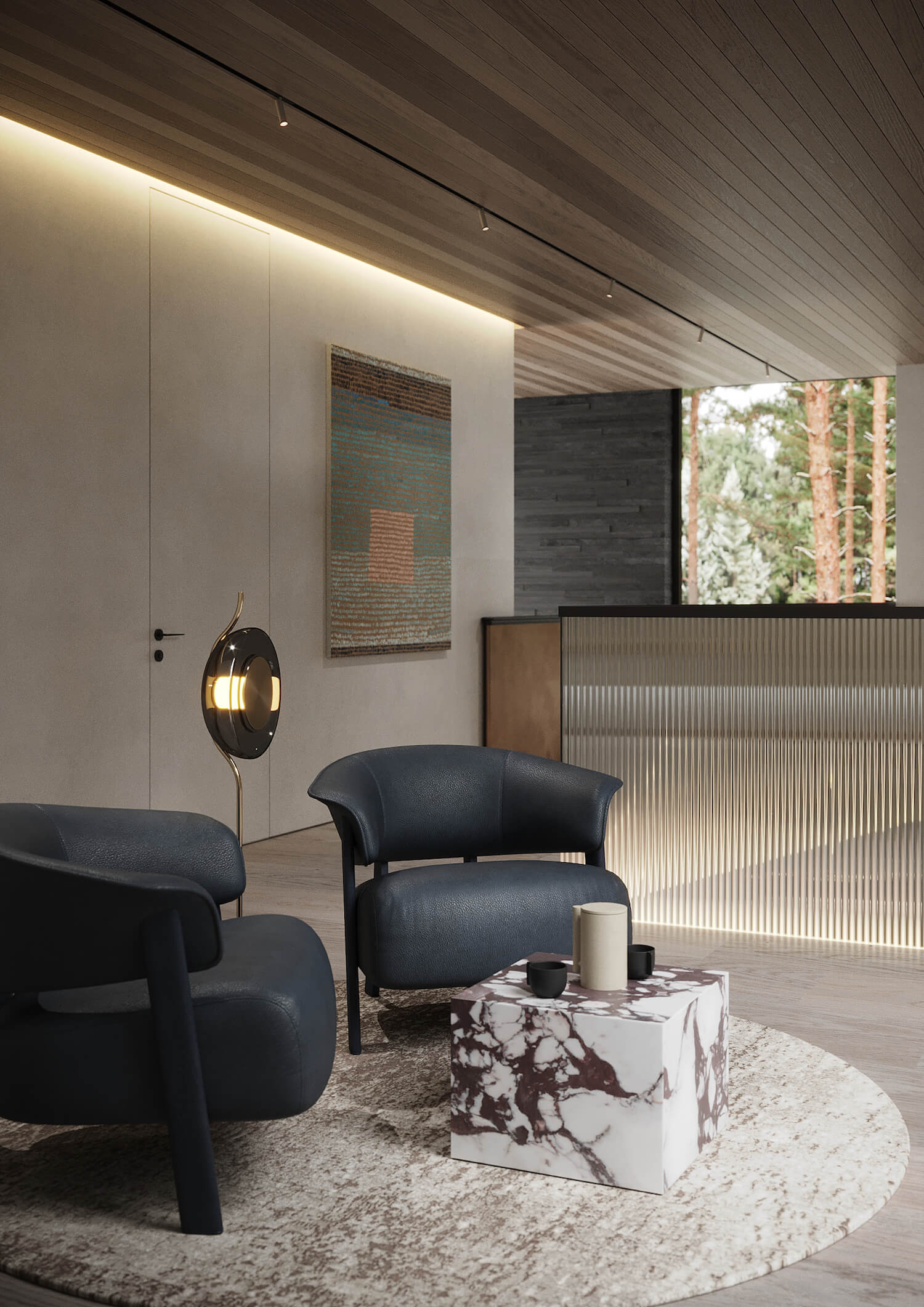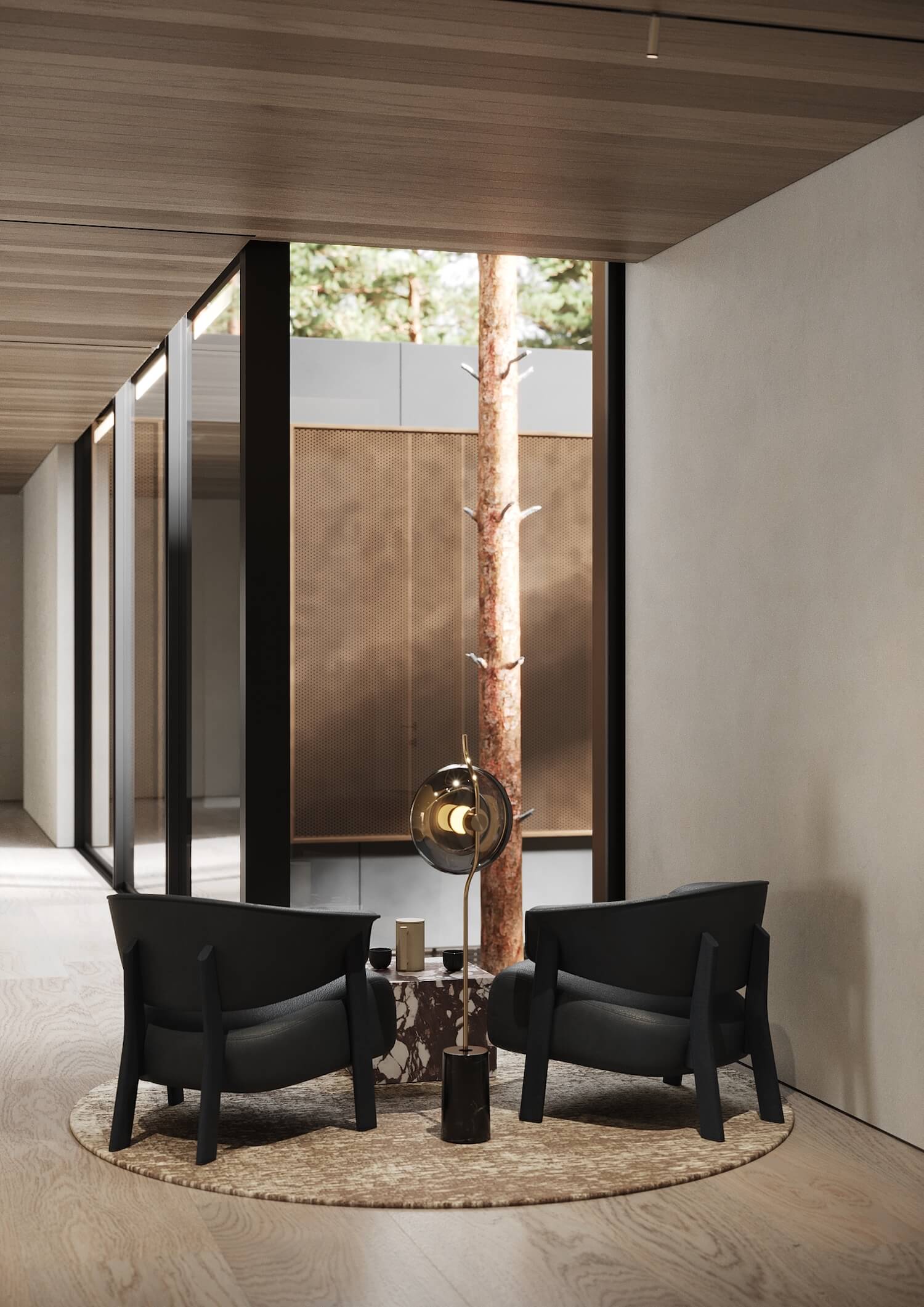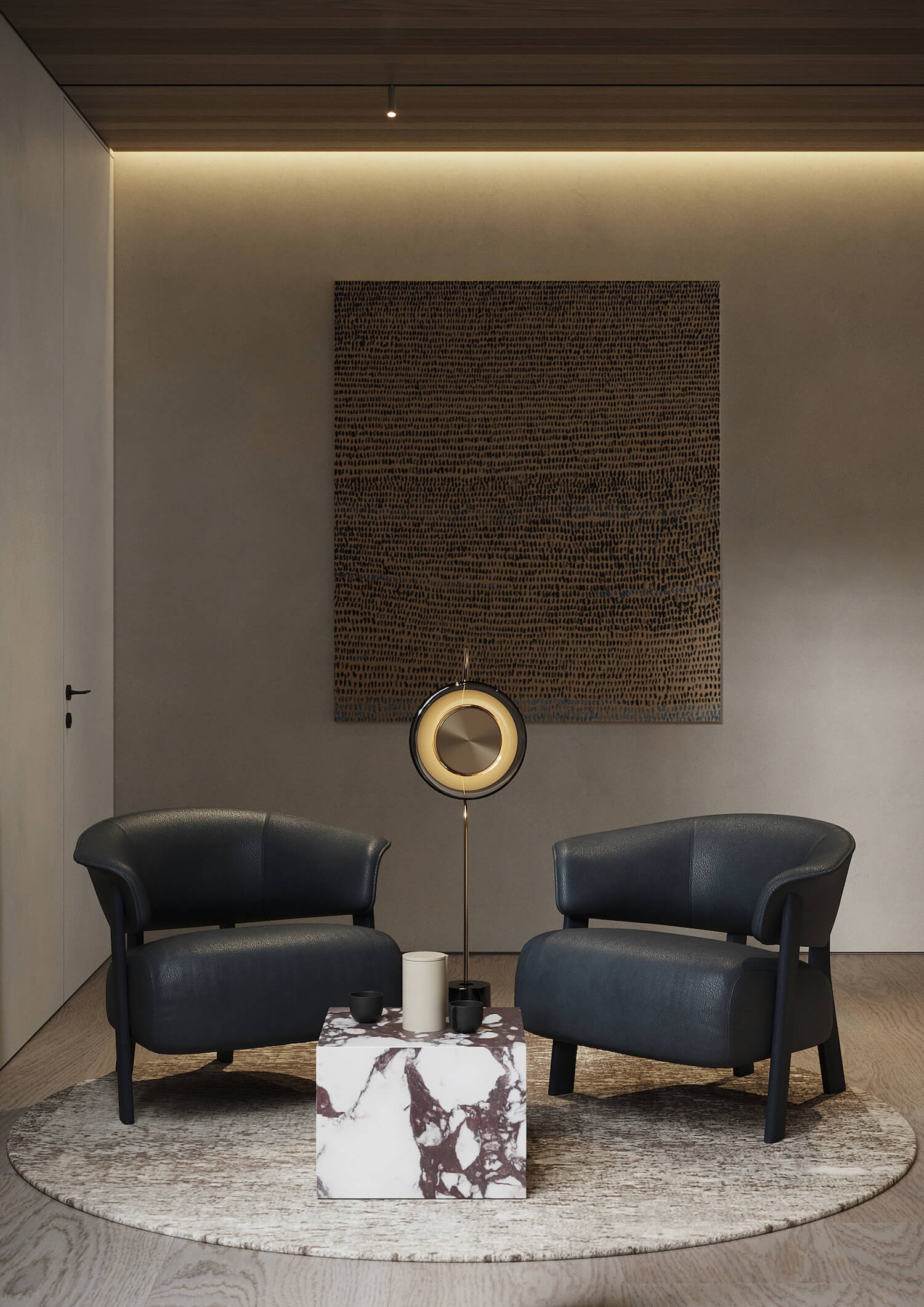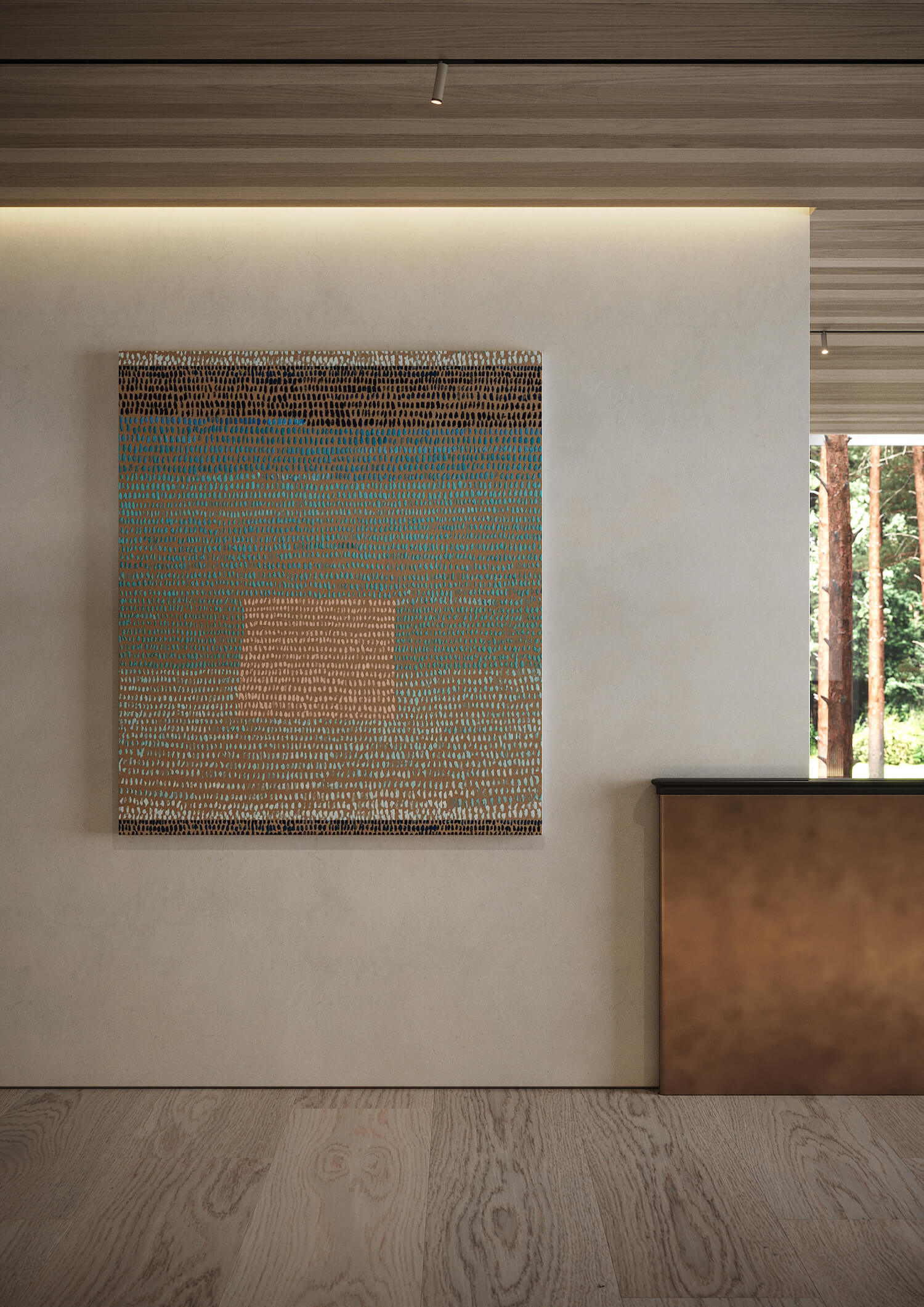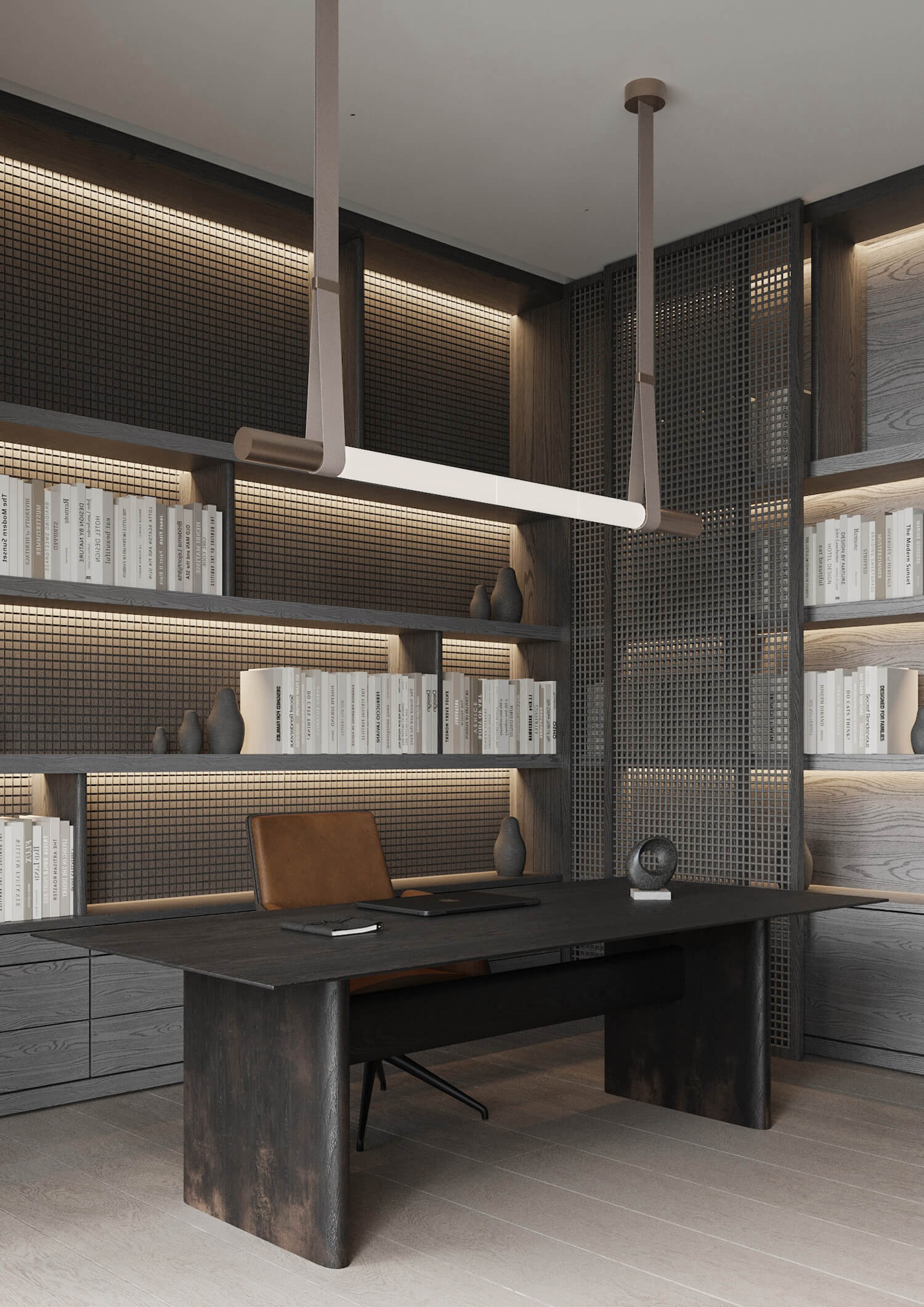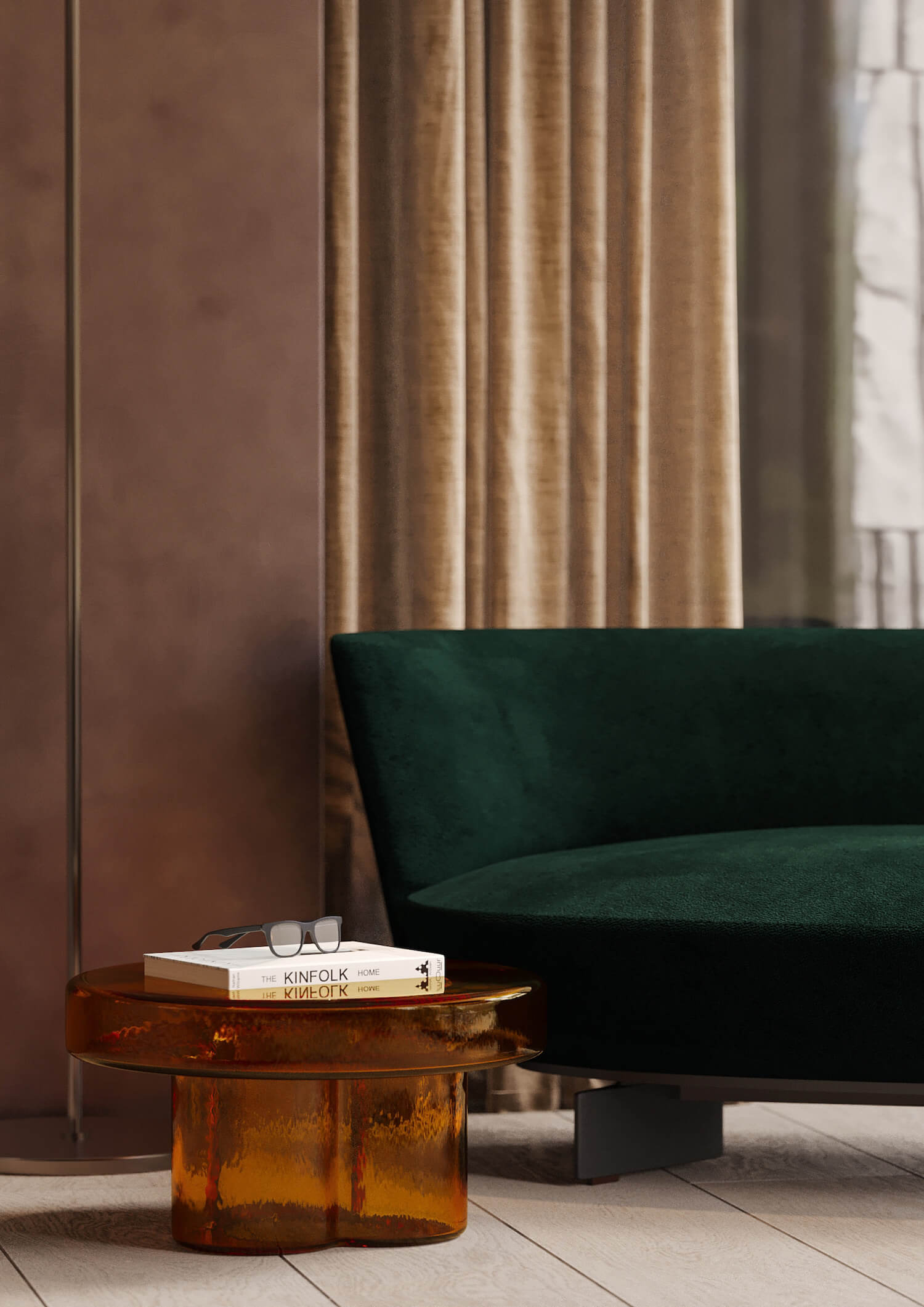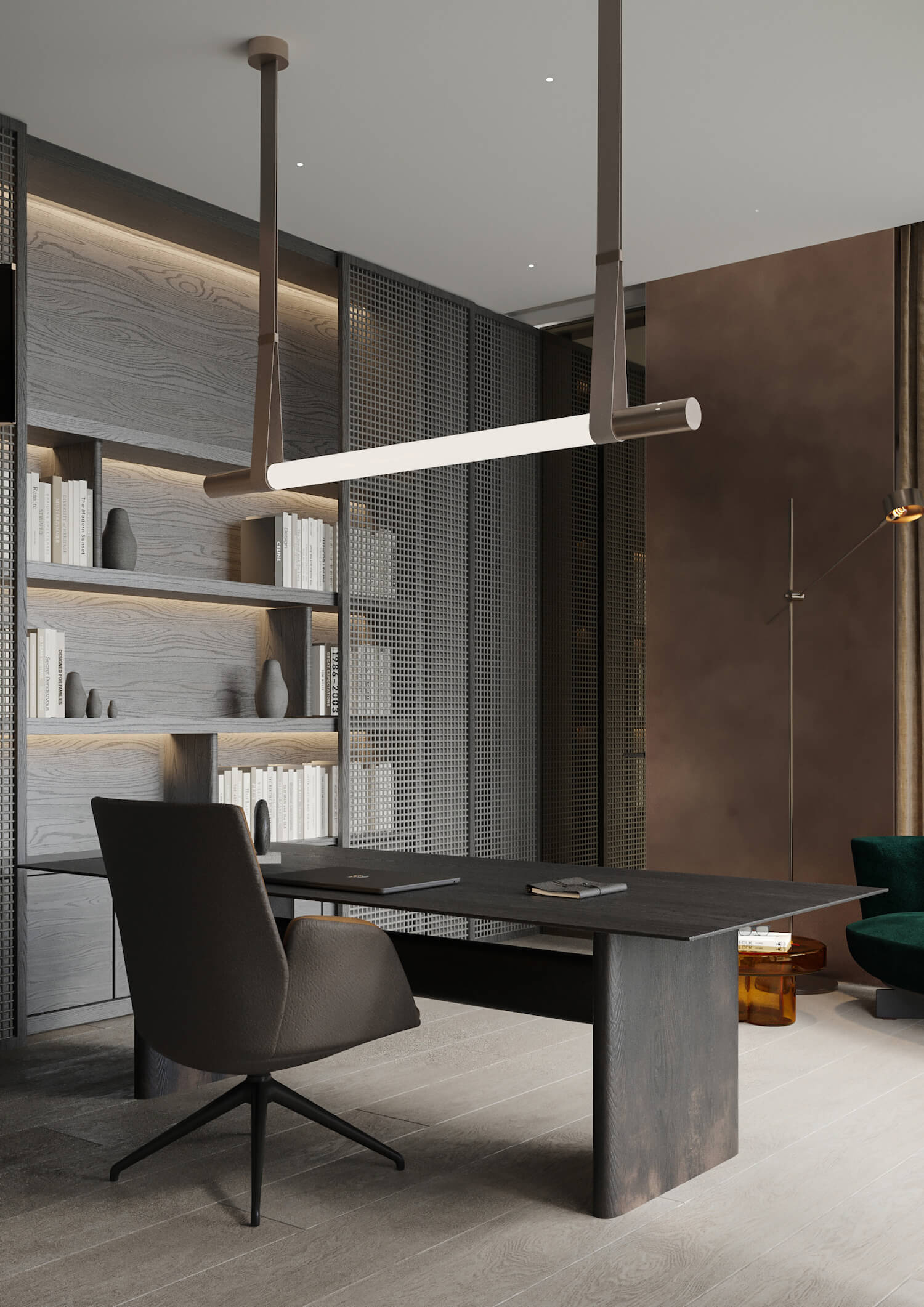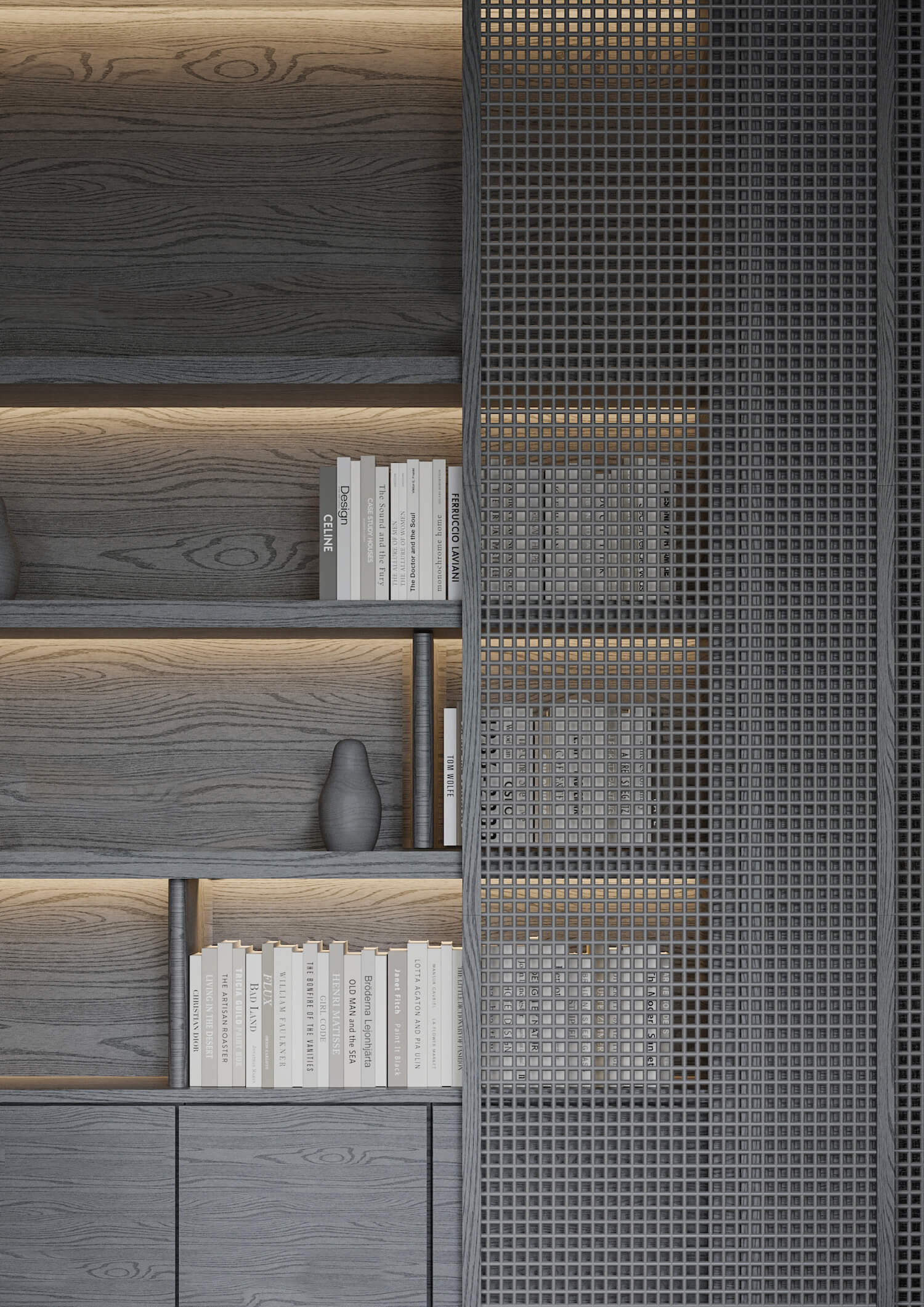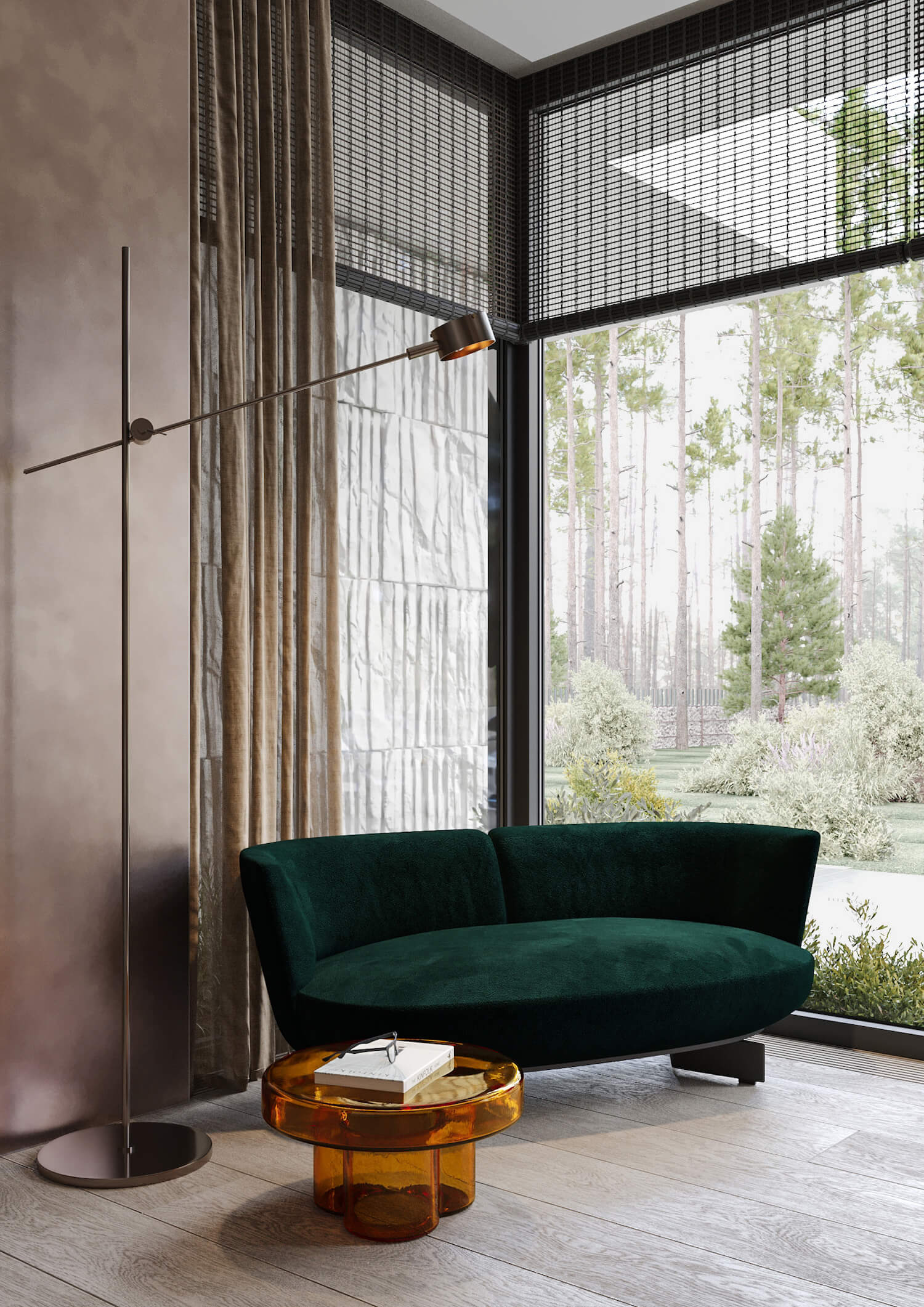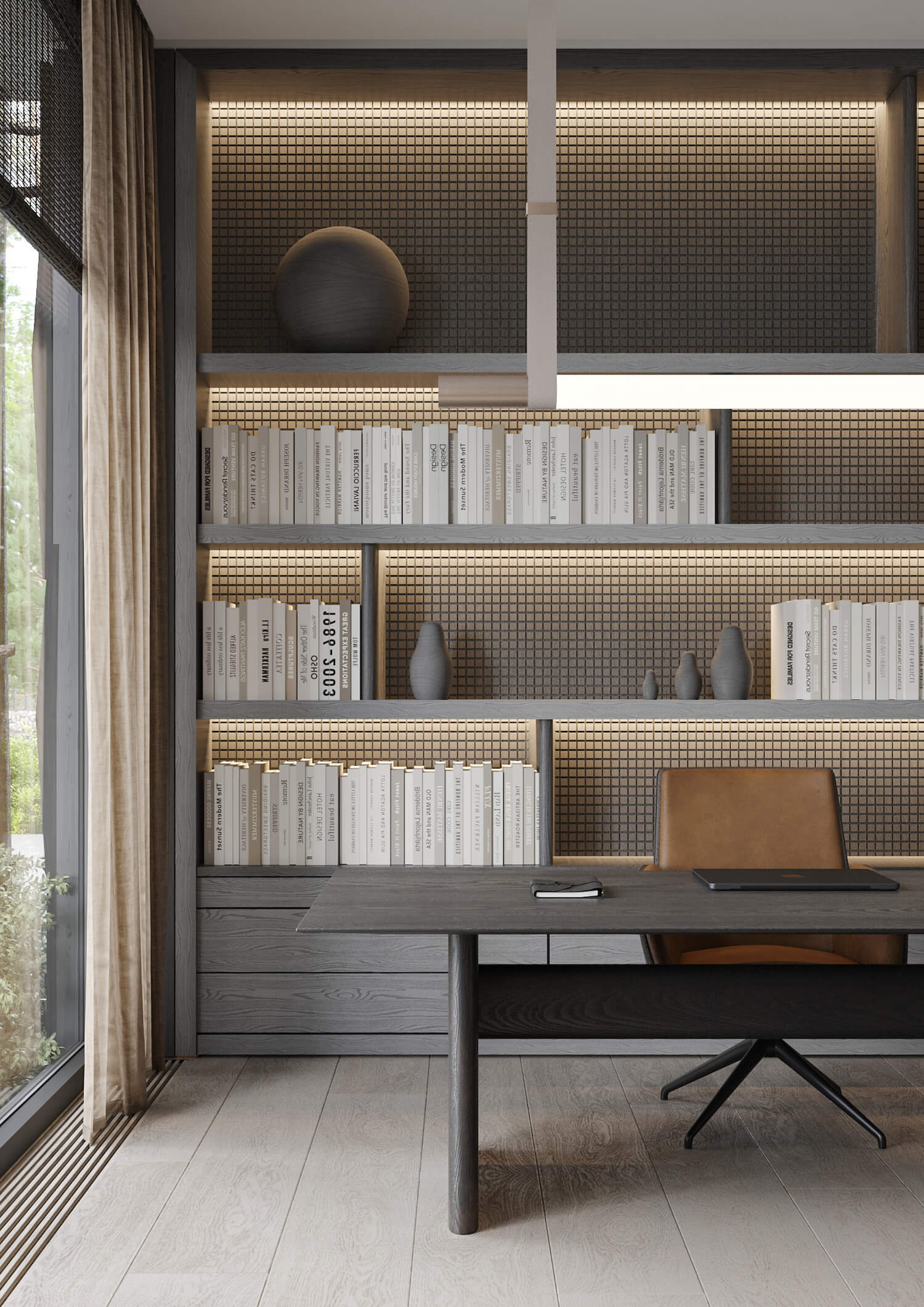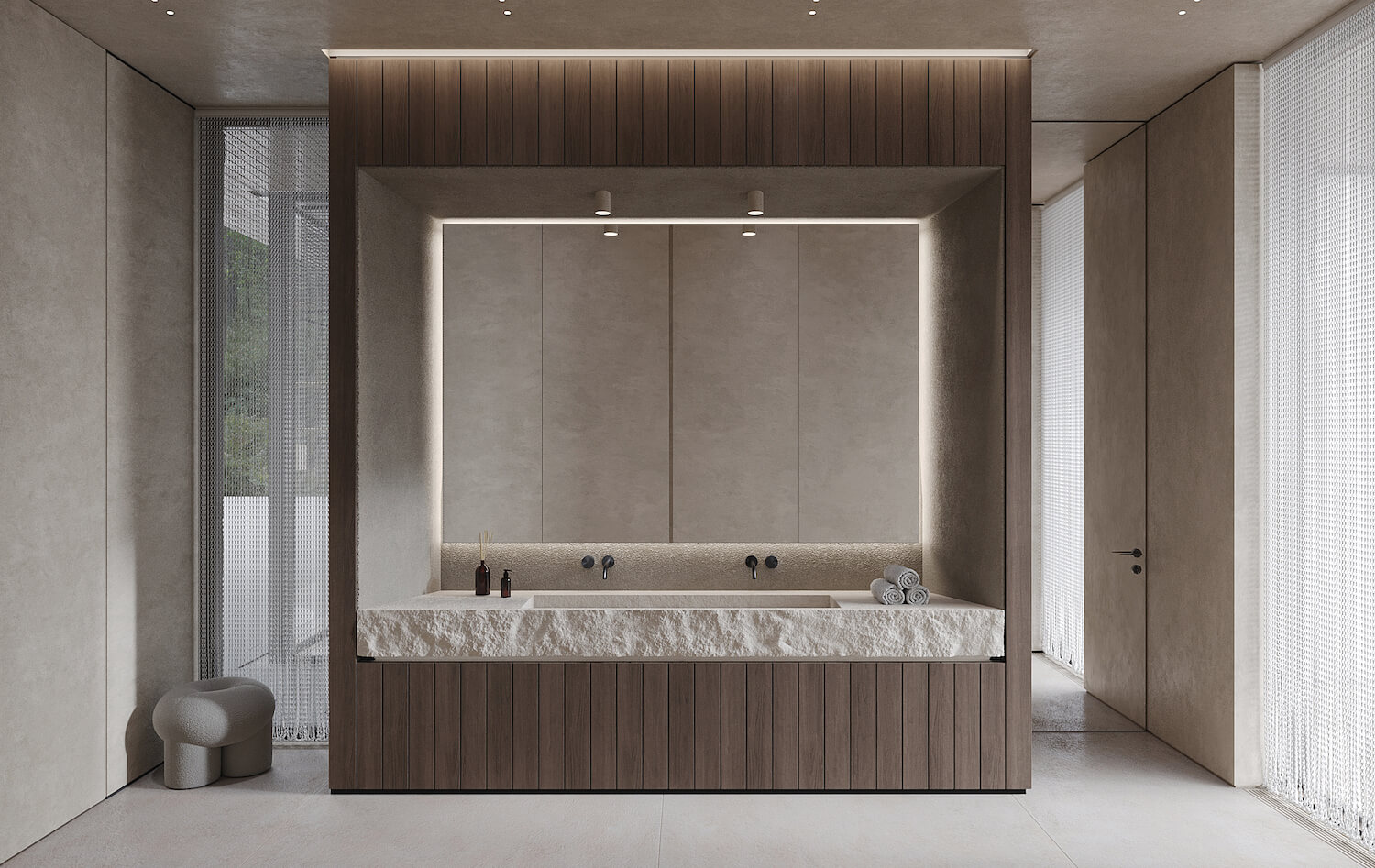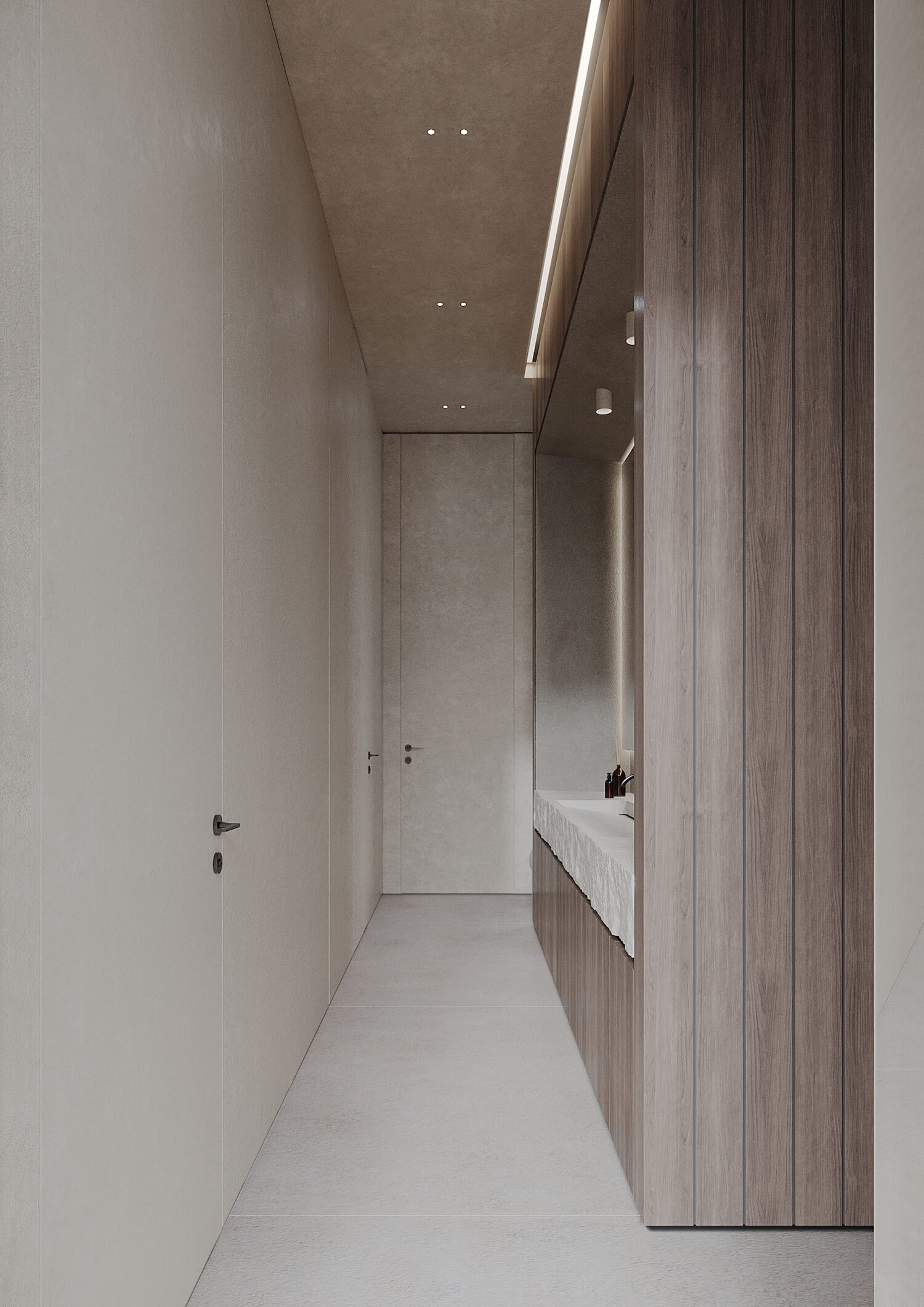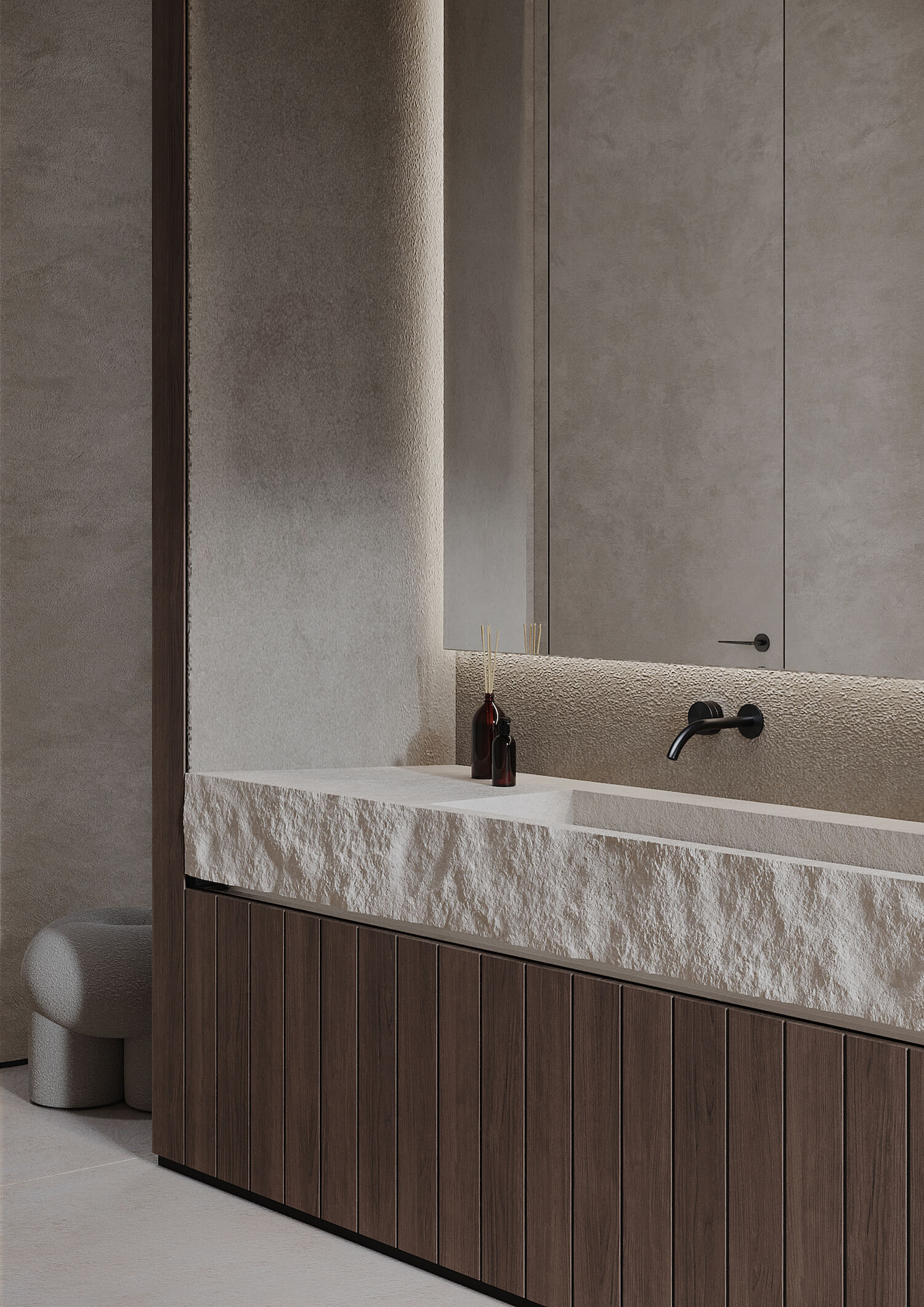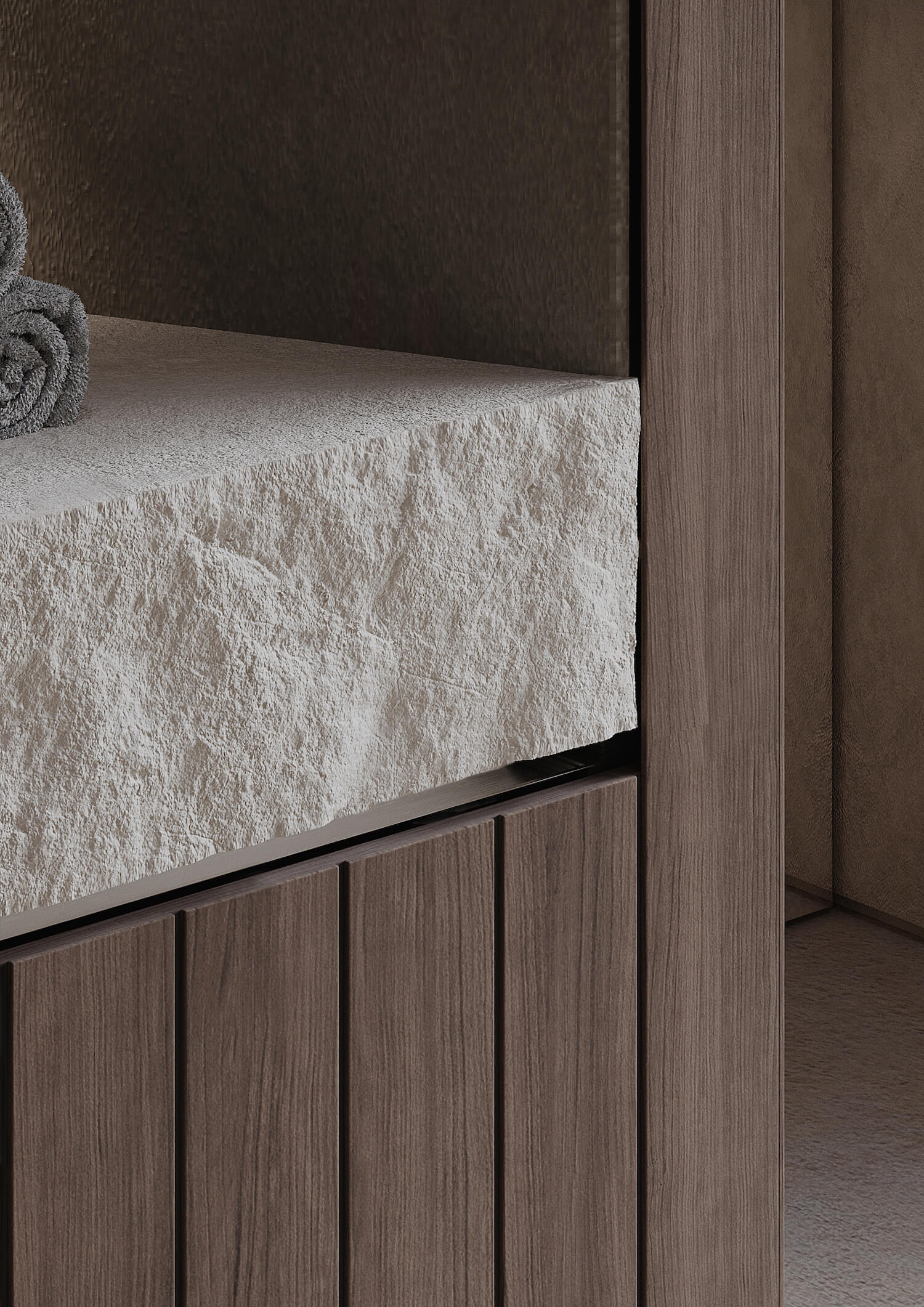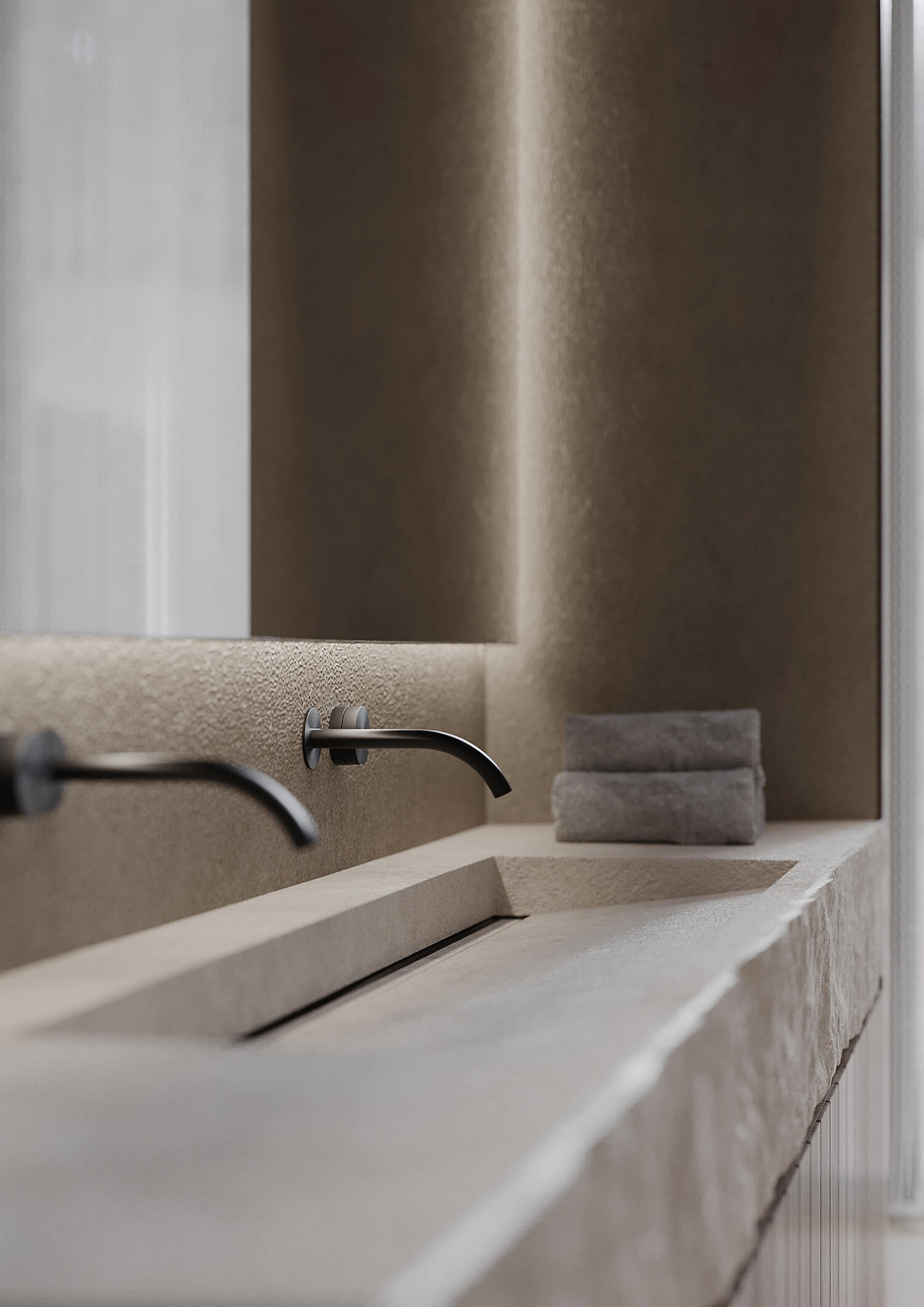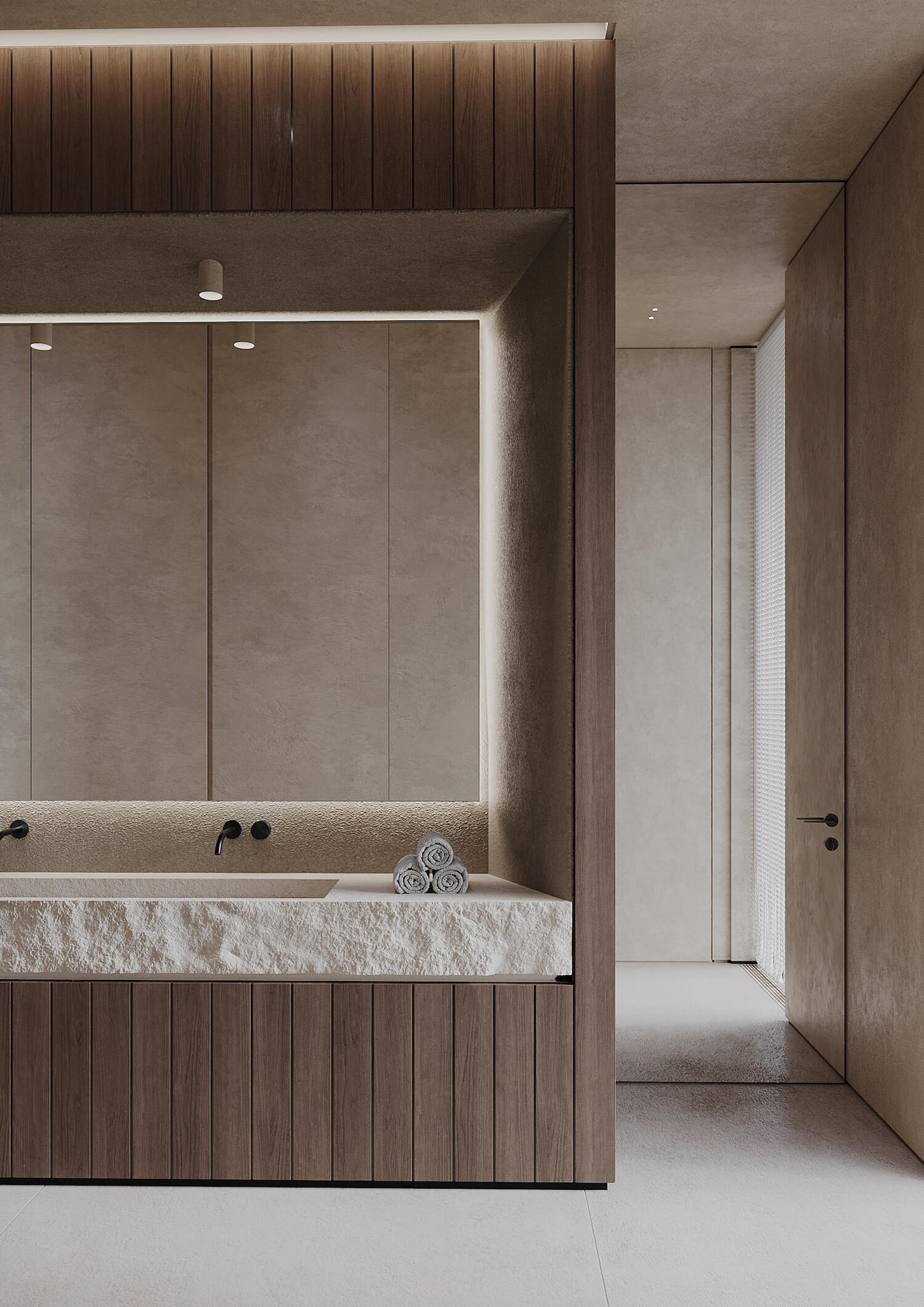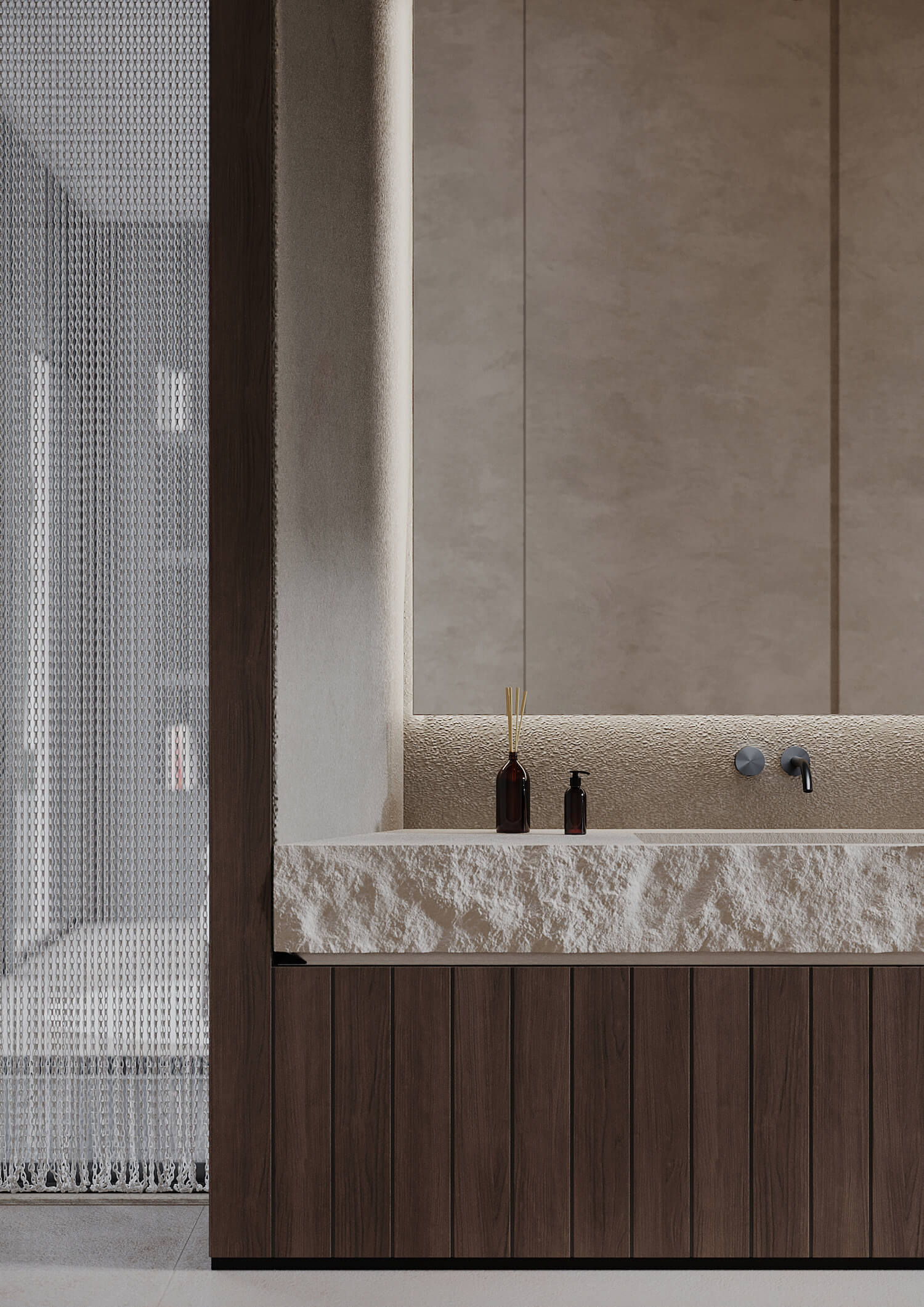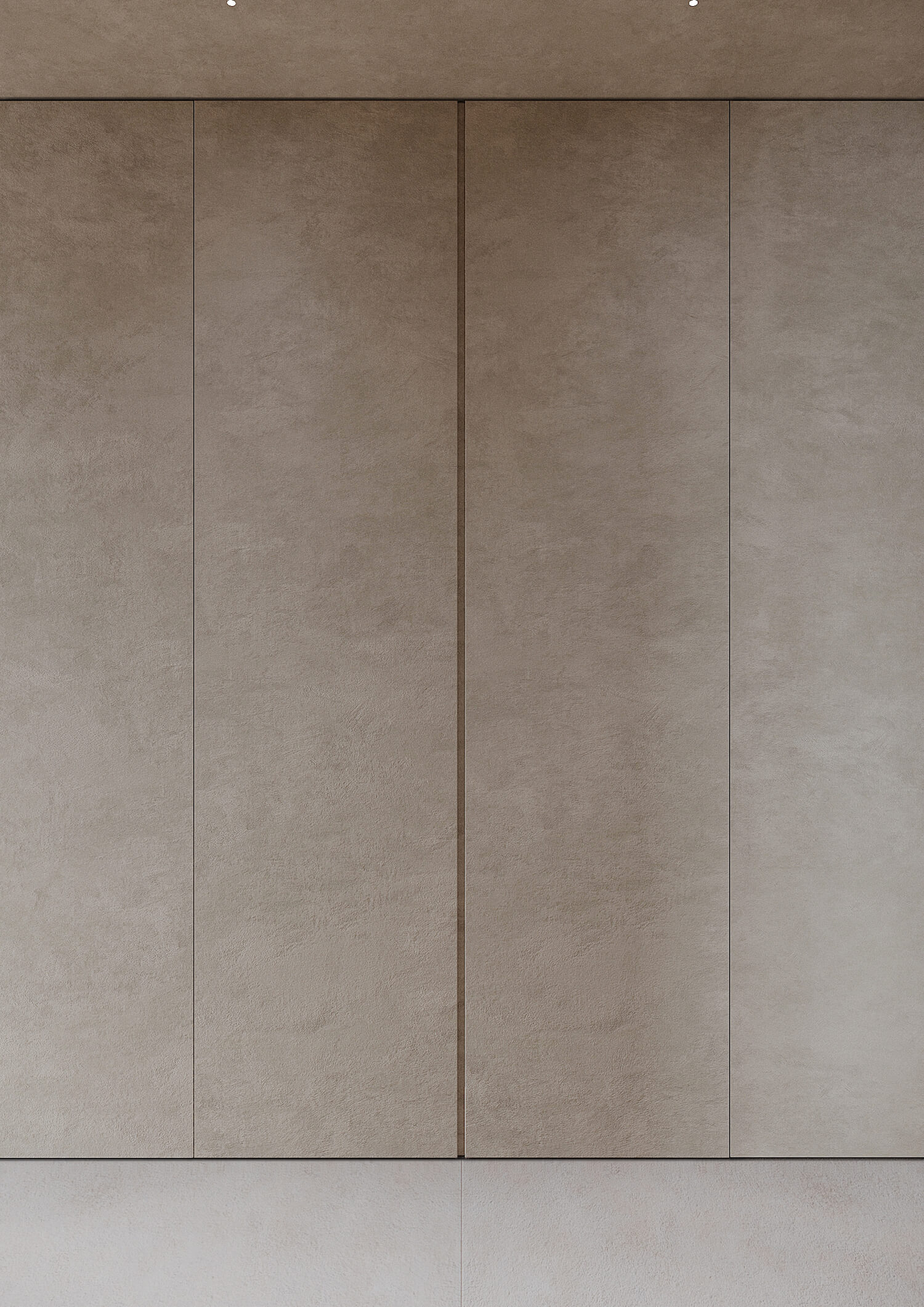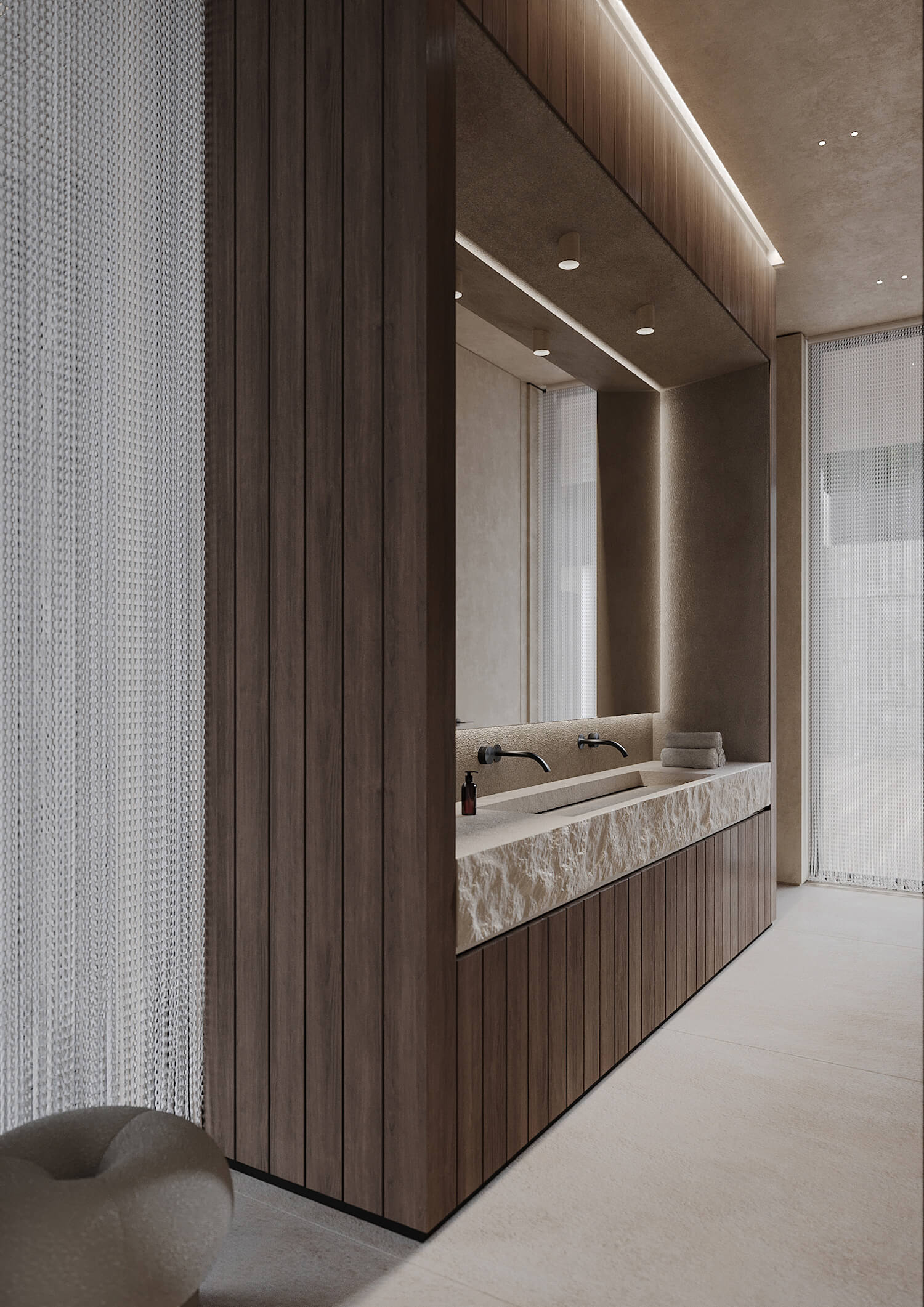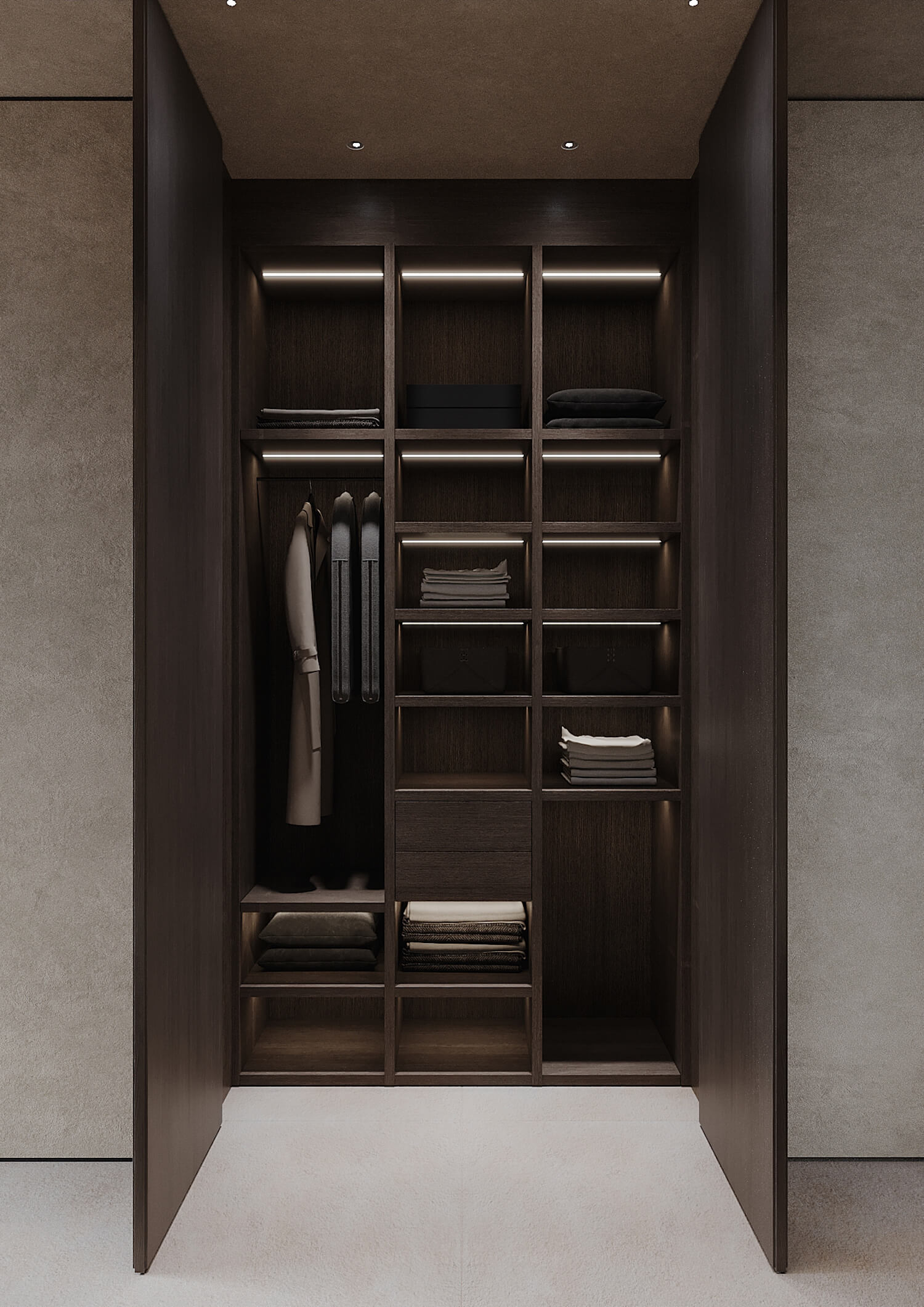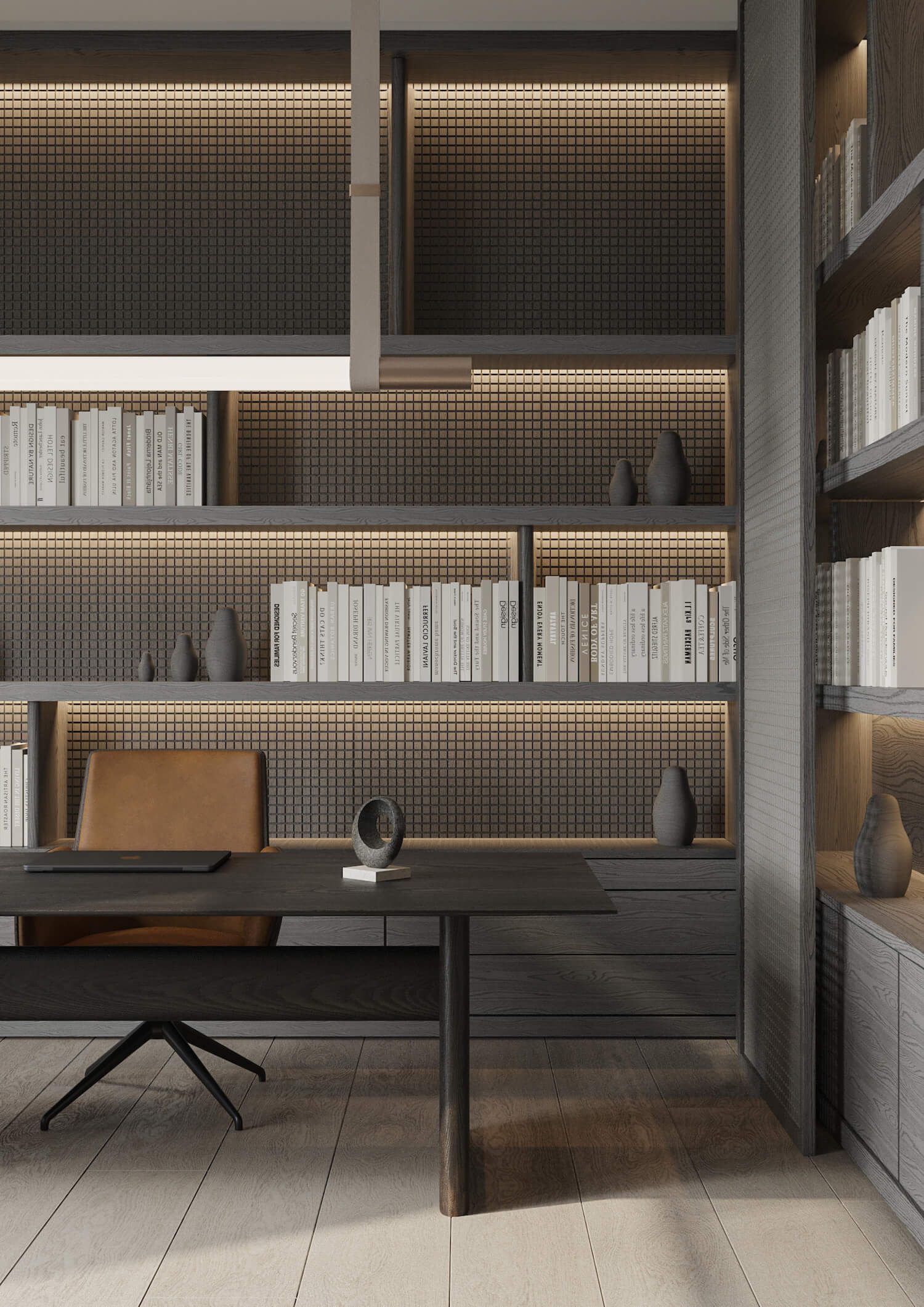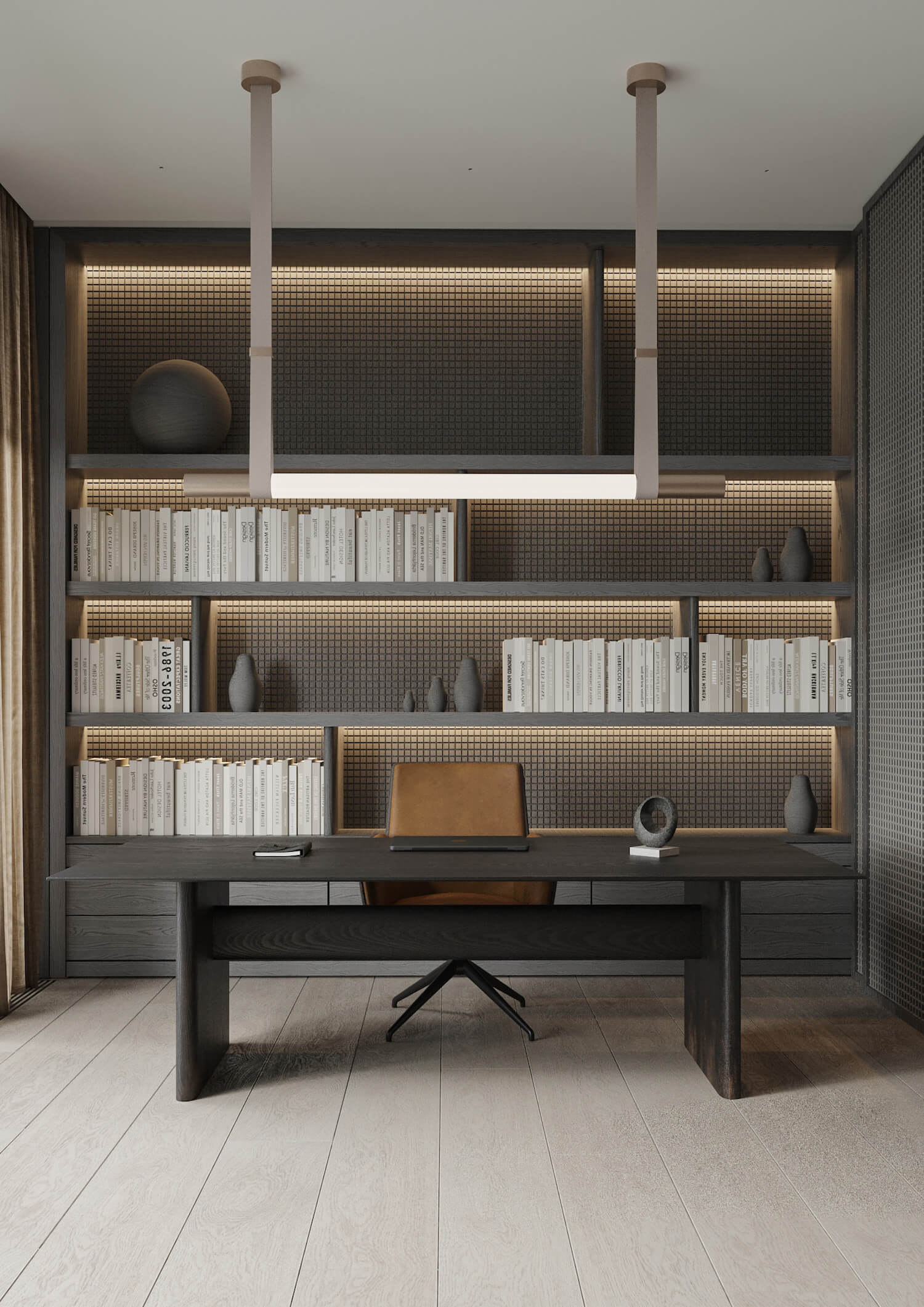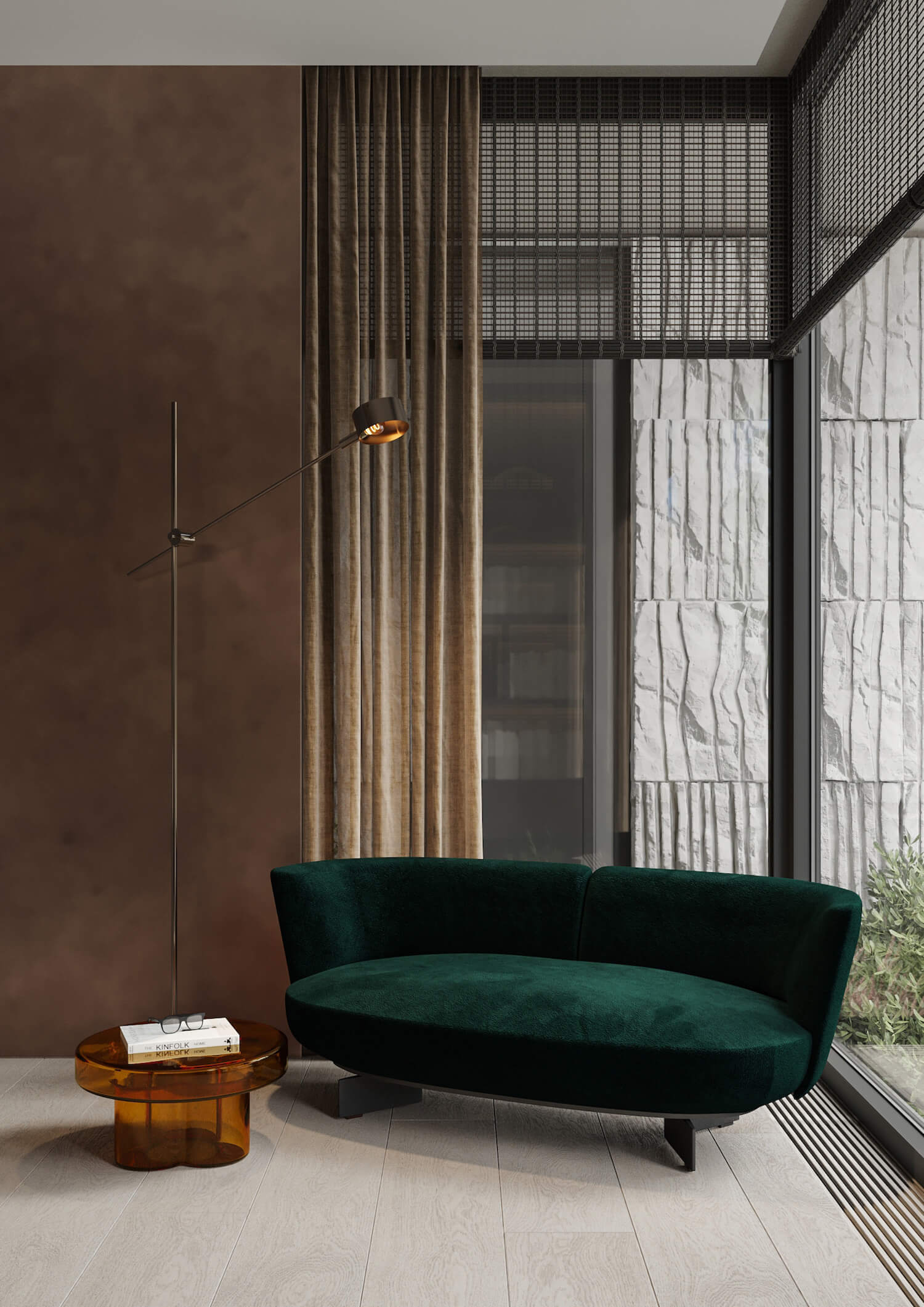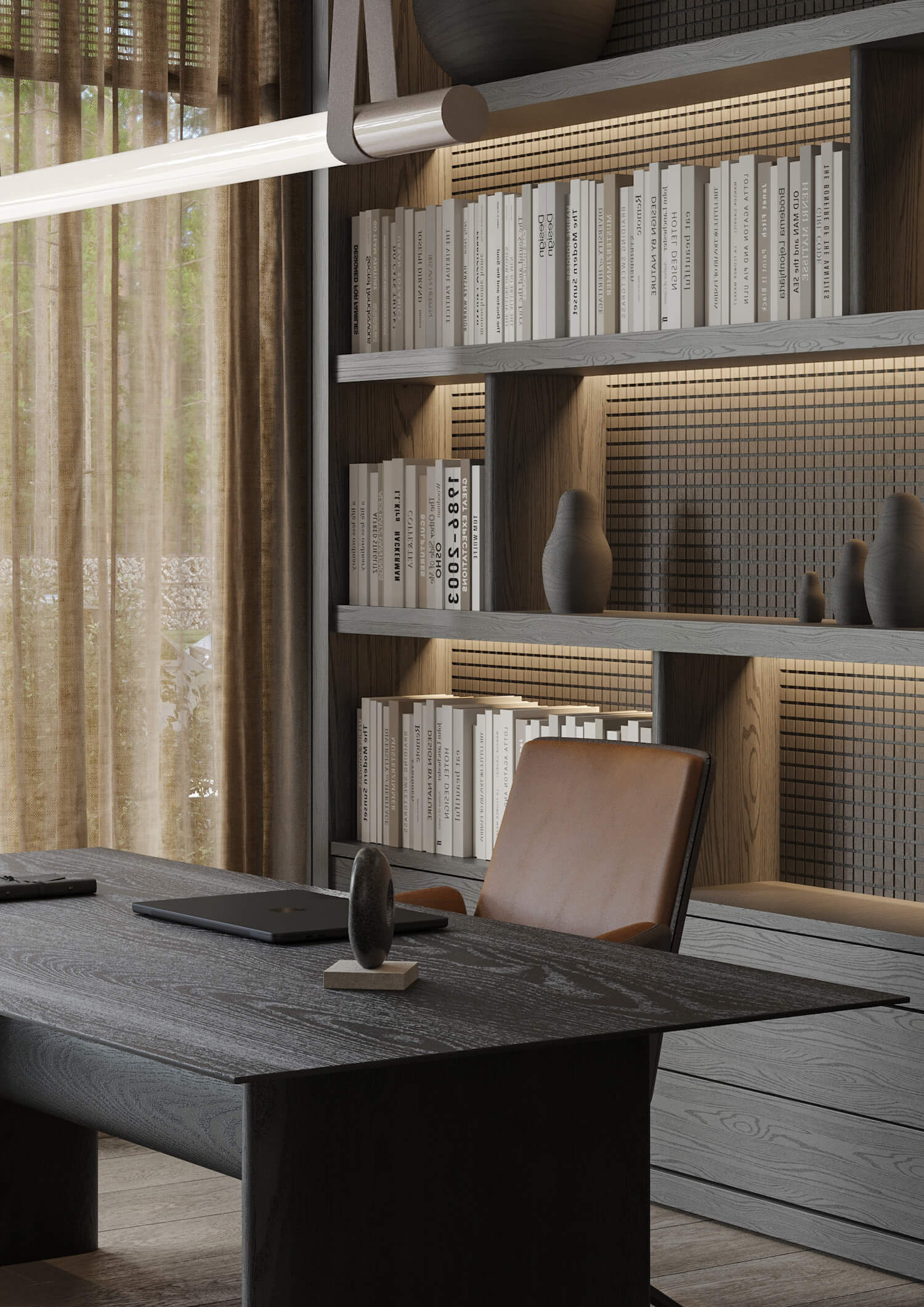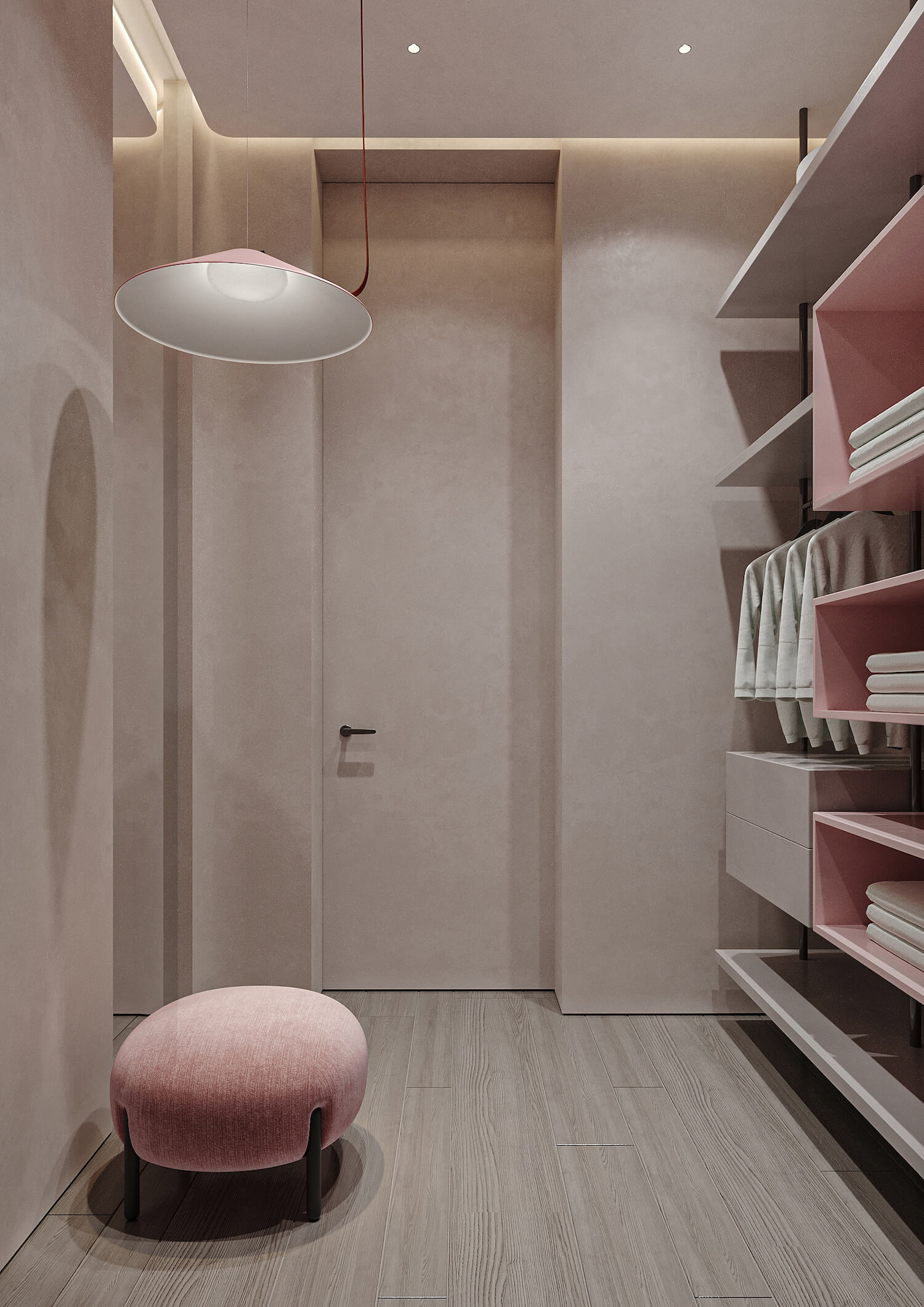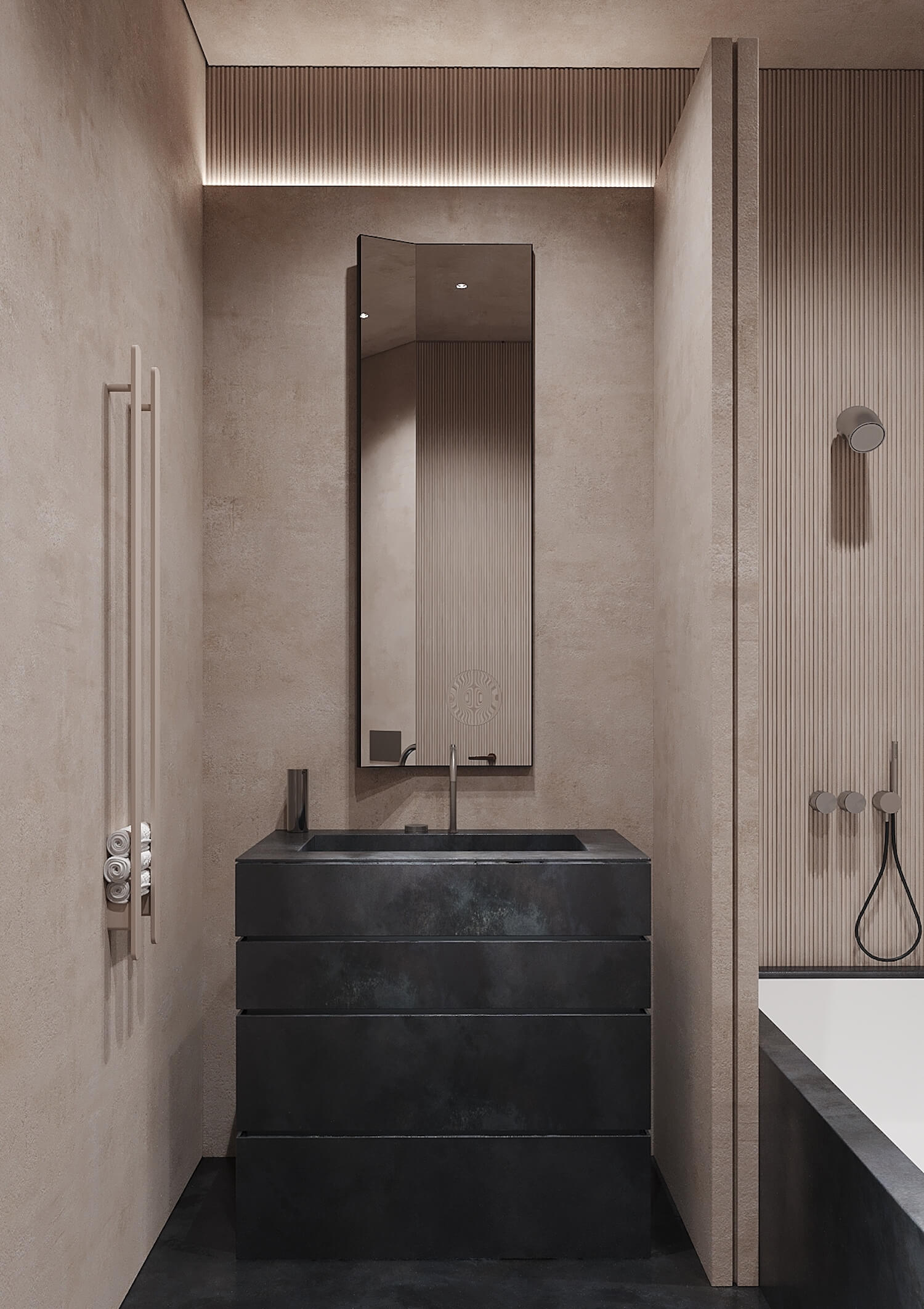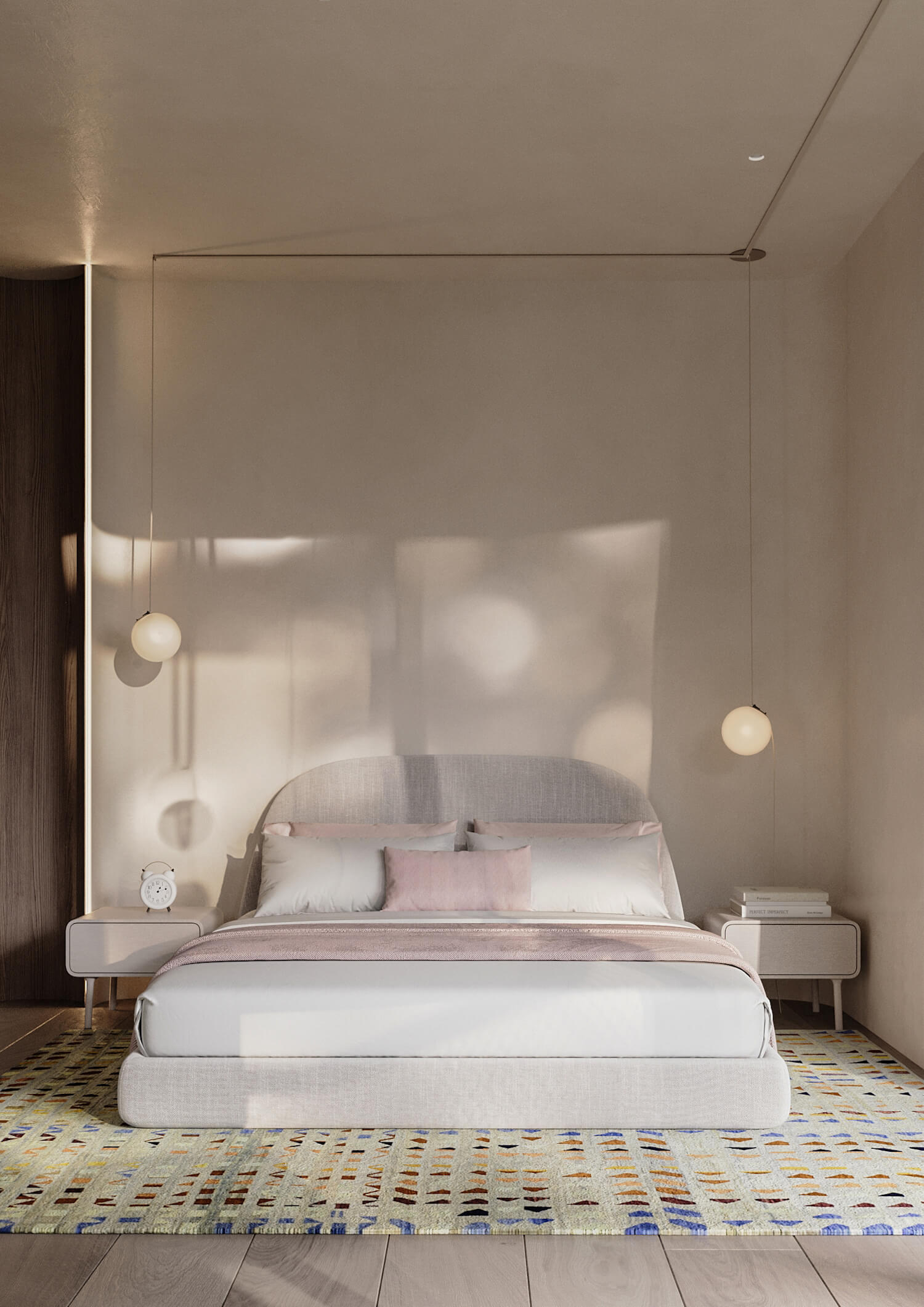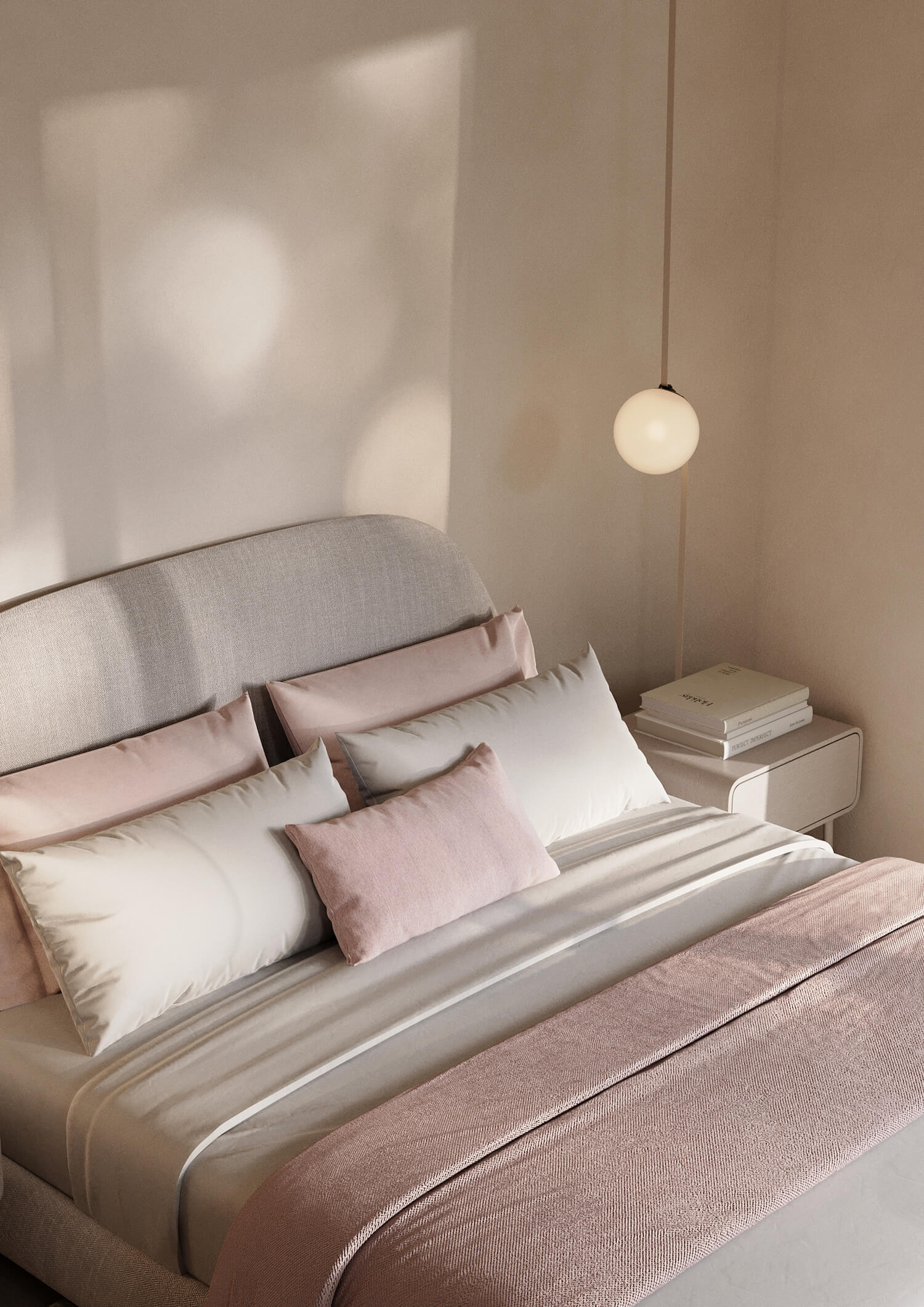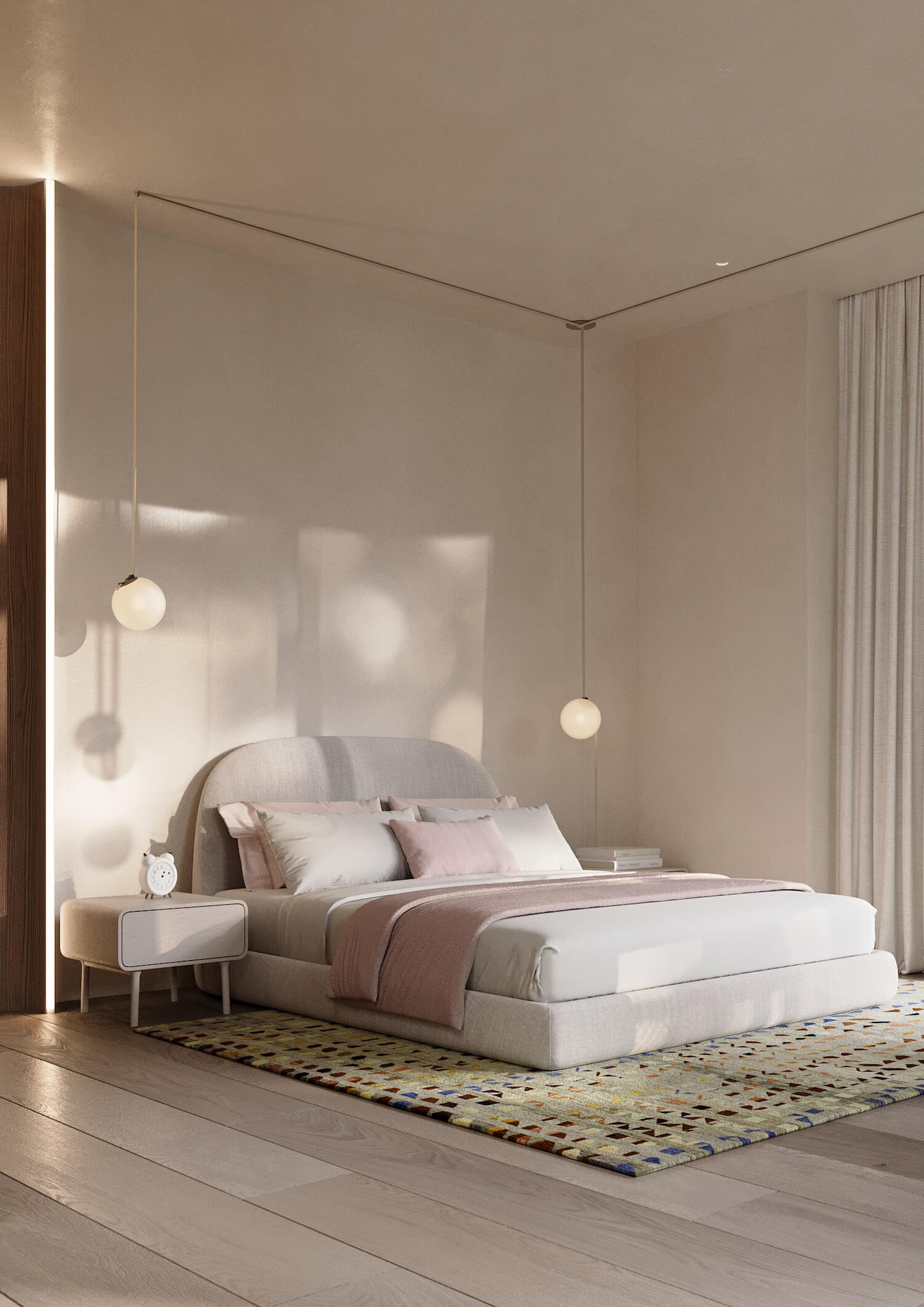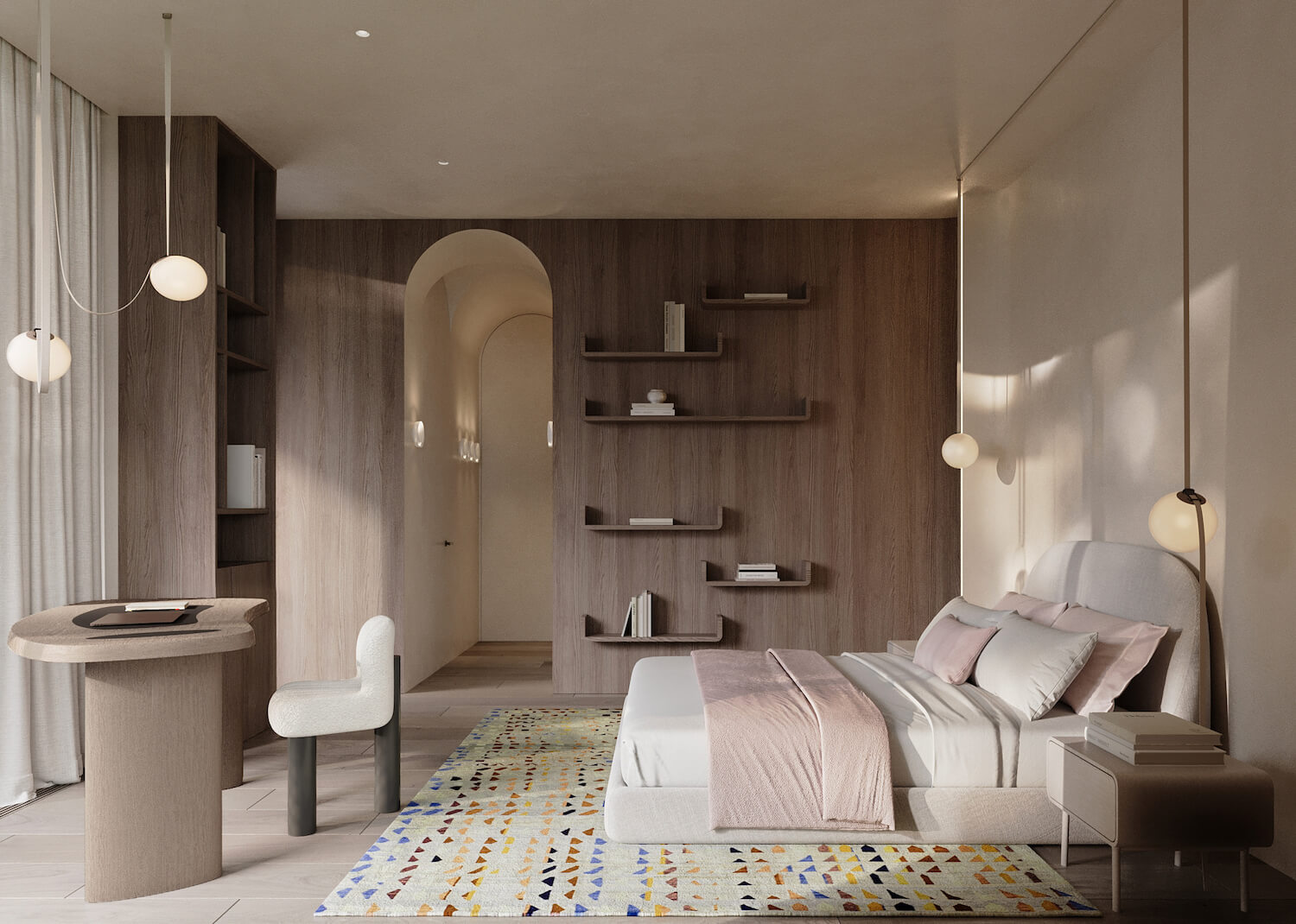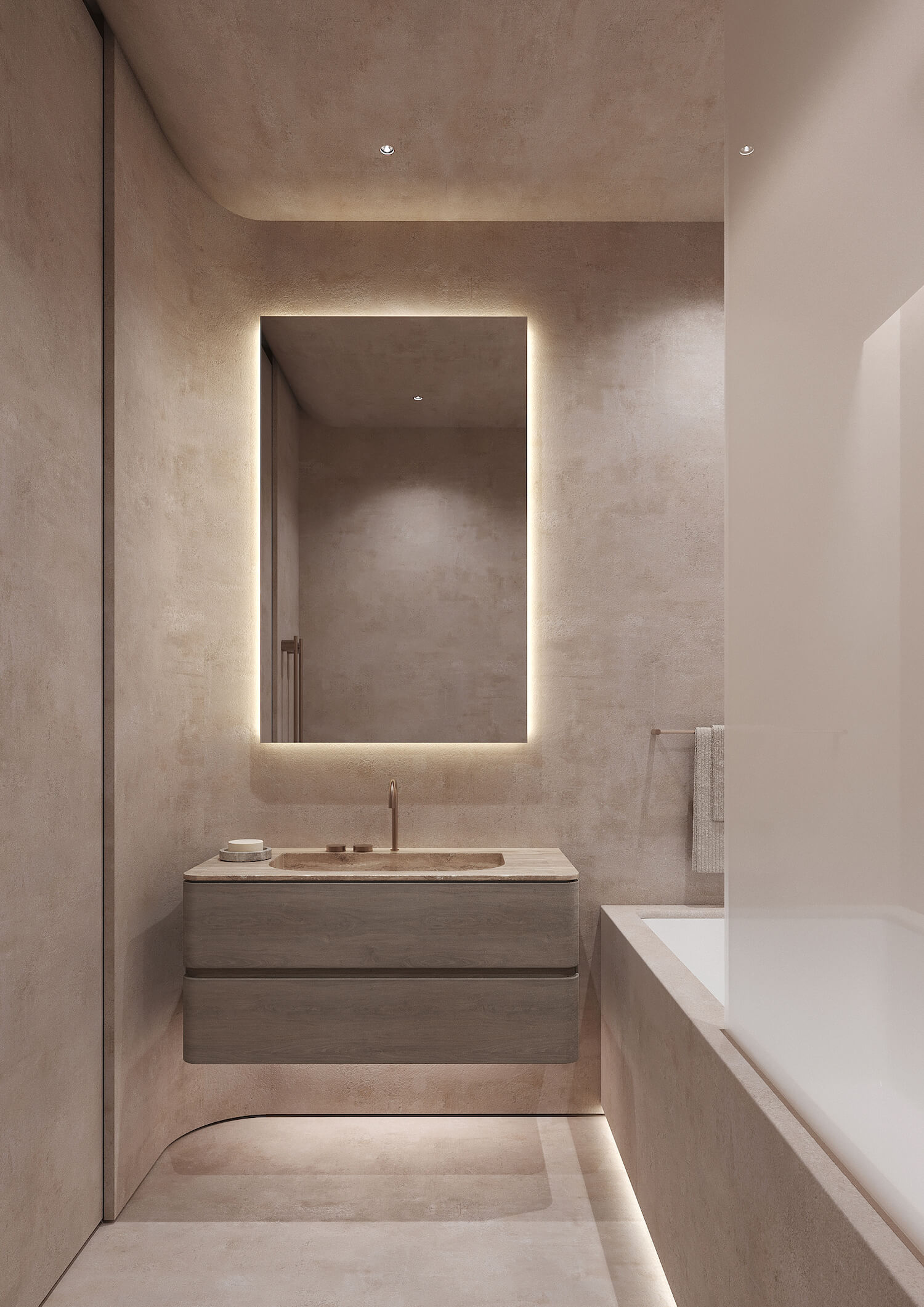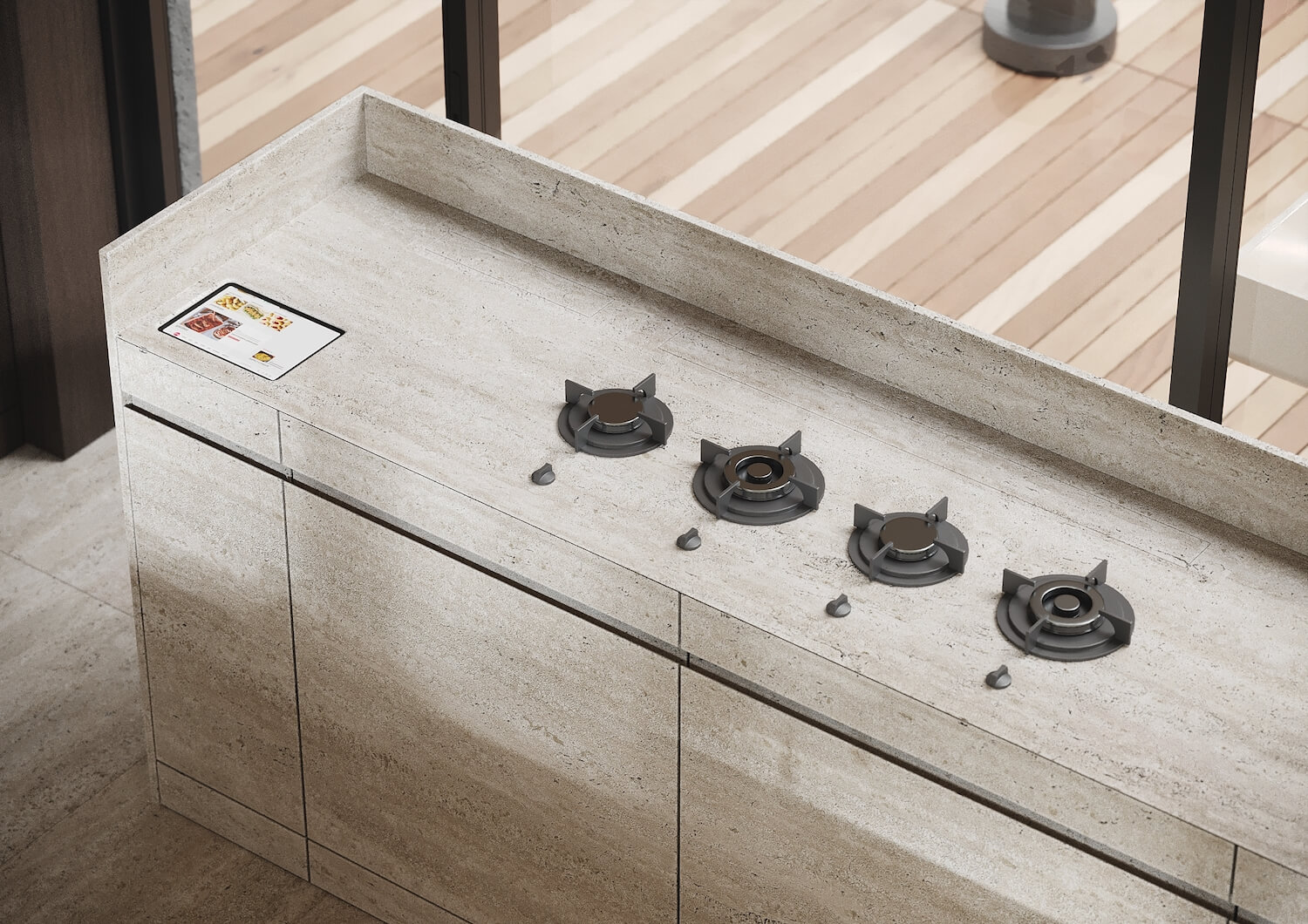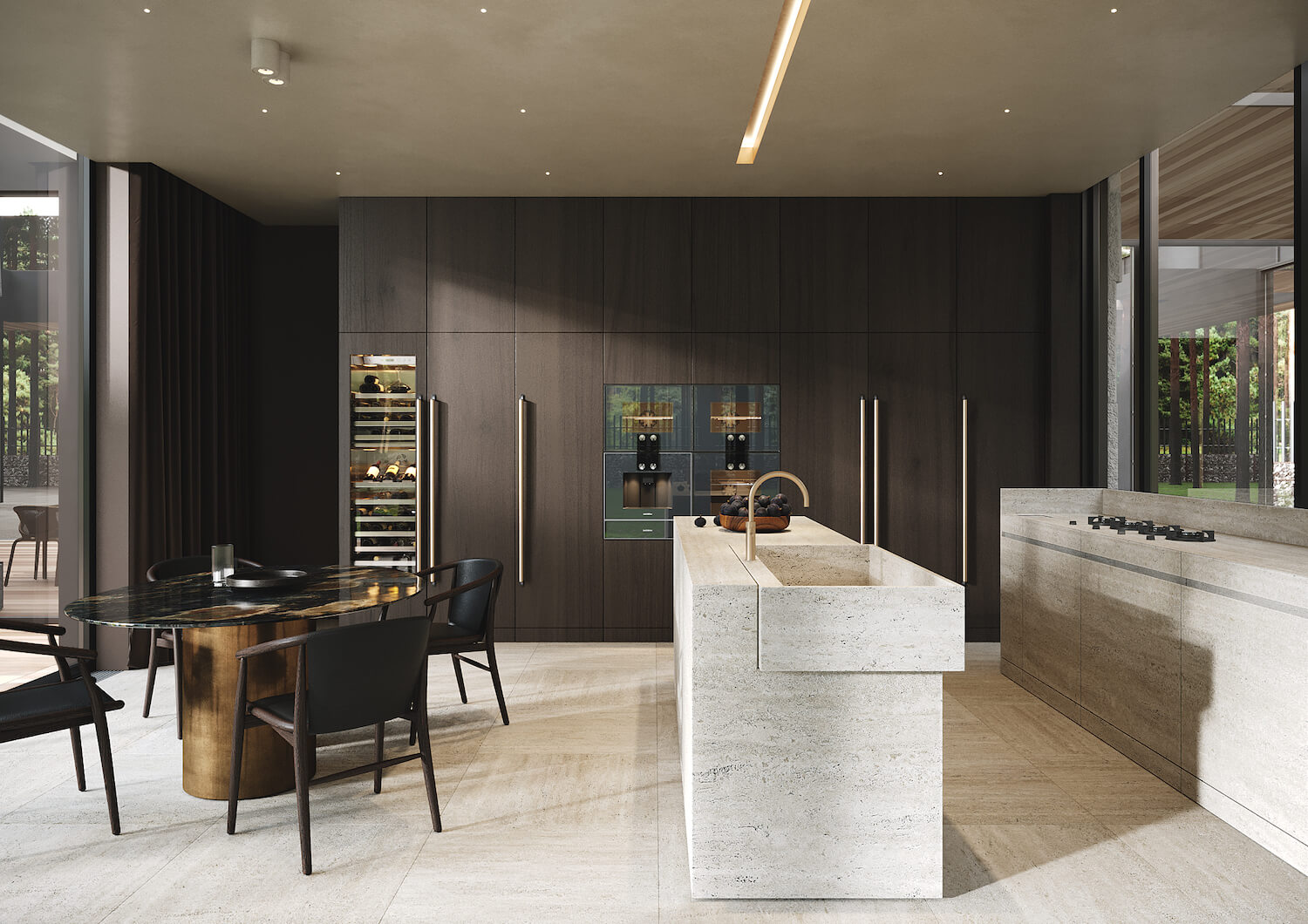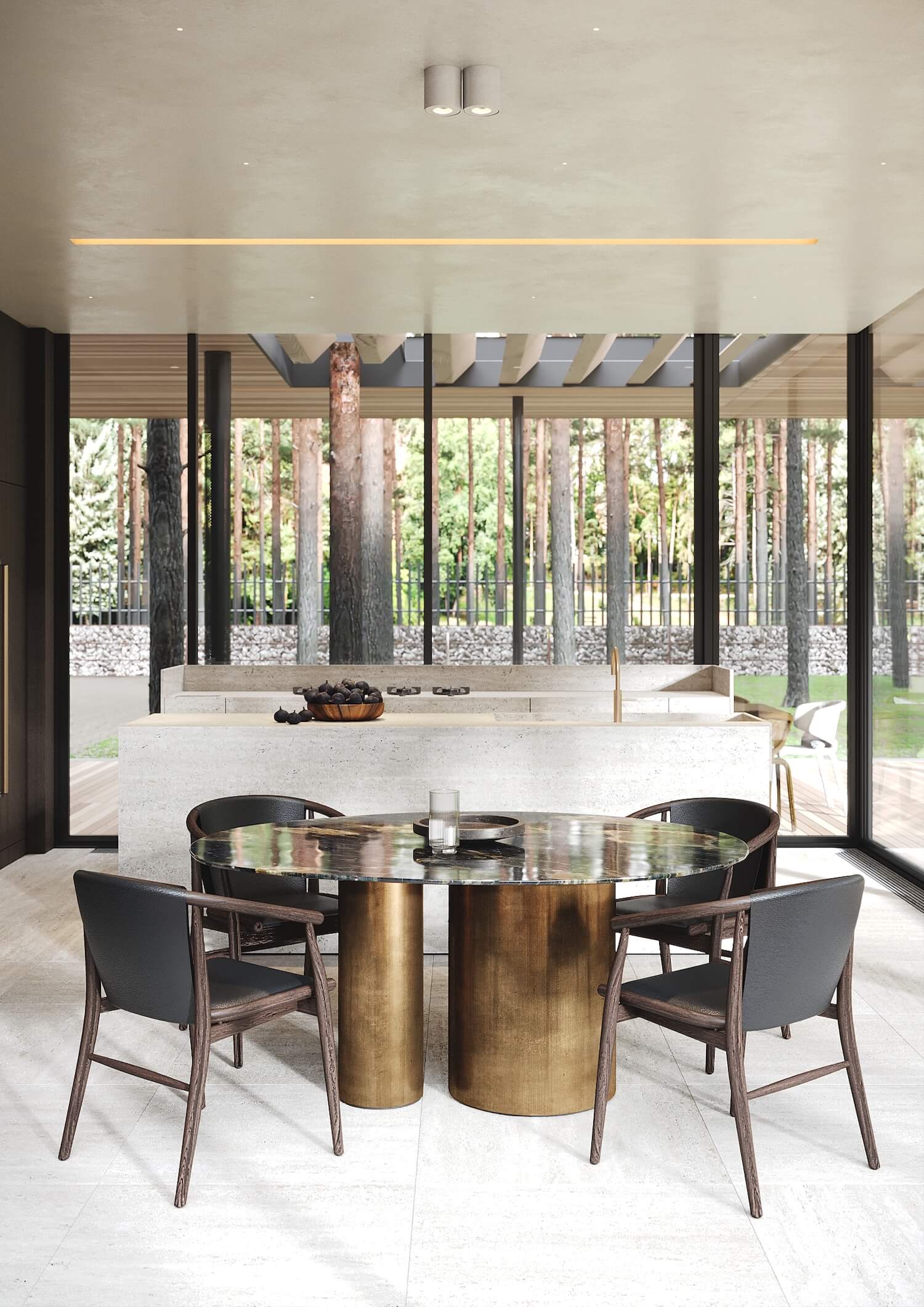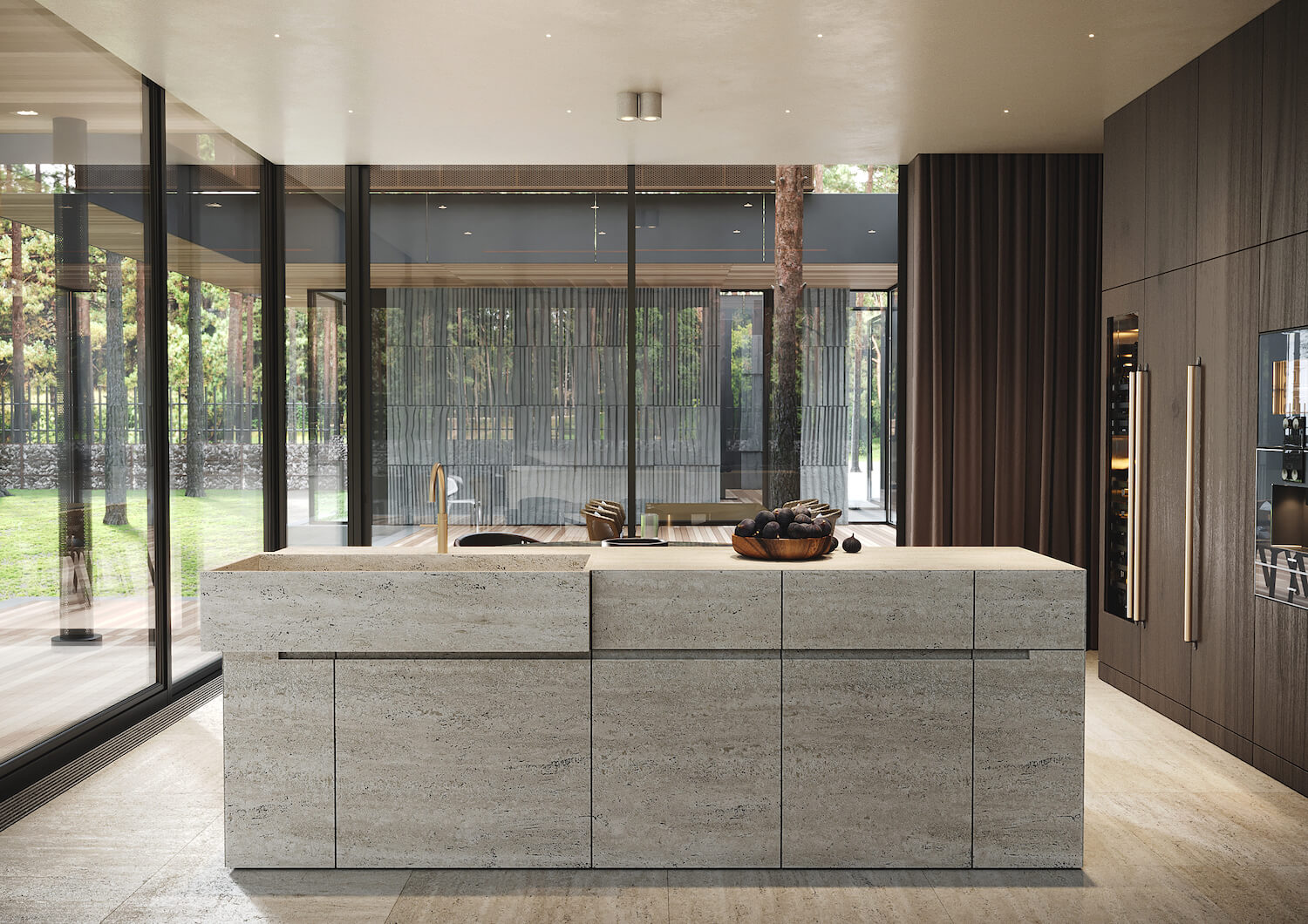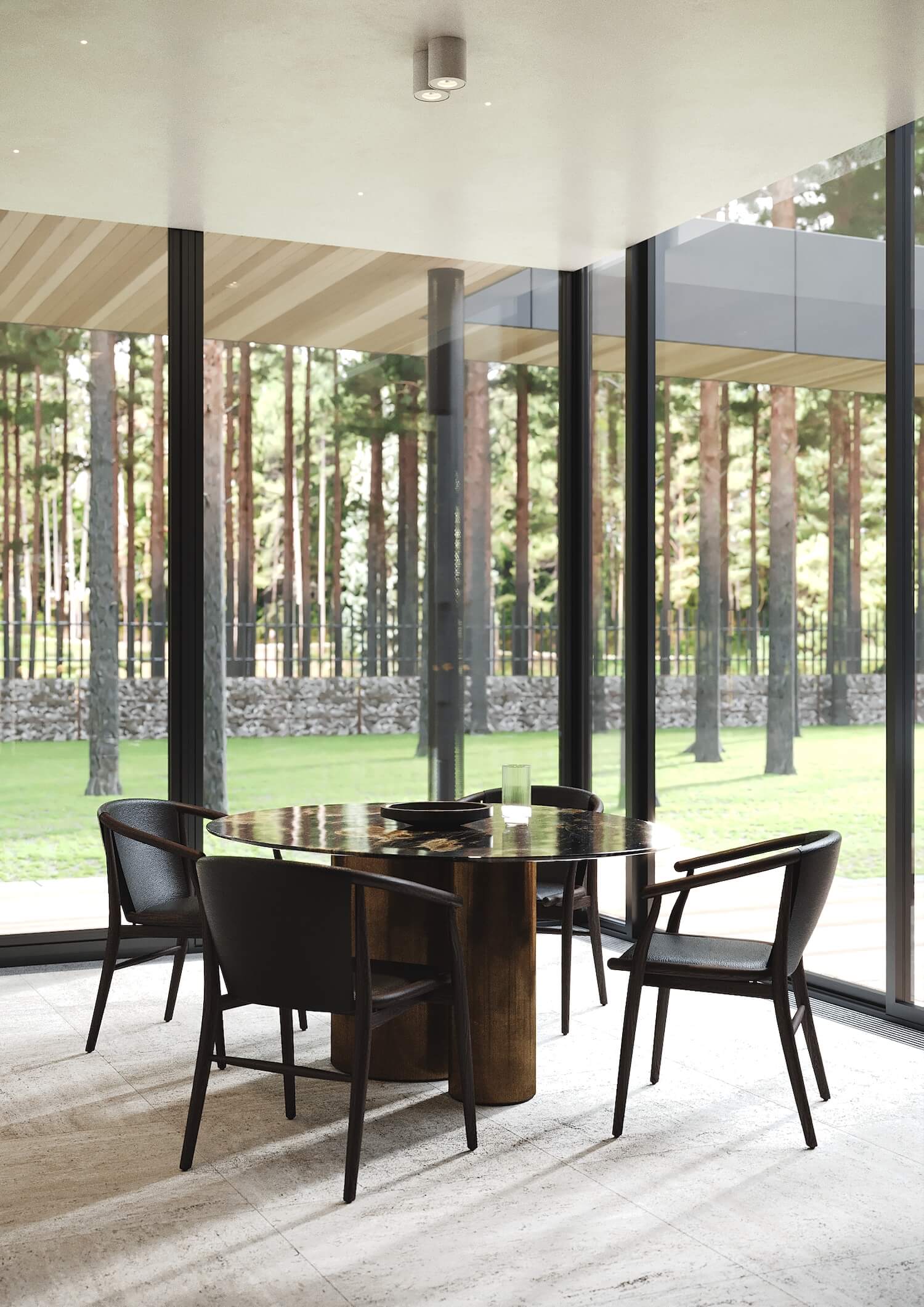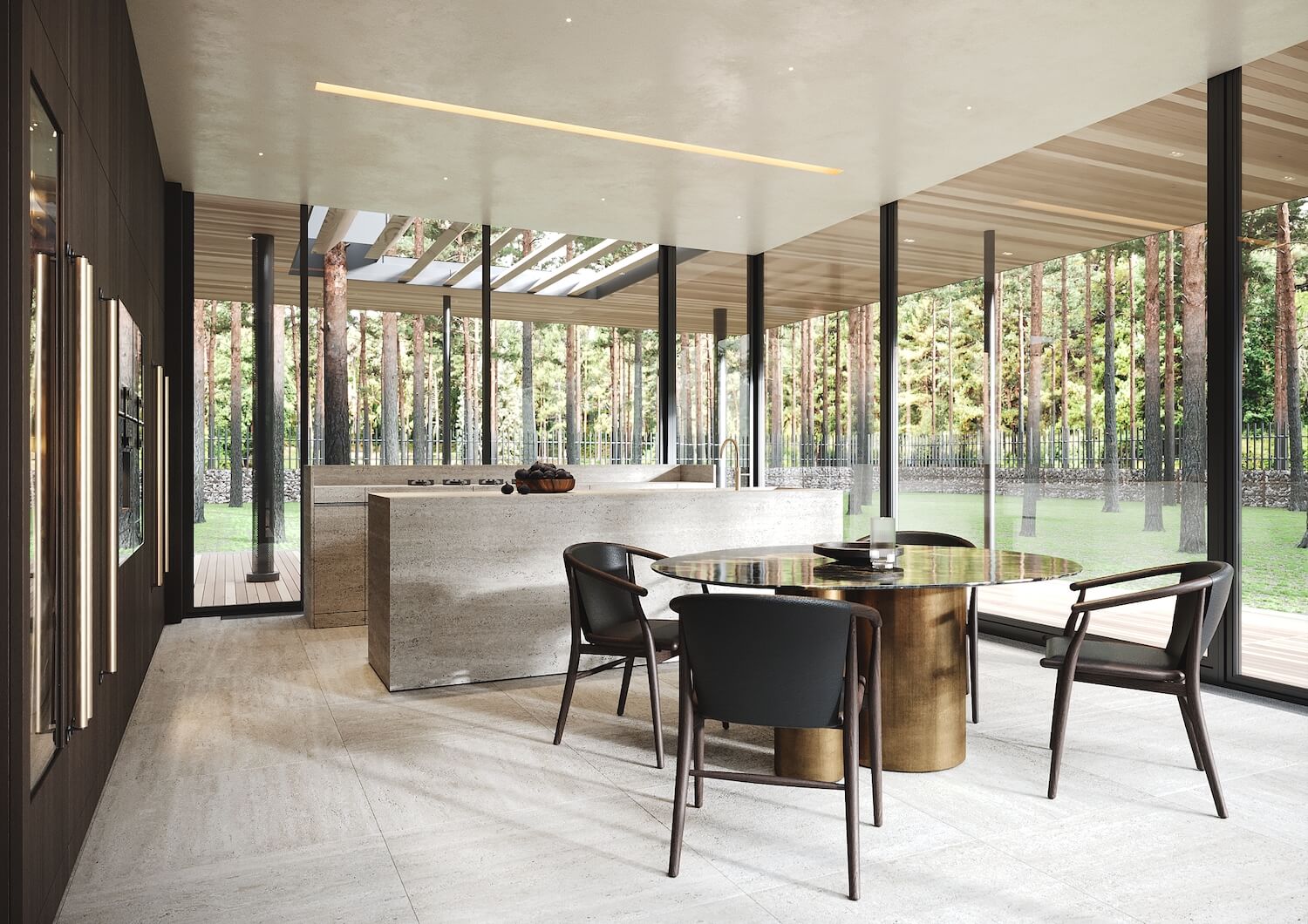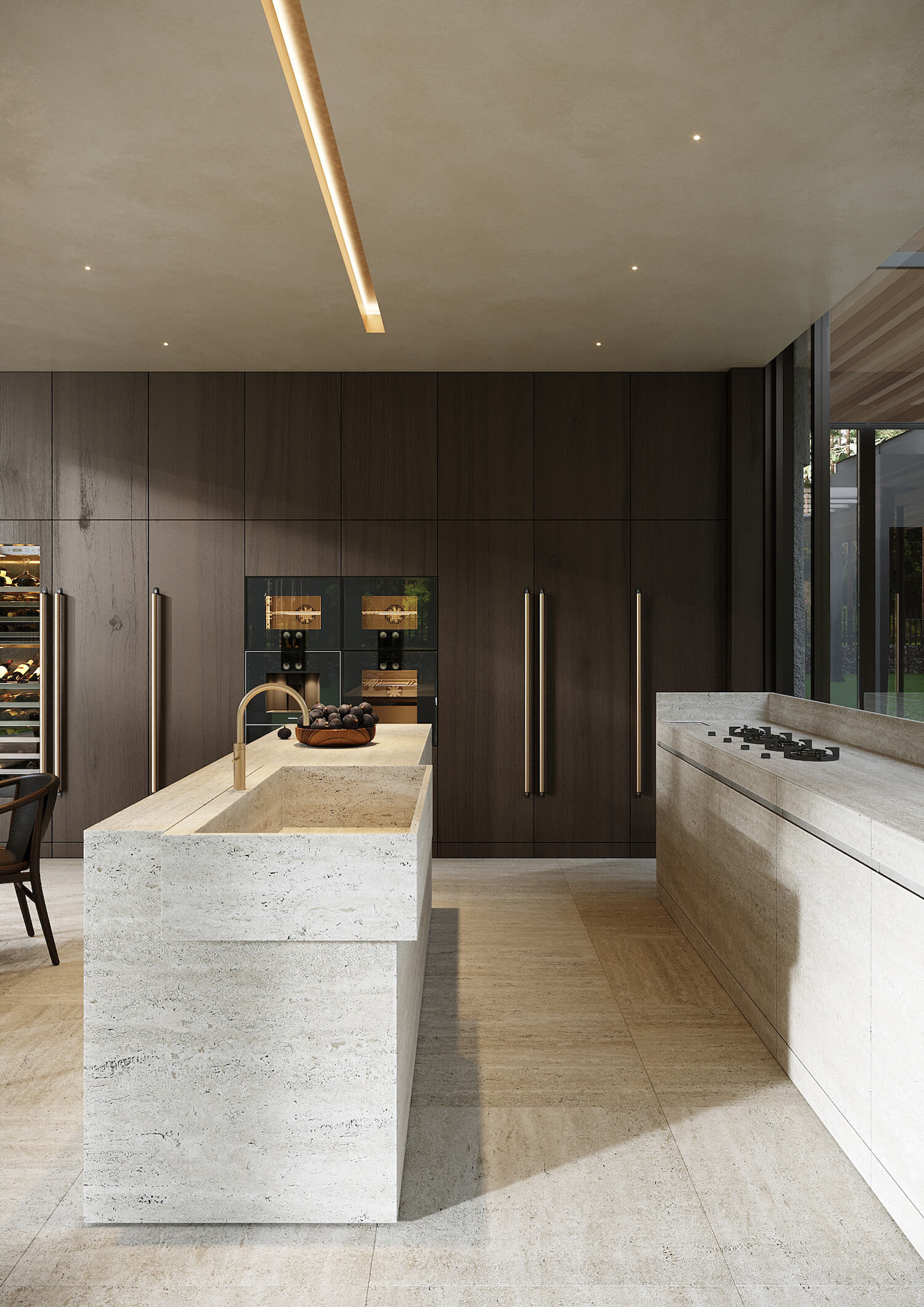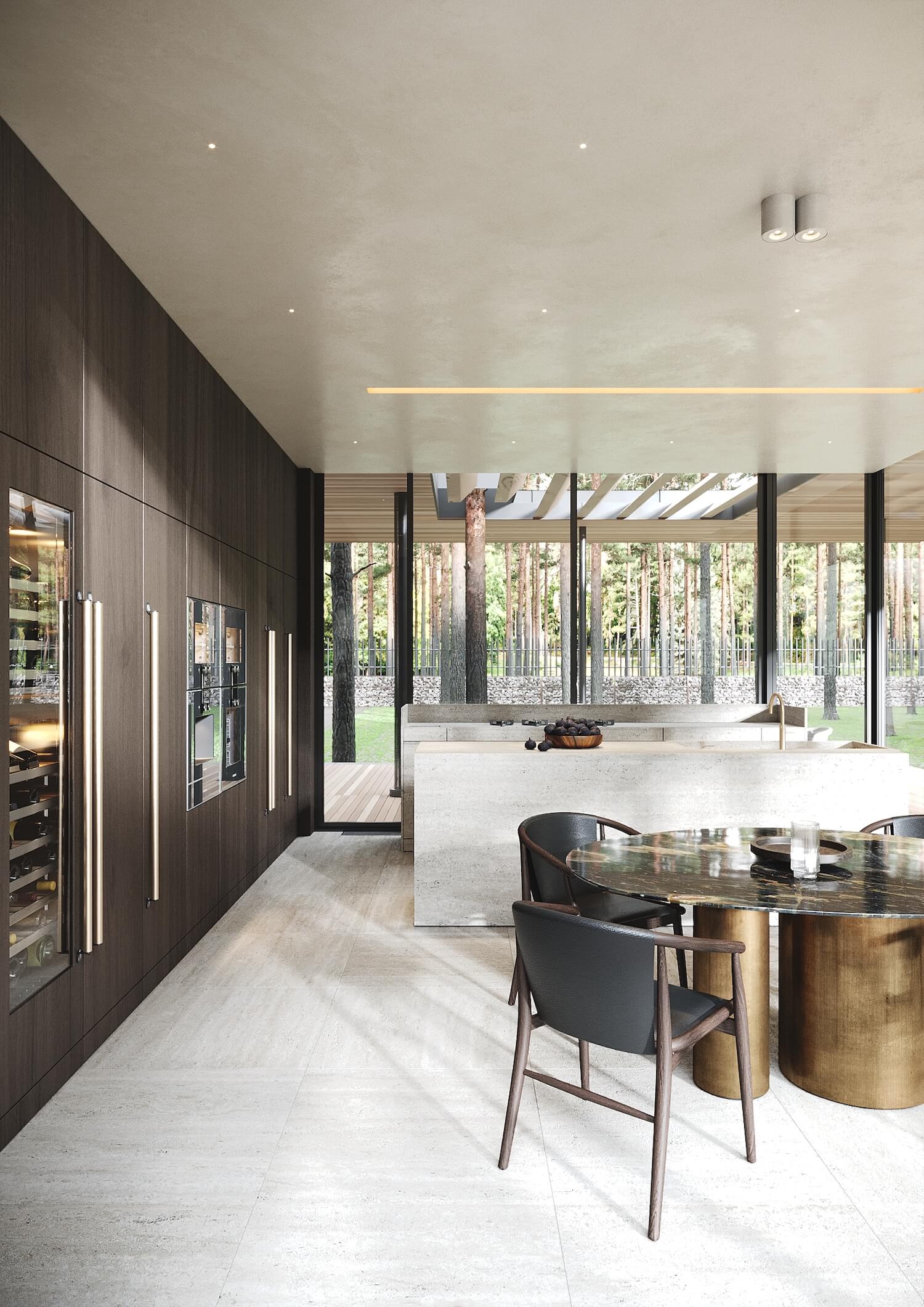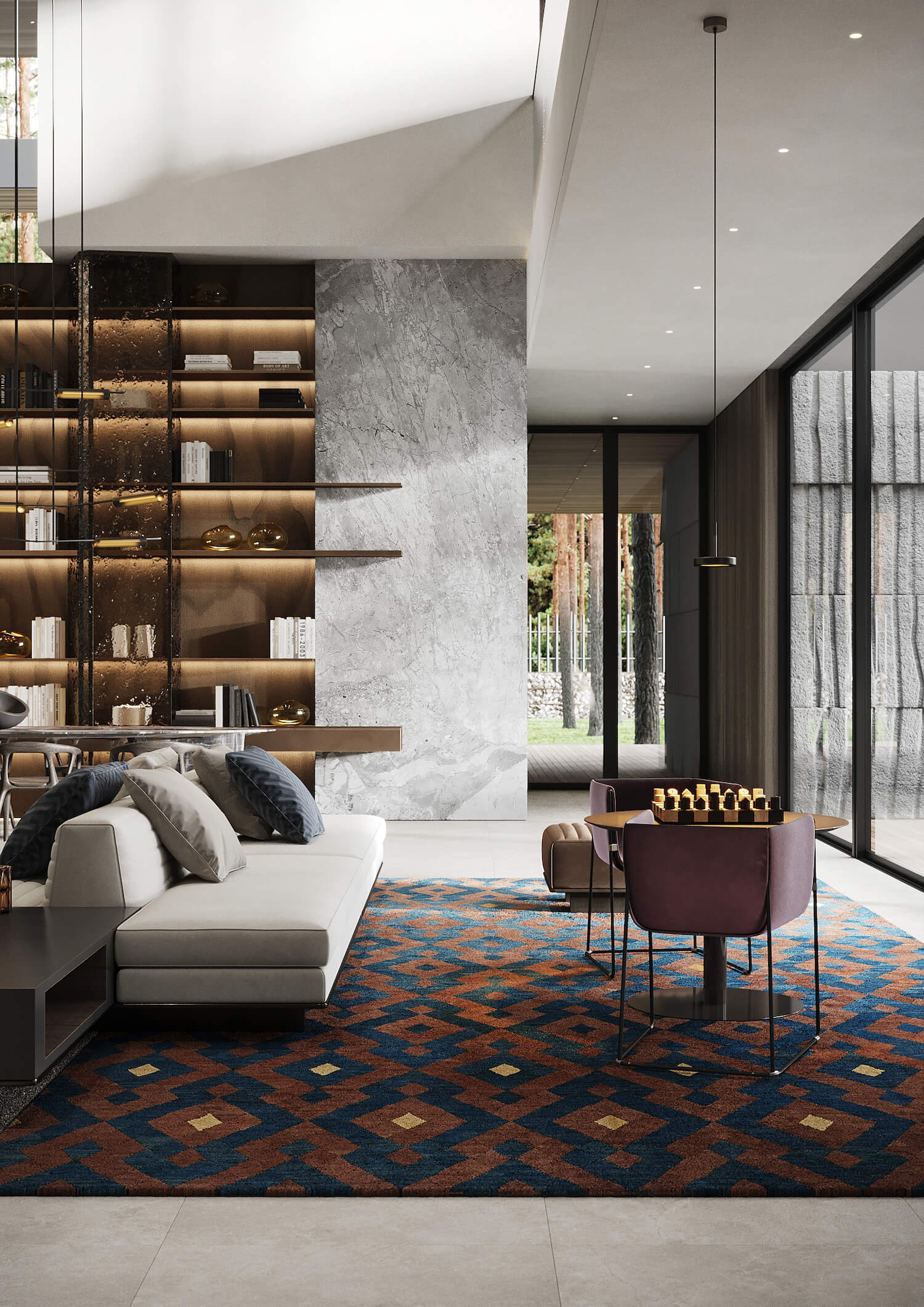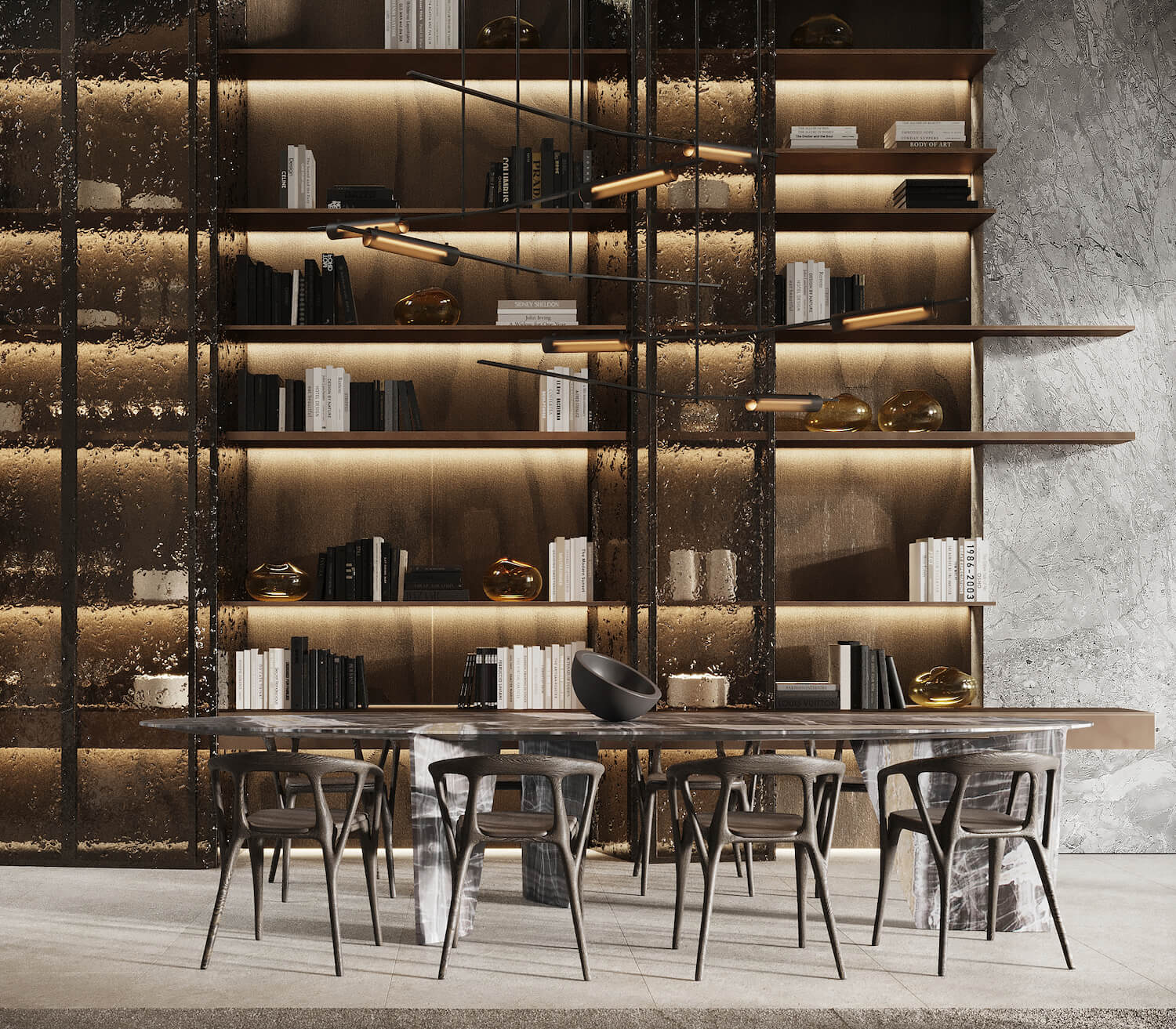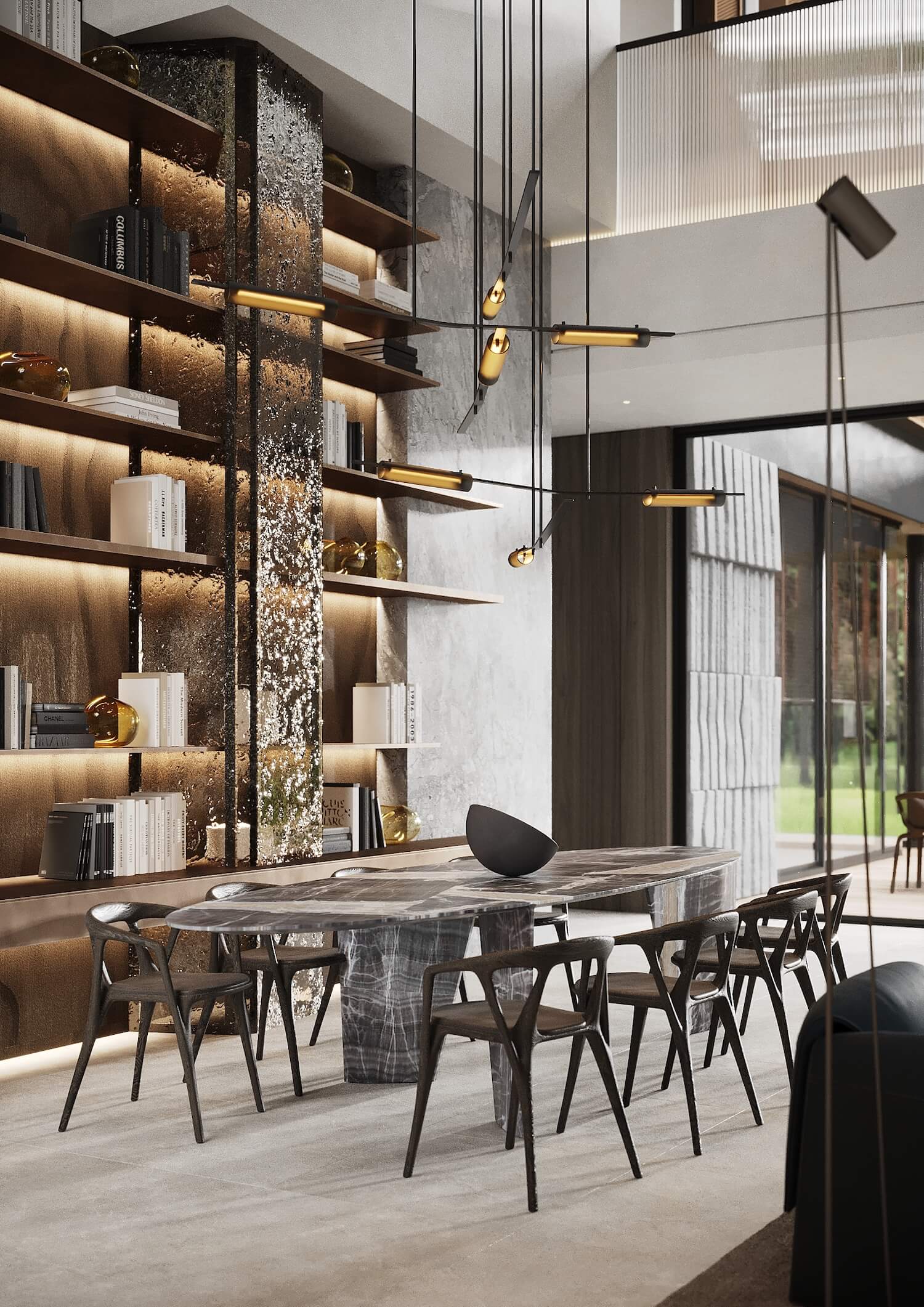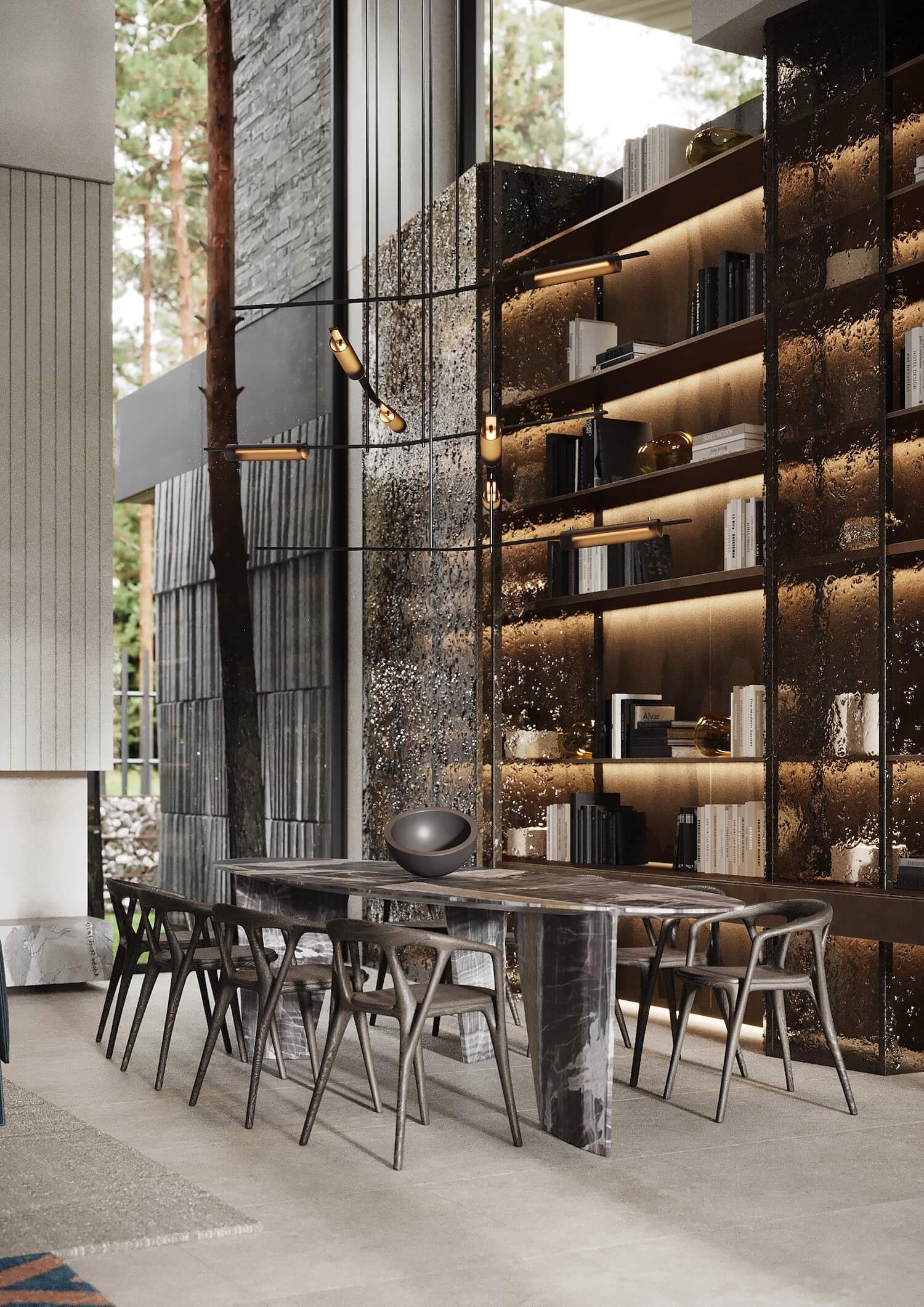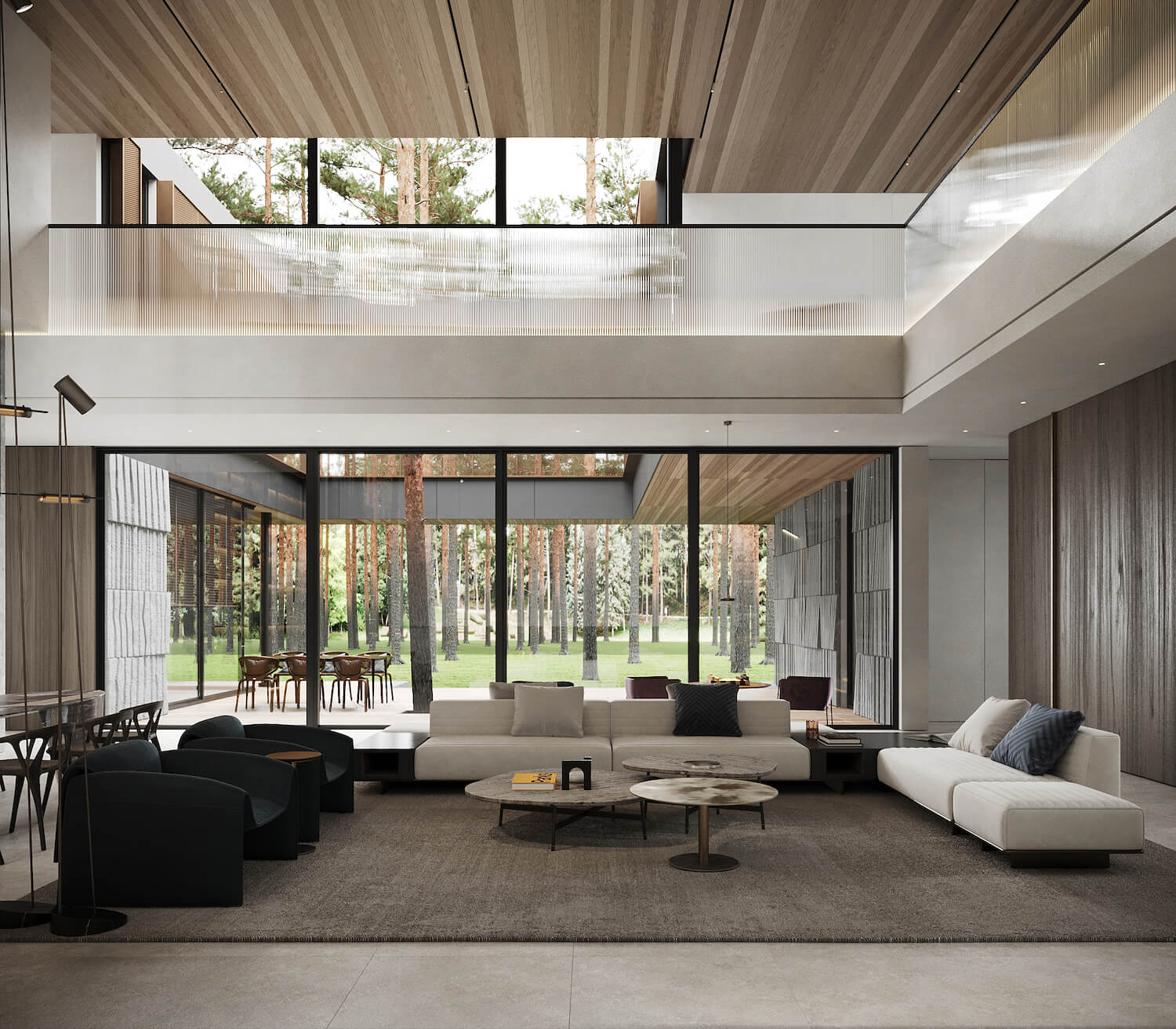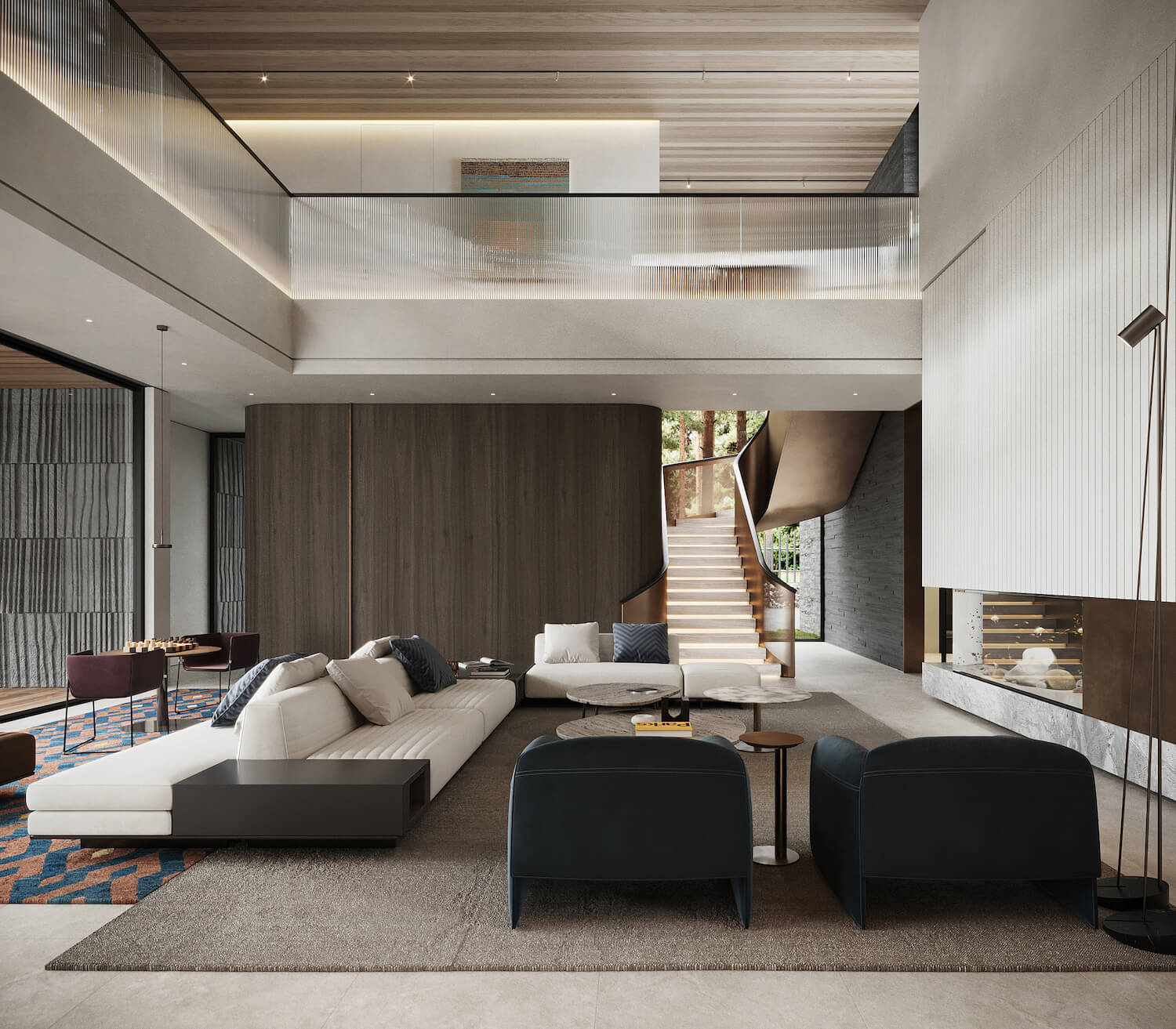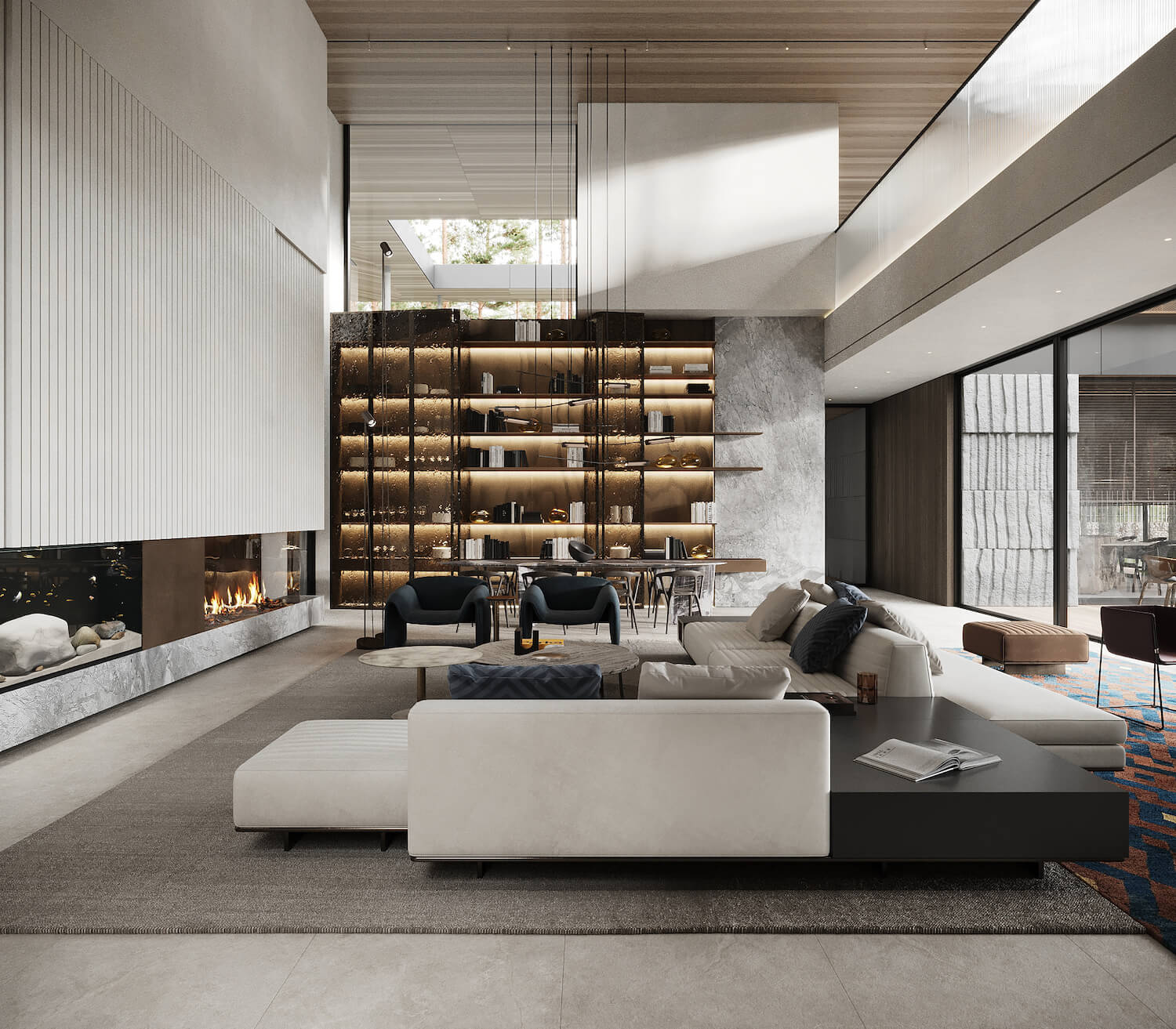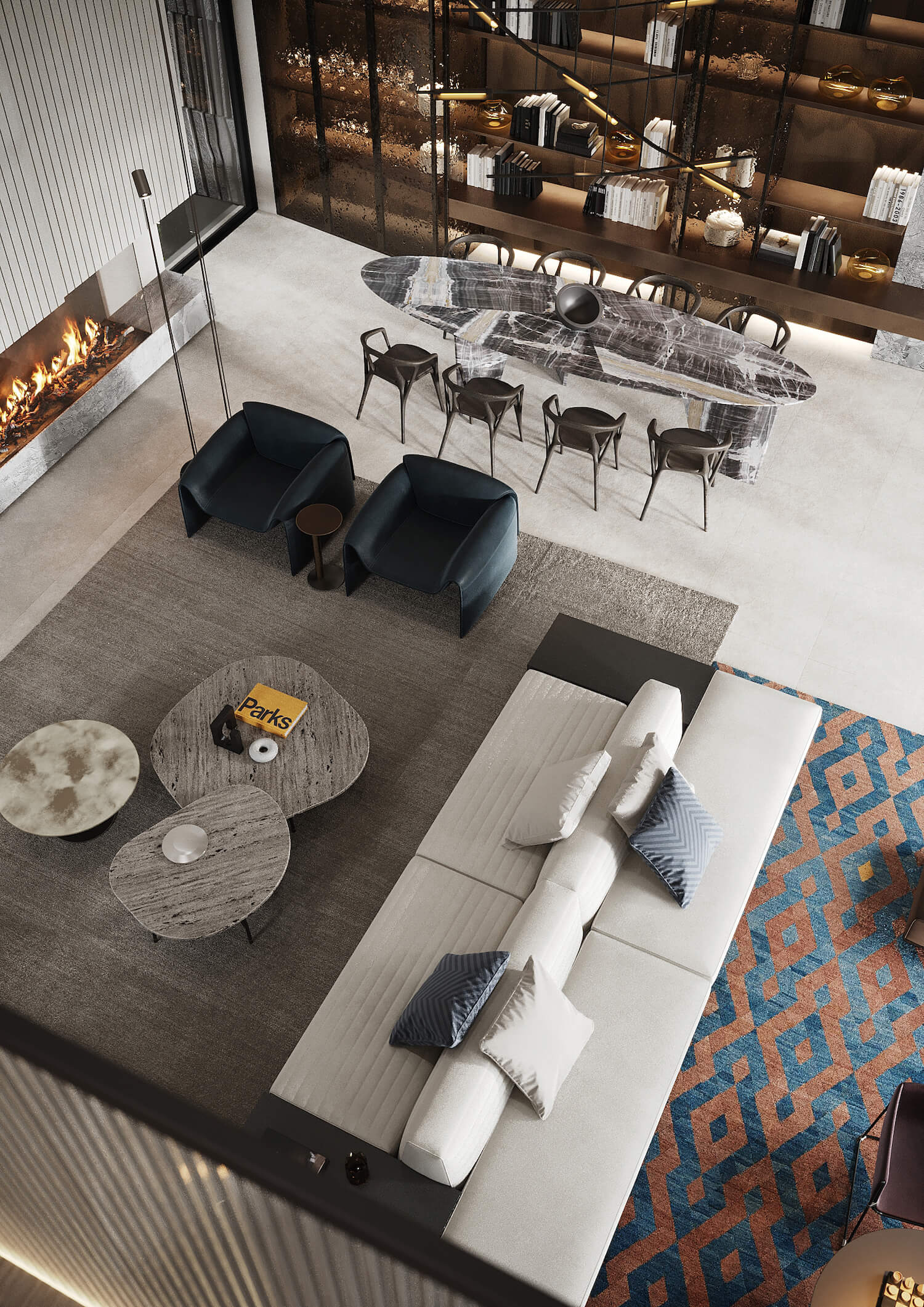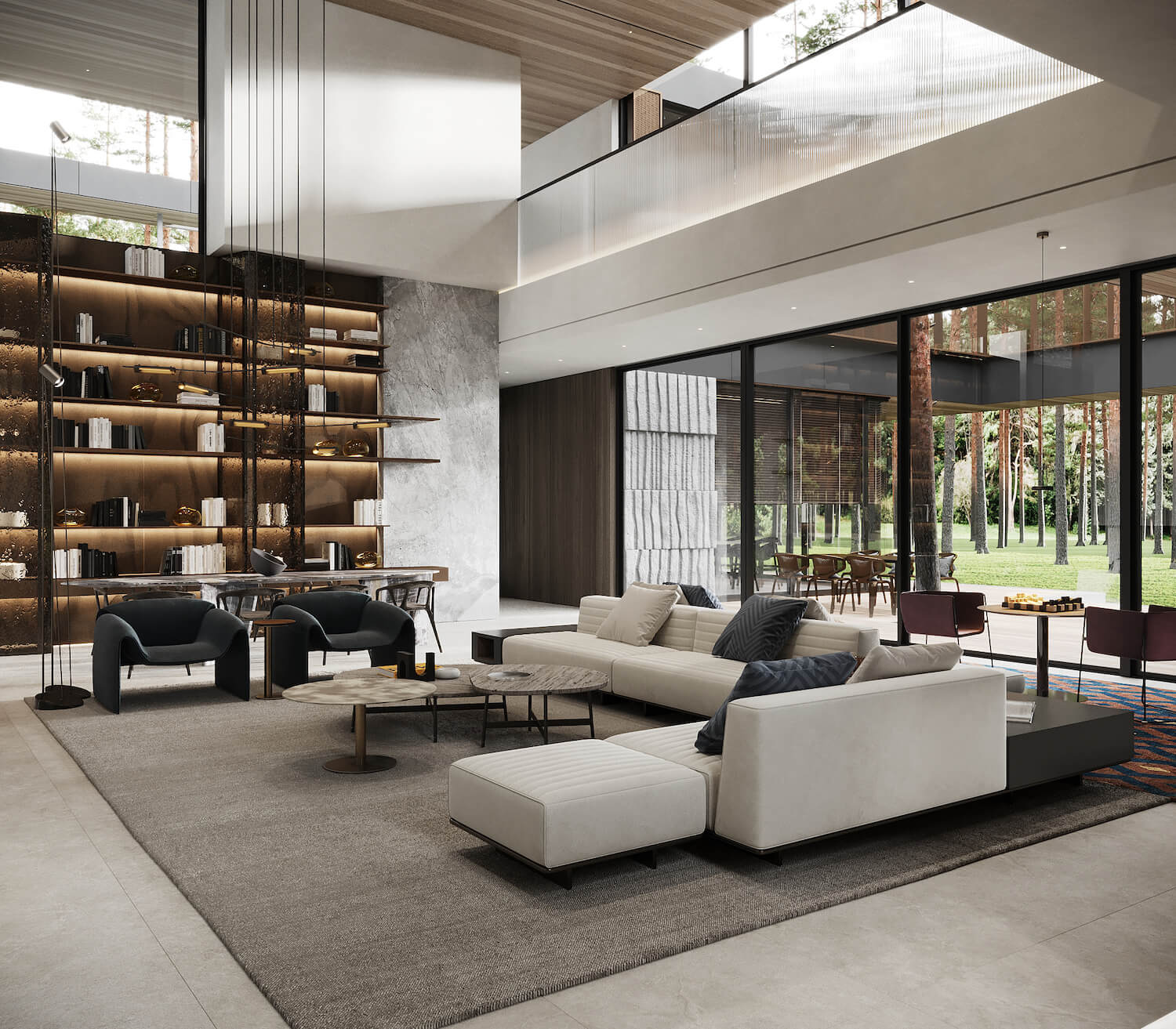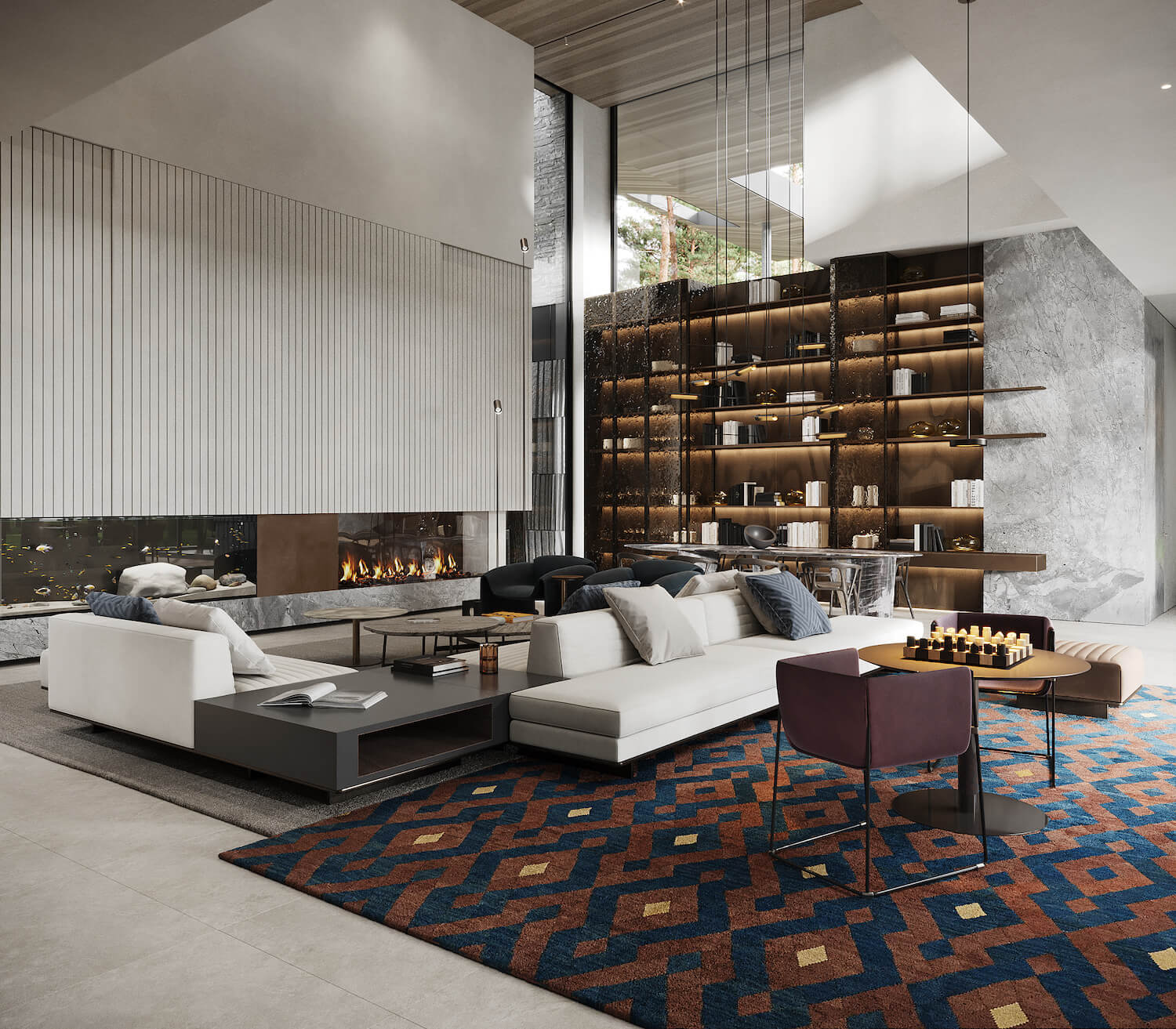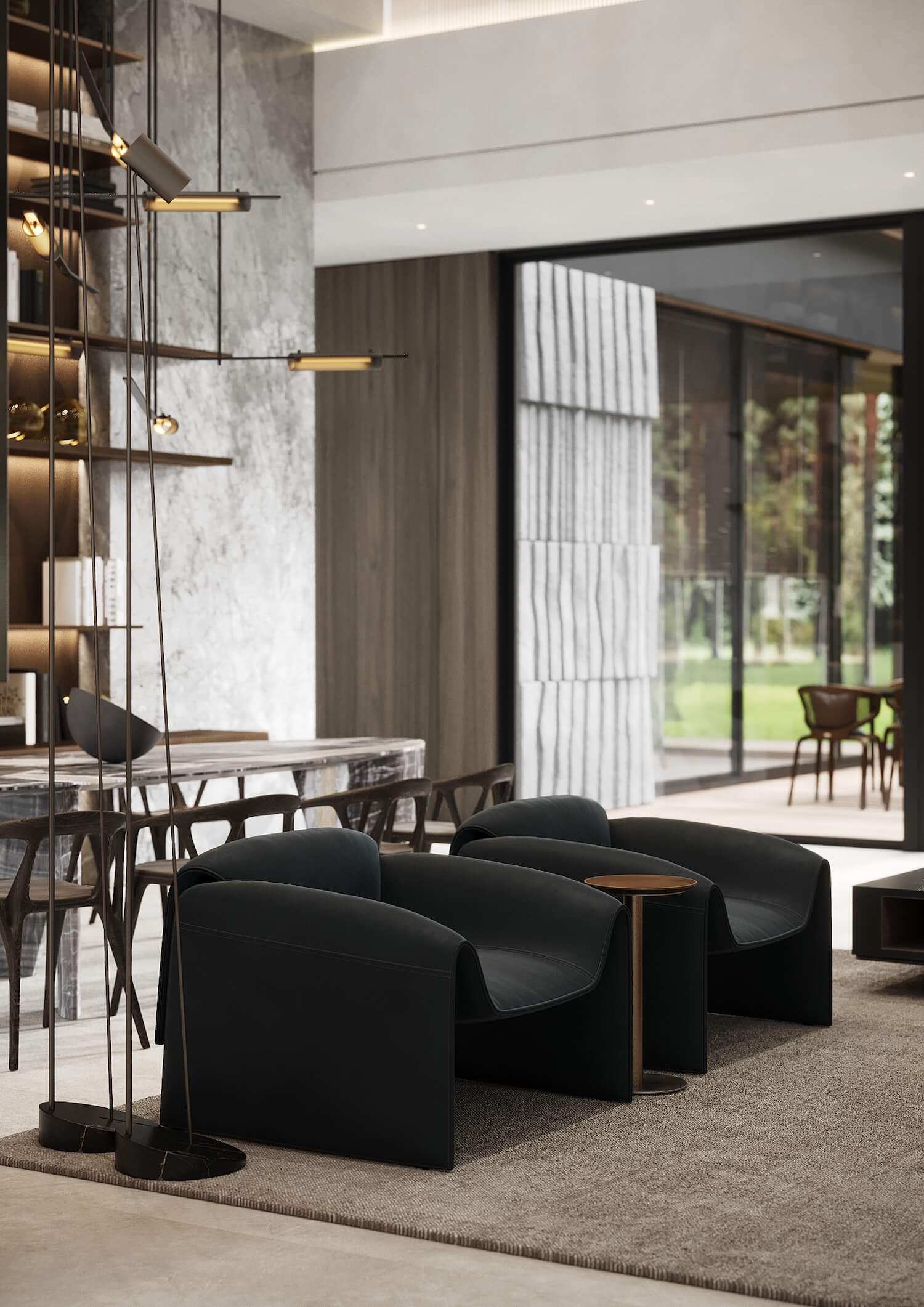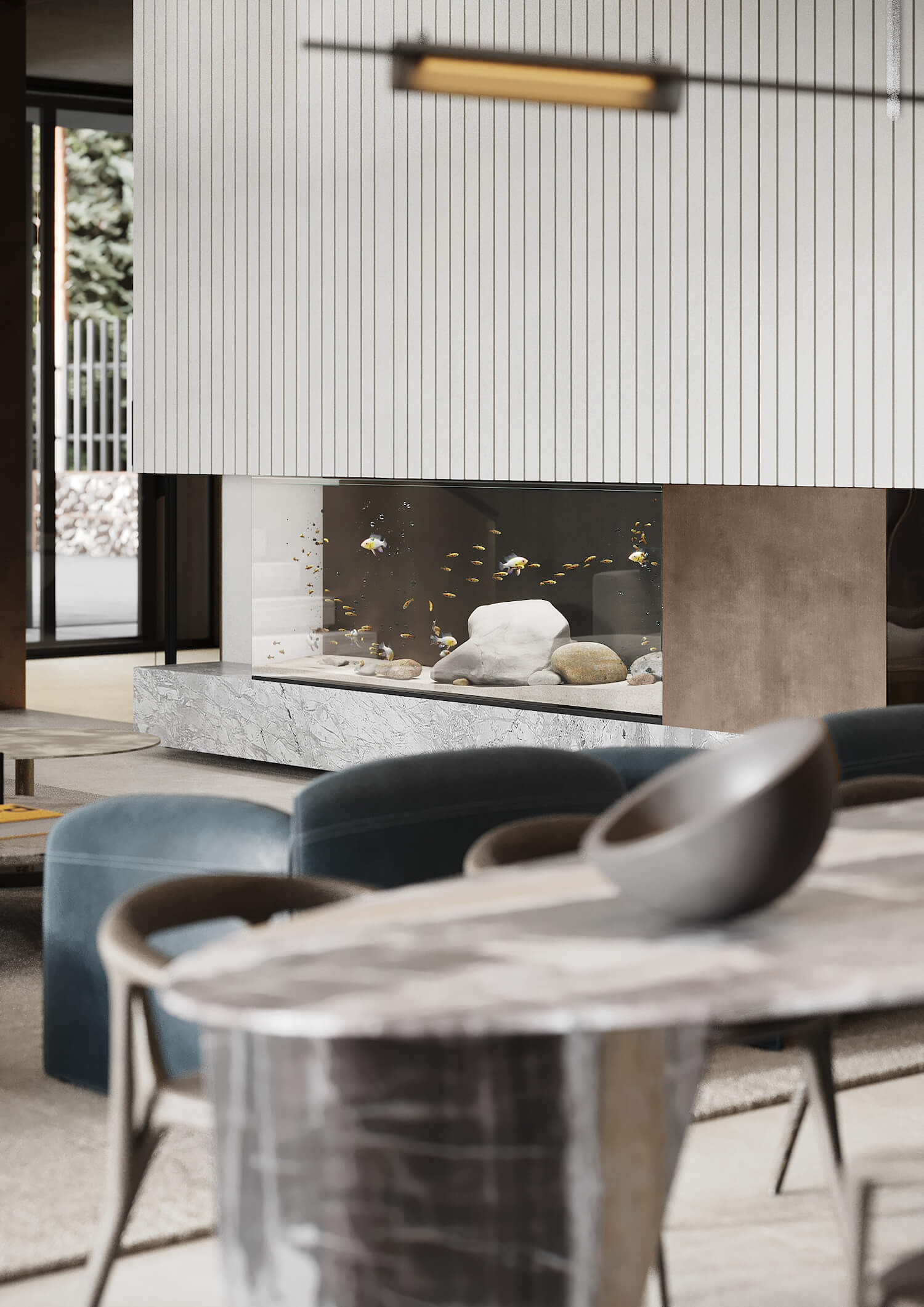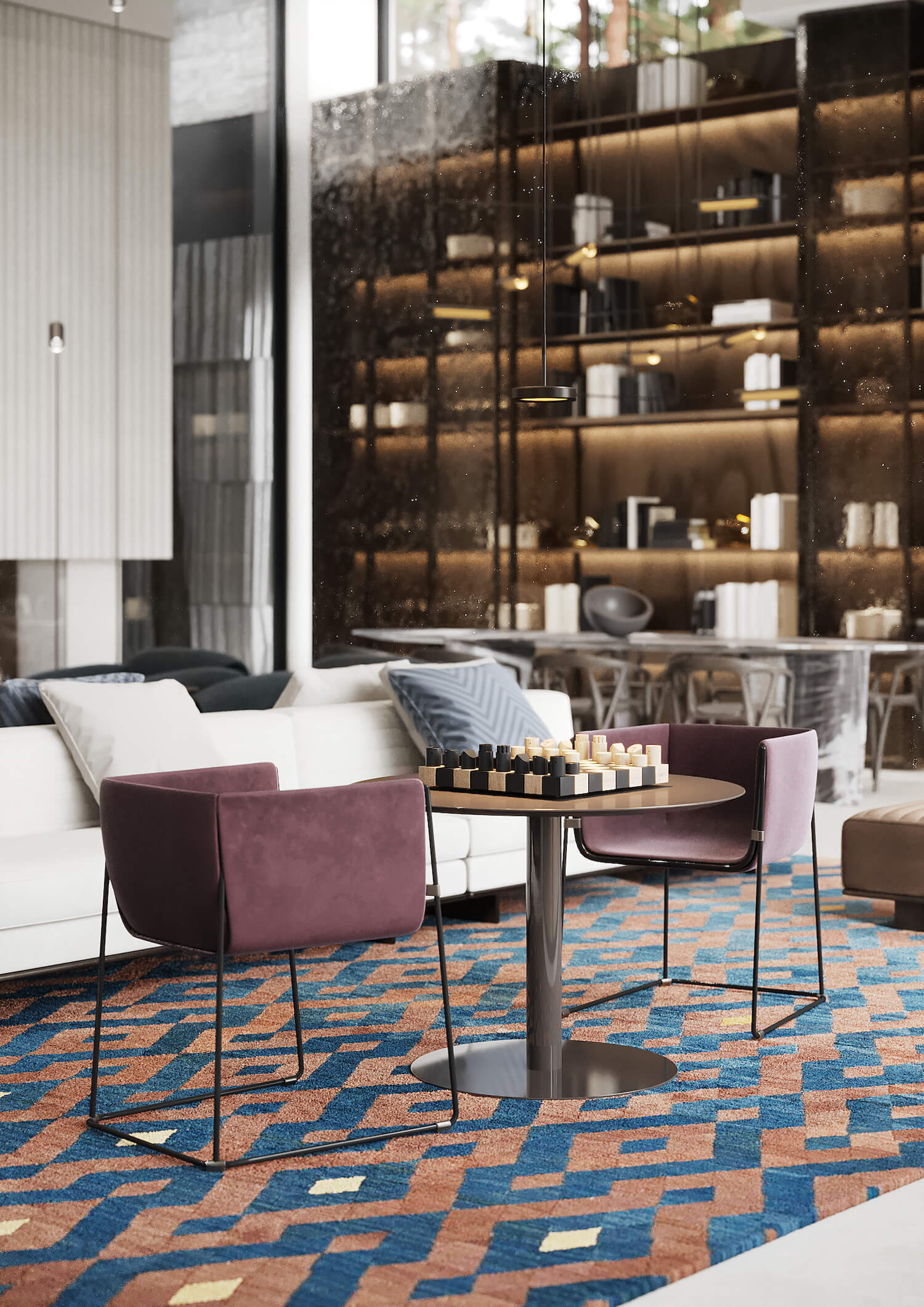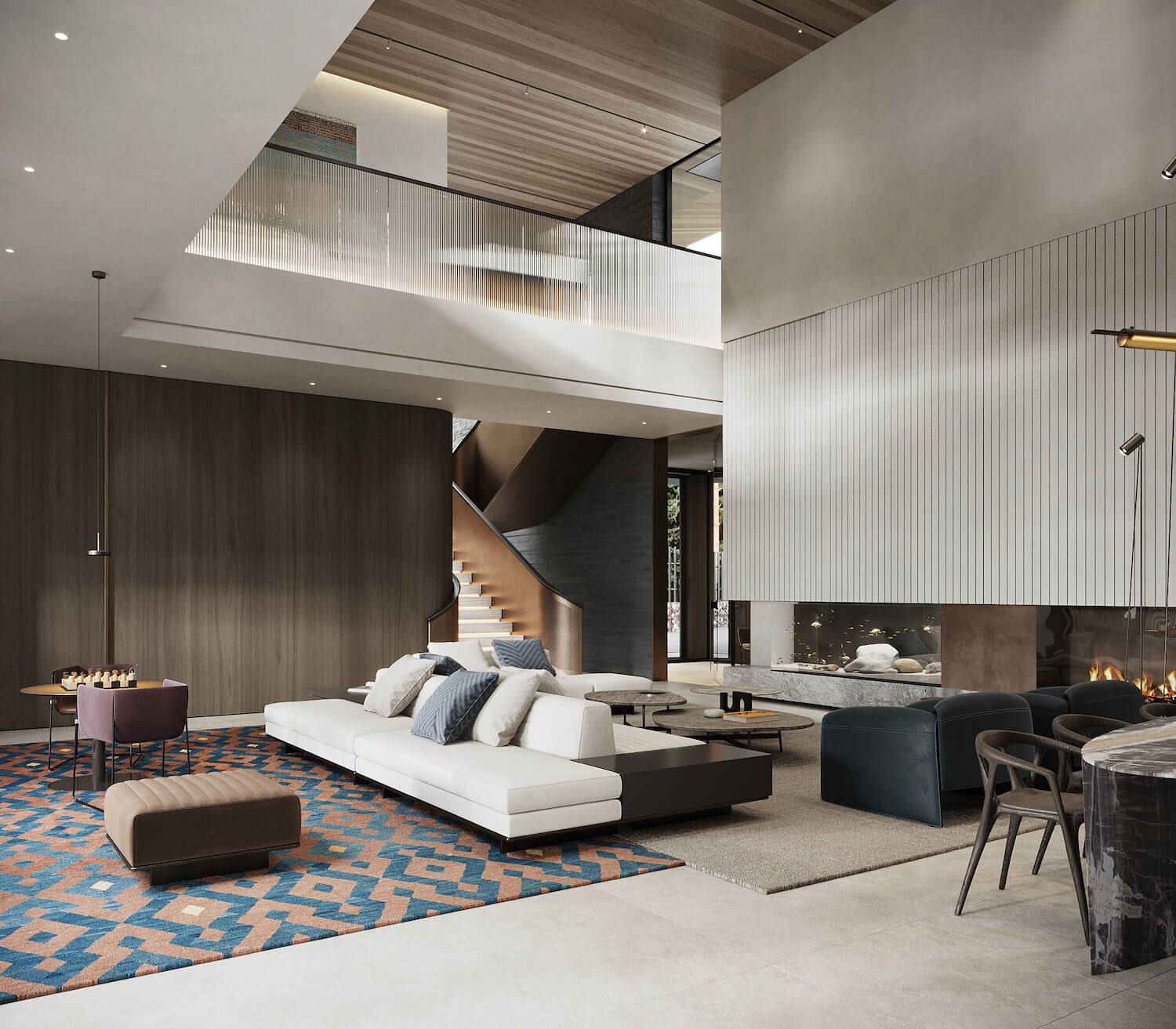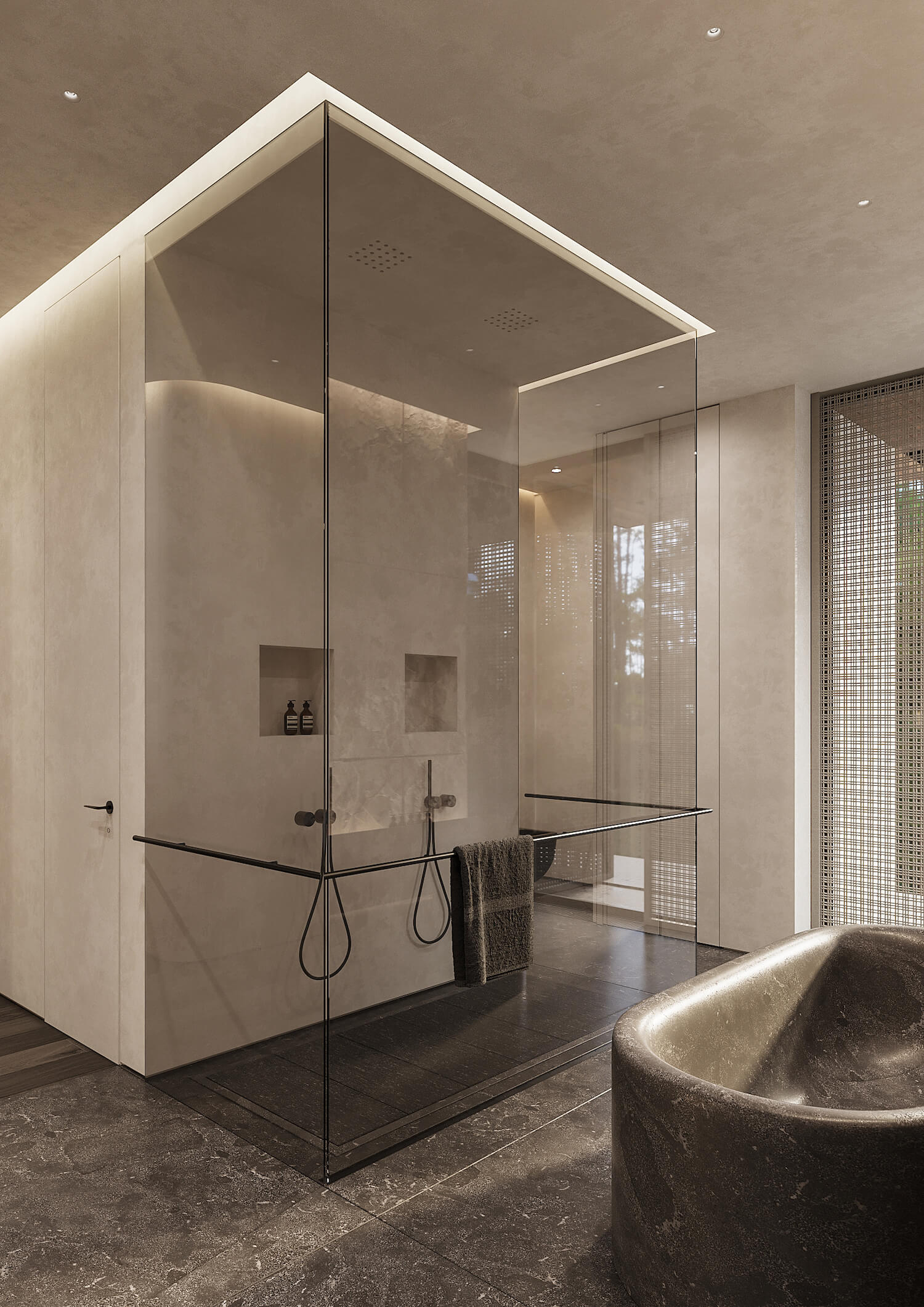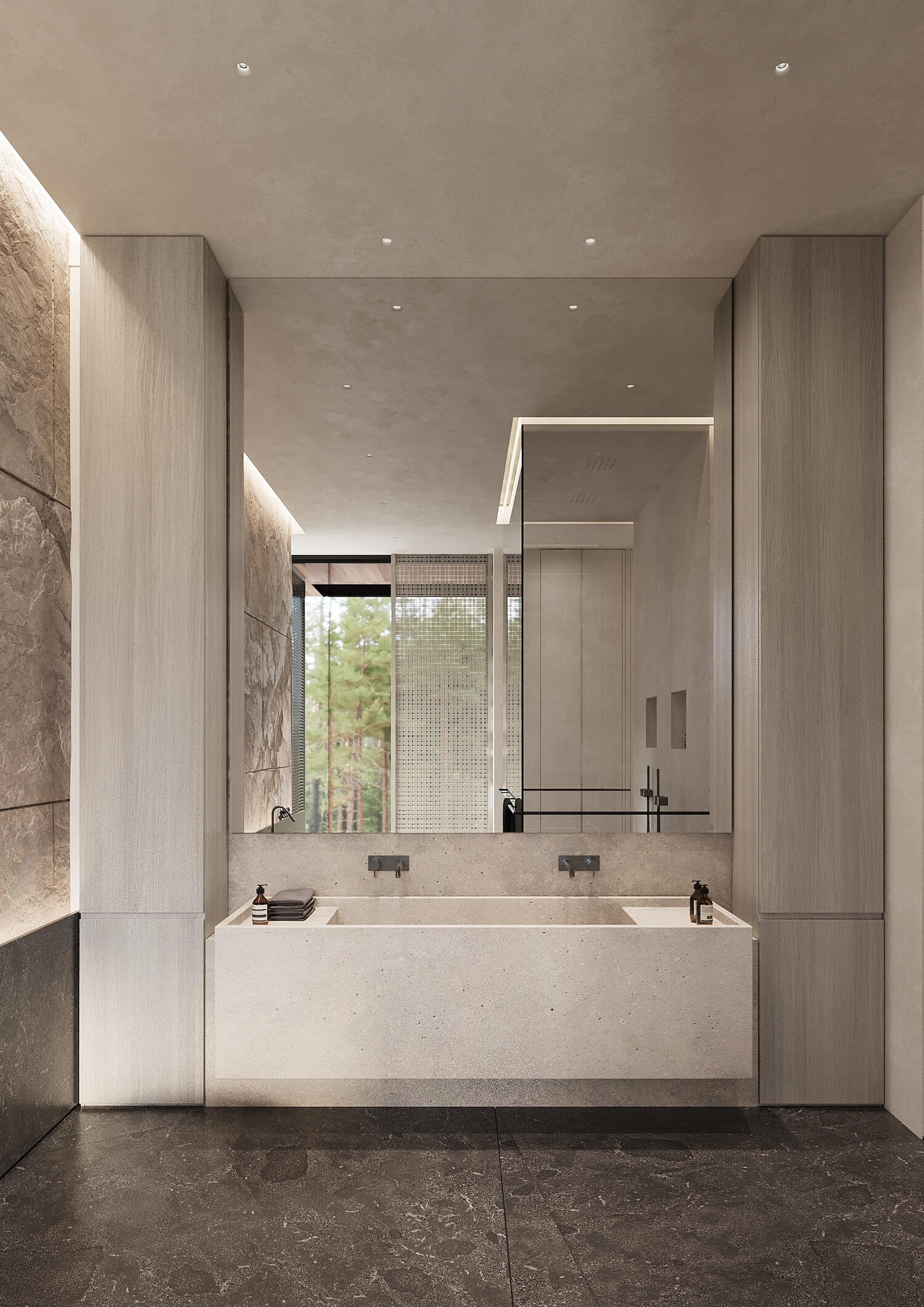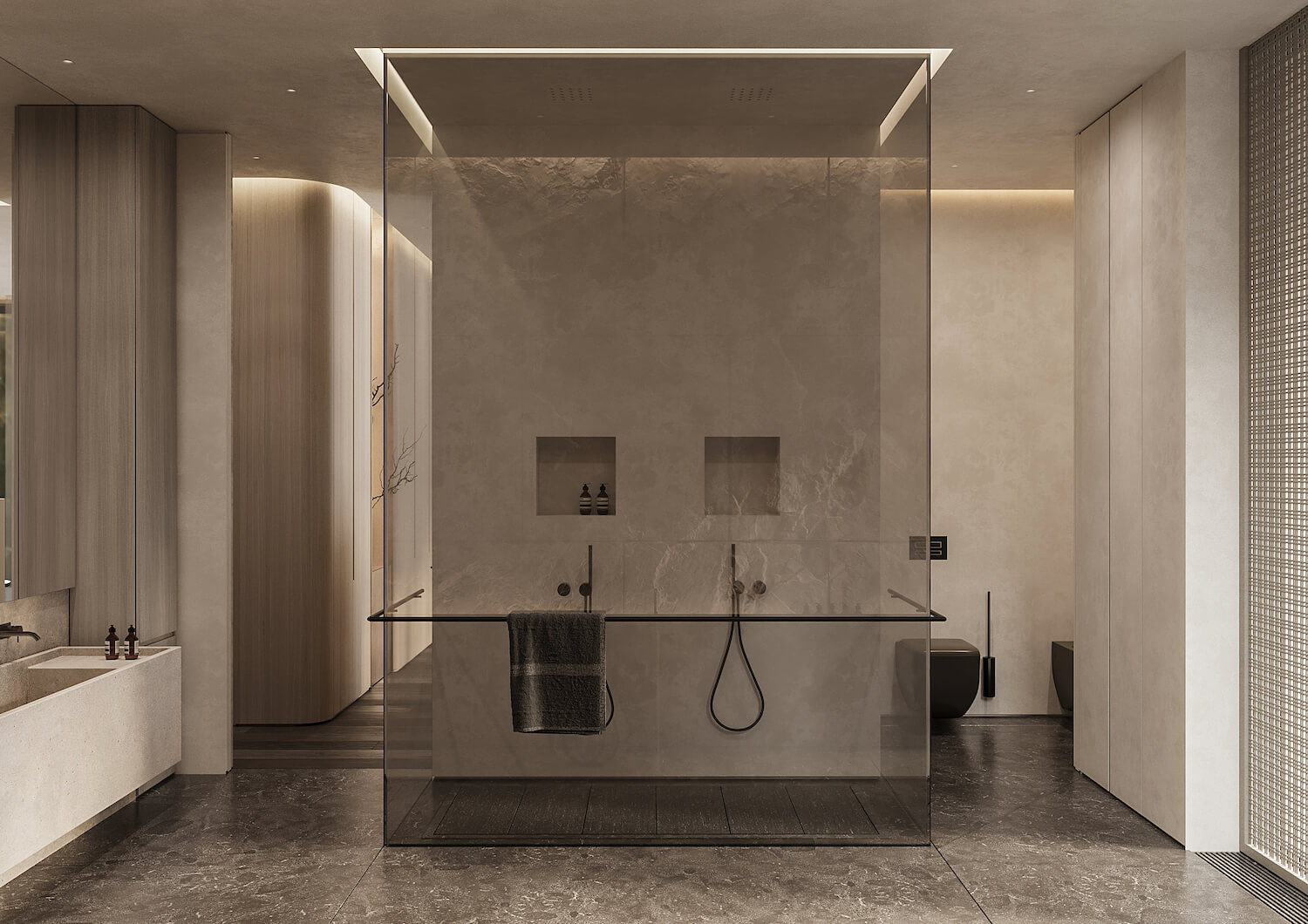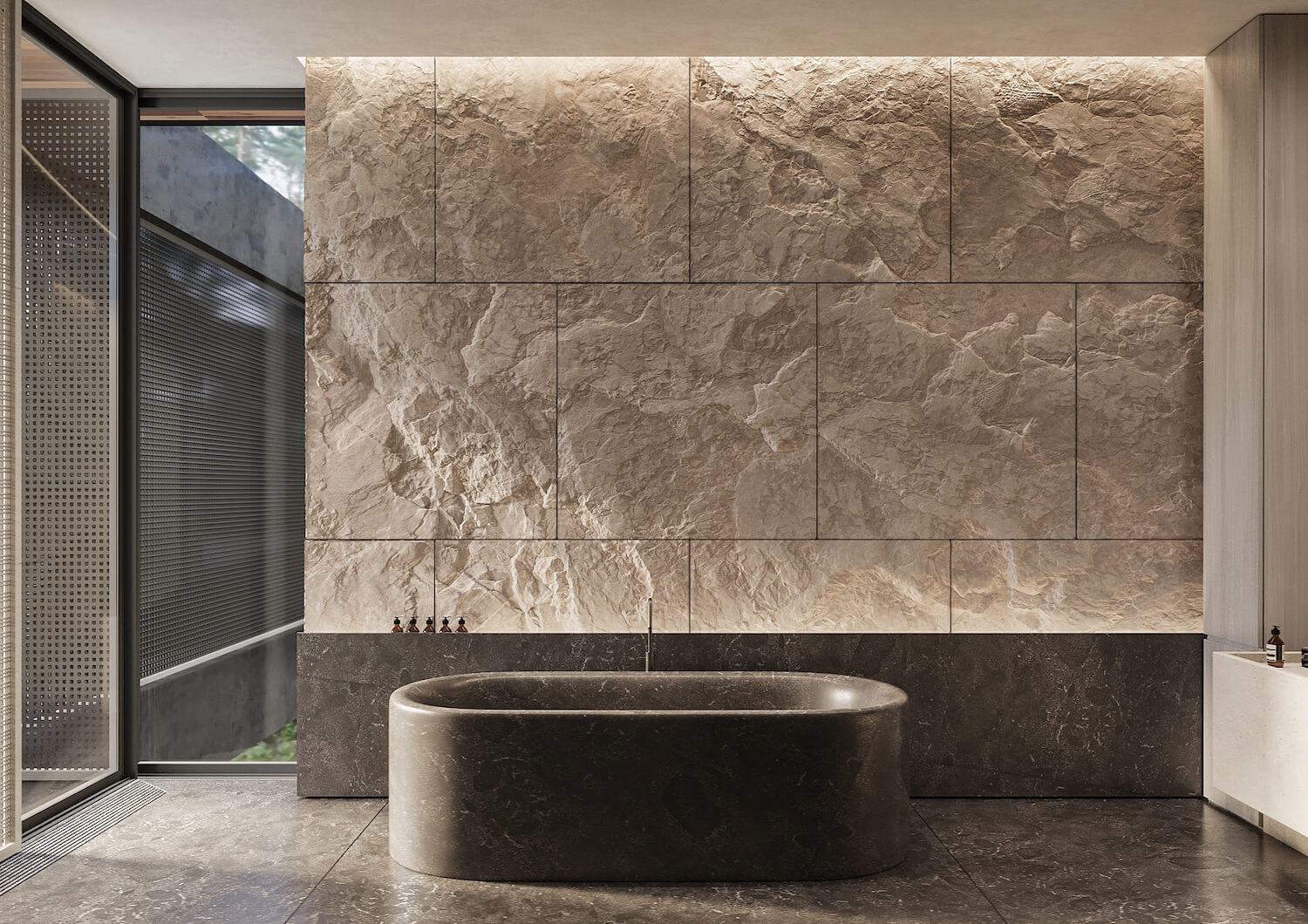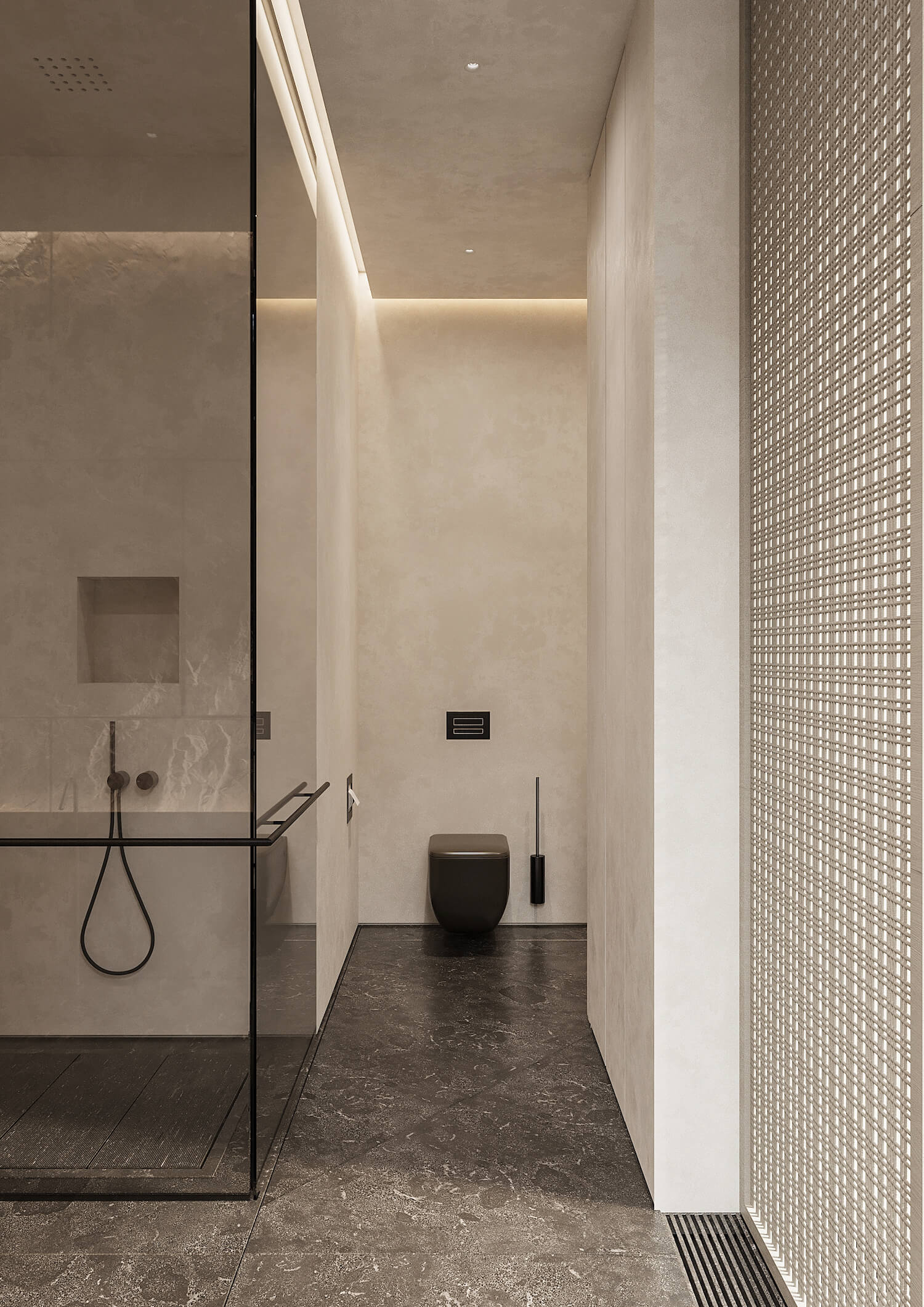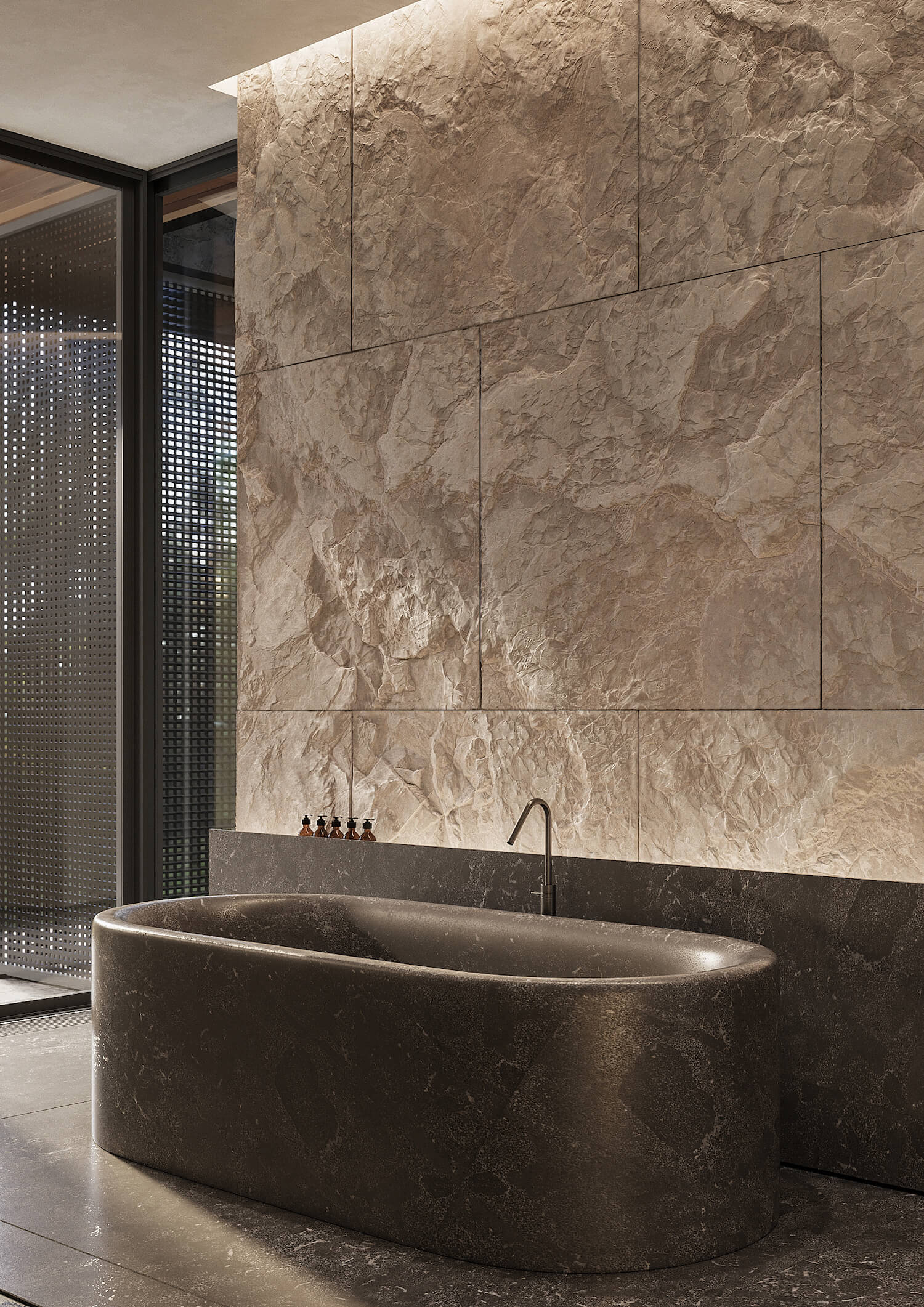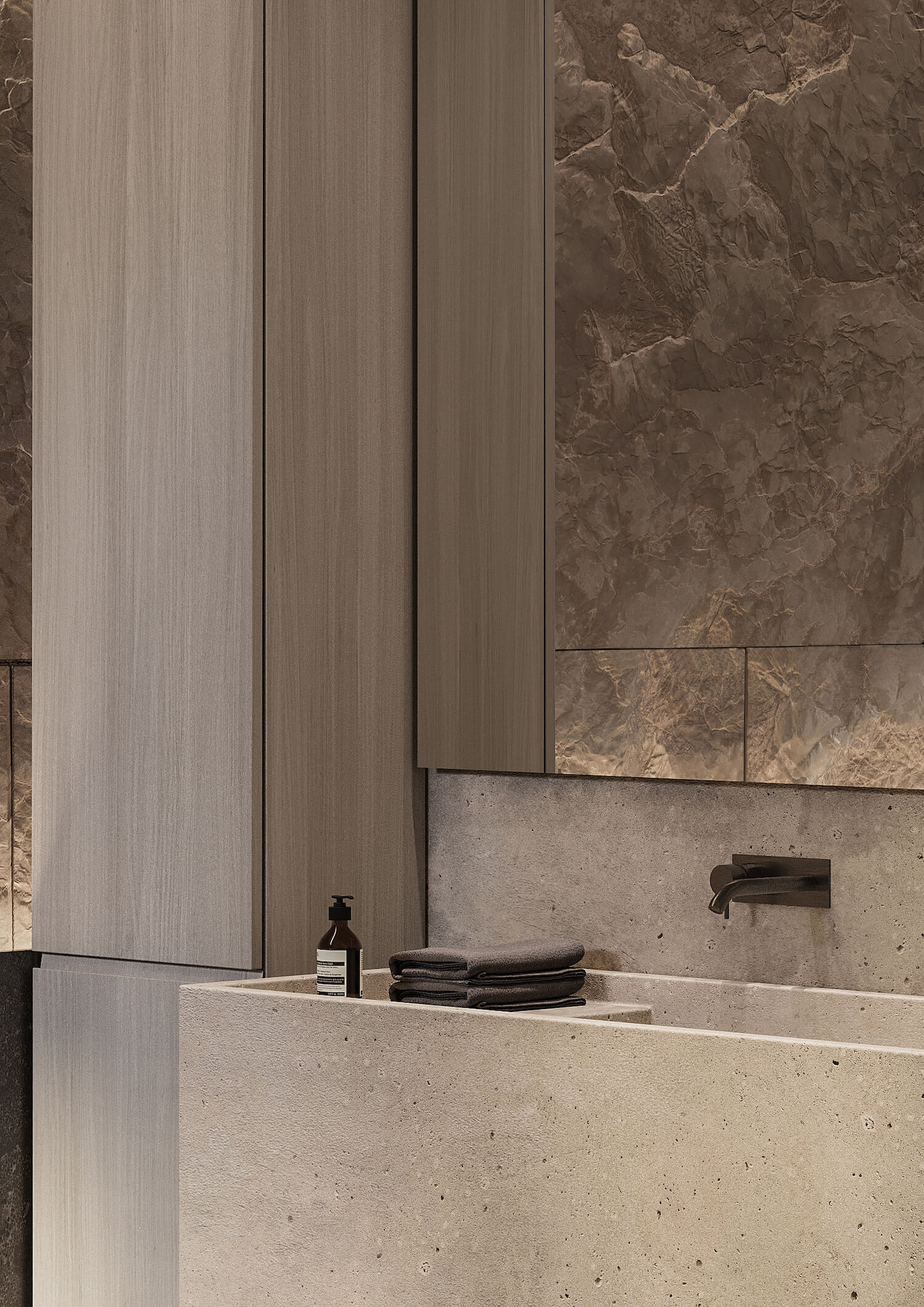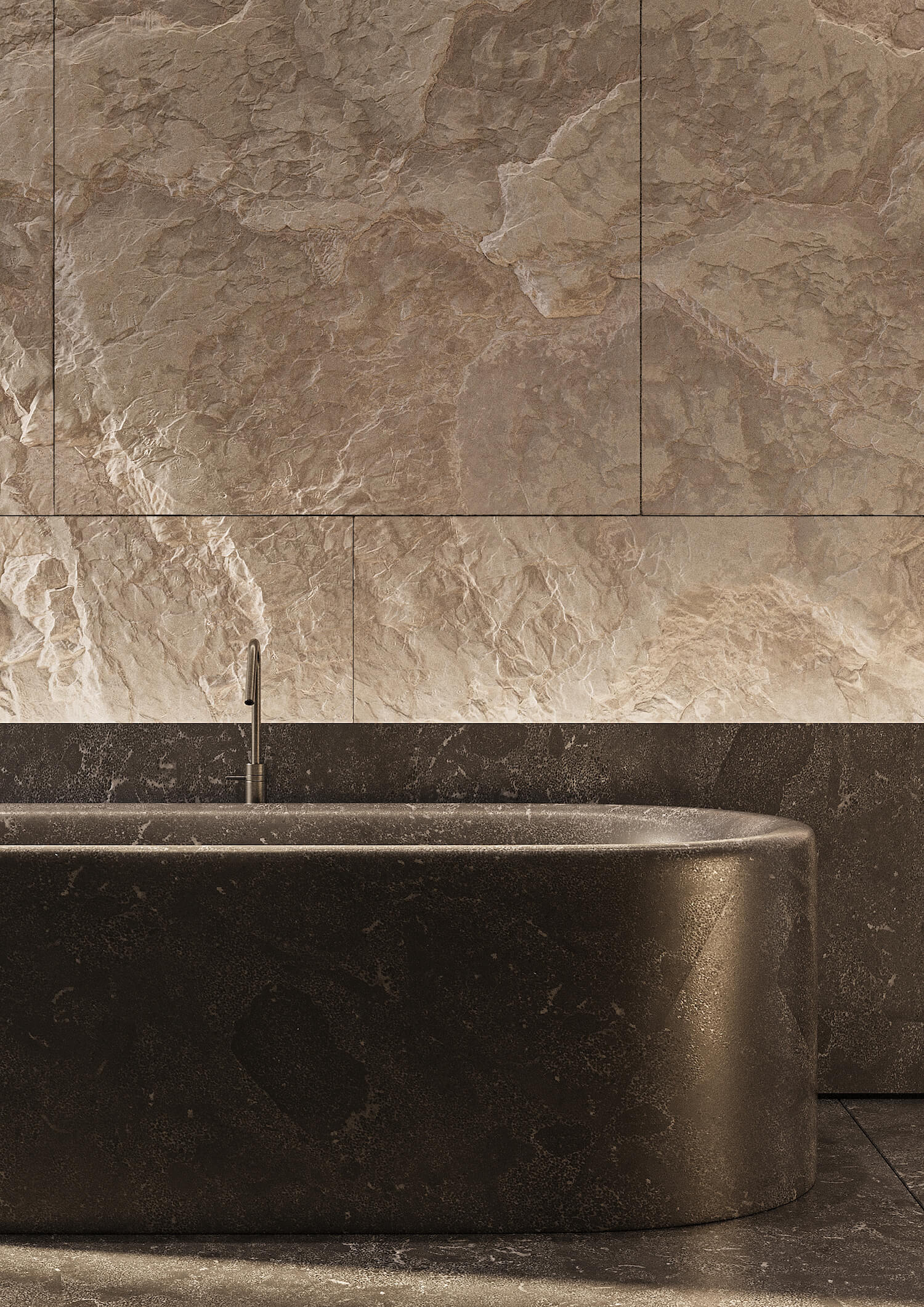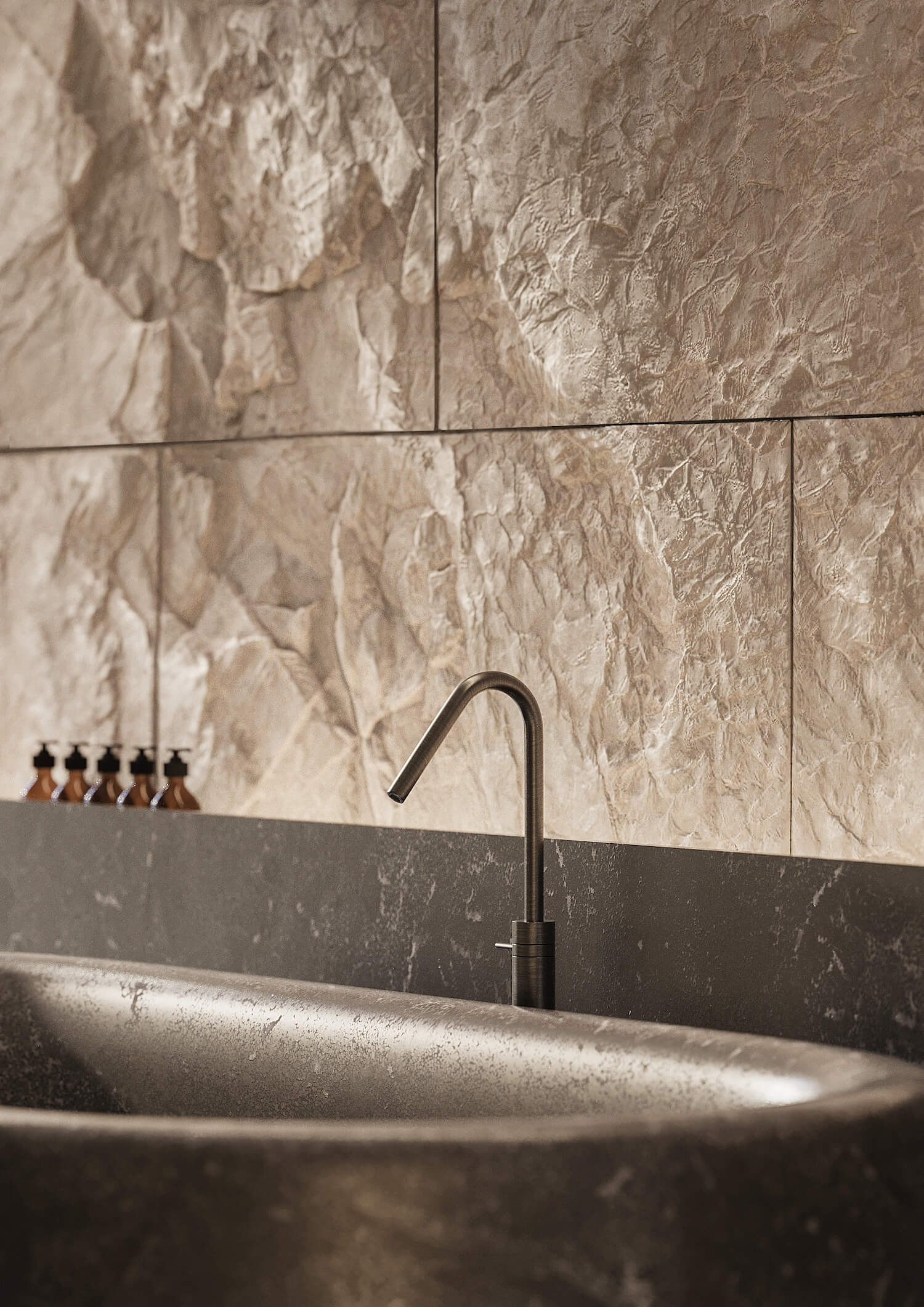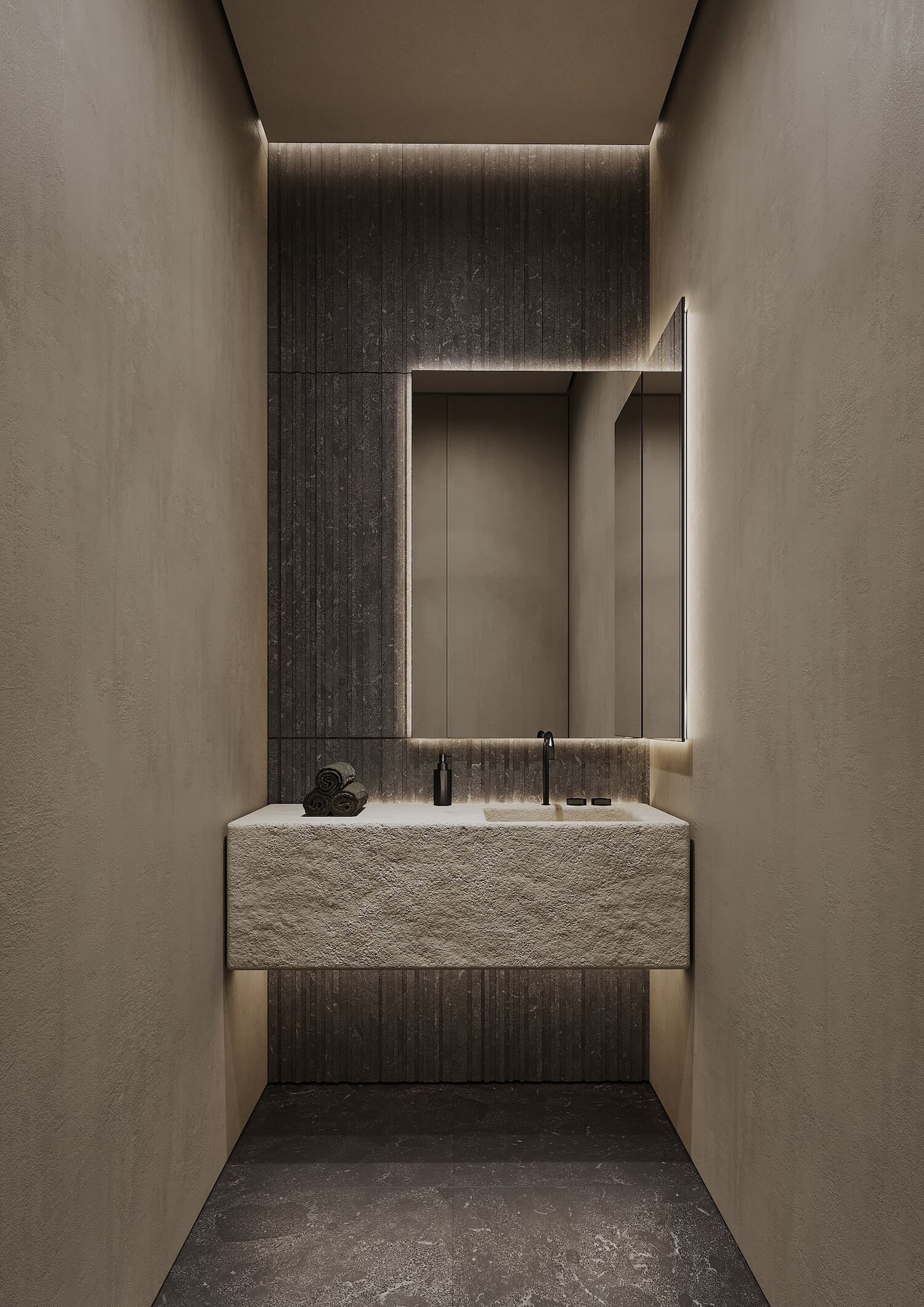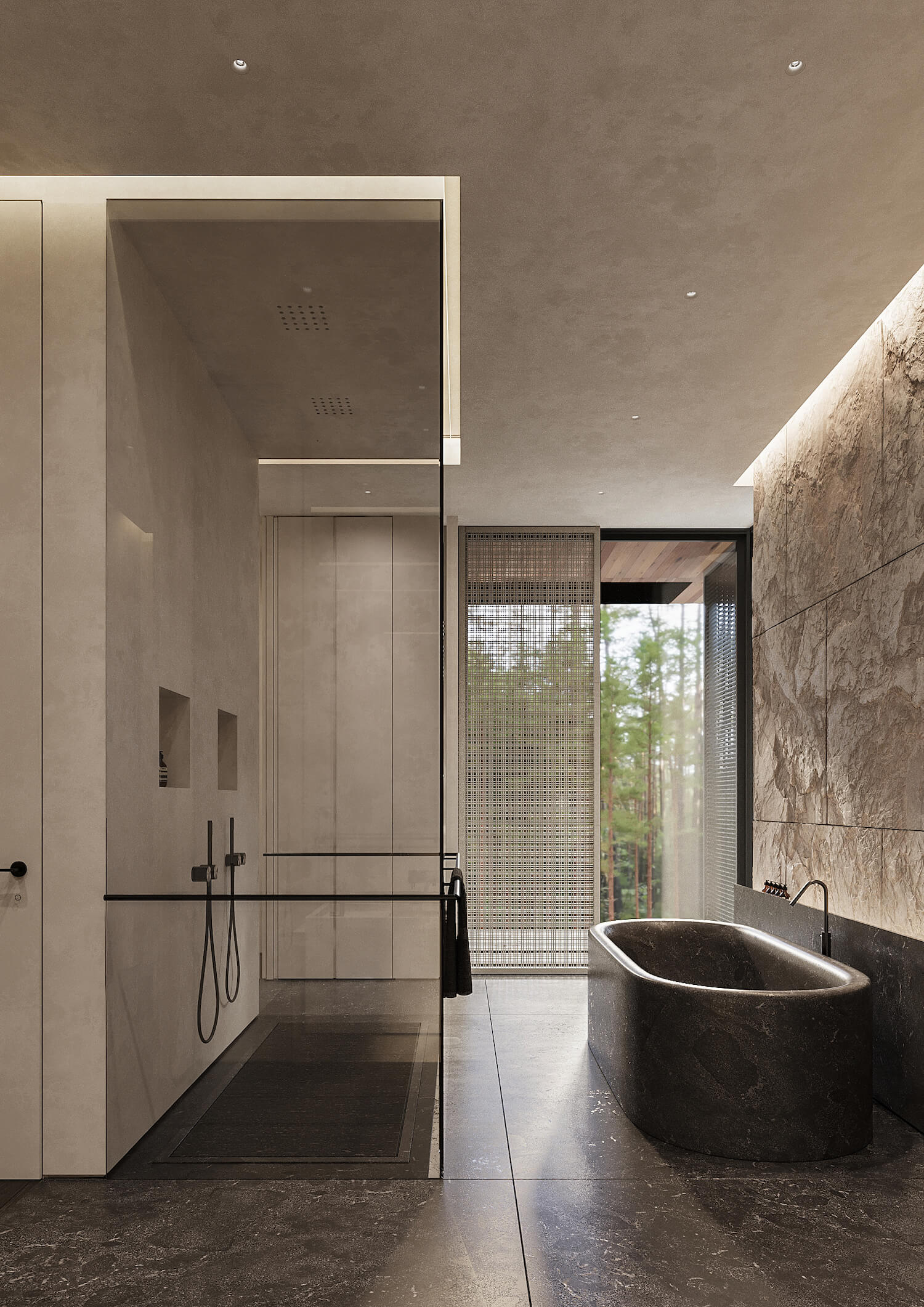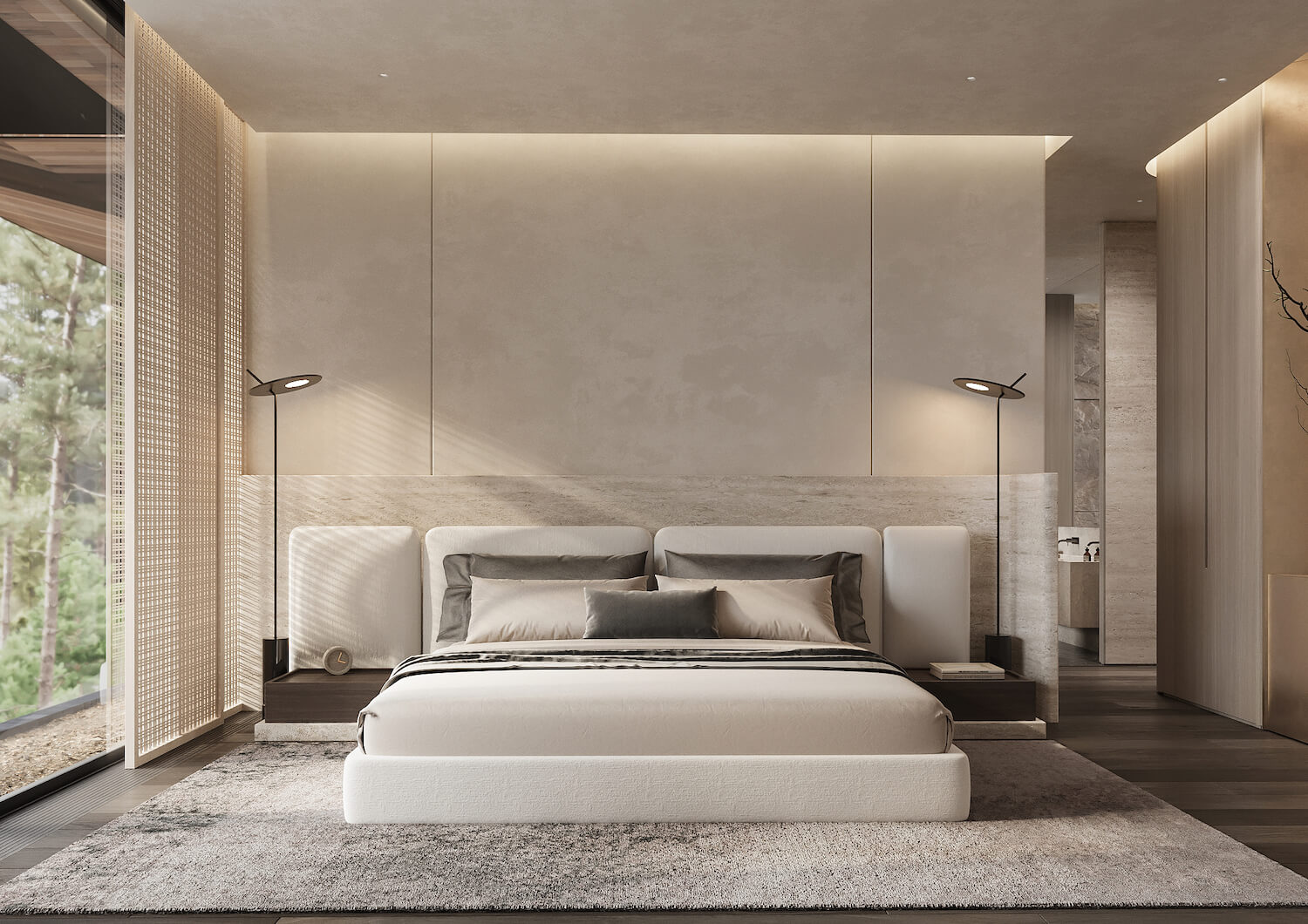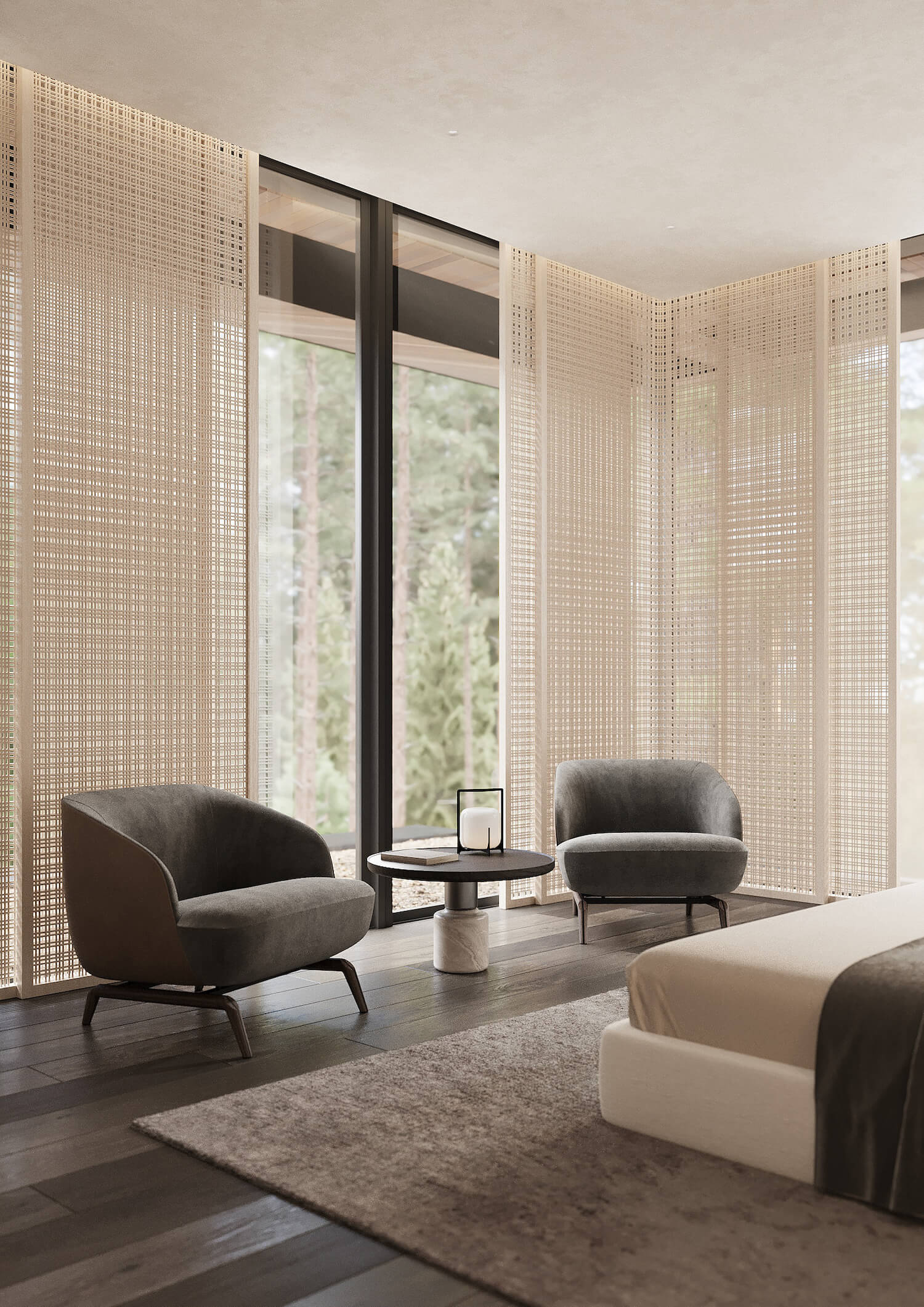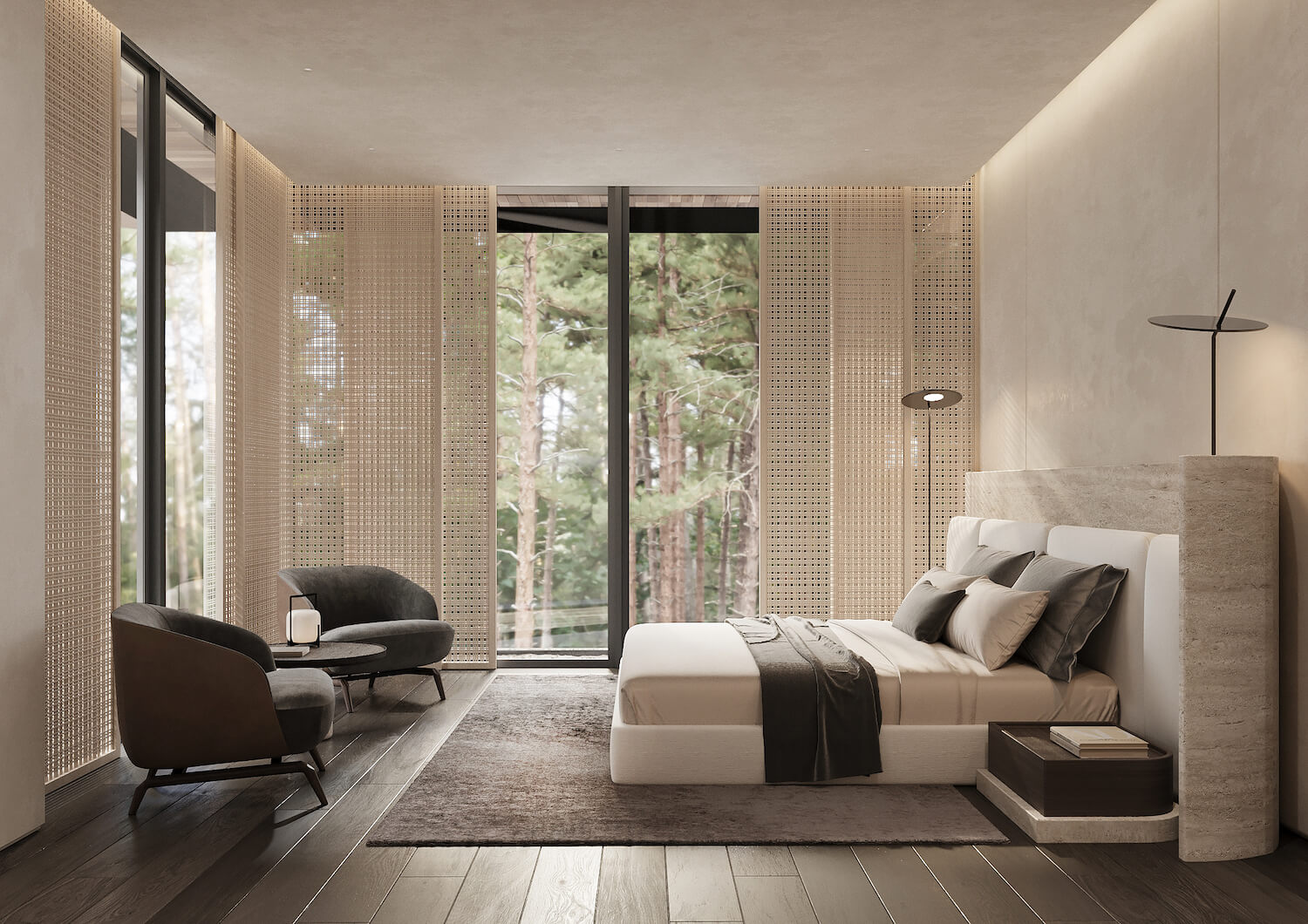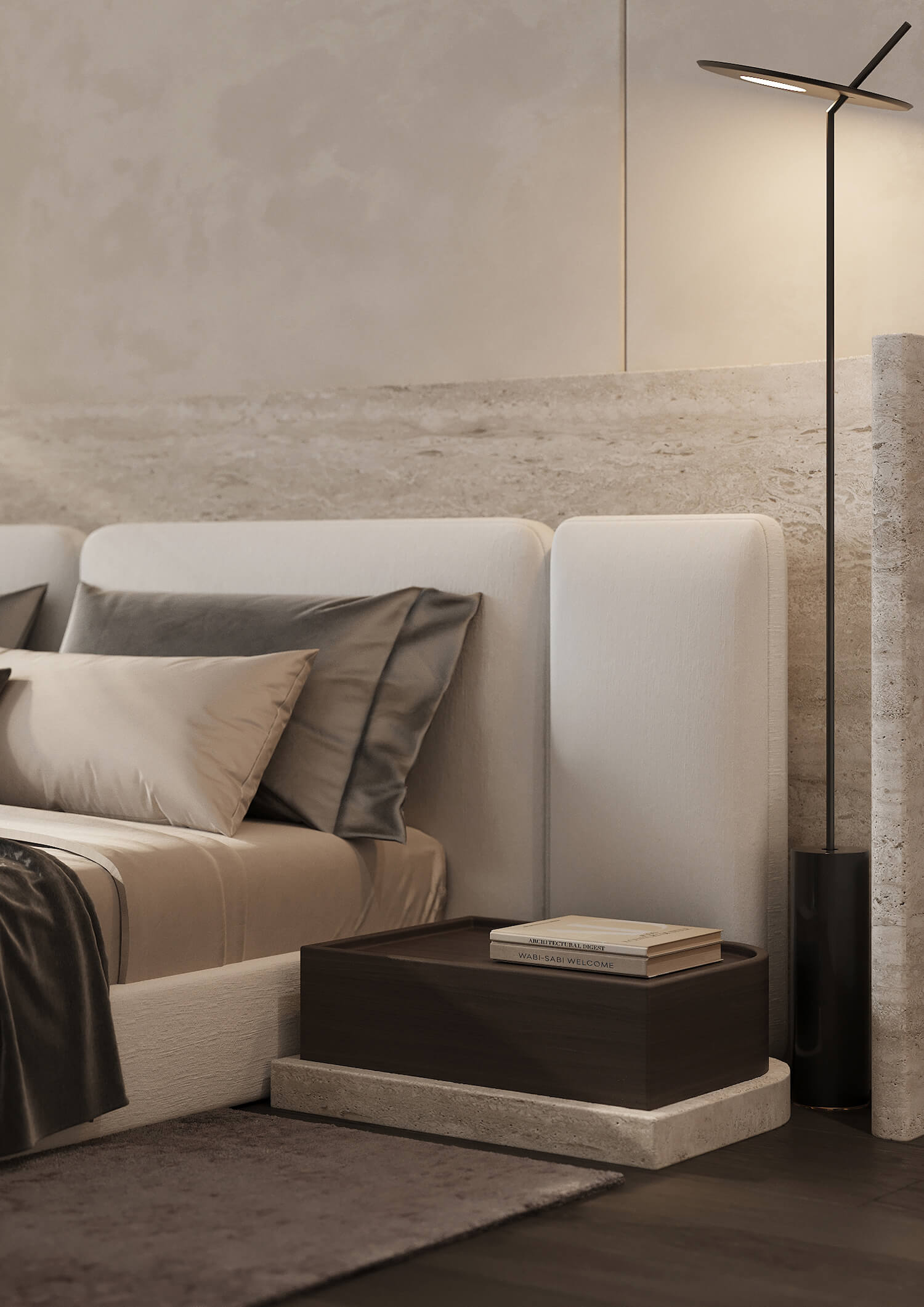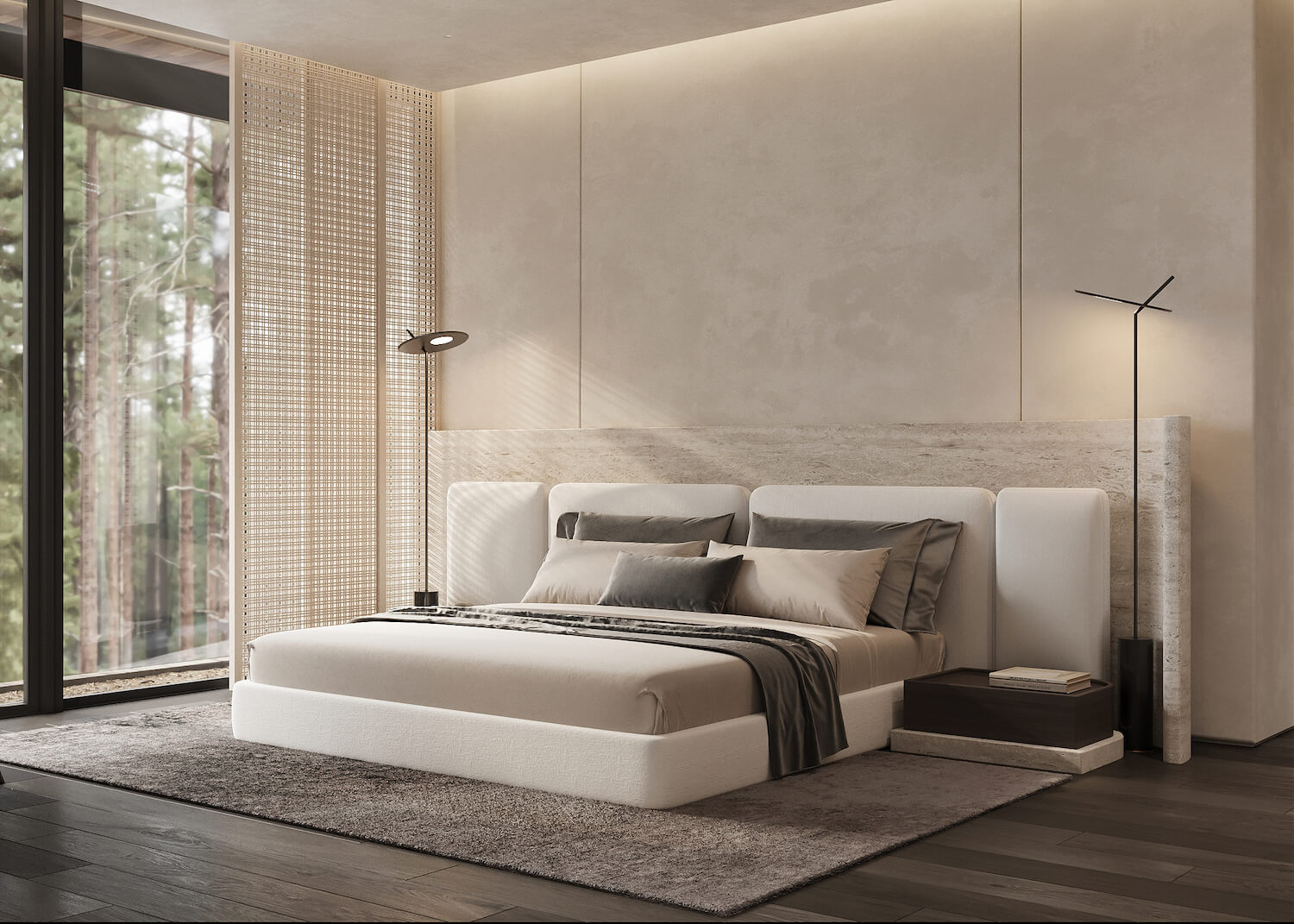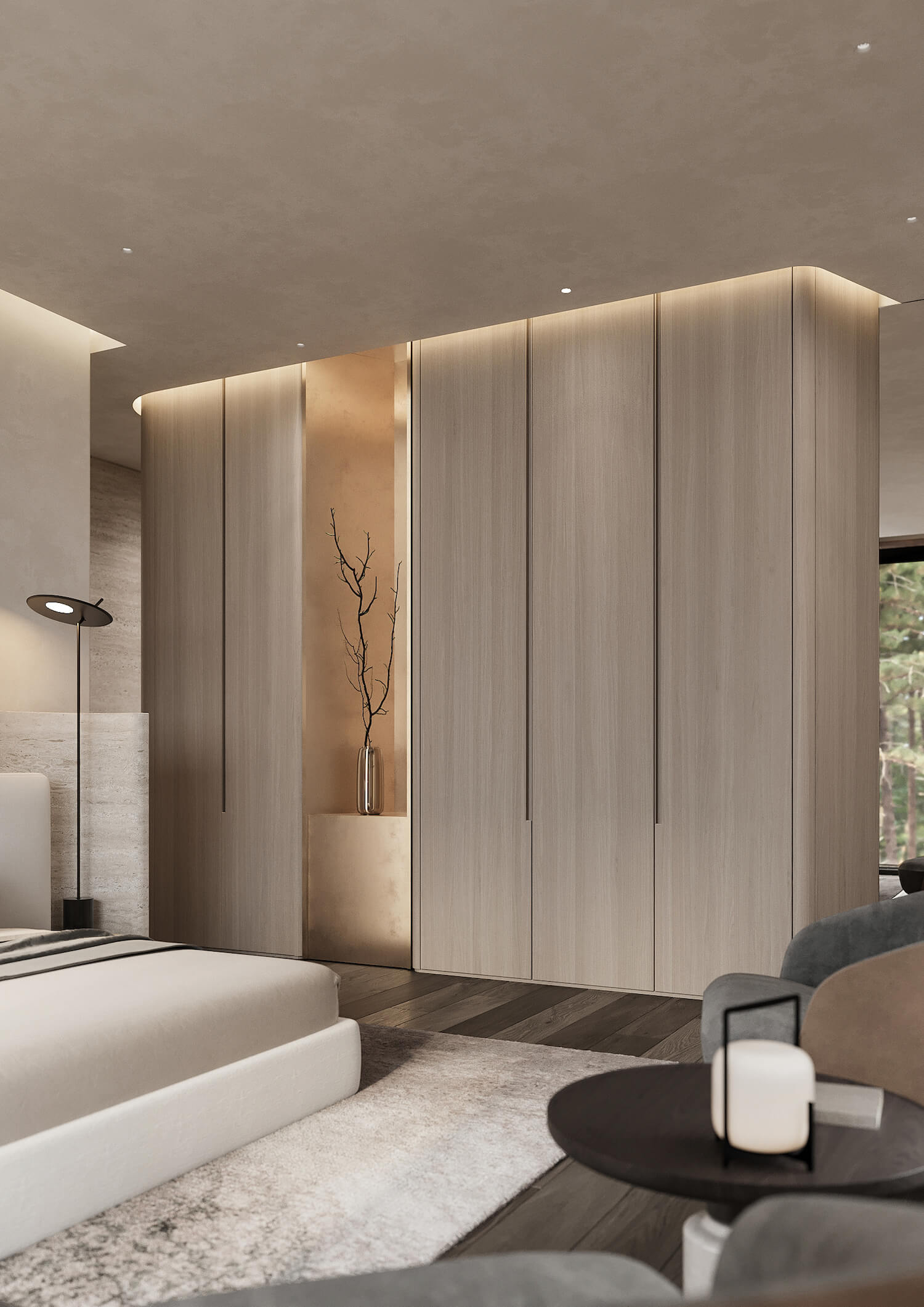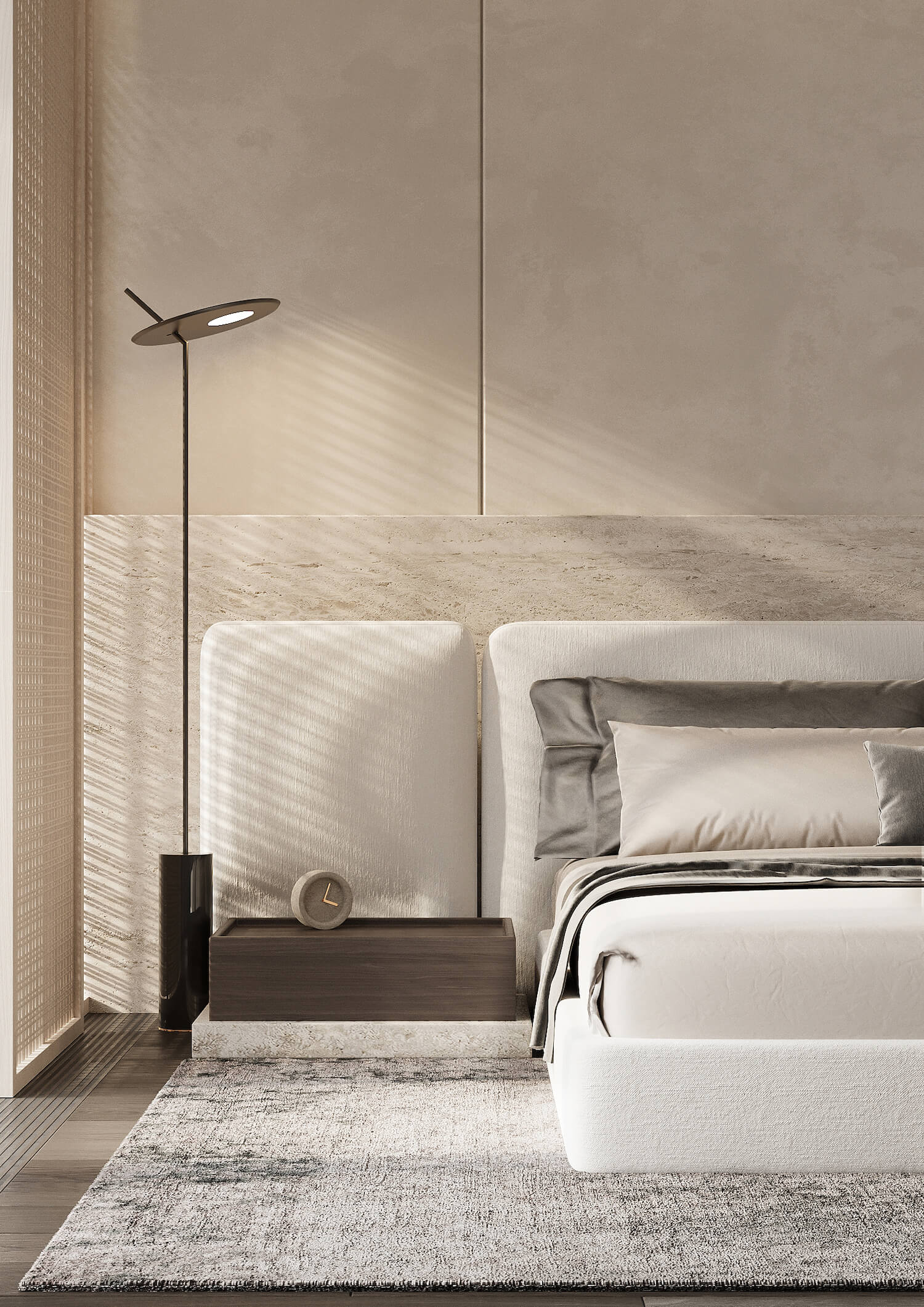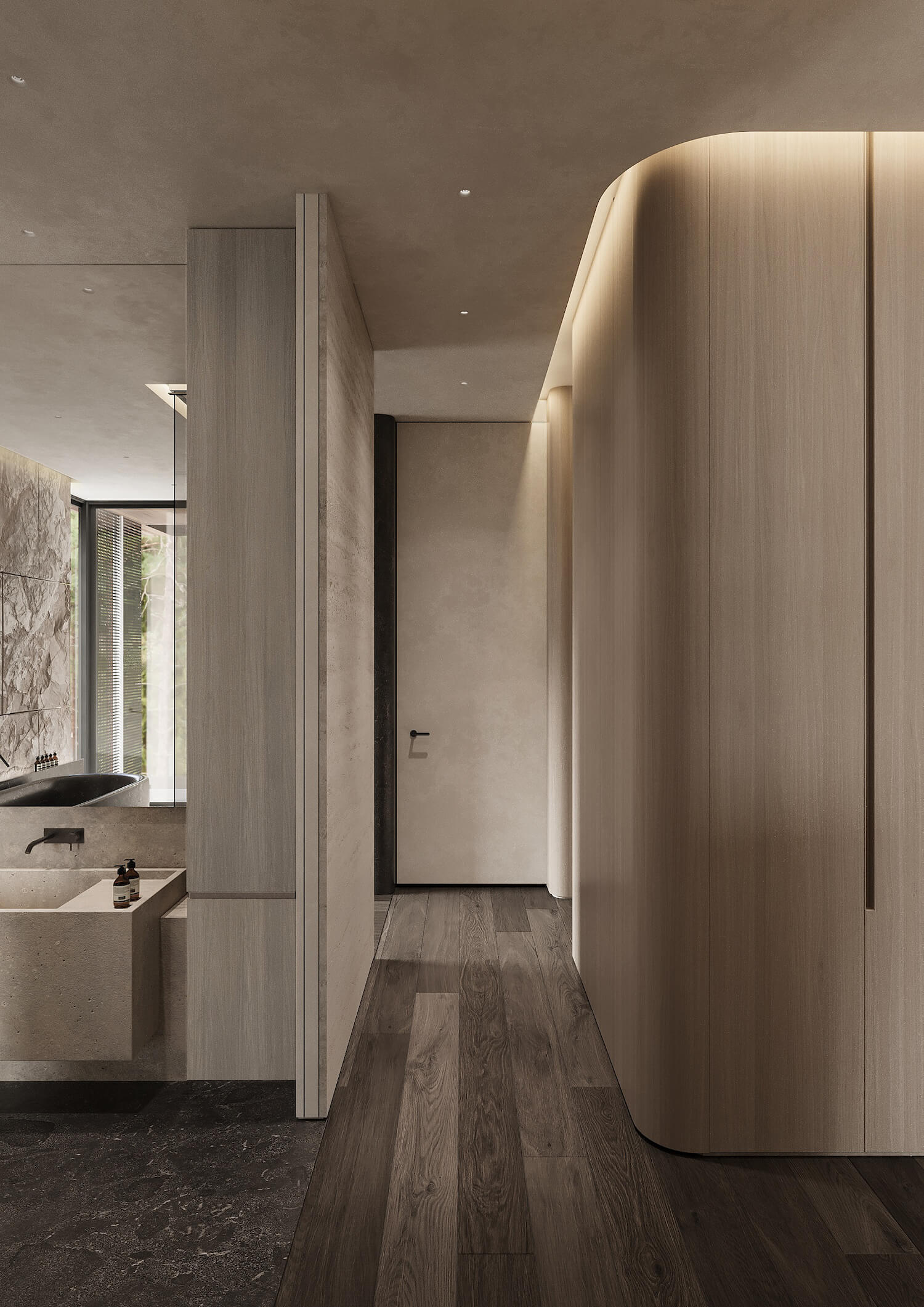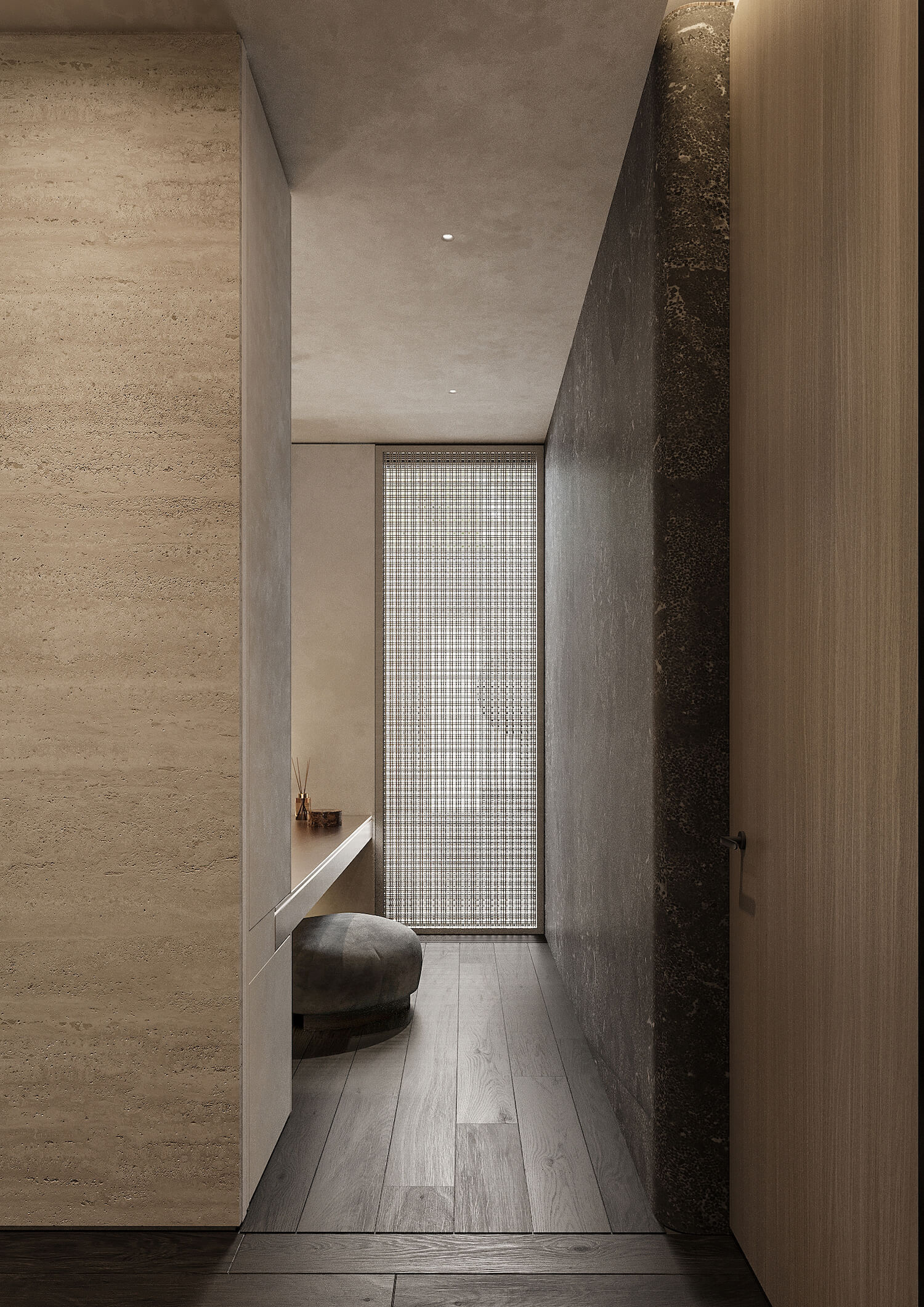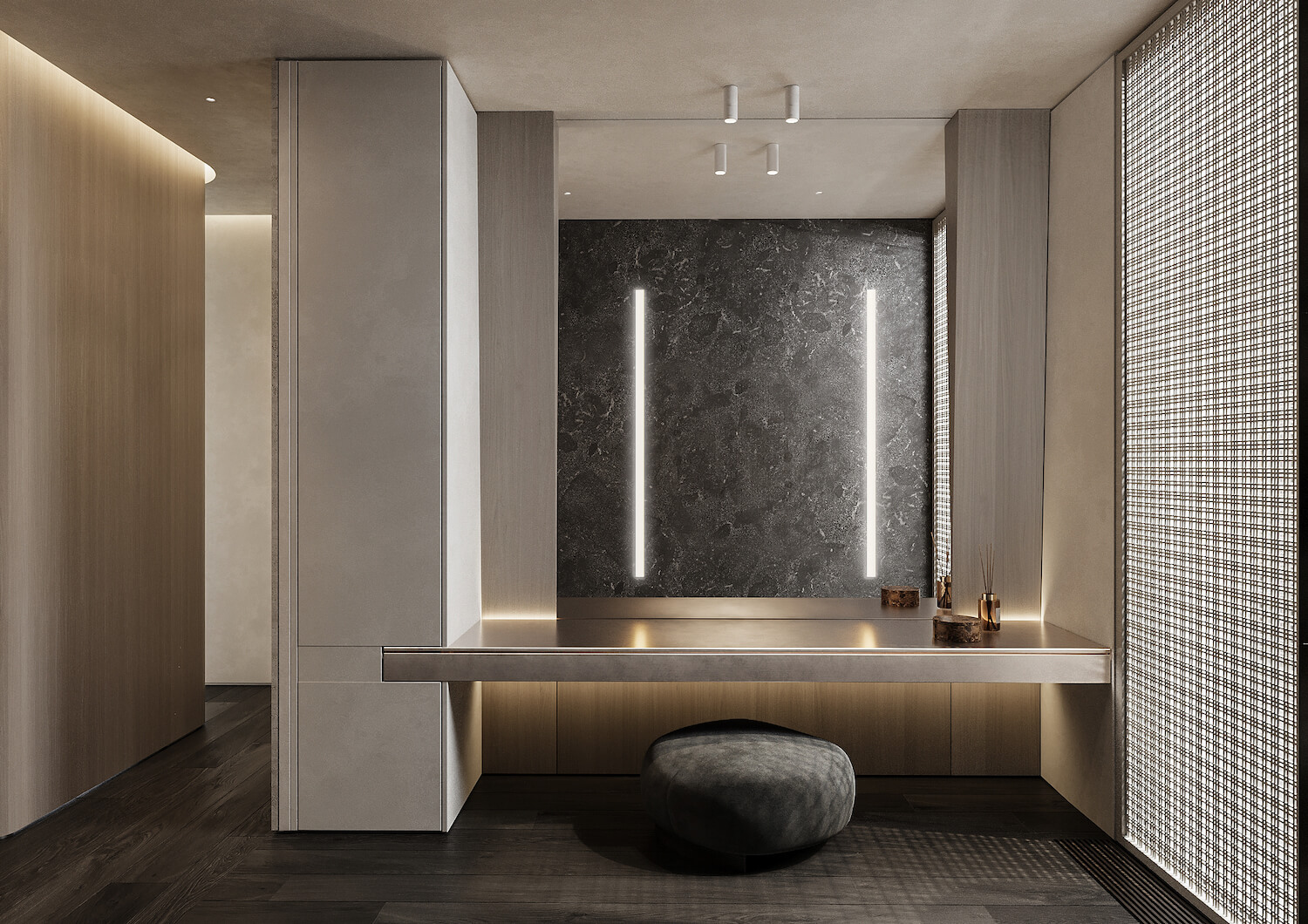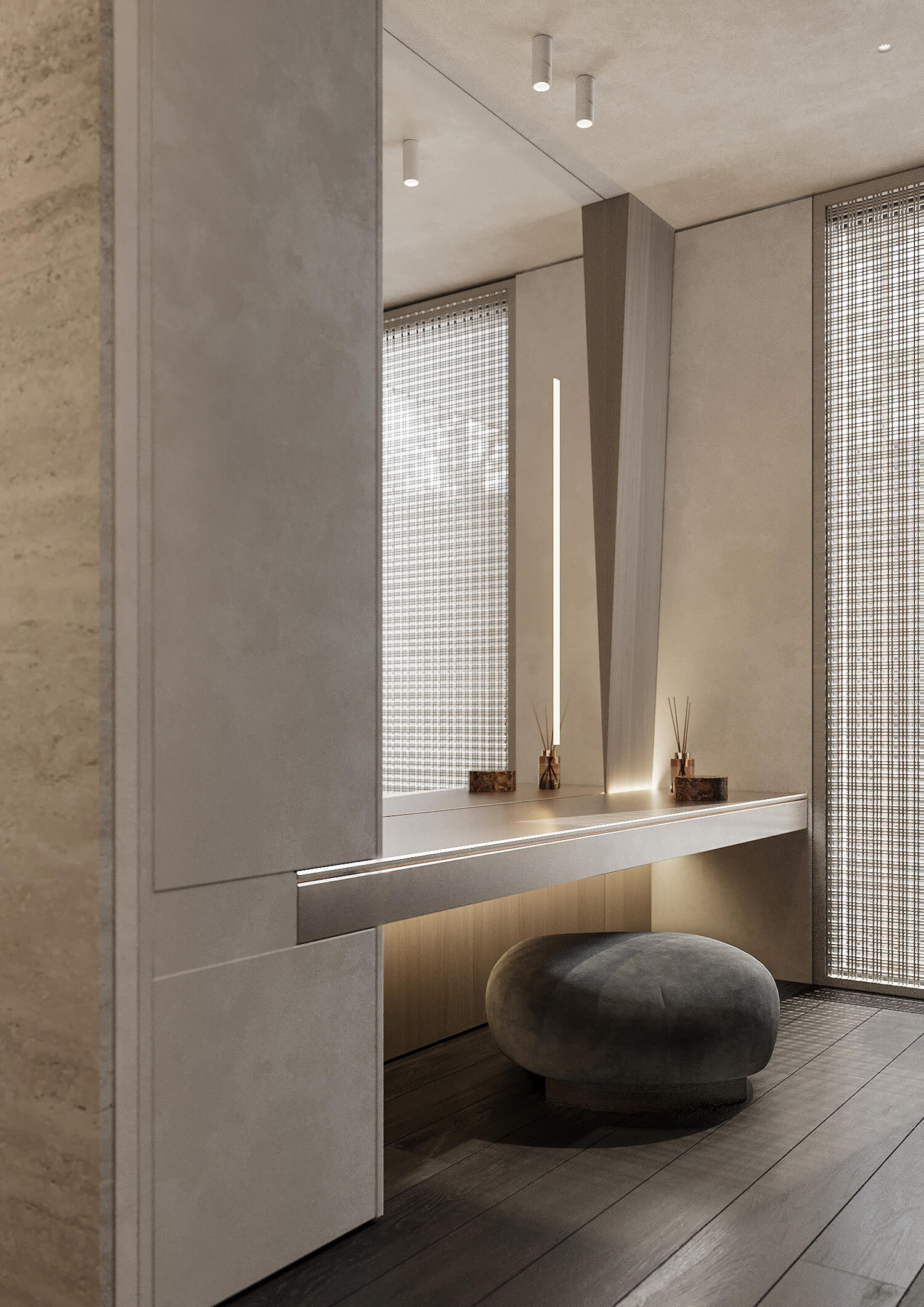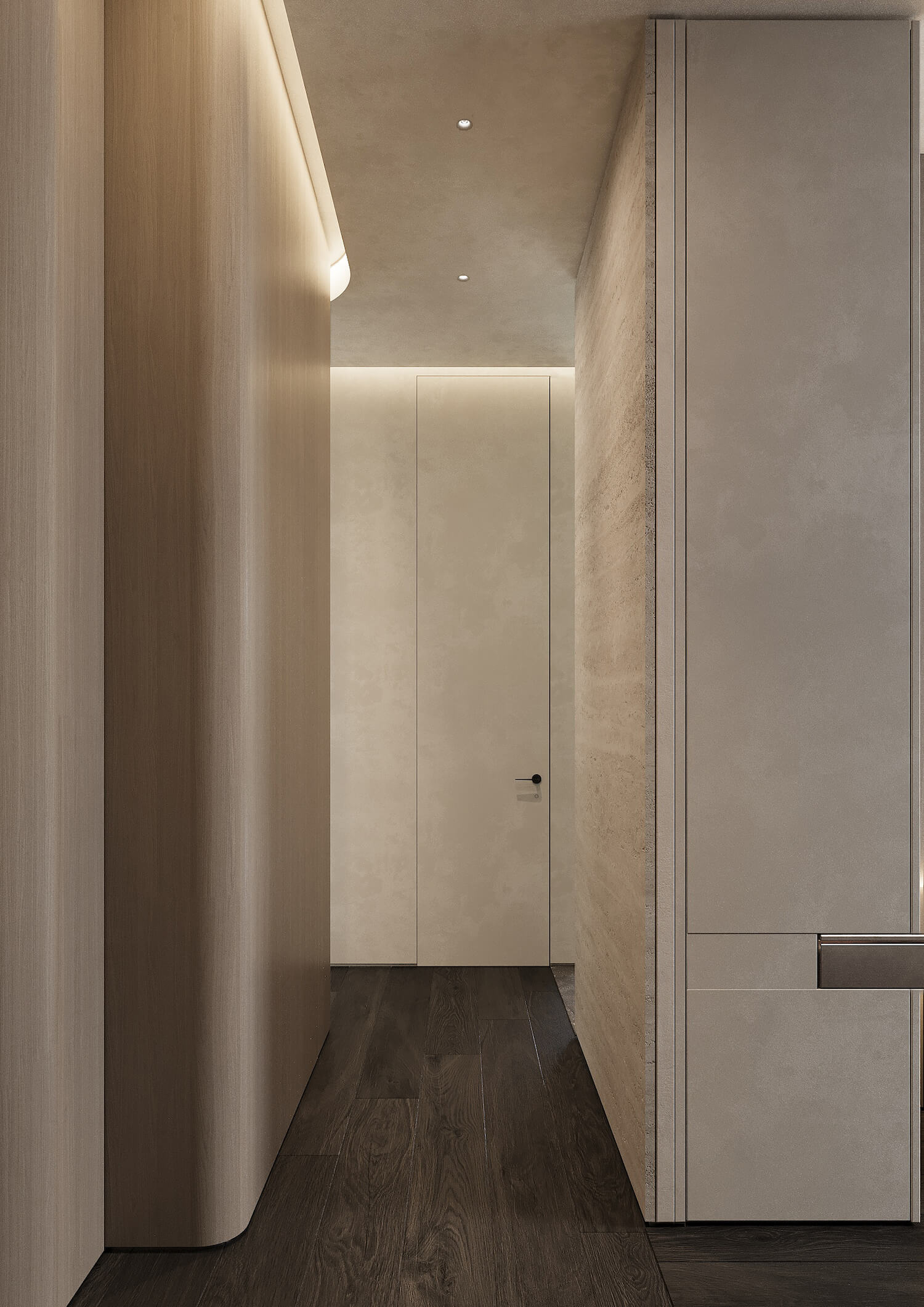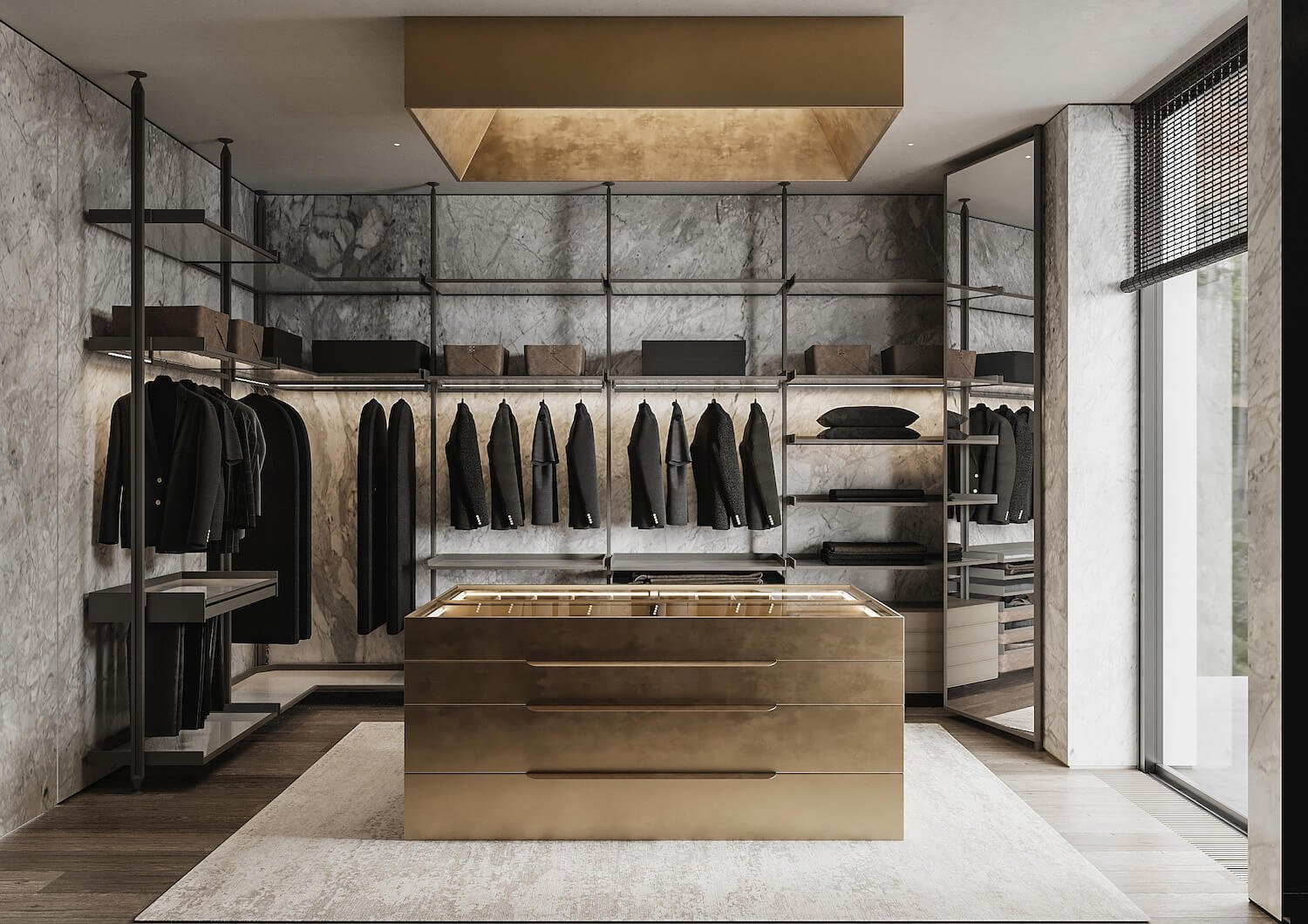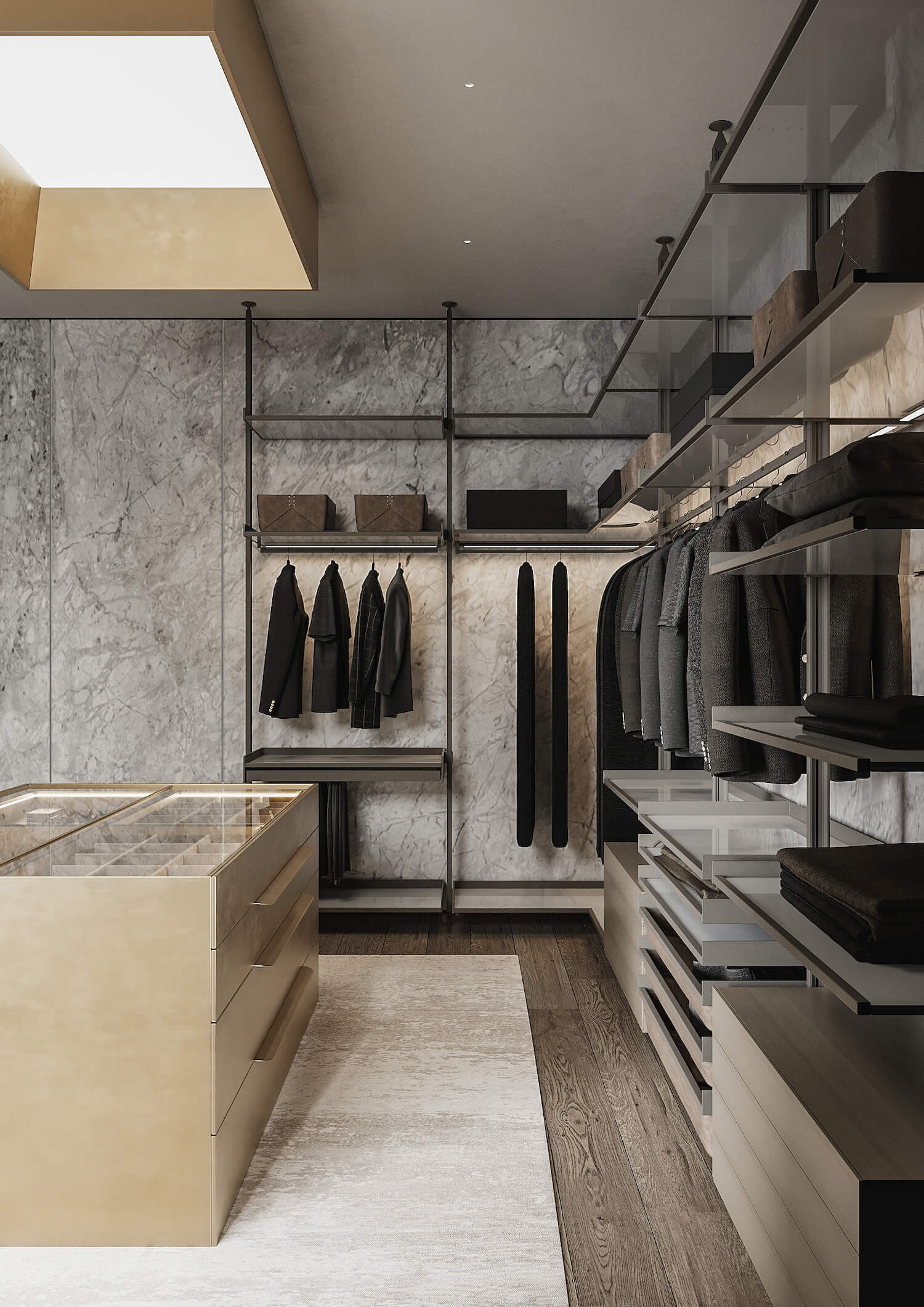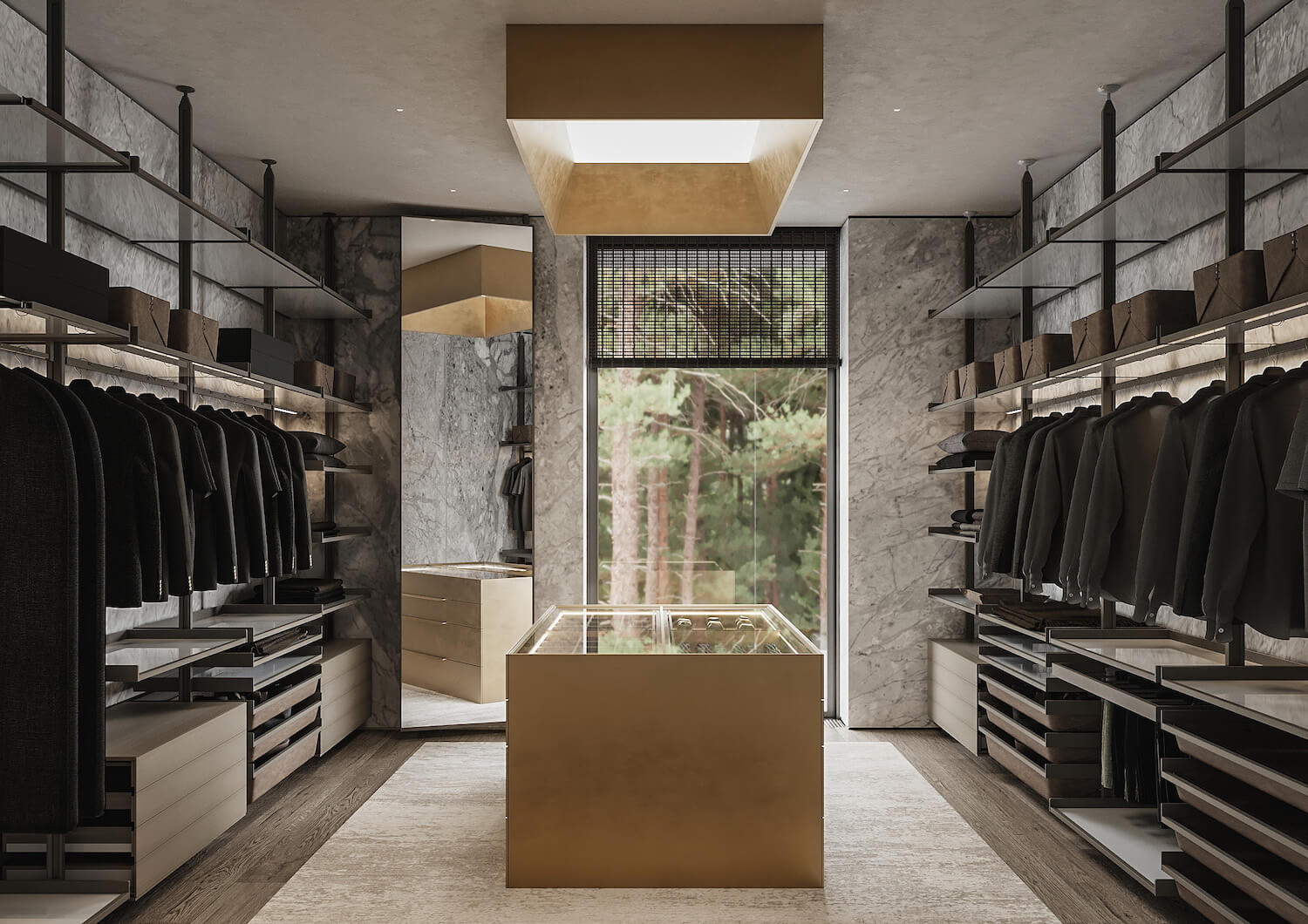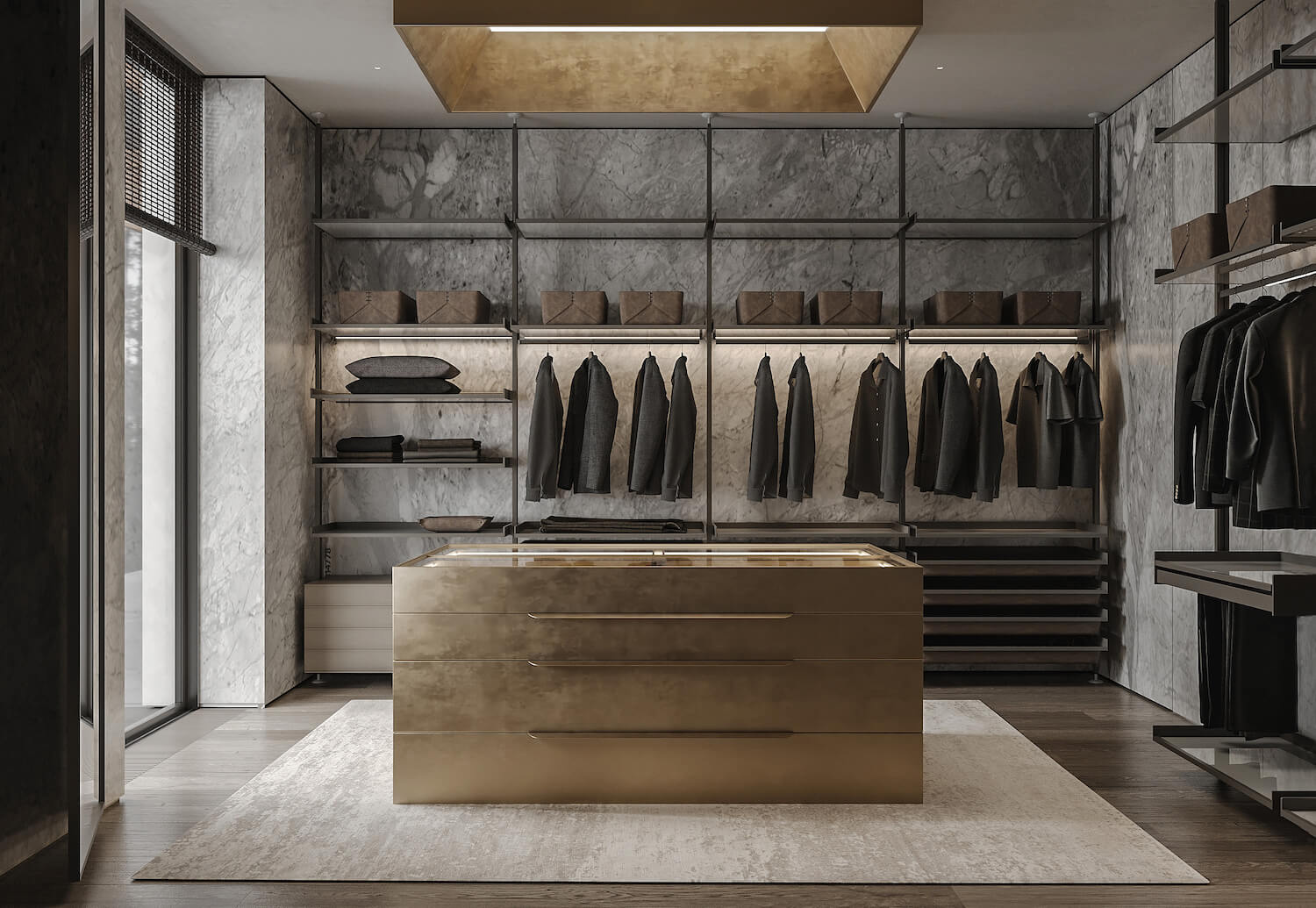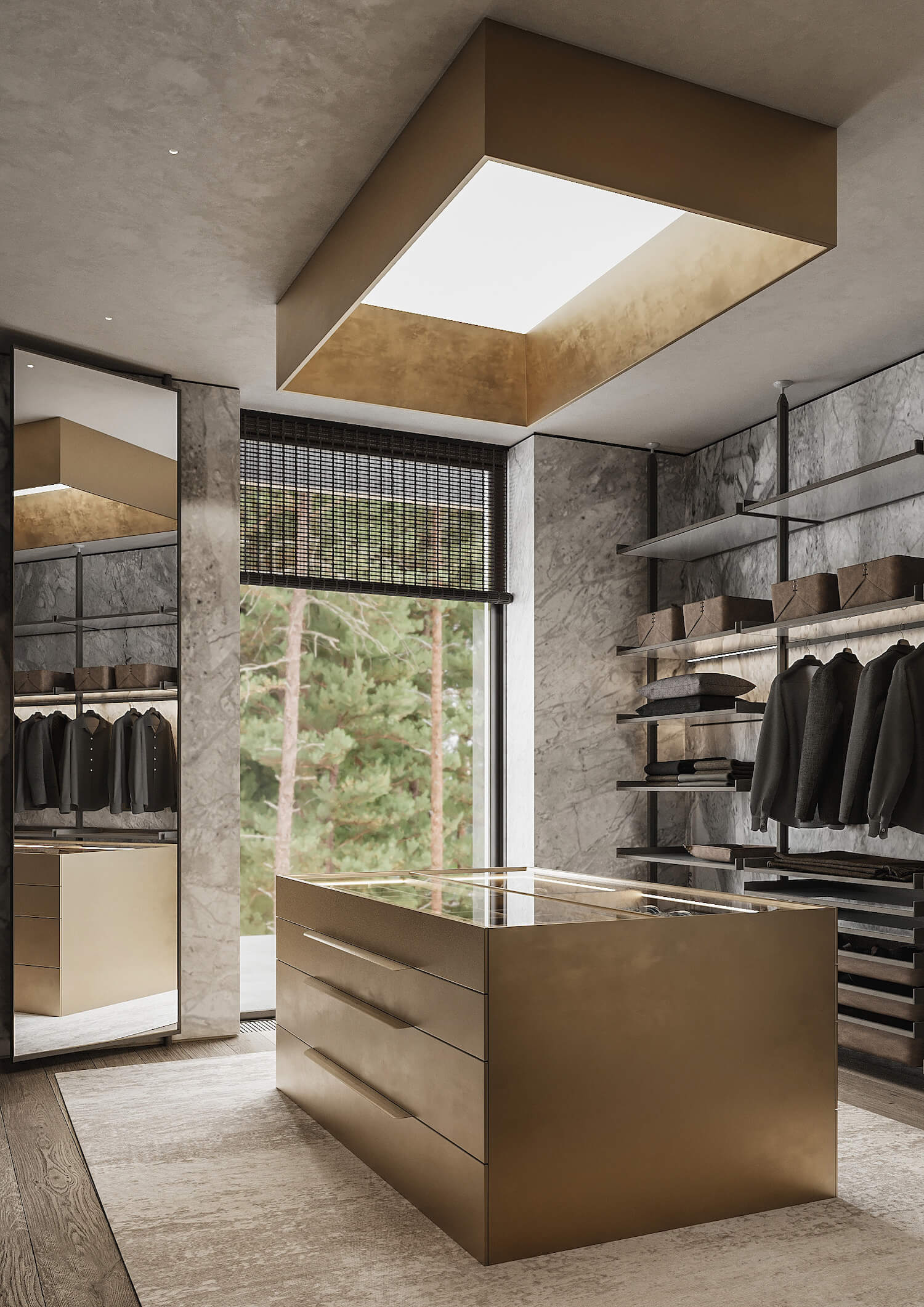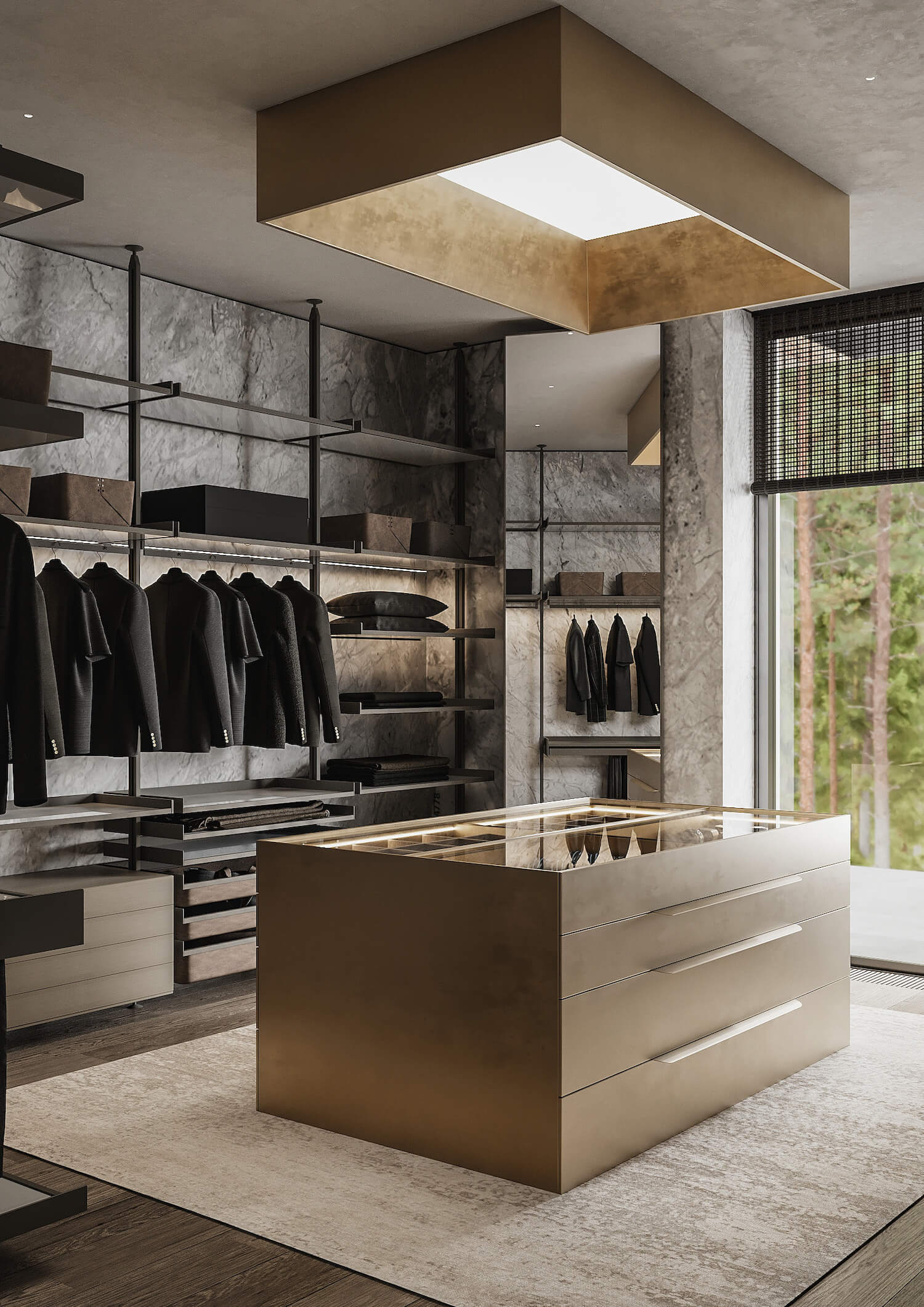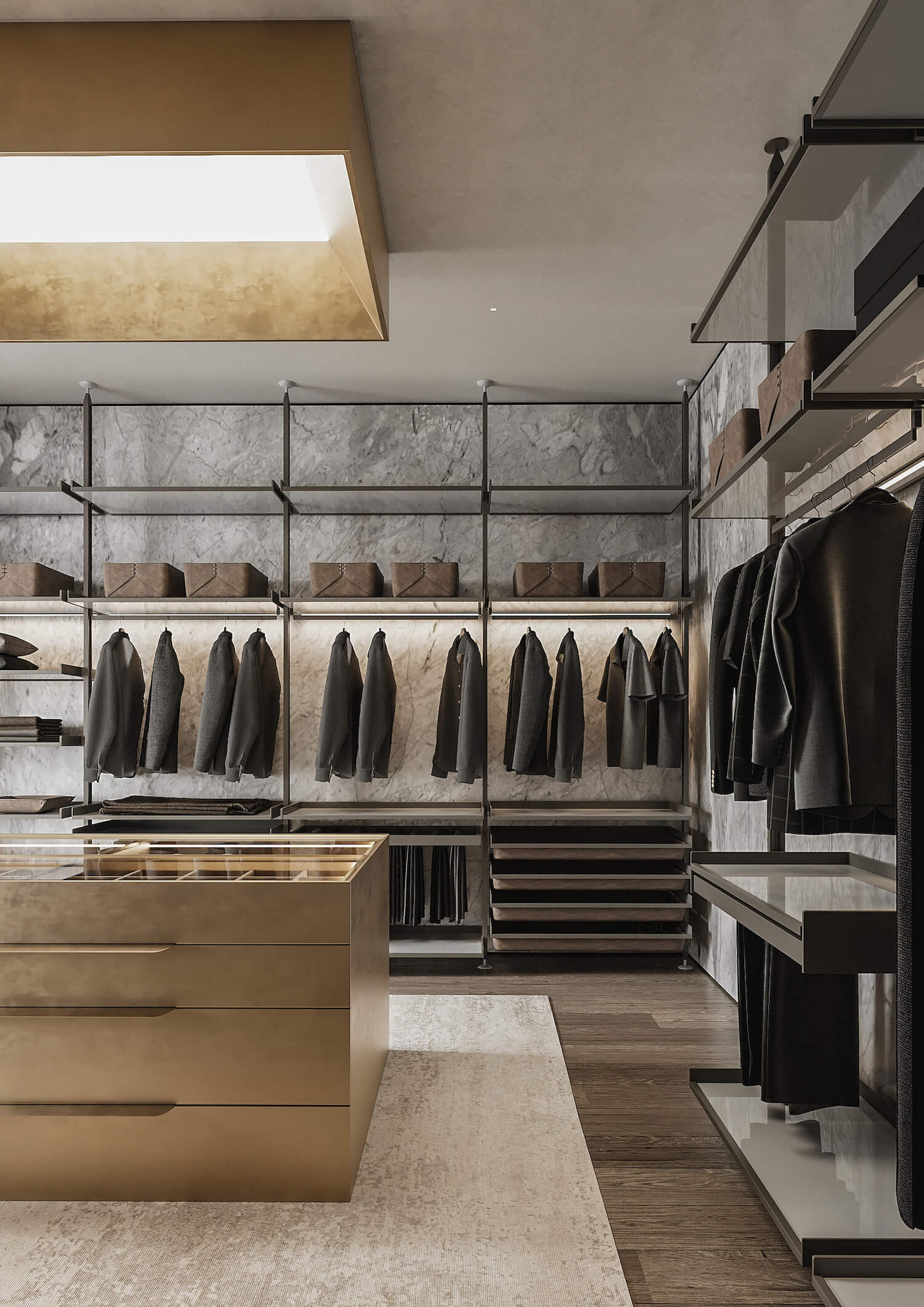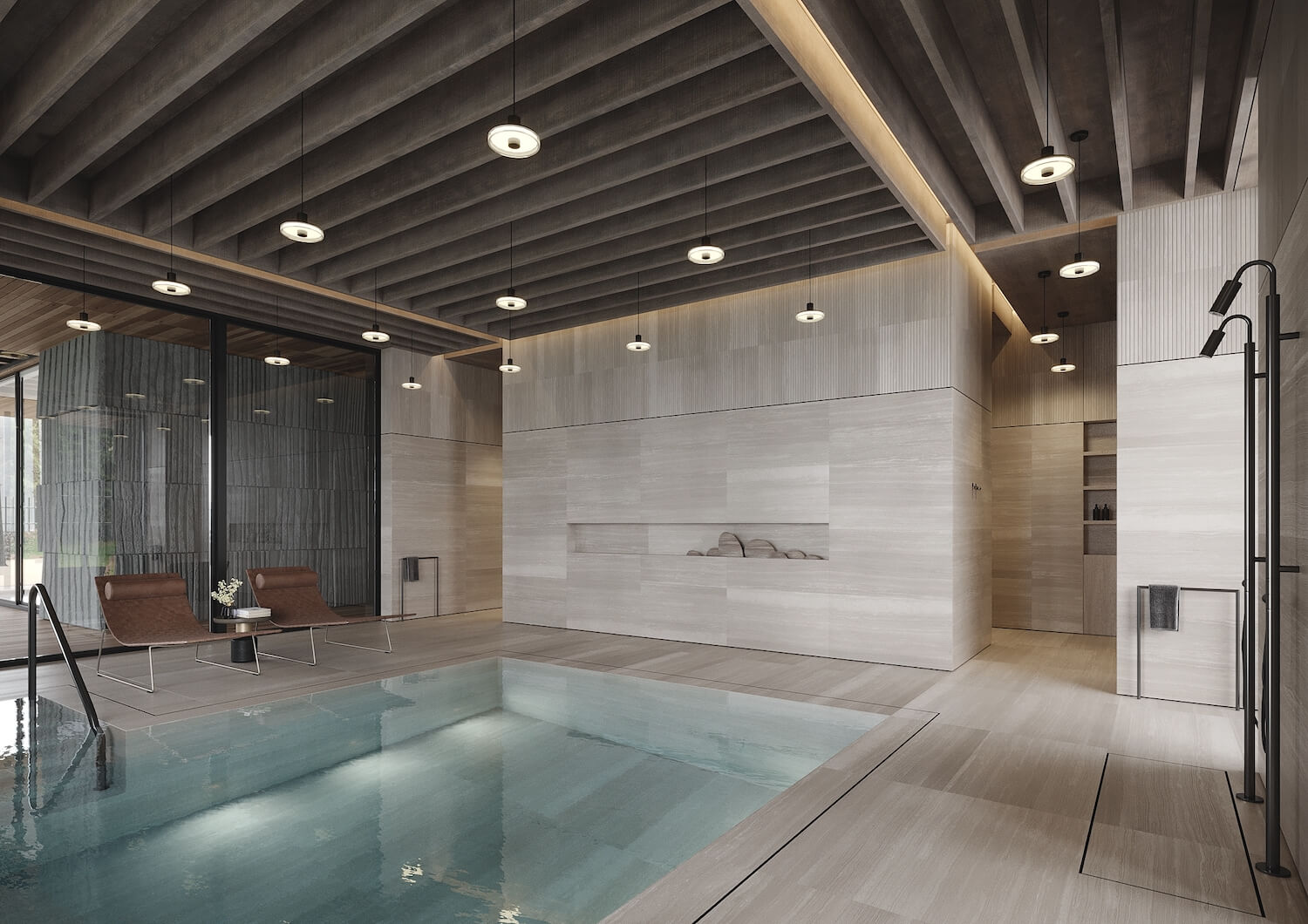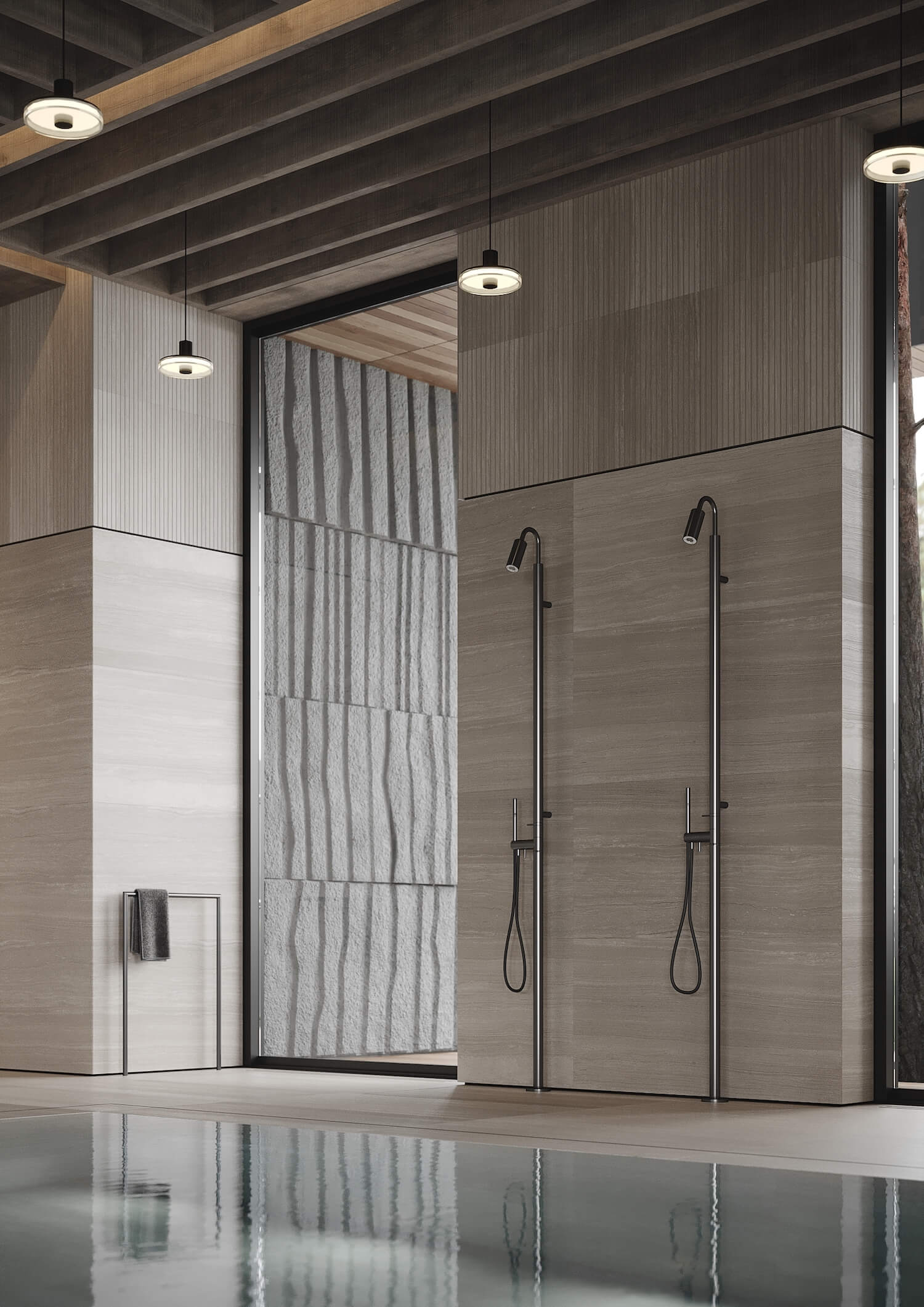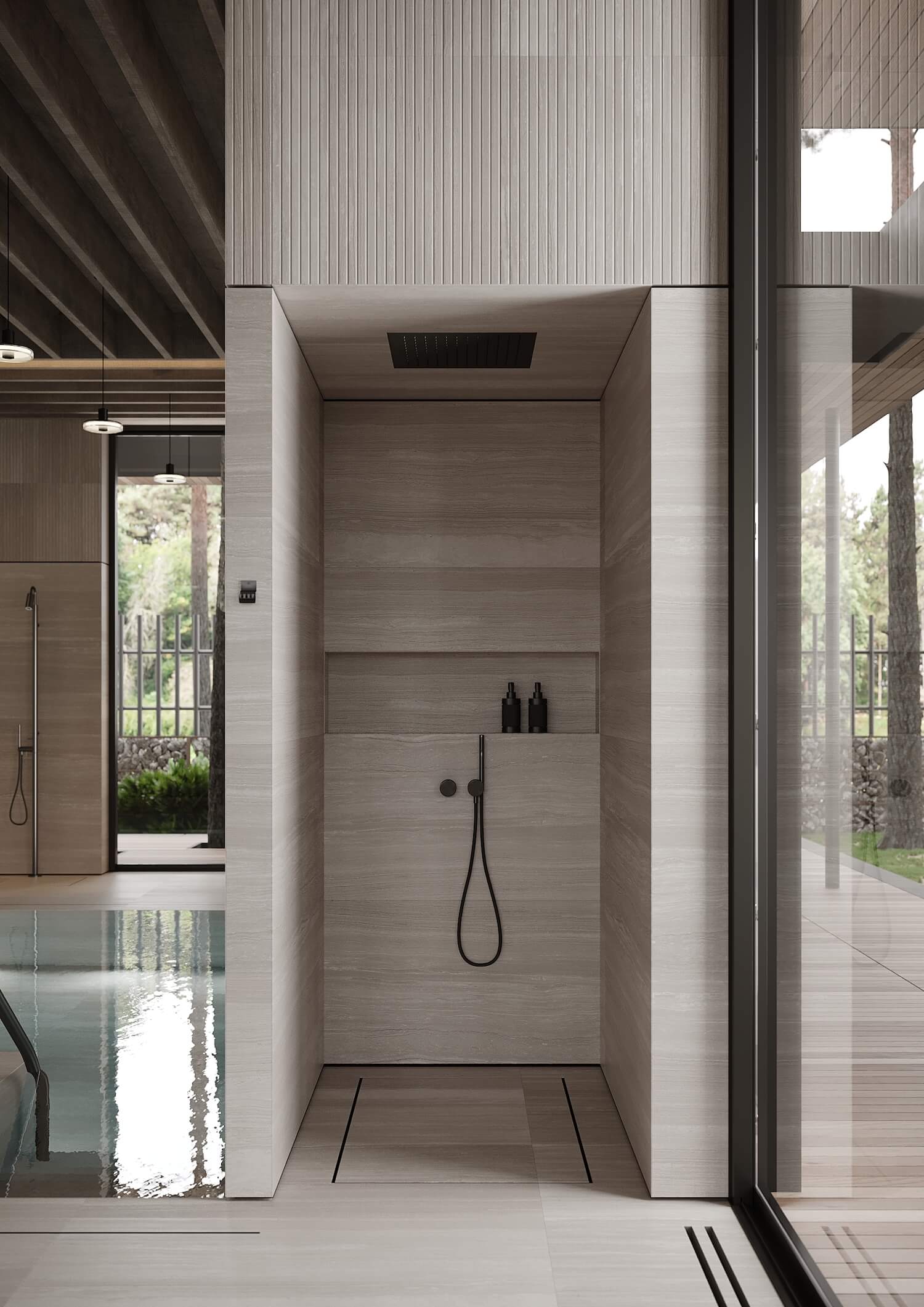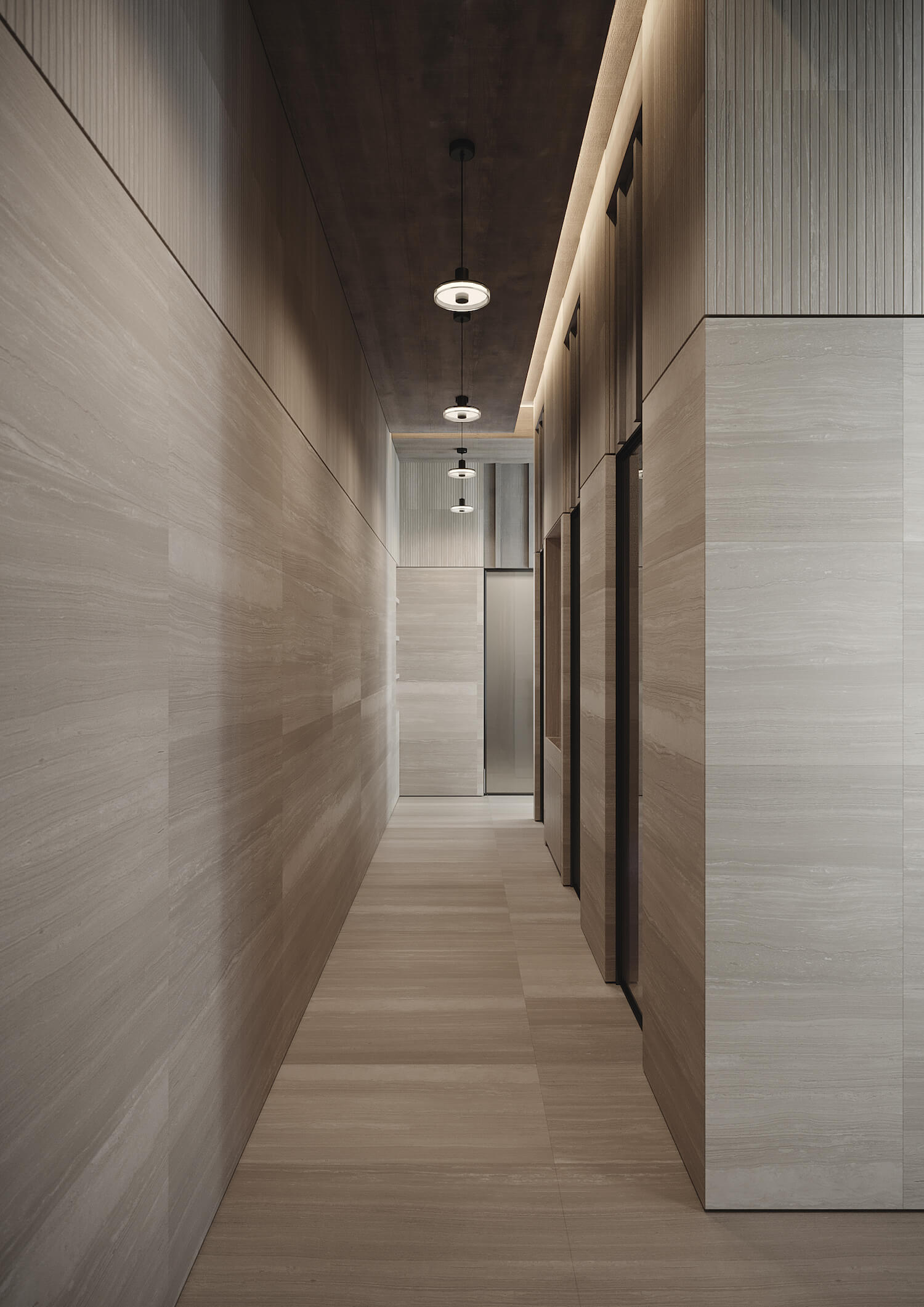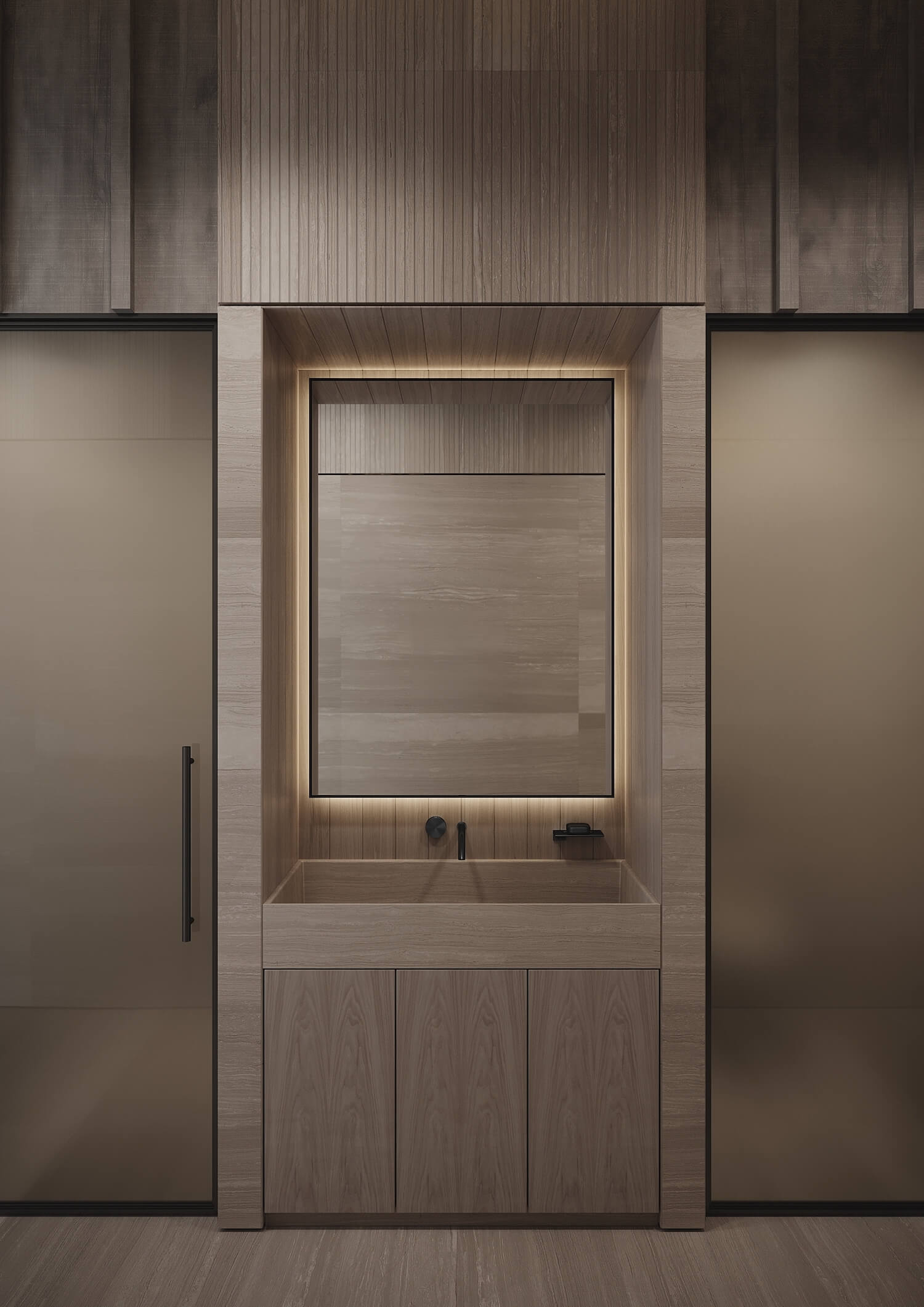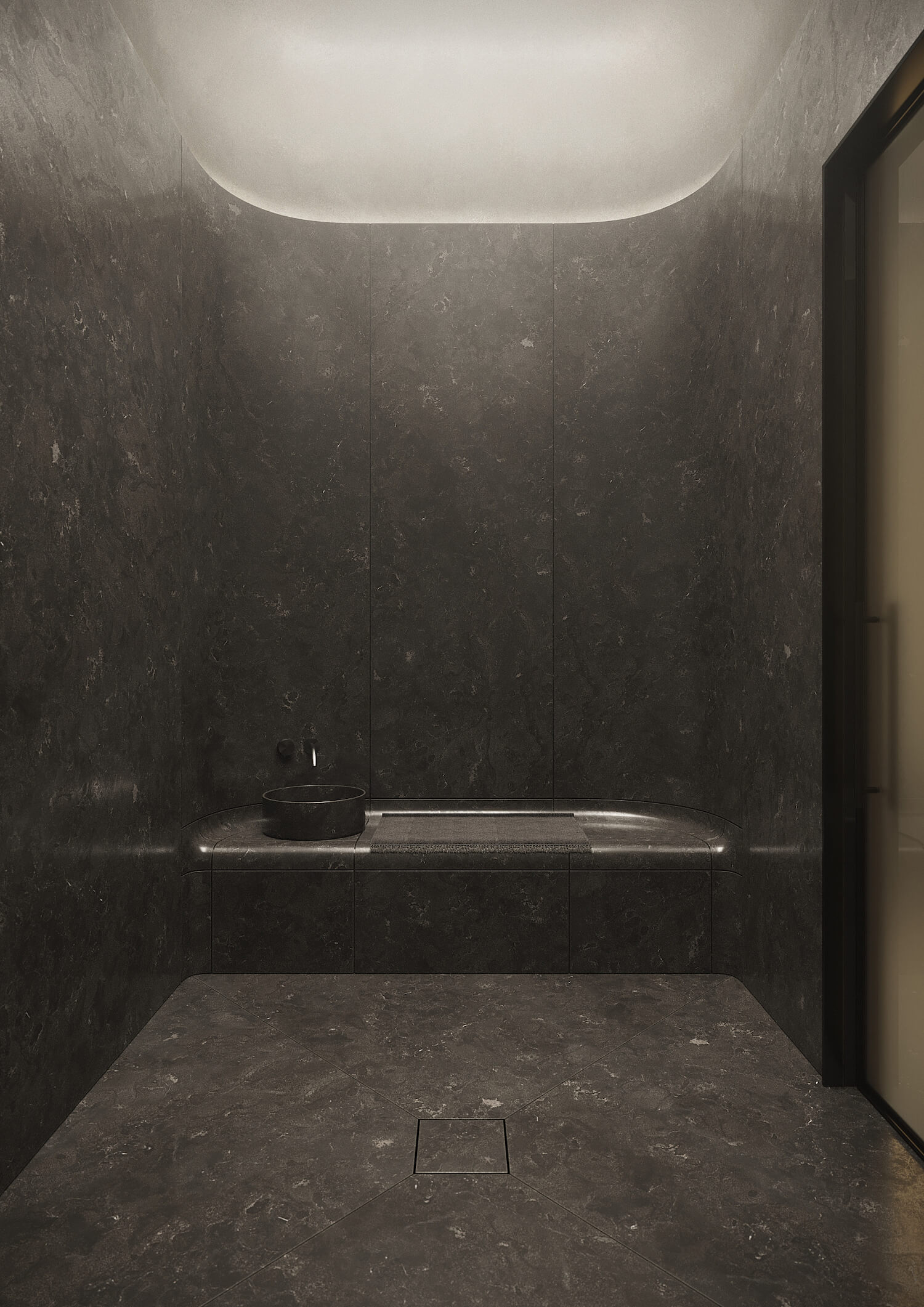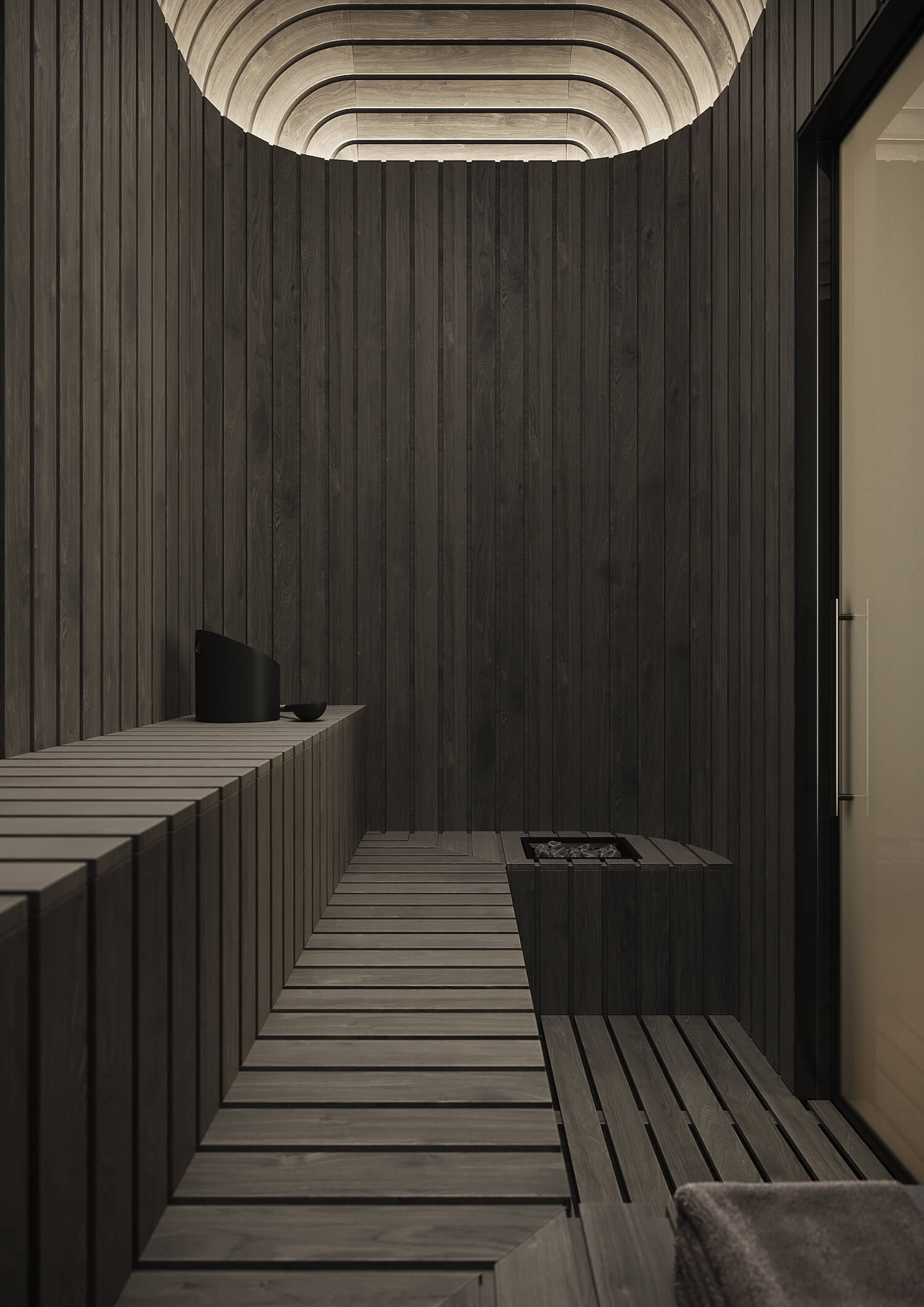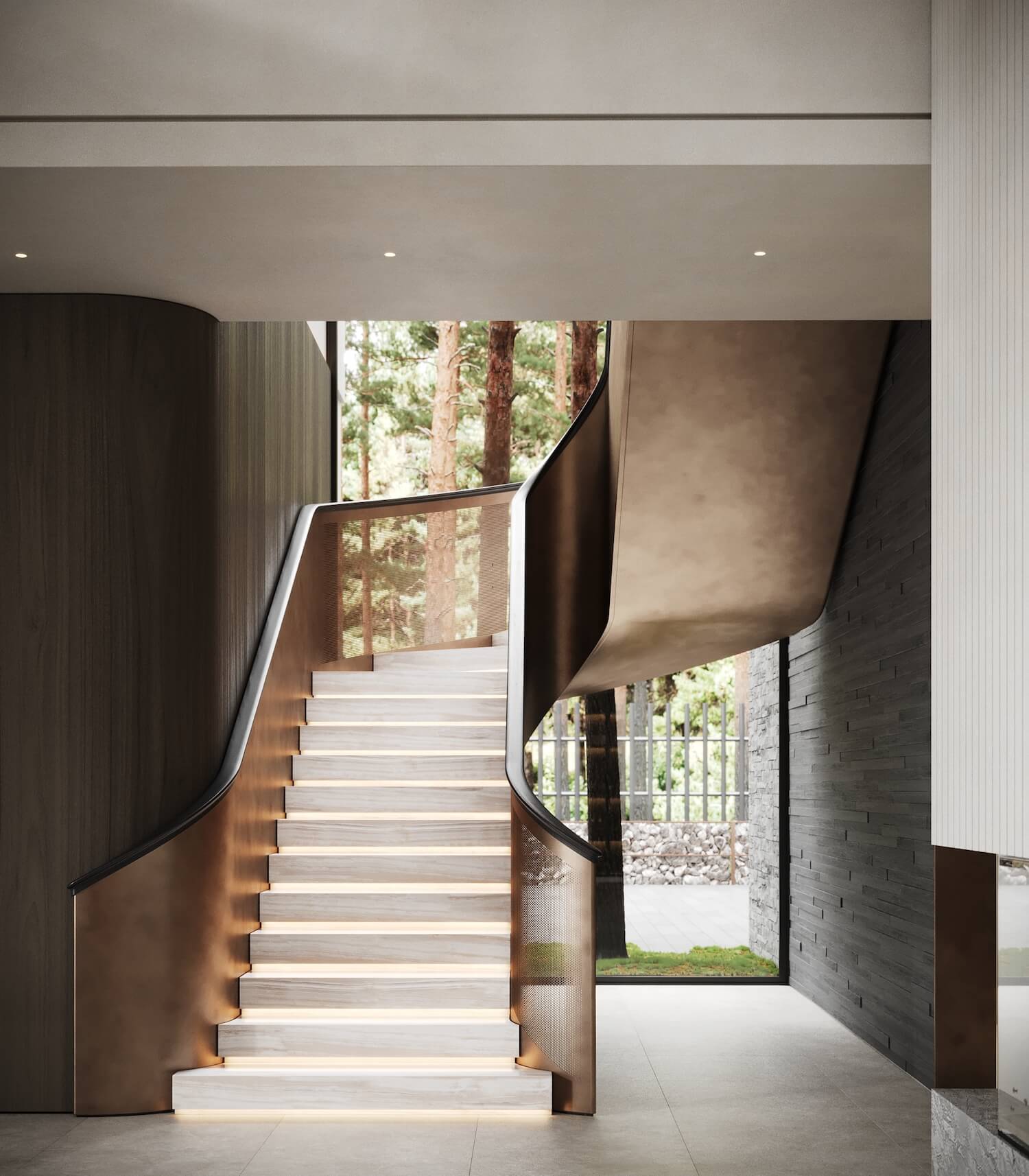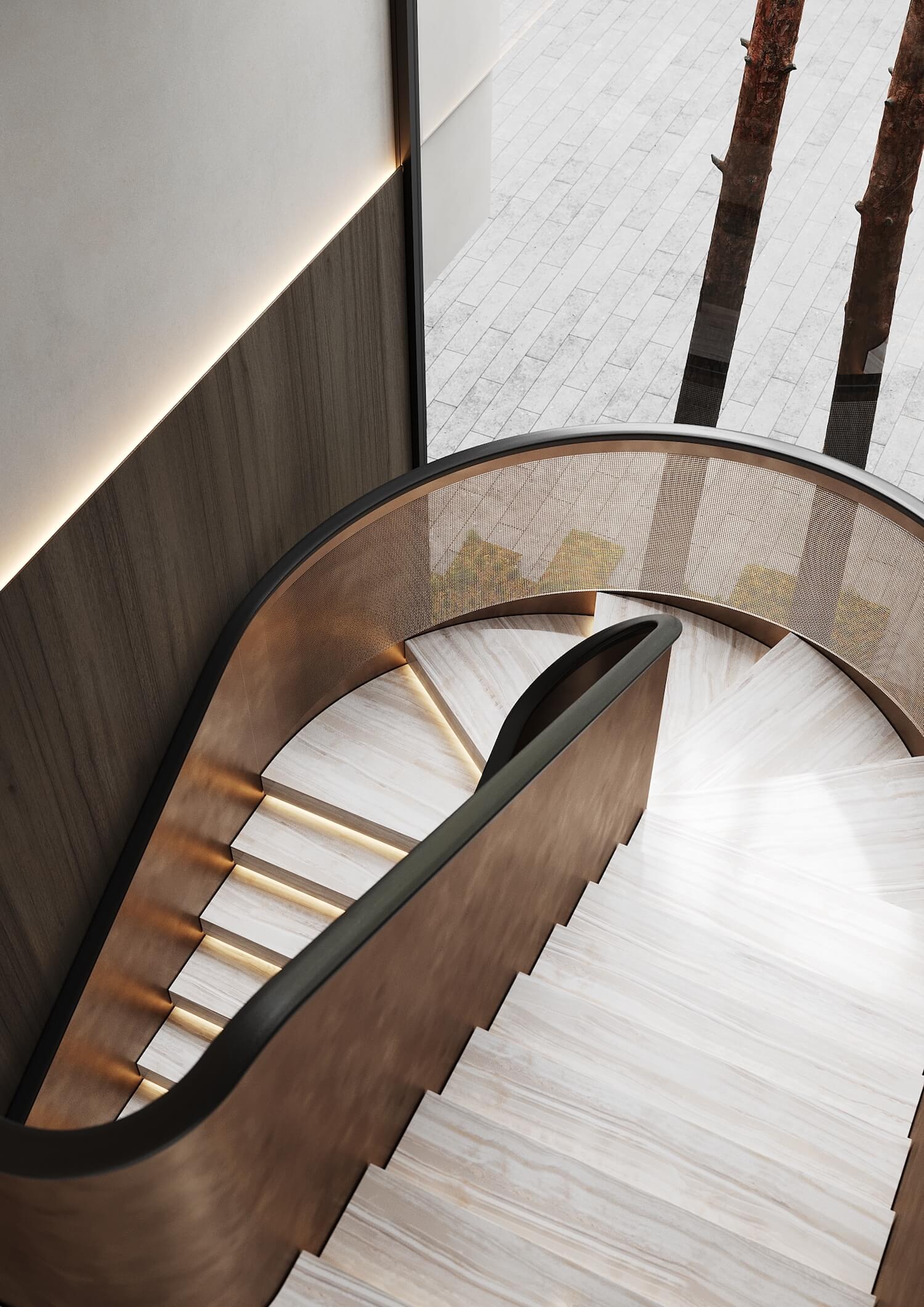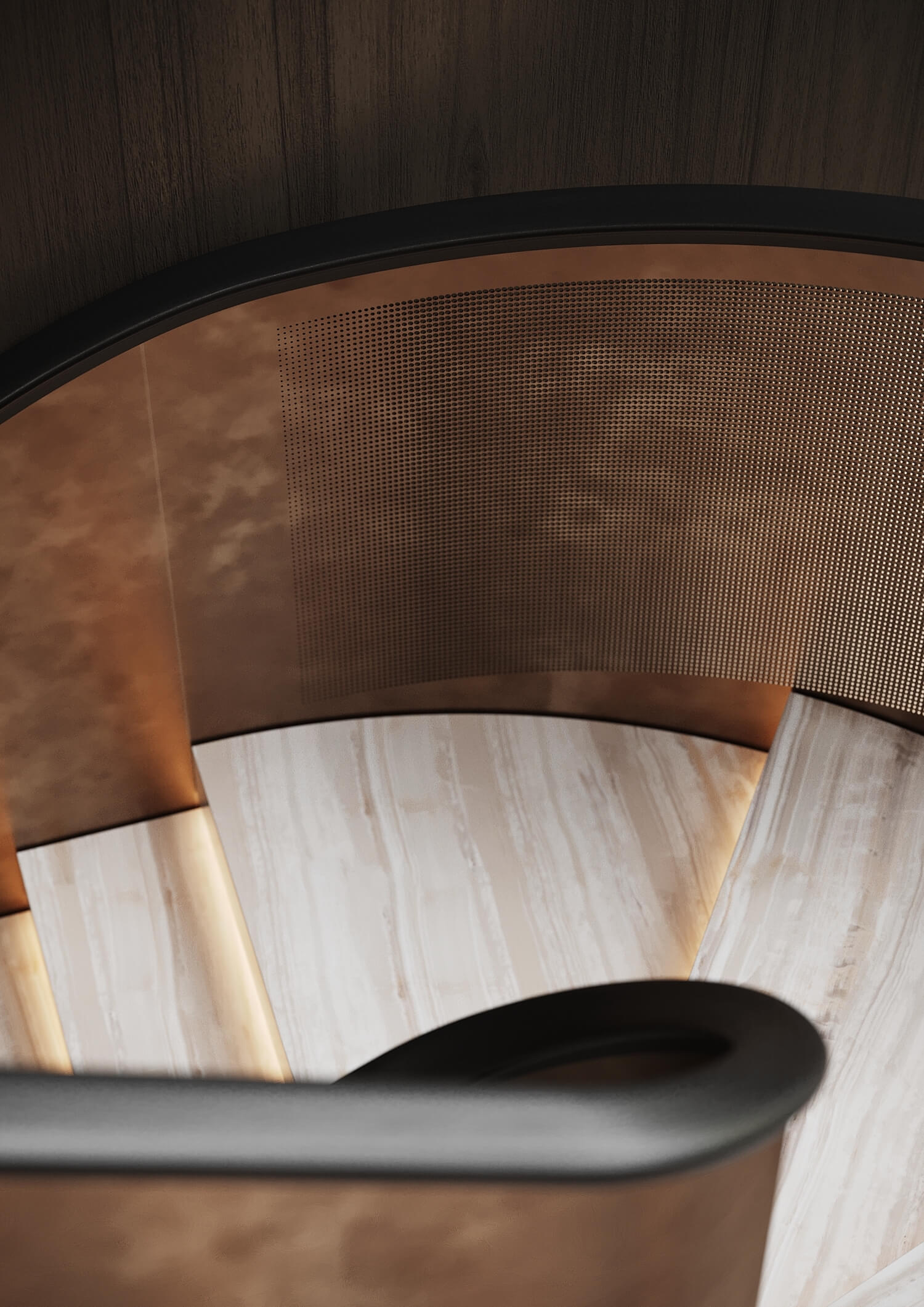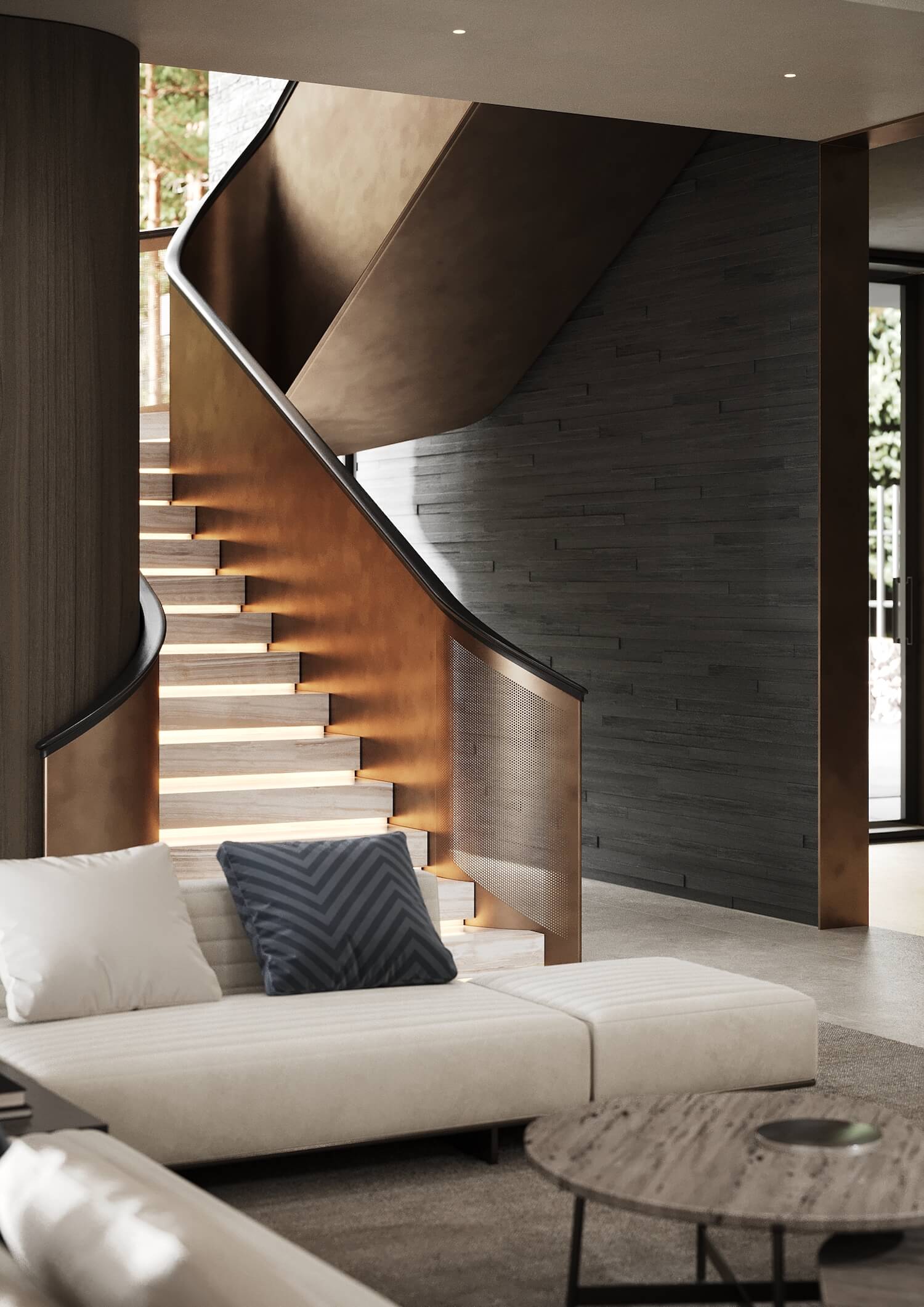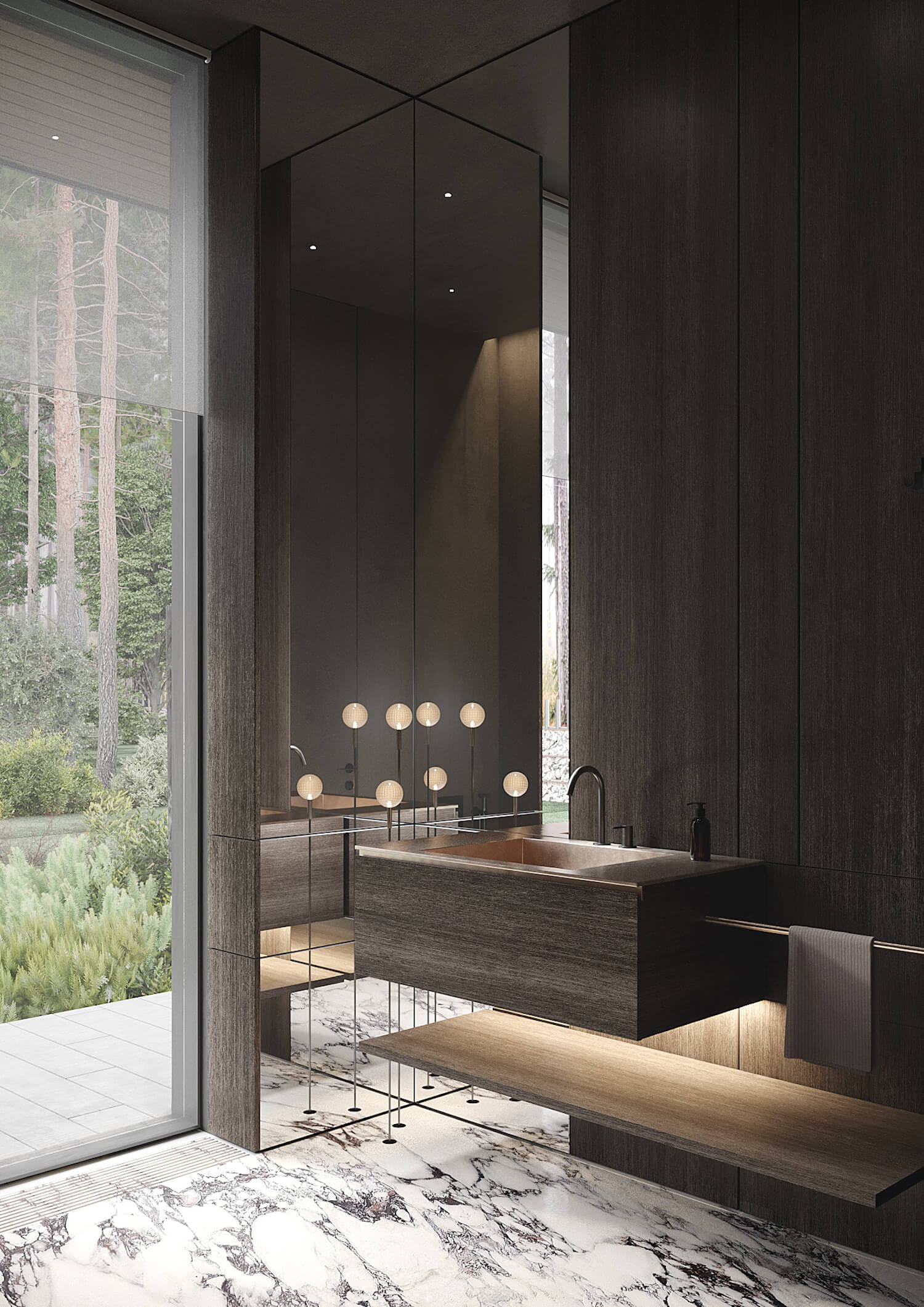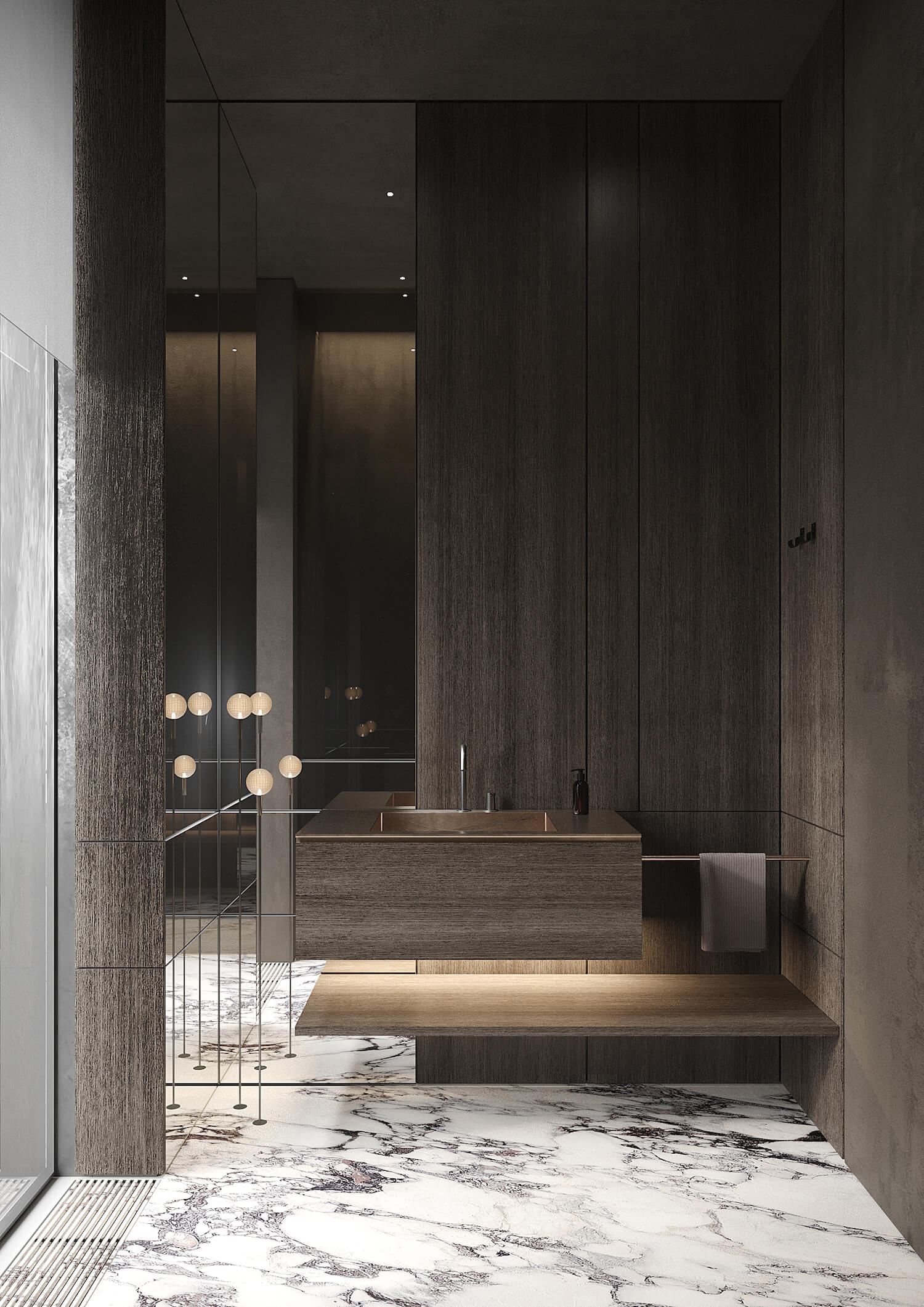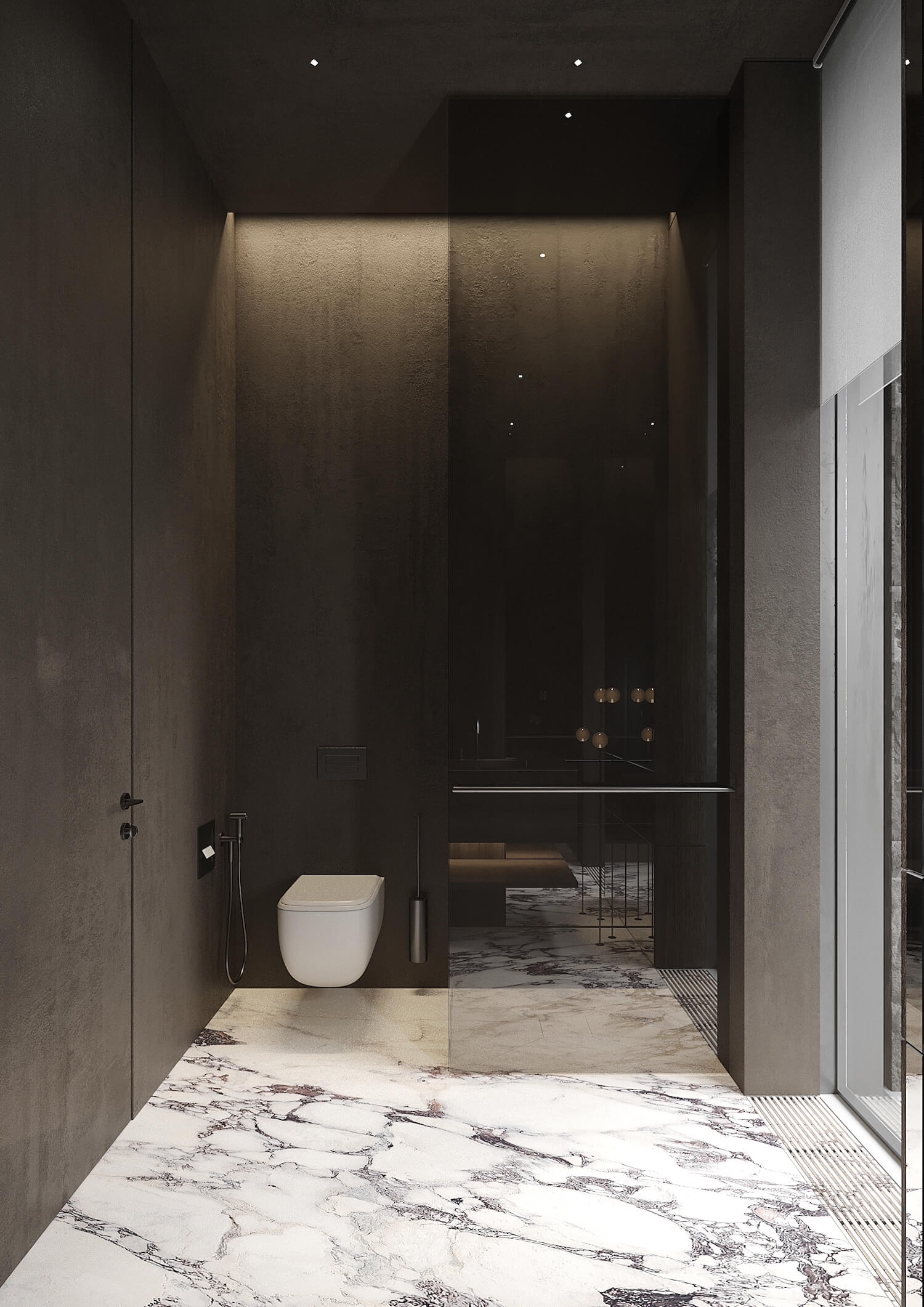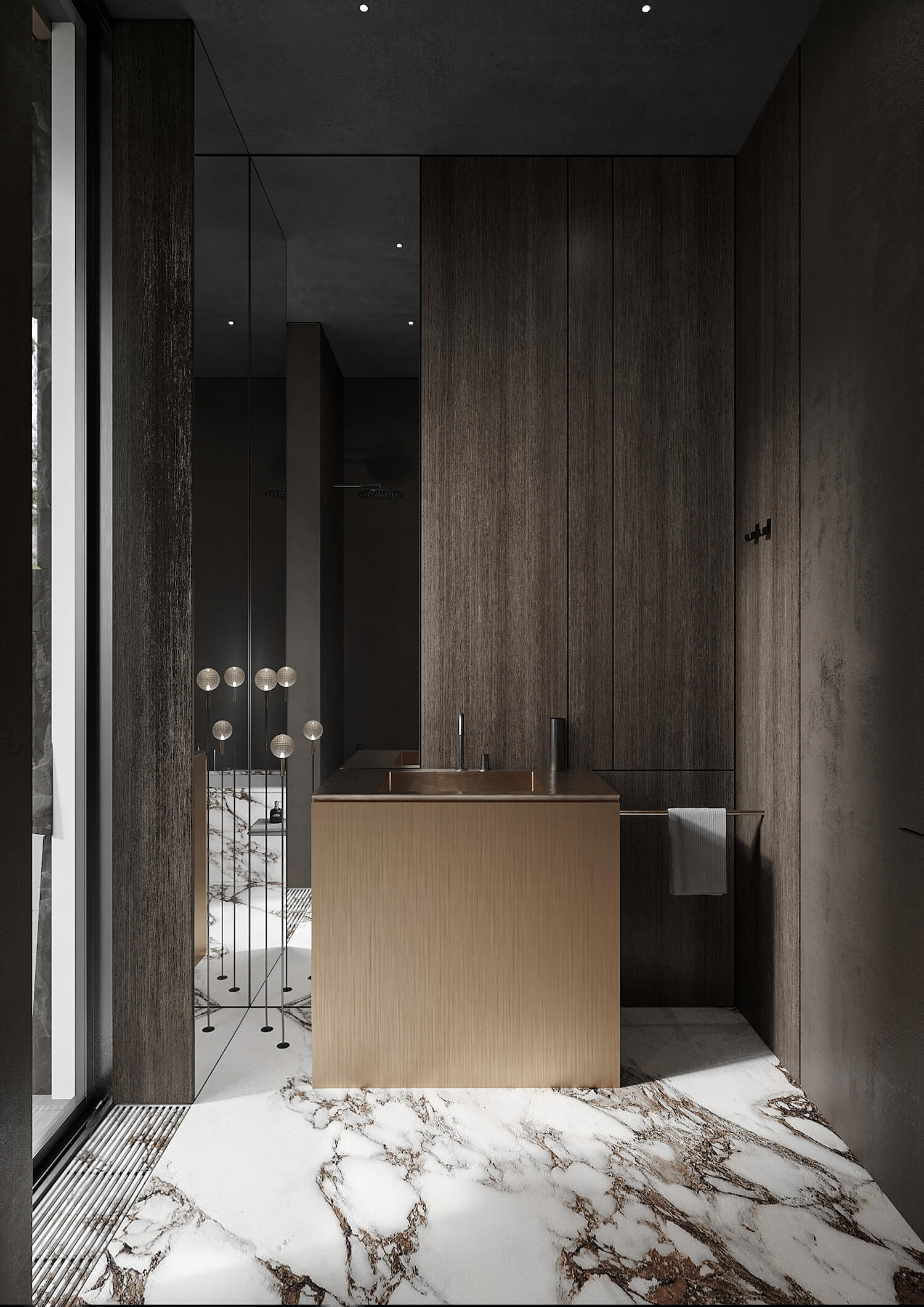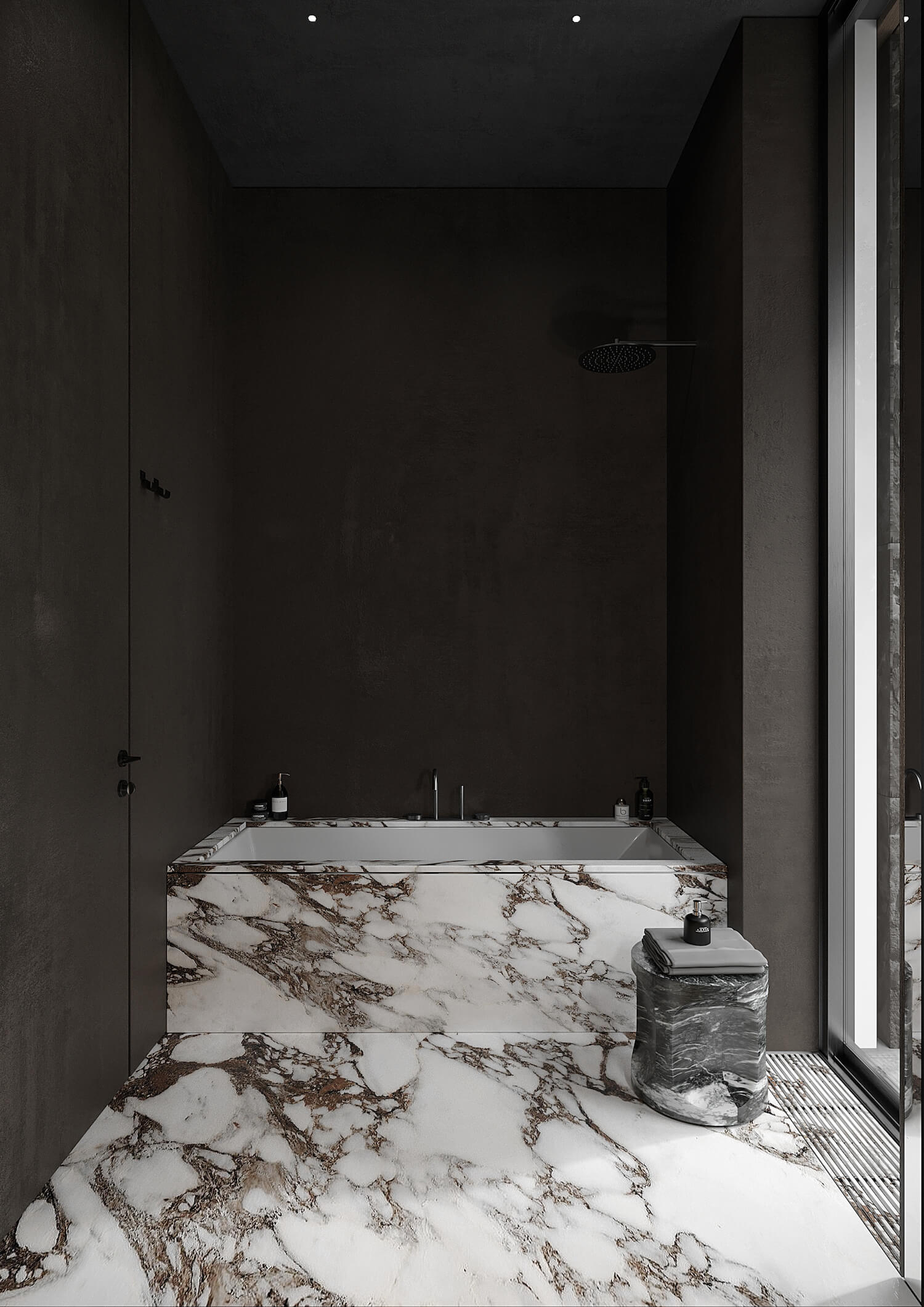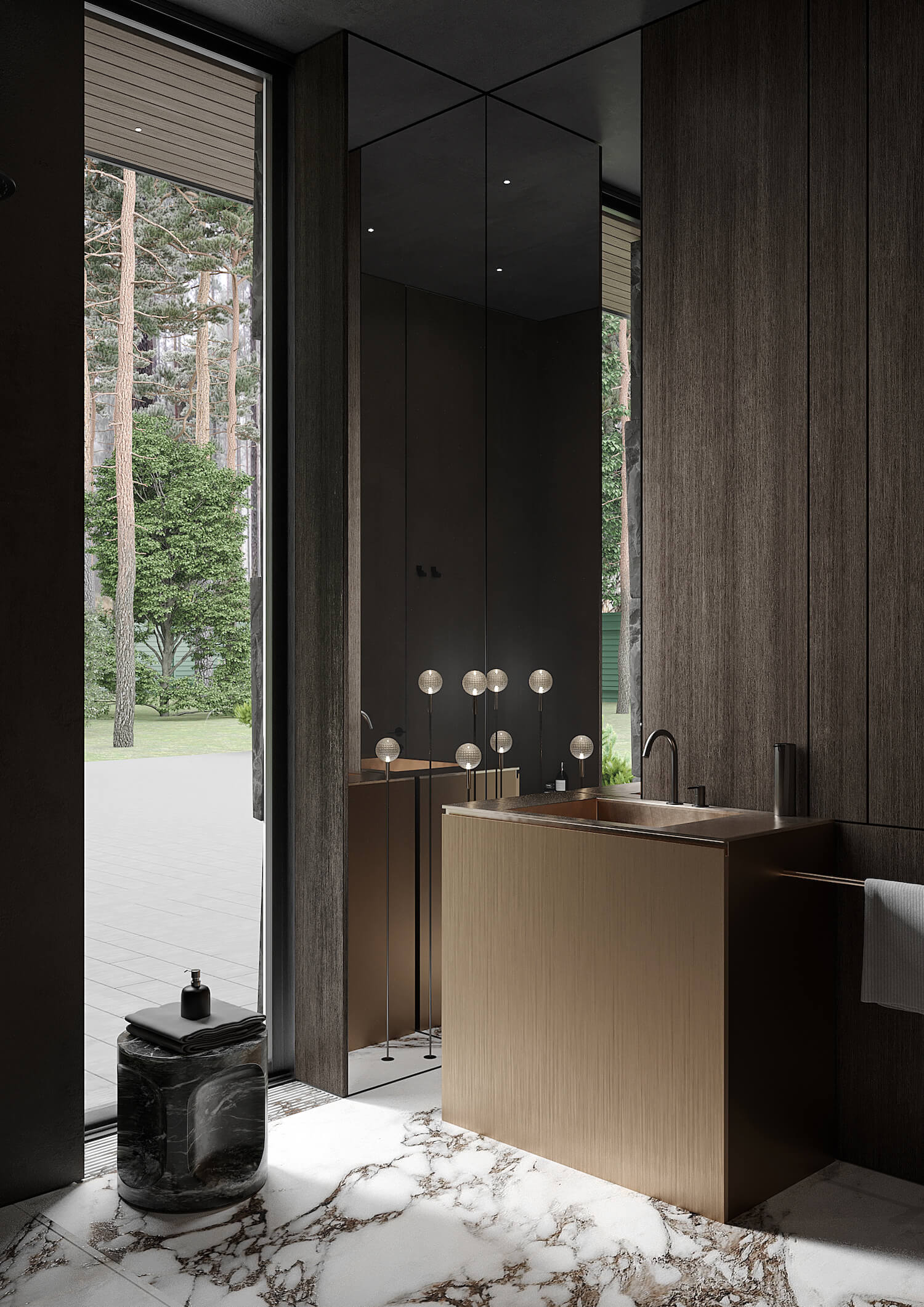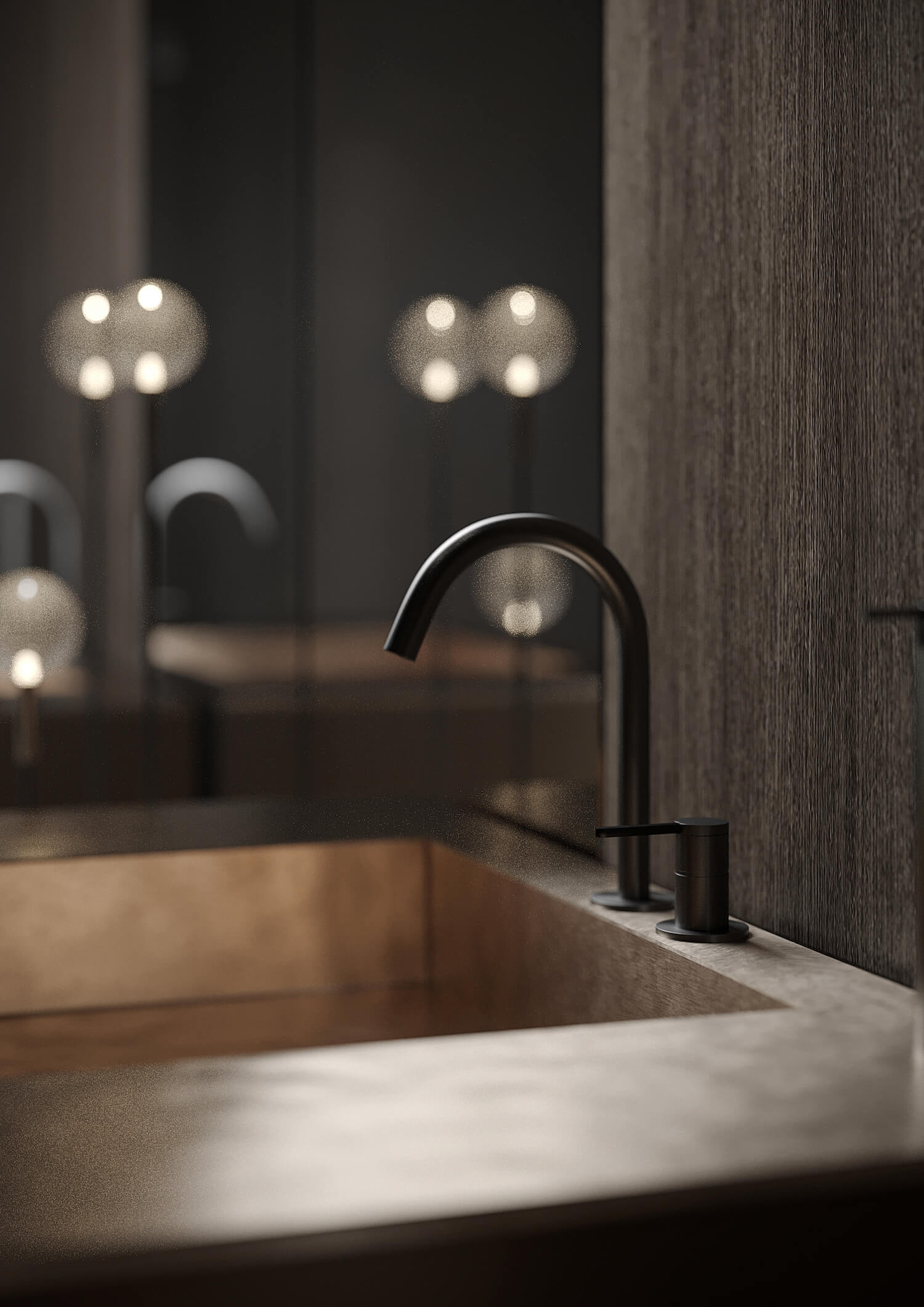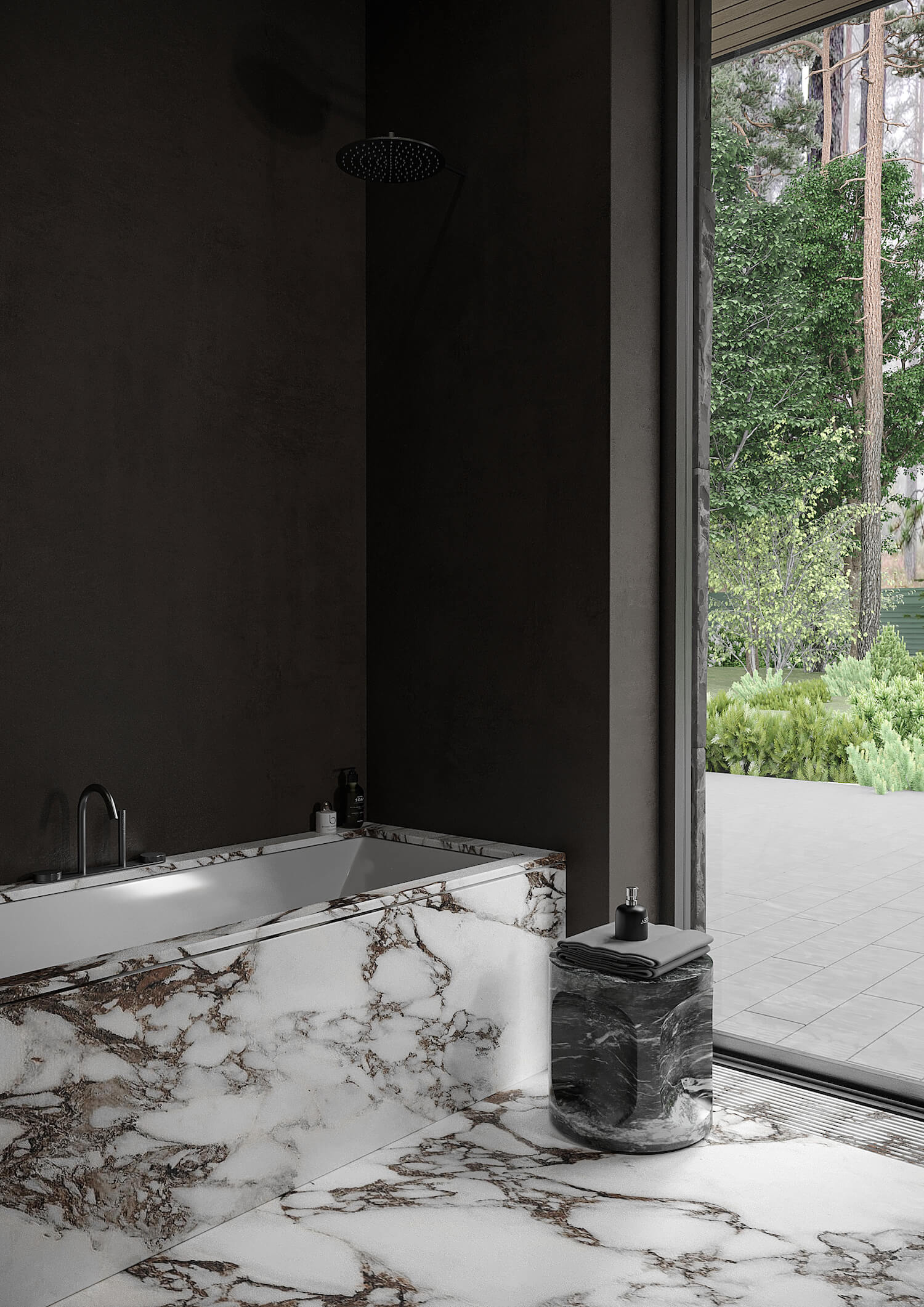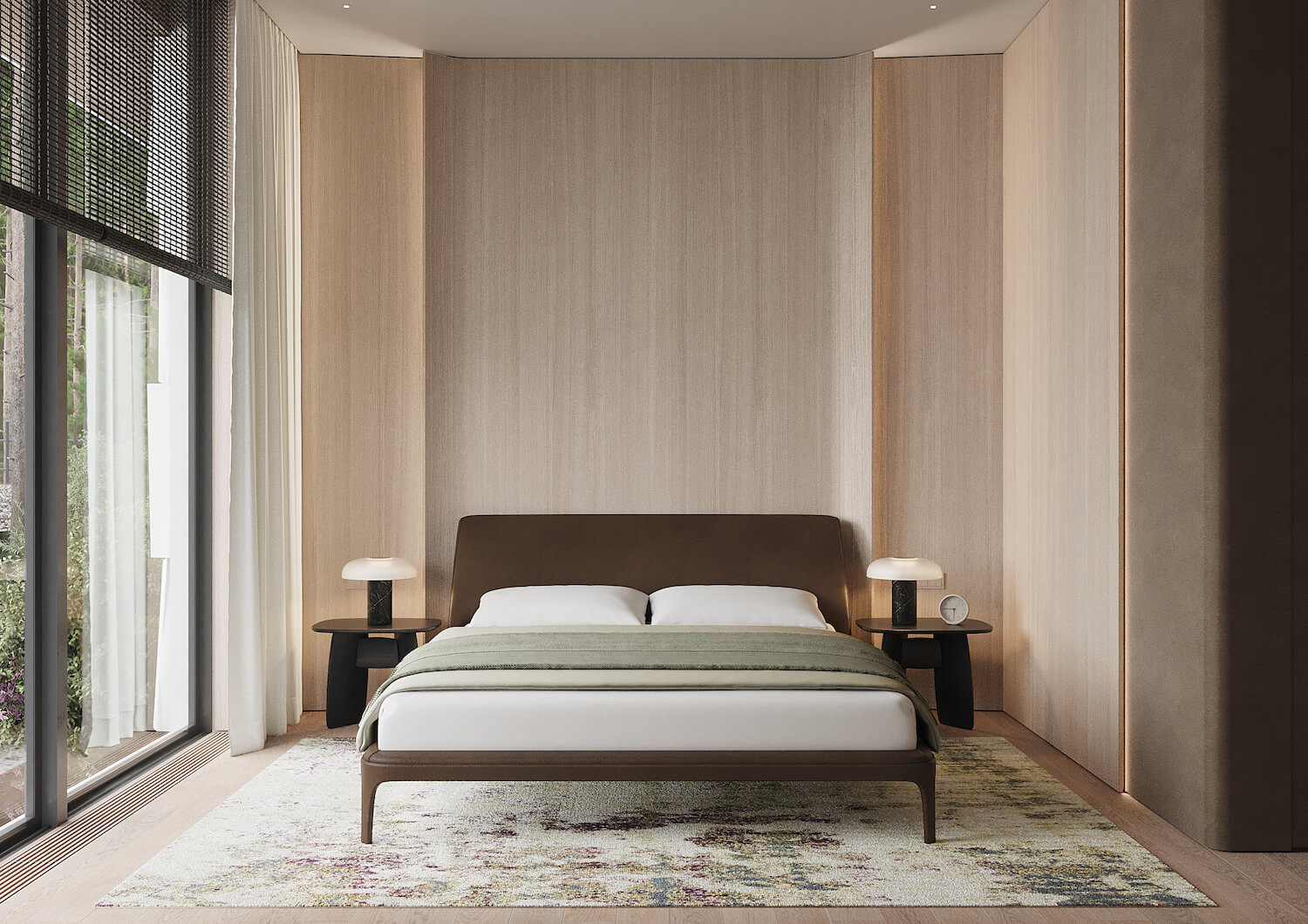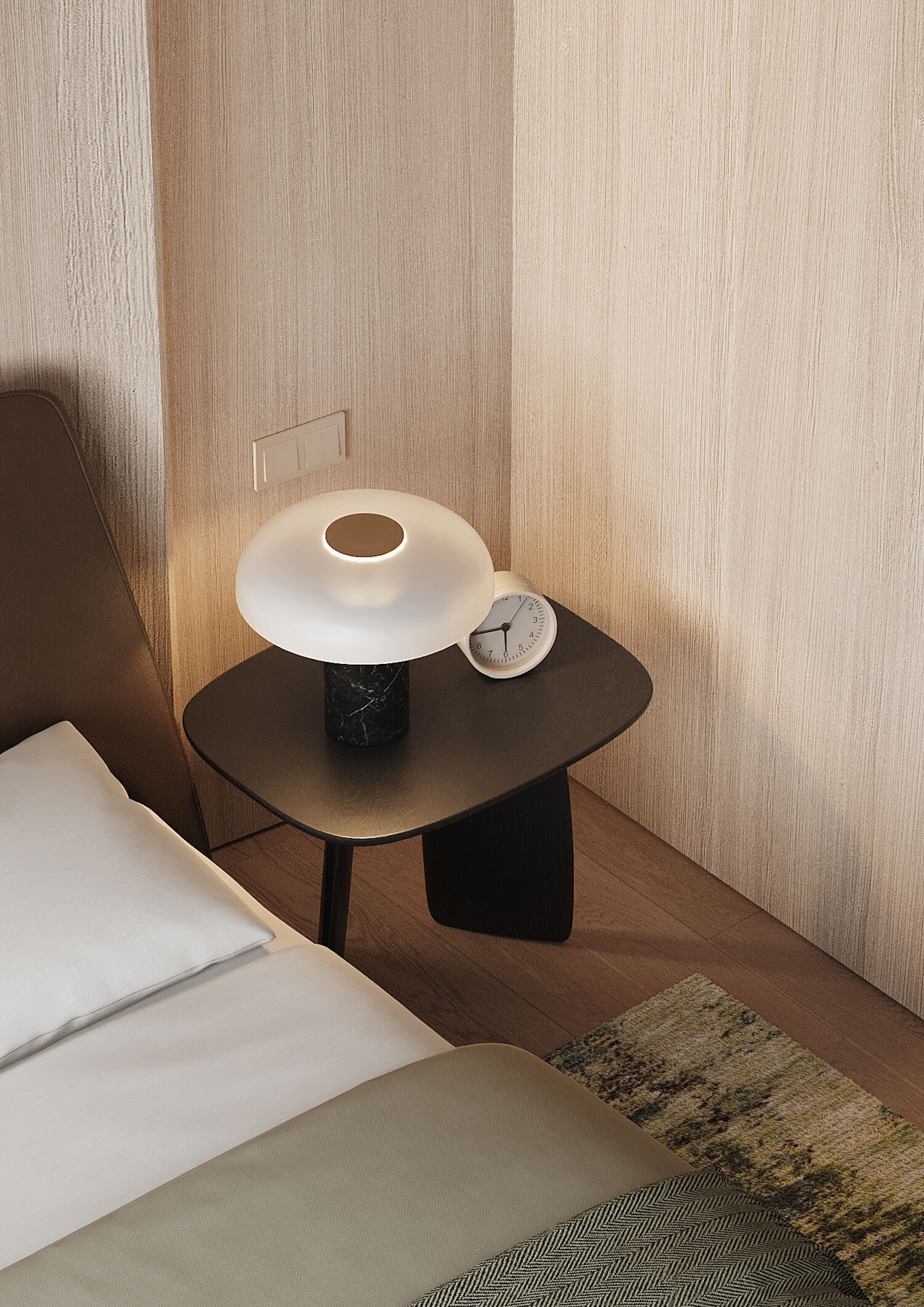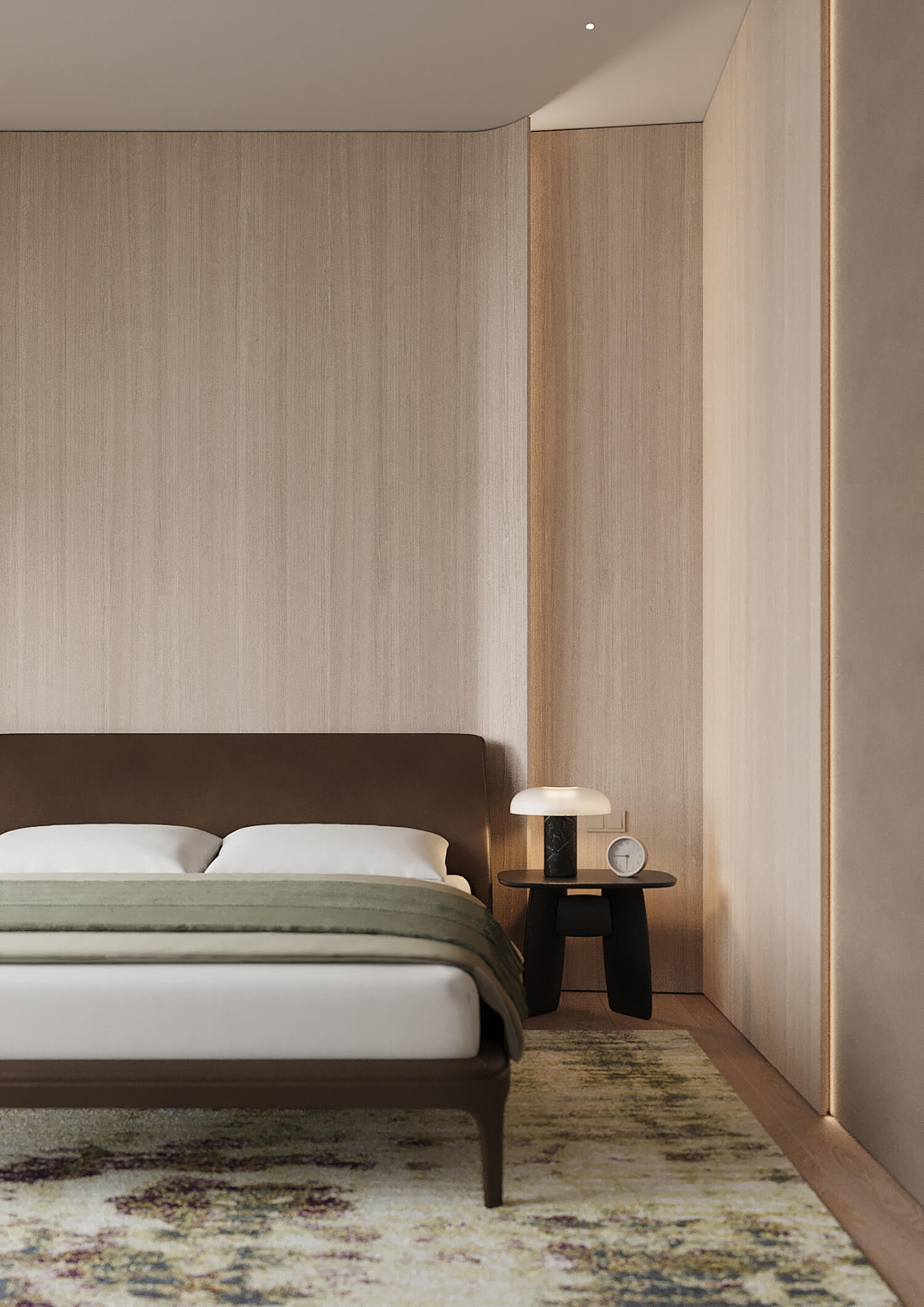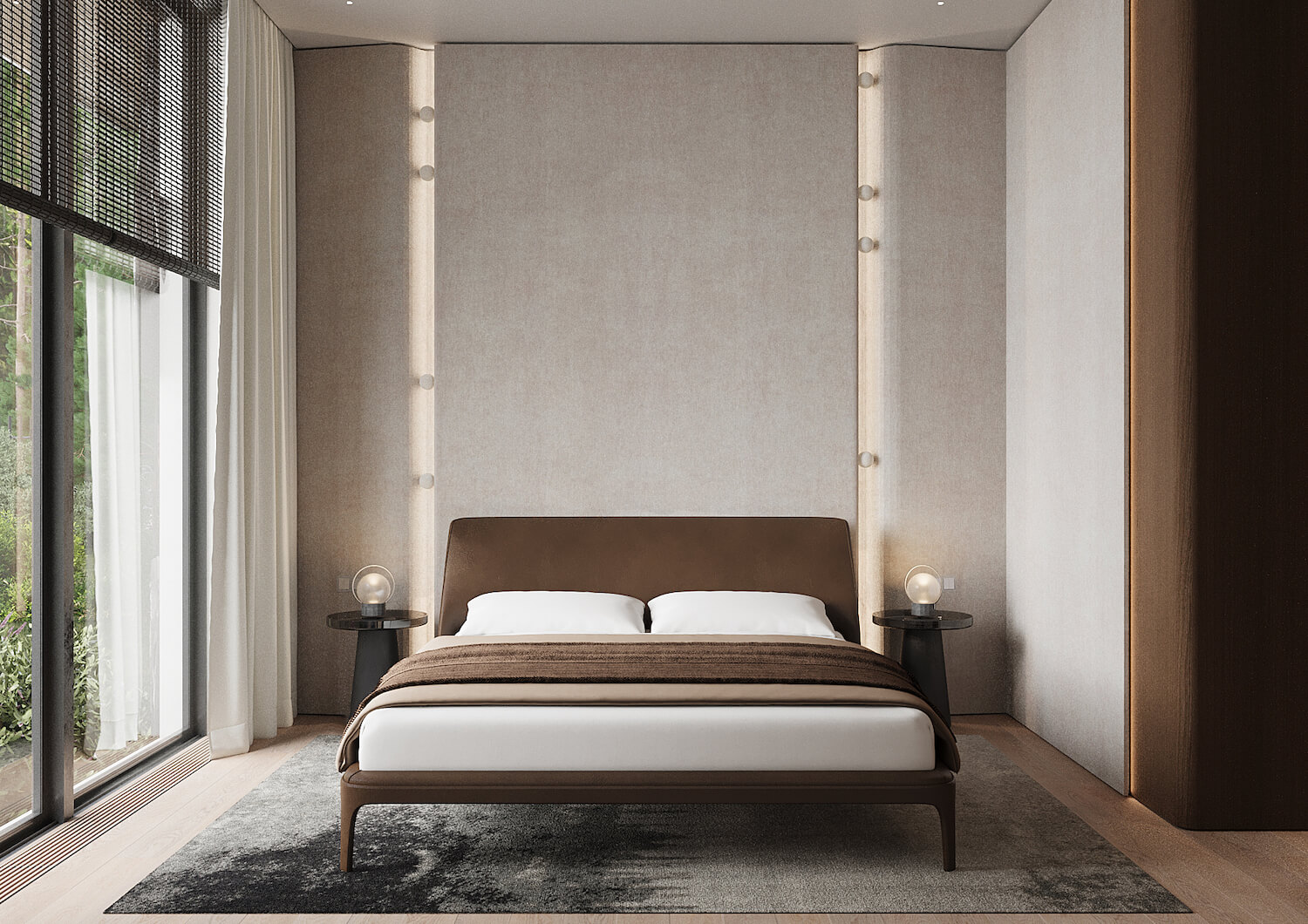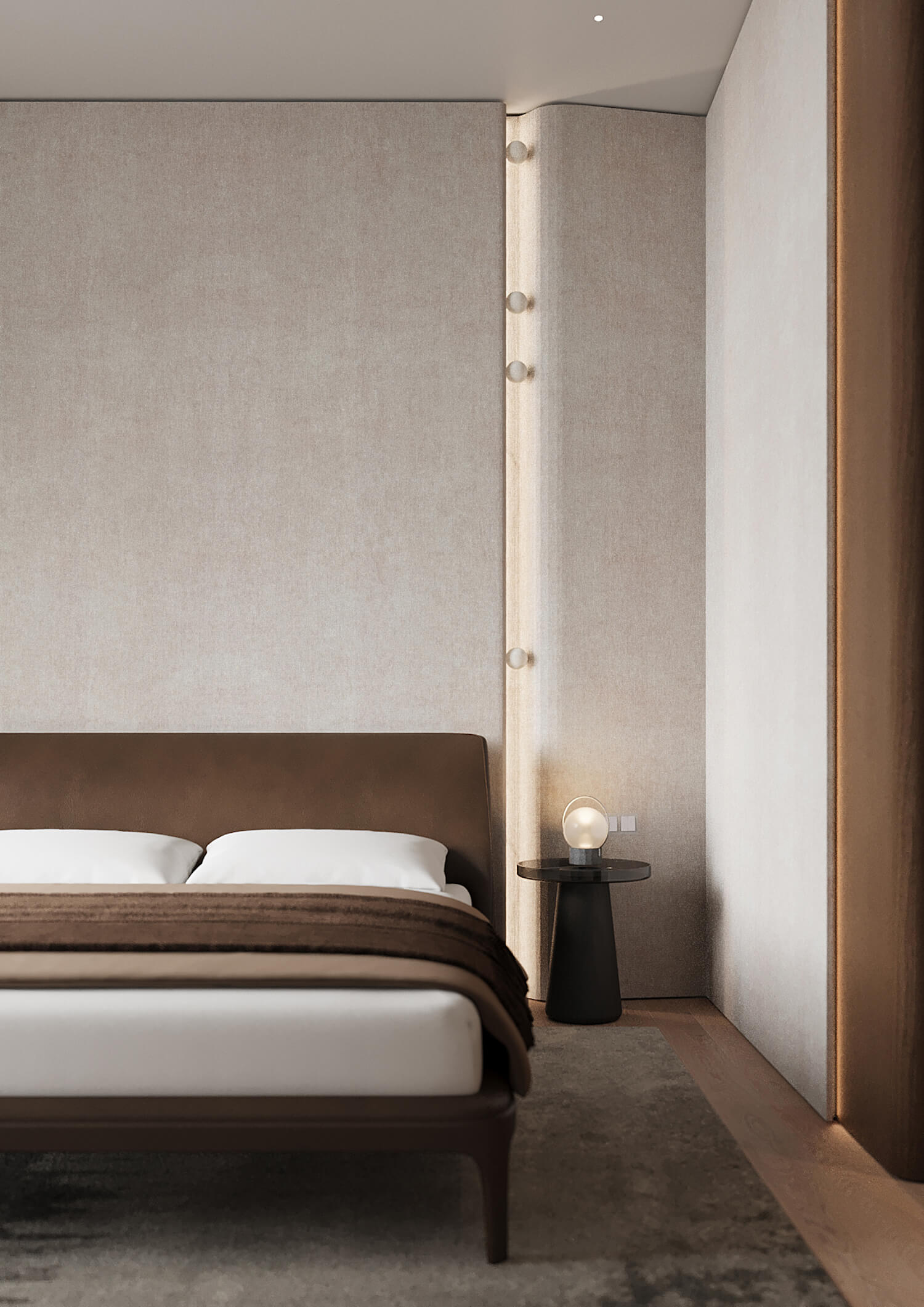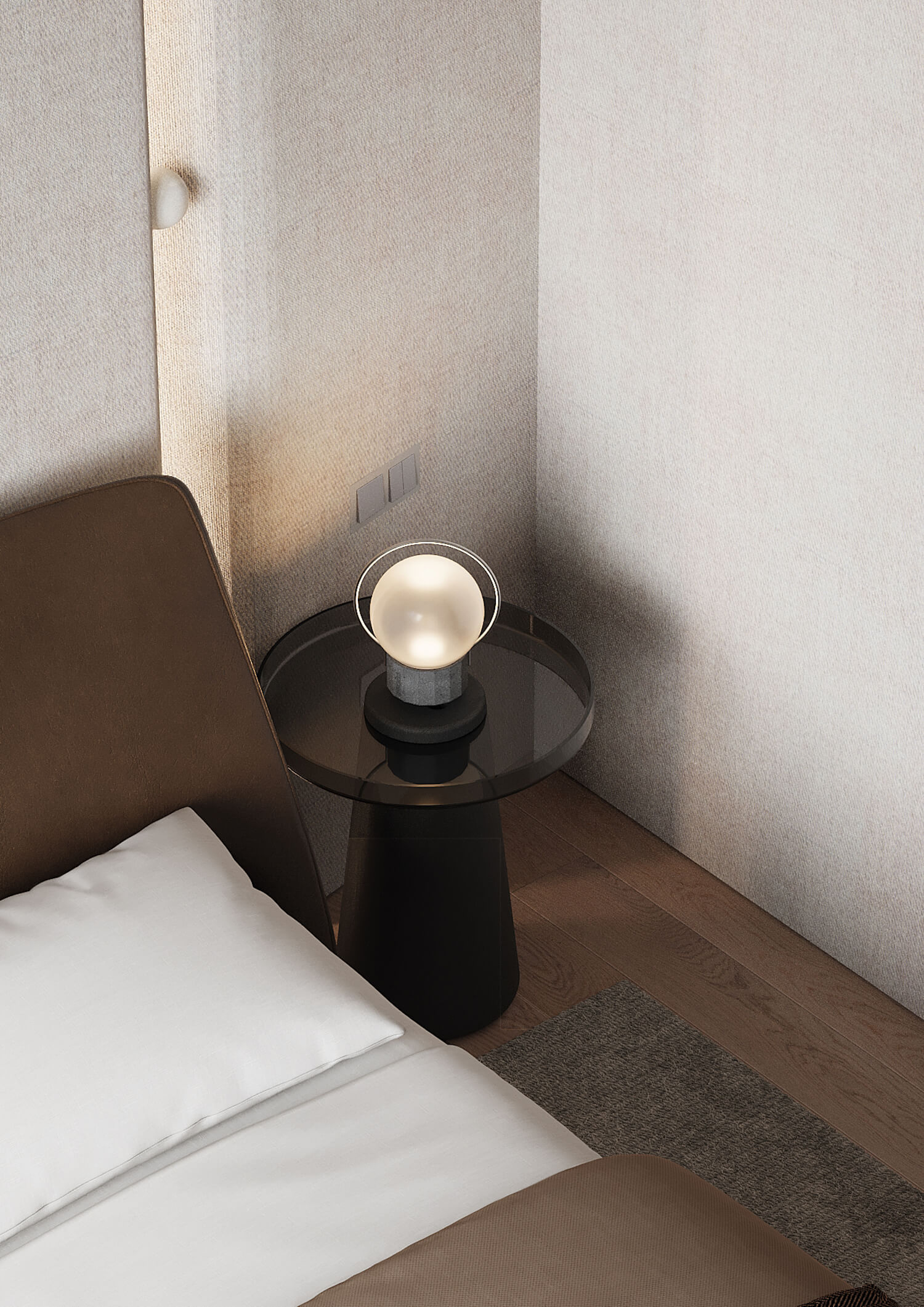 ---