ORCA Design: The Casa Lago, an incredible 170 square meter house located on Cuicocha Lagoon in Imbabura, Ecuador. The result of different analysis of context, sustainable strategies, user needs and requirements; a house that becomes the ideal refuge in the natural environment where it is located.
The house responds to a sustainable architectural design, the implementation of strategies such as the generation and storage of solar energy, heat capture and thermal comfort, use of visuals in all its spaces, pure and exposed materiality in order to create a perfect contrast between steel, wood, stone, concrete and mud bricks, producing an integration with the site.
The house is distributed on two floors, on the ground floor its social area and on the first level the private areas.
On the ground floor all spaces have a direct view of the lake and the surrounding mountains, we can find the social bathroom, kitchen + casual eating counter, living room and jacuzzi, everything with a direct connection to the outdoor areas as the terrace, exterior dining, oven, grills and the steam room.
In the inside, the stairs stand out, which take advantage of the great view, generating a viewpoint in it.
The first level has a master bedroom with a terrace and a full bathroom that has a direct view of the lake. The second room with two bunk beds and a full bathroom with a view to the Andes mountains.
A mixed structure of concrete and steel is used, the walls are made up of an insulating chamber with materials that generate thermal comfort inside the house and give a natural finish to the facade.
The lighting and electricity are achieved through solar panels that generate and store energy, in addition to the large floor-to-ceiling windows that take advantage of natural light and ventilation, all designed to make the most of the project's resources.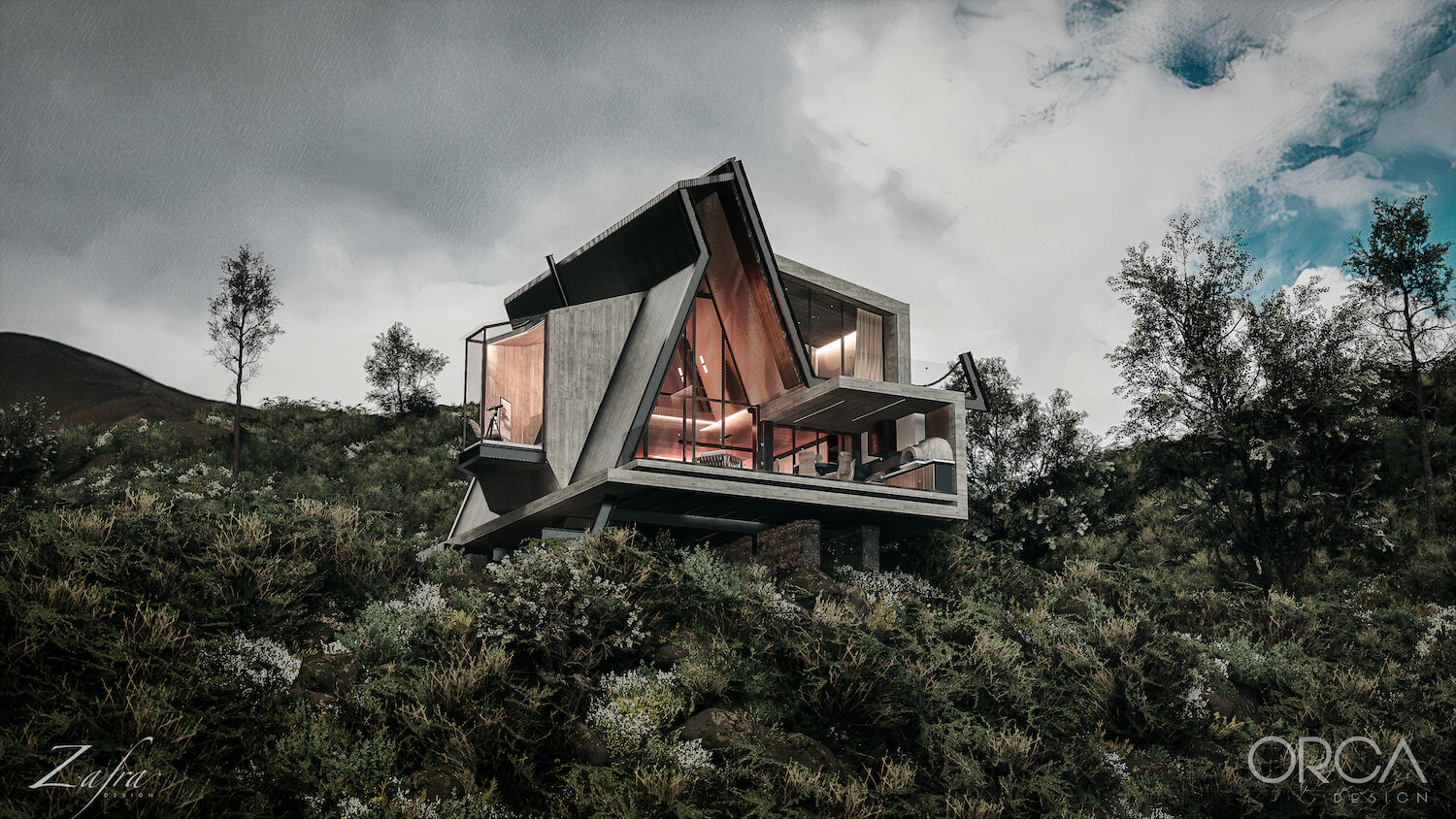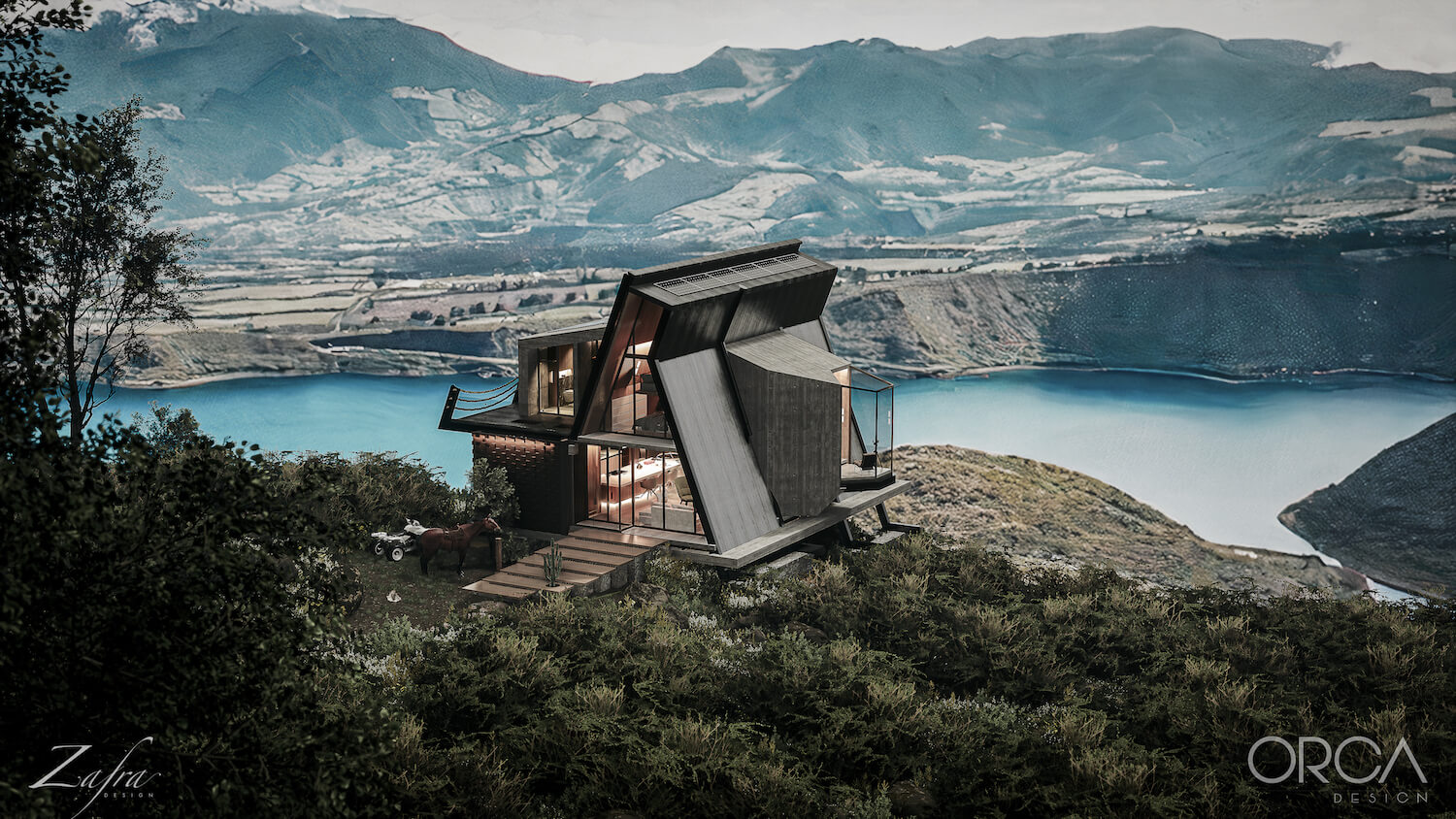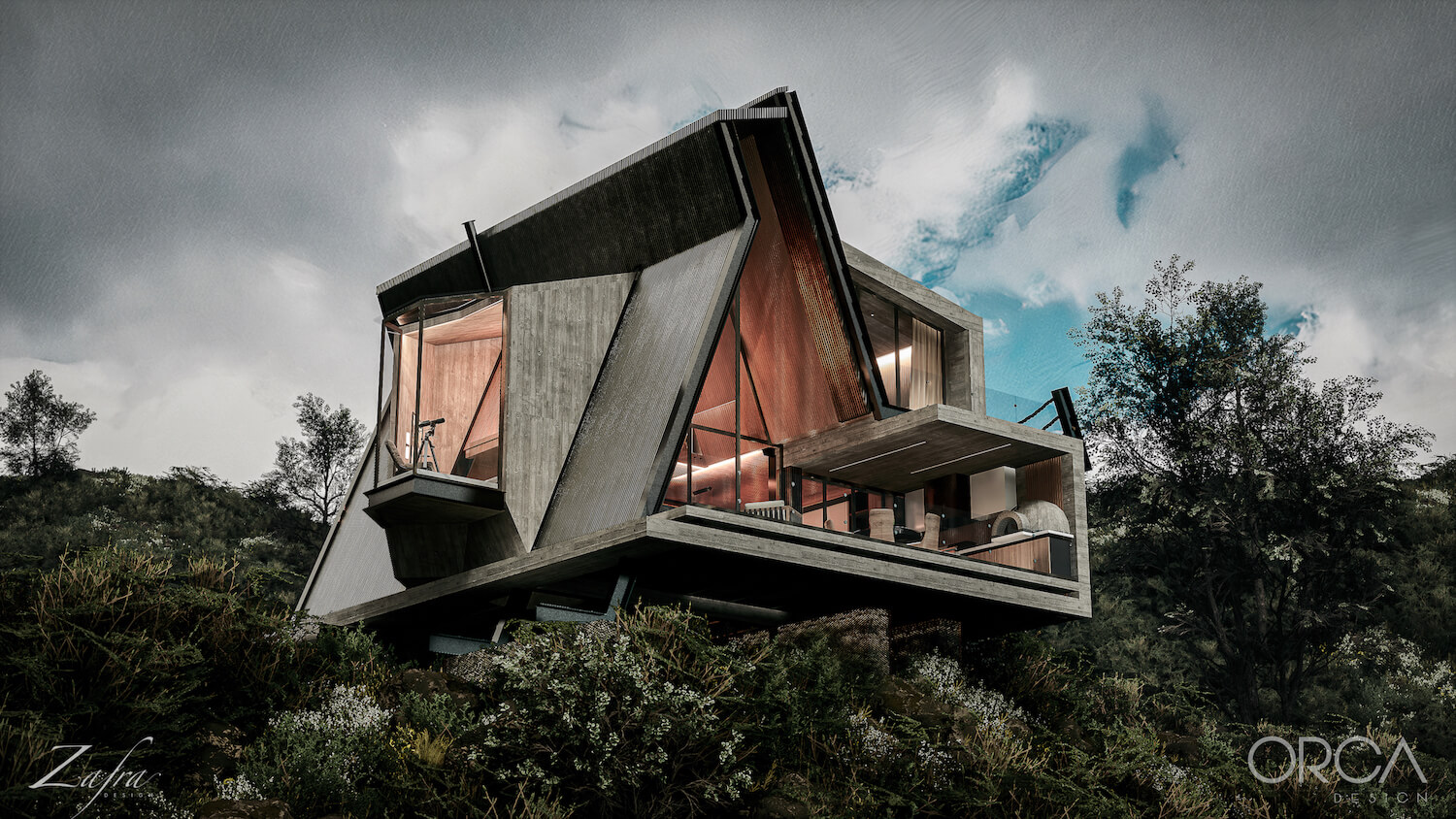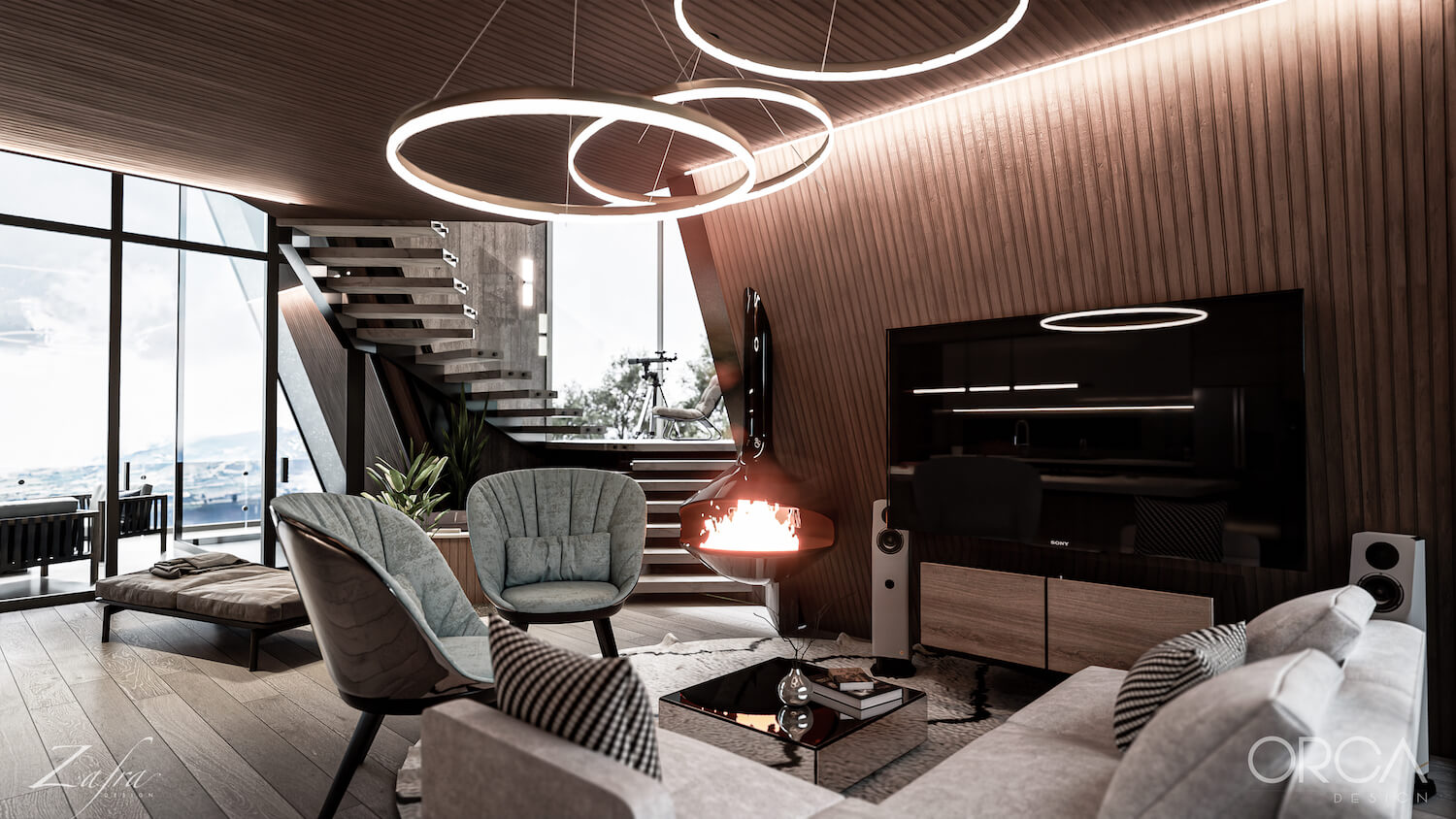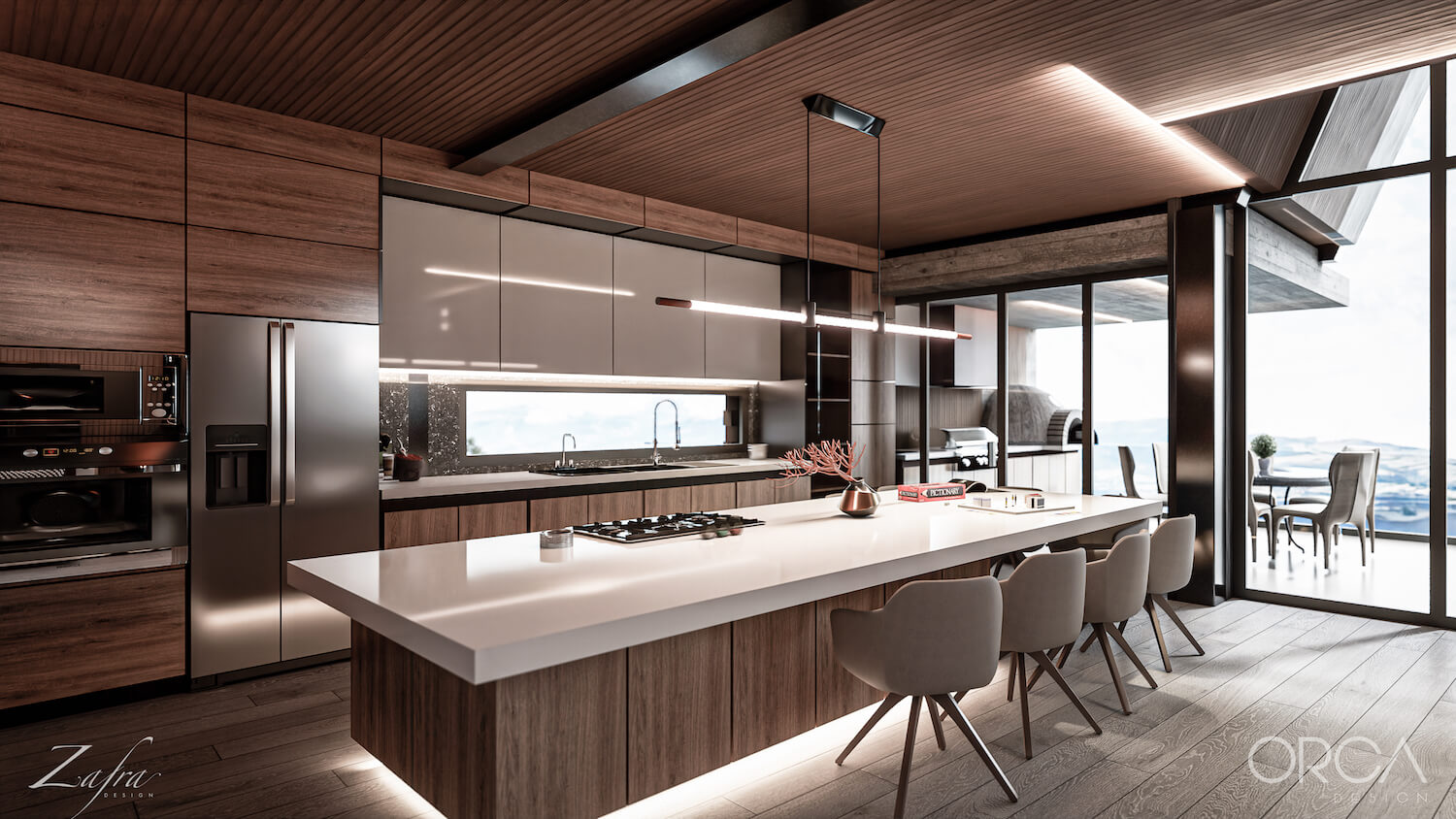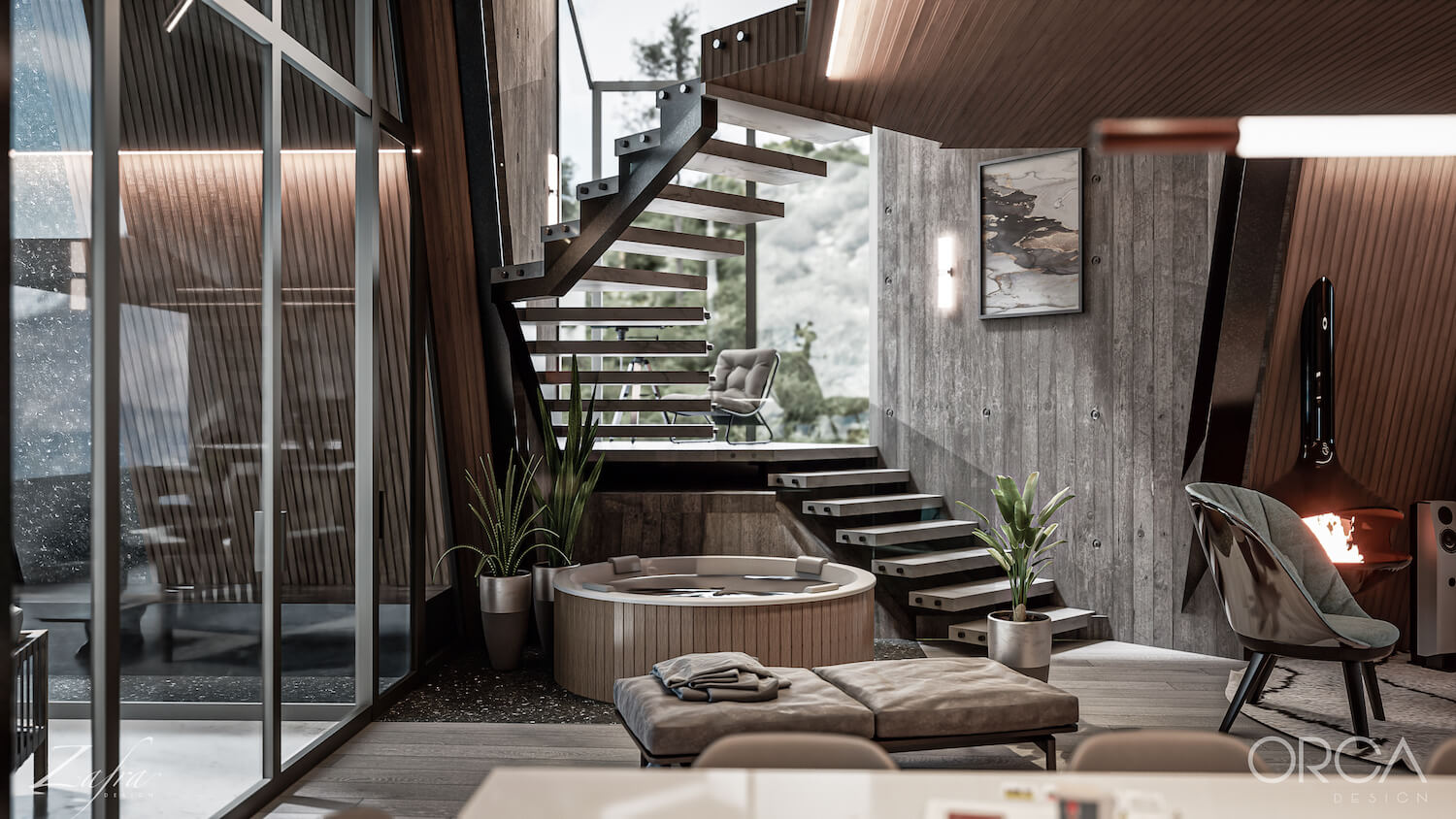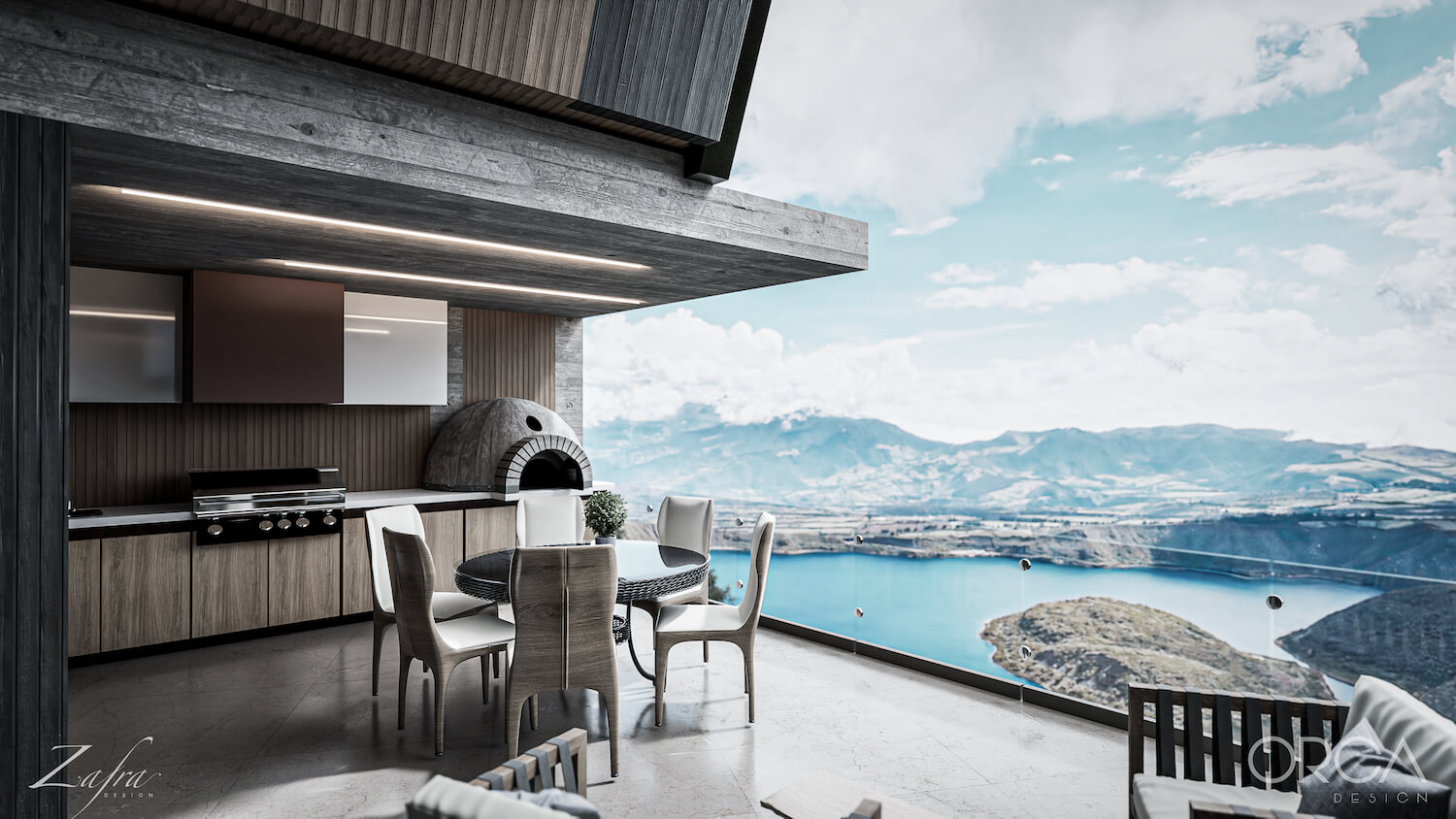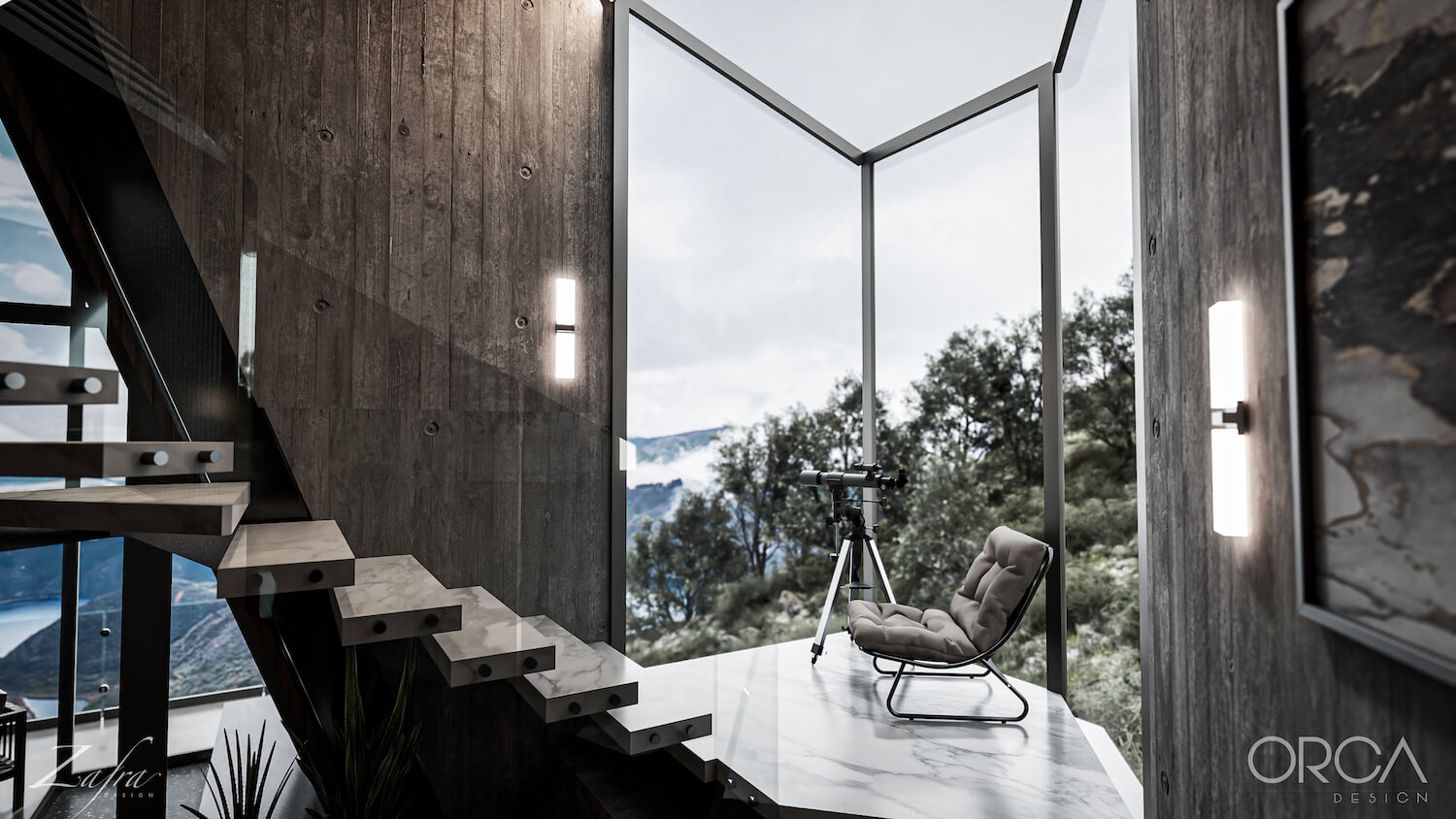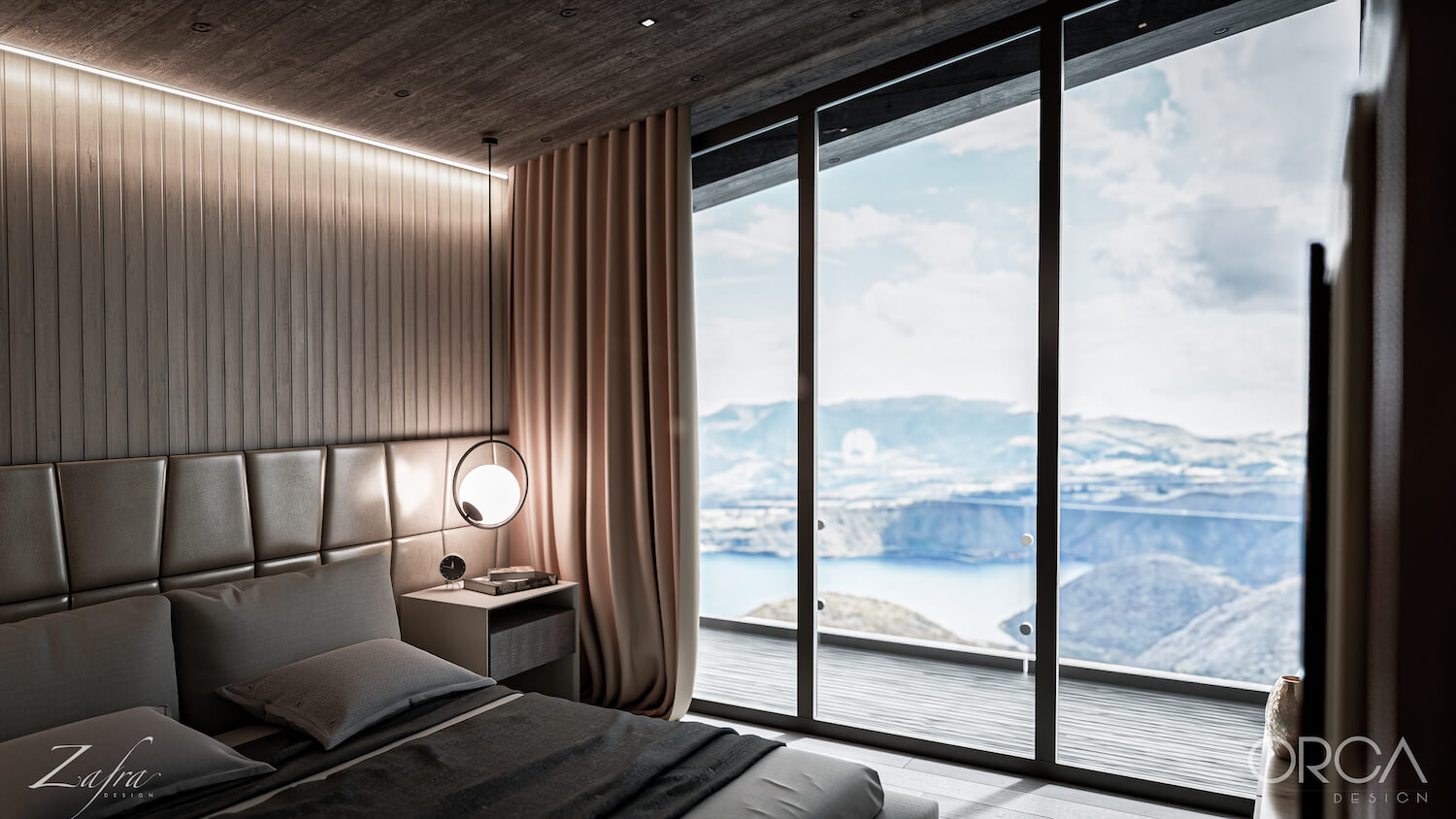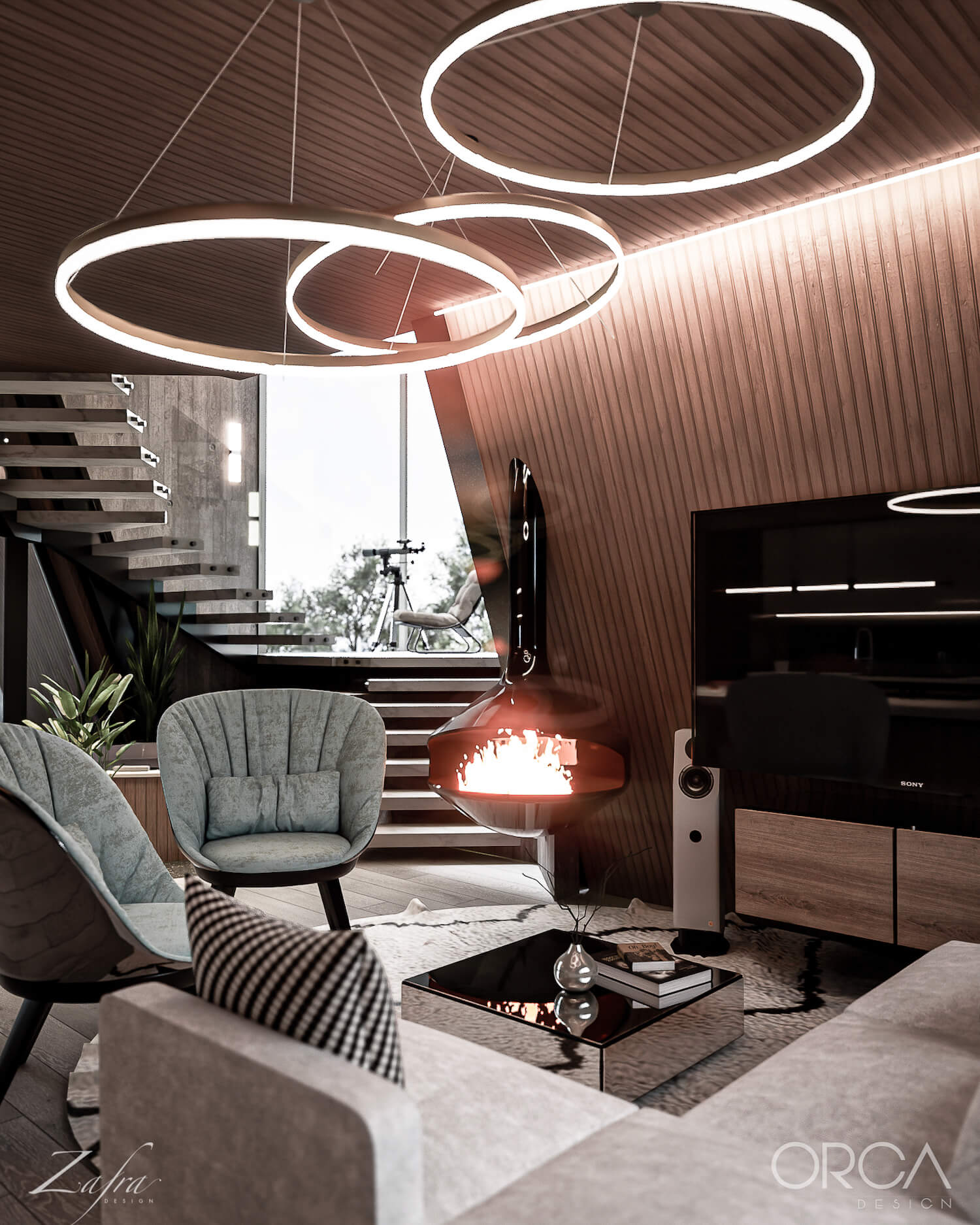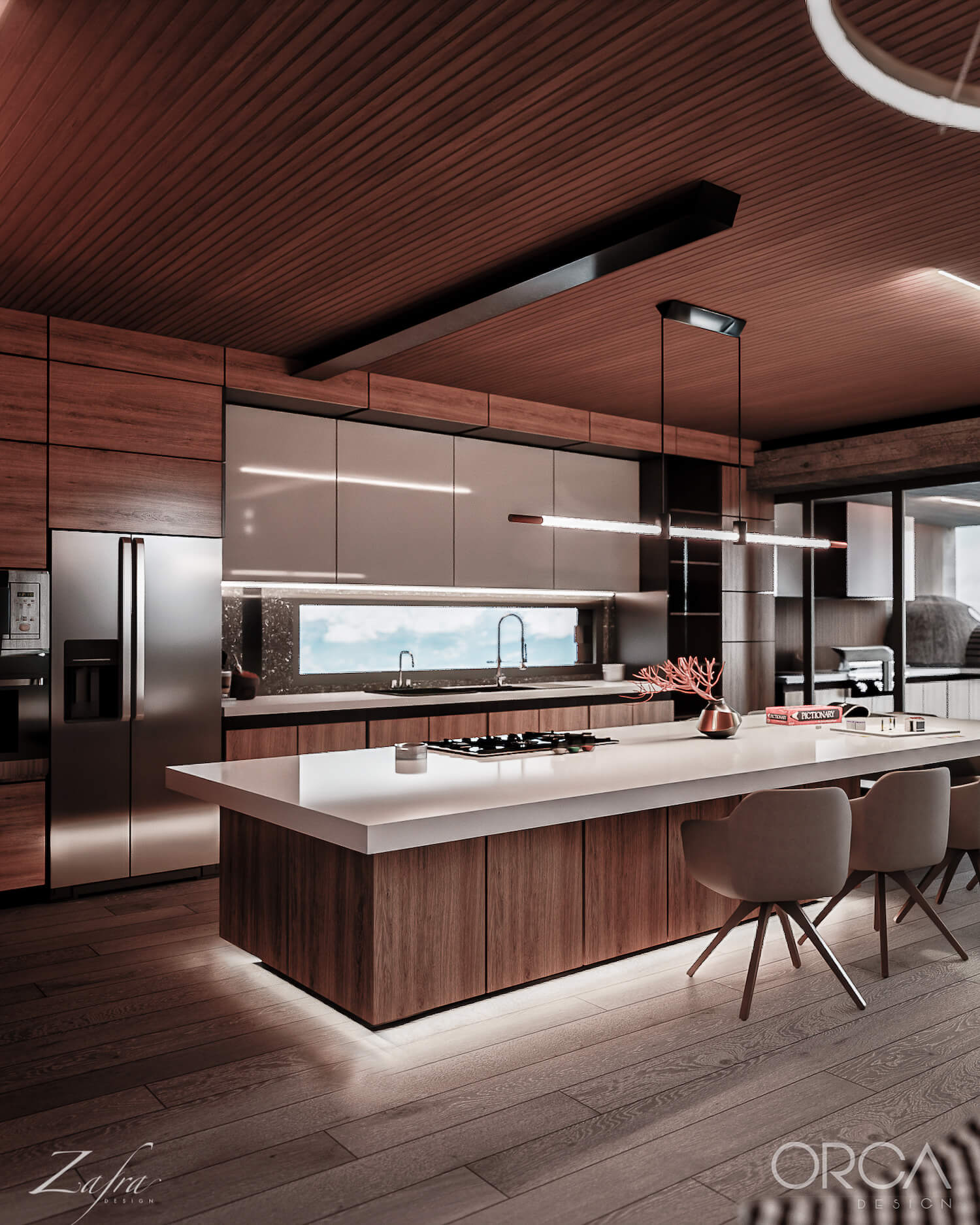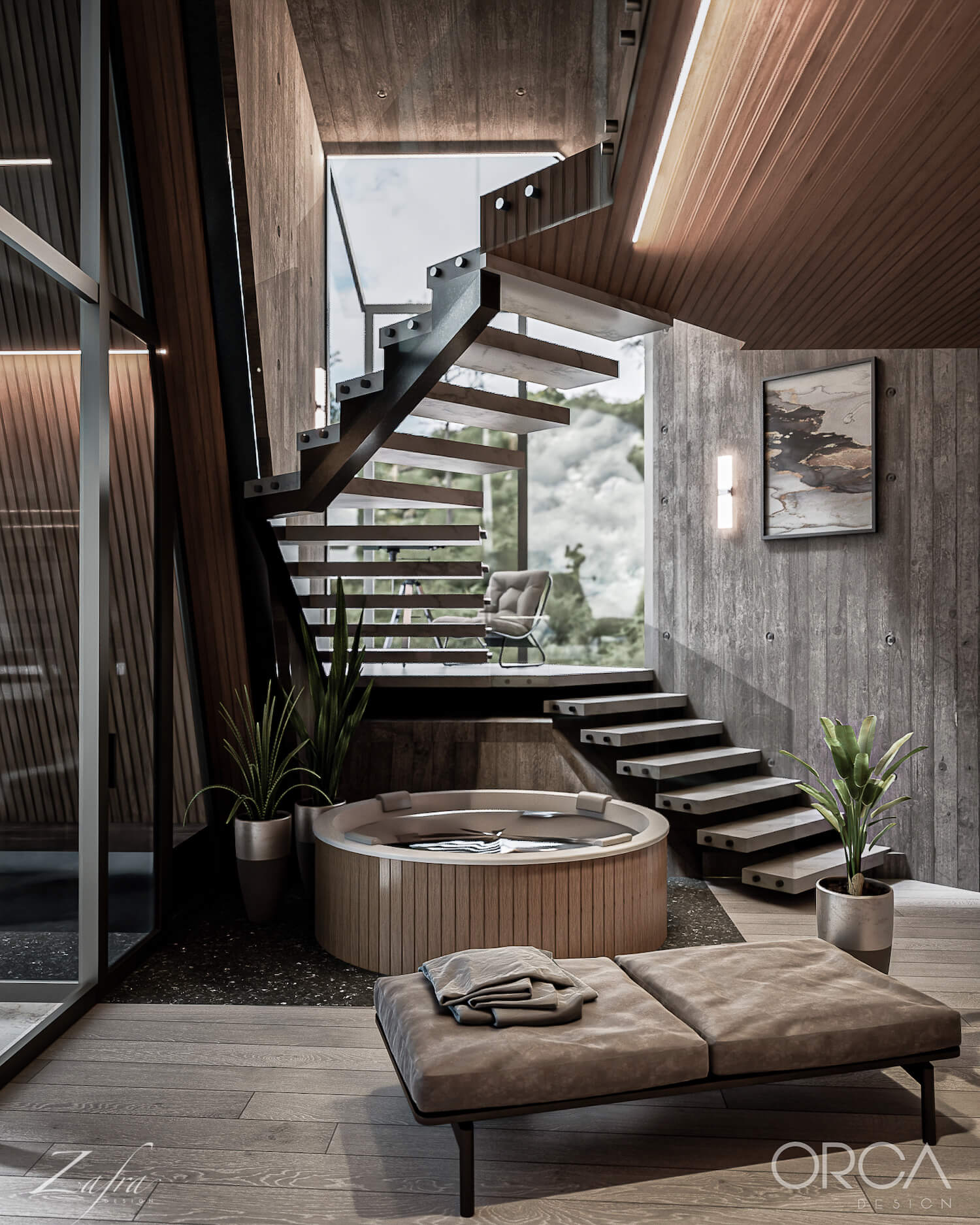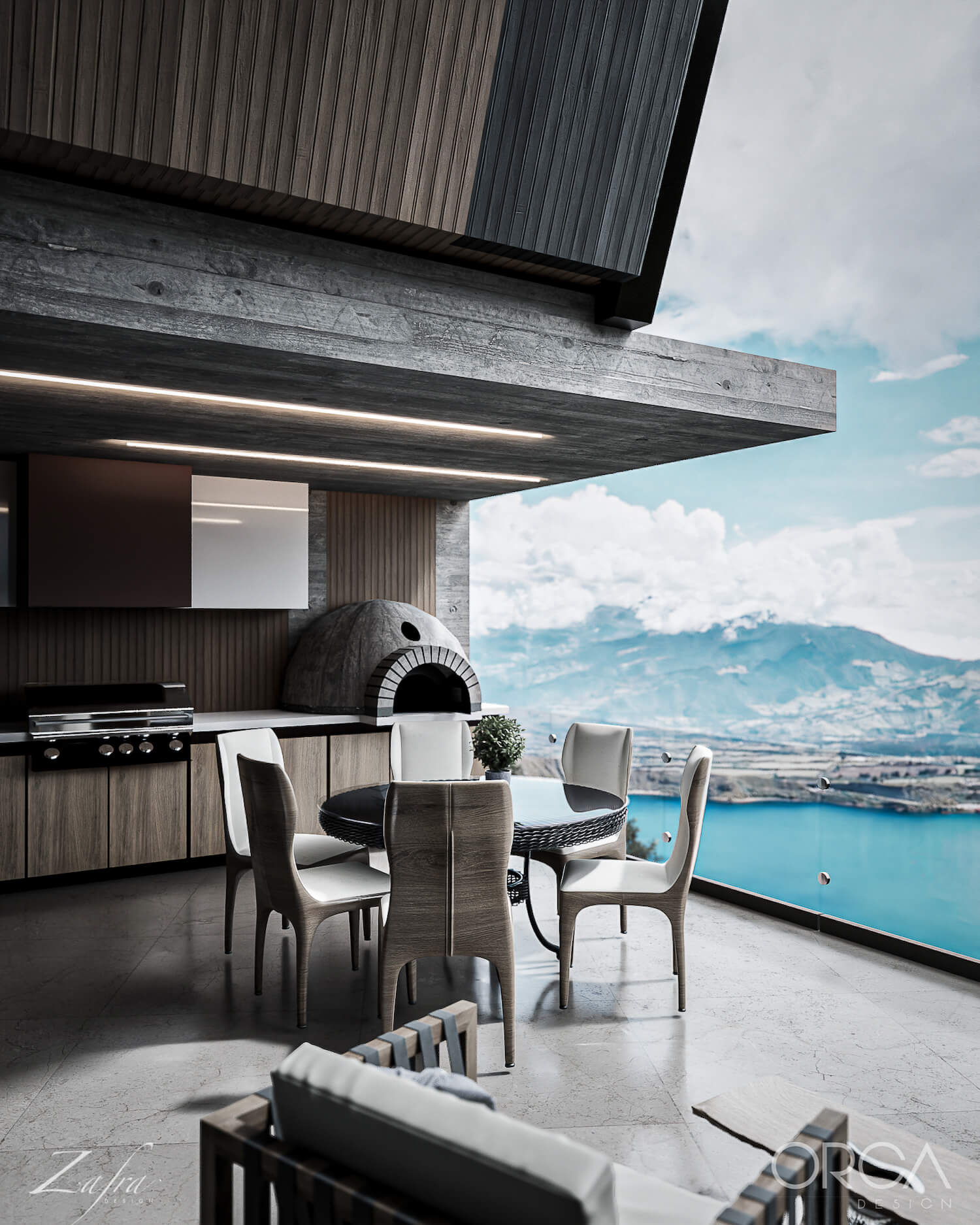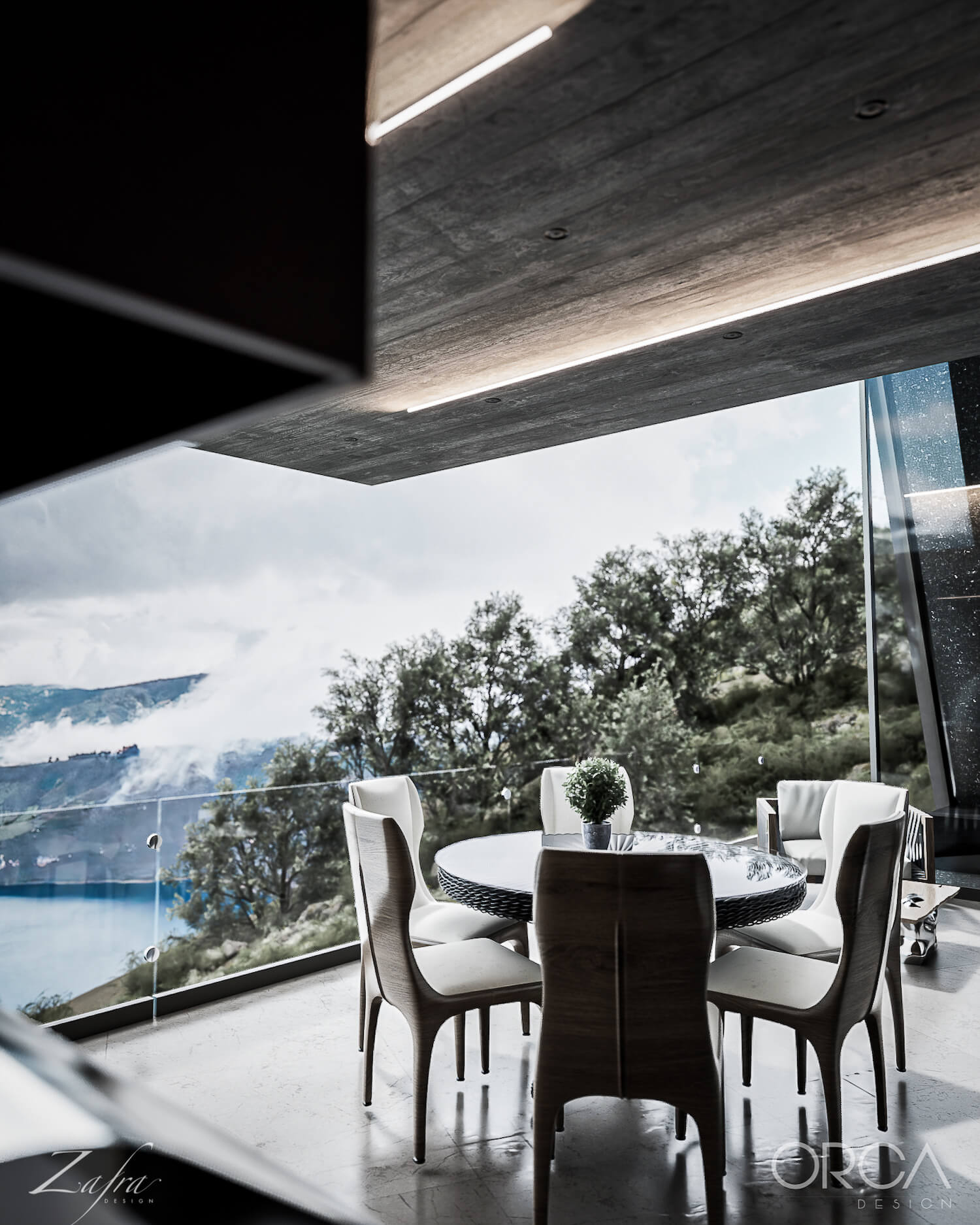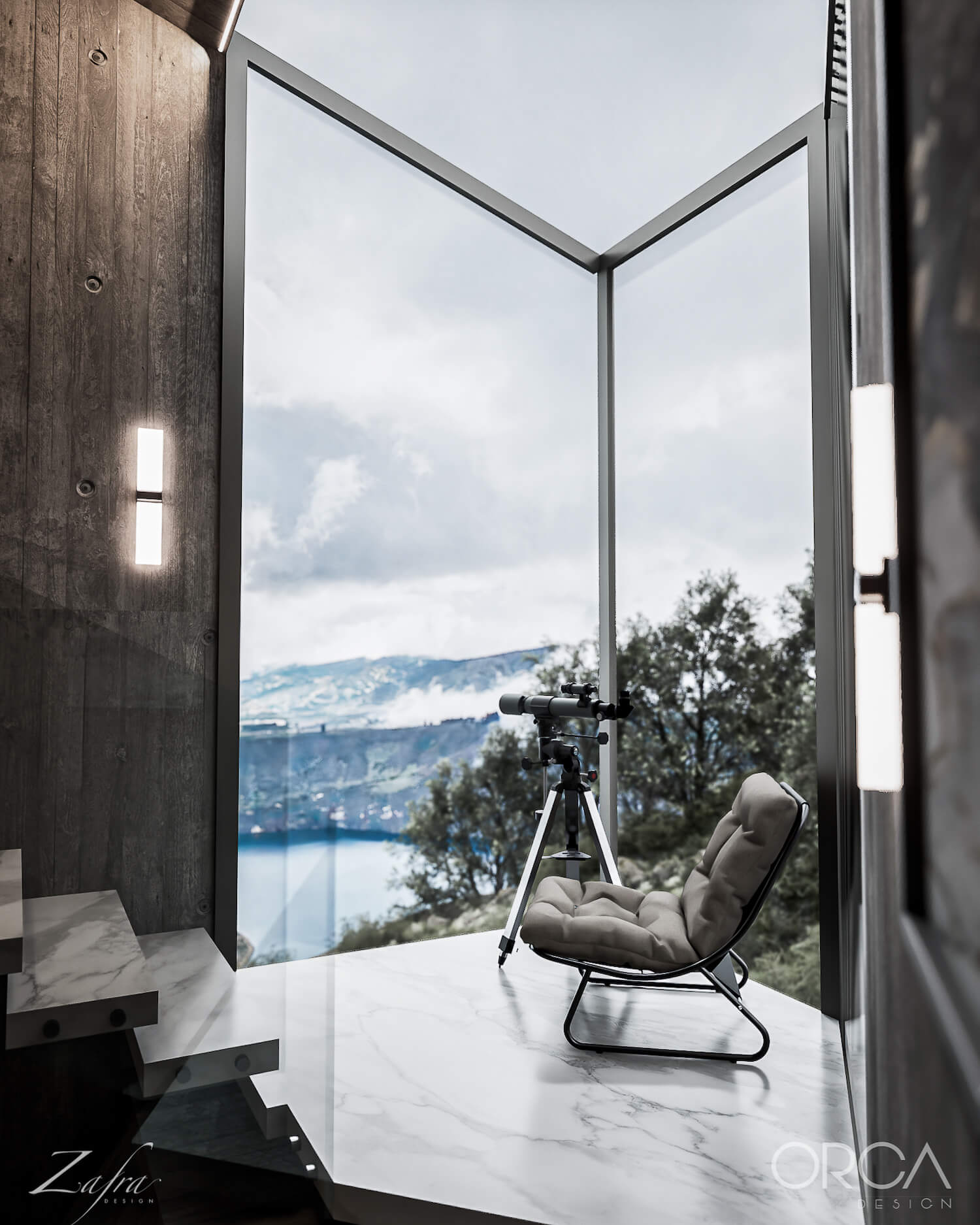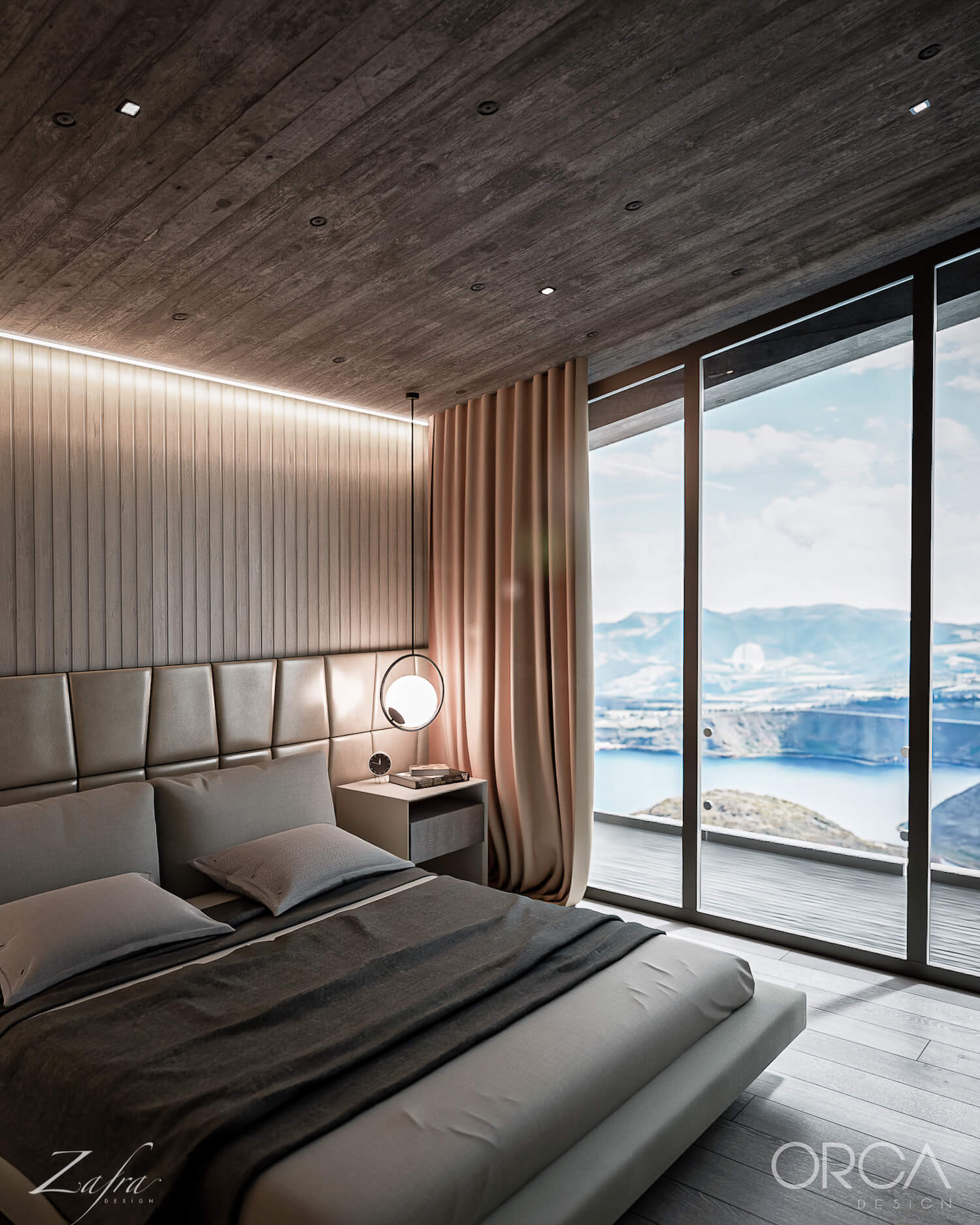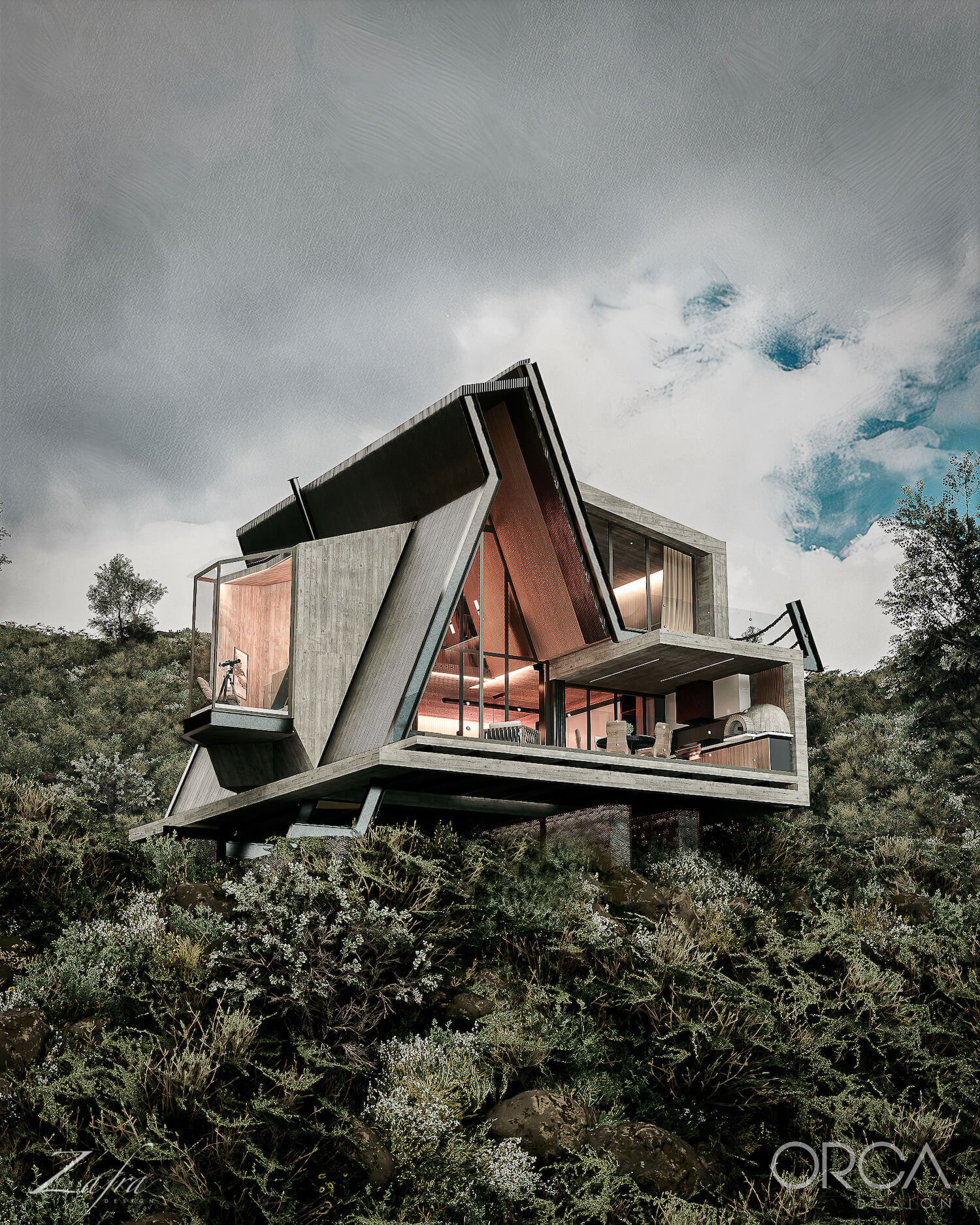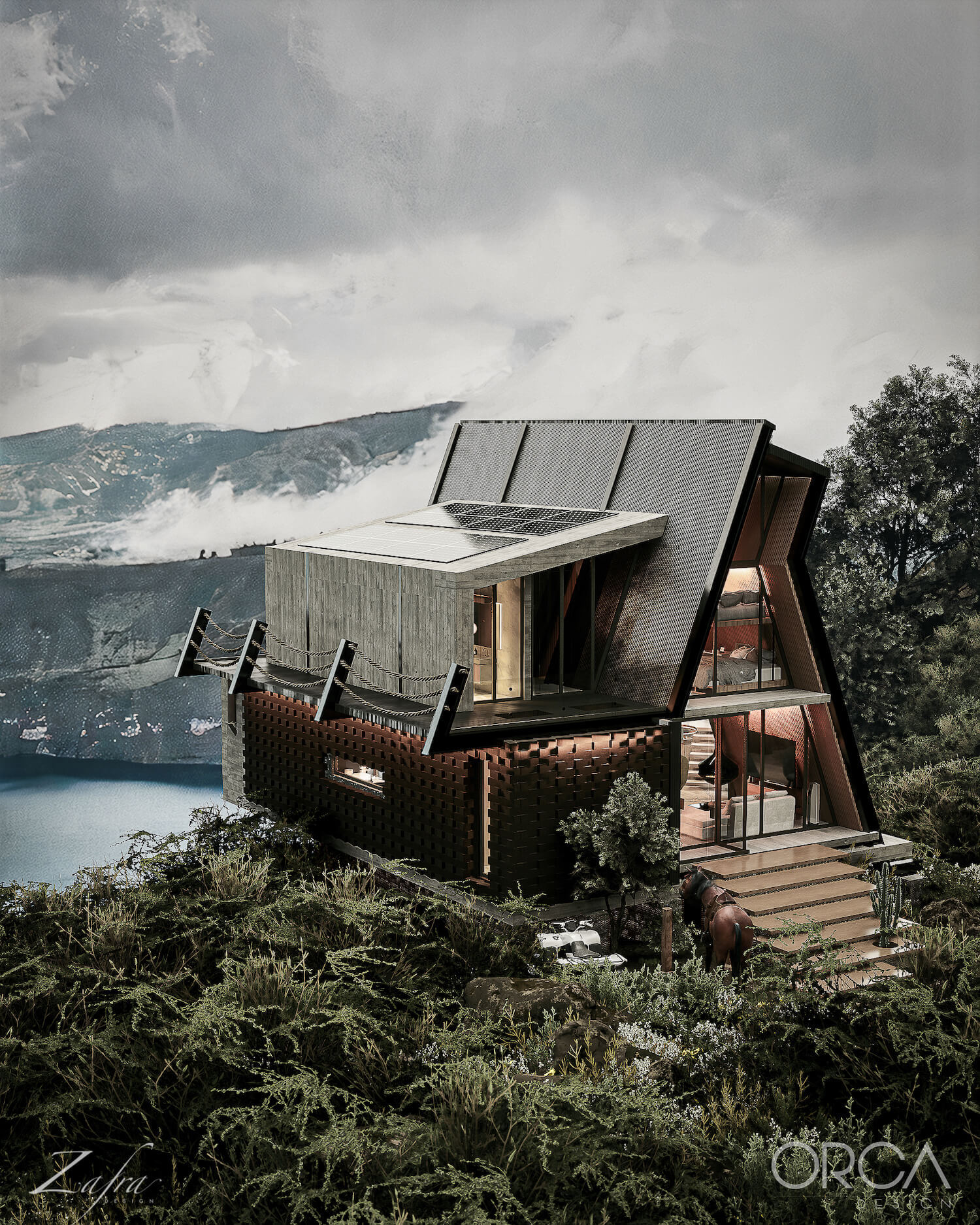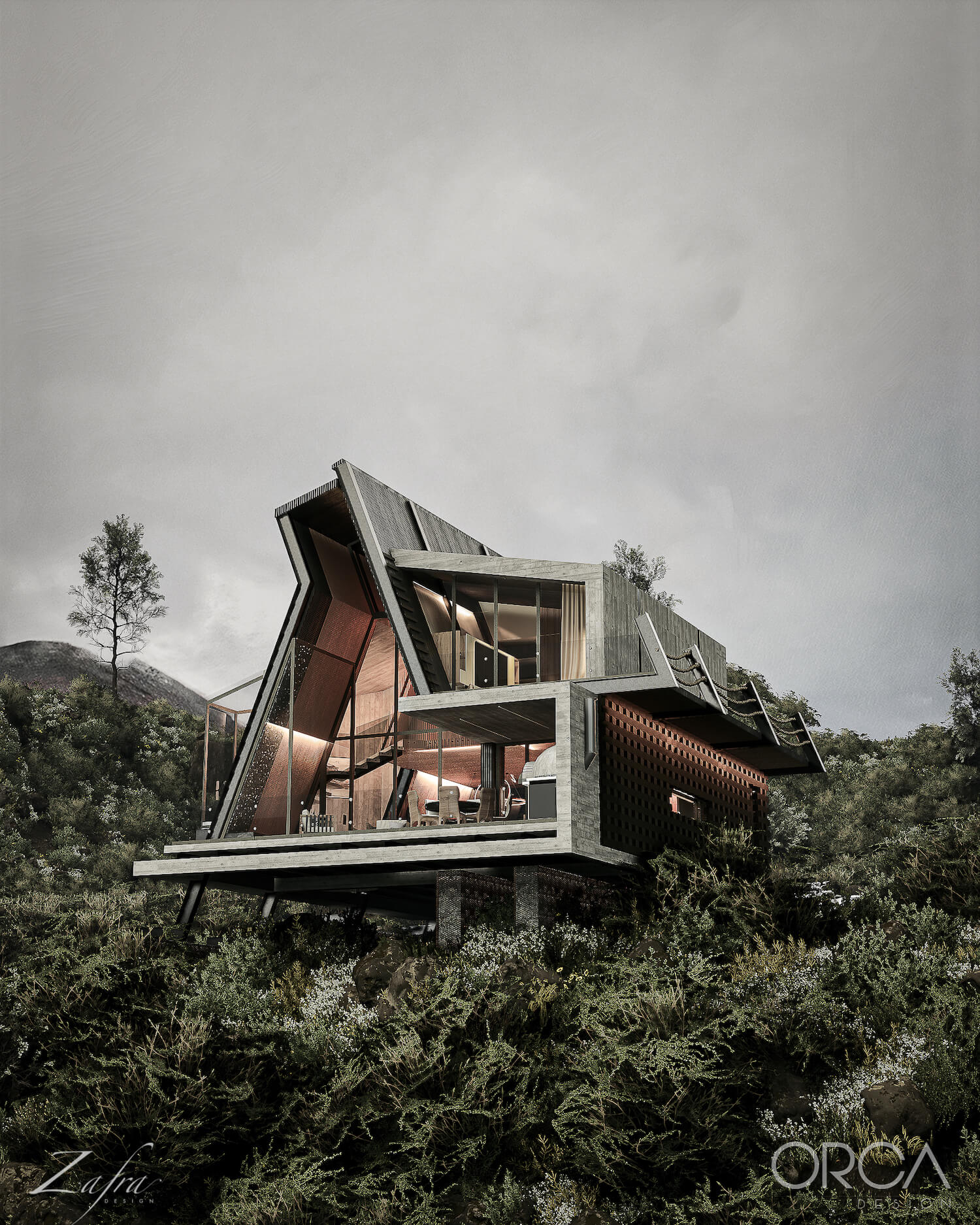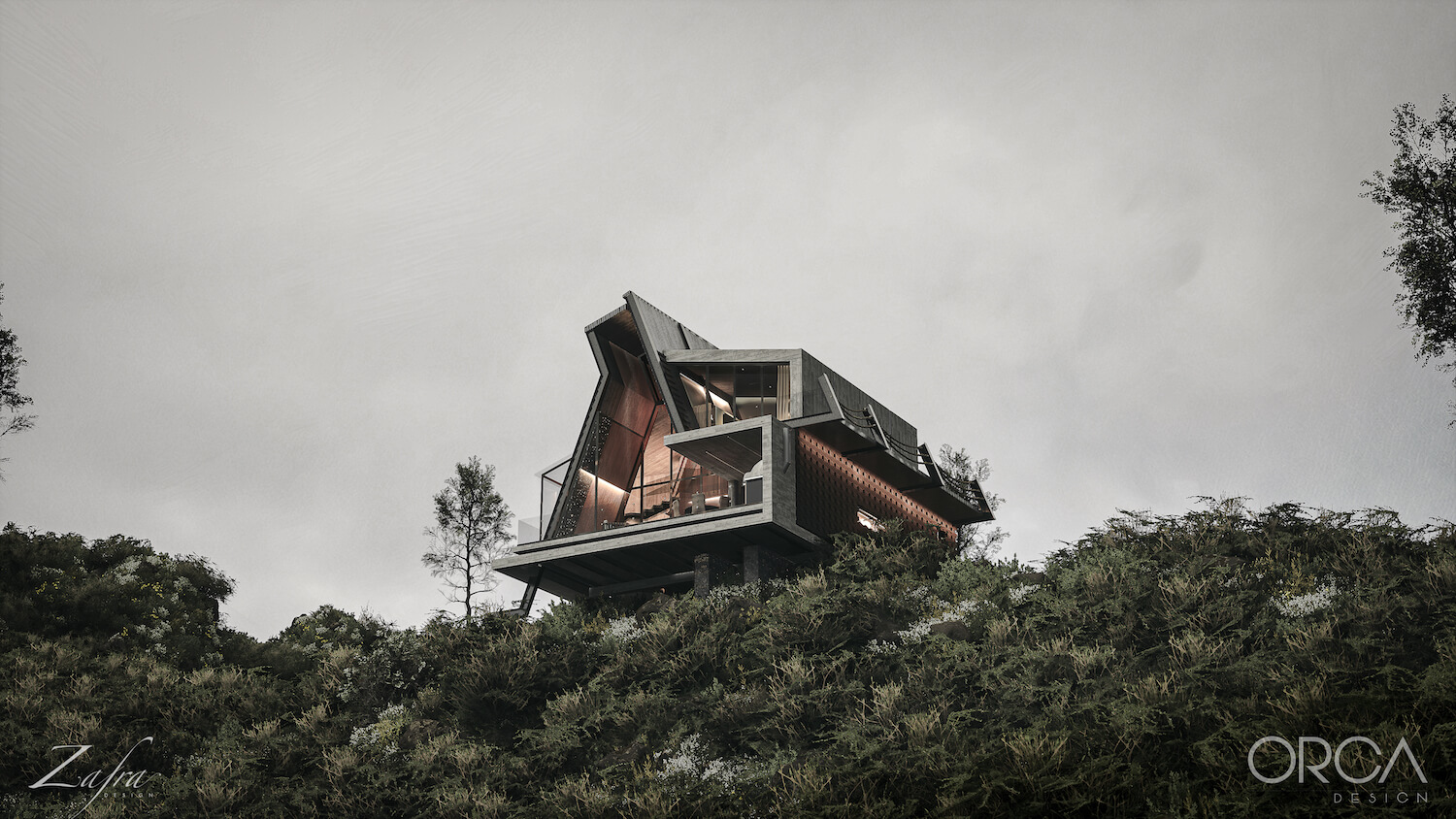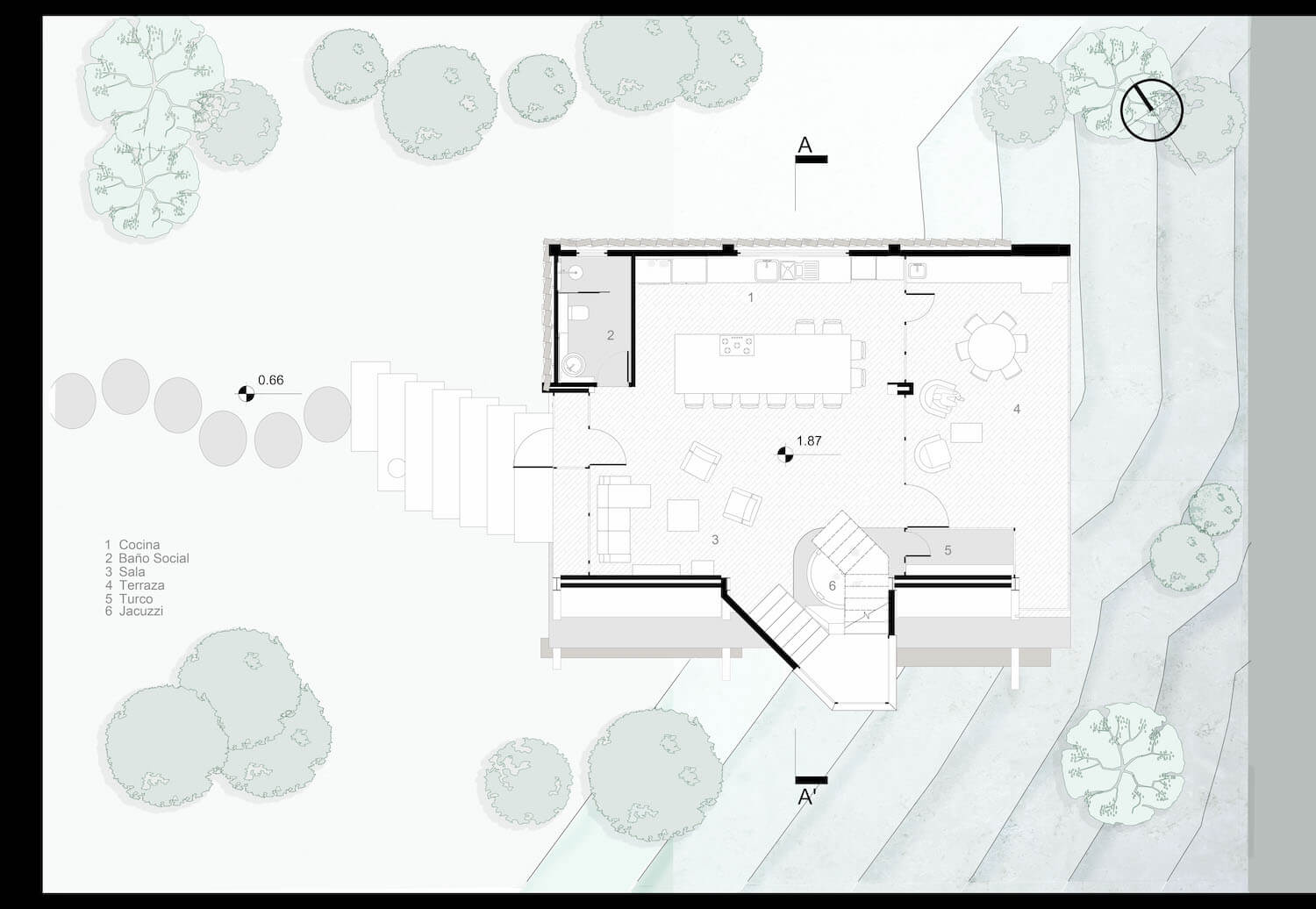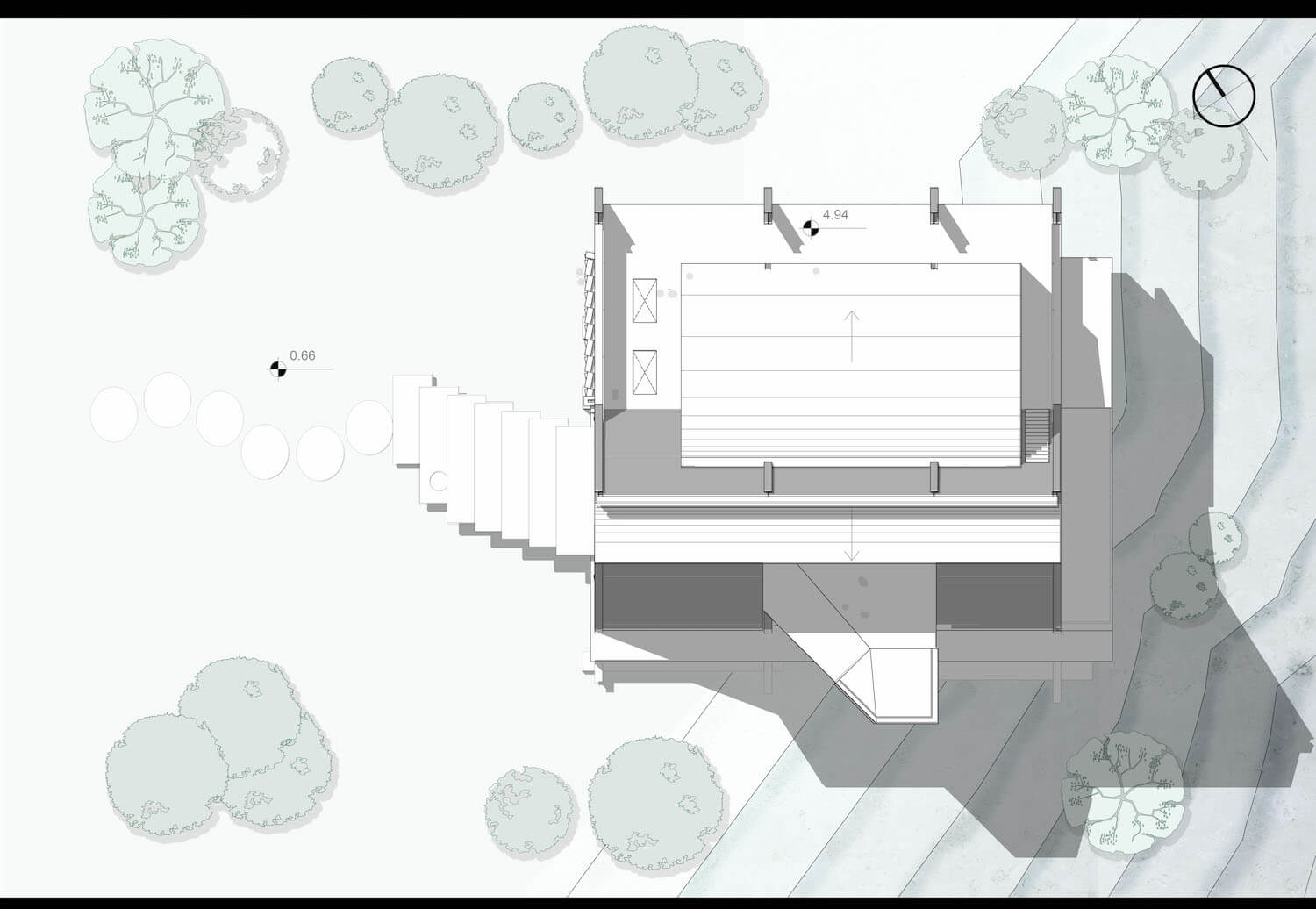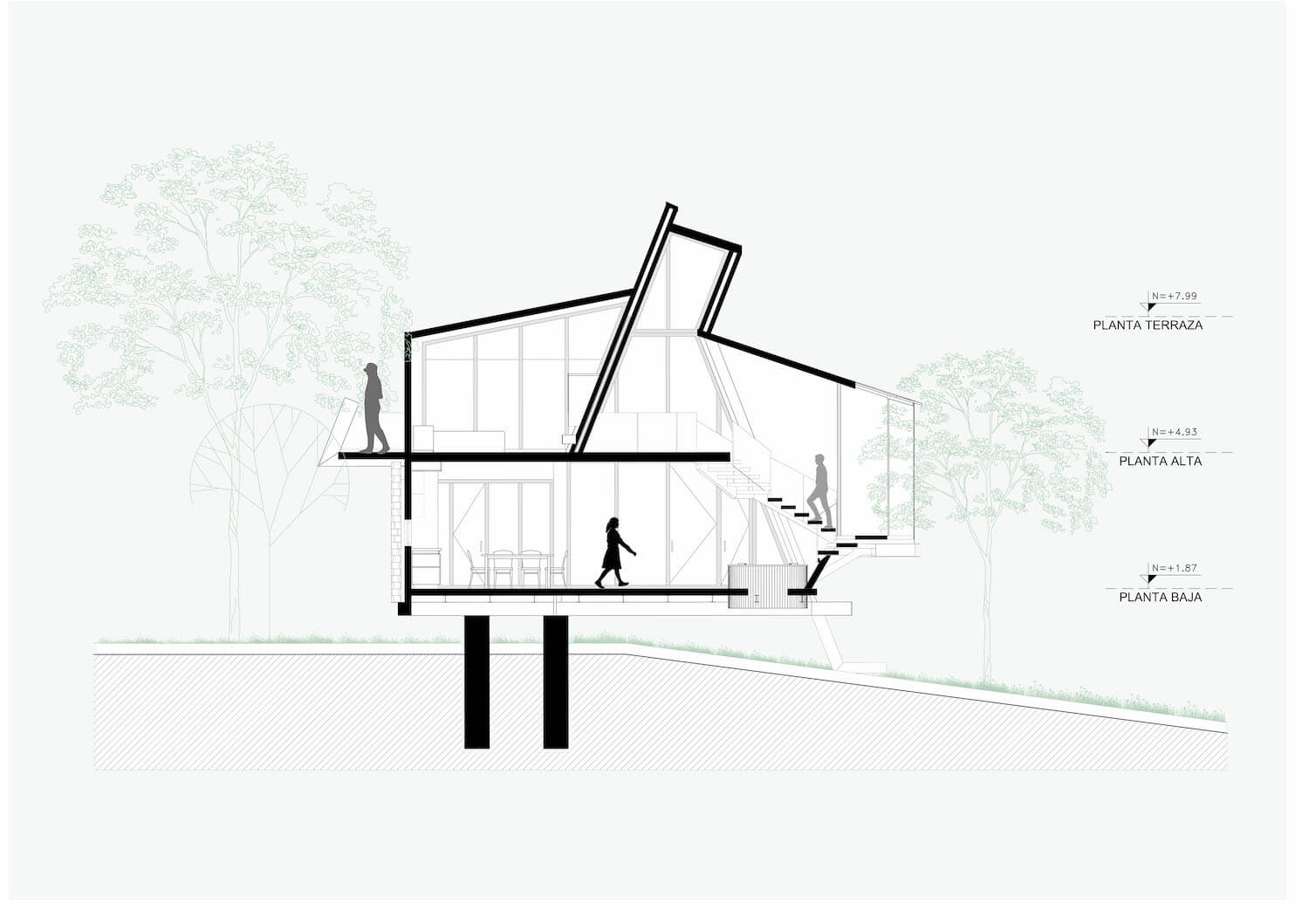 ---