Designed by Iranian architect Madineh Mohammadi, this project is a modern house located in a hot and dry climate area, in the design of this project, rectangular forms have been used together.
One of the features of this project is its green roof, which is located on the other side of the house and has two floors.
This roof is designed by green and grass cover, this roof is used for cooling as well as beauty, green roofs are indirectly effective in cooling and reducing heat transfer, these roofs by reducing heat rays on external surfaces The roof cools the space below in summer and stays warm in winter.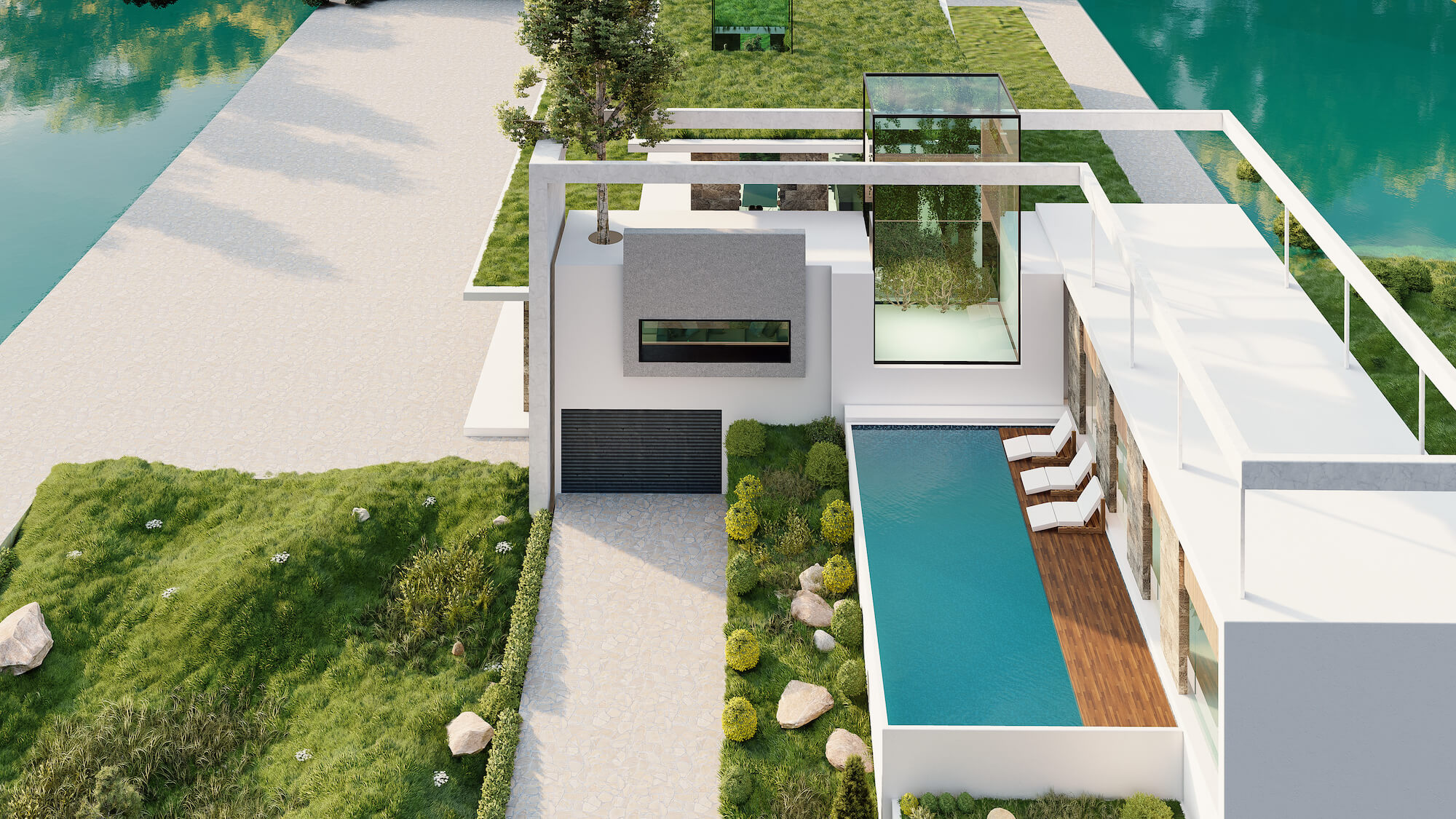 image © Madineh Mohammadi
The house is located on the upper floors of the living room and reception and the lower floors of the bedroom.
Due to the climate of the region, light material has been used in the facade of the building and the type of material is stone and wood, ceramic and glass, high height windows designed for better ventilation, wooden and rail openings and windows Movable provides the possibility of air conditioning in this area with hot and dry weather. In the central part of each part of this villa there is a glass structure in which green vegetation is used and this glass structure continues to the top of the roof. has it.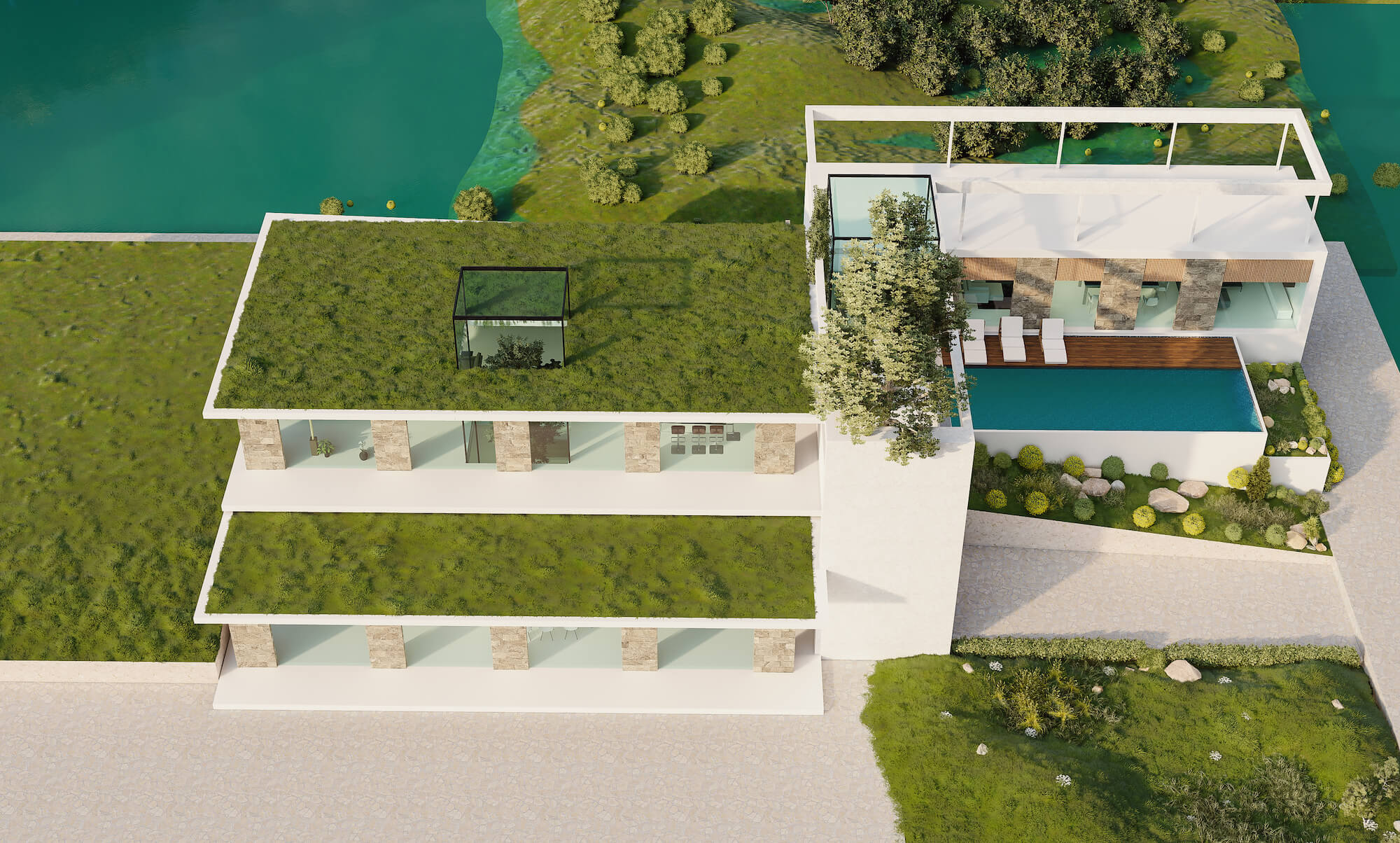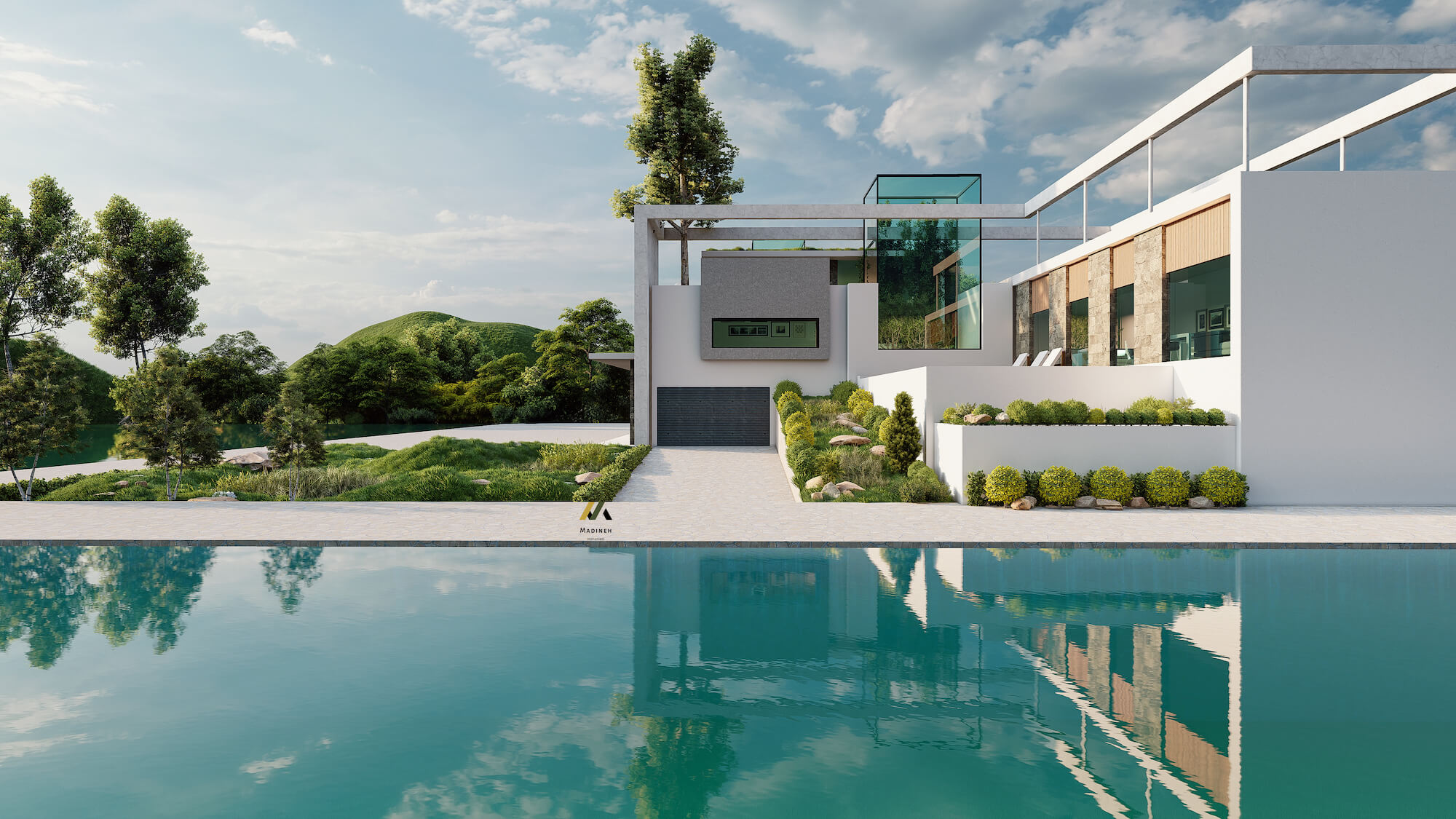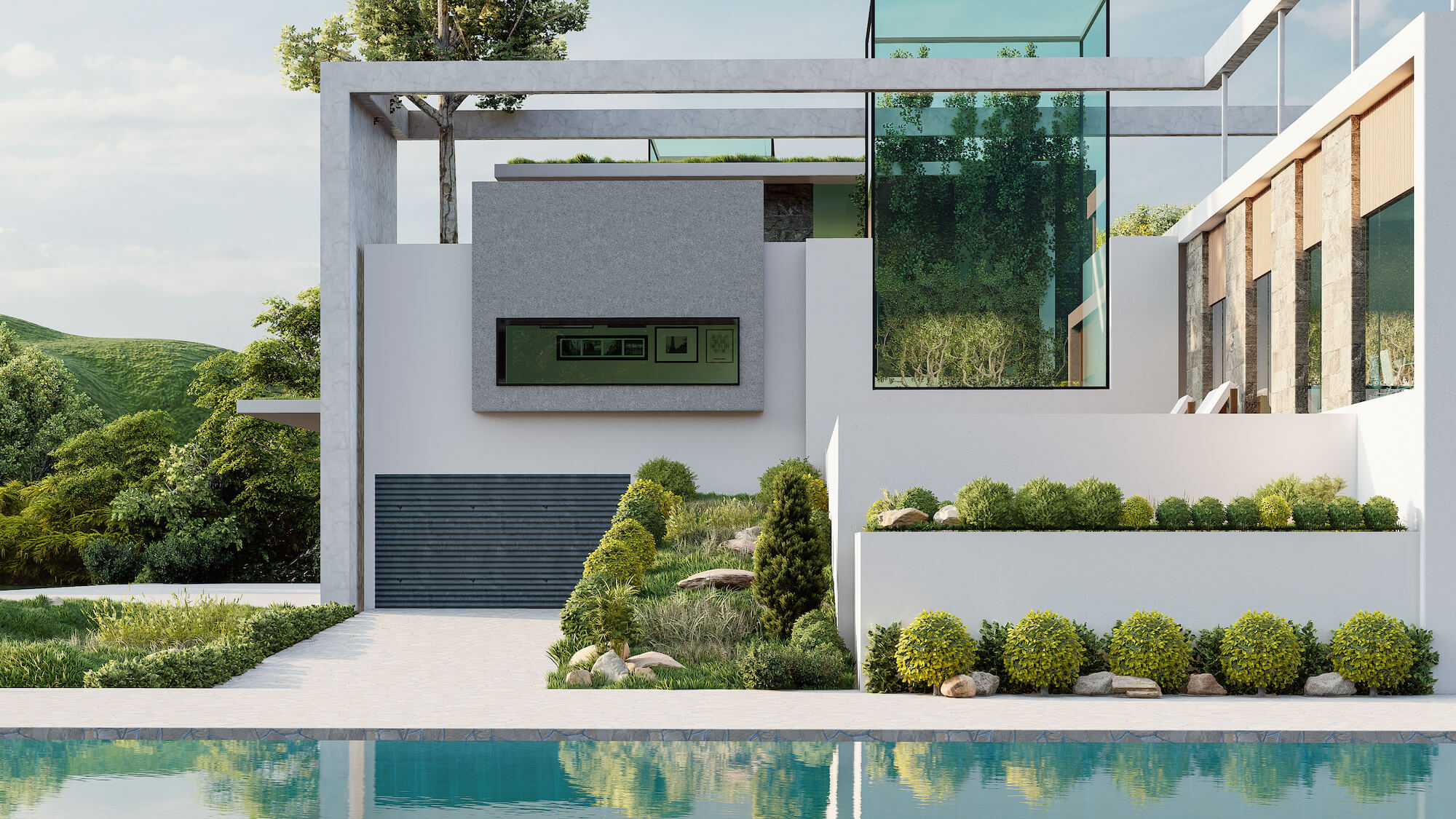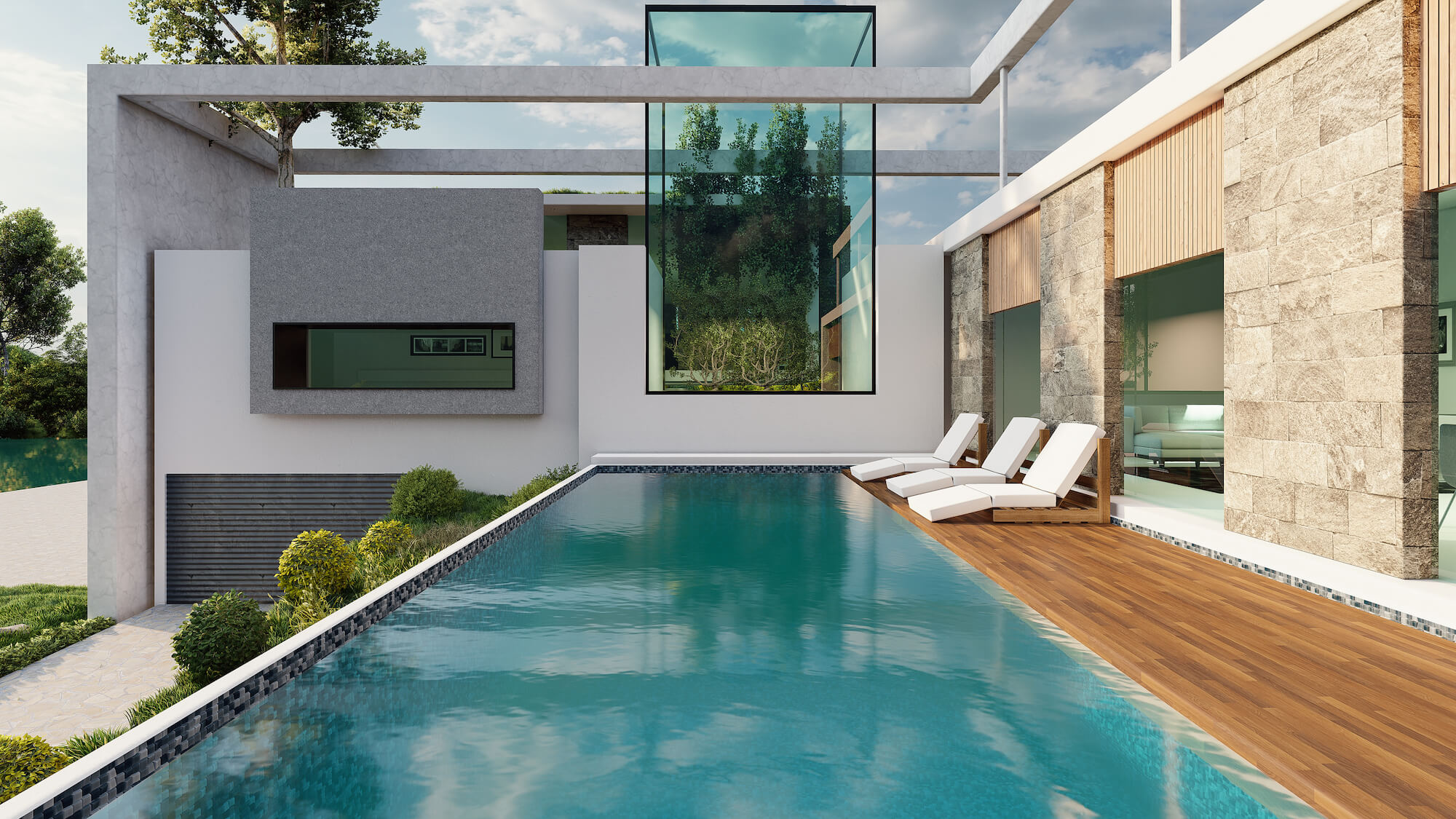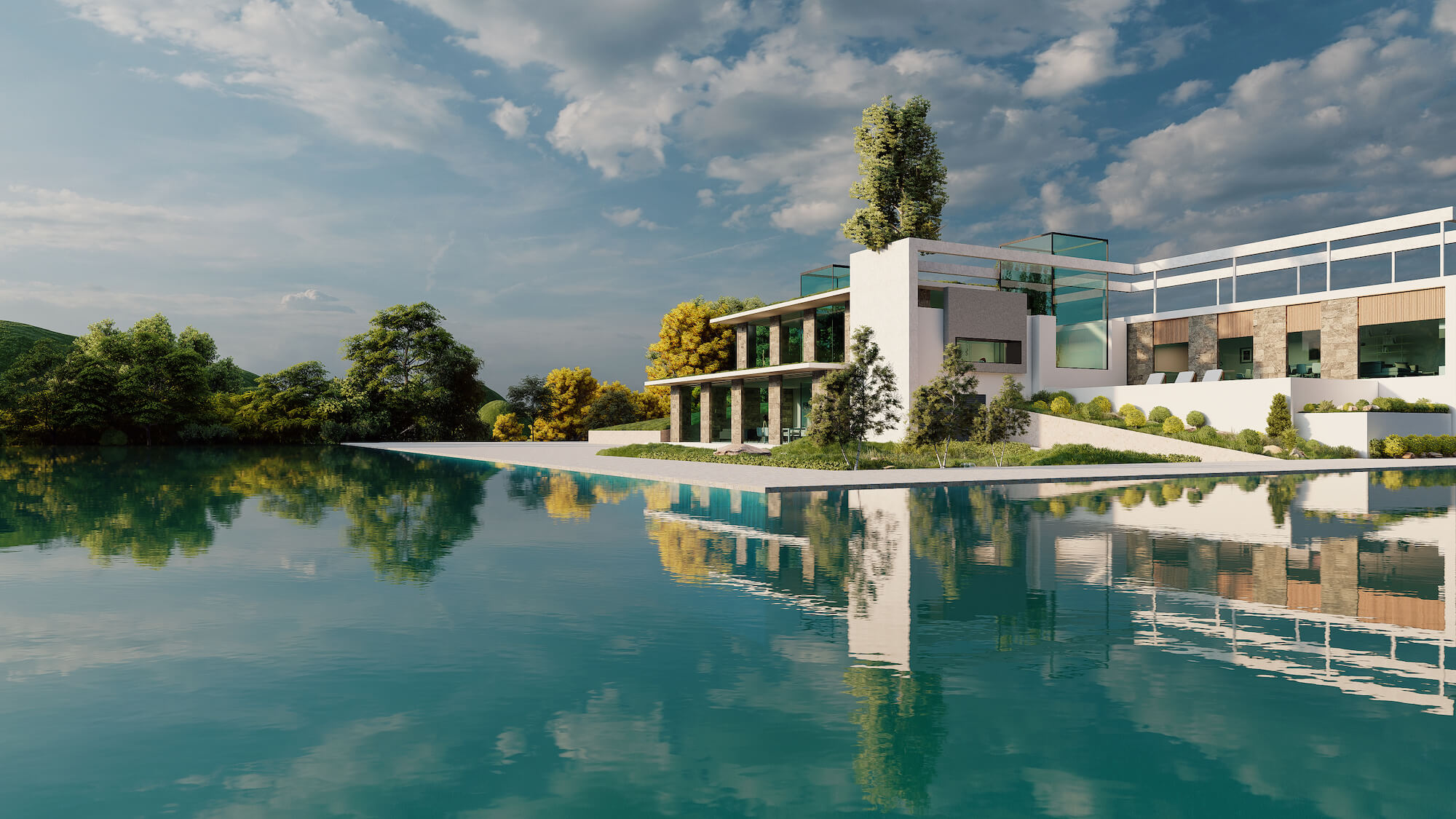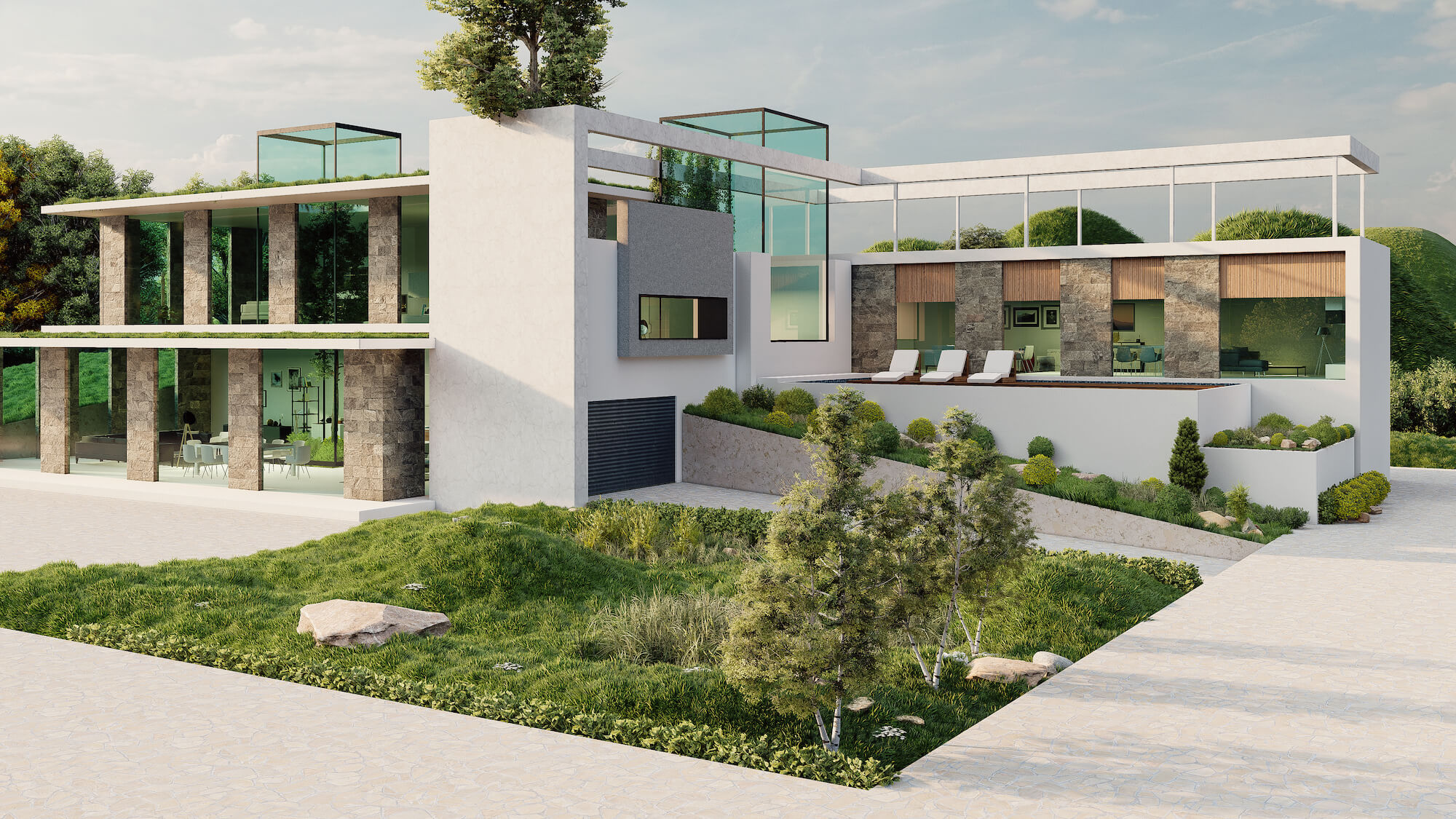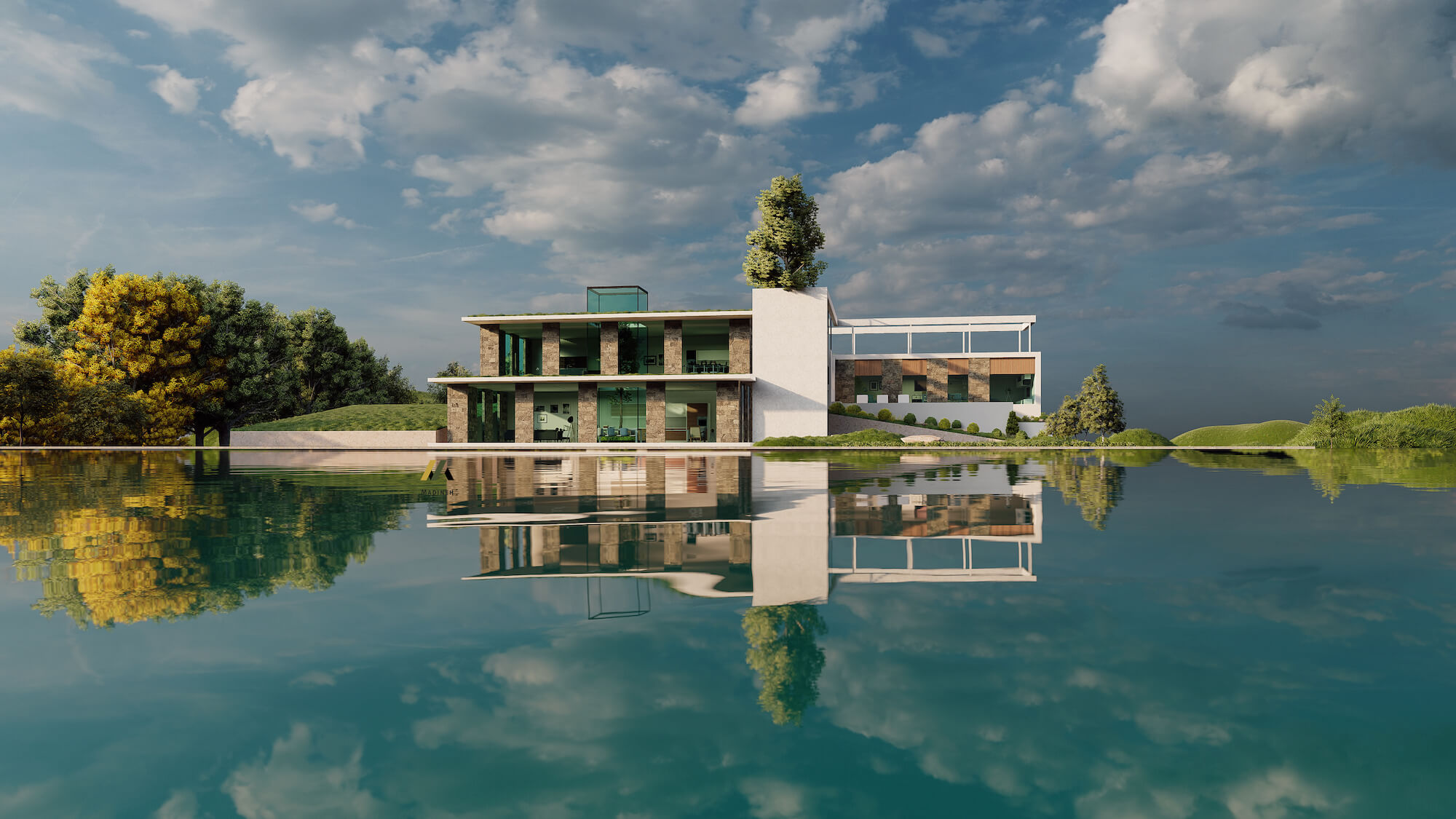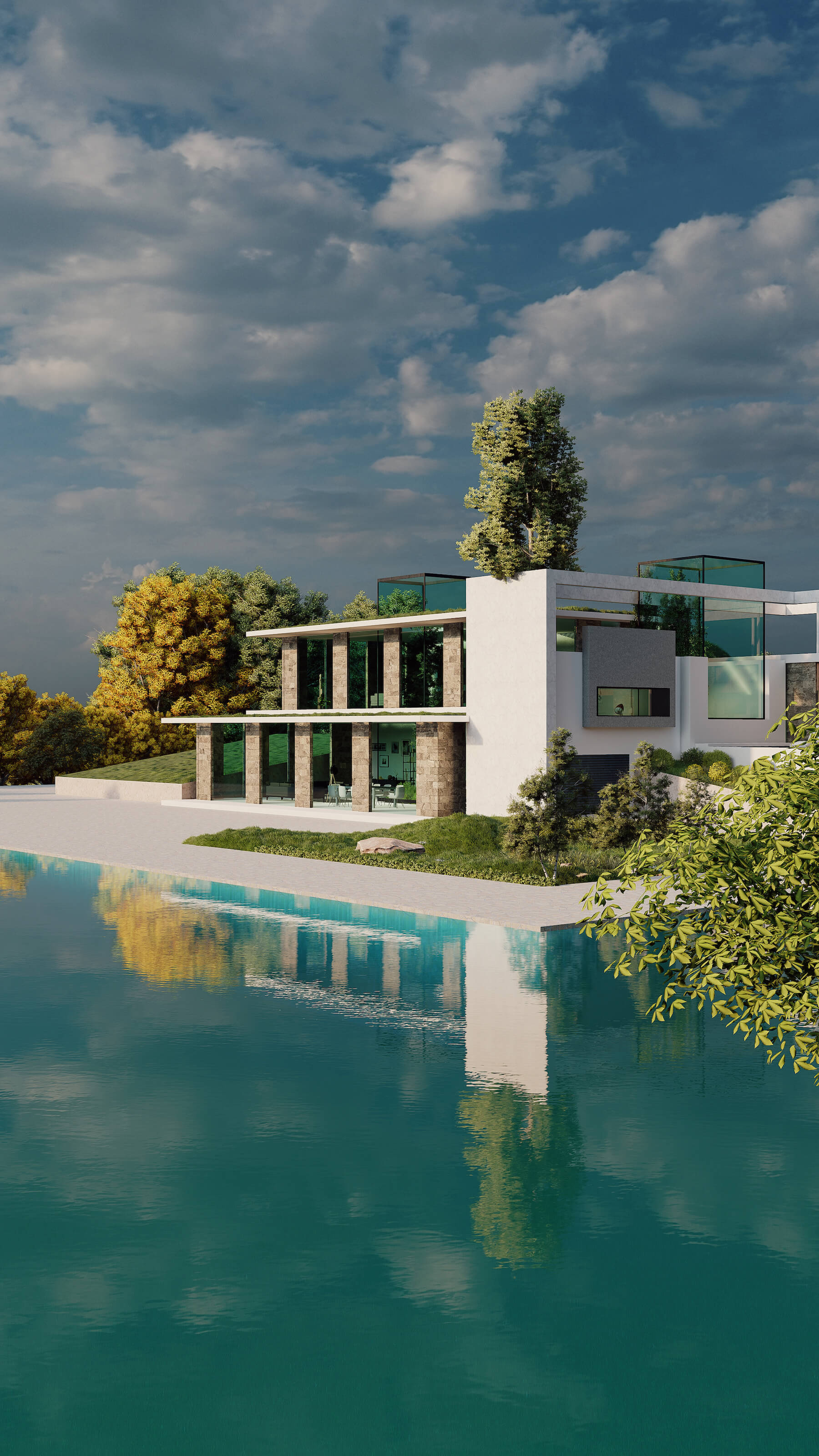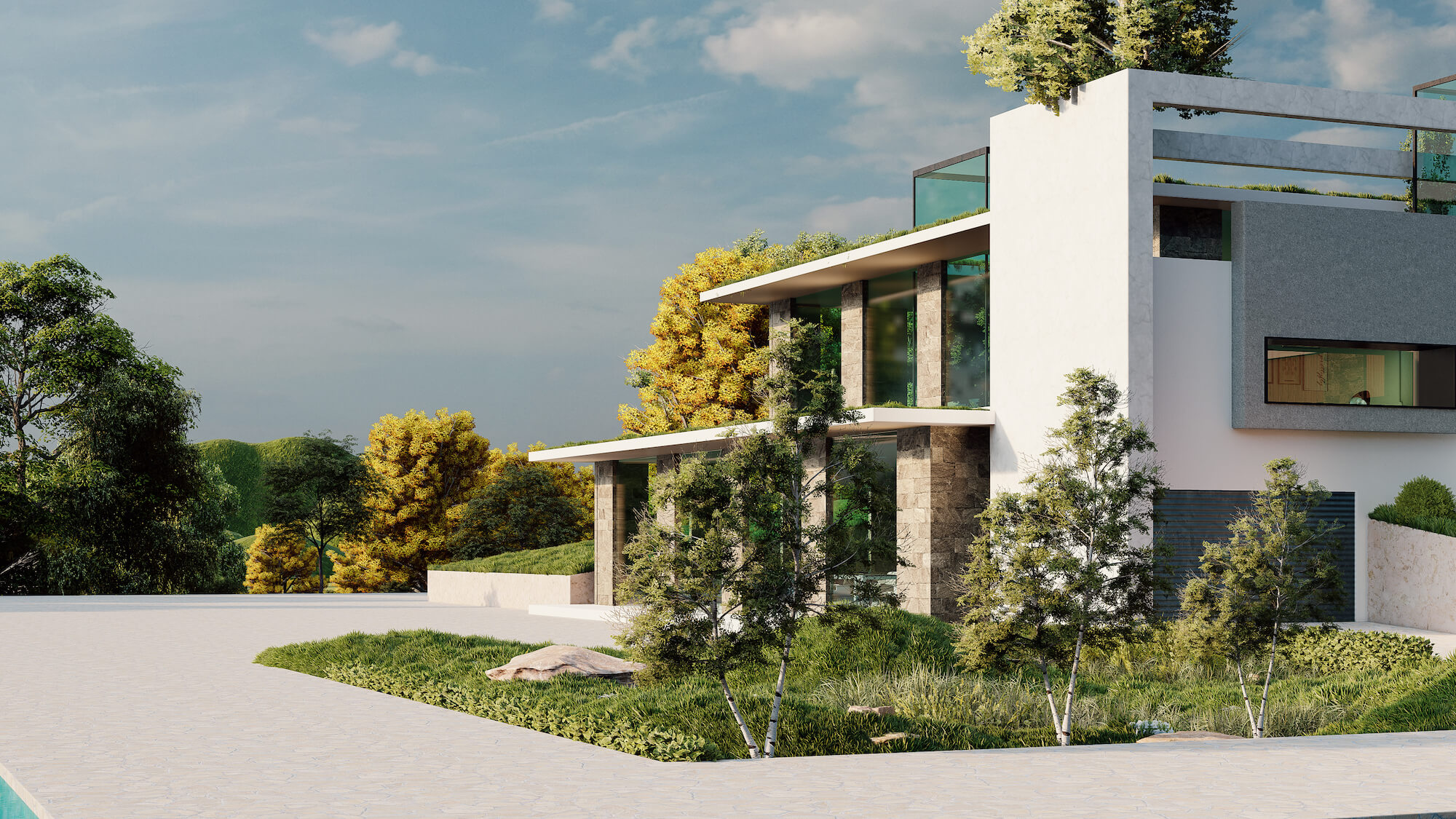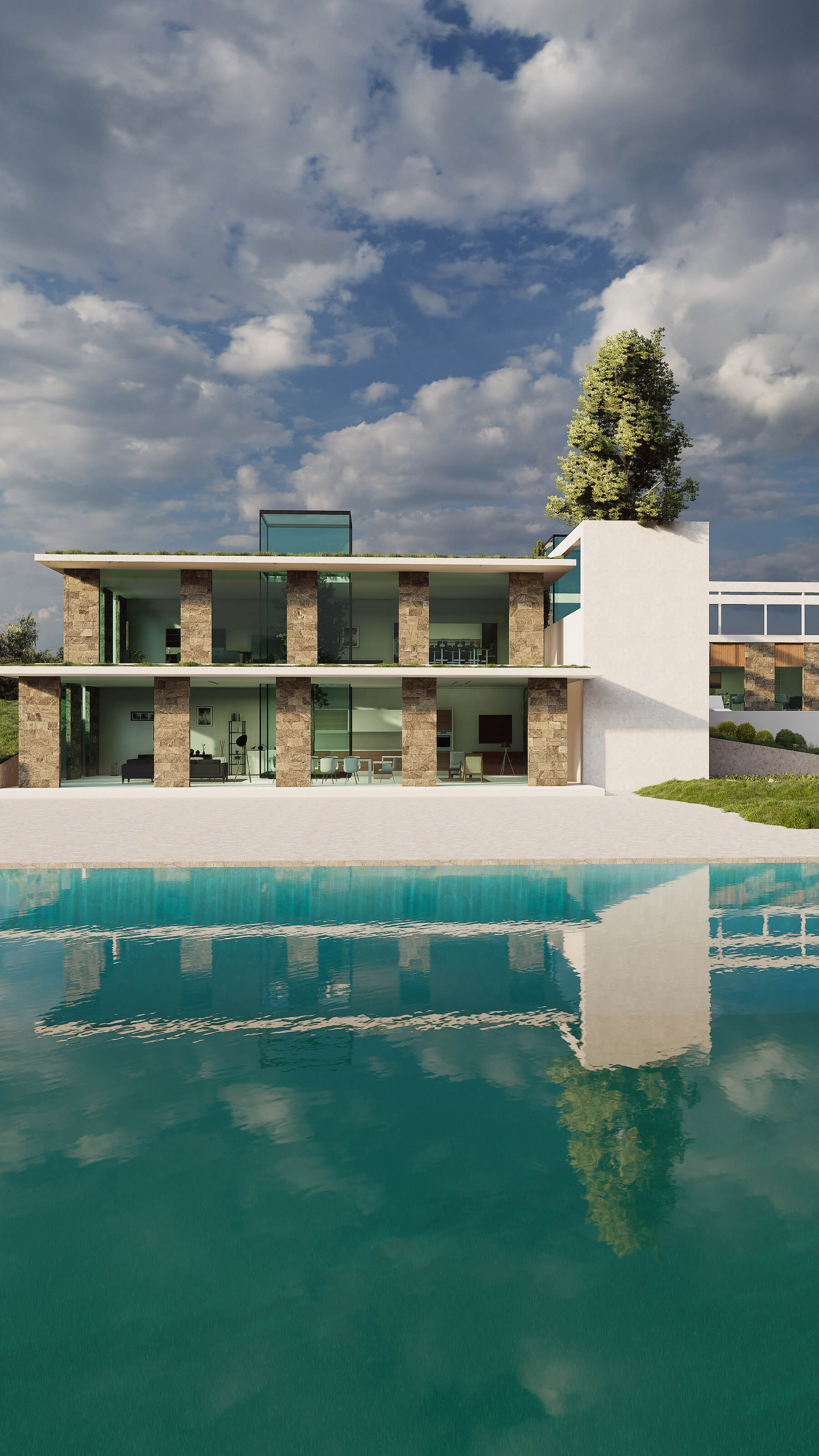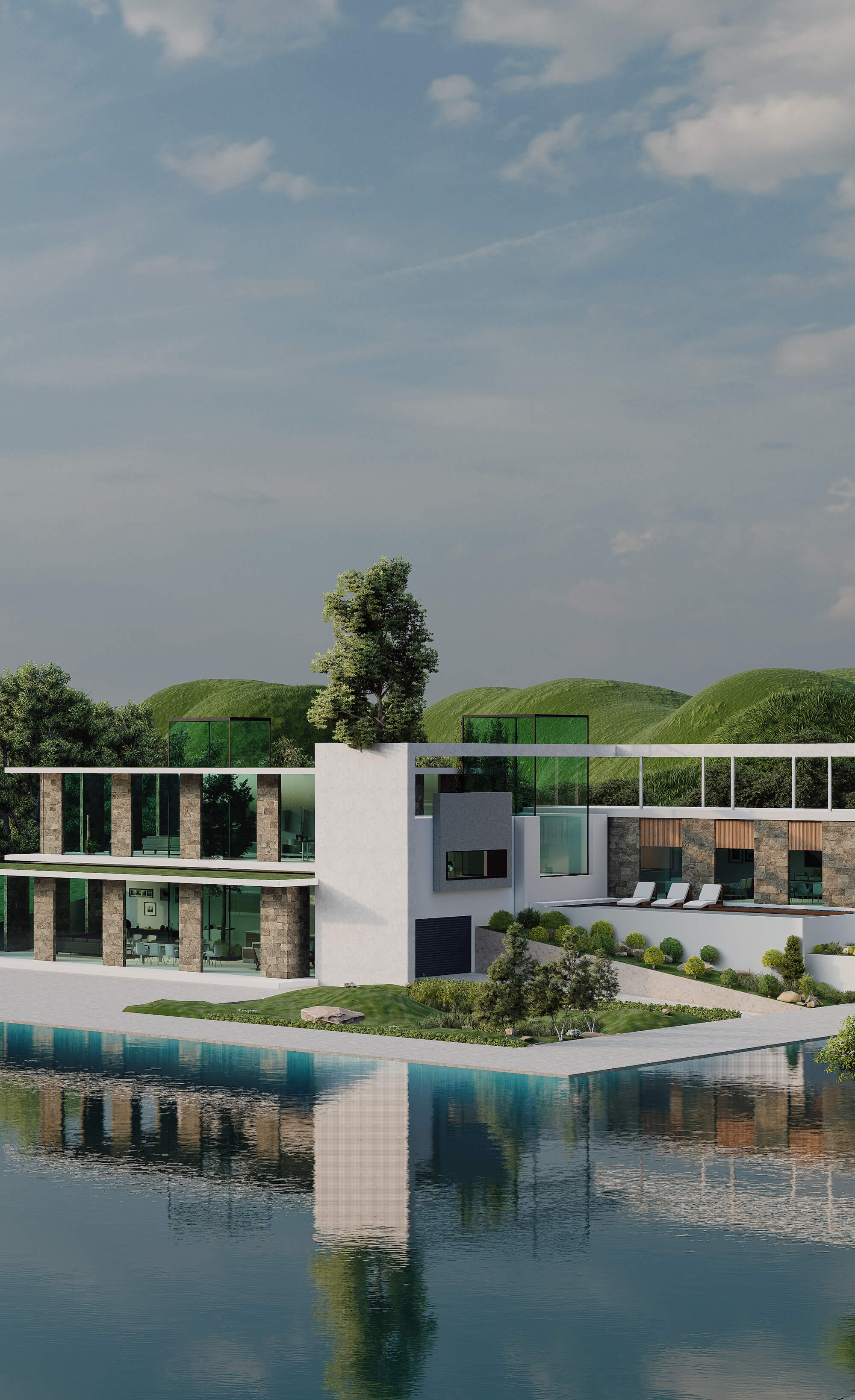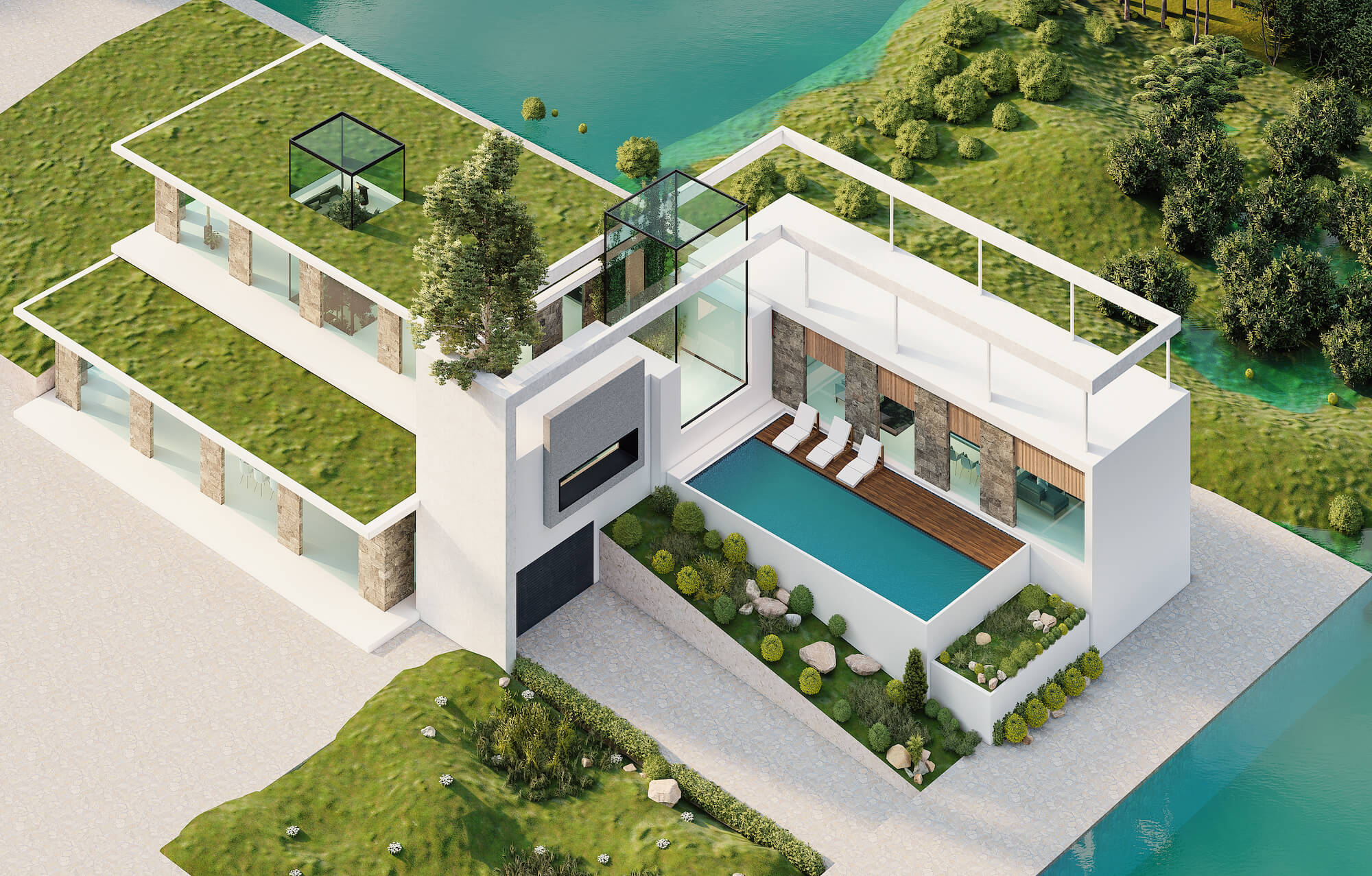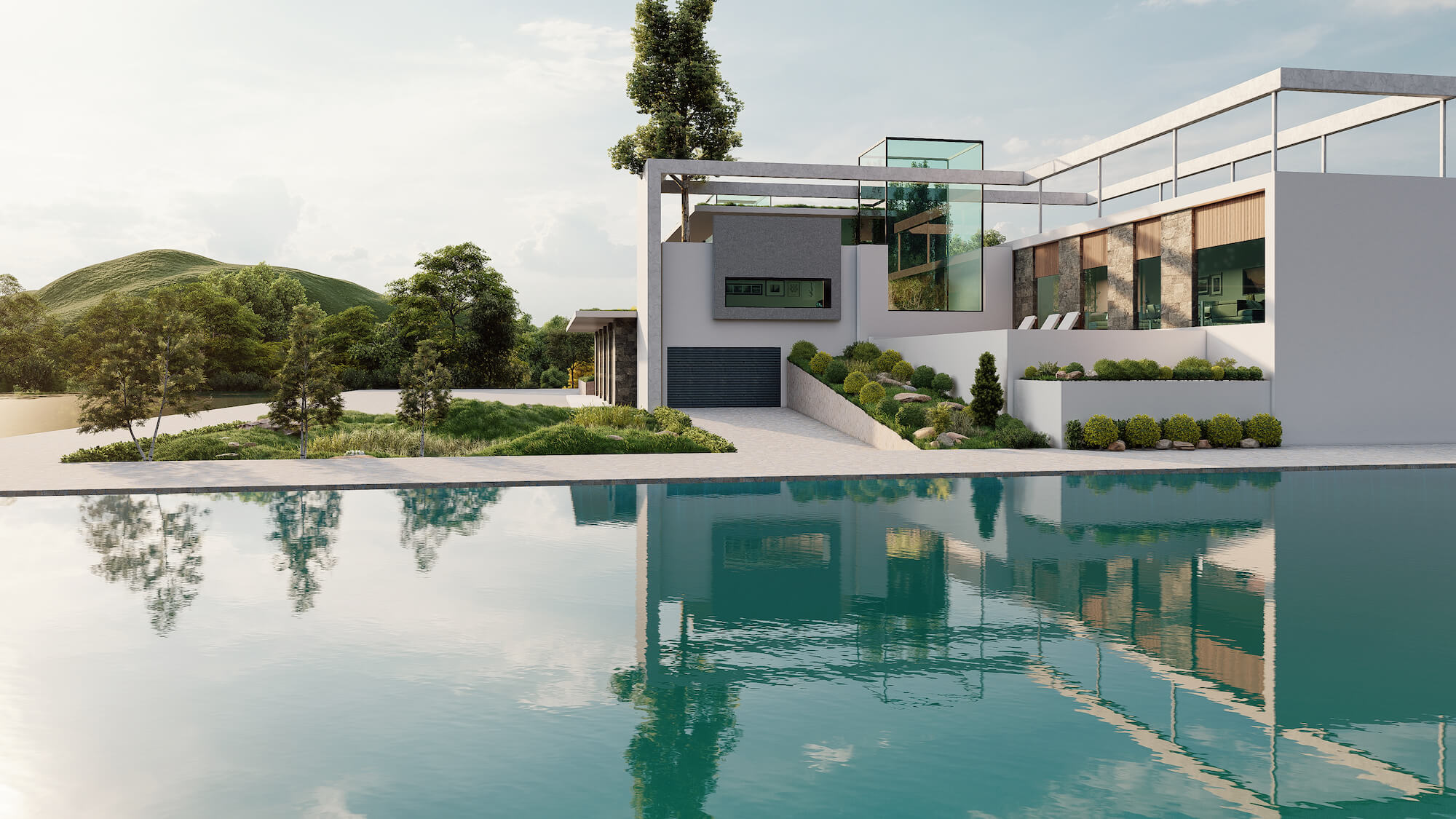 ---