OJAN Design Studio: Layers Villa is located in Hashtgerd region in Alborz province with the area of ​​1200 square meters. This building has four floors and the area of ​​approximately 1200 square meters, including a reception hall, kitchen, dining room, four master bedrooms, a complete suite, sports spaces, swimming pool, service spaces, utility rooms, etc.
In the initial analysis of the site, we realized that the climatic conditions of the area and the neighborhoods could be a threat to security and privacy in this house, which was one of the most important concerns of the design team in the first design steps of the project. The main idea of ​​the project is based on the 90-degree rotation of the gable roof and a multi-layered structure. Project spaces are defined among the surfaces and their thickness, which has created private spaces with unique qualities.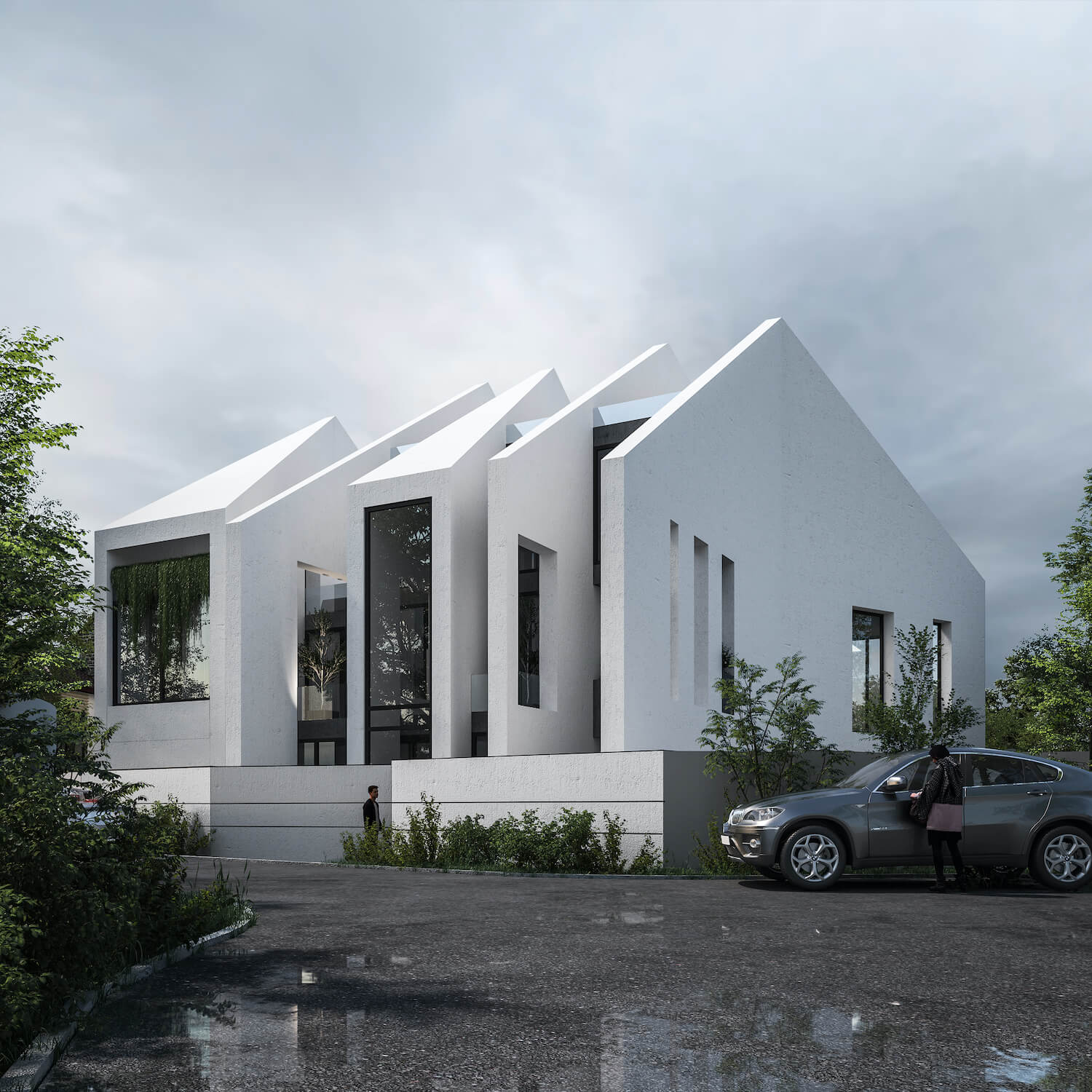 We considered the slopping form of the layers not only for typology and homogeneity of the building in this area, but also as a response to the climate issues (unfavorable light and wind), and the need for a sense of privacy. The layers that form the main parts of the project are in perfect harmony with the trapezoidal geometry of the site due to their flexibility. In fact, this is a genetic project of mutants from gabled houses, in which we are trying to create an innovative combination with cubic houses.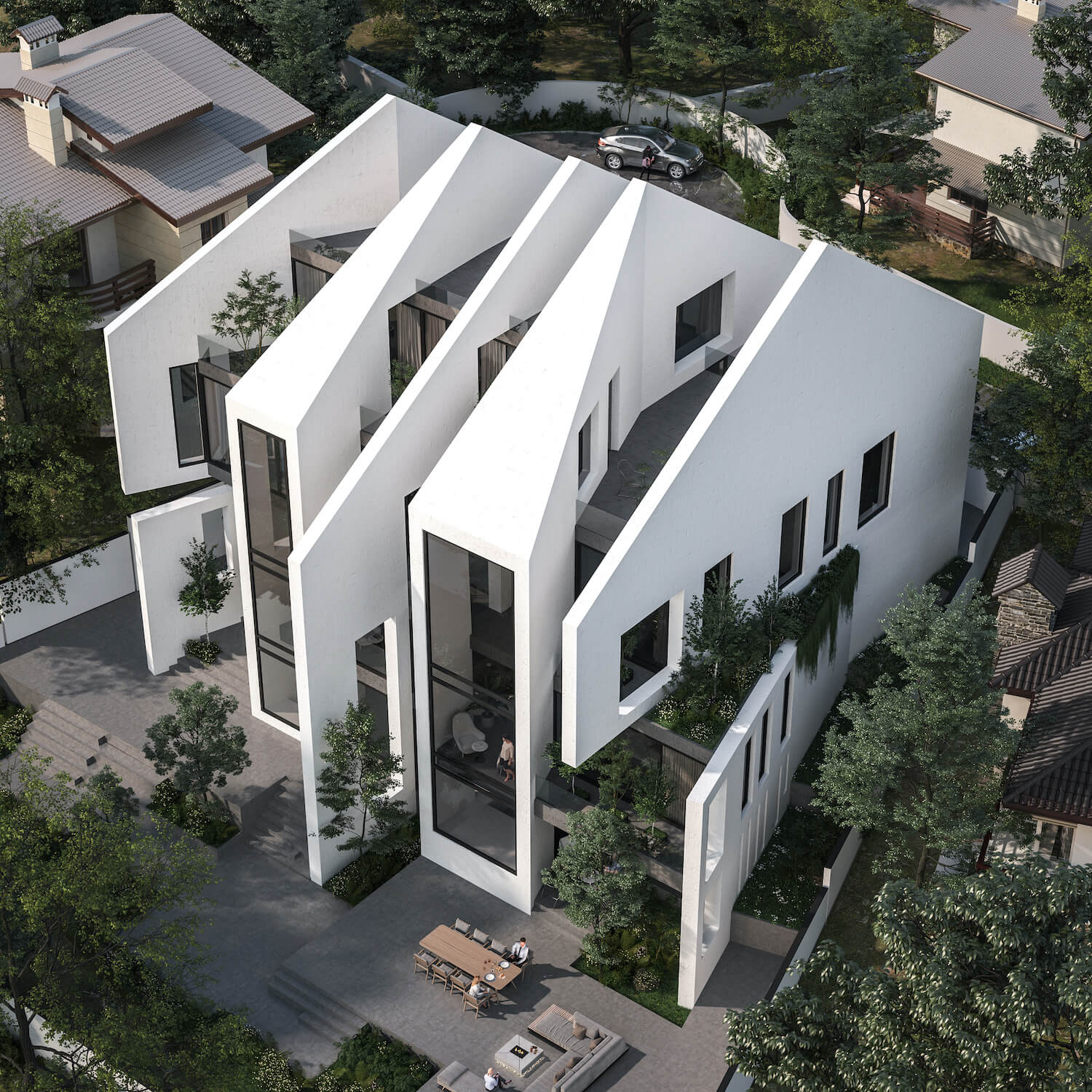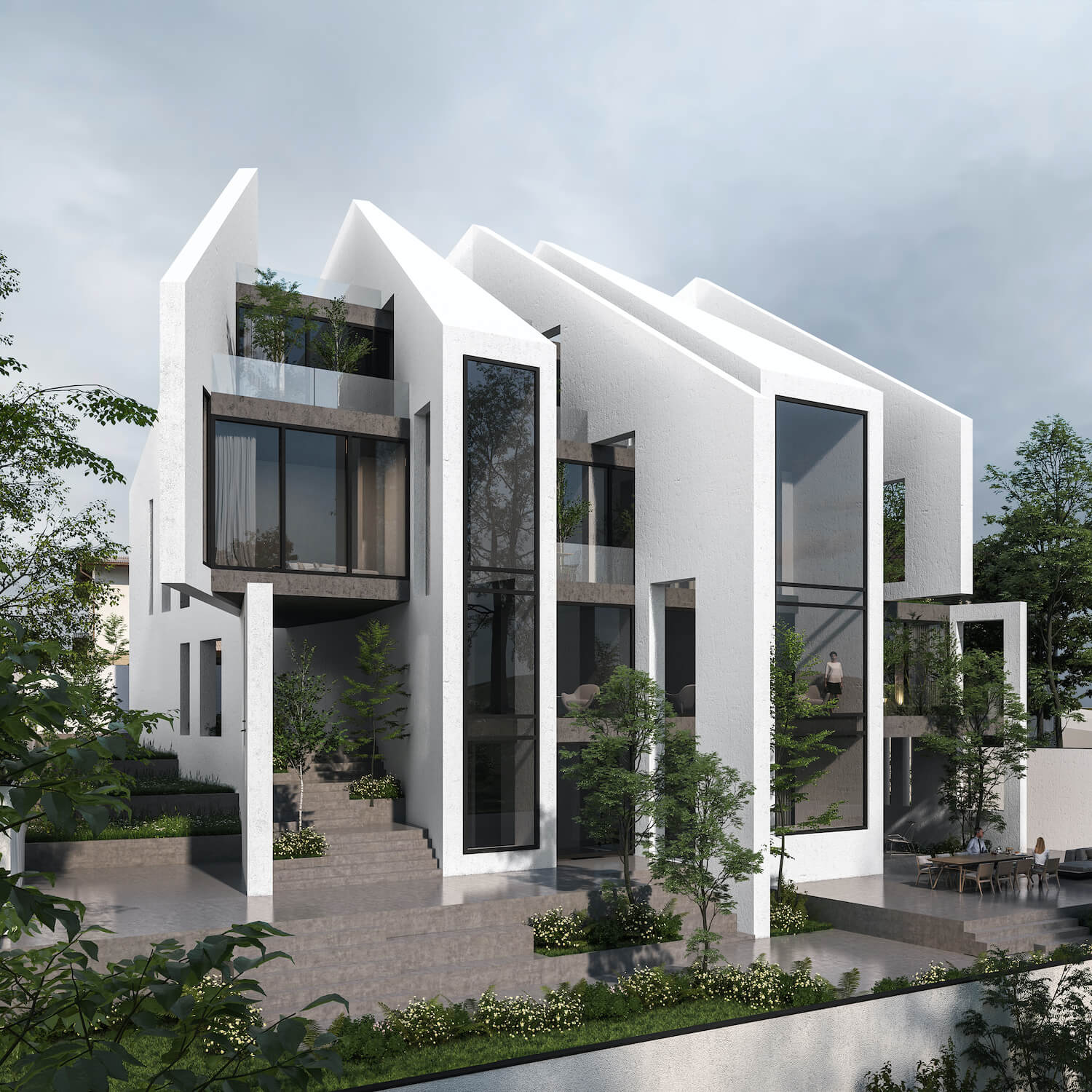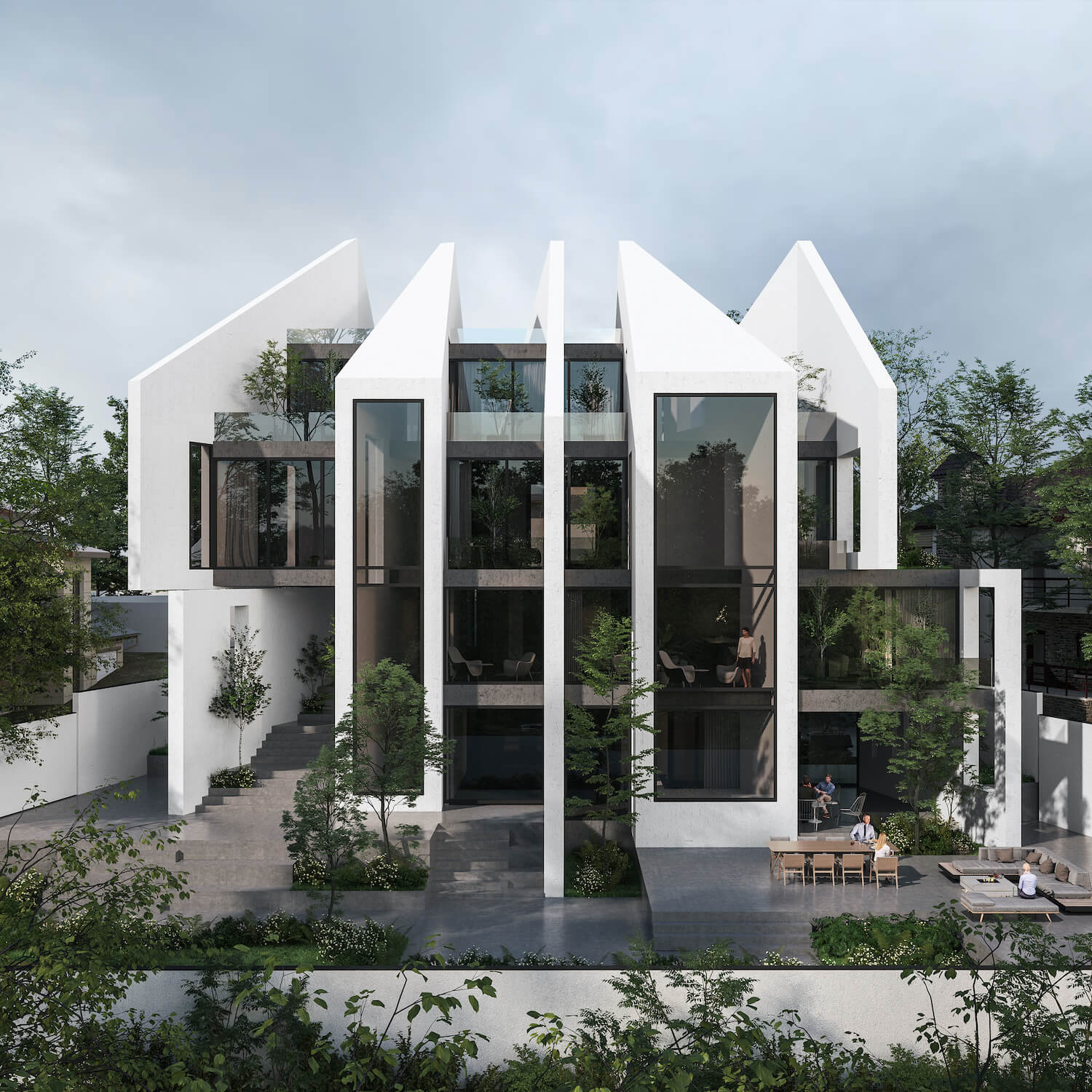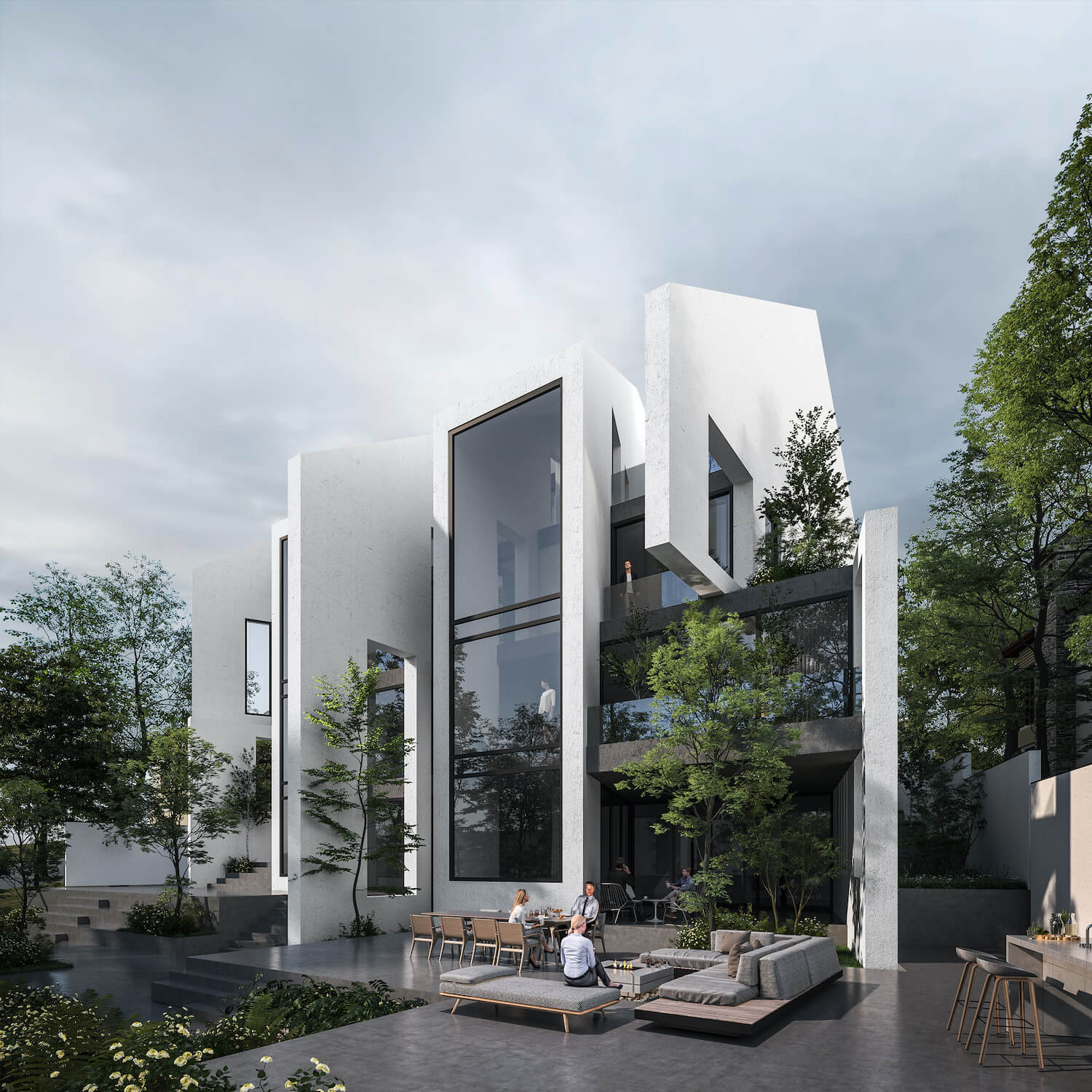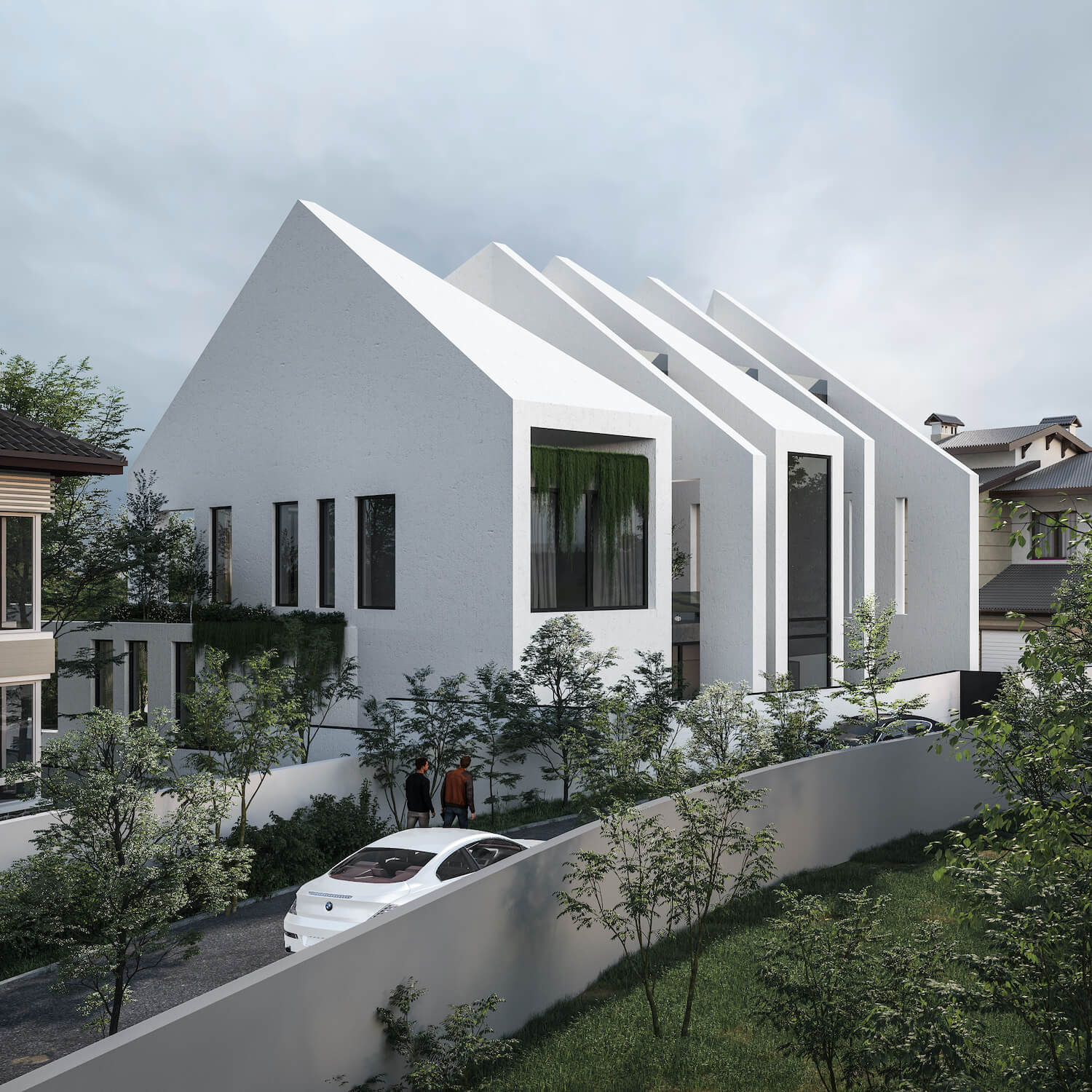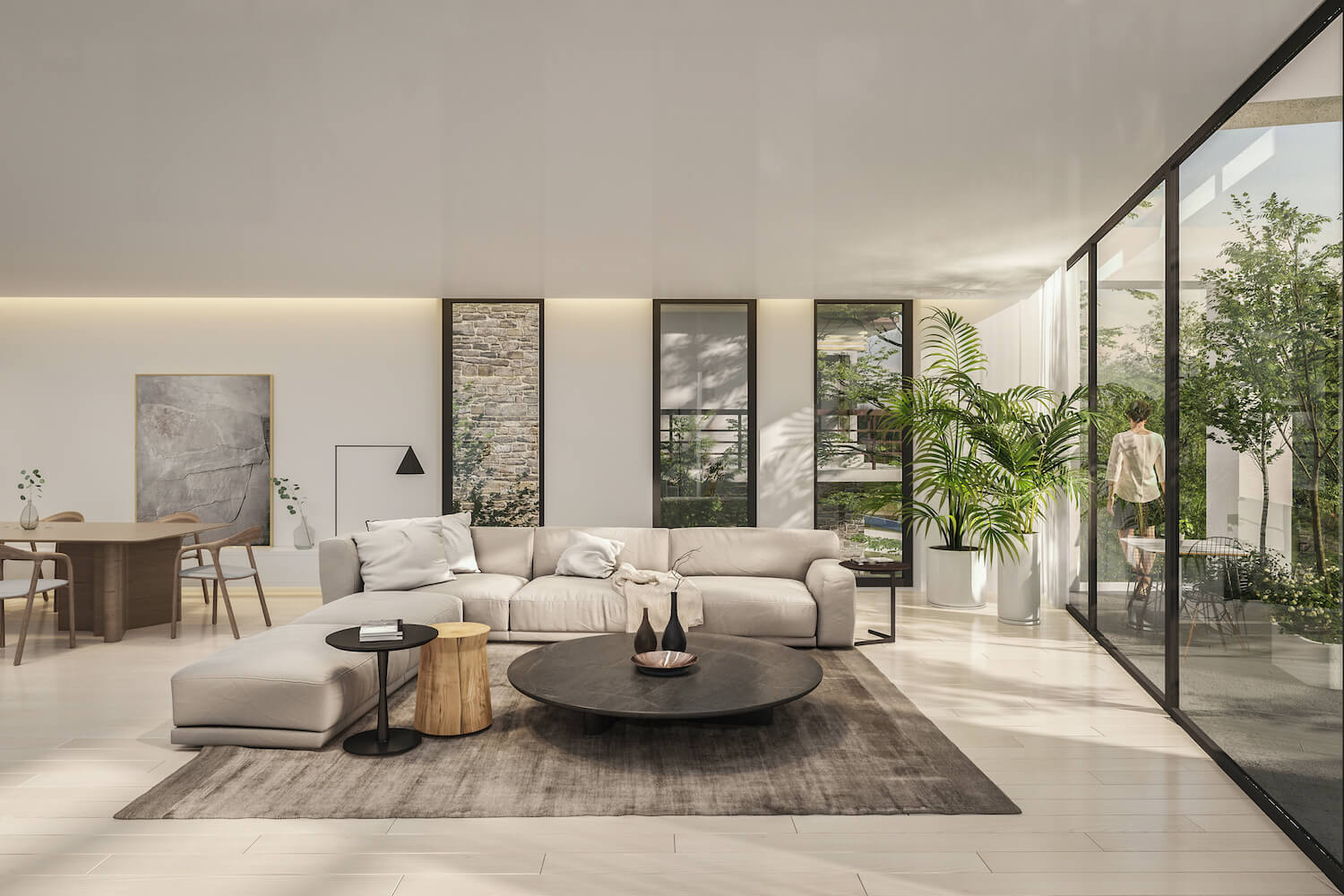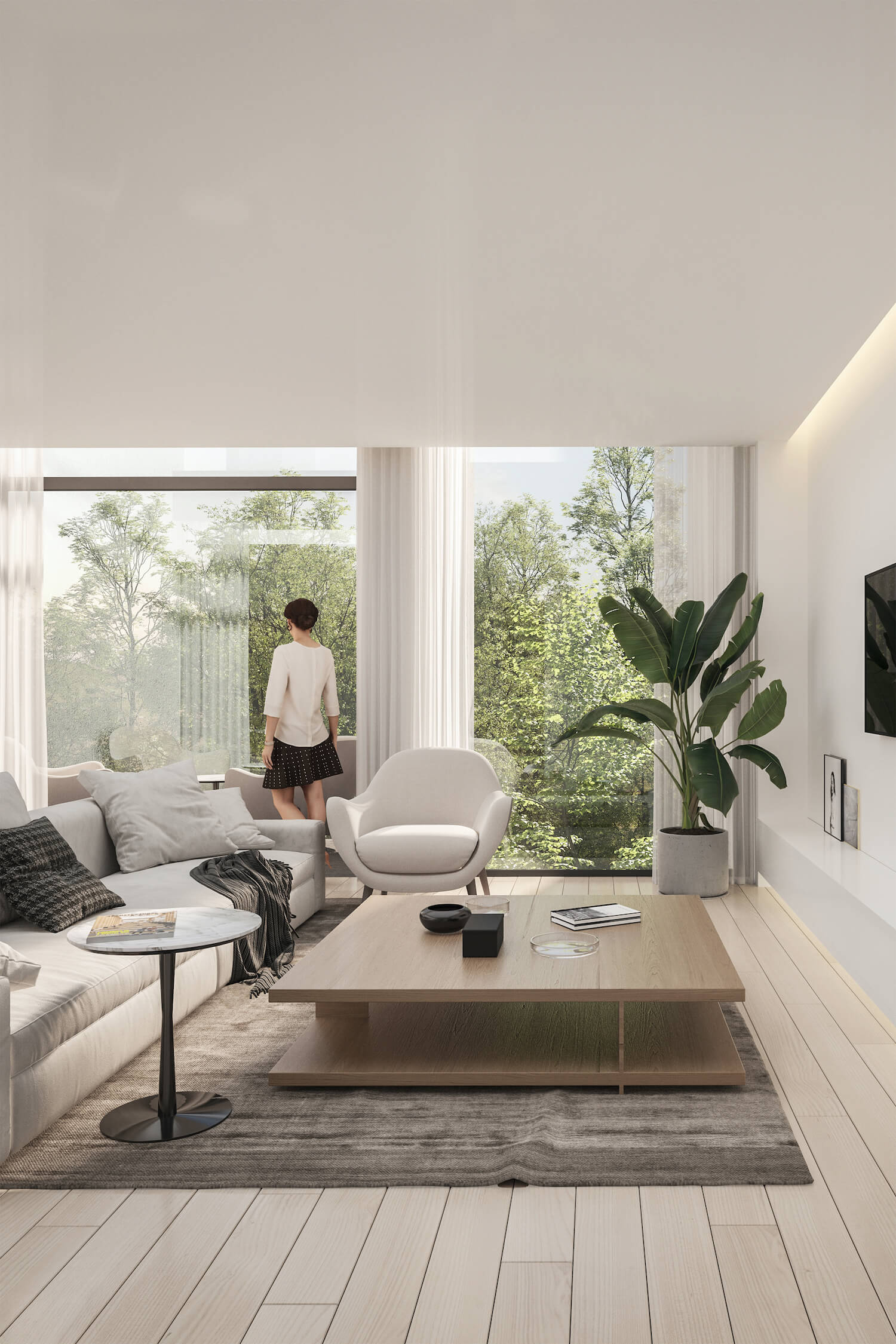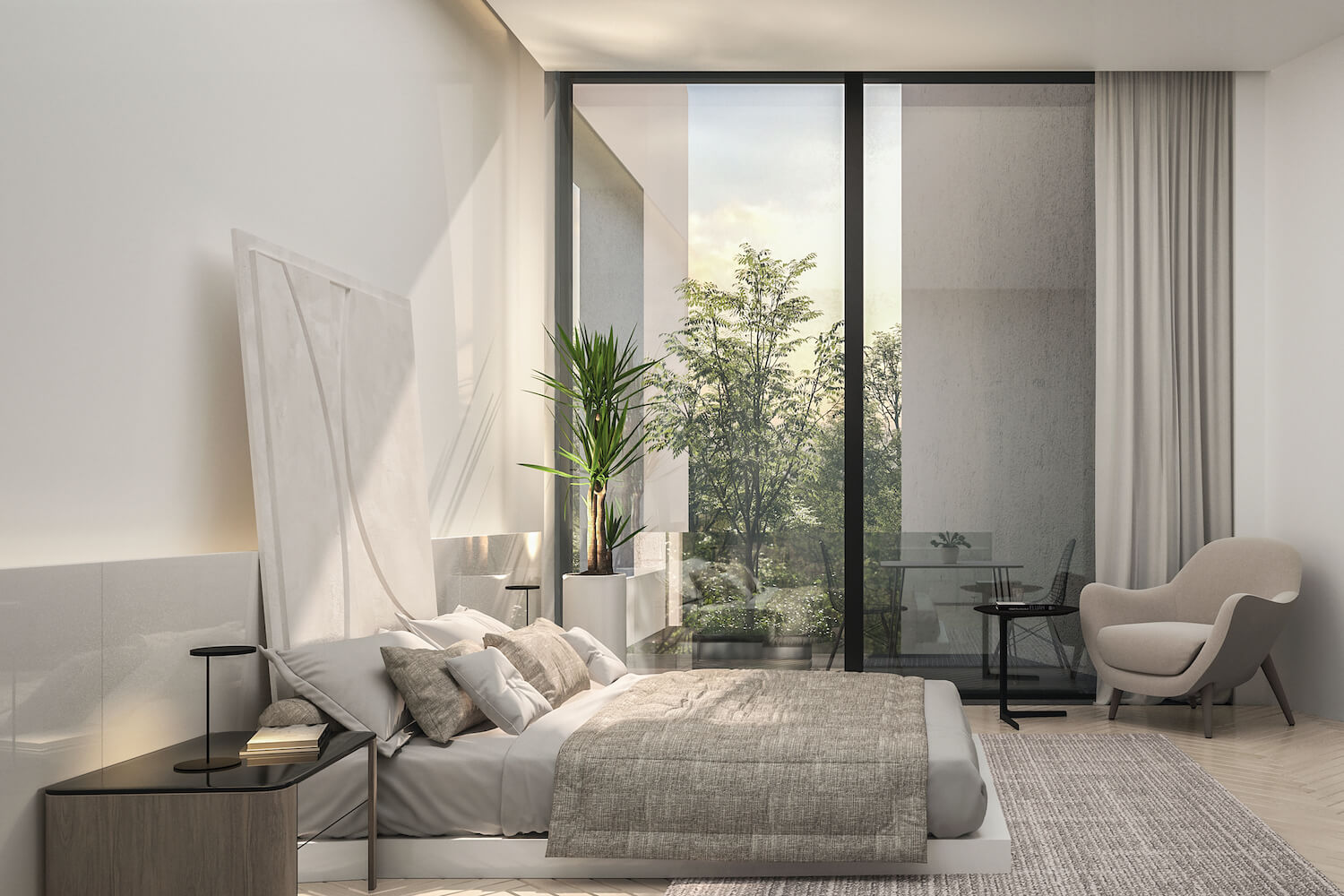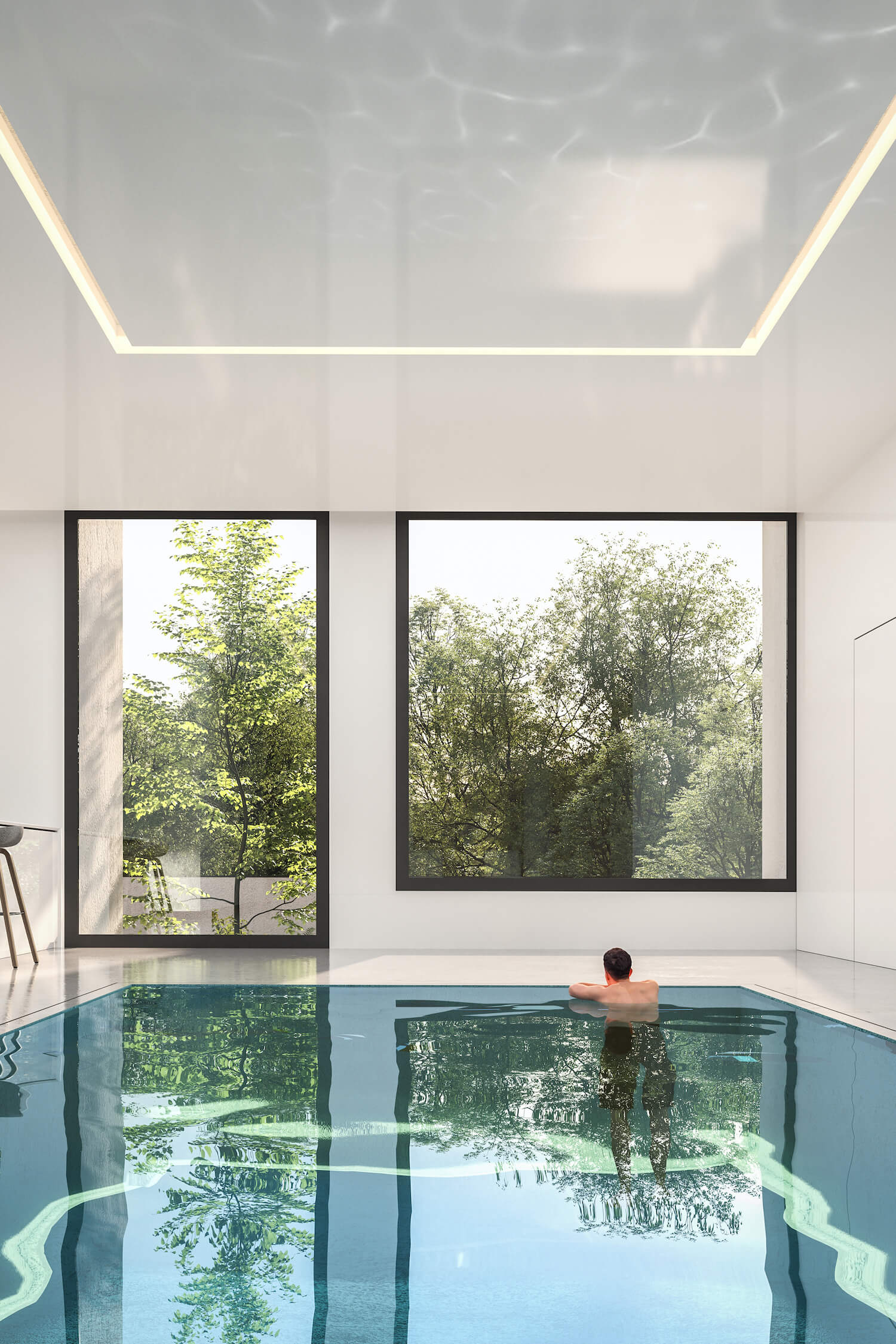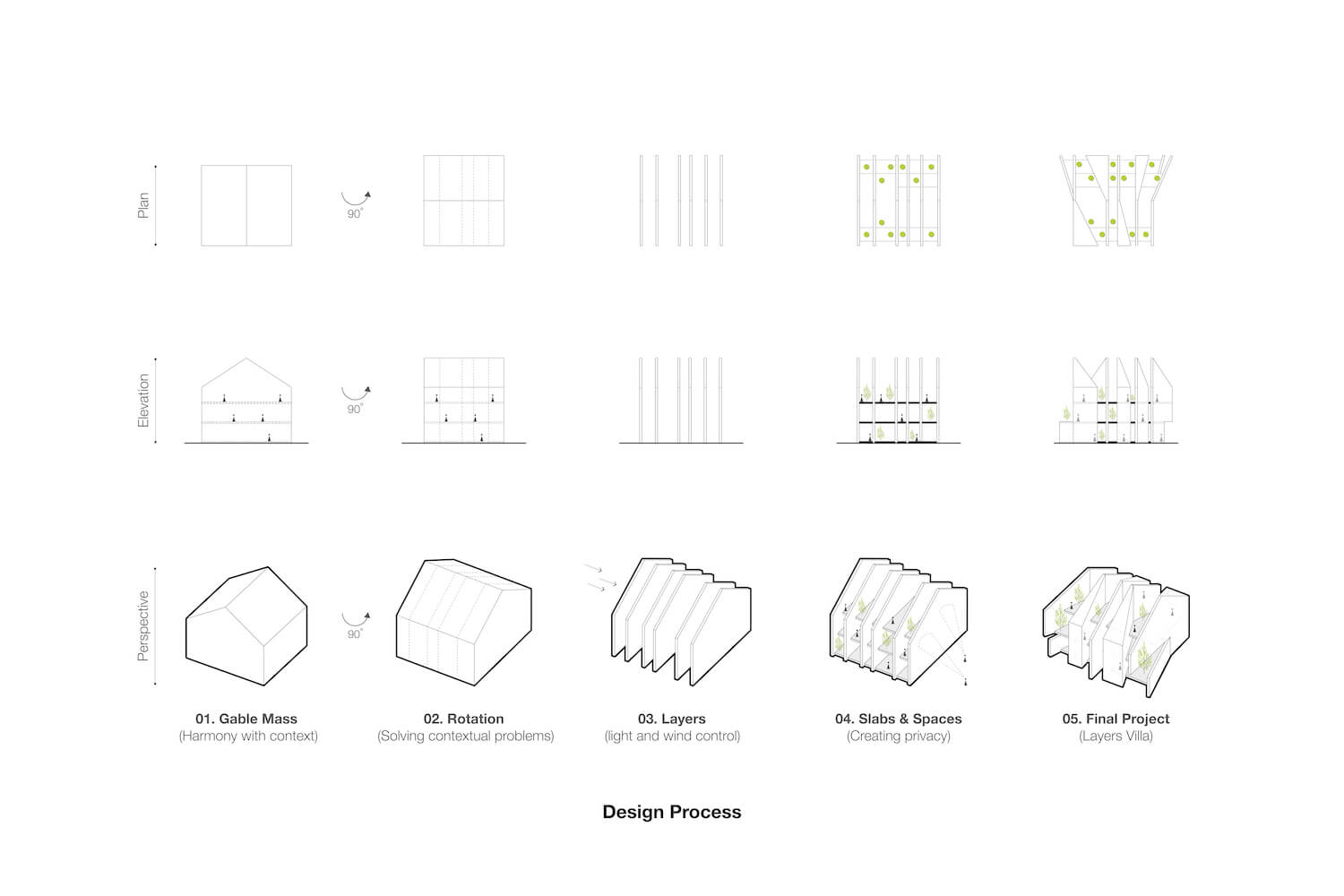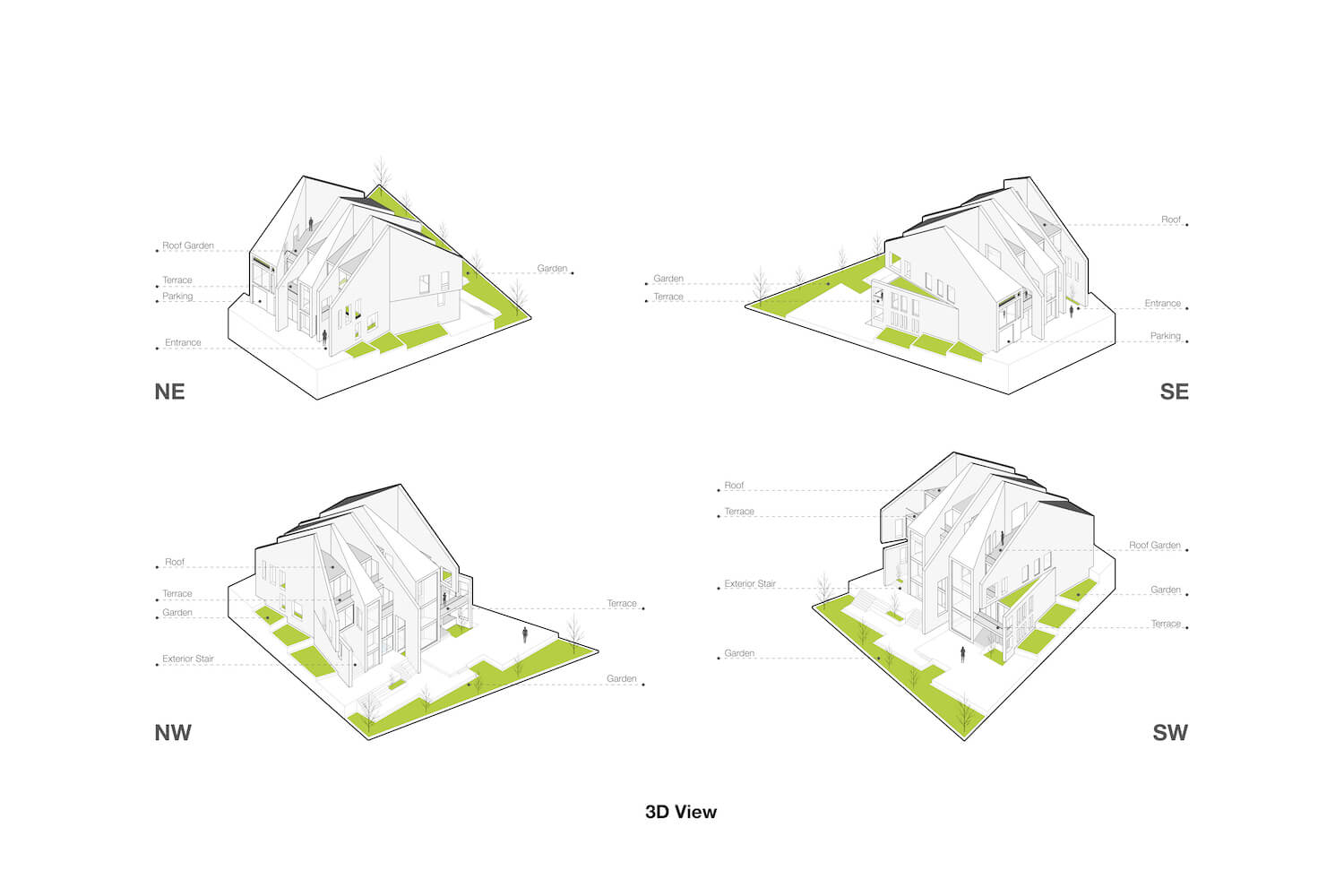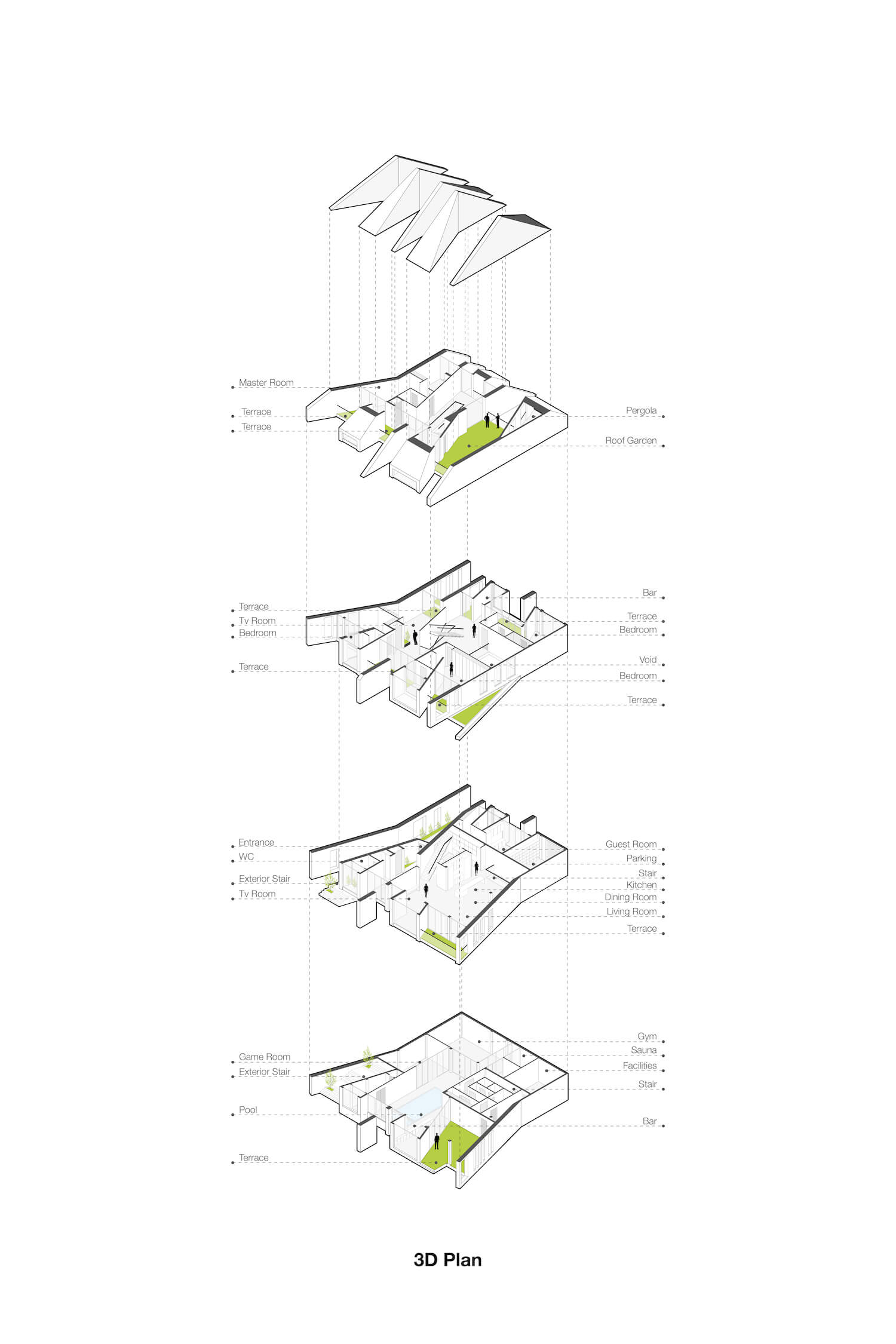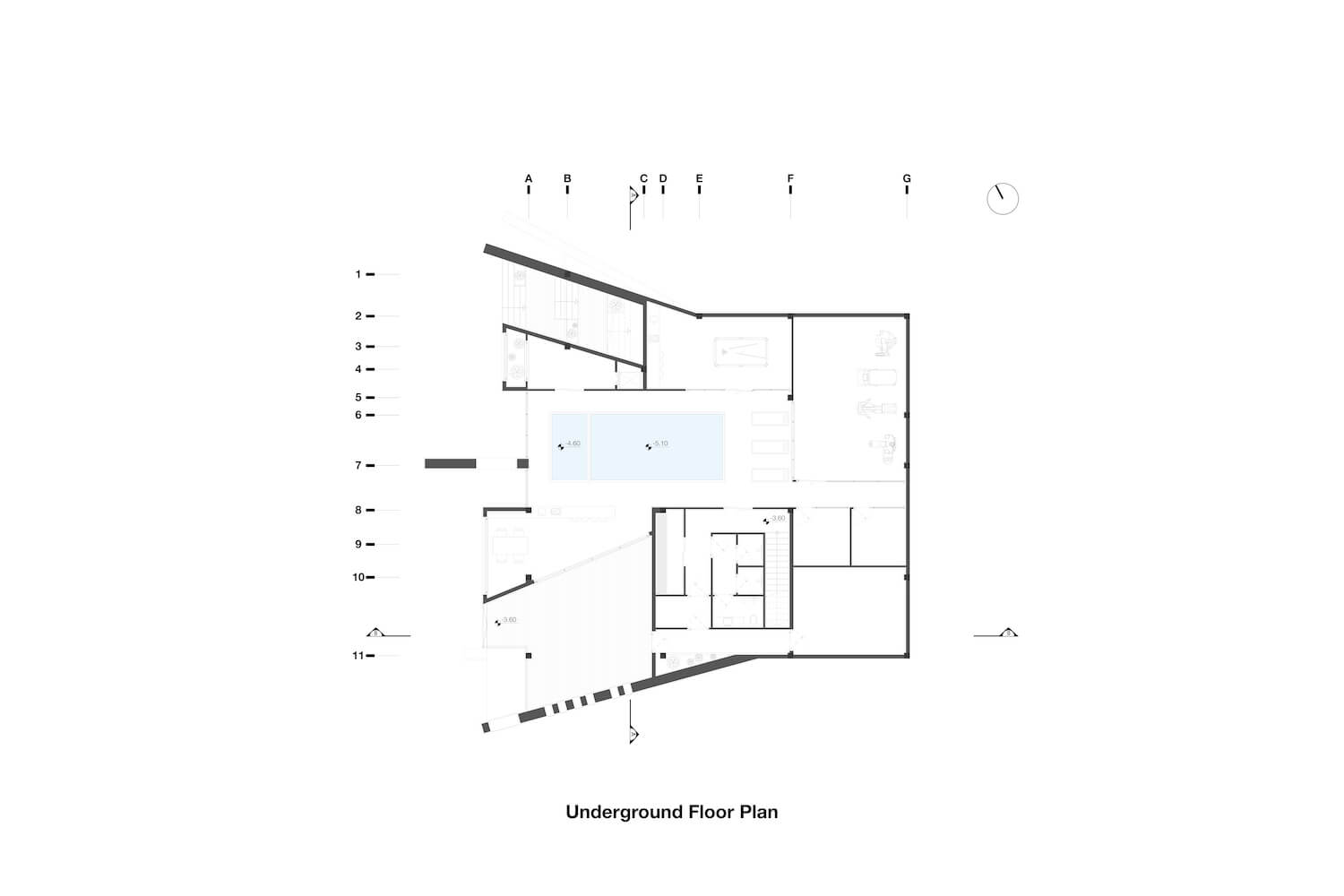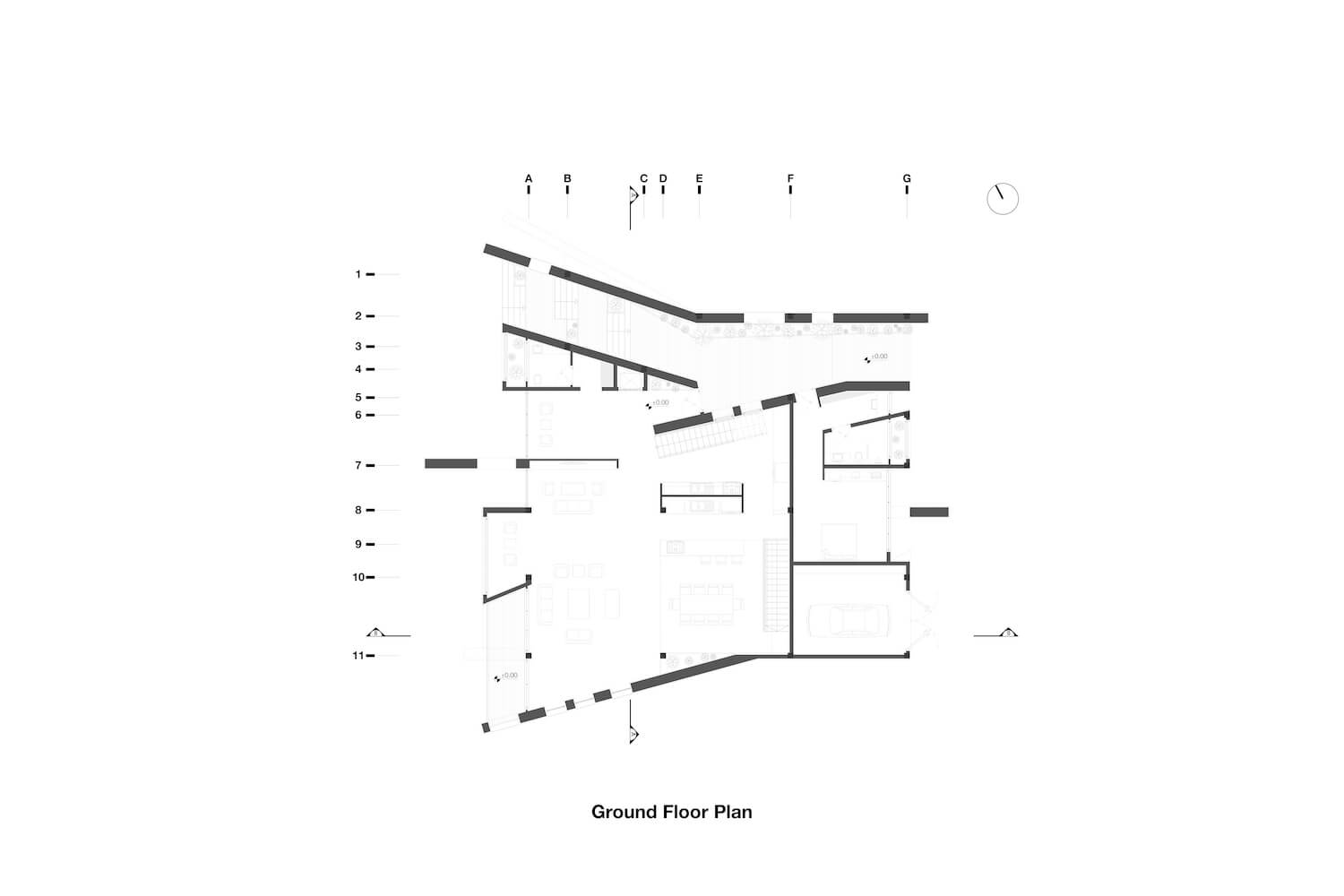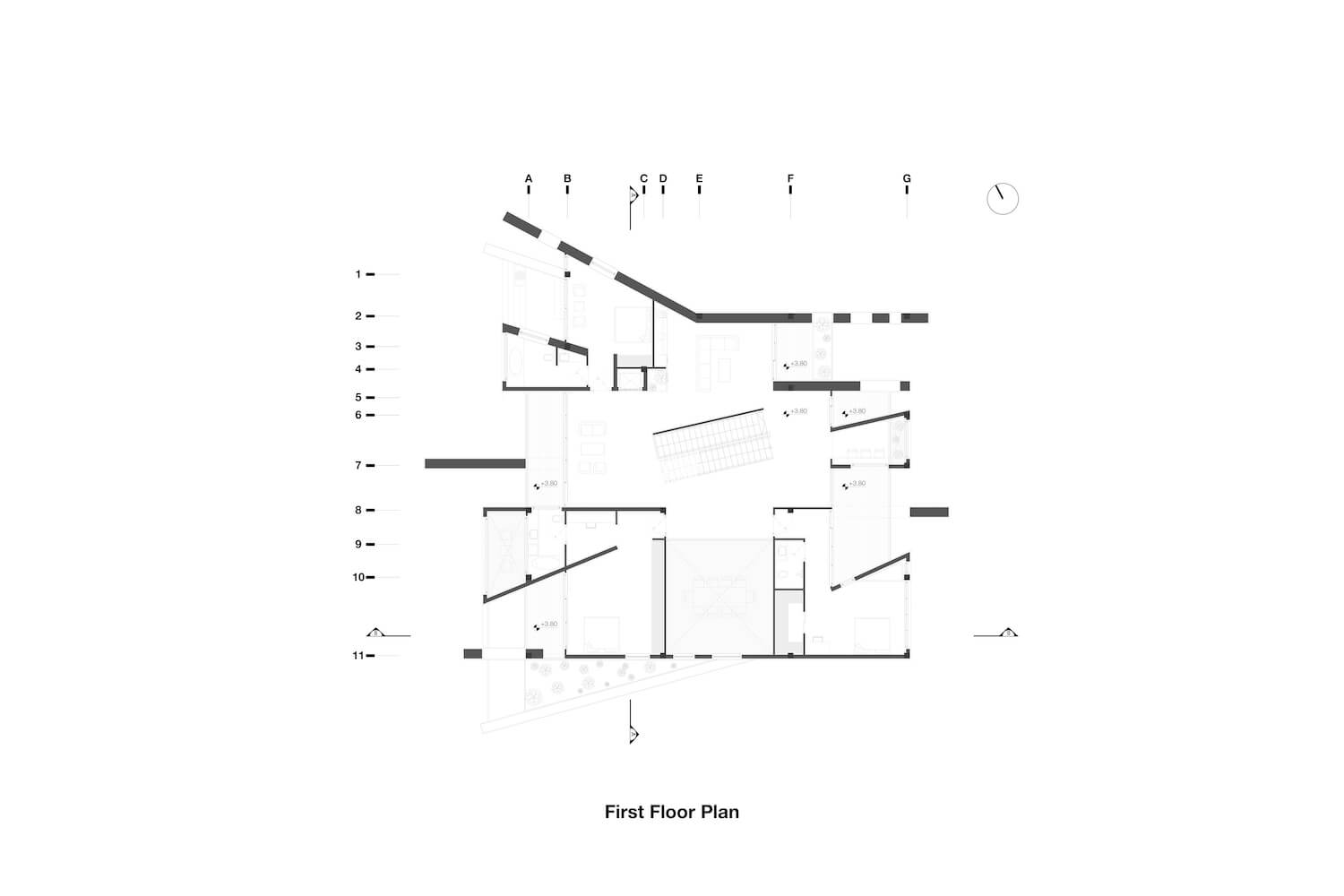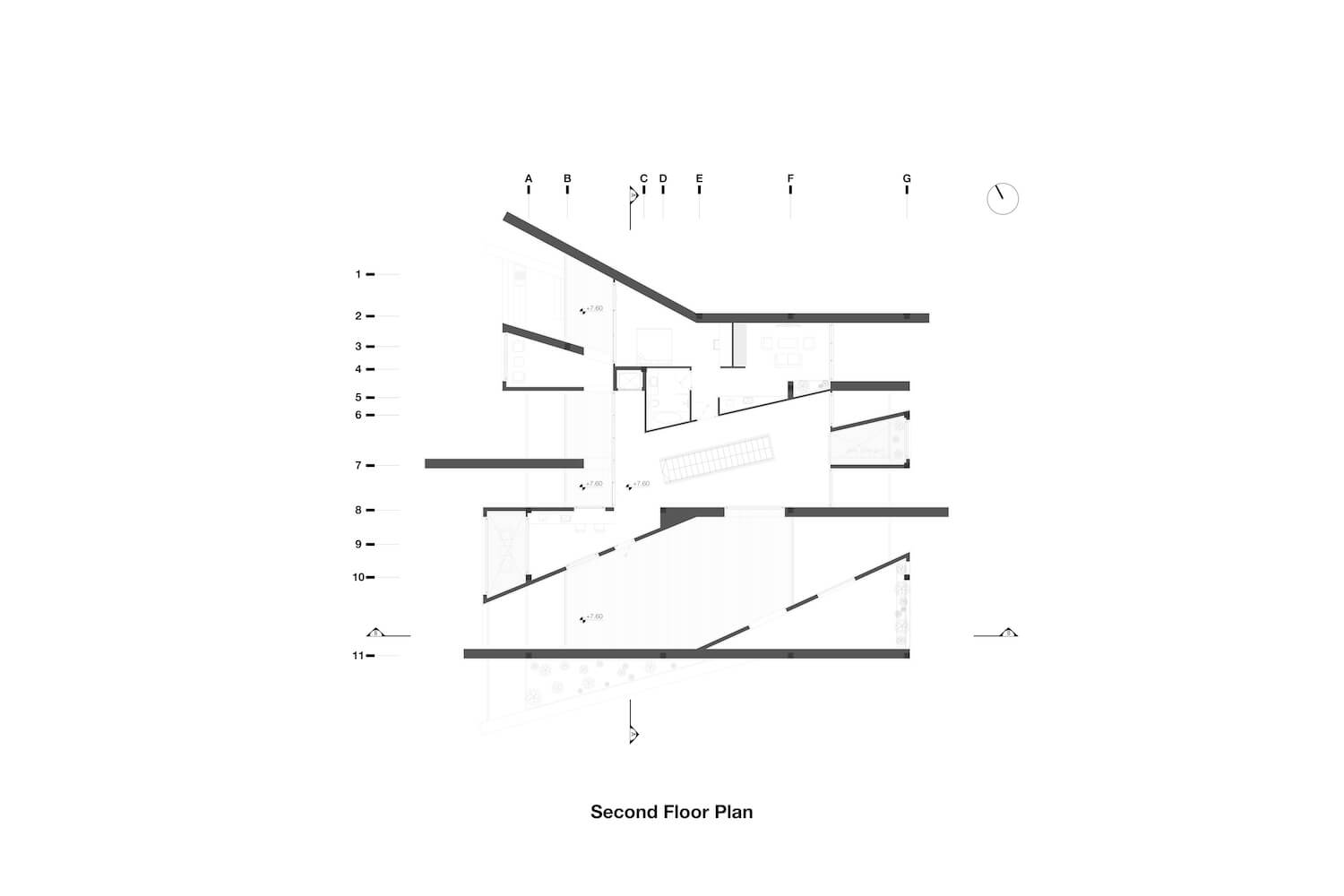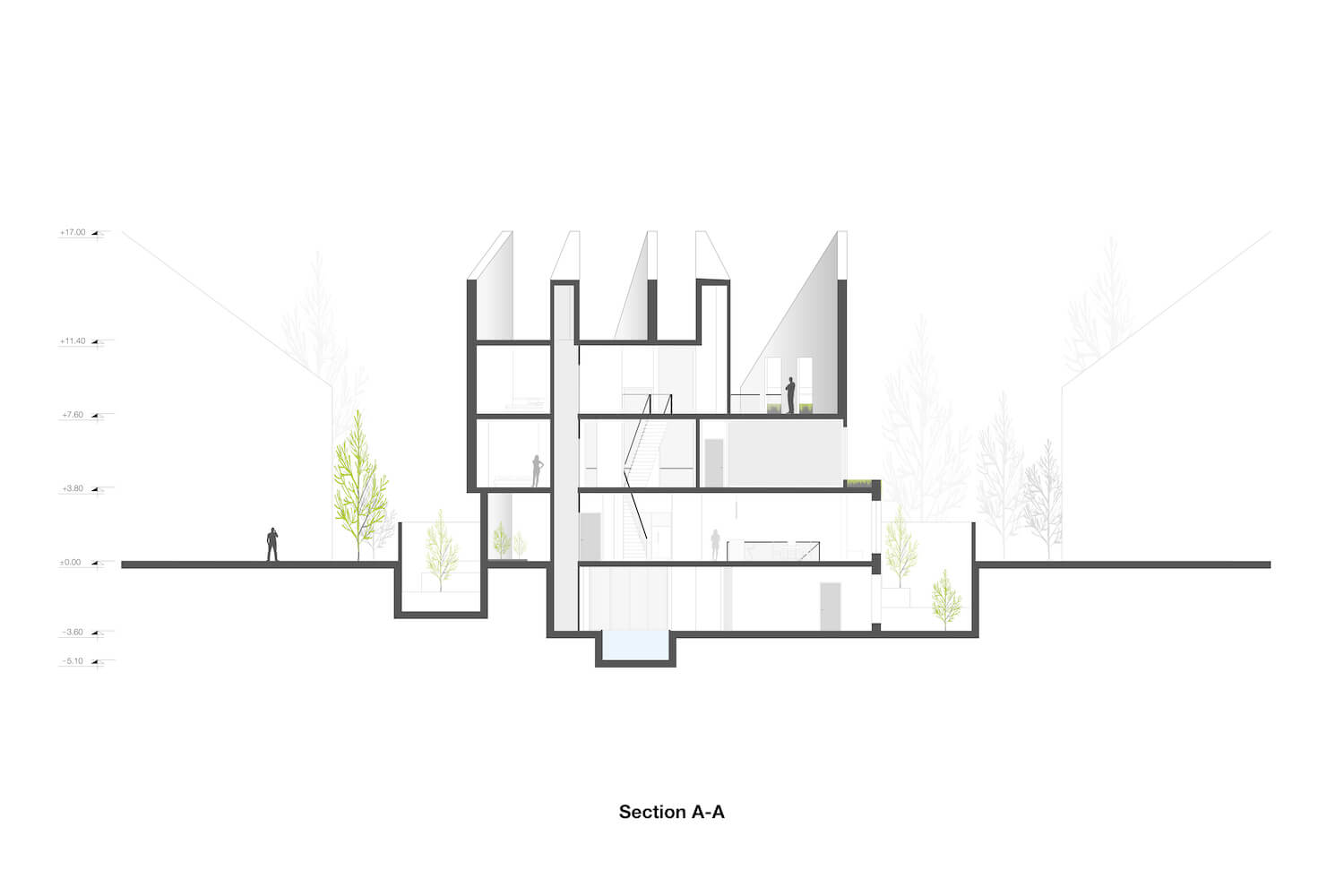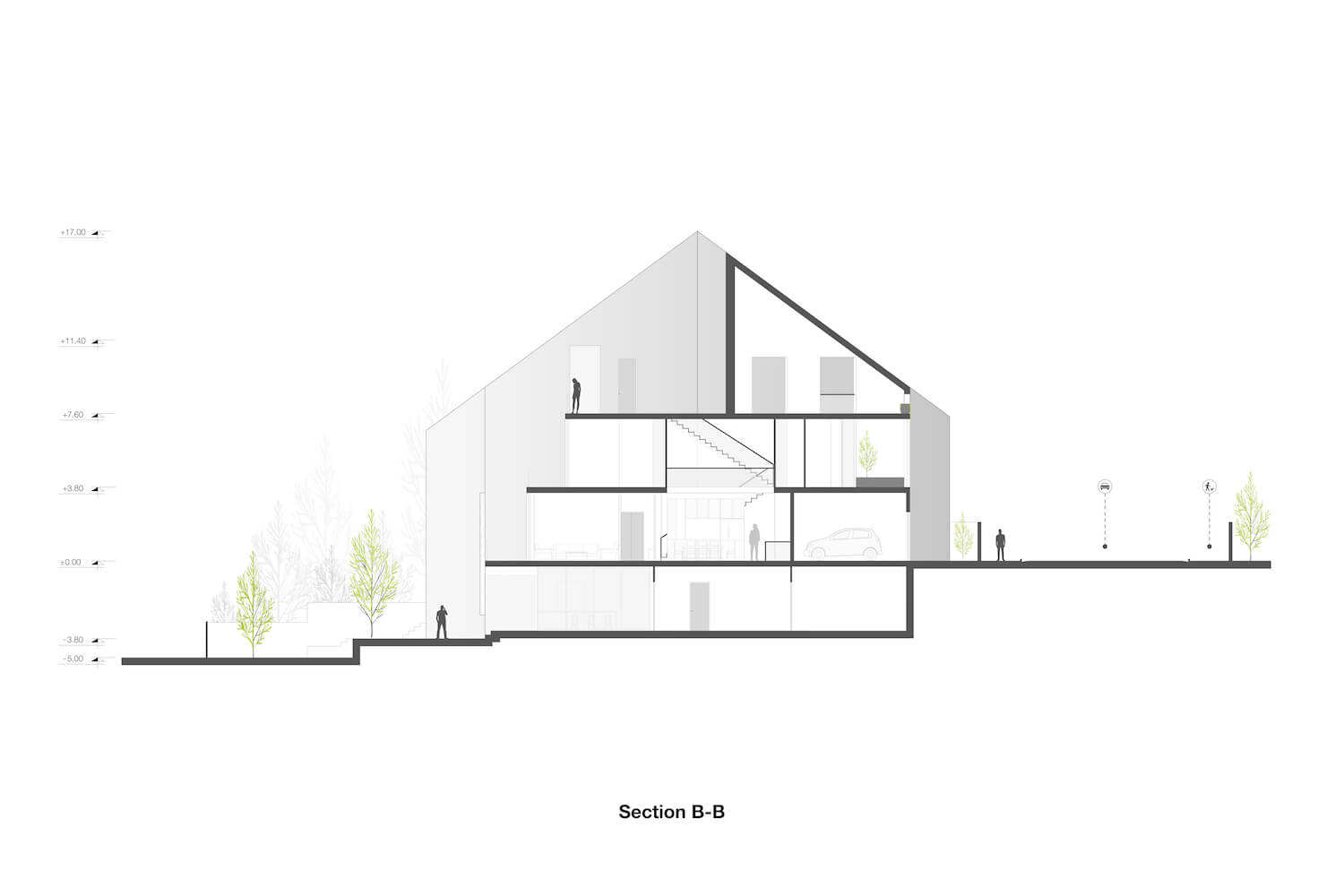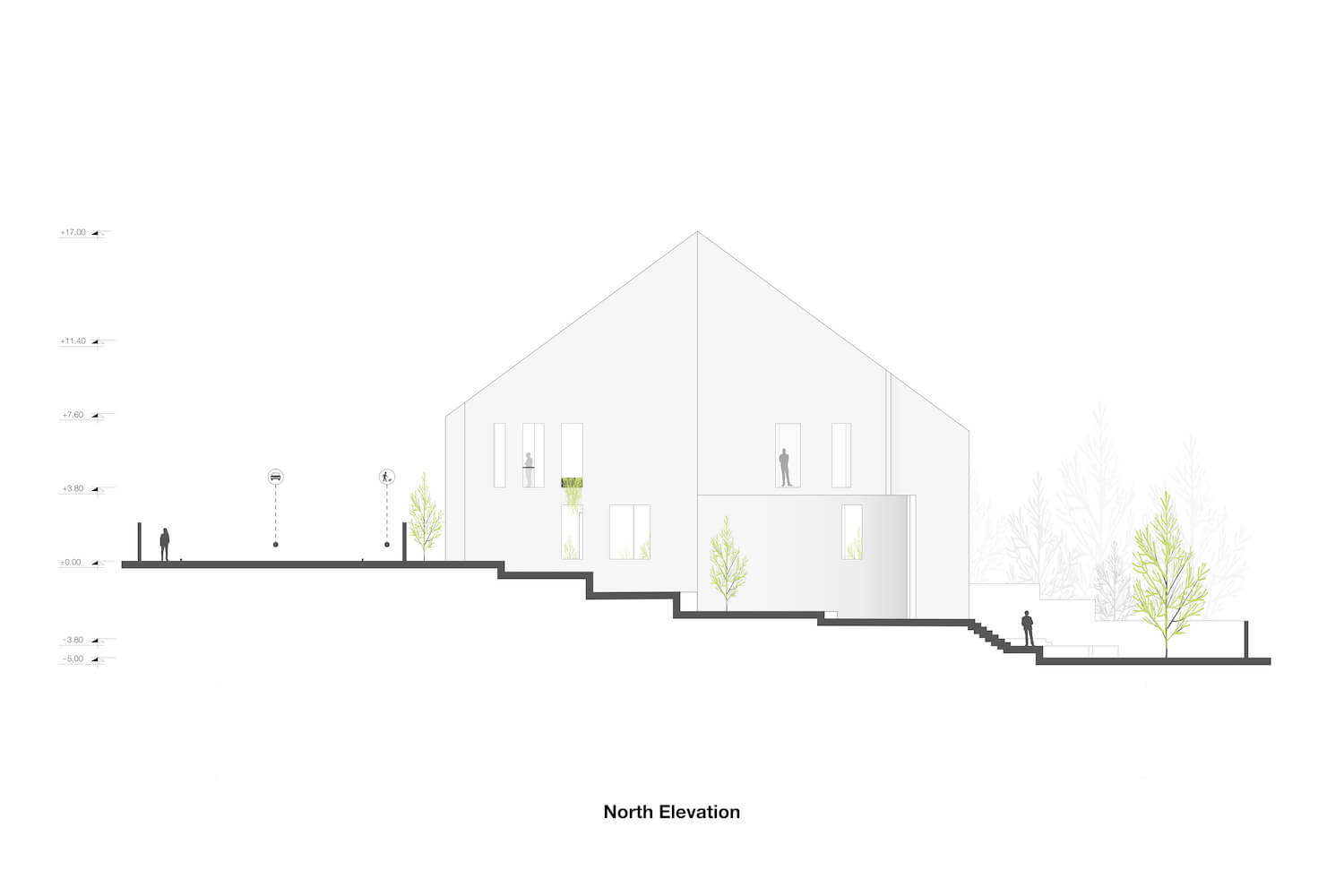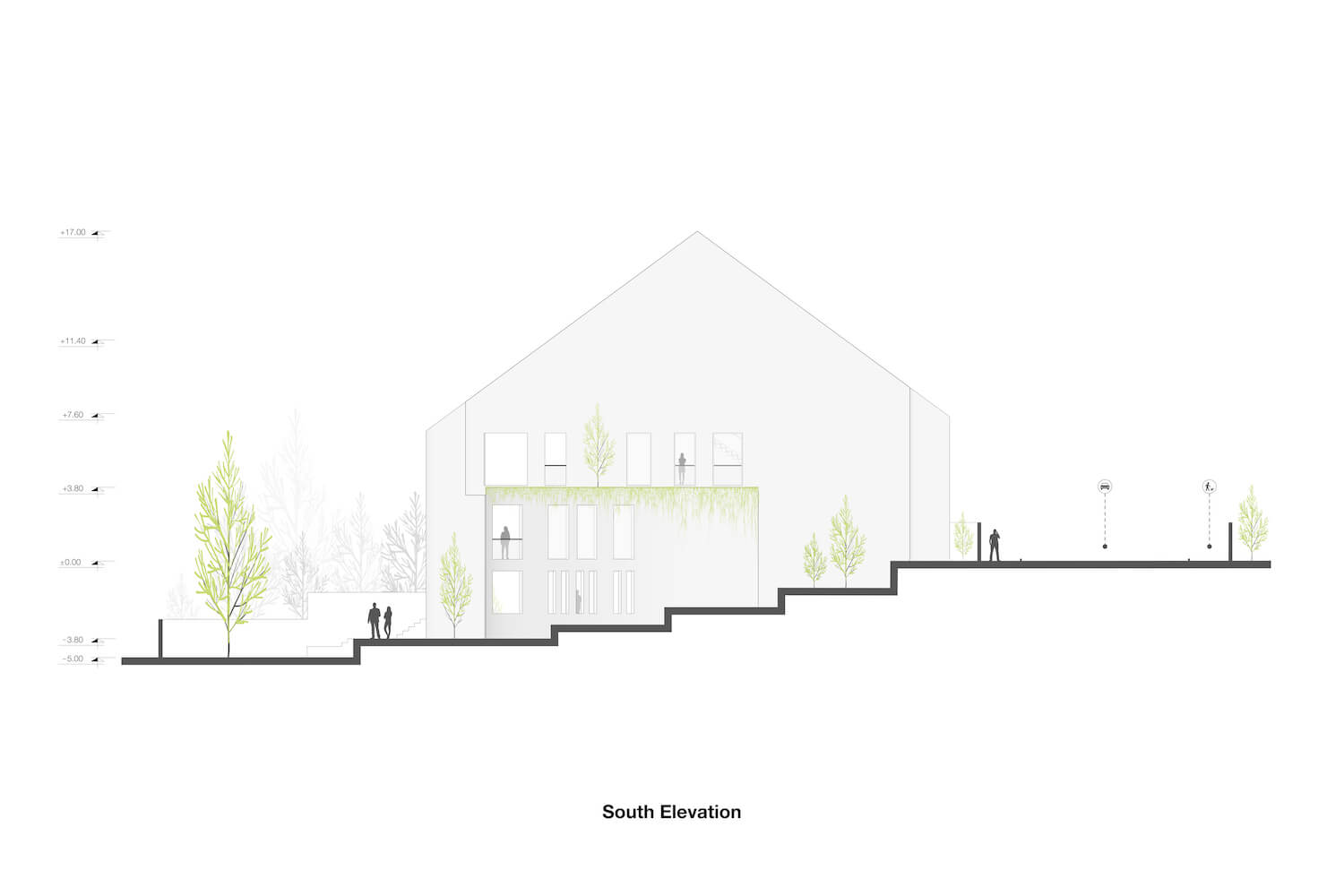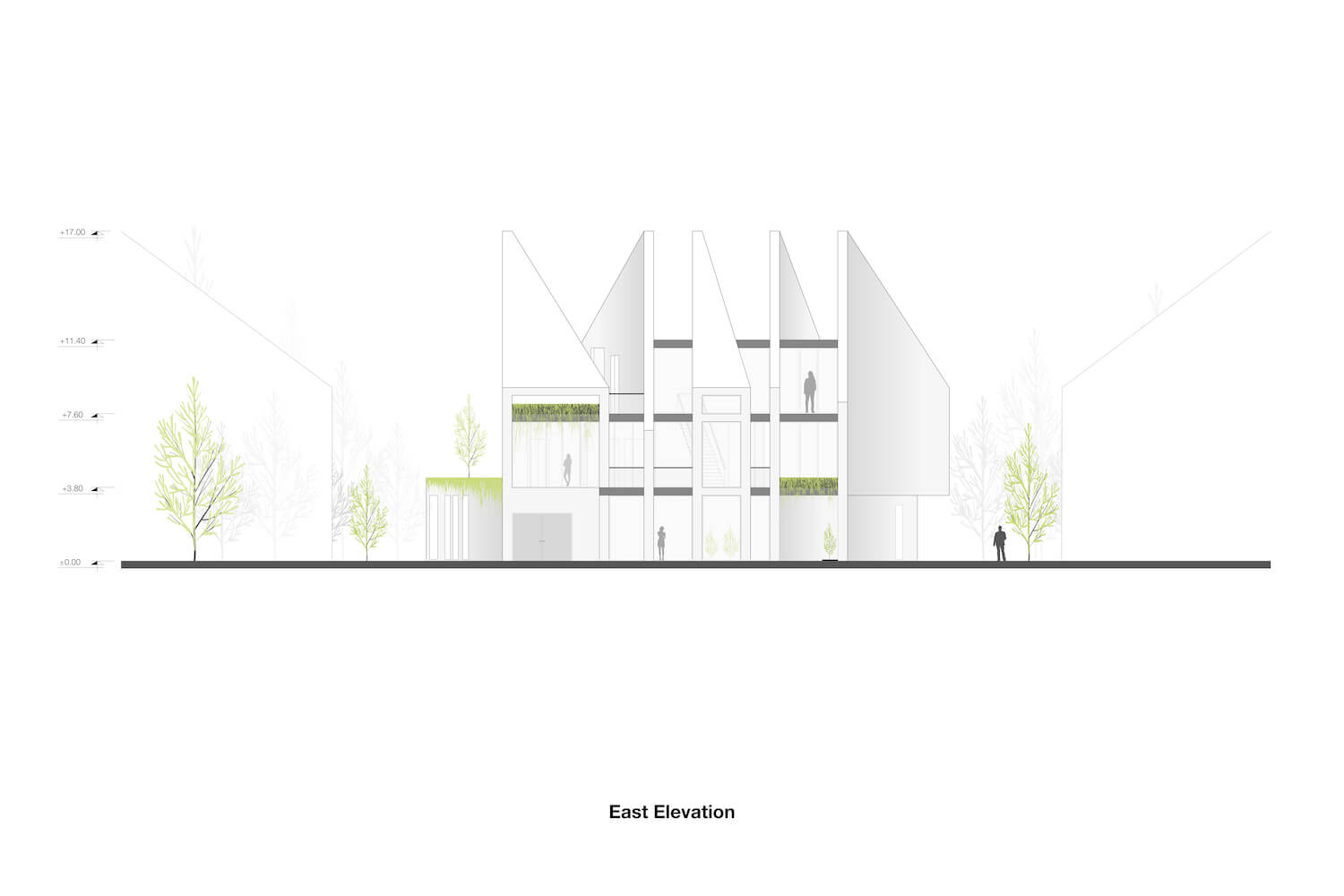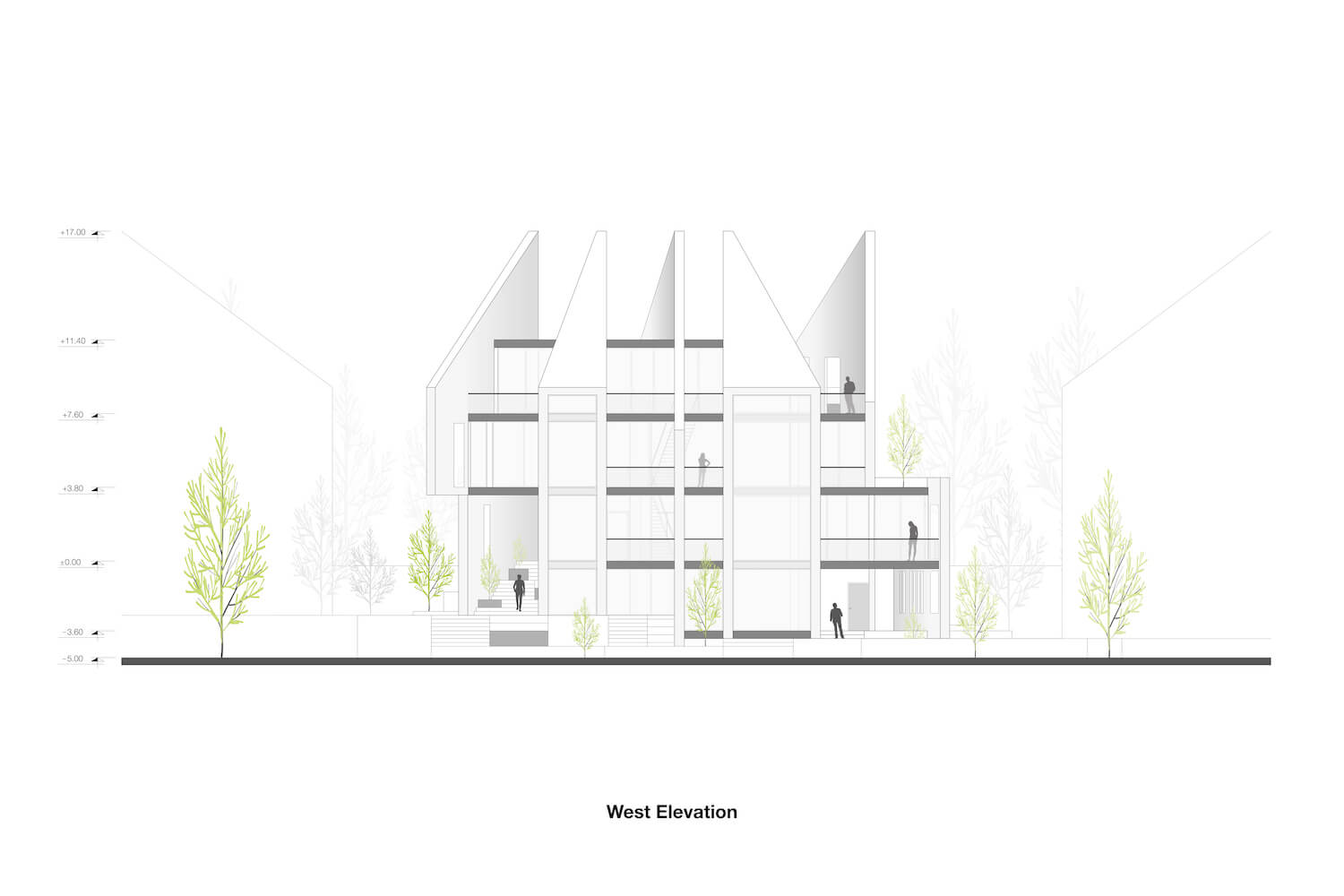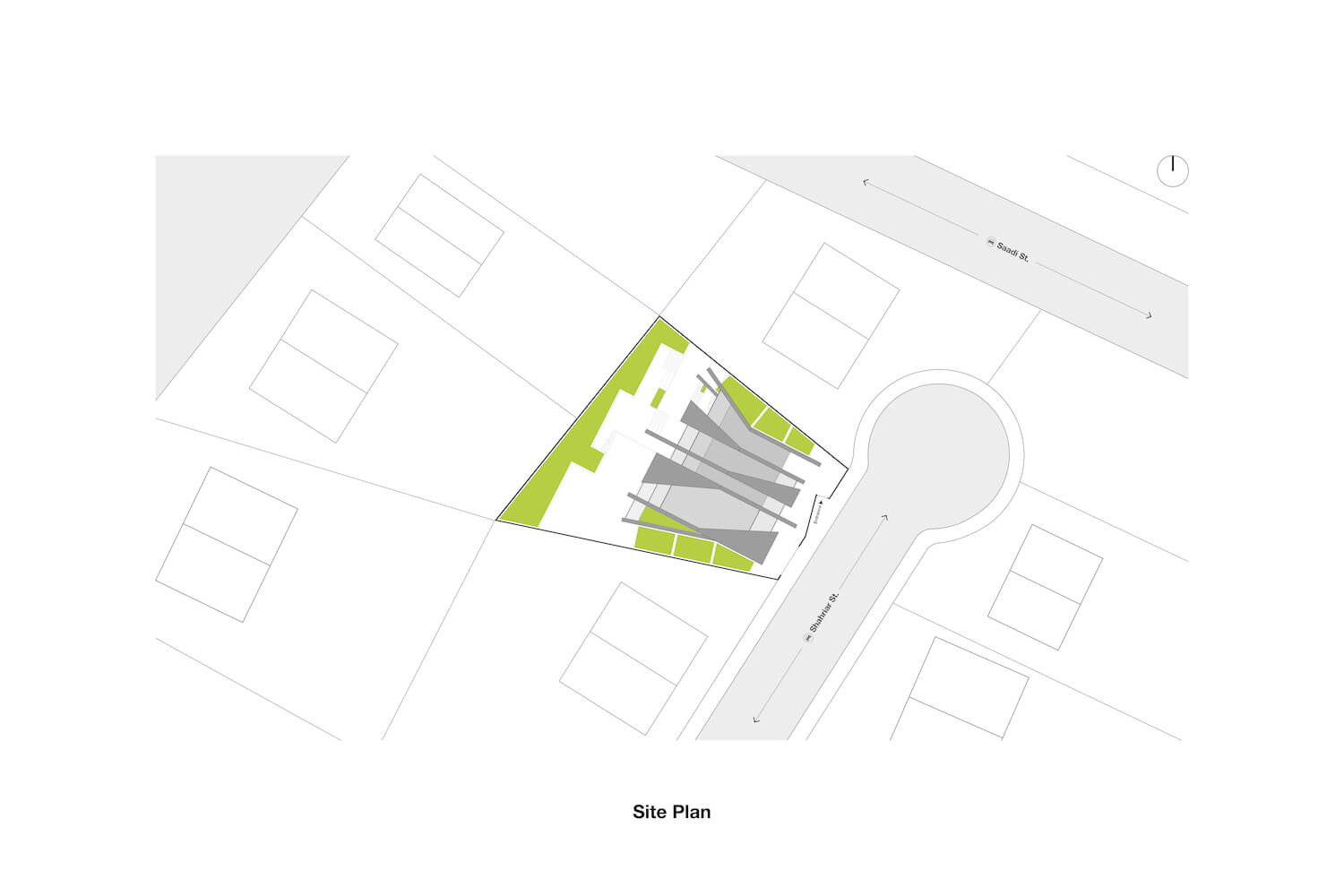 ---