Great Lake Studio: A small rustic cabin on a rugged lakefront site in Muskoka, Little Dipper has a single goal in mind: to transport visitors into an immersive wilderness experience, drawing upon the property's full range of natural features.
From the water, a path ascends the steeply sloped terrain to an entry ramp traversing a split in the bedrock. The building rests gently on the land, scribed to its natural contours, and is entered through a sheltered porch and storage area – a transitional space that extends and enhances one's experience of arrival.
Moving inside, the building reveals itself slowly, unfolding along a circuitous route with thoughtfully framed views of forest, sky, and water at every turn.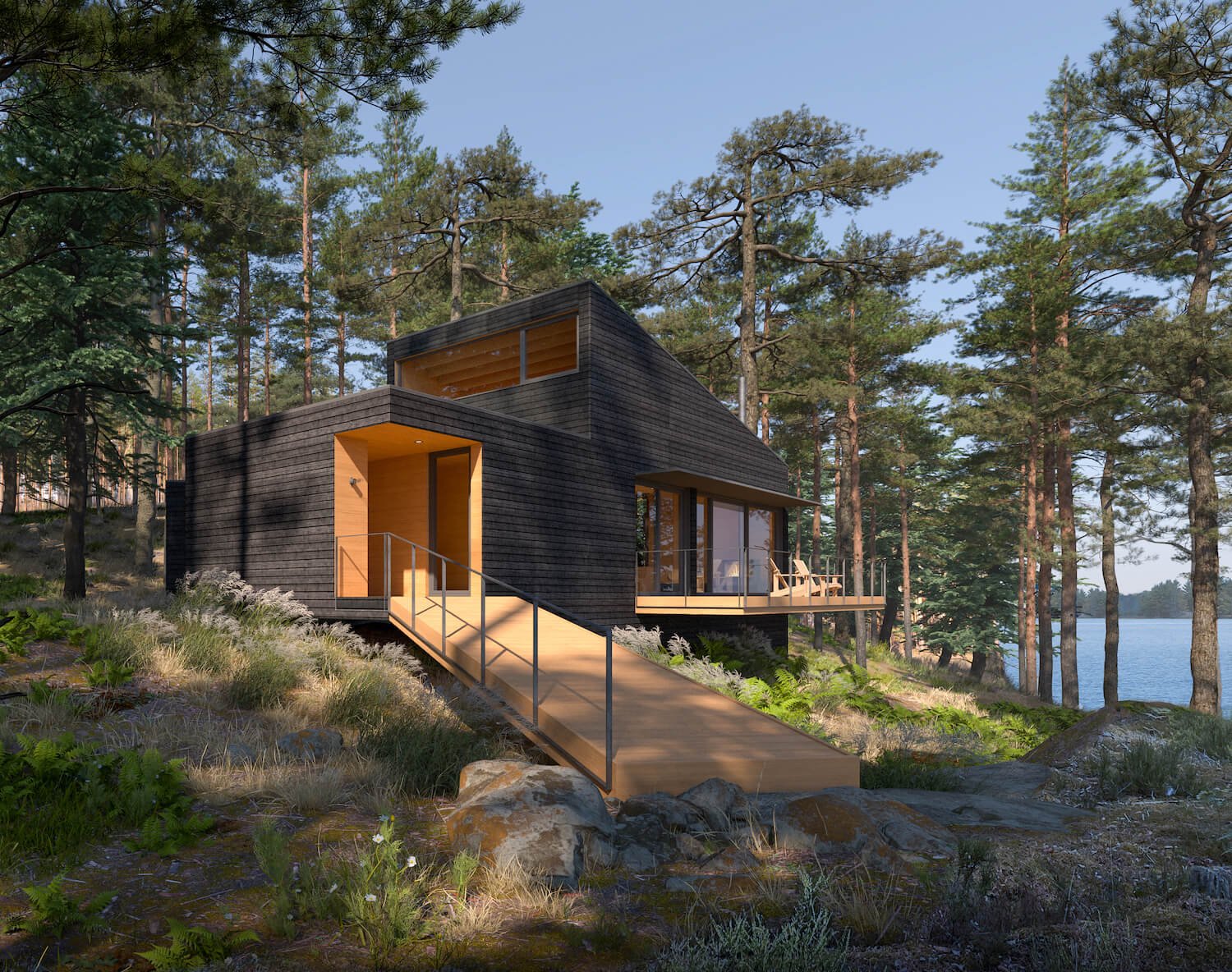 The main living space is divided into split levels: a combined Kitchen & Dining area set-up for social group meals overlooks a sunken Lounge. With built-in seating and wood burning stove, the Lounge nestles back into the trees while opening widely toward the Lake – a cozy, intimate space for reading, playing games, and casual hang outs. Both extend outward to a long, cantilevered terrace overlooking the lake.
An upper-level loft offers an escape from the main living area, with south facing clerestory windows that funnel daylight into the cabin through all times of day.
Continuing onward, an enclosed bridge leads to a separate sleeping cabin, private and quiet, with bedroom views extending deep into the woods. The journey ends back outside at a peaceful reading terrace tucked away in the trees.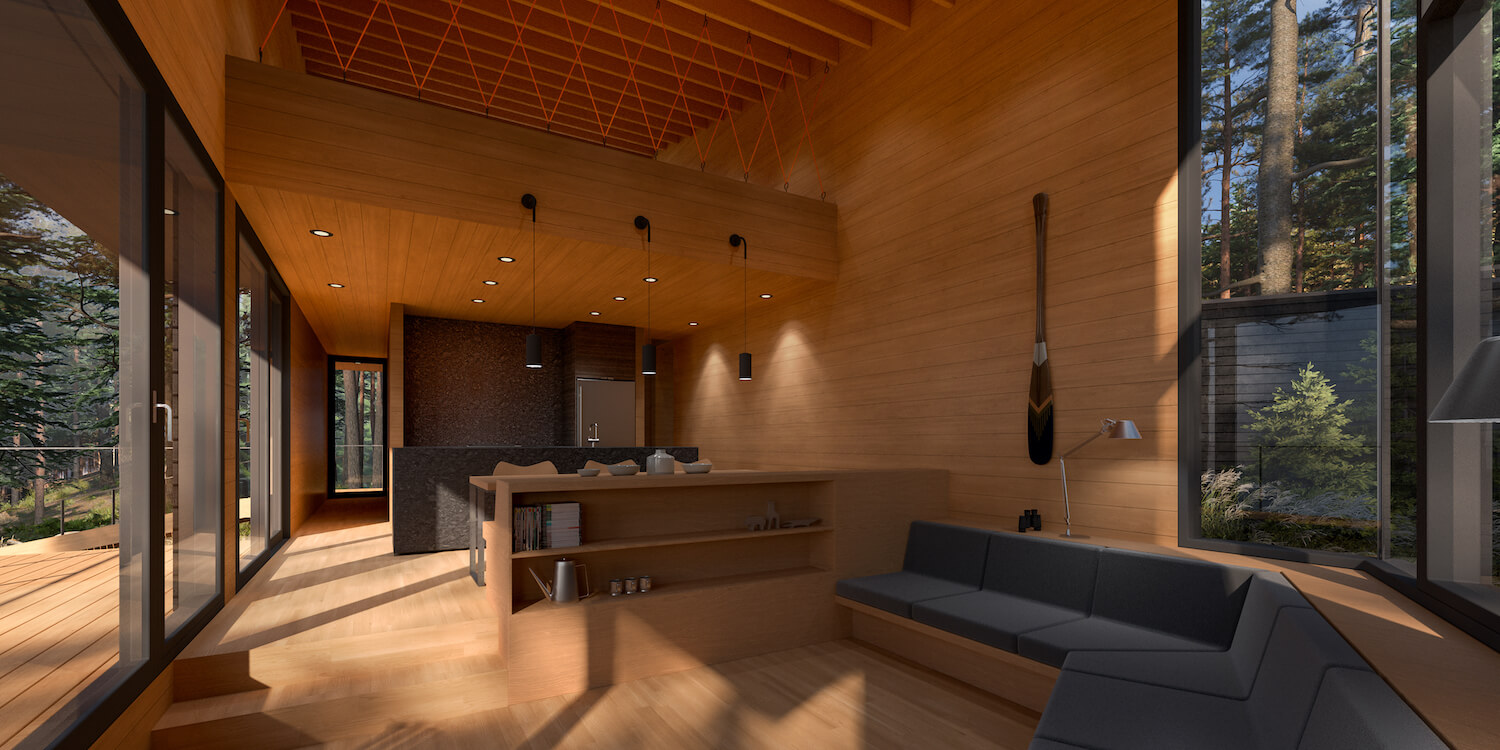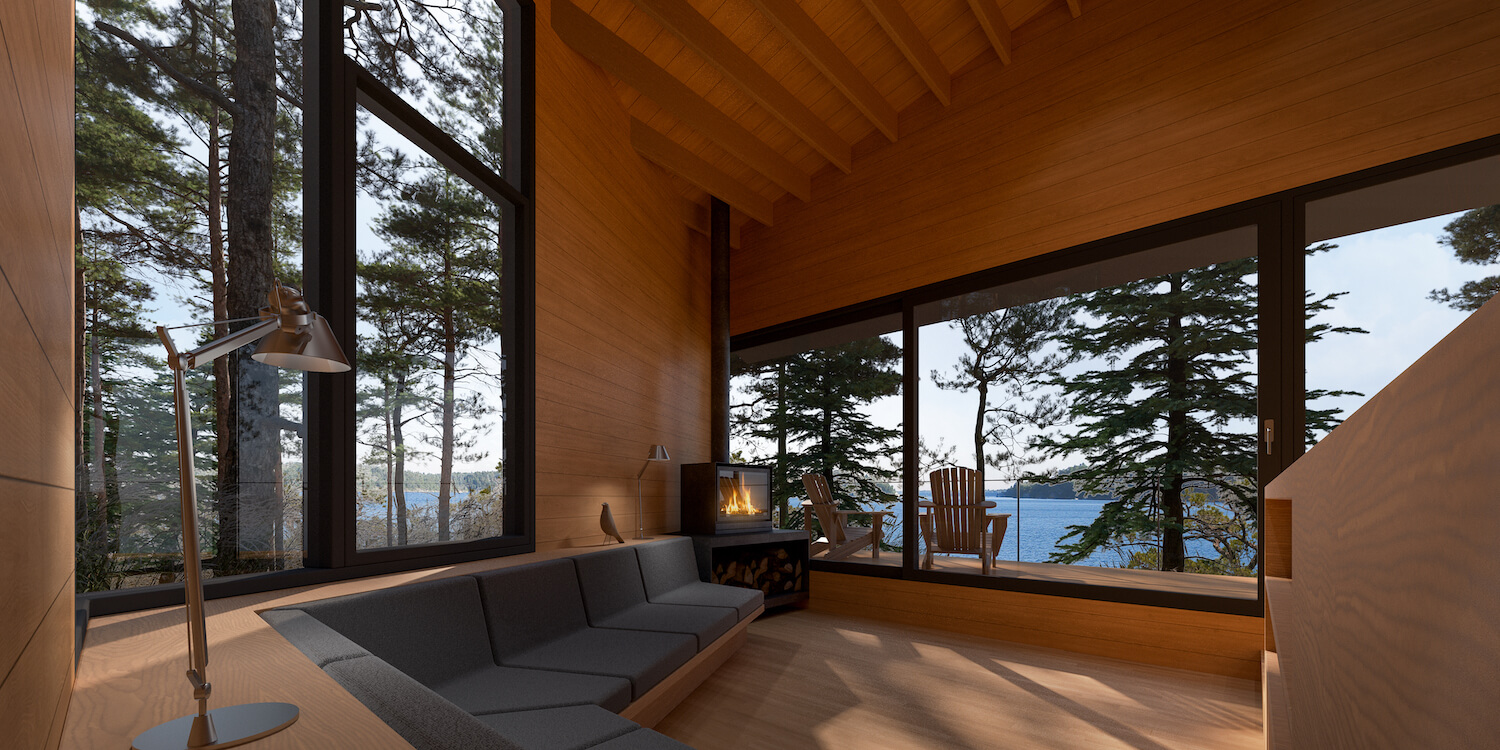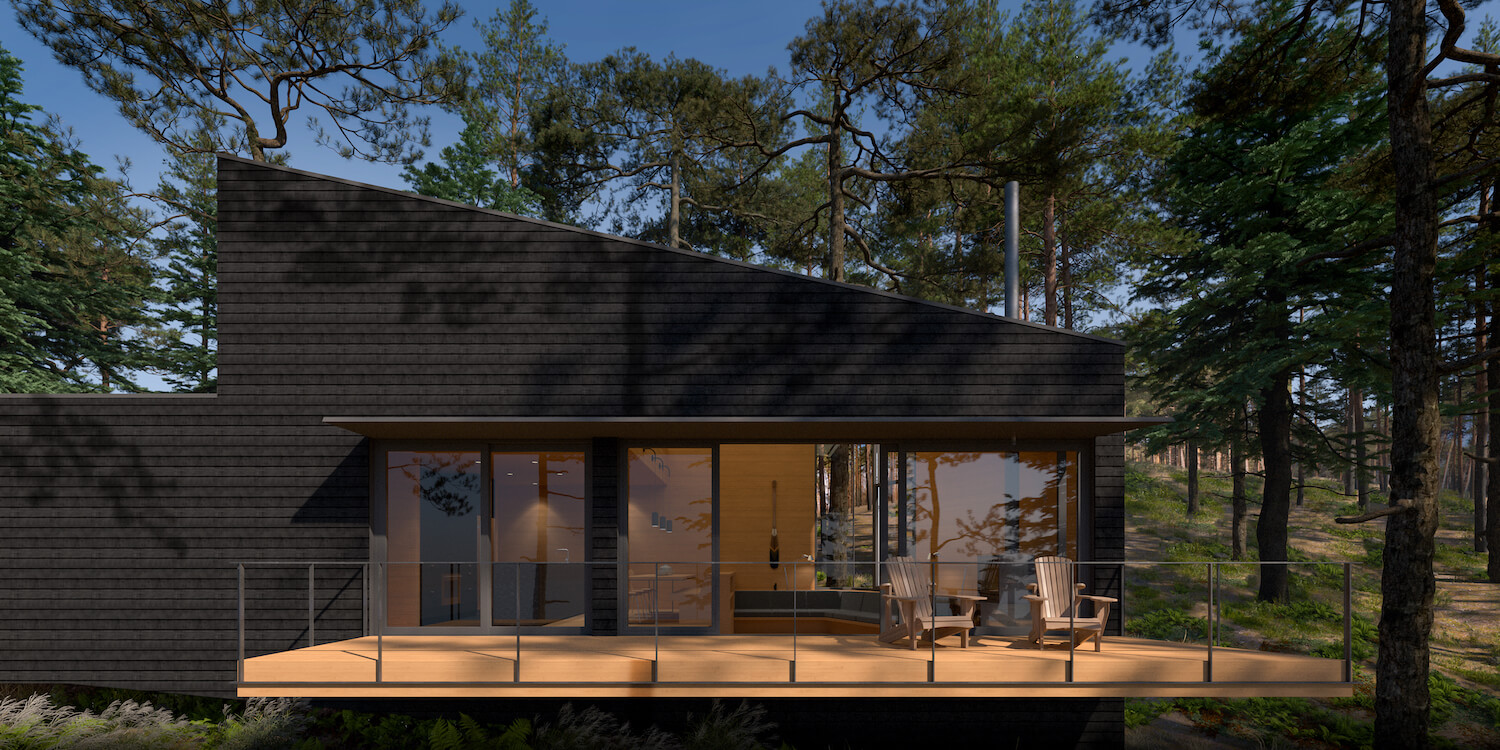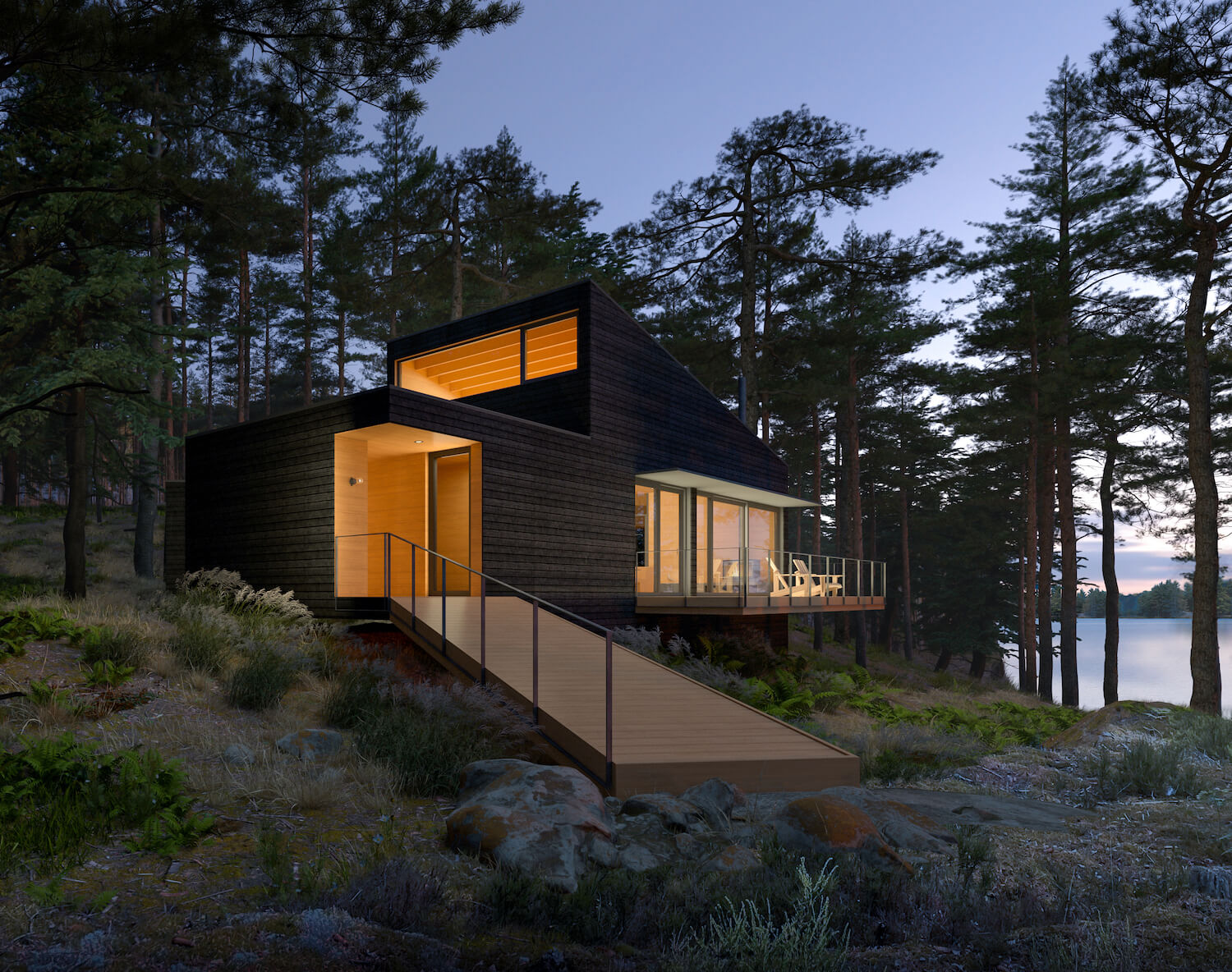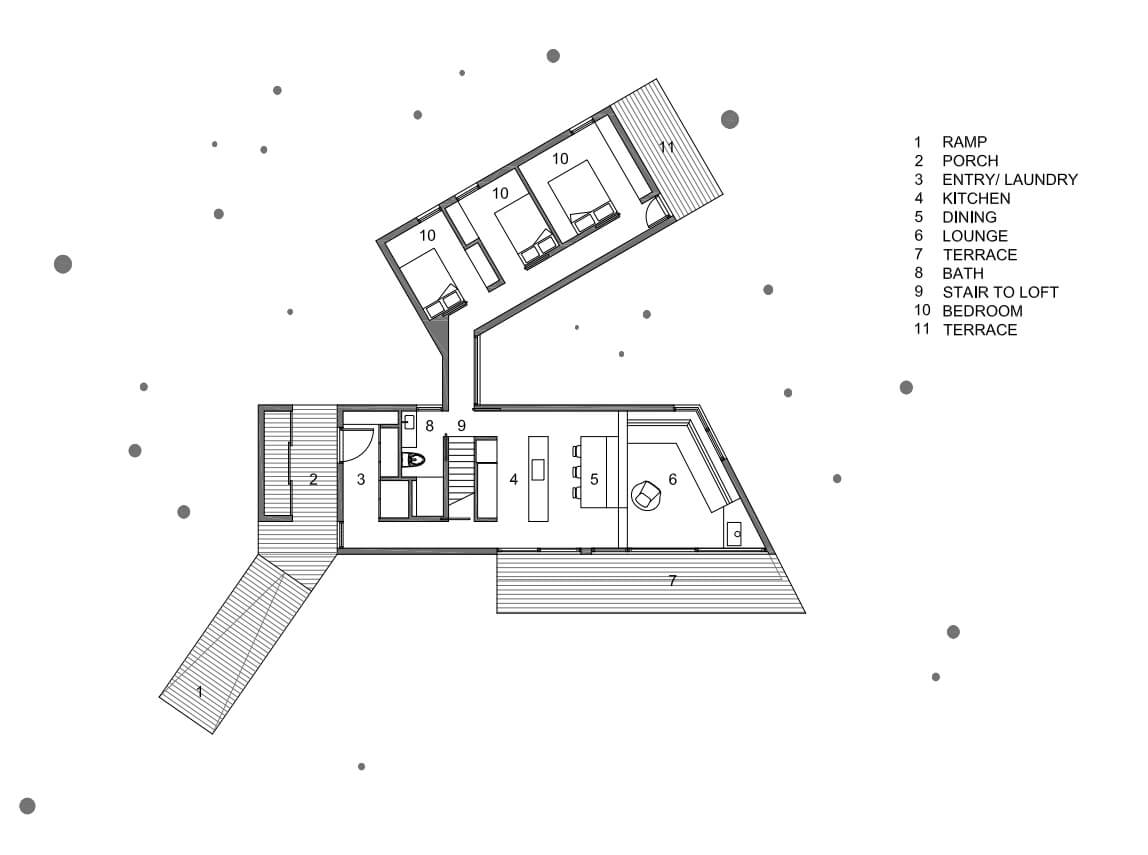 About
Great Lake Studio is a Toronto based Architecture and Interior Design practice founded by Rick Galezowski.
Whether building in the City or at the edge of the Wilderness, our primary focus is exploring strategies for enhancing family life and intimate connections with the natural world. Inspiration is drawn from the specific features of a building's environment, with special attention given to framing views, dissolving or fortifying spatial boundaries, responding to terrain, and the poetic use of daylight.
Our process is collaborative and communicative, ensuring our client's most detailed needs and ambitions are clearly understood and met through every phase of a project. The results are buildings of exceptional quality and value, highly functional, uniquely personal, and a joy to inhabit.
Rick Galezowski (OAA, MRAIC) is an architect with more than 25 years of experience in the design and delivery of exceptional Residential, Civic, Institutional, and Transit buildings. Throughout his career, Rick has built a reputation for providing excellent service to clients through his congenial and collaborative approach, clarity of vision, and project management skills. His design work has received awards from the Ontario Association of Architects, the City of Toronto, and the Museum of Modern Art.
Rick has a lifelong affinity for the natural world which strongly influences his design work. Between 1998 and 2005, Rick spent 4 years exploring remote landscapes of the world on a bicycle, living out of a tent and sleeping under the stars. More recently, he and his young family spend their free time exploring the Great Lakes region by canoe.
---