Atelier Matias Mosquera:
Let the sunshine in. Mato house emerges at the end of a Cul de Sac, in a trapezoidal Lot that ends in a big curve in front of the lake. Right from the beginning, the client's wish was for the house to receive as much sunlight as possible. This was challenging given the orientation of the lot, but ultimately gave us the main concept for the design of the project.
Being in front of a lake that opens up to the north on its horizons, contact with nature was clearly inherent to the project. The idea was for the house to emerge from the ground, creating a light well in its center, completely open to sunlight. As a result, an ascending spiral is created around said space, generating 360º views all the way to its top, and also receiving as much sunlight as possible.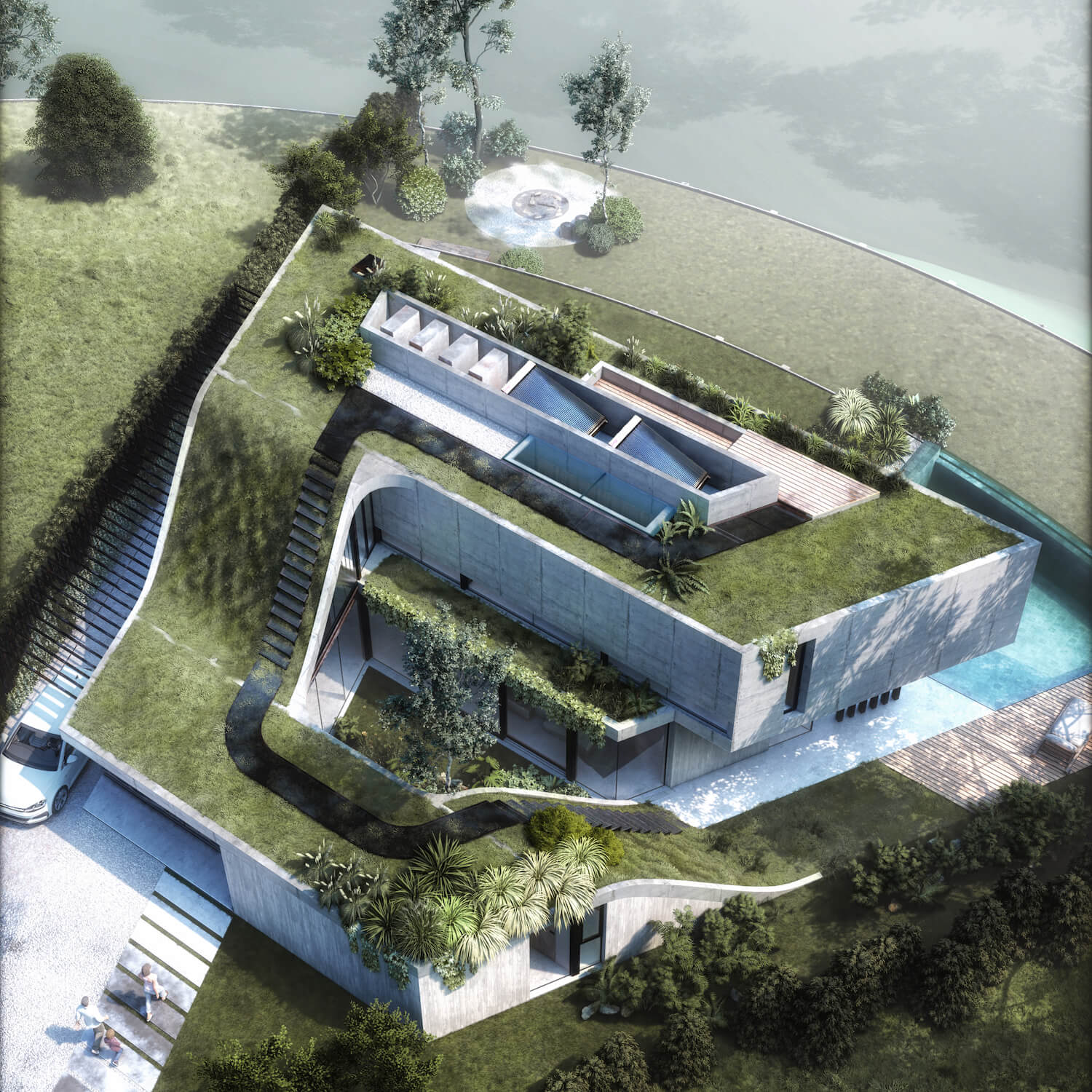 The house "opens up" towards the lake so as to take advantage of the lots geometry, thus maximizing its potential. This criteria allows for the entire public area of the house to have a straight view of the lake. The same occurs in the upper floor with the private area: all bedrooms and even the bathrooms overlook the water. At the front of the house, there is a narrower area that harbors the entryway and a study that has an independent exit. The Patio distributes the house into two parts, public and private. This partition is reinforced vertically by the different levels of the house as well.
In regard to Energetic efficiency, it was thought out hand in hand with the design of the house. Every room has natural light and crossed ventilation, while the green roof acts as a thermal insulator for the most unfavorably oriented façade of the house.
In conclusion, Mato is a project that oscillates between being an environmentally conscious design, and a house that dissolves itself conceptually with nature. These notions are not mutually exclusive. On the contrary, they reinforce each other, thus creating a full rounded model.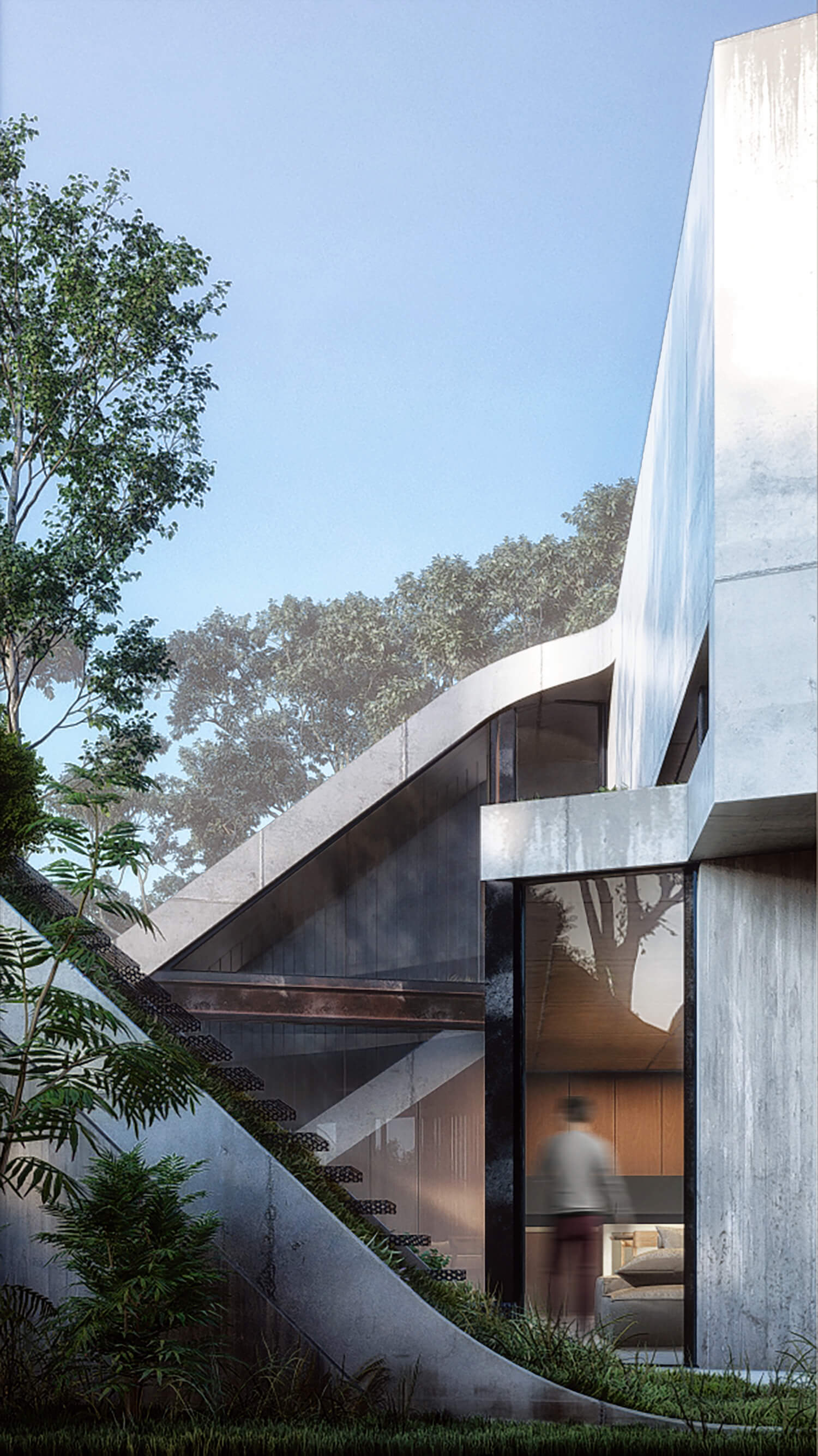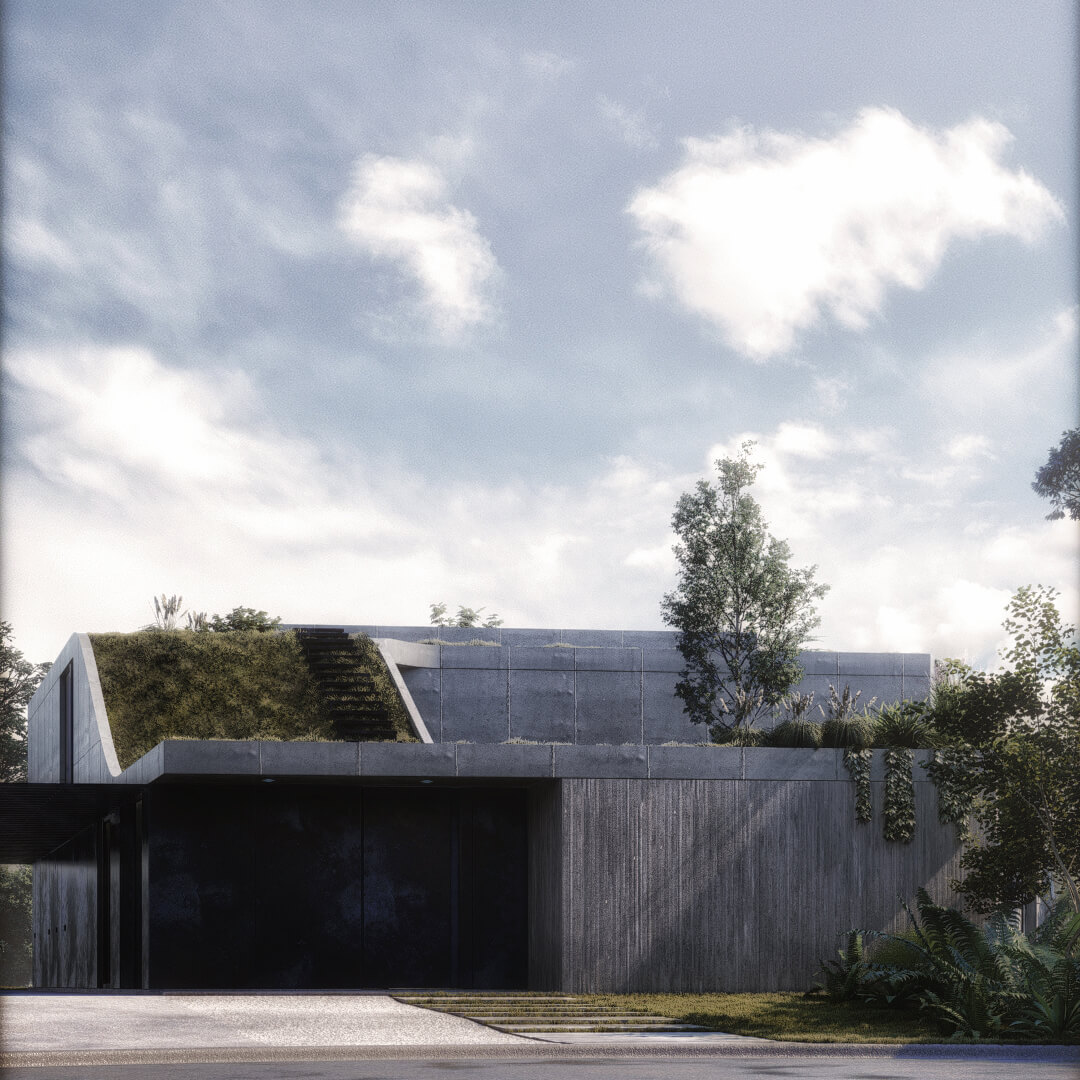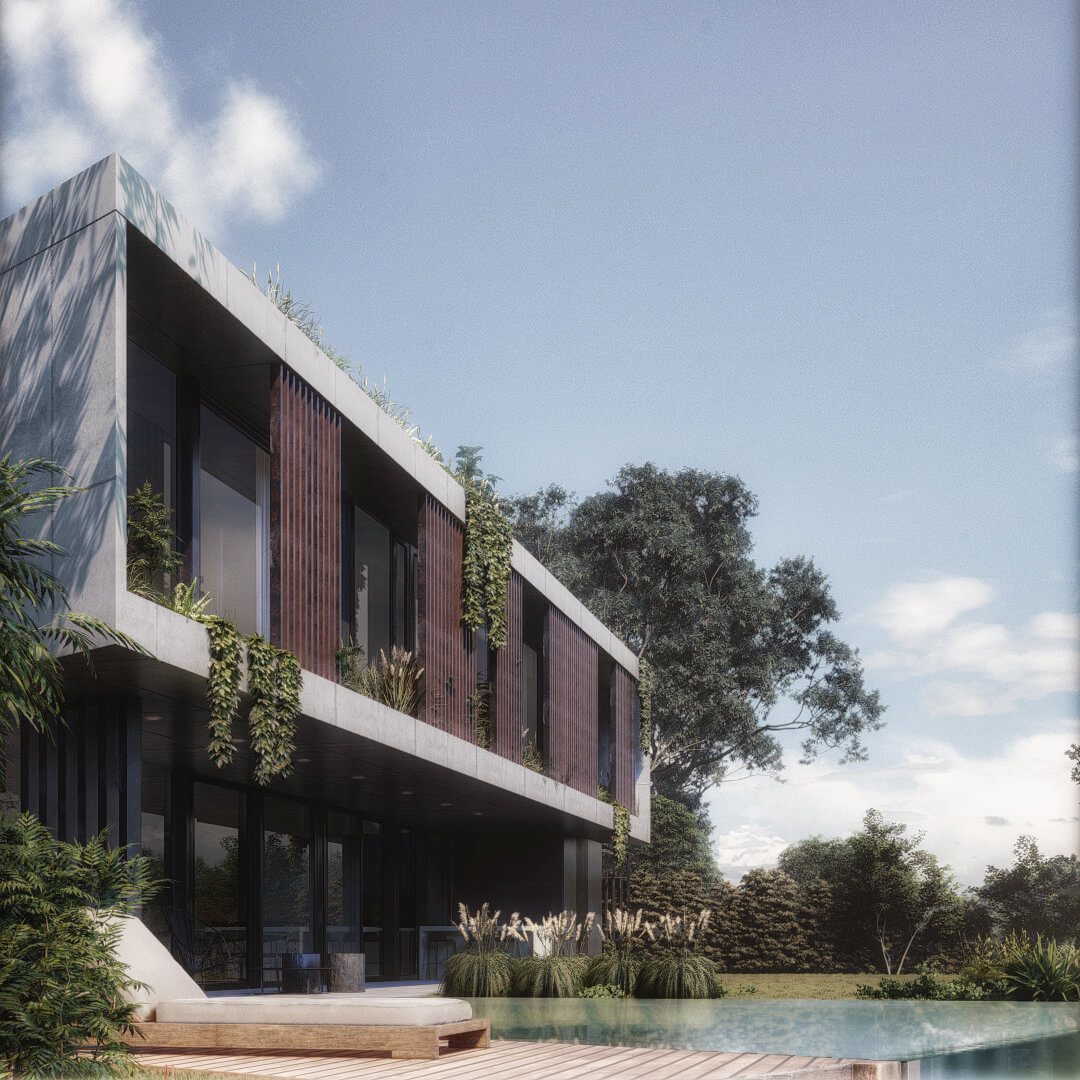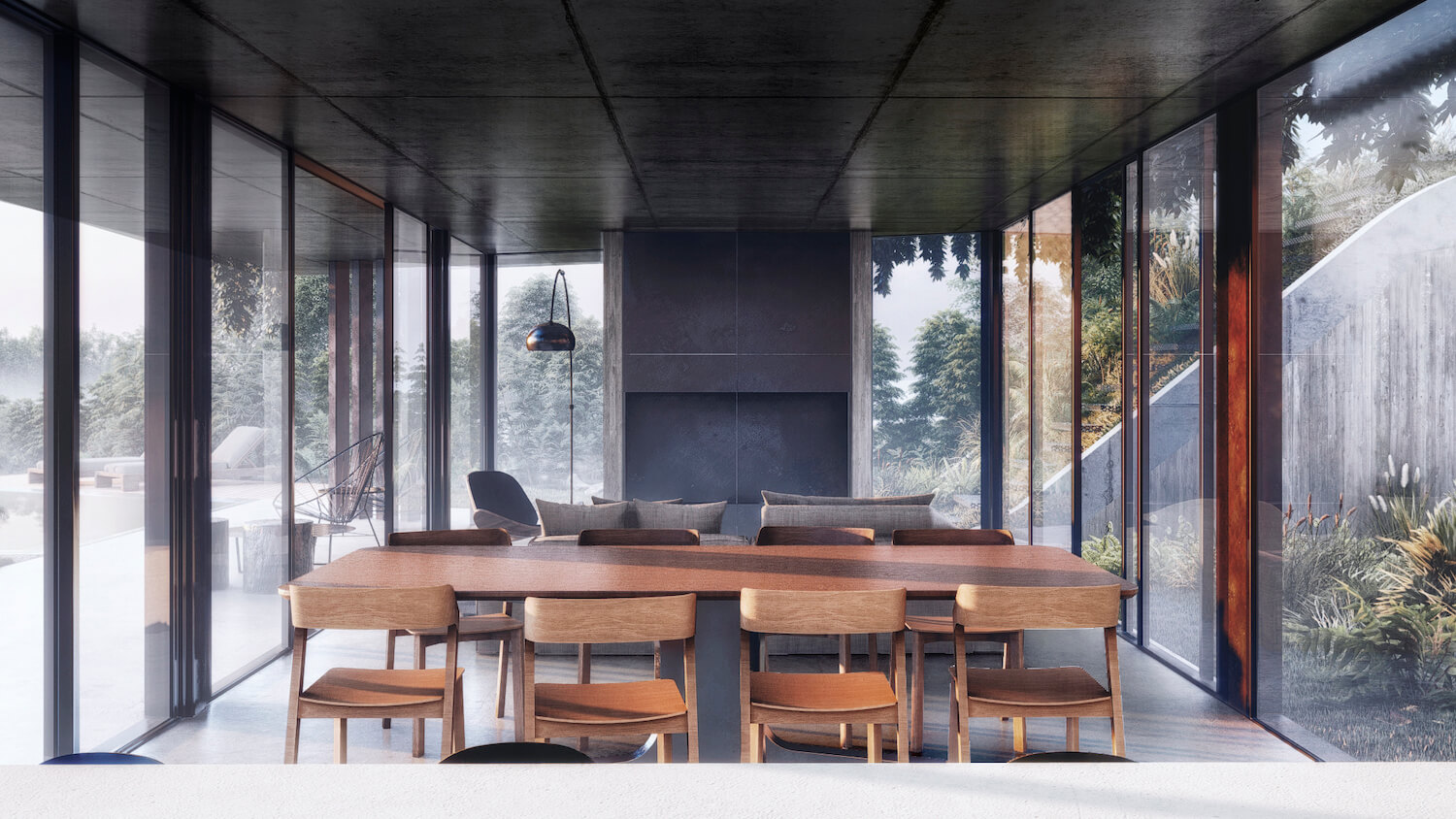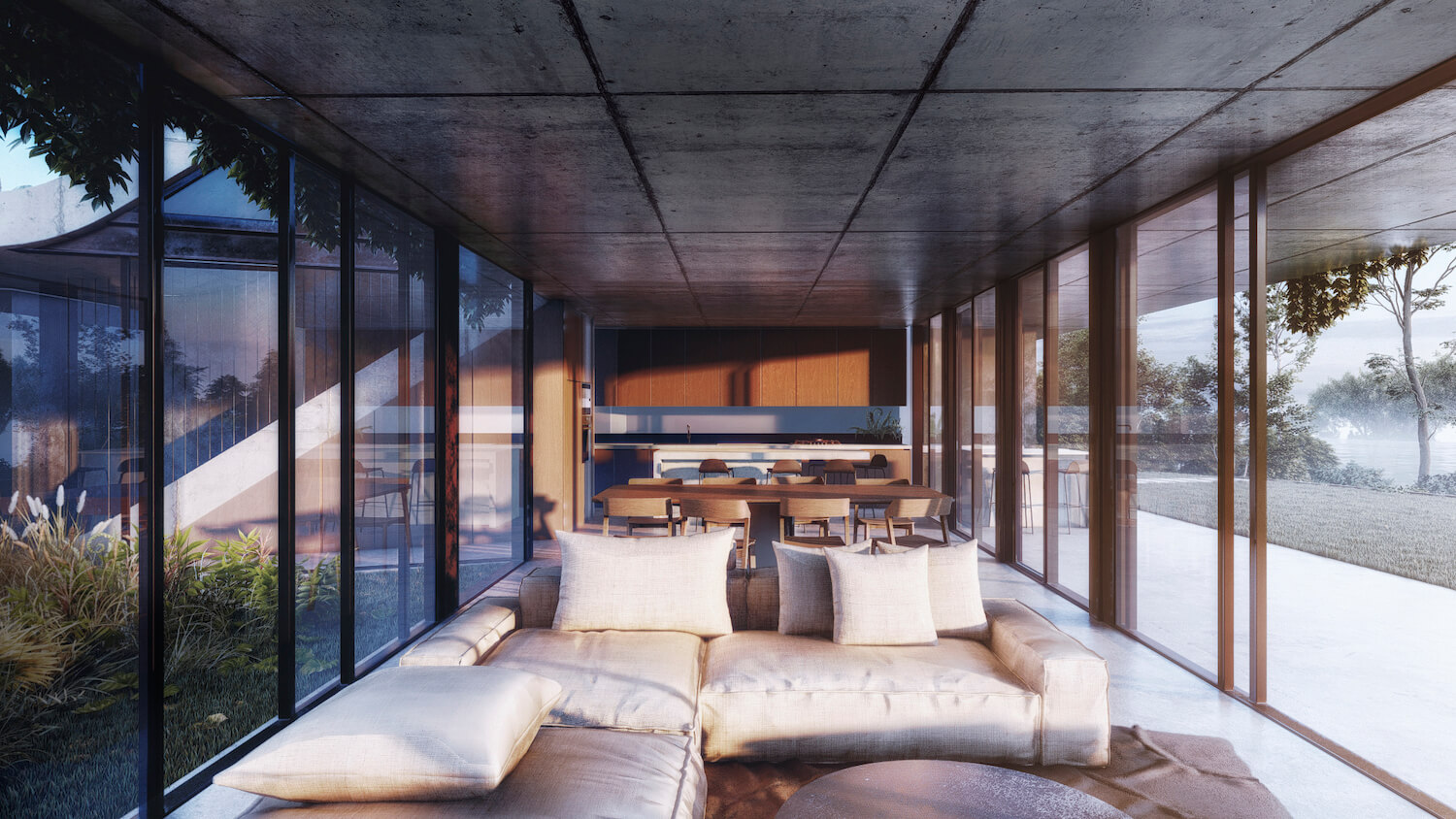 ---