Viktoria Nyerges Architect: Imagine a place in the middle of nowhere, on the top of everything. I was wondering if I would see the stars from my bed and the mountains from my bath, I would never leave this place. In the course of designing my aim was to reach the sense of complete isolation and tranquility inside the observer.
The geometrically inspired building fits the glacial landscape as it was an ice cube on the top of the mountain. Matching with the cold environment, in this case, I used cold materials such as concrete, steel, and glass.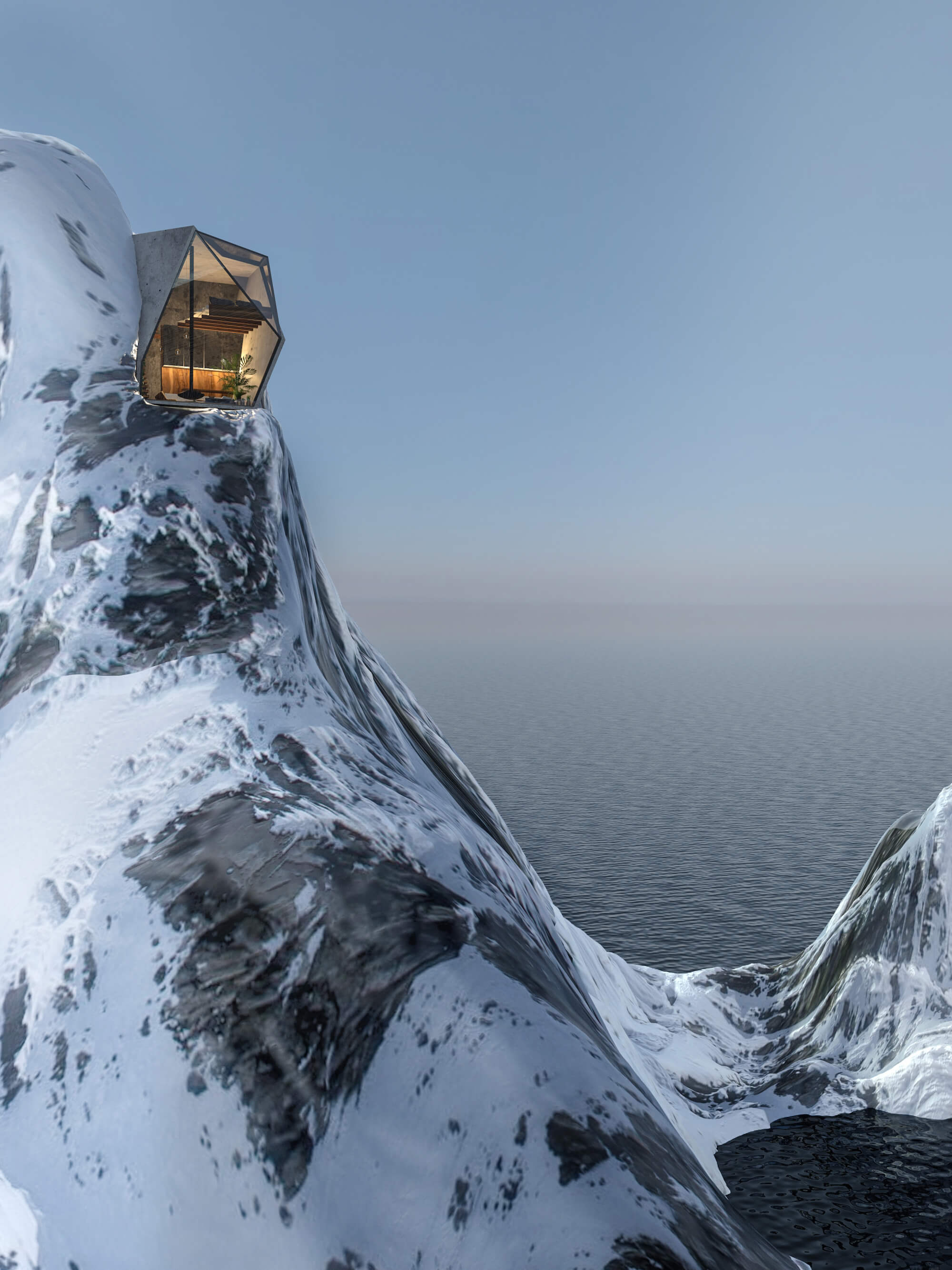 Visualization by Viktoria Nyerges
During the slicing of the regular cube shape, the resulting skew surfaces were designed with glass to provide a panoramic view from the interior.
In contrast to the rough outside world, the building has a warm atmosphere with greenery inside to make the place feel cozy.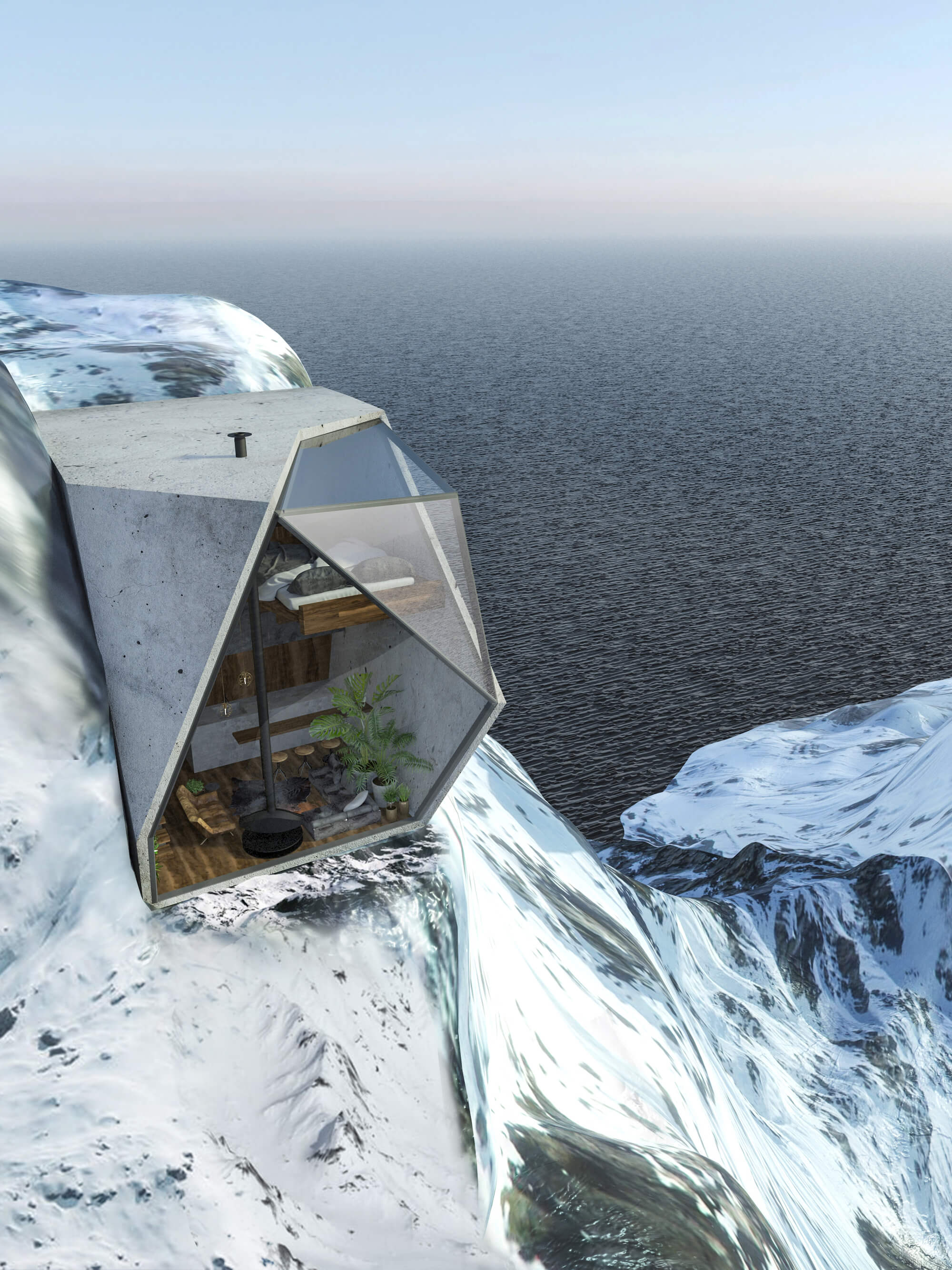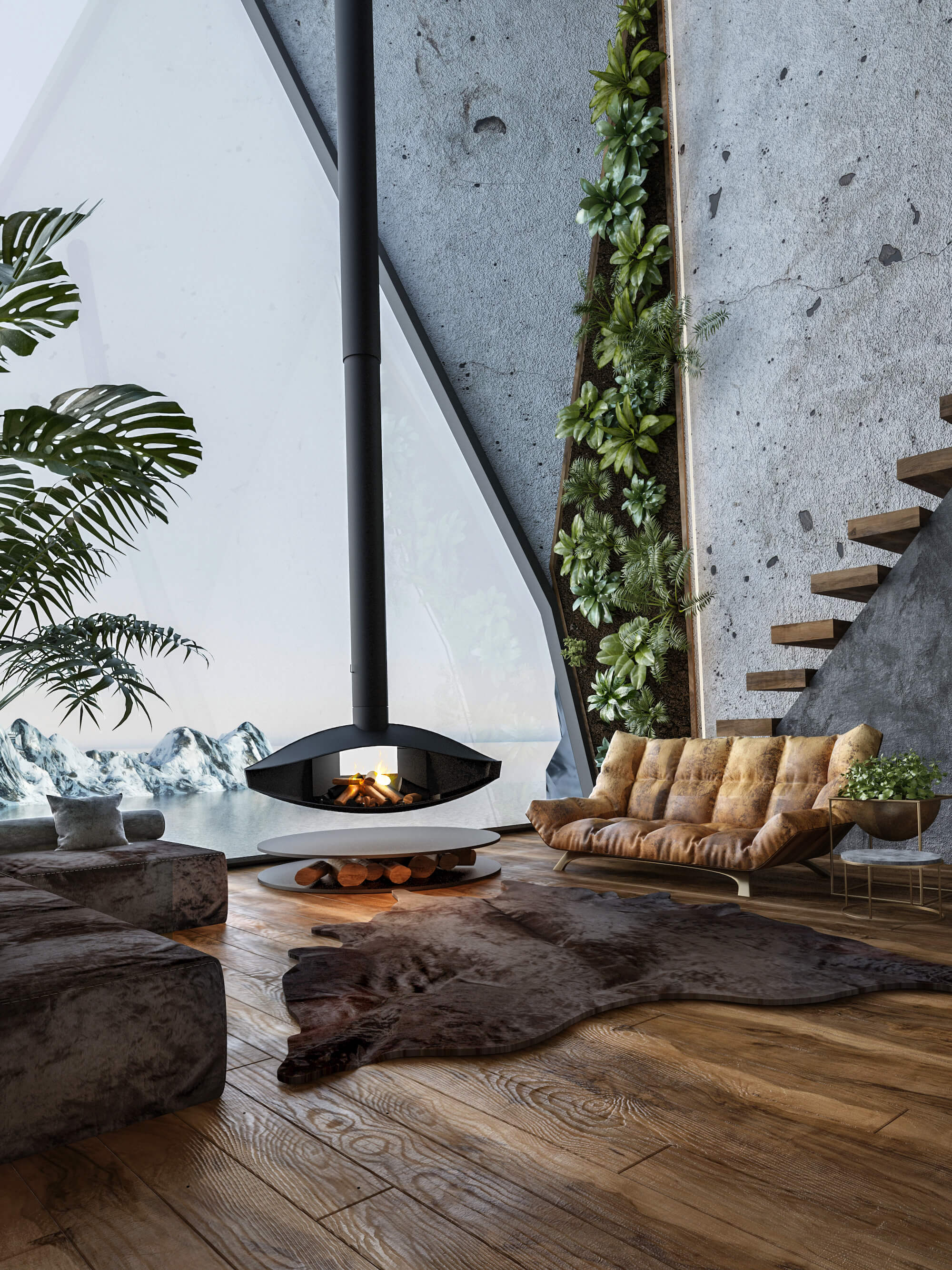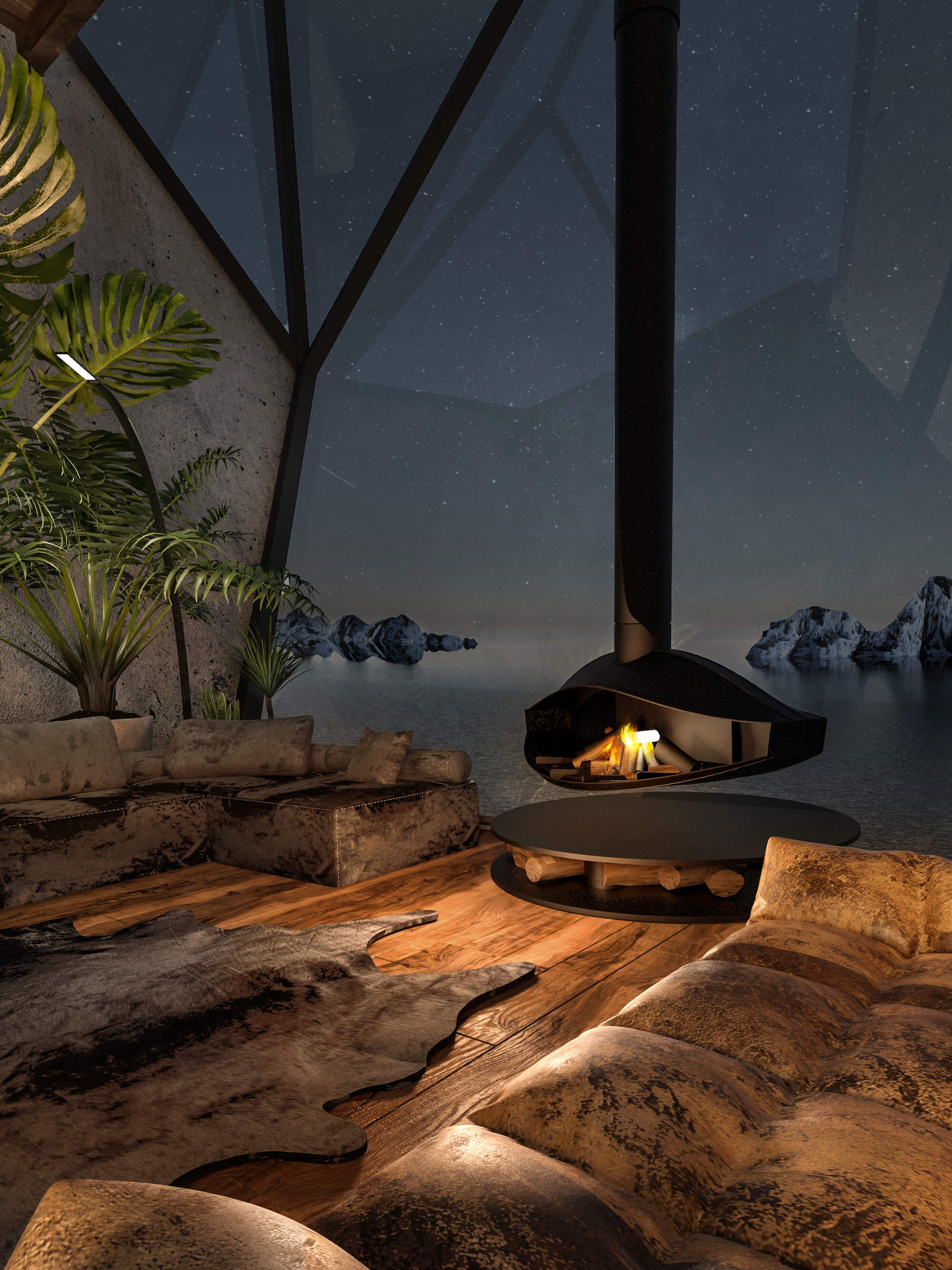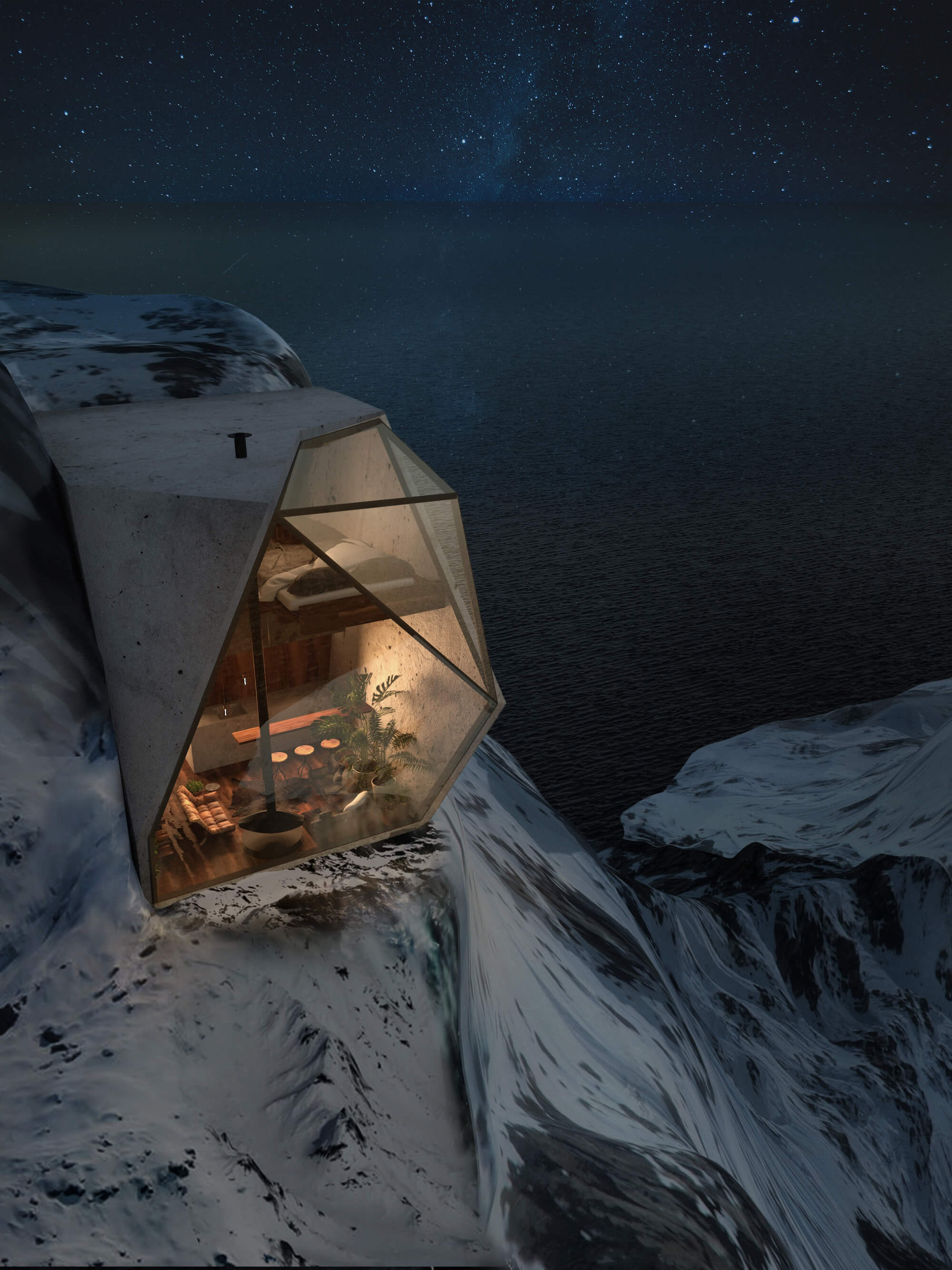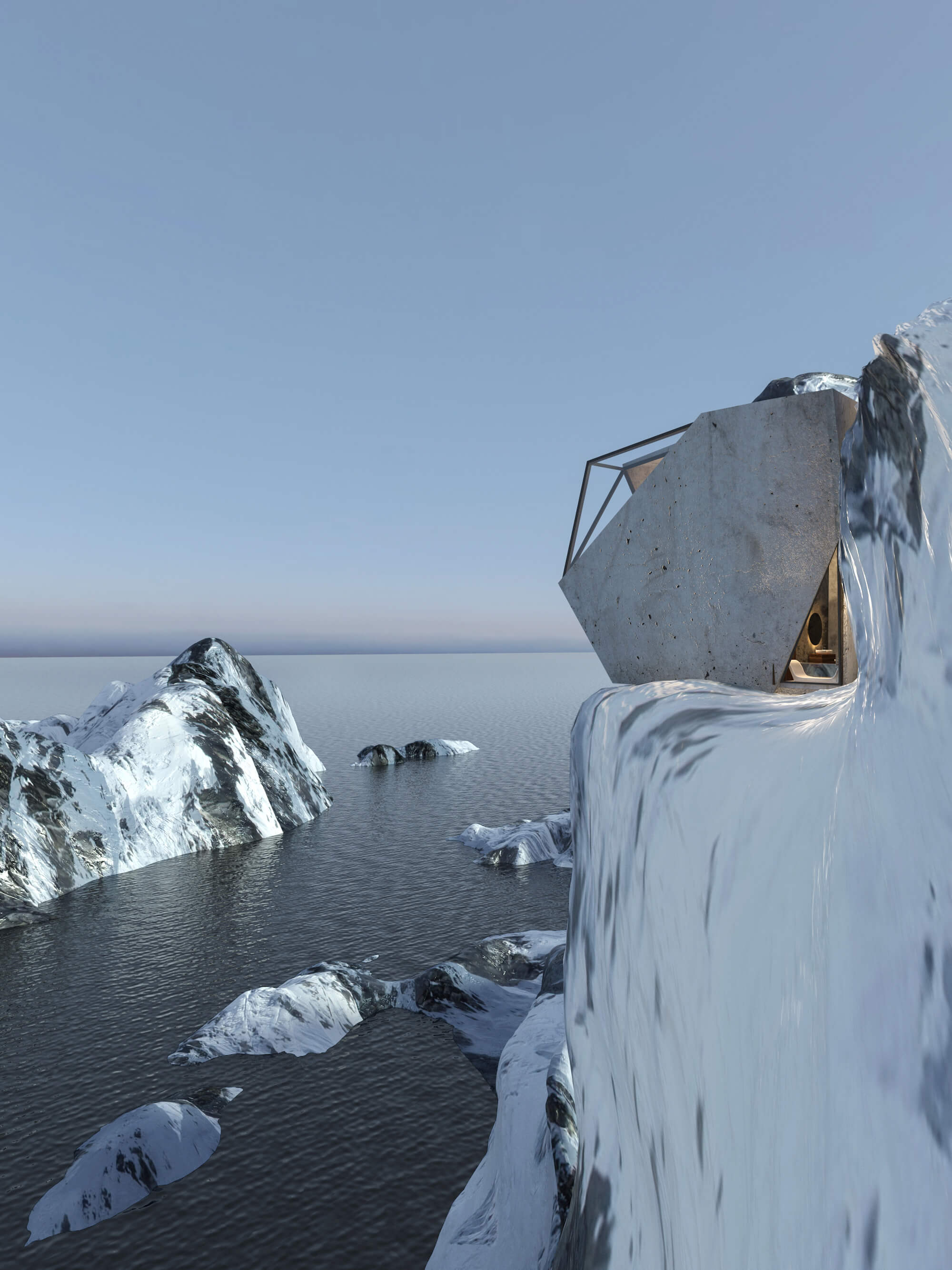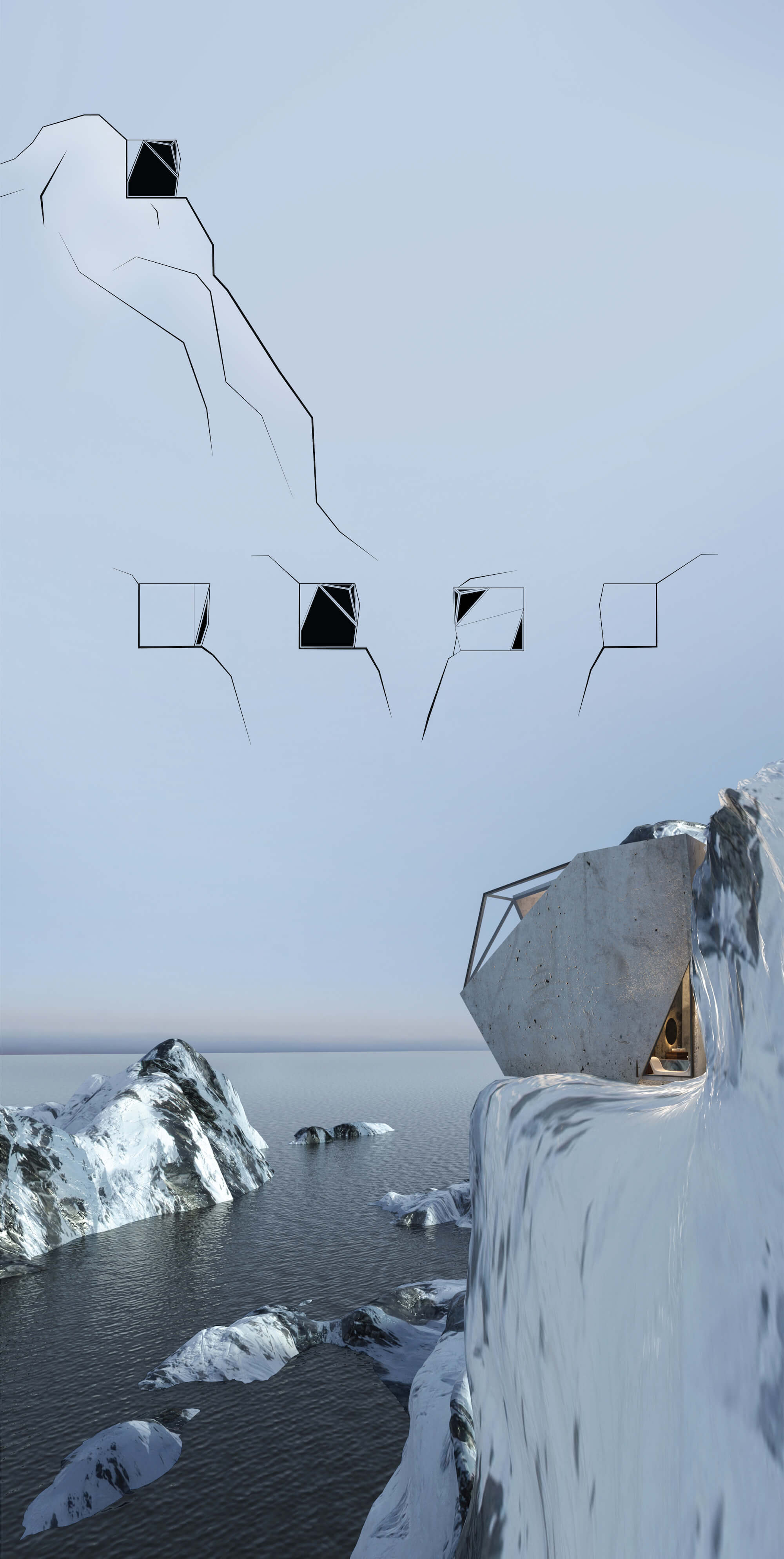 Connect with the Viktoria Nyerges Architect
---