Milad Eshtiyaghi: In designing this project, we tried to coordinate the project plan with the climate and the contex. The project design was taken from the shape of the soil grains in the context and was designed based on the needs of the project.
So that the final material of the project will be taken from the same soil obtained from digging that is used for the foundation of the project, so the finished material will be in harmony with the native architecture and the context of the project.
The interior space, which separates itself from the ground with a difference in height, is a space from darkness to light in such a way that after entering the covered path of the entrance stairs, which is a semi-open space, and after reaching the entrance door and entering inside, This complete feeling comes alive in the person that there is always light after every darkness.
The interior space, which is at in front of the entrance, is a completely transparent space with a transparent ceiling, wall, and floor space that separates itself from the rigid body and provides a great view in the form of a 4D view of the surroundings for the person.
The inner space consists of 4 main elements: water, wind, soil, fire.
Water: in the floor, soil: in the body, fire: as a fireplace.
Wind: Internal natural ventilation.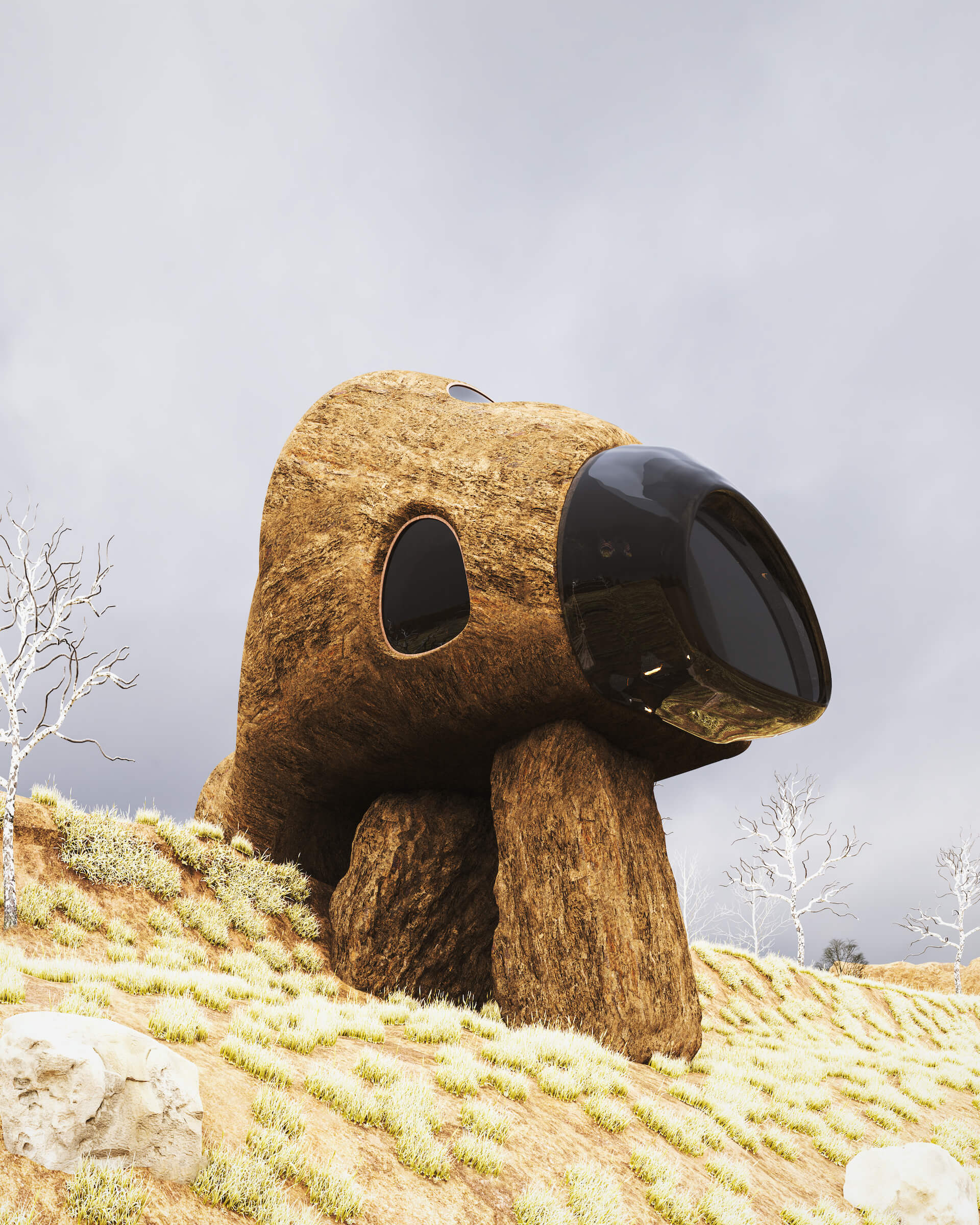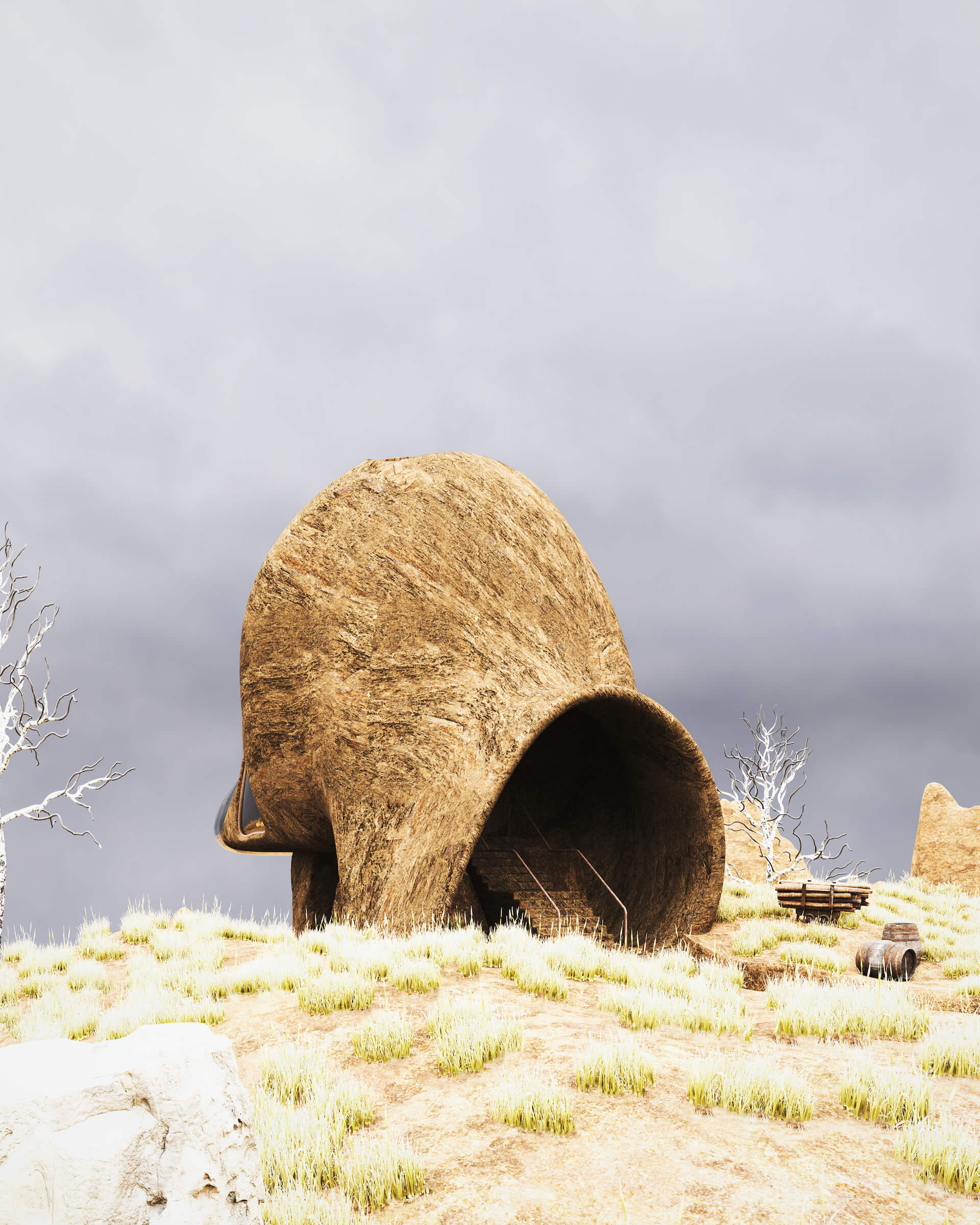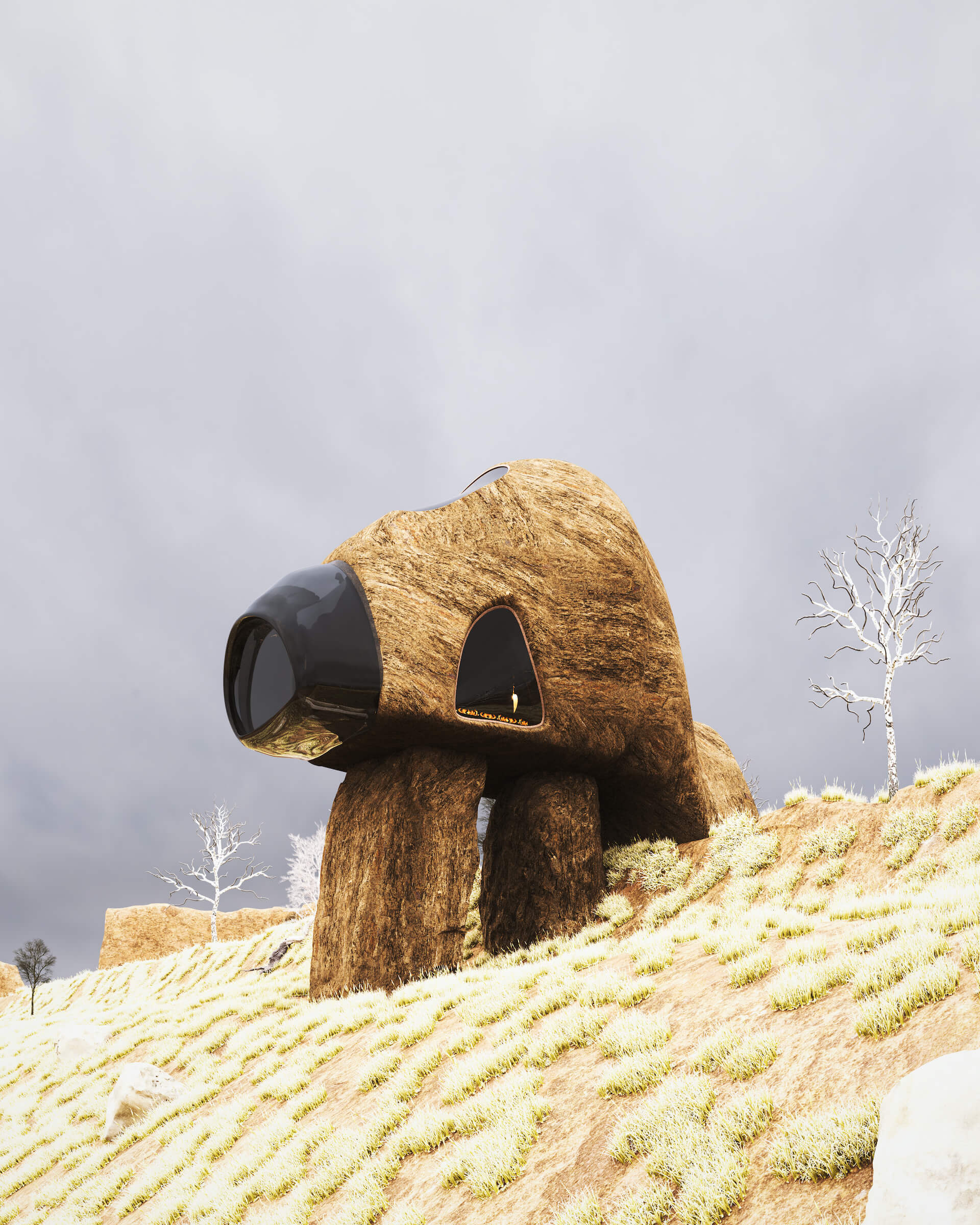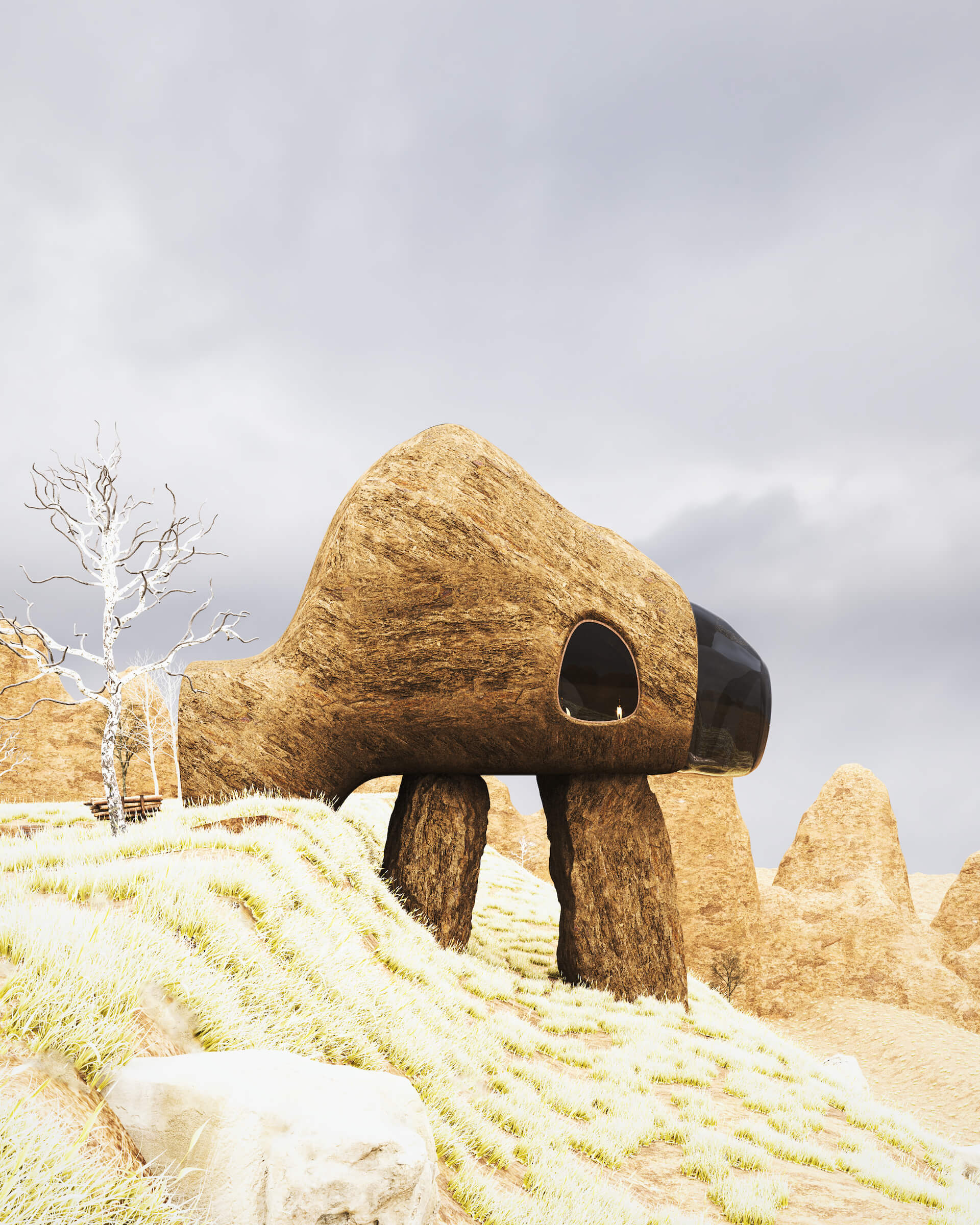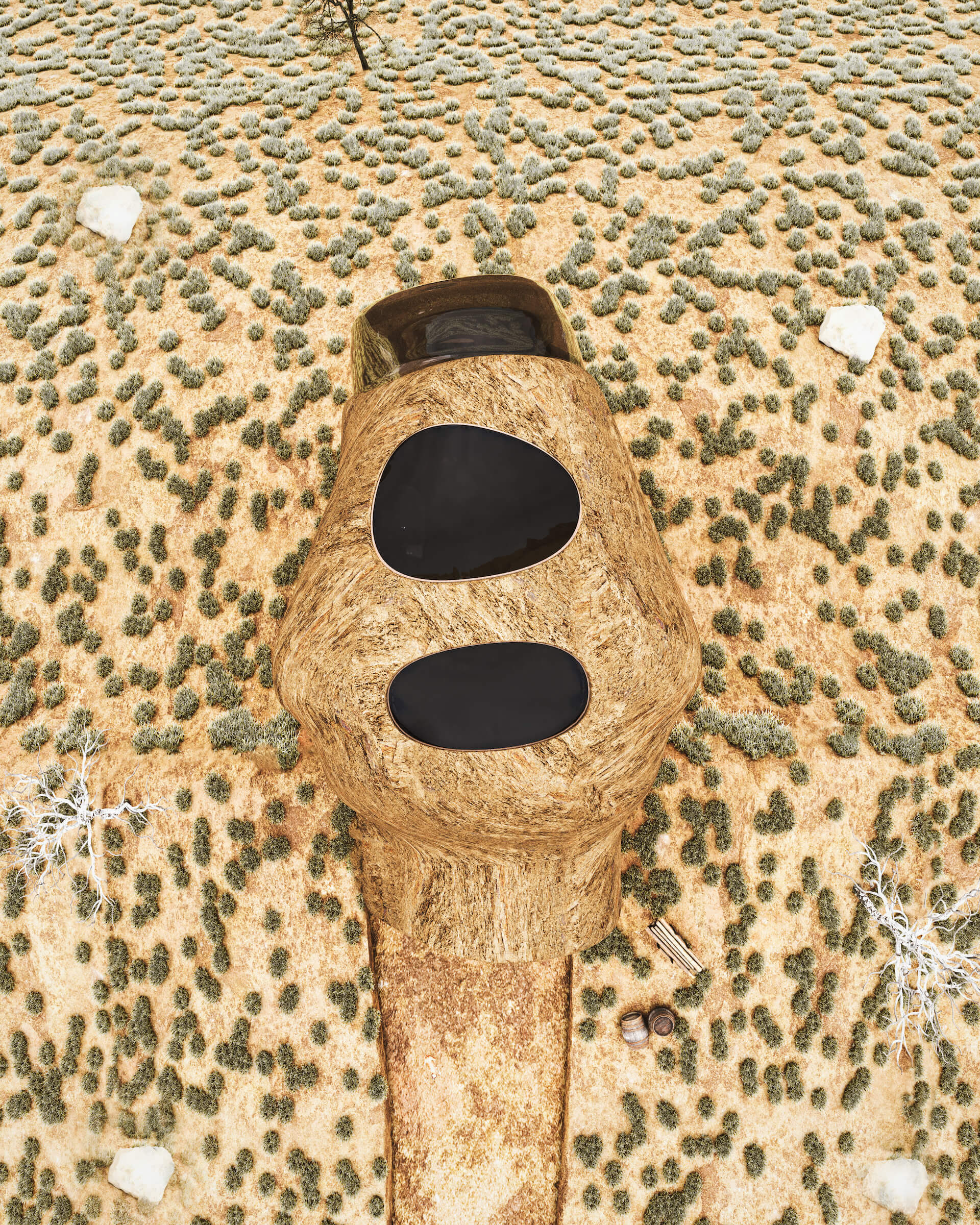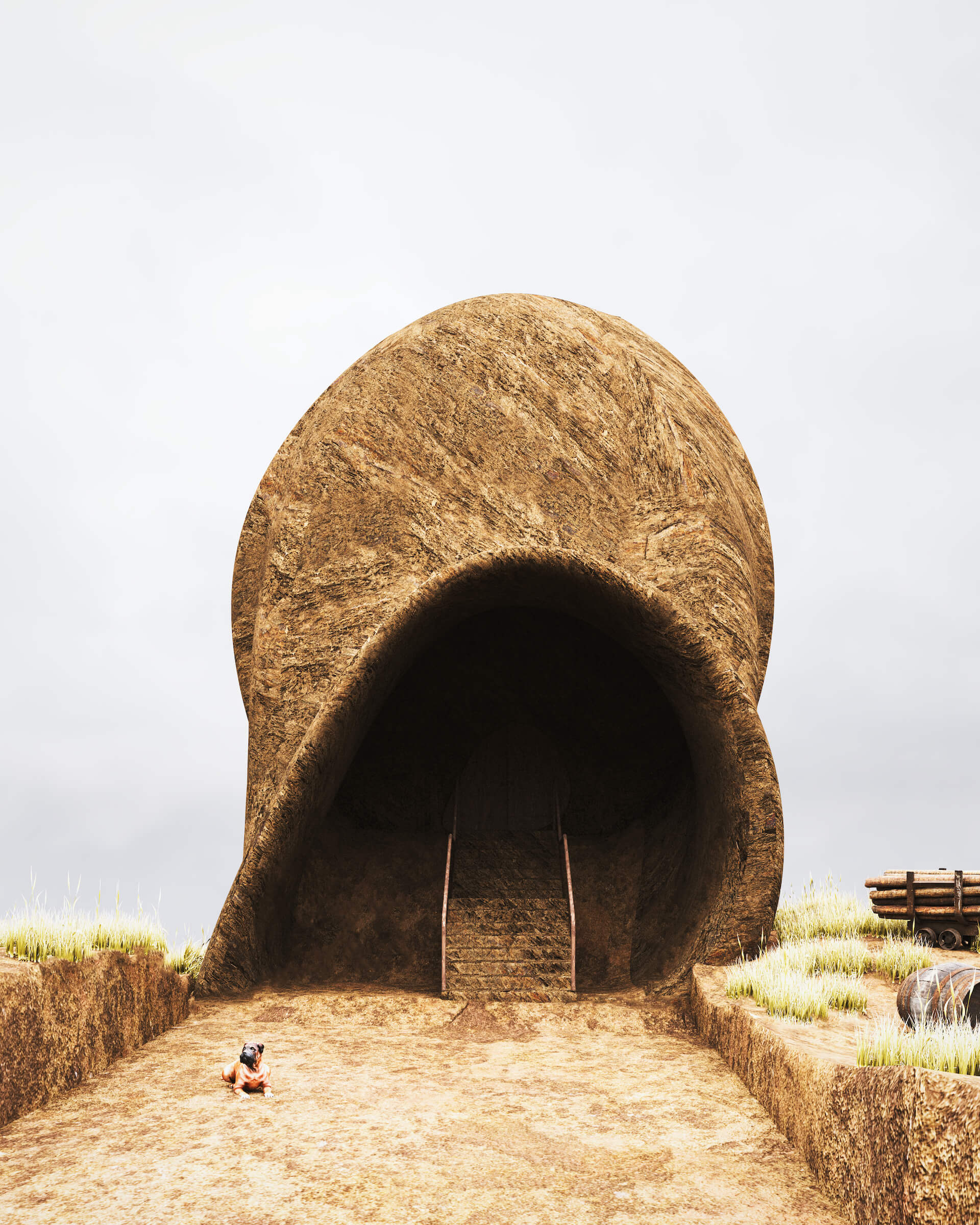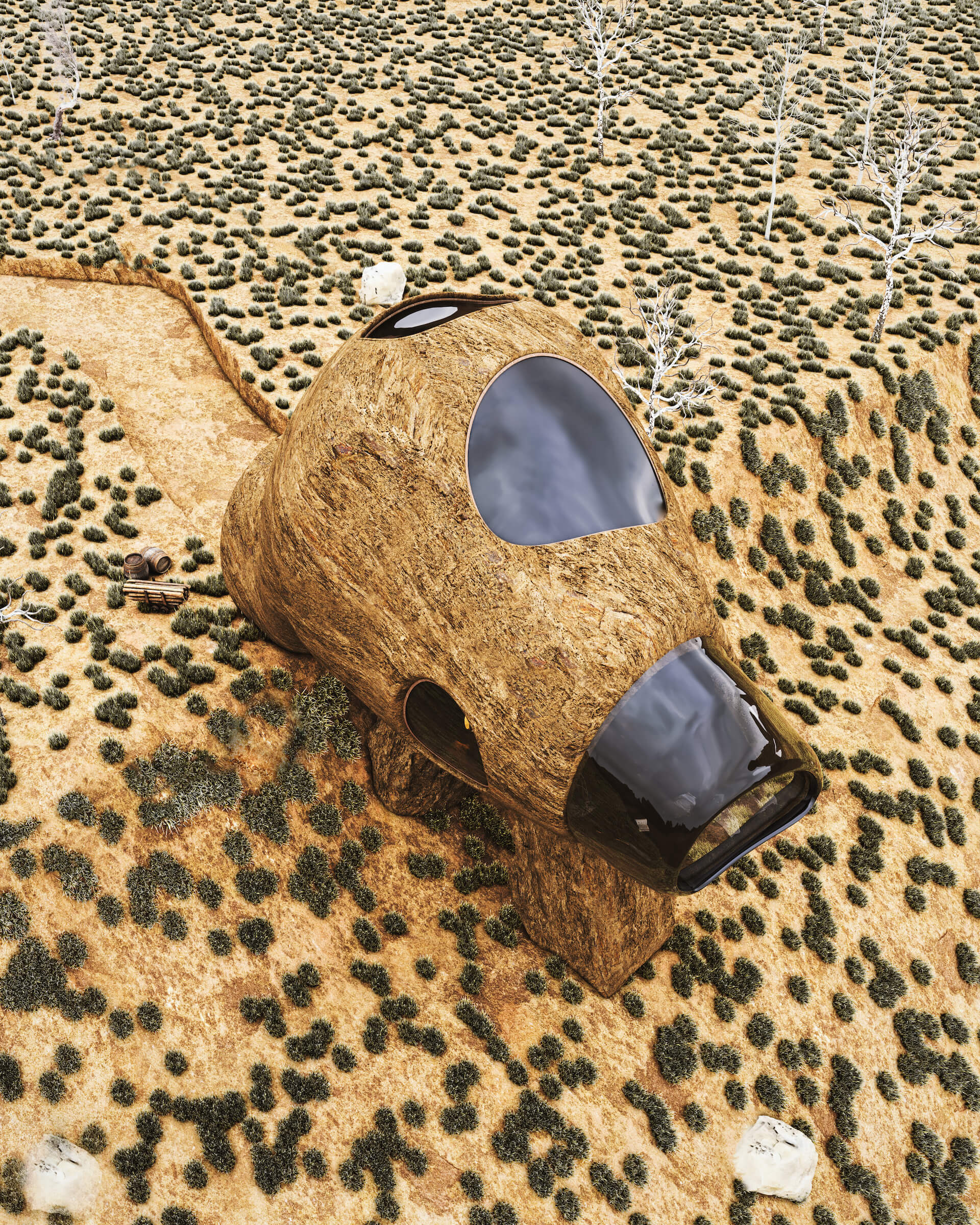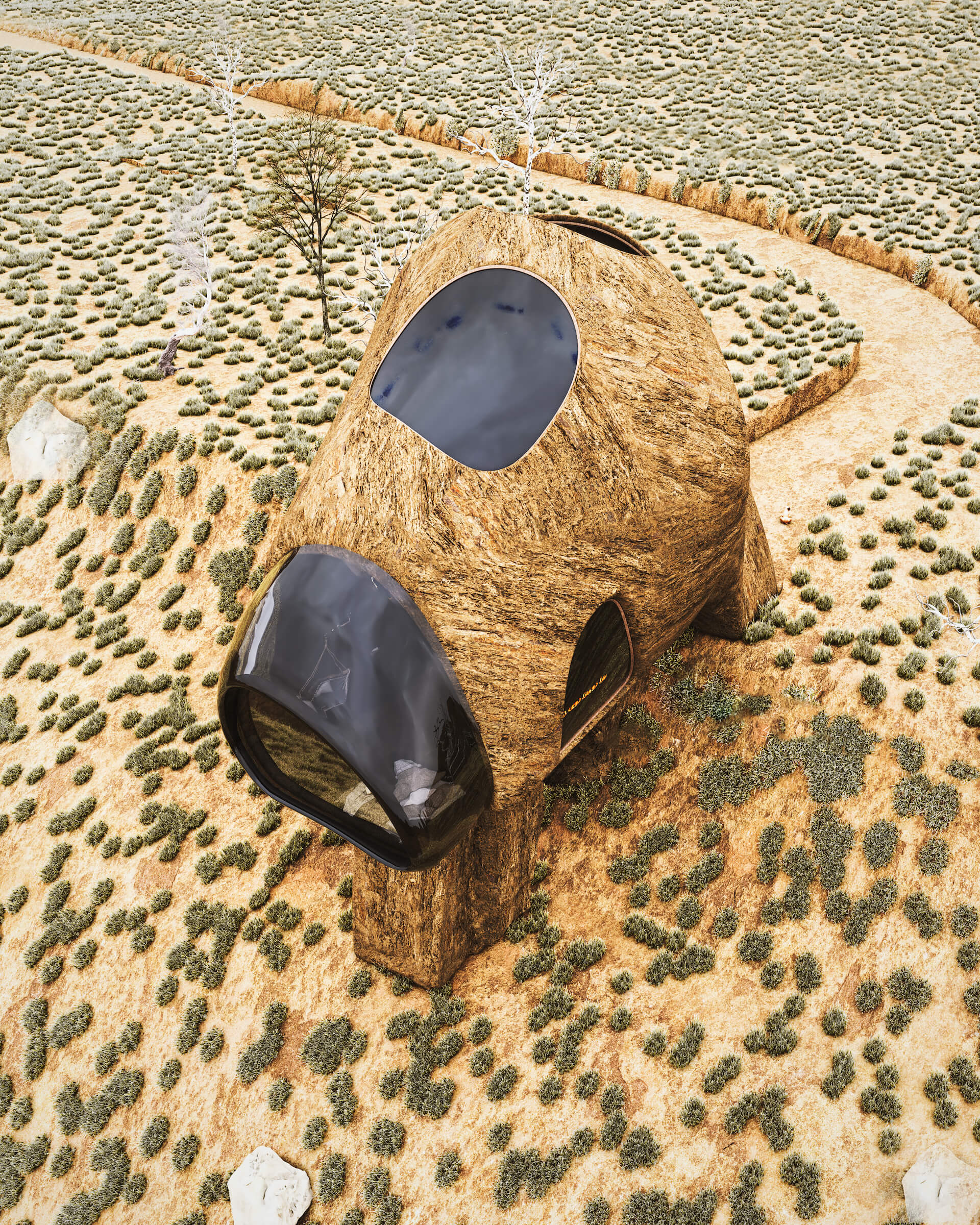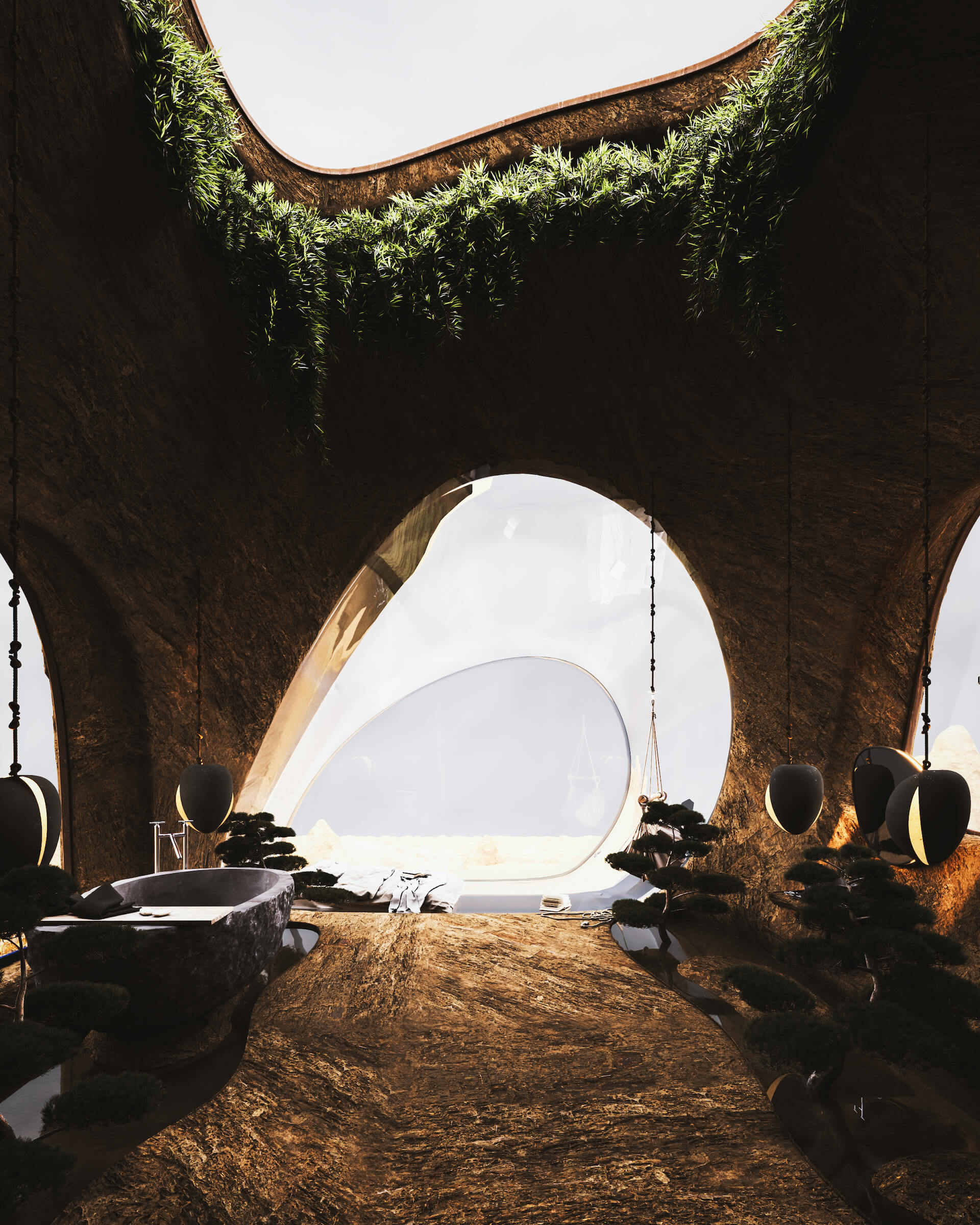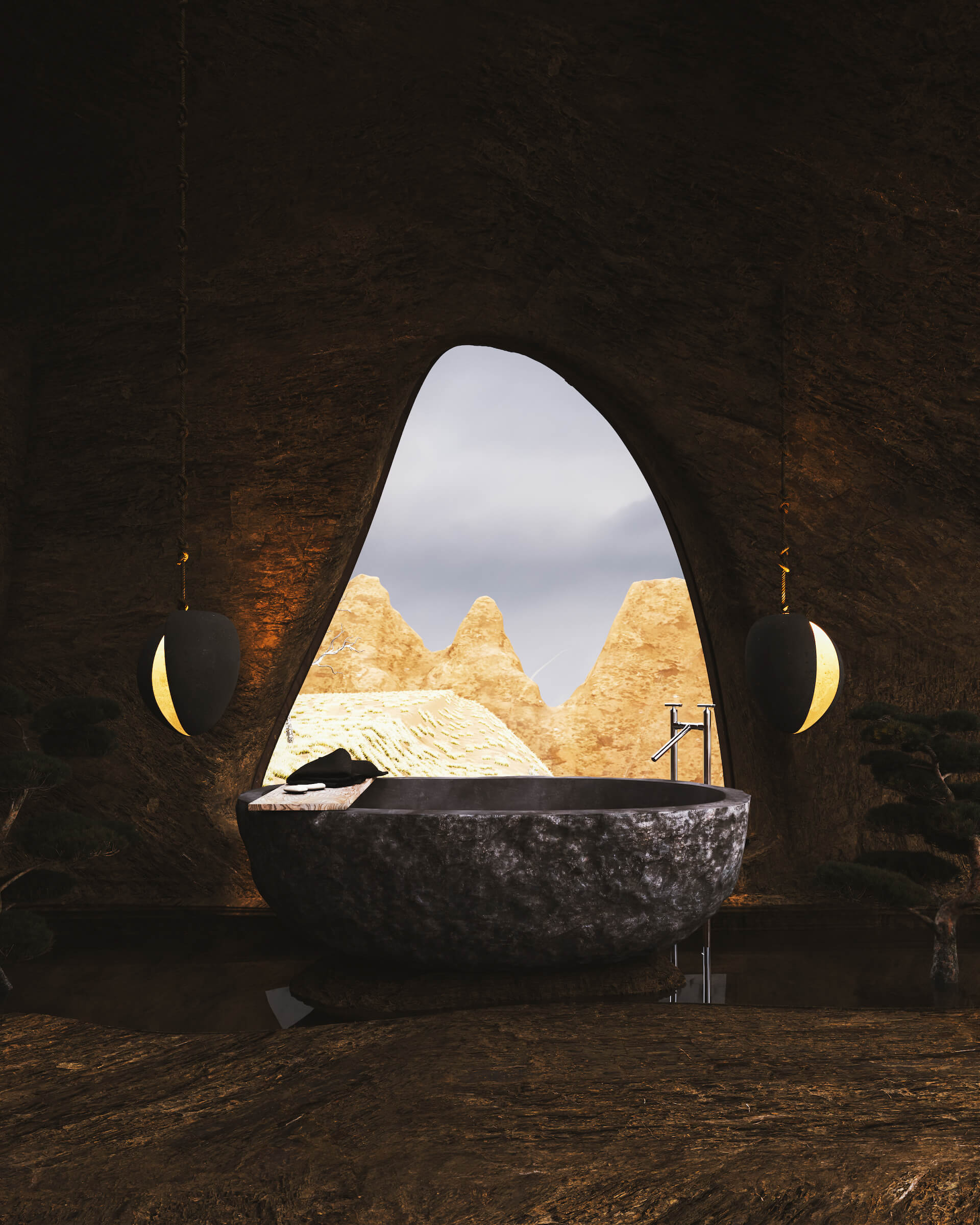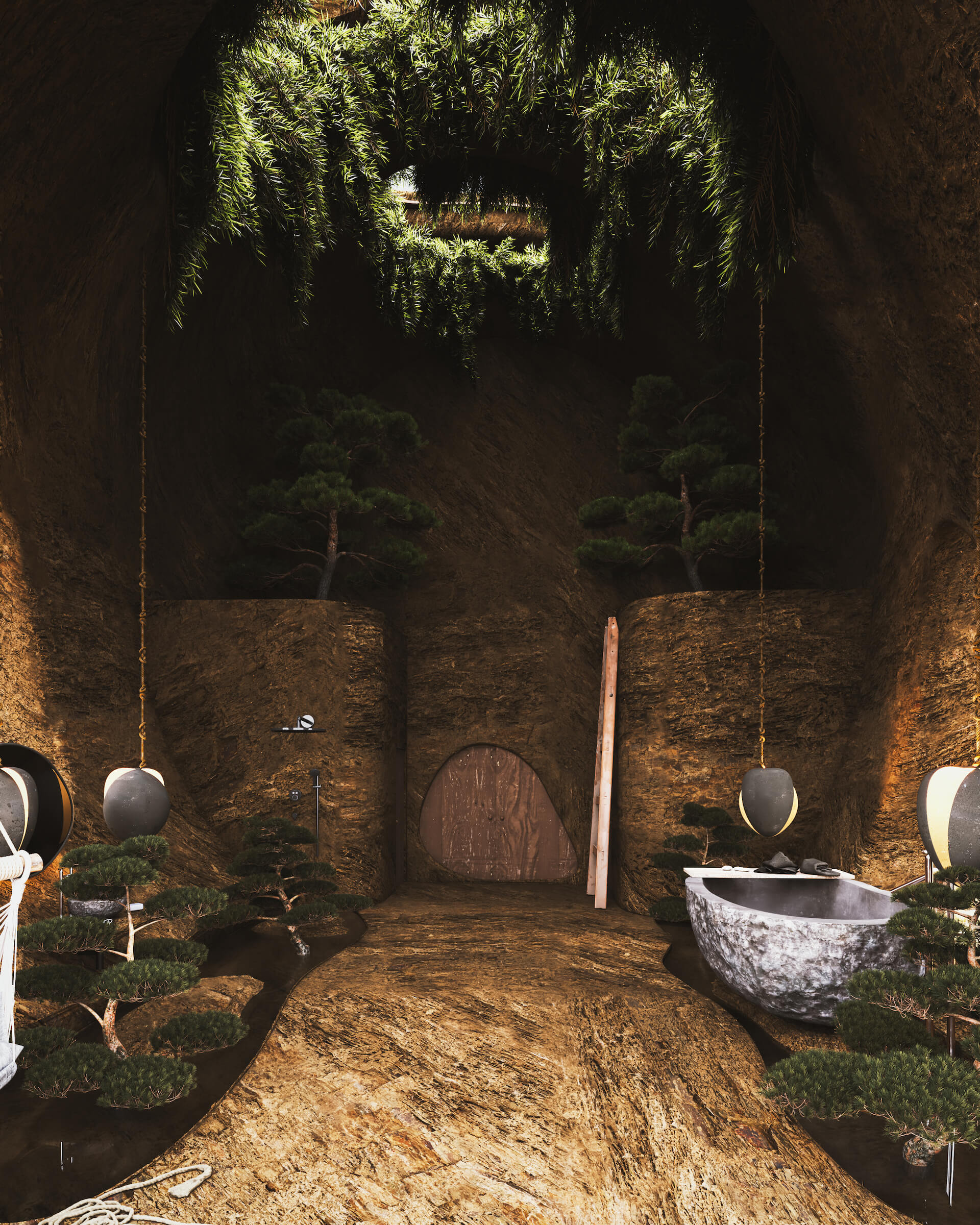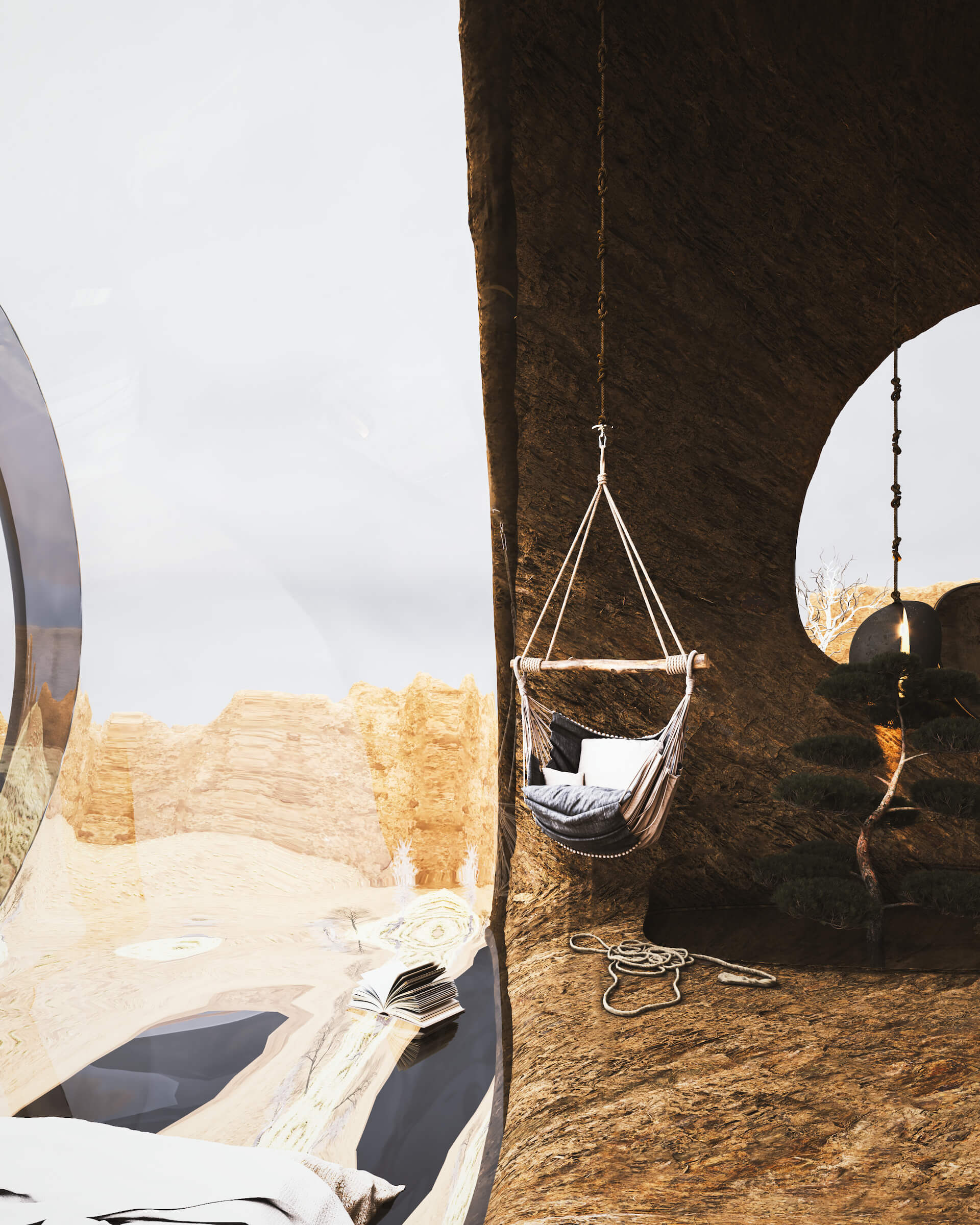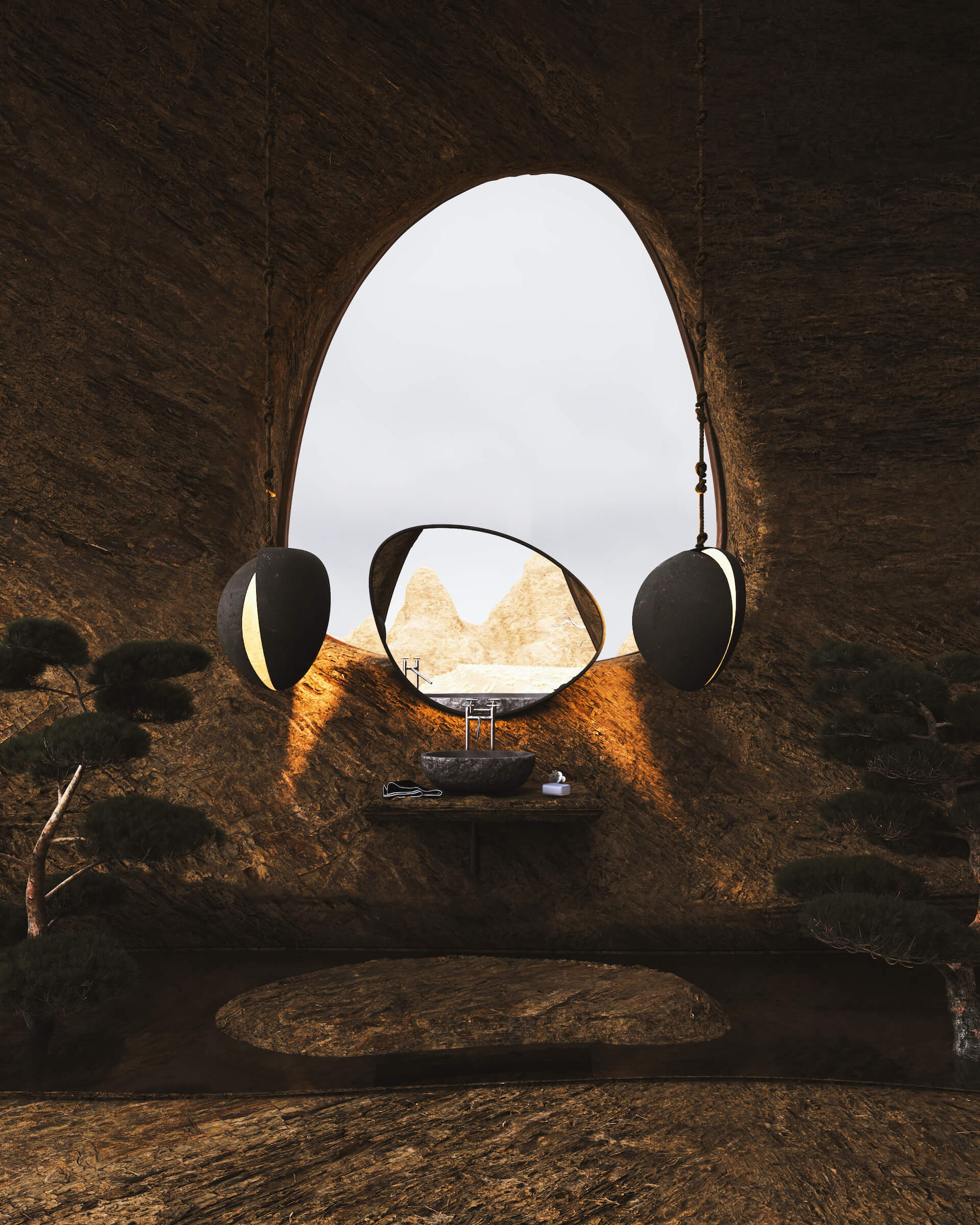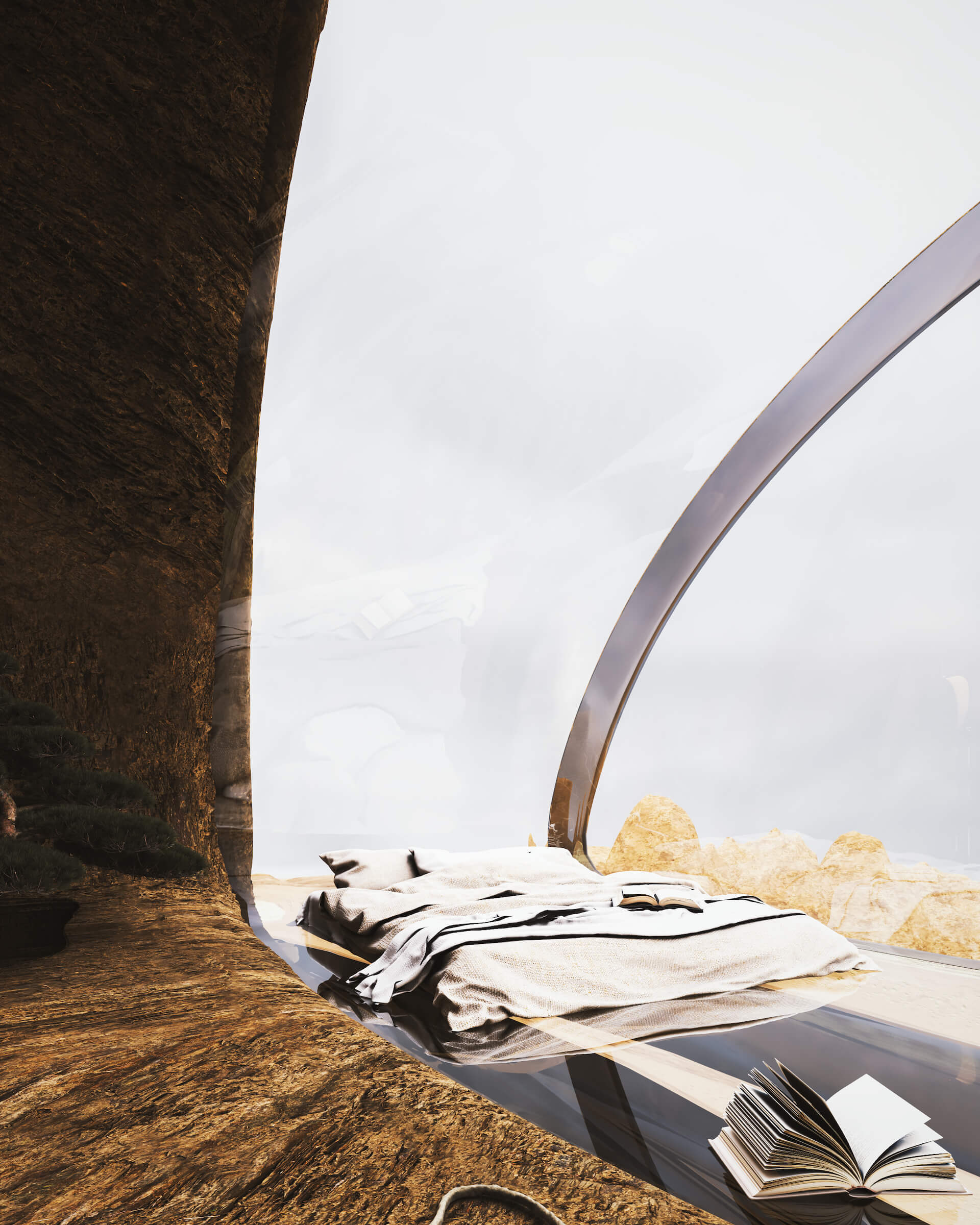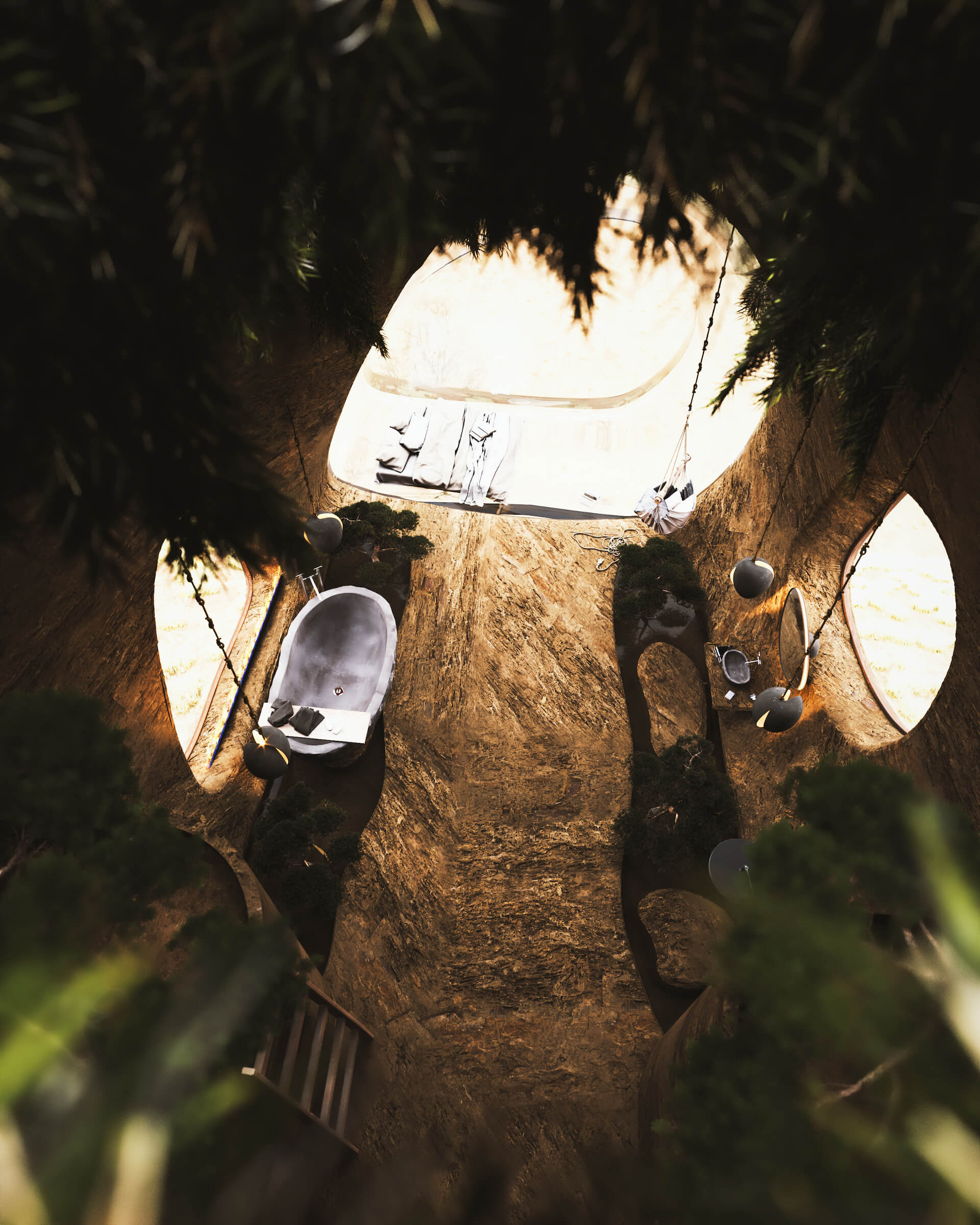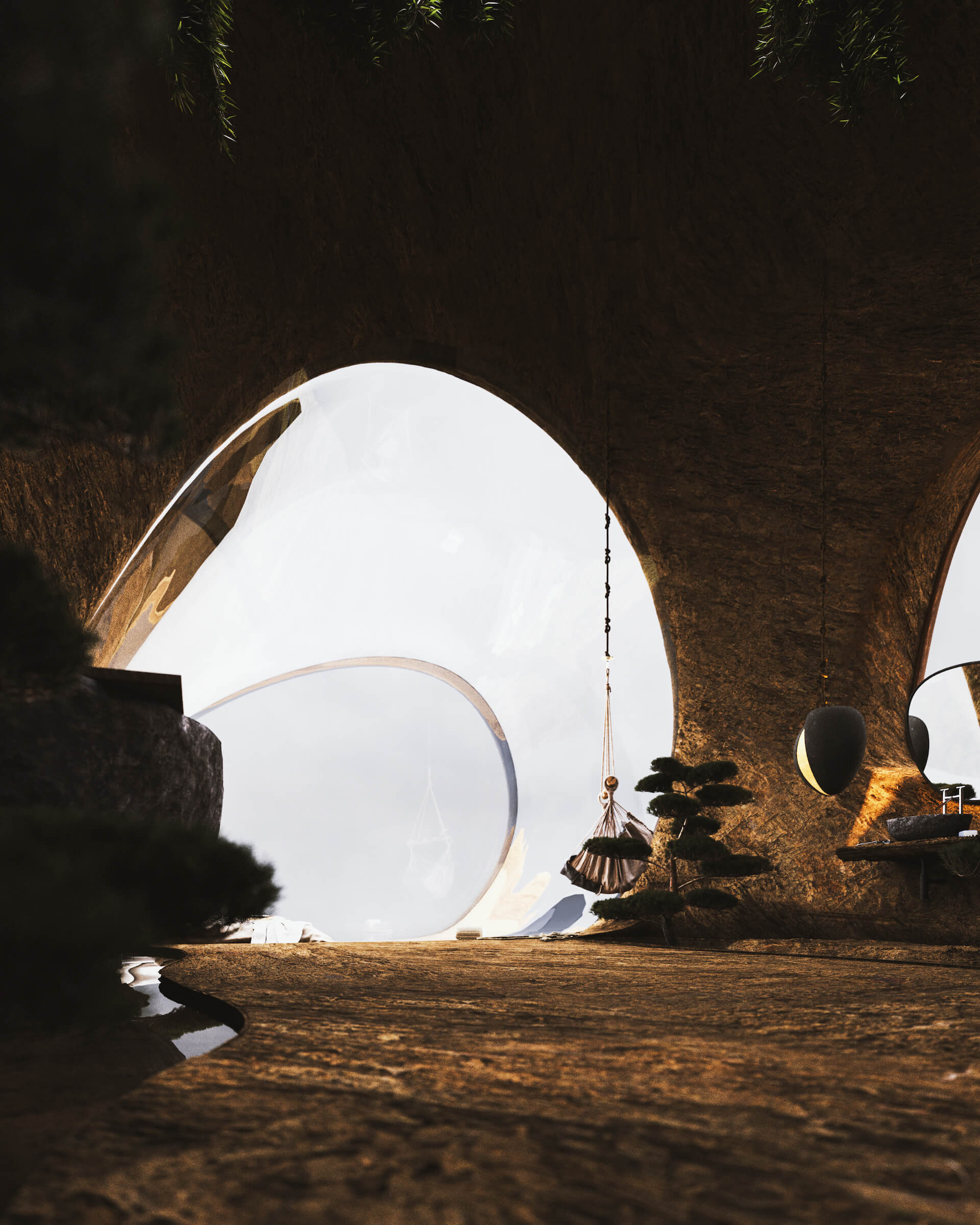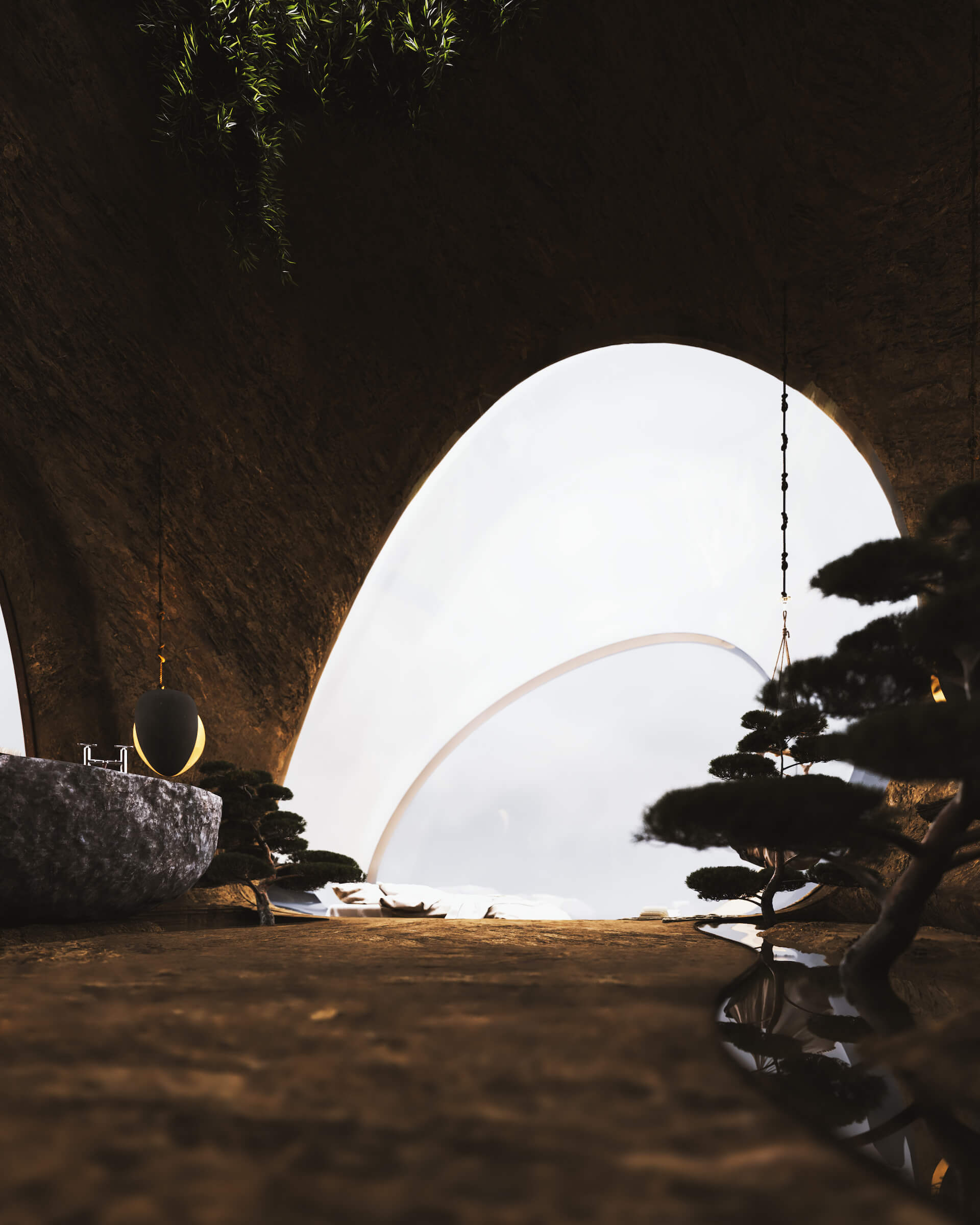 ---