Garton and Zopf: Blurring the boundaries between internal and external Casa Pabellón uses a unique plan that brings the external environment inside and directs the inhabitants to secluded nature filled spaces. When fully opened the house allows it's family to live and work nearly completely outdoors. When privacy, the elements or security require it, the house can be completely closed down.
Concept
The plan and lightweight pavilion structure allows for a fast and modular construction with off site prefabrication reducing environmental impact and waste. Open air circulation routes through the property reinforce the connection to the surrounding South Pacific jungles that cover the hills in this quiet corner of Costa Rica.
Design
A large communal living space comprised of an open air dining area, kitchen and sunken living room open out to gardens and pool to create an open hub for family life. Modular offices, music rooms, bedrooms and bathrooms are all linked by a covered external/internal corridor with a natural raw stone, teak and concrete material pallet.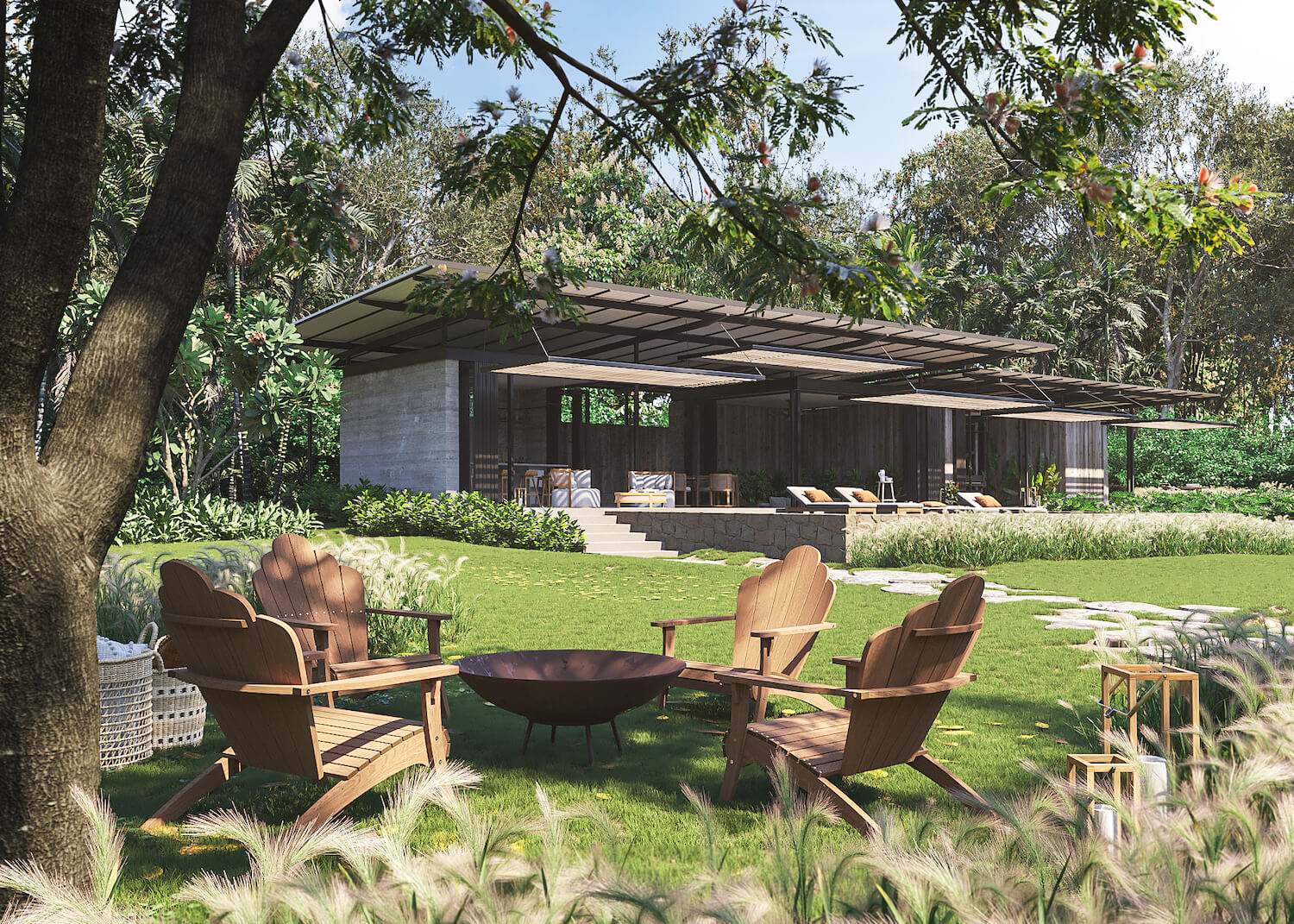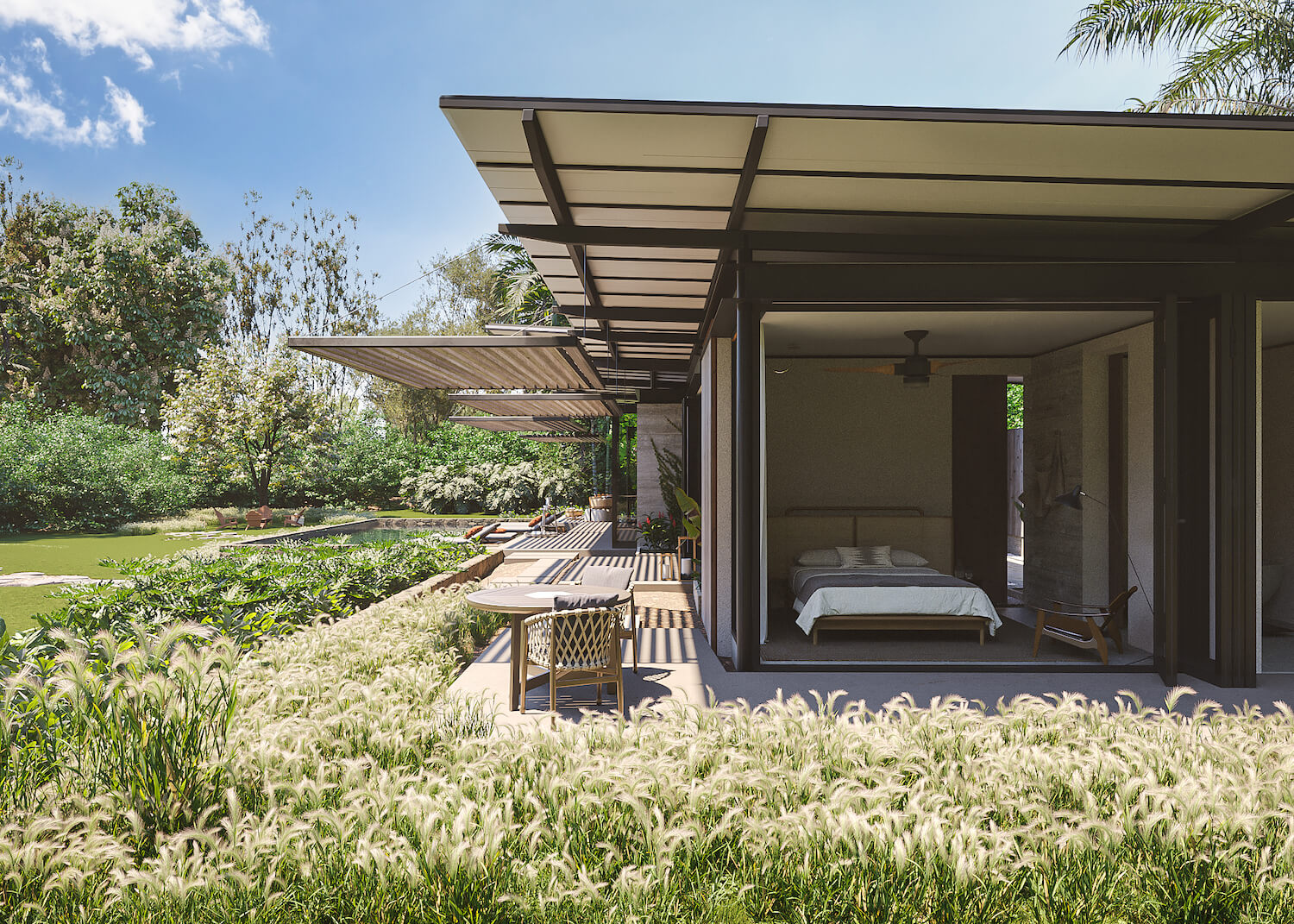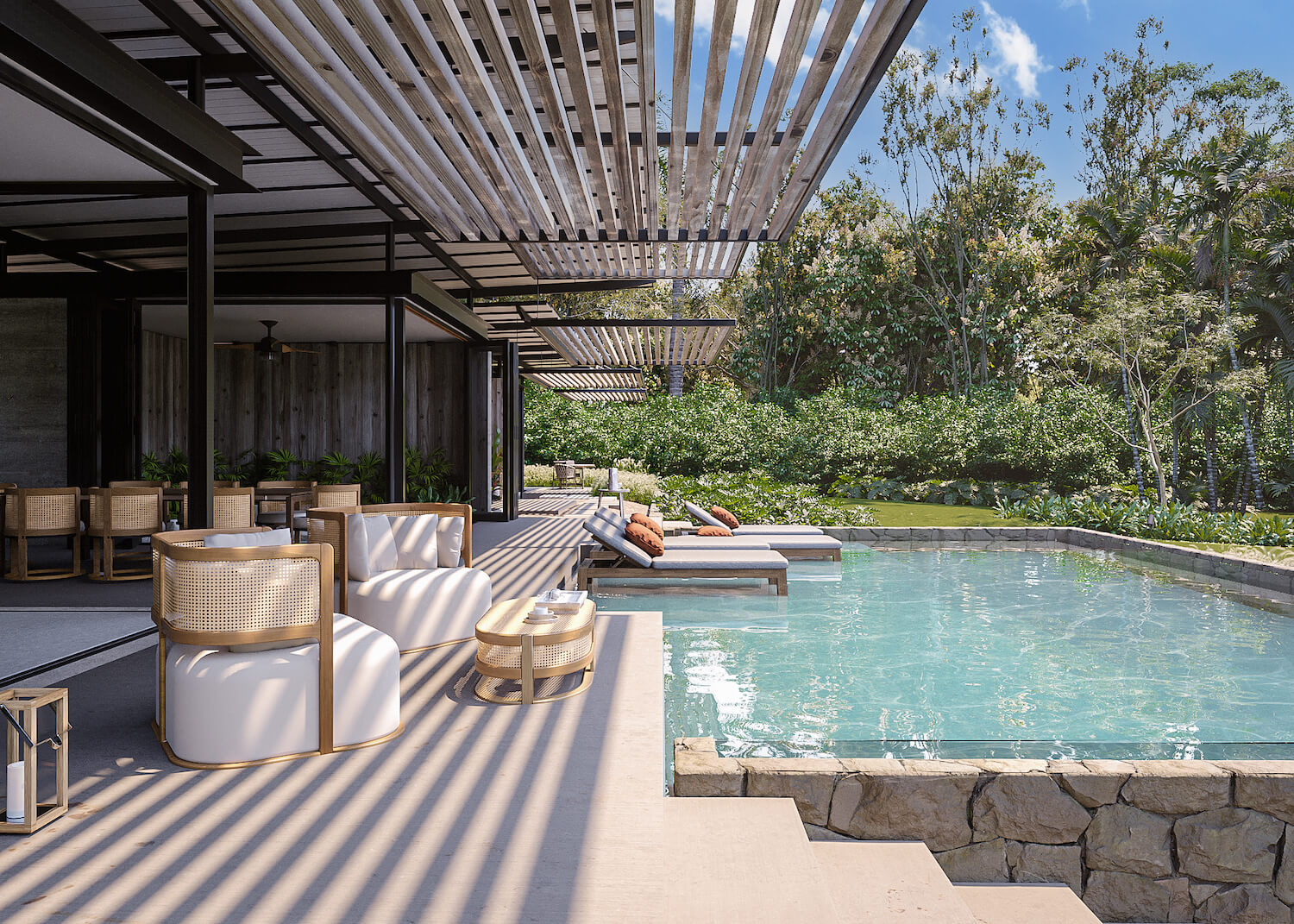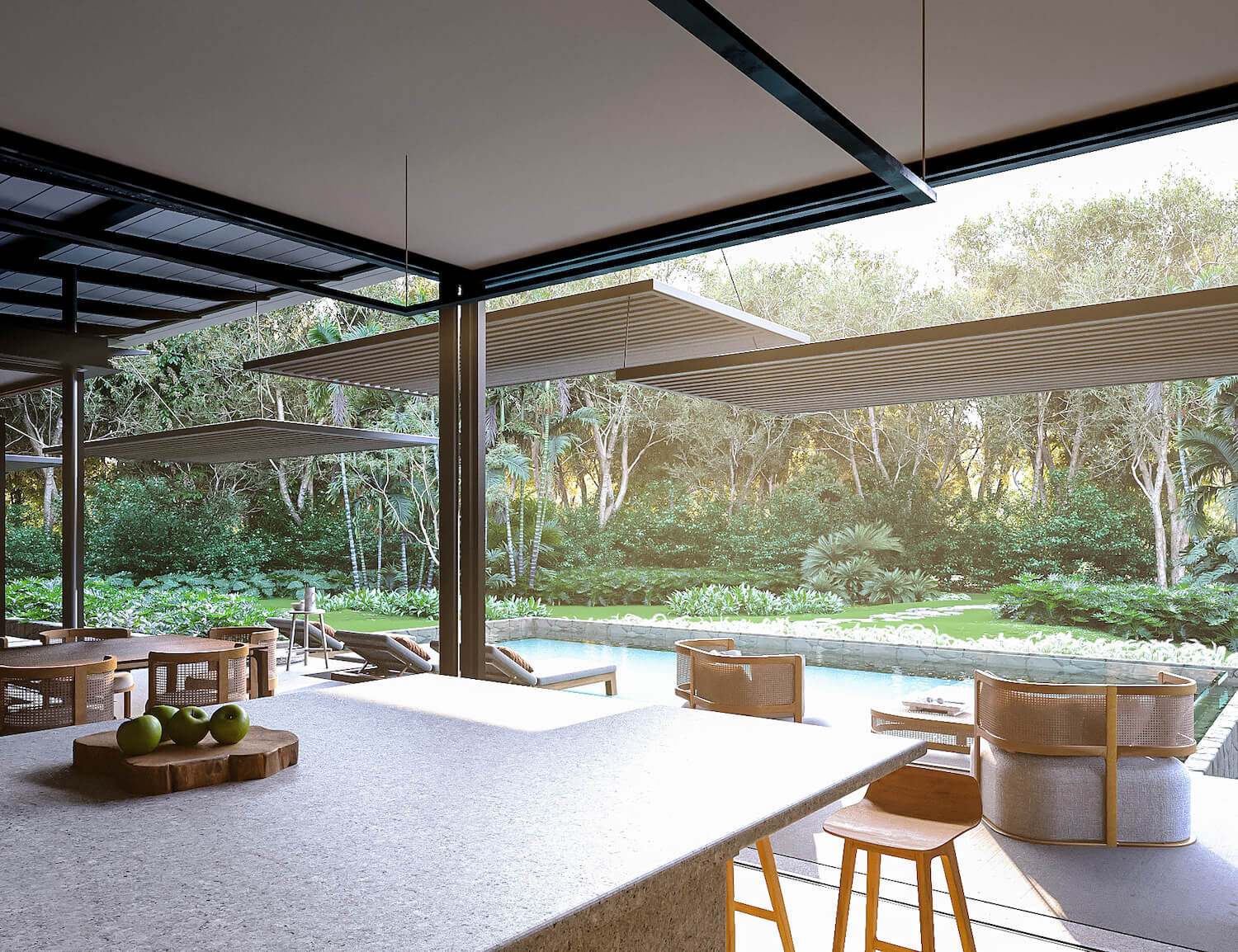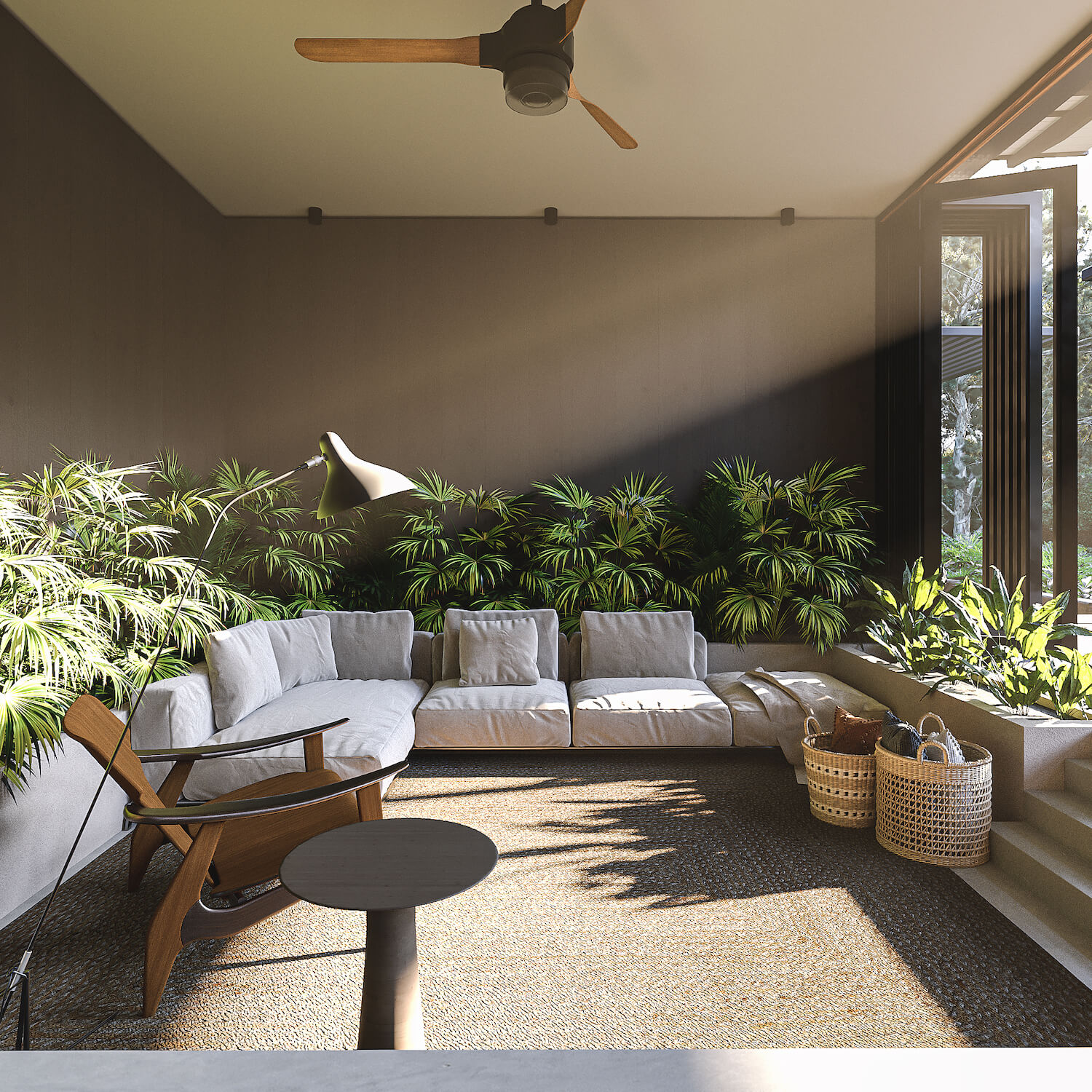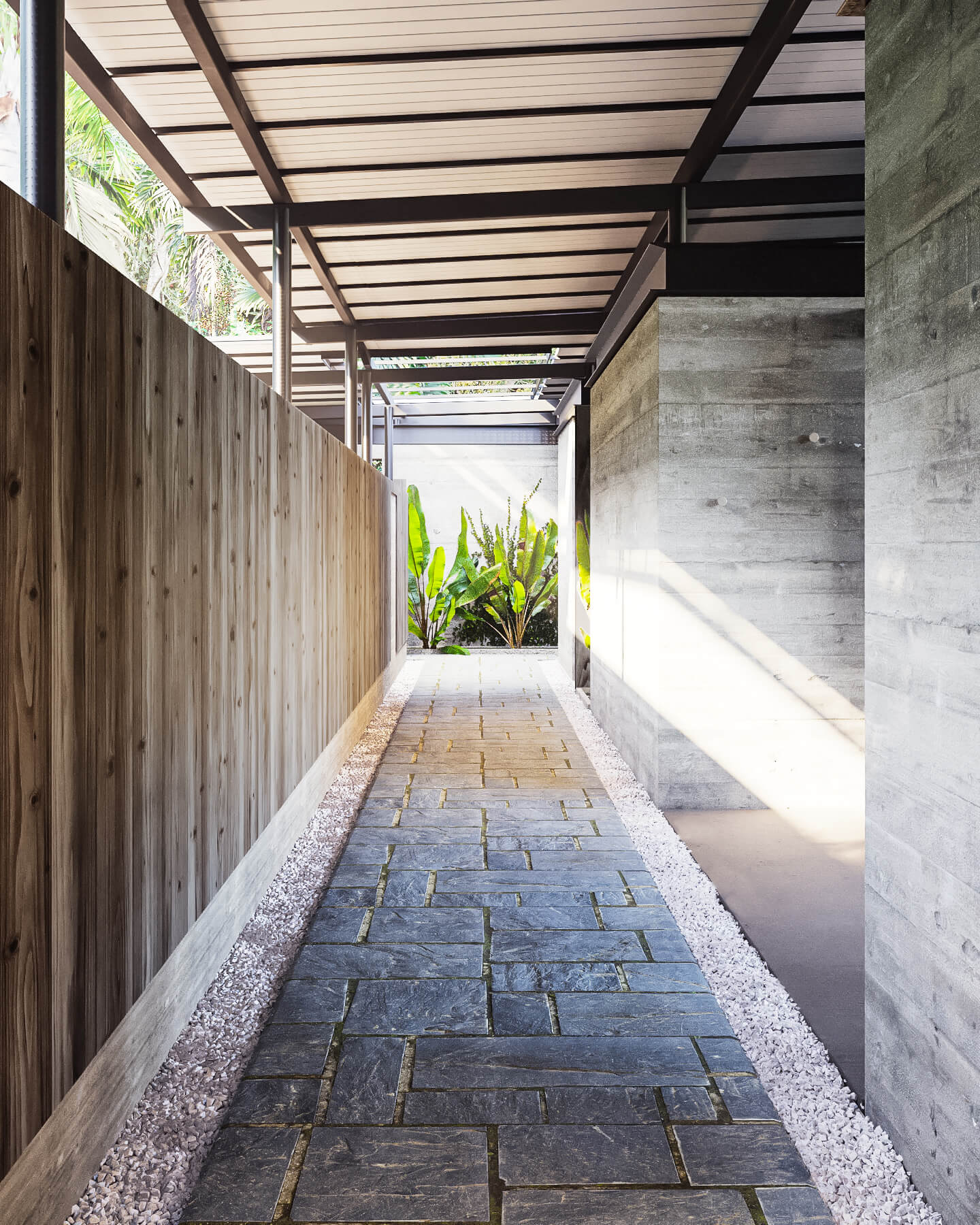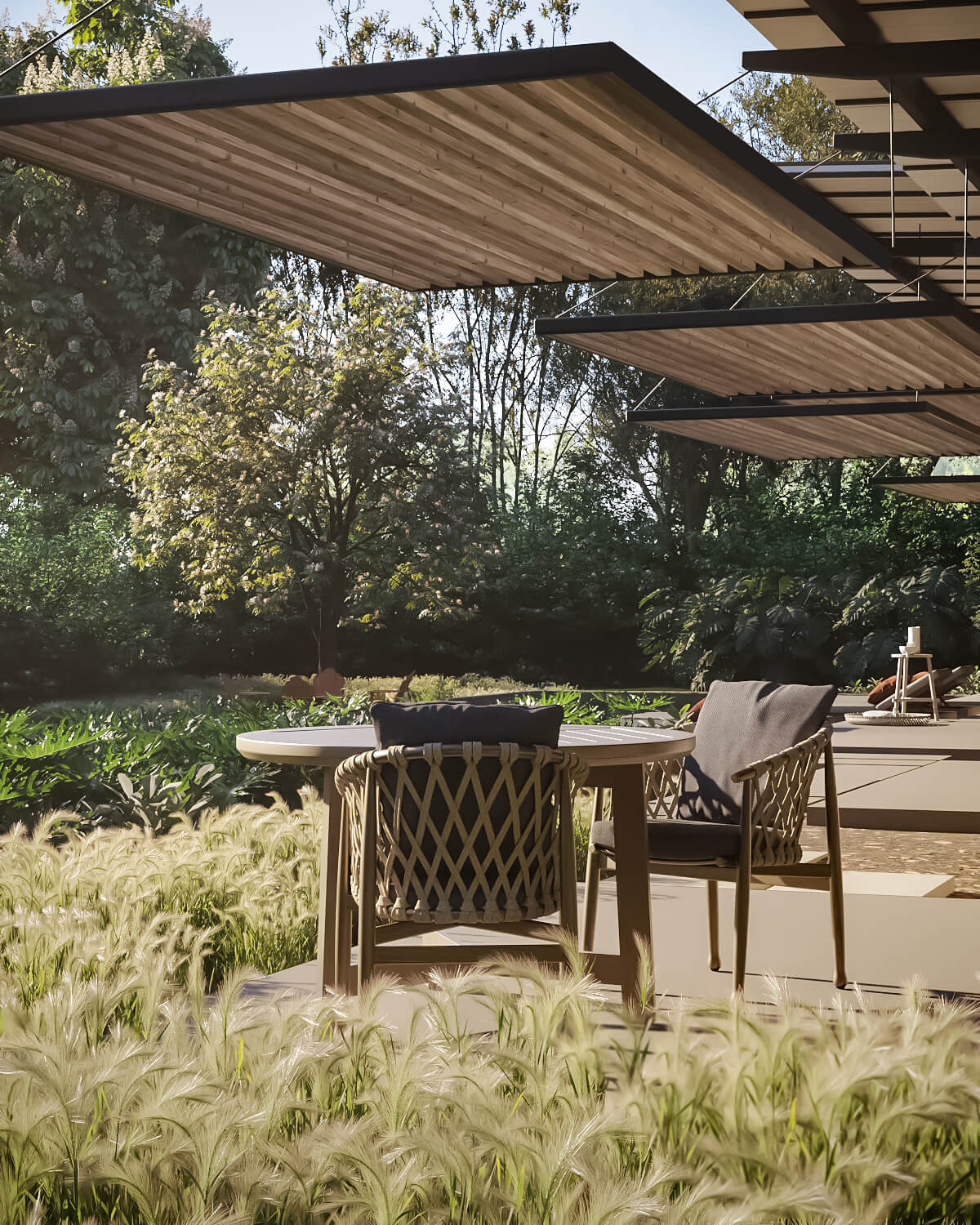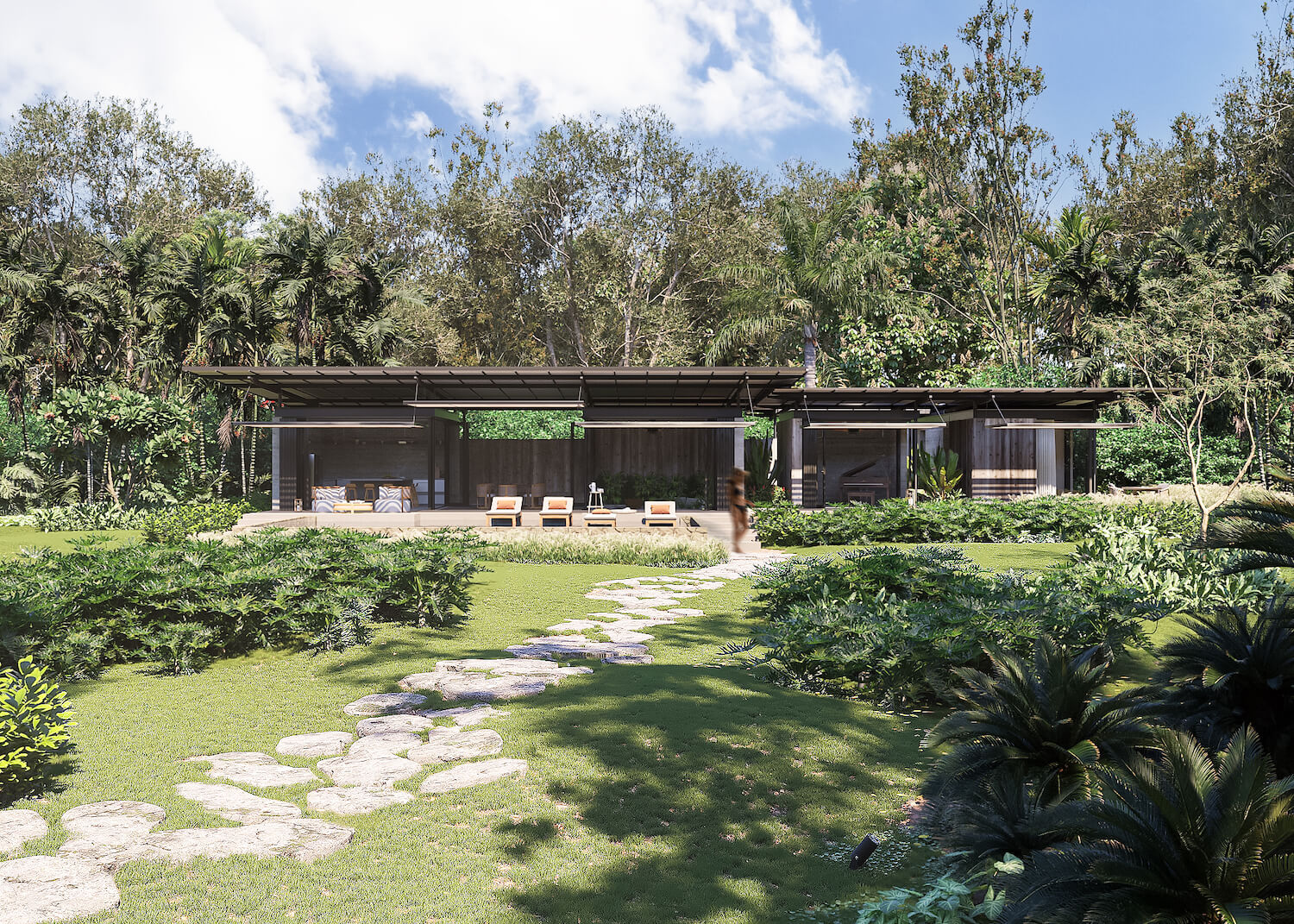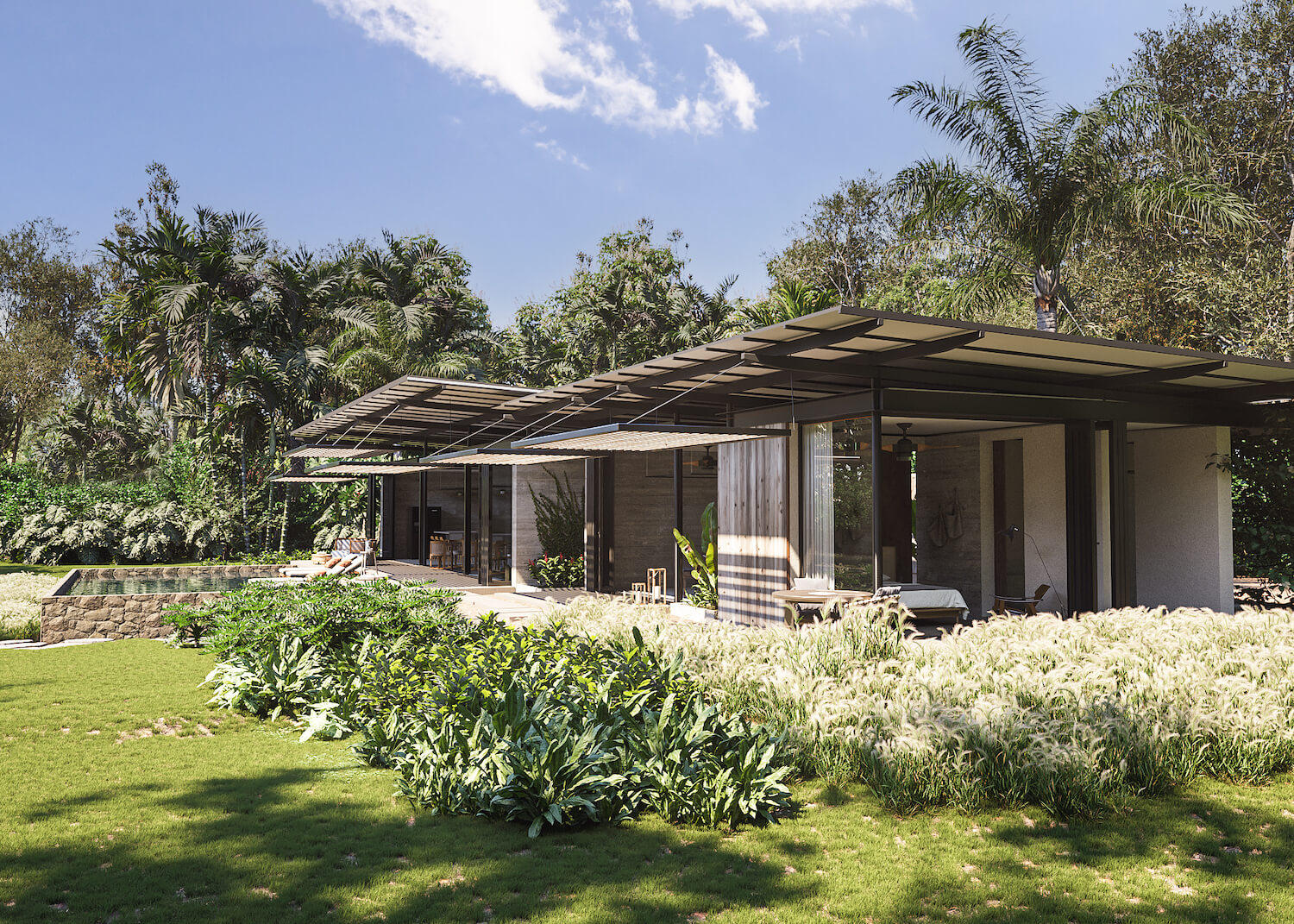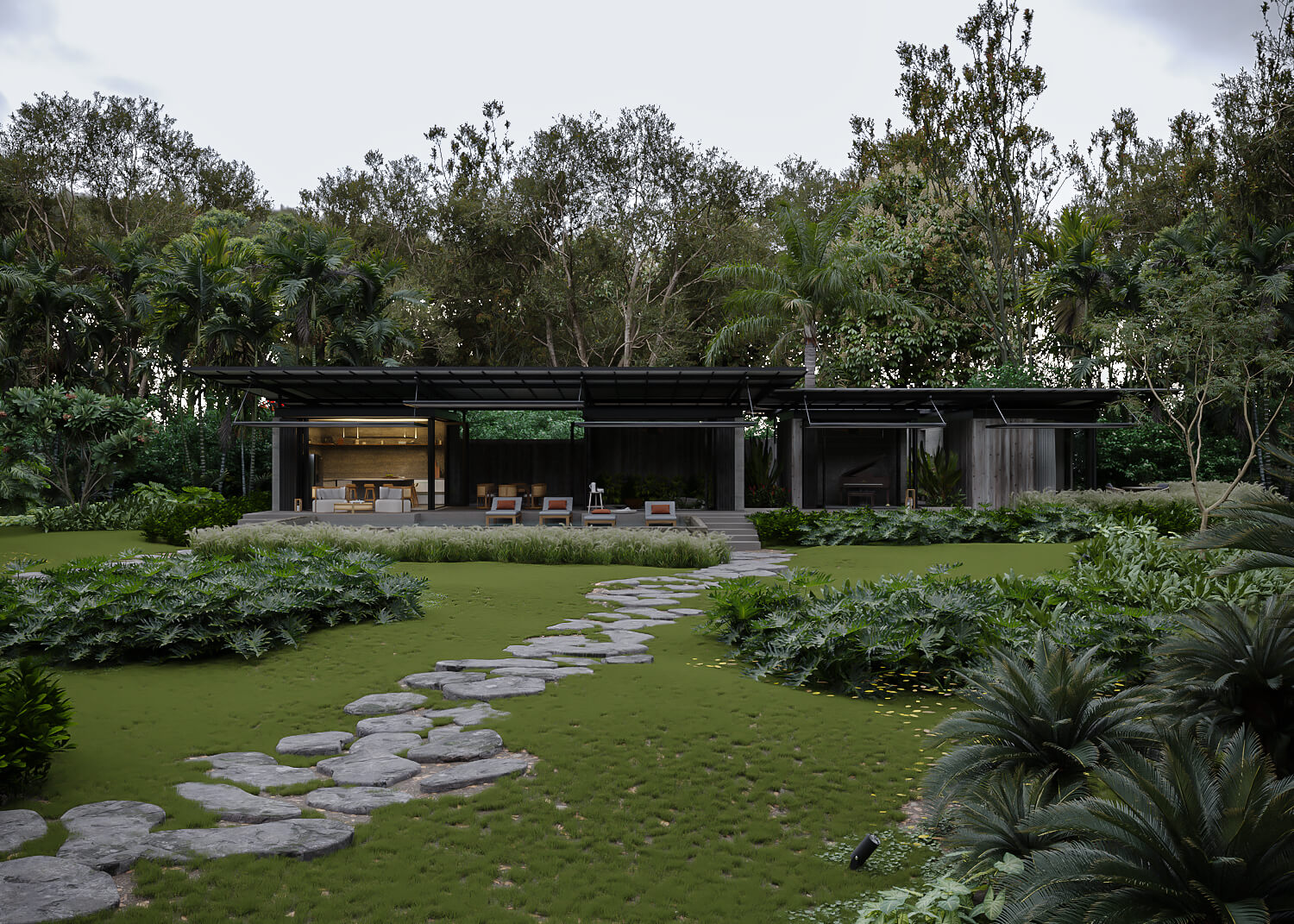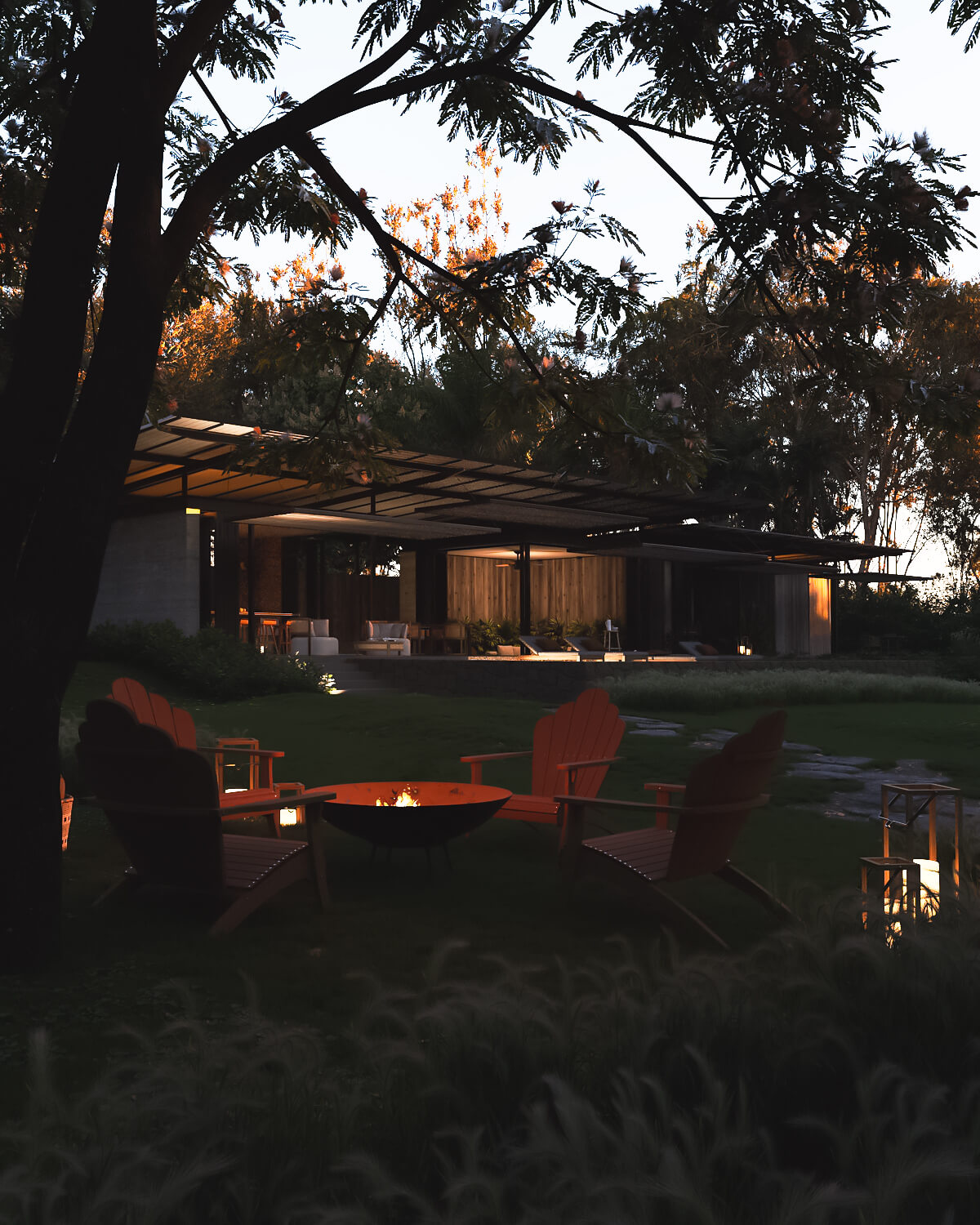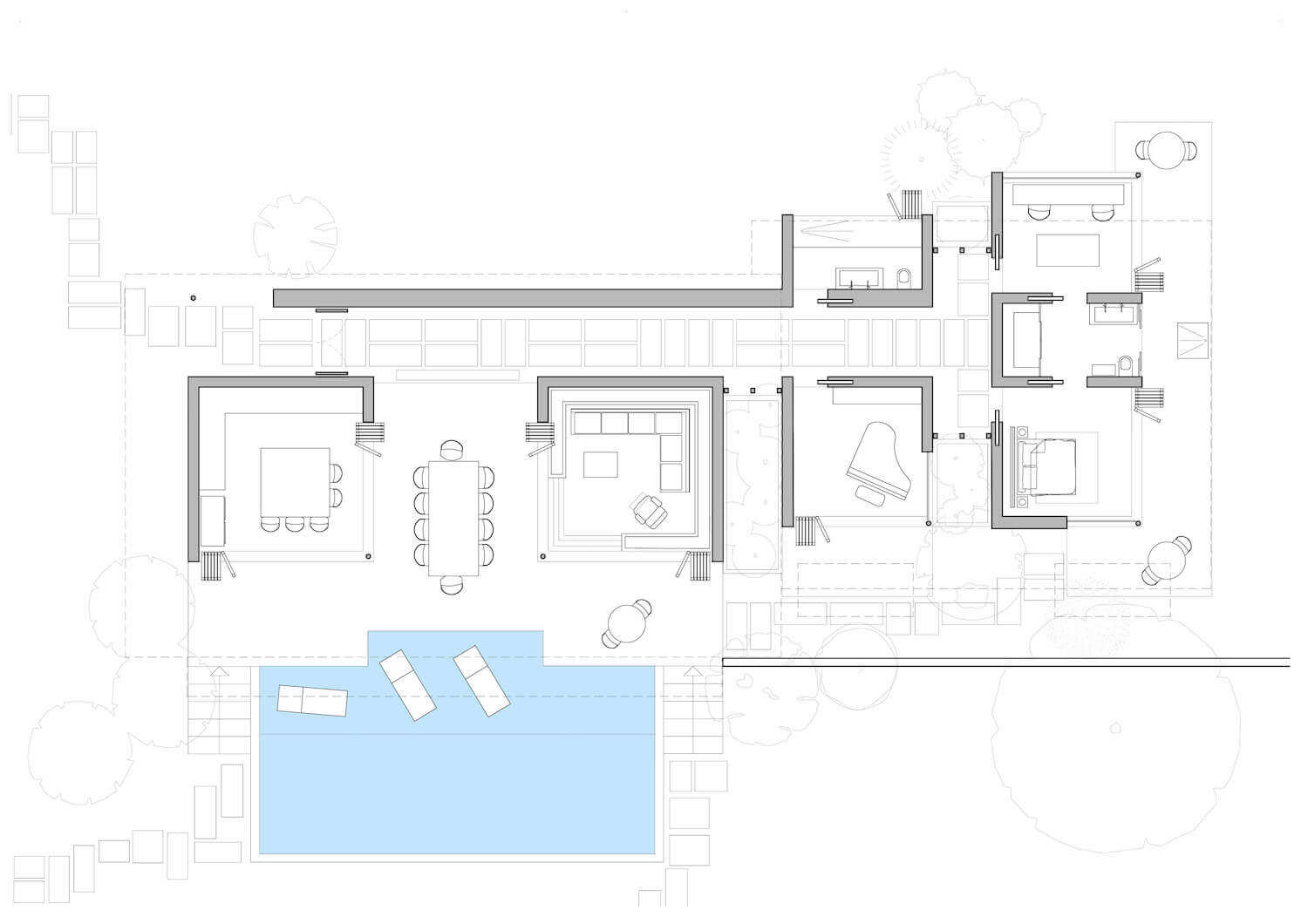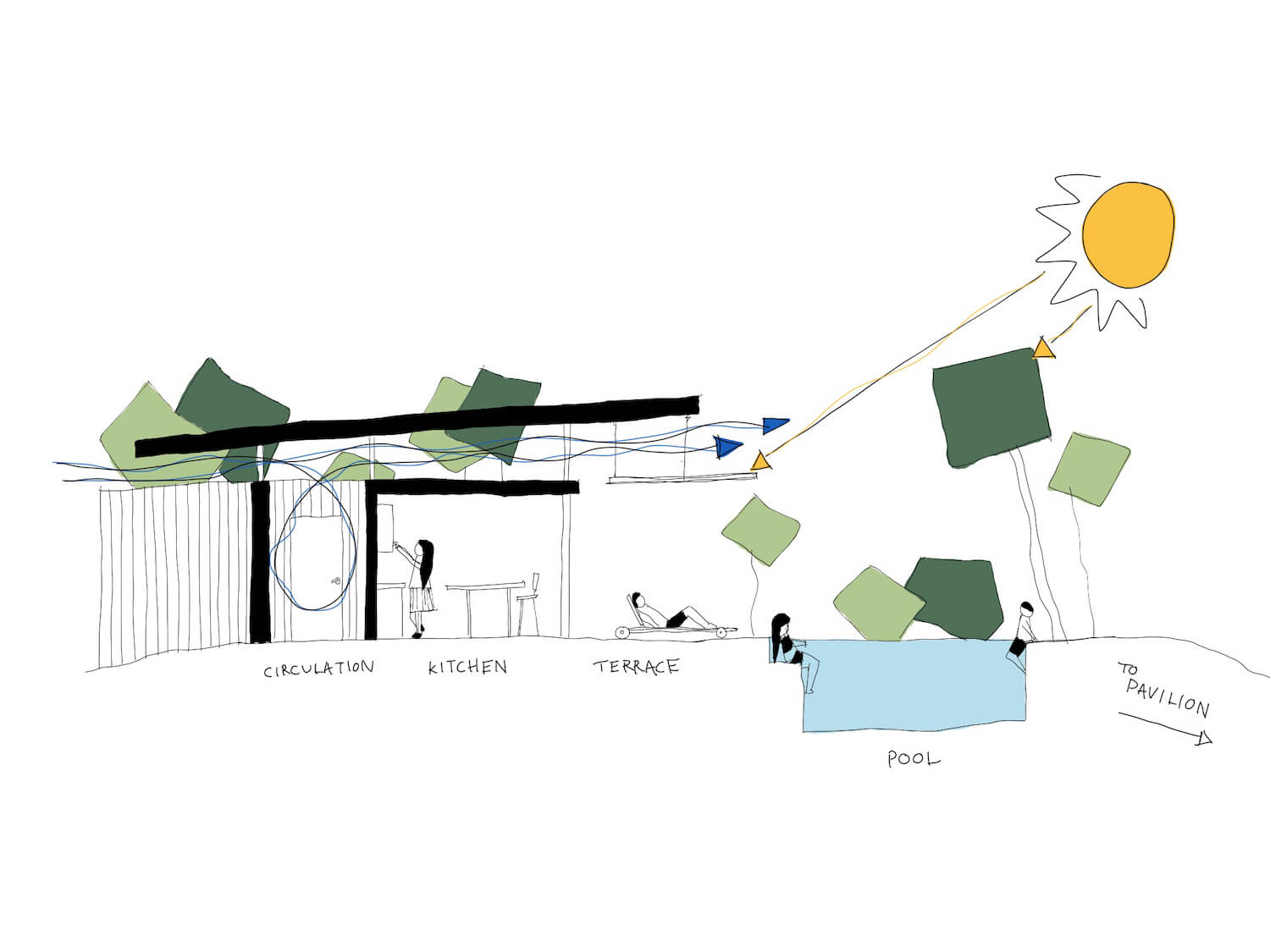 ---