Sajjad Navidi: The penguin's generation is on the verge of extinction due to climate change. The presence of ice is vital for the penguins to live and lay eggs. "penguins protection system" consists of:
1- IGLOO (Inspired by penguin's huddle)
Emperor penguins breed during the cold Antarctica winter where temperatures can reach -30C and below. To conserve energy and protect themselves from the cold, they adopt a behavioral strategy of huddling close together in large groups.
2- Porous space (inspired by sea sponges) under which the pendulum structure moves by sea waves and provides the electricity needed to operate the cooling system. This system is independent in nature and, when needed, smartly separates and moves towards them by identifying melting ice areas.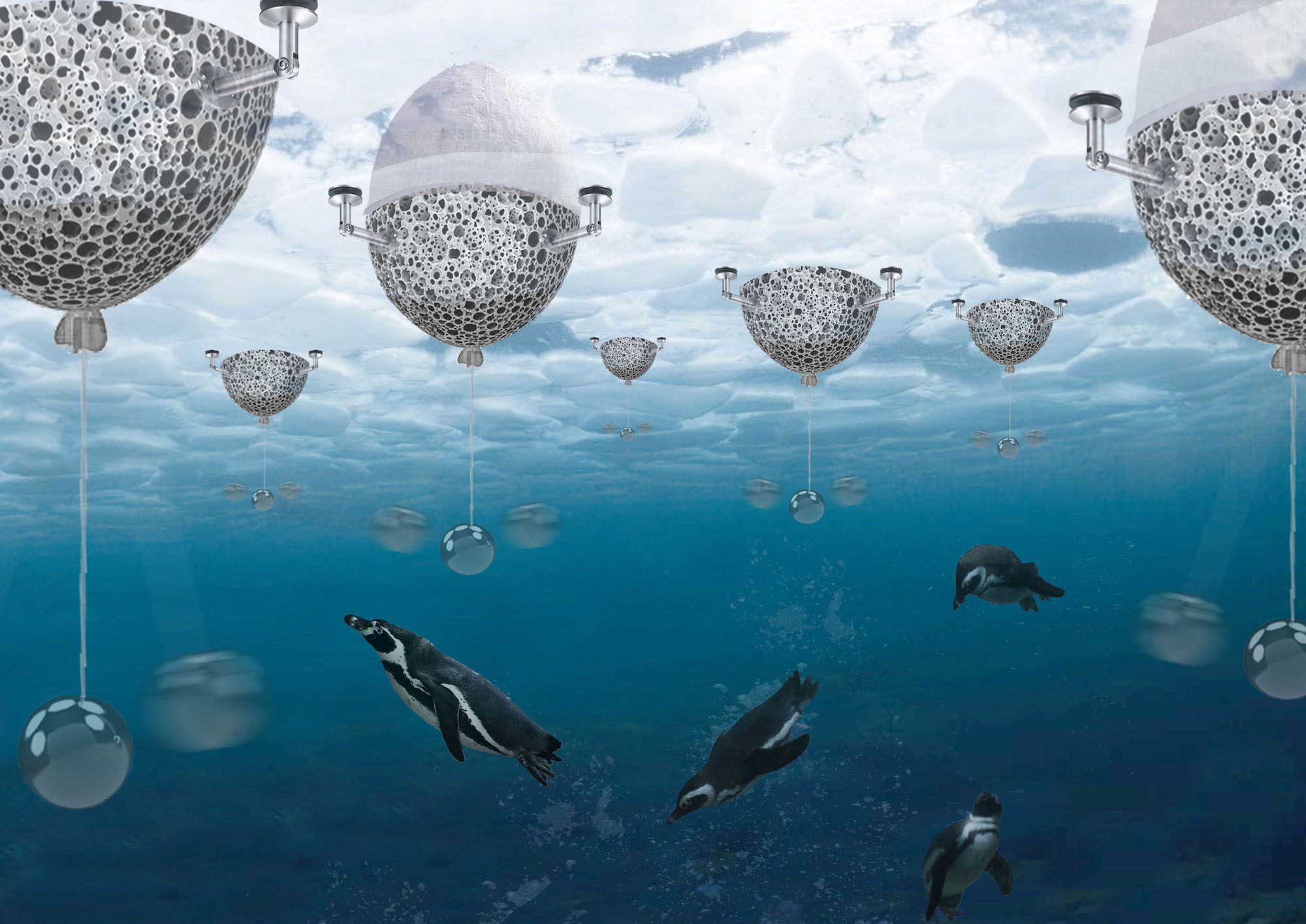 image © Sajjad Navidi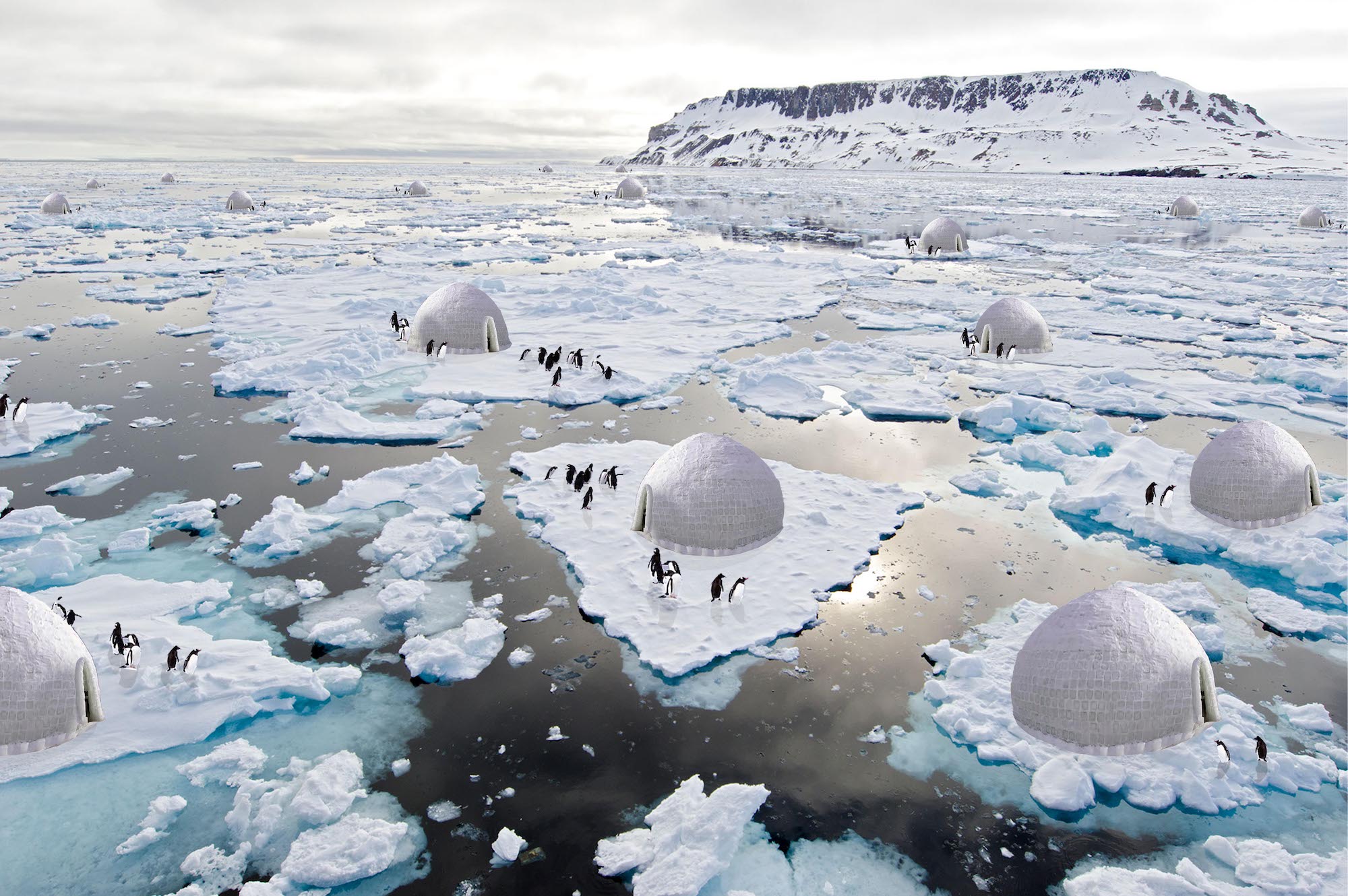 image © Sajjad Navidi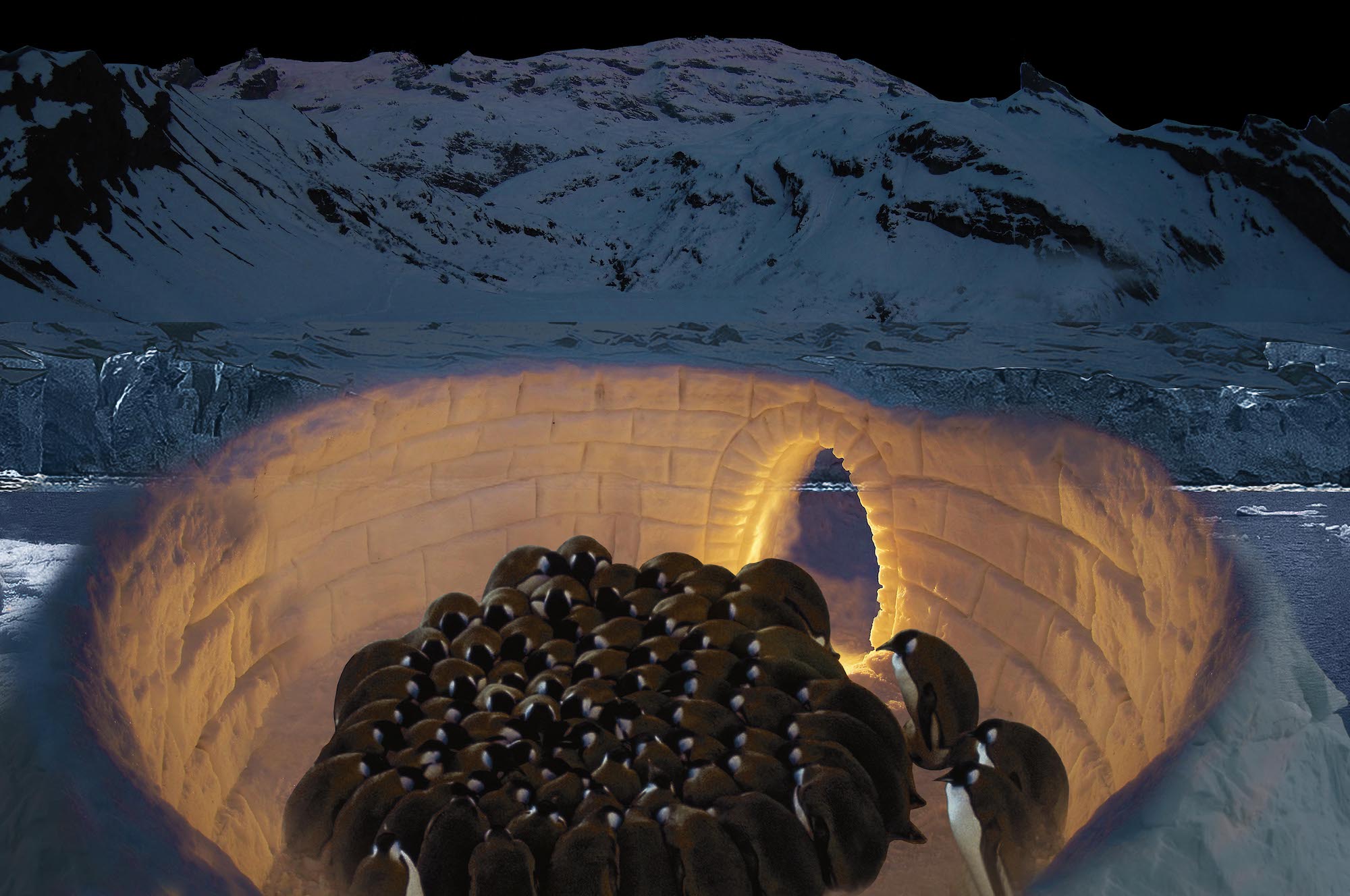 image © Sajjad Navidi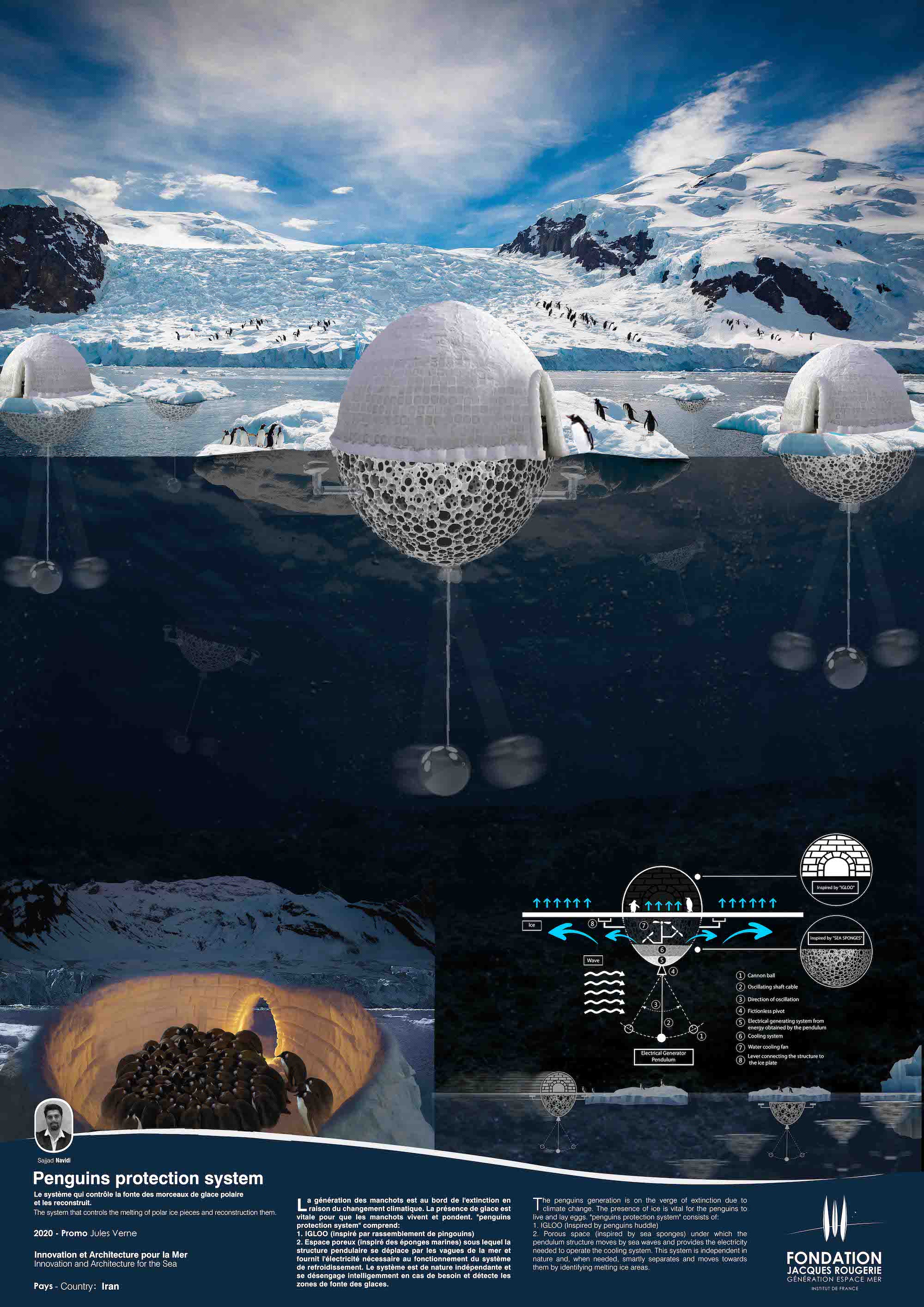 image © Sajjad Navidi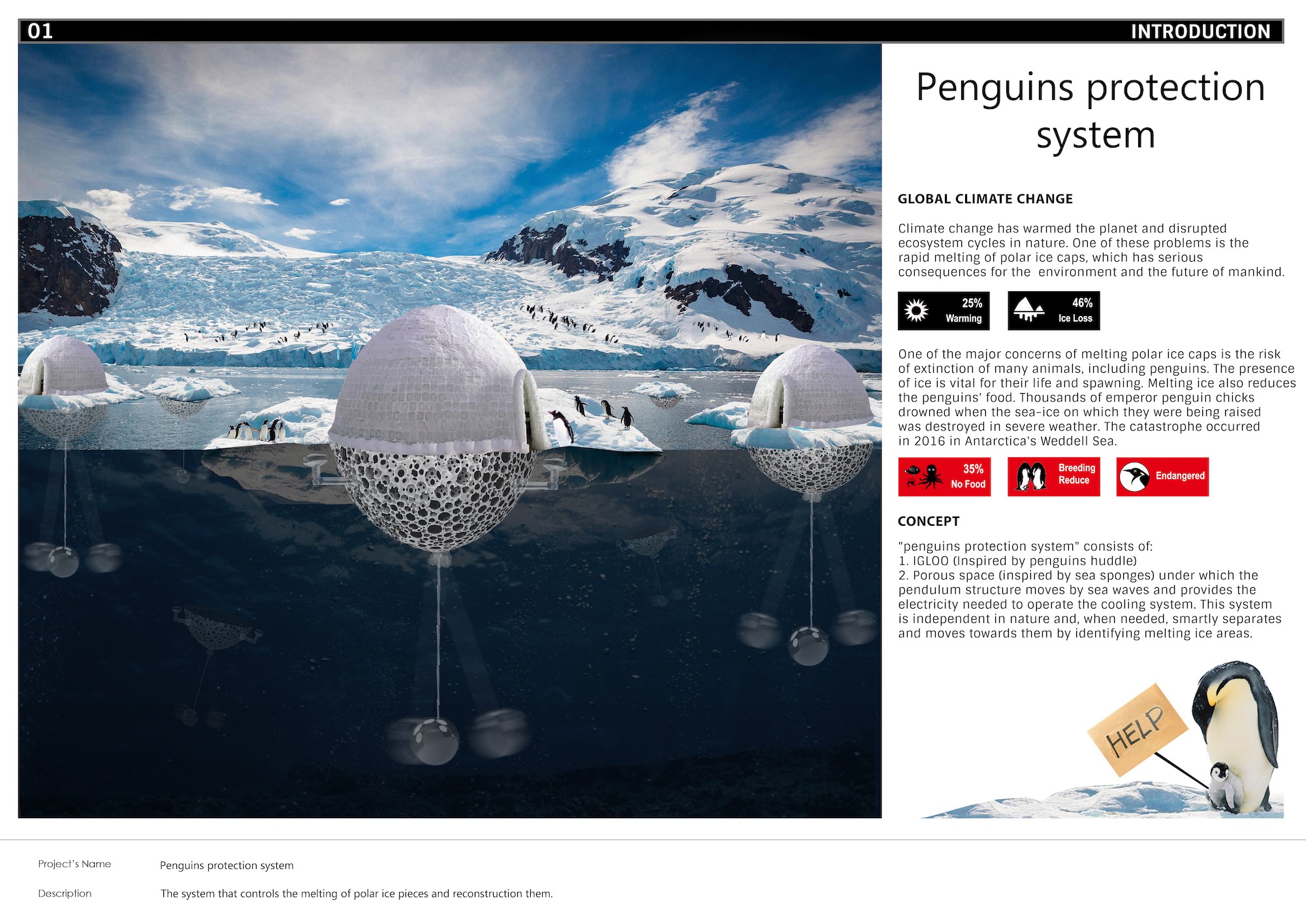 image © Sajjad Navidi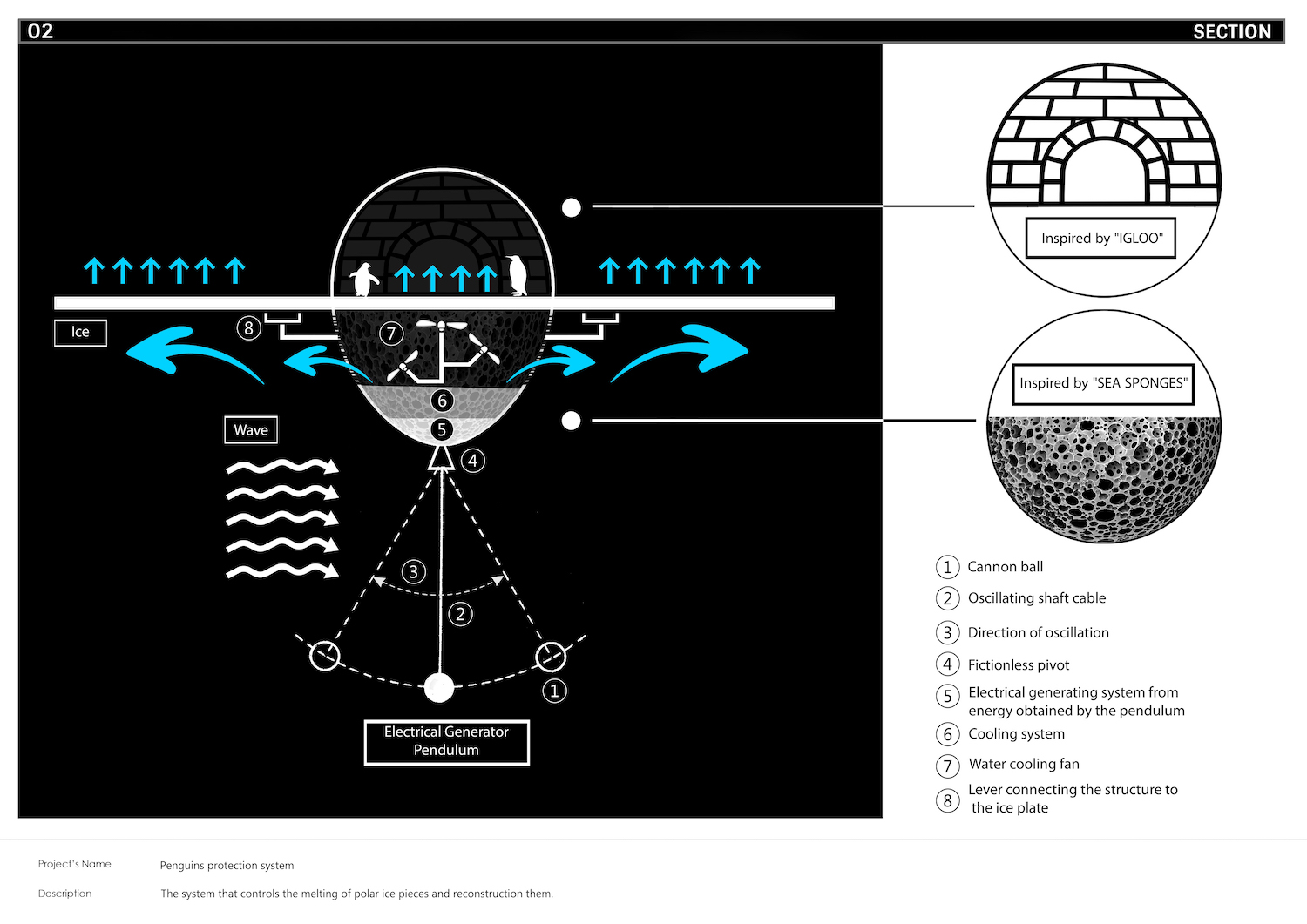 image © Sajjad Navidi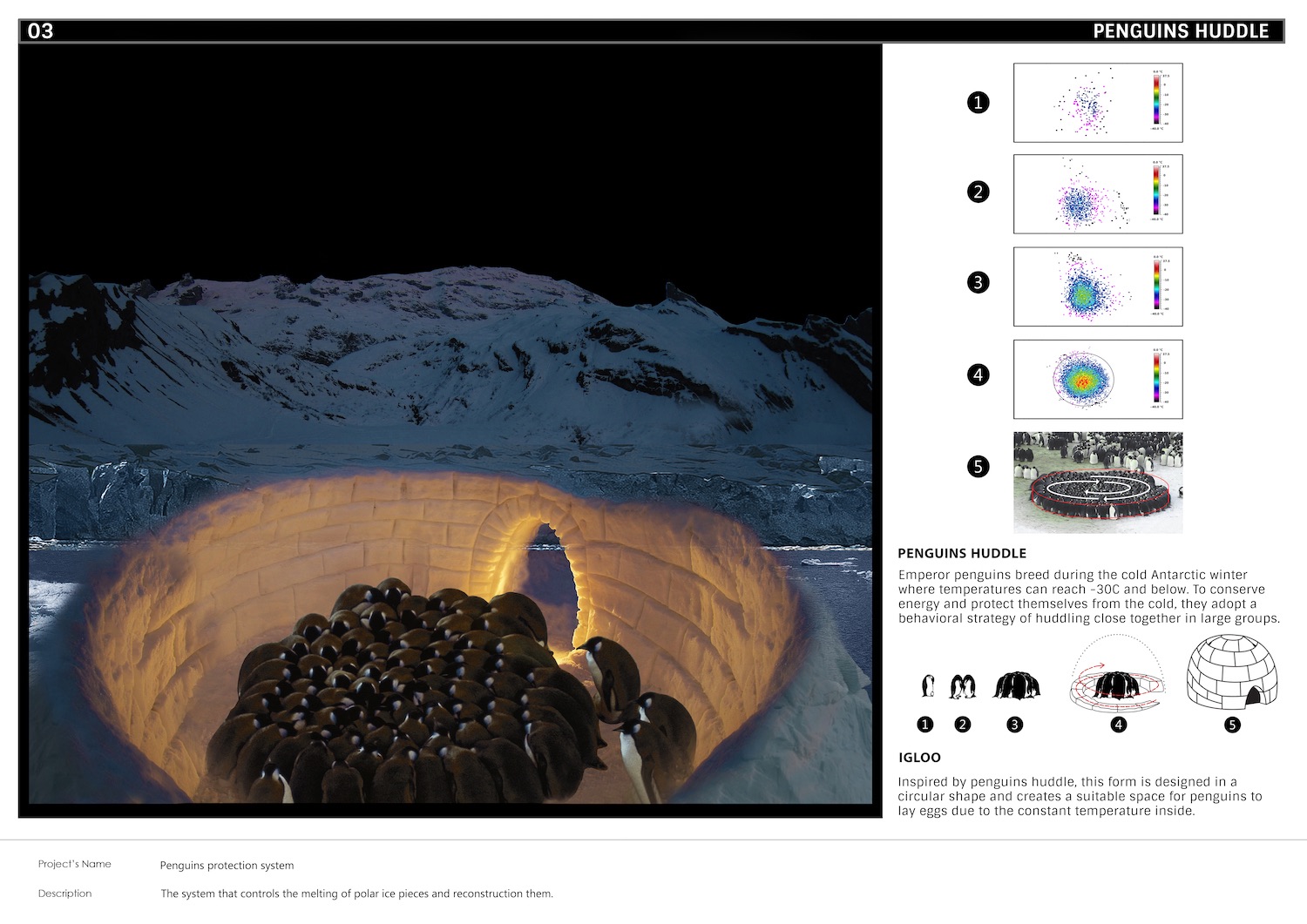 image © Sajjad Navidi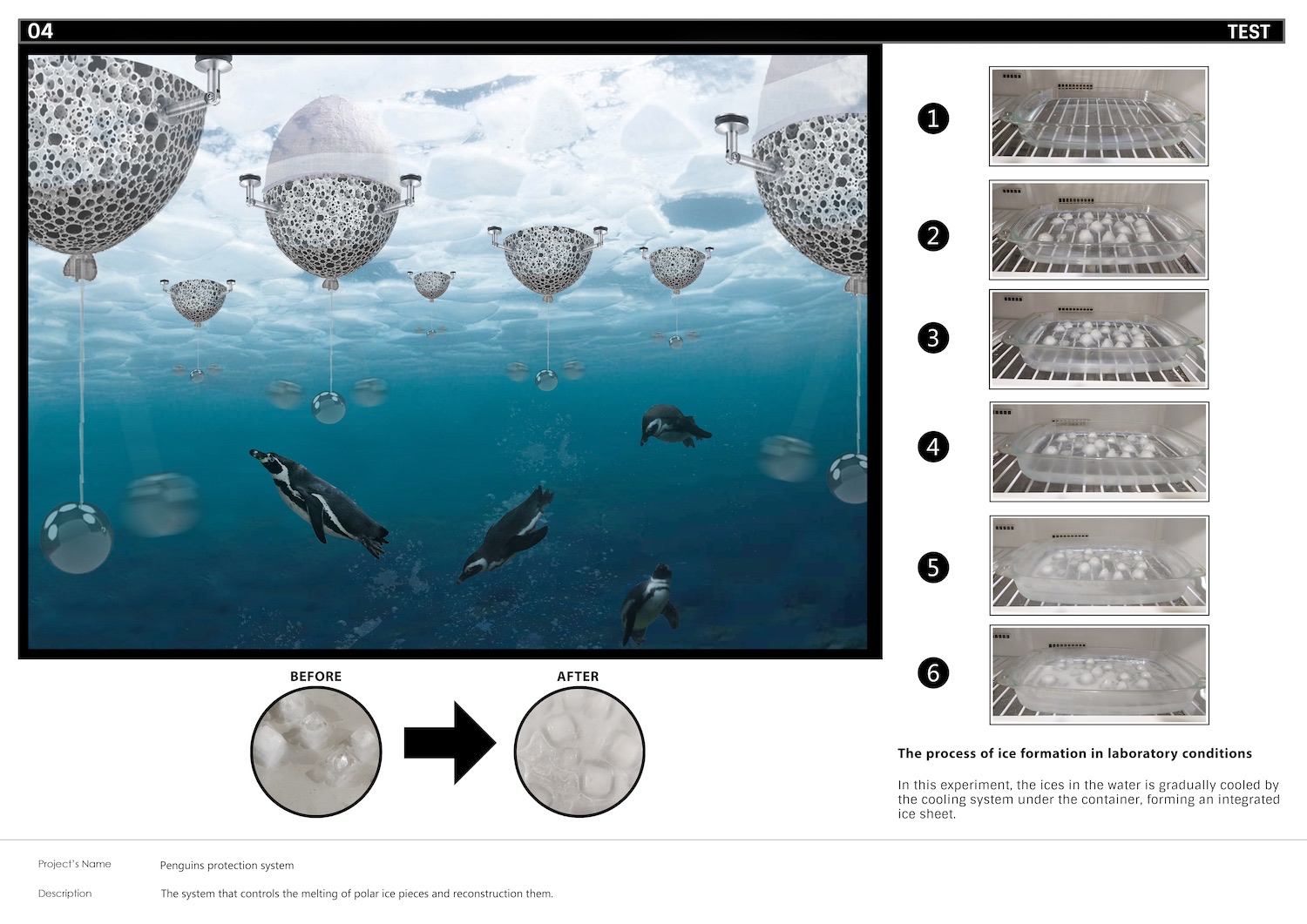 image © Sajjad Navidi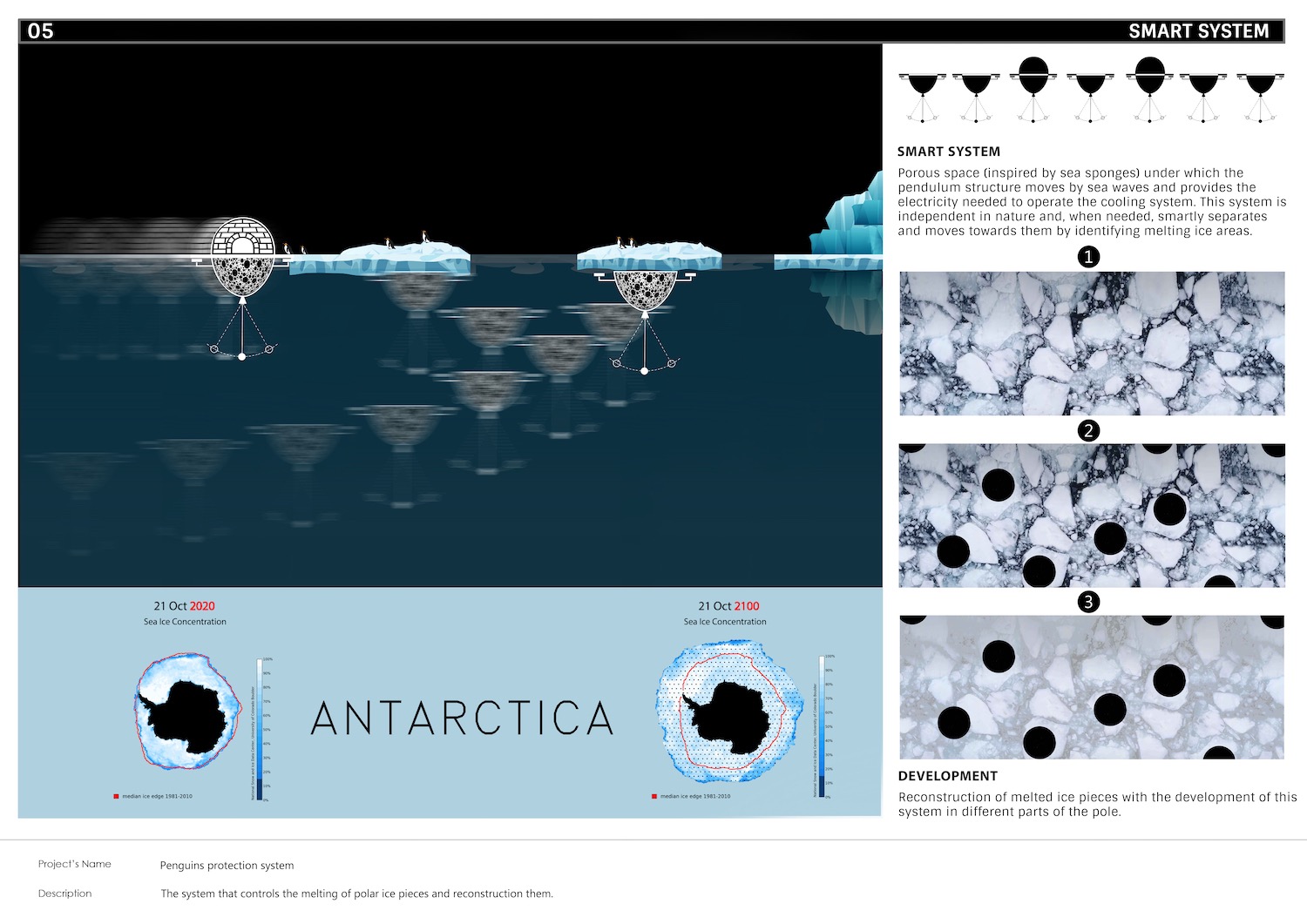 image © Sajjad Navidi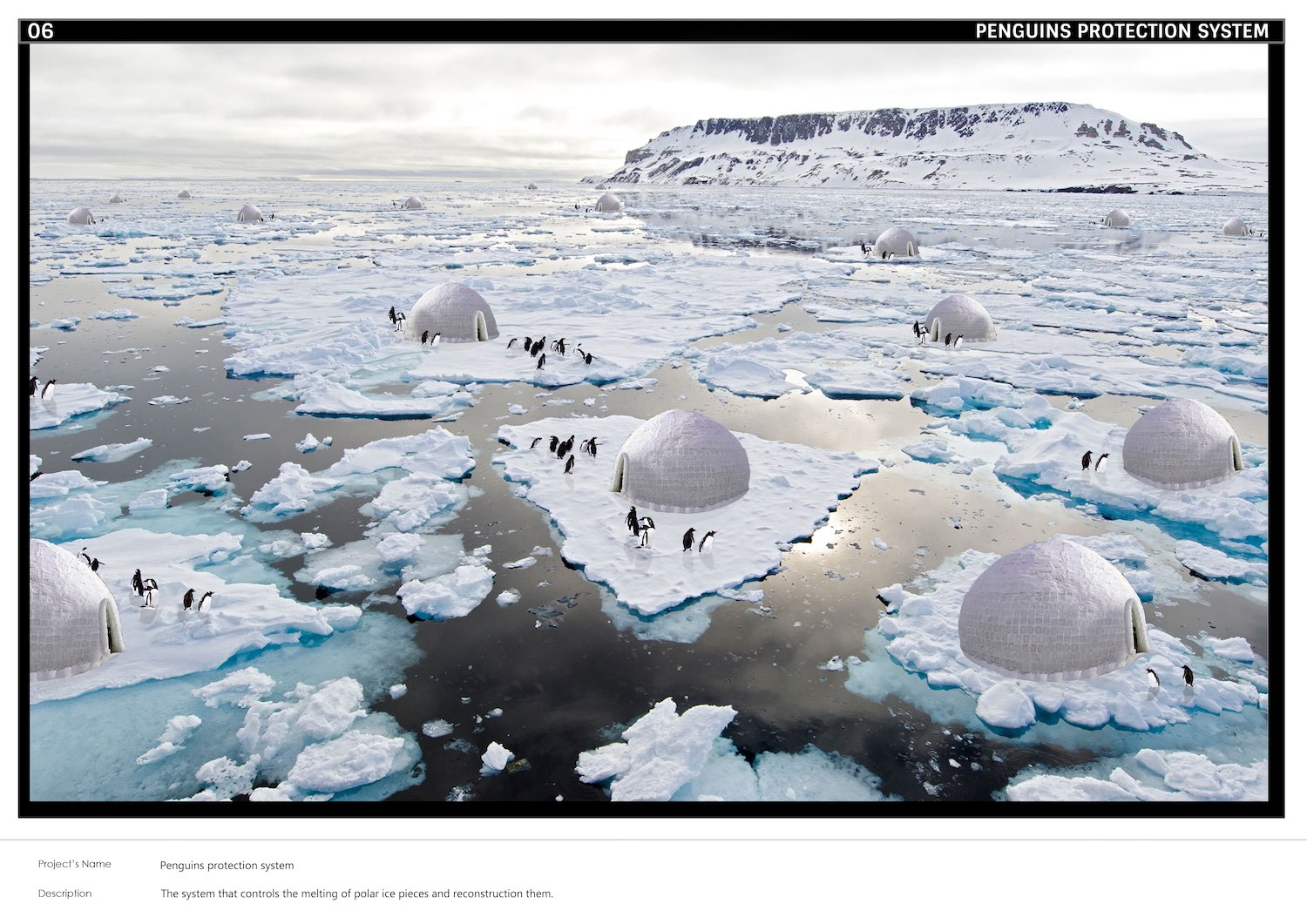 image © Sajjad Navidi
Connect with the Sajjad Navidi
---