AIYA bureau: A spacious two-story house was built to accommodate a family of five – a couple and three children. It was important to create an intimate and cozy atmosphere for family rest, as well as to design private spaces for each family member. The muted tones and natural materials in the finishes blend in harmoniously with the architecture of the house reminiscent of Frank Lloyd Wright's legendary villas.
On the ground floor you'll find a huge common space – a living room with fireplace and TV-zone, a kitchen, a dining room, a playroom with Playstation, SPA-zone, bathrooms and two guest bedrooms. On the second floor, a master-suite, an office with a fireplace, a gym and three kid's rooms. Designers choose a palette of warm neutrals to keep it calm and nourishing and textural, and to create a classic base for exquisite Italian furniture and contemporary art.
Furniture, textures and materials are almost the same in every area. We have selected laconic and comfortable models from Minotti and Black Tie. The fireplace in the living room and the TV-area are decorated with porcelain stoneware. As a piece of art above the fireplace we chose an art mirror designed by Christophe Gagnon. Calm and airy house, natural colors, soft touchable materials, luxury furniture and lighting brands, combination of elegance and simplicity. Our customers wanted a spacious house for their big family and friends, where everyone could feel comfortable. This family loves traveling and they want to combine design tips of their beloved countries in this house. She loves Spain for the beauty of everyday life, he loves Italy for family traditions and comfort. Also they like Scandinavian design for its simplicity and harmony.
In the kitchen we transformed the idea of ​​a cooking zone: we kept only a part of the storage elements and put away hanging cabinets. We combined the kitchen island with the dining zone for quick breakfast or lunch. We made the storage area completely closed by placing columns with wooden facades along the wall. In the center of the dining room, we placed a large dining table – an elegant wooden model from Flexform for ten people and comfortable dining chairs from the Eclipse collection by Very Wood, designed by Philippe Nigro. Above the table is a retro pendant lamp by Panzeri 1947.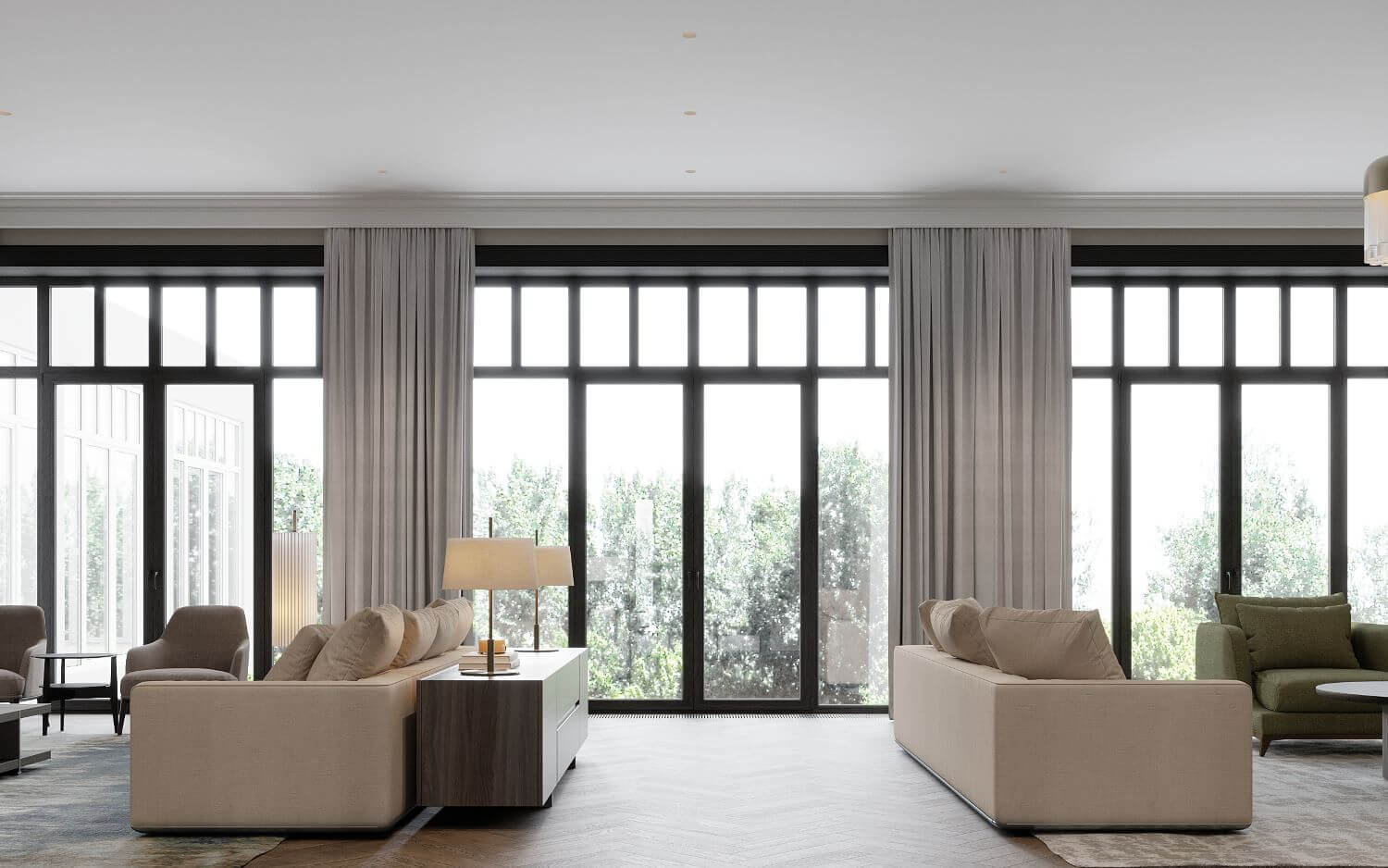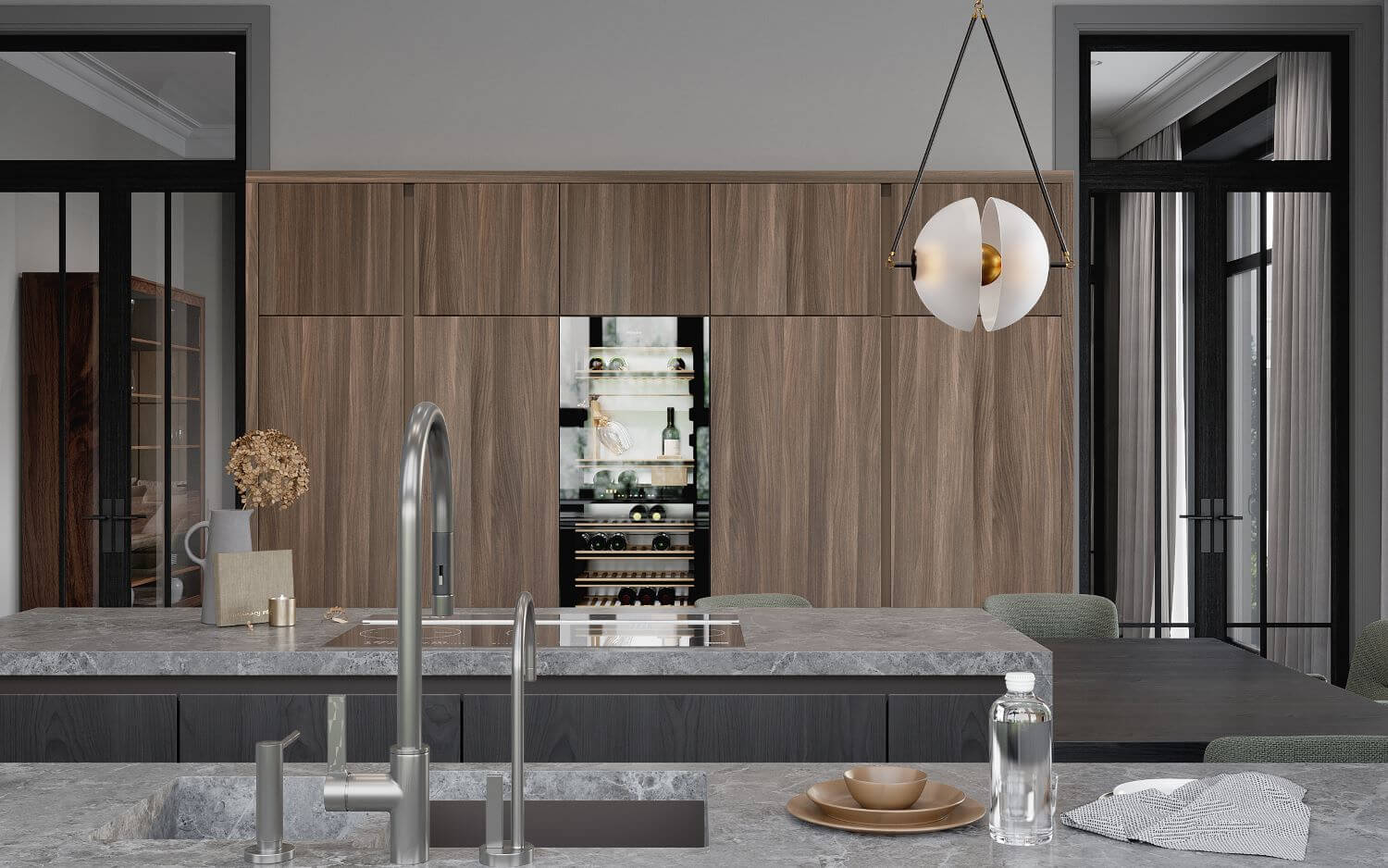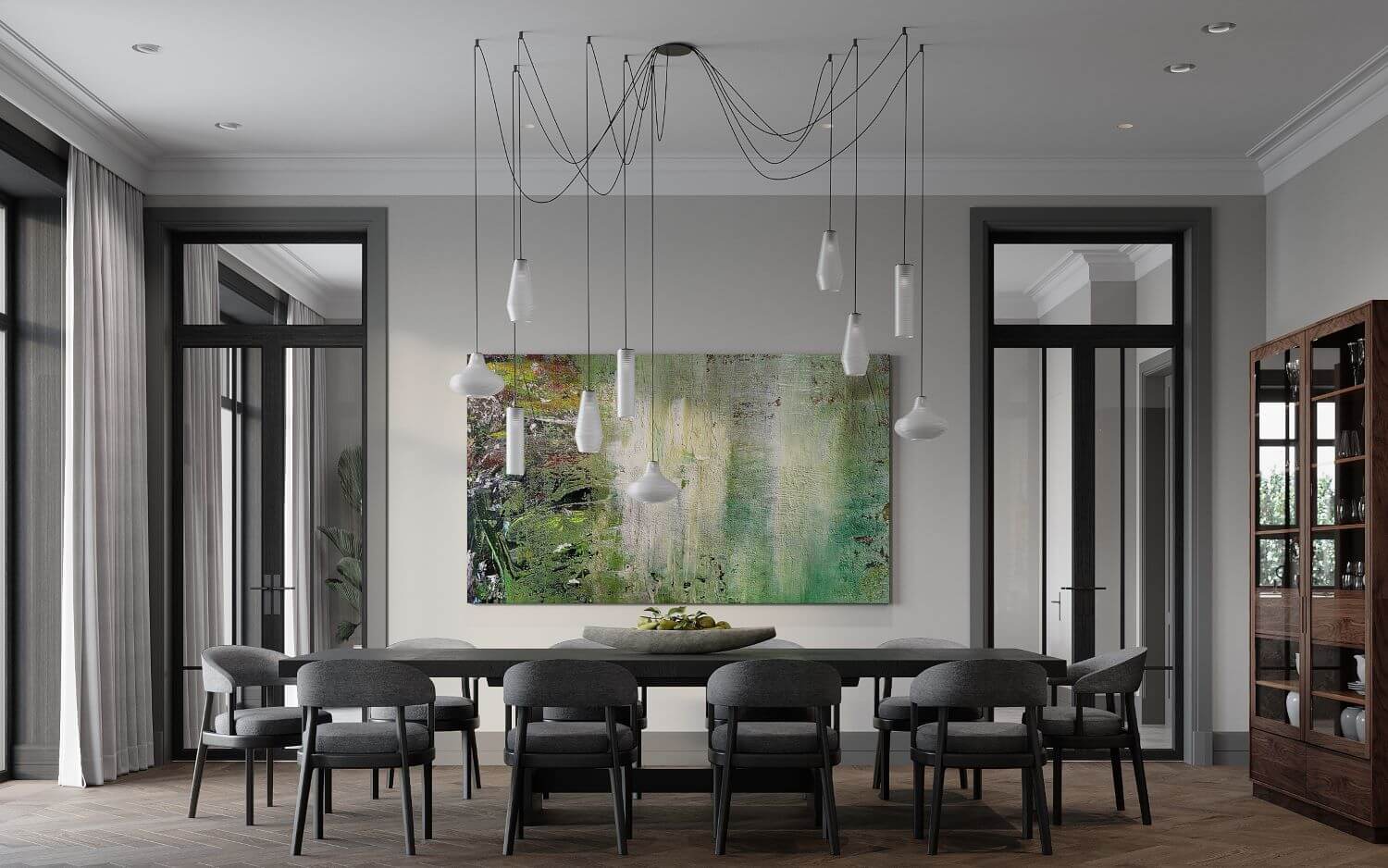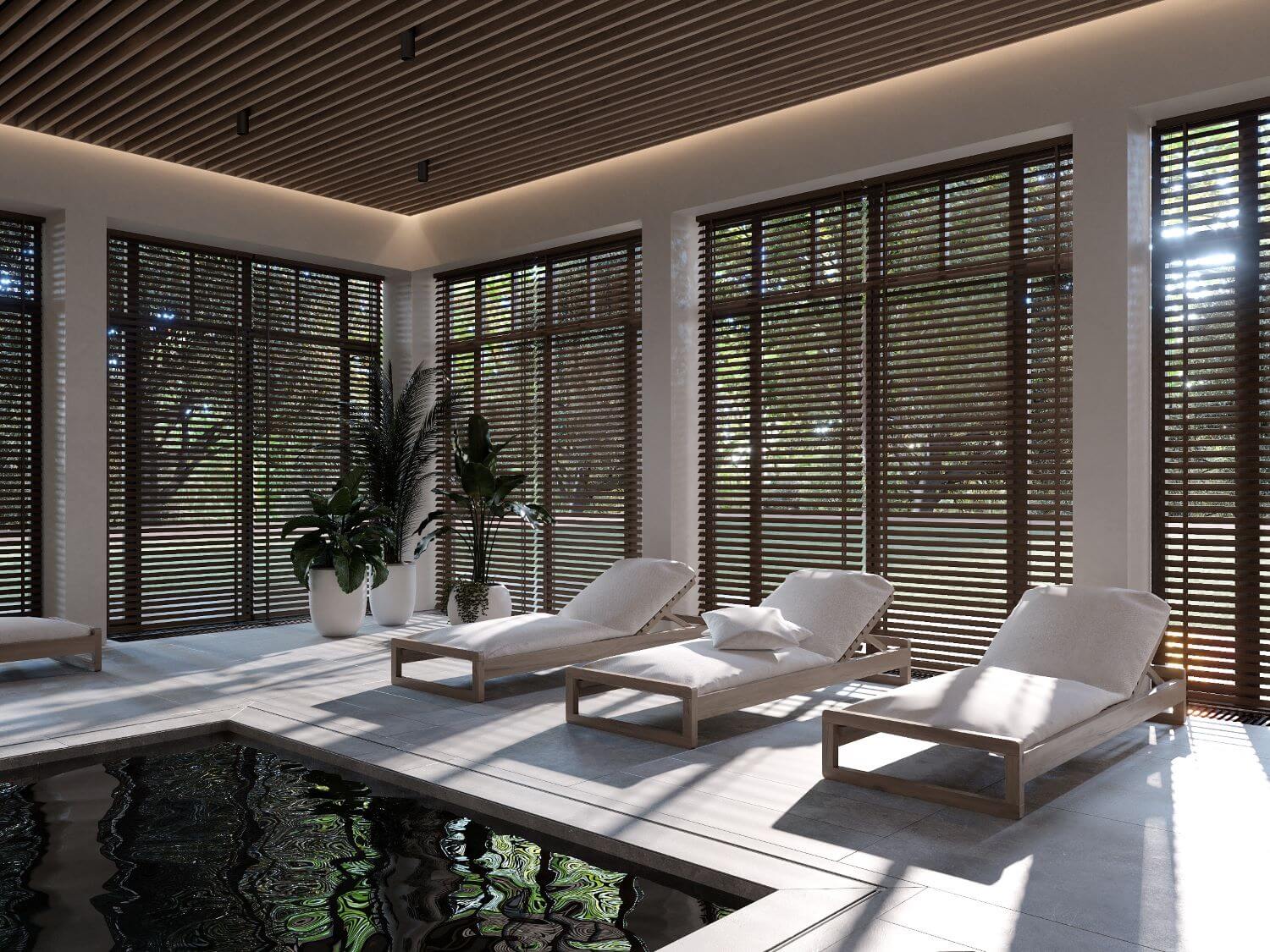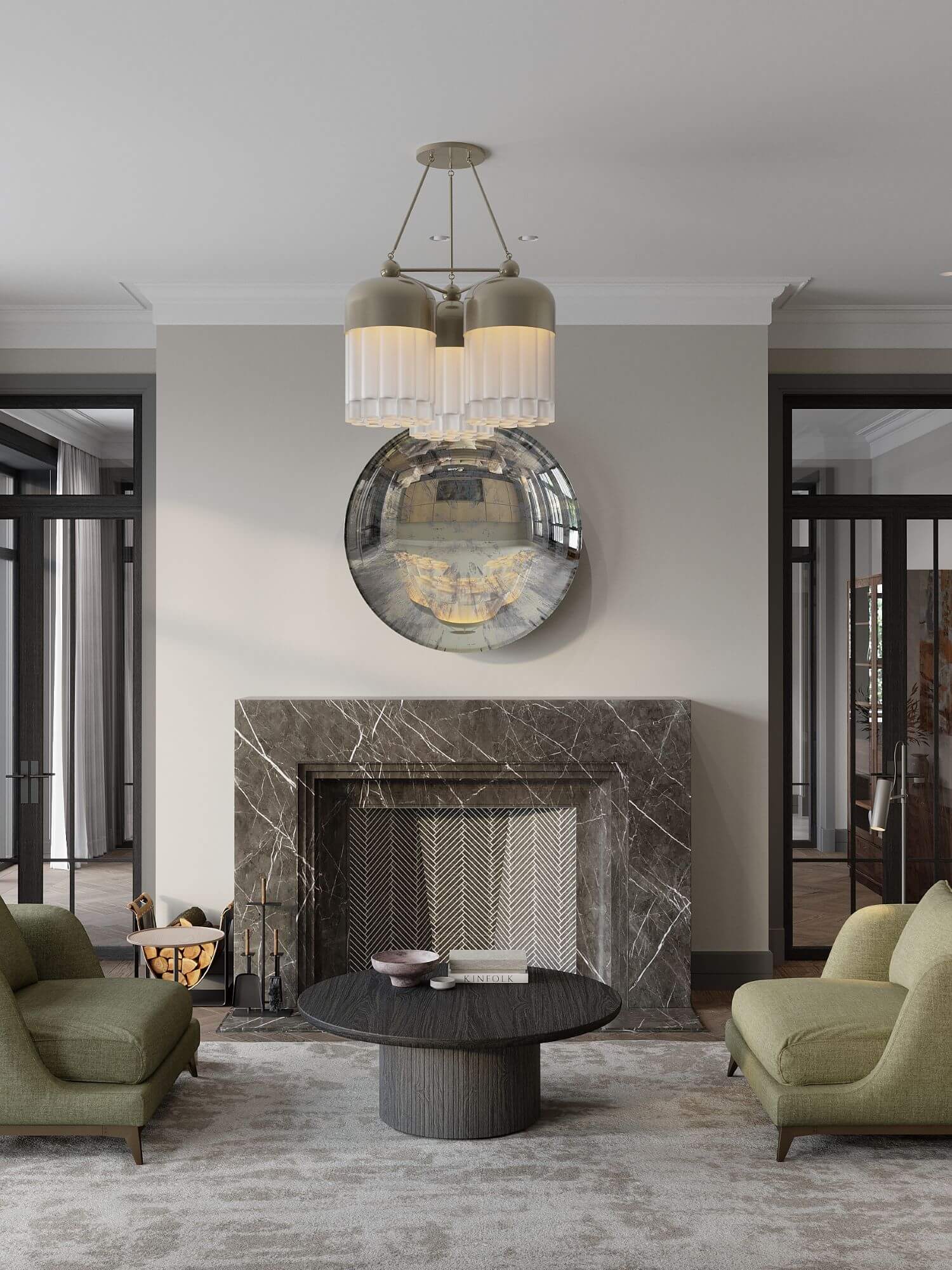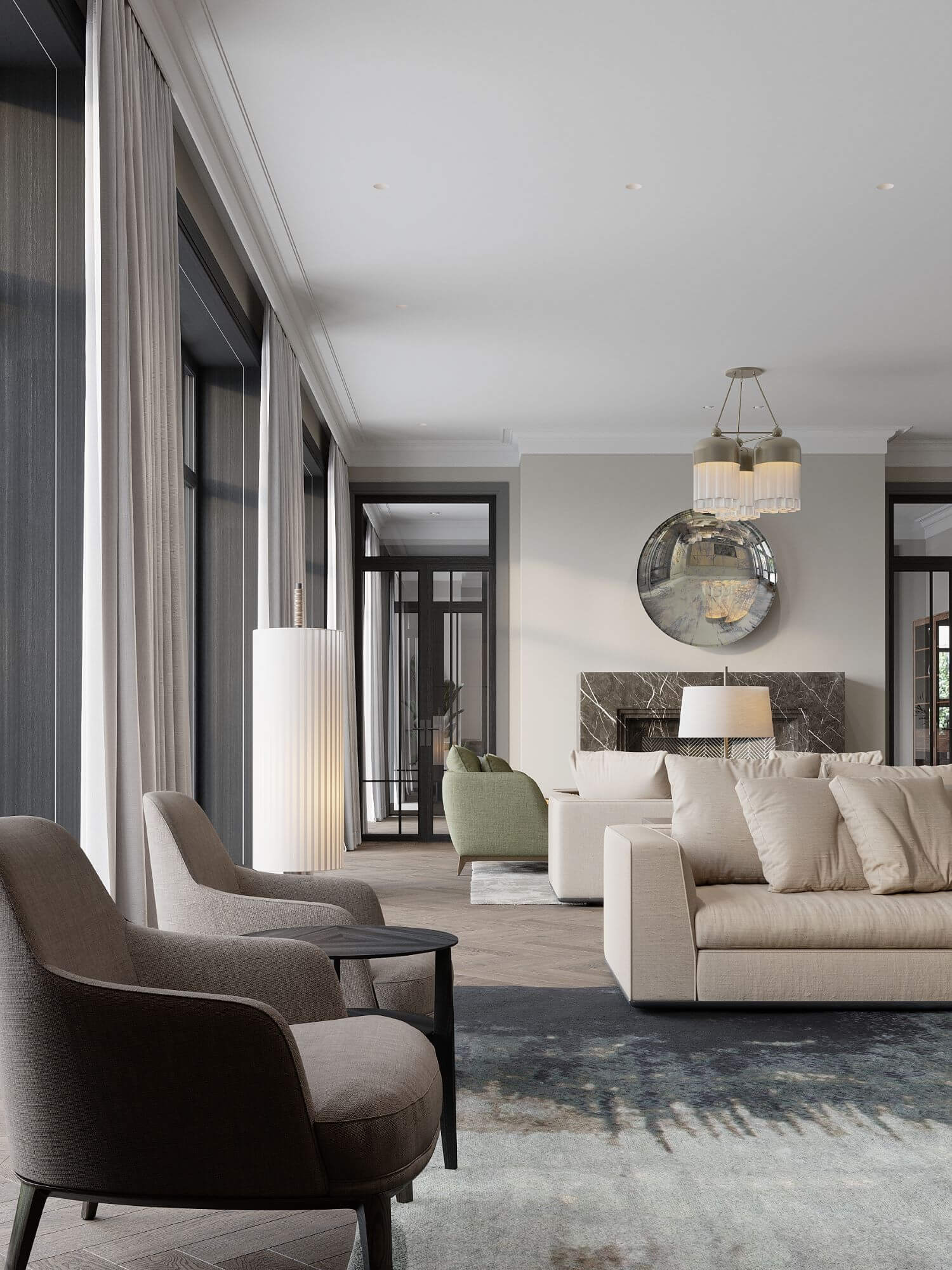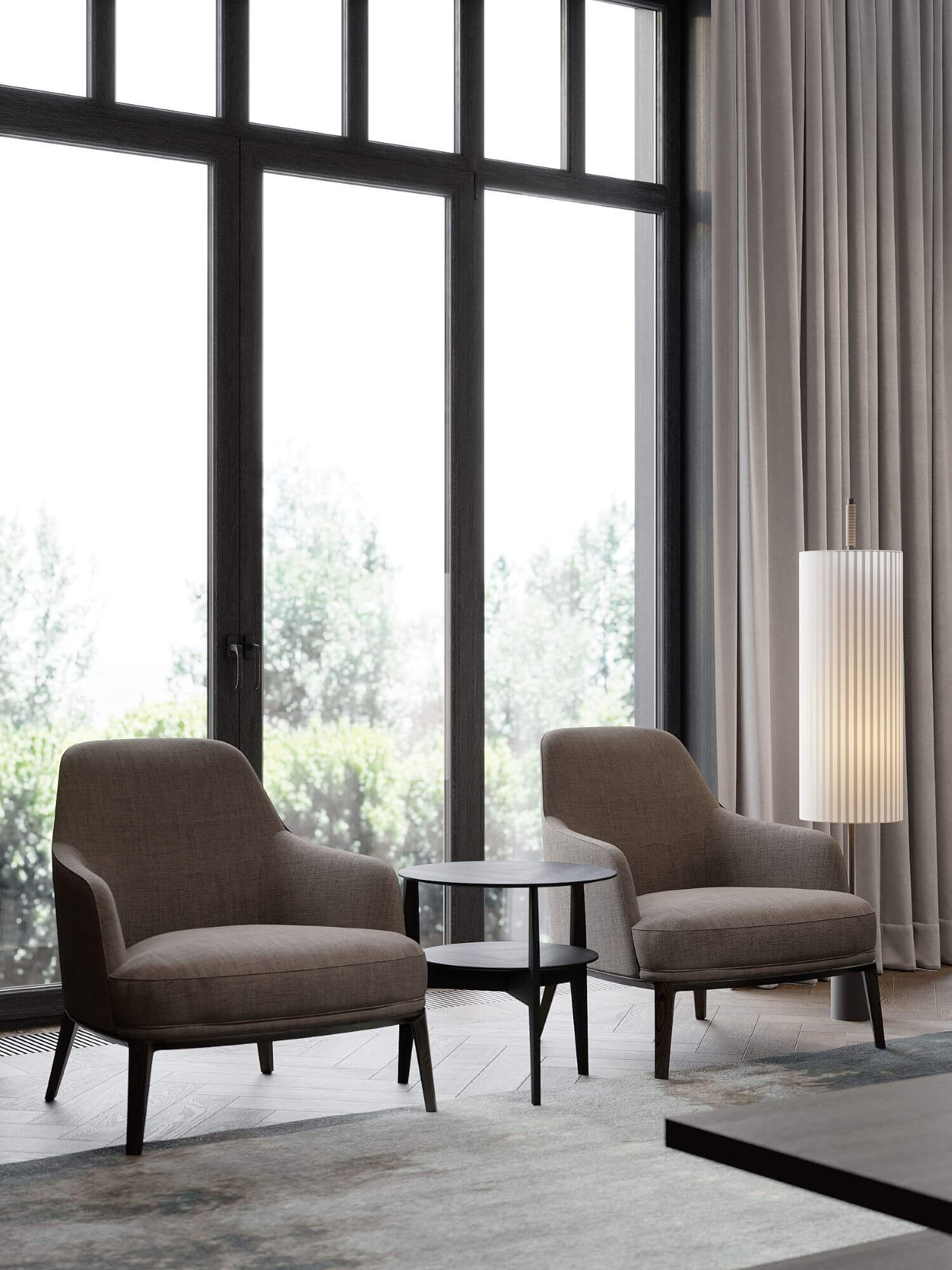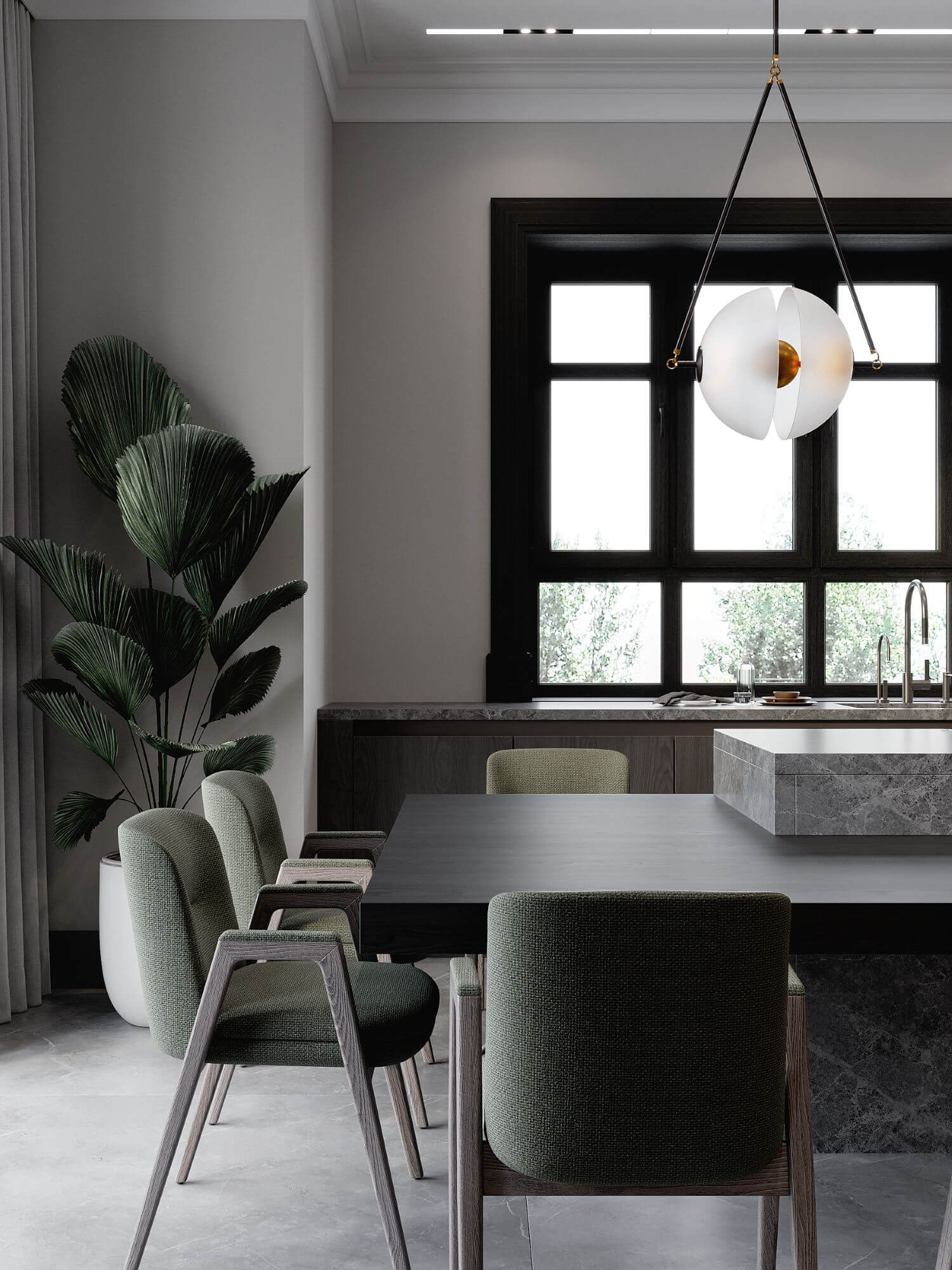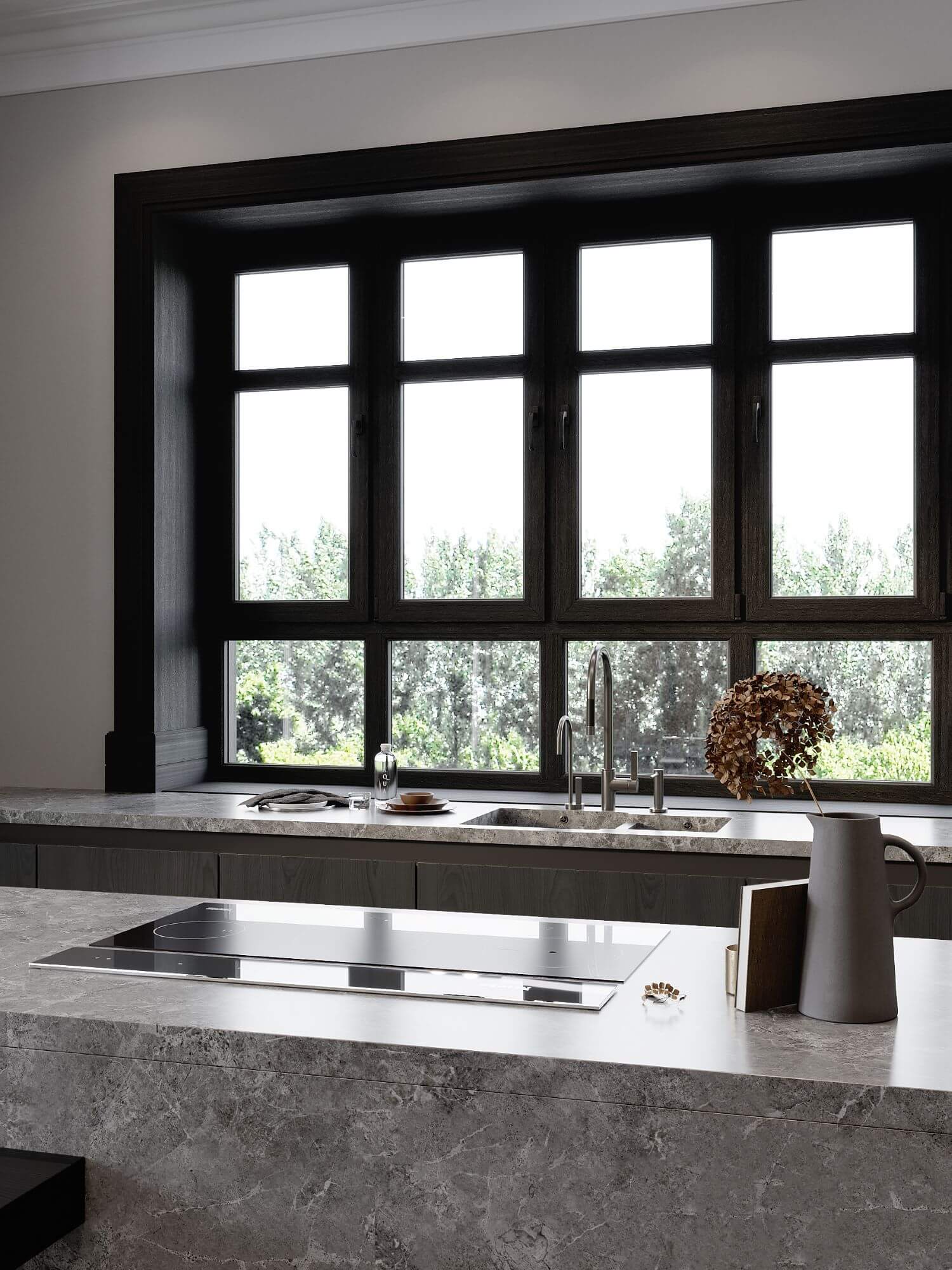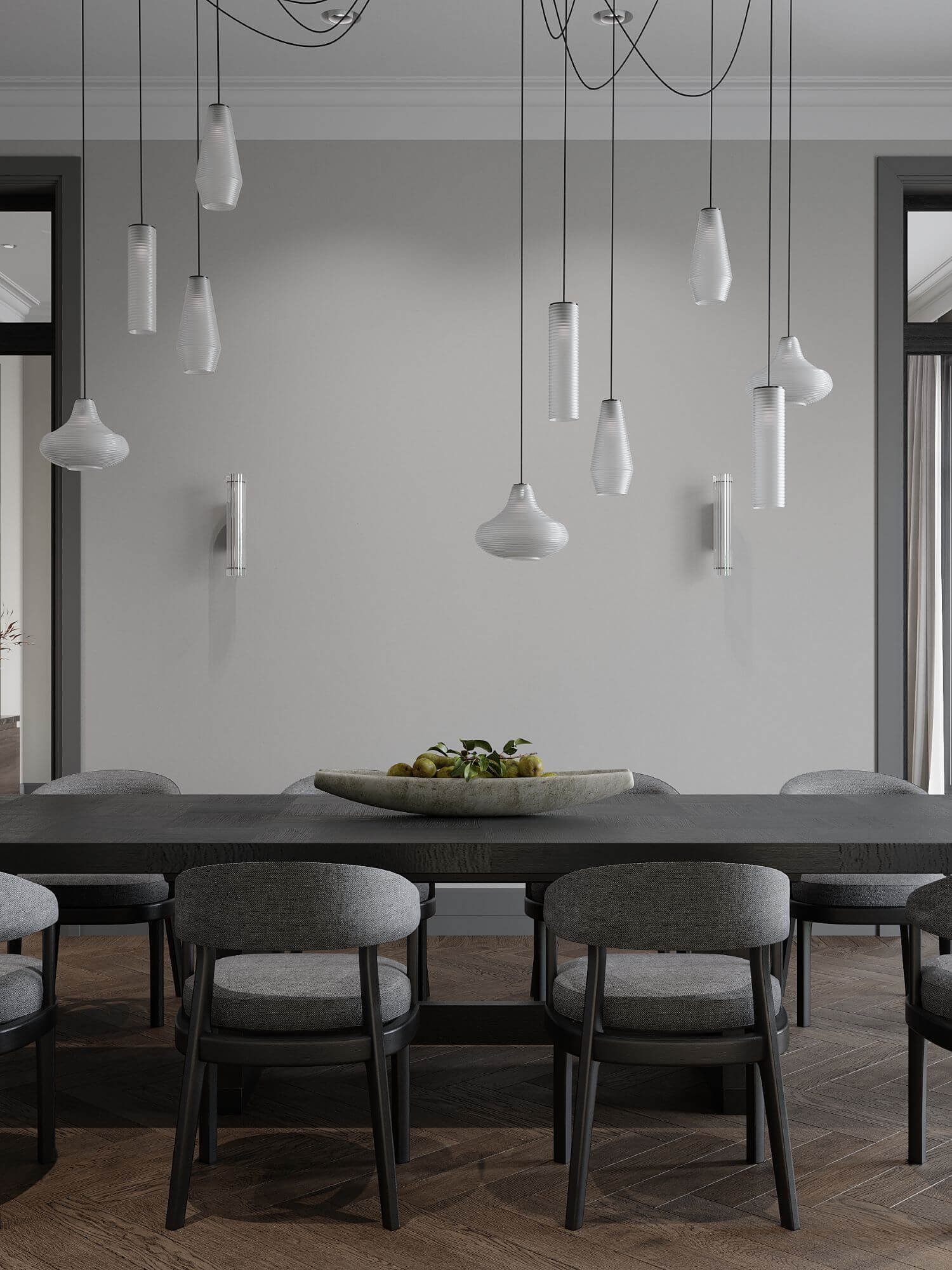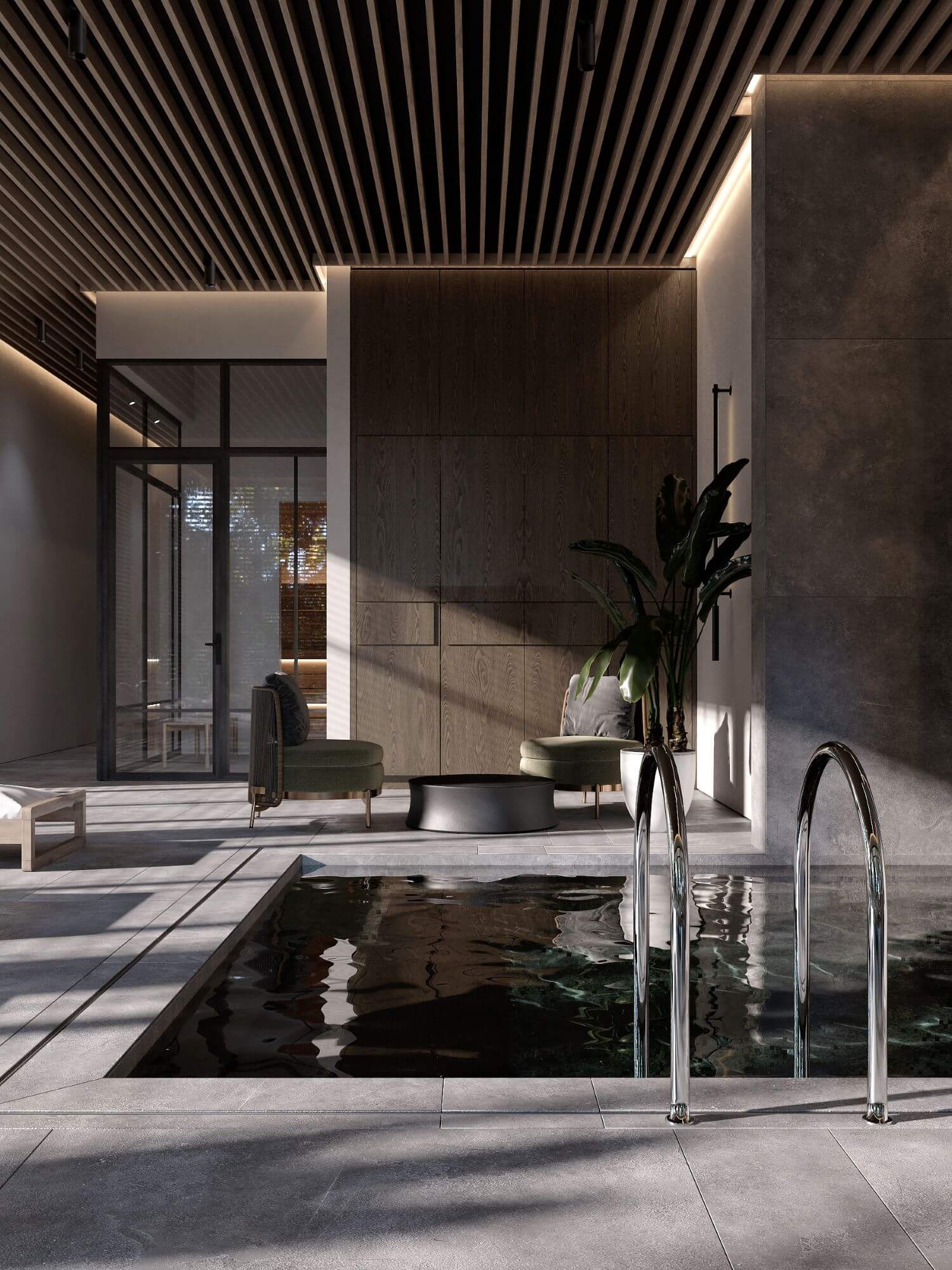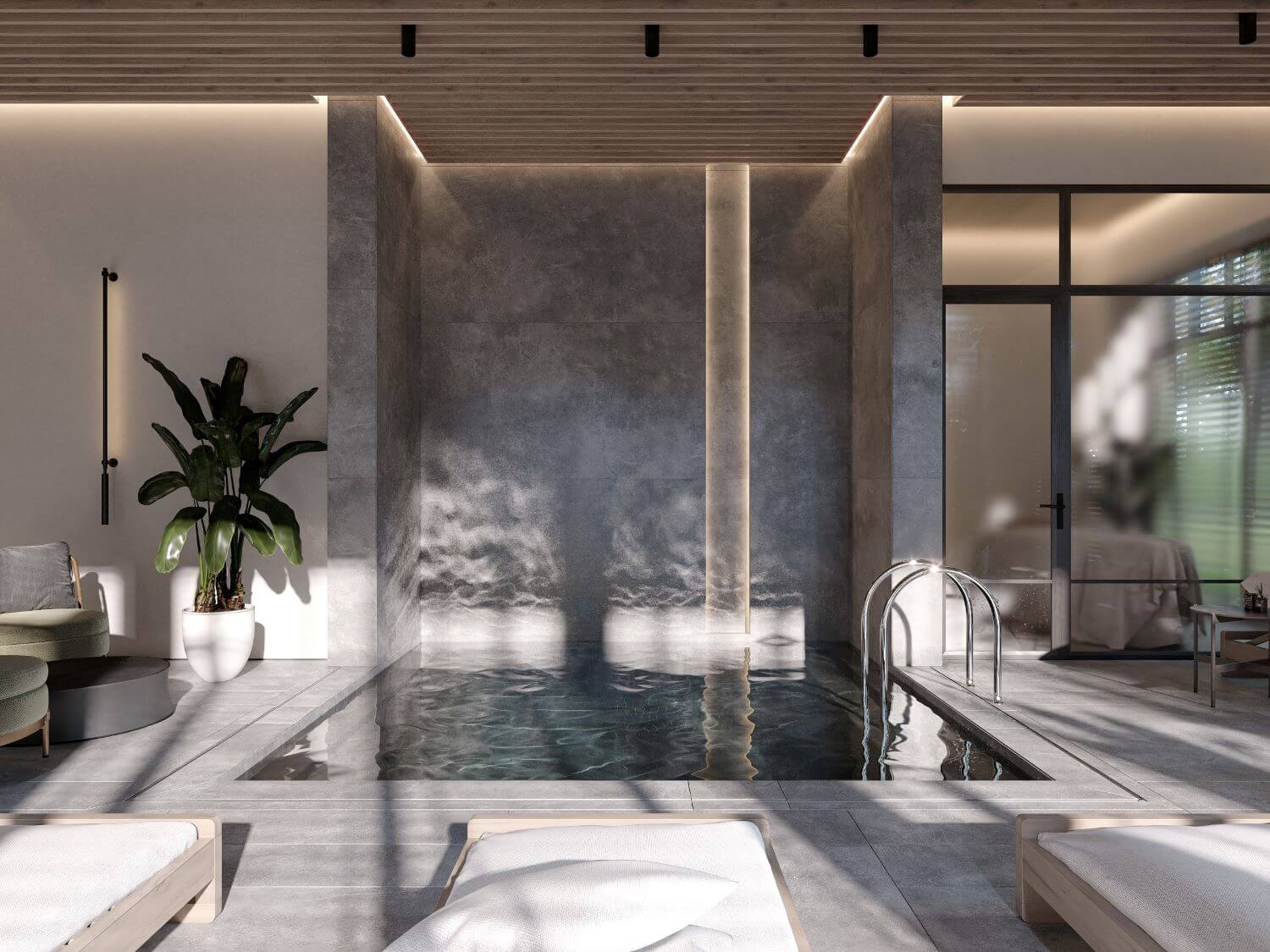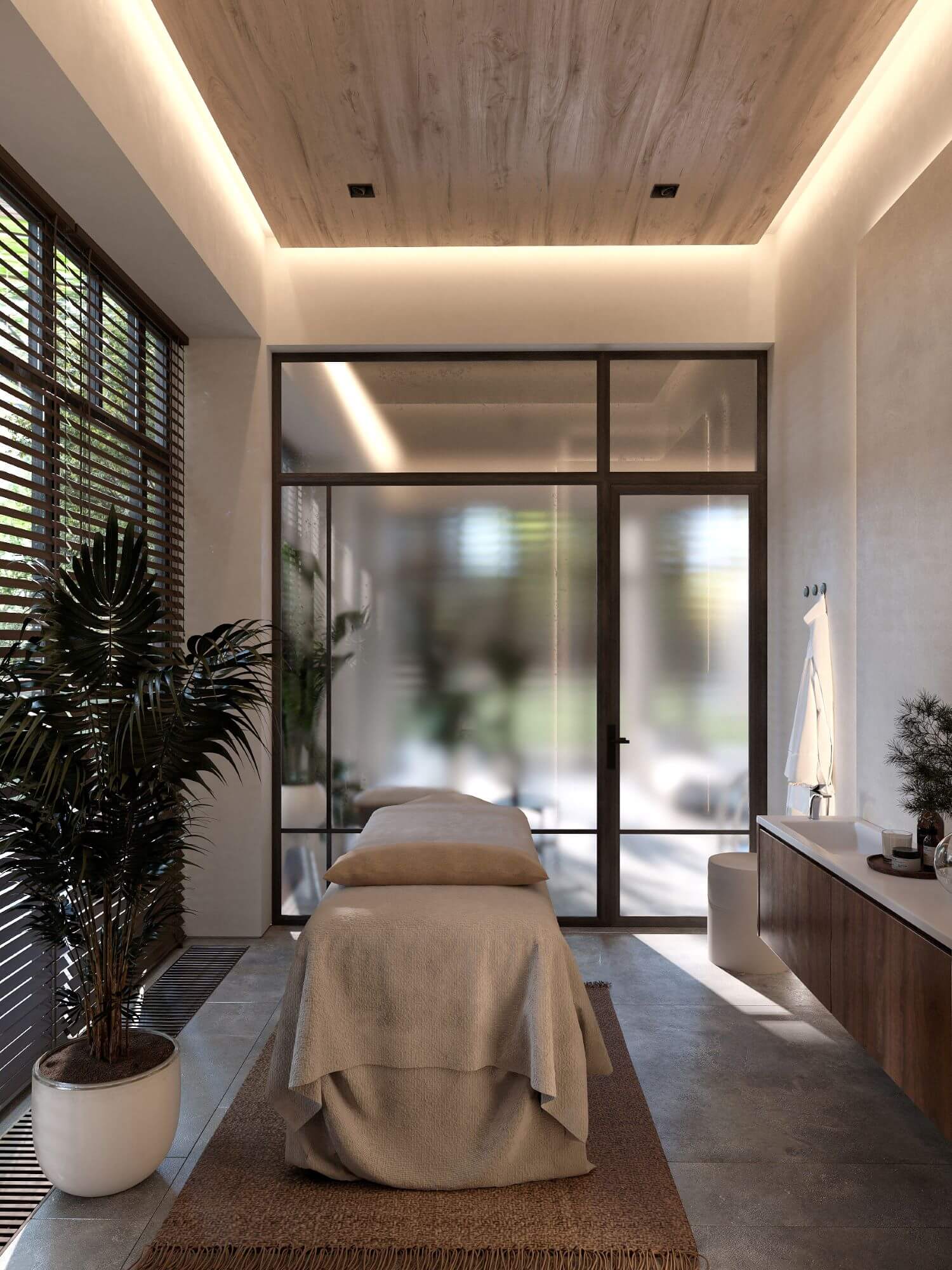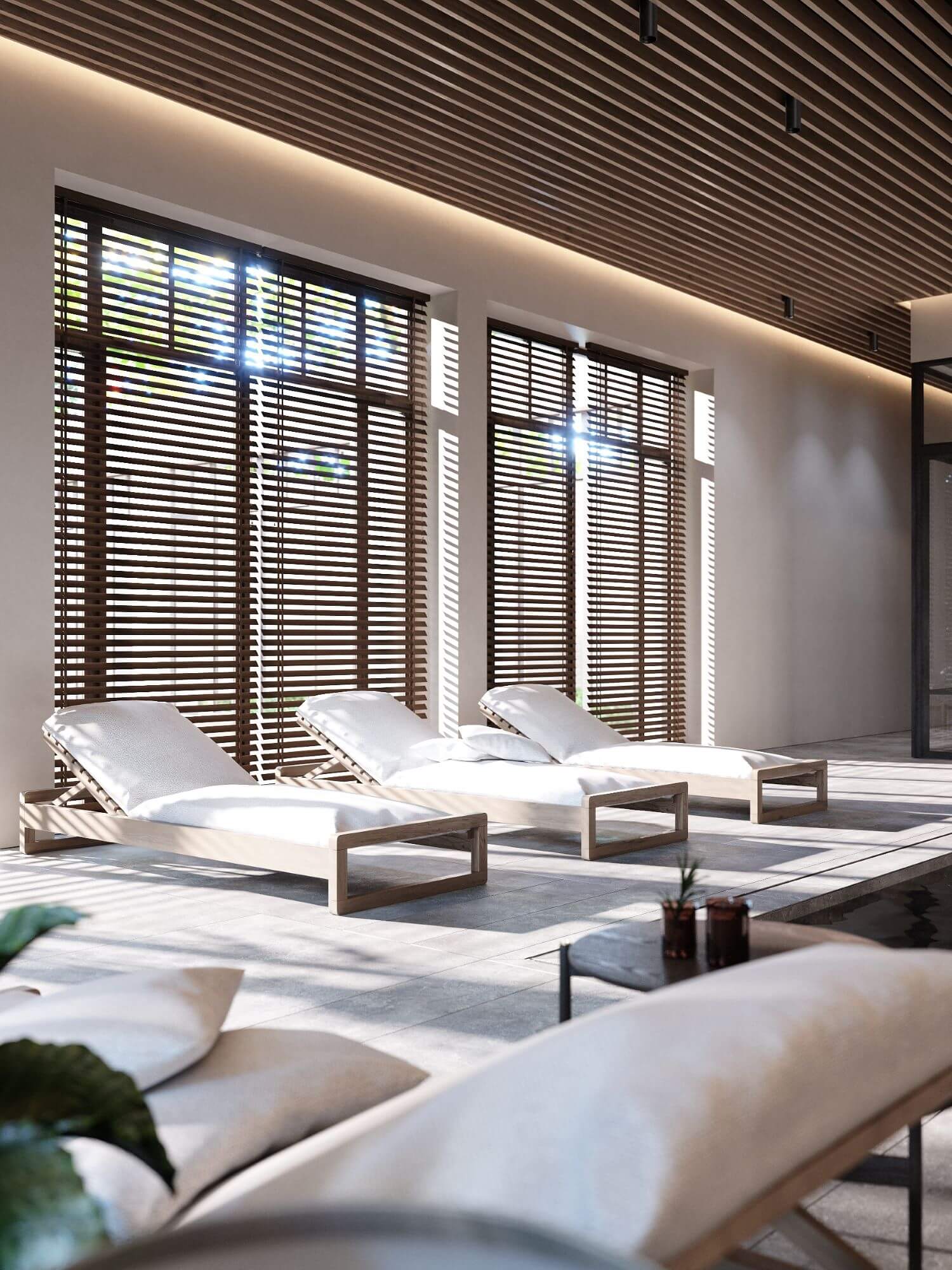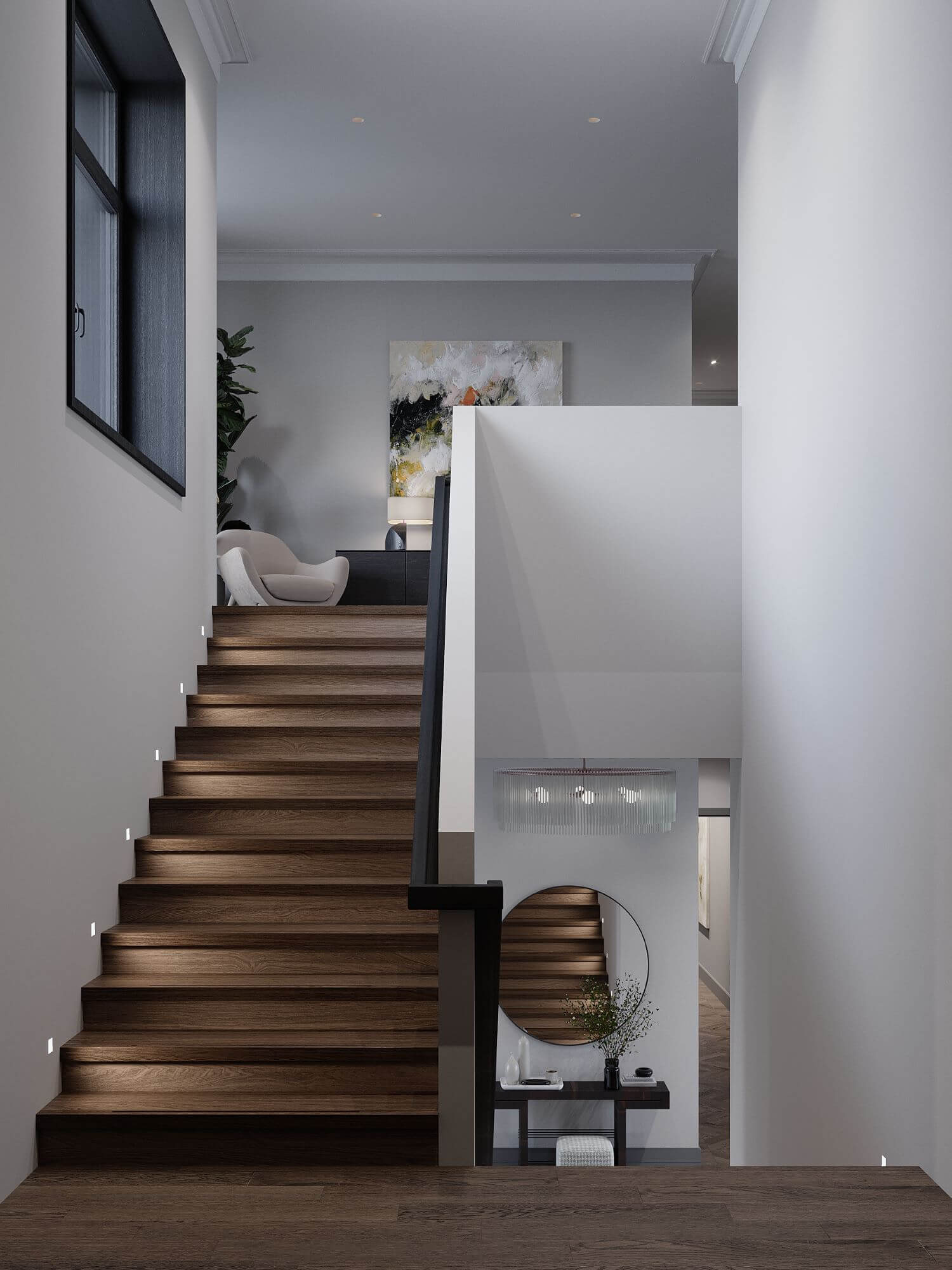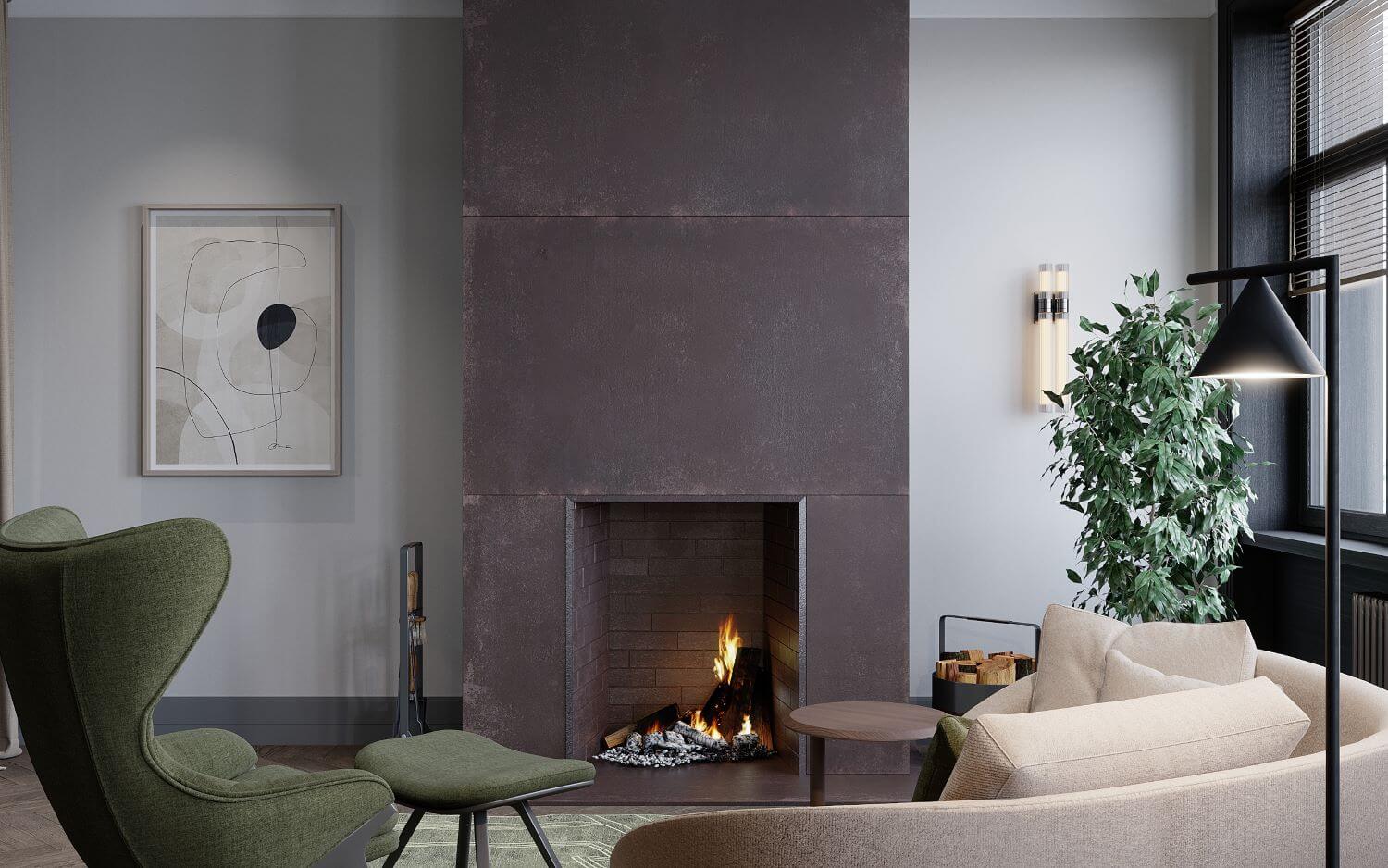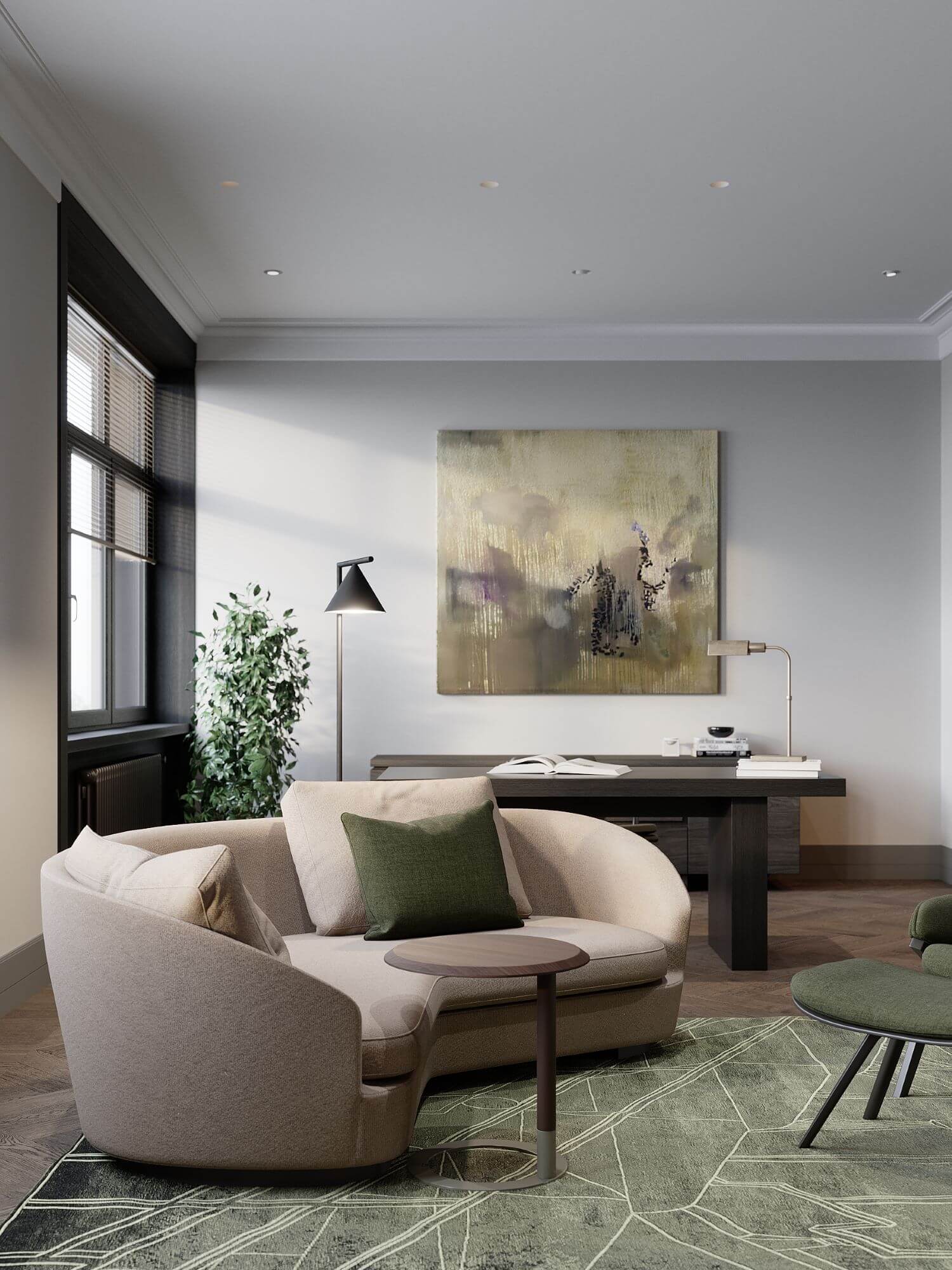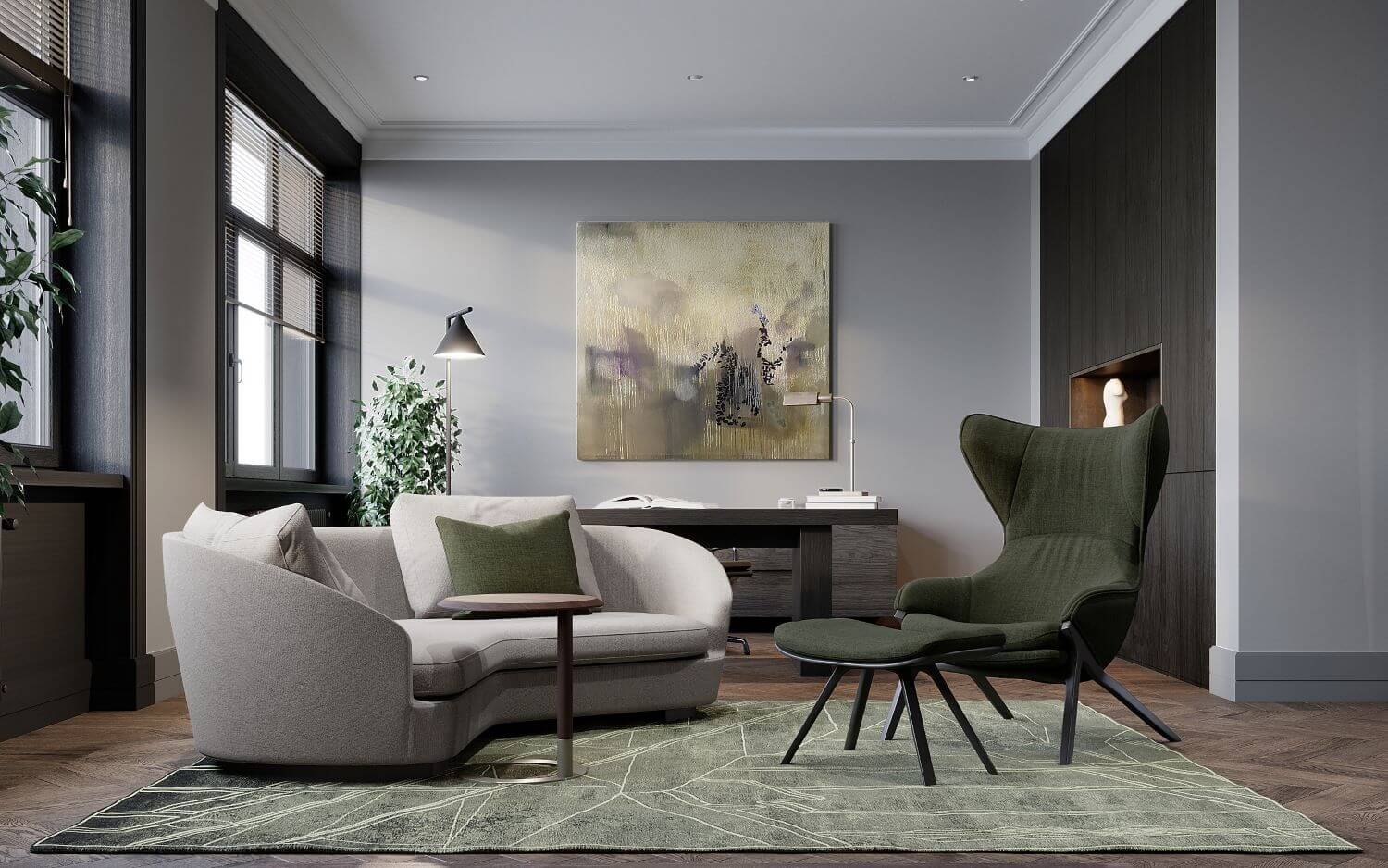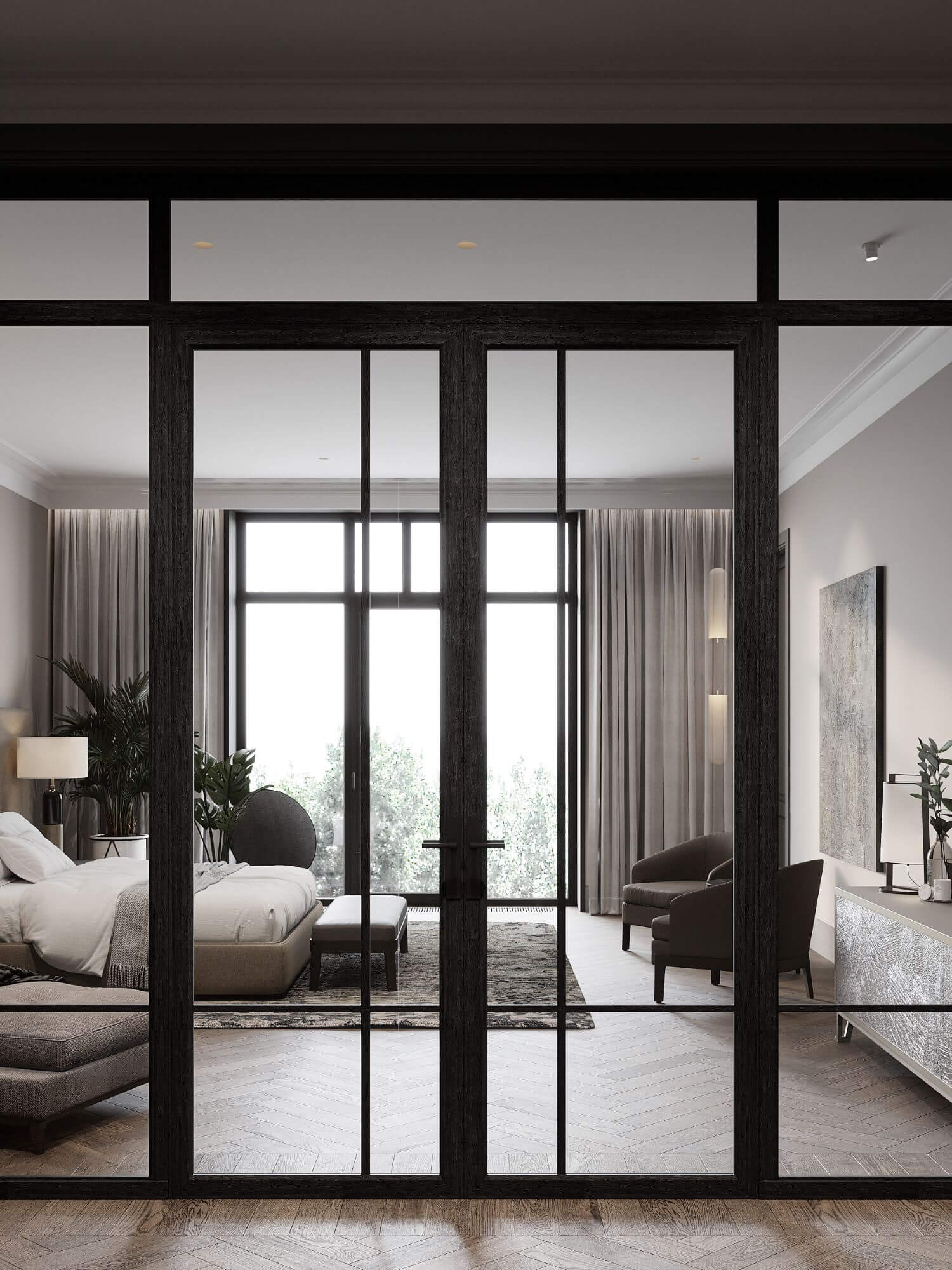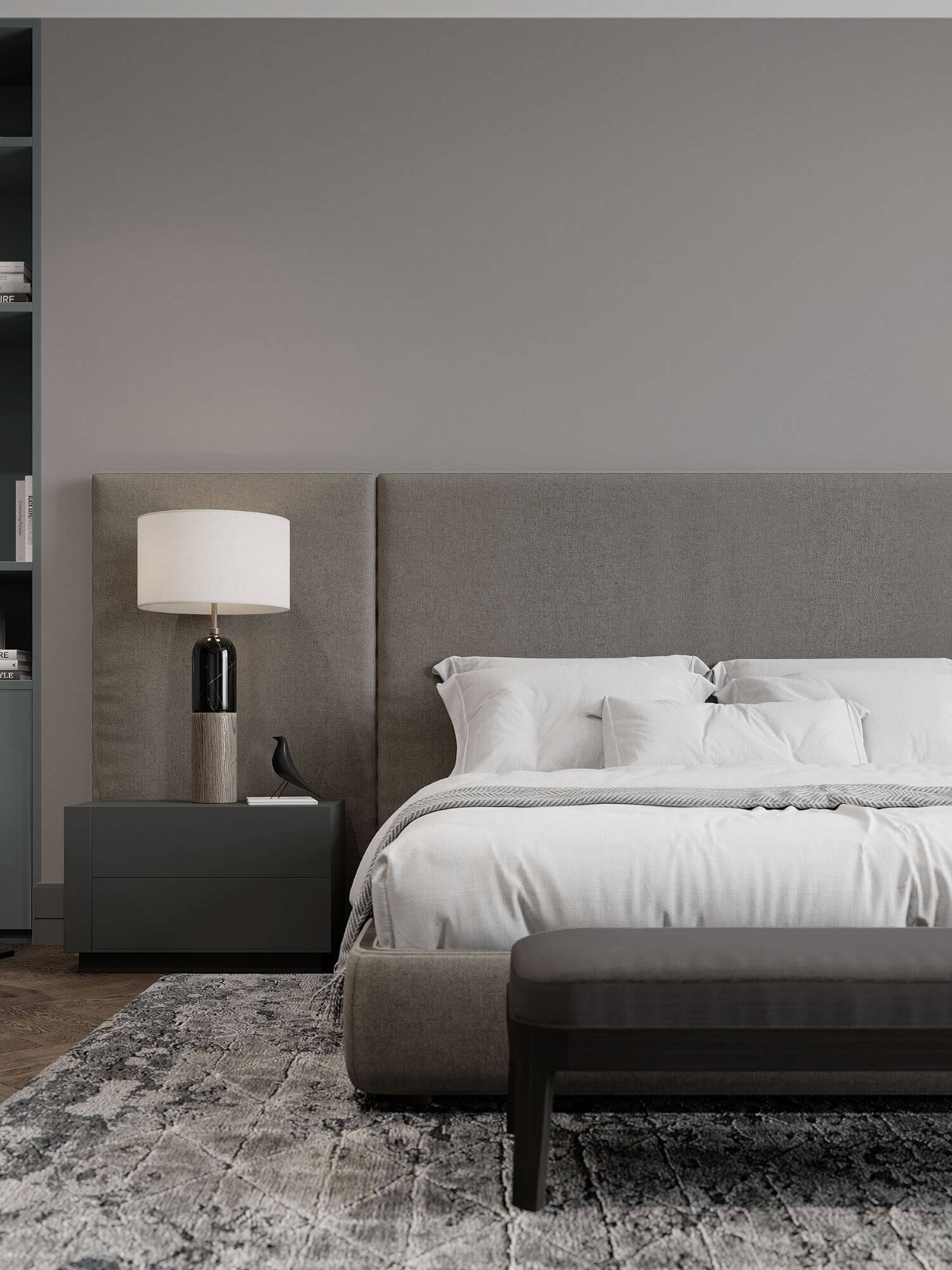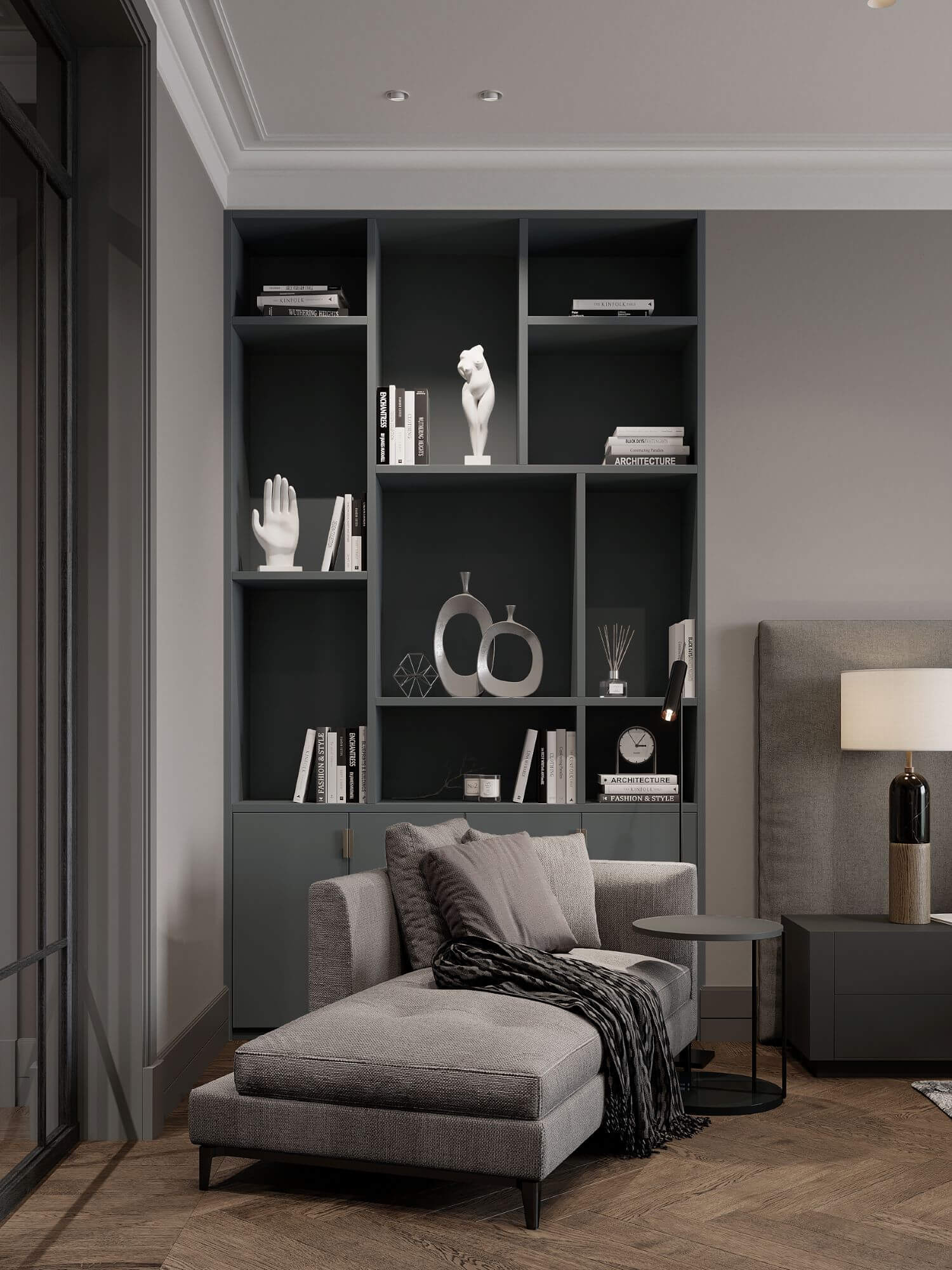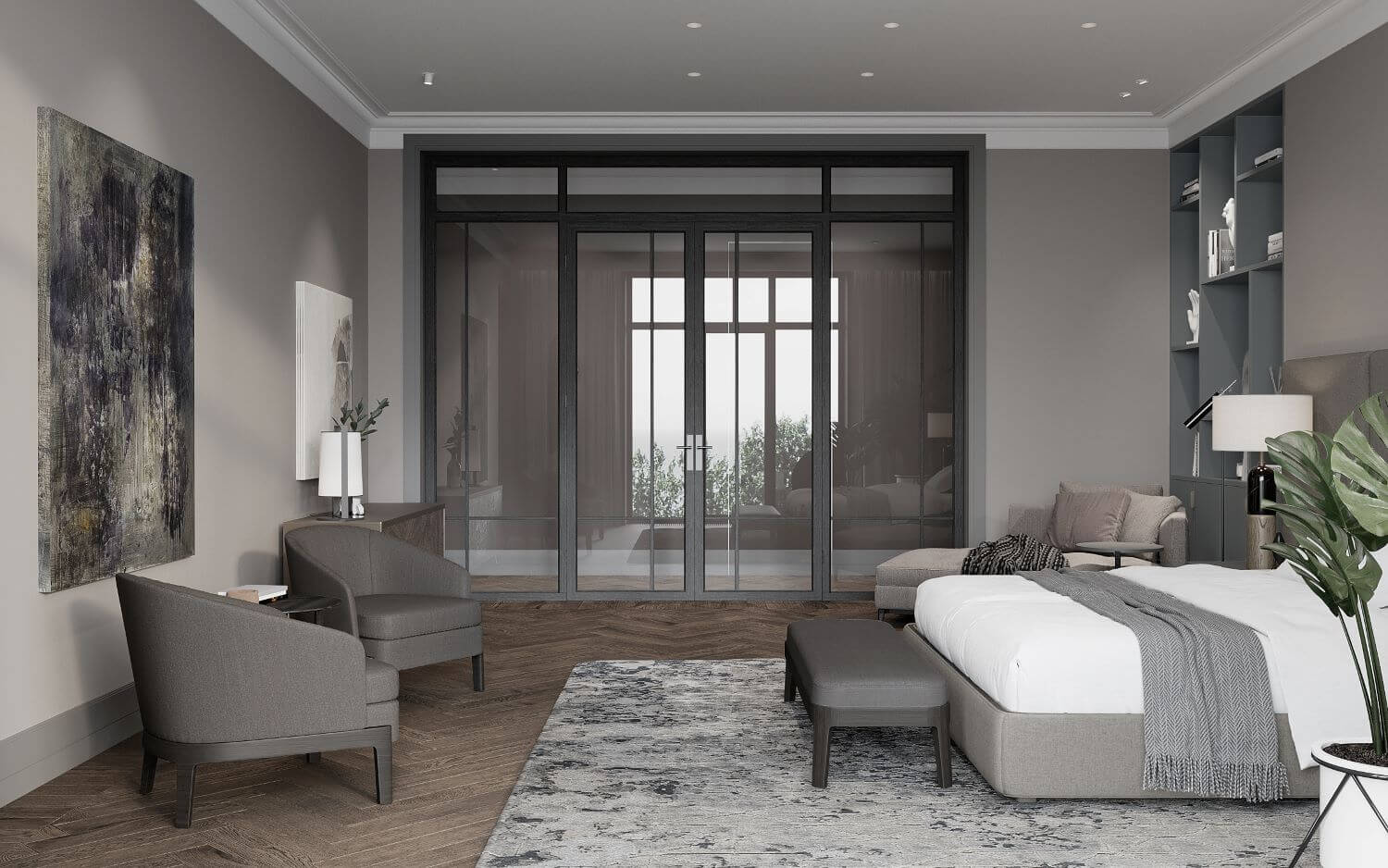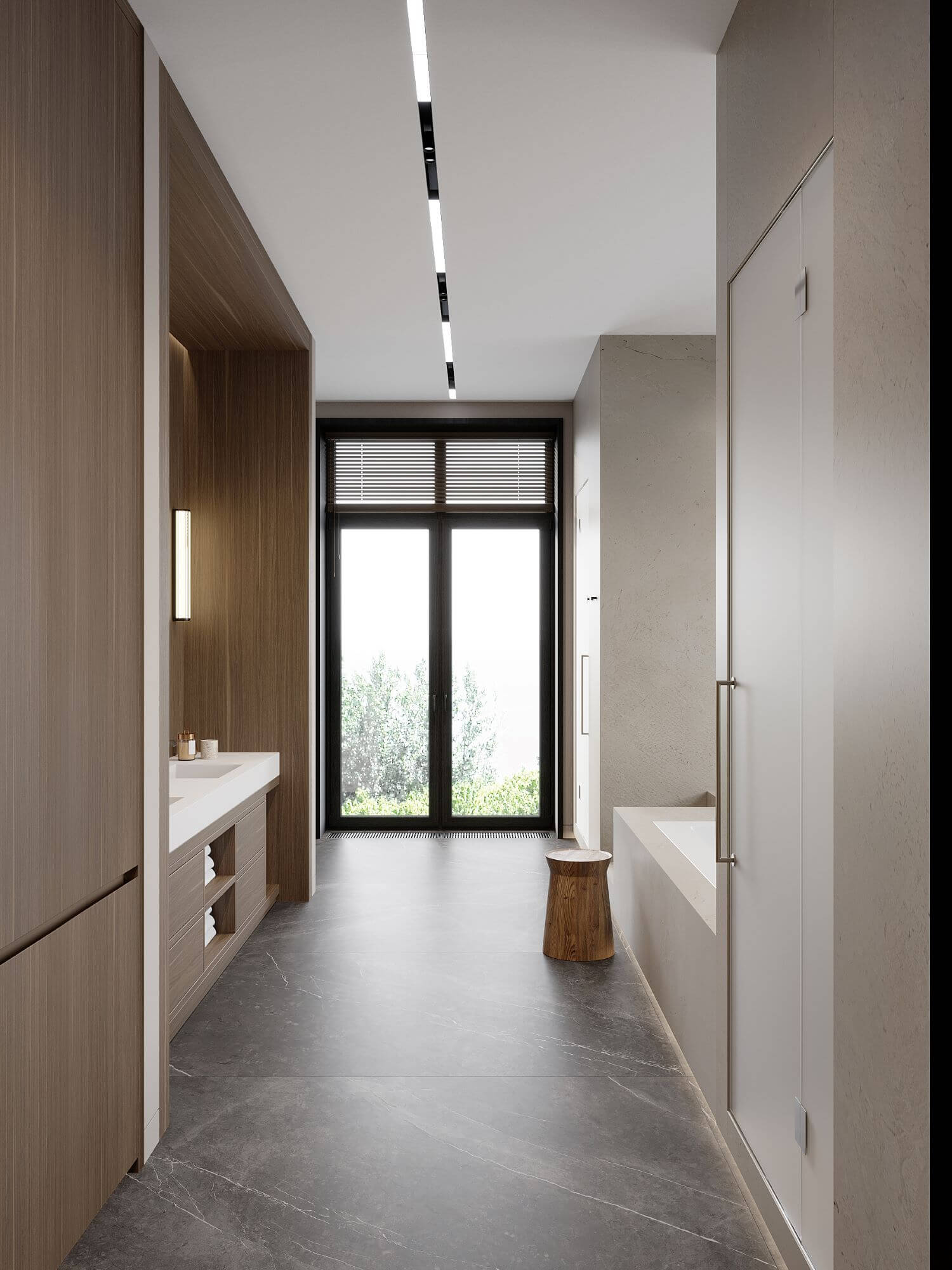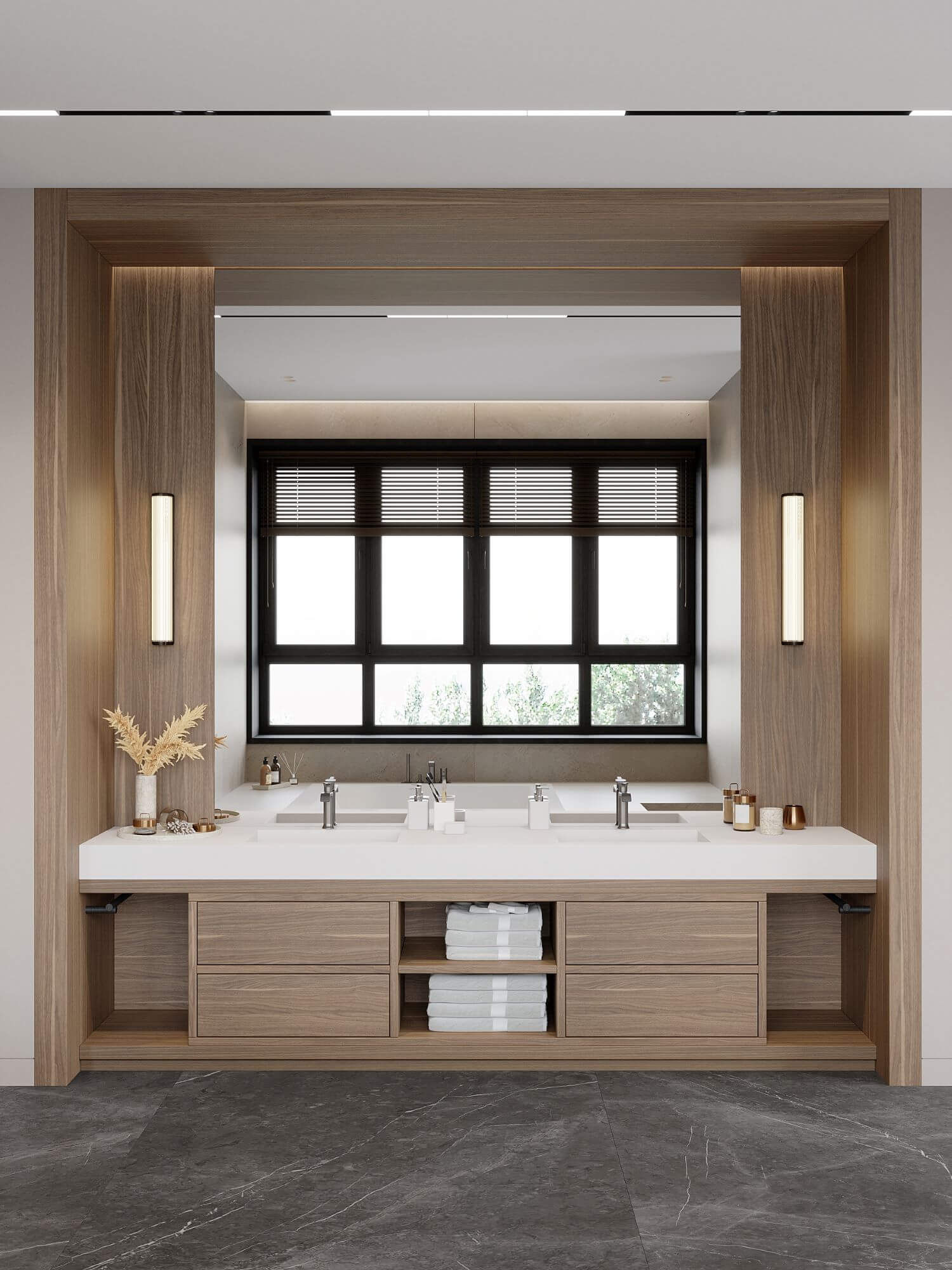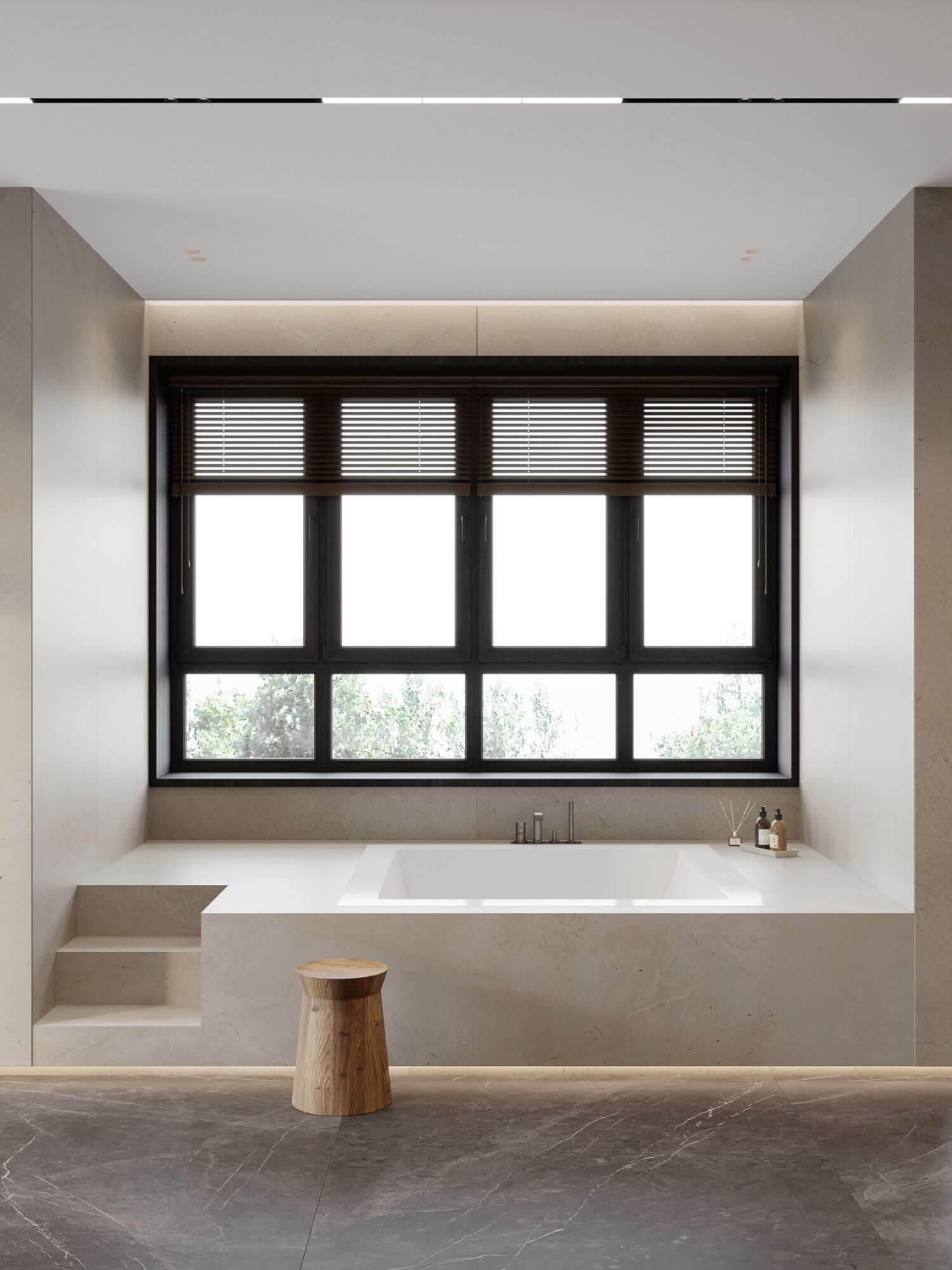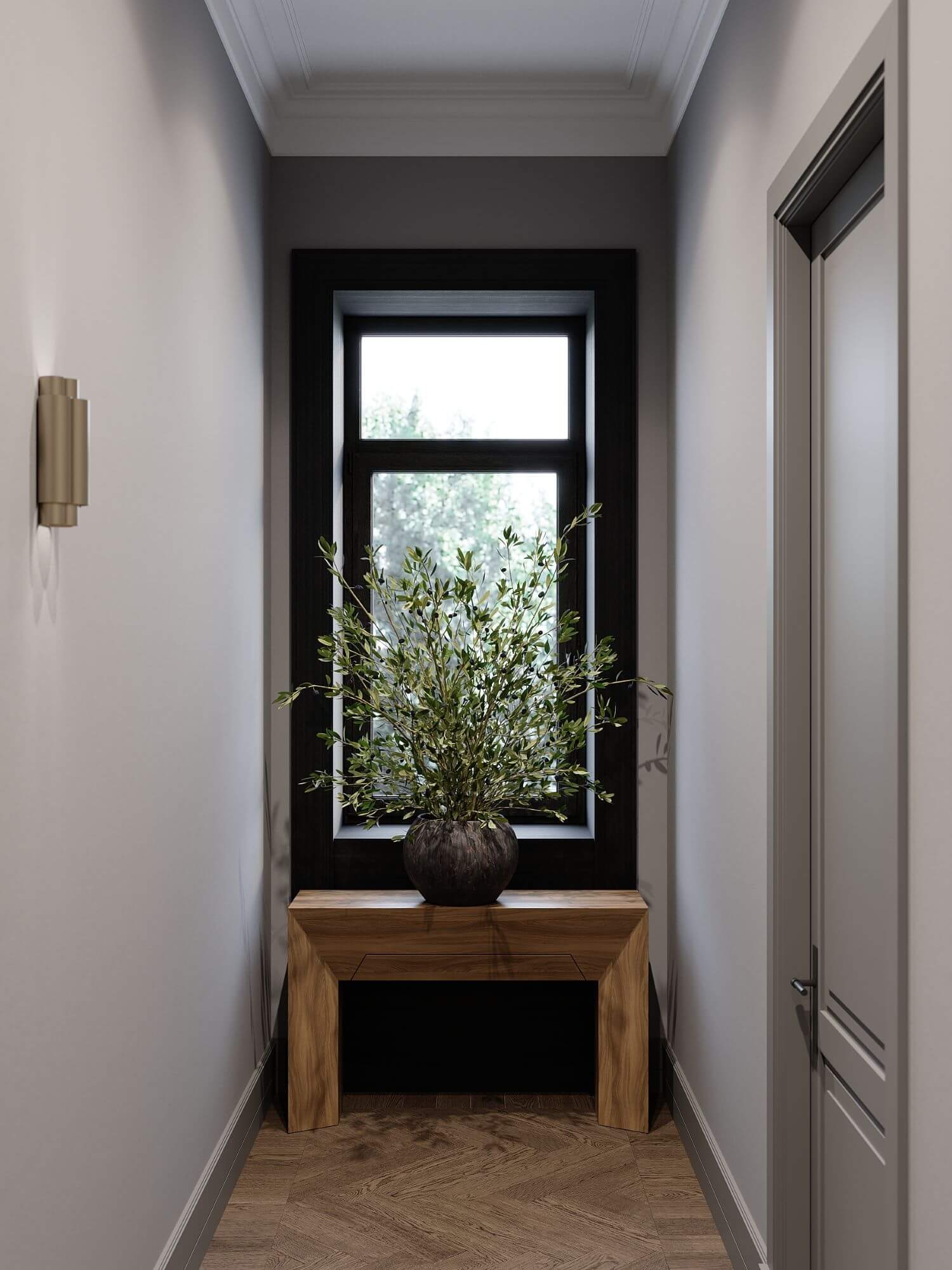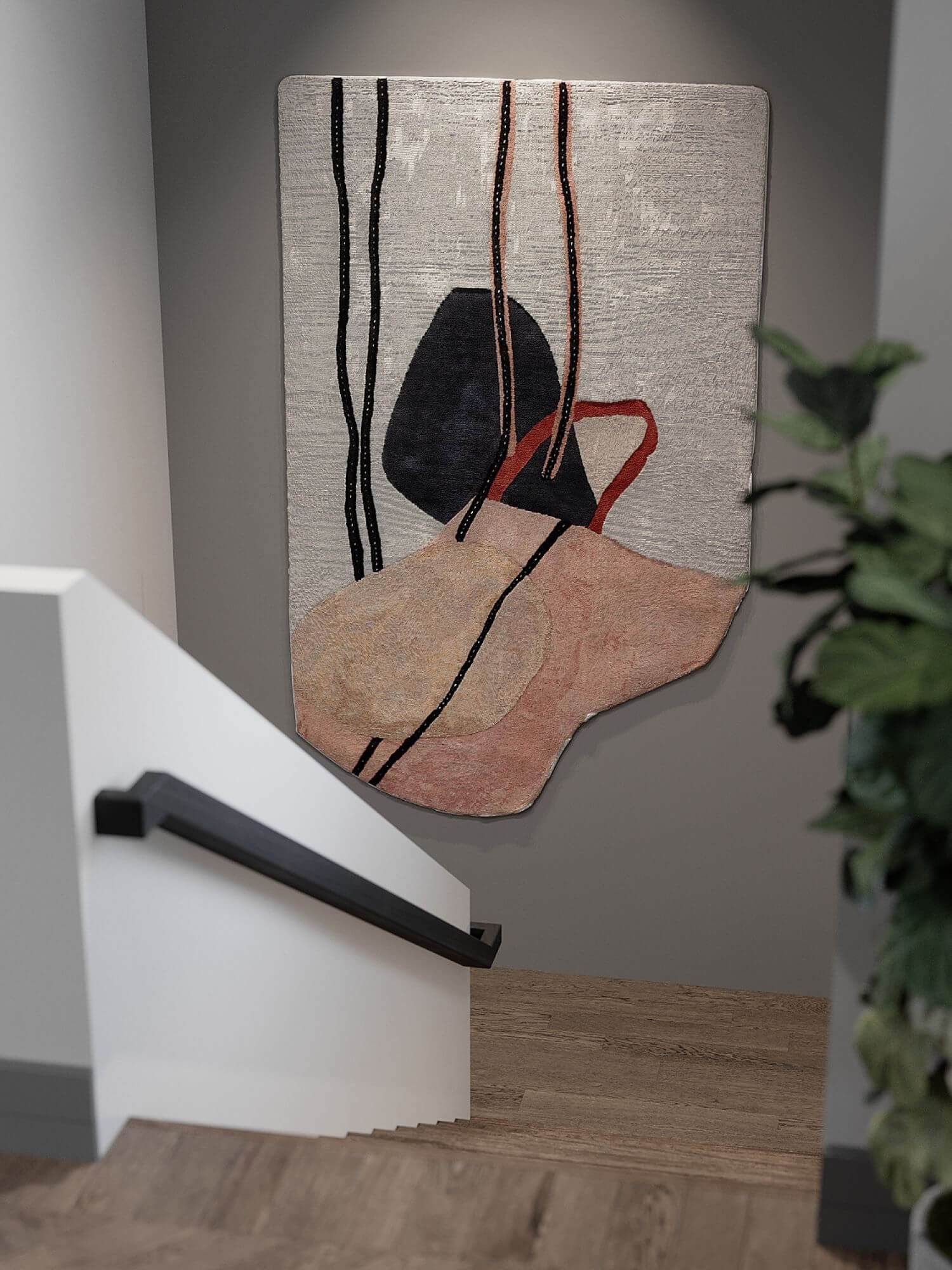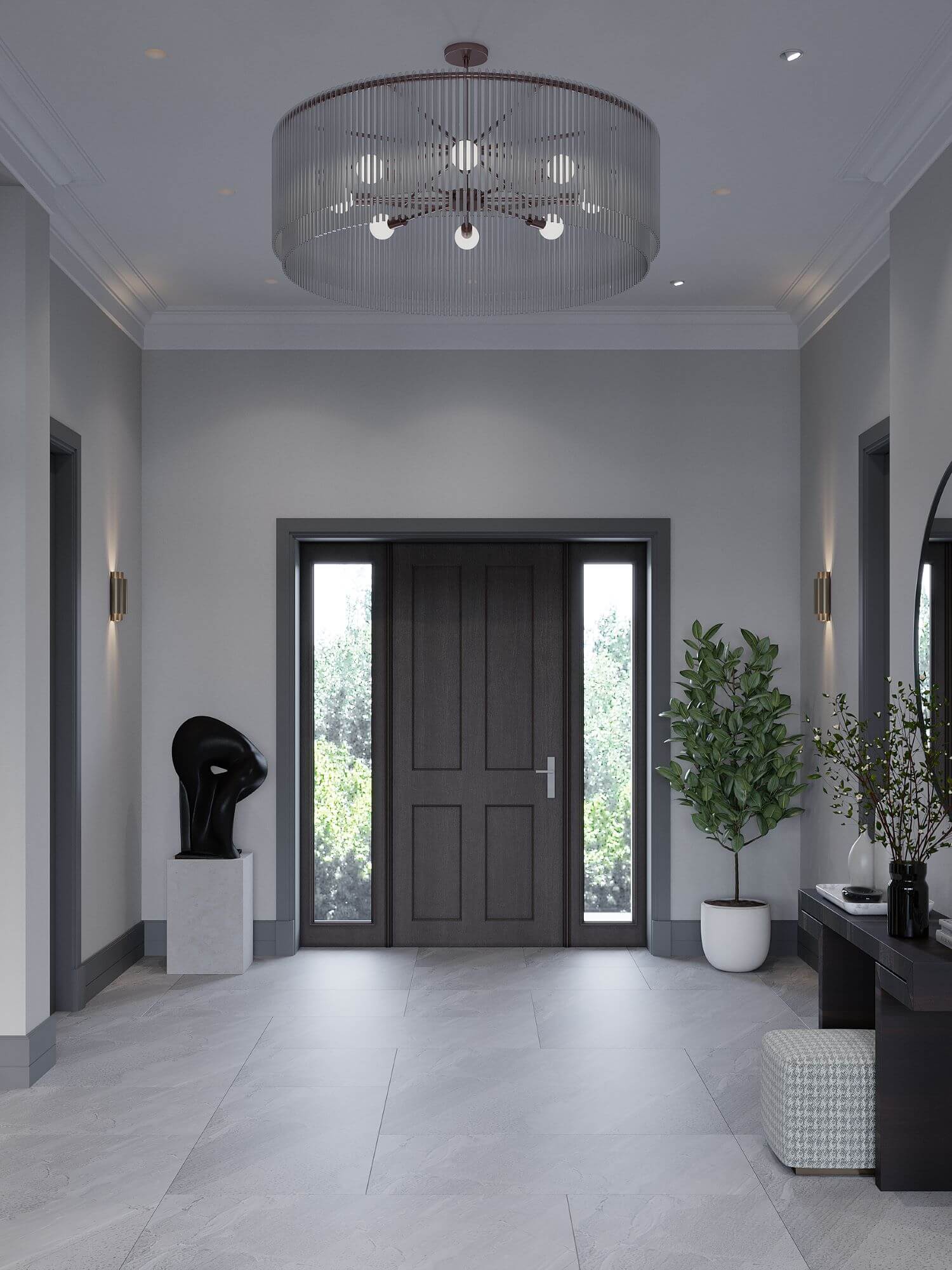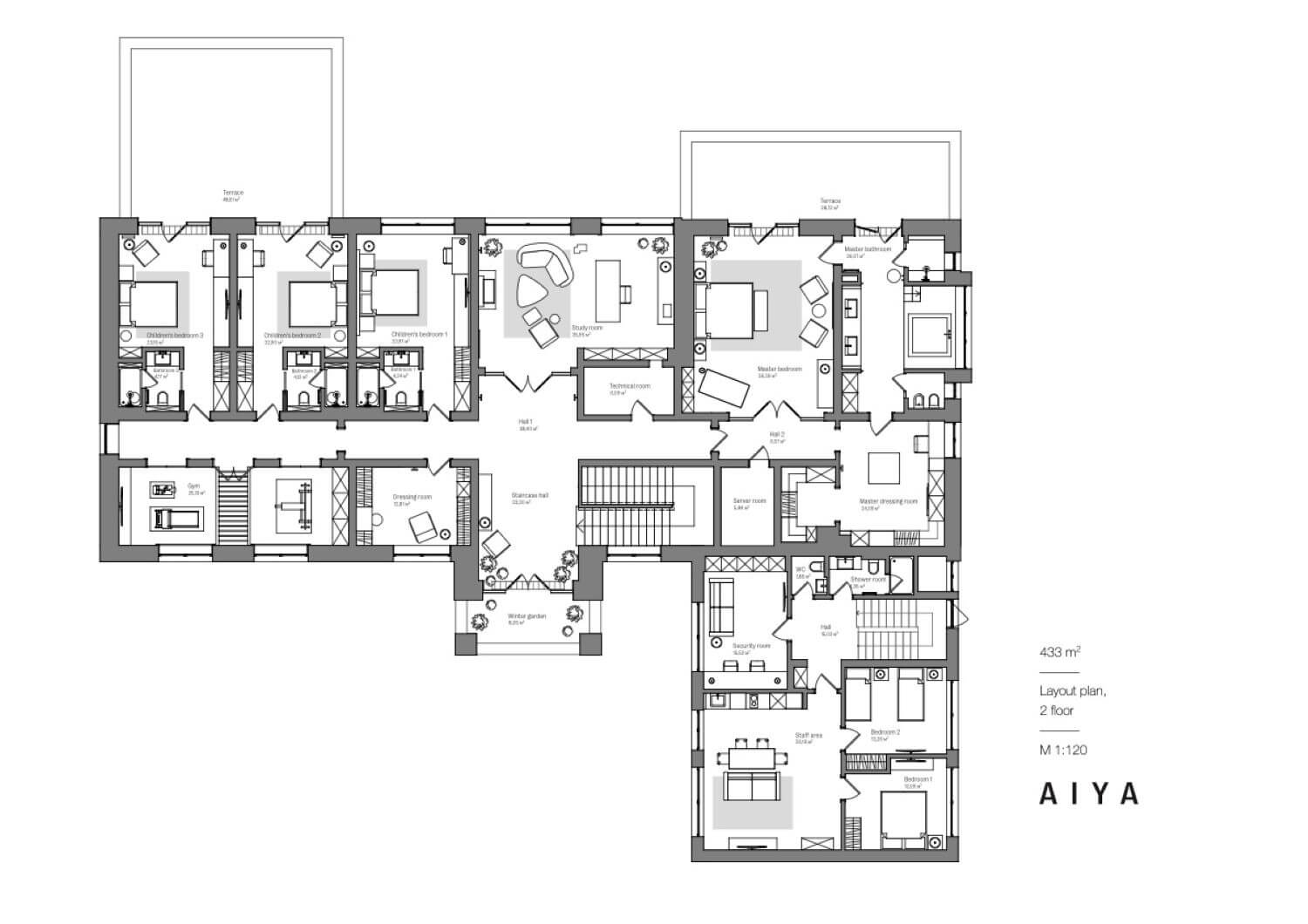 ---