JCH+Arquitectos: The Salvador Department complex is a project that contains the essence of Tulum. The rhythm generated by the waves on the face of the project is opposed to the orthogonal element that breaks this sequence but at the same time combines to create a visually harmonious appearance.
Privacy is always an important factor in projects of this kind. Completely closing the ground floor towards the street, we direct our opening to the center of the project where there is a central garden that not only provides lighting and natural ventilation, but also gives that spatiality to the building and creates a focal point to which all the apartments have view, enjoying not only a space of vegetation, but also appreciating the mural art found there.
On the roof top you will find the spaciousness and openness that is needed to enjoy a moment of relaxation and fun. Maintaining spaces for coexistence with a grill area to spend the afternoons and a pool where you can sunbathe, an ideal space is created to enjoy the atmosphere that Tulum offers.
The departments retain their amplitude, maintaining floor-to-ceiling windows for greater openness, and the curved elements in the ceiling sets are preserved. Among the materials, the use of chukum and wood finishes stand out, giving the project warmth.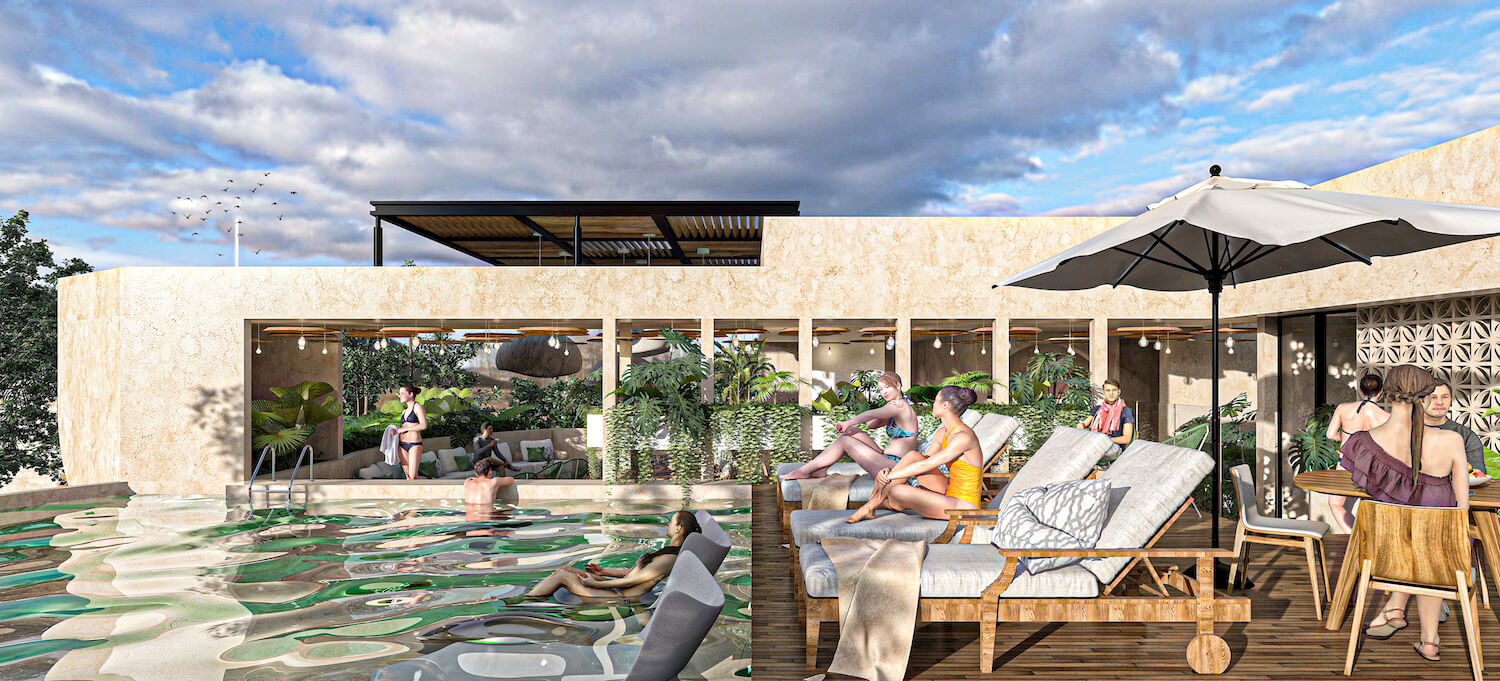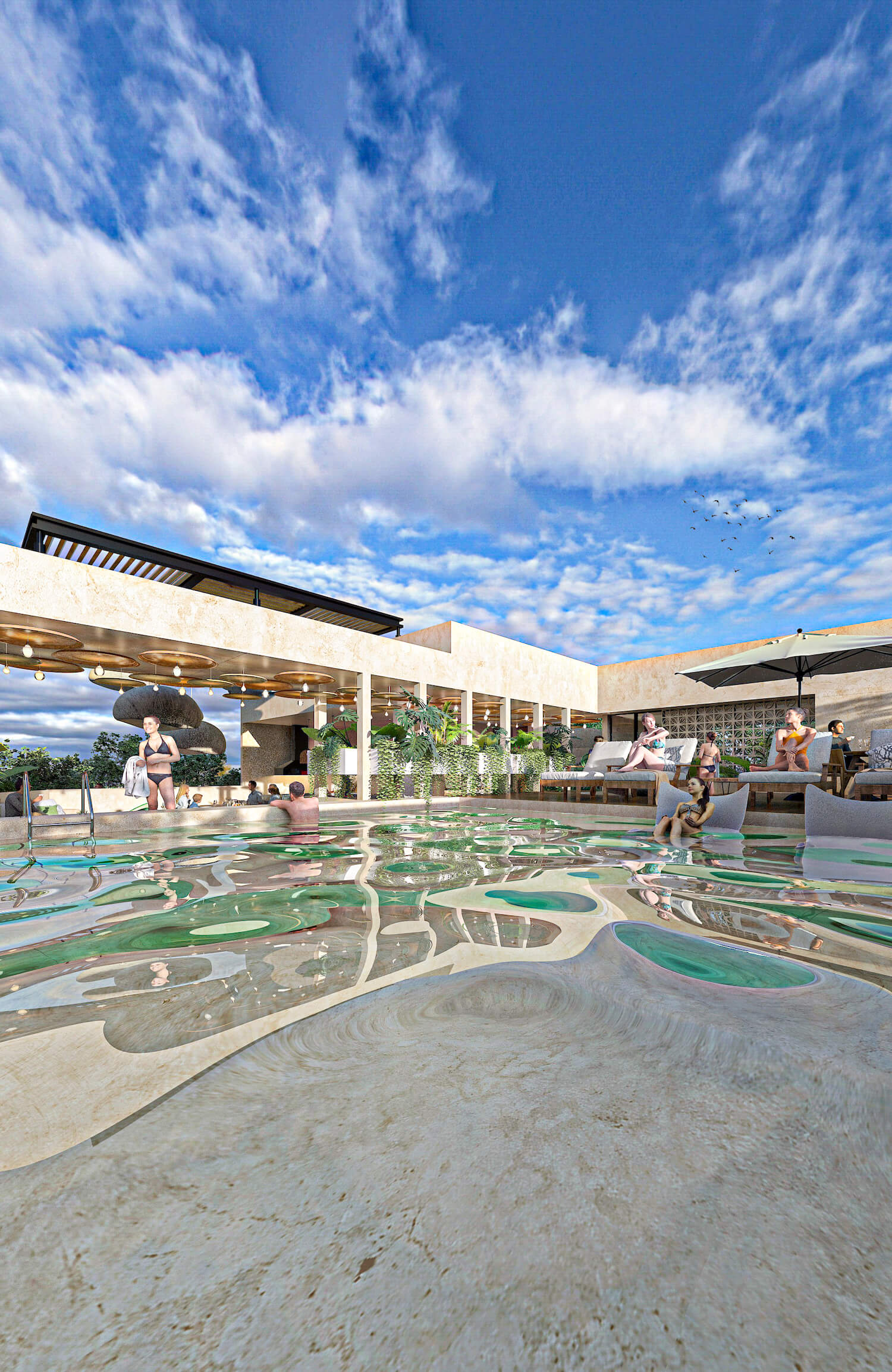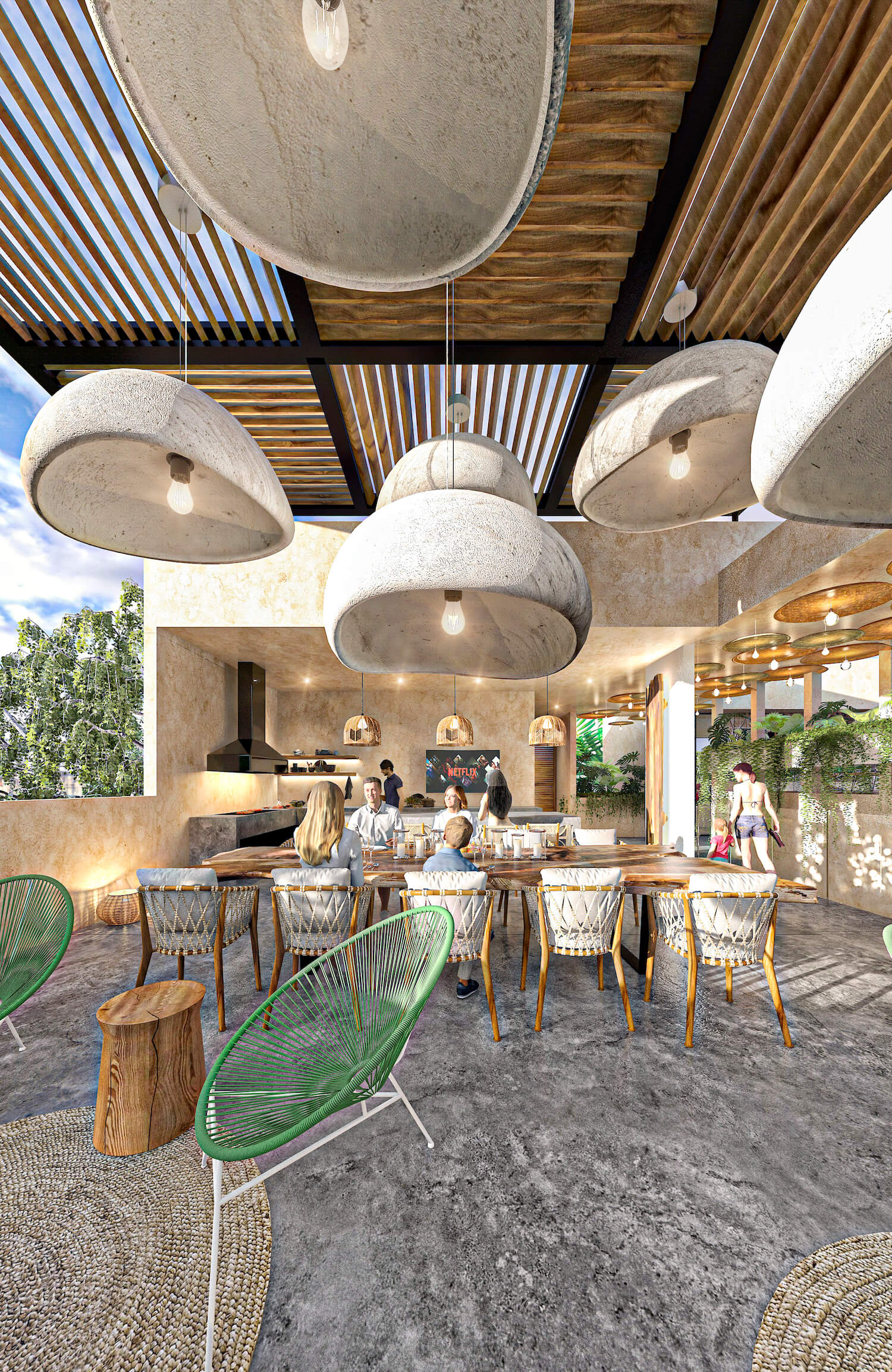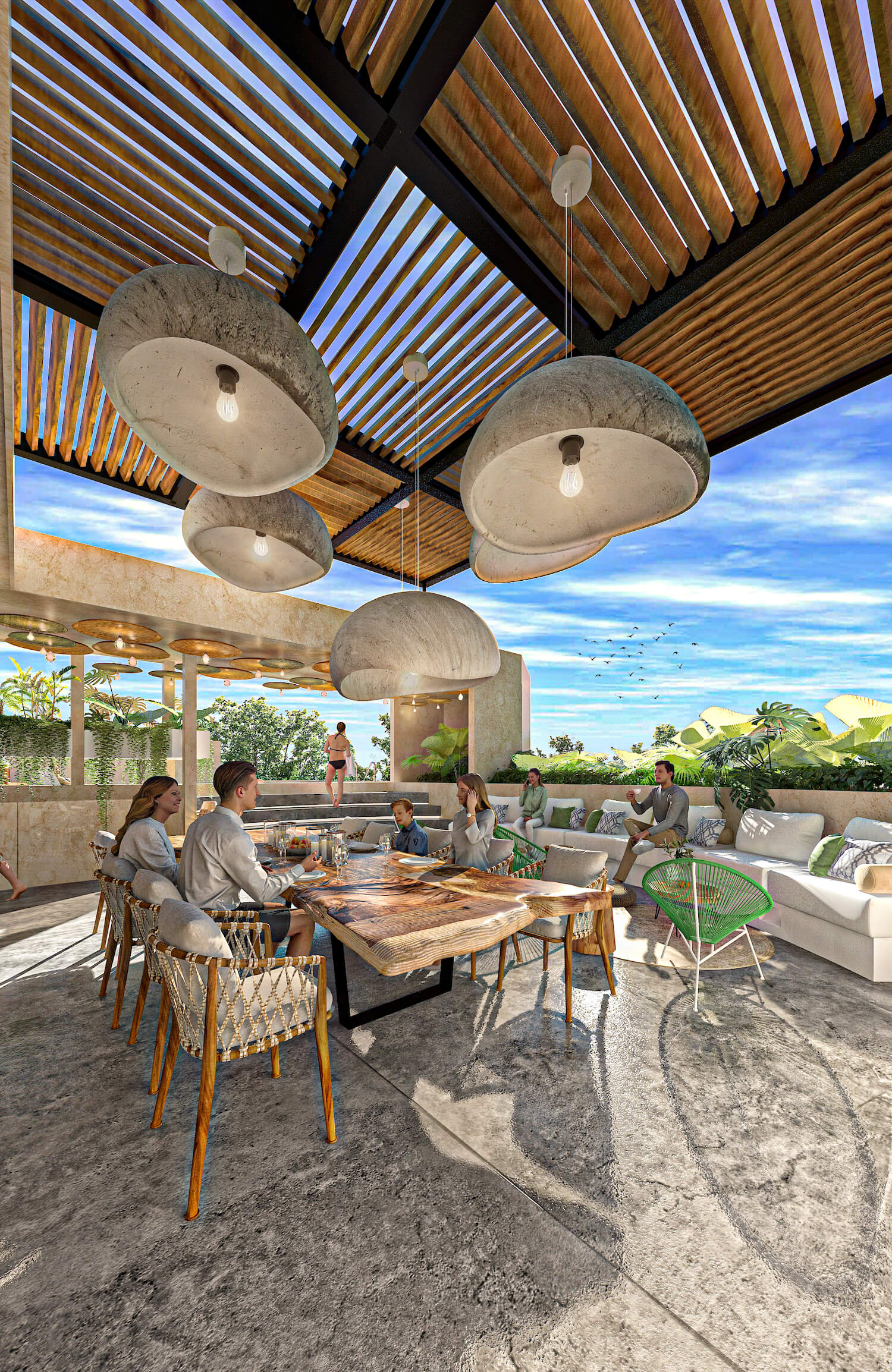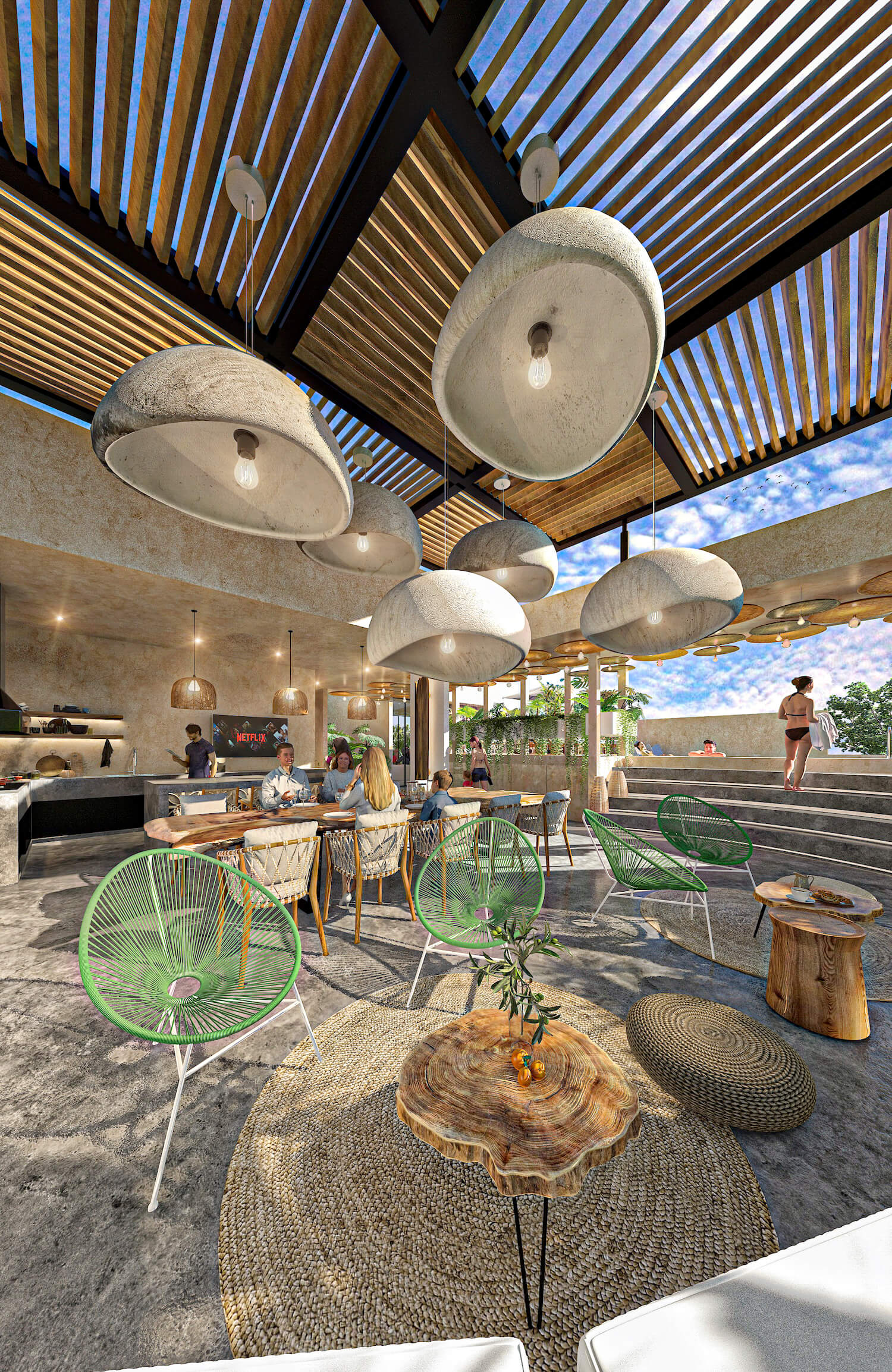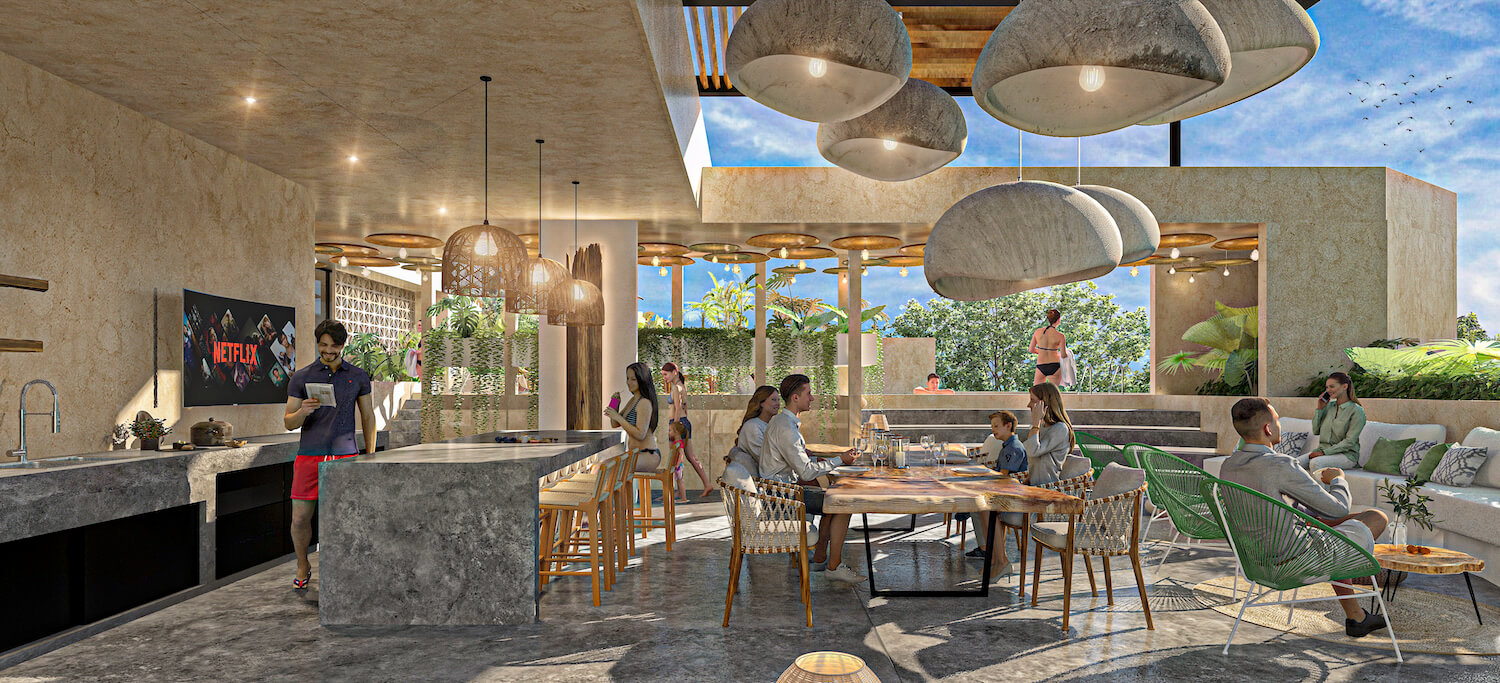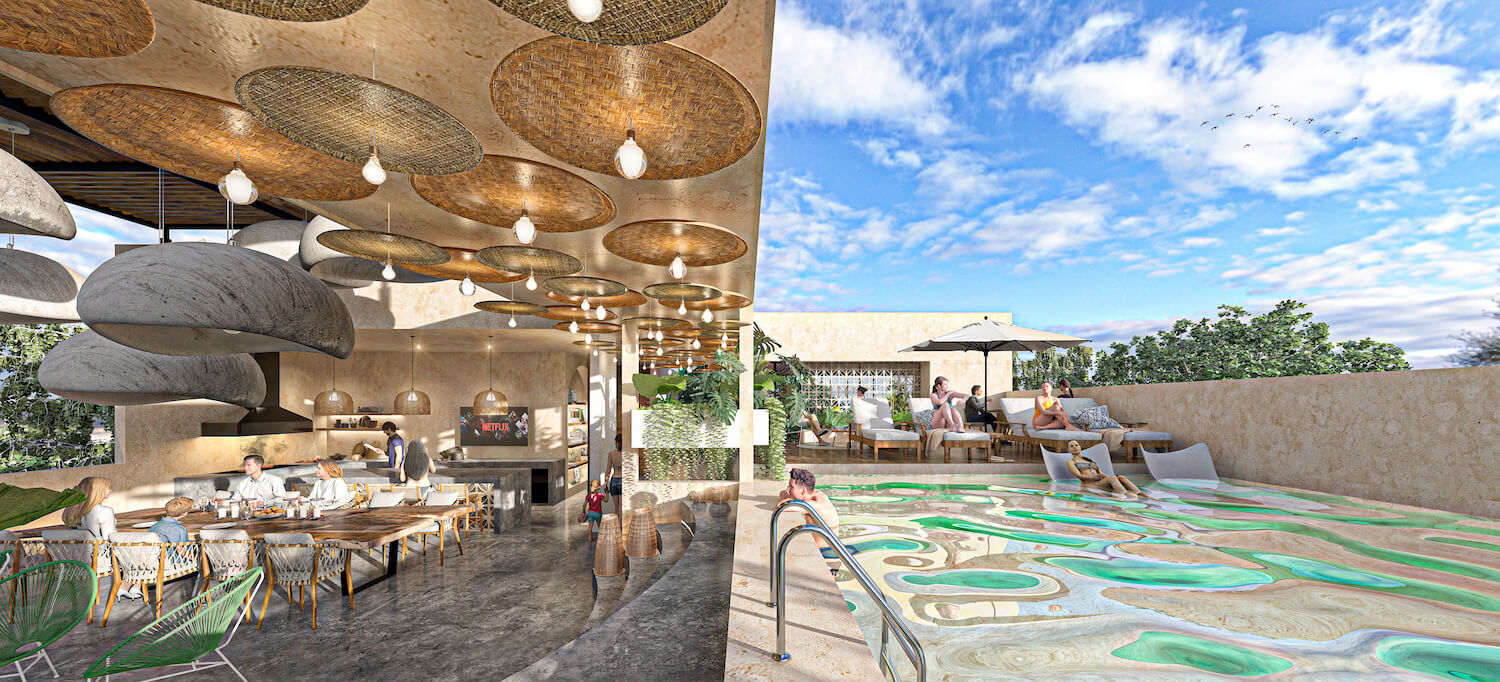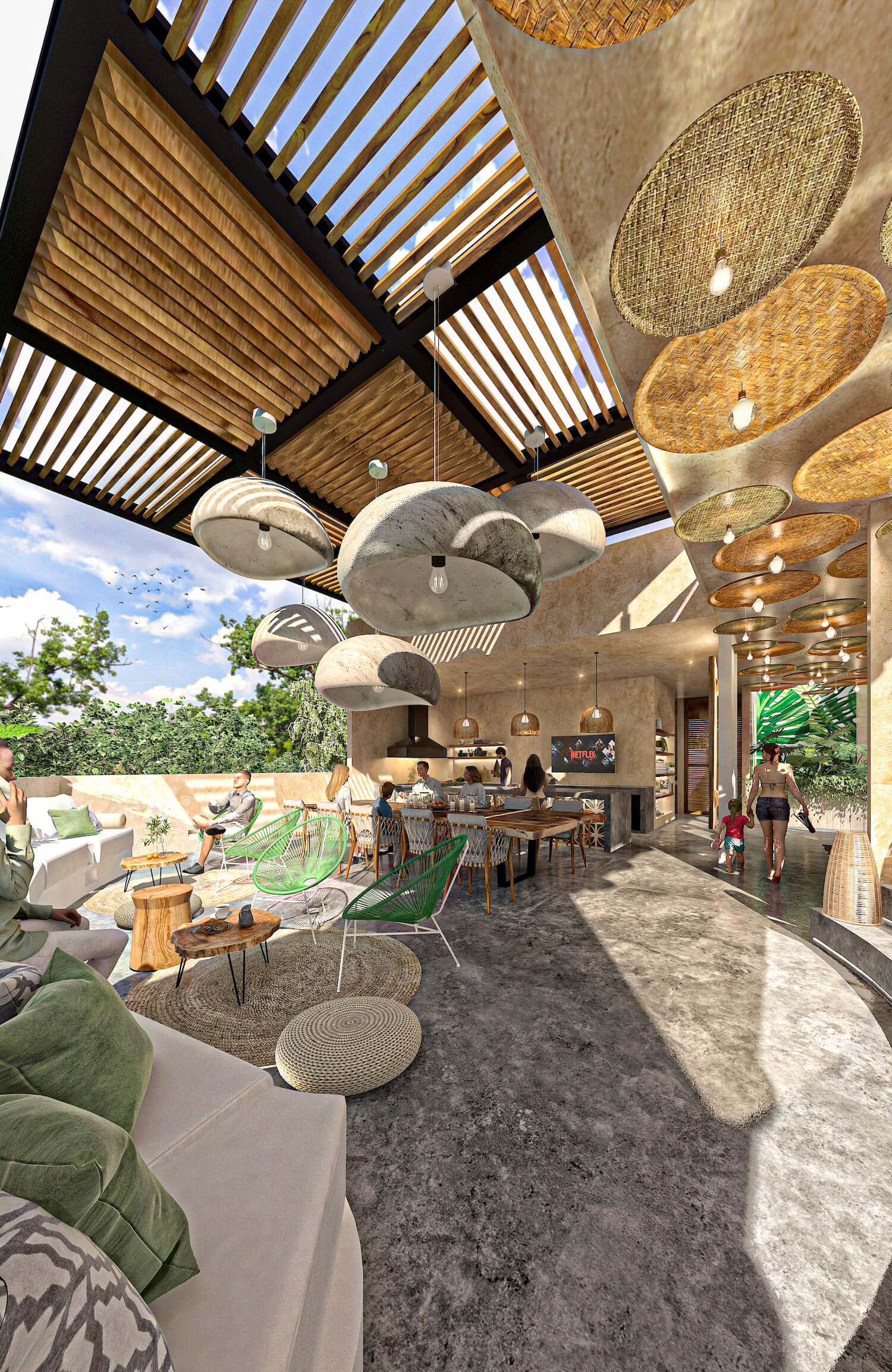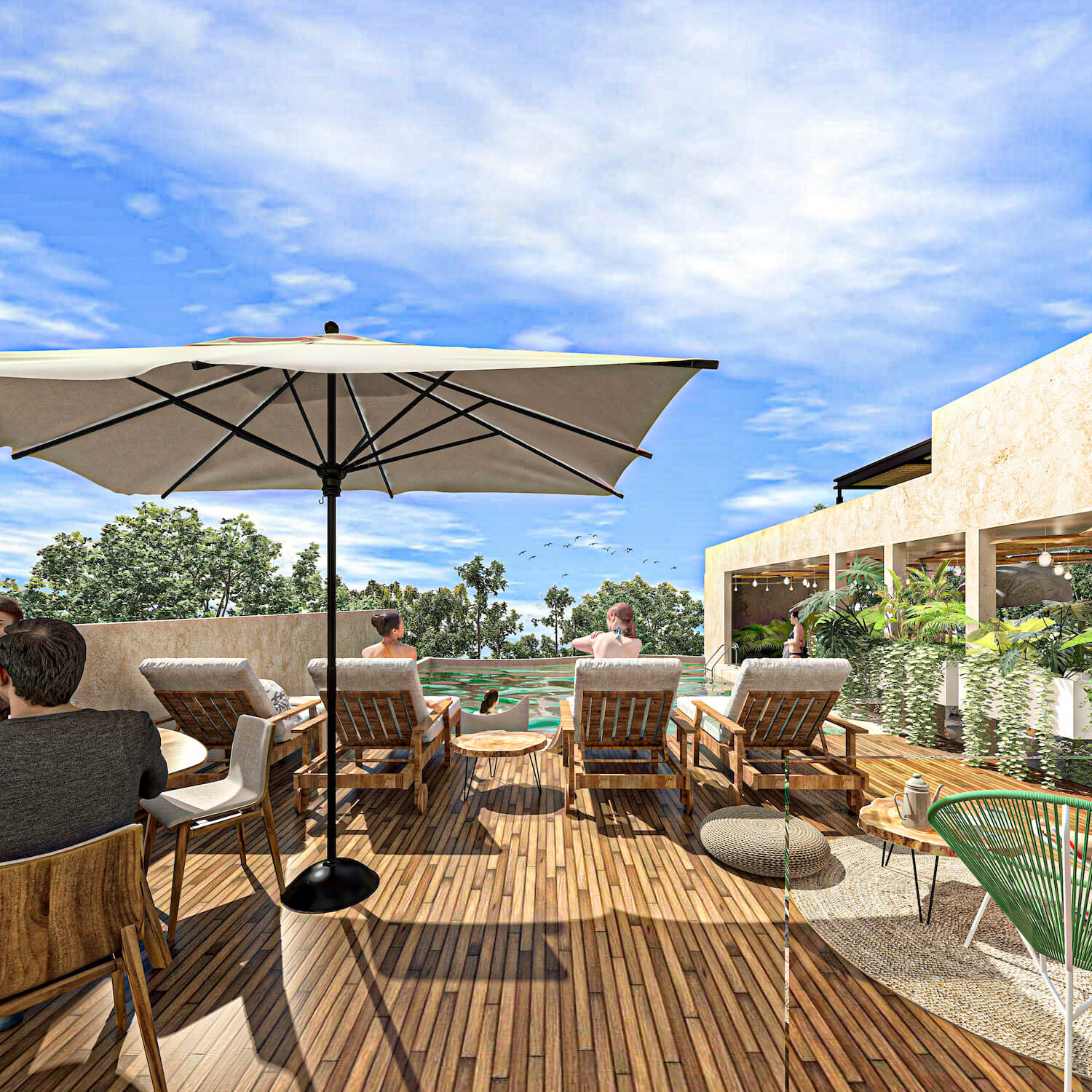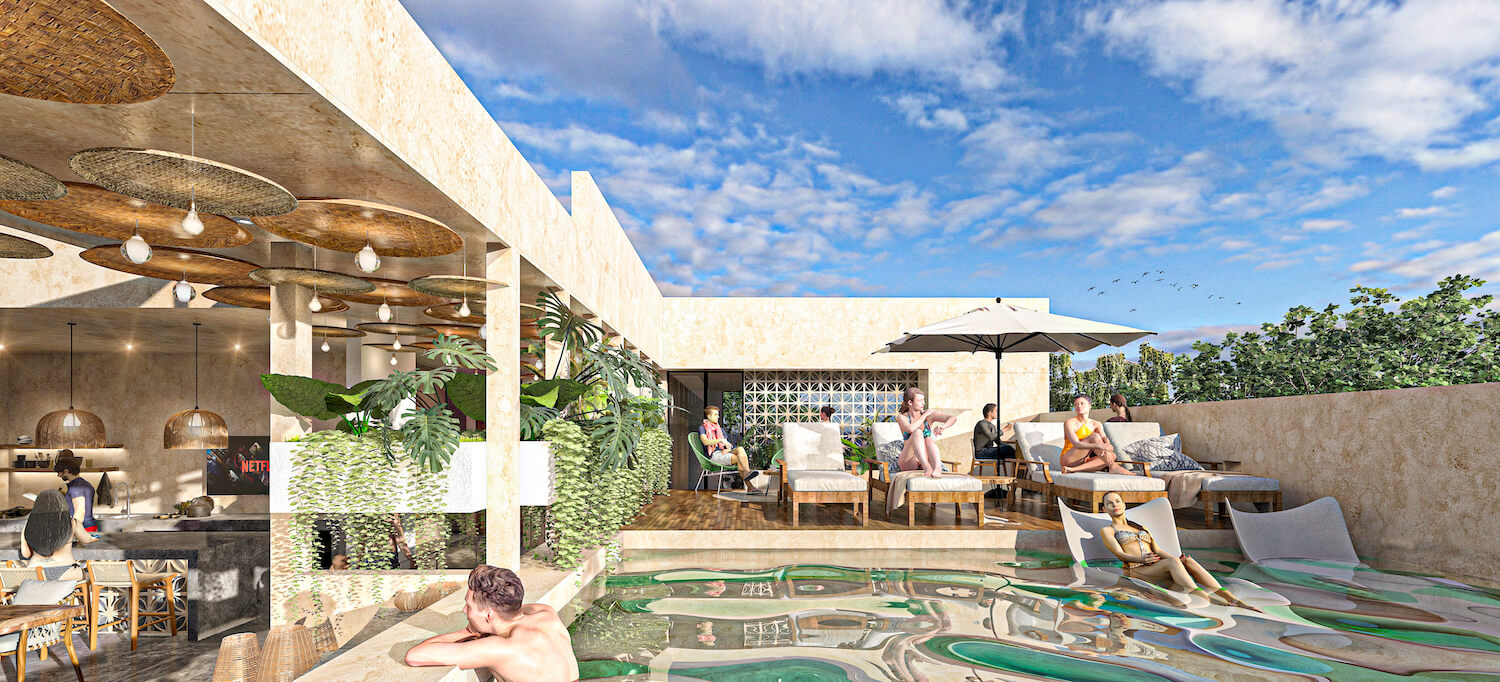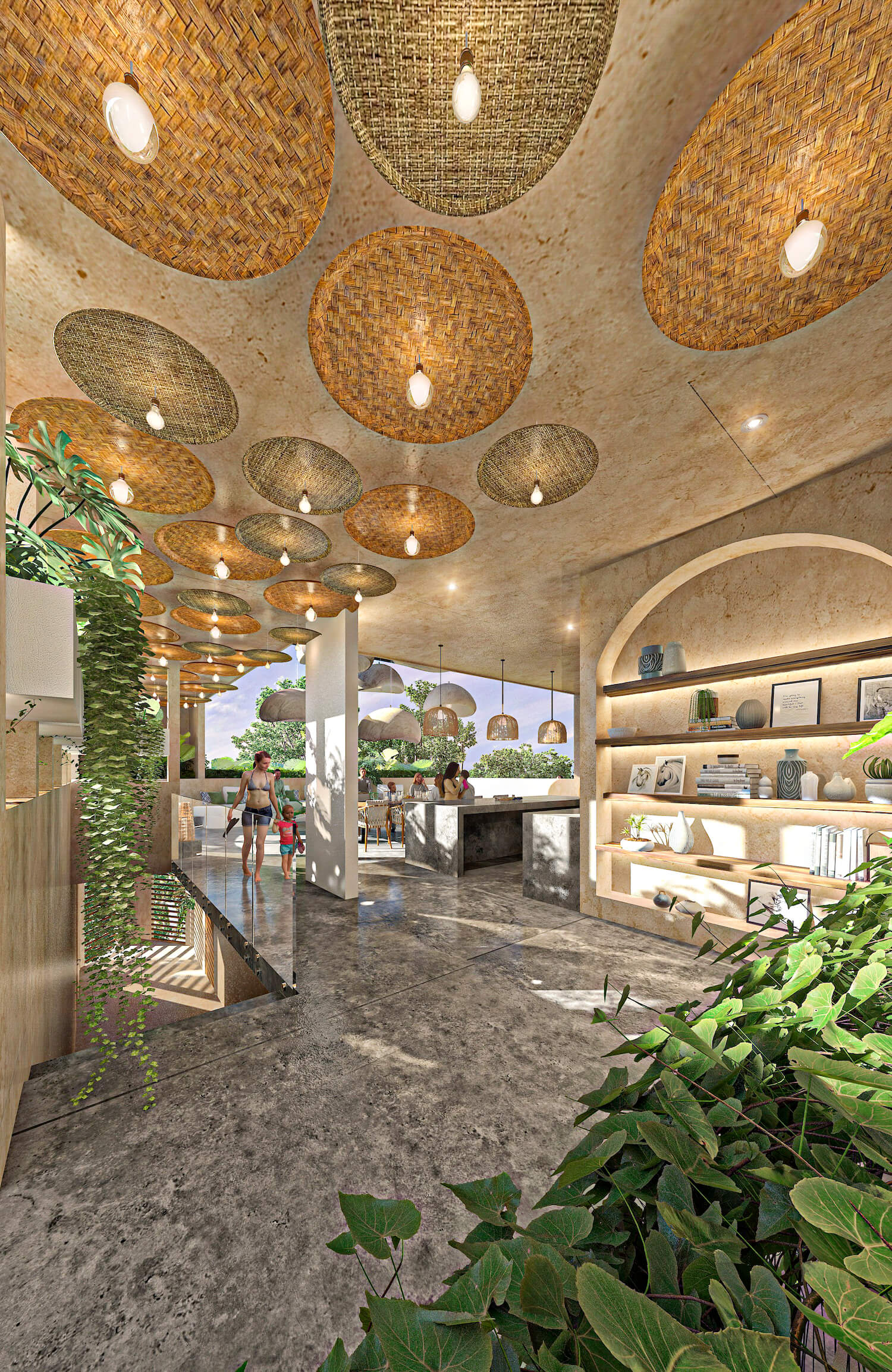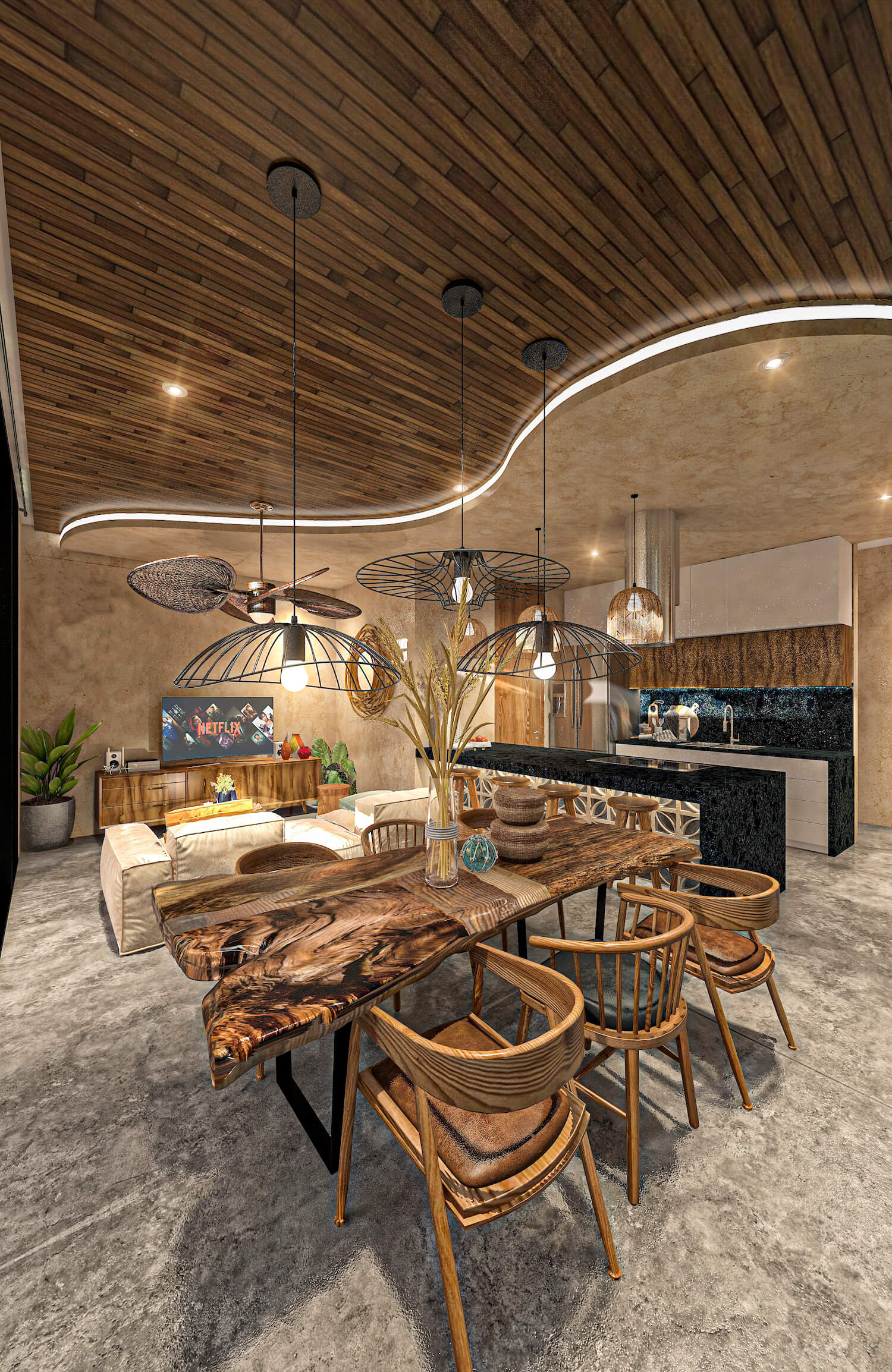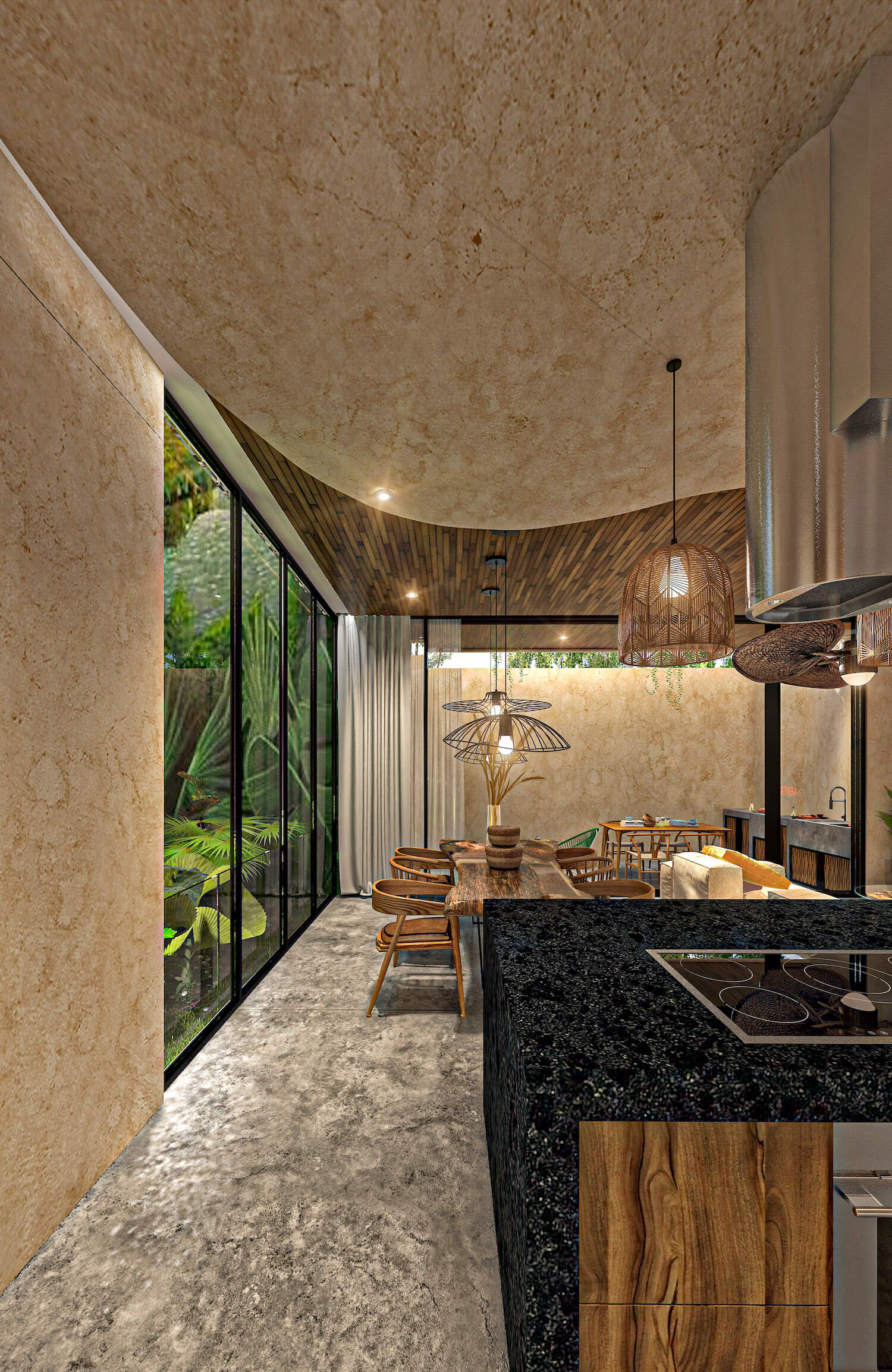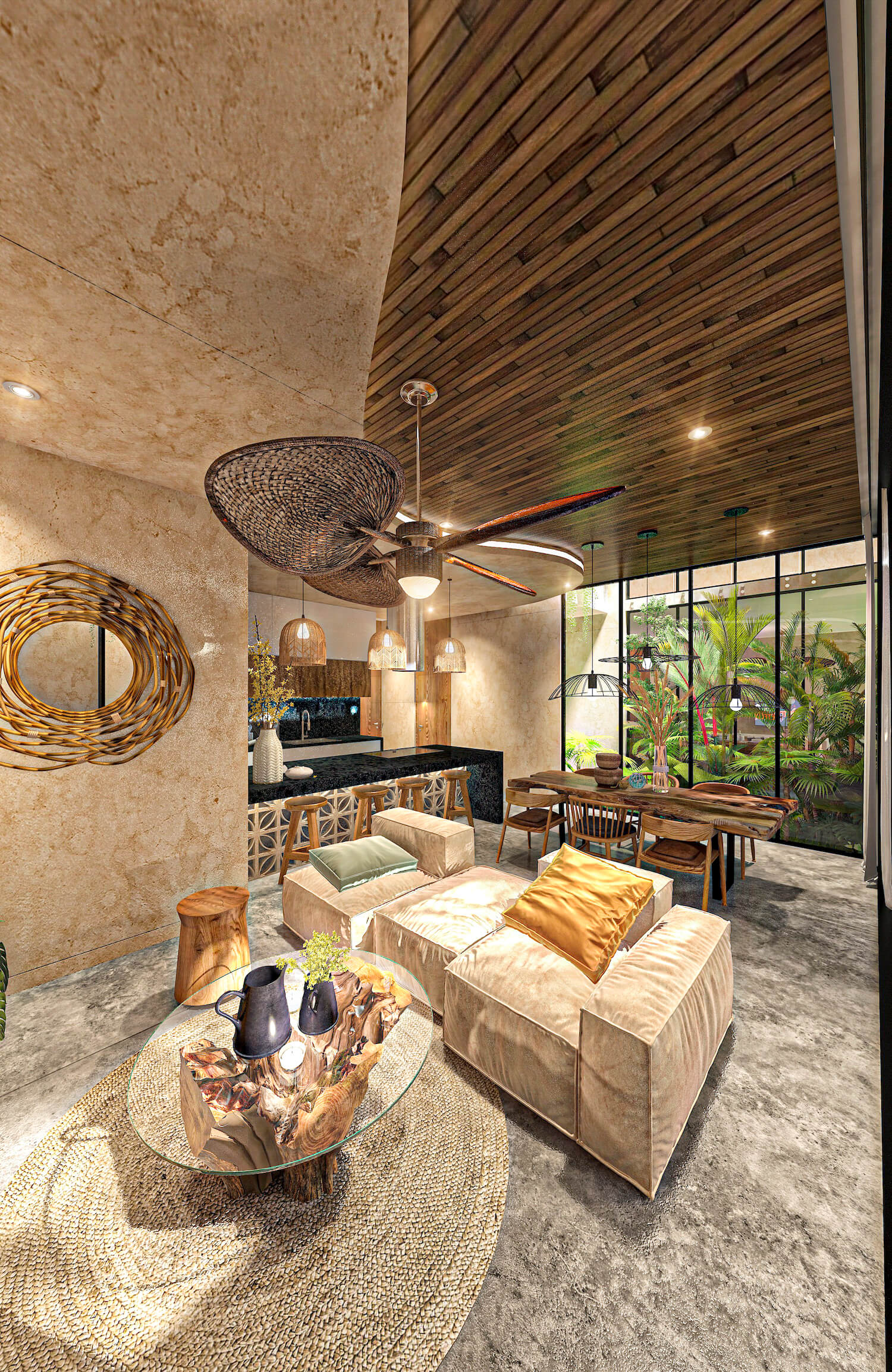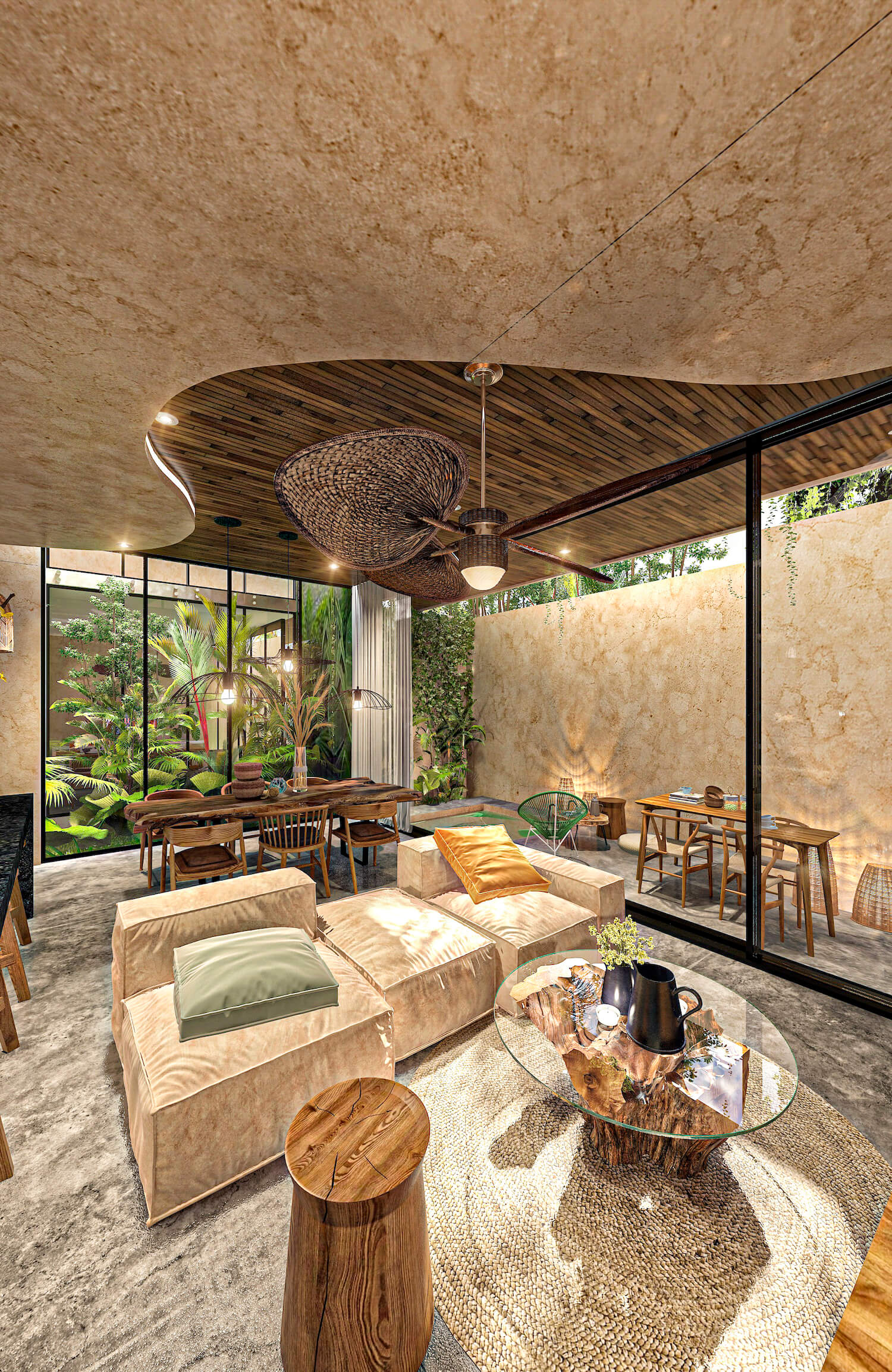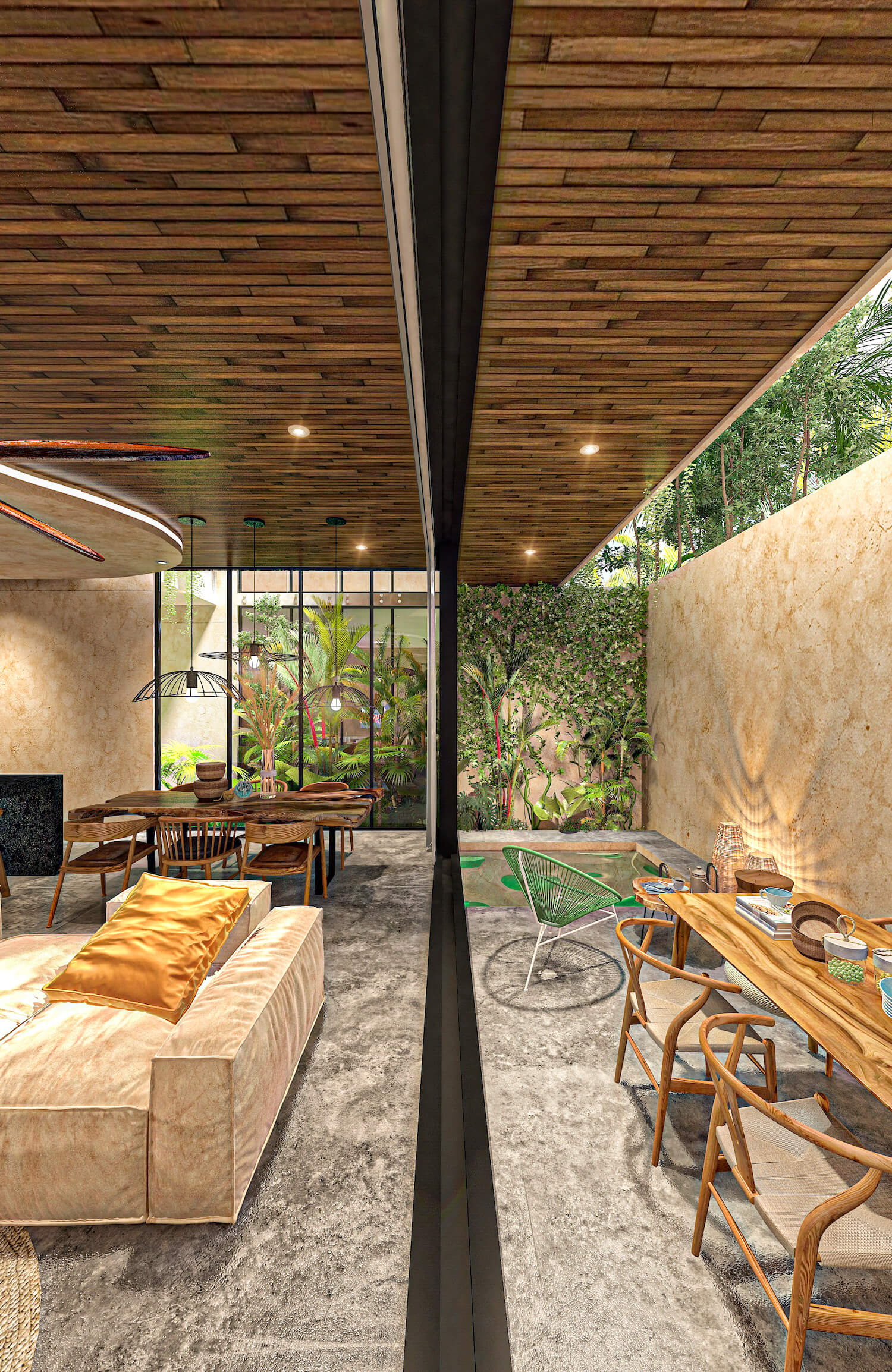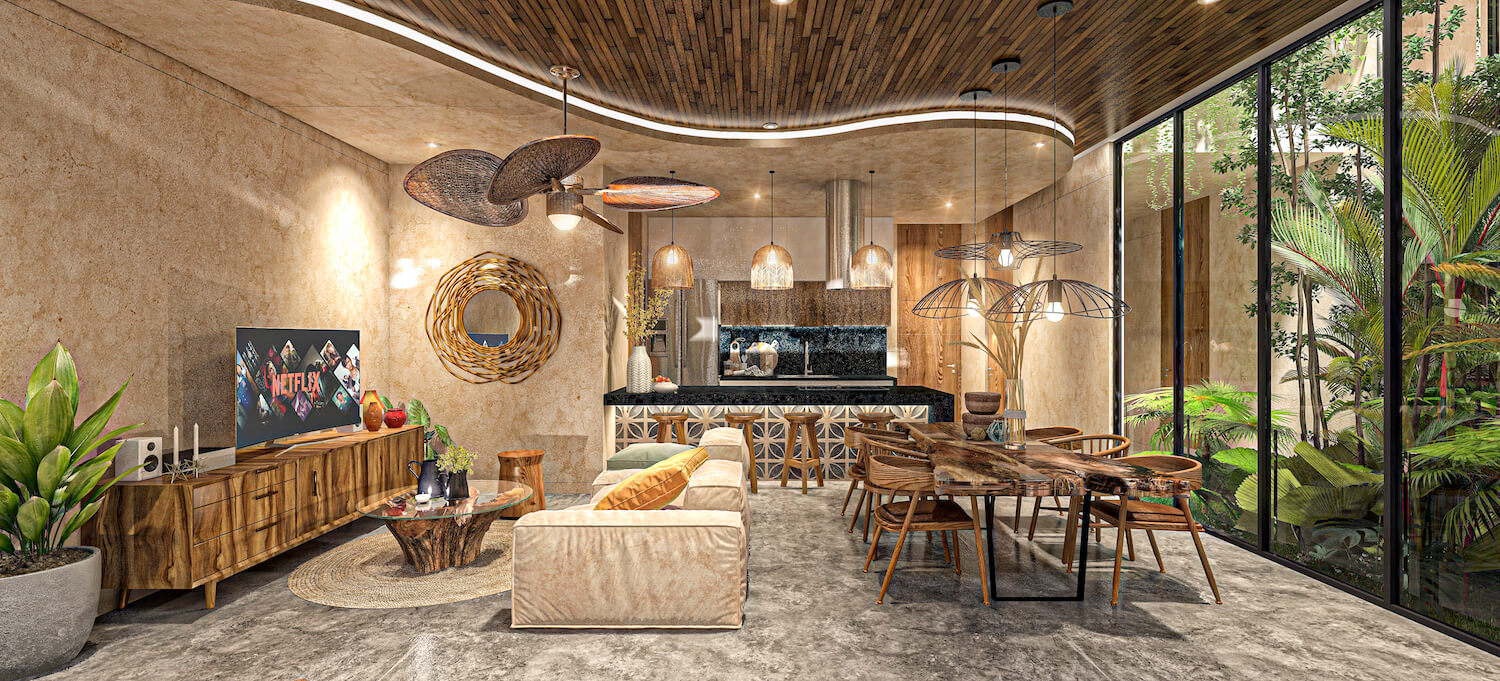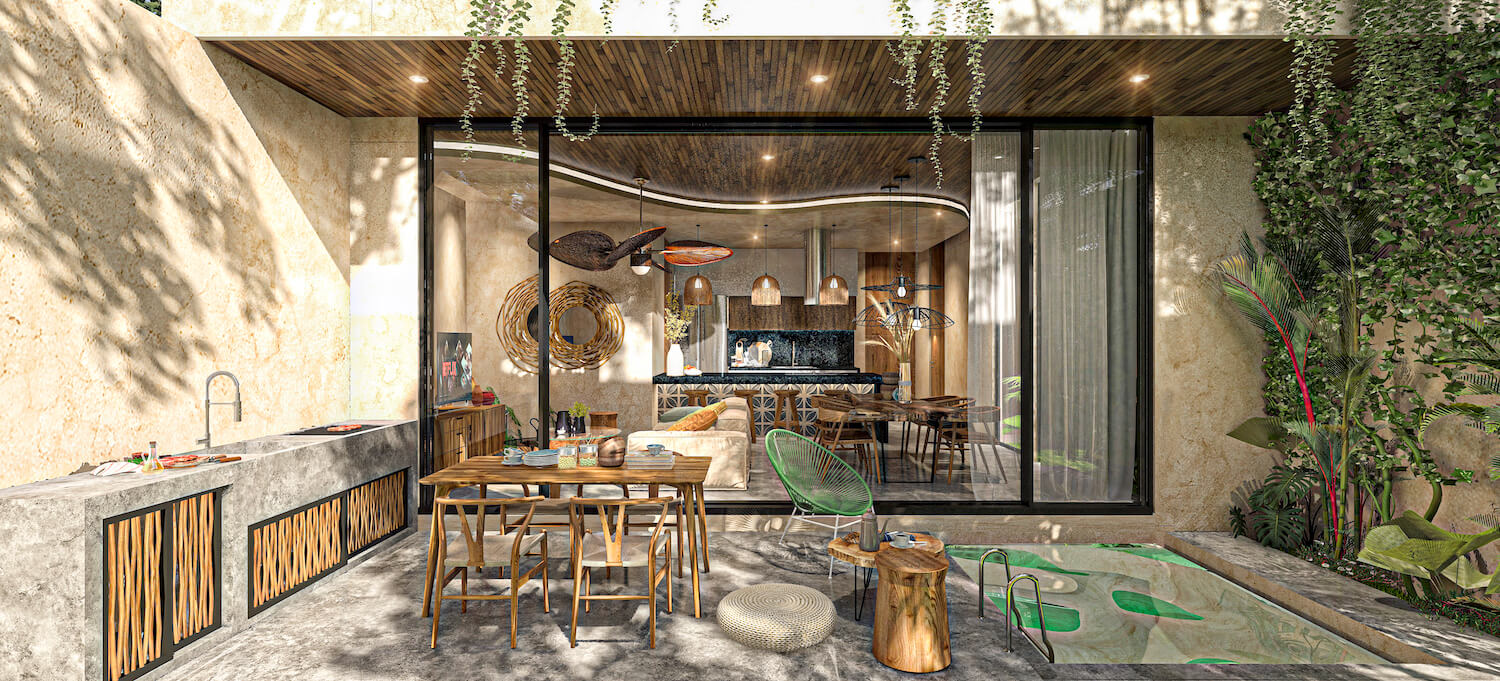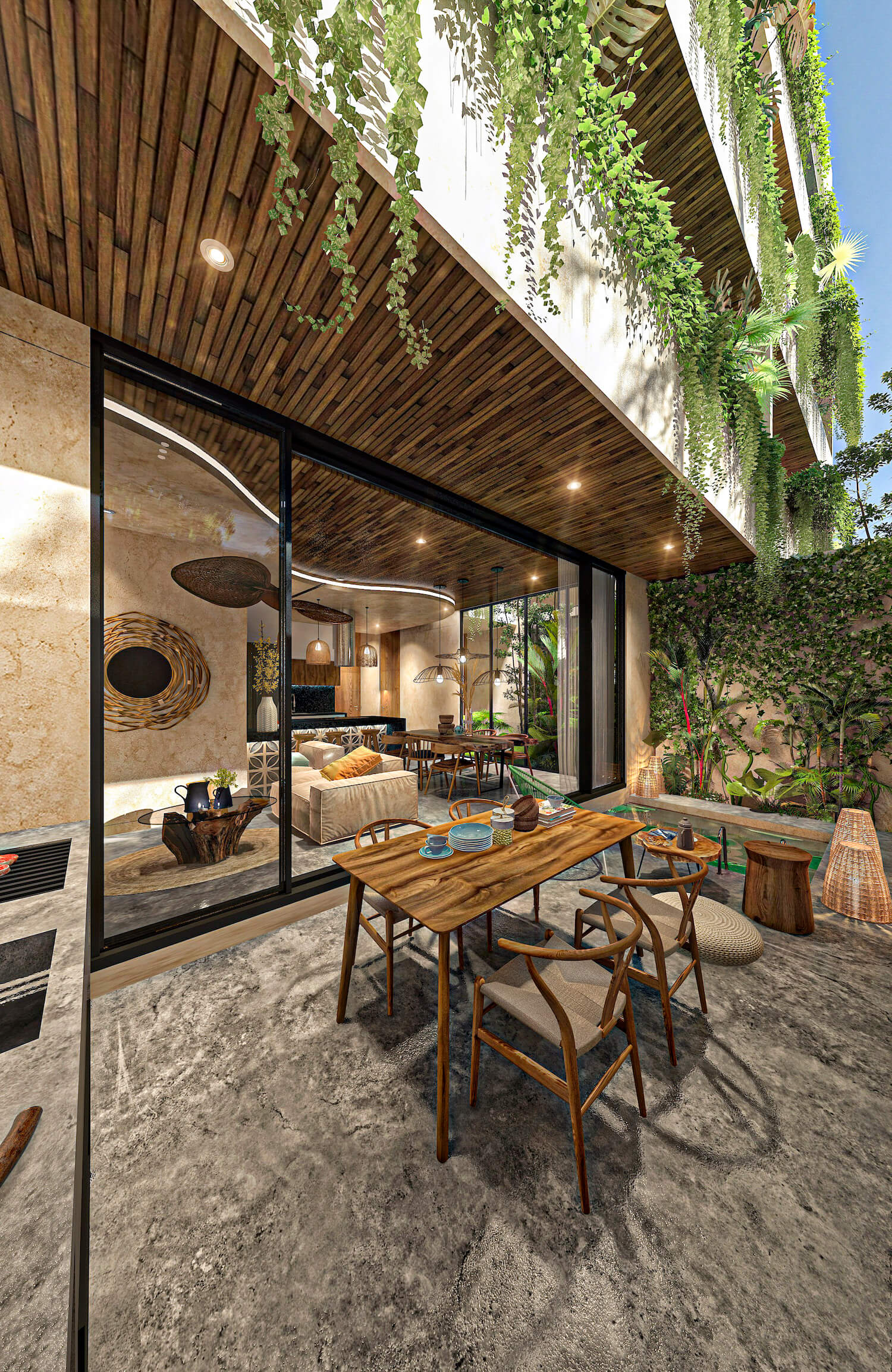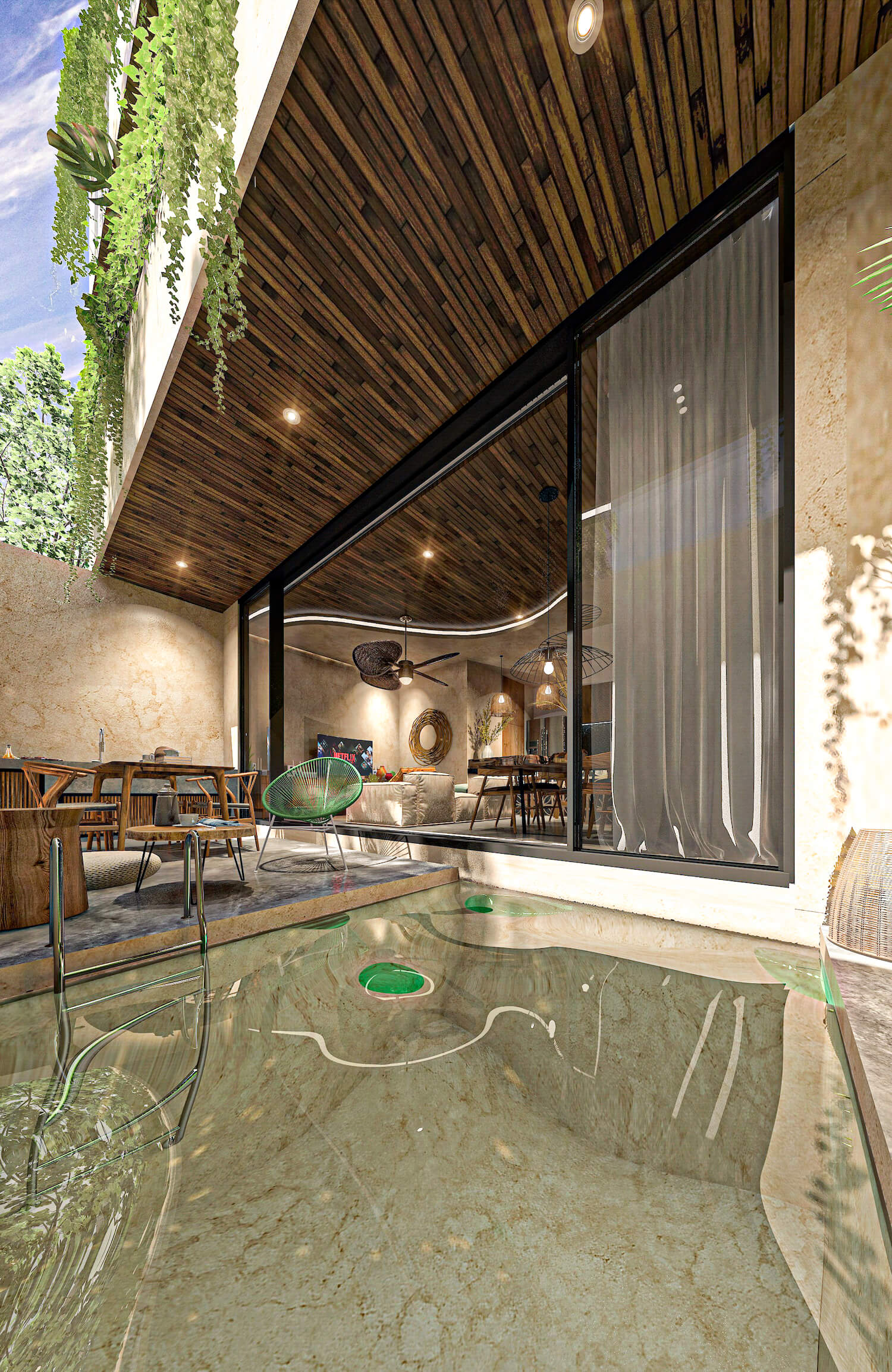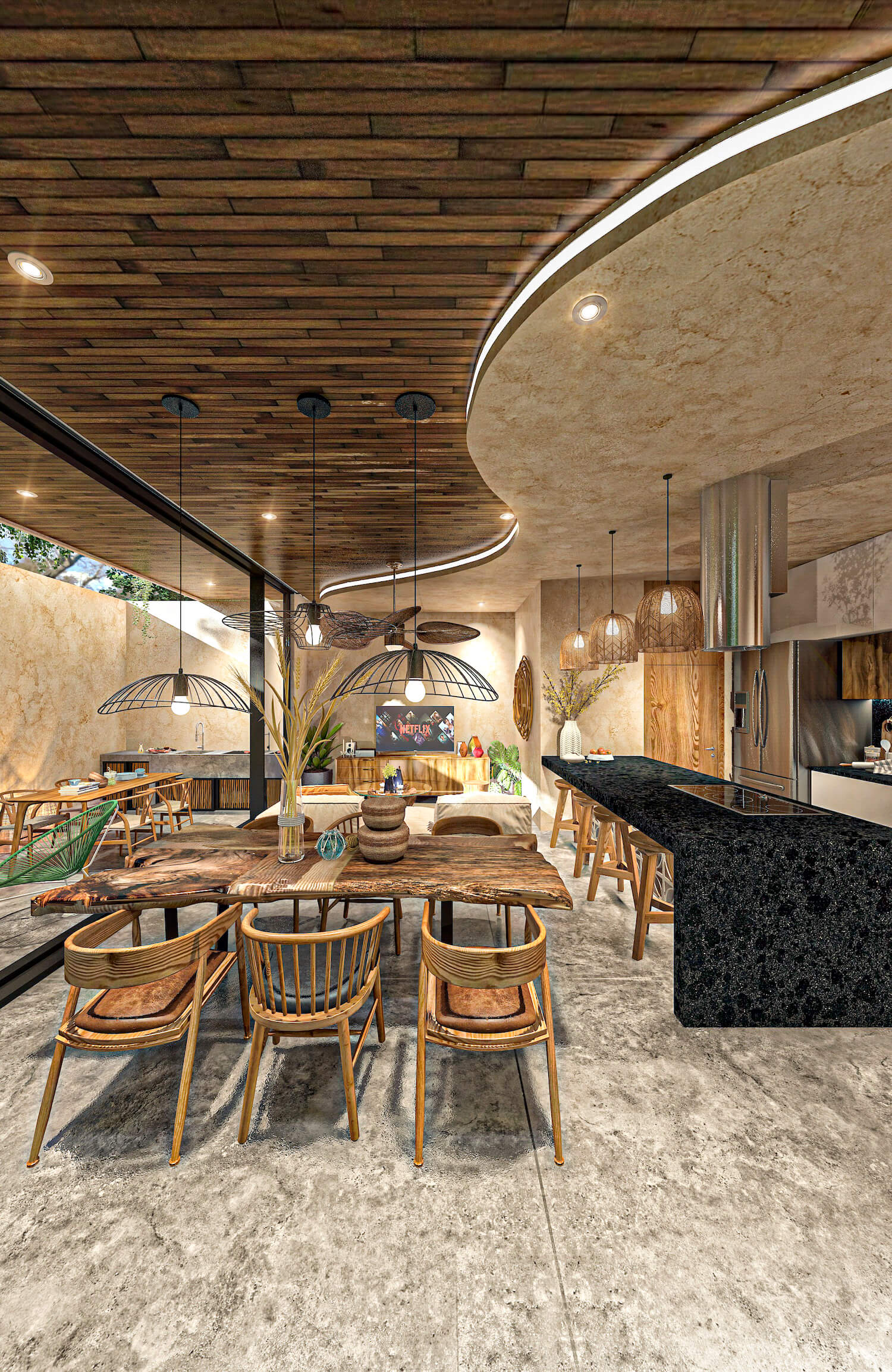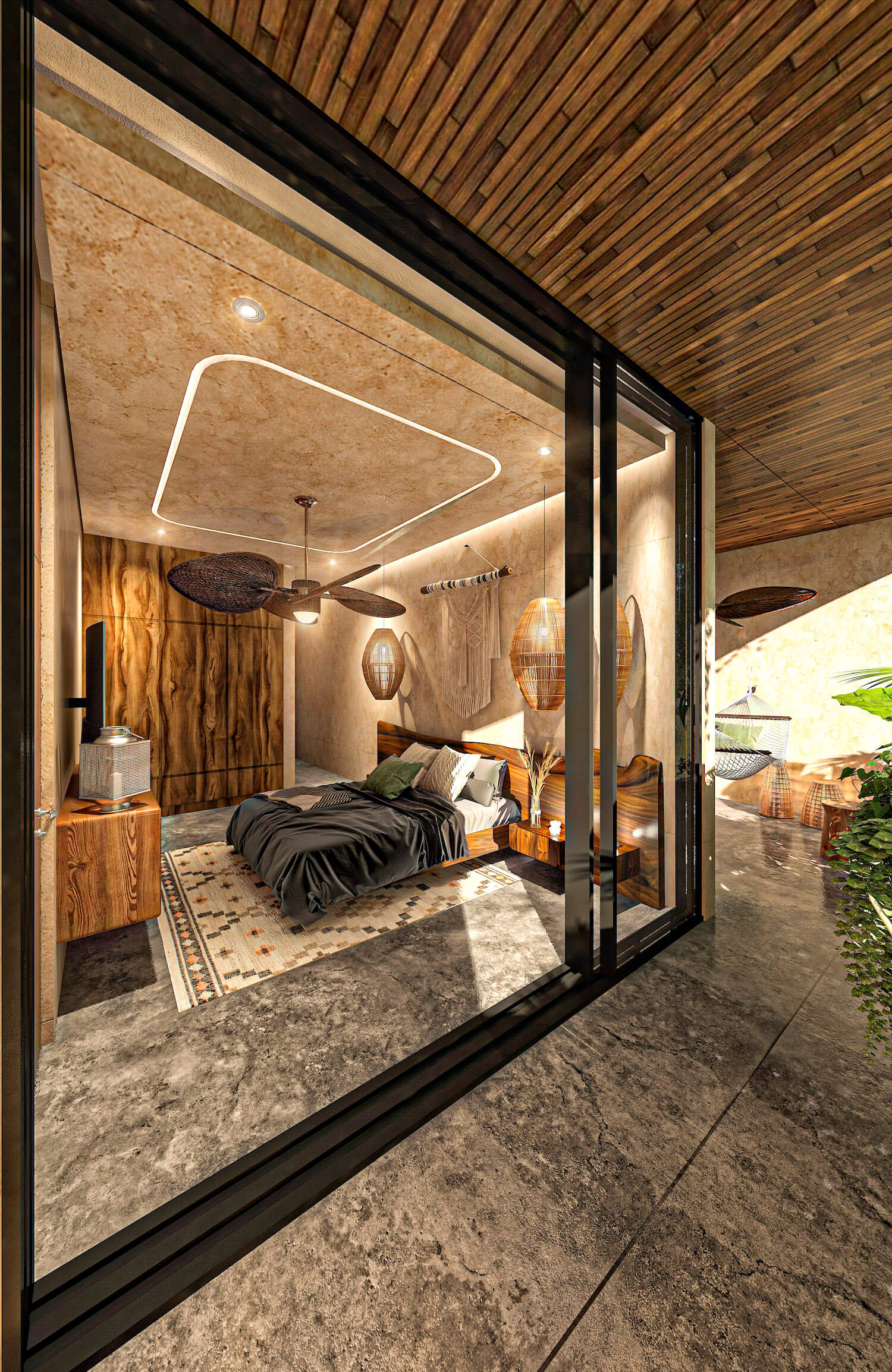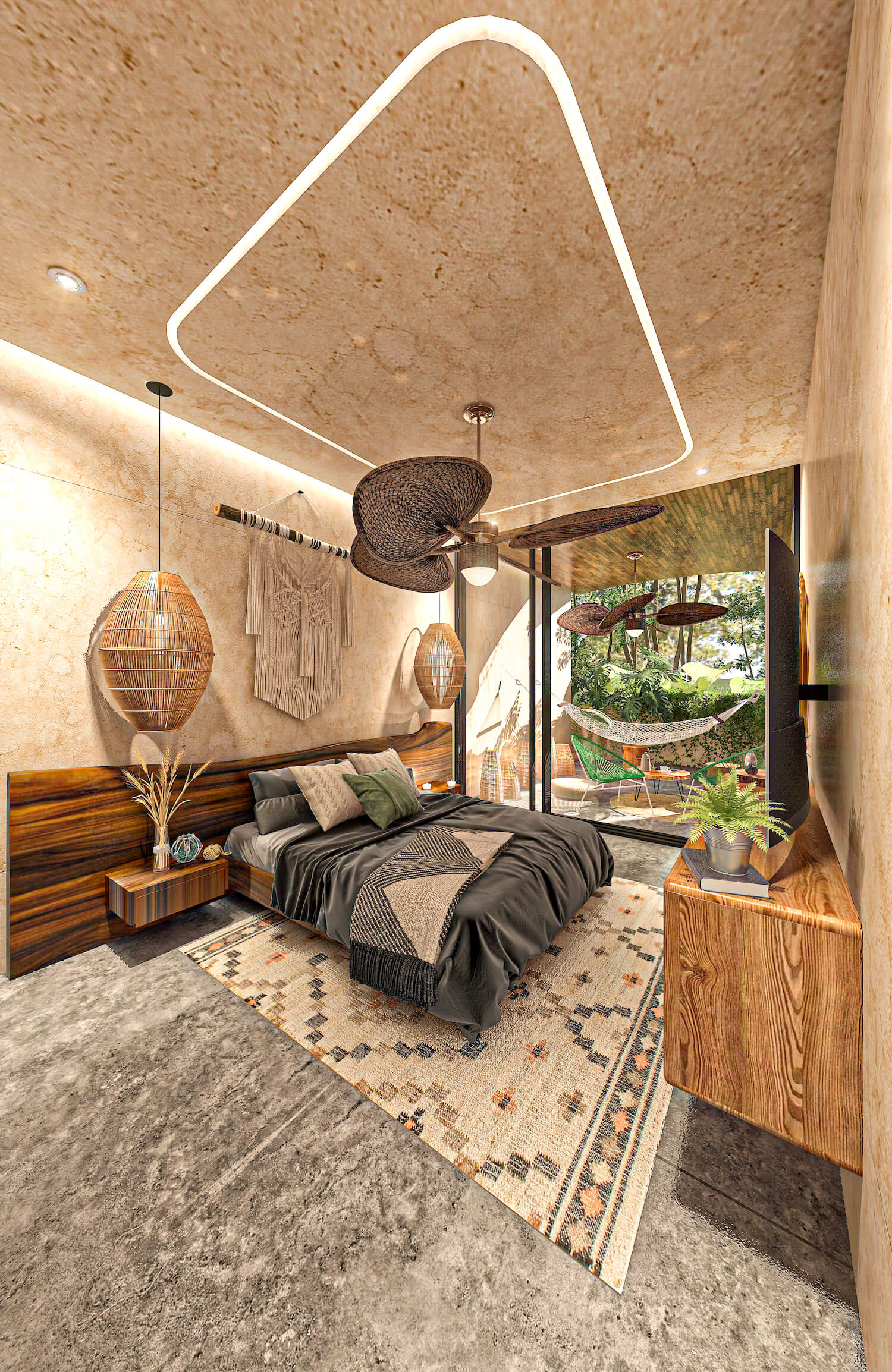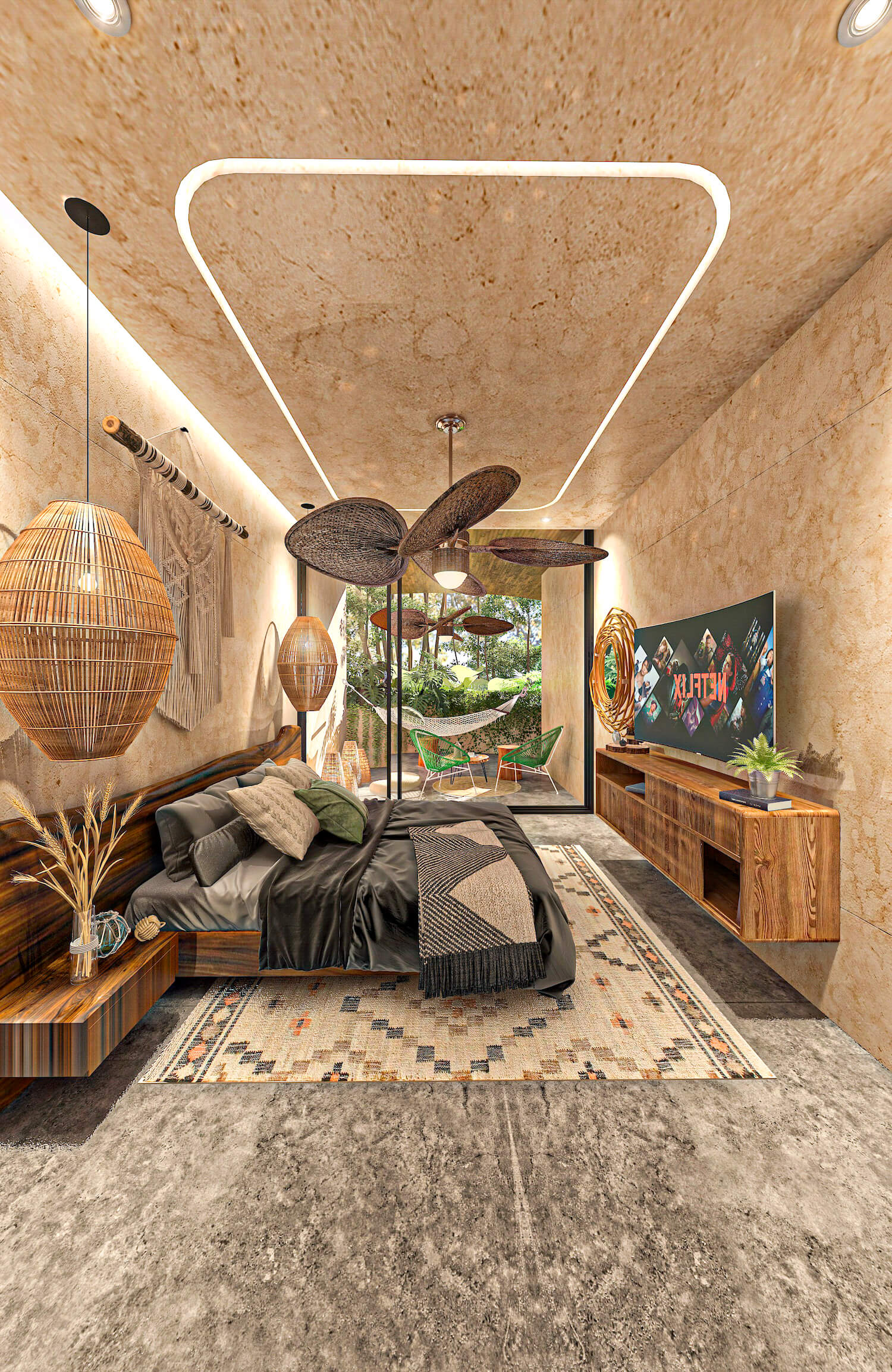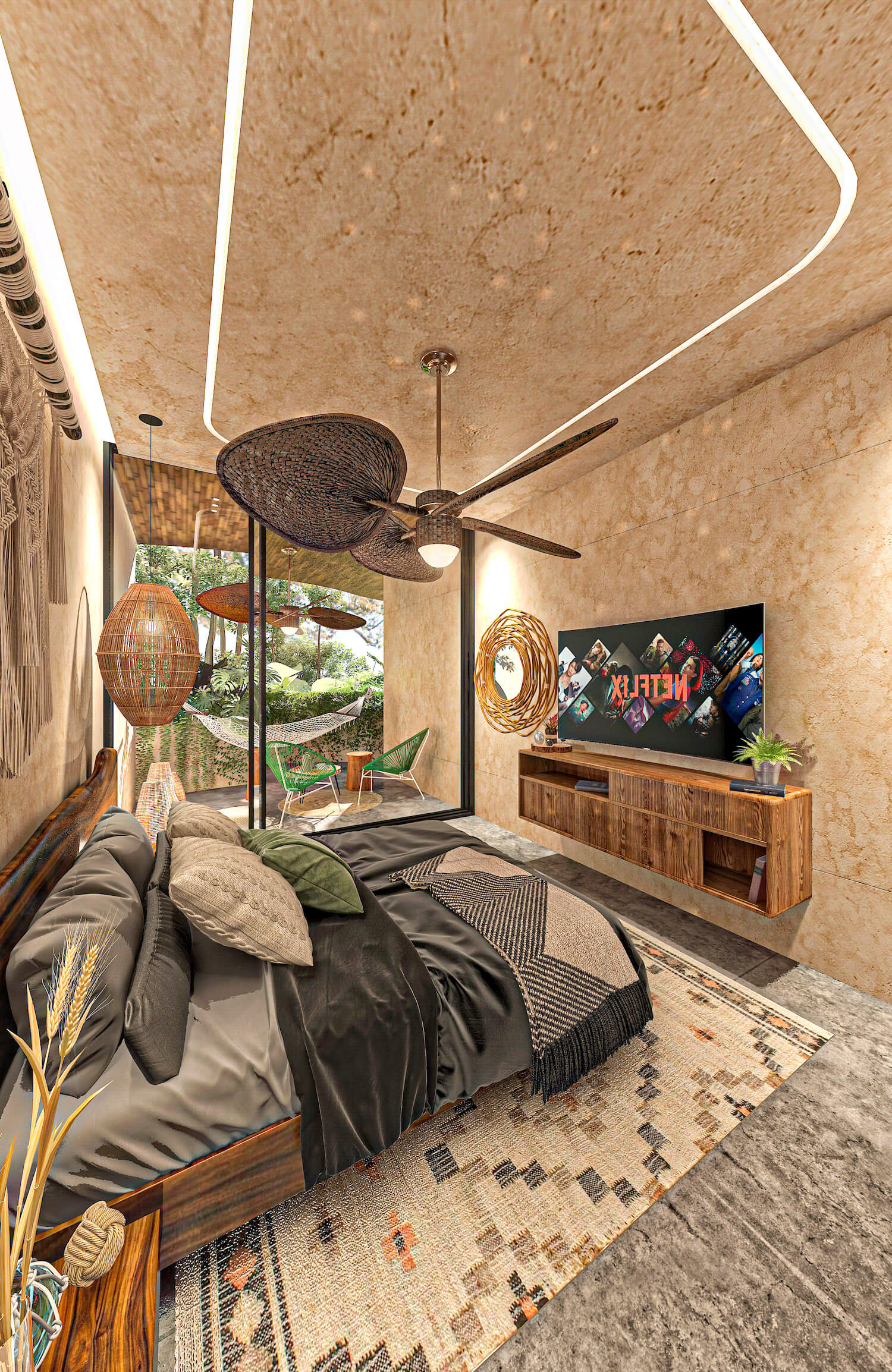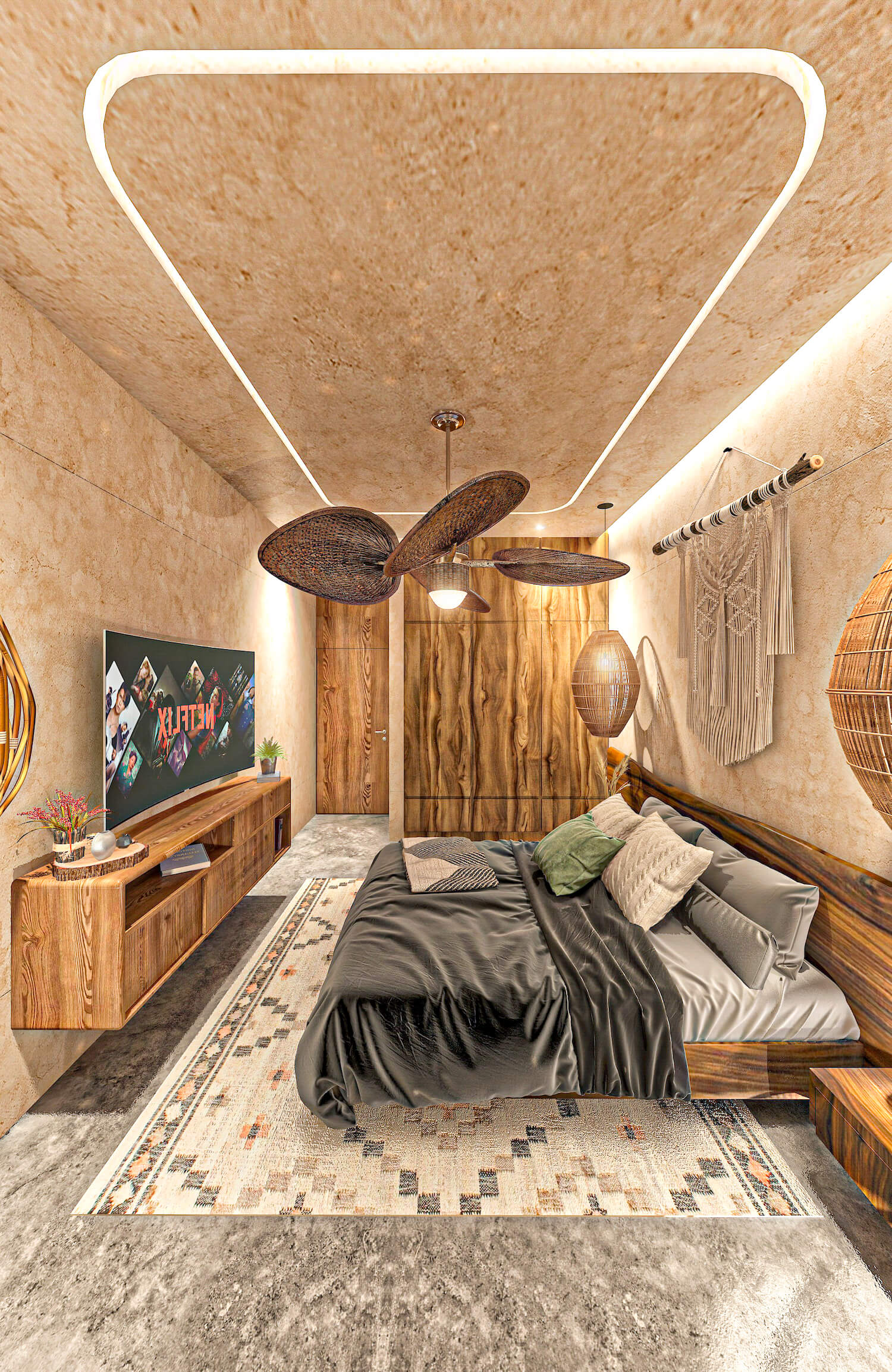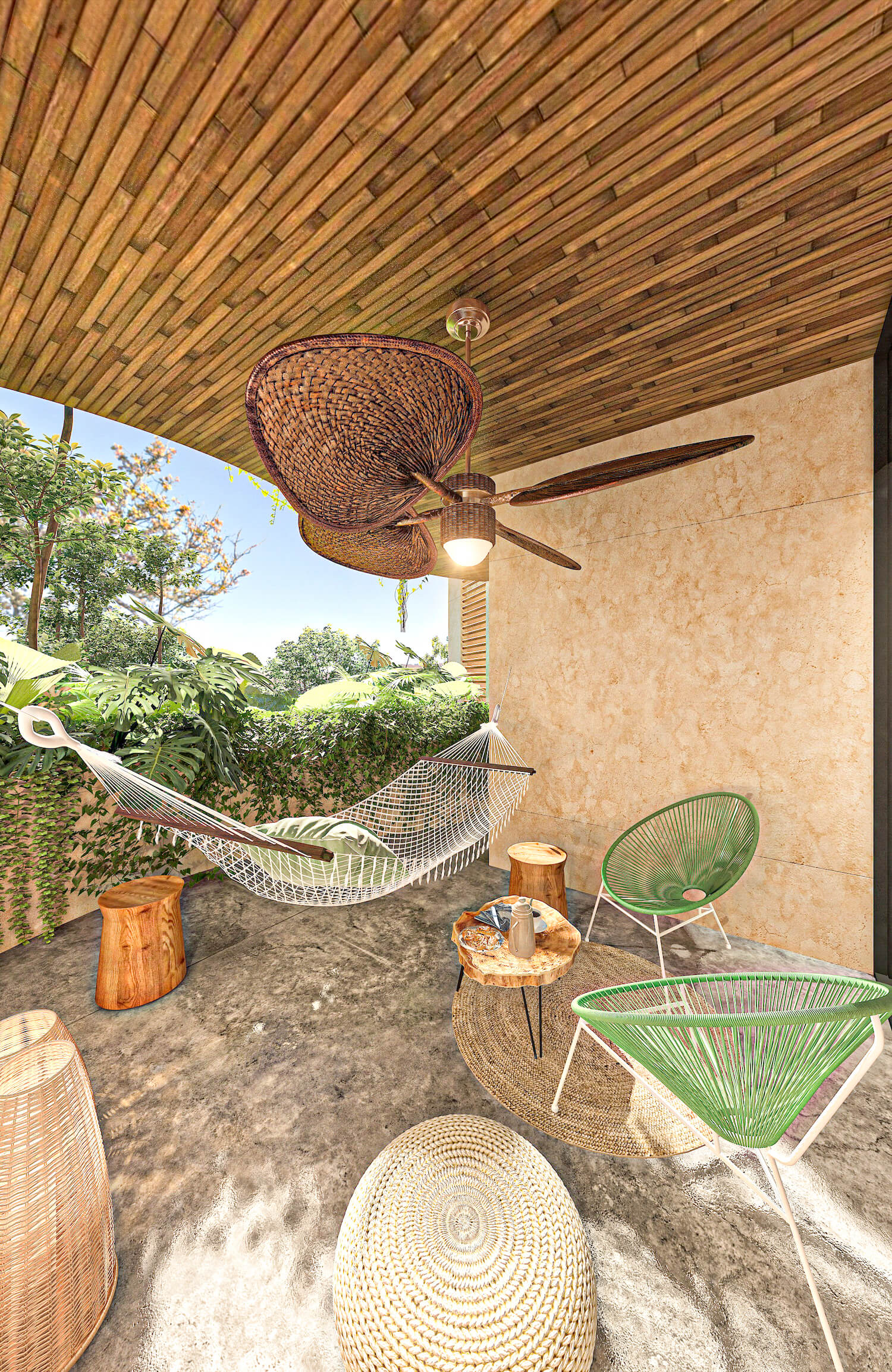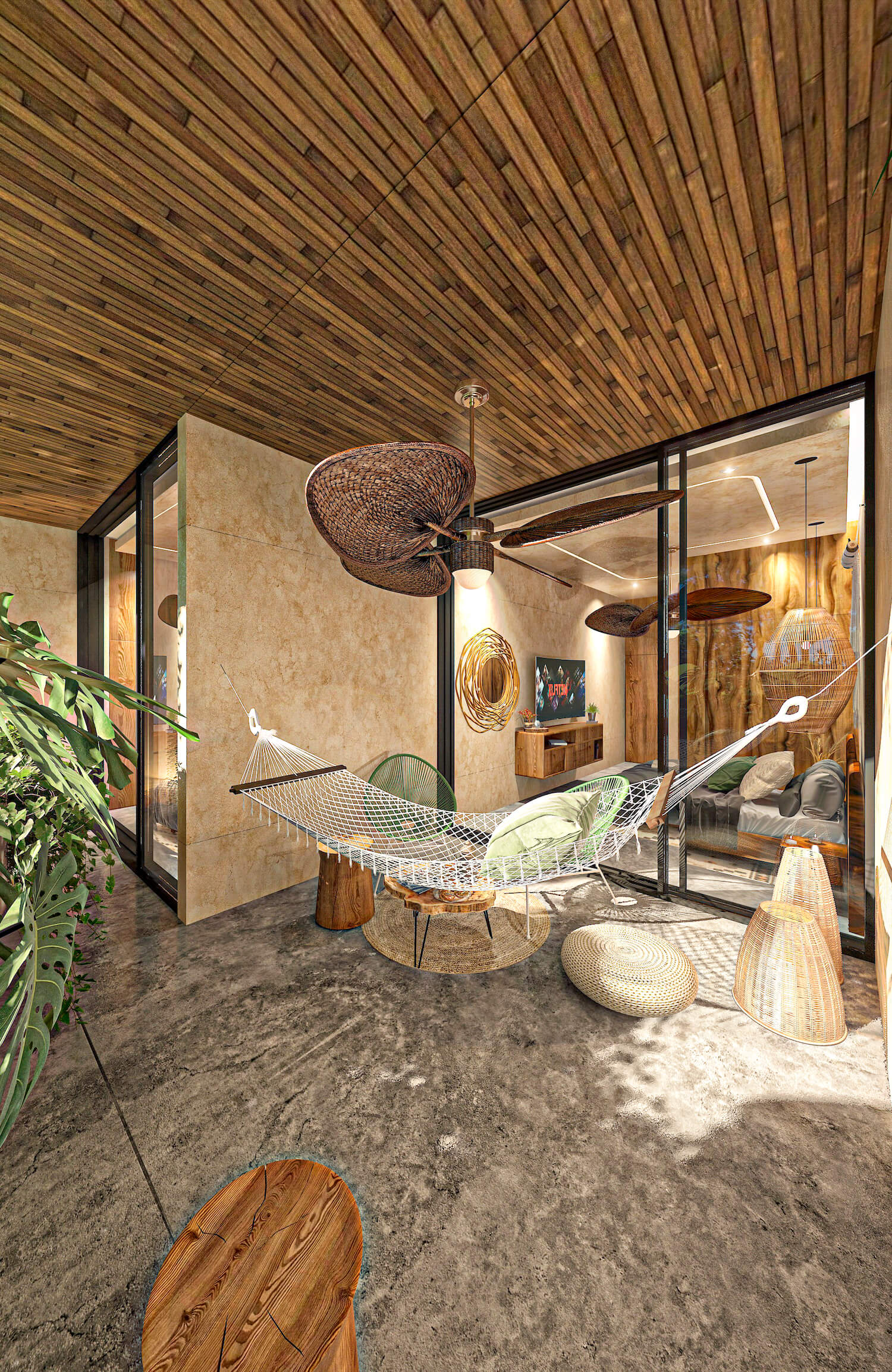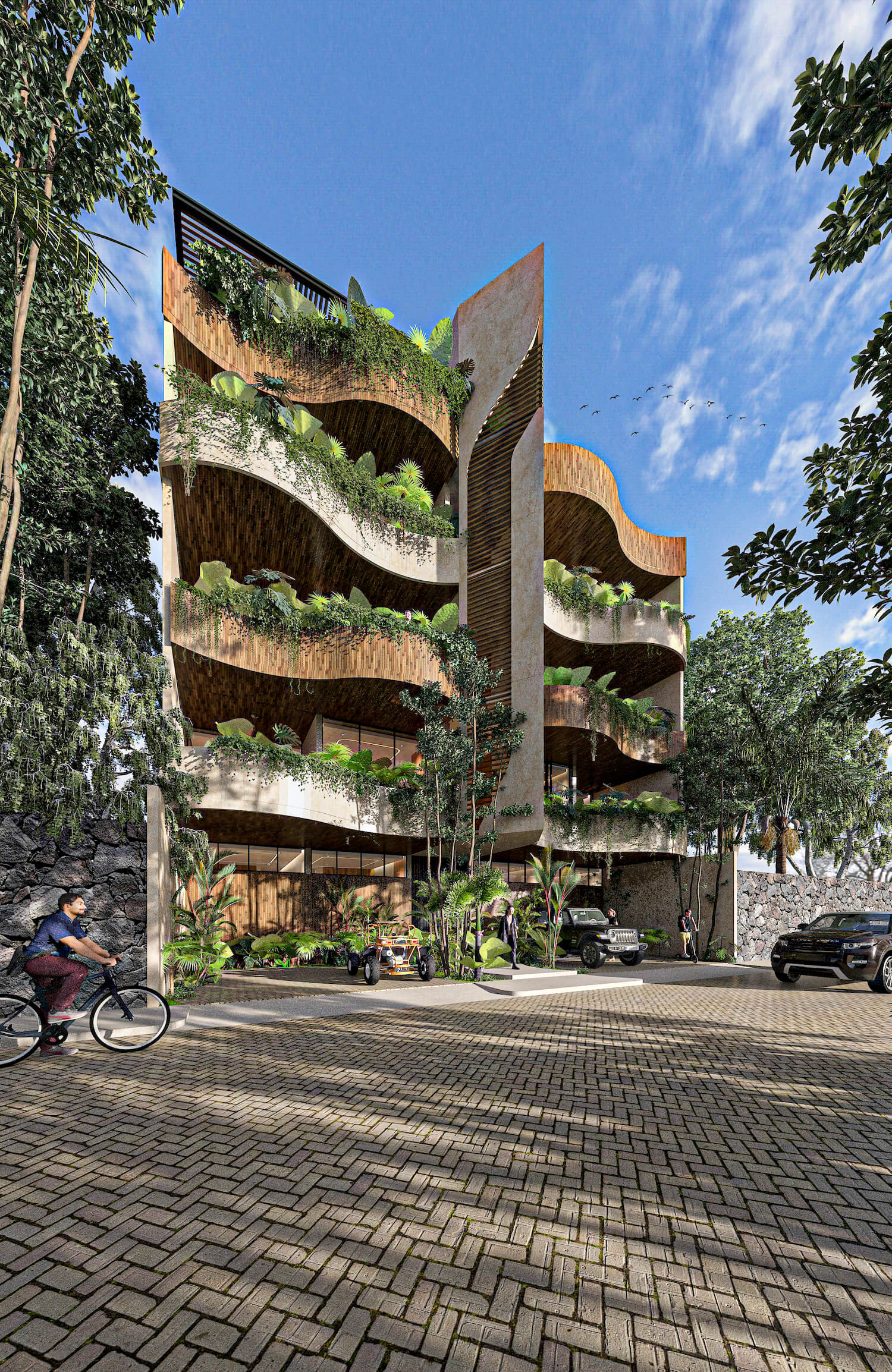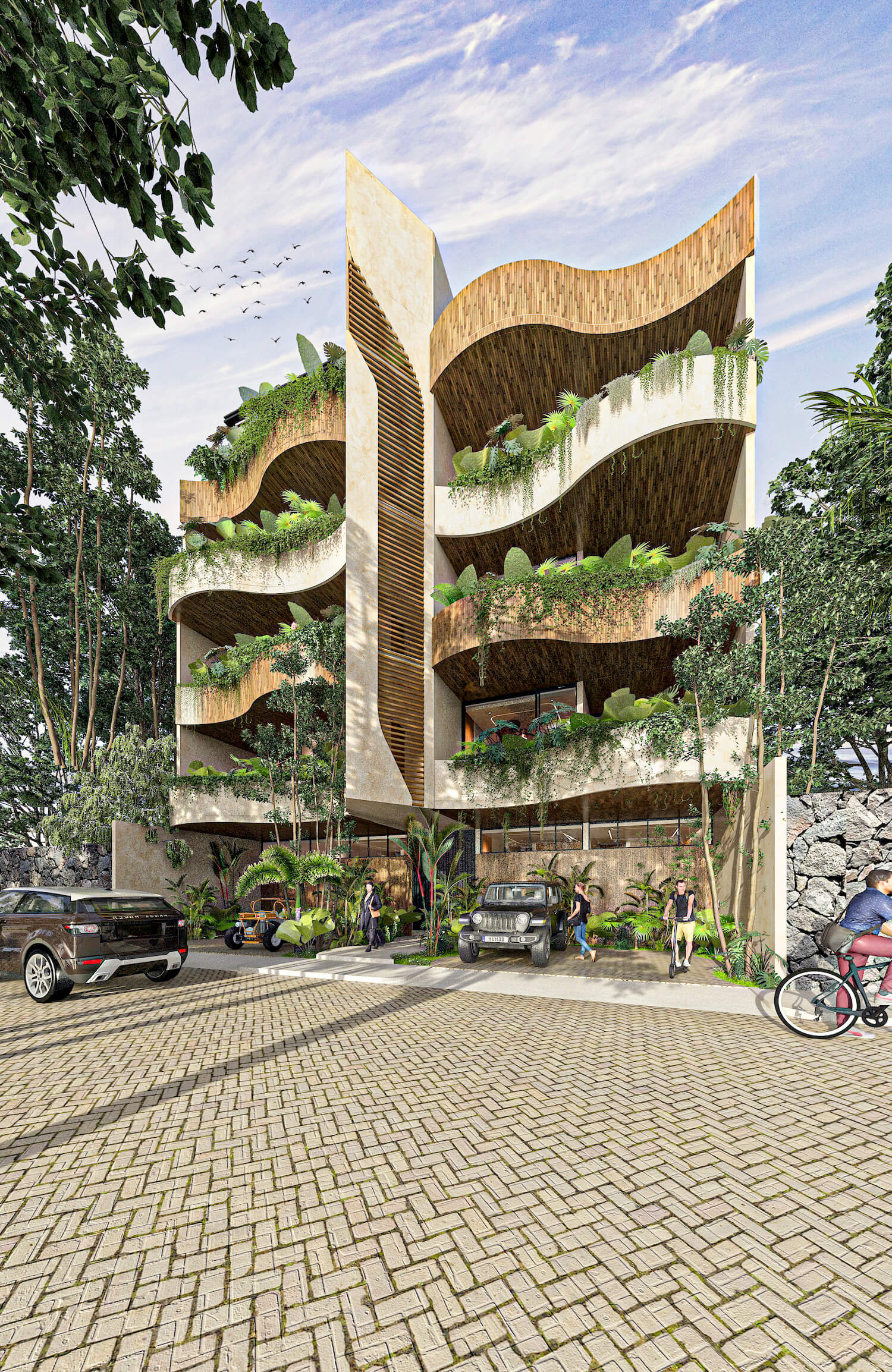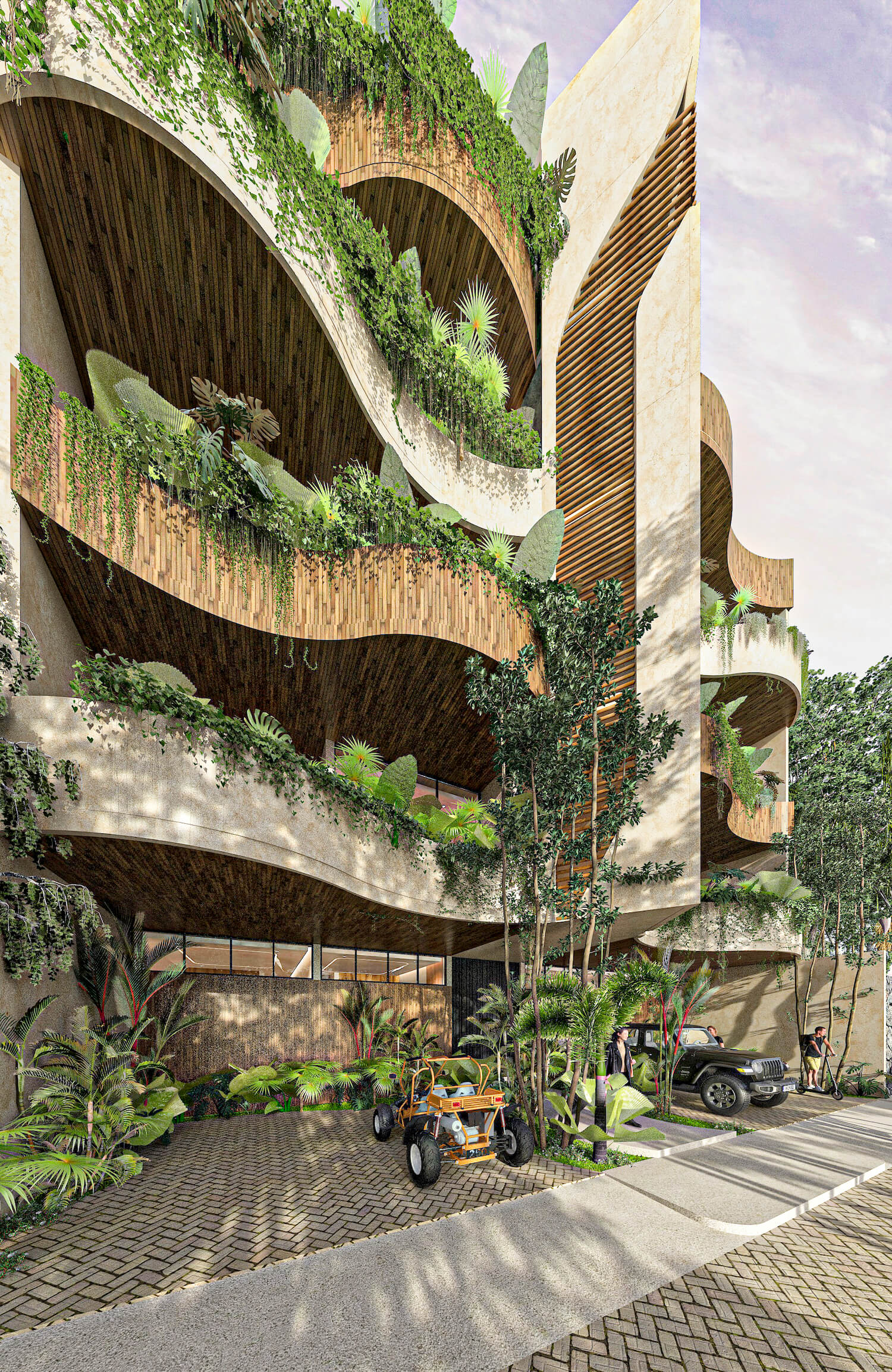 ---