REMM Studio: The traditional coffee house has an area of 500 square meters, which along with 29 other projects, will form the Izadshahr Forest Park, which is the largest forest eco-park in the Middle East.
The architectural design of this building is inspired by traditional Iranian architectural forms such as arches. The concept design process started with the simplification of the aforementioned forms, the shape of the arches has been changed in a three-dimensional space and a new module has been obtained. This module is repeated around the central axis in a circular pattern.
The Coffee House building is circular to provide a panoramic view of the surrounding forestry environment.
The coffee house building consists of four main parts: the main hall, VIP area, drink house, and order preparation area. Each area is designed as a separate building with a unique interior design according to its function and is connected to the other parts of the building through a glass tunnel. Considering different functions as different buildings brings some benefits including minimizing the need to cut trees. Since the building footprint has been divided into smaller areas, they can be placed among the trees.
Due to the location of the project and the spectacular view, the facade of the building is mostly designed of glass, which is framed by the special form of the walls.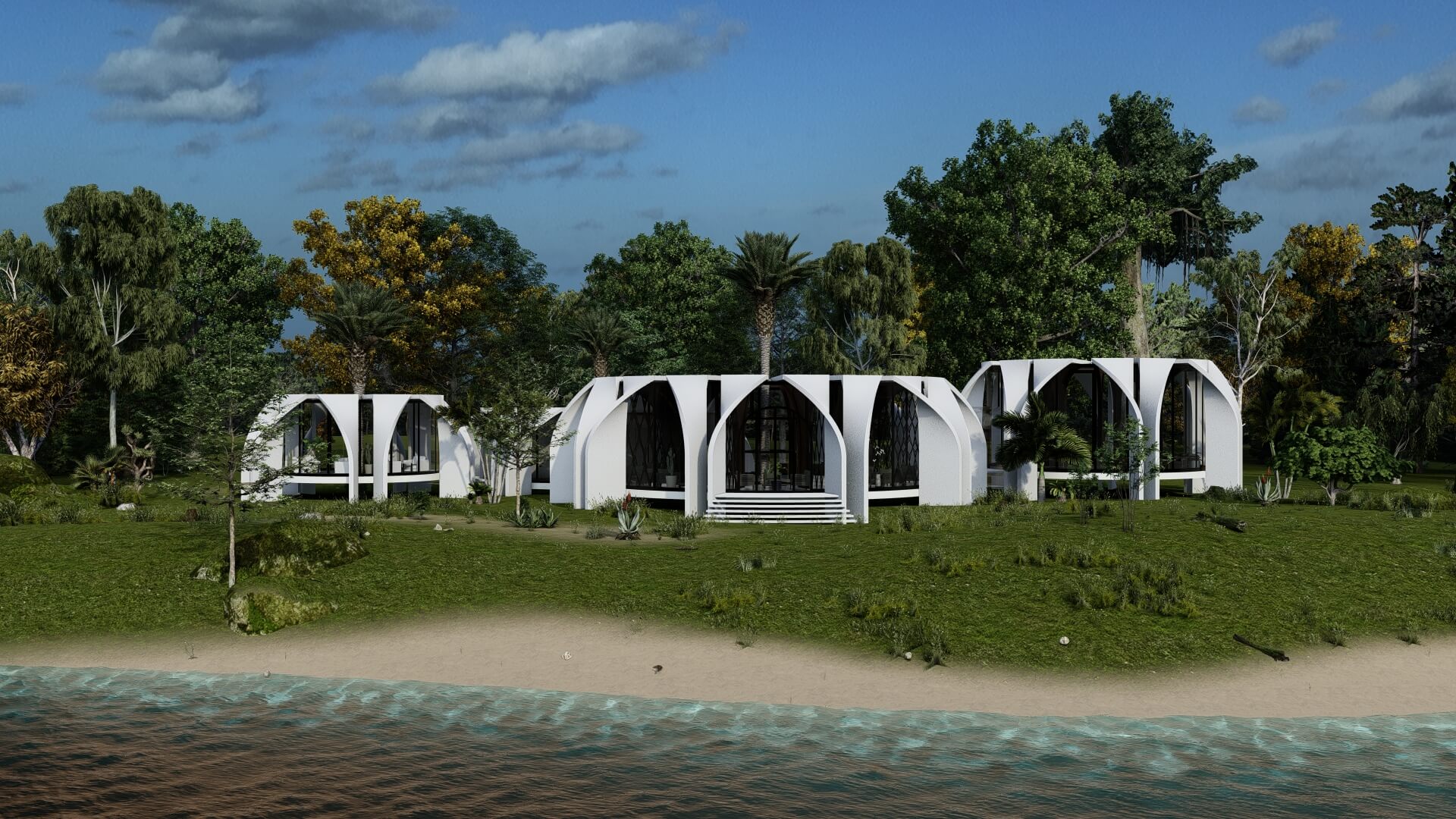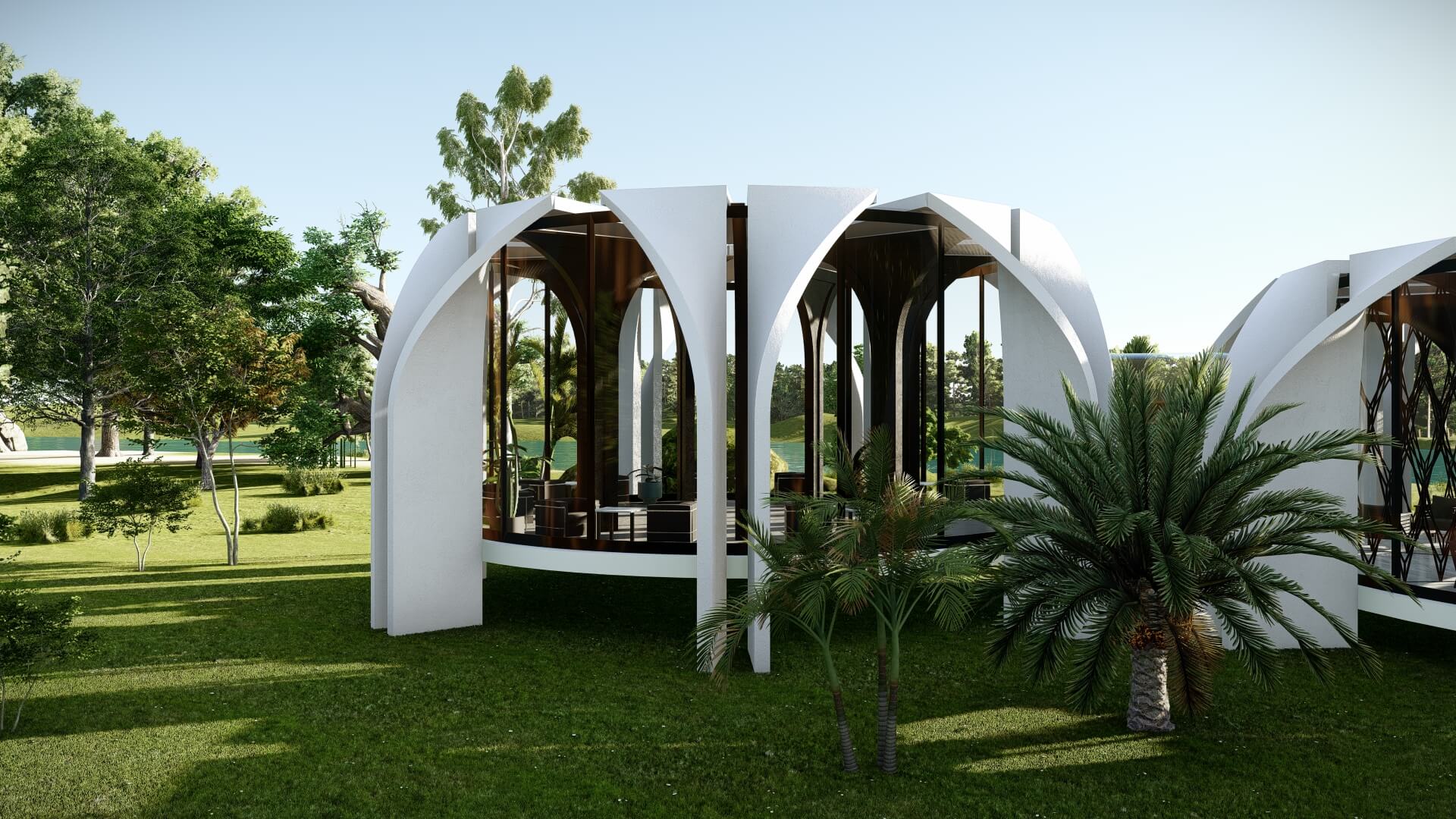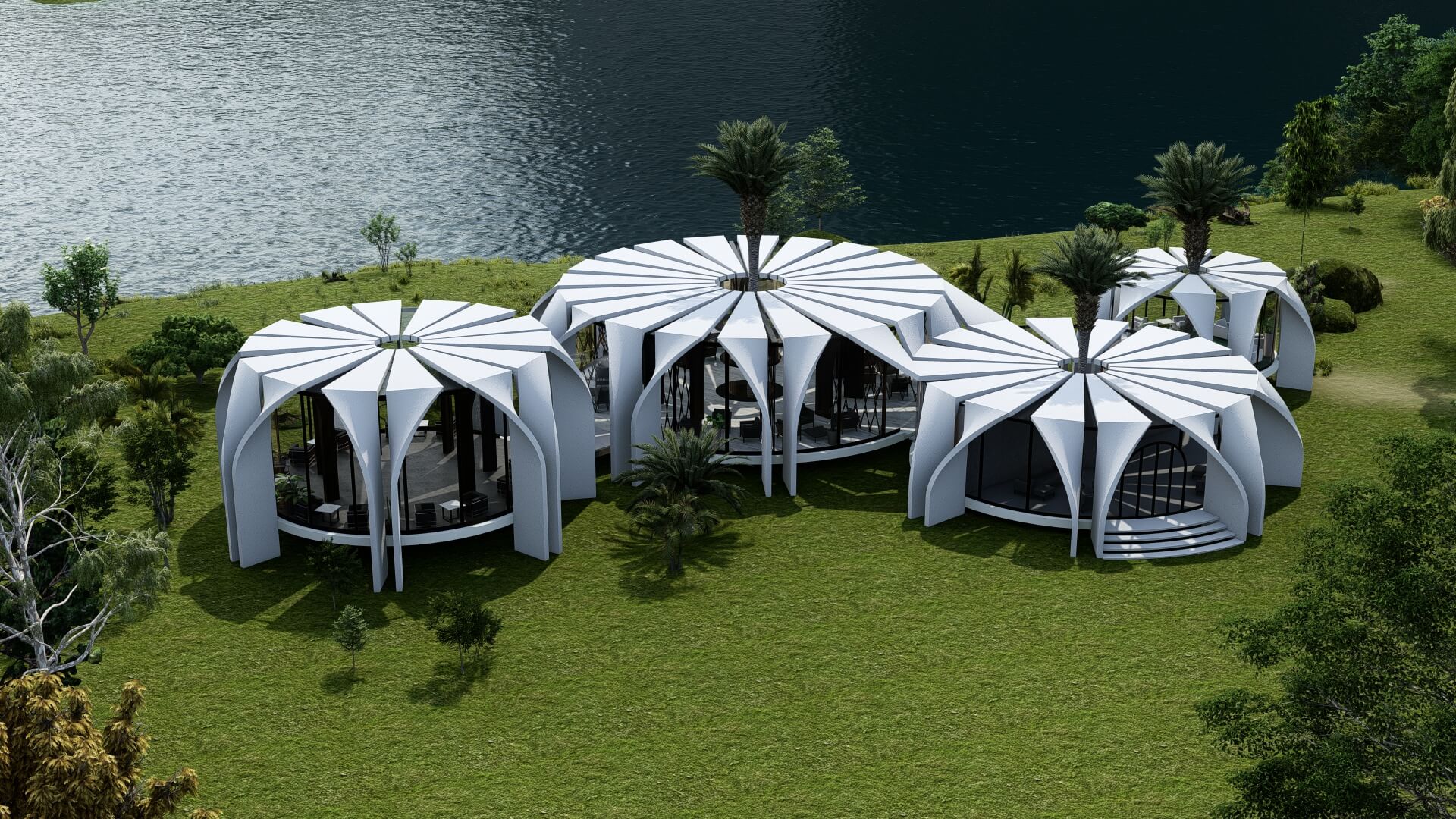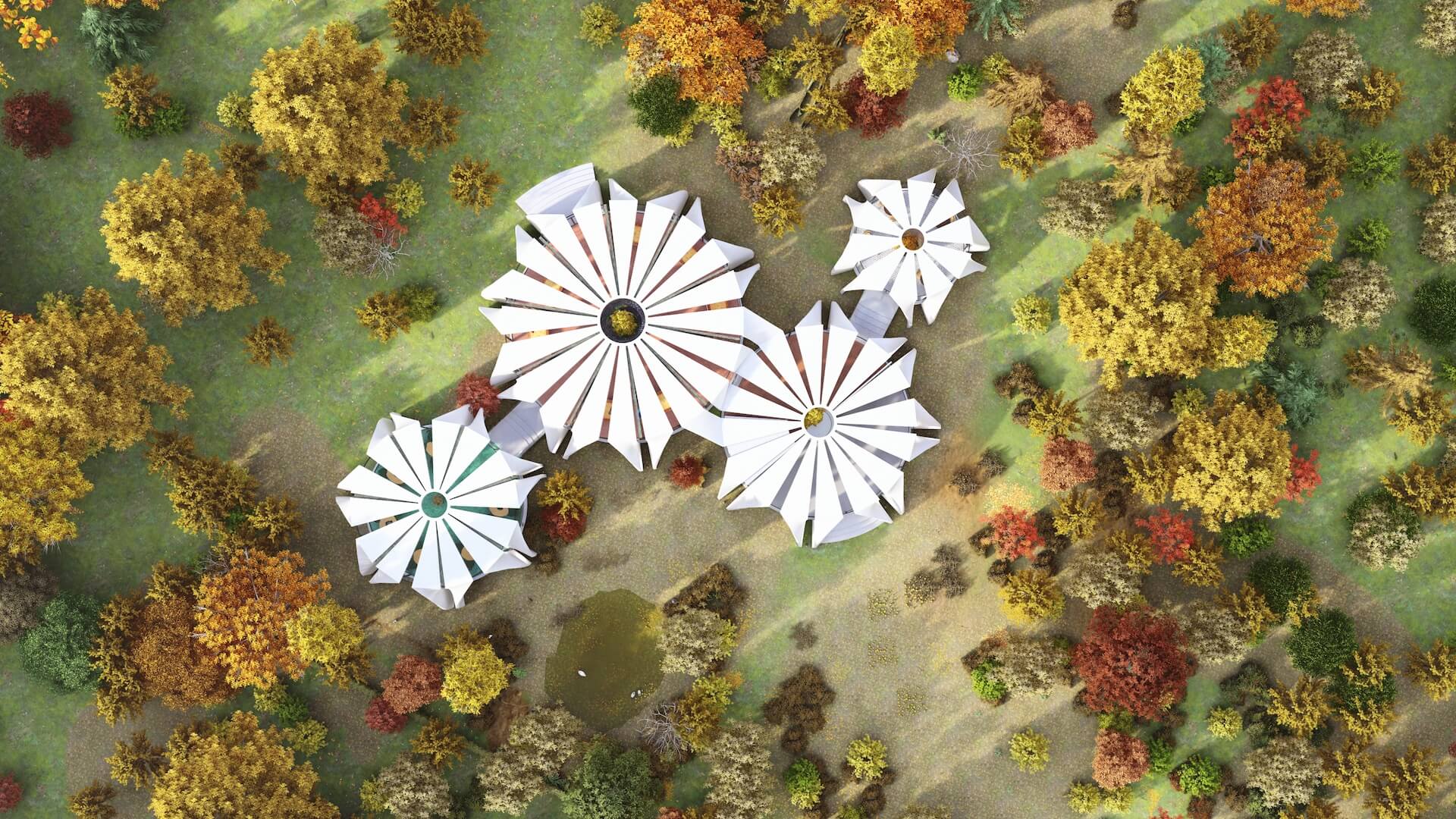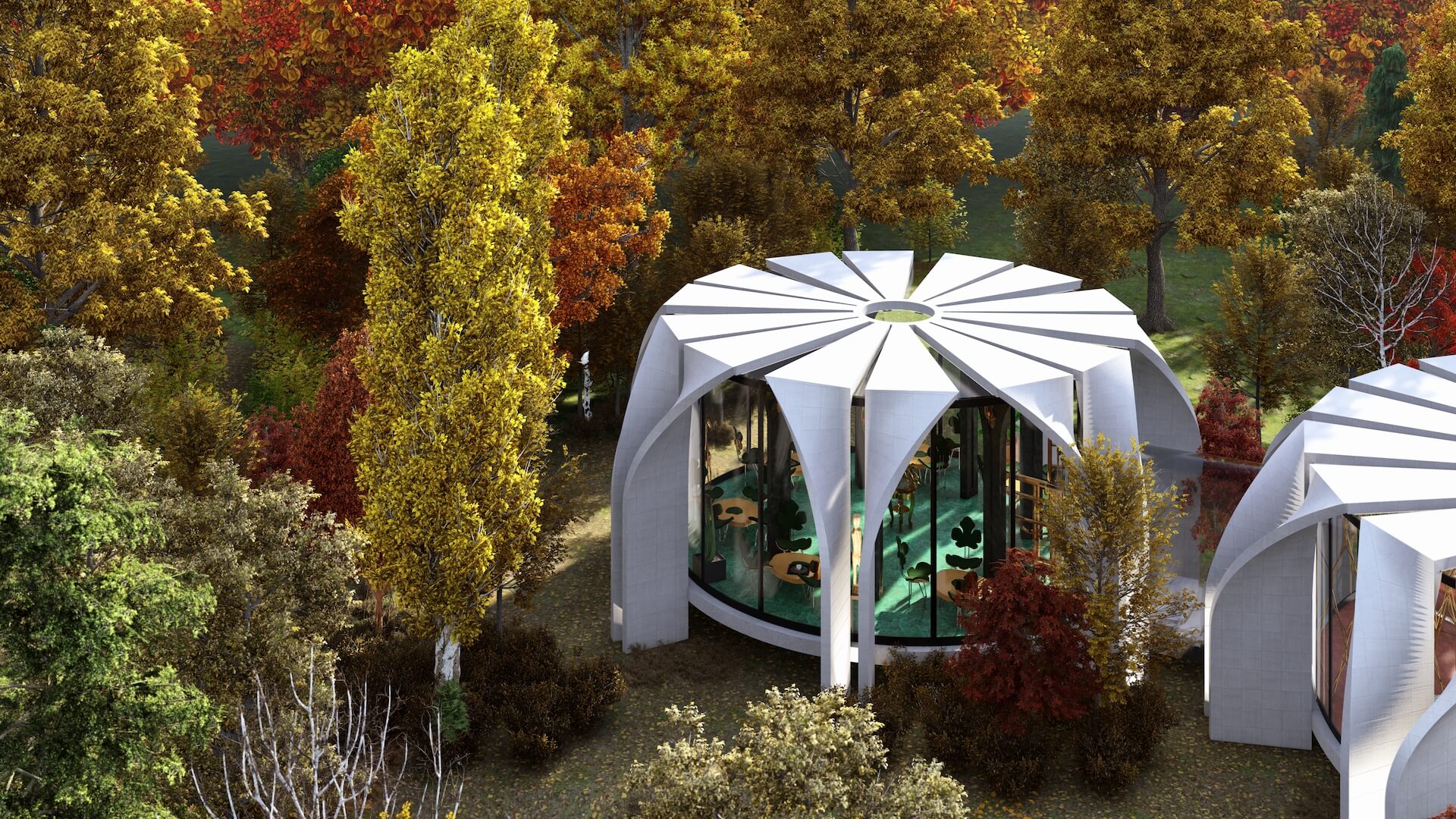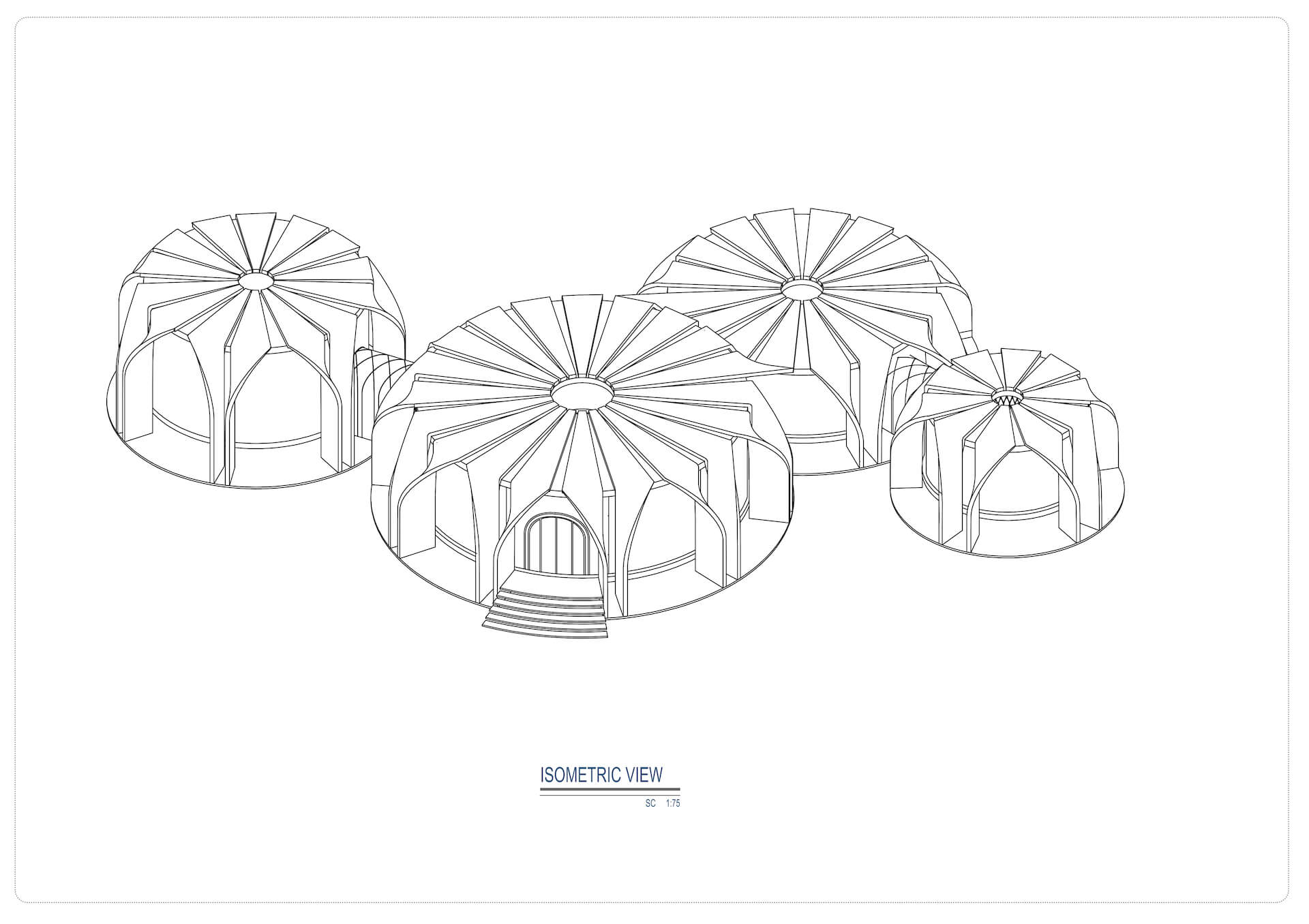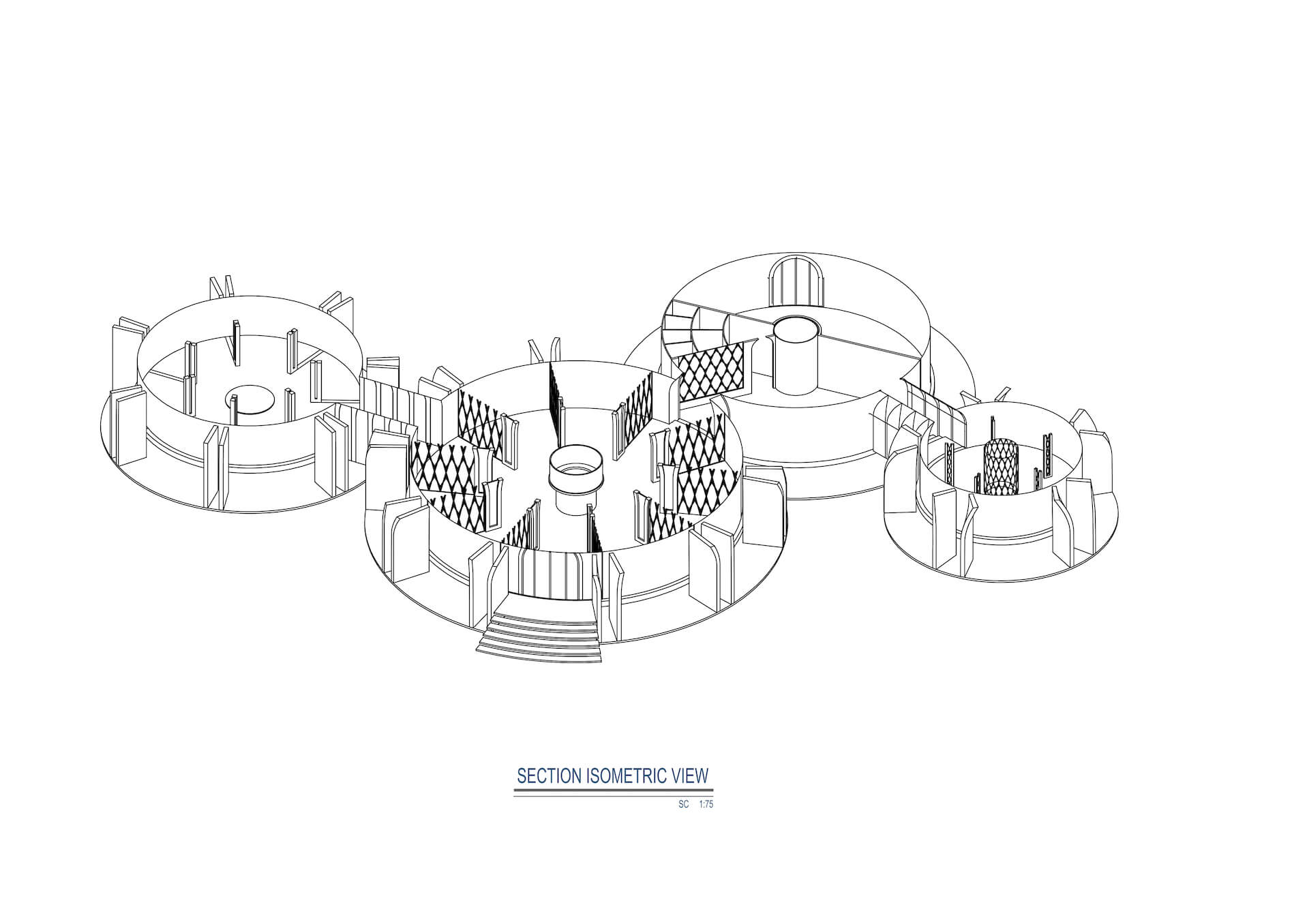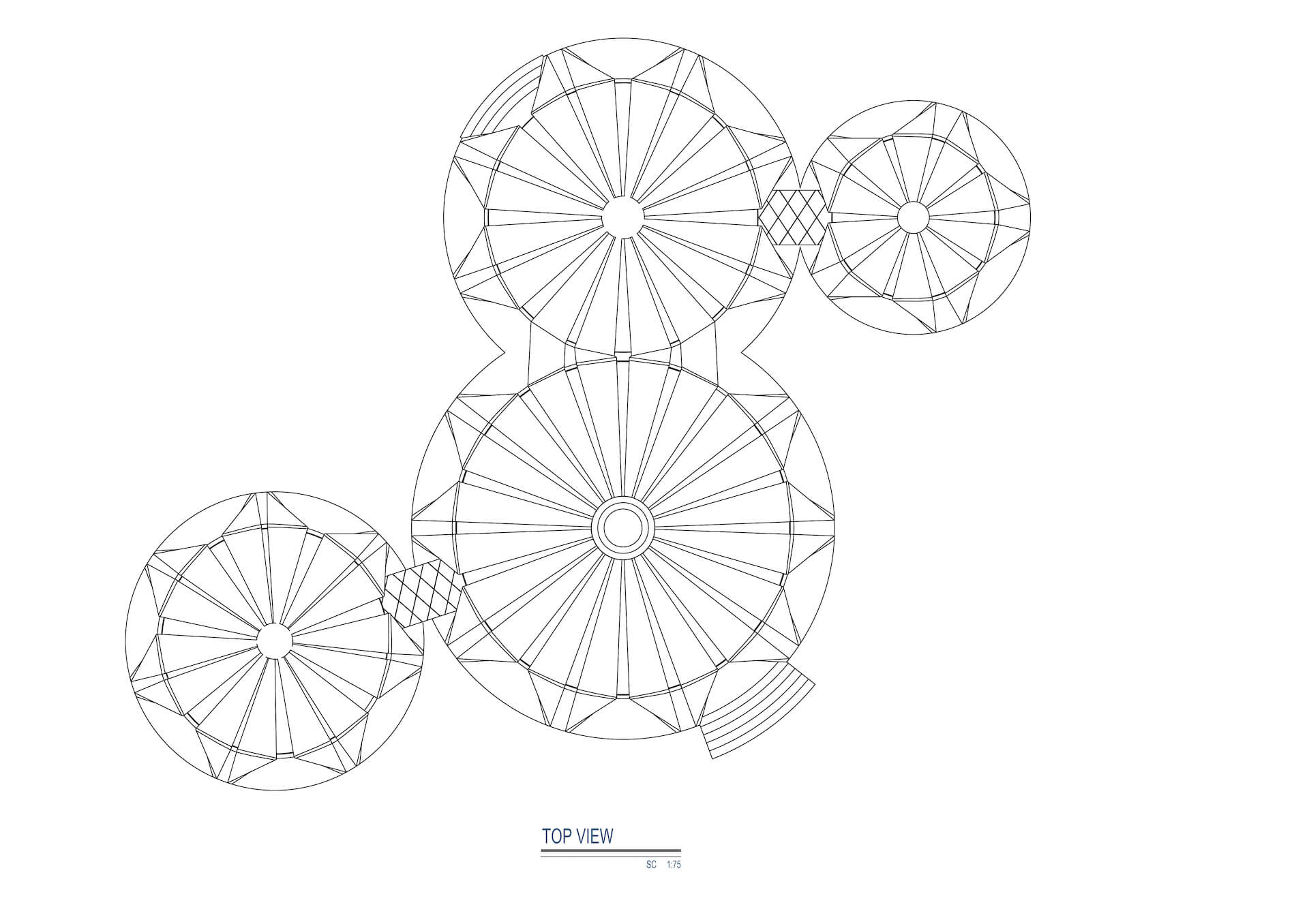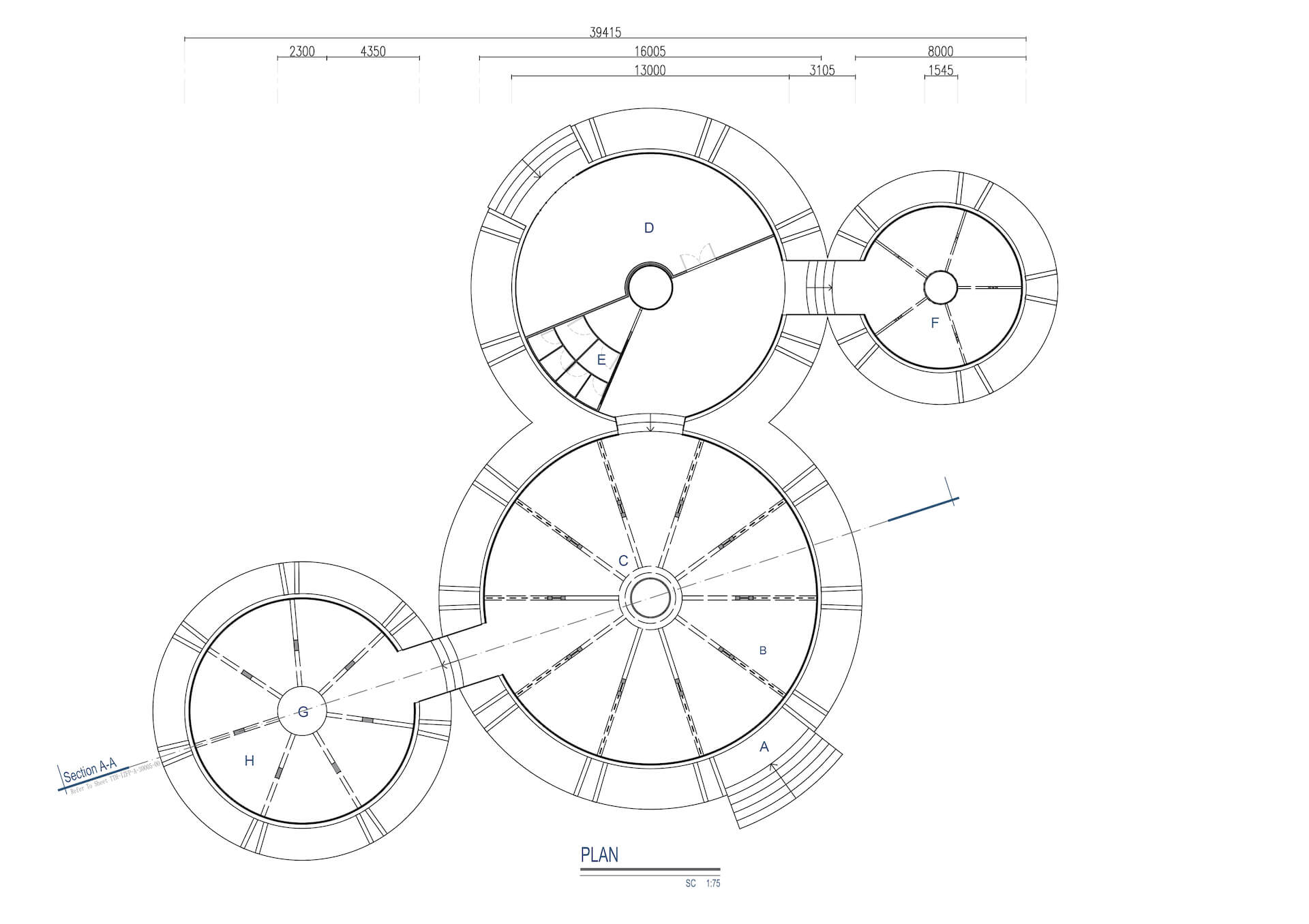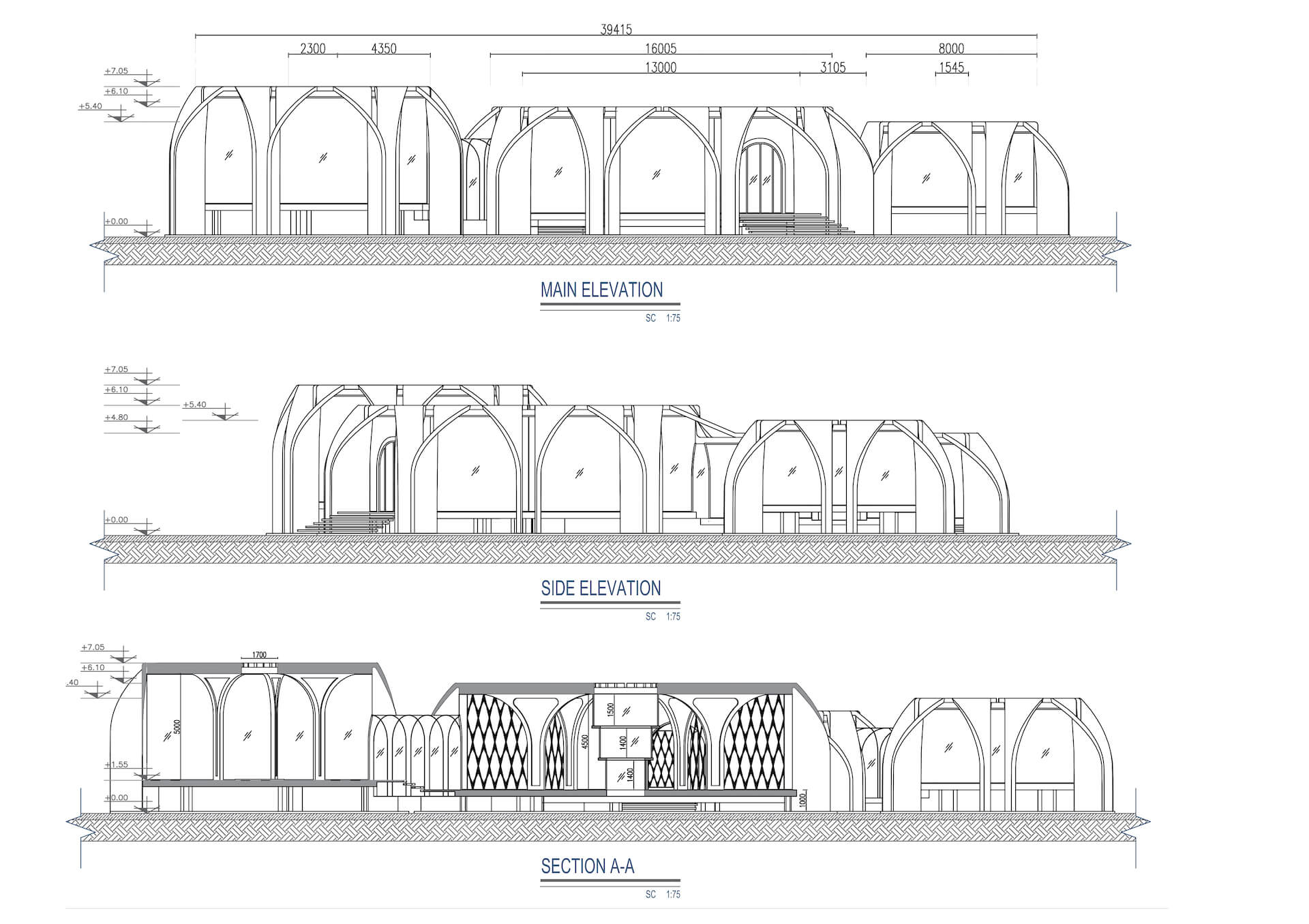 ---