ORCA Design: The Corner House is a remarkable contemporary residence covering an area of 800 square meters, discreetly nestled within a Country Club in Puembo, Ecuador. This architectural gem seamlessly integrates the fields of landscaping and interior design, resulting in a unique and harmonious living space. The external facade resembles an artistic canvas, featuring a color palete that combines pristine white with subtle gray tones, evoking a refined sense of beauty. This carefully chosen color scheme serves as a unifying element that guides the overall aesthetic, starting from a double-height entrance that elegantly connects various living areas.
Inside, the same color palete prevails contrasted with different textures in furniture, creating an atmosphere of elegance and serenity. Every aspect of the residence has been thoughtfully designed to maintain a sense of subtlety and sophistication. The house is organized across two levels and includes an accessible terrace.
The ground floor serves as the social hub, blending with the outdoors through sliding doors, allowing for a seamless integration of interior and exterior spaces. Moving to the upper floor reveals four complete bedrooms, with the spacious master bedroom standing out, complete with a terrace that offers a direct and captivating view of the surrounding natural context.
The experience extends beyond the interior with the inclusion of a luxurious swimming pool and an outdoor living area that invites relaxation, complemented by a covered barbecue area for entertaining and bringing up quality of life.
The structural composition of the residence crafted with a selection of concrete and steel, achieving a fusion of materials that not only provide structural integrity but also exude warmth and a natural finish on the facades, integrating with the existing environment. To ensure an abundance of natural light and ventilation, expansive floor-to-ceiling windows and strategically placed skylights have been incorporated, further enhancing the overall comfort of the living spaces.
Additionally, a well-considered artificial lighting strategy has been implemented to highlight the architectural elements and create a captivating ambiance throughout the residence. The Corner House is a testament to the perfect balance of aesthetics and functionality, where every detail has been carefully crafted to offer a distinctive and elegant living experience.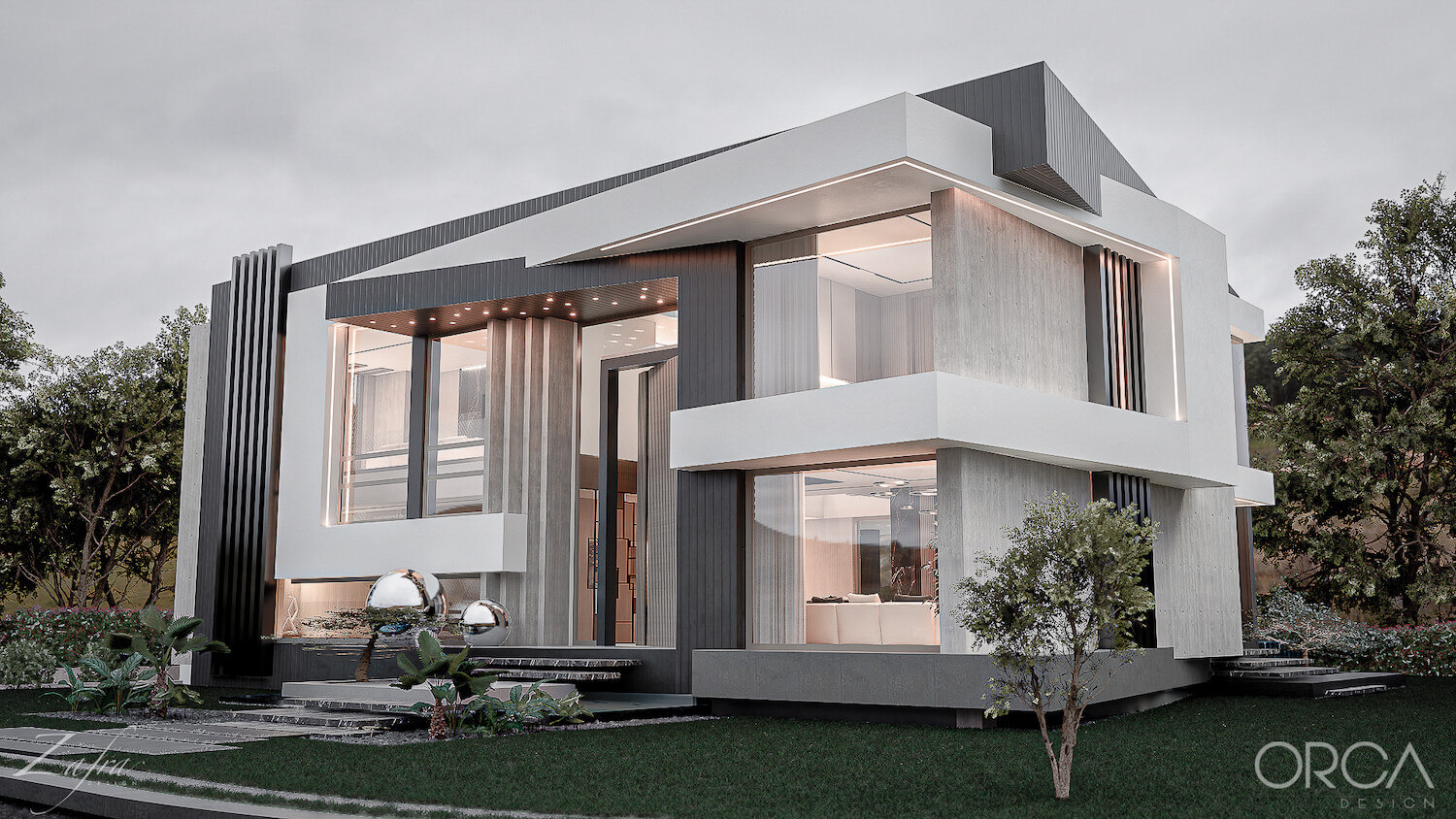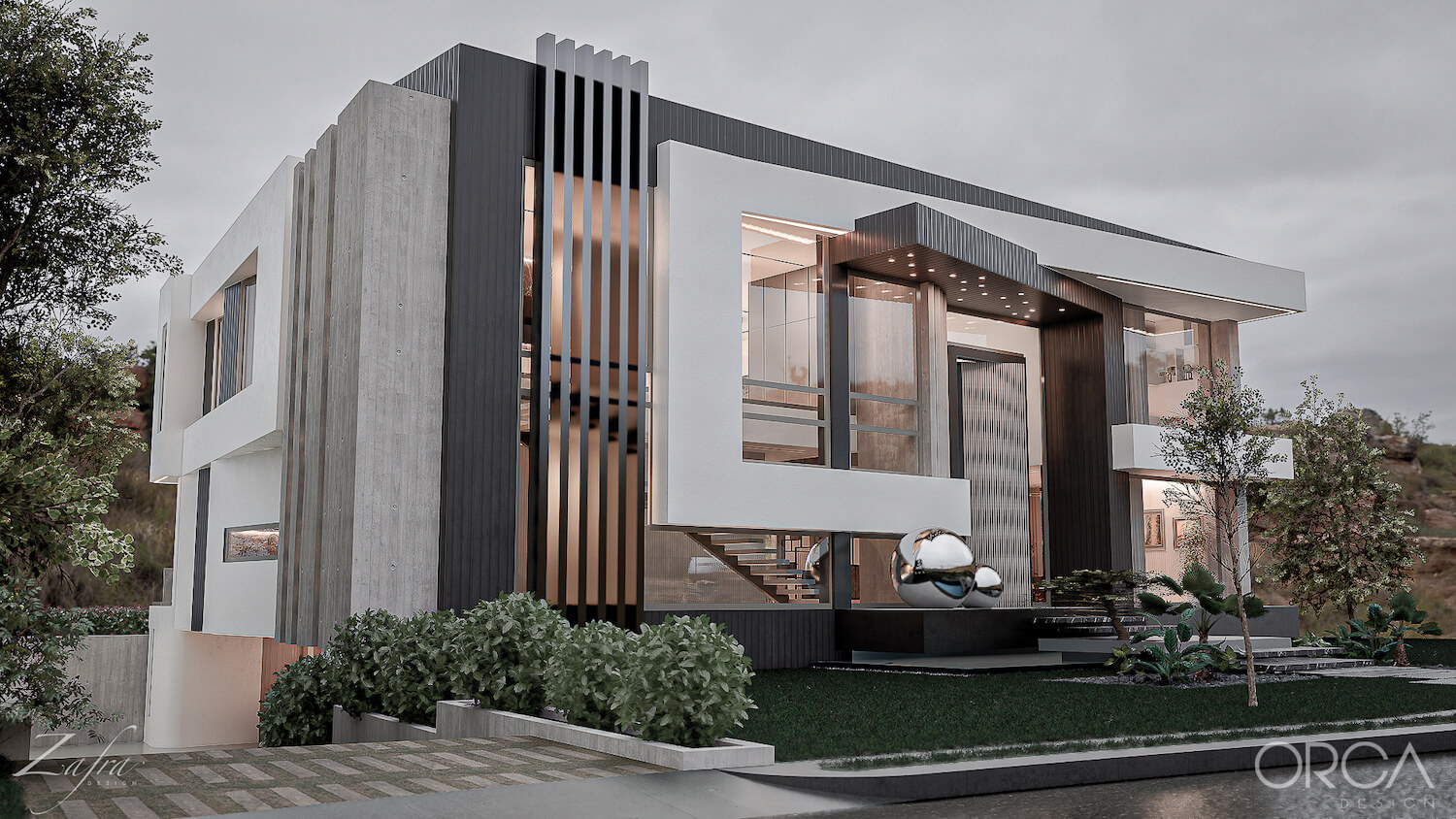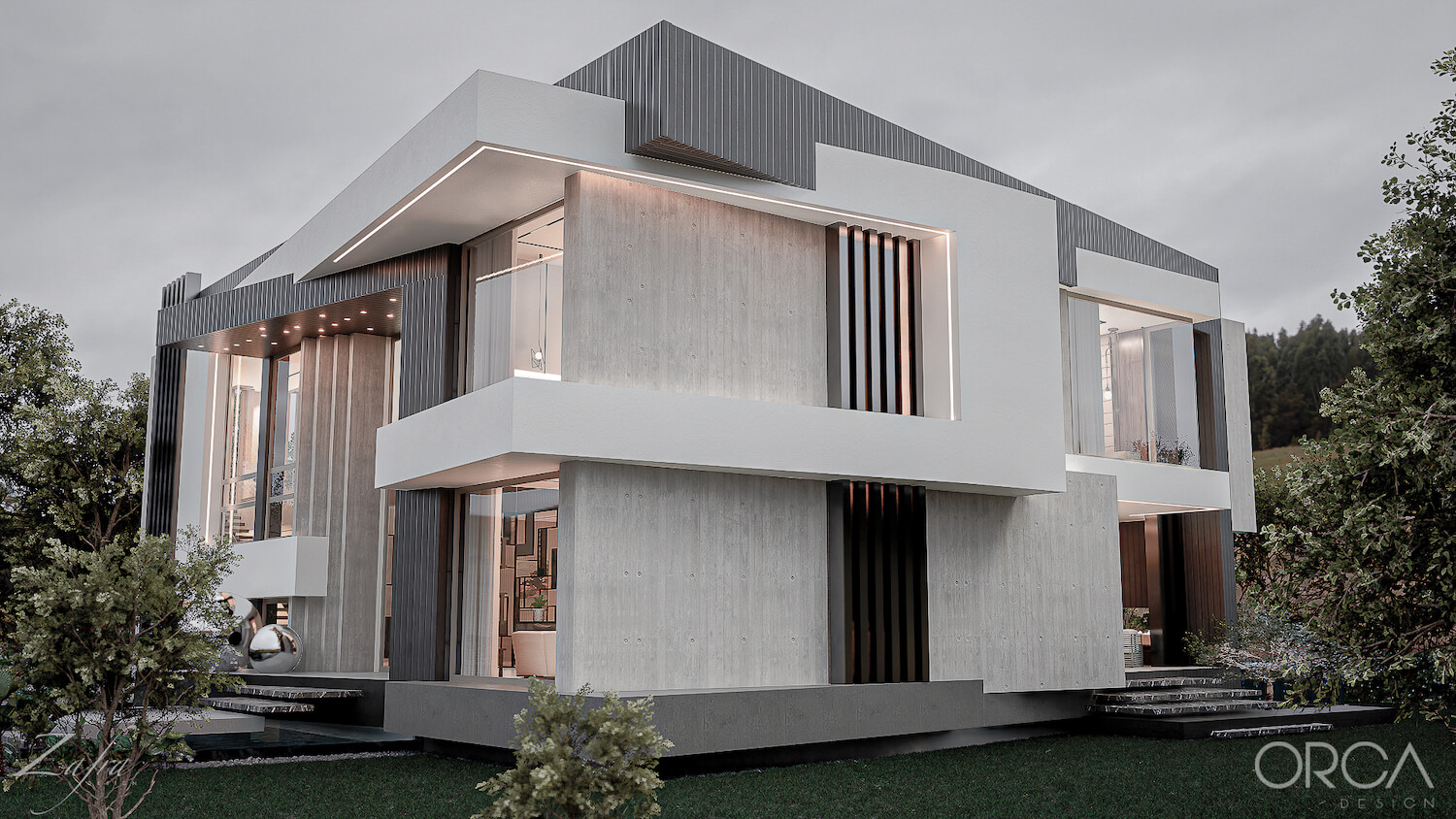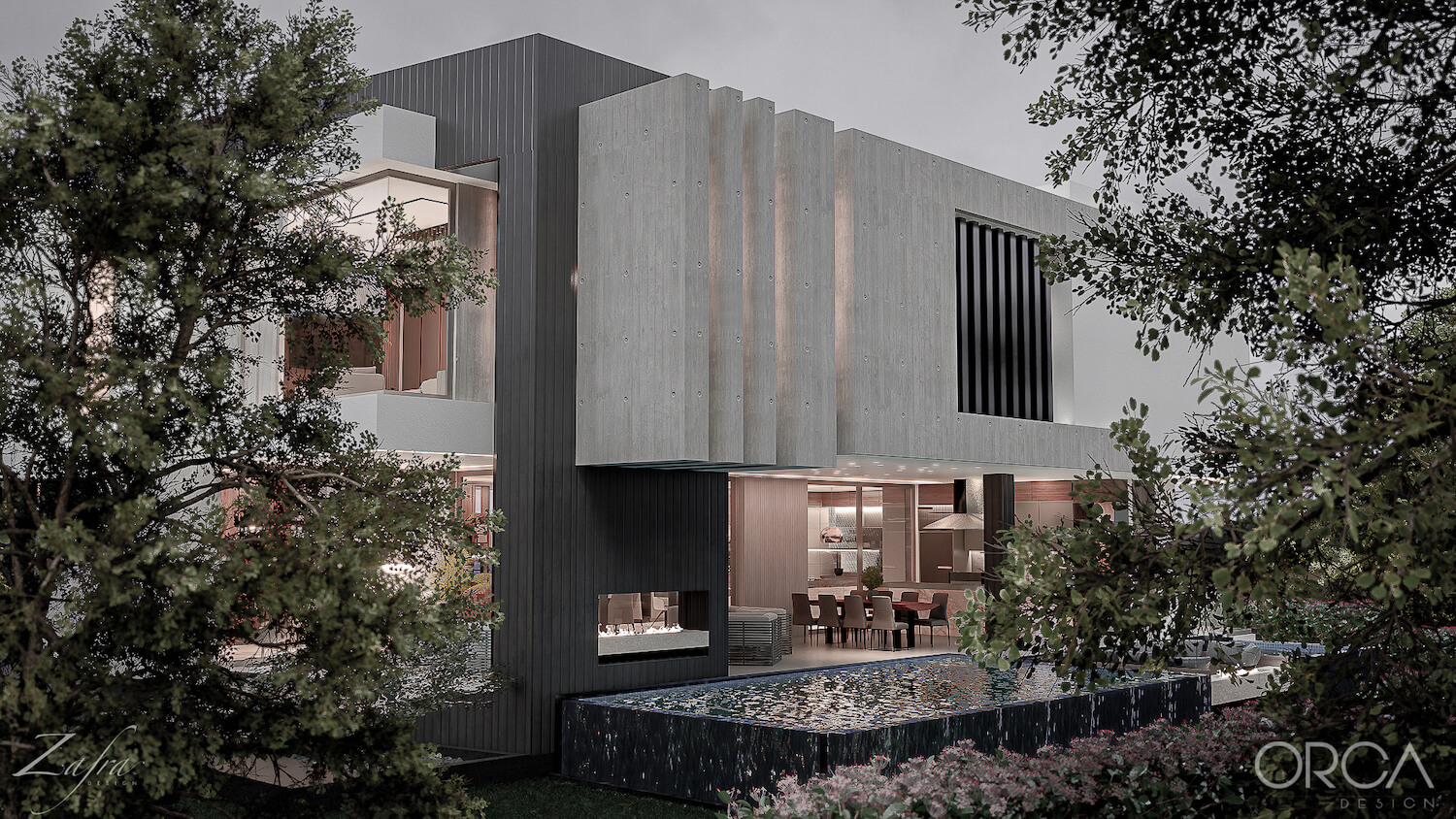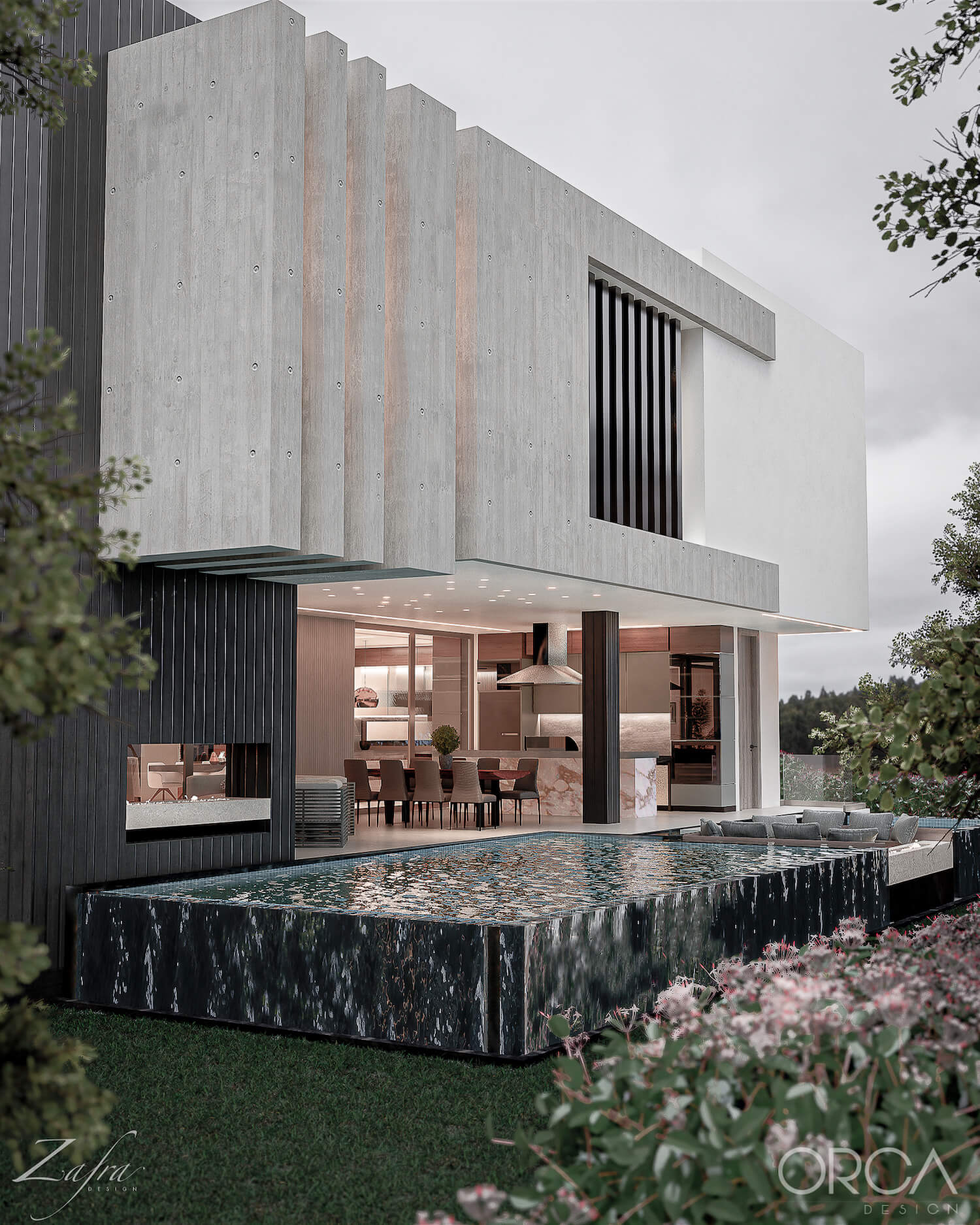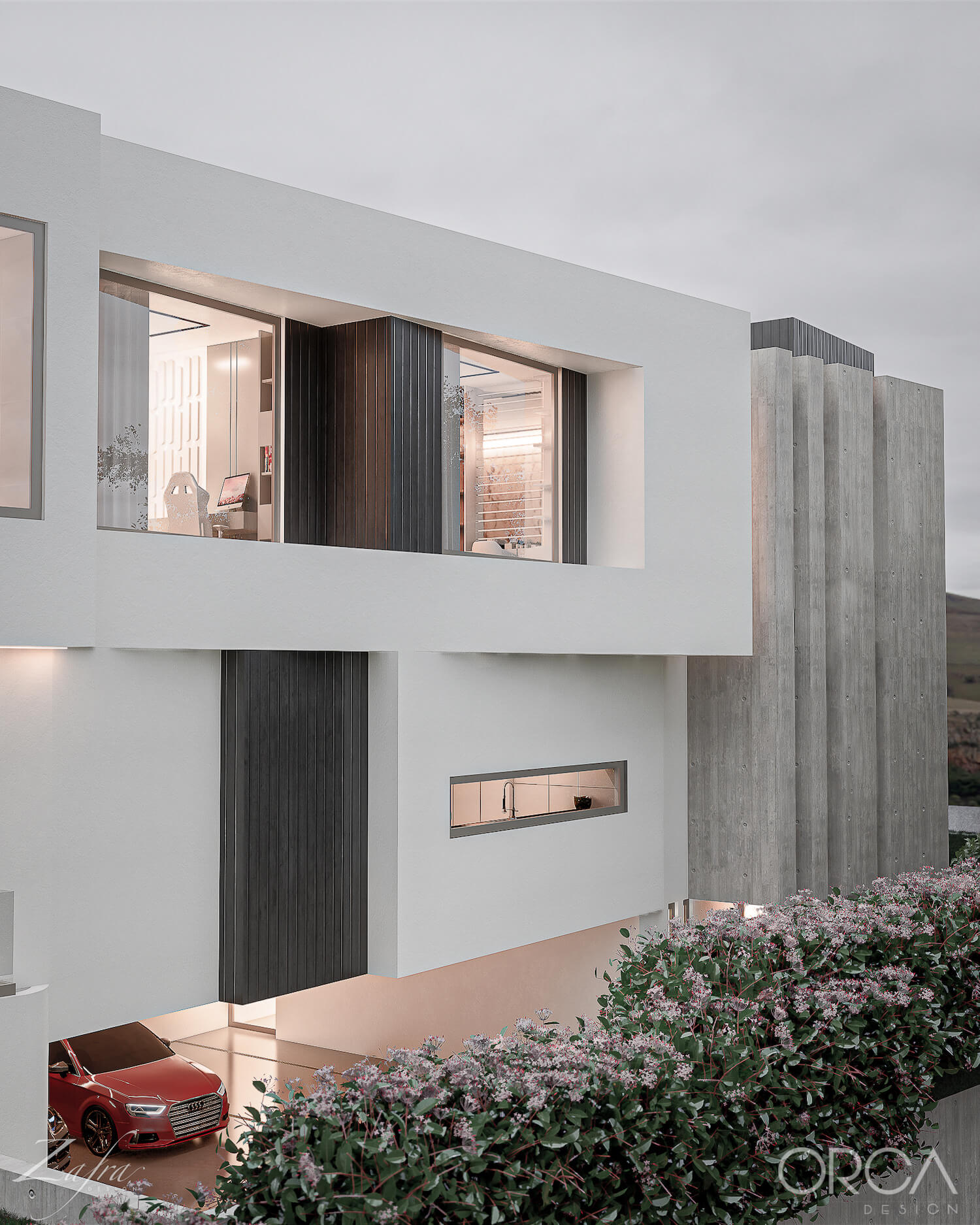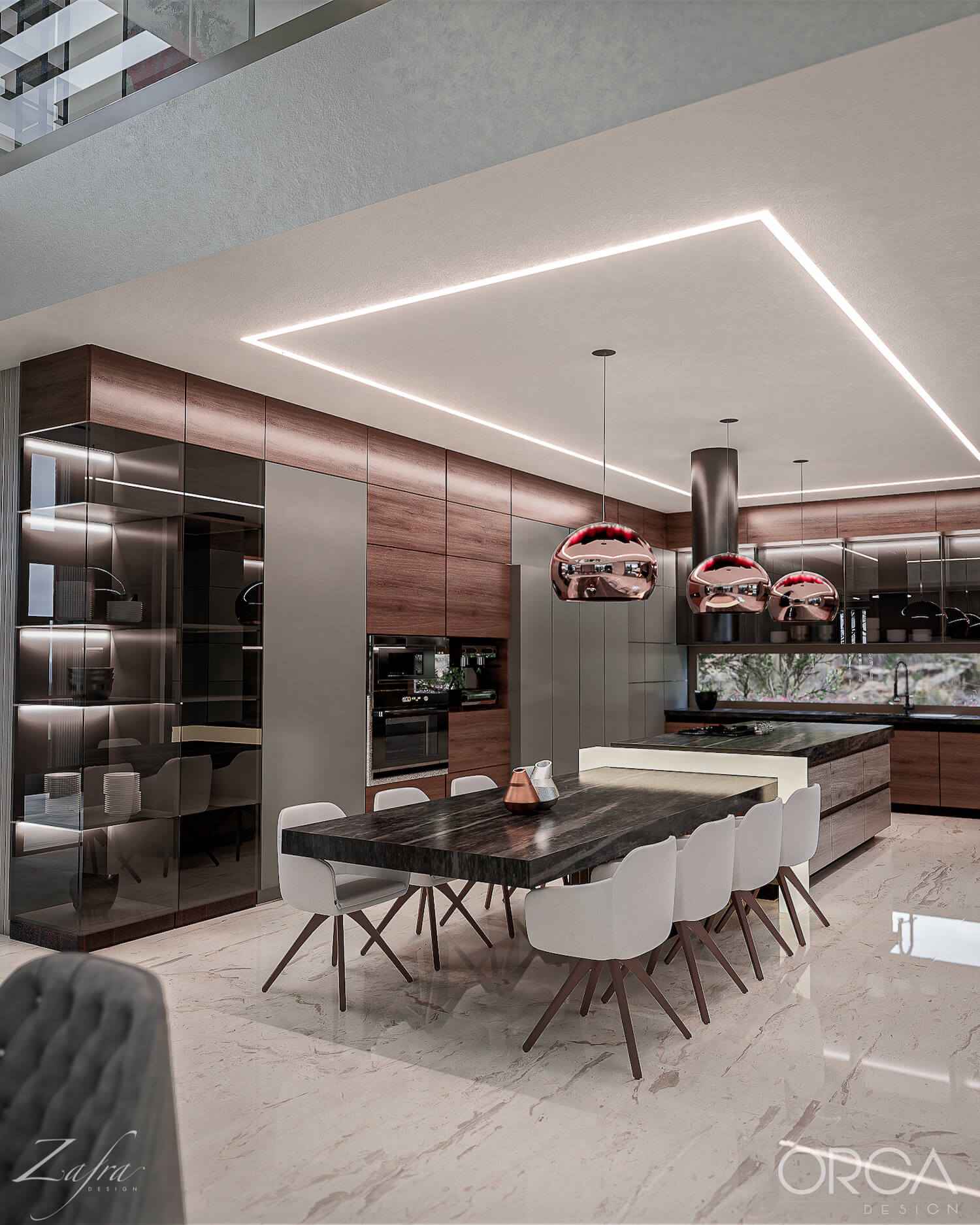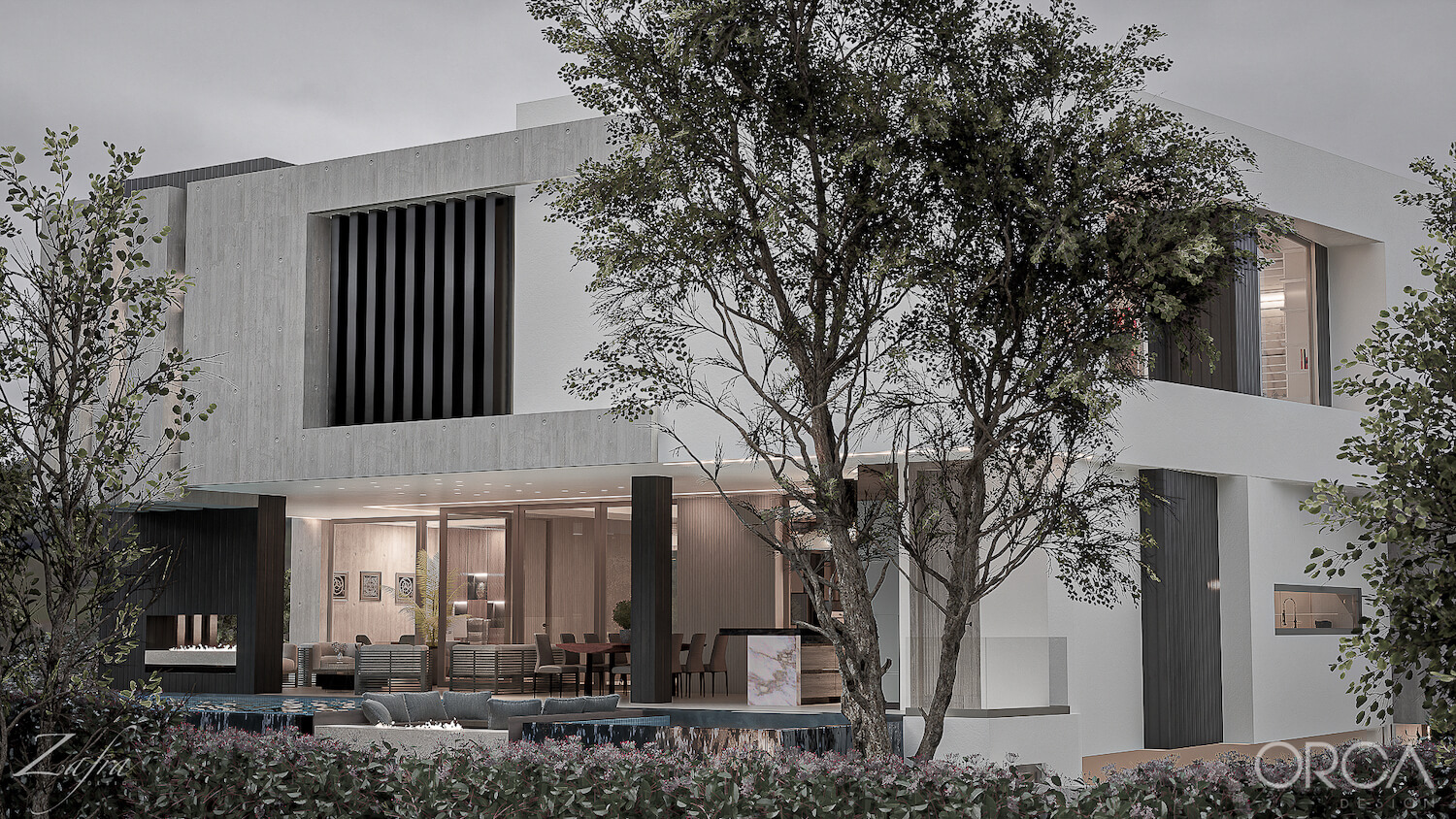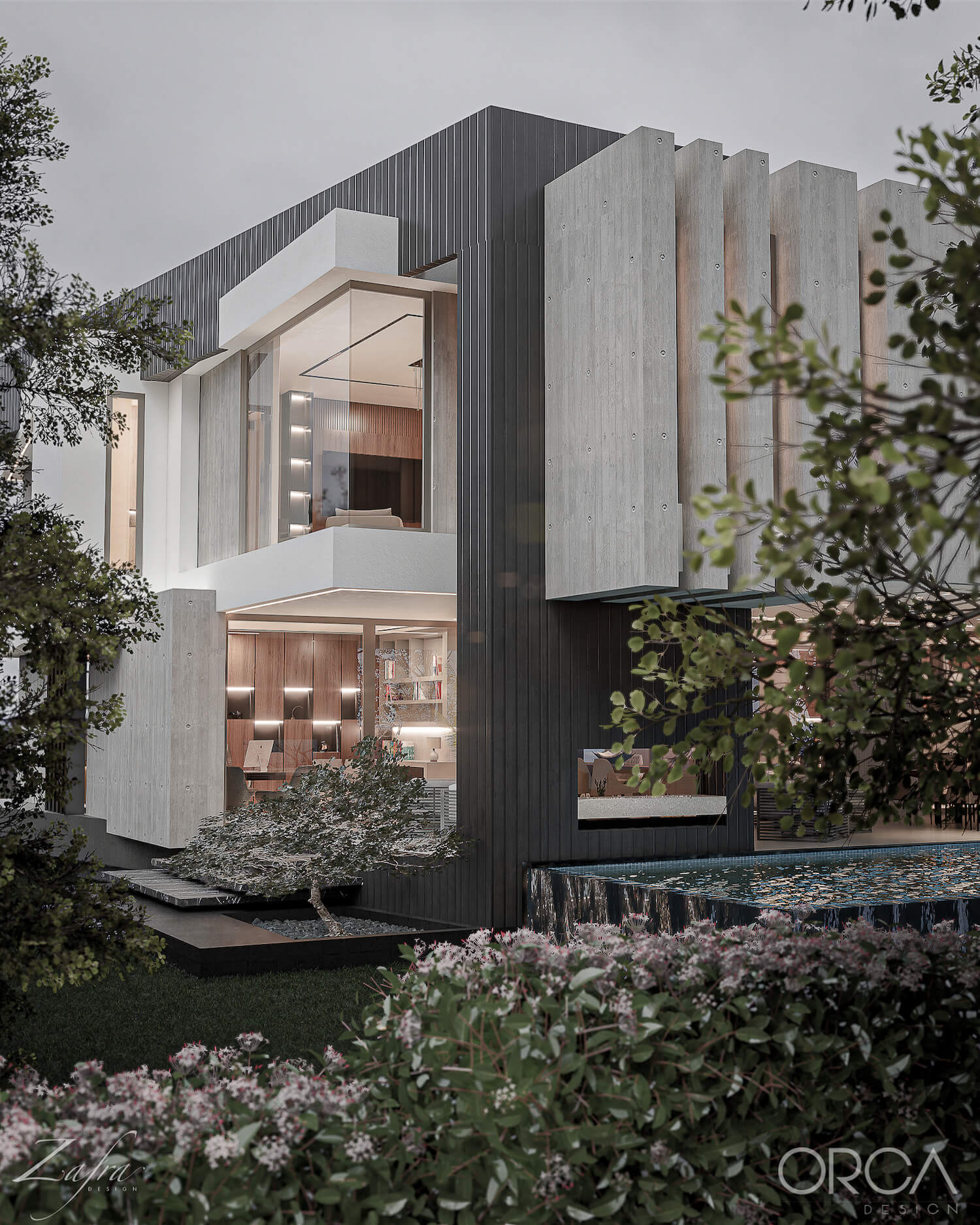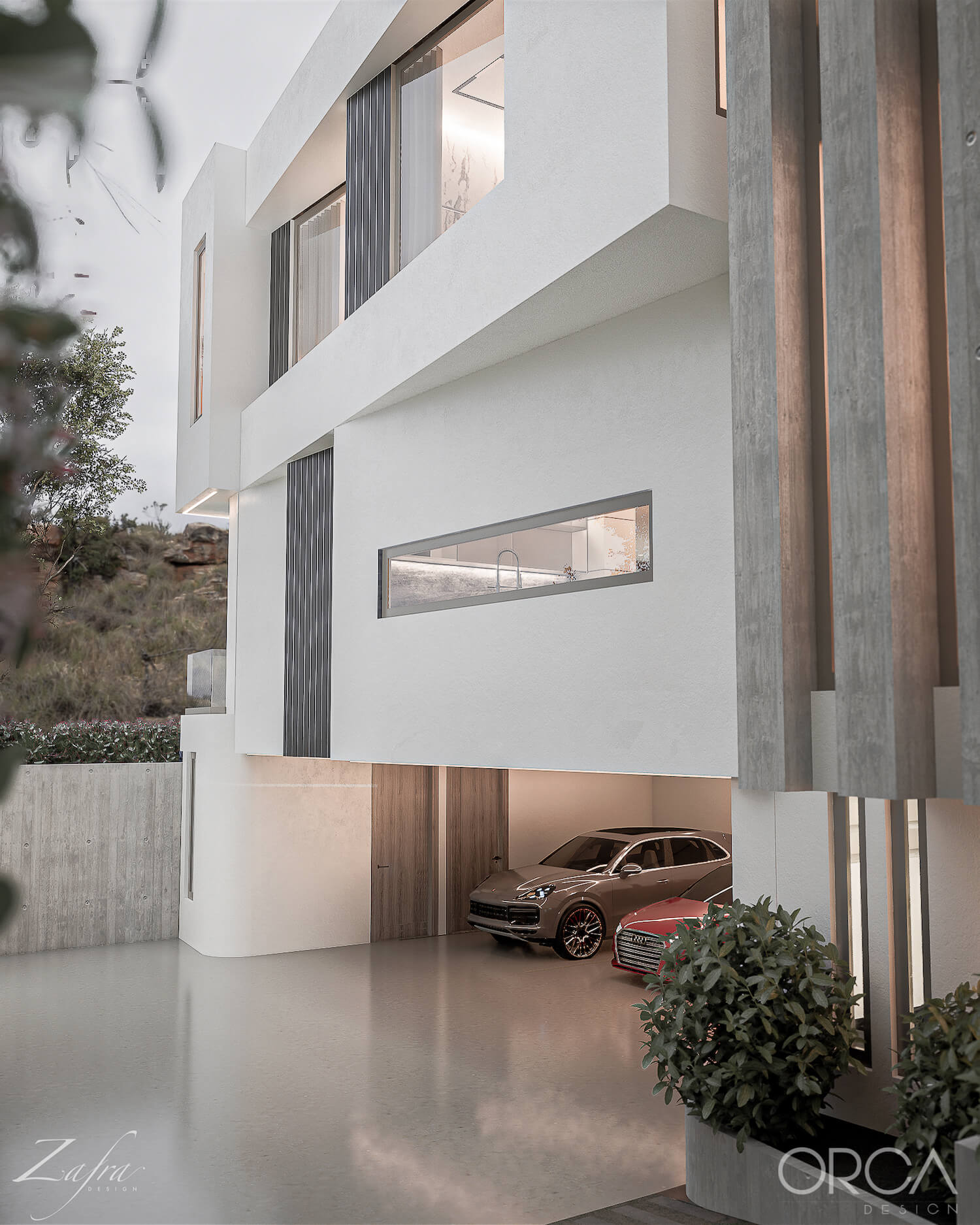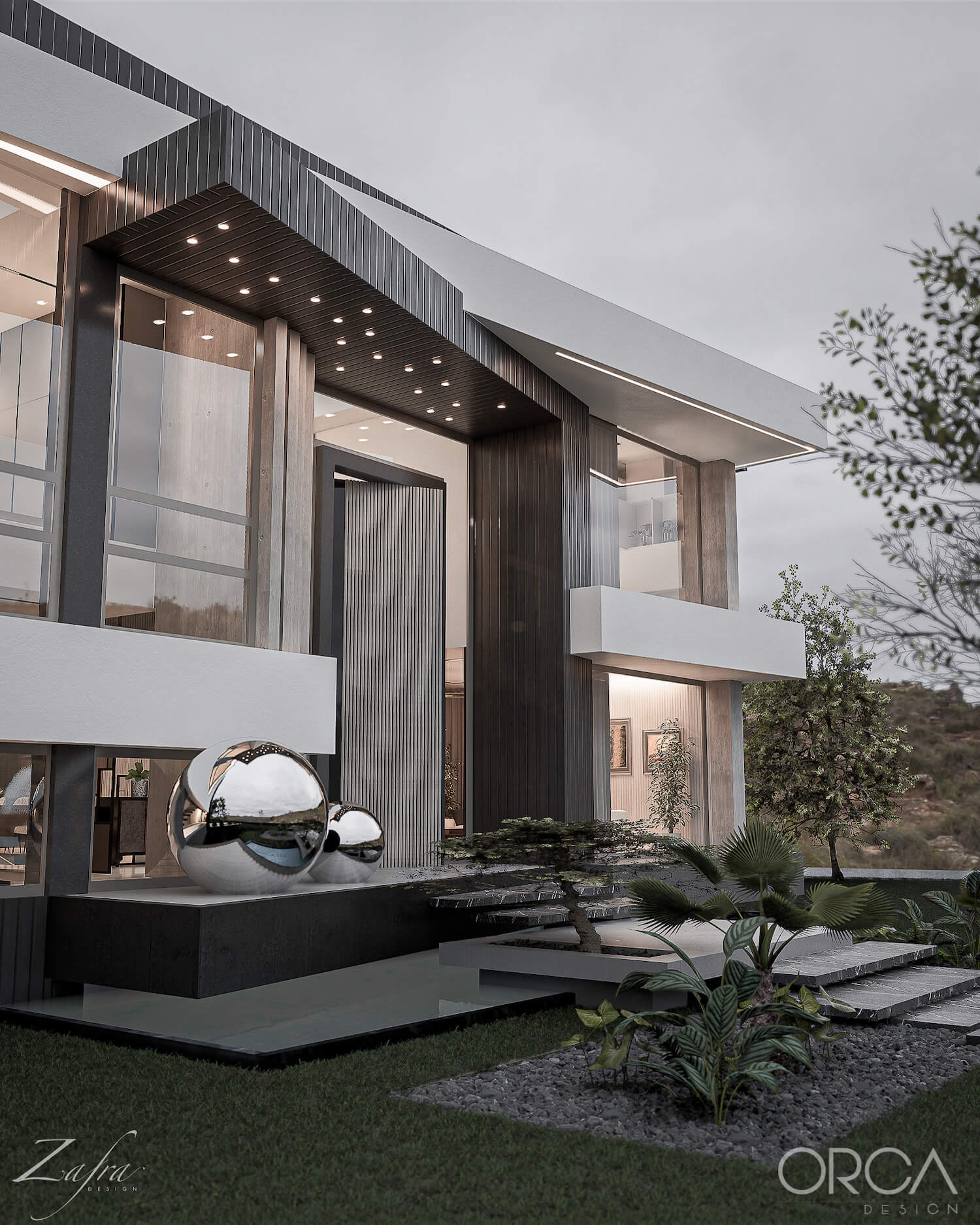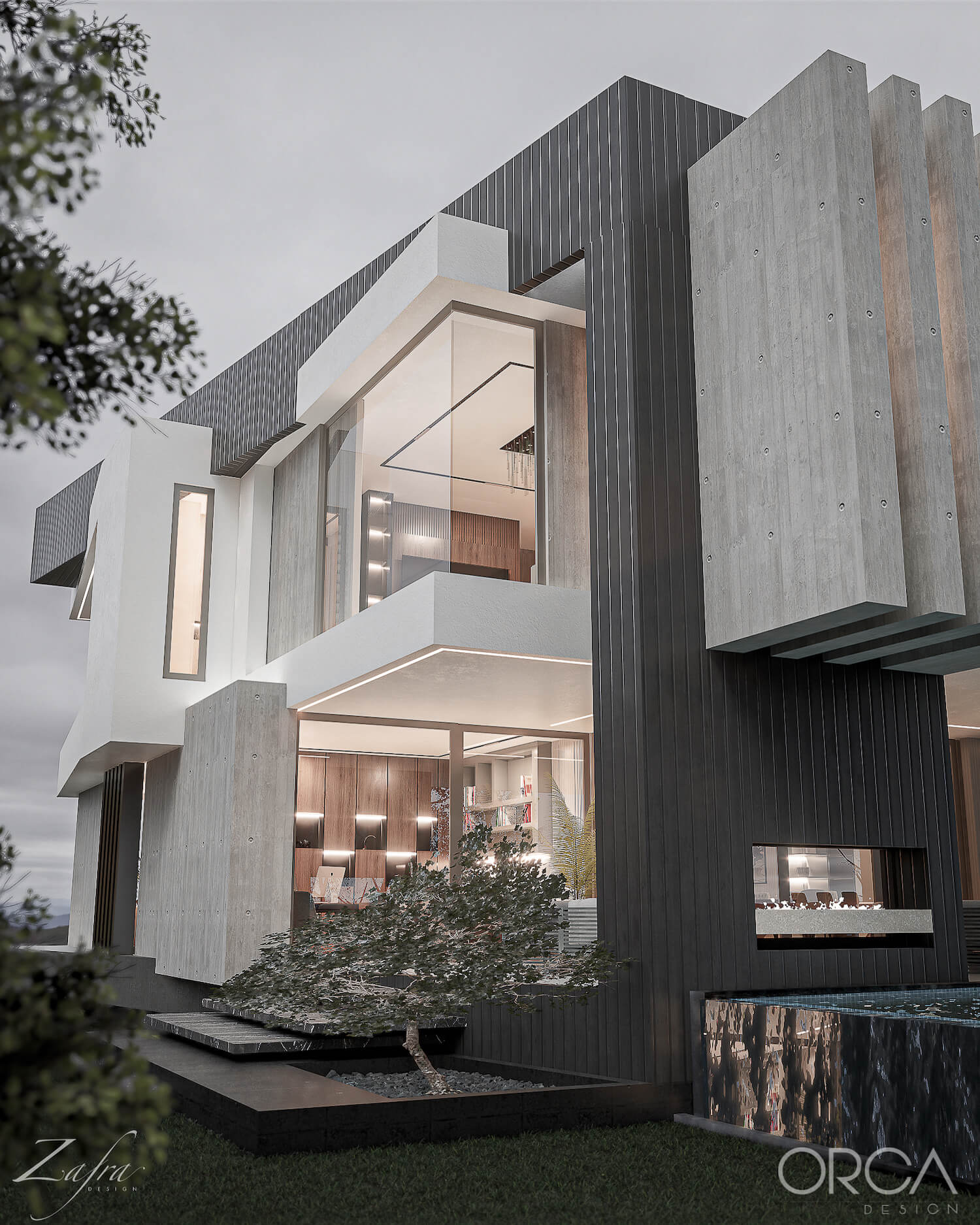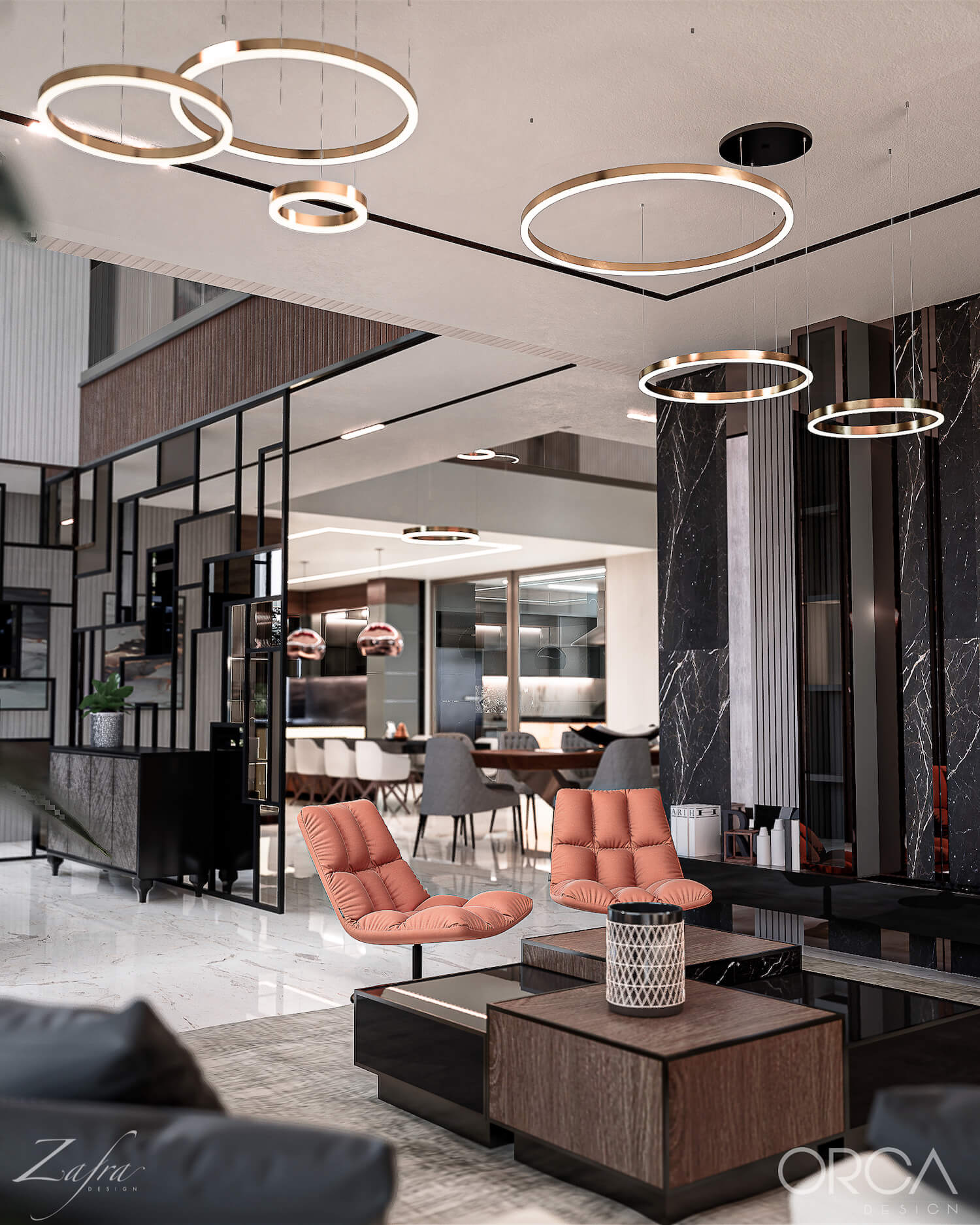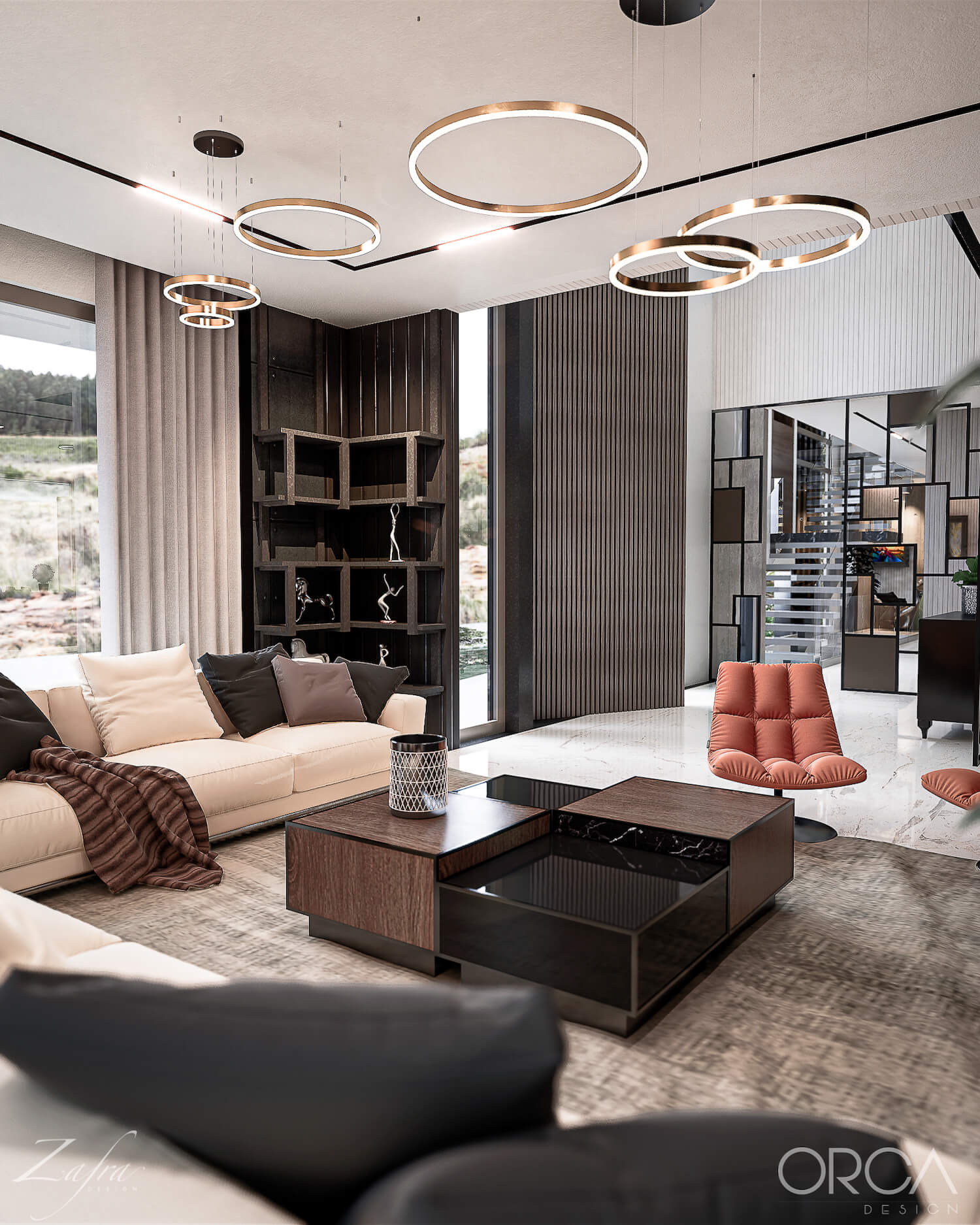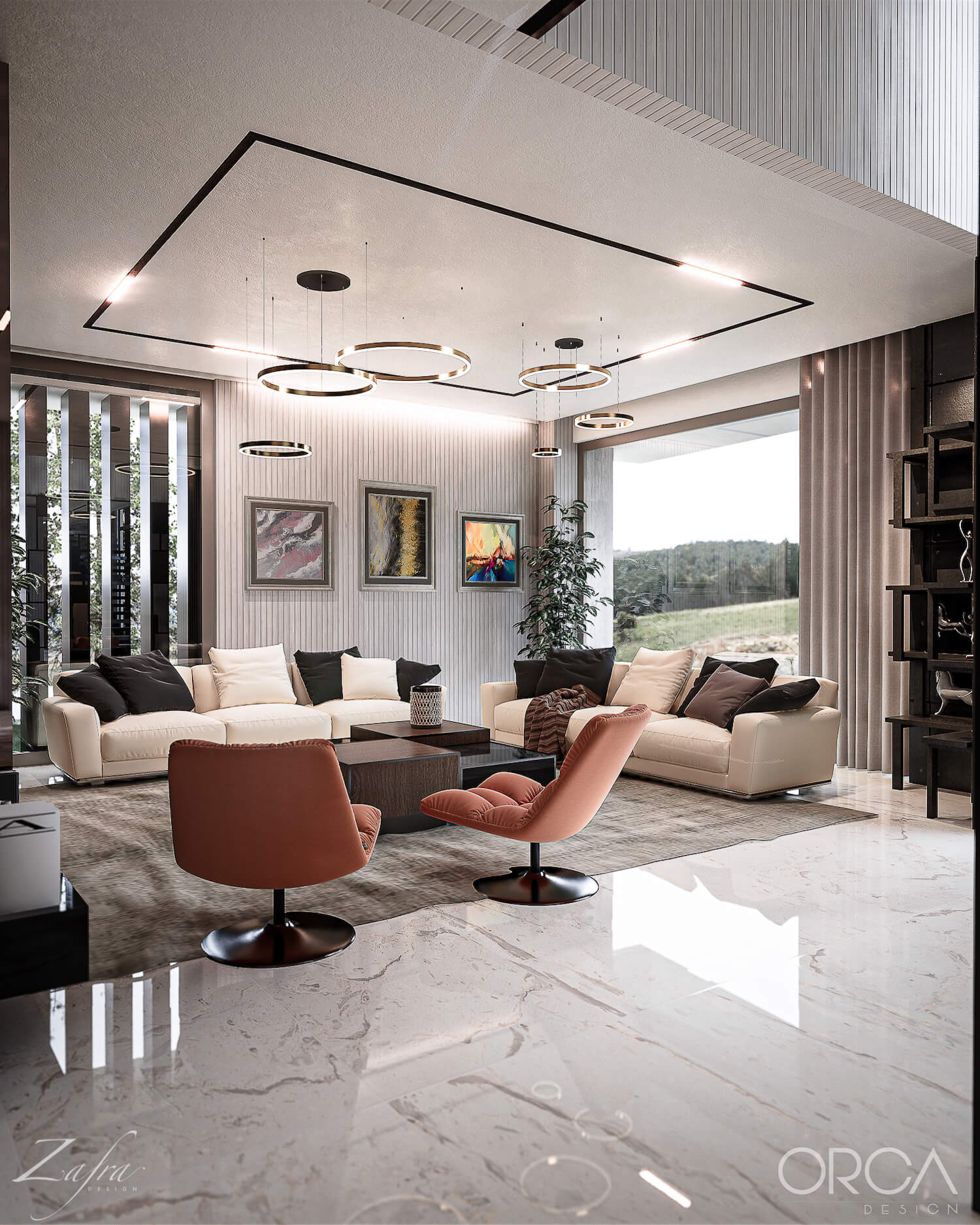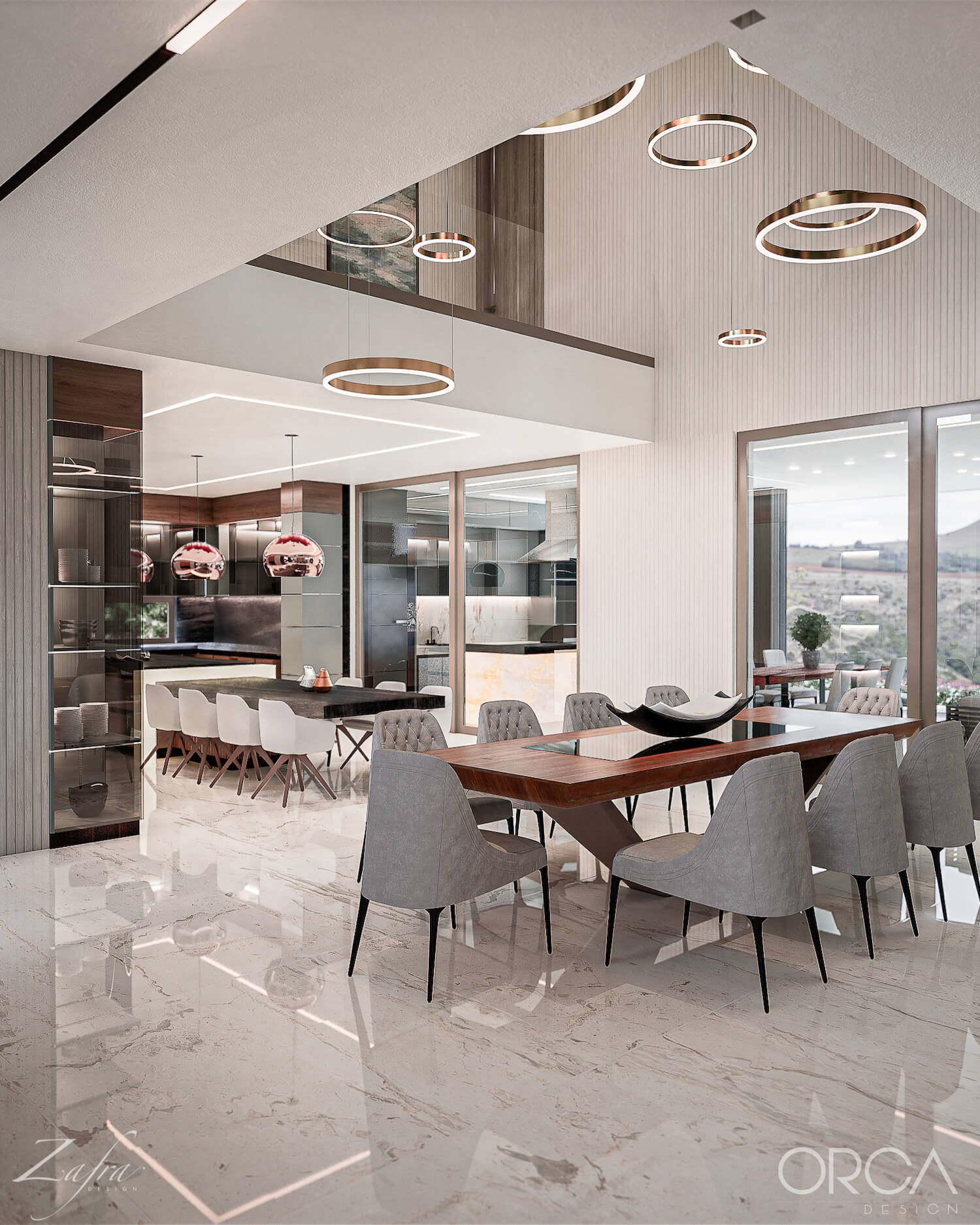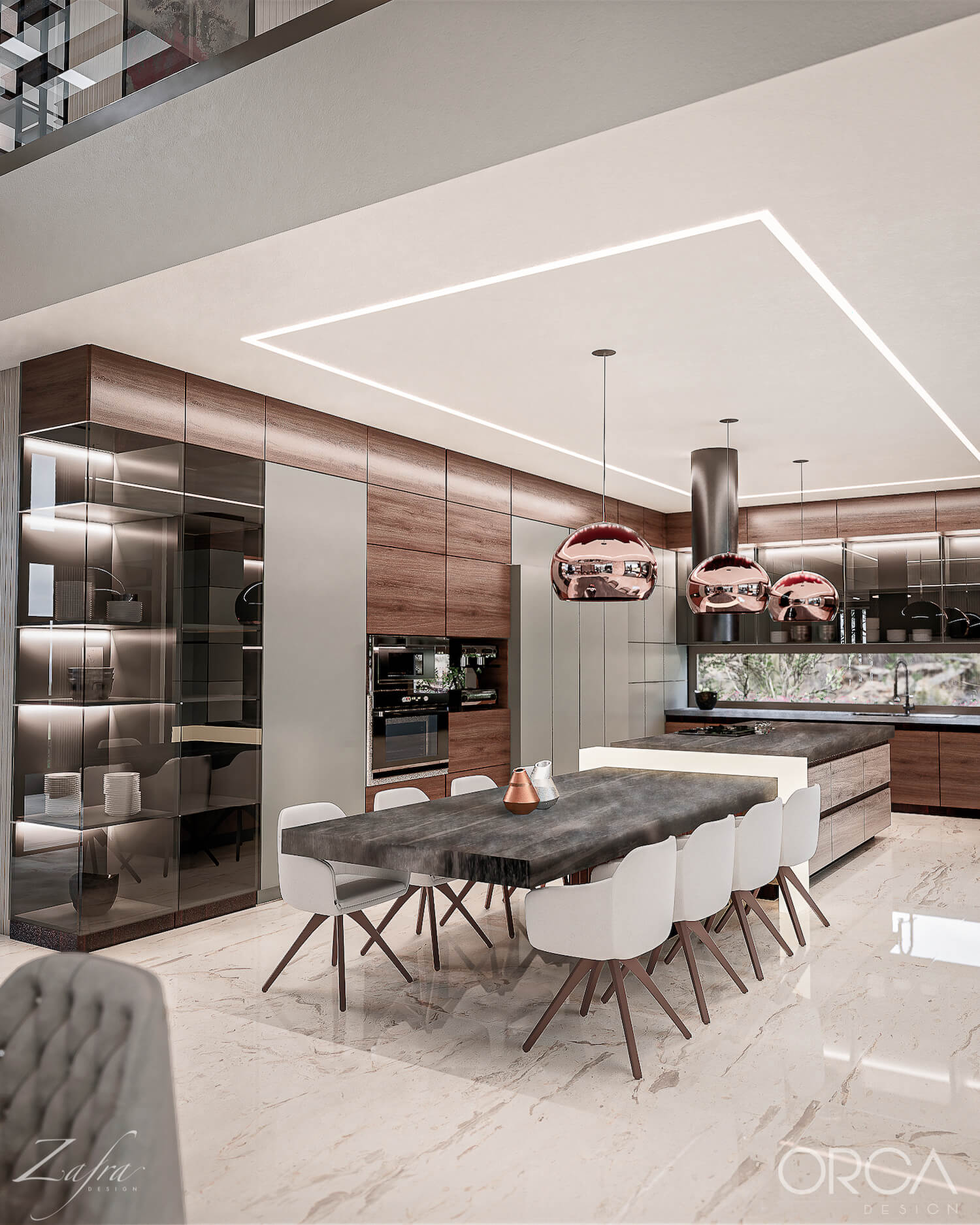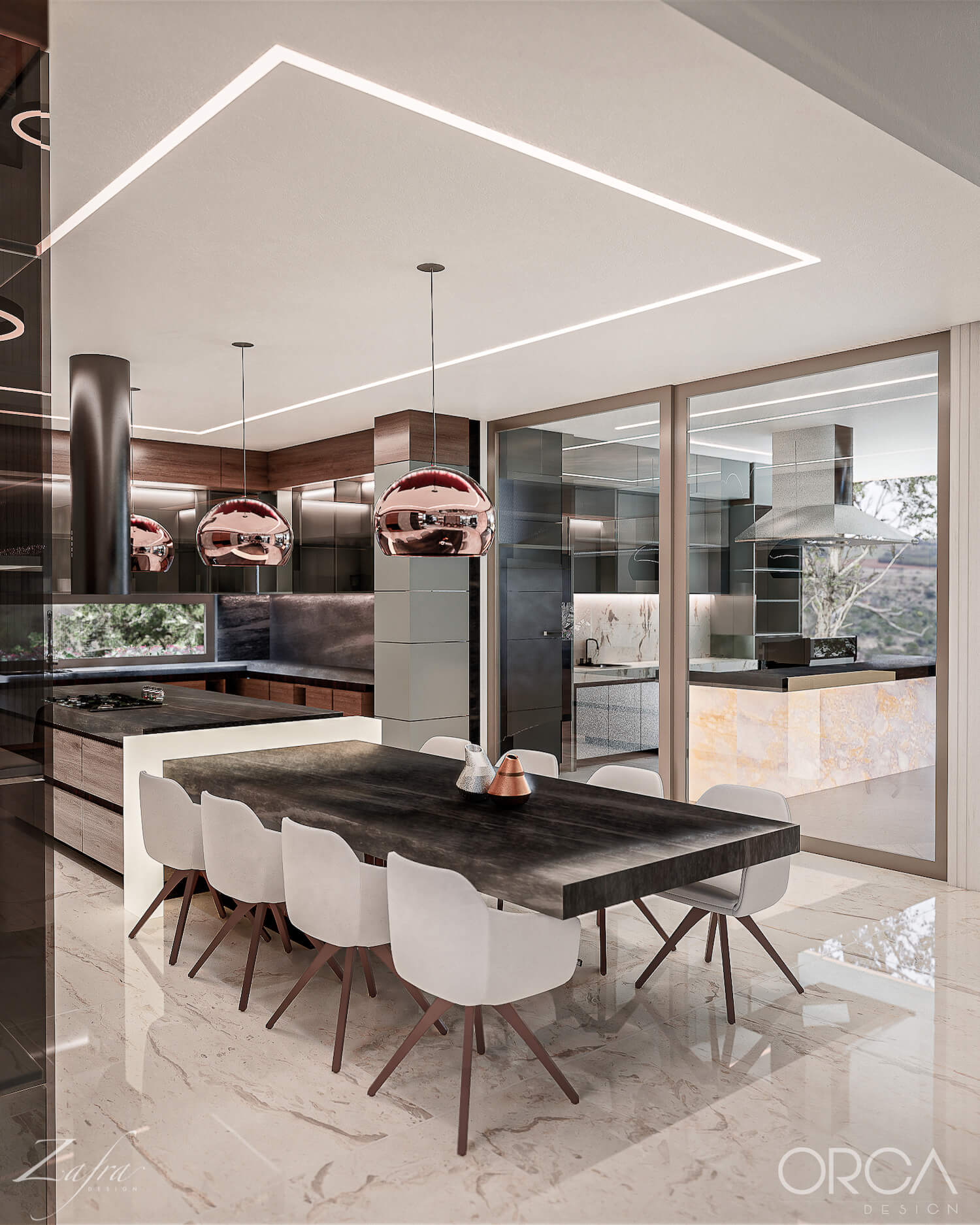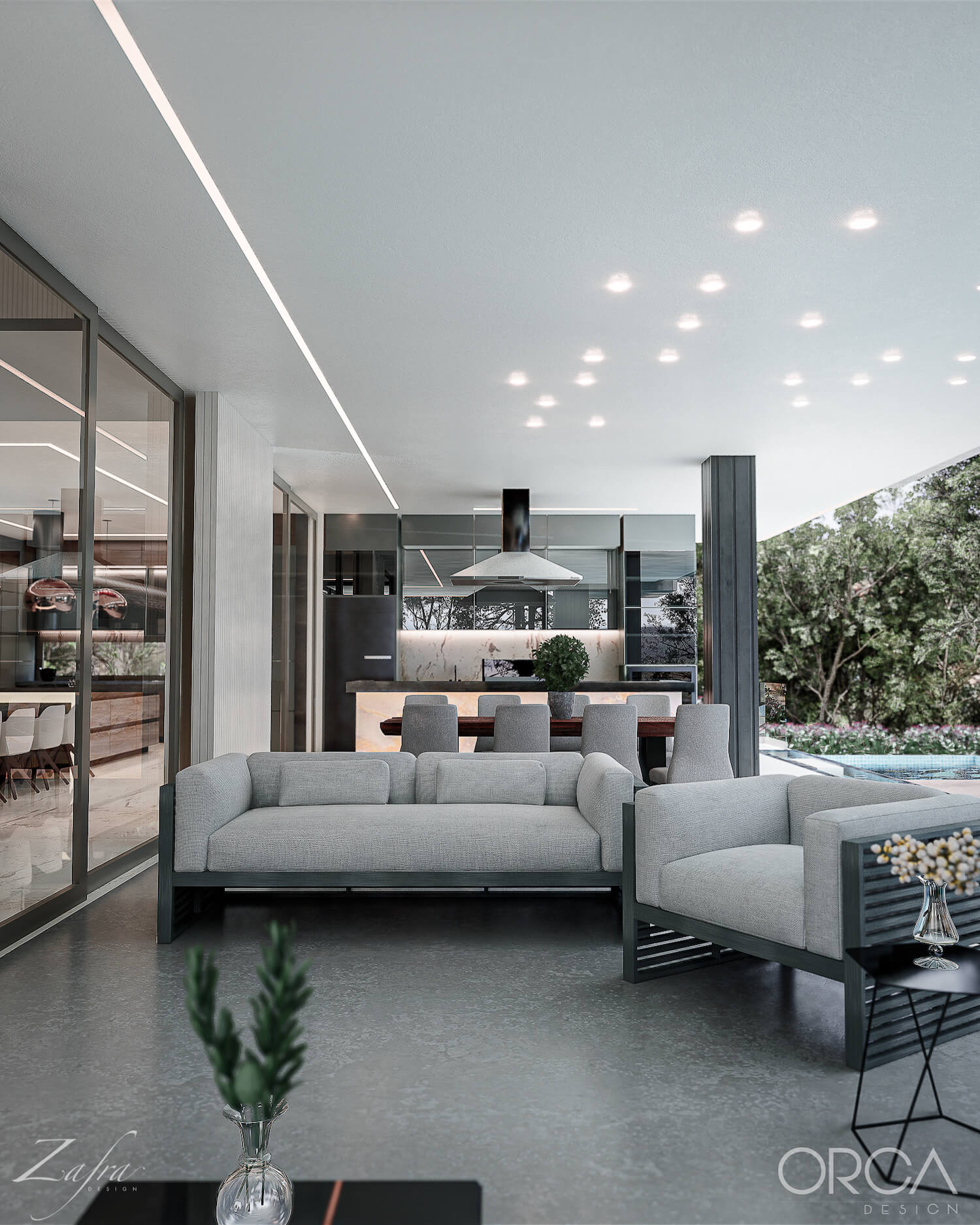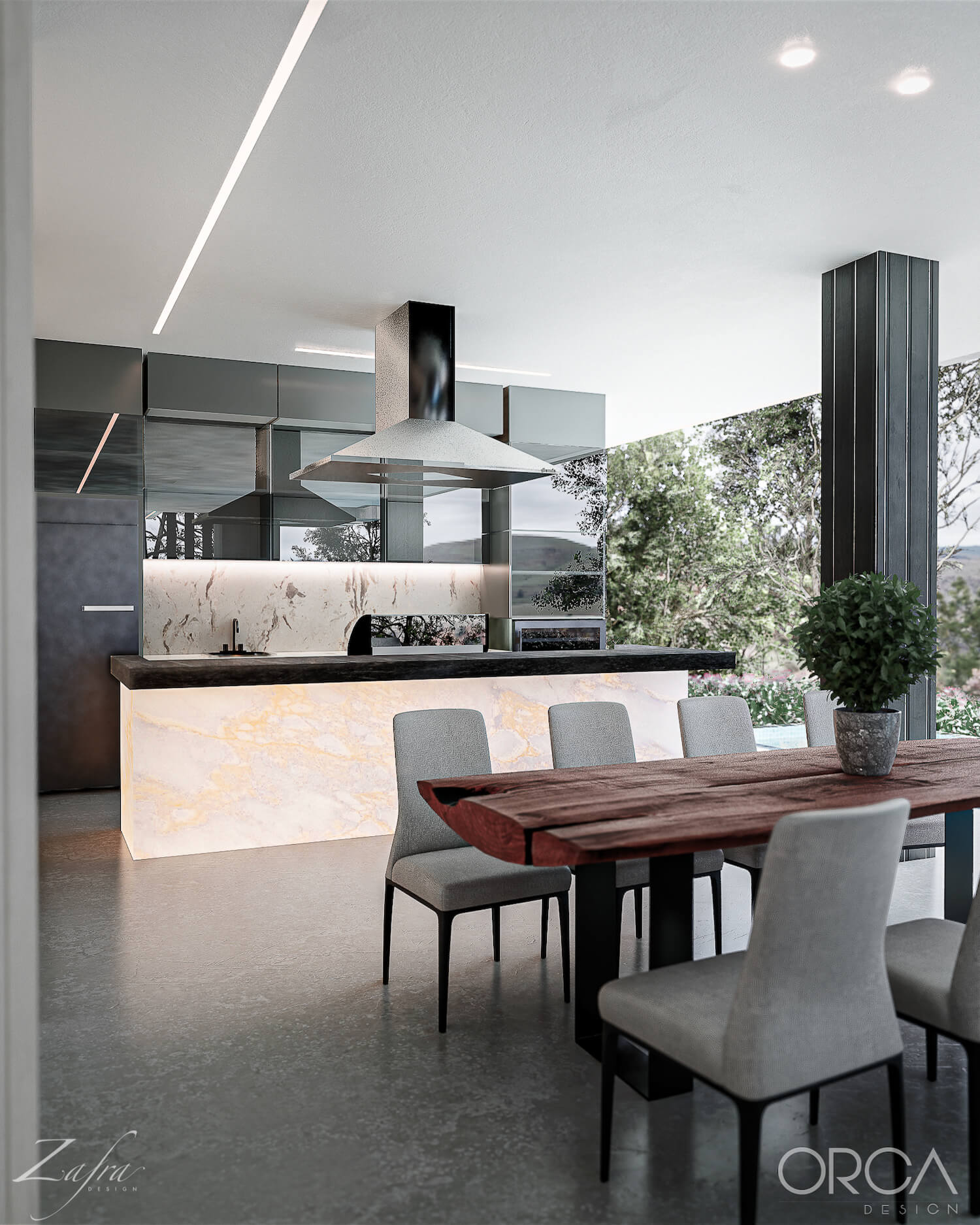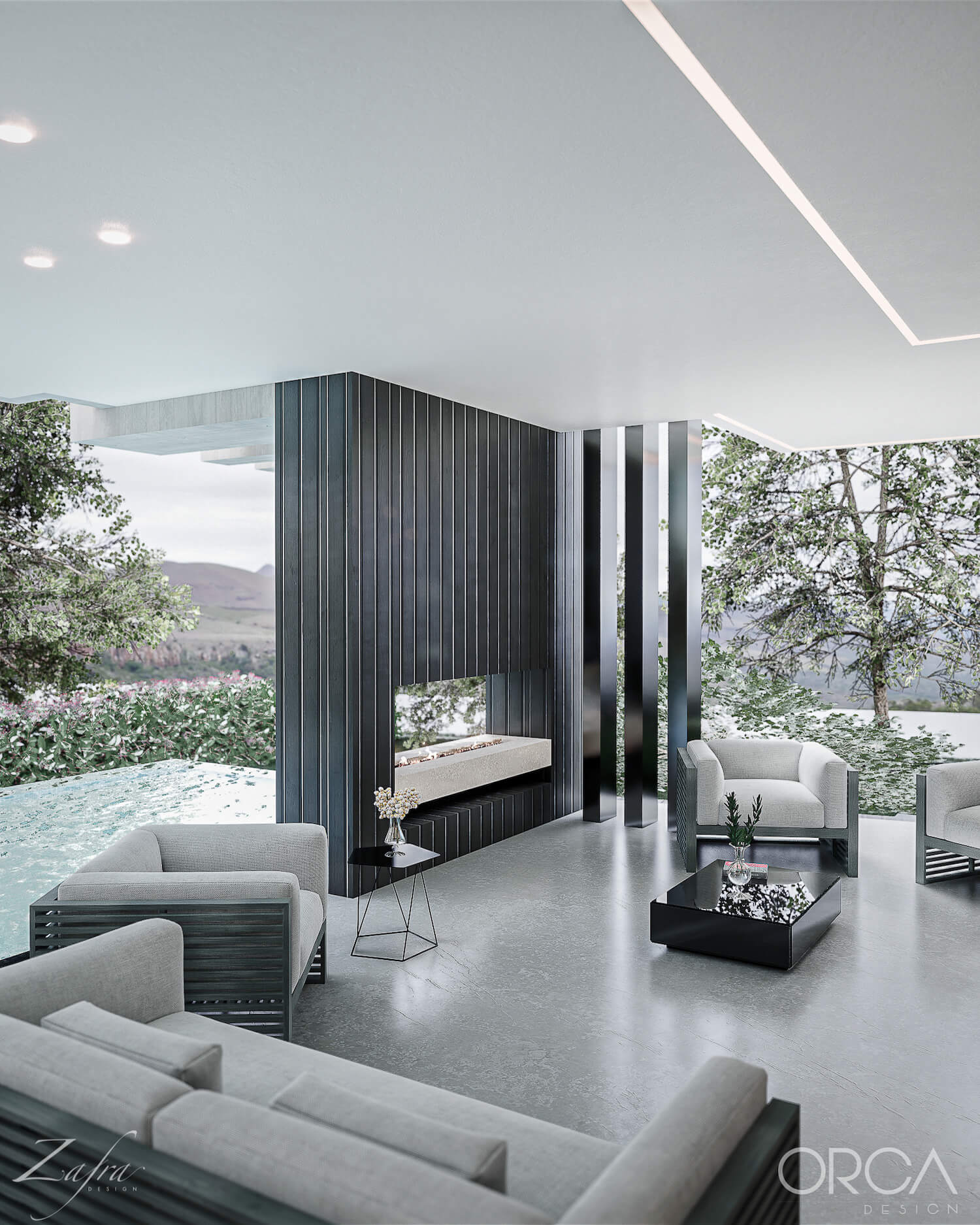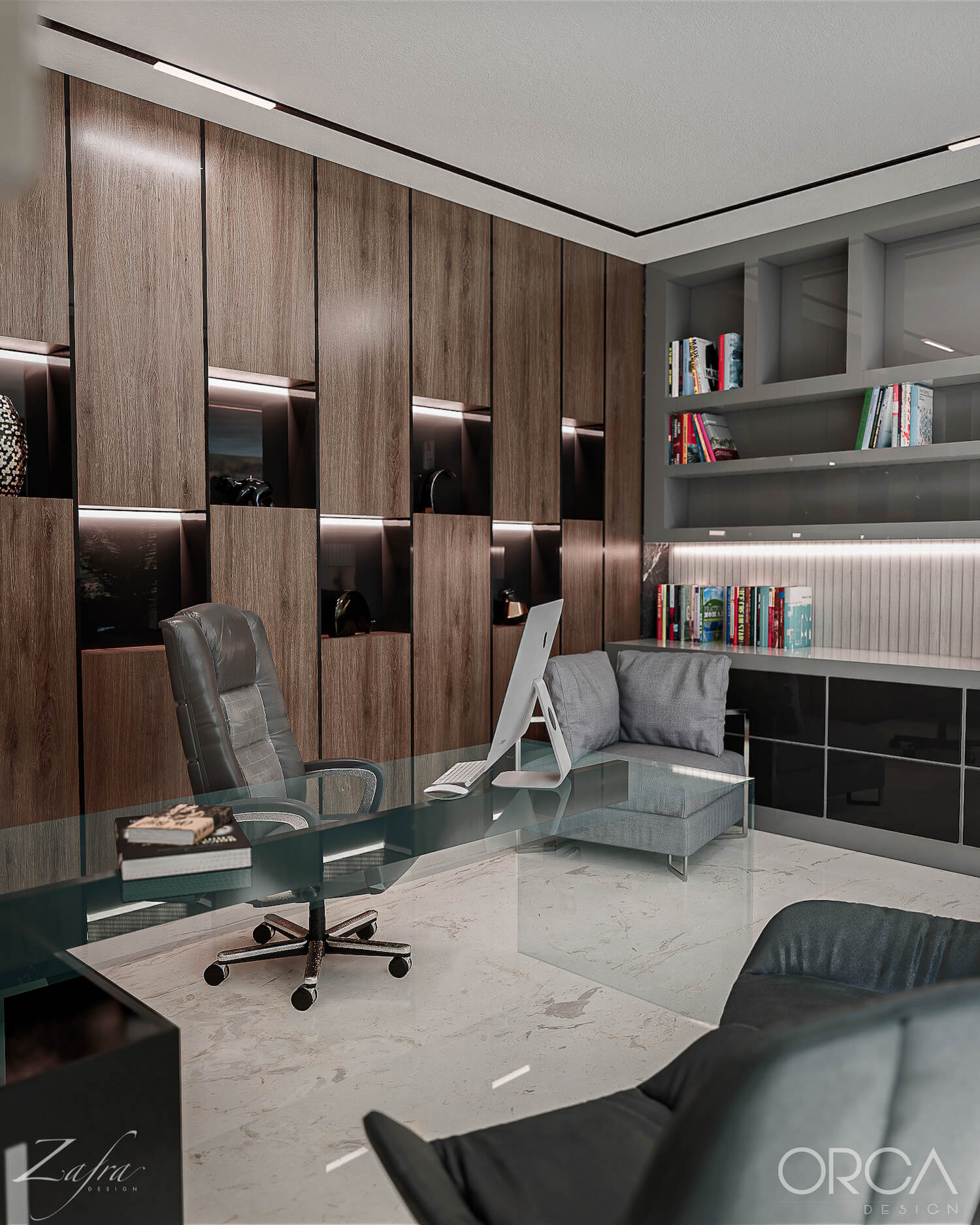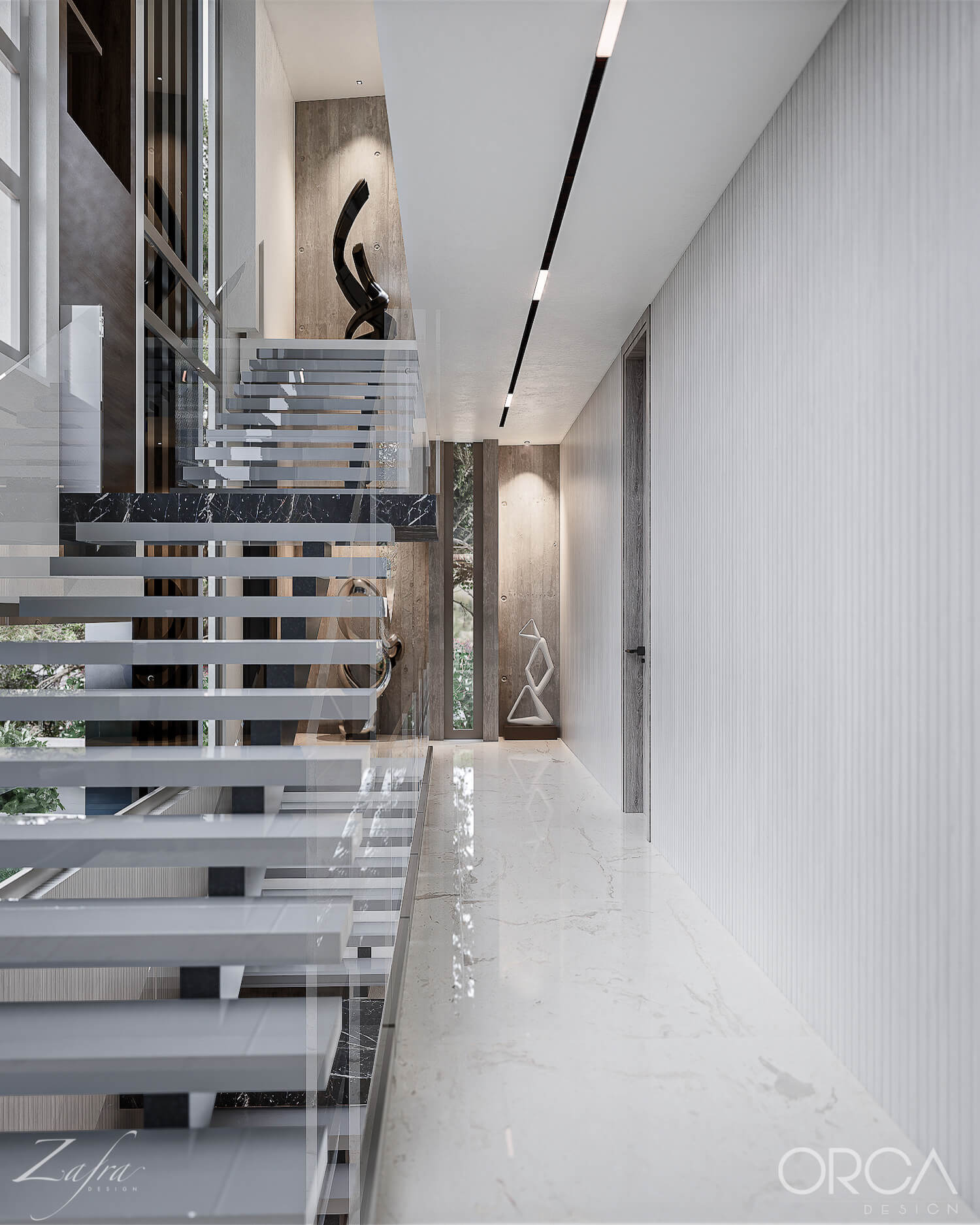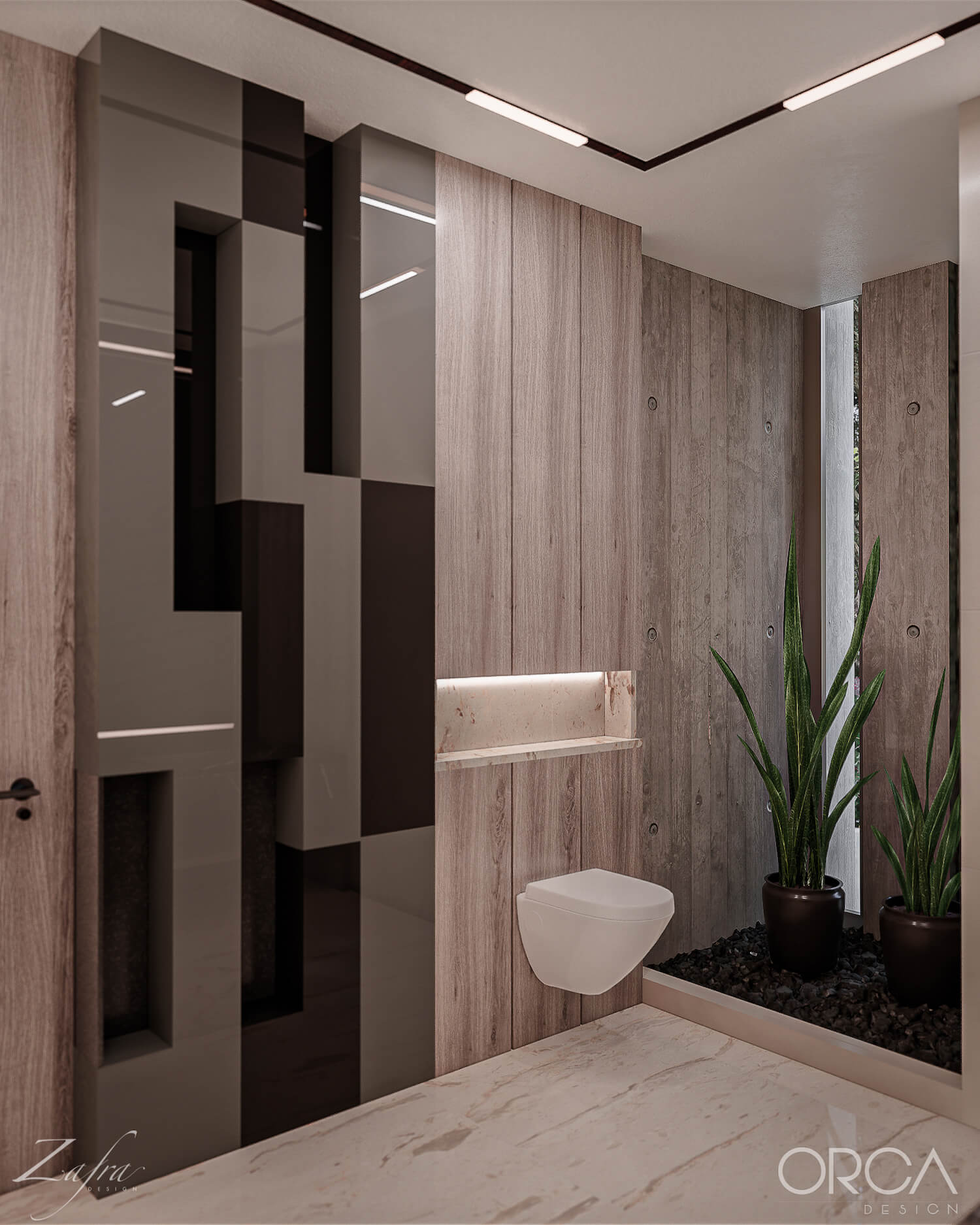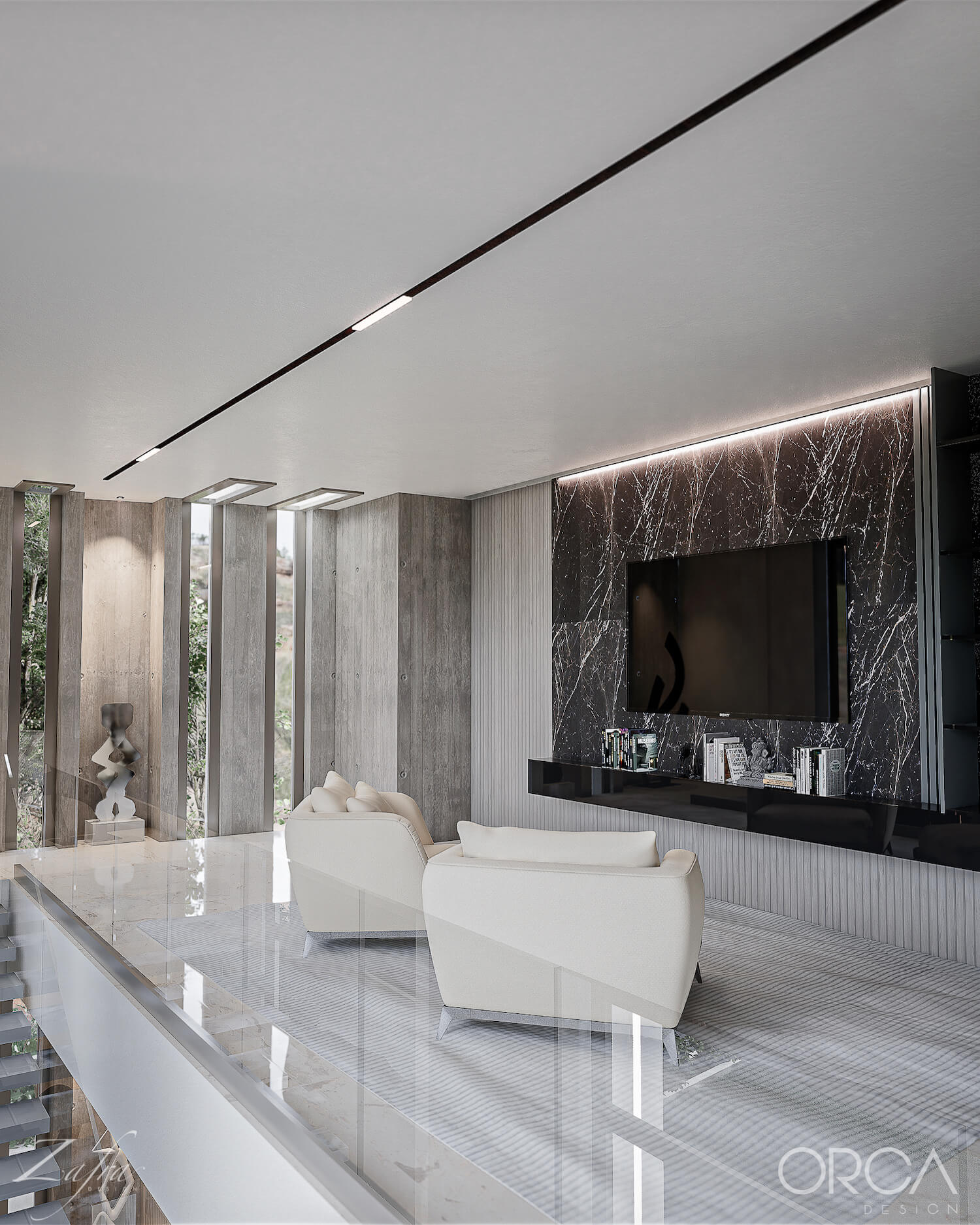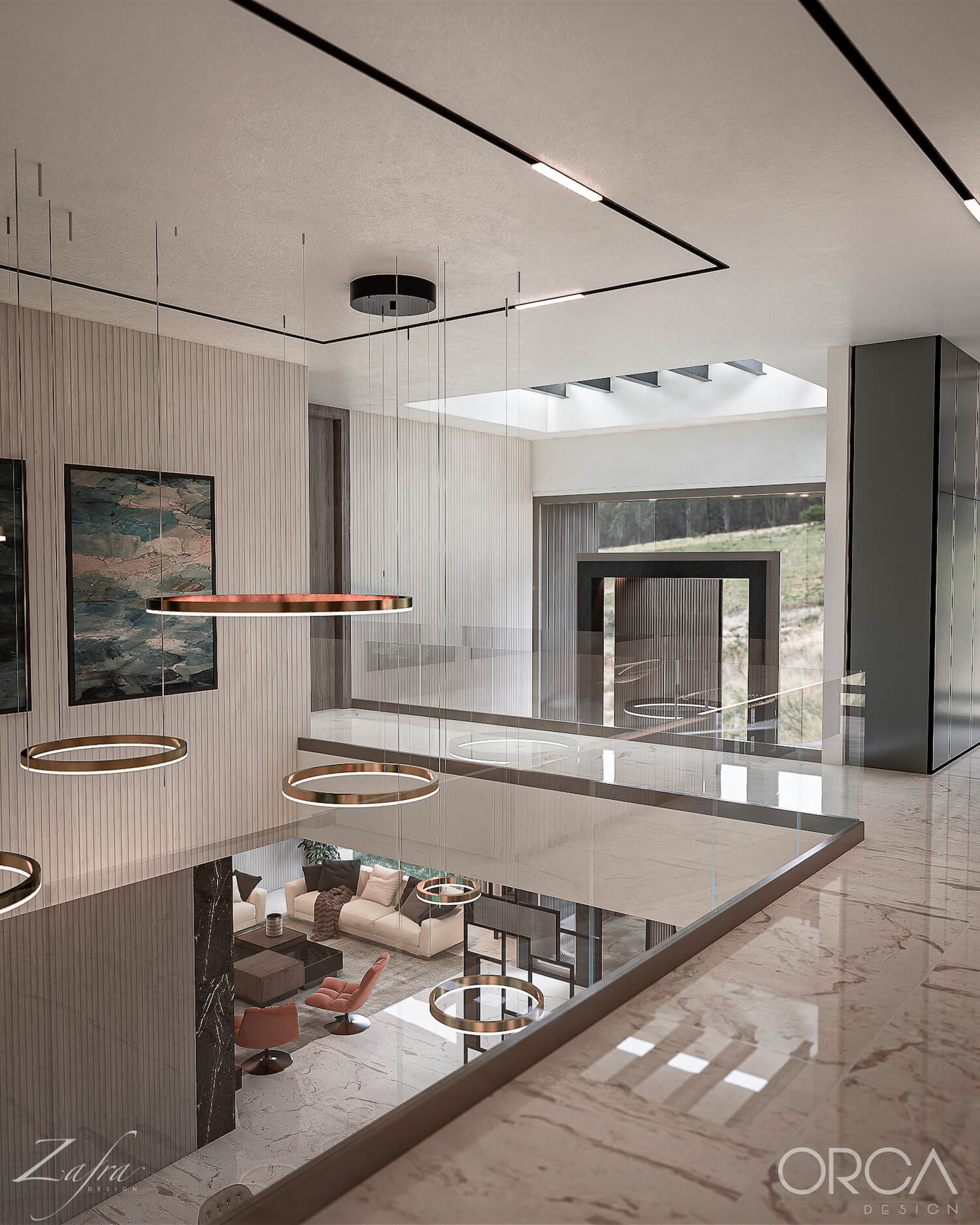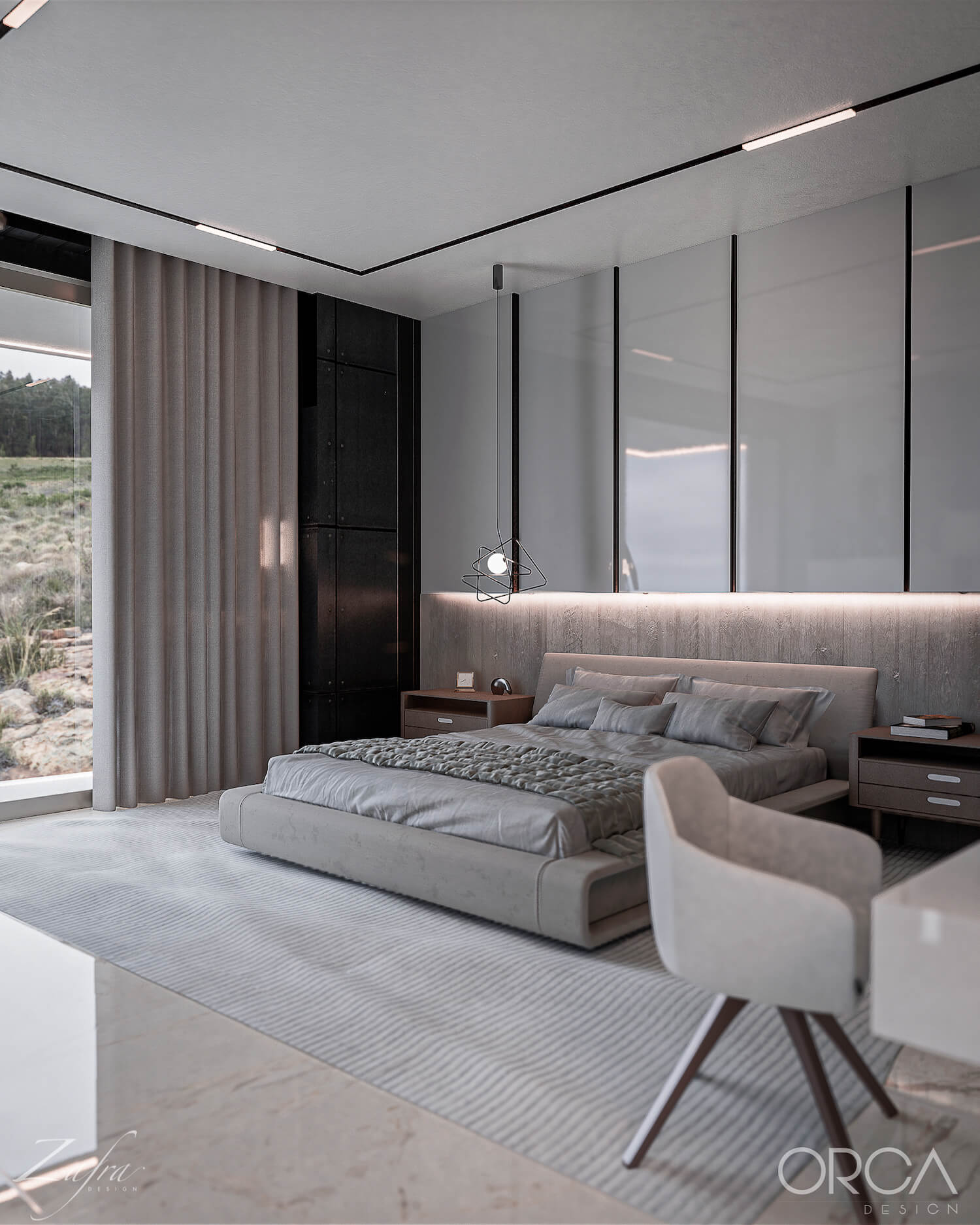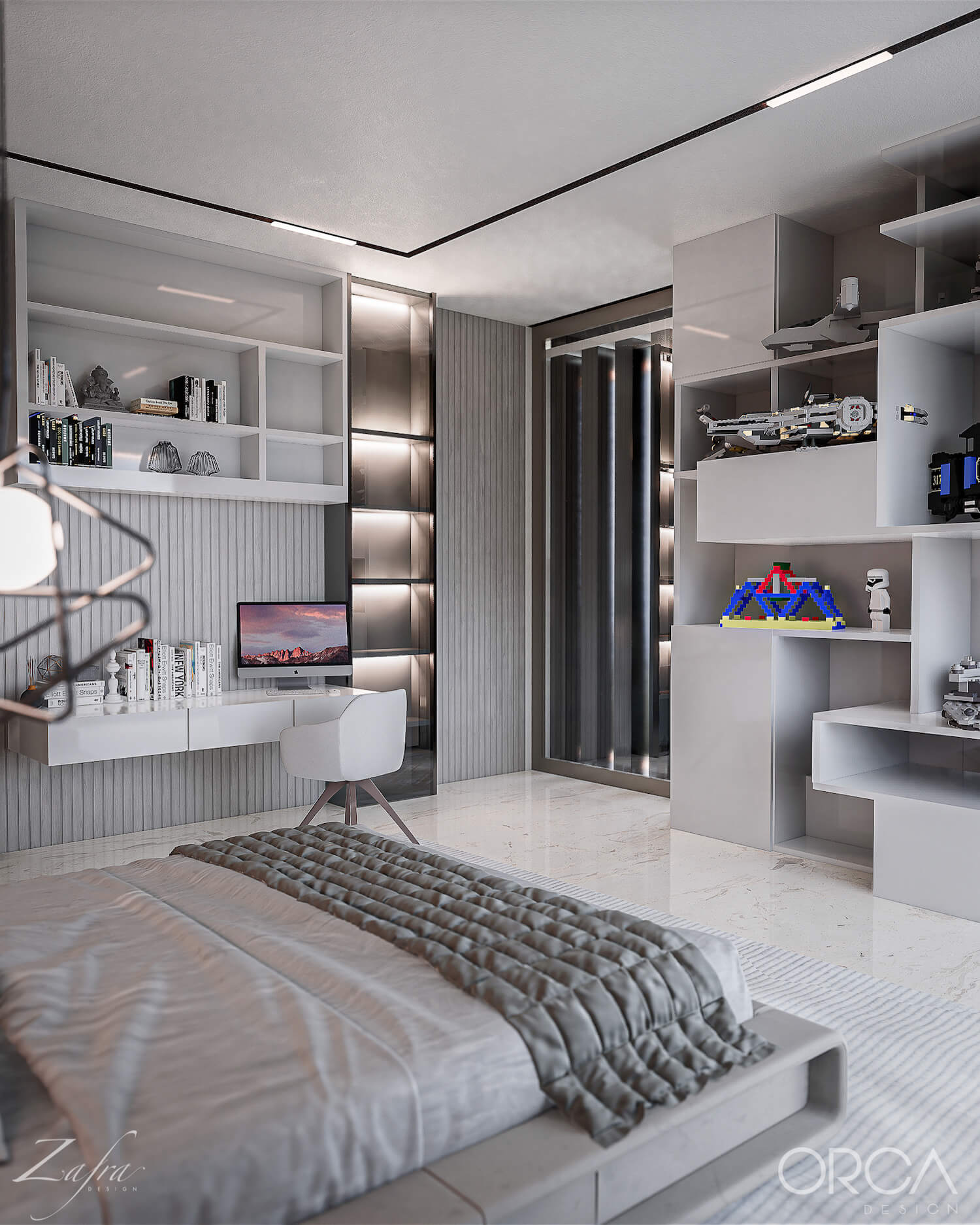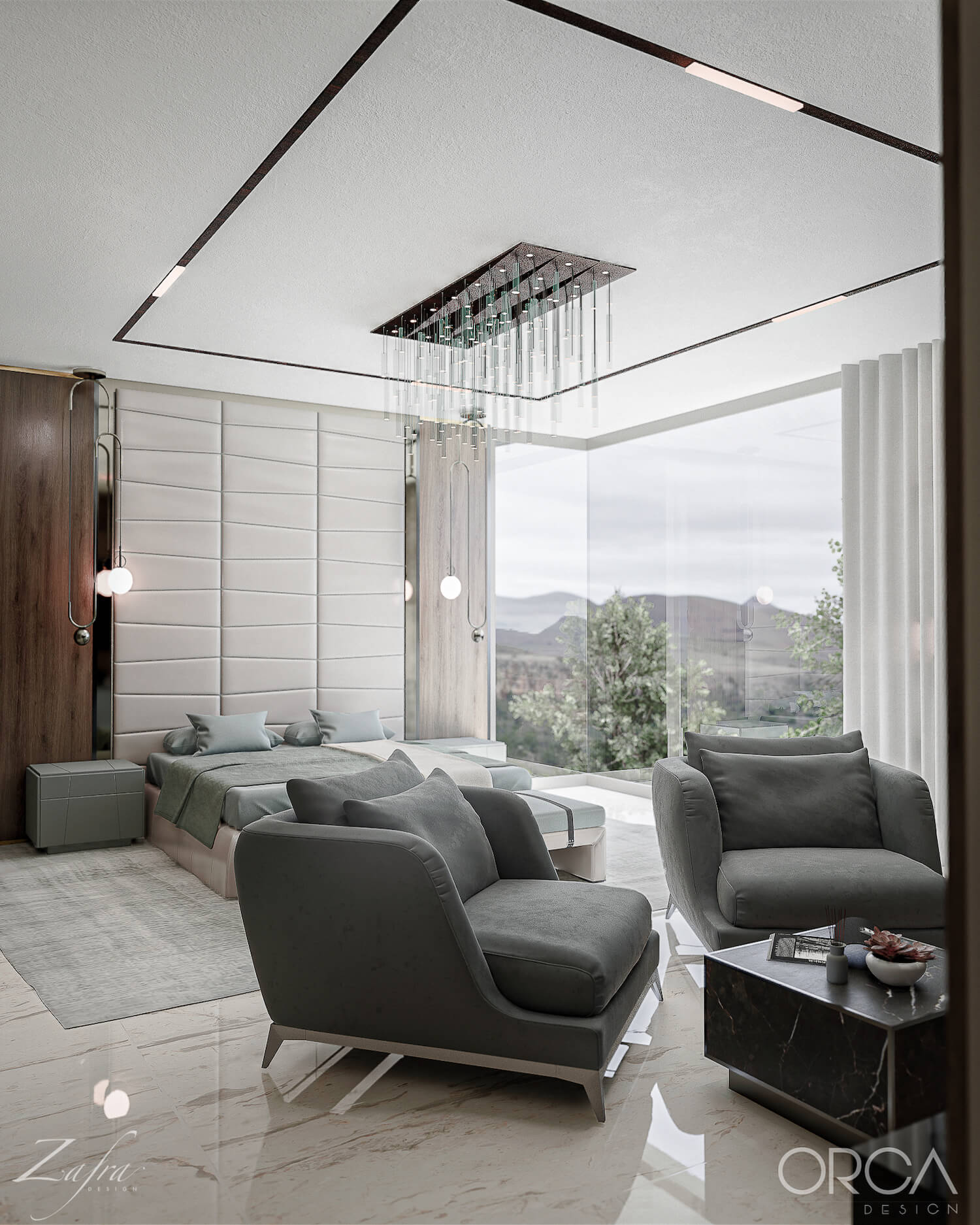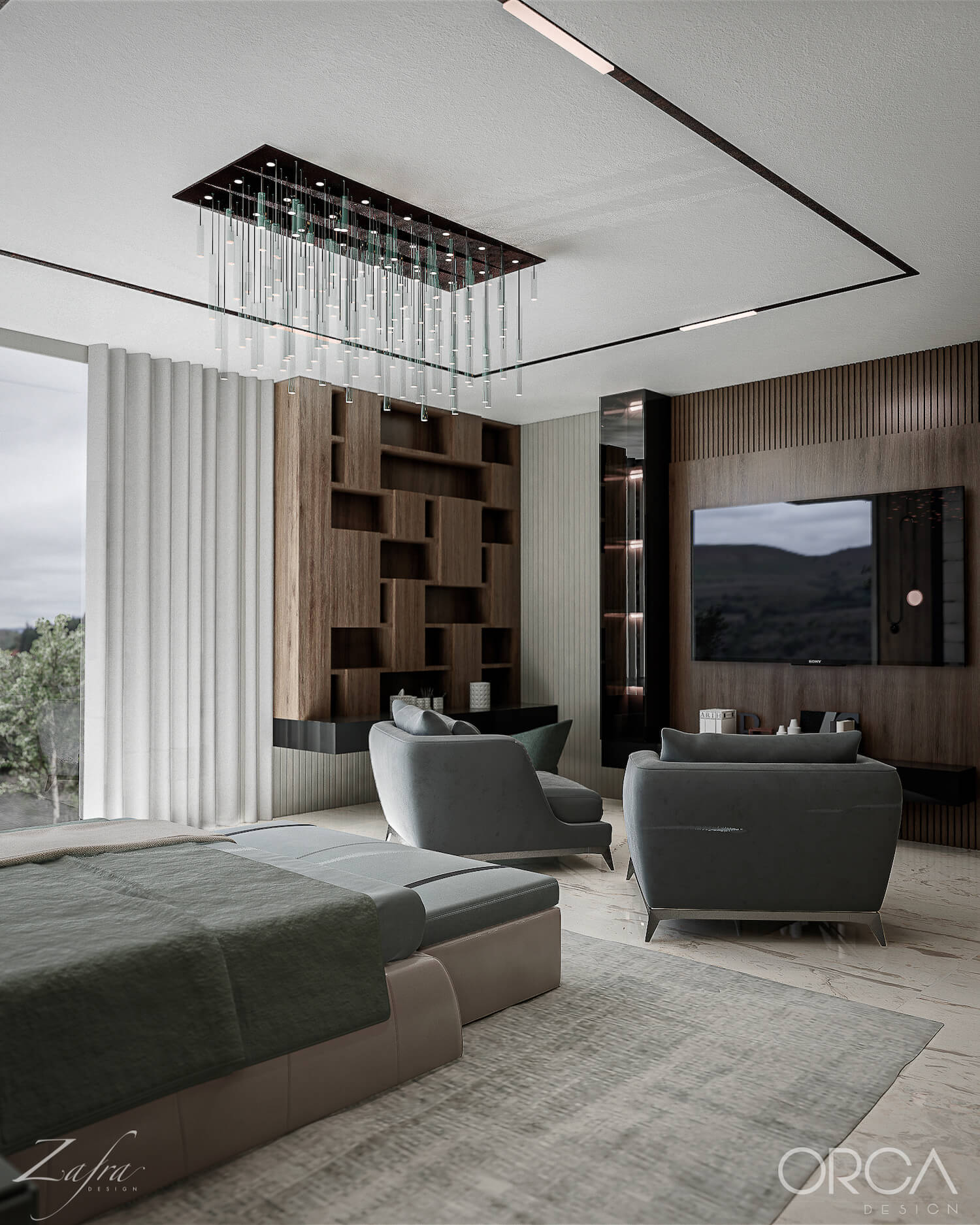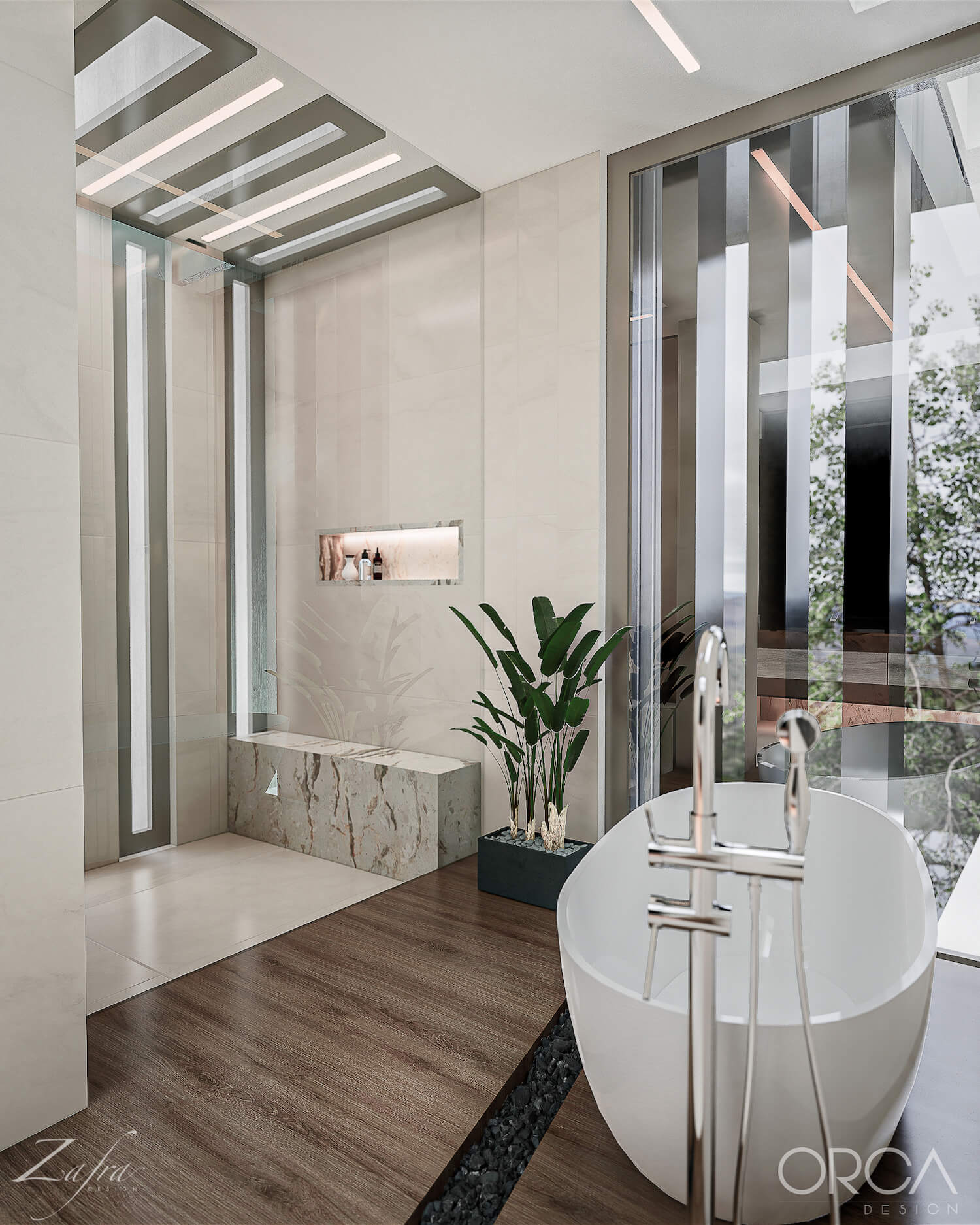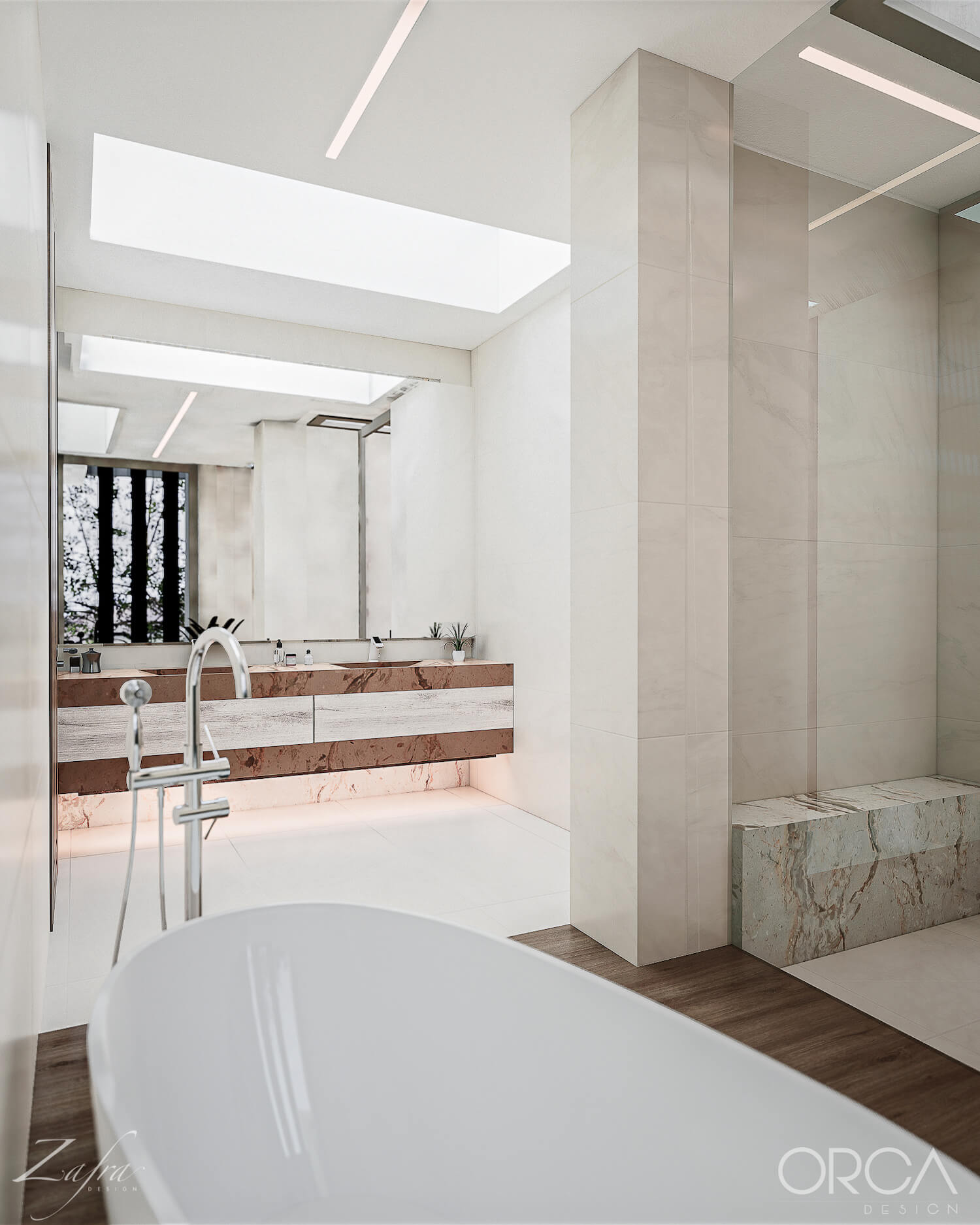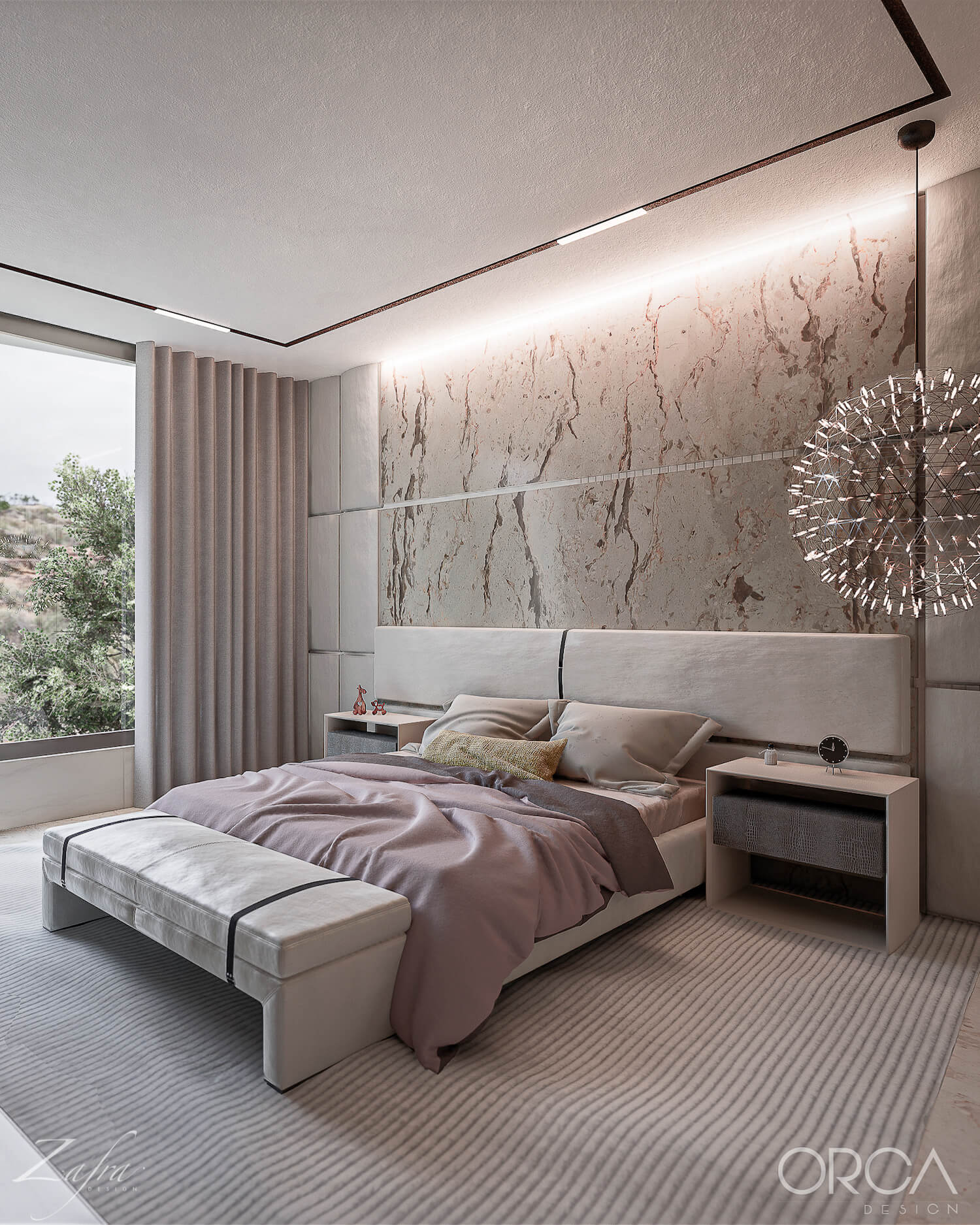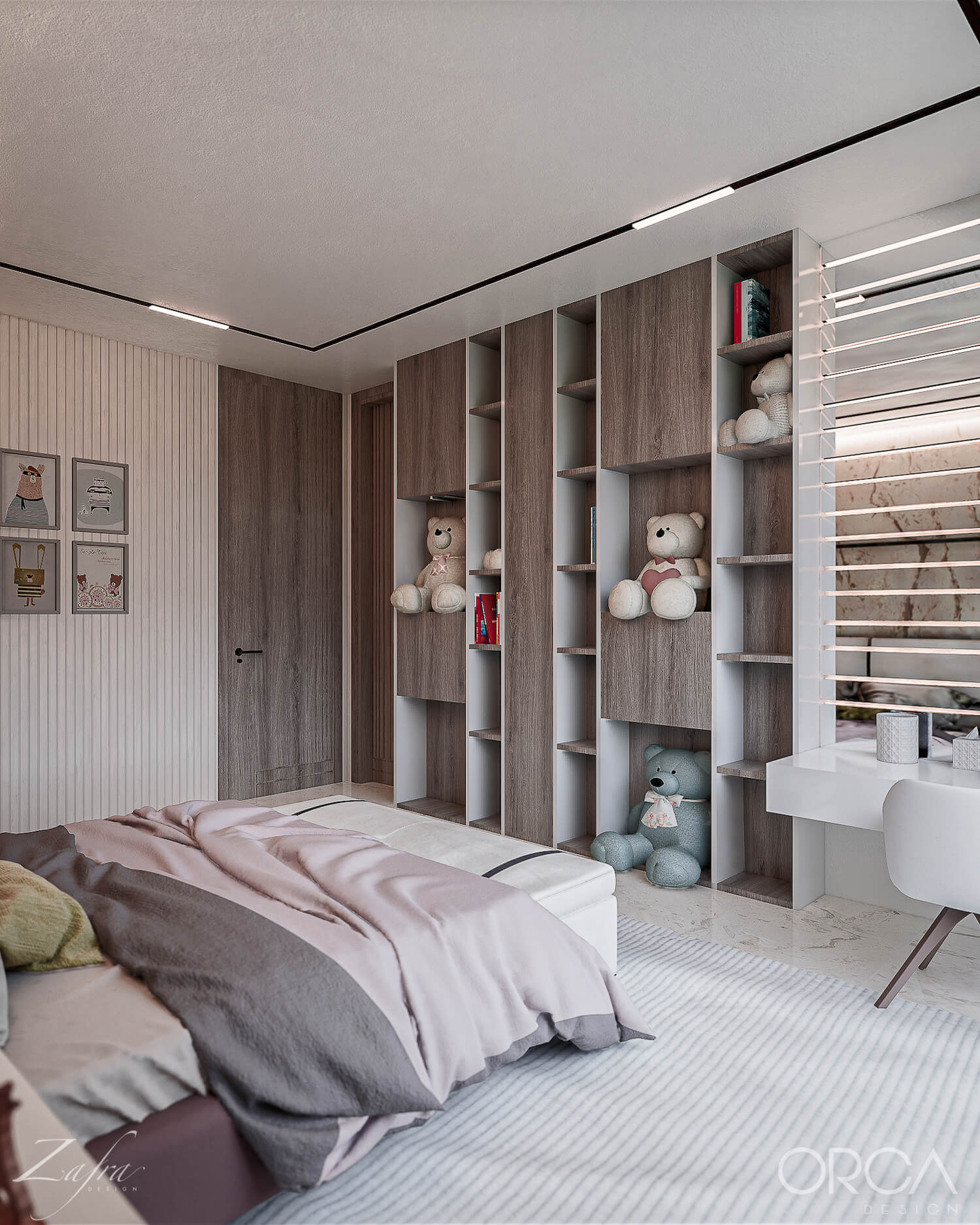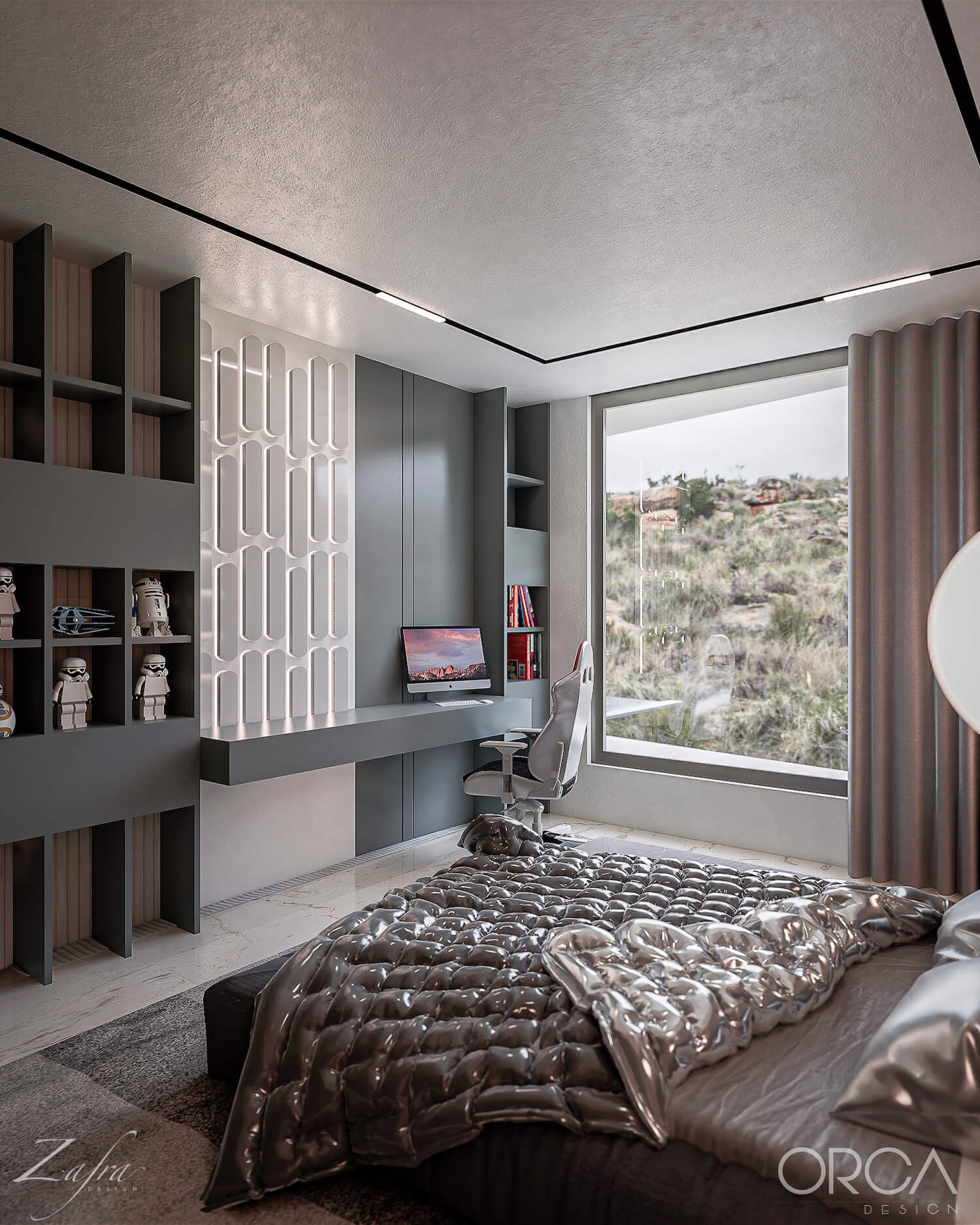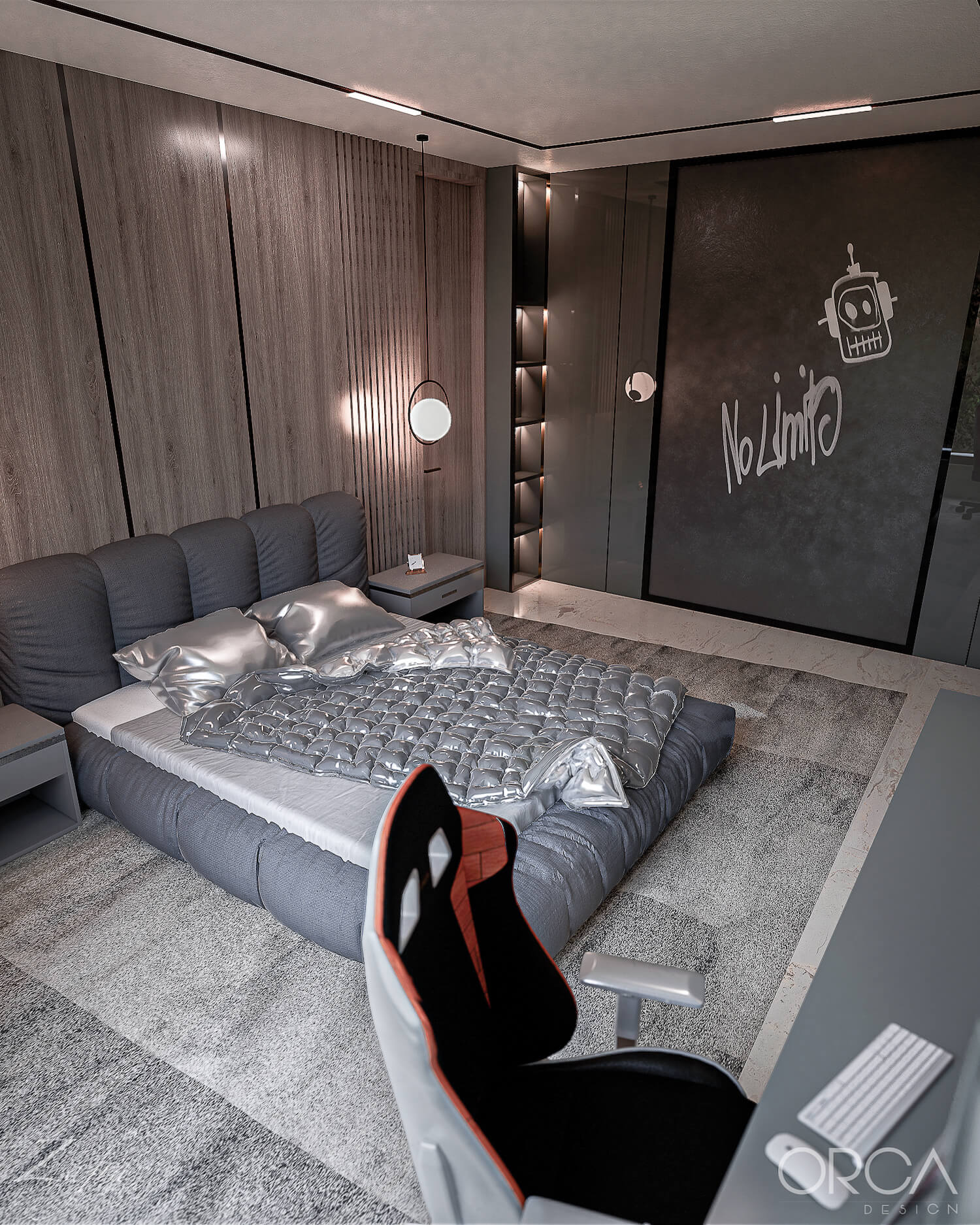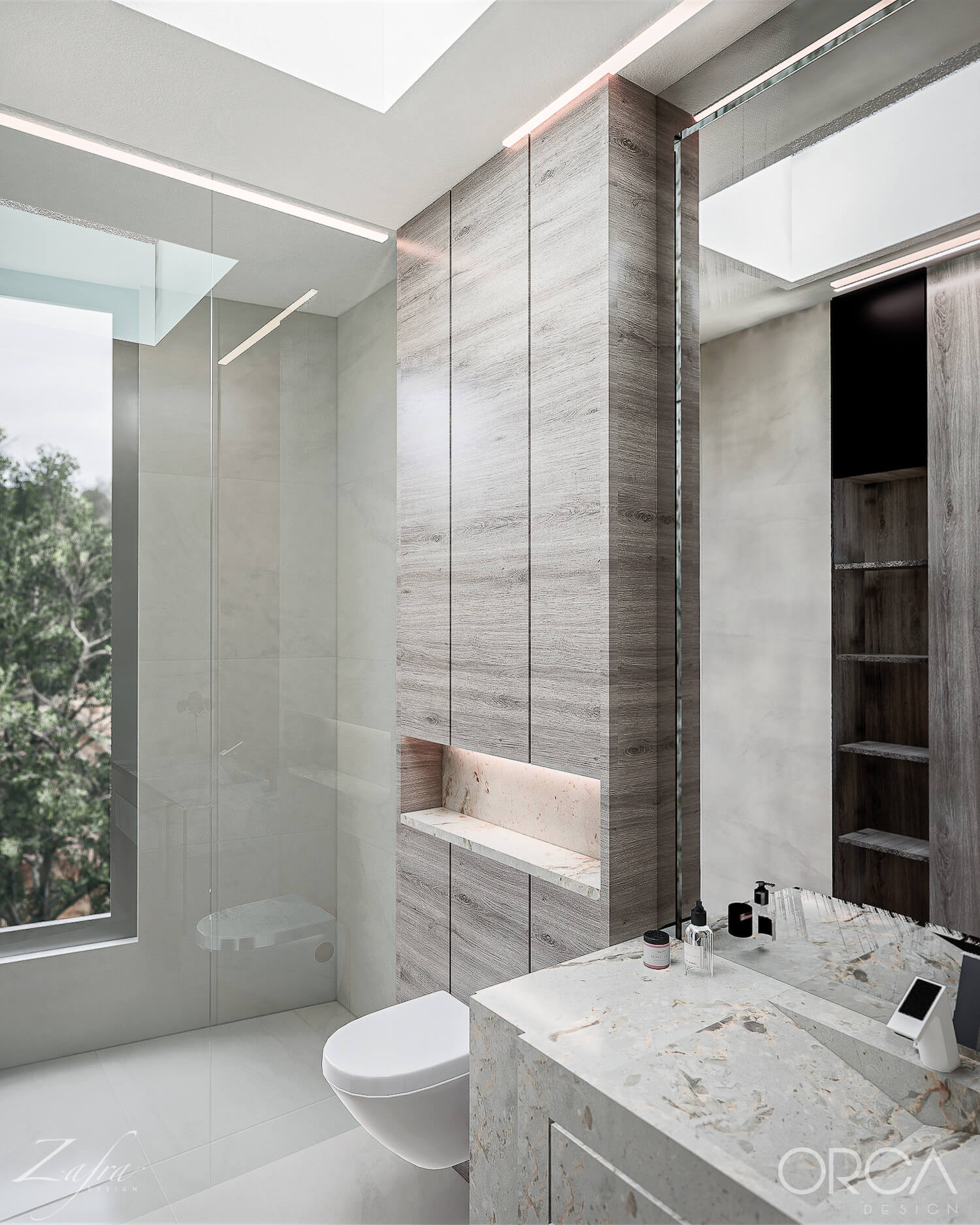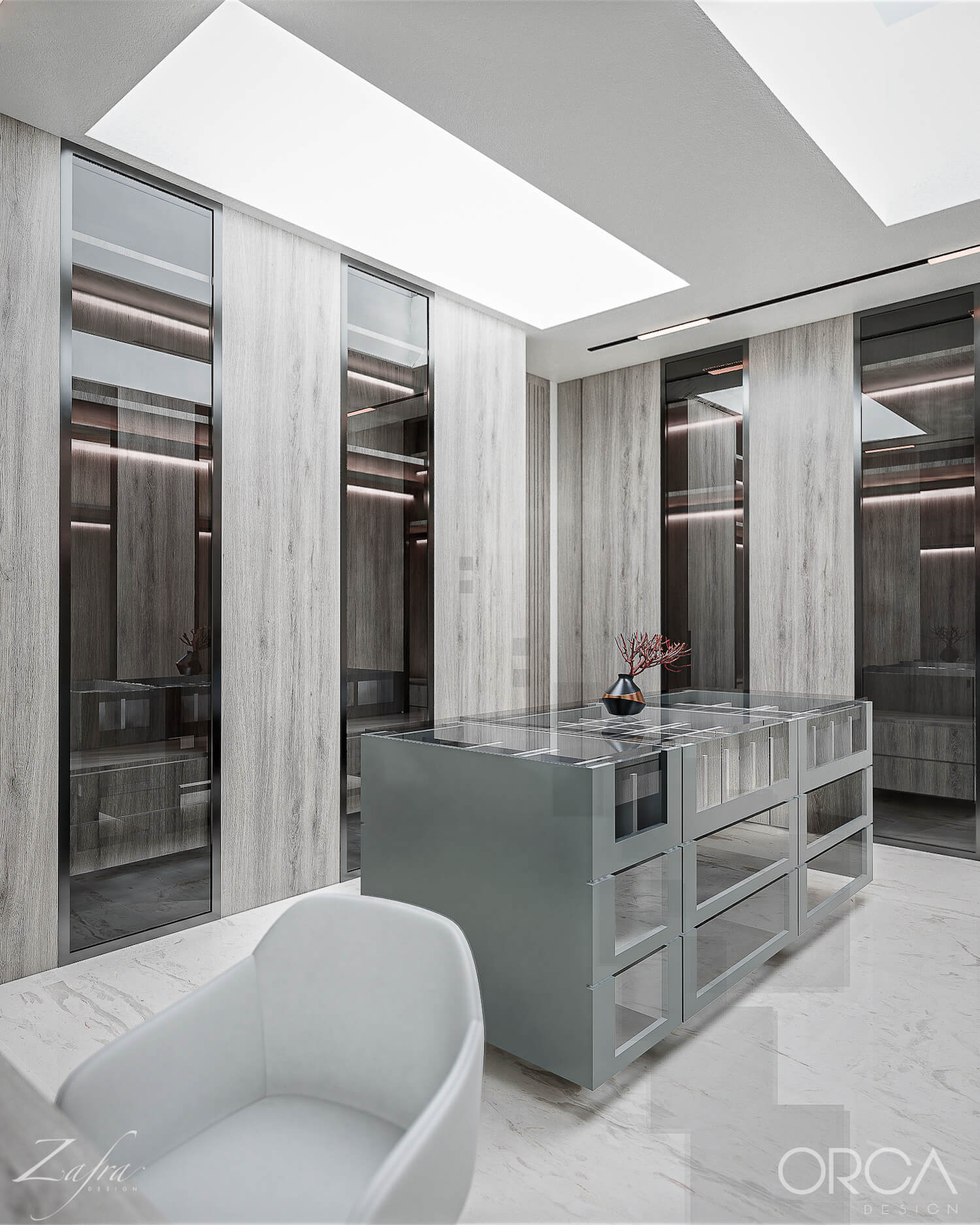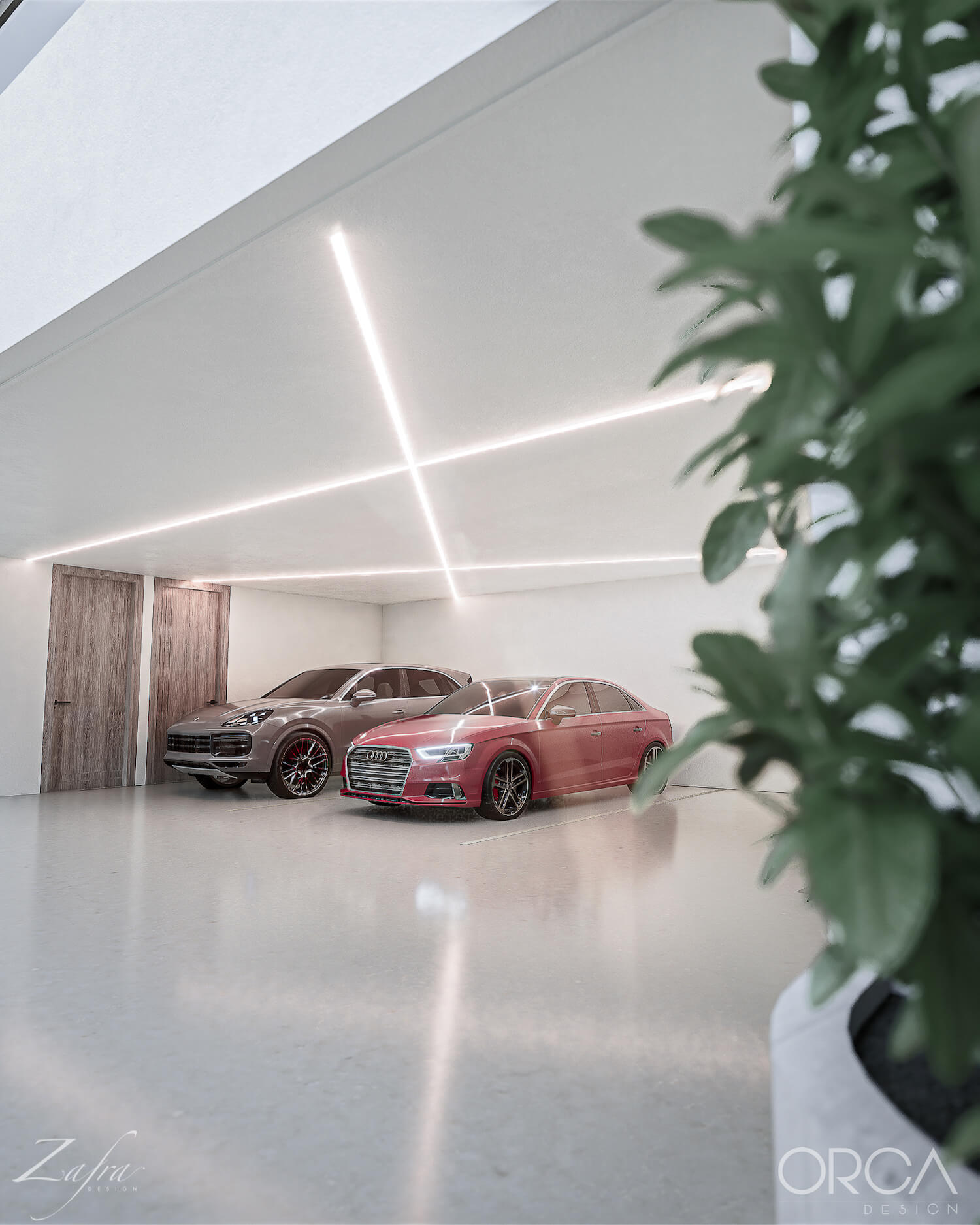 ---