NEOffice: What a beautiful dance the azure waves of the sea show on the bed of sand. The dance of the waves on the calm Tamarama beach leads to the end of a calm construction along the beach. Organic and dynamic levels are found in all aspects to surprise the viewer from all perspectives.
The impressive and different entrance, which invites you into the building with a suspended slope, provides the audience with the experience of walking down a green corridor.
The central sunken garden, which organizes the spaces in the form of a central courtyard in the center of the project, turns the basement into a high-quality space and also provides adequate lighting and sunshine for the building along the north. Also, with the creation of an active inner courtyard, all interior spaces, even the corridors to access the main spaces, will have a high spatial quality.
An interesting feeling is provided to the residents by the integrated and continuous terraces facing the sea and facing the inner courtyard.
The separation of panoramic spaces and windows, as well as the integration of the concept of this project, are designed to provide its occupants with a feeling of being in the forest and at sea. Fluid motions in the ceilings and walls of the double-height living room emphasize visual continuity and elaborate the concepts.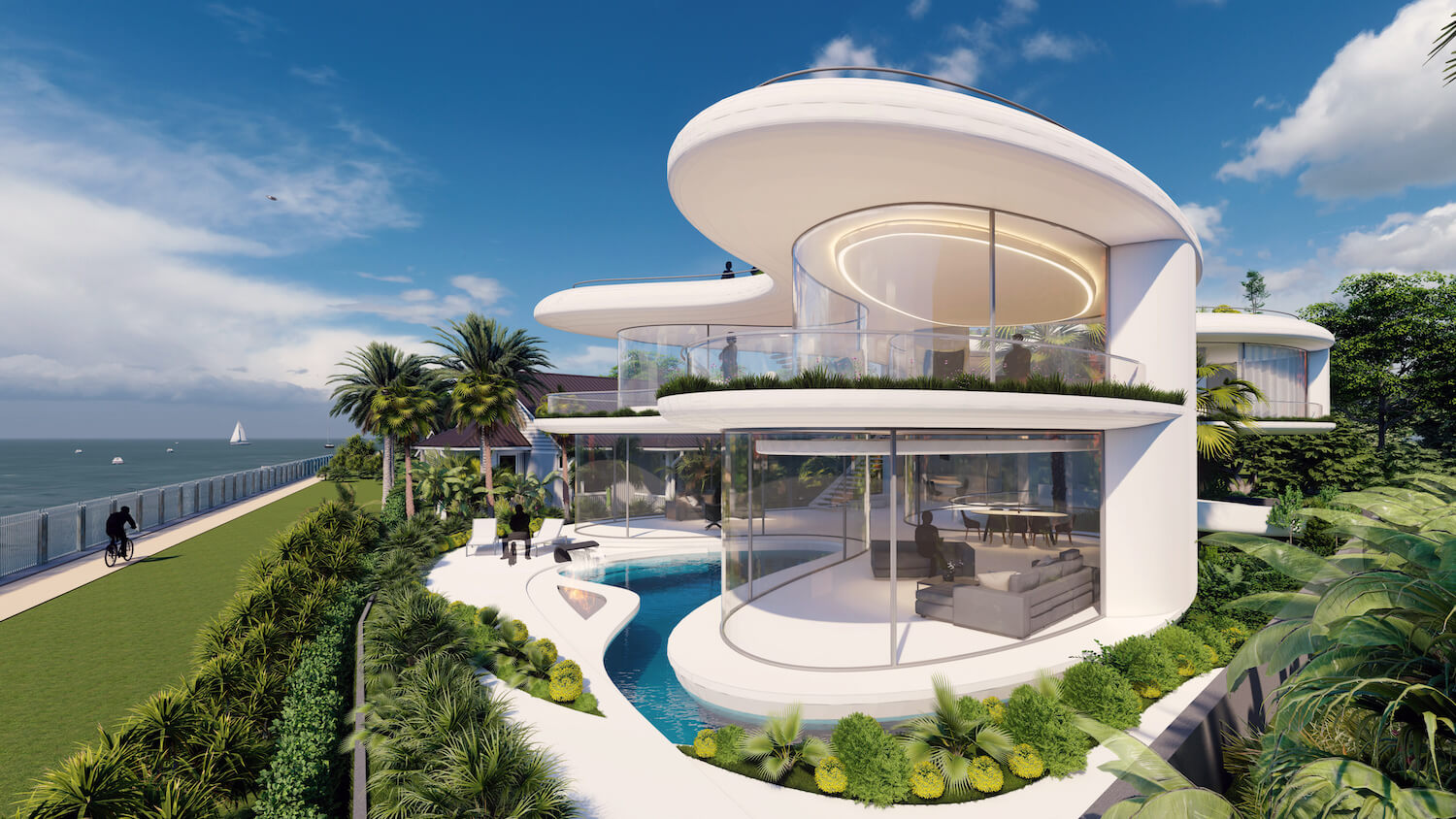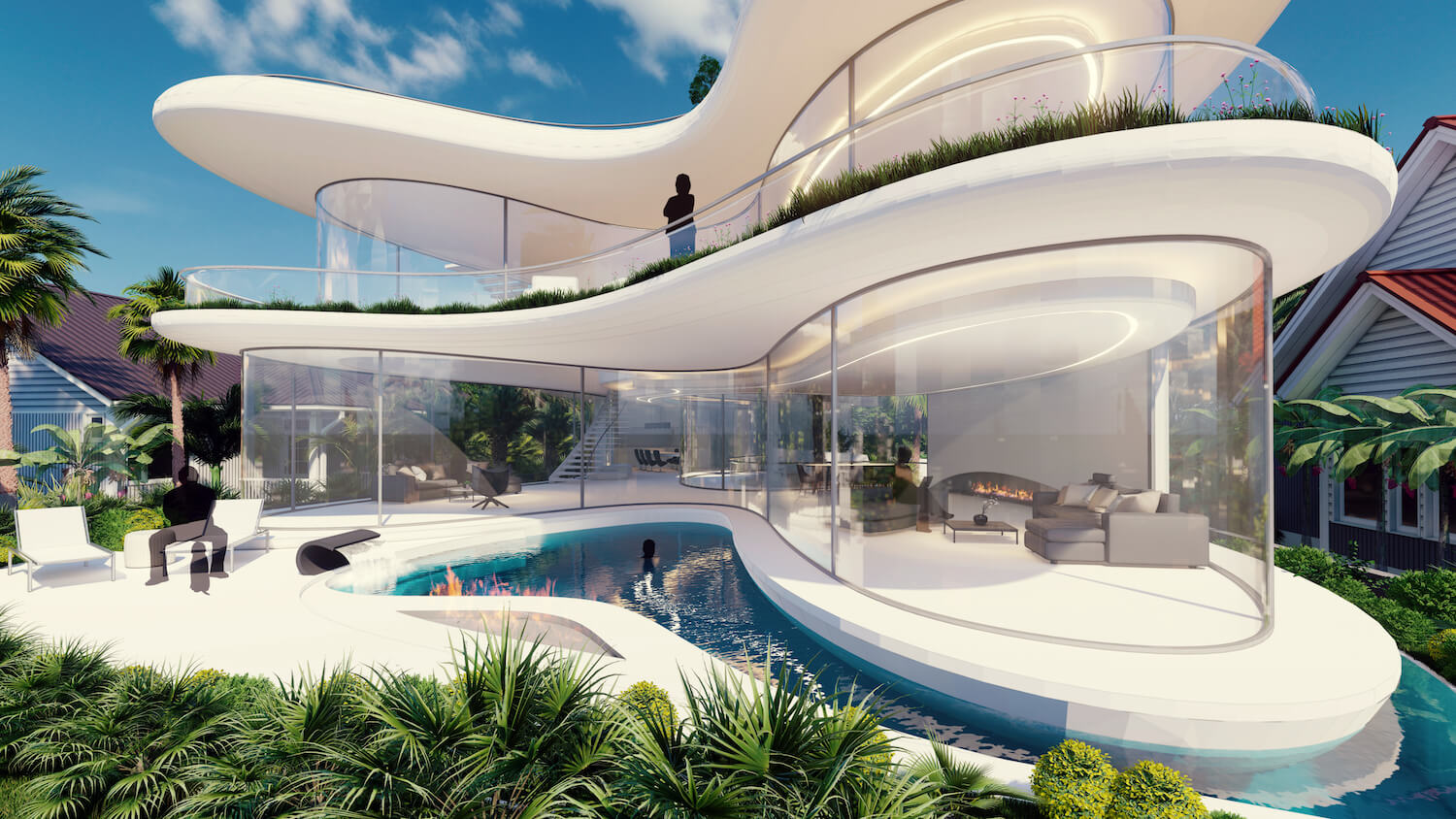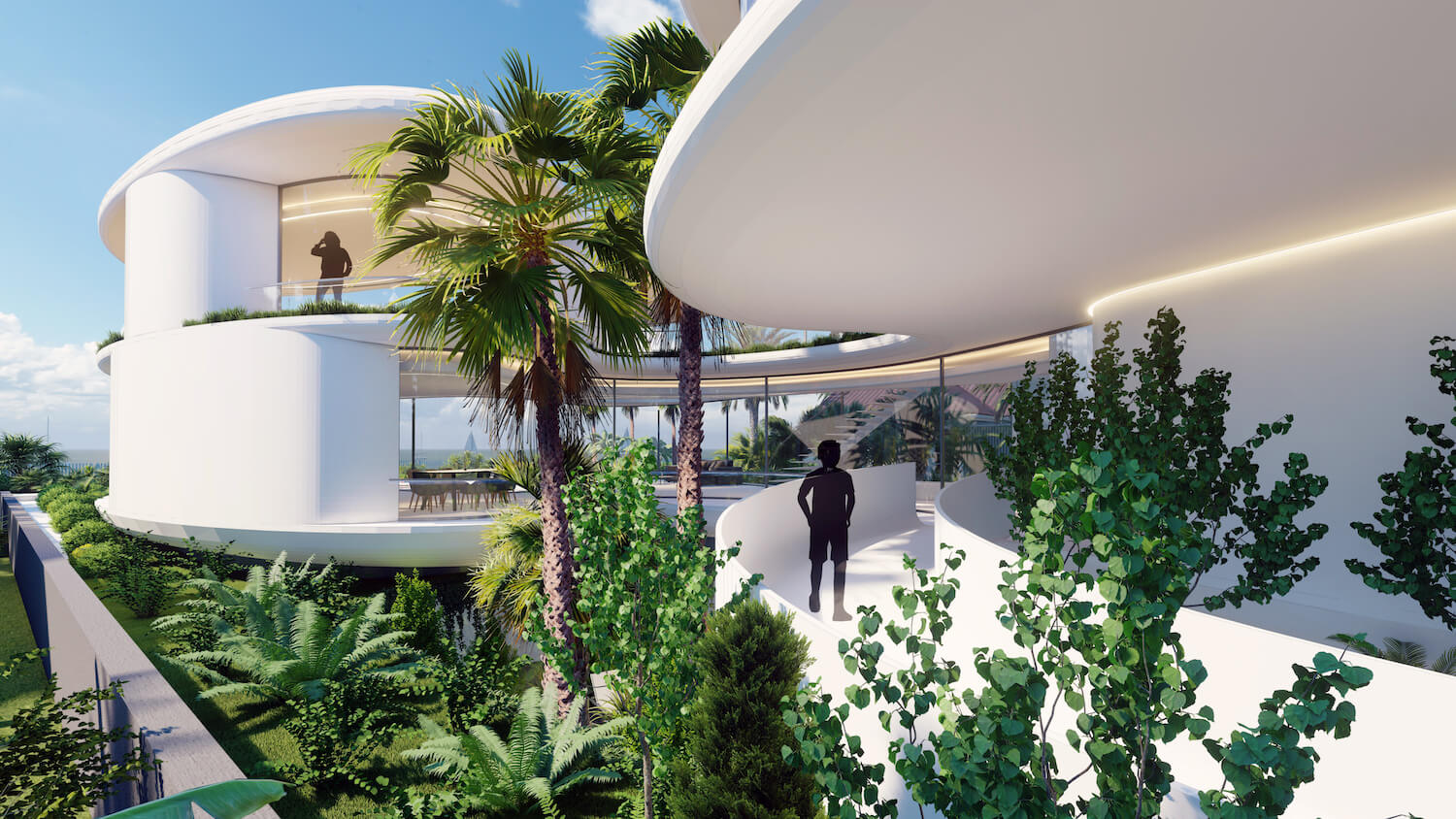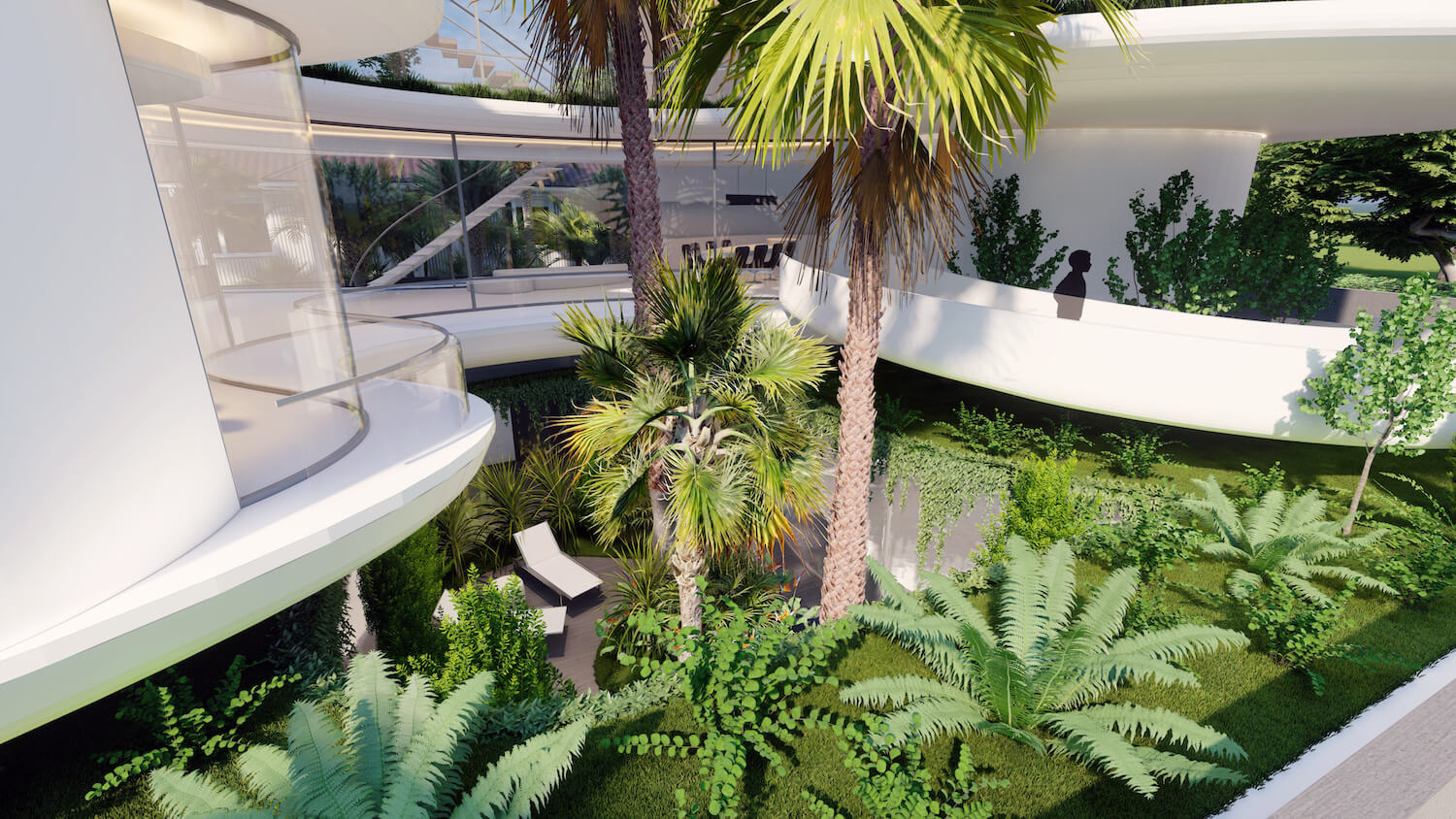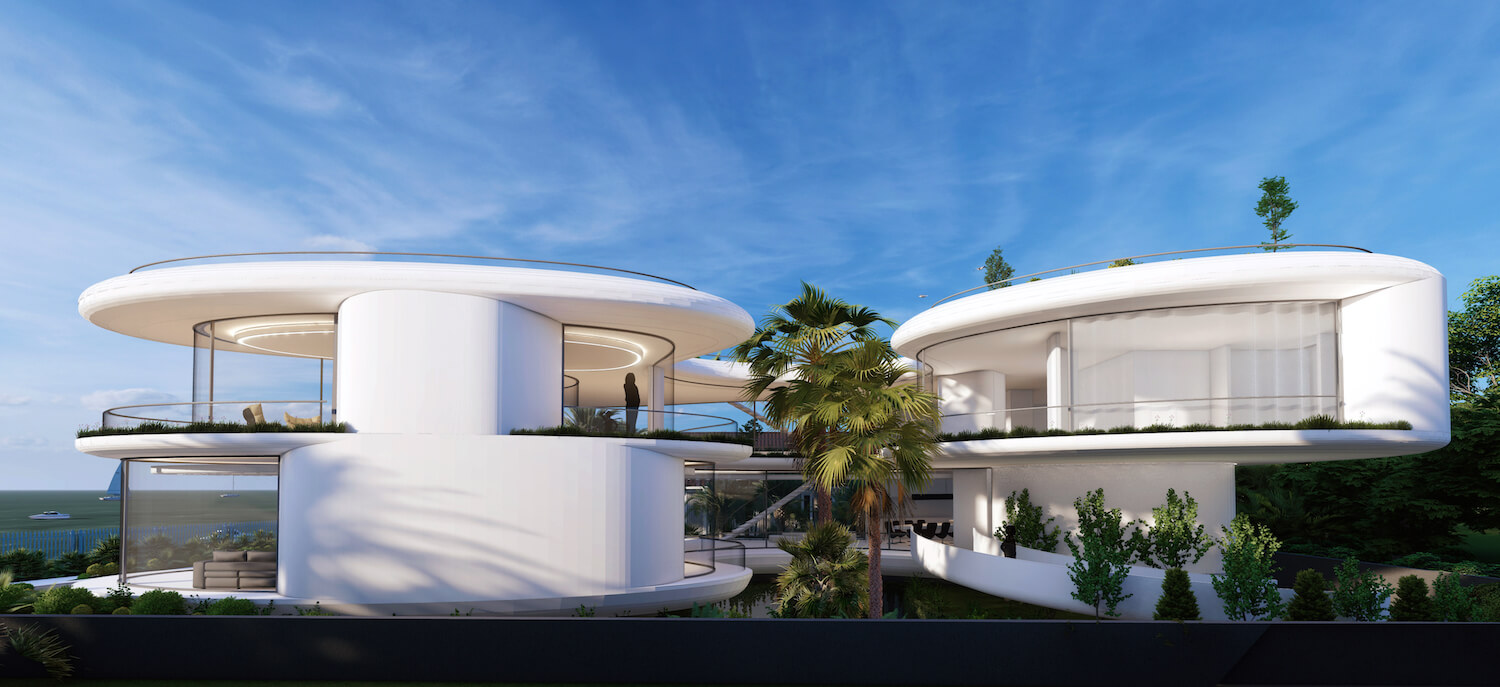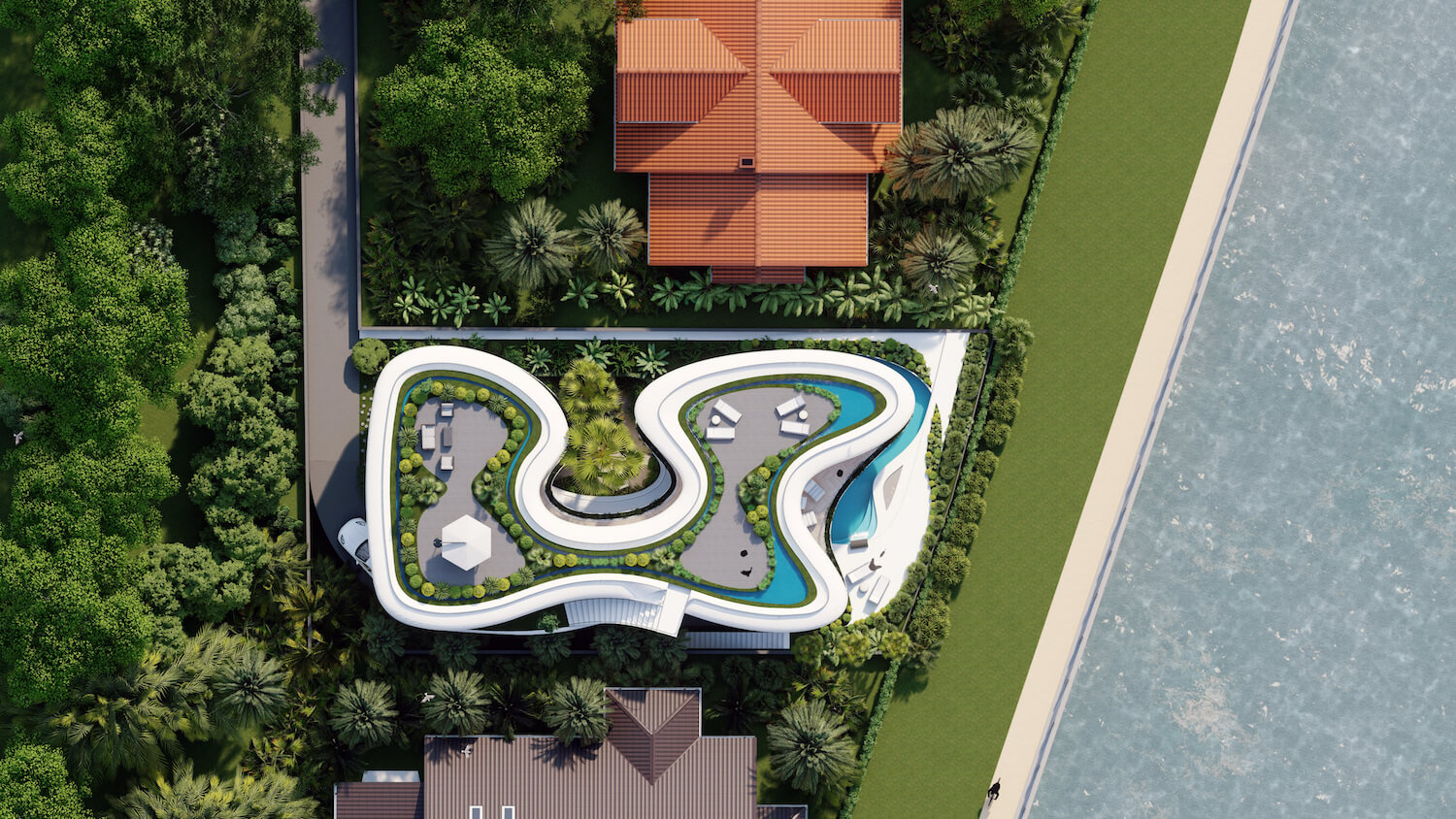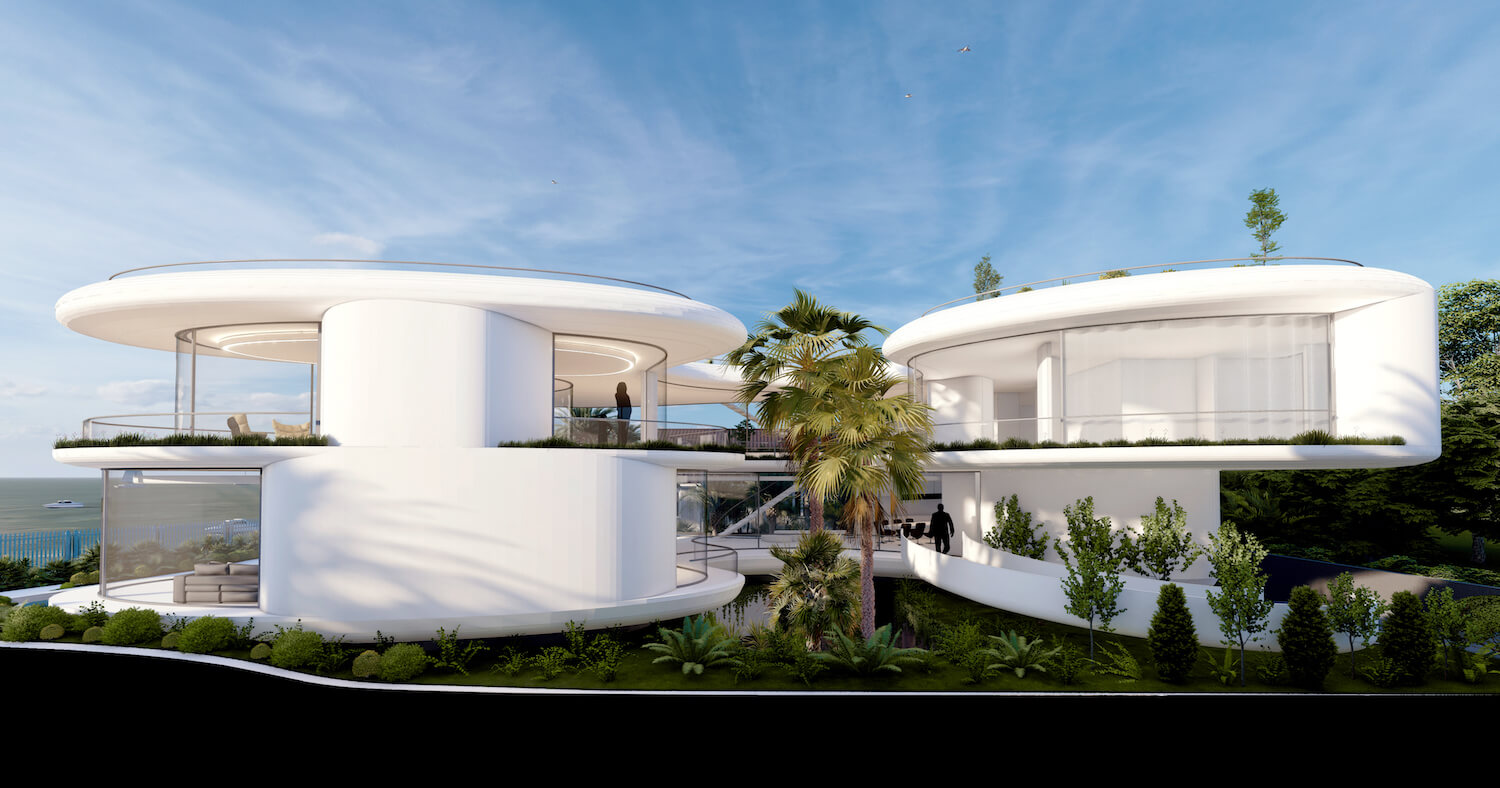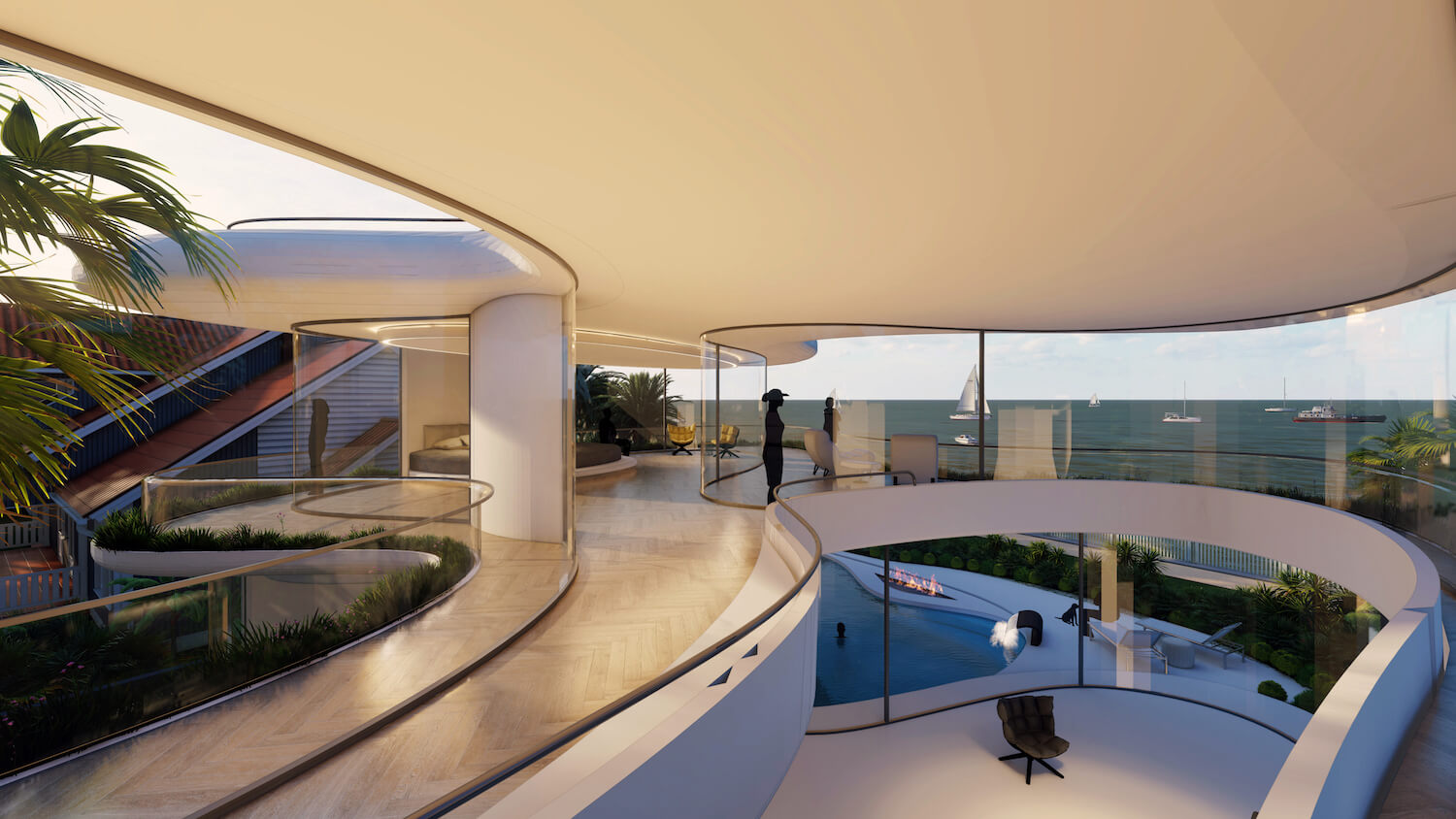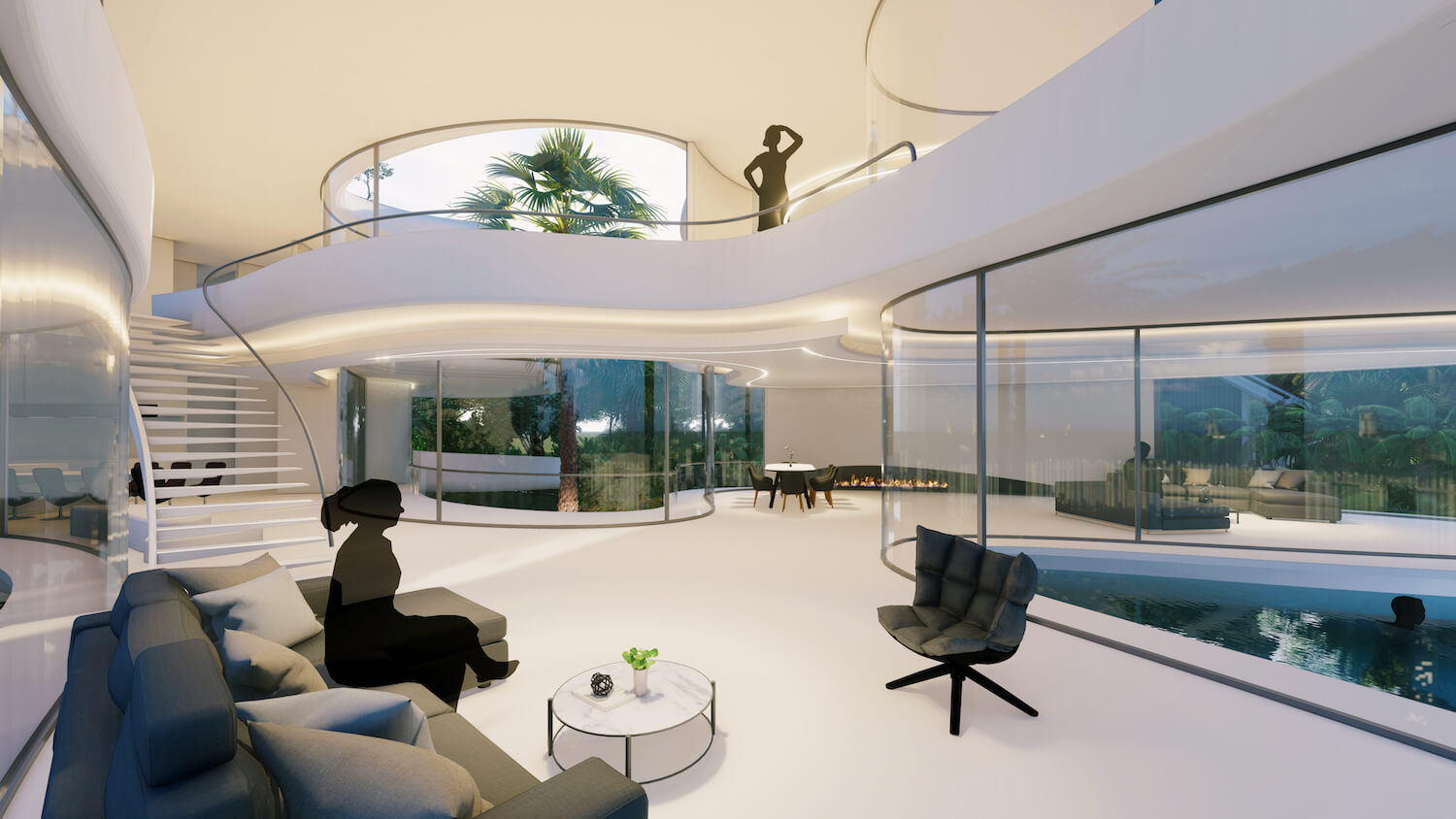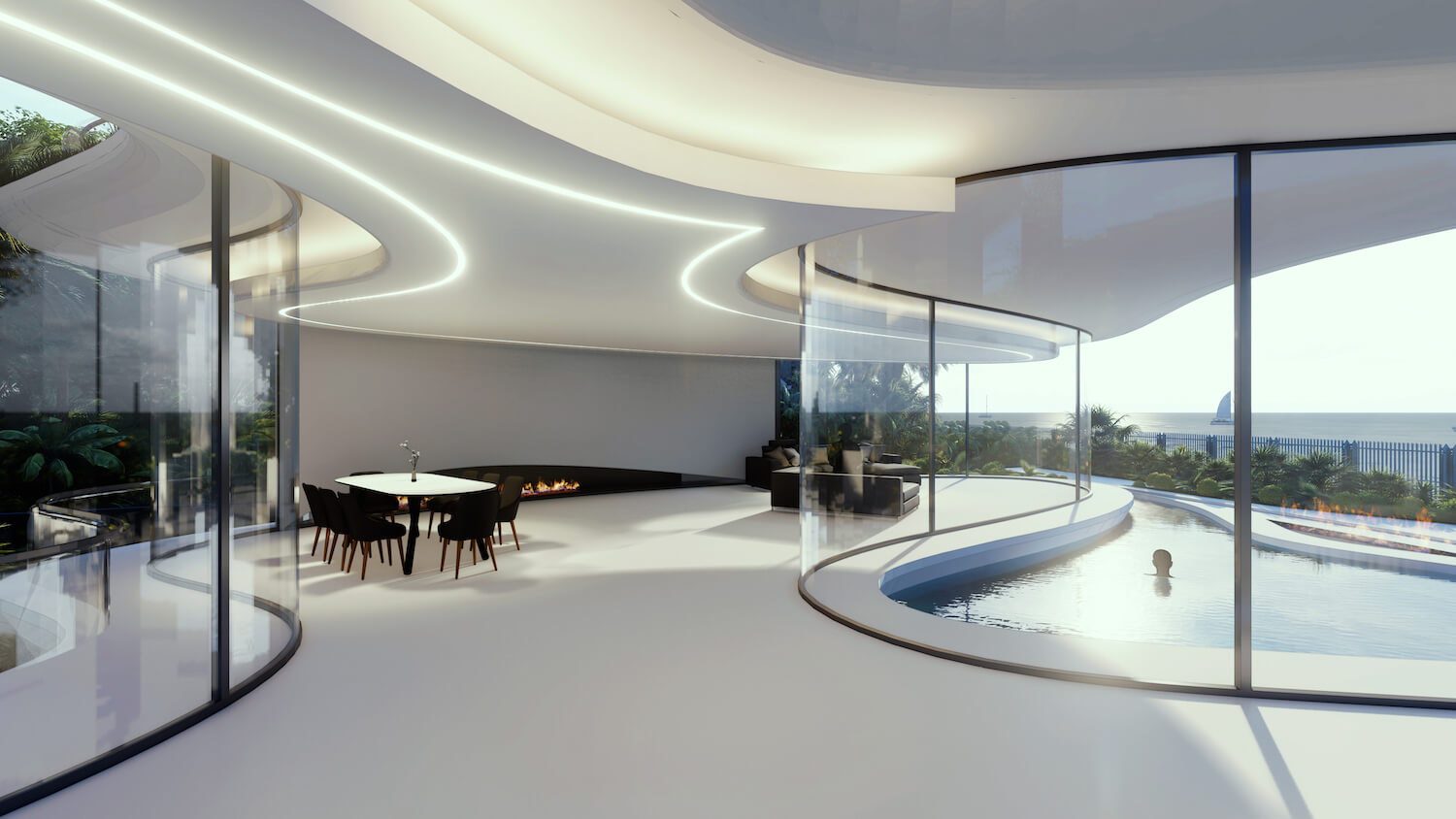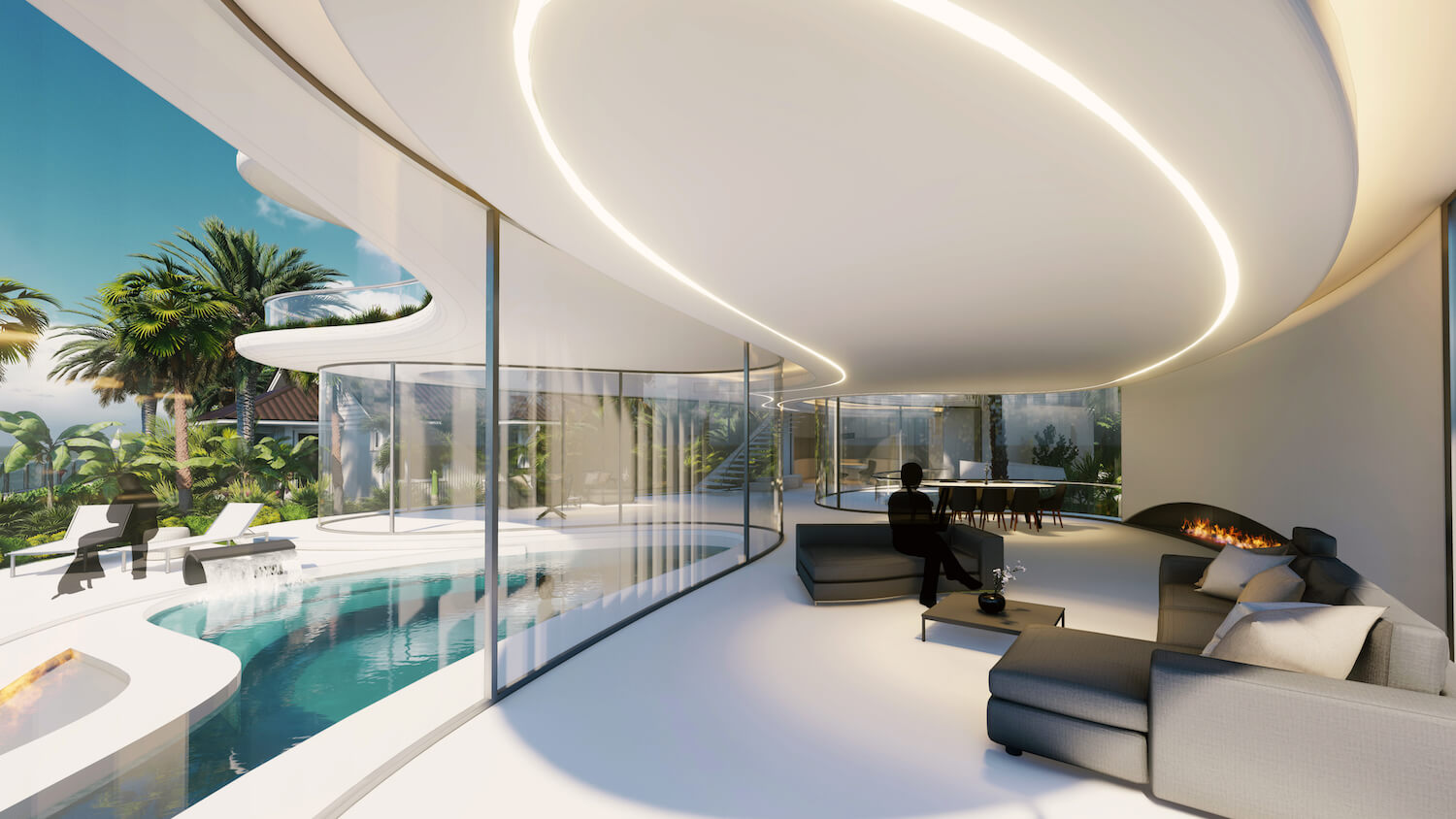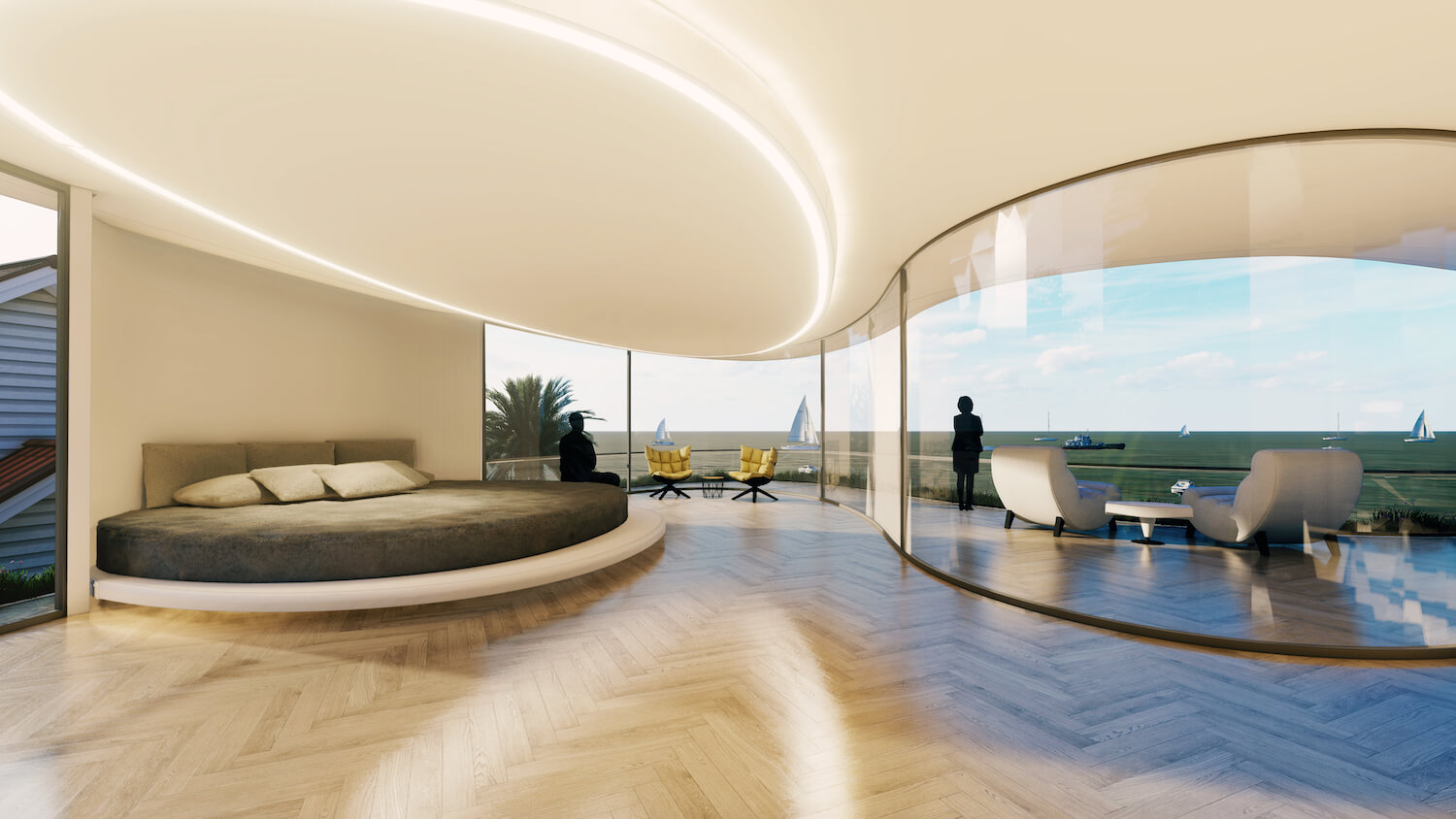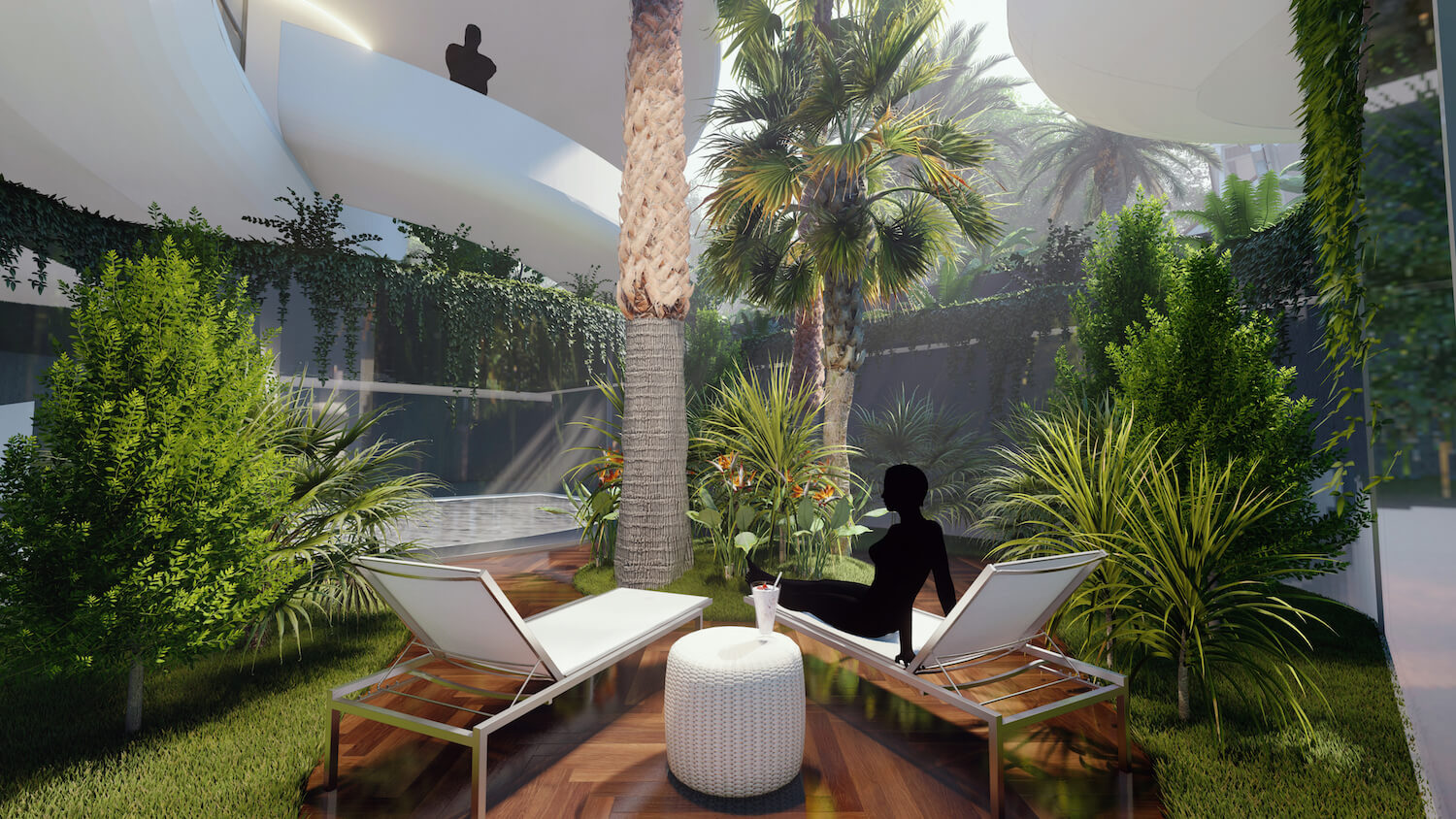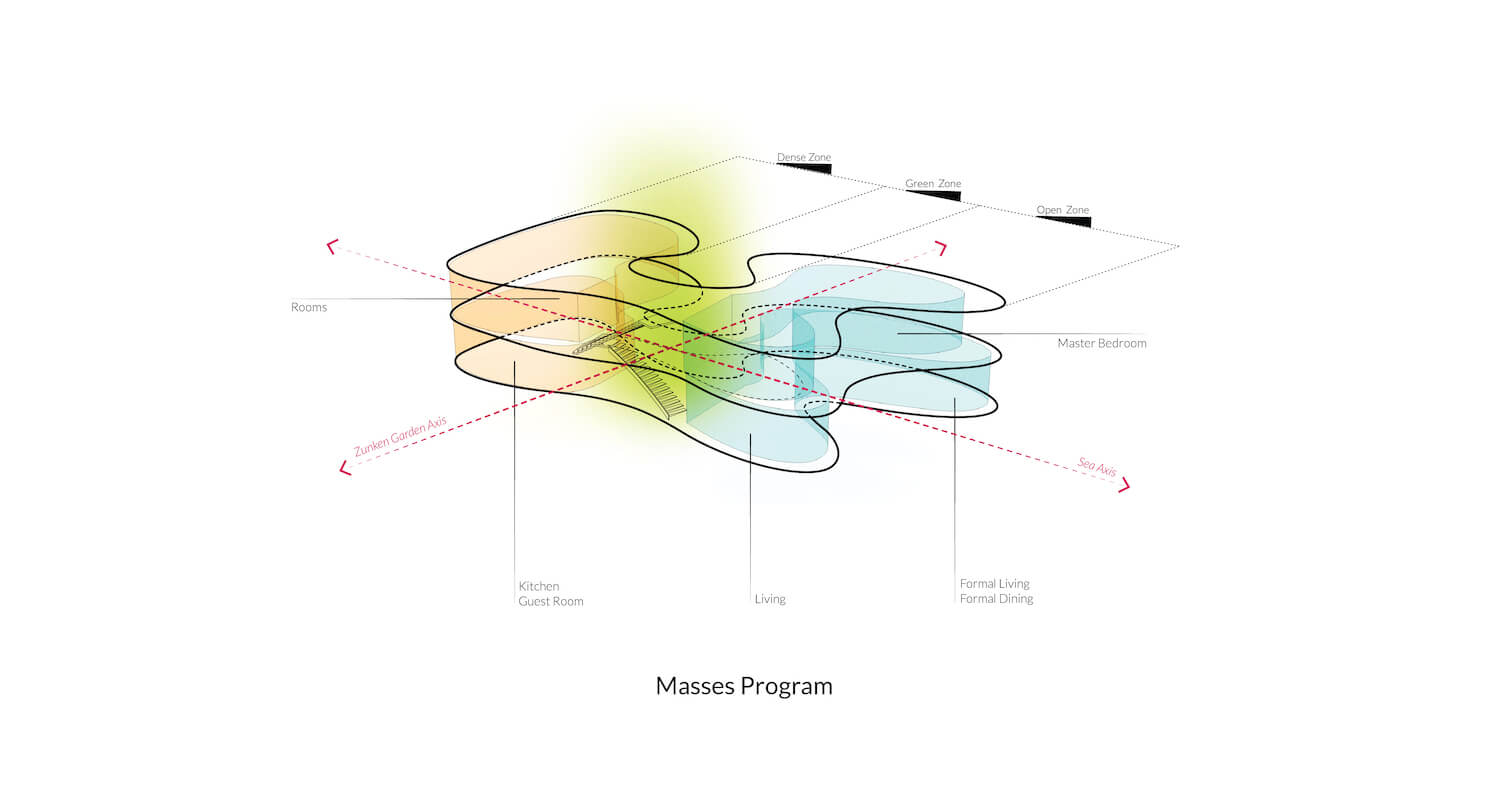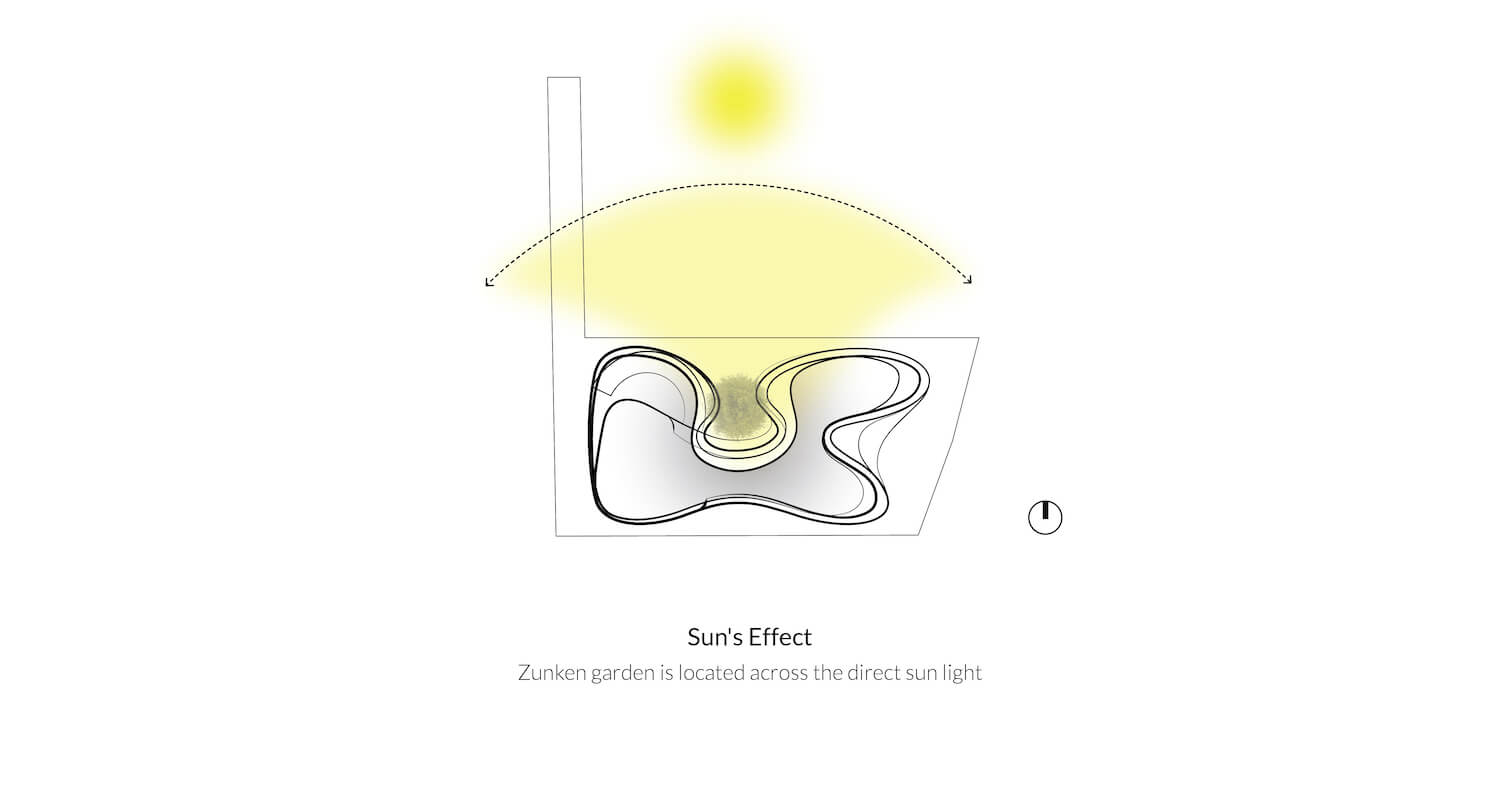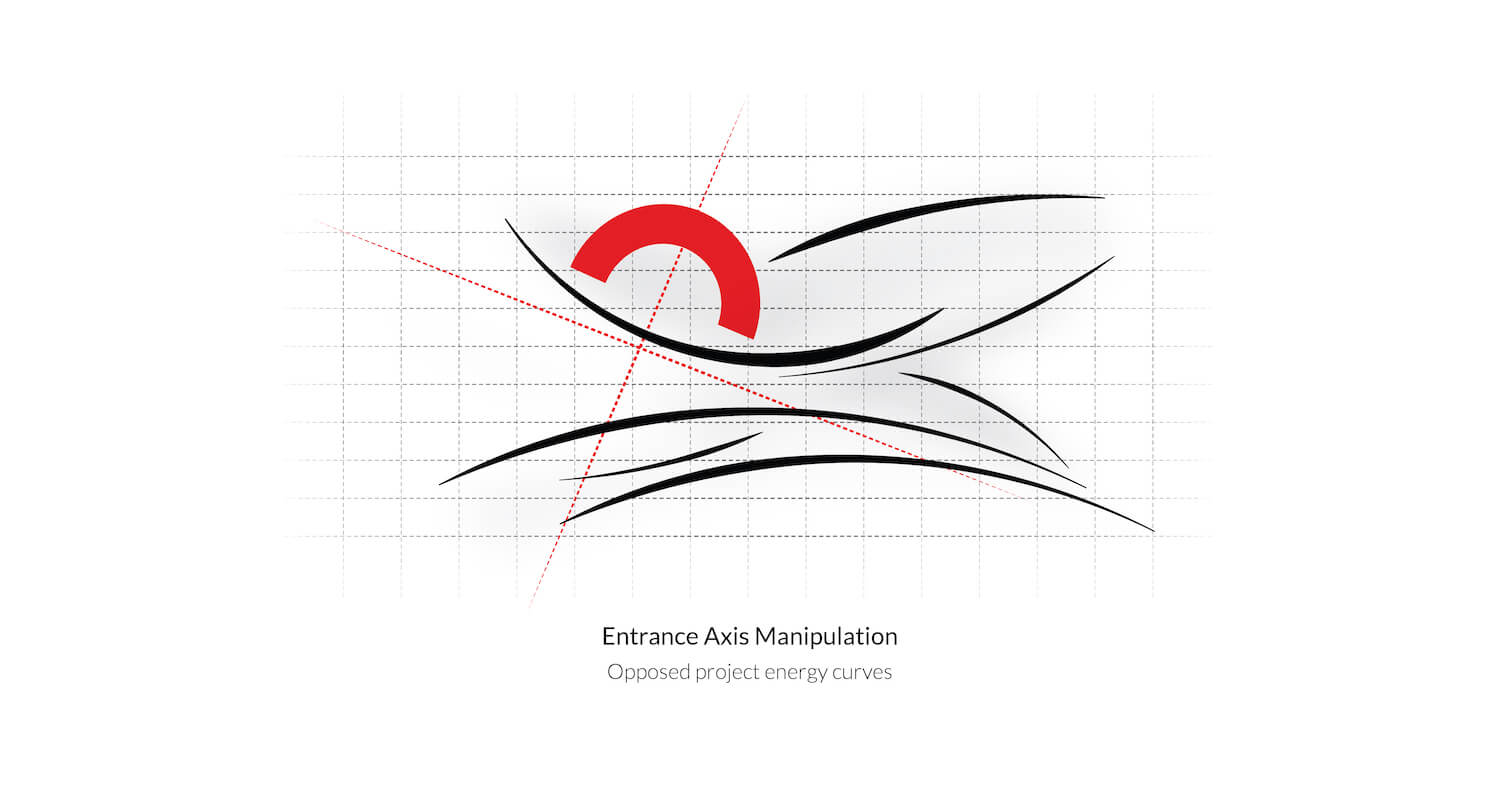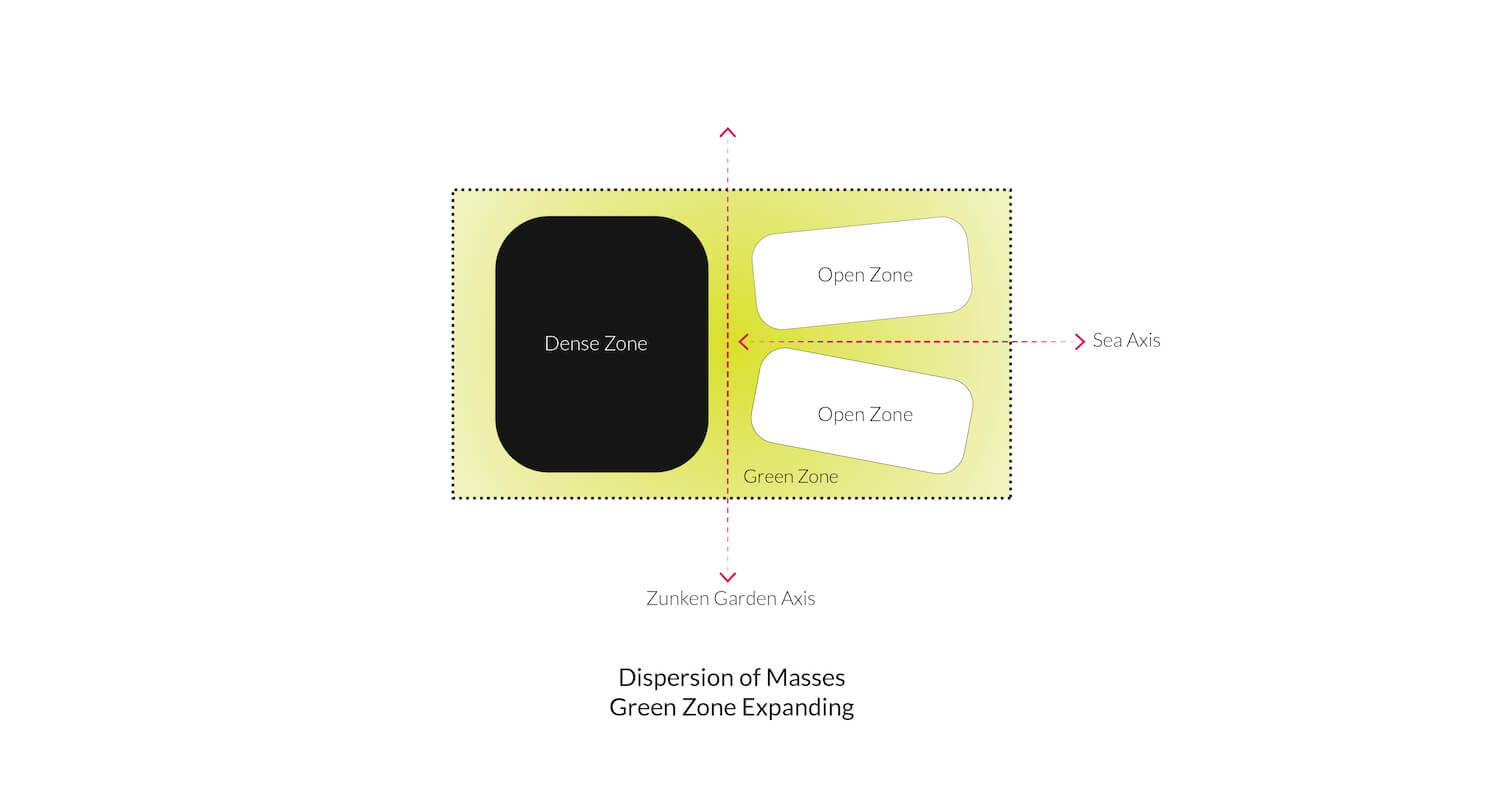 ---