Victor B. Ortiz Architecture: Located in the mountainous region of the State of São Paulo, this project embodies the desire for the architecture to emerge from nature, being as much a part of it as the existing surroundings. Designed to maximize natural light and ventilation, glass sliding doors bring the exterior to the interior, while the interior gardens bring the interior to the exterior.
Wood and linen furnishings create an inviting and warm atmosphere, complemented by a unique fireplace at the heart of the house.
To minimize the impact on the terrain, the common area is divided in two, following the natural topography and differentiating the intimate from the social spaces. It is all unified by a lightweight metallic roof that contrasts with the heavy stone walls that frame the glass enclosed volume.
One of the main goals was to create a project that envisions what "local" should be, thus using not only local materials and labor, but also local artisans, furniture designers and artists.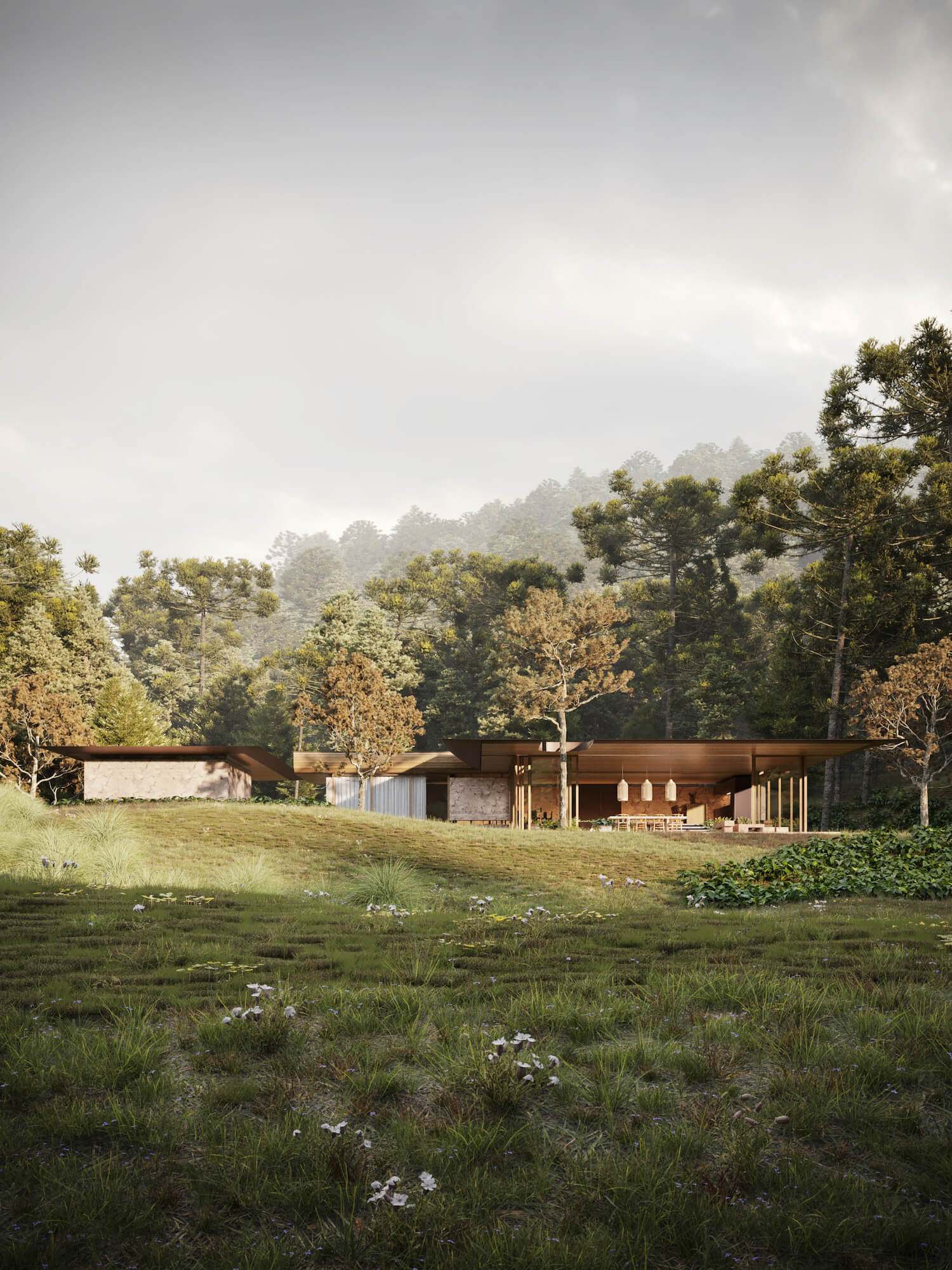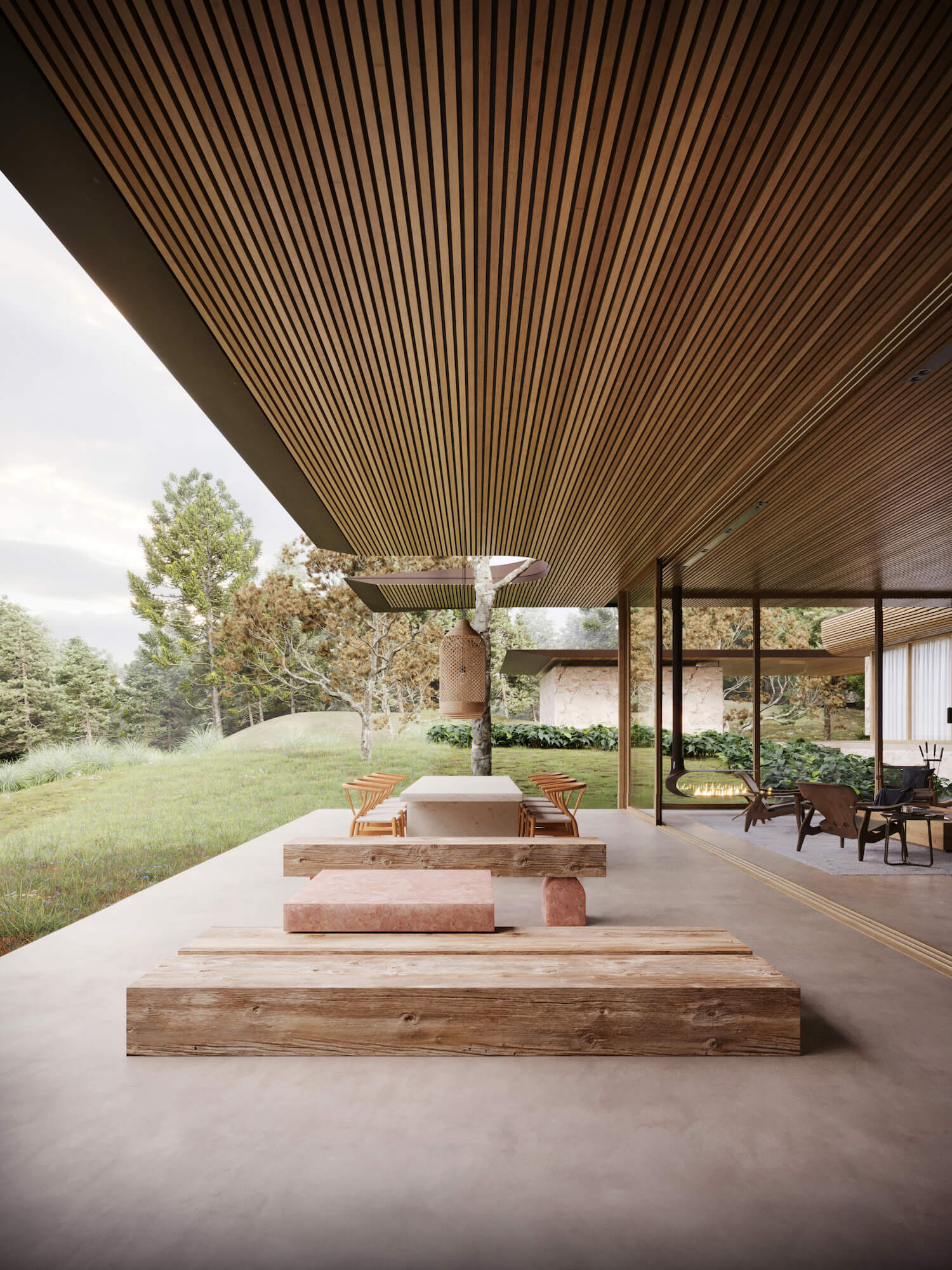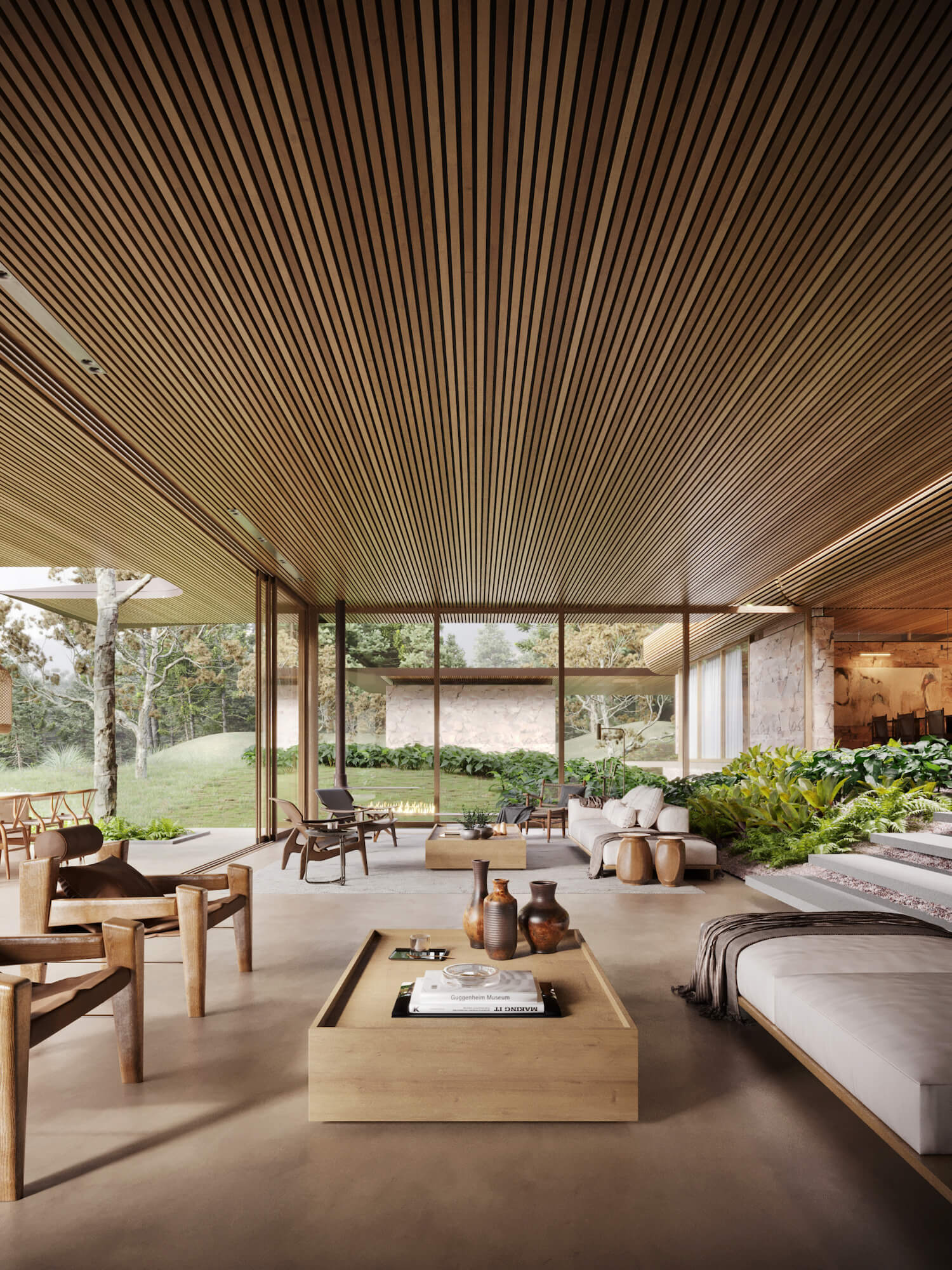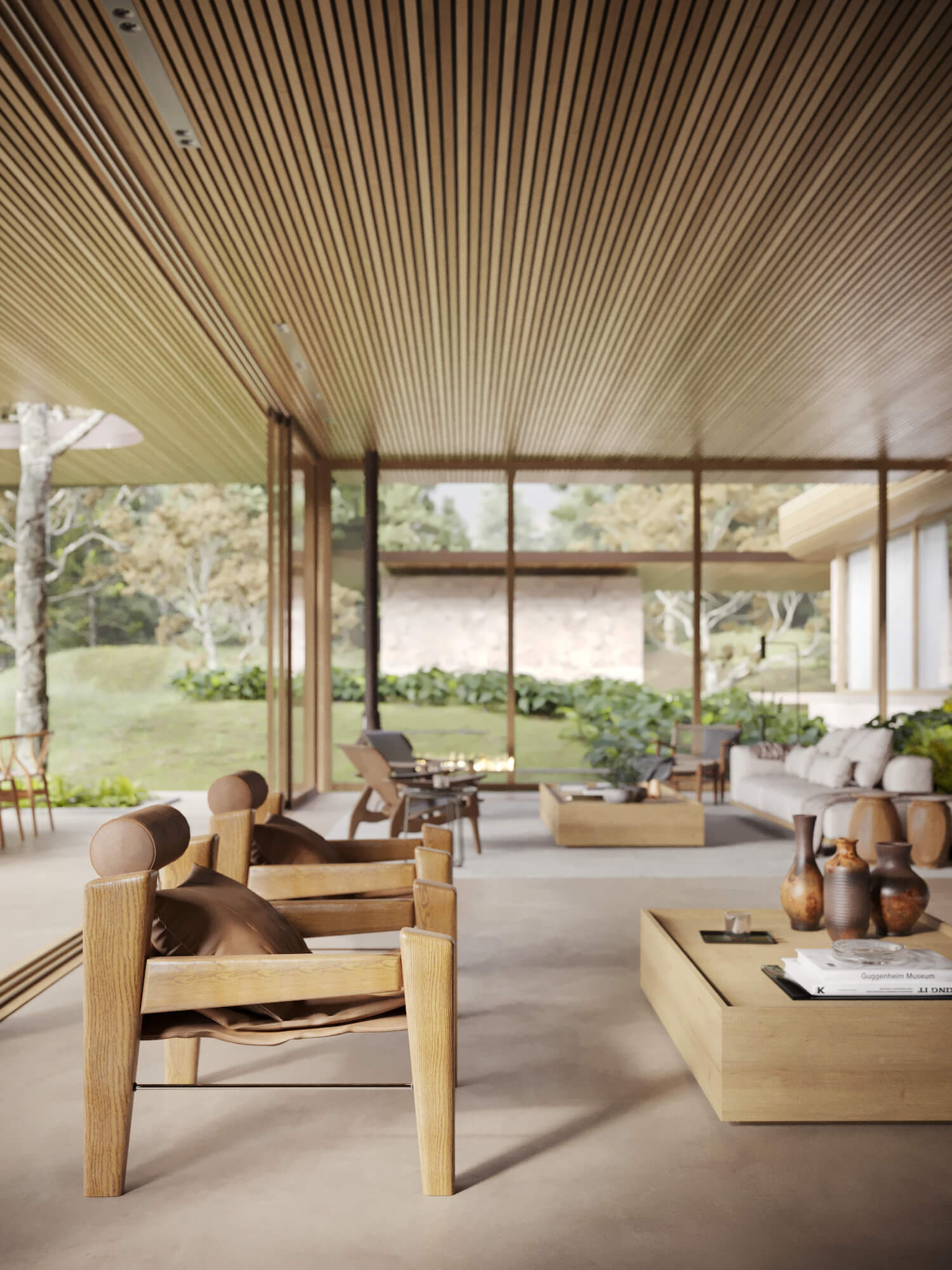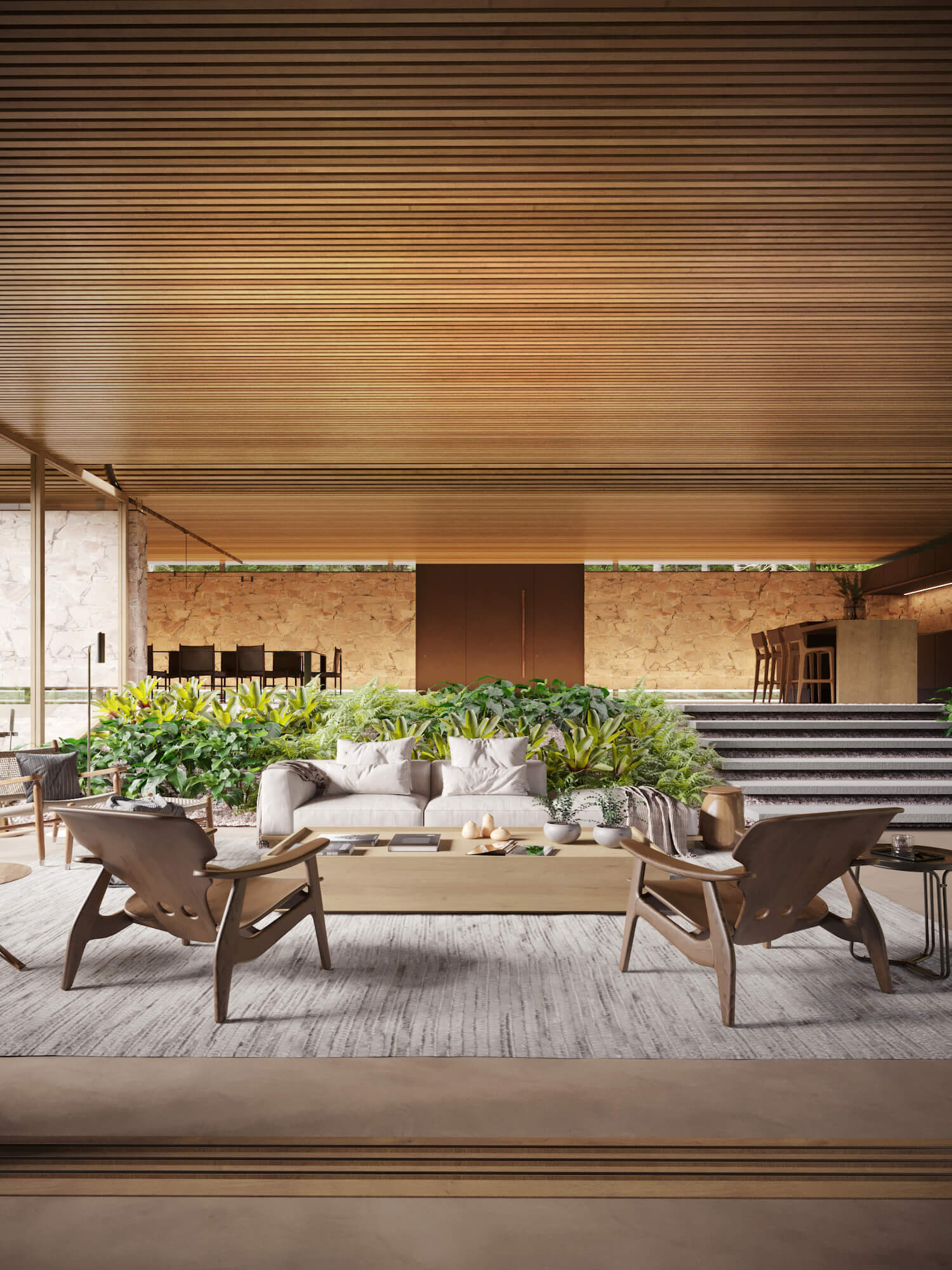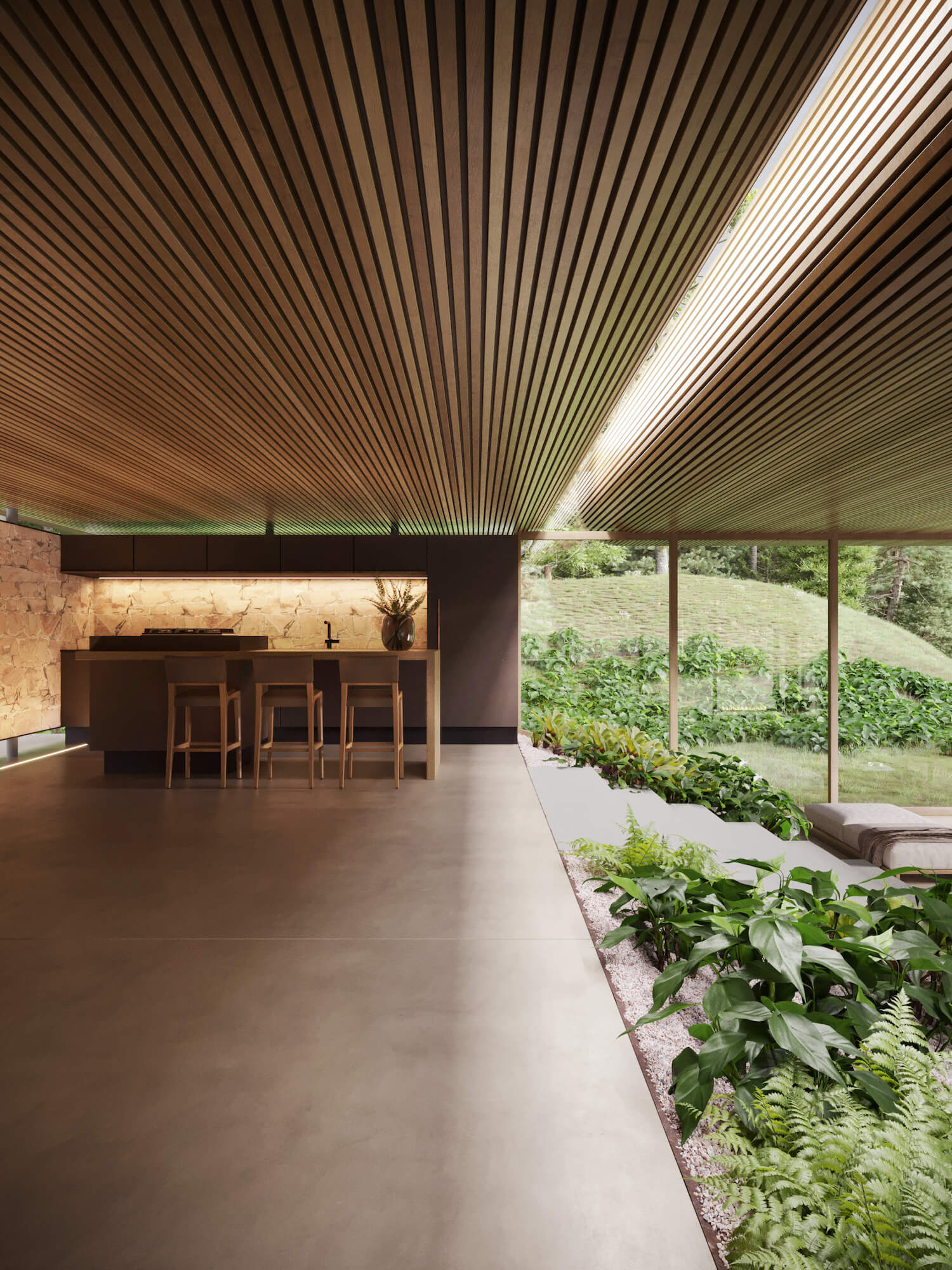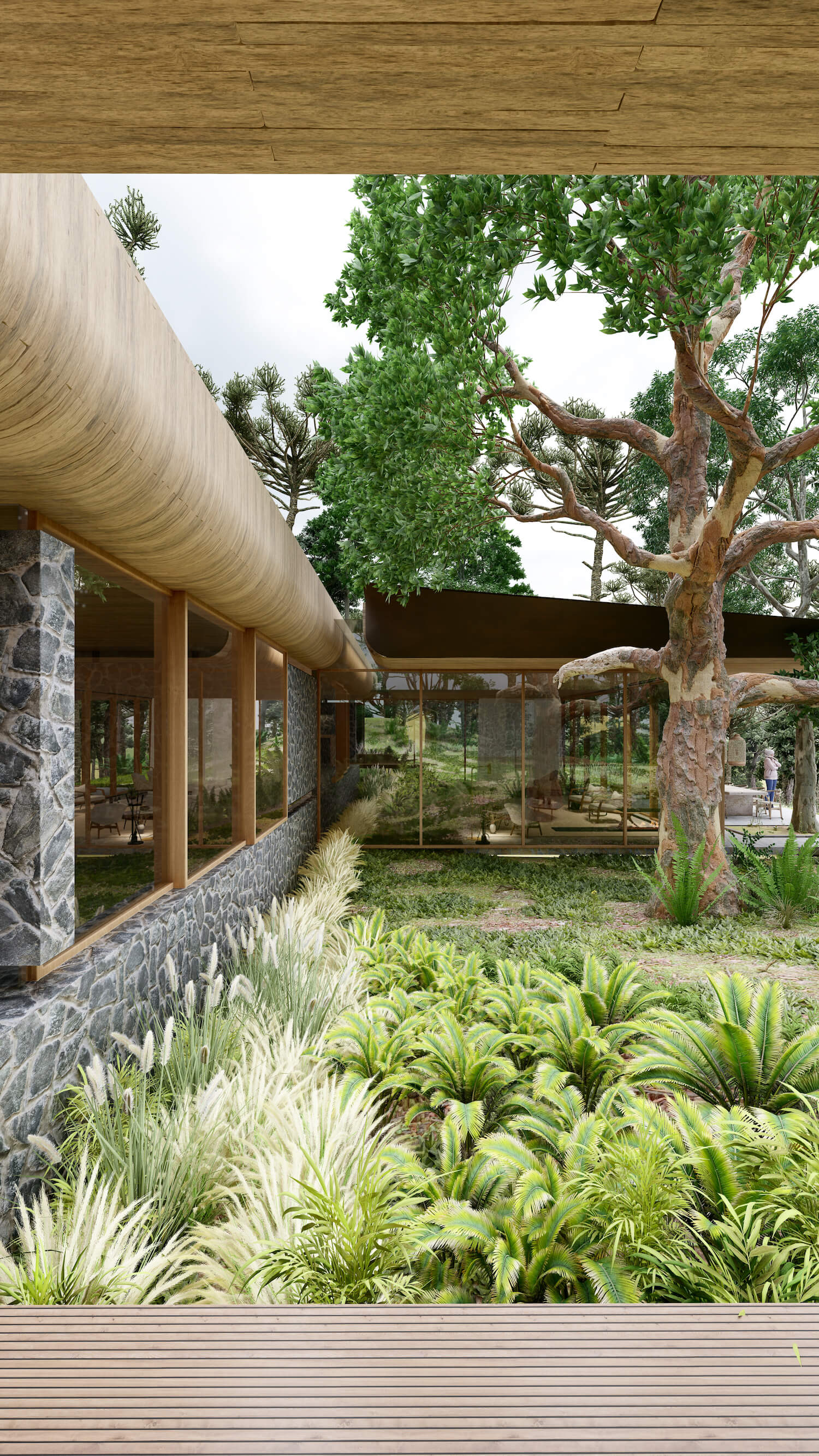 ---