Architectural Bureau of Leila Ilyasova: The house of 2010 m² is located on a plot of 67 acres. The customer of this project already had a clear idea of ​​what mandatory rooms should be in the house. We had to fit everything into 1500-1600 m². And this is not an easy task!
During the design, it was decided to include a number of premises in the project, therefore, as a result, the area of ​​​​the house increased to 2000 m².
Let me tell you a little about the house itself. The site is located in a beautiful forest area, surrounded by pine trees, we really wanted to emphasize this and make the house a lot of open space. That is why we decided to glaze it as much as possible.
Materials for the facade were chosen in gray, in restrained colors, gray porcelain stoneware, and an accent was also added in the form of light porcelain stoneware and transom bricks. Thus, giving the house a strict look.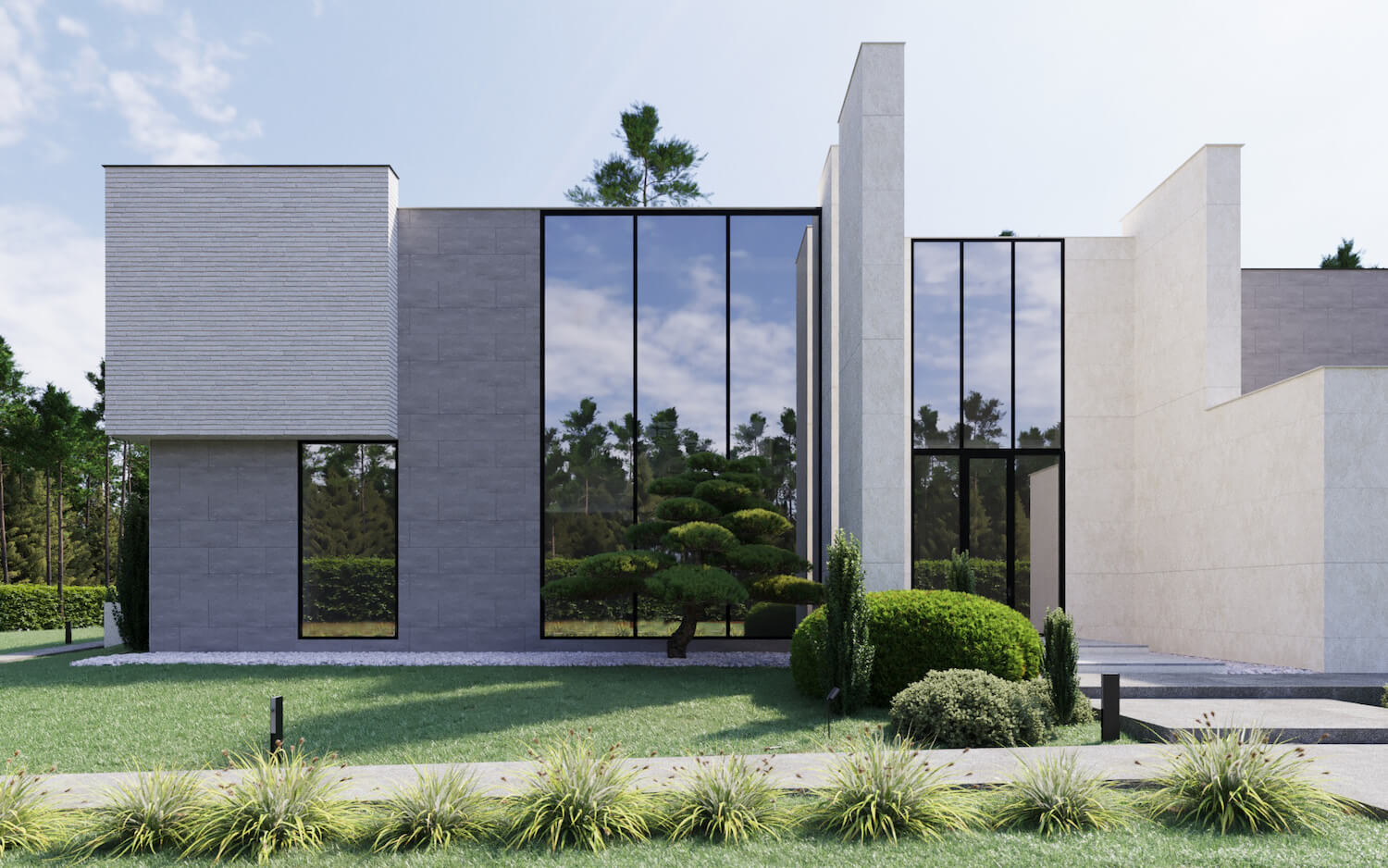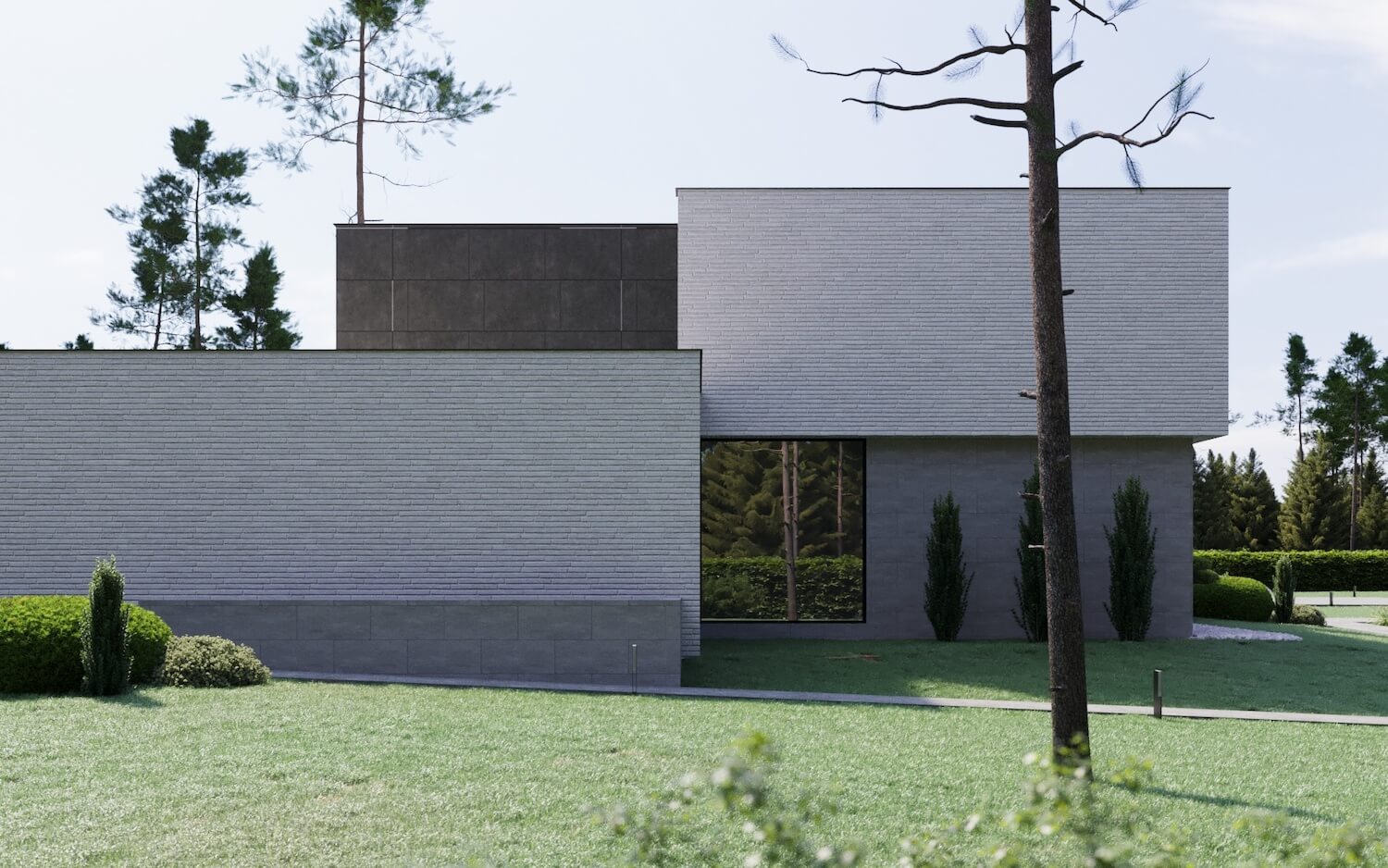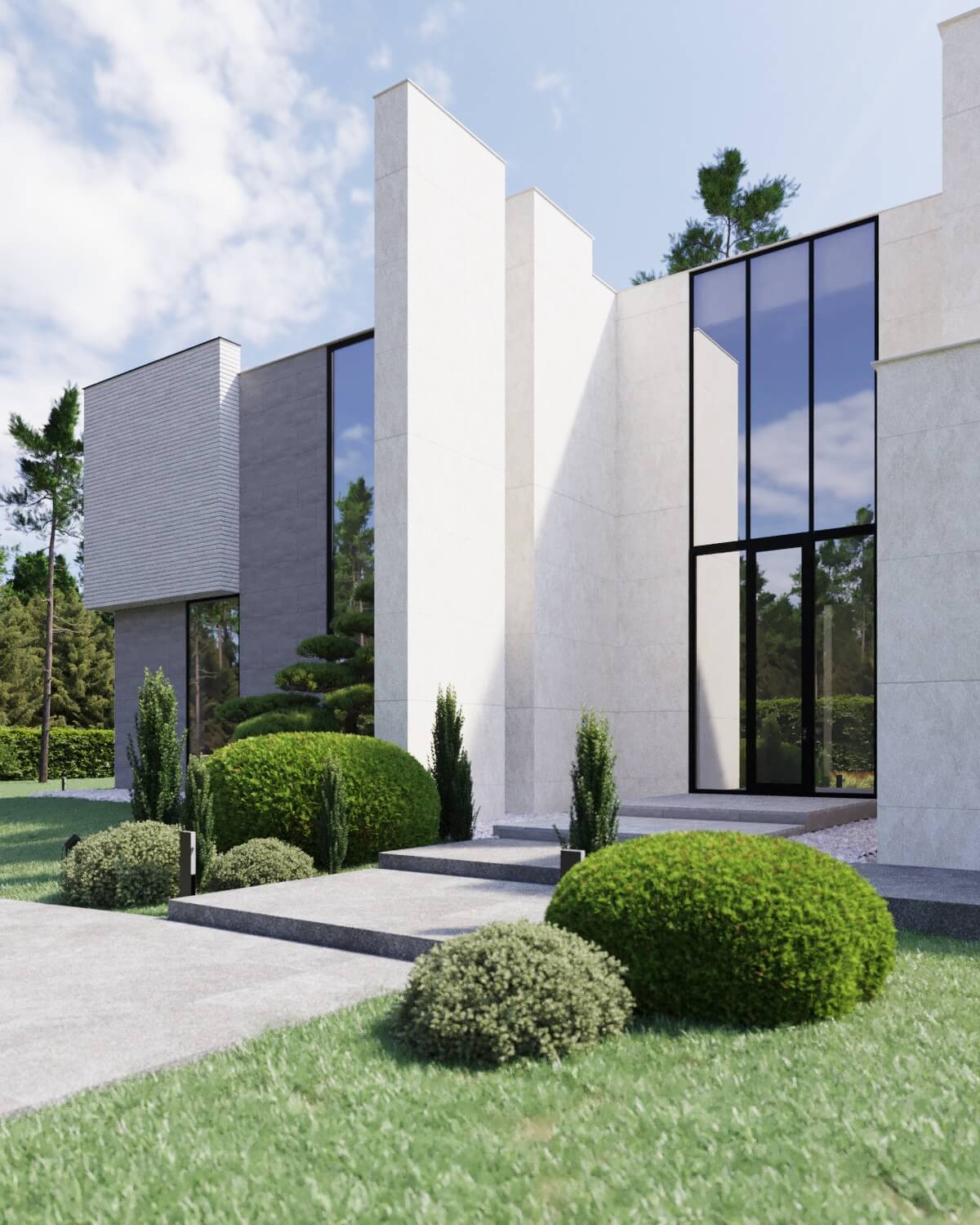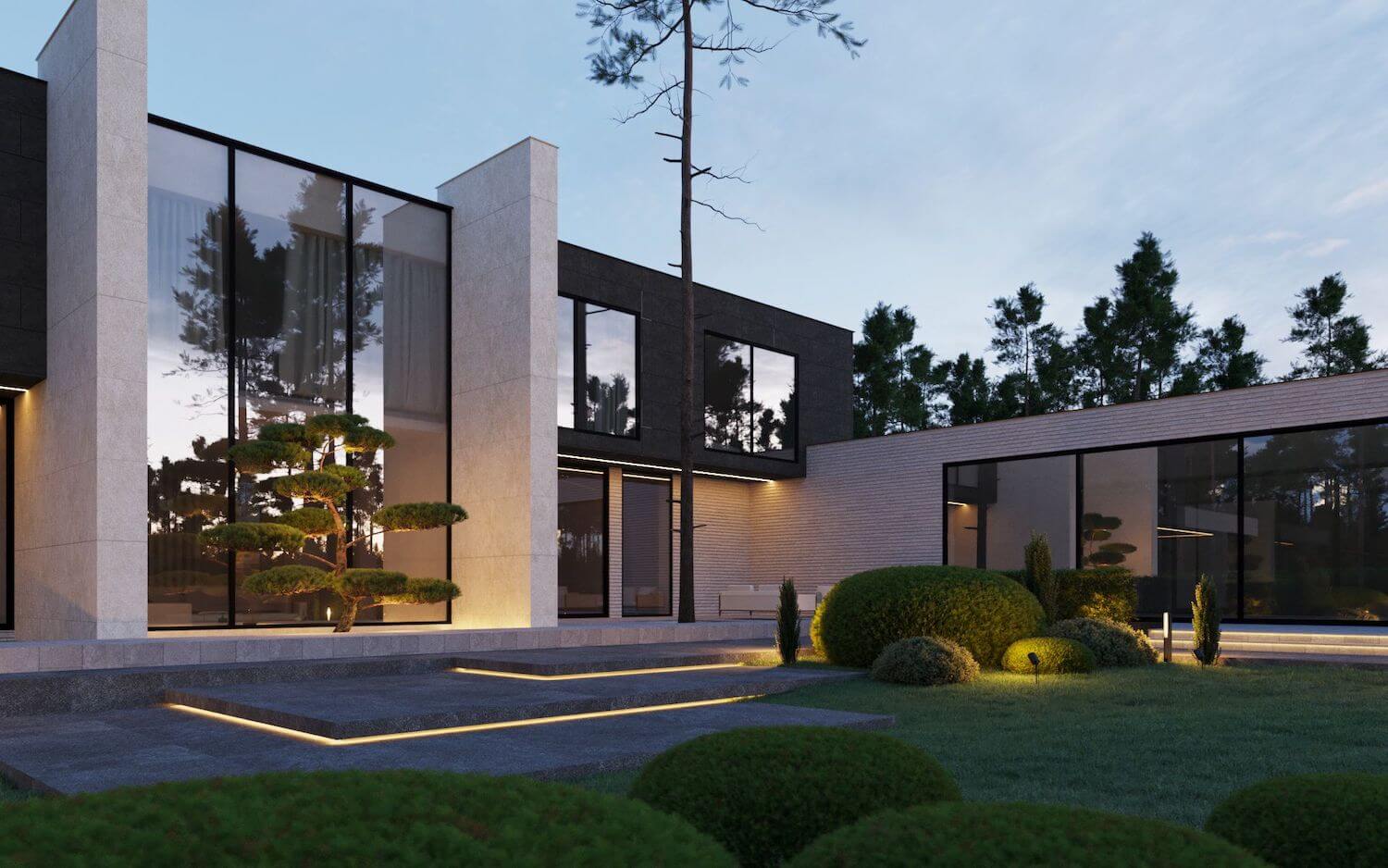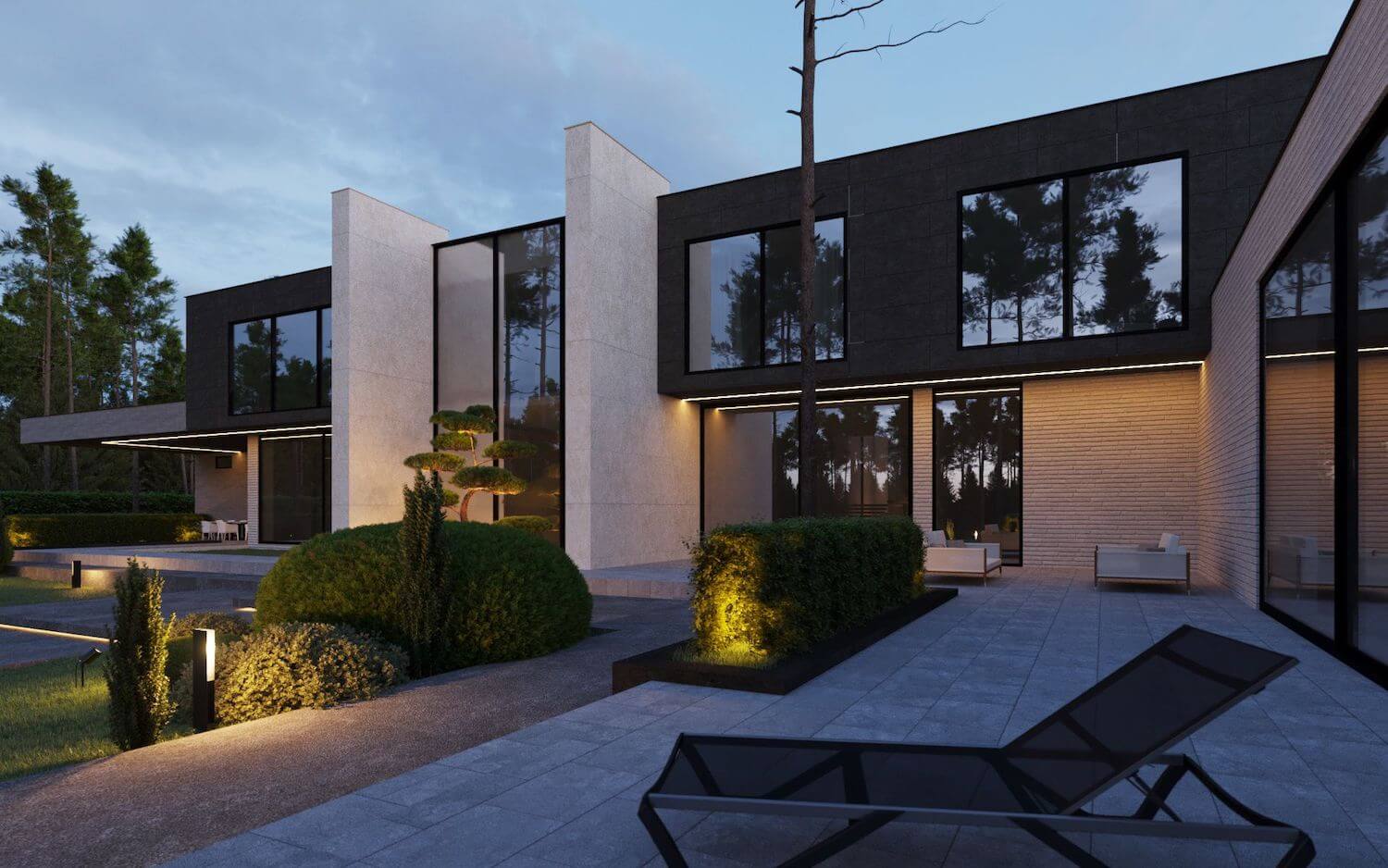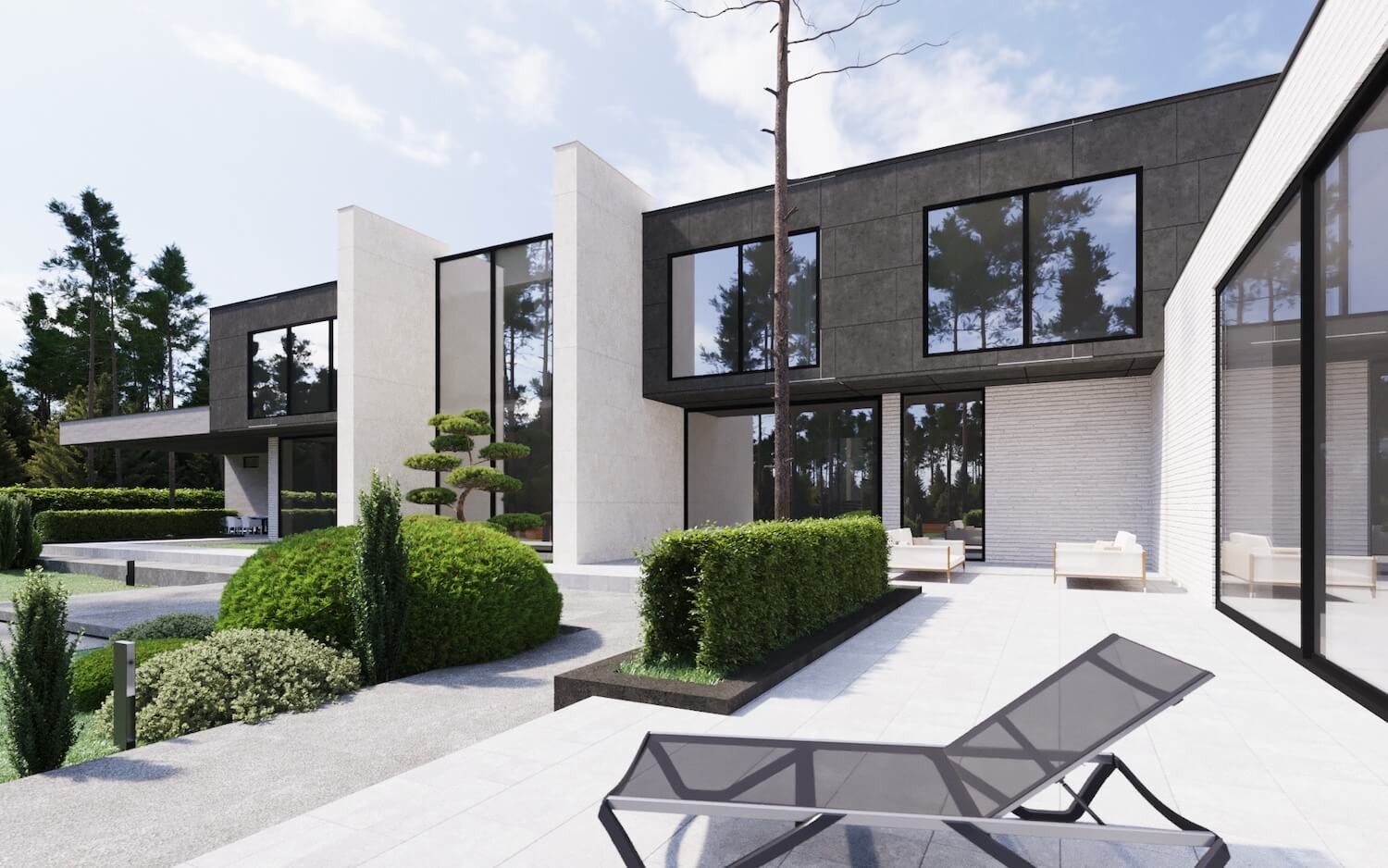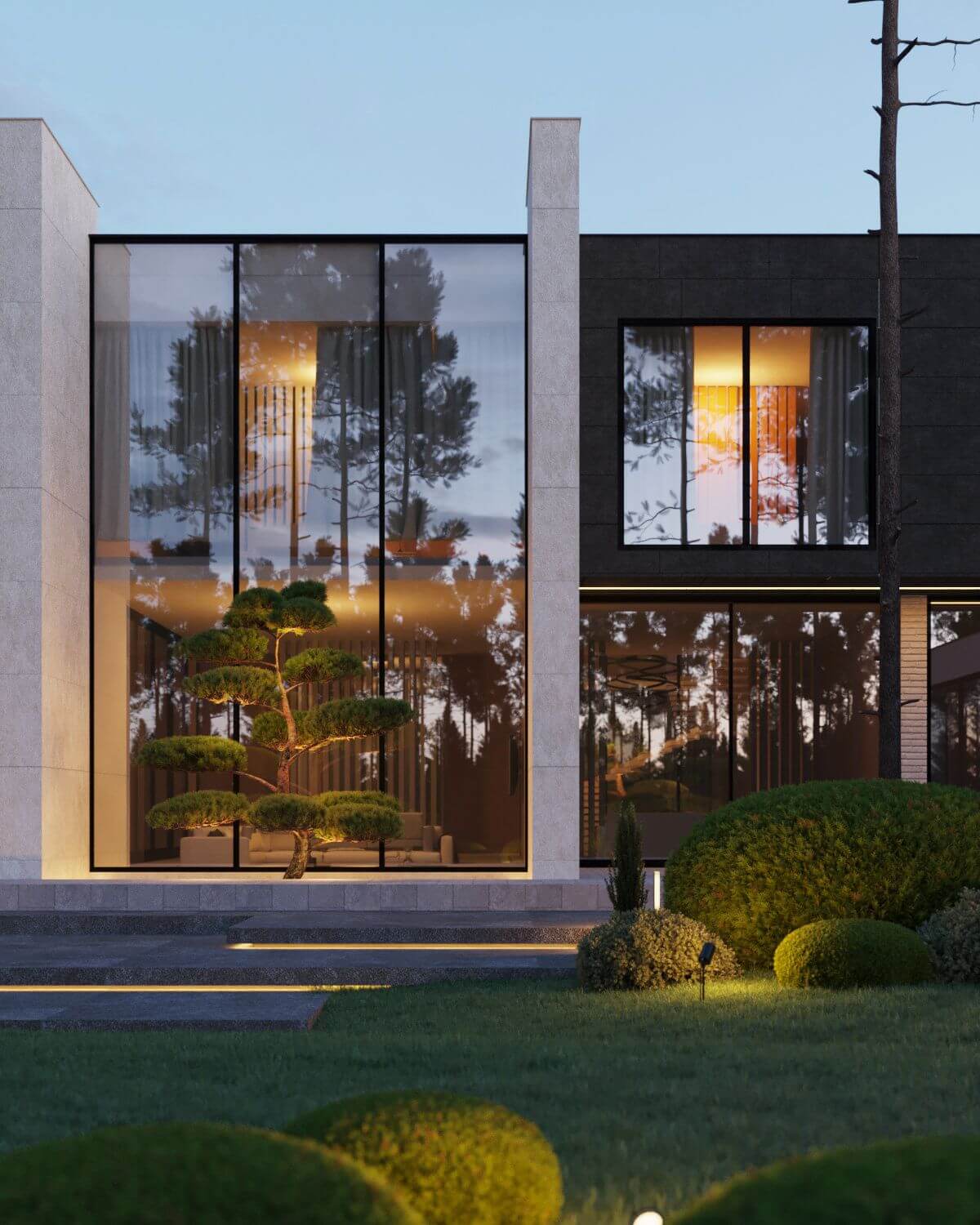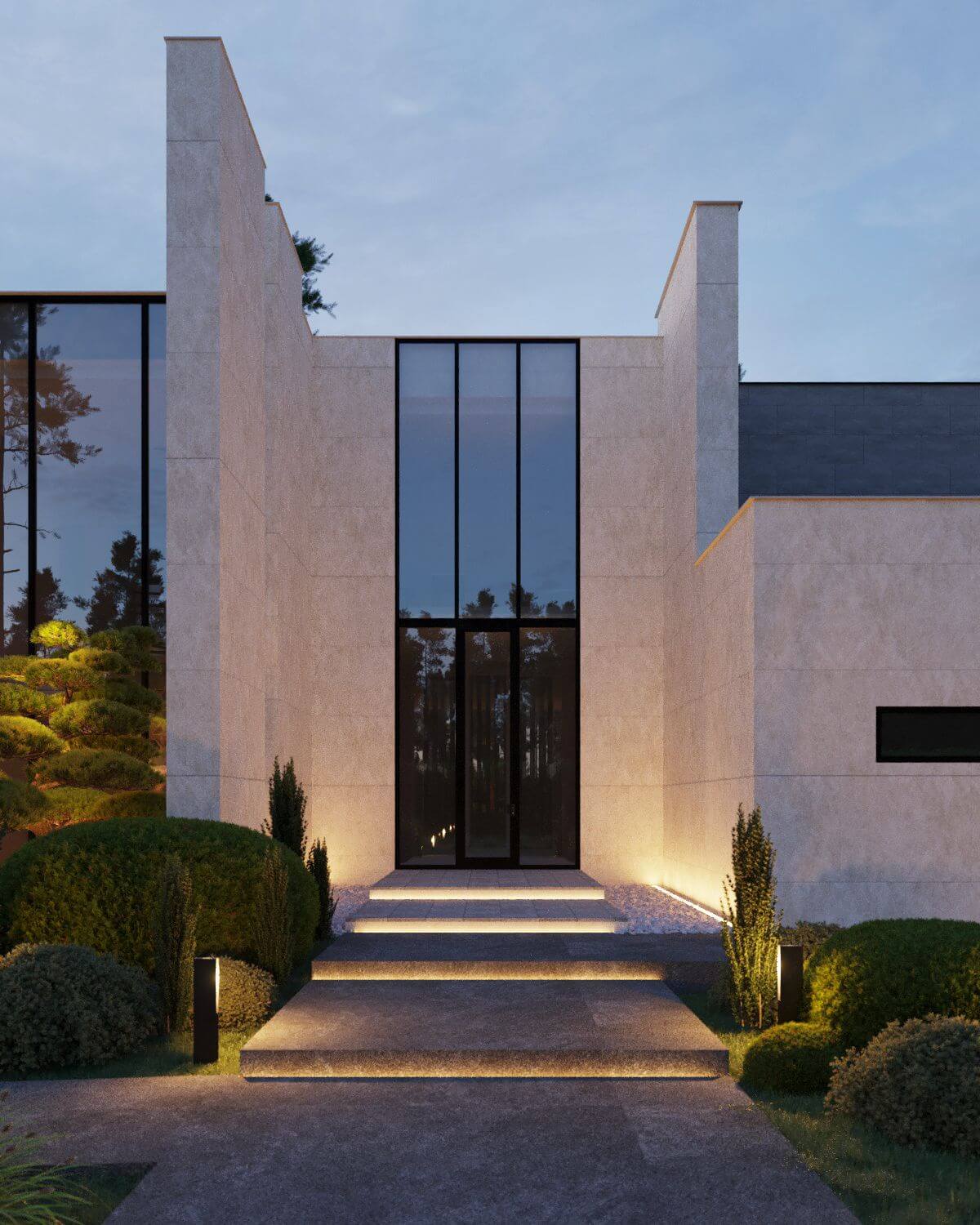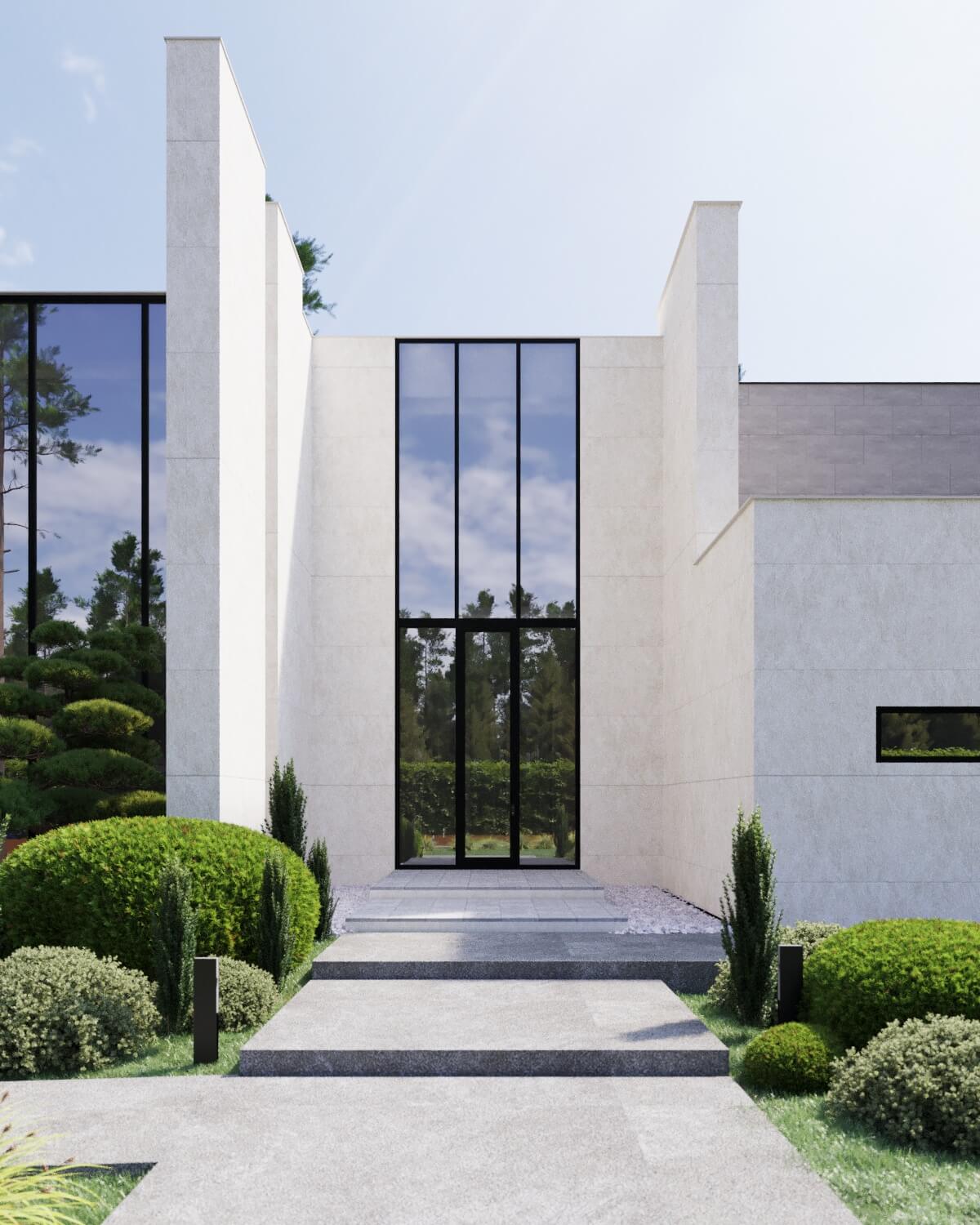 ---