MEKEMTA Jodel Bismarc: Commonly called "Africa in miniature or all of Africa in one country", Cameroon is a Central African country that has enormous tourist wealth. Among the most important and arousing the interest of the Cameroonian State, is the coastal environment of the city of Mouanko more precisely in the locality of Yoyo. Mouanko is strongly marked by its fishermen people, its beach, its virgin vegetation, its history and especially is part of the Douala-Edéa reserve. However, it must be noted that this locality which has much to offer is left in a state of neglect and suffers from a degradation of its flora, coastal erosion, weakening its mangrove and its magnificent landscape. Developing a sustainable tourism that not only helps local populations to participate in their own development but also preserves, respects the natural environment and plays the role of sustainable educator, is the objective of our Project.
To achieve this, YOYO'ECORESORT is an eco-tourism complex that values local resources while preserving its environment and the Atlantic coast. The resort aims to be the very first futuristic ecotourism project in Africa. A radical design that includes the population in order to create a kind of participatory design and generate income at the local level. Our complex is a coherent set of recreation, education, awareness, contact, discovery, culture enhancing and preserving the banks of Yoyo. Based on biomimicry, the spatial design of the project is inspired by the marine clam, a protected species and not only gives our complex a protective symbol but also allows conceptually a fluidity and continuity in space.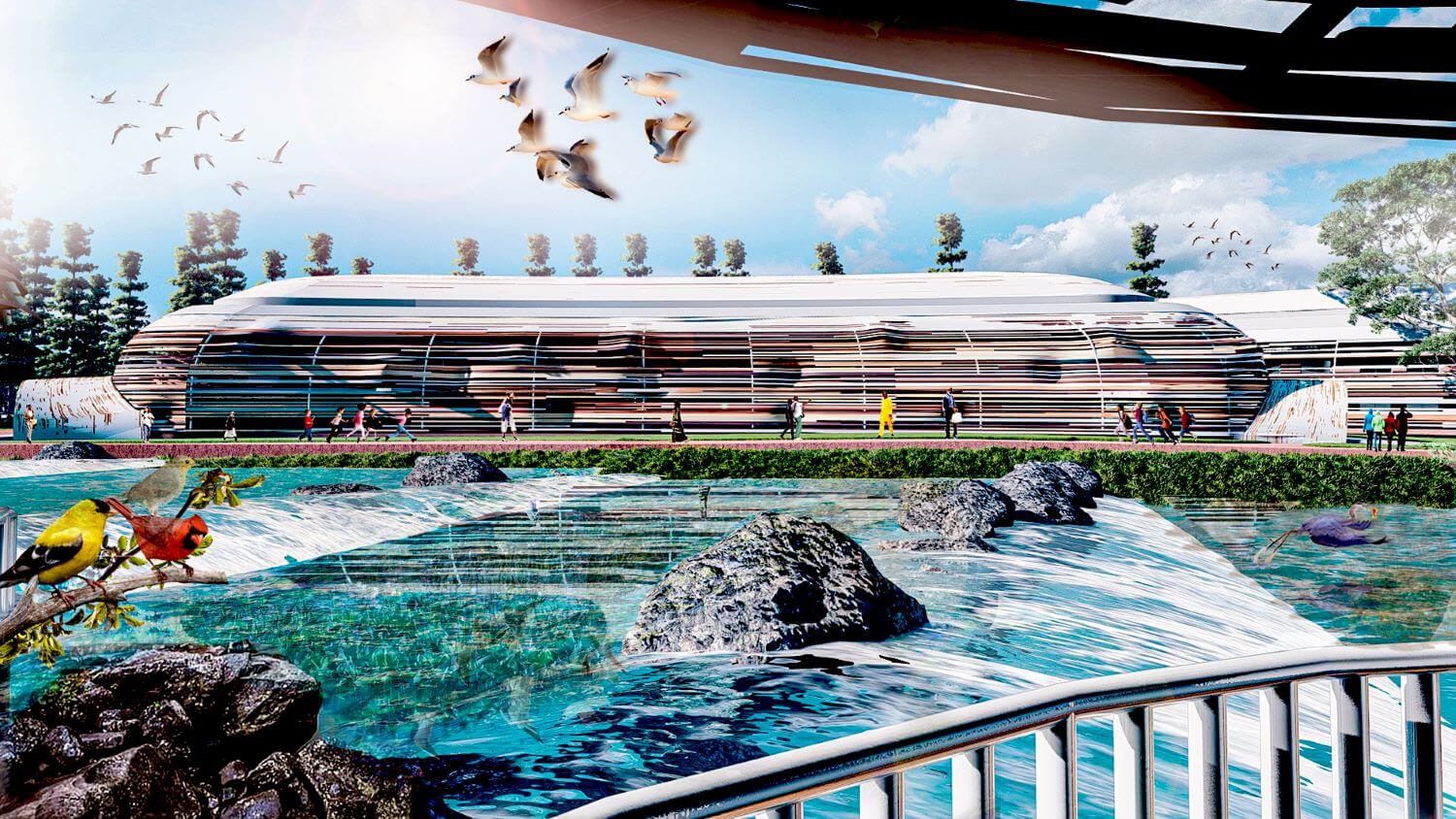 The architecture of the complex is inspired by oysters, which are edible marine mollusks and constitute one of the main sources of income for the population, the majority of which are fishermen. This allows to value the local culture and to create a unique feeling of belonging among the population. The buildings are similar to shells and their colored stripes recall the different colors of oysters found in nature and create a signal in the space. In terms of their size, they are relatively low to allow a view of the entire landscape. The central wetland area of the site is converted into a body of water around which the spaces of the complex are developed. The water has a soothing, wellness and therapeutic effect that is recognized by doctors. The complex aims to reduce its ecological footprint by using natural local materials adapted to the climate such as wood, compressed earth bricks, bamboo, straw and slag. The mode of transportation is that of soft mobility which allows to reduce the emission of CO2 and to preserve the beauty of the landscape. A system of waste recycling through sorting, biogas allows to valorize them.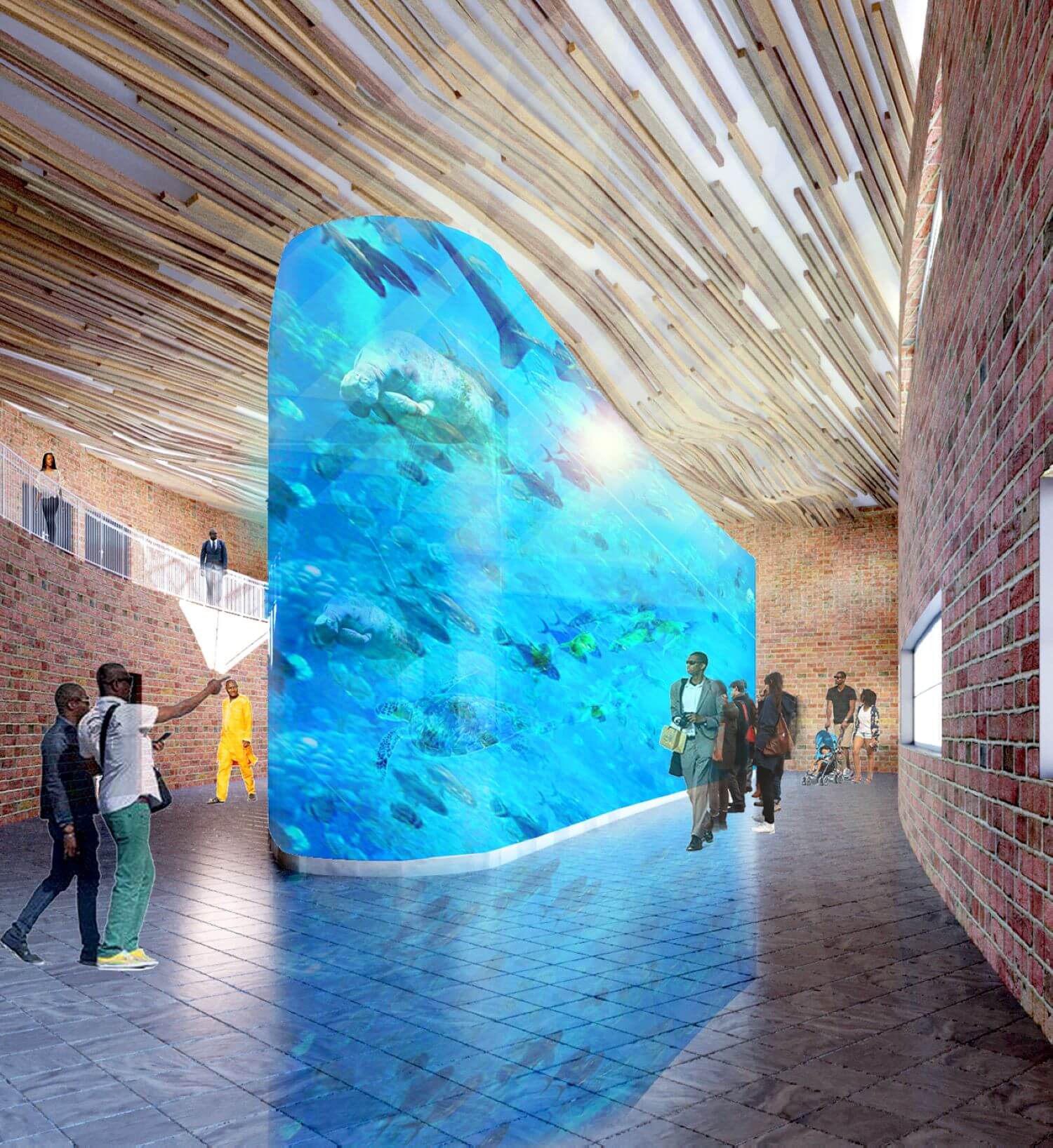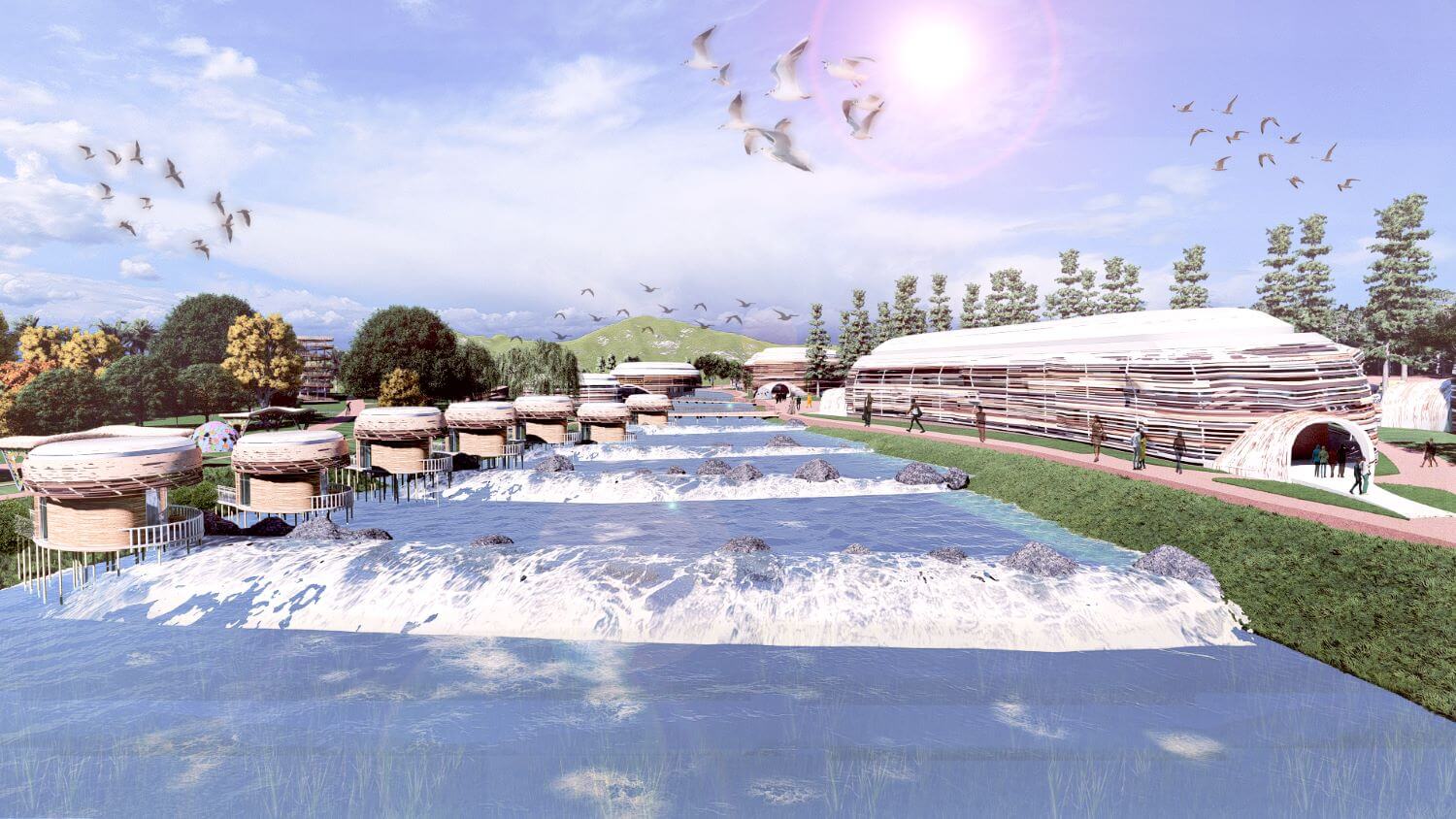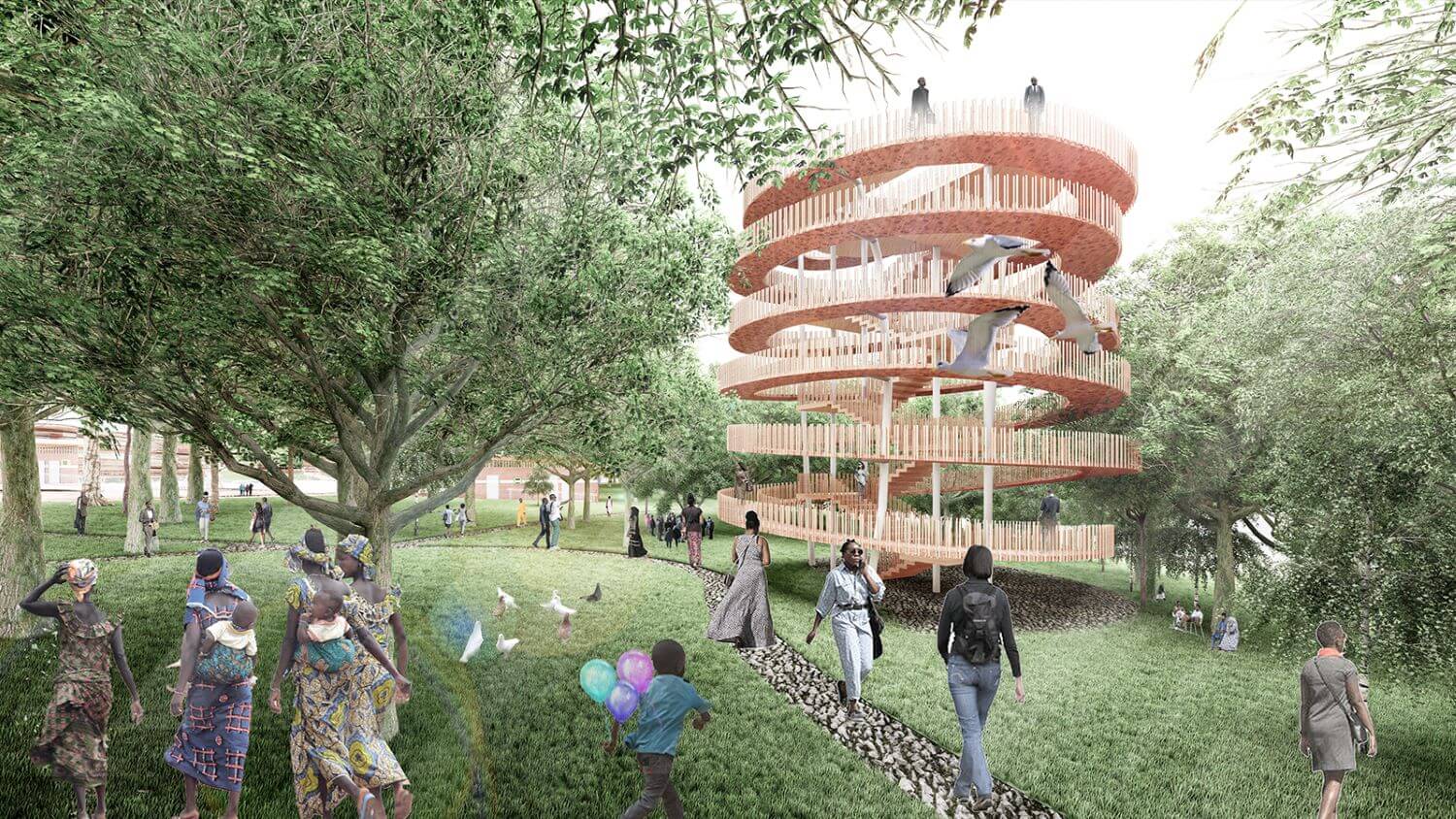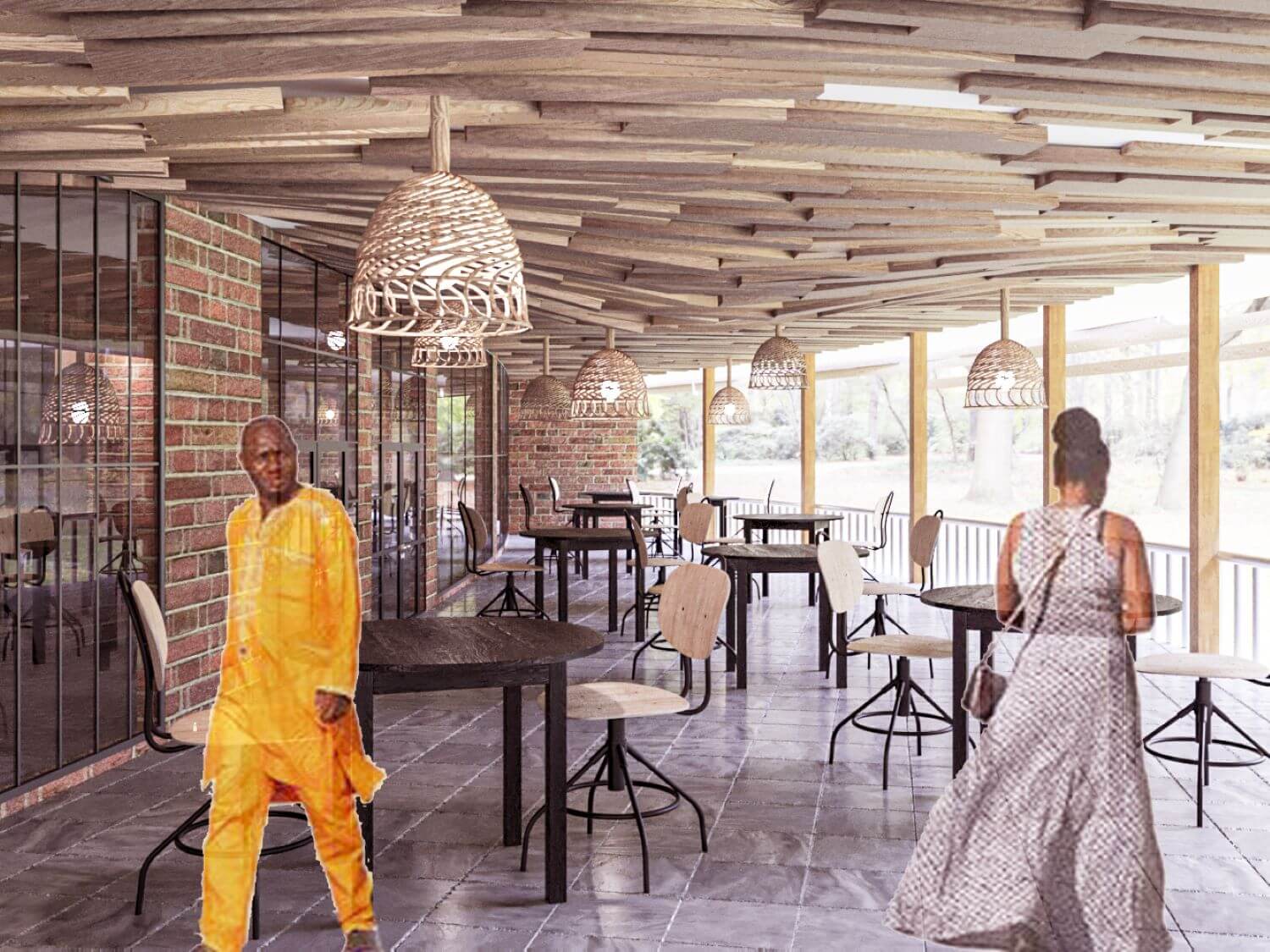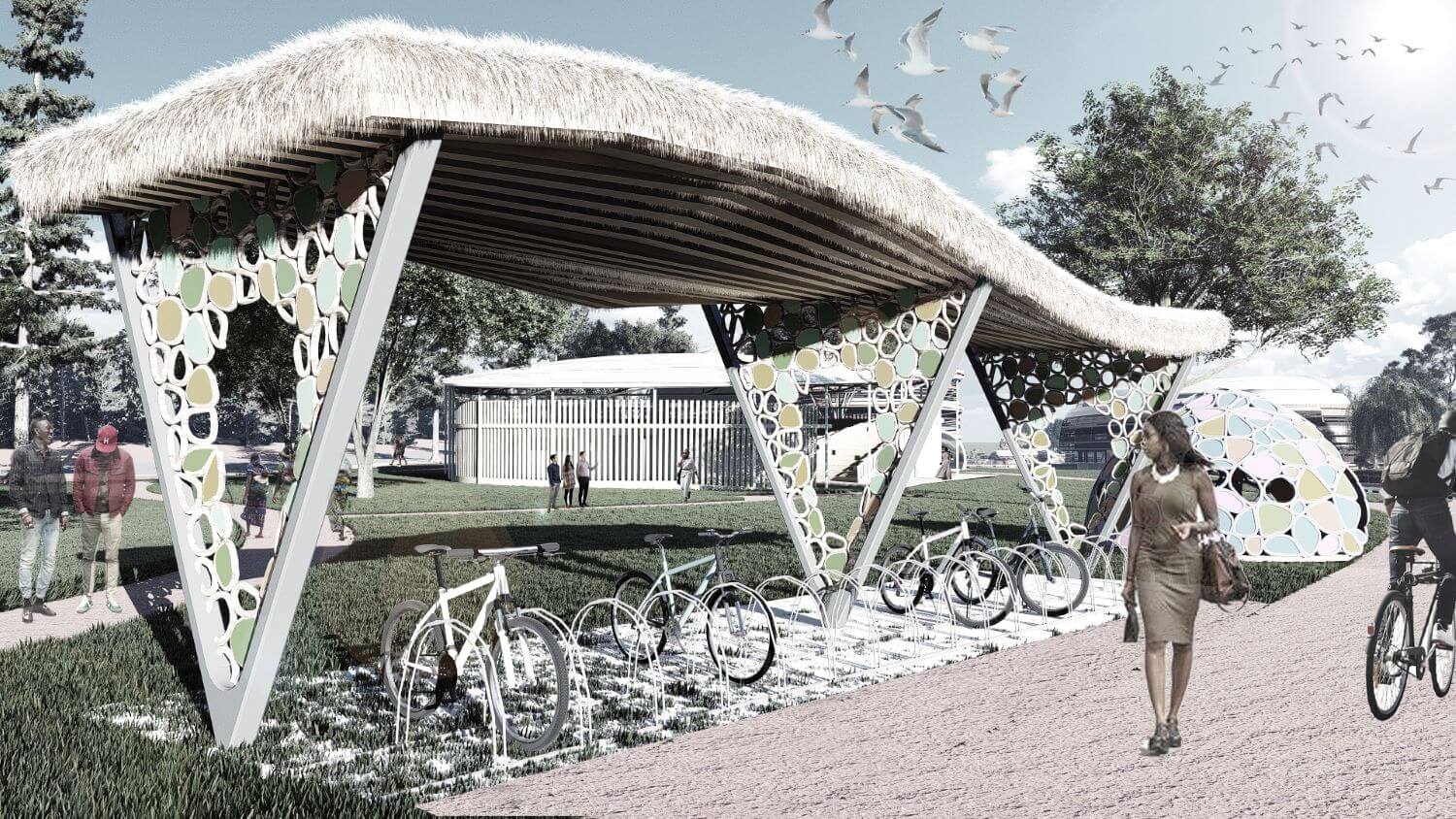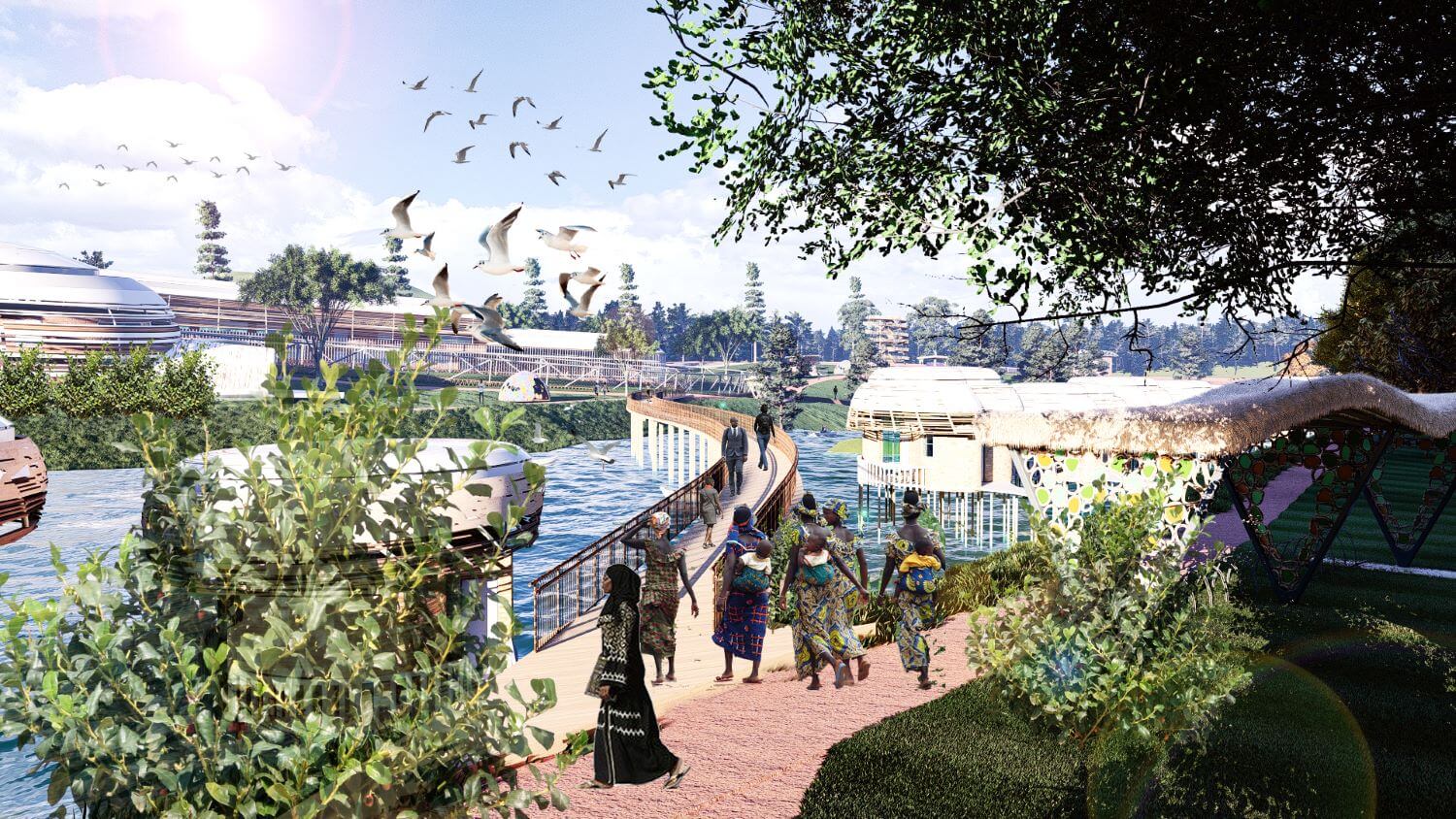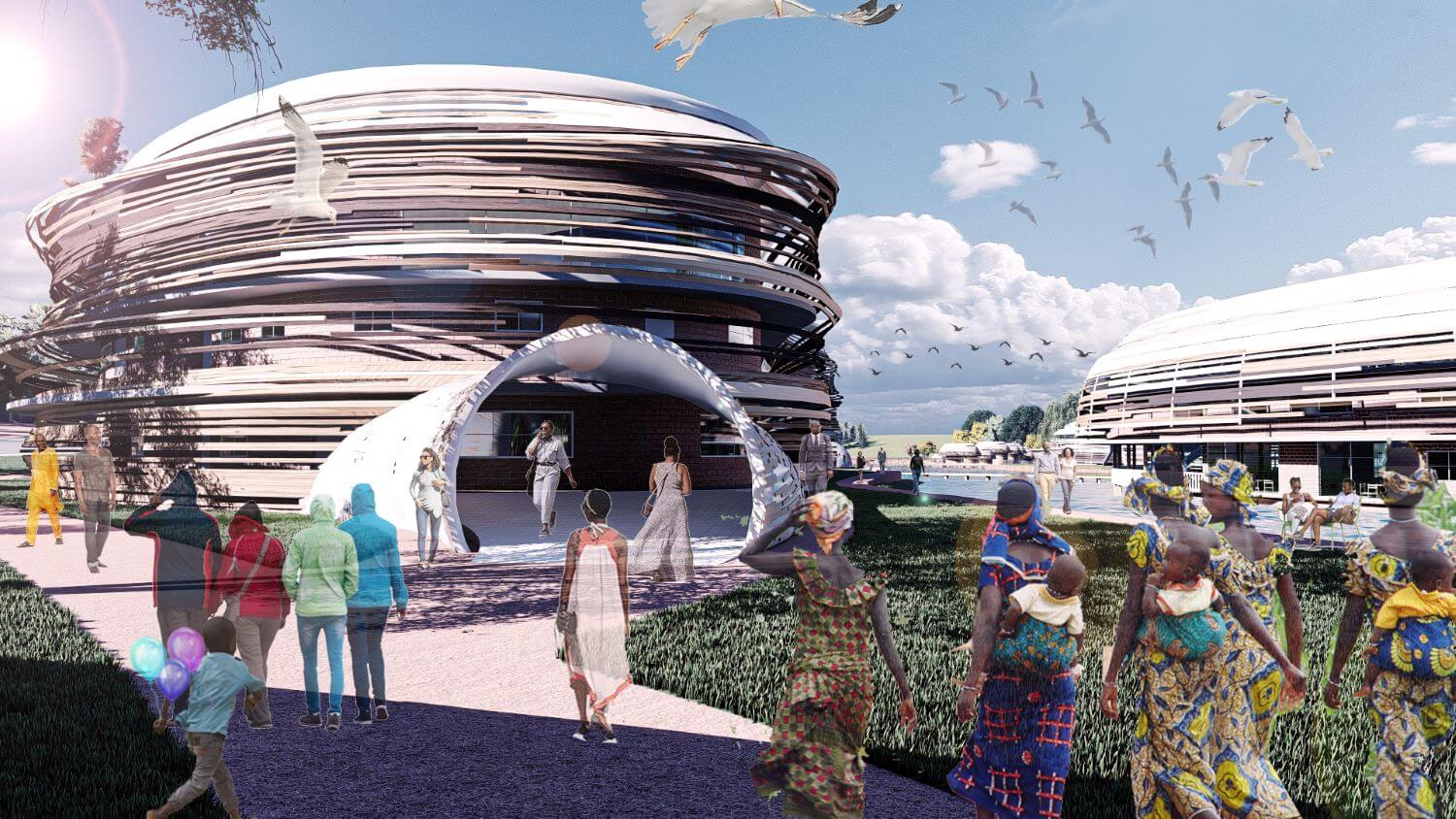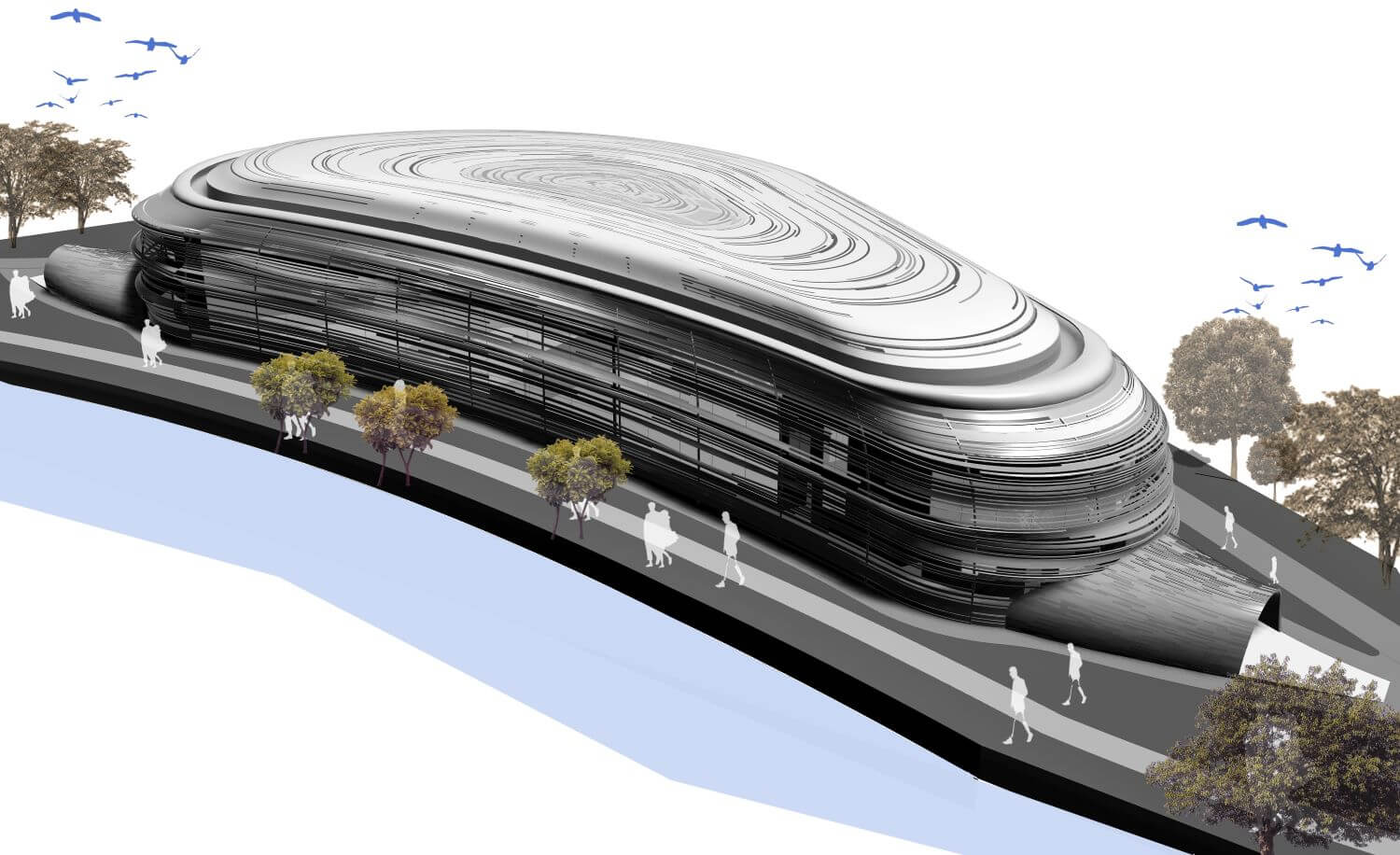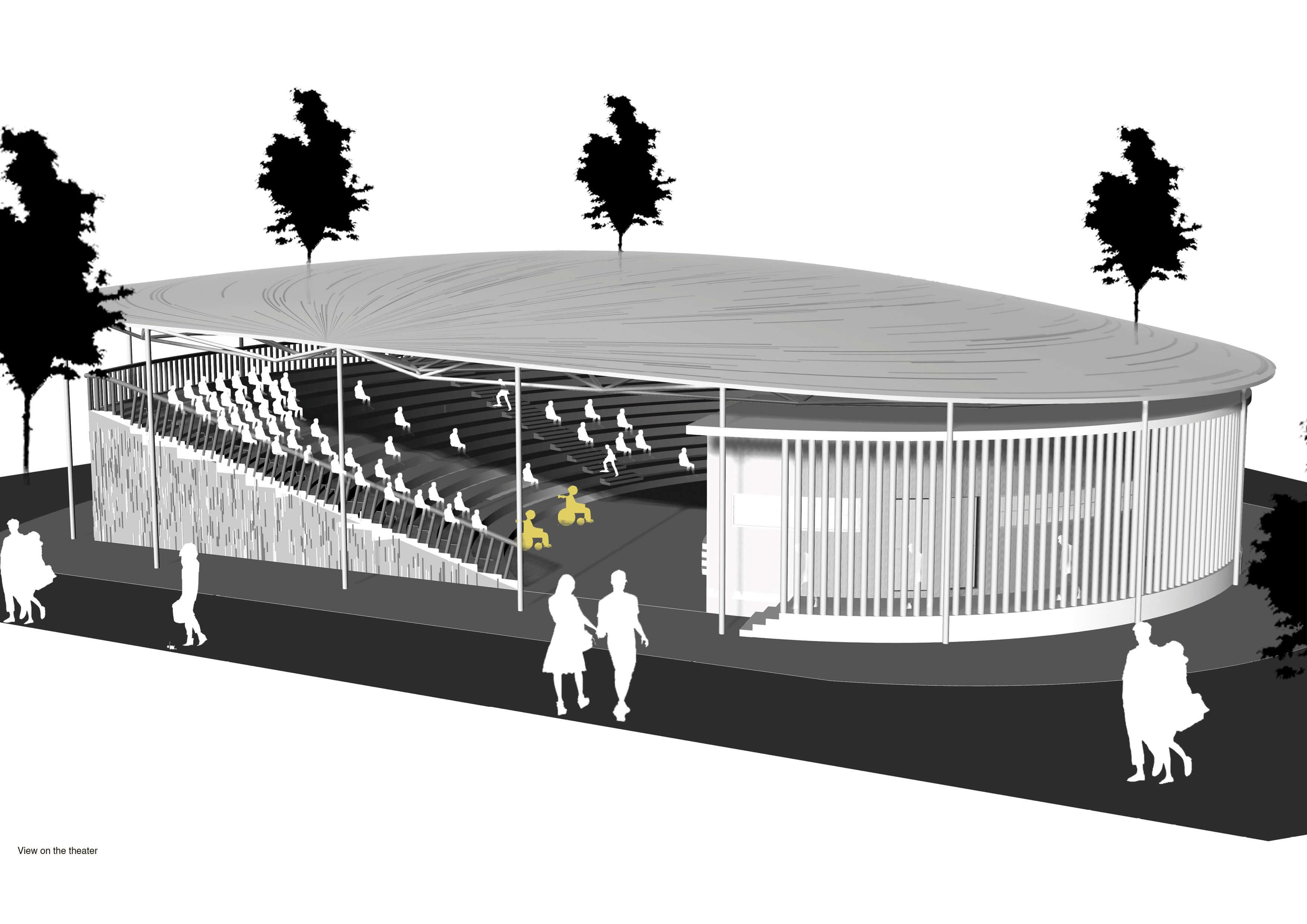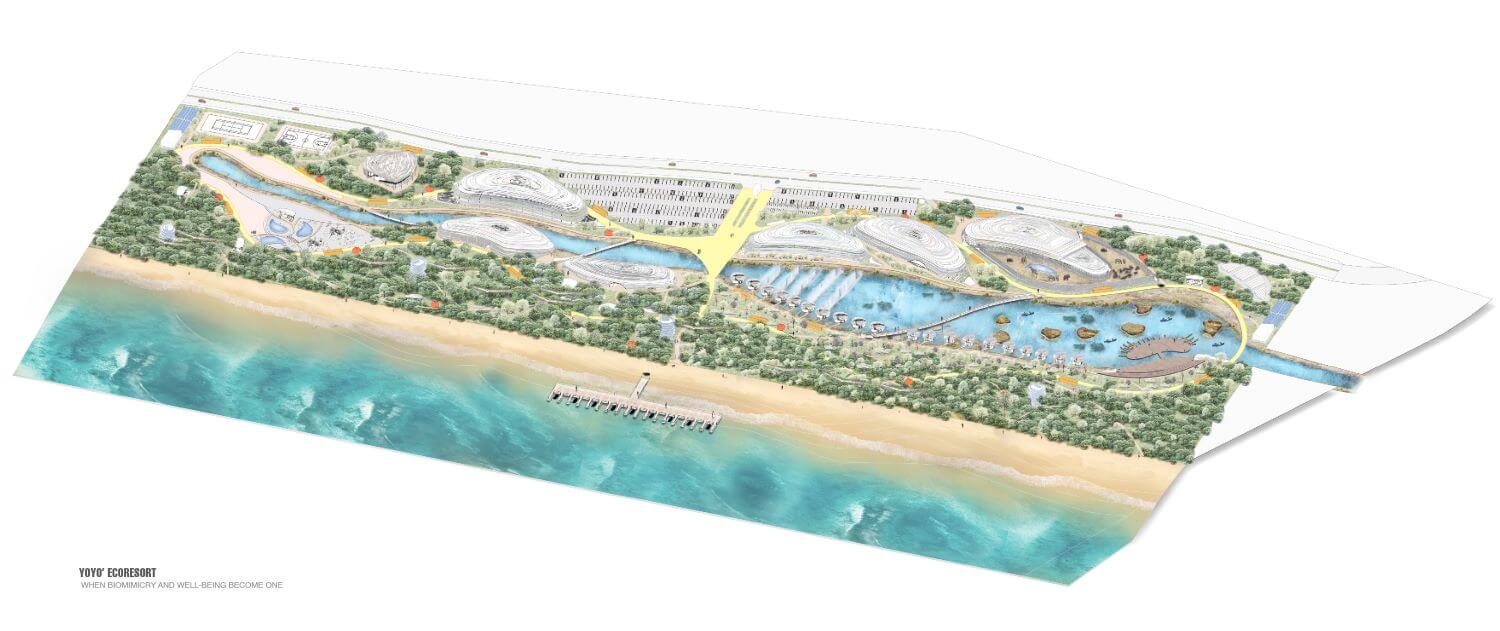 ---