Mutuus Studio: The apartment occupies the top three floors of the historic Oliver Cromwell Building on the Upper West Side of Manhattan (across the street from the famed Dakota Apartments). Affording commanding views of Central Park, it's an inspiring refuge from which to escape the frenetic pace of NYC. The clients, a financier and a tech entrepreneur, wanted a cozy retreat to counterbalance their busy lifestyle and to accommodate two daughters and a steady stream of houseguests.
The main floor features a combined living/dining area that showcases an eclectic art collection and a library for the voracious literary appetite of the homeowners. The dining table is flanked by a banquette covered with a custom Suki Sheema textile. Adjacent is a small TV/family room punctuated by a bright red Ligne Roset couch.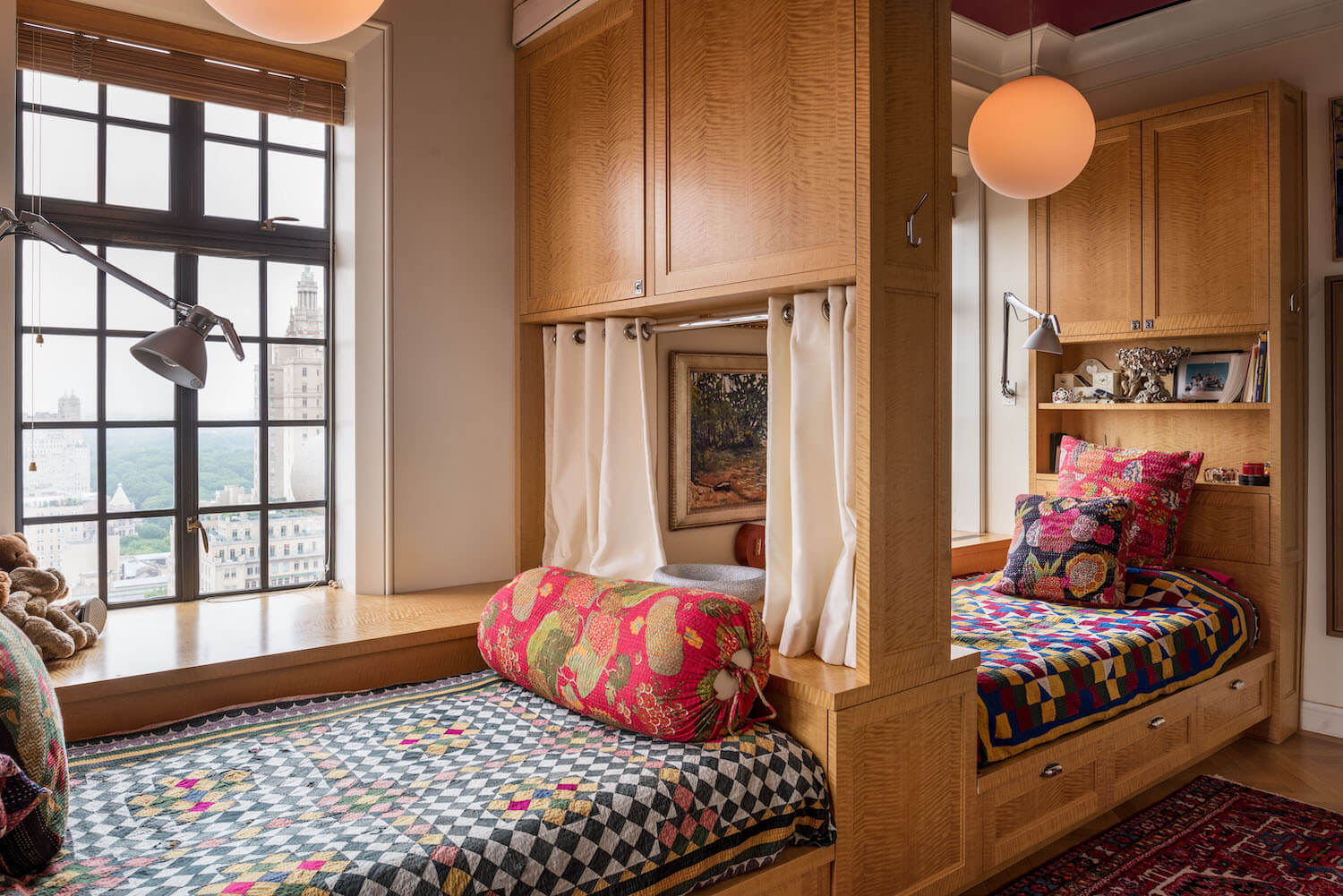 The innate charm of the Cromwell building's oak herringbone floors, steel spiral staircase, oversized patio, and separated living spaces was a draw. Not surprisingly, however, the 100-year-old unit was in need of modernization. On the second floor, and up the oak-and-steel staircase, is a small office and a bedroom with two beds for the daughters in a unique head-to-toe configuration that is crafted in figured maple and features built-in storage. The ceiling, a deep magenta, adds a richness to the space and ties together the room's elements which are rendered in wood, textures, and layers.
Also, on the second floor is a bathroom, a small kitchenette, and a gracious balcony overlooking the busy cityscape below. The open spaces of the circular stairwell that continues up to the third-floor feature integrated wooden shutters that slide down to create privacy for the whole second floor. Continuing up the stairs is a generous master bedroom and master bath. The master bathroom is clad, wall-to-wall, in hand-made, brightly colored Moroccan tile. Existing parquet floors were preserved and refinished.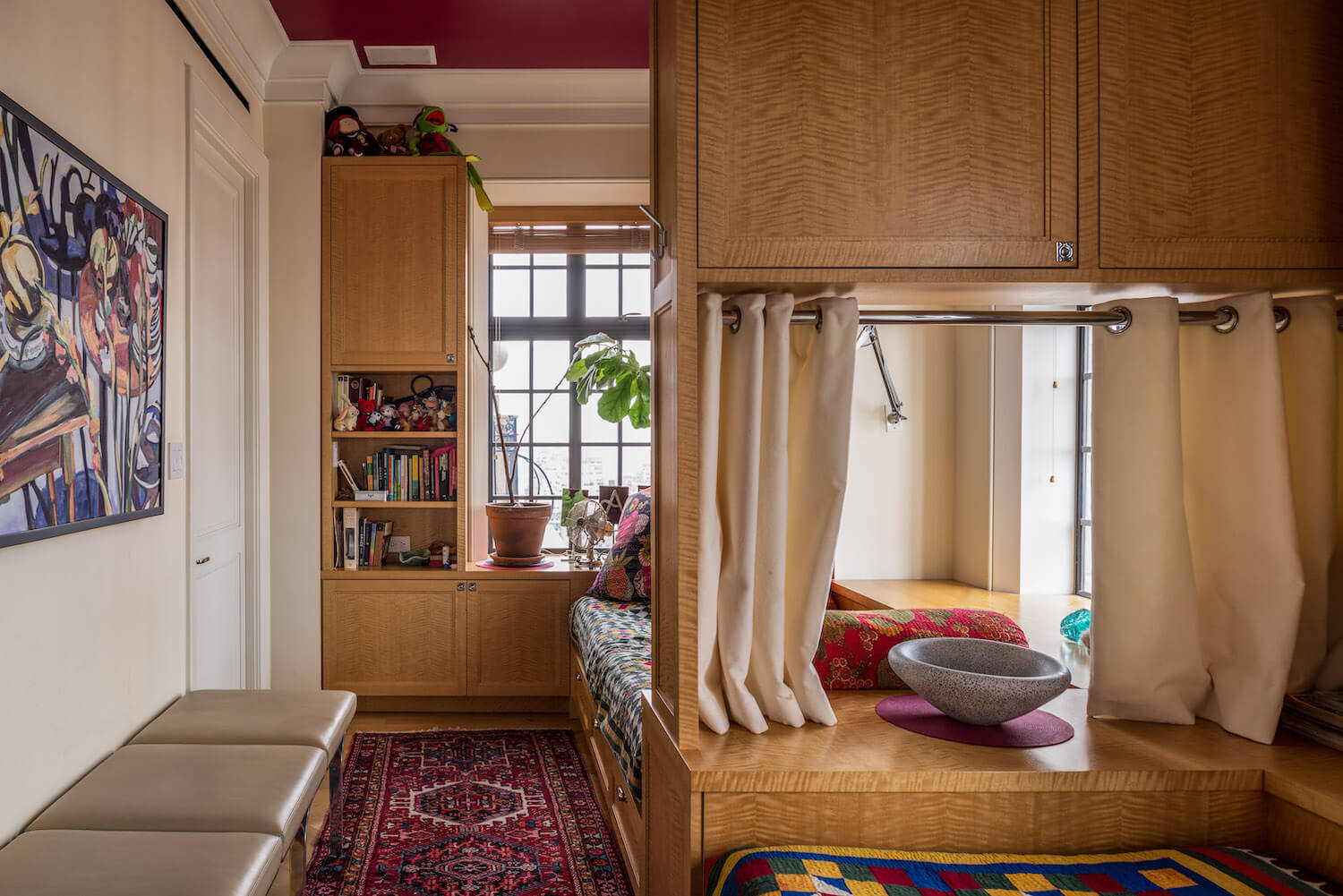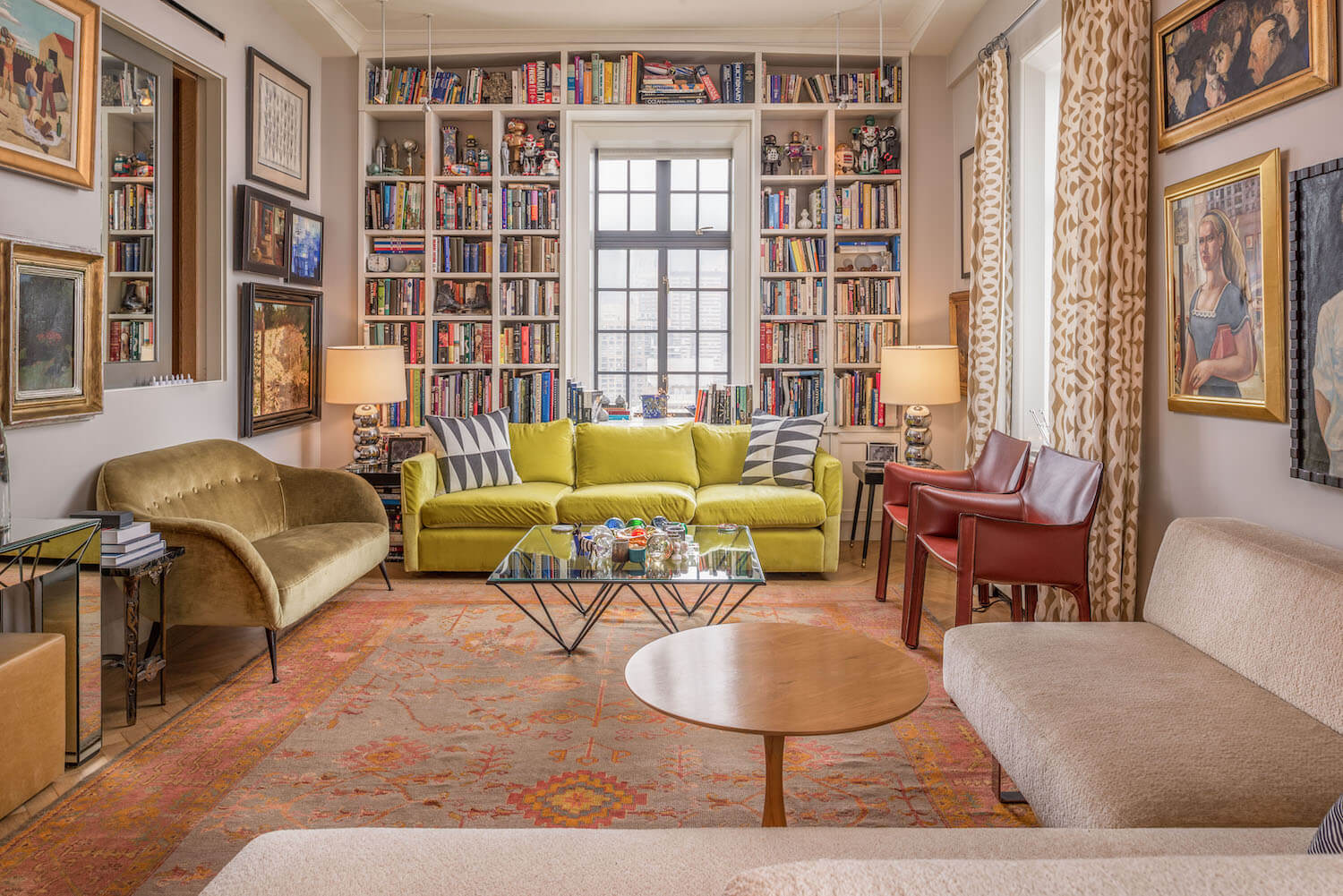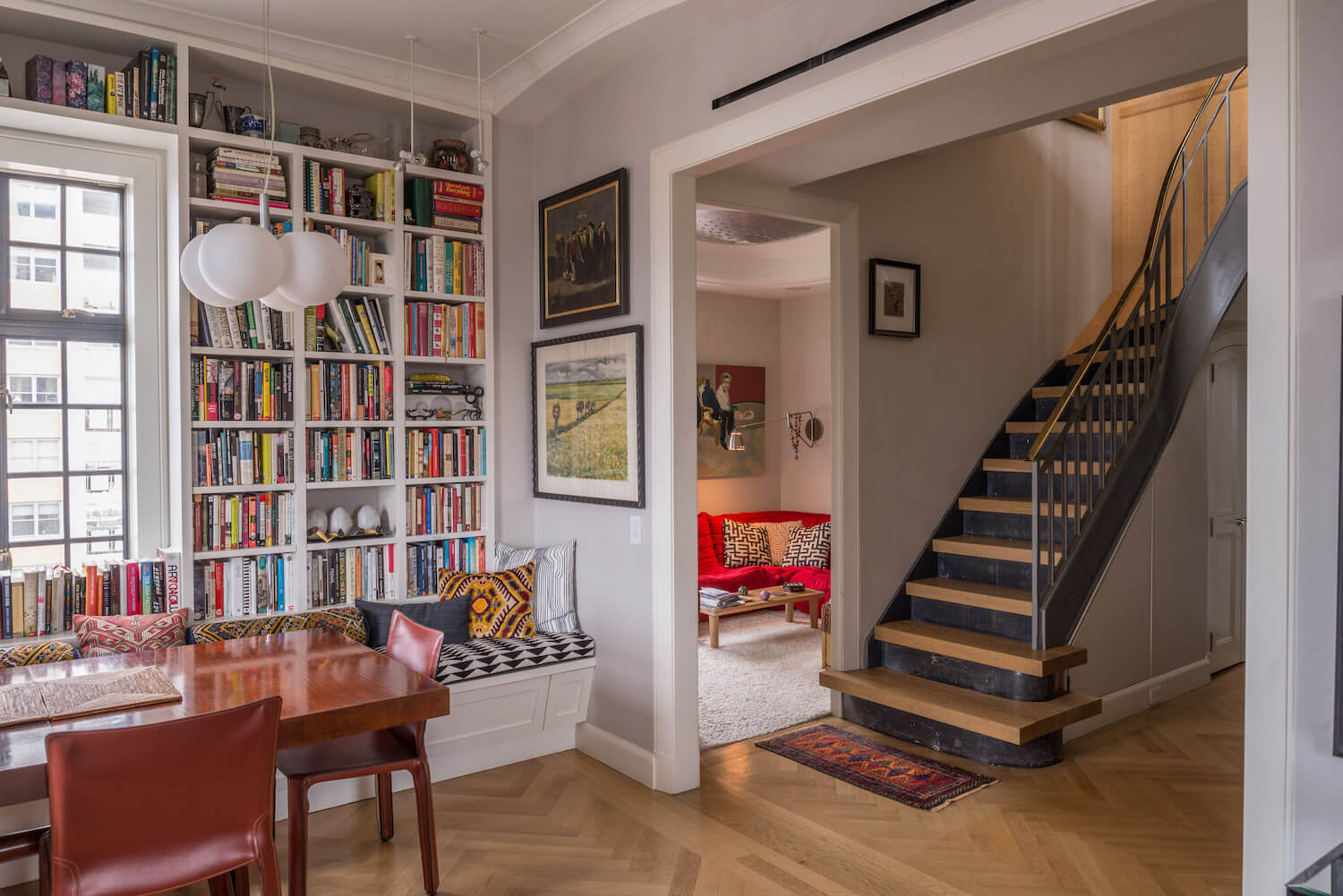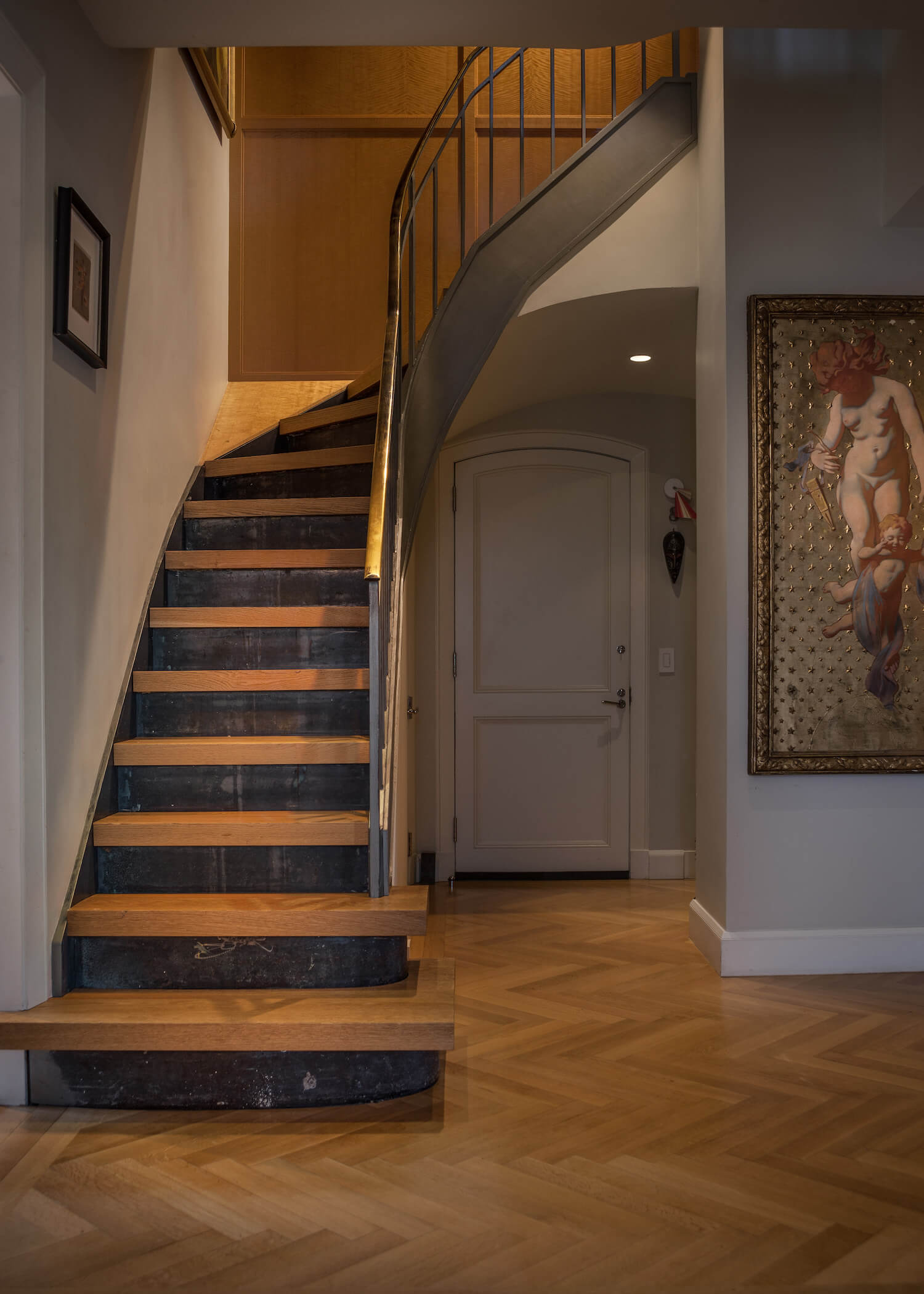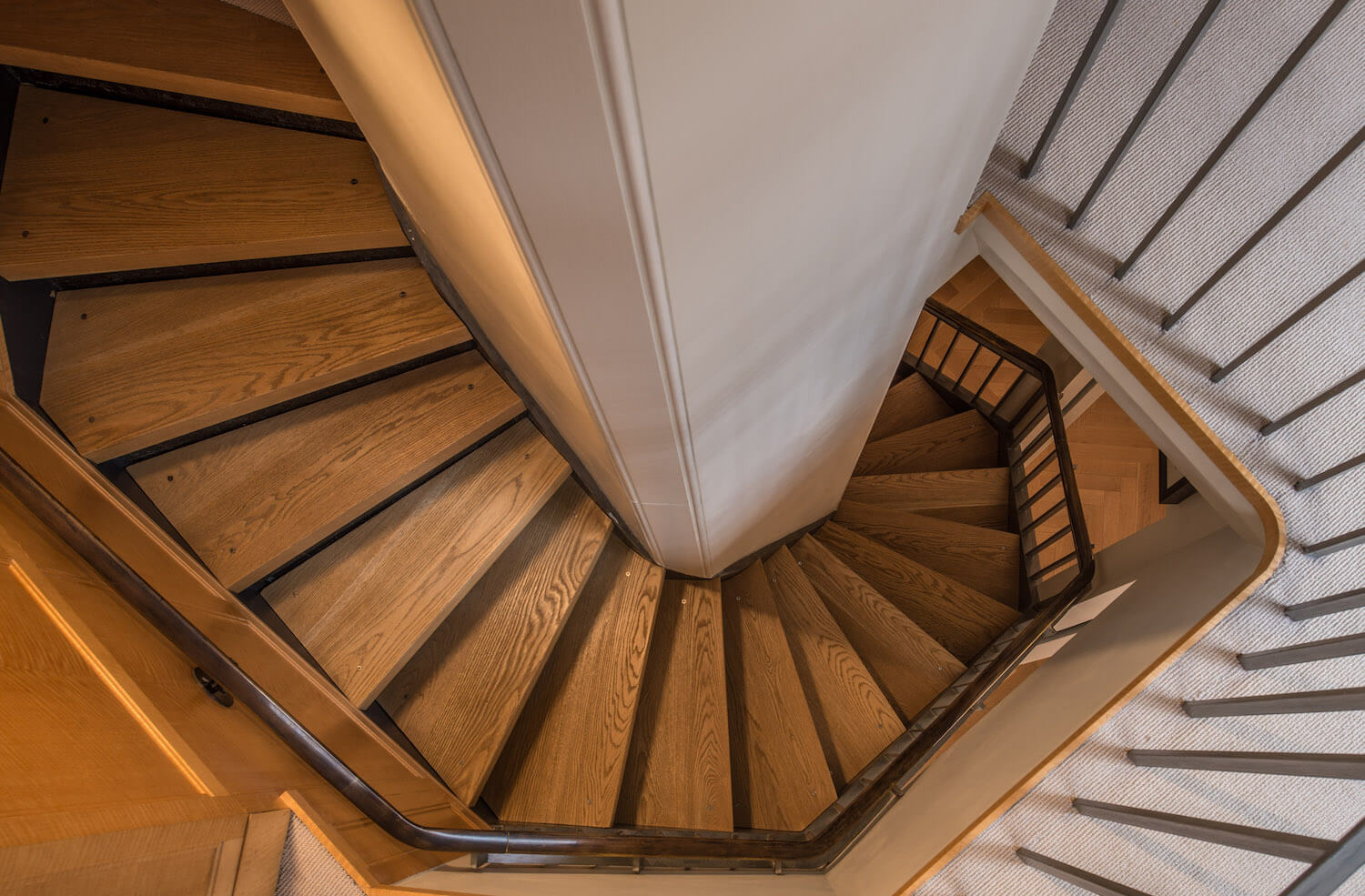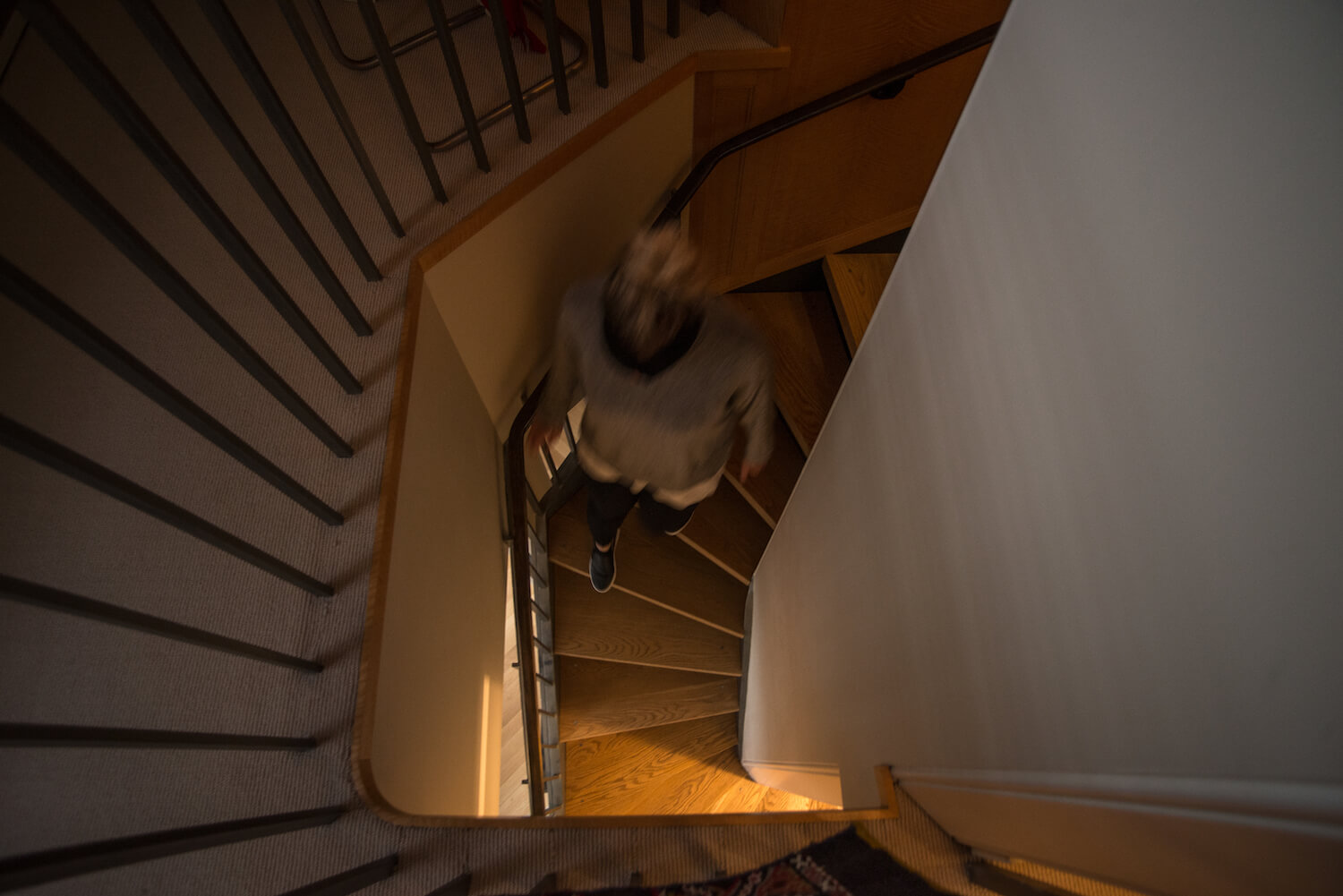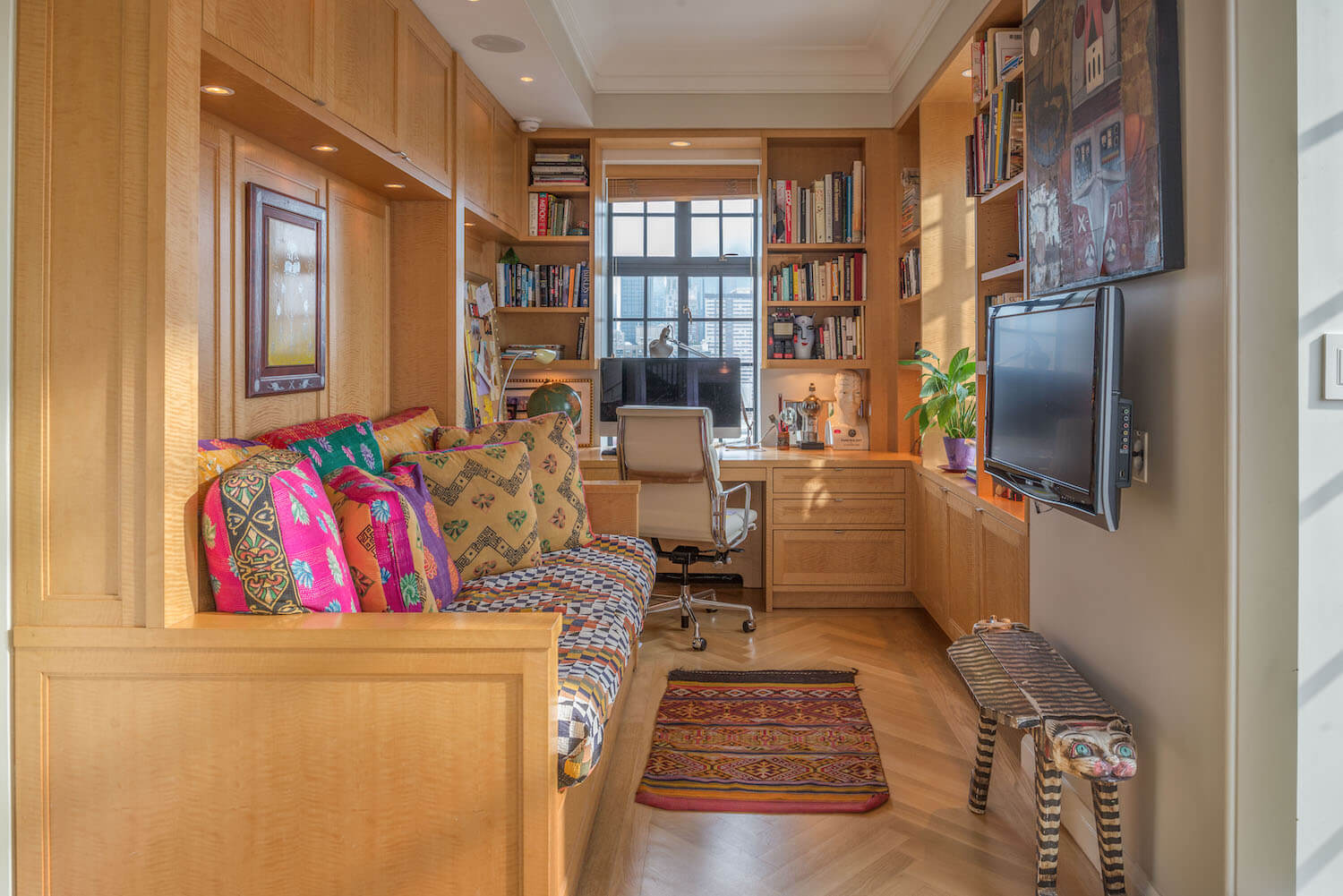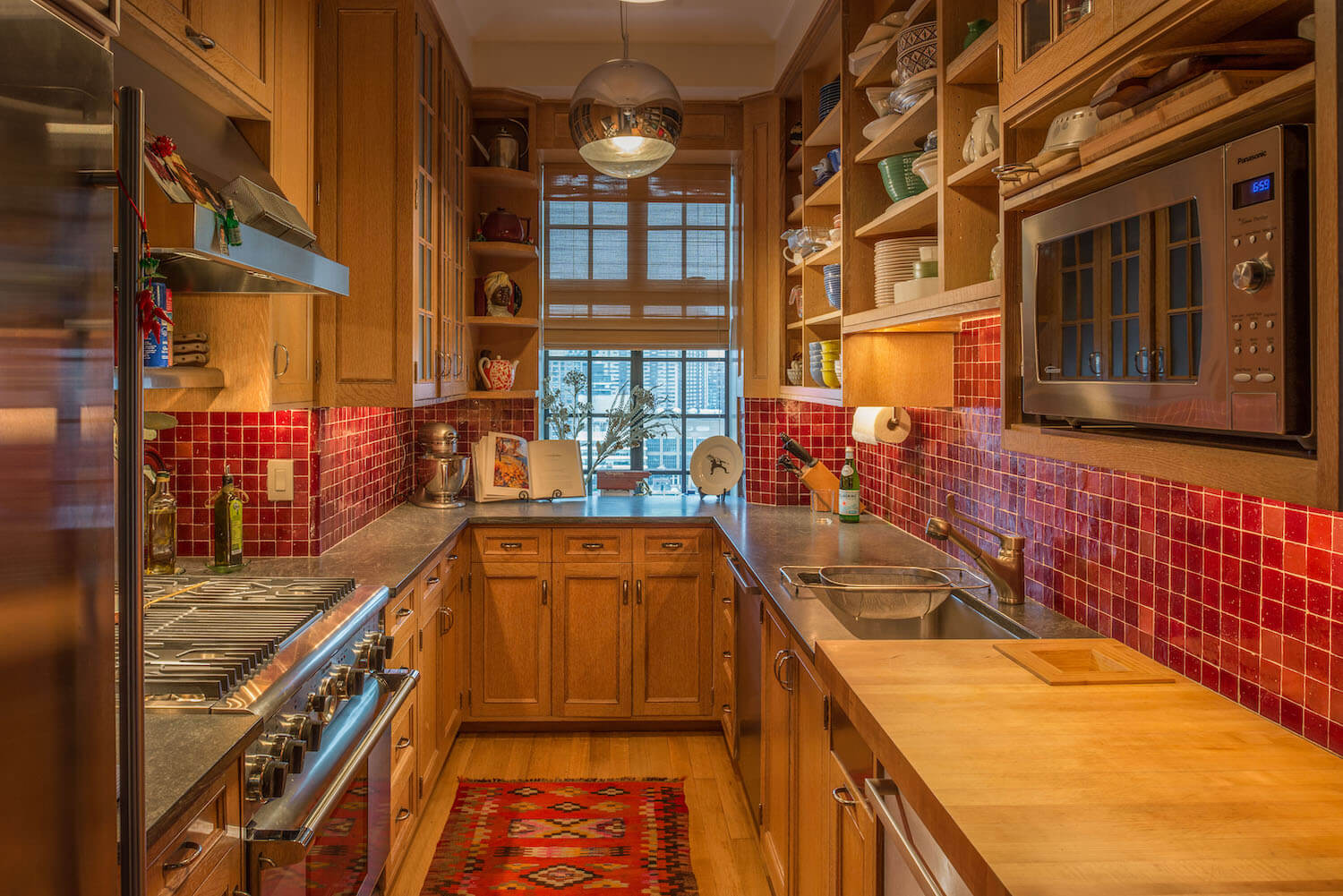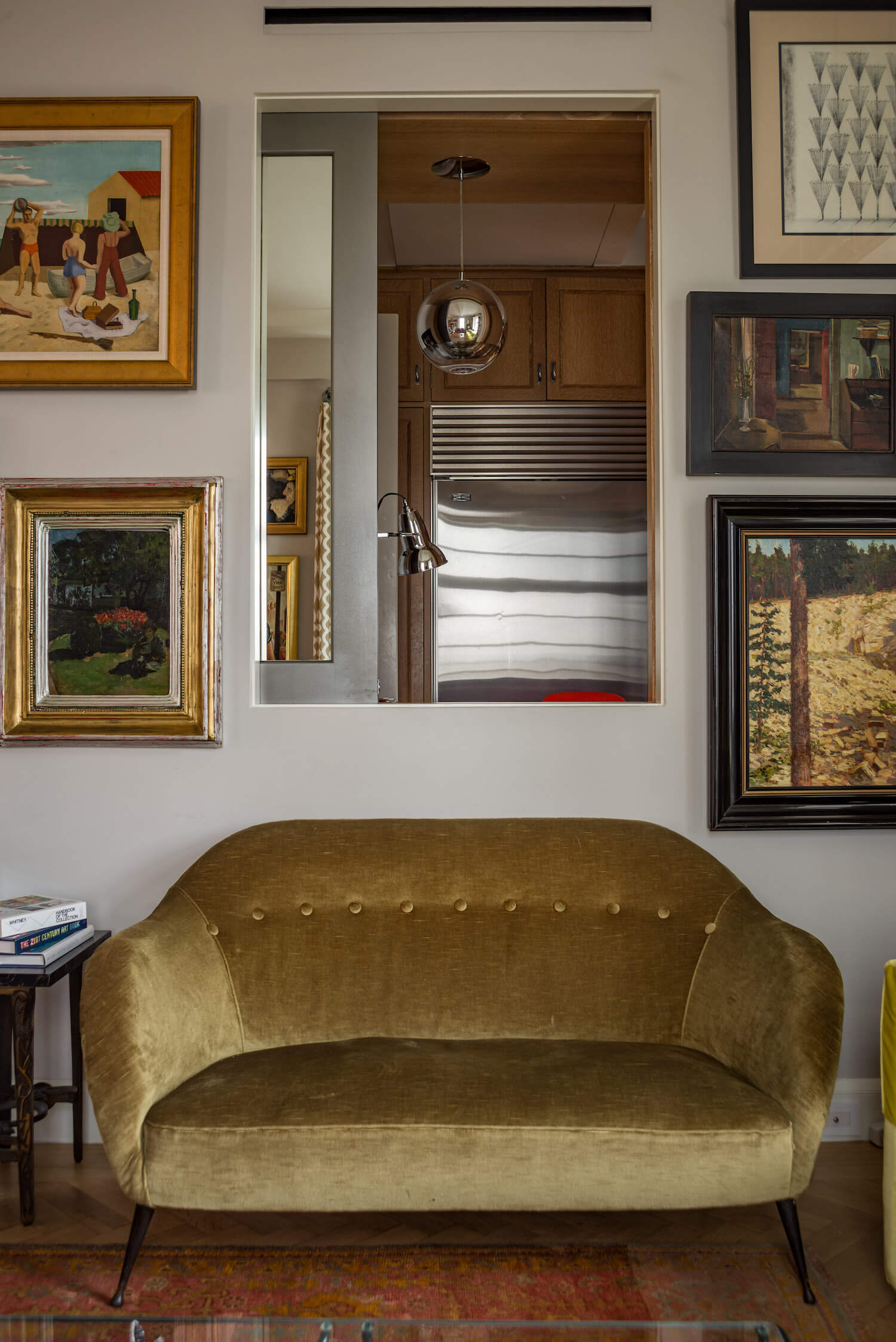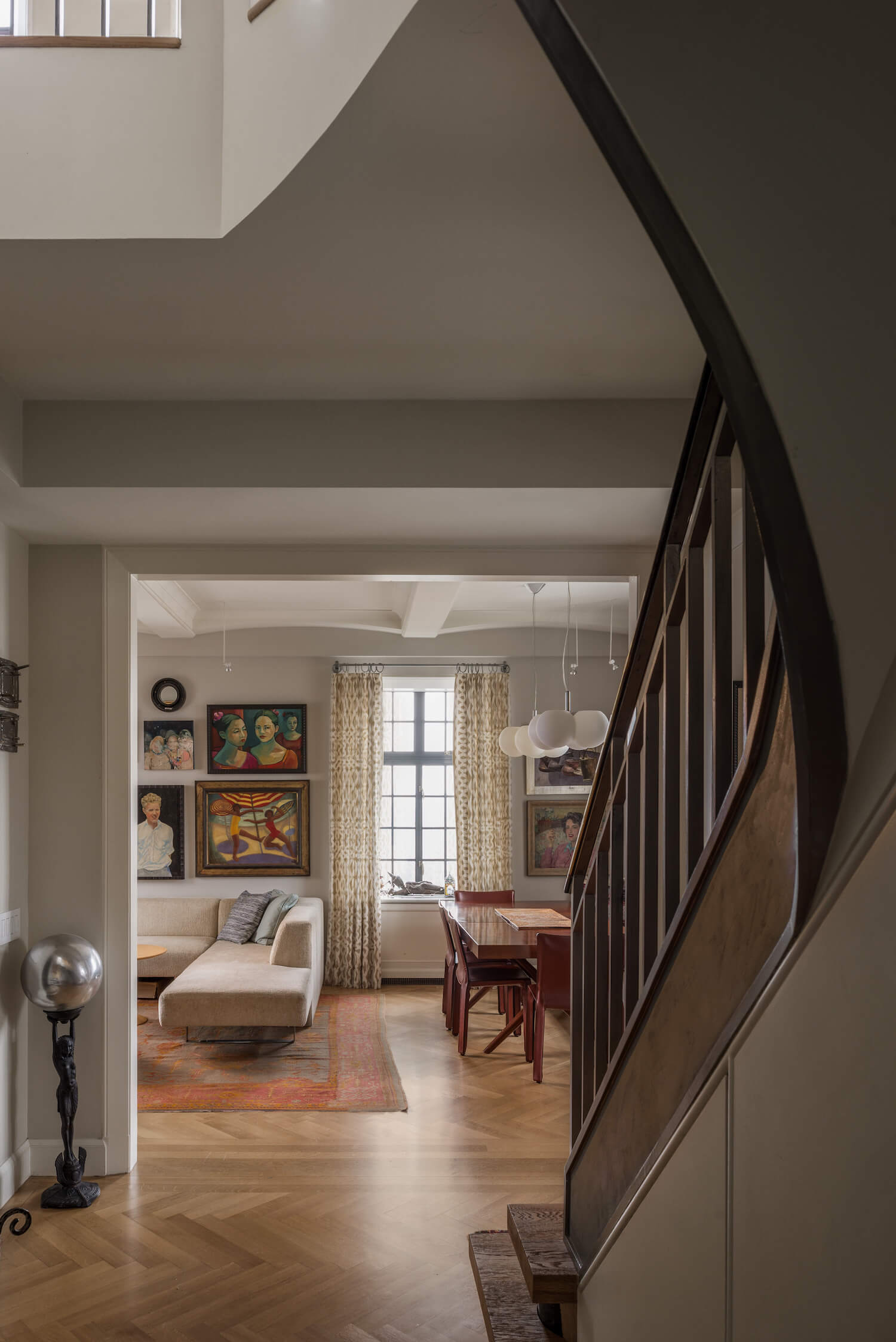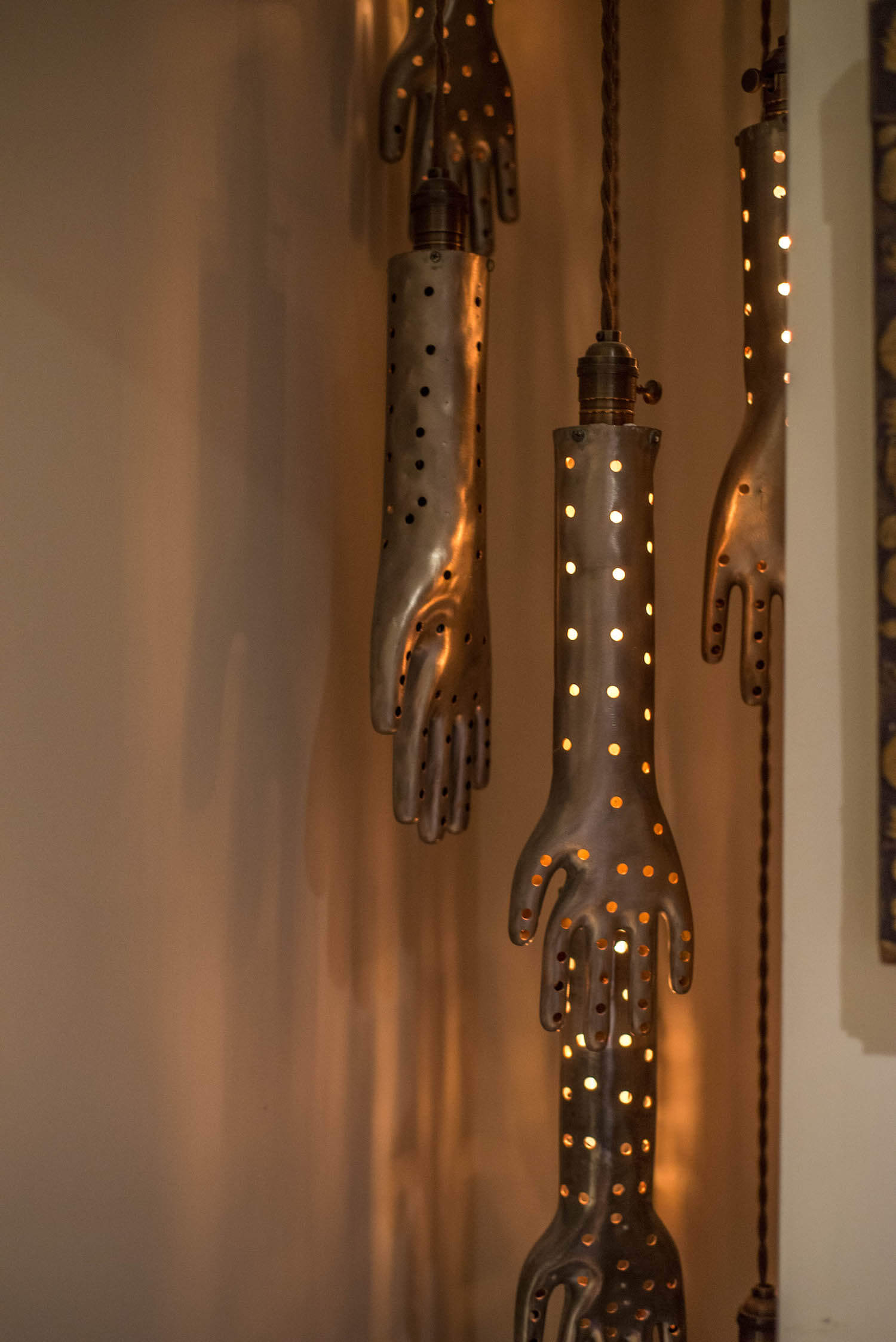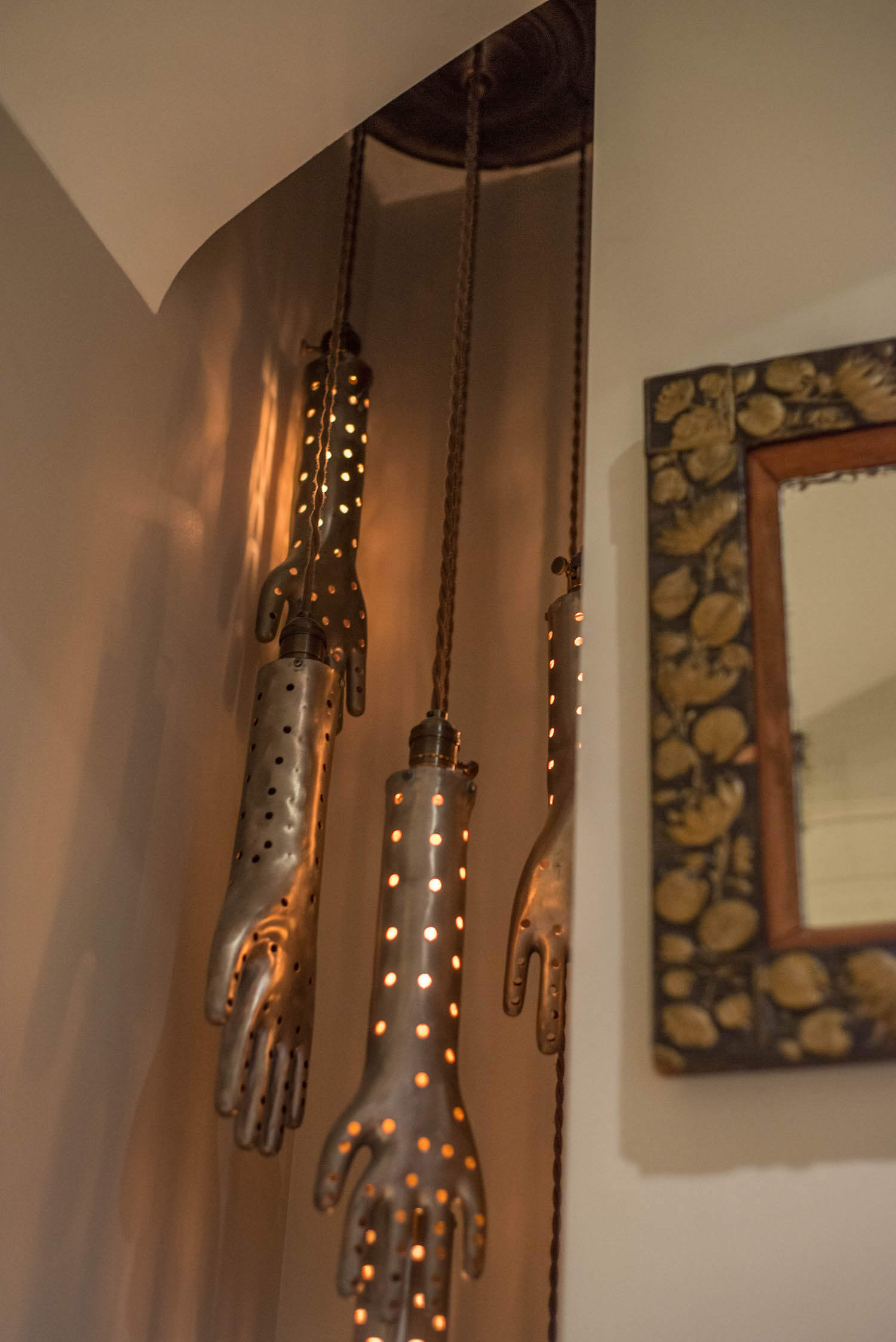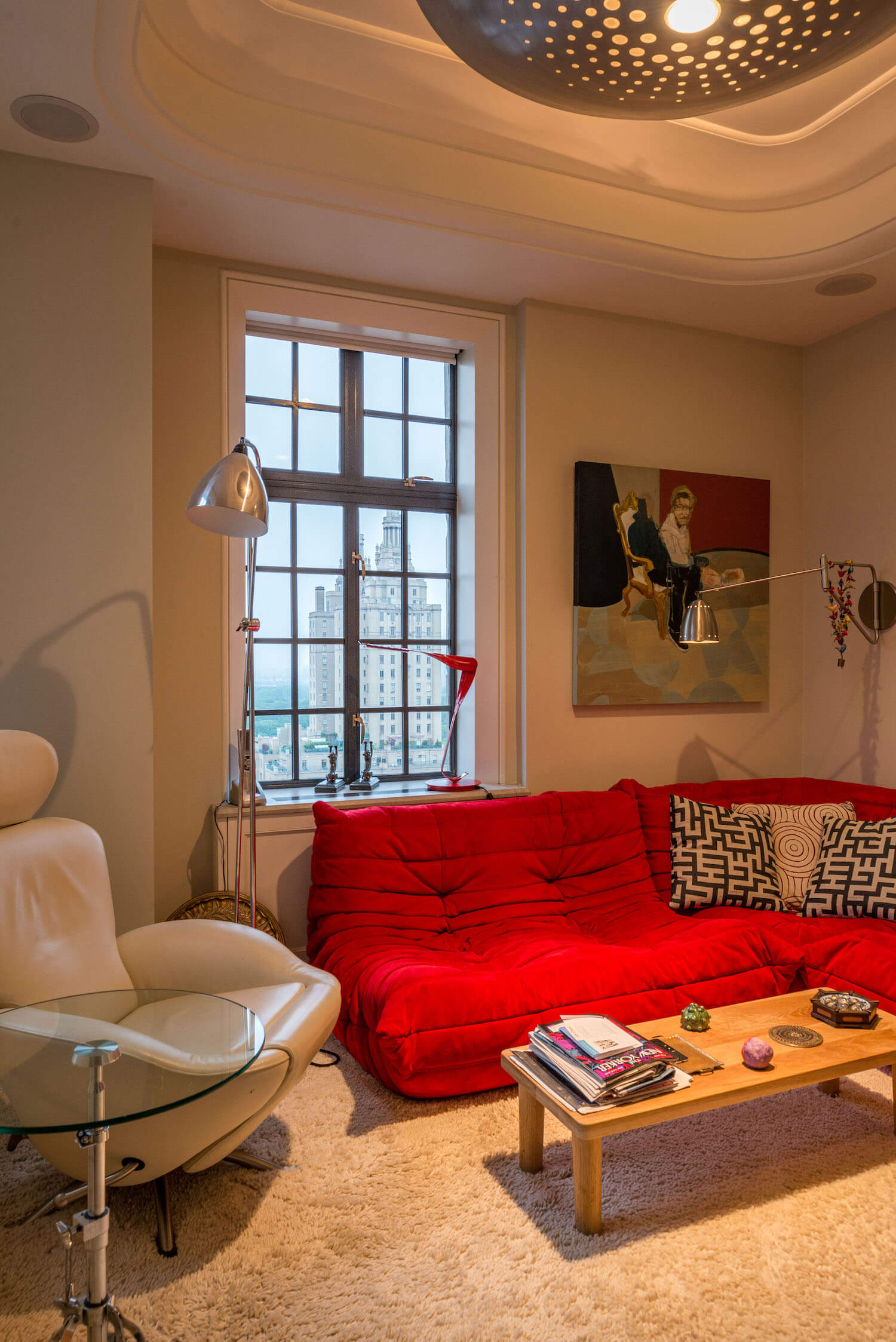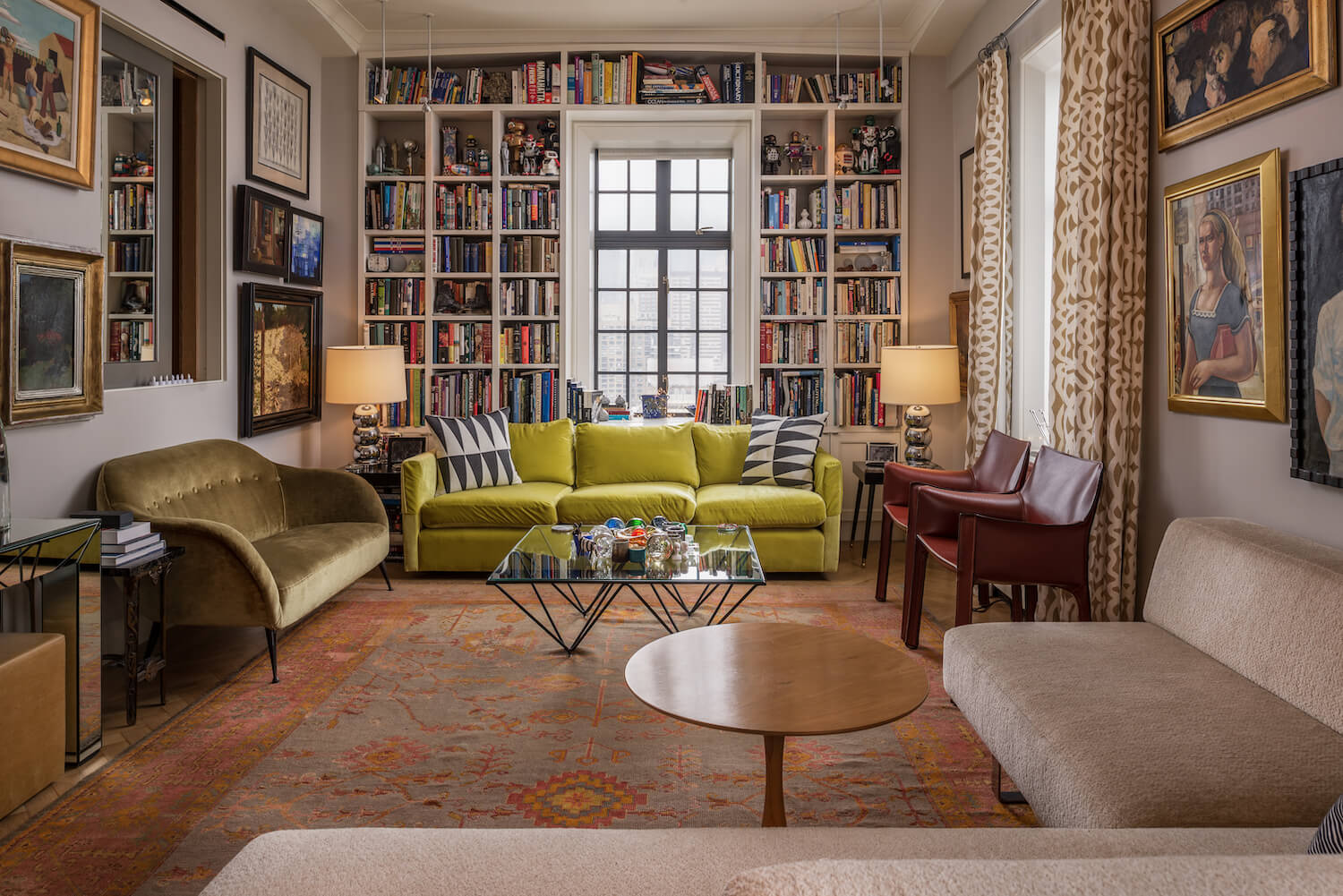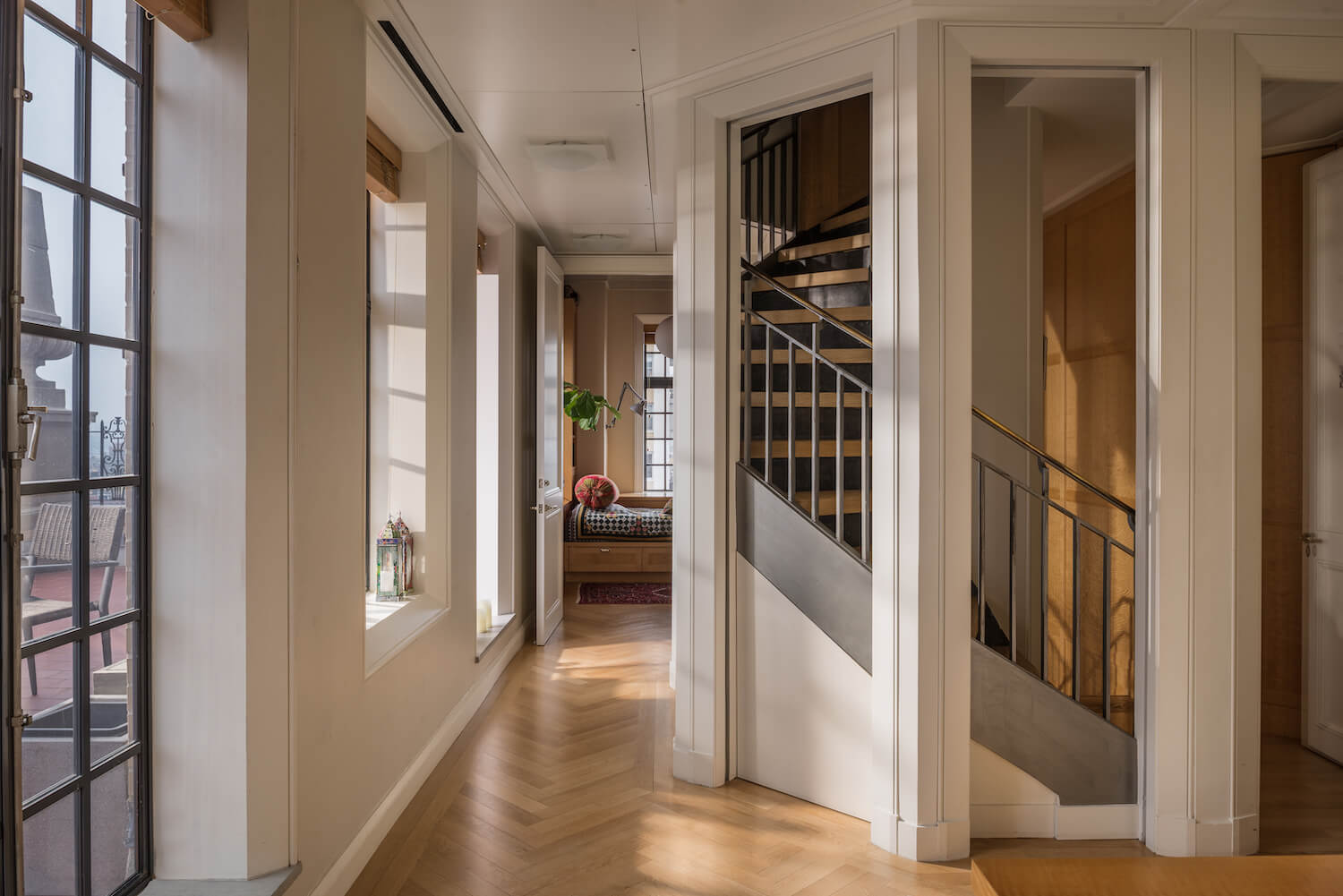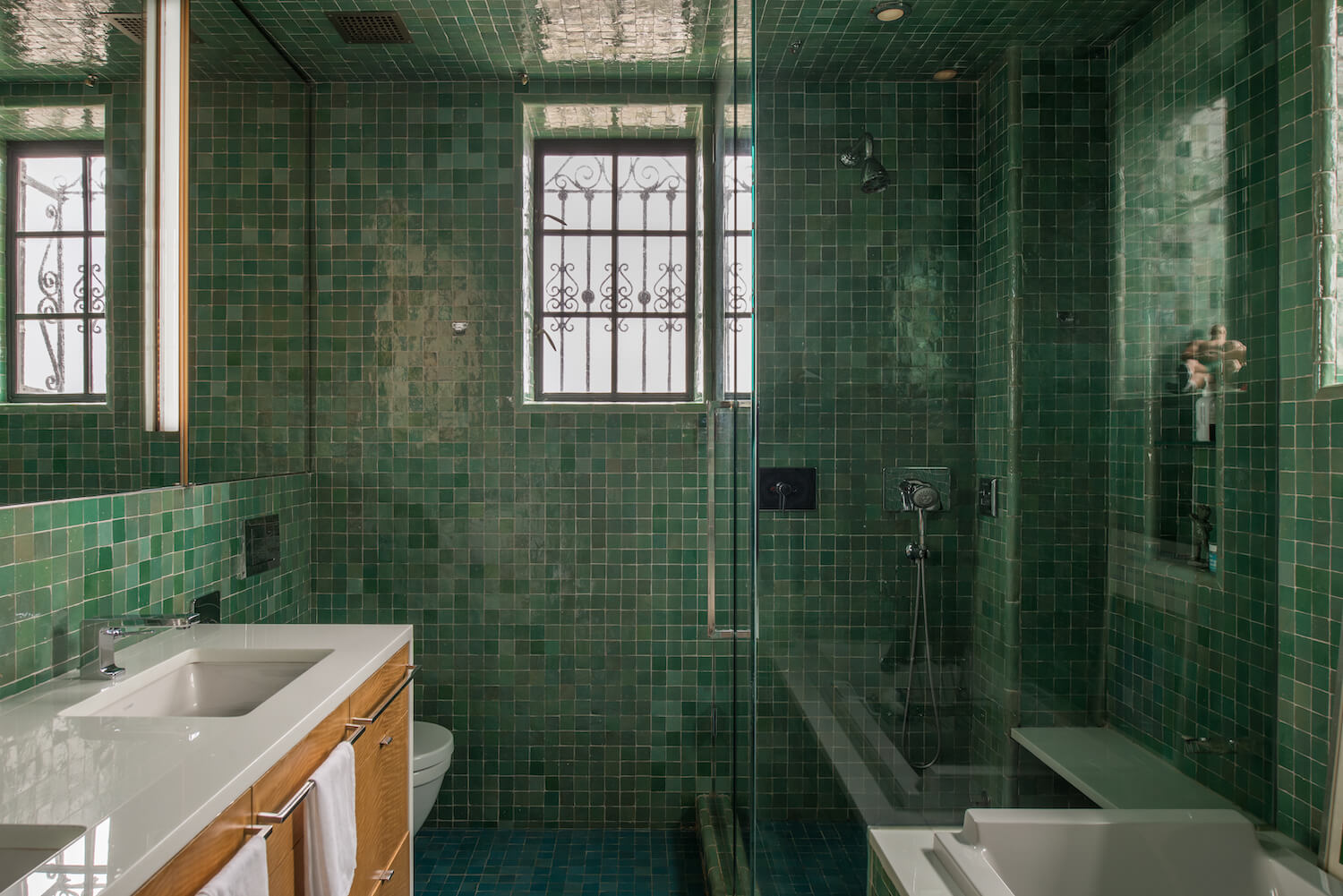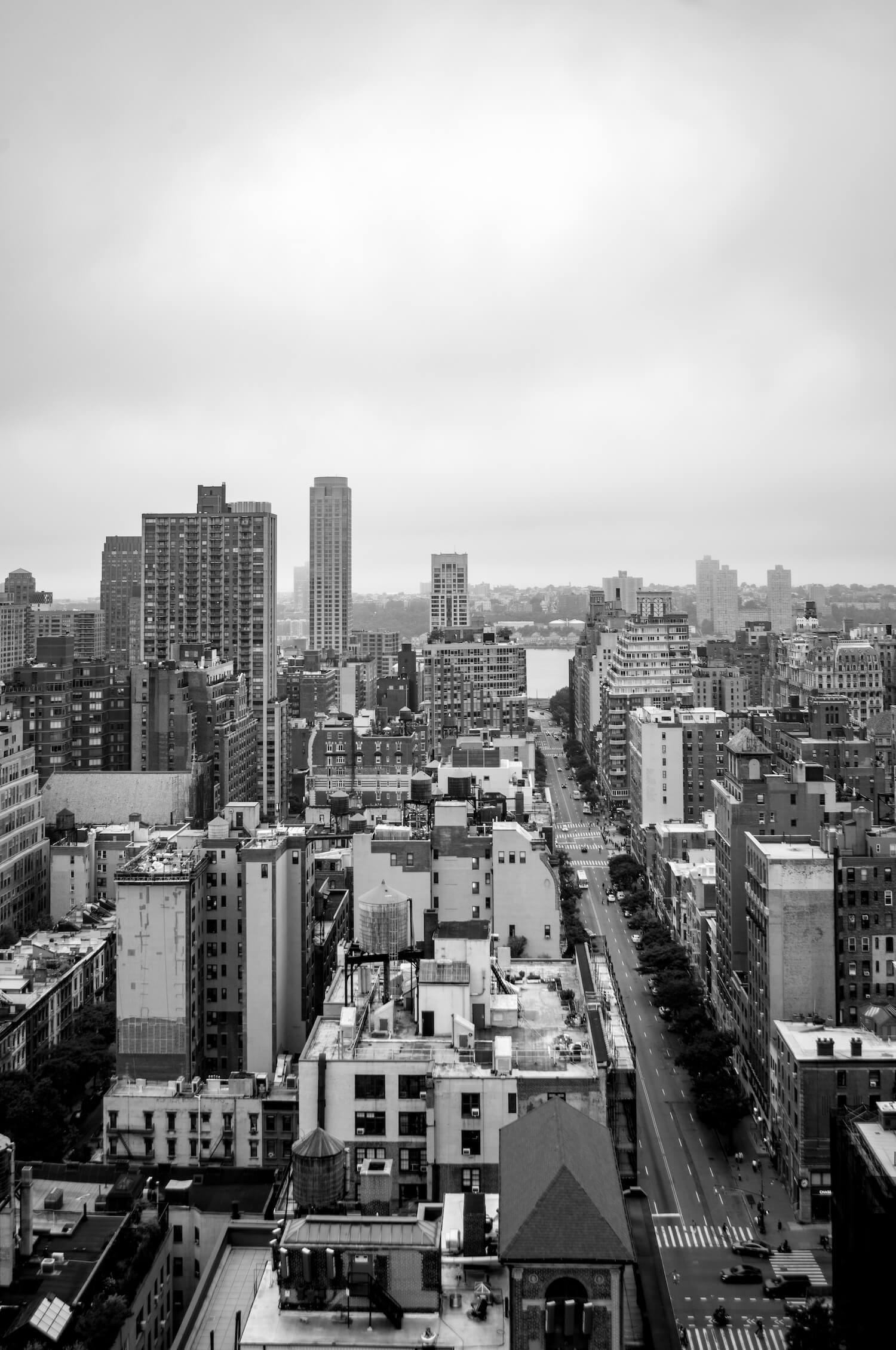 ---