Perched atop the apartments of a renowned township in the evolving outskirts of Jalandhar, the penthouse interior designed by Space Race Architects integrates functional coherence with the aesthetic of subtle splendor. The project spreads over 10,000 sq.ft. area accommodating luxurious built spaces that flank pockets of landscape along the periphery. The design is brought to life through harmony of enclosed volumes and open spaces.
With a family of three generations residing in the house, the spaces are envisioned to cater to each of their distinct ways of life while also binding them together through thoughtful interlinkages created between different private zones. Present at the heart of the house, is the vertical circulation core that opens into a grand lobby with a pooja room that welcomes the entrant by instilling a sense of sanctity. The lobby expands into shared living spaces on either side: To the north, the coziness of the living room brings the family together. It further branches into five bedrooms, with transitional spaces between the common and intimate areas, facilitating varying levels of engagement between the residents.
To the south of the lobby is a sophisticated dining area that opens into an equally impressive lawn. The kitchen to the west shields living spaces from harsh heat. It is designed with unique considerations, having counters, coffee tables and a dedicated bar that transitions into an open seating area. A waterfall feature cascading into a remarkable pool, combined with a bar table creates an aura that could light up any occasion.
The master bedroom unfurls into an open-to-sky jacuzzi buffered with greenery that promises a serene experience. The adaptability of the design is reflected through the execution of a private living room for the daughters that can open up into the main living by means of flexible partitioning.
Similarly, planning of the kids' room is envisioned to be transformed as the kids grow. Generous east-facing openings bring in natural light and panoramic views of the bespoke parcels of landscape created along the bedrooms. This makes each room unique and dynamic. Furthermore, it fosters the feel of lightness and being connected to nature against the richness and warmth of the laboriously ornamented interiors, striking a perfect balance. Each bedroom is provided with lavish walk-in closets and crafted washrooms, ensuring that every nook and corner is treated with utmost efficiency and importance.
The spatial experience is elevated by an extravagant material palette that includes Italian stones and high gloss veneer. Artful interiors and fixtures lend elegance and a touch of nostalgia, with its references to the magnificence of traditional architecture achieved with contemporary finishes. Every surface becomes a canvas for artwork or patterned finishes, leaving no room for visual boredom. In essence, the design manifests into a residential palace whose colors, textures, shapes and forms; intertwined with the play of light and shadow, put out a treat for the senses, creating a habitat that emanates awe and comfort.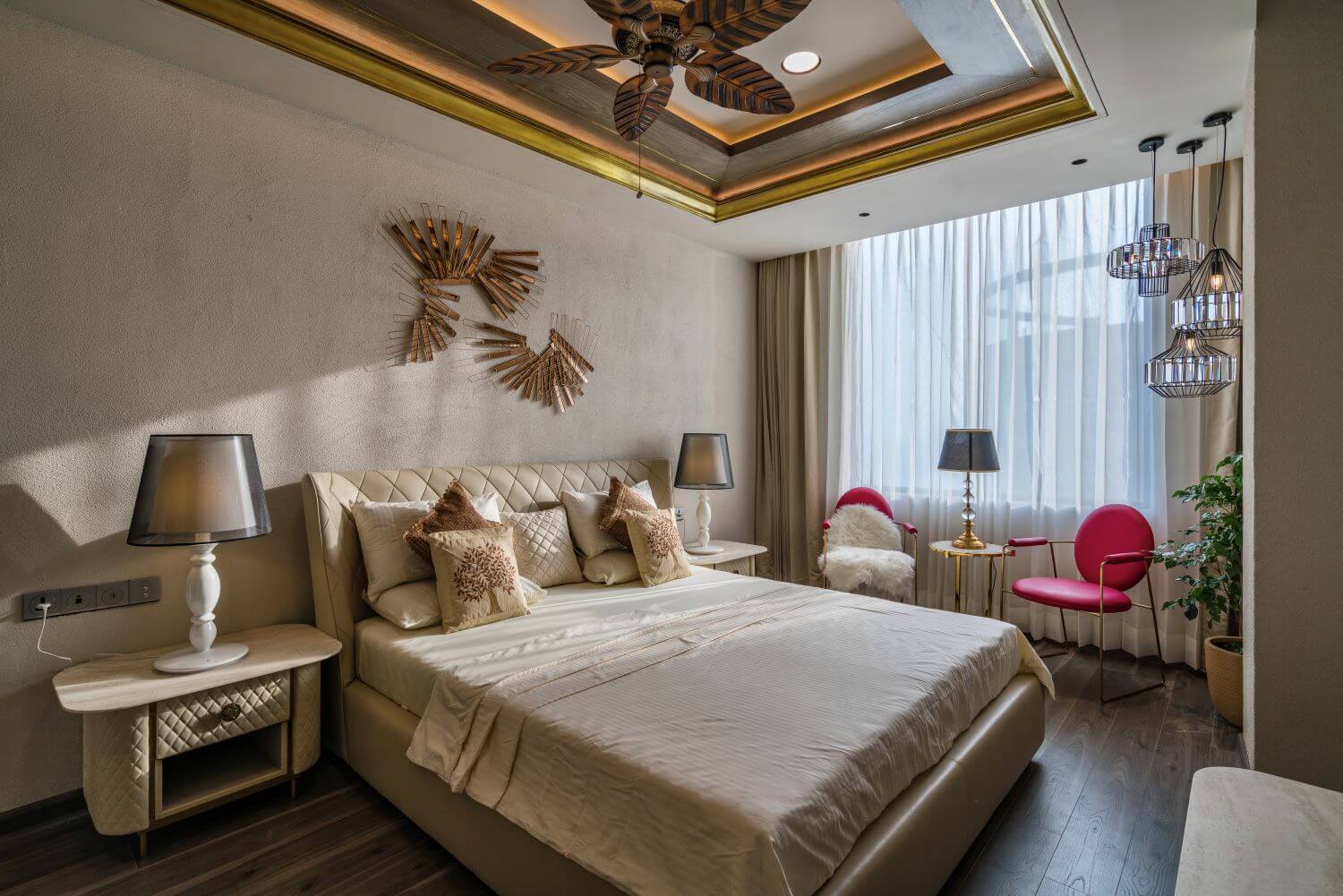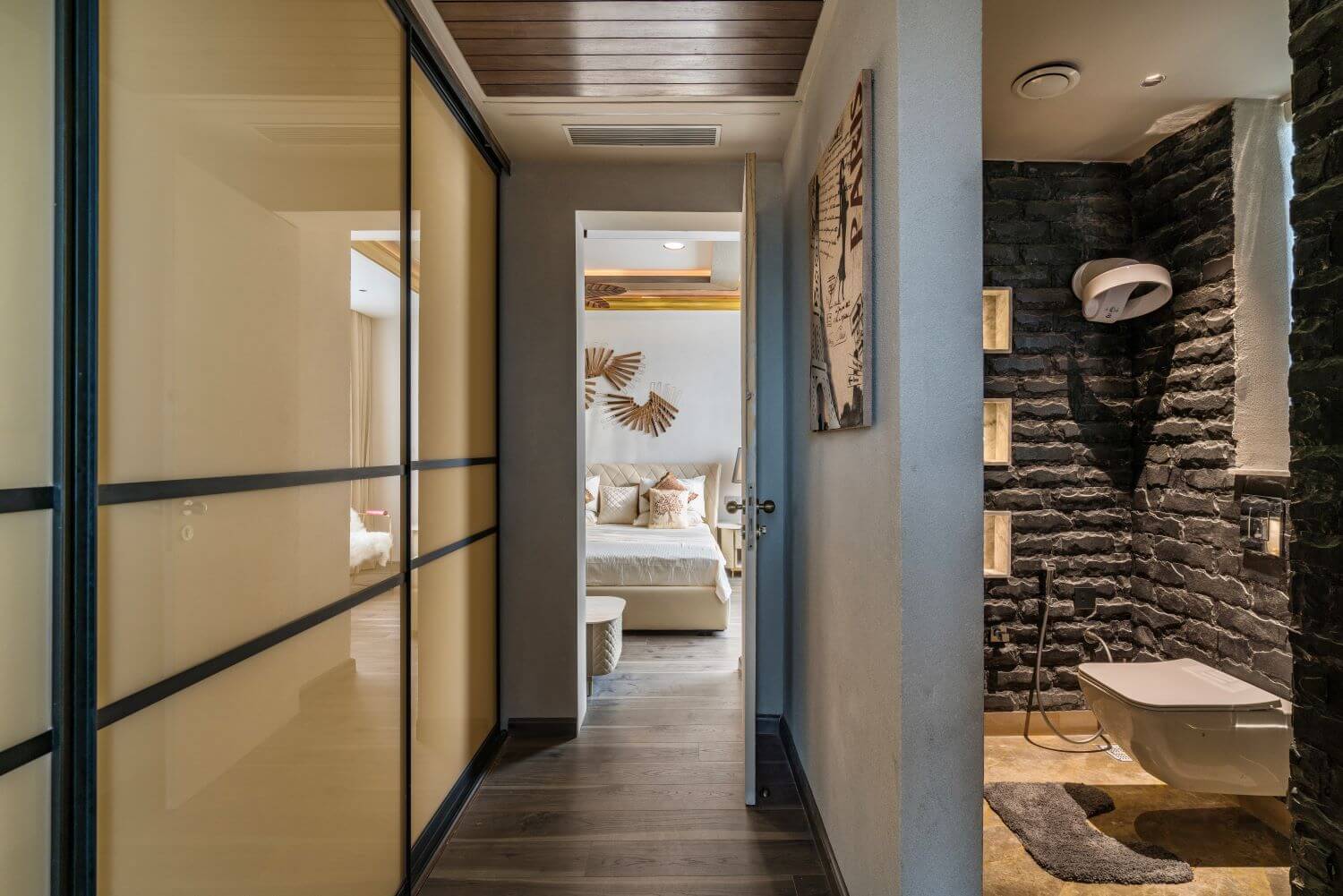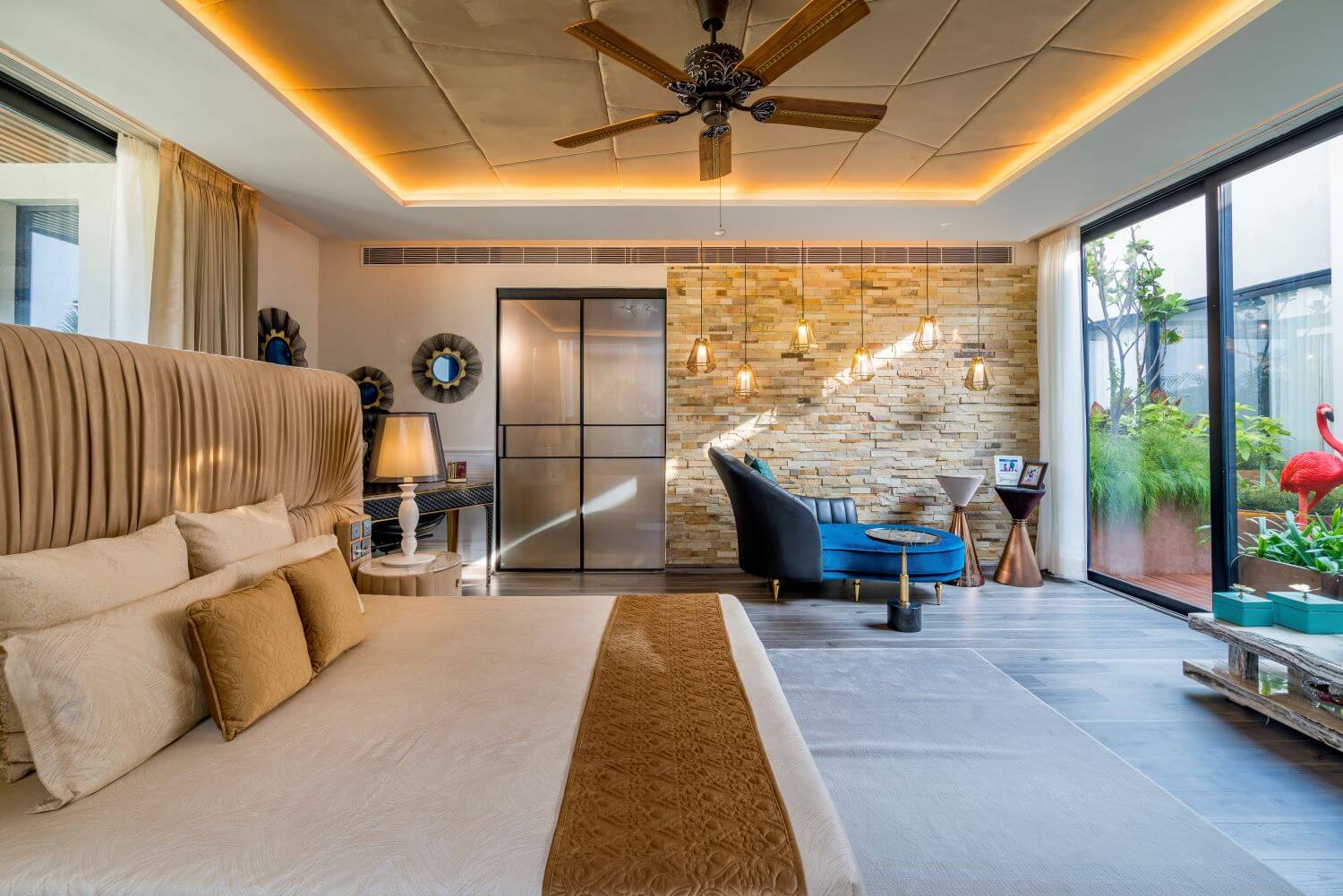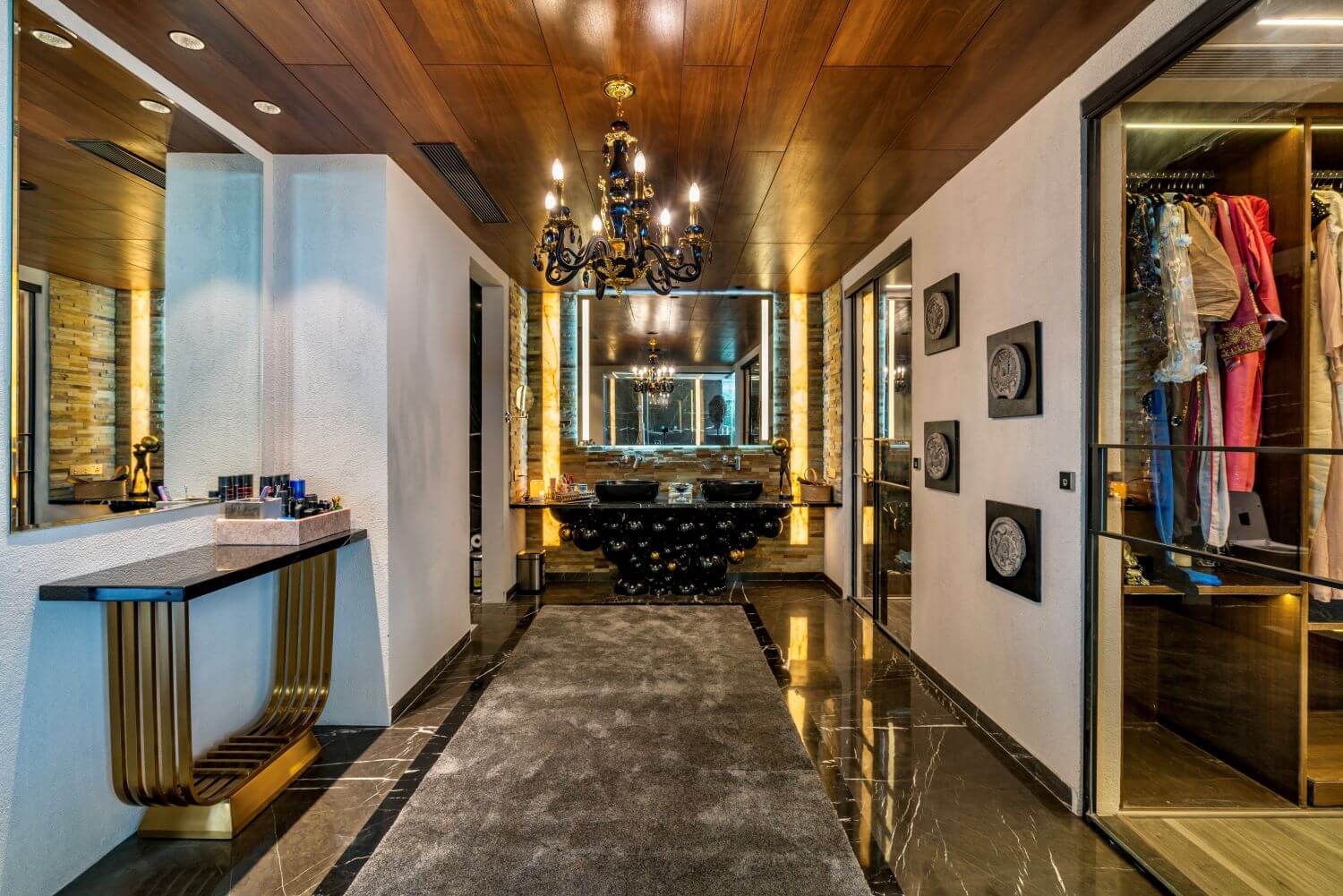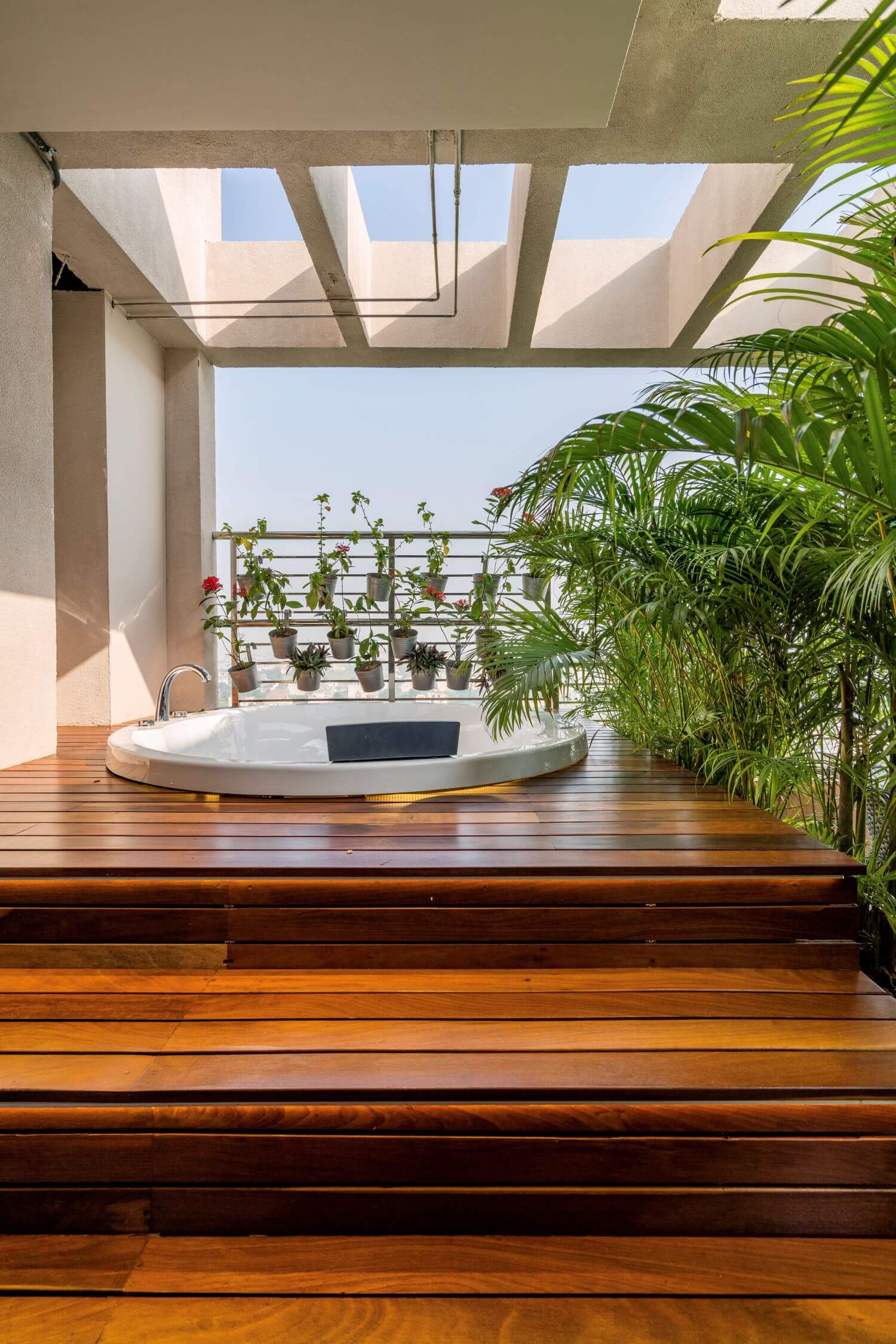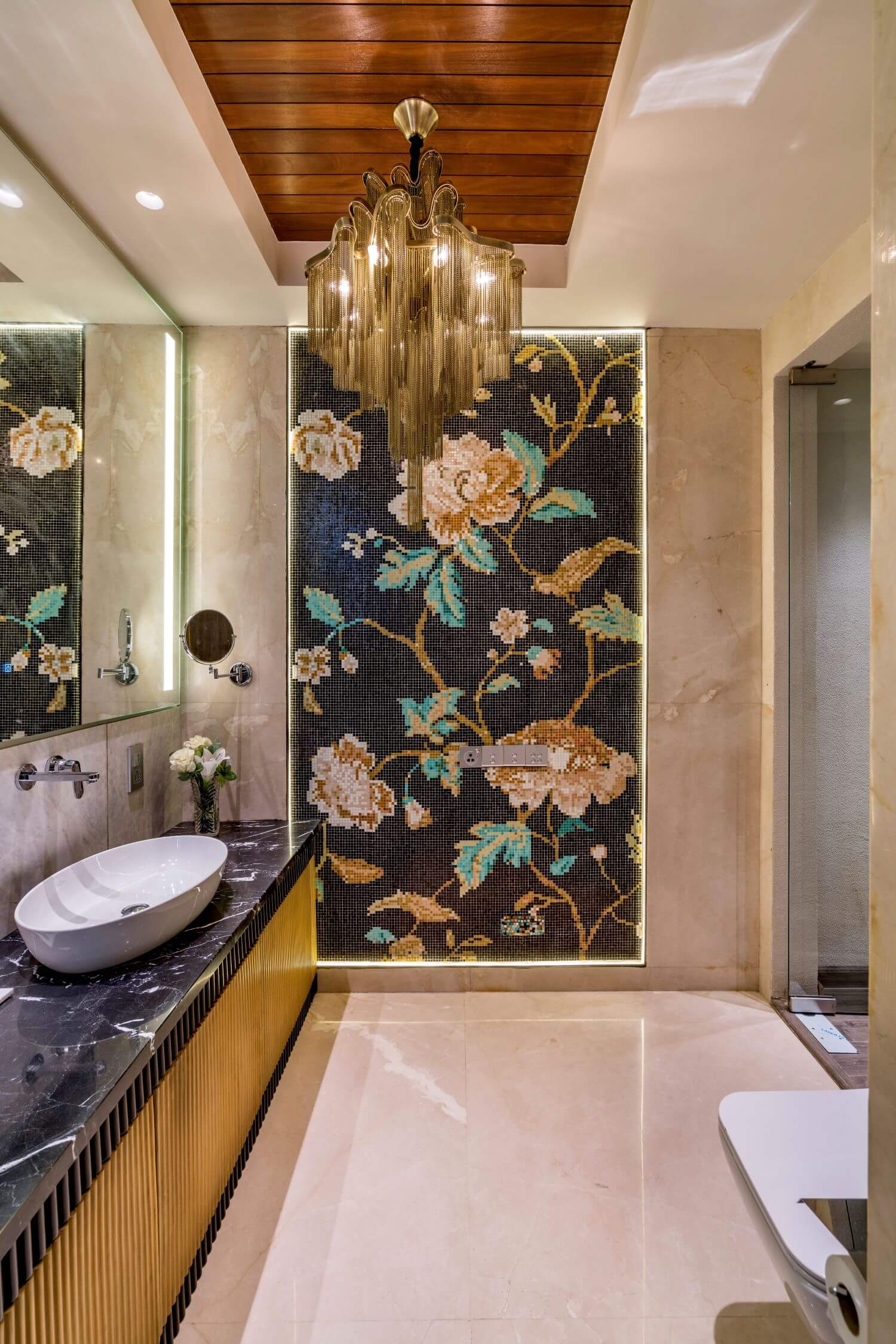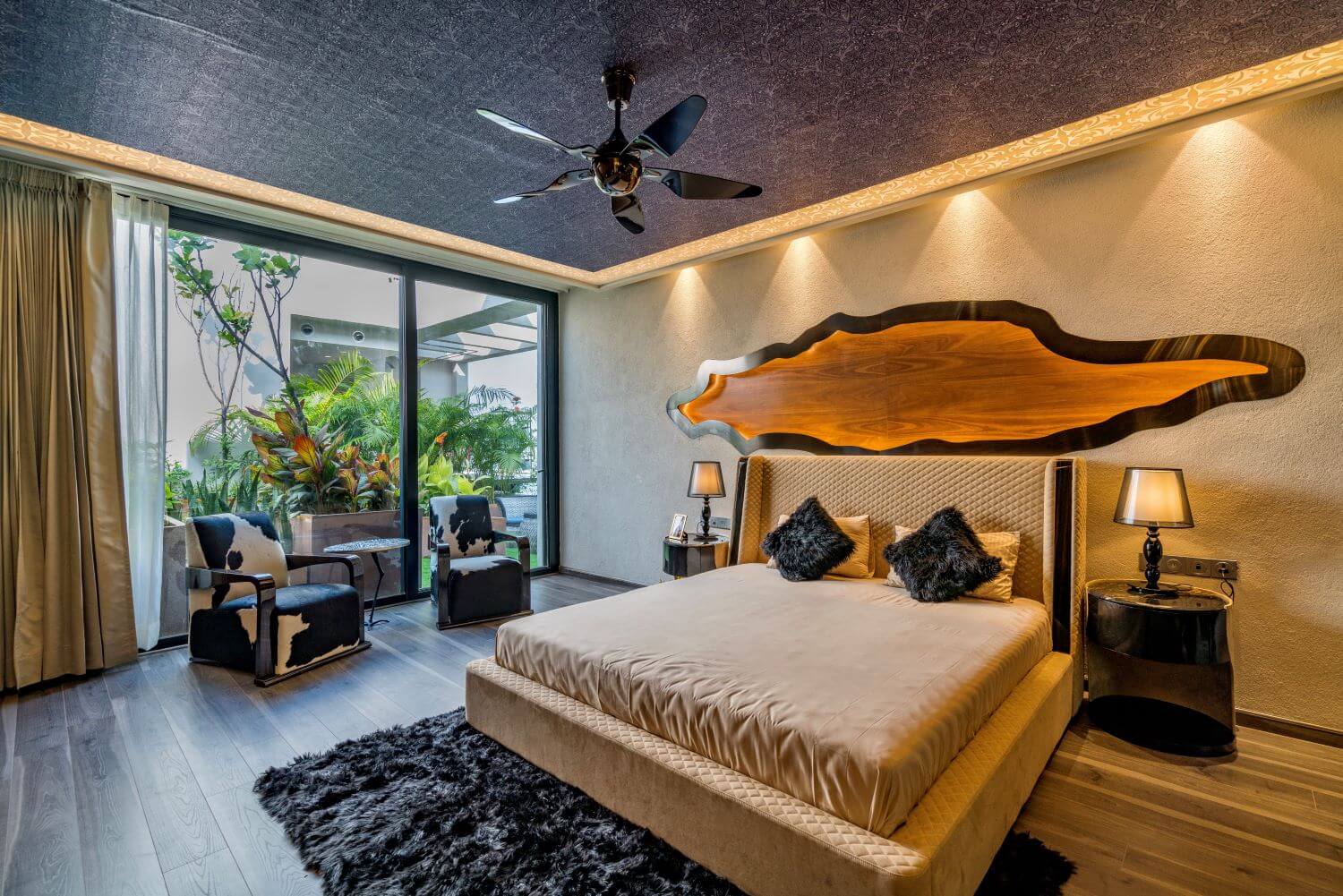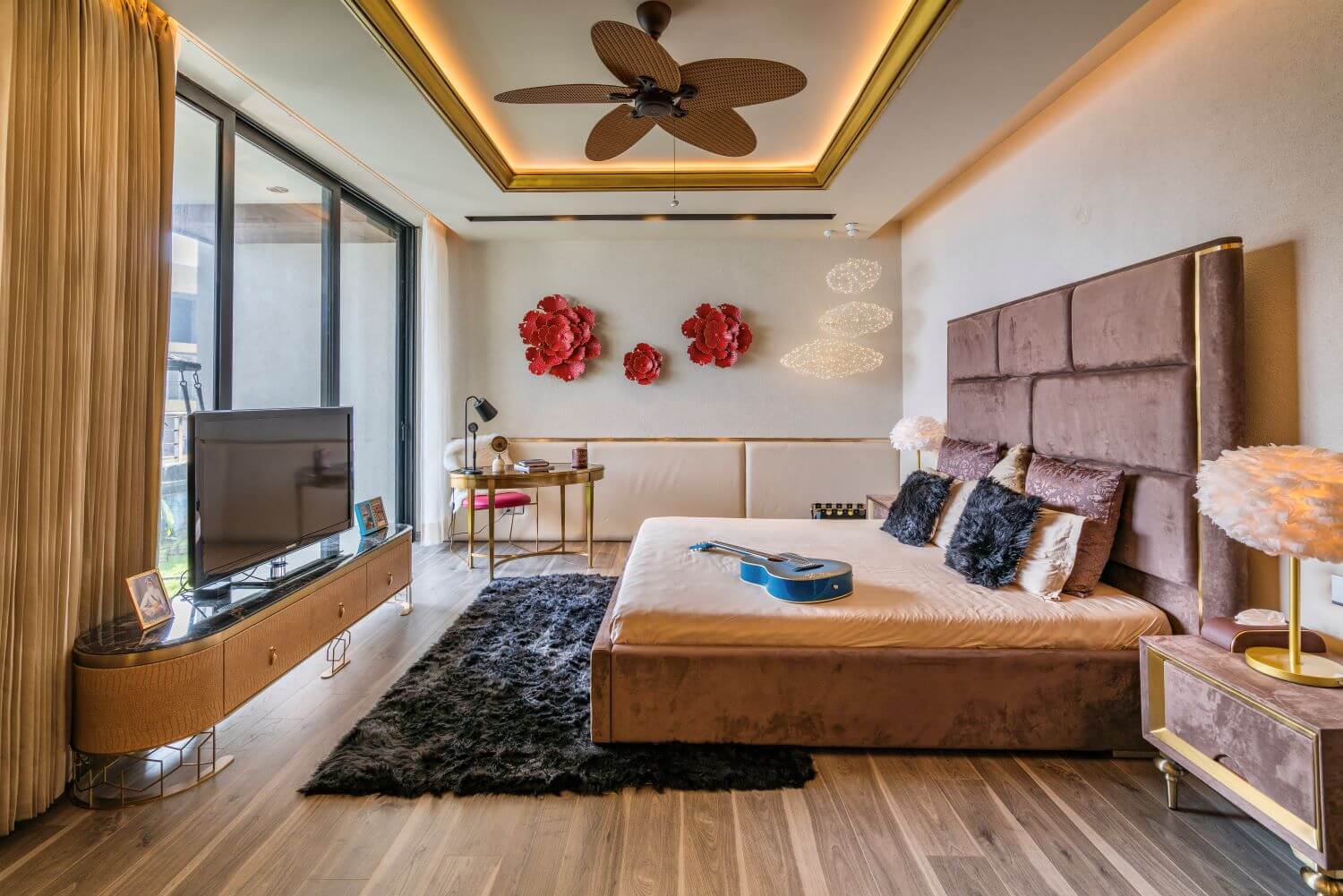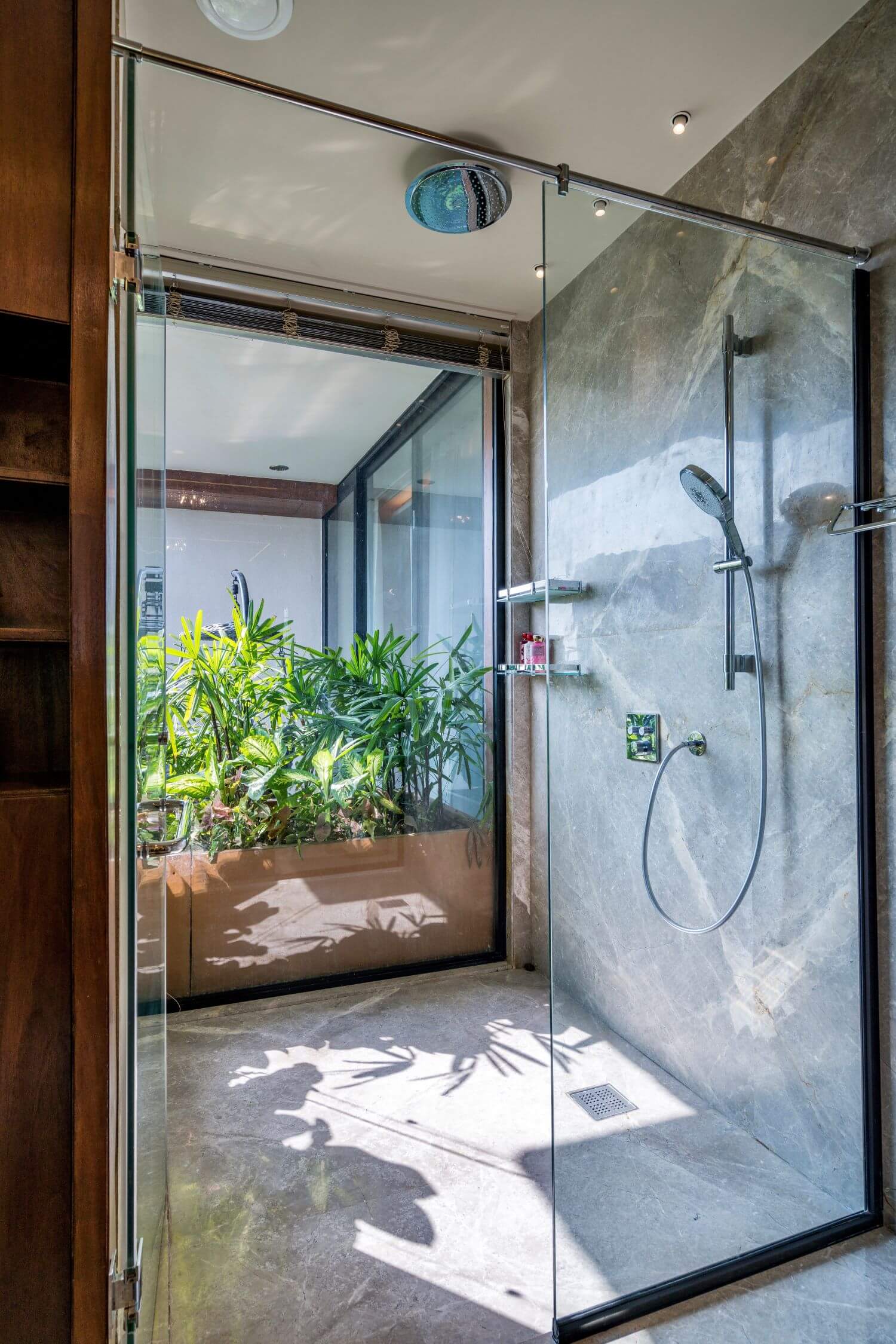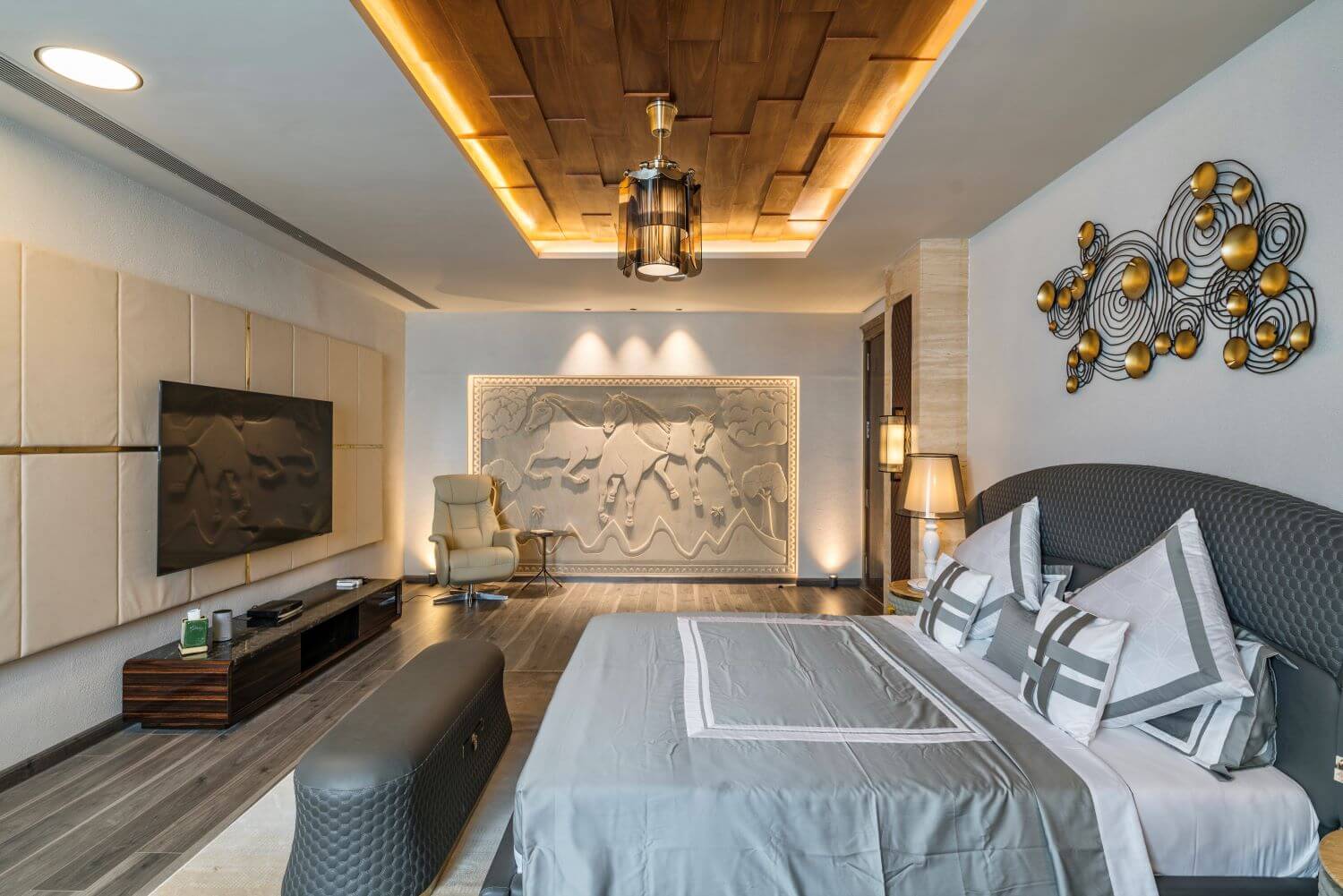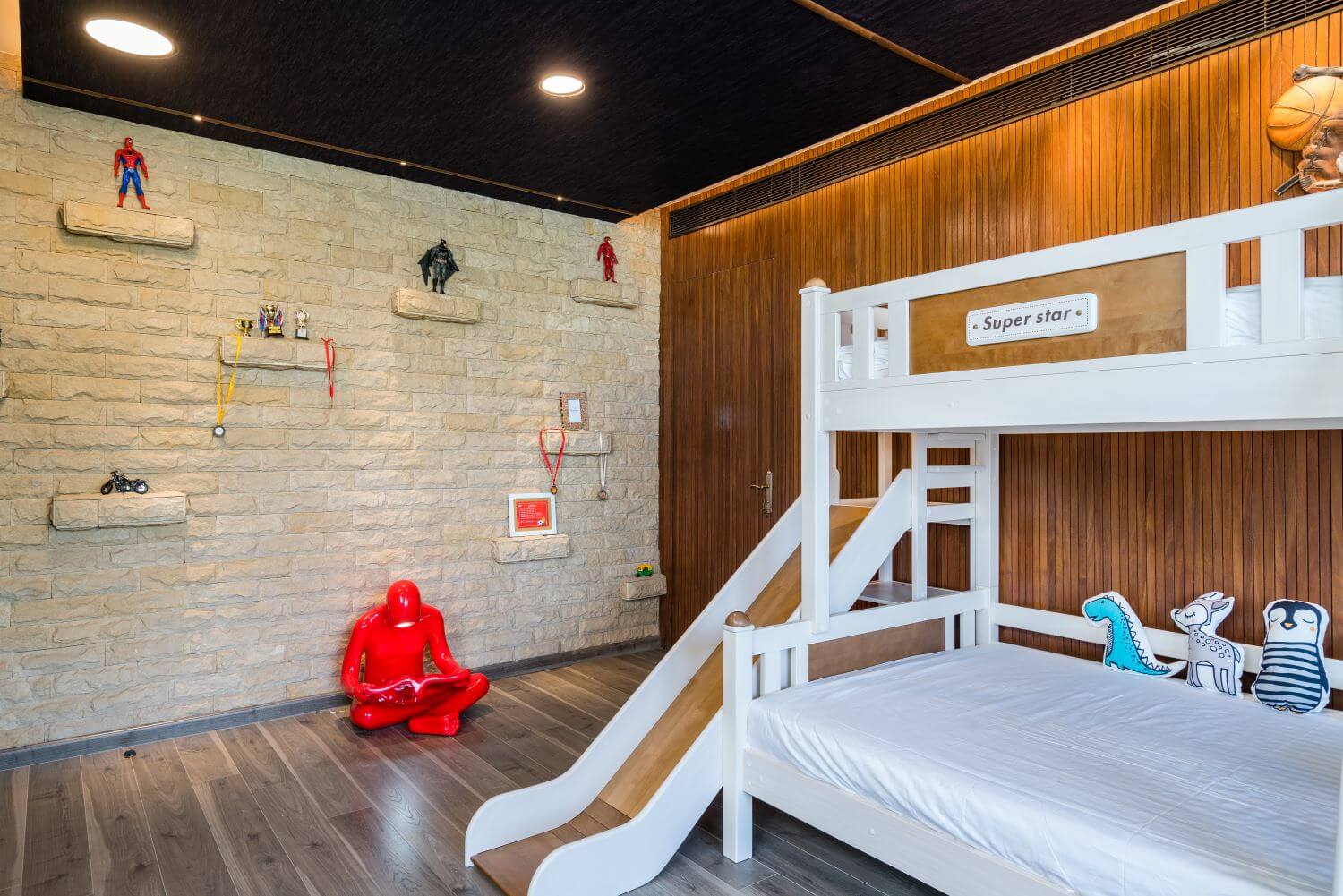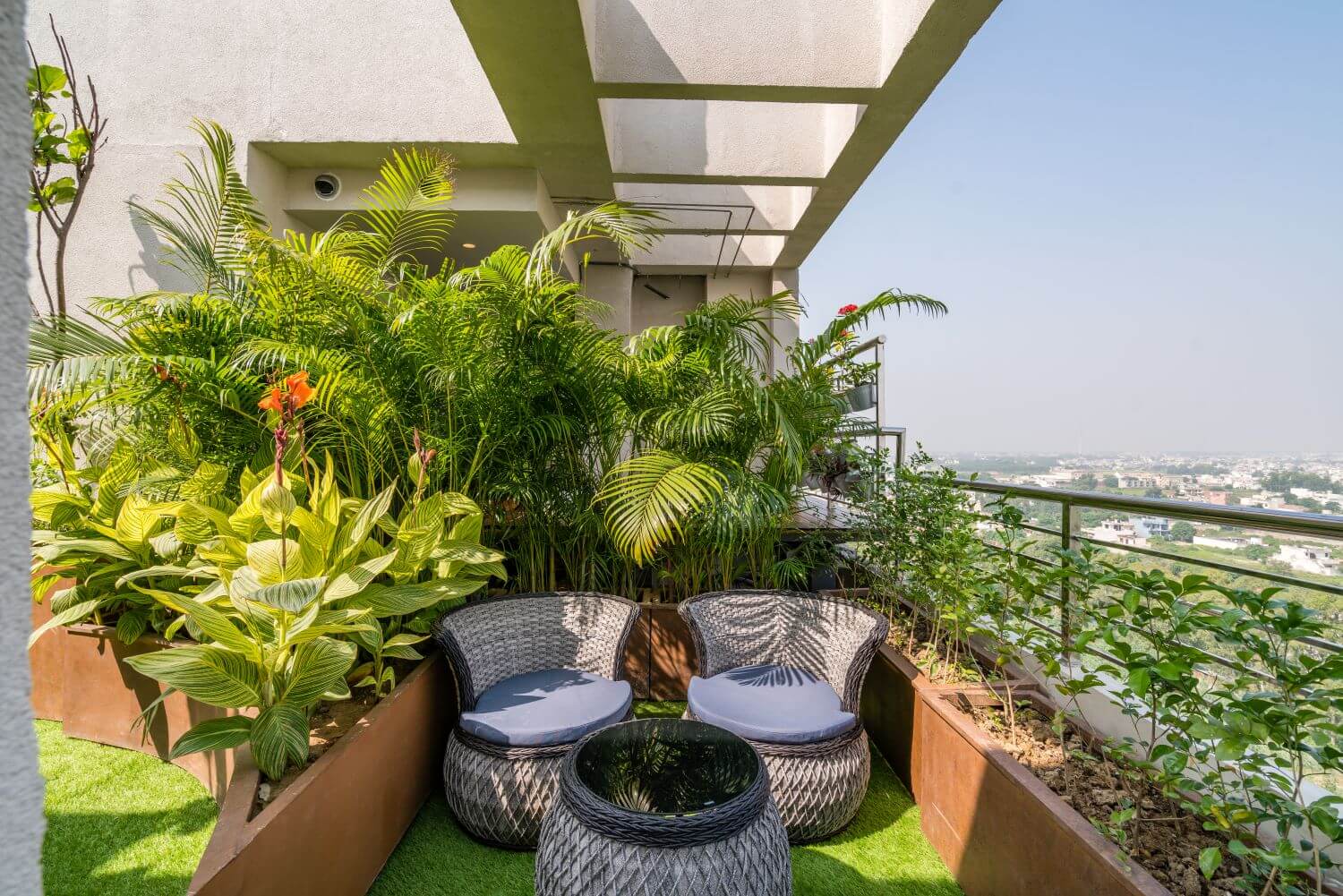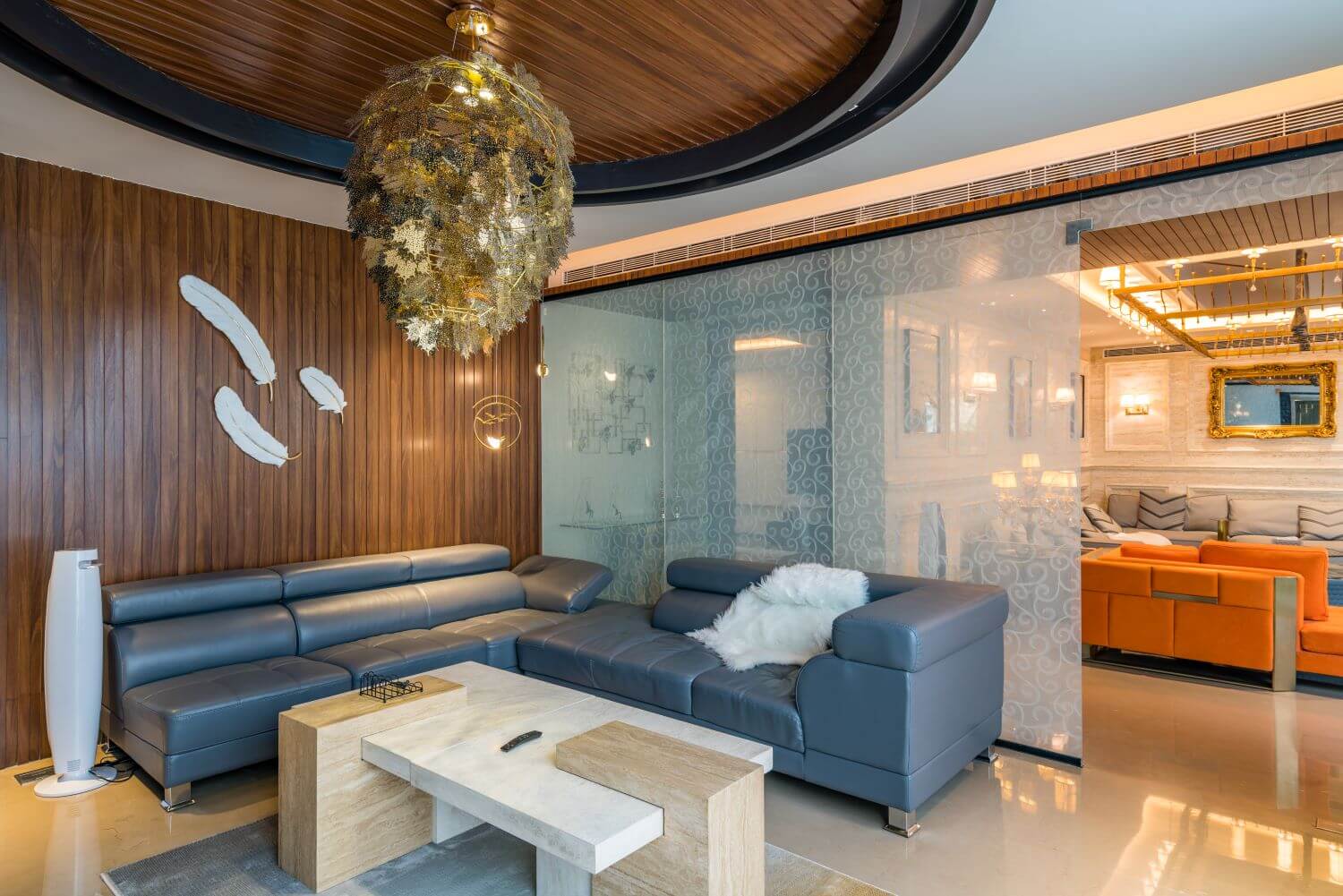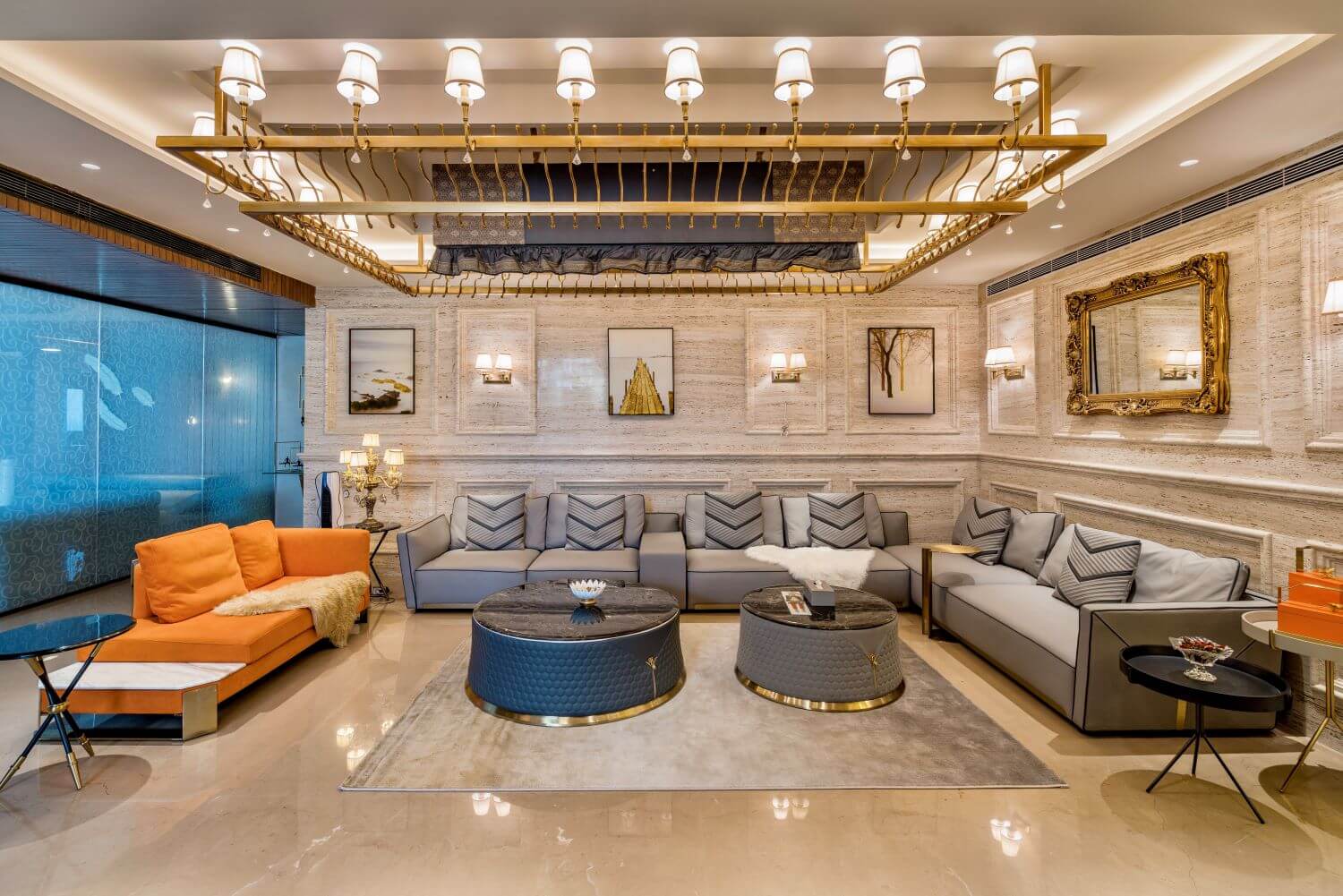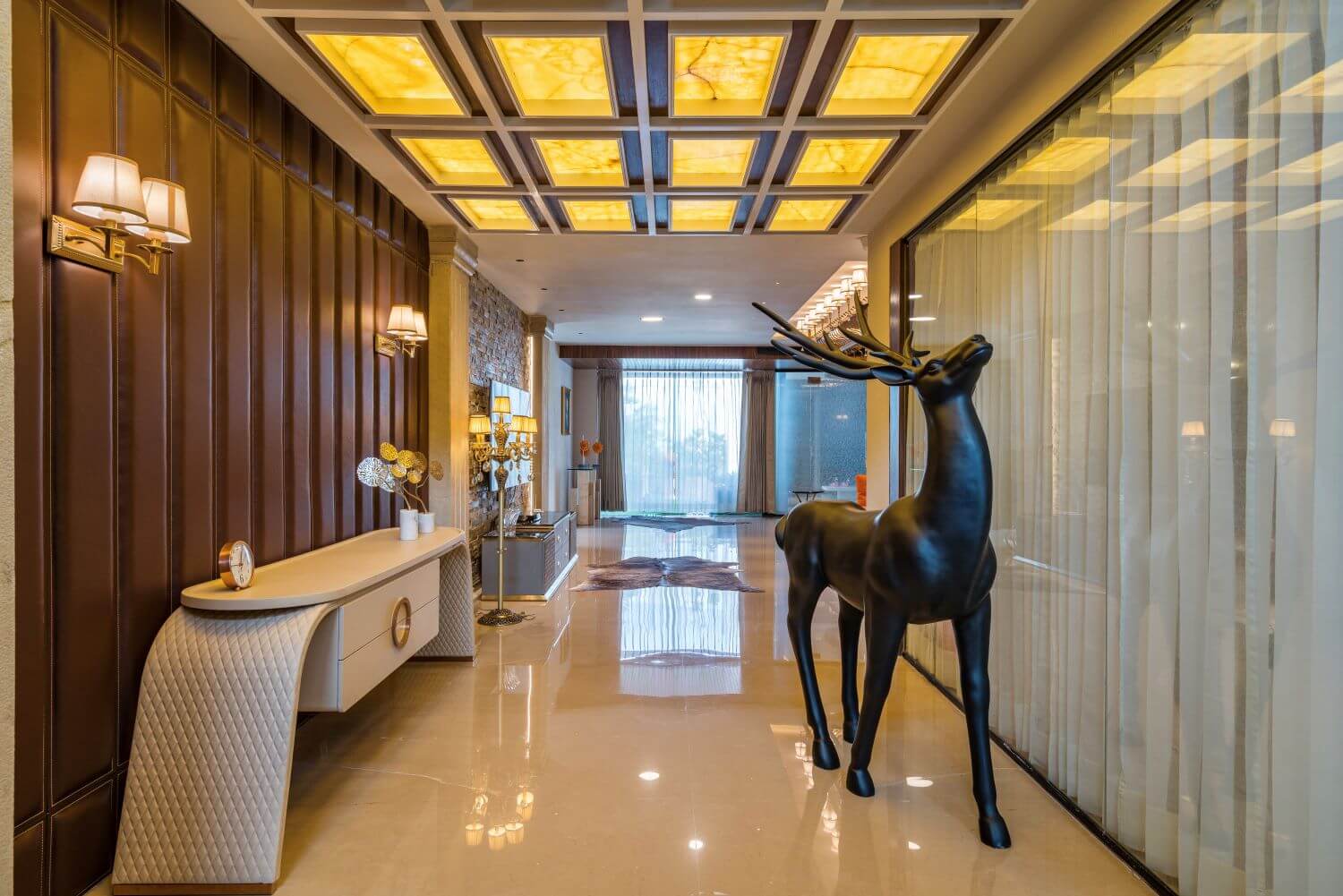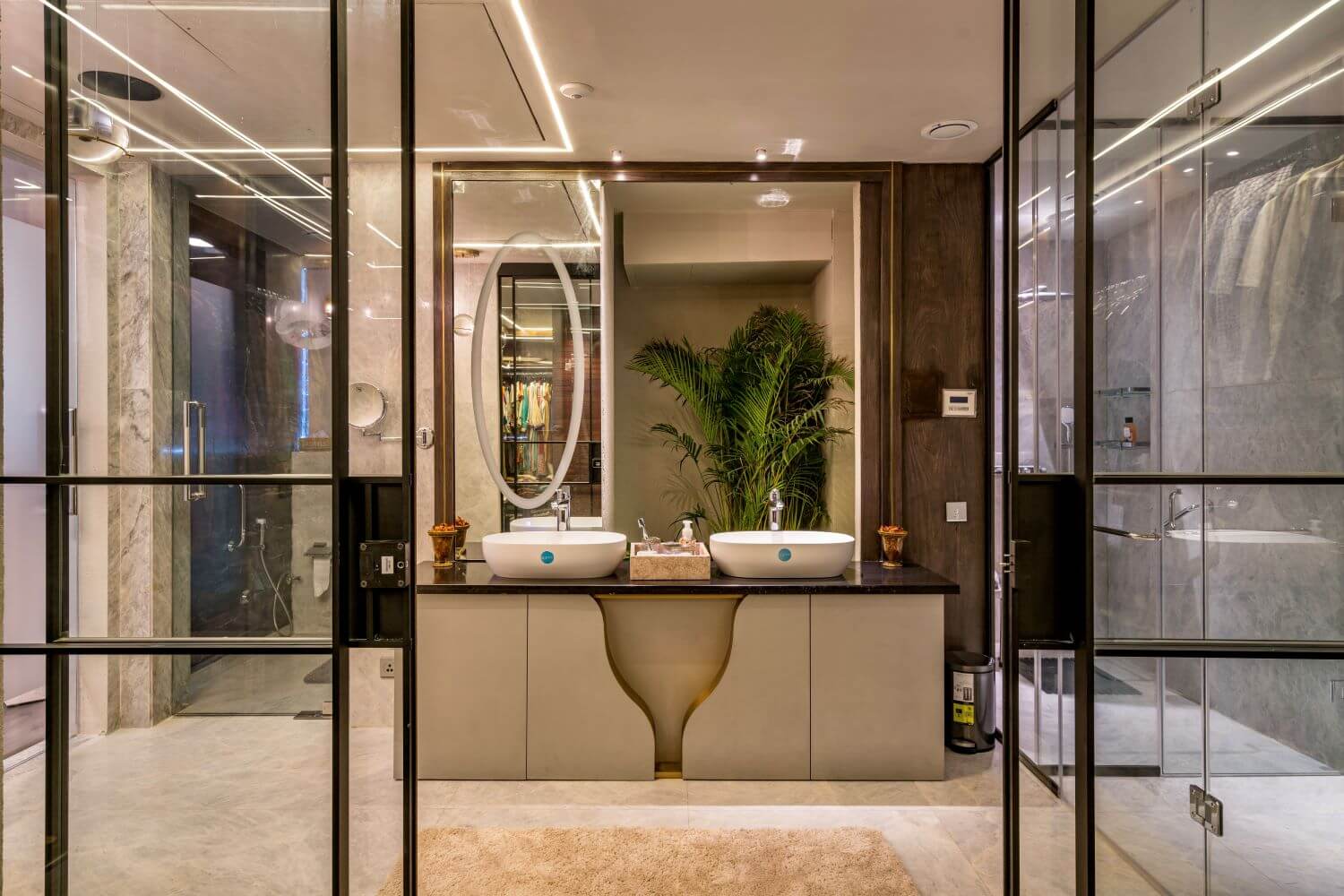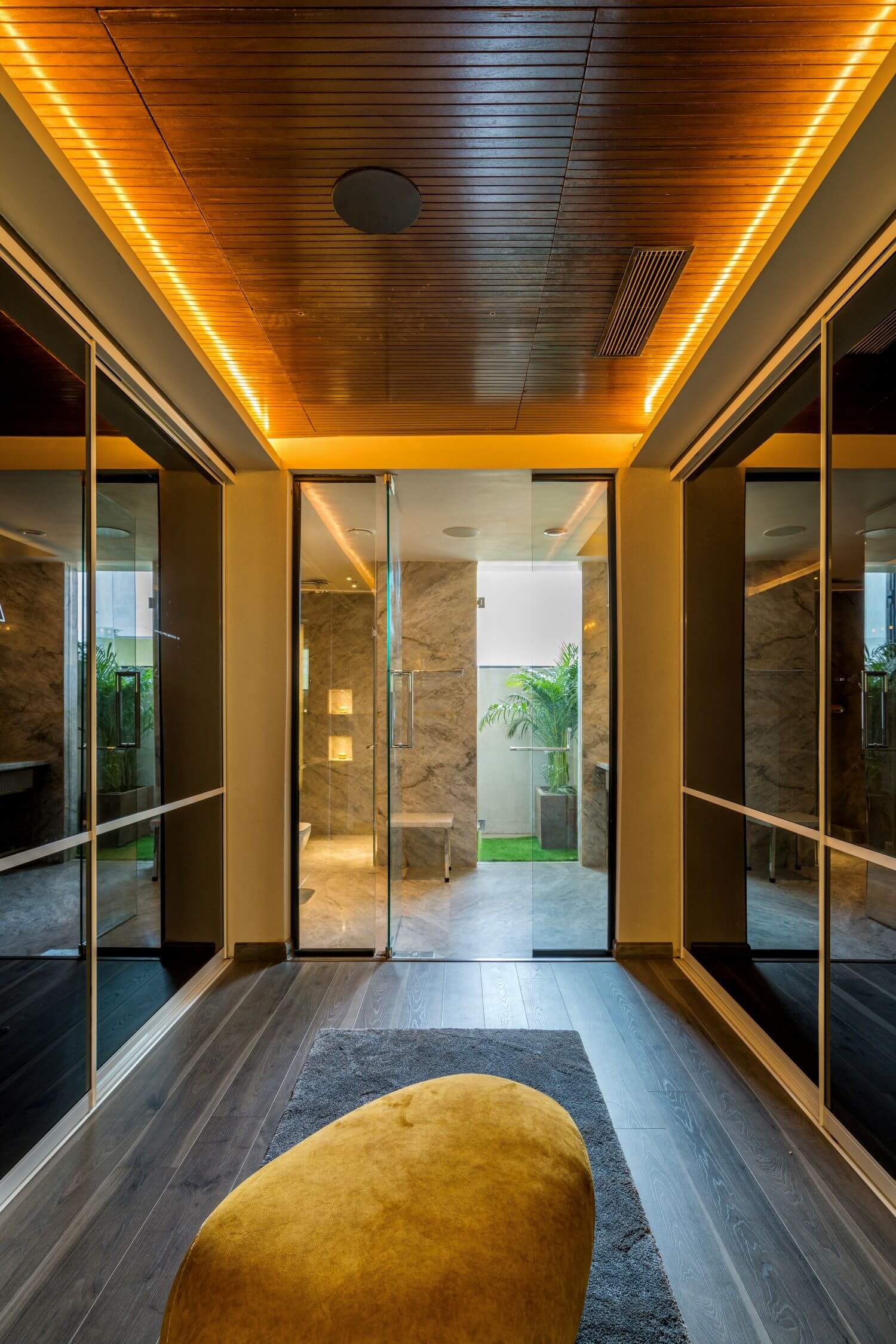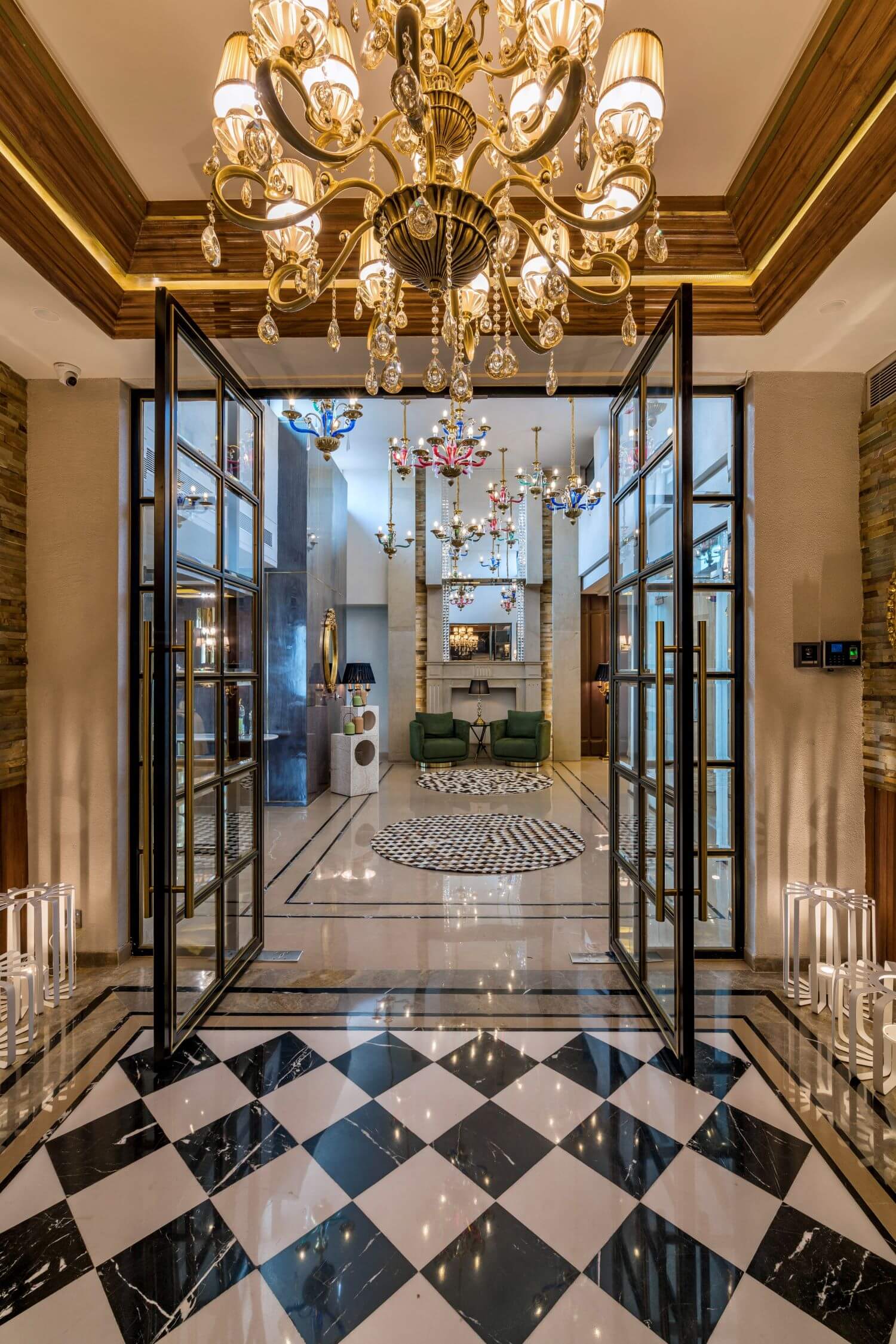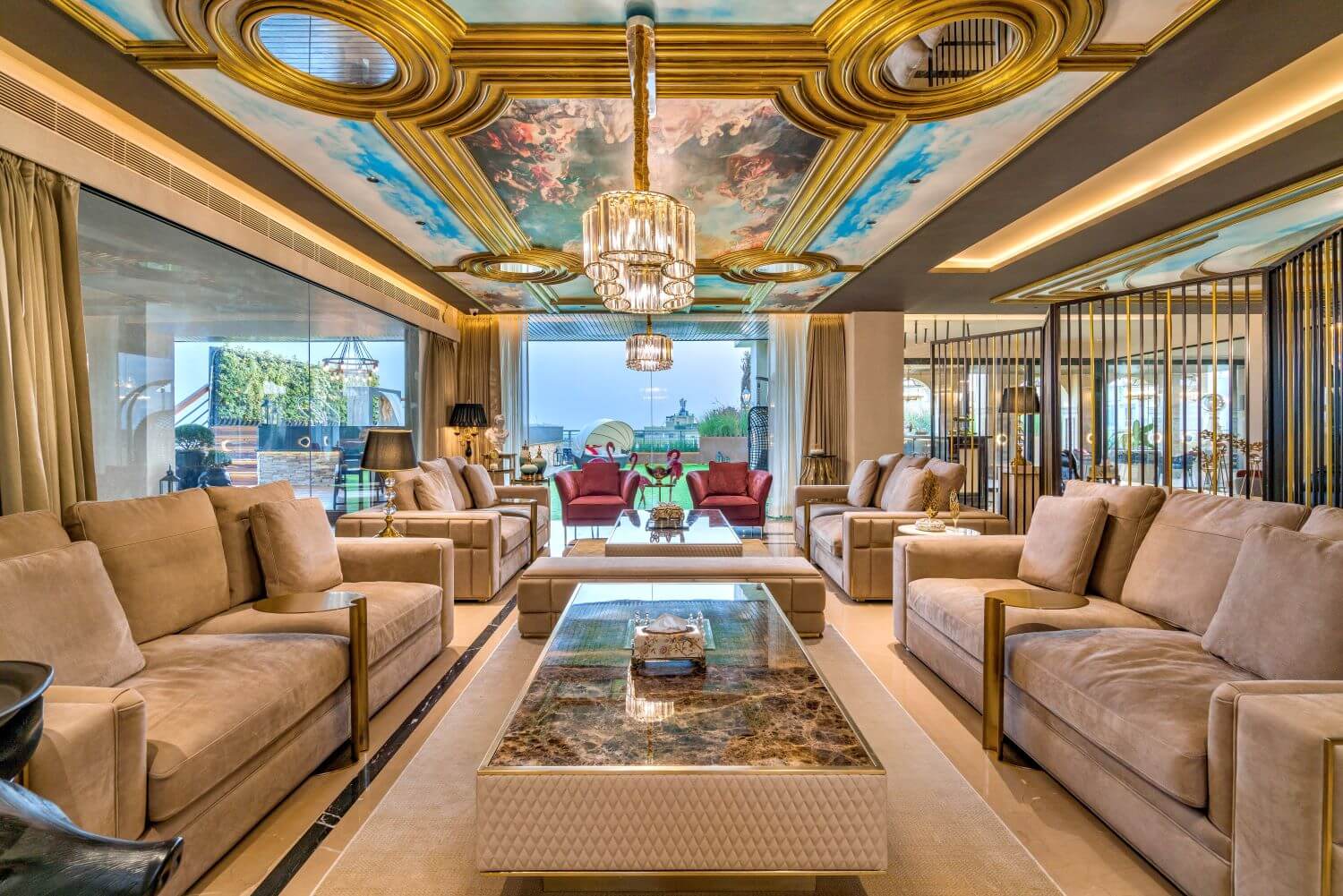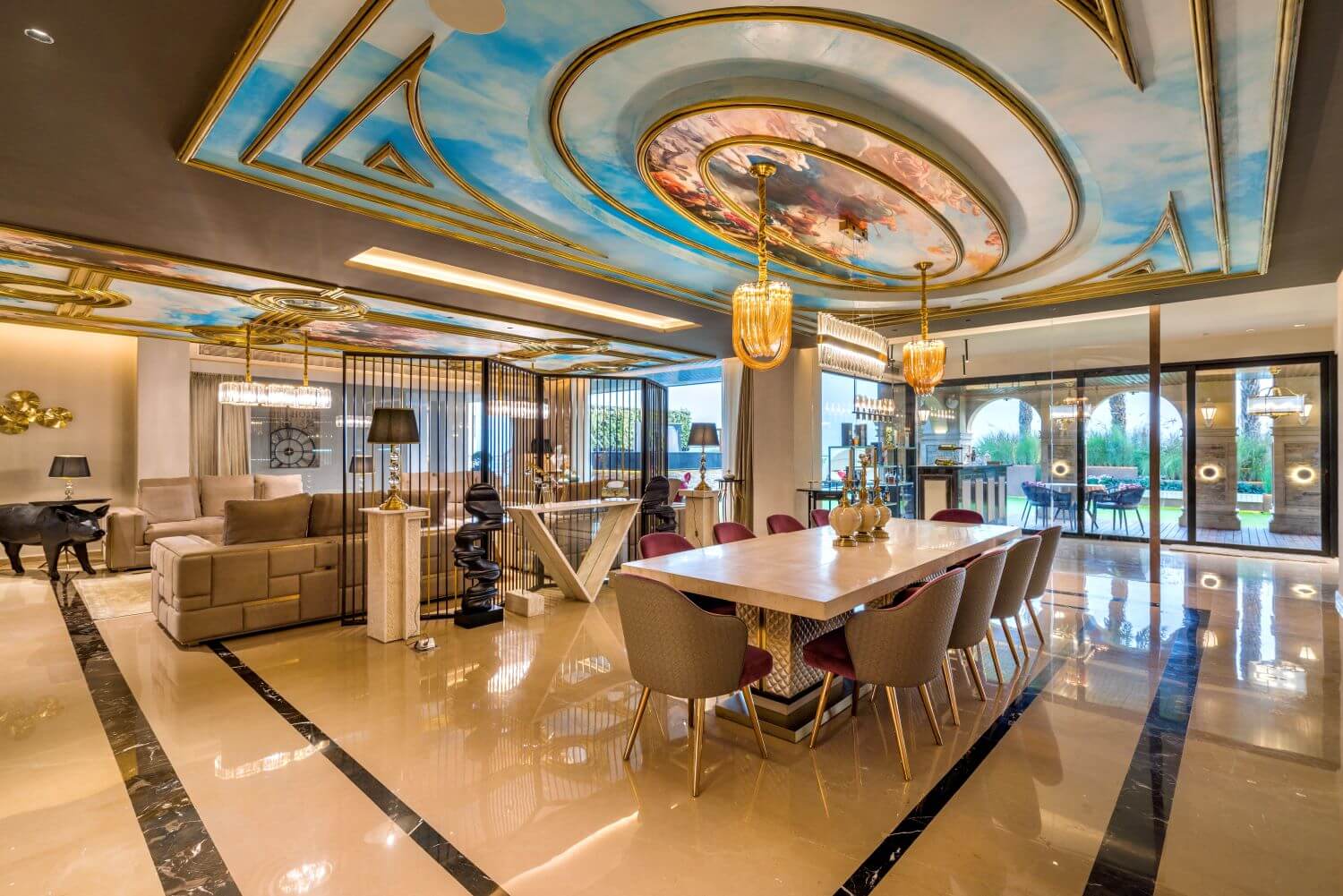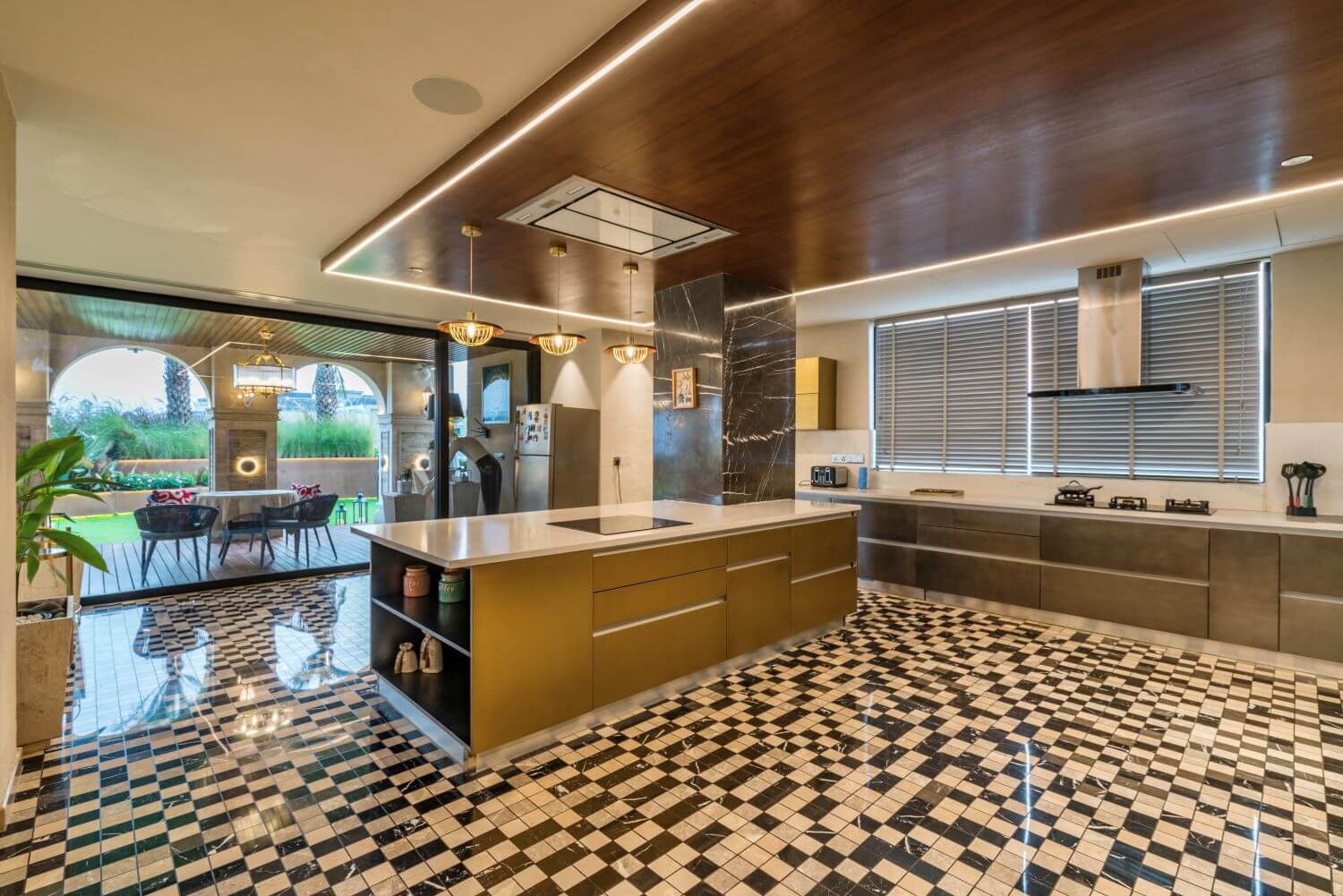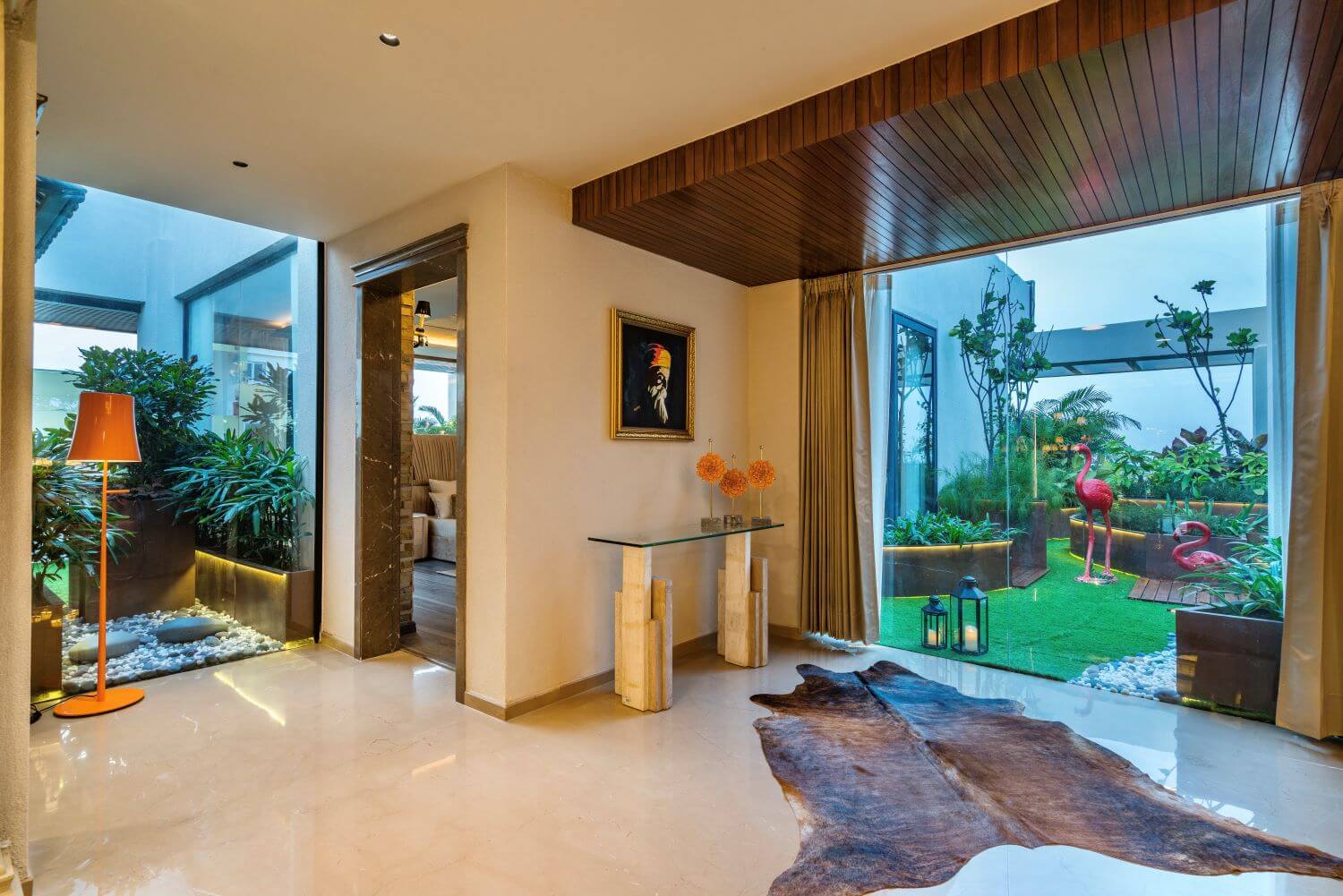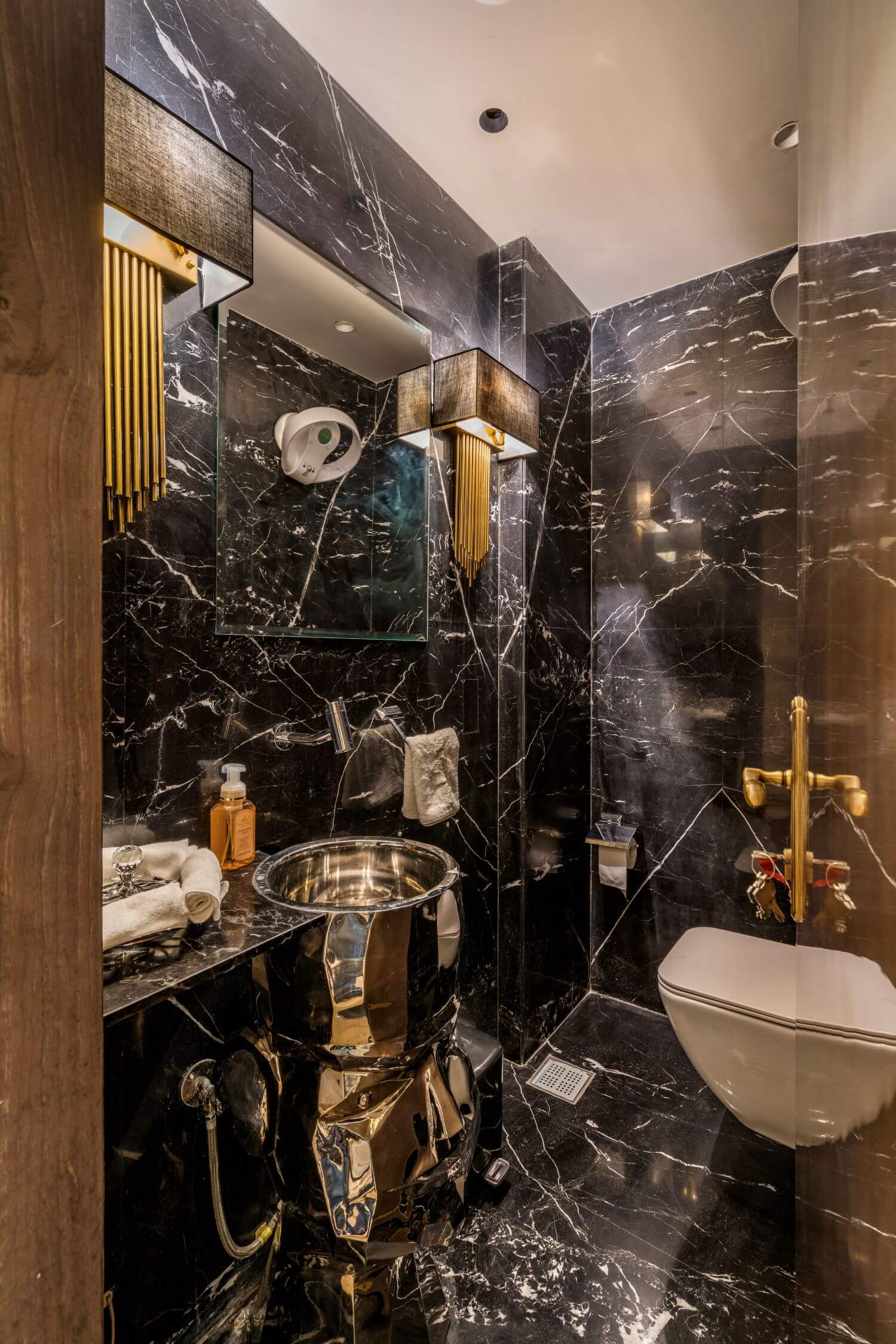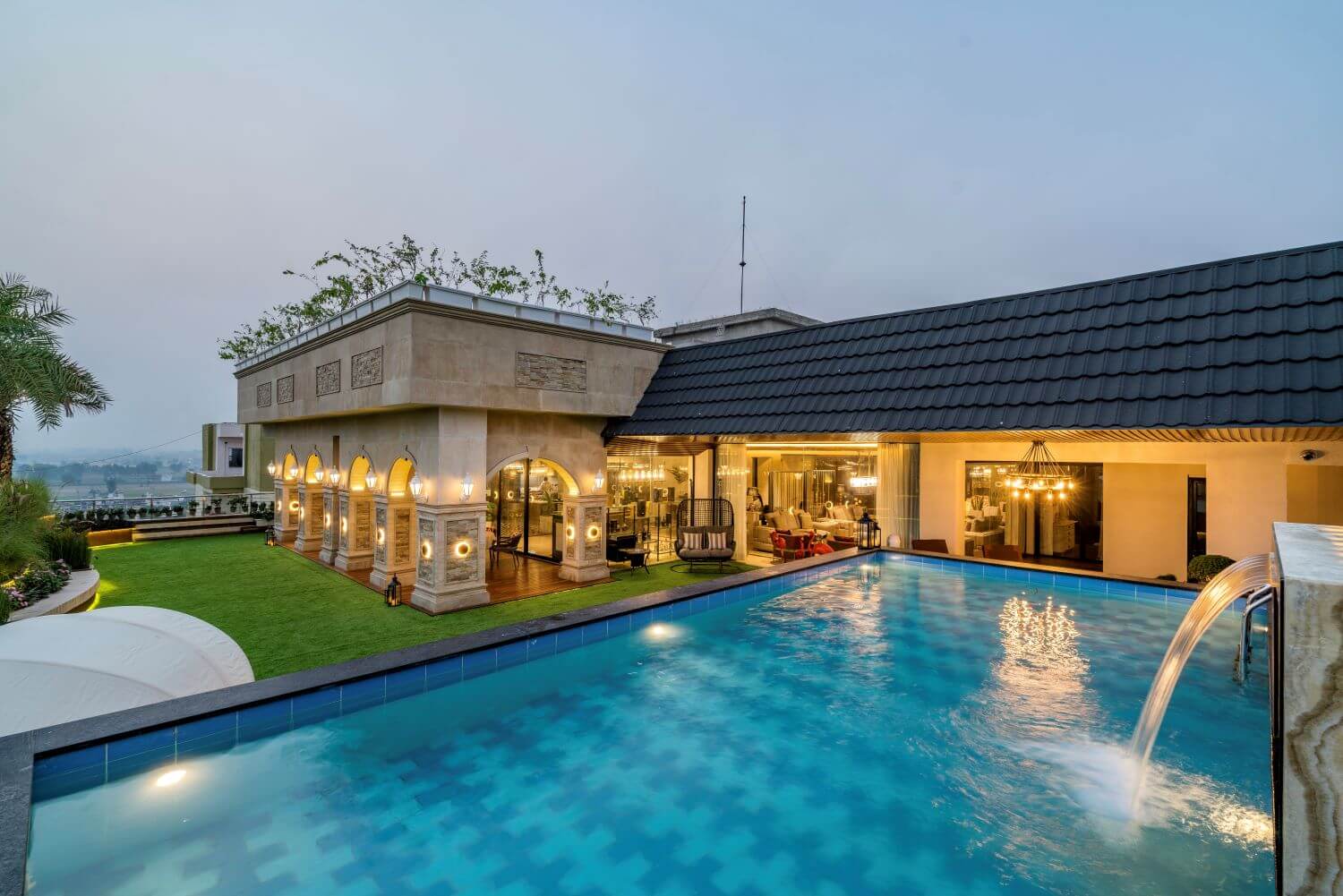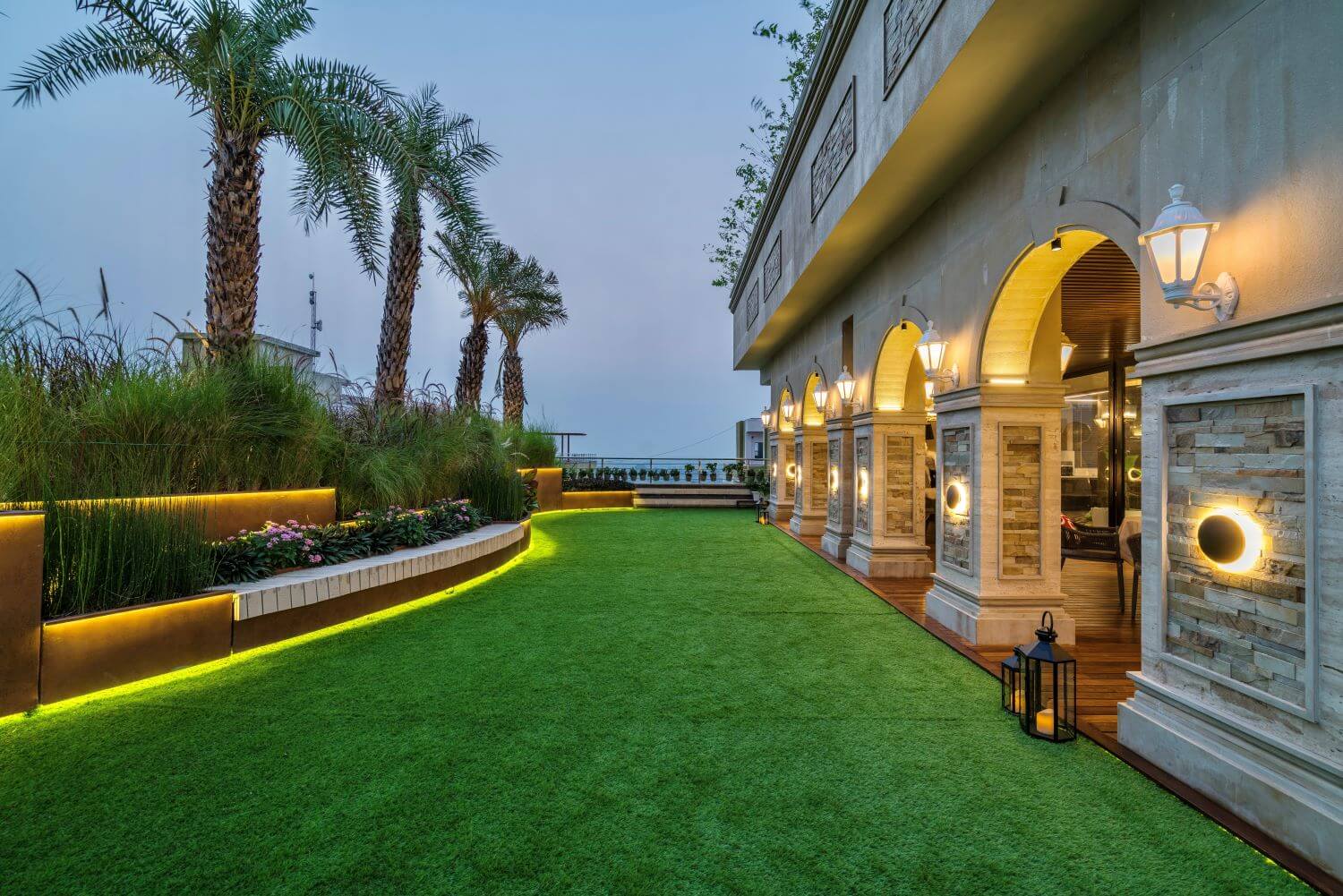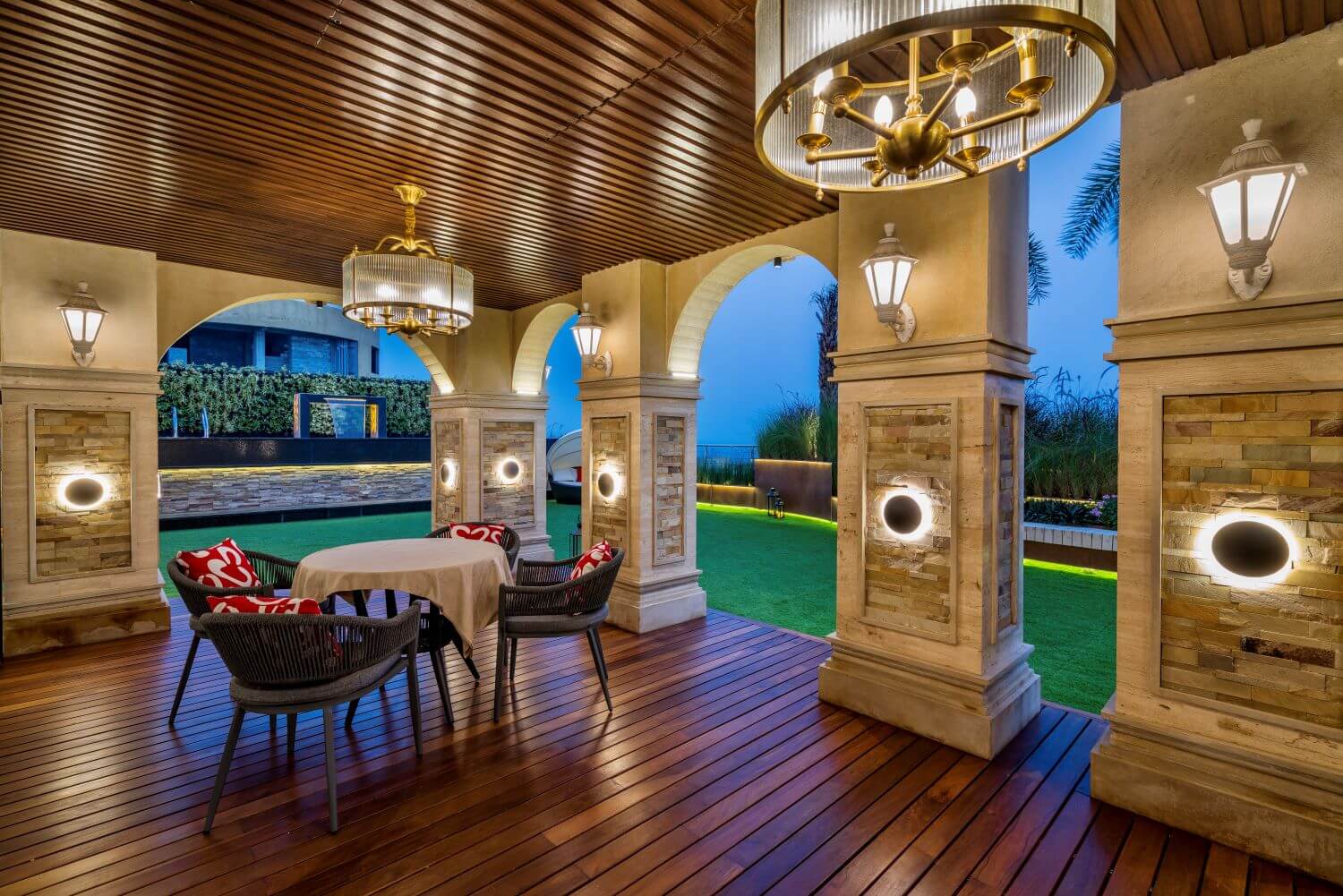 ---