Designed by Architecture Visualization Studio Atelier Monolit, the Ethereum House is a conceptual mansion inspired by the global blockchain platform with the same name. The main motivation behind its volume was to reiterate the cryptocurrencies logo so that it would be visible and recognisable for any viewing direction, while also imposing a stricking silhouette across the landscape.
Similar to the technology behind it, linking two dimensions – known and unknown, past and future, classic trade and technology - the Ethereum House rests on the edge of the rocky and stable shore, and in the meantime it rises high, facing the seemingly-endless and somehow unpredictable horizon.

Accessible by both car and boat, the house is portrayed sitting on the seashore of an Icelandic-like location. The mansion is composed of three registers. The lower and the upper pyramid-shaped volumes are inclosed and are destined for the living areas. The middle area is opened towards the spectacular scenery, complementing and connecting to it through a terrace and an infinity pool with glass walls.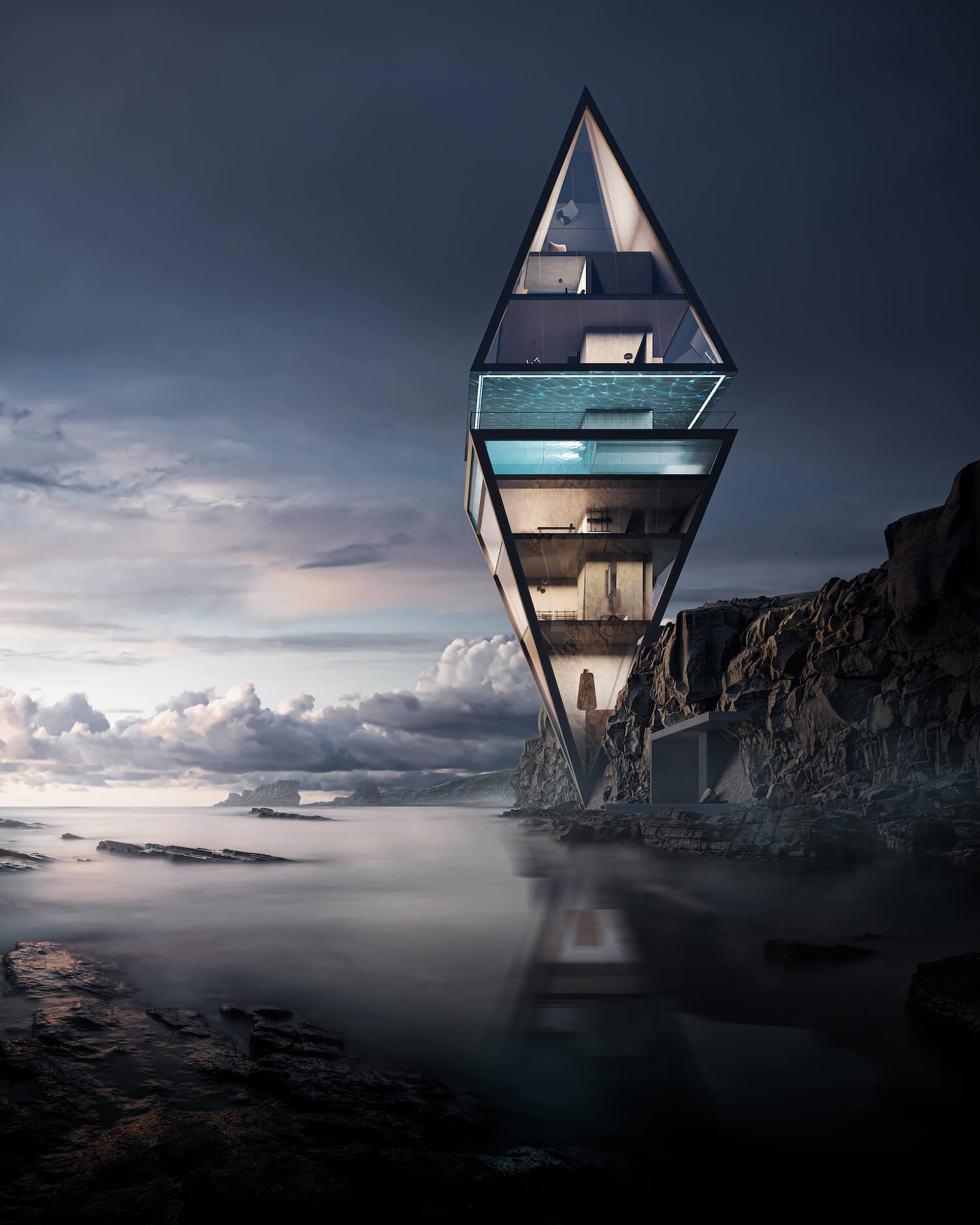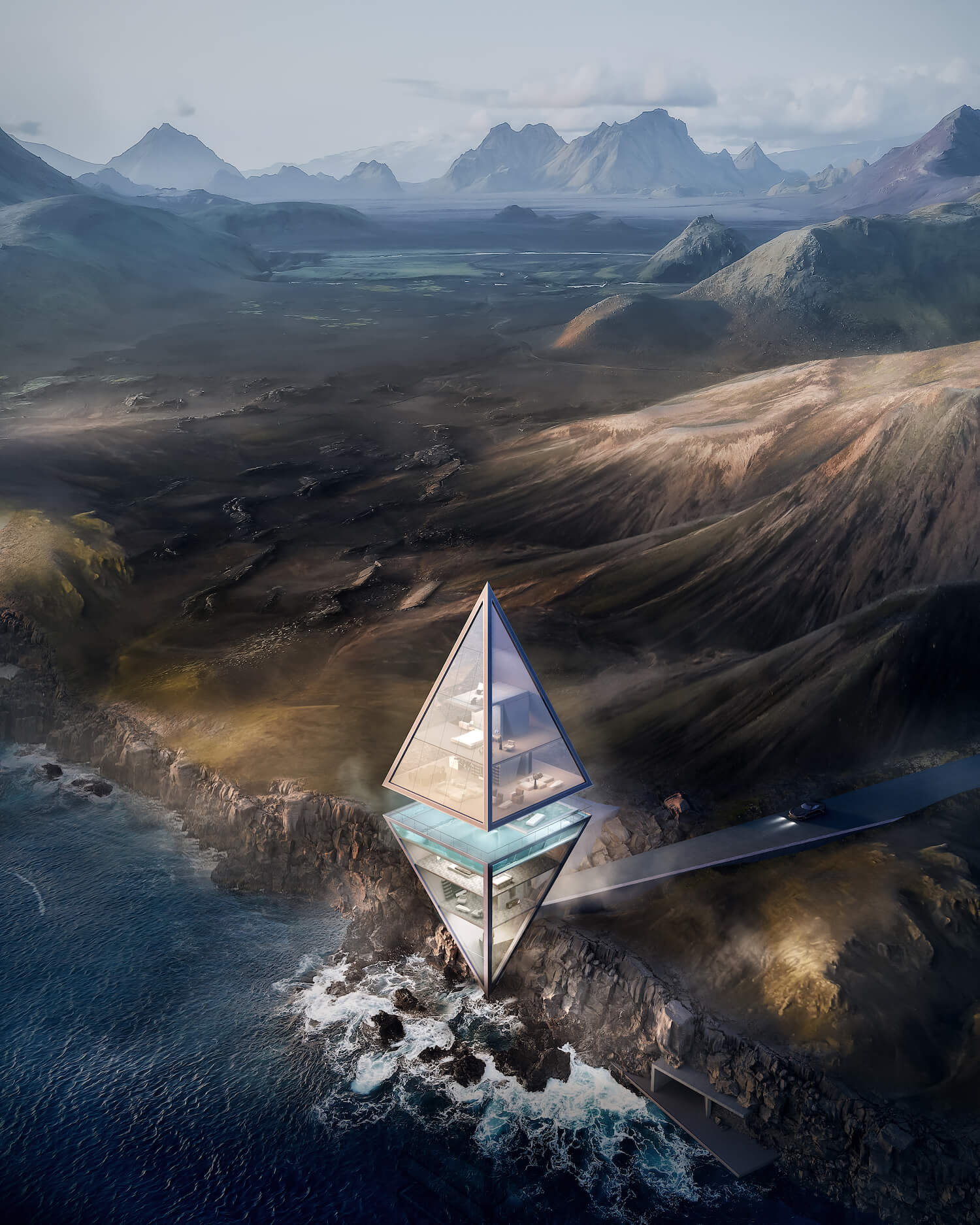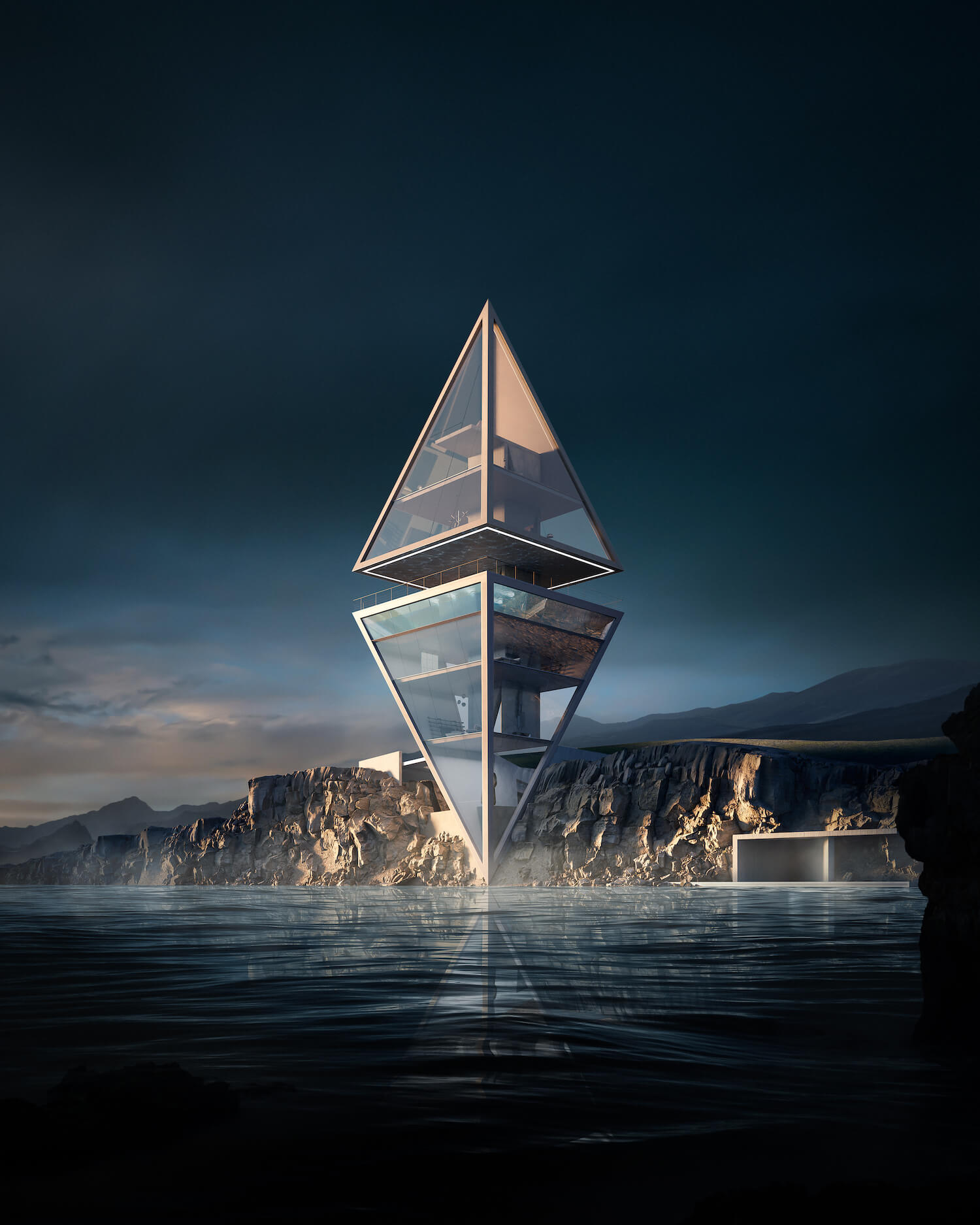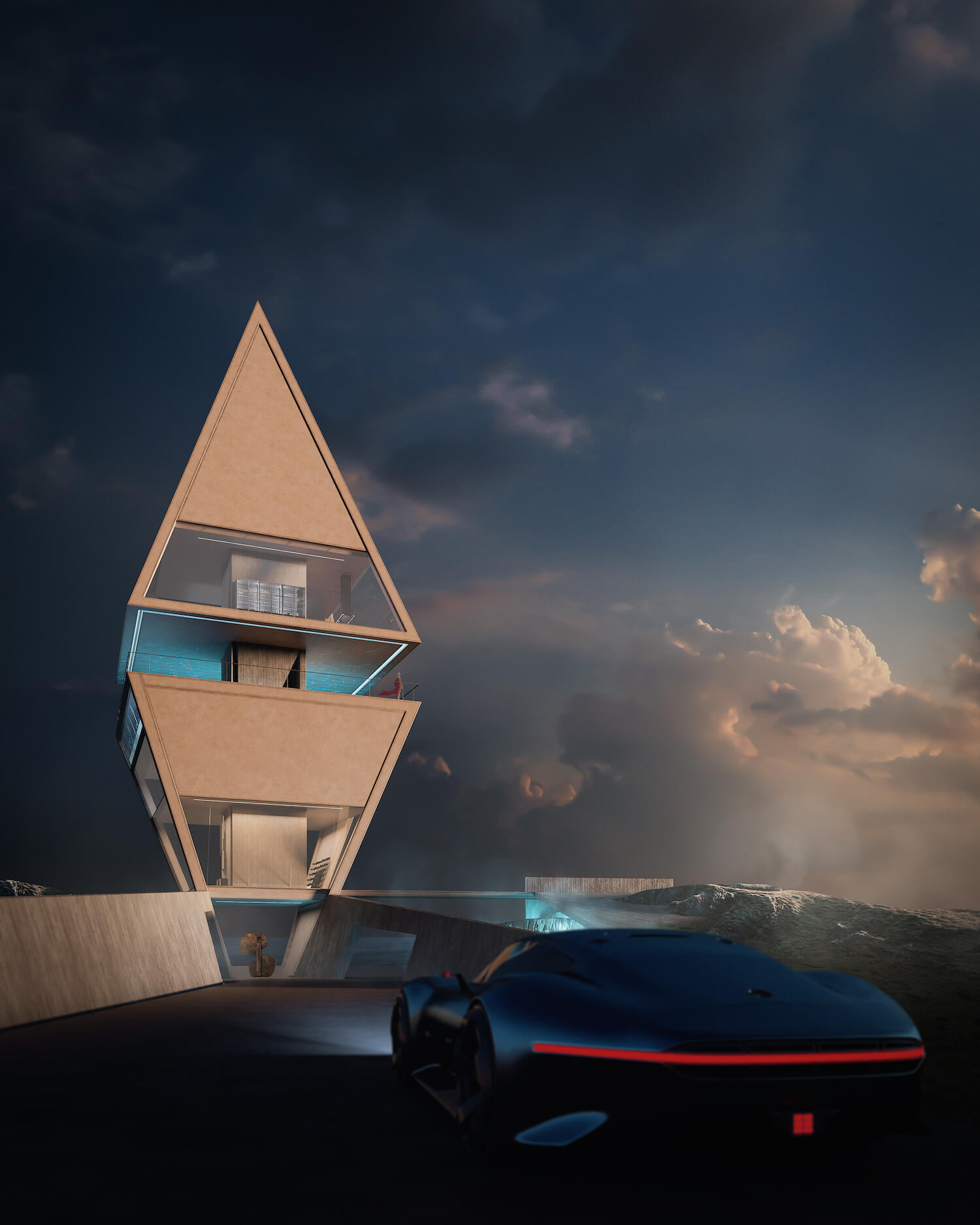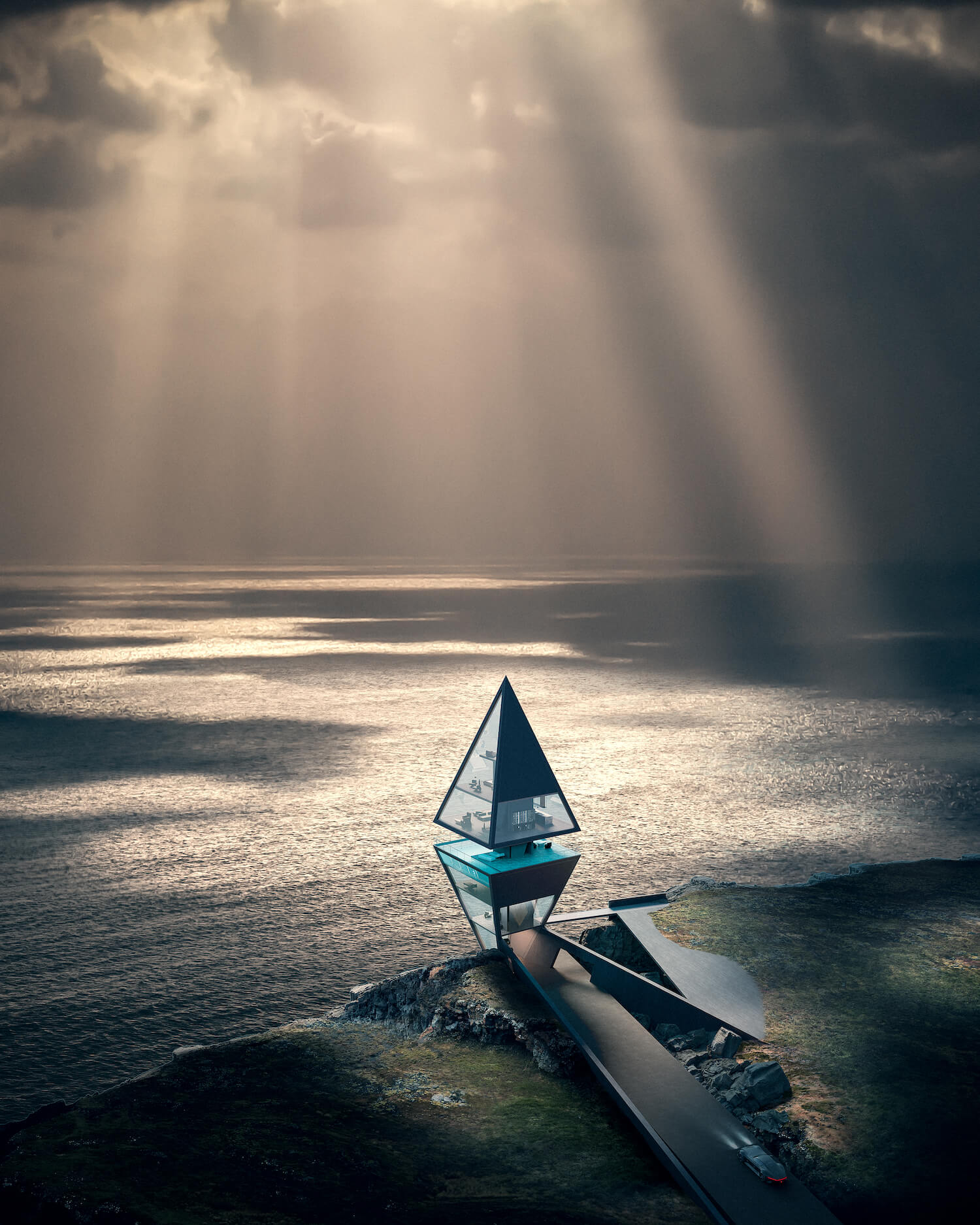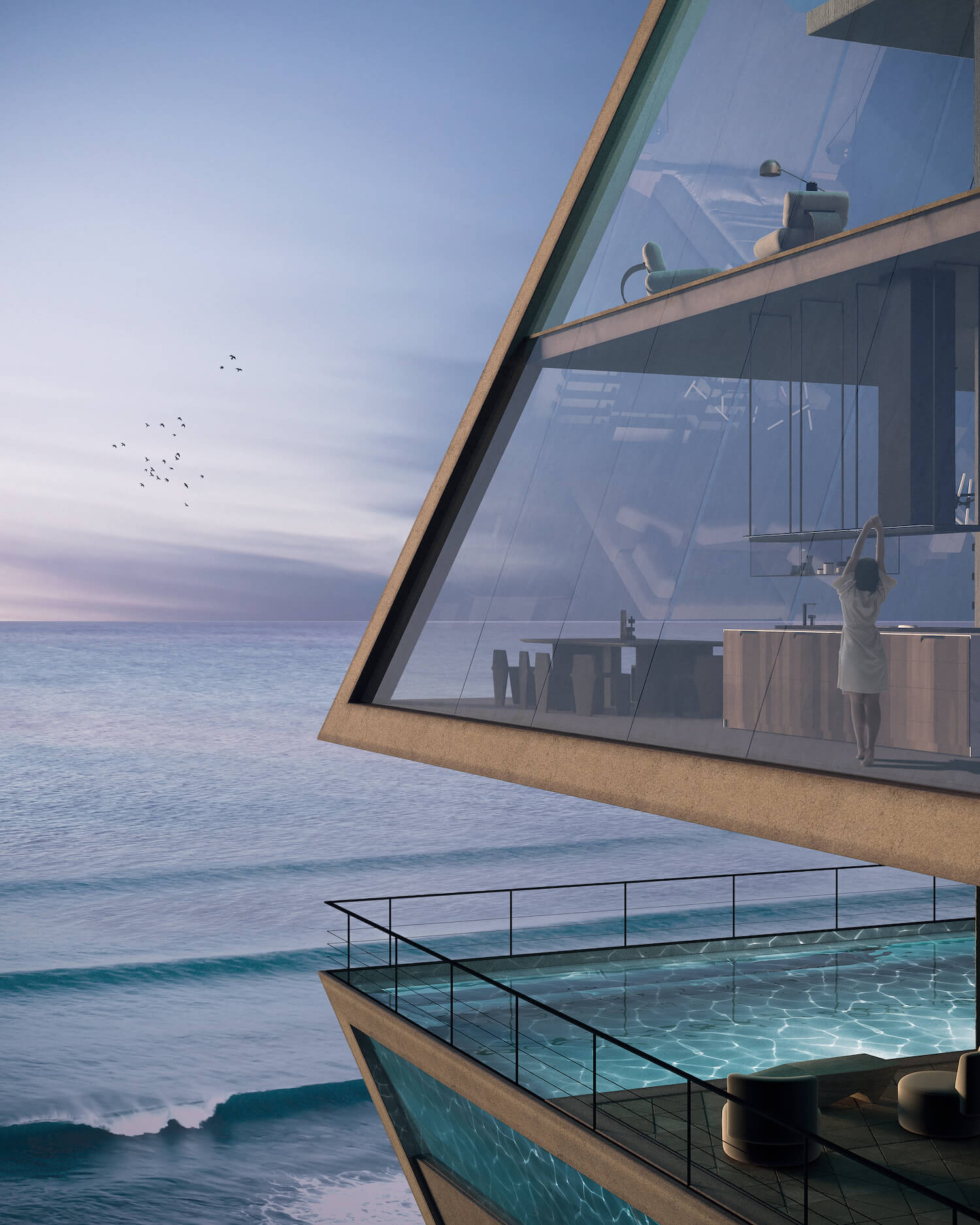 ---