Designed by Sophia Michopoulou, The "Dancing lantern" is a minimal chandelier, inspired by curves formed in nature, such as anemones and tentacles.
Although a static piece, the flow generated by life in the installation room creates a mesmerizing flow, which results in various light formations.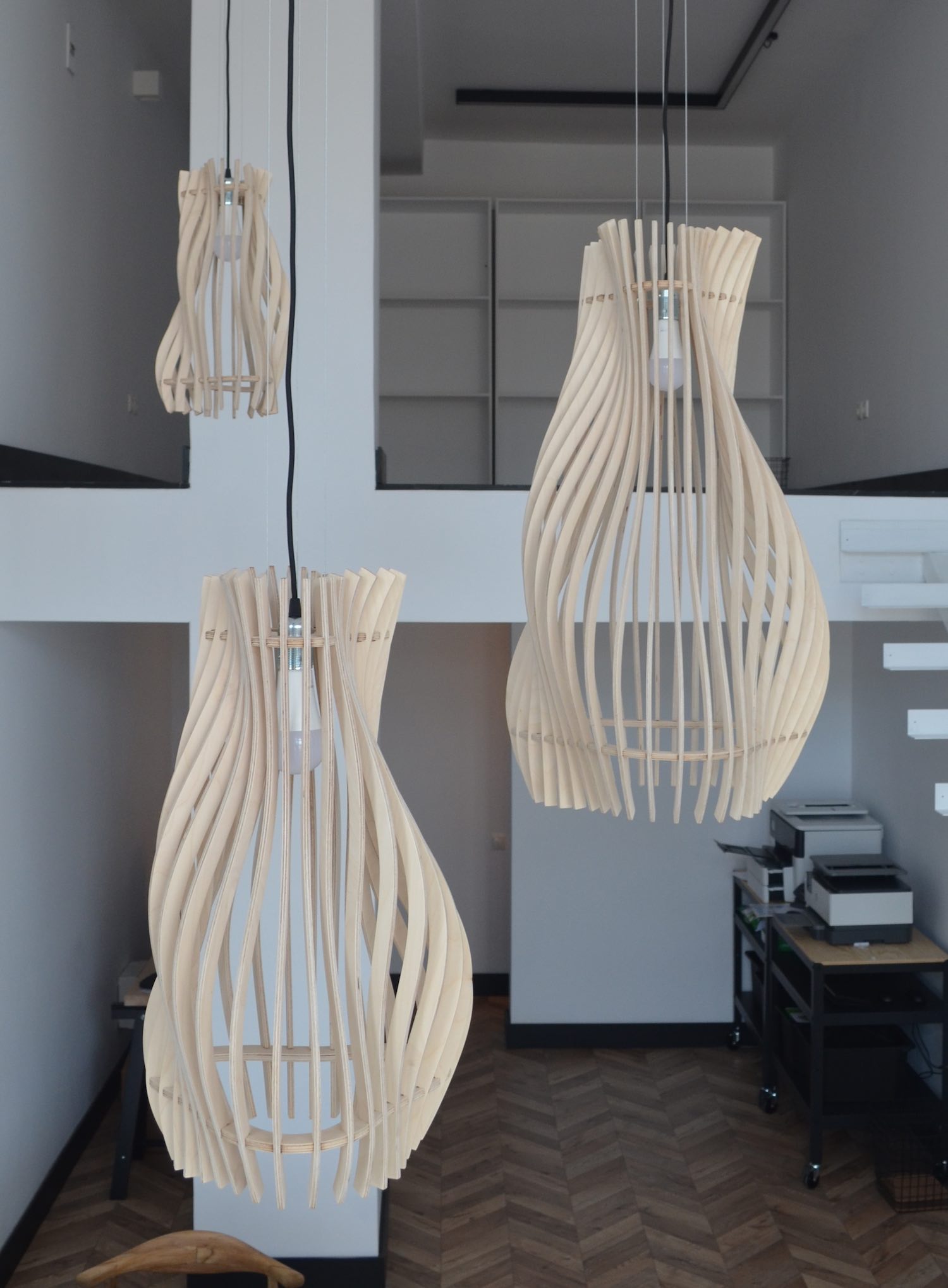 image © Sophia Michopoulou
The structure: The chandelier comprises of twenty-eight ornaments made of CNC cut plywood. Diverted from the widespread CNC cutting of manufacturing identical and repetitive parts, the present is fabricating multiple unique elements that compose an integrated ensemble while sequenced.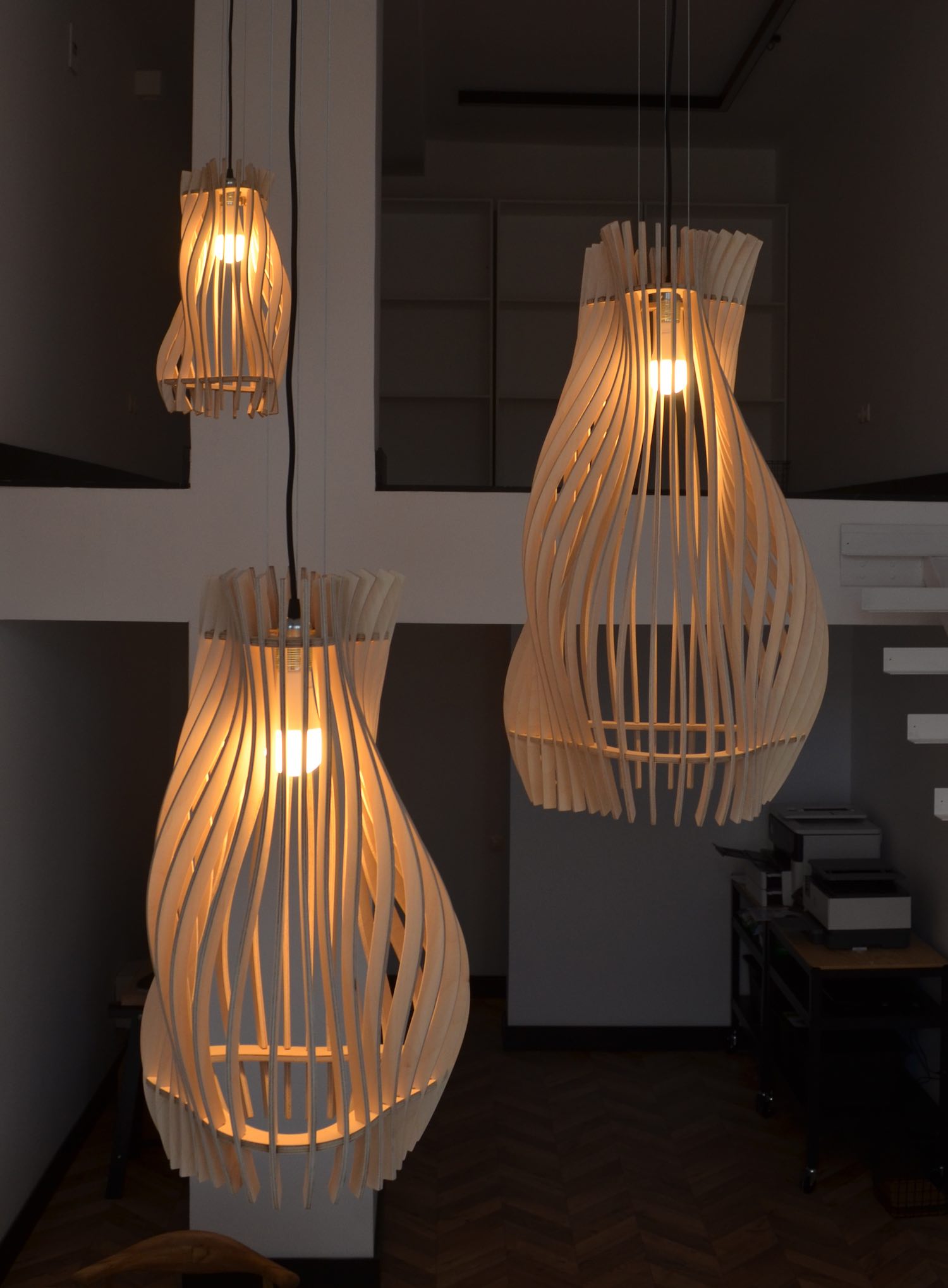 image © Sophia Michopoulou
Material and methods: The plywood as a raw material is sustainable and economic. Moreover, CNC cutting is a simple and safe method which showcases the versatility and remarkable aesthetics of digital fabrication. Created through the integration of algorithmic and generative design methodologies as well as with large scale digital fabrication tools, the outcome is a novel architectural expression which establishes new prospects in the digital design field.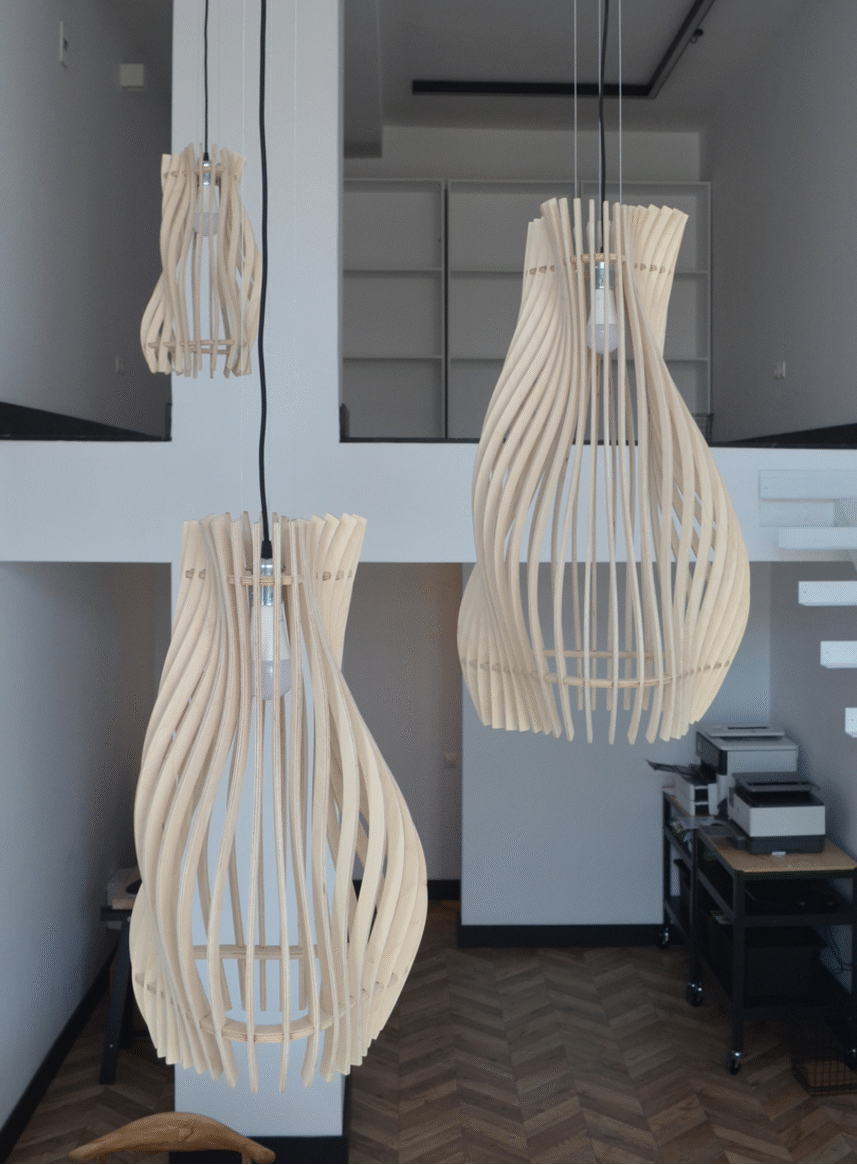 image © Sophia Michopoulou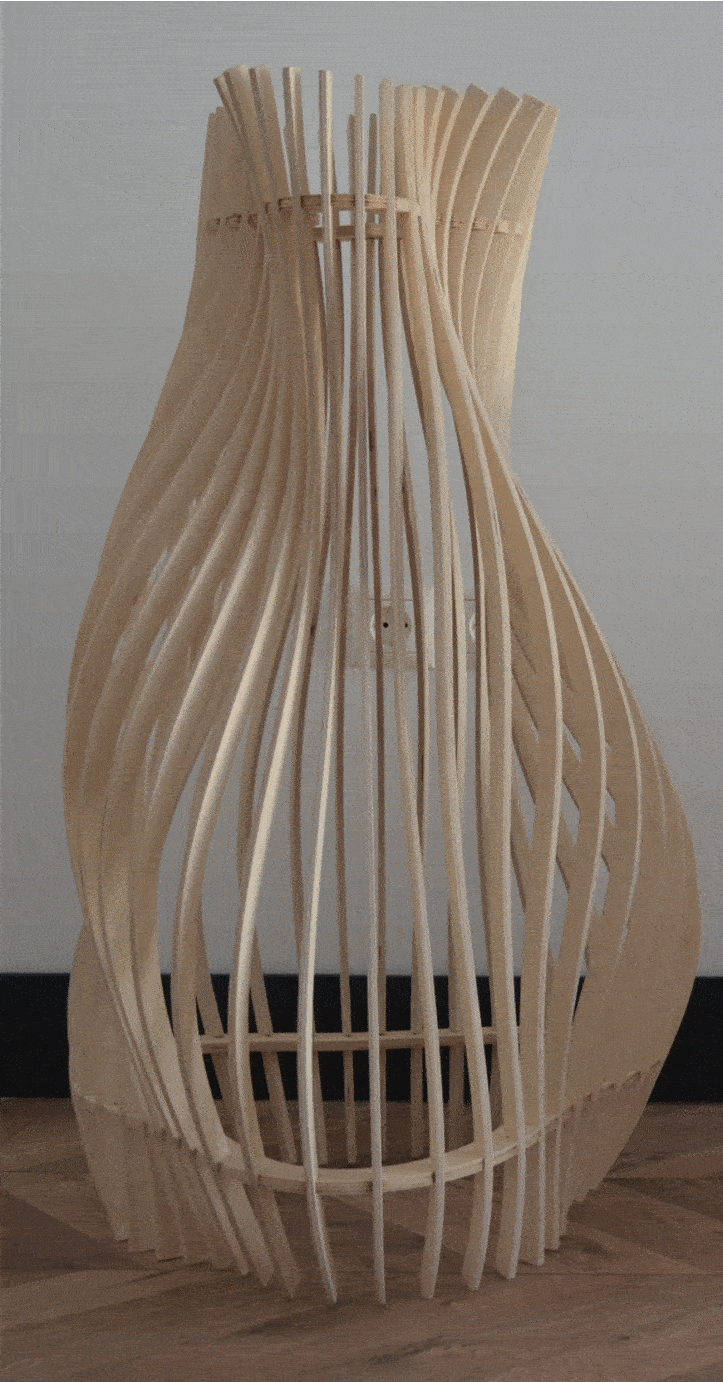 image © Sophia Michopoulou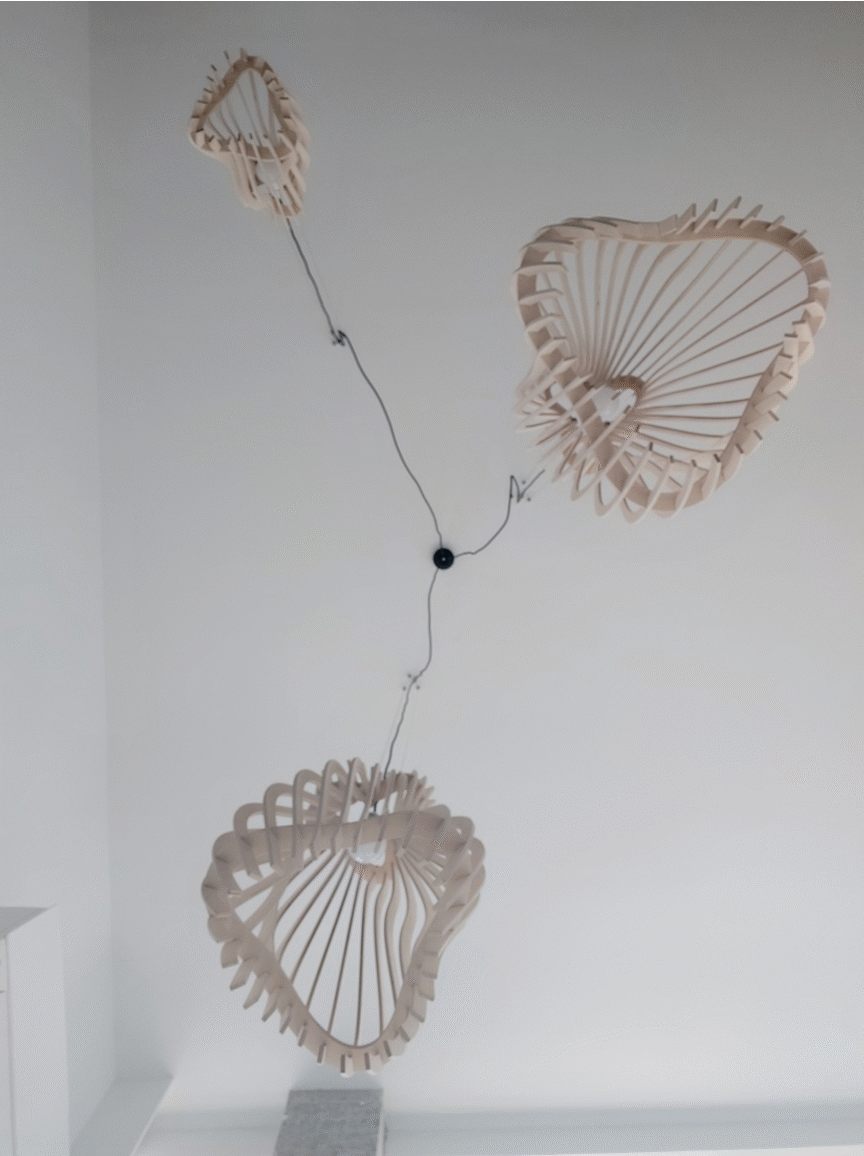 image © Sophia Michopoulou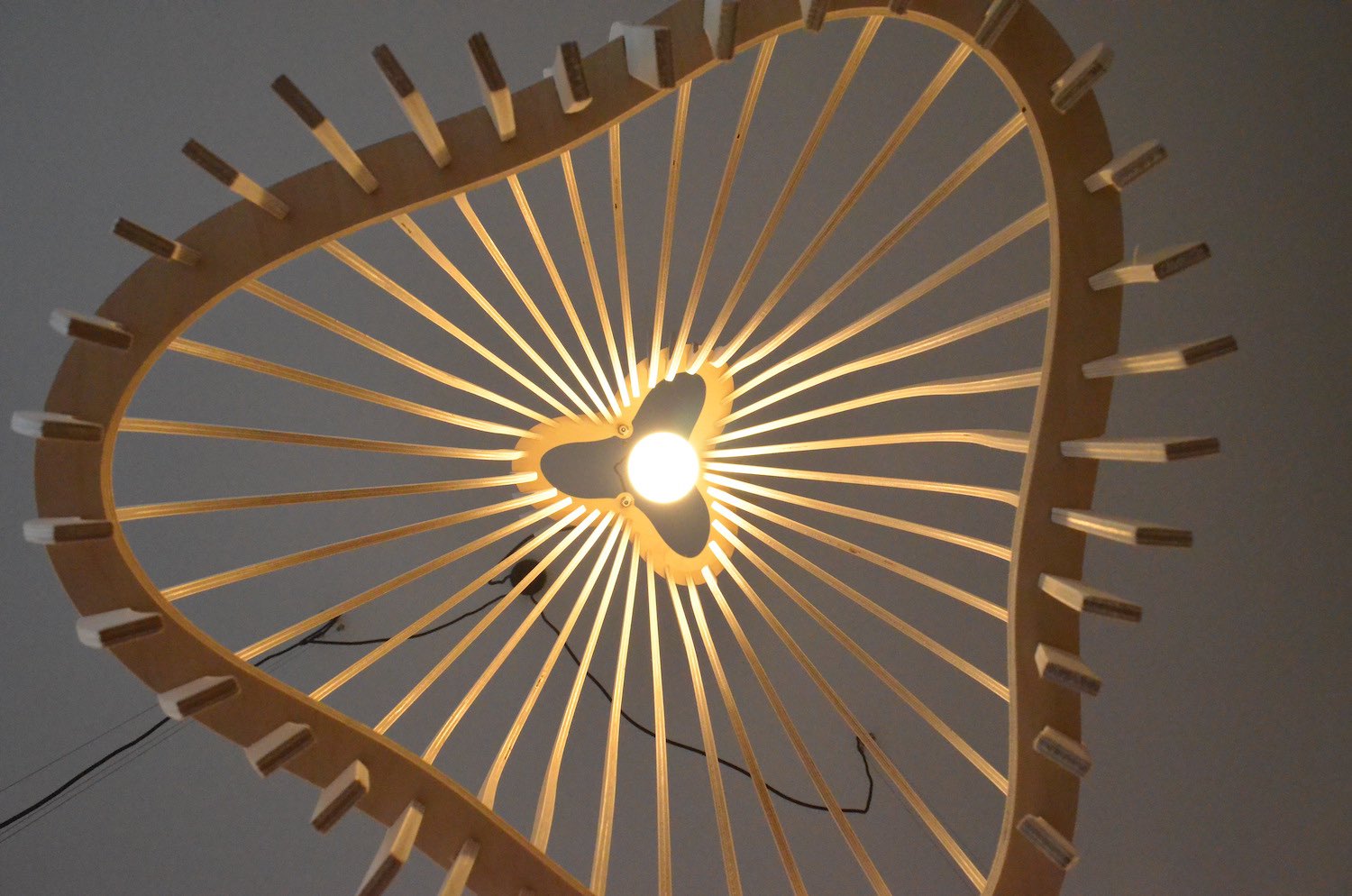 image © Sophia Michopoulou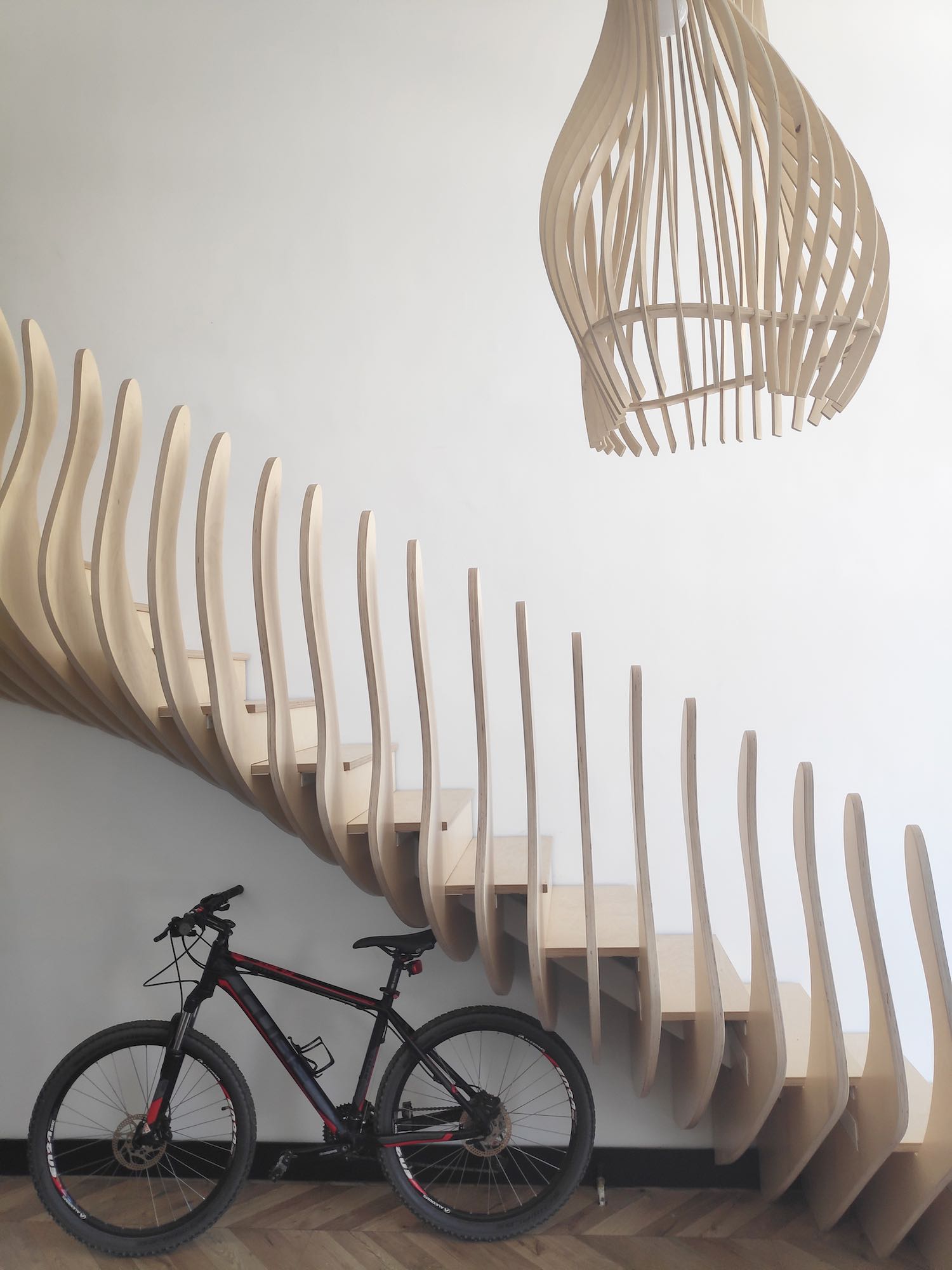 image © Sophia Michopoulou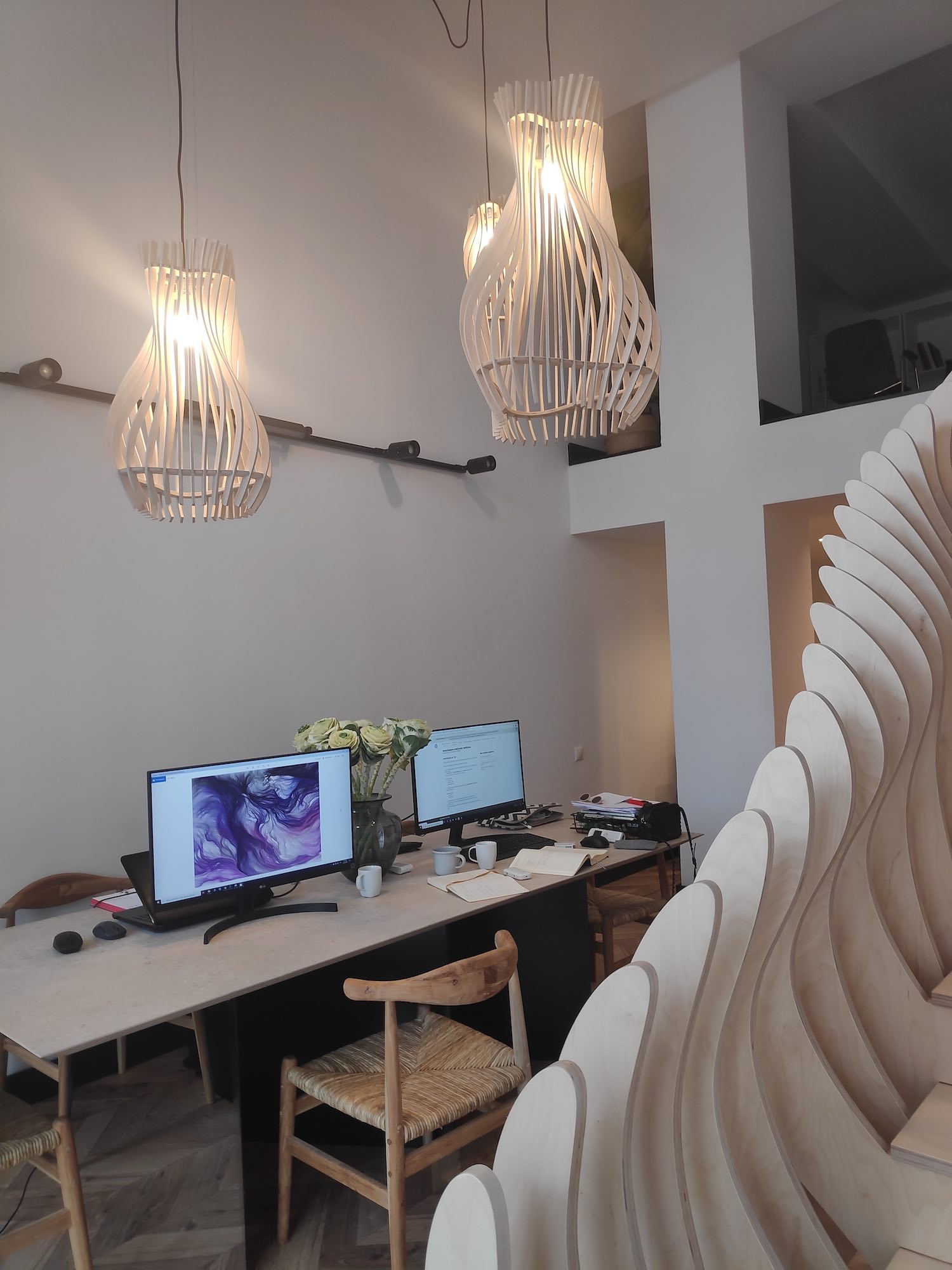 image © Sophia Michopoulou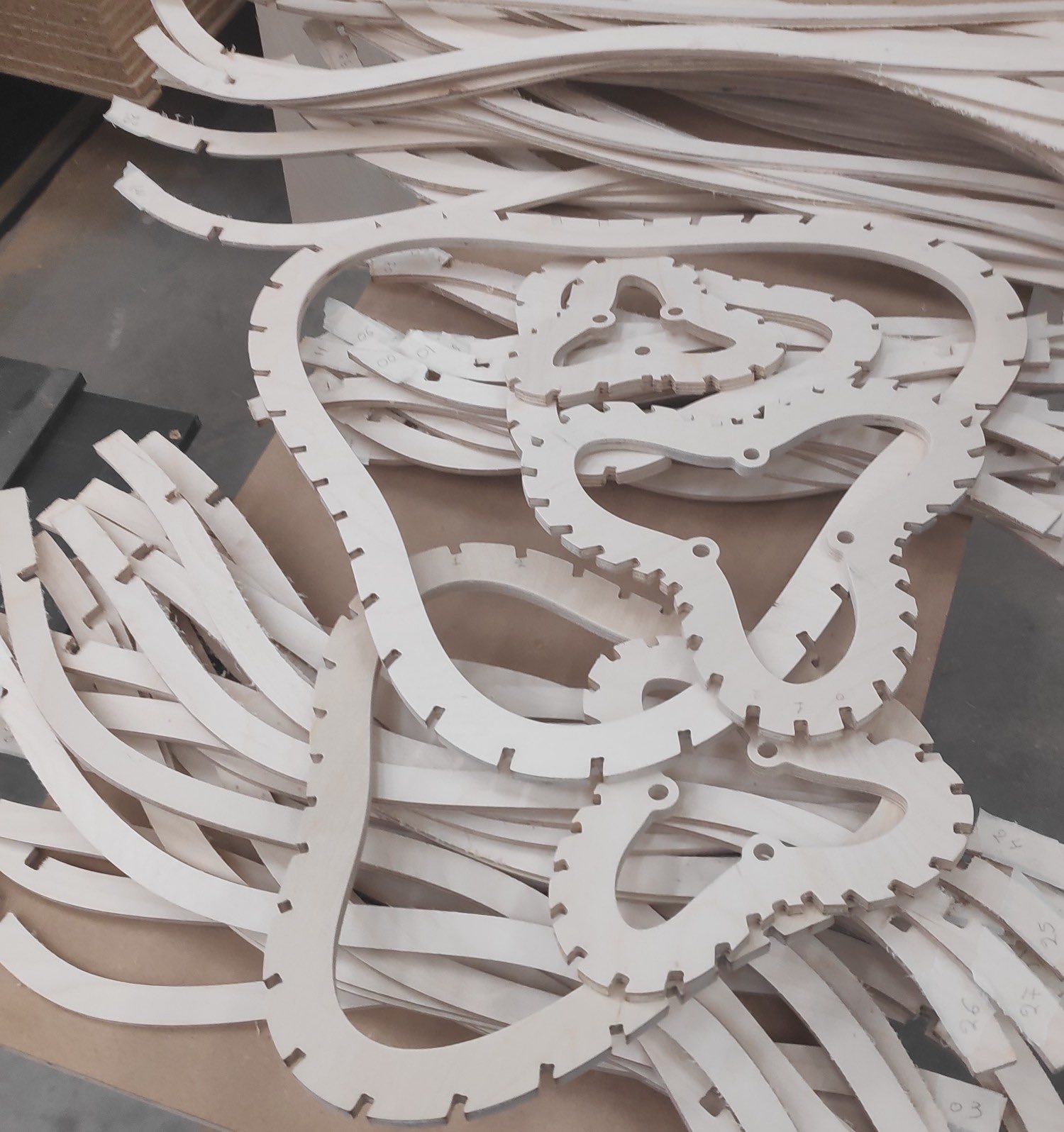 image © Sophia Michopoulou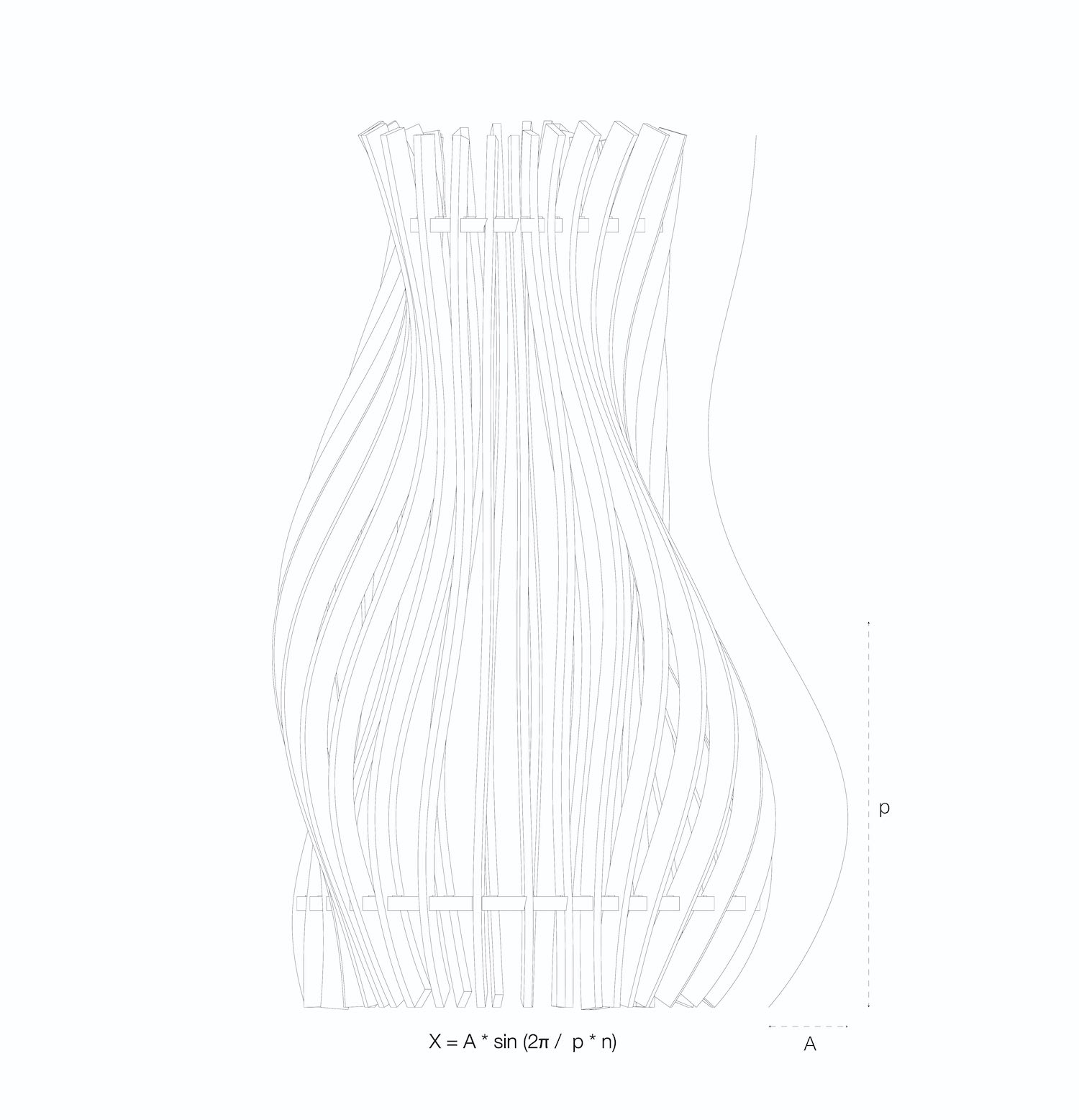 Elevation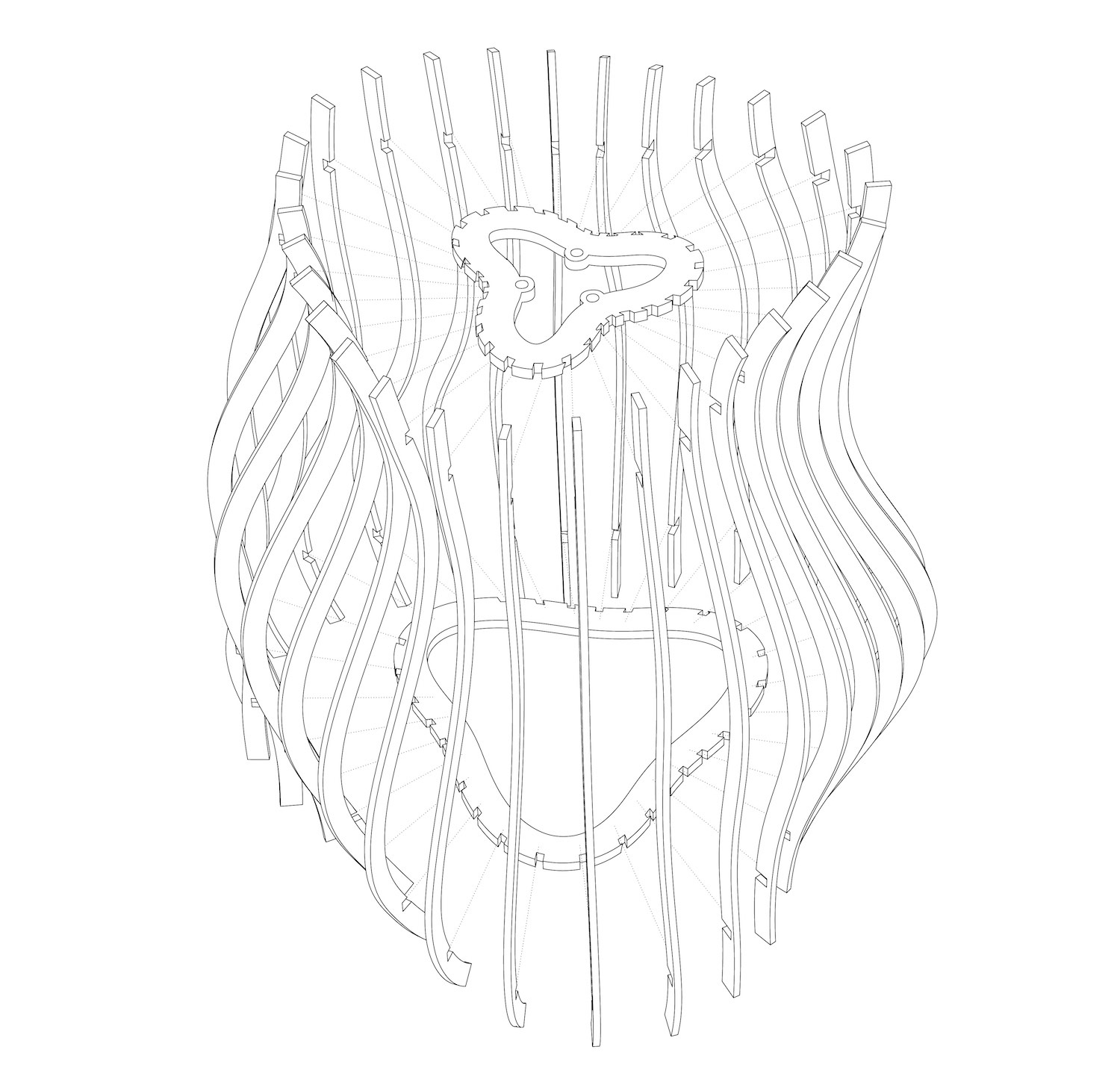 Assembly Sketch
Connect with the Sophia Michopoulou
---