Arianna de Luca: The Sirenuse pendant light is inspired by fishing nets and other traditional fishing equipments known in Italy as "nassa".
Its appearance resembles that of a floating sculpture and, with its extremely delicate nature and light weight, Sirenuse evokes the images of the fishing nets thrown into the sea. In addition to this, the ceramic net around the light bulb, refracts its light creating extremely suggestive shadows and patterns in the room.
The Sirenuse pendant light is built through a very complex and slow process which allows the ceramic coils to shrink and move independently. For this reason, each piece will be unique.
This piece has been designed, handcrafted and decorated by the designer in her studio in Rome.
The products might show slight variation compared to the pictures as they are the result of a complex, artisanal process aimed at making every piece truly unique.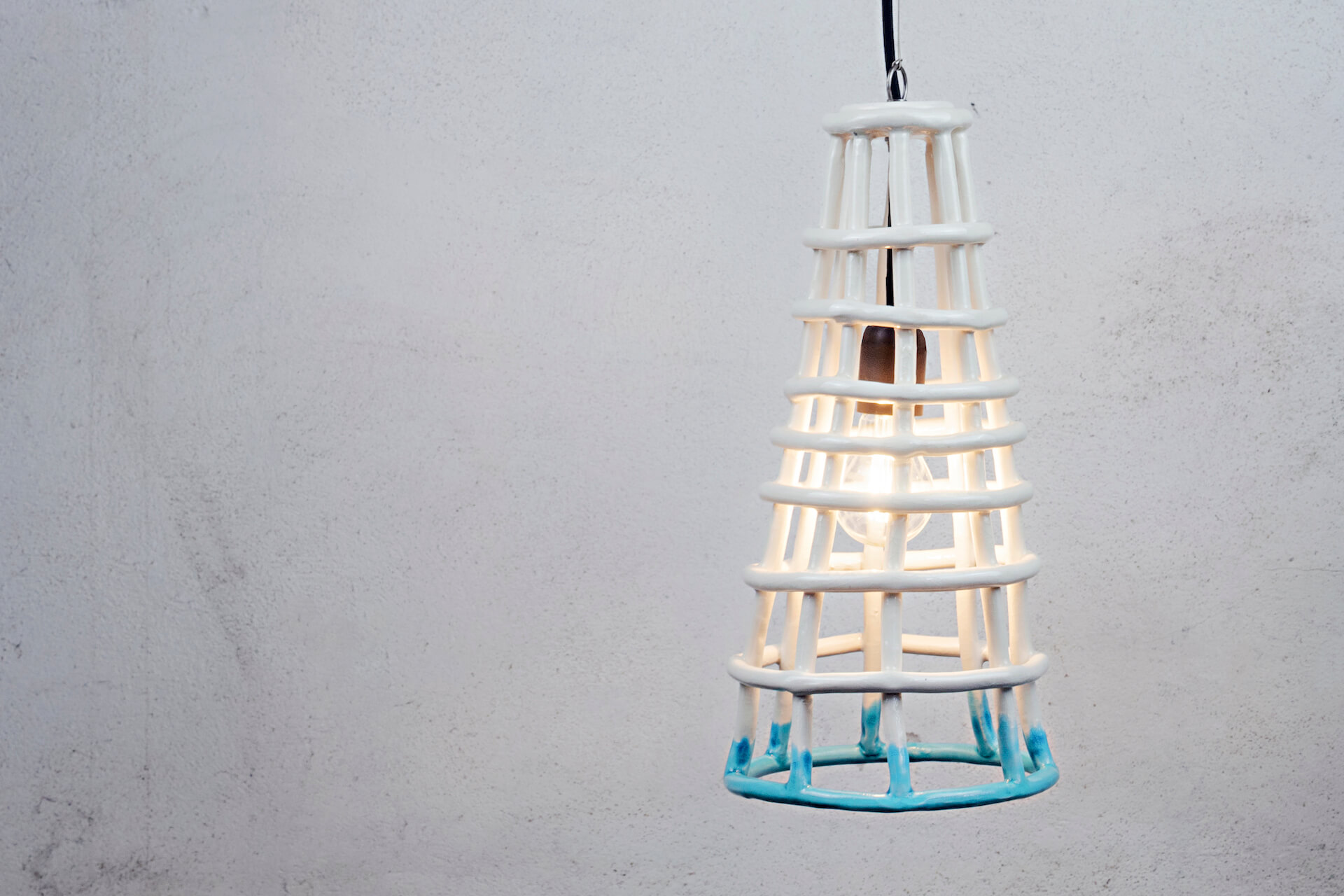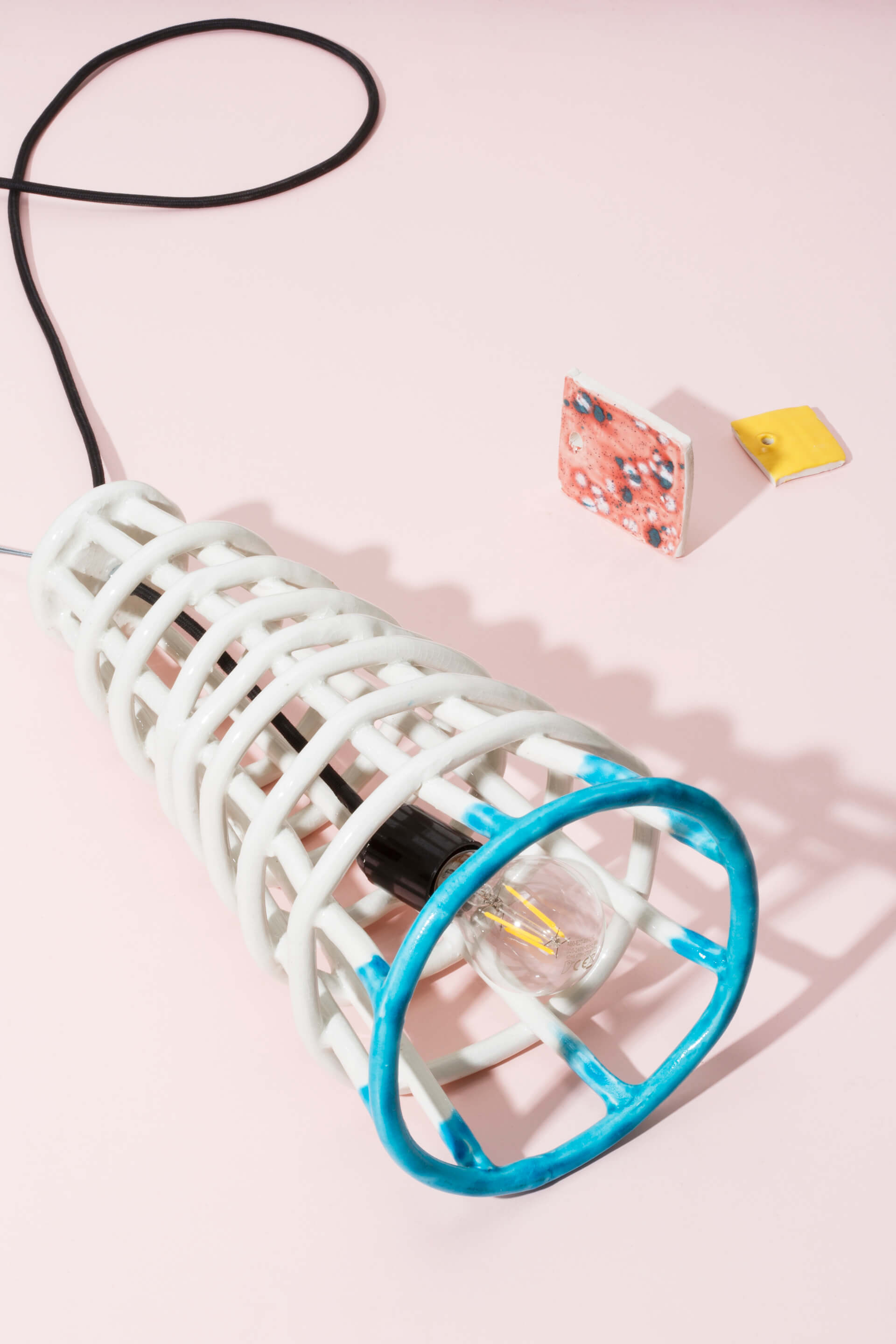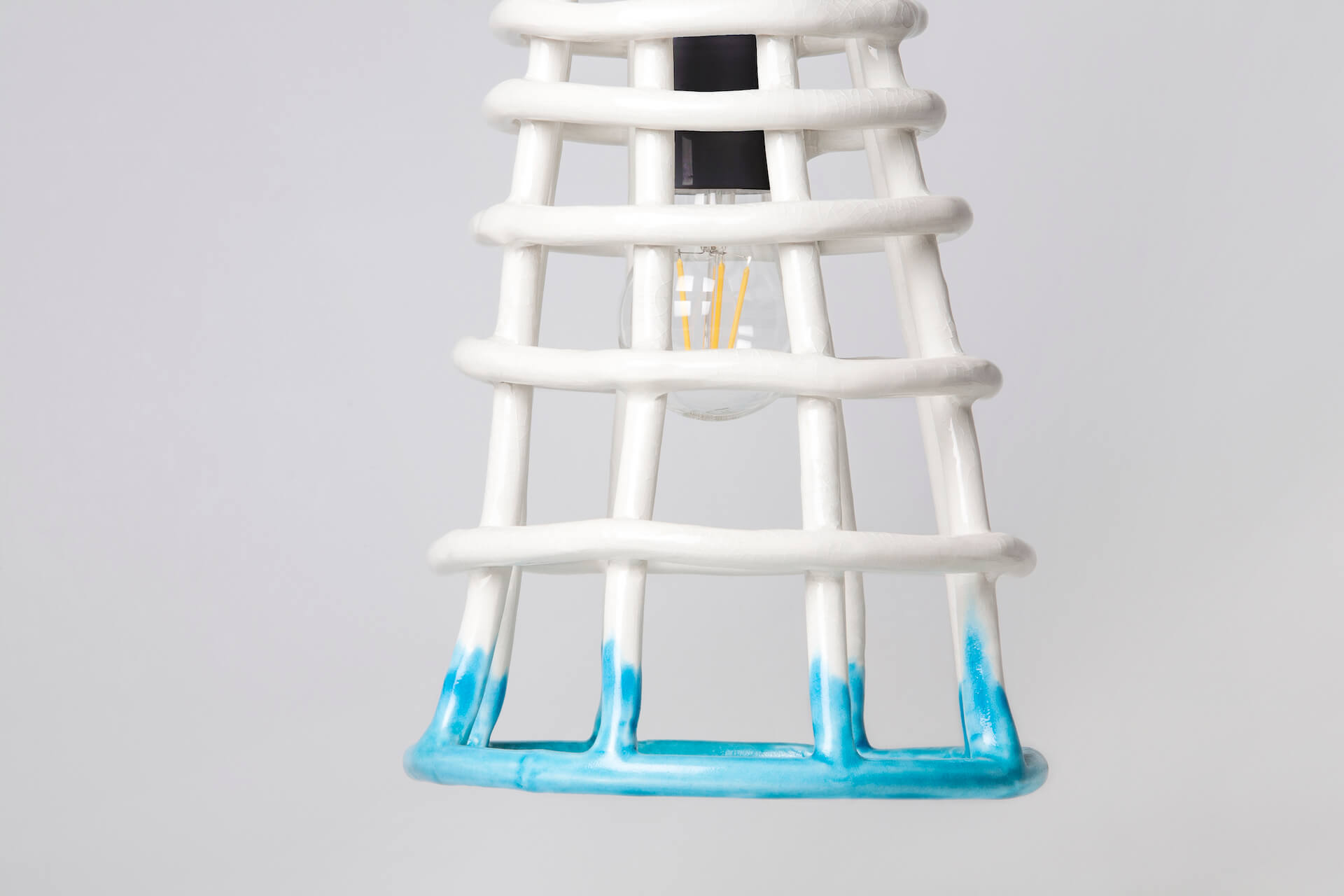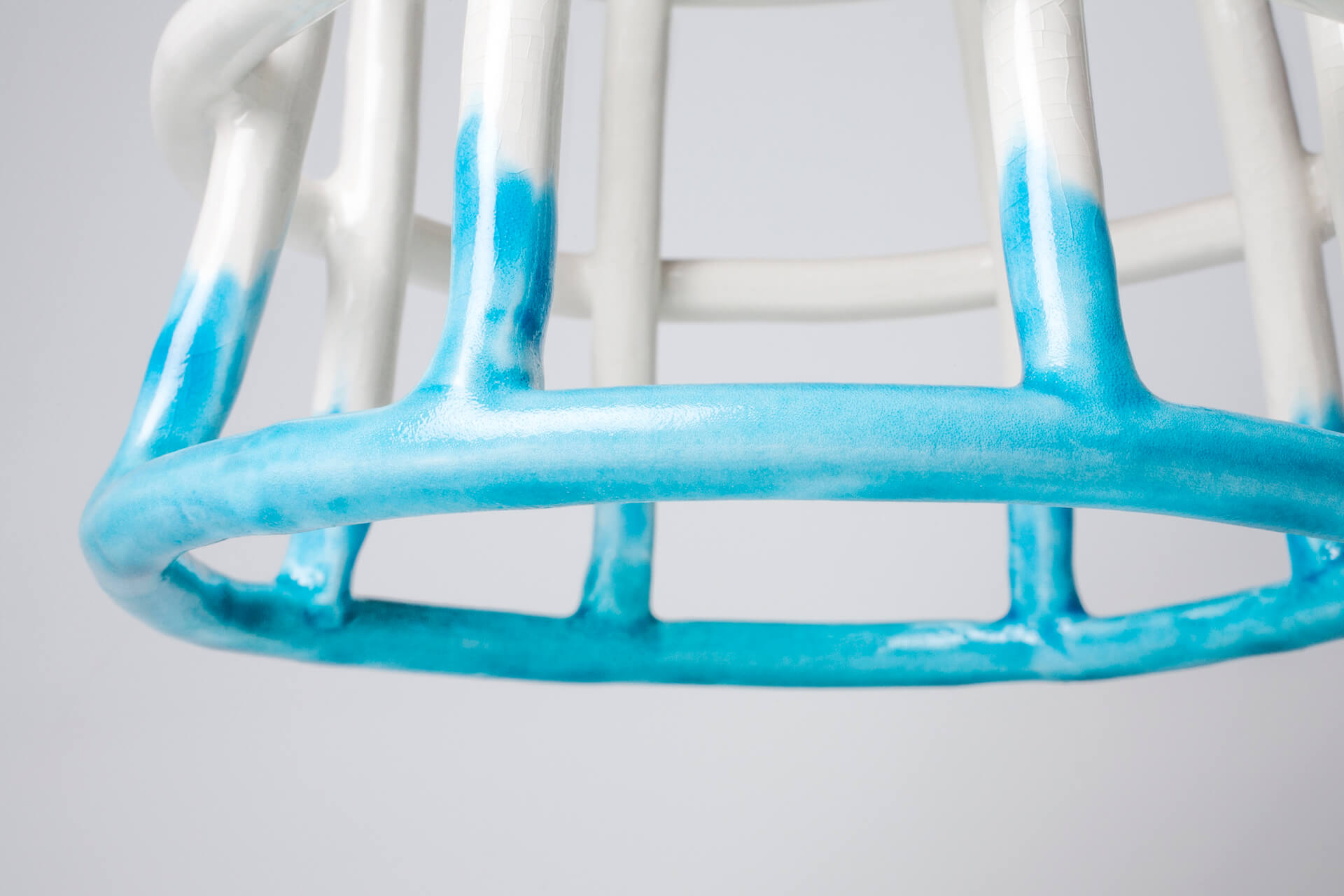 ---