Nestled in a residential neighborhood that beams of conviviality and serenity, the AA101 Residence, designed by KAM Architects is a 550-square-meters duplex renovation project.
KAM Architects is the new up-and-coming architecture firm taking on the most luxurious homes in the MENA region. The project "AA101 Residence" is a distinctive house that was renovated from scratch.
With a modern classic style as an aim for the refurbishment, the design approach is mindful of the initial construction of the building, yet explores a more prevalent outline. The refined travertine limestone contrasted with the raw concrete emphasizes on the modernization of the project, also underlined by the choice of nude and restful colors.
Glowing under sun rays, the dining room settles into the hues of beiges and golds, welcoming its functionality. The bold turquoise blue, contrasting with the lightness of the curtains, transports the design to a contemporary time.
A fusion of textures characterizes the living room: the marble dresses walls and flat surfaces while the suede greets guests for comfort and warmth. With notes of gold metal elevating the seating area, colorful waves ripple through the calm tint of beige, conveying energy and modernity.
Each bedroom is individualized following the intended tenants' preferences while maintaining an overall style for the house. The Ground Floor covers a dining room, a living room, a kitchen, a master bedroom that includes an outdoor and a bathroom, a guest bathroom, as well as two entrances and an antechamber, and a garden space that engulfs the entire floor. The First Floor covers three master bedrooms: each includes its own bathroom.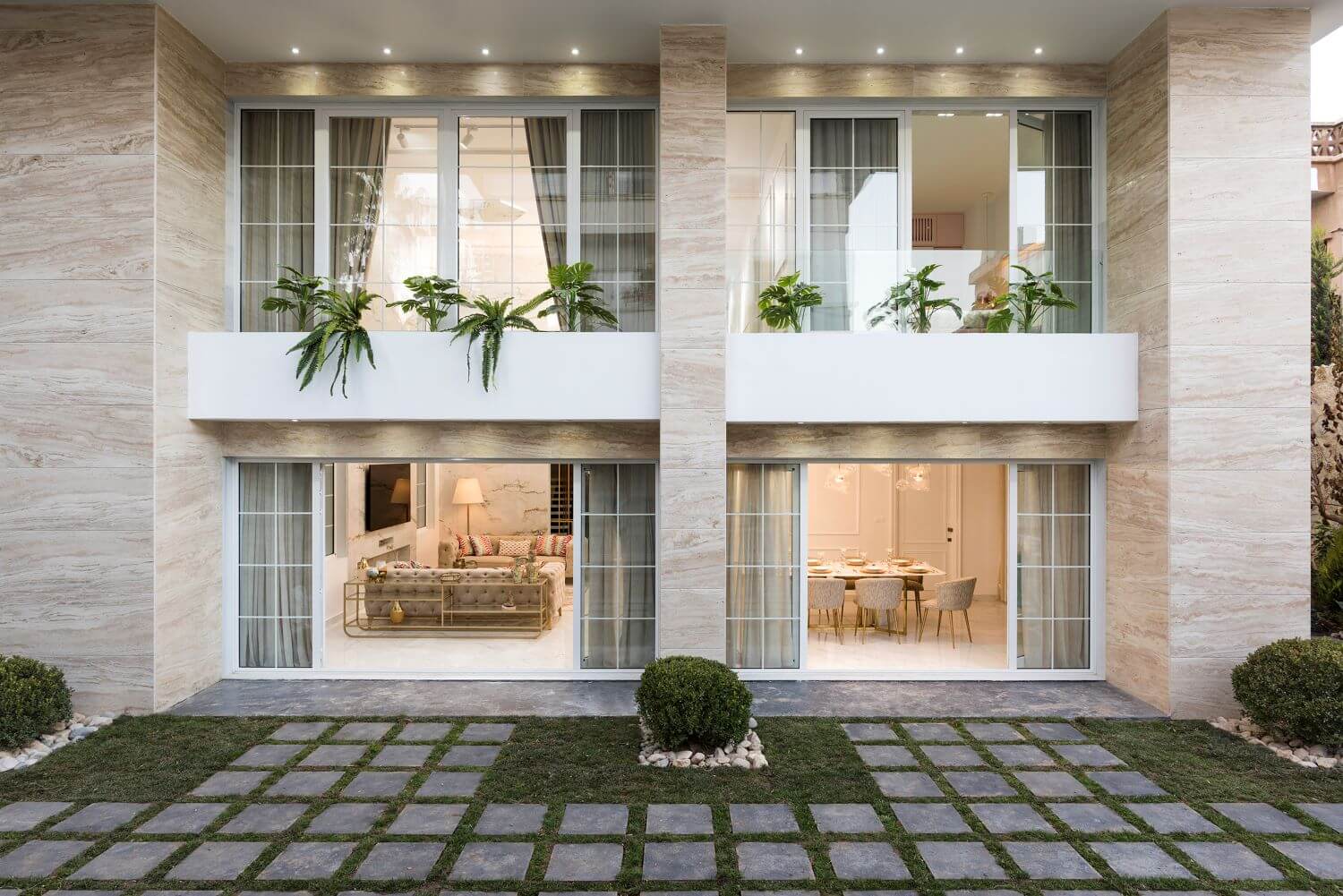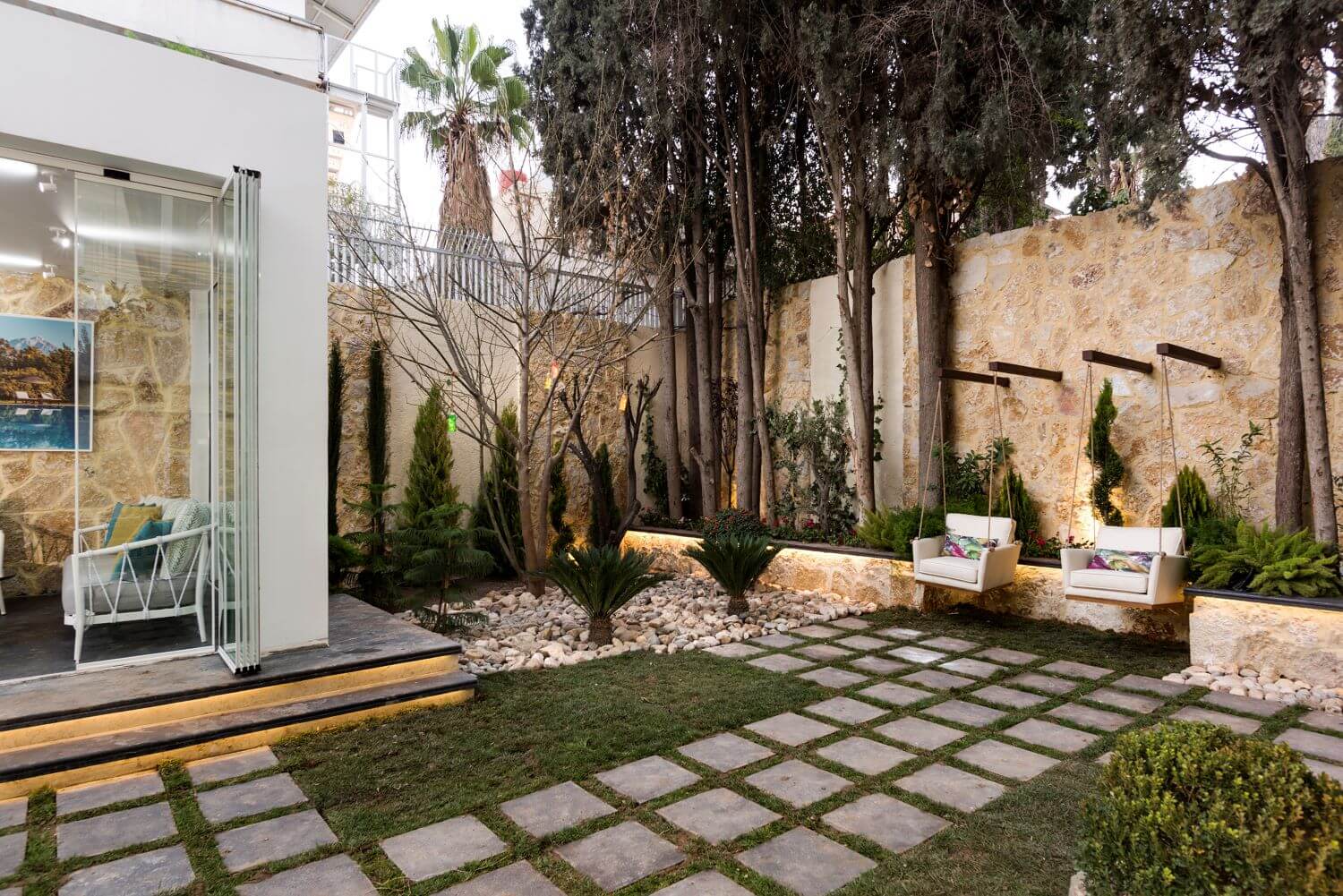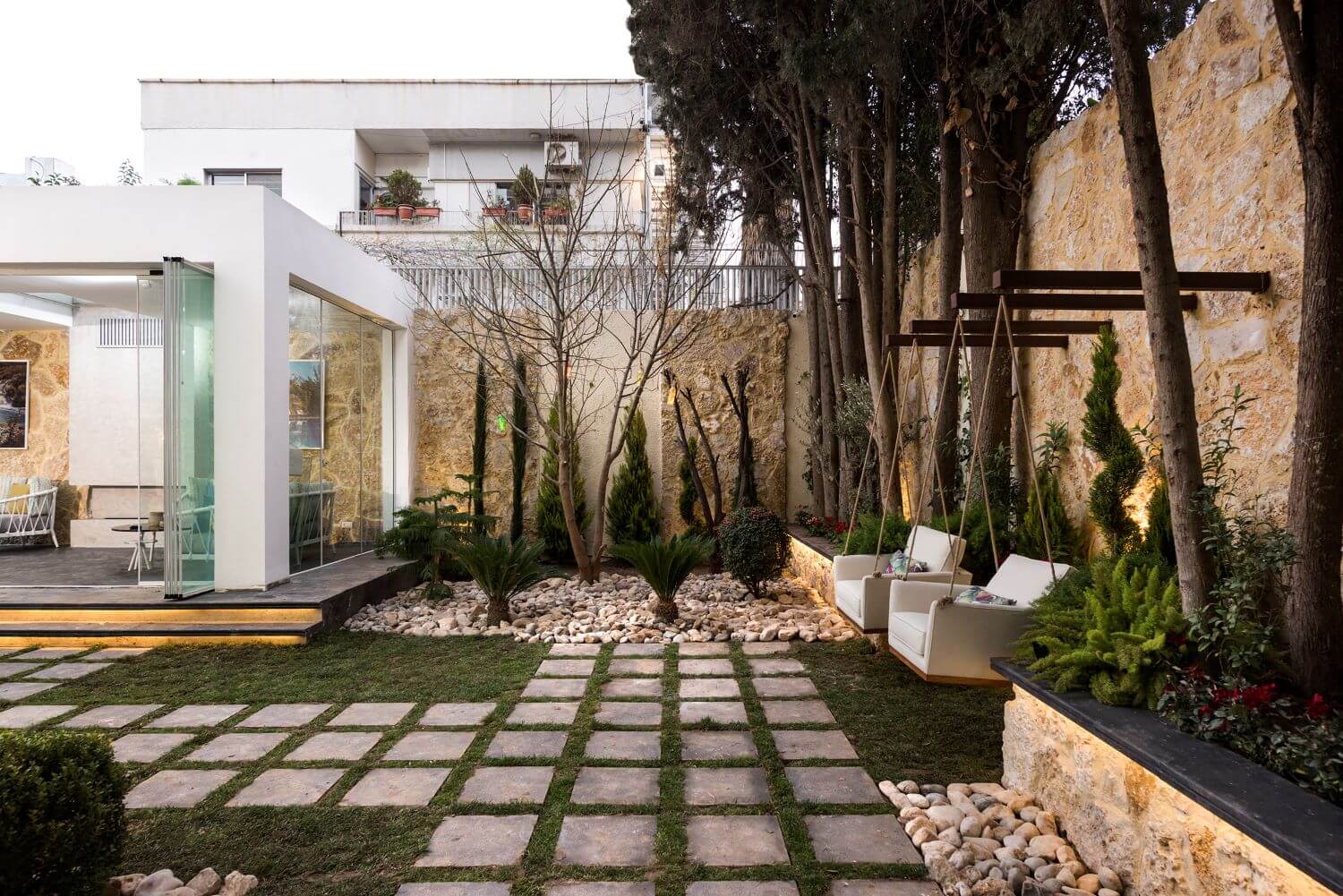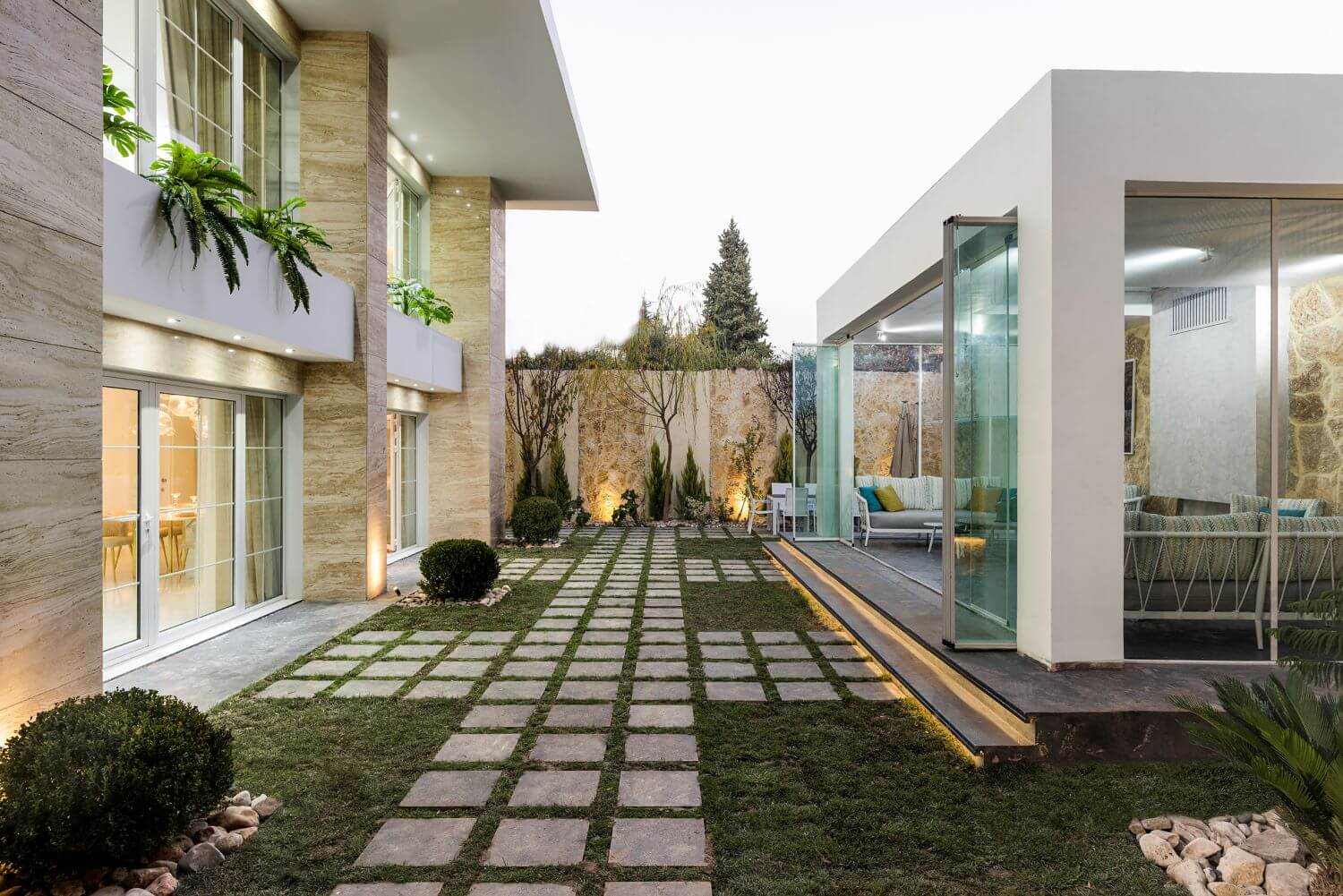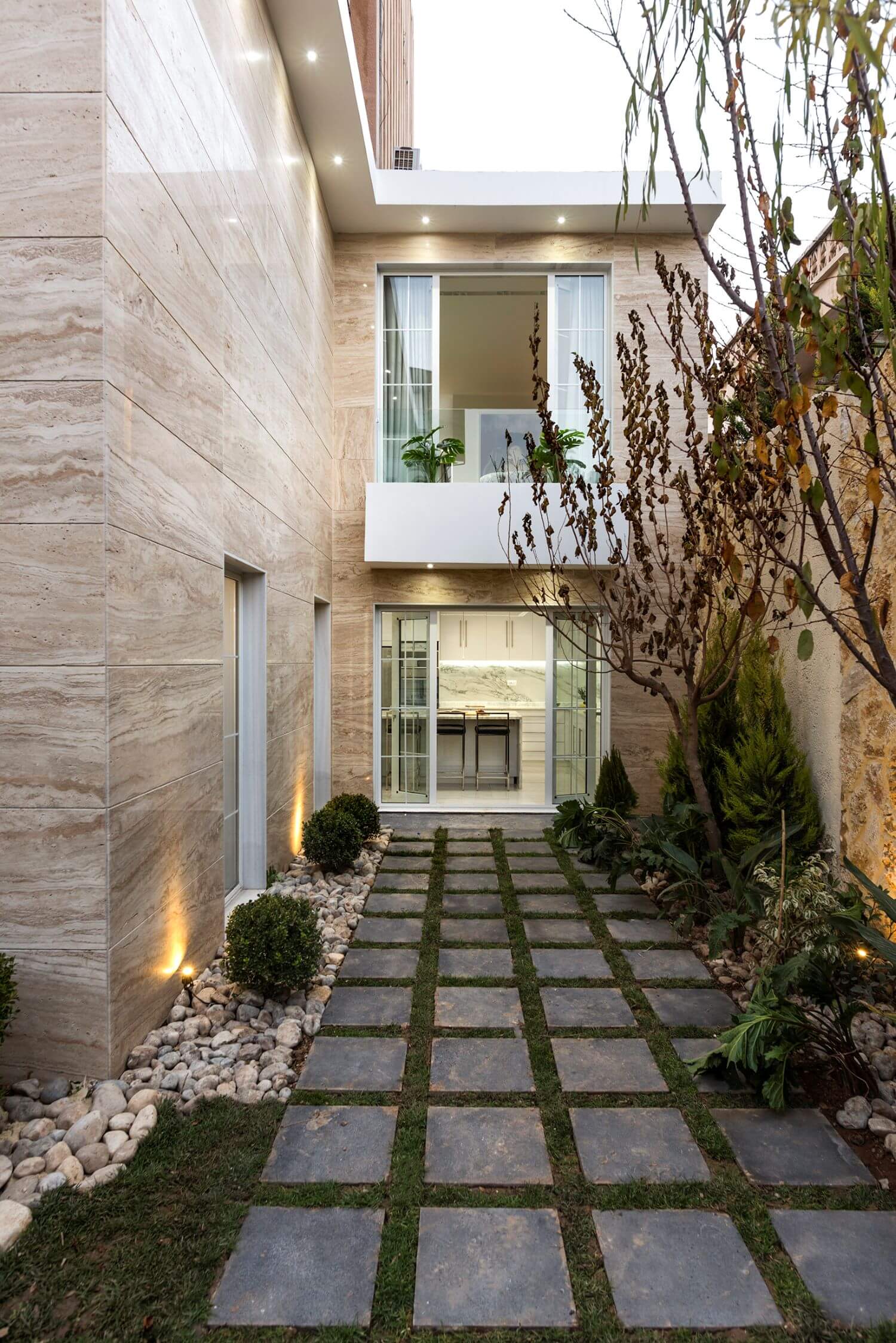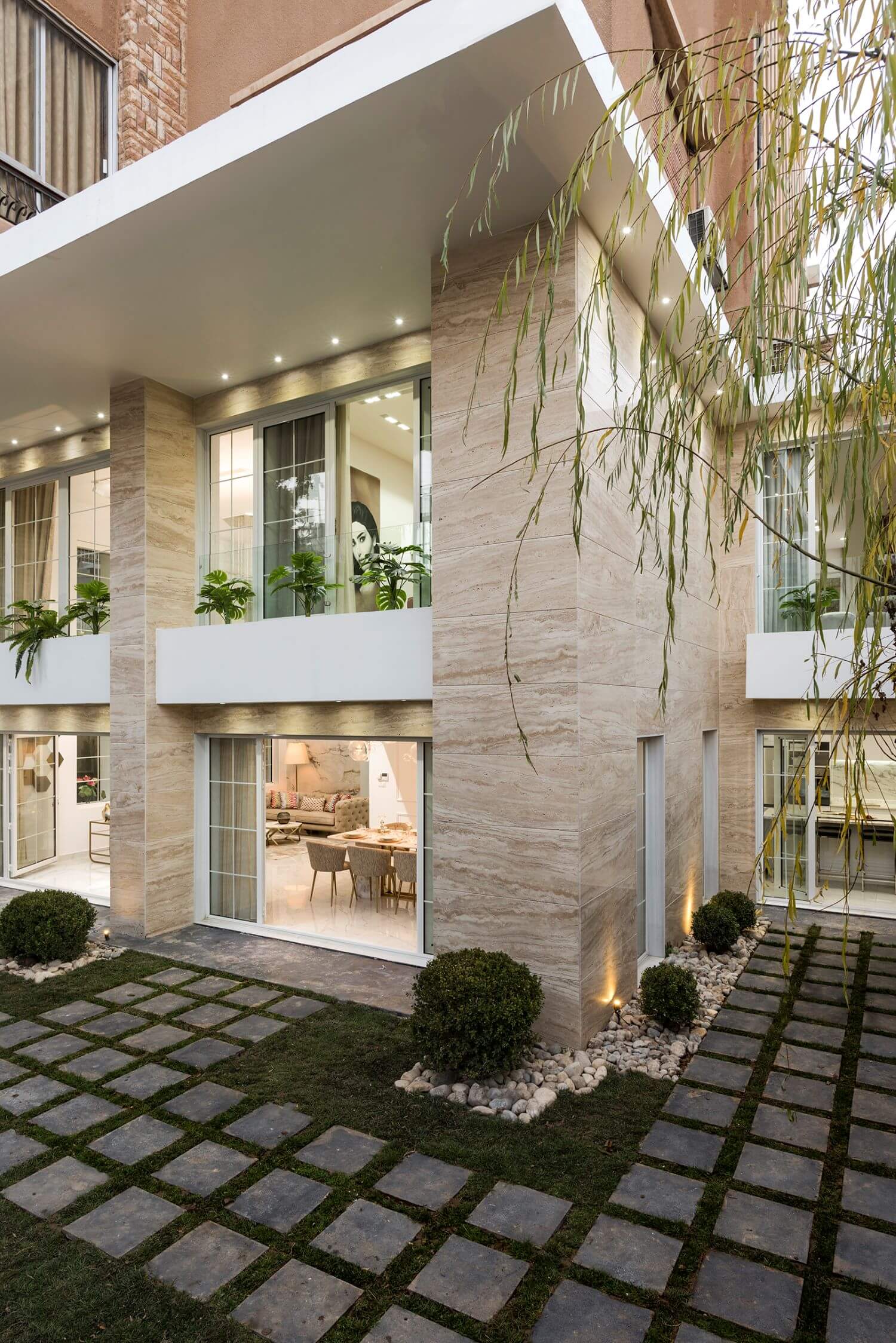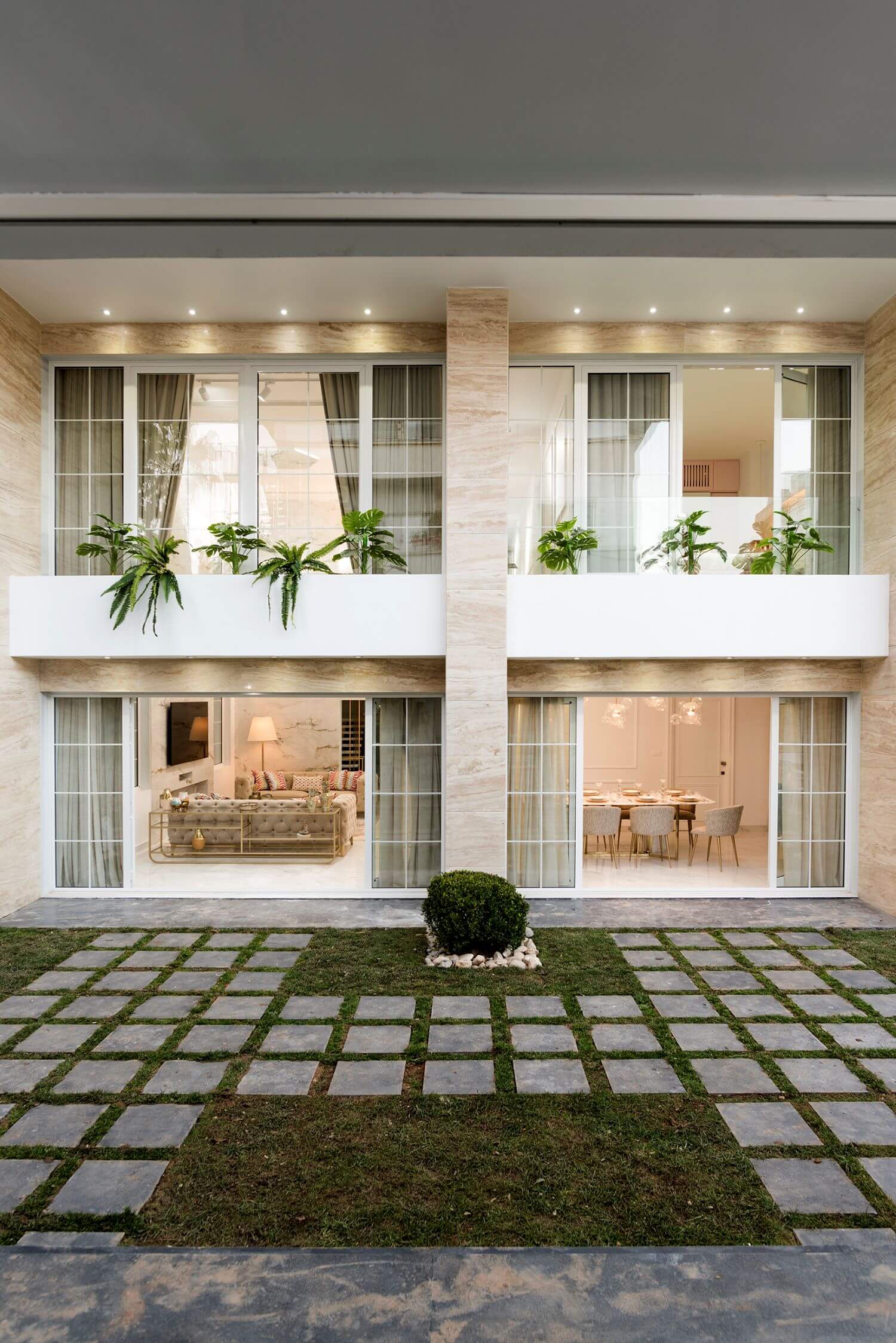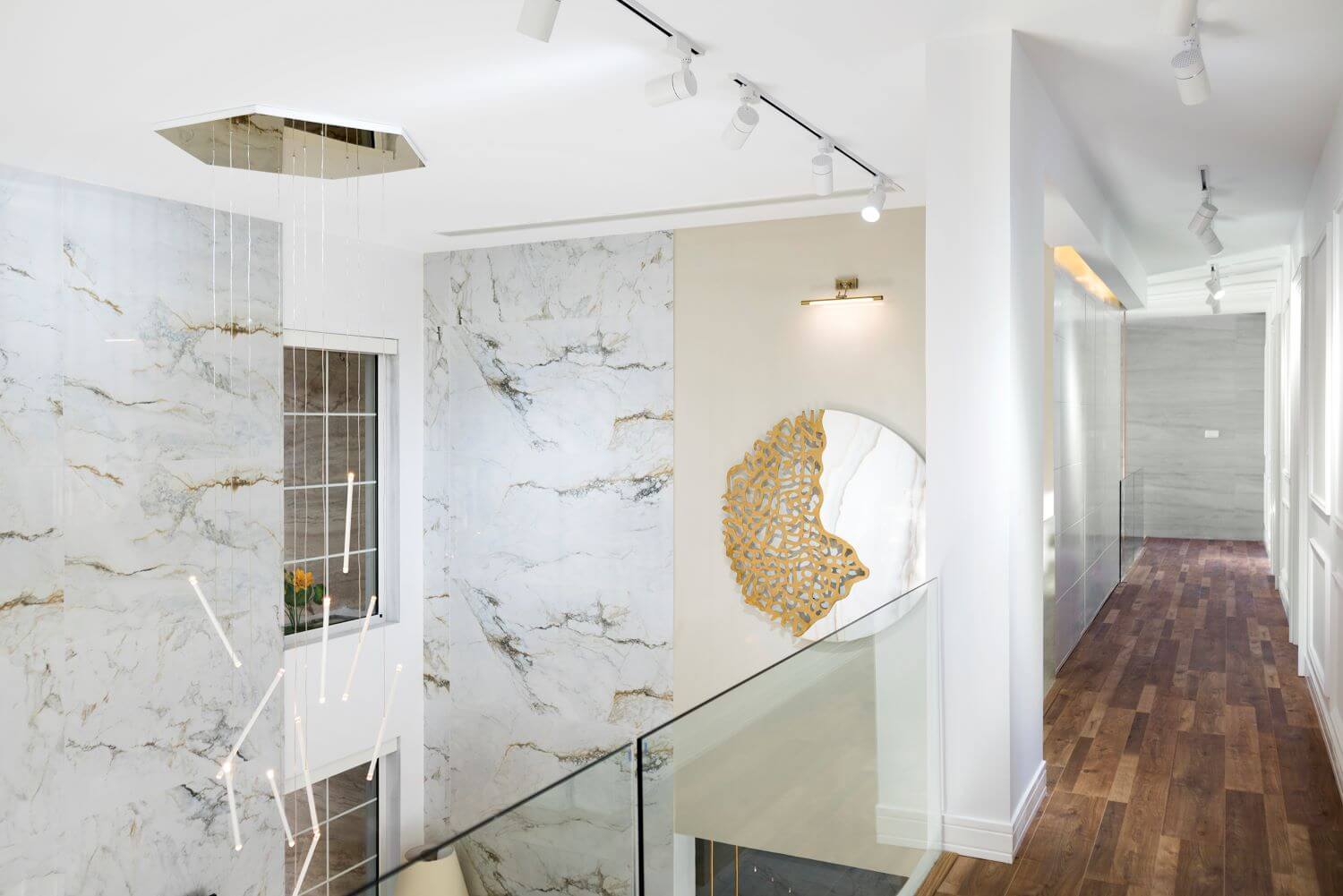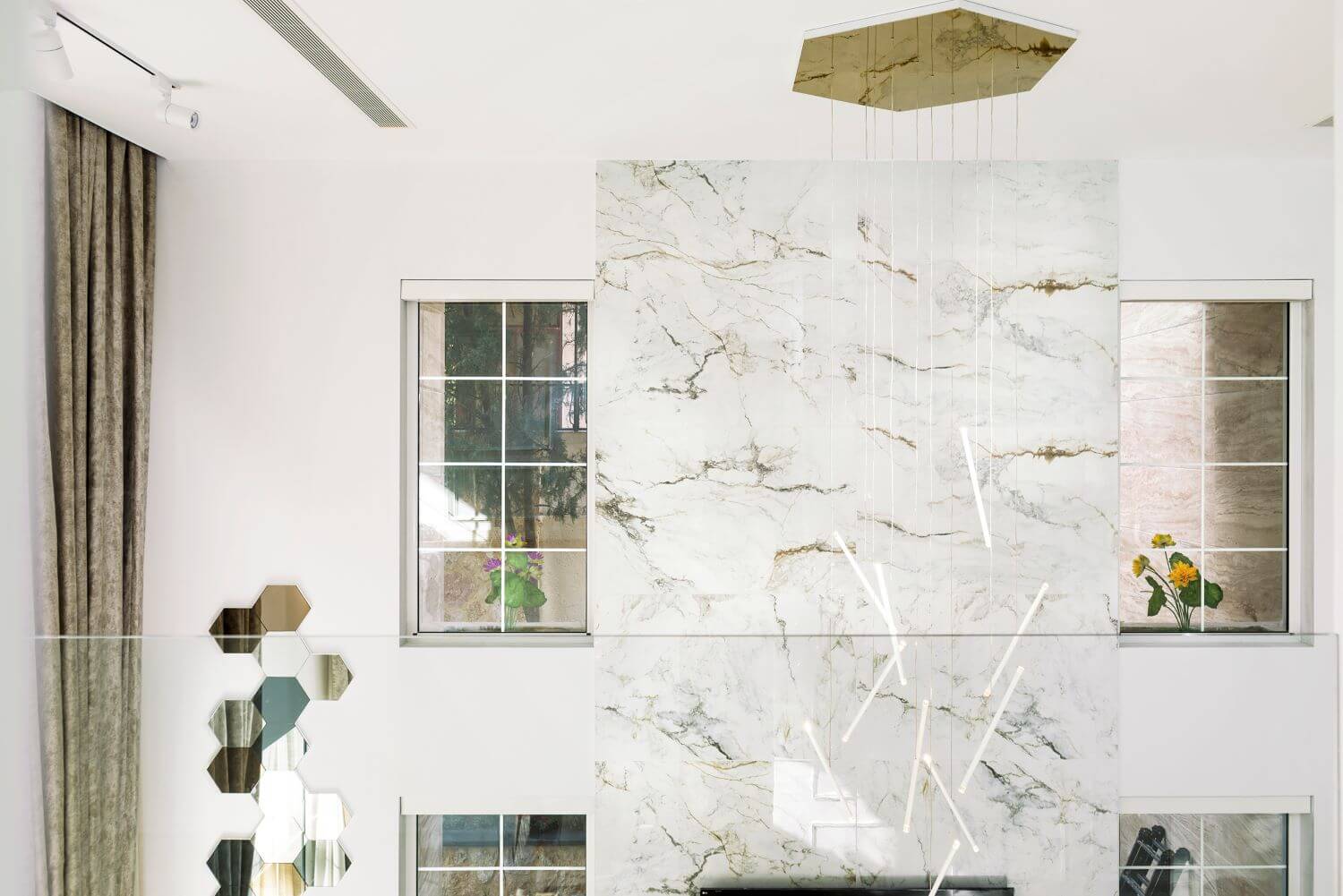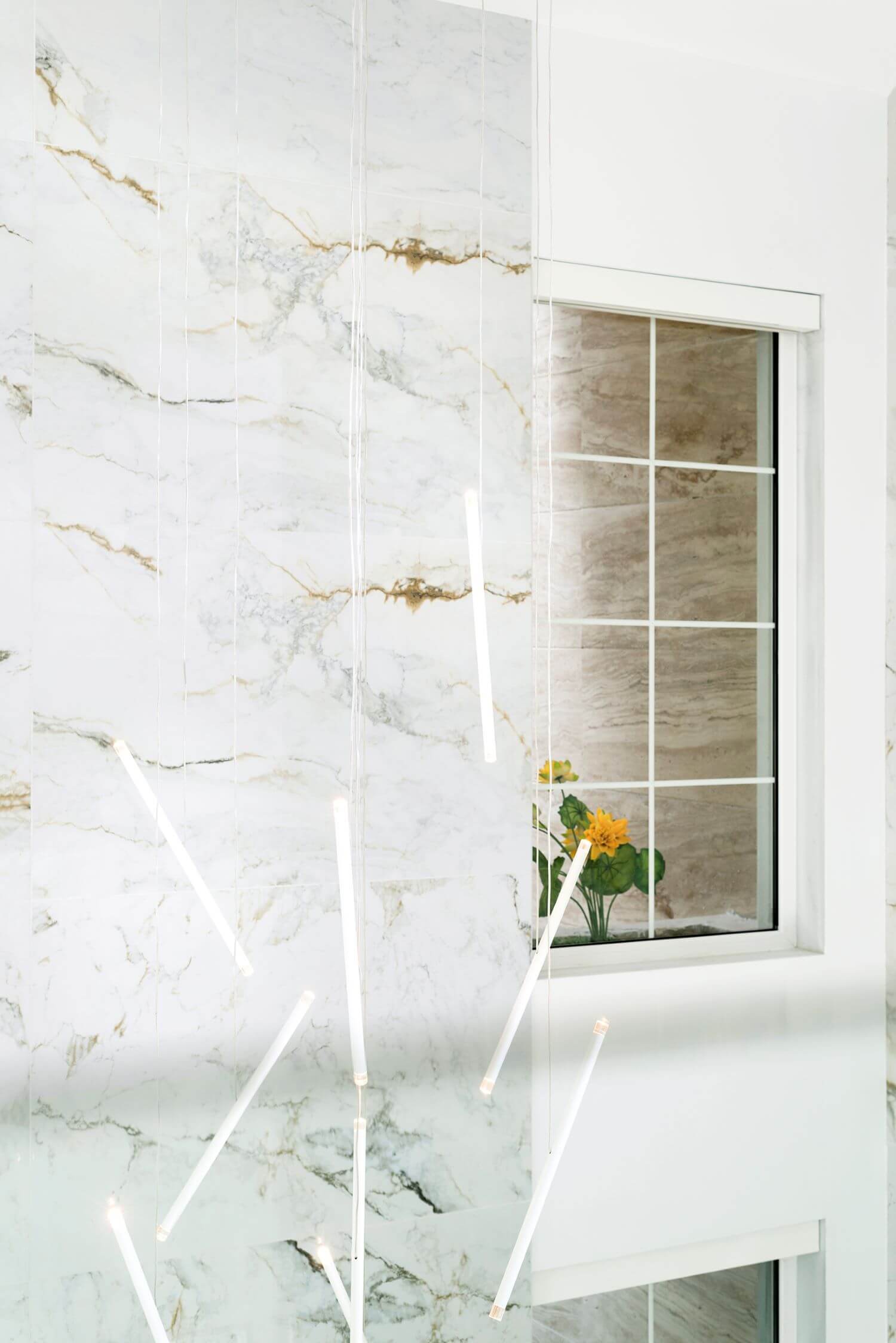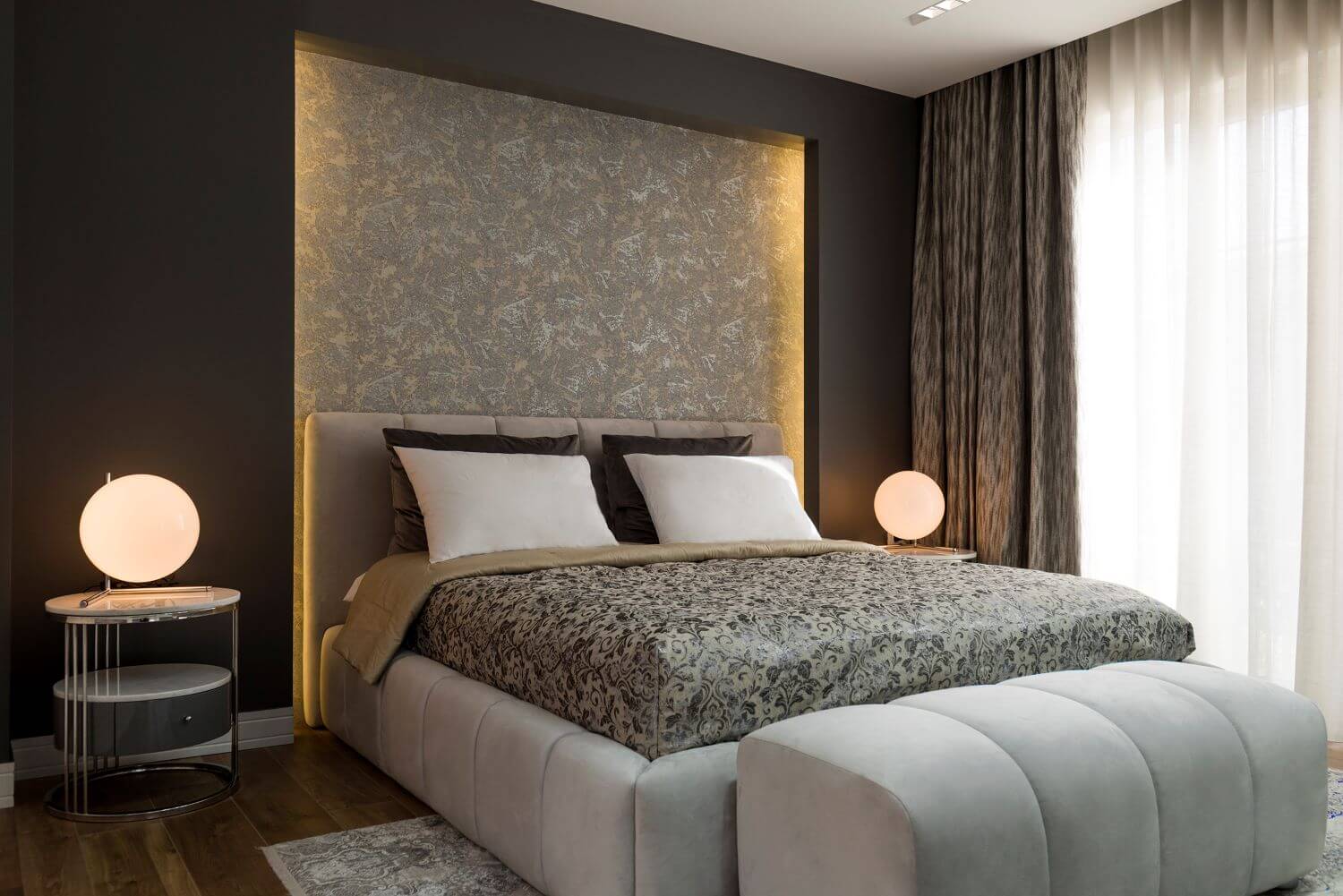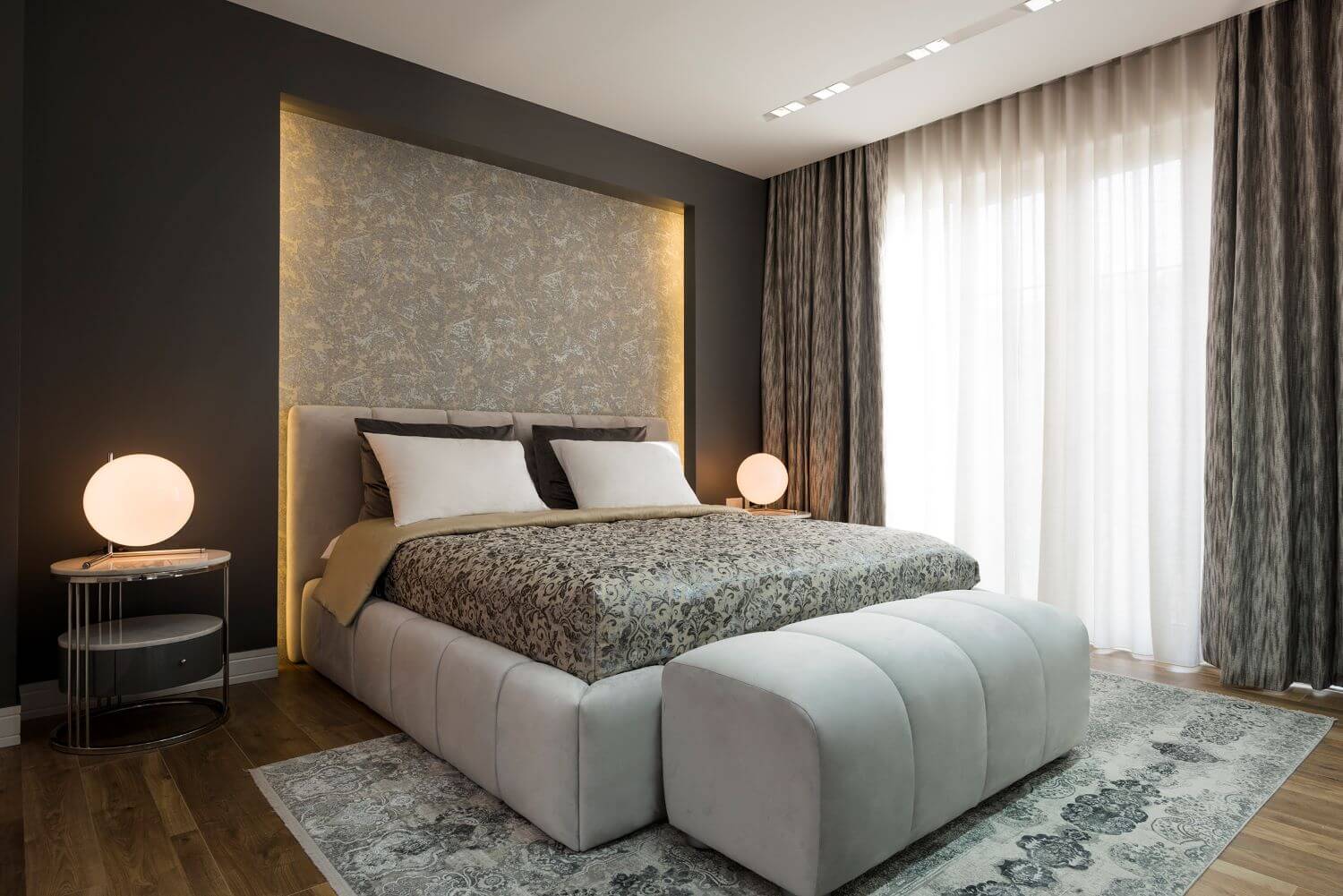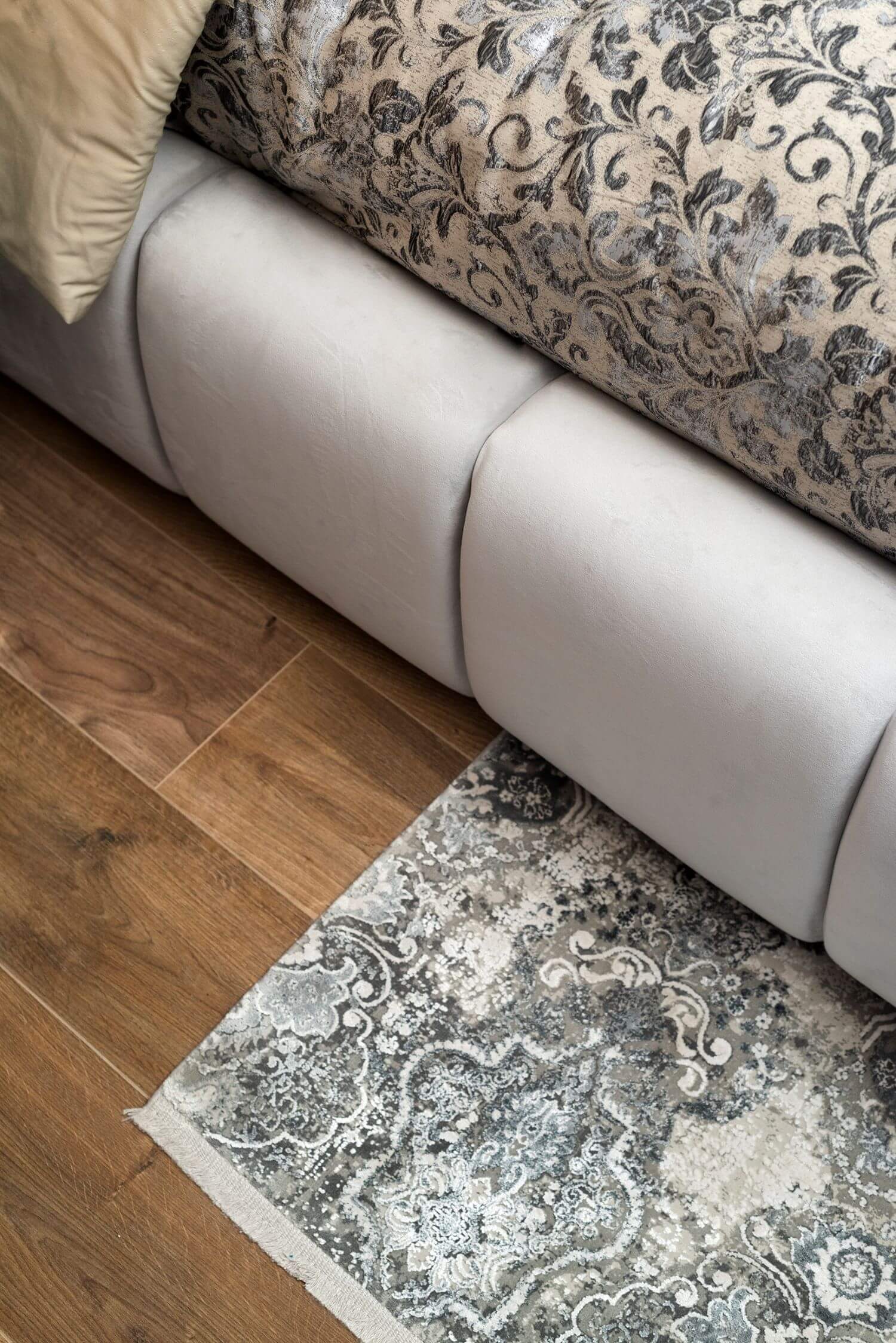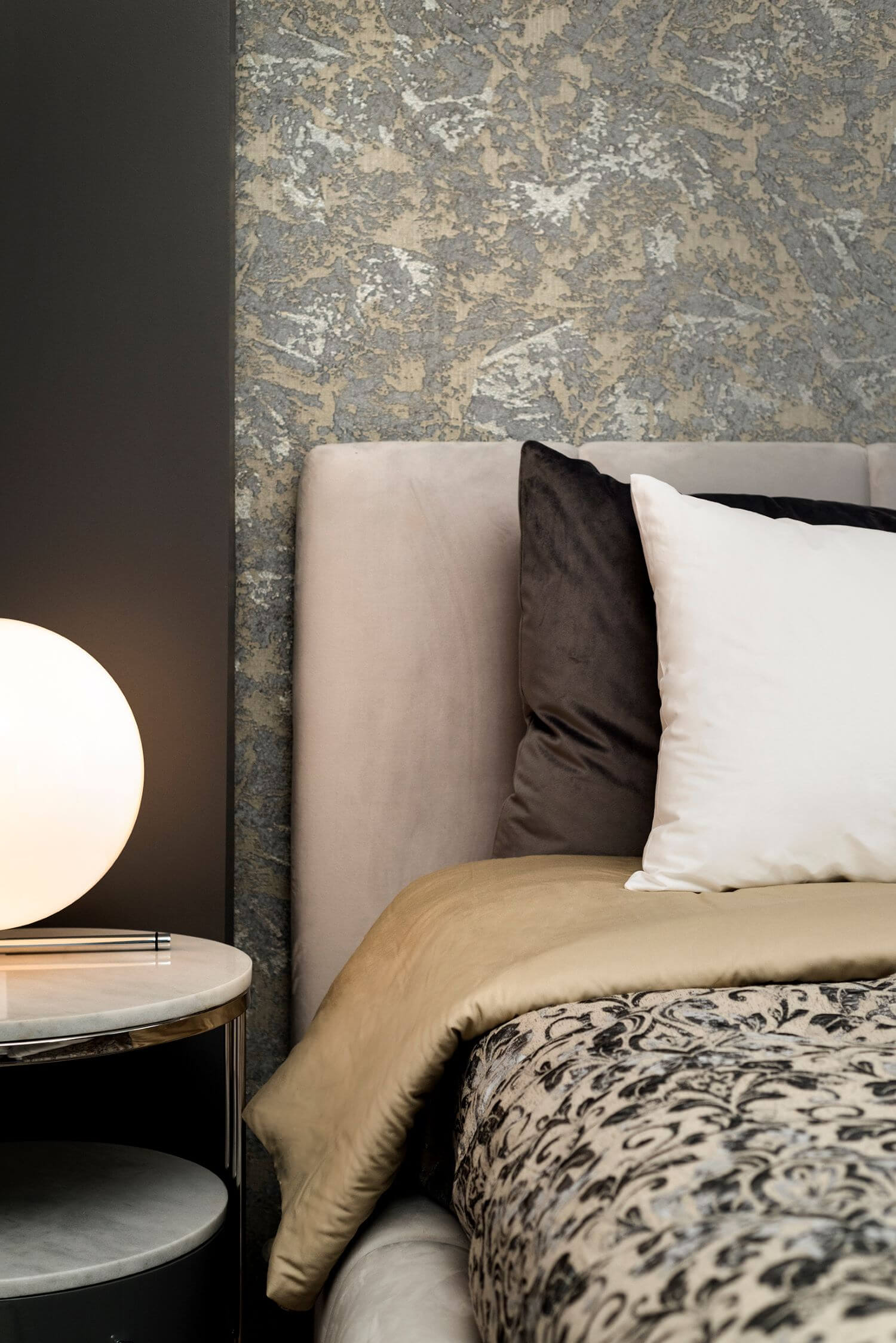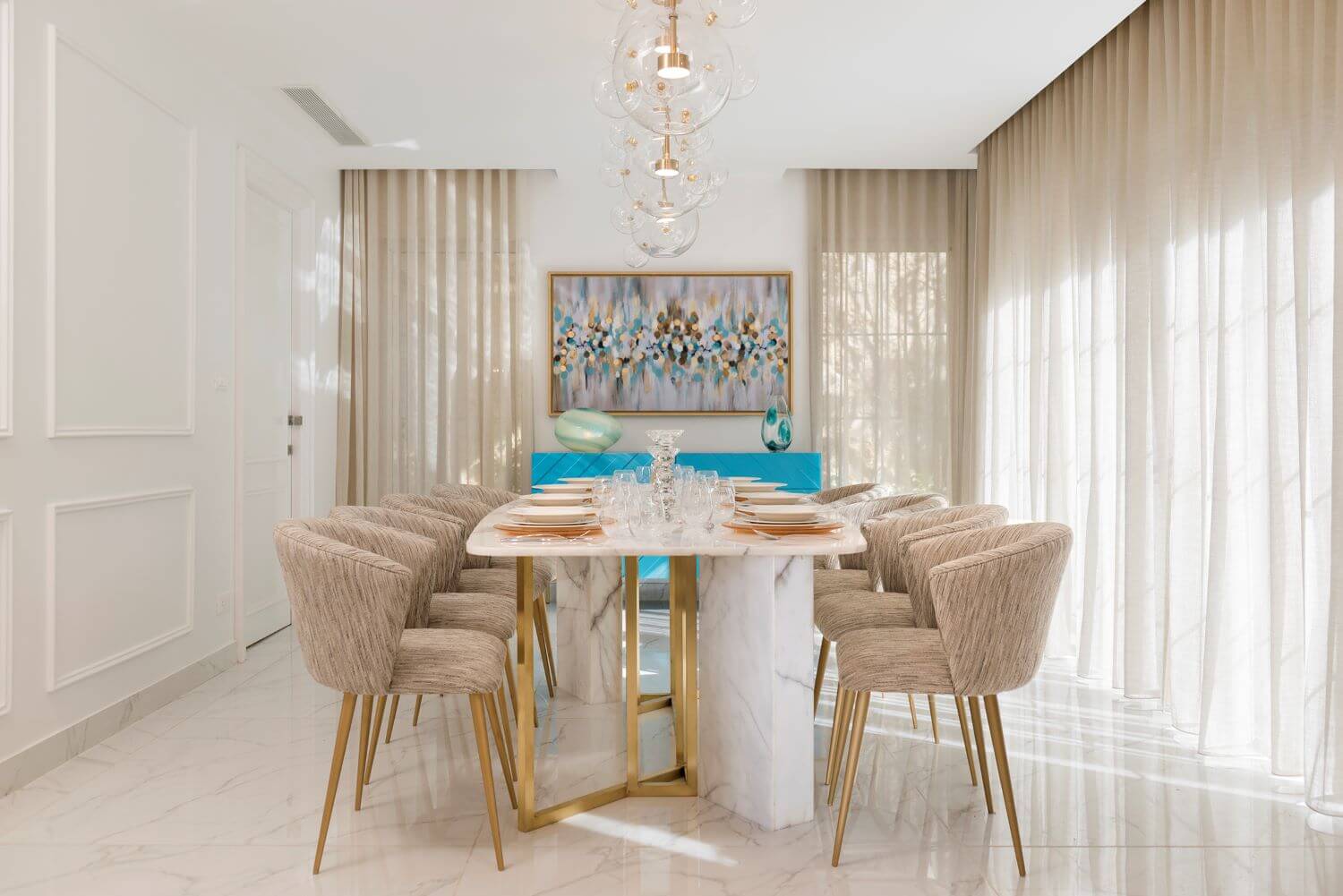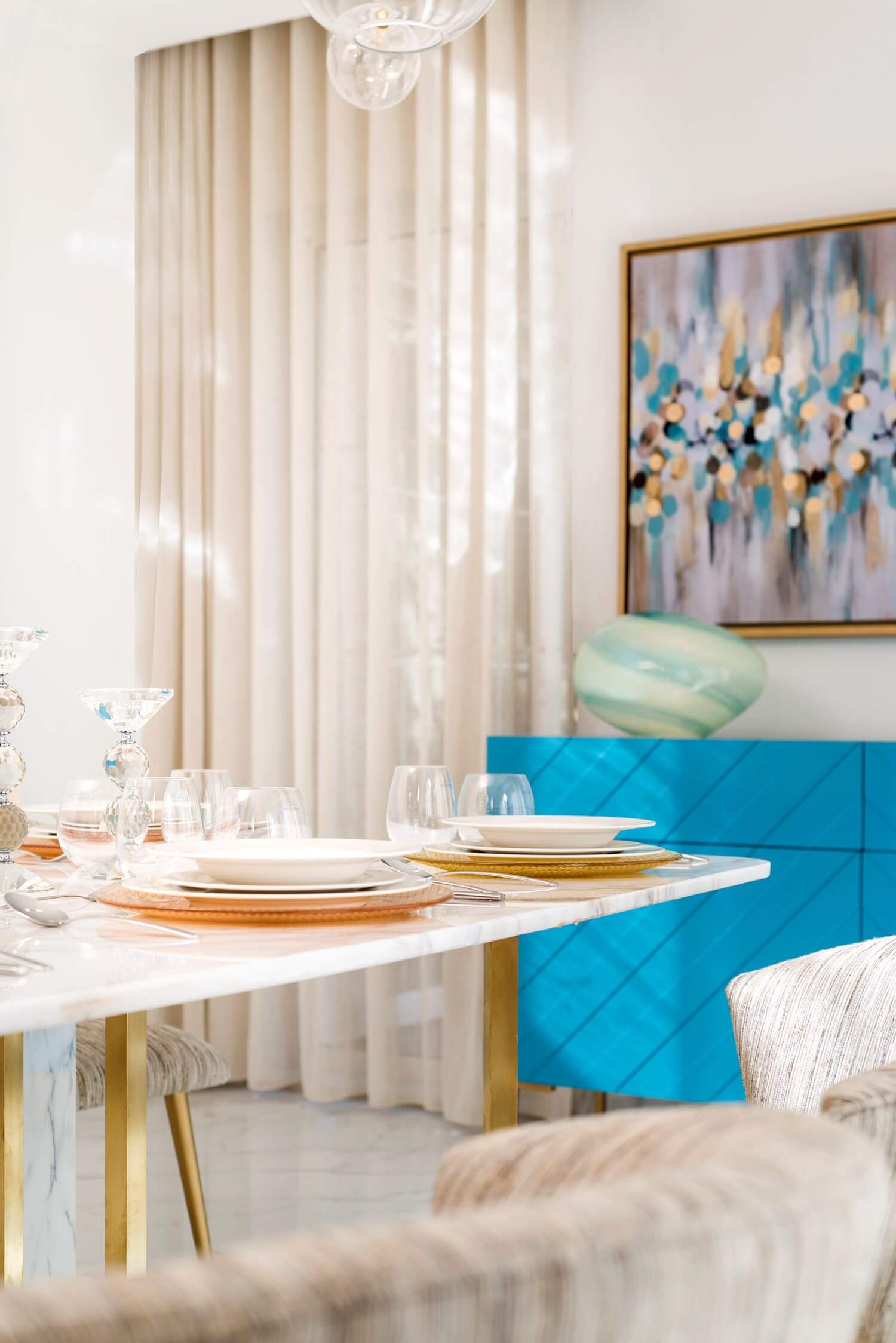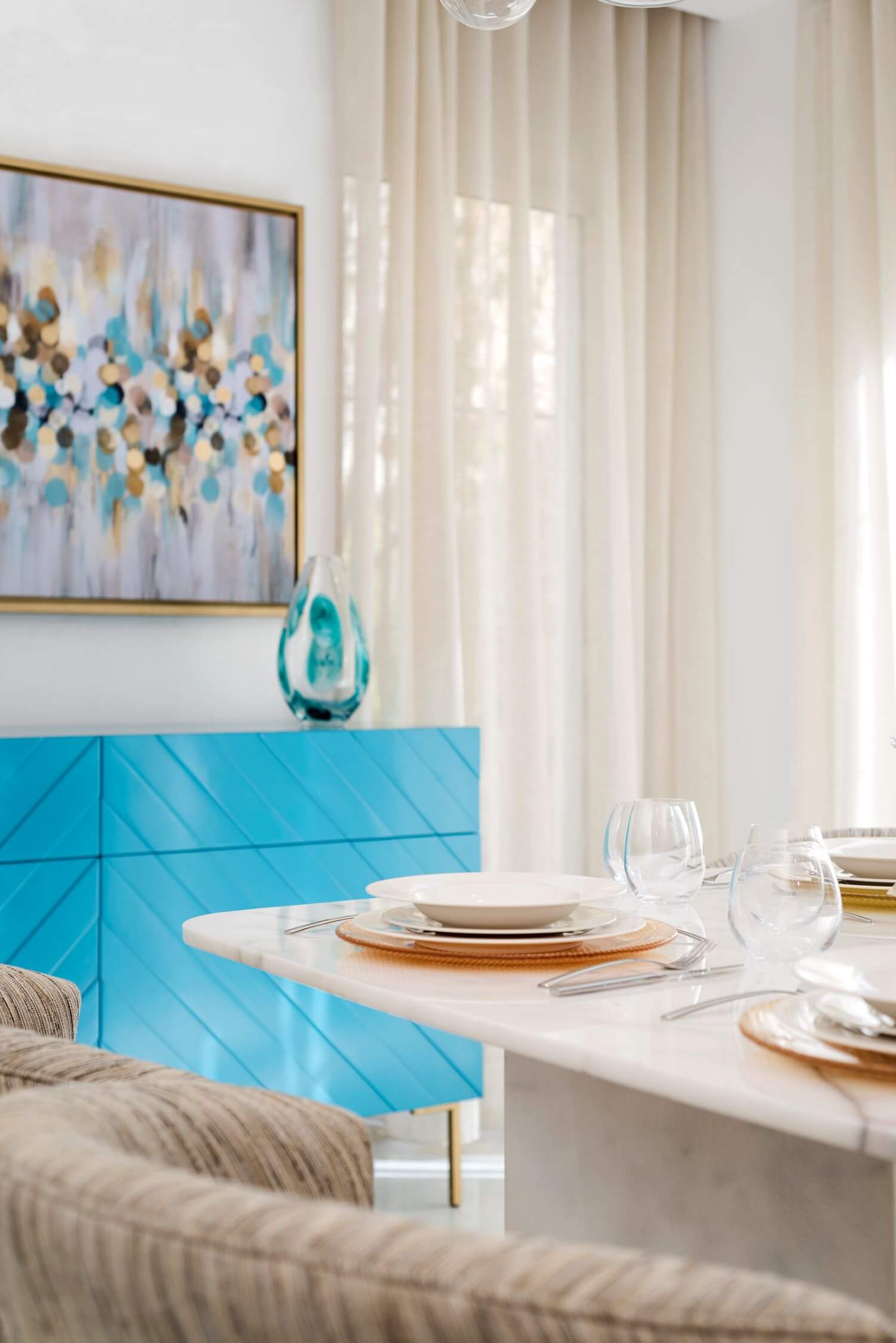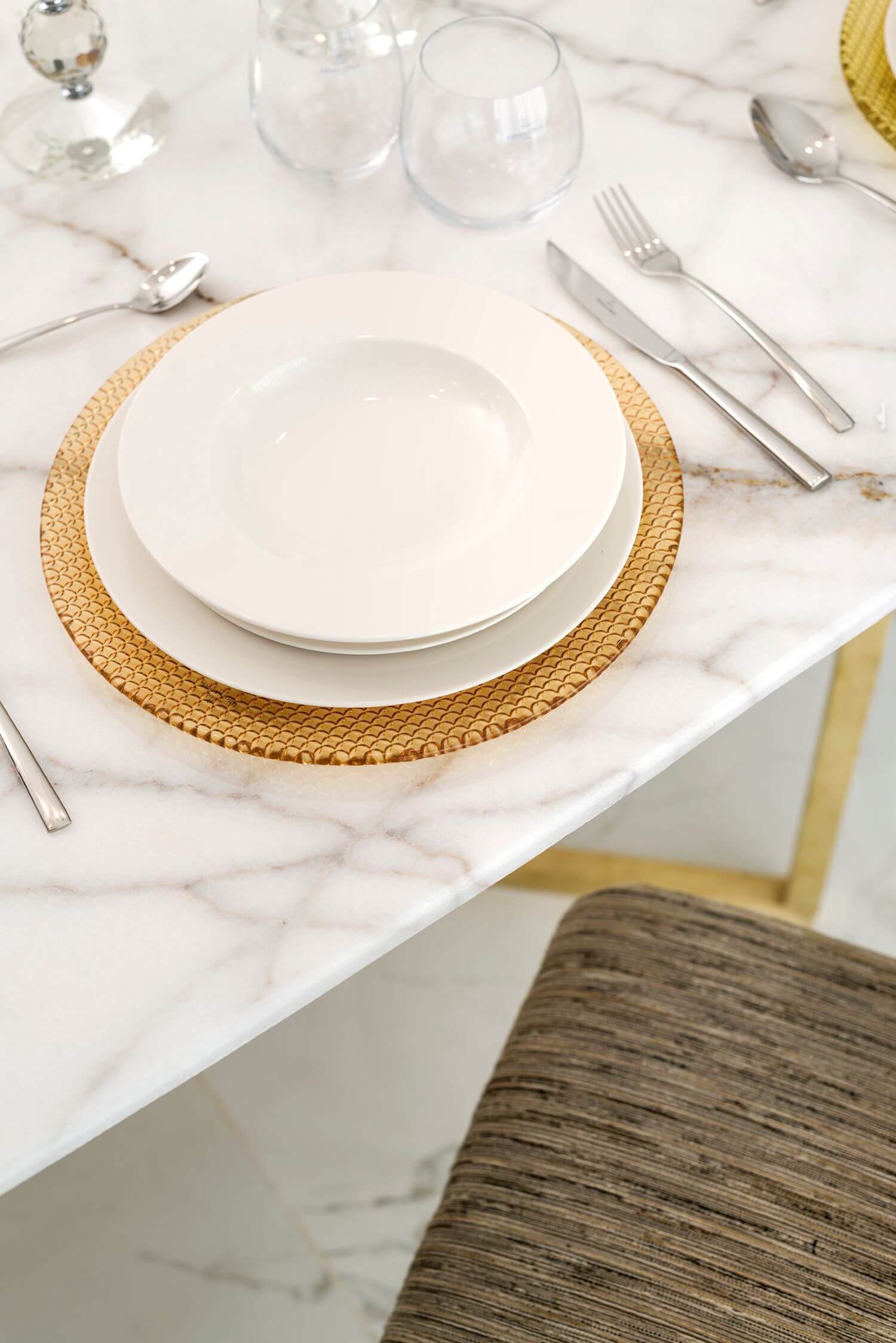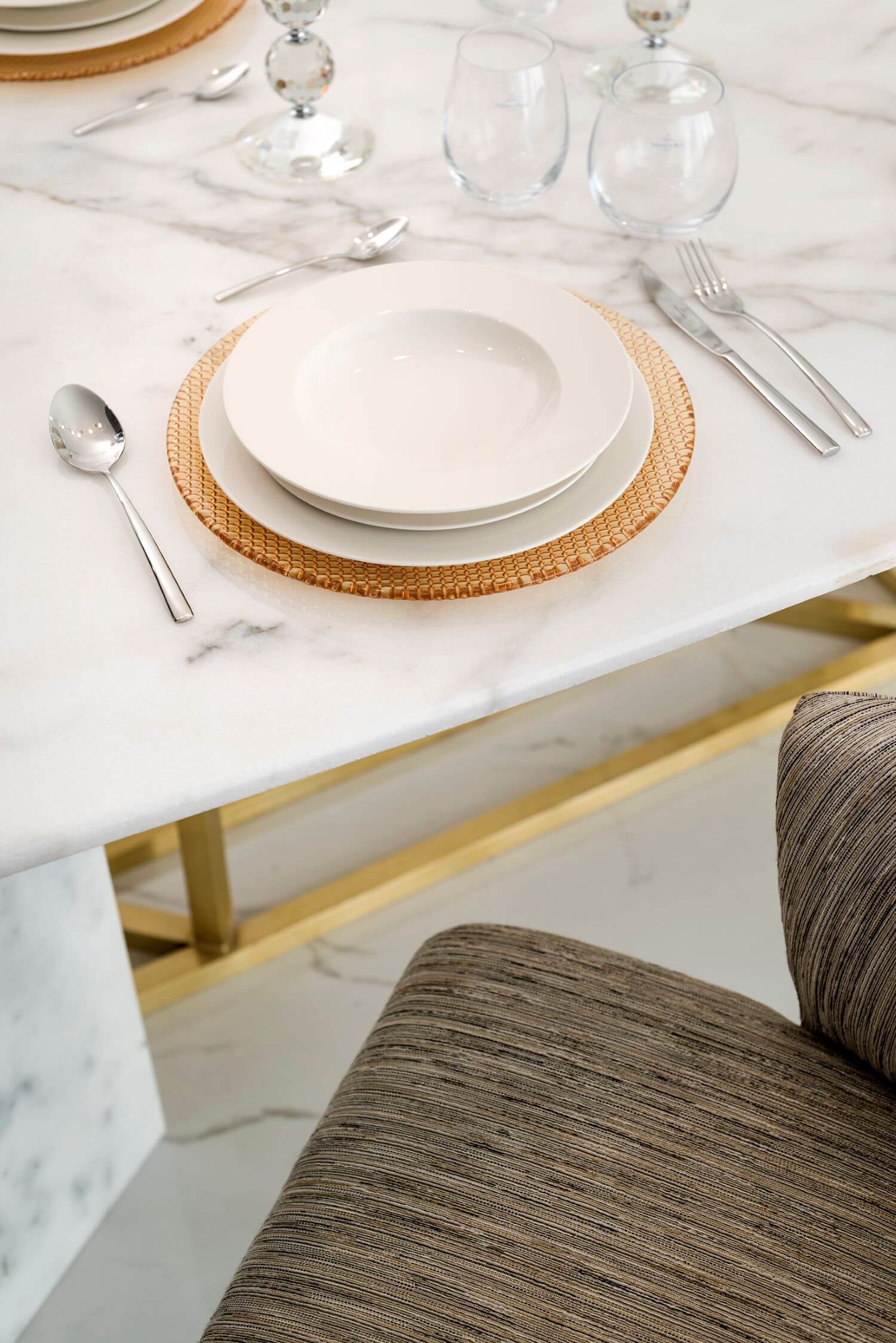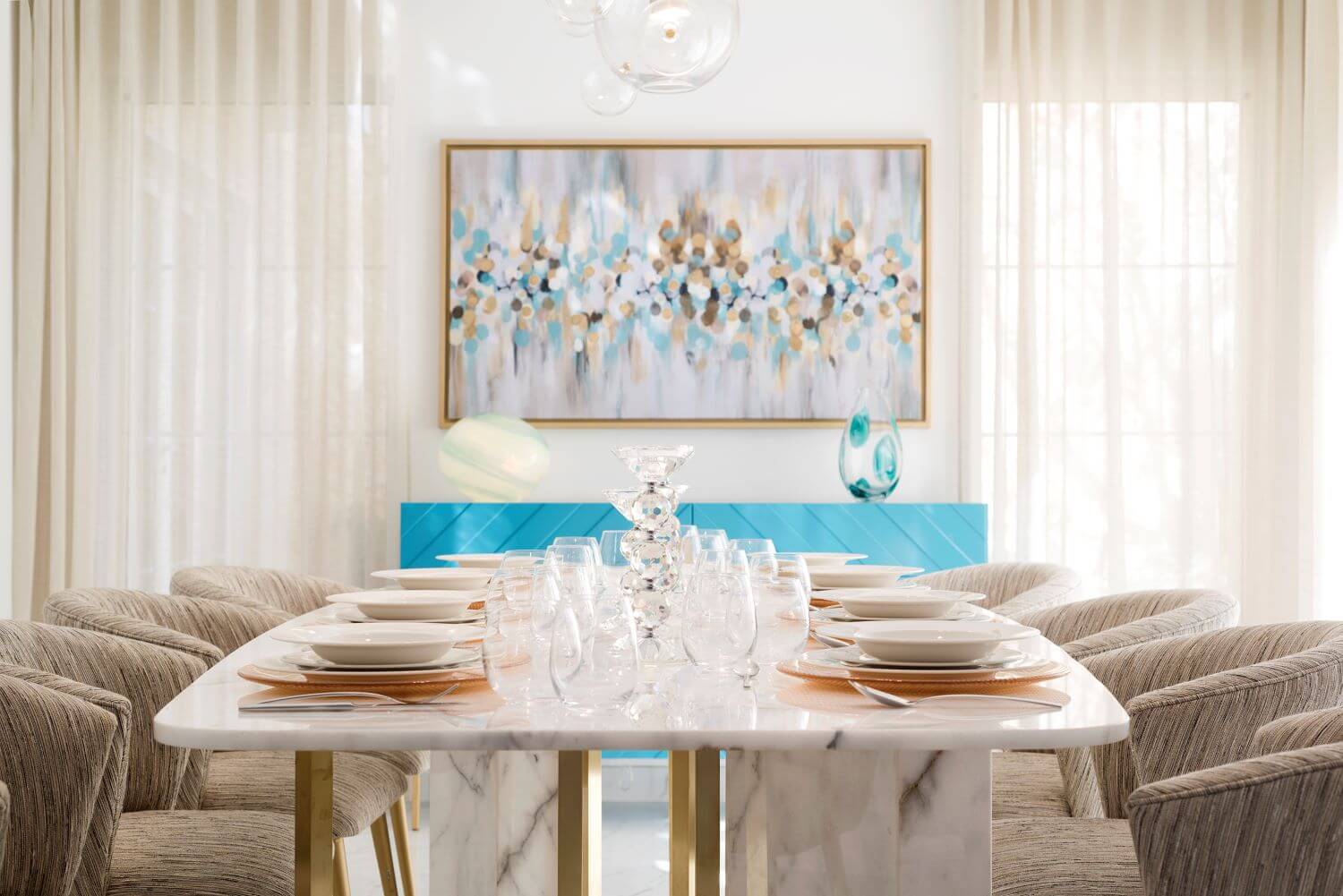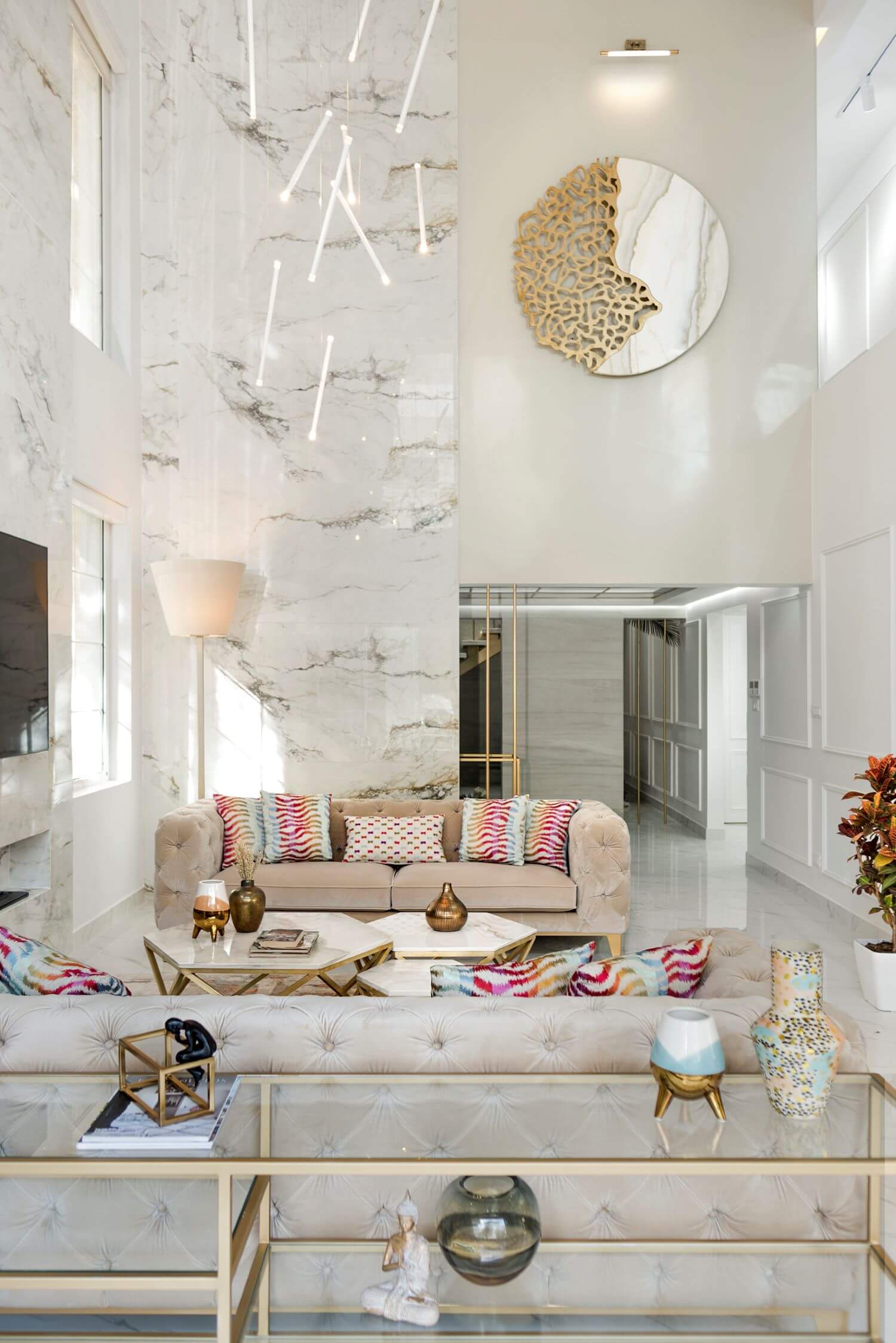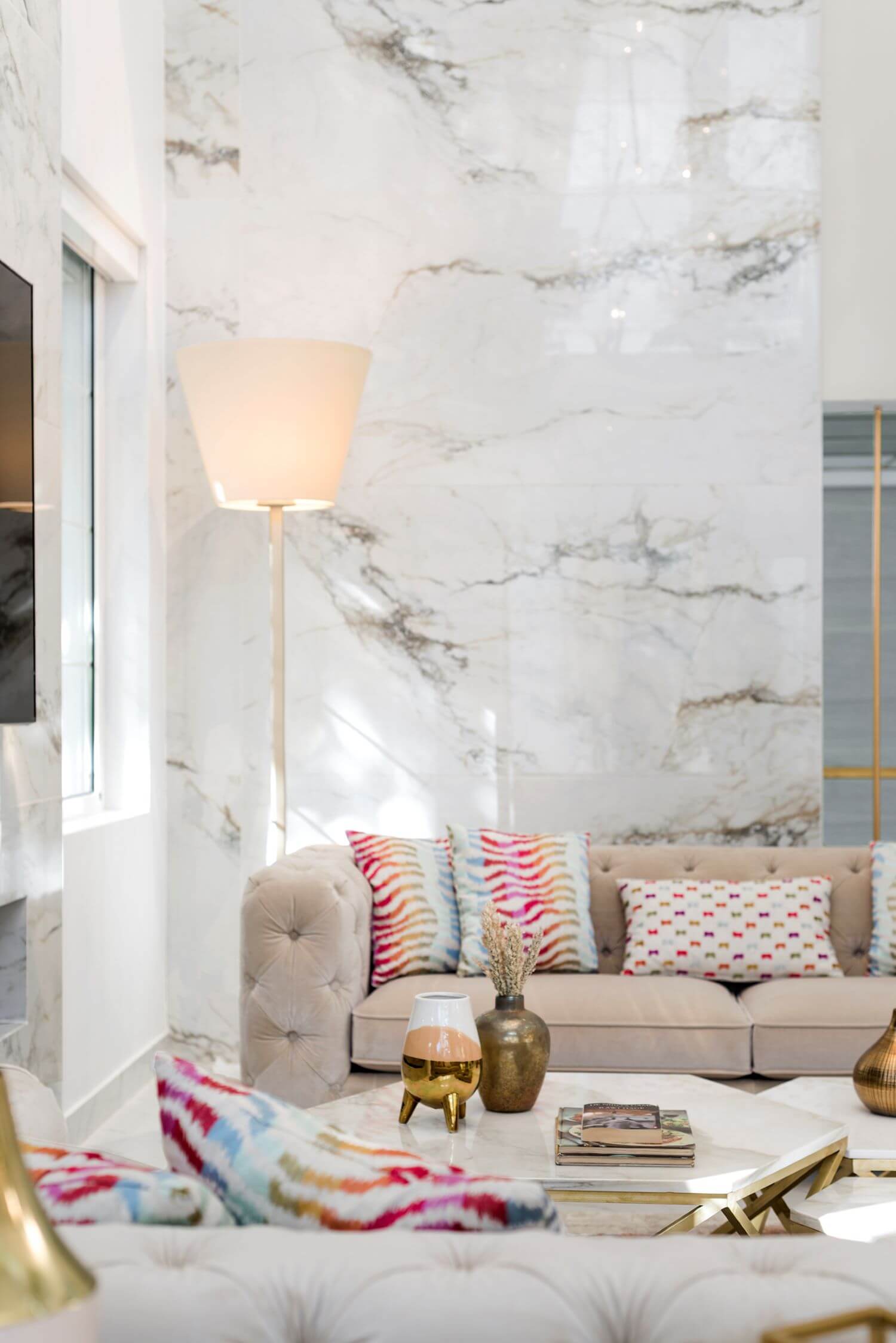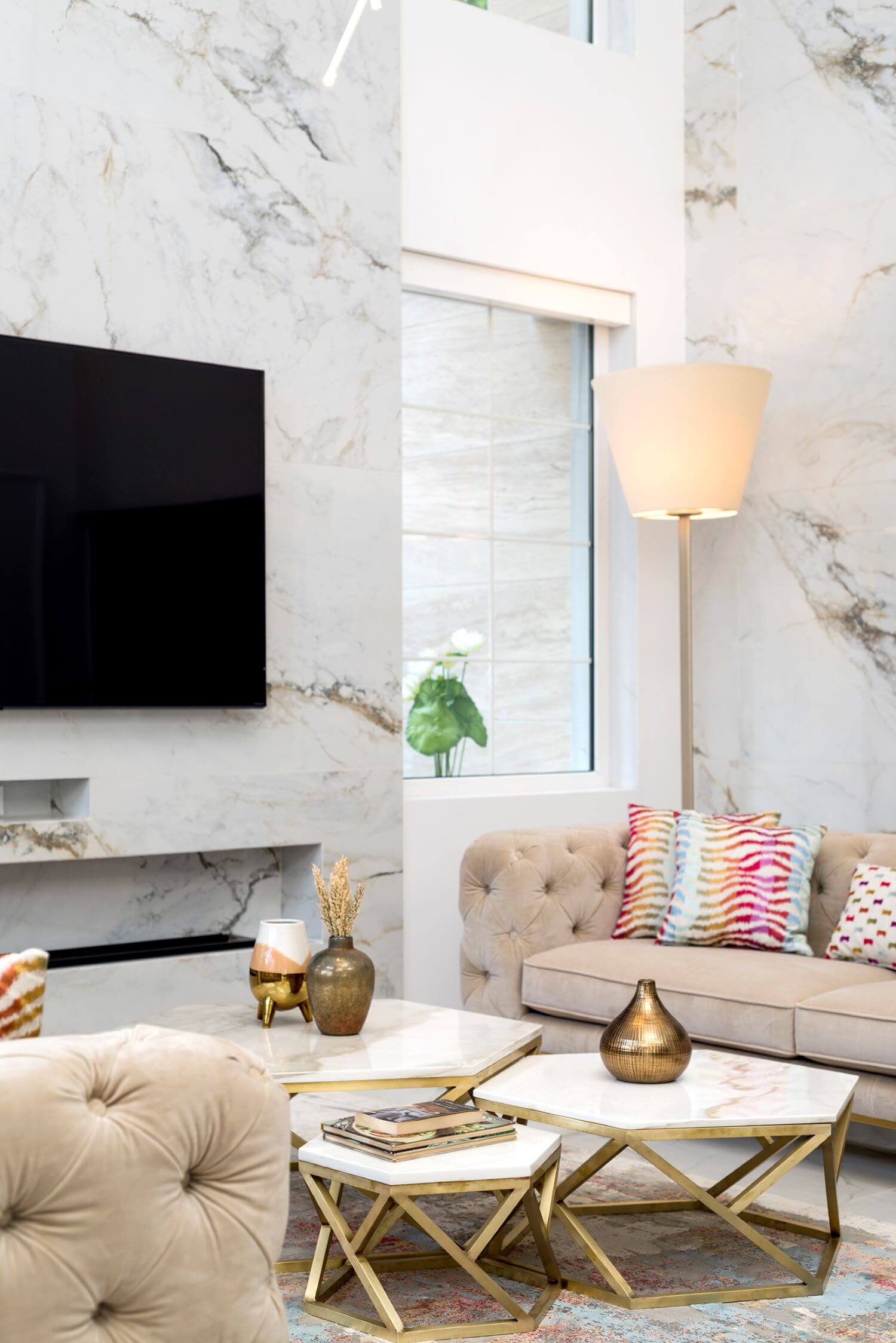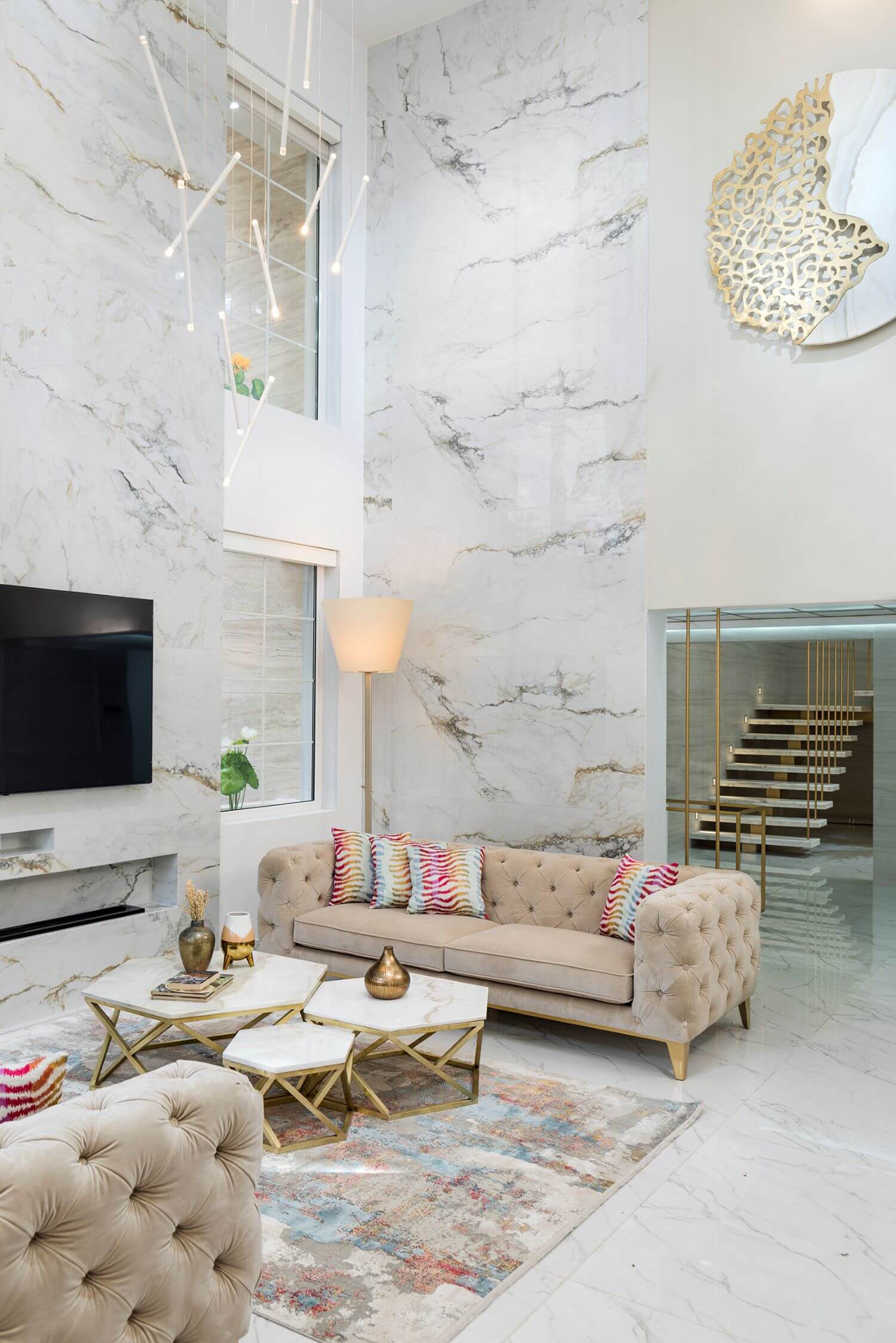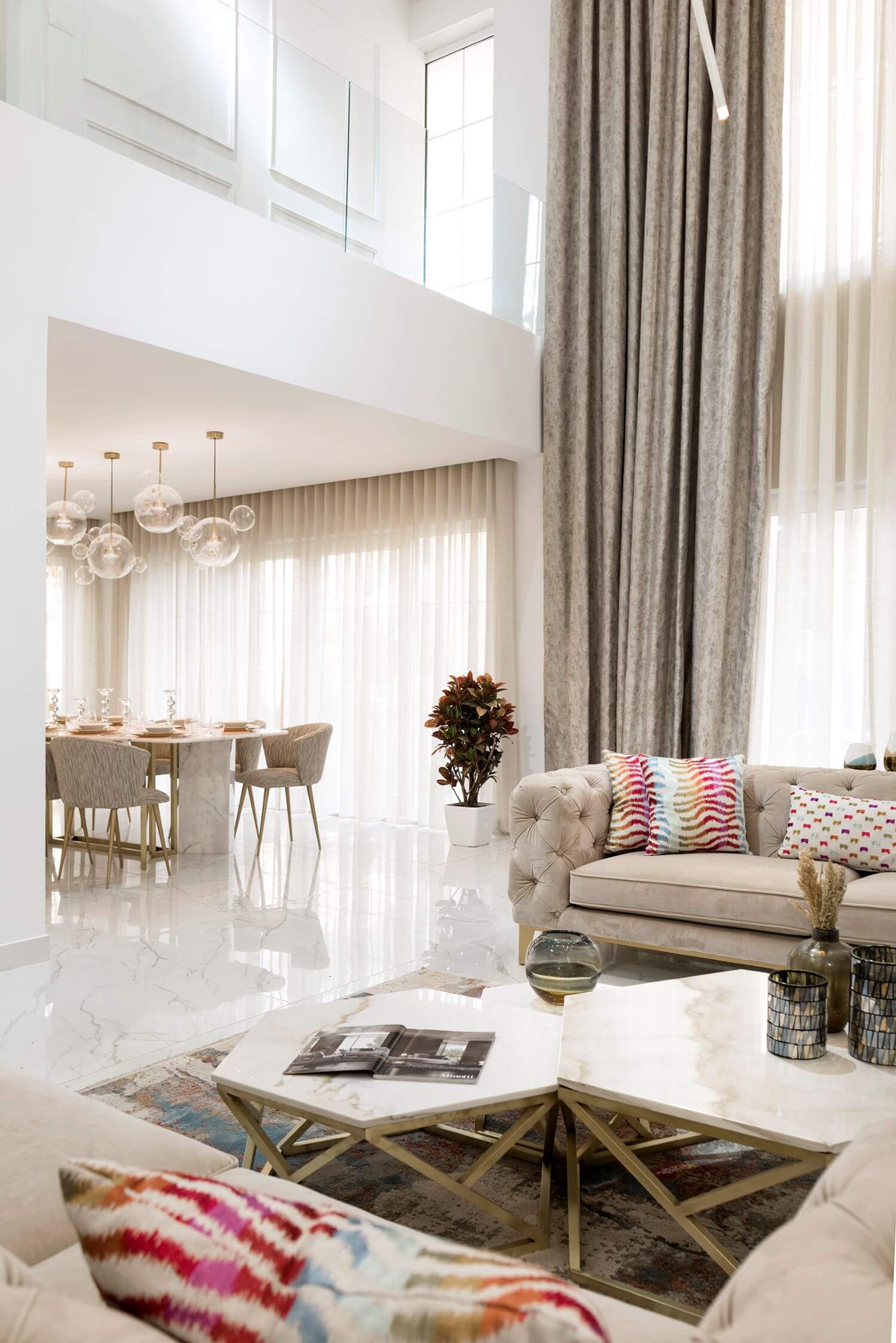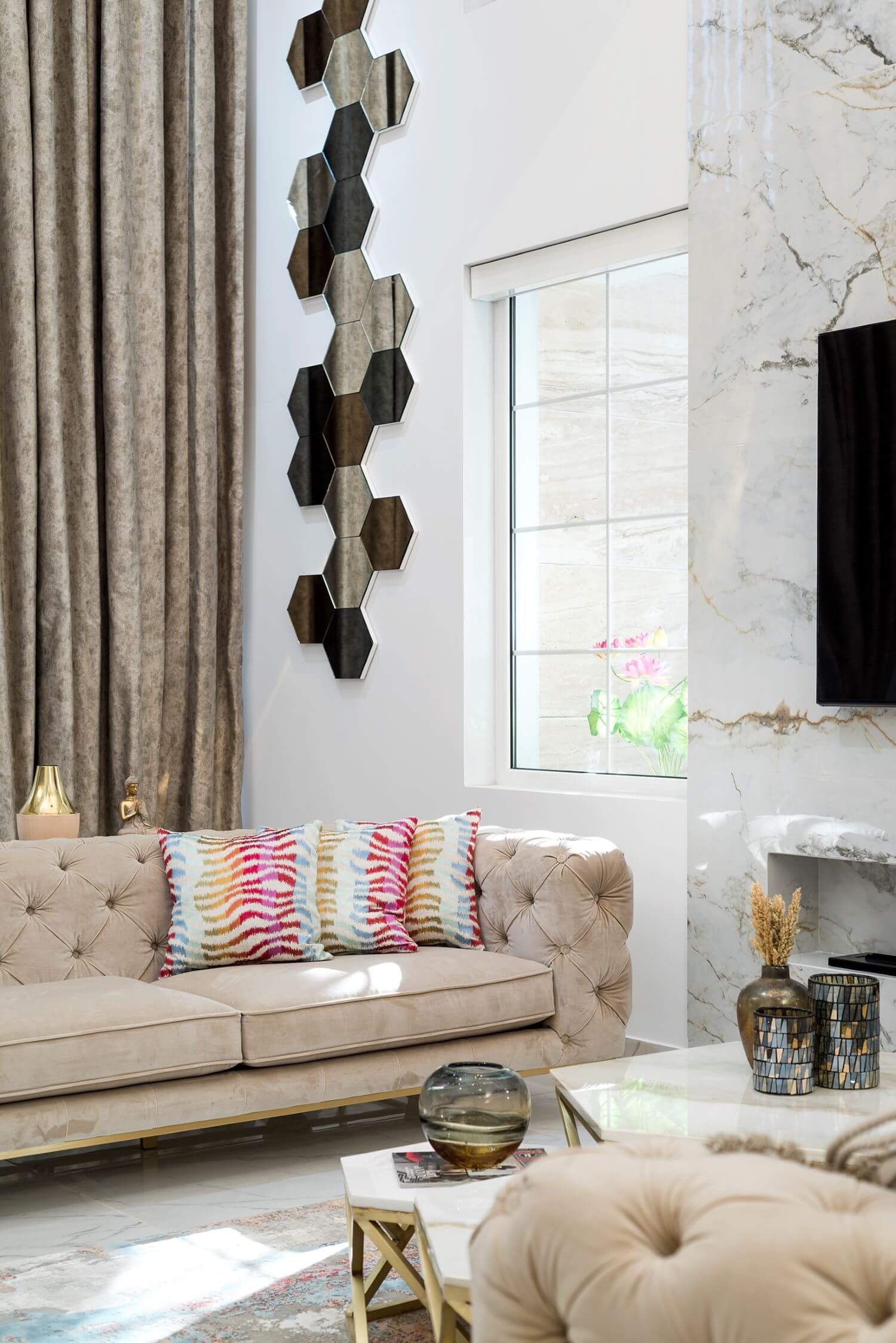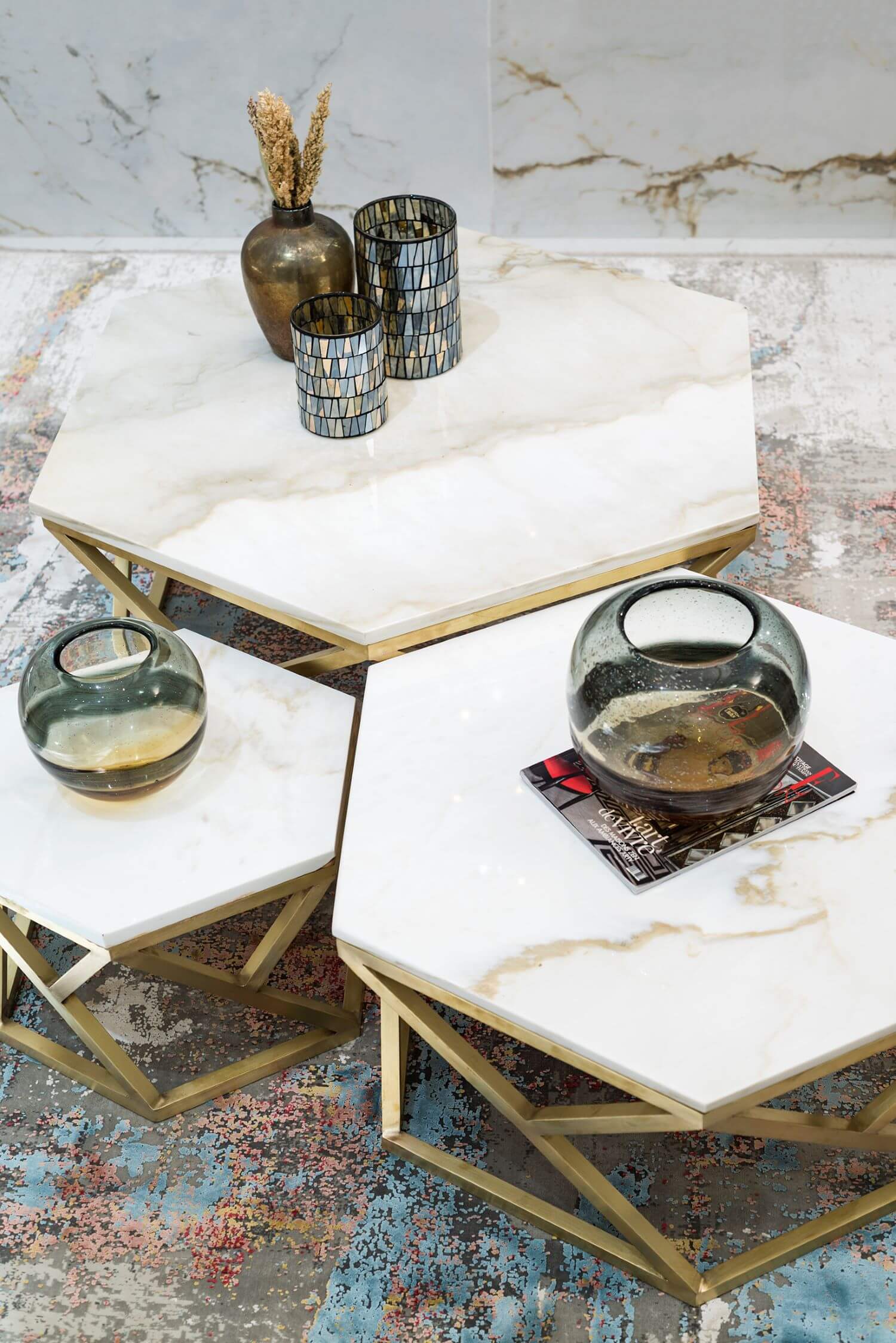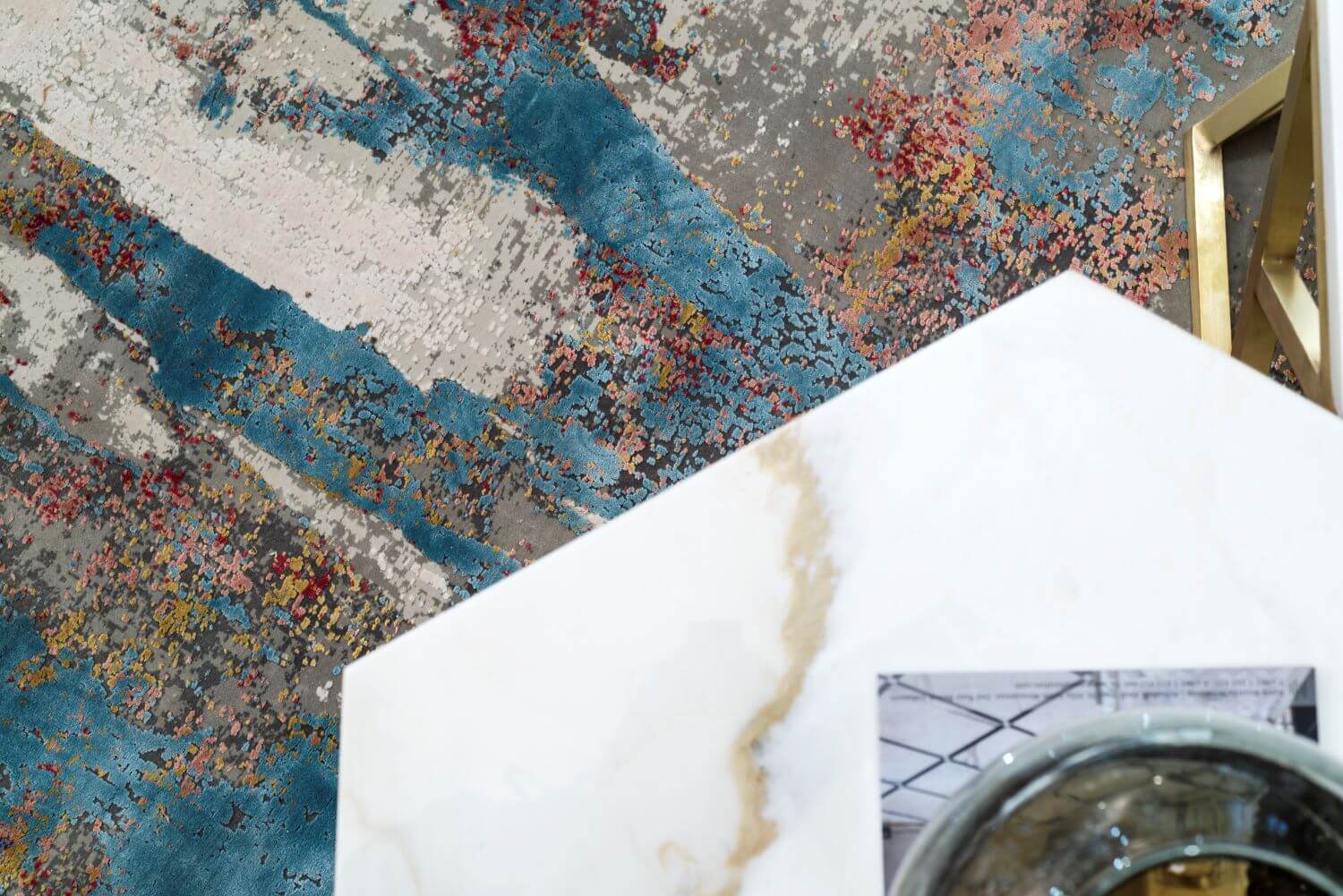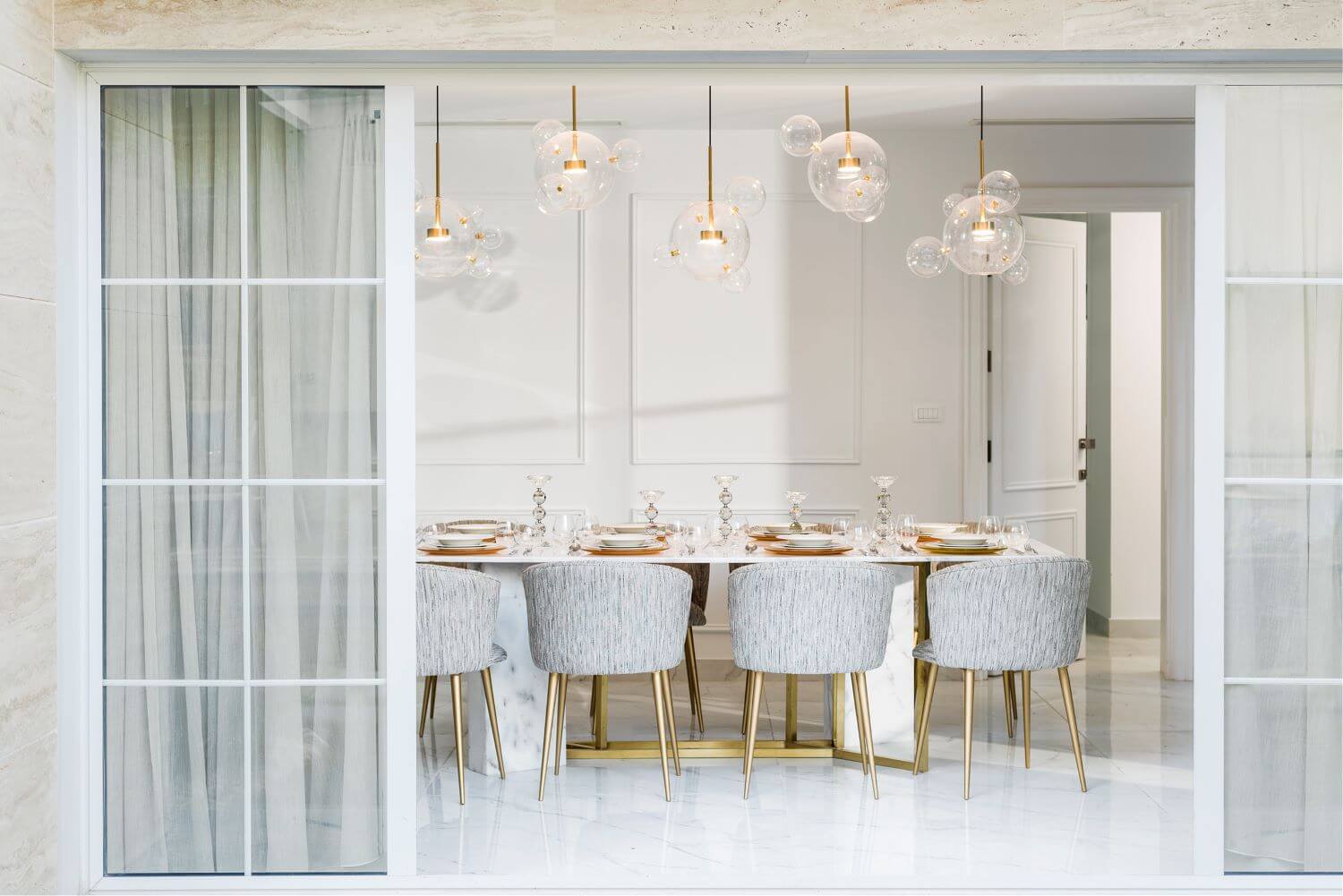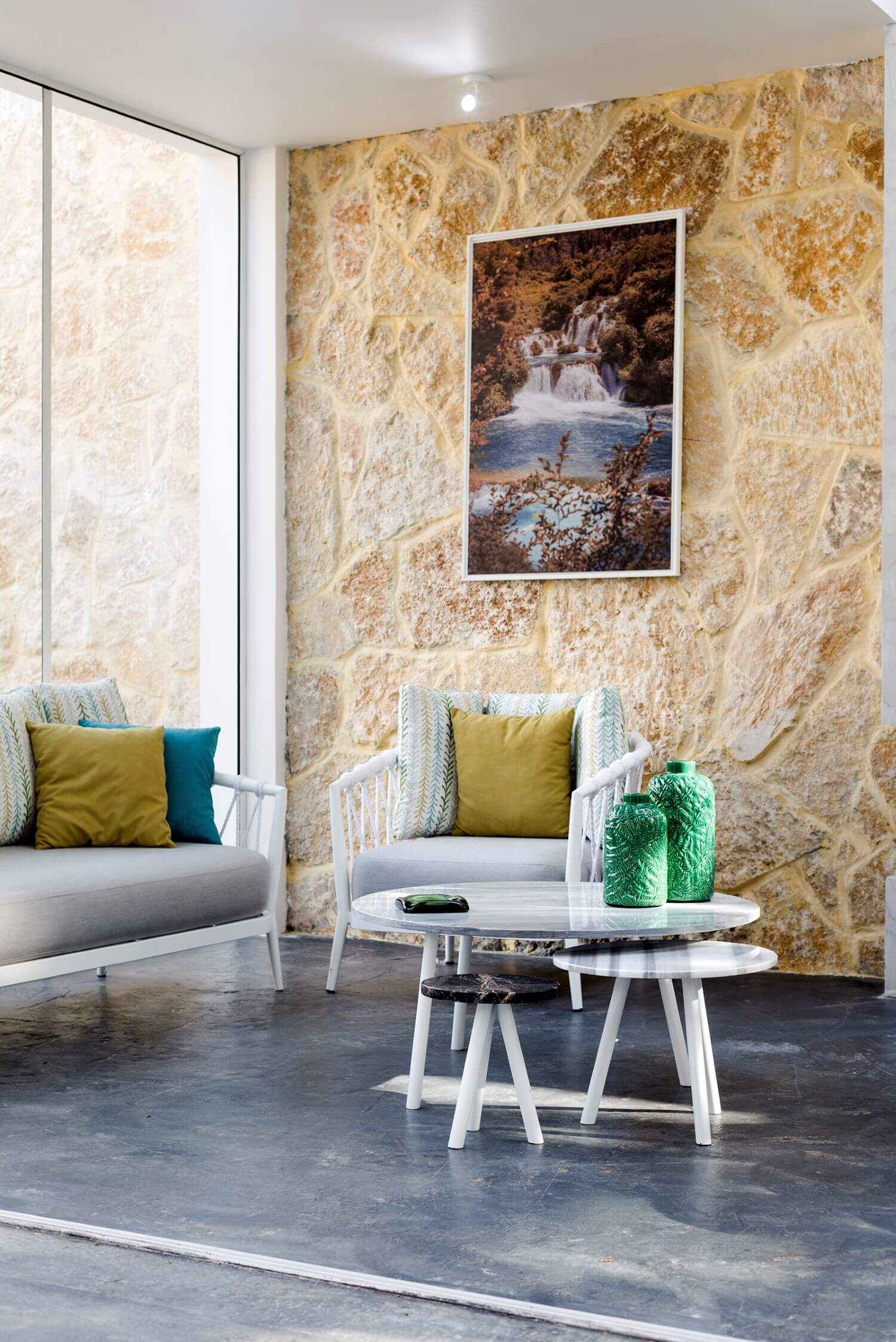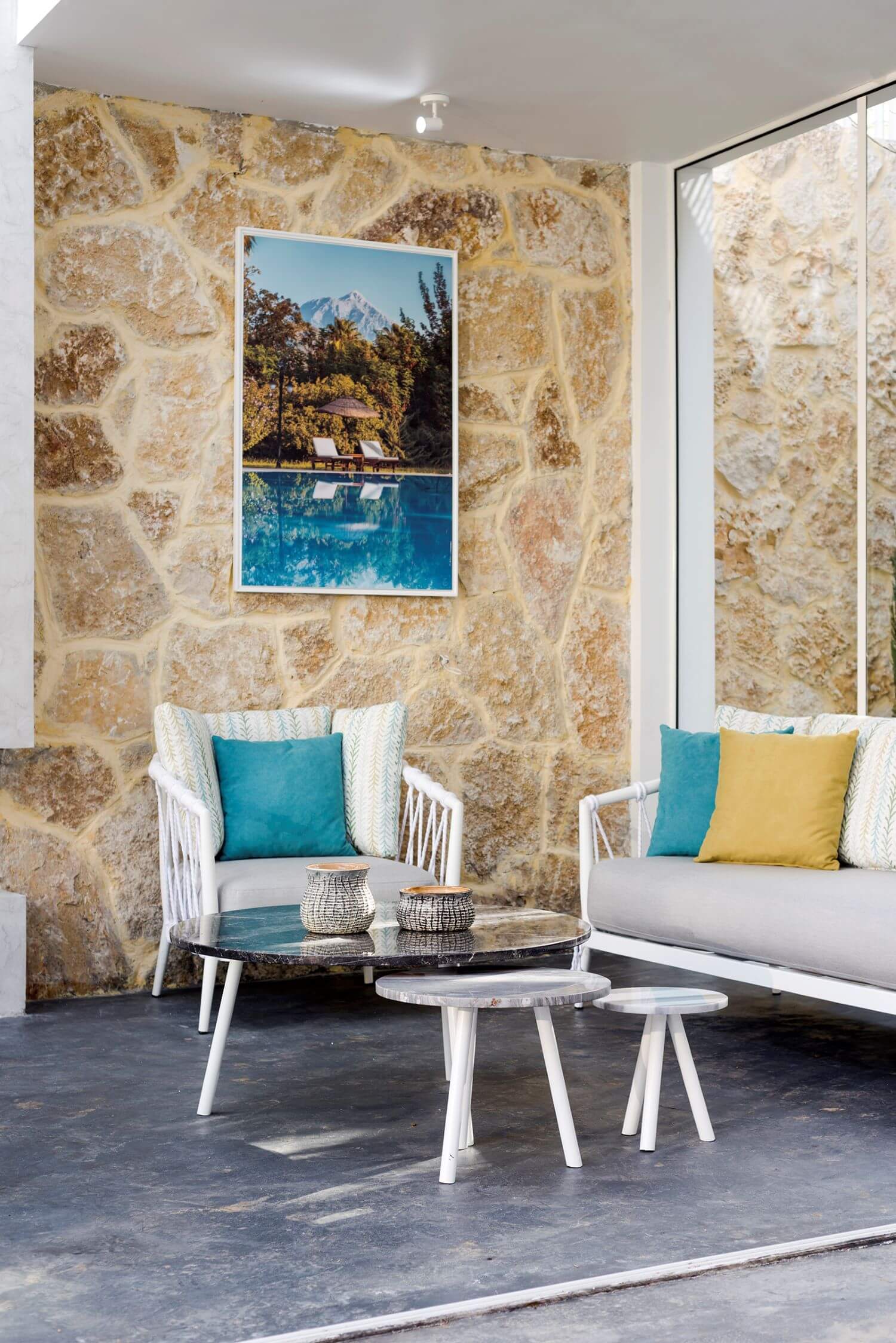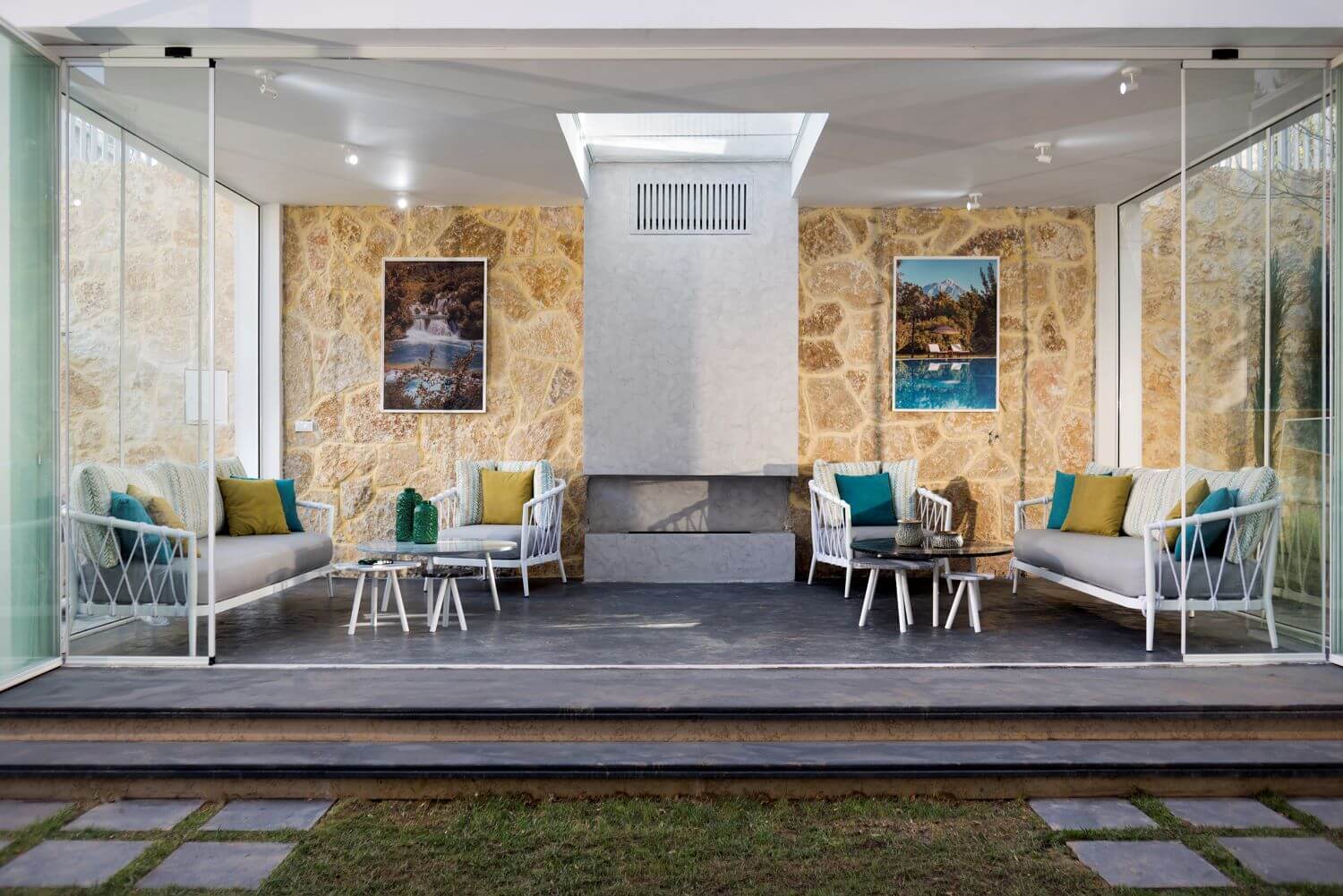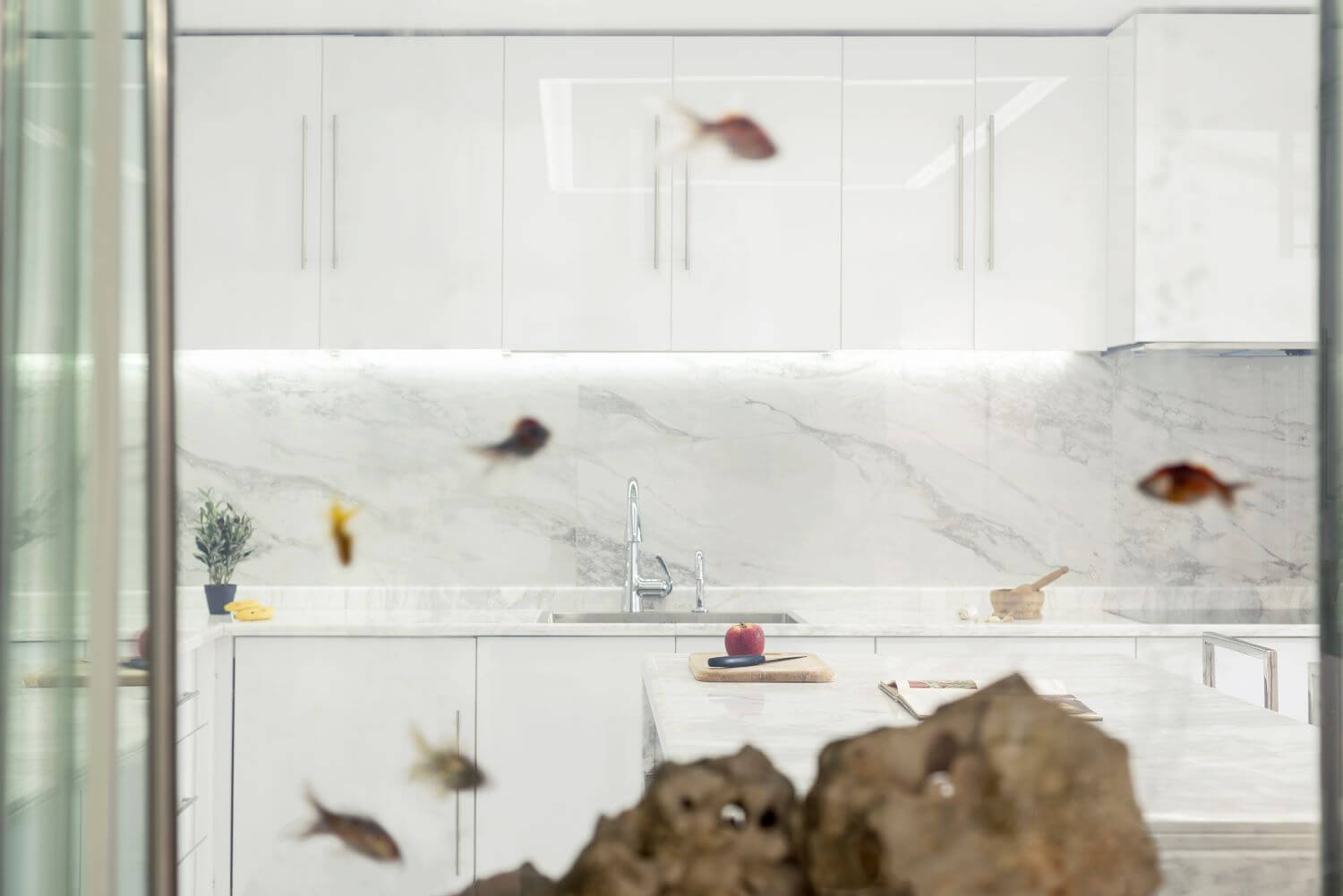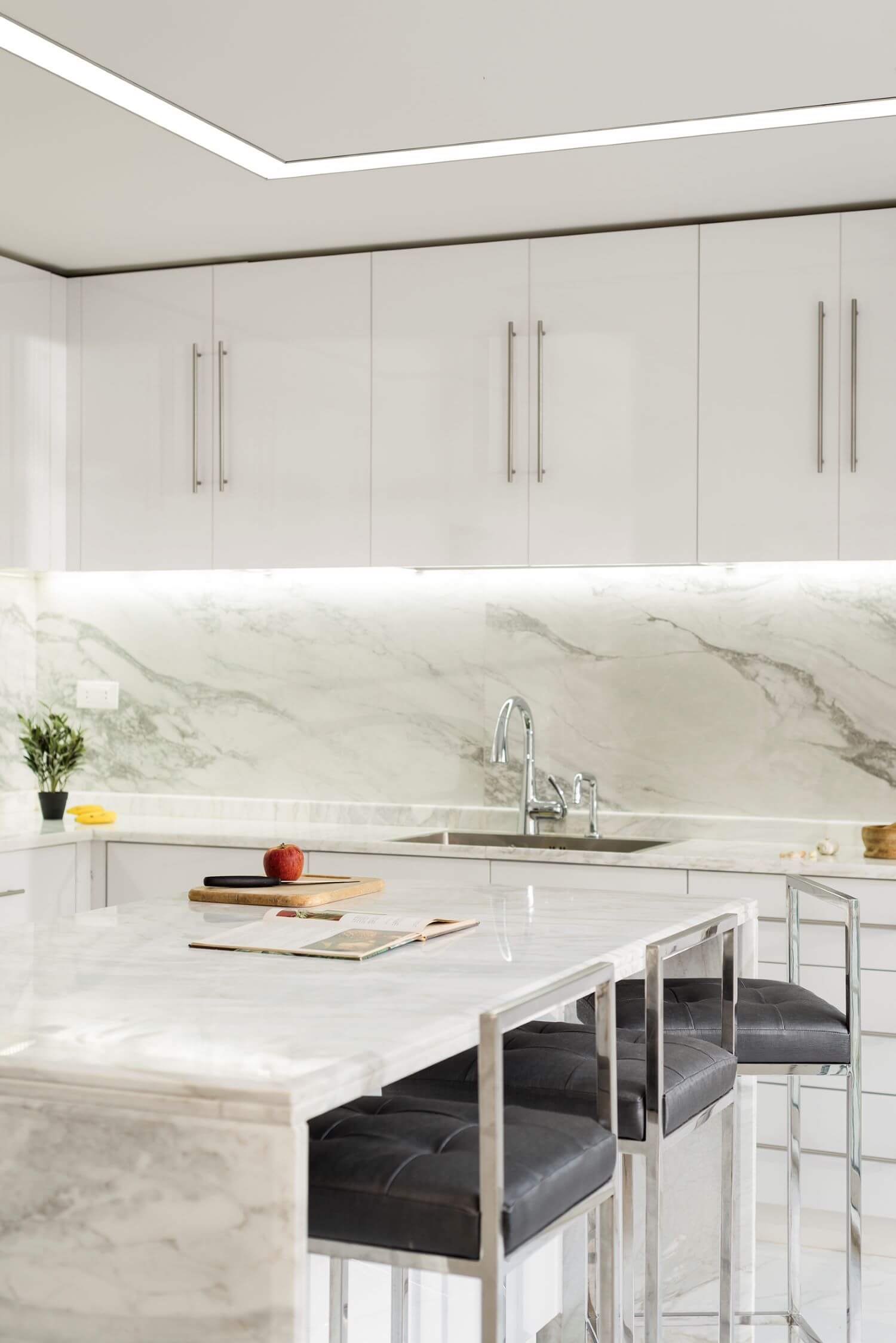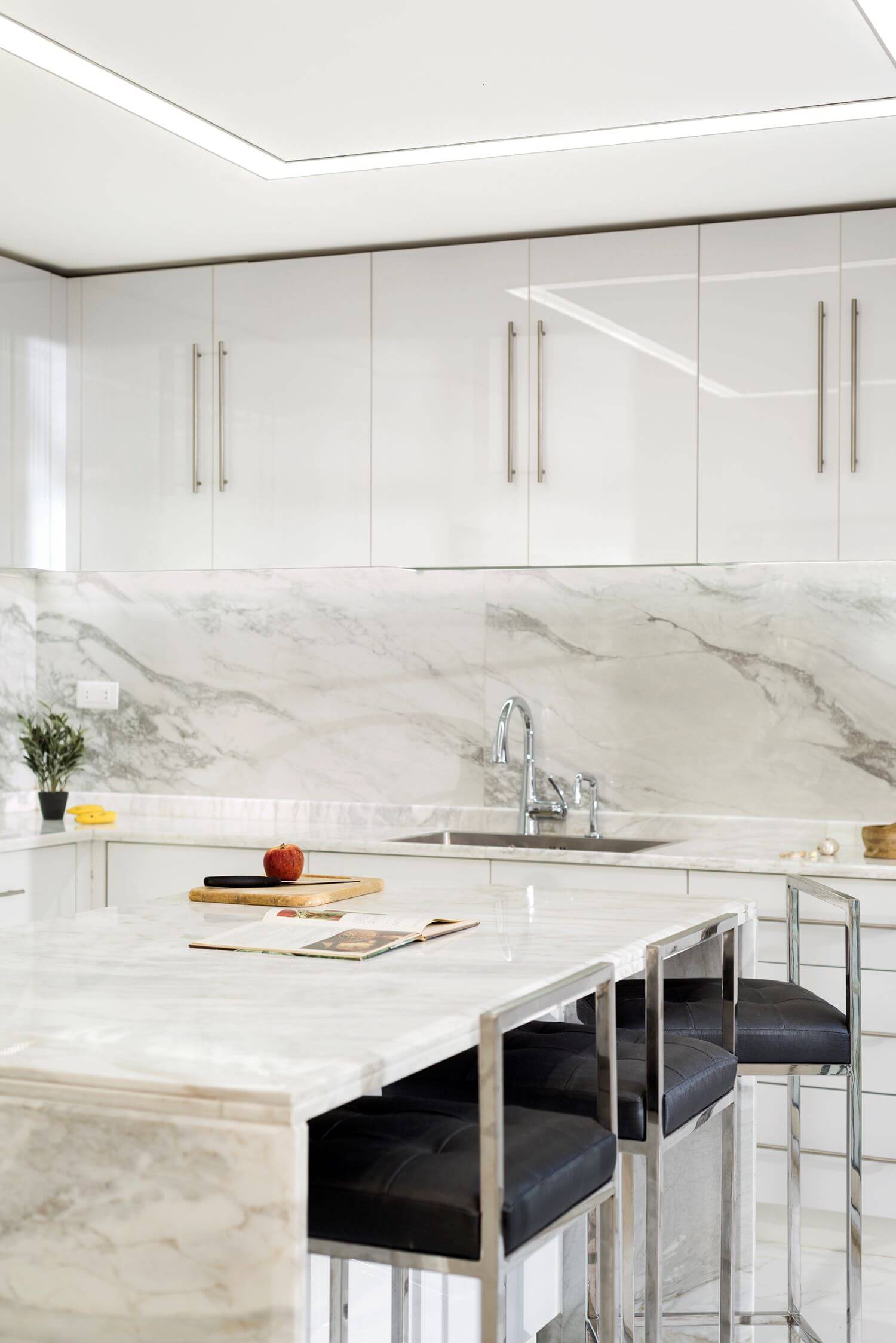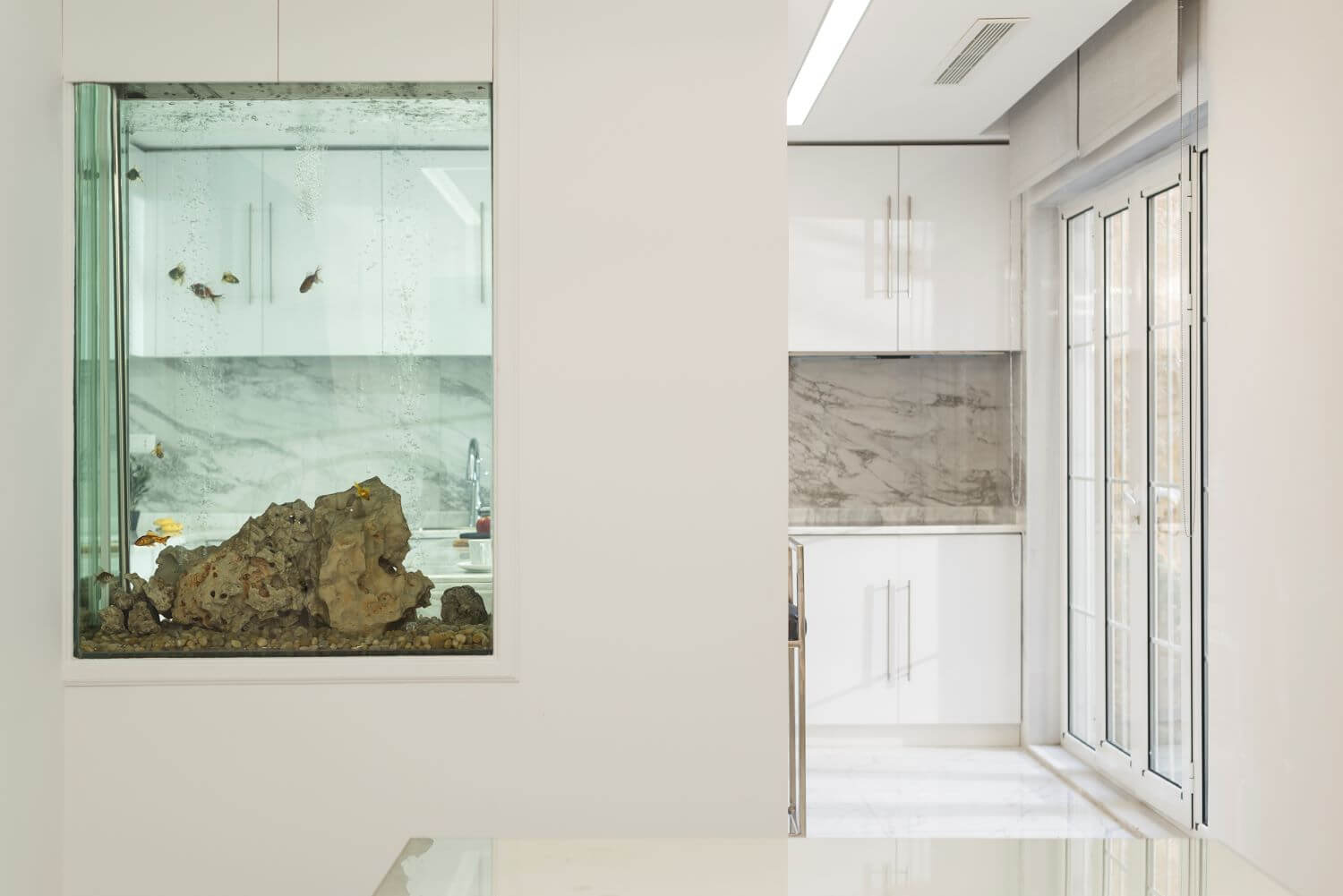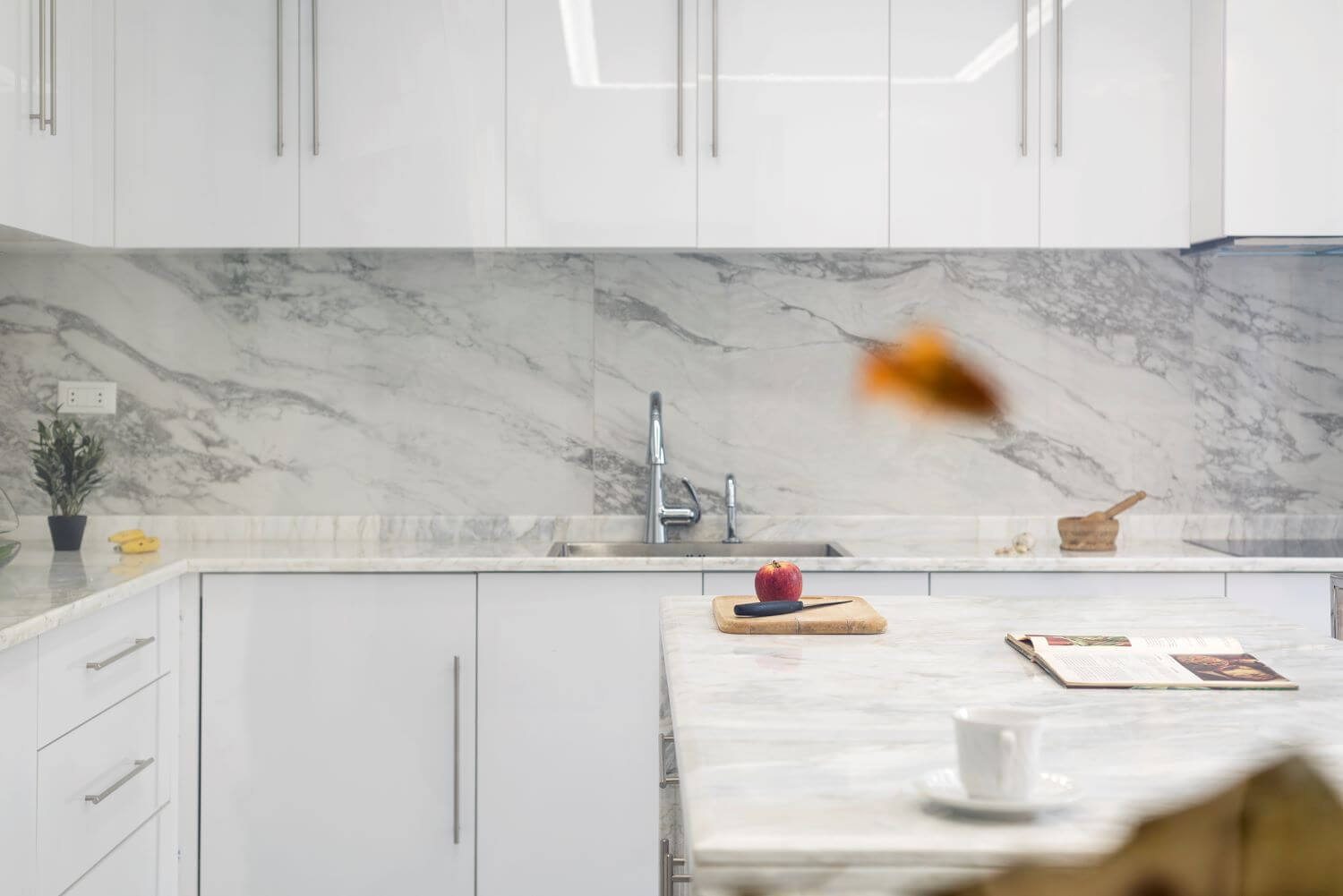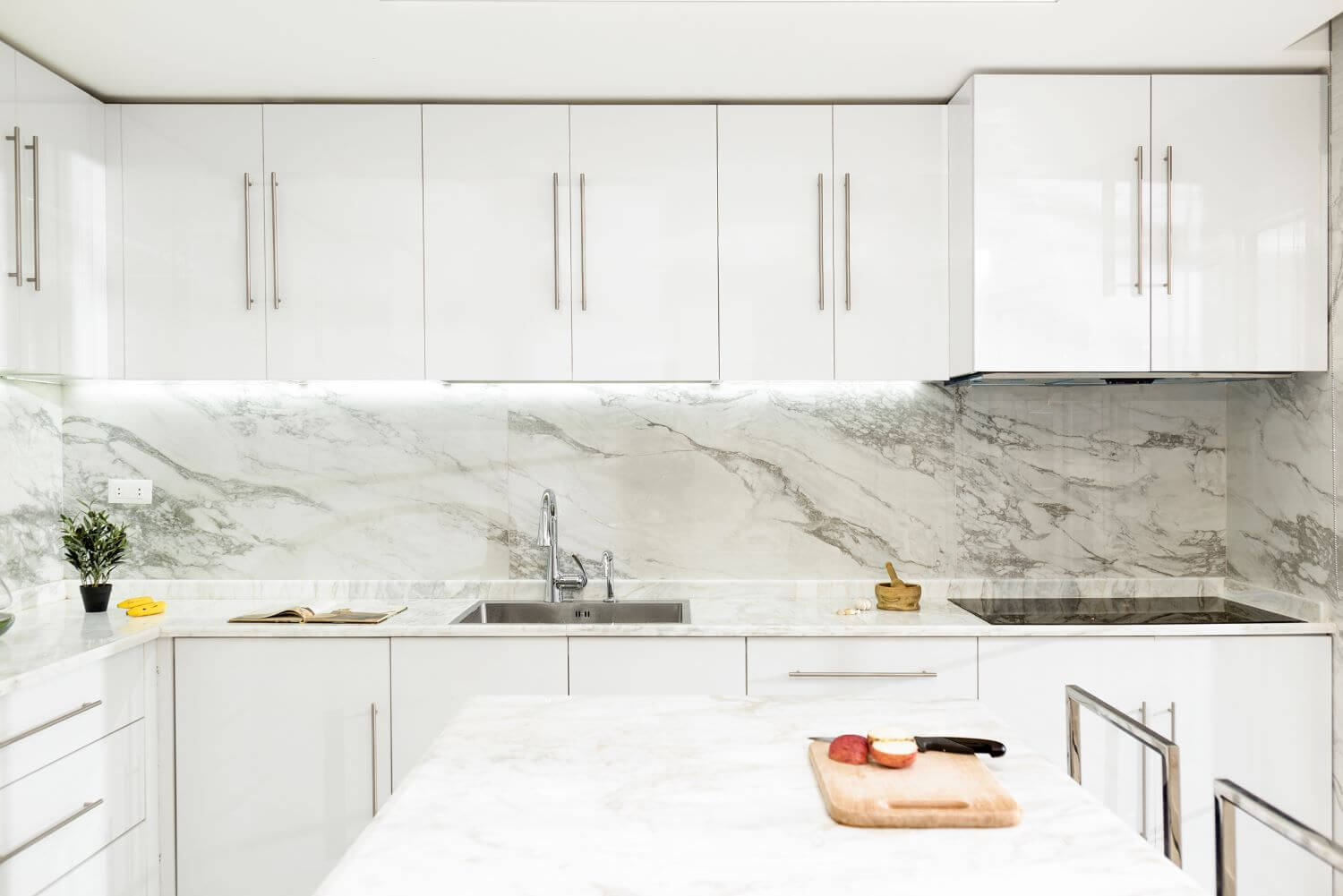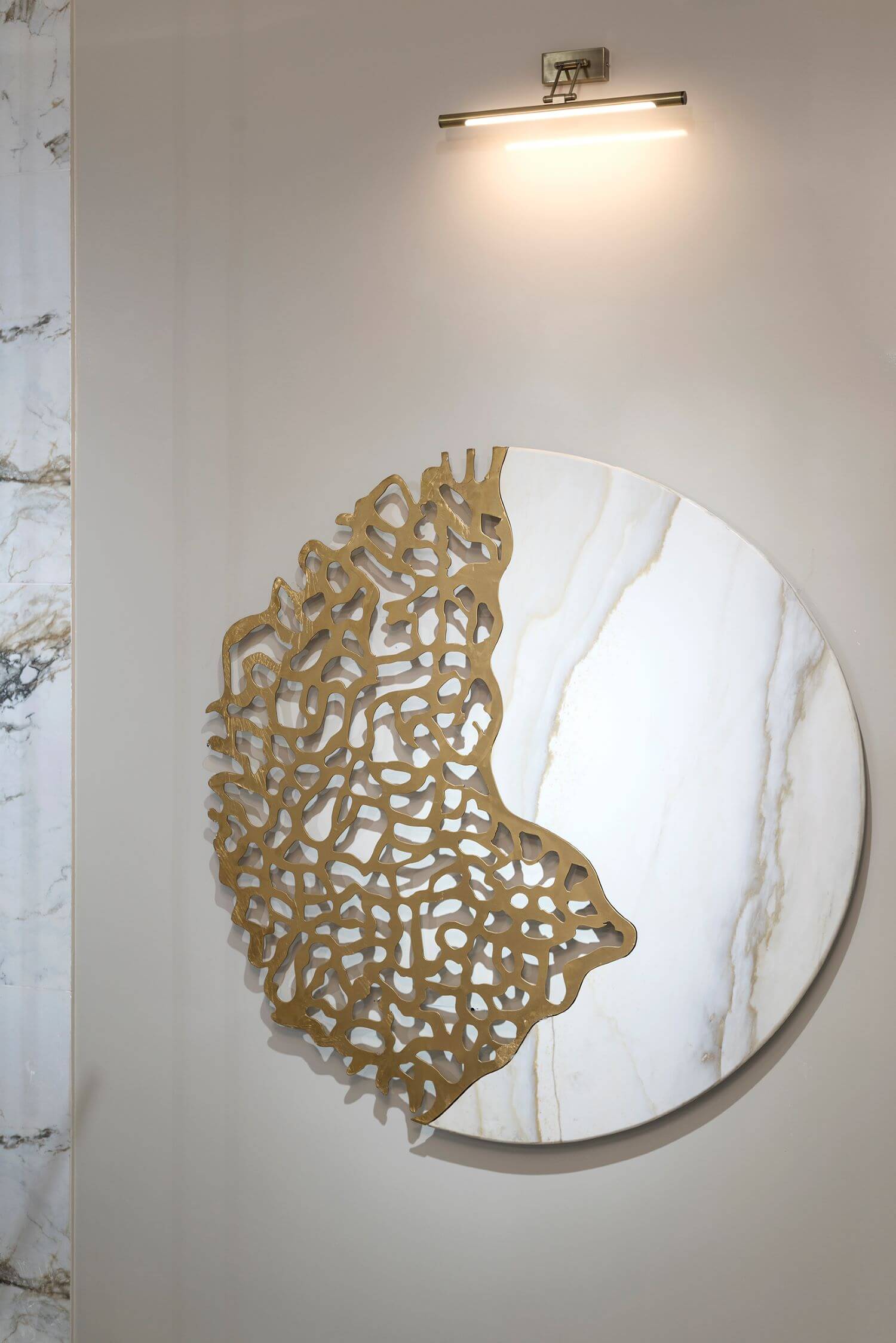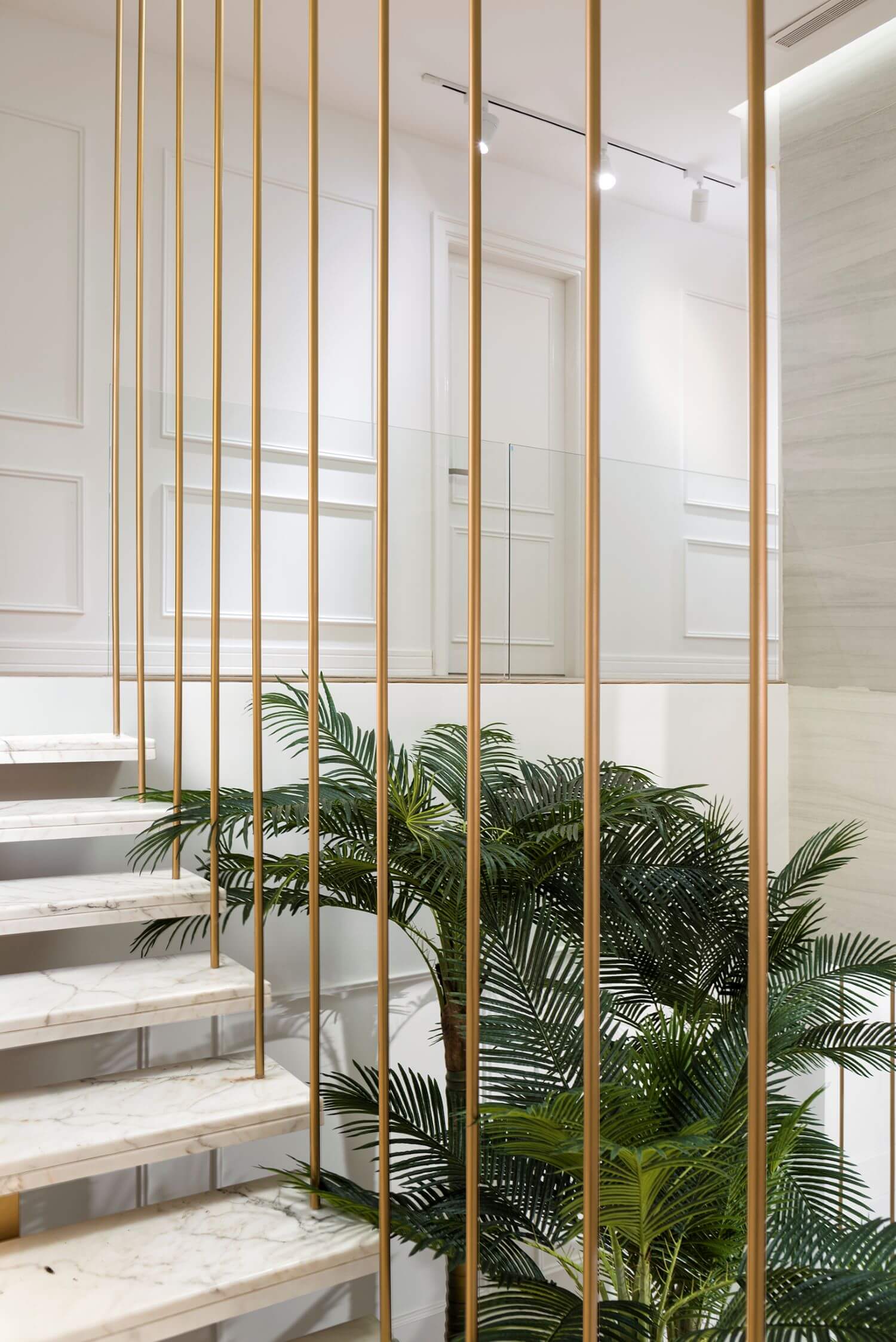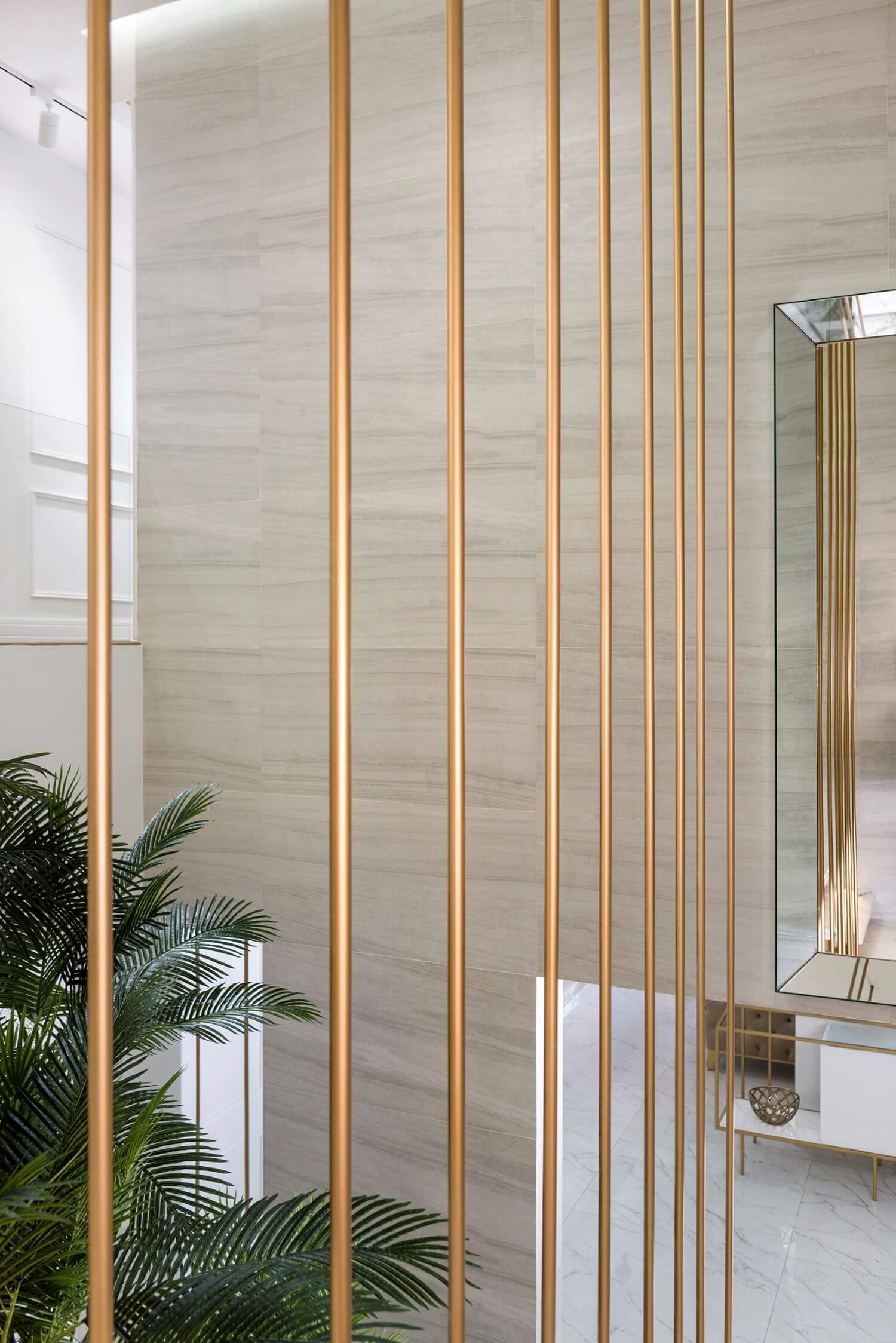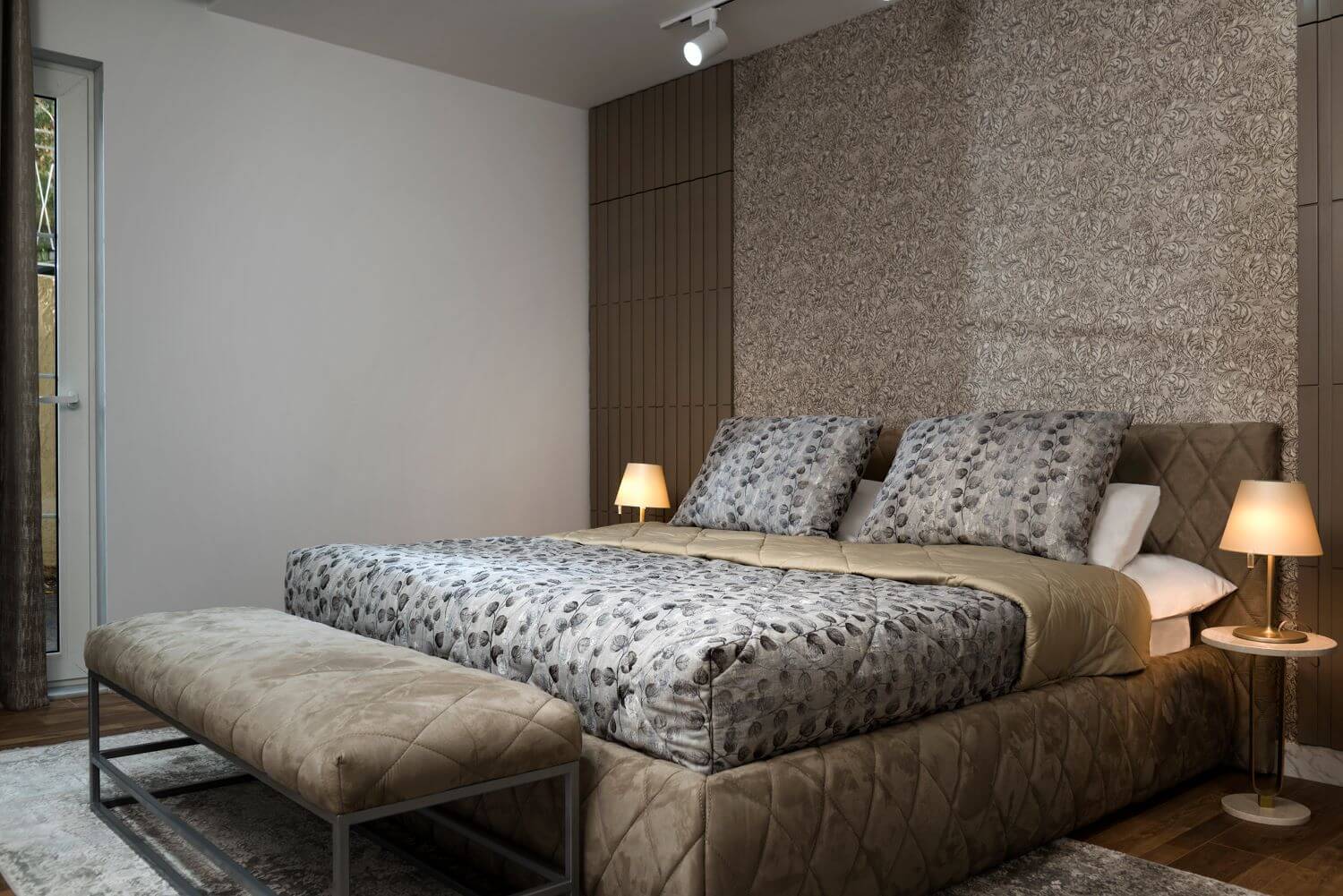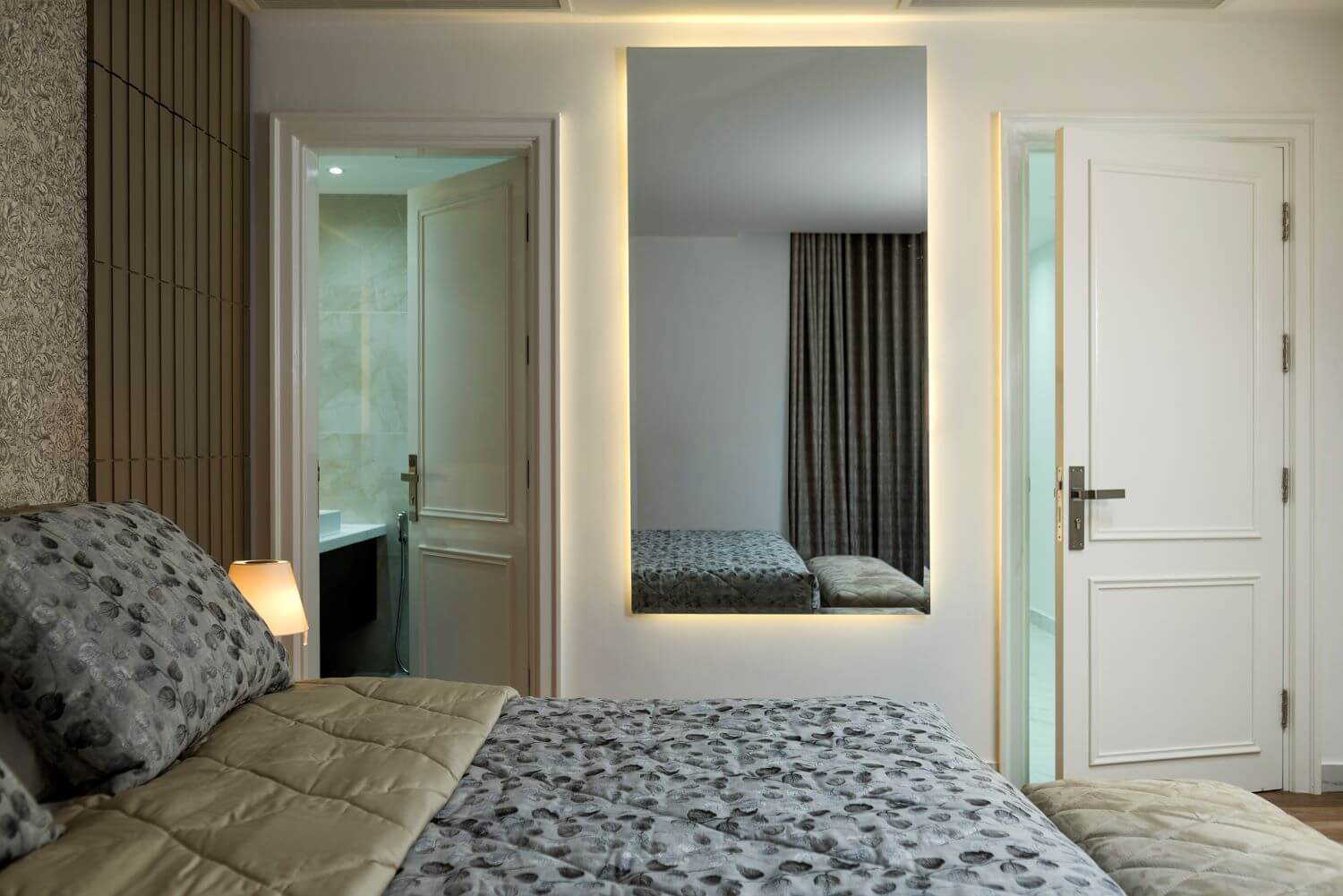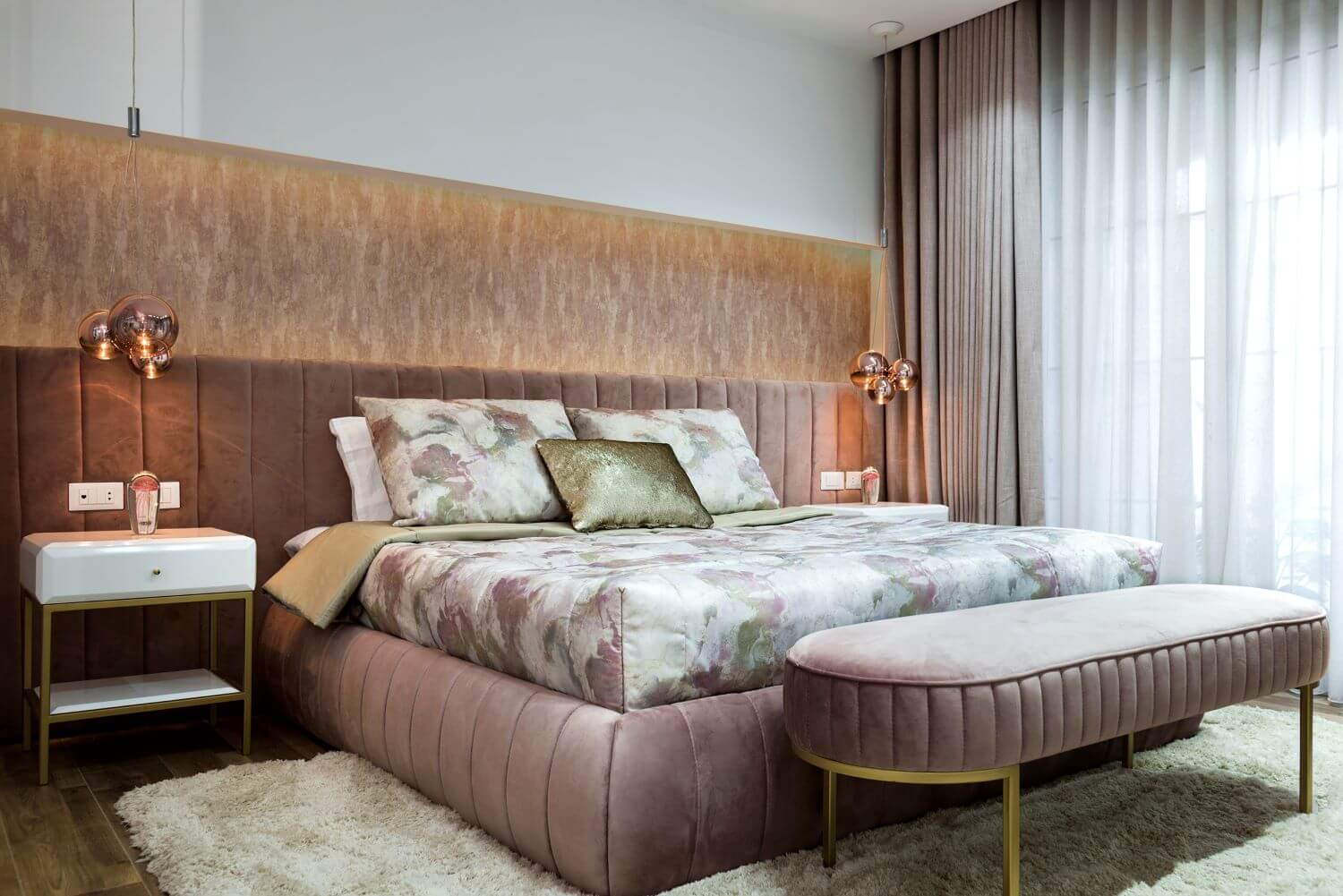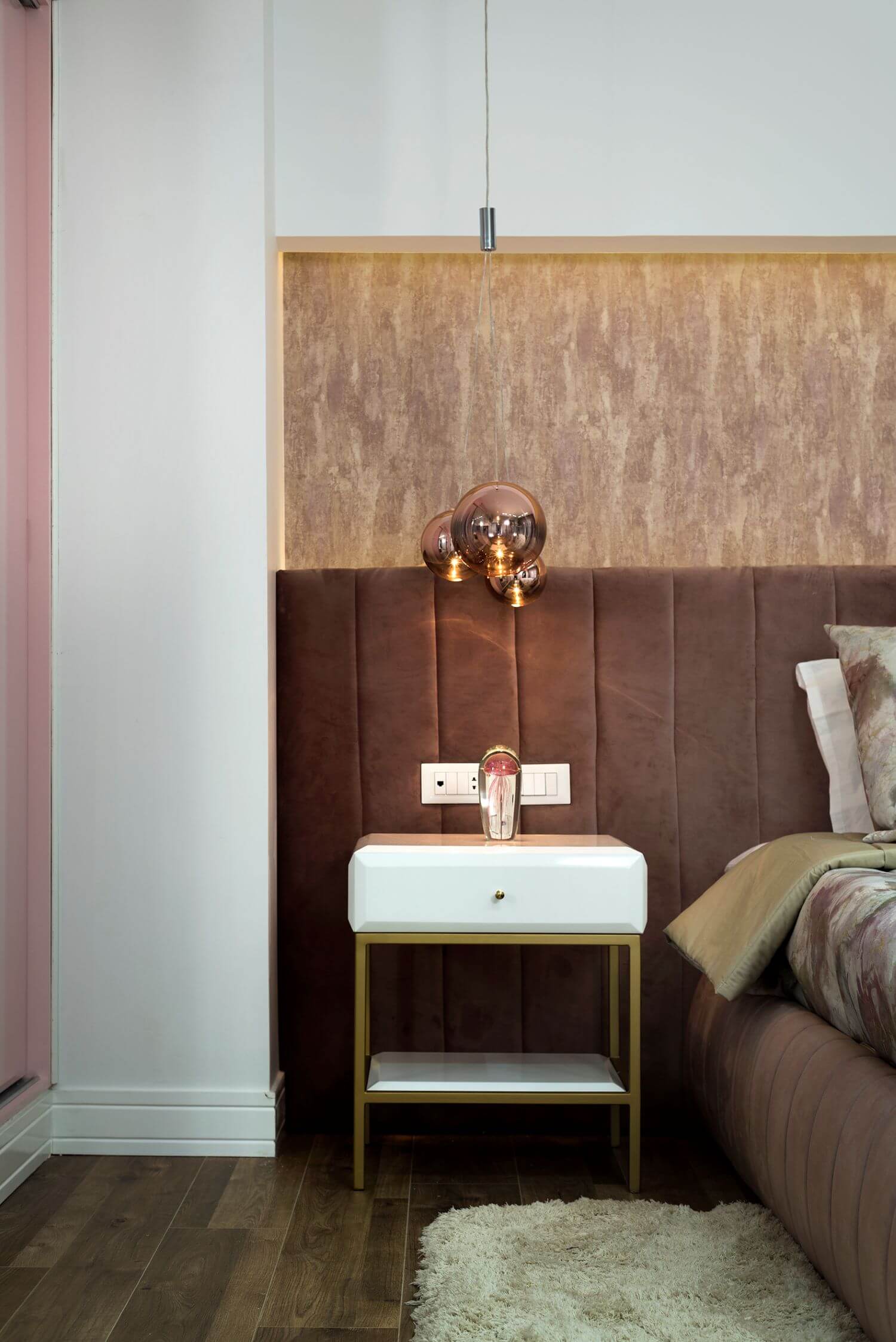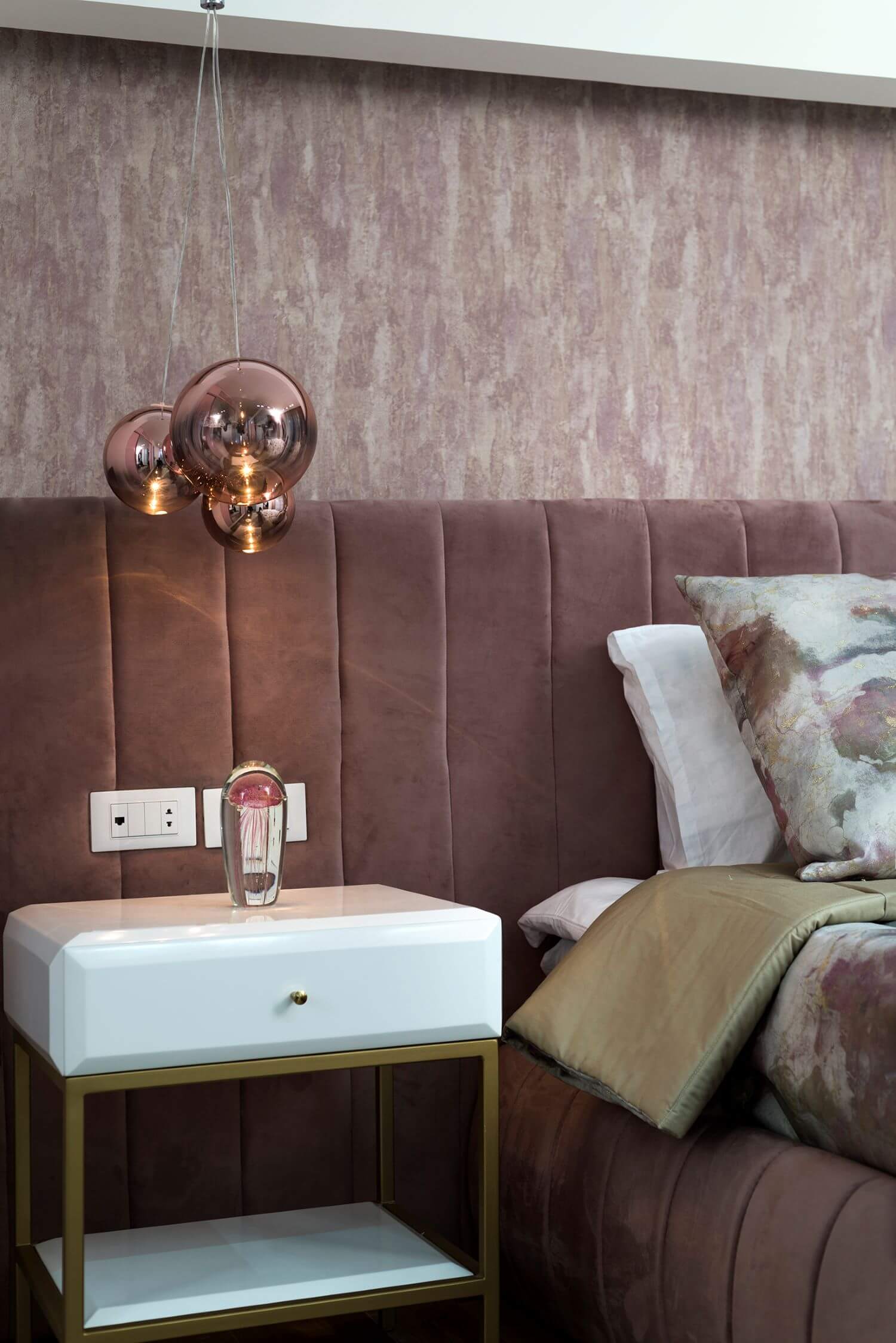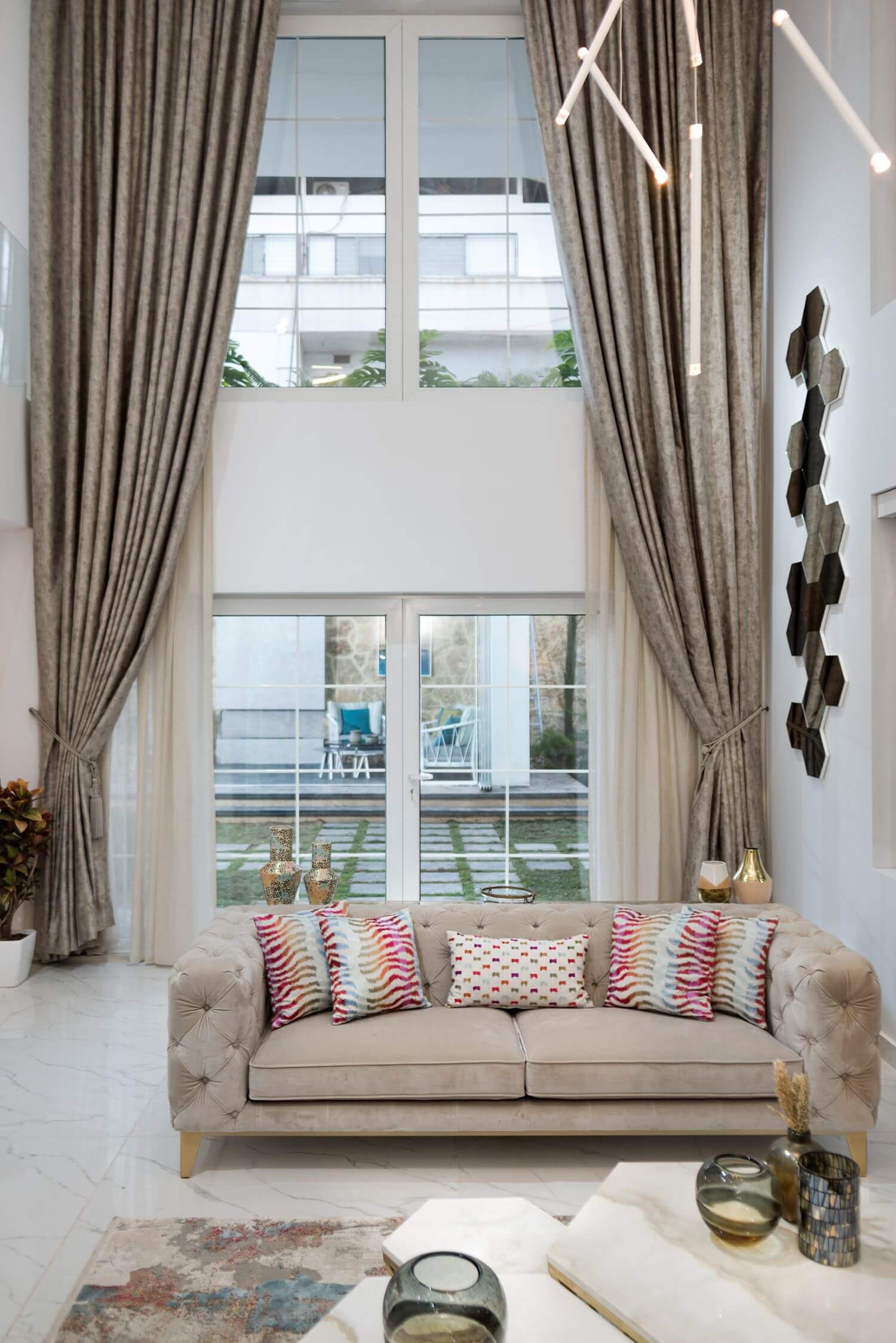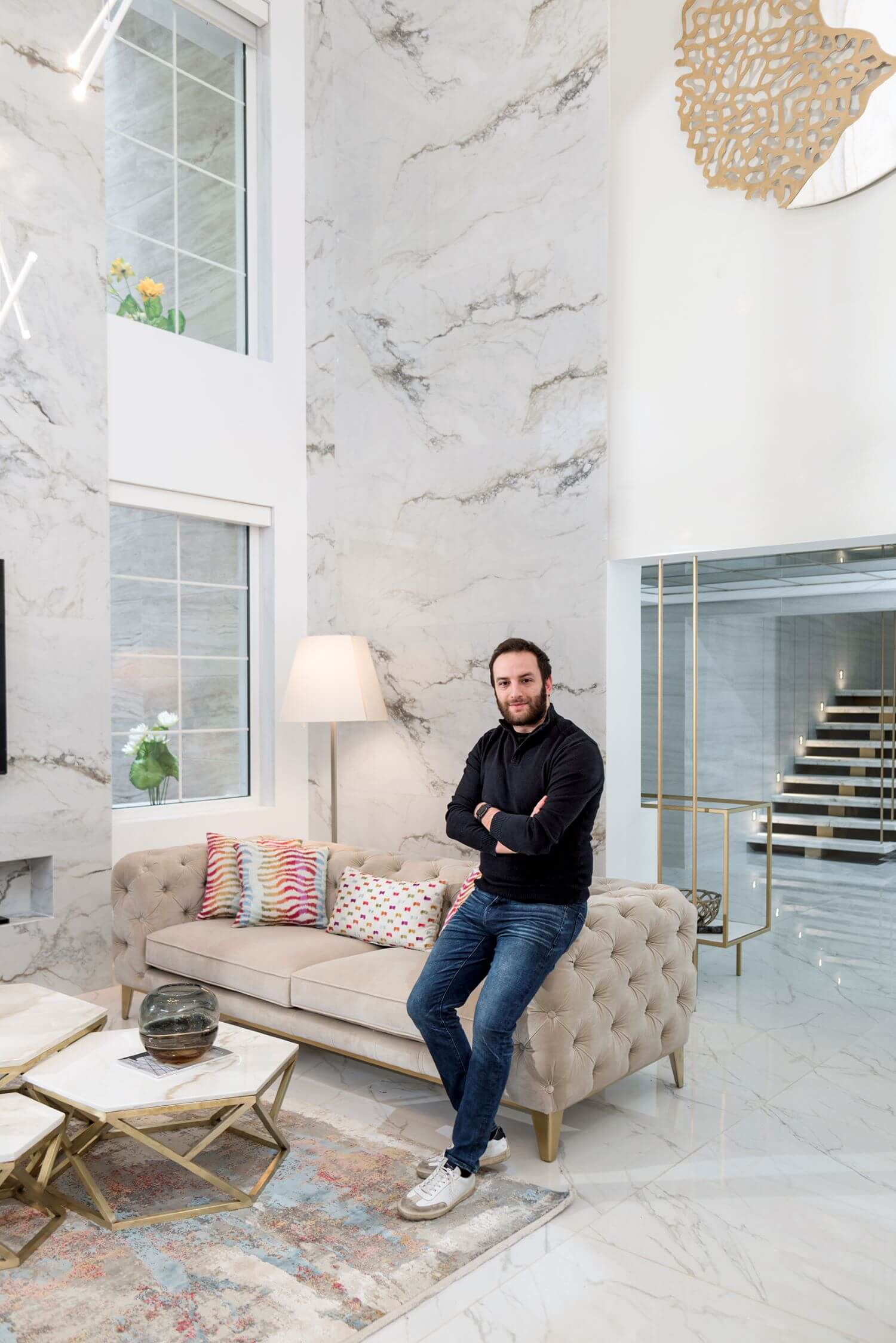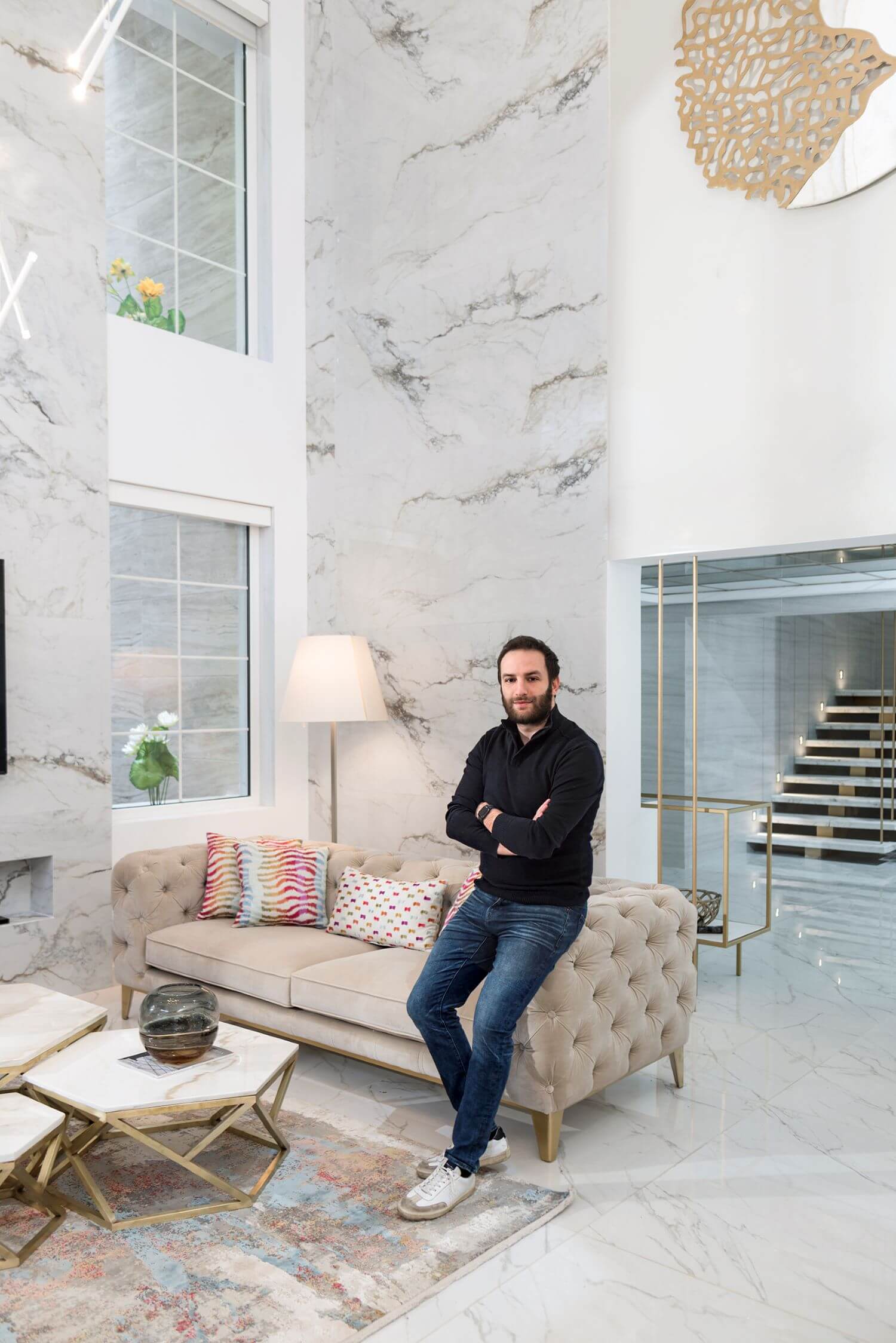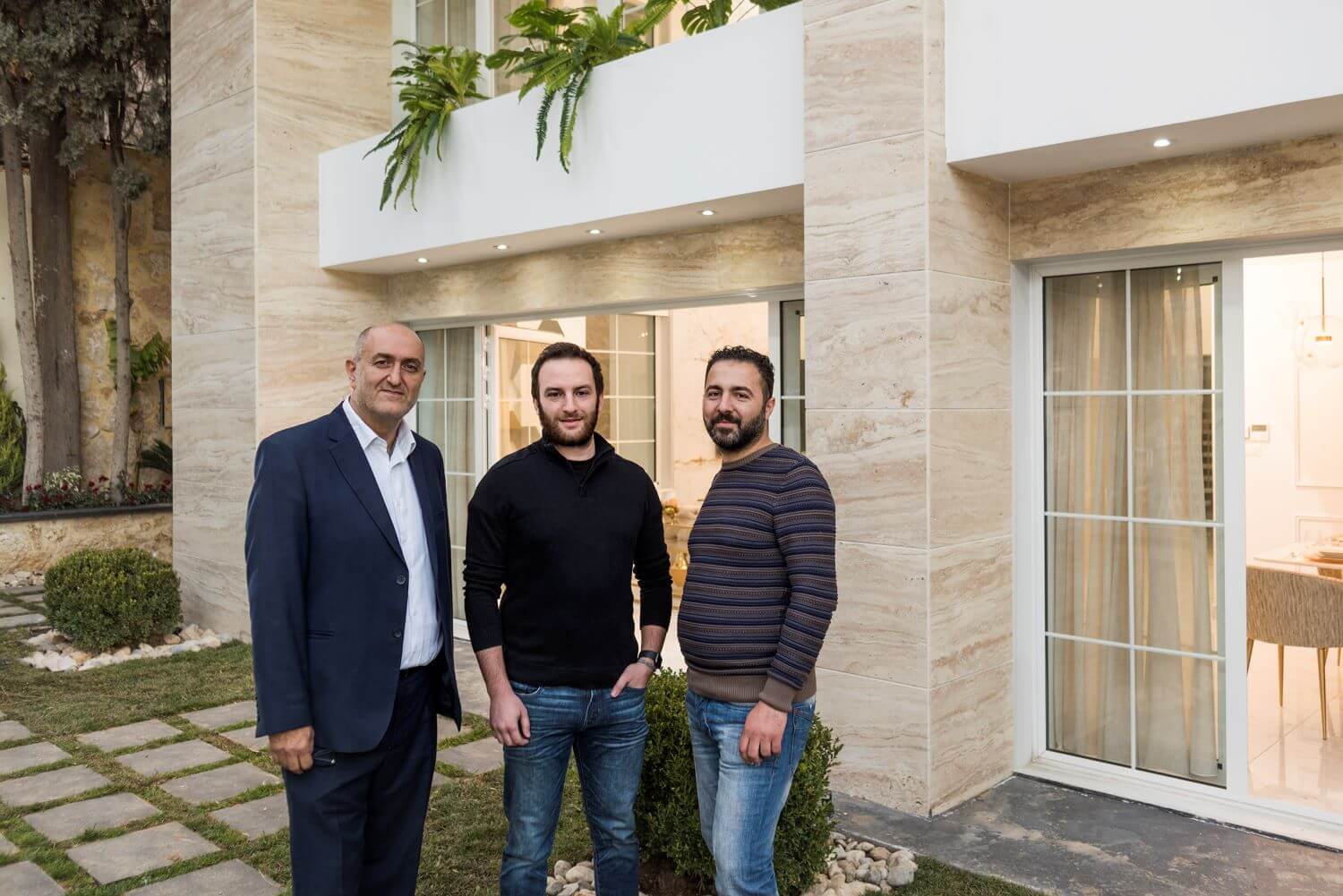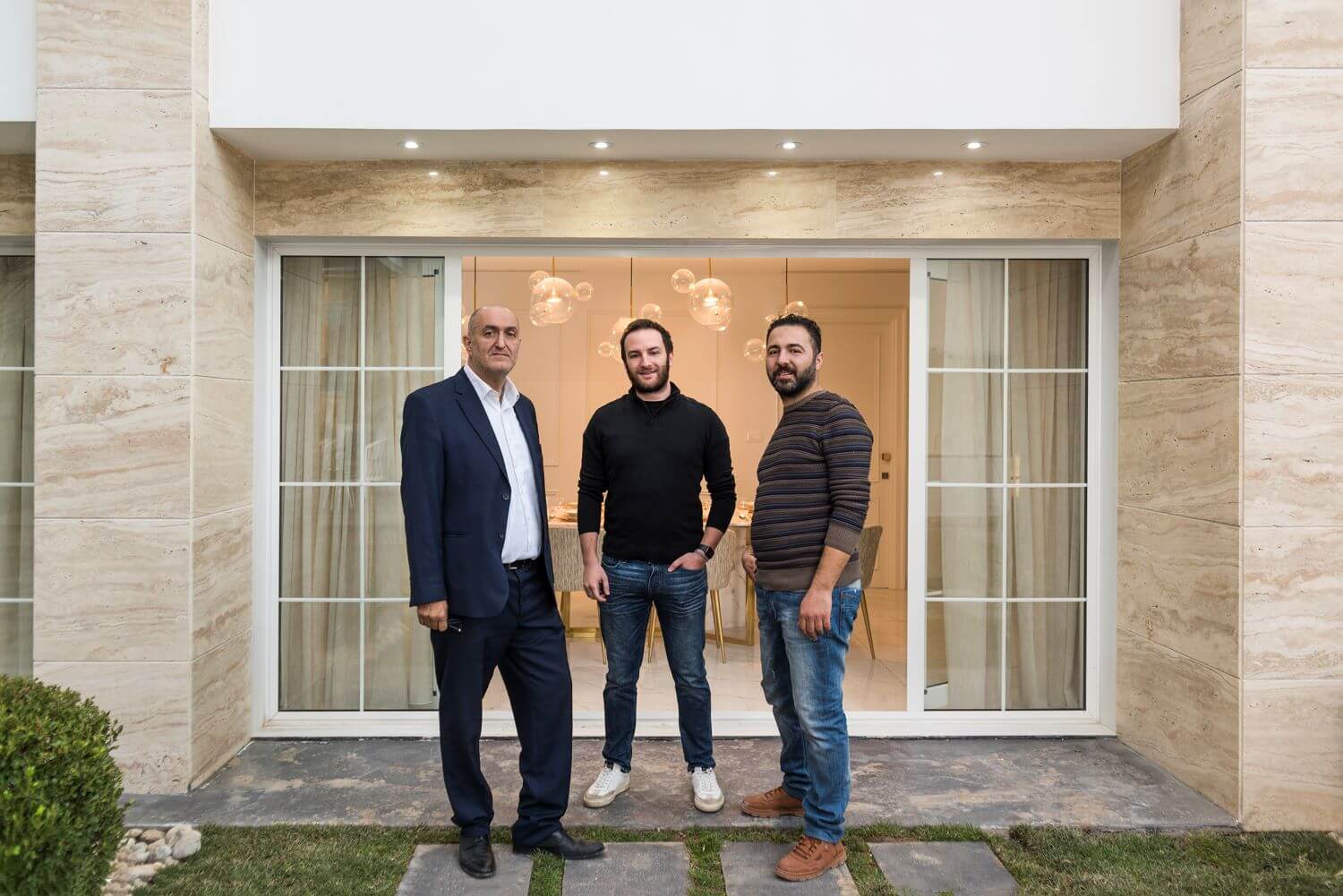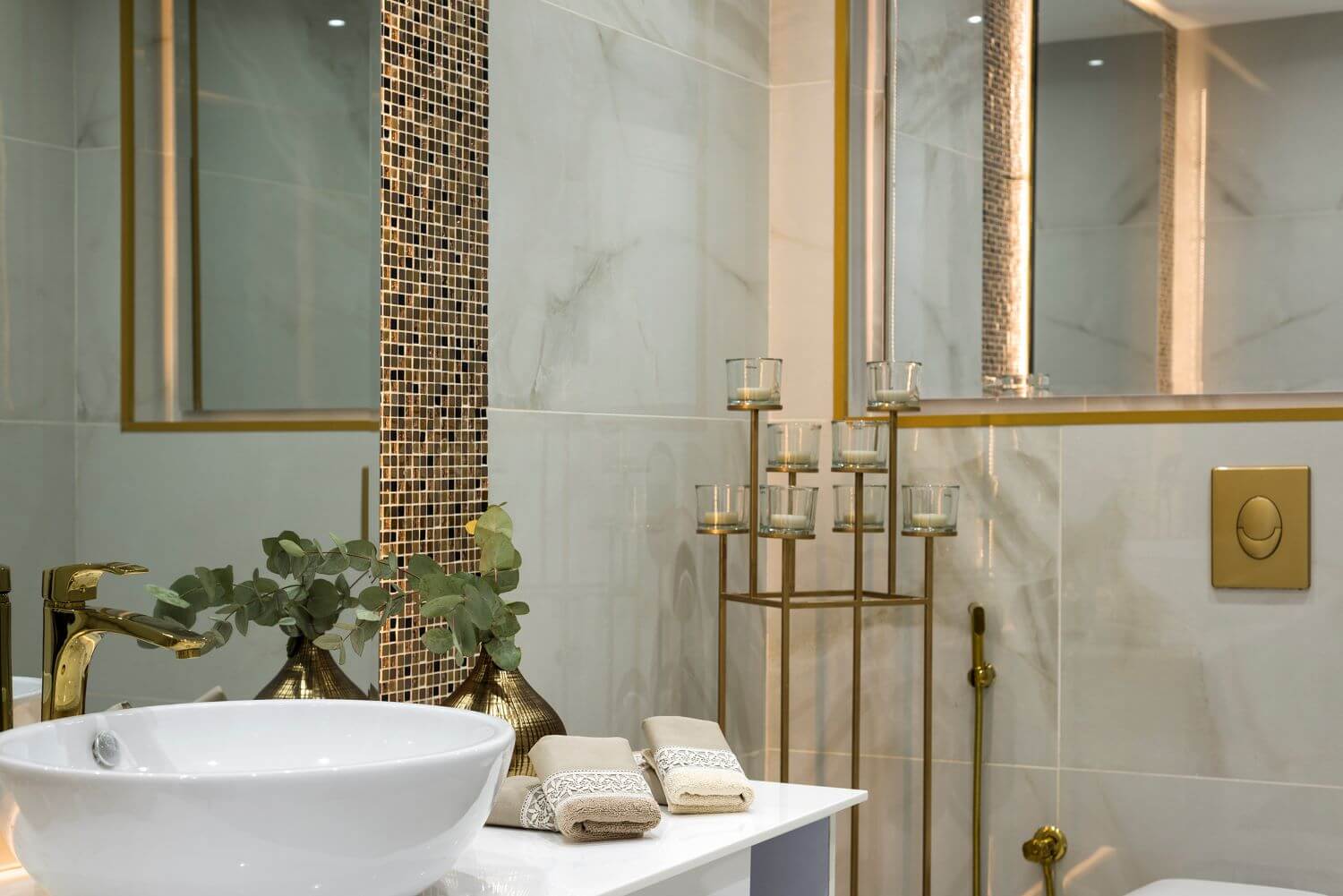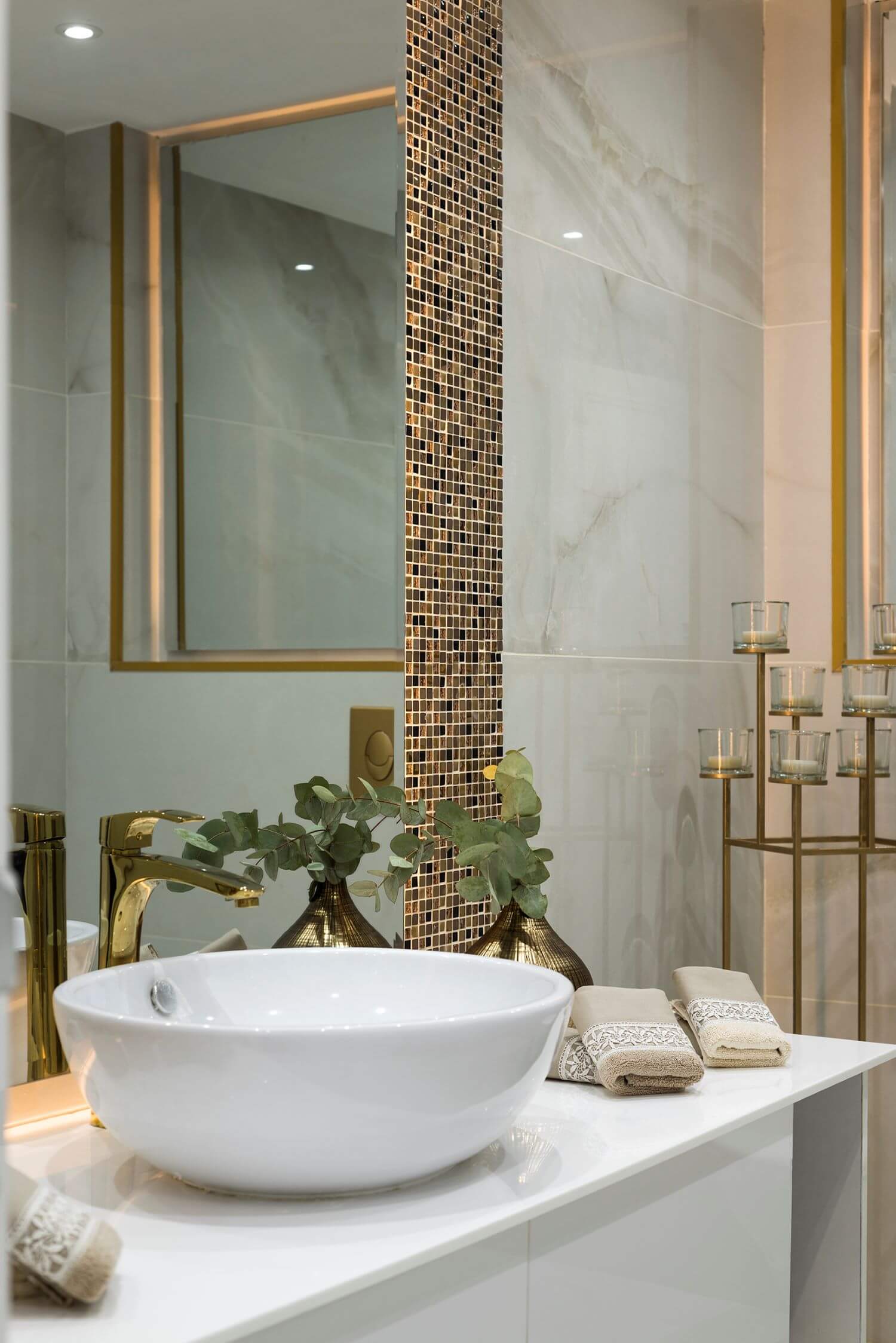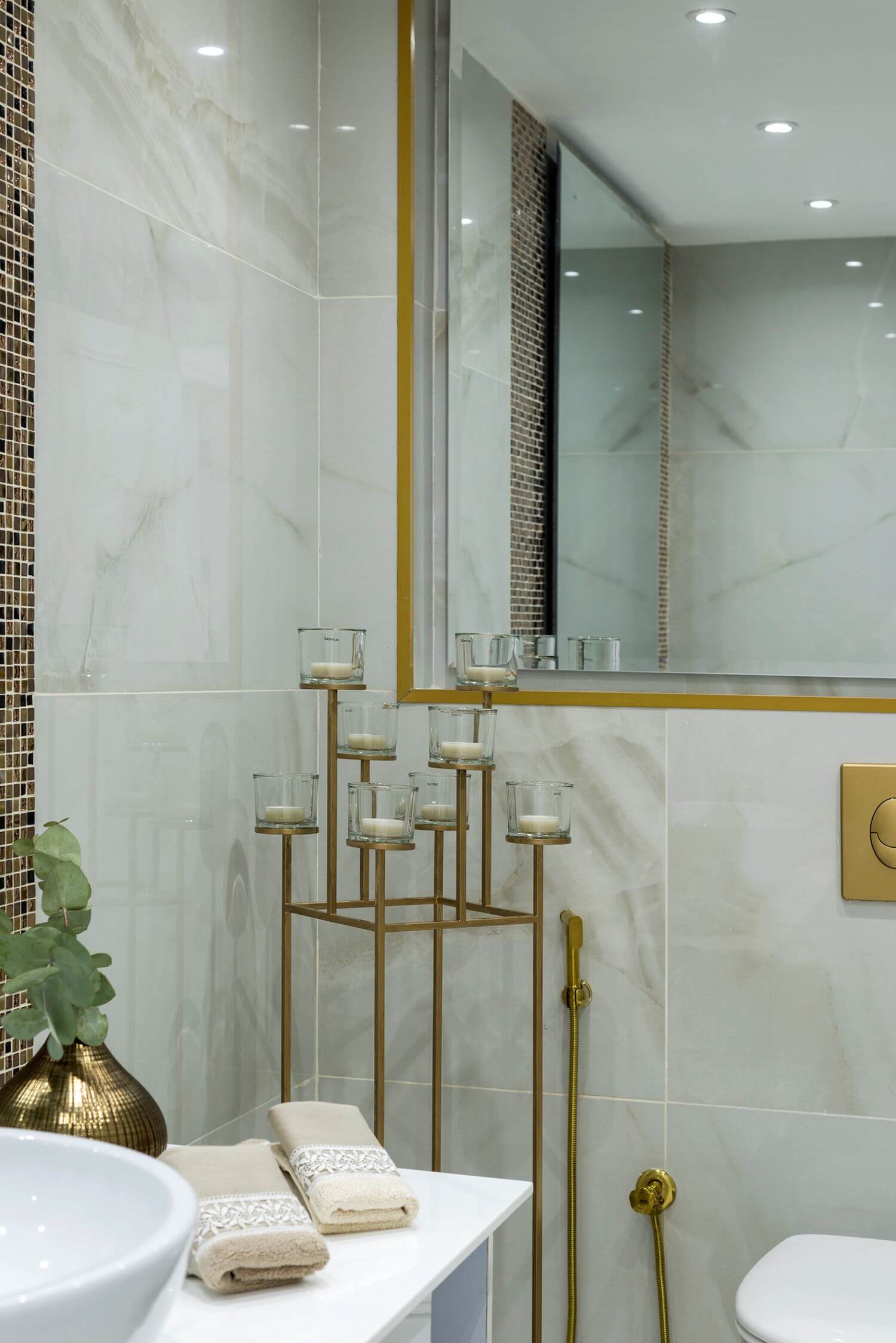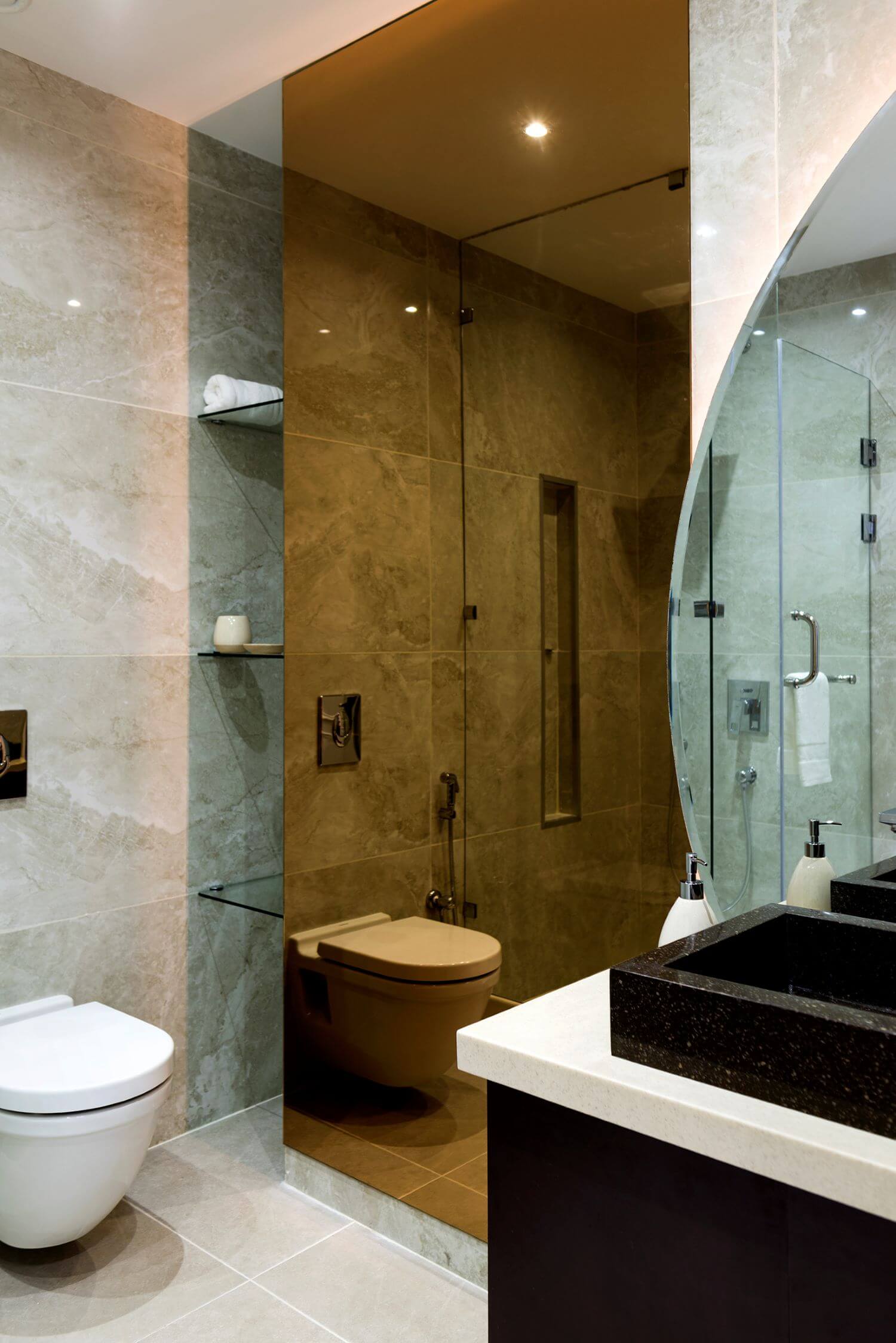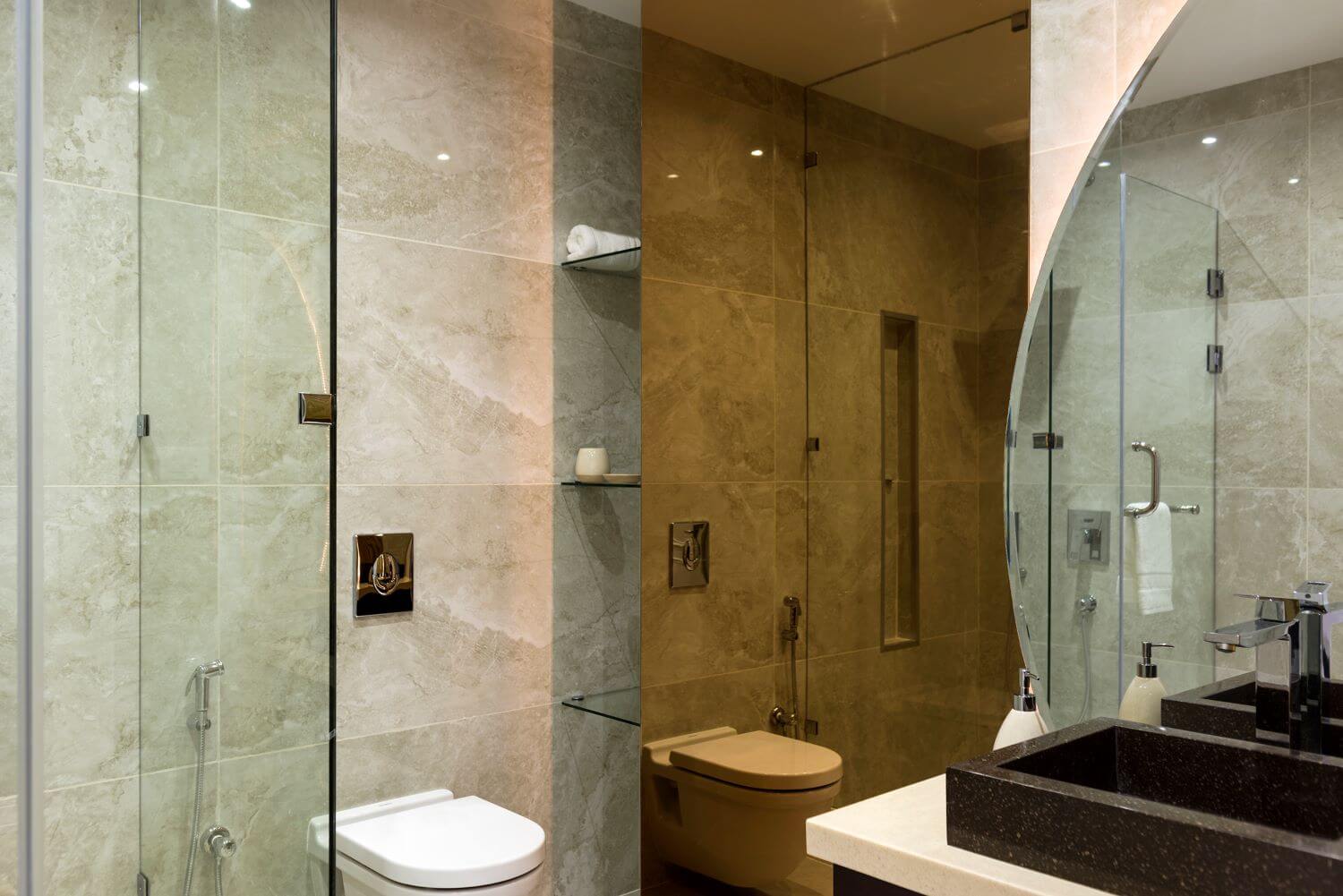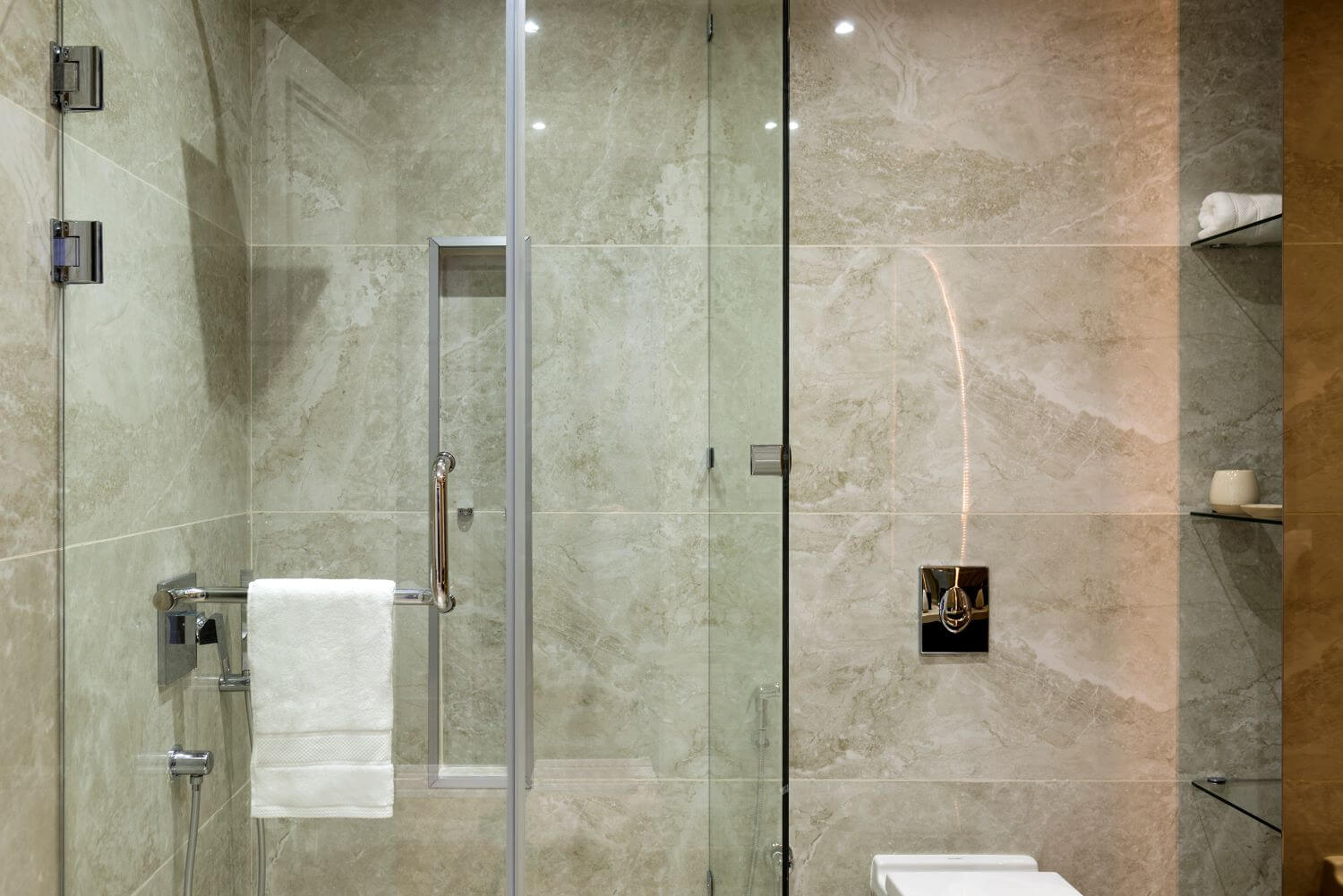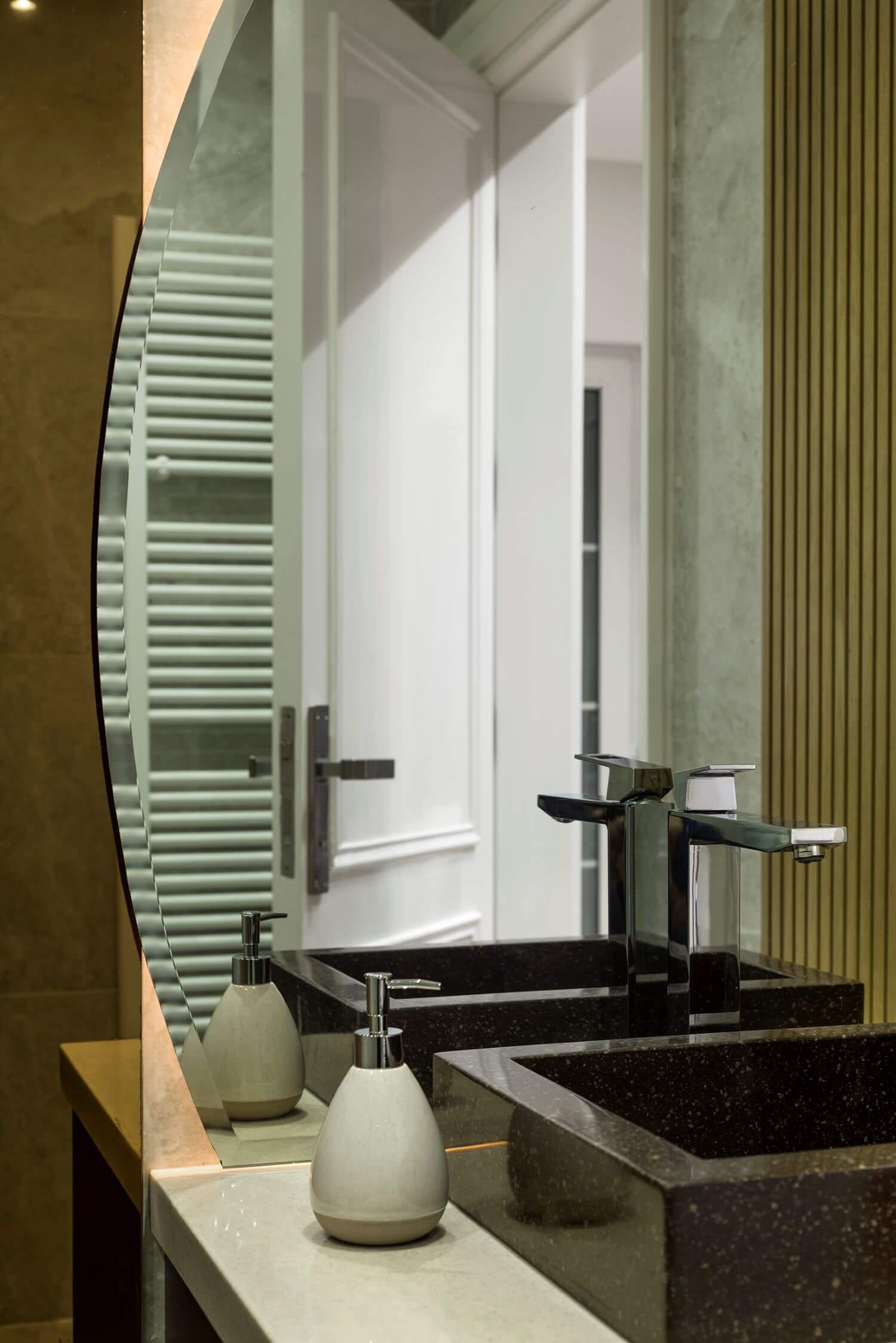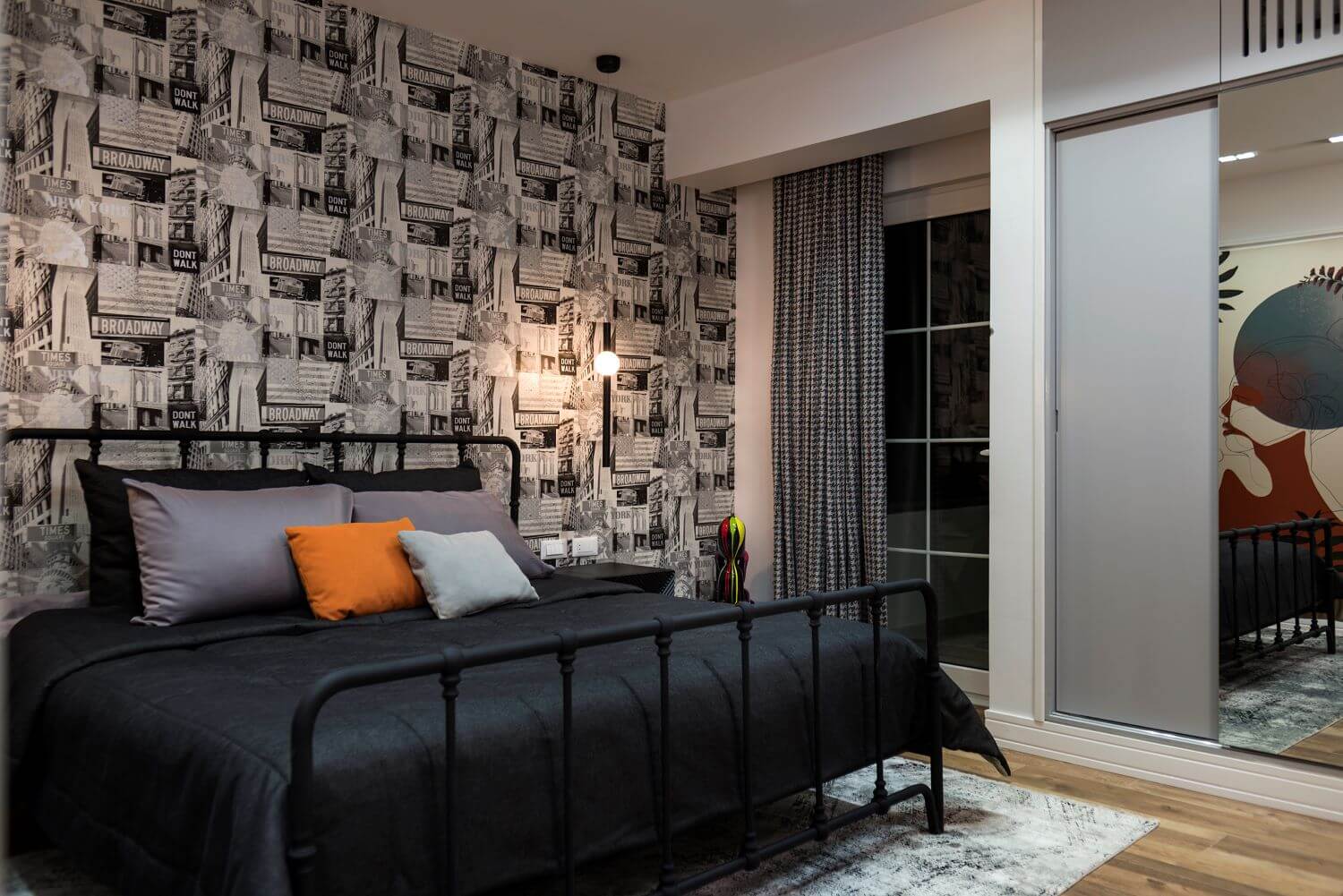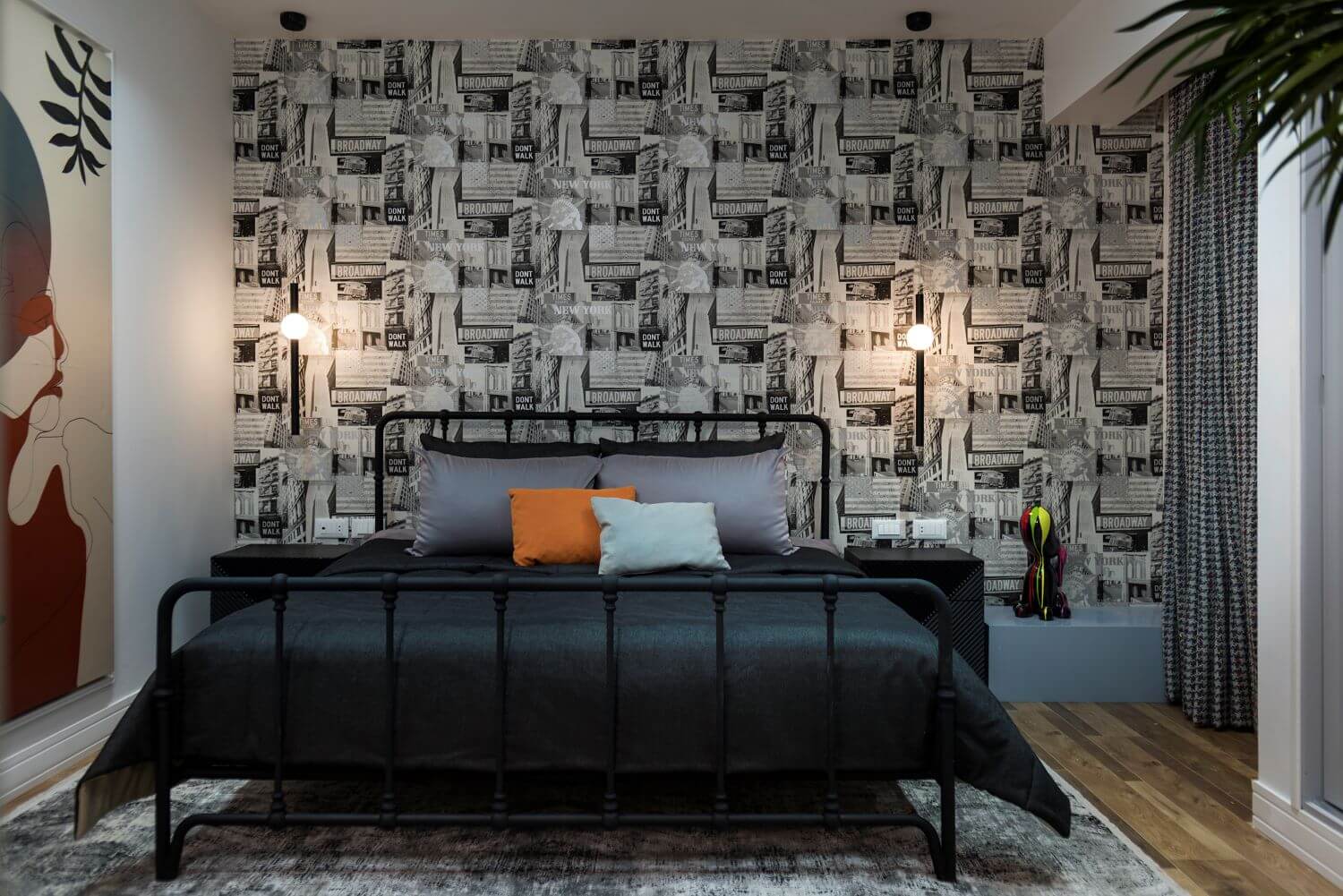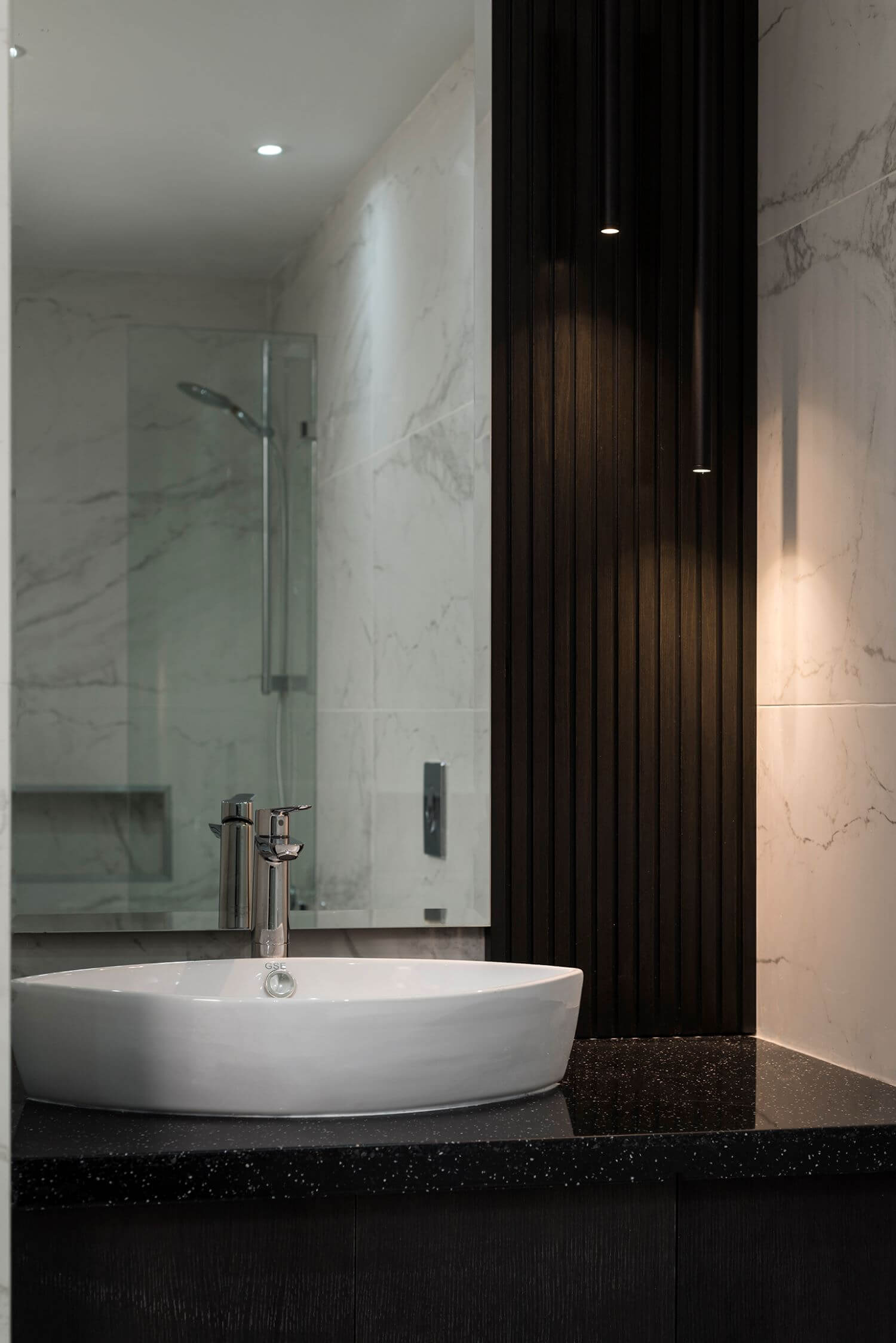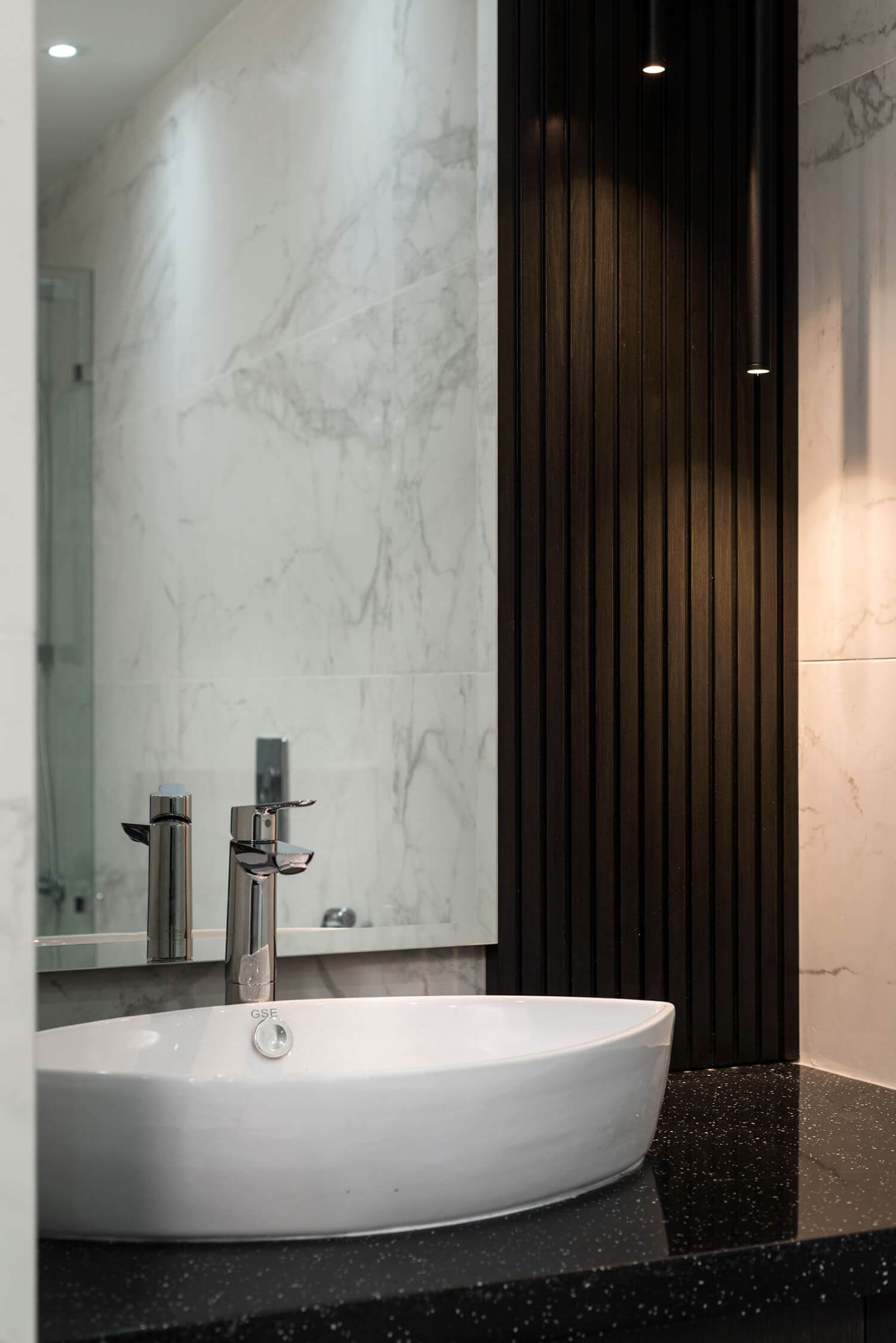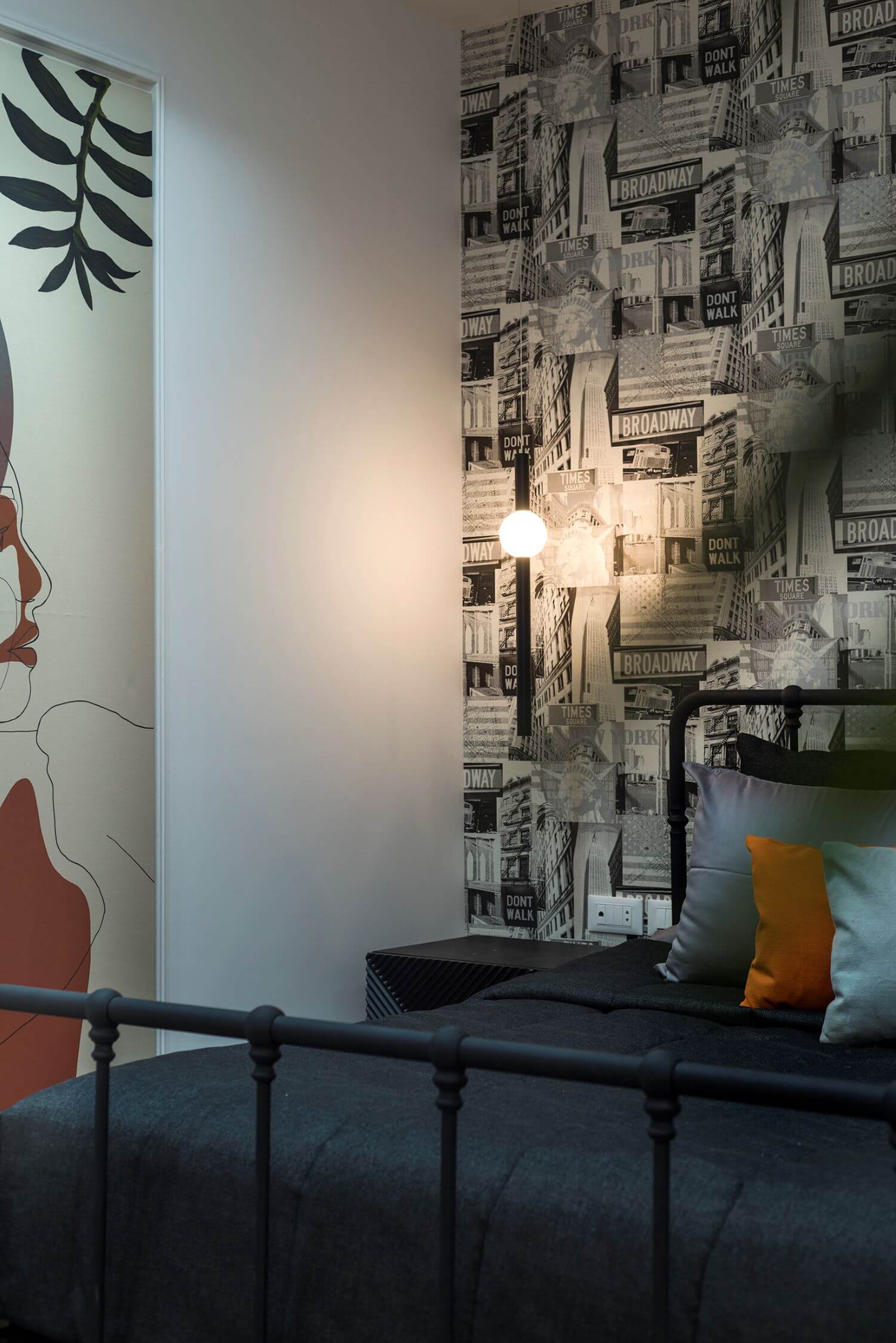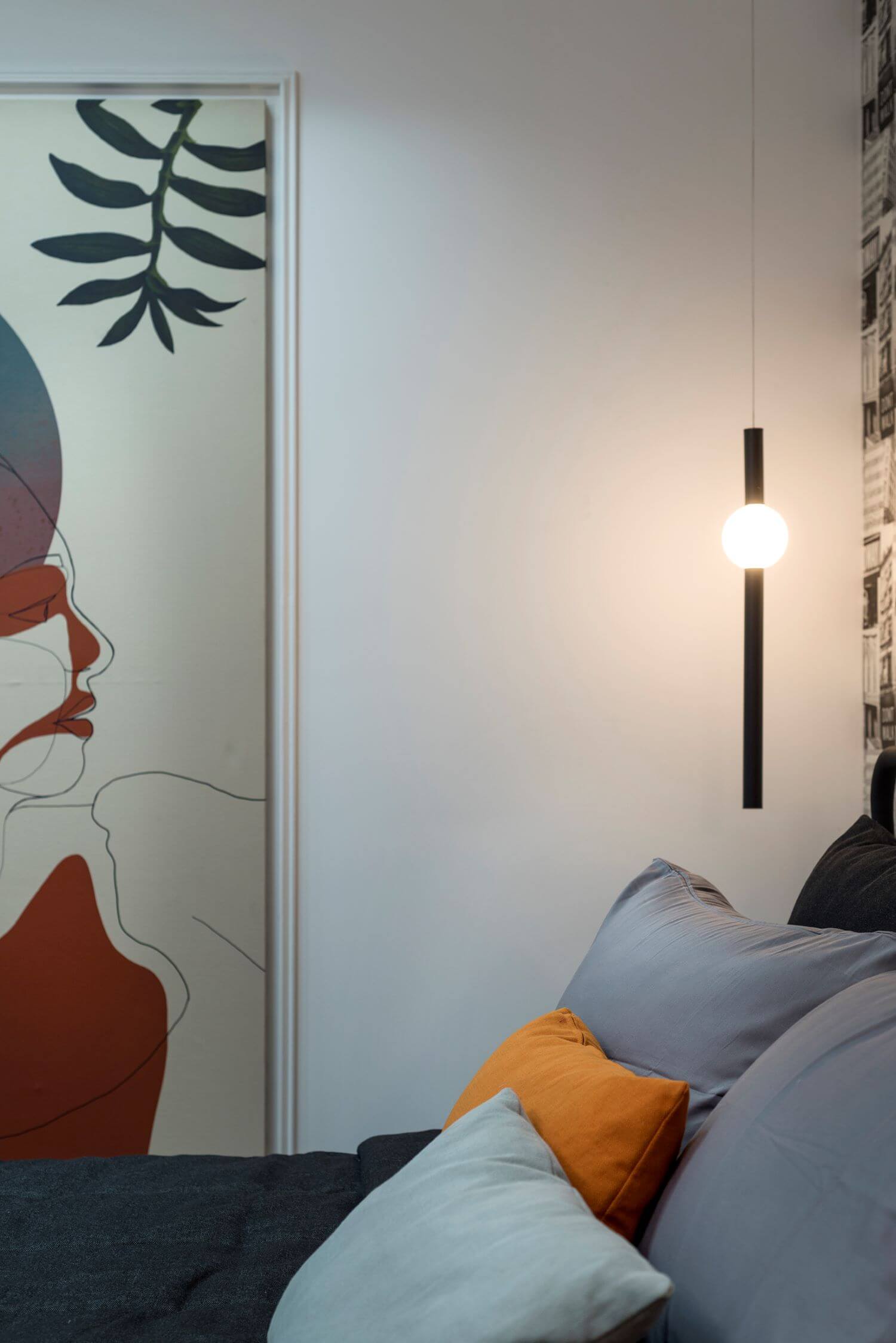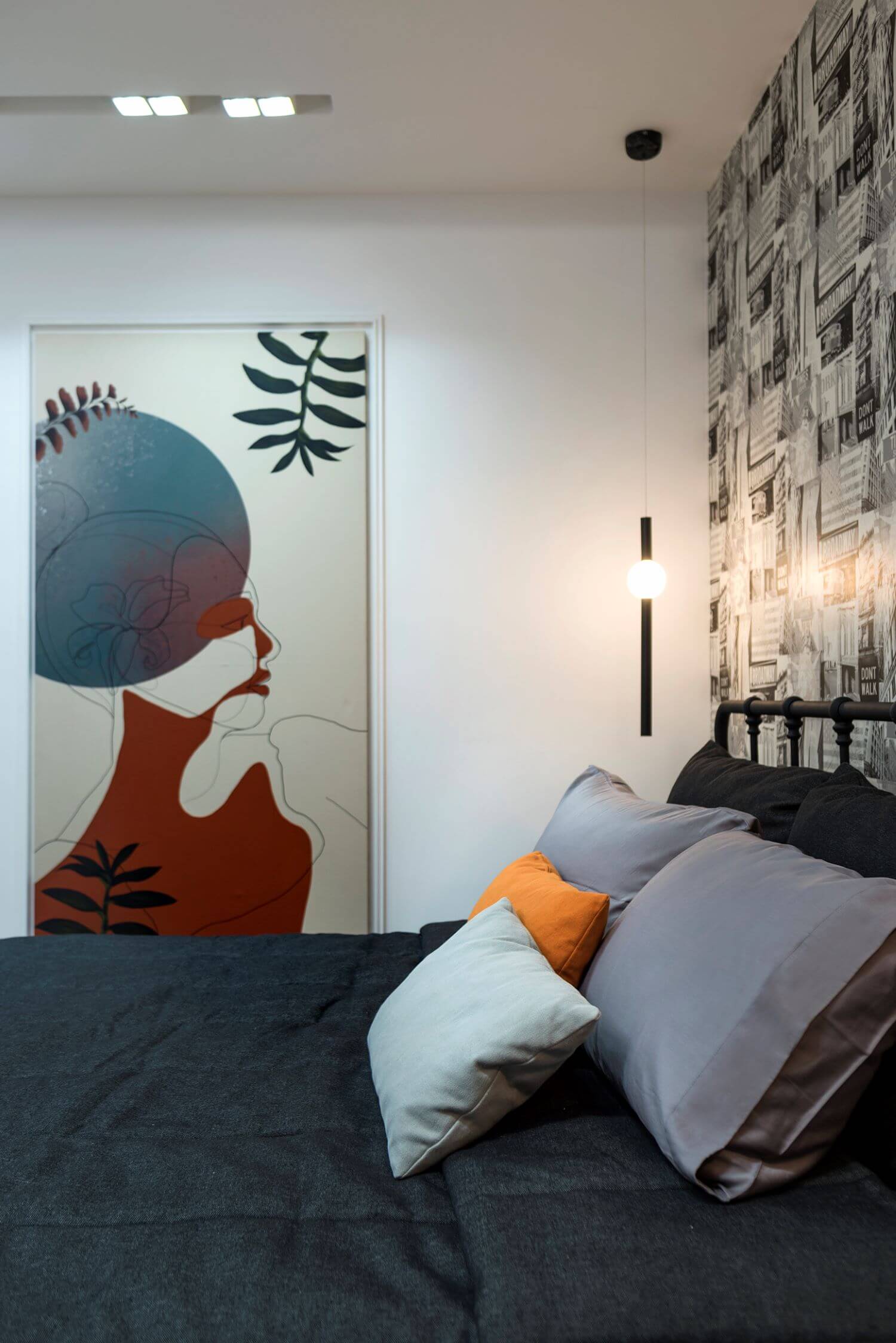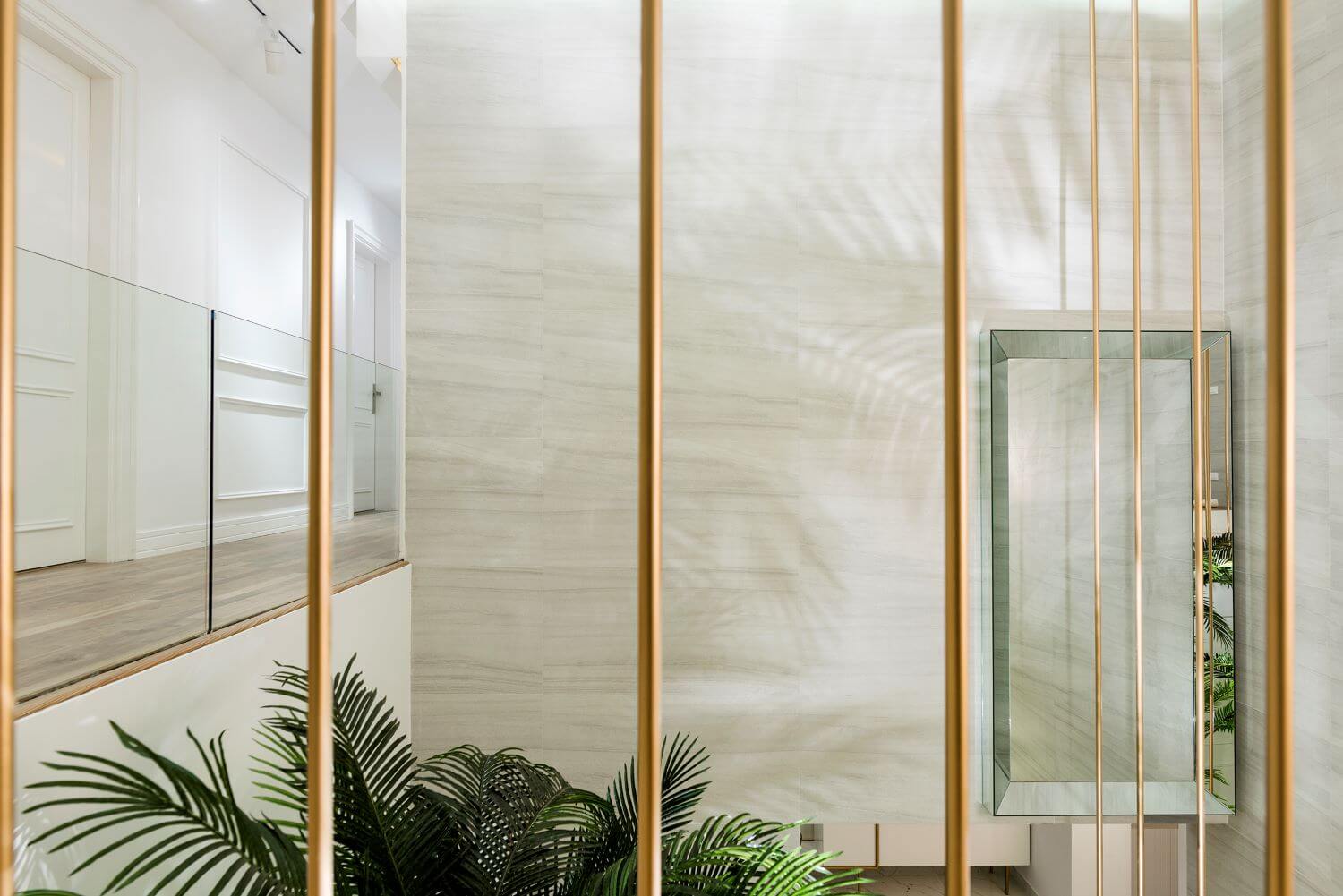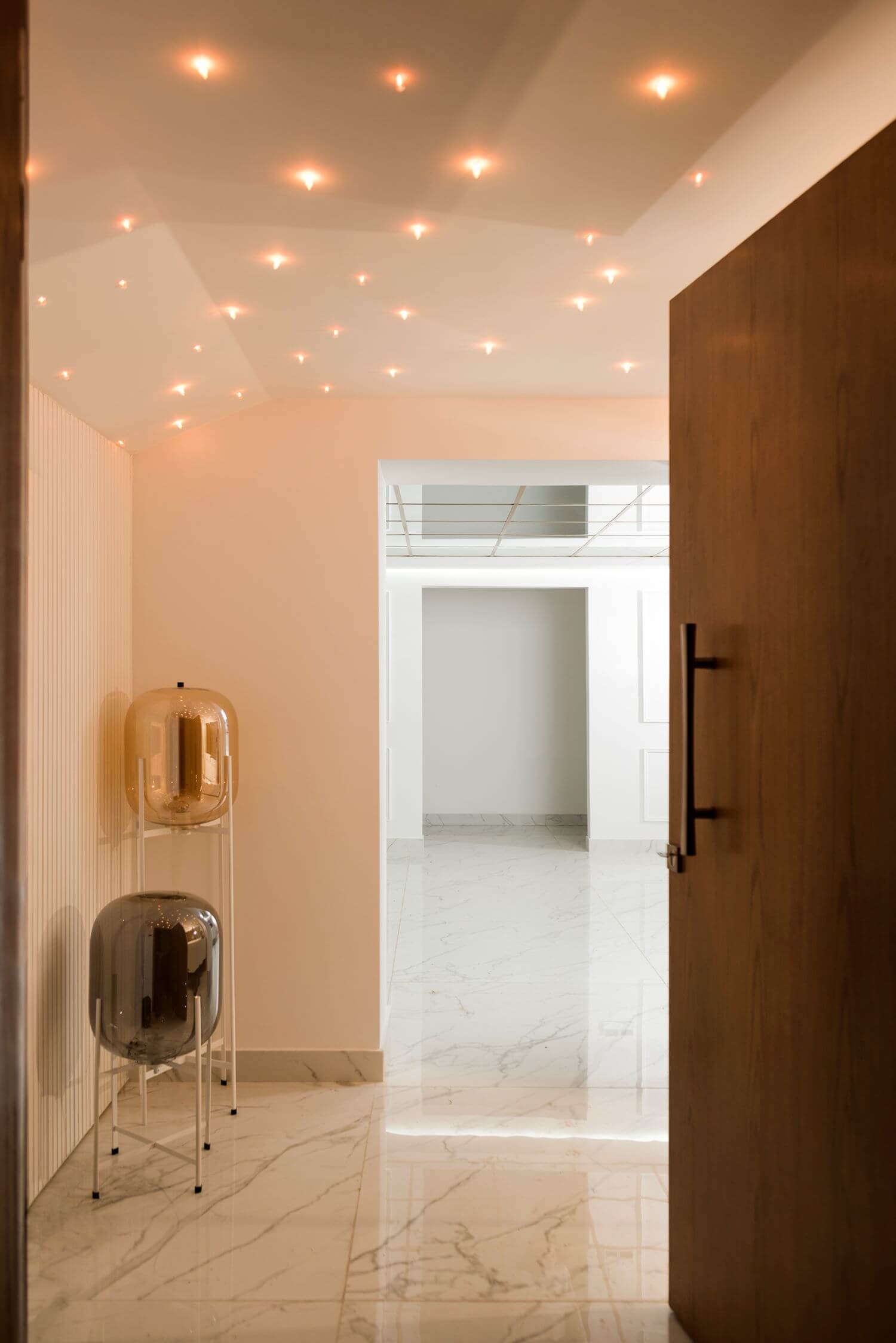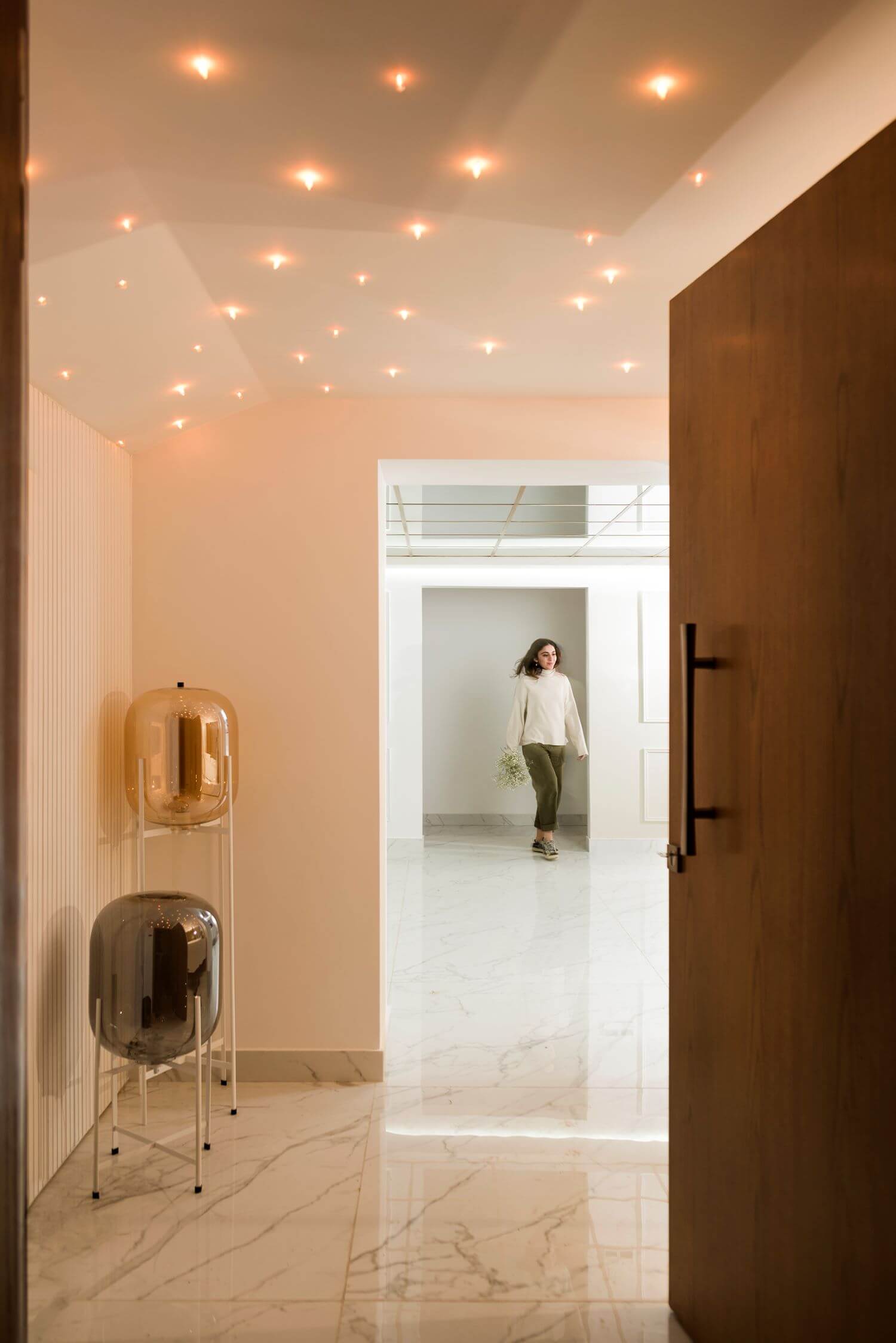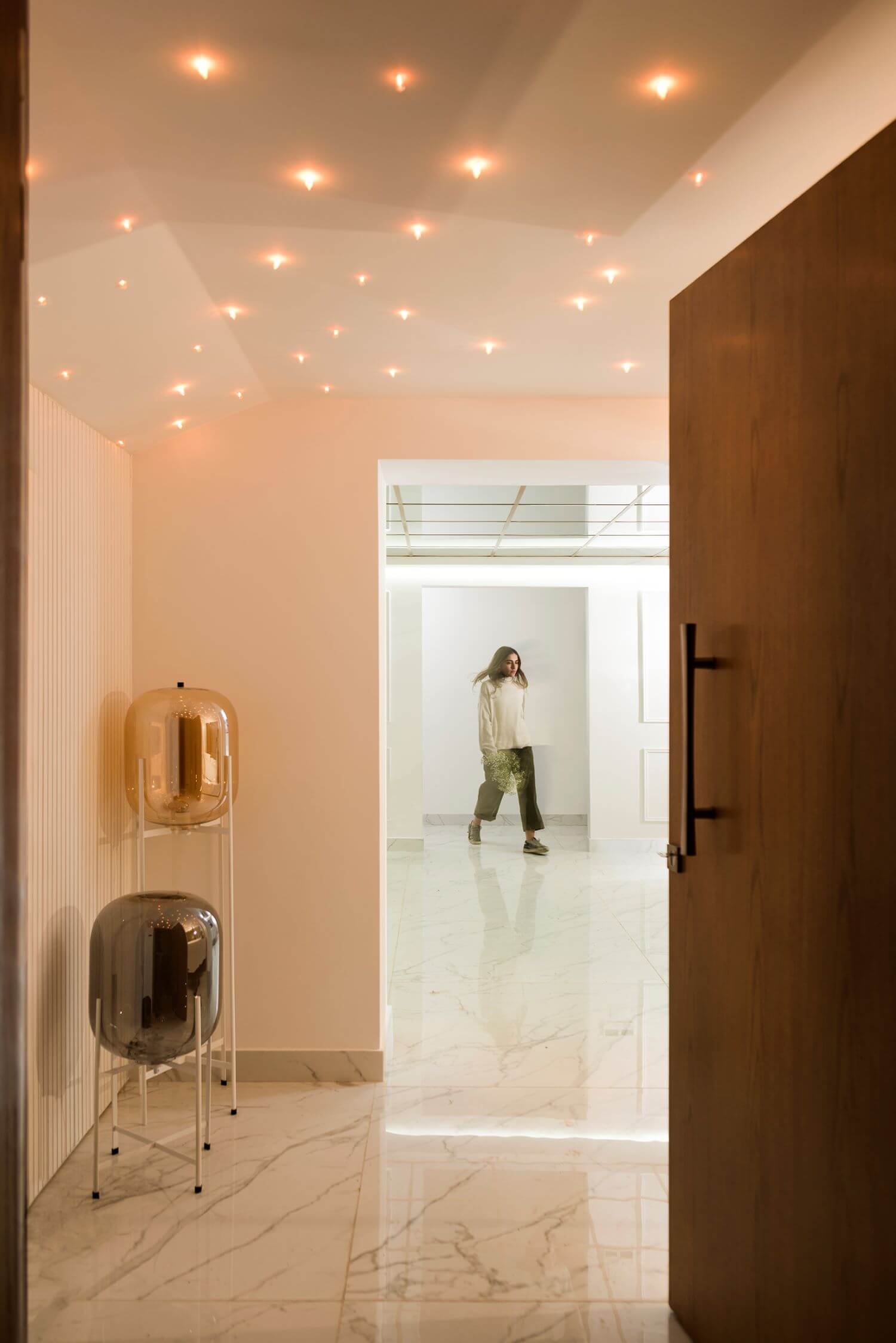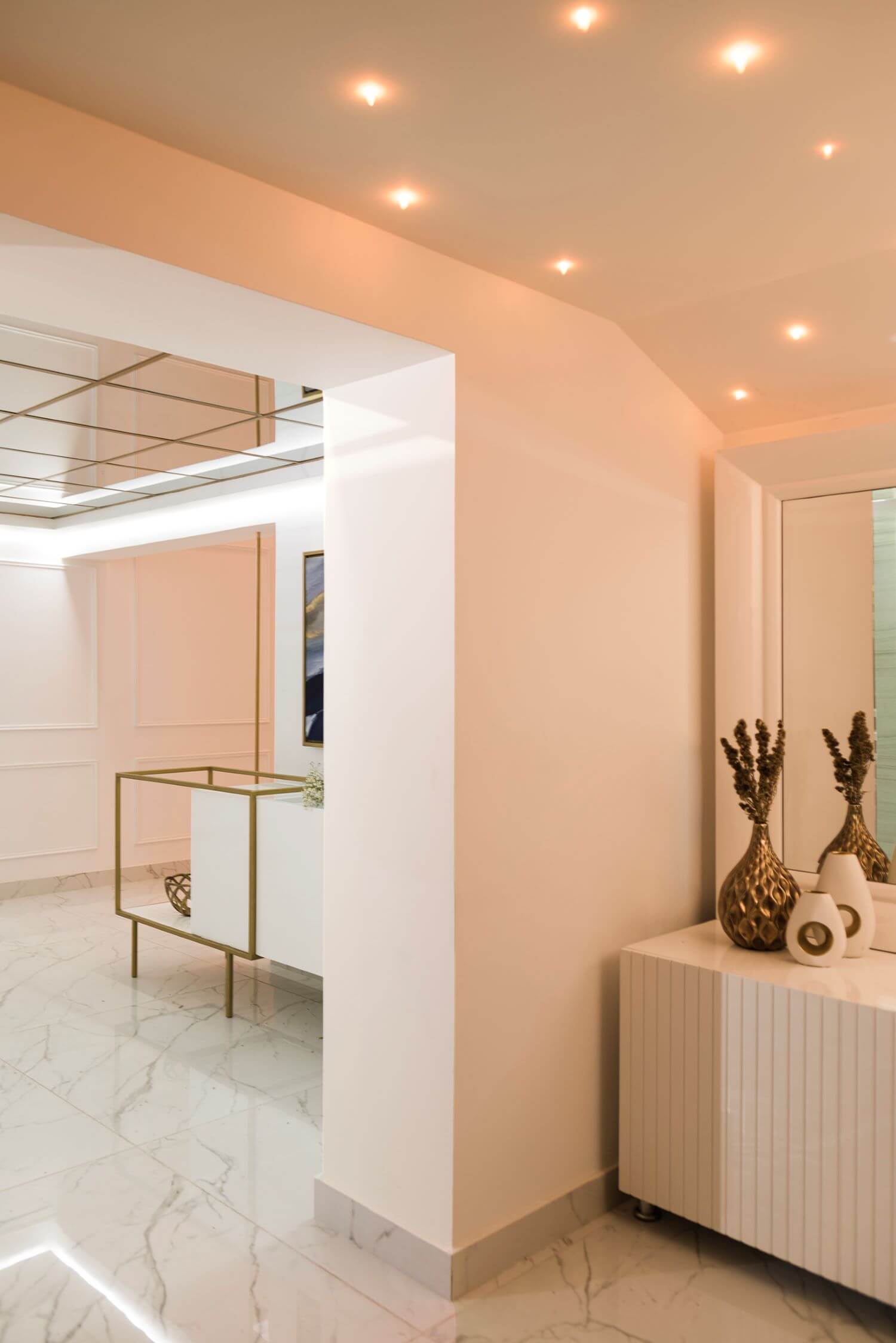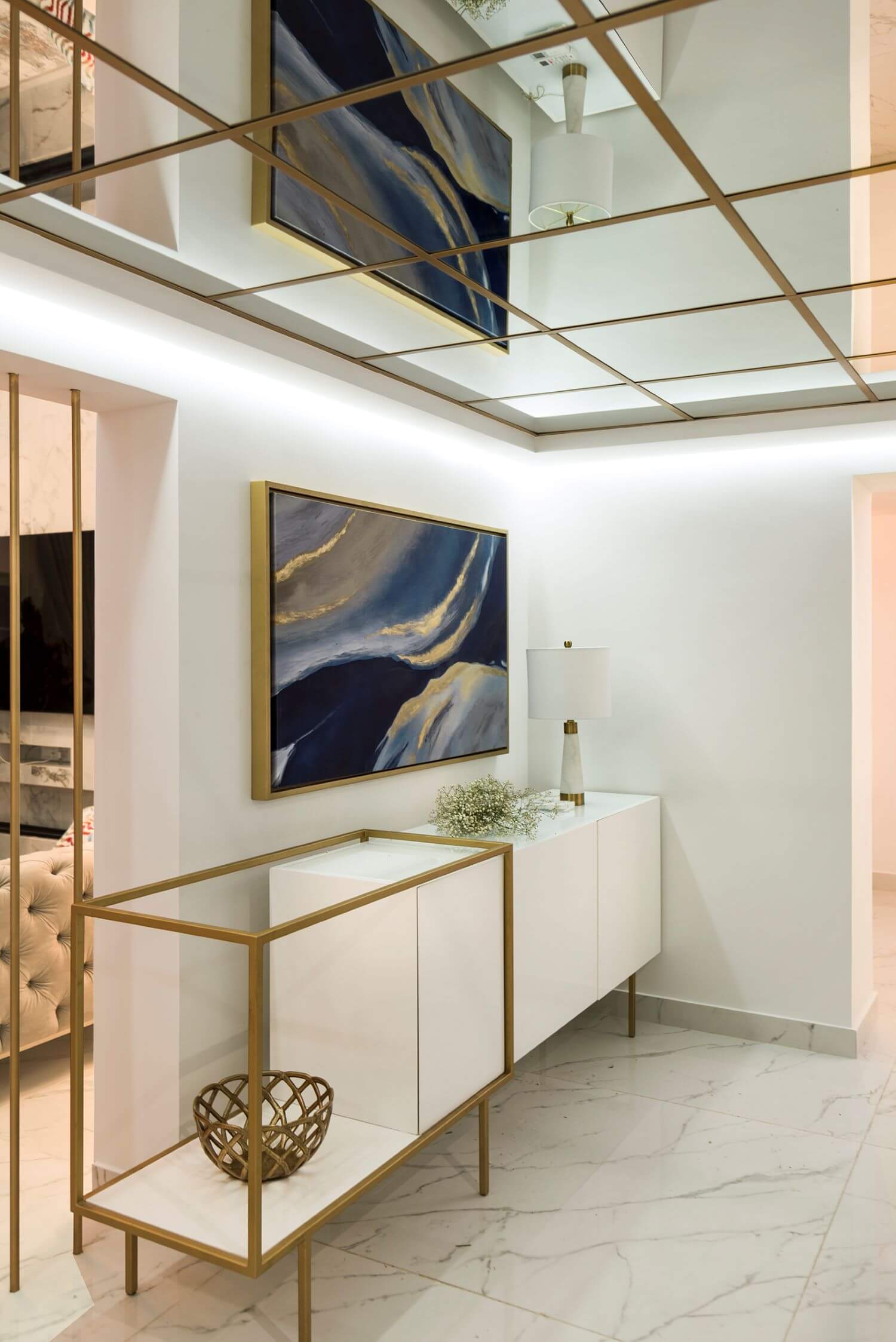 ---