Cotaparedes Arquitectos: In an irregular property of 7m x 18m the house of 200m2 is planted within a private subdivision.
The layout scheme is very simple. The longitudinal staircase in the transverse direction divides the ground floor into 2 areas; near the entrance there is a multipurpose room and bathroom and open to the garden is the social area combined in a single space: dining room and kitchen.
The core of stairs is repeated on the first level to take us to the second floor where the laundry area and terrace are located.
The house is oriented to the north on its front façade, which allows a large window to be opened towards the upper floor distributor that fills the space with clear and diffused light.
We chose white carpentry so that they do not count in the spatial composition. Giving importance to the furniture and paintings of the family that will inhabit in the future.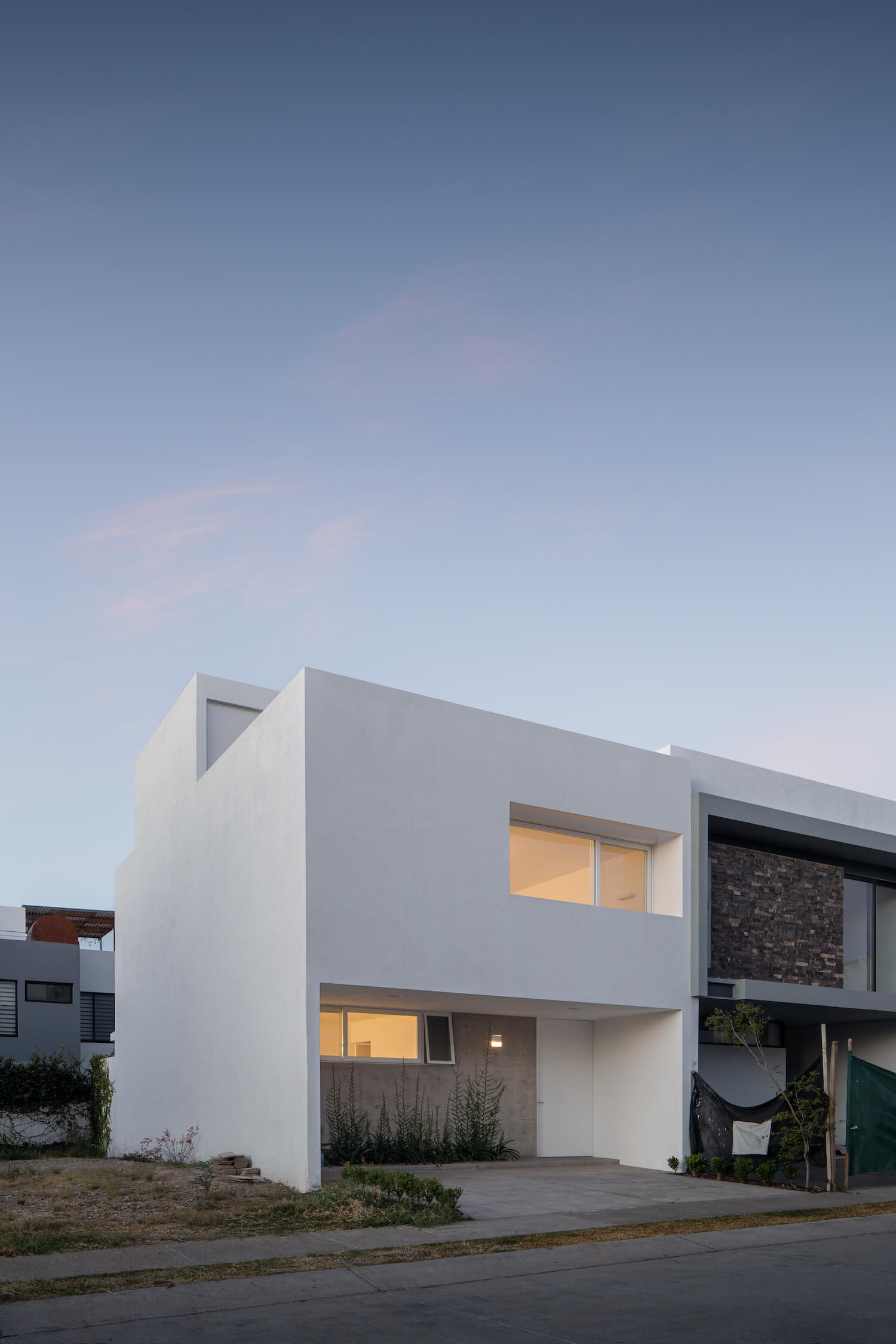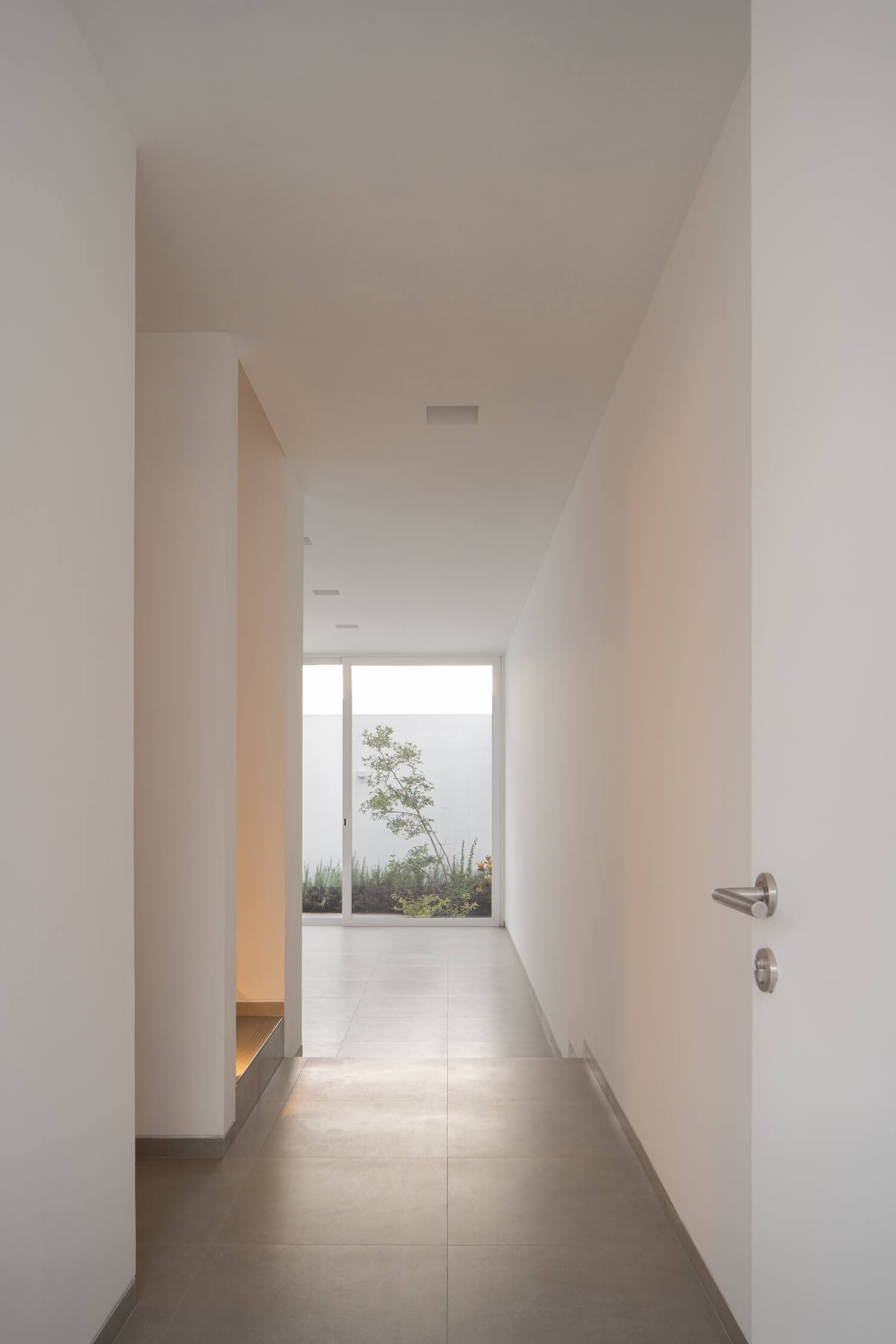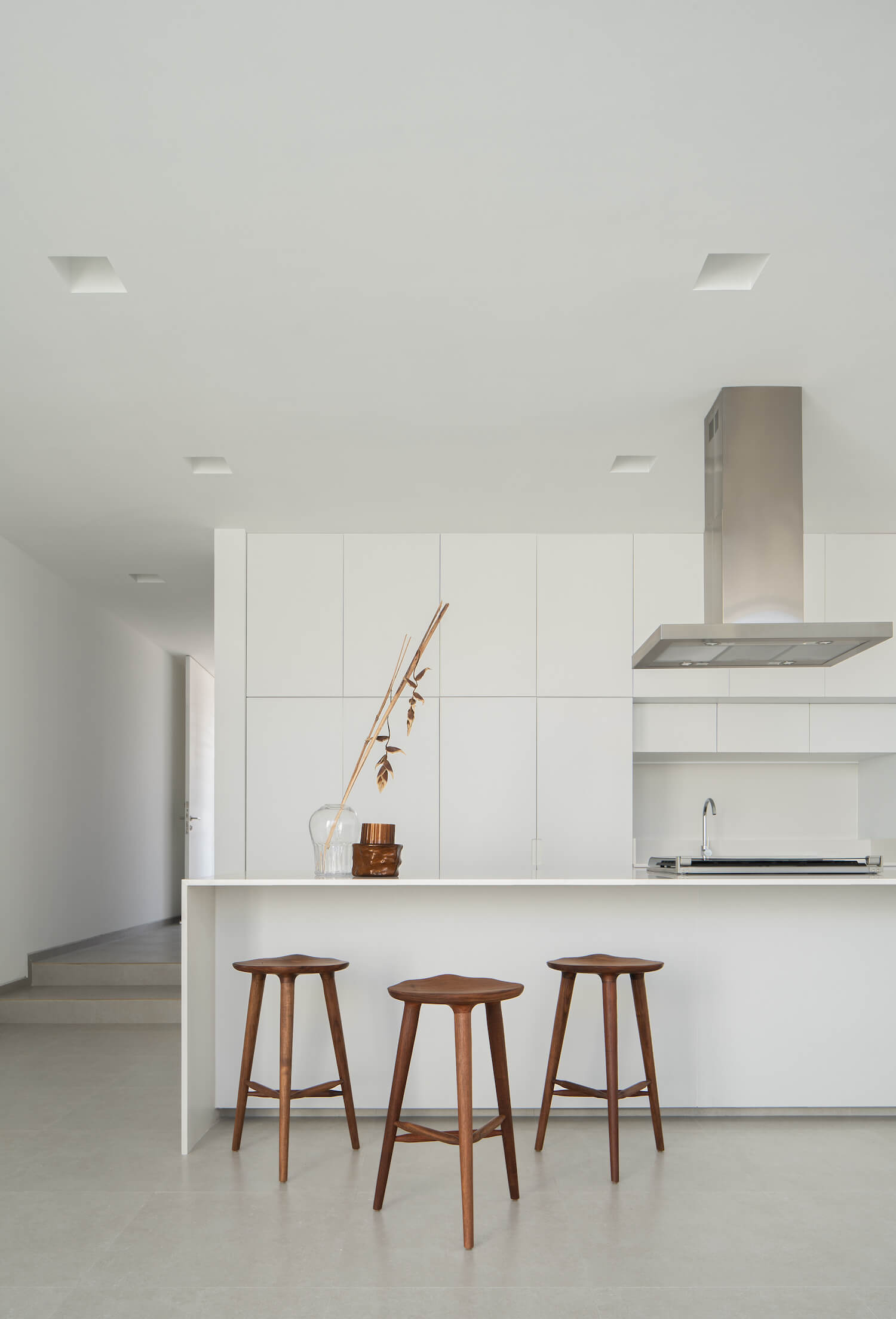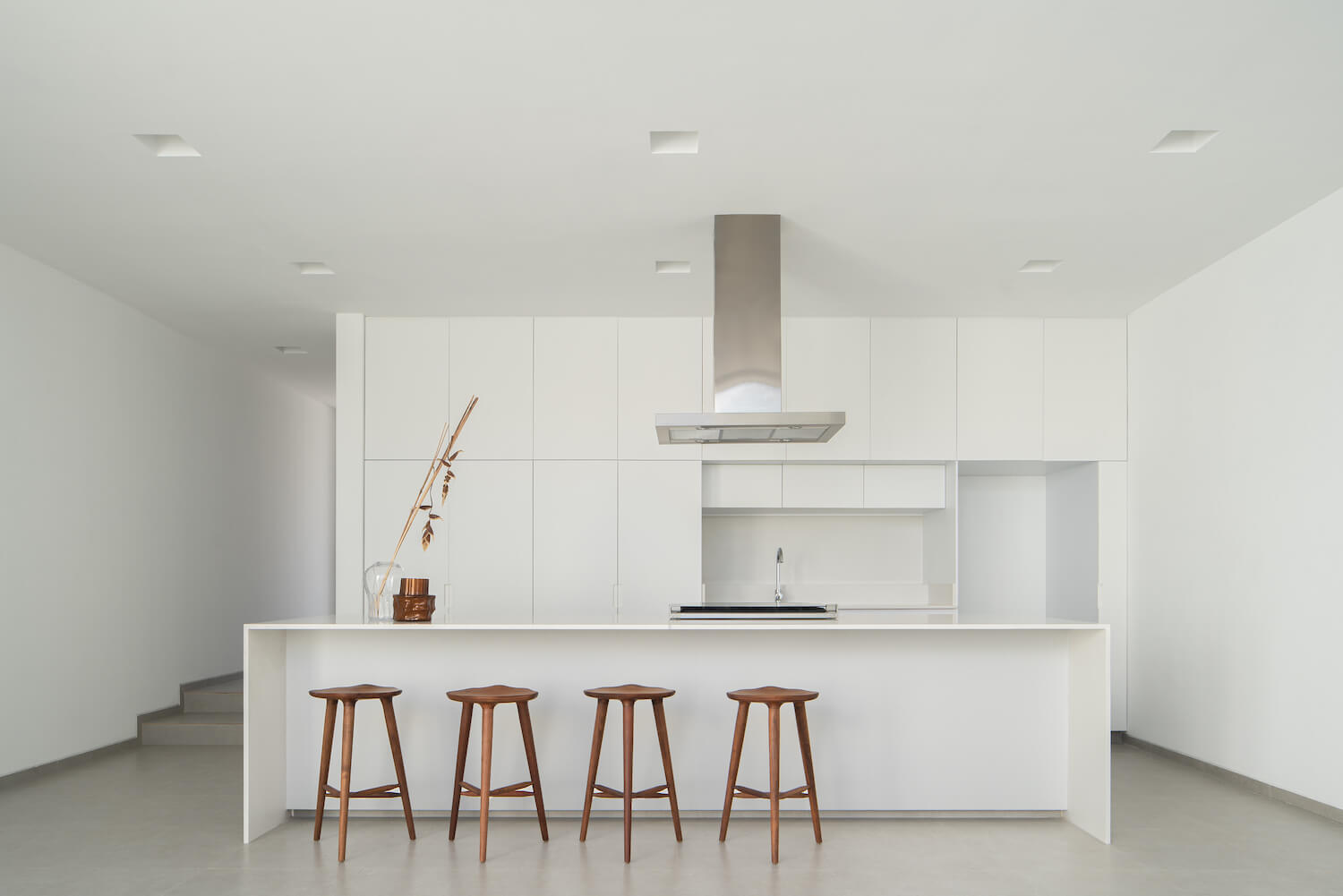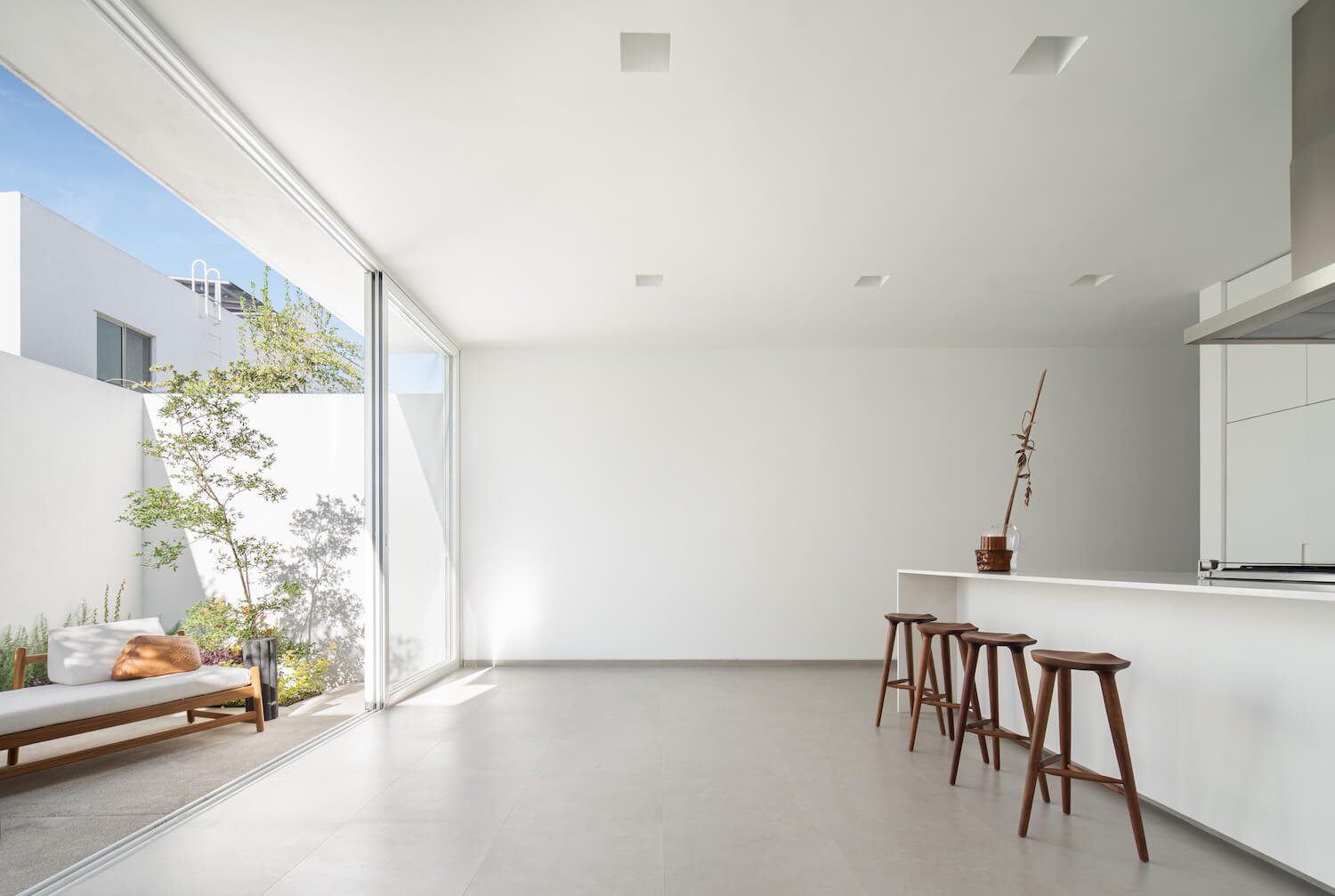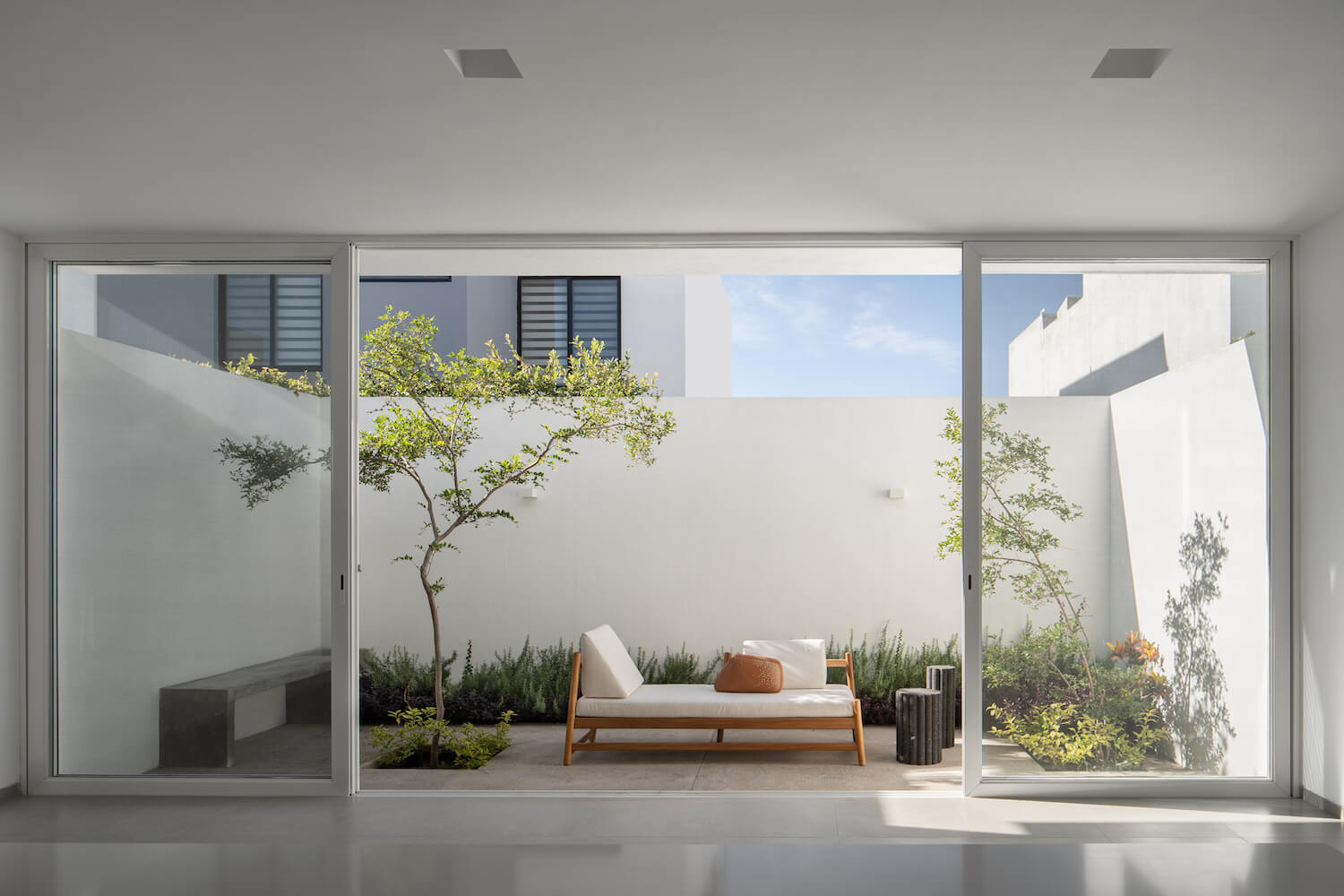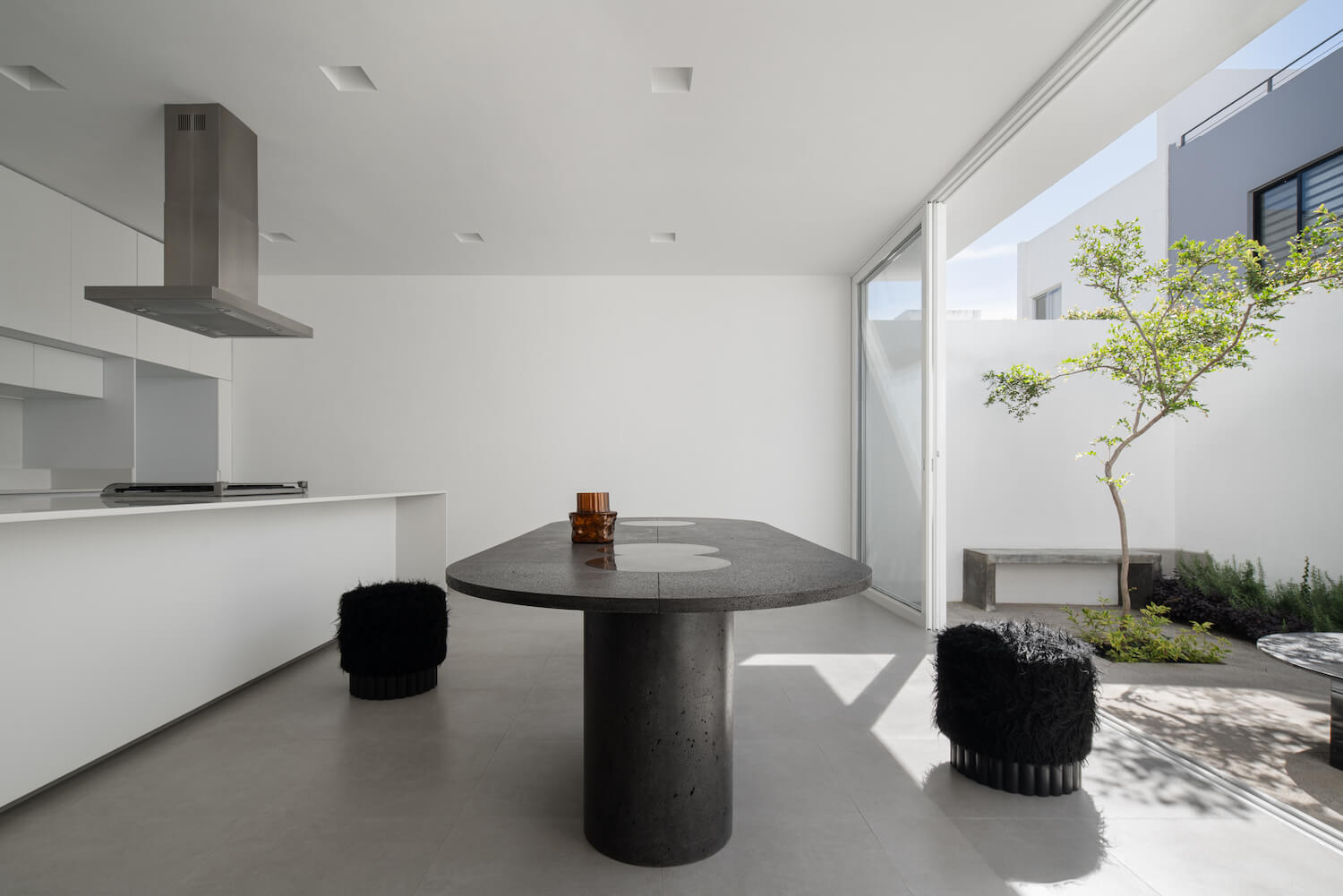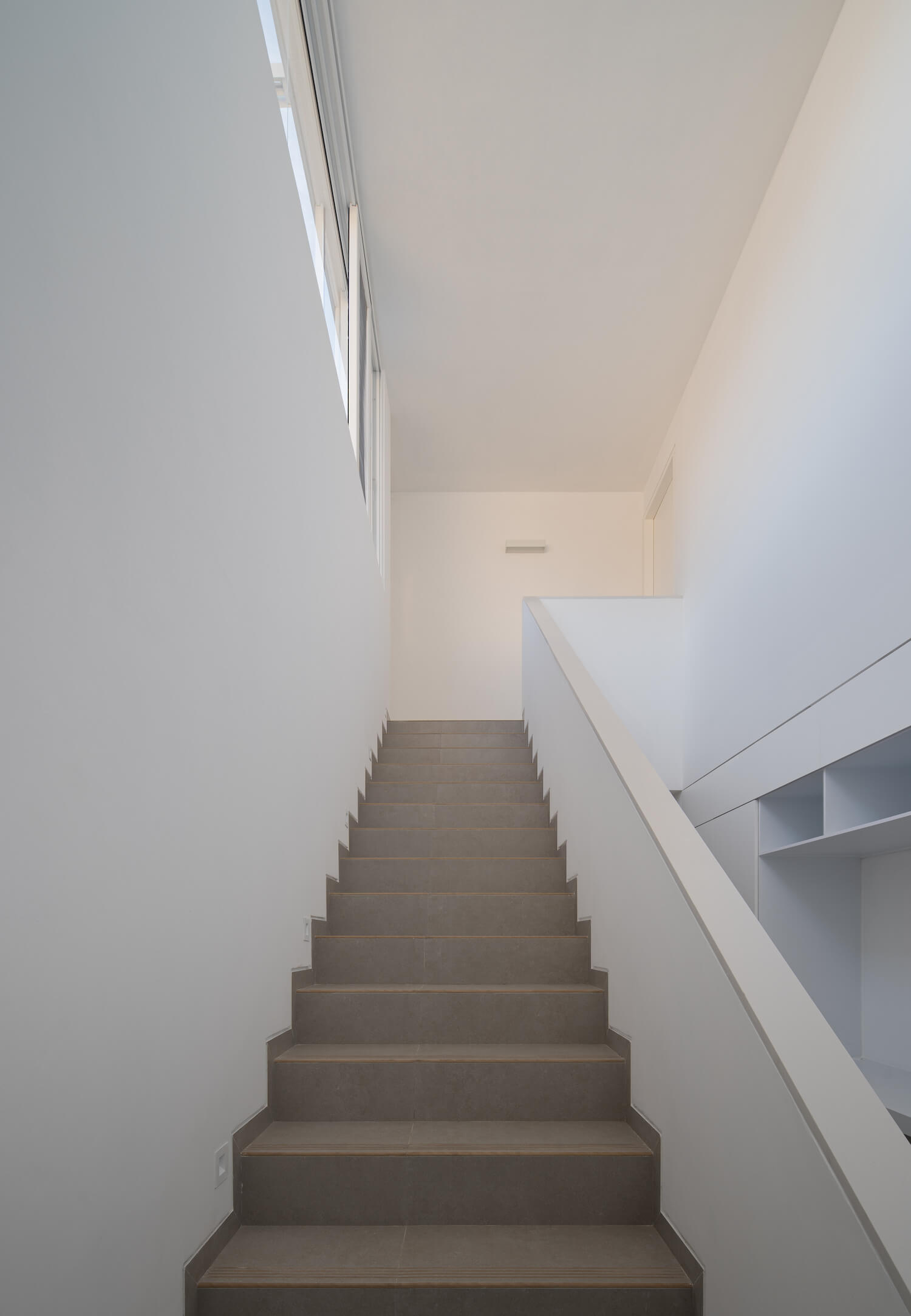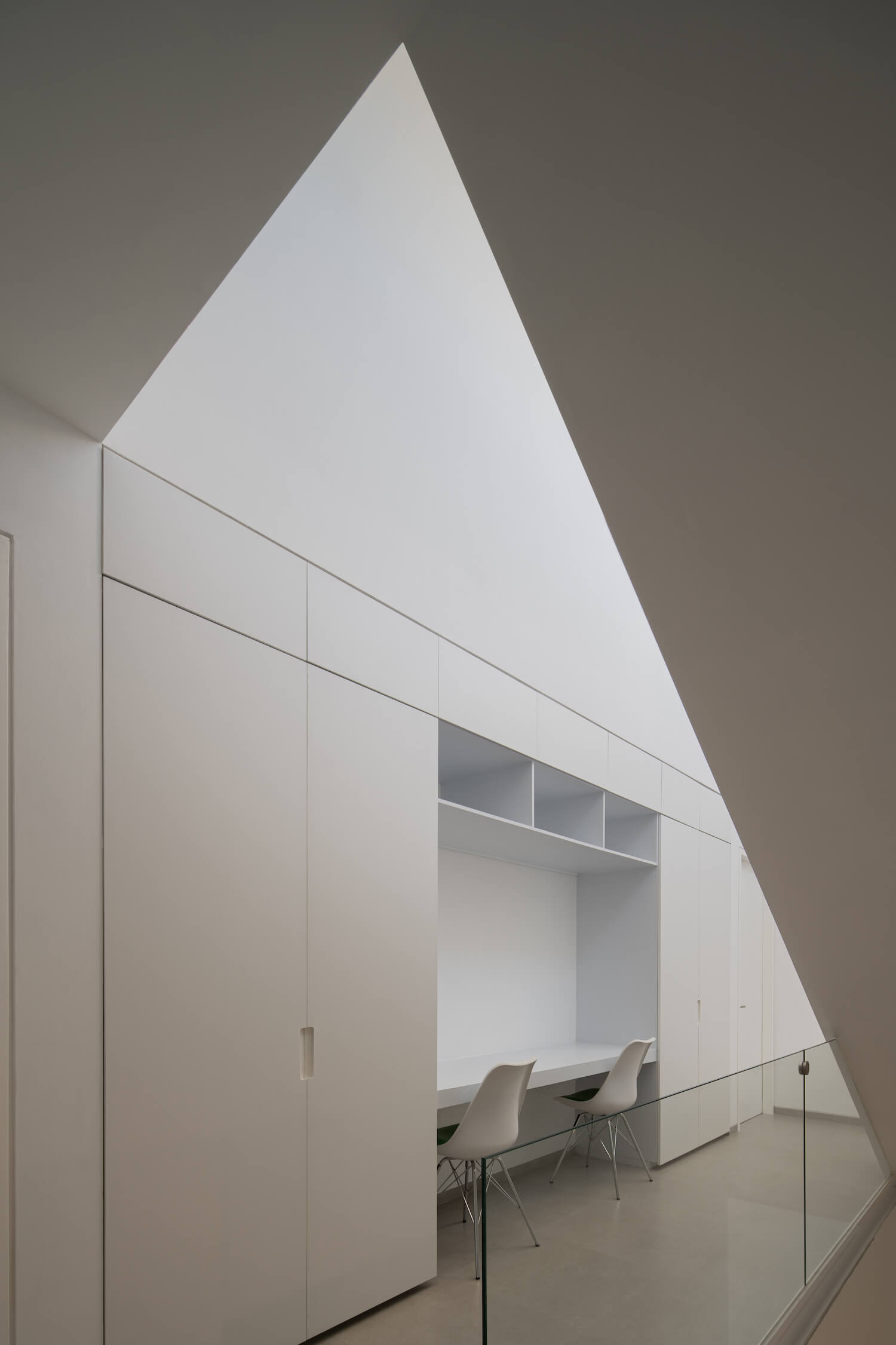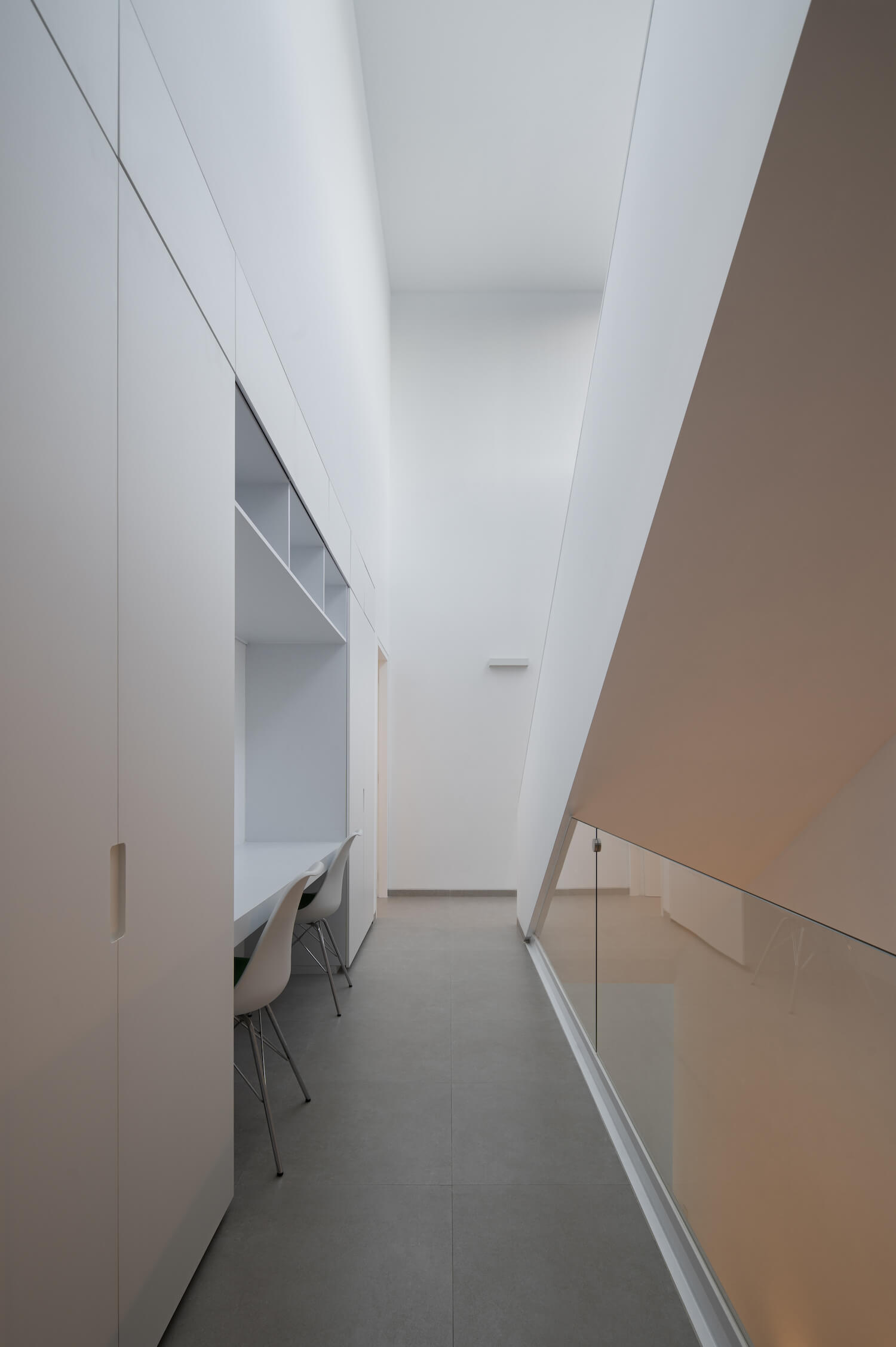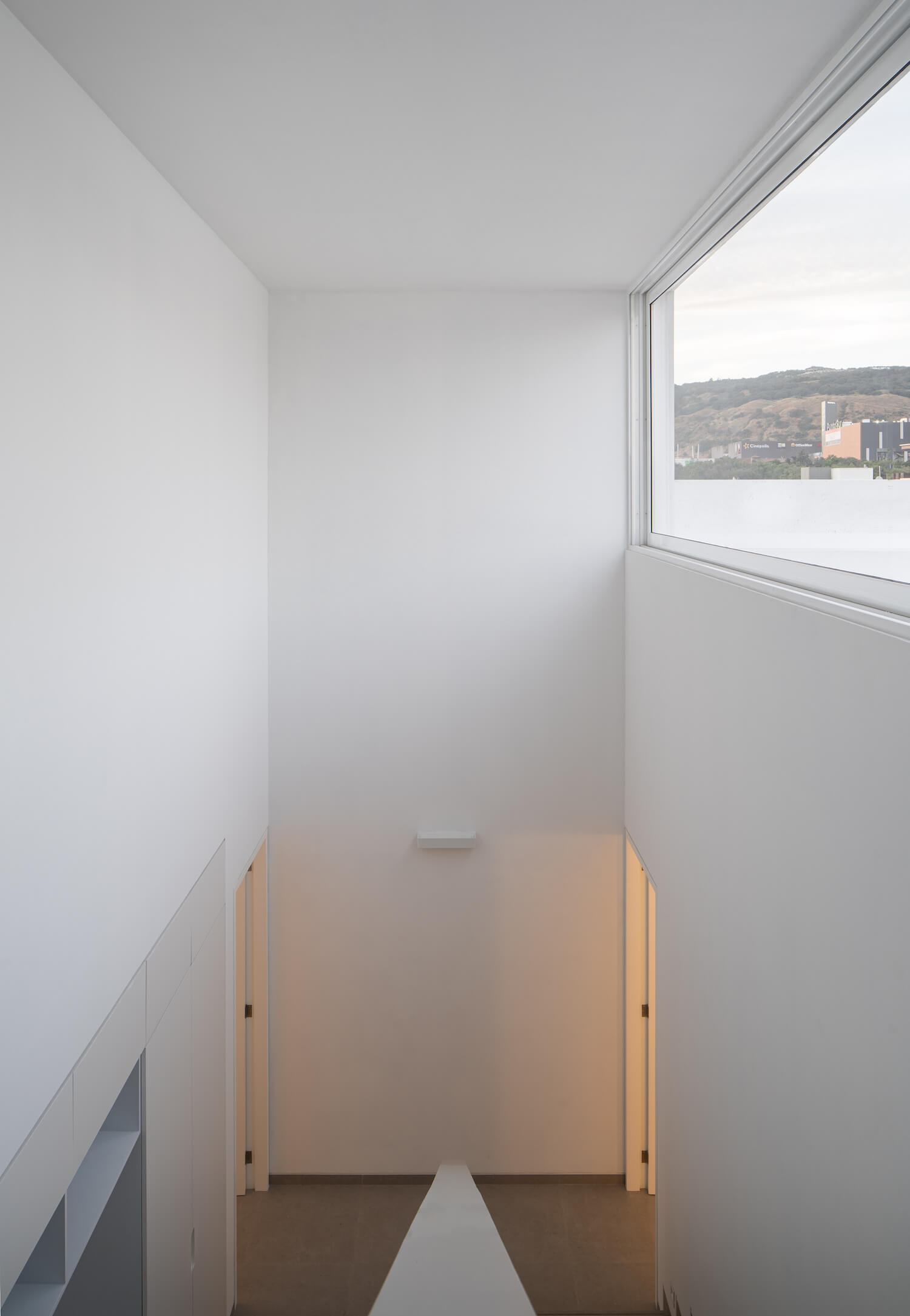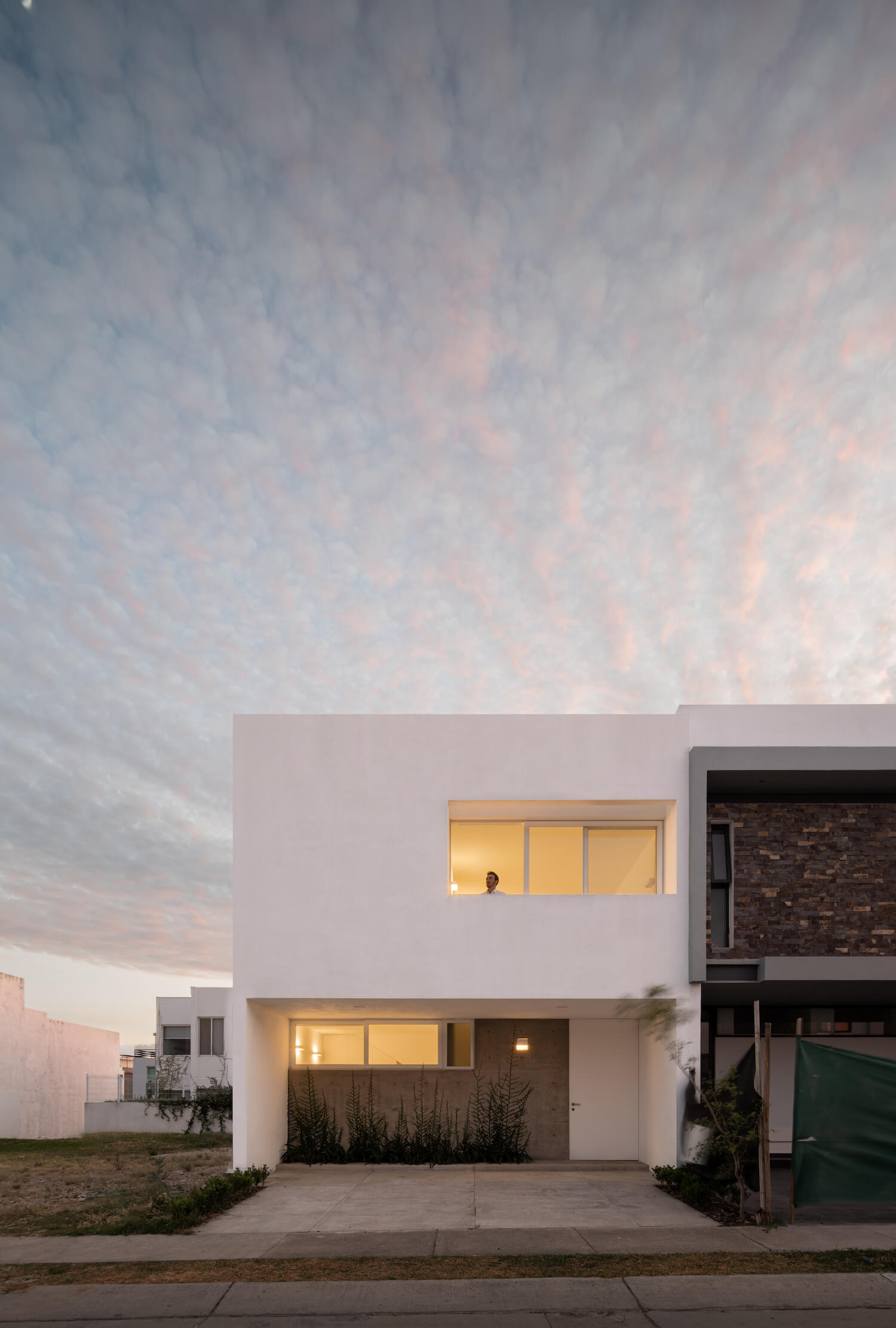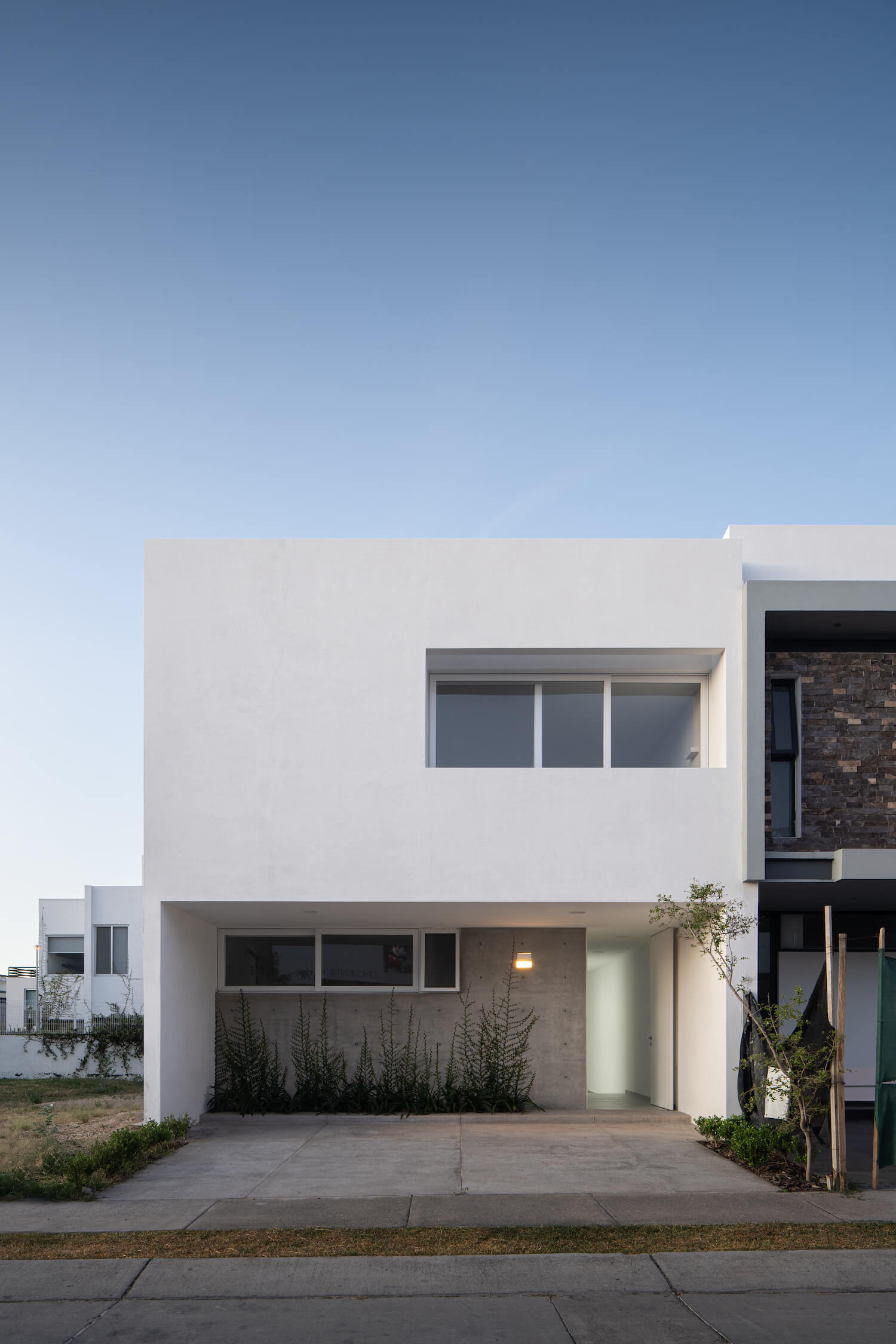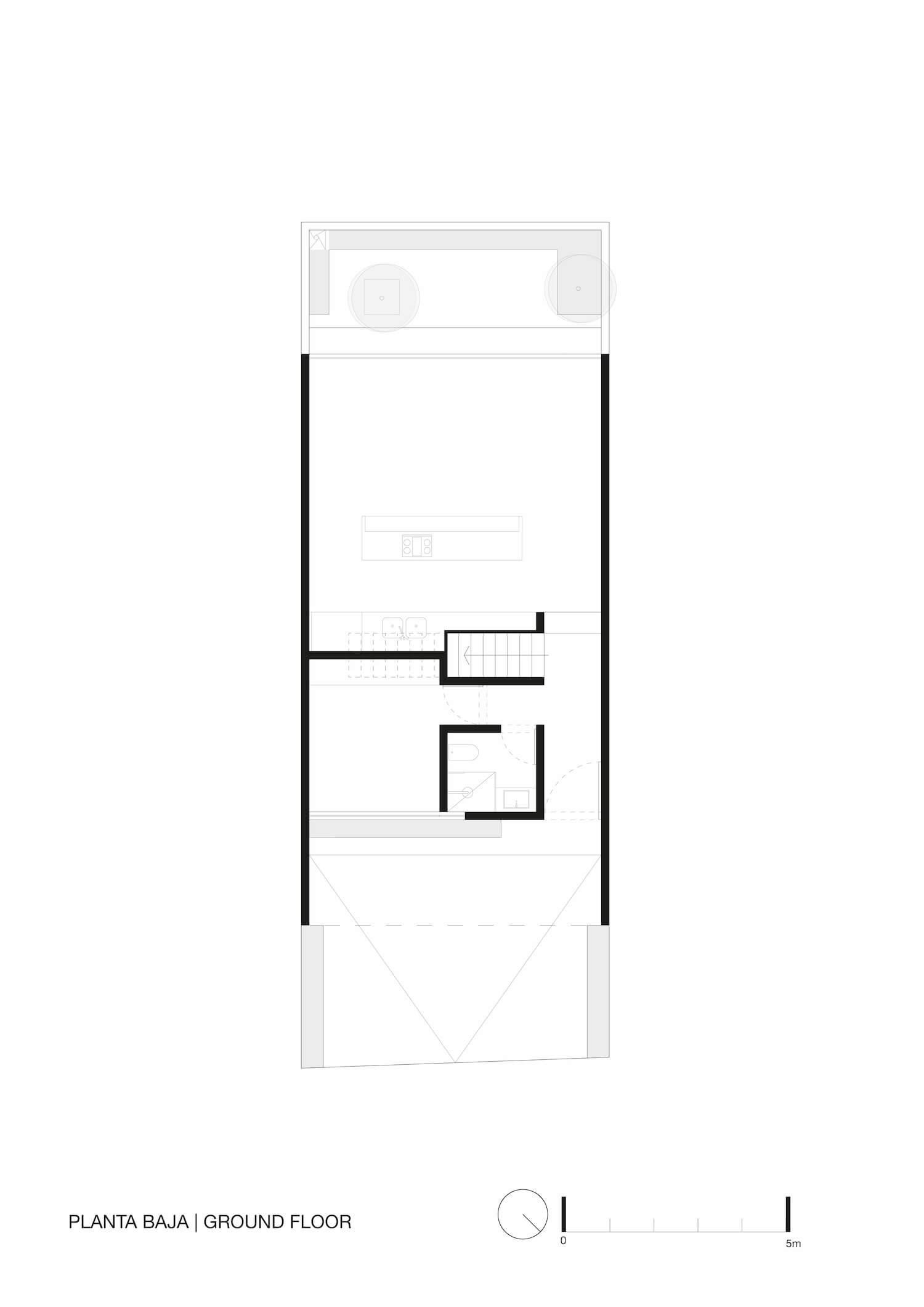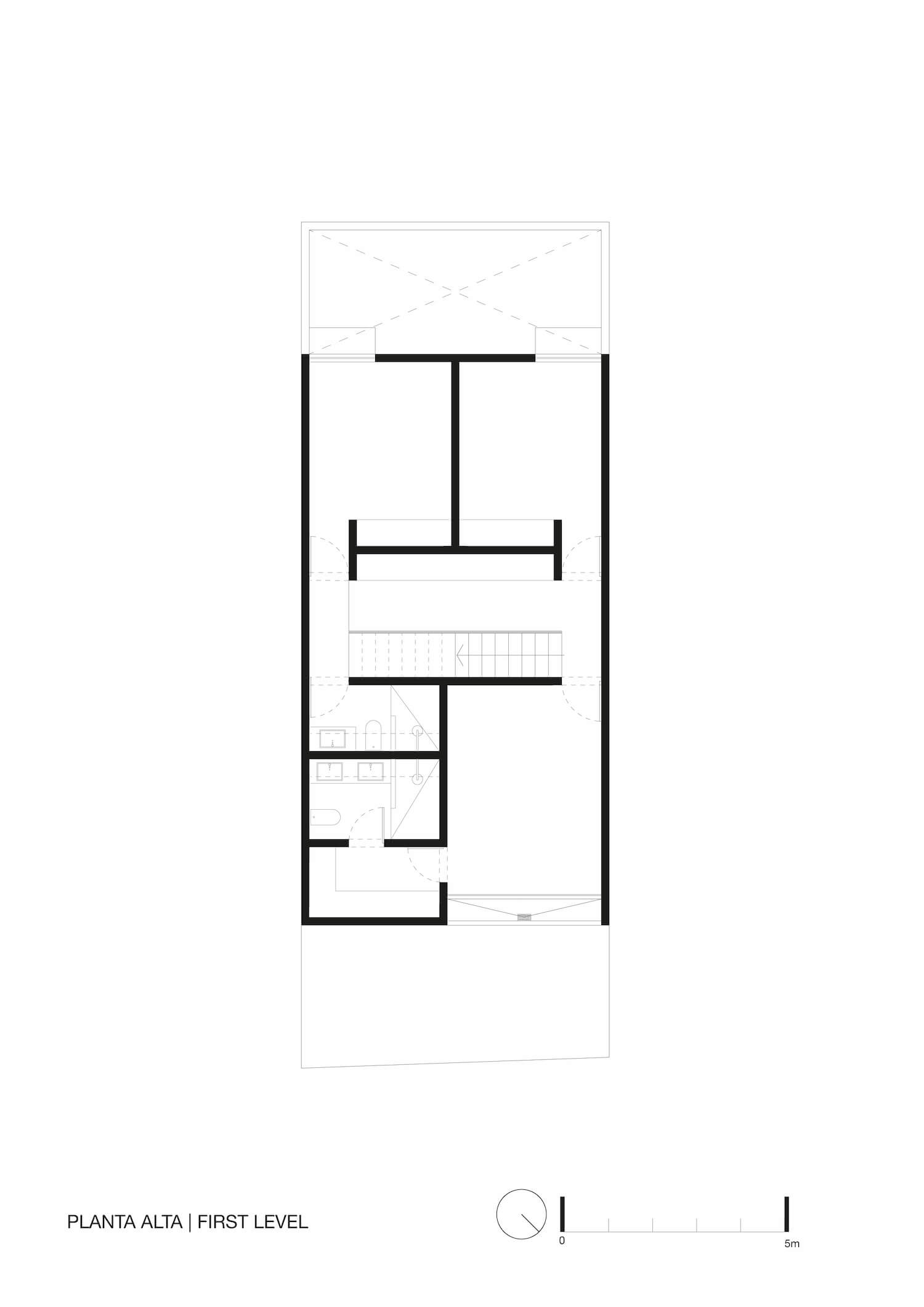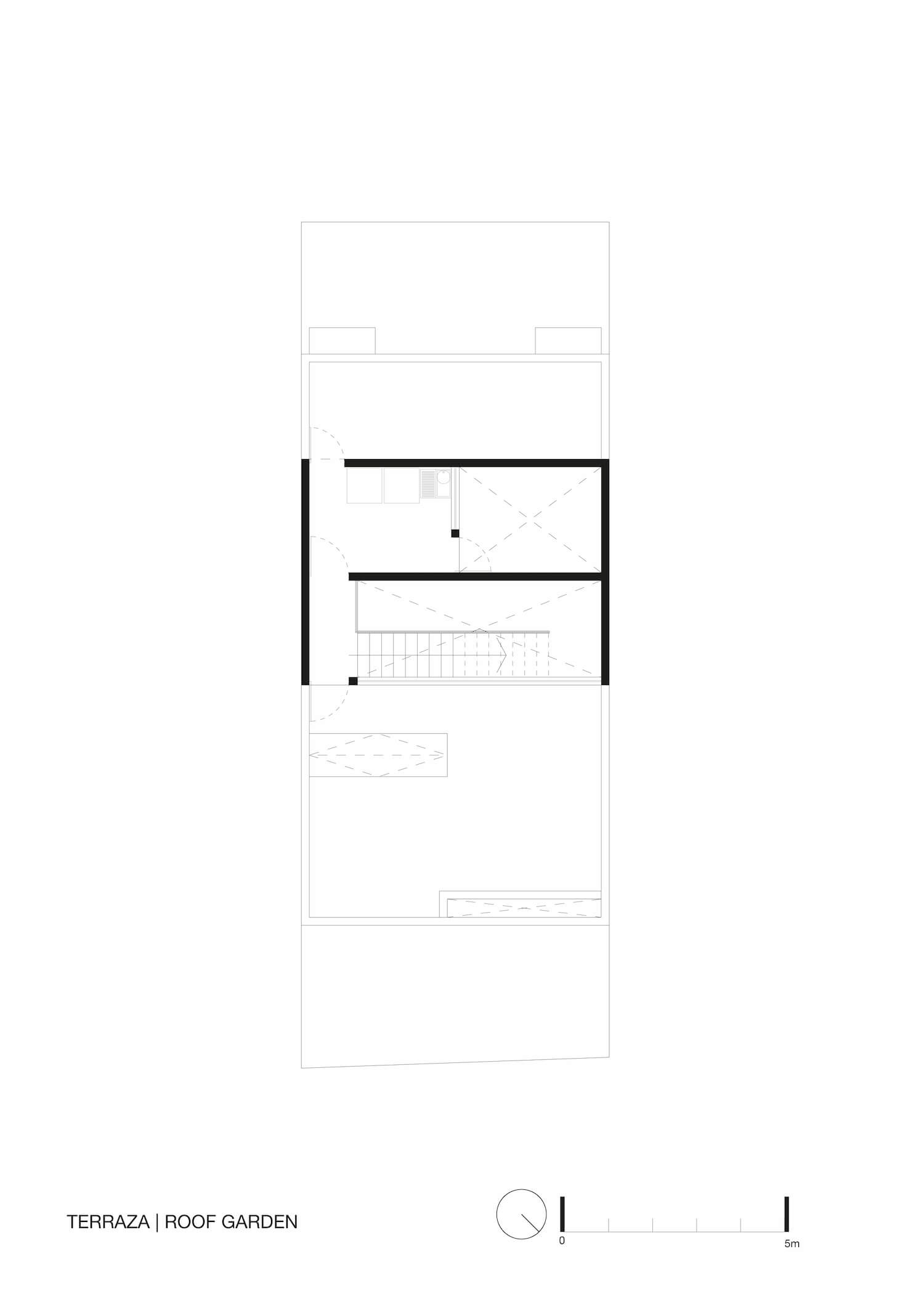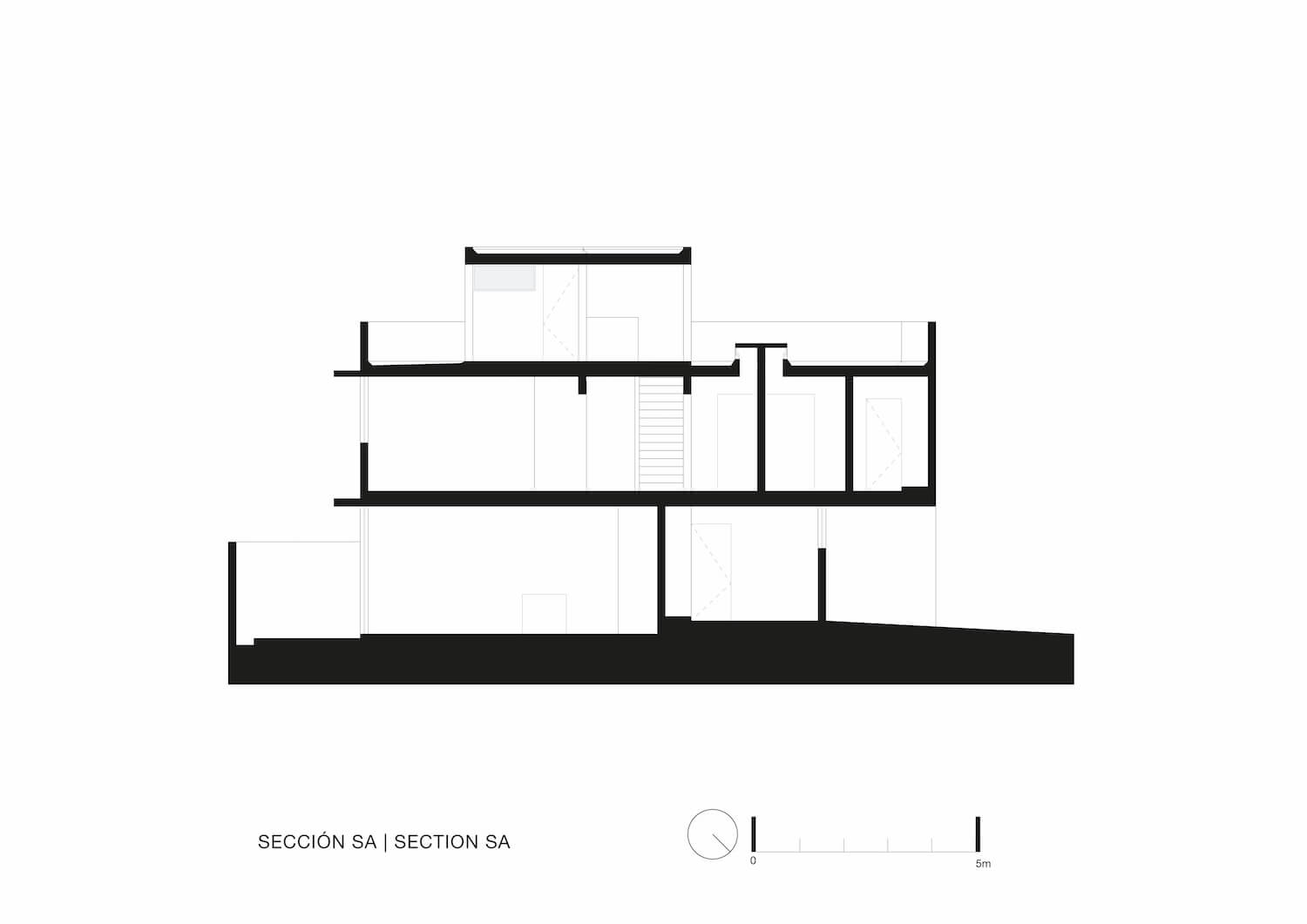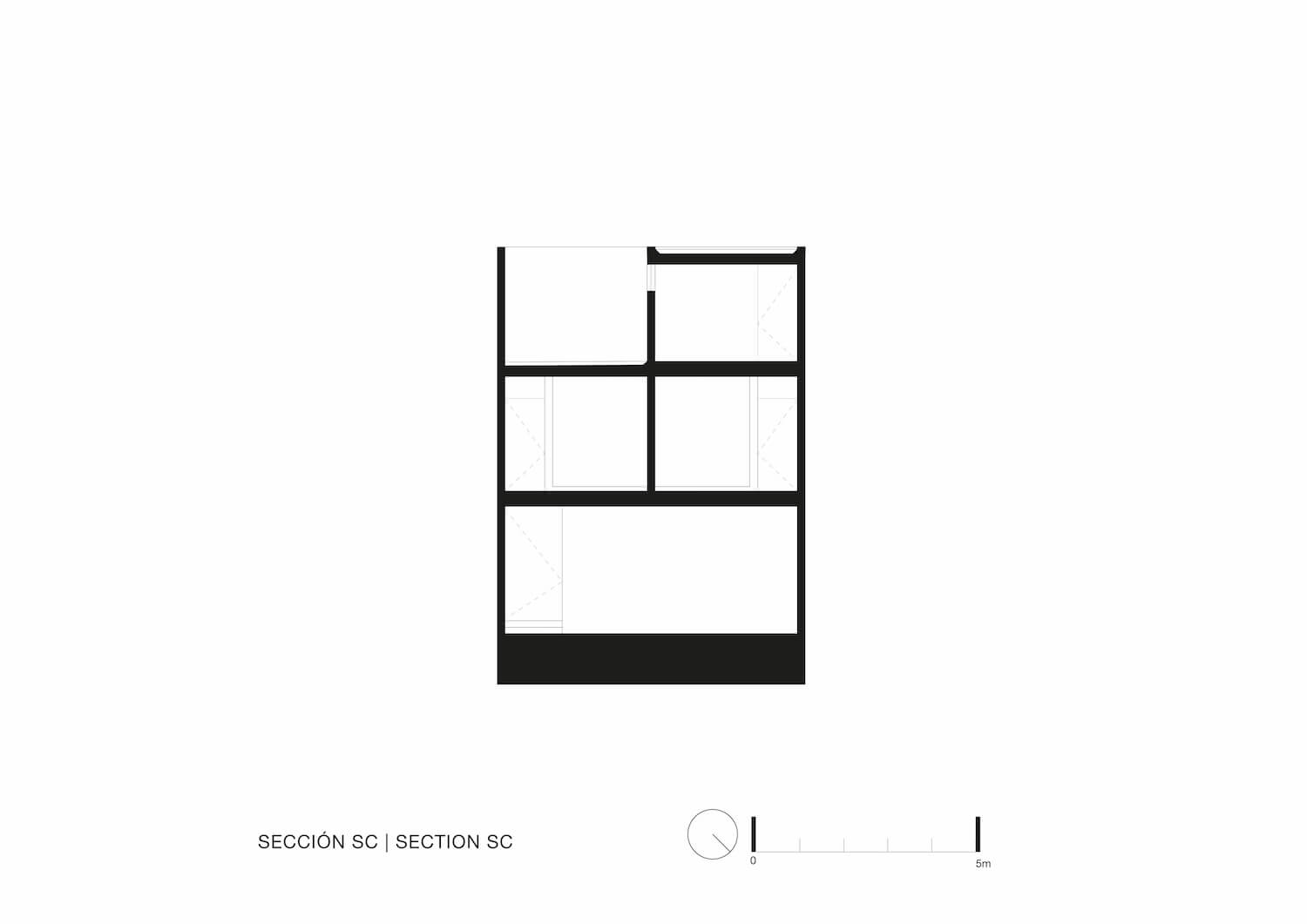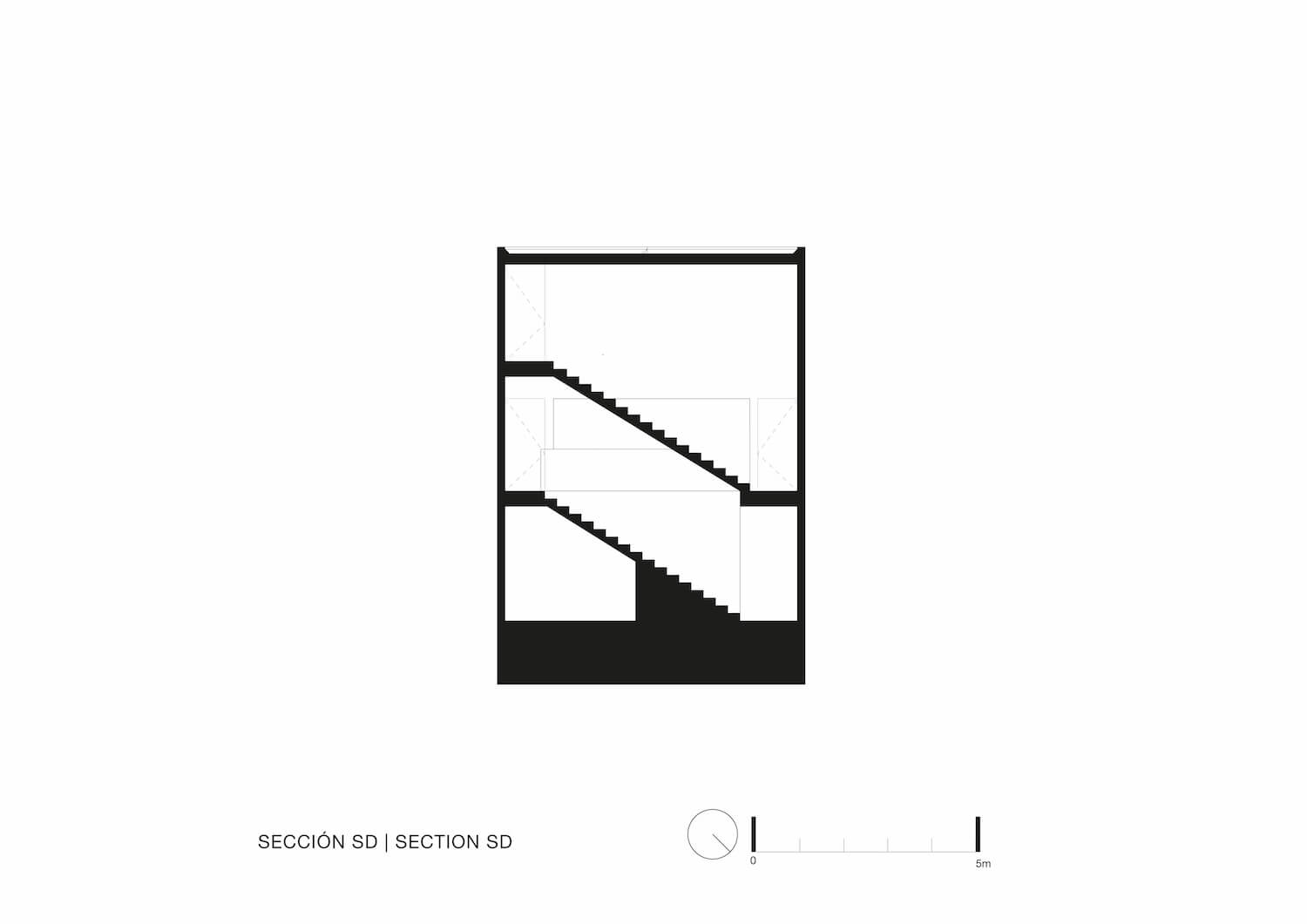 ---